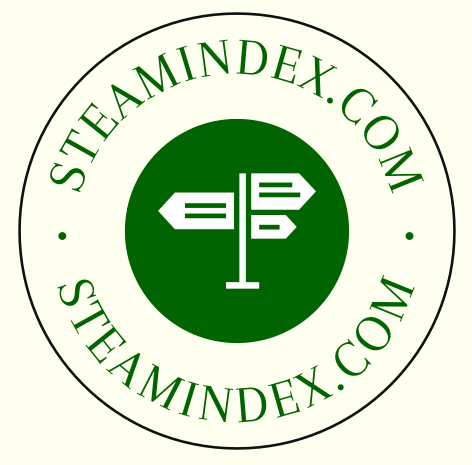 Stanley Hall
Stanley Hall has written several semi-autobiographical accounts of his boyhood journeys which took place during the Second World War and with scant regard for the "Is your journey really necessary?". Professionally, he rose to be British Railways' Signalling and Safety Officer.

Danger signals: an investigation into modern railway accidents. London: Ian Allan, 1987.128pp.
With very few exceptions, this book is concerned solely with the post steam period. Its main themes are the failure to adopt automatic warning systems more quickly, excessive speed through curves and on entry to stations, and failures at automatic level crossings, notably at Hixon which was caused by blunders by the heavy road freight industry (the greatest cause of traffic accidents in Britain).
Modern signalling handbook. 2nd ed. Shepperton: Ian Allan, 1996. 96pp.
The accent is on modern: there is only one very short chapter on semaphore signals, and although it is suggested that a clear indication may be indicated by a downward movement there is no illustration of a lower quadrant signal. The work is in pocket book format.
Railway detectives: the 150-year saga of the Railway Inspectorate. Ian Allan, 1990.
Ottley 17092: List of Railway Inspecting Officers: 1840-1890.
Railway milestones and millstones: triumphs and disasters in British railway history. Hersham: Ian Allan, 2006. 160pp.
This is a difficult book to dismiss as Hall was British Rail's Signalling & Safety Officer, but one may find it difficult to agree with some of his judgements on mechanical engineering matters (notably on Webb's compounds and Bulleid's Pacifics) and he is far too easy on the Hatfield disaster of 2000 which appropriately took place in the grounds of Toryism. His comments on mechanical engineering are considered in greater depth at the appropriate locations, although it is fair to note that his comments on passenger safety and comfort (lack of heating and lavatories as well as brakes) receive astringent comments which should be noted by future historians . His observations on knighthoods for railway locomotive engineers are naive: only Gresley was awarded directly for his railway work: Raven gained his at Woolwich Arsenal, Stanier through his Government work. It is not really surprising that neither Webb nor Churchward were similarly honoured. Hall is very good on signalling and safety, and on the post-steam era on British railways. Very poor index. .
Articles
Trainspotting in Wartime. Part 1. Steam Wld, 2007 (245), 36..
Bingley in June 1940 offered an extra hour of evening daylight through double summertime. At that time the observation of 5XP Jubilees was favoured and these performed on the few remaining Anglo-Scottish services, as well as on regular slow stopping services. The 13.40 St Pamcras to Stranraer Harbour Forces Leave train also usually featured a Jubilee and this came through at about 20.00 hours. Royal Scots began to be seen: No. 6104 Scottish Borderer, 6162 Queen's Westminster Rifleman and 6107 Argyll and Sutherland Highlander were all seen. In 1942 rebuilt Jubilees Nos. 5735 Comet and 5736 Phoenix were allocated to Holbeck. During the summer of 1941 he travelled with his companions to Leeds City and subsequently to Carnforth and Hest Bank. KPJ: This must have been before the "Is your journey really necessary?" campaign.
Trainspotting in Wartime. Part 2. Steam Wld, 2007 (246) 59-61.
Ignoring "Is your journey really necessay" Master Hall and his pals wandered across the Central Division from Bingley across to Preston Junction during the autumn half term of 1941 and abused paper to take notes of numbers (KPJ remembers having to use slates and slate pencils for most of his school work in the following couple of years: did any spotter use such green materials?). Noted that few LNWR passenger tender engines remained at work.
Trainspotting in Wartime. Part 3. Steam Wld, 2008 (247) 29-33.
Funded by his schoolboy earnings from being a tractor driver's assistant young Hall fairly drove horses through the "Is your journey really necessary?" campaign, travelling from Bingley to Crewe, and traversing the WCML between Stafford (reached from Crewe free from charge) and Preston. A trip to Liverpool both impressed him with the state of destruction by bombing, and the large number of surviving LNWR types, including the 0-8-4Ts and 2-4-2Ts. The Precursor survivors were eagerly sought. Attention then shifted to the Midland line south of Leeds where travel past Toton had a particular fascination, and to Derby (reached via Nottingham). He includes notes on both the former L&YR and LNWR routes through the Pennines, including the Delph and Oldham branches, and Manchester Victoria and Exchange stations where it is stated that GWR locomotives could still be seen at the latter (KPJ was this really possible during WW2). Illus.: superheated Precursor No. 25293 Levens (Kenneth Field); class 2P 40690 pilots a class 5 on up Waverley passing Cudworth in 1950s (Kenneth Field); 4F No. 3888 between Hellifield and Bell Busk on return excursion from Morecambe in 1930s; 8F No. 8159 with small snowplough on up freight passing Bingley (Stanley H