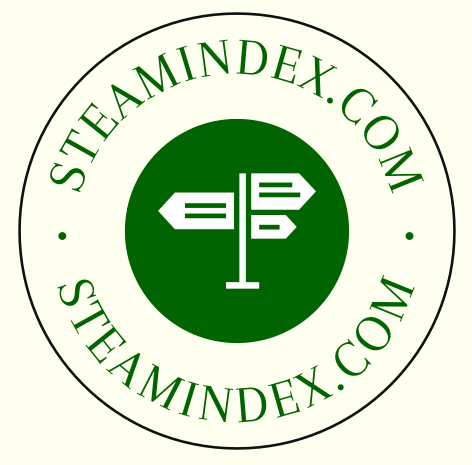 Paul Theroux
Paul Theroux, an American who lived for a time in London, is perhaps the only really popular author to set many of his works, which at least appear to be based upon fact, on train journeys. His work is difficult to categorize as it is not typical travel writing: it contains far too much dialogue for that. Nevertheless, like most travel writers Theroux is aware of, and reminds the reader of, both of what is surrounding him at the present, and what has happened there in the past. To reinforce this, Brian Keenan and John McCarthy, the journalists who had been incarcerated in the Lebanon, journeyed through Chile1 by many means, including most unsuccessfully, by train. They describe the beauty of the scenery, some of the, mainly wonderful, people that they met; and their own, as well as those they encountered, reactions to the terror of the Pinochet years. They attempt to reconcile their own appalling sufferings with those who were tortured under the Chilean monster. Such a broad perception is clearly very different from that found in the "typical railway book". A musical analogy might also help: Steve Reich's Different Trains2 begins by recalling the American long-distance expresses, with their bells, fantastic chime whistles and shouts of all-aboard, but ends with the death trains which ran to Auschwitz. Real art in all its forms, including literature, tends to be associated with great emotional issues, or if those cannot be found at the time then authors tend to enlarge lesser issues.
Theroux's joy in travel by train is encapsulated in the opening to The Great Railway Bazaar3: "Ever since childhood, when I lived within earshot of the Boston and Maine, I have seldom heard a train go by and not wished I was on it. Those whistles sing bewitchment: railways are irresistible bazaars, snaking along perfectly level no matter what the landscape, improving your mood with speed, and never upsetting your drink. The train can reassure you in awful places — a far cry from the anxious sweats of doom airplanes inspire, or the nauseating gas-sickness of the long-distance bus, or the paralysis that afflicts the car passenger. If a train is large and comfortable you don t even need a destination; a corner seat is enough..." and off he sets from Victoria, across Europe and Asia and back!
As many readers tend not to like accounts of foreign railways, no matter how well written, this review will restrict itself to the opening pages of this epic journey, which take place in Kent, and to a less satisfying book, The Kingdom by the Sea4, which is set in the United Kingdom at the time of the Falklands War. In the earlier legendary journey Theroux describes his exit from England which will be well-known to travellers by Eurostar: "we entered a tunnel, and after travelling a minute in complete darkness we were shot wonderfully into a new setting, open meadows, cows cropping grass, farmers haying in blue jackets. We had surfaced from London, a gray sodden city that lay underground. At Sevenoaks there was another tunnel, another glimpse of the pastoral, fields of pawing horses, some kneeling sheep, crows on an oasthouse, and a swift sight of a settlement of prefab houses out one window. Out the other window, a Jacobean farmhouse and more cows. That is England: the suburbs overlap the farms. At several level crossings the country lanes were choked with cars, backed up for a hundred yards." Some first time travellers on Eurostar think that they have arrived in France upon exiting at Sevenoaks!
Shortly afterwards: "Schoolboys in dark blue blazers, carrying cricket bats and school bags, their socks falling down, were smirking on the platform at Tonbridge. We raced by them, taking their smirks away. We didn t stop, not even at the larger stations. These I contemplated from the dining car over a sloshing carton of tea, while Mr. Duffill, similarly hunched, kept an eye on his parcels and stirred his tea with a doctor s tongue depressor. Past the hopfields that give Kent a Mediterranean tangle in September; past a Gypsy camp, fourteen battered caravans, each one with its own indestructible pile of rubbish just outside the front door; past a farm and, forty feet away, the perimeter of a housing estate with lots of interesting clothes on the line: plus fours, long johns, snapping black brassieres, the pennants of bonnets and socks, all forming an elaborate message, like signal flags on the distressed convoy of those houses."
The Kingdom by the Sea combines two of his pleasures, rail travel with that of the sea. Evidence for this latter comes both from two of his travelogues: one across the Pacific5, and one which traversed the shores of the Mediterranean6. In the case of his relatively urbane journey around the shores of Britain he attempts to justify this by commenting upon the peculiar characteristic of the British who park along the shore and look out to sea. It is worth noting that coastal rail travel is a topic to which I hope to return several times: it is part of the national heritage.
Although Theroux clearly enjoys railway travel, he makes it very evident that he does not consider himself to be a "railway enthusiast" and tends to parody such activity. For instance, on a trip on the Festiniog Railway he encountered "Stan Wigbeth" who had informed him that "there was nothing to him more beautiful than a steam 'loco'". This led Theroux to want Mr Wigbeth "to admit that they were outdated and ox-like, dramatic looking, but hell to drive; they were the choo-choo fantasies of lonely children; they were fun but filthy." He added that "The footplate of a Fairlie was like an oriental oven for poaching ducks in their own sweat." It has always been a personal puzzle: do Theroux's encountered characters really exist: some clearly do as on the preceding pages he had met Jan Morris, the travel writer, at her nearby home, but to what extent is Wigbeth fictitious?
The best of the Theroux railway travelogues cover a journey from the USA down to Patagonia7; the trip across Europe and Asia mentioned earlier; and a more recent exploration of China8. The second-named book was given to me by Mr George Tan, a kindly Malaysian Chinese (a sort of George Dow to the rubber industry), for reading on a return journey to Heathrow. What neither of us knew was that an engine on the plane was to strike a bird on the runway during take-off which delayed my departure for two days. Theroux was an excellent companion for those two days of incarceration in a hotel when I was longing to be home. I had always assumed that George was given the relevant book by the author, but sadly George is not identifiable as one of the characters encountered. Subsequently, I have found the author to be an excellent travelling companion: I even managed to read some of his Chinese travels during a visit to the railway-less island of Hainan, and he enhanced the pleasure of a holiday on the Greek island of Paros by his account of his voyage across the Pacific. In truth, however, I have seldom enjoyed Theroux so much when seated in an armchair at home: he is much better read on a beach, or in a hotel room, or during one of those interminable waits that categorize air-travel.
Re-reading the Great Railway Bazaar in 2005 produced one surprise. The extracts from the New Straits Times contained therein show that Theroux had travelled between Butterworth and Singapore only half a dozen years before my own railway journeys between these points and in retrospect I can understand why some questionned why a bearded (but not long-haired) person should risk entering Singapore at that time (but the immigration officials were courteous and we did not miss viewing the arrival across the Causeway). Similarly arrival on Penang by ferry rather than by the bridge or through the airport added greatly to an initial impression of the delights of that Island. The return from Butterworth to KL was marked by the presence of an armed escort: at that time the night mail was sometimes ambushed. Like Theroux we were amazed at the variety of classes available for night travel: we rode in what looked remarkably like LMS twin-birth sleepers.
The Kingdom by the sea was penned at the time of the Falklands conflict (and immediately prior to a prolonged railway strike) and the reaction of the English to this former event is reflected in a number of barbed comments. Possibly, his encounter with a group of English anglers in a hotel in remote Durness captures this aspect better than many of his other sharp statements on the conflict. "They were all Tories. They blustered when the national news came on. They called the Prime Minister 'Maggie'. Her nonsense suited their nonsense. One said he wanted to shoot the man being interviewed, who claimed to have known all along that the Falklands were going to be invaded."
Theroux appears to have enjoyed his experiences in the West Country and Wales more than some of his later experiences. "The remote branch lines of Wales are run with efficiency and pride. The services were frequent, even here, and I could easily have crossed the line and taken a train to Shrewsbury and been in London in time for dinner." This was written at Dovey Junction and had followed his exit from Aberystwyth, where: "The train climbed and paused. There were fifteen of us on it, and two got off. Then it picked up speed on a slope, and soon it was racing out of the hills, doing sixty or more, quite a speed for a little country railway train with squeeky wheels. We went on, tearing past the buttercups. We entered the plain that lay between the sea and the mountains, and on the plain's edge was the small seaside town of Borth..."
He was equally responsive to Cornwall: "There were few pleasures in England that could beat the small three-coach branch-line train, like this one from St Erth to St Ives", or "The branch train to Looe was waiting at Liskeard. It ran on a single track through a narrow ravine, under the main-line viaduct and a big loop, through the countryside, past ivy-covered walls and steep hills to Coombe Junction, where a man in a rubber raincoat yanked levers to change points, nudging the train down the branch line to Looe and the coast."
But his prelude to a visit to Ulster set the tone of what followed: "By then the Scots had got off the train – the men who sat six to a table with a bottle of vodka and twenty cans of Tartan Ale; the families sitting in a nest of newspapers and sandwich wrappers and plastic bags." This is an excellent portrayal of the former dreary overnight train which ran from Euston to Stranraer. The author was clearly depressed by what he experienced in Northern Ireland, and this gloom seems to pervade his Scottish journeys: "It was a splendid ride to Mallaig – one of the most scenic railway journeys in the world. But the train itself was dull and the passengers watchful and reverent, intimidated by the scenery."
Eventually on the final leg of his journey down the East Coast he was forced to use buses, which he unequivocally disliked, due to the national railway strike: "...or Hull, where I had wasted a day on a bus that had taken Mexican-style detours (it was literally true that English country buses sometimes went backwards). Nothing was rolling at all." The lack of trains clearly irked him deeply, and he vented his angst upon flimsy modern hospitals and compared the pressurized water reactor at Sizewell with Three Mile Island which had "cracked and leaked".
The dust jacket depicts, in colour, an InterCity 125 passing under the red cliffs near Dawlish which appears to have been photographed from the sea. In summary, The Kingdom by the Sea is a most revealing view of railways in Britain at the time of the Falklands conflict. Did any reader encounter Theroux?
1. Keenan, Brian and McCarthy, John. Between extremes. London: Black Swan, 1999.
2. Reich, S. Different Trains: Kronos Quartet. Nonesuch 7559-79176-2, 1989.
3. Theroux, P. The great railway bazaar: by train through Asia. Boston: Houghton Mifflin, 1975.
4. Theroux, P. The Kingdom by the Sea. London: Hamish Hamilton, 1983.
5. Theroux, P. The happy isles of Oceania. London: Penguin, 1992.
6. Theroux, P. The Pillars of Hercules. London: Hamish Hamilton, 1995.
7. Theroux, P. The old Patagonian express. London: Hamilton, 1979.
8. Theroux, P. Riding the iron rooster. London: Hamish Hamilton, 1988.
Note: books by a highly successful, popular author, like Theroux, may be produced in a multitude of editions, including paperbacks.
Kevin P. Jones
Biography (off Internet)
Paul Edward Theroux was born on April 10, 1941 in Medford, Massachusetts. He was the son of a French-Canadian father and an Italian mother, and was one of seven children. Never much of an athlete, Theroux spent most of the 1950s reading. He never admitted, even to himself, his desire to be a writer and studied premed in college. Writing, he believed to be "incompatible with being a man--money is masculinity".
Theroux grew up a Boy Scout and a Catholic, graduated at high school in 1959 and left Medford "the first chance I had". He attended the University of Maine where he wrote many anti-Vietnam war editorials and refused to join the required Reserved Officers Training Corps. He transferred to the University of Massachusetts and took a creative writing course from the poet Joseph Langland. That desision changed the way Theroux would perceive writing as a career. Theroux graduated with a Bachelor of Arts degree in 1963.
At Syracuse University, Theroux trained for the Peace Corps and then lectured for a short while at the University of Urbino in Italy. Next he was sent to Malawi, where he taught at Soche Hill College and wrote sentimental articles for Christian Science Monitor. He also wrote articles for Playboy, Esquire, and Atlantic Monthly. He won the Playboy Editorial Award for Best Story four times. In 1964, Theroux was involved in a failed coup d'etat of the Malawi president-dictator and was thrown out of the Peace Corps. Yet, Theroux had obviously fallen in love with Africa. He returned to teach English at Makerere University in Kampala, Uganda. Here he met both his future wife, Anne Castle, a schoolteacher from London, and V.S. Naipaul, who was to become his mentor. His first son, Marcel, was born there in 1968.
Waldo, Theroux's first novel, sold about 4000 copies. Theroux was next hired on at the University of Singapore, where he wrote his fifth novel, Jungle Lovers. His second son Louis was born there in 1969. It was in Singapore that Theroux realized that he had enough of teaching and decided to become a professional writer. His wife got a job in London and he taught one last course at the University of Virginia in Charlottesville in 1972.
The Great Railway Bazaar: By Train Through Asia was Theroux's first travel novel and also the first novel to distinguish him as a well-known writer. The book was a best seller (selling 35,000 copies). It was also a main selection for the Book-of-the Month Club. Theroux continued writing. He wrote The Family Arsenal (1976), Picture Palace (1978) which won the prestigious Whitbread Award, and The Mosquito Coast (1982) which won the James Tait Black Award and the Yorkshire Post Best Novel of the Year Award. Mosquito Coast was later (1986) made into a film directed by Peter Weir, starring Harrison Ford as the main character, Allie Fox.
Post-Norfolk
Most of the above was written before residence in Norfolk. Theroux travelled through the County during a national railway strike and this soured his progress. He was forced to walk between Sheringham and Cromer (having arrived via the North Norfolk Railway):
The North Norfolk Railway was a preserved line. It went three miles to Sheringham, at a donkey trot. People snapped pictures of the engine and smiled admiringly at it. It was railway buffs who were helping to dismantle British Railways. Their nostalgia was dangerous, since they hankered for the past and were never happier than when they were able to turn an old train into a toy. The commuter who spent two hours a day on the suburban train going to and from his place of work was very seldom a railway buff.
Rosalie and Hugh Mutton collected preserved railways. They had been on the Romney, Hythe and Dymchurch; the Ravenglass; all the Welsh lines, and more. They loved steam. They would drive hundreds of miles in their Ford Escort to take a steam train. They were members of a steam railway preservation society. They lived in Luton. This one reminded them of the line in Shepton Mallet.
It was sunny in Sheringham - a thousand people on the sandy beach, but only two people in the water. There were three old ladies walking along the promenade. They had strong country accents probably Norfolk. 1 could never place these burrs and haws.
'I should have worn my blooming hat.' 'The air's fresh, but it's making my eyes water.' 'We can look round Woolworths after we've had our tea.' It was a day at the seaside, and then back to their cottages in Great Snoring. They were not like the others who had come to sit behind canvas windbreaks ('Eighty pence per day or any portion thereof') and read Four Killed by Runaway Lorry or Wife Killer Given Three Years (she had taunted him about money; he did not earn much; he bashed her brains out with a hammer; 'You'vesuffered enough,' the judge said) or Blundeston Child Battered (bruised tot with broken leg;
'He fell off a chair,' the mother said; one year, pending psychiatric report). They crouched on the groynes, smoking cigarettes. They lay in the bright sunshine wearing raincoats. They stood in their bathing suits. Their skin was the veiny white of raw sausage casings.
The tide was out, so 1 walked to Cromer along the sand. The crumbly yellow-dirt cliffs were like the banks of a quarry, high and scooped out and raked vertically by erosion. Halfway between Sheringham and Cromer there were no people because the English never strayed far from their cars; even the most crowded parts of the English coast were empty between the car parks. Only one man was here, Collie Wylie, a rock collector. He was hacking amber-coloured tubes out of the chalk slabs on the shore. 'Belamites,' he called them.
'Take that one,' he said. 'Now that one is between five and eight million years old.' , I saw a pill-box down the beach. It had once been on top of the cliff, and inside it the men from 'Dad's Army' had conned for Germans.
'Jerry would love to catch us on the hop.' But the soft cliffs were constantly falling, and the pill-box had slipped a hundred feet and was now sinking into the sand, a cute little artefact from the war, buried to its gunholes. .
I came to Cromer. An old man in a greasy coat sat on a wooden groyne on the beach, reading a comic book about war in outer space."
My sole blood Norfolk relative was born in what our hero calls; "A new hospital had been built at Gorleston. It was flimsily made, and very ugly; it also looked temporary and unsafe. The national poverty was now evident in public buildings." Theroux followed this by stating that Britain had the best health service in the world: my grandson had no complaints on his arrival.
Updated 2005-04-06