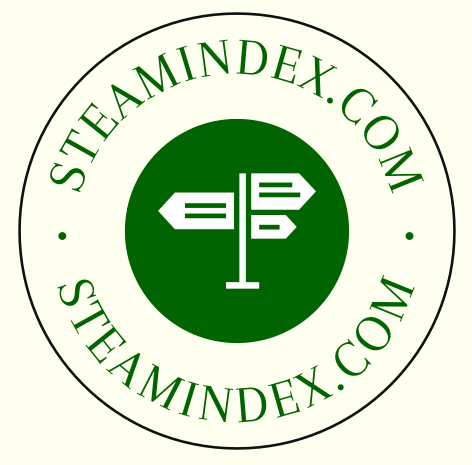 Locomotive Magazine
Volume 5 (1900)
Key file
Number 49 (January)
Locomotive shed, Perth, Caledonian Railway. 1. illustration
Photograph by S.A. Forbes
Railway notes. 1.
[Editorial]. 1
Increasing circulation; movement to larger office at 102a Charing Cross Road; colour plates
Accidents on the L. & N.W. Ry. 1.
On 18 October an excursion train from Wolverhampton ran into a goods train at Portobello Jn., near the former place. The engine of the excursion was a rebuilt DX. goods engine No. 278, the driver (Humphreys) and fireman being killed. On 8 December, as the up Irish Mail, drawn by No. 1904 Rob Roy (driver Taylor) was approaching Norton Bridge on the fast line about 03.20 a sleeping saloon was derailed by coming in contact with some obstruction, and breaking loose on reaching the junction with the N.S.R., came into violent collision with engine No. 1377, 'which was drawing a goods train on the up slow. The damage to engine No: 1377 and the rolling stock generally was very great, and one passenger was killed.
G.E.R. suburban tank engines. 1
Ten more four-coupled bogie condensing tank engines of the 1100 class had been built at Stratford, numbered 1110 to 1119, and were all working on the suburban service, the first four being stationed at Palace Gates.
New express engines for the Dutch State Rys. 1
Beyer, Peacock & Co. delivered in Holland some new 7-ft. four-coupled express engines with leading bogies and cylinders 18-in. by 20-in. The boilers were pressed to 160 lbs. per sq. in. and contained 87 Serve tubes of 2¾-in. outside diameter. There were to be 35 engines in all, Nos. 801 to 835, and about ten of them were at work.
The locomotives of the Great Northern Railway. 2-4.
Previous Part in Volume 4 page 183. Includes Figs. 64-9.
Chambers, C. The locomotive history of the Furness Railway. 4-5.
Fig. 1: Bury No. 3
New express engines G.N.R. Ireland. 8. illus.
Clifford design: No. 133 Apollo illustrated.
New G.W.R. locos. 8
Paragraph which notes that No. 3322 Avalon had been fitted with pop safety valves.
Four-coupled bogie express engine, N.E.R. 9. illus.
Wilson Worsdell design of 4-4-0: Nos. 2011-2020.
L.&S.W. Ry locomotives. 9.
Described as twenty five locomotives similar to No. 706. Dubs supplied Nos. 702-19/721-7 (WN 3746-). These must have been supplied with cross tubes in the firebox as further locomotives of type, but without water tubes were constructed at Nine Elms: Nos. 113-22 and 280-4.
A novel goods depot. 10. illustration.
Photograph of the new goods depot built at Zurich, Switzerland. It represented a novel arrangement of sidings. One side is for inwards, while the other is reserved for outwards traffic. Each loading "bay" or "dock" accommodated two long wagons, and any of these, of course, can be put in or removed without disturbing the work in progress on others in the shed. Delay often arises m goods sheds due to the difference in time occupied in loading or unloading various wagons, this difficulty seems to be quite eliminated in the depot shown.
The visit of the German Emperor. 10.
H.I.M. the Emperor of Germany arrived at Windsor on 20 November, the royal train being drawn by No. 3292 Badminton, whilst No. 3050 Royal Sovereign was pilot in advance. On 25 November the Emperor journeyed to Sandringham, the special being hauled through from Windsor to Lynn by the G.E.R. engine No. 761. The G.W.R. single Royal Sovereign again acted as pilot as far as Victoria Park, from which point No. 763 G.E.R. preceded the royal train. On Monday, 27 November, the Emperor embarked at Sheerness, travelling by special train from Wolferton. Between Lvnn and Liverpool St. the G.E R. used the same train, engine and pilot as on the down journey, whilst from Liverpool St. to Port Victoria No. 500 G.E.R. hauled the special, No. 499 being the advance pilot. On each occasion the Emperor's train was worked between Lynn and Wolferton by engine No. 481.
Our coloured supplement. 10 + colour folding plate.
F. Moore:[not mentioned in text] Our coloured supplement. latest express passenger engine Bessemer and is, we believe, for accuracy and minuteness of detail quite equal to any of its predecessors [i.e. Supplements not locomotive]. The Bessemer was designed by R.J. Billinton, the locomotive superintendent of the L. B. & S. C. R., and built at Brighton Works in 1898, and has since become noted for its successful running of the Pullman Limited, doing the 50¾ miles from Victoria to Brighton in the level hour. The diameter of the driving wheels was 6-ft. 9-in., the cylinders 18-in. by 20-in., the boiler had 1,460 ft2 of heating surface, and the weight of engine and tender in working order was 77 tons 14 cwt. Further particulars will be found on page 135 of our last volume, at the conclusion of our series of articles on the locomotive history of the L. B. & S. C. R., containing an illustration and description of every engine on the line.
Norwegian State Railway locomotives. 10.-12. 2 illustrations
Built by Dubs & Co. for metre gauge (possibly 3ft 6in) lines: 2-6-2T for freight trains and 2-4-2T for passenger trains
Locomotive running. X. 12-13.
Lubrication and lubricators
Composite carriages, Taff Vale Ry. 14. illustration.
Goods stock, Lynton & Barnstaple Railway. 15. 2 illustrations.
Bogie open wagon and four-wheel van.
Number 50 (February 1900)
Interior of Child's Hill Shed. Midland Ry. 17.
Railway notes.
L. & Y. R. locomotives. 17.
Out of an order for twenty of the standard 6-coupled goods engines the following had been completed at Horwich: Nos. 426, 446, 462, 468, 473, 485, 490, 492, 520, 610 and 681. These engines are painted in a similar manner to the passenger engines with a thick red line and two white lines. All goods engines would be thus treated as repainted. One of the 10-wheelers, No. 737, was fitted with a superheater having the same number of tubes as in the boiler those in the latter are only 12-ft. long instead of 15-ft. This engine wasfitted with a screen for taking indicator diagrams. A new type of 8-coupled goods would shortly be built having 4-ft. 6-in. wheels and cylinders 20-in. by 26-in.
Collision on the L.B. & S.C.R. 17
On the morning of December 19th last a South London train was run into by an Oxted train during fog near Spa Road, Bermondsey. The engine of the latter, No. 388 Emsworth, was considerably damaged, and several passengers were killed and injured.
G.E.R. shunting tanks. 17
Ten 6-coupled tank engines of the standard type were built at Stratford during December 1899 numbered 199 to 208, painted black and fitted with steam brake and lever reversing gear.
New M.R. engines. 17
Delivery of new engines to the Midland Ry.: standard goods engines received from Neilson, Reid & Co. numbered 2481 to 2490, and from Kitson & Co. numbered 2410 to 2413 (WN 3852 to 3855). Ten 4-coupled bogie express engines came from Sharp, Stewart & Co. numbered 2431 to 2440 (WN. 4549 to 4558), and from R. Stephenson & Co. have been received six coupled side tanks, Nos. 2571 to 2578 (WN. 2961 to 2968), whilst the Vulcan Foundry, Ltd., built some powerful 6-coupled side tanks fitted with condensing apparatus for the Metropolitan goods service, their numbers being 2441 to 2446 (WN 1638 to 1643). A large single express passenger engine was being built at Derby for the Paris Exhibition, to be numbered 2601.
M. & G.N. Joint Ry. express locomotives. 17
Two more of these, completing the order, had been received from Beyer, Peacock & Co., numbered 79 and 80 (WN 4071 and 4072).
L. & N.W.R. 18-in. cylinder goods engines. 17
Ten more of these have recently been built at Crewe and have taken the numbers of rebuilt DX goods engines, the last of these not rebuilt, No. 2008, having been superseded as stated in our issue for December. The numbers of the new engines are 19, 22, 25, 26, 52, 54, 59 64, 65 and 73.
Locomotives of the C. de F. P.L.M. 18. 2 diagrams (side elevations)
Outside cylinder 0-8-0 for the Culoz to St. Jean de Maurienne and for the line from Lyons through the Epine Tunnel and 4-6-0 derived from it.
American locomotives for the Barry Railway. 18-19. illustration
Five 0-6-2T supplied Cooke Locomotive Works
Four-coupled express engines for the Holland Railway. 19-20. illustration
2-4-0 supplied by Borsig. No. 184 Frans Hals illustrated. Locomotives built in 1883 and 1884 were known as type de Ruyter.
The locomotives of the Great Northern Railway. 20-4. 4 diagrams (side elevations)
Stirling designs: Fig. 70 0-4-4T; 0-6-0ST (not illustrated) withn limited height to work via Stratford Low Level to Poplar, Royal Mint Street and Thames Wharf
Four-coupled shunting engine, L. & N.W. Ry. 24. illustration
Webb 0-4-2ST designed for shunting on very sharp curves with special rear carriage (trailing truck) with disc wheels: box saddle tank. No. 317 illustrated
Four-coupled express engine for the Caledonian Railway. 25. illustration
McIntosh 4-4-0 No. 902
Our picture plate: "The Boat Express". 25 + plate
Photograph taken by T.F. Budden of SECR 10.00 from Victoria for Dover hauled by LCDR 4-4-0 No. 12 on LCDR route just beyond Chislehurst on 29 May 1899.
[Obituary: Roy Sellon]. 25
Died November 1899
Old Hetton Colliery locomotive. 26. illustration
Photograph of Puffing Billy type locomotive still at work "a few months back"
The Wivelsfield accident. 26. 2 illustrations
On Saturday 23 Decemeber 1899 the 17.35 from Newhaven Boat Train from Newhaven was run into its rear by the 17.45 Pullman Limited from Brighton hauled by Smeaton driven by Alf Westlake. The accident happened in dense fog. Six passengers were killed and many were injured.
G.C.R. engines. 26
Three new six-coupled radial tanks (0-6-2T) completed at Gorton Nos. 907, 908 and 909. First of single driving wheel express locomotives "expected shortly"
New G.W.R. locomotives. 26-7. illustration
No. 3352 (with number on smokebox) and name Camel on cabside illustrated. Features noted were Belpaire domeless boiler, extended smokebox mounted American-fashion on a saddle and 5ft 8in coupled wheels. 1538 ft2 heating surface in tubes plus 125ft2 in firebox. No. 3332 Avalon was fitted with pop safety valves. Others of the class were Nos. 3333 Brasenose, 3334 Eclipse, 3335 Etona, 3336 Glastonbury and 3337 Kenilworth.
Termed a "still more remarkable engine" was 4-6-0 No. 2601, similar to No. 36 (except that the bogie had inside bearings). Volute springs used throughout except for leading coupled wheels which were spiral. The firebox was projected into the barrel. Pull-out regulator fitted. Piston valves. Sandbox on top of boiler barrel.
7ft single No. 1000 and 4-4-0 No. 3212 fitted with Belpaire type boilers.
S. E. & C. R. engines. 27
New Chatham-type 4-4-0 from Longhedge Works numbered 467. Fitted with Westinghouse and vacuum brakes. New destination board, of GER type being used experimentally. No. 344 when working 06.26 from Dartford on 6 February was badly damaged outside London Bridge when it collided with a goods train and derailed.
Locomotive running.—XI. 27-9. 2 diagrams
Boiler washing out and cleaning: location of mud plugs. Types of nozzle employed. Advantages of hot water washing out.
Carriage and wagon department. 30-1
Car for invalids. 30. illustration
Pilgrimage car with altar at one end and berths bed bound pilgrims operated on the C. de F. Nord Belge and based at Liege. Run under the auspices of the Association de Notre Dame de la Croix. Steel frame.
[Cars for Barnum's Show]. 30
Being overhauled at Stoke priorb to departure for Continental tour in summer 1900.
Timber wagons, Gothard Railway. 30. illustration
Two single bolster wagons for transporting timber
Third class brake van N.E. Ry. 31. 2 illustrations
Three third class compartments and 33ft long luggage section. 52ft long.
New carriages for the Midland Scotch service. 31
Joint stock for services to Glasgow (with Glagow & South Western) and Edinburgh (with North British) with twelve wheel dining car with third and first class saloons on either side of kitchen. Outer brakes ran on six wheels; remainder on four-wheel bogies. Gas lighting.
Reviews. 32
A pocket book for mechanical engineers. D.A. Low. Longmans Green & Co.
Errors noted included the phrase fire-doorway instead of firehole and incorrect gages quoted for railways in New Zealand and Canada
Steam engine theory and practice. W. Ripper. Longmans Green & Co.
Stationary, marine and locomotive engines. Lancashire & Yorkshire Railway 1400 class described, as well as recent LNWR and NER locomotives. The Corliss and other high speed designs are also examined. The illustrations are "good and clear".
Number 51 (March 1900)
New express locomotives, L.B.&S.C.R. 34. illustration
Enlarged Bessemer type: Sirdar
N.E.R. six coupled bogie express locos. 34.
Nu. 2004 fitted with a larger cab with two side windows.
The locomotives of the Great Northern Railway. 35-7.
Stirling designs: Fig. 74 4-2-2 and Fig. 75 2-2-2.
The brake. 41 + col. folding plate.
Automatic vacuum brake.
New goods engines for the Highland Ry. 42.
Peter Drummond supervised Dubs 0-6-0s WN 3842-7: running numbers 134-9
New S.E.&C.Ry engines. 43-4. illus.
Neilson Reid 4-4-0s Nos. 676-80. These were the locomotives ordered by the Great North of Scotland Railway, but this is not mentioned..
Chambers, C. The locomotive history of the Furness Railway. 44-6.
Sharp 2-2-2WT WN 1500-1: No. 21 illustrated; Sharp 0-4-0ST WN 1543-4, Nos. 23-4; Sharp 0-4-0 WN 1585-6 Nos. 25-6.
Locomotive running. XII. 46-7.
Tube cleaning and fire bars.
New coal wagons, L.D.& E.C.Ry. 49. illustration
Six-plank 10 ton built W.R. Renshaw of Stoke.
Goods brake for Highland Ry.. 49. illustration
Built Pickering to P. Drummond design.
Composite carriage, Taff Vale Ry. 50. diagram. (side elevation).
New Naval ambulance car. 51. diagram (side elevation and plan).
LSWR vehicle designed W. Panter for traffic to Hasler and Netley Hospitals.
Old L. & N. W. railway carriages. 51.
Sketch drawing of 1848 vehicle.
[LBSCR six-wheel second class carriage]. 51
Equipped with double luggage racks.
Number 52 (April 1900)
New M.R, locos. 53.
Six compound 4-4-0s: running numbers 2453-7; manufactured by Vulcan (WN 1650-4). Dubs supplied 0-6-0s WN 3860-5 and running numbers 2551-6. Beyer Peacock supplied 4-4-0s WN from 4153 and running numbers from 2581.
G.N.R. engines. 53.
Nine Mogul 2-6-0 locomotives manufactured by Burnham Williams in USA assembled at Ardsley and numbered 1191-1199. No. 1200 sent direct to Paris for exhibition.
G.C.R. engines. 53.
Baldwin Mogul 2-6-0s Nos. 961-3 and 965 (similar to lcomotives supplied to MR).
The locomotives of the Great Northern Railway. 54-5.
Fig. 76 2-2-2 No. 229; Fig. 77 0-6-0 No. 831.
Hollandsche, F.S., pseud. [Burtt, F.S.]. The locomotives of the Midland and South Western Junction Railway. 56-8.
Outside-cylinder 0-6-0Ts Nos. 1-3 (one illustrated in photograph); Avonside Fairlie No. 4 (drawing: s. el.)
Chambers, C. The locomotive history of the Furness Railway. 58-9.
Sharp 0-6-0: WN 1697-8 and 1764-6: running Nos. 29-33; and WN 1760-1 and 1784-5: running Nos. 38-41. No. 38 illustrated. No. 35A sold to Weston, Clevedon & Portishead Light Railway in 1899. 0-6-0 locomotives from Whitehaven & Furness Junction Railway Numbers 42-50:
42 Hawthorn WN 1269/1864 formerly Lonsdale (illustrated)
43 some designed Meikley, Locomotive Superintendent
Locomotive identical to No. 42, but Hawthorn WN 1245/1864 Cedric sold in 1871 to a Wigan colliery.
Express locomotives, G.N. of S.R. 60. illustration
Pickersgill Class V 4-4-0s manufactured by Neilson.
Single bogie express locomotive, Great Central Railway. 61. illustration
Pollitt 4-2-2: No. 967 illustrated.
Four-coupled bogie express engine, G.E.R. 62. illustration
No. 1900 Claud Hamilton
The brakes. 63.
Air brakes.
Locomotive running. XIII. 63-5.
Light repairs.
"Bogie" family saloons, S.E. & C.R. 60-1. illustration
Designed Wainwright.
Goods stock, Lynton & Barnstaple Ry.
Bogie brake van and four-wheel open wagon.
No. 53 (May 1900)
Dumfries shed, G. & S. W. Ry. 69. illustration
Railway notes. 69
G.C.R. engines. 69.
Numbers of the Baldwin Moguls erected at Gorton and put into service were 947 to 955 and 961 to 966. Another of the standard six-coupled radial tanks had been built at Gorton and numbered 913, whilst the first of an order for 16 of the same class had been delivered by Beyer; Peacock & Co., and was No 925. The former was painted grey, but the latter was painted and lined in the standard G.C.R. style.
Royal Specials. 69
On 22 March 1900 the special train conveying the Queen from Windsor to Woolwich was worked through by the LSWR running over the SECR from Waterloo to Plumstead and returning from Blackheath. The advance pilot was No. 719, and the train engine No. 709, both of Drummond's water tube type. On 2 April Her Majesty left Windsor at 09.30 on her journey to Holyhead en route for Ireland. The GWR engine Earl Cawdor hauled the train to Wolverhampton, stopping only at Leamington, whilst Lord of the Isles was pilot in advance. From Wolverhampton to Holyhead the journey was performed by the LNWR four-cylinder compound engine No. 1915 Implacable (driver Ben Robinson), whilst it was preceded by the single wheeler No. 291 Prince of Wales as pilot, the only stoppage being at Llandudno Junction.
L. B. & S. C. R. locos. 69
The two most recent six-coupled radial tanks turned out from the Brighton works were No 495 Chessington and No. 496 Chiddingfold. Terrier tank engine No 69 Peckham had been sold to the Isle of Wight Central Ry., on which line it has been renumbered 10.
New G.N.R. locos. 69
Two more engines of the 990 class had been turned out numbered 949 and 950, and were stationed at Doncaster. These engines differed from 990 in having the sandbox placed between the driving wheels and inside the framing. Though not yet at work, the new 7-ft. 6-in. single is finished and is No. 267. Kitson & Co. had delivered the first of an order for standard goods engines, No. 1136 (WN 3924)
New M.R. engines. 69
Beyer, Peacock & Co. delivered standard four-coupled express engines Nos. 2581 to 2586; the Vulcan Foundry, Limited, six-coupled condensing tank engines Nos. 2441 to 2460, and standard goods engine No. 2491; and Dubs & Co. Nos. 2551 to 2569 of the same type.
G.E.R. express locos. 69
Two more engines of the 1900 class (illustrated last month) had been turned out from the Stratford works numbered 1890 and 1891.
Hollandsche, F.S., pseud. [Burtt, F.S.]. The locomotives of the Midland and South Western Junction Railway. 70.2
Nos. 5-7: Beyer Peacock 2-4-0T
No. 9: Dubs WN 3076 4-4-0.
R.S.H.A.G.E. A British State railway? 73-4. 2 illustrations, map
Peterhead Harbour breakwater: four locomotives named Duke of York (illustrated on a passenger train); Alexandra (0-6-0T); Victoria (Hawthorn Leslie 1892) and Prince of Wales (Hunselt 1892, illustrated).
American built tank engine, Port Talbot Ry & Docks Co. 76. illus.
Cooke 0-8-2T
Composite carriage, Cheshire Lines Committee. 83. 2 illustrations.
Six-wheel bogies: with lavatory for first class passengers
No. 54 (June 1900)
Single express locomotive, G.N.Ry. Supplement (folding colour plate)
F. Moore painting of Ivatt 4-2-2 No. 266: green is very dark
BELFAST SHED, B . & N. C. RY
Railway notes. 85
New G.C.R. engines. 85
The remaining five Mogul engines had entered service, their Nos. being 956 to 960. The Yankees were distributed between Gorton, New Holland and Lincoln sheds., Two more six-coupled radial tanks had been built at Gorton and numbered 914 and 915, whilst Beyer, Peacock & Co., had delivered Nos. 926 to 930 of the same class
Highland Ry. locos. 85
Two more of P. Drummond Ben class had been built at Lochgorm Works: No. 11 Ben Macdhui and No. 12 Ben Hope. The old four-coupled bqgies No. 66 Rossshire and No. 82 Fife had been re-named Ardveula and Durn respectively, whilst the six-coupled tank engine No. 16 St. Martins has been re-named Fort George.
G.N.R. locomotives. 85
Three more of the 990 class were out and numbered 982, 983 and 986, whilst standard goods engines Nos. 165, 177 and 180 had been built at Doncaster and Nos. 11I37 to 1142 (WN 3926 to 3931) had been delivered from Kitson & Co. No. 1333, one of the large four-coupled bogies, had been· fitted with balanced valves. Nos. 263 and 715 had been rebuilt with dome, new cab, etc. All the Baldwin Moguls, except No. 1200 were in service. The two 8-ft. singles Nos. 667 and 669 had been stationed at King's Cross.
Royal specials. 85
On .7 May 1900 H.M. the King of Sweden travelled by special train from Marylebone to Sheffield, being hauled by the new G.C.R. single No. 967, the engine being decorated with Norwegian and Swedish flags. On the 17 May. King Oscar visited: the Docks and returned by special G.E.R. train from Custom House to Liverpool Street, the engine being No. 661.
New Midland Ry. engines. 85
Beyer, Peacock & Co., had delivered 6-ft. 6-in. four-coupled bogie engines 4-4-0 Nos. 2581 to 2590 (WN 4153 to 4162) whilst of the standard goods engines No. 2570 had come from Dubs & Co., and Nos. 2492 to 2495 from Vulcan Foundry, Limited.
L. & N.W.R. four-cylinder compounds. 85
In addition to La France, sent to the Paris Exhibition, the following had now been turned out from the Crewe Works, Nos. 1921 T.H. Ismay, 1922 Intrepid, 1923 'Agamemnon, 1924 Powerful and 1927 Goliath.
G. W. R. express engines. 85
The following additional engines of the Avalon class had been turned out: Nos. 3346 Tavy, 3348 Titan, 3349 Wolf, 3350 Swift and 3351 Sedgemoor, whilst a new class similar to the Badminton but with boiler, smokebox, etc., as in the Avalon class and with the raised part of the framing cut square in front of the driving wheels had also appeared. The first two engines were·No. 3373 Atbara and No.3374 Baden-Powell.
The locomotive history of the Furness Railway. 86-7
Accident on the G. & S.W.R. 87
Early in the morning of 13 May 1900 engine No. 358 was .returning light from Greenock, took the wrong road and was derailed, killing the dnver, fireman and two persons riding on the engine.
The locomotives of the Great Northern Railway. 87-
Continued from page 76.
The locomotives of the Midland and South Western Junction Railway. -91
New L. & S. W. R. tanks. 92
The first ot five six-coupled tank engines, with Drummond's standard chimney, steam reversing gear, etc., was out and numbered 160: see also p. 187.
No. 55 (July 1900)
"A successor to the B.G." plate facing page 101
Photograph by T.F. Budden
Whitby shed N. E. Ry. 101. illustration
With 2-4-2T, 0-6-0ST and 0-6-0 types visible
Railway notes. 101.
G. N. R. locos. 101
Fifteen standard six-coupled goods engines had been delivered by Kitson & Co., Nos. 1136 to 1150 (WN 3924 to 3938). Five stationed at Colwick, five at London, and five at Bradford. Ten more were still to come. In addition to the three given last month the following of the same class had been built at Doncaster: Nos, 179, 192, 302 and 303. Of the 990 class two more had been turned out, Nos. 984 and 987 see also page 133; both stationed at Doncaster, as also was the new bogie single No. 267.
G. W. R. locos. 101
From the list of new engines of the Avalon class, given last month, the name of 3347 Tregothnan was omitted. This engine had been sent to Falmouth to work the Cornishman during the summer. Additional engines of the Atbara class were: Nos. 3375 Edgcumbe,3376 Herschel, 3377 Kitchener, 3378 Khartoum, 3379 Kimberley, 3380 Ladysmith, 3381 Maine, and 3382 Mafeking. The 7-ft. singles, Nos. 160 and 1000, had been rebuilt with Belpaire fireboxes and large cabs like the Avalon class.
New engines for the L. & I. D. J. C.. 101
R. Stephenson & Co. had delivered to the London & India Docks Joint Committee some six-coupled saddle tanks with outside cylinders: numbered 7, 8 and 9, painted red, and with copper top chimneys.
L. B. & S. C. R. six-coupled radial tanks. 101
Last four turned out of the Brighton shops: Nos. 497 Dennington, 498 Strettington, 499 Woodendean, and 500 Puttenham.
New G.C.R. engines. 101
The second of the new 7-ft. 9-in. singles was out; numbered 968 and painted grey. Unlike No. 967, the two whistles were placed on top of the boiler in front of the cab. Another of the six-coupled radial tanks, No. 916, had also been turned out, whilst Beyer, Peacock & Co. had delivered of the same class Nos. 931 to 935.
L. & N. W. R. four-cylinder compounds. 101
The following additional engines of this class had been put to work: Nos. 1925 Warrior, 1928 Glatton, 1929 Ramillies," and 1930 Polyphemus. No. 1926 reserved for La France, at the Paris Exhibition, and with those previously given completes the order for ten.
New G.E.R. locos. 101
The new four-coupled bogie express engines of the Claud Hamilton type into service: Nos. 1890 to 1896. Ten four-coupled bogie condensing side tanks had also been built at Stratford: Nos. 1120 to 1129.
New M.R. engines. 101
Vulcan Foundry Co., of Newton-le-Willows, were continuing their order for standard goods tender engines. Those delivered since our last were Nos. 2496 to 2500, 2541 and 2542.
The locomotives of the Midland and South Western Junction Railway. 102-3. 2 illustrations
2-6-0 Beyer Peacock WN 3679 had been intended for South America and was given the number 16. It was so successful that a similar locomotive was ordered which became No. 14 (WN 3884). An 0-4-4T with 5ft 2in coupled wheels was supplied by Beyer Peacock WN 3682 and given running number 15.
N.E.R. engines in London. 103.
On Saturday 2 June 1900 two special trains carrying Volunteers from Harrogate were worked through to King's Cross by NER locomotives Nos. 1875 (7ft 4-4-0) and No. 491 (a rebuilt six-coupled)
The locomotives of the Great Northern Railway. 103-5. 2 diagrams (side elevations)
Stirling 4-2-2 Nos. 1003-8. and 0-4-4T with condensing gear Nos. 941-4. Doncaster works numbers also given.
Cape Government Railways. 105. illustration
Standard 4-6-0
Our picture plate: "A successor to the B.G.". 105
Great Western Railway No. 3346 Tavy hauling 13.40 for Oxford and the West Midlands near Acton.
Chambers, C. The locomotive history of the Furness Railway. 106. 2 illustrations
0-6-0ST
New ten-wheeled locomotives, Highland Railway. 107. illustration
No. 140 Taymouth Castle illustrated
Collision at Slough. 107. illustration
On 16 June 1900 when 4-2-2 No. 3015 Kennett hauling an express passed signals at danger and ran into the rear of a Windsor train. Five died and 127 were injured.
Six-coupled condensing tank engine for the Midland Railway. 108. illustration
Six-coupled bogie tank locomotive, Wirral Railway. 108-9. illustration
0-6-4T supplied by Beyer Peacock & Co. to design of Eric G. Barker
New express locomotives, G.W.R. 109. illustration
6ft 8in 4-4-0 with Belpaire domeless boiler: No. 3373 Atbara illustrated, but no indication that this was first of Atbara class
Mogul locomotive for the G.C.R. 110. illustration
Supplied Burnham, Williams & Co. of the Baldwin Works in Philadelphia
Twelve-wheeler for the Delaware Lackawanna & Western Rd. 110-11. illustration
4-8-0 supplied Brooks Locomotive Works with Wootten firebox and driver's cab forward of firebox
Tank locomotive for the Schneeberg Railway. 111. illustration
Golsdorf 2-cylinder compound 0-8-0T with 195 psi boiler
Locomotive running — XVI. 112-13.
Royal Specials. 113.
Queen Victoria's visit to Scotland on 22 May 1900: LNWR locomotives Nos. 1219 Lightning and 1527 Raleigh and on return on 21 June Nos. 1518 Countess and 1527 Raleigh. Pilot No. 291 Prince of Wales for both jouirneys.
Carriage and wagon department. 114
Private car for the Duke of Sutherland. 114. illustration, plan
Designed by C.A. Park of the LNWR and built at Wolverton.
North Wales Narrow Gauge Railway locomotives. 120-1. 2 illustrations.
Two types of single Fairlie: two supplied by Vulcan Foundry: Snowdon Ranger and Moel Tryfan; one supplied by Hunslet Engine Co.: Beddgelert. Former had side tanks; latter saddle tanks. Both were 0-6-4. Works photograph of Beddgelert, and one of Moel Tryfan on train at Dinas Junction
Locomotive for the Duke of Sutherland. 121. illustration.
0-4-4T Dunrobin supplied by Sharp Stewart & Co. in 1895
The locomotives of the Midland and South Western Junction Railway. 121-3. illustration.
4-4-4 supplied by Sharp, Stewart & Co. WN 4300 and 4301 in 1896. Six 0-6-0 supplied by Beyer Peacock RN 19-24 and WN 4097-4102: No. 24 illustrated
New goods engines for the Hull and Barnsley Railway. 124. illustration
Matthew Stirling 0-6-0 supplied by Kitson & Co. with large diameter domeless boiler.Locomotive Magazine Volume 4 (1899)
The Paris Exhibition of 1900. 124-5.
[Druitt Halpin patent thermal storage apparatus]. 128
Reference from Volume 9 p. 285
Carriage and wagon department. 130
Supplement: colour plate (September Issue)
London, Brighton and South Coast Railway. Express engine "Empress"
F. Moore oil painting (printed statement). Locomotive decorated for Summer Outing to Arundel Castle of the London and Suburban Railway Officials on May 19th 1900. KPJ: reddish livery with floral decorations. See also page 147
Elgin shed, G. N. of S. Ry. 133
Photograph with 4-4-0 outside and all doors open and three flags flying (one at least a Saltaire)
Railway notes. 133
G. W. R. express engines.. 133
The 7-ft. 8-in single, No. 3027 Worcester had been rebuilt with a boiler of the Camel class. Another engine of the Avalon class had appeared, No. 3383 Kekewich.
L. & N. W. R. four-cylinder compounds. 133
In addition to the ten engines of this class then in hand at Crewe, ten more had been ordered to bring the total number up to 50.
N. S. R. coaching stock. 133
This company had now some six-wheeled 1st, and and 3rd composites with electric light and 1st and 2nd class lavatories, all classes being furnished with photographs.
The L. & Y. new eight-coupled engines. 133
The numbers of the engines of this class now out were 91, 381, 383, 392, 500 and 635.
G. S. & W. Ry. locos. 133
Some new coupled express engines, larger than previous ones, were being turned out from the company's works at Inchicore to the designs of Coey, the locomotive superintendent. Four of them were running, and others would shortly be completed.
G. N. R. locos. 133
Five more of the new standard goods engines have been constructed at Doncaster, and with those previously given complete the order for 20. The numbers of the latest out are 392, 394, 396, 398 and 399. A slight error occurred in the list of the "990" class given last month. No. 988 should have been shown as stationed at Peterboro' and No. 986 at Doncaster.
The new Great Central singles. 133
The third of the large 7-ft. 9-in. singles has now been turned out from the Gorton works, and is numbered 969.
New express engines for the M.R. 133
A new type of coupled express engine will shortly appear on this railway having 6-ft. 9-in. wheels, . cylinders 19½-in. by 26-in., and very large boilers.
G. S. & W. Ry. new corridor train. 133
This company put into service a very handsome corridor train painted in a new style— pink and cream.
Caledonian goods engines. 133
All of the new goods engines ordered from Dubs and Neilson, Reid & Co. had been delivered. Those from Sharp, Stewart & Co. were arriving.
New express engines, Dutch State Railways. 134. illustration
Beyer, Peacock & Co. built ffifteen inside-cylinder 4-4-0. They had 18 x 26in, cylinders, 7ft coupled wheels, boiler with Serve tubes, 1302.45ft2 total heating surface and 22.65ft2 grate area. Livery: light green with black bordering lined in yellow; frames red brown
The "Pioneer" Limited, Chicago, Milwaukee & St. Paul Ry. 134. illustration
Engraving of seven car rtrain hauled by an Atlanttic: 420 miles took 14 hours
The locomotive history of the Furnace Railway. 138-
The Festiniog Railway. 139-42. 4 illustrations
Lists details of all locomotives which had worked line until then. Photographs: The Princess and train at Blaenau (undated but early), Fairlie locomotive James Spooner with bells on each boiler? train on Festiniog Railway; T. F. Budden of traiin near Tan-y-Bwlch (plate) showing Fairlie Livingstone Thompson decorated to celebrtae driver's marriage
The Central London Railway. 143-4. 2 illustrations
6½ mile long underground railway opened 30 July 1900. Centre third rail. 45 ton electric locomotives (No. 23 illustrated) built by General Electric Co. of Schenectady in USA. Also operated oil-fired steam locomotives for use when electricity turned off see Volume 4 page 173. Cars supplied by Ashbury Co. of Manchester and Brush Electrical of Loughborough. Locomotives paintrf "invisible" purple brown
Large consolidation for the Delaware, Lackawanna & Western Railroad. 144. illustration
2-8-0 built at Scrannton shops in New Jersey: No. 888 illustrated. Mother Hubbard (phrase not used in text) with a 95ft2 grate area; 3002ft2 total heating surave; 22 x 30in cylinders and 200psi boiler pressrue
Steam cyllnder cocks. 145. diagram
The compact construction of some large modem locomotives for the standard gauge quite precludes the employment of the ordinary arrangement of plain rods, cranks and shafts working from the footplate for operating the cylinder cocks, and consequently it has become necessary to devise release cocks or valves controlled either by steam or compressed air for draining the cylinders and steam chests of condensed water. The sketch herewith gives a section of a very neat valve of this description used on some of' the large engines of the . Belgian State Railways. The body contains a renewable valve carried on a spindle terminating in a small piston on which steam is allowed to operate when the valve is required to open. A spiral spring opens the valve automatically whenever the regulator is closed, thus providing for frost, etc.
Beyer, Peacock & Co. 145
Delivered three six ten-wheeled express engines they had in hand for the Dutch State Rys,
Paris Exhibition. 145
Awards to British exhibitors of railway rolling stock:
Great Eastern Railway. Grand Prize.
Jas. Holden, Loco. Supt., Gold Medal.
A.J. Hill and A.M. Bell, Silver Medals.
F.V. Russell, T. Darby and C. Spencer, Bronze Medals.
L. & N. W. R. (W.C.J.S.) Grand Prize.
Francis Stevenson, Engineer. Gold Medal
F.W. Webb, Chief Mech. Engineer, Gold Medal.
C. A. Park, Carriage Supt., Gold Medal
H. Footner, J.W. Fletcher and A.M. Thompson Sih'er Medals.
J. Rose. M. Spencer, R.E. Bury, W. Purslow and J.D. Morgan, Bronze Medab
Midland Railway. Grand Prize. .
Samuel W. Johnson, Loco. Supt., Gold Medal.
John Lane, Silver Medal.
Thos. G. Iveson, Bronze Medal.
North Eastern Railway (E.C.J.S.). Grand Prize.
Wilson Worsdell, Loco. Supt., Gold Medal.
F. Lockyer and D. Bain, Silver Medals.
Ten-wheeled compound tank engine, Belfast & Countv Down Ry. 145
For heavy passenger traffic between Belfast and Bangor, the B. & C. D. Ry, used a very fine looking and powerful type of tank engine. They had coupled wheels 5-ft. diameter, the coupled centres being 8-ft. 9-in. apart. The H. & L. P. cylinders were 18½-in. and .26½-in. in diameter respectively, with a stroke of 24-in. The valve motion was Walschaerts type.
Locomotive running—XVIII. 146-7. diagram
Overhauling spring gear to which diagram relates. Also side or coupling rods,
Our colored plate. 147
L. B. & S. C. RY. express locomotiye Empress. The London City & Suburban Railway Officials' Association. At the invitation of His Grace the Duke of Norfolk, the members of the Association were entertained at Arundel Castle. The party consisted of about 250 guests, who travelled by special train from Victoria. The magnificent new express engine Empress, very gaily decorated, drew the train, whtch consisted of saloons and first class carnages. Through the courtesy of Mr. J.J. Richardson, the secretary, we are enabled to present our readers with a colored plate of the Empress prepared from a photograph which was taken on arrival at Arundel.
Liquid fuel in France. 147
A large number of the engines of the P.L.M. Railway were being adapted to burn liquid fuel on the Holden system of the latest type.
Reviews. 147
Sketches of engine and machine detail. 2nd edition. Wallace Bentley. Halifax: Bentley Publishing Co.
The excellent collection of dimensioned sketches of details of engines and machines incorporated in Bentley's book makes it a most useful addition to any engineer's library. To draughtsmen, students, designers, and in fact all mechanics this book forms an excellent guide ; and perhaps the best among its many good features is the fact that each example is taken from the latest practice of many of our most capable engineers. The locomotive is not by any means overlooked, many capital sketches being given in details from standard practice on the G. W., G. N., L. & Y., Midland and L.& N. W. Rys., and therefore the volume is of especial value to all interested in railway machinery.
The carriage and wagon department. 148
Saloon car, Royal Sardinian Rys. 148. illustration
Metropolitan Carriage & Wagon Co. six-wheel saloon
Restaurant car, Moscow-Brest Ry. 148. illustration
Seated 24 passengers, built at Baltic Car Works in Riga.
Great Central Railway. 148
Automatic couplers and vestibule connections were being fitted to brake vans.
L. & S. W. R, wagon stock. 149. 2 illustrations
W. Panter bogie open goods wagon and for comparison old four-wheel wagon
Railway notes. 151
Hornsey shed, G.N. Ry,
Photograph with 0-6-0ST and 0-4-4T visible
The Waterford & Central Ireland Ry,
On 1 September 1900 the G. S. & W. Ry. took over the working of this company. Up to the time of writing no alteration has been made in the rolling stock, but owing to its antiquated type it is probable that most of it will be condemned to the scrap heap. The engines of this company are painted a dark green with black bands and light green lines with a red inner line. The framings are brown with black border and red line. Tne carriage stock is a dark lake with vermilion lines and gold lettering shaded with red and black, and the goods stock is dark slate with white letters.
Rhymney Ry. engines.
During the past twelve months a number of six-coupled radial side tank engines with double frames have been delivered to this company. Nos. 87 to 92 came from Messrs. Hudswell, Clarke & Co. (makers' Nos. 510 to 515) in 1899, and Nos. 93 to 95 (makers' Nos. 547 to 549) from the same firm in this year, whilst Messrs. Neilson, Reid & Co. are now delivering an order for ten more, of which Nos. 96 to 103 (makers' Nos. 5711 to 5718) are already to hand.
L. & Y. R. eight-coupled engines. 151
The location of the new mineral engines, which are rated to take a load 45 per cent. greater than that of the standard six-coupled engines, is as follows: Nos. 91, 325, 383, 392, 407, 500 and 659 at Wigan, No. 381 at Bury, No. 448 at Aintree, No. 443 at Sandhills, No. 463 at Lower Darwen, No. 395 at Goole, and No. 635 at Newton Heath. See also p. 195.
G. W. R. locos.
No. 3383 Kekewich was stated in error last month to be of the Avalon class. The following new engines lately built at Swindon are all of the Atbara class. No. 3383 Kekewich, No. 3384 Omdurman, No. 3385 Powerful, No. 3386 Pembroke, No. 3387 Roberts, No. 3388 Sir Redvers, No. 3389 Sir Daniel, and No. 3390 Wolseley. No. 159 has been rebuilt with a boiler of the Camel type, and a new six-coupled engine, No. 33, has been turned out similar to No. 36, but with Camel type boiler and a two-wheeled truck in front.
Barry Ry. locos.
No less than 33 new engines have been added to the stock of the Barry Ry. during the last twelve months. Nos. 92 to 98, standard double-ended side tank passenger engines, were built by Messrs. Sharp, Stewart & Co. in 1899, and this year the same firm have followed with six coupled saddle tanks Nos. 99 to 104 (makers' Nos. 4595 to 4600), and six-coupled radial sine tanks Nos. 105 to 116. The engines built by the Cooke Locomotive Works of Paterson, N.J., which have been illustrated in these pages, are Nos. 117 to 121, whilst Nos. 122 to 124 are Belgian built six-coupled radial side tanks.
The most powerful ten-wheeler on earth. 152. illus.
Baldwiin Locomotive Works 4-6-0 for Union Pacific RR (No. 1703 illustrated). 20 x 28 in. cylinders; 57 in. coupled wheels; 2574 ft2 total heating surface; 31.5 ft2 grate area and 200 psi boiler pressure.
New express engines for G.S. & W. Ry. 152.
4-4-0 with piston valves Nos. 301 Victoria, 302 Lord Roberts, 303 St. Patrick and 304 Princess Ena. Painted in new colours: black with broad vermilion line edged with white and fine vermilion inner line.
An old American-built locomotive in Russia. 152. illus.
Photograph of Grant Locomotive Works 4-4-0 on Ekaterinoslav Railway. Copies of this page will be supplied on receipt of £10 into Paypal account.
The locomotives of the Great Northern Railway. 153-4. 3 diagrams. (line drawings), table
Ten 0-6-0 were supplied by Dubs & Co. in 1897Page 153 (below): other drawings: 4-4-0 No. 1321 (Fig. 93) and 0-6-0 No. 315 (Fig. 94).
New G.E.R. locos. 154.
Order for ten condensing six-coupled side tanks completed at Stratford. Numbered 189-98 and were running on Walthamstow service.
Four-coupled express locomotive at the Paris Exhibition. 155. illus., diagram (line drawing)
4-4-6 cab-in-front locomotive designed by Thuile and built at Schneider & Co. of Creusot.
The Cork, Blackrock & Passage Ry. 155-7. 3 illlustrations.
5ft 3in gauge locomotives (Nos. 1 and 2 illustrated): 2-2-2 tank engines supplied by Sharp Bros in 1850 (WN 655-6) and about to be replaced by 3ft gauge outside cylinder 2-4-2T (No. 5 illustrated) supplied by Neilson, Reid & Co.
Improved equalising driver's brake valve. 158. diagram
Westinghouse
Four-coupled bogie tank engines, Cambrian Railways. 158. illus.
0-4-4T: No. 5 illustrated
Under the Old North Bridge, Edinburgh. F. Moore. 160. Supplement
NER 4-4-0 No. 779 (photograph)
New G.E.R. goods locomotives. 161. illus.
0-6-0: No. 1150 illustrated
Our picture plate. 161.
Noted how masonry bridge shown had since been replaced by a girder structure.
L.B. & S.C.R. mixed traffic tanks. 161.
Nos. 501 Stoat's Nest, 502 Ridgewood and 503 without name and painted grey entered service.
The locomotive history of the Furness Railway. 161-3. 2 illustrations
Continued from page 139. In 1881 six more 0-6-0 goods engines were purchased from Sharp, Stewart & Co., which were numbered 114 to 119 (WN 2945-2950). The cylinders were 16-in. diameter by 24-in. stroke, the wheels 4-ft. 6-in. diameter, the heating surface 959.27 ft2., , and the weight of engine and tender in working order 50 tons. No. 115, illustrated in Fig. 20, was on 22 September 1892, shunting on Lindal Bank, when the ground beneath it gave way and the engine fell head first into the hole caused by the subsidence. The tender was recovered, but the engine sank out of sight, it is supposed into the workings of the Parkside mines, and the ground was subsequently made good above it. It is therefore totally lost, and has been replaced by altering the engine No. 114 to 115, a new one having been built with the No. 114.
In the following year four engines were bought from Sharp, Stewart & Co., to replace four of the old Whitehaven & Furness Jn. Ry. engines, which had become too old for service. The two first delivered were numbered 44 and 45 (WN. 3086 and 3087), and were four-coupled passenger tender engines of the same design as those previously supplied (Fig. 10) and of the same general dimensions. The second two were of the usual six-coupled goods type numbered 49 and 50, WN 3170 and 3171. Their appearance and general dimensions are the same as those supplied in 1881.
Sharp, Stewart & Co., built two more engines for the Furness Co. of the same class as the preceding, which were numbered in their books 3172 and 3173, but these were sold at the same time by the Furness Co. to the Liverpool, Southport & Preston Jn. Ry., and were numbered 1 and 2 on that line. For a period of about eight years after this no new engines were added to the stock, but during the year 1890 four 4-4-0 express engines of an entirely new design were delivered, illustrated in Fig. 21, numbered 120 to 123, built by Sharp, Stewart & Co., WN 3618 to 3621. They were a new departure for the Furness Ry., being the first engines belonging to this company to have a bogie. The principal dimensions of these engines were: cylinders 17~in. diameter by 24-in. stroke, coupled wheels 5-ft. 6-in. diameter, bogie wheels 3-ft. 6-in., heating surface 1,041 ft2., weight of engine and tender in working order 60 tons. Continued p. 197
Transvaal locomotives. 163-4. 2 illustrations
P.E. Vaughan, and officer in the Yorkshire Regiment sent photographs of locomotives at Standerton which had been used by the Boers in South Africa: eight coupled tank engines with 4ft 6in coupled wheels and 18 x 24in cylinders built by Kessler of Esslingen: one was De la Fontaine.
Locomotive running—XIX. 164-5. diagram
Boiler overhaul searching for pitting, furrowing and grooving and cracks, having removed the tubes. Examination of copper firebox and detection of burning and starring (radial cracks) and patching..
Midland Ry. locos. 165.
Remaining nine engines of 2601 class had been completed and numbered 2602-8, 22 and 23 but Nos. 2606-8 had since been renumbered 19-21 (whilst previous No. 20 had been allocated 132). Nos. 2543-50 completed the series of standard goods built by Vulcan Foundry. Dubs WN 3898-3917 were given running numbers 2611-30.
The carriage and wagon department. 166.
E.C.J.S. sleeping cars. 166-7. illustration
First class vehicle on six-wheel bogies with gas lighting to design of David Bain and built at York works: two cars built, one exhibited in Paris.
Mineral brake vans for Barry Railway Co. 167. illustration
Supplied by Ashbury Railway Carriage and Iron Co.
New goods train, N.E.R. 167
Train of covered goods vans with passage throughout to enable contents to be sorted en route. Each van had end doors with metal flaps to form gangway.
Correspondence. 168
Carsholtville. The M. & G. N. Joint engines Nos. 8, 9, 10, 19 and 41 are 4-coupled outside cylinder side tank engines built by Hudswell Clarke in 1878-1880...
Moscow & Brest Railway locomotive shed, Warsaw. 169. illustration
Railway notes. 169
New goods engine for the D. W. & W. Ry. 169
Built at the Grand Canal Street works, Dublin, a six-coupled tender engine No. 36 Wexford. It was fitted with the vacuum brake for use on passenger trains. The old tank engine with this number has been renumbered 36A. The four-coupled tank engine No. 11 had been converted to a double ender, similar to No. 3, and is named St. Kevin.
G.W.R. Locos. 169
The name of No. 3390 should have been given last month as Terrible, whilst the two final engines completing the twenty of the Atbara class were out and numbered and named 3391 Wolseley, and 3392 White. No. 71 Dee, one of the Avon class, had been fitted with an extended smokebox. Some more of the standard six-coupled saddle tanks with inside frames had also been turned out, and numbered 2771 to 2774. Engine No. 3545 had been rebuilt with a large firebox and leading bogie.
L. B. & S. C. R. locos. 169
Two more six-coupled radial tanks were out, and numbered and named 504 Chilworth, and 505 Annington. The Vulcan Foundry Co. had delivered eleven of the 15 standard goods engines on order; numbered 521 to 531 (WN 1699-1709).
N.E.R. express engines. 169
Following the four-coupled bogie engines [4-4-0] Nos. 2011 to 2020 built at Gateshead, a further ten of the same class were under construction, and Nos. 2021 to 2024 had already been completed.
New G.C.R. locos. 169
The new bogie single, No. 969, had been painted a darker green than usual, and the lining had also been varied, black bands with a fine white line on either side having been adopted, and the number shown on a brass number plate with red ground instead of being painted on as hitherto. Another of the class, No. 970, was also out. Two more of the six-coupled radial side tanks, Nos. 919 and 920, had also been completed. No. 919 has also been fitted with a number plate, and painted black lined out with red and white, and had the words Great Central on the side in smaller letters than on former engines. No. 920 was fitted with a blow off cock in the bottom of the boiler barrel. It is stated that a new pattern .of cast iron chimney is to be adopted. Some of the American Mogul engines had been tried on passenger trains.
New express engine, M.G.W.R. 169
Company had constructed at Broadstone Works a new four-coupled bogie express engine, the first built in Ireland for this railway. It is numbered. and named 37 Wolf Dog replacing the former engine of that name, and painted a dark blue picked out with yellow lines instead of the green adopted on all previous M. G. W. R. locos.
Six-coupled compound tank locomotive, Vienna Metropolitan Ry. 170. illustration
Golsdorf two-cylinder compound exhibited at the Paris Exhibition: leading dimensions and livery including exhibition finish.
Dutch State Ry. 170
Five new ten-wheeled locomotives supplied by Beyer Peacock numbered 995-999.
New Canadian Pacific locomotives. 170. illustration
Atlantic 4-4-2 with 7ft coupled wheels to operate Ottawa flyers
The breakdown squad. 171-2. 2 illustrations
Breakdown cranes, tool vans and mess van (named "coffee van" herein). Supplies included ambulance materials, lamps, devices for clearing wreckage off the running lines, etc. Photographs of Highland Railway steam breakdown crane and train, and derailed freight train on the Great Northern Railway at Essendine.
William V. Cauchi. 173-4. The locomotive history of the Isle of Wight Central Railway. illustration.
Cowes & Newport Railway became the Isle of Wight Central Railway and started with two Slaughter, Grunning & Co. outside cylinder single dricing wheeel well tanks (2-2-2WT) WN 453 and 454 named Pioneer and Precursor. The main dimensions are listed including 13½ x 16in cylinders and 5ft driving wheels. The original livery was light blue lined out in red, but leter painted in red use by IWCR.
The locomotives of the Great Northern Railway. 174-6. 5 diagrams
Ten-wheeled express locomotive, C. B. & Q. Ry. 179. illustration
Ten wheeled express engine [4-4-2] by Baldwin Locomotive Works for the Chicago, Burlington and Quincy Ry. It was a compound on the Vauclain system, with cylinders as follows : h.p. 13½-in. diameter, l.p. 23-in. diameter by 26-in. stroke and slide valves of the balanced piston type. The boiler was 5-ft. 2-in. diameter and 16-ft. long, with 248 tubes 2-in. external diameter, it had a total heating surface of 2510.7 ft2 and a working pressure of 210 psi.; the grate area is 33.6 ft2 . The driving wheels were 7-ft. ¾-in. diameter placed at 7-ft. 6-in. centres apart, the bogie wheels were 3-ft. diameter and the trailing wheels 4-ft. 6¼-in. total weight in running order was 70 tons 18 cwts., of which 38 tons, 4 cwts. was carried by the coupled drivers. The tender is of the British type built with a plate frame.
Goods locomotive, Waterford, Limerick & Western Ry. 180-1. illustration
New goods engines for the M. & G. N. Jt. Ry. 181
Dubs & Co. built some six-coupled 0-6-0 tender engines to the design of H. A. Ivatt, precisely similar to the latest goods engines on the G.N.R., but were painted yellow and lined after the usual style of the joint line engines. Those already at work were numbered 81 to 85.
Four-coupled express engine, L.C. & D.R. 181, illustration
Engine illustrated was one of four built by Sharp, Stewart & Co. in 1873 for the L. C. & D. R. They were specially designed for running the boat expresses, and were among the first locomotives in this country to be fitted with the Westinghouse brake. They had 6-ft. 6-in. drivers, and cylinders 17-in. by 24-in., and were painted green with chocolate framing. There was a good deal of bright work about the engines, and as originally built were probably the smartest engines running into London. They were 'numbered and named 53 Europa, 54 Asia, 55 Africa, and 56 America (WN 2331 to 2334). They were all rebuilt and painted black with standard chimneys and dome casings in 1892, but since coming under the joint management of the S. E. & C. R. were once again painted green and renumbered 512 to 515.
Carriage and wagon department. 184
Vestibules and connections for corridor cars. 185
Old First Class Carriage, I. of W. C. Ry. 185. illustration
A Boer railway car. 185. illustration
The "Tiger" G.W.R. broad gauge. December Supplement (plate)
See also page 197
Newton Heath shed L. & Y. Ry. 187. illustration
Photograph showing several locomotives, including an 0-6-0, outside and gas lights, some of which were on top of water columns
Railway notes. 187
New G. N. R. engines. 187.
The first five of the large four-coupled bogie express engines (1321 class) were being built at Doncaster and located at that station. Their numbers were 1366 to 1370, whilst Nos. 1371, 1372, 1373 and 1380 had also been completed, and were ready for service
G. C. R. single express locos. 187
Another of these, No. 971, making five in all, had been turned out from Gorton Works. No. 970 had been painted in the new style similar to No. 969.
L. & N. W. R. locos. 187
The most recent engines built at Crewe were ten eight-coupled mineral engines, Nos. 1871 to 1880 (Crewe Nos. 4025 to 4034). Of these Nos. 1874 to 1879 were stationed at Leeds. Ten six-coupled radial tanks were also being put into service, numbered 280, 283, 309, 312, 345, 346, 358, 368, 377 and 398 (Crewe Nos. 4055 to 4065).
L. & S. W. R. tank engines. 187
The new six-coupled side tank engines to which reference was made in our June issue had been completed, and the last four were numbered 349, 351, 353 and 354. Ten new four-coupled bogie tank engines of the 242 class had also been built at Nine Elms, and numbered 112, 318 to 324, 356 and 357.
M. & G. N. Jt. Ry. goods engines 187.
Twelve goods engines of the standard G. N. R. type had been delivered to the M. & G. N. Jt. Ry. by Dubs & Co., and numbered 81 to 92 (makers' Nos. 3933 to 3944}
G. W. R. locos. 187
The following new engines of the Avalon class had been completed at Swindon : No. 3358 Godolphin, No. 3359 Kingsbridge, No. 3360 Launceston, No. 3361 Lyonesse, No. 3362 Newlyn (Swindon Nos. 1811 to 1815).
Derailment of the Sud Express. 187
This famous train, one of the fastest in the world, met with a serious accident on 15 December. near Dax. When running at full speed it left the rails, from some cause not yet explained, and was precipitated down a steep embankment. The particular section the train was traversing from Bayonne to Dax is 50 kilometres (31 miles) in length, and this distance is timed to be covered by the Sud Express in 33 minutes an average speed of 56.4 miles per hour. Of the thirty-four passengers in the train it is reported seventeen were killed the majority being in the restaurant car at the time of the mishap, and this was smashed by the engine falling on it. The engine was one of the latest four-cylinder compounds of the Midi Co., illustrated in our issue for February, 1899. A reproduced instantaneous photo of the "flyer" whilst running on the Paris-Orleans section of the route is given in our "World's Famous Railway Trains."
The return of the C.I.V.'s. 188. illustration
Conveyance of the City Imperial Volunteers from Southampton to London on their return from active service in South Africa four special trains were provided, the engines being suitably decorated for the occasion. The route chosen was by L. & S.W.R. from Southampton to Basingstoke, and thence by G. W. R. to Paddington, the trains being due to arrive at the latter station at 12.30, 12.58, 13.10 and 13.35 respectively. The arrival originally fixed for 27 October had to be postponed until the 29th owing to the steamer being delayed by rough weather. Over the L. & S. W. R. the engines selected to haul the trains were all of Drummond design, and were Nos. 708, 720, 703 and 706 respectively, whilst the latest type of express engine (Atbara class) was chosen for each train on the G. W. R., the particular engines being 3374 Pretoria, 3387 Roberts, 3392 Powerful and 3373 Maine. With the exception of Roberts, which is shown in the illustration, these engines were specially named for the occasion, and all were suitably adorned with the C.I.V. shield on the smokebox and City of London shield on the tender, in the manner depicted in the photo. The L. & S. W. R. engines were also attractively decorated, and we intend giving further illustrations of this historic event next month.
The Waterford and Tramore Ry. 188-90.
In the south-east of Ireland there was a small railway of interesting peculiarities it would be difficult to match elsewhere. The Waterford and Tramore Ry., running between the two places from which it derived its name, was a single line on the standard Irish gauge of 5-ft. 3-in., 7½ miles long, and opened on 5 September 1853. It was entirely isolated from every other railway, its Waterford terminus being over a mile distant from any of the other stations in that town. There were no intermediate stations, The rolling stock consisted of 4 locomotives, 18 passenger vehicles, and 10 goods wagons. Engines Nos. 1 and 2 (Fig. 1) were single-driver well-tank engines constructed by Wm. Fairbairn & Son, of Manchester, and delivered to the W. & T. Ry. in April and May, 1855, the makers' Nos. being 55 and 56. The diameter of the driving wheels was 5-ft, and of the leading and trailing wheels 3-ft. 6-in., the wheelbase being 13-ft. The cylinders were 13-in. diameter by 18-in. stroke. These old engines had both been rebuilt, No. 1 in April, 1896, and No. 2 in March, 1897. Engine No. 3 was a somewhat more modern design, being a four-coupled well-tank engine (0-4-2WT), built by Slaughter, Grunning & Co. of Bristol, in 1862, the makers' No. being 452. It was also a more powerful machine, the cylinders being 15-in. diameter by 21-in. stroke, and the diameter of the coupled and trailing wheels being 5-ft. and 3-ft. 6-in. respectively. It will be noticed also, by reference to Fig. 2, that brake blocks were applied to both pairs of coupled wheels as against the driving wheels only in the case of Nos. 1 and 2. No. 3 was rebuilt in June, 1893.
No. 4, undoubtedly the most interesting engine of the lot, was, as seen from Fig. 3, a single-driver, bar framed well-tank locomotive ot the Bury type. It was constructed by Bury, Curtis and Kennedy, of Liverpool, the makers' No. being 191, corresponding to a date of about 1845. It had single driving wheels 5-ft. 7-in. diameter, and leading and trailing wheels 4-ft. diameter. The cylinders were 13-in. diameter by 18-in stroke, and the brake blocks were applied to the trailing wheels only. It was originally constructed for the 4-ft. 8½-in. gauge, and converted to the Irish gauge for the use of the contractor making the Waterford and Tramore Ry. On the opening of the line it was purchased by the company and had been running ever since. It was rebuilt in 1867 in the original form, but was provided with a dome on the front ring of the barrel, and like the other engines had been fitted with cab, injectors and other modern improvements. It was undoubtedly the oldest locomotive running passenger trains in Great Britain, probably in the world. The W. & T. Ry. engines were painted light green with black bands lined with vermilion. The framing was brown, and the number was shown in brass figures on the cab sides. The engines had polished brass domes and copper chimney caps. The coaching stock consisted of two classes only, 1st and 3rd, and were mostly six-wheeled. The firsts painted dark blue with white lines, and the thirds dark red with black lines, the lettering being in yellow shaded with red. Many of the thirds had open sides, whilst the firsts had three windows in the ends, and also in each partition. No continuous brakes were provided. On holidays or on Tramore race days the whole or nearly the whole of the passenger stock was often made up into one train. The goods trucks were painted grey with white lettering. The locomotive superintendent was Henry Waugh.
The locomotives of the Great Northern Railway. 190-2
Concluded from page 176. 0-6-0 goods engines produced at Doncaster ib 1899-1900 WN 822-831; 842-901 and 891-901. The Kitson & Co. WN 3924-3948/1900 were given running numbers 1136-1160: see also p. 196, Further engines of the 4000 class 4-4-0 were built in 1900. No. 1320 differed in having a higher running plate to clear the coupling rods (Fig. 101). The 990 class was added to with Nos. 949-950 (Doncaster WN 872-873) and 982-989 (WN 874-881). Ivatt rebuilt some of the Stirling 8-ft single 4-2-2 with domed boilers: No. 93 worked at 170 psi and No.776 at 175 psi; the total heating surface was increased to 1210ft2 and the grate area to 23.3 ft2. Some of Stirling's 7-ft singles were also rebuilt with domes as shown in Fig. 103.
Herbert T. Walker. An old American inside-cylinder engine. 192-5.. 2 diagrams (including side elevation)
Built in 1848, for the Paterson and Ramapo Railroad, and was designed and constructed by Thomas Rogers, the senior partner of the firm of Rogers, Ketchum & Grosvenor, which was the original name of the Rogers Locomotive Company. Rogers was one of the foremost locomotive engineers of his day, and Zerah Colburn described him as having done more for the American locomotive than any of his contemporaries. The leading dimensions of the engine were: cylinders 14½-in diameter by 18-in. stroke, coupled wheels 6-ft. diameter, bogie wheels 3-ft. diameter. The builders number of the engine was 143 ; it was delivered to the railway company on 21 September 1848, and the price was $8,575. Originally named New York, and it so ran until the Paterson & Ramapo Railroad was acquired by the Erie Railroad Company in 1851. The Erie at that time had a 6-ft. gauge, and the tracks of P. & R. Railroad were soon changed to conform thereto, which ot course, threw the standard gauge rolling stock of the latter railroad out of use, and the New York was sold to the Sussex Railroad of New Jersey, where it was re-named Gov. Haines, and did good service for many years. The Sussex Railroad is now a part of the Delaware, Lackawanna, and Western Railroad.
It was known in American parlance as an "inside connected full crank engine." It will be noticed that although the cylinders were inside the frames they were not inside the smoke box, but were bolted to the outside thereof by means of a cast iron "saddle." As this saddle comes behind the steam chest it cannot be seen in the drawing. It is doubtful if American engineers ever built engines with cylinders inside the smokebox, as that would involve inside steam chests a great objection on the ground of inaccessibility of parts. For this reason the steam chest was placed, as it is now, on top of the cylinder, so that the cover could be lifted off in a few minutes, and repairs quickly and easily made. In a new country when breakdowns were frequent and wages high this was an important consideration so much so that in this and some contemporary engines the steam chests were inclined sidewise on the cylinders, so that a man could inspect and repair the slide valves as he stood on the track. The crank axle was substantially the same as on English engines, and was called a full crank to distinguish it from the half crank design, descriptions of which are in Clark and Colburn's Recent Practice in the Locomotive Engine, page 50, and Colburn's Locomotive Engineering, page 46. The valve gear was complicated, and illustrated in Fig. 2.The steam was controlled by two slide valves, a main valve, and an expansion valve.
[In 1900] there were several who had seen and handled the Gov. Haines, among whom was David M. Harris, chief engineer of the Newark (N. J.) Sewage Pumping Works, who was the first to call the writer's attention to the curious valve gear. He helped to repair this engine in 1857-58 when he was serving his apprenticeship, and states that it was well made and admired by all who saw it. Watts Cooke, president of the Passaic Rolling Mill Co., of Paterson, N. J., also well remembers this engine. He assisted in its erection when serving his apprenticeship in the shops ot Rogers, Ketchum & Grosvenor in 1848, and his brother, John Cooke who was afterwards one ef the founders of the Cooke Locomotive Works, was Rogers's superintendent. Watts Cooke states that Rogers did not originate the link hook motion, but, with John Cooke's assistance, constructed it from engravings appearing in an English engineering book, the author's name of which he cannot remember, but thinks it was Tredgold. Any reader who has access to the works of Thomas Tredgold will be able to confirm or correct . Watts Cooke's impression. It is certain that this reversing gear was known in England as far back as 1845, as engravings illustrating an engine built by Hawthorn for the North British Railway in that year, having an almost identical form of hook motion, were published in the Engineer and Machinists Assistant, London, 1853, Page 65-
L. & Y. R. eight-coupled engines. 195.
See also p. 151 for locations of the first 13 engines of this class. The remaining seven had been stationed as follows: Nos. 59, 190, 687 and 736 at Wigan, Nos. 667 and 738 at Goole, and No. 745 at Horwich.
A novel blast pipe. 195. diagram
Improved exhaust pipe invented by J. Jones, locomotive superintendent of the Cyfarthfa Collieries in South Wales, and which has now been in successful use for some years. As shown, the device consists of a cast iron exhaust pipe provided with a perforated semi-circular jacket which commences just above the lower flange and terminates in a circular nozzle slightly above the top edge of the inner blast pipe [Canadian Patent 55391/1897 granted to John Jones]
New goods engine, G. N. R. 196. illustration
Ivatt standard goods engines [0-6-0] built by Kitson & Co., of Leeds, for the G. N. R., full particulars of which will be found on page 190. The new form of cast iron chimney of the same pattern as the built-up ones will be readily seen from the illustration.
Four-coupled express engines, Great Southern & Western Ry. 196-7
An enlarged type of [4-4-0] express engine had been put into service on the G. S. & W. Ry., and four of the class were running. Built at the Inchicore works to design of Robert Coey, the locomotive superintendent. Cylinders 18-in. diameter with a stroke of 26-in.; coupled wheels 6-ft. 7-in. diameter, and bogie wheels 3-ft. 6-in. diameter; working pressure 175 psi; total heating surface 1,220 ft2., and grate area 20-4 ft2 The total weight of engine in working order 44 tons 14 cwt., and of tender 33 tons 6 cwt. The latter had a coal carrying capacity of 5 tons, and water space for 3,345 gallons. The numbers and names of the first four engines were Nos. 301 Victoria, 302 Lord Roberts, 303 Saint Patrick, 304 Princess Ena.
Our picture plate. 197
Photograph of the old G. Western broad gauge express engine Tiger.
The locomotive history of the Furness Railway. 197-9. 2 illustrations, map
Concluded from page 163. In 1896, six engines of similar design to the last were built for the company by the same firm to replace six of the single well tanks which had become too light to cope with the increased weight ot the trains. They were numbered 21, 22 and 34 to 37, and were WN 4174 to 4179. The principal dimensions of these engines were a considerable advance on the previous ones: cylinders 18-in. by 24-in., coupled wheels 6-ft. diameter, bogie wheels 3-ft. 6-in., heating 1,208-5 ft2., grate area 17 ft2., working pressure 150 psi., weight of engine and tender in working order 69½ tons. Fig. 22 illustrates. These engines were the last to be built during W.R. Mason's regime, and when Pettigrew was appointed to the Furness Railway Co. in 1897 he found that engines of much greater power were needed to economically xvork the rapidly increasing traffic, more especially in the goods department. He therefore immediately set himself the task to design some goods tank locomotives, an order tor three of which was placed with Sharp, Stewart & Co., and the engines were delivered about the middle of 1898. These were numbered 112 to 114 (WN 4364 to 4366). They were eight-wheeled side tank engines of fine sturdy appearance, and were illustrated in our issue for October, 1898. The principal dimensions were: cylinders.18-in. by 26-in., diameter of the six-coupled wheels 4-ft. 8-in , diameter of the radial wheels 3-ft. 8½-in., total heating surface 1,134 ft2. weight in working order 53½ tons.
Following close on the above, an order was given for twelve goods tender engines to be built. These were also designed by Pettigrew, and e orders were placed for six with Nasmyth, Wilsgn & Co., and for six with Sharp, Stewart & Co. The first to be delivered were those from Nasmyth, Wilson & Co., which were built in 1899 and numbered 7 to 12 (WN 552 to 557), and were illustrated in Locomotive Mag. for June, 1899, whilst another is shown in Fig. 23 hauling a train near Grange. They were compact engines.,The principal dimensions were: cylinders 18-in. by 26-in., diameter of wheels 4-ft. 8-in., heating surface 1,134 ft2.., grate area 20.5 ft2, weight in working order, engine and tender 66 tons 17 cwt. The six engines built by Sharp, Stewart & Co. had been delivered during 1900, and numbered 13 to 18. Also during summer 1900 Sharp, Stewart & Co. constructed two more 4-4-0 express engines of the same design and dimensions as No. 36. These were numbered 124 and 125.
The Berlin Metropolitan Ry. 198-9. 2 illustrations, map
Berlin has had a Metropolitan Railway system since 1882 . This possessed many features common to the London Inner Circle, with the additional advantage of a central route through the middle of the city. Main line trains in passing through Berlin usually called at Charloitenburg for west end, Friedrichstrasse and Alexandraplatz for the central portion of the city, and often the Schlesischer Bahnhof for the eastern division. The trains on the Ring services of the Metropolitan were usually made up of ten carriages, three 3rd class running at each end of four 2nd class. Only 2nd and 3rd class tickets were issued, and the fares adjusted on the zone system, and tickets issued from automatic machines, as well as from the ordinary ticket office windows. Illustrations show a train leaving Halensee Stn., and give a view of the Alexandraplatz depot on the Stadtbahn. The engines were six-wheeled tanks with outside cylinders and four coupled drivers. The simple vacuum brake was used; the ejector placed on the boiler with exhaust pipes curved back to carry the escaping steam to the cab roof, where it passed through mufflers. The cars were all four-wheelers with a rigid base of 4.60 metres, the bodies being built low down on a steel underframe with depressed soles so that the floor is not more than about 18-in. above rail level. The buffers are attached to substantial headstocks arranged at the ordinary height. The cars had omnibus roofs, and the five compartments are arranged so that there is communication between four of them along one side, whilst the fifth is isolated and reserved for non-smokers. Steam heat and gaslight were provided, and advertisements are displayed on the inside of the roofs. The 2nd class cars were painted dark green with black bordering and fine yellow green lines, whilst the 3rd class were dark red brown with black bordering and fine vermilion lines. The rear 3rd compartment of a train was taken possession of by the conductor, who places a notice in the window "Dienstabtheil." The end of the train was denoted by a red disc by day and two red lights by night on the roof, showing green lights ahead. The service of trains was at regular and frequent intervals, trains passing left to left or the reverse of the practice here. The stations are of the island platform type, with disc signals of the regular German pattern, subways and train indicators.
Locomotive running. XXI. 200-1. 4 diagrams
Firebox: repairs to the plate near to the firehole
Reviews. 201
The compound locomotive. Fred H. Colvin. London : The Locomotive Publishing Co.
This is a useful little pocket book describing the different types of compound locomotives in service in the United States. After treating of the principles of compounding, and tracing the history of the compound locomotive from Craddock's experiment of 1844 to the perfected machine of 1900, the author details and illustrates the arrangement of cylinders, valves, etc., of all the well-known systems. The instructions for practical working are full of valuable hints, and we predict an extensive circulation for Colvin's treatise.
Carriage and wagon department. 202
I & II class corridor car, Hungarian State Railways. 202. diagram (side elevation & plan)
Exhibited at Paris Exhibition by Ganz & Co. Convertible for day or night use (more bunks in second class). Steam heating and electric lighting, but with oil lamps when battery charging not available.
French railway carriages. 202
Used woven ffabric for window straps, rather than leather used universally in Britain. Fabric was durable and cheaper.
New trains for G.N. suburban service, 202-3.
Seating capacity 656; designed for tight confines of Moorgate. Compartments 8ft 6in wide capable of seating six per side; very thin sides and light doors.
Tubular underframed goods wagons. 203. illustration
Ekaterinoslav Railway in South Russia used diamond framed bogie wagons with wooden bodies with a tare weight of 12 tons and capable of carrying 30 tons.
Barnum & Bailey passenger train. 203. illustration
Running on German State Railways, Altoona Division. painted bright red with dark lake round the mouldings and dark green underframes with yellow lining.
New stock for the East Coast Route. 203
Built by North British Railway comprised twelve wheel corridor carriages 60-ft long with clerestory roofs and eight wheel 46-ft luggage vans, All had automatic couplers and a refinement over other East Coast Joint Stock steps to enable lampmen, cleaners etc to access the roof.