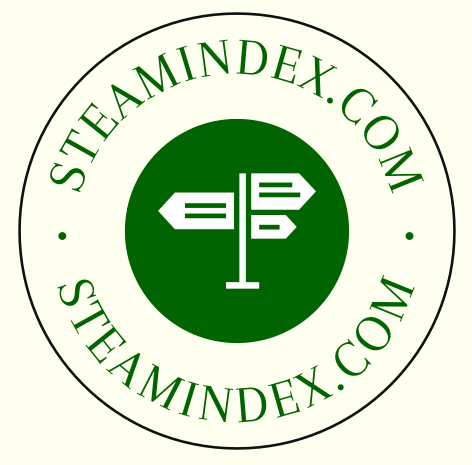 Railway World
Volume 19 (1958)
Key file
J.H. Price. Russian railway journey. Part 4. Moscow. 2-7. illus., map
Surprised at the easy access to an exhibition of new railway technology where they were encouraged to take photographs (many reproduced).
H.C. Casserley. Scottish holiday. Part 1. 8-10.
Photograph of LNWR coaches built ib 1917 with recess-doors for working over Maryport & Carlisle line
B.R. diesels on parade. 11.
Diesel electric D5500 leaving Liverpool Street on Clacton service and diesel hydraulic D600 at North British Locomotive Company works in Glasgow
W.A. Camwell. Farewell to the Abergavenny Jcn. – Merthyr Line. 12-13. 3 illus.
Memento: L. & N.W.R. Part 1. 14-15.
DX 0-6-0- No. 1080 in original green livery; Whitworth 2-4-0 No. 814 Henrietta; Prince of Wales No. 1134 Victor Hugo; Renown 4-4-0 No. 1257 Invincible; Claughton No. 499; Samson 2-4-0 No. 885 Vampire; Claughton No. 2221 Sir Francis Dent at Stalybridge in 1922; Experiment 4-6-0 No. 2624 Saracen
William A. Burke. U.S. enthusiasts preserve the narro gauge. 16-17. 3 illus.
Pine Creek Railroad, Shay on Pine Creek Railroad,, Edavillre Railroad.
R.S. McNaught. Favourite platform end. 18-20.
Peterborough before it became Petrograd, where locomotives used to be changed and C12 class were still acting as pilots. Includes an incident when a North Eastern Atlantic suffered a failure in its reversing gear which could not be rectified by the fitters summoned and had to go forward to King's Cross with a GN Atlantic as pilot..
K. Hoole. The highest railway in England. 21-3.
Travelled on daily goods from Consett to Weatherhill behind Q6 No. 63453.
W.J. Reynolds: an appreciation. Kenneth H. Leech. 24
See under photographers for text: illustration shows Josh Reynolds with S.H. Morris of Swindon.
W.H. Bett. Ticket spotlight. 27
London & North Western Railway Manchester Victoria to Bury issued 15 September 1922.
Pat Dalton. 240 miles on the footplate of a "Castle". 30-4.
No. 7007 Great Western on round trip from Worcester to Paddington and back. On the return journey No. 4994 Downton Hall was added in front to work back to Diodcot and the two locomotives were able to keep up with a Castle-hauled South Wales express running on the fast road.
J.H. Price. Russian railway journey. Part 5. The journey home. 35-9.
Homeward journy via Byelorussia with a stopover at Minsk before going forward to Warsaw and flying back. There was a children's railway in Minsk, but far more interesting was the change of gauge at Brest where the sleeping cars were raised on jacks for a change of bogie.
W.A. Tupllin. Science and engine driving. 40-1.
What should be the correct cut-off and regulator opening for different types of locomotive; effects of valve gear and knock especially with Stephenson link motion.
H.C. Casserley. Scottish holiday. Part 2. 42-6.
Mainly Glasgow based: included journeys by tram, subway (includes photpograph taken on visit in 1930 when it was cable-worked), steam underground (Stobcross and Central Low Level) and Queen Street and Charing Cross. Haulage by Jumbo class 0-6-0. Journeys to Muirkirk, Strathaven, Darvel and to Helensburgh Upper on push & pull.
W.A. Camwell and M.D. Greville. Around the branch lines. The Teign Valley Railway. 47-8.
Heathfield, Christow and Longdown Halt on 14 October 1950 with No. 1440 on auto-train much in evidance.
J.N. Westwood. Canada's oldest. 48-51.
Canadian Pacific Railway 4-4-0 No. 29 used on service from Norton to Chipman.
To the Editor. 52
Cheddleton Hospital Electric Railway. J.C. Gillham.
On p. 314 (previous Volume), Norman Jones was unable to find any information about Thomas Parker, Ltd., maker of the locomotive. Would the following note, therefore, be of any interest? Thomas Parker, Ltd., was registered on 19th April, 1894, and took over the business of Mr. Thomas Parker on 30th June, 1894. The office and works were in Wednesfield Road, Wolverhampton. The chairman was Mr. C. T. Mander, who was also chairman of Wolverhampton Corporation Electric Lighting Committee: later he became Alderman Sir C. T. Mander, and also Chairman of the Wolverhampton Tramways Committee. The other three Parker directors were R. Arrnistead, 'W. Thomas, and T. Parker. Mr. Thomas Parker, LP., F.R.S.E., M.I.C.E., M.I.mech.E., M.LE.E., was also a director of the Electric Street Car Manufacturing Syndicate, Limited, of Wolverhampton, and of the Midland Flecrric Corporation for Power Distribution, Limited, which served all the smaller towns in the Black Country. By 1907 there were five directors: C. T. Mander. R. Arrnistead, G. Balfour, E. S. G. Rees, and J. E. Underhill.
A new company, Rees Roturbo Manufacturing Co., Ltd., was registered on 14th October, 1908, with the same five directors, whereupon Thomas Parker, Ltd., went into liquidation. The R.R.M.C. was to carry on the Parker business, now said to be " iron-founders, engineers, and manufacturers of machinery, especially dynamos, motors, and centrifugal pumps." This company was still in business, and still at Wednesfield Road, until at least 1930, but had vanished by 1937. The interest in electric railways and tramways which Thomas Parker originally had had faded away long before this.
H.M. Madgwick. The Horsham Goods of the L.B. & S.C.R. 53.
Unofficial name applied to the Marsh C3 class of 0-6-0 as the majority were allocated to Horsham. Theey incorporated several Stroudley features including condensing and crosshead feed pumps.
W.H. Bett. Ticket spotlight. 54.
Privilege second class boat train ticket: return Dover Marine to London issued 3 June 1956.
Kenneth H. Leech. The "Cambrian Coast Express": a record of a footplate trip from Paddington to Shrewsbury and back. 58-63.
Outward and return on No. 5082 Swordfish with Driver H. Jermey, Fireman R. Toovey and Inspector G.W. Holland. On return run a great deal of time lost on Cambrian section was regained and Western Region Chairman R.F. Hanks just happened to be on train
A L.N.W.R. swan song? 63.
Coal Tank No. 58926 and 0-8-0 No. 49121 descending 1 in 40 gradient between Abergavenny Junction and Brecon Road on Stephenson Locomotive Society special on 5 January 1958.
J. Joyce. A commuter's chronicle. 64-6.
Raynes Park to Waterloo and back: what could be seen en route.
W.A. Tuplin, . Time and the train. 67-8.
Verbose account of train timing with a device made from "clockwork" and listening to "rail joints".
Iain Cameron. New shunting locomotive for colliery use. 69.
Gyroscope flywheel driven Sentinel shunting locomotive with Oerlikon electrical equipment evaluated at Seaton Delaval National Coal Board .Colliery in Northumberland
K. Hoole. Radio-fitted diesel electric locomotives. 70-1.
Diesel electric shunter No. D3145 at Newport, Middlesbrough.
On test... Ivo Peters. 71
9F 2-10-0 on test on 29 January 1958.
Memento. L.N.W.R. Part 2. 72-3.
Rebuilt Precursor No. 5231 Ganymede; George V No. 1360 Fire Queen; Cauliflower 0-6-0 No. 8426; Tishy Prince of Wales No. 5726; 5ft 6in 2-4-2T No. 6644 in LMS red livery; 4ft 6in 2-4-2T No. 663; Coal tank No. 2483; 0-6-2T No. 583, Prince No. 5808 and Special 0-6-0ST No. 7415 and 0-8-4T No. 1189.
H.G. Towers. The Underground's first electric locomotives. 74-7.
Small Mather & Platt locomotives were the initial motive power for the City & South London Railway; and these were augmented by similar machines from other suppliers to the design of P.V. McMahon, the Engineer of the line They remained in use until the line closed for modernisation in November 1923. The Centtrl London Railway used large bogie locomotives supplied by the General Electric Company. Vibration was severe and led to their replacement by multiple unit operation in 1903. The District Railway used bogie locomotives which were broadly similar to their multiple unit cars, but shortened. These were used for through services from Ealing to Southend; a service which ceased in 1939. Battery electric locomotives were constructed for maintenance work in the tubes.
More travels in Russia. 78-9
Photographs taken by a delegate to the World Youth Festival which entered Russia via Czechoslovakia
Summer's evening. G.F. Heiron. 79.
Britannia on Red Dragon photographed near Badminton at 19.50 in June 1956: lady holding tandem presumably provided transport for photographer
H.C. Casserley. Scottish holiday. Part 3. 80-3+
Hennry and son Richard on Scottish runabout tickets: text describes journeys to Banff, Fraserburgh (including St. Combs) and Peterhead
North Staffs. County Mental Hospital Railway. 84 upper.
Extract from Stephenson Locomotive Society Journal, 1957 (June). Photograph presumably c1957 of electric locomotive with maker's plate which stated Lowdon Bros & Co., Dundee; manufactured Thomas Perker Ltd., Wolverhampton.
St. Edward'a Mental Hospital (Cheddleton) Railway. 84 lower.
Extract from Stephenson Locomotive Society Journal, 1954 (June). Photograph c1898 of Manning Wardle WN 072/1888 0-4-0ST Weaver originally supplied for Manchester Ship Canal project, with a workman's train (for construction of hospital). See also letter from Robert Keys on page 179. And letter from Norman Jones pp. 112; 116
Letters. 86-7.
Scottish holiday. G.M. Kichenside
See January Issue: refutes statement that LNWR rolling stock with recessed doors was built for use over Maryport & Carlisle Railway, but was constructed for the Liverpool to Newcastle service.
Pat Dalton. Footplating in Central Wales. 90-4.
Footplate journey from Aberystwyth to Welshpool and back: outward on No. 9018 with a four coach stopping train. The return, only as far as Machynynlleth was on No. 7811 Dunley Manor on the Cambrian Coast Express which attained some relatively high speeds and was smooth running.
H.M. Madgwick. The London, Brighton & South Coast Railway at Paddington. 94.
Service between Brighton and Paddington ran between July 1906 and June 1907: train left Brighton at 11.30 and arrived Paddington at 13.10; and departed at 15.40 to arrive in Brighton at 17.17. Motive power was either a Marsh 4-4-2T or a B4 4-4-0: I1 No. 597 shown leaving Paddington.
K. Hoole. Last of the L.N.E.R. [sic] 4-4-0 locomotives. 95-9.
Withdrawal of last of class D20 (NER R class) No. 62395. Design originated in 1899. In 1913 six of the class were allocated to Edinburgh. In 1936 No. 2020 was rebuilt with 10 inch long travel piston valves and classified as D20/2.Other long travel rebuilds were Nos. 592 (1942); 63375 (1948) and 2101 (1942). Tables note performance by locomotives in original condition) on the tight Darlington to York and York to Darlington expresses., and members of the class involved in accidents, none seemingly due to faults in design
H.C. Casserley. Scottish holiday. Part 4. 100-3.
Craigellachie to Boat of Garten, Crief branch, mixed train to Aberfeldy, bus to Killin, another mixed train to Killin Junction, and home.
Railbus No. SC 79979. 103.
Supplied by A.C. Cars Ltd.
Memento L. & Y. Part 1. 104-5
Black & white photo-feature: Aspinall 4-4-0 No. 1228; 2-4-2T No. 10954 naer Manchester Exchange; outside cylinder 0-6-0T No. 1356; Barton Wright 0-4-4T serving as carriage heating boiler; Jenkins 0-6-0; Aspinall 0-6-0 No. 120; Belpaire 0-6-0 No. 12572; three 0-6-0ST No. 11416 nearest; Pug 0-4-0ST No. 481 and 0-8-0 No. 1630.
W.J. Wyse. Around Central Switzerland and the Bernese Oberland with local season tickets. 106-12..
Map. Rack working.
Letters. 112; 116
L.M.R. red "Pacific". P.C. Dewhurst.
Colour of L.M.R. City of London prompts a comment from one of those who can remember the old Midland Railway colours of Iocornotive and coaching stock. With the latest L.M.R. maroon n colour for passenger stock there has emerged the nearest approach so far, although somewhat darker, to the Midland passenger stock colour of the Clayton-Bain regime of c. 1900. Perhaps more interesting still, this present latest passenger coach maroon is very close, although again a little darker, to the London (H Weatherburn) colour scheme of the Midland Railway locomotives of the same, c. 1900, period. In those days, the Midland (Johnson) standard locomotive colour was generally called crimson-lake, lighter than the present coach maroon, but those express locomotives having their painting specially finished off at London (Ken tish Town) in Weatherburn's time were of a richer crimson-lake than the Derby standard: if City of London is of the latest L.M.R. maroon but slightly lighter, it must be very close to the Kentish Town deep crimson-lake, to be seen—and admired by many, including passengers—at St. Pancras, 55 years ago.
These recollections in their turn prompt the remark that in those days, although there were no "engine-spotters"—say number-takers—in the present-day acceptance of the term, there was an even better manifestation of public interest, not only by the more mature age of platform admirers, but in the quite common practice at the termini of some of the travellers on the trains, before the departure, "going to look at the engine" which was to haul them; commenting upon its appearance, cleanliness, etc.—a one-time railway-favouring habit long ago destroyed by over 30 years of locomotive filth.
Cheddleton Hospital Tramway. Norman Jones.
I have been gratified by the interest aroused by the account of my visit to the Cheddleton Hospital Tramway. Attaining clinical accuracy is difficult when records are incomplete, and supplementary information unearthed, when the spotlight of reader- interest is focused on obscure railways, invaluable.
On the photos I examined, the steam loco appears different to the reproduction in the March issue. If I can restore the originals sufficiently for reproduction - with the editor's co-operation, they may appear later. I had hoped for further information from Ralph Fleming of Leekbrook. He was conductor of the steam bus which connected Leek and the Waterhouses terminus of the Leek and Manifold Valley Light Railway before the standard gauge line was opened between Leekbrook Junction and Waterhouses. I was sorry, however, to hear tha t the old gentleman, who later became a N.S.R. engine driver has suffered a stroke.
Meantime I am indebted to Dr. J. R. Hollick for further information, collated by himself and Messrs. Bill Jack and Roger Keys. It appears that Chatterley Whitfield Collieries alrncsr bought an engine and probably did purchase one coach, for they used an old North Staffordshire four-wheeler with Mansell wheels (Note: Chatterley Whitfield private trains on N.S.R. metals) to take directors to outlying pits and bring the wages from the bank at Tunstall. One end compartment was a brake, with "ship's wheel" type of gear, the two centre compartments converted into a saloon with centre table and seats round and the last being a vestibule. On 25 March, 1910, the section, Leekbrook to Endon on the Stoke Branch was opened as double line, probably with a new island platform (see photo P.317. Dec. R.W.) superseding the former.
The Leekbrook platforms never appeared in the public timetable, although on one occasion, in 1909, they were advertised as interchange for return excursion passengers from the Manifold Valley, and a return Alton Towers to Manchester excursion. However, all Stoke line trains called and two Churnet Valley, put down only, the popular version being "there was no need for an up platform 'as passengers never returned from the asylum'". Dr Hollick considered that platforms at Leekbrook were lit by electricity. Thomas Parker who provided tram vehicles for hospital was approached about electrification of Leek & Manifold Light Railway, but considered it not feasible.
R.S. McNaught. Some notes on early days of the A.S.L.E.F. 113-16.
No mention of Norman McKillop, nor of his Lighted Flame. The author is somewhat critical of the expression "engineer" in the Association of Locomotiove Engineers & Firemen. McNaught (who was he?) had received assistance from the former General Secretary, J.G. Baty. The trade union was formed in 1880 in Yorkshire (its headquarters were based in Leeds) with participation also from men in Monmouthshire who were being harshly treated by William Dean. Churchward was praised for the efficiency of his locomotives which reduced the quantity of coal to be shovelled, but oiling the interior motion on the four-cylinedr engines was disliked. The Union had sought to improve the eyesight test
R.A.H. Weight. "Warships" on the Western: first of the diesel-hydraulics takes the road. 118-19.
Debut of D600 Active on special from Paddington to Bristol via Bath. 94 mile/h was attained down Dauntsey bank. On return journey was impeded by a special stop at Hullavington
Norman Jones. Helsby — West Cheshire Junction. 122-6.
Single line between Moulsworth and Helsby used at that time for diverted traffic. Illustrations of Helsby & Alvanley station and of token exchange at West Cheshire Junction.
M. Barradell. 2222 and all that. 127-8.
Consideration of weaknesses and strengths in Claughton design.
W.J. Wyse. Around Central Switzerland and the Bernese Oberland with local season tickets. Part 2. 129-34
Written in guidebook style.
H.C.P. Smail. The history of the Preston Park Spur. 135-6.
Opened 1 July 1879 with tunnel under Windmill Hill and enabled services from Worthing to bypass Brighton terminus
W.A.C. Smith. Railways of the Isle of Man. 137-41.
Concise history which includes motive power: Beyer Peacock 2-4-0T and electric trams
Geoffrey Oates. The closing of the Easingwold Railway. 142.
Latterly worked by J72 class.
H.M. Madgwick. Horley, L.B. & S.C.R. — past and present. 143.
Photograph of original station
Robert Keys. The Chartley Spur. 145.
Stafford & Uttoxeter Railway near Hixon airfield
More travels in Russia. 146-8.
J.I.C. Boyd. Glimpses of the narrow gauge. 149-50.
Foxdale branch of the Manx Northern Railway
W.H. Bett. Ticket spotlight. 150.
Romney Hythe & Dymchurch Military (Light) Railway issued during WW2.
The Deltic crossing the Runcorn Bridge in wintry weather. 153.
Prototype Deltic locomotive
Norman Harvey. A flying visit to Scotland. 154-8.
Northbound on Talisman with A4 No. 60013 Dominion of New Zealand with Driver W. Hoole from King's Cross to Newcastle. Despite much high speed the arrival was late. No. 60024 Kingfisher recovered yet more time and passed Prestonpans in 104¾ minutes from Newcastle, but checks by signals precluded an on-time arrival. Return was via Carstairs where a Perth to London train was boarded: this was loaded to about 420 tons and hauled by Britannia Class No. 70054. At Carlisle the Midday Scot was boarded hauled by No. 46258: the journey was much delayed thorugh signals and permanent way checks, but many attempts were made to regain this lost time but without success.
W.A.C. Smith. The Glasgow Subway. 159-61.
The cable system smelled of the tar used to dress the rollers.
A4 No. 60017 Silver Fox at King's Cross acting as stand-by for Morning Talisman. Peter F. Winding. 161.
J.R. Hollick. Audley frontier – North Stafford Railway. 162-5.
The North Staffordshire Railway was authorised to build a line to Newcastle and Silverdale, but the section beyond Silverdale was not built and in 1849/50 Ralph Sneyd of the Silverdale Ironworks constructed the Silverdale & Newcastle Railway over his own land.
Memento. L & Y. Part 2. 168-9.
0-4-0ST No. 823; Barton Wright 4-4-0 No. 1007; 4-6-0 No. 1522; Barton Wright 0-6-2T No. 655; 4-6-0 No. 10430 with a ROD tender; 4-6-4T No. 11115; 2-6-0 No. 13002?, 4-6-0 No. 10413.
Moscow's "Southern Electric". 170-3.
Map shows extent of system. The earlier lines to be elctrified were at 1500V dc, but later routes were 3000V dc. At that time seating was on wooden benches.
London River Rail Tour. 174-6.
RCTS tour on 29 March 1958. H class No. 31518 with a three coach push & pull unit was used to visit Deptford Wharf (illustrated), Angersteain Wharf (illustrated) and Bricklayers Arms. At Blackheath J67 No. 68646 in the little used bay platform (illustrated) to work the train via the East London Line to Liverpool Street
J.I.C. Boyd. Glimpses of the narrow gauge.177-8
Glenariff Iron Ore & Harbour Co. 3ft gauge railway: remains near Red Bay.
Around Central Switzerland and the Bernese Oberland with local season tickets. 178
Map for feature in previous issue
Cheddleton Mental Hospital. Robert Keys 179.
Cheddleton Junction halt/Leek Brook Halt: not clear when opened: only featured in timetable for summer of 1906.
K. Hoole. The 4-6-0 locos of the N.E.R. Part 1. 181-3.
S class of 1899; Wilson Worsdell design later LNER B13. No. 2001 had a short cab to enable it to fit existing turntables. No. 2006 was awarded a Gold Medal at the Paris Exhibition in 1900. S2 type introduced by Raven
R.C. Riley. The Urie Arthurs. 185-92.
Photographs: No. 742 in Southern Railway livery with experimental chimney (with rim, but within LSWR loading gauge) in May 1925; No. 748 Vivien on down express passing Clapham Junction in July 1926; No. 753 Melisande with smoke deflector sabove smokebox and in front of chimney; No. 30743 Lyonesse at Bournemoth Central in June 1954; No. 30738 King Pelliinore passing Tilehurst with Gresley stock on 10.25 Poole to Bradford; No. 754 still in LSWR livery and state at Bornemouth shed in May 1925: No, 30740 Merlin after deliberate derailment for television at Longmoor; No. 755 The Red Knight (with large diameter chimney) at Nine Elms in August 1946. Author described footplate trip on No. 30750 Morgan le Fay on 17.09 Waterloo to Basingstoke
H.G. Towers. Liverpool Overhead Railway—closing of a unique line. 193-5.
A good concise history with detailed coverage of electricity supply: until 1927 produced its own at Bramley Moore Dock; then purchased from Liverpool Corporation. Early user of colour light signalling and Reno inclined elevator at Seaforth.
At Portmadoc in 1958: Festiniog Railway progress. 196-9.
Report of Annual General Meeting
Liverpool Street station. P.F. Winding. 199
No. 200 on return from inaugural demonstration run to Norwich with D5503 at adjacent platform: mineral wagons in between
A8 No. 69872 crossing Wearmouth Bridge with 11.58 from South Shields on 11 October 1957. S.E. Teasdale. 200.
D. Caplan. A Dartmoor railway. 201-3.
Haytor Railway: brief account and photographs of extant remains.
K. Hoole. The 4-6-0 locos of the N.E.R. Part 2. 204-6.
Raven three-cylinder S3 class; some of which were later rebuilt by Gresley (with his derived motion) and by Thompson with three sets of Walschaerts valve gear.
J.I.C. Boyd. The Garstang & Knott End Railway. 207-12.
Original Act 30 June 1864; slow progress in construction; list of locomotives, map, plans of stations at Garstang (Town). Knott End and Pilling.
Scott class 4-4-0 No. 62432 Quentin Durward backing onto 18.13 train to Hawick at Carlisle on 14 June 1957. Walter Moffat. 212.
The Sussex Coast Limited. 213-14.
Victoria to Newhaven Harbour behind Atlantic No. 32424 Beachey Head. Return from Brighton behind King Arthur class No. 30796 Sir Dodinus le Savage, but arrival at Victoria was late. RCTS excursion.
W.A. Camwell and M.D. Greville. Around the branch lines. Monmouth (Troy) and Tintern. 215-16.
Wye Valley Railway opened 1 November 1876
W.A. Tuplin. Cock o' the North. 217-19. 2 diagrs. (s.els.)
A critical assessment, plus details of the author's own proposed 4-8-0 design. No. 2001 Cock o' the North was originally to have been No. 2981, but 2001 was selected instead. See also response from A.E. Durrant on page 337 and letter from E.S. Youldon.
H.C.P. Smail. Early Pullman trains of the L.B. & S.C.R. 220-3.
Includes the Southern Belle service between Victoria and Brighton.
Frances Collingwood. Victoria Station jubilee. 224.
Opened 1 October 1860. Duke of Wellington had to be appeased by encasing the Victoria Station & Pimlico Railway approach in a glass and iron tunnel, demolished in 1902. A new station frontage was opened on 1 July 1908.
H.J. Stretton-Ward. 224.
Died 28 May 1958: president of RCTS: member since 1931
Brandling's Railway. 225-7.
Bicentenary of the Middleton Railway obtaining its Act of Parliament for railway at Leeds. Brief mention of Blenkinsop and Murray locomitives Prince Regent and Salamanca introduced on 12 August 1812. Notes boiler explosions in 1818 and 1830 and locomotives withdrawn by 1835. Includes photographs of sorry state of remains of railway in late 1950s and of Hudswell Clarke 0-6-0ST Blenkinsop running alongside Middleton tram route.
W.J. Wyse. The Alweg monorail. 228-31.
The railbus. 231.
Interior and exterior of A.C. Cars Ltd product
Memento. Midland. Part 1. 232-3
Photo-feature: 1F 0-6-0T No. 1668 (LMS) shunting Express Dairy milk tank, condensing 0-4-4T No. 1321 in LMS livery; rebuilt Kirtley 2-4-0 No. 59; 4-2-2 No. 615; 0-4-0T No. 1516 (LMS); 2-4-0 No. 157; 4-4-0 No. 311 (LMS), and Kirtley 0-6-0 No. 2603.
M.F.C. Cathcart. Echoes of the Stockton-Darlington Line. 234.
Short biography of Edward Pease to mark centenary of his death on 31 July 1858.
K. Hoole. Sentinel locomotives. 235-40.
Surveys all the British main line railway Sentinel locomotives using the LNER purchaese as the yard stick. The LNER initial purchase was instigated by the acquisition of a Sentinel locomotive by the Derwent Valley Light Railway and the testing of this unit with the assistance of the LNER dynamometer car in May 1925. The LNER purchased similar units and classified these as class Y1 starting with Sentinel WN 6170/1925 which carried running number 8400. Many of this initial batch were employed aservice locomotives, such as No. 8401 at the Lowestoft sleeper depot and No. 44 at the Faverdale Wagon works. The locomotives had vertical water tube boilers operating at 275 psi and vertical cylinders. Firing was simple using a small domestic-sized shovel of the type used to feed domestic boilers. The boiler tubes were cleaned with steam which was blown up through the boiler and out of the chimney: the exhaust began black and tuned to white. The Y3 type differed in having two gear ratios and the means to switch between them. In other respects they were identical to the Y1 type: all were initially supplied for the running stock, but later some became service locomotives.Nos. 81 and 90 were fitted with vacuum ejectors and tested on passenger services between Seamer and Pickering in June 1928. Other locomotives were also fitted with vacuum ejectors. Steam and counter pressure braking were standard faetures. The Y10 double ended Sentinels, with two speed gearboxes were built for the Wisbech & Upwell Tramway, but were not successful and were transferred to Yarmouth to work on the quayside. They had foot-operated gongs, govenors to limit speed, skirts over the wheels and cow catchers. The LMS purchased four of the Y3 type (that is two-speed) and were given running numbers 7160-3. Two similar to the Y10, but with a single cab were built in 1929 for the Somerset & Dorset Joint Railway and were of restricted height. Sentinel WN 7587/9 were initially 101 and 192 but became LMS Nos. 7190-1. Sentinel WN 8593/1932 RN 7164 was s short wheelbase and light machine purchased for working at the Clee Hill quarry where it had to be hauled up and down a rope-worked incline. Sentinel WN 8805/1934 was built for the LMS and numbered 7192: it had a Doble boiler and was oil fired and was intended to be compared with early diesel shunters. It was withdrawn in 1943. The GWR owned a solitary Y1 type unit bought in 1926 numbered 13 which worked at the Park Royal Trading Estate, but was moved to Bridgwater in 1945. Illustrations: Y1 No. 8400; Y3 No. 117 at Hull Springhead on 21 June 1931; Y10 works photograph; Y3 No. 68169 in scrap yard at Doncaster on 17 July 1955: LMS No. 7164; LMS No. 7160; LMS 7192 with diesel No. 7051; and SDJR No. 104.
Cambridge University Railway Club driving instruction special. 241,
E4 2-4-0 No. 62785 photographed by Brian E, Morrison and J.C. Beckett when running between Linton and Haverhill on 27 April 1858.
Norman Jones. The narrow-gauge railways of the Manchester Corporation Cleansing Department. 242-5.
2ft 6in gauge railways served sewage farms on either side of the Manchester Ship Canal at Carrington and Chat Moss. Locomotives, all 0-4-0ST, used: No. 1 Hugo Shaw (Black Hawthorn WN 877/1886); No. 2 Grantham (Bagnall WN 1000/1888); No. 3 Richards (Hornsby & Sons): No. 4 Trevor (Bagnall WN 1574/1899) and replacement No. 3 Dixon (Peckett WN 1716/1926), named by Alderman Dixon, Chairman of the Cleansing Committee.
In reply to Mr. Boyd. N.E. Danger
Information is that the diamond crossover at Foxdale, I.O.M., survived after 1953. Surely Boyd will remember the other two, at New Romney and Hythe, R.H. & D.R., in 1927? The former was removed at the end of that year when the terminus was converted to a through station. The latter did not last much longer, being soon replaced by separate facing and trailing crossovers.
In reply to Mr. Boyd. F.S. Walmsley
Boyd's plea for original research on the part of the local enthusiast into the history of some of our lesser known branch lines was quite timely in view of the large-scale withdrawal of passenger services which now seems imminent. His excellent resume of the available data on the Garstang to Knott End line is an interesting example of a first stage in tackling the problem. Perhaps I can stimulate some further interest by a few comments on the origin of the line. The Garstang & Knott End prospectus was first issued in December, 1863, but before the Act was obtained in June the following year, we find that the House of Lords had appointed a Select Committee to enquire into the merits of the scheme. This, it was stressed, was essentially local, drawing its inspiration from the landowners who had come up against the problem of transporting their wheat and potatoes out of the district. Movement by canal was slow and the then Garstang station had no facilities for goods traffic, so that this was being taken six miles nearer Lancaster to Bay Horse. It is noteworthy that the period 1845-90 was one of .intensive activity in reclaiming land from the mosses, over which the line was to pass on its course to Pilling. Indeed, mass litter came to provide an important part of the goods traffic. Opposition came from the L. & N.W.R. and L. & Y.R . joint owners of the Preston & Wyre Railway, which ran to the new town and watering place of Fleetwood where dock construction was contemplated. They feared that docks might eventually be constructed across the River Wyre at Knott End, which would become the packet station for Ireland, and they thus condemned the proposed railway as being of a speculative character. Apparently confident that the committee would reject the proposed line they found it unnecessary to call any evidence. However, any differences between the two sides appear to have been patched up by the time of the opening, although on the day in question local L. & N.W.R officials were conveniently absent at a meeting in London. The original cost of construction was estimated at £99,000, but a contractor put forward an offer of £57,000 and this seems to verify suggestions that second-hand track was used. The company was in difficulties long before the temporary closure in 1872. Application was twice made for additional time in which to complete the line, and even so the Garstang & Knott End as such never reached its destination. During the celebration dinner held after the opening from Garstang to Pilling (or Stakepool), there was much emphasis on financial difficulties and sacrifice, and by 1872 the popular description had become the "Garstang and Knot End Railway Farce." After the closure a local enthusiast known as "Bob the Barber" met the main-line trains on market day with his horse and cart. For carrying passengers to Garstang he charged 8d. there and back — with a shave included! The comparison drawn with Irish conditions is interesting, for Mr. Robert Worthington had, in fact, laid over 150 miles of railway in Ireland. Very favourable comment was expressed at the smooth riding of the train on the opening of the extension, which served the United Alkali Company's salt works at Preesall. The latter provided the railway with an important traffic in coal and salt. The prospective withdrawal of the daily goods train between Garstang and Pilling only serves to indicate the financial, problems inherent in maintaining a line which ran at right angles to the principal direction of population movement and grew up, unhampered by road competition, in a period of prosperous agriculture. The end of the " Pilling Pig" will certainly close a chapter in the history of the mosses.
In reply to Mr. Boyd. M. Lawson Finch
Mr. Boyd's letter In your June issue, covers some points of vital interest to us all. When my book on the Rother Valley and Kent and East Sussex Railway came out in 1949 I announced that I was working on a similar story of the East Kent Light Railway. I had no idea then, that this work was to become so large or comprehensive as it would appear to have grown at present. I would like to confirm that the work is still in progress but, due to many points concerning its complex history, will probably not be completed for another two or three years. Since 1949 I have had over 600 letters requesting information re date of publication but when I advertised for information in most of the railway publications and in each copy of my previous book, I had seven replies in all! I have been contacted by three people who have started on work on this line but I believe, in view of the considerable effort I have already made, the job has now been left to me. I appreciate the assistance I have had from many people. If more people would impart information before the publication of a book instead of pomtmg out where the author went wrong, afterwards, our histories would be that much better.
K. Hoole. Locomotive imposters or "seeing" is not believing". 250-3.
No. 850 Lord Nelson was actually No. 861 Lord Anson when it appeared at the Liverpool & Manchester Railway centenary celebrations in Liverpool. No. D49 No. 211 The York and Ainsty changed to No. 201 The Bramham Moor for official photograph at Darlington Works in April 1932 (reproduced). No. 6152 The King's Dragoon Guardsman permanently exchanged its identity with No. 6100 Royal Scot for its tour of North America in 1933 (photographs of nameplate and on train with tender lettered BRITISH RAILWAYS). No. 6211 Queen Maud had an official photograph based on No. 6203 Princess Margaret Rose (reproduced). No. 6200 Coronation (original official photograph): its role was taken by No. 6229 Duchess of Hamilton for its visit to North America in 1939, but once returned changed identities again. The LNER renumbering scheme included wholesale exchenges of identity. Before that No. 2744 Grand Parade, severly damaged in the Castlecary accident on 2 April 1938, was replaced by a new locomotive built at Doncaster. D3 No. 2000 formerly No. 4075 was titivated in apple green livery for working directors' specials (illustrated in both forms) and this led to J25 No. 2000 (illustrated) becoming No, 2050. Finally to work the funeral train of King George VI in 1952 No. 7013 Bristol Castle became No. 4082 Windsor Castle and remained in this state.
J.C. Gillham. Roaming round with a Rail Rover. 254-9.
London Midland Region all stations. Noted affects of boundary changes: loss of lines south west of Birmingham; gain of most of Great Central and NBR Silloth branch. Shape and conditions were different from Southern Region (which could be purchased at any station, whereas London Midland was a central function). Early on he pressed the boundaries by travelling from Pwllheli to Portmadoc. Initial journey was on former LNWR multiple unit and initial main line run was on down Manxman (to see last Liverpool trams).
J.H. Price. The Netherlands Railway Museum. 260-3.
Large and small exhibits
Letters. 263; 278
2222 and all that. A.E. Durrant.
Would like to know what Mr. BarradeIl is getting at in his article 2222 and all that. To start with. one could hardly describe the Claughtons as handsome by any standard, surely only the most diehard L.N.W.R. enthusiast would call these awkward-looking-things handsome. There is really no doubt that they were under -boilered, and no effort could have been made to ensure that a larger boiler was provided. Weight restrictions can hardly be hlamed for this as no attempt was made to lighten unimportant details in order to release more weight for use in the boiler. The superb little Bavarian 4-6-0's built by Maffei from 1903 to 1911 have almost exactly the same size boiler as 2222, four cylinders driving the leading-axle, and bar frames, yet these engines weighed only 70 tons, which is a far cry from the L.N.W.'s 77.75 tons. One would imagine that all the clobber round the wheels and motion of 2222 would have weighed almost a ton, which could have provided some useful additional boiler. The total heating surface of a boiler provides, as most people know, very little idea of whether a boiler will steam. Much more important is the size of the grate and the design of the front end. The cylinder design of the Claughtons was quite good for those days, and included adequate sized piston valves with straight ports. However, the smoke box arrangements were quite appalling, and did not produce nearly enough draught to drag the gases through the restricted gas area of the barrel. New valve gear and long lap valves could have been fitted easilv and cheaply, and, with something like the Giesl exhaust now finding favour in Europe and elswhere, the Claughtons could have been made capable of sound, if not brilliant work. A further point against the weight restriction idea, is that had the total weight been restricted, the engine should have been a two-cylinder one, thus saving about 3 tons. Were the axle load the limiting factor, more axles would have been the answer. It is very disappointing that whereas a foreign engineer will treat any suggestion of a weight restriction as a challenge, the average British C.M.E. always used it as an excuse to provide an inferior machine. Another example of this is the G.W.R. Castle which, to be in proportion to the Stars should have had a King, or at least a 4700 boiler. As a matter of possible interest, it has always, since the commencement of my apprenticeship at Swindon, interested me to see what could be done within the normal loading gauge and axle load restrictions of British Railways. Commencing with a very moderate size 4-8-0 these gradually grew and grew until the latest effort is a 6,000 i.h.p. 4-6-6-6 in the G.W.R. loading gauge. When one considers that this is equal in power to a New York Central Niagara 4-8-4, alas, now defunct, it would seem that the British loading gauge is not so restrictive as our engineers would have us believe. Had we run real braked freight trains, as are now proposed, instead of the usual strings of 1830 colliery tubs, locomotives of this size would have been a necessity some time ago.
Isle of Man Railways. R.K. Mescent
Re W. A. C. Smith's article in May issue and I was reminded of a question which has remained something of a problem. Some years ago (c. 1950) I was unable to trace engine No. 7 Tynwald and official enquiries as to its whereabouts resulted in the rather vague reply, "The company has 16 locomotives on its books." Not to be put off, enquiries made of the workshop staff at Douglas resulted in a report that Tynwald was dismantled during the war to provide spares. Subsequent attempts to confirm or disprove this statement have drawn a blank. No one will admit to it officially yet No. 7 seems to have disappeared, certainly to the camera lens for I have seen no post-war photo of Tynwald and very much doubt if such exist. Perhaps some reader will be able to throw some light on this point. Concerning No. 15 Caledonia, I was told that the main reason' for not running this engine was that, owing to the present state of the track, she tended to spread the track thus creating much unnecessary track maintenance work. In passing, I would like to suggest that Caledonia would make a good subject for preservation at Towyn or Portmadoc. She is quite a good -looking machine and it is a pity to see her rotting away in the shed at Douglas. The Isle of Man Railway has no real use for her these days so perhaps they would be glad to get rid of Caledonia. I expect transport would be the main difficulty.
Cardiff Railway "33" class 0-6-2T. R.W. Tyler. 278
Nos 33 and 34, later GWR Nos. 153 and 154. No. 153 was withdrawn in December 1930, but not cut up for some time. No. 154 was withdrawn in 1934 and sold to R. Frazer & Sons who in turn sold it to Hartley Main Collieries and given No. 27.
W. Jones. More Welsh lines. The L.N.W.R. Central Wales Line. 264-9.
Includes a map and gradient profile. Opened: Knighton Railway from Craven Arms — Act 21 May 1858, to Bucknell opened October 860 and Knighton in March 1861, From tgere the Central Wales Railway (Act 13 August 1859) reached Llandrindnod Wells in 1863; and the Central Wales Extension Railway (Act 3 July 1862) slowly progressed to Llandovery in 1868 where it met the Vale of Towey Railway which linked it to the Llanelly Railway (Act of August 1851) which provided access to Swansea and from Llandilo to Carmarthen. Comment on motive power including the long distance workings of tank engines.
The last "Atlantic". Peter F. Winding. 269.
No. 32424 on RCTS Sussex Coast Limited.
K.F. Browne. New Zealand Railways. Part 1. 270-5.
Map of complete system; gradient profile of North Island main line; suburban lines from Wellinggton to Hutt Valley. Electric suburban services and diesel traction.
Sir Brian Robertson. 278.
Naming cremony performed by K.W.C. Grand at Paddington station of No. D 800 diesel hydraulic locomotive built at Swindon
J.I.C. Boyd. Glimpses of the narrow gauge. 279-80.
Southwold Railway: photograph of No. 3 Blythe at Southwold
William A. Burke. Turntables. 282-3. 4 illus.
Statews in existence in 1714 in the pleasure grounds of Marly-le-Roi. Photographs show Westinghouse brake operated turntable on Jersey Central Railroad with Camelback being turned; vacuum operated turntables at Liverpool Street (No. 61608 being turned) and King's Cross (No. 60106 being turned) and electrically powered turntable on Raritan Railroad.
J.T. Howard Turner. The S.E.R. "American" cars. 284-8. 3 illus., table
Includes an extensive bibliography. In 1891 the South Eastern Railway decided to run luxury vehicles on its main routes and six cars were ordered from the Gilbert Car Manufacturing Co. of Troy in the USA. There appears to be some doubt as to their external livery: sage green was suggested by Burtt and Beckerlegge, but dark red seems more probable. Further cars were ordered from Metropolitan Carriage & Wagon in 1897. After WW1 the cars were acquired by the Pullman Company and they remained in service on the Southern Railway. Extensive bibliography
J.C. Gillham. Roaming round with a Rail Rover. Part 2. 290-3.
Caused chaos by changing from Shotton Low Level to High Level off a late running train delaying a Shotton bound train loaded with shift workers anxious to book-in on time. Delays in Liverpool meant that plan to travel to Derbyshire were switched to Lake District reached via Manchester, Hellifield and Carnforth. He returned to London on the 23.56 to St. Pancras as the Rail Rover remained valid on any train boarded before midnight..
R.A.H. Weight. York: locomotive variety and reminiscence. 294-8.
First encountered in 1913 and reinforced by purchasing a first class North Eastern Railway all-system season ticket, whilst for four nights he stayed in the Royal Station Hotel in York. Later he journeyed to York by LNER trains.
The Great Orme Railway. 299-301.
Cable-worked, formerly driven by steam, but then electric powered.
W.H. Bett. Ticket spotlight. 301.
York LNER to Halifax L&Y issued 24 July 1925
W.A. Camwell and M.D. Greville. Around the branch lines. 302-5.
Lossiemouth, Kirkcudbright, Ravenscar and Enthorpe.
First B.R.-built diesel-electric locomotive. 305. illus.
D5000 built at Derby with Sulzer engines and BTH electrical equipment
W.J. Wyse. Railway exhibits at 'Expo' 1958. 306-7.
Brussels Exhibition lacked any British exhibits
Mechanical stokers for 2-10-0 locomotives. 307.
Berkley sstokers for 9F Nos. 92165-7.
Colin G. Maggs. The Cheddar Valley Railway. 308-10.
Opened 3 August 1869
The future? 313
Editorial on precarious financial state of journal and seeking support from its readers.
William A. Burke. The world's largest four-tracked drawbridge. 314-16.
Central Railroad of New Jersey linked Elizabethport with Bayonne. Opened in 1926 and electrtically powered lifting mechanism wiyj a bridge Captain and maintenance engineer in constant attendance.
R.E.G. Read. Talking of the old North Stafford. 317-19.
Notes based on Working Book for May 1913: included instructions to specific named members of staff; the specific running of trains on specified days; the working of rail-motors [steam railcars]; the General Manager, W.D. Phillips.
P.S. Seelvan. To Hastings without the 'Schools'. 320-1
DEMU
An old-timer. 321.
Craven 0-6-0 No. 465 presumably withdrawn from service.
R. Keeley. For posterity... denied the magic of "the age of steam". 322-4.
A personal selection of classes worthy of preservation, many of which were later preserved, but the GCR A5, GER D16 (a serious omission) and J20, NBR Class C16 failed to make it. [KPJ when seeing what performs on the NNR there is a distinct shortage of inside-cylinder 4-4-0s and of 4-4-2Ts, especially inside-cylinder types]
K.F. Browne. New Zealand Railways. Part 2. 325-7.
W. Jones. The last Welsh 0-6-2 tanks. 328-9.
Drawings of AR class as built and as rebuilt with Swindon Bulldog-type boilers and 56XX type bunkers.
Norman Jones. The last Welsh 0-6-2 tanks. 330-2.
Rhymney Railway AR class 0-6-2T locomotives designed by T. Hurry Riches and supplied by Hudswell Clarke (Nos. 39-42) and Beyer Peacock (Nos. 43-7 and 62) in 1921. They were very Robert Stephenson & Co. in appearance and had Belpaire fireboxes, Ross pop safety valves, top feeds and Westinghouse brakes. The coupled wheels were 4ft 6in.
W.A. Camwell and M.D. Greville. Around the branch lines. 333-5.
Ayr & Dalmellington Railway
"The Master Cutler". 336,
Fast Pullman service between Sheffield and King's Cross via Retford with type 40 haulage.
Letters. 337-9.
A British 4-8-0. A.E. Durrant.
Dr. Tuplin's "one-upmanship" on the Gresley P2 necessitates my doing the same myself, but with Dr. Tuplin as the receiver. As mentioned in my previous letter on the "Claughtons" I have been interested in the idea of a British 4-8-0 since apprentice days at Swindon. Early efforts were much like Dr. TupJin's, some with three and others with four cylinders, and wheels ranging from 5 ft. 3 in. to 6 ft. 9 in. depending on the service for which they were intended. Some comments are required on Dr. Tuplins 4-8-0 as follows:
1. The most likely reason against having spring-controlled sideplay on the leading axle of the P2 (or a 4-8-0) is that unless the cylinder centres are widened, the leading crank pins would foul the slidebars. The only way round this is to reduce the cylinder diameter in order to keep within the loading gauge. Also. Gresley had a passion for his swing link pony truck.
2. Chapelon's experience eventually led him to build 2-8-2s and 4-8-2s, the 4-8-0s having proved very heavy on maintenance as can only be expected when one tries to do too much with over-flimsy machinery, and undersize boiler.
3. Flangeless leading wheels on 4-8-0s were standard practice in Rhodesia and South Africa in the last century, many years before Mr. Dewhurst's excellent little Jamaican and Colombian 4-8-0s.
4. The offset inside cylinder is an interesting reversal to what was probably the first successful three cylinder locomotive, the 2-6-0 built about 1895 for the Erie and Wyoming Valley Railroad.
5. It is not necessary to limit a 4-8-0 to a narrow firebox. Within the British Loading gauge a wide firebox 4-8-0 could be built, the size of wheels possible varying inversely with the diameter of the boiler. With 5 ft. 9 in. wheels, a 6 ft. 9 in. boiler can be satisfactorily accommodated having a grate 7 ft. wide by 9 ft. long, i.e., over 50 per cent more than Dr. Tuplin's.
An example of what is possible is shown in the accompanying diagram. Controlled sideplay is given to the trailing axle, giving the locomotive a more symmetrical flexibility. and enabling 21 in. cylinders to be used. The wide firebox enables bar frames to be employed which in turn have sufficient rigidity to enable the number of cylinders to be reduced to two, a very desirable feature under present-day and future conditions. A mechanical stoker is, of course, required as a fireman could not keep 63 square feet of grate fed under maximum power output. Incidentally. this locomotive was not designed specifically for any particular service, but was intended as a general mixed traffic locomotive of 3,000 i.h.p. capacity, the need for which will increase as continuously braked freight trains multiply, whilst there are a number of heavy passenger workings where this power could be economically provided by one, instead of two. locomotives.
Dr. Tuplin's locomotive could equal Gresley's P2 only because the latter lacked a mechanical stoker. It is reasonable to expect a modern steam locomotive to produce about 50 i.h.p. per square foot of grate area. up to some 2,000 i.h.p., which represents the maximum that a fireman can be expected to maintain. Obviously more can be attained for short periods. The table below shows the theoretical indicated tractive efforts at various speeds of both 4-8-0s working at an assumed rate of 50 i.h.p./sq. ft. of grate area, from which it will be seen that in the speed range 40-60 m.p.h. more boiler does make a lot of difference, and only up to 16.5 m.p.h. (Tuplin) and 25 m.p.h. (Durrant) can full T.E., requiring maximum adhesion weight, be maintained.
Speed
Indicated T.E. (lb.)
m.p.h.
Tuplin 4-8-0
Durrant 4-8-0
10
47,000*
48,000*
16.5
47,000
48,000*
25
30,000
48,000
40
19,000
30,000
60
13,000
20,000
80
10,000
15,000
*Full horsepower not developed due to limitations of adhesion and cylinder capacity.
Assuming an intermittent steam demand, and no speeds in excess of 75 m.p.h. the B.R. class 9 2-10-0 would be quite adequate for the sort of service required on the Aberdeen-Edinburgh line, which is not particularly severe either in gradients or curvature when compared with, say. the Semmering. Surely it is just another case of Britain's inadequate and undersized motive power making mountains out of molehills?
Cock o' the North. E.S. Youldon
Dr. W.A. Tuplin states that Walschaerts valve gear is ruled out for the inside valve of his 4-8-0.
I would, therefore, like to draw attention to the fact that there are in existence several classes of three-cylinder locomotives which have the inside cylinder driving the second coupled axle as with the 4-8-0, and at the same time possess inside Walschaerts gear. These are the three-cylinder 2-6-4 tanks of the LMR, and the N1, U1, W and Z classes together with the rebuilt Pacifies all of the S.R. The last-mentioned type has the inside steamchest above, and all the others alongside the cylinder. Dr. Tuplin is doubtless familiar with the examples I have quoted, and he may have some reason for discarding their motion layouts when drafting his 4-8-0; but I consider that they are worth referring to lest anyone should conclude from his article that three separate sets of Walschaert's gear cannot be employed in a locomotive where the inside cylinder drives the second coupled axle.
Unwanted railways. James I.C. Boyd.
Response to letter by Davies in August Issue who condemned Boyd's view that a little knowledge on any neglected subject is better than none. He assumes (to quote him) that "a little knowledge is a dangerous thing." Why must this be so necessarily erroneous? Mr. Davies knows full well that one of the railways in which he now takes a keen interest was first brought to the full light of knowledge by myself, simply because the dearth of information on it acted as a stimulant! Verb. sap.
To Mr. Danger (August) I apologise for my fallibility in knowing about pointwork which existed in 15 in. layouts of past years. Though guilty of including a 15 in. gauge line in a book on the narrow gauge because of its earlier history, I would be glad if enthusiasts could produce a definition which would separate the narrow gauge from the miniature. The field of miniature railways has its own specialists and when writing of the narrow gauge myself, I do not include any railways which originated as users of semi-scale equipment, i.e., large models. Reverting to the topic in question, and Mr. Lawson Finch's remarks (August). No writer who holds back waiting for fresh information ever goes to press at all. He must take the chance that both the specialist and the Clever Dick are waiting for his work so as to have the pleasure of jumping on it; it is doubtful then if the work will ever be a real success as with to-day's costs it could not run to a second edition in which opportunity could be taken of knowledge gained from the first.
Mr. Finch's remarks will be supported by all research workers. Popular railway books sell to-day at prices near 20s. 0d. or more; esoteric railway books which are read by a much smaller circle are published mainly by small firms who make this type of publication their speciality. Even with their lower overheads, the esoteric book with its many pictures and drawings but with its smaller number of printed copies, costs more per copy than the popular. If we are to have books on the more specialist subjects and lesser railways, it is important that they be the best that money can buy, i.e., their contents must be the most accurate informa- tion obtainable. No individual writer can be expected to produce the perfect article or book; he must solicit help on all sides. The more reason to my mind for this suggested "Register" at a time when subject matter is vanishing before it is probed, the investigation of railway matter by one individual, supported by or in conjunction with others of like interest, appears essential. Only the "Register," which I humbly suggest is overdue, can be the means of liaison between these parties.
N.G. diamond crossings. J.C. Gillham. 338
Further to letters from J.I.C. Boyd and N.E. Danger in your June and August issues, the diamond crossover at Foxdale, Isle of Man, certainly survived after 1953; it was still in situ when writer visited it on 14 July 1956. Also, there was one other such cross-over on a narrow gauge line which your correspondents' have overlooked. This was on the Londonderry and Lough Swilly Railway, at the western end of the island platform at Tooban Junction station, giving access from either side of the platform to either of the two branches (Buncrana and Letterkenny). Writer believed it was removed in the late summer of 1953.
Tralee and Dingle Railway. A.J. Powell.
W. H. Bett, in reviewing our book The Tralee and Dingle Railway in September issue exaggerates considerably the difference in longitude between Dingle and Valentia Harbour. Working from the Irish Ordnance Survey map, Dingle station is at almost exactly 10 degrees 16 mins. W., beyond which the Tralee and Dingle continued some 34 chains. Valentia Harbour station was at about 10 degrees 16.5 mins. W., so that the question of the most westerly line in Europe is one of a 100 yards or so, not 5 mins. of longitude or some 3½ miles. In making the statement that the Tralee and Dingle was "the most westerly line in Europe," we admittedly accepted the word of others, knowing full well that similar claims are made for Valentia Harbour station. Perhaps Irish miles are involved somewhere!
S.E.R. American Cars. G.H.S. Behrend.
In 1925 nine Pullman cars were borrowed (presumably from the S.R. services) from the Pullman Car Co. by Wagons Lits. These are glibly described by Burke & Beckerlegge as being withdrawn "To Italy" and in only one case—that of Rainbow—do they give the maker's name. in 1926/7 seven of these cars returned to Britain and re-entered S.R. service presumably, B. & B. giving their full particulars of building (rebuilding?) which they describe as "replacing" cars of the same name of 1924/5; this replacement took place apparently in 1928. Thus Mr. Howard Turner could quite easily see 67 different Pullmans in 1926/7 and the S.R. could equally accurately state that 60 cars were in service in 1925 although the other seven were in existence but in temporary service in France. Incidentally, Venus was definitely running in August, 1929, as I went in her from Dover to London. My father accurately explained to me the absence of the oval door window due to age and made somewhat acid remarks about the name for such an unlovely car; had he been told that he was paying a supplement for travelling in a 40-year-old converted luggage van—well the mysteries surrounding railway carriage history would appear to have their points.
Diesel controversy. John F. Clay.
Sentimentality is not the only factor which raises doubts as to the wisdom of headlong, heedless dieselisation. The statement that 22 Deltics will replace 55 steam engines leaves one unimpressed when one recalls that a similar saving was claimed when the Britannias first went on the G.E.R. It may also be mentioned that far more than 55 steam engines could be built for the cost of 22 Deltics. When one looks at the trivial work so often given to class "7" and class "8" steam engines on the E. and N.E. Regions, one suspects that 50 of them could be replaced by an equal number of Sterling eight-footers.
A net time of 101 minutes for a non-stop run from Paddington to Bristol with 345 tons and diesel haulage does not represent any improvement over steam locomotives so old that our motoring friends would call them "vintage models." Accepting the fact that steam locomotives also fail sometimes, has the claim for "the greater reliability" of the diesel yet been proved?
Mr. Dale is very true when he says British Railways need quick improvements. Improved services could have been in operation some time ago had Britain adopted the French policy of using improved steam locomotives pending electrification. In the Railway World for January, 1956, Doctor Tuplin submitted a design for a modified King cheap to construct, easy to maintain. and without any design feature which had not been proved in service. Such an engine could run a 600 ton train to Newton Abbot in 190 minutes or haul the Bristolian with 400 tons, performances well beyond the capacity of any proposed W.R. diesel.
The enormous capital cost of a Deltic makes them a very expensive way of buying draw-bar horse-power, but it may be admitted that the recently published Bulletin shows that these locomotives can produce a draw-bar horse-power well above that of any existing British steam locomotive. It may be recalled, however, that the Chapelon 4-8-0, on test. showed very similar draw-bar horse-power characteristics. One may wonder if it would have been possible, given the will to do so. to have produced a simple engine, suitable for British maintenance methods, capable of equalling the Chapelon 4-8-0 on the road. Doctor Tuplin has suggested that this could have been done.
It is not a simple issue of steam v. diesel which makes us view the future with such disquiet. It is the fear that Authority is accepting low standards of performance and presenting them to the public as progress. The modern cult of mediocrity is found in many aspects of our national life, but the railways seem to be a particularly bad example. It is depressing, in the Hastings line diesels, to see ugliness for which there is no functional excuse. The continued extensive use of the nose suspended motor, with its attendant bad riding and damage to track in so much of the new multiple-unit stock, suggests a disturbing willingness to accept the second best. Is it only sentimentality which makes us wonder if we shall ever regain the lost glories of the Coronation let alone ever see a British equivalent of the Mistral?
Talyllyn Railway. 339
Photograph of No. 1 Talyllyn with Society members: R.K. Cope, Councillor Eric Gibbons, W. Faulkner, L.T.C. Rolt, Earl of Northesk, A.E. Morris and G. Skelding.
R.S. McNaught. Some railway inns. 341-4.
W.H. Bett. Ticket spotlight. 344.
Southern Railway style but British Railways lettered first class Pullman ticket from Waterloo to Southampton Docks issued 15 November 1951.
We fight on! 345.
W.A. Tuplin. The L.M.S. "Hudson". 346-8.
Tuplin 4-8-0 rather than Stanier 4-6-4
Kenneth H. Leech. Taking photographs under difficulties. 349-52.
Bulldog No. 9084 Isle of Jersey on scrap road at Swindon photographed from train travelling at 60 mile/h; photographs taken of and from the footplate including along seawall at Dawlish and of A3 class at speed.
W.J. Wyse. The Benelux electric trains. 353-5.
Trains which ran at 1500 and 3000V dc and an left hand side in Belgium and right in Holland with switchover at Roosendaal.
Train doors. 356-9.
London Transport: notes that surface line stock used to have coompartment doors and that the manually operated sliding doors were frequently left open and few accidents resulted. Tube trains began operation with staffed Bowick gates, but moved to air operated sliding doors from 1921. The last gate-type stock was withdrawn in 1930. Power operated sliding doors spread to the surface line stock.
First electric locomotive arrives in Manchester. 359. illus.
E1000
Memento. Midland. Part 2. 360-1
Brian Hilton. The Penrhyn Railway. 362-6. 9 illus., 2 tables.
Includes tables of locomotive stock.
Colin G. Maggs. The branch lines from Kemble. 367-9.
Cirencester and Tetbury branches.
1899 locomotive restoration at Horwich Works. 370. illus.
L&YR 2-4-2T No. 1008.
J.I.C. Boyd. Glimpses of the narrow gauge. 371. illus.
Queen of the Forest: one of Boulton's locomotives working on gauges between 2ft 3in and 3ft. Probably worked in Delamere Forest eithr in sandstone quarry of on forestry work.
A British 4-8-0. W.A. Tuplin
I do not understand the first sentence in A. E. Durrant's letter (November issue) but I have studied his proposed 4-8-0 with great interest even though it is not a solution to the problem posed in my article, which was to find a less expensive means of achieving what the P2 2-8-2 was intended to do. This involved intermittent demands for about 2,000 D.H.P. at 40 to 50 m.p.h. and as that is within the reasonable capacity of a hand-fired, narrow firebox, minimum departure from the Gresley convention suggested the layout described in my article. The leading crank-pins are well clear of the slide-bars and so side play in the leading coupled axle is permissible.
If for some other purpose, much higher sustained power is required, then both a wide firebox and mechanical stoker may become necessary and an entirely different approach is appropriate or even imperative. If no high speed is required, driving wheels smaller than 6 ft. may be considered and so Durrant's placing of a wide firebox over the driving wheels becomes a useful possibility. Control1ed side play in the rear axle of a 4-8-0 certainly seems sensible, although Chapelon did not adopt it in his 4-8-0 with the same 32 ft. 9 in. wheelbase as that of Durrants design.
In reply to a point raised by E. S. Youldon (November issue), I have to say that in the L.M.R. three-cylinder 2-6-4 tank engines, the inside valve is above the cylinder, and that the Southern three-cylinder engines with inside valve alongside the cylinder have what may be called Walschaerts valve gear in a two-eccentric form that is more complicated than Stephenson gear. It is, therefore, doubtful whether it is worth adopting and indeed whether it is properly described as Walschaert's valve gear without qualification.
Rhymney "AR " Class. A.E. Durrant
Re Jones' article on the Rhyrnney AR" class (November issue):.certain that three rebuilt with taper boilers had pressure reduced to 175 psi. The G.W.R. diagram shows this and on odd footplate trips made on these engines, no 200 psi boilers were noted. Incidentally, if any enthusiast still wants to see some Rhymney 0-6-2T's, there are two alternatives:
(I) The Lambton, Hetton & Joicey collieries had some with 18½ in. cylinders, but their appearance is much modified by the cut-down cab, etc., necessitated because of low tunnels.
(2) These splendid examples were built for the Ottoman Railway Co., No. 5-7, R.S. WN 3419-21, in 1911. These are now 3411-13 on the Turkish State Railways and were, probably still in service. I photographed one in 1955. They look like G.W.R. 1670 as fitted with Rhymney boiler but have 4 ft. 6 in. wheels and carry cowcatchers.
A number of other British relics are to be found from the same source, notably an old Sharp Stewart 2-4-0 of 1888 vintage and sundry other S.S. and R.S. & Co. 0-4-0ST, 0-6-0ST and 0-6-0 of about the same period. The 0-6-0s, of course, are identical to those supplied to the Tilbury. More modern stock of British origin consists of four 0-8-0 and three interchangeable 0-8-2T, the latter looking like a freight version of a Caledonian 4-6-2T, and half a dozen 2-8-2's, unusual in having narrow fireboxes. Most of these locos can be found between Izmir and Eskisehir on shunting and local duties, the main trains now being diesel railcars, or else hauled by beautiful German lightweight (13½ ton axle load) 2-10-2s. .
The Rother Valley Limited. 373. illus.
E1 4-4-0 No. 31019 stalled on sharp curve linking Herne Hill to West Norwood line on 19 October 1958.
The last of the Furness engines awaiting scrapping at Horwich. 375. illus.
No. 52510