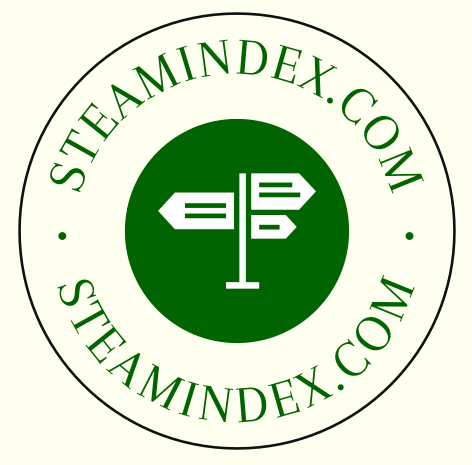 Railway World
Volume 29 (1968)
Key file
Number 334 (March 1968)
Cecil J. Allen. The "Britannia" Pacifics: Locomotive running past and present —No. 186. 104-11.
General features of the design; the remarkable performance by No. 70035 Rudyard Kipling between Ipswich and Norwich which included 94 mile/h at Diss; performance on the Golden Arrow; and gheneral performance on the London Midland and Western Regions.
G.M. Kitchenside. Tokenless block on BR single lines. 112-16.
Mainly as applied on the route between Salisbury and Exeter, but also experimental working on the Scottish Region on the West Highland Line and at Montrose, and on the Isle of Wight.
Number 336 (May 1968)
Cecil J. Allen. The "Flying Scotsman"— 40 years on. Locomotive running past and present —No. 188. 194-9.
Tonbridge via Orpington. 200-3
Black & white photo-feature to celebrate centenary
H.C. Casserley. The vanishing shed scene.204-9
Text concerns generalitie: straight road, roundhouse, servicing, coaling, watering, etc. Illustrations: Brighton locomotive depot c1900 (everything with names); Southern Railway No. B173 on turntable at Horsham depot on 1 May 1926 (H.C. Casserley) exterior of Camden roundhouse of London & Birmingham Railway (C.R. Rowson); interior of former with locomotives (engraving); Stoke-on-Trent yard on 30 April 1933 (H.C. Casserley); interior of Derby roundhouse in 1862 (many men and locomotives in very early photograph); London & South Western and Midland & South Western Junction engine sheds at Andover Junction on 30 April 1928 (H.C. Casserley); J65 No. 77253 on Laxfield shed on 55 July 1936 (H.C. Casserley); shed for horse at Fintona Junction Great Northern Railway (Ireland) (H.C. Casserley); No. 15053 outside Lybster engine shed on 18 July 1931 (H.C. Casserley).
I.F. Finlay. Stamps. 209. illustration
Austrian stamp issued to celebrate centenary of railway over Brenner Pass showing locomotive No. 671. Stamp designed by A. Pilch.
Quicksilver. Swiss wintersports trains. 210-11.
Steamtown foundation. 211
H.T.S. Bailey. Over the wall: reminiscences of Penzance. 218-21
Looking over the wall at Penzance station in the early 1930s and watching the departures with rhrough coaches to Glasgow and Aberdeen as well as the Cornish Riviera Express; the sleeping car trains and the TPO. His father had a 9.5mm Pathé cine camera
C.P. Lewis. Beyer-Garratt locomotives in South Africa. Part 2. 222-5.
Number 348 (November 1968)
News of the month. 484-
Cecil J. Allen. Mountain climbing in Scotland. Locomotive running past and present — No. 194. 488-92.

George Dow. Deluge over the Border. Part three. 493-5
William Jones. The Great Western in South Wales. Part one. 496-
F. Graham Glover. French locomotive design — the compoound 4-4-0s. 502-5.
Light railway round up.
The Victoria Line opens., 514-15.
Number 349 (December 1968)
News of the month. 530-
Transport Act 1968. 530
To instigate National Freight Corporation to integrate freightliner containers with road haulage. Grants for unremunatice passenger services.
Bournemouth Line success. 530
21.9% increase in passenger receipts since electrification
More improvements at Paddington. 530
Enlarging concourse by shortening platforms 1 to 8 and train departure indicator.
Hixon line closure?. 530
Proposed divertion via Stafford and Norton Bridge with electric works moved to Crewe to Kidsgrove section. Stated had nothing to do with Hixon level crossing.
Service withdrawals. 530
Local passenger trains between Worcester and Stratford-upon-Avon and Honeybourne (except Pershore)
Pilkington switch to fuel by rail. 530
Oil fuel to St. Helens swiitched from road to bulk rail from refineries
Power station emergency. 530
Central Electricity Generating Board hired a Type 4 diesel electric locomotive to provide power at Willington Power Station
Channel Tunnel. 530
British and French Ministers of Transport meetings
Future of PS Ryde. 530-1
Isle of Wight Paddle Steamer Ryde
Consultative Panel. 531. illustration
At the 10th anniversary dinner of the Consultative Panel, the advisory body on preservation of British Transport historical relics, John Scholes, Curator of the British Transport Museum at Clapham was presented with an inscribed silver cigarette case and an album of photographs of the Museum by A.J. Boston, Chairman of the Panel, as a tribute to his services to transport preservation.
Winter holidays. 531
The Southern and Eastern Regions are again offering short inclusive trips to the Continent during the Winter. The Southern has a weekend trip to Paris leaving on Friday nights, returning on Sunday afternoons for only £12.50, including two night's accommodation, while the Eastern Region offers 2-5 day tours to such places as Berlin, Cologne, Munich, Amsterdam, Rotterdam and Brussels with inclusive prices ranging from £15 for two days in Amsterdam to £30.25 for five days at Bad Neuenahr.
New appointments. 531
The Minister of Transport has appointed Geoffrey Wilson as a full time member of the Board. Before joining BR five years ago Wilson, who is 39, had been Organisation and Methods Officer in the Treasurer's Department of Manchester Corporation, and Methods and Audit Officer for Colgate-Palmolive Ltd. In recent years he has served in the Scottish and London Midland Regions dealing with financial matters, work study, organisation and methods, and computers. Marsh has also approved the appointment of Colonel J. R. H. Robertson as Chief Inspecting Officer of Railways in succession to Colonel D. McMullen who retired at the end of December. Colonel Robertson was appointed an Inspecting Office of Railways in 1958. Two new inspecting officers of railways took up duty on October 21, Lt. Col. A. G. Townsend-Rose and Major C. F. Rose.
News in brief. 531
The Minister of Transport has appointed David Mellor as consultant industrial designer to make recommendations for the improvement of automatic half barrier level crossings as a result of suggestions made in the Hixon level crossing inquiry report A new ship, the Koningin Juliana of the Zeeland Steamship Co, entered service between Harwich and Hook of Holland. With BR's St. George it gave an intensive service to the Continent with easy drive on/drive off facilities for road vehicles .... London Transport has placed three more contracts for the Victoria Line extension to Brixton covering the building of stations at Vauxhall, Stockwell and Brixton. Work is expected to be complete in about two years London Transport brought in automatic control of the car park at Tottenham Hale station on October 20 The first automatic ticket gates to be used on the Highbury-Walthamstow section of LT's Victoria Line came into use at Seven Sisters at the end of September.
Bluebell purchase. 531
After protracted negotiations with BR, agreement has been reached for the purchase of the five miles of track between Sheffield Park and Horsted Keynes, together with the station buildings and railway cottages at both termini for a sum of £43,500. The contract provides for a substantial downpayment with the balance of the purchase price to be paid over a period of five years. Completion date was October 18, and the deeds were formally handed over at a ceremony at Sheffield Park station on 27 October 27, attended by senior officials of BR, the directors of the Bluebell Railway Ltd., and representatives from the world of railway preservation.
Middleton extension? 531-2
Negotiations with the National Coal Board and Leeds Corporation, the Middleton Railway Trust had been given the opportunity to purchase the line up to Middleton Colliery and to rent some of the buildings at the pit-head. This part of the Middleton Colliery Railway is the most historic still in existence and its purchase would provide the Middleton Railway Trust with a further mile of track, an engine shed, a maintenance depot, a museum and other facilities on the site of the original 1758 Middleton Railway.
New station at Abergynolwyn, 552
Talyllyn Railway
New hope for the KESR. 552
Peter Benge-Abbott new Chairman of Kent & East Sussex Raillway Association and local MP Terence Boston pressing Ministry of Transport
Stour Valley preservation. 552-3
Purchase of a section of the line between Sudbury (Suffolk) and Shelford (near Cambridge) which closed in 1967, and for which a price of £40,000 had been asked. The Society, is hoping to aquire several miles of the line from Sudbury which runs through the "Constable Country" Stour Valley towards Haverhill (Suffolk). If the fund-raising campaign is successful, the society hopes to start running steam services on the line on holidays and weekends. The society hopes to acquire or loan locomotives and carriages now in private ownership following the withdrawal of steam traction by British Railways.
Greywood Central Railway. 553. illustration
The former Greywood Central Railway, the 7¾in gauge miniature railway which was described in the October 1961 issue but which closed down about three years ago, has recently been taken over by lan Allan and rebuilt on a new site. Although the line has not yet resumed regular running the official opening ceremony was performed on the occasion of the Chertsey agricultural show on September 14 by the Chairman of Chertsey Urban District Council, P. Shrubb, who is seen, above, cutting the tape before the first train was signalled away, watched by Ian Allan and passengers.
Blue Peter preserved. 553
The Association of Railway Preservation Societies announced a happy ending to the various efforts and support that has been given in the past to the preservation of Class A2 Pacific No. 60532 Blue Peter. It had been purchased by G.S. Drury and J.B. Hollingsworth with the Blue Peter Locomotive Society in full support. Already there is great activity to bring it back to its former glory and funds are urgently required to assist in this work. The ARPS has handed over its trusteeship of the previous societies involved and all available funds are being transferred to the Blue Peter Locomotive Society at 116 Holgate Road, York, YO2 4BB. All those who have subscribed are requested to write to this address so that they may be sent full details of the Society rules and activities. Blue Peter was housed at York alongside stablemate A4 Pacific 60019 Bittern. The mechanical restoration of Bittern is now complete, and the locomotive is being stripped before repainting in LNER Apple Green. Removal of the BR paint revealed extensive traces of the old Garter Blue livery. Stanier Class 5 4-6-0 No. 45428 has been purchased by G.S. Drury (owner of Bittern) and J. B. Hollingsworth, and Hollingsworth has also purchased Class 5 No. 44767, the only one fitted with outside Stephenson's gear.
Russell restoration fund. 553
The Committee of the Russell Restoration Fund had received a formal offer for the restoration of the sole remaining locomotive of the Welsh Highland Railway. While it is anticipated that the complete restoration will cost about £5,000-£6,000, an initial target of £1,000 has been set, and if this figure can be achieved by the end of January 1969, work on re-boilering will commence within a matter of months.
GW open day 553
The steam open-day on the Cholsey & Moulsford to Wallingford branch on September 21, was a great success, with over 1600 people being carried in auto-coach No. 231, hauled by 0-4-2T No. 1466. At the exhibition site at A.B.M. Siding, Wallingford was 2-6-2T 6106, which was in steam, while refreshments were served from Ocean saloons 9112 and 9118; on show for the first time was special saloon No. 9002. Swindon Corporation has asked the Society to look after GW diesel railcar No. 4, which arrived at Didcot in October. Although this vehicle was fully restored to Great Western livery some years ago, it has become very dirty, and may have to be repainted in places.
Errors corrected. 553
Somebody it seems has a grudge against J.E. Kite. In the lan Allan booklist and in recent advertisements his name has been wrongly given as Kitz and in last month's list of Roundhouse books a printing error attributed his book Vintage Album to the wrong author and at the wrong price. The entry should have read: Vintage Album by J.E. Kite and Pendennis Castle by K. Leech In "The GW in South Wales" last month the photograph of Skewen arches was taken by F.R. Hebron not Patterson-Rutherford. T
G.M. Kitchenside. The day the rains came,. 534-41. 10 illustations, 3 maps
14/15 September 1958 "storm of the century" with flooded tracks in cuttings, unstable and washed out embankments, fallen trees and collapsed bridges notably in East Kent and on all the approaches to Norwich except from Cromer. The bridges at Kennett on the Ely line and at Burston on the Diss route were the main problems on the routing of Norwich to London expresses and resort had to be made to the Ipswich route.
Cecil J. Allen. Some Merchant Navy records: Locomotive running past and present — No. 195. 542-6. 2 illustations, 2 tables
Robin C. Smith had been critical of CJ's luke warm analyses of Bulleid Pacific performance and he counters this with some fast uphill work from Southampton to Worting Junction in tabulated form. He also presented a very fast run from Salisbury to Exeter behind Warship diesel hydraulic No. D803 Albion before the route was downgraded to a branch line and that behind No. 35020 when 100 mile/h was attained
Centenary of LT's District Line. 546. illustation
Opened 24 December 1868. Photograph of 4-4-0T No. 4 built by Beyer, Peacock with four-wheel carriages.
Steam to Athlone. 547. 2 illustations
Railway Preservation Society of Ireland excursions on 14/15 September uaing NIR 2-6-4T No. 4 and J15 0-6-0 No. 186
Laurece Dopson. Christmas on BR. 5 illustations
Black & white photo-feature noting loss of Royal Sandringham station. Illustrations: G&SWR Christmas card; Leeds Central station with tree and crib in 1966; Christmas tree at level crossing at Highbridge; choir of railway employees in former Grreat Hall at Euston station.
Margaret Walker. Where there's steam there's Parsons. 550
Railway enthusiast wife married to an Anglican clergyman who collected railwayana.
Kenneth Poulton. Marooned. 551
18 .06 Marylebone to Woodford in a blizzard, with water cranes at Aylesbury, Brackley frozen; then stuck in a deep cutting short of Woodford: had to drop the fire; refreshed by a local farmer and towed into Woodford by a small tank engine
Bristol Bath Road open day. 552. 2 illustations
No. 6201 Princess Elizabeth was star exhibit
Preservation moves. 553. 3 illustations
No. 70013 at Norwich en route to Bressingham Hall via Diss; Southern Region USA tank No, DS 237 in Tunbridge Wells en route to Kent & East Sussex Railway; LTSR No. 80 Thundersley with 70013 Oliver Cromwell inside at Bressingham Hall
Gordon back in service at the Longmoor open day. 554-7. 9 illustations
2-10-0 No. 600 Gordon gets most attention, but there is also one of 0-6-0ST No. 196 Errol Lonsdale and one of Wickham four-wheel trolley.
Tyseley open day. 558-9. 4 illustations
Locomotives illustrated: No. 5593 Kolhapur; No. 7029 Clun Castle and No. 4472 Flying Scotsman (last near Lapworth) and GWR diesel railcar No. 22
Wallingford and Dart Valley open days. 560-1. 4 illustations
0-4-2T No. 1466 with auto coach at Wallingford and 0-6-0PT No. 6412 with two auto coaches near Buckfastleigh
William Jones. The Great Western in South Wales. Part two. 562-7. 9 illustations