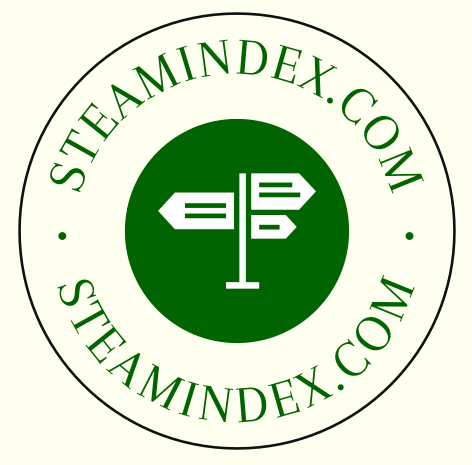 Carter, Ian. British railway enthusiasm. Manchester University Press. 326pp.
This stimulating book fills a major literature gap by examining railway enthusiasm from a serious academic stance.
As a review has been published in Backtrack (2009, 23, 254) this page is restricted to two brief extracts, for the present time. One is an amusing extract a section entitled 'The Rough Guide to Anoraksia' (page 15) and the other from a long chapter entitled 'Blood on the Tracks'.
Look at these peculiar birthday cards. In Beverley Godding's Toad's Great Escape the fat bounder belts along on a bright blue standard gauge freight engine, pursued by the law's myrmidons on what looks suspiciously like a two-foot-gauge single Fairlie locomotive. Ridiculous! Audrey Tarrant's The Railway Station shows us a meticulously depicted GWR small prairie and B-set slowing to a country halt. The stationmaster is a hedgehog? The train's driver and passengers are rabbits? Who has been smoking what to produce an image like this? Ooh, look – a proper railway Christmas card. 'Seasons greetings from LIandrindod Wells,' it says in stamped gilt. How nice: a card from that bizarre Victorian spa town with its crudely 're-Victorianised' station on the LNWR's Central Wales line. So what, on this card, is that Southern Railway Bulleid 'Spam Can' doing in mid-Wales?

From the early fifties family holidays took me each year to the Forestry Commission's camp site between Beddgelert and Rhyd-ddu. While my mother did what fifties mothers did under canvas (cooking, washing up, washing clothes, feeding the dog, stopping the dog from chasing sheep) my father tried to persuade me to join him in clambering over all those rocky lumps with which Snowdonia abounds – yr Wyddfa, Tryfan; even Moel Hebog and Cnicht. These modest heights seemed dauntingly vast to me then, for I had not yet seen Kanchenjunga, or Aorangi/Mt Cook, or even the Matterhorn. I preferred gentler walks. My favourite was a weedy track leading south from the camp site. Punctuated by the need to clamber over farmers' barbed wire fences, this track wound downhill through boggy cuttings and a short tunnel to an open space behind Beddgelert's Royal Goat Hotel. A side track turned left here, bridging the Porthmadog road hard by the Goat before stopping dead. Looking out from this elevated position one saw nothing ahead but a couple of fake-Druidical standing stones in the next field. The main track bypassed these curious objects, dropping to a rusty girder bridge across the Glaslyn before winding through picture-postcard Aberglaslyn. Highlights here were the river bobbling below the path's right side, and a couple of modest rock-cut tunnels. Further progress stopped at the mouth of a more considerable tunnel. Penetrate this excitingly Gothic structure, I discovered in later years, and one plunged back into sunlight (or, since this was north Wales, more often into horizontal rain) at Nantmor. The whole stretch of Traeth Mawr's reclaimed plain now lay open, right down to the Cob and Porthmadog town. This path was the old Welsh Highland Railway's trackbed, that long strip of territory over which so much money and venom (not to mention purple ink, as the previous paragraph demonstrates) has been spilt in the past half century.
Another, and slightly more critical review by Philip Scowcroft is published in J. Rly Canal Hist. Soc., 2009, 36, 57-8.
2009-03-17