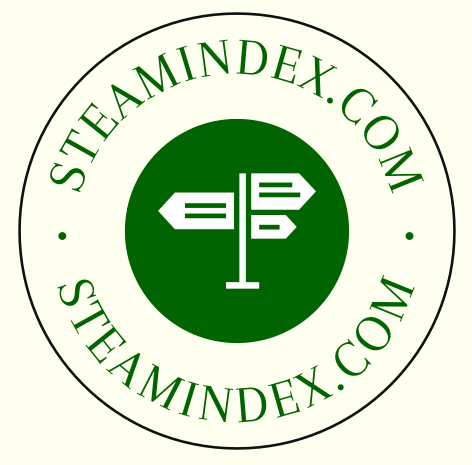 Richard Harry Norman Hardy
also Bill Harvey
Died 18 February 2018 aged 94. Author of several books and a great many articles, Hardy was a Doncaster apprentice under Edward Thompson and then became a running man on the LNER, and then on the Eastern Region and the Southern Region. He originally wrote under the pseudonym of Balmore (see Preface to Steam in the blood). He completed two autobiographical works: Steam in the blood, (Ian Allan, 1971) and Railways in the blood (Ian Allan, 1985) and a hagiography of Beeching: Beeching: champion of the railway? (1989). He had an excellent literary style and would appear to heve the ability of being able to recall events which took place a long time ago: he was still writing for Steam World when in his eighties. He was born on 8 October 1923 and was a child in Amersham in the 1930s and memories of those halcyon days prior to WW2 appear to have remained with him. Prior to entering Doncaster Works he had been educated at Marlborough, just like Gresley and Thompson. At Doncaster he encountered Basil de Iongh, who was the son of a Dutchman and had been brought up in Welwyn Garden City. His A life on the lines: a railwayman's album (Conway. 2012) is rather like one of those online generated collections of wedding photographs as it gathers together many of his own snaps with some of the work of others, such as the late Dick Riley.
Due to his engineering and man management backgrounds he had a remarkable ability to capture both the magic of the steam locomotive in its performance, and the great demands which were placed upon young and enthusiastic motive power managers. His early days as a mechanical foreman were spent in the Norfolk Fens at King's Lynn (the copy inspected of Steam in the blood actually came from King's Lynn Library before it was demoted to being a County branch library) and here he was employed both at the former Great Eastern depot and on the Midland & Great Northern shed at South Lynn. At the latter he makes it abundantly clear that at that depot the Midland part of the conglomerate had taken precedence. The men longed for 4Fs rather than the J17s which were utterly unsuited to conditions on the M&GNR.
But when I reported to my new Chief, Mr G. L. Nicholson, early in August, I was blissfully unaware of what lay ahead. I had applied for the position on impulse. I had been appointed, after thorough research and probing interview because I was young but experienced. Gordon Nicholson had put several personal questions to me at the preliminary interviews, including 'What are your faults?' I knew them only too well but an honest reply did me no harm at all. On the other hand, he knew that few older, perhaps more conventional men, would have been prepared to stand up to the rigours that he knew I must face if I were to carry through his instructions to clean up the depot in every way but, at the same time, to improve its performance in every aspect of the business (Railways in the blood). He wrote for the Ian Allan organization under the pseudonym Balmore. See for instance Trains Annual 1953
In 1955 he was promoted to Assistant District Motive Power Superintendent at Stratford and in 1959 became District Motive Power Superintendent at Liverpool Street. He became Divisional Manager at King's Cross between 1964 and 1968 and then Divisional Manager at Liverpool between 1968 and 1973. His final job was Personnel Development Adviser (Engineering and Research) until he retired from railway work in December 1982. He was still active (Railwayman's pocket-book).
About Hardy
Quinn, Tom. Tales of the old railwaymen. pp. 49-64: Gentlemen at the top [of the LNER].
Hardy, R.H.N. Putting down roots in the 'Plant'. Steam Wld, 2000 (160) 44-9.
Collection of photographs taken during WW2 at the Doncaster Plant, one or two of which include Dick Hardy: perhaps the most interesting is one on page 47 of a group of premium apprentices alongside Mallard with Hardy accompanied by Peter Townend, Bill Taylor (who became a very senior electrical engineer at Derby, Jack Taylor, Henry Steel, Alan Coggon and David Sandiland. Several locomotives feature including Q1 0-8-0T No. 9925 in workshop grey..
Steam in the blood: on the way to the North Slope
It was a bitterly cold January morning when I took the 8.20 from Liverpool Street and reported at the Cambridge District Office to T.C.B. Miller, the Assistant District Locomotive Superintendent; he interviewed me at some length, and then took me to see his Chief, Mr Rees. These interviews over, I set off again on the 1.28pm for Kings Lynn, a London train which ran in with a "Sandringham" 4-6-0 driven by the dignified and moustachioed Royal Train Driver, A. R. Smith. My interest was in the rear five coaches, which left Ely behind, of all things, an ex-GN D3 4-4~0. The driver was a well-known Kings Lynn character, Tom Kenney, who punched his little machine across the Fens without much regard to his steam supply. The worst of a dead level road like this, however, is that you can seldom shut off steam without losing time, and so we stood for ten minutes at Hilgay while the wind whistled and moaned, and the dismal fen countryside lay flat as far as the eye could see. Later I got to love the fens, but as we stood at Hilgay I felt, as I worried about what the next day would bring, that I had come to the last place on earth! Eventually we got going and reached Kings Lynn in the gloom of a late afternoon; there I made my way straight to the depot, where I had been told to report to a Mr Shaw, the Shedmaster.
Although Hardy is probably best-known for his experiences in East Anglia and at the vast motive power depot at Stratford he also experienced working with steam on the Eastern Section of the Southern Railway where he encountered Driver Sam Gingell and many other characters who worked both outer suburban and boat trains. In many respects the services from the Eastern side at Victoria shared much in common with those from Liverpool Street. During his limited spare time he developed an entent with motive power men, especially footplate crews on the French.railways, especially those which operated between Paris and Calais.
The Railwayman's pocket-book. London: Anova Books. 112pp.
Part of the strange plague of very small books being published and put into libraries (by those who know no better). This one is rather better and contains some solid information
Introduction by Richard H.N. Hardy. 4
The Locomotive Engineman's amd Fireman's Examination Guide, Hoyten and Cole, 1893. 14.
Locomotive Engine Driving, Michael Reynolds, Crosby Lockwood & Son,1901. 21
The Great Northern Railway: Practical Questions for Drivers and Firemen, 1903. 44
Locomotive Management from Cleaning to Driving, 1909. 51
London and North Eastern Railway Rule Book for Observance by Employees, 1933. (Reprinted 1945) 66
The Steam Locomotive in Traffic, E.A. Phillipson, The Locomotive Publishing Co, 1945. 91
London & North Eastern Railway. The Locomotiveman's Pocket Book, 1947. 108
Harvey, D.W. Bill Harvey's 60 years in steam. Newton Abbot: David & Charles, 1986.
Like Hardy, Harvey was a Doncaster man and spent most of his working life on the running side, much under the famous L.P. Parker. He spent time as the mechanical foreman at Leicester Belgrave Road during the early 1930s. He described one incident when the number of excursionists exceeded the rolling stock available and they departed for the seaside in milk vans loaded with the platform seats. Following four years on the Nigerian railways (not described herein, but in A life with locomotives) he returned to the LNER early in WW2. He encountered the S160 American 2-8-0s and inspected the damage inflicted on one by a boiler explosion in Sudbury Tunnel. He was latterly in charge of the large locomotive shed at Norwich and was highly instrumental in the preservation of the B12/3, the sole remaining inside-cylinder 4-6-0 in Britain, and a locomotive type which had a vital role in WW2 in hauling wounded servicemen from their ports of entry to hospitals and rehabilitation centres. His observations on locomotive classes are frequently acute: for instance those on the maintenance of the Gresley superheaters on the N2 class. He spent four years on the Nigerian Railways, but did not describe this period in his autobiographical work.
A life with locomotives. Wymondham: Marwood, 1992. 123pp.
A near-print production with very poor quality illustrations, but fills in many of the gaps in the earlier publication, notably his experiences in Nigeria, locomotive preservation (both on the narrow gauge and later on the standard gauge), the switch from steam to diesel traction at Norwich and one or two other tit bits, such as a footplate trip on a CIE 800 class Queen 4-6-0, and 117 mile/h behind a German 4-6-4 between Berlin and Hamburg during the ILE visit in 1936. He first encountered the Tal-y-Llyn Railway in 1938 whilst on leave and helped Tom Rolt in 1951. He was involved in fitting a Giesl ejector to No. 4 Edward Thomas in 1958..
2018-06-18