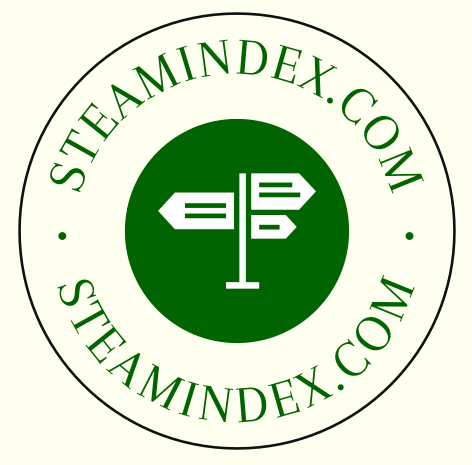 Rolt's Lines of Character & other books
Lionel Thomas Carswell (Tom) Rolt (1910-74)
This page grew out of an "unpulished" appreciation of Tom Rolt's writings, notably his Lines of character. Rolt's stature has grown in the decade since this was written, but it is doubtful if the ludicrous literati, typically feminist and UEA "educated" are aware of this wonderful writer who combined writing with doing. Perhaps, it was because Rolt partly longed to be a "serious writer" and lacked the unseen credentials. The page is being re-written to incorporate preparatory notes for another appreciation of Rolt's life of Brunel which had been used as the basis of a Brunel page (but have now been moved here) hopefully to produce a better balanced Brunel page.
The following stems from Jack Simmons' excellent brief biographical sketch in the Oxford Companion. and the ODNB entry (below).
Born in Chester on 11 February 1910, died Stanley Pontlarge on 9 May 1974. Educated at Cheltenham College, then at Bomfords at Pitchill (agricultural engineers), then apprenticed to Kerr Stuart, the locomotive manufacturing firm of Stoke-on-Trent, but was turned adrift when it collapsed in 1930 and had to complete his training at R.A. Lister in Dursley. In 1934 he and two friends opened a garage near Basingstoke, specializing in the rehabilitation of old motor cars. He bought a canal boat in 1939, living on it until 1951. His first book, Narrow Boat (1944), an evocation of canal life, was the result, followed by his Inland Waterways of England (1950). Among those who have written extensively about railways, Rolt stands out as the engineer of most diverse practical experience. He became directly involved with them firstly in 1950, when he took a leading part in saving the Talyllyn Railway from total closure, helping to float a preservation society for the purpose and taking part in the management of the reopened line. All this he recorded very well his superbly written book Railway Adventure (1953).
In 1957-60 he published excellent biographies of I. K. Brunel and the two Stephensons. He did much for the railway preservation movement, giving experienced advice to a number of the societies formed for this purpose. He also afforded valuable assistance to the Science Museum in connection with the establishment of the National Railway Museum at York. JS: Missing Persons; personal knowledge. Rolt's own three volumes:, Landscape with Machines (1971); Landscape with Canals :1977), and Landscape with figures (1992), form a vivid autobiography and have been joined together as The Landscape Trilogy.
R. Angus Buchanan has contributed an excellent biography on Rolt to the Oxford Dictionary of National Biography Adrian Jarvis Samuel Smiles justifies Rolt's adherence to Smiles' biographies of the Stephensons.
Dunstone (For the love of trains) calls Rolt an "idiosyncratic character" which is probably not unfair, yet without his energy and engineering know-how it is doubtful if the Talyllyn would have survived.
Joseph Boughey has written an illuminating review of Willan's, Hadfield's and Rolt's contributions to the history of waterways which is centred on the influence of the first-named, but introduces some illuminating insights to Rolt's contribution, including one statement which must be regarded as (hopefully unwittingly) cruel. J. Rly Canal Hist. Soc., 2010 (209) 144.
"Unpublished" appreciation of Tom Rolt by Kevin Jones written c2000
Tom Rolt was one of the very best writers about railways and he is significant as one of the key players in the preservation of the Talyllyn Railway. He deliberately set out to be a writer, although he had been trained as an engineer at the Kerr Stuart works in Stoke. All of this personal biographical information is available in an extended compilation of his autobiographical works. He made several key contributions to the biography of engineers (most notably Brunel2 – this demands specific examination at some time), a major work on railway accidents (Red for Danger), and much about canals, some of which is highly pertinent to the historical study of railways. He was also a vintage car enthusiast, and a lover of the British countryside. There is a hint of sadness in many of his works, possibly because of his failure to be a successful philosopher and through marital problems. His Landscape Trilogy is a major autobiographical work. Obviously, it is necessary to begin with a single work, and this is one of joint effort with the late P.B. Whitehouse, namely Lines of Character, although Whitehouse's contribution was restricted to the superb photographs. Rolt's autobiography makes it clear that he was disappointed at the sales figures for this book.
Like Hamilton Ellis, Rolt was able to look back to a bygone age: "Of all the Midland branch lines, the one which holds the highest place in my affections is the Hereford, Hay and Brecon over which I made the first railway journeys that I can recall. How long looked forward to and exciting those journeys were! They began in the cold half-light of winter mornings when the wheels of the old horse cab crunched on the gravel of the drive and we set off, clip-clop, for Hay Station with luggage piled on the roof and ourselves crammed into the dim interior which smelt of hay and musty Bedford cord. Then there was the expectant wait on the open platform beside the Wye until the smart little train in its immaculate livery of Midland lake bustled into the station and a porter worked his way from carriage to carriage with his laden barrow sliding fresh carpet-covered foot-warmers into each compartment. And here it may be remarked in parenthesis that the Midland lake of those far off days was a very different and much purer colour than the drab maroon which the London Midland and Scottish later affected. Even at that early age I sometimes wondered what the Midland was doing on the borders of Wales so far from its main lines..." It may be noted that his comments on "Midland lake" would now be hotly disputed, notably by David Jenkinson. It is probable, however, that the Midland trains of Rolt's youth were kept far cleaner than those of later years, and were never permitted to degrade to the hideous shades of purply-pink now to be found on many "preserved" railways.
Some aspects of the old order remained into the immediate post Second World War period as is demonstrated by a journey in quest of the last Highland locomotives: "Like the men of an older race hard pressed by an alien invader, the only two surviving Highland express engines have retreated to the farthest north to work between Wick and Thurso. So we [presumably both of the named authors] set off in search of them by the early train from Inverness, rumbling slowly over the Caledonian Canal swing bridge just as dawn was breaking. As the sun rose over the Black Isle and woke to sparkling life the cold steel-grey waters of Beauly Firth we breakfasted in an old Pullman diner which had first seen service on the Caledonian and which represented the acme of luxury on wheels in the old pre-grouping days. Oval and bevelled plate-glass lights in the vestibule ends, movable chairs, the rich decoration scheme of inlaid veneer and the strong smell of gas emanating from the kitchen all stirred nostalgic memories of railway journeys of long ago."
As late as 1954 it was still possible to see the extraordinary double-headed morning train for the Far North cross the steel viaduct below Carbisdale Castle Youth Hostel. This still had a Pullman at the rear, or possibly at the front, which was shunted onto the southbound train at The Mound. Youth hostellers could obtain a permit to cross the viaduct as it saved many miles of walking or cycling. This I did in quest of seeing the last Highland 0-4-4Ts at Dornoch. Later I was to cross the Dornoch Firth in an open ferry where there is now a great road bridge, which should have accommodated railway tracks, but that is another (and very sad) story.
My personal favourite photograph has always been that of a LNWR 2-4-2T at Coalport in Shropshire. By the time of acquiring the book I knew that the Coalport branch was steeply graded and the motive power looked so very insufficient for such a line. I had always assumed that the line would have completely disappeared by now, but to my great joy much remains as the Silkin Way cycle track in Telford. This even includes the traversal of a rather dark tunnel where the sense of darkness is accentuated as the track is above what appears to be a key sewer using the line as a useful route from the new town to the Severn. It was exhilarating to freewheel down much of the way, and the return was hard going even on a mountain bike. How on earth did those asthmatic old North Western locomotives cope with such terrain?
Rolt's main Irish and Welsh railway adventures are thoroughly covered in the recently reissued autobiography; therefore it is more appropriate to conclude with a wander across rural England by one of those quaintly named lines, most of which have ceased to exist (the author is indeed fortunate that his local station is West Runton on the runt of the Midland & Great Northern).
"Naturally the smaller railways, which maintained their independence until the grouping of 1923, preserved their individual character longer than the majority which were absorbed by one or other of the bigger companies at an earlier date. Usually these survivors were cross-country lines which the bigger fish did not deem of sufficient strategic importance to their territorial ambitions to be worth swallowing, although they might sometimes conclude through a running agreement to forestall some rival service. Two such lines for which I have always had a particular affection are the Stratford-on-Avon and Midland Junction and the Midland and South Western Junction Railways."
Having outlined its history and its structure Rolt noted that "Despite its switch-back single line, the S.M.J. was potentially a very useful passenger route..." Later he describes a journey made during the line's hay day.
"My first trip on the S.M.J. was made during the first World War in the course of a long cross-country journey from Hay to Blisworth. Unfortunately I was too young to remember it clearly and it had been absorbed by the L.M.S. before I passed that way again, making several journeys from Beckford on the Midland to Blisworth. The section between Broom and Stratford has been closed to passenger traffic for some years, but at the time I am speaking of it was possible to make a through journey from Ashchurch although it seemed to occupy most of the day. At Evesham the train retired to a siding where it slumbered for a considerable time for no very obvious reason, but passengers could remain on board until it eventually awoke and trundled off to Broom Junction where it performed an unhurried reversing operation in order to pass on to the tracks of the S.M.J. the "Slow, Mouldy and Jolting" as I had now learnt to call it with affectionate disparagement. Travel on the S.M.J., east of Stratford, consisted of an alternation of slow, panting climbs and swift, swaying descents. From the willow-bordered levels of the Avon it was either heavy pulling or collar work all the way to Byfield on that limestone spine of England whence Cherwell and Nene and Leam go their separate ways to the sea. Then the grade favoured, but there were two more summits to cross before the train finally drew in to Blisworth in the late afternoon. It was by no means a smart service, yet I loved this leisurely progress across the Midland shires from station to quiet station. At Burton Dassett under Edge Hill there was the moribund Edge Hill Light Railway to be seen, relic of an unsuccessful ironstone mining speculation, where Brighton "Terriers" used to slumber on the grass-grown tracks. At Fenny Compton, where the line ran beside Great Western metals, a Birmingham two-hour express might thunder past on its lordly way, or there would be a glimpse of a slow-moving boat on the Oxford Canal. At Woodford there was the "G.C." to be looked for, and at Blakesley the little miniature railway which used to run from the station to the hall. And finally, as the train descended the steep bank into Blisworth and rounded the last sharp curve, there appeared the four gleaming tracks of the North Western main line, a contrast indeed to the sleepy S.M.J."
"Alas for the old S.M.J., those journeys can never be repeated!... Slow, Mouldy and Jolting," "Fig and Orange", "Drum and Monkey" and other names more impolite the S.M.J. was one of those railways which, like certain people, seem fated from birth to be a butt for the humour of others."
Now the Ministry of Transport (alias Roads) is gradually constructing a road of motorway proportions to ease the passage of trucks from the East Midlands towards the South Coast. The extract combines Rolt's love of railways, rural Britain and canals. Unlike most authors on railway topics, he was prepared to wear his heart on his sleeve, and was willing to express his disappointments as well as to describe his successes in his very real autobiography1. Thus the failure of his first marriage, the bankruptcy of Kerr Stuart, the sinking of his canal barge, and the inevitable human clashes which affect anyone who attempts to save canals and railway, and even the death of his parents, are mentioned. Most importantly, in the third part of the Trilogy (Chapters 5 and 6) he states his approach to writing and the key relationship which he had with his publishers. In consequence Tom Rolt has achieved a degree of immortality through his writing, and for anyone interested in the craft, this is clearly one of the dominant factors in this activity, even if many cases this is illusory – only a librarian who has had the difficult task of attempting to accommodate the ever-rising flood of new literature is aware that the bulk of the material in his or her care remains unread. It could be argued that one of the key functions of the Bay Platform is analogous to that of the cemetery attendant who ensures that the gravestones do not become obscured by weeds.
The final section of this wonderful book is given over to a description of running the cattle specials from Dingle to Tralee on the monthly market day over the extremely steeply-graded, tortuous line in the far West of Ireland.
1. Rolt, L.T.C. The landscape trilogy. Stroud: Sutton, 2001.
2. Rolt, L.T.C. Isambard Kingdom Brunel: a biography. London: Longmans, 1957.
3. Rolt, L.T.C. Red for danger. London: Bodley Head, 1955.
4. Rolt, L.T.C. Lines of character. London: Constable, 1952.
@Kevin P. Jones
The Cornish giant: the story of Richard Trevithick, father of the steam locomotive. London: Lutterworth Press, 1960. 160pp + plates.
Short extracts in the section on Trevithick.
George and Robert Stephenson: the railway revolution, with drawings and maps by Kenneth Lindley. London: Longmans. 1960. xviii, 356pp.
Long serious review by Herbert Addison in Chartered Mech. Engr., 1961, 8 (2), 93-5 which possibly concentrates too much on the characters of the two subjects and their contribution to the Institution of Mechanical Engineers, rather than to the gifts which the biographer brought to study, although in fairness this is not altogether lacking, noatably Rolt's analysis of the Smiles contribution to staure of the Stephensons.
Great engineers. London: Bell, 1962.
Includes: Abraham Darby, Thomas Newcomen, William Jessop, Matthew Murray, Henry Maudslay, Joseph Locke, John Fowler, Benjamin Baker, R.E. Crompton and F.W. Lanchester.
A Hunslet hundred: one hundred years of locomotive building by the Hunslet Engine Company. Dawlish: David and Charles, 1964.177pp. + plates and folding plans.
The Inland Waterways of England, London: Allen & Unwin, 1950. 221pp. + 48 plates. col. front.
Isambard Kingdom Brunel: a biography. London: Longmans, 1957. 345pp. + plates (30 illus.)
See extracts in biographical section on Brunel
The landscape trilogy. Stroud: Sutton, 2001.
Landscape with machines was first published in 1971 (and includes his uncompleted apprenticeship with Kerr Stuart and his encounter with Kyrle Willans, including an account of how a Manning Wardle tank engine was converted into the first Sentinel locomotive and his involvement with a Sentinel tractor at Pitchill.
Lines of character. London, Constable, 1952. [iv], 188 p. + front. + 32 plates. 65 illus. Bibliog.
Written with P.B. Whitehouse, includes the wonderful account of working the monthly cattle trains to Dingle on the Tralee & Dingle Railway in Western Ireland (by far and away the best piece of writing about railways ever written, although breakfast in the old Pullman car on the Far North line is almost as evocative. He also covered the Shropshire & Montgomeryshire Railway. Sadly he failed to reach the Bishops Castle Railway whilst it was still functioning ("gently breathing" was the term used by Rolt), but his prose is still highly evocative of a sort of rural byway (with rails). .
The Mechanicals: progress of a profession. London: Heinemann on behalf of the Institution of Mechanical Engineers, 1967. 163pp. + plates (76 illus.)
Narrow boat. London: Eyre & Spottiswoode, 1944.
Joseph Boughey gives an excellent biography of one of the cornerstones of Rolt's output in J. Rly Canal Hist. Soc., 2005, 35, 94.
Patrick Stirling's locomotives. London: Hamish Hamilton, 1964. 64pp.
Surprisingly little text.
Railway Adventure. London: Constable, 1953.
Classic story of the saving of the Talyllyn Railway by a small group of enthusiasts. A 1961 edition published by David & Charles has a Preface by John Betjeman (Ottley 7415).
Red for danger. London: Bodley Head, 1955.
Railway accidents: see letter from Harry Jack in Rly Arch (30) 42 which corrects date given for Abergele accident
Sleep no more: railway, canal and other stories of the supernatural. L.T.C. Rolt. History Press. 2010.
Reviewed by Rodney Hartley. in J. Rly Canal Hist. Soc., 2010, 36, 196. Originally published in 1948: short stories including the Garside Fell Disaster set in a lonely signal box.
Victorian engineering. London: Allen Lane/The Penguin Press, 1970. 300pp. + plates (76 illus.)
"The most significant characteristic of all the engineer's machine tools is that they are self-propagating. Once the necessary accuracy has been build into them, they are capable of reproducing themselves or other, novel machines with great facility and like accuracy. Progress in mechanical engineering, the successful translation of new ideas into three-dimensional form, is ultimately governed by this cumulative process." The book begins with the scene at Slough station on 13 June 1842 when Queen Victoria made her first train journey to London in a train driven by Daniel Gooch. The middle of the book has a chapter entitled High noon in Hyde Park and describes the Great Exhibition of 1851. Rolt is harder on the exhibits than later generations might be: "The Victorians allowed their admiration for painstaking work and ingenuity to override their aesthetic judgement. ... Furniture, china, glass, plate and textiles were generally grossly overburdened with elaborate ornament in a bewildering variety of styles, often incongruously blended." Chapter 1 The railway engineers: "Whereas the long list of canal and road works for which Thomas Telford was responsible had been completed without a single serious accident, the railways were built at a terrible cost in human life.." Commercial pressure forced everyone to take risks.
Preface
A century is a brief span as a historian measures time. Yet between 1760 and 1860 a comparatively small group of men transformed the face of England and brought about an economic and social upheaval so vast that the life of no single person in this country remained unaffected by it.
... the further I went the clearer did it seem to me that, large though the achievement was, the man was larger still. Brunel, in fact, was more than a great engineer, he was an artist and a visionary, a great man with a strangely magnetic personality which uniquely distinguished him even in that age of powerful individualism in which he moved.
Rolt enjoyed the advantages of access to Brunel's diaries and letters
The story of the Great Eastern was a tragedy of trust misplaced and betrayed.
p. 66
Unknown to him, in the autumn of 1832, when his future had seemed so dark and unpromising, four Bristol merchants had foregathered in a dingy little office in Temple Backs.... to discuss the possibility of building a railway from Bristol to London.
p. 110
At this period Brunel kept what might be called a commonplace book in which he collected any material which was likely to be of use to him in building the railway. This has survived as an example of his thoroughness and his astonishing mastery of all the infinite detail involved in railway construction.
Includes list of grasses most suitable for growing under different soil conditions
tables of local rainfall
cast iron rails at Hetton Colliery had a life of 10-12 years
malleable iron rails laid in 1832 had a life of only four years
p. 131
Brunel's infallible eye for proportion and his sense of grandeur
He had set himself to build the finest work in England and was bringing this splendid highway to Bath, one of the most beautiful cities in Europe
When the site of the Thames crossing at Maidenhead had been determined upon, the Thames Commissioners had stipulated that the projected bridge must in no way obstruct the towpath and the broad navigation channel beside it. This limited Brunel to the use of only one river pier in a breadth of 100 yds and as he had planned to cross at no great height he was thus faced with a nice problem; He solved it by designing a bridge with two of the largest and flattest arches that have ever been built in brickwork. Each had a span of 128 ft with a rise of only 24 ft 3 in to the crown. This typically bold conception was naturally hailed by Brunel's enemies as yet anomer example of his extravagant folly and its fall before ever a train passed over it was confidently predicted.
The rest is so well known that it will not be repeated. Suffice it is note that unlike the motorway bridges at Thelwell and Avonmouth, and many more the bridge at Maidenhead is still standing and carrying trains at a velocity and frequency which even Brunel could not have envisaged.
p. 138
in the cutting of Box tunnel alone about one hundred men perished. Such prodigeous feats are never accomplished without risk and sacrifice. There is an implicit accusation in the Vaughan biography that Rolt was indifferent to such deaths,
p. 178 (timber viaducts)
Brunel can be said to have originated a new regional craft and one highly suited to the men of western England with their long maritime tradition. Highly skilled bridge gangs examined each viaduct four times a year and when repairs or replacements were necessary they would lower themselves from the decks in bowline loops, swinging dizzily, perhaps one hundred feet or more above the ground. Vaughan counterbalances this with: These Cornish viaducts were fine structures but Isambard would not have agreed with the unreserved praise heaped upon them by some writers, including Rolt. KPJ: it should be noted that simple structures enabled the West to be opened up whether in Britain, or in the USA..
The climax of Rolt's book (page 185) is the great theatre involved in bringing the first of the great spans into place. Rolt's writing more than complements the grandeur of the event.
The day fixed for the floating, September 1st 1857, was brilliantly fine and the whole neighbourhood was en fête. Church bells pealed, flags hung from every house in Saltash, a general holiday was declared and from all the country round the people flocked to see the wonder performed until every field and vantage point on both banks of the Tamar was crowded to capacity. Out in the river the five naval vessels under the command of Captain Claxton lay ready at their moorings. Beyond their field of operations the water was packed with crowded, flag-bedecked craft. In the morning the expectant throng watched the pontoons being manoeuvred into position, two in each dock, and the cables attached. As the tide rose the water was pumped out of the pontoons and at a quarter past one there sounded a murmur like the sudden sighing of a wind as the great truss lifted slightly and the thousands of awestruck spectators whispered 'she floats'.

At this moment, like the conductor of an orchestra, Brunel moved to his place upon a platform mounted high in the centre of a truss. Directly above him were his signallers, standing ready with their numbers and flags. He had insisted that the whole operation must be carried out in complete silence and his wishes had been widely publicised. Consequently, no sooner had he taken up his position than there was a dramatic stillness like that which follows the tap of a conductor's baton, and every eye in the vast crowd was strained towards the distant figure of the engineer. Numbers whose purport was unintelligible to the crowd were displayed; flags flickered and then the huge truss swung slowly and majestically out into the Tamar. 'Not a.voice was heard', wrote an eye-witness. As by some mysterious agency , the tube and rail, borne on the pontoons, travelled to their resting place, and with such quietude as marked the building of Solomon's temple. With the impressive silence which is the highest evidence of power, it slid, as it were, into its position without an accident, without any extraordinary mechanical effort, without a "misfit", to the eighth of an inch.' Just as the time of high water came at three o'clock, the ends of the tube were secured in their positions on the piers from which they would be raised by hydraulic presses as the masonry was built up beneath them. As soon as the truss was safely in place the tension was broken. A band of the Royal Marines struck up 'See the conquering hero comes ' and Brunel stepped down from the platform to the accompaniment of a storm of cheering. It was a moment of triumph which must have sweetened the bitter memory of the atmospheric disaster. But not one of the thousands of west-countrymen who cheered themselves hoarse that day realised that their tribute was also a valediction, that their hail was also a farewell.

It was Brunel's chief assistant, Brereton, who superintended the floating of the second Saltash span in July 1858 and who saw the work through to its successful completion in the following spring. When Prince Albert, as Lord Warden of the Stanneries, travelled down from Paddington to open the Royal Albert Bridge in May 1859 amid fresh scenes ofwild enthusiasm, the last link in the broad gauge route to the west was completed. Wrote the ballad monger :

From Saltash to St Germans, Liskeard and St Austell,
The County of Comwall was all in a bustle,
Prince Albert is coming the people did say
To open the Bridge and the Cornish Railway.
From Redruth, and Camboume, St Just in the west
The people did flock all dressed in their best.
From all parts of England you'll now have a chance
To travel by steam right down to Penzance.

But the engineer was not there. No flags flew, no bands played, no crowds cheered when he took his first and last look at the completed bridge. He lay on a specially prepared platform truck, while one of Gooch's locomotives drew him very slowly beneath the pier arches and over the great girders. For his railway career was ended. Broken by the last and the most ambitious of all his schemes—his great ship—Brunel was dying.
p. 324
the Thames Tunnel today is merely an insignificant part of London's labyrinthine underground railway system, but to walk through it in the silence of midnight after the last electric train has gone to its depot was for this writer an unforgettable experience. No tunnel in the world can be haunted by the echoes and apparitions of bygone dramatic events
2011-11-26