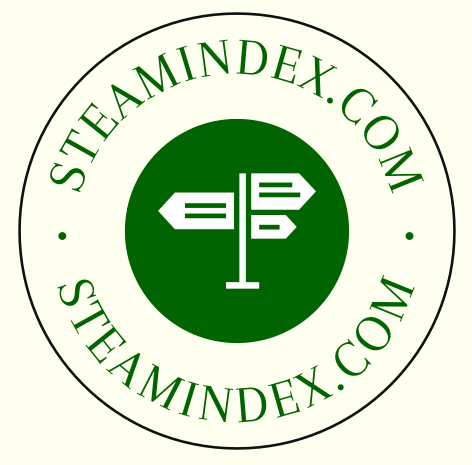 Michael Robbins: historian
Authorship Steamindex Home page
Railwayman who brought a trainspotter's knowledge and enthusiasm to the planning of London Transport was the sub-heading for a Daily Telegraph obituary (3 January 2003)
Michael Robbins described himself with some pride as a railwayman; railways and their history remained both his keenest avocation and his career, but he was also an accomplished historian and a talented administrator. He was a distinguished executive of London Transport, a pioneer of railway history, the originator of London's Transport Museum and an historian of Middlesex.. Richard Michael Robbins was born in 1915, the son of Alfred Gordon Robbins, The Times parliamentary correspondent and Associate Editor, 1922-27, and Josephine Capell, in 1910 the first woman on the editorial staff of the Northampton Daily Echo. Robbins was brought up in Hampstead Garden Suburb, the eldest of three children.
His interest in railways was first stimulated by the purchase of The Railway Magazine on a station bookstall at Horsham in April 1929. "I don't think the term 'spotter' had then been invented," he recalled, "but I was one." A King's Scholarship to Westminster School from 1929 until 1934, where he was captain of the school in his final year, led to the sharing of a lifelong interest in railways with Jack Simmons. The two started a quarterly magazine with Roger Kidner, Locomotion, which lasted from 1931 to 1939, under an imprint soon to be known, and still flourishing in commercial hands, as the Oakwood Press. His notes on sources in his The railway age (1962) is a model going back to a more leisurely age of scholarship.
Alan A. Jackson contrbuted a further appreciation in J. Rly Canal Hist. Soc., 2003, 34, 329 which noted that he was bookish to the extent of being worried about the structural stability of his home and his contribution both to the Oakwood Press and latterly to the Oxford Companion
ODNB entry by G.H. Martin which gives precise nsme (Richard Michael), precise date and location of birth: 7 September 1915 in Golders Green.and date of death (heart attack) at his home in Teddington on 21 December 2002. It also notes that he studied Greats whilst at Christ Church, Oxford.
George and Robert Stephenson. Oxford University Press, 1966. 64pp.
Excellent brief biograhies
The railway age. London: Routledge & Kegan Paul, 1962. x, 227pp. + 12 plates
"This is not a history of railways. It is a longish essay about the various aspects of railways and the effects they have had on the world around them." Author's preface; model sources; model index.
Barker, T.C. and Robbins, M.
A history of London Transport.: passenger travel and the development of the Metropolis. London: Allen & Unwin for the London Transport Executive. Volume 1 published in 1963. Volume 2 in 1974. 2v.
Although the Norfolk country library has two copies of Wordsworth's Prelude it only possesses Volume 1 of this seminal work (presumably purchased by Yarmouth City Library before its takeover by illiterate Norwich). Barker was responsible for Volume 1 (Ottley 754); Robbins for Volume 2. (Ottley 8603). From memory of riches of Herfordshire both volumes were equally good and on a par with Tomlinson..
Barker, Theodore Cardwell
Born 19 July 1923; died 22 November 2001. Professor of Economic History, University of London, 1976–83, later Emeritus and engaged in research. Educated Cowley School., St Helens; Jesus College., Oxford (MA); Manchester University. (PhD). Economics History staff, LSE, 1953–64; first Professor of Economic and Social History, University of Kent at Canterbury, 1964–76. President: International Historical Congress, 1990–95 . Influential member of Railway and Canal Historical Society. Author of many books, notably above. From Who Was Who.
2011-08-10