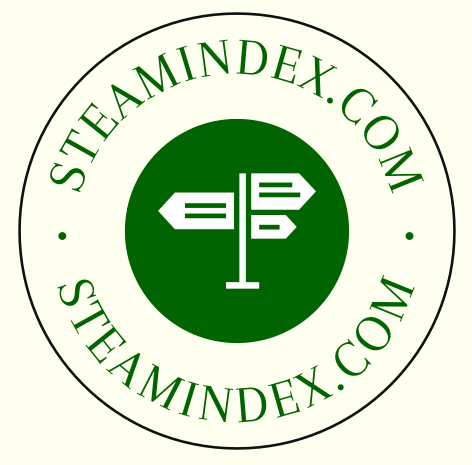 Richards, Peter S. A route had to be devised: the surveys made for the London & Birmingham Railway. 210-16.
Work of the Committee of Survey which led to one actually adopted. The Stephensons route originally favoured a terminus in Islington, for commercial reasons, and a route out of London via Chipping Barnet, South Mimms and the Dagnal Gap, but this was modified to one via Hemel Hempstead: Islington was commercially attractive, but the gradients were excessive. Richard Creed made substantial alternative recommendations.
Halliday, Stephen. Paying for the Underground. 217-19.
Scheme devised by Frank Pick (portrait) for meeting the capital costs of railway construction by speculating on the increased value of the surplus land.
Compton, Hugh. Thomas Facer at Heyford Wharf. 219-23.
Toll clerk on the Oxford Canal from 1843: died on 24 December 1869. Illustrations of damp house in which he and his large family lived.
Stirling, David. A tale of ten tickets. 224-7.
A set of examples produced by the North British Railway in 1897 to show staff how to acount for revenue from passenger traffic between Edinburgh and Larbert shared with the Caledonian Railway which was complicated as both companies ran trains on this route and there was broad inter-availability of tickets.
Munro, S. Alasdair. Tithebarn Street, Liverpool: L&YR remains. 228-31
Although train services were diverted into Moorfields (underground) station on 2 May 1977 many of the former surface buildings of the former Exchange station remain and buildings associated with it, such as public houses and the former Bradford Hotel.
Andrews, Frank W.G. Mead's Illustrated Guide to the London & Dover Railway. 232-5.
Illustrations therefrom of Bricklayers' Arms Station and Dover Terminus in course of erection. See also letter from Gordon Biddle
Dean, Richard. Three hundred & seventy two horse power: the Rochdale Canal 1888-1921. 236-40.
Horses were used for both cartage and boat haulage and animals bought for cartage were passed on for boating work.
Hodgkins, David. Railway administration and management in the 1840s and 1850s: evidence from the MSLR. 241-7.
Definition of the responsibilities of main officers of Company as instigated in about 1845 whilst James Meadows was briefly General Manager. Also some consideration of the Yarborough Committee for the development of Grimsby, especially appintment of Dock Master..
Scowcroft, Philip. Music and railways. 248-53.
Very wide range of music: serious (classical), musicals, popular. Very wide range of composers mentioned: Ralph Vaughan Williams related to Sir Ralph Wedwood (who was surely the most cultured railway chief executive) of the LNER. Villa-Lobos and his Little Train of the Caipira. Film music. See also letter from John Marshall on pp. 330-1 on Bruckner's association with Goldsdorf and further letter from Graham Bird on folksongs derived from railway accidents as per Casey Jones...
Wells, Jeffrey. Thermos flasks for railwaymen. 253-4.
Permits issued during WW2 for the acquisition of vacuum flasks.
From the RCHS Photographic Collecion
Correspondence
Reviews. 259
Brunel: the life and times of Isambard Kingdom Brunel. R. Angus Buchanan. Hambledon & London, 2002. Reviewed by Gordon Biddle. [259-60]
A biographer of Brunel is fortunate in having a rich store in the collection of his papers in Bristol University Library. There have been two serious biographies in the last 50 years; the late LTC Rolt's Isambard Kingdom Brunel in 1957 and Adrian Vaughan's Isambard Kingdom Brunel: Engineering Knight Errant in 1991. Professor Buchanan's is the third and all three authors confess to a great admiration for their subject. Buchanan also freely admires Rolt's work although, like Vaughan, he does not hesitate to criticise some of Rolt's statements and conclusions, but with none of Vaughan's acidity.
He justifies yet another book on Brunel by presenting a fully annotated and documented work which neither of it predecessors were, and in doing so makes a scholarly assessment of Brunel's career against the background of his times. Chapters give valuable insights into hitherto unrecorded aspects, like Brunel's training under his father Marc, his professional practice and business, family life, and his place in politics and society, together with some previously neglected undertakings such as his overseas projects, the wrought iron bridge at Balmoral which displeased Queen Victoria, and his part in building the Crystal Palace and its removal from Hyde Park to Sydenham.
Other chapters deal with the Great Western Railway and the Great Eastern steamship, but for a detailed account of major achievements such as his other railways, his timber viaducts and the Saltash bridge one has to look at the earlier biographies and to Pugsley's and Beckett's works. Further, there is an assumption that the reader is already acquainted with certain events — the Mickleton Tunnel affair for instance — which may perplex less informed readers who do not have access to the referenced sources. There are a few curious repeated spelling lapses: Grisell with only one 'l', and Wootton Basset (sic). And the Bristol & Exeter Railway was hardly 'rapidly assimilated into the GWR system'. After being leased for 9 years it resumed a robust independence for another 27.
The book ends with a reflective chapter called 'The Heroic Age of British Engineering' which analyses the place of engineers in the early Victorian era and Brunel's contribution. It is suggested that he was perhaps the greatest, a carefully qualified statement which perhaps should be tested against his equally important contemporary Robert Stephenson and, to a lesser extent, Locke. But without the advantage of material comparable to the Brunel Collection, this could be difficult. Arguably Stephenson left a greater number of enduring monuments while Brunel certainly had failures and failings, notably an obstinate refusal to recognise that his broad gauge, magnificent concept though it was, could not co-exist with a much greater mileage of standard gauge. More serious was the operating impracticality inherent in the atmospheric system, even if the technical problems could have been solved, which the author dismisses as a minor but costly error. Both cost Brunel's employers a lot of money. That he carried them with him speaks much for his powers of advocacy.
This book is an important and probably final contribution to our knowledge of Brunel For the complete picture, read Rolt, Vaughan and then Buchanan
Industrial locomotives of Yorkshire: National Coal Board 1947-1994 including opencast disposal points 1942-1994 in West & North Yorkshire. compiled by V.J. Bradley. Industrial Railway Society, 2002, Reviewed by Grahame Boyes. [260]
This volume is designated Interim Pocket Book 8A, as it is a provisional, unillustrated, edition of what wi11 ultimately become a section of the Yorkshire volume in the Industrial Railway Society's remarkable Historical Handbook series. Although the series focuses on providing comprehensive listings of all the locomotives that have worked at each location, its value is much greater, for it serves as a gazetteer and chronology of all industrial and other private railways that were worked by locomotives. This volume charts the major changes that took place during the 47-year history of the nationalised coal industry in West and North Yorkshire, showing where, and over what period, the NCB's surface railways acted as feeders to the main-line railway and inland waterway systems. North Yorkshire saw the final flowering of Britain's coal industry, the last main-line colliery connection at Gascoigne Wood being opened as late as 1987 and the last underground system at North Selby in 1990.
C B Collett: a competent successor. J.E. Chacksfield. Oakwood Press, 2002, Reviewed by John Marshall.
This is the latest in a series of biographies of railway chief mechanical engineers (CMEs) of which this author has previously written those on Stanier, Maunsell and Fowler.
Of all British CMEs, Collett was the most enigmatic. An extremely private man, he made few friends and appeared to live only for his wife. Unlike most CMEs, he was not trained on the shop floor. He had little contact with those under him and accepted no advice which conflicted with his fixed ideas. On design matters he kept strictly to the principles laid down by his predecessor, Churchward. He produced only one completely original design, the 0-6-2 tank. This failed on its first test. The valve spindles, unsupported at their rear ends, bent upwards. How this design fault escaped the notice ofthe chief draughtsman remains a mystery. Collett's response was to forbid mention of it on threat of dismissal and to force the draughtsmen at once to design a suitable guide and back-date the drawings.
A biography of such a man is bound to border on psycho-analysis. Information about him is difficult to find, but the author has spared no pains to collect enough to make an interesting book. The illustrations are mainly of locomotives designed by Collett's predecessors going right back to George Armstrong. The latter's 0-4-2Ts of 1868 were the basis of Collett's 0-4-2Ts in 1932.
W A Stanier, Collett's junior by less than five yeatrs and a totally different man, probably understood him better than anybody. We are spared further speculation on how matters might have turned out had Stanier become CME instead of Collett.
A feature of this otherwise well-written book is a tiresome 'elegant variation': 'Collett', 'Charles Collett' and 'Charles' may all appear on one page. 'Collett' throughout would have been better. Captioning photographs is an art in itself. Eleven captions here contain 'is found' and two 'is seen', all of which could be deleted.
There are 7 appendices, a bibliography with no publication dates and an index.
Minnis, John. 'A miniature of our National Constitution': the relationship between directors and shareholders in British railway companies, 1847-70. 274-81.
Accounting, some of which was lax, fraud, auditing, local shareholders associations, the Railway Shareholders Association. Specific mention is made to Edward Watkin, the Eastern Counties Railway and the Midland Railway.
Jones, Pat. 'The ever confusing Horncastle Canal'. 282-8.
Refers to article by W.M. Hunt The Horncastle Navigation engineers, 1792-4 (J. Rly Canal Hist. Soc., 2003, (March); also mentions the Tattershall Canal.
Bell, J.R. and Schofield, R.B. John Scott Russell: the canal-boat speed trials of 1834-5. 289-93.
Short biography of John Scott Russell and his speed trials on the Union Canal at Hermiston near Edinburgh where he established that the waves which formed at the front and at the rear of the boat were dependent upon the depth of water and speed of the boat. These experiments established hydrodynamics and were a key event in the development of naval srchitecture. See also letters in No. 186 from Mick Hutson, Harry Arnold and A.I. Stirling.
Christiansen, Rex. A second GWR bid to reach the Mersey? 308-9.
Proposal, recorded in the Wallasey News of 7 May 1927, by the GWR to take over the Wrexham and Bidston line from the LNER and possible negotiation with the LMS to improve the terminal fascilities at Seacombe
Rowson, Stephen When did the Merthyr Tramroad become the Penydarren Tramroad?. 310-315.
There are many incorrect references to the "Penydarren Tramroad", the correct title for which is the Merthyr Tramroad Company which never changed its name, although the Author traces how the "popular", but incorrect name came into being. Incidentally neither Penydarren nor Merthyr appear in that Aunt Sally: the Oxford Companion to the History? of Railways. See also letter from Alan Richardson on page 377.
Goodchild, John. Working a small urban Victorian railway station: Daisy Field, Blackburn. 316-23.
Condensed from five copy letter books maintained by the stationmasters between April 1883 and December 1890. 3825 letters were examined. There were two station masters during this period: L. Greenhalgh (March 1883 until mid 1886) and W.J. Turner for the remaining period covered by the books. The station was busy during tis period and the station master was responsible for a considerable staff including around fourteen signalmen.
Biddle, Gordon. British railway history: Jack Simmons' last thoughts. 324-7.
Amongst Simmons' papers was an incomplete manuscript entitled A short history of the railways of Great Britain, from the 1590s to 1947, The author of the article, together with John Gough and Michael Robbins, agreed that there was insufficient material to make an attempt to complete it, but some of the Introduction and an Appendix on the Writing of British Railway History are reproduced herein.The Introduction contains a list of twelve essential sources which includes the two volumes by Lewin, the two of Acworth, Mowat's The Golden Valley Railway, but excludes Tomlinson. The Appendix appears to be ruthlessly dismissive of the Oakwood series of histories: "They were easy work for the publisher, the text being accompanies by little pictures (mostly photographs of poor quality) and they were issued in paper covers. In most of them the text comprised a dry little narrative...". See also letter from Max Bartlett p. 483..
Richard Michael Robbins CBE, 1916-2002. Alan A. Jackson. 329.
Noted that he was bookish to the extent of being worried about the structural stability of his home and his contribution both to the Oakwood Press and latterly to the Oxford Companion..
Correspondence. 330
Dover Town Station. Gordon Biddle
Refers to Frank W G Andrews's article on page 232 who cited Biddle's Victorian Stations, published in 1973 at the same time as Course's The Railways of Southern England: the main lines. Biddle's reference to the South Eastern Railway's Dover station was taken from The Illustrated London News of 3 February 1844, which read as though it had been built and contained the same illustration as Mead's Guide. The present building on the site of Dover Town station is listed Grade II, and when he came to prepare the entry for his recently published Britain's Historic Railway Buildings: an Oxford Gazetteer of structures and sites he corresponded with Edwin Course and Adrian Gray. Only the tower bears any resemblance to the 1844 engraving, shorn of its embellishments and the top-most turret, the remainder being quite different. Alterations would have been needed when the Admiralty Pier was extended in 1860-1, and there was a bad fire in 1892, on either of which occasions the building could have been severely modified. However, in the light of Edwin's work he concluded that Cubitt's original design was drastically altered, resulting largely in what is still there today.
But there remains the intriguing question of what the tower's purpose was. Cubitt and the SER discussed building a hotel with a lookout tower for shipping, but when it was eventually built in 1853 a different architect was employed, Samuel Beazley. Maybe the station tower served the same purpose; it certainly has the appearance of having once had something else on top of it. See also Frank Andrews' response on page 377..
The Gresley motto. Geoffrey Hughes
(RCHS Journal, July 2002, p122) Just when I thought we had put this one to bed, my scholarly cousin, Ken, has come up with the definitive solution to the Gresley motto. He writes that he has discovered one possible source of the quotation meliore fide quam fortuna. It comes in Tacitus Histories Book IV chapter 28 line 11. (It is possible Tacitus adapted the expression from an earlier writer.) The whole sentence reads: Nec quievere Ubii quo minus praedas e Germania peterunt primo impune, dein cireumventi sunt, per omni id bellum meliore usi fide quam fortuna,
The date is AD69, the year when Rome had no fewer than four emperors, This is towards the end of the year, when Vitellius is trying (unsuccessfully) in Italy to hold his throne against Vespasian, the fourth emperor of the year. Chapter 28, however, takes place on the Rhine between Xanten and Neuss, where a half-Romanised German tribesman called Julius Civilis is seizing the chance to lead a revolt against Rome and secure the freedom of the German tribes, At this point Civilis' allies plunder the territory of the Ubii, a loyal tribe of Romanised Germans — renegades as Civilis saw them — who were centred around Cologne, The Ubii massacred them and went on the rampage themselves, but were in turn crushed by Civilis' own troops, So this sentence translates as follows: 'Nor did the Ubii remain quiet, but rather sought plunder from Germany, at first with impunity, but later they were surrounded, being throughout all this war more loyal than fortunate.'
It turns out that the ablatives meliore fide and fortuna are governed by usi, perfect participle of the,deponent verb utor = I use, employ, enjoy; so, 'usmg better loyalty than fortune. ?
And that's about it really.
Music and railways. John Marshall. 330-1
See page 248 et seq: Philip Scowcroft produced an interesting article 'Music and Railways', but writer requested the source of his inclusion of Bruckner alongside Dvorak, whose love of railway locomotives is well documented. But Bruckner is another matter. On what authority is he credited with a 'passionate interest in railways'? Marshall first became interested in Bruckner about 1941, but it was not until he heard a recording of his 7th symphony, while out in India in 1945, that he became a Bruckner enthusiast. During the next 41 years he came upon no mention of any association between Bruckner and railways until, on 26 May 1986, the BBC broadcast a talk by David Elliot, son of Sir John Elliot of the Southern Railway, with the title 'A Composer on the Footplate, some revealing new evidence on the sources of Bruckner's inspiration'. He recorded the talk, which he found very interesting, but when he listened to it again he became suspicious, so he checked a few dates, and the suspicions multiplied.
Bruckner was born at Ansfelden near Linz on 4 September 1824. In 1851, when he was 27 and just beginning his work as a composer, the first trans-alpine railway was being built over the Semmering Pass. Marshall did not know if Bruckner was interested in this. A competition was arranged for a locomotive capable of working trains over the severe gradients. The winning locomotive, named Bavaria, was built by J A Maffei of Munich. The axles were coupled by chains, not rods. This chain transmission soon gave trouble and the engine did little useful work. (Lionel Wiener, Articulated Locomotives, Kalmbach, Milwaukee, Wis, 1970, pp246 et seq.) The opportunity for Bruckner to see it working seems slim.
Bruckner was one of the last pupils of Simon Sechter, 1788-1867, who, we are led to believe, introduced Bruckner to his friends the Golsdorfs, the great Austrian locomotive engineers. Both, Mr Elliot tells us, were keen musicians. Louis Adolf Golsdorf was born at Plaue near Augustusburg, Saxony, on 14 February 1837 and so was 12½ years younger than Bruckner and was only 14 at the time of the Semmering Trials. His more famous son Karl was born in Vienna, but not until 8 June 1861 when Bruckner was 37. Karl was only 6 when Sechter died at the age of 79 and Louis was 30, hardly a basis for an intimate friendship, musical or otherwise. We are told that Bruckner and Karl Golsdorf were invited onto the footplate of the Bavaria, ten years before Karl was born. By now my credence was becoming over-stretched.
About this time I had occasion to write to Dr Schuh, then archivist of Austrian State Railways Administration Library and Documentation, and took the opportunity to ask if he had any record of a friendship between L A Golsdorf and Anton Bruckner. In his reply he said he had been unable to find any reference to such a friendship. He also sent me a copy of a substantial obituary article published in the Zeitschrift des Vereines deutscher Ingenieure (Journal of the Society of German Engineers), Vol 60, 6 May 1916, pp396-8, following the death of Karl Golsdorf on 18 March which says nothing about any musical interests.
He had begun to draft a letter to Mr Elliot when he received the Stephenson Locomotive Society Journal for March/April 1987. There, on p61, I saw that I had been forestalled by a letter to the BBC from Mr David Cole which brought forth a reply from Mr Elliot revealing that the programme had been intended to go out on 1 April 1986 as a clever April fool's hoax.
The trouble with this is that people will believe it if they are not also railway historians. Even the great Bruckner scholar Robert Simpson believed it until informed otherwise. So it gets into the 'system' and nothing will eradicate it, and 'secondary-source historians' will go on repeating it for ever. Philip Scowcroft's mention may be an example.
Much as he should like to know that one of his favourite composers was also a railway enthusiast, he should need to read evidence of it dating before May 1986, preferably from an original source in German.
Music and railways. Graham Bird [331]
See page 248 et seq: Philip Scowcroft's article was extremely wide-ranging, but one aspect of the subject that he only briefly touches on is that of folksongs commemorating spectacular railway accidents, the Ballad of Casey Jones being perhaps the best known. Words and music for a number of other US 'disaster ballads' such as Billy Richardson s Last Ride and The Wreck of the 1256, together with accounts of the mishaps which gave rise to them, appear in in Katie Letcher Lyle's book, Scalded to Death by the Steam (W HAllen, 1985), which also has a useful bibliography on the subject.
Apart from the relatively recent Ballad of John Axon, Britain's only approach to this genre seems to have been William McGonagall's well-known but painful - in both senses! - verses following the Tay Bridge collapse of 1879. Did accidents in other countries produce anything in similar vein?
Scowcroft's reference to Niels Gade's Zugvogel may be based on a misconception. The German word 'Zug' has a number of meanings, mainly connected with pulling or drawing, of which 'train' is only one example. A 'Zugvogel' is a migratory bird, that is, one which is 'pulled along' by the wind. What appears to be a 'train bird', therefore, may be more of a red herring!
Reviews.
Rocket. Michael R. Bailey and John P. Glithero. National Railway Museum. 2002. Reviewed by Stephen Bragg. [335]
"an attractive and authoritative booklet that can be enjoyed by novice and expert alike".
Rapley, John. Bullbridge Aqueduct: the Cromford Canal and the North Midland Railway. 342-5.
Difficult engineering solution normally credited to the Stephensons, but due to Alexander Ross.
Munro, Alasdair. The Mersey ferry terminals. 346-52.
Brief mention of period prior to steam, but mainly period post 1817 when Liverpool to Tranmere service started. Later services ran from Birkenhead at Woodside where there used to be a terminal station on the railway from Chester, at Monks' Ferry, Eastham (where there were pleasure gardens), and Wallasey, notably at the Seacombe terminal Vehicle ferries used to be operated and survived until the end of horse-drawn traffic.
Billingham, Nick. Databases and transport history. 353-7.
Electronic database construction with particular emphasis on identification of data elements. See also letter from Frank W.G. Andrews
Crosbie-Hill, Bill. The Caen Hill Horse Railway. 358-63.
John Rennie construction of tramway as adjunct to Kennet & Avon Canal at Devizes.
Sephton, Robert S. 'Small profits on a large trade': James Morrison MP [part 1]. 364-7.
Part 2 p. 467

Compton, Hugh. The Tutbury Tramroad. 368-9.
Picture (reproduced) of print produced by H. Clifford Warren. mid-1870s which shows horse-drawn tramway wagon crossing bridge over River Dove with Tutbury Castle in background. Provenance of picture noted. Freight was probably cotton in bales.
Jackson, Alan A. Was Gilbert's Railway song Inspired by the Third Duke of Sutherland? 370-1.
Thespis; or, the Gods Grown Old was the first collaboration between William Gilbert and Arthur Sullivan, but the music has been lost, although it is known that the score had contained whistles, gongs, bells and the sound of escaping steam. The chorus lines included: "On the North South East West Diddlesex Junction" and the author considered that everything points towards a light parody of the railway-daft Duke of Sutherland who had trained at Wolverton under McConnell as a qualified fitter and drove his own trains on the Sutherland Railway which served his mansion at Dunrobin Castle. See also correspondence from P.J.G. Ransom on page 480 who considers that the North South East West Diddlesex Junction refers to the Mont Cenis Railway. Robin Whiitaker (p. 481) notes connection with Mont Cenis Railway and cites book by P.J.G. Ransom. R.J. Adern notes that song renders Helmsdale as Holmesdale and Gartymore as Gattymore. Michael Cobb makes much more prosaic suggestion of North & South West Junction Railway and Middlesex for Diddlesex
Scowcroft, Philip. Canals and waterways in British crime fiction. 372-4.
Erskine Childers Riddle of the sands (1903) described how two British yachtsmen foiled a German attempt to invade Britain from Friesland using canals through the sands and barges; Freeman Wills Croft The Pit-Prop Syndicate (1922) is set on the Canal du Midi and the River Lesque near Bordeaux; Leo McNair's Death in Little Venice (2001); Margery Allingham; Agatha Christie; C.P. Snow and Colin Dexter's Inspector Morse who exploited the Oxford Canal.
Correspondence. 375-
RCHS Canal Postcard Collection No. 2. Arthur Barnett

John Scott Russell. Mick Hutson.
See page 289: in 1850 Scott Russell proposed to build a boat capable of achieving 12 mile/h for use on the Glastonbury Canal. At that time the canal was owned by the Bristol & Exeter Railway.
John Scott Russell. Harry Arnold.
See page 289: letter from Chairman of Shropshire Union Fly-boat Restoration Society (restoring Saturn): notes timings achieved on Ellesmere Port to Birmingham Fly prior to WW1.
John Scott Russell. A.I. Stirling. 376
See page 289: interested in descendents of Scott Russell and notes that Rolt would not have written the way he did about Scott Russell in the light of later knowledge. Hollingworth had been planning a biography of Brunel prior to WW2, but the material was probably lost during the War. Also notes on Russell's ICE obituary.
Dover Town Station. Frank Andrews. 377.
Puzzled by Gordon Biddle's letter (page 330) about the South Eastern Railway's Dover Town station in which he refers to the illustration of the campanile which was planned by the SER for their Dover Town station, and which does not seem to have been completed in that form. Mr. Biddle then refers to 'The building on the site of Dover Town station ...' but there is no building there at all: all that remains of the Dover Town station is a platform face (not contemporary with the original building) which served the line later built to run directly on to the Admiralty Pier. The building which does remain in the area — and has a cross between a tower and a very large chimney attached — is what is left of the London Chatham & Dover Railway's Dover Harbour station and is some 220 yards north of the site of Dover Town station.
Both buildings are visible in the photograph which is reproduced as illustration 99 of Mitchell & Smith's Southern Main lines: Faversham to Dover (1992), but there is no tower visible at Dover Town station, though that at Dover Harbour station is very prominent. There is a prominent building near the Town station, in the classical style, but that was never part of the Town station, and in any case has long gone. It is marked on the map which appears between illustrations 89 and 90 in Mitchell & Smith, op cit; the line to the Admiralty Pier passed underneath it: I have been unable to identify its purpose. Is it possible that Mr Biddle has mixed up the two stations?
The 'Penydarren' Tramroad and the naming of canals. Alan Richardson. 377
See pp310-15: canals have also changed their common names. How did the Ellesmere Canal become the 'Llangollen Canal'? Also, the Grand Junction Canal officially became part of the Grand Union Canal, and is still known by that name. So how did the 'Regent's' Canal and the 'Erewash' Canal, also parts of the Grand Union Canal, manage to retain their original names?
The first railway company and the first public railway. John Goodchild.
It must be a matter of major significance to identify the origin and date of the railway which gave to the world the ideas of a railway company and the public railway. C E Lee's oft-quoted claim that 'the first public railway sanctioned by Parliament, independent of a canal, was the Surrey Iron Railway' is doubtless correct in regard to parliamentary authority, but the parliamentary authority must stand second to the earlier existence of railway companies and public usage. Parliament was after all only giving the compulsory land purchase powers which were necessary in this instance.
The Lake Lock Rail Road Company's line near Wakefield in Yorkshire, some four miles in length, was first rated in 1798, the company having existed since 1796. It had no partnership connection with any inland navigation company, unlike the Trevil Rail Road formed by some shareholders in the Monmouthshire Canal Company and opened by 1799, or like the Cwm Dee Rail Road, also opened by 1799 and built under the 8-mile clause of the same canal company's Act. As to the Surrey Iron, its Act was not passed until May 1801 and it was not opened until July 1803; shares in the Lake Lock Company were advertised for sale in 1801, long before the Surrey Iron's opening.
It would therefore appear that the Lake Lock Rail Road was the first to introduce the ideas of a publicly available (via toll payments) railway, owned by an independent railway company incorporating the twin ideas which led to the spread of railway company building throughout the world: one of the world's crucial innovations. The matter was discussed in my book The Lake Lock Rail Road (Wakefield, 1977), which was subsequently — and favourably — reviewed in this Journal (Supplement, September 1980).
The purpose in writing this letter was two-fold: to reinforce the apparent significance of the Lake Lock line in world railway history, and to ask if any of your readers have further information which might be useful in this matter.
Reviews. 378.
Railway passenger stations in England, Scotland and Wales: a chronology (2nd edition). M.E. Quick. Railway & Canal Historical Society. 2003, 412pp. Reviewed by John Gough.
Aims to provide opening and closing dates for passenger traffic for every station on the British railway network that had served fare-paying passengers. Minerals, goods and parcels traffics are not covered. Re-namings of stations are noted and significant changes of location are indicated. Entries range in length from a couple of lines, as for Corsham, with details of the owning company and the opening and closing dates, each supported by a reference to the local press, through to a very substantial essay, as for Stockton. Where there is any doubt about the precision of a date, that fact is clearly noted. Citation in the main body of text of at least one source for each opening and closing date allows the user to follow the compiler's steps for himself should he so wish. A substantial proportion of the information is based on extensive research into primary sources. "This chronology is a major contribution to the collection of basic reference works available to the student of railway history."
The impact of the railway on society in Britain: essays in honour of Jack Simmons; edited by A.K.B. Evans and J.V. Gough. Ashgate Publishing, 2003, 315pp. Reviewed by Grahame Boyes. [378-9]
This collection of 21 essays written by colleagues and friends of Professor Jack Simmons is a worthy tribute to this country's most distinguished railway historian, who did so much to establish railway history as a serious field of study and to broaden our understanding of the impact of the railway on society. His achievements as a railway historian are recorded in the opening essay by Michael Robbins, a friend since their days together at Westminster School, supplemented at the end of the book by a 24-page bibliography of all Professor Simmons' published writings.
The remaining contributions are divided into four sections, mirroring Professor Simmons own approach to the subject. 'The Railway: Origins and Working' comprises articles about the railway itself. The first three are useful syntheses of subjects on which much has been published previously, setting them in a wider perspective: Marilyn Palmer and Peter Neaverson have written on the pre-locomotive railways of Leicestershire and South Derbyshire; David Turnock on the canal and railway geography of the Wigan Coalfield; and Michael Harris on the advances in carriage and wagon design made in response to competition and customer complaints. John Gough's 'Note on Midland Railway operating documents' is a rare and welcome contribution to our limited knowledge of railway operating practices in the 19th century. P L Cottrell provides the only article on the British contribution to overseas railways on the involvement in 1902-03 of City bankers and the Foreign Office in financing the strategic Ankara-Baghdad railway.
The second section, 'Spirit, Mind and Eye', looks at the impact made by the Victorian railway on the landscape and on spiritual, intellectual and artistic life. R C Richardson looks at ways in which religious institutions responded to the construction of railways and the changes they wrought, while Gordon Biddle assesses the railway's impact on the environment. J Mordaunt Crook's summary of John Ruskin's responses to the railway as revealed in his writings ('Ruskin had only one attitude ... he was against it') is followed by Roger Craik's analysis of the more positive observations on train travel in Philip Larkin's poetry (Larkin was a colleague of Simmons at Leicester in 1946-50) and by Norman Scarfe's musings on why he doesn't like railways. There is a short note by Gwyn Briwnant-Jones on his evocative painting of Dovey Junction, c1932, which illustrates the book's dust jacket.
Section III, 'The Opening Up of Britain' , examines the railway's impact on the development of London's suburbs by Alan A Jackson, on the countryside by Alan Everitt, on Scottish tourism by Alastair J Durie, and on the evolution of Welsh holiday resorts by Roy Millward. It ends with a bio-/biblio-graphical note on Sir George Samuel Measom and his railway guides by G H Martin. The final section, 'Heritage and History', reflects Jack Simmons interest in transport museums with articles on the history of the North Eastern Railway Museum at York by Dieter Hopkin and on the role of transport museums in educating public appreciation of the past by Colin DivalI and Andrew Scott. Terry Gourvish's piece on the writing of his two-volume commissioned history of British Railways explores the key issues that affected BR, particularly since 1980, and thus forms an important supplement to the second volume. The section ends with George Ottley's account of his pioneering railway 'bibbling' work, in which he was greatly helped and encouraged by Jack Simmons.
In summary, an excellent collection at an attractive price.
Companion to British road haulage history. John Armstrong, John Aldridge, Grahame Boyes, Gordon Mustoe and Richard Storey. Science Museum, 2003, 446pp, Reviewed by Martin Barnes.
This is a major work assembled by a group of editors including some of our members and with a large number of contributors amongst whom our members are also well represented. Its coverage is impressively wide but not as wide as the title suggests. The preface says accurately that it covers goods haulage by motor lorry in the twentieth century.
The pictures include a lot of portraits of lorries. The text is much more comprehensive. Beginning with 'A Licence' and ending with 'Yorkshire Patent Steam Wagon Company Ltd', the textual meat of the book covers every aspect of the traffic, its regulation, its commercial framework, its technical development, its impact and everything else you can think of. It's all in alphabetical order so there are frequent ludicrous juxtapositions. No problem when using the book for reference and adding to the enjoyment for the dipper in. There are hundreds of entries all in an amazing detail which must emanate from a huge amount of basic research.
As a work of history, it comprehensively does the right things including full references to sources. People not previously road transport history enthusiasts who look at this book could well get hooked. It is also up to date. It explains with apologies why 'transport' has recently become 'logistics' in the fashionable rush for changing the words in case the concept has become widely understood. The term 'reverse logistics', which illustrates the futility of the rush, apparently means transporting the empty packaging and faulty or unsold items whence they came.
Biographical dictionary of railway engineers. (2nd edition). John Marshall. Railway & Canal Historical Society, 2003, Reviewed by Bob Miller. [382]4
The term engineer, even when prefaced by railway, can have a wide meaning and John Marshall allows himself a liberal interpretation. Most of the chief mechanical and civil engineers with the various British railway companies plus a generous selection of foreigners duly receive their pen portraits, although George McDonald (who held both positions with the Cambrian) is one absentee noticed. There is also a wide selection of signal engineers (O'Donnell, Saxby, Sykes and Tyer but not Edwards or Stevens), contractors (Aird, Brassey, Savin, Strachan and Waddell but not Lindsay Parkinson or Robert McAlpine), promoters (Leveson-Gower, George Hudson, Richard Moon, Edward Watkin but not Charles Saunders), inspecting officers (Pringle, Yolland and Yorke but not Druitt or Yon Donop) and even technical journalists (Ahrons, Rosling Bennett, Burtt, J F Gaims and Rous Marten but not C J Allen, Nock or Tuplin). How does one classify institutions like Bradshaw and Edmondson? Both thankfully are included, but the author had to omit some names for lack of information. These are not criticisms but do indicate the extent of coverage. Any further increase over the 725 entries or inclusion of unnecessary illustrations would both increase the cost and delay publication.
The first edition, with 249 slightly narrower pages, came out as long ago as 1978 and contained 600 mini-biographies. The 20% increase in this revised edition has been achieved in fewer pages by using wider columns and a smaller typeface, about the size used in the Journal for references and quotations but more closely spaced. This would be a strain iflengthy passages were to be read, but is acceptable for the purpose intended.
For anyone who has referred to their copy of the first edition more than a dozen or so times in the past, purchase of this new edition will prove a sound investment ½ it is not at all expensive by today's standards. All serious researchers into railway history who have never had a copy should not resist this latest chance to have such a handy tool within reach of their desk. Perhaps its greatest value is its references for further reading under every individual entry. See also Keith Noble letter.
The Great Orme Tramway: over a century of service. Keith Turner. Gwasg Carreg Gwalch, 2003, Reviewed by Grahame Boyes. [382]
Llandudno's funicular railway, opened in 1902,was originally called the Great Orme Tramways (plural), because the line was thought to be too long for a single rope-worked incline. It is actually two independent inclines, each nearly half-a-mile long, and passengers walk between the cars of the lower and upper inclines at Halfway station. After a change of ownership in 1935, it was renamed the Great Orme Railway, a more suitable name for what is best described as a mountain railway. It was compulsorily acquired by the local authority in 1949 and in 1977 renamed the Great Orme Tramway (singular), the title of the book.
Harrow & Wealdstone 50 years on: clearing up the aftermath. Peter Tatlow. Oakwood Press, 2002, Reviewed by William Featherstone. [382-3]
This is a little gem of a book, and its importance and its fascination are made clear by its sub-title, 'Clearing up the Aftermath'. This book seeks to tell the story of the response to the worst peacetime railway accident in the country. It is a task rarely attempted for any accident and never so completely
A guide to the Anderton Boat Lift. David Carden and Neil Parkhouse. Black Dwarf. 2002. 48pp. Reviewed by Mark Baldwin. [383]
"attractively produced and well illustrated"
Weymouth to the Channel Isles: a Great Western Railway shipping history. B.L. Jackson. Oakwood. 2002. 208pp. Reviewed by John Armstrong.
"It is generally a good read with interesting and even exciting narratives. It is sadly without an index but there is a brief bibliography and a list of periodicals and newspapers".

From the RCHS Photographic Collection
Jones, Pat. The New River Ancholme. 430-6.
Rising near Market Rasen, navigable from Bishopbridge, flows past Brigg to enter Humber at South Ferriby. Drainage and the construction of sluices to keep the tide out were constructed in the Medieval period. In 1635 Sir John Monson undertook to drain the valley by constructing a new river. Later works were instigated under John Rennie,.
Quick, Michael. The Garrett Gang: luggage thefts in the 1840s. 437-45.
Daniel Garrett or Garratt and Charles Maynard (or Charles Gregory) stole passenger's luggage from Paddington station and this activity was stopped by Charles Nash, a solicitor, who suffered great financial loss through a civil action which also led to the conviction and transportation (to Bermuda and Australia) of Garrett and Maynard. Both the Great Western Railway and London & Birmingham Railway were pleased with the outcome.
Marshall, John. The GNR and LNWR Joint Lines in Nottinghamshire and Leicestershire. 446-53.
Line gave the LNWR access to coal mined in Nottinghamshire and Derbyshire and the GNR to iron ore from Leicestershire. The line ran from north of Market Harborough through Melton Mowbray with a branch to Leicester on to junctions at Bottesford (for Colwick and Nottingham) to Newark. There was a tunnel at Hose. John Fraser was the engineer. The article is a by-product from Introductions written for the 4 volume Henshaw RCTS book on the same subject. See also letters from David Hodgkins on pp. 695-6 and Richard Maund on pp. 374-5 (Volume 35)
Richardson, Christine. The Chesterfield Canal: Thorpe and Turnerwood Locks. 454-7.
Locks were planned by James Brindley: mainly an account of the restoration of the locks.
Hughes, Murray Houchin. Interpreting railway working timetables: the LNER trans-Pennine route. 458-71.
Much stress has been laid recently on the need to see and interpret railway history in terms of the environment in which railways operated. An attempt to demonstrate, from a small sample, how it may be possible to recreate the operational rationale, assess what passenger and freight demand was being addressed and, rarely, calculate the hours worked by some of the train crews, from the evidence provided by working timetables. These timetables were instructions from management to drivers, signalmen, and staff working on the track. In a general study of working timetables Jack Simmons had shown that they may be used to demonstrate patterns of goods transit which had not at that time been examined to any great extent; with regard to passenger traffic he considered that Bradshaw provided information for most purposes. However he did not mention the complexity of tracing particular train movements which, as discussed below, applies equally to goods and passenger services.
Attempting to elucidate the routes and times of trains from London & North Eastern Railway (LNER) working timetables is a far from trivial exercise. A volume covered an operating district and an individual table referred to a specific line or route. Such a table may be contained on one page or may extend to over 20 pages listing several hundred trains. Trains are arranged chronologically based on the time of the first appearance on a particular table. A train may appear on several tables within one volume and is only cross-referenced between tables on the basis of the starting time and place. Still more difficult is relating trains between one operating district and the geographically adjoining one. A train may suddenly materialise or disappear at a junction, and it is only the geographical knowledge of the researcher that enables the story of that train's journey to be traced before and after the table in question. This, however, would not have been a problem for the railway men whose daily routine was governed by the contents of the timetable. Signalman or platelayers who were confined to a particular location would be required to know only when the trains passed their locale. On the other hand drivers and guards would be required to know the line before taking out a train so the geography of the timetable would already be familiar to them. It should also be said that the pattern of traffic varied little from year to year between the wars and to most railwaymen it would have been part and parcel of their working lives.
In considering the passenger demand which entailed the transfer of through coaches between trains it is necessary to refer to the public timetables where these services are shown, albeit none too obviously. This is explained in more detail in the section on Passenger Services below.
The example taken is the LNER route (originally Manchester, Sheffield & Lincolnshire, later Great Central Railway) between Manchester and Sheffield, a far from glamorous section of that company's lines and, for the mid-1930s, a period that has not been exhaustively examined apart from rolling stock studies. This route is particularly suited to this type of analysis as it accounts for all the LNER traffic between Lancashire and the east of England. Traffic was channelled through the Woodhead Thnnels: two single bore tunnels, the first of which opened in 1845 and the second in 1852.
Sephton, Robert S.. 'Small profits on a large trade': James Morrison MP [part 2]. 467-71.
Part 1 see p. 364
Christiansen, Rex. From a Railway Historian's Notebook. 471.
Examines Railway Executive 8pp pamphlet sent to all British Railways' employees entitled A step forward: revision of Regional boundaries issued in 1950. This included the Marylebone to Manchester route which was split between the Western, London Midland and Eastern Regions, but remianed under Eastern Region control.
Padfield, Adrian. Land surveyors in the Canal Age: the Fairbank family of Sheffield . 472-9.
Four generations of the Fairbank family were land and property surveyors involved with canals and canal projects, some of which like projected tunnels at Woodhead, Cowburn and Totley were eventually railway projects and probably took the Fairbank surveys into their planning. Sheffield City Archives hold many Fairbank papers.
Correspondence. 480-
Gilbert's railway song. P.J.G. Ransom.
Notes that Holmesadle in the song was probably Helmsdale on the Duke of Sutherland's Railway, the signficant influence of the Duke of Sutherland as a Board member of the LNWR and considers that the North South East West Diddlesex Junction refers to the Mont Cenis Railway.
Gilbert's railway song. Robin Whittaker. 481
Notes connection with Mont Cenis Railway and cites book by P.J.G. Ransom; sexual adventures by single ladies in Italy; and activitis of the Oriental Carpet Manufacturing Company in Constantinople.
Gilbert's railway song. R.J. Adern
Song renders Helmsdale as Holmesdale and Gartymore as Gattymore
Gilbert's railway song. Michael Cobb.
Much more prosaic suggestion of North & South West Junction Railway and Middlesex for Diddlesex
Massey Bromley's Oxford degree. David Tew.
The Caen Hill Horse Railway. R.S. Chrystall. 482-3
Jack Simmons' most admired railway books. Max Bartlett. 483
Lists his top-six railway books [KPJ; interesting challenge "six best British locomotive studies" also this letter raised serious probelms for steamindex in that most titles listed had not been included in books.htm]:
The impact of railways on Victorian cities. John R. Kellett.
An account of the Liverpool and Manchester Railway. Henry Booth
English railways, their development and their relation to the state. Edward Cleveland-Stevens.
The Golden Valley Railway. Mowat
The Railway Mania and its aftermath. Lewin
Early British railways: a short history of their origin and development, Leiwn
Engineers and railwaymen. Keith Noble. (RCHS Journal, November 2003, p382)
In reviewing the latest edition of the Biographical Dictionary of Railway Engineers, Bob Miller rightly comments upon the liberal interpretation of the term 'engineer'. To those who, like myself, bought the dictionary expecting the term to have been more strictly defined that could be seen as a bonus.
However, carelessly applying the term 'engineer' to those who would never have so described themselves devalues it, misleads those who expect from the title a more limited application and gets up the noses of many of today's professionally qualified engineers. Of course, in the age of railway development formal qualifications were rare but it was and still is relatively easy to identify those who actually practised or at least described themselves as railway engineers.
That said there is surely scope for a broader Biographical Dictionary of Railwaymen, of which engineers could fill one volume. The others in John Marshall's published dictionary would provide a nucleus for a second, more general volume. Mr Marshall's dictionary is a very valuable contribution to railway bibliography and I hope that he or someone else will take up this suggestion that he extend it. I for one would be willing to pay £20 for each volume.
Databases and transport history. Frank W.G. Andrews. (RCHS Journal, November 2003, pp3S3-7)
Databases are much older than Billingham appears to suggest: to my personal knowledge the University of Kent produced a massive database on the people of Ashford in Kent in the early 1960s, when inputting had to be by Hollerith punched card, and I myself was using a database for research in 1980.Billingham makes a plea for some sort of database warehouse: happily such a warehouse already exists, at the University of Essex, which maintains the United Kingdom Data Archive, which can be reached at http://www.data-archive.ac.uk/orderingDataJ registering/regUserDetails.asp.
This is an archive of all sorts of data-based material, deposited there by students who having compiled a set of data are willing - probably anxious - for other students to be able to take advantage of their work. As far as I know, almost all the records at the Archive deal with historical information: I have no information as to how many data sets there may be on transport topics. I would however enter one or two caveats. Computer hardware and software are alike changing whilst one watches. Twenty-five years ago the normal recording medium was the 5¼ inch loppy disk, at a time when a hard drive was a wildly expensive luxury. The replacement for the 5¼ inch' floppy, the 3½ inch, is itself now obsolescent, and is being replaced by the Zip drive, or the CD-RW which is itself under threat from some of the new and smaller media, similar to the cards used by digital cameras. Information recorded only on a 5¼ inch' floppy may now be virtually beyond recall, as machines to read such disks are likely only to be found in museums — the sad story of the Sinclair QL with its little tape drives is a further illustration of the penalties of hardware progress.
The actual programs themselves are also changing all the time: an excellent database program called Cornerstone is now obsolete and thus unreadable. Computer programs are solitary beasts, and can not always be relied upon to talk to each other, and may not even recognise an earlier version of themselves.
These problems are of course well recognised in the world of computer records, but the only suggestion I have seen propounded is that all computer-based materials should be updated into the latest version of any given program on the latest equipment every five years or so in order to make sure that the information in question is not lost for ever. It seems terribly cumbersome, but to date, as far as I know, it is the only realistic solution to a problem which can only get worse as time passes.
It is a sad thought that whilst it is still easily possible to read Domesday Book, though that record is over 900 years old, computer records from just 20 years ago might as well be in Linear B for all most of us can make use of them.
Reviews. 486
Britain's historic railway buildings: an Oxford gazetteer of structures and sites. Gordon Biddle. Oxford University Press, Reviewed by Marcus Binney (architectural correspondent of The Times)
"formidably well organised and essential work of reference"
railway. com: parallels between the early British railways and the ICT Revolution. Robert C B Miller. Institute of Economic Affairs, Reviewed by Grahame Boyes.
This novel contribution to railway history by a financial journalist analyses the many close similarities between the early British railway revolution of the 1830s/40s and the information-and-communications technology (ICT) revolution of the USA in the 1990s / early 2000s, which embraces the internet and mobile-phone networks. Both share common characteristics. Investors who were drawn into the bubble get no sympathy. He quotes examples to show that government involvement in planning networks or laying down operating standards produces worse results. Some may be unconvinced by this conclusion, but, if they have lost money on ICT investments in recent years, they might perhaps consider how well they have understood the early history of British railways.
Thomas Telford's Holyhead Road: the A5 in North Wales. Jamie Quartermain, Barrie Trinder and Rick Turner. Council for British Archaeology Research Report 135, York Publishing Services. Reviewed by Gordon Biddle.
Documents the achievement of Thomas Telford in building Britain's first national road, through North Wales in 1815-26, his Menai Bridge, and the associated coast road from Bangor to Conwy, including its shorter suspension bridge. The team of authors has consulted a broad range of primary and secondary sources and, not least, the entire 83 miles from Chirk to Holyhead and the 14 mile Conwy spur have been walked, photographing, measuring and recording all original features en route. Appendices contain a detailed biography, extracts from Parliamentary Reports, a list of contracts and contractors, valuable gazetteers of milestones and other remaining features, and a comprehensive index. The book is a unique record of one of Britain's most important historic transport arteries.
The Britannia and other tubular bridges. John Rapley. Tempus. Reviewed by Martin Barnes. [488]
John Rapley's book is a model of effective history. It covers every aspect of the topic describing in detail the preceding and subsequent evolution of bridge design. The manufacture and erection technologies are described in detail as are the design methods of the day. All this is recounted Conwy. Other designs for relatively long span in terms of the decisions made by the key players which makes it interesting as well as informative. Rapley skilfully exposes the personalities of the main players. The amount of research which has gone into the book is awesome. There is a bibliography, a chronology and an index.
Railway stations from the air. Ian Allan Publishing, Reviewed by Alan A. Jackson
Aerofilms, founded in 1919, has a library of over 1.5 million negatives and Ian Allan published several albums based om this collection. The reviewer questionned the double page layour, as some of the negatives did nor respond to this degree of enlargement; and criticised the layout in which the text, maps and ground level photographs are superimposed on the aerial photographs in white boxes, obscuring 30% or more.
Witness to change. Michael A. Vanns. Ian Allan, Reviewed by Martin Barnes. [488]
The subtitle of this book describes it accurately 'A Record of the Industrial Revolution: The Elton Collection at the Ironbridge Gorge Museum'. Sir Arthur Elton (1906-73) had a life-long interest in the industrial revolution and his collection of pictures and artefacts from that period was comprehensive and well chosen. After his death, the collection was given to the nation and moved from his home, Clevedon Court, to Ironbridge. Although Elton was a documentary film maker and author of considerable stature, his collection is perhaps his most important legacy. This book reproduces pictures from his collection with flawless printing and including an enlarged detail of many of the scenes/
Electric railways 1880-1990. Michael C. Duffy. Institution of Electrical Engineers. Reviewed by Grahame Boyes. [489]
See also Duffy page:states that the amount of information that the author has been able to compress into thes pages is remarkable, commends the extensive bibliography and condemns the poor reproduction of photographs. KPJ has been disappointed at some of the omissions: mainly names mentioned by Roger Hennessey which fail to materialise herein.
The Mid-Wales Railway. R.W. Kidner. 2nd edition. Oakwood. Reviewed by Michael Hale. [489]
First published 1990, but text largely unrevised. Details of locomotives and rolling stock.
From the RCHS Photographic Collection
Part 8 No. 188 (May 2004)
Fifthieth Anniversary Journal
this contains several gems on the literature of railways and on the nature of railway enthusiasm
Joy, David. A message from the President. 500.
Biddle, Gordon. In the beginning. 501-7.
The editor has suggested that, fifty years on, I might like to recall something of the Society's early years when I was its first Hon Secretary, and some of the personalities who played leading parts. The inaugural meeting of the founder members in September 1954 was recorded in the Journal of July 1994: Bertram Baxter, C R Clinker, R A Cook, M D Greville, K P Seaward and myself, with Charles Hadfield and G O Holt in absentia. All the founders agreed to serve as a Council, although Baxter subsequently changed his mind due to heavy other commitments, and H A Vallance of The Railway Magazine took his place. What follows are personal recollections aided by early Council minutes — handwritten in a hardback exercise book for the first five meetings — the Journal, and a detailed account of the first four years by the then Hon Treasurer, G O Holt, given to me by his wife Margaret who died last August, aged 86.
One over-riding impression is the practice of addressing everyone by surname, even close friends, which in the present call-centre age ('Hello! I'm Cheryl') must sound very odd. I was already on Christian name terms with Geoffrey Holt and the youngest Council member, Ray Cook who, two years my junior, I had known at school. I soon became on first name terms with Charles Hadfield, Jeoffry Spence and, after he joined the Council, Charles Klapper, but between everyone else it was always surnames.
The Secretary was expected to deal with everything other than finances, including organising events and collaborating with the leader of an outing, who on occasions was also the Secretary! Looking back, I am amazed that in the first full year we put on five events country-wide, including two weekends. With no car, I well remember reconnoitring the 1957 AGM weekend at York by public transport, including getting a bus to reach the remains of the obscure Heck & Wentbridge Railway. Another vivid memory from the same year was of a tour of abandoned sections of the Oxford Canal in Warwickshire, an area I knew well. As we approached Hawkesbury Junction to see the Newcomen pumping engine, now at Dartmouth, the driver of our Midland Red bus thought that with care he could get under the low wooden bridge on the Wyken Collliery branch railway. He realised the truth when the bridge beam gently pressed itself into the vehicle's roof, making a large dent. To his relief — and mine — it sprang out again when he backed out, leaving hardly a mark.
A particular memory from a few years later is of our trip through Standedge Tunnel on the Huddersfield Canal in the engineer's inspection boat, organised, I think, by Alan Voce. The craft was a dumb butty powered by the simple device of taking a portable pump on board, dropping the suction hose over the bow and the discharge hose over the stem, and slowly proceeding through the lamp-lit darkness by jet propulsion. Smoke drifted in from the parallel railway tunnels, while water fell from the reservoir shafts in the roof. Some members returned by boat, but I joined the others to walk back over the top and see the shafts and reservoirs.
Another early task was editing the first three Journals, having them professionally typed and duplicated, and mailing them. The first ran to six pages and No 2 to seven, but No 3 was a disaster. An ambitious 17 pages, it was typed, duplicated and despatched by a member who offered to do it at cost, thereby making a considerable saving, but it contained so many typing mistakes that it was decided that I should reissue it with an apology to members. I still have the offending number. After that Jeoffry Spence began his long stint as Hon Editor.
At first, members were allocated a membership number, but we soon dropped that. Greville asked to be No I, where I was happy to oblige, W J Skillern who also became a Council member was No 2, and Clinker was No 5. At each meeting new members' names were read out for election, and we were greatly encouraged when we reached the 100 mark within a year. The age range was much wider than it is now, from teenagers to septuagenarians, with a good number of twenty- and thirty-year-olds. The idea was that any undesirables could be rejected (with a refund), not that we had any, and we soon abandoned the practice. Robert Aickman, Charles Hadfield and LTC Rolt had just formed the Inland Waterways Association, followed by a split with Aickman who carried on alone. I recall Hadfield passing me a note suggesting that if someone called Aickman applied for membership it should be referred to the Council first. Aickman didn't.
Holt was a professional railwayman, and Clinker had been one. Most of the founders already knew one another. Holt and I knew Clinker well, Holt from 1943 when he was seconded by the LMS and Clinker by the GWR to wartime military liaison duties at Oxford. Clinker was an only child whose father, a distinguished electrical engineer and an FRS, died in a North Wales climbing accident before the war. He retired from the Great Western at the age of 40 - Holt thought after a disagreement - having served the minimum 20 years to earn a pension, and went to Cornwall to live with his mother, a charming, gentle old lady. There he devoted himself to building up Locomotive & General Railway Photographs with two partners. Commercially the business was a failure, but I've always regarded the assembling of such a vast number of historic railway photographs, many by well-known photographers, as Clinker's great achievement. After passing through several hands the collection is now at the National Railway Museum at York.
It was through LGRP that I first met Clinker in 1950, and through him Greville and Spence, both of whom Holt also knew. In turn I introduced Clinker to Cook. Hadfield had just published his British Canals, during which he had contacted Clinker on related railway questions, and it was he who suggested that canals should fall within the Society's remit. Ken Seaward none of us knew, although it was his letter to Railway World which began it all. After some years on the Council he left to work overseas, rejoining the Society on his return.
The first Annual Meeting weekend at Leicester included coach tours of the Leicester & Swannington Railway and the Ashby Canal and Ticknall Tramroad, at fares of 4s.7d and 5s.7d respectively. The next year's was based on Gloucester, where two days' hire of a Bristol Carriage & Tramways Co saloon coach cost us £I5.10s.0d. Despite some well-founded reservations by one or two of us, the Council boldly decided in 1955 to invite the public to travel by special train on a Sunday from Manchester Liverpool Road to Liverpool Crown Street, to mark the 125th anniversary of the opening of the Liverpool & Manchester Railway. After lengthy negotiations British Railways agreed to provide a train, and tickets were printed, but shortly beforehand it was cancelled owing to lack of support. After all, most of the journey could be made by ordinary train. By contrast, the previous day's celebration of the 200th anniversary of the Act of Incorporation of the Sankey Brook Navigation was an immense success. The civic heads of Widnes and St Helens accompanied us on a nine-mile trip along the St Helens Canal from Widnes to Winwick lock in the ex-Leeds & Liverpool shortboat Leo, including a civic reception at St Helens Town Hall. Strangely, a few years later we had a trip in the same vessel on the Lancaster Canal, where she operated as a trip boat named Shelagh. As it happened the cancelled rail tour did produce two positive results. Holt expanded his tour notes to form the Society's first publication, A Short History of the Liverpool & Manchester Railway, 22 duplicated foolscap pages of typescript, which a few years later went into a printed second edition. Further, I made a short recording about the anniversary on BBC radio by landline from their Leeds studio to Manchester. After I had finished, Manchester said they could hear the rustle of my script, so I had to do it allover again.
Clinker, Greville and Hadfield recruited a number of well-known names, including D S M Barrie, Michael Robbins, Charles E Lee, Vallance, T S Lascelles, H P White, C L Mowat and Theo Barker. Later, Clinker gained new members from his evening classes on railway history held at various centres in the Midlands — he then lived at Rugby — in which I believe he was a pioneer. As president, Clinker took the chair at Council meetings. Most new organisations have teething troubles, and it must be admitted that he was something of a trial. He had a ponderous manner which at times could be overbearing and pompous, a trait which put off one or two potential members who would have been very valuable to us, including Jack Simmons. Clinker and Spence kept each other well at arm's length. Like Greville, both were bachelors (Clinker married later in life after his mother died), and as well as being a good cook Spence was an excellent character actor. He delighted in mimicking CRC, as we called him, and I had many a hilarious meal with him at his house in Caterham.
Both Holt and I had reservations about accepting office. We had young families, and Holt lived at Penrith where he was on call during alternate weeks, and periodically spent time at Derby as a visiting lecturer at the Railway Staff Training College. I was undertaking professional exams and knew I was likely to be moved in my job. In fact I had three different addresses during my term as secretary. The officers were bombarded with presidential memos, at times several a week. Spence called them 'directives', and characteristically ignored most of them. But Holt and I had no option but to reply. Some of Clinker's memos were critical to the point of being objectionable, sometimes copied to selected Council members as well. Twice we decided to resign, but were persuaded by Greville to carry on.
Greville was a short, stocky man, always wore a cap, smoked a pipe, and had a great sense of humour. He was very knowledgeable about all kinds of topics, and was very fond of animals. But underneath he was also very shrewd, and obviously had a quiet word with Clinker at times of tension. He was the oldest Council member, a former marine underwriter who devoted his retirement to researching closed lines and stations, through which he became close friends with Spence. A lot their work went into Clinker's Register of Closed Passenger Stations and Goods Depots. I always felt rather sorry for Greville. He had no home of his own, preferring to rent rooms on a board-and-Iodging basis. Consequently he moved a number of times, and for a time lived with the Clinkers at Rugby.
CRC also had a proprietorial inclination to take unilateral action, thereby causing more trouble. Fairly early he decided I needed an assistant and without telling anyone he invited John Sheldon to take on the publicity work and bookings for events. The Council and I accepted it with the best possible grace, but the arrangement lasted barely twelve months, and later Sheldon confessed to me that he had found the work too time-consuming. He went on to become the long-standing chairman of the very successful East Midlands group. Early in 1956 Greville quietly proposed separating the positions of President and Chairman, to which the Council agreed, and after the AGM Greville took the chair with Hadfield as vice-chairman. Thereafter there was much less presidential interference and harmony reigned.
Greville saw his chairmanship as a stopgap. Charles Klapper was co-opted on to the Council and he began a long and fruitful period as Chairman, consolidating the early work. A genial and avuncular figure, he edited the weekly Modern Transport, was widely experienced and had a good business brain. One of his first acts was to stop the exchange of memoranda and leave day-to-day management to the officers' discretion. We now had 220 members, and towards the end of 1957 Holt and I, quite independently, felt that we could hand over to someone else without undue disruption. I was about to move yet again, and he had been offered a permanent post at Derby. So we gave six months' notice of our intention to relinquish our posts at the 1958 AGM. At the same time the Council accepted my suggestion that there should be a separate programme committee, and for some three years Kathleen Stephens acted very ably as Progranrme Secretary. I succeeded her, and eventually local groups took on society events other than the Annual Meetings. Meanwhile Maurice Berrill followed me as Hon Secretary, and F G M Watson became Hon Treasurer.
Charles Hadfield became President in 1961. A former senior civil servant, he was an even better diplomat than Greville, and later I learned of how he had helped to keep the young Society on an even keel. He devised the present system of a separate Council and Management Committee which has stood us in such good stead, instituted a two-year term for the presidency, and instigated the Publications Fund.
Although Charles E Lee declined a seat on the Council he made valuable contributions to the Society, not least proposing that it should become incorporated as a company limited by guarantee, paying for the registration and printing of the Memorandum and Articles of Association from his own pocket. Immensely knowledgeable on all manner of subjects, his somewhat ascetic aspect belied a warm and kindly nature. Unfailingly, he always dressed in a grey suit, with a wing collar, grey Homburg hat, spats and patent leather shoes. An abiding memory from before the formation of the Society is of Clinker, Cook and I taking him to see the Ticknall Tramroad, including some stone sleeper blocks in the long wet grass of Lount Wood. By the time we put him on a London train at Leicester his feet were soaked.
My most lasting impression of early members will always be of their dedication to the Society, which has been continued by their successors ever since. I doubt whether they envisaged the standing the Society would have achieved in fifty years, or even whether it would last that long. Those who are still with us have cause for pride.
Gwatkin, Geoff. The Society, 1995-2004. 508-11.
This is the third review ofthe Society's progress to have been published in the Journal. The first, in 1979, covered its formation and subsequent development for the first 25 years, and the second, in 1994, surveyed the next fifteen.
The administrative structure of the Society has not altered significantly during present ten-year Ptriod, though the occupancy of most posts has changed; only the Membership Secretary, Bulletin Editor, Book Review Editor and Marketing Officer have stayed the course.
Council, the Society's governing body, meets annually in April, but its policies are based on advice from the Managing Committee, which meets at least three times a year.
Because no significant organisational changes have occurred it may reasonably be concluded that a satisfactory modus vivendi has been achieved. Nevertheless, confirmation was sought by a Membership Survey early in 1995, and a Working Party on the Future of the Society reported early in the following year. It concluded that although the number responding to the survey was disappointing in comparison with previous surveys, most members were well satisfied and had only minor improvements to suggest. Among these were the need for Society publications to receive more publicity and reviews in other journals, and for stronger links with academic organisations interested in transport and archaeology.
There was concern, however, at the increasing average age of the membership and with the need to attract more younger entrants prepared to assume administrative responsibilities.
More recently, the Society has set up a Research Panel, as a 'friendly consultative service' to assist members wishing to embark on a research project, by providing advice on any aspect of research and writing.
The number of individual members rose from 663 at the end of 1993 to 792 ten years later. It fell only once, during 2001, following an increase in the annual subscription from £12 to £15, but recovered during the next two years.
The Journal: For most of the past ten years the Journal was edited by Dr Janet Cutler, who took over from Pat White after his death in 1994. It was then a thrice-yearly publication of 48 pages but under her direction thereafter increased to 80 or so. In March 1999 a change of format was made, enlarging the page size by over 40% but at the same time adopting a larger sansserif typeface, a more spacious layout and retaining the same number of pages. Three years later Peter Brown succeeded Janet Cutler as editor and started volume 34 with a smaller typeface, a two-column text and a simplified cover. He also introduced a fully computerised production process. As a stimulant for aspiring contributors, and to reduce the need for editorial effort, the new editor distributed with the Bulletin a ten-page leaflet entitled 'Guidance on Writing for the Journal'. At around 72 pages, current issues of the Journal contain more material than ever before, including an average of 30 book reviews.
The compilation of an annual Bibliography of the History of Inland Waterways, Railways and Road Transport in the British Isles has continued under the co-ordination of Grahame Boyes. The most recent issue, for 2002, appeared as a supplement to the Journal for November 2003.
The Bulletin: The Bulletin has continued to appear every two months under the idiosyncratic editorship of Tony Jervis, keeping the more active and gregarious members informed of forthcoming meetings and visits arranged by the local and specialist Groups, the appointment of officers, membership changes, the reprinting of ancient maps and other topics of current interest in the transport world, often presented in the editor's very personal and humorous style.
Like the Journal, the Bulletin is an invaluable form of the adhesive which binds the Society's membership together.
Publications: The Society has continued to support the production of books on transport intended for both the casual and the systematic purchaser. During the past ten years the Publications Committee has overseen the process of bringing nine new volumes to the market and to the enthusiast's bookshelf. These are listed in the Appendix, and include second editions of two reference books, on British passenger stations and on railway engineers.
In 1995 the Publications Committee started the year in fine style with a ceremony at the Gloucester Waterways Museum to launch Wendy Freer's book Women and Children of the Cut. The following year saw The Hay and Kington Railways join the list, but three years elapsed before the next publication (The Eleven Towns Railway) was unveiled at a special event in Bury. Although the sales were described as 'encouraging', the Publications Committee later reported that sales of Society books in general as well as the profits from trade sales had been diminishing, and even if new manuscripts were forthcoming their publication could not be financed at present. The Society's policy is to publish titles considered worthy of publication but which might not be considered commercially viable. While profit is not the motive, income from sales must be sufficient to provide capital for the next venture.
In 2002 a new venture was announced: an 'inhouse' comb-bound production of The Chronology of Passenger Stations by Michael Quick, later to be available as a compact disc. Its format (over 400 A4 pages) permits easy updating and printing in small batches as orders come in. The Society compiled a second supplement to Ottley's Bibliography of British Railway History published under the auspices of the National Railway Museum in 1998, and has also revised and recently republished John Marshall's Biographical Dictionary of Railway Engineers on a limited subscription basis, including a printed list of the subscribers' names.
Until the end of 1993 the Society, in the person of its Sales Officer, undertook the distribution of its own publications. This responsibility was then transferred to a professional company, Alan Sutton Publishing Ltd, which at the time was seeking to build up its reputation as a publisher of transport books. In 1996 Alan Sutton transferred its distribution activity to a separate part of its organisation, Littlehampton Book Services. Because its storage charges were geared to quick turnover, the Society in turn transferred responsibility for distributing its books to Atlantic Publishers, a company owned by David Joy (later to become the Society's President), publisher of BackTrack, the leading monthly railway history magazine and also a specialist publisher of railway books. At the same time, Society member Mike Clarke offered to accommodate the book stock so that storage charges could be avoided.
The Publications Committee suffered the loss of its long-serving secretary, Oliver Smart, who died in January 2002. He will also be missed by members in general for his unobtrusive provision of useful services such as the copying and distribution of papers for the special interest groups and out-of-print articles from the Journal.
The Website. The Society has its own website giving a brief description of its activities with links to pages dealing in more detail with its Regional and Special Interest Groups, the Journal and the various events planned to take place in the future. Advice is provided about the location of primary and secondary research resources, as well as to the national bodies concerned with transport records and historic structures.
RCHS members were instrumental in creating the internet news group for the exchange of 'notes & queries' on railway and canal history. This is not formally part of the Society and is open to non-members.
Events For the first half of the period under review the Annual General Meeting was moved from May to September, in order to allow the Hon Treasurer more time to prepare the previous year's accounts and submit them to audit. In 1999 however, Peter Davis retired from the treasurership after 20 years of continuous service; his successor, Graham Wild, felt able to revert to the earlier practice, and the AGM for 2000 was held in Derby in May. As has been usual since the early 1970s the AGM has become the nucleus of a weekend of excursions, talks and meetings of specialist groups covering three or four days, centred upon a hotel of moderate size with conference facilities. Since 1995 it has generally included the Clinker Lecture, successor to the annual public lecture on a topical transport subject and given by a prominent Society personality. The organisational responsibility is taken in turn by the local Groups (excepting South West & South Wales), each keen to demonstrate its ability to find new sites of transport interest and to find distinguished speakers on topical subjects.
Generally a second weekend event takes place each year: in the autumn if the AGM has been in May, or vice versa. This will generally have been centred on some particular topic or place of special interest at the time. The precedent set in 1990 for visits overseas has been followed during the period of the present review: Belgium in 1995, Ulster in 1997, Cork in 2001, and Germany in 2004. The Irish expeditions owed their success to the efforts of Pat McCarthy, and those to truly foreign parts to Ron Oakley.
Conferences and co-operation with other Associations. Conferences on specialised subjects have been a feature of the past ten years, often organised in conjunction with other societies. Of those sponsored by the Society alone, the first dealt with freight transport ('Moving the Goods', at Bristol University in 1996), and the next was a 'Research and Writing Workshop' (Nottingham 1999), continuing the function begun by the very successful 'Writers' Forum' at Morecambe in 1991. Both were weekend events. A series of one-day 'Waterways History Conferences' at the Birmingham Central Reference Library and organised by the Waterways History Research Group began in 1997, and the fourth took place in 2004.
Concurrently, Canal History Workshops are organised by the Society's West Midlands Group in partnership with the BCN Society. For the second Early Railways Conference the Society joined as sponsor with the Institute of Railway Studies, the Newcomen Society, the Locomotive Trust and the Beamish Museum at Manchester in 2001, and for the third at the National Railway Museum in York in 2004; the papers given have been published by the Newcomen Society, adding considerably to our knowledge of the early history of railways and railway technology. The RCHS, along with the Institute of Railway Studies, promoted the York conference on 'Co-operation and Competition' in 1999.
Roads & Road Transport History Conferences began in 1992, the groundwork having been done by the Society in the previous year, and are now supported by nine other organisations involved in vehicle construction, passenger and freight movement, while RCHS members take a prominent part in the administration. The Conference now calls itself the Roads & Road Transport History Association.
In 1998 the Society became affiliated to the Association for Industrial Archaeology.
Local Groups For practical purposes the membership continues to be organised geographically in six Local Groups, each with its own committee and officers and each arranging its own activities.
The London Group has continued to meet monthly from September to April, attracting good attendances for evening lectures on varied subjects of railway and canal interest, sometimes extending into other aspects of transport and industrial history. Having tried various venues over the past ten years, the Group seems now to be settled at the Rugby Tavern in WC 1, which has comfortable facilities for pre- and post- meeting discussion over food and/or drinks. Occasional meetings are held in the outer parts of the Group's territory, most recently at Dorking. There are excursions in summer, usually on foot, but a recent tour of North Buckinghamshire, which included the Brill Tramway and Verney Junction, using members' cars, may well be repeated elsewhere.
The East Midlands Group has continued to meet at Beeston Library every month from September to April for evening talks and presentations on a wide range of transport topics, attended generally by 30 or more members. In the summer months the meetings are held outdoors, with visits to waterways (such as the Ancholme Navigation), disused railways (the Derby Friargate line), tramways (the new system in Sheffield), docks (Grimsby), museums (Crich Tramway) and canal cruises (on the Grantham Canal), but with markedly smaller attendances. The Group has been responsible for hosting the Society's AGM Weekends on two occasions, and the East Midlands Industrial Archaeological Conference on three.
Some members have arranged the manufacture of sweatshirts bearing the Society's logo. The Group Committee has owed its inspiration to generally the same individuals during the past ten years, though it mourns the loss of such stalwarts as Terry Malbon and Brian Dobbie.
The West Midlands Group has used seven different venues for its sixty or so winter meetings during the past ten years, covering such subjects as the Rio Grande, County Donegal, and French railways during World War 1. Day visits have included the Gas Street Basin, Nottingham and Llangollen, whilst longer periods of up to a week have been spent in Montgomery, Machynlleth, Fort William and Llandudno. On three occasions the Group hosted meetings on behalf of the full Society: the Birmingham and Worcester AGMs and the Lichfield Weekend.
The North Eastern Group reports a continuing growth in its membership and improving attendance at summer activities, ascribing the effect largely to personal recommendation. It is fortunate in possessing an energetic and much-travelled secretary, Brian Slater, who in turn pays tribute on the Committee's behalf to the example set for the past 40 years by the leadership of Dr Arthur Barnett. The Group enjoys a close relationship with the North Eastern Railway Association and the Railway Ramblers, and indeed with its neighbours in the North Western Group. Of its many recent forays a visit to inspect the Falkirk Wheel, connecting the Union and Forth & Clyde canals in Lowland Scotland, attracted members from further afield.
The North Western Group has each year six or seven indoor meetings in Manchester during winter months, and two or three summer outdoor visits at weekends. In 1996 monthly visits on Thursdays, called 'Explorer' trips, were introduced, to cater for active retired members, and these quickly became an established part of the Group's activities. As well as visiting sites of historic interest, members have observed history in the making, seeing various stages in the restoration of the Huddersfield and Rochdale canals, for example. Memorable occasions of the last ten years include walking along the Ashton Canal towpath a few days after a canalside murder, and trying to locate the route of the Kinder reservoir railway (Hayfield) at dusk. On a sadder note, the Group has lost some stalwarts of earlier years, including William Skillern, one of the Group's founders who arranged the initial meetings in 1958 and was one of the Society's Council for many years; Pat White, a long-serving Group Treasurer who became RCHS President and then Journal editor; and Cyril Boucher, who gave many talks to the Group, having the rare ability of making any subject sound interesting. The Society was represented at the unveiling of his memorial on Marple Aqueduct in April 2003. Most recently a weekend in south Cumbria, based on Grange-over-Sands, was a model of careful and detailed planning by Gordon Biddle.
The South West & South Wales Group presents organisational difficulties because its members are thinly spread over a wide area, and its convener, Alan Richardson, deserves much credit for offering even as much as one visit each year. Of the eight visits made during the current period six were centred upon canals (including Gloucester Docks) and one covered all the stations and station sites in the Bristol area. The eighth was a high-level visit to the Newport Transporter Bridge. Attendances have been disappointing, despite occasional visitors from neighbouring groups.
Specialist Groups. Independent and optional groupings of members cater for particular specialised interests. They function chiefly by the distribution of occasional papers and newsletters, and depend for their continuance on the knowledge and enthusiasm of their initiators and contributors.
The Road Transport Group, restarted in 1992 as the successor to the Roads History Group, has maintained its annual output of three Newsletters and three sets of Occasional Papers for the whole of its fifteen years. Its enviable record is very largely due to the enthusiasm and scholarship of its co-ordinator, Philip Scowcroft, who is the author of a large number of the 233 papers published to date. The Group has 50 members.
Philip Scowcroft was also instrumental in salvaging the Docks & Shipping Group in 1992. For the first four years, until 1996, A D Nicholson was its co-ordinator and secretary while Philip remained its principal contributor, keeping it afloat until it was rebranded as the Docks & Shipping section of the Waterways History Research Group. This was formed in 1998 after the second Waterways History Conference, with Joseph Boughey as editor, providing the impetus for progress. Papers are distributed under different headings: Notes & Queries, Profiles, Sources, Reprints, and Occasional Papers; there is the option for members to receive and to contribute to the Group's output bye-mail, as well as a website created by the present editor, David Foster.
Ted Cheers has recently taken over the administration of the Railway Chronology Group after the retirement of its first co-ordinator, Don Steggles, who established a quarterly Group Newsletter in 1995. This publication now reaches the 52 members and three interested external bodies; it serves as a platform for sharing information within the Group and as a source for the production of papers for the Society and other publications. Although there is no Group database at present, several members run their own specific databases which they share through the newsletter, and it is expected that the Group will become involved with the commercially based 'Railway Record of the British Isles'.
The Air Transport Group had been temporarily grounded as the Co-ordinator succumbed to the pressure of work exerted by his professional career, but now the indefatigable Philip Scowcroft has taken over as pilot.
The Tramroads Group, founded by Paul Reynolds, now led by its Co-ordinator Michael Lewis, has 63 members and expects to have produced 185 papers by the end of 2004.
Research. When Harry Paar retired in 1990 the Society's Research function was divided between several volunteers. Tony Warren became Research Officer, with a co-ordinating role and special responsibility for railway enquiries. Hugh Compton dealt with canals, and Geoff Knight took over the Research Index, which expanded rapidly and was computerised successively by Andre Gren, Graham Wild and then Geoff Oxley. Sadly Tony Warren died in 2002, and as the number of enquiries was diminishing they were routed directly to the Index keeper who thus became Research Officer. In addition to farniliarising himself with the contents of the Index, Mr Oxley has to assess its future role in the light of recent developments, including the PROCAT and A2A online catalogues and particularly the Tracking Railway Archives Project (TRAP) contribution to the latter. TRAP is chaired by Grahame Boyes, recently the Society's President.
Conclusion This paper is the third in a series of progress reports with a diminishing time-scale: the first covered 25 years, the second 15 and the present 10. It may thus be expected that the progress reported will be less spectacular at each stage, but it can at least be claimed as steady.
The most notable feature to emerge from a study of a list of the events of the past ten years is the proliferation of conferences arranged with similar bodies having shared interests. It began in 1991 with the first Roads & Road Transport History Conference, in which the Society played a leading part, and in later years spread to Waterways History and to Early Railways. The opportunity to observe the workings of other organisations with parallel aims in different fields is surely of practical value, as well as leading to a broadening of interests.
A less encouraging but inevitable trend discernible from accounts of Society meetings is that the membership is getting older. There is no statistical basis for this assertion but it is consistent with the observation that attendance at outdoor meetings is less than it used to be. It may also explain why there is occasionally delay or difficulty in filling vacancies in the official hierarchy.
All things considered, the Society may regard itself as in good health, able to confront the future with confidence but mindful of the need to attract younger members.
Principal Society Events, 1995-2004
| | | | |
| --- | --- | --- | --- |
| | AGM | Clinker Lecture | Other |
| 1995 | Lincoln | Peter Stevenson | Belgium |
| 1996 | Canterbury | Paul Vine | Bristol conf |
| 1997 | Llandudno | Barrie Trinder | Ulster |
| 1998 | Birmingham | Joseph Boughey | Lichfield |
| 1999 | York | John Hibbs | Halifax |
| 2000 | Derby | Alan Rimmer | Swansea |
| 2001 | Southsea | Basil Tellwright | Cork |
| 2002 | Wigan | Ian Moss | Exeter |
| 2003 | Worcester | Peter Robinson | Grange-o-s |
| 2004 | Ellesmere Port | Angus Buchanan | Cardiff |
Publications, 1995-2004. 512
1994 Brian Lewis, The Cabry Family, railway engineers
1995 Wendy Freer, Women and Children of the Cut
1996 Gordon Rattenbury & Ray Cook, The Hay and Kington Railways
1999 Michael Tutton, Paddington Station 1833-1854
2000 Jeffrey Wells, The Eleven Towns Railways: the story of the Manchester and Leeds main line
2002 M E Quick, Railway Passenger Stations in England, Scotland and Wales: a chronology (2nd edition and Supplement to 1st edition, published 2003)
2003 John Marshall, Biographical Dictionary of Railway Engineers (2nd edition)
2004 Wendy Freer & Gill Foster, Canal Boatmen's Missions
2004 Gordon Rattenbury & M J T Lewis, Merthyr Tydfil Tramroads and their Locomotives
Principal Officers of the Society, 1954-2004. 513.
Presidents, Vice-Presidents, Hon, Secretaries, Journal Editors
Boyes, Grahame. The British road haulage industry since 1954. 514-24.
Reed, Malcolm. Who Runs the Railways? The relationship between the government and the operators. 525-37.
From Gladstone's Regulation of Railways Act to the trauma of Hatfield governments have learned that laissez faire is inappropriate for the operation of railways.
Thomas, David St John. Varieties of railway and canal history. 537-41.
Once one was proud to call oneself a railway historian. In today's world the term is hardly recognised. There were never many who could claim to be railway historians, and most, including Jack Simmons, the best of all, have left the scene. Much the same can be said of canals. Nobody has even partially replaced Charles Hadfield, the Pevsner and much more of the waterway world.
It is often said, and even more assumed, that today' s book buyers prefer pictures. Reading is confined to captions and 'short takes' of text. In truth, even if they had not previously been published, it would now be economically impossible to produce either of the two series that brought Charles Hadfield and myself together to form David & Charles: 'The Canals of the British Isles' and' A Regional History of the Railways of Great Britain'.
Yet from the 1950s until the mid-1980s, the books in these series were bestselling profit makers that helped David & Charles take a more relaxed attitude towards the slow sales of the histories of many individual railways and canals. Moreover, the first volume in each of them, British Canals and The West Country, achieved sales of a level unheard of today.While the canal volume (a key general volume which the railway series alas lacked) probably reached an even higher figure, I can recall from memory that The [railway] West Country achieved 50,000.
It is worth pausing a moment to ask how that was then possible and is not today? A vital factor is the number of other titles published. Both British Canals and The West Country were rarities. Anyone even vaguely interested in railways and/or canals bought them. But so did those more generally interested in social and economic history. The publication of The West Country was a regional event of some note. The book was seriously reviewed on radio and in all the regional papers, and even nationally in papers such as The Times Literary Supplement, which certainly would not happen today. Whenever (then working as a journalist) I visited the homes of local people who had at least a small selection of local-history books on their shelves, there it was. Again, that simply would not happen today.
The over-production of reduced quality of railway books has destroyed the whole genre. The last-ever railway history - I'll discuss that phrase later title to reach bestseller status was possibly my The Country Railway, first published in 1976. Well over 160,000 copies were sold, again reaching an audience well beyond railway enthusiasts. Significantly, the Railway Book Club had not yet been born. Book Club Associates promoted it through their general clubs. Today it would probably be seen as exclusively belonging to the Railway Book Club. Penguin did a paperback edition, something that has rarely if ever happened to a railway title since.
Another example, in local history but with a railway content, might be cited to show how totally things have changed. After his classic study of The Somerset & Dorset Railway, Robin Athill wrote a volume of local studies which we called Old Mendip and made the first of a series of 'Old ...' of regional studies. None of the later ones sold anything like as well as his. Yes, it was well-written by a loveable character who really knew his Mendips, but most of the initial sales were made purely on title, with at most the supporting evidence of an advance jacket. Because there had never been such a book before, booksellers throughout the land bought it. I recall selling a dozen copies to a Manchester bookseller. Try asking today's book sales rep to do this and he would laugh. It even sold well in Canada and Australia.
While Charles Hadfield sensibly provided a key, national volume for his canal series, at the time I thought the task of writing one for the railway series was beyond me. 'You have to be at least sixty really to understand railways,' was one on my sayings as a young man. Moreover, synthesis of the fifteen regional volumes does not make a national one. Curiously I had just reached this point when I read 'British Railway History: Jack Simmons's Last Thoughts' by Gordon Biddle in the July 2003 issue of the Journal. Astonishing is it not that there has never been a single history of Britain's railways as a whole? Would that Jack Simmons had lived to complete it, but even he would have found it a formidable task. Indeed, it is flattering to note that he described the 'Regional History' series as the 'one serious and valuable attempt ... to break down the barriers that company histories set up'.
Returning to the phrase 'real railway history' , what is it? If one word sums it up, it is perhaps perspective. No, some readers might say. It has to be accuracy. I disagree. The most accurate work is useless if it lacks perspective — saying why the railway was built, and describing its overall character, achievement and failures. Of course accuracy is important, but a characterless chronology is not history.
The chronological approach is something we used often to argue about at David & Charles. I have always strongly favoured thematic history. Of course chronology cannot be ignored, but it was when I first studied the 1930s A History of the Southern Railway by CF Denby Marshall that I realised how utterly lacking in perspective a strictly chronological approach can be. For example there is nothing of substance about the South Western's North Cornwall line, but a series of isolated statements as the route was steadily opened over the years. It goes without saying that one cannot totally ignore the passage of time, but a 300-word summary of a section of route can include a variety of salient facts in perspective to bring it alive. Charles Hadfield compromised in his canal books with a number of sections devoted to different periods of history but using a thematic approach within each. Because of his mastery of the subject, it worked quite well.
Alas, much of today's outpouring of railway literature lacks discipline, chronological, thematic or anything else. Though sometimes there is the geographical following of a route, some so-called picture histories seem to result from the photographs being placed randomly, maybe in the order in which they were acquired or picked up, as confusing as the numbering of a Japanese street by the order in which homes and offices were built. Pitiful is a word that often comes to mind when I see yet another disorderly album devoid of perspective and with captions talking about steam locomotives 'patiently' and 'proudly' doing this and that. In truth many authors are only interested in locomotives, giving the impression that routes were built and given gradients and junctions for the sole purpose of glorifying them running up and down.
One problem has been the extremely poor quality of much railway book reviewing. This Society's Journal, and that of the Friends of the York Railway Museum, alone provide balanced, critical but fair coverage. The Railway Magazine book review coverage had often been, and occasionally still is, lamentable, inconsistently damning a new printing of a book whose first edition it praised, and often homing in minutiae. In the past the formal details were sometimes only followed by: 'We have noticed the following errors,' which were anyway not always errors for the reviewer was not always as well informed as the author. The sole comment that 'We have seen several of the pictures before' attacks one of my principles of railway history, that the re-use of an excellent photograph which happens to make several interesting points is much better than newness for its own sake — and especially so in the case of a branch-line history whose local readers are unlikely to have seen the pictures before.
What a difference there is between the best and worst branch-line histories! The Middleton Press sets a high standard. Many of today' s self-published books are self-edited with no professional critical eye. Yet in most local and technical publications, good and bad are given equal treatment.
In transport, as in other publishing, I have always thought that there were three main parties involved: the author, the publisher and the subject, and of these the last is the greatest. A good subject deserves a good book. Is it not wicked to spoil the market for a good one by rushing out an ill-researched, poorly written one? Authors are not automatons and a healthy difference in treatment is to be expected, but pure inadequacy is not a matter of taste.
Good history is something that has perspective and brings what it is describing to life, etching itself on the mind of the reader. While the British book trade, book reviews and even library buying do not do enough to sort out the wheat from the chaff, there is one vital respect in which quality is rewarded: readers enjoy and remember the best, and often recall it in their own work. Thus, whether they care to acknowledge it or not, most recent writers on canals owe a debt to Charles Hadfield. My West Country in the 'Regional Railway History' series was locally nicknamed 'the bible', and much of its research has been echoed in dozens of later titles. However, it is a moot point whether any new title would now make a significantly big impact to achieve that in the first place.
Today any older title naturally seems out of date, for book production has moved on significantly. In particular, picture reproduction has improved out of recognition as well as become cheaper. For a reasonable run, colour is now little more expensive than in real terms — black and white used to be. Anything involving hand work has however become excessively expensive, so good maps, and especially the large folding maps of yesteryear, are scarce.
Television and video as well as better print production of pictures have naturally made today's reader more visually aware. Some of us have tried to combine good history with lively pictorial presentation, such as in the '150' series and other large-format books Patrick Whitehouse and I produced, with some of the more interesting words displayed in 'bite-size' boxes. But while there has been a revival of the long literary novel, and travel writing is better displayed in bookshops than ever, to most people railway history no longer means a good read. Railway videos indeed mop up much of the spending there used to be on railway literature. The editorial expenditure David & Charles and other good publishers used to incur is utterly out of the question for today's books of much shorter print runs.
It is trendy to say (or at least think) that today we have the wrong kind of readers. There is howeveranother major factor to take on board — that the market has passed long passed its peak because all obvious subjects have been covered, many several times over. It is far harder to be original. The large format, profusely-illustrated titles such as the '150' series and The Great Days of the Country Railway / Express Trains was in a sense a last hurrah to present traditional history in a contemporary way. The law of diminishing returns works even with bright new ideas.
A further consideration is that during our writing lifetimes the Railway Age has slipped further and further back into history. As a young man I heard first-hand of what trains were like on the broad gauge, of the building of cut-offs and the Great Central into London, and was as familiar with the lingo of pregrouping companies as of their successors [KPJ: this is a very significant observation and should be returned to possibly in a comment on or off the website: it is similar to my own experience in hearing from my father the accounts of those on duty at the time of the Tay Bridge disaster]. Most of the best railway writers had deeply-rooted memories full of anecdotal material. It would now be impossible to assemble a team of contributors such as Patrick Whitehouse and I used for the '150' books on the four railways of the Grouping Age. Even a generation ago it was hard enough finding qualified authors for the 'Regional Railway History' series.
Of course railway history does not stop with nationalisation or the abolition of steam - indeed one problem has always been to persuade authors of historical works to pay sufficient attention to later periods — but we are now so much more remote from the epic days of building and knitting the country together with faster trains and goods traffic that revolutionised the way people lived. The criteria for "good railway history" are listed on the David St John Thomas page.
From the last fifty year's Journals: research
Hadfield, Charles. An approach to canal research. 542-4.
Most of this article is derived from a paper read at the Annual Meeting of the Society on 30 April 1955 and published in the Journal in July 1955. The section 'Taking Notes' has been extracted from 'Writing Canal and Railway History', published in the Journal in November 1962. A compilation from these two articles with notes of a talk given at the West London Industrial Archeological Society's Conference on Industrial Archaeology Research on 24 October 1981 was made in 1993 by Tony Warren, then the RCHS Research Officer, and published in the Journal in March 1998.
Cobb, H.S. Railway and canal records in the House of Lords Record Office. 544-5.
First published in the Journal in November 1985.
Clinker, C.R. Railway history in Acts of Parliament. 546-8.
First published in the Journal in the Greville Memorial Issue, September 1979. There is a great deal more academic railway history to be found in the acts than the most avid student then realized, railway history as written over the previous seventy years or so would have been much more accurate and complete if the acts — which were available then, as now — had been consulted and understood, and it is unwise, indeed unsafe, to write or lecture upon any aspect of railway history without first reading and understanding the relevant acts because they are the basis of a company's existence. On page 548 there is a note that acts demanded that railways should be laid on timber or rubber to prevent noise at Escholt, Aberdeen and at Leeds cemetery and in 1893 a railway over road bridge at Wolverhampton was to be constructed in a manner to deaden the noise caused by traffic on the bridge.
Goodchild, John F. Local sources: 1. 540-50.
First published in the Journal in Janauary 1959 under the title Some sources of canal history: incidental references. County records: inclosure awards; tithe awards; inrollments; land tax returns, Acts of Parliament, plans; abstracts of coroners' inquisitions; Quarter Sessions records, Libraries.
Paar, Harry W. Local Sources: 2. 550-2.
First published in the Journal in April 1965 under the title Notes on sources: directories, guides. transactions of learned societies, newspapers and periodicals.
Greville, M.D. Some pitfalls in research into railway history. 553-6.
Originally presented as a paper on 19 March 1956 and published in the Journal in July and September 1956. Considers minute books, Bradshaw's Manual, the specialist press (Railway Times, Herepath's Journal and Scottish Railway Gazette), Bradshaw, maps (especially Railway Clearing House) and dates
Denton, John. Some doubts on primary sources. 557-8.
First published in the Journal in March 1981: Former Administrative Officer to a national organization who had to write minutes for long and complex meetings: states that minute taking condensed the proceedings and tended to emphasis the chairman's stance and decisions. Minute books do not provide a complete record. Contemporary newspapers may be very misleading and cites railway accidents to support this. Earlier is not always better: Rolt may be more relaible than Smiles.
Sharman, Frank A. Making use of secondary sources. 558.
First published as letter in the Journal in July 1981:
From the last fifty year's Journals: a miscellany
Porteous, J.D. Bewdley's suicide: a reassessment. 559-61.
First published in the Journal in July 1967. There is a myth that the town of Bewdley sought to keep the Staffordshire & Worcestershire Canal out of the town, but Stourport was a far more suitable terminus for the canal on the River Severn.
Stevens, Philip A. What happened in the tunnel? A study in railway mythology. 561-4.
First published in the Journal in January 1972. Stretton may have been guilty of embroidering the account of the opening of the Leicester & Swannington Railway by suggesting that the chimney on the locomotive Comet was damaged during the transit of Glenfield Tunnel, but this event cannot be traced in contemporary press accounts. The Stretton account in his History of the Midland Railway states that the chimney was knocked off.
Garnett, D. A railway 'gallery' at Harlesden. 564-5.
First published in the Journal in October 1970; illustration was first to appear in Journal. The picture purports to show rhe north face of a short tunnel of the Birmingham, Bristol & Thames Junction Railway under the Paddington branch of the Grand Junction Canal at Harlesden. Garnett queried the presence of the Great Western main line in the picture, but KPJ surely this is the London & Birmingham Railway with Harrow on the Hill in the background.
Holt, G.O. The beginnings of electric traction. 566.
First published in the Journal in July 1960. Notes on Robert Davidson's battery locomotive and on an American locomotive designed by Lilly of Pittsburg in 1847 which drew its power from the tracks..
Clinker, C.R. Excursions extrardinary. 567.
First published in the Journal in March 1958. Bodmin & Wadebridge ran three excursions to Bodmin on 13 April 1840 to observe the hanging of William and James Lightfoot found guilty of murder. On 15 September 1849 the L&YR ran cheap trains to Kirkdale to see Gleeson Wilson executed outside Kirkdale gaol.
Klapper, Charles. Some railway might-have-beens: Wales, Border Counties, and Scotland. 567-71.
First published in the Journal in 1964.Includes exploration of the unfinished works on the Manchester & Milford Railway between Llangurig and Cwmbelan in 1936; the abandoned Sennybridge to Llangammach Wells line of the Neath & Brecon Railway, the development of Porth Dynllaen as a packet port for Ireland by the West Shropshire Railway; the extraordinary Paisley & Barrhead District Railway where the stations remained unopened and the light railways envisaged for the Isle of Arran and in North West Scotland in 1919.
From the 100th Anniversary Journal, 2054
Barnes, Martin. The Railway & Canal Historical Society: a Review of the Second Fifty Years, 2004-2054. 572-6.
Rather droll futurology
Faulkner, Alan H.. The City Road Basin. 578-85.
Regent's Canal
Vernon, Tony. Profitable sidelines: Archibald Sturrock's consultancies and other income. 586-93.
Considers royalties obtained from patent for steam tenders, and income from consultancies. Cites patent as 1135 but gives no date. Notes that Sturrock made an unprofitable investment in the Yorkshire Engine Co..
Schofield, R.B. The speed of ships in restricted navigable waterways. 294-6.
The speed of boats on canals eventually reaches a critical speed or barrier. This was observed by John Scott Russell and when fly boats were operated on the Forth & Clyde Navigation.
Johnstone, C.S. Oh! What a Christmas Day. 597.
First published in The Villa News and Record dated 26 & 27 December 1927 and describes how members of the Aston Villa Football team attived late for their special saloon for a match in Liverpool against Everton and by taking a slow train to Stafford where their train was chartered as a "special" and they got to the match in time (date was 1901).
Richards, Peter S. Trains for the troops. 598-603.
Arrangements for carrying soldiers were made between the government and the Liverpool & Manchester Railway and were probably first implemented when 600 soldiers were conveyed from Warrington to Liverpool. Consideration of the strategic value of the London & Birmingham Railway to convey materails to and from military depot at Weedon. Influence on the Crimean War. Engineer and Railway Volunteer Staff Corps. WW1. Longmoor Camp. Railways overseas.
Christiansen, Rex. From a Railway Historian's Notebook. 604.
Arrangements made by the Great Western Railway for handing traffic to the Royal Regatta at Henley. Notes from instructions for Working Notice of Special Trains in July 1919 and mentions in Holiday Haunts.
Edmonds, Tim. Bridges and stations at Maidenhead. 605-7.
Continuing visible evidence of former station entrances to Taplow station where line terminated before Thames crossing completed and at Boyne Hill on Marlow branch.
Jones, Pat. From Castle Moat to Navigation: the origins and evolution of the Tattershall Canal. 608-23.
Horncasrle Canal.
Munro, Alasdair. Liverpool to Manchester: Alternative proposals: 1. The Manchester and Liverpool Express Railway . 624-8.
Proposed electrified Lartigue monorail system. Influence of Behr.
From the RCHS Photographic Collection. 628-9
No. 20: RAC 62/32 (July 2003 p. 328; March 2004 page 498.
Correspoomdence suggested Cerist on the Van branch, but visit to site rejected thse suggestions. Stephen Duffell.
No. 21: RAC 66/18 (November 2003 page 396) No. 22 RAC 111 (March 2004 page 499)
No proposals received
No. 23: Print RAC Halton.
Two stations with name: one in Lancashire and one in Cheshire: Actually Hatton see p, 694
RCHS Canal Postcard Collection No. 3 (March 2004, page 500)
Damage to sea lock and wreck of Wild Pigeon at Bude. Matthew Searle suggested 2 February 1904.
Correspondence
Obituary: Edward Paget-Tomlinson, 1932-2003. Grahame Boyes. 636.

Reviews. 637-
Robert Stephenson: the eminent engineer. Michael Bailey (editor). Ashgate. Reviewed by Gordon Biddle.
As it is now 140 years since John C Jeaffreson's Life of Robert Stephenson, FRS was published and it was 1960 when LTC Rolt wrote his eminently readable George and Robert Stephenson, a new biography is long overdue. This welcome and most important book marks the bicentenary of Robert's birth. It has been prodigiously researched and referenced, in particular by dredging deep into the Public Record Office and Institution of Civil Engineers' archives. However it is not, as it is claimed, a biography in the generally accepted sense. Comprising twelve essays on Stephenson's work and achievements, the book is divided into two parts: 'Influence and achievement' and 'Innovation and technique'.
Given this thematic approach, Stephenson's character, enormous energy and driving force emerge but intermittently, mainly between the lines. Julia Elton's chapter 'Robert Stephenson in society' and James Sutherland's splendidly lucid 'Iron railwID' bridges' do most to reveal something of Stephenson himself. Structuring in this way has also resulted in some overlapping and duplication.
The London & Birmingham Railway, which firmly established Stephenson's reputation as 'the country's most famous engineer' is dealt with in both parts by Mike Chrimes, Head Librarian at 'the Civils'. The first chapter is concerned mainly with Stephenson's management techniques in which we meet hitherto often-unrecorded assistant engineers and contractors. Chrimes' second chapter covers construction and there is more again about the L&BR in his chapter 'Railway building', co-authored by Robert Thomas, and in the chapter by Ted Ruddock 'Masonry structures'.
Michael Bailey himself writes on The early years' and 'Chamber consultations', the latter describing how Stephenson built up his large consultancy practice, employing subsequently well-known engineers like G P Bidder, T L Gooch and G W Buck. In 'Strategy, tactics and the mania', Bailey discusses Stephenson's work in the mania period, including his disregarded advocacy of a planned railway system and his association with George Hudson. Bailey's 'Wider horizons' reviews Stephenson's overseas activities, while in 'The mechanical business' he examines the role of Robert Stephenson & Company's famous Newcastle works in developing steam locomotives, cable-haulage systems, marine engines and iron bridge fabrication. The final chapter, 'Water engineering' by Dennis Smith, investigates Stephenson's little-known water supply work, coastal and river improvements and his uncharacteristic rejection of the Suez Canal proposals. He died in 1859, aged only 56 and full of honours, to scenes of near-national mourning, and was buried in Westminster Abbey. Now he is largely forgotten.
Production is of high quality on art paper, but greater emphasis on Stephenson the man and a technical glossary would have helped to widen the book's appeal and, not least, counter the present cult-like adulation of his friend BruneI. But perhaps Robert Stephenson needs a university to be named after him to do that.
Norfolk Carrier: memories of a family haulage business, Barker & Sons, Wells-next-the-Sea. recorded by Brian Barker; editing and additional text by David Lowe. Brian Barker. Reviewed by Grahame Boyes.
This is a notable addition to the very sparse literature on small road haulage companies. Established in 1928, Barkers was for forty years a local carrier in north and northwest Norfolk, following the tradition of the country carriers of the horse-drawn era, but using motor vehicles to cover a wider area. The first half of the book that deals with this period is particularly interesting, as it describes in some detail a pattern of local trade and transport that is long gone and almost forgotten. Barkers operated regular rounds, collecting an amazing range of goods from forty or more manufacturers, repairers, wholesalers, etc. It was also the main shipping agent for the port of Wells. The firm closed in 2000.
Early Railways. 2. M.J.T. Lewis. Newcomen Society. Reviewed by Harry Paar. [639]
Descriptive rather than prescriptive review
The willing servant. David Ross. Tempus. Reviewed by Martin Barnes. [644-5]
There is a steamindex webpage for this book. Martin Barnes' observations incorporated therein.
The Montgomery Canal and its restoration. Harry Arnold. Tempus. Reviewed by Peter Brown. [645]
Largely as restored for pleasure craft, although some earlier pictures are also included.
The canal & river sections of the Aire & Calder Navigation. Mike Taylor. Wharncliffe. Reviewed by Philip Scowcroft. [645]
Coal was the dominant traffic including the use of Tom Pudding compartment boats to Ferrybridge power stations.
The Southern Railway handbook 1923-1924. David Wragg. Sutton Publishing. Reviewed by Alan A. Jackson. [646]
"the general standard of accuracy seems high"
Pioneers in air transportation: Aer Lingus and the story of aviation in Ireland. Niall G. Weldon. Liffey Press. Reviewed by John King. [646]
No company archives have survived from the early days, but author worked for Aer Lingus.
The Shropshire Union Railway. Bob Yate. Oakwood. Reviewed by Peter Brown. [646-7]
"the text of the canaal chapters contains many errors... various opening dates are wrong... [the claim] that Newport was transformed from a large village into a market town as a benefit of the coming of the railway. In fact it was already a thriving town before the railway came" [and KPJ even more so once the railway had departed]
Part 10 No. 190 (November 2004)
Buchanan, R. Angus. Engineering dynasties in transport history. 654-62.
Clinker Memorial Lecture. Some engineers, notably Telford, failed to produce dynasties: according to writer successful ones included the families of Watt, Rennie, Jessop, Trevithick (the family tree should be very helpful to others, notably Rutherford, who appear to become muddled with the complexities of the lesser Trevithicks), Fairbairn, Cubbitt (also a source of muddle elsewhere where Lewis is frequently detached), Stevenson, Stephenson and Brunel. See important letter from David Cubitt and another from Peter Brown. (both Volume 35 p. 56) and response to them on page 199 in Volume 35.
Biddle, Gordon. Colonel Stephens in Cumbria: The Kendal & Arkholme Light Railway project. 663-5.
Projected railway would have been via Kirkby Lonsdale and was in part supported by industrial interests in Kendal.
Dean, Richard. 'The shortest and safest and cheapest way to London': the inception of Manchester's southerly rail connections. 666-74.
Cites original sources: excellent maps, but makes little of revolutionary Birmingham & Liverpool Junction Canal which was contemporaneous
Tyson, Stanley. Memories of a trainee railway civil engineer. 675-7.
Entered London & North Eastern Railway (LNER) as a graduate and was sent to York for training. Projects included a bridge over the Ouse at Poppleton; the Butlin's Holiday Camp branch at Filey and a variety of repair jobs whilst in the District Office at Carlisle including the dock gates at Silloth.
Hutson, Mick. The abandonment of the Grand Western Canal. 678-81.
Document prepared by Messrs Dymond & Sons of Exeter for the Bristol & Exeter Railway in 1867 to abandon the canal between Taunton and Loudwells. Includes notes on the scrap value of Wellisford Inclined Plane.
Munro, Alasdair. Liverpool to Manchester: Alternative proposals: 2. An aerial ropeway. 681-3.
Proposal made by J. Walwyn White in 1898 in a lecture at the Liverpool Engineering Society.
Shearing, Edwin. 'Written on Tablets of Stone': Bridge 5 on the Shropshire Union Canal Main Line. 684.
Upper Hattons Bridge photographed in 1975 had year "1832" inscibed on it. Following repairs to the bridge the inscription was changed to "1802" as shown in photographs.
Hogg, Jim. The River Ancholme: the recent history. 685-7.
Late 20th century improvemeents including restoration of Horkstowe Bridge.
Lamb, Brian. The Meadows Family 1796-1869. 688-92.
In 1796 James Meadows married Elizabeth Owen in Manchester Parish Church and was made Chief Agent and engineer of the Ashton Canal. James junior was born in 1808. James senior was involved with early railways including the Beard and Woodlands Rail-way of 1816. James senior died on 2 May 1831. James Meadows took over many of his father's tasks concerned with the Ashton Canal, but by this time canals were in decline and became subsidaries of the railway companies, but in 1849 he beacme Manager of the Rochdale Canal.
Biddle, Gordon. Hiberniatunnel. 692.
Various proposals for railway tunnels between Scotland and Ireland in the 1890s including Mull of Kintyre to Cushendun; Mull of Galloway to Island Maghee and Stranraer to Whitehead.
Compton, Hugh. Ark Angel. 693.
Narrow boat served as a Christian bookshop on Bude Canal which opened on 26 May 1986. Originally a day boat owned by Stewarts & Lloyds for use in Birmingham area; then became a camping boat named Mountbatten Venturer.
From the RCHS Photographic Collection. 694
No, 23 RAC 'Halton': actually Hatton: see page 628
No. 24: JGS 322: see Volume 35 page 55: Bere Alston with O2 class arriving off Callington branch in 1930s.
Correspondence. 695
The Society's logo. Grahame Boyes.
Designed by Kenneth Lindley (1928-86) a wood engraver and member of the Society. Navy blue was adopted as the Society's house colour.
The GNR and LNWR Joint Lines in Nottinghamshire and Leicestershire. David Hodgkins. 695-6.
See article by John Marshall on pp. 446-53 and further information from Richard Maund in Volume 35 pp. 374-5.
Reviews