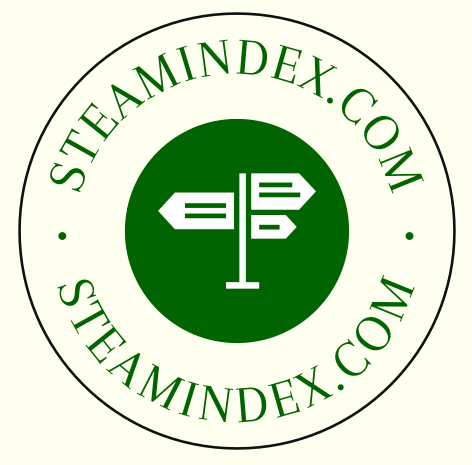 Part 1 Number 191 (March 2005)
Gunston, Henry. Large flood control structures on English navigable rivers. 2-9
Based on paper given to the Fourth Waterways History Conference, held at the Birmingham on 6 March 2004. Classification of structures: fixed weirs, sluices and vertical-lift gates, radial gates (including automatic), rising flap, Stoney free-roller sluices, tidal doors, top-hinged flaps and cycloidal gates and tidal surge barriers and turnover gates. The Dog-in-a-Doublet lock and sluices on the Nene below Petreborogh were commissioned in 1937 and Ransomes & Rapier supplied the gates. The Allington Sluices at the tidal limit of the Medway near Maidstone were also opened in 1937. The Holme Sluices on the River Trent were opened by the Duke of Edinburgh on 5 May 1955. Marsh Road Sluices at Spalding on the Welland included cycloidal gates. The Thames Brrier opened by HM the Queen on 8 May 1984 employs rising sector gates. See also 36, 107.. .
Conway-Jones, Hugh. Water management on the Gloucester & Sharpness Ship Canal. 10-14.
Based on paper given to the Fourth Waterways History Conference, held at the Birmingham on 6 March 2004. Sources of water included the streams and rivers flowing down from the Cotswolds, notably the River Cam and the River Frome and the associated Stroudwater Canal, but there were conflicting interests of millers and farmers. There were also waste weirs to cope with floods and there were particular problems in 1947 from snow melting.
Boyes, Grahame. Local government and inland navigation. 15-20.
Based on extended version of first part of paper given to the Fourth Waterways History Conference, held at the Birmingham on 6 March 2004. The earliest charter is probably that granted to the Corporation of Colchester by Richard I in 1189 for navigation on the River Colne. This was followed by the City of London two years later, but Colchester retains its direct links whereas London transferred its to the Thames Conservancy in 1857. Other early charters were granted to Newcastle for the Tyne; Bristol for the Avon and to York on the Ouse towards the Humber..
Cox, John. Railway contractor becomes railway financier: Peto in the 1850s. 20- 5.
Many of his investments were in East Anglia although it is impossible to be certain about the Yarmouth & Norwich Railway unlike the clear financial links with the London Tilbury & Southend Railway and with the East Suffolk Railway (Peto was closely involved with the development of Lowestoft). There were also investments in the Midlands including the Hereford, Ross & Gloucester Railway and the Severn Valley Railway.
Guilcher, Goulven. The Press Mania during the Railway Mania, 1844-1845. 26-33.
Suggests that The Times and to an extent Punch (illustrations therefrom enhance article) stood above the wave of publishing which stimulated the mania. The enormous and sudden expansion of railway titles remains unique in the world. These included two Irish, two Scottish and one Liverpool journals, but the remainder were based in London.
Biddle, Gordon. Frodsham: a station moved sideways. 34-5.
R.E. Johnston, Engineer of the GWR & LNWR lines based on Shrewsbury and the Birkenhead Joint widened the platform at Frodsham by moving the station building back from the track. This was achieved whilst the station continued to function.
Jones, Pat . The passenger launch Iota ar Kirkham Abbey. 36.
Photograph of boat on River Derwent in about 1931
Lee, Pat. Setting the record straight on the perils of delivering a Centenary lecture in celebration of City of Truro achieving 100 mph. 37-42
In part inspired by an article by Paul Binyon in The Times on 22 May 2004 that refered to the carriage of gold bullion on the train and the record was unofficial. Lee is able to dismiss both of these statements and claim (by a re-examination of the data from various sources) that a speed in excess of 100 mile/h was achieved. The actual run took place on 9 May 1904 and was an Ocean Mail Special, which was run at high speed to demonstrate that the GWR could compete with Liverpool and with the LSWR for carriage of the trans-Atlantic mail, and to pressage its timetable improvements to the West of England. Rous-Marten sources quoted are The Engineer for 1904 (13 May, 20 May and 10 June), Rly Mag., 1904 June, 1907, December and 1908 April and comment upon these by James Inglis in GWR Mag., 1922 Novemeber. Contemporary newspaper reports for 10 May 1904 consulted included those in the Western Daily Mercury and Western Morning News. Writer claims that much of evidence was reproduced in Tuplin's Great Western saints and sinners. (1971).
Munro, Alasdair. Liverpool to Manchester: alternative proposals: 3. Tramways for freight. 43-50.
Alfred Holt, Liverpool shipowner proposed a Lancashire Plateway in 1880 which would have used steam locomotives along highways modified with plates on which wagons of varying widths could be hauled as trains. This did not progress, but was revived at the behest of the Liverpool Chamber of Commerce in the 1890s. Both Calthrop and R.H. Scotter proposed narrow gauge light railways. Other schemes sought to extend the role of the municipal electric tramway systems to carry freight and A.H. Gibbings published designs for freight carrying electric "locomotives" and trailers. C.R. Mallins, the Liverpool Tramways' General Manager even produced details of freight only lines. WW1 killed these proposals.
Christiansen, Rex. From a Railway Historian's Notebook. 50.
Comment on the tide tables contained in GWR's Holiday Haunts for 1939 which were based on those compiled by the Liverpool Observatory and Tidal Institute based on Bidston Hill at Birkenhead: now the Institute of Oceanographic Studies.
Luter, Paul. Trials for cleansing rivers and canals in Shropshire, 1796. 51-4.
Augustine de Betancourt Molina worked with William Reynolds to devise a vegetation cutting machine which was built and tried on the River Severn and on the Shropshire Canal.
From the RCHS Photographic Collection. 55.
No. 24: JGS 322: Bere Alston with O2 arriving probably in 1930s. Stephen Duffell.
Correspondence. 56-9.
Engineering dynasties.: Cubitt. David Cubitt.
See Vol. 34 p. 654. There is no evidence that Joseph and Jonathan Cubitt were brothers. Joseph was a son of Richard Cubitt (1729?-1800) who married Martha Temple at Worstead in 1746. Joseph was a miller successively at Dilham, Southrepps and Bacton Wood. He was father of [Sir] William and Benjamin Cubitt. Jonathan was a carpenter and joiner whose father was William (1725-1802) a butcher of Swannington and Mary Hall who married at Mattishall in 1747. Their sons included Thomas, William and Lewis. Jonathan had been resident at Buxton (Norfolk) before becoming bankrupt in Yarmouth.. See response from Angus Buchanan on p. 199.
Engineering dynasties.: Cubitt. Peter Brown.
See Vol. 34 p. 654. Questions whether William Cubitt was a Partner in Ransomes of Ipswich. See response from Angus Buchanan on p. 199.
Reviews. 60-
Paddington Station: its history and architecture. Stephen Brindle. English Heritage.
Paddington: a 150th anniversary portrait. Tim Bryan. Silver Link. Reviewed by Gordon Biddle.
Stephen Brindle, an English Heritage Inspector of Ancient Monuments has produced "an authoritatively detailed account" which reveals "much new detail" including the freehold was not owned by the railway until nationalisation. The transepts were intended not for trsnversers, but for descending sections of platform. Notes extensive bibliography and index. Tim Bryan was the former curator of STEAM and has produced "an album of fine, clear photographs, with extended captions."
Canal arts and crafts. Avril Lansdell. Shire Publications. Reviewed by Hugh Compton.
"excellemt little book" first pubished in 1997, but completely revised.
William Mackenzie: international railway builder. David Brooke. Newcomen Society. Reviewed by Martin Barnes. [62-3]
Little was known about Mackenzie until his papers, including detailed records of his business, were discovered in 1988. The author of this book draws heavily on this source but has also researched other sources thoroughly. The descriptions of Mackenzie's work in France are distinctive and fascinating. It is well known that British money and expertise were used to begin the establishment of the French railway system but this may be the first detailed account of how it was done. Technicalities are explained clearly both as to construction and funding. How the projects were managed is also covered. How the relationships between engineer and contractor worked when under pressure is well illustrated by the account of the collapse of the great viaduct at Barentin northwest of Rouen. Mackenzie and Brassey had to rebuild it at their own expense.
The Cruden Bay Hotel and its tramway. Keith Jones. Grampian Transport Museum and Great North of Scotland Railway Association, Reviewed by Graham Boyes.
Harry William Parr, 1921-2005. Grahame Boyes. 71.
Obituary notice of significant author and historical researcher, mainly on railways and of industrial archaeology. With Adrian Gray he was responsible for the Life and times of the Great Eastern Railway 1839-1922. (1991). Earlier he had publshed The Severn & Wye Railway (1963) and The Great Western in Dean (1965).
Joy, David. Book publication. 75-8.
Publishing economics. The craft of writing. The importance of a publisher.
Poulter, John. Linear legacies: the disappearance of closed transport routes, as illustrated by the Midland Counties Railway line between Rugby and Leicester.79-85.
Re-use of land for agriculture, housing, industrial estates, nature reserves, landfill, etc. Comparison with Roman roads. See also letter from Tim Edmonds on pp. 199-200 who refers to Appleton Report to Countryside Commission (Appleton, J.H. Disused railways in the countryside of England and Wales, HMSO, 1970). ..
Barnes, Martin. Civil engineering management in the Industrial Revolution. 86-93.
Part of Smeaton Lecture deleivered at Institution of Civil Engineers om 20 July 1999.
Boughey, Joseph. Sixty years of Narrow Boat. 94-9.
An appreciation of Tom Rolt's book and its influence on the restoration of Britain's canals.
Clarke, Neil. Touring England in 1735. 99-101.
Two Cambriadge undergraduates, their tutor (John Whaley) and a govenor set out from London in July 1835 and returned to Cambridge in mid-October. They covered over 800 miles mainly on horseback and commented on roads, hotels, ferries and stately homes.
Lamb, Brian. One canal, five bridges, six roads: how the line of roads was altered by the building of the Peak Forest Canal. 102-9.
Quick, Michael. Mid-Victorian compensation culture. 110-17.
Personal injury compensation to railway passengers following Lord Campbell's Act of 1846.
Jones, Pat. Thorne Boating Dikes and the Stainforth and Keadby Canal. 118-25.
Brown, Peter. Wappenshall Wharf 1835-50, Part 1: The Wharf and the Sutherland Estates, 126-31.
Situated at the junction of the Newport branch of the Birmingham & Liverpool Junction Canal with the Shrewsbury Canal about 2½ miles from Wellington. Wharf was developed by Sutherland Estates to encourage transfer of traffic between the tub-boat system and narrow boats. Part 2 see page 156..
Correspondence
Setting the record straight. Stuart Chrystall. 132-3.
See previous Issue pp. 37-42: .suggeests that City of Truro did just reach 100 mile/h. Cites O.S. Nock's Speed records.
Setting the record straight. Bill Crosbie-Hill. 133.
See previous Issue pp. 37-42. Cites Jim Russell's Pictorial record of Great Western engines (v. 2 p. 12) where he stated that Rous-Martin [sic] had noted that the Atbara class were fast runners and had published details of one achieving 97.8 mile/h down Dauntsey bank two years before the City of Truro record. Unfortunately, the Rly Mag. citation is lacking as is the writer's own recording of 96 mile/h behind the new County 4-6-0 No. 1005 in April 1946 at the same location (which is mentioned in this letter).
Part 3 (No. 193) November 2005
Armstrong, John. Writing for an academic journal. 150-4.
Aims to help members write good quality transport history and have it accepted for publication in an academic journal. The author has had experience of editing one academic journal for more than a decade, and has also been on the other side of the equation, submitting articles to numerous learned journals. There are certain, usually implicit, rules and conventions about academic publishing and this article makes them explicit, so revealing hidden obstacles and discussing tactics to overcome the obstacles and achieve a publication in a learned journal.
Goodchild, John. Railway history in solicitors' papers. 154-5.
From the RCHS Photographic Collection. Stephen Duffell. 155
TT39/34: Menai Bridge station from roadside
Brown, Peter. Wappenshall Wharf 1835-50, Part 2: the trade and the carriers. 156-61.
Part 1 see page 126.
Duffell, Stephen. Clement E Stretton: railway engineer, historian and collector. 162-9.
Considers that Stretton was a man of independent means who was committed to life in Leicester where much of his source material is stored in the Central Library. Duffell noted that Stretton campaigned strongly in defending railwaymen against their employers when they were taken to court for being involved in fatal accidents. For a time Stretton acted on behalf of ASLEF
Priestley, Stephen. The maintenance of Pontcysyllte Aqueduct. 170-4.
Inspected by William Baker, Chief Engineer of the LNWR, in 1866 and repairs and improvements followed. A further survey took place under George Jebb, Chief Engineer of the Shropshire Union Railways & Canal Company in 1886. In 1936 the LMS arranged for coal tar to be applied to the structure by W.G. Baeumont & Sons. The British Waterways Board have pursued a more rigourous maintenace regime.
Dow, Andrew. Perceptions and statistics: measuring the LNER's public relations success. 175-7.
Data gathered by George Dow which compared the press response in terms of column inches of the four main line companies. Notes the number of staff employed in the department in London, Edinburgh, Manchester and York..
Boyes, Grahame. Richmond Half-Tide Lock. 178-85.
Opened by the Thames Conservators on 19 May 1894. The sluices were of type designed by F.G.M. Stoner. Includes a concise biography of James Bracebridge Hilditch (1843-1921) the main instigator of this river improvement.
Green, Rodger. The Great Eastern Railway's Woolwich Ferry. 186-93.
Macnair, Miles. The Patents of William James and William Henry James. Parts 1. Introduction and; 2. Patent 4913 (1824): Hollow cast-iron rails, and their uses. 194-6.
Lamb, Brian. A shooting at Marple Wharf Junction Signal Box. 196-8.
Occurred on 25 June 1921 when the signalman, Edward Axon was wounded
Correspondence. 199
Engineering dynasties in transport history. Angus Buchanan. 199
See 34 pp. 654 and letters from David Cubitt and from Peter Brown on page 56, but note from Editor notes that ODNB biography for Cubitt inter-relationships is incorrect. Also corrects original article which stated that Daniel Gooch did not have children
Linear legacies. Tim Edmonds. 199-200.
See 79: refers to Appleton Report to Countryside Commission (Appleton, J.H. Disused railways in the countryside of England and Wales, HMSO, 1970). Also suggests similar study on the former Great Central Railway between Leicester and Rugby and note that Dunlop had acquired part of Midland Counties route near Broughton Astley to test tyres at high speeds..
Reviews
Brunel in South Wales, Volume 1: In Trevithick's tracks. Stephen K Jones. Tempus Publishing. Reviewed by Martin Barnes. [208]
The title of this book, presumably in the interests of brevity and to catch the eye, obscures what it really is. It might accurately have been called 'A wide-ranging account of the origins of the traffic in coal and iron from Merthyr to Cardiff in the early 19th century, how it was handled first by the Merthyr (or Penydarren) Tramroad and the Glamorganshire Canal and later by the Taff Vale Railway, how this railway was designed and.built and the contribution made thereto by I K BruneI, with additional material about the life and work of the said Brunel'. But publishers have not used long titles like that since the early 19th century.
Stephen Jones has produced a tour de force which, let us expect, will be matched by the next two volumes covering, inter alia, the South Wales Railway. The text, illustrations, references and notes, bibliography and multiple indices [indexes] demonstrate that this is the work of a historian of the highest calibre.
Brunel was noted for his reluctance to delegate but, for the Taff Vale Railway, he seems to have risked, uneasily, a lot of authority to his number two, the distractingly named George Bush. Jones is quite sure that Brunel designed the Goitre Coed viaduct, including having the fairly good idea of using hexagonal piers, but probably not much else. The paradox of Brunel's use of the standard gauge on this railway at the same time as he was promoting the broad as so superior everywhere else is mentioned but could have been analysed in more detail.
The two main strengths of this impressive book are that the hard facts of the central subject are put fully into context by the remarkably extensive surrounding material, both textual and illustrative, and that it is a thoroughly good read. A mark of a confident and competent historian, Jones gives full credit and access to his sources.
Canal Maps from the 19th Century. CD, Digital Archives Association, 3 Cedars Way, Appleton, Warrington WA4 5EW, £20 (plus £1.50 p&p). Reviewed by Tony Conder.
This CD contains three treasures from 1830. The first is George Bradshaw's three-map set of England from northwest to southeast. The map has a list of lock sizes, marks their locations and gives heights of pounds above cillievel at Liverpool. It does not cover the east coast or the south west peninsular. John Walker's map and the accompanying text by Joseph Priestley add different details. The Walker map covers the United Kingdom and has a comprehensive survey of mineral deposits. Priestley's 778-page book gives details of tonnage charges, parliamentary acts and building costs. All three sources include rail and tramway information.
The CD comes with Acrobat reader 4.0 and a good set of instructions. The package is easy to use and offers a lot of opportunity to get into the detail of these fine maps and spot the surveyors' original mistakes. This is an affordable way to own scarce items and a very practical way to use them.
The Railways of Nuneaton and Bedworth. Peter Lee. Tempus Publishing. Reviewed by John Boyes.
Nuneaton was a prime site for Victorian railway development. The author pictorially has ably demonstrated its importance. Lying on the old LNW Trent Valley line it provided a junction for LNW and Midland feeder lines between Birmingham, Coventry and Leicester; and each line receives a descriptive chapter. Unfortunately, pre-1950s photographs are scarce so shots of later main line and industrial scenes predominate, yet these offer a tempting nostalgia of that period. Bedworth as part of the Nuneaton local authority is included. It is a pity that a detailed map of junctions and colliery branches of the 1920s is not provided. The book is a fine record of an area which has maintained its interest over the years.
Nasmyth, Wilson & Co, Patricroft locomotive builders. John Cantrell. Tempus Publishing. Reviewed by John Marshall. [209]
During the period when Britain was described as 'the workshop of the world', many thousands of steam locomotives were built for the countries of the 'British Empire' and elsewhere such as Argentina and China. In and around Manchester, Leeds and Glasgow, steam locomotive building became one of the major industries providing employment for thousands of skilled and semi-skilled workers. Notable among these was the foundry of Nasmyth, Wilson & Co at Patricroft. Here the Liverpool & Manchester Railway crossed over the Bridgewater Canal, 4% miles from Manchester. Much of the production was of the famous Nasmyth steam hammers and other heavy machinery which kept the lorks busy when locomotive orders were slack.
A prominent feature of this book is the large number of locomotive photographs so far unpublished. Many of these were for British railway companies or industrial systems such as collieries. Changes in the management are recorded, with biographical details. As well as a bibliography and an index there is a complete list of all locomotives built at the Bridgewater Foundry including dates and principal dimensions. This is an interesting and useful book of first hand information for the locomotive historian.
Midland Railway: Swansea Vale & branches. John Miles and Tudor Watkins. Welsh Railways Research Circle. Reviewed by Roger Davies. [209]
The authors and the Welsh Railways Research Circle are to be congratulated upon this pictorial study of the Midland's far-flung outpost in the Swansea Valley. Despite the survival of the Swansea Vale Railway Preservation Society's short line at Upper Bank, so many of the physical remains of the SVR have disappeared through redevelopments and under new roads that this book is of particular value. Apart from the detailed railway scene, the pictures vividly illustrate the notorious ravages of the industrial revolution on the lower Swansea Valley, which are now but a memory under the bland landscaping of today's retail and service parks.
The photographs are almost all of high quality, well reproduced, and the attendant captions and text are informative and well done. The authors state that they are aware of a forthcoming history of the Swansea Vale Railway; it is to be hoped that it will be of the same high standard. In the history of the Midland Railway perhaps a footnote; but in a regional context an important and intricate story in its own right.
The Leek & Manifold Valley Light Railway. Keith Turner. Tempus Publishing. Reviewed by Allan Brackenbury. [209]
New edition of a 1980 work, with more detailed text and with several different photographs. Text and illustrations are well balanced. Subsequent use of the trackbed as a footpath is included. It can be recommended to readers who want to know more about this fascinating railway. But people who already have the previous edition, or another book on the same subject, may not learn much fresh information.
Hopkinstown 1911: a Welsh railway disaster. David J Carpenter. Tempus Publishing, Reviewed by Stephen Rowson
The Taff Vale Railway disaster of 23 January 1911 occurred during a particularly traumatic period of Rhondda history. The Cambrian collieries were on stand and the Government had drafted in the Metropolitan Police and the West Riding Regiment to deal with the Tonypandy riots. When the trains collided, these foreign forces dealt with the aftermath. Three miners' representatives, travelling to London, were among the twelve dead; their leader, Mabon, should have been on the train.
David Carpenter does not exploit this drama. Instead, he concentrates on the dead, photographing every grave and recounting the funerals.
There are no track plans to accompany analysis of the accident's causes (signalling errors). Carpenter uses only eight of the many available photographs of the scene; none is interpreted — captions averaging just eight words.
An appendix relates the 1878 collision in the nearby Rhondda cutting (in quite different circumstances) which claimed thirteen lives. We are not treated to a tour of the graves of these unfortunates but, instead, to five pages of images of saplings growing in the now-abandoned railway cutting. Very spooky!
The trail of the serpent: the true story of a notorious Victorian murder. James Gardner. author (5 East Way, Lewes, Sussex BN7 1NG). Reviewed by Philip Scowcroft.
On 27 June 1881 a train drew up at Preston Park Station. In a 1st-class compartment was a blood-stained man, Arthur Lefroy, who claimed to have been attacked. The station officials, then the police, had their suspicions of Lefroy, especially after another man was found dead in Balcombe Tunnel, apparently thrown from a train. Lefroy was medically treated, a police officer accompanied him to his sister's London home, but he then absconded. (The police do not show up well in the case.) When he was eventually traced he was charged with the murder of an inoffensive retired businessman, Gold by name. So began one of the most celebrated Victorian murder cases which ended with Lefroy's execution on 29 November. He was guilty and indeed admitted his crime in an unpublished autobiography recently rediscovered by Mr Gardner, but perhaps he should have gone to Broadmoor rather than the scaffold. Despite an interest in the musical theatre and talent as a writer, he was a Walter Mittyesque figure. A readable, well-researched volume, persuasive in detail.
By Great Western to Crewe: the Wellington to Nantwich and Crewe Line. Bob Yate. Oakwood Press. Reviewed by Peter Brown.
The three railways to Market Drayton were built by separated companies, this book covering the two which became part of the Great Western Railway. The first, the Nantwich & Market Drayton (Act 1861, opened 1863), was locally promoted and intended to connect the town to the main railway network. The initiative for the second, the Wellington & Drayton (Act 1863, opened 1867), came from the GWR. The Act which authorised the amalgamation of the GWR and the West Midland Railway gave the vital running powers from Nantwich to Crewe and on to Manchester. Throughout the line's life about three-quarters of the trains were through goods services. One or two trains each way provided local goods services and there were only about six passenger services, one for much of the time including through carriages from Manchester to Bournemouth. The book details the history to final closure in 1967, with particular emphasis on the events up to opening, the services provided, and the locomotives which operated over the route. Other proposed railways to Market Drayton are discussed and there is a chapter of marginal relevance about Tern Hill airfield. The route and its structures, including the GWR's engine shed at Gresty Lane (Crewe), are described, as are the remains.
Middleton Press. 211.
The Middleton Press publishes illustrated accounts of the history, operation and demise of lengths of railway, all of which include reproductions of large-scale as maps of stations, timetables, tickets and other ephemera. These are their recent publications. All are 96pp, 240x 170mm, hardback, Middleton Press, Easebourne Lane, Midhurst, West Sussex GU29 9AZ, £14.95.
Cornwall Narrow Gauge including the Camborne and Redruth Tramway. Maurice Dart 2005, ISBN 1 904474 56 X
A comprehensive compendium including thirty industrial narrow gauge railways in the Royal Duchy (in alphabetical order from the Basset Mines tramway to the Wheal Remfry China Clay Pit) and five pleasure railways (ditto from the Frontier City and Retallack Adventure Park to the Moseley Industrial Narrow Gauge and Tramway Museum). Given that most of the industrial railways are long gone, the percentage of old pictures is gratifyingly high. The Cornish seem to have had a predilection for acquiring peculiar looking locomotives and setting them to work in distinctive settings.
Branch Lines around Barry: to Cardiff, Wenvoe, Penarth and Bridgend. Vic Mitchell and Keith Smith 2005, ISBN 1 904474500
An attractive mix of well-captioned informative photographs and maps. The images are clearly chosen to depict locations and events but there is much train activity also - a good part of it being post-steam. The book is bang up to date. It covers preparations for the June 2005 reopening of the Vale of Glamorgan line from Barry to Bridgend and also includes a lively section on the successful Barry Steam Railway.
Branch Lines around Avonmouth. Vic Mitchell and Keith Smith 2004, ISBN 1 90447442 X
This volume covers Bristol Temple Meads to Clifton Down, Hotwells to Patchway and Chittening Platform to Ashley Hill. As usual, pictures from the latter days of steam predominate but there are some unfamiliar old ones such as a lithograph of New Passage pier on the opening day and Hotwells in 1870 when that bit of railway was detached from any other but gloried in the scene of the Clifton Suspension Bridge above.
Swindon to Gloucester including the Cirencester and Tetbury branches. Vic Mitchell and Keith Smith 2005, ISBN 1 90447446 2
Middleton Press applies its usual treatment to the quintessentially Great Western main line from Swindon to Gloucester and its branches. The book includes a brief introduction to the lines followed by selected photographs of each station and halt. Extracts from as plans are included for the former, but the exact locations of halts are not always mentioned. The main focus of the brief captions is on infrastructure; locomotives, when they appear, attract little comment.
Oxford to Bletchley. Vic Mitchell and Keith Smith. 2005, ISBN 1 904474 57 8
An interesting line from the start which could have become yet another unremarkable railway byway were it not for a random series of distinctions. For example, Rewley Road Station, the Oxford terminus, the pioneering 1930s DMU experiments, the connection with the Met with trains marked 'Baker Street' setting off from an isolated station in north Buckinghamshire and the huge importance of the line in wartime with massive expansion of facilities at Bicester and elsewhere. All these aspects are well covered in this book, as is the branch from Verney Junction to Banbury, Merton Street.
Hereford to Newport via Caerleon. Vic Mitchell and Keith Smith. 2005, ISBN 1 904474 54 3
The complexities of the evolution of the layout and stations at Hereford are well set down and illustrated. The bulk of the book covers the line south to Newport, well evoking its GWR character, punctuated by a good dose of the LNWR at Abergavenny. A good blend of really old pictures and more recent images.
Compton, Hugh and Faulkner, Alan. The Cumberland Market Branch of the Regent's Canal. 254-61.
Boyes, Grahame. Early operating practices at Waterloo. 262-3.
John Eustace Anderson claimed to be the oldest Mortlake season ticket holder, having held one since April 1854 to travel to King's College School in the Strand. He made this claim in a series published in the Richmond Herald between 21 December 1907 and 2 May 1908. Tickets were checked at a ticket platform outside Waterloo and then the trains were fly-shunted into the terminus. Another practice observed by the schoolboy was the running of locomotives upon rollers to fill the boilers as pumps continued to be used after the invention of the injector.
Foster, Gill. Canal Boatmen's Missions: an update. 264-70.

Leivers, Clive. The human cost of building Cowburn Tunnel. 271-3.
Cowburn Tunnel was built between 1889 and 1894 and is 3700 yards long. There were many accidents during construction including over a dozen fatalaties. Many of the injured werer taken to the workhouse infirmary in Chapel en le Frith. There was one serious blasting accident, roof falls, but many were associated with the use of horses and steam driven machinery underground. Some of the fatalaties were very young.
Savage, Shelley. A grand canal for East Anglia. 274-7.
John Phillips in A Treatise on Inland Navigation of 1785 sketched the route of a canal from Poplar along the upper River Roding to Braintree and thence meander through Suffolk and throw off canals to Norwich and towards King's Lynn where Phillips did not seem aware that the River Nar had been made navigable.
Jones, Kevin P. The Internet and transport history research. 277-82.
Biddle, Gordon. Sir John Kennaway and the Salisbury-Exeter Railway. 283-4.
Sir John Kennaway owned rhe Escot Estate west of Honiton and demanded a cut-and-cover tunnel to protect the view from Escot Lodge near Ottery St Mary: the railway eventually constructed deviated to the north and built a station at Feniton.
Slater, George. Promoting the Cheshire Midland Railway. 284-5.
George Slater, a miller and corn dealer of Knutsford, wrote his Chronicles of Life and Religion in Cheshire and Elsewhere which was published by Andrew Crombie in 1891. This is a verbatim extract prepared by Pat McCarthy from a copy held in the Cheshire County Record Office. Slater was one of the promotors of the railway from Altringham to Knutsford on 12 May 1862 and onwards to Northwich on 1 January 1863. Sir Henry Mainwaring was the Company's very reluctant chairman.
Dodd, Denis. Boat lifts of the Grand Western Canal. 286-93.
James Green was the engineer of this tub-boat canal which used lifts and an inclined plane. The canal struggled financially, but Dodd argues that the lifts worked and must have owed something to James Fussell who exploited a lift on the Dorset & Somerset Canal. The remains of the lift at Nynehead have been subject of an archaeological investigation.
Jones, Pat. Navigation on the River Teme. 294-300.
Considers whether there was ever commercial traffic above Ludlow to Bringewood and the extent of traffic below Ludlow to Worcester where the Corporation erected an electricity generating plant using a combination of water power from the River Teme over Powick Weir and steam. Hydroelectricity was generaated between 1894 and 1950. The site at Powick was unsuitable for steam due to the difficulty of delivering coal. See further comment on navigation on Teme by Peter King on pp. 348 et seq.
Macnair, Miles. The Patents of William James and William Henry James: 3. Patent 4957 (1824): Four-wheel drive for road carriages. 301.
Correspondence
Reviews. 304-
Manchester Victoria Station. Tom Wray. Peter Taylor Publications / L&Y Society. Reviewed by Warwick Burton and see letter from Gordon Biddle p. 373.
Manchester Victoria opened in 1844 replacing tenmnal stations of the Manchester & Leeds Railway at Oldham Road, the Liverpool & Manchester at Liverpool Road and the East Lancashire at Salford, although some trains from that line continued to tenmnate at Salford well into the 20th century due to lack of space at Victoria.
The first station had one long through departure platform — the ancestor of platform 11 which ultimately linked with platform 3 at Exchange to create a platform about 2,200 feet long. There were also two bays for arrivals facing east and west. The early method of operation entailed trains being lowered down the Miles Platting incline into the eastern arrival platform. It was subsequently found that locomotives could negotiate the incline safely, but the engine was detached at the foot of the incline and the carriages gravitated into the arrival platform with the guard controlling the momentum with a hand brake. At the western end arriving trains detached their engine outside the station and it then pushed the carriages into the arrival platform. So in the early days trains arrived apparently without locomotives from both directions!
The station soon became inadequate, despite repeated extensions. The Lancashire & Yorkshire Railway and the London & North Western Railway were on bad terms, so in 1884 the LNWR abandoned Victoria for a new five-platform station to the west — Manchester Exchange — which was actually in the borough of Salford. This led to the ridiculous situation that L&YR trains from the west had to pass Exchange to reach Victoria and LNWR trains from the east had to pass through the middle of Victoria to reach Exchange. The long connecting platform was built after the grouping but the inconvenience of the two stations was not solved until Exchange closed in 1970. In their heyday the two stations had a combined total of 22 platforms and 18 approach running lines making it one of the biggest station complexes in the country.
The book deals in detail with the station extensions, and later decline. There is also mention of the early electrified line to Bury and the unique overhead parcels carrier and model train layout for training signalmen. The book is well produced and is well illustrated with plans and photographs, though some of these are a bit muddy, perhaps included for their historical value. There are many plans but one which showed Victoria and Exchange in a simple, clear way would have been helpful. The book is a very detailed account of the station's genesis and progressive rebuilding, but has little on operating and train services or analysis. The lack of an index is also a pity in a work of this detail. It is however a very useful contribution and a definitive history of this major station.
Train tracks: work, play and politics on the railways. Gayle Letherby and Gillian Reynolds. Berg. Reviewed by Graham Bird.
This is not a 'conventional' railway book. In it the authors, both sociologists at Coventry University, examine what they describe as 'social and cultural aspects of the train and train travel', with particular emphasis on the social interaction among and between rail users, staff, enthusiasts and others. To this end they have interviewed a selection of people from these groups and obtained their views — some of them colourful.
Whilst some interesting thoughts are certainly put forward by the interviewees, they are not necessarily original or well-informed, and some of the authors' own comments appear simplistic. Many might differ, for example, with the assertion that 'the major consequence of privatisation is, of course, competition between train operating companies'. And while the book often adopts the guise of a research report, its credibility in this respect is undermined by the authors' failure to tell us much about the interviewees, how they were selected and how representative they and their views are. The authors' penchant for quoting themselves as interviewees is also a little disingenuous.
The book is well written and makes some valid points. It can perhaps best be summarised as a distillation of views on the social aspects of (mainly British) rail travel from a limited number of (mainly anonymous) people.. Extensive response from Keith Harcourt pp.373-4.
The Drummond Brothers: a Scottish duo. J.E. Chacksfield. Oakwood. Reviewed by John Marshall.
Described as a "well laid-out book", but criticises lack of dates in bibliography and poor index (difficult to trace dates of birth)
Douglas Earle Marsh: his life and times. Klaus Marx. Oakwood. Reviewed by Peter Richards.
Review is descriptive rather than evaluative.
Brown, Peter. Writing for magazines. 318-21.
"Accuracy is essential regardless of the magazine"; remember the reader.
Lewis, Michael. George Overton on tramroads and railways. 322-36.
George Overton's Description of the faults or dykes of the mineral basin of South Wales: Part 1. Introductory observations on the mineral basin, tramways, railways, etc. Ottley 260. The key material (Chapter 2) is reproduced verbatim herein.
Scowcroft, Philip. Doncaster Infirmary's charity wagon. 337.
Illustrated: 12 ton coal wagon built by Hall Lewis of Cardiff in 1926, then owners of the Doncaster Wagon Works, and put under control of Bullcroft Main and Markham Main Collieries and the profits arising in the use of the wagon to Doncaster Royal Infirmary. See follow-up article by John Horne on pp. 424-5..
Lamb, Brian. Ice-breaking on the Macclesfield and Upper Peak Forest Canals. 338-42.
Letters preserved give accounts of ice breaking during the severe weather of February 1917, and again in 1944/45. Two illustrations: Marple ice boat at Romiley pre-1914 with solid looking ice and staged view at Marple Junction in about 1930.
Richards, Jeffrey. Trains of emotion. 343-5.
Originally published in the programme notes for Royal Opera House production of Hans Werner Henze's Boulevard Solitude in 2001. The opera was originally performed in 1952 and reflected the angst of post WW2 Europe.
Noble, Keith. A.W. Norman: a railway career. 346-7.
Author's maternal grandfather, Albert William Norman was born in 1883 and died in 1967. Joined the London & North Western Railway at Broad Street Goods Depot in 1895 and rose to be Assistant Stores Superintendent in 1933 and Chief Stores Superintendent of the LMS in 1946 and the first Chief Stores Officer of British Railways until his retirement at the end of 1948. He regarded Riddles as a philanderer who requested subordinates to post postcards to Mrs Riddles giving false information about her husbands's whereabouts. Includes portrait of Norman and medal issued by the Company to employees who coontinued to work during the General Strike.
King, Peter. The River Teme and other Midlands navigations. 348-55.
Written partly in response to article on River Teme by Pat Jones pp. 294-300. Argues that ancient rights of naviagtion were jealously preserved and notes that these were maintained on the Severn and the Wye and that in 1635 William Sandys was authorised to improve navigation on the Avon and the Teme.
Macnair, Miles. The Patents of W. and W.H. James: 4. Patent No. 5117 (1825): Construction of railway carriages and rails. 336-7.
Janes, Brian. The 'Potteries' Railway and how it failed: Part 1. 358-65.
Jones, Pat. The Dee at Chester. 366-71.
Hydroelectricity was generated at Chester between 1913 and 1949. Includes a description by Martin Grundy of traversing the weir via the watergate.
Photograph Query. 372
Three photographs of railway swing bridge over a working navigable waterway with motorised barges. Where.
Correspondence. 373-
Indexes and attributions. Gordon Biddle
Struck by the number of book reviews in the Journal which comment on the lack or inadequacy of an index. As David Joy wrote in his article 'Book Publication' in the July 2005 issue, indexing is a chore. But if authors or publishers place any value on a book as a work of reference surely a reasonably comprehensive index is an essential component. And here I blame not just lazy authors but also their publishers for not insisting on one. At one time some publishers tried to maintain that an index-less book was justified by the need to keep down the cost of separate typesetting, and thus the selling price, but in the computer age this is no longer a valid argument, if ever it was. After all, when carrying out research authors have good cause to be grateful to past writers for indexing their work, so the least they can do is to perform the same service for posterity. [KPJ: Gordon Biddle seems to be blissfully unaware that there is a Society of Indexers whose members perform indexing on a professional basis]
The attribution of sources is somewhat different, often requiring a difficult decision, depending on the intended readership. In the November 2005 number John Armstrong stresses that academic work must be fully referenced, either by footnotes or endnotes; these days most publishers prefer the latter. But what about work intended for a mixed readership, ranging from the specialist to the general reader who may have no more than an enquiring mind but who the writer hopes may be stimulated to want to know more? Should there be copious annotations, should they be selective, or should there simply be a list of sources or bibliography? Depending on the extent of the anticipated market, the form and degree of referencing can be a real problem which only the author, helped perhaps by the publisher, can resolve. As far as magazine articles are concerned I take the view that in a short one based on only a handful of sources, it is sufficient to mention them in the text or give a list at the end from which the text will make them obvious. Longer essays need to be annotated.
As an example of both of these shortcomings cited Manchester Victoria Station, a detailed history published by the L& Y Society and reviewed in the March 2006 Journal, in which the reviewer rightly criticised the lack of an index. What is worse, there is no indication of sources other than a vague reference in the Introduction to newspapers and 'technical journals such as The Engineer, Engineering, Railway Engineer and several others'. Apart from anything else, how can any work on the Lancashire & Yorkshire Railway possibly fail to mention John Marshall's seminal three-volume history? Equally, how can a society which by definition is devoted to historical research release a publication devoid of such basic essentials?
Review of Train Tracks: Work, Play and Politics on the Railways. Keith Harcourt. 373-4
See review on p. 307: writer attended the seminar during the 3rd International Conference on the History of Transport, Traffic and Mobility, where Letharby and Reynolds launched book. As a sociologist in an earlier part of his career, he considered reviewer had missed some important points. The research and reporting methods were rooted in a respected ethnomethodological tradition that is, literally, the study of people's methods: in other words, the ways people make sense of the situations they are in and interact with them. Fairly naturally two of the best ways to find out how they do this are to ask them and to observe them. A later development of this method also present in this book is that of participant observation where the researcher becomes involved in the situation, talks to people, checks what they say with at least two other people to see if the experience is similar to that of others. In this case the researcher sometimes may let the research subjects know what they are doing or may not: they may also use their own experiences of the situation to moderate what they write.
He found no fault in their scholarship. Not all disciplines share the particular, and from his own point of view peculiar, writing style that historical journals have. This book is written to the Harvard style and as your reviewer states is 'well written'.
The most important point your reviewer failed to see was that the book looks at the roots of railway enthusiasm in both men and women and finds that proximity to a railway line, that is, 'one at the bottom of the garden' , having a family member or close adult friend who took young people on, or to see, trains and even being given a model railway as a child, are all prime causes of railway enthusiasm.
They also note that there are many more female rail enthusiasts than is generally credited: they simply manifest their enthusiasm in a different way to men. Perhaps we should ask the authors' advice as to how best to give females an opportunity to contribute? This is important, for looking round the London meeting the other week I, at 57, was one of the younger members, though mercifully there was a lady present. It seems to me important to seek to understand the roots of our enthusiasm, pass it on to the young and encourage those females who are interested, thus widening the range of what we do, otherwise societies such as ours will die out.
Letharby and Reynolds also address other issues which are current in the historical debate. Their notions of identity and private bodies in public spaces are interesting. We buy a seat (or perhaps we pay to stand), but we have entered into a transaction that gives us a particular experience within a space that has been designed for the purpose of carrying people. How that design impacts on our experience is important, and if we are to understand historically how the railway carriage has developed we need to have some understanding of what that experience is. Moore, a student supported by a bursary from the Historical Model Railway Society (HMRS), explored just such notions from an historical perspective in her Masters thesis.
I feel that as a community of historians we need to be much more open to the work in other disciplines, to see the links to our own work and not to dismiss it as 'not a conventional railway book', with the potential subtext that as such it has nothing to do with us.
GNR and LNWR Joint Lines in Nottinghamshire and Leicestershire. Richard Maund. 374-5
See Volume 34 pp. 446-53, and letter from David Hodgkins pp. 695-6. Mainly a detailed examination of the final traffic movements over residual lines and precise closure dates for passenger, but mainly freight traffic.
Reviews. 377-
Robert Stephenson: Railway Engineer. John Addyman and Victoria Haworth. North Eastern Railway Association & The Robert Stephenson Trust, Reviewed by Gordon Biddle. [377]
It is timely that on the eve of the celebrations of the 200th anniversary of Brunel's birth, we should be reminded of Robert Stephenson who, to many minds, was the greater engineer. A biography following so closely on another inevitably invites comparison. Robert Stephenson: The Eminent Engineer, edited by Michael R Bailey, was reviewed in the July 2004 RCHS Journal but is not mentioned in this new book. Neither is LTC Rolt's classic George and Robert Stephenson (1960) nor John Rapley's recent The Britannia and Other Tubular Bridges (2003).
Compared with Bailey's thematic approach, Addyman and Haworth's account is admirably straightforward, although in some respects it is less analytical and is spoiled by somewhat opinionated asides and numerous exclamation marks that become tedious. A degree of historical and technical knowledge is assumed for terms such as 'Penydarren'; and 'borrow pits'.
Chapters cover Stephenson's early life and his Colombian adventure; early work up to 1833; locomotive development, including a valuable reexamination of George and Robert's roles in designing Rocket; a welcome and detailed account of building the London & Birmingham Railway; main lines to the north east; the Chester & Holyhead Railway; overseas work in the 1850s; and Stephenson's personal life after 1833. Appendices include a useful exposition of levelling techniques (but why only levelling?), an exhaustive examination of the Dee Bridge disaster, and the controversy between Stephenson and Fairbairn over the design of the Britannia bridge tubes which the authors attribute largely to Stephenson, whereas Rapley awards the credit more evenly. Indeed, one man, even as singleminded and resilient as Stephenson, could not have achieved so much without extensive delegation, emphasised by Bailey but less so by Addyman and Haworth. There is unsupported refutation of Charles Fox's part in initially designing the much-used 'Euston roof', despite his son's declaration that it was his father's work. Bailey supports this and also cites Fox as the designer of the difficult Park Street bridge near Euston. The reason for the monumental Primrose Hill tunnel portal is not explained, and there is little about Francis Thompson's input at Conwy and Menai, Montreal's Victoria Bridge, and possibly the Newcastle High Level and Royal Border bridges. Similarly, the novel underground Camden winding engine house and its associated coal tunnel to the canal, no doubt the product of Stephenson's ingenuity, deserve a mention.
The text is enhanced by John Addyman's skillful drawings, and the device of bold annotation numbers to distinguish the copio,us notes from source references is particularly helpful. But to fairly assess Stephenson's work and character, one must also read Bailey and Rapley.
Part 6 No 196 (November 2006)
Gough, John, The railways of Leicester. 390-9.
Unedited transcript of Clinker Memorial Lecture given at Loughborough on 29 April 2006.
Johnson, Peter. Publishing picture books. 399-402.
To produce an album of 250 photographs begin with at least 1000, preferably 1500.
Brown, Peter. An introduction to photographic copyright. 403-4.
Duration, ownership and payment.
Boyes, Grahame. A rail-air excursion in 1933. 405.
LNER Pullman car train called the Croydon Flyer left Hull Paragon at 08.20 on Saturday 20 May to Waddon (the nearest station to Croydon Aerodrome for flights over London in Imperial Airways Heracles airliners. Excursionists could make their own way into London for an evening of leisure and the return train left Marylebone at 23.20 when the passengers were served dinner and were woken at 03.15 with tea or Bovril before arrival at Hull at 03.56.
Janes, Brian. The 'Potteries' Railway and how it failed: Part 2. 406-13.
Macnair, Miles. The patents of W. and W.H. James: 5. Patent No. 5176 (1825): Apparatus for diving under water. 414.
Self-contained suit which contained compressed air in an iron cylinder which supplied a copper helmet and rubberized suit.
Elegy on the Death of Eight Hundred Railways. 415.
Reprinted from the Illustrated London News 17 January 1846.
Jones, Pat. Linton Lock Navigation in the 20th Century. 416-23.
During WW1 shortage of coal convinced York City Council to build a hydro-electricity plamt on the River Ouse at Linton and this operated until 1962. Thereafter there were conflicts between drainage and navigation and the maintenance of the lock especially as the income available to the Lock Commissioners was small.
Horne, John. Hospital wagons. 424-5.
See page 337
Edmonds, Tim. 'I am astonished': the Rector recalls the arrival of the railway at Finningley. 426-7.
Gervas Harvey Woodhouse (1801-82) published his Finningley: a memorial addressed to his friends and parishioners in 1877 in which he recorded the local reaction to the arrival of the railway at Bawtry which when he had arrived in 1836 had been dependent upon the Great North Road for communication and the subsequent arrival of the railway at Finningley on the line to Gainsborough. Notes an error in Charles H. Grinling's History of the Great Northern Railway on page 21 whereon there is Tinningley.
Charles Klapper. Some English railway might-have-beens. 428-33
The 50th Anniversary Journal, published in May 2004, contained the extracts dealing with Wales, the Border Counties and Scotland from Klapper's paper 'Some Railway Might-Have-Beens', which had been presented to a meeting of the Society on 18 January 1964 and published in the Journal of September—November 1964. Below is the remainder of the paper. Some minor rearrangement of the order and slight editing has been necessary, and sub-headings have been added. Perceived from 2021 there is llittle in the paper to be excited about, especially as main line electrification was one of Klapper's themes and progress has been absurdly slow.
From the RCHS Photographic Collection 434
Obituary: George Ottley (1916-2006). 436-7
Correspondence 438
Reviews 448-56
Scottish Region: a history 1948-1973. Alexander J Mullay. Stroud: Tempus Publishing, 2006. 192pp, 64 photographs, paperback, Reviewed by Geoffrey Hughes.
The politics of postwar rail nationalisation led inevitably to the establishment of a separate British Railways region for Scotland, comprising the relevant areas of the LMS and LNER. Alexander Mullay's survey of the first 25 years of the Scottish Region sets out the challenges facing those concerned with the management of the Region, in their relations with the headquarters departments based in London, and their efforts to operate (and modernise where possible) the railways and other services in their charge. At first, the Board concerned itself mainly with internal matters including line closures until, faced with airline competition, a new generation of cross-border high-speed trains was introduced. But the 1947 Transport Act was not the only statute the Region had to live with. Others followed, notably involving the 1955 modernisation plan. Of course, Dr Richard Beeching's influence was to become felt, albeit minimally, in Scotland.
The author does not look only at politics and management. He is at his most interesting in dealing with operating problems, not least the floods of 1948 when railwaymen demonstrated their dedication to the job in keeping the trains running in severely adverse circumstances. Locomotives and coaching stock are dealt with at length with comments on the replacement of steam by diesel and electric traction. The photographs illustrate the changing scene over the period of the book and there are useful tables of finance and performance. Altogether a comprehensive, well informed and well argued contribution to the literature of Scotland's railways.
The life & labours of Thomas Brassey — Sir Arthur Helps. Stroud: Nonsuch Publishing, 2006, 233pp. 4 maps, paperback, Reviewed by John Marshall page 452
The author, Sir Arthur Helps (1813-75), was one of the most brilliant historians of his time. The text of this book, in immaculate English, is divided into introductory material and 23 chapters. This is a reprint of the 'modem' edition, first published in 1894. Every aspect of Brassey's life as the foremost railway builder of his age and his character are examined, in particular his strict personal discipline and honesty. This even extended to the rebuilding, at his own expense, of a major viaduct in France, when its collapse could hardly be described as Brassey's fault. He was a great delegator with a flair for selecting the right man for a particular job. Chapter 12, 'railway and other contracts', is a tabular list of all the contracts with which Brassey was involved. His many overseas contracts are well covered. There are three appendices and an index.
Dow's Dictionary of Railway Quotations — Andrew Dow. Baltimore (USA): Johns Hopkins University Press 384pp, Reviewed by Martin Barnes
Andrew Dow's abiding interest in railway history is well known. What this book reveals is that, for many years, he must have been collecting quotations about railways from a phenomenal variety of sources, well beyond most people's capacity to read widely. There over 3,500 quotations covering almost 800 subjects and the words originate from more than 1,100 people. They all appear to originate either from the UK or from North America.
The quotations have been chosen either for giving a new slant on a situation, for coming from a well-known person, for being informative, or for being intriguing in their own right — from the early unperceptive (the Duke of Wellington, of steam locomotives: 'I see no reason to suppose that these machines will ever force themselves into general use') to the recent perceptive (Margaret Thatcher: `Railway privatisation will be the Waterloo of this government. Please never mention the railways to me again' ). All the great people of railway history are here and many unexpected contributors. It is striking how many of the great authors had pertinent things to say about railways. Dickens has 24 entries and Kipling 14. A quote from Kipling which is surprisingly technical yet entertaining is a conversation between a group of American locomotives resting in a roundhouse in which they muse about hot boxes, their incidence and effect. Quotations from the railway writers are, of course, copious but so are the sayings of working railwaymen.
Finding things is easy because there is a full index by writer and speaker and another by subject and key word. A most fascinating and distinctive book encompassing the whole of railway history in the words of the people who were making it and observing it.
Obituary: Rex Christiansen (1930-2006). [Gordon Biddle]. 498.
Reproduced at Christiansen
Christiansen, Rex. From a Railway Historian's Notebook. 499-500.
Journalistic skill exhibited at its highest level: short paragraphs on the Lymington branch (noting its early opening and the proximity of its Town and Pier stations); Christmas Day (the total closure of the railway system thereon as viewed at Perth station and thoughts on the 40 sledges constructed by the promoters of the Lancashire Derbyshire & East Coast Railway to take plans and documents to the snow bound parishes in the Peak District in 1891; the planned amalgamation of the Great Northern and Great Central Railways in 1907 and its rejection by the Railway and Canal Commissioners; filling a junior staff vacancy at Irlam on the Cheshire LInes Committee; and the Dolgelley Mail which left Ruabon at 04.20 every day and required the attention of the station masters in the Dee Valley.
Hodgkins, David. Gladstone and railways, Part 1. 501-8.
William Ewart Gladstone was born in 1809 and died in 1898: he was "probably the greatest Victorian politician and statesman". His father played a major part in the development of the Liverpool & Manchester Railway and during his long political career he both used railways and influenced their character.
Wheelhouse, Derek and Blurton, Paul. Early rail transport in the Biddulph Valley. 509-17.
John Wright's tramway, c1818-c1825; Stonetrough to Congleton Moss railway, c1805-1831; Hugh Henshall Williamson's Falls Railroad, 1800-1847 and Robert Williamson's Stonetrough/Mow Cop Tramway, 1842-1887. Constructed to convey coal from the Biddulph area to Congleton: all were built with wayleaves and used horse haulage. The most recent included a 370 yard tunnel. Remains are illustrated.
Keen, Kenneth. Torksey railway bridge. 518-25.
John Fowler designed a wrought iron tube for a Trent crossing at Torksey, south of Gainsborough for the Manchester Sheffield & Lincolnshire Railway.
Janes, Brian. Minor railways and the Transport Nationalisation of 1948. 526-9.
A diverse collection from the then extremely active Manchester Ship Canal Railway to the completely moribund Edge Hill Light Railway.
Burrows, Roy. Railway Clearing House Maps & the Late David Wright. 529-31.
Bibliography in tabulated form of Railway Clearing House maps published by John Airey between 1869 and 1897 and then by H. Smart, Secretary of the RCH from 1896 until 1947. Table by date by area covered: London, East England, South Wales. and Scotland.
Scowcroft, Philip L. Passenger boats on the River Don 1805-60. 532-7.
Steam packet Britannia sailed between Thorne and Hull on 14 August 1816; and from 17 September 1816 a regular service was instigated with the John Bull by the Old Thorne Packet which had previously operated sailing boats. From 15 May 1820 the Rockingham joined the service.
From the RCHS Photographic Collection. 537.
Rapley, John. Brunel, genius or charlatan? The 'Atmospheric Caper' on the South Devon Railway. 538-43.
The Atmospheric System had inherent limitations imposed by dependence on atmospheric pressure and were the maximum possible pressure on the piston was, in theory, about 14.7 psi, given the slight variations in barometric pressure. Calculations based on this figure give a tractive effort about double that which the pumping engines could economically achieve in practice and this proved to be about 8psi. By flogging the engines which, like BruneI's early locomotives were underboilered and hence by a greatly increased consumption of coal, the vacuum could at best be increased by about 25% if the engines and all other parts of the system were, for once, in good order. The maximum available tractive force was dictated by the cross sectional area of the vacuum pipe. In real life a 22½ inch diameter pipe was the largest that could be accommodated beneath the train using conventional rolling stock suitable for any part of the broad gauge system. Even this would have required major alterations to the track by placing the cross transoms below the longitudinal timbers which carried the rails. The first section of the line from Exeter to Newton had negligible gradients, and if the system could have been made to work it would have been under these favourable conditions. The most difficult section of the South Devon Railway lay in crossing the watershed west of Newton between the valleys of the Teign and the Dart, which could not be avoided other than by a vastly expensive and circuitous route through the South Hams.
Burton, Anthony. Thomas Telford and the Göta Canal. 544-7.

Macnair, Miles. The Patents of W. and W.H. James: 6. Patent No. 5186 (1825): Self-cleaning water-tube boiler. 548.
James certainly built boilers to this design and incorporated them in his steam carriage for Sir James Anderson in 1829 but the cleaning process did not work in practice. It would also have been difficult to maintain the water level at the optimum height within the rings, but there is no doubt that the steam generated would have been very effectively 'superheated', imparting greater 'elasticity', to use James's own expression. Elijah Galloway claimed to have witnessed one of the boilers at work, measuring 3ft 6ins by 20ins diameter and generating steam at 150psi within 15 minutes of 'inserting the fire within the furnace'. (Is this patent the first suggestion of using 'superheated' steam?)
Two hundred & sixty-five year calendar. 540.
Correspondence . 550-
Indexes and attributions. Gordon Biddle.
Attempted justification for lack of index in Oxford Companion (none of the companion Companions have them) in which case structure was at fault; attempted justification for non inclusion of Moorsom. Observations on indexes moderately helpful (KPJ should write a short piece on indexing for Society and possibly on sources).
Indexes and attributions. Bill Featherstone.

Reviews
Compton, Hugh. The Durell Family's management of the Oxford Canal Company. 566-73.
Jersey aristocrats who entered Oxford University in 1640 and invested their skill in the Canal Company.
Hodgkins, David. Gladstone and railways, Part 2: Gladstone, the Minister. 574-82.
Gladstone was the Chairman of the Joint Stock Select Committee of 1841-4 which saught to eliminate fraud and this led to to the Act for the Registration, Incorporation and Regulation of Joint Stock Companies. At this period Earl Fitzwilliam pointed out that in 1838 the Government had instigated a general survey in Ireland so that railways would be constructed with some reference to each other. The Railways Regulation Act of 1840 instigated measures for inspecting railways prior to their opening, the approval of bye-laws, and to make returns to the Board of Trade for traffic and accidents. The Railways Regulation Act of 1842 instigated measures for reporting accidents, the organization of level crossings (affecting turnpikes, etc), and to enter over land to attend to repairs needed for safety in cuttings, etc. This was followed by a further Select Committee and the Railways Act of 1844 which instituted Parliamentary Trains requiring at least one train per day for third class passengers which called at all stations, charged one penny per mile and averaged at least 12 mile/h.. There was a Royal Commission which considered the desirability of purchase of the railways by the State, possibly followed by a system of franchises. Gladstone was Prime Minister from 1868-74, 1880-5, 1886 and 1892-4. Queen Victoria demanded higher standards of safety for her travelling subjects.
Jones, Pat. Single-barrier navigation structures. 583-9.
Navigation through flash locks on the River Thames. Operation of paddles at Radcot Weir and at Northmoor Weir of the paddle and rimer type.
Tatlow, Peter. Memories of a trainee railway civil engineer: 2. 590-5.
Sered in the Royal Engineeers before joining the Southern Region as a draughtsman in the New Works Drawing Office at Waterloo in October 1957 and then became a trainee civil engineer in the District Engineer's office in Woking, R.A. Hamnett. Illustrations: pantograph on Glasgow blue train in Hyndland depot in 1960; shovelling Meldon dust by hand from 20-ton Grampus wagons during blanketting at Winnersh; Ransome & Rapier 45-ton cranes installing 60-foot way-beams at bridge widening in New Malden in 1959; speed recording using Silec treadles (one diesel electric multiple unit was recorded at 53 mile/h in a 15 mile/h section); 6-ton steam crane at Bolina Road Bermondsey installing way-beams.
Mallinson, Howard. Guildford via Cobham: the origins and impact of a country railway. 596-607.
Voce, Alan. The Llechryd Canal. 608-9.
Macnair, Miles. The Patents of W. and W.H. James: 7. Patent No. 6297 (1832): Improvements to the design of steam carriages etc. 609.
Brown, Peter. Thomas Telford and the Ellesmere Canal, 1793-1813. 611-17.
Lamb, Brian. Hunting the 'narrow boat' in the Proceedings of the of the Peak Forest Canal Company. 617.
Correspondence
Reviews. 626
The Calm Valley Light Railway: Tiverton Junction to Hemyock — Colin G Maggs. Usk: Oakwood Press, 2006. 144pp, 138 b&w photographs plus map, gradient profile, plans, timetables etc, paperback, Reviewed by Richard Coulthurst. page 626
The Culm Valley Light Railway, better known as the Hemyock branch after its terminal station, served a number of other small communities in East Devon such as Uffculme and Culmstock. Proposals for a railway to serve the area were first heard in the early 1870s. One of the proponents of the scheme, Arthur Pain, was an enthusiastic advocate of light railways but the plan to build the railway without an Act of Parliament under the Railway Construction Facilities Act was thwarted by a landowner who would not offer his land willingly. Eventually the line was opened in 1876 with passenger traffic surviving until 1963. Freight traffic continued until 1975 when the final source of revenue, the milk factory at Hemyock, closed.
This well researched and readable account of the branch covers its promotion and construction as well as its working life and the events leading to closure. The book is in the usual Oakwood format with plans, timetables and reproductions of documents supplementing the text with some excellent photographs capturing the atmosphere of the branch. For such a short branch there is a surprisingly extensive bibliography and there is a helpful index which distinguishes between text entries and illustrations.
The Brookwood Necropolis Railway John M Clarke Usk: Oakwood Press, 2006. 192pp, 69 photographs, I painting, 7 maps, 8 ticket facsimiles, 34 diagrams & reproductions of contemporary documents, fold-out map, paperback, Reviewed by Peter Johnson
Less than one mile long, the Necropolis Railway had three stations and owned no rolling stock. Located at Brookwood, 25 miles from the centre of London, it was authorised by statute in 1852 and opened in 1854 by the London Necropolis & National Mausoleum Company. The railway served a 2,000 acre cemetery operated by the company; when opened it was the largest in the world, no longer a true claim following the sale of land, but it is still the largest in the UK. Services between the company's private station at Waterloo and the cemetery were operated by the LSWR/Southern Railway until the Waterloo terminus was bombed in 1941. This is the fourth edition of a book first published in 1983, the earlier editions unlocking information not previously available. Using primary sources, company, Board of Trade and parliamentary records, and gleanings from numerous secondary sources the author has compiled a quite complete and wide-ranging account of this most unusual railway operation. There is a comprehensive bibliography and an index. The result is a well thought-out and researched volume on an otherwise little known private railway.
Railway ships and packet ports — Richard Davidson. Chacewater, Truro: Twelveheads Press, 2007.136pp, 240 illustrations, hardback, Reviewed by John Armstrong. Page 626
Tells the story of the UK's railway-operated ferries in the period from railway nationalisation almost to privatisation, that is the late 1940s to the mid 1980s. It is strong on the ships and the routes they plied and how these changed over time. The technical details of each ship are given—its builder, size, means of propulsion, speed, capacity and fate. The volume is also good on the context of railway operation of ships, such as agreements, collaboration and competition. The book deals with a period of intense technical and social change: steam to diesel propulsion, passenger to car ferries, ro-ro, containerisation, ever larger lorries and the growing competition from air travel. All these changes are mentioned in the book, but rather in passing as the ships and routes are the main focus. There is a useful section on sources but the index is skeletal and only lists the ships. The photographs are superb and many are internal shots of cabins, lounges, galleys etc as well as the more usual pictures of ships at sea or in port. To sum up, a visual feast and a useful history.
Part 9 (No 199) November 2007
Brackenbury, Allan. Race stations in the twentieth century. 630-8.
Special passenger stations only open on race days: Aintree Racecourse; Ashey Racecourse (Isle of Wight); Bromford Bridge; Cheltenham Racecourse; Doncaster St. James' Bridge; Farlington (for Portsmouth Park racecourse); Gatwick Racecourse; Haydock Park; Hedon Racecourse; Keele Park; Kempton Park; Lanark Racecourse; Manchester Racecourse; Newbury Racecourse; Newmarket Warren Hill; Nottingham Racecourse; Paulsgrove Halt; Stratford-on-Avon Racecourse; Tattenham Corner; Waltham-on-the-Wold; Wetherby Racecourse; Yotk Racecourse. Public stations with extra platforms for race traffic: Aintree Central; Aintree Sefton Arms; Ascot; Chepstow; Epsom Downs; Esher for Sandown Park Racecourse; Hampton Court; Killingworth; Lingfield; Plumpton; Pontefract Tanshelf; Redcar Central; Rothbury; Singleton (for Goodwood Racecourse); Westenhanger (for Folkestone Racecourse); Wye. Passenger stations reopened on race days (otherwise closed): Ashton-in-Makerfield (near Haydock Park); Bromfield (for racing at Ludlow); Enthorpe (for Kipling Cotes Racecourse); Lavant (for Goodwood Racecourse); Newmarket Old Station; Pipe Gate (for Woore Racecourse); Sedgefield and Towcester (for Grafton Hunt races).
Guilcher, Goulven. Railway Time. 639-44.
The railways sought to eastablish standard time, but local time persisted in the West Country and in East Anglia, but by 1854 most companies in Great Britain had adopted Railway Time. Dublin Time persisted until 1916 when Greenwich Mean Time was adopted. Safety was compromised by a lack of standard time.
Ross, David. 'A Stagnant Ditch': Robert Stephenson and the Suez Canal Project, 1846-59. 644-55.
The advent of Said and the appearance of de Lesseps put the direct-route canal back on the agenda, but Stephenson's French friends were ousted and he himself was immediately identified as an arch opponent. De Lesseps, not an engineer or a businessman, but a self-professed humanitarian and world improver, was in Stephenson's view an adventurer using other people's money in an unrealistic cause, and, since in the public eye he was very much the British expert on the Isthmus, he felt it a duty to oppose him. Without shifting from the point on which he first chose to plant his case — the lack of difference between the sea levels — he extended his argument into economic feasibility as well.
Stephenson's attitude can thus be shown to be consistent and, in terms of commercial ethics, reasonable, but his presentations of his case are a different matter. He undoubtedly used misleading phrases to give his opinions more weight than they otherwise would have had, or deserved. Right up to 2005 his speeches have led people to believe he had been to Egypt by 1848 if not sooner, and had participated in surveying a canal route. If — as Negrelli came close to doing — the slender basis of his original anti-Canal judgement, and his inferences that he had been over the route, were exposed, he would have been in a difficult position. For those who like their engineering heroes to be pure bronze from head to toe, it may be discomfiting that Robert Stephenson was prepared to shade and economise the truth in the interest of his case, and of his reputation. But any serious assessment of this complex and brilliant man's career and achievement has to take account of the strong defensive trait in his character. His Suez Canal opposition did not add to his laurels, and not just because it was an engineering 'misjudgement'.
A couple of intriguing though hypothetical questions hang in the air: what might he have done if the British Government had favoured the canal scheme? And what would he have done if Talabot' s report had agreed with Negrelli's that the 'direct route' was possible?
In the end he can be most readily accused of a failure of imagination. The Isthmus of Suez ultimately had room for a railway and a canal. De Lesseps's vision of lines of steamers — mostly British — using the canal was right, and Stephenson's prophecy of a sand-choked ditch was wrong. One wonders if it ever occurred to him that in this respect he was occupying the same stance as those establishment engineers in London who had once scoffed at William James's and his own father's vision of a railway over Chat Moss.
Macnair, Miles. The Patents of W. and W.H. James: 8. Patent No. 9473 (1842): Elevated and pneumatic underground railways. 682-3.
See also letter in Issue 210 page 51
Correspondence. 681-
Variations in names. Michael Quick.
Waltham on the Wolds versus Waltham-on-the-Wolds versus Waltham-on-the-Wold:
Reviews
Cassini Historical Maps. Cassini Publishing, Hillsprings, East Garston, Berkshire RG17 7HW, £6.49 each. (Full infonnation can be found at www.cassinimaps.com.) Reviewed by Richard Dean
This is a relatively new venture covering England & Wales which will be of interest to transport historians who appreciate the value of the Ordnance Survey's output of maps over the last two centuries. Each of the 204 Ordnance Survey 'Landranger' 1:50,000 scale maps has been parallelled by an equivalent sheet reproducing earlier OS mapping at the same scale and covering the same area, complete with the National Grid, enabling users to make an easy comparison with the current maps. Present availability covers the 'Old Series' from the first half of the 19th century, and the 'Popular Edition' from the 1920s. The first follows in the footsteps of the David & Charles reproductions, and the volumes issued by Harry Margary, but the second breaks new publishing ground. The printing quality is very good (it was done for the publishers by OS), further enhanced by the slight enlargement from the original one-inch scale, but owners of the previous reproductions of the Old Series will need to decide for themselves whether the added clarity and convenience justifies purchase — the cost is the same as the Landrangers.
There are a number of problems. Changes in survey standards have made it impossible to accurately fit the National Grid to some of the earlier mapping (which the publishers have acknowledged), and there are inconsistencies at many of the necessary joins in the original sheets. Dating of features is difficult, for although the publication dates are given of the component mapping, there is no attempt to show the individual survey dates. That said, there is a wealth of detail here which will repay careful study.
The same publishers are also producing a 'Past & Present' series, each sheet of which shows a particular area in the Old Series, Popular Edition, and current Landranger, together with the Revised New Series mapping of the 1890s. This is useful if your interest is very localised, but is frustrating for the study of extended transport routes.
The Ffestiniog Railway Paintings of Edward Paget-Tomlinson. Philip J Hawkins. 128pp, 172x246mm, 55 colour pictures & plates, 27 b&w drawings and photographs, 2 maps; Landmark Publishing, Ashboume Hall, Cokayne Avenue, Ashboume, Derbyshire DE6 lE!, 2007, ISBN 9781 843063346, £14.99. Reviewed by Martin Barnes.
Students of the history of boats and barges will know the work of Edward Paget-Tomlinson well from Colours of the Cut and The Illustrated History of Canal and River Navigations of 1978, republished by Landmark in 2006. In this book, we find that he was also fond of the Ffestiniog Railway. As the railway's 'Heritage Painting Project', Edward was commissioned to paint 40 scenes in the pre-restoration history of the railway. Each was to depict a scene of which there was no photographic record. He had completed 37 of them before he died in 2003. Plates of them are the substance of this book.
A broad history of the Ffestiniog by Adrian Gray, a biographical essay on Edward Paget-Tomlinson and an account of the Heritage Painting Project precede the paintings themselves. They show Edward the serious artist, not the draughtsman of Colours of the Cut. He was an 'accurate impressionist' like Cuneo but with a much broader view. Here are scenes on the railway with locomotives and trains firmly in their context and sometimes even dominated by it. Here is a Cambrian train at Minffordd in 1899 with an FR train above. The wharves at Portmadoc in 1890 with sailing ships being loaded with slates and, only in the background, The Princess shunting. The Welsh Slate Company's viaduct at Rhiwbryfdir in 1887 with below an FR train and an L&NWR train hauled by a 'Coal Tank'. Tan-y-Bwlch with Russell nursing her wounds after unsuccessfully trying to get through the Moelwyn tunnel. The lengthy, double-headed, 5am Monday morning quarrymen's train near Tanygrisiau in 1891.
Each plate is preceded by a detailed description of the scene and of why it was commissioned. The accuracy of the railway features, of the costumes of the the people, of the horses, ships, vehicles and buildings is impressive. And the depiction of the ever surrounding Welsh mountain landscape is realistically evocative. There will not be another book like this.

Part 10 No. 200 (December 2007)
Ross, David. The first bogie locomotive. 763-7.
It depends how locomotive and are defined, but William Chapman in 1813 is major contender. Notes how William Hedley rode on Chapman's invention; the influence of Horato Allen and John B. Jervis in the United States, and the role played by Robert Stephenson as recorded by Zerah Colburn. The etymology of bogie is considered.
Crosbie-Hill, Bill. Thomas Estcourt's Mound. 759-62.
Possible use of temporary railway to move spoil from cutting on Kennet & Avon Canal to form the Mound, an artificial hill.
Hodgkins, David. The Cromford & High Peak Railway: some questions and answers. 768-71.
Cast iron rails, the extent of double track, John Leonard, passenger carrying and wire ropes.
Dow, Andrew. An iconoclastic word in your ear, if I may. 772-4.
Originally published in Review of the Friends of the National Railway Museum in 2006. Spurred by the title of a review under the heading: 'The man who built the world'. This related to a biography of Brunel: Dow then demolishes Brunel's claim to greatness except in nautical engineering. Amongst Brunel's failures were the broad gauge (which was mirrored overseas), locomotive engineering, and the atmospheric traction system. Moreover, the Great Western Railway did not have to traverse any major obstacles other than the Cotswolds.
Shillito, Carl. 'The Fiery Jack': a short history of the Spital Hill Tunnel, Sheffield. 774-9.
Map shows link between Midland Railway and Manchester Sheffield & Lincolnshire Railway which was steeply graded (1 in 25) and in tunnel. Opened in November 1846. Limited passenger services. Exchange freight traffic. Rules for working line. Used as air raid shelter in WW. Final closure in July 1947. See also Part 2
Boyes, Grahame. The origins of a modern myth: the loading gauge of the GCR London Extension. 780-2.
Demolition of myth that Great Central London Extension was built to Continental loading gauge (which was not established until 1910) and that Watkin perceived it as part of a Manchester to Paris railway.
Janes, Brian. Lt Colonel Holman F Stephens: founder and manager of model rural light railways. 783-7.
Includes a list of lines: projected, rejected and constructed, but list excludes Southern Heights Light Railway (the one which wandered across some of the maps in the compartments of Southern Electric rolling stock).
Edmonds, Tim. Fallacies and phantoms in Buckinghamshire: a cautionary tale. 788-92.
Criticism of C.J. Wignall's Complete British Railways maps and gazetteer. (1983). Introduction of "Penn Halt" between High Wycombe and Beaconsfield. This led to Michael Harris replicating the error in Steam Days. In 1928 there had been a proposed development at North Loudwater by the Loudwater Estates.
Butterfield, Peter. Beeching was too late. 793-4.
Queries why the main line companies were reluctant to withdraw passenger services during the 1930s when they knew that many were very lighly loaded and revenue from fares was very small. During 1938 the earnings from passenger traffic on the Louth to Bardney line were only £784.
Green, Rodger. Rail too road conversion in the 1930s. 795-804.
Proposal to convert Mid-Suffolk Light Railway into a road.
Gibbins, Edward. Mussolini, railways & myth. 805-6.
"Mussolini got trains to run on time"appears to have no solid foundation in fact.
Butterfield, Peter. Unfair competition? 807-8.
Road versus railway competition for freight traffic during the 1930s and the Square Deal campaign.

Brackenbury, Allan. Preserved railways or new roads? 808-12.
Ministry of Transport action against Alton to Winchester and Westerham lines to save minor road costs. Eventually Ministry had to give way as at Bridgnorth on Severn Valley Railway.