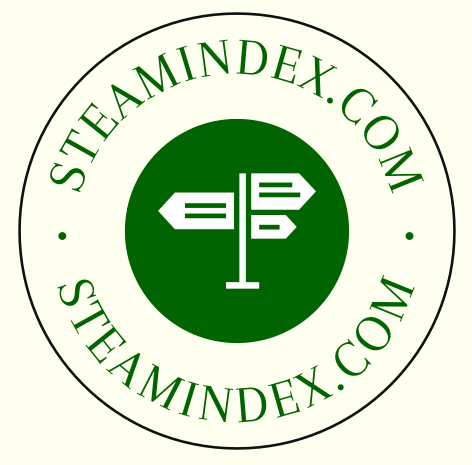 GREAT EASTERN JOURNAL
(Journal of the Great Eastern Railway Society)
TEMPORARY FILE
No. 109 (Vol 11.9) January 2002

Silvertown goods shed. front cover.
See letter by Rodger Green (111 page 48) on trolleybus service 669 and Ruston & Hornsby DM replacement for Y4 68125.
The West Norfolk Junction Railway. Stanley Jenkins. 2-11.
Designed as feeder for successful Lynn & Hunstanton Railway (had opened 3 October 1862). Act obtained 23 June 1864 and opened 1866 with simple stations. Earl of Leicester opposed railway. Financial difficulties might have been eased by extending to Blakeney, then a significant port, and Cromer. Act of 8 June 1874 permiited amalgamation as Hunstanton & West Norfolk Junction Railway. Route described. Closed to passengers on 2 June 1952. Flood damage on 31 January 1953 eliminated the line between Wells and Holkham. Heacham to Barnham remained open for freight until December 1964. Illus: Heacham in 1959; Holkham c1910; Burnham Market and Docking (GER dates); Sedgeford (WW1?); Baurnham Market May 1950; Stanhoe 1937; Docking 1947, Sedgeford 1937; Docking 29 June 1936; Burnham Market 17 May 1952; J17 65544 at Stanhoe on freight c1950; Sedgeford c1954; E4 62785 with J15 65474 at Docking on LCGB tour on 12 July 1959; Brush type 2 at Docking in September 1962 .
Salhouse Station. Rod Lock. 12-14.
Writer worked there in 1956 and 1958. Train service in early BR days. 5 illus.
109.14 Cover story and Editorial
Silvertown goods shed. Obituary of Alan Webb.
109.15 A collection of carriages: 2: 54ft main line bogie stock. John Watling. 15
Continued from 106-20. Restaurant car 6114 (Diagram 431). Illustration with destination boards "Newmarket Race Special" 30 October 1957.
109.16 East Anglian Handbook. 11:1872 and 1882. Alic Robertson. 16-17.

Who, What and When?. 17.
Illustration of 2-4-0 adorned with people
The A-Z of GER Stations. E.
Earith Bridge, Cambridgeshire. Peter Paye. 18-20.
Opened 10 May 1878. On Ely to St Ives line. Closed 6 October 1958. Ordnance Survey map for 1928. Illus.: J15 65457 with Hunstanton excursion on 1 August 1955; J17 65565 with freight in 1955.
Earsham & Ellingham stations, Norfolk. Stanley Jenkins, Alic Robertson and Rob Lock. 21-4.
Both on Waveney Valley line, Act for which obtained 3 July 1851. Earlsham opened 2 November 1860. Both closed to passengers 5 January 1953. Earlsham closed to freight 1 February 1960; Ellingham closed to freight 19 April 1965. Ordnance Survey plan as at 1903. Illus.: includes collapsed bridge at Earlsham on 26 August 1912 (page 21). See letter by Mike Bootman (111-48) on survey for Bungay bypass (A143).
Lineside Features on the GER. 5: Water Troughs. Paul Goldsmith. 25-30.
Extract from article by C.J. Allen from Great Eastern Railway Magazine 1916 on water troughs located at Halifax Junction, Ipswich, had been constructed of steel but Gresley insisted on replacement with creosoted wood against wishes of John Miller, former Chief Civil Engineer of GER, in June 1923. The troughs at Tivetshall (not illustrated) were removed in June 1945 and a proposal to relocate them to the Whittlesford area came to nothing. There were proposals to install concrete troughs either to north (on single line) or to south of Wroxham in 1896 and for steel troughs at same period. Illus.: T19 763 on non-stop express for Yarmouth taking water at Ipswich troughs on 25 May 1899; T19 on up working picking up water (possible test taking place); S46 class 1900 Claud Hamilton on express to Felixstowe on 6 September 1909; P43 4-2-2 No. 18 on down express in 1900; D27 on express passing freight with vivid detail in wagons described in extended caption; up Yarmouth express headed by B12 1540 in early 1920s; S46 1888 on down Cromer express on 10 September 1910.
Signal Box Survey. 9: Isleham. Peter Paye. 31.
Passenger services withdrawn on 16 June 1962: signal box closed following day. 2 illus.
109.32 East Anglia passenger service withdrawals in 1952. Peter Paye. 32-4.
Photo-feature: F5 67194 on Braintree to Bishop's Storford service on 14 July 1951 between Hockerill and Collins Cross bridge; F6 67230 on mixed train for Framlingham in 1952; E4 62797 approaching Aylsham on Norwich to Norwich train onward towards Wroxham; J15 655447 on Laxfield train at Haughley on 26 July 1952; last train from Elsenham to Thaxted behind J69 68579 on 13 September 1952; D16/3 62545 on Wells to Heacham train near Holkham in 1950.
The clearing house (letters)
Stirling No. 1. Brian Pask. 35.
Copy of handbill advertising trips from Norwich to Ipswich on 26 October 1938 and to Yarmouth on 28 October giving timings. Advertised with "old 1888 East Coast coaches".
BR Standard Class 6MT 4-6-2. Chris Cook.
Refers back to 106: 72009 seen on Temple Mills to Whitemoor freight workings in October 1958: Newport (106) - refers to "fogging" of mechanical colour light signals due to inferior optics. Also used at Lincoln Road level crossing on Enfield Town branch.
Single needle instruments. Rod Lock. 35-6.
See Deryck Featherstone (106-55): lasted at least until Novemeber 1959 when letter writer left Norwich Traffic Manager's Office. At Swaffham the GPO line was rarely used. Gives samples of telegraphic codes. Cites Reg Munn: Milk churns to merry-go-round: a century of train operation for GNR mainline signalmen's expertise in handling telegraphic messages.
Bishop's Stortford. Martin Lee. 36.
Illustration of grandfather, Frederick Chapman dated 6 November 1920, with station master.
Who was Mr Evans? John Watling. 36-7
Illustration with names of directors and officers.
The last three GER buses. Dennis West. 2-6.
The GER hired two petrol-electric Tillings double deckers (TTA1) for service in Harwich in April 1914. These were replaced by two Tilling Stevens Ts3 single deckers which had a red livery. The final purchases were twelve Thornycroft J class chasses: six of which were used for cartage and six became single deck buses with Hora bodies. These were used on Norwich to Loddon and Ipswich to Shotley services. Drawings of each type. Illus. TS3 (LH 9017) at Harwich Pier in 1915 (front cover); TTA1 (LF 9851) on Dovercourt service in 1914; Thornycroft J No. 17 before registration and No. 16 on Loddon service
Large and handsome: the new station at Newmarket. Alic Robertson. 7-11.
Opened 7 April 1902. Contractor was Parnell & Sons. Extracts from contemporary Newmarket Journal. Ordnance Survey plans of 1902 (old station) and 1926. Illus. overall view c1911; platforms 17 August 1923; exterior c1908, or earlier; coloured postcards: exteriors (2) and platforms.
110.12 Clearing house (letters)
London Tilbury & Southend Railway. Richard Hardy.
See 107-55 of 41956 at Southend: recalls how he modified 41949 with GE-type injectors with the "authority" of Terry Miller, DMPS, and how they were officially rebuked by E.D. Trask for modifying a design without authority and how a PS stetd that they had done the right thing. Also unofficial modifications to steam reversing gear on this class when used elsewhere on LMS. Shed plates ignored on Eastern and Southern Regions.
Chingford, etc. Bryan Wilson.
See 107-38: New frame fitted 19 January 1958; further modification with electrification in 1960. Great Chesterford: see 107-50 - movement of signal box from down to up side. Wroxham viaduct: see 107-55 - possibly from temporary signal box which was located to south of River Bure before viaduct doubled.

The A-Z of GER Stations: F.
Foulsham, Norfolk. Stanley Jenkins. 13-17.
On the former Wroxham to County School, via Aylsham, branch of the East Norfolk Railway. Opened 1 May 1982 (the line had reached Aylsham earlier); closed to passenger traffic on 15 September 1952 and to freight on 31 October 1954, but the stretch from Reepham had closed completely in 1955. Freight traffic and passenger services are described. Motive power included both Clayton and Sentinal railcars. Bibliography. Ordnance Survey plan published 1906. Illus.: passenger train for County School headed by 2-4-0 c1910; four pictures of station, c1920, pre-1925; May 1951 and c1950.
Frinton (on Sea), Essex. Bryan Wilson and Peter Boydon. 17-23.
The Tendring Hundred Railway (see RSE 2 183) reached Walton-on-the-Naze on 17 May 1867, but a station at Frinton was not opened until 1888. A passing loop was installed at Frinton in 1938 when direction lever working was introduced. In 1929 the track between Frinton and Walton had to be moved inland to avoid coastal erosion. Notes on train services. Electrific train services started on 16 March 1959. Ordnance Survey plan published 1897.Plan of station with passing loop, signal cabin diagram (from 1937). Timetable summer 1931. Illus.: pre-1917; pre-1938; c1920; September 1984 (details); December 1962; station master's residence September 1984; K1 62067 with through carriages on 13 August 1957; N7 69721 on through carriages for Liverpool Street on 13 August 1957, and post electrification.
Fulbourne, Cambridgeshire. Bryan Wilson, Chris Harley and Alic Robertson. 24-7.
On Cambridge to Newmarket line opened 9 October 1851. Freight ceased 18 April 1966. Passenger service lost 2 January 1967. Ordnance Survey plan published 1902. Line still open. Illus.: station house pre-1907; level crossing and station house; signal cabin diagram c1943; goods shed after traffic had ceased; platforms 24 September 1968; and with grain silo, signal box in 1972; DMU in June 1960.
The Wandering 1500 Railtour. David Butcher. 28-35.
Highly entertaining account of Broad Street to Broad Street via ECML to Hitchin and return via WCML from Rugby and wanderings over Midlands byways in between. Motive power was 61572. Writer provided the expertise on firing and on the operation of Westinghouse brake on this M&GNR Society tour on 5 October 1963. Illus. in Willesden shed, at Broad Street Station (including colour); colour portrait of author at Finsbury Park; at Bedford Midland (col.) and (b&w) near Potters Bar, at Northampton Castle, Towcester, and near Stratford-upon-Avon.
The Clearing House (letters). 36-9.
Wells branch. Alan Summers.
Notes on Broom Green Junction and on County School, and also on Trowse Sation.
North East London electrification. Ernst Birchler.
See 107 (Cheshunt and Chingford stations): Early problems; and make-shift solutions using chocolate bars and Glacier mints. Problems with 302 series with high equipment temperatures when operating ECHB services
Reedham. Graham Kenworthy.
See 101-36. Norfolk Chronicle & Norwich Gazette 18 September 1847 note on "new and elegant structure"
Home coming of Field Marshall Lord Allenby to Felixstowe. front cover
See page 111-21 for notes on event and on Orwell Hotel and new station opened 1 July 1898.
Locomotive workings in West Norfolk, 1939-1959. Rod Lock. 2-5.
Classes evident: B12, C12, D1, D15, D16/2, D16/3 (common), E4, F3, F6, J6 (rare). J15 (common), J17 (common), J19, J20, J39 (too heavy but appeared), as did K2, N7, WD 2-8-0 (also too heavy), Ivatt 2-6-0 (from MGNJR) and once Ivatt 2-6-2T. Illus.: B12/3 61575 on Sheffield to Walsingham Pilgrimage train climbing to Narborough on 2 June 1957; D15/2 8868 on shed King's Lynn on 23 April 1933; D16/3 62554 at Dereham on Wells to Norwich train on 24 May 1952; F3 8047 at King's Lynn station in 1930s; J17 at Dereham with freight from King's Lynn on 10 May 1958; 65568 at Watton in early 1950s.
Mainly March: a Swedey fireman's memoirs. Part 2. Derek Biggs. 6-11.
Moved to March in 1944. Began on dispersal tasks: GN & GE Joint line locomotives were hard work as had been in steam for long time. ROD or WD locomotives were very hard work. The Tangos (O2 class) were the worst. Drivers allocated to dispersal and preparation were usually unfit for mainline duties. Labour around the shed included Italian prisoners of war, Canadian troops and some Royal Engineers. Liked to swim in River Nene. Proceeded to hump shuntings and mainline work. Illus. March locomotive oil fuel depot on 16 February 1948; Italian prisoners of war constructing previous on 29 July 1947; J20 8274 with rail washing gear; diesels shunters 8000, 8001 and 8002 at March in May 1948; D16/3 2614 (green Royal Claud) departing Cambridge for St Ives and March on 30 March 1948.
The Great Eastern Railway in World War One. David Possee. 12
Railway Executive Committee. Henry Thornton represented GER on REC, but not officially until USA entered war in 1916. Notes on preparation for civilian evacuation in event of invasion; air raids; connections to the rest of railway network; modifications needed to handle extra traffic. North Sea blockade led to extra freight traffic. Ordnance traffic increased. Stratford Works used to produce military items. Need to convey more home-produced food including canned food for troops. Air raids and air raid precautions (Zeppelins and enemy bombers). Defensive plans to bring troops into East Anglia. Cheap tickets and excursions withdrawn. Passenger train services reduced.Illus.: Territorials awaiting departure at Leiston station on 5 August 1914; Volunteers marching to Southwold station on 7 September 1914; Volunteers at Attleborough Station awaiting train for Norwich in August 1914; Gloucester to Chelmsford military horse special climbing Brentwood bank behind Intermediate 2-4-0 1250 - the horses were in GWR cattle trucks; Cochester St Botolph's to Plymouth troop train with horses at rear in cattle trucks passing Thoby signal box behind 2-4-0 1250 on 16 August 1914; Wisbech with 2-4-0 452? on troop train departing, also tram locomotive with passenger stock for Upwell line; D56 1828 hauling empty GWR ambulance train from Norwich to Dover on 27 May 1915 (page 16 u); posed female carriage cleaners draped over vehicle 1247 (page 16 l); Lowestoft North with marching soldiers (page 17 u); airship raid on King's Lynn showing damage near Royal carriage shed on 19 January 1915; "secret" official notices regarding invasion and bombing; Stowmarket station with Lord Kitchener (page 20 upper); Woodbridge station probably at end of WW1 (20 l).
Editorial and cover story. 21
Harry Jones Award, Journal content, need for photographs. Notes on cover illustration: Field Marshall Allenby and on Felixstowe station and Orwell Hotel, and its architect, W.N. Ashbee, and on their official opening
Accidents on the Great Eastern. 43: Roudham Lane, 27 October 1926. Ian Evans. 22
Motor lorry struck on level crossing, with its gate open, by freight train. Driver killed and one passenger on lorry seriously injured. Lt. Col. A.H.L. Mount recommended replacement of crossing by bridge. This had happened by 1963 (shown on OS map of A11 intersection)
The A-Z of GER Stations: G.
Great Bentley. Stanley Jenkins. 24-8.
On Tendring Hundred lines (see RSE 2 183) the station is on the extension of the original line to Wivenhoe to Weeley and Walton which opened on 18 April 1867.
Globe Road and Devonshire Street, London. Jim Connor. 28-34.
Ordnance Survey plan as at 1914, other plan as 17 July 1883. Contract let to Perry & Co. Inspected Major C.S. Hutchinson 28 June 1884 and opened 1 July. Closed 2 March 1916. Demolished spring 1938. Drawings ex Railtrack Waterloo archives.
Gunton. Stanley Jenkins and Stan Hurn. 34-8
Opened to serve Lord Suffield's estate (Suffield was one of the sponsors of the line) it is situated on the Cromer extension (from North Walsham) of the East Norfolk Railway and was opened on 29 July 1876 prior to complete opening to Cromer on 26 March 1877. It is still open for passenger traffic, but unfortunately the vast sugar beet traffic which used to be handled is now conveyed on the cart track which serves as the A149. The crossling loop was removed in 1968 leaving the former grand arrival building to be a private dwelling. Lord Suffield entertained royalty, notably the Prince of Wales who became King Edward VII. Ordnance Survey plan as at 1905, and track plan as from July 1906. See article by Frost in Backtrack vol. 1 page 78 and colour feature in Backtrack 16 p. 532. Illus.: coloured post card view (in b&w) c1910; looking south in 1924; on 10 September 1964 (downside buildings and upside buildings).
Signal Box Survey. 10: Kennett, King's Dyke. Peter Paye. 39
Both signal boxes were still extant in June 2001. King's Dyke is now a fringe box to Peterborough power box, plan but no illus. Kennett (between Bury St Edmunds and Haughley): plan and 3 illus.
111.41 The Clearing House (letters). 41-57.
Cheshunt. Barrie Chapman. 41.
See 107-30: comments on dates of photographs which differ from those cited in Cheshunt past: a collection of old photographs; the straightness of the track towards Enfield Lock and the preparations made for the passage of the Royal train (KPJ: surely an infrequent event as King's Cross favoured).
Second Drove level crossing. Andy Rook. 41.
Then currently Automatic Half Barriers.
Second Drove level crossing, etc. Brian Andrews. 41
AHB-X; East Anglian Handbook: see 108-153 Wickham Market station is actually in Campsea Ashe; Northumberland Park was firstly Marsh Lane and then simply Park. Lowestoft to March stock train (108-13) viad uct should have been Lakenham rather than Lakenheath.
East Anglian handbook. Stephen Sellick. 41-2.
See 108-54: Marsh Lane station opened 1 April 1842, beacme Park on 1 June 1852 and Northumberland Park on 1 July 1923.
Steam footplate memories. Nigel Seaman. 42.
See 108-24 wagons loaded with sugar beet not coal.
Lowestoft to March stock train. Rod Lock. 42.
See 108-13: When introduced in January 1949 ran from Yarmouth not Lowestoft until 1956. Until M&GN closure in 1959 it terminated at Spalding. Notes on agricultural produce conveyed, and on motive power.
Yaxham or Wendling? Mike Stammers. 42.
See xxx-vv: Extract from James Lees-Milne's diaries (Ancestral voices, 1975) on journey from Blickling via Aylsham to Dereham where he failed to alight!
Steam footplate memories, etc. Lawrence Williams. 42.
Illus. 108-24 wagons for sugar beet not minerals; Broxbourne: see 108-52 for observations on Key Glass Works, Harlow; Memories of Yaxham (108-15): couplings for Sufflolk punches.
Second Drove crossing. Chris Harley. 43
AHB monitored Chettisham from 14 May 1988 and Cambridge PSB from 9 May 1992.
Hockerill. David Hill. 43.
See Bryan Wilson's query (108-52): halt opened to serve Bishop's Stortford golf club: restrictions on use of trains betweenn halt and Stortford.
Tickets & ticket holders, etc. Brian Pask. 43.
See 108-24: correct title for "Workmen's Ticket Act 1864" should be Great Eastern Railway (Metropolitan Stations and Railways) Act, 1864 (27 & 28 Vict: Cap 313); Three coach sets on Southend line (108-26) – those used on Southminster line. Opening ans closure dates (108-51) cites Clinker as noting that many small rural freight facilities gradually faded out of use; Campsea Ashe/Wickham Market station (108-53): no evidence for ever having used former name; Alresford (see 108-55) caption failed to note that it is breakdown train.
Mystery photograph. Ken Butcher. 43.
See 107-52: probably tunnel inspection vehicle. (diagram of similar vehicle).
Lowestoft to March stock train, etc. Bryan Wilson. 44
See illus. 108-13 Lakenham viaduct; Second Drove level crossing (108-18): AHB 14 May 1988; Elsenham: R.A. Sell was signalman from 1948 - prizes in Station Gardens competition; Higham - signalbox closed 21 May 1973; Denver (see 108-37) - sluice completed in 1652, King's Lynn to Downham opened 27 October 1846 for passenger trains and extended to Denver (partial service) from January 1847; Opening and closure dates (108-51) - support for Clinker's efforts; Steam footplate memories (108-28) - Bishop's Stortford to Chatteris working on Saturdays when N7 or L1 used; Furlong Drove (106-51) closed 16 July 1967.
Carterhatch Lane Halt. Peter Paye. 44
See 23-19: sketch of halt.
Second Drove crossing accident. John C. Baker. 44.
See xxx: AHB.
Platelayers' trolley token, etc. Rod Lock. 44-5.
See 108-1: notes people with knowledge of such working at Narborough; Train & traffic control: see 108-12 cites Harry Samuel's Railway opearing practice, 1961, the author of which was Assistant Principal of the Britsih Railways' School of Transport at Derby who was station master at Dereham between 1954-6. Although used to operating complex single line junctions found operating four track sections of training (miniature) railway extremely difficult.; Elsenham see 106-36 - operation of crossing gates
Platelayers trolleys on the Heacham branch. Alan Summers. 44-7.
See 108-1: cites LNER General Appendix 1947 Southern Area for operation of Engineers' Velocipede Cars Location of pull-offs between Heacham and Wells.
Hockerill, etc. Richard Searle. 47.
See 108-52: Hockerill was location of post station for London to Cambridge mail coaches and the parish in which Bishop's Stortford was situated; Midland Railway proposed line in 1922 from Pitsea to Luton with junction with GER at Sawbridgeworth and with GNR south of Stevenage.
West Norfolk Junction Railway. Ted Summerfield. 47-8.
See 109: Private railway to WW1 aerodrome at Sedgeford: petrol supply dump atBircham Newton and School of Aerial Fighting.
Cover photograph (109). Rodger Green. 48.
See 109 (front cover). Notes on trolleybus service 669. When Y4 68125 was withdrawn in 1955 it was replaced by Ruston & Hornsby DM shunter of DY5 class.
Earsham and Ellingham stations. Mike Bootman. 48.
See 109-21: writer surveyed Bungay bypass (A143) which used Waveney Valley line as its base.
North East London electrification. Ernst Birchler. 48-9.
See Dave Taylor (106-56): Platforms 1-4 at Liverpool Street were lengthened and during and following this period modified engine movements had to be implemented for the N7 class. See109-37 (Lawrie Williams): class 304 was restricted to Southend line as the voltage changeover was too unreliable and power equipment would have overheated on Chingford and Enfield lines. LTSR Centenary 1956: See 106: class 307 taken to Southend Central for exhibition. The outward journey took place behind Westinghouse braked N7 and L1, but the return took place behind a vacuum-braked Plaistow class 4 and extreme difficulty was experienced due to the flywheel effect of the electric motors, Shenfield to Southend Victoria electrification: see 108-35: problems of converting steam drivers to motormen.
Who was Mr Evans? Alan M. Watkins. 49.
See 109-36: was he of Evans & O'Donnell, suppliers of signal boxes and frames?
Liverpool Street Station. Chris Cook. 49.
See 106-56 and 109-37: engine docks removed prior to introduction of electric services. DMUs used on Hertford East paek hour services.
Cover story, etc. Rod Lock. 49-50.
See Lawrie Williams (109-37): private owner wagons were not subject to demurrage. The length of time granted by British Railways to coal merchants was two days. When writer was station master at Walsingham in the summer of 1955 the station received heating oil in private-owner tank wagons. The West Norfolk Junction Railway: See 109: trains could be banked out of Wells as far as 160 yards from the Wells down home signal. There was a runaway at Docking on 11 January 1923. Stanley Jenkins had noted that no attempt was made to reduce costs. There were problems with snow at Docking on 28 December 1927, and on 11 February and 6 March 1947.
Water troughs. Jas Millham. 50-1.
See 109: Cites Sectional Appendix 1 November 1947: instructions for taking water at Ipswich troughs.
Water troughs. Nick Ridgway. 51.
See 109: Flow rates into tender.
Single needle telegraph. Philip Wiltshire. 51.
Still in existence in Norwich in mid-1965. By 1971 only remained between Cambridge and Royston and possibly on Joint Line.
...
West Norfolk Junction Railway, etc. Bryan Wilson. 52.
See 109: Holkham and Stanhoe signal boxes were abolished in 1920 (former being replaced by ground frame). Docking dates from 1893; two ground frames at Sedgeford. Waveney Valley: see 109:

No. 112 (Vol 12.2) October 2002
Ware station platform. front cover
An Introduction to the Great Eastern Miscellaneous Stock. John Watling. 2-14

Swaffham: Goods Traffic in the 1950s. Part 2. Rod Lock. 14-20.
Sugar beet traffic was controlled by British Sugar Corporation permits. Most was conveyed either to South Lynnor to Wissington. Traffic in containers lacked a suitable crane, and either had to be handled at Dereham, or the container had to be unloaded. Agricultural machinery was handled. The station master sought traffic by going out with the lorry or this was gleaned by the canvasser based at Fakenham West. Illus: J17 shunts in September 1950 (note cattle pens & station name sign); J15 65359 and F6 67221 in September 1950; E4 62793; level crossing and J19.
The A-Z of GER Stations: H
Hackney Downs Junction, Middlesex . Bryan Wilson. 21-5.
Opened 27 May 1872 and from 22 June extended to Clapton and Copper Mill Junction. Rapid expansion of services to Walthamstow, later Chingford, and to Enfield. From 1 December 1885 a footpath was provided to the North London Railway station. There were four platforms from 1894. Colour light signalling was introduced in 1935. Electrification came on 21 November 1960. Second class was abolished in 1937 and first class followed in October 1941. Signalling was provided by a "modern" signal box with a Westinghouse NX panel between 28 May 1960 and May 2001. Illus.: Footpath to NLR station c1911; R24R (J69) on up train c1905, signal diagram 24 February 1935; signal box 21 September 1959; Ordnance Survey map as at 1894; interior power box 12 May 2001 and exterior 21 September 1959; passimeter booking office 13 February 1959.
Haverhill, Suffolk. Bryan Wilson. 26-31
The Colne Valley & Halstead Railway reached Haverhill on 11 May 1863. The GER arrived from Shelford Junction on 1 June 1865. The CVHR station closed on 14 July 1924. Passenger train services and freight. DMUs introduced on 1 January 1959. Summer service in 1961 was best ever. Closure, under Liebore Govt on 6 March 1967 showed total lack of strategic planning. Illus.: Ordnance Survey plan as at 1902; signal plan 16 July 1933; coloured postcards c1911 and c1933; J15 65470 on Cambridge train on 9 September 1957; T19 as rebuilt as 4-4-0 715 on train for Clacton on 29 July 1911; DMUs on 26 February 1963 (with snow); signal box 25 February 1967.
Hythe, Essex. John Watling. 32-9; 59.
Bibliography. Peter Bruff was the Engineer. Dock improvements were completed in 1854. On 26 June 1846 an Act was obtained for the Colchester, Stour Valley, Halstead & Sudbury Railway. Hythe was reached in seven months and opened 1 April 1847. The EUR leased the line from 8 June 1848, but the SVR remained in existence following the formation of the of the GER until 1 July 1898. The Tendring Hundred Railway was incorporated on 13 August 1859 and this led to the line being extended to Wivenhoe. The Board of Trade inspected Hythe passenger station on 27/8 April 1863. The freight facilities were gradually improved. From 31 January 1966 the goods yard was closed to general traffic, but two coal concentration depots remained, one of which lasted until about 1990. Illus.: EUR survey c1852; 28 September 1961; c1950; urinal with Hythe "totem" 14 October 1961; stables 15 February 1950; goods office 27 March 1966; waiting room constructed in 1886 on 6 July 1985 (col.); Moy's coal concentration depot 6 July 1985 (col.); Ordnance Survey plans 1876, 1896 1nd 1968; general view 6 July 1985.
Railways in the Blood. 19: Bassington. Part 1. Ken Bassington. 40-50.
Joined LNER in November 1947 as a cleaner, but was firing within three months, shunting at Temple Mills where he encountered J50 class. On the Woolwich link he met the F5 class. The Epping link supplied a service from Woodford LPTB to Epping. N7 class was used on Hertford, Chingford and Enfield services. The V1 class was used on the Shenfields. The L1 class was employed on the Hertford, Bishop's Stortford, Shenfield and Chelmsford services - the hopper ashpans and self-cleaning smokeboxes assisted disposal. National Service took place in the RAF where he belonged to the Special Investigation Branch. Following this whilst in the L1 link he worked an Officer's Special to Buntingford. The J20 class was not popular due to the lack of a drop grate. Neither were the K3s liked. The unique K5 often worked a Thames Wharf to Whitemoor turn. The SR West Country class led to markedly contrasting responses from the drivers. The J39 and K2 were both regarded as being rough, whilst the latter had unrelaible injectors. He once shared the footplate with Dick Hardy. Illus.: Class R24R 337 at Wood Street loco c1900 with William Adams (grandfather) in picture; F5 7198 at North Woolwich in 1950s; N7 9682 at St Margarets in 1949; L1 67730 in spring 1949 with author on footplate; 67734 with author on footplate (portrait)
Signal Box Survey. 11: Littleport [and] Long Stanton. 51-4.
Littleport, on Ely King's Lynn line is now fringe box for Cambridge PSB. Was originally equipped with Tyers Two Way Block and Saxby & Farmer frame. c1900 Littleport Yard was opened with a Saxby & Farmer frame, but this box was demolished in November 1947. Lists opening hours. The normal section ended at Downham, but intermediate boxes could be opened atBlack Horse Drove, Southery, Hilgay and Denver. Southward traffic was offered to Ely North Yard. Long Standon was on the St Ives Loop. The signal box was authorized on 16 June 1875 and this led to the installation of a McKenzie and Holland frame. Additional reception sidings were added in 1931 and this led to a new box, with a 48 lever frame, on 19 January 1932. Describes opening hours, rationalization from 1965 and closure on 30 April 1972.
112.59. The Clearing House (letters).

Cover Story and Editorial. 59
Ware station platform. John Watling.
1960 view withGER milk barrow, luggage barrows and new signal box

Ed.
Obituary Peter Paton
113 (Volume 12.2: January 2003)
The secret of the ashes: shunting operations at Bishopsgate Goods Yard in the post war years. Reg Robertson. 2-10.
Goods depot destroyed by fire on 4 December 1964. Writer worked as a shunter in early 1950s when traffic to the goods yard was fed from Temple Mills and Goodmayes yards. Bishopsgate was important for Continental traffic via Parkeston Quay: fish, fruit and vegetables were handled. Describes working conditions and shifts. Scammel mechanical horse were used to handle container traffic. Notes the introduction of Instanter couplings. Illus.: fruit bank c1925; covered loading bay; basement of warehouse with GWR MINK A 105110; clerks; uncoupling and coupling wagons (last with extensive captions).
The Buntingford branch in poetry and prose. Peter Paye. 11-13.
Illustrations of Buntingford, Standon, Hadham and Braughing taken on 29 June 1958. Extracts from contemporary local papers: Cutting the first sod (Herts Guardian 28 February 1863) verse; A defunct railway company [takeover by GER] (Herts & Essex Observer 13 March 1869); A railway adventure on Christmas Eve [failure of 6.03 p.m.] (as prev. 24 December 1872); A step in the right direction [additional train] (as prev. 25 October 1879) verse; A Great Eastern Railway branch line (as prev. 3 November 1900) prose concerning a "forgetful porter"
Dereham to Wymondham: the intermediate stations. Rod Lock. 14-17.
Yaxham, Thuxton, Hardingham and Kimberley Park. Illus.: J17 on freight in goods yard at Yaxham and passenger station (2 views); J17 65567 at Swaffham on RCTS tour on 31 March 1962; Claud Hamilton at Yaxham with train for Dereham; table showing train service from 1882 to 1961.
The last years of the Waveney Valley Line, 1953-1983. Alic Robertson. 18-20.
The last day of passenger services was 3 January 1953 when J15 65478 hauled a five coach train. Most funeral activity took place at Harleston and on arrival at Beccles 44 minutes late. A Light Railway Order was obtained in November 1954, after which some enthusiast specials ran. From 1960 the line was split into Tivetsahll to Harleston and Beccles to Bungay sections. The line/s were closed from 19 April 1966. Much of the line now forms the excellent parts of the A143 (other parts are still cart tracks).
The A-Z of GER Stations: L.
Leman Street, Middlesex. Bill King. 21-7.
Located in area notorious for Whitechapel murders. Ordnance Survey plan 1914. Situated on London & Blackwall Railway 836 yards from Fenchurch Street and opened on 6 July 1840. Reconstructrion required Board of Trade inspections by Tyler and 7 March 1873 and 27 January 1875 and was [re-]opened on 1 June 1875. The line was widened under the L&BR Act of 1885 and was inspected by Major General Addison on 16 March 1896. It closed during WW1 on 22 May 1916, but reopened on 1 July 1919, but did not survive WW2 bomb damage and closed 21 April 1941. Bibliography. Illus.: 29 August 1911; J65 (2-4-0T) 7155 at Leman Street on Blackwall train on 28 March 1925; 7156 on a return working on same day, and 7153 on similar working; N2 4723 with Ilford train in early 1930s.
Long Melford, Suffolk, Rod Lock, Alic Robertson and Stanley Jenkins. 28-34.
Opened 9 August 1865. Station incomplete on visit of Prince and Princess of Wales on 21 November 1865. known as Melford until 1884 when "Long" added. Junction for line to Bury St Edmunds. Was important enough to have a turntable. Signalling and train services described. Bibliography. Ordnance Survey plan 1885. Illus.: exterior (postcard post-marked 1907); col. illus. (4 views by George Powell): two E4 class locomotives (out-of-focus); 61666 Nottingham Forest with local train on 23 July 1959; b&w interior of signal box on 31 July 1952.
Linton, Cambridgeshire. Stanley Jenkins. 35-8.
Contents list states "Suffolk". Stour Valley line was constructed under GER Act of 1862. The Engineers were George Parker Bidden and Robert Sinclair and the Contractor was Thomas Brassey. Opened on 1 June 1865 and closed with assistance of Blair-type data on 6 March 1967. Illus.: c1920; 26 February 1963; post-marked 1912, and with E4 in late 1940s.
113.39 Editorial and Cover Story

East Anglian Handbook. 12: 1893 Alic Robertson. 39

Steam Eootplate Memories. Part 3: Cambridge. David Butcher. 40-51.

Mechanical colour light signals on the GE. Chris Cock. 52-3.
On Great Eastern Section at Belstead, Enfield Town, Fordham, Littlebury up distant, Loxden Down distant (illustrated), North Hall down distant (illustrated )and King's Lynn.
Signal Box Survey.12: Mardock [and] Mildenhall. Peter Paye. 54-5..
Mardock for most of time only opened for freight workings. Lost freight 6 March 1961. Illus.: view in 1910 with Y65 1302 with train for SM. Diagram track plan. Mildenhall (55-6): closed 16 June 1962. Interior, exterior, track plan.
The Clearing House (letters).
Train and traffic control, etc. Brian Andrews. 57.
See 112-58: Harry Samuel was a traffic apprentice who did some of his training at Ipswich. Level crossings: No 14 was between Brimsdown and Enfield Lock. See 93-46. Attendance withdrawn from No. 8 and 28. Automatic signals: see 113-53: note on illustration. Alresford station: see 105: signal box abolished 21 December 1958 (replaced by searchlight signals); track circuit block used between Wivenhoe and Thorpe-le-Soken. Frinton-on-Sea: see 110: signalling, signal box and level crossing.
Great Bentley. Brian Driver. 58.
See 111: Thorpe-le-Soken to Clacton not doubled until 12 January 1941.
A-Z of GER stations, etc. Robert Powell. 58
Great Bentley signal box survives in bits on Mid-Norfolk Railway. Gunton See 111-36: Ordnance Survey plan shows proposed double track; Signal box survey Kennett signal box "is being" refurbished (October 2002); Accidents on the GE: see xxx: several major roads were left unprotected: Sandhill, Littleport: several trains ran into road vehicles. Rounham bridge was erected by Norfolk County Council: this was originally brick but was later concrete due to road improvement.
Great Bentley. Colin Swettenham. 58.
Illustration with 61601 was on Clacton Interval Service.
Dereham stations. Alan Summers. 58-9.
See 109-37 (Bryan Wilson): Swan Lane continued to function for several years.
Email: paulgoldsmith@ntlworld.com
Website: www.gersociety.org.uk/journal