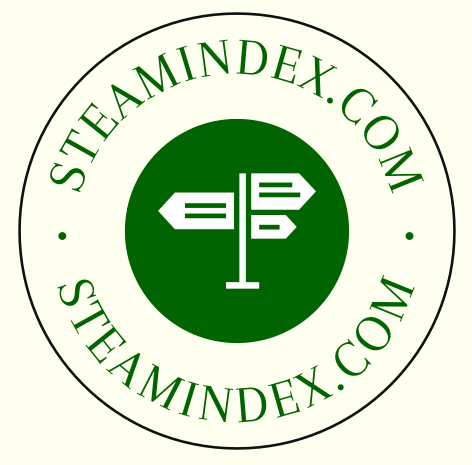 Railway World
Volume 31 (1970)
Key file
Number 356 (January 1970)
Brian Perren. Modern timetabling techniques. 6-12
LMR and Southern timetable plans from May 4, 1970. 13.
G.W. Spink. The rise and fall of the Tay Bridge. 14-17. 5 illustrations
The first Tay Bridge designed by Bouch collapsed on 28 December 1879, having opened on 31 May 1878. During its brief existence Queen Victoria travelled over it, when returning from Balmoral, having paused at Dundee to receive a loyal address from the Town Council. Major-General C.S. Hutchinson had inspected the bridge for the Board of Trade. Illustrations: Type 2 diesel on present Tay Bridge heading freight to Wormit (M. Pope); contractor's locomotive in original high girders; original Tay Bridge with works trains photographed from Wormit side c1877; broken bridge viewed from Fife side, and retouched photograph of salvage vessels and submerged high girders
Cecil J. Allen. A New Year miscellany. Locomotive running past and present—No. 208. 18-21
See also volume 23 page 245: notes how Cardean had failed due to a hot big-end on the southbound Corridor and that Driver Gibson opted to stay with his locomotive in Carlisle and left Driver Jimmy Short with the task of taking the northbound Corridor with a 4-4-0. The extra informmation was provided by A.G. Dunbar. Refers to small boiler version Claud Hamilton ascent of Brentwood Bank with 400 tons on the Harwich boat trains with a coal consumption of 27lb/mile as directed by H.F. Hilton and related by McDermid . Modern traction featured Class 47 on a 500 ton express between Crewe and Abergavenny on the 08.50 Liverpool to Plymouth with high uphill minima and an 88 mile/h maximum. Class 45 Birmingham to Derby; Class 47 Derby to Birmingham and 4-REP performance between Southampton and Waaterloo.
D. Trevor Rowe. A trip through Paraguay. 24-5. illustration
In August 1968 author and his wife travelled from Asuncion and Encarnacion behind 2-6-0 No. 53 (illustrated) in a Metropolitan (Amalgamated) Car riage & Wagon Co. Ltd bogie saloon built in 1910. The train had a restaurant car, but the rough riding precluded more than one visit to it: thr track was in very bad shape. There was still a train ferry to Buenos Aires.
Number 357 (February 1970)
Cecil J. Allen. From Cork to Belfast with diesel traction. Locomotive running past and present—No. 209. 59-63.
J.R.L. Currie. Ballykelly—a rail-air crossing. 64-7.
The 17.52 from Connolly. 68-9. Michael Baker. 5 illustrations.
Black & white photo-feature of Dublin to Bray locomotive (No. A13) hauled commuter service: at Connolly on sharp curving Platform 6 showing arc-roof compartment stock still with gas lighting; crossing Liffey Bridge and entering Tara Street station; running along Dublin Bay near Blackrock; under wooded slopes near Killiney; on arrival at Bray.

Number 358 (March 1970)
Cecil J. Allen. Some transformed railway services. Locomotive running past and present—No. 210. 104-7.
Type 37 Nos. 6746 and 6721 on Liverpool Street to Cambridge services and on up services behind No. 6743 and Britannia Class 7 Pacific No. 70005 John Milton (non-stop)
A.B. Macleod. A wandering D1 0-4-2T. 108
G.W. Spink. The rise and fall of the Tay Bridge. 109-13.
William Jones. The Rhondda & Swansea Bay revisited, 114-18.
David Ogilvy. Is there a BR planning policy? 119.
H.W. Hart. Railway inn signs: a survey of railway names and illustrations used on inns and public houses, 130-3
Steam news in pictures. 134-5.
New books. 136-7
Letters. 138-9.
Pirateering in Birmingham? Alan G. Dixon and Peter Davis. 138
Tyseley. R. Bell
Locomotive liveries. H.C. Casserley.
Clapham Museum. J.K.C. Novak
LMS extant. G. Marshall
Lickey Incline working. A.D. Spencer. 139
27002 in Holland, P.J. Kohlen
Middle 8. Peter Cleasby
Middle 8. W.J. Verden Anderson
Irish 0-6-0ST. L.H. Campbell
Class 5 chimneys. D.P. Williams
Deltic No. 9005 on down Yorkshire Pullman on 20 September 1969 on Offord curve adjacent River Ouse. R. Elsdon. 141
In 1970 work was in progress to ease the curve and raise the speed limit
Number 360 (April 1970)
News of the monrh. 146-
West Coast electrification approval. 146
Surbiton power box. 146
Fare news. 146
Station impovements. 146-7
BR sleeping car alterations. 147
Rail-air link progress. 147
Cecil J. Allen. History repeats itself. Locomotive running past and present—No. 211. 150-4. 5 illustrations, table
Double heading was common on the LNWR and Midland Railways and this dubious habit spread onto the LMS. Allen noted that the Western Region, London Midland Region and Scottish Region were reintroducing this wasteful system with diesel traction. The use of two Class 50 on the Anglo-Scottish services north of Crewe was the spur for this article, but it also notes the brief use of two Class 37 on some Western Region services (illustration of Nos. 6882 and 6881 restarting from Bath with the 12.45 Paddington to Bristol on 15 May 1966 (Ivo Peters)) and two Warships Nos. 829 and 870 on 14.30 Paddington to Penzance at Fairwood Junction in July 1968 (Ivo Peters)). The Scottish Region used Classes 26 and 27 in multiple on many trains in the Highlands. Other illustrations: LNWR 2-4-0 No. 1515 double heads Webb compound 4-4-0 on down express at Bushey in about 1908; Midland 4-4-0 No. 471 pilots Patriot No. 5521 at Edge Hill on Euston bound express (Eric Treacy).
Viscount Melgund. The Border Union Railway. 155
In 1969 Mr Symes-Schutzmann met representatives of the British Railways Board at Crewe in an attempt to save the Waverley route from Edinburgh to Carlisle, but without success and Hawick remains isolated with an awful bus service to Edinburgh. West Runton is indeed fortunate wíth its long welded rail and wonderful Stadler diesel & electric articulated trains and an indifferent bus service.
Mark B. Warburton. Bristol's mystery excursions. 156-9.
On Sunday 15 August 1965 the Bristol Division ran a mystery excursion from Weston-super-Mare to Tenby (the handbills had promised 250 miles for £1. It was so popular that a relef from Bristol Temple Meads had to run non-stop ahead of it (the main train had to pick up passengers from all stations to Filton Junction. The trains were formed of eleven coaches and included a refreshment car. At that time Pembrokeshire was a "dry area" and pubs were closed on Sundays and the refreshment cars did excellently. Hymek diesels were used on both trains, but on one of them engineering work beyond Templeton on a sharply curved 1 in 52 gradient caused a difficult restart. A fortnight later another mystery tour was arranged from Bristol to Ilfracombe. A Warship should have been provided but Bath Road supplied a Hymek No. D7021 which was in poor condition. Fortunately at Barnstaple Junction a Type 2 diesel electric No. D6342 was available to assist the climb to Morthoe. At Ilfracombe the Hymek was unable to lift the empty stock out of the siding and into the platform and D6342 had to assist as far as Wrafton where the Hymek had to be isolated and then left at Barnstaple Junction leaving D6342 to haul nearly 400 tons to Exeter where Warship D835 took over. Bristol was reached 40 minutes late after the last buses had run.
In 1966 resorts visited included Tenby, Littlehampton, Worthing and Ryde (the last using the paddle steamer Ryde from Portsmouth). In subsequent years destinations in Essex and East Kent and at Rhyl were added. The eastern destinations called for some multiple reversals and the use of rarely used lines due to Sunday engineering work
Brian Haresnape. Stanier locomotives— a postcript. 171-5.
Illustrations: Class 5 2-6-0 No. 13254 with safety valves mounted on top feed (H.C. Casserley); streamlined Coronation class 4-6-2 No. 6252 City of Salford; No. 6252 City of Leicester without streamlining, but with smoke deflectors and streamined tender; No. 46202 Princess Anne after Harrow & Wealdstone crash (boiler was reused); destreamlined No. 6235 City of Birmingham in dark grey livery; Jubilee class No. 5552 with high sided tender; No. 5590 Travancore with Midland tender with coal rails; corridor tender used with mobile test train diagram (side & end elevations & plan); 8F 2-8-0 No. 70584 on return from Suez in 1947 (J. Jones)
Number 360 (May 1970)
Mark B. Warburton. Resignalling at Bristol. 1—the 1935 scheme. 194-9.
Extraordinary anchronism in that colour light signals replicated semaphore signals and the signal box replicated semaphore working in that each signal or point had a separate push-pull lever. Illuminated panels showed train positions.
G.M. Kichenside. Resignalling at Bristol. 1—the 1970 scheme. 200-1.
A.B. Macleod. IoW experiment. 204.
The Southrn Railway transported an E4 class 0-6-2T No. 2510 to the Isle of Wight with cut down chimney, but was found to be too large for the Ryde to Ventnor route and was restricted to working between Sandown and Cowes before being returned to the mainland.
30 years ago. 204
Former Watlington & Princes Risborough Railway Sharp Stewart 2-4-0T, bought by the GWR in 1883 and given No. 1384 and sold to the Weston, Clevedon & Portishead Railway in 1911: pictured thereon, still carrying GWR number and with American-type end balcony coach.
R.H. Dunn. The Severn Valley Railway. 205-10.
Both the original Severn Valley Railway which received the Royal Assent on 20 August 1853 and the beginnings of the preserved railway are described. Sir Morton Peto invested nearly £250.000 in the original line which became part of the Great Western on 1 July 1872. Sir John Fowler was the Chief Engineer. The Victoria Bridge is the major civil engineering work and was built by the Coalbrookdale Company.
A Barrister. Closures and the law. 212+
Warwickshire versus British Railways Board concerning closure of line from Tyseley to Bearley West Junction.
Cecil J. Allen. By rail and cable in Switzerland. Locomotive running past and present—No. 212. 216-21.
G. Unseld. The Swiss Federal Railways today. 222-5.
John Marshall. The Chur-Arosaa line—an engineering marvel. 226-9
Letters. 230-2.
River tanks. P.J. Lynch. 221
Mr Lambert's interesting article on the River tanks and the subsequent correspondence recalls to mind a suggestion I put forward about 20 years ago, when working in the Fenchurch Street District office of the Eastern Region, that the Southern Region Class W tanks should be tried on the Southend line.
The motive power "situation on the Tilbury line was dreadful at the time; experienced fitters were almost non-existent at Plaistow, the main depot, and we were so short of firemen that newcomers hardly out of short trousers were having to be sent out on same of the most important trains. I believe that the genuine LT&SR 4-4-2 tanks had been withdrawn or sent elsewhere by then but there were still numerous LMS built examples. Time without number they would set off for Southend with 13 coaches only to fail on Laindon Bank. Immediately, of course, following services began to pile up behind and in the peak they were running every few minutes. Cumulative delays became monumental and it was mortifying to read in the Control log of the number of times the local fire brigade had been called out to provide water for locomotives caught in the queue. This was the situation when I put forward my suggestion working on the theory that although it probably would not receive approval anything was worth a try.
The answer soon came back; as a result of the Sevenoaks accident the Southern Region Class W 2-6-4 tanks were absolutely prohibited from working passenger trains. As far as I know the two and three cylinder 2-6-4T locomotives on the Tilbury caused no trouble on the road so far as instability was concerned, for all their run-down condition, and we just had to soldier on with an ailing fleet.
River tanks. Arthur Ll. Lambert. 221
May I suggest that Mr Willox's letter regarding the Southern Rivers is a typical illustration after so long an interval of the departmental loyalties which, very rightly, existed during the controversy which followed their two major derailments of August 1927.
In my article, I tried to put both points of view, but also felt bound to tell of the findings of the MoT Inspecting Officers, which entirely vindicated the locomotive design as such. However, no-one could dispute that the class was track sensitive, but equally, no-one can doubt that, had these derailments not taken place, but had there merely been more complaints of serious rolling, the CME's Dept would eventu- ally have affected a cure. What they had done in 1926 had been to try to steady the engines through the carrying wheels. Too late, this remedy proved to be ineffective, though admittedly no work on the matter seems to have been done during the summer of 1927, as it should have been, to try to find a cure. What had not been done was an alteration to the suspension of the coupled wheels, and this might well have been a fruitful site for experimentation. While the springs were probably perfectly able to deal entirely satis- factorily with the tender design, with an extra 5 tons or so of filled side tank having been slung outboard at each side, though not all of which was theoretically carried on the coupled axles, in movement most would have been at some time or other; it would appear they were too resilient, and could probably with advantage have been made appreciably stiffer. In defence of the Rivers, it should be pointed out that they were, for their weight, very kind to the track, and any increase in the harshness of their springing would have caused yet more damage to already deficient track. I was very interested to learn that there were after all complaints of rolling on the Central Section in 1926, but can only suggest in amplification of what Mr Willox says, that they could not have been put through official channels to top management, otherwise they would have been put before one or other of the MoT inquiries. Incidentally,l have also recently been given evidence of a further derailment, similar to that of No A800 at Maidstone East, to No A 795, at New Cross Gate on April 22, 1927.
With the greatest respect for Mr Willox's professional knowledge and experience, I must take him up on the point he makes about the "comparatively slight defects" found in the track at Sevenoaks, which remark is in line with that of the Chairman of the SR at the 1928 Annual General Meeting, for which he had doubtlessly been briefed. It was not the amount of vertical deflection which caused the derailment, but its continued repetition, co-inciding roughly with the period of the locomotive's roll, to increase its angularity successively, until the downward movement of the axle box was stopped by the keep, the wheel tread thus losing contact with the rail head. As is usual in these affairs, the Ministry's Inspecting Officer saw the truth of the matter, and said the degree of the defects in the track was "objectionable". By his own submitted report Mr Willox admits that all was not well with SR track, bringing in besides the damage by heavy locomotives, that caused by the unsprung weight of nose-suspended electric motors, then also recently intro- duced on the Eastern Section. This I had not mentioned because speeds were much lower in the suburban area and not relevant to my tale of woe. Nor did I feel I needed to dwell in detail on Col Mount's criticism of the track at Bearsted, but this was in fact a shocking condemnation of the attitude of the (civil) Engineers Department as a whole. All right, so the cutting at Bearsted was a notorious soft spot (and all the more reason why the drainage would have been investigated, certainly in 1924 when a lot of work was done to try to get rid of the clay being pumped), but the formation between Weeford's Siding and Riverhead was on chalk embankment, compacted over more than 60 years, overlying a deep gravel layer above more chalk, and you cannot have a much more solid and better drained bed than that! The root of the immediate trouble must thus have been higher up-in the ballast. Moreover, the root of the general trouble was that those in authority, and responsible, simply had no idea what was happening to their track in Kent, following two years under considerably increased loadings compared with previously. That painstaking investigations and reports such as Mr Willox's were pushed under the carpet at lower levels was in itself a reason for strong criticism of the top administration of the department. I have already said that the real villian was probably the weather, due to the continuing rain throughout the summer, but this was only as a last straw on top of a too sensitive vehicle and track which "lacked the essential attribute of permanent way".
Next Mr Willox says he could have pointed out equivalent defects on any other main line a similar distance out of London. I would not dream of disputing what he has said although none of Sir John Pringle's remarks on permanent way at Sevenoaks, or the Western Section, or on the LNER are compatible with this general thesis. But the salient argument against Mr Willox's statement is that such defects did not exist on the GN main line, either on the titivated test section or on the way to and from it; at any rate neither of the River Class engines concerned found one, as they must assuredly have so done if it existed, for A890 in particular, according to contemporary report, gave a sparkling performance out and back. This is anyway just what one would expect on a foreign line in the presence of a "foreign" CME.
Lastly, I must quarrel with Mr Willox's statement that it only took a year or so to put the SR track into a condition as good as any of the other grouped companies. I doubt if it ever became that anyway, but I do remember in particular that the track down Hildenborough bank, when I first travelled regularly over it in 1930 at speeds up to 70mph, and still with 45ft lengths of rail for much of the way, was remarkably rough. Indeed, the long curved cutting north of Hildenborough station continued to spew out ever increasing amounts of pumped clay until 1936/7, when early examples of blanketing procedure stopped it for a couple of decades.
Regarding Mr Wilson-Jones' letter, I am afraid I am not competent to write about the Fowler 2-6-4Ts of the LMS, or of their Stanier or Fairburn derivatives. My only forte, if it exists at all, is the first 18 years of the life of the Southern Railway. However, I can say that the two designs on LMS and Southern were conceived for entirely different purposes. The LMS variety was produced for working suburban or longer distance local traffic, while the SR design was that of of an express engine, even though its driving wheels were of rather small diameter judged by standards elsewhere, and necessitated high piston speeds on cylinders of fairly long stroke. While average speeds on the SR in the 1920s were generally low, maxima where circumstances allowed were quite high, and the Rivers were capable of attaining anything required, witness the 83mph on virtually level track of the three-cylindered River Frome during the Offord trials. The Rivers were thus hardly a flop. Admittedly, the concept of the express passenger tank engine was very nearly a thing of the past by 1927, and accidents or not, they would very likely have been rebuilt later on, as were the Brighton Baltics, but all the 130 two-cylindered and 42 three-cylindered locomotives of this general design were still in service when twilight came to steam on Southern Region a decade ago, by which time the oldest examples were approaching 45 years of age.
Also I can say that the LMS, at the time their 2-6-4Ts were on the stocks, had had similar trouble with derail- ments of the Midland 0-6-4Ts, so that these had to be taken off passenger workings. On the other hand, the Southern never had an anxious moment with the five J class tanks of the same wheel formula, which spent all their lives on SE&CR metals. Yet the Drummond M7 0-4-4Ts of the LSWR had to be taken off the Exeter-Plymouth line in their early days at the beginning of the 1900s because of derail- ments, while an engine of the same design was involved in a fatal accident at Raynes Park, when at speed too fast for permanent way under repair, in 1933. Finally, in answer to Mr Wilson-Jones, I suggest that because a later generation was in the managerial chairs, there seems to have been no objection at all raised on the Southern Region, to work of the type for which they were designed being performed either by the Brighton-built Fairburn 2-6-4Ts at the end of the 1940s, or by the BR Standard Class 4 2-6-4Ts during the ensuing decade. Since my article appeared, I have had some very interesting correspondence, in some of which I have been corrected regarding the breakdown cranes used to clear the wreckage at Sevenoaks. The two short-jibbed cranes were not 33 tonners, as suggested, but were in fact standard Cowans Sheldon design of a capacity as low as 10 tons, although this seems not to have been entirely honoured then or at any other time; for instance, to rerail the coaches at Sevenoaks entailed full 15 ton lifts at an appreciable radius, certainly up to 16ft. The SE&CR possessed only one of these cranes, so the other must have been LB&SCR in origin, which owned two.
River tanks. R.W. Sheppard. 222
Further to Mr Lambert's excellent articles and subsequent correspondence on the River tanks, I well remember as a small boy seeing an LMS 2-6-4T for the first time and upon telling my father of this he was horrified that the lordly LMS should build engines to such a potentially dangerous design. He told me of the Sevenoaks accident which he said was due to the surge of water in the half empty tanks. However, his fears were without foundation.
Having read the report of the Ministry of Transport inquiry into the Sevenoaks accident I am in no doubt as to the cause, it was the state of the track which was unfit to carry any heavy engine at speed. This is borne out by Gresley's investigation of the engine, during the course of which the great engineer ran the locomotive over crossovers at speed without derailment, and was obviously satisfied that it was satisfactory as a vehicle.
Number 362 (July 1970)
O2 0-4-4T No. W31 Chale departs Shanklin for Ventnor during Spring 1965 (P.H. Randall: colour). front cover
61XX No. 6129 nears Banbury with a local train formed of two corridor and one non-corridor coach and five vans (J.A, Kirke: colour). 284
Editorial, G.M. Kichenside. 285
Station manger killed by train on Southern Region. Lack of headlamps on British trains. [now in 2022 trains can be seen miles away]
News of the month. 286.
Britannia Bridge damaged, 286
The Britannia tubular bridge linking the island of Anglesey to the mainland and carrying the Chester-Holyhead main line was badly damaged by fire on 23 May. The bridge, built by Robert Stephenson, was unusual for it was in the form of a tunnel with the tracks carried inside the main girders. Although the structure itself is of wrought iron it was lined inside with tarred felt and it was this that was set alight; as this issue closed for press it was not clear whether the fire was a result of vandalism or sabotage. The heat was sufficiently intense to distort the girders and open up gaps between plates. Assessment of the damage was expected to take several days and repairs to the bridge may take several months. Meanwhile the line has been closed west of Bangor. BR has only recently improved port facilities at Holyhead, and the severance of the rail link will have a serious effect on peak summer traffic to Ireland by this route. At first passengers were taken by bus between Bangor and Holyhead but by 1 June 1 BR had diverted Irish rail passenger traffic to Heysham with connecting trains from London and the Midlands and a longer sea crossing between Heysham and Dun Laoghaire. As this issue closed for press it seemed likely that the Ministry of Transport would sanction repairs and BR is examining a minimum facility scheme for a single line bridge with direction lever working between the signal boxes on each side of the bridge.
BR Shipping Services. 286
BR has chartered a roll-on roll-off freight vessel for the Stranraer-Larne route to cope with a massive increase in freight traffic. The additional vessel is the bow-loading Baltic Ferry of the Atlantic Steam Navigation Co. On 6 May the second of two new high-capacity container ships for BR's Irish Sea service was launched at Cork. Named Rhodri Mawr after a mediaeval Welsh king, the new ship, with its sister ship Brian Boroime, will work the new container service between Holyhead and Belfast and Dublin.
BR's new Heysham-Belfast car ferry route with full drive-on drive-off facilities was inaugurated on 22 May. Two passenger and cargo ships, Duke of Lancaster and Duke of Argyll, have been converted to car ferries, each able to carry 110 cars and 1,200 passengers.
New Scottish Control. 286
A new telecommunications control room-the nerve centre of a system to control all passenger and freight traffic over 500 miles of railway track-was brought into operation by the Scottish Region on 4 May . It is located in Buchanan House, Glasgow, and replaces the control system which operated from Hope Street, Glasgow, closed under the Scottish Region's" two-tier reorganisation. The equipment will enable controllers to know the exact state of traffic in the area covered by the system and will help to deal with timetable alterations or traffic delays. The system controls an area roughly 60 miles north of Glasgow, 100 miles south, 45 miles to the west and 40 miles to the east. It puts railway controllers into instant contact with some 260 signalboxes in the area. The control room deals with the handling of all freight in the area and will also be used in conjunction with the operation of the freightliner services running to and from Glasgow.
BR instructors for Liberia. 286
Two of BR's diesel locomotive driving instructors are to assist the training of drivers on a 170 mile long Liberian iron- ore railway. The request for the assistance of British Rail instructors was made by the Swedish-owned Liberian corporation, Lamco J.V. Operating Company which owns and operates the line. Lamco's request to the British Railways Board was for two experienced BR drivers to intensify the training of young Liberian railwaymen as drivers of diesel-electric locomotives. Lamco operate their line with German-built 1,950hp locomotives.
Train services. 286
The Minister of Transport has approved BR's proposal to withdraw the passenger service between Bridgend and Treherbert subject to the provision of additional bus services between Treorchy and Cymmer. This line was described in the March issue of Railway World. Further west, however, the Minister has refused withdrawal of the train service between Whitland and Pembroke Dock.
The London Midland Region is to introduce a Sunday train service between Shrewsbury and Aberystwyth with connections between Machynlleth and Pwllheli. During the peak summer season a through train will run between Birmingham and Aberystwyth. Moreover BR is planning to run about 16 special trains from such centres as Cardiff, Nottingham and Liverpool to the Cambrian coast on the ten Sundays between 5 July and 6 September
Station news. 286-7
The Eastern Region has started work on the provision of a new travel office at Norwich Thorpe. Alterations to the existing building will give a spacious entrance hall and ticket office. The WR opened a new ticket office at Paddington on 11 May, completing another phase in the modernisation of the WR London terminus. The new office is situated at the head of No 1 platform adjacent to the main passenger concourse, giving easier access from the Underground and the approach road. At the same time a glass enclosed heated ticket hall giving access to the new office has been opened and a direct staircase provided to the enquiry and reservation office on the first floor. The new buffer screen across platforms 1-8 at Paddington is nearing completion and includes not only barrier rails and ticket collectors' boxes, but a new train departure indicator. The ends of platforms 1 and 2 have been equipped with adjustable ramps for the loading of cars. London Transport has undertaken a review of the use being made of Shadwell Station on the East London line; from 8 June it will be open on Mondays to Fridays between 06.15 and 22.00 to allow it to be manned on a two-shift basis. By this means the station will again be open on Saturdays.
First of three new 5ft 3in gauge locomotives for Northern Ireland Railways. 287. illustration
Hunslet was the main contractor and was recently outshopped from the BR Engineering Ltd workshops at Doncaster. The three locomotives are 1,350hp diesel-electrics with English Electric/ AEI equipment. 'The design shows certain similarities, particularly at the front end, with the WR Western Type 4s; the three locomotives will carry the numbers 101/2/3.
German steam revival. 287
An increase in freight traffic led to the re-instatement of numerous withdrawn steam locomotives on the German Federal Railway during the last few months. A correspondent reports that at Hamburg alone more than 25 stored steam locomotives have been returned to traffic to cope with increas- ing freight workings and that to offset a motive power shortage freight train loadings have been increased.
Accident. 287
In his report into the accident at Willesden Junction on 4 July 1969 involving an empty parcels train, hauled by an electric locomotive, and an electric multiple-unit, Lt Colonel A.G. Townsend-Rose finds that it was caused when the parcels train, travelling on a goods line, ran past a signal at danger. through buffer stops and brought down some of the overhead structures supporting the catenary; the electric multiple-unit ran into the debris and became derailed. One passenger was slightly hurt by flying glass and the train crews involved were taken to hospital. The driver of the parcels train admitted in evidence that he was not fully concentrating on the signals and was talking to the guard who was riding in the cab with him. He only became fully aware of the red signal at the end of the goods loop as he immediately approached it and was unable to stop; Lt Col Townsend-Rose holds this driver responsible for the accident. He also criticises the train crews for not carrying out full protection using track circuit clips; although the signalmen at Willesden power box, which controls the area, had restored the signals to danger for an approaching express on the down fast line and other signals were placed at danger when a signalling cable was cut and by overhead structures falling on to the line, there may be situations when such obstructions do not operate track circuits and the last line of defence is protection by train crews. The inspecting officer stresses the value of the track circuit operating clip and the need to train staff in its use. This is the second accident at this site and following discussions it has been agreed to remove the goods loop concerned so that empty trains from Willesden carriage sidings to Euston will in future run direct from the carriage line to the up slow line.
[Accident]. 287
In his report into the collision between two freight trains at Selside, on the Settle & Carlisle line, on 30 October 1968, Lt Colonel I.K.A. McNaughton, the inspecting officer, finds that it arose when the second train ran through signals at danger at Horton-in-Ribblesdale. Both the driver and fireman were asleep and the locomotive was still under power when it hit the freight train ahead which had stopped at Selside home signal. There was considerable damage to track and rolling stock but no serious injuries. The signalling on this route is mostly semaphore with isolated colour-lights including the distant signal for Horton-in-Ribblesdale. The line is worked on the absolute block system with Midland rotary block instruments, with treadles at the home signals operating block releases on the starting signals of the signal box in rear. There are no track circuits and the line is not fitted with aws equipment. The train crew of the leading freight had been warned by the signalman that a train behind them had run through signals and they were able to take cover. The driver and fireman of the second train both admitted that they were asleep, a contributory factor to which may have been the fact that the driver had consumed a small quantity of alcohol earlier in the evening and also taken Anadin tablets to ease a sore throat during the journey. At the time of the accident the cab heater was on, the windows were closed and it was found that the ventilator was blocked by newspaper. The driver's safety device pedal had been kept depressed even though the driver was asleep. The inspecting officer holds the driver and to a lesser extent the fireman and guard of the second train responsible for the accident. He criticises the malfunction of the dsd and says that a new vigilance design has been under examination for some years but development work has proved difficult on certain classes of locomotive. It is hoped that the new type will be fitted from 1971. Lt Colonel McNaughton also reports that improvements are to be made in heating and ventilation for diesel cabs. He does not feel that aws or the provision of detonator placers (which were not provided at Horton-in-Ribblesdale) will be justified in view of the plan to close the Settle & Carlisle line.
Felixstowe spur re-opened. 287
On 13 May the Eastern Region re- opened the spur from Trimley to Felixstowe Dock which will give direct access for freight trains, particularly the increasing numbers of freightliners to and from Felixstowe Dock. Until recently all freights have had to run via Felixstowe Town and reverse to reach the dock area. The new spur is on the site of the original line opened in 1877 by the Felixstowe Railway and Pier Company. It was closed in 1898 when the line from Trimley to the present Felixstowe Town Station was opened.
LT extensions. 288
London Transport welcomes the Heathrow Link Steering Group's support for an extension of the Piccadilly Line from Hounslow West to Heathrow Airport. Preparations have been made to start construction within three months of authorisation of the work and if the go-ahead were given, say, this month, building could start in the Autumn, making a 1974 opening date possible. London Transport has already sought the Greater London Council's approval of the extension and it is hoped that an early Government decision will be made so that Heathrow can be linked to the Underground system as soon as possible. The cost of the extension would be about £14 million (£19 million with associated works at Heathrow such as subways and travelators linking the station with the passenger buildings, and the capitalisation of interest). Journey times would be about 30min to Gloucester Road and 35min to Hyde Park Corner. Tube trains would serve Heathrow every 4min in the peak, every 5min between the peaks on Mondays to Fridays, and every 7tmin at other times. Luggage accommodation would be provided on the Piccadilly Line trains. Most of the 3½-mile extension would be built just below the surface, but 1¼ miles under the airport itself would be driven in twin tunnels through the London blue clay and a 600yd section where the railway would cross the River Crane, just east of Hatton Cross station, would be in the open. Three new stations — a rebuilt Hounslow West, Hatton Cross, and Heathrow would be provided. LT has applied to the GLC to make a start on the Fleet Line tube; this would continue south from the Bakerloo Line Stanmore branch at Baker Street and run via Green Park to the Strand, and eventually via Cannon Street to Lewisham.
Forlorn hope. 288.
An Eastern Region six-wheel passenger brake van No E70652E was noted at Didcot on 9 May still bearing a painted branding "Return to Nottingham Victoria"!
Listen for the Trains. 288
The Sheffield Playhouse is producing a new musical Listen For The Trains, Love during June and the first part of July. The production is in the form of a romantic melodrama set in the 1840s in and around the workings of a new tunnel.
Great Western Society Limited. 288
The main event at Didcot this year will be the public open day on Saturday, 19 September , which will be the biggest yet, and possibly with some new exhibits. The South West Group took 0-6-0ST No 1363 to the British Railways open day at St Blazey on 2 May, where it was seen for the first time since restoration. Another opportunity to see this engine in steam will be on 11 July, when the South West Group holds the first public open day at the depot at Bodrnin General station. Also on display will be the saddle tank from Devonport Dockyard, GW rolling stock, traction engines, vintage cars, etc. Western National buses will connect with principal trains at Bodmin Road at 11.55, 13.40, 15.30 and 16.50.
Keighley & Worth Valley news. 288
The Worth Valley Railway seems destined to be linked, very much to its advantage, with E. Nesbitt's story The Railway Children. In 1968, just before the line re-opened, BBC TV used the Worth Valley line for the railway sequences in their serial version' of this pleasant story. Associated British Productions are now making the Railway Children as a full length feature film, and once more the railway scenes are being filmed on the Worth Valley. In preparing for this film, Associated British have done a great deal of valuable restoration work including the repainting of Oakworth Station and much of the KWVR's older rolling stock. Four trains will be required for this film, the locomotives being the Gresley N2, the L&Y Ironside No 957, Pannier Tank L89 (painted brown and not red as previously recorded) and the Manchester Ship Canal Engine No 67. When selected by the film company none of these engines were in working order and as a result a heavy load has fallen on the long suffering motive power department. No 957 required most work including the fitting of a new vacuum brake diaphragm and, worst of all, the renewal of all 192 boiler tubes. All these locomotives were in full working order by the beginning of May ready for filming during May and the first half of June. The Worth Valley summer timetable came into use on March 28 and since that date the number of passengers carried shows an average increase of 10 per cent over last year's figures, despite diabolical weather; 4,940 passengers were carried over the five days of Easter alone, an increase of more than 500 on the 1969 figure. This increase, plus the need to roster members for duty at new points, Oxenhope Shed for example, has put a considerable strain on the operating staff.
TR vintage train 288
On Saturdays, September 12 and 19 the Talyllyn Railway will be operating a vintage train as an attraction for railway enthusiasts. The train will be formed by using the four original Talyllyn Railway carriages built in 1866 together with the original brake van, and motive power will be provided by either No 1 Talyllyn or No 2 Dolgoch both of which were built in 1865/1866 by Fletcher Jennings &Co of White- haven. Because of the limited seating capacity of these trains, advance booking will be essential and a reserved seat system will be operated. The vintage train will run from Towyn to Abergynolwyn and back and the up journey will include a run past for the benefit of photographers. Special facilities will also be made available for persons wishing to take tape recordings. The fare for the return journey will be 10s for adults, inclusive of an itinerary, and a limited number of children's tickets will be available at 5s each. Departure time from Towyn will be at 13.00 with a return arrival at about 15.15. These times provide connections with British Railways from and to Birmingham, Liverpool and Manchester etc.
SVR open to the public. 288.
The granting of the Light Railway Order to the Severn Valley Railway by the Minister of Transport— which allowed the introduction of SVR passenger trains on May 23 — marks the removal of a major obstacle to the SVRs' development as a railway com- pany but there still remains the problem of cash. The last appeal went out for the £16,000 needed to purchase the line to over 1,900 members of whom only a small number replied. There is a balance required for the line alone of £11,300 and, in addition, the SVR requires further cash to provide working capital so that operations may be financially well based.
Developments at Middleton. 288-9
Goods and passenger traffic continue to thrive and the normal weekend visitors train formation of an engine and brakevan has frequently to be strengthened by the addition of the Middleton Estates open wagon. There will be a temporary suspension of trains for several weeks starting in June, because of construction of the Leeds motorway extension. This involves erecting a tunnel over the railway, and the diversion of part of the Middleton goods line. During this time it is hoped to run a service on the lower part of the line. There are working parties on the railway every Saturday, and assistance is welcomed for a diversity of activities, including restoration of the museum buildings, extension of the main line into the colliery yard, and work on the Trust's industrial steam locomotives.
[Ravenglass & Eskdale Railway]. illustration (N. Lerwill) 289.
On 18 April the in co-operation with the Lakeside Railway Estates Company the KESR ran a special train The Cumbrian Coast Express from Euston to Ravenglass and Carnforth. The trip included a run over the Ravenglass & Eskdale line and three R&ER steam-hauled trains were needed to carry the 560 strong party. On the return journey the special called at Carnforth for passengers to visit the steam depot there to view the locomotives on show, including the French Pacific No 231 K22. The photograph shows R&ER No 9 arriving at Ravenglass with an ordinary service train before the departure of the first of the specials.
Dart Valley Railway Association. 289
The London Group of the DVRA has purchased two items of GWR freight stock for use on the DVR, an Iron Mink A No 59119 built at Swindon in 1896 under wagon Lot 126 and a shunters truck built at Swindon in 1896 under wagon Lot 0110 to diagram Ml.
Lee Moor Tramway Preservation Society news. 289
Negotiations have been concluded between the Lee Moor Tramway Preservation Society, Messrs ECLP Ltd and the National Trust for the removal of the restored 4ft 6in gauge Peckett 0-4-0 of 1899 Lee Moor No 2 and the preserved Lee Moor Tramway truck from their present location in the old engine shed at Torycombe to a building in the grounds of Saltram House, Plympton. This will be initially for a period of five years as the centre piece of a small industrial muesum. The removal will take place during the weekend of July 18/20. The other Peckett, Lee Moor No 1, will stay at the Torycombe Shed to be restored during the next three to five years pending removal thence to a future proposed Cookworthy Museum, location to be decided.
Southern stock move. 289
The two Bulleid CK bogie coaches, No 5761 owned by SLP Co and No 5768 owned by the Bulleid Pacific Preservation Society were moved from Guildford to Liss on the morning of April 29. Accompanying them were two vehicles owned by the Merchant Navy Locomotive Preservation Society, Bulleid TSO 1464 and an ex LSW departmental coach DS 1119. These coaches are destined for use at the new Longrnoor Steam Railway project.
Stour Valley company. 289
A private limited company has been formed by the Stour Valley Railway Preservation Society to raise capital and act as the negotiating and operating body of any railway purchased by the Society. The company is called The Branch Line Preservation Company Limited and the directors are R.K. Watson of Billericay, T.J. Gregson of Blackrnore, and E.W. Lawrence of Chelmsford. The original objective of the Society had been to purchase the Sudbury to Long Melford section of the Stour Valley Railway, but the company is at present negotiating with BR to lease the goods yard, booking office and signalbox at Chappell & Wakes Colne station, Essex. This is on the Marks Tey to Sudbury section of the Stour Valley Railway over which a passenger service is provided by BR, but under threat of closure. These premises would be used initially as an office and depot for the company and society. The long term objective is to run a steam-hauled passenger service over a section of line about 3-4 miles in length of the Stour Valley Railway. To achieve this objective the company has to raise capital in the region of £40,000.
East Anglian LPS statement. 289
In a statement issued to clarify the position of the society, the East Anglian Locomotive Preservation Society points out that it has never owned Class 5 No 73050, although the society was responsible for restoration. The BR Pacific Britannia has been purchased by a private company formed of a committee of the society on behalf of society members in order to safeguard loans. At present the stabling point of Britannia is not known as it is not possible for it to go to Stevenage as originally envisaged.
News from Leighton Buzzard. 289
The Leighton Buzzard narrow gauge railway re-opened at Easter and on 3 May had two locomotives in action. During the winter about ½ile of track has been relaid and a partially enclosed coach has been built. The length of line has now been extended to 1¼ miles from Page's Park to Leedon. The train at 17.45 on Sundays will, however, run to Vandyke Road, giving a total round trip of 3½ miles.
I.K. Samson. Impressions of Danish railways. 290-3. 4 illustrations, map
Lyntog diesel trains and steam trains centred on Fredericia in Jutland. Illustrations: General Motors Class MV A-1-A-A-1-A diesel electric No. 1102 enters Esbjerg from Fredericia in July 1968; class E Pacific No, 976 on turntable at Fredericia,
Thor Mellin-Olsen. A Norwegian railway survey. 293-7.
Text includes notes on preserved lines: the Setesdal Railway startinf from Grovane; the Hölands Railway. Illustrations include steam 2-4-0 and train of British built carrriages in centre of Oslo in 1954 centenary celebration, 2-8-4 on Oslo to Trondheim express and Class E 1 Co-Co 7350 hp electric locomotive; General Electric diesel electric Co-Co at Voss on Bergen line
Peter Winding. The Malmbanen — the iron ore line from Lapland. 288-301. 3 illustrations, diagram, map
Line from Lulea in Sweden to Narvik in Norway with heavy gradients to exploit the Norwegian iron ore fields. llustrations include 1+C+C+1 with teak body at Nabisko and diagram of 1+D+D+1
D.A. Bone. Unusual Southern steam workings. 302-7.
Illustrations: Schools class 4-4-0 No. 30911 Dover leaving Merstham with 17.25 to Reading and Tonbridge on 16 May 1982 (G.D. King); Schools class 4-4-0 No. 30936 Cranleigh appoaches Merstham with 15.02 Ramsgate to Cannon Street via Redhill on 18 May 1957 S. Creer); ex-LBSCR Atlantic No. 32425 Trevose Head passing East Croydon with 11.40 Birmingham New Street to Hastings in July 1951 (R. Russell); B R standard Class 4 2-6-4T No.. 80142 on 17.20 London Bridge to Tunbridge Wells West passing Forest Hill on 9 August 1960; B R standard Class 4 2-6-4T No. 80085 shunting empty stock at Clapham Junction of service from Kensington Olympia on 21 June 1967; BR standard Class 4 2-6-4T No. 80143 leaving Maidstone West with 17.21 to Reading on 16 June 196?; BR standard Class 4 2-6-4T No.. 80150 leaving Clapham Junction with 14.09 Victoria to Tunbridge Wells West via East Grinstead; rebuilt West Country No. 34101 Hartland leaving Eridge with 13.55 Brighton to Victoria (D.C. Ovenden); Fairburn Class 4 2-6-4T No. 42094 passing Southerham Junction with Hastings portion of Birkenhead to South Coast summer express (S.C. Nash): Stanier Class 5 4-6-0 No. 45379 on Hastingsc to Midlands return school special passing Horley on 5 June 1954 (G.D. King); rebuilt West Country No. 34008 Padstow on 18.10 Victoria to Brighton via Oxted and Uckfield on 3 August 1960 (D.B. Clark); BR standard Class 4 2-6-4T No.. 80032 leaving Redhill for Tonbridge in April 1964 (G.D. King)
Flying Scotsman in the USA. 308
Leaving Philadelphia and being hauled by Penn Central electric locomotive No. 4845 from Baltimore to Vern; with siren blasting arriving Meridan, Mississippi; heading towards Anniston and steam festival;
Oxford University Railway Society Competition. 312-14
No. 7029 Clun Castle heads Ian Allan Paddington to Birkenhead Zulu (Stephen Evans: first prize); A2 No, 60532 Blue Peter leaving Edinburgh Waverley for Aberdeen (second prize (John H. Bird); Ravenglass & Eskdale 2-8-2 No. 9 River Mite taking on water (Stephen Evans third prize); 14XX No, 1466 near Cholsey in September 1968 (John H. Bird); Peckett 0-4-0ST No. 1257 leaving BR exchange sidings at Wirksworth with empty limestone wagons (R.W. Stevens); Festiniog Alco 2-6-2T Mountaineer waits to leave Ddualit for Portmadoc (John H. Bird: colour first prize)
Malcolm Dunnett. Railways and painting. 314-17.
Illustrations: River Wear in Sunderand with bridge with North Eastern locomotives and sailing ships (painting: colour?); J21 0-6-0 inside engine shed; view from Castle of V3 2-6-2T hauling empty stock out of Newcastle Central (not suitable for painting); electrified railway at Guide Bridge prior to a maniac from Derby who was determined to eliminate the direct route to Sheffield; A4 viewed from above (painting)
Cecil J. Allen. The West Coast speed up — 1. (Locomotive running past and present No. 214) 318-21.
Enthusiastic response to use of two Class 50 on Euston to Glasgow services [KPJ was greeted with clouds of black smoke or one in sole charge
Volks Electric Railway: the pioneer line at Brighton still carries nearly½million passengers a year. 322-3.
Five illustrations plus small amount of text
The Highwayman. 324+
Cheap but extremely slow Newcastle to King's Cross day service with essential pre-booking
The battle for the Rother Valley. Barrister. 325
Determination by the British Railways Board to squash reopening of Kent & East Sussex Light Railway
TC Paddington — Buckfastleigh May 32, 1970. 327
0-6-0PT No. 1638 and 0-4-2T No. 1420 alongside River Dart between Totnes and Staverton Bridge; 0-6-0PT No. 1638 on empty stock approaching Buckfastleigh.
Letters
Coal train in winter. Malcolm Dunnett. 328
I was very interested to read in the March issue Mr Cleasby's reactions to my article on the changing face of the North-East. I would like, if I may, to elucidate upon the two points with which he expressed disagreement with me. First, I was not suggesting that the old North East should be left unaltered for the benefit of the still depressingly small band of photographers who can see some beauty in the old industrial landscape, but merely expressing my regrets at its passing, purely from the aesthetic point of view. Further- more, I am happy to say that I do know what the old terraced houses are really like—would you believe it—I actually live in one!
Secondly, much more typical of present-day industrial development than the example quoted by Mr Cleasby are the light industrial estates, such as the one in the Tearn Valley at Gateshead, where surely the only thing that may prevent the casual visitor from falling asleep from the overwhelming drabness of it all is the chance of seeing the little saddletank which, rather incredibly, still works at a nearby colliery. Nevertheless, I am not unaware of the excellence of the new oil refinery at Percy Main which Mr Cleasby mentioned, and I have even been known to include it deliberately in the background of some of my photos of trains on the Backworth wagonway before it closed. Inci- dentally, the closure of this line serves well to illustrate just how much railway interest we have been deprived of in recent years, for upon its demise there remained not a single colliery wagon way running down to the north bank of the River Tyne! But Cleasby's appreciation of the visual effect of the aforementioned oil refinery shows that he has much better taste than the vast mass of the public (who would condemn it as just another industrial eyesore) and it was therefore a pleasure to read his constructive criticism.
Rhondda & Swansea Bay . V.M. Browne. 328
William Jones is to be congratulated for his excellent article on the Rhondda & Swansea Bay Railway in the March issue. This I found of particular interest as for a number of years I lived within sight of the Rhondda Tunnel and the sound of heavy mineral trains toiling up from Blaenrhondda station to the tunnel is something I shall always remember. Even with banking assistance the two locomotives were hard-pressed, and with speed dropping all the way, it was a relief to see them enter the tunnel, with the knowledge that the easy stage lay ahead. I can well remember in the early 1950s during the summer months the mass exodus that took place from the Rhondda Valley with numerous excursions from Treherbert and Blaenrhondda to Aberavon (seaside). It seemed to me that the entire population was packed into these trains. I still return to the 'Rhondda' once a year, but for me something has gone. With collieries shutting down and lines closing, it seems that an era has ended with a vengeance in an area where so much depended on coal and its distribution.
Double heading. H.C. Casserley. 328
Cecil J. Alien's article in the April issue raises several interesting points regarding the practice or necessity of using diesel locomotives in pairs, but he fails to make one point, which I do not recollect having been raised previously, but which nevertheless I 'feel is an important one from an operating point of view. On remote main lines such as the Highland and the West Highland, I think aver y important consideration must be to guard as much as possible against the complete disruption and chaos which can and does occur when a diesel loco- motive fails in a remote spot many miles from any source " assistance. Diesels are still more prone than their steam predecessors to become complete—-and I emphasise the word complete—-failures out on the road. The policy of having two moderately powered locomotives rather than one larger one is surely preferable in such circumstances, when one of them could at least soldier on even with some loss of I ime, negligible against the literally hours of delay which can otherwise occur in such circumstances, particularly over long single-line sections, causing immense hold-ups in both directions. To paraphrase an old saying, it is surely better to have the eggs in two baskets rather than one.
Woking Grange Miniature Railway,
Number 363 (August 1970)
News of the month. 334
New Anglian campaign. 334
Cecil J. Allen. The West Coast speed up — 2. Locomotive running past and present—No. 215. 338-42,
J.M. Tolson. The Kemp Town branch. 343-7.
The end of the Britannia tubular bridge? 348-9
Black & white photo-feature which perfectly illustrates tragedy of loss and its replacement by a tawdry bastard structure of no merit. Illustrations: view taken on 15 March of dmu leaving bridge en route to Holyhead; 2-6-2T No. 41200 leaving bridge for Bangor in June 1959; fire damaged bridge on 25 May 1970; dmu leaving bridge for Llandudno in September 1965 (G.M. Cashnore last, rest by E.N. Kneale)
A. Donaldson. Rescue for the "Royal Meath" tour. 368-9.
Number 367 (December 1970)
Cecil J. Allen. Some unusual performers. Locomotive running past and present—No. 219. 528-31,
Performance tables of 16.36 Livertpool Street to Cambridge stopping only at Audley End behind Class 37 No. 6700; a special from Salisbury to Exeter hauled by two Class 33 on the mainly single track main line which managed to do it in 87 minutes for the 88.7 miles; Class 42 Warship No. 813 Diadem on Waterloo to Salisbury when high maxima (100 mph and 101 mph) were attained; from Salisbury to Waterloo behind No. 817 Foxhound when maxima in excess of 90 mph were reached and a class 31 No. 5654 hauled a Deltic and its train from Hitchin to Peterborough and covered the 44.45 miles in 40.21 minutes/seconds
C.P. Atkins.Post-war North American steam power—Part two. 532-7.
New York Central.and Pennsylvania Railroads. Latter's 4-4-4-4 following an experimental 6-4-4-6 built in 1939 which proved to be too large and too heavy. The Duplex 4-4-4-4 were extremely fast being capable of continuous 100 mph running with heavy loads, but were quickly displaced by diesel traction. Table shows results of NYC diesel versus steam trails of 1946 when twin-uunit 4000 h.p. diesel electric wwas tedted against 4-8-4 on both passenger and freight working in terms of annual cost, availability and mileage as well as thermal efficiency. Cracking of the alloy steel boiler plates on the Niagaras was a severe problem. Other 4-8-4s were built bty the Reading Corporation and for a time worked Iron Horse Rambles (illustrated near Port Clinton ín 1961). Baldwin built an even larger 4-8-4 for the Western Maryland Railway in 1947 for fast freight working, but were withdrawn in 1954. The last 4-8-4 to be buillt were three Norfolk & Western machines built at Roanoke. Baldwin built five very poweerful 4-6-4 for the Chesapreake & Ohio in 1948 with Franklin poppet valve gear operated by rotary propeller shafts and boosters,
London Transport's C69 stock: new trains fot the Circle and Hammersmith & City Line. 538-9
Four sets of doouble doors; built to accommodate one-man operation, Air-Metacone secondary rubber/air suspension
Around Lucerne. 540-1
Photo-feature: Train on Lucerne-Stans-Engelberg Railway shows train descending 1 in 4 rack section at Obermatt; metre gauge transporter wagons carrying special standard gauge hopper cement wagons; freight service worked by multiple unit postal set leaving Stansstad in 1970; cable car up Mount Rigi; 5-inch scale model railway in Dipl..-Ing A. Oswald at Dietschiberg..
The great little trains of Wales. David Percival. 540-7
Photo-feature: passengers waiting to be served at Aberystwyth booking office for Vale of Rheidol train on 24 August 1970 (some wearing jacktets and ties, other in open-neck casual shirts); bearded gent examining Great Little Trains of Wales; VoR No. 9 Prince of Wales at Aberffrwd taking water on way to Devils Bridge; No. 8 Llywelwyn starting from Aberffrwd on 10.30 from Aberystwyth; smoke from Snowdon Mountain Railway No. 7 Aylwyn as it leaves Hebron on 25 August; Festiniog
Brian Perren. Sleep your way by Inter-City: a survey of BR's sleeping car services. 548-53.
Table lists sleeping car fleet including 49 non-standard vehicles, divided by region (Scottish had six). Illustrations: two Type 2 diesel locomotives, Nos. 5119 and 5320 haul Sunday 16.30 Inverness to Euston train which included a sleeping car; BR standard first class sleeping car; Westeern Region poster promoting sleeping car services; dual purpose car in second class (two berth mode); bagging bed-linen at Euston; laundry at Willesden.
Charles Walker, Thomas Brassey — the real railway king. 555-7.
Born in 1805; died 8 December 1870. Very brief assessment óf his vast achievement but does argue for greater recognition.
Christmas revels.
1 — Ixion. The Euston lament. 558
2 — Margaret Walker. Festiniog nightmare. 559
[Book reviews], 560-1
Bourne's London & Birmingham Railway. David & Charles. 48pp. Reviewed by A.B.M.
John Bourne's famous series of lithographs prepared during the construction of the London & Birmingham railway was published in 1839. They were remarkably detailed and portrayed scenes on the line during construction and after its opening. The originals were coloured but in the latest in the David & Charles series of reprints which reproduces 37 of the Boume plates, printing is in monochrome. For students of early railway engineering this reprint gives a concise idea of how the early railways were built, for the plates show clearly the laborious manual effort needed in construction. The plates have been printed on one side of the sheet only so that they may be removed and mounted if required. This weighty volume will appeal more to the connoisseur than the average railway enthusiast and it might have had more appeal if the plates had been reproduced smaller to allow the book to fit into an average sized bookcase. The numbering of the plates and an index would have enhanced the book.
A picture history of the Somerset & Dorset Railway. Robin Atthill. David & Charles.112pp. . Reviewed by M.J.
The Somerset & Dorset was an interesting railway for it shared affinities with both the Midland and London & South Western, later, of course, the LMS and the Southern, even though it had its own management and its own workshops. It set a precedent for BR by painting its coaches and locomotives blue. Alas the S&D was one of the curious types of line disliked by accountants and economists because it formed a useful cross-country link but did not really carry enough traffic to keep it alive. It was a sad day when it closed but fortunately photographers over the years and, in particular, Ivo Peters during the last 20 years, have recorded many aspects of the line on film; in this well-produced album, Mr Atthill has assembled about 150 photographs from the earliest days until closure which will delight... Captions are generally adequate and informative and the album can be recommended without hesitation
Symphony in steam. Colin D. Garrat. Blandford Press. 193pp. Reviewed by K.N.J.
The Blandford Press, over the last few years, have produced a number of railway albums in colour, mostly derived from paintings portraying livery details and general colour rendering. Now comes an album entirely in colour from transparencies all taken by the author, which cover a range of subjects from Britain, France and Germany. The album section comprises some 98 pages and is divided into six sections which, bearing in mind the title of the book, are known as movements—prelude, scherzo, nocturne, episode, funeral march and finale. The remainder of the book is devoted to descriptions of the illustrations and to essays on preserved and industrial lines. To produce an album entirely in colour is a tall order, for so much more in the original photographs has to be just right to obtain the best effect. Colour in itself does not make a bad photograph into a good one, and colour is not always better than black and white. Some of the photographs in this book would have been better had they been taken on black and white film, for in the particular conditions the colour has been lost.
Photographs portray not only trains in action but detailed shots of components, smoke, shed scenes, viaducts, tunnels, signals and scrap yards. There is a certain amount of location repetition and this reviewer would have preferred to see a more selective assembly with some of the mediocre shots weeded out. Nevertheless, it is a commendable attempt to produce something different and at a reasonable price.-
Minor railways of England and their locomotives 1900-1939 George Woodcock. Norwich: Goose & Son 192pp. Reviewed by MJ
Although much has been written on the locomotives of the major British railway concerns, published information on the smaller railways is often hard to find or even non- existent and George Woodcock has set out to remedy this difficulty in his book which describes 24 minor railways of England and their motive power. Not all were light railways in the strict sense of the term, for a few were built by Act of Parliament rather than under the authority of a light railway order. The treatment for each railway is similar with about four to eight pages of text covering the history of the line and description in text of the locomotives. Illustrations from photographs and line drawings are dis- persed through the text which is printed by offset reproduc- tion. Unfortunately, too many of the photographs are poorly reproduced, a fault which could stem from the originals which were presumably included for their interest value rather than their technical perfection.-M.J.
The GWR Stars, Castles and Kings- Part 2. 1930-1965. O.S. Nock David & Charles. 160pp. Reviewed by H.T.S.B.
As the age of steam passes into history, it becomes more and more difficult to find new facts to present. The author has managed to give us quite a few in this book, although the reader will for the greater part of the book feel that he has read it all somewhere before. Those of us who loved the GWR will not mind this, and are happy to read of the great exploits of the Stars, Castles and Kings over and over again. The greatest merit of this book is the revelation of wealth of back-room information which it gives us. Few of the photographs are new, but most of them are good. though it is a pity that that of 4079 leaving Paddington on an lan Allan special is captioned as the sixtieth anniversary special of May 9, 1964, which it is not. Victor Welch's impression of the GW Pacific that never was is quite delightful. It is a salutary thought to read in the author's preface that in 12 years of regular travelling between Bath and London in post-war years there was not a single case of locomotive failure. I wonder if the same could be said of the diesel era?
The story is, as usual, well told by Mr Nock, though one wonders whether the absurd attempt at streamlining really came about in such a casual and light-hearted way as he describes—but it is a good apologia for the final result. There will certainly be a copy of the book on my bookshelf.
Loco Profile 3—Great Western 4-cylinder 4-6-0s. Brian Reed. Profile Publications. 24pp (49-72). Reviewed by H.T.S.B.
Since the GWR had (and has) more devotees than any other railway before or since, this book should find a wider market than its predecessors. Though it is rather on the expensive side, it is packed with facts and statistics, many of which will be new even to the better-read enthusiast, one particularly interesting feature being the unit building cost of each individual Star, Castle and King. There are minor criticisms engendered by a number of relatively small inaccuracies, which should not have been allowed to occur. The diagram captioned "Star Class as built 1907-1910", for example, shows a 4,000 gallon tender attached to the locomotive; on page 52 the renaming date shown for No 4037 (3/3/27) could be blamed on the printer were it not repeated in the caption on page 63; and the diagram of the Abbey Class Star is shown with Castle type outside steampipes, although the only three Abbeys to carry outside steampipes all had the curious elbow type until rebuilt as Castles. Loco Profile 3 is nevertheless a satisfactory book of reference and pleasing to read—and if you are a keen GW fan, worth the money.