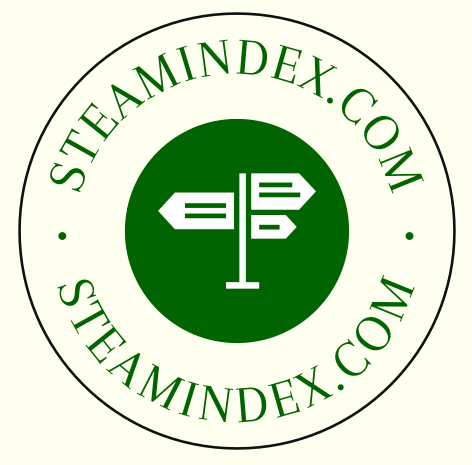 No 240 March 2021
Mark Casson. Public service or private profit? British railway policy 1825–2020 (2020 Clinker Lecture). 198-214
The conclusions were summarised using a question and answer format. The two main questions asked at the outset can be resolved into ten specific questions, as set out below.
Why did they do that? To begin with, because government regulation compelled it. Regulations became increasingly strict during the Maturity phase, 1870–1914. Later, accepting public service obligations helped the railways to win government support when they needed it, e.g. to obtain restrictions on road competition after World War I.
Did public service obligations reduce profitability? Yes, definitely. Public service obligations could be very costly. Some, such a safety improvements, were intended to benefit everyone, both passengers and workers. Other investments were made for the benefit of first-class passengers, and some of these indirectly benefited third-class passengers too. But there was a trade-off. Pursuing public service objectives diverted scarce funds from other forms of railway investment that would probably have been more profitable for shareholders.
When, if at all, was public service on the railways at its zenith? In 1914. Before this date the network was still under development, with several major projects in hand (e.g. the Great Central London extension, Great Western cut-offs, quadrupling primary routes, and early suburban electrification). After this date came the war, followed by economic recession. The railway races of the 1930s were publicity stunts and did not reflect the daily experiences of railway passengers. The Maturity period, 1870–1914, witnessed a long period of sustained government intervention with railway policy. It was this period of consistent policy, rigorously applied, that was mainly responsible for the zenith of public service in 1914.
How good was the public service provided by the railways? Quite good at the zenith, but it could have been even better. Passenger timetables show that express trains on trunk routes ran throughout the day, often using clock face departures; connections were provided at specialised hubs; and through coaches reduced the inconvenience of changing trains. High-frequency suburban services operated in large urban areas. There was a good range of cross-country services; but these were often slow because the routes were indirect and relied on the use of secondary lines. The quality of service delivered to the passenger depended heavily on powerful locomotives and punctuality to maintain connections.
Did the speculative nature of construction in the Mania period impede the subsequent delivery of public service? Yes. It burdened the railways with high fixed operating costs and left them with a limited set of cross-country primary routes. High fixed costs
Did the railways pursue a public service agenda? Yes. Public service was a major feature of railway operations, but it was much more important at some times than at others.absorbed income that could have been used to finance major investments, such as main-line electrification, which was deferred for more than thirty years because of capital constraints.
Did public service requirements have differential impacts? Yes. The impact was greater for passenger traffic than freight traffic; it was also greater for rural traffic than inter-city traffic. Public service obligations kept open many rural lines from the 1930s to the 1960s, when they were closed in the Beeching cuts. These lines provided local employment, a service to local businesses (e.g. coal merchants) and a skeleton passenger service for those unable to travel by bus.
Were public service obligations discharged in an efficient way? Not always. Safety systems, including signalling and braking, were not standardised across companies, and this complicated the operation of through services. Over-staffing and restrictive trades union practices did little to improve the quality of services during inter-war recession, but were tolerated as a form of job-preservation.
Opportunities to develop an integrated regional or national multi-modal freight service were hampered both by indecisive government transport policy and the railways' reluctance to contemplate road-only services on long-distance routes.
Who benefited most from public service obligations; workers, managers, or shareholders? Managers probably benefited most. Workers in general gained a lot from the legalisation of trades unions and improved working conditions; railway workers in particular benefited from the safeguarding of their jobs. Managers gained from the fact that they still had a lot of workers to manage, and a lot of trains to timetable, even when some trains ran almost empty. Shareholders gained because, although dividends declined from 1870 onwards, they benefited financially from the grouping in 1923, and the government eventually bought them out in 1948 on generous terms.
Overall, what were the main factors that drove the development of the public service railway? There were four main factors, as illustrated in Table 7. Economic prosperity. Without prosperity passengers cannot afford the fares and freight revenue declines; there are no funds for the companies to invest.
A substantial modal share of traffic. When they had a high modal share, railways became part of the culture of the country. But when most people travelled by road, few people cared about a public service railway
Michael Lewis. Fifty years of Early Wooden Railways. 215-20.
Lewis's Early wooden railways was the product of a Corpus Christi Research Fellowship in 1963. This article is based on the Early Railway Group Occassional Paper 260 published on 15 October 2020
Samuel Harris, Timothy Peters and Deen Zhang. The construction and life of the Bridgewater Canal tugboat Manchester. 221
Graham Boyes. The United Kingdom Railway Advisory Service; its rise and fall, 1959–1970. 230
This government-sponsored consultancy was established to exploit British Railways' expertise in the promotion of UK exports. At first it was regarded as a model for other nationalised industries to follow, but experience showed that the direct involvement of the railway manufacturing industry had been a mistake. After completion of one major electrification project in Pakistan, its sponsorship was withdrawn. But, by this time, BR had been persuaded to form its own independent consultancy subsidiary, Transmark, which very successfully picked-up where UKRAS had left-off
David Parry. Mr Gladstone, coal and Wrexham's second railway. 239
Between 1856 and 1866 William Gladstone MP became involved in two related projects that reflect his views on the power of the major mid-nineteenth century railway companies. These were the Hawarden Castle estate's attempts to exploit its coal reserves and his support for the challenge by the Wrexham, Mold &Connah's Quay Railway (WMCQR) to the GWR's Wrexham area monopoly. Sir Stephen Glynne's Hawarden Castle estate included substantial mineral reserves in the Hawarden and Buckley areas worked by a number of lessees and largely dependent on tramways and road haulage to access the Dee Navigation wharves between Queensferry and Sandycroft. Whilst the coal was of mainly local significance, the clay products were competitive in more distant markets. Having married Sir Stephen's sister, Catherine, Gladstone made Hawarden Castle his country residence and ultimately the Glynne estate was to pass to the Gladstone family.
The estate had made an unsuccessful mineral investment at Oak Farm, near Stourbridge, in the early 1840s, which unravelled into bankruptcy proceedings following the Stock Exchange crash of 1847, threatening the Glynne estate's existence. On behalf of his brother-in-law, Gladstone took control of a recovery plan that imposed a protracted period of austerity on the family.1
This paper draws on Gladstone's diaries, Hawarden estate records and other sources to trace his role in these developments over the period during which he became Chancellor of the Exchequer and attempted to revive state railway purchase through his Railway Regulation Act of 1844
Obituary (Brian J Goggin). Peter Brown. 249
Born in 1955; died 2020.
Correspondence. 250
Reviews. 253
The Welshpool & Llanfair Light Railway the story of a Welsh rural byway — Peter Johnson. Barnsley: Pen & Sword Transport, 2020. 232pp, 222 photographs (115 colour), 25 maps & track diagrams, hardback, Reviewed by Gerald Leach, page 255
The original Welshpool & Llanfair Light Railway was a latecomer to the narrow gauge railway scene. Unlike other narrow gauge railways in north Wales, whose primary purpose was to provide transport services for local mineral extraction, the W&LlR was built to satisfy the transport and commercial needs of the local community and agricultural industry. Plans for a railway linking the market town of Welshpool and villages in the valley of the River Banwy dated as far back as 1862. A lack of capital and numerous disputes about destinations and routes for the line continued for almost forty years. Eventually in 1896 the introduction of Light Railways Act provided a new impetus. A new company was formed, a Light Railway Order was granted in 1899 and work commenced immediately on the construction of a 9½ mile line linking Welshpool and the village of Llanfair Caereinion. The gauge was 2ft 6in and the railway opened in 1903. For the first fifty years of its existence the W&LlR operated as a commercial railway but its rural location caused a continuous shortfall in the revenue earned from goods and passengers. From 1923 it operated as part of the Great Western Railway, continuing after 1948 under British Railways management, solely for carriage of goods until November 1956, when it was officially closed. Within three years preservation enthusiasts launched a campaign to save the railway and established the Welshpool and Llanfair Light Railway Preservation Company. This company quickly acquired ownership of the line and transformed it into a successful heritage railway and popular tourist attraction.
The book provides an informative narrative describing the full history of the railway. As part of his research Peter Johnson searched the archives of national and local newspapers and these have revealed some interesting and hitherto unknown facts about the railway and personalities involved. Over 200 good quality colour and monochrome photographs and maps are included. There is a bibliography and index, together with fourteen appendices supplying useful facts and statistics.
George and Robert Stephenson : pioneer inventors and engineers — Anthony Burton. Barnsley: Pen and Sword Transport, 2020. 232pp, 50 illustrations, hardback, Reviewed by Victoria Owens. page 255
To anyone with an interest in eighteenth- and nineteenth-century engineering, Anthony Burton's name is likely to be familiar. A prolific, often engaging, writer on railway and canal history, his television documentary about the Rainhill trials has given him something akin to first-hand experience of the event. He is well-placed, by any measure, to bring new insights to bear on the Stephensons' lives and achievements.
However, this book does not live up to expectation and readers should not get carried away by its cover blurb promise of 'newly researched material'. Broadly, in terms of content and organisation, it tends to follow the pattern — and occasionally to dog the tracks — of L.T.C. Rolt's George and Robert Stephenson : the railway revolution (1960). What is particularly disappointing is that it offers so little on which anyone who is engaged in serious Stephenson study can build.
The index, which shows signs of hasty compilation, is barely adequate. The illustrations' captions are meagre and give no indication of the pictures' provenance. While the text often cites letters and other primary source materials, they are not referenced. Admittedly, the 'select bibliography' includes a couple of recent works by railway historian Michael Bailey and Burton's own Joseph Locke (2017) — although, surprisingly, not his Locomotive Pioneers of the same year — but it is extremely short and leans heavily towards the nineteenth century. In the light of the Stephensons' cultural significance, as well as their engineering importance, omission of any mention of John Addyman and Victoria Howarth's Robert Stephenson, Railway Engineer (1998); Simon Garfield's The Last Journey of William Huskisson (2003) and David Ross's George and Robert Stephenson : a passion for success (2010) seems bizarre.
Great Western pannier tank classes: an overview of their design and development. (Locomotive Portfolios) — David Maidment. Barnsley: Pen & Sword Transport 2019. 336pp, about 400 photographs (some colour), 50 drawings. Reviewed by Peter Brown. Page 260
Pannier tanks gave better access to the inside motion than did side tanks, and a lower centre of gravity (hence greater stability) and better forward visibility than saddle tanks. The Great Western (and British Railways) built 1,274 pannier tank locomotives, and fitted pannier tanks to 940 older GWR locomotives and a further 37 to those of absorbed companies. They were superbly versatile locomotives: in addition to shunting and freight trip work, they hauled branch line passenger trains, acted as bankers, and occasionally substituted for ailing locomotives on express passenger trains. The pannier tank book, in the 'Locomotive Portfolios' series, details the development and activities of the various classes. The illustrations are well captioned, and many show the locomotives at work. The final quarter of the book contains the dimensions and weight diagrams of all the classes, together with a complete listing of building/rebuilding/withdrawal dates and the places of first and last allocation.
Great Western King Class 4–6–0s: from construction to withdrawal. — David Maidment. Barnsley: Pen & Sword Transport, 2020, 260pp. 272pp about 300 photographs (some colour), 4 drawings, Reviewed by Peter Brown. Page 260
We have also received for notice the book in the same series covering the 'Kings'. With only thirty locomotives in the class (or thirty-one – but the renewal of 6007 after the Shrivenham accident is not mentioned here) there is no need for tabulating varieties and instead we have a good number of records of performance, including footplate runs made by the author. Again, there are many photoographs including some less familiar views.
Volume 40 Part 5 No 241 July 2021
Peter Johnson. Death on the narrow gauge. 262-70.
That there are most fatalities on the Ffestiniog Railway, 31, can be attributed to it running more trains, the dangerous nature of its gravity trains and its routing through built-up areas, particularly at Tanygrisiau and Penrhyndeudraeth. There was also a tendency to use parts of it, particularly between Tanygrisiau and Duffws, as a footpath. There must have been more fatalities, too, as it is inconceivable that it operated without incident between 1836 and 1845, or that there were no accidents during its construction. There is good evidence of another fatality during the War, when a woman was run down by a loco in Tanygrisiau. Bessie Jones, the Tan y Bwlch station mistress, was riding on the loco and told volunteers about the incident in the 1950s. A book of local memories (Cofion Ken; Kenneth Griffiths) says, in Welsh, that the victim was 'Mrs Jones' but it has not been possible to identify her or to establish the date of the accident. Three of the FfR fatalities appear not to have been registered. Much effort, and some small expense, put into trying to trace them on the General Register Office index was not rewarded with success.
The Corris Railway's proximity to habitation at Corris and Machynlleth explains why three of its six fatalities were of children. In contrast, the Nantlle Railway ran through Penygroes and Tal y Sarn but its only known fatality occurred to a passenger. Three of the Talyllyn Railway's fatalities were of children, two of them on the same day, and occurred at Pendre and Abergynolwyn, both residential areas.
Croesor Railway; Festinog & Blaenau Railway; Glyn Valley Tramway; North Wales Narrow Gauge Railways; Talyllyn Railway; Welshpool & Llanfair Railway
Anthony Dawson. The tunnels of the Liverpool & Manchester Railway, 1830-1845. 271-86.
Three tunnels: Wapping (1.26 miles long), the steeply (1 in 48) graded Crown Street (the little tunnel 291 yards) were worked by rope haulage with Robert Stephenson engines and the Lime Street Tunnel (1.13 miles) with Charles Tayleur engines. The Cornish boilers were subject to compaints from smoke pollution. Brakemen were employed for the descents and these were guilty of excesssive speed and failing to brake sufficiently at the foot. Wapping only carried freight, but the other two conveyed passengers. Rope working at Lime Street ceased in 1870, but some locomotive ascents were peformed before then.
David Jones. The case of the Irish dollars. 287-90.
At about 9.00 am on Thursday 21 June 1804 two barges left Soho Wharf in Handsworth (Birmingham) for the canal journey to Liverpool. The cargo was then transferred to a sea going vessel and taken to Dublin. The barges were under an armed guard of 12 soldiers, accompanied by two Bow Street Officers. It was an early start for the two steerers, William Barlow and Richard Britain. Loading the cargo had begun at 5.00 am.
The cargo consisted of newly struck Irish dollars made of silver and worth between £200,000 and £300,000. They had been produced, not at the Royal Mint in London but locally at Matthew Boulton's private Soho Mint in Handsworth, using the stateof-the-art steam-powered coin presses invented by James Watt. The Soho Mint had been founded in 1788 (Fig 1).
Robert Humm. Henry Maxwell, an eminent enthusiast. 291-6.
Henry Maxwell was "one of The Great and the Good of the railway fraternity. They were men, often of wealth and influence, who got things moving in the early preservation era. They chaired committees, put their names to appeals, and often acted privately where officialdom seemed to move too slowly or lacked interest. They made it their business to be on good terms with senior railwaymen. Occasionally they were themselves senior railwaymen, such as James Ness, who put the four preserved Scottish locomotives to regular work in the early 1960s, and George Dow, who saved the Vale of Rheidol to the annoyance of his masters who saw it as an anachronism overdue for closure. Their number included Alan Pegler, the saviour of Flying Scotsman; James Sherwood, the Anglophile American who resuscitated the Orient Express; Patrick Whitehouse, who made vital contributions to the Talyllyn, the Dart Valley Railway and the Birmingham Railway Museum; Viscount Garnock, owner of The Great Marquess; the Marquess of Ailsa, who stepped in when the Isle of Man Railway was about to succumb; Sir William McAlpine, the second saviour of Flying Scotsman and owner of the most extraordinary private railway museum; and Ian Allan, who seemed to be everywhere all the time, boosting the Romney Hythe & Dymchurch, running special trains, organising the Great Cockcrow Railway, preserving the Pullman car Malaga and publicising it all via the books and magazines of his publishing empire."
Henry William Austin Maxwell (1909–1996) is a far less well known figure, in fact virtually forgotten. His principal public achievement was the purchase and restoration of the Pullman car Topaz, now on display in the National Collection. He lived a discreet existence and there is only one known photograph in the public domain. Although there are gaps in the story it seems worthwhile to put his life on record while the opportunity remains. Born in Richmond, Surrey, on 11 May 1909, Henry Maxwell was the third generation of a wealthy literary dynasty. His grandfather was the Irish-born magazine publisher John Maxwell. His grandmother was Mary Elizabeth Braddon (1835–1915), a leading exponent of the Victorian sensational novel and short story. She dealt with mystery, the occult, crime and romance, and in the course of a long writing career produced over 80 full length novels and dozens of short stories. Mary Elizabeth also produced a large number of children, mostly illegitimate, before eventually marrying her common-law husband in 1874.
Henry's father, William Babington Maxwell, was accustomed to wealth and grew up with rather entitled attitudes. In his early years he dabbled in publishing without any notable success, but by the turn of the 20th century had settled down as a novelist. In 1906 William married Sydney Constance Brabazon-Moore. Their first child, Barbara, was born in 1907 and Henry followed two years later. At the 1911 census the family was still living with Mary Elizabeth (grandfather Maxwell had died in 1895) in a vast mansion, Lichfield House, Sheen Road, Richmond. With 21 rooms and twelve servants there was little pressure to move away. And to show how much these literary endeavours earned there was also a spacious summer residence called Annesley House, near Lyndhurst in the New Forest.
As a transport history footnote we may note that Henry, on his mother's side, was related to Col J C T Moore-Brabazon, the pioneer British aviator and holder of pilot's flying certificate No. 1. In the Second World War Brabazon became Minister of Transport in 1940 and Minister of Aircraft Production in succession to Lord Beaverbrook in 1941. He was ennobled as Lord Brabazon of Tara in 1942 and the ill-fated Bristol Brabazon airliner was named after him.
Nursemaids and pushchairs played a pivotal role in the lives of so many senior enthusiasts, and so it was with Henry. Holidays were taken at Folkestone, then a fashionable watering place, where the family usually stayed at the Royal Pavilion Hotel, the most prestigious hotel in the town (back cover). It faced the inner harbour and had a front row view of the railway viaduct. In its day the Royal Pavilion had hosted Queen Victoria and Prince Albert, Sir Joseph Paxton, the Rothschilds and Charles Dickens. The nursemaid in question also happened to be the daughter of a South Eastern & Chatham Railway signalman. Thus it was no coincidence that afternoon walks often gravitated towards Folkestone Harbour station, a picturesque place where there were the magnificent sights of cross-Channel steamers, the latest express locomotives, boat trains, and the old wooden lighthouse. It was in 1912, Henry said, that his eyes first fell upon a South Eastern Pullman car. Nothing to my mind has ever equalled the richness and elegance of those SECR cars. They were positively regal, especially so at night when the station lights played on their ruby flanks. One saw through their shining windows the gleam of their beautiful inlaid veneers, the sheen of their leather upholstered armchairs, and the opulent pile of their thick carpets. The majestic Padua always seemed to me a veritable palace on wheels, and I used to envy the privileged passengers who rode in it to London.
Later, after the Great War, when allowed out alone, he would frequently watch the arrival of the evening Boulogne steamer, Victoria, Engadine or Biarritz, and the departure of the train for London. 'It was a spectacle I never tired of and night after night I would station myself by my chosen vantage point', watching the pair of R Class 0–6–0Ts leading and a third banking 'the dark corridors and refulgent Pullmans' on the thunderous climb up towards Folkestone Junction station.
It is not surprising therefore that Henry's railway affections were for the railways of south east England, their well maintained locomotives, boat trains, Pullman cars and cross-Channel steamers. Yet not exclusively so, as his later poems Main Line Express (thundering through Kentish Town, Chalk Farm or Bethnal Green) and Mammoth Preserved (Sir Nigel Gresley at Newcastle Central) indicate. His lifelong objective was maximum enjoyment.
Other reminiscences of that period included the Maxwells hiring an SECR family saloon for a journey from Folkestone to the West Country, presumably to the summer residence at Lyndhurst. His memory of travelling over the SECR–LSWR connection across the concourse of Waterloo station must surely have been at fault for that link seems to have fallen into disuse well before his birth. We are all entitled to our flights of fancy!
Mary Elizabeth died in 1915 and a substantial share of the publishing business and copyright in the novels would have passed to William and Sydney. Their horizons broadened and Henry recalled numerous journeys by the luxurious Blue Train to the French Riviera where they mingled with the haute monde of the nobility and the stars of stage and screen. Facts about Henry's life between the wars are sparse. We know that he was educated at Harrow and Cambridge. He studied law and was called to the Bar but did not practice. In 1934 he was registered to vote at Harcourt Buildings, Inner Temple, possibly during his pupillage. His home address is given as 35 Brunswick Square, Brighton. By 1936 he was living at 11 Ashley Gardens, Westminster, still with his mother and sister. The rural sounding Ashley Gardens was a large block of Edwardian mansion flats adjacent to Westminster Cathedral and convenient for Victoria Station. Equally scarce are details of Henry's war record. There is nothing to suggest he served in the armed forces but it is more likely he was engaged in the legalpolitical side of the war effort, possibly at a fairly elevated level. He recounted on one occasion dining with General de Gaulle. Henry also knew Winston Churchill, perhaps on a personal rather than official level. It was after all his charismatic uncle John Brabazon who had been colonel of Churchill's regiment in India, the Queen's Own 4th Hussars, and had assisted in the advancement of Churchill's military and journalistic career. Brabazon had been a friend of Churchill's American mother, Jennie.3 Figure 1. Three class R1 0–6–0Ts head a boat train across the swing bridge at Folkestone Harbour, the scene of Henry Maxwell's youthful train watching [Robert Humm collection].
Post-war the outlines of Henry's life become clearer. For much of the 1950s he acted as Political Adviser to the board of Imperial Chemical Industries, at the time Britain's largest industrial company. It was a post calling for judgement and discretion but perhaps not too much in the way of tiresome deskwork. There he must surely have encountered P C Allen, a future ICI Chairman, a notable railway aficionado and worldwide explorer of minor railways.
Richard Hardy, a lifelong friend, recalled their first meeting in 1953. Henry had written a letter to the Railway Gazette commending the glittering appearance of the King Arthur 30768 Sir Balin at Victoria Station. Hardy got in touch, inviting Henry to Stewarts Lane locomotive depot to meet the cleaners and footplatemen. At the appointed hour the ICI Rolls-Royce drew cautiously into the depot and came to a halt beside the canteen. Cars were in short supply in Battersea in 1953 so the arrival of a Rolls caused a sensation in itself. But this was nothing to what followed. A tall, bearded and distinguished gentleman wearing a wide-brimmed Homburg and a beautifully cut overcoat turned to greet me. Never had we been hosts to such bearded distinction at our old place for moustaches were out for Chatham men, never mind beards. He mounted the footplate of 30768 and Hardy introduced him to the chargeman and the four cleaner boys whose duty it was to keep the locomotive in perfect order. 'He spoke to them with courtesy, kindness and generosity, those fifteen-year old Battersea boys and the elderly, hard-bitten Chargeman, who had seen it all but had never met a Henry Maxwell.'
Henry had subscribed to The Railway Magazine since buying his first copy at Waterloo station in 1917. He was himself an occasional contributor and a personal friend of B.W.C. Cooke, the editor in chief. Always enjoying the locomotive performance and foreign travel articles of Cecil J. Allen, the RM's star writer, Henry was aware that CJA was approaching both his 70th birthday and the 500th instalment of the 'Locomotive Practice & Performance' series, and decided these landmarks should be celebrated in style. A grand dinner was arranged by Henry for Wednesday 6 April 1955 at the St Ermins Hotel, adjacent to the RM offices in Tothill Street, Westminster. One hundred and fifty friends and admirers of CJA's work assembled that evening.
It was the greatest ever gathering of prominent railway enthusiasts, writers, photographers, painters, editors, publishers, engineers and professional railwaymen. Lord Monkswell, diplomat, railway writer and traveller was in the chair. O.S. Nock gave an address on behalf of the guests. In reply CJA referred to the three outstanding elements of his life, music, the Church, and train travel. He made one rash prophecy, that the steam locomotive in Great Britain would outlast all those present. Alas, steam was to vanish within 13 years while at least two of the attendees were still with us 65 years later. On 26 January 1956, on the exact month of the 500th 'Practice & Performance' article, there was a private reception for Cecil J Allen in the boardroom of the Tothill Press where Henry presented CJA with a handsome cheque that was the balance of the guest fees from the previous year's dinner
Henry wrote or edited three railway books. The first, The Railway Magazine Miscellany, appeared in 1958 and consisted of an anthology of the first twenty years of the RM, conveniently covering the period before he became a subscriber. One wonders whether he had acquired an early run about that time.
Ten years were to pass before the publication of the next work, a slim 57-page volume of poetry, A Railway Rubaiyyat from the Golden Head Press, a private press in Cambridge run by the polymath Raymond Lister. Golden Head published some 57 books between 1952 and 1970, including reissues of works by Siegfried Sassoon and Edmund Blunden, so Henry found himself in exalted company.
Of railway verse by recognised poets there is no shortage. In 1966 the anthologist Kenneth Hopkins gave us two hundred of the better known examples. They mostly engage the sensuous side of railways as observed by the traveller or onlooker, the smoke, steam, motion, clatter, the rush of vistas past the window, life on the platform and footplate. The poet does not need to know much about the inner workings of railways for this purpose.
Henry is different. He is one of that select band of poets writing with inside knowledge. He knows a semaphore from a Siphon D, and can recognise a Lord Nelson when he sees one. It is the reason for his appeal to a rail fan audience, a notably prosaic and technique-oriented bunch at best. The only others in his class are the Glasgow & South Western versifiers of the 1890s (Inspector Aitken et al) and in more modern times Dave Goulder, the footplate minstrel ('Pinwherry Dip', 'The Day We Ran Away', 'The Rusty Pinxton Line').
A Railway Rubaiyyat comprises 14 long poems upon those aspects of railways that appealed to him most. It is written entirely in quatrains, mostly abba but occasionally abab. 'Fleche D'Or', 'Fog at Folkestone' and 'The Boat Express' are all upon his favourite Pullman subjects. 'Splendour In Decline' reflects upon a first-class dining car demoted to a permanent way bothy: 'Kitchen and pantry gone, the empty shell of what was once a travelling hotel.' 'Lineside In Summer' is the country branch line, soon to close. 'In Time of War' turns to the exigencies of life at Newport, Mon, cheered up by the arrival of a 'Castle' from Paddington.
'The Boat Express' is in fact Henry's contribution to the genre of name-check verse. He manages to list every station from Victoria to Folkestone, Beckenham and Bromley, then the slack through Bickley and the slow way round the spur ... '. It must have been the first time that Pluckley Brickworks had been immortalized on paper. The purest form of British name-check verse must be 'The Slow Train' by Michael Flanders and Donald Swan, performed at about the same time as the Rubaiyyat was written. In the United States name-checks are practically obligatory, from Ring Lardner ('if you are going from New York City to Buffalo, the Lackawanna is the way to go') to Bob Dylan and Chuck Berry.
In summary Railway Rubaiyyat is a brave try, though somewhat uneven in quality, yet still well worth reading today if it can be found. It seems to have been a small edition of perhaps no more than 500 copies and has never been reprinted.
Henry's third book is by general consent his best. It is by far the rarest, the print run being limited to 150 numbered copies. The Canterbury Remembered is a history of the Southern Railway turbine steamship Canterbury, built in 1929 specifically for the cross-Channel section of the newly inaugurated Golden Arrow service from London to Paris. She was launched by Denny Bros of Dumbarton and had a gross registered tonnage of 2,912 tons. Up to 1,700 passengers could be carried, though in normal first-class only service the maximum would not exceed 300. Henry commented, 'What was new and distinctive about her was the unwonted spaciousness and luxury of her passenger accommodation and her furnishings. There was an amplitude and luxury never previously seen upon a cross-channel steamer.' For Henry it was love at first sight. In sending a complimentary copy to the locomotive engineer A.B. MacLeod, Henry explained that he published the book privately as no commercial publisher thought it a paying proposition. To add to his tribulations the binder made an utter mess of the job, even the pages not being salvageable, and Henry had to start again from scratch at vast additional cost, 'which has nearly ruined me, I may say'.
As we have seen Henry was the supreme Pullman enthusiast and was dismayed to discover that no representative Pullman car was to be displayed at the new Museum of British Transport. The inventory of historic relics was heavily loco-centric and reflected the interests of most enthusiasts of the time. Henry decided to act and sought advice from his friend Frank Harding, the Managing Director of The Pullman Car Co.
Harding offered him the first class parlour car Topaz> which was about to be withdrawn and still in good condition (Fig 5). This suited Henry admirably: Topaz had been built in 1914 by the Birmingham Railway Carriage & Wagon Co for the South Eastern & Chatham Railway. He would have seen it in his early days at Folkestone and probably travelled in it during his later years. Henry bought Topaz and had it thoroughly overhauled at the Pullman Co Preston Park works, the first time a private individual had bought a railway carriage for posterity. Today Topaz is on display at the National Railway Museum, repainted with Henry's agreement in the original SECR ruby red livery and with replacement or replica fittings (Fig 6). Topaz ran briefly in the Travellers Fare centenary train in 1979 (was Henry invited aboard?) and was displayed at the Rainhill Cavalcade in 1980 but with wooden body and bogie frames does not meet main line standards today.
Henry retired from London in the 1960s to live the life of a country gentleman. He bought The Red House in the Suffolk village of Coddenham, a late 18th-century Grade II listed manor house. Visitors recalled it filled with paintings and Pullman memorabilia, with Henry acting as the perfect host. In his final years he moved again to the small town of Needham Market, also in Suffolk, where he died in 1996 at the grand age of 87.
References 1. The life and work of Mary Elizabeth Braddon is recorded in Mary Elizabeth Braddon : a companion to the mystery fiction by Anne-Marie Beller (London : McFarland, 2012). 2. H Maxwell, 'The Folkestone Harbour branch: some evocations', The Railway Magazine, December 1953, pp 805–9 3. Andrew Roberts, Churchill : walking with destiny (London : Penguin, 2018), p 33 4. R H N Hardy, 'Obituary : H W A Maxwell', SLS Journal, July/August 1996 5. A brief account of the dinner can be found in The Railway Magazine, May 1955, pp 356–7. 6. Railway Archive, 35/36 gives a list of attendees and the background of many of them. 7. Kenneth Hopkins (ed), The Poetry of Railways (
'Past Born in Richmond Surrey on 11 May 1909; died Needham Market in 1996.
D F Hartley Steam locomotives from Loughborough. 297-310
Bill Wilson. What were the investment dilemmas of the LNER in the inter-war years and did they successfully overcome them? 310-11.
Correspondence. 312
Josiah Clowes 1735–1794, 'a celebrated Engineer' [RCHS Journal no 231 (March 2018), pp 202–208)]. Josiah Clowes 1735–1794, 'a celebrated Engineer' RCHS Journal no 231 (March 2018), pp 202–208)]. Alan Dance.
Outlandish and undeveloped – the landing place at Bradley Gate, west Somerset. [RCHS Journal No. 239 (November 2020), pp 170– 181]. Anne Willis
I wonder whether Tim Edmonds has considered the use of the word 'gate' to mean road. This is derived from the old Scandinavian 'gata', road or street', and can be seen in many road names in the north and east of the country. And yes, Vikings did get to the west Country.
Tim Edmonds comment
A newly discovered oil painting; Melton Mowbray town and station c1848. [RCHS Journal no 239 (November 2020), pp163-5]
Following Anne Willis's letter in RCHS Journal no 240 regarding the survival of pedlars, in his book In Search of England (1927) H V Morton recounts meeting an old 'packman' near Penzance. The man thought he was about seventy years of age and carried all his goods on his back. He declined the offer of a lift as the remote farms he visited were not accessible by car. Morton described him as 'one of the last of the Cornish packmen'. Michael Messenger
The Lake Lock Rail Road
Reviews 315
Cover images:
Cover images:
Front : The gravestone of William Bigmore who was killed when he tried to jump off
a Ffestiniog Railway gravity train (see pp 262–270).
Back : Ronald Lampitt's panorama of the Folkestone seafront c1952 in a poster for
British Railways. The Royal Pavilion Hotel (twin towers) can be seen centre with the
harbour viaduct beyond. Part of the Harbour station is on the extreme right [Robert
Humm collection] (see pp 291–296).
Front : Two 'Leitnagel Hunde', early wooden railed vehicles, from Georgius Agricola,
De Re Metallica (1556) (see pp 215–220).
Back : Pre-1914 expresses on the Great Central and London & North Western Railways (see pp 198–214).
Russell & Hudson Early railway chemistry<<<<
The Blue Pullman story. Kevin Robertson and Mike Smith Manchester: Crécy Publishing Ltd, 2020, 392pp, 499 illustrations (228 colour), 15 maps, diagrams & drawings, Reviewed by Graham Bird . page 320
The name 'Blue Pullman' was widely used to refer to an innovative design of diesel multiple-unit train with full air-conditioning, at-seat meal service and a striking livery. Introduced towards the end of the steam era, it was aimed at the business market and linked London with Bristol, Birmingham, Manchester and (later) south Wales. Other possible routes were considered, but not adopted.
Built by Metro-Cammell, the Blue Pullman was designed to impress and, following its well-publicised launch in July 1960, it quickly gained a popular following. Unfortunately it was bedevilled by two underlying problems which were never satisfactorily resolved: rough riding — ordering soup or coffee was unwise — and woefully low utilisation, with two of the five expensive trainsets kept as standbys for most of the time. (On occasion they were used for charters and excursions.) The Blue Pullman proved, therefore, to be a dead end in terms of commercial and engineering development. Even so, the longvanished train's continuing mystique has been sufficient to justify the recent creation of an HST-based 'retro' version. One of the joint authors, Kevin Robertson, is clearly an enthusiast and has written three earlier volumes on the subject. At first glance the present title's well-illustrated ten chapters and twelve appendices appear to offer a comprehensive account of the train's conception, design, catering arrangements, operating procedures and problems, and early demise (the Blue Pullmans saw only thirteen years' service). But, as the authors emphasise, much of the relevant documentary and photographic evidence has been lost, leaving many detailed questions unanswered. They address this difficulty by including generous helpings of conjecture, supplemented by reminiscences from contemporary railway staff, passengers and others. This needs to be borne in mind when assessing the adequacy of the content and of the authors' claim that this is the definitive story of the Blue Pullman. This is a well-produced and very readable volume with a surprisingly full bibliography, but the index is not quite detailed enough. Many of the authors' numerous asides, and some of the poorer illustrations, might have been better omitted.
London's Disused Railway Stations : inner south east London — J E Connor 128pp, 255x225mm, 162 photographs, 27 diagrams, hardback, Capital Transport Publishing , 2020,
Railway stations serve traffic needs which can fluctuate greatly over time, and closures happened long before the mass events of the 1960s that dominate public perceptions. In urban areas closure often resulted from tram or other competition, and the extensive London system was no exception. This is the second book by the publisher in a series looking at disused stations in London; this time those in inner southeast London. It covers some 22 stations built by the LB&SCR, LC&DR, SER and the London Necropolis Company, many of which closed within the life of those companies. It does not venture north of the Thames even to cover such otherwise obvious candidates as Ludgate Hill and Holborn Viaduct. A further volume on outer southeast London is planned. Every station covered has been well illustrated by a concise and useful historical account of its origin, traffic and the reasons behind its closure. The illustrations generally include images of the station while still open, contrasting with images taken during closure and afterwards. The slow attrition of the structures, in the days before modern machine demotion and clearance, sometimes left neararchaeological remnants of particular interest which are illustrated by recent or near-contemporary photographs. The author is a prolific writer on London railways with a particular interest in 'forgotten' stations and services. This volume greatly expands on an earlier work published some years ago in an unfinished series of booklets. The present work and its companions are organised by area, owning company, then line, a system requiring good railway knowledge to find a particular station. Research is thorough and with a good choice of illustrations well served by the publisher's usual high standards. Commended to all those with a particular interest in lost London and its railway services. BRIAN JANES
The London & North Western Railway: F.W. Webb's three-cylinder compounds. Peter Davis. 268pp, 217 plates, 52 figures, London & North Western Railway Society, 2020, Reviewed by Kevin Jones Page 322
A major feature of this extended study of what is generally regarded as a contentious topic is the exceptionally high standard of the photographs, many of which were taken during the final decade of the nineteenth century or during the very early years of the twentieth. Many are of trains at speed and bear comparison with the work of many well-known railway photographers of the 1930s or 1950s. The images are sharp and clear and have been excellently reproduced. They demonstrate that whatever the alleged failings of these locomotives they could work lengthy trains at high speed even on the demanding route over Shap.
Placing so much emphasis on the illustrations might tempt the reader to assume that this is a rather better than average album, but this is a highly serious study which brings a controversial locomotive design to life.
Following a short introduction to the work of Anatole Mallet which influenced Francis Webb to adopt compounding there is a chapter on the aptly named Experiment which was based on the 2–2–2 Experiment which was tested for nearly a year on the Alsager branch. In 1882 Webb introduced the double single 'Experiment' class and this led to the Dreadnoughts which followed the same basic layout, but were much larger and, as the text notes, 'the first modern engines from Crewe'. They were certainly capable of hauling substantial loads at realistic speeds.
This led to the 'Greater Britain' and 'John Hicks' four-axle types with impressively long, complicated boilers. They were capable both in terms of haulage and speed. There were also a few tank engines and many eight-coupled mineral engines which followed the same pattern : the latter were highly capable, but had short lives in this form, being converted to simples and as such lasted almost until the end of steam on British Railways. Chapter 10 describes locomotives built to this pattern for overseas railways. The author is committed to a further volume on Webb's four-cylinder designs. Each of the eleven chapters is accompanied by many references and there is also a separate bibliography and an adequate index. There are six appendixes including one by Mike Bentley on how footplate crews coped with locomotives which were difficult to start.
Peter Gray's West Country Railways : images from the collection of the Great Western Trust; compiled by Amyas Crump and Kevin Robertson. Manchester: Crécy Publishing, 2020. 224pp, 197 colour photographs, hardback. Reviewed by Matthew Searle. Page 322
The photographic credit 'Peter W Gray' will be well known to those who love the railways of the far south west of England, particularly the branch lines whose atmosphere he was so skilled in portraying. Here is presented a substantial compilation of his colour work taken within travelling distance (on two wheels) of his Torquay home in the last eight years of steam in the area, generously reproduced at one image to a page with extended captions based on the photographer's meticulously detailed notebooks. Those who, like your reviewer, can identify with the small boys who appear in some of the pictures watching the trains at stations (or, in one evocative instance, from the putting green at Dawlish) or who remember the Great Freeze of 1963, will find this book especially appealing.
Locomotives of the Great Southern & Western Railway. Jeremy Clements, Michael McMahon and Alan O'Rourke. Collon, Co. Louth Collon Publishing, Ireland. 2020. 284pp. Reviewed by Kevin Jones. Page 323
This major work is in effect a prequel to the first two authors' Locomotives of the GSR (Colourpoint, 2008) which considered the amalgamated motive power stock of the Great Southern Railways. Thus the new book is a key addition to the locomotive literature of the British Isles, although relatively few locomotives were manufactured in Great Britain as most were constructed in Dublin and a few in Limerick. Several of the designers either came from, or departed to mainland Britain. The sole major acquisition came from the Waterford, Limerick & Western Railway and included designs by J.G. Robinson who subsequently became the Chief Mechanical Engineer of the Great Central Railway. Others included Ivatt, Aspinall, Maunsell and the unfortunate McDonnell who was much happier at Inchicore than at Gateshead.
The major source for data are the archives of R.N. Clements, maintained in Dublin by the Irish Railway Record Society. There are ten chapters and five appendixes.
Chapter 1, 'Company history', is a very useful concise history of the company. Chapter 2 is designated 'Design and construction' and is a broadbrush survey of the way locomotive design emerged within the company and who was responsible for it. There is a brief section on liveries which includes four colour illustrations. Chapter 3, 'Locomotive works and commercial manufacturers', gives a full account of activity at Inchicore.
Chapters 4 to 6 cover individual designs on the basis of passenger tender, goods tender and tank locomotives. Chapter 7 covers acquired company locomotives (of which there are not a great many, other than the WL&WR). Chapter 9 covers tenders which tended towards an independent existence. Chapter 10, 'Amalgamation', is purely on the companies merged and the effect of the Civil War. It must be balanced with that of the final chapter of the earlier book on the Great Southern Railways where the Second World War had a catastrophic effect with shortages of almost everything vital to keep steam locomotives functioning.
The Bristol to Portishead Branch, with the Bristol Harbour Railway and Canon's Marsh Branch. Colin G Maggs 192pp, 208x128mm, 170 photographs, 9 maps & plans, 26 facsimiles, softback. Catrine: Oakwood Press, 2020, Reviewed by Matthew Searle. Page 323
The line down the scenic west side of the Avon Gorge opened in 1867 and for its first few years formed part of a through route by rail and ship to Ilfracombe before settling down to a more modest existence. Its connection to the goods lines around Bristol Harbour did not come until 1906. Most unusually, it gained a completely new passenger terminus in 1954 (though one subject to subsidence) and has been brought out of mothballs and given a new link for dock traffic in the twenty-first century; whether any revival to passenger traffic will take place under present circumstances remains to be seen.
Those with Mike Vincent's 1983 book on the lines may not feel they need the present work, but for those who need a basic history and detailed description in the current well-illustrated style of the Locomotion Papers series, this book will meet the bill, though it is astonishing that it could be published without a general map.
Number 242 (November 2021)
Fishguard, Abermawr, Neyland : building the broad gauge in Pembrokeshire — Martin Connop Price326
Reflections on whether 'reeds' were planted in the margins of newly built canals, with reference to the Pocklington Canal in East Yorkshire — Raymond Goulder343
Magic to stir men's blood? The straightening of the Chicago River and property development on Near South Side railway land, 1900–2020 — Tim Allison354
The resilience of locomotives with 'vertical in-line' cylinders : a Scottish perspective — Don Martin369
Correspondence
Via the River Trent to India RCHS Journal no 236 (November 2019), pp 529540
The photograph on page 531 shows a motor coach intended for a railway in India being loaded into a barge on the River Trent, and reference is made to the Wilford Toll Bridge in the background. As stated in the caption, it opened in 1870 and closed in 1974, but this was not the end of its use, and readers not familiar with the bridge might be interested in its brief history. When opened it replaced a ferry which had operated for many hundreds of years. It continued in use as a toll bridge, carrying vehicles, including some bus services, until 1974 when it was deemed unsafe and was closed to motor traffic. The central span was replaced with a strengthened narrower section, for use by pedestrians and cyclists, now free of tolls.
In 2014–15 the central section was widened and strengthened for use by trams on a new extension for Nottingham Express Transit to Clifton South. The only road vehicles now using it are emergency vehicles and tram maintenance vehicles. The photographs were taken in April 2021. Alan Dance
Travel in the writings of Jane Austen RCHS Journal no 238 (July 2020), pp 109–114
My article in the July 2020 issue of the Journal considered only the six complete and three unfinished novels. Even in her earliest surviving writings Jane Austen was using people's vehicles to illustrate their character. For example, Mary Stanhope, a skittish and superficial girl whom one infers is about seventeen years old, disputes with the person who has proposed to her, 'quite an old Man, about two and thirty', who has promised her a new chaise as a wedding gift. She wants it painted 'blue spotted with silver' but he insists on 'plain Chocolate'; she wants the carriage hung high, which was fashionable, whereas he wants it hung low, more practical and economical.1 Austen's use of the name 'Stanhope' was a coincidence – the first carriage of that name dates from more than twenty years after she was writing. The most exuberant description of a man's wealth shown by his carriages was written when the author was about thirteen years old. Mr Clifford's carriages included 'a Coach, a Chariot, a Chaise, a Landeau, a Landeaulet, a Phaeton, a Gig, a Whisky, an italian Chair, a Buggy, a Curricle and a wheelbarrow'.2 Most of these were discussed in my article. A whisky was a light low two-wheeled one-horse carriage. A chair was another one-horse light chaise without panels, for one or two people, mainly for use in parks and the like – I haven't been able to discover what was specific about an Italian chair. The word 'buggy' seems interchangeable with 'chair'. 'Wheelbarrow' had two meanings, and as Jane Austen enjoyed wordplay, the ambiguity here was probably deliberate. The older meaning was the one we still use: an open box, with one or two wheels at the front, and handles at the back. By the eighteenth century it had also come to mean the most basic form of unsprung horsedrawn carriage. Peter Brown
in my mind when shortly after the publication of 'The Canterbury Remembered' he give a dinner party in Folkestone to all the former cross-Channel captains and others who had so readily assisted him during the book's preparation. I met his sister Barbara on one occasion although towards the end of her life she became something of a recluse and became increasingly dependent on her medication. Facially, she looked exactly like her brother. I never visited The Red House at Coddenham but certainly visited Needham Market on several occasions. Towards the end, Henry was smitten with arthritis and lost much of his mobility. He was greatly assisted by his extremely helpful next door neighbours who owned Needham's ironmonger's shop. The last time I saw Henry, we drove to Harwich for an afternoon's visit. On saying goodbye back at Needham Market, he asked me if I would remove his cufflinks as by that time his fingers had ceased to help him achieve such a simple task. It was Henry's wish that his ashes should be interred at the parish church of St Mary and St Eanswythe at Folkestone which overlooks the harbour and branch line that meant so much to him throughout his long life. A wonderful and kindly person! Thank you so much for the article which revived many happy memories of a great man. John Hendy Steam locomotives from Loughborough RCHS Journal no 241 (July 2021), pp 297–310 Owing to a mix-up over email addresses your Editor was unable to have a final proofreading of the text from me, and as a result one or two errors appeared, for which I apologise. My text was drafted some years ago and had not been updated. The Snibston Discovery Museum is now closed and its collections are either in store or on loan to other venues. In particular the locomotive no 314 of 1906 is no longer on display at Snibston, but is on loan from Leicestershire County Council to the Mountsorrel and Rothley Heritage Centre, at Mountsorrel, Leicestershire. Robert F Hartley D F Hartley's article illustrates (p 304) a Falcon engine used in building the Ponta Delgada harbour on the Azorean island of São Miguel. During a visit in 2009 I learnt about this 7ft-gauge system from my hosts, who have an interest in restoring these relics for public display. The construction of that harbour took place soon after the similar one at Holyhead and until recent years a large water tank dated 1862 stood in the centre of Ponta Delgada showing its Holyhead origins. The Falcon engine of 1888 must have been a later addition to the loco fleet. The Azorean locos remained in occasional use until the 1970s, after which they remained on display for some years before going into store, where they have steadily deteriorated as there must be inadequate tourist or local interest to justify the cost of restoration. The quarry where they used to work is now beneath the airport runway. More details can be found at www.chrisbrady.itgo.com/azores/broad.htm or by googling 'churcher azores'. The prospects for restoration do not look good to me. Andrew Tarr Substitute for UKRAS RCHS Journal no 241 (July 2021) p 314 The Overseas Projects Group of the Board of Trade, which was leading the discussions on the future of UKRAS Consultants Ltd, was not pleased with the press reports like that in Modern Railways quoted by Richard Maund, describing them as 'quite misconceived, not to say mischievous: advertisements in technical journals about the position of A.R.C. and S.T.S. in relation to B.R. present an appearance out of all proportion to the facts'. Neither of the claims to be a substitute for UKRAS survived very long. ARC made a poor impression at its introductory meeting with the PWR, fielding a former Burma Railways officer it had recruited from BR. The PWR made it clear that it wanted only first class advice on modern railway practice; it was a first class railway and would not accept advice from ex-officers of second class railways. STS proved
Reviews
Liverpool and Manchester Railway Atlas — Joe Brown 256pp (180 maps), 297x210mm, hardback, Crécy Publishing, 1A Ringway Estate, Shadowmoss Road, Manchester M22 5LH <www.crecy.co.uk>, 2021, ISBN 978 0 86093 687 9, £30
Despite the title, this book actually covers the whole of urban north-west England. It includes street tramways, as well as industrial railways and recent development proposals. Drawing on a wide range of published sources, including websites, it gives clear diagrammatic plans of the whole area, with details as to creation and closure of lines and of structures down even to re-aligned platforms and goods yard layouts. Company ownership of lines and facilities as at the Grouping is colour coded, dark for presently open, light for closed. Potted summaries of individual systems are easy to tie in with the plans. It works especially well in that, on already large pages, it enlarges complicated sections on subsequent pages, if necessary successively, and sometimes showing consecutive layouts. The cartography here is equal to the complex subject matter compare, for example, G L Crowther's 'National Series of Waterway, Tramway & Railway Atlases' of twenty years ago, which covered much of the same ground but in less detail. This is the third in a series (following London and Birmingham) with potentially more to come. Future usefulness should be improved further by the stated intention (reaffirmed directly to me by the author) of considering readers' comments when preparing new editions unlike some past instances where even obvious mistakes notified to other publishers have been simply ignored. It would be universally helpful to have a general consideration of the difficult issue of colour/identity coding, as quite a few users may be red-green-brown colour blind. For serious detail this series will make most other atlases substantially redundant. If you could imagine the original Ian Allan Pre-Grouping Atlas and Gazetteer as a groundbreaking Model T Ford, this book is the latest BMW X7. By number of pages, and by information provided, it is excellent value for money, but you cannot put a value on its ease of use and reliability. DAVID PEDLEY
Operating the Caledonian Railway — Jim Summers 2 vols, viii,168 + viii,240pp, 275x218mm, 258 photos, maps & plans, hardback, Lightmoor Press and Caledonian Railway Association, Unit 144B, Harbour Road Trading Estate, Lydney GL15 4EJ <www.lightmoor.co.uk>, 2019–20, ISBN 978 1 911038 51 1 & 978 1 911038 71 9, £22.50 + £25 In recent years the classic company histories of the principal railways of Britain have been supplemented by sumptuous hardback albums focussing on particularly popular aspects of their history, such as their locomotives, carriages, wagons and signalling. The Caledonian Railway Association is the first to devote such a work to an extended study of how its favourite railway was operated. Like all railway companies, the Caledonian sometimes had its own way of doing things and its own terminology, but many practices were slowly standardised across all the companies through agreements negotiated at the Railway Clearing House in order to facilitate inter-working and shared commercial transactions. This pair of volumes is therefore of interest not just to students of the Caley, because they describe and define practices which were common, or similar, to those on all British railways. Indeed many were still in force in BR days. The term 'operating' is interpreted widely and every conceivable topic within it seems to be mentioned somewhere from organisational structure to roles and responsibilities; from train planning to methods of shunting; from slip carriages to wagon sheets and ropes; from line capacity to parcels post. The range of subjects will sometimes surprise: for example, the Caledonian Railway [Freemasons'] Lodge 354. It is doubtful whether anyone's knowledge of the complexities and disciplines of railway working will not be enhanced by a careful reading of these volumes. GRAHAME BOYES
Pioneer Aviation in the Channel Islands: a history of flight in the Channel Islands with a valuation guide to the illustrated ephemera. Volume 1, The Dawn to 1933; Volume 2, 1934–37. Roger E Harris , Hinckley: Channel Islands Specialists' Society, 2020. 275 & 282pp 411 & 367 illustrations. Reviewed by John King
There have been several texts of varying quality on the history of Channel Islands air transport but this is one of the finest. This richly illustrated two-volume work grew out of a desire to record the history of airmails to the islands but this spanned out into an aspiration to encapsulate every aspect of aviation. Newspapers played an important part in the research but various record offices were also used. The author's task was made easier by Nev Doyle's impressive 1991 work From Sea Eagles to Flamingoes but Roger has on occasion challenged and corrected oft repeated statements. Unfortunately he has himself repeated the incorrect name of one of the airlines, a common mistake: Olley Air Services Ltd should have been in the singular. He has been most diligent in placing people and events into a broader context, although sometimes the detail has been excessive. The number of photographs is extraordinary, many being rare and many unpublished but this is no coffee table book. The collecting of historical material itself, timetables and photographs, has not been ignored, the collectors' value being detailed against each one. In many ways the book is a history of Jersey Airways, the principal airline in this period but whose very survival was amazing, given that from the beginning in 1933 until 1937 the airport in Jersey was the beach. The author also explains the complex business ownership of the airline which included the Great Western Railway and the Southern Railway but I am not sure he has fully understood the complex business philosophies of the railways. The author and publisher are to be congratulated on a major contribution to recording the transport history of the Channel Islands.
Victoria's railway king. Sir Edward Watkin. Geoff Scargill. Barnsley: Frontline Books (Pen & Sword), 2021. 180pp. 8 plates. Reviewed by Philip L. Scowcroft.page 382
In the final chapter of this readable and concise biography, the author says, 'In [the] light of all his activities it is remarkable that … Watkin has been almost totally forgotten'. As a railway enthusiast all my life, I would not say that this is true of myself or of many others. It is perhaps true that he is remembered more for failures than successes, especially for his Channel Tunnel vision, and perhaps also for his Great Tower; yet the Channel Tunnel, 120 years after Watkin, is a reality. Mr Scargill emphasises that Watkin was not just about railways but stresses his long political career from agitation to repeal the Corn Laws in the 1840s almost to the end of his life (1901) as a member of the House of Commons and as a local councillor (one of his first achievements was to create free 'parks for the people' in Manchester). But railways were hugely important for Watkin: when 26 he became secretary of the Trent Valley Railway, soon to be taken over by the LNWR. In 1853 he became general manager (and later chairman) of the Manchester, Sheffield & Lincolnshire Railway. Chairman altogether of nine British railways, his railway interests extended to the United States, Greece, India, Africa and, notably, Canada where he revived the ailing Grand Trunk Railway. Here he combined interest in railways with establishing Canada as a united confederation, for which he was knighted. As a biography should, this book, despite its brevity, does not ignore Watkin the man, especially a family man. Some might wish for more about Watkin's railways but this might have jeopardised readability and the sympathetic portrait of the subject. Recommended; there are no notes or bibliography but there is an index.
Zenon Vantini : from grand tour to package holiday — Pamela Sambrook 191pp, 232x155mm, 2 maps, 27 illustrations, softback, The Lutterworth Press, PO Box 60, Cambridge CB1 2NT, 2021, ISBN 978 0 7188 9576 1, £20
RCHS members who attended the 2013 AGM Weekend may recall having lunch at the North Euston Hotel, Fleetwood. This hotel, opened in 1841, was one of several pioneering railway hotels developed and managed by Zenon Vantini (1797–1870), the earliest being the two hotels at Euston (1839) and the most financially successful the Pavilion Hotel at Folkestone (1843). He went on to create the Hôtel des Chemins de Fer in Paris (1847). Vantini was also responsible for the first purpose-built railway refreshment rooms, opened at Wolverton in 1840 the first time anyone had attempted to provide largescale, very fast, mass catering – and was involved in several others. In 1844 Vantini organised the first overseas package holiday (eleven years before Thomas Cook took travellers abroad), the cost of the fully-inclusive guided two-week holiday being twenty guineas. A third of the book is devoted to the achievements of this dynamic and imaginative, but now virtually unknown, railway entrepreneur. Vantini's skills for meeting the demands of wealthy clients and making complex travel arrangements were honed as steward to the second Duke & Duchess of Sutherland from 1833 to 1840. Of particular interest to transport historians are the details his organisation of the annual moving of the hou
Journey of a Railway Signalman : a history of railway signalling on Merseyside and in the north-west of England — Tony Cook 340pp, 297x210 mm, 414 illustrations (186 colour), 52 maps, plans and diagrams, hardback, self-published by the author, 2016, ISBN 978 1 5262 0147 8, available from Edward Talbot, 32 Waterside Court, Gnosall, Stafford ST20 0AR, £25 (post free) Many footplatemen have written accounts of their working lives but far fewer signalmen have done so. Tony Cook's volume is therefore a welcome addition to the literature. Tony started work as a box lad at Edge Hill no 13 signal box in 1947. After a two-year interruption for National Service, he resumed his railway career in 1950 as a trainee signalman and in 1954, at the age of 21, he was appointed as a General Purpose Relief Signalman Class 1 based at Widnes. In his subsequent career he went on to learn and work more than 80 boxes in the north-west of England, including Warrington power box, eventually retiring in 1994. He was offered promotion to inspector grade at one point but declined, preferring to remain 'one of the boys'. Each box he worked is described, including the types of frame and signals, and he also describes the surrounding environment and the facilities provided– or sometimes the lack of them. Many are illustrated by photographs and signalling diagrams. Memorable events, both operational and otherwise, are described, along with some of the characters he worked with. He touches on other aspects of the job which can be categorised under the broad heading of industrial relations. The book is well-written, in the present tense, which gives a sense of immediacy although there is much idiosyncratic use of bold font to emphasise points. PHILIP BROWN 384
Change at Robertsbridge – the Rother Valley (Light) Railway Company (1897–1904): its directors, promoters and investors — David Penn 241pp, 230x150mm, 47 photographs, softback, self-published by the author <davidwpenn@gmail.com>, 2021, ISBN 979 8597409917, £8.65, also available as e-book I must admit that my first thought was 'not another book about a well-known light railway' but this selfpublished book sets out to do a particular job and does it very soundly – without feeling the need to pad everything out with lots of familiar pictures. The book focuses on the era of the original Rother Valley Railway, taking it up to the point when construction of an extension to Headcorn was proposed and it changed its name to the Kent & East Sussex. Covering a span of only seven years, the story told reflects the author's interest in business organisation but especially in how such a railway was promoted and financed. Another unusual aspect to this book is that much of the focus is on people – and it is not dominated by Colonel Stephens either. One chapter details members of the board, the secretary, the solicitors and even the auditors. Another – one of the longest– looks at the background of the debenture holders. The author concludes that investors were not the country bumpkins, minor backwoods commercial interests or enthusiastic rural clergy of legend, but 'in the main, deeply knowledgeable investors'. Indeed, several were senior figures in other companies. Several of them had homes in southern Surrey rather than in the area served by the new railway. They were bigger players than Colonel Stephens and his Light Railways Syndicate. There is an extensive bibliography and many references to minute books, press sources etc. It reflects that this is clearly a labour of love, but written by an author who is comfortable with working in a business history context. Being self-produced, there are a few minor quibbles – personally I found the font a little too large for comfortable reading and I would have liked a good map at the front of the book to set it all in context. However, one very clear advantage of this is the reasonable price for a book of this size. ADRIAN GRAY The Hythe & Sandgate Branch Line & Tramway — Peter A Harding 32pp, A5, 45 illustrations, map, 3 track plans, gradient profile, timetable and ticket facsimiles, softback, Peter A Harding, 'Mossgiel', Bagshot Road, Knaphill, Woking GU21 2SG, 2021, ISBN 978 1 5272 8683 2, £4.50 (plus 50p p&p) The three-mile branch to Hythe and Sandgate was opened in 1874, with steep gradients, a short tunnel and poorly-located stations. It was double-tracked in anticipation of an extension to Folkestone Harbour which never reached fruition and Sandling Junction station was added in 1888 where the branch diverged from the South Eastern Railway main line. The problem of linking the stations with the places they purported to serve was tackled by adding a standard gauge horse-worked tramway connecting the stations with the towns which opened in 1891–2. The trams were suspended during World War I and resumed only briefly before ceasing in 1921. Railway passenger trains were suspended during both wars. The branch was cut back to Hythe and singled in 1931 and closed completely in 1951. The history of the railway is followed by a description of the route and brief notes on locomotives and rolling stock. Then the complexities of the development of the tramway are described and there is a brief note on a 5ft 6in gauge funicular, the Sandgate Hill Lift, which had a lower station close to the eastern tram terminus. The text includes contemporary newspaper reports and there are numerous illustrations. This is a useful addition to the author's established series of booklets about branches and minor railways in the south of Engl
Railways around London — compiled by John Glover from the Alan A Jackson archive 1953–1973 at the Transport Treasury 112pp, 215x272mm, 149 photographs, softback, Transport Treasury Publishing, 16 Highworth Close, High Wycombe HP13 7PJ <ttpublishing.co.uk>, 2020, ISBN 978 1 913251 15 4, £14.50 (including p&p) This book provides an important example of the value of conserved photographic collections. The Transport Treasury has brought together images from the collection formed by the late Alan A Jackson with expert compilation and captioning by John Glover. Each of those authors have previously gained much respect as observers and recorders of the history and development of London's underground and suburban railway systems. John Glover has provided informed and extremely detailed captions to complement the excellently reproduced black and white photographs. Those images focus on architecture, infrastructure and operation rather that rolling stock. In many cases, the scenes depicted are now but a comparatively distant memory. The drabness of the capital and its suburbs now have a fascination, portraying an era dominated by tradition rather than advancement. Overall a highly recommended read at a modest price. It is hoped that good sales volumes will encourage the Transport Treasury to continue to reveal jewels from other collections that have been entrusted to them. ANGELA and BRIAN JONES Gazetteer of the Coal Mines of South Wales & Monmouthshire from 1854 — R A Cooke 192pp, 275x215mm + CD of some 1800 pages, 239 photos, 22 maps, hardback, Lightmoor Press, Unit 144B, Harbour Road Trading Estate, Lydney GL15 4EJ <www.lightmoor.co.uk>, 2018, ISBN 978 1 911038 37 5, £30 This is an unusual review, as the core content is on the CD. The book, although very attractively produced, is largely only an accompaniment. They originated when the compiler was researching for his Atlas of the Great Western Railway as at 1947 and his series of Track layout diagrams. He writes: 'I became increasingly sceptical of the accuracy of some railway and Railway Clearing House details appertaining to coal mines. When the opportunity arose in September 1998, to check some specific instances, these suspicions were largely confirmed and I realised that some of the data that I had previously collated was less than useful'. The gazetteer of some 3,300 collieries, representing over 4,000 sites, plus over 1,600 crossreferencing entries for alternative and erroneous colliery names, is set out in alphabetical order in part 1 of the CD. Each of the main entries gives an OS map reference (and sometimes reproduces the 6 inch plan), dates of operation, the seams and type of coal or mineral worked, and chronological data on owners, numbers employed and often more, including a mine's connection(s) to the railway network and references in railway records. With the number of pages devoted to the gazetteer, it can readily be seen why it was necessary to produce it on a CD. 'Guidance and explanatory notes' for using the gazetteer, together with notes on sources, occupy 13 pages in the accompanying book. There is also an Index to Individuals, Partnerships & Companies, occupying a mere 159 pages in the CD; and a section of maps which show the location of collieries in relation to the railway network, can be consulted. The collection of photographs, titled 'A glimpse of the coalfield', is intended to portray (ag