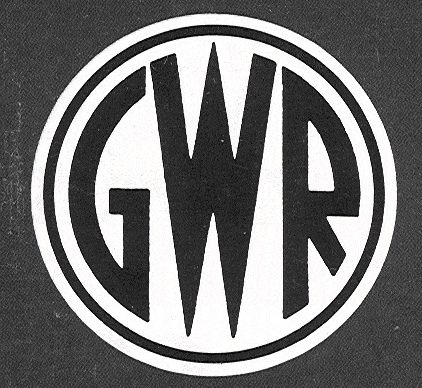 Great Western Railway Journal Volume 2
Issue Numbers
According to the Editorial contained in Number 17 the Second Volume consisted of Numbers 9-16 in spite of the pagination having failed to cease at the end of No. 8: Volume 2 somewhat oddly begins at page 353.
'King' Class 4-6-0 No. 6006 King George I from Stafford Road Shed waiting at Leamington Spa with the 11.10 a.m. Paddington to Birkenhead Train on Saturday. 11th December 1954. R.C. Riley. Cover Photo:
The Yealmpton Branch. Stanley Jenkins and Chris Turner. 354-83.
The South Hams Railway was supported by the LSWR and intended to build a line from Plympton via Yealmpton, Modbury, Kingsbridge to Dartmouth, but failed with the devastating collapse of the banking company, Overend & Gurney, in May 1866. The Plymouth & Dartmoor Railway (South Hams Extension) Act of 28 April 1888 was regarded as an LSWR incursion into GWR territory. An agreement between the two companies led to the LSWR constructing the Turnchapel branch and the GWR agreeing to build the line to Yealmpton via an Act of 17 August 1894 reached over the LSWR via running powers. It opened on 15 January 1898. The line suffered severely from road competition and passenger services were withdrawn in 1930 but were restored on 21 July 1941 due to the bombing of Plymouth and remained open until 6 October 1947. The line closed to all traffic on 29 February 1960. See letters by Taylor (p. 438) and Burrell (page 440) in Number 10. The illustrations which are extremely extensive include 1076 class No. 738 on 7 June 1930; a steam railcar and trailer at Steer Point; the interior and exterior of Plymouth Millbay in "Edwardian period"; 1076 class No. 1252 on 8 July 1924 with two trailers; 5412 at Yealmpton; 3705 on 30 August 1945. Ordnance Survey map (25 inch) of Yealmpton station area.
A signalman's day at Monmouth (Troy). Fred Hunter. 384-7+.
As in the 1950s when passenger services were operated by diesel railcars and auto-trains. The Coleford, Monmouth, Usk & Pontypool Railway was opened in October 1857 when the line from Pontypool Road to Usk was extended to Monmouth Troy. The Ross & Monmouth (May Hill) opened in 1873 and was extended across the river in May 1874. The Wye Valley Railway reached Monmouth from Chepstow in November 1876. The Coleford Railway opended in September 1883, but had closed during WW1 and it did not influence the signalling described.
Copsey, John. The 'Earls' at work. 388-92.
Class emerged in 1936, and is probably better known as the 90xx class (renumbered in 1946). Allocations, workings, early withdrawals. Illustrated: 3212 Earl of Eldon at Swindon on 8 May 1937; 3201 without name. 9021 at Machynlleth in early 1950s. Colour (R.C. Riley): 9017 at Oxford on 20 April 1958.. See also letters in 10 page 438 from Michael Hale and 73 page 34 from D. Asbury. Also letters from Eric Youldon and Maurice Dart.
Modern Minks: 17ft 6in covered goods wagons. John Lewis. 393-4.
Drawings; 2 photographs.
Letters. 395-6.
'57XXs' at Reading. Bob Crawley.
Refers to feature in Number 7: yards were worked by 57xx, 87xx, etc (latter must have provided additional adhesion through "8" having greater mass than "5"). Shunting was performed by tender locomotives: Dean goods, MR (LMS) 2F on loan during WW2; Bulldogs and 63xx. Others seen included 2076; 1912; 1969; 1925; 2074; 1758; 8750 and Barry Railway class E 0-6-0T No. 783 in 1943.
'57XXs' at Reading. R.J. Mugford. 396
Condensing 57xx: only No. 8700 had angular cab before forced to conform with curved-corner cab and renumbered as 9700.
Corrections to colour captions. R.C. Riley.
Number 7 page 307: Swindon Works trip: 6945 Glasfryn Hall
Number 8 page 351 lower: 16 April 1957
—top 9749: 1014 and 4080 in sidings.
Issue 5 pp. 196/7 taken by Ian C. Allen in August 1933 (5530 on College Wood viaduct)
Fish vans. Keith Ettle.
Refers to feature by John Lewis (7 page 285): differences in roofs and ventilators
Royal Oak. Tony Parkes
See double-spread in Number 8 on pp 348-9 with melancholy horse: Design of horseboxes enabled to ensure that horse could not see out and could face direction of travel. Covered by Protection of Animals Act, 1911 and Transit of Animals Order 1927-47. Notes on handling Dartmoor ponies at Ashburton. Writer ex Superintendent Devon & Cornwall Constabulary.
Appeals. 396
5957 Hutton Hall as running in 1948 with 3500 gallon tender; passenger specials entereing Dockyard lines at Devonport
Book Review. 396.
The Culm Valley Light Railway. Michael Messenger. Twelveheads. GB
"competent and worthy account"
7022 Hereford Castle passing Laira on 30 August 1961 on Saltash to Goodrington train. R.C. Riley. rear cover.
Led to long letter (13) page 572 from signalman who had worked in Laira Junction signalbox which controlled movements on Lee Moor Tramway across mainline.
'14xx' Class 0-4-2T No. 1436 at Southall on Saturday, 8th March 1958. R.C. Riley. Cover Photo
Westbury's top job. Gerry Parkins 398-414.
The 8.40 am to Paddington, returning with 12.30 pm. 12 sets of men in link. In 1920s worked by County class 4-4-0 and 43xx; from 1927 by Saints, from 1929 by Halls, and from 1938 by Stars, notably 4034 Queen Adelaide and 4043. In 1947 1027 County of Stafford (see (36) page 213 top for shot of this locomotive probably on this train) and in 1950 Powderham Castle became Westbury's premier locomotives, but on the run described a Modified Hall 6994 was employed. The normal routines of preparing the locomotive are described and this is followed by an account of a run with Driver Jack Thornton on what was in effect a stopping train to Newbury followed by a fast run to Paddington, a quick turnround and a fast return on a train for Weymouth. Obituary for author Vol. 7 (No. 53) page 241. Illus: Hall backing onto up Weymouth at Westbury c1953; Westbury station; 6994 Baggrave Hall at Exeter c1951; 69982 Melberley Hall at Westbury on 8 October 1950; Patney & Chirton station on 133 September 1957; Woodborough station; Pewsey station on 16 September 1958; Savernake Low Level with 45xx in bay c1955; Hungerford station; Newbury station with 6994 at up platform c1955 (probably train described); Midgham station; Reading station March 1948; 5979 Crackton Hall arriving Paddington in late 1950s; No. 8 platform Paddington 26 April 1956; The Lawn (before one of my sons-in law dug it up) on 28 June 1955; 6944 near Pewsey on return working on 9 July 1956.
Uxbridge High Street – a follow-up. Chris Turner. 415-16.
Notes and photographs provided by Walter Humphries who as a Grade 1 porter in 1939. Even then there were few passengers. Some of the photographs of the deserted station were taken at night. Another shows London Transport bus CXX 156 on the 309 seervice with a T class in the background. Freight consisted of coal for Charringtons, Colesil and Budd and Abel, and some tank wagons.
General Arrangement of 'Earl' Class 4-4-0. 418-20.
Dated January 1940.
Rhymney 'M' and 'R' 0-6-2 tanks after the Grouping. John Copsey. 421-9.
123 locomotives were provided by the RR at the Grouping: 101 of these were 0-6-2Ts constructed under the superintendency of John Jenkins until 1906 and C.T. Hurry Riches thereafter. All were supplid by outside builders. The M class were constructed by Robert Stephenson in 1904 and had 4ft 6in driving wheels: numbered 33/47-51. The R class (also supplied Robert Stephenson, but with higher boiler pressure in 1909) were numbereed 30-2/34/46. In 1921 Hudswell Clarke supplied six with Belpaire boilers: 35-8/39/44. The earlier locomotives were fitted with Belpaire boilers and some were "improved" with No. 2 taper boilers. Lists allocations and duties of class in December 1938. Illus.: 36 on 18 May 1957 at Llanbradach on empties; 41 ex-works at Cathays shed in early 1930s; 38 at Bargoed Pits on 27 June 1957 (coal train with two enclosed hoppers for pulverized fuel: see letter Number 13 page 572 by K.N. Prince and letter from David Tomkiss in Number 14 page 616; 38 on mixed freight passing ex-Cardiff Railway 155 at Cherry Orchard on 17 May 1952 (R.C. Riley); 40 on 5 May 1951 at Radyr shed (had been rebuilt with taper boiler in October 1949)(RCR); 39 at Cherry Orchard (two views); 38 at Walnut Tree on 26 September 1957 (R.O. Tuck); 36 at Tyndall Street on 21 March 1957 (ROT); 38 at Llanbradach on 7 September 1957 (ROT)
GWR Civil Engineer's plans and drawings. 429.
Announcement about then availability, and then prices, from Railtrack.
Chard. R.C. Riley (phot.). 430-1.
Colour photo feature: Chard Central and 7436 on train and outside engine shed on 6 June 1961.
A new box for Adlestrop. Mike Christensen. 432.
Photographs taken in August and December 1906: former shows timber frame, and latter completed signal box.
Modern Minks: GWR 17 ft 6 in covered goods wagons. Part 2. John Lewis. 433-7.
12 ton pallet van; drawing Swindon January 1953 W114175. Conversion by BR to V23. Illustrations: V23 125443 as built, 134053; W101245; V24 124472; 133749; W126578; W125837; DW 139455.
Book Reviews. 437.
The Lee Moor Tramway. Plymouth Railway Circle. GB.
Professionally produced with attractive typography and layout.
Encyclopaedia of the Great Western Railway. Patrick Stephens. GB
Includes potted biographies of many company officers – information stated not easily obtained elsewhere. Notes errors.
Letters. 438/440.
Earls. Michael Hale.
See Number 9 page 388: : 9021 stored at Moat Lane Junction, not at Abercynon; originally it had been intended to "construct" 40 of these extraordinary things; how they were renumbered; limited activities of Bath Road inmates; sent for evaluation as pilots on South Devon banks, but this was a failure. Editor states that official engineering history cards that Abercynon is listed. See letter from D. Asbury in Issue 73 page 34 on "storage at Abercynon"..
Earls. Eric S. Youldon.
See Number 9 page 388: : The Earl nameplates were the incorrect dimensions for Castle class; questions whether those fitted to 5063 Earl Baldwin were made to the correct dimensions. Confirms failure to perform as pilots on South Devon banks. Questions the need to renumber: additional 2251 class could have been numbered at 62xx
Earls. Maurice Dart.
See Number 9 page 388: A similar attempt to use class as pilots in South Devon was made in the autumn of 1951, but it also failed: perhaps Bluebell Railway may persuade First Great Western or Virgin if their solitary example might improve performance in South Devon.
Yealmpton. Roy E. Taylor.
Long informative letter. See Number 9 page 354. Writer's father, Sydney Taylor, was porter at Brixton Road & Elberton Cross: he grew vegetables at former and pumped water at latter. He saw steam railmotors at Brixton Road, but drivers objected to heat from boiler. Also notes on brickworks railway.
Yealmpton. Jack Burrell.
See number 9 page 354: journey by GWR bus to Bigbury-on-Sea from Millbay in 1928; odd feature of Lipson Vale Halt only being served by SR trains; movements of ex-Yealmpton staff, notably Signalman Dunstan.
Goods Department. D.J. Tomkiss.
See Number 8 page 339:: page 345 "roadside wagons" or vans used on Cambrian Railways (possibly derved from LNWR); page 344: Ystrad Mynach dividing point of RR and LNWR still used by LMS/GWR four years after Grouping; page 353 Hiwraun back platform with Merthyr auto train.
61XXs. M.C. Clifton.
Reversing gear (lever type): see Correspondence in Old red sandstone issues between Hingley and Goslin. Also refers to Number 5 for comments by Rowledge concerning code names: Grove, Deepdene and Deeplus.
47XXs.G. Layzell Ward.
See Number 3: 47xx on Castle Cary to Weymouth line.
Penzance Long Rock. R.C. Riley (phot.). 439.
Colour feature: 7916 Mobberley Hall on turntable on 29 April 1961 and 4552 on 9 April 1960.
Fawley station, looking towards Hereford in June 1963. M.E.J. Deane. front cover
With 2-6-2T arriving at head of three corridor coaches and van
Henley-in-Arden. Roger Carpenter and Cris Turner. 442-58; 472-84.
After a protracted history Henley-in-Arden managed to get itself onto a nominally independent branch line from 6 June 1894. The article includes a description of this line written by T.R. Perkins which appeared in the November 1902 issue of the Railway Magazine. The Birmingham & North Warwickshire Railway had ambitions of extending south from Birmingham to connect with the Great Central Railway via the East & West Junction Railway and a Bill for such a line received the Royal Assent on 25 August 1894. This was strongly opposed by the GWR and they took over the powers and modified them for what was to become a new mainline from just south of Birmingham via Henley-in-Arden, Stratford, Honeybourne and Cheltenham, thence over the Midland route to Bristol. See also letter from Mike Young in Issue 64..
28xxs in the north during the Great Western era. John Copsey. 459-70.
Brief history of the class in service, including specific tests, notably of 2806 on 11 February 1906 when it hauled 955 tons from from Severn Tunnel Junction to stoke Gifford; 1095 tons to Swindon, and 1630 tons from Swindon to Paddington. On 25 February 1906 No. 2808 on a similar working hauled 2012 tons on the Swindon to London section. In 1907 tests were conducted on the 1 in 50 Gowerton incline. On 2 March 1913 No. 2834 hauled 98 loaded coal wagons (approx 1390 tons) from Banbury to Acton. Prior to WW1 28XX had been allocated to Tyseley. During WW1 the class tended to be concentrated on South Wales. Following WW1 28XX were allocated to Chester, but most were moved away and the ROD type tended to be used on the Northern Division. In the 1930s the 28XX class tended to displace the 43XX and an important source of traffic was iron ore from the Midlands to South Wales. General arrangement drawing 2884 class Lote 321, Swindon, February 1938 No. 109101.
Shed scene: Reading shed with 4985 Parwick Hall. (col. illus.). Paul Strong (phot.). 471.
22 April 1962
County class 4-6-0 No. 1018 County of Leicester at Dolcoath Siding, Camborne. R.C. Riley. rear cover.
Locomotive in BR lined black livery: on 18.20 Penzance to Kensington milk train on 16 July 1956.
Hall and Castle leave Newton Abbot with westbound express. Derek Clayton. front cover.
June 1956: other shots taken at same time & location on rear cover.
Operations at Ashburton, Chris Turner. 486-504.
As experienced by staff at in immediate post-WW2 period, notably drivers William Cartwright, the senior driver who served on the Parish Council, and Bill Marks, and porter/signalmen Winnie Goodwin and Fred Gilbert, and truck driver Gerry Cook who was involved in zonal distribution. 1470 was the regular engine as it had its Mason (steam heating) valve removed to enable it to provide steam to the water pump to lift water to the tank (mainly used by the daily freight locomotive). The passenger and freight traffic is described: the former included workers to Staverton and Totnes on the first train and school pupils to Totnes. The latter included inwards fertilizer to Edwin Tucker & Son, but most of their output was hauled in their own road vehicles. Coal was brought in for the Ashburton Co-op and Reginald Robertson. Outward traffic included timber, cattle (four fairs per annum), and ponies (fair on first Monday in October), but this traffic was in decline. In the 1930s there had been an annual Sunday school trip to Teignmouth. See letter by John B. Horne (Number 14 page 613)on closure of Ashburton gas works. Also letter by Jack Burrell The illustrations include: Page 486: 517 class plus auto coach on 10 August 1935 (G.N. Southerden) locomotive was probably No. 1487 (517 class) see letter from D.T. Perks in Number 17 page 17.; engine shed in 1947 (P.J. Garland); 1470 on shed in early 1950s (W.A. Camwell) and by (M.E.C. Deane); station exterior in early 1950s (A. Attewell), interior in 1947 (PJG) and (J.H. Moss); goods yard in 1949; 1470 arriving on 25 May 1956 (MEJD); Totnes in 1936 (PJG); Staverton and Buckfastleigh (JHM), 4405 on freight in 1952 (John Harrison); cattle special on 7 November 1957 (W.A. Warbuton).
Kitchen service, H L. Boston. 505-18.
One of the very best contributions (posthumous). Author started as kitchen boy in March 1929 on the overnight Irish boat train (7.55 pm Paddington to Fishguard). The kitchen staff joined the train at 4 pm at Old Oak Common and served two sittings for dinner before closing the car at Cardiff reached at 10.04 pm. They then made much ready for breakfast on the run to Swansea, after which they slept in the car until back at Swansea when they served breakfast from 5.40 am until passing Swindon when they closed again and made the car ready for the newxt crew. In 1931 he was moved to the Torbay Express where worked started at 8 am for departure from Paddington at noon. Lunch was served and the crew boarded overnight in Kingswear. The following day they served lunch and afternoon tea on the return journey. The crew consisted of a cook, his assistant, the kitchen boy, the conductor, two assistants and a page boy. The cars were divided into kitchen and pantry. On one journey over the newly-opened Frome/Westbury cut offs the car derailed on the points. Between 1932 and 1934 he worked on the Cornish Riviera where lunches and then teas were served until Truro. On the return work started at 8 at Penznce and lunch was being served before Plymouth. In 1934 he was promoted to assistant chef and served on the Plymouth boat trains where he saw many celebreties and on specials, such as those for football and rugby matches. It is illustrated by his own photographs which include on of a King at Kingswear, and of staff photographs. Letter by A. Spooner Number 14 page 616 suggests identities of Kings portrayed. Drawing of first class restaurant car (Lot 1468), Swindon Dec 1930.
An overloaded 'Star', John Copsey. 519-20.
27 July 1946: Snow Hill to Cardiff service hauled by 4058 Princess Augusta with a train load of 15 coaches or about 450 tons. Departed Birmingham 14 min late and arrived 62 min late.
Modern Minks. Part 3. John Lewis. 520-1.
Diagram V26: 12 ton covered wagon fitted with partitions: 'parto'. Side and end elevations. Reproduction of GWR 1939 circular "signed" A. Maynard. Illus. of 126277 c1950 (Roye England)
Bank Holiday traffic in Somerset, 1934, Michael Chichester. 522-523.
Table: observations made at Wyke signalbox and Bruton station. See letter Number 14 p616 by Bill Crosbie-Hall on Star performance.
Temple Meads in Wartime, Peter Harris 524
The blackout was the first immediate effect. Location of Railway Transport Office, formation of Local Defence Force, calls ups, slower and delayed trains, air raids began 24 November 1940, severe one of 3 January 1941, women workers, temporary staff replacements, canteen provision, beer, automatic telephone exchange installed in August 1943, coach equippped with wireless communication kept at Severn Beach, effect of prepartion for Second Front, absurd arrangements demanded for General Omar Bradley (US), hospital trains. See letter (Number 14 page 613) on anti-glare screens for 3822. and letter by Keith Ettle on Castle & super saloon kept ready for arrivals at Bristol Airport.
A Lucky Escape. J.W.P. Rowledge. 527
Derailment of engineer's train at Pontsticill due to failure to couple up correctly in Torpantau Tunnel. Illustration of 8766 alias 6766, on unrelated passenger train (Brecon to Newport at Torpantau station on 18 May 1959 (R.O. Tuck)), according to caption. See letter (Number 14 page 613) concerning incorrect caption: not 6766, but 8766.
Letters. 528.
'Earls'. Jack Burrell.
See Number 10 letter by nn: allocation to Llanidloes — not permitted to work to Brecon.
Minks and Palvans. Stuart Brasier.
See Number 10: doors were offset from centre — to left or right.
Westbury. James Graham.
Not 4966 but 6966
Yealmpton. E.R. Shepherd.
See Number 9: writer was passenger on 25 July 1944 when train consisted of 6407 with autocars 5 and 6. 3705 was on freight. Records of freight motive power: 57XX and 112XX diesels.
Newton Abbot station in June 1956. Derek Clayton. rear cover.
Two views: three Halls, and vista of station and smokey engine shed. See also front cover.
'61xx' Class 2-6-2T No. 6148 from Southall pictured outside Paddington on 20th June 1959. R.C. Riley. Front Cover.
Uxbridge Vine Street. Stanley Jenkins and Chris Turner. 530-61.
General development of transport to, and through, Uxbridge which is 14 miles West of Tyburn. West Drayton became the railhead on 4 June 1838. The Great Western & Uxbridge Railway received its Royal Assent on 3 July 1846, but it collapsed. There were several proposals for direct lines to Uxbridge through Oxford, but the GWR obtained powers for a branch in 1853. The BoT inspected on 2 September and the line opened on 8 September 1856. There were no major works and the line was converted to standard gauge in October 1871, and was doubled in 1881 when it was inspected by Col. Yolland. The LNWR took some interest in an Uxbridge & Rickmansworth Railway, but it failed to materialise. In 1897 the GWR became involved in the Birmingham direct route which had envisged an Uxbridge loop, on which work was started and then abandoned leaving the High Street and Vine Street branches as stubs. Tramway and Metropolitan Railway, and later Piccadilly line competition, led to loss of passenger traffic, but freight and parcels remained. Nevertheless, passenger services on the branch until they were withdrawn, in spite of the creation of Brunel University on 10 September 1962. Freight followed on 24 Febrauary 1964. Lists PRO sources. Plentiful illustrations of Vine Street, Cowley and West Drayton stations. Ordnance Survey plan 1934. Auto trains and diesel railcars: W31 arriving 3 August 1957. See letter from Alan F. Garner in Number 14 on page 613.
'2301s' on Passenger Duties. John Copsey. 563-70.
General arrangement drawing, Swindon April 1940. Introduced by William Dean in 1883. In early days they performed express passenger duties as their haulage capacity was ghreater than that of contemporary 2-4-0 and 4-4-0 types. They worked excursion and mainline stopping trains. Tables indicate workings in 1898 and 1906. Such workings decreased in WW1 as many of the class were sent on ROD duties. There were few passenger duties in the 1930s. Allocations in March 1938. Illus.: 2487 in early twentieth century; 2306 at Stourbridge Junction in early 1920s; 2486 at Old Oak Common in early 1920s; 2301 class at Builth Wells c1932; 2460 at Stourbridge Junction on excursion to Bridgnorth in 1920s; 2407 at Bristol Bath Road on 5 May 1950; 2515 (cab view) at Gloucester in 1930s. See letters in Number 14 by the late J.F. Burrell, Roy Williams and D.A. Picton
GWR concrete post & wire fencing. 571.
Drawing.
Letters. 572
The Ashburton branch. Eric Shepherd.
Trains observed between 1940 and 1957.
Rhymney 0-6-2Ts. K.N. Prince.
See (10) page 425 for illustration and letter from David Tomkiss in Number 14 page 616 for information about wagon with unusual enclosed hoppers.
Laira Junction. L.W. Crosier.
See (9) rear cover: writer was signalman at Laira Junction bewteen 1958 and 1967: adds detail to caption, especially on working of Saltash to Goodrington which was run for people making use of runabout tickets. Stock for St Austell to Plymouth workmen's train is visible. Wooden huts ere hostyel and canteen. The Lee Moor Tramway is just visible and English China Clays had right to cross mainline at any time and signalbox contained catch points to prevent tramway trains crossing without permission.
'61XXs. A. Cruikshank.
Boiler pressure reduced to 200 psi on 6116
Two 4-2-2s double heading express through Sydney Gardens, Bath. John S. Gibb. 572.
f ine ink drawing
A down train from Paddington to West Drayton at Subway Junction on 10th September 1960. R.C. Riley. back cover
'Castle' No. 5034 Corfe Castle from Old Oak, at Bath Road Shed on 5th July 1959. R.C. Riley. Cover photo.
See also rear cover and in Number 16 page 708 Chris Youett wondered whether Castles would have been "better" with County boilers.
Walsh, B.D.J. Recollections of Windsor in the 1930s. . 574-9.
Writer was an Old Etonian, something of a rare bird in railway enthusiast circles (and for once justifying the swan in the publisher's title). Disappointingly neither Kings nor Castles were not called upon to haul the school specials, but each term ("half" in Etonese) a couple of coaches were attached to the rear of the 20.35 Paddington to High Wycombe train and these were detached at Slough to be worked forward to Windsor by a 61XX. A special ran non-stop from Windsor at 12.03 for Paddington when long leaves were granted and also for attendance at the cricket match to play Harrow. Specials were run to Henley for the Regatta. Under the top hat an ordinary boy lurcked who liked to cycle across to the GWR mainline and cross to the Eton Signal Box where the signalman was befriended. Slough was strictly out-of-bounds.
Lewis, John. Modern Minks: GWR 17ft 6in covered goods wagons. Part 4. 579-85.
V36 wagons constructed between July 1945 and May 1947: they had plywood bodies and vacuum brakes.
Shed Scene: Pantyffynnon. W.A. Camwell. 586-7.
1936, shortly after shed opened on 9 March 1931. No locomotive visible, but several steel loco coal wagons.
'Saints' at Bristol. John Copsey. 588
In 1902 No. 100 Dean was allocated to Bristol. This lists allocations and workings from then until their demise in early 1950s. Pp 594-5 general arrangement drawing for 2931-55 series Number 44463, Swindon, August 1911. Table on 593 was subject of letter from Jack Burrell (15 page 649 on working performed by No. 2928 which operated the 19.32 Stapleton Rd to Cardiff on which the locomotive had arrived at 16.01 on working which originated at Carmarthen. In between the locomotive was used to bank to Filton. Also letter from D. Belton (15-649) claiming that Saints were better than Halls. Illustrations: 2905 Lady Macbeth Sonning, 15 May 1925 (M.W. Earley); 100 William Dean, Taunton, c1900; 2940 Dorney Court Bristol Temple Meads 10 June 1933; 2955 Tortworth Court, Bath Road, 12 May 1937; 2913 Saint Andrew, Taunton, 2 August 1938, on express; 2939 Croome Court, Bath Road, 1949 (MWE)
Malmesbury cleaner: night work at Malmesbury shed 1924-35. Mike Fenton. 598-607.
Author also wrote book on branch (Wild Swan). Subject was Fred Hindler who had been born on 6 September 1907. His father was a gamekeeper on Estcourt Estate. His family were Roman Catholics and lived in Malmesbury rather than the nearer Tetbury as the former was blessed with a Catholic Church. Hindler performed the night work at the small shed. Illustrations: station and 58xx in 1934; 517 class with three 6-wheel carriages in 1931; 5802 on 17 July 1933 on first train to traverse truncated line (Bertram Farmer).
Prewar goods work at Ketley. H.A. Cowgill. 608-12.
Junior clerk who started work in May 1934. Ketley was near Wellington in Shropshire, but the area is now part of Telford new town. The GWR owned no property but office was housed on premises of one of two major customers (Sinclair Iron Co.); the other was the Wrekin Foundry (James Clay (Wellington) Ltd). The output was cast iron fittings: pipes, gutters, firegrates, manhole covers. These were sent to a very wide variety of destinations, some of which was to destinations on 'foreign' companies and required paperwork for the Railway Clearing House. The accounting was closely associated with that of the customer. Incoming raw materials included pig iron from Holwell Junctuion and Kettering, limestone from Wirksworth, fireclay from Mow Cop, sand from Shifnal, scrap from North "West England and coke from Tonyrefail and Tondu. Shunting was complicated by a level crossing across the A5 trunk road. The writer also worked at Horsehay and Coalbrookdale where the foundry outputs included kitchen ranges. Ordnance Survey plans for 1937 (25 inch).
Letters. 613/616.
'2301s'. J.F. Burrell.
See Number 13 page 563: the workings listed for 2354 (that is Brecon to Newport and Brecon to Moat Lane were linked, and also included Cambrian Railways' 0-6-0s. Also notes workings by 2301 class in Bristol area.
'2301s'. Roy Williams.
See Number 13 page 563: illus. of 2487 was not at Bristol, but may have been Westbourne Park.
'2301s'. D.A. Picton.
See Number 13 page 563: Never saw an Oswestry based 2301 at Bristol: caption stating 2543 should have given 2534; also mentions Avonmouth workings.
Uxbridge. Alan F. Garner.
See Number 13 page 530: observations on 97xx working in 1951; rolling stock in 1950s; GWR railcars and BR DMUs.
Ashburton. John B. Horne.
See Number 12 page 486. Notes on gas works: the works in Ashburton had been opened in 1839, and were bought by the Urban District Council in 1900, but were sold in 1933 to the Devon Gas Association which in 1934 connected the town to Buckfastleigh with a new gas main and closed the Ashburton works. Notes loss of coal traffic to gas works, and where GWR gas works had been situated. This last was subject of letter further letter from writer in Number 15 page 649.
Ashburton. Jack Burrell.
See Number 12 page 486.Notes on career of signalman Dunstan, who had come to Ashburton from Yealmpton and by June 1945 was at Gwinear Road. Also notes which members of 517 class had been used on branch.
Bristol Temple Meads in Wartime. Martin Webb.
See Number 12 page 524: Researching anti-glare screens for preserved 3822.
Bristol Temple Meads in Wartime. Keith Ettle.
See Number 12 page 524: a Castle with a Super Saloon was kept in waiting for arrivals at Whitchurch (Bristol) Airport: it is believed that Churchill used this service. Further information on this service see letter from Ron Hacker Number 15 page 649.
A lucky escape. Eric Youldon.
See Number 12 page 527: caption incorrect 6766 lacked brakes for passenger service, furthermore is clearly 8766.
Bank holiday traffic. Bill Crosbie-Hall.
See Number 12 page 522: notes that Stars appeared to be making "heavy weather" on heavy trains. Also refers to British Railways Journal Number 44 for performance by a Saint on a combined Oxford and Trowbridge/Westbury 16-coach train from Reading to Paddington behind Caprotti-equipped 2935 Caynham Court where it blasted away in great style.
Restaurant cars. A. Spooner.
See number 12 starting page 505: identifies two King class illustrated: 6011 King James I and 6001 King Edward VII, and suggests date for latter.
'28XX'. Dennis Beasley.
Refers to Number 11 page 459: 2803 was painted bl;ack with red lining in June 1903.
Rhymney. David Tomkiss.
See Number 13 page 572 letter by K.N. Prince and original picture in Number 10 page 425: the hoppers illustrated were for conveying pulverized coal from Powell Duffryn Associated Collieries to the Company's power stations. They had been built at Cambrian Wagon Works, Cardiff in 1920s/30s. Also refers to illustration on page 428 showing a roofless lime 'cottage' wagon.
Worcester Shrub Hill. R.C. Riley. 614-15.
Colour illustrations taken on 1 June 1963 showing: 4905 Barton Hall passing engine sheds on freight; 4916 Crumlin Hall and 7025 Sudeley Castle on express for Paddington and 7005 Sir Edward Elgar (grubby light engine on sparkling day).
Locomotives on the edge of the engine shed at Worcester. R.C. Riley. rear cover.

Congresbury, Whitsun 1956, with the familiar '45xx' on a Yatton to Wells train. J.H. Moss. Front cover.
Congresbury. Mike Christensen and Chris Turner. 618-35.
On Cheddar Valley line: powers for a line from Yatton to Wells were obtained by the Somerset & Dorset Railway (broad gauge) on 14 July 1864. These powers were transferred to the B&E on 19 June 1865. Open ed Yatton to Cheddar on 3 August 1869 and to Wells on 5 April 1870. Converted to standard gauge on 18 November 1875. Absorbed by GWR on 1 January 1876. A Light Railway Order for the Blagdon branch was obtained on 18 March 1898, and the Wrington Vale line was opened on 4 December 1901. Congresbury was modified with a crossing loop and an extra platform. The passenger service to Blagdon ceased on 14 September 1931 and the line closed to all traffic on 10 June 1963. Ordnance Survey map for 1936. Camping coach at Blagdon in 1939. Names and portraits of several members of staff. See letter from Terence Burley in Issue 95 p. 417 and response to it from Brian Hillier on page 476 (Issue 96).
Paddington. 636.
Country end of platforms 1 and 2, c1907. Edwardian third class passengers boarding train. Bishop's Road Bridge being reconstructed.
'78xxs' in Traffic. John Copsey. 637-48.
Includes general arrangement drawings and notes changes in names from as originally proposed. Illus.: 7810 Draycott Manor at Leamington Spa in 1947 H.J. Stretton-Ward); 7810 on Banbury to Paddington train in July 1946 (M.W. Earley); 7810 on Swansea service formed of LNER stock near Cheltenham on 24 July 1939; 7813 Freshford Manor assisting 6010 King Charles 1 on Rattery Bank in 1954 (MWE); 7814 Ilford Manor at Cheltenham in December 1950; 7802 Bradley Manor at Shrewsbiry c1952; 7816 Frilsham Manor on Reading shed on 26 June 1964. page 642: livestock vehicles listed (third column) were LMS not GWR (but stated to be LNER See letter by N.J. Knowlden on page 707 (Number 16). See also letter from T.H. Shuttleworth on same page on 7806 working from Chester through to Barmouth in 1946.
Letters. 649.
Ashburton. John B. Horne.
See letter in Number 14 page 613 for letter by same writer: on the location of GWR coal gas works, notably Wormwood Scrubs, Worcester and Didcot, and the location of oil gas works at many more locations. Letter from Eric Youldon in 16 page 708 on use of GWR gas to fuel Admiralty buoys.
'Saints'. D.T. Belton.
See Number 14 page 588: Writer considered that Saints were "better" than Halls.
'Saints'. Jack Burrell.
See Number 14 page 593 (feature begins p. 588): as well as describing the working noted in table on page 593 writer notes the 17.45 Bristol to Swindon running-in turn.
Temple Meads in Wartime. Ron Hacker.
See Number 14 page 613 letter from Keith Ettle: the VIP Special was connected with flights into Bristol Airport. The Castle with Super Saloons and special crew arrived at Platform 10 in Paddington: writer had personal experience of thses workings.
Birmingham Hockley. Frank Popplewell. 650-9.
This major freight depot opened in 1862 with separate inwards and outwards sheds for traffic. Over 1000 staff worked there in the 1920s, including about 160 clerical. There were seven boatmen, 450 horse-drawn vehicles; 270 horses and 41 motor vehicles in 1928. The author left King Edward's Grammar School before he was 16, and was appointed by the District Goods Manager to start work on 16 August 1935. F.K. Pelley was the District Goods Manager; 'Beau' Lees was the Goods Agent, and F. Masters was his Deputy. The many female clerks were paid less than the men. The Soho & Winson Green warehouse and yard were under the control of Hockley. A modern warehouse was constructed c1930 and was used by SPD for the distribution of foodstuffs. Container trafic was handled there. There was a cattle dock at Bordesley. Covers the methods employed by GWR for securing payment. Hockley was modernized in 1939: a new office block was built and accounts involved the use of Burroughs accounting machines. Notes the location of bonded warehouse. Part 2: Number 16 page 700. See also letters in Number 16 page 707 from Keith Harrison on iniation rights of the "long stand" variety and on the Farm Book; and from L. Foxon concerning use of boats and Thomas Bantock boatage and cartage agent for GWR.. Illustrations include those of Hollerith sorting machines and printers and Ordnance Survey maps for 1914.
Shed scene [Llantrisant]. 660.
Coaling stage, c1930.
Congresbury, looking south from the Signal Box towards the divergence of the Wrington Vale and Wells Lines, Whitsun 1956. J.H. Moss. Back cover.
In the Postwar Years, passenger services were largely worked using either '45xxs' and 'B Sets' or Diesel Cars, with '2251' 0-6-0s on Bristol & Wells Freight Trains. Blagdon branch freight services were hauled by '48xx' 0-4-2Ts.
4555 at Coryton station on 23 June 1962. R.C. Riley. front cover.
See feature on preserved locomotive (page 689) and rear cover.
The Aberayron Branch. William H. Smith and Chris Turner. 662-88+.
Sir J.W. Szlumper proposed a 2 ft gauge line from Newcatle Emlyn to Aberayron and New Quay, and the Vale of Rheidol actually obtained powers on 13 August 1898 for a line to Aberayron, which Cardigan Couty Council supported, but these were abandoned in 1904. On 9 October 1906 an Order was obtained for a Lampeter, Aberayron and New Quay Light Railway; the Chairman for which was J.H. Harford and the contractor was Edward Nuttall & Co. of Manchester. The GWR was not prepared to work the line until some of the curves had been eased, but it was inspected by Major Druitt on 10 May 1911 and opened on 12 May. Some of the notes were based on Edgar Rushton's observations as a clerk at Aberayron beteen 1929 and 1935 at which time the branch was under the charge of the station master at Lampeter. The freight was mainly inwards and consisted of coal, lime and cement. Most of the staff who worked on the line are listed. During WW2 evacuees were brought from Birkenhead by special trains. Mary Lloyd was a clerk between 1942 and 1948. There were some extra movements of troops. The line closed to passenger traffic in 1951, but the Milk Marketing Board opened a plant at Green Grove Siding on 10 May 1951 and this ensured that the line thus far remained open for milk tank wagons until 1 October 1973, although Aberayron had lost its freight traffic on 5 April 1975. The illustrations include one of a 517 class with an auto trailer at Aberayron in 1911; the line under construction, the arrival of the inspection train hauled by 517 class No. 840, S&W 0-6-0T 1356 Will Scarlet, auto trailer No. 51; several early views of terminus, Aberayron Junction when new; 517 No. 219 (associated with, but not on, line); Ciliau Aeron; landslip at Llanybythan on 25 November 1946; Felin Fach; Camping Coach W9934W (A. Attewell); engine shed on 28 August 1956; 7444 with milk train on 7 July 1955 (H.C. Casserley); 7407 with milk train on 30 August 1951 (W.A. Camwell) and 7439 on freight; p.717 William Hubbard standing before his coal wagon at Aberayron in 1936/7, and Hubbard's coal lorries (Ford in 1931/Fordson in 1938). Colour: loading milk at Felin Fach in June 1961 (T.J. Edgington); interior of booking office at Aberayron (John Andrew) and 7402 approaching Aberayron Junction (TJE)
4555 - a GWR preservation pioneer. Gerry Beale. 689-98.
General arrangement drawing (side and front elevations/cross sections: Lot 226 (4555-74, Swindon November 1923). The "career" of 4555, with its allocations, etc until it was selected for preservation. Illustrations: 4564 at Newton Abbot on 29 June 1926; 4566 in September 1932; 4560 at Worcester in 1939; 4555 near Friog avalanche shelter on 28 July 1951 with Manchester to Pwllheli train; at Machynlleth in mid-1950s; at Coryton on 23 June 1962; and at Kemble on pre-purchase (for preservation) test run with Reggie Hanks, Jack Hancock and Mr Ridgway. See Dick Riley front and rear cover colour illus..
Large Minks. John Lewis. 699
Notes built around two photogarphs: (top): 21 ft covered goods wagon, 10 ton capacity, Lot 528, December 1906, Diagram V7, modified with new side doors, and (bottom) Mink G, Lot 1067, August 1931, wagon No. 112854, 30 ft long, 30 ton capacity, vacuum brake fitted.
Birmingham Hockley: a major goods station. Part 2. Frank Popplewell. 700-6.
Part 1 in Number 15 page 650. Part 3 in Volume 3 Number 176 page 48. Includes notes on Canal basin which was reached by wagon hoist and then movement was by capstans: the hoist and capstans were hydraulic, and then electrically powered. During the 1930s narrow boats conveyed screws and nuts from GKN (Smethwick) to Hockley for transfer. Notes on the stables, including the annual horse parade. The coal merchant at Hockley, Malin & Co., was run by Mrs Malin. At the Round Yard steel joists and girders were handled. In 1938/9 a new amenities block and invoicing office was opened. The crack train was the 49xx-hauled 11.10 pm for Paddington (class 3) with up to 67 wagons.
Letters. 707-9.
'78XXs'. T.H. Shuttleworth.
See Number 15 page 637: in 1947 writer travelled on Bulldog-hauled (3399 or 3366) Birkenhead to Chester workmen's ticket and from there used runabout ticket to travel through Wales to Barmouth, or to intermediate stations. From Chester the train was worked by 7806 Cockington Manor. At Wrexham 2262 was seen which still had lever reverse.
'78XXs'. C.J. Freezer.
7800 Taunton Manor
'78XXs'. N.J. Knowlden.
See Number 15 page 642 (feature begins on page 637): livestock vehicles listed (third column) were LMS not GWR (but stated to be LNER - Editorial correction (Number 17 page 17).
'78XXs'. John Leach.
See Number 15
Congresbury. Jack Burrell.
See Number 15 page 619: trains not booked to cross
Hockley. Kenneth J. Harrison.
See Number 15 page 650: initiation rites, such as searching for bag of sparks for Wilders Fireworks, Fog Book, etc., also the genuine Farm Book
Hockley. L. Foxon.
See Number 15 page 650: Thomas Bantock operated 8 boats for GWR, and was GWR's cartage and boatage agent.
Ashburton. Eric Youldon.
See letter in Number 15 page 649 by Horne on GWR gas works: oil gas works were used to provide fuel for Trinity House Admiralty buoys which were sent from Penzance to Exeter for charging: see Railway Magazine, 1920 June.
Worcester. Chris Youett.
See Number 14 front and back cover illustations: 5034 Corfe Castle and 7005 Sir Edward Elgar were both fitted with Hawksworth boilers: wonders what the performance of a Castle fitted with a County (4-6-0) boiler would have been: wondering sharply rebuked by Eric Youldon (letter page 17 Number 17): Castle boiler better.
Swindon Archive. Nigel Robertson
Refers to Number 10 page xx: notes excellence of service and the storage facilities.
The Marlborough branch. Mike Barnsley.
Refers to Number 6 page 222: the facilities at Savernake were inadequate and the Board of Trade refused to santion opening of SM&AR until these had been improved (at SM&AR's expence). The steep gradients on the Marlborough branch were a hindrance to operating M&SWJR traffic. Rationalization was not achieved until 1933.
GWR Standard Tool Boxes 710-11.
Drawings (Swindon November 1937) No. 109272A: modified to incorporate ARP equipment for enginemen.
'Concertina' Coaches . John Lewis (notes); G. Mann (phot.). 712-13.
Three views: No. 3482 (brake third)and No. 7517 composite and overhead view of No. 3482 where blanking plates had been affixed to roof following conversion from gas to electric lighting. Neither vehicle, where bogies visible, retained American bogies, but had been equipped with conventional 9ft bogies.
Shed Scene: 3101 at Stratford-on-Avon. R.C. Riley (phot.). 7l4-15.
Col. illus.: 21 April 1957.
Milk Vans. John Lewis (notes); G. Mann (phot.). 716
Part of milk train: passenger brake van built between 1892 and 1900: 28 ft 0¾ in long, 8 ft 0¾ wide, body height 7 ft 6 in, 4 wheels; 8 wheel low roof van 40 ft long, and low roof siphon Diagram 03, built 1993-5, numbered 1891-1990.
4555 departing Coryton. R.C. Riley. rear cover.
See also feature on 4555 (page 689) and front cover for same train at Coryton.
Updated: 2013-03-14