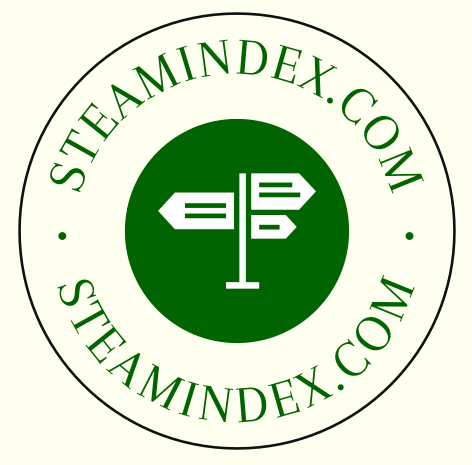 | | |
| --- | --- |
| | Great Western Railway Journal Volume 7 |
Gloucester Horton Road Shed. John Copsey and Chris Turner. 2-36
History: Gloucester was recahed from Cheltenham in July 1844. On 23 October 1847 the line was extended to Cheltenham St James and engine shed was opened there leading to the temporary closure of the shed at Gloucester: it was reopened in 1850. Gloucester ceased to be a terminus once the line was opened to Grange Court in September 1851 and the South Wales mainline was completed in 1852. A new engine shed was opened at Gloucester in 1854. The locomotive allocation for April 1861 is listed. There is also a list of enginemen at that time. The shed was extended in 1872, and the coal stage was built in 1877. The turntable was replaced in 1900 and in 1918 (approximately). Contains notes taken from Ahrons on express workings to Paddington in the mid-1880s. The opening of the Severn Tunnel reduced the traffic through Gloucester. Workings during the 1890s are listed. Locomotive allocations are listed for January 1901, 1914, 1926, 1932, December 1938 and January 1952. Staff duties for 1927 are recorded. Locomotives allocated to outstations are also noted. During WW2 the shed received J25 class 0-6-0s from the LNER as recompense for its loan of Dean Goods to the War Department. I3 and N15X locomotives were loaned from the Southern Railway and US Transportation Corps 2-8-0s spent some time at Gloucester. Workings are detailed mainly for the 1950s. Sam Knowles was shedmaster (portrait). There are brief details of water supplies and repair equipment. Steam railmotors were allocated between 1903 and 1928 for the Chalford services. Ordnance Survey plan for 1936. See letter is Number 50 page 118 from John P. Darling concerning duties performed by 54XX and 64XX and the direction their autocars faced; and from John Hodge on Castle duty No. 4 and workings by Saints and Halls. Illus. (mainly L.E. Copeland); There are many photographs of the shed and the surrounding area - the earliest dates from 1921; 5227 at coaling stage on 3 September 1933; 4018 Knight of the Grand Cross on 4 July 1934; 5101 class 4100 on 29 August 1935 on shed and on two coach train probably for Cheltenham; 1076 class No. 1254 on 29 August 1935; 5632 on 11 April 1937; 5231 on 31 December 1935; 7232 on 8 September 1935; 4511 on 11 April 1937; 4864 on 8 March 1936; 2021 class No. 2093 on 12 January 1936; 950 class No. 2010 on 22 September 1935; 2290 on 28 May 1936; 3048 on 8 September 1935; Bulldog 3436 on 31 December 1935; 2913 St Andrew on 26 March 1937; 2980 Coeur de Lion on 22 September 1935; 4090 Dorchester Castle on 12 April 1936; 4800 on 10 September 1933; 3403 Trinidad on 18 August 1935. See also letter from Colin S. Jones in Issue 83 pp. 176-7.
Cricklade. 37
Northbound passenger train departing probably in 1920s.
'43xxs' in the West. Part 3. John Copsey. 38-49.
Part 2 Issue 48 page 441. See letter from P. Colling (Number 50 page 116) concerning heavy loads hauled by 43XX on freights between Salisbury and Westbury. See also letter from Gerry Parkins who worked on footplate with class from Westbury and was generally highly appreciative, although noted that the small boiler precluded extended flogging. Illus.: 6318 (tender still lettered "GWR") at Penzance shed on 18 August 1958; 4377 at Westbury shed on 5 March 1950; 5326 at Westbury on 19 July 1950 (W. Gilburt) page 39: this picture produced responses from Maurice Dart and from Tony Whitby in Number 50 page 116 due to the SPM stencil above the cylinders; 6388 at Plymouth North Road with stopping train for Truro on 18 July 1953; 5384, 5337 and 76012 at Radipole on 28 August 1954; 7303 at Weymouth station (D. Lovelock); 6363 on Minehead turntable (R.H.G. Simpson); 5325 on Minehead turnatble showing extension irons in use; 7311 at Tiverton Junctionon down stoping train c1956 (J. Davenport); Dulverton with two 43xx crossing on 30 July 1963; 6358 at Yatton on up local on 17 September 1958.
Drawing of Western Region permanent way hut. 50.
B10694 Western Region, 13 April 1949.
Taunton in January 1947. Roger Venning. 51-7.
4703 on 1 January 1947 on very late running class E freight; 70843 and 77161 both with air compressors, latter with smoke deflector in front of chimney; 5781 with autocar on Castle Cary service; 6364 on passenger train for Bristol; 9010 leaving shed to work freight for Barnstaple; 2823 on class E freight; 3806 on class J freight from Laira to Severn Tunnel Junction.
Letters. 57.
PW Department. James Bettley.
Refers back to illustration in Issue 46 page 324, noting mackintoshes warn by staff and noting his own relatively casual experience of them, notably their great weight. (KPJ: there may been a British Standard for these garments, and the material from which they were made).
Ports to Ports. Roy Denison.
Refers back to letter by D.J. Tomkiss in Issue 46 page 359: observed that he possessed a sailor's luggage label for issue at Sharpness on the Severn & Wye Junction Railway.
Ports to Ports. Michael J. Anderson.
Refers back to letter by D.J. Tomkiss in Issue 46 page 359: the tie-on type was intended for sailor's canvas bags: they were issued at Paddington and at Birkenhead. Paste-on labels were available at Culham: there was a Fleet Air Arm training establishment nearby.
7003 Elmley Castle, with double chimney, on turntable at Gloucester in 1963. (colour illus.). R. Denison (phot.)., 58.
Atbara locomotive frame colours. A. Prideaux. 59.
See Issue 46 page 341: colour was GWR Indian Red, basically red oxide primer.
Worcester shed. C.E. Mountford.
See illustration page 330-1 (Issue 46): taken during ASLEF strike of 1955 and had appeared in Worcester Evening News. Writer identifies 7013 Bristol Castle, 5081 Lockheed Hudson and 5086 Viscount Horne.
Over Junction, Gloucester. Anthony J. East.
See illus. on page 307 of Issue 46: looking east note west.
Chedworth. Mike Barnsley.
See letter from T.I.Y Jones in Issue 44 and from Tom Smith in Issue 46:
Langley. Eric Youldon.
See Issue 44 page 224: locomotive could not be 4035 as stated in caption, but had to be 4012, 4013, 4017 or 4019: KPJ cannot be last
GWR Stores vans. C. Whitwham
See Issues 43 and 44:
Slip coaches. Howard Burchell. 60
Off the 14.44 ex-Birmingham to Paddington which slipped coaches at Oxford: a procedure which involved changing the points to route the slipped coach into the platform. See letters p. 117 from David J. Tomkiss and from himself stating that this slippery practice had slipped out of use by 1905.
Snow Hill to Aberystwyth. 7801.
See Issue 45 page 243 Shrewsbury is not a city, but it should be!
54XXs. Dick Potts.
Queries the device visible in several of the illustrations in Part 1 of series on 54XX 0-6-0PTs (Volume 6 p. 88 et seq): in some cases (notably Nos 5400, 5407 and 5417) the device had been removed which had formerly been present. Garry Parkins (p. 117) stated that was lubricator for vacuum pump; and Maurice Dart (p. 117) lists further locomotives with/without the fitment.
54XXs. E. Walker.
Duties performed by 54XX at Westbury in latter part of steam era: thus see third part of feature on 54XX (previous Volume page 139 et seq)

Castle 7006 at Worcester Shrub Hill in 1961. M. Mensing (phot.) front cover
Worcester Shrub Hill in the 1930s & 40s Harold Tupper . 62-101.
The Bristol & Gloucest Railway passed within 3½ miles of City and caoches ran to Spetchley from 24 June 1840. The OWWR connected the city to Norton & Abbot's Wood from 5 October 1850, and to Droitwich & Stoke Works from 18 February 1852, but the MR was largely in charge. The OWWR was open to Stourbridge and to Evesham from 1 May 1852 and Oxford was reached on 4 June 1853, and Wolverhampton by April 1854. For a time there were passenger services to Euston via Yarnton. The OWWR was very half-hearted about the broad gauge. The Worcester & Herford Railway reached Malvern Wells in May 1860. The West Midland Railway was formed in 1850. In 1856 standard gauge trains were running between Worcester and Paddington. The Severn Valley Railway ran trains into Worcester over the WMR from Harlebury. The Worcester, Bromyard & leominster reached Bromyard in 1874/7 and Leominster in 1897. The passenger station had a portico which is both described and illustrated. The Author sat the GWR Clerk's examination in 1939. Illus.: 7004 Eastnor Castle, 6975 Capesthorne Hall and 45627 Sierra Leone in early 1950s; locomotive depot (panorama) 17 June 1936; Bulldog 3388 on Foregate Street Rainbow Hill curve in early 1930s; 4534 between Rainbow Hill and Shrub Hill on 8 August 1939; LMS 2-6-4T 2556 and G2a 9029 on freight entering Rainbow Hill tunnel in October 1940; Shrub Hill with 6816 Frankton Grange and 5815; mpd on 21 August 1949 with ROD 3048 and 3031, 2301 class 2551, 4P compound 41003 and 850 class 1919; 6930 Aldersey Hall at Foregate Street in August 1949; 850 class 0-6-0ST 2007 at Shrub Hill in May 1948; of special interest are the pictures taken by J.E. Norris in WW2 which show the shed on 18 February 1943 with 4F 4265; LBSCR I3 2089, LNER J25 2075 and I3 2091; in another WW2 view (c1942) the following rub shoulders: 850 class 0-6-0ST 1963 and J25 1986; 3871 0-4-2T; J25 2051 (taken by L.B. Lapper) and J25 2075 and 3571 No. 3574; 2920 St David on 19 September 1953 at Shrub Hill; 4153 at Shrub Hill in 1962; 7777 at Shrub Hill in mid-1950s; 4165 on 3 June 1952; 6877 Llanfair Grange on 2 September 1957; 7928 Wolf Hall in early 1960s; 7007 Great Western in early 1950s; 6133 on 27 December 1960.
In close up [cylinders and vacuum pump, Hall class]. J.H. Moss (phot.). 102.
Also slidebars and valve rod, Shrewsbury, c1963.
The 5.45 a.m. Worcester. John Chadwick . 103-6.
Memories of first mainline turn by young fireman: the 05.45 Oxford to Worcester parcels was lightly loaded and an easy task for 43XX No. 6313: return working was on a Hall with an all-stations to Oxford.
Saturday working of dining vehicles in the Exeter Division, 1939. John Copsey. 107-10.
Noted the 12.08 Paddington to Penzance which conveyed out of service refreshment cars (for use on Saturday morning up workings) and passenger luggage in advance. Many special party bookings warranted the use of such vehicles, including on services which did not normally convey them: such as the 06.50 Taunton to Swansea service to provide food (and drink) for a party from Starkey, Ford & Knight travelling to Newport, and another for an excursion from Bridgwater to Windsor.
Ross-on-Wye in 1939. A.J. Poole. 111-15.
Writer sought clerical duties whilst working as a Grade 2 porter at Tetbury, but was overlooked by the Gloucester District Office. An appeal to Paddington was successful and this describes both the interview at Paddington and his first clerical work at Ross-on-Wye, at that time a junction with extensive freight and passenger traffic. Illus.: Duke 3289 arriving on a Gloucester to Hereford train in 1939; main platform; goods shed and junction.
Letters. 116-20.
'43XXs' in the West. Maurice Dart.
See Number 49 page 39 re SPM stencil above cylinders: 5326 shedded at St Phillips Marsh on Easter Saturday, March 1950
'43XXs' in the West. Tony Whitby.
See Number 49 page 39 re SPM stencil above cylinders: 5326 shedded at St Phillips Marsh from 26 March 1949 until 5 September 1953 when moved to Chester
'43XXs' in the West. P. Colling.
See feature in Number 49 beginning page 38: notes on heavy loads (76 wagons) conveyed on Salisbury to Westbury line behind 43XX class.
'43XXs' in the West. Gerry Parkins.
See Number 49 page 38: extensive notes on workings from Westbury and considered to be excellent locomotives, although the limited boiler dimensions precluded flogging. 75 mile/h maximum speed..
Slip coaches. David J. Tomkiss. 117
See Number 49 letter from Howard Burchell p. 60: this letter gives a great deal of information about slipping, noting that in many cases the slip coach was towed into the platform by a pilot engine or in one case at Swindon by a horse. Slipping at Oxford ceased with the opening of the direct line in 1910. Two down trains slipped at Newbury prior to 1920. Also information on tobacco wagons, especially sources for photographs: Steam Wld, 1999 (April) p. 40 and Steam in Glamorgan & Gwent, Railway Club of Wales 1992, bullion vans were also used for this traffic. (see Issue 34.appeal from R.G. Waller p.120)
Slip coaches. Howard Burchell.
See Number 49 letter from writer p. 60: now considered that the practice of switching points ahead of slip coaches had been abandoned by 1905
54XXs. Maurice Dart.
See letter from Dick Potts in Number 49 page 60: lists further locomotives with and without visible device.
54XXs. Gerry Parkins.
See letter from Dick Potts in Number 49 page 60: states that was lubricator for vacuum pump.
Gloucester. Alec Hamilton.
http://homepages.tesco.net/~p.dodd/GrangeCourt.htm
Gloucester passenger pilot. A.D. Staite.
See feature in Number 48 page 452 et seq concerning minor errors: No. 2241 was a Hereford-based locomotive when recorded, and the motive power for Herford servbices was never a railcar and raely a 45XX: more probable: 43XX, 41XX or 2251..
Uxbridge Vine Street. Roy Hobbs (phot.). 118-119
See Number 46 where an appeal was made for colour of brickwork at station: this view shows 5508 on parcels train, but not much brickwork.
Horton Road. John P. Darling. 118.
See feature in Number 49 page 2: concerns workings mainly of 54XX and 64XX, and the direction in which their trailers faced.
Horton Road. John Hodge.
See feature in Number 49 page 2: concerns workings: Castle turn No. 4, and workings by Saints and Halls.
GWR troughs. Anthony J. East.
See feature in Number 48 page 422: mainly those "proposed" for Lostwithiel in Cornwall and cites Alan Bennett's The Great Western Railway in Mid Cornwall. 1988 where on page 8 there is a statement that they were proposed for a location east of the station at Restormel (but did not materialise). They would have been useful for eastbound fish traffic which had to stop at Lostwithiel to take on water, as well as for express passenger trains.
GWR troughs. Alan C. Clothier.
See feature in Number 48 page 422: during a premium apprenticeship at Swindon (1944-1949) he discovered how troughs were cleaned (in 1948). Also involved with problems encountered with Britannia class picking up water from former-GWR troughs which required modification to the tenders and experiments on 70017 (described) to ensure modification worked.
GWR troughs. Maurice Dart. 120.
See feature in Number 48 page 422: railway near Lostwithiel in Cornwall was too sinuous for installation of troughs.
St Ives. Ivor Herbert.
See letter in Number 48 page 480 by R.E. Wyatt which describes an easy arrival in St Ives in 1944: Herbert contrasts this with journey from Plymouth to St Ives on 9 June 1941 which left Plymouth at 19.40 behind 8783, refreshed itself several times and arrived St Erth around 22.45 long after any train was running. Writer noted that tickets were collected at Carbis Bay as St Ives was an open station.
Bourton-on-the-Water. R. Merrison.
See illustration in Number 40 pp 430/1: caption states 1950; writer suggests pre-1947 and probably post-1945 and gives cogent reasons
4007. Brian L. Richardson.
Why was Rising Star renamed Swallowfield Park in May 1937?: see also GWR locomotive types page
Electric key token. Mike Christensen.
See feature in Number 34: which claimed that Marlow branch was first to use system: earlier application had been bridge across River Wye between Hereford Barton and Red Hill Junction where system used during bridge repair from November 1913.
Castle 4079 with up express at Shrub Hill on 17 April 1964. Roy Denison (phot.) rear cover upper
0-6-0PT shunting passenger stock at Shrub Hill . Roy Denison (phot.) rear cover lower

4074 Caldicot Castle on running in turn at Brimscombe in 1961. John Strange. front cover.
High Wycombe - operations in the late 1940s. Chris Turner. 122-53.
Branch to High Wycombe opened from Maidenhead in August 1854; line extended to Thame in August 1862 and to Oxford in October 1864. Brief note on earlier services. The Acton & Wycombe Railway component of the joint Great Western and Great Central Railway opened as far as Wycombe on 2 April 1906 and reached Grendon Underwood (GCR) from July 1906. The section from Ashendon Junction to Aynho Junction opened to freight in April 1910 and to express traffic from the summer of 1910. In the 1940s there was a limited service of Eastern Region expresses using the route but there were eight Western Region expresses in each direction. Notes on local passenger services (mainly to Marylebone); freight operations; shunting staff; pilot engines; trip working; Gomme's Siding; Broome & Wade's Siding. Some of information provided by Charlie Chapman, former shunter and by Ron Davies. Illus: 6011 King James I on up express, spring 1947 (H. Harman); 6004 King George III on up express from Wolverhampton 5 June 1950 (H.N. James); freight yard showing timber in wagons c1950 (A. Hall-Patch); 4941 Llangedwyn Hall on up express and 42281 running round its train in late 1950s; 60090 Grand Parade on northbound express stopping at station in 1949 (HH); 1024 County of Pembroke on down express c1947 (HH); A5 6980 heading north with outer-suburban working and 90033 on down empties c1951 (HH); 2251 on class J freight possibly Acton to Banbury; 9406 with loaded mineral wagons 18 February 1961; 42257 (lettered LMS) on train for Marylebone on 10 May 1949; L1 67798 on Marylebone train on 14 August 1954 (W. Gilburt); 6014 King Henry VII on down express passing 9406 on 18 February 1961; 6005 King George II on up express from Shrewsbury in 1958/9 (HH); 9406 with shunter Jim Sarney and Driver John Bloxham c1960; 5965 Woollas Hall on freight in 1951 (K.E. Fountain); 4961 Pyrland Hall on class H freight in late 1950s (HH); 42080 on up train for Marylebone in early 1960s (F.J. Saunders); 5047 Earl of Dartmouth on down express on 19 April 1960 (H.B. Priestley); 7800 Torquay Manor leaving Whitehouse Tunnel on down class E freight on 13 May 1950 (FJS). P. Spearey (letter V. 8 p. 60) adds observations made during WW2 when the 09.10 Paddington to Birkenhead stopped at High Wycombe and at about saame time up semi-fast took passengers up to war-torn London. Trevor R. Daw (Issue 62) p. 360 adds further memories from the WW2 and immediate post-war period..
In close up. 154.
No caption: frontal view of 8757 of 81A.
From Roath to the Rhymney Valley. Fred Rees. 155-64.
Firing turn on 5681 based at Cathays mpd with Driver Bill Milford (known as 'Puff-Puff' due to his leisurely progress intended to prolong his working day). Trip was to Elliot Colliery at Brithdir. Plenty of time to admire the scenery. The author's comments on test ramps for the GWR ATC apparatus led to a letter from Brian Hillier (Number 52 p. 239) which notes the way in which the apparatus worked and adding information about the ATC system in general
PYTHON carriage trucks. 164.
Photograph from Keith Ettle Collection: No. 541 constructed in May 1911 lasted until October 1957: covered carriage truck fitted with vacuum brake:
Swindon's '8Fs'. John Copsey. 165-76.
During WW2 the LMS 8F was built as a "standard class" and eighty were constructed at Swindon and use on GWR lines until displaced by WD locomotives. Copsey states that the GWR crews found certain difficulties with the locomotives and this is confirmed in the correspondence. As usual Copsey gives details of allocations and duties. See also letter in Number 52 page 239 from R.S. Potts concerning problems with using combined steam & vacuum brake fitted to 8F class, plus the lack of a powerful handbrake. The GWR did not use steam brake and fitted powerful handbrakes: thus the GWR footplate crews had to learn how to handle the steam brake fitted to 8F and WD types. H.M. Parker (same issue & page as previous) states that 4835 sent to St Blazey in 1944 before being sent to Penzance. Terry McCarthy (Issue 62) p. 360 adds further comment on the "return" of the 484XX series to the Western Region from 1955 onwards. see also letter from John Pearse on page 417 of Volume 8 who considers that factors in the return of the 8Fs to the Western Region was to meet the Region's desire for further 28XX locomotives, rather than further 9F 2-10-0s..
Crump, Bob. Autocar Work. 177-9.
Working from Reading in the post WW2 period on the Henley branch and on the mainline to Didcot and to Slough. In the 1950s working on the Marlow branch from Maidenhead. Also memories of push & pull workings on the Eastern Valley services from Newport to Brynmawr prior and during WW2: many were worked by 64XX and some sandwich formations of three cars were operated. See also letter from Ray Caston (No. 52 p. 239) concerning auto-train workings on Eastern Valley to Abersychan and Talywain (on former LNWR lines) which were suspended on 5 May 1941. Also letter from A.E. Abear on workings with 14XX from sub-shed at Staines: the worst task was fueling the bunker from a coal wagon..
Letters. 180.
6th June 1944 — D Day. W.J. Matthews.
Letter from regular contributor: sombre yet gripping memory of the D Day barrage in Normandy being perceptable from the signal box at St Erth through the rattle of the windows. This led to similar account of how a poilceman in Abingdon heard the Shrivenham crash sixteen miles away in 1936 (D. Castle No. 52 page 180).
43XXs in the West. Eric Youldon.
The routine workings between Exeter Central and Plymouth via Okehampton did not involve visits to Exmouth Junction MPD in Southern Region days.
Worcester. J.L. Rogers.
Cross country workings to South Wales: note on attack on train in 1942 between Chepstow and Lydney and on fast cross-country service via Stratfod-upon-Avon by diesel railcar. See also letter from Tony Rivers (52 p. 239)
Water troughs. Ken Gibbs.
See feature in Number 48 page 422: further tale of passenger refusing to close window on approach to troughs; damage to Goring water softening tank through ingress of pigeon (presumably a Southern bird); maintenace of troughs including need to start early to avoid excessive thermal expansion in middle of day.
Rolling stock and sheets & ropes census pre-Nationalisation. Alec Bowditch.
Quinquennial census of rolling stock conducted by GWR as perceived from Taunton.
4074 Caldicot Castle on running in turn at Chalford in 1961. John Strange. rear cover.
Castle 5070 Sir Daniel Gooch with northbound Cornishman at Straford-uon-Avon on 23 May 1959. Michael Mensing. front cover
Operations at Stratford-upon-Avon. John Copsey and Chris Turner. 182-222.
Introductory section gives a full account of the development of railways in Stratford from the Stratford & Moreton Railway in 1826 through to the dvelopment of the new GWR cross-country route from the Midlands to the West of England opened in 1907/08, and, more surprisingly, the development of the East & West Junction Railway which became the Stratford-on-Avon & Midland Junction Railway in 1908. Illus.: p. 199: 5990 Dorford Hall climbing away unassisted on 10 August 1957 (see letter from Richard Woodley who makes many detailed comments on p. 357) and 6995 Benthall Hall arriving from Plymouth on same day which required assistance from 6992 through to Snow Hill (A.W.V. Mace). Part 2 (freight (53) page 285 et seq Eric Youldon (letter p. 357) noted introduction of The Cornishman in 1951; letter from Philip A. Nix p. 357:memories of coaling locomotives, mainly 2251 bankers, on summer Saturdays in 1953
The Hawksworth 'Counties' at work. Part 1. — the Company days. John Copsey. 223-35.
Brief technical dsecription and specification, including a note on the non-standard boiler and driving wheel size, and the double chimney fitted to No. 1000. Originally envisaged as being 99XX series. Initial allocations and workings, mainly into Cornwall. Part 2 (with general arrangement drawings No. 53 page 267. Illus. No. 1000 County of Middlesex at Leamington Spa in spring 1946 on up express; No. 1000 official photo - un-named; No. 1001 (un-named) at St Erth on down working; No. 1016 (un-named) at Leamington Spa on down express in 1946; 1014 (un-named at Bristol Temple Meads with up express on 7 June 1946; 1002 County of Bucks near Bath Road shed on 9 August 1947; 1027 County of Stafford near Ruscombe on 6 September 1947; 1003 County of Wilts on down express at Temple Meads on 11 September 1947. See letter by Dick Potts in No. 54 p. 356 on harsh riding, poor tenders and poor steaming but excellent climb to Sapperton by No. 1000 when equipped with double chimney in 1946. Another letter by Bill Crosbie-Hill noted that high downhill speeds had to be attained to keep time (including 96 mile/h in 1946!). E. Walker at Westbury also noted difficulties with steaming and with tenders, but Kenneth Williams enjoyed journeys (with lunch) on 12 noon from Bristol to Paddington behind class.
Steam rail motor at Dorchester. 236-7.
Illustration of No. 51 c1907: two page spread (justifiable). Used to trail John Lewis's book.
Highworth station viewed from footplate of 16XX. J.M. Strange (phot.). 238
Colour illustration.
Letters. 239-40.
Roath & Rhymney. Brian Hillier.
See article by Fred Rees (Number 51 p. 155): corrects error on the description of the way in which the test ramps for the GWR ATC system operated and notes that there was considerable wear of the shoes fitted to the locomotives, especially after colour light signalling became widespread. Also notes Darran-y-Myrthwl signal box and proposal to replace it with intermediate block signals in 1957.
Worcester. Tony Rivers.
See correspondence from J.L. Rogers (Number 51 p. 180) which mentions the use of twin railcars Nos. 37/38 on Birminghma to Cardiff workings: writers wants illus. of "twin" following fire on No. 37 when paired with No. 22.
'D-Day'. D. Castle.
See correspondence from W.J. Mathews (Number 51 p. 180) concerning how the opening barrage for D-Day was pereceived from Penzance: similar story of how a policeman in Abingdon heard the collision at Shrivenham in 1936 (approx. 16 miles away). One consequence of this accident was that the colour of locomotive headlamps was changed from red to white.
Autocar working. Ray Caston
See article by Crump (No. 51 p. 177): concerning auto-train workings on Eastern Valley to Abersychan and Talywain (on former LNWR lines) which were suspended on 5 May 1941.
Autocar working. A.E. Abear.
See article by Crump (No. 51 p. 177): workings with 14XX from sub-shed at Staines: the worst task was fueling the bunker from a coal wagon.
Swindon's '8Fs'. H.M. Parker.
See feature in No. 51 page 165. States that 4835 sent to St Blazey in 1944 before being sent to Penzance.
Swindon's '8Fs'. R.S. Potts.
See feature in No. 51 page 165. Problems with using combined steam & vacuum brake fitted to 8F class, plus the lack of a powerful handbrake. The GWR did not use steam brake and fitted powerful handbrakes: thus the GWR footplate crews had to learn how to handle the steam brake fitted to 8F and WD types.
[Obituary]: Leonard Edmund [Peter] Copeland, 1913-2004. Mike Christensen. 240.
Career railwayman and photographer whose photographic work was centred on Gloucester. He photographed much that was ignored by other photographers and his official status enabled him to photograph much which was otherwise missed. He managed to take many photographs of railways during WW2.
No. 4507 on Portishead train as viewed from the Bristol suspension bridge on 3 July 1938. S. Perrier. rear cover
Caption identifies many of the non-railway features on this early colour photograph, such as the landing stages used by Campbell's paddle steamers and dock entrances.
1005 County of Devon on short milk train at Stert on Devizes branch in September 1961. Paul Strong. Front cover.
All traffic diverted due to embankment collapse near Crookwood.
Gerry Parkins [obituary]. John Copsey. 241.
Gerry first came into contact with the GWR Journal with his ground-breaking article on Westbury's 'Top Job' to London in issue No. 10, a duty which he performed as a fireman on many occasions in the 'fifties. He also penned a few more articles through the years, and was always ready to provide information, or details of techniques, to help us through some blank spots. His evercheerful approach on numerous occasions helped to convince me that all the effort that goes into the production of the Journal is thoroughly worthwhile, and that our portrayal of the old company and its successor is an essential task, from which I should never shirk!
Matthews, Jack. Ponsandane Yard. 243-9.
Opened in 1937 to relieve congestion at Penzance station. Illus. of goods shed and loading broccoli from GWR lorries taken near time of opening. The reminiscences are from 1948 onwards, however, and are as perceived by a former shunter asembling trains working to, and from, Plymouth. There was a large trafic in new potatoes and broccoli. The trains required careful shunting whivh the writer described as fly shunting. Includes working at Marazion Yard which also handled broccoli traffic and received locomotive coal en route for Long Rock. Work on both the early and late shifts is described. The major arrival was the 20.55 ex Paddington Goods. The major up freight train was the 14.50 'Fast Goods'. During the broccoli season there was a 10.15 for Paddington and a 11.15 for Birmingham and South Wales. Other up freights were: 18.50 to Tavistock Junction; 19.50 to Plymouth Millbay and the 05.50 for Tavistock Junction. Illus.: loading broccoli into cattle trucks on 9 April 1960 (R.C. Riley); 4566 shunting cattle trucks presumably for broccoli. (M. Mensing); 6824 approaching Marazion with brake vans on 11 May 1959; 4083 with broccoli train (R.C. Riley) and Jack Wasley, Reg Hutchings, Jim Mitchell and John Treloar with shunting truck in Marzion Yard on 9 April 1960 (first two were Foreman and Area Inspector for the broccoli traffic) (RCR).
Christensen, Mike. Gates at level crossings with public roads. 250-66.
The author gives a useful summary of legislation relating to level crossings across public roads. The Highway (Railway Crossings) Act of 17 August 1839 required railways to provide gates (to be constantly closed against the railway) and railway staff to operate them. On 30 July 1842 an Act for the Better Regulation of Railways, and for the Conveyance of Troops (normally cited as the Regulation of Railways Act) stated the dimensions for gates and demanded that these were normally to be closed to road traffic. An 1851 case of Fawcett versus the North Midland Railway found against the railway for failing to protect the railway (horses had wandered onto the railway and been killed. The Act permitted railways to replace level crossings either partly or completely by bridges, but such bridges had to be maintained by the railway. The Railway Clauses Act of 1863 forbade railways to shunt across level crossings or to permit trains to block crossings, lodges were required to be constructed adjacent to crossings, and the Board of Trade could require railways to replace crossings by bridges. The Malicious Injuries to Property Act of 6 August 1864 Section 35 introduced penalties for placing obstructions upon a railway and stated that gates could only be opened by railway staff (Wyatt versus GWR 1865). Excessive delay by the railway could be challenged (Boyd vesrus GNR (Ireland) 1895). Railways had to maintain the road surface: Oliver versus NER 1874. Memorandum of Requirements were drawn up by Captain Douglas Galton on 29 April 1858 and these were updated in 1898 and 1905. Following an experimental installation of lifting barriers at Warthill in November 1952 Section 40 of the British Transport Commission Act of 1954 permitted the substitution of barriers for gates. Automatic half barriers were covered by Section 66 of the British Transport Commission Act of 1957. In 1983 there was a new Level Crossing Act. Illus.: Topsham Crossing (Kingsbridge branch); Hamstead Crossing February 1973 (Adrian Vaughan); resurfacing of road on Buttington Crossing; Spicer's Crossing near Wooburn Green.
Copsey, John. Hawksworth 'Counties' at work. Part 2. 267-84.
Part 1 see Number 52 page 223 et seq. General arrangement drawings of locomotive and tender (side, front & rear elevations and plans). Illus. (photographic): 1014 County of.Glamorgan (tender lettered "BRITISH RAILWAYS" in GWR style); 1028 County of Warwick passing Reading Loco in 1948 (tender lettered "G W"); 1016 County of Hants at Wolverhampton Low Level on 18 September 1948 (tender lettered "BRITISH RAILWAYS" in GWR style); 1022 County of Northampton arriving Truro on up express in April 1948 (tender lettered G W); 1015 County of Gloucester (tender lettered "BRITISH RAILWAYS" in GWR style) and in BR lined black at Truro on 24 June 1951; 1005 County of Devon at Bristol Bath Road in 1950s; 1013 County of Dorset at Long Rock on 13 June 1950; 1001 County of Bucks at Neyland on 8 July 1950; 1014 passing Abergavenny Junction with Penzance to Liverpool train on 8 September 1952; page 284: 1004 County of Somerset near Fishponds on 6 August 1953: see letters from T.I.Y. Jones and from Neil Burgess on page 59 of Volume 8 which confirm location. Part 3 page 326 et seq;
Turner, Chris. Operations at Stratford-upon-Avon. Part 2. Goods traffic. 285-96.
Part 1 (passenger workings) see Number 52 page 182. Describes the reorganization which took place after nationalization. Until the early 1950s deliveries within the town were still being made by horse drawn transport. Mechanical horses (Scammrell Scarabs) were displacing them, however. The lorry fleet for rural deliveries is described. The lorries used by Flower & Sons (brewers) are illustrated, although the firm's influence on railway acyivity had declined already. Inwards traffic included sacks for Gopsill Brown, metal cans for a cannery, animal feed (Bibby's), fertilizer (including basic slag), Lyons tea, petrol, scenery for the Shakespeare Theatre, farm machinery, chemicals and barrels associated with the brewing, steel for the Skeleton Steel Co., fruit (bananas for ripening), sugar beet pulp. There are portraits of 'Nobby' Clark, Supervisory Foreman ans Harry Freeman, Goods Agent. Outward traffic included scrap metal via W.T. Bird, tar from the gas works, packaging, bales of wool, military equipment, road direction signs, sugar beet mainly to Kidderminster, potatoes, cattles and sheep. W.H. Jackson was a long-established coal merchant: in the 1930s the firm had its own railway wagon. The coal was supplied via factors and the collieries which provided coal are noted. Other (smaller) coal merchants included: Billy Meadows, Tommy Chandler, Walter Martin and Ernie Lampit. Most of the freight was handled by services between Bordesley, Leamington and Honeybourne. A fish van from Grimsby via the GC route arrived behind a staff diesel railcar at 06.33. Shunting the gas works is described. Workings to, and traffic at, the former LMS Old Town Yard are briefly surveyed. Traffic included bulk garin and round timber.
Crump, Bob. More on fog working. 297-300.
Working from Reading to Paddington during the 1950s smogs. Freight trains were both difficult and dangerous to operate and required staff to cross running lines to report their locations in goods loops. Passenger train working was easier with the help of ATC. Fog made its difficult to locate water troughs to pick up water. Shunting and movements within the locomotive depot were difficult.
Two former GWR road parcels vans at Gloucester in early 1950s.
Morris Commercial van (JXA 151) had Swindon-built body.
1010 County of Caernarvon on up Ocean Liner Express. Paul Strong. Rear cover.
Passing Patney & Chirton Junction in early May 1963.
Hillier, Brian. S & T maintenance on the Cheddar Valley. 302-12.
Signal and telegraph maintenance on the Yatton to Wells line based at Wells Tucker Street. Author's fathjer was a Cheddar coal merchant. His secondary eduaction took place at the Blue School in Wells which caused him to commute by train. When he left school in 1948 he became a linesman at Wells under George Trask. Prior to WW2 electrical and mechanical signalling maintenance had been separated, but both were combined when Hillier joined. Weekly visits were made to the main stations: Congresbury, Sandford & Banwell; Axbridge, Cheddar, Wells, Shepton Mallet and Cranmore. Monthly visits were made to lesser installations: Draycott, Lodge Hill, Wookey, Winscombe, and Wanstrow. The signals at Dulcot Quarry were also serviced, as was the Wrington Vale line between Congresbury and Blagdon. These visits were made mainly by passenger train, but sometimes freights were used. Most of the electrical appartus worked off wet cell batteries of the Leclanché type, although dry cell batteries were used for inaccessible equipment. Staff and token apparatus was maintained and when necessary movements were made between signal boxes. Part 2 see Issue 55 page 406 et seq. See also letter (page 413) from Denis Owen and response from Brian Hillier on composition of tokens (steel/alloy). Illus. of Cheddar station (on p. 303): letter from D.E. Walker (8 p. 5) suggests siphon Gs were for strawberry traffic Draycott station (on p. 310) is subject of letter from Robin Duys Number 58 p. 120 concerning vandalism to structure tolerated by District Council.
Turner, Chris. Worcester 'vinegar' branch. 313-25.
The one which used semaphore signals to signal to road users. This freight only branch opened in the 1860s to serve diverse companies near the Worcester Shrub Hill. These included the British Wine and Vinegar Works owned by Messrs Hill, Evans & Co. and what is described as the Italian warehouse of Lewis Watkins & Co. It also served the Worcester Engine Works, the West Central Wagon Works, the Vulcan Iron Works, the Lowesmoor Ironworks, Heenan & Froude (famous for their dynamometers), Town Nail Manufacturers, McKenzie & Holland (latterly Westinghouse Brake & Saxby Signal Co.). The Midland Red bus company garagaed its buses in this area. The complexities of working included a lifting bridge at the entrance of the Heenan & Froude works, severe weight limitations, the level crossings protected by GWR semaphore signals and a steep climb in the return direction. Details of working practice were supplied by Dick Faulkner, former head shunter.See also letter from John Ranford (Number 58 p. 120) who was friend of John Norris (photographs used herein) annd includes further photograph of semaphore signal used to control road traffic.
Copsey, John, The Hawksworth 'Counties' at work Part 3. 326-43.
Part 2 see page 267. Part 1 see. Covers post-1956 period by which most of the class were based on the periphery: Cornwall, West Wales and at Shrewsbury and Chester, although some were still at Bath Road and worked into London. Illus.: uidentified County passes through Pandy on a northbound seasonal extra; 1006 County of Cornwall approaches Chippenham on down milk empties c1956; 1009 County of Carmarthen on Canton shed on 18 April 1957; 1025 County of Radnor at Shrewsbury on 28 August 1957; 1004 County of Somerset with double chimney at Cardiff General on 14 June 1957 on up milk train; 1029 County of Worcester at Cardiff General on 3 August 1957 light engine; 1021 County of Montgomery on turntable at Canton on 3 May 1958; 1025 County of Radnor on shed at Canton in September 1958; 1007 County of Brecknock at Truro c1958; 1026 County of Salop entering Gobowen on down local c1959; pp. 338-9 1000 County of Middlesex and 6875 Hindford Grange at Truro on 16 August 1960: see letter from Rex Broad in V. 8 p. 59 concerning the two Truro County class Nos. 1007 (good) and 1023 (bad) and of boyhood observations at location; 1020 County of Monmouth at Neyland on 25 August 1961; two Counties under disposal at Sharpness (Paul Strong) pp. 342/3 (letter from Robert Avery p. 413 states that these had been 1006 and 1027 and were seen at Cooper's yard on 8 January 1965.See letter from Ray Caston (p. 413) which noted that (possibly due to different boiler design) drivers failed to notch up County class sufficiently and that this led to excessive fuel consumption. Further letters followed in Volume 8 notably from Ron Hacker on page 59 which mentioned the difficulties experienced with using the class on express duties. Letter from Pete Rich (8 -60) on demise of Counties and emergence of a new one at hands of Great Western Society; also notes that motion parts were stamped 9900..
Christensen, Mike. Gates at level crossings with public roads. Part 2. 344-55.
Operation of sets of double gates that protected two lines of track, and their associated mechanisms within the adjacent signal boxes. Nor was this the ultimate in such operations; Silk Mill Crossing, Taunton, for example, saw the road across five tracks, four of which were main running lines. Illus.: Llandebie on Vale of Towy line in May 1964 (see also letter from Mike Denman No. 59 p. 180 concerning Llandybie station now a bus stop on Heart of Wales line: not on Vale of Towy Railway and of 2005 accidennt on crossing when car was caught on it); Gara Bridge, Bramley on 27 April 1950 (including interior of signal cabin with wheel for moving gates, Long Marston in September 1973, Appleford and Shiplake. Diagrams cover many features of level crossing operation..
Letters. 356-60.
'Counties'. Dick Potts.
See Part 1 (Number 52 p. 223): complained that were very hard riding, the Stanier type of firehole was difficult to use, The Hawksworth tenders were inferior to the Collett type and boiler pressure was difficult to maintain. On the other hand in 1946 No. 1000 with double chimney climbed Sapperton bank without assistance with thirteen coaches in great style.
'Counties'. Bill Crosbie-Hill
See Part 1 (Number 52 page 223): high speeds had to be attainmed downhill to make up lost time. In 1946 he recorded 96 mile/h down Dauntsey bank behind a County. In 1955 he was able to compare a King with a County on a non-stop Taunton to Paddington working with 13 coaches. Both locomotives recovered five minutes from late starts, but the King performed better uphill. The County covered the 70 miles from Savernake to Paddington in 68 minutes.
'Counties'. Kenneth A. Williams.
See Part 1 (Number 52 page 223): When used on 12 noon Bristol to Paddington early arrivals could be expected.
'Counties'. E. Walker.
See Part 1 (Number 52 page 223): When firing from Westbury in 1947 the class was difficult to fire.Steaming was poor and the locomotives were rough. The Hawksworth tenders were disliked. Suggest that storage of fire irons alongside boiler reflected the WD designs. Further letter from R.S. Potts (Number 55 page 413) notes that the sleeve for pricker and poker was introduced by "Collett" from 5921 Bingley Hill and all subsequent GWR 4-6-0s. Only the WD 2-8-0s allocated to Western Region had this feature..
'Counties'. D. Simmonds.
See Number 53 page 284: location was probably north of Mangotsfield not Fishponds: firmly put in a siding or a fish ponnd by T.I.Y. Jones and Neil Burgess in Volume 8 page 59.
Evacuation to Minehead. David Budd.
In 1942 writer joined the Polytechnic Secondary School which had been evacuated from Regent Street to Minehead. Remembers the journey from Paddington to Minehead and seeing a Bulldog which had derailed when attempting to be turned on a too short turntable.
Stratford. Richard Woodley. 357.
See feature on page 182: detailed comments on many of the illustrations, but ones relating to No. 6921 were not correct (letter from B.J. Harding Volume 8 page 60) at time of photograph this locomotive had not been fitted with a modern boiler.
Stratford. Eric Youldon. 357.
See feature on page 182:noted introduction of The Cornishman in 1951.
Stratford. Philip A. Nix. 357.
See feature on page 182: memories of coaling locomotives, mainly 2251 bankers, on summer Saturdays in 1953
Stratford. Andrew Ross. 357.
See feature on page 182:
Stratford. Bill Hillier. 357.
See feature on page 182:
Stratford. Anthony J. East. 359.
See Number 52 page 211: "fish van" was a Beetle C cattle van probably used to convey prize cattle to market in Stratford. Also comments on back cover (Portishead branch)
Rhymney. D.J. Tomkiss.
See Number 51
Water troughs. D.G. Attwood.
See Number 48 page 422: up Cornish Riviera stopped to take water at Newbury when Aldermaston water troughs out of action in 1943/44: attempts to stop passenger boarding on basis that train did not stop there and "you can't get in" were met by "In that case, I can't have got in, can I".
Shrivenham train crash. Jeff McCabe.

Swindon 8Fs. Terry Bird.
The 8F class, like most Stanier locomotives suffered from poor injectors and the regulator was difficult to handle leading to slipping.
Mixed gauge trains. Martin Humphrey.
Cited Railway & Travel Monthly for January 1912 to show that trains formed of mixed guage freight wagons did run: sought photographic, or other solid evidence. See letters (no pictures reproduced) in No. 60 from John Lewis (solid evidence): official report into Norton Fitzwarren accident of November 1890, mixed-gauge brake vans listed in official registers and in specific works by Russell and from Broad Gauge Society; Graham A. Carpenter who cites Acworth's Railways of England, and Andy Carey who argues that it could not have been done (a new Stretton?) and shows how it was done on the Denver & Rio Grande Railroad..
2-6-2T hauling corridor stock on a new line. 360.
Between Wood End and Danzey on North Warwickshire line crossing viaduct which T.R. Perkins (Rly Mag., 1908 (March)) noted had an alliptical form combined with obliquity to meet the demands of the owner of Umberslade Hall. See letter by P.J. Sperring page 413.

High Wycombe. Brian E. Pugh. 360.
See No. 52:
Dawlish Sea Wall. R. Reid.
Requesting information on history of train service disruption due to high seas due to Global Warming. See letter from W.J. Hayward (Number 54 p. 360) who used service before it became tidal noting that services were sometimes diverted via Chudleigh and Heathfield..
Super saloons. John Hooley.
Requesting photographs of actual use in boat trains.
County of Somewhere Long and not very clean rushing through Woodborough on 09.30 non-stop Paddington to Taunton in June 1963. Paul Strong. Rear cover.
6808 and 7022 [part view] at Penzance mpd on 5 August 1962. J.M. Strange. front cover
Hereford Castle and Beenham Grange, respectively: latter is "green"; former might be: letter from Maurice Dart stating not Penzance but Plymouth Laira (Number 58 p. 117).
Matthews, Jack. The Helston goods. 362-74.
As viewed by the guard of the 07.30 Gwinear Road to Helston mixed train.
Copsey, John. Local coach formations and working. 375-97.
Begins with some notes on GWR in broad gauge days, as well as a general overvew of later workings. Inevitably, the survey is affected by the gradual transition from broad to standard gauge, the gradual acceptance that third class passngers should not be left to freeze to death, and the abolition of second class in the 1900s. There is then a study in greater depth of train formations in the London Division. This should be the first in a series covering all the Divisions. Illus.: 386 (upper) Metro tank No. 1420 passing three position signal at Paddington on 30 April 1927: see letter from Philip R. Bomford p. 117 (No. 58); .391 (upper) 0-6-0PT No. 9707 (not as stated in caption) approaching Clapham Junction from Kensington with all-third non-corridor set in 1938: see letters from Philip R. Bomford p. 117 (No. 58) and from Colin Cook in Issue 64 page 480 suggests that train illustrated may have been workmen's service from Greenford to Kensington which between 1933 and 1938 was extended to Clapham Junction; 391 (lower) No. 6163 (2-6-2T) with former LSWR three-coach non-corridor set plus GWR coach at rear between Basingstoke and Reading in 1939?; 397 (upper) diesel railcars Nos. 38 and 33 with corridor coach in between at Reading in 1950s: see also letter from J.L. Rogers on page 120 (Volume 8). and on page 360 from Geoff Brown on use of carmine and cream liveried trailer within Class 118 set. See also letter from Bill Crosbie-Hill (72 page 480) on use of suburban stock as reliefs before Christmas in 1932 when used on non-stop workings from Paddington to Leamington Spa thence Birmingham. These were Castle hauled: the 16.12 by No. 4093 Dunster Castle; the 18.12 was also Castle hauled, but a Metropolitan C set was used..
Metcalfe, Colin. Summer Saturday passenger traffic at Stratford-on-Avon, 1956. 398-405.
The GWR diesel railcars were worked more intensively on summer Saturdays. Main traffic was the summer holiday trains. Local passnger trains had to be fitted in, but freight traffic was curtailed to provide the paths and the motive power of mixed traffic locomotives. Homeward workings required assistance. The observations were made by members of the Stephenson Locomotive Society. Richard Woodley (Issue 61) page 300 fills in some of the gaps..
Hillier, Brian. S&T maintenance on the Cheddar Valley. Part 2. 406-13.
Part 1 started in Issue 54 page 302: includes operations involving level crossings, flooding, the installation of a new turntable at Wells opened on 28 September 1948 (illustrated with No. 5784 and staff involved on it), and the joining of telegraph/telephone wires by welding either using a fire pot or with a Mox soldering iron based on burning magnesium.
Letters. 413.
The mystery location. P.J. Sperring.
See Issue 54 page 360: between Wood End and Danzey stations on North Warwickshire line.
Cheddar Valey. Denis Owen.
See Issue 54 page 302: material from which tokens were made (steel/light alloy): response from Brian Hillier cites information provided by Mike Christensen and Larry Crosier of the Signalling Record Society and Mike Christensen article on staff and token exchangers in Br. Rly J., 4, (34) 204.
'Counties'. Robert Avery.
Note on picture on pages 342/3 on disposal of Nos. 1006 and 1027.
'Counties'. Ray Caston.
See feature on page 326 (and previous Parts) which noted that (possibly due to different boiler design) drivers failed to notch up County class sufficiently and that this led to excessive fuel consumption
'Counties'. R.S. Potts.
See letter from E. Walker page 356: notes that the sleeve for pricker and poker was introduced by "Collett" from 5921 Bingley Hill and all subsequent GWR 4-6-0s. Only the WD 2-8-0s allocated to Western Region had this feature..
Copsey, John. Kerry engine shed. 414-20.
See also long letter from Glen Williams in Issue 56 page 468 and another letter from Andrew Bannister in Issue 62 page 360 who mentions his father (Geoff Bannister)'s interest in the line in the 1950s when it was worked by Dean Goods No. 2516: also response to this from John Copsey.

Tenbury Wells on 29th July 1961. J.M. Strange. rear cover
Rear end view of passenger train hauled by large GWR 2-6-2T on sullen July day with official stores box in foreground.
14xx [1470?] at Hemyock with Regent oil tank and branch coach with dairy behind on 13 June 1962. J.M. Strange. front cover.
Virtually identical view on rear cover
Jenkins, Stanley C. South Leigh Station. 422-38.
Consisted of a single platform and a single siding on the Fairford branch (former Witney Railway). Includes details of excursions to far off places like Weymouth and Brighton and even to Boulogne; the milk traffic, coal, fertilizer and agricultral feed (all in wagon loads); Boys' Brigade camps in the 1930s; WW2 including Ministry of Food depot at station and traffic for RAF aerodromes; and the final decline. Motive power is briefly described: during WW2 (1944) a B12 4-6-0 brought an American ambulance train to the branch and this caused much twittering as a Dean Goods No. 2552 had been used to haul a Royal Train on 17 January 1940 in deference to the frailty of the line. Ballaso Bridge Cottage receives much attention. See also letters in Issue 61 from Anthhony J. East on effects of fading turning paintwork to Prussian blue over a yellow undercoat: effect is known as "float out"; Kenneth A. Williams noted that ground frame had been repainted: an obvious sign of doom..
Chadwick, John. One good [firing] turn. 439-42.
Based at Oxford and used to footplate work on locomotives of all the pre-nationalization railways. Comment on exposed nature of King Arthur cabs and location of firehole, and the difficulties of preparing 61XX 2-6-2Ts due to extreme lack of space in cab. Includes an account of difficulty of working stopping train in thick fog..
Williamson, E.J. Bridge work in the Engineering Department. 443-52.
See also letter from John Mann in No. 59 (p. 180): bridge reconstruction was dictated by legal obligations and construction depth: also comments that braking forces as transmitted through wheels of train act on bridge in direction of travel and arches require drainage; also specific comment on bridges at Over Junction on the Gloucester and Newportt line and Talybont-on-Usk. Author had spent his war service in the Transportation Department of the Royal Engineers and entered the service of the Western Region at Paddington before going up to London University, but continued to work on the railway during vacations. Notes work on Emergency Control Centres. See also letters in Number 61 page 300 from Robin Markes who added further sources of information about removal of Brunel's timber viaducts, and from Maurice Dart on replacement of bridge shown on page 445 and its various local names..
Can any reader help? 452
Request for photographs of Swindon Station, especially 1920s, 1930s and 1940s.
GWR post & wire fencing: straining posts made from old bridge rail. 453-7.
Drawings and one illus.
Copsey, John, Local freight working on the Radstock line. 458-67.
Map. Illus.: 2301 class 0-6-0 on freight at Hallatrow probably in 1920s; Frome station; Radstock station and ROD 2-8-0 No. 3032 in St Philip's Marsh shed on 19 June 1949. See also letters in Number 60 from James Graham (No. 9655 did not work on line, but 9615 did) and from C.G. Maggs who claims that coal was not mined at either Pensford or Bromley until 1890s/1900s.,
Letters. 468.
The Kerry branch. Glyn Williams.
See feature on page 414: dated from middle 1900s: similar engine sheds existed elesewhere on Cambrian Railways. Note on transfer of redundant material from elsewhere onn GWR onto Cambrian section. Summer excursions. Livestock track could be heavy: cites heavy movements from saale at Kerry on 3 September 1943. Such traffic warrented special staffing on lign which lacked signalling.
Hillier, Brian. S & T maintenance on the Cheddar Valley. Part 3. 469-80.
Incidents and mishaps as they affected signalling and telegraph equipment. Includes remodelling of pointwork at Congresbury in May and July 1949. Winding gear on very tall signals for lamps, but the winding mechanism had to be maintained. Some older wooden posts required extra guy wires and some needed strutting. Most distant signals on branch lines were fixed, but there were exceptions on the Cheddar Valley line. The line connected with the Somerset & Dorset (Southern Region) at Wells Prior Road. At Wells operations between the three signal boxes (Tucker Street, East Somerset and Prior Road) did not involve staffs or tokens, but were controlled by Spagnoletti type block instruments and bells. The most spectacular witnessed by author was fire on railcar No. 37 at Cheddar in February 1947, although this led to no damage of S&T equipment. Includes brief biographical details and portrait of author. .
14xx [1470?] at Hemyock with Regent oil tank and branch coach with dairy behind on 13 June 1962. J.M. Strange. rear cover.
Updated 2008-06-02