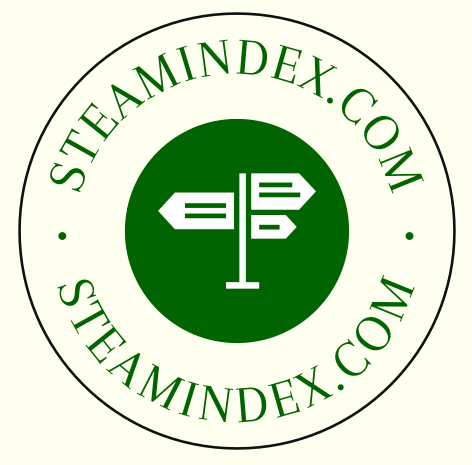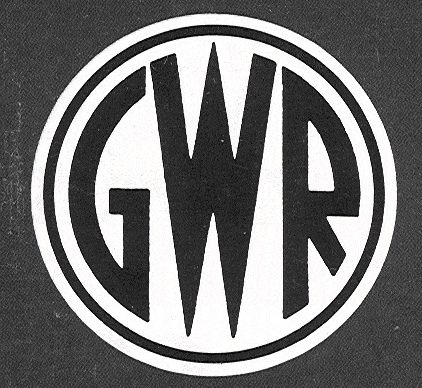 Great Western Railway Journal Volume 5
Issue Numbers
No. 9405 with empty coaching stock at Paddington in September 1964. Roy Denison. Front Cover.
See also page 58 and rear cover
Wellington (Salop). William H Smith and Chris Turner. 2-35.
Both the L&B and GJR proposed railways to Shrewsbury, the former via Dudley and Wolverhampton, the latter from Wolverhampton. The Shrewsbury and Birmingham Act was passed on 3 August 1846. In 1847 the Shropshire Union Act enabled Wellington to be connected with Stafford. On the S&BR Oakengates Tunnel was built to broad gauge dimensions to link qith the OW&WR. The S&BR was inspected by the BoT on 2 May 1849 and it opened from Shrewsbury as far as Wellington on 1 June, the remainder following on 12 November. The reader will have to look elsewhere for the battles between the LNWR and GWR to control this railway, but the latter had made a traffic agreement in January 1851 and amalgamation followed on 7 August 1854. Wellington Station was operated by a LNWR/GWR Joint Committee. The LNWR had purchased the Shropshire Union Canal and converted parts of it to link Wellinton with Coalport far below on the Severn. The Wellington & Severn Junction Railway and its extensions also enabled the Severn to be reached, and crossed by the Albert Edward Bridge, through the industrialized area of Ketley, Horsehay and Coalbrookdale, and on to Much Wenlock to Craven Arms. Wellington was linked to Market Drayton in 16 October 1867 and this gave the GWR access to Crewe. Wellington has become a part of Telford and the station remains in existence. The station area is shown on extracts from the Ordnance Survey plan published in 1937. GWR freight included coal handled by John Gough, for the gas works (including outwards traffic of tar to a distillation plant at Welshpool and gas water sent to Oakengates. Smithfield market took place on Mondays where auctions were conducted by Barbers and petrol for Shell. The LMS Queen Street yard handled outwards traffic of toys, Sankey's Iron & Steel castings, damsons and an inwards flow of Guinness, spelter, steel billets. Merchants for fruit, vegatables, timber and coal are described as is parcels traffic. Locomotives observed included 44xx on the Much Wenlock/Craven Arms service; the USA 2-8-0s between 1943 and 1944. a Caledonian Railway 0-4-0ST 16027 was based at Wellington and L&YR 0-4-0Sts were also sometimes allocated. See letter by G.B. Bolland (35) p. 172 for WW2 and early post-war observations. Anecdote from Brian Bamford (35) p. 173. Letter from Denis Owen (37-298) notes possible sightings of Royal Scot class on mail train at Albrighton on Sunday evenings in late 1920s/early 1930s. See also letter by Mike Lewis with photograph of unusual buffer stop at Haybridge Iron Co.' siding in Issue 42 page 118. Many of the photographs which grace the feature were taken on the same day, 3 August 1935, by H.F. Wheeler: Wellington station with 4401 light engine and LMS Cauliflower 0-6-0 8583 arriving on passenger train from Stafford, Barnham 2-4-0 3223 on local from Crewe, 3142 on down local, 2348 on up local passenger, 2713 (655 class) on local freight, 4409 on train to Craven Arms, 8583 on return (tender first), 2516 on freight. There are may illustrations of the station area: those with steam interest include 4409 c1949, 7922 Salford Hall on 14 May 1941 (E.R. Morten), O4 63816 on empties on 7 September 1951 (R.C. Riley), 40058 on last day of passenger services to Coalport (31 May 1952) (F.W. Shuttleworth), 3732 on Much Wenlock train on 6 August 1956 (Brian Morrison) and 5933 Kingsway Hall on Ramsgate to Birkenhead train (SR stock) on 14 May 1951 (ERM).
Taunton in the 'Forties. Part 3. Roger Venning. 37
Part 2 see (nn) page bb. The goods loops had been installed in the 1890s, and a new goods depot was constructed in 1932 as part of the quadrupling. Horses were used for local deliveries and post-WW2 there were still 6 horses in service. The United StatesArmy used the Blinkhorn site as a Supply Resource Depot where US 0-6-0Ts were used for shunting and USATC 2-8-0 locomotives were used on a Blinkhorn to Avonmouth working. Part 4 see Number cc page yy. Illustrations: 2876 on locomotive coal in January 1947; 2274 on Minehead to Taunton working in January 1947, 72224 Vucan 0-4-0 War Department dieseel, ROD 3019 on empties from Tavistock Junction to Rogerstone, Mr Leonard, Taunton Est Yardmaster. See letter from Eric Youldon (34 page 116) concerning Bulldog 3451 and its placing in store prior to withdrawal.
'Stars' in traffic. John Copsey. 47-57.
Allocations and workings from introduction until 1929. Part 2 Number 34 page 89 and Part 3 Number 35 page 161. See letter from A. Newman Number 37 page 298 concerning Penzance to Paddington through working via Bristol on up TPO. Illus.: No. 40 as 4-4-2; 4053 Princess Alexandra at Kennington Junction, Oxford coming off Thame line in deep snow c1947 (R.H.G. Simpson); 4001 Dog Star in February 1907; 4006 Red Star on ATC ramp on test; 4035 Queen Charlotte on Plymouth/Kingswear to Paddington train with train of crimson toplight stock c1914; 4025 King Charles (H. Gordon Tidey); 3275 St Erth and 4024 King James on up Limited (P.J.T. Reed); 4022 King William at St Austell on westbound class F freight on 15 August 1921 (Reed); 4055 Princess Sophia at Challow on Paddington to Swindon milk empties; 4061 Glastonbury Abbey on down express in 1923 with centre entrance dreadnought stock; 4025 at Exeter St Davids on down train on 25 April 1924 (H.G.W. Household). Part 2 Number 34 page 89. See letters by John Hodge concerning Fishguard to Paddington workings in 1913 (34 p. 116) also from Bryan Wilson on p. 172,.
Paddington. Roy Denison (phot.). 58-9.
Colour feature (see also front cover & below): 6165 at buffer stops on empty stock in September 1964; 43xx and Hall leaving with train of suburban stock on 10 May 1961; and 5994 Roydon Hall backing onto train on same day (LT H&C train in background in red). See letter from Ken Surman (34) page 116.
No. 6165 alongside Platform 2 at Paddington in September 1964. Roy Denison. rear cover.
Kingham station with up mainline to Oxford on right. J.H. Moss. front cover
Kingham in the 1930s. ChrisTurner. 62-87.
Junction for branches to Chipping Norton and Bourton-on-the-Water. There were gradual changes in motive power: from Stars to Castles, and from Metro tanks to the 48XX class. The list of daily routines, such as the opening up of the station, the handling of milk churns, etc is described. A table shows the train formations, motive power, etc of trains passing/stopping/departing at Kingham in September 1936. Includes notes on cattle traffic, handling racing pigeons, agricultural machinery from Lainchbury & Son, sugar beet (for Kidderminster) and coal merchants. E.J. Price adds sugar beet for Kidderminster (35) p. 172. Illus: p. 83 4060 (but see (35) p. 172 letter by A.J. Blake.) passing on up express in 1931 (very blurred).
'Stars' in Traffic Part 2. John Copsey. 89-97.
Part 1: Number 33 page 47. Part 3 Number 35 page 161. Frame plan (and side elevation dated April 1919, also cross sections dated September 1906. Tables show workings. See 35 page 161 for part 3. Illustrations; 4042 Prince Albert on Goring Troughs on down express in 1936; 4051 Princess Helena at Chester see letter (35) p. 172 by S.D. Wainwright (also states that he saw 4003 between Shrewsbury and Chester in 1935; 4021 British Monarch; 4039 Queen Matilda in late 1930s; 4049 Princess Maud; 4069 Westminster Abbey on Salisbury to Bristol local in March 1936; 4045 Prince John on Swindon to Bristol local on 8 August 1935; 4028 Roumanian Monarch arriving Paddington mid-1930s. See letter by John Hill in Number 37 page 298.
GW Wagons. John Lewis. 98.
4-plank OPEN C loaded (probably No. 94723) and No. 99829. See letter (35) p. 172 by S.C. Bramhall.
A Cornish Goods Guard. Jack Matthews. 99
Started as a lad porter at St Erth in March 1943. During WW2 became a temporary goods guard at Westbury in September 1944, but in September 1946 became a shunter at St Erth, moved to Penzance in May 1948 where he rose to head shunter before becoming a goods guard in January 1954. Described a "day in the life of" on Penzance to Plymouth working, followed by lodging and return on 02.44 Plymouth to Penzance express goods (21.45 ex-Bristol) arrival Penzance at 07.20.
In close up. C.J.F. Tickle. 105.
Two oblique views of 2822 taken on 23 October 1959 showing motion, axlebox oil boxes and vacuum pump.
Learning the Road. Gerry Parkins. 107-10.
Largely independent of railway as most of the techniques used were applicable to any railway (such as changes in sound at certain locations and the need for extra care on some curves, such as those at Cullompton). Surprisingly, ATC did not appear to lessen the vigilance required for working in fog.
Sir Felix Pole and the Manor House. L.H. Sampson. 110
Writer's father asssisted Sir Felix Pole to dry his clothes following an accidental immersion in an ornamental pool during a visit to what became the Moretonhamstead Hotel and had been Lord Hambledon's estate where his father was employed. His father was not happy as a GWR employee following the change of ownership and wrote to Sir Felix who arranged a transfer to Torre.
Kemble [AC railbus at on 1 February 1964]. Roy Denison (phot.)
On Tetbury working
Letters. 116 et seq.
Paddington pilots. Ken Surman.
See Number 33 page 58: writer's experience of 1940-47 was that pannier tanks handled all empty stock workings at that time, but during immediate Postwar period mainline locomotives were sometimes used to haul ecs out to Old Oak Common. Furthermore, an illustration (photograph: James Vickery) shows 6008 King James II about to back out to Old Oak Common with ecs on 27 July 1929. This experience in use of pannier tanks on ecs workings is supported by E.W. Williamson in letter in Number 37 page 298.. But see letter from Roy Williams in Number 38 page 357 who worked from Slough on releasing mainline locomotives and working back to Old Oak Common on ecs with them. and latter from P. English in Issue 35 p. 172.
'Stars'. John Hodge.
See Number 33 page 52 (begins 47): Fishguard Stars worked through to Paddington, probably non-stop, on Cunard specials in 1913.
Errata - GWRJ No. 33. Editor
Editorial correction and Stars in traffic page 47 column 1 paragraph 1.
Taunton. Paul Shaw.
Bulldog class Nos. 3408 Bombay, 3451 Pelican and 3395 Tasmania at Exeter St Davids in July 1948: see Number 32 page 445.
Taunton. Eric Youldon.
Bulldog 3451 was in store between July 1948 and April 1951. (see Number 32 page 457) feature page 445.
Fog. Paul Strong.
See feature on page 469 of Number 32. Anecdote concerning smog of 4 December 1957 when writer visited Smithfield Show and returned to Chippenham by train. The extreme difficulty which footplate crew experienced until beyond fog near Maidenhead, even with ATC, the late arrival at Chippenham (but far earlier than by those who returned by road).
'Super saloons'. Norman Stone.
See feature by Colin Jenkins (Number 32 page 473): there was a down-pipe from the roof to protect the superior passengers from getting wet.
'Super saloons'. Keith Ettle.
Colour of butterfly - emergency chain indicators. See original feature in Number 28 page 204 and sequence to in Number 32 page 473. Further information on colour of these and of seat reservation plates from E.W. Williamson in letter in Number 37 page 298.
Taplow pilot. Roy Williams.
See Number 32 page 429. Leisurely work in summer of 1945 and note on local tornado
Leamington. George Kirby.
See Number 32 pp 478/9: the photograph led to comment on gravity shunting of trailer to railcar in 1950s; also notes on Bulldogs, 2933 Bibury Court and 1287 or 1289 (not in ABCs)
'Hagley Hall'. Ross Cooper
Plans to restore to working order (again).
'Odd spot'. R. Tourret.
See Number 32 page 471: not a Crocodile C but a Warwell.
Weymouth and Snow Hill. R.W.A. Humphries.
See No. 32 page 422 on communication between enginemen and signalmen: cites use of note wrapped around lump of coal being successful. Also records distrust of Whitaker token apparatus on Minehead branch (feature on Taunton Number 32 page 445.)
Shed Scene. Roy Denison (phot.), 118-19.
Colour illustrations: Banbury on 8 August 1964:
Help wanted. 120
Long list included one from P.G. Waller on tobacco vans: see letter from David J. Tomkiss in -Volume 7 page 117..
Kingham Station. J.H. Moss. rear cover.
Two views: looking towards bridge on avoiding line and curve towards Cheltenham with lower showing 4575 type with "BRITISH RAILWAYS"? lettering presumably for Cheltenham.
4650 being coaled by hand at Watlngton. R. Denison. front cover.
See feature page 170 et seq and rear cover.
Southam Road and Harbury [station]. Mike Christensen. 123-39.
Includes diagrams of track layouts in 1882 and 1912. See errata concerning dates in letter by author Number 37 page 299. and on same page letter from Brian Hillier concerning colour displayed on disc signals. Illus.: 43xx on freight; King hauling up express c1937; looking east pre-WW1; looking west 1955; building on up platform; looking towards Harbury tunnel with WD approaching on up freight; 2-6-2T on up freight; Aberdare 2607 on iron ore wagons heading for Banbury; signal box in 1964; page 128 Shrewsbury to Paddington stores train headed by 2924 Saint Helena c1933 see letter (36) page for further information; 51xx on Leamington to Didcot stopping train in 1930s; 2857 on up freight in 1930s; 2878 with class H minerals train heading north in 1930s; Bulldog 3418 Sir Arthur Yorke on up freight with Stewarts and Lloyds with high-sided (8-plank) iron ore wagon No. 2374 at front; up Cambrian Coast Express on 18 August 1956; Star class on down stopping train; Duke and 0-6-0PT running light on down road; 6029 King Edward VIII on up express in 1936; home signals (one with ROD in background) in 1954 (P.J. Garland); 4930 Garland Hall on down empty stock train in 1950s; 2824 on class C (fitted) freight heading north; 28xx on down iron ore train in 1936; 43xx with three milk tank wagons from Dorrington in Shropshire to Marylebone. Most photographs H.J. Stretton-Ward.
Modern opens. John Lewis. 140-7.
Post-1924 open wagons, including those built under British Railways, which were 17ft 6in long. Includes special use wagons and WW2 casualties. Illus.: 109458 (Lot 939 in 1924-6) Official photograph; O 24 diagram; O 29; O26 and O 36 diagrams; 119098 (O 29 Lot 1043) and 118344 as previous. See highly detailed letter from A. Burton, and response from R. Tourret on page 119 of number 42 (Volume 6).
The Whitland milk train in Postwar years. John Copsey. 147-8.
Heavy milk trains, with six-wheel tank wagons from Whitland to Kensington justified Castle haulage. Milk tank photographed from above. See letter from John Hosegood (39 page 420) which argues that siphons were simpler to operate as the milk tanks demanded full loads to prevent slopping and soaring of contents..
The Passenger Train Office, Bristol. John Hayward. 149-51.
Joined the GWR at Keynsham & Somerdale in 1935 but trasnfered to Bristol Divion Superintendent's Office after 4 months. and within that in the Passenger Train Office. He started in the Excursion Office which involved the preparation and disribution of handbills. More senior staff were responsibe for the liaison with those responsible for rostering crews, etc. He then moved to the 'Tail' Office which handled attachments to passenger trains and it was here that he met Charles Clinker whose encyclopaedic knowledge would assist with the placement of such vehicles at the front or the rear of trains. Racehorses were given high priority. He took signalling and safe working courses. At holiday times he assisted on station work at Stapleton Road or Parsons Street to ensure that the heavy crowds were lifted quickly. The operation of Royal Trains involved personal contact with the station masters on the routes concerned. During the early days of WW2 he was sent to Savernake to monitor te carriage of evacuees to the West Country. At this time the Divisional Superintendent was Randolph G. Pole, brother of Sir Felix Pole. He lived in Bath and travelled to work in Bristol. On Wednesdays he visited his mother in Bedwyn and staff on the route took care to announce station names and to be smart in appearance. One Office was responsible for the lucrative milf (in bulk) traffic. Following war service he was transferred to the Superintendent of the Line's Office at Paddington where he received a first class all-stations pass in connection with his work as a Passenger Train Runner. One memorable trip involved travel via Brecon to Builth Wells to visit a critical cleric. He left to join East African Railways and Harbours
Taunton in the 'forties. Part 4. Roger Venning. 153-60.
Part 3 see (bb) page gg. Part 4 see (36) page 217. (lineside observations in 1946, or thereabouts. Observations mainly of freight. One rare sighting of 47xx arriving very late on overnight sleeper at about 9 a.m. Saw 4807/8/11/55 (oil-fired conversions of 28xx. Freight included sugar beet for Kidderminster, and to convey the pea harvest off to processing plants. The Enginering Works are described. This was where the Divisional Engineer was located. A concrete depot had been created in 1898. The Bridge Department was located here. Some shunting lcomotives were handled very badly being rammed from forward to reverse without coming to rest. .Table of mainline freight traffic Autumn 1946. Illus. include 4958 Priory Hall on class E freight in April 1947 - see note on tender by Eric Youlden (36) 239; 9019 with GWR 2000 gallon tank (locomotive covered with lime presumably due to severe priming: see letter by Eric Youldon (36) 239); 9019; 2215 (with ROD tender) on 7 December 1946 (Fireman Walt Caddick on footplate); 2721 class 2748 with shunting truck 41881 on 21 March 1947; 2021 class 2038 on 25 February 1947; Shunter Jack Kearl, Guard Tony Harvey and Shunter Maurice Bradford with 850 class 1909; 1338 in March 1947 arriving from Bridgwater for boiler wash out; ex-BPGVR 2194 with shunting truck 41837 on 28 September 1946; 655 class 2708 in October 1947; Duke 3284 Isle of Jersey on 31 May 1946; Aberdare 2665 on 17 December 1946; 3675 on class K freight 27 March 1948; 5973 Rolleston Hall on freight on 27 October 1946; 6873 Caradoc Grange on H class freight on 5 January 1947 and 9718 in January 1947 on short freight)
'Stars' in traffic. Part three. John Copsey. 161-9; 180.
See Number 33 page 47 for Part 1 and Number 34 page 89 for Part 2. Further withdrawals or rebuilding ceased during WW2. During WW2 they were noted on troop specials as well as their more normal duties, although more freight was handled, including sugar beet. Withdrawals started again in 1948, but the final condemnation did not take place until 1957. In 1951 4003 Lode Star had been preserved. See letters from D. Walker and from R.H. Darlaston in Number 38 page 359 on late workings with the class. Illus.: 4060 Princess Eugenie at Leamington Spa on up express in October 1947 (H.J. Stretton-Ward); 4053 Princess Alexandria on Hatton Bank with working from Paddington in 1948 (F.F. Moss); 4046 Princess Mary on down fitted freight at Leamington Spa in July 1948 (HJSW); 4022 showing "STAR CLASS" painted on splasher following removal of nameplates (R.H.G. Simpson); 4044 Prince George with down slow train on Goring troughs (RHGS); 4028 at Salisbury on 1 July 1950 (W. Gilbert); 4036 Queen Elizabeth on Reading shed in 1952 (M.W. Earley)
Watlington in colour. R. Denison. 170-1; 174-5; 178-9
Colour photographs taken on 27 August 1960 of an extraordinary rural backwater with the worst track which KPJ ever travelled on (pre-Railtrack) in 1956. The photographer captured the quiet of the main street, the frontage of the station forecourt and the platforms (could the first really have been part of a "rat run" to avoid the M25 forty years after KPJ's first visit?); goods shed; carriage shed; loading dock; 4650 with auto trailer; water tank and 10 mile/h restriction notice. See also front cover and rear cover.
Letters. 172 et seq.
'Open C'. S.C. Bramhall.
See (34) page 98: absence of chain boxes: these had been removed from 1915 onwards. Diagram 08. Refers to Jim Russell's Freight wagons and loads in service onthe GWR and BR Western Region., especially Fig. 1 therein: illus. of 99829 had sack truck door (Diagram 019)
'Stars' and Goodwick turns to London. Bryan L. Wilson
Late Ken Nicholas, an engineman told writer that Bill Oliver had fired a 29xx on Fishgard - Landore - Paddington workings in 1906. On the Cunarders Flower and County 4-4-0s worked as far as Cardiff.
'Stars'. S.D. Wainwright.
4003 Lode Star seen on semi-fast Shrewsbury to Chester in August 1935 (then allocated to Landore).. Illus of 4051 (34) p. 89 top taken at Chester.
Kingham. E.J. Price.
See (34) page 62: sugar beet despatched for Kidderminster during 'Campaign'.
Kingham. A.J. Blake.
Illus (34) page 83: not 4060 as stated: must be earlier series.
Paddington pilots. P.G.F. English.
See (34) p. 116 letter from Ken Surman: spotter in 1945-7 period at Paddington: pannier tanks were the normal motive power on empty stock, but 7800 was a notable exception when it arrived tender first.
Wellington (Salop). G.B. Bolland.
See (33) page 2. Lived in Albrighton between 1940 and 1946 and during latter three years commuted to school in Wellington. Castles more common than suggested. There was a great variety of motive power. A special train ran from Shrewsbury to Albrighton for scholars from Wellington schools; the stock for which was sometimes LNWR in origin. A King was used on the Cambrian Coast Express as far as Shrewsbury in 1950s. There was sugar beet traffic to Allscott, just west of Wellington. Writer contrasts the LMS Prince of Wales and Coal Tanks with the Saints and 44xx. The Coalport push & pull was known as the Dawley Dodger.
Wellington (Salop). Brian Bamford.
See (33) page 2. Complex anecdote concerning writer's father, a fitter at Stafford Road, who was involved in a catalogue of mishaps, one of which was a derailment at Ketley station (following work at Wellington shed), a jam in the braking system following upon a medical specialist pulling the communication cord on perceiving a permanent way man with an extremely severe goitre. Needless to say his Dad did not make it to see West Brom play Wolves, and his mother was surprised at late return from match!
Worcester. Anthony J. East.
See (32) page 427 (feature began p. 425): double-sided stop block
Trowbridge. Bill Crosbie-Hill
See (32) rear cover: mainly concerns the 07.15 through train to Paddington via Devizes. Also notes other through workings to Paddington from Trowbridge (this led to letter from Peter Woodman concerning an evening train (Number 37 page 298). Letter also notes Grange performance spurred by feature by Dick Potts (Number 32 page 422).
GWR standard 6' x 6' corrugated iron hut. No. 24340. 176.
Drawing. Swindon February 1904
In close up. C.F. Tickle (phot.). 177.
47xx cab showing reversing lever, regulator, injector, ATC bell, etc.
Watlington: fixed distant and dreadful track. R. Denison. rear cover.
Railcars at Bewdley. John Strange. front cover
One in carmine & cream livery; the other in green (both angular): see similar situation (36) p. 233. Additional information from photographer: letter Number 37 page 298: one on left had arrived from Shrewsbury, one on right from Woofferton..
Maidenhead. Chris Turner 183-215.
On June 1838 the Great Western Railway reached the Thames and erected a station named "Maidenhead" on the eastern bank to the west of the prsent Taplow station. The Wycombe Railway opened in August 1854 and a station more convenient for Maidenhead's town centre was opened on the branch at Castle Hill, but Bradshaw termed this Boyn Hill. In 1861 mixed gauge reached Reading and in 1871/2 a new station was built near to the junction for the Wycombe branch on the southern outskirts of the town and this took the name Maidenhead. Boyn Hill closed and the old Maidenhead station became Taplow which was eventually moved further east. The Wycombe line became standard gauge in 1870. Quadrupling led to another new station in 1891. The train services for the summers of 1914 and 1934 are analysed. Some down expresses stopped at Maidenhead. Freight activity is described. Illus.: 6166 on up stopping train in mid 1950s (J.A. Fleming); 9640 taking water with Wycombe line freight in 1958 (J.H. Venn); Metro tank pre-WW1; 2-4-0 on down fast pre-WW1; 5022 Wigmore Castle on down relief with fast c1934 (G.H. Soole); West signalbox (exterior and interior); Metro tank 616 in 1930s (D.B. Hart); 2929 on down express (DBH); Anglo American Oil terminal; Main Line & City rake in 1930s (DBH); p. 202 Grange on up relief described as Hall: see letter in Number 37 page 298 by Philip A. Nix who coniders it was 6811 Cranbourne Grange (JHV); token machines High Wycombe branch; 6167 on train from Wycombe on 8 August 1959; 6900 Abney Hall on up relief line platform; clock tower; 6150 on up fast commuter service; 1448 on Wycombe platform c1960; subway; 5026 on down express 21 May 1952 (JHV); 6974 on down parcels on down main (JHV); Diesel railcar No. 1 in 1930s (GHS); 1027 County of Stafford lettered "BRITSH RAILWAYS" in GWR style on Weymouth to Paddington service (see 10 page 398 for account of this train & mention of this locomotive); 5380 on up fast in 1950s.
Taunton in the 'Forties. Part 5. Roger Venning. 217-25.
See (35) page 153 for Part 4. Taunton locomotive depot. Engine turns and allocation December 1946. Bridgwater. Branch engines and visitors. Links. Repair shop. Shedmaster: Reg Aston. Severe problems in winter of 1946/7. Bibliography. See letter from D. Walker (39 page 417) which notes the common-user methods employed for freight locomotives. Illus.: 6004 King George III on Plymouth to Paddington train alongside platform 7 in April 1947; 4026 on shed on 28 June 1947 (two views); 5003 Lulworth Castle on Taunton to Bristol local on 20 September 1947; 4117 derailed on shed in June 1947 (Reg Aston in attendance); 6398 in goods loop on 31 October 1946; 8F 8438 on coal train on 7 December 1946; Metro tank 3582 on 2 October 1947; 5406 with autocar on 17 December 1946; Driver Harold Hunt and Fireman Walt Caddick; Drivers Len Hann and Frank Vincent; 90xx (Earl) 3207 and 3284 Isle of Jersey (Duke) on 2 June 1946 and 5008 Clifford Castle on 25 May 1946.
In Close Up. C. Tickle (phot.). 226.
5187 under repair at Stafford Road Works on 6 March 1960.
Newton Fitter. Part 4. Herbert Smith. 227-32.
Working on the great variety of cranes. One of the most difficult tasks was working at the end of the jib to repair the grease cups. Crane work entailed using authenticated components. The cahins had to annealed regularly. Cranes were frequently overloaded. There is an anecdote about competition between writer and his electrical counterpart where the latter was so eager to get to work fisrt that he failed to receive the information that the carne was in a dangerous state and when he started the motor the chain ran out and demolished a wooden toilet which lacked an occupant. The hydraulic crane at Exeter St Davids engine shed gave a considerable amount of trouble. Describes the extremely accurate eye which the driver of the steam breakdown crane possessed when involved in removing the boiler from the former fuel depot used in oil-firing.
Mink D No. 28702 (illus.). 232.
28 ft 6 in long. Lot 510, 1906.
Railcars at Bewdley. C. John Keylock. 233.
B&w illus.: W20W (red & cream) with another in green (both angular types). See also front cover.
Fawley. John Strange (phot.). 234.
Colour photograph c1963 looking south with 4161 on Gloucester to Hereford passenger crossing well-loaded freight.
A Welsh Visitor. John Copsey. 235
Ex Cambrian Railways 0-6-0 No. 908 used on Lambourne branch in 1937. Other Welsh locomotives working in England included Monmouthshire Railway & Canal Co 4-4-0T and 0-4-4T working Bridport and abbotsbury branches, and 0-4-4T and 0-6-0T working Kingsbridge branch during 1890s; BP&GVR 0-6-0ST 2194 Kidwelly and 2195 Cwm Mawr working Weymouth Tramway in 1922 and Crdiff Railway 0-6-0ST 1338 working at Bridgwater Docks. Illus of 908 taken on 26 March 1937 at Newbury and at Lambourne, including at latter with hickers in Baden Powell shorts and saggy rucksacks; also 908 under repair at Didcot..
Letters. 238-40.
Southam Road and Harbury. L.C. Jacks.
See (35) page vv: Obervations from footplate: grouting of Fenny Compton embankment; sweet peas at Harbury; writer had not known of banker at Leamington for southbound trains, but two freights could be joined to work through to Claydon Crossing. His father-in-law, Joe Cooper, started on GWR in 1929 as a messenger lad at Leamington station, became a lorry driver, signalman at Fosse Road, and eventually special class signalman at Small Heath North. A long pole was kept at Harbury for removing icicles from the tunnel.
Southam Road and Harbury. K.R. Saunders.
See illus. (35) p. 128 of Shrewsbury to Paddington store train: this might include vehicles going for reair at Swindon; restaurant cars, and clerestory vehicle labelled 'Refreshment & Hotels Stores Dept'; page 138 the Dorrington milk train - writer remembered worked by Bulldog hauling clean dark blue tanks during 1936-9 period; the 3.30 pm departure from Leamington Spa for Snow Hill used to be worked by a very wide variety of Halls.
Tenders. Eric Youldon.
See (35): page 152 this Hall had a 4,000 gallon tender constructed under Dean: page 153 (35) note narrow flat-sided cab on 9019 - reason for narrow tender?
Bristol Passenger Office. David J.T. Brewer.
See (35) page vv: writer used to move horses by rail. In October 1957 the firm paid £4 13s 4d to move a horse from Dulverton to Trowbridge. He paid 12s 2d for a passenger ticket and notes that the firm had paid him £1 15s 6d. In November 1957 he travelled from Trowbridge to Woodford Halse. He enjoyed the experience of being shunted onto and off trains.

Builth Road station. John Strange (phot.). 238/9.
Colour illus: crates of milk (in bottles) being unloaded (being loaded see letter from photographer on 298 (Number 37)) from passenger train, and page 239: looking north with coal train heading in that direction and passenger train for Brecon headed by LMS class 2 2-6-0.
Letters. 240.
Kingham. Reg Instone.
See (34) page vvv: wonders if avoiding line had really been constructed to serve iron ore fields at Hook Norton & Bloxham, trains from which were sent via Banbury as well as via Worcester (latter used avoiding line as a form of flyover). Coal for the LNWR was routed via the OW&WR line and Yarnton. Gives dates for photographs of signals and comments upon signalling arrangements.
Sir Felix Pole. Anthony J. East.
Notes on Manor House Hotel. This had been built for Lord Hambledon, alias W.H. Smith, the stationer. Also refers to letter by Kirby in (34) page vvv: the Buffalo class locomotive 1287 kept at Leamington shed was used as a stationary boiler until mid-1950s.
'Stars' in traffic. Maurice Dart.
See series beginning in Number 33 page 47: in August 1946 saw 4050 deaprt Plymouth North Road on up express; was taken for a footplate trip, as member of boys' club, on oil-burning 4003 at Laira in September 1947: errors in this letter noted in further letter in Number 37 page 298; in 1950/1 4054 worked an exchange train (with Southern Railway) via Okehampton and was a passenger behind Bulldog 3401 Vancouver on this working in 1946.
Appeal. 240.
Trespass notice at Presteign. Roy Denison. back cover
taken on 14 September 1964.
Brimscombe with 1458 and two auto-trailers on 31 October 1964. R. Denison. front cover.
See letter from photographer giving further information: Number 38 page 357
The Newcastle Emlyn Branch. Stanley C. Jenkins and Chris Turner. 242-82.
Great North & South Wales & Worcester Railway had been schemed during railway mania. The South Wales Railway had been formed in 1844 (see Backtrack 15 page 78 for feature by Awdry) and had reached Carmarthen on 11 October 1852. The Carmarthen & Cardigan Railway was incorporated in 1854 and reached Conwil on 3 September 1860; Llanpumpsaint on 28 March 1864, and Llandyssil on 3 June 1864. From thence to Cardigan had to be abandoned due to lack of finance. The Manchester & Milford Haven Railway had been formed on 23 July 1860 with the aim of constructing a line from Pencader (having obtained running powers over the Carmarthen & Cardigan Railway) to Llanidloes on the Central Wales Railway. A line opened from Pencader to Strata Florida in 1866 and this was extended to Aberystwyth in 1867. Work had statrted at the Llanidloes end but was abandoned. In 1873 a line opened from Whitland to Glogue and this was extended to Cardigan on 1 September 1886. The GWR took over the Carmarthen & Cardigan from 1 July 1881 and extended the original line to Newcastle Emlyn reached on 1 July 1895. There was a short tunnel near Henllan. The line was worked mainly as a branch from Pencader. The traffic from each station (Newcastle Emyln, Henllan and Llandyssul) is described, both passenger and freight. Passenger services ended on 16 September 1952 and the line closed to all traffic at the end of September 1973. A short "preserved" railway on 2 ft gauge operates near Henllan. Many of the illustrations were taken during the period after the end of passenger traffic. See also letter from T.I.Y. Jones (39 page 417) on maintenance trolleys stored at Llandyssul. Illustrations include 5819 on shed at Newcastle Emlyn (W.A. Camwell); petrol traffic at Henllan, Pentrecourt Halt on 13 September 1952, and 1472 with former slip coack W7999 (still in GWR livery) at Newcastle Emlyn on 30 July 1951 (R.C. Riley). Ordnance Survey 25 inch plan (1906) of Newcastle Emlyn. Two illus. led to specific correspondence: page 242 5819 on branch train with "Post Office" van EJ 7555 alongside: see letter by David Holmes Number 38 page 357 Post Office vehicles were registered in London; Don Rees wrote similarly but noted that EJ7555 was registered to C.R. James of Brongest. One further letter, from Bob Wyatt, on road vehicles notes that car seen on page 255 (top), namely JY4711, a 1934 Hillman Minx was owned by H.C. Casserley..
Snow at Taunton in the winter of 1946/7, Roger Venning. 283-5.
Photographs taken during severe winter: 5098 Clifford Castle; 5812 as station pilot on 26 January 1947; 7809 Childrey Manor on slow train via Bristol to Paddington on 8 February 1947; 6965 (un-named) with slow train for Exeter on 26 January 1947; 6007 King William III on very late running Plymouth to Paddington train.
The Royal Show, Reading, 1882, Tony Rivers. 286-91.
Royal Agricultural Show located a quarter mile west of station on northern side of line. Special trains were run, but traffic was less than expected. Includes Ordnance Survey 25 inch map of 1879. On page 290 the writer notes that contemporary documents (of 1882) refer to both break and brake and that earlier "break" had been more common: letter from James Graham (Number 38 page 357) explores this difference.. See letter from Peter F. Janes in Number 38 page 357 which describes chance find of main picture. .
In Close Up. C.F. Tickle. 291.
Castle class bogie on 28 February 1960.
Memories of '61xxs'. B.E. Pugh. 292-5.
On 13 October 1952 the writer was promoted to be a fireman at Slough from Swansea East Dock where he had been a cleaner. In 1952 the remains of the broad gauge were visible in Slough shed. The 61xx had beern developed from No. 99 of 1903 which was the prototype for the 31xx class of large 2-6-2Ts. The 61xx had a higher boiler pressure of 225 psi and this gave rapid acceleration to the short suburban trains. Describes a typical day with the class. Notes the lack of steps to the bunker. The trip cocks provided to access the London Transport platforms at Paddington were liable to be actuated by heaps of rubbish in the shed yard. Illus.: Slough mpd in 1940s; 6123 in BR days; 6136 on Slough shed on 8 June 1952.
4091 Dudley Castle approaching Badminton station on 11.45 non-stop Bristol to Paddington. 296.
On 27 January 1954 with snow
Bogie van mink F79598. 296-7.
Illus & extended caption: 30 ton capacity built 1911: "iron mink"
Coral A41724. 296-7.
Illus & extended caption: Carrying plate glass at Royal Oak: not guide rails within track, presumably to prevent derailed wagons coming into contact with electrified tracks.
Letters. 298.
Maidenhead. Philip A. Nix
See Number 36 page 202: not a Hall, but a Grange, probably 6811 Cranbourne Grange.
Diesel railcars at Bewdley. John Strange.
See Number 36 front cover: railcars – one on left from Shrewsbury; one on right from Woofferton. Also see Number 36 page 238: Bulth Road illus.: milk being loaded not as stated.
Trowbridge. Peter Woodman.
There was a Trowbridge to London train at about 19.00 in late 1940s. As schoolboy he used to exploit the trianglar junctions for journeys from Staverton to Bradford. See letter from Bill Crosbie-Hill in Number 35 page 177 and further letter by Bill Crosbie-Hill in Number 38 page 357.
Wellington (Salop). Denis Owen.
Hints at LMS Royal Scot working through Albrighton on Sunday evenings during late 1920s/early 1930s; feature on Wellington in Number 33 page 2.
Mr Spagnoletti. Martin Humphrey.
Chief Telegraph & Signal Engineer was a fine tenor and is alleged to have made some Edison cylinders (note risk of information theoretic noise from these cylinders). See also letter from J.H. Brown in Number 38 page 359.
'Stars'. A Newman.
See Number 33 page 47: Penzance to Paddington via Bristol through working on up TPO using Exter-based locomotive which returned via complex working changing trains at Didcot, then working through to Plymouth and back to Exeter.
'Stars'. Maurice Dart.
See writer's letter in Number 36 page 240 concerning schoolboy visit to Laira where shown oil-fired 5079 Lysander and given footplate ride on coal-burning 4003 Lode Star.
'Stars'. John Hill.
See part 2 of series in Number 34 page 89: locomotive on 13.45 from Paddington came off at Shrub Hill with a brake composite and attached to a B set to work forward to Great Malvern (presumably to take water).
Transit of animals. E.J. Prince.
The spacious days by Michael J. Twist (Farming Press, 1992) (checked Norfolk CL OPAC) mentions the transport of Hampshire Down sheep from the Burnham Estate via Taplow to Newcastle-upon-Tyne (LNER) and thence to a showground in late 1935. Same book also mentions arrival of Dexter heffer by passenger train at Taplow.
Miscellaneous. E.W. Williamson.
See Number 34:
Paddington pilots.
See Ken Surman (p. 116). Observations made over the period 1948-54 indicated that the normal method of working empty carriage stock out to Old Oak common was haulage by a pannier tank with the train engine at the rear, unless this was a "country" engine to be serviced in Ranelagh Yard. Departures followed this method in reverse.
Super Saloons.
See Keith Ettle page 117 concerning colours of emergency train indicators and seat reservation plates: letter illustrated in 17-28; 16-712 and 31-389.
Southam Road and Harbury. Mike Christensen.
Errata concerning dates cited on page 131 (feature 35 page 123):
Southam Road and Harbury. Brian Hillier.
Colour of ground signal light colours. Would show a white light when relevant points set: remainedr of grounf signals would show red. Following Nationalization arsm and lights were changed to yellow for such moves. (feature 35 page 123):
6916 Misterton Hall at Banbury shed 8 August 1964. R. Denison. (phot.). 299.
Colour illustration.
Newcastle Emlyn station on 16 June 1962. A. Jarvis. rear cover.
Road lorry on platform of closed passenger station; tank wagon and many vans in sidings.
Up with the 9 o'clock. Ron Hacker. 303-16.
Footplate journey described by fireman on 09.00 Bristol to Paddington, non-stop from Bath, in October 1948 with Castle class locomotive 5048 Earl of Devon from Bath Road shed with Driver Bill Brown. The crew signed on early to ensure that the locomotive was well prepared and this involved the driver going into the pit to lubricate the motion and ensuring that the dampers were working. The journey is described in detail, including the passage of Box Tunnel, picking up water at Keynsham and more seriously at Goring troughs, the long climb to Dauntsey, the rush through Swindon and the gradual reduction in firing initally from Maidenhead and more serously later on to ensure that the locomotive did not blow off in the terminus. Return journey was made on 13.15 non-stop to Bath, with locomotibe being prepared in Ranelgh Yard. Illus.: Bath Road shed in early 1950s (view as per Titchfield Thunderbolt); another view of shed with Castle on 14 May 1950; 5048 Earl of Devon at Swindon on 4 September 1938; Temple Mills platforms 9/10 (G.H. Soole); 4037 The South Wales Borders departing Temple Meads, c1938; Bristol East depot
Modern opens. Part 2. John Lewis. 317-27.
10 ft wheelbase wagons; Diagram 031; Diagram 032 and 033; hardwood bodies; special uses, e.g. for conveyance of rolls of steel strip; Diagram E4 capable of carrying aeroplane propellers; Diagram FF1 fitted with steel trestles for carrying steel plate; WW2 casualties; vacuum brakes.
Claverdon. Roger Carpenter. 329-43.
Intermediate station on Hatton to Stratford-on-Avon branch. Originally Stratford-on-Avon Railway Co which had been incorporated in 1857 and opened a mixed gauge single track line. Initially there were two sattions in Stratford (the other was for the Oxford, Worcestr & Wolverhampton Railway) but these were merged from 1 January 1863. The line was doubled in 1938/39 and a new station was opened at Claverdon in 1939. Illus.: several of widening and station as rebuilt and of the original station. Map. Illus.: 5162 on two-coach local in April 1939; 517 class No. 55 at Hatton Junction in August 1925; 6851 Hurst Grange on five-coach Worcester to Leamington train on 22 April 1957 (T.J. Edgington); 4118 on two-coach local on same date (TJE); 5815 at station in 1950s (H.J. Stretton-Ward).
In close up. C.F. Tickle. (phot.). 344.
5690 photographed on 18 October 1959 showing (1) smokebox saddle. front sandbox, oil box, and front steps, and (2) left-hand side view below cab showing injector pipework, rear sandbox, handbrake linkage brake pull-rods, water balance pipes and cab steps.
Pontypool Road cleaner. Part 1. 1944-January 1946. Bob Crump. 345-9.
Started work in 1944. It was only shed known to author where fire carrying took place to light boilers. a furnace fed by low grade coal was used as a central source for fire raising. Early in his career he saw an LNER B12/3 with a US ambulance train: the B12/3 provided the air braking and the LNER crew travelled with the train but with a GWR pilotman. The severe gradients in the area led to spectacular and dangerous runaways: the two mentioned are detailed in a letter by A.M. Williams in Number 39 page 417. Most of his footplate duties involved shunting. One or two dangerous pranks are described: the worst was putting lubricant into the water tanks. Water normally came from a canal, but if this was low then water was abstracted from a highly polluted river which stank. His move from Pontypool Road was deferred due to his mother being terminally ill.
Bletchington Wharf. D.W. Hadley and N. De Courtais. 350-3.
To serve the Oxford Canal especially with coal inwards and portland cement outwards from the Oxford Portland Cement Works at Kirtlington, two miles away. The works which lacked road or rail access closed in 1929, but the wharf remained into DMU days. The village served by the station was Bletchingdon
Helston. John Strange (phot.). 354-5.
three colour illus. of 55xx at Helston: outside loco shed, running round its train (also shows goods shed) and backing onto train (also showing signal box). No date, but summer with hint of showers.
Letters 357.
The Newcastle Emlyn branch. David Holmes.
Illustration in Number 37 page 242 which purports to show Post Office van lacks London registration
The Newcastle Emlyn branch. Don Rees.
Illustration in Number 37 page 242 which purports to show Post Office van both lacks London registration and was registered to C.R. James of Brongest.
The Newcastle Emlyn branch. Bob Wyatt.
Notes that illustration by H.C. Casserley (Number 37 page 255 top) includes photographer's car: JY4711, a 1934 Hillman Minx
Reading. Peter F. Janes.
See Number 37 page 286: writer made chance encounter with picture which heads article whilst employed as postman at Reading station when a chance find used as a tea tray was found to be the picture depicted.
Brimscombe. Roy Denison
Letter from photographer who took view on front cover of Number 37: view taken on Saturday 31 October 1964, the last day of Gloucester to Chalford railcar service. Writer had worked in Gloucester District Traffic Superintendent's office between 1960 and 1963 and used the service to Downfield Crossing and often put out the oil lamps after the last train from Gloucester (including the very last one).
Paddington pilots. Roy Williams
See letter from Ken Surman in Number 34 page 116: writer worked as fireman from Slough on releasing express locomotives at Paddington, and using them to take out/in empty stock from Old Oak Common..
Break vans and brake vans. James Graham
See Number 37 page 290: suggests that break may have been indicative of preventing train from dividing.
Trowbridge. Bill Crosbie-Hill
See letter in Number 37 page 298 from Peter Woodman on travel opportunities for small boys in Trowbridge/Devizes area. The 19.05 Trowbridge to Paddington conveyed Mail; the regular locomotive was a 43XX.
Panorama (from above) of approach lines to Paddington. R. Denison (phot.). 358.
Colour illustration with two 84xx pilots; one vehicle (refreshment car) in WR chocolate & cream and much of London which disappeared under M40. No date.
Mr Spagnoletti. J.H. Brown. 359.
See letter by Martin Humphrey (Number 37 page 298): Spagnoletti did make an Edison type recording of God save the Queen in 1875 as a time capsule. His family had originated as Sardinina landed gentry who were dispossed by Napoleon. His full name was Charles Ernest del Diana-Spagnoletti according to Adrian Vaughan's A pictorial record of Great Western signalling
'Stars'. D. Walker.
See feature in Numbers 33 (page 47), 34 (page 89) and 35 (last page 161 covers late workings): personal experience as a fireman on a Westbury to Taunton with 66 cattle Mexs plus brake van: other than being looped for over four hours the engine ran well. Other trip was on 4056 from Newton Abbot with return excursion to Swindon which struggled to reach Westbury where 7924 asssited over the final leg to Swindon very late.
'Stars'. R.H. Darlaston.
The service from Birmingham to Cardiff had been inaugurated by diesel railcars in 1934, but during WW2 this was replaced by a steam train using Star class locomotives including 4058 Princess Augusta.
Paviland Grange. E.J.M. Hayward.
6845 Paviland Grange: see Number 32 page 422 for footplate experiences by Dick Potts. Writer also had experience of this locomotive when new working on the 17.44 Stapleton Road to Bath non-stop. This letter bemoaned the lack of a preserved Grange and this led to a letter from R.F. Hill in Number 39 page 417.
Cab screens on GWR oil-burning locos. Richard North.
Notes that in Tim Bryan's Great Western Swindon (page 35) there is an illustration of a Castle class locomotive being lifted off its trailing wheels on 6 October 1947. This was an oil-burning locomotive and showed the screens fitted behind the footplate crew to reduce draughts. Also notes that oil-burning locomotives when working through the Severn Tunnel and being banked were requested to reduce oil consumption due to the fumes endangering the crew on the banker.
Signal sighting board (from rear) at Bearley North Junction. D.M. Lee. (phot.). 360.
March 1949
Rodmarton Platform on Tetbury branch with special train. R. Denison (phot.). rear cover
Gloucester Railway Society with 14xx-hauled special train on 5 April 1964.
4174 with SORS Heart of Devon Rambler at Paingnton station. P.W. Gray. front cover.
6 June 1960
Paignton revisited. Chris Turner. 363-97.
Earlier "visit" took place in Number 7 page 266: the GWR had envisaged building a new passenger station, but work in that direction was limited to doubling the line to Goodrington and the construction of a new goods shed. Thus the staff in the post-WW2 period had to handle a large summer holiday traffic with an inadequate station, the working of which was hampered by a level crossing. The freight traffic is described in detail. Inwards traffic included beer, building materials, newsprint, bananas, grape juice (for Whiteways) and tea. Outwards traffic includedpaints, pottery, knitwear and bullion. Freight carried by passenger trains included rabbits, live crabs, flowers, pharmaceuticals, electronic valves and racing pigeons, Coal traffic, including mercahnts involved, is described at length. In the immediate post-WW2 period the goods shed staff were busy with the return of the valuables to the Royal Naval College at Dartmouth which had been evacuated to safe locations. One highly valuable art work had been acquired by the French Nation and this was subject to considerable security. The station masters were E.J. Bourne in 1950s and A.E. Pallett subsequently. Tickets sold included those for the combined rail, road and river excursions. Some special trains were run. See also letter from D.M. Rouse (40-472) concerning a very early footplate turn to Paignton from Hackney. Illus.: drawings and plan of new goods shed; colour: 4967 Shirenewton Hall on 10.20 Kingswear to Manchester train on 5 August 1961 already 45 minutes late (P.W. Gray): b&w: arriving down Torbay Express behind Carew Castle in mid-1950s; arrial of down Torbay Express behind King George V on 15 September 1934; two GWR publicity photographs of "resort" taken in August 1947; several views of station and level crossing; 6818 Hardwick Grange on up express on 21 June 1959; station forecourt on 16 July 1946; 2911 St Agatha running tender-first on ecs on 12 June 1927; 4166 on 14 July 1953 on ecs; old goods station on 28 September 1922, new goods station under construction in 1931; Goodrington Sands Halt on 25 August 1945 and on 17 July 1946..
'Halls' on goods in the Midlands and the North. John Copsey. 398-403.
Allocations and workings during period prior to WW2: Illus.: 4900 Saint Martin at Tyseley on 17 May 1936; Halls under construction at Swindon in 1929; 4996 Eden Hall at Tyseley in 1932; 4976 Warfield Hall at Chester in 1936?; 4955 Plaspower Hall; Hall on class H freight passing Milton on 26 June 1938.
Fireman at Wolverhampton. Part 2 — January 1946 to 1947. Bob Crump. 405-8.
Difficulties of working in a strange environment. Noted the gore which ensued following a fight between two cattle inside a cattle truck. Description of accidents involving a collision between 29XX being driven by Crump and another locomotive (former was crumpled), and a 28XX when low in steam pressure was loath to start and even more so when it came to stop. An LMS 8F ran away in Oxley Yard. Crump returned to Ponypool, travelling via Shrewsbury (he should have travelled via Birmingham). Illus. panorama on 10 September 1953; smokebox of being emptied in 1938; 0-6-0PT No. 2095 on 12 November 1950: (page 406) DMU passing coaling stage and subsequent letter by Brian Bamford Number 40 page 472, and yet further letter by Brian Whitehurst Number 42 page 117 Less glamorous side of life at Wolverhampton given in Steam World letter (2007, No. 236, p. 19). Tony East had also contributed to this correspondence in Number 42 page 118 noting further source of information (E.D. Lyons' GWR engine sheds in 1947) and a fixed home signal.with Mackenzie & Holland type finial.
Modern opens. Part 3. John Lewis. 409-16.
Diagrams O33; O37; O38; O39 and O40 were minor variants of 17ft 6in long open wagons with a 10ft wheelbase. The O33 were originally equipped with tarpaulin supports, but many vehicles lost them. The O38 were or+-----+iginally vacuum brake fitted and some of the O37 were later so-equipped. The last two series were post-WW2 construction. Some vehicles were limited to specific traffics. Illus.: W135941 (O33); W133653 with tarpaulin bar coded HYBAR; TDW27786 (O40 lot 1492) as in 1940s; DW31771 (O38 Lot 1466) at New Cross Gate; GW14249 (Lot 1493 O39) with container (for cement) BB2952; W14340 (O37 Laot 1379); DW28224 (O40 Lot 1492).
In close-up. R.S. Carpenter (collector). 416.
View of boiler and safety valves of 4575.
Letters 417
'Granges'. R.F. Hill
See letter on Grange class in Number 38 page 359 from E.J.M. Hayward: writer notes that 6815 Frilford Grange had been selected for preservation as it was in good condition, but that 6998 Burton Agnes Hall was selected as it was cheaper (it contained less non-ferrous metal).
Pontypool Road. A.M. Williams.
See Number 38 page 345 where Bob Crump makes reference to two runaways: 4233 (a Pill engine) was involved in first-mentioned and 4264 was driven by Pontypool driver Edgar Charles. Writer also notes that not all sixty plus drivers were relegated to pilot duties.
Newcastle Emlyn. T.I.Y. Jones
See Number 37 page 242: Man-carrying trolleys were stored at Llandyssul: suggests that extension towards Newcastle Emlyn may have been diverted to avoid unstable ground.
Taunton. D. Walker.
See Number 36 page 217 et seq: nature of common-user freight working: illustrated by 2808 with leaking tubes taken over at Bristol which had to come off at Westbury as next crew refused to work forward.
Goodrington. P.W. Gray (phot.). 418-19.
Colour illustrations: 6025 King Henry III leaving Goodrington yard with stock forming 16.10 Paignton to Paddington on Sunday 30 July 1961; 6021 King Richard II leaving yard with ecs to form 16.25 Paignton to Paddington on 7 June 1960 and rear view of 6025 as first illus
Whitland milk traffic. John Hosegood. 420.
See Number 35 page 147: milk tanks required full loads to avoid slopping and souring of the milk. The six-wheelbase wagons were required for stability. Depot facilities were needed to clean the tanks. The use of siphons was more flexible. See also letter from John Hodge in Issue 42 (page 118) who gave extensive details of heavy milk traffic (in excess of 90,000 gallons per day) and the motive power which handled it..
Devizes. Michael R. Neath.
See rear cover Number 32: the 07.35 to Reading was a Grange working. The remaining passenger services within the period 1945-5 were scheduled for Saints or Stars.Once the 19.45 Trowbridge to Devizes train was hauled by 9073 Mounts Bay. He never saw 7002 Devizes Castle go under Devizes Castle.
Appeals. Colin Ruse
Wanted to know details of Atlantics which double-headed first train into Fishguard Harbour on 30 August 1906.
Appeals Peter F. Janes
Why were cab side windows on 6001 narrower than remainder of class and why was 6000 fitted with a bug screen. Two replies in Issue 40 p. 472: Keith Dredge speedometers; N. Merrion - manometer and cites reference showing bug screen. See also Issue 42 letter from R.W. Chester-Lamb who cited P.B. Whitehouse's Great Western in the West Midlands (1984) Plate 96 for cab interior of No. 6001 taken during bridge testing at Olton on 25 March 1934..
5796 descending from Lawes bridge, Torquay with short freight. P.W. Gray. (phot.). rear cover
With brakes pinned-down , short freight hauled by newly out-shopped locomotive from Newton Abbot Works on 12 April 1957.
Bourton-on-the Water station in June 1961. A.A. Jarvis. front cover
Bourton-on-the-Water in the late 1930s. Chris Turner. 423-35.
Feature led to a query from Mervyn Cooper and reply from Fred Poole on signalling arrangements as perceived by writer of query Number 42 page 117 and as described in J.H. Russell's The Banbury & Cheltenham Railway. In 1939 Harry Spencer was the Station Master who supervised two clerks (one of whom was Fred Poole) and seven uniformed staff. Passenger traffic included the stop on request from Rugby (LNER) or beyond or Gloucester and beyond of the Swansea to Newcastle train. The combined rail and road bus/coach service to Cheltenham via Oxford is also mentioned. The passenger station building had been erected in 1938 and was built from Cotswold stone. The New Inn in Bourton was both a source of passengers and of salmon from Awre Junction on the Severn (Eric Judd remembered generous tips for conveying the salmon to the hotel). Inwards freight included coal for C. Collett & Sons and for Pratt & Haynes (coal merchants), coke from Cheltenham Gas Works, animal feed for Messrs Thorley and J. Bibby. Both freight and passernger traffic was created by RAF Little Rissington. Freight handling was hindered by the lack of a crane and thus some had to be handled at Notgrove. Iron ore was conveyed on two trains from Banbury to South Wales and were usually hauled by 28xx 2-8-0s and banked from Bourton up the 1 in 60 incline to Notgrove by a Cheltenham-based 72xx 2-8-2T. Illus.: pp 430-1: see letter in Number 50 page 120 by R. Merrison which suggests that date is earlier than that stated in caption (1950) and is probably between 1945 and 1947: clues include LNER box van, lack of headlamp shrouds on road vehicles, and addition to building in 1947.
[Bourton-on-the-Water]: 13 years later. F.A.J. Poole. 435-8.
Fred Poole was now Station Master (Class 3) and British Railways had been formed: staff included three truck drivers and a grade 5 clerk and two signalmen; major customers for freight, zonal collection and delivery, container trafic handled st Notgrove, and sumer passenger excursions.
Modern opens Part 4. John Lewis. 439-44.
Diagrams O30 steel-bodied opens ordered February 1932 (illustrated as new: 124153 and as worn in 1949: No. 124165 and No, 124148 in 1963. Diagram O44 related to shock-absorbing wagons ordered 10 May 1939 (diagram: plan and elevations): No. 139334 illustrated as new, notes on later liveries; Diagram O45 (diagram) sheet support wagons ordered 10 May 1939.See letter & illus. from P.J.A. Taylor in Number 42 page 120 showing W124174 at Wolverhampton LL on 6 May 1965: vehicle had been modernized with vacuum brake, tie bars between axle guards and Oleo buffers.
'Halls' on goods in the Midlands and the North. John Copsey. 445-59.
Allocations and freight workings; general arrangement drawings (side elevation, cross sections and plan), Swindon May 1929.Illus.: 6970 on H class freight c1946; 4995 Easton Hall with class E freight c1947; 4905 Barton Hall with plated cab, and on class H freight c1948; 5917 Westminster Hall on class C freight at Southam Road & Harbury c1947; 5958 Knolton Hall on class C freight; 4993 Dalton Hall at Leamington Spa on up class H freight on 23 May 1953; 5902 Howick Hall (BR lined black) on express freight in 1956; 7913 Little Wyrley Hall at Tyseley shed in 1956; 5950 Wardley Hall passing Solihull station with perishable freight in spring 1955; 6907 Davenham Hall shunting class D freight at Evesham on 14 April 1959; 7912 Little Linford Hall with class F freight of petrol tank wagons onc1963.
30 cwt crane drawing. 460-1.
Swindon June 1896: Order H3317: hand crane: illus.: in situ at Park Royal Goods on 18 April 1936
Tales of bell, book and booking boy. Alan Barnes. 462-9.
Working of signal box at Northolt during period at end of WW2 and before much of it becoming absorbed into London Tramsport. See also letter from J.P. Morris (42 page 115) concerning the box which came secondhand from Uxbridge High Street, also status of the box, and suggestion that the increase in status might have reflected extra single-line working with the extension of the London Transport lines. Illus.: interior of signal box; 54xx with autocar terminating thereat; LPTB Central Line station structures under construction on 21 November 1948 and on 10 November 1939..
Malmesbury station. M.E.J. Deane (phot.). 470-1
Seen from Malmesbury Abbey in October 1960 with 5815 on freight.
Letters. 472.
Paignton. D.M. Rouse.
See feature in No. 39 page 363: working 03.45 Hackney to Churston goods: booking on 02.45 and worked by Castle due for repair. Difficulties of filling front sand boxes. Long delays due to passenger traffic.
Wolverhampton fireman. B.D. Bamford.
Comment on the illustration on page 406 of Number 39, but letter contained inaccuracies concerning signalling corrected by Brian Whitehurst on page 117 of Number 42. This letter also contained note on locomotives working the coaling stage and how they had to fight their way up the steep gradient.
6001 – cabsides. Keith Dredge.
See appeal from Peter Janes in 39 page 420: reason stated to be fitment with speedometer
6001 – cabsides. N. Merrion.
See appeal from Peter Janes in 39 page 420: rason given is fitment of manometer for controlled testing. The bug screen fitted to 6000 is illustrated in The Great Western Railway in Wales (National Museums & Art Galeries of Wales, 1995)
The Great Bear. S.D. Wainwright.
Writer's father claimed that The Great Bear was seen at Baldeston between Wrexham and Chester near end of WW1.
Presteigne. Alan A. Jackson.
See No. 31 page 418: movement of 80ft scenery van to Presteign for use by Boy Scouts and Girl Guides probably in late 1959 (source Rly Gaz. 26 February 1960)..
Newton Fitter Part 5. Herbert Smith. 473-80.
Examination of lifts, especially wire ropes. Multi-storey goods sheds at Goodrington and Taunton were examined every month with test loads. One Cup Final weekend was occupied in replacing thr sheave and rope at Goodrington. At first the only passenger lift requiring maintenance was that at the Manor Hotel Moretonhampstead: anecdote explains how Michael, a very scruffy fitter, was called in to repair this lift which had failed at very busy weekend. The lift company's expert had failed to resolve the problem but Michael found the answer in minutes (he had acquired his expertise on the Eiffel Tower! The GWR had few powered turntables, although there was one at St Blazey. Thus maintenance of the centre bearing was crucial: an incident at Newton Abbot is described and that at Kingswear was prone to tidal damage. Diagrams of GWR turntables.
8106 at Bourton-on-the-Water with up train on 17 July 1962. A. Jarvis. (phot.). rear cover.
Updated: 2012-04-19