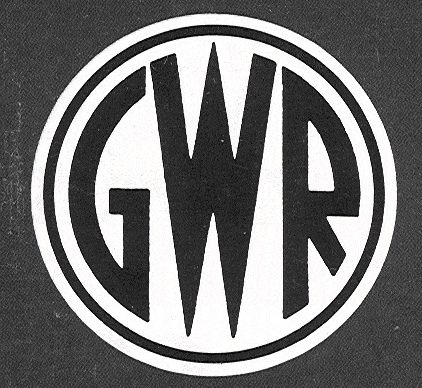 Great Western Railway Journal Volume 4
Issue Numbers
5028 Llantilio Castle at Kingswear in 1950s. J.H. Moss. front cover.
See letter 26 page 117: paddle steamers: Totnes Castle; Kingswear Castle and Compton Castle visible.
Memories of Kingswear in the GWR's last decade. Chris Turner. 2-38.
Ralph Herman Bovey, born in Teignmouth in 1889 was Station Master at Kingswear from December 1935 until he retired in May 1954. He had joined the GWR at Starcross in 1903. The company did not provide accommodation and he lived in Dartmouth. He had sixty staff under his control, and thse included clerical staff, porters and a small army of cleaners. The methods employed to clean stock are described in detail. The premier train was the Torbay Express. Luggage was conveyed to the Britannia Royal Naval College across the ferry on the Company ferries. Bulk coal was handled by Renwick, Wilson & Dobson and E. Foster & Co. Coal was supplied to Dartmouth Gas Works and the local coal merchants are mentioned. The cranes were operated by specially trained porters. Ordnance Survey plan for 1936. See correspondence on guards' workings on Torbay Express (Keith Ettle 27-179); pontoon maintenance (Stewart Hine 27-179); sleeping car train departures (A.B. Jeffery 27-179). Many illus. initial view (pp 2-3) shows station with train leaving and ships (Oroya and Oropesa laid up on Dart c1931 see letter 26 page 117); 6016 King Henry VI on Torbay Express on 17 July 1935 (G. Mann); 6003 King George V on turntable in 1934 (G.L. Walker); water tank (GM); 4943 Mannington Hall arriving on local train c1936 (G. Platt); page 18 troopships: Somersetshire, Lancashire and Dorsetshire see letter 26 page 117; 5060 Earl of Berkeley on 24 August 1945 (H.C. Casserley); 5953 Dunley Hall on 3 September 1945 (HCC); pp. 24-5 pleasure vessel on Dart; 5053 Earl Cairns on Torbay Express, with 4098 Kidwelly Castle in background, on 25 May 1955; pp 34-5: 4007 waiting with up Torbay Express and Hall class off road according to Albert Spooner Number 26 page 117; many views of station and its approches, including Aerofilms aerial protographs taken in 1959.
Fifty years ago. Peter Harris. 39-40.
Remembers night of 31 December 1947 when GWR ceased to exist. Notes poor representation of GWR on Railway Executive Committee. Post WW2 the GWR had attempted to restore services, but there were staff shortages, and substantial troop movements.
'850' Class saddle tanks. John Copsey. 40-58.
Relies upon Holcroft's Outline of Great Western locomotive practice for technical information. First batch introduced in 1874-6. Allocations and duties: 1901, 1918 and 1930. Illus.: 989 pre-1913; 1227 (cabless only spectackle plate); 1961 at Paddington in late 1890s; 1924 with polished dome c1900; 866 at Paddington on 25 May 1898; 851 c1895; 987 c1895; 1217 c1900; 851 c1904; 1917 at Stourbridge Junction c1906; 1978; 990, 1996, 1911, 2075. 2081 and 2074 at Old Oak Common in 1905 (E. Pouteau); 1931 (with short chimney); 854 on express passenger on 9 August 1922; 857 at Stafford Road during 1920s; 2004; 1976 at Oxford on 5 June 1927; 2007 at Bristol on 20 August 1932, and at Stafford Road considerably earlier; 2007, (page 52) Swindon shed 17 May 1931 (H.C. Casserley, three views see letter by T.W. Wykes page 117 Number 26), also letter from Micheal Dunn concerning numberplates; Didcot 26 April 1936 with large bunker; near Newbury with Lambourn train 1938 (three views); 1925 (with spark arrestor) and 2007 at Didcot 27 February 1938; (page 57) 1925 at Reading 3 June 1950 (see letter 26-117 about role in film), and at Southall; 2007 at Worcester on 8 October 1949 (W.Potter).
Letters. 59-60.
MSWJ 'North Express'. Bob Wyatt.
See feature in 24 page 432: Reminiscences of entering the wrong (ex-GWR) shed at Andover on early footplate trip from Woking.
'2251' class 0-6-0s. Richard Pope.
See feature in Number 24 page 449: major changes in design of reversing rod.
'2251' class 0-6-0s. J.E. Norris.
See feature in Number 24 page 449: a Worcester to York train was once worked by a 2251 as far as Birmingham New Street. Also queries 2251 on New Radnor branch: see response from Percy Hall (26-118).
'2251' class 0-6-0s: extented caption (Peter Simpson) to illus. of 3206 (Derek Hawkins).
Intermediate tender 2374 paired with various 2251 locomotives
'2251' class 0-6-0s. Ray Caston.
See feature in Number 24 page 449: workings on trains from Newport to Brecon. See letter in response to this concerning Cambrian 0-6-0s in (32) p. 480 by Tony Smith.
'2251' class 0-6-0s. Eric Youldon.
See feature in Number 24 page 449: and subsequent correspondence by David Rouse (26 p. 117) and T. Wykes (26 page 118) on two types of reversing gear were used. Some allocated to Exmouth Junction shed for snowplough duties in 1963-5.
Appeals. 60.
Photos of Oakengates area.
Wycombe platform, Maidenhead, in snow on 1 April 1950. J.H. Venn (phot.). 60.
Kingswear with Hall class painted black in mid-1950s. J.H. Moss. rear cover.
Kingham to Cheltenham train arriving Bourton-on-the-Water. M.E.J. Deane. Front cover.
Hauled by 6126 c1961: lacks clarity, presumably due to pouring rain.
Coals to Salisbury. Gerry Parkins . 62-76.
Writer was fireman at Westbury in early 1950s. Tells of run on 2815 (Severn Tunnel Junction) on coal train between Westbury and Salisbury banked up to Upton Scudamore by 56xx. Mentions conditions applied to banking: during night when signal box at Upton Scudamore was closed banked to Warminster (when banker was coupled to brake van and guard slipped the coupling). On passenger trains the assisting engine was placed inside the train engine. On trip described the driver was Walt Bailey. Care had to be taken to avoid snatches and this required the co-operation of both drivers and the guard, especially if there was any risk of slipping due to autumn leaves. The water level had to be monitored especially near the summit. There are notes on a collision at Warminster on 2 September 1916 which involved 2301 2557 and Bulldog 3411 and on Geest fruit plant. The run down the valley of the Wylye was easy. At Wylye a wind pump controlled by the signalman was used to raise water. Turned on the Southern Region shed and retuned light engine to Westbury. Illus.: Westbury shed on 23 May 1929 with 5536, 6307, 3384 and coal wagon 9206 (H.C. Casserley); Westbury station; 43xx near Upton Skudamore signal box on 4 July 1938 (HCC); stations at Warminster on 29 May 1928 (HCC); Heytesbury (one on 15 September 1955 - A.W. Burges); 7309 with passenger train (HCC); 6387 on empties for South Wales on 1 November 1937 (HCC); Codford, Wylye, 43xx entering Salisbury on passenger train on 13 August 1955 (Cardiff to Portsmouth service); ex-GWR station at Salisbury; 2828 at Salisbury c1955 (I.D. Beale). See letter in Number 27 p. 177 from W.J. Matthews, goods guard who had worked on line during WW2 noting skill neede for braking and banking arrangements..
Steam railmotor No.93. John Lewis. 77-80.
Steam railcar: Unit built in February 1908, and one of last to enter service. Drawing (Diagram R Lots 1140/1142). Units had reversible seats and could convey 61 seated, some of whom would have had to be on flap seats. Retractable steps. Gas-lit. 160 psi; 6912 lb tractive effort. Allocations tabulated. Records consulted at PRO and NRM. Illus.: No. 93 at Stourbridge shed on 24 April 1932 (W. Potter) and at Yatton on 22 May 1929 (H.C. Casserley).
Newton Fitter. Part 1. Herbert Smith.. 80-4.
Started as a premium apprentice at Newton Abbot on 26 May 1942. An early task was assisting with another apprentice in the saddle tank of a 1361 0-6-0ST with the assistance of an acetylene lamp. Early duties included stripping down and re-erecting locomtives. The feed pipes on Bulldogs were especially difficult as they rusted solid. Work on the brake gear was a filthy task and overalls (supplied by apprentices) became filthy, but one manual worker laundered dungarees for six pence. Getting home to Callington was a source of problems: either via Bere Alston or to Saltash and then by bus. The latter was costly and there was a risk of a twelve mile walk, also the ride through Plymouth and Devonport seemed very risky due to German bombing. The machinery was of considerable antiquity, and apart from a wheel lathe which had its own electric motor, all were belt driven off shafting. The wheels for the lathe were lifted by a crane operated via a silk rope which had to spliced by ex-Royal Navy mariners. Nevertheless, high standards were maintained in such manual tasks as bedding axleboxes and grinding hornblocks. The lathes in the machine shop were also belt-driven. The dullest job was manufacturing copper firebox stays. Post-WW2 the lathes were fitted with electric motors, but the central system remained to operate air compressors and fans for the forges. He was eventually moved to the running shed where working conditions were different. He was involved in processing booked faults, where the interpretation of what was wrong could be difficult. The positioning of engines for repair could be vey important. There were problems with working on live engines which could move: he described how when looking for leaks in the firebox using compressed air that the locomotive started to ove drawing the air line behind it. Another dangerous procedure was not to ensure that the pressure in a boiler had reached a safe level before working on items like safety valves: one fitter was severly scalded by failing to ensure that the pressure was down sufficiently when working on them. During WW2 an apprentice might be called to perform tasks not normally available to them: for instance, he was called to near Totnes on the breakdown train where a 28xx had a broken extension rod. The broken down locomotive was beyond the capacity of the 45xx and the 28xx provided assistance through one cylinder. See letter by L. Hall (27-177) on working inside pannier tanks, especially those of 64xx class.
A Northern Observer. Part 3. Thomas Shuttleworth. 85-8.
Part 4 (27) page 135. The top motive power at Birkenhead was 6819 Highnam Grange and 6878 Langford Grange, and these were kept clean as was 3169. The 850 and 2021 classes were known as bell tanks: the short wheelbase was ideal for working over dock lines. The LMS used former NLR outside cylinder 0-6-0Ts for this work and the Great Western fraternity called these 'Dive Bombers'. He had left the Bikenhead Police Force and was training at the Police College at Tadworth to become a Railway Policeman. When coming home the King might leave Paddington with 16 or 17 coaches. At Wolverhampton a Chester Saint, probably 2930 Saint Vincent, would take over its share. En route he might see former Cleobury Mortimer & Ditton Priors No. 28 at Johnstown & Hafod Colliery near Wrexham, and might see one of the 2-4-0Ts (1996/7) used on the Tanat Valley. Stars, Saints and Bulldogs were all seen. Illus.: 5917 Westminser Hall on Gresford bank with Smithfield meat train in 1950s; 2099 and 2089 (bell 2021s at Birkenhead in 1953 and 1951 respectively); 1949 (850 class) at Swindon on 30 April 1950; 2906 Lady of Lynn at Shrewsbury in 1951.
No. 3449 Nightingale. John Copsey. 89-94.
The 3731-45 series which entered traffic in 1909 represented the final lot to enter service and had modified bogies, smaller coned boilers, screw reverse and large sand boxes. They were superheated from 1911. In December 1912 they were renumbered and 3739 became 3449. General arrangement drawing (Lot 177, Swindon, January 1909). 3449 was stored in 1948 and condemned on 5 June 1951. See letter from T.W.Wykes on page 177 (27) noting differences between Bulldogs and Birds. See letter from Bill Peto (28-239) on really absurd names proposed for Bulldog class such as Spearmint and Pretty Polly. Illus.: 3449 at Worcester c1935 (W.L. Good); 3449 with 6019 King Henry V climbing to Dainton.
Pershore fruit and vegetable traffic. Harold Tupper. 95-104.
Appointed as a junior clerk in April 1939 and sent to Pershore goods office. Vegetables were handled from first week in November until 4th week in June; fruit in July and August; and small quantities of hops. Speed was essential. Nets were used for carrots. Peas and beans were sent in pots - wicker baskets and fruit in pannier baskets. These were accepted on the basis of computed weights and this simplified accounting, but invoice preparation was hard work. The published railway rates could, of course, be undercut by road hauliers. The loaded wagons were mainly sent to Worcester for marshalling into trains with the exception of traffic for the LNER via Banbury which was picked up at Pershore. Book keeping metjods are described. Illus.: posed picture of fruit being loaded; several views of Pershore station (including interior of offices), fruit market in 1900s. See letter on locomotive name Pershore Plum by Peter Squibble (27-177).
14XX and two coaches leaving Cove Halt. 104.
c1950: Exeter to Dulverton train: photographer unknown.
GWR Shunting trucks. Part 4. John Lewis. 105-13.
Part 1 Number 19 page 174; Number 3 Number 24 page 441; Part 5 Number 29 page 297. Some trucks were given rectangular buffers in period 1908/1910 as per Diagram M2 (table lists original allocations); in 1909 41741, 41742 and 41751 were constructed for Morpeth Dock, Birkenhead; Lot 706 of June 1912 (Diagram M3) were constructed with self-contained buffers (tabulated); Lot 854 of 1920 were built to diagram M4. The final design (M5) featured the Morton brake and were constructed during WW2. Illus.: Trucks numbered: 41748 at Truro with 1578? (H.C. Casserley); 41754 (M2) (F.W. Chubb)(both rectangular buffers); 94980 (M3); (C.N. Strevens); 94981; 9653 with shunting truck (possibly 94981) at Tyseley on 7 May 1948 (P.J. Garland); 41734 possibly at Newton Abbot (W. Beard); 41054 as built; DW 94955 (M4); toolbox on 41145 at Banbury c1948; 41086 (M5).
6003 King George IV hauling Falmouth to Paddington express. R.J. Blenkinsop (phot.). 114-15.
Colour feature (wonderful two-page spread): passing Plympton on 28 August 1957 with 9.30 am ex-Falmouth: leading vehicles Centenary stock including 12-wheel restaurant car painted carmine & cream. See letter from Richard Woodley (27-177) noting that engine had not worked on down Mayflower, but on 6.30pm Paddington to Plymouth via Bristol.
Letters. 117-20.
Kingswear. Albert Spooner
See feature No. 25 page 2: page 34 shows that Hall is off road and compares picture with another one on page 21 to emphasize this event
Kingswear. David M. Alexander.
See No. 25 starting page 2: (notably page 18) identifies vessels shown in pictures (captions modified)
'850 class' saddle tanks. T.W. Wykes.
See Number 25 illus. page 52: note bunker coal rails; frame not extended on this locomotive.
'850 class' saddle tanks. Michael Dunn
See Number 25 (page 52): numberplate from this locomotive in Kidderminster Museum,
'850 class' saddle tanks. Mike Barnsley.
See Number 25 page 57: 1925 appeared in the film The Chiltern Hundreds
MSWJ 'North' Express. Mike Barnsley.
See Number 24 page 432: trains faster in 1915 than in 1939 (before WW2)
MSWJ 'North' express. Bill Crosbie-Hill.
See Number 24 page 432: Whitsun 1944: Earl 3441 with eight well filled coaches pulled away from Marlborough with ease (had arrived from Low Level at Savernake behind 5564)
'2251' class 0-6-0s. David Rouse.
See Number 24 page 449 and correspondence in No. 25 page 59 by Pope and Youldon: the first batch was seen as replacements for 2301 class which were equipped with reversing levers, which were simpler for shunting but difficult to operate on the road. Notes on ROD tenders.
'2251' class. T.W. Wykes.
See Number 24 page 449 and correspondence No. 25 page 59 by Pope and Youldon: refers to blue-print drawing 102601: lever reverse was fitted to 2251-4 and 2252-70, and screw reverse to 2255 and 2271 et seq.
'2251' class. D. Walker.
See feature page 449 Number 24: 2268 never used on Westbury to Salisbury turn; notes 56xx workings from Westbury to Salisbury and 2264 frequently worked Bristol to Reading freight via Devizes.
'2251' class. R.S. Potts.
See feature Number 24 page 449: details of workings from Stratford and of footplate firing trip on 24 July 1954 from Birmingham Snow Hill (5.50 a.m. departure) on 3208 with eight coaches with Driver Jimmy Wood where they worked via Shrewsbury avoiding line as far as Machynlleth on Barmouth train and returned on the cushions. Illus.: 2238 at Tyseley on 1 March 1950 and 2230 at Exeter on 3 April 1952.
'2251' class. Percy Hall.
See letter by J.E. Norris (25 page 59): when water tank at Kington was being maintained a tender locomotive had to be use: 2301, Aberdare (largest tolerated) or 2251.
'2251' class. Anthony J. East.
See 24 page 449 and illustration 25 page 59 (caption be Peter Simpson): observations on Stroudley balancing system used on some members of class: Dean had admired Stroudley's work: system also used on 56xx. Led to further letter by Philip Atkins (28-239) and from Alf Powick in Number 30 page 360.
'2251'class. Maurice Dart.
See Number 24 page 449: observations of class in Devon.
Kingham. John Hill.
See letter by D. Horne in Number 24: freight and shunting in 1949
'26XX' targets. N. Harries.
Used for target practice (see Number mm) - two distinct locomotives used on Rosebush Common
Miscellaneous. David J. Tomkiss.
See Number 23 page 398: shed probably Barry; page 411: Staverton Hall not Broughton Hall as captioned; page 414: 1421 relieved diesel railcar No. 18 on Cowbridge branch; the South Wales portions of North to West trains could sometimes be worked forward from Pontypool Road by 14xx locomotives: once one reached Cardiff with seven on. The 2251 class were sometines known as 'Baby Castles'
Miscellaneous. M.C. Clifton.
See letter by Albert Spooner (Number 24 page vvv) all GWR tender locomotives were fitted with storm sheets.
6861 Crynant Grange at Oxley shed, Wolverhapton. J.H. Moss. Rear cover.
Two views.
No. 5093 Upton Castle entering Devizes with the 3.15 Paddington—Trowbridge on 4th July 1962. P. Strong. Front Cover.
Postwar Traffic Working on the Thame Branch. John Copsey. 123-31.
In October 1864 the final section of the wayward Wycombe Railway reached Kennington Junction, Oxford, from Maidenhead. Even in the nineteenth century tender locomotives were used and there were 3 to 4 through trains stopping at all stations. By 1946 pre-WW2 services had been restored. There were workmen's trains to Cowley. Locomotive workings and train formations are described. Illus.: 4983 Albert Hall at Chinnor Road overbridge near Thame in October 1938 (S.H. Freese); 9313 near Bledlow on Oxford train, late 1930s; 4021 British Monarch at Bledlow on train from Oxford in 1939; 1011 County of Chester c1947 near Princes Risborough; 5031 Totnes Castle c1952 at Thame on Oxford train (J. Russell-Smith); W15W at Prines Risborough on 2 June 1952; 14xx, possible 1437, pushing auto-trailer with horsebox in tow leaving Thame for Risborough (R.H.G. Simpson): see Bill Peto 28 page 239 date was 19 June 1952 & was probably a railcar replacement; 4921 Eaton Hall at Wheatley in 1950s; 3608 arriving Risborough with freight from Thame. See 29 page 283 for pictures of Princess Risborough in immediate pre-WW2 period.
A lonely vigil — life at Hannington Station. Chris Turner. 132-4.
Jack Kilby was a grade 1 porter at the quiet station on the Highworth branch between the summers of 1938 and 1939. He had joined the GWR as a telegraphist at Pilning in December 1933. Whilst at Hannington he lodged with Jim and May Meech at the station house at Stanton Fitzwarren where the former was also a porter. 424 tickets were sold at Hannington in 1938 and 3771 parcels were handled.
A Northern Observer Part 4. Thomas Shuttleworth. 135-7.
Part 3 (26) page 85. Uniforms on the Joint line to Birkenhead bore LMS & GW JCT Rlys. The Great Western had erected a modern goods ahed in Birkenhead for inwards freight from Kingswinford, Kidderminster for carpets; Cornwall for broccoli; and tobacco and chocolate from Bristol. Nuffield exports from Cowley came in Asmo, Damo and Mogo vans with end doors suitable for conveying motor vehicles. Woodside terminus is described. Description of a trip over the Hooton to West Kirby branch behind 4129 (illustrated). Notes how in early 1950s he observed 4040 Queen Boadicea at Chester with no leaking steam. Shortly after demob he had purchased a runabout ticket and notes that Bulldogs 3366 and 3399 Ottawa were the normal motive power between Birkenhead and Chester. 43xx near Dee bridge Chester, 4123 at West Kirby (locomotive fittined with deconcentrating gear). See also letter from Charles Underhill (28 page 238) on uniforms and names for ferry boats owned by Joint line.
Strawberries being loaded at Cheddar in 1920s. (photograph). 138-9.
Caption refers to mileage siding (see letters by: Chris Challis (28) p. 238 and replies in (30) p. 359 by Roger Trueman and E, Williams)). Notes refer to strawberry pickers and where the crop was sent to.
Loudwater station with 90XX class on freight & 6163 waiting departure. (photograph). 140-1.
10 August 1950: 61xx on five coaches and 9015 on freight
Wartime Sunday Working at Devizes. Bill Crosbie-Hill. 142-6.
Schoolboy memories of Sunday train services with long gaps which led to the staff and the observers having to come on and off duty. Specific day: 17 September 1944 when double summer time had ended and half-light had been introduced. Notes on release of pigeons, the type of passenger traffic (it had changed with the departure of US troops for the European land offensive), and the extraordinary solitary Sunday train from Lavington.
2817: detail of rear sandbox and cab steps. 146.
'Granges' at Work. John Copsey. 147-64.
Allocations and workings. Illus.: 6835 Goodmoor Grange at Dawlish on down express post WW2; cross section drawings, Swindon November 1937; 6810 Blakemere Grange Swindon factory 15 November 1936; 6806 Blackwell Grange Swindon 1936; general arrangement drawing and frame plan Swindon August 1936, Number 106700 Lot 308; 6826 Nannerth Grange on 16 May 1937; 6809 Burghclere Grange passing Swindon on class E freight on 9 October 1937; 6852 Headbourne Grange near Frome on class K freight in February 1938; 6849 Walton Grange at Swindon on 9 January 1938 and at Pontypool Road on 20 March 1938; 6832 Brockton Grange at Whitmash with express formed of LSWR gangwayed corridor stock (9 carriages) heading south; 6859 Yiewsley Grange at Long Ashton on stopping train on 13 August 1938; 6823 Oakley Grange and 7810 Hinton Manor at Carmarthen shed on 28 May 1939; 6819 Highnam Grange at Stourbridge Junction shed on 12 March 1939; page 157 (bottom): 6807 Richwood Grange at Old Oak Common on 1 August 1939: see errata 28-239 (Bill Peto): Birchwood Grange; Severn Tunnel Junction on 11 April 1944 with at least two USATC 2-8-0s visible, possible Grange, 8F?, 56xx, 42xx and dazzle camouflage on shed buildings; 6811 Cranbourne Grange entering Pontypool Road on northbound stopping train on 17 May 1947; 6878 Longford Grange at Leamington Spa in October 1947 with Weymouth to Birmingham train consisting mainly of LNER and LMS stock; 6843 Poulton Grange at Leamington Spa on up express in August 1948 (both of last two had 4000 gallon tenders fitted). Part 2 see Number 28 page 219: See Locomotive Railway Carriage & Wagon Review 42 p. 304
Newton Fitter. Part 2. Herbert Smith. 165-70.
Mixture of fundamentals and anecdotes of life during WW2: casual way in which asbestos was handled; some tasks were difficult, some were hazardous, some led to swearing when things went wrong. Days were long and followed by night school where the writer was offered the position of instructor which he declined. Home Guard duties were eventually added. One incident concerned the repacking of a cock on a 63xx which was to be used to keep the Royal trian warm, which blew just as the locomotive was about to couple onto the train, another concerned replacing a bearing on SS The Mew when assisting in the millwright's gang at Kingswear. Illus.: bomb damage at Newton Abbot station and mpd on 20 August 1940; drawing 94933 automatic portion of combined ejector and steam brake valve, Swindon January 1934. Mentions complicated and hazardous task of re-wheeling driving wheels in Newton works when the actions of the two crane drivers had to be coordinated from below and the baulks on which part of the weight was carried would shift. One major task performed during WW2 was the patching one of the inside cylinders of 6023 King Edward II which had "hydraulicked": this task was accomplished at the back of Newton Abbot engine shed using hand tools. Illus. 6023 at Plymouth North Road on 27 March 1937.
57xx No. 7749 south of Cricklade on 25 June 1937. S.H. Freese (phot.). 170
On M&SWJR on stopping passenger train.
The Restoration of 'Toplight' No. 3930. Colin Jenkins. 171-7.
Mainly restoration work on Severn Valley Railway. 6 col. illus plus b&w from 1920s with Paddington to Birkenhead roof boards.
Letters. 177.
Newton fitter. L. Hall.
See Issue 26 page 80. As an apprentice at Caerphilly Works only candles were used inside tanks: electricity was not used due to risk of moisture. The straight sided 64xx tanks were especially difficult to maintain. One fitter could do task on his own however.
Pershore. Peter Squibble.
See feature on Pershore (26-95): noted absurdity of locomotive name Pershore Plum and compared it with later Top of the Tops.
Coals to Salisbury. W.J. Matthews.
See feature on page 62 (Number 26). Memories of working as freight guard during WW2. In 1944 banking was employed from Westbury to Upton Scudamore. Skill was required with loose coupled wagons, especially in dip between Wylye and Wishford, where careful braking was required.
Plympton. Richard Wooley.
See wonderful colour picture (26-114) notes on down engine working, not as stated in caption.
'Bulldogs'. T.W. Wykes.
See Number 26 page 89. Differences between Birds (vacuum brakes) and Bulldogs (steam brakes combined with vacuum ejectors). The former required more space and were difficult to repair and this may be reason that none converted to 90xx Earls.
Fog hut Swindon October 1927 Drawing 84337. 178.
Kingswear. Keith Ettle. (Letters continued). 179
See 25 page 2: the Torbay Express in the summer of 1935 shared the guard's working with Bristol in a complex rota which also involved the 16.30 down Paddington to Bristol and the up 09.00 Bristol to Paddington. An assistant guard was carried on the up Torbay Express to assist with luggage (as far as Torquay).
Kingswear. Stewart Hine
See 25 page 2: siding removed by August 1936. E. Williamson (Letter Number 30 page 360) questions the point layout suggested herein. Maintenance of pontoon floats.
Kingswear. A.B. Jeffery.
See 25 page 2: Summer 1938 and 1939 timetables showed sleeping car trains delparting Kingswear at 22.50 for Paddington. See also further letter from John Hill (28-239) about other sleeping car arrangements in 1937/8, including workings to Newquay.
'2251'. Ron Hacker.
See 24: Notes comfortable cabs; did not like ROD tenders; Severn Bridge workings; 25-30% cut off used on Taunton to Barnstaple freight workings.
'48xx'. Trevor J. Saunders.
See (26) p. 120 and (23) 411. Questions location of Staverton unless negative reversed.
Imported 'shunting unit'. Keith Dredge.
Cites Railway Observer for July 1947 wherein a small petrol electric device (like a hand plough) had been imported from Belgium to assist with shunting. See also later letter by A. Reece in Issue 28.

Loading sheep at Wilton. Charles E. Brown. (phot.). 180.
Picture submitted by Adrian Vaughan of obvious GWR location was taken for Southern Railway: see letter by Allan A. Jackson (30) page 360 and earlier letters by Chris Rousell and T.J. Frodsham in (28) page 238.
Devizes Station seen from the footplate. top rear cover.
No. 5901 Hazel Hall at Devizes with the 3.15 Westbury—Paddington on 4th May 1963. P. Strong. Bottom rear cover:
7812 and 5007 with an up express at Dainton on 29th June 1957. R.C. Riley. Front Cover:
Goods operation at Slough in the early postwar years. Chris Turner. 182-203.
Goods trains first ran to Slough in 1839/40 and a goods shed was located north of the line. The main traffic was horticultural. There was one westward goods in 1849. By 1868 there was goods shed on the westward curve. A new passenger station was opened in 1885. There were sidings for the Gotha Ironworks and for a brickworks and Horlicks was opened in 1906. The Slough Estates were an important element in industrialization and were situated to the west of the town on the site of a WW1 vehicle repair depot (see Archive Issue 36 page 29). Includes notes on engine workings in the 1930s, and an Ornance Survey plan (25 in) for 1932. Post WW2 57XX dominated freight shunting; notes on the two Naylor's pilots which served ICI Paints and the gas works, and the engineers' yard pilot. Table of goods workings in 1951. Many photos courtesy Smith Kline (Klyne sic) Beecham (presumably taken from their factory). Other illus. 2835 on down fast freight in early 1950s (L. Wilberforce); shed c1947 (R.I.C. Blencowe).
GWR concrete lamp column. 198.
Standard drawing 79/47 altered 28 November 1949: for gas or electric light.
A Northern Observer. Part 5. Thomas Shuttleworth. 199-203.
According to author nationalization was a black day for the country and was not greeted with joy. Notes on Birkenhead to Brymbo iron ore trains which were normally hauled by 6694 or 6698, but sometimes by a 28xx and rarely by a 72xx or 42xx. The fun of a police raid upon a workmen's train to Stanlow to catch ticket fraudsters. Comment on excellence of 93xx class. Illustrations: 2874 on oil train from Stanlow to Rowley Regis at Wrexham on 2 June 1951; 4901 Adderley Hall on down passenger and 43xx at Wrexham c1957, 3028 at Ruabon on freight
The Super Saloons. John Lewis. 204-18.
General arrangement drawings of April 1931 and April 1932. Early use as recorded in Great Western Magazine for 1931 (December): used for passengers for maiden voyage of French Line Columbie and also for sailing of Ile de France. Illustrations: No. 9112 Queen Mary as built in October 1931; interior (2 views), and of W9118W as modified with kitchen and pantry. See supplementary feature by Colin Jenkins (32) 473 letter by David Geen (30) p. 358, and responses to this by Neil Knowlden and D. Castle in (32) p. 478. Also letters in Number 34 (Vol. 5) from Keith Ettle and Norman Stone.
'Granges' at work Part 2. John Copsey. 219
Part 1 see Number 27 page 147: allocations and workings (table 1945-9). Large correspondence in (30): (page 358) Dick Potts Tyseley workings; G. Hacker on down Postal; R.H. Darlaston on 6861 hauling twenty coaches (empty stock); James Graham on locomotives entering Cornwall and by G.J. Hobbs (page 359) on typing errors in tables. Illustrations: 6834 Dummer Grange on Paddington-Oxford-Wolverhampton train in July 1950 on Hatton Bank (Frank Moss); 6810 Blakemere Grange shortly after nationalization; 6804 Brockington Grange approaching Salisbury on slow train on 18 February 1950 (W. Gilburt); 6850 Cleeve Grange on Banbury shed on 29 October 1950 (E.J. Jones); 6866 Morfa Grange lettered "British Railways" at Birmingham Snow Hill in May 1950 (Frank Moss); 6801 Aylburton Grange on 24 June 1951 at Penzance shed (R.S. Carpenter); 6830 Buckenhill Grange at Swindon on express c1950; 6827 Llanfrecha Grange at St Philips Marsh on 26 August 1951 (E.J. Jones); 6855 Saighton Grange at Swindon on 11 June 1950 (WG); 6868 Penrhos Grange at Bristol Temple Meads waiting to work The Merchant Venturer (with headboard) forward to Weston-super-Mare; 6808 Beenham Grange at Laira c1952; 6804 Brockington Grange at St Philip's Marsh c1954; 6861 Crynant Grange at Birmingham Snow Hill on freight c1960 (J.H. Moss); 6808 at Penzance shed in July 1960; 6870 Bodicote Grange and 4931 Hanbury Hall at Penzance in 1959; 6870 (green) at Penzance station on express c1960.
No. 559 at Gwinear Road in 1924 or 1926. 234.
Norman Treloar, fireman, on platform.
Swindon Paint Shop Fire. John Hosegood.. 235-8.
1 February 1911: many vehicles rescued; slow arrival of Swindon Borough fire brigade due to difficulty of getting engine into works; explosions from gas tanks; gratuities to staff; cost of repairs; two former LSWR sleeping cars lost (also notes fate of other two LSWR cars); automatic sprinklers installed after fire. Hunting Aerofilms aerial photograph of works on 29 April 1954. This led to caption & picture from Paul Strong in Number 30 (page 359) and consequential letter from Ian Doughty (Number 31 page 417) concerning earlier serious fire at Swindon Junction station on 26 March 1898.
Letters. 238-40.
Sheep photograph. Chris Rousell.
See illustration (27) page 180: sheep fair day at Wilton
Sheep photograph. T.J. Frodsham.
See illustration (27) page 180: Sheep Dock siding Wilton.
Mileage siding. Chris Challis.
See caption (Number 27 page 138): writer queries what mileage siding was. Responses by E. Willamson and Roger Trueman on page 359 (30).
Shunting unit. A. Reece.
Refers to letter by K. Dredge (Number 27 p. 180): quotes book by Christopher Burton: Behind the lines which gives a description of the device and an unsuccessful demonstration of it at Tipton Canal Basin. Also letter from David J. Smith quoting Rly Gaz., 1947 August.
A northern observer. Charles Underhill.
See Number 27 page 135: joint line uniforms and selection of names for Mersey ferry boats.
Sleeping cars. John Hill.
See letter A.B. Jeffrey (Number 27 page 179)
ERRATA. Bill Peto
Postwar traffic, Thame.
See 27 page 129: 19 June 1952: autocar on Thame line was substitute for diesel car
'Granges'
See page 27 157 (bottom): should be 6807 Birchwood Grange not as stated
'Grange' No. 6880 Project.
Llangollen Railway considering constructing a Grange
Nightingale
See Number 26 page 89: Names for Bulldog class proposed included Rhinoceros, Pretty Polly and Spearmint (latter were eventualy used for real locomotives).
Kingham goods. Albert Spooner.
Letter by M.C. Clifton (Number 26): stowage of storm sheets in toolboxes, use during blackout, and general comfort of GWR cabs. Also further comment from M.C. Clifton which led to letter from Dick Potts (Number 30 page 360): storm sheets were essential.
Shunting trucks. A.G. Atkins.
See Part 4 in Number 26 page 105:
'2251' class. James Graham.
Sightings in Cornwall in 1954: original feature 24-449.
'2251' class. Philip Atkins.
See Number 26 page 119: letter by Anthony East regarding balance weights: Swindon Balancing Calculations Book 11 states fitted with 'Stroudley' crank arrangement to cure hot axlebox trouble. Original article 24-449. See also Alf Powick letter in 30 page 360.
'2251' tenders. Dick Potts.
Further non-standard standard tenders which carried a wee drop of extra water: some tenders were steam braked, others steam/vacuum. Eric Youldon ((30) 360) cautions that there was no such as a Collett 2,500 gallon tender. No. 2239 was never equipped with side windows to its cab
'2251' class. John Hill
No. 2267 retained pole reverse until withdrawal (according to Jack Gardner of Taunton author of Cleaner to controller). See David Rouse who argues that it didn't (30) page 359.
A Chairman's opinion. Richard Parkes.
I realise that you are only concerned with the Great Western, but as an evident railway enthusiast, I thought that you might be interested in a little history of the Great Eastern, of which my great-grandfather was Chairman. I had, in my possession, a letter from him to his son, my grandfather, Edward Byerley Parkes, solicitor and company secretary to the LNER, in which he says "I was proud to be Chairman of a fine railway, the Great Eastern, but I would have been many times more proud to have been Chairman of the Great Western, the finest railway system in the World."
Charles Henry Parkes built Liverpool Street station; he wanted 16 lines into the station, but Queen Victoria, who owned the land, would not allow more to be sold, so only 8 lines could be laid. She is alleged to have said "We do not need more than eight lines to reach Sandringham."
I hope that this interests you even though it is about the wrong railway!
Pershore. Bill Peto.
Pershore Plum and Westward Ho (Wills tobacco). [KPJ: Mr Peto appears to be unaware of 100 A1 Lloyds!]
6010 King Charles 1 leaving Greenway Tunnel on up Torbay Express in 1930s (b&w illus.). 240.
See letter 30 page 360 by Keith Ettle.
A winter scene at Westbury Engine Shed in February 1962. Paul Strong. rear cover:
6020 King Henry IV at Fosse Road on up express. R.J. Blenkinsop. front cover.
In snow with carmine & cream stock (some). Caption (rear cover) states Hatton see letter (30) page 358 from Michael Dunn.
56xxs in South Wales Part 1. John Copsey. 243-53.
The Rhondda & Swansea Bay contributed nineteen 0-6-2Ts to the GWR in July 1906; the PTR contributed a further 7 in 1908: neither lot was fully absorbed until the 1922 when over 200 were received from the TVR and about 180 from the RR, BR and Cardiff Railway. The 56XX was intended to replace the older engines and had 200 psi boilers and a tractive effort of 25,800 lb: only the RR locomotives (see were on a par with this: see (10) 421). Lists allocations in 1926 and 1930 and workings. Part 2 (30) page 329. See letter from Stuart Davies (30) 357 concerning reason for working chimney-first up valleys. Locomotive Railway Carriage & Wagon Review described as introduced 31 2 and 6650 series 34 380. Illus.: 6659 at Cathays on 7 October 1928; 6628 at Aberdare on 24 July 1938; 5609 at Aberdare on same day; 5624 at Cathays on 14 August 1937; 5677 at Radyr with Merthyr to Penarth passenger and 6627 at same location with freight on 14 August 1937; 5607 at Treherbert on 27 June 1938 (H.C. Casserley); TVR O4 class 278 as previous; 6605 at Barry on 24 July 1938 (showing ATC apparatus (R.G. Venning); 5679 at Radyr with northbound passenger on 14 August 1937; 5614 at Port Talbot on 20 June 1937 (F.K. Davies)
Highworth. Paul Strong (phot.). 254.
Colour illustration: 16xx with freight in winter, c1961.
Newton fitter. Part 3. Herbert Smith. 255-7.
In 1947 he was notified that he would be made redundant at the end of his apprenticeship, but was kept on, against a background of rumours of closure of the works. He spent two years in the erecting shop, He then moved to the turning shop where much of the machinery had been equipped with electric motors. There were new machines, notably a vertical boring machine which could handle axleboxes and a Churchill grinding machine which greatly increased productivity and improved workmanship, and there was a hydraulic press for maintaining the crowns of axleboxes. He then became a millwright and this involved overnight stopovers spent in their van. There was a considerable amount of statutory work on cranes, including those in the factories and travelling vehicles. One anecdote describes how a boiler being replaced at Long Rock, Penzance, managed to be dropped on a local fire engine which had been called to pump out the site, and how his foreman appeared very quickly. Another recounts how a crane had been cut up and was then required to be reassembled.
Close up. C.J.F. Tickle (phot.). 257.
5226: detail of slide bars and footplating above thereof.
Windsor Branch workings in the Postwar Years. Chris Turner. 259-79.
A branch to Windsor had been sought in the original Great Western Bill, but it was vehemently opposed by Eton College. Eventually an Act was passed 1n 1848 and a broad gauge line opened on 8 October 1849. The branch became mixed gauge in 1862 and by 1881 there were few broad gauge trains. Slip coaches featured in the 1880s. In the late 1890s a new station was opened. Most of the frequent services were operated by Metro tanks in the 1890s. In the early 20th century 36xx 2-4-2Ts and 2221 4-4-2Ts operated many of the services. As stated in the tiitel, post WW2 services are covered in depth, and includes the now forgotten freight, parcels and excursion traffic. Most of this later traffic was worked by the 61xx class or auto-trains (27 return trips in 1950), or by diesel railcars. Ordnance Survey 25 inch map 1912. Aerofilms aerial view from 1926. Extracts from Working Timetable for September 1952. See letter from I Herbert in (30) page 357 concerning Chalvey Halt and ride on steam railcar therefrom. Illustrations: 1437 with auto-car in about 1950; goods yard in 1953 and in late 1950s; passenger station - several view of platforms, concourse, forecourt and carriage road; W31W in 1950s; 5409 sandwiched between auto-trailers in 1952; Metro tank No. 3500 in about 1936; several 61xx.. Extra picture of signal box see page 293.
Christmas Day with a King. Ron Hacker. 280-1.
Booked on in 1943 to work parcels train to Taunton, and found no relief at Taunton, nor after considerable delay, at Exeter, but eventually relieved at Newton Abbot: otherwise, a pleasant trip.
Risborough South in the 1930s. John Copsey. 283-91.
First served by a small station on the Wycombe Railway (see Thame branch (27) p. 123) opened in 1862, but character changed when converted into the GC & GW Joint Line opened in November 1905 for Great Central traffic, although it had become a junction with the opening of the Aylesbury (October 1863) and Watlington in 1872. Illus.: LNER O4 6623 on Class C freight in February 1938 (S.H. Freese); 6012 King Edward VI in September 1937; 2531 on local freight; 2826 on H class freight in September 1937 (H.E. Simmons); Aberdare 2608 & bunker-first 61xx on freight in 1938 (probably two views, second with LNER O4 6312 on class C freight) see letter from R.J. Mugford (31-417) on brief hire of this locomotive as 3026 during post-WW1 period and its purchase by War Department as 778 and its final known use as 70778 on the Palestine Railway in 1944; 4873 on autocar No. 69 on Aylesbury to High Wycombe working in November 1938; LNER B7 5465 in February 1938; LNER O4 6503 in 1939; 6366 on class F freight; 2531 in 1939; 2872 on class H freight on 10 February 1938; 72xx on up class H freight in 1939 (all SHF). See letter by Keith Ettle (30) p. 358 asking whether nameboards at signalbox (visible in illus. p. 283) reflected LNER practice and were on used on Joint line.
Hay Lane - a wartime incident. John Copsey and Ian Coulson. 292-3.
28/29 January 1940: severe weather with snow and frozen points, and eventual block instrument failure. Latter led to time interval working and a great deal of congestion in which a 2868-hauled freight ran into the rear of a Plymouth to Paddington mail train in which mail stowage van No. 814 was damaged beyond repair. Notes cost of rplacement/repair of GPO vehicles..
Windsor signal box during simplification in 1963. D.J. Hyde (phot.). 293.
See feature on Windsor (29) p. 259 especially p. 263. See letter on lead roof by Keith Ettle (30) 358
The Red Dragon awaiting its evening departure from Paddington in 1950. G.F. Heiron (phot.). 294-5.
GWR shunting trucks. Part 5. John Lewis. 297-9.
Series began in Number 19 page 174. Part 4: Number 26 page 297. Table lists allocations in 1944. Illus.: locomotive 2189 and 10501 (latter 1 October 1951 at Acton: both with shunting trucks). See letter from Michael Hale (30) p. 357 on typos in table.
3 ton fixed hand crane. 300.
Drawing: Swindon: September 1913: No. 49366.
5014 Goodrich Castle on turntable at Westbury Shed on 14 June 1963. Paul Strong. rear cover.
1666 at Cardigan with 11.35 a.m.Whitland on 22 August 1962. P.W. Gray. front cover
The Cardigan branch. Stanley Jenkins and Chris Turner. 302-28; 347-57.
A proposal for a Carmarthen to Cardigan Railway and St Dogmaels Railway foundered during the Railway Mania. The South Wales Railway from Standish Junction to Fishguard and Pembroke Dock (see also Backtrack 15 page 78 for feature by Awdry and feature on Newcastle Emlyn branch (37 page 242)) had reached Carmarthen in October 1852, bu did not reach New Milford until 15 April 1856, the delay being due to the Irish famine. The Carmarthen & Cardigan Railway Act recieved its Assent on 7 August 1854, but progress was slow and Pecader was not reached until 28 March 1864 and Llandyssil on 3 June. The Whitland & Taf Vale Railway was incorporated on 1 July 1869 to extend the line to Crymmych Arms. The Engineer was James Weekes Szlumper of Aberystwyth. The line opened, under the fisrt light railways Act to Glogue on 24 March 1873 and to Crymmych in October 1874; in both cases for freight. Passenger services had to wait until 12 July 1875. The line possessed its own locomotives, all of which were supplied by Fox Walker (0-6-0STs with outside cylinders): 170/1872 John Owen; 271/1875 and 340/1877. All were based at Llanfalteg. A 2-4-0 was hired from I. Boulton between January and June 1874. An Act was obtained in 1877 to extend the line to Cardigan, but serious financial difficulties inhibited progress until the GWR became involved and a further Act obtained in 1881 to allow for deviations between Boncath and Kilgerran. Col F.H. Rich inspected the line for the Board of Trade in June 1886 and insisted upon sleeping accommodation being provided for th crossing keepers. It opened to passengers on 31 August 1886 and was vested in the GWR on 1 July 1890. Daniel Gooch took an interest in the line (being noted in his Diaries). Cardigan became a major centre got GWR bus services. In September 1926 there were services to Newcastle Emlyn, Newport (Pem), Fishguard and to Aberystwyth via New Quay. They were handed over to the Western Welsh Omnibus Co., but parcels were still carried for the railway. The route is described. Goods traffic at Crymmych is detailed, but there is less on that at Cardigan. Ordnance Survey plan 1906. Extensively illustrated: 850 class 2011 (PT) at Cardigan in late 1940s with Driver Albert Lye and Fireman Hydryn Morgan; 850 (0-6-0ST) at Cardigan c1900; 517 0-4-2T 202 at Cardigan in July 1911; Whitland 1953; 1628 on train for Cardigan at Whitland on 12 September 1952; Llanfalteg; Penclipping Crossing; Login; Llanglydwen with 1648; Rhydowen; Llanfyrnach; Glogue including wth 4558; Crymmych Arms; Kilgerran; Boncath; Cardigan several views including engine shed with 4558; 1628 at Whitland. See letters from Nigel Pocock (mainly conveyance of perishables) and E. Evans (Winston Churchill - Mary Queen of Scots-type visit and obscure reference to "royal" coaches) Number 31 page 416, and rather later from D.P.H. Thomas in Number 59 (page 180) relating to livestock being sent to Hutchings of "Astrad' which should have been Ystrad in the Rhondda Valley.
'56xxs' in South Wales. Part 2. John Copsey. 329-41.
Part 1: see (29) page 243: allocations and workings post January 1947. Illus.: unidentified at Llantrisant on class F freight on 30 June 1947; 6672 lettered "British Railways" at Newport on 19 June 1949; 5680 at Cardiff on 8 July 1947 (H.C. Casserley); 6602 under repair at Barry on 6 July 1947 (HCC); 5644 as previous; 5611 at Taff Well on passnger train on 8 August 1951 (W. Potter); 5617 at Rhymney on 13 September 1951 (HCC). See also letters from J.D. Rhodes (surging motion when working uphill); Ray Caston (passenger traffic to Royal Ordnance facory, Glascoed); David Tomkiss (long quote from Gibson's book claiming that first locomotive could not move) and Ken Surman (workings into London area during depths of WW2): Number 31 page 416.
Drawing of GWR Radley Station: covering to footbridge. 342
1920s Oxford in the Rain. R. Grieffenhagen (phot.). 343-5.
31xx on local train and 4049 Princess Maud (two page spread or feast)
Drawing of GWR standard cast iron posts for station nameboards and diagram showing widths of 12in cast iron letters .346
Standard drawing No. 330.
Letters 357
Windsor. I.E. Herbert.
See 29 page 259: Chalvey Halt opened 1929 but closed due to opposition from Eton College. Writer travelled from it on a steam railcar (either 55 or 64) when driven by an uncle, Tom Gilbert, who allowed the writer to sound its gong. Notes on dominance of 61xx and 57xx on Windsor duties. Freight was handled by 2721 during WW2. The 54xx at Slough were used on Marlow branch.
'56XXs'. Stuart Davies.
See (29) page 243: reason for working chimney-first up the Valleys was to protect firebox. List of Target Numbers for Newport Valleys. Target acronym for Trip As Required Goods Engine Turn.
Shunting trucks. Michael Hale.
See (29) p. 297: list of typos in table; (26) 119 should have been Rhosddu (Wrexham shed) and (28) 199 County of Pembroke
Signal boxes. Keith Ettle.
See (29) 283 for nameboards on signal box on GCR/GWR Joint Line at Princes Risborough, and page 293 Windsor with lead-covered roof. Further correspondence on Joint Line peculiarities in Number 31 (page 417) from John Morris (who also comments upon the lead-covered roof at Windsor & Eton), Brian Hillier and R.J. Mugford.
Cover photograph, GWRJ No. 29. Michael Dunn.
Front cover illus. not at Hatton, but at Fosse Road
Super Saloons. David Geen.
See (28) p. 204: classification of cars as G60 or G61; changes/loss of names; passenger communication at both ends of vehicles. See letters by Neil Knowlden concerning passenger communiction and by D. Castle on arson and accidents in (32) p. 478
'Granges'. Dick Potts.
See (28) page 219: Tyseley workings: on stopping trains to Hereford better acceleration than Halls; freight workings to Evesham.
'Granges'. Ron Hacker.
See (28) page 219: rejected 2939, known to be in dreadful state in favour of 68xx up from Weston and had an excellent run on return down Postal.
'Granges'. R.H. Darlaston.
See (28) page 219: 6861 hauling twenty coaches of empty stock.
'Granges. James Graham.
See (28) page 219: Grange class locomotives arriving in Cornwall
'Granges'. G.J. Hobbs.
See (28) page 219: typo errors in tables
Mileage sidings. E. Williamson.
See (28) page 238: letter by Chris Challis and origunal caption to photograph (27) 138: uncovered with road access (origin tons per mile as distinct from smalls traffic: LMR used term "full load sidings"
Mileage sidings. Roger Trueman.
See (28) page 238 and origunal caption to photograph (27) 138: separate area of goods yard for private owners' wagons to load/unload; subject to demurrage payments.
Swindon Junction station fire on 26 March 1898. Paul Strong.
Illustration which shows damage, shortly after fire and led to letter from Ian Doughty (31 page 417). The "cause" of this submission was a feature on a paintshop fire in Swindon Works (28 page 235).
'2251' class. David Rouse.
See letter (28) page 240 by John Hill which claimed that 2267 was not converted from lever reverse, also notes that shunting with vacuum release cock open was normal. See letter from Roger Venning (31-417) quoting from article from Bob Chudleigh stating that 2267 was converted to screw reverse, probably in late 1943.
GWR tenders, Eric Youldon.
See (28) page 239 letter by Dick Potts: no such thing as Collett 2,500 gallon tender. See also further letter from Dick Potts in Number 31 page 417 which shows source of confusion was a misprint..
Stroudley, '2251' & '56XX. Alf Powick.
Refers to letters by Anthony East (26) page 119 and Philip Atkins (28 page 239): 2211 was the first with the Stroudley arrangement (see 24 page 449) but with lighter balance weights. Many locomotives were changed between the Stroudley and the original balancing arrangements.
The mystery 'King' photograph. Keith Ettle.
See (28) page 240: up Torbay Express which has just left Greenway tunnel.
Kingham goods. Dick Potts.
See letter in (28) page 239 by Michael Clifton: storm sheets were essential.
Kingswear. E. Williamson.
See letter in (27) page 179 letter by Stuart Hine: queries points layout described therein.
Wilton sheep. Alan A. Jackson.
See (27) page 180: picture of Wilton Fair first published in Southern Railway Magazine in June 1934. Picture taken in May 1934 by Charles E. Brown in May 1934. No mention is made of GWR in background!
Appeals 360
Cardigan station's location on Teifi and freight travelling towards Cardigan. P.J. Garland. rear cover.
both 24 May 1963.
Taunton in the 'forties. Roger Venning. 362-81.
The Bristol & Exeter Railway reached Taunton on 1 July 1842, Beambridge one year later, and Exeter on 1 May 1844, Newton Abbot at the end of 1846 and Plymouth in May 1848. The first station was of the double one-sided type with separate up and down stations. The first branch linked Durston to Handford on 1 October 1853 ad reached Yeovil on 2 February 1857. In March 1862 the West Somerset Railway linked Taunton to Watchet, but the line to Minehead did not open until June 1874. The line to Chard opened in September 1866. The Devon & Somerset Railway reached Wivelscombe in June 1871 and Barnstaple in November 1873. All of these were broad gauge, but mixed gauge reached Taunton from the east in May 1874 and was extended to Exeter on 1 March 1876. The station was changed to a conventional layout in the late 1860s. The Bristol &Exeter amalgamated with the GWR on 1 January 1876. The article gives a general historical survey of train services, both passenger and freight. The station was further rebuilt in 1896 with extra platforms. Further changes took place in 1906 when the goods avoiding line was opened. A major change took place in July 1906 when the Castle Cary and Langport line opened. The station was further rebuilt in 1930/2 when the stretch from Cogload to Norton Fitzwarren was quadrupled. The author describes the points at which he made his obervations from during WW2. He also notes the signalling and watering fascilities. Illus.: 6027 King Richard I on down Paddington to Paignton express on 4 May 1946; Ordnance Survey map 1930; plan of post-quadrupling layout; platform views 11 May 1913 and 9 June 1934 (several - NRM - presumably GWR Official); exterior 1950s and in 1934; subway; ticket collector Mr Vellacombe; 4089 Donnington Castle on Plymouth to Paddington train on 15 September 1946; Bulldog 3361 station pilot on 27 October 1946; Austerity 79226 on 2 October 1945 on down freight; 6019 King Henry V on Paddington to Penzance express; 5812 station pilot; 5039 Rhuddlan Castle on Bristol to Plymouth train on 4 May 1946; 5533 shunting; 6335 arrived from Barnstaple in January 1947; 6305 on empty cattle trucks travelling to South Molton on 17 December 1946; 2810 on down class H loco coal on 20 May 1946; 6004 King George III on Paddington to Penzance express on 1 June 1946; 1001 (un-named) on Liverpool to Plymouth express on 15 June 1946; Bulldog 3408 Bombay coupling onto 5016 Montgomery Castle on late running Paignton-Cardiff service on 26 July 1947; 4983 Albert Hall arriving very late on Plymouth to Manchester service in January 1947 and 5011 Tintagel Castle coupling in front of to get the train on its way; 5023 Brecon Castle on Penzance to Manchester service on 13 June 1946; author outside Avimo factory in 1944; Bulldog 3361 with breakdown train van No. 66; and 6020 King Henry IV on Liverpool to Penzance train on 22 August 1947. Maurice Dart (letter in Number 32 p. 477) noted how spotters in Plymouth liked Bulldog class and lists some of his cops.
The early 'Sunshine' coaches. John Lewis. 382-91.
Precursors for this design introduced in late 1935 were the Centenary stock and the excursion sets. The stock had large windows in place of compartment doors and had a clean look, although the low waistline led to livery problems both at the time and under the British Railways carmine & cream regime. Quotes from the Great Western Magazine of April 1936 and cites Michael Harris Great Western coaches from 1890. 2nd ed. Notes changes introduced including conversion to sleeping accommodation during WW2. Illus.: interior of third class compartments, shows Player's Please smoking labels placed on glass; 5934 Kneller Hall on stopping train with stock in GWR days; Bristolian set with buffet car No, 9632 at Temple Meads, c1938; Cheltenham Spa Express at Cheltenham with No. 6620; 4575 with sunshine van third at Criccieth on 11 September 1946. See also letter from John H. Brown in Number 32 page 477 concerning van third rebuilt in sunshine style following bomb damage.
Odd Spot. Roye England (phot.). 392.
Yard gas lamp.
The Iver pilot. Chris Turner. 393-405.
Served the Starch Products Factory, Langley Goods Yard and Iver. During WW2 the turn was worked by LMS 0-6-0 No. 3696 which arrived on 5 or 6 March 1940. Incorporates the memories of Ron Grantham who was a fireman during WW2. He noted that the Head Shunter was 'Scotty' Edinburgh. Illus.: shunting at Slough c1950; Ordnance Survey map of 1932; Dolphin signal box; Dolphin signal box; 77241 passing Starch Products Sidings in late 1940s; Starch Products lorry fleet in 1950s; 3853 on down freight on 21 May 1949; Langley station; Langley signal box; Bulldog 3418 Sir Arthur Yorke on Langley Sawdust Siding on 19 June 1945; Iver station. Includes photographs taken by Les Wilberforce and by Frank Saunders.
In close up. C.J.F. Tickle (phot.). 406.
4562 on 1 May 1960: cylinders and crosshead; steps, injector and rear sandbox
'56xxs' in South Wales. Part 3. John Copsey. 407-15.
This part covers the 1950s when the 56xx were still mainly in the Valleys division. There was a small increase in passenger working: Valleys services tended to work through to Barry. There was a gradual displacement from passenger work by the 82xxx, and the TVR A class was still used for weekday passenger workings. Includes memories from Vic Scott, fireman to Driver Tommy Hayes, of 6615 in bad condition, working a banana train from Barry to Hereford. Illus.: 5627 at Taff's Well on Barry to Treherbert train on 16 April 1957; 6684 passing Radyr station on 4 April 1957 with northbound minerals empties (John Hodge); 5652 arrived at Ystrad Mynach from Dowlais (Cae Harris) on 30 August 1957; and at Penallta branch platform; 6619 as pilot to 72xx at Barry (Porthkerry Sidings) on diverted freight in 1959; seven 56xx on shed at Barry Island in summer 1959 including 6652; 5614 in Penarth Curve yard, Cardiff on 24 September 1960; 6693 at Newport East box on 4 March 1961 on local freight; 5678, 5663, 5688 and 6652 (with closer up of last) on Ninian Park football specials on 24 June 1960; 6608 at Pengam Junction on 26 April 1962 on coal train; 5683 passing Canton on 25 February 1962; 5605 and 5688 on Rhymney shed on 28 February 1965. See also letter from C.W. Harris (Number 32 p. 477): former footplate crew member: wanted picture of Dyffryn Yard's sole passenger working: Margam Works to Porth workmen's train.
Letters. 416-17.
Cardigan branch. Nigel J. Pocock.
See Number 30 page 302: addenda: between 1920 and 1939 a siphon was conveyed from Cardigan on the first morning train and was taken forward from Whitland to Cardiff and returned via the 21.25 ex-Paddington parcels train. This vehicle conveyed perishables, but not milk. Milk was conveyed on the same up train, but the vehicle returned on the last passenger train of the day. Note also on B sets used.
Cardigan branch. E. Evans.
See Number 30 page 302:Winston Churchill visited the line in 1941/2. There is also a vague reference to "royal" passenger coaches.
'56xxs' in South Wales. J.D. Rhodes.
See Number 30 page 329: Personal memories, including the surging motion transmitted to train when working chimney-first. Their use on passenger services was at least as frequent as the TVR A class.
'56xxs' in South Wales. Ray Caston.
See Number 30 page 329: Note use on passenger trains in Western Valleys of Gwent and on workmen's trains to Royal Ordnance factory at Glascoed: many such trains required assistance on return.
'56xxs' in South Wales. David J. Tomkiss.
See Number 30 page 329: Long quote from John Gibson's Great Western locomotive design in which it is stated that there was an error in the original design of valve gear. Also refers to page 339 on Barry Railway's Pontypridd Tunnel and the problem of subsidence. Citing Number 29 (page 242) several errors are noted on the map of the Taff Wells area: Treforest (Taff Vale) not shown (as not opened until after map). Pen y Craig & Tonypandy lost the second name on July 1925
'56xxs' in South Wales. Ken Surman.
See Number 30 page 329: South Wales 56xx observed in London area during WW2 (1940/1941/1942): during periods when demand for coal increased. Later this demand for motive power was met by Swindon-built 8F and 38xx series: further information on this topic in Number 32 page 477 from John H. Brown.
Swindon station fire. Ian Doughty.
See Number 30 page 359 of fire on 26 March 1898, and Colin Maggs' Rail centres - Swindon. The buttressing for the walls damaged in fire lasted at least until 1921. Notes lack of photographs of station.
'2251' class. Roger Venning.
See letter by David Rouse in Number 30 page 359: Cites article by Bob Chudleigh. Working the Minehead branch. Part 1. in West Somerset Railway Journal, 1995 (72) in which he stated that 2267 was the only 2251 0-6-0 at Taunton to be fitted with lever reverse and that this was replaced by screw type at the first Post-WW2 heavy repair. Venning considers that this may have been earlier: on 19 December 1943.
Signal boxes. John Morris.
See Keith Ettle letter (Number 30 page 358) and original feature in Number 29 page 283 on GC/GW Joint line signal boxs which followed LNER practice for nameboards. See Number 29 page 293: reason for lead roof at Windsor & Eton was exposed nature of signal box and risk of tiles falling onto roadway below:
Signal boxes. Brian Hillier.
See Keith Ettle letter (Number 30 page 358) and original feature in Number 29 page 283: GWR signalling was modified by LNER and a dog chart was produced to show twist locking.
Risborough South. R.J. Mugford.
See Number 29 page 283: note on LNER O4 class No. 6312 which had run briefly as GWR No. 3026 during the post-WW1 period (on hire) and was sold by the LNER to the War Department in 1941 becoming WD 778, 9778 and 70778 ending up on the Palestine Railway in 1944. See also letter from R. Tourret in Number 32 page 477 which cites writer's own literature..
GWR tenders. Dick Potts.
See letter from Eric Youldon (Number 30 page 360): source of confusion was a misprint in original 28-239. Also comments on tender for No. 98.
Presteign. Roy Denison. (phot.). 418-19.
Colour illstrations of 1420 on freight on 14 September 1964, one fortnight before total closure. See also letter from Alan A. Jackson (40-472) on movement of 80ft scenery van to Presteign for use by boy scouts and girl guides probably in late 1959..
Shunting trucks. Alan C. Clothier. 420. (letters)
See series by John Lewis which began in Number xx: place names removed during WW2 probably due to security. CD was abbreviation for Cardiff District: lists specific trucks used on Docks and Transfer Pilots and the turns associated with them. Writer was shedmaster at Cardiff East Dock.
Great Western saloon No. 9105. Roger Stenton.
Two illustrations of interior of saloon in which writer travelled from Birmingham Snow Hill to Oxford on 5 July 1958.
4178 at Much Wenlock signal box. Roy Dension. rear cover.
On 23 July 1962
6937 Conyngham Hall passing Slough West Yard with up express. Roy Denison. front cover
The Weymouth & Snow Hill. Dick Potts. 422-4.
Fireman based at Tyseley: out on "the cushions" to Swindon to work evening ex-Weymouth back to Snow Hill. Light train hauled by 6845 Paviland Grange replacing failed 53xx: very fast run with Driver Bob Templar which recovered most of time lost. This led to letter from Bill Crosbie-Hill in Number 35 page 177 on Grange performance and to another in Number 34 page 120 from R.W.A. Humphries concerning messages wrapped in stones. Yet another letter from E.J.M. Hayward on the extraordinary qualities of Paviland Grange in Number 38 page 359.
Shed Scene. 425-7.
Launceston on 25 September 1961; Worcester (three colour views: Roy Denison, photographer) with 7926 Willey Hall and 1013 County of Dorset in one view.
In close up [57xx No. 7727]. C. Tickle (phot.). 428.
Three views from above locomotive taken at Swindon on 27 March 1960.
Taplow and the Loudwater goods. Chris Turner. 429-43.
Traffic marshalled at Taplow for Cookham, Bourne End, Wooburn Green and Loudwater. Based on information provided by Ron Grantham. Ordnance Survey map (25 inch): Taplow. Illus. p. 436: Taplow gravel pit with Manning Wardle 0-6-0ST 1642 Frank (taken by J.H. Venn in May 1941); Taplow signal box installed in June 1930 with steel frame (interior and exterior views); 6826 Nannerth Grange c1937/8 on stopping train, 4065 Neath Abbey on empty stock and 3721 on freight (C.R.L. Coles). See also letter from Roy Williams Number 34 page 117.
Langley. L.V. Reason (phot.). 444
6148 with suburban train in late 1930s.
Taunton in the 'Forties Part 2. Roger Venning. 445-68.
Part 1 Number 31 page 362. Cross country expresses, especially those to Birmingham, were withdrawn during WW2. There were many special trains for evacuees and troops: the latter were fed by volunteers at the station. There were ambulance trains for US troops (who had presumably tripped up on parade ground, etc) and these were hauled by LNER B12 class: 8516 noted by authors; others seen by pals included 8509/19/47/55/57; 5050 Earl of St Germans was damaged in Cogload accident and was stored at Taunton shed until a slot was available at Swindon. Following WW2 there were improvements to the train service: trains were faster and some dining cars were restored. Traffic on summer Sayurdays increased. The Whitaker tablet apparatus was used on the through Minehead trains (see letter Number 34 page 120 by R.W.A. Humphries) concerning distrust of Whitaker apparatus by Taunton footplate crews): tablets could be exchanged at 40 mile/h. LMS rolling stock was quite common. Milk and postal traffic is described. There was a regular Exeter to Yeovil working to give Southern Railway men route knowledge: T9 class were used. The Bulldogs were popular with the writer. The severe winter of 1946/7 and oil-burning are both noted. See letters from Paul Shaw and Eric Youldon concerning Bulldogs in Number 34 page 116. Illus.: 3833 on Nottingham (LMS) to Plymouth "express" in August 1947; 4925 Eynsham Hall on down extra express on 26 August 1944; 5050 (see above) as damaged on 17 March 1945; 6002 King William IV in January 1947 on up express from Plymouth; 4096 Highclere Castle on Minehead to Paddington service in July 1947 (2 views); 1010 (un-named) on Ilfracombe to Cardiff service in July 1947; 5172 (Whitaker-equipped) on 15 September 1946; 6027 King Richard I on Paddington to Penzance on 15 June 1946; 1011 (un-named) on Plymouth to Paddington working formed with some LMS stock on 2 June 1946; 5071 Spitfire on Bristol Temple Meads to Penzance train 0n 6 July 1946; 5076 Gladiator on up express on 23 June 1946 (Pursey Short) - LNER stock at front, author on Platform 6; 1010 (un-named) on Penzance to Bristol service on 9 September 1947; 2946 Langford Court on Bristol local on 2 October 1947; 6027 King Richard I on Paddington to Penznce seen at Fairwater bridge on 23 September 1947; 6019 King Henry V on Plymouth to Paddington on 27 September 1947; WD 2-8-0 on down Cornish Riviera; 1028 County of Warwick in April 1947; 5975 Winslow Hall on up special formed of LMS stock for Royal Navy personnel on 17 December 1946; 2214 on Barnstaple train on 26 June 1947; 2276 on shed, 26 October 1946; 2214 (Whitaker-equipped) on Minehead train at Norton Fitzwarren on 3 October 1947; 3451 Pelican on 20 September 1947; T9 731 and N 1875 on Padstow to Waterloo train diverted by floods on 8 September 1946; U 1638 on Plymouth to Waterloo similarly diverted; 5543 on Chard train; Metro tank 3552 on Chard train on 24 September 1947; 6023 King Edward I on Penzance to Liverpool train formed of LMS stock; oil-burning 28xx 4811 on west-bound freight on 1 October 1947; 5955 Garth Hall (oil-burning) on 26 June 1947 (not clear whether was "3950"); 5039 Rhuddlan Castle (oil-burner) on 25 July 1947; 3443 Chaffinch and 4042 Prince Albert (with scorched smokebox) on 11 September 1947 (three pictures in total including one by Pursey Short at Cogload); 6018 King Henry VI on Paddington to Penzance at Fairwater Bridge on 22 August 1947; author in field near railway line in 1935.
Fog Working. B.E. Pugh. 469-71.
Author was fireman at Slough during period of severe fogs in early 1950s. Many trains needed to be cancelled: there were no through trains from Uxbridge or Windsor for instance. Although ATC helped operations like shunting were extremely difficult and this was eacerbated by quietness. Remembered being in cinema, when could hardle see screen and warning was flashed up to satte that all bus services were being withdrawn. See letter from Paul Strong (Number 34 page 116) concerning journey back from Smithfield Show in attrocious fog.
Odd Spot. C. Tickle (phot.). 471.
Two pannier tank boilers on Crocodile C 33990 at Swindon on 28 April 1963: see letter from R. Tourret(Number 34 page 120) who states that not a Crocodile, but a Warwell converted for carrying boilers.
The Super Saloons - further thoughts. Colin Jenkins. 473-7.
See feature by John Lewis in (28) page 204: additional drawing (94771A): toilet window with winding mechanism (Beclawat type) and views of interior and exterior. See letters from Keith Ettle (Number 34 page 117) on emergency chain indicators and seat allocation plates, Norman Stone (as prev.) concerning lead catings to protect passengers from getting wet, and E.W. Williamson in Number 37 page 298.
Letters . 477/8.
'Sunshine' coaches. John H. Brown.
Refers back to No. 31 p. 382 et seq: Van third No. 4109 rebuilt to 1938 style following war damage. See also (Number 31 p. 417) letter by Ken Surman concerning coal rush during WW2 (difficulty of bringing coal to Thames power stations
Taunton. Maurice Dart.
Refers back to No. 31 p. 362 et seq: small boys of Plymouth considered Bulldogs to be highly sought after: arrival of 3404 Bombay at Laira in 1947; also 3393 Australia; 3396 Natal Colony; 3452 Penguin and 3453 Seagull also seen.
'57XX' [56xx]. C.W. Harris.
See feature on 56xx Number 31 page 407 et seq: former footplate crew member: wanted picture of Dyffryn Yard's sole passenger working: Margam Works to Porth workmen's train
Robinson LNE 'O4'. R. Tourret.
Refers to letter by R.J. Mugford in (31) page 417 and cites writer's own Military locomotives of the Second World War for subesquent history of WD 70778.
Super Saloons. Neil Knowlden.
Refers back to No. 30 page 358 to letter by David Geen: fitting alarm gear at both ends was due to vehicle length. Also notes that in (30) the back cover illustration shows the same train as on page 326. He also queries appliaction WW2 black livery to 46xx series of 0-6-0PTs and cites Railway Magazine paragraph in 1942 May/June issue.
Super Saloons. D. Castle.
Refers back to No. 30 page 358 to letter by David Geen: damage to vehicles due to arson and shunting accident; vehicles only worked twice as a complete train for funerals of Kings George V and George VI
5993 Kirby Hall heading south from Leamington. R.J. Blenkinsop (phot.). 478-9.
Atmospheric shot of H class freight in wintery afternoon light: see letter in Number 34 page 120 from George Kirby concerning obseravtions made at this site: gravity shunting of diesel railcar trailers, and of Bulldogs, 2933 Bibury Court and some ancient 0-6-0PTs not in the ABC series, presumably used as boilers..
Letter. 480.
Cambrian 0-6-0s. Tony Smith
Working south of Brecon to Newport: see letter by Ray Caston (25) page 59
Book Review . 480.
GWR goods wagons. A.G. Atkins, W. Beard and R. Tourret. Tourret, John Lewis.
Over 500 drawings and 700 plates: the reviewer does make some warnings concerning the need to treat the wagon classification numbers with caution as they were not intended for historical research.
4945 Milligan Hall leaving tunnel at Devizes probably on through coaches/train to Paddington. Paul Strong. rear cover
See letter from Bill Crosbie-Hill (Number 35 page 177) concerning through train from Trowbridge to Paddington via Devizes. Another letter from Michael R. Neath in Number 39 page 420 gives details of this working during the period 1945-51.
Updated: 2007-02-09