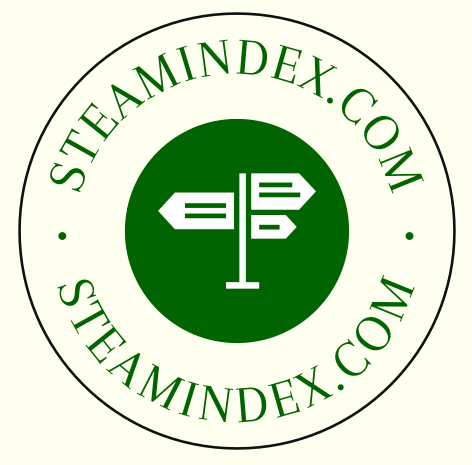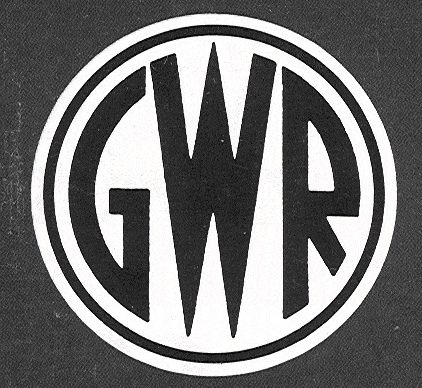 Great Western Railway Journal Volume 6
Issue Numbers
An unidentified 'Manor' near Fawley in February 1964. John Strange. Cover photo.
Slough passenger pilot. Chris Turner. 2-15.
Table of services involving passenger movements at Slough in October 1946 with notes on branch workings (see Number 29 page vvv for Windsor), parcels, newspapers, milk tank for Horlicks (every night?), gas tanks for carriage lighting, carriage cleaning and circus trains. Illus.: 6160 lettered "British Railways" on 14 May 1949 (F.M. Gates); double spread of platforms in 1950s; East signal box; 70028 Royal Star on train for Neyland c1954; 6133 shunting passenger stock c1959 (Frank Saunders); A4 on Plymouth to Paddington express raising the dust in May 1948 (Frank Saunders); 6118 in c1947; 7005 Sir Edward Elgar on down Worcester express c1960 (FS); 1450 shunting on 4 July 1954 (FS); 6136 with local for Paddington on 14 May 1949 (F.M. Gates).
Bourton-on-the-Water with Dean goods. Fred Poole. 16-18.
Writer was station master when picture by Roger Carpenter was taken in about 1939 of Kingham to Cheltenham pick up freight. Camp coach just visible.
Letters. 18.
Presteign. David Rouse.
See letter by Alan Jackson (Number 40): vehicle was former No. 592, internal stock 064725 moved to Presteign on 12 August 1961 and used by Scouts after line closed. Had formed part of SHAEF train used to tour Europe after D Day.
Cabside. Eric Youldon.
See page 472: cut-away on cabside was due to experimental fitment of speedometer in 1930s; page 445: 6970 (un-named Hall) has "HALL CLASS" witten on splasher in white paint.
Cabside. Noel Merrion.
Modification for steam-flow manometer. Lists speedometers fitted to King class in 1935.
7216 at Swindon on 28 February 1937 (snow on ground). H.F. Wheeler (phot.). 18
Christmas Day on the MSWJR. Gordon Shurmer 19-21.
25 December 1945 fired on afternoon Swindon to Andover Junction working. and return (with no passengers) with a 44xx 2-6-2T which the driver managed to derail during shunting on return to Swindon which spoiled the writer's Boxing Day having stood up his girlfriend due to the minor accident. See letters in Number 42 page 115 from P.H. Rees concerning River Kennet page 20 crossed near Marlborough not Kennet & Avon Canal, and from Peter Timms concerning accident on 18 October 1941 at Broome Manor Farm crossing when 6384 running tender-first hit a motor van. .
Pontypool Road fireman. Part 3. 1947-8. Bob Crump. 23-8.
Miserable task of firing an old 35xx used as a stationary boiler with wet coal. Heavy snow and gales led to many trains becoming stranded and this led to many locomotives being on shed. 7426 was coupled to the snowplough and this was propelled by two 28xx to charge drifts. Mentions trial of jet engine to clear tracks. One day they had to run tender first from Hereford back to 'Ponty' as triangle and turntable were blocked. One of the workings described involved hauling red hot ingots from the Panteg Works to Ebbw Vale. Whilst working with Driver Wally Jones he was introduced to fly shunting. The banker link at Pontypool Road involved banking at Abergavenny, at Crumlin and the climb to the open-cast mine at Waenavon, 1400 ft above sea level. The 45xx were excellent bankers: free steaming and strong.
Lad Porter at Saundersfoot . John Phelps. 29-36.
Started in 1955. Usual notes about duties, other members of the staff, the traffic (not much freight as mainly handled at Tenby); parcels traffic, including local live chicks for despatch, replacement of posters in village; heavy luggage for families going on ca,ping holidays; cleaning the camping coach; and brief notes on the Saundersfoot Railway; and train workings including the Pembroke Coast Express.
In Close up. C.F. Tickle (phot). 36
5651 in Stafford Road Works with buffer beam removed to provide access to cylinder block on 6 March 1960.
GW wagons. John Lewis. 37.
Illus. from Keith Ettle collection: Macaw B 84594 at Royal Oak (undated probably pre-WW2; MACAW F 32654 (former TVR 7720-43 series).
Launceston Branch Working. John Copsey. 39-53/60.
South Devon & Tavistock Railway opened in June 1859, and was extended to Launceston in July 1865. It amalgamated with the South Devon Railway in 1869, and became part of the GWR in August 1878. During the 1860s the LSWR (through the Okehampton Railway) obtained running powers (and mixed gauge track) to enable it to reach Plymouth through running powers which ceased to be used routinely once the LSWR route was opened in the 1890s. Traffic over the GWR route is analysed for the periods: 1905-11; summer 1912; spring 1938; summer 1950 and June 1954. Illus. 4524 at Launceston with borrowed LMS corridor set in c1947 (W.A. Camwell); broad gauge 4-4-0ST at Lifton in 1880s (poorly reproduced); 4-4-0 (3521?) crossing "Magpie Viaduct") Brunel timber viaduct Walkham viaduct? with train of bogie stock c1907; 3521 entering Horrabridge with passenger train of non-bogie stock; 3521 enetering Coryton station pre-WW1; Metro tank with clerestory bogies and 31 ft six-wheel composite leaving Yelverton; Yelverton with 3551 on Plymouth train with lots of Edwardian passngers and their luggage (see also Backtrack 17 p. 558); steam railcar and trailer at Yelverton probably during 1900s; SR and GWR stations at Launceston with 4575 plus assorted corridor set at latter (R.K. Blencowe); 5531 on Plymouth train with long train of corridor stock at adjacent platform at Marsh Mills on Easter Monday 29 March 1937; 44xx with hopper wagons at Marsh Mills in 1930s; 45xx with ex-LSWR 4-coach set at Yelverton on 4 October 1952 (P.J. Garland); 1434 plus autocar; 5560 pushing autocar (both at Yelverton) latter in 1960s; Launceston shed; 6413 at Launceston Southern Railway station (notes that latterly Launceston shed had Sunday workinks to Bude and Delabole.
Assorted pictures. 54-9.
Fairford: 7412 on freight alongside engine shed in June 1961. Maurice Deane (phot.). 54.
Colour: See British Railway Journal Number 69.
5569 at Tavistock South on Launceston train. Maurice Deane (phot.). 55 top
Colour: See British Railway Journal Number 69.
82044 at Ilminster station on Taunton to Chard service in 1960. Maurice Deane (phot.). 55 middle
Colour: See British Railway Journal Number 69.
1444 at at Abingdon in June 1960. Maurice Deane (phot.). 55 bottom
Colour: See British Railway Journal Number 69.
4091 Dudley Castle on Bristol to Paddington train on 31 January 1954. 56-7
B&w: near Alderton in snow
4962 Ragley Hall (green) at Paddington in mid-1950s. R.C. Riley (phot.). 58-9.
Colour
Barnstaple. Chris Turner. 62-87.
First railway to Barnstaple was the horse-worked Taw Vale Railway & Dock Co. from Penhill which only ran for three miles and opened in 1848. The Taw Valley Extension Railway sought to link Barnstaple to Crediton and thence by an end-on juction with the Exeter & Creditor Railway to a junction with the Bristol & Exeter Railway, but the LSWR had acquired this broad gauge line before it reached Exeter. After some complex gauge conversions standard gauge LSWR trains recahed Barnstaple on 1 March 1863. The Devon & Somerset Railway was incorporated on 29 July 1864 to link Barnstaple with Norton Fitzwarren and was a broad gauge line with steep gradients and some heavy works. The line opened fully on1 November 1873, although a servic e to Wiveliscombe had been available since June 1871. The line was converted to standard gauge in May 1881. A link was provided to the LSWR on 1 June 1887, and an avoiding line was opened on 1 July 1905 to enable GWR trains to work through to Ilfracombe, to which through carriages from Paddington had been available since 1892. Prior to WW1 there wer through carriages off the GCR and from Birkenhead and Manchester via this route to Ilfracombe. The bulk of the article considers the working of the GWR lines in the Barnstaple area through the 1930s until shortly after Nationalization as remembered by Ted Yeo, Ken Barnes, Walter King and Joe Hugo. Short biographies are given for each of these men. Passenger-rated traffic included gloves, fish (inwards), pigeons, culled rabbits, ferns & greenery, ice crem (Wall's), strawberries, yest and mushrooms. Livestock included sheep, cattle and horses. Inwards freight included bananas by the van load, Lyons tea stored in an asbestos shed, Fry's confectionary, biscuits, flour, coal, beer and petroleum (there were oil depots for Shell-Mex, National Benzole and Esso (formerly Pratts)). Outwards freight included tar (transferred from a road trailer to a railway wagon at the station), sugar beet (for Kidderminster), pottery, wool, pelts, lace, gloves, timber, farm machinery, reeds for thatching and furniture. Locomotives (notably 2251, 43xx and 45xx) and locomotive workings. The station master for much of this time was Mr Tremethick. Letter from J.L. Rogers in Number 43 page 179 on closure of Kidderminser sugar factory, and from Editor correcting reference to 32XX, should be 43XX. Letter from Roy Williams on page 237 stating that he had worked nights from age of 16 years. Illus.: 6309 running round its train in 1950s (J.S. Gilks): station exterior May 1925; platforms in 1920s; 4568 passing Barnstaple East Junction with stopping service in June 1925 (M,W. Earley); Ordnance Survey map 1939; Barnstaple High Street in late 1920s; goods shed & goods yard (GWR official photograph, 1925) with wagons lettered "LSWR", Bradbury No. 1469 loaded with coal, Pratts Spirit tank wagon, and MR; 63xx on freight in August 1949; goods shed; cattle dock (gas works in background); Bill Cook, lorry driver; Ivor Haris, Olive Parkman and Percy Coles, clerks; Joan Tremethick, Olive Parkman and Kathy Furzeman, clerks; Guard Jack Parkman, and Harry Barnes with Scammell mechanical horse; aerial view of Esso depot (Simmons Aerofilms); 43xx with fuel depots for British Petroleum and Pratts with staff: Fred Beer and Frank Clement on footplate, Guard Jack Parkman and shunters Len Gregory and Taffy Wilson; National Benzole Depot with Austin KV and Leyland Comet (former which "went like the wind" according to caption appears to have had balding tyres), Frank Cook (who supplied picture & notes is visible); 63xx with Ken Barnes on footplate; train of LSWR leaving for Junction c1950.
The '54XX' autos. John Copsey. 88-101.
Brief details of the development of steam rail-motors (steam railcars) and the services operated by them. Than ran well but were subject to oscillation going downhill. Coaling was difficult and the paintwork became stained. Auto-train (push & pull) gradually augmented and then displaced these rail-motors using the 517 class 0-4-2Ts and 0-6-0PTs of 2021 and 1076 classes. No. 2120 was specially adapted with external cladding to look like a coach. No. 2062 was modified with 5 ft 2 in driving wheels, renumbered 5400, and evaluated on Moretonhampstead services and later again assessed with five inches smaller wheels on steeper gradients in the Cardiff and Merthyr areas. The 54xx were used initially on the West London suburban services "centred" on Greenford. Workings from Westbury are also described. Part 2 begins page 139. Illus.: 5403 official works photograph; 5400 (ex 2062) prototype; Swindon 92530 (May 1931) general arrangement drawing (side & front elevations); 5402 nearing completion in Swindon Works; 5418 as completed outside Swindon Works; 5417 on Southall shed c1934; 5410 at West Ealing c1935; 5419 near Brill Tunnel with auto-trailer on 22 June 1935 (H.C. Casserley); 5413 at Old Oak Lane with auto-coach c1933; 5410 at Greenford sandwiched between auto-trailers on 1 May 1937; 5419 at Whitnash with auto-trailer in 1936 (H.J. Stretton-Ward); 5424 at Frome shed on 1 August 1937; 5407 with auto-trailer at Princes Risborough in February 1938 (S.H. Freese); 5400 at Swindon om 14 May 1938; 5408 with auto-trailer sandwich at Denham c1935 (L.V. Reason); 5405 in similar position; 5421 alongside modern coaling stage at Southall on 12 August 1939 (L.B. Lapper). See also letter from Dick Potts in Issue 49 page 60 which notes a box fitted to locomotives displayed in most (but not illus): he asked the function of this box.
GWR shed permits. R.C. Riley. 102-3.
Arrangements made by GWR for visits to engine sheds at a cost of one shilling (reduced to six pence on producing a railway ticket). Two examples are illustrated. Also the unofficial route, via the Shedmaster (at Cardiff Canton) to photograph 2906 Lady of Lynn on 26 July 1952 (the locomotive was still in postwar GWR livery.
Swansea Dock pilots. Brian Pugh. 104-13.
Author worked at Swansea East Dock during the 1950s. The historical development, and eventual decline, of the docks is described: traffic peaked at 6.4 m tons in 1913. The Swansea Harbour Trust had been formed under an Act of 1791 and this operated the railway systems within the docks with the assitance of two contractors: Rowlands Westlake and Powlesland & Mason. The contractors supplied locomotives (standard industrial predominantly 0-4-0STs) for trains from the GWR, LNWR and MR. The GWR South Wales Railway had reached Swansea in 1850 where it established a junction with the similarly broad gauge Vale of Neath Railway, but the broad gauge had gone by 1872. From 1 January 1924 the GWR aquired all of the docks to the chagrin of the LMS: this included 23 locomotives from the SHT and 14 from P&M. The GWR rationalized its fascilities closing the acquired sheds (the SHT one in June 1930) and concentrating locomotive stabling for the docks at East Dock shed or at Danygraig where the large and powerful 1101 class provided motive power for the newer Kings and Queens Docks. Danygraig shed performed most of the dock work, but East Dock had some difficult turns into the older docks, although most of the turns (targets) were mainline shunting. The former SHT employees were permitted to restrict their working to dock Targets if they wished. One gets the impression that the author found working on small industrial locomotives difficult. No. 1140, an ex-SHT Andrew Barclay, known as the "Kilmarnock" was the "worst engine ever worked on" with its cramped cab and difficult fire hole. This tended to run out of steam and the severe curvature on the run to the South Dock led to stalling and banking by the dock tractors. Similar problems were encountered with the Peckett locomotives 1150 or 1152 especially where the line crossed the main Swansea to Cardiff road. A fatal accident to one of the shunters is described in some detail as is the hostility to railwaymen from some road users. J.L. Rogers comments on cycling over eleven pairs of tracks in Number 43 page 179. Illus.: 5221 shuting at East Dock on 13 April 1962; ex-SHT Peckett numbered 779 at Kings Dock on 22 June 1949; SHT 1143 on section of former Mumbles Railway squeezed between buildings c1953; ex-SHT No. 12 as GWR 968 at replen point in Prince of Wales Dock on 16 August 1937; ex-SHT No. 5 as GWR 701 at South Dock fish market in late 1920s; Kilmarnock 1140 at East Dock mpd on Easter Sunday 17 April 1949; 1144 and 1152 at East Dock on 12 December 1959; 1144 at East Dock; two page view of shed on Sunday in about 1950 with pannier tanks, one 56xx and 5241 just visible, another view taken in 1956 shows grounded coaches which acted as offices until replaced by a new building in 1957; ex-BPGV 0-6-0T No. 2166 outside shed at Port Tennant Junction; ex-SHT 1147 on 3 June 1950.
G.W. wagons. John Lewis. 114-15.
Horseboxes: No. 724 built in 1894 (Lot 725); No. 176 built in 1926 (Lot 1379) and gas lit and No. 172 built in 1912 (Lot 1205) also gas lit (first vehicle probably lacked lighting). Photograph dated from 1935; cattle wagons at Torquay in 1932: see letter from Mark Humphrys (43 page 179) not Torquay but at St Ives: No. 38833 (1890s) and No. 103168 (Lot 897, 1923).
Letters. 115-120.
M&SWJR. P.H. Rees.
See Number 41 page 19: incorrect reference to Kennet & Avon Canal on page 20: shold have been River Kennet.
M&SWJR. Peter Timms.
See Number 41 page 19: accident in 1941 at occupational crossing leading to daeth of child in motor vehicle.
Northolt. J.P. Morris.
See Vol. 5 Number 40 page 462: the box at Northolt came secondhand from Uxbridge High Street, also notes status of the box, and suggests that the increase in status might have reflected extra single-line working with the extension of the London Transport lines.
Northolt Halt with 517 class with auto-trailer, 1928. 116.
Illus.: probably No. 531 on West Ealing to Ruislip & Ickenham working.
Bird's nest at Ardley in June 1962. P.J. Garland (phot.). 117
Illus: nest inside gas lamp
Bourton on the Water. Mervyn Cooper. 117.
See Number 40 page 423 and below: query based on personal obervation of signalling arrangemets and as described in The Banbury & Cheltenham Railway by J.H. Russell on the catch points, especially those on the down loop.
Bourton on the Water. F.A.J. Poole.
See above: signalling arrangements permitted the signalman to close sprung catch points to enable shunting to take place.
Fireman at Wolverhampton. Brian Whitehurst.
Complex sequence of letters which originated in illus.on page 406 in Number 39, a response to it by B.D. Bamford in Number 40 page 472 which introduced errors in the comment on signalling which in itself was unusual in that the distant signals concerned (innermost and outermost) could give different readings.
Foxes Lane, Wolverhampton. Tony East. 118
See Number 39 page 405: noting further source of information (E.D. Lyons' GWR engine sheds in 1947) and a fixed home signal.with Mackenzie & Holland type finial. See also letter from Mike Lewis on page 240.
'King' class No. 6001 cab window. R.W. Chester-Lamb.
See appeal for information in Issue 39 page 420 from Peter F. James: cited P.B. Whitehouse's Great Western in the West Midlands (1984) Plate 96 for cab interior of No. 6001 taken during bridge testing at Olton on 25 March 1934..
Whitland milk traffic. John Hodge.
See letter in Number 39 from John Hosegood on page 420:: there were three services per day from Whitland to Kensington at 15.50, 17.15 and 2030 which writer estimates conveyed 90,000 gallons per day. There was a Milk Controller at Paddington who liaised with the Milk Marketing Board. The Castle class was the normal motive power.
Wellington (unusual stop). Mike Lewis.
See feature in Number 33 page 2 et seq: illustration of unusual stop block on line of Haybridge Iron Co. Further letter from H.A. Cowgill on page 179 (Number 43).
Modern opens. A. Burton. 119
Writer claims that information in feature on page 140 of Number 35 (Vol. 5) appears to be at variance with that in Great Western pictorial by Philip Hopkins and that in GWR goods wagons by Atkins, Beard and Tourret see below.
Modern opens. R. Tourret.
See above: author/publisher of definitive work on GWR wagons notes that there are slight inconsitencies in the magnum opus, but wisely observes that Lot numbers could be built over a protracted period: table shows that L1092 ordered in September 1931 was not completed until February 1934.
Modern opens. P.J.A. Taylor. 120
See Part 4 of series (Vol. 5 Number 40 page 439) by John Lewis: writer includes illustration of W124174 taken at Wolverhampton Low Level on 6 May 1965 noting that this belonged to the O30 series but had been modernized by British Railways with vacuum brake, tie bars between axle guards and Oleo buffers.
Coupling rods on GWR six-coupled locos. Martin Humphrey.
Knuckle pin locations: Churchward tended to place these ahead of crank pins, Collett to rear (which writer states was better). See extensive replies from Peter Rich and Philip Atkins in Number 43 page 179.
Stationary boiler. Maurice Dart.
Letter with illustration of 8408 acting as stationary boiler at Truro in 1962: had departed by 1964: writer wanted more information.
Up and down branches. Paul Fry.
Cites Witham to Yatton as paradigm where down trains became up trains at Wells without changing direction: were there others?
'Break' and 'brake' vans. David Bird.
Writer suggests just change of spelling and notes that GWR used shewn in preference to shown; another example is lit vs lighted.
Banbury station pilot. Chris Turner. 122-37.
General duties and type of locomotive allocated for task. Also notes auto train workings; gas tanks (most of autocars were gas-lit); pigeon traffic; tail vehicle traffic; carriage cleaning; parcels vans; banking; milk in churns; fish traffic from Grimsby via Woodford Halse; cattle traffic. Ordnance Survey plan for 1922. Illus.: 2902 Lady of the Lake c1946 (J.H. Russell); 6021 King Richard II on up express departing in 1949 (P.J. Garland); articulated non-corridor sets (two views); 5404 with autocar for Princes Risborough on 18 September 1948 (R.E. Tustin); 1401 with auto-trailer c1950 (H.J. Stretton-Ward); B1 61334 with two carriages c1958; K3 1908 for Woodford Halse and 5031 Totnes Castle on down express c1947 (W.A. Camwell); L3 69050 c1949 on Woodford Halse local passenger (PJG); 2931 Arlington Court on 25 July 1949, and 6004 King George III on up express in January 1953. See also letters on page 237 (Issue 44) from Neil Woodland (on pilot locomotives and on 54XX class) and John Hodge (Felin Fach not Felin Fran).
In close up. C.F. Tickle. 138.
Front end of 5412 at Exeter on 23 October 1959.
The '54XX' autos. Part 2. John Copsey. 139-50.
Part 1 began on page 88. Illus.: 5423 with two auto trailers at Chippenham on 21 September 1948 (R.E. Tustin); 5417 with auto trailer at North Acton station on 26 June 1947 (H.C. Casserley); 5413 at Oxford on Woodstock working in August 1948 (H.J. Stretton-Ward); 5408 at Landore shed on 9 July 1950 (T.J. Edgington); 5403 on Calne branch in 1950s (D. Lovelock), and at Trowbridge (R.S. Carpenter); 5407 at Princes Risborough on Banbury autocar working on 10 March 1951 (R.K. Blencowe); 5420 at Southall shed on 19 May 1951, and at Ealing Broadway (with Greenford auto) on 24 April 1955 (S. Fletcher); 5416 at Oswestry nwith Gobowen auto on 21 June 1956 (F.M. Gates); 5400 on Carmarthen shed; 5408 at Gloucester Central c1954 (RKB); 5420 on Banbury shed in late 1950s. See also letter (7-60) from E. Walker who had experience of 54XX workings from Westbury. Letter from David J. Tomkiss (page 237) commented on caption to photograph of Chippenham.. .
Dolgelly. G.B. Ellis (phot.). 151.
25 June 1937 with through carriages/train at platform.
GWR stores services & vans. John Lewis. 153-7.
Function and organization of stores on GWR, with major concentrations at Swindon, Wolverhampton, Worcester, Reading, Westbourne Park/Old Oak Common, Port Talbot and Didcot. Quotes from General Appendix to Rule Book for 1936 which showed how matches could be requistioned if location visited by stores van. Generl workings of stores vans. Illus of forms. 2945 Hillingdon Court on stopping train with Reading stores van No. 777; interior of Swindon stores. See also letter from A.A.G. Delicata p. 237 concerning location of shot of No. 2945.
Fireman at Reading, 1948-59. Part 4. Bob Crump. 158-63.
Driving methods, friendliness of Lambourn branch, auto-train workings, shunting. Illus.: Reading shed; 1407 with Maidenhead autocar; 1925 (0-6-0ST) in October 1950; 3418 Sir Arthur Yorke on 1 June 1946
Foss Cross and Chedworth in later years. Paul Strong. 165-77.
The Swindon & Cheltenham Extension Railway reached Cirencester from Swindon on 20 December 1884. The line which became the M&SWJR reached Andoversford on 1 August 1891. The earthworks on this northern section caused considerable problems with a cave-in in the Chedworth Tunnel and earth-slips. This feature mainly describes the final years of the line when the train service had become skeletal. The last station master was Robert Kelly Keenham following the retirement of Fred Miles in 1953. Illus. No. 3223 with Cheltenham to Southampton service with LMS through coach from Liverpool to Southampton on 17 August 1939
Worcester shed, August 1964. colour illus. John Strange (phot.). 178.
5042 Winchester Castle and 5054 Earl of Ducie.
Letters. 179.
Barnstaple. J.L. Rogers.
Refers back to Number 42 page 62: notes sugar beet traffic from Barnstaple to Kidderminster. Kidderminster factory closed in 2001. Also refers to feature by Brian Pugh on Swansea East Dock Pilots (42 page 104): writer was amazed at cycling over eleven sets of lines near Port Tennant.
GW coupling rods. Peter Rich.
See letter by Martin Humphry in Number 42 page 120: knuckle joints in the ahead position were fitted to two-cylinder 4-6-0s, 4-cylinder 4-6-0s, 44XX and 45XX only. The size of the oil boxes eventually had to change. The rods were handed, but locomotives could be fitted with either type. The longer connecting rods fitted to the Halls, etc, as well as being fluted, were also fish-bellied. County class locomotives inspected at Barry had their connecting rods stamped 9900. See also correction on page 237/9 of Number 44.
GW coupling rods. Philip Atkins.
See letter by Martin Humphry in Number 42 page 120: Hall class Nos. 4901 to 5900 originally had knuckle joints in front. All subsequent, and Manors and Granges had their knuckle joints at rear.
Wellington. H.A. Cowgill.
See letter by Mike Lewis in Number 42 page 118: the stop block was for the Haybridge Iron Co. siding.
Caldicot Castle? Eric Youldon.
Burridge's Nameplates of the big four and others contain illustsrations of what purports to be Caldicott Castle. Youldon suggests that most illustrate a locomotive in an impossible state. See letter from P.R. Timms on page 237 on doctored official photographs..
GWR wagons. Mark Humphrys.
See Issue 42 page 115 (begins page 114): cattle wagon allegedly at Torquay must have been at St. Ives.
Errata - Barnstaple. Editor.
Refers back to Number 42 page 62: not 32XXs but 43XXs.
Water tank detail at Swansea High Street (b&w illus.). P.J. Garland (phot.). 180.
Photograph taken 1 September 1961.
Match truck with Thomas Patent brake (b&w illus.). 180.
Match truch No. 41815: see letter on page 237 from Graham A. Carpenter which states shunting truch, not match truck.
Chalford Station. John Strange. front cover.
14xx with BR crimson autocar within broader, and beautiful, setting.
An introduction to the GWR Permanent Way Department. Tiny Williams. 183
At the end of 1947 the GWR had 1818 stations & depots; 9344 miles of running lines and 13,000 bridges and tunnels. The Chief Engineer prior to January 1940 had been Mr Carpmael and he was followed by Mr Quartermaine. During WW2 the main office was evacuated from Paddington to Reading. The Chief Engineer rapidly re-established himself at Paddington post-WW2. Lists where District Engineers were based, including those who were Dock Engineers. Below them were Inspectors each of whom was responsible for 60 miles of running line and 20 miles of sidings. An example of such an area was that to the west of Chacewater and its branches. Beneath that there were gang lengths. Includes notes on the whitewash coach, the creosoting works at Hayes, which was remodelled in 1934/5, casting at Swindon for permanent way fittings. In the 1930s bullhead rail at 95 lb/yd was used on mainlines and 85 lb/yd for lesser lines. Notes on wear rates for rails which are higher on curves and in tunnels. Timber sleepers had a life of 20 years. Jarrah wood was used in points and crossing work Radyr handled concrete sleepers. Part 2: (45) p. 285. Illus. Sonning Cutting; Hayes creosoting depot; rail rolling mill at Swindon, rail bank at Swindon; flat-bottomed track at Wootton Bassett on 20 October 1948; concrete sleepers at Slough on 3 February 1943; concrete pot with steel tie at Reading on 26 July 1940; casting chairs, works for switches & crossings; replacing track at Slough on 29 March 1936.
Bunker view of 1444 in 1950. Maurice Earley (phot.). 193.
Gloucester New Yard or 'T' Sidings. Chris Turner. 194-219.
Railways in Gloucester were, and still are, convoluted partly due to the complexity of the junctions, and partly to history: the broad gauge GWR met the standard gauge MR in the City. A plate tramway, the Gloucester & Cheltenham Railway was constructed under an Act of 1809 and opened in 1911 to convey mineral traffic from the Berkeley Canal. The next line was an extension of the broad gauge to connect Swindon with Cheltenham (the Cheltenham & Great Western Union Railway). The GWR absorbed this in May 1844. The Birmingham & Gloucester agreed to share the Gloucester to Cheltenham section but with separate stations in Gloucester: this opened in November 1840. Great Western services to Cheltenham began on 12 May 1845. Shortly afterwards the new MR began to work the Birmingham & Gloucester and the broad gauge Bristolo & Gloucester. The South Wales Railway was authorized in 1845 and was partially opened in 1850 and fully on 19 July 1852.
Cardiff General. 220.
Photgraphs taken on 26 February 1958 show behind-the-counter view of booking office which dated from 1934 and had natural light from windows at rear, and ticket racks constructed in 1930s style, and equiries counter staffed by females with paperwork in abundance and Southern Railway map showing routes across London.
A holiday to remember. P.R. Bromford. 221-8.
Personal recollections of a holiday when aged eleven in 1939 when he was sent from Didcot to Langley to stay with great uncle who was head ganger for Langley stretch. He travelled on a diesel railcar and was allowed in the cab. At Langley he worked in a local signalbox and was amzed at the proximity of the mainline to to the gangers' cottages. Illus. p.224: supposedly 4035 on 10 September 1949: Eric Youldon argued (letter 7-59) could not be this locomotive, but had to be 4012, 4013, 4017 or 4019: KPJ cannot be last)
GWR stores services and vans. Part 2. John Lewis. 229
Documentation relating to the operation of Van No. 1 which served South Wales, and Van No. 2 which served the West of England. Illus.: W58127 (ex-1014) (South Wales) and 58129 (ex-Royal brake clerestory converted in 1932), formerly 1069 (Van No. 2) at Taunton.
Refreshment trolley, Paddington, late 1930s (illus.). 236.
Hot drinks etc: pneumatic tyres on large rear wheels.
Letters. 237
Stores services. A.A.G. Delicata.
See (43) p. 153: location is Iver near where M25 now crosses mainline.
Banbury station pilot. Neil Woodland.
See (43) p.122 et seq: p. 134:: duties included shunting milk tanks onto 6 pm departure and this precluded its use for piloting in late afternoon: 54xx class eventualy displaced by 14xx on auto services.
Banbury station pilot. John Hodge.
See (43) p.122 et seq: p. 134: Milk tanks to Felin Fach not Felin Fran.
Foss Cross. Paul Strong.
See (43): minor errata; also archaeology of former railway site.
Foss Cross. T.I.Y. James.
"Recent" walk along remains showed wide bridge across footpath near Chedworth Roman Villa: was this MSWJR pretending to be WCML, old Roman Road, or what? Probable reason for widening at that point due to WW1 sidings (see letter 46 page 359 by Tom Smith)
'54XXs'. David J. Tomkiss.
See (43) p. 139 et seq: arrangements of bay platforms at Cheltenham.
Shunting truck. Graham A. Carpenter.
See (43) page 180: error in caption.
Barnstaple engine cleaning. Roy Williams.
See (42) page 62 et seq: 82: stated worked nights from age 18: writer joined GWR aged 15 in 1943 and was working nights at age 16, and firing.
Caldicott Castle. P.R. Timms.
See letter by Eric Youldon in (43) page 179: photographs of locomotives in works grey: probably source for W.E. Mack printed series. Doctoring of such photographs to remove such original features as bogie brakes.
GW coupling rods. Peter Rich.
See (43) letter by writer on p. 179: error in description of machining connecting rods for Modified Halls. See also letter by Eric Youldon and Burridge's Nameplates of the big four concerning spelling of Caldicot/t Castle: locomotive in photograph is as pre-1928 (although lacks bogie brakes and has whistle shield). See further letter by T.W. Wykes (46 page 360) on knuckle "handedness" on 44xx and 45xx.
Foxes Lane, Wolverhampton. Mike Lewis.
See (42) page 118: letter from Tony East: signalling and water column arrangements.
Errata - GWRJ No. 43. Ed.
See pp. 128 & 139.
An unusual lamp. Mike Lewis.
Illus. & diagram of lamp post formerly at Smethwick Junction.
Former GWR railcar entering Wells (Priory Road) on 9 August 1951. C.S. Perrier. rear cover.
Appears to be in green & cream; one of later (angular) series: colour definition poor, but adjacent shunting signal shows red stripe clearly, and upper part of car is clearly dark cream.
Snow Hill to Aberystwyth. R.S. Potts. 243-55.
Fireman on Tyseley through working with Driver Vic Wright in June 1958. 43xx 6360 outward and fresh 5369 for return working. Train used the Foregate curve at Shrewsbury and was delayed on outward trip due to heavy up traffic. Writer was not used to single line working and had to learn the hard way how to exchange tablets at speed. Driver failed to stop at Newtown and this led to additional delay. The train was banked over Talerddig in both directions. Corrected in Issue 49 on page 60 by 7801 for using term City for Shrewsbury..
Radyr Locomotive Depot. John Lewis (notes) and P.J. Garland (phot.). 255.
View taken 6 May 1951: breakdown vans ex-Rhymney Railway: GWR 77 (ex-RR 577) and 79 (ex-RR 691): former was former goods van, latter probably specially constructed. See letter by Alan Price (46-359) stating that Tondu not Radyr.
Gloucester Old Yard. Chris Turner. 256-73.
Text describes historical development from 1840s, through the 1850s (a simplified plan of the layout in 1851 is included), the 1860s, the 1880s and around 1900. No mention is made of the notorious exchange fascilities between the broad and standard gauges, however. Staffing arrangements, pilot engines and shunting procedures are described. Livestock and loco coal receive specific mention. Next part: No. 46 page 302. Illus.: many high vantage point views by L.E. Copeland dating from 1947, 9 June 1947 (from gasholder), 20 March 1947, 27 March 1948 (including one with GWR railcar (later series) with carriage in-tow, Mileage Yard Ground Frame, Ordnance Survey 1936, 23 September 1934, Aerofilms October 1938 (aerial photograph), Driver Ernie Taylor and shunters Don Taylor and Raymond Strange in about 1950.
The 'Ports to Ports' Services. John Copsey. 274-84.
South Wales to Newcastle service via Chipping Norton & Great Central (from 1923 LNER). In 1908/9 there were through carriages which ran from South Wales to Yarmouth and Lowestoft via Cheltenham, Stratford, Leamington Spa, thence the LNWR via Rugby to Peterborogh East and the GER via Ely and Norwich, See Railway World. Illus.: Bulldog 3708 with GCR stock (including 12-wheel dining car) c1906 at Cheltenham South with Barry to Newcastle train; Bulldog with GCR set at Hook Norton in February 1907; 43xx (stock not visible) at Bloxham in 1920s. See letter from D. Tomkiss in Number 46 page 359.
An introduction to the GWR Permanent Way Department. Part 2. Tiny Williams. 285-90.
Part 1: (44) p. 183. daily and routine tasks: inspection by ganger for defective rails, switches and crossings; fisplates, chairs, expansion problems, keys, bolts, fastenings. Weekly gauging of switches. Checks on ballast levels, looking for voids and packing to avoid mud pumping; timber frame outline used to check cant on sharp curves. Seasonal tasks: spring - check rail joints, especially expansion gap; clean rail ends; oil fish plates. Grass cutting, weed killing, cutting trees and shrubs. Special tasks in fog, snow and ice. Motor trolley system introduced in March 1928. Its use on Kingham to Cheltenham line. Illus.: Pilning showing lineside huts and rail trolley 20 May 1942; posed safety shot Bulldog approaching with train upon permanent way gang whilst lookout chats 14 October 1935; Ganger George Seller checking alignment at Maidenhead; gang slewing track using bars; Charfield LMS style trackwork (3 bolt chairs - GWR used 2-bolt) 11 September 1950; packing sleepers at Worcester stated to be c1912 (KPJ suspects later); fogman's hut and two distants Pilning 30 September 1941 (taken prior to quadruping during WW2); another fogman's hut; ganger's motor trolley (4 views - two in Western Region time)
Buffer locking at Cornwood. John Copsey. 291-2.
On 11 July 1948 the Cornish Riviera doubled-headed by Castle and a King and consisting of fourteen vehicles experienced buffer locking whilst reversing over at two pints in the train whilst backing over points during single-line working. The train, having suffered yet another locking eventually headed east two and a half hours late (almost First Great Western in timekeeping) and it was recommended that trains should be restricted to ten coaches when reversing over 1 in 8 crossovers without the assistance of a pilot engine at the rear. Article began by noting work in progress on 25 January 1948 which led to letter by D.E. Walker (46-359) stating that relaying was unlikely to have taken place due to severity of weather at that time.
Guard on the 6.4 p.m. Westbury to Reading. Jack Matthews. 293-6.
Having worked for a time as a bucher's errand boy, the writer started work as a lad porter at St Erth on 8 March 1943, and soon became a shunter. In September 1944 he became a temporary goods guard at Westbury, and this position included passenger work including the train named in the title which was a semi-fast from Weymouth to Paddington. The return working was a class E freight.
In close up. 296-7.
7790: connecting rods, sanding, brake gear and builder's plate (North British Locomotive Co.) (3 illus.).
Welshpool in February 1964. John Strange. rear cover.
Scruffy Manor, frost on ground, steam everwhere
4564 at Gloucester mpd in late 1963. John Strange. front cover.
see also rear cover.
Gloucester — Over Sidings & Docks Branch Sidings. Chris Turner. 302-20.
See 45 page 256 for previous part. Includes notes on staff who worked within these signal boxes and yards in the Gloucester area.. Many of the photographs are those taken by L.E. Copeland in the 1946-48 period. In one sequence taken on 10 June 1947 there are three shots of the same trains (freight with 56XX and passenger with Saint) taken from different angles at same location: Over Sidings signal box; view looking "west" taken 20 May 1943 (page 307): letter from A.J. East states looking east (Issue 49 page 59).
An introduction to the GWR Permanent Way Department. Part 3. Tiny Williams. 321-9.
Major track relaying might require single line working, diversions and complete closures, especially if single lines. Illus.: junction being relaid using cranes, near Newport in 1947; preparatory work at Tavistock Junction, Plymouth on 17 May 1940; off-loading bull-head rail at Hayes & Harlington; track bed preparation at Tiverton on 17 October 1948 rear view of mackintoshes prompted letter cum query from James Bettley in Issue 49 page 57; Arley — single track line on 4 December 1949; relaying track with steel sleepers on up relief line at Maidenhead on 26 August 1930; ballast hopper #60224 (20 ton capacity) at Dolgelly in June 1949 (D.M. Lee); British Railways permanent way hopper (Dogfish) at Chard in 1965; relying scissors crossovers at Oxford in August 1954 (4 views).
Shed scene: [Worcester]. 330-1.
Whitsun 1955 [KPJ: time of ASLEF strike?]. See letter from C.E. Mountford in Issue 49 page 59 which confirms ASLEF strike (but fails to state date) and notes that view had appeared in Worcester Evening News, also identity of three Castles visible.
GWR stores services and vans. Part 3. John Lewis. 332-4.
Van No. 3 (Northern): 1920 schedule (4 days); 1926 schedule (3 days); February 1940 schedule; 1947/8 schedule (four days — included Moat Lane) and schedules for 1949 and 1956. The vans actually used are somewhat difficult to identify and only one is illustrated. Vans discussed include 6-wheel #641; #891; #204. In 1954 #3508 became #305 when it took up new roll. Illus.: #243 passenger brake van (built December 1906 Lot 1116, with gangway connection, and former ambulance vehicle (WW1) (J.H. Russell).
Fireman At Reading, 1948-59. Part Five. Bob Crump. 335-40.
Good run with 7302 on 420 ton (over-loaded) from Westbury to Oxford Road Junction; suicides (including measures taken to protect passengers from seeing remains, such as replacing locomotive at Old Oak Common); poor steaming with Castle with 14 on, then marked improvement once locomotive opened out; smooth riding 38XX on milk train, including through Savernake curves; brick arch collaspse; auto-train work (all driving done from locomotive); one driver arranged his running, with 61XX class, to ensure that he increased his overtime payments; trip with 5901 from Portsmouth Harbour to Maidenhead without taking on water; footplate career ended with eyesight problems. Illus.: 6115 with toplight Main line & City toplight stock on 1 November 1956 (F.J. Saunders); 5057 on down express in Sonning cutting; 1442 on Windsor branch auto-train arriving Slough on 14 December 1953 (F.J. Saunders); 1450 at Slough on 24 January 1954 on auto-train; Bath Road shed (N.C. Simmons); 5948 Siddington Hall pilot at Reading on 26 August 1950 (F.M. Gates).
Atbaras and Flowers in traffic. John Copsey. 341-55.
Allocations and workings. See also letter from A. Prideaux in Issue 49 (page 59) on frame colours. Illus.: 4148 Singapore at former B&ER Bristol shed c1914; 3381 Maine at Wesbourne Park c1902; 3373 Atbara in 1900; unidentified locomotive on down express at Acton in 1906 (T.F. Budden); 3374 Baden Powell at Westbourne Park c1905; 3394 Adelaide c1905; 3393 Auckland at Oxford c1904; another unidentified on down express at Wormwood Scrubbs c1906; 3379 Kimberley leaving single track Kennaway Tunnel Dawlish on down express in summer 1904; 4138 White (Westinghouse brake fitted for traffic from GER) at Old Oak Common in 1920s, and same locomotive at Paddington on 14 September 1923; 4118 Polyanthus on down express at Wormwood Scrubbs c1912; 4120 Atbara (renumbered and with coned boiler) in 1920s; 3394 on northbound express at Leamington Spa on 15 April 1911, 4130 Omdurman at Old Oak Common c1920; 4143 Cape Town at Weston-super-Mare on 12 Juky 1925; 4156 Gardenia at Leamington Spa in July 1923 (H.J. Stretton-Ward); 4149 Auricula at Leamington Spa c1929; 4158 Petunia at Leamington Spa in 1929 (J. Robertson) and 4150 Begonia at Swindon awaiting scapping in 1931. See also letter from David Freeman in Issue No. 67 page 180 concerning name Kekewich..
2815 at Worcester Shrub Hill in 1951. P.J. Garland (phot.). 356-7.
Probably on freight for Midlands.
7928 Wolf Hall at Shrewsbury mpd in 1964. John Strange (phot.). 358.
Col. illus. locomotive in fair external condition.
Letters. 359-60.
Ports to Ports. D.J. Tomkiss
See feature in Number 45 page 274: several routes were taken by train between Barry and Cardiff; also equipment of Barry 0-6-2Ts #38 and #43 with steam heating; special two-part luggage lables provided for sailors' luggage at Barry Docks. This last was source for further letters on sailors' luggage labels in Issue 49 page 57 from Roy Denison and Michael J. Anderson.
Rhymney vans at Radyr. Alan Price.
Not Radyr but Tondu (45-255)
Buffer locking at Cornwood. D.E. Walker.
Feature 45 page 291: letter notes weather at time.
Chedworth. Tom Smith.
See letter by T.I.Y. Jones (44 page 237) refering to widening of remains: probable site of Chedworth Wood Sidings dating from timber extraction during WW1.
GW coupling rods. T.W. Wykes.
See 44 page 239 letter by Peter Rich: knuckle joints in ahead or rearward position: 45xx in rearward and 44xx in ahead.
Lift to Portmadoc. Owen Prosser (phot).
Thornycroft truck (see feature on these vehicles) registration No. YX 5021, lettered GWR, used on 13 August 1939 to take troop of Boy Scouts to camp at Borth-y-Gest
Trackwork at SRD mpd. Mike Lewis.
Interlaced track caarried on plate at exit from turntable.
4564 at Gloucester mpd in late 1963. John Strange. rear cover.
see also front cover.
Note: the Contents listing in the actual journal misquotes the page numbers for most of the articles: the actual numbers are used herein!
4650 near Aston Rowant on Watlington branch. front cover.
With single auto-trailer, shortly before closure: see also rear cover and page 414.
Gloucester Docks. Chris Turner. 362-79.
Previous parts of this survey of Gloucester freight facilities. The majority of the illustrations (by L.E. Copeland) were taken before (in 1937) the majority of the recollections which stem from British Railways time. Many of the illustrations give excellent views of the LMS lines in the Docks, and of the Docks themselves. Even in 1937 there does not appear to have been much transit activity between the Berkeley & Gloucester Canal and either railway. Describes work of Docks pilot (16xx with spark arrestor) in BR days, also coal traffic to Castle Meads Power Station with Forest of Dean coal loaded at Bullo Pill. Includes memories of George Hammond, former engineman; Fred Parker, Hadyn Jones and Tony Britter (shunters); and at Llanthony Yard Tony Baldwin (yard checker) and Tony Preston (Clerk in charge). At that time traffic included coal, fertilisers, cement and containers of seed inwards and scrap and bones outwards. Paper, steel, petrol, timber and supplies to BOCM came through the docks. Illus.: Docks Branch Sidings 2 March 1947 and 20 June 1948; Barclay fireless 0-4-0 (1942) from power station negotiating flooded track on 20 March 1947; bridge over Severn on 9 October 1932 and 23 April 1950; Llanthony Yard 2 March 1947 showing line to LMS, siding for West Midlands Farmers' traffic and lines to transhipment shed and Gopsill Brown (very litle traffic visible); aerial view of Llanthony Yard showing swing bridge, Docks, some LMS lines, July 1935 (heavier traffic, also shows Gloucester Cathedral, Gloucester & Berkeley Canal, Docks and Llanthony Priory (Ordnance Survey map for 1936 helpfully printed adjacent); Baker's Quay 26 April 1937 showing barges, internal wagons, LMS lines (with one tank wagon) and cranes and covered wagons on GWR side; LMS side with overgrown track and grain silo on GWR side with vessel (steam ship) alongside.
An introduction to the GWR Permanent Way Department. Part 4. Tiny Williams. 380-6.
Part 1: vv. Introduction of flat-bottom rails onto GWR/Western Rwegion; the development of machine methods for handling such rail, initialy with on-site assembly using pneumatic hammer (as shown at Maidenhead on 25 August 1946); and subsequently via track pre-assembly at Taplow using travelling steam crane (KL22); trials of track-laying machine No. 215, including its use in a tunnel. Subsequent development of other track assembly yards at Newland (near Worcester), Theale, Taunton, Radyr and Hookagate (for welding) are noted. See letter from Bob Crump in 48 page 475 concerning probably posed picture on page 384 showing 28xx on track relaying work: these locomotives were not suitable and 57xx or 94xx normally used.
GWR tubular mast signals. Mike Christensen. 387-94.
First concrete posts probably erected at Langley in 1917, then at Patchway Tunnel box in 1918, then at Aberystwyth (during remodelling in 1924) and Treffgarne in 1925 (type not illustrated in this article but distant on concrete post on Dainton incline illustrated in Chacksfield Sir William Stanier (p. 40 lower). Notes problems of weight, aging and cracking. Steel tubes had been used with special signals, such as Basildon intermediate and three-position signal at Paddington in 1915, and then gradually from 1925. The first bracket signals had to await WW2: 1940 Oxford North Junction. The design was subject to modification thereafter. Diagrams: tubular signal poles (No. 3664 Reading 14 January 1930), and un-dated bracket. Illus.: Excellent picture (D.B. Hart) showing distant signal with its bi-metal lamp indicator, associated wiring and shackle for guy wire; Dolphin Junction bracket signals (with Britannia Pacific, un-dated but post Didcot accident); installation of bracket signal at Ruscombe near Twyford in autumn 1953; bracket signal at Bourne End with auto-train with 1474 on 25 March 1961; bracket signal at Moreton cutting, Didcot with 5044 on express. See also letter in No. 58 page 120 from R. Martin which requested information on how finials were cast...
'43XXs' in the West. John Copsey. 395-406.
Brief notes on Holcroft's involvement in this design following his visit to the USA. Extract from report by Churchward (31 December 1910) stating reasons for design and noting parts in common with 31XX 2-6-2T; extract from report by Inspector G.W. Flewllen of 22 October 1914 of footplate observation of 4316 between Plymouth and Truro which gave a better ride on curves than a Bulldog and greatly increased power for climbing. In the late 1920s excessive wear was noted on the front coupled wheel flanges on the locomotives working in Cornwall and this led to the modification of 65 locomotives with extra weight behind the front buffer beam as the 83XX series. In 1932 side-window cabs were fitted to the 93XX series. Part 2: Issue 48 page 441. Illus.: 5383 with another 43xx displaying J class headcode (but hauling passenger vehicles) at Starcross on up line in 1927; 6331 near St Austell on down Cornish Riviera on 25 July 1921; 6339 on down 01.25 Crewe to Penzance service at Truro on 28 October 1921 (leading vehicle LNWR coach); 5345 between Teignmouth and Dawlish on stopping train in 1925; 4326 on-shed Newton Abbot April 1926 (H. Gordon Tidey); 5323 on-shed Truro 21 August 1927 (H.G.W. Household); 8374 and 5007 Rougemont Castle climbing away from Aller Junction on down express in 1931; 8369; 9319 Westbury shed 14 September 1936 (H.C. Casserley); 8372 Exeter St Davids with J class freight in 1937 (clearly shows additional weight on front buffer beam). See letters in Number 48 page 475 from W.E. Walker and from Kevin P. Jones concerning dampers on 93xx series, that pilot engines wer normally placed inside train engine, and rough riding (Walker was fireman at Westbury), and derailment of 43xx at Menheniot at about same time as 4508 derailed between Linley and Bridgnorth and the effect of these and Sevenoaks and Midgham derailments on Collett's attitude towards pony trucks (cites K.J. Cook: Swindon steam).
GWR stores services & vans. Part 4. John Lewis. 407-13.
Van No. 4 Midlands and Van No. 5 Central Wales. Illus. Van No. 1068 (Reading and Midlands Stores Van) and Van No. 243 (stand-in for Central Wales van)
Kingston Crossing. 414-15.
Colour illus (3) of Kingston Crossing on Watlington branch, including one of Jean Saunders (crossing-keeper) operating lever frame. See also rear cover for further view and front cover for 4650 near Aston Rowant on passenger train in 1957.
In close up [motion of No. 3400 with boiler removed]. C.F. Tickle (phot.). 416.
Stafford Road Works on 4 October 1959 (view from above).
The St. Ives goods. Jack Matthews. 417-20.
The freight working to St. Ives included four Vanfits to give additional brake power, but wagon brakes also had to be pinned down for descending the steep gradients at St Ives and on return to St Erth. Illus. St Ives station (pre-WW2); in BR days, the goods shed (probably BR) and St Erth.
Water troughs on the GWR. David J. Smith. 422-39.
The introduction of water troughs followed the end of the Swindon refreshment agreeement when non-stop journeys to Bristol and beyond became possible. The first (experimental) installation took place at Goring and adopted the Ramsbottom system from the LNWR. This enabled non-stop running to Bristol. The relief lines were provided with troughs in 1898, but the next new installation was near Ludlow in April 1896 (this must have involved co-operation with the LNWR but this is not stated). An installation at Fox's Wood followed in June 1896 and this permitted through runs to Newport and to Taunton. Problems with damage to an an underbridge led to the troughs being moved nearer to Keynsham in October 1898 (but the name remained). Rowington, eight miles north of Leamington opened in October 1899 and Creech in February 1902. This last enabled long non-stop runs by the Royal Train outward to Kingswear and return from Plymouth (described in Rly Mag 10, 307). Water troughs were incorporated in the new Wootton Bassett (Badminton) cut off and these opened in May 1903. The Berks & Hants line opened in July 1906 and there were new troughs at Aldermaston, whilst those near Westbury (Fairwood) had opened in June 1904. Exminster troughs opened in June 1904; Charlbury in June 1906: Magor in March 1906; Ferryside in July 1907 (which permitted non-stop running to Fishguard); King's Sutton in October 1906 and Ruilsip & Ickenham in September 1906 (which were initially used by GCR services). Mentions Holcroft's (Outline) reference to water troughs at Loswithiel. In 1932 the extra tracks at Creech were fitted with troughs as part of the Coagload to Norton Fitzwarren quadrupling. The criteria for sites are set out: level, away from junctions, absence of sharp curves, signals and good drainage. Water troughs would have been included in the Dawlish to Newton Abbot Avoiding Line. The 36xx 2-4-2Ts were fitted with steam operated pick up gear. Other tank engines so-equipped included the County 4-4-2Ts and some of the 31xx. There was a rapid decline in their use with the spread of diesel traction. Details of three water consumption tests are included: on 19/21 March 1910 on down and up Torbay Express with 2922 Saint Gabriel; on 29 August 1922 on down Cornish Riviera with 4046 Princess Mary as far as Plymouth and 4382 from there to Truro; with Kings 6005 and 6003 on down Cornish Riviera on 19 October 1927 and 26 January 1928. Map showing locations. Diagrams covering most aspects of trough design and pick up gear in tenders. This feature produced letters in Number 50 pages 119 & 120: Anthony J. East and from Maurice Dart concerning the difficulty of installing troughs at Lostwithiel (steepness & sinuosity) and from Alan C. Clothier on modifications to Britannia tenders to enable them to pick-up water safely on GWR troughs. See also letter from Ken Gibbs (Number 51 page 180) on maintenance of troughs. See also Number 54 page 359 letter from D.G. Attwood concerning Cornish Riviera's enforced stop at Aldermaston in 1943/44. Illus.: 4073 Caerphilly Castle on Goring troughs during GWR period (C,R.L. Coles); 4007 Rising Star with 4934 Hindlip Hall on Keynsham troughs; Dean single on Rowington troughs c1903; Rowington troughs c1910; Keynsham troughs; 54xx with auto-trailer passing over Creech troughs with Castle Cary to Taunton service (P.J. Garland); 4320 on Rowing troughs with freight; 6017 King Edward IV on Creech troughs with Manchester to Plymouth express on 13 July 1946.
A Christnas duty. Bob Crump. 440.
How a night was spent by fireman Crump and Driver Harry Clay on a 59xx on pilot duty on Christmas night, most of it being spent asleep in a coach in a bay platform at Reading General.
'43XXs' in the West. Part Two. John Copsey. 441-8.
Part 1: Issue 47 page 395. Duties during WW2: less passenger work; war damage to several members of the class including several at Newton Abbot; military freight traffic; allocations in January 1942 and January 1946. Part 3 Issue 49 page 38. Illus.: 5321 at Plymouth Friary on 30 August 1945 (exchange working) (H.C. Casserley); 8305 at Castle Cary possible with a Weymouth to Paddington express on 17 May 1940; 6314 at Castle Cary on 3 June 1942
Glimpses of Abbotsbury. Mike Fenton. 449-51.
Two postcard views of station: one is pre-WW1, the other post-1926: some wagons in first one clerestory coach in second.
Gloucester passenger pilot. Chris Turner. 452-75.
Worked by three sets of men and usually a 29xx or 49xx facing towards London and acting as a standby. Notes the activities involved: parcels; exchange traffic with Gloucester Eastgate (former MR/LMS) (mainly Mail traffic); through trains/carriages for Cheltenham were worked by 45xx 2-6-2Ts; terminating services; Hereford and Ledbury services; auto-car services to Chalford and Cinderford; gas tanks for auto-cars; livestock and fish traffics. Illus.: 43xx clanking into platform in June 1951 (Derek Clayton); view from alongside East signalbox showing LMS carriage sidings, link between two stations on 27 March 1948 (L.E. Copeland); view in up direction on 26 June 1933, water column at east end of station and Chalford bay with trailer in it on 26 June 1933; 4986 Aston Hall on up stopping train on 7 May 1949 W. Potter); platforms on 11 August 1932 (LEC); 4975 Umberslade Hall on train for Swindon, 4362 and 2951 Tavistock Court on centre road and 5023 Brecon Castle arriving on train from Paddington on 5 July 1934 (LEC); Middle Signal Box in April 1934; 7 December 1934 showing The Cheltenham Flyer and long freight; auto-train with two trailers on 10 September 1933; Allen Hirons in Middle Box on 2 August 1934; forecourt on 15 June 1946 (station decorated); Ordnance Survey map 1936; 5417 with Chalford auto-trailer in 1953; platform view 6 July 1934 showing diesel railcar No. 2 on press special from Birmingham to Cardiff, also 48xx with auto-trailer No. 179; on 23 March 1947 two trains with substantial numbers of LNER stock on Paddington to Swansea trains; west end of station15 June 1946; Gloucester West signal box on 11 May 1933; 46100 Royal Scot light engine crossing London Road in 1950s (E. Barbery); Colour illus.: 6437 with B set on Lydney to Sharpness school special on 5 June 1962; 2241 on Hereford train on same day (both A.A. Jarvis). See also letter from A.D. Staite in Volume 7 page 117 concerning minor errors: No. 2241 was a Hereford-based locomotive when recorded, and the motive power for Herford servbices was never a railcar and raely a 45XX: more probable: 43XX, 41XX or 2251..
Letters. 475 et seq
Track relaying crane. Bob Crump.
See feature in Number 47 page 380: concerning probably posed picture on page 384 showing 28xx on track relaying work: these locomotives were not suitable and 57xx or 94xx normally used.
43XXs in the West. W.E. Walker.
See feature on page... Personal experience, gained as fireman between Westbury and Hanwell Bridge on class E freight of peculiar damper system on 93xx series with no clear indication whether were open or closed (by 1952 this had been rectified). Also observations on illus. on page 400 where 83xx was coupled outside train engine: it was more usual to couple inside the train engine, also notes discomfort of going through Hungerford on 7309 coupled to a Castle in 1949.
43XXs in the West. Kevin P. Jones.
Derailment of 43xx at Menheniot at about same time as 4508 derailed between Linley and Bridgnorth and the effect of these and Sevenoaks and Midgham derailments on Collett's attitude towards pony trucks (cites K.J. Cook: Swindon steam).
Coupling rods. Bob Meanley. 476-7.
Reproduction of Swindon drawings 87350 and 87350A of June and October 1928.
2876 arriving and departing Stroud on claa H freight, 17 March 1962. J.M. Strange (phot.). 478-9.
Three colour illustrations (departing view shows that shunting had taken place).
GW coupling rods. Peter Rich.

Radyr. T.J. Dally.

Wells. Paul Fry.
See Number 44: Picture has been printed in reverse.
St. Ives. R.E. Wyatt.
Journey to St Ives in 1944: remembered ticket inspection at Carbis Bay, bus to Tregenna Hotel and Bedford Phillips who had a flatbed Bedford to carry passngers' luggage to their accommodation. Ivor Herbert Number 50 page 120 describes a very different journey to St Ives in 1941.
Camping gear — Portmadoc station. Alec Bowditch.

Foss Cross. C. John Keylock.
See feature page nnn: records journey by father on 17 February 1941
Engine cleaning nights. J.D. Paine.
Night working when aged 15 in 1951.
Updated: 2007-02-09