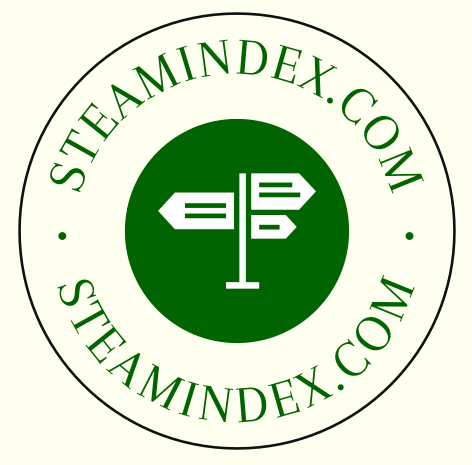 Backtrack Volume 17 (2003)
This volume was the last to be published under the Atlantic imprint.
GWR 2884 2-8-0 No. 3809 climbs out of Ledbury Tunnel with up coal train on 16 May 1964. Michael Mensing, front cover.
Banker just visible at rear
40 years on - and whatever happened to the door-to-door encyclopaedia salesman? Michael Blakemore. 3.
Editorial: A return to Transport Age for his source of inspiration where Beeching stated "railways are going through a period of adaption" (a Virgin comment?), and discusses the carriage of soup by rail from Campbell's in King's Lynn (amazingly the factory is still there alongside the tracks); Crosse & Blackwell in Peterhead (conveyed by train from Aberdeen), and Heinz from Wigan and Harlesden. Led to letter from Neil Pankhurst concerning Wolsey Hornets with soft tops (page 235). Strangely no mention of the loss of his major contributor.
First of the many – the GWR '28XX' 2-8-0s. Michael Rutherford. 4-5.
Colour photo-feature: 3809 leaving Ledbury Tunnel on 16 May 1964 (see also front cover for another view of same train) (Michael Mensing); 3821 at Acock's Green on iron ore empties on 27 February 1959 (Michael Mensing); 2893 at Aynho Junction in June 1964 (Celyn Leigh-Jones); 2895 passing Maidenhead on mixed freight (Derek Penney), and 3856 near summit of Hatton Bank on passenger empty coaching stock on 18 July 1959 (Michael Mensing).
Handing on the Baton: from Frank to George - Part three. Railway Reflections No.95. Michael Rutherford. 6-15.
Sadly this was the last of this series. An extensive re-evaluation of F.W. Webb: his far from rapacious earnings from his many patents, his recognition of Joy, the many great engineers who had "graduated" via Crewe under Webb, his frequently kindly nature, the many beneficiaries from his will, and his final defeat under the hands of Frederick Harrison. Churchward was in effect defeated by the Management very shortly afterwards. Also considers position of Maunsell whose output combined much which stemmed from Crewe and Swindon, and who had the ability to be able to adapt to Management's needs.
The place of entertainment [Dalnaspidal]. David Stirling. 16-19.
Dalnaspidal station and crossing loop just beyond the summit of Druimuachdar on the Highland line. Opened 1 June 1864.
A 1920s journey of a lifetime. L.A. Summers. 20-6.
Yet another piece of semi-faction (see A boy's love affair with the railway by Denis Callender page 95 Volume 16) and Hennessey (Volume 16 page 678) for metaphysical aspects of such behaviour): Summers knows that his father, a cleaner on the GWR at that time, had taken a holiday in the 1920s, but did not know the exact details. So this is a reconstructed journey on the excrutiatingly slow (see letter by Mike Stone which states reason for crawl) 5.30am "train" from Paddington to Penzance via Bristol. Much of what is described did exist: the journey itself did not. Railway servants were not permitted to travel on The Cornish Riviera, unless they paid the full fare (and one suspects that even this might have been deprecated). [KPJ knows that he travelled on the 9.30am from Penzance to Newquay in June 1939 (father's diary), but he has no recollection of this journey - he was nearly four - yet has vivid memories of many minutae from this holiday. Incidentally, he has still to make another journey between Par and Newquay]..
London Bridge. Dick Riley.. 27
Colour photo-feature: 34021 Dartmoor heading the 1.08pm Charing Cross to Folkestone on 14 September 1959; E4 32463 heating mail vans (SReg green) at 10.15pm on 22 January 1960, and L1 31735 leaves with 12.44pm van train to Ramsgate on 14 May 1959.
The LNER K1 2-6-0s - "Really useful engines". 28-9.
Colour photo-feature: 62054 on York shed (Derek Penney); 62052 (also K4 61995 Cameron of Locheil) at Fort William mpd in 1960 (Derek Penney); 62002 in Gateshead on spoil train in June 1960; 62005 on railtour at Filey Holiday Camp on 6 March 1965, and 62065 on breakdown train with York Minster visible behind in June 1965 (K.R. Pirt).
Around Lancaster again. Ray Helm and Derek Penney (DP). 30-1
Colour photo-feature: 44868 on freight (either colour deterioration or evening light); DP2 on London to Perth express; 42960 (caption states 49260) on excursion train formed of non-corridor stock (DP); 46225 Duchess of Gloucester (red) on parcels, and 45512 Bunsen on pacels.
Shed visits. 32 -3.
Colour photo-feature: 92158 and 48441 at Carnforth on 1 April 1967 (Alan Tyson); 73165 plus several other locomotives at Patricroft on 3 October 1964 (Alan Tyson); 45547 inside Willesden in April 1960 (Geoff Rixon); 45562 Alberta at Holbeck in September 1967 (Cliff Woodhead), and 5067 St Fagan's Castle at Banbury on 28 Septemebr 1961 (Celyn Leigh-Jones).
The Trans-Pennine Diesel Trains. 34
Colour photo-feature; one illus. shows five-car set in original state (including roof boards and dark green livery) at Leeds City in 1963 (A.G. Forsythe); other shows 4-car set in blue/grey livery at Hull in January 1981 (T.J. Edgington). See letter from John Macnab (p. 235) noting that the cabs were derived from the Glasgow Blue trains (class 303).
The first cheap railway. Alistair Nisbet. 35-40.
St Andrews Railway: formally opened 29 June 1852. Lightly constructed. Thomas Bouch was engineer. Notes on traffic (golfers and students); accident at Guard Bridge on 16 May 1864, Capt. Rich blamed the derailment on the state of the track. Closed on 6 January 1969 (Labour Government closure). Pressure to re-open..
Railway damage and disruption in World War II. Birmingham and surrounding area. Part One. B.W.L. Brooksbank. 41-6.
Bombing raids on the Midlands began in July/August 1940 and were severe between October 1940 and May 1941. Coventry received massive damage on the nights of 14/15 November, and Central Birmingham on the nights of 22/23 November when the bombers could see the fires from the South Coast. The Midlands were the centre of British manufacturing industry and the war effort was seriously damaged. Part 2 is on page 155. See letters by T.J. Edgington on page 294 and page 415.
The Midland Compound in retrospect - Part One. David Jenkinson.47-53.
Attempts, without success, to evaluate why the conservative Johnson introduced compounding. Theis part outlines the development of copound locomotives on the MR under Johnson, Deeley and Fowler. Includes details of the 999 class. Attractive illustrations: colour: MR 1013 on express [near Elstree?] [F. Moore painting]; MR 999 [painting in F. Moore style]' LMS 1102 [F. Moore style], and preserved 1000 at Nottingham Midland on 27 September 1959 (R.C. Riley).
Book Reviews. 54.
Rails to Achill. Jonathan Beaumont .Oakwood Press, Locomotion Paper 222. MJC ****
"An absolute must on the bookshelf of anyone interested in Irish railways."
Harrow & Wealdstone 50 years on - clearing up the aftermath. Peter Tatlow. Oakwood Press. MB. *****
Harrow & Wealstone accident: how trains were diverted, how the line was reopened within days, rather than weeks, and how the "nation" coped with one of its worst railway accidents.
The Ross, Monmouth and Pontypool Road line. Stanley C. Jenkins. Oakwood. RH. ****
"another gem" "excellent value for money"
Readers' Forum. 54.
Through Chinley. E.M. Johnson
See photographic feature (and its captions in Vol. 16 page 628). Term 'Hope Valley Line' is a modern one and came into official use when BR opened the Hazel Grove chord line in 1986. The so-called 'Disley cut-off' (correct title New Mills and Heaton Mersey Line) extended from New Mills South Junction to Heaton Mersey Station Junction, not Cheadle Heath as stated. 48292 is approaching Chinley. The give-away is the two pairs of colour light distants for Chinley Station North Junction. The Sheffield and Derby lines diverged at Chinley North Junction, not Chinley South Junction. The latter was at the apex of a triangle where the tracks from Chinley East Junction (on the Dore and Chinley line) met the route running south to Peak Forest.
The Jedburgh Railway. K.A. Gray.
See Part 2 of Nisbet's saga (Vol. 16 page 463). Spittal special trains ran until 1952 when the track was declared unsafe for suh traffic. J37 class locomotives were used.
King George V and the railways. Claude R. Hart.
See feature page 620 (Volume 16): funeral arrangements not quite as stated as special left Paddington late due to crowds.
Time flies. L.A. Summers.
Refers to Peter Erwood's Guest Editorial (Volume 16 page 603): suggests addition of Locomotive Magazine to list of pre-WW2 publications, like The Railway Magazine. [KPJ: doubt if this is correct (Modern Transport might have been an alternative, however). Summers correctly states that The Railway Magazine regarded itself "very seriously indeed", and that it was read by railway management. [KPJ: this is probably incorrect: Railway Gazette and Modern Transport were the management journals - much of The Railway Magazine's content was a watered-down version of that contained in the Gazette: these assertions are based on what came from my father's briefcase - but as father was a PR man his and his superior's interest was in the success of their news items in terms of uptake].
The Crab and Winkle line. Tim Barnard.
Suggests that the imaginery journey (Vol. 16 page 649) owes much to feature by P. Ransome-Wallis in Trains Illustrated (Nov.) 1953.
"We have, I think, just time to catch our train from Paddington". Ed
Answer to the puzzle (page 663, Vol. 16)
Rolling Stock Focus: LMS and LNER tube wagons. Paul W. Bartlett. 56-7.
Colour feature: KDM400250 (Chas. Roberts for LMS Lot 938, 1936) at Chester S&T 20 April 1981; M492665 (Derby 1947 Diagram 2116) at Southampton Docks on 17 April 1969; DE301661 (Cambrian for LNER 1947 Diagram 199 (no doors)) at Northampton PAD on 18 July 1981; KDE301594 (LNER Dn 098 1947 built) at Abergavenny on 12 September 1980.
Cold comfort at Ais Gill. Robert Leslie. rear cover.
Sunday 3 April 1966 with diverted Royal Scot headed by D1836 with train heating boiler blowing off and snow on ground.
This issue does not feature steam on either its front (electric) or its back (DMU) cover.
E3059 (electric blue) leaves Rugby with Euston to Liverpool express on 23 May 1965. Michael Mensing. front cover.
see also page 94.
Evolutionary thoughts. Robert Barker. 63.
Guest editorial: perception of time spans: some in retospect were very brief: the Great Central mainline's sixty or so years, The Western Region's diesel-hydraulic locomotives had as brief existences as the 94xx and 16xx classes (any bets on the Adelantes)
Cornish Rhapsody. Peter W. Gray. (phot.) .64-5.
Colour feature: 5066 Sir Felix Pole on up Cornish Riviera (chocolate & cream livery) crossing Moorswater Viaduct on 15 August 1959; 3702 withb toad brake van at Camborne Station on 15 July 1961, two views of 5537 on freight on 11 July 1961 - at Penwithers Junction, and leaving Newham (Truro River and Cathedral in background) and 1008 County of Cardigan approaching Penwithers Junction on up fitted freight on 13 July 1961.
New Lease of Life: the extended history of the first Metropolitan electrics. Michael J. Smith. 66-73.
Describes the initial EMU stock (saloon-type with clerestory roofs) introduced by the Metropolitan Railway for its share of the Circle Line workings in 1905/6, the further similar stock introduced for workings to Uxbridge, and the similar stock owned jointly by the Metropolitan and Great Western Railways for services to Hammersmith. The Metroplitan then introduced further saloons with eleiptical roofs in 1913 and 1921: the original stock and these were inter-mixed with time. Notes how the Metropolitan then switched to compartment-type EMUs (not discussed in detail), except to note that this latter did not correspond with Underground Group policy. Following the formation of the LPTB most of the original Metropolitan stock was withdrawn except for the vehicles incorporated within the mixed sets, which were refurbished for the Circle Line and lasted until 1950 (unfortunately not accompanied by an illustration, although a refurbshed car is shown). Other of the original stock was allocated to the LMS for possible use on the Mersey Railway, others were used as service vehicles on the former LNWR electric lines (shown at Willesden in this role in 1952) and some cars were employed as accommodation for Bevin boys. Coloured postcard illustration of set in original livery. Very interesting photograph of steam and electric working at Edgware Road in 1905 or 6, and sets at Neasden in 1900s, at Paddington in 1930s, approaching Wembley Park, and as intended for Mersey Railway.
The Midland Compound in retrospect -Part two. David Jenkinson. 73-9.
Although Jenkinson could find support for his statement in both Cox (Locomotive panorama Vol. 1) and Bond (My Lifetime) it is questionable whether the compounds were "as good as anything else going at the time (and I do not exclude the rather larger Churchward 4-6-0s...)". The tests conducted in the 1920s had shown that the compounds were far more effective than any of its competitors supplied by the LMS constituents it is doubtful if a single compound could have hauled either the Cornish Riviera or got out of King's Cross with the Flying Scotsman. Nevertheless, they were stars in a rather dim galaxy and the tests justified them becoming an LMS standard (with left hand drive and smaller driving wheels). The author argues that the Midland appeared to undervalue the Class and was slow to adopt superheating for it. At end of article author mentions Stanier compound 4-6-4 with 70 ft2 grate with mechanical stoker. Notes that Alex McNair found that the output from the Duchess boiler was only restricted by clinkering. See letter by Bill Tollan on page 235 concerning illus. of two compounds at Carnforth. Illus: 1075 with set-train for Bradford expresses (7 coaches including kitchen car) posed in 1925; 1152 on down afternoon Scottish express in 1920s with stock still in LNWR livery, 902 and 903 double-head southbound Royal Scot at Carnforth on 17 July 1927, 1034 with tender modified for non-stop Euton to Edinburgh working at Kenton on Euston to Birmingham service at Kenton, 1108 on St Pancras to Leeds express near Mill Hill c1927, 931 on Dillicar troughs with Manchester to Glasgow train in 1930s, 41147* at Ballornock in 1948 (A.G. Ellis), 41152* at Euston on parcels train c1950 (Eric Treacy), and 41056* at Hellifield on parcels train with 45729 Furious in background: * all lettered "British Railways"
Thomas Bentham – Victorian Railwayman. John Raines. 80-1
In 1870 subject, formerly an Inspector on the MR in Manchester became Yard Superintendent at MR Lawley Street Goods Station in Birmingham: three posed group photographs (two in front of locomotives 1091 taken in about 1890 and 1741 in about 1896) and an illuminated address presented upon retirement in April 1900 (pity la\st is not in colour).
The Highland Division Goes to War. Niall Ferguson. 82-6.
In August 1914 movement of troops with their horses (mainly conveyed in cattle trucks) and equipment from their locations in the Highlands (Dingwall, Inverness and Aberdeen, and at Blairgowrie – which receives most attention) mainly over the NBR lines towards England via both East Coast and Waverley routes. Tabulated information about stock provided by NBR. Illustrations do not relate directly to events: Stirling station just prior to WW1, Aberdeen station in 1913, Blairgowrie station in CR days (had to cope with eleven military specials on 16 August 1914), \blsirgowrie station with arrival of King Edward VII with guard of honour and Royal Train, Beauly station, Dingwall station, Barry Buddon Camp with Yeoman Cavalry unit unloading from train headed by NBR B Class 0-6-0 and Auchterarder station.
Heaton Mersey. Brian Magilton (phot.). 87
Colour feature: October 1964: 92022 and 42159 on shed, 42134 passing station with Manchester Central to Cheadle Heath passenger train and 41264 passing shed with freight.
Brighton Peers: LBSCR tank locomotives. 88-9.
Colour feature: Cannock & Rugeley Colliery E1 0-6-0T No. 9 (one time LBSCR 110) on 1 May 1963 (R.C. Riley*); D3 32390 on turnatble at Horsham roundhouse in August 1954 (S.C. Townroe); E3 32470 on freight at Fittleworth in March 1962 (A. Sainty); E6 32417 on Brighton shed in August 1962 (S.M. Watkins); E4 32479 at Newhaven on 7 October 1962 (*); and E2 32104 at Norwood Junction shed on 13 April 1960 (*).
A Touch of LNER Colour. 90-1.
Colour feature: A1 4470 Great Northern passing Marshmoor, south of Hatfield (not Hitchin as per caption) on numbered special in January 1939 (stock includes green & cream buffet car) (*); B4 1482 Immingham (apple green) on Ardsley shed on 23 April 1949 (Pendragon); A4 4498 Sir Nigel Gresley at Darlington station on up express in August 1938 (*); Cl Atlantic No.3272 (apple green livery) and D2 4-4-0 No.4337 (lined black) in front of the coal tipper at Hitchin depot in 1937 (*); LNER articulated EMU in Marlborough blue and grey livery as carried by driving trailer No.24195 at Newcastle Central in December 1948 with another unit lettered "British Railways" in background (Andrew Dow collection*), and A skilfully panned shot of B17 4-6-0 No.2833 Kimbolton Castle at speed near Brookman's Park with an up express in 1937 (K. Leech)(*Colour-Rail NE6l)
Four of a kind – 2-6-0s of the LMS. 92-3
Colour feature: 42942 (with tender showing remains of "LMS" (chalked on?) passing Wakefield Kirkgate light engine (Joe Richardson); 42981 entering Whitchurch with express special in August 1962 (Derek Penney*); 46472 on Willesden shed in May 1963 (Geoff Rixon), 42953 on fitted freight near Leyland in September 1964 (*); 43000 at Carlisle Kingsmoor ash pits in September 1963 (Geoff Rixon)
Early Days with the West Coast Electrics. Michael Mensing (phot.). 94
Colour feature: E3056 (electric blue) with Liverpool to Euston express leaving Runcorn (TC Southport to Euston in marron livery shown clearly) on 20 July 1963 and green AM4 EMU at same location and data as previous (but has green on transparency or original weathered to sage colour in copy received?). See also front cover. Letter complains that caption imply WCML was first high voltage electrification (page 235 - Ian Taylor)
Robert Emblin. Quids Pro Quo? the company [GCR] and the contractor [Logan & Hemingway]. . 95-103.
Logan & Hemingway had performed a consierable amount of work for the MS&LR, and later the GCR, including major contracts on the London Extension. Some of the contracts are tabulated and shown on an excellent map. There might be a suggestion that the relationship between Company and Contractor might have been too close (remembering Watkin's dubious business methods), but Emblin shows that such an assertion is questionable and that the Hemingways were honourable members of the community. Unfortunately, the exact details of the collapse of the company in 1935 are not known, although it would seem that the assets were sold off and any debts were extinguished. Sources fully cited and Nottingham City Library acknowledged. See Vol. 8 page 201 for more general article on Logen & Hemingway's works for London Extension. Further examination of Logan & Hemingway in Volume 20 page 306 et seq. Illus: Frodingham Viaduct in 1910 (at start of contract to fill in arches); steam navvy at work on cutting east of viaduct in August 1912; Viaduct with Manning Wardle locomotive, cutting with 73065 with excursion to Cleethorpes in 1961; Nottingham viaduct (under construction viewed from Weekday Cross; Navvy Mission Room at Bulwell; Logan & Hemingway site office at Hucknall Torkard, Monitor (0-6-0ST locomotive), possible view of Charles Hemingway, steam shovel, new bridge near Wilford (many of previous by S.W.A. Newton). 69281 (N5) at Connah's Quay & Shotton on passenger train from Chester on 13 August 1950, 69820 (A5) at New Holland Pier with train for Immingham on 3 June 1953 and 26050 Mentor at Sheffield Victoria on 8 February 1964 (T.J. Edgington)
A South Eastern & Chatham Railway driver's Diary. Part One. Paul Joyce.104-7.
Joyce recounted the saga of Jack Hewett's life with locomotives at Reading in Backtrack (beginning in Vol. 12 page 312 and ending in Vol. 16 page 261). Jack Hewett's father, John kept a diary between January 1900 and July 1903, possible to check his payments for the complex hours worked: this begins a record based on entries therein. The introduction also notes the living conditions of Jack Hewett's parents in a company cottage situated at a road crossing near Shalford. The family of twelve children outgrew the railway cottage and another, on the otherside of the tracks was used to accommodate some members. Much use was made of the railway for access to shops and one of the twelve was hit by a train and died. Part 2 on page 162. Illus: 118 class 2-4-0 No. 186 outside Reading shed c1900, F1 No. 187 c1915 at Reading (John Hewett in cab), O class 0-6-0 outside Reading station, footplate view of No. 241 at Grove Park in 1923, Redhill station in 1909 with ) class on freight and Wainwright 4-4-0 on passenger train.
Memories of the Fintona horse tram. Eric H. Horne. 108-10.
Author, then a member of Coastal Command, encoutered the Fintona tram in 1942. Partly reminiscence of the tram and its motive power Dick and his superior working conditions, and partly the history of the line. Four illustrations from T.J. Edgington taken on 28 April 1951. Dreadful map. Earlier view (1931) in Archive Issue 5 page57; Bedside BackTrack p. 105 gives colour view..
Hijacked by Chartists: an incident of 1839. Andrew Swift and Kirsten Elliott. 110-11.
Extremely interesting piece which manages to stand extremely well without the props of illustrations (although a map might have helped). Decribes the encounter of the footplate staff of the Sirhowy Tramroad with Chartist "mobs" in the viscinity of Newport (Mon.) on, and around 2 November 1839. The insurrectionists attempted to make the footplate crews join them, but the staff indicated that this would cause a hazard to everybody and remained with their locomotives: some of the defeated Chartists boarded a train to save the homward plod
The RAF Railway at Leuchars. George Gall. 112-13.
Four colour photographs of River Eden (NBL 27421/1955) a four coupled diesel locomotive , and some notes of activity on 6 October 1987. Also brief details of line's history and traffic.
Book Reviews.114-15.
Cumbrian Railway Photographer - The William Nash Collection. Kate Robinson & Robert Forsythe. Oakwood Press. DAWJ **
Includes biography of subject (who lost his life in Harrow & Wealdstone Disaster): railwayman (in charge Royal Train journeys latterly) and photographer. Reviewer considers that is "extensively padded" and over-hyped.
From Connemara to Cock of the North - Railway Journeys in Ireland and Scotland, 1920-1950. Laurence Liddle. Colourpoint. SDW ****
"This is a fascinating book...railway memories are sharp...a highly personal account of travelling by train in Ireland in the days of steam...a wealth of detail and comment. In Scotland interest ...ranges from Carlisle to the Highiands and from Cock o' the North to Snaigow... some excellent and unusual pictures, a comprehensive index and a useful bibliography"
Lost Railways of Herefordshire and Worcestershire. Leslie Oppitz. Countryside Books. RH ***
Area lies within modem boundaries of H&W, excuding former 'industrial Worcestershire'. "This is effectively an aperitif, a cocktail drawn from other ingredients to whet the appetite for a tour or hike to sample that which the past has bequeathed" but "the more earnest kind of historian should he grateful for two chapters (Golden Valley Railway and Cleobury, Mortimer & Ditton Priors Light Railway), which are minor gems of historical precis." There is a small, well focused bibliography, and a full, thorough index.
Lost Railways of Surrey. Leslie Oppitz. Countryside Books. DT****
Extremely warmly reviewed: excellent value for money; wealth of interesting photographs and story is brought right up to date with Croydon trams.
Salisbury 1906: An answer to the enigma? Norman Pattenden. South Western Circle Monograph No.1. TJE *****
"Fascinating account of the Salisbury disaster of 1906 written by an experienced senior railway officer. In addition to the detailed description of the accident and the events leading up to it the book gives an insight into railway work at the time".
Readers' Forum 114-15
The LMS and F.W. Webb. Harry Liddell
Congratulates Callender for his appreciation of the LMS (Vol.16, page 616) and concurs with his opinions concerning comfort of its rolling stock, but unjustly criticises LNER rolling stock from his limited experience, notably the superb Gresley bogie design (which saved British Railways' bacon on its EMUs and some mainline stock): also congratulates Michael Rutherford "for doing justice to F.W. Webb, surely one of the leading engineers of the Victorian era? " (Vol. 16 page 635).
Crossing the line. Darid Preston.
See illustration (16 page 656) of level crossing at Wye: crossing was at time of publication still manually operated as are those between Poppleron and Cattal on the York to Harrogate line.
King's Cross. Michael J. Smith
Writer queries statement in Keith Farr's article (16 p. 604) about King's Cross relating to an alleged accident in July 1932 in which "the locomotive of a freight struggling up the gradient of the Hotel Curve slipped to a stand and ran back into the following train". In Backtrack Vol.11 No.12 Smith published article 'Runaway Train',. based on official accident report to accident on 8th July 1932 in which an LNER passenger train ran back down the Hotel Curve, colliding with an LMS freight train passing the junction at the foot of the Curve.
King's Cross. Edward M. Koehler.
Since the coverage of rail history can also involve the development of paint schemes, it is intriguing that the warning panel on the 'Baby Deltic' in the centre of your cover picture (Vol. 16 No. 11) (and repeated on page 608) seems to match the 'blood' on the coach behind it and the white body stripe (KPJ: actually a sort of slimey green) is just a few shades lighter than the 'custard' on the same coach. Perhaps it is the fading of dyes, but the similarities did catch letter writer's eye.
Bridging the gaps. Terry McCarthy
Refers back to letter by Horne (16 page 714) concerning illustration of bridge at Hereford (16 596): full reasons for bridge now being redundant are given in letter, but primary reason was to bring all traffic together in one station, namely Hereford Barr's Court allowing Barton to close in 1891.
The Canterbury & Whitstable Railway. Clive Ellam.
Letter writer disputes several of the assertions made in Keith Hill's feature (16 page 649) on the Canterbury & Whitstable Railway. Relating to the use of rope-worked inclines: George Stephenson.was not "resolutely opposed to cable haulage" as these were employed on the L&MR and S&DR. Hill also questions why George Stephenson "did not insist upon his son producing a more capable locomotive?". Given Stephenson's acceptance of rope-worked inclines locomotives of limited power were intended for easy gradients and light duties.
The Westerham branch. John Chapman
Reminiscences of Westerham branch (feature Vol. 16 page 710), in 1920s and 1930s, and in particular one tale about train on Drby Day when the train crew listened to race on radio in pub and forgot to couple up to train causing passengers to miss their connections leading to reprimands. Today line is mainly obliterated by linear car park known as M25.
Charles Meacher
Death at age of 82: regular contributor to early issues of Backtrack : e.g. The rise and fall of the marshalling yard 1 9-14. and On shed: St. Margarets 2 152-5. Both of these, and others, were based on experience gained from footplate work on NBR lines around Edinburgh, and the style was similar to that of Norman McKillop.
Take Notice. 116-17.
Colour feature: Danzey for Tanworth (GWR station nameboard) on 7 April 1969 (Michael Mensing); blue enamel Great Western Railway sign at Malvern Wells weighbridge requesting that steam rollers, traction engines etc do not traverse on 18 August 1962 (R.C. Riley); Railway tickets available at Post Office at Appleford Halt on 15 September 1962 (J.S. Gilks); poster for Railway Musuem, York displayed at Adlestrop in 1960 (Ian L. Wright); departure indicator at Bath Green Park on 8 January 1966; Chester & Holyead Railway notice at Holywell Junction in 1965 (bye-laws); and complex enamel notice by British Railways at Barcombe Mills relating to flooding and the use of railwy land to avoid the effects of flood (all last J.S. Gilks)
A Northumberland Junction. David Sutcliffe. rear cover
Six car DMU (Metro-Cammell leading) on fast working for Carlisle leaving Haltwhistle in July 1965
42331 leaves Stamford Town with local train for Leicester in September 1956. P.H. Wells. front cover
With train of carmine & cream LMS stock passing in front of what would become Robert Humm's secondhand bookshop
An habitual locomotive namer – in the same casual manner? Michael Blakemore. 123.
Suggests such delights as Barbara Castle and Billiard Hall, not forgetting Western Movie.
Western Sunset. Keith Hill. 124-31.
The Western class: performance in traffic; their greater power than the feeble type 47; their ability to get home on one engine; the original choice of name would have been features (such as Cheddar Gorge) in the West Country. Correction (locomotive which reached Leeds) by Greg Heathcliffe on page 354. and response from Keith Hill p. 475
The Hull Level Crossings: a unique transport problem. Part one. John W.E. Helm. 132-9.
An excellent map assists in this examination of Hull's many railway level crossings, some of which were in the immediate viscinity of the main passenger terminus. These greatly disrupted road traffic and conflicted with the development of street tramways. the feature begins with a brief survey of statutes relating to the topic; of an Automobile Association report of 1938 (which noted that the problem was most severe in Lincolnshire); the general rate of replacement by bridges; the recommendations of the Royal Commission on Transport 1928-30. In Hull Col. Tyler had examined the specific problems in Hull for the Board of Trade in 1869, and had criticised the excessive hours worked by crossing keepers and the high number of fatalities. The NER was deeply unpopular in Hull and encouraged the City to support the creation of the Hull & Barnsley Railway to displace traffic from the NER. Part 2 page 222. See letter by Mick Nicholson of Hull (page 294) concerning spellings, dates and possible omission. See letter on page 355 from Stephen Bragg concerning errors on map/diagram on page 133, especially on where line to Withernsea intercepted Hedon Road.
Woodborough: a Wiltshire country station. Paul Strong. 140-4.
This escape from "Wild Duck" territory surveys the former railway activity at a wayside station just west of Pewsey on the GWR West of England mainline.
A Little Wight Line D.A.C. McNeil. 145-6.
The long closed Brading to Bembridge line which closed in 1953. It opened in 1882 as part of the activities of the Brading Harbour and Railway Improvement Company. A ferry was operated between St Helens and Hayling Island and this used Carrier built for the Granton to Burtisland service. Mike Jacobs (page 295) notes some errors and asseets that St Helens Quay should have been accorded greater significance.
Wemyss Bay. John Edgington (phot.). 147
Interior of highly attractive flower-bedecked station in May 1964 and view of 42236 with local train for Glasgow Central on 12 June 1956 with top of MV Arran in background. [KPJ reminds him that we began our honeymoon journey from this station on 2 September 1961 on presumably a train like the one illustrated]

The B12 Class 4-6-0s. 148-9.
Colour feature: 1543 at Kittybrewster in September 1949 (LNER apple green with Belpaire boiler) (J. Jarvis*); 61572 at Dereham on 31 May 1960 (in sparkling condition) (R.C. Riley) and at Norwich shed on same day (R.C. Riley) (this locomotive is still in working condition on the NNR); and on Lowestoft to Norwich parcels train between Brundall and Whitlingham on 24 June 1961 (Roy Hobbs) and 61571 passing Stratford (Bruce Chapman). See also rear cover. *Colour Rail

Fowler's finest - the Class 4 2-6-4 tanks. 150-1.
Colour feature: 42311 shunting freight at Hipperholme in May 1963 (D.J. Mitchell*); 42350 at Camden in March 1962 (Geoff Rixon); 42368 on empty stock in Euston in June 1961 (*); 42350 in sparkling condition on Willesden shed in August 1962 (S.M. Watkins*); 42367 at Euston buffer stops on 27 July 1962 (Geoff Rixon). See also front cover. *Colour Rail

Down the North Warwickshire Line again. Michael Mensing (phot.). 152-4.
Colour feature: 9F 92235 at Tyseley on coal train on 2 September 1964; 4918 Dartington Hall passing Tyseley on St Austell to Wolverhampton (LL) train on 30 August 1958; 7926 Willey Hall on freight at Wilmcote on 15 May 1964; class 116 in rail blue on Stratford to Moor Street working on 7 April 1969 at Henley-in-Arden; 7014 Caerhays Castle approaching Whitlock's End Halt on Wolverhampton to Penzance train on 8 July 1962; 7915 Mere Hall with 2210 stopped at Earlswood Lakes to detach the 0-6-0 on 25 August 1962 (Ilfracombe to Wolverhampton train) and refurbished 116 DMU (in reversed livery - grey with blue stripe) at Yardley Wood on 24 March 1978.
Railway damage and disruption in World War II: Birmingham and surrounding are. Part two. B.W.L. Brooksbank. 155-61.
Part 1 was on page 41; Part 3 on starts page 260. There were many incidents in October 1940, but there severe raids on Coventry on nights of 14/15 November 1940, also affected WCML at Nuneaton and at Hillmorton. On 20/1 November there was severe damage to GWR mainline on exit from Birmingham. Letter from T.J. Edgington (415): corrections to terminating points (Brighton Road improbable); non-existent Emlyn Street, divertionary routes, especially questionable nature of that via Daventry. Letter by T.N. Parker (p. 415) queries utility of Stratford-upon-Avon & Midland Junction line as divertionary route.

A South Eastern & Chatham Railway driver's diary [John Hewett] - Part two. Paul Joyce. 162-4.
Part 1 was on page 104: long hours worked, especially at close of Boer War: included specials to Woolwich using his regular engine, a C class 0-6-0..
Last Rites for Old Euston. Martin Welch. 165-7.
Photo-feature: see Vol. 16 page 704 for station in less unhappy times: 44758 and 45232 on departures from platforms 6 and 7 in 1957; the Euston Arch and Great Hall caught in midst of destruction; the L&BR cast iron gates being removed with Euston House in background; and departures in 1964 and 1965.
Lost decade on the Southern - Part One. David Thrower. 168-73.
The 1970s: line closures (all bitterly fought with some victories, but some absurdities); electrification (or the lack of thereof) and the ludicrous antiquated rolling stock with slam doors; the 4-PEP and cross-country services. Part 2 concludes on page 246 et seq
Book Reviews. 174-5.
Uncle Sam's locomotives - the USRA and the Nation's railroads. Eugene L. Huddleston. Indiana University Press. CPA ****
Woodhead, the electric railway - an illustrated historical review of the Manchester, Sheffield & Wath electrification. E.M. Johnson. Foxline. CPA *****
Sheffield Victoria to Chesterfield Central [Scenes from the past: 43]. Ken Grainger. Foxline. SDW ***
William Bradshaw: Leicester Railway cameraman 1909-1923, a forgotten railway photographer. John Hurst & Mike Kinder. HMRS. CPA *****
The Necropolis Railway. Andrew Martin. Faber. PW ****
A novel with a railway background.
Readers' Forum. 174-5.
Touring Britain with General Grant. Charles Long.
See feature by J.D. Bennett (Vol. 16 page 708): notes on the Pullman cars used during this tour, but the illustrations relate to cars which never ran in the UK (see writer's contribution to Bedside Backtrack page 79)
Touring Britain with General Grant. C.W. Awdry.
See feature by J.D. Bennett (Vol. 16 page 708); adds that during his visit to Scotland General Grant was shown work in progress on the original Tay Bridge (cites Prebble's High girders).
Mr Rutherford moves on... Geoff Scanlan.
An appreciation: editor adds that he hopes that the wanderer may return from the Pacific venture?

Working the Marchon Incline. John Daniels. 176-7.
Colour photo-feature: in 1964 500,000 tpa were being handled on the incline: traffic illustrated consisted of COVHOPS and Tip-Air wagons for sodium carbonate.
Norwich shed on 24 June 1961 with 61572 in foreground. Roy Hobbs. Rear cover.
With 51046 under coaling tower and Britannia Pacific alongside.
30500 at Farborough (Hants) on down freight in November 1959. G.H. Hunt. front cover.
repeated on page 208
The art of being image conscious. Michael Blakemore. 183.
Editorial based around the book It's quicker by rail — the history of LNER advertising by Allan Middleton (Tempus). Perhaps the easiest way to summarise this Editorial is the catch phrase: "the image-conscious LNER ensured it remained in the public eye"
Off the beaten track. 184-5.
Colour feature: 46245 City of London (red) passing GNR signal converted to upper quadrant near Grantham in April 1963 (Derek Penney); preserved 3442 The Great Marquess leaving Filey Holiday Camp branch on 6 March 1965; 60019 Bittern at Stockport Edgeley on 5 March 1966 (both Alan Tyson); Brighton shed on 15 September 1963 with preserved CR No. 123 and preserved T9 No. 120 coupled together with Terrier 32640 in front and assorted BR uglies behind (R.C. Riley); 34051 Winston Churchill at Leamington Spa with SLS tour from Birmingham Snow Hill to Salisbury on 23 May 1965 (AT); and 7029 Clun Castle on Ian Allan special passing Ardlsey on 17 September 1967 (Joe Richardson).
On the threshold of a career with the LMS Railway. Norman Seabrooke. 186-7.
Interview at District Manager's Officer in Leicester by Chief Staff Clerk in 1939. Author's career at Wellingborough is told in 8 page 187, and a tale of auditors and the tea money is told in Vol. 6 page 151. Letter by J.P. Bainton (page 355) disputes statement concerning road coach network in 1939.
The Southern Railway's 'Electric Imagery'. Alan Bennett. 188-90.
Strangely, this evocative examination of the Southern Electric ignores one of its key elements (which is highly evident in several of the items reproduced), namely the use of a long flash symbol to indicate "electric services". Prior to WW2 this symbol had been extremely widely used; some survived the War, but it was almost as much a feature of the Southern Electric as the London Transport Roundel. Nevertheless, the writer does cover many aspects of the Southern Railway's electrical revolution to portray itself as "progressive and efficient", and its employment of Art Deco, especially in architecture and a "garden" image.
The genesis of Midland Railway passenger locomotives – the Kirtley 'Singles'. Part one. David Hunt. 191-200.
Author is member of LMS Society. Brief biography of Matthew Kirtley. Description of the development of the 2-2-2 on the Midland Railway. Part 2 page 335. Note 2 is subject of correspondence from Kevin Crosado (page 534) in New Zealand concerning steel firebox plate quality. Illustrations: Midland Jenny Lind type as No. 1010 in about 1870; another Jenny Lind at Chesterfield in 1867 or 1868; engraving of Sharp single of 1847; Sharp Stewart 120 class No. 124 probably at Bristol; Stephenson 130 class No. 131, and 135A in early 1880s; 136 class No. 33 as rebuilt by Johnson in late 1880s (which caption notes was "the most delightful engine ever to grace a railway"); unclothed (no boiler lagging) No. 1 class, and as lagged, and as 1A with Johnson chimney. Excludes the Crampton type.
A House of Many Mansions: railways and religion. R.A.S. Hennessey. 201-6.
Virtually impossible to abstract as the author presents immense diversity: the following are merely illustrative — Papal mission cars; the Hedjaz Railway to convey pilgrims towards Mecca, the Keswick Convention assisted the coffers of the CK&R; traffic to Lourdes; provision of chapels and churches for railway workers, CME's as sons of the rectory and manse, the clergy and railway enthusiasm, and Bradshaw's Quaker rejection of the pagan names for months. Have not fully checked but I bet it excludes Mgr Ronald Knox's admiration of Marylebone Station as a site for peace and tranquility within Central London! See letters by Rabbi Walter Rothschild on Hedjaz Railway and on Canon Roger Lloyd's Fascination of Railways and Robert Barker on the Metropolitan Railway's Mission activity in Neasden on page 354. Letter from Roger Henry (475) on the Holy Fire (Santa Fe) and website. In subsequent contribution Volume 19 page 437 et seq returns to Rakamadeva: the locomotive god via mobile Hindu temple..
Via Stratford Old Town. Dick Riley. 207.
Miniature colour photo-feature of remnants of Stratford-upon-Avon & Midland Junction Railway: Stratford Station as on 24 April 1957; goods arriving on same day from Bedford behind 43971, and another goods departing on 19 April 1956.
Sl5s on the Southern 208-9.
Colour feature: 30514 at Basingstoke shed (Derek Penney); 30500 at Farborough (Hants) on down freight in 1959 (G.H. Hunt) repeated on front cover; 30840 west of Basingstoke on Freight in October 1963 (DP); 30823 passing Tilehurst station on freight on 3 September 1964 (David Idle); 30823 west of Milborne Port in 1961 (R.D. White).
On the Caley Main Line. David Idle (phot.) 210-11.
Colour feature: 45428 on Dundee to Glasgow train passing Larbert on 11 April 1963; 60009 Union of South Africa with up Saint Mungo entering Cumbernauld Glen on 21 April 1965; 60042 Singapore passing Larbert on up The Grampian on 11 April 1963; 90071 in Cumbernauld Glen on 21 April 1965, and 60527 Sun Chariot passing Larbert on up West Coast Postal on 11 April 1963.
Out and about in the Peak District. 212-14.
Colour feature (includes one extremely interesting view of ex-NLR 0-6-0T on C&HPR: 40907 on local train near Chapel-en-le-Frith on 30 April 1957; 47007 at Sheep Pasture shed on Cromford & High Peak (both Colour Rail); 73073 leaving Hope on Chinley local on 3 October 1959 (with ex-LNER non-corridor brake first occupied by children (but with stickers on windows probably haven given them access - Eric Stuart supports this surmise on page 354); 46494 on Chinley to Sheffield local on 3 October 1959 (Michael Mensing); 48327 on freight in snow of February 1968 leaving Chapel; 58850 on C&HPR (Colour Rail); 44262 on empties near Hassop in 1950 (tender lettered LMS) (J.M. Jarvis); 60 080 Kinder Scout on roadstone hoppers in March 1992 (T.J. Edgington)
"Painful but Necessary?" Beeching 40 years on. Geoffrey Skelsey. 215-21.
Former railwayman who came into contact with some of the key players including Beeching, Fiennes and Barbara Castle
The Hull Level Crossings: a unique transport problem. Part two. John W.E. Helm. 222-37.
There were 18 level crossings in 1908. One new crossing was installed in 1925 on the Hornsey branch to serve a Corporation housing development. The LNER had developed a scheme to replace the majority of the crossings by raised lines, but at least one of the local councillors ensured that the proposal was defeated. Some crossings were modernized with power gates and traffic lights. Hull's abandonment of trams and their replacement by trolleybuses eased the problems. Part 1 page 132. Part 3 page 286.
The Mystery of Newmarket Arch. C.V. Awdry. 228-31.
Accident on 6 June 1851: the official inquiry was conducted by Capt. R.F. Laffin. The cause was probably children placing a sleeper onto the tracks which caused the fatal derailment; one child was subsequently struck by lightning exactlty one year later according to Rolt: see letter by Paul Heinink on page 354.
Tendring Hundred Railways: the Clacton-on-Sea and Walton-on-the-Naze branches. Alistair F. Nisbet. 232-3
Colour feature with text: for fuller account of railways within area see Railways South East, 2, 183.
Book Reviews. 234-5.
The Stephenson's Rocket: a history of a pioneering locomotive. Michael R. Bailey and John P. Glithero. NMSI Trading. MR *****
Notes the excellence of the index and bibliography. Recommended by reviewer. NMSI Trading is an offshoot of the Institution of Civil Engineers.
The birth of the steam locomotive – a new history. Fern House. MR. Black Hole
"the urge is to consign it in a high trajectory towards the waste paper bin": the review is so bad that it is feared some may be tempted to waste their pennies on seeing it for themselves.
Ransomes and Rapiers locomotives. Chris Fisher and Keith Hudson. IRS. MR *****
"Thoroughly recommended".
Midland engines No. 4 - the '700'class double-framed goods engines. David Hunt, Bob Essery and Fred James. Wild Swan. MR *****
"Excellent...the more you buy the more will be made available".
Readers' Forum 234-5.
King's Cross 150. Paul J. Roethenbaugh.
See feature on page 604 of Vol. 16: writer's father, A.J. R— was on duty on the morning of 12 May 1941 when King's Cross had been bombed during previous night. Also records that another relative was on footplate of prototype Deltic when it derailed in milk dock.
Index to Backtrack. Kevin P. Jones.
www.steamindex.com
A 1920 journey. Mike Stone.
See feature on page 20: 05.30 mail train to Penzance, via Bristol, ran to controlled Post Office timings to allow for sorting.
Midland compounds. Bill Tollan.
Picture page 74: compounds were based in Scotland—semaphore headcodes.
Early years with the West Coast electrics. Ian Taylor.
See page 94: WCML was not first high vBacktrack Volume 16oltage system: it was Colchester to Clacton.
British railway artillery. Niall Ferguson.
See feature in Vol 16 page 342 and letter by Peter Tatlow on page 475: further information obtained from PRO on NER trolley well wagon No. 6768 which replaced GWR vehicle which had been found to be unsuitable.
Tunnel visions. Martin J. O'Shea.
See feature Vol. 16 page 717: correct date of opening of Disley Tunnel.
Canterbury & Whitstable Railway. Brain Rumary.
See Vol. 16 page 649 in which author queries why coal was imported when "it was available locally": the local coal, from Kent Coalfield lay unknown until preliminary work for a Channel Tunnel was undertaken.
The Trans-Pennine diesel trains. John Macnab.
See feature page 34: cabs were similar to those used on Glasgow's Blue trains.
January Editorial. Neil Pankhurst.
Heinz 57 cars: see page 3.
Good Companions: 1950s railway jigsaws. John Rimmer. 236-7.
Three colour illustrations of boxes: Euston Station by Will H. Maile; and King's Regiment and Main line terminus by T.E. North. All three depart sharply from accuracy: for instance a rebuilt Scot is dressed in blue and has rectagular lining on the tender. The terminus contains a green black five. At least the improbable Euston contains an attractive Coronation Scot with a carmine & cream set in background (presumably Virgin foretold). Author indicates what some of bystanders should not have been doing (but who has lost the last piece?)
Working the iron ore. Michael Mensing. rear cover.
2889 with train of hoppers near Knowle & Dorridge on 28 June 1961.
B17 61656 Leeds United leaves St Olaves with an up local on the Yarmouth South Town to Beccles (not Lowestoft as stated) line in September 1958. E. Alger (Colour Rail). front cover
If I could save time in a bottle. Michael Blakemore. 243.
Memories of boyhood railways rekindled by a visit back to former haunts. It is now possible to walk or cycle along lines where freight trains used to pound along.
To Portsmouth: being steam in the Portsmouth area. Bruce Oliver (phot.). 244-5.
Colour photo-feature: 73065 departs with train for Plymouth, whichn would be joined to Brighton portion at Fareham on 23 July 1966; 76058 oassing Fratton with train from Bristol to Portsmouth Harbour on 22 August 1964; 80082 with Portsmouth portion of train from Plymouth at Port Creek Junction on 23 July 1966; 73088 with train for Bristol heading towards Fratton on 9 September 1963; and S15 30834 on freight near Cosham on 13 July 1964.

Lost decade on the Southern – Part 2. David Thrower. 246-51.
Part 1 began on page 168: further consideration of lost opportunities: the failure to grasp its excellent push & pull facility on such routes as the line to Salisbury, the lack of any prestige trains with the loss of the Brighton Belle, the failure to respond to the growth of air travel both at Gatwick and to connect to Heathrow, the dismal labour relations.
Lancashire life— Part 1. Michael Blakemore. 252-9.
The railways of Central Lancashire which linked Bolton with Bury and Rochdale. Refers to the Manchester & Leeds Railway (see Backtrack Volume 11 pages 566 and 591). The first stage in the link was a short branch from the M&LR at Blue Pits (Castleton) to Heywood constructed without Parliamentary powers. Prior to this the Manchester, Bolton & Bury Canal was completed in 1796 under an Act of 1791: this carried passengers as well as coal. Under an 1831 Act the Canal converted itself into the Manchester, Bolton & Bury Canal Navigation and Railway, but in 1832 it obtained a further Act for the railway to be constructed on a new alignment. The railway opened from Salford to Bolton on 29 May 1838 and was amlagamated with the Manchester & Leeds in 1846 and this became the L&YR in the following year. The canal was in effect abandoned during WW2 when it was breached, and formal abandonment did not follow until 1962. The Liverpool & Bury Railway received its Act on 31 July 1848 and amalgamated with the L&YR in October of the same year. At about the same time the Liverpool & Manchester was authorized to construct its Clifton branch which took it in the direction of Bury (the collapse of Clifton Tunnel is described in Volume 14 page 201). The Liverpool & Bury Act was significant in giving the L&YR access to Liverpool. The viaducts on the line between Bolton and Rochdale were described by Horne in Volume 11 page 185. The Bury Knowsley Street disaster was described in Volume 9 page 320, and the Heap branch in 13 page 536. The Prestwich line to Bury, now converted to light rail operation is noted (fuller description Vol. 15 page 476) as is the Bury Loop which connected the L&YR to Manchester Docks, and the branch to the gas works in Bury. Map. Part 2 page 344. Illustrations; Bacup to Rochdale parcels hauled by 45341 at Knowsley Street on 10 May 1966 (Eric Bentley); 92161 on viaduct at Daiseyfield on freight on 8 February 1960 (Ray Farrell); Cravens DMUon Seven Arches Viaduct over River Roach on 9 July 1966 (RF); 47584 with chemical tank wagon & brake on Bury Fork on 2 February 1963 (RF); BR 4 4-6-0 on express at Heap Bridge Junction on 4 November 1961; Yates Duxbury 0-4-0ST May at Heap Bridge on 27 January 1968 (RF); 44989 on Rochdale to Southport express on 22 June 1962 at Bury Gas Works Siding (Ian G. Holt); Nasmyth, Wilson 0-4-0ST Elton with Bury Gasworks wagons; Bury Knowsley Street goods yard; two class 5 4-6-0s depart Heywood on Blackburn to Scarborough train on 10 July 1965 (EB); 90366 and 48102 with heavy train of track panels heading for Castleton p.w. depot on 21 February 1960 (RF); 45517 on Daiseyfield viaduct on Rochdale to Wigan Wallgate train on 4 May 1959.
Railway Damage & Disruption in World War II: Birmingham & surrounding area. Part 3. B.W.L. Brooksbank. 260-5.
Part 1 was started page 41; Part 2 page 155. The raid of 29 November 1940 blocked Snow Hill Tunnel. During December 1940 there was very extensive damage, including to the GWR freight depot at Hockley (see also Great Western Railway Journal Number 19 page 153). This led to a further evacuation of children in special trains. In February 1941 snow added to the chaos. During early April there were the several raids on Coventry which brought severe damage. At the same time there were raids on Birmingham where brave staff isolated burning wagons from an ammunition train. On 16 May there was a raid on Nuneaton. The remaining incidents are also described. Unexploded bombs were a severe source of disruption. Bibliography. See letter by T.J. Edgington on page 415 for LMS Midland Division trains which were diverted onto GWR and called at Dudley for Birmingham.
Baltic chill. 265-6.
R.H. Whitelegg's 4-6-4Ts constructed for LTSR, but delivered after takeover of railway by MR, when GER banned their entry into Fenchurch Street (in fairness to Great Eastern could such monsters have been acceptable at Liverpool Street?): photo-feature: 2101 as delivered in MR livery but with copper-capped chimney (that would have been acceptable at Liverpool Street); 2104 at St Pancras; and posed shot showing "southend" destination; 2101 on through train from Ealing to Southend and 2108 on Midland mainline.
Wandering 123. Dick Riley (phot.). 267
Colour feature: Preserved CR 4-2-2 No. 123 with GWR 3440 City of Truro at Old Oak Common on 17 April 1960, and with LSWR No. 120 at Norwood Junction on 15 September 1963
Coal from Deep Navigation and Taff Merthyr. Paul Strong (phot.). 268-9.
37894 in Railfreight coal sector livery near Nelson & Llancaiach on 28 March 1991 with coal for "Aberthaw": but Ted Higgins (414) claims could not be destination; 37896 in similar livery at Trelewis on same day; 37690 (BR grey) on empties near Nelson on 21 May 1991; 37798 at Trelewis on same day; 37702 at Ystrad Mynach in early morning.
'Sandringham' style. 270-1.
Colour feature: B17/4 2854 Sunderland at Aylesbury in September 1937 (also in Big Four in colour page 95); B17/6 61641 Gayton Hall in sparkling condition on turntable at Sheffield Victoria in May 1958 (P.J. Hughes); 61663 Everton at Spalding having failed due to hot box in February 1954 (P.H. Wells); 61620 Clumber at Sheffield Victoria on Harwich boat train in September 1958 (G. Warner); and 61665 Leicester City coming off Haddiscoe swing bridge bound for Yarmouth South Town in June 1957 (E. Alger). All Colour-Rail). See also front cover.

Diggle: gateway to Standedge Tunnel. Brian Magilton (phot.). 272-3.
Colour feature: 44782 leaving Nelson tunnel with interesting train (catering cars?) of empty stock in June 1963; 48070 coming off Micklehurst Loop with freight passing Lion loom works in June 1966; 45558 Manitoba heading for Micklehurst line with relief express in June 1963; 48448 on freight leaving Nelson tunnel in June 1963; D168 passing station to enter double-track tunnel on express in June 1963 and 44868 leaving double track bore (not as stated in caption) on relief express in October 1966. Captions imply that single bore tunnels were designated as fast lines (but KPJ in early 1950s saw few trains other than freight use these tunnels: most passenger trains used newer double-track tunnels). Letter from T.J. Edgington (page 655) states that LMS used terms north and south lines for route between Huddersfield and Diggle and that BR (Eastern Region) changed this to fast and slow lines.
At Arrochar. Derek Penney (phot.) 274
Colour feature: 44957 with K2 61787 Loch Quoich (inside as pilot) on Glasgow-bound express in June 1959 and 67474 on push & pull arriving at Arrochar & Tarbet also in June 1959 (note express headlamps and toilet-fitted p&p set).
Legend of the Non-Stop. Part 1. Keith Farr. 275-80.
This part covers the period from the inauguartion of non-stop running between King's Cross and Edinburgh Waverley by the Flying Scotsman on Tuesday 1 May 1928 until the outbreak of WW2; includes some of the responses made by the LMS, notably the non-stop runs by the Royal Scot on 27 April, with separate Edinburgh (compound hauled) and Glasgow portions. Includes notes on the design of the corridor tenders; ensuring that locomotives with long travel valve gear were used; modifications to water troughs, and ensuring that preceding trains did not use them, trials of water pick-up, Gateshead crews rostered with crews from Haymarket and King's Cross. Management involvement to ensure that the train ran as smoothly as possible. Bob Essery wrote (page 654) to suggest that reason for carrying multipe shovels was not as stated on page 278, but was in case of loss (suggests that an extra extra may have been carried. Part 2 on page 306. Illus: 2795 Call Boy at Retord in 1930/1 (F.R. Hebron); 2563 William Whitelaw passing Newcastle in August 1932 (Colling Turner); 2746 Fairway at Ganwick in 1935 (F.R. Hebron); 4472 Flying Scotsman arriving King's Cross in 1935 (C.R.L. Coles); 4492 Dominion of New Zealand departs King's Cross on 22 July 1937; 4485 Kestrel (apple green livery) leaves Peascliffe Tunnel on up train on 31 August 1937 (T.G. Hepburn); 4489 Dominion of Canada with bell ringing at Stoke summit on down train on 19 June 1938 and 4495 Golden Fleece picking up water from Werrington troughs on down train on 4 July 1938. (all TGH)
The Harlaxton zig-zag. Brian Syddall. 281-5.
On an ironstone line in Lincolnshire opened in 1941 owned by Stanton Ironworks. Lists locomotives used on steeply graded industrial line. Illustrations of Andrew Barclay 0-6-0Ts Rutland (2351/1954) Harlaxton (2107/1941) and Ajax (1605/1918) on 16 June 1967 and Holwell No. 3. The line was the scene for more than one serious derailment..
The Hull Level Crossings: a unique transport problem. Part 3. John W.E. Helm. 286-92.
Part 2 began on page 222: Part 1 on page 132. Post WW2 developments, including the closure of many lines, replacement of Hessle Road crossing by a road flyover, and the current situation. The line to Bridlington was the scene of Britain's second worst level crossing accident at Lockington when a road vehicle crossing illegally led to the daeths of nine railway passengers. Letter from Mick Nicholson (414) corrects date of opening of Hessle Road signal box, opening of flyover which replaced it, further information about Walton Street and Anlaby Road crossings, the modifications required to accommodate electric trams (earlier parts) and Cricket Ground Curve (Cottingham branch). Illus. Hessle Road crossing in June 1945 with tram in background (page 288) and later view showing traffic congestion (p. 290): latter subject of letter by M.R. Lake on page 414. .
Signalling Spotlight: Great Northern Railway byways. Richard D. Foster. 293
Louth North level crossing and signal box in July 1974 (S.C. Dent) and Ayot signal box on 16 September 1961 (R.C. Riley) (KPJ: judging by light this would be at around the time we passed on evening train from King's Cross to Wakefield on return from honeymoon in Cornwall: definitely worthy of addition to virtual reality file: we would have been having dinner in the diner, as we had travelled lunchless up to Paddington! We would have had no idea that much of married life was to be spent near this line which for most of our time served as a walkway)
Book Reviews. 294-5.
Hellified and its railways. Andrew Wilson. Tempus. DAWJ ****
Compared unfavourably with Hellifield and the railway by W.R. Mitchell and Peter Fox. (1991).
The Festiniog Railway from 1950. Andrew Wilson. Tempus. DHS **
Interesting photographs: "mediocre reproduction".
Memories of the Met & GC Joint Line. Clive Foxell. Author. MJS ****
Well reviewed: complements same author's The Story of the Met & GC Joint Line (reviewed Vol. 15 page 114 not as stated in this review). one error noted by reviewer, however.
The Oldham Loop - Part One: Manchester Victoria to Shaw & Crompton. Jeffrey Wells. Foxline. MB ****
Cloth caps, shawls and cloggs as well as steam railways: all it needs is Lowrie
Twyford's railway heritage. Marion and John Pearce. Twyford & Ruscombe Local History Soc. TJE ****
Excellent value at £3, but some errors recorded.
Readers' Forum. 294-5.
Railway damage and disruption in Birmingham: World War II. T.J. Edgington.
Several errors recorded: see feature which began on page 41. Further thoughts by same author on Camp Hill line services p. 415.
The Hull railway level crossings. Mick Nicholson.
Errors concerning dates, spellings, and one omission noted by Hull resident: see page 132.
Railway reflections. Malcolm Kemp.
Complimentary.
Railway reflections. Roger Henry.
"I have thoroughly enjoyed his well-written, erudite and witty articles." [hear, hear KPJ, although sometimes difficult to precis]
A little Wight line. Mike Jacobs.
See feature page 145: notes some errors and author's failure to note significance of St Helens Quay.
Memories of the 'Old Road'. Jeffrey Grayer (phot.). 296-7.
Colour feature: The Brockenhurst-Wimbourne-Hamworthy line mainly after closure: Ringwood station; Canford crossing (still open for freight); Heath Halt; West Moors (when still open for freight). Much of line is now a cycleway.
Passing in Wiltshire. Paul Strong. rear cover.
6118, presumably ex-works Swindon, passing 2884 class at Wootton Bassett in August 1959.
Coronation 4-6-2 46246 City of Manchester at Euston on arrival from Liverpool in August 1961 (A.Drake). front cover.
Stirring memories. Michael J. Smith. 303.
Guest editorial: feedback from readers. Receipt of letter from someone who had commuted to City by GWR service from Ealing Broadway to Moorgate from late 1930s. He had remembered the growl of the Met. Vick locomotives entering Moorgate (a vivid expression which recalled brief encounters of them on Circle Line in 1950s) and the non-stop run from Paddington to Ealing Broadway in a four-wheel set when the gas lights flickered! Another, a lady from Kent, expressed an interest in Metropolitan Railway No. 96 Charles Jones as she was related to the person after whom the 0-6-4T was named.
Workman's ticket to Highworth. Paul Strong (phot.). 304-5.
Colour photo feature. Workmen's trains for Swindon lasted long after regular services had been withdrawn: these pictures were taken in May 1960 on days when 1640 and 1426 formed the motive power.Special stock was introduced in 1939 to accommodate the limited clearances and the ventilators were offset from the centre of the roof: W6831 brake composite is identifiable.
Legend of the Non-Stop - Part two. Keith Farr. 306-13.
Part 1 began on page 275. The service was restored on 31 May 1948 with a timing of 7h 50 min. Much to surprise of KPJ we travelled to Dundee via this service in that year on free passes and whilst there learned of the problems to the South when the line between Edinburgh and Berwick was breached on 12 August. The northbound service took 16 hours on that day, which put it in the Virgin class. Initially the southbound route was via Beattock, Carlisle and Leeds, but we were the first south-bound "non-stop" over the Waverley route to Carlisle and some of the progress was very slow. From Carlisle we were hauled by two black locomotives (quite unsuited to a prestigeous train) and I think that we traversed Leeds City without reversing and were probably hauled from thence to King's Cross by Seagull. The St Boswells to Tweedsmouth route was reopened on 23 August, but Lucker troughs were now 92 miles from Edinburgh, but on 24 August Bill Stevenson with 60029 Woodcock managed to lift the train to Falahill without a banker and start the non-stop run to King's Cross of 408.6 miles - a world record, repeated subsequently in both directions on each of eight occasions. On 1 June 1949 10000 and 10001 produced a single non-stop run with the Royal Scot. The train became the Capitals Ltd and another Haymarket non-stop run of 171 miles was achieved when Lucker troughs were out of action. To mark the Coronation in 1953 the train became The Elizabethan and was speeded up to 6¾ hours. The Swindon modifications to the A4s (optical alignment of frames and cylinders and improved white metal bearings for big ends) plus improveemnts to the water pick-up gear and the eventual fitting of Kylchap exhaust to all the locomotives made the service more reliable. The service ended in 1961, but on 1 May 1968 preserved 4472 Flying Scotsman just managed to achieve a non-stop run. See letter by A.J. Mullay (p. 474) which adds another long way round non-stop, additional info by Farr, and on p. 475 information from D.A. Tebbs on Gresley's concern about bearings running hot and from Springall on a very fast run from Doncaster behind A3 60066 Merry Hampton when it took over from Seagull on south bound train. See letter from David Percival page 595 on Haymarket failures, the magnificent performance of 60027 in 1960 and corrections to dates. Illus: 60029 Woodcock (BR experimental purple) on down train at Stoke Summit on 4 August 1948 (T.G. Hepburn); 60034 Lord Faringdon (garter blue) on down train at York on 12 June 1948 (William Rogerson); 60004 William Whitelaw (BR garter blue) on down train at Harringay West in 1949 (F.R. Hebron); 60009 Union of South Africa on Capitals Limited leaving King's Cross; and same locomotive on Elizabethan near Pilmoor on 29 June 1953; 60010 Dominion of Canada passing York in 1956 (according to David Percival); 60027 Merlin on up train at Great Ponton on 4 September 1959 - according to DP 4 August 1959 (TGH); 60032 Gannet on inaugural 1960 Elizabethan leaving King's Cross on 13 June (M. Joyce); 60024 Kingfisher passing Belle Isle on down train on 29 June 1961 (according to DP 50031 was in charge on that day); 60027 on up train at Durham on 25 July 1958 (D.M.C. Hepburne-Scott), 4472 Flying Scotsman leaving King's Cross on 1 May 1968. KPJ's northbound run in 1948 was behind Andrew K. McCosh, still in garter blue, and was slowed severely at Darlington, and may even have stopped.
Surrey's iron link. Keith Hill. 314-15.
The Surrey Iron Railway was the world's first public railway and its Bill presnted to Parliament on 27 February 1801 received its Royal Assent on 21 May in the same year (and the article was written to celebrate the bi-centenary of this event, although there are now few remains). William Jessop was the engineer. The sponsors had envisaged a canal but Jessop considered that the River Wandle lacked sufficient flow and advised a railway to link Croydon to the Thames. In July 1800 a Committee with Jessop inspected the Peak Forest Tramway. The line was opened on 26 July 1803. The line used iron rails on stone blocks and horse haulage, but like the present the track was "open". A southward extension reached Merstahm on 24 July 1805, but peace with France led to a loss of interest in extensions to Portsmouth or even to Reigate. The Croydon Canal provided competition from 1809 but this closed in 1836 being replaced by the London & Croydon Railway. Remains of the first railway have been found (many stone blocks, and rails at Merstham when the linear vehicle park (M25) was being constructed. See letter by Connop Price (p. 474) for Carmarthenshire claimant for "oldest public railway"..
The blackleg priest: the Reverend Henry George Lancaster and the 1919 Railway Strike on the North Staffordhsire Railway. Neil Burgess. 316-22.
Very extensive biography of a minor Anglican cleric who ended up for most of his career in Dorchester-on-Thames, but who acted as a volunteer during the NSR strike. Inter alia the account considers both the strike and its aftermath on the NSR (for instance, the Directors put their noses into the trough to reward themselves for thier care of the Company's funds), and the wider implications of using amateur labour, and the effect of the Esatblished Church on emplyment prospects at Crewe. Illus.: D class 0-6-0T 126 and 125A (separate illus.); Uttoxeter station with GNR F2 class 0-4-2 No. 23; Chatterley Whitfield Colliery with unidentified 0-4-0ST?; Stoke station with L class 167; group of foremen and pupils with J.A. Hookham and Father Lancaster at Stoke Works at end of NSR (also published in Railway Archive (3) page 34).. Letter by Bill Gathercole (page 415) quotes 1881 census information to give yet more information about the turbulant priest's parentage.
UTA locos that never were. Colm Flanagan. 323-6.
Designs for lightweight disel locomotives from BUT and English Electric showing outline drawings, and other designs considered. See also letter by Tyas p. 474. Illus.: GNR(I) 0-8-0 diesel hydraulic K801 at Inchicore in July 1964; English Electric 0-6-0 diesel hydraulic shunter No. 2 at Bangor West on 5 May 1988 and NIR mainline diesel electric Bo-Bo on Enterprise at Portadown on 17 July 1970.
The setting of the sun: Evening Star on the Somerset & Dorset. 327
Colour photo-feature: 92220 at Evercreech Junction in 1961 (R.D. White); at Wincanton in September 1962 (J.G. Dewing); and on shed at Bath (all Colour Rail).
The North British Type 2 Diesels. 328-9.
Colour photo-feature: both diesel electric and hydraulic types are illustrated: D6308 at Laira on 25 September 1960; as Class 29 D6133 (solo) at Crianlarich on Fort William to Glasgow train in September 1966 (K.M. Falconer); D6322 leaving Mutley Tunnel on 29 August 1961 with empty stock for passenger service to St Austell; unrebuilt D6148 shunting freight at Banchory-on-Dee in 1959 (M.L. Arscott); D6327 at Ilfracombe on empty stock on 22 July 1964 (RCR)
The Power and the Glory. 330-1.
Colour photo-feature: red Duchess Pacifics: 46246 City of Manchester at No. 1 (arrival) platform at Euston on 14 April 1962 (Geoff Rixon); 46248 City of Leeds (showing slots in rear of tender) leaving Crewe for Holyhead in July 1959 (B. Benford); 46246 on down Midday Scot at Kensal Green in September 1961 (A.C. Sterndale); 46238 City of Carlisle backing onto train at Shrewsbury in July 1963 (Derek Penney). See also front cover.
A wild and lonely place: the Stranraer road. Derek Cross (phot.). 332-4.
Colour photo-feature (only some the illus. actually relate to the GSWR south of Ayr). The first shows 45588 Kashmir with 45022 on a southbound freight at Barrhill (the location beloved of David L. Smith) in the snows of the winter of 1963; Horwich 2-6-0 42919 passes Hollybush with empties for Waterside Colliery in 1966; 73103 with an Airdrie to Ayr excursion leaving Troon in 1962; 77018 at Barassie (Kilmarnock platform) with two coach train for Kilmarnock in June 1966; 42908 shunting coal wagons at Bargany in April 1966; 45394 on Pinmore Viaduct with Stranraer to Glasgow express; 42863 and 42803 with ballast hoppers at New Luce going towards Stranraer on 24 June 1966 (former had scorched smokebox); 80008 arriving Glasgow St Enoch with train from Ardrossan on 19 September 1962 (St Enoch station is where Derek renewed his lineside photographic permits).
The genesis of Midland Railway passenger locomotives - the Kirtley 'Singles' - Part two. David Hunt. 335-43.
Part 1 see page 191. The Sharp singles of 1847; the Jenny Linds; the 'Hybrid Jennies'; the 'Derby Jennies'; the '120' and '130' classes; the '136' class; the '1' class and the '30' class, and replacement Kirtley and Johnson boilers. Illus.: 28 (30 class) with 'drummer' cab in 1870s; 29 (30 class) between 1880 and 1887; cab of 30 class 141A off-road in 1881; 35 as rebuilt Johnson between 1887 and 1892; 1499? (149) c1893; 133A at Leicester in 1893; 39 with 2000 gallon tender between 1881 and 1892; 16A with wide-tank Johnson tender at Derby in September 1892; 29A (Derby official in workshop grey) in 1888.
Lancashire life— Part 2. Michael Blakemore. 344
Part 1 see page 252. Passenger and freight traffic on Rochdale Bury Bolton line; Royal Train visit on 17 May 1968; excursion traffic during Wakes Weeks both for long stay holidays and for day excursions; the almost inevitable decline and eventual closure of the line on 17 March 1970 (to passenger traffic), some of which is now a cycle route. Illus.: 48626 on freight at Bury Knowsley Street on 27 December 1961 (with snow and DMU for Rochdale); 90729 on coal empties and 45156 Ayrshire Yeomanry on Bolton to Rochdale train on 4 May 1962 also at Knowsley Street; Bradley Fold station c1910; 46416 with short train of chemical tanks leaving Bury Loop on 22 April 1965; 44803 at Radcliffe Black Lane with Rochdale to Liverpool train on 21 July 1962; 75019 with express for Rochdale passing Bury West signal box on 2 February 1963 (with snow); 46501 on empty wagons on Bury Loop on 24 March 1964; black 5 and Farirburn 2-6-4T on passenger trains crossing Daisyfield Viaduct; Knowsley Street station in terminal decline with DMUs; flat crossing with Rawtenstall to Manchester Victoria special DMU on 14 February 1981; and following closure in 1983; and 44781 with Rochdale to Southport express behind 44781 on 5 March 1960.
Platform ends. 352-3.
Colour photo-feature: all feature platforms (but not all 'ends'): Henley-in-Arden with covered footbridge and water tank on 7 April 1969 (Michael Mensing); Willoughby station with level crossing; GNR somersault signal; lattice footbridge and gas light (Alan Turner); parachute water tank at Mullingar on 9 June 1996 (Paul Strong); water crane at Cirencester (MSWJR) station in October 1960 (Paul Strong); lattice footbridge at Firsby with LNER lamp globes (Alan Turner); one sheep being loaded into passenger van at Bailey Gate (A.A. Jarvis)
Book Reviews. 354
An Illustrated History of the Welsh Highland Railway. Peter Johnson. Oxford Publishing Company. DHS *****
"This book is a monumental work."
The Yate to Thornbury Branch. (Locomotion Papers 219). Colin G. Maggs. Oakwood Press, TJE *****
"Highly recommended."
Down the Tube. Christian Wolmar. Aurum. MJS. ****
Wolmar shows how public finance was made available from the inception of the London Underground system in 1863 when the Corporation of London invested in the Metropolitan Railway to lessen road congestion, and how further public investment continued, or the system became unsafe as at the time of the King's Cross fire.
Readers' Forum. 354
'Western' sunset. Greg Heathcliffe.
See page 124: D1013 Western Ranger was the locomotive which reached Leeds on a train from Swansea, not as stated (further info from Keith Hill p. 475). D1016 Western Gladiator was seen hauling a freight north from Leeds in late 1960s.
LMS 80th anniversary exhibition. H.N. Twells
'LMS 80', an exhibition to mark the 80th anniversary of the formation of the London, Midland & Scottish Railway, has been mounted by the LMS Society in the Derby Industrial Museum. The exhibition was open until Sunday 13th July 2003.
The Mystery of Newmarket Arch. Paul Heinink.
See page 228: Rolt's Red for danger that exactly one year later Jimmy Boakes was struck by lightning at the same spot.
Out and about in the Peak District. Eric Stuart
See feature on page 212: writer suspected the passengers (waving from a Hope Valley train) were not first class ones, but had taken advantage of the white lables stating that the accommodation was for use of second class pasengers!
A House of Many Mansions. Rabbi Walter Rothschild.
Refers back to feature by R.A.S. Hennessy on the links between railways and religion (page 201) and notes the complex ownership of the Hejaz Railway, a French Catholic pilgrim railway constructed from Jaffa to Jerusalem, restrictions on Sabbath travel in Israel and Canon Roger Lloyd's "wonderful book" The fascination of railways.
A House of Many Mansions. Robert Barker.
Mission activity by the Metropolitan Railway in Neasden with Church of England and Congregationalist Missions.
Hull level crossings.. Stephen Bragg.
See map on page 133: complexity of intersection at Hedon Road of Hull & Holderness Railway line to Withersea not correctly reproduced. See response from J.W.E. Helm on page 655.
On the threshold of a career with the LMS. J.P. Bainton
Seabrooke's statement (page 186) that there was no national road coach network in 1939 is incorrect, such a network had existed since late 1920s.
Great Northern green. 356-7.
Colour illustrations of Historic Locomotive Publishing Company postcards of GNR locomotives from the Alan Tyson Collection: Sturrock 4-2-2 No. 215; Stirling 4-2-2 '1003' class No. 1007; Stirling 2-2-2 double-head heavy express (leading engine No. 230); large Atlantic ("251" series) No. 288 on express; Highgate station with Sturrock 0-4-2WT and 4-cylinder compound 4-4-2 No. 1421.
5958 Knolton Hall heads express through Sonning Cutting in September 1961. Derek Penney. front cover
Coming through the rails. Michael Blakemore. 363.
Editorial featuring further absurdities on BR (Balkanized Railways) (the withdrawal of through Leeds to Glasgow train in case it broke down north of Carlisle) in contrast to the former days of through carriages from what were known as "foreign railways" — no not vehicles trailed behind Eurostar, but from GWR on NER, etc.
Class 47s via Carlisle. Robert Leslie. 364-5.
Colour photo-feature: (all in two tone green): down Royal Scot crossing River Eden on 2 May 1965; D1839 on diverted up Royal Scot on 6 June 1967 in Eden Valley near Helm tunnel; D1825 runs downhill past Grayrigg on up Royal Scot on 25 July 1967; Glasgow to Manchester express passing Carlisle Kingmoor on 7 May 1965; diverted Manchester to Glasgow express passing Cotehill on 13 January 1969: ground snow-covered: rolling stock in maroon, blue and grey and Southern green. Mike Stone (page 534) argues that one of the photogarphs (364 lower) is Midday Scot and that another 365 (top) is Caledonian. Incredibly some of these Hillman Hunters are still in service in the summer of 2003.
Appealing to America. Alan Bennett. 366-9.
How LNER sought to entice American tourists during the 1930s. Publicity material descibed includes Notes for American visitors, Looking at Britain and Enjoying England. Includes reproductions of covers of publicity material. See letter on page 535 by Dennis Hadley which suggests Monotype origin of Enjoying England. See also letter from Michael Brooks (page 595) which states that Association of British Railways, an LMS organization, took over this role and also notes earlier involvement by GER, LNWR, GWR and MR. LMS brochure Cathedrals, abbeys and shrines... noted in letter by P.M. Jones (page 654), also lengths which some railways went to divert their customers.
How the Great Western threw away the Churchward legacy. L.A. Summers. 370-6.
Relatively briefly considers the transition from Dean to Churchward, especially the development of the extraordinary 4-6-0 No. 36 with its wide firebox, double frames, long stroke cylinders and piston valves. No. 111 The Great Bear is also reconsidered. The excellent Churchward standard range is almost taken as given, but Summers adds that "for me Churchward's most serious mistake was to cling to to inside valve gear". It is noted that F.G. Wright challenged the appointment of Collett, and does not find it difficult to show the lack of locomotive development under Collett and, to an extent, under Hawksworth, although it is accepted that the Castle class gave excellent service and had major influences on locomotive design on both the LNER and LMS. Bibliography. See letter page 535 from Michael Baker flying to support of Collett. See letters by Liddell and Davidson on page 594 which attempt to justify inside valve gear via the intervention of Deeley on behalf of his scissors gear. Illus.: Churchward (portrait); 4-6-0 No. 36; 3440 City of Truro at Southampton Terminus in 1957; Beyer Peacock 4-6-0 No. A21 on Silverton Tramway in Australia; 2918 Saint Catherine departing Paddington in 1908 (Ken Nunn); 102 La France arriving Paddington in August 1910 (Ken Nunn); 40 North Star at Old Oak Common in 1910; 111 The Great Bear at Paddington in August 1910 (Ken Nunn); streamlined 5005 Manorbier Castle on Torquay train near Dawley in August 1935; computer-modified image of same locomotive; New South Wales 4-6-2 3801 (streamlined); 1022 County of Northampton on down express near Ruabon on 16 September 1961.
Tales of a Bournemouth booking boy. Part 1. Jim Evans with Anthony P. Vent. 377-81.
Jim Evans is well known for his descriptions of footplate work, but he started work in November 1944 as a boy messenger in the darkness of Bournemouth Central during WW2 blackout and then moved to be a booking lad lad in the signal box. Corkasine, a form of linoleum, was used on the signal box floor and the signalmen wore soft shoes to prevent damage to it, and forbade footplate crews to enter the box. One anecdote describes the departure of an express for Watreloo behind three M7 tank engines when the Lord Nelson booked had failed. Illus.: 32425 Trevose Head on Brighton train on 6 May 1953 (Tom Upshall); 30853 Sir Richard Grenville on up express on 8 April 1955 (TU); unrebuilt WC 34038 Lynton on Weymouth to Waterloo express on 16 May 1966 (T.J. Edgington); 41275 on TC for Bornemouth West on 4 September 1965 (TJE); MN 35018 British India Line with up Bournemouth Belle on 22 September 1962 (TU); 41224 taking water at Wareeham (on Swanage train) on 19 May 1966 (TJE); Rebuilt WC 34101 Bere Alston with train from Weymouth on 5 September 1965 (TJE)
Laira 'Kings'. Peter Kerslake (phot.). 382-3.
B&w photo-feature: 6023 King Edward II on up Cornish Riviera departing Plymouth North Road in 1954; 6010 King Charles I waiting at North Road with Plymouth portion of up express from Cornwall in late 1954; 6010 King Charles I and 6023 King Edward II double heading down relief to Cornish Riviera passing Aller Junction on 13 August 1955; 6029 King Edward VIII waiting at Plymouth for up Cornish Riviera in 1956?
Saddleworth heydays. Jeffrey Wells. 384-6.
"When in" the West Riding of Yorkshire: Saddleworth was the name both of a hamlet within the village of Uppermill and of a local government district which included Uppermill (Upper Mill): the station opened on 1 August 1849 on the LNWR line from Stalybridge to Huddersfield. There is a substantial viaduct just to the west of the station which is illustrated in two of the photographs. KPJ finds the feature of considerable personal interest as he lived within sight of the station (above the quarries shown at top of page 386), and used the 4.47 Manchester Exchange to Hull shown in middle of page 386 to travel home from school perhaps on one of the rare times when it was double-headed: the semi-open first and Gresley buffet are clearly visible and a former Great Central has been added at the rare to warrent the assisting locomotive. See letter from Michael M. Schofield (page 534) who rightly castigates Lancastrian editor for displacing Saddleworth and for noting that nothing remained of signal box in 1950s. Illus two photographs show the signal box erected in February 1903 and which ceased to be a block post in 1940: the motorized distant, presumably installed when Saddleworth signal box closed and worked from Delph Junction is visible in picture of "4.47". Illus: 41160 and class 5 approaching Diggle probably in 1954 on "4.47"; 45546 Fleetwood and 45534 E. Tootal Broadhurst on Newcastle to Liverpool express on Saddleworth viaduct in September 1960 (Jim Davenport).
Class 5s over the Lickey. 387.
Colour photo-feature: 73054 at head of express leaving Bromsgrove in summer of 1962 (David C. Piddington) and Caprotti class 5 44743 at Vigo on Bristol to Bradford express on 11 July 1956 (most of stock was still carmine & cream) (T.J. Edgington)..
From Leeds Central . Gavin Morrison (phot.). 388-9.
Colour photo-feature: 60077 The White Knight leaving Wakefield Westgate on up express on 19 July 1961; 60025 Falcon leaving Leeds Central for King's Cross on 24 April 1961; 42116 with Bradford portion of train for King's Cross at Ardsley on 30 October 1966; B1 61115 passing site of Beeston station with local for Doncaster consisting of Gresley corridor stock including articulated twin (from streamlined trains?) on 29 April 1962; 60117 Bois Roussell passing Copley Hill mpd on up Yorkshire Pullman on 6 July 1961; and 60080 Dick Turpin northbound light engine at Beeston Junction on 13 March 1962.
The Stately 'Halls' of England . Derek Penney. (phot.). 390-1.
Colour photo-feature: 5991 Gresham Hall outside Swindon Works, 1 April 1962; 6927 Lilford Hall on westbound express near Tilehurst on 1 September 1962; Modified Hall 7911 Lady Margaret Hall near Chipping Camden on two coach local passenger; 4999 Gospal Hall in Sonning Cutting on up express in September 1961.
In a shade of Southern Green. 392-3.
Colour photo-feature (all in Maunsell sage green with Egyptian style lettering and numbers on tenders). King Arthur 739 Sir Leodegrance at Winchester on up express in 1938; K class 2-6-0 2346 at Eastleigh mpd in 1938; L12 423 (CCQ Color Slides); H15 483 at Eastleigh in April 1938; and class D 1092 at Ashford in September 1937 (J.P. Mullett) Mainly Colour-Rail
The Wissington Light Railway. R.C. Riley (phot.), John Scholes (captions). 394.
Extensive agricultural railway built to serve the Norfolk sugar beet industry and opened 30 November 1905. Illus.: Manning Wardle Newcastle M class works number 1632/1901 approaching Wissey bridge on 22 November 1964; Hudswell Clarke Wissington 1700/1938 shunting at Abbey station on 17 December 1967, and at refinery on same day. Now the campaign has taken to the road with the beets threatening other road users as the juggernauts bounce across the Fens.
"Returned to Audit": the last years of a railway booking office. Geoffrey Skelsey. 395-401.
An examination of passenger travel at Kegworth station, on the Midland mainline between Leicester and Nottingham (latter was main destination for Kegworth passengers) based on Ticket Stock Book (BR 3261) covering period from 1954 to closure. The destinations for printed tickets follow a Zipfian distribution: St Pancras was number 5; Glasgow, Cambridge and Bristol were all in the tail with zero sales. From time to time the tail was cut and printed tickets ceased to be available. The availability of blank tickets and season tickets is also assessed. Kegworth, now near a major road intersection, is surprisingly not a current passenger destination. Illus. page 397 ticket Birmingham New Street to Selly Oak - caption notes surpise at few sold - see letter by Dennis Hadley (535) stating that it was cheaper and simpler to make journey by tram! See letter (p. 595) from Stephen G. Abbott noting half tickets for children; reason for popularity of Barrow-on-Soar and mileage to Nottingham (from London).
Bescot memories. John Reohorn. 403-7.
Now located on one of the most chaotic stretches of the motorway notwork, glimpses of the railway inactivity at Bescot appear to present a contrasting image of quietude, but it is still possible to travel there by passenger train and freight is still important. The author charts the history of Bescot Junction from early days on the Grand Junction Railway days (the line like its M6 successor) had been constructed solely on the basis of a route from A to B with zero consideration for the communities en route. The author notes that Bescot "was never a pretty place" and charts its railway activity from LNWR steam, through the changes wrought by the LMS to electrification, to the motorway planners who perceived the route as an ideal one for a key section to ensure that the area remains amongst the most polluted in Britain. See letter by Mike Stone (p. 534) which mentions that Euston to Wolverhampton service still stopped at Bescot until 1962 or 1963 and that other passenger trains still worked this wat after "closure". Illus.: Becot mpd in December 1960 with many LNWR 0-8-0s and a 2P 4-4-0 amidst murk (Ralph Amos); 44875 and 48477 haul heavy freight up Mesty Croft bank on 18 April 1964; 46527 drifts through remants of Bescot station during electrification work in 1964; G2A 49361 on trip working on 24 July 1964; 2F 58169 on shed at Bascot on 6 December 1959.
It happened one night . Jeffery Grayer. 408-13.
Collapse of Severn Bridge (which opened on 17 October 1879 and had been incorporated as part of the Severn Bridge Railway Co in 1872) due to a collision by two oil barges (Arkendale H and Wastdale H - both owned by Harker whose activities are described in Archive (20) p. 55) on 25 October 1960. The bridge was being upgraded at the time of the fatal accident but the cost of repair led to total closure (it had been enviaseg as a major divertionary route for traffic through the Severn Tunnel. Illus.: view of bridge taken from train on 12 March 1950 (T.J. Edgington); Dean goods 2414 on diverted Cardiff to Bristol train at Sharpness on same day as previous; 43xx 6363 on diverted Bristol to Cardiff train passing Berkeley Road South Junction on 22 February 1959 (J.S. Gilks); damaged bridge seen from Purton on 23 March 1961 (J.S. Gilks); 1453 with single auto trailer at Berkeley Road on 26 September 1964 (Hugh Ballantyne); D99 pausing at Berkeley Road to connect with 1453 at its trailer on last day of Sharpness service, 31 October 1964 (HB): remainder colour: 1409 with auto trailer W1669W at Sharpness on 20 July 1963 (HB); two views of damaged bridge and Gloucester & Berkeley Canal in 1965 (J.S. Gilks).
Book Reviews. 414-15.
Lost lines: Birmingham and the Black Country. Nigel Welbourn. Ian Allan. JW ****(*)
Highly recommended.
British railway signalling in colour for the modeller and historian. Robert Hendry. Midland Publishing. JW ****
Illustrated mainly from the author's own photographs. Reviewer slightly critical of size and shape of work, but not of its utlity.
Steaming through the Cheddar Valley...Derek Phillips. Ian Allan. JW ****
"an engaging and useful volume"
Around the Great Western Railway: then and now. Lawrence Waters. JW ****
"If you and your plastc can take the weight — recommended"
Readers' Forum. 414-15.
Coal from Deep Navigation and Taff Merthyr. Ted Higgins.
Refers to photo-feature page 268 where destination of first picture claimed to be Aberthaw.
Hull level crossings. Mick Nicholson.
Refers back to last part of feature on level crossings in Hull (page 286): corrects date of opening of Hessle Road signal box, opening of flyover which replaced it, further information about Walton Street and Anlaby Road crossings, the modifications required to accommodate electric trams (earlier parts) and Cricket Ground Curve (Cottingham branch). Letter suggested that author had failed to note influence of Corporation tramway system, but this is refuted by author on page 655.
Hull level crossings. M.R. Lake.
Refers to photograph of Hessle Road crossing (page 290): Liverpool Street tram shed not visible (building was a wagon works): see also response from Helm on page 655.
The blackleg priest. Bill Gathercole.
See 316 for account of Anglican cleric who did footplate work during railway strike on NSR: letter gives further information about cleric's parentage (presumably some of the strikers might have doubted if there was any).
Railway damage and disruption in World War II - Birmingham. T.J. Edgington.
See Part 1 (41) date of withdrawal of Camp Hill line services (also covered in letter on page 294); Part 2 (155) corrections to terminating points (Brighton Road improbable); non-existent Emlyn Street, divertionary routes, especially questionable nature of that via Daventry, and Part 3 (260) LMS Midland Division trains which were diverted onto GWR and called at Dudley for Birmingham.
Railway damage and disruption in World War II - Birmingham. T.N. Parker.
See Part 2 (155): queries utility of Stratford-upon-Avon & Midland Junction line as divertionary route.
The changing face of the BR Diesel Multiple Unit. 416-17.
Colour photo-feature: class 120 (dark green) on Aberdeen to Inverness working at Forres on 9 April 1963 (David Idle); class 117/118 (dark green: at least two units) on Paddington to High Wycombe working on 11 July 1965 (Paul Strong): Mike Stone (page 534) argues that train was Class 115 Marylebone type DMU; class 108 (blue) at Garsdale on 2 August 1967 (A. Jeffery); two Cravens class 105 (blue) leaving Brookmans Park on up train in July 1976 (Ian Travers); class 108 (blue & grey) at Sea Mills on 13 April 1992; class 117 (NSE livery - toothpaste livery) at Hallen Marsh Junction on 15 August 1987 (both latter on Severn Beach line by Ian Beckey) .
South of the Thames. R.C. Riley. rear cover.
30912 Downside passing Southwark Cathedral on Cannon Street to Hastings train on 23 April 1958 (atmospheric shot).
9F 92128 passing Norton Junction near Worcester with freight on 24 August 1963. Michael Mensing. front cover
Includes loaded cattle trucks.
Getting it right — the art of research. David Lloyd-Jones. 423.
Guest editorial on sources, namely books, magazines, videos, railway companies' material, historical societies, railway museums, and online research.
Southern gone west: the Seaton Branch. Part 1. David Thrower. 424-31.
Initial scheme for Seaton & Beer Railway was advanced in 1861 but failed; a second Bill received Royal Assent on 13 July 1863. First contractor was Holden of London, but slow progess led to cancellation of contract and Sampson's took over but was also slow. LSWR agreed to work line, but Colonel Yolland unhappy with junction arrangements and state of line, and this led to arbitration through the Institution of Civil Engineers. The line opened on16 March 1868. The line is steeply graded in parts, especially near the junction. The Southern Railway invested in the line, with a new platform at Seaton Junction plus four-tracks through it and a new Art Deco style station at Seaton. There was a station at Colyton and a halt at Colyford. Part 2 page 484. Illus.: (colour): M7 30048 at Seaton J., with four coach train, 11 June 1962 (Peter W. Gray); 30045 at Seaton J. (Colour-Rail), and at Colyton on 28 June 1960 (PWG): B&w: 30046 at Seaton J with SECR 10 compartment third and Ironclad p&p set (PWG); Colyton (H.C. Casserley); SR 224 runs round at Seaton on 24 June 1928; Art Deco exterior of Saeton 24 September 1956: colour: 6430 on auto train on 20 August 1963; complex saga of reversing through train from Waterloo onto branch to be taken forward by U class 31792: buffet car train had arrived behind 34062 17 Squadron on 3 August 1963 (remarkably another through working is shown on same day in Part 2): b&w: 30125 at Seaton on 12 July 1962 (Chris Gammell); 30045 at Colyford on 20 February 1959 (J.S. Gilks); Colyford on 7 July 1959; Seaton Junction on 24 September 1956 (HCC).
Auden on railways. Robert Forsythe. 432-6.
Auden was a friend of Betjeman who was well known for his love of railways, but Auden was also, as is obvious from his poem Night Mail used in the classic GPO documentary film. He also collaborated with another railway film: the Southern Railway's The Way to the Sea (1936). His poetry was affected by the mining area of Rookhope (see 10-399 and 10-495 and for more general survey 2-125): he had considered becoming a mining engineer, and by the Lake District, reached by the West Coast mainline, Forsythe identifies a specific reference to Crewe in one of his poems. Very informative letter from Graham Thorne (p. 595) on Auden at work on the script for Night Mail and the way in which film was shot. Further info about Auden from author's website. Illus.: 5637 Edward Gibson and Prince of Wales 5969 leave Crewe on Glasgow to Euston express in August 1932; Rookhope on 15 March 1992; Bolt's Law remains 6 July 1997; Claughton 5950 on up Edinburgh and Aberdeen express in 1925 at Penrith (William Nash); Cauliflower 0-6-0 87 at Penrith on Workington passenger train in 1925; Royal Scot 6156 The South Wales Border climbing Beattock with Glasgow express in May 1934.
Beyond the Great Central Railway London Extension! the railway photography of S.W.A. Newton. Gary Boyd-Hope. 437-43.
Sydney Newton was the son of Alfred Newton who ran a photographic business in Leicester which became Alfred Newton & Son. It was located originally in Belvoir Street but had to relocate to King Street. The son is noted for his extensive record of the Great Central (MSLR) London extension. This was supported not by the railway, nor by the contractors, but by the photographer taking pictures of village life and portraits. The village life collection is maintained at the English Heritage National Monuments Record in Swindon, whilst the railway collection id maintained by the Leicestershire, Leicester & Rutland Record Office which is digitizing the collection and hopes to make it available via the Internet in 2004. Less well-known is that Newton took pictures of railway subjects elsewhere: a few samples are given, but ones not reproduced herein include the sea wall at Dawlish, electric stock on the Uxbridge line (the sole modern motive power), King's Cross station, Verney Junction, and Locomotion No. 1. Illus.: Royal Albert Bridge from Devon side; Metropolitan Railway 4-4-0T No. 58 at West Hampstead, March 1897; Aylesbury station c1897; Beyer Peacock 2-4-0T at Stratford-upon-Avon (SMJR) on passenger train; GNR at Leicester Belgrave Road - 2-2-2 No. 222 and 2-4-0 off the road (both 1897); steam tram No. 10 of The Alford & Sutton Tramway c1900: see letter (595) from Michael Searle which notes that dates was probably 1888/9 and that this is the only view of a covered vehicle on the tramway; Beyer Peacock 0-4-2T on narrow gauge Glyn Valley Tramway at Glyn Ceiriog in 1899; Woodhead Station and tunnel portals; Tay Bridge with Wormit Station, 1901. Author contact: gbhope@leics.gov.uk.
Derailment on Opening Day. Alistair F. Nisbet. 444-5.
Debacle on day when line from Banbury to Birmingham was intended to be opened, but special from Paddington ran into rear of divided Parliamentary train allowed ahead of it at Aynho, but nobody (who mattered was hurt) and eventually guests were able to participate in delayed bean feast at Banbury. Illus. Lord of the Isles and Aynho station (relatively recent remains of latter).
Summer Sunday at Ryde Shed 1960. Peter Paye. 445.
Nine O2 locomotives were required to operate the Sunday services to Ventnor and Cowes. One E1 and two O2 locomotives were stopped for boiler washouts. After three return trips the locomotives in service required coaling and watering. Illus. Ryde shed with O2s Numbers 21 Sandown, 16 Ventnor and 27 Merstone.
Crossing the Firths. 447.
Colour feature: Tay with 40 184 hauling Aberdeen to Edinburgh express on 14 April 1978 (Scott Cunningham) and Forth on 12 May 1984 (John Spencer Gilks).
The British Railways Class 4 Moguls. 448-9.
Colour feature: 76001 with 45115 with return "Television Train" to Glasgow leaving Oban on 20 May 1960 (Michael Mensing); 76007 at Eastleigh in June 1967 (Geoff Rixon); 76067 on very short freight at Shawford on 15 August 1966 (Bruce Oliver); 76007 passing Winchfield on Salisbury to Waterloo working on 25 July 1964; 76-33 between Reading & Redhill at Brocking on 14 December 1963 (David Idle, both).
Oxford to Worcester. Michael Mensing (phot.) .450-3
Colour feature: 7006 Lydford Castle at Worcester Shrub Hill on up express working on 2 September 1961; 7023 Penrice Castle climbing to Chipping Camden on Hereford to Paddington express on 15 June 1963; 48350 at Worcester Shrub Hill on 27 August 1961 on minerals train; D1748 on Hereford to Paddington express on 26 June 1965; 5931 Hatherley Hall leaving Worcester on Paddington bound express on 27 August 1961; 48351 on coal train at Aston Magna on 9 October 1965; 7025 Suddeley Castle on Paddington to Herford express at Aston Magna on 25 May 1963; Hymek D7063 passing Norton Halt (on Paddington to Hereford train on 24 August 1963; class 120 DMU at Evesham on 14 April 1962 on Stratford-upon-Avon to Ledbury service, class 03 D2136 also visible.
In the Pass of Killiecrankie. 454.
Colour feature: viaduct May 1969 (Cliff Woodhead); D5340 viewed from train crossing viaduct (David Sutcliffe); station 2 June 1962 with camping coach just visible (DS)
The Louth & Lincoln Railway. A.J. Ludlam. 455-63.
Built under an Act of 6 August 1866. The GNR agreed to work. There were problems with the construction of Withcall Tunnel under the Wolds. The GNR acquired the line on 30 June 1883. Includes extensive coverage of the architecturally fine Louth station. The line had steep gradients. It lost its passenger service on 3 November 1951, and the freight services were progressively closed: Wragby to Bardney lasted until 1 February 1960. The LNER had rationalized the line to some extent prior to WW2. Illus.: C12 4548 at Louth on 9 May 1946 on Bardney train (H.C. Casserley); Wragby station 1907; 67379 at East Barkwith on 13 October 1951 (P.H. Wells); 64320 at Bardney on pick up goods on 13 October 1951; Hainton & South Willingham station in August 1953; Donnington-on-Bain station in April 1951; Withcall station with C12 arriving on passenger train in April 1951; Barkwith station in GNR ownership; C12 67379 at Bardney on 3 November 1951; A5 69808 on last freight at Wragby on 1 February 1960.
Lidge Dransfield — a grand old gentleman. David Gilks. 464-5.
Elijah (Lidge) joined Newton Chambers Company in 1917 as an office boy. Suffered loss of major part of leg whilst leaping onto one of company's locomotives Mortomley (illustrated) for a lift to Chapeltown station (evidently there is a Cuneo painting of Thomas Chambers Newton using a company locomotive as a 'taxi' to the station). Subsequently, the subject's father was run down and killed by a train in 1944. Illus. portrait and 0-6-0ST Mortimer.
The 'Big Four' in 1940. Jeffrey Wells. 466-71.
The heavy snowfalls of early 1940 caused widespread disruption to the railway network. Wartime activities included the formation of the Home Guard, the formation of strategic caualty evacuation trains and the blackout. Some activities were continued in spite of the War, such as the reconstruction of Leamington Spa station (GWR). Others happened, possibly assisted by wartime conditions,. such as two different incidents involved serious accidents through platform trolleys getting onto the tracks. Illus.: GWR milk vans converted into casualty evacuation vehicles; Leamington Spa new station. Southern Railway cinema coach; snow-bound locomotive between Skipton and Colne; naming ceremony for 5543 Home Guard at Euston performed by Lt General Sir Henry Pownall; and clearing snow from LNER Manchester to Sheffield line (showing advanced state of electrification in 1940..
Red Line: the revolutionary associations of London's railways. Keith Scoley. 472.
Marx, Lenin and William Morris and their use of railway locations: the Cannon Street Station Hotel was the venue fot the formation of the Communist Party of Great Britain. Not surprisingly the Red Flag was composed on the South Eastern Railway. Illus.: Jim Connell who wrote the Red Flag and survived the South Eastern; Cannon Street Station Hotel and Charing Cross Station (both c1905). Further leftward connections: see letter from R.A.S. Hennessey on page 654/5.
Rolling Stock Focus: [tank] wagons for hire. Paul W. Bartlett. 473.
Charles Roberts wagons hired to Proctor & Gamble for transport of sodium tri-polyphosphate bewteen Whitehaven and West Thurrock, and later for Corn Products Co.
BookReviews. 474-5.
Great Western Lines & Landscapes: business and pleasure, heritage and history. Alan Bennett. Runpast Publishing, MB *****
"The author's name will be familiar to [BackTrack] readers from the articles written on the subject of 'railway image-making' and this book expands on the GWR's approach to the marketing and advertising aspects of the railway publicity business. The book is well illustrated, not least with some superb colour posters and brochures. "
The Wee Donegal Revisited. Robert Robotham and Joe Curran. Colourpoint. DWM *****
The strap line to the title of this hook is 'more views of the County Donegal Railways in colour' and the authors acknowledge in their introduction that this second volume has come about due to the interest caused by their first book on the subject (published by Colourpoint in 1998) and by the discovery of many more colour pictures of the line. The result is another remarkably colourful look at a remarkable railway. Stations, steam locomotives, railcars, coaches, services and bus services are covered. The pictures are superb, the station diagrams crisp and concise and Joe Curran, the son of the last manager of the County Donegal, is able to provide the personal touch in identifying many of the railway staff who appear in the photographs.
Glasgow and South Western and other steamers. Alistair Deayton. Tempus Publishing. SDW ***
The railway shipping services of the Clyde [were] a stirring mixture of romance, style and economic nonsense! The author acknowledges the seminal work of Duckworth and Longmuir and the Clyde River Steamer Club in providing the nuts and bolts for his book but then goes on to provide a comprehensive pictorial study of the ships of the Sou' Western, such as Glen Sannox, Mercury and Aralanra in service are interspersed with copies of handbills and posters. 'Other steamers' bring in those vessels which served Campbeltown and Kintyre and which provided vital freight services around the coasts of Clyde. Reviewer notes the quality of reproduction of some of the pictures doesn't quite do justice to the content.
Weymouth to the Channel Islands — a Great Western Railway Shipping history. B.L. Jackson, Oakwood Press. SDW ****
The competition between the GWR and LSWR on their steamer services to the Channel Islands seems not to have received the prominence it deserves. By the turn of the nineteenth century this com petition had become a deadly serious business with wrecks and passengers drowning. This hook gives the Great Western side of the story in the expected Oakwood format and the usual splendidly competent style. The first half of the hook is devoted to the organisation and operation of the services, the second half to the ships which operated these services. The book is beautifully illustrated with photographs, reproduction posters and diagrams.
35 years of NIR 1967 to 2002. Jonathan M. Allen, Colourpoint. DWM *****
"Every now and again a really brilliant book drops on a reviewer's desk. This is one such book, an informed, colourful and comprehensive look at the railways of Northern Ireland over the past 35 years. Author and publisher alike are to be congratulated on producing a volume which really adds to the store of written railway history."
Readers' Forum. 474-5.
UTA locomotives that never were. C.R. Tyas.
See feature 323: the three diesel-electric locomotives ordered from Hunslet were built under sub-contract by BREL at Doncaster; unusually being built in the Crimpsall diesel repair shops, this being the first instance of diesel locomotive construction there as opposed to the new erecting shop. English Electric/AEI Traction Company provided much of the design and most of the power equipment.
The Surrey Iron Railway. M.R. Connop Price.
See feature page 314: Partially disputes claim for Surrey Iron Railway being world's first public railway, but not the 1801 Act as a later public line, the Carmarthenshire Railway or Tramroad, running inland from Llanelly opened between Furnace and the Carmarthenshire Dock in May 1803 two months before the opening of the Surrey Iron Railway. The course of events is described in more detail in The Llanelly & Mynydd Mawr Railway published by the Oakwood Press in 1992.
Legend of the non-stop. A.J. Mullay
See feature page 306: Recent research suggests that 18 Septemher 1948 was not the last time that the British record- breaking distance of 408.65 miles was covered by an A4 on the Flying Scotsman. We now know that Mr. Alan Robinson travelled on the train three days later (21st) northbound behind No.60024 Kingfisher, when the journey was also completed successfully without stopping. More details can be found in an article by A.J. Mullay and I.C. Coleford on the Tweed Valley Railway in Railway Bylines Summer Special 5, 2002, pp 4-25.
Legend of the non-stop. Keith Farr
See feature page 306: author was one day out in quoting date of final London to Edinburgh non-stop: last steam-hauled Elizabethans ran Friday 8 September 1961.
Legend of the non-stop. D.A. Tebbs
See feature page 306: writer came into contact with former Doncaster premium apprentice, Mr. Athey, who told him that Gresley involved him and some of his colleagues riding on the footplate of express trains. Every time the locomotive stopped it was their duty to take temperatures of bearings, the purpose being to enable Gresley to assess the suitability of the engines for non-stop running to Edinburgh. The new train of 1948 for the Flying Scotsman was run in on the Junior Scotsman, when the dining car stewards complained that their legs ached, as presumably the springing had been softened because the carriages 'floated', giving a very good ride for passengers but making for unhappy stewards. Writer was at King's Cross loco yard when the inaugural Capitals Limited was scheduled to depart at 930am. Right on the dot the whistles blew, Miss Crawford cut the ribbon and kissed the driver, but that worthy just sat there because he had a red light. Eventually the train slunk furtively out twenty minutes late.
Legend of the non-stop. D. Springall
See feature page 306: on 31 July 1953 writer was logging up Elizabethan with 60033 Seagull. At Doncaster the locomotive was replaced by Doncaster pilot 60066 Merry Hampton, an A3. There then followed a thrilling run to arrive in King's Cross exactly on time, despite a severe signal check to 5mph outside King's Cross. Highlights of the run were: minimum speed at Stoke box 55.5 mile/h, maximum speed at Essendine 94 mile/h, running the 7.4 miles from Little Bytham to Tallington in 4.55 minutes at an average speed of 90.6mile/h, running the 27 miles from Huntingdon to Hitchin in 21.42 minutes, minimum speed to Stevenage 55mile/h. The driver was K Dines of King's Cross. Seagull had run a hot box.
Western Sunset. Keith Hill
See letter by Greg Heathcliffe (p. 354) and original feature p. 124 for error: D1013 visited Leeds 20 January 1977 and Hill witnessed event for himself via the TOPS system which recorded the movements of the remnant Western fleet. On this memorable day D1013 was shown as working 1E54 07.30 Swansea to Leeds. A call to a contact at Paddingron control elicited that D1013 should have been taken off at Gloucester, but no diesel-electric with a steam heating boiler was available. The relieving Gloucester men agreed to work through to Leeds, with a conductor driver provided north of Derby and arrangements were made for refuelling at Neville Hill. A half day's leave got him to Leeds just in time to hear the distinctive sound of a Western, even above the hum of the adjacent Deltic. He travelled as far as Chesterfield on the (delayed) return working to Plymouth.
A House of Many Mansions. Roger Henry
See p. 201: regarding the piety of railroad names, the name Santa Fe means Holy Spirit was not the original name of the railroad. In its mature years the initials AT & SF were too much of an awkward mouthful and the, by now popular, abbreviated name became 'official'. see web site:
http://www.rra.dst.tx.us/c_tlrailroadlATCHISON.cfm
Stations Great and Small. 476-7.
Colour feature: Gargrave on 16 April 1972, Euston in March 1963 with Perth departure headed by DP2 (T.J. Edgington), Malton on 7 August 1965, Llanidloes after closure in August 1964: see letter from Richard E. Owen on page 715; Bryn Teify on 14 June 1963 (David Sutcliffe & prev.); Keswick in September 1965 with two DMUs (Ian Travers).
Classic encounter at Beaconsfield. Celyn Leigh-Jones. rear cover.
4917 Crosswood Hall with Dauphine Gordini (with whitewall tyres) in front of it in Beaconsfield yard in 1962.
M7 30048 at Seaton Junction with p&p train for Seaton on 11 June 1962. Peter W. Gray. front cover.
Southern Railway totem still in use on concrete lamp-post, Express Dairy with milk tank wagons in background.
The building blocks of history. Michael Blakemore. 483.
Editorial: an appreciation of Gordon Biddle's Britain's historic railway buildings.
Southern gone West - the Seaton Branch. Part 2. David Thrower. 484-91.
Part 1 began on page 424. Seaton was cheaper to reach than most resorts in Devon and Cornwall and attracted visitors to Warner's Holiday Camp. Train services, especially through carriages from Waterloo, but rather slow as worked forward from Salisbury on stopping train services. Normally brake composite, but on Saturdays much larger portions (shared with Lyme Regis). Very light freight. Motive power: Beattie Tartar class, then O2, D1 0-4-2Ts, and from 1930s M7 class. The Adams 4-4-2Ts were regular, but not common, in connection with Exmouth Junction/Lyme Regis branch changeovers. With Western Region (from 1 January 1963) there came 64xx, 14xx, Ivatt 2MT, auto-trailers (rather than push & pull units), and 121/122 single unit railcars. Some consideration is given to coaching stock. Closure came on 7 March 1966. Some mention is made of the Seaton Tramway (2ft 9 in gauge) which uses much of the track-bed, but not the terminus. This opened on 28 August 1977 and was extended to Colyton in 1977. Seaton Junction, in an isolated location, was not a suitable terminus for the tramway and ceased to exist as a station. Illus.: colour: 6430 at Seaton Junction with two auto-trailers in August 1963; 6412 at Seaton Junction on 26 August 1963 (Express Dairy milk tank wagons behind); 6412 with single auto-trailer near Colyford on 29 August 1963 (J.P. Mullett - latter pair): b&w: M7 30125 with two coach train leaving Colyon on 12 July 1962 (Chris Gammell); Adams 4-4-2T 3488 with TC for Waterloo at Seaton on 9 July 1949 (H.C. Casserley); arriavl of through train behind rebuilt WC 34095 Brentor and departure behind U class 31792 on 3 August 1963 (Peter W. Gray) (Part 1 had another through train on same day taken by same photographer): colour: 6430 at Colyton in August 1963 (Colour-Rail); tram No. 19 in June 2002 (T.J. Edgington): b&w: 6400 leaving Saeton J. with two auto trailers on 3 August 1963 and 1442 propelling single auto trailer on 27 February 1965 (PWG); 1450 with trailer at Seaton Junction on 18 February 1965 (CG)
Coalbrookdale & Penydarren revisited: a Bi-Centennial note. Part 1. Robin Barnes. 492-6.
Richard Reynolds (1735-1816) acquired through marriage (to Abraham Darby's daughter Hannah) a share of the Ketley iron and coal works. In 1767 the waggonways were relaid with broader wooden rails to accommodate iron plates, but the edge rail was replaced by the cheaper L section in the 1790s. In 1778 Boulton & Watt supplied the Ketley works with a rotative engine. Richard's son, William Reynolds (1756-1803) had wide scientific interests, especially in chemistry and electricity, and was assisted in these efforts by Prof. Joseph Black of Edinburgh. Part 2 begins page 554. The concluding part with an illuminating summary begins on page 622.
Locomotives of the Maryport & Carlisle Railway. Peter Treloar. 497-500.
Photo-feature: 0-4-2T No. 17 - became LMS 11563; 0-4-4BT No. 26 allocated LMS 10618; 2-4-0 No. 13 (lasted into LMS but withdrawn in 1924/5); 0-4-2 No. 4 on passenger train; 0-6-0 (FR No. 7) as LMS 12488 on freight; 0-6-0 No. 30 (Yorkshire Engine Co. 1921) last surviving M&CR survivor in 1933/4.
Scottish West Coast Postal services. Niall Ferguson. 500-5.
Includes vehicles and services: the three main Scottish companies amalgamated into the LMS each operated travelling post offices (TPOs). The Caledonian Railway was involved from shortly after its inception in the conveyance of Mail. Sorting carriages were introduced in October 1848, and in 1849 services had reached Aberdeen, but via Dundee (which involved transfer by road across the city), but in July 1850 the Forfar route was adopted. Automatic exchange apparatus was introduced in 1852 and this reduced journey times which were stilk further reduced via the Limited Mail from February 1859. There was a rapid increase in the number of TPOs on the CR. In 1878 the WCJS agreement was extended to cover Mail vehicles: the CR contributed 7 and the LNWR 9. A description of new vehicles is covered by R.M. Casserley and P.A. Millard's A register of West Coast Joint Stock.... HMRS, 1980 Chapter 13. (Ottley 10654). Also describes internal CR services, those on the HR (which were suspended during WW1) and which led to much acrimony between the railway company and the Post Office, and the somewhat meagre services operated over the GSWR.
The Tilbury. Keith Scholey. 506.
Commercial Road goods depot built by LTSR in 1886/7. During air raids this by-now LMS warehouse was used by shelterers to escape bombing, but was nearly subject to disastrous bomb damage when hit on 1/2 November 1940. Writer considers structure was inadequate to act as shelter. Eventually closed in 1967 and since demolished.
Gresford Bank. Michael Menisng. (phot.). 507.
Colour photo-feature. All taken Easter Monday 18 April 1960: 1025 County of Radnor climbing towards Gresford Halt on sem-fast; 4925 Evesham Hall descending slowly with "express" (carmine & cream former GWR stock at front); and 7310 stopping at Gresford Halt with slow passenger train
Woodhead Recalled. Brian Magilton. (phot.). 508-9.
Colour photo-feature: all locomotives green, but EMU rail blue: 26024 at Manchester Piccadilly in August 1969; 26051 at Guide Bridge on Manchester to Sheffield service (with steam boiler in production); 26024 arriving Manchester Piccadilly in August 1969; 26052 passing Broadbottom heading east in May 1967 (vehicles in blue & grey livery); 508 EMU at Hadfield on 23 August 1969 (see also rear cover); 26004 on empty minerals 3 May 1969.
Back to the Hills. 510-11.
Colour photo-feature on Settle and Carlisle line: 45209 on freight passing Ais Gill summit in July 1965 (Colour-Rail); 45254 on minerals empties crossing Ais Gill viaduct in May 1966 (Derek Penney); class 40 with train of "ballast wagons going north" (or was it limestone for steel making) between Dent station and Rise Hill tunnel in July 1983 (David Sutcliffe); 45593 Kolhapur on southbound express crossing Dandry Mire Viaduct in October 1966 (M. Chapman)and 44902 on mixed freight passing Ais Gill on 30 April 1966 (locomotive fitted with small snowplough) (DP).
Steam on the South Western Main Line. Bruce Oliver (phot.). 512-13.
Colour photo-feature (all photographs suffer from some colour loss through originals or reproduction): 73111 King Uther on Cardiff to Portsmouth service passing Copnor near Fratton on 31 July 1963; 34057 Biggin Hill enters Eastleigh on train of baggage vans on 23 March 1967 (note traditional containers being loaded by gantry crane in background); page 513: rebuilt BB 34056 Croydon not WC 34012 Launceston passing Shawford on up express on 15 August 1966 see Editor page 654; unrebuilt WC 34033 Chard passing Eastleigh on up express; rebuilt WC 34032 Camelford passing Winchester City signal box on 30 August 1965 with down express.
The North Eastern Railway G5 tanks. 514.
Colour photo-feature: 67343 near East Boldon with Sunderland local (modified coal bunker shown well; former GER corridor coach at front of train) in April 1954; 67246 taking water in Durham station with Gresley non-corridor brake composite painted crimson (carmine) and former NER vehicle in teak (or brown) in June 1957 (Colour-Rail)
The Metropolitan's South Harrow Branch. Michael J. Smith. 515-22.
The short link from South Harrow (actually in Roxeth to Rayners Lane had a complex origin which included lines with ambitions greatly to the west of Uxbridge, led to the new GWR line to Birmingham and the eventual entry of the impoverished District Railway into Uxbridge over what became part of the Metropolitan Railway route from Harrow-on-the-Hill to Uxbridge with a backwards branch from Rayners Lane to South Harrow to conect with the District. The powers for the Uxbridge branch originatedin 1893 and in effect passed to the Metropolitan on 18 June 1899. The contractors were Arthur F. Bott and William Stennett and Walter Atkinson was the Chief Engineer. The line was inspected by Major Pringle in 1904 and opened from Harrow-on-the-Hill to Uxbridge on 4 July 1904, initially with steam. Poverty and arguments with the Metropolitan led to District trains not running until 1 March 1910, but excursions to rural Middlesex had been run in the previous year. A gas works had been constructed in Roxeth, mainly to serve Harrow School and coal for this involved lengthy journeys from the canal of the LNWR, but on 4 October 1910 a siding was constructed to the works from near the viaduct. The gas works closed on 4 April 1954 and the siding was eventually removed. At first Rayners Lane attracted few passengers and it mainly served for the changing of trains. There was a protracted campaign for an eastern curve, but the land was eventually built over. Even in the last years before the formation of the LPTB there were arguments between the Underground group and the Metropolitan Railway concerning facilities at Rayners Lane. See letter in Volume 18 page 59 by D.L. Lovely for details of how trains were operated to Roxeth Gas Works (also notes that the Gas Light & Coke Co delivered coke using steam lorries). Illus.: Rayners Lane bridge under construction; viaduct across Roxeth Marsh under construction; navvy's turf hut (all c1903); Manning Wardle (23/1867) Nellie (contractor's locomotive, eventually hired to Metropolitan Railway); Metropolitan electric stock on test with Lord Aberconway in picture (HSE would go mad with so many in close proximity to electrified tracks); Rayners Lane Junction shortly before opening; South Harrow station in 1913; Rayners Lane platforms in 1933; aerial view of Roxeth in 1922; Rayners Lane booking office in February 1933; Piccadilly Line tube at South Harrow in 1932.)
On track to Westminster. Keith Hill. 523-6.
Writer eventually who became BR Board's Parliamentary Communications Manager describes relationship between Members of Parliament and their interests in railways. Men mentioned: Sir Henry Verney who assisted the development of the Buckinghamshire Railway; John Lewis Ricardo, MP for Stoke-on-Trent who was closely assocaited with the North Staffordshire Railway; Henry George Ward, MP for Sheffield, who became Govenor of Ceylon and assisted railway development there; Ross Donnelly Mangles, MP for Guildford (portrait supplied) who was blessed with "oustanding administrative ability" and was a Director of the LNWR and Chester & Holyhead Railway. The death of William Huskisson on the opening day of the L&MR is described in extra-lurid detail (presumably early spin) and whilst the Duke of Wellington was present who feared the effcet of railways as "they encourage the lower classes to travel about". Railwaymen who became MPs included Rober Stephenson (portrait) who was also MP for Whitby; Joseph Locke, MP for Honiton; Brunel was not an MP but had to appear before a Select Committee to give evidence about his atmospheric system; Sir Samuel Morton Peto who was successively MP for Norwich, Finsbury and Bristol; and Sir William Tite, architect and appropriately MP for Bath. The adventures of George Hudson (portrait), MP for York and much else besides for that City, are briefly outlined: this section was the subject of fairly sharp criticism from Christopher V. Awdry (letter page 715) on the relationship between Hudson and his great uncle Matthew Bottrill who funded some of Hudson's early schemes, but there was no insobriety in this relationship. . Sir Daniel Gooch was also MP for Cricklade. There are anecdotes about Harold Wilson and Harold Macmillan: the latter was also a railway Director and opened his compartment for his customers on a packed train (the former appears to have smiled but closed the door to the intruder!).
1937—Coronation year. Jeffrey Wells. 527-31.
Based on what appeared in Railway Gazette, notably the special traffic handled by the Underground system and the mainline railways for Coronation Day 12 May which included many services run to convey troops. The Day just preceded the Whitsun holiday and followed the FA Cup Final and the Rugby League Final (both staged at Wembley), and involving many special trains from "up north" run by both the LMS and LNER. Mentions an event staged by a minor provincial newspaper, the Rochdale Observer which led to the conveyance of 9000 people to see the decorations and visit Windsor. The event had to involve the LNER in conveying people from the Rochdale, and traffic from the LMS and LNER had to be handed over to the GWR or SR. The event took place on 22 May and also involved 180 buses for transport in the Central area. The year was marked by the introduction of the Coronation and Coronation Scot trains: Rexine was used in both trains and Empire veneers in latter: both featured blue exterior liveries. Illus.: 4491 Commonwealth of Australia on inaugural down train passing Harringay on 3 July; maps for special Underground services (including night services) for Coronation Day; 4490 Empire of India "passing Hadley Wood" (actually at Greenwood) on down Coronation; beaver tail car shown as train climbs into Scotland, and interior (probably in Doncaster works); page 529 group photograph of Gresley with his staff following naming ceremony of Sir Nigel Gresley on 26 November 1937: see letter by KPJ on page 655 concerning identity of some of those shown. John Massey (18 page 125) added some more & noted that F.A.S. Brown's Nigel Gresley had included some and see also correspondence from Peter J. Rodgers in Vol. 18 page 317 who appears to offer a definitive list... The picture has been published many times before, but he doubts if any has included a full caption. KPJ can identify eighteen heads with Sir Nigel Gresley at number 12 (from left). The ones now known to him, or taken from Nock's The Gresley Pacifics, or P.N. Townend's East Coast Pacifics at work are: 1. W. Massey; 2. Harry Harper, Gresley's Chief Clerk; 3. Bert Spencer; 4. G.A. Musgrave (Locomotive Running Superintendent, Scotland; 5. remains unknown; 6. W.B. Brown, Carriage & Wagon Works Manager, York; 8. D.R. Edge; 10. A.H. Peppercorn; 11. F. Wintour; 12 Gresley; 13. R.A. Thom (all remainder Townend); 14. O.V.S. Bulleid; 15. H. Broughton; 16. F.H. Eggleshaw; 17. Edward Thompson; 18 T.A. Street. KPJ thought that number 5 might be George Dow (but now consider that this is unlikely) and number 7 (who clearly was "not in the picture") may have been KPJ's father (Frank Jones) who might have been acting as "bag-carrier" for someone just out of the picture. Can anyone fill in the remaining gaps of this most interesting photograph? A further point is that the picture must have been taken after the actual naming, as this was performed by William Whitelaw, as Chairman of the LNER. Thom is the bossy wee man who got the A4s built in a remarkably short time. An e-mail from Geof Hughes (to KPJ) suggests that A.C.Stamer is said to be the chap on Bert Spencer's right; Coronation Scot descending from Shap headed by 6220 Coronation (Eric Treacy); 6221 Queen Elizabeth climbing Camden bank with down Coronation Scot; interior of first class compartment (Coronation Scot) - Empire veneers clearly visible. For Spithead Review and its traffic see Faulkner (Railways South East 2 page 3)
A Day in Oxfordshire. Gerald F. Robinson (phot.). 532-3.
Colour (excessive blue not assisted by coloured background) photo-feature with more background text than usual. Photos taken on 4 March 1961 - a foggy day in places: K3 61880 near Islip on Oxford-Cambridge line with mineral wagons; 1450 near Abingdon with auto-trailer Wren; 7412 entering Brize Norton and Bampton station with Fairford to Oxford passenger train; 7813 Freshford Manor approaching Charlbury on long freight; 4116 leving Chipping Norton for Kingham with two passenger coaches.
Book Reviews. 534-5.
The Freshwater, Yarmouth & Newport Railway. R.J. Maycock and R. Silsbury. Oakwood. RH ****
Reviewer unfairly criticises the archival approach adopted by the authors, presumably wishing for yet another "branch line study", which the authors state will be followed in a subsequent volume.
Working steam – Stanier Jubilees. Geoff Rixon. Ian Allan MB ****
Colour album (with work of other photographers).
The Kendal & Windermere Railway. Dick Smith. Cumbrian Railways Association. MB *****
Excellently reviewed and reviewer notes Wordsworth's wrath engendered by the construction of the line.
Wings on rails. W.J.L. Corser. World War 2 Railway Study Group/Arcturus Press. NF ***
"Useful initial reference work" but many reservations
Readers' Forum. 534-5.
The changing face of DMUs/class 47s via Carlisle/Bescot. Mike Stone.
Page 416 (centre) class 115 Marylebone unit; various services other than those mentioned (such as Caledonian) worked by the dismal type 47s see page 364; passenger trains working via Bescot until 1962 and even later (see page 403)
Saddleworth heydays. Michael H. Schofield.
See page 384. Rightly argues that Saddleworth is in Yorkshire, and that signalbox had gone long before 1961 (KPJ would suggest pre-WW2 when Delph Junction motorized distant fitted). Wants info on Dob Cross Mills strange locomotive.
The Kirtley singles. Kevin Crosado.
Problems with British firebox steel as experienced by New Zealand Government Railways as shown in correspondence with Stewarts & Lloyds in 1921/2 when Gavin Wilson visited Britain to discuss problem with company. See note 2 to article by David Hunt (begins page 191)
The GWR and the Churchward legacy. Michael Baker.
See page 370: writer states that the Castles and Kings were a "wonderful investment" and implies that the enlarged "Castle" avoided the pain involved with other enlarged designs, such as the Drummond transition from 4-4-0 to 4-6-0 (but the King was not a 4-8-0). Baker attempts to defend Collett's protracted career.
Appealing to America/return to audit. Dennis Hadley.
Suggests first-named (Enjoying England) (see page 366) was produced by Monotype Corporation as sample for LNER. See also page 397 for caption of ticket from New Street to Selly Oak - few tickets were sold as it was cheaper and simpler to go by tram.
Across Dinting Vale. T.J. Edgington. rear cover.
Class 506 1599 V dc EMU crossing viaduct in April 1981.
O4/3 2-8-0 63608 at Retford. Derek Penney. front cover
Light engine clanking towards crossing with ECML: Northern Rubber Co. factory in background: unfortunately although the output from this factory helped to pay for Alan Pegler's purchase of Flying Scotsman this rubber factory had no particular influence on the development of rubber springs for use on railways, unlike Spencer Moulton at Bradford-on-Avon.
Auditory recollections. Jeffrey Wells. 543.
Guest editorial on railway sounds: specific mention of 49666 (Fowler 0-8-0) and of 60517 Ocean Swell blowing-off in York station and really frightening young Jeffrey
Hennessey, R.A.S. Consolidation — an engine of history. . 544-52.
This is more than a mere catalogue of the 2-8-0 type in Britain: it is a global perspective of the type: in 1907 Angus Sinclair stated "Steel rails and Consolidation locomotives stopped the cultivation of so many wheat fields in the British Isles..." by opening up the Prairies. The USA was the birthplace, over 30,000 were constructed there, and main area of operation for the type. They were used widely in Australia. They had a major influence on the transport of coal and minerals, such as iron ore. They had a major role in both WW1 and WW2. They provided access into the Rockies, the Alps and the Andes. There is a list of references, but further sources are embedded in the text: for instance the reference to R.N. Higgins' Over here the story of the S160 which the author regards as the chief UK chronicler of the UNRA type during their brief, and somewhat hazardous, use in Britain (strangely no illustration of this type herein). See also letter from Mike Zanker on page 714 concerning S160 as perceived by former Great Central footplatemen. Further letter from Darryl Grant (18-125) of Balwyn in Victoria concerning 2-8-0 type in Australia. Illus.: colour: O2/3 63940 near Grantham with train of iron ore tipplers (not coal wagons as implied by caption: see letter on page 714 by John Stubley) (Derek Penney); 4700 passing Aller Junction with short down newspaper train in January 1962 (J.R. Besley); 48408 on Eastleigh mpd alonside 34090 Sir Eustace Missenden, Southern Railway on 25 May 1965 (Jim Carter); b&w: ROD 2-8-0s stored at Tattenham Corner following WW1 (quotes prices asked and later received for some of them); Austrian Südbahn Class 170 two-cylinder compound at Mürzzuschlag on Semmering line; Lehigh Valley RR No. 63; Canadian Pacific Royal Train at Field in Rockies in 1901 headed by SE3 2-8-0 Nos. 731 and 632; colour: O2/4 63945 on permanent way near Retford (Derek Penney); 48491 passing Hulton's Sidings (Jim Carter); 90041 passing Hilton Junction, Perth with light freight (DP); O4/1 63608 on shed Retford (DP); b&w: Franco-Crosti boilered 743-301 at Poretta Terme, Italy in 1975; Western Maryland No. 778; 48733 climbinh Shap with class H freight; GWR ROD 3038 in WR days; 2843 near Long Ashton; 48773 which "began" as LMS 8233 prior to WW2 service.
Top Link Hero. Keith Hill. 553
Driver Joseph Duddington; driver of 4468 Mallard on 3 July 1938. Illustration includes Fireman Tommy Bray and Inspector Sam Jenkins, also the guard (who looks as if he had a rough trip). See Addendum from Editor on page 714 noting credit for photograph (H.M. Hoather).
Coalbrookdale & Penydarren revisited: a bicentennial note — Part 2. Robin Barnes. 554-7.
Part 1 see page 492. Considers the John Llewellyn drawing and E.A. Forward's assessment of it, and the Author's own inspection of the drawing in the Science Museum. Also considers how Trevithick may have been involved in devising traction for the Tar Tunnel. Letter by Author in Volume 18 (page 188) brings greater clarity to the Llewellyn drawing and incorporates information from John Liffen of the Science Museum. The concluding part, with an illuminating summary, begins on page 622.
Halcyon days. Paul Strong. 558-9.
Four black & white illus. with extended captions of stations at Yelverton (same picture with more informative caption noting that locomotive was 3551 of 3521 class in Great Western Railway Journal, (41) page 43 (feature beginning p. 39), Rodwell, Bromyard and Ashley Hill (area of Bristol)(same picture reproduced on two page spread in British Railway Journal, (58), 22..
London's Grand Central Station. Keith Scholey. 560
Includes a plan. Scheme developed by Charles Pearson, Solicitor to the Corporation of London and prsented to the public during a speech at the Guildhall on 11 May 1846. Would have been located near sites of extant Farringdon and former Holborn Viaduct stations.
The Southern Railway's high speed diesel-electric locomotives. D.W. Winkworth. 561
The locomotives which became 10201/2/3. Times of 2 h 19m to Exeter and 3h 22 m were envisaged with two locomotives and 400 ton trains. Quotes mileages attained on Southern Region: first two over 300,000, third 83,000. Lists main defects: including train heating boilers and loose tyres. Handover to LMR. Illus.: 10201n at Southampton on Bournemouth express on 11 July 1953; 10202 at Exeter Central with Driver Cambray taking on water on 18 July 1952; plan and side elevation; 10203 on down express with 30587 on railtour on 14 May 1955; 10203 on Golden Arrow at Bickley Junction in March 1955 (S.C. Nash)..
Over Cremorne Viaduct. John Spencer Gilks (phot.). 567
Colour photographs viewed from Torrington House on 26 July 1975: two views of class 33 on southbound freight which included old-fashioned containers and train ferry vans; Lots Road generating station visible in one picture.
Back on the West Coast Route through Lancaster. Ray Helm (phot.). 568-9.
Colour feature: early 1960s: 46225 Duchess of Gloucester (red) on down local passenger train; 46235 City of Birminham (green) on up parcles; 78030 on engineer's saloon; 46250 City of Lichfield (green) on northbound express; 70021 Morning Star on southbound parcels.
'Granges' on the Great Western. 570-1.
6824 Ashley Grange at Penzance mpd on 24 September 1960 (R.C. Riley); 6879 Overton Grange on down freight near Widney Manor (hope that is not name of 78xx) on 25 June 1963 (Michael Mensing); 6866 Morfa Grange at Acocks Green on 22 April 1959 (MM) and 6816 Frankton Grange with 3,500 gallon tender on Penzance mpd on 9 April 1960 (RCR)
West London diesels no more. Andrew Smith (phot.). 572-3.
Colour illustrations from P.J. Avery Collection: D5407 shunts coal empties at Neasden South Junction on 20 August 1966; D1019 Western Challenger (maroon) and D1604 at Old Oak Common on 8 January 1967; class 73 E6030 (blue)on freight at Kensington Olympia on 30 June 1967; D5089 leaving Harrow-on-the-Hill with train from Nottingham Victoria on 3 September 1966 and D831 Monarch (blue) at Waterloo on 3 June 1967
Sentinels at Roads Reconstruction Ltd. R.C. Riley (phot.); captions John Scholes and Industrial Railway Society. 574.
Three colour illustrations of Sentinel No. 1 (9374/1947); No. 3 (9384/1948) and Works Number 6090/1925 which was exhibited at The Empire Exhibition in Wembley: all at Whatley Quarry in Somerset:
Carlisle snippets in Victorian Days. Fergus Gibson. 575-81.
Extracts from GSWR book of press cuttings during 1888/9. Includes notes on retirement and massive presentations to retiring Station Master; loss of appeal by NBR to Court of Appeal on 5 February 1889 against payment to CR & LNWR towards cost of enlarging Carlisle station to accommodate MR; death of Miss Pirie caused by being struck by mail bag near Ecclefechan whilst vomitting out of carriage window on overnight express; report of lengthy extraordinary general meeting in London of Solway Junction Railway whereby the CR forced the retirement of one of the SJR Directors, Mr Dees, in favour of their own nominee (this was opposed by Mr Kitchin who clearly enjoyed himself). Illus.: LNWR Waterloo class 2-4-0 no. 36 Thalaba piloting Jubilee 4-4-0 c1900; pair of GSWR 4-4-0s (182 leading) entering City past Etterby Junction; M&CR 2-4-0 No. 8 on Currock shed; GSWR 8 class 4-4-0 No. 15; CR 2-2-2 No. 310A; MR Pullmans at Platform 3 probably on excursion, CR Connor 76 class 2-2-2 No. 778 at old CR shed; MR 170 class 2-4-0 No. 181 and Deeley 4-4-0 on southbound MR express; Carlisle Bog Junction looking north.
Brick and the railway builders. Part 1. Ken Nash. 582-7.
Aesthetics of brick: texture, colour and plastic effects. Types used in Norfolk: London Stock, Flettons, Staffordshire Blues and local. Architecture. Stations briefly noted: Norwich Thorpe (illus.), Norwich City (illus.), Norwich Victoria. (illus.), Yarmouth Vauxhall (illus), Yarmouth Beach, Yarmouth Southtown (illus.), Lowestoft Central (illus.), Kings Lynn (illus.), Hunstanton, Cromer High (illus.), Thetford (illus.), Dereham and Swaffham. Short bibliography. Part 2 (Conclusion) page 706.
Loyal Railwaymen in 1911. Jeffrey Wells. 588-9.
During railway strike of 17-19 August 1911 as viewed from management/traveller perspective. Notes comments in Railway News. Tale of intimidation of train crew of Fishguard express, especially at Llanelly (where troops were involved), Carmarthen and Whitland. Appreciation, and sometimes extra remuneration from management: cites Frank Ree of LNWR, Charles Own of LSWR, John Aspinall of L&YR, W.H. Hyde of GER, David Cooper of LBSCR and the management of the Underground railways. See also letter from Kevin P. Jones (page 714) who cites Norman McKillop's The Lighted Flame to show something of the worker's case and in Volume 18 page 59 from Martin Connop Price on the riots and shooting incidents, especially at Llanelli, and cites a work by John Edwards on the latter..
Seaspeed: British Rail Hovercraft Limited. Part 1: Seaspeed on the Solent. Stephen Nash. 590-3.
Pressure from Ministry of Technology to encourage hovercraft development. Service between Southampton and Cowes began on 6 July 1966. The HM2 was a sidewall type. Illus. of both SRN6 and HM2 in colour.
Book Reviews. 594.
Midland Record No. 18 and LMS Journal No. 4. Bob Essery (editor). Wild Swan. MJS ****
Reviews them as books: well received.
The West Cornwall Railway. S.C. Jenkins and R.C. Langley. Oakwood. RH ****
Notes failure to cite Alan Bennett's The Great Western Railway in West Cornwall: otherwisw well received.
Readers' Forum. 594-5
The GWR and the Churchward legacy. Harry Liddell.
See article by Summers page 370 Cites John Gibson's Great Western locomotive design and the problems of the scissors gear as reason for internal valve gear
The GWR and the Churchward legacy. George A. Davidson.
See article by Summers page 370: Records inspection of North American locomotive types in Canada and perceives similarity to Swindon Churchward products (including inside valve gear? KPJ) and after an extensive preambulation concludes Board did not like outside valve gear from an aesthetic standpoint.
Legend of the 'Non-stop'. David Percival
See page 306: failures of Haymarket locomotives, performance of 60027 in 1960 and amendments to dates of illus.
Returned to audit. Stephen G. Abbott.
See page 395: half fares using half tickets, reason for traffic to Barrow-on-Soar and mileage to Nottingham
Auden on railways. Graham Thorne.
See feature about Auden beginning p. 432: cites Harry Watt's autobiography Do'nt look at the camera (Paul Elek, 1974) for observations of Auden at work on the script for Night Mail, also observes that a studio was used for the interior shots of sorting, etc.
Appealing to America. Michael Brooks.
See feature on LNER's involvement in advertising for American visitors page 366: letter argues that LMS took on this role under umbrella of Association of British Railways. Also notes earlier involvement of GER, which opened office on Broadway, and of LNWR, GWR and MR.
Beyond the GCR London Extension. Matthew Searle.
See feature which begins on page 437 on specific illustration of Alford & Sutton Tramway vehicles.
King's Cross arrival. Cliff Woodhead. rear cover
A3 60099 Call Boy
NER J27 No. 65879 near Killingworth on empty minerals wagons on 23 March 1967. S.M. Watkins. (Colour Rail). front .
The more things change... the more they end up different. Michael Blakemore. 603.
Takes issue with Transport Age for month of November in 1959: Gleneagles for conferences attended by male delegates; removal of Jacqmar company from London to Burnley by special train headed by two class 5s; the beneficial effects of DMUs in North Eastern Region and "every schoolboy knows the connection between Bristol and the Merchant Venturers", and quality control in the pea canning industry, but why the heading?
Observations between Wimbledon and Waterloo. Alistair F. Nisbet. 604-12.
Commuting began with the Eleven Plus between Sutton and Merton and was followed by commuting to work from Sutton to Waterloo over the Southern Region in the 1960s. Travel was by EMU but in coincided with the final years of steam traction and note was taken not only of the normal, but also of the unexpected, such as the use of 9Fs following overhaul at Eastleigh, and of visiting locomotives on railtours. A little travel was made purely for pleasure. See errors noted by K.S. Farr Vol. 18 page 125 (especially H16, not H15 and 34010 on up not down train. Illus. (all by Nisbet): unrebuilt 34066 Spitfire waiting departure from Waterloo on 17 August 1966; rebuilt 34008 Padstow leaving Waterloo on 9 March 1967; W class 31924 on ecs in Clapham Yard in 1962 (all colour). B&w: rebuilt Pacific 34058 Sir Frederick Pile on down boat train west of Wimbledon; Q1 33014 shunts empty milk tanks at Clapham Junction in 1962; 80087 at buffer stops at Waterloo; N class 32800 on derpartmental wagons in Wimbledon on 28 June 1964.Colour: rebuilt 34004 Yeovil pulling out of Waterloo on 31 March 1967; 82020 (green livery) on ecs duties at Waterloo on 1 September 1965; 35008 Orient Line backing onto train at Waterloo on 18 March 1966. B&w: unrebuilt Pacific 34094 Mortehoe on down train in Clapham cutting in 1964; 82025 on empty stock from up Bournemouth Belle at Waterloo; H15 sic H16 4-6-2T 30518 with vans passing through Wimbledon; 76032 on up stopping train in Clapham cutting; 8F 48624 on freight passing through Clapham Junction; rebuilt Pacific 34010 Sidmouth on down train for Bournemouth allegedly passing Waterloo to Portsmouth train consisting of 4-COR units (with red tail lamp!).
Royal Deeside 150. Keith Farr. 613-21.
Aberdeen to Ballater branch was associated with Royal Train journeys to and from Balmoral. The Deeside Railway received Royal Assent for a line from Aberdeen to Aboyne on 16 July 1846, but difficulty was experienced in raising capital. In 1848 the Prince Consort purchased the Balmoral Estate, and in March 1850 Robert Notman presented an "open letter" advocating the construction of the railway. The Aberdeen Railway opened on 1 April 1850 and this opened communication with London. A new Act was obtained on 28 May 1852 with the obective of reaching Banchory, reached on 7 September 1853. The line was worked by locomotives from the Scottish Central and Scottish Midland Junction Railways, but the arrangement broke down, but the Deeside Railway had two 0-4-2Ts on order from Hawthorn's of Leith. The GNoSR took over running in 1866. An Act for an extension to Aboyne received its Royal Assent on 27 July 1857, and was opened on 2 December 1859. The Scottish Northern Junction Railway Act was granted on 30 June 1862 and the creation of the Joint Station enabled the GNoSR to lease the Deeside Railway from 30 June 1862. An extension to Ballater was opened on 17 October 1866 but Queen Victoria vetoed an extension to Braemar. Amalgamation with the GNoSR took place on 13 July 1876. In 1884 there were proposals to extend to Kingussie and to Blair Atholl. Suburban services were developed to Culter and prior to WW1 slip coaches were dropped at Banchory - unusual on a single line. Some attention is paid to motive power. In 1929 Highland Chieftain, a Sentinel steam railcar, was tried on the suburban service. From 26 March 1958 to 1962 a battery electric railcar was used on some services. Mention is made of the Royal Train journeys, including the operating precautions taken for Queen Victoria. Edward VII made less royal journeys and George VI sometimes opted for travel by car from Aberdeen. The last Royal journey was made on 15 October 1965. The conveyance of the Queen's Messenger used to be a significant event. Camping coaches were available at several locations. The line closed to passengers on 28 February 1966 and later in that year to freight. Illus.: 80021 arriving Ballater in snow with three coach train on 21 March 1955; Aboyne station in "LNER days"; Deeside Railway 0-4-2 No. 4; GNoSR class V 4-4-0 No. 33 at Dinnet c1914 on train for Aberdeen; map; 2P 4-4-0 40603 struggling past Rothrieston; Cambus O'May in 1937; GNSR R class 0-4-4T No. 91 at Murtle on "subby"; B12 61539 at Ballater on 21 April 1954; B1 class 61308 and 61343 on Royal Train at Ballater on 11 September 1953; 80020 on short pick up freight at Cambus O'May on 21 March 1953; B1 61307 at Ballater on 23 April 1953; battery electric railcar at Ballater on 12 May 1960, and Banchory in 1965.
Coalbrookdale and Penydarren revisited. Part three. Robin Barnes. 622-6.
The first part began on page 492 and Part 2 on page 554. In this concluding part the author summarizes, " if somewhat hesitantly" that (1) in the period 1790 to 1797, in model form, the American John Fitch made the first operable steam locomotive designed to run on rails; (2) William Reynolds in Shropshire planned a full-scale steam railway locomotive at a slightly earlier date, but there is no evidence it was made; (3) Reynolds, with Trevithick as consultant, at Coalbrookdale in 1802 made the first known full-scale steam railway locomotive, but probably it was not tried and may never have been completed; (4) it cannot be certain what is depicted in the 'Llewellyn' drawing, other than it is a sketch of a locomotive incorporating Trevithick features; and (5) the general arrangement of the Penydarren locomotive is not known and it may have differed substantially from that of the later Gateshead example. The feature is concluded with a very extensive list of references and acknowledgements and the address of a website dedicated to John Fitch: http://www.history.rochester.edu/steam/Westcott Illus.: working model steam locomotive made in USA by John Fitch; impression created by Robin Barnes of portable engine designed by Boulton & Watt for William Reynolds (see also Volume 11 page 543 for another diagram of this machine; diagram illustrating difficulty of fitting 1804 Penydarren locomotive into Plymouth Ironworks Tunnel (flywheel especially problematic); portrait of Major General Arthur St Clair whom (the extended caption states) may have been the intended beneficiary of Fitch's locomotive – to relieve him in his fight against Indian forces on the Wabash using a wooden railway: the Scottish General was also briefly President of the USA..
Chinley contrasts. Brian Magilton (phot.). 627.
Colour photo-feature: 9F 92153 on "coal train" (minerals empties) at Chinley North Junction in October 1964; 8F 48065 with mixed freight for Peak line in October 1964, and B1 61093 on local service from Sheffield arriving/terminating at Chinley.
The passing diesel scene in Scotland. 628-9.
Colour photo-feature: 40 160 at Broughty Ferry on Edinburgh to Aberdeen express on 14 February 1981 (Scott Cunningham); 47 042 on empty stock at Edinburgh Waverley on 10 May 1979 (SC); DMU Class 107 No. 429 at Glasgow Central on Kilmacolm working on 4 January 1983 (Murdoch Currie); Andrew Barclay 06 002 at Camperdown Junction Dundee on 8 September 1980 (SC); Edinburgh Waverley with InterCity DMU (green) in foreground on 13 August 1967 (SC); class 37 on Perth passenger train and InterCity 125 in original livery (for Penzance), c1983 (George Galt).
The North Eastern J27 0-6-0s. 630-1.
Colour photo-feature of J27/NER P3 class (mainly Colour Rail): 65811 at Cambois in March 1967 (S.M. Watkins); 65894 on Silksworth branch in September 1967 (Roy Hobbs); 65891 at Scotswood Junction in November 1963 on Rothbury goods (RH); 65879 on Silksworth branch in August 1967; 65811 on empties going to Cambois Colliery in March 1967.
West Riding "railtour". Joe Richardson (phot.). 632
Colour photo-feature: note railtour is used in figurative sense as becomes obvious from the improbable candidates: 61021 Reitbok and another B1 on Newcastle to Red Bank (Manchester) empty newspaper van train passing Farnley in September 1964; Hughes Crab 2-6-0 42791 on Wakefield shed in March 1964; Jubilee 45647 Sturdee on football special conveying Leeds United "fans" to Liverpool climbing past Farnley in November 1964; filthy class 4 4-6-0 with Wakefield to Bradford TC off train from King's Cross at Beeston; 44948 on express for Morecambe at Leeds in March 1964, and 9F 92082 at Holbeck mpd in November 1967:
Steaming past Abergele.Geoff Rixon (phot.). 634
Colour photo-feature: 45534 E. Tootal Broadhurst (rebuilt Patriot) heading towards Llandudno on express on 14 June 1963; 70019 Lighning with 46152 The King's Dragoon Guardsman on up express in June 1963.
Electric trains in Ireland. R.L. Vickers. 635-40.
Mainly concerns the Giant's Causeway, Portrush & Bushmills Tramway. This was engineered by William Atchison Traill and his brother Dr Anthony Traill, both of whom had scientific backgrounds. Sir William Thomson (Lord Kelvin) and Dr William Siemens both bought shares in the venture and Dr Edward Hopkinson was a consultant. An Act was obtained in 1880. William Traill patented both a conduit system and a contact system for the supply of electricity to railway vehicles (full details given), but having experimented with a two-rail system the third rail system was adopted (a caption p. 636 lower is used to explain that the less troublesome overhead supply was adopted in July 1899). The line opened on 29 January 1883 with steam traction, but experiments with electric traction began in May/June and progress was limited until hydro-electric power became available. Revenue earning electric traction began on 28 September 1883. Steam traction had to be used on the street sections until 1899. The story of William Traill and Edward Hopkinson sitting on the third rail to convince the Board of Trade inspectors that it was "safe" is repeated as is that of Lord Kelvin giving a shocking handshake to the Lord Lieutenant of Ireland. The line was extended to the Giant's Causeway on 1 July 1887. The author has made extensive use of J.H. MacGuigan's The Giant's Causeway Tramway, 1964 (Ottley 1847). During WW1 the line was involved in a battle with a German U-boat. Following a period of prosperity during WW2, this historic line closed in 1950. Other lines considered in farn less detail include the Bessbrook & Newry Railway opened on 1 October 1885. This was developed by James Nicholas Richardson with Mather & Platt equipment and the expertise of Dr Edward Hopkinson. This used hydro-electricity and third rail except over a level crossing where overhead supply was used. The line closed in 1948, but acted as the inspiration for electric traction on the City & South London Railway. The Dublin & Lucan Tramway is mentioned: this opened on 8 March 1900. Drumm battery electric railcars operated on the Dublin to Bray lines between 1932 and 1950 and the Dublin Area Rapid Transit system opened on 23 July 1893. Sources are cited, notably J.C. Gilham's The age of the electric train. Ian Allan, 1988 (Ottley 15615). See letter from D.K. Horne (page 715) concerning William Atcheson Traill's son Anthony who was ordered to sit on the live rail as a child, the Engineering Department at Trinity College and the Clontarf to Howth tram. Illus: Giant's Causeway motor car No. 21 outside Portush Station on 5 April 1920; same vehicle on 6 April 1920 en route; No. 20 hauling 1888 trailer approaching Bushmills on 6 May 1920; Bessbrook & Newry depot in 1933 with motor car No. 1 (built Hurst Nelson 1921) with van (flangeless wheels) and trailer; Dublin & Lucan Electric Railway: two views one pre-1914 and other on 29 May 1924; Drumm battery electric railcar (two car unit).
Early Midland Railway goods locomotives. Part one. David Hunt. 641-5.
Notes on MR terminology concerning what was meant by withdrawal from service which frequently implied being placed in store. Even "broken up" could imply a long period of further storage. The term "rebuilt" included most reboilering. Numbering was complicated, especially as duplicate lists existed. Notes the difficulty of overcoming wear and friction on early coupled engines which led to the popularity of single driving wheels for express trains, but these difficulties were outweighed on freight locomotives by the increased traction available. The first inside-cylinder six-coupled locomotive came into MR stock via the Leicester & Swannington Railway, namely Atlas, which became MR No. 280. This had a long boiler and flangeless driving wheels. Valve gear development is covered from the fixed cut-off gab motion, through the expansive working valve gear of John Gray to the Stephenson valve gear developed at Robert Stephenson by William Williams, Chief Draughtsman, but also claimed by William Howe, a pattern maker. The Stephenson motion was fitted to a 2-4-0 No. 71 of the NMR. Isaac Dodds patented a wedge motion. On the MR the 2-4-0 type was used for freight. The Polkas were Stephenson patent long-boiler locomtives with outside cylinders. Other notable locomtives were the coupled Jenny Linds (see BackTrack, 18, 240 concerning the illustration which purports to be such) and some Kitson 2-4-0s.
Seaspeed: British Rail Hovercraft Ltd. - Part two. The world's fastest ferries. Stephen Nash. 646-9.
Development of SRN4 witha capacity for thirty cars and 254 passengers and a maximum speed of 70 knots. Originally it had been envisaged by Government would work from South Essex, but idea resisted by Sealink. Consideration was given to a Lydd Airport to Le Touquet service with a long approach over land to Lydd, but in the end Dover was the main British Seaspeed base with Boulogne and later Calais as the main French terminals. Author argues that Pegwell Bay might have been a better British base. The design was stretched in 1976 to enable it to convey 55-60 cars and 420 passengers and this was followed by new terminal facilities in Dover and Calais. Eventually the Hoverlloyd services were merged with the former railway services as Hoverspeed, but these services ended in 2000. Problems with hovercraft skirts are mentioned.. The innovatory nature of hovercraft and their skirts was assessed by Brice and Jones in Natural rubber science and technology. (1988)
McAlpine's engines. Alistair F. Nisbet. 650-1.
3ft 6in gauge locomtives used by Sir Robert McAlpine & Son during the construction of the Wimbledon to Sutton line of the Southern Railway. Illus.: all Hudswell Clarke products: 0-4-0ST No. 12 1037/1913 at Sutton Common; 0-4-0ST No. 37 (1533/1924) at Sutton Common; 0-6-0ST No. 56 at Sutton; 0-6-0T No. 64 (1573/1925), also No. 65 (1574/1925) both on Sutton Common, all in 1929.
Class 31s in South Yorkshire. Chris Tyas. 652-3.
Colour photo-feature. 31 235 and 31 454 at Sheffield on Hull to Manchester service on 1 April 1986; 31 425 at Doncaster Works in March 1988; 31 409 and 31 414 on Liverpool to Yarmouth servie at Sheffield on 12 September 1987; 31 210 (Railfreight grey livery) in Doncaster Works yard in July 1989; 31 126 (Railfreight grey livery) hauling DMU on Leeds-Sheffield service at Sheffield on 29 July 1989.
Book Reviews. 654-5.
A history of North Eastern Railway architecture. Volume 2. A mature art. Bill Fawcett. NERA. RH *****
Narrow gauge railways of North Wales. Andrew Wilson. Tempus. DWM **
Poorly produced although information appears to be accurate.
The Farranfore to Valencia Harbour Railway. Volume One. Patrick O' Sullivan. Oakwood. MJC ***
Very interesting read, yet not easy to read: suggests needed editing. Same reviewer even more critical in review of second volume: BackTrack 18 page 381
Readers' Forum. 654-5.
Correction - steam on the South Western main line. Edit.
See page 513: changes made to entry.
Legend of the Non-Stop. Bob Essery.
See feature on page 275: reason for carrying extra shovel/s on prestige working.
Appealing to America. P.M. Jones
See feature on page 266: the LMS produced Cathedrals, abbeys and shrines of history and romance in the British Isles aimed at English-speaking visitors in about 1925. Also notes GER brochure aimed at Americans encouraging them to travel to Hunstanton to view Boston Stump across the Wash.
Red line. R.A.S. Hennessey.
See short feature on page 472: notes trip by Lenin to Sidcup over the SECR. Marx used the Isle of Wight Railway to holiday in Ventnor whilst Engels visited Eastbourne on vacation. Ivan Maisky (later USSR Ambassador to UK) used Belsize Park on the Hampstead tube. An LMS locomotive entered Liverpool station dubbed Labour Means Security.
Hull level crossings. J.W.E. Helm
See correspondence from Mick Nicholson (page 414) where letter writer implied that author had failed to show influence of Corporation tramway system, Stephen Bragg page 355 (comments on map) and M.R. Lake (page 414) and original feature which began on page 132. Extra information on dimesnions of some of the crossings, nomenclature (mainly of spurs and curves), and dates when events took place.
1937 — Coronation Year. Kevin P. Jones
See illustration on page 529 (taken following naming ceremony of Sir Nigel Gresley): many, but not all, of those present are identified. See also correspondence from Peter J. Rodgers in Vol. 18 page 317 who appears to offer a definitive list..
Diggle. T.J. Edgington.
See page 272: LMS designated lines between Huddersfield and Diggle as North and South lines: BR (Eastern Region) termed them "fast" and "slow" lines. Also notes that water troughs in all tunnels.
South Wales mileposts. Neil Taylor. 656.
Colour photo-feature. these are roadside features at Tondu (as at 15 August 1999); Llanwern (road sign on 27 March 2003); Llysworney on 25 July 1999 and Coytrahen on 24 June 2000 and quote distances to named station or Bridgend if un-named.
English Electric over Beattock. Derek Cross. rear cover
D331 (in sparkling dark green livery) on what is claimed to be "Royal Scot" in 1962, but train is composed of at least seven LMS vehicles before what may be a BR standard coach followed by a catering vehicle.
30863 Lord Rodney on Bournemouth shed in June 1961. D.H. Beecroft. front cover.
30850 Lord Nelson partly visible behind. Colour-Rail. See also feature page 692.
"Silently closing the bedroom door,
Leaving the note that he hoped would say more". Michael Blakemore . 663.
Editorial noting the transfer of ownership of the magazine from Atlantic Publishers to the Editor who has entered the Pendragon lair.
Lancashire colliery steam. R.C. Riley (phot.). 664-5.
Colour photo-feature: taken on 12 April 1959: Bridgewater Hunslet 1475/1924 0-6-0T with outside cylinders and Walschaerts valve gear in Walkden Yard; Peckett, Peckett 518/1890 0-6-0ST at Walkden; Kenneth ex-NSR New L class 0-6-2T (NSR No. 22); Robin Hood Chapman & Furneaux 1200/1901 0-4-0ST.
Preston in the 1960s. Michael H.C. Baker. 666-73.
Reminiscences of the Preston area and the services which ran through it. Includes observations on a journey from Southport to Preston by the former direct route, train services to Blackpool noting how that in 1933 it was possible to travel from Manchester to Blackpool in under an hour whereas that it is now 50% slower, notes on motive power for these trains from the L&YR Atlantics, through the Hughes 4-6-0s; Patriots and Jubilees shedded at Preston, how some trains ran through Preston twice. During the period considered many trains were still formed on non-corridor compartment stock. Excursion traffic to Blackpool and to Aintree for the Grand National is considered. The article is like these trains somewhat discursive, but a good read, nevertheless. Illus: 42436 passing Lostock Hall Engine Shed signal box with Preston To Liverpool Exchange stopping train in July 1966; 92017 passing St Walburge's Church in September 1967; 73135 light engine in Preston Station in March 1967; 45382 on Blackpool to Manchester train formed of non-corridor stock in July 1966; 92223 on down freight in September 1967; signal gantries in October 1965; 45027 on TC from Liverpool Exchange to Glasgow in February 1968; classw 5 and Britannia on return Grand National Special in March 1966; Grand National day at Aintree in 1967 showing departure times; 70031 passing Burscough Junction on Grand National special in March 1966; failed type 40 being towed out of East Lancashire station in May 1965.
Tales of a Bournemouth booking boy. Part Two. Jim Evans with Anthony P. Vent. 674-8.
Notes the working of the 'Airways' specials which provided luxury travel by Pullman cars hauled by T9s in connection with the Short Sunderland flying boat service across the Atlantic: these specials ran at short notice between Poole Harbour and Victoria. Due to the rapid rection of the signalman Bill Dowling and the crew of the T9 Alfie Brake and Taffy Hillier an accident was averted when the Bournemouth to Brighton service set out aginst signals at danger in the path of the T9. Other incidents which could not be averted included a Lord Nelson light engine ran into a runaway in which the guard was killed. Many of the staff worked fiddles: some acted as bookmakers and made substantial sums, some shunters worked as porters. Also describes the permanent way work associated with the signalling system. Lord Nelson 854 Howard of Effingham in Bournemouth Central in October 1945; B4 0-4-0T; 34038 Lynton on 16 May 1966; 35026 Lamport & Holt Line on 5 September 1965; 34018 Axminster on 5 September 1965; 73113 on Weymouth to Waterloo express arriving Branksome on 27 August 1966; 34060 25 Squadron on 4 September 1965.
The Newburgh and North Fife Railway. Alistair F. Nisbet. 679-86.
Passenger service was withdrawn on 12 February 1951 following a protracted closure process. The line had opened to passengers on 11 January 1909 following the official inspection by Major Pringle on the previous day. The civil engineering works were moderately heavy and were performed by William Beattie & Co. The stations were constructed by George Wimpey & Co. The line was constructed to mainline standards. nOtes on passenger and freight services, and on the traffic (if any) conveyed. KPJ's father always regarded the line as a sort of joke as it had opened when he was seven within sight of his birth place and closed before he was fifty, and he new that there was no rational reason for its existence. Illus.: 44257 calls at Newburgh on 8 September 1955 with Ladybank to Perth train; Luthrie in NBR days; 44720 on Dundee to Glasgow express passing Kilmany on 7 August 1955 diverted due to engineering work at Perth; Lindores station in 1950; Luthrie with NBR signage but after loss of loop; St Fort station; J35 9206 with driver handing over token at St Fort Junction; B1 61402 on freight at Lindores and at Clatchard Craig quarry siding; interior of St Fort Junction signal cabin.
Diesel-electric power on the Western. Chris Gammell (phot.). 687.
Colour photo-feature: 20 August 1976: 47 070 westbound from Newton Abbot, and 50 046 arriving at Paddington (train description indicator showed "5046"!)
Recalling the pick-up goods. 688-9.
Colour photo-feature: 43077 shunting at Withernsea on 10 August 1964 (Bruce Oliver); 1650 shunting at Tiveron in July 1961; 51xx No. 4142 passing Andoversford Junction with Kingham to Cheltenham pick up goods on 10 October 1962 (Paul Strong); B1 61018 Gnu shunting at Ruswarp on Whitby goods in May 1964; B1 61213 shunting at Monikie on Broughty Ferry to Forfar branch on 27 May 1966 (J.S. Gilks); and 57xx No. 3684 shunting at Chippenham in June 1961 (Paul Strong).
As in Great Western days. 690-1.
Colour photo-feature based on material preserved by Colour-Rail: 4837 (subsequently 1437) taking water at Marlow in February 1946 (H.N. James); Dean Goods 2460 at Severn Tunnel Junction shed in May 1947 (H.N. James); 4073 Caerphilly Castle outside Swindon Works in November 1937 with GWR monogram on tender (J.P. Mullett); 4013 Knight of the Bath at Shrewsbury with SR stock on Bournemouth to Birkenhead train in 1938 (P.B. Whitehouse); oil-burning Castle No. 100 A1 Lloyds at Reading General in April 1947 (H.N. James)
The 'Nelson' touch. 692-3.
Colour photo-feature: 30856 Lord St Vincent at Eastleigh on 18 September 1960 (J.S. Gilks); 30861 Lord Anson at Nine Elms with headboard for Holland-America Line boat train in 1958; 30855 Robert Blake near Battledown in 1956 with carmine & cream stock (mainly ex-Southern Railway); 30850 Lord Nelson passing Esher in July 1960 (Geoff Rixon); and 30856 Lord St Vincent near Esher in May 1961 (GR). See also front cover.
Give our regards to Broad Street. 694.
Colour photo-feature: B12/3 61572 on M&GNJRS Wandering 1500 railtour on 5 October 1963 (Colour-Rail); 501 EMU entering station in April 1983 (Paul Joyce); three 501 units in May 1983 (Colour-Rail).
Early Midland Railway goods locomotives. Part 2. David Hunt. 695-9.
Considers three categories: long-boiler 0-6-0s ordered from Benjamin Hick & Son, P. Rothwell & Sons, Kitson's and from Robert Stephenson & Co.; other inside-frame 0-6-0s from Kitson's and Derby Works, and pre-Standard double-frame 0-6-0s.
The Testimonials of Wm. Burrows. 700.
Compiled by John Hughes: William Burrows (1821-1884) was his great-great granfather who acted as Contractor's Agent and Clerk of Works on the following projects: See also letter from Keith Horne on page 125 (Volume 18)
Wartime memories of Plymouth. Dennis Kelly as told to Paul Joyce. 701-5.
Memories of greaser/cleaner/fireman during the period of heavy bombing on Plymouth during WW2: see also Volume 15 page 318 and subsequent parts. Illus.: 4911 Bowden Hall at "Exeter St Davids" (Bristol Temple Meads: see letter Michael Dunn Vol. 18 page 188); 7222 on Plymouth Laira shed (GWR days); Plymouth Millbay Station after services withdrawn; 7805 Broome Manor and 4705 on Laira shed in BR days.
Brick and the railway builders - Part 2. Ken Nash. 706-9.
Part 1 page 582. Notes the structures on the Bure Valley line and on the Midland & Great Northern Joint Railway in Norfolk noting in particular the magnificent skew structure in East Runton (which is out of use) but is alongside a lesser viaduct still used by the vital link to West Runton and the blue brick structures extant on the Mundsley to Overstrand section which have not seen trains for fifty years but are in far better condition than many still in service elsewhere. Illus.: Thetford station, Melton Constable station, Overstrand station, Norfolk & Suffolk Joint and M&GNJR viaducts in East Runton and North Walsham station being demolished to be replaced by bus stop shelters demolished every Saturday night.
Preservation of the North British Atlantic Midlothian. Geoffrey Hughes. 710-11.
Mr C. Smith of Kilburn wrote to The Scotsman dated 1 December 1937 to advocate the preservation of 9875, the last NBR Atlantic. This came to the attention of Sir Eric Hutchinson of Esinburgh who wrote to Edward Marsden the LNER's Information Agent at Head Office who in turn communicated with George Mills, the Divisional General Manager of the Scottish area who in tun wrote to William Whitelaw, he Chairman (letter reproduced in full). It would seem that Whitelaw was keen on preservation and his involvement led to the re-assembly of the locomotive at Cowlairs in spite of Gresley's lack of interest. As is well-known he two-be-preserved locomotive was a casualty of WW2. See letter by Robert Barker (vol. 18 page 188) on survival of tender at Langley.
Christmas shopping. 712-13.
Two publicity leaflets in two-colour (red & green) format from D.V. Beeken Collection for Christmas shopping at Binns (which had department stores in Newcastle, Darlington, Sunderland and elsewhere) via LNER excursions. One features a train from Leeds (New); Bradford (Forster Square), as well as Shipley, Otley, Guisley, Harrogate & Ripon to Newcastle with connections to other destinations, and from Hawes and other stations on Wensleydale to similar destinations.
Book Reviews. 714-15.
Welsh railways – a photographer's view. Denis Dunstone. Gomer. MB. ****
"Recommended"
Lancashire & Yorkshire Railway signalling. Tom Wray. LYR Society. MB *****
"splendid description in words, drawings and photographs"
The Great Northern Railway in the East Midlands. No. 4. Alfred Henshaw. RCTS. MJS **
"lack of in-depth information" and poor quality of reproduction
A Southern Electric album. Michael Welch. Capital. DAT *****
"book sets a standard of illustration which will be very hard indeed to beat". also commends sharpness of illustrations.
LMS Journal No. 5; edited Bob Essery. Wild Swan. MJS ****
Magnus opus within this issue is the David Jenkinson feature on Princess Royals.
Readers' Forum. 714-15.
Top link hero. Editor.
Photographic credit for illustration of Driver Duddington (page 553).
Consolidation. John Stubley.
See feature page 544 O2 63940 (page 544) was hauling iron ore tipplers.
Consolidation. Mike Zanker.
See feature on page 544 considers that writer's eulogistic comments on S160 type may be inaccurate.
Loyal railwaymen. Kevin P. Jones.
See feature on page 588: cites Norman McKillop's The Lighted Flame to give some indication of the workforce's case: also notes McKillop's appreciation of the Gresley derived motion in terms of locomotive preparation.
All stations great and small. Richard E. Owen.
See page 476 for picture of Llanidloes station following closure to passenger traffic. Building survives as offices. Cement traffic for Clywedog Dam kept line open for freight for some time longer
Irish electric trains. D.K. Horne.
See page 635: concerning William Atcheson Traill's son Anthony who was ordered to sit on the live rail as a child, the Engineering Department at Trinity College and the Clontarf to Howth tram.
On track to Westminster. Christopher V. Awdry.
See page 523: writer implies that Keith Hill suggests that there may have been something improper in the financial relationship between George Hudson and his great uncle Matthew Bottrill: this was not the case. Letter cites Robert Beaumont's biography of Hudson
Tunnel visions. Alan Tyson. 716.
Colour photo-feature! Shotlock Hill Tunnel looking outwards on 1 July 1961 and Willersley Tunnel portal on 18 February 1967.
Index. 717.
9F to Alnwick. Roy Hobbs. rear cover.
92099 on branch passnger train on 18 June 1966: last day of steam passenger working
Updated 2006-05-05