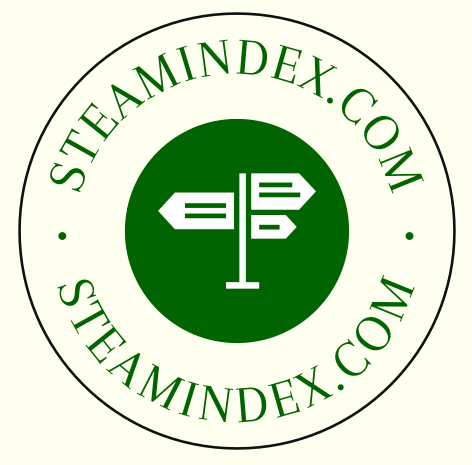 BR Std class 7MT 4-6-2 No 70013 Oliver Cromwell at Southport station in July 1968. John Corkill. front cover
A4's at large. Bruce Oliver. 4-5.
Colour photo feature.: A4 60001 Sir Ronald Matthews on a through freight at Newcastle in 1964; A4 No. 60008 Dwight D Eisenhower at Southampton prior to export to the USA on 24 April 1964; A4 60024 Kingfisher at Aberdeen; A4 No. 60024 Kingfisher at Sherborne on 13 April 1966.
The Gorton complex. Jeffrey Wells 6-13.
Includes a brief description of the overall history of Openshaw area between Manchester and Ashton-under-Lyne. William Chapman proposed a railway using inclined planes and a tunnel. The Sheffield and Manchester Railway & Canal of 1831 died, but in 1835 Lord Wharncliffe proposed a Sheffield, Ashton-under-Lyne and Manchester Railway and separate surveys by Charles Vignoles and Joseph Locke were prepared. This line opended to Gorton in 1841. Richard Peacock was appointed No. 1 engine man to the SAMR. Works were opened in Openshaw on level land which enjoyed low taxes and these became known as "The Tank". The works repaired locomotives and new construction did not start until April 1857. A school was provided. Jack Ashbury opened the Ashbury Carriage & Wagon Works in Ashbury's and Beyer Peacock opened its Gorton Foundry: thus, there was a considerable complex of railway workshops in the Gorton (Openshaw) area. and this was increased still further by the arrival of the MR in September 1867 with a depot near Belle Vue station. The GCR Gorton works constructed 183 new locomotives between 1900 and 1909. Carriage and wagon works were relocated to Dukinfield to allow the locomotive fascilities to be enlarged. Low pressure pneumatic signalling was introduced in the area in 1904. There was a rapid decline at both the former railway company's works and at Beyer Peacock during the 1950s and closure followed of all the works in the 1960s. See letter from Hillier (9-166) concerning his father as final Works Manager. See generous letter from J.H. Price (222) which includes a family tree taken from his own history of Metro-Cammell and his comments on name of Ashbury Railway Carriage and Iron Company.
Illus. (b&w): N5 class 69387 passing Gorton Works in the mid 50s; view from the "Birdcage" (footbridge); bay in Gorton works repair shop undated; Gorton shed c1923 with Robinson D9 No 1024 in GC livery and Class I 426 City of Chester; Cross Lane Gorton c1900; page 8 Gorton roundhouse arrangement 1851 (plan) see letter from Richard Q. Colley (page 222) commenting upon difficulty of using the double-track turntable; map showing Gorton in relation to Manchester; plan of Works; Knighton outside Beyer Peacock works ready for the Knighton Railway; plan of Gorton Foundry in 1854; Beyer Garratt 2-8-0 + 0-8-2 69999 as used on the Lickey Incline; The Beyer Peacock works in 1928 with Beyer Garratt for Kenya & Uganda Railways; map of the Gorton Complex; Beyer Peacock 0-6-0 locomotive, with Beattie feed water heating c1858 destined for the Midland Railway; Gorton running shed in 1953; Beyer Peacock selected locomotive output 1855-1899 (table); Gorton station in 1973.
LNER Buffet cars. C.S. Carter. 14-21.
The GCR had operated buffet cars, but these had not been a commercial success. In the 1930s road competition and increasing excursion traffic was forcing the North Eastern Section to borrow refreshment vehicles from the LMS, GWR and SR and a start was made on converting rolling stock into buffet cars and building new cars. In 1932 GNR open thirds were converted and three new cars were constructed. These were used on King's Cross to Cambridge services. NER open thirds were also converted as were ex-ambulance cars from the Great Eastern Section. The new tourist stock included buffet cars and these were subject to intensive use. Most trains on the Newcastle to Middlesbrough and Newcastle to Carlisle lines included buffet cars; these were briefly reinstated in the post-WW2 period. The Flying Scotsman sets included buffet cars, and restaurant-buffet cars were introduced in 1939. They were gradually reinstated in the post-War period. There was a Thompson-designded buffet car for the post-war non-stop Flying Scotsman. Some cars were added or removed en route: Ely was one such point where cars were exchanged. The BR mini-buffets gradually displaced many of the Gresley vehicles, but some acquired the BR blue/grey livery. See correspondence on page 163 by John Dawson and response to this by letter from Carter on page 248, which also amends Table 1 (car 9143 became DE 321128, but data relating to cars 9141 and 9142 in fifth column should be ignored). Letter from John Macnab (page 222) concerning Scottish Region vehicles, including those which worked on Television Train between 1957 and 1964.
illus.: Buffet car No. 647 based on GER open third see letter from author on page 222 which includes text missing from caption concerning Great Eastern conversions; Buffet car No E52063E; Buffet car E21746E at Hull in August 1956; Buffet car No E9195E at Manchester Piccadilly in July 1972; Buffet car diagram 167 and GE diagram 39E; Buffet car diagram 168; Buffet car to GN diagram 78T; Buffet car to diagram 138 no E2898E at Kirbymoorside in June 1957; Buffet car to diagram 168 (tourist stock with plywood panelling No E9151E at Stratford in carmine & cream livery in August 1957; Buffet car to diagram GN no 78V; Buffet car no S9117E at Bournemouth; Restaurant Buffet car no E1705E as rebuilt in 1959 in July 1975; Table of Standard Buffet Cars;
The Penrhyn railway. J.I.C. Boyd (phot.) 22-4.
illus.(b&w): 0-4-0ST Blanche ready to leave Port Penrhyn; view of yard at Coed-y-Parc; 0-4-0ST Blanche ready to leave Coed-y-Parc with evening workmen's train; crossing the standard gauge at Port Penrhyn; Orenstein & Koppel (1913) locomotive Eigiau; Hunlet (WN 704) locomotive Nesta (July 1947).
The Newcastle to Red Bank empties. Joe Richardson (phot.). 25
Colour photo feature. B1 61012 Puku pilots Jubilee 45565 Victoria away from Farnley Junction; B1 61199 pilots an unidentified class 5 up the climb towards Morley (1966).
A Merseyside mixture. Philip J. Kelley. (phot.). 26-7.
Colour photo feature. Sandhills station with M28356M electric unit; ex L & Y Exchange Hotel shortly after closure in 1971; Hoylake station signal box and level crossing; view from the top of Lime Street station with St George's Hall in foreground (1977). This last was source for letters by Hughes and Jermy on 9-163.
A view from the rear. 28-9.
Colour photo feature. Hall class 6977 Grundisburgh Hall (Cliff Woodhead); Jubilee 6P 45629 Straits Settlements and 5F No. 42842 at Carlisle Kingsmoor (Geoff Rixon); BR Std class 7MT 4-6-2 No 70013 Oliver Cromwell (John Corkill); No. 35028 Clan Line at Waterloo (as prev).
The Great Western 'Granges' and 'Manors'. 30-1.
Colour photo feature. 6819 Highnam Grange at Duffryn yard (Celyn Leigh-Jones); 6873 Caradoc Grange at Laira shed; 7821 Ditcheat Manor with BR class 3 No 82006 at Aberystwyth shed; No 7827 Lydham Manor at Aberystwyth shed (Geoff Rixon remainder).
In the pink [locomotives in undercoat]. 32
Colour photo feature. Brush type 4 No D 1624 on a running in train up Shap; Brush type 4 No D 1751 at Derby; Class 2 No 78003 at Crewe;
Fuel, energy and traction (Provocations Number 1). Michael Rutherford. 33-8.
Spark arrestors were needed for coke, coal, and especially wood burning. Early locomotives tended to be highly complex to burn coal until D.K. Clark of the GNoS developed fireboxes with side air inlet tubes and Charles Markham developed the brick arch. The clean-burning sperm oil was used as lamp oil, but mineral oil exploitation was developed in Pennsylvania and in the Caucasus. Thomas Urquhart developed oil burnining locomotives on the Grazi and Tsaritsin Railway in 1874. Holden used waste from an oil-gas plant to fuel stationary boilers at Stratford works and mainline locomotives. Robinson experimented with pulverized and colloidal fuel on the GCR. The Agadir Crisis caused the British Navy to develop oil-burning for its greater speed, and Churchill persuaded the British Government to acquire a stake in the Anglo-Persian Oil Co. on 17 June 1914. The SR permitted U 2-6-0 629 to be fitted with the AEG system for burning pulverized fuel: this system had been developed for brown coal and problems were encountered with hard coals. Author considered that it was a failure by BR not to develop the oil-burning system which had been developed by the GWR before nationalization. Author (see Rutherford 50 regarded this as his Opus 1)
Illus.: GWR 2021 class 2144 with a spark arrestor chimney at Ditton Priors in 1953; Stockton and Darlington no 25 Derwent given to the NER in 1898; diagram of Charles Markham's classic firebox design (Instn Mech Engrs); diagram of pioneer GCR No 966 as converted to use pulverised coal; the fuelling source at Gorton for J.G.Robinson's fuel experiments on the GCR; modernised shed yard at Colwick; refuelling a West German DB three cylinder Pacific with oil; Merchant Navy 21C19 French Line laying down a smoke blanket at Fleet (Eric Youldon asserts this must have been 21C9 see 9-163;
Mansfield - more trains than St Pancras. W. Taylor. 39-44.
The title is based on a quotation from Forgotten railways: the East Midlands by P. Howard Anderson. Mansfield is an ancient town and the development of rail-based communication began with the Mansfield and Pinxton Tramway in 1819: this used edge rails to link the town to the Cromford Canal. This route was acquired and rebuilt by the MR in 1850. The date of 1892 for a horse-drawn passenger service on the Tramway must be incorrect. The town was linked to Southwell in 1876. The article concentrates on the development of the Midland Railway's station and its services, although the arrival of the LD&ECR and Mansfield Railway (worked by the GCR) are mentioned en passim. Retrenchment and closure are described, but the more recent revival is not.
Illus. (b&w): The interior of Mansfield Midland in 1953; the viaduct immediately north of the station c1897; Class 3 No. 43727 pilots an 8F through the station with a coal train; Map of Midland routes round Mansfield; The lines leading to the station c1962; stopping train drifts into Shirebrook West with 40050 in charge; the four road engine shed with a loco on each road (including 4-4-2T 41943; Sutton Junction station; Sutton station c1908; Table of arrivals & departures (based on Mansfield Advertiser) , Mansfield station March 1902;
Crossing the Thames in London. M.W.G. Skinner. 45-8.
The Victoria Station and Pimlico Railway (Act of 23 July 1858) was the first Thames railway crossing: Grosvenor Bridge was opened on 1 October 1860. The mixed gauge West London Extension Railway was the next Thames Crossing (11 January 1864); and this was closely followed by the SER's Hungerford Bridge into Charing Cross on 21 December 1864, the LCDR's Blackfriars Bridge on 1 January 1866 (which gave access over the Metropolitan Railway to King's Cross) and on 1 September 1866 Cannon Street (SER). Upstream the Thames had been crossed between Richmond and Twickenham on 1 July 1863, at Kew on 1 January 1869, and downstream The Thames Tunnel was converted to railway use on 7 December 1869. On 10 May 1886 an extra Blackfriars Bridge gave access to Holborn Viaduct. The original Blackfriars Bridge was demolished in 1984/5, although the supporting pillars remain. Putney Bridge opened on 3 June 1889. All subsequent crossings have been in tunnel, and the number of these is continuing to grow. See letter by Horne page 110. Illus (b&w).: Cannon Street bridge c1905; first Blackfriars Bridge 1973; Map of railway expansion in the 1860s and associated river crossings; Grosvenor Bridge; second Blackfriars Bridge 1993; The West London extension bridge; Cannon Street bridge from the station roof; Grosvenor Bridge at the turn of the nineteenth century; Putney Bridge under construction 1888.
Rolling stock focus - South Western 'Ironclads'. Les Elsey (phot.). 49
Col. illus.: ex-LSWR coaches converted into departmental vehicles at Eastleigh in April 1970. Extensive further information in letter by John Lloyd page 163 (9).
Readers' Forum. 50.
Hawksworth 4-6-2. L.A. Summers.
[Edited, but virtually in full]: The death of O.S. Nock removes the last of the three great railway literati of the middle 20th century, the other two being Cuthbert Hamilton Ellis and Cecil J. Allen. Quite apart from his professional work as a signal engineer Nock will always be remembered not just because he wrote some 140 books, but because they were so readable, accessible to even the least professionally qualified and based on good judgement. For his imitators too, such as letter writer, who occasionally consulted him in reference to articles being written he was always graceful and helpful in response, as in his last letter to writer only two months before his death. The photo-spread on the GWR County class (Volume 8 page 308) notes 'Hawksworth's envisaged 4-6-2'. In the April 1981 Railway World Summers published what he claimed to be "the only article ever to set out the historical facts" in the "mystery" which has surrounded the Pacific project. In that Summers concluded that to talk of a Hawksworth Pacific was to perpetuate a myth, that the pencil drawing reproduced by the RCTS in its history of GWR locomotives was a project sired by the Chief Draughtsman without Hawksworth's authority and perhaps without even his knowledge. Subsequent to that article, the late K.W.C. Grand, in 1944 Deputy General Manager of the GWR, told Summers that Hawksworth had never made a proposal to build a Pacific and that "had he done so I [Grand] would certainly have known about it" adding that the CME had actually told him that the GW had no need of such an engine.
What I could not include in my article because Mr. Nock specifically asked me not to, but which I think should now be revealed, is the curious event which took place some time in the early 1960s. When he was researching his book on British Pacific locomotives, Cecil J. Allen, like several other people, wrote to Hawksworth asking him about it. Hawksworth denied such a project had existed he described it as a "draughtsman's dream", a telling phrase I have always thought. Allen was not satisfied by this and started to make enquiries among contacts at Swindon. Word of this got back to Hawksworth who went into his drawing office and, with his own hands, destroyed the drawing. Why? To prevent further linking of his name with a project which did not have his authority and of which he did not approve. There can be no other conclusion. This is the reason why, according to what Summers had been told, no copy of the 4-6-2 diagram appears in the Swindon Drawing Office records held at York. It is appropriate that future articles on Hawksworth should refrain from repeating what is clearly an historical myth.
From Muriel to River Irt . Mark Smithers.
[Edited, but virtually in full]: Writer has recently completed a detailed history of Sir Arthur Heywood's railways which was currently awaiting publication. In researching this history, a few facts about Muriel have emerged.
Firstly, Heywood's "radiating gear" was not original in concept. Sleeved axle articulation for eight and ten coupled locomotives was patented in 1870 (No.1817) by John Clark of the Clark & Webb 'chain brake' fame, but the type of axle utilised did not employ ball-joints or interlinked axles and no locomotive was ever built under this patent. So far, it has not been possible to ascertain whether Heywood was influenced by Clark's idea, but the differences in axle design may be significant in refuting such a suggestion.
Regarding to the interlinking of axles on a railway vehicle to produce a flexible wheelbase, several variations on this theme have appeared, one dating back at least to the 1840s, but the significant variant for present purposes is James Cleminson' s patent for articulated rolling stock (No.3029 of 1876). The geometric principle of this system (which is a feature of some surviving ex-Manx Northem Railway coaches) is identical to that used by the radiating gear on Ella. Bearing in mind that Heywood and Cleminson moved in the same social circles in the late 1870s (NWNGR, Royal Engineers etc.), and that Cleminson made a thinly-veiled accusation in The Engineer for 29th July 1881, there can be little doubt that the geometric principle of Ella's radiating gear was copied from Cleminson' s system.
Having considered the six-coupled specification, Heywood' s motivation for constructing an eight-coupled locomotive can be expanded upon. The performance capabilities quoted for Muriel match closely the requirements for the l8in gauge 'Handyside' locomotive tested by the Royal Engineers in 1878-9 at Woolwich and Chatham and there is little doubt that the eight-coupled locomotive was intended to be the basis of a design suitable for trench railway use. Its design had been envisaged by 1883 (see Royal Engineers Professional Papers, Paper VII of that year) and its discussion in the RE Journal for October 1894 was therefore no accident. The further question raised by these observations is whether Heywood seriously intended to persuade the Royal Engineers to abandon 18in gauge as a trench standard in favour of 15in gauge (which I very much doubt), or whether Muriel was merely intended as a 'test- bed' for a suitable 18in gauge design. In the event, all thoughts of any further l8in gauge trench locomotive designs were dead by 1896.
One improvement which was incorporated into Muriel but not mentioned in the feature was the fact that heavy cast iron frame stretchers were fitted above the leading and trailing axles (in place of the plain bars used originally on Ella) which incorporated rubber pads bearing on cups on the leading and trailing hoops of the radiating gear. This secondary suspension limited the 'twisting' tendency of the front and rear wheelsets of uneven roads. Ella was altered to follow suit in 1897-1900 (its surviving frames show holes for both original and later pattem stretchers), whilst Shelagh and Ursula had secondary suspension as built. Muriel's original boiler was constructed by John Fowler & Co. Ltd. of Leeds (No.7006) in 1893. A complete replacement boiler (not just the firebox) was supplied by Abbot & Co. in 1908 for the 1908-10 rebuild, whilst the 'linear linkage' modification to the valve gear followed more closely the Brown valve gear than the original straight slide, which was more akin to John Wesley Hackworth's valve gear of 1853 (not commonly used on British locomotives until adoption by Kerr, Stuart during World War One). One feature of Muriel which is known to have given trouble on the R&ER was its brake rigging. Ella, Shelagh and Ursula are known to have to have had floating clasp linkages acting on the sliding wheelset, with provision for the necessary sideways swing on the frame mounted brake hanger pivots, associated working clearances and the vertical actuating lever pushed sideways by a bearing attached to the radiating linkage. Owing to the greater side play (1 15/l6in each way as opposed to 1in for Ella and 1Gin for Shelagh) of the axles, and the use of two sliding axles instead of one, a different arrangement was required on Muriel. It has been possible (but not easy!) to deduce how this worked and it suffered from two disadvantages, namely: (1) inaccessibility, owing to its enclosure by the centre frame stretcher, and (2) lack of adequate provision for adjustment to compensate for wear on the brake blocks in service.
Between 1898 and 1904 it was decided to raise the maximum working pressure to l7Spsi and Shelagh and Ursula entered service with their safety valves set thus.
The Pentewan Railway. Robert E. Evans.
Adds to article by Robert Burlison on the Pentewan Railway. Writer was born in Pentewan and had a collection of written work and photographs of the railway and harbour. His great-grandfather and grandfather both worked on the railway as driver and fireman from 1914 to its closure in 1918. The Sunday School tea treat trains were not run on a Sunday as this day was for attending Church and chapel, but were usually run on a Thursday aftemoon as this was half-day closing in St. Austell town and on the harbour. There was no charge for the hire of the railway, but the Sunday Schools had to pay the railway staff to cover the trip. The first tea treat train on record was in 1878 and originally was just the Parish Church but later the service was extended to non-conformist chapels in the area. In 1994, contractors working for South West Water laying a new pipe line along the trackbed beside the river towards Pentewan and through Kings Wood have uncovered a large quantity of granite sleeper blocks from the Tramway of 1829, some with rail chairs still attached. Also while digging across the road at Pentewan, by what is today the car-park, the rails still in situ under the surface were discovered. This was all recorded and photographed and some of the blocks and rail now in the possession of Pentewan Old Cornwall Society will in the future be displayed at a suitable site in the village.
Readers' Forum. 51.
Railway Convalescent Homes. M.R. Connop Price.
Refers to Helen Ashby's article on the history of railway convalescent homes (8-262). They started before 1898. The Railway Mission was founded in 1881 as an evangelical Christian mission to railwaymen and their families. In its heyday before World War I, it had hundreds of branches holding regular meetings for prayer and praise, and it owned or occupied many halls and meeting rooms. Although much reduced in size, the Railway Mission continues its work today (1995), and has at least ten chaplains ministering in different parts of the railway network, together with several associate chaplains. This endeavour is largely independent of several other industrial chaplains working in the railway industry, most of whom come from the Church of England. Although the concerns of the Railway Mission were and are primarily spiritual, it has a fine record of caring for every aspect of railwaymen's welfare. This was demonstrated as early as 1892, when the Mission opened a new convalescent home at West Hill, St. Leonard's-on-Sea. It soon became apparent that this was not well situated to meet the needs of northern railwaymen and in August 1900 a second home was opened in Southport. By this time at least 1,690 patients had passed through St. Leonard's.
'1948 and All That'. Robert Emblin.
Mullay's contribution, (Vol. 8 page 286) which mainly recorded the response of the Four Mainline Companies to Nationalization, received a sharp response from a regular Backtrack contributor: "in trying to make the point that rail privatisation is equally as doctrinaire as nationalisation was, the article ... loses the distinction between fact, anecdote and subjective comment. Neither is it free from innuendoes of guilt by association (the railway companies were capitalist, capitalism is inefficient and socially bad, therefore the railways were bad), supported by quotations that had been wrenched sufficiently out of context to bring a blush to the cheek of a Barbary Corsair. The article makes much of the Labour Party's landslide 1945 electoral victory and a supposed lack of opposition other than from those with vested capitalist interests, but many technocrats who supported the Labour Party at the time and who wanted public control of the means of production, distribution, etc. in order to achieve operational (as well as social) efficiency, disagreed strongly with the proposals for transport nationalisation because they were clearly seen to be a prescription for the disastrous failures that the British Transport Commission and British Railways became. Equally, the doctrinaires within the Labour Party opposed the proposals because of the over generous" compensation that was to be given to the railway shareholders and which, through the subsequent Treasury accounting methods, was compounded in later years to saddle BR with a ramping debt that could never have been repaid (it was eventually but belatedly "written off' long after it had been used by successive govemments to cripple any ideas about public service-orientated financial management). Unfortunately I no longer have access to the library facilities which would allow me to list the relevant references but a trawl through the files of either the Manchester Guardian or the Financial Times would undoubtedly dredge up much relevant material. There is a good case to be made in support of the article's basic premise; but the article made no attempt to develop it.
Front Cover Vol.8 No.6. R. Strange.
'IM14' for 1961 was the 8.35am Halifax-St. Pancras, Saturdays only, 8th July to 2nd September, Sheffield times 10.12 to 10.20, Dore & Totley pass at 10.33 and St. Pancras 2.02pm. Strange was pretty sure the inward engine (to Sheffield) was rostered to be from Millhouses and replaced by another off Millhouses at Sheffield Midland, but this does not necessarily mean a Millhouses own engine and obviously on this occasion at least, a Saltley locomotive was in charge from Sheffield. It wasn't normal practice to carry a reporting number except on Saturdays, unless the train was a genuine mid-week 'extra', so we can take it that the date was either 5th, 12th, 19th, or 26th August. The 26th can be disregarded, since on that day No.44965 worked the 6.40am Leicester-Paignton and 12.45pm Bristol-Sheffield.
Flashback to the TPOs. Keith Miles.
Philip Millard's article on TPOs (8-289) inspired the following observation on TPO operation which may not be widely known and which became apparent to the writer whilst working at Willesden Loco. in 1949. Each moming the postal train, stabled at the South Carriage Shed, was reversed end to end, carriage by carriage, so as to be in the same order in direction of travel for the down joumey as the up. The following year, whilst working at Crewe and co-ordinating the District Locomotive Superintendents' morning telephone conference, he discovered that, whereas delays on express passenger trains need only be explained in excess of five minutes, every minute's delay on the postals had to be accounted for.
No.70004 William Shakespeare. R. Ratcliffe.
Refering to the illustration of William Shakespeare (p. 232, Vol.8 No.5) writer suggests that the "unmistakable White Cliffs of Dover" is the chalk cutting of Knockholt, where the old SER cut-off of 1868 passes through the North Downs between Orpington and Sevenoaks. The pristine condition of the chalk face indicates recent working, as a considerable amount of chalk was excavated from the east side of the cutting here in 1953 and transported in block trains to the Kent Coast line between Heme Bay and Birchington which had been washed out in that January's inundation by the storm surge in the North Sea. Several emergency measures followed the loss of the through route from Faversham to Thanet. The London to Thanet service firstly worked via the Kearsney-Martin Mill spur at Dover until the reinstatement of the war-time spur between the old LCD and SE tines at Canterbury was effected. Trains then started and terminated at Birchington, calling at all stations to Ramsgate, and thence ran fast to Faversham via Canterbury West's centre roads (now lifted) and Selling. Whitstable and Heme Bay were served by a pull-push shuttle from Faversham, for which a number of M7 0-4-4Ts were borrowed from the Central and South Westem Divisions, while the chalk trains worked via Hither Green and Chatham, and were powered by Q1 0-6-Os borrowed from Feltham. Forty years have mellowed the chalk face since No.70004 pounded past it bound for Folkestone, but the extraordinary size of the cutting at this point is still evident, a lasting reminder of the effects that the Great Gale of 1953 had on the land, even so far from the sea.
The Midland's Entry into London. Tim Smith.
In the "Midlands Entry into London" there is a photograph, on page 326 (Vol. 8) , of a Johnson 4-2-2 standing in front of the gas holders outside St. Pancras Station. The caption states that the gothic tower behind the locomotive is the listed water tower. It is not. The water tower stands to the south, close to the bridge carrying the railway over Pancras Road. The tower depicted in the photograph has been demolished. It contained an accumulator for the hydraulic power supply to the station and hotel. The railway at that point runs over a brick arched viaduct. Under one of the arches a 40 horsepower steam pumping engine, supplied by Messrs. Sir W.G. Armstrong & Co. of Elswick Works, Newcastle, pumped water to a pressure of 700 pounds per square inch, via the accumulator, into the hydraulic supply pipes. The high pressure water was then used to power the wagon hoist and capstans in the station, lifts in the hotel and other machinery. Two boilers, supplying the engine, were also housed under the arches. Part of the chimney can be seen in the photograph, to the left of the engine. St. Pancras Goods Depot had its own pumping station, in a building which still survives as a youth club, next to the Regent's Canal. A new pumping station was provided on the comer of Ossulton Street and Phoenix Road to power the wagon hoists, cranes and capstans of Somers Town Goods. The Somers Town pumps were electrified by the LMS in the 1930s and removed by British Railways in the late 1950s after which the hydraulic power was purchased from the London Hydraulic Power Company. The accumulator tower, still containing two accumulators, survived until recently (1995).
Doncaster Works Fire Engine/GNR Royal Saloon. D.A. Peart.
The 1935 Leyland Cub fire appliance, No.DT5553, illustrated on page 333 of the November-December 1994 was purchased by BR from the Doncaster County Borough Fire Brigade and replaced a Merryweather steam fire pump in the locomotive works. It was garaged just inside the Kirk Street entrance to the works. Upon final withdrawal from service, the Leyland was preserved and is still in existence.
The former GNR Royal Saloon at Gatehouse-of-Fleet station (page 329) also Vol. 8. was not divorced from its underframe. Indeed, the latter still retained its magnificently ornate Craven's builder's plates. The carriage was no longer in railway use, but functioned as a church for the scattered communities around Dromore and its sumptuous interior, which was largely intact apart from seating, well suited it for such a role. It had replaced a former Caledonian Railway corridor carriage body, painted a funereal black, formerly used for the same purpose, which had become too decrepit for further service. The GNR saloon was sold to a Halifax businessman who in turn disposed of it peacemeal. The loss of No.SC 9720028 at so late a date, together with the scrapping of the former SECR Royal Saloon at Glenfinnan, represented a grievous loss to railway preservation.
Colour files - transitional colour. 52-3.
Colour photo feature. Gas turbine locomotive 18000 at Old Oak Common in April 1959 (T.J. Edgington); The Deltic prototype at Brookmans Park in 1960 (T.B. Owen); English Electric GT3 with a new Hymek and a new London Midland 25Kv locomotive (T.J. Edgington); brand new Electro-diesel locomotive E6003 at Eastleigh in 1962 (Les Elsey).
Cold day at Carlisle - Patriot class 7P 4-6-0 No. 45531 Sir Fredrick Harrison on train for Glasgow St Enoch on 28 December 1964. Robert Leslie (phot.) rear cover.
GW 4-6-0 No. 6868 Penrhos Grange at Teignmouth. R.C. Riley (phot.) front cover
local train on 14 July 1958
The sounds of history. John Bateman. 59.
Guest editorial: the former sounds associated with railways, e.g. wheel squeal and the sizzle of A1 Pacifics.
Diesels along the wall. 60-1.
illus.: Warship class D 869 west of Dawlish station; Warship class east of Dawlish station both August 1962 (P. Poulter); A five car diesel set on the wall at Teignmouth (destination stated as Kingswear) on 16 June 1964; Western class at Dawlish in 1964 on fully-fitted freight (Cliff Woodhead);
Gloucestershire signalman. Edward Sharp. 62-6.
Traffic operation in the Cheltenham and Gloucester areas. Special bell codes applied between Gloucester and Cheltenham to identify diverging routes - Lansdown/St James and Eastgate/Central. Signalman at Andoversford Junction had to operate the divergence of the M&SWJR line from the Kingham branch. Author started work in Lansdown Junction box in 1946 as a telegraphist and then worked at most of the signal boxes in the area. worked in Gloucester West signal box; illus.: Ex midland 2F no 58206 nearing Lansdown Junction; 43xx class no 7312 at Gloucester Central; Ex SR No. 31802 arriving at Cheltenham Spa Lansdown; Plans of the lines in the immediate vicinity of signal boxes in the area; The former Midland signal box at Gloucester Passenger before being closed; A Swindon inter-city DMU; Andoversford box and drawing on the old Midland and South Western Joint;
Thoughts about turntables. Provocations [Railway Reflections No. 2]. Michael Ruherford. . 67-73.
The first turnatbles were used for wagon shunting. King Louis XIV had turntables on a pleasure railway driven by servants. Roundhouse engine sheds were totally reliant upon turntables and this was a disdvantage. Centre balance turntables required a strong foundation and it was difficult to balance the locomotive, especially if the tender was empty. A better system shared the balance with the end wheels as used on small GWR turntables. Two more sophisticated designs became available latterly: the articulated turntable from Vögele of Mannheim, the patent rights for which were used by Cowan Sheldon: the 70 ft turntables at Polmadie and Camden were of this type, and the Mundt from the Netherlands which enabled flexing at the centre. These were supplied by Ransomes & Rapier. A 70 ft one was installed at Clifton, York, in 1932, and shorter versions were supplied to the LMS and GWR. The power could be electricity, hydraulic, air or vacuum (last two from locomotive). There were powered turntables in Britain (less than 10%). In the early twentieth century it was quite normal to split the locomotive from its tender and turn each in turn. This was done with Cardean and there were similar problems with the NBR Atlantics. Large tank engines, such as those used on the LBSCR got round the problem. On the MR the roundhouses with their turntables limited locomotive development Lack of a suitable turntable at Bath SDJR led to tender cabs being fitted to the 2-8-0s. Problems with Gresley Pacifics at Gateshead as the locomotives had to be turned on avery busy triangle. At first Pacifics had to go out to Hornsey to turn. Shortened designs, such as the Schools, were a success. See letter from Richard Q. Colley (222) concerning effort required to tun even small locomitives and comment on Gorton double-track layout shown on page 8. illus.: A carriage turntable unearthed when Euston station was rebuilt; A turntable at ex-LNWR depot at Wolverhampton; The original turntable design at Derby. It needed two sets of wheels due; A brand new 4-6-4T for the Furness Railway at Kitson's in Leeds; Four men struggling to turn Rob Roy no 895 at Perth; The unhappy wanderer is GE no 927, unfortunately it is someone else's; Getting a Johnson 4-4-0 out of the pit by jacking and packing sometimes it; The brand new 70 foot table put in at Wakefield in 1933; Diagram of 70 foot LNER table;
Memories of Euston. D. Jenkinson 74-80.
Very brief history: B&w illus.: Christmas lights at Euston in 1957; The Euston Complex in 1946 viewed from the air - this led to a long letter from D.K. Horne on pp219/222 on this and that including where to eat and drink; Carols in the Euston great hall; The Euston Frontage; Platforms 1 and 2 from the inside; The canopies over platforms 1 and 2; The cab rank in 1947; The interior of Euston in 1939 in the immediate vicinity of the old; Platform 12; Tom Tiddlers ground between platforms 7 and 8; Map of Euston 1930 as it remained more or less until 1963; Map of Euston in 1837; Platform 12 again but angled to show platform 13; Platform 13 but 180 degrees from the other view;
Britain's last main line 0-6-0s. 81
Colour feature: Q1 Nos 33003 at Hither Green (R.C. Riley); 33006 on a special at Totton (P. Poulton); 33023 at Otterbourne (L. Elsey).
Blue Pullman at Cheadle Heath. W. (Bill) Buckley. 82-3.
Colour feature. illus.: Midland Pullman arriving at Cheadle Heath; Staff and passengers as the train prepares to leave; second view of staff and passengers as the train prepares to leave; Midland Pullman leaving Cheadle Heath. See letter from Stanford Jacobs concerning 4-4-6 signal code used between Great Rocks J and New Mills for this train.
Slogging through the Peak District (The Backtrack Portfolio) (Alan Tyson phot.). 84-5.
Colour feature.: 8F 48631 tackles a 1:169 gradient. an unidentified 8F takes the gradient.
Sophisticated mixed traffic - the Gresley V2s. 86-8.
Colour feature: 60802 arriving on express in Edinburgh through Princes Street Gardens on 1 July 1961 (Cliff Woodhead); 60872 King's Own Yorkshire Light Infantry at Doncaster mpd in 1959 (CW); 60853 at Arlesey on two coach local train Malcolm Thompson); 60871 at Cadwell also on two coach local in 1962 (MT); 60821 at Clay Cross on Newcastle to Bristol express on 9 June 1962 (CW); 60981 reversing out of Leeds Central in March 1964 (Joe Richardson); Page 87: The first paragraph should have concluded, after . . . the A3 Pacifics' online 2: ... . and only slightly less so than the A4s. When the class was complete, its 184 examples exceeded the combined total of the Gresley Pacifics by 70.' See 9-163.
How to save a railway. Andrew Grantham. 89-92.
How the East Suffolk line was saved from closure. A key campaigner was Donald Newby, a Liberal candidate. The campaign also involved Gerard Fienes and his "basic railway". The TUCC process was extremely hasty in East Anglia. Tom Fraser, Harold Wilson's Minister of Transport was extremely tolerant of his Civil Servants' pro-road stance, but was succeeded by Babraba Castle on 23 December 1965. She described Beeching as arrogant, but she was unable [or unwilling KPJ] to save several lines which should not have been closed. Fortunately, the East Suffolk escaped. See letter from Ian Travers (219) which observes that the two most vigorous towns in East Suffolk (Aldburgh and Southwold) are not on the line and lack adequate links to it. illus.: Donald Newby campaigning against closure of the East Suffolk Line; Gerald Fiennes prepares to leave Ipswich on a tour of the line; A DMU arriving at Beccles; Oulton Broad swing bridge; Oulton Broad South station; The singling in progress;
The Hay railway. Tim Edmonds. 93-8.
Ceased to exist in the 1850s, but many remains were extant in 1992. Captain F.B. Ellison collected remains in 1930s and these are housed in the Hereford City Museum. Served as a "branch of the Brecknock & Abergavenny Canal to link Brecon with Eardisley. It was authorized in 1811 and opened in 1818, but had reached Hay in 1816. It was extended to Burlingjobb in 1820. John Hodgkinson was the engineer and it included substantial works including the Talyllyn Tunnel. The stations were known as wharfs. Parts were incorporated into railways. Cites book by Clinker and two papers by Ellison (one Trans. Newcomen Soc.). illus.: Bridge 165 on the Brecknock and Abergavenny Canal; Embankment at Nant Tawel; Former company house at the toll bar and weigh bridge.; Western portal of Talyllyn tunnel; Map of the Hay railway; North side of bridge over the Afon Llynfi; Bridge over the River Ennig; Talgarth station; A rail on display in the bar of the Llwynau Bach Hotel; Former stable at Glasbury Wharf; Bridge over the Dulas brook standing in England and looking at Wales; Wagon wheel on display in Hay Library;
Remembering the North Sunderland Railway. Ian Patterson. 99-101.
Personal memories of a line that is now difficult to imagine, although much of the route is still traceable, as experienced in the 1940s up to closure in 1951, including the WW2 period. Motive power included Lady Armstrong a diesel-electric, the 0-6-0ST Bamburgh and Y7 986 (69089). The herring traffic was heavy. illus.: Y7 No. 68089 at Seahouses station; A six wheeled coach standing out of service at Seahouses goods yard; A page from the NE Region timetable for summer 1951;
Firing LNWR Engines. Harold Froggart as related to Edward Talbot. 102-4.
LNWR locomotives required a thin fire. Saddle tanks caused difficulties with the heating of the feed water and it was necessary to refill the tanks to cool them down. The Bowen-Cooke locomotives had a higher shvelling plate than the Whale and Webb types. The lever control of the ater scoop was difficult to control. Water troughs were difficult to locate in the dark. The Super Ds had very small footplates. The Princes had a very low brick arch. The Georges and Precursors had simpler, deeper fireboxes. illus.: 19" Goods no 8824; Coal tank no 10; Precursor no 5299 Vesuvius passing through Wembley; A typical LNW cab;
Rolling stock focus - Southern 'Boat train' gangwayed stock. Dick Riley. 105
Colour photo-feature.: S782S and S780S and nondescript S4446S at Eardley on 30 October 1964 and 28 March 1963, respectively.
John Urpeth Rastrick CE FRS. Tom Cockeram. 106-7.
See biographies of civil engineers. Error noted page 163: Rastrick's date of death should, of course, have been quoted in the title as 1st November 1756. Son of John and Mary Rastrick (nee Urpeth). Born Bullers Green, near Morpeth on 26 January 1780. illus.: the 0-4-0 Agenoria; Letter to The Times; The Ouse valley viaduct;
Colour files - Winter colour [Hope and Bamford stations - views in each direction]. Alan Tyson (phot.). 108-9.
8 January 1967 with snow.
Readers Forum. 110.
Camping coaches. J.H.F. Lloyd.
See volume 8 page 172. CC 156 was vehicle at Lowestoft, not CC 155 which has survived. Full history of both vehicles.
Railway road motors. Michael A. Cox.
See page 332 (Volume 8). Parcels van at Midsomer Norton was not an Albion, but a 3 ton Thornycroft Nippy
Crossing the Thames in London. D.K. Horne.
See page 45. Plans for Charing Cross were deposited with Board of Trade prior to Dalhousie deadline. Barnes Bridge was missed from list. Notes the "quaint addiction to metal arches" when crossing Thames.
GNR royal saloon. J.B. Dawson
See page 329 of Volume 8. Camping coach at Gatehouse of Fleet: full history of vehicle (LNER 972002).
Departmental coach No. DE 320961. W.V. Wells.
See page 329 (vol. 8). Originally a vestibule kitchen first car No. 6120 (Metropolitan Cammell 1928/9).
Nottingham Victoria Station. B.L. Wilson.
See page 313 of Volume 8. Annesley-Woodford goods service: 31 trips/day in June 1947. Nickname was 'runners'. The O4 class ran hot and the O2 class had inadequate brake power, so O1 class was used until displaced by 9F in 1957. Austerities were not used as too rough. Questions whether O4 class was ever used on passenger trains. A.M.L. Smith (p. 219) gives locations for two published photographs of O4 class on passenger trains.
On the line to Mallaig - Class K1/1 2-6-0 No. 61997 MacCailin Moor. Peter Tatlow. rear cover.
Near Arisaig in September 1959 with quite a heavy train including two loaded (?) cattle wagons at front.
A4 4-6-2 No. 60022 Mallard at Newcastle Central on 15 April 1963. T.J. Edgington front cover
The BR Standard class 4 tanks. Geoff Rixon (phot.). 116-17.
illus.: No 80011 leaving Redhill on 3 March 1963; 80096 at Dovey Junction on 4 September 1963 (see letter 9-338 by Jones); 80001 banking freight on Beattock in June 1962; 80139 at Eastleigh in April 1963.
The Northern Counties Hotel at Portrush. John Offer. 118-24.
Hotel began as Antrim Arms Hotel in 1837. The Ballymena, Ballymoney, Coleraine and Portrush Railway opened on 4 December 1855. Charles Lanyon was its engineer and William Dargan was its builder and owner. In 1861 it merged with the Belfast & Ballymena Railway to form the Belfast & Nortern Counties Railway. The Northern Counties Hotel Company was formed in 1883 and it purchased the Antrim Arms. In 1884 the hotel was extensively rebuilt with John Lanyon as the architect. New kitchens and sea water baths were added and a French chateau effect was gained via a bold mansard roof with a corbelled cornice. It had one hundred bedrooms with views, French cuisine and a German band. A new station was provided at Portrush in 1893 and Berkeley Dean Wise was its Engineer. The Giant's Causeway, Portrush & Bush Valley Electric Tramway was opened bewteen 1883 and 1887. In July 1903 the Midland Railway absorbed the BNCR. A ballroom designed by Wise was added to the Hotel in February 1906 (Louis XIV style). A roof-top conservatory was also added. The LMS continued to make improvements: a heated salt-water swimming pool was added in June 1935. During WW2 Campbell College, Belfast, was evacuated to the hotel. It was taken over by the Ulster Transport Authority and the hotel was sold to Grand Metropolitan Hotels in 1966. It suffered during the Troubles and was severly damaged by fire in 1890, and was an eyesore at time article was written. illus.: A Giants Causeway Tramways Steam locomotive in Portrush; Brochure for the Northern Counties Hotel; Disembarking from a steamer with the back of the hotel on the skyline; Northern Counties Hotel; A pre war postcard; An LMS poster for the hotel; Christmas festivities 1934 brochure cover; The drawing room; The roof top retreat; Christmas festivities 1934 brochure contents; The resident band in the 30s; The dining room; The fire which destroyed the hotel;
Steam's 'up and under' day. A.J. Mullay. 125-8.
Describes a specific day: 2nd February 1957 when Scotland played Wales at rugby at Murrayfield (the main focus for the article) and major SFA football matches were played at Tynecastle and Easter Road. 30 special trains were run from Wales (the fuel shortage following the Suez Crisis assisted in providing railway passengers). These specials arrived as early as Wednesday. Five arrived via the Waverley route. 42 specials were organized from within Scotland and there was an intensive service from Princes Street to Murrayfield. Gorgie (Edinbugh Suburban line) was used for both Murray field and Tynecastle (Herats v Rangers) specials. Two dining car specials were run from Glasgow direct to Murrayfield. Storage of empty stock was a problem and some was taken as far away as Stepps and Law Junction. Many of the Welsh specials arrived behind Jubilee class locomotives. Many of the returning trains to Wales were assisted out of Edinburgh as far as Dolphinton Junction. illus.: Standard class 5s nos. 73076/5 on a special to Edinburgh Murrayfield; Black 5 No. 44994 arrives at Murrayfield; Ex Caledonian depot of Dairy Road; 2-6-4T42268 assisting Black 5 No. 44827 (Don Rowland page 278 suggests 45316) at Slateford on 6 February 1955; 4MT No. 42272 arriving at Leith; Britannia no 70038 Robin Hood being assisted at rear by 70037 Hereward the Wake on Falahill bank near Tynehead in February 1965,
Money sunk and lost - The great central myth of the Great Central Railway. Robert Emblin, Bryan Longbone and David Jackson. 129-36.
The extension of the MSLR from Annesley to London created what the authors describe as a myth, namely that the Great Central Railway was financially crippled by the cost of building it. Many authors have subscribed to that myth: Langley Aldrich's "The late GCR never paid any dividend on its Ordinary shares"; Hamilton Ellis's 'The London Extension was viewed with pessimism at the time of its inception; if MS&L stood for Money Sunk and Lost, GC clearly meant Gone Completely''. Jack Simmons "Great Central never paid an ordinary dividend" and "was financially ramshackle". Harold Pollins "There were clearly some absurd schemes [including] the building of the last main line, the Great Central, in the 1890s" Michael Bonavia, referring to the grouping criteria used in defining the proto-LNER, adumbrated a poverty-stricken Great Central being carried financially on the back of the prosperous North Eastern.
The perception of GCR penury is a component in another received wisdom; that the LNER's largest constituent, the NER, had been intended as the financial dynamo for the entire network but that because of the financial weaknesses of the other constituents the LNER finances sank when the virtual collapse of the north-east regional economy in the depressions of the 1920s and 1930s prevented the NER from bankrolling its poverty-stricken fellow constituents. These two orthodoxies provide neat and simple mutually-supporting explanations that agree with what we all know; but "what everyone knows" may not necessarily be true, or it may not be the whole story and half-truths are most effective as mis-information.
The construction costs of the London Extension had certainly been high £11.5 million, almost twice the original estimate and after it opened the GCR did not pay any dividends on its Ordinary shares nor, until 1915, on some of its Preference shares. But not only were these non-paying shares a minority of the total, the opening of the London Extension was followed by thirteen years of considerable expansion. A leading article in the Financial Times of 20th September 1913, analysing the 'Great Central Position' and the performance of its shares, referred to the GCR as one of the leading UK railway companies, stating that "the position of the company . . . promises well in the near future . . . traffic returns have shown continued healthy expansion" and praised 'the exceptional prospects of this undertaking". There is a wide discrepancy between the modern view and contemporaneous informed assessment. The £10 million for the GCR's post-1900 expansion programmes (more than was being invested by most of its contemporaries) had to come from somewhere and the debt serviced somehow. Further, the price paid for the GCR at Grouping was marginally greater than that paid for any of the other LNER constituent companies except the NER; there is also the small and hitherto overlooked matter of the evidence on the London Extension profitability that was given by Sir Ralph Lewis Wedgwood, the LNER Chief General Manager, to the Railway Rates Tribunal in 1924/5 when he stated that it was expected that a nominal fifteen years was required for new works to fructify (that is produce a 5% return on investment and when questioned that "that new trunk lines [are] exceptionally slow to mature". The authors forcefully state that Henderson/Faringdon had been regared as one of the leading railway finaciers
After the London Extension opened, the GCR started a programme of widespread expansion taking over the LDECR and several small railways in North Wales and Lancashire, building a joint line with the GWR to provide a second route to Marylebone.By providing rail access into the Chilterns, the GW/GC and Met /GC joint lines opened the area for property development and generated much commuter traffic. The Wath concentration (or marshalling) yard was built to increase the handling efficiency of the South Yorkshire coal traffic, a new deep-water port was developed on a green-field site at Immingham to compete with the NER's facilities at Hull and to complement the GCR installations at Grimsby, main line capacities were doubled in some places and new signalling systems were installed. Powerful engines of all types were designed and built to meet the ever-increasing demand for heavier and faster trains.
Most of the capital to pay for those investments was obtained by debenture issues. These are fixed interest loans with guaranteed dividends but without any voting rights. As a method of funding expansion, such issues have the advantage of raising new capital without affecting boardroom control but they incur the cost of mortgaging future earnings. Such a predominant reliance on debenture issues is nowadays considered to be a source of financial weakness, not only because it worsens the asset/debt ratio but also because the mortgage effect increases the need to maintain growth merely to service the increasing debt, thereby reducing the ability to make provision for debt repayment and/or increase dividends. There is some evidence in the share offer details that most of the contingent shares were held by non- contingent shareholders, so it may be that from 1899 on they were taking the long view, cushioned by their non-contingent dividends, in the expectation that the capital investments which the GCR was making would eventually be reflected in higher dividends. Those were the days when investors were accustomed to financing long term projects that were not likely to return a dividend in the short term. Sir Ralph Wedgwood was quite sanguine about a 20 or 30 year period before a major new work would be expected to have 'fructified'.
In summary, the GCR's reputation as poverty-stricken and financially ramshackle is a modern fiction, started in error by popular writers who apparently ignored the public record and compounded by academics who discounted the distorting effect of anachronism's parallax. The facts are that in tranforming itself from a mediocre provincial cross-country goods line into a strategically- important mixed traffic main line, the GCR's effectiveness in seeking and developing new business was such that by 1913 its revenue and profitability was comparable with that of its proto-LNER peers; the profitability of the London Extension was increasing in line with the expectations of the period; the money market was investing large sums in the GCR; its passenger trains were fast, prompt, clean and reliable; and withal industry and the general public received and positively enjoyed a comprehensive rail transport service that had dash, imagination and style. All this was constructed by Sir Alexander Henderson, Sir Sam Fay, John George Robinson and the rest of the workforce on the foundations of Sir Edward Watkin's vision. Instead of its post- World War II reputation of Money Sunk and Lost, in the annals of British railway development and financial management the twenty-five year history of the GCR was a Glorious Catalogue of Renaissance!
This article is further illustrated by the series of articles on the construction of the London Extension Volume 10 page 424 and 617, and Volume 11 page 190. Reference should also be made to summarizing letter by Bloxsom Voume 16 page 174, and feature by Bloxsom and Hendry in Volume 10 page 266. Emblin returned to the theme of the financial status of the Great Central in Volume 22 page 654 et seq.
illus.: John George Robinson CME Chief Engineer of the Great Central from 1900 to 1922 at Marylebone; A high capacity steel wagon introduced in 1902; The Dukinfield Carriage and Wagon works near Manchester; page 131 Great Central train headed by 4-6-2T in Metroland see letter by M.J. Smith (page 278) which states that Metro-Land was created by Metropolitan Railway; Fig 1 The profitability of the LNER constituents; Fig 2 Take-over price at grouping; Keadby Bridge; An aerial view of Immingham docks basically as the Great Central built it; Consolidated London Extension accounts data; Fig 3 Expectations of revenue after grouping; Fig 4 Expectations of profit after grouping; Express Atlantic No. 362 on a London Express; Fish vans on an express passenger train at Ashby Magna; Great Central class 1 No. 425 at Nottingham Victoria not long after; Robinson's grand finale a 9Q being built at Gorton Works;
Lines to Carlisle. Robert Leslie (phot.). 137-9.
Colour feature: Class 2 Ivatt locomitives Nos. 46455/8 at Carlisle Upperby depot in 1965; Royal Scot No. 46115 Scots Guardsman passing Gretna; Carlisle Kingmoor depot; Class 5 No. 44790 at Cotehill; Class 5 No. 45185 lifting a partially fitted freight onto the West Coast Mainline; Ivatt No. 46432 leaving Penrith; Jubilee No. 45721 Impregnable passing Newbiggen Hill near Wreay;
The Backtrack Portfolio. 140-1.
Colour photo feature.A Midland Vintage - former Midland 3F 0-6-0 No. 43584 at Burton on Trent. (Dick Riley): Interlude at Bala - Ivatt Class 2 2-6-2 T No. 41201 ready to leave Bala. (Ian Travers)
Brighton Survivors. Dick Riley 142-3.
Colour photo feature. Class C2X No. 32449 at Brighton Works on 13 April 1958; Class K No. 32342 at Kensington Olympia; Class C2X No. 32535 at Three Bridges on 11 March 1961; Class E4 No. 32487 at Nine Elms shed on 19 March 1961; Class K No. 32353 at Brighton on 7 October 1962.
Focus on the 50s. 144
illus.: D 436 and D 448 at Carlisle station head express for Glasgow in May 1970; No. 422 passing Dalry Junction on 23 July 1973 with diverted Glasgow to Birmingham express (Derek Cross): No 50 016 Barham at St Austell on 4 August 1984 (Dennis Ovenden).
The Great Western at Didcot. L.A. Summers. 145-51.
Junction for branch to Oxford opened on 12 June 1844. Cites Ernest Simmons Memories of a Stationmaster (1879). In 1850 the line from Oxfod was extended to Banbury and it reached Birmingham in 1852 when mixed gauge operation began. Train service development is described. The Didcot, Newbury and Southampton reached Newbury in 1882 and Winchester in 1889. During WW2 this line gathered strategic importance and much was doubled and rebuilt for heavier lcomotives. The station was rebuilt in 1883 and the Western loop was opened in 1886. A provender store was opened in 1884 to provide for GWR railway horses. There was a serious fire at the station on 11 March 1886. Duiring WW1 an ordnance depot was opened - this closed in the 1960s. A new engine shed was opened in 1932. Illus.: .Didcot station from the west at any time between 1890 and 1914; T9 No. 30117 leaving Compton; Dean Goods 2573 at Newbury; The entrance to Didcot station sometime before WW1; 61xx No. 6159 at Didcot; page 147 top: Dean 2-2-2 No. 3003 at Didcot in early 1892: caption implies that was convertible prior to convesrion: T.J. Edgington (page 278) states that this had been built as a standard gauge locomotive; A conjectured plan of Didcot station 1844; Grange No. 6826 Nannerth Grange pausing to change crews; GW lines round Didcot; An early 70s view of the 1869 transfer shed; Didcot station 1932; Duke class 3283 Comet on a freight at Reading west junction; GWR TPO no 2085 at Didcot;
A question of gauge.(Provocations Railway Reflections. Number 3). Michael Rutherford. 152-6.
The NCB operated underground locomotives on 30 different gauges from 1'6" to 3' plus 3' 6". Railways were built to local measurements: in Spain the gauge was 6 Castillian feet. In Sweden railways were built to 4 and 3 Swedish feet gauges. The origin of the metric system is described and Rutherford wonders if the railways at Crich and Penrhyn were metric. The broad gauge enabled higher speeds and higher loads, but there were problems of transhipment, although the MR staged a pantomine for the Railway Commissioners at Gloucester. On 18 August 1846 an Act was passed which reinforced the dominance of the standard gauge, but with provision for 5' 3" in Ireland. Broad gauge was to be limited to its existing area. Sir John Rennie claimed that he would have selected 5' 6" for the L&MR, and this gauge was chosen for India and Argentina. There were many gauges in the USA and this created problems during the Civil War. The Niagra Bridge opened in 1853 accommodated three gauges. France used two gauges: 1.44 and 1.435 and only rationalized this recently. The Leek & Manifold Light Railway, whose Engineer was E.R. Calthrop owed much to the Barsi Light Railway in India.The Leek & Manifold could carry standard gauge wagons on special trucks. Hitler planned a Breitspurbahn with a 3m gauge. Australia has regauged many lines and Spain is pursuing a similar policy. The former Soviet Union provides huge potential for narrowing the gauge of railways therein. Tables show some early British gauges and maximum gauges in Europe. illus.: A broad and a standard gauge loco . Note the way the track is symmetrical; Mixed gauge at Swindon Junction; 2' gauge slate wagons 'piggyback' on standard gauge wagons; A Fairlie double engine; A locomotive built for the Barsi Light Railway; LMVLR Locomotive no 2 B Earle at Hulme End; Rye and Camber tramway A 3' petrol engined loco; Transhipment sidings on the Harrogate Gas Works Railway; Outline Diagrams of Pacifics in India;
The Southern Railway 'King Arthur' class. J.J.S. Carroll. 157-62.
Robert Urie introduced the classs with the assistance of T.S. Finlayson, and ex-NBL draughtsman, familiar with the robust Indian standard classes. The class had outside cylinders and Walschaerts valve gear. Maunsell modified the design with larger ports, improved valve events, better draughting and higher boiler pressure. illus.: King Arthur No. 30454 Queen Guinevere nearing Salisbury; No. 30746 Pendragon at Nine Elms; 30751 Etarre at Nine Elms; 30802 Sir Durnore at Ashford; 30748 Vivien; 806 Sir Galleron at Ashford; F. J. Roche model makers diagrams for King Arthur locomotive and tender; Diagram of N15 class King Arthur; King Arthur 30793 Sir Ontzlake at Blacksole Summit (col.) (P. Ransome-Wallis);
Readers' Forum. 163.
APOLOGIA
Two minor omissions from Volume 9 No.2 need to be noted; these are as follows:
Page 87
The first paragraph should have concluded, after . . . the A3 Pacifics' online 2: ... . and only slightly less so than the A4s. When the class was complete, its 184 examples exceeded the combined total of the Gresley Pacifics by 70.'
Page 107
Rastrick's date of death should, of course, have been quoted in the title as 1st November 1856.
A Merseyside mixture. J.C. Hughes
See 9-27: View from Lime Street station contains much of railway interest. The hoarding around St. George's Hall is in connection with the new Lime Street underground station, nearing completion; two of the entrance doors are visible. The prominent red-brick building to the left was built by the GWR as Hood Street goods and parcels depot (see GWR Magazine, 1911, page 289). This has since been demolished. The statue in front of the Hall of Major-General William Earle, and the architecture of the original Lime Street station and its influenec on St. George's Hall and other buildings in this vicinity is also mentioned,
A Merseyside mixture. R. Jermy.
See 9-27: Regarding photograph from roof of Liverpool Lime Street station, there is an oblique railway connection : St George's Hall was constructed in the late 1830s and early 1840s using fine quality white sandstone from the Storeton Hill Quarries in theWirral. To transport the stone from the quarries Sir Thomas Stanley had constructed a railway which led to a jetty at the side of Bromborough Pool. This line used rails lifted from the Liverpool and Manchester Railway and laid upon stone sleeper blocks.
Fuel energy & steam traction. Lyn D. Brooks.
Comment upon M. Rutherford's remarks (9-33) regarding James Holden's oil-firing system as used on GER: Rutherford repeated the claim that the GER was dumping oil-tar waste into a local river - the Channelsea, which runs through the Stratford Works complex, and a tributary of the River Lea. On 30th January 1889 Thomas Urquhart presented his detailed Supplementary Paper On the use of petroleum refuse as fuel in locomotive engines" to the Institution of Mechanical Engineers. The presentation was attended by James Holden who, in the subsequent discussion, described his own experiments with liquid fuel.
The GER had established its own oil-gas works at Stratford in the 1870s and a thick tarry waste was produced as a by-product of the process. There was a ready market for this refuse (for what purpose Holden does not say), hut in 1886 this market suddenly collapsed and the company was left with large quantities on its hands. It was therefore decided to bury it on the vacant land that the railway owned at Stratford, which later became the main running sheds. However, it seeped into the drains, thereby polluting the river. The GER was indeed accused by the Borough Surveyor of dumping it directly into the river, but this was not the case.
As a result Holden was asked by Charles Henry Parkes, the GER Chairman, if some way could be found to usefully bum the waste oil. Holden at first experimented on the fixed plant at Stratford Works, but within three years he had succeeded in developing a system which was applied to two Cornish boilers, a small vertical boiler, and three locomotive- type stationary boilers. One of the works shunting engines had been so-equipped, followed by a suburban tank engine and a 4-4-2 express passenger locomotive. Indeed, the supply of oil tar was even then being supplemented by tar from the nearby Beckton gas works, probably as a result of seasonal variations in the production of the GER gas works.
By the mid-1890s some 0-4-4T suburban engines and a smaller number of 2-4-0 and 2-2-2 express passenger engines were fitted with oil burning gear, but by the early 1900s its use was confined to the Claud Hamilton 4-4-0s. The total number of oil-burning locomotives on the GER at any one time did not exceed sixty, at a period when the entire locomotive stock of the railway averaged 1,050 engines.
Holden's system was very simple, the only modifications needed to the locomotives being to provide apertures in the firebox back-plate on either side - above the grate - for the fuel injectors and building a firebrick wall against the throat-plate, beneath the brick arch. The oil-tanks were removable and incorporated a steam coil to heat and thin the oil fuel. Later oil-fitted locomotives incorporated a steam coil to heat and thin the oil fuel. Later oil-fitted locomotives incorporated further refinements, such as a means of pre heating the air supply to the burners.
In his 1889 comments on Urquhart's paper, Holden foresaw that increased use of oil as fuel would force its price to rise and this is indeed what happened just after the tum of the century. However, it was the increasing popularity of the intemal combustion engine that caused the demand and this - coupled with the reduced production of oil tar from the GER gas works - meant that the oil-homing gear was removed from GER locomotives around 1906-9. The equipment was, however, stored and many locomotives were re-equipped in times of emergency, as stated in the article.
Mr. Rutherford states that the Holden system was not efficient. However, as indicated above, Holden's primary purpose was to dispose of the waste oil, although small in quantity. However, there were other economies in the reduction of disposal times at sheds and the fact that an oil-homing locomotive could easily be kept in traffic for more than twenty- four hours if need be, with no need for ash removai and for only minimal fire cleaning.
Fuel energy & steam traction. Eric Youldon.
Illus accompanying Rutherford feature (9-33) could not have been 21C19, but may have been 21C9 (wrong type of casing).
LNER buffet cars. John Dawson.
See article by Carter beginning page 14) where author states that 'Three more NER Open Thirds were converted in 1933 to Dia. 138". In writer's copy of Volume 3 of the NER Diagram Book, when Diagram 138 was inserted it bore the number of only two vehicles, namely Nos.2649 and 2898 built 1908 and 1909 respectively, converted from Open Thirds 1933". At a later date the page was amended by hand to show the addition of No.23750 to this Diagram; in all probability this occurred in 1934, but writer was unable to quote definite date.
There are problems in Table I (page 21), namely the entries for three of the Dia.168 coaches. Although not noted for their infallibility, official records indicate that the prior identities of DE321019/20/112 were LNER RC 9160, LNER RC 9161 and BR BG 80628 respectively. Of these, there can be no doubt as to DE321020 since it survived long enough to be investigated fully by a number of researchers and an identity crisis over DE321112 seems unlikely owing to the vast difference in build date, material, design &c. It may be that confusion arose after the originally allocated vehicle was exchanged for another, although writer coukld not confirm this. See further letter from A.A. Maclean (page 338) and response from C. Carter on page 278.
Rolling stock focus. John Lloyd.
The lower picture (page 49) would appear to be DS172. According to published information, this was originally LSWR Corridor Panrty Third No.930 built 1921; renumbered 713 by the Southern, and latterly 5 713 5, it was converted to a Riding Van in 1958. The upper picture writer was less certain about, although he believed it to be DS 178. This was originally LSWR Corridor Brake Third No.1279 built 1921; renumbered 3184 by the Southem, and latterly S3184S, it was converted at about the same time. In converting the so-called 'Ironclads' for Departmental use, one very obvious difference to their original appearance resulted. They were built with underframe truss-rods of round bar, whereas after modification they had angle-iron instead. In a few cases it is known that they received the underfame of a more modern vehicle in exchange, but in other cases this may just have involved strengthening of the original.
Colour files - North Eastern stations. John Bateman. 164-5.
illus.: Ferriby station on 11 August 1972; Hunmanby station on 7 August 1969; Stamford Bridge station on 16 October 1965; Weeton station on 19 April 1968;
Readers' Forum. 166.
IM14 or IV14 P. Holmes
Refers back to front cover of (Volume 8 Number 6): suggests reporting number not changed and was a locomotive from West of England working back
The Gorton complex. John Hillier.
Writer's father (J.T. Hillier) was Works Manager at the time of closure in 1963. He had been a premium apprentice on the GER and was at Gorton from 1946. Notes that last locomotives to appear before closure were 92161 (light repair), 48520 (major service) and 27001 (major). The works were used for the development of the linear induction motor by Eric Laithwaite.
The first locomotive photograph. P.D. Dunn/R.A. Marshall
Writers argue that photograph of Folkstone (8-301) is not earliest photographic image of locomotive and was pre-dated by S&DR Wilberforce withdrawn in 1845? Cites, without fully identifying study by O.J. Morris on history of erailway photography. See 9-338 (Peter King)
The first locomotive photograph. T.R. Pearce
Earlier photographs of S&DR No. 9 Middlebro and No 23 Willberforce, but originals appear not to have survived See (8-301) and 9-338. Argues that some of earliest photographs may have been used by Zerah Colburn as basis for line drawings in Locomotive engineering and the mechanism of railways (p. 42)
Mystery photograph. Roger Carvell.
A readers mystery: an ex-GCR locomotive with a rake of LNER stock alongside P&O liner and captioned Avonmouth: see letter from Bryan Longbone page 278: location was Immingham Dock Eastern Jetty. LNER trains from Marylebone (usually two - one first class only) and one from Manchester. The ships included the Orontes, Oronsay, etc and destinations were Northern Europe, Scandinavia and Baltic. Peak period was mid-1930s.
Late summer in the Fells - Britannia Pacific No 70025 Western Star near Greenholme on 2nd September 1967. Alan Tyson. rear cover
Richard Jackson (page 278) wrote to say that he had photographed same train at same location and added trat train was 13.30 (SO) Euston to Glasgow.
A 'King Arthur' No. 30793 Sir Ontzlake climbing Sole Street bank. P. Ransome-Wallis front cover.
Letter from Rodney Lissenden (page 397) states that was not Sole Street Bank, but one of the less precipitous exits from Whitstable or Herne Bay.
Crew change. David Joy. 171.
Editorial concerning changeover from David Jenkinson to David Joy likened to the changeover of the crews on the non-stop Elizabethan. David Joy selected incorrect A4s (see David Percival 9-338)
Over the Mendips. 172-3.
illus.: Ex LMS No. 44102; No 53807 fitted with a larger boiler for use on the SDJR; SDJR ex Midland no 53804 at Templecombe; Former Midland 2P stands out of use at Templecombe; No 53807 again this time climbing the 1 in 60 through Moorewood;
Coaching stock on the Somerset and Dorset in BR days. C.S. Carter. 174-9.
The article is divided into two parts: through trains (composed of BR Standard or LMS stock, with some LNER stock latterly (the few restaurant car workings including the Pines Express are mentioned), and local workings, initially Southern Railway (mainly three coach sets), but later former GWR, with some LMS stock. See letters by MacNab (9-338). and Neil Burgess (9-338) illus.: LMS 3F No. 43194; No 53806 with a train of LMS Period III stock; No. 44417 ahead of an SR 'SD' 390 set; No 53805 with a mixture of stock; No. 44560 arriving at Shepton Mallet; No. 44557 leaving Midford; No 53807 near Chilcompton; LMS 2P No. 40634 and Battle of Britain No. 34110 at Masbury; Pines Express near Midford behind LMS 2P No. 40634 and BR class 5 no 73052; Table 1 July 1955 Cross country workings - up; Table 2 July 1960 Cross country workings - up; Table 3 Local trains - Winter 1958;
Difficulties with 'Bolero' engines. D.W. Wirkworth. 180-2.
Largely concerned with the specific difficulties encountered with operating the military 2-8-0s supplied from the USA during WW2 on British Railways at that time. The locomotives had only one water gauge and the fusible plugs tended to be of inferior quality. There were several serious accidents due to footplate staff failing to ensure that water levels were maintained in the boiler. See letter by Walker reinforcing writer's comments (page 397). illus.: Four USA 2-8-0s at an SR depot; No 2403 at Swindon Junction; No 2339 passing Reading West junction; No 2054 at Christchurch; The cab of a 'Bolero';
Was there a future for steam? - Part 1. [Railway Reflections No. 4]. Michael Rutherford. 183-90.
This part is mainly concerned with the development of high performance steam engines for road vehicles, and the adaption of this technology to railway traction. Amongst the pioneers considered are Jacob Perkins who developed a flash boiler which was considered by F.W. Webb for application in a locomotive, but the extent of this development is not known. Pioneers of steam road vehicles included Sir Goldsworthy Gurney, Francis Macerone and Walter Hancock whom Rutherford considered to be arguably the best. Later Amédée Bollée and Leon Serpollet developed engines with flash boilers in France and the latter produced steam cars with V4 single acting engines and this technology was applied to some light locomotives sold under the Hydroleum name: some were used by the London Brick Company. Stephen Alley was the founder of the Sentinel operation associated with steam road and railway vehicles. and development might have gone much further had the financial state not been so severe during the 1920s and 30s, specially once Doble became involved in the firm. Doble's best known contribution was to high performance steam automobiles, but similar technology was applied to a railbus for the Southern Railway and a locomotive for the LMS. The author also mentions Kyrle Williams advanced water tube boilers, but the work ended with the failure of Kerr Stuart, and the Swiss Locomotive Company's high pressure locomotive with double acting Uniflow cylinders with jackshaft drive and the application of the Woolnough marine water tube boiler to Sentinel railcars. .Part 2 page 265. illus.: A triple expansion 4-4-0T using a high pressure flash boiler as schemed at; Hancock's boiler as used in 1830; A 2-6-2T built in 1927; A railcar as used on the Hungarian State Railway; Sentinel-Cammell railbus successfully used on the Brighton-Dyke service; Diagram of 1600 BHP express locomotive prepared by Sentinel; A Doble inspired Co-Co- sentinel on test in Belgium; LMS shunter no 7192; Designs of foreign railcars; Section through Woolnough boiler; Section view of a Doble 2 cyl compound steam motor; Section view of Sentinel Mk II 6 cyl single acting engine for railcars;
Lord Monkswell and 'The great railway showdown'. A. J. Mullay. 191-2.
Monkswell argued that the railways in the period up to WW2 were content to provide a slow train service and were not prepared to invest to improve services through the general provision of track circuiting, etc. illus.: WCML express passing Trent Valley junction behind Royal Scot No. 6143 Mail; ECML express headed by A3 No 2746 Fairway;
On shed at Patricroft. Jim Carter (phot.). 193-5.
illus.: Std class 3 No 82033 approaching the coaling tower; Std class 5 No 73158 stands under the coaling tower facing Stanier Black; very clean 8F No. 48375; Britannia No 70010 Owen Glendower; LMS Black 5 No. 44767 in front of a BR std class 5; Patriot No. 45543 Home Guard on the turntable.
Backtrack Portfolio: Vectis memories. P. Ransome-Wallis (phot.). 196-7
Colour photo-feature.:Adams O2 0-4-4 W28 at Cowes: Adams O2 0-4-4 W35 leaving Shanklin.
The other LNER pacifics. 198-9.
Colour photo-feature.: A2/1 No. 60510 Robert the Bruce light engine at Inverkeithing station (David C. Piddington); A2/3 No. 60524 Herringbone at Retford (Cliff Woodhead*); A1 No. 60128 Bongrace passing Hatfield station with up White Rose on 27 June 1961 (*): David Percival (9-338) points out this was not the White Rose, but the 4.40pm from Doncaster; A2 NNo. 60532 Blue Peter at Manchester Central on 21 August 1966 (M.H. Yardley);
Down to Weymouth Quay. D. Poulter. 200
Colour photo-feature:O3 diesel shunter with boat train led by flagman and cargo ship Winchester
Aspects of war - The Highland section of the LMS 1939-1945. Ian L. Wright. 201-9.
Additional traffic conveyed during WW2: extra crossing loops and block posts; freight and passenger traffic and personal recollections as Royal Naval Fleet Air Arm aerial photographer based at Fearn, north of Inverness.Letter by Winkworth concerning activities of armoured train (9-338). Letter by Aird concerning loops on page 397. and further letter from David Stirling (page 566). illus.: Clan no 17950 piloting Class 5 at Muir of Ord; Ex HR no 15054 goes off duty at Dornoch; Jinty no 7541 arrives at Strathpeffer; Ex CR Dunalastair II no 14332 leaves Tain; Fearn station as it would have looked in WW II; Table 1 New works Perth - Inverness main line; Table 2 LMS Highland section - Double track; Table 3 Maximum permitted loads to unassisted Class 5 locos on the Perth -; The Duke of Sutherland's private loco Dunrobin at Dalmuir; Loco crew and shed staff at Tain; Ex-Caledonian Dunalastair no 14331 and 14340 at Tain shed; Fleet Air Arm personnel waiting for a train; Drummond no 15054 at The Mound; Ex-HR Castle no 14681 Skibo Castle at Fearn; Ex-HR Small Ben no 14416 Ben a Bhuird at Fortrose;
Signals passed at danger. Harry Friend. 209-12.
Causes of signals being passed at danger - mainly false assumptions by drivers that such and such would happen and didn't. Route knowledge was also important. illus.: Signal gantry at Newcastle Central; The cab fitment of an AWS system; Colour light signal gantry at Rugby;
Francis Thompson 1808-95 - an architectural mystery solved. Oliver Carter. 213-16/18.
Architect to the Chester & Holyhead Railway (including the architecturally important Chester Station), and on the Eastern Counties Railway, notably at Ely and probably at Cambridge and on the Grand Trunk Railway in the USA and Canada. See letter concerning possible link with Edward Thompson, CME, LNER: letter by Hitchens (9-338). illus.: Portrait of Francis Thompson 1808-95; Exterior of Derby station; Interior of Derby station; Wingfield station; Chester station; India Street station Portland Maine; Mount Clemens station Michigan; Bangor station 1848; Victorian Bridge Montreal;
Rolling stock focus: Ramsomes and Rapier cranes. Peter Tatlow (phot.). 217
45 ton crane in Army livery on the Longmoor Military Railway and the red-painted Guildford 36 ton crane at Stewarts Lane.
Readers' Forum. 219/222.
The Wigan Coal & Iron Co. Philip A. Millard.
Follow up letter to article in Modellers' Backtrack (Volume 4, page 285) includes illustrations of three brake vans; ( one with full livery shown), but at Workington location.
How to save a railway. Ian Travers.
See page 89 for feature on the "saving" of the East Suffolk Railway. Travers mentions that insufficient research has been performed on the effect of the loss of railway services on the structures of local societies and the lethargy of transport management where lines were saved, such as the lack of links with the East Suffolk line with Southwold and Aldburgh - two small towns which have continued to grow in significance since the closure of the line.
Nottingham Victoria. A.M.L. Smith.
See letter from B.L. Wilson (page 110) requesting info about O4 class on passenger trains: Steam in the North Midlands (B. Hinchcliffe, Turntable Publications? Ottley 8998) letter writer states Bradford Barton where should be photograph of 63574 on Manchester to Marylebone "express" between Pensitone and Sheffield and RCTS Locomotives of the LNER Part 6B Fig 77 63585 on special (Gainsborough Model Railway Society 12 October 1963).
Memories of Euston. D.K. Horne.
Aerial view of Euston (page 74) led to writer explaing where the Chief Engineer's offices were to be, the hostel for the Irish Refreshment Room staff; the location for where eyes were tested (you would have to have superb sight to find that one); the Staff Canteen; the Rifle Club; the Dining Car Department. Also notes the colour scheme for the Great Hall.
Colour files - lineside huts. Philip A. Millard (phot.). 220
Colour photo feature. Offices and mess rooms Midland Railway at Westhouses MPD (letter from David Roddis (page 451) indicates the hut was at Blackwell Sidings, not Westhouses); Standard 8'x8' LNWR lineside hut at Crewe; GNR lampmans hut at Marshmoor with later repairs by the LNER; Great Northern weighbridge at Biggleswade; Midland weighbridge office at Lowdham.
Readers' Forum. 222.
The Gorton complex. Richard Q. Colley.
See double track turntable of 1851 shown as plan on page 8 and feature by Rutherford on page 67: comments upon effort needed to operate the double-track version.
The Gorton complex. J.H. Price.
See feature page 6: includes a family tree taken from his own history of Metro-Cammell and his comments on name of Ashbury Railway Carriage and Iron Company.
LNER buffet cars. Clive Carter.
Text missing from caption on page 14 concerning conversion of GER vehicles into buffets.
LNER buffet cars. John Macnab.
Feature page 14 et seq:: note on Scottish Region vehicles, including those which worked on Television Train between 1957 and 1964.
The Blue 'Midland Pullman'. Stanford Jacobs.
See page 82: special signal code of 4-4-6 used between Great Rocks J. and New Mills.
The Midland's entry into London. Jim Jarvis.
See Volume 8 page 323: nomenclature of "fast/slow"/"north/south" lines through Belsize Tunnel
Summer at Morar. A.A. Harper. rear cover
July 1962 from above level crossing with Pullman camping coach and station partially obscured by rock. :
A 'Royal Scot' 4-6-0 No. 46148 The Manchester Regiment at Birmingham New Street in 1960. C. Piddington front cover.
"When I use a word, it means just what I choose it to mean - neither more or less". Michael Blakemore. 227.
Used Humpty Dumpty to query the nature of the train and looked back to his days within the sanctuary of the NRM when enquirers would state "train" when they meant "locomotive". KPJ: My own grandsons (townies) were amazed at the vision of a class 153 single-unit railcar: how could this be a train? Needless to say such editorial indiscretion was met with responses from the Law (Bailey) and from the Rule book (Byron) on page 397.
The pilot scheme Diesel locomotives. S.G. Allsopp. 228-35.
As well as poor design, both in the overall concept (such as the Crossley engines) and in detail, some of which was incurable (hence the use of the class 44 on low speed freight), the British Railways programme suffered from poor maintenance fascilities and inadequate training for the staff, especially those on the footplate. Covers designs class by class. Notes both inherent problems, such as low power to weight ratio in class 40 and ones which came to light in service, such as stress cracking in the Mirrlees engines used on class 30.Illus.: Diesel prototype no 10001 at Euston; North British loco type 2 No. D6109 at Doncaster; English Electric Type 2 No. D5902 at Harringay; English Electric Type 4 No. D 201 at Grantham; Derby built type 2 Bo-Bo No. D5000; English Electric type1 No. D8010 at Bow Creek; A pair of Metro-Vics No. nos. D5702 and D5710 outside St Pancras; Prototype diesel locomotives ordered; English Electric Type 4 No. D9 leaving Euston; Birmingham RC & W Type 2 No. D5302 passing Woolmer Green;
Southern Railway Corridor Coaches - an outline history - part 1. David Jenkinson. 236-48
Other than SECR boat train stock, only the LSWR passed gangwayed stock onto Southern Railway. Under Maunsell there was a gradual evolution of designs based on SECR and LSWR practice. From 1926 new designs emerged: the Pullman gangway and buckeye couplings became standard. Many dining cars were constructed mainly for the mainline services from Waterloo. Kitchen firsts with adjacent open thirds were well designed and the latter were built in excess of dining car requirements. Nondescripts were built for boat trains and were used for school specials (being indicative of the upmarket schools served by the Railway. On other routes Pullmans were used for refreshments. The LSWR sleeping cars were sold to the GWR. See letters by J.H. Price and R.C. Riley on page 397. illus.: LB&SCR no 518; LSWR no 999; LSWR 5 coach set; SE&CR no S3321S; Diagram of SE&CR coach; LSWR No 79; LSWR The First class end of car No. 67 [probably]; Sleeping coach No. 42 ex-works; Matchbox corridor third brake No. 3550 with L class loco no 1778 at Dover; SE&CR no 2514 [see letter by Don Rowland (page 451) concerning this vehicle and its RCH lighting cables] and another one by Bob Ratcliffe who seeks to attribute error to Gould and queries colour (page 451) this led to sharp response from David Gould on page 620; Coach no DS 230; Diagram of SR built Ironclad; Coach no 5662; Coach No. 6695; Coach no 807; Corridor Third no 802; Dining car no 7998; Brake No. 4448; Diagram of Maunsell's First Class dining car design of 1927; Diagram of Maunsell's first dining car design; Coach no 1311; Coach no 1400; Coach no 1450; Diagram of New bogie saloon. Part 2 (Bulleid stock) 9-326.
Midland & South Western Junction line revisited. Paul Strong. 249-51.
Col. illus.: SR class U No. 31618 at Cirencester; SR class U No. 31618 at Swindon; SR class U No. 31635 at Ludgershall; 57xx pannier tank No. 3682 at Ogbourne; Ivatt No. 46520 with just a brake van south of Chiseldon; SR class U No. 31618 on turntable at Cheltenham (see letter concerning front/rear of train page 398)(other than 46250 all on passenger workings).
Crossing the water - a miscellany of bridges. 252-3.
Col. illus.: King Edward Bridge Newcastle with A4 60009 on non-stop on 18 August 1961 (viewed from carriage window); side on to the Forth Bridge with B1 crossing on passenger train on 1 July 1962; The Tay Bridge with Type 47 taken from carriage window on 7 July 1971 (all Cliff Woodhead); The Kent Viaduct with 75048 with pick-up goods on 3 August 1968 (S.C. Dent)
Steam at Mountain Ash. Keith R. Chester. 254-5.
illus.: Avonside 0-6-0 ST Sir John; Peckett 0-6-0 ST Sir Gomer; Avonside 0-6-0 ST Lord Camrose; Peckett 0-6-0 ST Sir Gomer. More information about the lines and the origin of the name Sir Gomer on page 397 (Jeff Morgan).
Platform end at Paddington J. Whitfield. 256
illus.: A 94xx and a Hymek; A Blue Pullman; A 'Warship' arrives at Paddington;
Traffic Statistics. 257
illus.: 8F No. 48647 passing Cheltenham Lansdown Junction; Horwich Mogul no 13112 near Kenton; Midland Railway docks at Bristol; Private wagons at Leamington Spa; A Thorneycroft with a heavy duty tipper body; Table 1 Revenue, receipts and expenditure 1929 and 1938; Table 2 Railway Gross working receipts 1929 and 1938; Table 3 Dividends paid; Table 4 Goods train traffic in 1929; Table 5 Most principal classes of goods originating on the LMS;
The Railways of Yarmouth - Part 1. K.A. Frost. 260-4.
Part 2: 9-192. Erratum (page 262 line 18; should read 1847 not 1887: erratum page 397) illus.: Class D52 no 17 at Yarmouth; Class S46 passing Coke Ovens Junction; J65 no 8215 crossing the river at Yarmouth Vauxhall; Yarmouth South Town station; Map of lines round Yarmouth; Yarmouth Vauxhall station from the tracks; Map of lines to Yarmouth; Breydon Viaduct; Stalham station;
Was there a future for steam? Part 2. (Provocations/Railway Reflections No. 5). Michael Rutherford. 265-70.
Part 1 on page 183. Seminal influences, according to Rutherford, included John Player of the Brooks Locomotive Works introduction of the Belpaire tapered boiler aand its adoption by Churchward. The formation of the American Locomotive Company in 1901 was key to the development of large locomotives in the USA. The extensive use of cast steel was common in the USA. One of the main shortcomings in Britain was the lack of component standardisation, not only amongst the companies but also between the companies and the private railway industry; it was essential in the locomotive export field. There does seem a case for the Government to have instigated some progress, particularly the Government of 1945 which planned to nationalise the railways but could see little beyond the political gesture. It could be argued that steam may well have had a longer life and a more dignified end had the railways not been nationalised and the companies allowed to modernise in their own way in their own time. Following the formation of the Railway Executive, the very size of the new authority precluded any outside collaboration; American manufacturing methods or Chapelon-inspired rebuilds were unthinkable. Steam locomotive design was stuck in a timewarp set in the early 1920s. Outside industry could have done better; the steam locomotive deserved better.
illus.: Bavarian Pacific No 18.472; No 102 La France; Pennsylvania K4 class; Principle of Super Power as advocated by George Basford in 1923; Lima built 2-8-4 of the Richmond, Fredricksburg and Potomac Railway; Nord Pacific No 231E 16; cast steel locomotive bed; LNER A3 No 2751 at Kings Cross; LNER articulated con rod; Baltic No 232.U1; No 1500 of the Delaware and Hudson railway; US built Mikado of the 141.R class; class 10 Pacific; South African class 25 4-8-4;
John Viret Gooch: civil engineer, locomotive superintendent and entrepreneur. Peter Howard Baker. 271-4.
Inappropriate financial transactions at the Eastern Counties Railway. Strange letter on page 397 by Pearse..
illus.: Parting gift to J.V.Gooch; Portrait of John Viret Gooch; Diagram of Crampton patent Single; Diagram of C class 2-2-2; A J.V.Gooch 2-2-2WT with added weatherboards; Diagram of A class 2-2-2;
Rolling stock focus - Carmine and cream in Scotland. Keith Bannister (phot.) and David Jenkinson (captions). 273
Colour photo-feature: SC 1354M (diagram LMS 1695) and Restaurant car SC219M (former Pullman car) in early 1950s.
Colour files - railway blues. 276
Colour photo-feature: Rail blue: DMU at Willoughby on 9 April 1970 (P. Ravenscroft); Warship No 856 Trojan in September 1960 on westbound train at Taunton (Cliff Woodhead); Coach no M13135 at Plymouth (blue/grey) in July 1969; Vale of Rheinol No. 9 Prince of Wales (blue with double arrow logo) on its own and with its train in July 1969 at Devil's Bridge (Cliff Woodhead).
Readers' forum. 278.
Mystery photograph. Bryan Longbone.
Reader Roger Carvell (page 166) submitted photograph thought to be an ex-GCR locomotive with a rake of LNER stock alongside P&O liner and captioned Avonmouth: location was Immingham Dock Eastern Jetty. LNER trains from Marylebone (usually two - one first class only) and one from Manchester. The ships included the Orontes, Oronsay, etc and destinations were Northern Europe, Scandinavia and Baltic. Peak period was mid-1930s.
Late summr in the Fells. Richard Jackson.
See rear cover (March Issue): Richard Jackson took picture at same location and time as Alan Tyson and adds that train was 13.30 (SO) Euston to Glasgow
Great Western at Didcot. T.J. Edgington
See feature page 145 and illustration on page 147 (top): 2-2-2 illustrated was constructed for standard gauge, was rebuilt as a 4-2-2 inMay 1894 and withdrawn in February 1909. The only 2-2-2s built as convertibles were 3021-3028. By May 1892 all lines in Didcot had been converted to mixed gauge.
LNER buffet cars. C.S. Carter.
See original article on page 14 and John Dawson's letter on page 163: vehicle 23750 was converted to buffet car in 1933 not 1934 according to North Eastern Railway Carriage Stock Register (PRO RAIL 527/1604). Also notes changes which should be made to Table 1.
Camping coaches. Terry Morrell.
Suggests formation of Camping Coach Study Group: see for instance feature by Andrew McRae in Volume 8 page 62 and 172.
Money sunk & lost. M.J. Smith.
See caption on page 131 which suggests that Metro-Land was created by GCR! rather than by Metropolitan Railway. Metroland or Metro-Land was introduced in Metropolitan Railway guide for ramblers in May 1915. "Live in Metro-Land was engraved on the inside door plates of compartment stock.
Steam's 'Up and Under' Day. Don Rowland.
See feature by A.J. Mullay on page 125 and picture on page 127. Confirms that train was travelling to Newport but train engine was probably 45316, not as stated. Notes that Welsh station announcer was brought up to Princes Street to assist in informing Welsh supporters (whatever happened to the poor Scots on that day?). Notes difficulties in transferring stock onto former NBR lines for stabling.
Book reviews. 278.
The West Clare Railway. Patrick Taylor. Plateway TJE *****
Text was revised by Allan Baker: "definitive history", "superb book"
Railway stations of Wirral. Merseyside Railway History Group. TJE ***
"Excellent value", "comprehensive survey" (how does the star rating work?)
Reflections in the Exe - on the steep climb from Exeter St David's to Central. A.B. Jeffery. rear cover.
Two Z class (30952 and 30955) bank Meldon Quarry to Woking ballast train on 3 November 1962:
BR Std. class 5 4-6-0 No 73082 leaving Herne Bay. P. Ransome-Wallis. front cover
1955: coaching stock carmine & cream.
Steam through the Malverns. Michael Mensing (phot.). 284-5.
Colour feature: 51xx No. 4147 climbs from the confines of Colwell tunnel; No. 7006 Lydford Castle runs past Henwick; Hall No. 7910 climbs from of Ledbury tunnel assisted by a 2-6-2T tender; 28xx No. 2859 coating towards Ledbury tunnel; BR class 4 climbing away from Ledbury;
Railways and War in the twentieth century - part 1. Peter Erwood. 286-91.
The author terms this "only a brief sketch of a vast subject". It begins with the latter part of the previous century with the construction of the Trans-Siberian Railway to connect Russia with the Pacific port of Vladivostok in an attempt to keep hold of its Imperial possessions in the Far East. The line was planned in 1875, but construction did not begin until 1891, and then from the Vladivostok end using materials imported from the USA. The Russian aim was to achieve access to the ice-free port of Lushen (Port Arthur) in Manchuria. At this time China was falling apart and Japan had westward expansionist aims. The European end of the Trans-Siberian had reached Chita - east of Lake Baikal in 1895, but the Japanese had invaded Manchuria in 1894 and taken possession of Port Arthur. Following legal and diplomatic pressure Japan left Manchuria in 1898 and Russia took over. A cut-off of the TSR was constructed from Chita to Vladivostok across Manchuria and the Chinese Eastern Railway was complete in 1902. Harbin became an important railway ecntre. The TSR suffered from being single track, its light rails, the use of forced labour (making the quality poor), frozen ground, and the gap across Lake Baikal - not closed until 1904. During the War with Japan transits via the TSR were impossibly slow. It took 32 days for an infantry battalion to reach Manchuria from European Russia and it is aleged that the Russian army burned its wagons rather than attempt to return them along the railway with such a limited capacity. Col. W.H.H. Waters was a British observer with the Russian Army Japan took Port Arthur in 1905 following a pre-emptive strike against the Russian Navy in 1904. Lt Col Max Hoffmann had also been an observer of the War between Russia and Japan, and the knowledge gained was to have an over-whelming effect on negating Russian activity during WW1, especially the antagonism between the two Russian generals Rennenkampf and Samsonov. The author quotes key sources with extensive notes. Next installment on page 363. See letter by Horne concerning status of Prussia on page 398. and later congratulatory letter from same author which adds information about railways and the Indian Mutiny (page 509). illus.: A 2-4-0 compound for the Prussian Military Railway; Narrow gauge 0-4-0T used in East Prussia during WW I; 750mm gauge Russian 0-6-0; Map of Russian and German railways on the frontier in August 1914; An artillery battery detraining at Okehampton to illustrate the normal; Map of Trans-Siberian and Chinese Eastern railways 1904; Infantrymen about to entrain at Rochester Bridge in 1914;
The Railways of Yarmouth - part 2. K.A. Frost. 292-5.
Part 1 9-260. From October 1902 the Leicesters ran all the year through to Birmingham. From 1902 the GER/GCR ran services from the East Coast to destinations in the Midlands and North. In 1913 there were 1000 fishing vessels based at Yarmouth. The herring industry was worth £1m and 4000 workers travelled down from Scotland to serve the herring industry. Between 1904 and 1914 there were non-stop trains between South Town and Liverpool Street. Between the Wars the Eastern Belle Pullman service reached Yarmouth on the days on which it ran.. The growth of holiday camps on the M&GN line and on the Norflk & Suffolk Joint brought fresh traffic to places like Caister and Hopton: in the case of the former, especially from the Midlands and North. During WW2 theres was severe damage to South Town, Vauxhall and Gorleston North stations. There was a brief Indian summer of traffic in the immediate post-WW2 period, but Breydon Viaduct closed on 21 September 1953 - in the year when the East Coast floods had caused severe interuption at both Yarmouth and Lowestoft. The M&GN lines closed on 28 February 1959; the line from Beccles to South Town on 2 November 1959, but the N&SJ was strengthened to take the diverted traffic. Vauxhall was reconstructed between 1958 and 1961. On 4 May 1970 the N&SJ line was closed. The herring industry ceased in the mid-1960s. The street tramway closed on 1 January 1976 and all freight traffic ceased in March 1985. In 1984 the line from Reedham to Yarmouth was proposed for closure, but the local authorities stepped in to defray the cost. The A47 by-pass (now a linear car-park due to Tesco's activities) used the former formation across Breydon Water. There are still London to Yarmouth trains in summer. John Brodribb (page 454) states that there are serious errors in the section on the rationalization of East Suffolk Line. illus.: B1 No. 61234 on the Easterling at Kelvedon; Yarmouth South Town station in 1958; Yarmouth Beach station on the day of its closure; Acle station; B17 No. 61664 leaves Yarmouth South Town; Two views of Yarmouth Vauxhall;
Eighty years of service: the express passenger 2-2-2. (Provocations/Railway Reflections No. 6). Michael Rutherford. 296-301.
The 2-2-2 began as extended L&MR 2-2-0 Planet in 1833. Patentee built by Robert Stephenson for the L&MR: it had outside sandwich frames. A couple of small locomotive builders in Dundee developed locomotives with inside plate frames and outside inclined cylinders and this design was developed by Patrick Stirling on the GSWR and GNR. The mis-named Crewe-type was developed on the GJR by William Buddicom and Sinclair took the idea to the GER. The LNWR Bloomers and LBSCR Grosvenor type introduced by Stroudley were other significant stages in development. Almost as an after thought Rutherford mentions the influence of John Gray, as encapsulated in his patent 7745 of 26 July 1838 in which valve events are defined and whose work led to David Joy's Jenny Lind.
Rutherford concludes by stating that "Size for size and pound for pound (sterling), the 2-2-2 was developed further and better within the existing production technology and operating conditions, than possibly any other express type in Britain." illus.: Diagram of an early R&W Hawthorn 2-2-2; LBSCR No 292 Seaford 2-2-2 a very rebuilt machine; HR Crewe-type single No. 32 Cluny; Crewe type single no 1848 Sefton; Furness No. 37 a standard design of Sharp, Stewart and Co; No 151 Grosvenor; GW Queen class no 1117; North British no 214; Ramsbottom Problem class no 1434 Eunomia; Stirling single no 876; A Stirling single rebuilt by Ivatt;
A rare distinction. Philip Atkins. 302-5.
Lomotives built and withdrawn within the grouping period. This includes the ten LMS 4-cylinder 4-6-4T engines which were displaced by the 2-6-4Ts as they became available; the 4-6-4Ts were introduced in 1924 and withdrawn between 1939 and 1942. The Gresley P1 class of 2-8-2s was introduced in 1925, but was found to be too powerful and both locomotives were withdrawn in 1945. The Raven Pacifics, some of which entered service after the grouping had been withdrawn by 1936. On the LMS of the 41 Hughes 4-6-0s built after the grouping 38 had been withdrawn by nationalization. Similarly 16 out of 30 Beames' 0-8-4Ts introduced following the grouping had been withdrawn during the period. Two of the CR class 60 4-6-0s built following the grouping had been withdrawn before the end of that period. The Prince of Wales 4-6-0 exhibited at the Wembley Exhibition was withdrawn in 1947. Accidents led to two 2P 4-4-0s being scrapped shortly after construction. Bombing led to the loss of A4 4469 and GWR 4911, but the Southern lost no locomotives in this way. Final paragraph was not printed see page 397. Very lengthy list of additions by Thirkill on page 509. illus.: LMS No 11118; LNER No 2393 at Doncaster; LMS No 10447; LMS No 7955 at London Road Manchester.
Butterly patent wagons. M.S. King. 306
Refers to feature in Modellers' Backtrack Vol. 1 Number 3. illus.: Wagon 5174 at Addlestone Junction in early 1935; Wagon 5398, with end door, at Cardington on 11 October 1939; Wagon 7064 at Cardington on 3 March 1940.
Manx electric. Chris Gammell (phot.). 307
Colour photo-feature: Manx Electric Railway car no 21 at Douglas on 26 August 1967; and at Ramsey on 4 June 1960 (in both cases in red & brown livery); car No. 33 and trailer No. 61 at Douglas (in green & white livery);
Eastleigh activity. Les Elsey (phot.) 308
illus.: King Arthur class No. 30770 Sir Prianius; Lord Nelson No. 30855 Robert Blake; Schools No. 30923 Bradfield; King Arthur class No. 30793 Sir Ontzlake; Merchant Navy No. 35021 New Zealand line;
Turntable Carousel. 310-11.
illus.: Black 5 No. 45091 at Patricroft (turntable with vacuum motor)(J.R. Carter); LMS 4F No. 44394 backs onto the table at Morecambe; LMS No. 46246 City of Manchester at Camden; Class 3 no 82021 on the manual table at Machynlleth; LNER No. 65917 on the manual table at Polmont;
The Backtrack Portfolio: 'Jubilees' at Holbeck. Cliff Woodhead (phot.) 312-3.
Colour photo-feature; 45593 Kolhapur and 45562 Alberta at Holbeck.
The revolution in BR freight and its publicity. Robert Forsythe. 314-18.
Refers back to article by Forsythe on publicity material for the introduction of British Railway's diesel multiple units (8-116) - Collection of "ephemera" originally discussed in guest editorial by Fiona Forsythe (7-115). The Condor and The Lea Valley Enterprise trains are mentioned as is the British Transport Film Fully Fitted Freight; containerization, the concept of Freightliner, the Pressed Steel Roadrailer, the Sealink title first used in 1958; MV Sea Freightliner I & II (1968), and train ferries (including the low cost sailings for railway staff on these services). See letter by Abbott on page 509. and further letter from Simon Lee on page 621. Col. illus.: A Freightliner depot from the 1965 brochure; Cover of BR's 1949 booklet promoting Container traffic; Sea-Link from the 1958 brochure; Cover of Roadrailer brochure and two possible make ups of train; Export Express brochure 1964; Staff travel across the Channel 1981; Train Ferries 1962;
Bare Lane. Joe Richardson (phot.) 319
Colour feature: A Jubilee No. 45647 Sturdee at Bare Lane; B1 61030 with ex-LMS class 5 turning on the triangle which includes Bare Lane; Class 5 No. 45025 passing Bare Lane;
"A little neglect may breed mischief" [collapse of a footbridge at Bury Knowsley Street]. Michael Blakemore. 320-5.
Collapse of footbridge with about 250 football supporters on it on 19 January 1952. There were two fatalities and 200 injured. Brig. C.A. Langley investigated and the causes were the lack of maintenance (there were no records for the bridge qv Railtrack) and the failure to train bridge inspectors. The immediate cause was the corrosion of iron straps and the rotten timbers: ageing was assisted by a water column beneath the bridge. See correspondence from D.K. Horne on who was to blame, etc on page 398 and on page 454. Blakemore returns to this area in Vol. 17 page 252. illus.: Dismantling the footbridge remains at Knowsley Street; Plan of footbridge; The scene after removal of the bridge; Class 5 No. 44743 passing under the replacement bridge;
An ARP [Air raid precautions] exercise in Scotland. David Mackenzie. 324-5.
illus.: A sequence of six photographs illustrating the progress of an ARP exercise featuring withdrawn Holmes' 4-4-0 9695 which had been deliberately derailed. The unfortunate breakdown team was wearing gas-masks and gas resistant clothing (although there were many bare scalps). See letter on page 451 by Peter Tatlow which throws further light on this topic..
Southern Railway corridor coaches - an outline history - Part 2. David Jenkinson. 326-30.
Bulleid stamped his design features firmly on his rolling stock, epecially the continuous and gentle curve from the cantrail to the solebar and this characteristic was carried over to British Railways' Mark I stock. The stock included steel framing which was welded, pressed steel doors and droplights. The rounded edges to windows was also distinctive. But the roofs were of timber and canvas construction. Semi-open brake thirds were another novel feature, but the fixed formation sets had been anticipated by Maunsell: there were further six-car sets for Bournemouth services. Tavern cars were another innovation: Winkworth also discussed tavern cars at length (7-42). .Part 1 (Maunsell stock 9-236). See letter by M. Wadman (page 451) which claims that the Tavern cars were intended for short stays: the Bognor buffets had encouraged clients to stay to long. illus.: Bulleids original corridor no 5726; Bulleids corridor no 2876; Bulleids corridor No. 4369; Bournemouth no 5750; Open third no 1461; Semi-open first no 7687; Full six-car Bournemouth set no 294; Plans of First / Third class Dining Saloon; Plans of Kitchen / Tavern car; Tavern car no S7892 The White Horse; Tavern car bar; Tavern car First class dining area;
A Victorian railway photographer. Edward Talbot. 331-4.
Letter by Colin Pealling (page 454) suggests that photographer was a member of the Shedden family of Walsall. illus.: Llanfair at Penmaenmawr quarry an exposure of 6 mins at f 32; LNWR Webb Big Jumbo no 262 near Llandudno Jn.; LNWR Irish Boat Express hauled by Experiment No. 307 passing Llanfairfechan; LNWR Problem class no 111 at Abergele; LNWR engineers saloon hauled by Trevithick 6' single Engineer Bangor; NER 4-4-0 no 1532 at Filey; GWR 4-2-2 No. 3013 Great Britain as obvious from photograph but stated to be No. 3039 in caption (also date and exposure details different see erratum page 394) at Weston-Super-Mare; NER 4-4-0 No. 679 at Filey (according to John Wright (page 510) was a 2-4-0 not as stated).
A glimpse of the past. Philip Atkins. 335-6.
The unfortunate F.G. Smith, former Locomotive Superintendent of the HR. illus.: F.G.Smith sits in the Work's manager's office at Lochgorm; F.G.Smith in a new fangled motor car; F.G.Smith with his men in front of the HR breakdown train;
Signalling focus - Southampton semaphores. A.B. Jeffery (phot.) 337
illus.: Gantry at Southampton on 25 July 1980; Gantry at St. Denys on 6 January 1979 with 73 141 passing light engine;
Readers' Forum. 338.
LNER Pacifics. David Percival
Readers studying Cliff Woodhead's photograph of Al No.60128 (page 199, April) may be puzzled by the unimpressive formation of a train described as the White Rose, but shows the 4.40pm Doncaster-King's Cross. The White Rose had passed earlier hauled by Al No.60131. The Editorial reminiscence in the same issue (9-171) encapsulates every East Coast enthusiasts' feelings about the Elizabethan, but neither of the two A4s mentioned were recorded working the train in 1957. If date was June of that year, the locomotives concerned would have been No.60022 Mallard of King's Cross and Haymarket's No.60012 Commonwealth of Australia. Including the weekend workings, No.60012 made, in 1957, what is believed to be the longest consecutive run of any locomotive on Elizabethan duty. It worked 58 days from 24th June (the start of that summer's running) until 20th August when it failed at Newcastle on the down train.
Wadebridge. Roger Whitehouse.
President, Southern Railways Group suggested correction to a caption in the article 'Wadebridge — The End of the Line' in the last issue of Modellers' Backtrack? In the British Railways period there were booked freight trains between Padstow and Wadebridge, and others designated mixed. In 1960 the timings (except on Summer Saturdays) were: 7.20am Freight Wadebridge-Padstow:; 1010am Freight Padstow-Wadebridge; 1.15pm Mixed Wadebridge-Padstow. Perhaps the photograph, on page 311, shows the latter being formed before the engine came off shed?
S&D Coaching Stock in BR Days. John MacNab
During the 1960s writer was concerned with control and distribution of coaching stock, and.was able to add to article beginning 9-174 as his records indicated that Scottish CK Sc 3920 M was found on hand at Boumemouth in Spring of 1964 when a search for vehicles built up to 1935 for immediate condemnation was being held. By way of an aside to this, the last 'pre-nationalisation' coaches in Scotland were eight Southern Region Bulleid TSOs (numbers 1466/82/89/95/98/150/2/3) which lasted until 1969/70!
The First Locomotive Photographs — Stockton and Darlington Engines. Peter King,
Re 'mystery' concerning the Wilberforce (letter from P. Dunn and R. Marshall Vol.9 No.3). According to notes writer made from Stockton and Darlington minute books and other documents at the Public Record Office, the Wilberforce survived into the 1860s along with three others of the class. They were not withdrawn and replaced by the Tory class around 1845 though it is probable that they were relegated to a reserve role as more modern locomotives were introduced (one was indeed sold to a contractor involved in the construction of the Newcastle and Junction [sic] Railway in 1843). There is a table recording the annual mileages of all Stockton and Darlington locomotives from 1849 to 1863 and Wilberforce is included in this though it is not credited with any mileage. Three others of the same class are also included but the only one for which any work is recorded is No.20 Adelaide which had a brief flurry of activity in 1854. tt may be that these mileages only refer to revenue-earning work in which case the locomotives could have been employed on maintenance or ballast trains. The number 23, which Wilberforce carried, was eventually used for a new locomotive in 1865 so Wilbeiforce had presumably disappeared by then. It is therefore possible that Wilberforce could have been photographed any time until the 1860s though I believe it is shown at work in the illustration referred to, so this might well have been before 1849. The letter from T.R. Pearce mentions a photograph of another early S&D locomotive — Middlesbro. According to the table referred to above this worked regularly until 1858, it too being replaced in 1865.
Armoured Trains on the Highland. D.W. Winkworth
See 9-201: evidence (from the War Diaries) that the Highland section of the LMSR saw armoured trains on patrol between Elgin and Invergordon in 1940. Considerable detail is given.
Francis Thompson. John Hitchens
In article on Francis Thompson, Carter (9-215) mentions his original assumption that Thompson might have been a tailor. Peter Grafton traces Edward Thompson's family tree in his book about Edward Thompson, the one time CME of the LNER, and a Francis Thompson, architect, appears as Edward Thompson's grandfather, his great-grandfather being a successful tailor of Conduit Street, London. Mr.Grafton also quotes a Mr. Carter of Wigton about the association of Francis Thompson with the Stevensons. Was it the same one, however? I do note that the Francis Thompson in Mr. Grafton's book was married to Louisa Ward, a name not mentioned by Mr. Carter. It would appear to me that there were two Francis Thompsons and this explains the connection with the tailoring business. Edward Thompson's grandfather was also described as a successful businessman in a way which suggests that he was perhaps the 'amateur who took time off from tailoring'.
Coaching Stock on the S&DJR in BR Days. Neil Burgess.
See 9-174 Having made a similar study of trains on the Bristol-Bath line of the Midland, writer adds: by the early 1960s there seems to have been a good deal of assorted non-corridor stock on the Evercreech-Highbridge line and the late Sir John Betjeman's film Branchline Railway, produced by the BBC and broadcast in March 1963, shows not only ex-GWR 6lft brake composites marshalled in 'B' sets alongside the ex-LMS composite plus brake thirds, but also a BR Mark I composite and an ex-LNER Thompson steel-panelled brake third. The latter is of particular interest as writer had not found evidence of any other ex-LNER non-corridor stock in regular service on the Somerset & Dorset, or the Midland Bath Extension. Believe that from end of 1962 the Western Region withdrew all non-corridor locomotive-hauled stock, which presumably accounts for the appearance of gangwayed vehicles on 'the Branch' and elsewhere. There were at least two recorded instances of ex-LMS Coronation Scot stock working over the S&DJR line in through trains from the north of England before these were re-routed at the end of 1962. One such incident saw a D1981 open third, converted from a standard D1904 vehicle, on a southbound train at Charlton Marshall (behind a 7F 2-8-0), the coach being distinguishable by the raised air-conditioning duct along the roof. The other involves an articulated third plus brake third pair to D2018 from the 1939-40 stock behind a 9F at Shepton Montague. Both of these events were recorded by the late Ivo Peters and can be seen on his collection of S&DJR line films [Railscene Video: 1986].
Coaching Stock on the S&DJR in BR Days. Christopher Bishop
See 9-174 : Selection of sets for the S&D was determined by age, and by their seating capacity. After 1933 the Southern did not build any BTKs with less than 6 compartments consequently the LSWR sets were a natural choice, being both aged and made up of 4-compartments, which stemmed from the need for luggage space for holidaymakers.Sets '39x' and '44x' gravitated to the S&D as this avoided their use on commuter trains, where they reduced seating seriously. The seating capacity of BTKs is a sore point in the development of passenger rolling stock since 1923, and reflects the mindless advance of standardisation. Most of the pre-1923 railways were prepared to build different sizes of BTKs and this practice clearly con tinued with the GWR, LNER and SR. The Southern eventually decided upon a six-compartment 48 seat BTK which matched the particular needs of the Southem with its shorter journeys and growing commuter needs.
LNER Buffet Cars. A. A. Maclean
Regarding John Dawson's letter (page 163) confirms that LNER group Standard Diagram 168 Buffet cars No.9140-9143 were not renumbered into the Departmental series as quoted in original article. However, even in official sources, the situation was not clear cut as extensive notes demonstrate: also throws some light on stock used in the Scottish Region's Television Train.
Standard Class 4 Tanks. B.R. Jones
Caption applied to the picture of BR Standard 2-6-4 Tank No.80096 (9-116) contain an errors: the curvature of the track and platform, the signals controlling the Aberystwyth line and the angle of the shadows cast by the evening sun all show that the engine is waiting to depart towards Portmadoc, rather than having arrived from the Cambrian Coast line terminus.
Coaching Stock on the S&DJR in BR Days. Philip Chopping.
See 9-174 : writer had not found photographic evidence to support the inclusion of sets 445, 117 and 448 as allocated to the S&D, but adds information from David Gould and Mike King from Somerset Dorset Railway Trust's bulletin.
Colour files - bridges in the Borders. Stephen Dent (phot.). 340-1.
Colour photo-feature: Coldstream Viaduct; Leaderfoot Viaduct two views; Teviot Viaduct.
Book reviews. 342.
Common Roots-Separate Branches: Railway History and Preservation; edited Rob Shorland-Ball. Science Museum for National Railway Museum. RH ***
A collection of papers from international symposium on railway preservation and interpretation sponsored by NRM and Smithsonian Institution in 1993. Papers are well-arranged, greatly aided by a detailed index, clear references, good diagrams, maps and illustrations, and a sensible ordering of the contributions. There are sections on: railway infrastructure; railway mechanical engineering; historical context and research; and preservation and interpretation. About two-thirds of the material is devoted to railway history, and it contains some gems: Lars Karlsson on British locomotives in Sweden, and Allan Patmore on 'Railways and landscapes' are model essays, John P. Hankey presents some lateral challenges to conventional thinking in his 'An American perspective on the built railway heritage' - for example, "our built railway heritage is an expression of aggressive conduct towards nature" . The section on railway preservation and museums is more variable in quality. There is a soporific sameness to the papers on individual railway museums in Europe and the USA. There is a refreshing enthusiasm and intellectual honesty running through the papers; the early years of the Strasburg Railroad in Pennsylvania by Linn Moedinger, for example, has distinct echoes of L.T.C. Rolt on the Tal-y-llyn Railway. Christine Heap of the NRM presents a succinct list of the desiderata for railway museologists and preservationists, and sensibly admits that we are all learning as we go. In his foreword, Sir Neil Cossons makes a plea for raising the general level of scholarship in railway history.
Southern Holiday Lines in Hampshire and Isle of Wight. Alan Bennett. Runpast Publishing. SDW ***
"well-put-together and splendidly-illustrated little book casts its net widely"
Over the Summit. Christopher Awdry. Silver Link. AJL *****
Forty of Britain's principal inclines are accounted for in this well-presented volume which attempts to give an insight into the location and building of the lines in question. The information presented is some times brief and superficial but does include an all-important gradient diagram and sometimes a map. KPJ: the star rating system would seem to be arbitrary in view of above comments.
The Midland & South Western Junction Railway. Compiled Brian Bridgeman and Mike Barnsley "The Old Photographs Series", Alan Sutton. PS *****
Many of the pictures have been published before but the 15% or so that reviewer had not previously seen fully justified the purchase price. Chapters are arranged 'down the line' staning in the north at Cheltenham and ending at Andover.
Dam Builders' Railways from Durham's Dales to the Border and Linked Branch Lines of the NER and NBR. Harold D. Bowtell. Plateway Press. AE *****
wonderfully evocative book. An excellent book
Crossing the Rhymney Valley. Tom Marsh. rear cover.
GWR 56xx No. 6688 crossing Hengoed Viaduct with Pontypool Road to Neath passenger train.
Ex-GW 'County' 4-6-0 No 1000 County of Middlesex at Old Oak Common. R.C. Riley. front cover.
5 May 1956 with original double chimney
Butterless parsnips. Terry Flinders. 347.
Guest editorial on question of copyright on photographs
South Eastern at Stewart's Lane. Dick Riley. 348-9.
illus.: Class D1 No. 31749; Class H No. 31551, both on 24 May 1958, both in sparkling condition; Class C No. 31578 on 10 May 1959; Class P No. 31558 on 20 October 1957;
Carrying the freight - part 1. R.J. Essery. 350-5.
Sources: Government and LMS records, but some (such as GNR/LNER bogie brick trucks also mentioned. Cement was carried in paper bags except some conveyed to major consumers, such as concrete pipe manufacturers; chemicals (author incorrectly implies that chemical industry originated in Liverpool in 1823 (KPJ much earlier than this in Glasgow Springburn), soda ash for the glass bottle industry; caustic soda; hardware and holloware; flammable liquids to locations for processing and/or storage; iron & steel - haemetite from Cumberland, ironstone from the Midlands, imports, locations of blast furnaces, pig iron and scrap. Part 2 page 418. This part was the subject of correspondence from Peter Tatlow, J. Edward Roberts and M. Bambitt on page 566. Illus.: Ex LYR low goods wagon; GSWR Gunpowder van; Ex LMS Glass wagon; SECR "mystery" wagon (for carriage of meat carcases according to Storer and Gibson on page 510); A Pig iron wagon; Well Wagon No. 41; A low sided wagon with a D type container; Scrap metal in an open wagon; A wagon loaded with carboys;
The CLC's North Liverpool lines. John C. Hughes. 356-62.
Neede for CLC to access the docks which had moved downstream (north of city). The line ran from Halewood to Aintree (where it connected with the L&YR. Work started in September 1875. The contractors were Kirk & Parry except for the Huskisson branch. Obstacles included the L&YR line, the Leeds & Liverpool Canal, Stanley Road and Sandhills Lane. Much was complete by 1 December 1879, but Huskisson was not ready until 1 July 1880. At Huskisson theer were fscilities for handling wool, sugar and oil cake, and there was cattle lairage. Accidents: 1 December 1879: collision due to lack of brakes; 11 Ocober 1880 derailment where Major Marindin was critical of tender-first working; 27 June 1881: brake failure at Huskisson. In 1885 the MR opened a branch to Alexandra Dock. The lines provided a route for specials for race meetings at Aintree. The Southport & Cheshire Lines Extension Railway opened on 1 September 1884. A through service was operated from Southport to St Pancras, but this ended in 1907. Passenger services to Huskisson ended on 1 May 1885. The St Helens and Wigan Junction Railway opened in 1885. The MS&LR hoped to build a direct line from Central to Huskisson, but neither the MR nor the GNR were interested. The line closed to passengers between 1917 and 1919, but extra stations were opened in the 1920s and 1930s. Walton mpd passed to the LNER in 1936. Huskisson was severely damaged during WW2. The line to Southport closed in 1952. A modern goods station was built at Huskisson during the 1950s. DMUs were introduced in 1958. The service from Liverpool to Gateacre ended om 15 April 1972 after an epic struggle to halt closure. The line was singled before closure in August 195. Much of the line is leased as a cycle track and footpath. See letter from Jim Peden on page 620 which notes that Hudswell Clarke, not Hunslet supplied locomotives to Hartley's jam factory (mentioned on page 359) and also gives full list of locomotives which worked there. Illus.: An Edwardian view of Gateacre station; Walton No 2 tunnel; Loading timber with the aid of a Goliath crane; Midland Railway branch in 1956; Map of lines in Liverpool; CLC lines in Liverpool; J39 No. 64748 running through Gateacre; J10s at Walton shed nos. 65133 and 65192; O4/1 No. 63598 passing Halewood North Junction. (photographers: D. Ibbotson and J.A. Peden See Corriegenda page 509).
Railways and War in the twentieth century - part 2 - The Western Front. Peter Erwood. 363-8.
Part 1 begins on page 286. Major von Moltke of Prussia had a major influence on military strategy: "don't build fortification, build railways". He became Chief of the Prussian General Staff in 1857. In 1866 during the way against Austria and its allies (Bavaria, Hanover and Saxony) the brilliant tactical movement of troops by rail led to the defeat of Austria at Königgrätz. During the prelude to this war Overend Gurney & Co failed as did many British railway construction projects. Possibly letter by Horne (page 398) is more relevant to this part. Certainly subsequent one (page 509) is in terms of legislation for railway regulation. See letter (page 621) from B. Rumary noting that Erwood's "First Reich" was the Second Reich (that is one founded at Verseilles in 1871..
France was crushed during the Franco-Prussian War in 1870 and the First Reich was formed. This was the largest military operation to date in Europe and nearly 500,000 German troops were railed to jumping off points. One side effect of this was the passage of the Railways Regulation Act of 1871: this gave the Government powers to take over railways. Erwood argues that the Germans did not design their railways specifically for war. Field Marshall Moltke retired in 1888, but by this time the German General Staff envisaged a two-front war as in 1914 in which France was to be attacked first, standardized railway operating procedures (Reichseisenbahnamt) which had been codified in June 1873. In 1891 Count Alfred von Schlieffen, as Chief of the German General Staff, created a plan to encircle the French army in which the railways had to be to move 1.5m troops. 13 special de-training stations were created to take the troops to the intended battle zones. At first Britain had to rely upon the French railway system, but a new organization was developed which involved 70,000 men.
On 4 August 1914 the Schlieffen plan was implemented, but Belgian resistance was greater than expected, Holland was not invaded and there was a crisis on the eastern front.. There was also the BEF and a lack of information coupled with the vast size of the battlefields. The war had begun on the German side without a hitch. Similarly the BEF got ashore at Le Havre, Rouen and Boulogne, further south than the Germans had expected. Once again there was a failure in communications and the Germans even thought that Russian troops had reached the Channel ports. It was a long time until the dreadful battles at the Somme and Paaschendaele (where more drowned than were killed in battle). Light railways were vital for supplies. The successful use of tanks at Amiens led to the end of the war on 8 August 1918. Nobody won. There were mutinies amongst the French troops and even amongst some British troops. The railways had fuelled the war, but had not enabled it to be won. Next part on page 467.
illus.: Map of Western Front 1914; Map of the Somme battlefield 1916; An aerial photograph of Melle; A problem with the mud; Woolwich Arsenal locomotive believed to be about 1920;
The Conway valley branch. 369-71.
Colour feature: Six-car Derby DMU alongside Conway on 25 August 1963 (ian P. Travers); Derby lightweight DMU at Blaenau Ffestiniog in June 1962 (Cliff Woodhead); lightweight Derby DMU and 84020 shunting goods yard Blaenau Ffestiniog in June 1962 (Cliff Woodhead); A six-car Derby DMU in July 1964 (Ian P. Travers); two-car Metro-Cammell DMU calling at Dolwyddelan at Easter 1966 (as prev.); Roman Bridge station (philip J. Kelley); GWR station - Blaenau Ffestiniog Central after closure in June 1962 (Cliff Woodhead).
Nocturne - Backtrack Portfolio [Locomotives at night on shed]. 372-3.
Colour photo-feature.: : A4 No. 60019 Bittern at St Rollox on 3 September 1966 (J.R. Carter*); West Country No. 34013 Okehampton at Eastleigh on 12 July 1966 (*); A2 No. 60532 Blue Peter at St Rollox on 2 September 1966 (*); An LMS Black Five No. 45156 Ayrshire Yeomanry at Edge Hill on 21 April 1968 (J. Corkill).
Taking the car. Robert Leslie (phot.). 374-5.
Colour photo-feature.: : BR 9F drifts down from Wreay with a train of Ford cars going from Halewood; Brush Type 4 climbing Shap with another train of Ford cars; Two Stanier class 5s with yet another train of Ford cars; Banking assistance to another Ford Train given by Class 4 No. 42154; Class 47 with a Rootes Group train passing Brisco south of Carlisle;
Mixed traffic at Manchester Victoria. Max Birchenough (phot.). 376
Colour photo-feature.: 9 April 1968: BR class 5 no 73157 as station pilot; Ex LMS Black Five No. 45255 on ballast train ; No. 45076 in the banking engine bay;
Sages are not fixers - Science, invention and Dr. Diesel. [Railway Reflections No. 7]. Michael Rutherford. 377-85.
The concept of the internal combustion engine is extremely old. There are 18th century patents for devices including what may have been a gas turbine and engines had been demonstrated in time for the Rainhill trials, but engines suitable for rail traction had to wait until the end of the 19th century. This is a brief history of those, such as Otto, Deutz, Daimler and Diesel, who contributed to the development of the ic engine, plus the names of many others who also contributed. There is some mention of the application of such "early" engines to rail traction. illus.: Plan of Samuel Browns gas-vacuum engine; Plan of Samuel Browns road machine; Plan of Daimler petrol driven tram car; Plan of the engine layout of the tram; A District railway locomotive on an Ealing Broadway to Southend service (see letter from Ray Palmer (page 509) for reminiscences); A drawing of the very first diesel locomotive; A steam-electric locomotive; A petrol engined shunter used in Liverpool; An Armstrong-Whitworth railcar; The first diesel used on a British main line; Diagram of a diesel main line express;
The Demurrage question. John Mallon. 386-7.
Follow up to article by Tortorella on GSWR case against Polquhairn Coal Co. and co-operative action by the three major Scottish companies in 1908 (Volume 8 page 44) . Includes action of NER against Ferens and action during WW1 to try to reduce wagon shortages. illus.: Chivers sidings at Histon Cambridge.
The Loop: Cambridge - St. Ives - March. Stanford Jacobs. 388-93.
Between Cambridge and St Ives the line was owned solely by the GER and was served by MR trains to Kettering as well as by GER trains. Beyond St Ives the line had become the property of the Great Northern and Great Eastern Joint. The line both generated and handled considerable quantities of freight (those who know Fenland roads will not be surprised by this). Part of the line ran parallel to what has become the obscenely busy A14 road. illus.: K3 No. 61889 and D16/3 No. 62518 on train at Cambridge waiting to depart via Loop on 31 May 1952 (B.I. Nathan); O1 No. 63877 and K1 No. 62049 at Whitemoor Junction; LMS no 12 at Chesterton Jn; LMS No. 6400 on the table at Cambridge; J 15 No. 65475 coming off the loop; Johnson 2F No. 3195; Histon Signal box; Map of lines round Cambridge; B17 No. 61623 piloting probably No. 61644 past Oakington signal box; Longstanton station in 1967; Swavesey signal box and level crossing; Looking south east from St Ives station; Somersham pre WW I;
Colour files - Neath & Brecon [Railway] architecture. Bob Sankey (phot.). 394-5.
Colour photo-feature.:Views of detail of station buildings on NBR at Onllwyn including signal box and station, and signal box and shelter at Crynant;
Rolling stock focus - carriage bodies at Mobberley. Philip A. Millard (phot.). 396.
illus.: CLC five compartment third and former CLC or MSLR brake van.
Readers Forum. 397.
Erratum
The railways of Yarmouth
date error on page 262 line 18
A rare distinction
final paragraph of this feature (page 302) was incomplete (reproduced herein)
A Victorian railway photographer
incorrect caption to photograph on page 334.
The Highland Section of the LMS 1939-45. John G. Aird.
See article by Ian L.Wright page 201 the letter writer alleges that "new crossing loops" at Inebmagranachan, Moulinearn etc on single line sections between Stanley Junction and Blair Atholl were not new. See also response by David Stirling on page 566.
SR Corridor Coaches. J.H. Price.
See feature by Jenkinson page 236. LSWR catering was by concessionaire (Spiers & Pond), succeeded in SR days by Bertram Hotels. SECR matchboarded stock was far more like the Metropolitan-built stock of 1920-22 for Palestine Railways than anything on the Continent of Europe. Matchboarding was a common feature of British and American-built vehicles for Latin America, though more often with open end platforms. Metropolitan Album 33 gives the 1924 SR order as nine first class and twelve third class, without quoting stock numbers.
SR Corridor Coaches. R.C. Riley.
See feature by Jenkinson page 236. Nondescript stock and how demand for second class accommodation on boat trains was assessed.
What is a 'train'? Alan Bailey.
Refers back to Editorial page 227. Definition cited is a legal one which was decided by House of Lords in 1925 (Law Times, 133, 108-) where two coupled locomotives constituted a train.
What is a 'train'? Dennis Byron.
Refers back to Editorial page 227. Refers to LNER Rule Book of 1926 and to British Railways Rule Book of 1950, both of which include light engines as "trains".
J.V. Gooch. John Pearse.
See page 271. Letter concerning fast train service between Waterloo and Southampton (seems to have escaped from Rail or Modern Railways).
'Bolero' engines. A.J. Walker.
Refers to feature by Winkworth on American military 2-8-0s (page 180) and their use during WW2. Describes difficulties with single gauge glass, and loosening of tyres, and cites Tourret's [entered as Tourrett sic] US Transportation Corps locomotives
Cover picture - April. Rodney Lissenden.
Not Sole Street as stated.
Steam at Mountain Ash. Jeff Morgan.
Sir Gomer (illustrated in feature on page 254): more about the lines upon which it worked, but mainly an extensibe biography of Sir Gomer Berry, a newspaper magnate.
The MSWJR Revisited. J. D. Lea
Queries caption of upper picture on page 251. concerning front/rear of train.
North Staffordshire Railway Study Group. John Sherratt.
Information about Group
Railways and war. D.K. Horne.
Concerned with occupation of Prussia by Russians and Poles. See page 286 or later parts.
Bury Knowsley Street footbridge accident. D.K. Horne
Writer was actually employed in Bridge Department at Euston at time of disaster: he examines the causes and concludes that main problem was shortage of funds. Also notes who was to blame (he was dead: should tell this to Jarvis c/o Potters Bar). Original feature page 320.
Obituary. Smokey Bourne, 1934-1995. The LMS Society. 398.
Book reviews. 398.
Industrial railways of Seaham. A.J. Booth. Industrial Railway Society. RH. ***
Reviewer appeared to be disappointed, especially with photographs of diesel locomotives.
A Peak District branch terminus [Hayfield station]. Alan Tyson. rear cover
26 February 1966 with Derby lightweight DMU with a church with clock tower and moors behind - a very pretty picture - and what a loss (Labour was in power when it closed).

V2 2-6-2 No. 60800 Green Arrow and A4 Pacific No. 60014 Silver Link at 'Top Shed', King's Cross on 16 September 1961 (R.C. Riley). front cover.
Model memories. David Joy.
Written to mark the publication of Jack Ray's A lifetime with 'O' gauge the Editor makes a strong case for the retention of railway history through accurate models.
A decade in East Anglia. G.R. Mortimer (phot.) 404-5.
Col. illus.: A Metro-Cammell DMU leaving Sudbury in May 1971; Class 31 no D 5545 at St Ives station on 14 Aug 1970; 47164 in Silver Jubilee livery with Union flag climbing Dedham Bank on 2 July 1977; A Leyland based LEV-1 railbus conceived by the Research and Development Division in yellow livery on East Suffolk line on 13 October 1980; Class 31 no D 5633 at Ryburgh Mill on 6 September 1871 with grain wagons;
Condensed account - a short history of the steam turbine condensing loco. Robin Barnes 406-13.
Describes the somewhat messy development of the Reid (who supplied the capital and construction facilities)-Ramsay-McLeod turbine electric condensing locomotive, and the Armstrong-Whitworth locomotive of similar configuration together with the more successful Swedish Ljungström type evaluated on the LMS, and Stanier's proposed developments in the 1930s. The first-named should be read in assication with Bradley's History of the North British. See letter from Sweden (page 676) concerning Ljungström type. Illus.: The Reid-Ramsey Electro-Turbo-Loco from both ends (including condenser) ; Painting (col.) of Armstrong-Whitworth/Ramsey Steam-turbine electric at Bolton; Two drawings of a High speed turbine loco; A drawing of a High pressure experimental boiler; A drawing of a High speed turbine loco; The only known photo of an Electro-Turbo-Loco in action; Two views of the experimental Beyer Peacock steam turbine loco; The rebuilt Electro-Turbo-Loco at Edinburgh;
The race to the North. R.M. Tufnell. 414-17.
The best of the runs (East Coast 21 Aug 1895 versus West Coast 22 Aug 1895) are tabulated. The former achieved a time of 520 minutes; the latter one of 512 minutes and an average speed of 63.4 mile/h. illus.: F Webb's Teutonic class no 1309; LNWR Precedent no 790 Hardwicke; Caledonian Lambie no 17; Table of Locomotive dimensions; Caledonian no 90; Great Northern Single No. 668; North Eastern 1620 or 1. See polemic on railway races by Neil Burgess page 566.
Carrying the freight - part 2. R.J. Essery. 418-22.
Lime and limestone; paper and its raw materials (esparto grass, newsprint); roadmaking materials; sanitary tubes, sugar cane and sugar beet (although beet was not an LMS commodity and is not discussed at length), textiles, cotton, hosiery and timber. Part 1 page 350. illus.: A roll off container wagon; Unloading a roadstone wagon; A bulk grain wagon; A wagon of barrels; Unloading timber from a Furness Rly. wagon; Timber on bogie bolsters; Two views of L&Y wagons loaded with bales;
Railways and the Suffragette war. Adrian Gray. 423-4.
Bombings and arson caused serious damage: a table lists all activity between 25 June 1913 and 28 May 1914. illus.: Oxted station; Aylesbury station; Potters Bar station;
On Cambrian lines. 425-7.
Col. feature.: 43xx No. 6371 leaving Aberystwyth on 1 August 1960 (Michael Mensing); Dovey Junction with BR class 3 no 82005 on 4 Sept 1963 (Malcolm Thompson); Abertafol Halt in 1977 (Philip J. Kelley*); Welshpool station with Manor no 7802 Bradley Manor in 1960s (Ian P. Travers); Std class 4 75023 at Barmouth station in August 1964 (P. Poulter); Talsarnau station (*); Vale of Rheidol No 8 Llywelyn (BR green) on 12 July 1957 (Peter Tatlow)
Sunlight and Shadow: the Backtrack portfolio. 428-9.
Colour photo-feature. Grange No. 6841 Marlas Grange at Paddington on 21 July 1963 (view of station rather than locomotive) (T.J. Edgington); LMS 2P No. 40700 at Bournemouth West (Cliff Woodhead); in the sun at St Pancras is the front end of Royal Scot No. 46158 The Loyal Regiment (P. Ransome-Wallis); Manchester Central station in 1967 (Alan Tyson)
The LMS Patriot 4-6-0s. 430-2.
Colour photo-feature.: 45502 Royal Naval Division at Carlisle Station in late 1950s (Gavin Wilson); 45503 The Royal Leicestershire Regiment (very clean) on fitted freight; rebuilt Patriot 45512 Bunsen at Euston in 1961 (Cliff Woodhead); 45543 Home Guard at Carnforth mpd in 1962 (Geoff Rixon); rebuilt Patriot No. 45530 Sir Frank Ree at Willesden mpd in 1963 (2 views)(Geoff Rixon).
A branch line miscellany. Ian L. Wright (phot. with extended captions) 433-5.
Illus (b&w).: ex North Staffordshire milk van no M38686; Midland No 58091 at Bedford Midland Road on 20 Sept. 1952; No. 41201 at Merthyr High Street on 30 Aug 1951 on train for Abergavenny Junction (train consists of two ex-L&Y saloons); Royal coach of the Shropshire and Montgomeryshire Railway; The Royal Train passing Kelmarsh on 18 May 1957; Coalport LNWR station on 22 March 1952 with No. 40048 on two coach train including LNWR brake third from 1890s and LMS 6245 (2 views).
Measurements not mystification - the British dynamometer car. [Railway Reflections No. 8]. Michael Rutherford. 436-44.
Scientific measurement of locomotive performance probably began with Charles Sylvester's measurement made on behalf of the Liverpool & Manchester Railroad Committee in 1824 when he made measdurements on the performance of locomotives at Hetton Colliery. Charles Babbage, one of the precursors of mechanized computation assisted in the development of a dynamometer carriage for the Great Western Railway at Brunel's behest. This vehicle was improved by Gooch and helped in the refutation of Dr Lardner's nonsense presented against the Railway. This early car was capable of measuring power at the drawbar and is described in Clark's Railway machinery. Aspinall made considerable advances in the design of dynamometer cars. The work of H.I. Andrews and "his" Mobile Testing Plant and Sam Ell's Controlled Road Testing is mentioned. A table summarizes details of all British cars. illus.: Diagram of Webb's dynamometer car; Side elevation of Gooch's measuring van; Webb's Dynamometer car; The Hughes LYR car; The long lived Churchward dynamometer car behind no 5056 at Sonning; The North Eastern car behind an electric locomotive at Bowesfield Jn.; The interior of the NER car in LNER days; The LMS dynamometer car; The Eastern Region dynamometer car; The interior of the ER car; Amsler equipment set up for calibration at the manufacturers; Rugby testing plant at Rugby showing Heenan and Froude braking equipment; The ER car on a merry-go-round train in 1965;
Charles Blacker Vignoles FRS. Anthony Hall-Patch. 445-7.
Some of this material has been used to compile a short biographical entry. It should be noted that the portrait of the subject obscures some of the text. illus.: Picture of Charles Blacker Vignoles FRS; The bridge at Kiev;
A Lincolnshire country station. Peter Wombwell. 448-9.
illus.: Seacroft station; diagram of Seacroft station;
Rolling stock focus - TPO variety. David Jenkinson. 450
Colour photo-feature. BR Mk 1 Std TPO no M80328 when new with net fitted in blue/grey livery at Willesden in May 1969; ex-Highland Railway TPO at Inverness in early 1950s still in LMS red livery (Keith Bannister). Extensive letter on latter by Donald Massey on page 620 which gives workings which extended from Perth to Helmsdale.
Readers' Forum. 451/454.
The express passenger 2-2-2. John Hunter.
"Potted biography of Alexander Allan which alleges that he invented the Crewe type: this is strongly refuted by Rutherford on page 509 (and this letter is largely repoduced in the section on Allan (because of its identification of key sources).
An ARP exercise in Scotland. Peter Tatlow.
See page 324: writer links this to a similar picture in It can now be revealed: more about British railways in peace and war. [George Dow] [Ottley 588], to two pictures in Nelson Twell's LMS miscellany. Vol. 1, and to Stephen Townroe's comments to the writer: he had been sent from Guilford where he was shedmaster to Strathaven to participate in an ARP exercise of type shown.
Lineside huts. David V. Roddis.
Lower illustration page 220 was at Blackwell Sidings not Westhouses.
SR corridor coaches. Don Rowland.
See illustration of SECR coach on page 241 (feature page 236).
SR corridor coaches. M.P. Wadman.
See page 326: writer claims that Tavern cars were introduced to achieve a high turnround in customers: the Moorish buffet cars for the Bognor services were too comfortable.
SR corridor coaches. Bob Ratcliffe.
See feature on page 236 for illustration on page 241: claims that the errors concerning this stock stem from Gould's studies of SECR and Souther Railway stock (states that No. 2514 was not carried. Colour could either be SECR crimson or SR sage green. This led to a sharp response from David Gould on page 620.
A Victoran railway photographer. Colin Pealling.
See page 331: further information about the photographer who was probably a member of the Shedden family (1881 Census information).
The railways of Yarmouth. John Brodribb.
See page 292: Errors in section on rationalization on East Suffolk Line: most measures had to wait until RETB working introduced in mid-1980s,
The Bury Knowsley Street footbridge accident. D.K. Horne.
See page 320: argues that there were flaws in original design, there had been a failure to do the sums properly, and the load at failure was higher than anticipated when bridge constructed.
Colour files - Manchester bridges. Stephen Dent (phot.). 452-3.
Colour photo-feature.: : A bridge carrying the LYR line over New Bailey Street with the LNWR bridge behind; A girder bridge carrying the LYR route over Chapel Street in Salford; Bridge carrying the MSJA line over Deansgate with the CLC lines in the background; Bridge over the Rochdale Canal and Castle Street at Castlefield. Letter by D.K. Horne (page 621) gives details of the structures shown.
Buckingham station with a Derby lightwieght single railcar. Tom Marsh (phot.). rear cover.
c1957.
Unrebuilt 'Battle of Britain' 4-6-2 No. 34085 501 Squadron on the 'Golden Arrow' approaching Bromley South in mid-1950s. J.G. Click. front cover
The Railway & Canal Historical Society's Research Index. John Searson. 459
Guest editorial: index consists of 20,000 cards filed under company to locate sources of information in libraries, record offices, etc. Microfiche copies of this index are available in named libraries including that at the NRM.
Memories of Barmouth Junction. R.J. Emmerton. 460-6.
Morfa Mawddach: Junction between Cambrian Railways' coast line (reached here on 10 October 1867) with GWR route to Ruabon. Triangular junction opened 1872. Col. illus.: Barmouth Bridge; Ivatt class 2 No. 46521 calls at Morfa Mawddach by the camping coaches; b&w illus: BR class 4 no 75021 approaching Morfa Mawddach. Plan of Barmouth Junction [Morfa Mawddach]; Barmouth Junction station; Dukedog No. 9028 arriving at Barmouth Junction; 2251 class No. 2202; BR class 3 No. 82081 with the local; Barmouth Junction station [Morfa Mawddach]; Ex Cambrian railways No. 895; Lifting the lines on the Ruabon branch prior to demolition. See letter from Wilson page 676 concerning opening dates.
Railways and War in the twentieth century - part 3. Peter Erwood. 467-70.
Tanks were introduced at the Battle of the Somme, but with little success. The successful use of tanks in the Battle of Cambrai in November 1917 was dependent upon railways to convey them up to the front as their tracks were unsuitable for travel long distances by road. Germany made a massive advance towards Amiens in March 1918, and in the counter-offensive in August it was recognized that one of the objectives was to protect the railway communications to Amiens. One of the problems in the use of tanks was the lack of specialist railway wagons for conveying them. Part 2 was on page 363 and Part 1 on page 286. Part 4 is on page 556. See letter by Liddle (page 509) which is largely congratulaory but also explains myth of "the Russians are coming". illus.: Diagrams of ancestors of the tank; Two scenes of the devastation round Dortmund in 1945; Two scenes of the devastation round Dortmund in 1945;
Matchless matchboxes (Provocations/Railway Reflections No. 9). Michael Rutherford. 471-7.
Development of the pannier tank locomotive from side and saddle tank precursors under Armstrong, Churchward and Collett. Author divided GWR 0-6-0 tank locomotives into five categories:
1. Large Wolverhampton tanks with inside or sandwich frames.
2. Small Wolverhampton tanks with inside frames only
3. Large Swindon tanks with inside and double frames [57xx was main manifestation of these]
4. Miscellaneous
5. Absorbed locomotives.
Argues that Classes: 1813, 1854, 2721, 57XX and 94XX formed a single procession in design, and produced a total of 1313 related locomotives. The Dean Goods (2301 class) stemmed from the 1813 series, whilst the 94xx employed the Number 10 boiler developed for the 2251 mixed traffic 0-6-0. Argues that two divergent processes were at work: standardization and diversity wrought through improvements, or the need to meet specific conditions. Two tables illuminate both trends within the classes. Some of the diversity is demonstrated by the series numbers: 67xx were fitted only with steam brakes and were intended for shunting. The 97xx series were fitted with condensing apparatus, a special form of ATC to clear electrified tracks, and trip cocks for working over the Metropolitan line to Smithfield. The 8750 series incorporated several improvements. Suggests that the design should have been adopted as a standard by British Railways. The class combined cheapness, simplicity, reliability and versatility.
As an introduction Rutherford introduced one of his "hot under the collar" topics, namely the quest for authenticity in museum exhibits.
illus.: Diagram for an 1813 class; No. 1846 of Lot 60; No. 1720 of the 1854 class at Newport; No. 2797 of Lot 129; Locomotives; Two versions of diagram B48; A typical GW scene at Fishguard with No. 5716 on shunting duty; No. 5766 near Shiplake; No. 9709 at Paddington; Nos. 4616 and 4631 at Folkestone; Table 1 GWR Tanks ???; 94xx no 8401 at Cardiff; No 8783 at Kings Sutton; Table 2 0-6-0T diagrams;
Passenger services on the North Lindsey Light Railway. David Jackson. 478-80.
This was one of the few profitable light railways as it conveyed ironstone to the blast furnaces of Messrs John Lysaght at Normanby Park. Passenger services were staarted to Winterton & Thealby on 3 September 1906, to Winteringham on 19 July 1907, and to Whitton on 1 December 1910. Passenger services ceased on 13 July 1925, but emergency services were run to Winterton during the heavy snowfalls of 1947. Enthusiast specials ran in 1954 and 1963. illus.: NLL 0-6-0 at Scunthorpe; NLL rolling stock; NLL First train at Winteringham with GCR 0-6-2T No. 744; Winteringham stationmasters house; Map of North Lindsey Lght railway; West Halton station;
The Killin branch. 481
Colour feature.: 55263 [caption incorrectly states 55236] at Killin Junction with class 5 arriving on connecting train on 1 June 1960 (Cliff Woodhead); same locomotive on shed at Loch Tay (same day as prev.); No 55263 at Killin on 27 July 1960 (G.S. Robinson). See Volume 3 for history of line.
The modern branch line 2-6-0. 482-3.
Colour feature: No. 46527 at Dursley on 7 July 1962 (Michael Mensing); No 78007 (green) at Crewe (J.R. Carter); No. 46452 on the banking line at Manchester Victoria (J.R. Carter); No 78030 at Crewe on 16 April 1961 (John H. Hills).
Dore and Totley - station and junction. Cliff Woodhead (phot.). 484-5.
illus.: No. 45562 Alberta at Dore and Totley station in 1966 on Bradford to Poole express; D5686 at Dore South Junction on empty stock on 4 August 1962; 45562 Alberta at Dore South junction on Bradford to Poole working; B1 61166 at Dore West junction on Llandudno to Sheffield Midland train on 4 August 1962; Peak class no D147 on Newcastle to Bristol express on 4 August 1962.
South Western style. Dick Riley (phot.). 486-7.
Colour feature: B4 30093 shunting at Winchester on 5 March 1960; G6 30349 at Feltham on 19 March 1961; O2 30912 shunting at Devonport on 3 May 1961; 30584 at Axminster on Lyme Regis to Waterloo TC; Preserved LSWR 563 on Brighton shed on 12 April 1958.
Single rail cars. 488
Colour feature: Derby single-unit DMU at Buckingham in 1957 (Tom Marsh); A lightweight German railbus at Audley End on 5 September 1964 (Tom Marsh); GWR railcar no W14W in carmine & cream livery at Birmingham Snow Hill oin 1955 (T.J. Edgington).
William Adams. Geoffrey Williams. 489-93.
An excellent short biography, but see important, thoughtful letter by van Riemsdijk (10-570). Covers his early life (see biographical section), his patented bogie as applied to the NLR 4-4-0Ts designed by him, his seemingly less successful time on the GER, and his magnificent outside cylinder 4-4-2T and 4-4-0 designs for the LSWR: the X2 version was capable of high speed running in safety. Other successful designs included the 0-4-4Ts, some of which lasted almost to the end of steam.His happy family life is also illuminated. illus.: Adams first design a 4-4-0; A train of NLL stock; GER No. 67 at Bethnal Green; GER no 560 at Cambridge; No. 466 at Waterloo; A12 class no 523 and O2 class 197 at Nine Elms; O2 class no 229 at Nine Elms; A rebuild of Beyer-Peacock No. 320; The engines that Adam built;
The 1921 Railways Act. Part 1. John W.E. Helm. 494-9.
The Grouping resulted from factors external to, rather than within, the railway industry and may be regarded as a consequence of WW1. Amalgamations as such were not new—they had been known since 1834, and Select Committess had discussed this matter in 1846, 1853 and 1872. They were related to actions against rising costs and fixed prices, and also influences from Overseas, especially from Mainland Europe. There had been Government control between 1914 and 1921. The White Paper produced in 1921 was very brief and envisaged seven groups (the others were Scotland, London and the North East). The actual amalgamation process is described at length and was relatively complex: the CR did not settle until 29 June 1923, and the NSR also held out for a better deal. The process on the LNER was slowed by the antagonism of the GNR towards the measure. Some small railways, with limited assets, such as the Lynton & Barnstaple and Mid-Suffolk Light Railway only came aboard after some delay. Part 2 begins page 550. illus.: GNR prototype A1 no 1470; NE electric loco no 13 built for the proposed York-Newcastle; No 2146 working up Grayrigg Bank; No 1004 passing Duffield; The finance of the amalgamation process; The truncated station in 1995;
Steam tractors and rollers etc of the North Eastern Railway. Derek Rayner. 500-5
illus.: Garretts no 26479 steam motor tractor; Garretts No. 3 steam motor tractor; Garrett 5 ton tipping wagon at Leiston Suffolk; Garrett No. 4CD tractor; Garrett tractor No. 33990; Fowler V roller at Leeds; A self propelled Merryweather fire engine;
Colour files - Castleford Central. John Bateman (phot.). 506-7.
Colour feature:: 25 April 1973: general view of station; Castleford Central (NE Region orange) sign; A class 104 two car DMU passing two bracket LNER upper quadrant signals; Two views of platform buildings. See page 620 for letter from John Glover who was Assistant Area Manager there at the time photographs were taken and adds notes about traffic.
Signs and notices. 508
Colour feature: bi-lingual bridge weight restriction cast iron notices at Blaenau Ffestiniog in 1962 (Cliff Woodhead); Great Northern Railway no trespassing and beware of trains signs (cast iron) near Great Ponton J.F. Henton); Cornwall Railway enamel "trespass" sign (R.C. Penberth); A North Eastern Railway no trespassing sign between Malton and Scarborough in 1985 (Janet Cutler); An LNER cast iron "trespass" sign by the LT Northern Line near Finchley Central (Josephine Kandler).
Readers' Forum. 509-10.
The CLC's North Liverpool Lines. Editor
Photographs in J.C. Hughes' article (page 356) were unattributed. The two photographs on p.356 should be credited to D. Ibbotson and those on p.360 (top), 361 and 362 to J. A. Peden.
The Express Passenger 2-2-2. Michael Rutherford
Hunter's potted biography of Alexander Allan: letter page 451 is refuted in letter largely reproduced in biographical section.
British Railways freight publicity. Stephen G. Abbott
Refers to feature by Forsythe on page 314: writer possessed a small 52 page booklet issued by the London Midland Region in October 1958 entitled Principal Express Freight Train Services and Facilities which lists of goods depots, goods agents, special wagons and facilities and outline timetables.
A rare distinction. J. S. Thirkill
Refers back to feature by Atkins (page 302) on locomotives built and condemned within Grouping period: writer identifies several more examples: it is not true "that all of the locomotives built for the Southern Railway lasted into BR days" as 2-6-2T built for the Lynton & Bamstaple in 1925 only lasted until line closed in 1935. Atkins did not mention Sentinel shunters. Most common were the LNER classes Yl and Y3: all survived into BR ownership except No.18, allocated 8170 under the renumbering scheme, but withdrawn in August 1946. The GWR had two similar engines, Nos.12 and 13: the former lasted only two months before being retumed to Sentinel whilst No.13 lasted until withdrawal in1946. LMS No.7192, a Sentinel-Doble compound ran (sometimes) between 1934 and 1943. Few of the Sentinel and Clayton railcars, none of latter, survived until 1948. Bomb damage was not the only contribution war had in this matter: requisitions accounted for far more. 32 LMS class 8F 2-8-0s built between July 1936 and April 1937 went to the WD and did not retum. Similarly, three 3F 0-6-0Ts did not return from miliatray service and a further two were sold to the Northem Counties Committee in August 1944.
Railways and War in the 20th Century. H.M. Liddle
See page 467 for relevant part of major feature by Erwood. Writer observes that "Most historians have underlined the governing role of railways in the planning and early phases of WWl, but none to [his] knowledge have given similar emphasis to their continuing influence as the conflict wore on. Peter Erwood is to be congratulated on his clear and concise 'exposition as to how they were the prime means of supplying the armies' voracious demands for supplies, while their limitations simultaneously served to maintain an enduring stalemate that was only broken by the advent of mobile warfare in late 1918.
As to the famous Russian rumour of 1914, he recalled (source forgotten) that the Addison Road porter's query as to the mysterious troops' point of origin was answered in a strong Gaelic accent ". . Ross-Shire".
Railways and War in the 20th Century. D.K. Horne
See page 286 for possibly relevant part of major feature by Erwood and Volume 11 page 51 for similar letter on personae mentioned herein. It would not have been possible for British troops to reach Meerut by train in 1857. However, they would certainly have been able to reach Raniganj (some 120 miles from Calcutta) and Horne considers that his story must relate to this section of the East India Railway, the first railway to be opened in India. Meerut, where the Mutiny started, is 700 miles further on but, by 1857, the surveyors had only tackled the first 450 miles. Some surveyors died at Cawnpore and a railway embankment figures in an account of the battle for the town. Some coincidental links with British railway history are informative. One of the partners in the firm of surveyors at Cawnpore, William Thomas Doyne of Co. Carlow, had been engineer for the Rugby and Leamington Railway and co-author of the first calculations for the design of railway girders to be published in this country. Fortunately, for him, he had gone to Ceylon to start a railway there.
James Meadows Rendel was appointed consultant for the East India Railway at the end of 1849 and tenders for the Calcutta to Raniganj section were received in October, 1850. It seems likely that the design of the permanent way was borrowed from the Dublin and Drogheda Railway by Charles Heard Wild, who had been sent to Ireland to examine it; and Wild was occupied with the design of Warren girders for the EIR in 1853. This same Wild was credited with the invention of the 'under-cut' railway switch.
Lord Dalhousie instituted the Board of Trade inspectorate, the cause of the Indian Mutiny, and the power behind the East India Railway. The ramifications are endless. This war happened just in time before the railway had quite got there.
The Armed Forces Act of 1871 is not a Railways Regulation Act (page 364), but an Act to reform the army. Railways were slipped in at the end, almost as an afterthought, and the word is 'emergency' not 'war'. It was forgotten that PO wagons were neither railway nor Railway and this was put right in the Act instituting the Ministry of Transport of 1919.The Act of 1871 is worth a read because it specifies the method of arbitration in the event of a disagreement over compensation, as between the Railways and the Secretary of State.
Provocations —Sages are not fixers. Ray Palmer.
Michael Rutherford's 'Provocations' (page 377) included illustration of an LTSR Ealing to Southend through train at Barking with the District Line power units: personal reminiscences of journeys on these trains, and of the open sliding doors on District Line cars on hot days.
A Victorian railway photographer. John Wright.
See page 331: NER 679 was a 2-4-0 not a 4-4-0.
Carrying the freight. Joseph W. Storer.
See page 350: device for carrying meat when seasonal demand for transport was high.
Carrying the freight. Alan Gibson.
See page350: device for carrying meat.
Book reviews. 510
South Wales steam portfolio. Rosythn Publication. SDW. ****
"well-produced little [48pp] volume"
Harrogate Gas Works - its railways and other transport systems. M.P.F. Hallows and D.H. Smith. NGRS. CPA ****
An unusual 1½ mile narrow gauge line which connected the NER with the gas works via a long tunnel: opened 1908 and closed in 1956. Book is "thoroghly recommended".
The Cabry family: railway engineers. Brian Lewis. RCHS. RH. ***
Concentrates on two of the family: Thomas Cabry (1801-1873, a civil engineer on several projects, including the Canterbury & Whitstable and the Skerne bridge near York. Henry Cabry was an innovator of valve gears (patented in 1841) and many other items applicable to railways. Other members of the family with less distinguished careers in engineering are also mentioned.
Activity at Cheltenham - A BR Std class 4 arriving and a Stanier Class 5. Paul Strong. rear cover
August 1960: Cheltenham Spa Lansdown
Ex-LMS 4-6-2 No. 46200 'The Princess Royal' at Camden Depot. Geoff Rixon front cover
Red livery: on turntable in June 1962.
The light of experience. Michael Blakemore. 515.
Editorial: suspicious of theme park atmosphere of "preserved railways"
Remembering Southampton Central in 1962. Bruce R. Oliver. 516-20.
Summer Saturdays spent on Southampton Central station; where there was a great deal of noise, disurbance (luggage vans seemed to be emptied across platform and reloaded) and smells. Illus.: Lord Nelson No. 30857 Lord Howe on 4 Aug 1962; Schools 30921 Shrewsbury on 18 Aug 1962; unrebuilt Battle of Britain No. 34075 264 Squadron on 4 August 1962; Merchant Navy No. 35019 French Line CGT on 24 April 1964 (all col.); King Arthur No. 30765 Sir Gareth; Schools No. 30936 Cranleigh on 28 July 1962; Arrivals at Southampton; BR class 9F 2-10-0 no 92002 on a passenger train; Brush type 4 no D 1593 ahead of RC&W type 3 no D 6535;
Another milepost for Bradford Railway Circle. Frank M. Robertson. 521-3.
Written to mark 50th anniversary of enthusiast group founded on 18th October 1945. Activities: meetings with speakers, trips, magazine and library. Illus.: Manningham station where Circle had a hut rented from LMS; Britannia no 70022 Tornado at Bristol Temple Meads on 22 September 1951; Members at its 21st birthday at Idle;
Coronation' pacifics at Crewe. Jim Carter (phot.) 524-7.
B&w illus.: Coronation Pacifics 46240 City of Coventry; 46250 City of Litchfield; 46238 City of Carlisle; 46256 Sir William A. Stanier FRS with 46232 Duchess of Montrose; 46240 City of Coventry; 46288 Duchess of Rutland with 46235 City of Birmingham; 46245 City of London; 46256 Sir William Stanier;
Heroes, villains and ordinary men. (Provocations/Railway reflections No. 10). Micheal Rutherford. 528-34.
Approaches to history, one of which that is very popular (biography) concentrates upon individuals. Inevitably some important contributors fail to receive adequate atention -, others ensure that they get too much. Considers sources: Dendy Marshall (which is neither congratulated nor condemned by Rutherford: only its age is noted - which in such a topic may be an asset), E.A. Forward (Trans. Newcomen Soc), Samuel Smiles, Patents (those of Chapman, Trevithick and Hedley); the contenders (William Hedley, Trevithick, Blenkinsop, Chapman, Brunton, Timothy Hackworth and Jonathan Foster, most of whom pre-date George Stephenson. Notes call by George Stephenson on son to assist in locomotive-building enterprise. Considers locomotive remains: Puffing Billy and Wylam Billy. Emphasizes that Hetton Colliery locomotive is an early replica built by Sir Lindsay Wood, son of Nicholas Wood (collaborator with Stephenson) in 1851/2. There is no adequate biography of Charles Beyer, nor of Stanier, but Gresley and Bulleid are better served. There is a tendency to over-play the significance of the CME (much development took place on the LMS whilst Stanier was in India) Illus. (b&w): A pastiche of early locomotives; Puffing Billy from nearside and offside; early view of Hetton Colliery with Stephenson locomotives at work; Hetton Colliery shunter; Beyer 0-6-0 made for the Shrewsbury and Hereford railway but sold to the GWR before delivery; The Hetton Colliery shunter; Bert Spencer, Gresley's technical assistant; No 10000 the 'Hush-hush' with Nigel Gresley (with daughters on footplate); Teddy Windle, chief draughtsman at Doncaster; O.V.S.Bulleid and Lord Brabazon on 21C1; prototype V2 No. 4771 Green Arrow at Carnforth;
Early narrow gauge railway tunnels in North Wales. Tim Edmonds. 535-6.
See letters by Pealling (676 and yyy) and author's response to them on page 571 (Volume 10). and Tunnels extant July 1993: Penrhyn under A5122 road; Dinorwic under former A487, Nantlle Railway: Coed Helen and Plas Dinas tunnels. B&w illus.: North portal of Coed Helen tunnel; Remains of Dinorwic tramway tunnel; North portal of Plas Dinas tunnel; South portal of Plas Dinas tunnel;
The Midland line over the Peak. Alan Tyson. 537-9.
Colour photo-feature.: Belper station; Peak Forest North signal box; Two views of Cromford station; Chapel-en-le-Frith station; Miller's Dale station;
Passing at Stalbridge Cliff Woodhead (phot.). (The Backtrack Portfolio), 540
Col. illus: ex-LMS 2P 4-4-0 No. 40700 meeting BR class 4 No. 75072 in 1961
Down Ebbw Vale. Cliff Woodhead (phot.). - (The Backtrack Portfolio). 541.
Colour photo-feature.: English Electric class 37 Co-Co No. 6891 on empty mineral wagons om 18 July 1970.
Taking water. 542-3.
Colour photo-feature.: Hall no 5969 Honington Hall on the troughs at Aynho (P, Ransome-Wallis); West Country No. 34021 Dartmoor taking water at Bournemouth in 1967 (J. Corkill); 45xx No. 4549 filling up at Truro having taken over from two NBL diesels on 22 July 1960 (R.C. Riley*); Ivatt No. 46458 taking water at Workington on 2 April 1966 (Peter Tatlow); Water tank at Framlingham made locally (*);
Liverpool wanderings. M.H. Yardley (phot.) 544
Colour photo-feature.: A policeman on point duty allows class 5 No. 45305 to cross the road at Liverpool Riverside on LCGB tour on 6 April 1968; Class 5 No. 45305 crossing the Princes Lock Gate; Jinty No. 47487 at Huskisson Goods on ethusiast special on 13 June 1964;
Genesis of the Underground. C.H. Freeman. 545-9.
The population in the City & Metropolitan Police area grew from 1.9m to 2.7m between 1830 and 1850 and there was severe congestion from horse-drawn traffic. Charles Pearson, who was to become City Solicitor sought to promote a railway, but was less successful than William Mallins who was the Chairman of the North Metroplitan Railway which had a difficult passage through Parliament. The railway received assistance from Brunel, Pearson (who gave his services free), and finance from the GWR. It opened from Paddington to King's Cross on 3 January 1863 and was later extended to Farringdon, Moorgate and Aldgate (the latter with the assistance of Watkins. Eventually with the assistance of the Metropolitan District Railway there was a horseshoe from Mansion House to Moorgate, and the Circle was completed only in 1884. Author concludes by stating that the underground system was born out of a perceived need, namely that of reducing surface congestion and traffic levels. The lack of public funding and a cohesive transport policy meant that the task of meeting this need fell to private concerns. Commercial factors meant that the final construction work was delayed until capital investment could be raised and extensions thereafter were subject to the same constraints. Once established, the companies sought to widen their passenger base across socio-economic boundaries by, example, a three-tier fare hierarchy. In effect, the nature of the travelling public broadened and the nature of its journeys changed; omnibus travel changed from long to short haul journeys, the levels of traffic on the roads not actually being reduced by the new Underground. Again, corporate rivalries coupled with a lack of an integrated transport policy for London — made life for commuters very awkward at times.
Illus. (b&w): The construction of the Metropolitan at King's Cross; Traffic congestion about the turn of the century outside the Royal; A test run at Edgware Road; Baker Street station 1863; Passengers carried and receipts of the Metropolitan railway 1863-68; Praed Street Junction 1863; Metropolitan District condensing loco No. 4; The Metropolitan-District railway under construction at St James; MDR no 10 at the then terminus of West Brompton in 1876;
The 1921 Railways Act - part 2. John W.E. Helm. 550-5.
Part 1 begins page 494. Railway charges, especially those for freight, were established via the Railway Rates Advisory Committee established under Section 21 of the 1919 Ministry of Transport Act. These were complex, and based partly on a tapered mileage system and partly on terminal charges. The Act had envisaged worker representation on the Boards of the new companies, but neither the Companies nor the trade unions were eager to implement this radical measure. Following the 1919 strike the unions had gained an 8 hour working day and a 48 hour week, and had participatd in the creation of a negotiating framework. The Act also established criteria for data collection. The grouping might hsve been different: the Railway Gazette proposed eleven companies, with end-to-end east coast, west coast and midland routes to Edinburgh and Glasgow; a vestigial Scottish Central Railway, merging the GCR with the L&YR, the GER to remain aloof, three southern companies and the end of joint lines.. The companies involved in the final Grouping are listed in detail See letter from Keith Horne (page 620) which examines the Act closely and concludes that the "Government had assumed a parasitic role, devouring the railways on a huge scale to feed the war effort" and that the LNWR alone was cheated out of £40 million. B&w illus.: LBSCR electric train leaving Clapham Junction; GWR 43xx class at Reading; An alternative grouping scheme; Details of what went where in the 1923 grouping; Maps of alternative grouping suggestions;
Railways and War in the twentieth century - part 4. Peter Erwood. 556-8
It had been considered that aerial bombing would be a key element, but it neither devastated civilian morale nor did it disrupt industrial production. High level bombing was too inaccurate and low level bombing of the transport infrastructure might have been more effective. The Railway Executive Committee had been necessary in WW1 as there were 250 railway companies: it was unnecessary in WW2 with only four companies. The blackout caused great difficulty for the railways and it is doubtful if it assisted in protecting Britain, especially in the latter part of the war. Absurdities included the removal of station names and the employment of armoured trains. Today railways have little strategic value. Previous part was on page 467. B&w illus.: The rebuilt 'Dambusted' Mohne dam; Painting out the signs (see letter by Burrell page 676). traditional armoured car modified to form part of an armoured train in Palestine; French and Belgian ex-POWs on their way home;
Leicestershire landowners and the railway. Tim Warner. 559-62.
The growing industrial interests of landowners changed their relationship with the early railways (see same author on the 6th Earl of Harborough and Stapleford Park 2-173 and later article on Duke of Portand at Welbeck Abbey 13 page 605). The estates considered were Thrumpton Hall owned by J. Emmerton Wescomb (who after initial opposition wanted rapid access from his estate to the railway); landowners in the Stamford area (2nd Marquis of Exeter owner of Burghley Hall, Lord Lindsey of Uffington Hall and Sir John Trollope of Casewick Hall. The London & York Railway had initially hoped to pass near Stamford but was detered from this by the landed gentry. The first-named subsequently assisted with the Stamford & Essendine Railway and with what became the Midland Railway (or where Central Trains disappear without trace) and Belvoir Castle where the Duke of Rutland constructed a railway to link the Grantham Canal with the Castle's furnaces. B&w illus.: Map of the Midland Counties railway at Thrumpton; Thrumpton Hall; Burghley House Stamford; London and York and Midland Railways at Stamford; The Marquis of Exeter's railways; Stamford East station; The Belvoir Castle railway 1815;
Rolling stock focus: two-tone Gresley stock. 563
Col. illus.: Gresley buffet car somewhat altered internally as W9135E at Didcot (blue grey) on 14 October 1972; Gresley third class corridor coach (carmine & cream) at Marks Tey on 6 Oct 1956;
Colour files - early BR Diesel Shunters. T.J. Edgington (phots. and captions). 564-5.
Colour photo-feature: Class O5 No 11165 Diesel shunter at Norwich; Class O5 No 11167 Diesel shunter at Norwich; Class O6 no D2430 at Old Meldrum Aberdeenshire; Class 11 no 12062; Class O7 no D2995 at Southampton Docks;
Readers' Forum. 566.
William Adams
Replacement caption for that on p.490.
A Victorian railway photographer.
Mr Talbot (p. 333): exposure times.
Highland Railway crossing loops. David Stirling.
See letter from John Aird page 397 and original feature by Ian Wright on page 201: 1942 loops – only the loop at Balavil was completely new. HR had several loops remote from stations: Inchlea (eventually all year), Moulinearn, Inchmagranachan opened in 1897 and were seasonal. There were further openings and closings of loops.
Carrying the freight. J. Edward Roberts.
Original feature page 350. CR weltrol; load is not steel sheet: maximum thickness 3mm: load is about 3 inches thick and is an ingot. Essery responds on page 676..
Carrying the freight. Peter Tatlow.
Original feature page 350. Refers to Pictorial record of LNER wagons (OPC, 1976) for illus. of bulk grain wagons. Essery apologized on page 676.
Carrying the freight. R. Bamlett.
Original feature page 350. Barytes does not come from Devon, but from Durham. On-shore crude petroleum was obtained at Eakring in Notts. and Wytch Farm in Dorset. Essery responds on page 676.
The 1895 races to the North. Neil Burgess.
Inspired by feature on 1895 race. "ideology of competition is fundamentally contradictory". Key to public transport is co-ordination not competition. Competition leads to over-provision. Loss of safety was a consequence of the race philosophy: Preston and Salisbury accidents. See feature by Tufnell page 414 et seq.
On Shap station. Rodney Lissenden rear cover
Still-life consisting of maroon station name sign, porter's barrow and oil lamp
GN(Ireland) Class U 4-4-0 No 203 Armagh at Dublin c.1954. M.D. England. front cover.
illus.:
Driven by adversity. Roy G. Chapman. 572-9.
The development of the railcar, railbus and diesel traction in the North of Ireland. See letter in Volume 10 page 109 by Godward. illus.: County Donegal railways railcar no 12 entering Donegal (colour: E.S. Russell); The first railbus A supplied to the SL&NCR with Howden-Meredith wheels (colour: Tommy Tomalin); CDRJC railbus no 10 at Castlefin station (colour); one of the two final railcars supplied to the CDR No. 20 (colour); Clogher Valley locomotive very much an altered lorry; Clogher Valley no 1; GNR railbus no 1 at Clones with Howden-Meredith wheels on rear axle (colour: T.J.Edgington); GNR AEC railcar 616/7/8 (colour: T.J.Edgington); Inside and exterior of Sligo, Leitrim and Northern Counties railcar B; GNR diesel railcar bogies C2 and C3; List of approved railcar stops; Ex - LMS [NCC] railcar no 1 in UTA livery;
Canteen and Classroom - an internal user coach. Robert Barker. 580-1.
Former trailer composite from an Oerlikon EMU built at Wolverton. illus.: Internal user coach No 023450;
Rutherford, Michael. Failure? - Part 1 - Francis William Webb. (Provocations/Railway Reflections No. 11). 582-8.
...the Webb compound era, far from wasting money for the company, did the opposite: thus, Rutherford follows Essery's assessment. In addition, Rutherford questions Cox's evaluation of Webb in Speaking of steam, considering that the paper by Webb selected for the compilation failed to demonstrate some of Webb's greatest engineering achievements: notably the Teutonics ("very good indeed"); the Alfred the Greats ("as good as anything operating on any other British railway"). Webb had to withstand pressure from Sir Richard Moon who would only spend money on safety if forced to. Rutherford considered that the Teutonic class was very good indeed and that the Alfred the Great class performed as well as any of their contemoraries on other railways. Webb's real battles came with the newer managers: Robert Turnbull and Frederick Harrison. See also Webb page. See also Volume 10 (1) page for letters by P.W.J. Bishop and L.A. Summers and response to them by Rutherford. Illus.: Francis William Webb; Sir Richard Moon chairman of the LNWR; John Nicholson Jackson Chief draughtsman; Dreadnought No 1353 City of Edinburgh; Dreadnought No 2064 Autocrat; Teutonic No 1303 Pacific; Alfred the Great No 1952 Benbow; Webb 'Coal Engine' as LMS no 8208; Webb 'Jumbo' no 1522 Pitt as LMS no 5005; Webb 'Cauliflower' No. 451 at Carnforth [this is possibly incorrect and the correct location was Greenfield (see Volume 10, page 109).
In Memoriam. Tom Middlemass. 589-92.
Locomotive names influeced by WW1: Rememberance; Earl Haig; battles (Mons, etc); Memorial locomtives: Rememberance; Patriot; Valour: VC medal winners. Illus (b&w).: Ex NB class C No. 650 here as LNER no 5226 named Haig after returning from; The first Claughton No 1914 named Patriot; The Great Central Valour as LNER No. 6165; LB&SCR No. 333 Remembrance; Claughton No 1407 Lance Corporal J Christie VC; No 956 George V;
Steam on the 5ft 3in gauge. John G. Click (phot.) and J.W.P. Rowledge (captions). 593-4.
Colour feature: GNR V class No 83 Eagle at Great Victoria Street, Belfast; VS class No 206 Liffey at Dundalk with train for Dublin; Dundalk shed with ex-GNR CIE S class and UTA WT class; GNR S class No 174 Carrantuohill at Dublin Amiens Street c1954; CIE Turfburner and identified as CCI at Inchicore with 101 class No. 171 and 0-4-2ST Sambo; Former NCC class W No 95 The Braid about to depart Belfast York Road with green UTA rolling stock; Preserved GS&WR No 184 at Inchicore.
Leaving Lincoln - a B1 4-6-0 No. 61026 leaving Lincoln Central. 596
BackTrack Portfolio (large colour illustration): Ourebi departing Lincoln southboundon GN/GE joint line with express
Summer in the Dee valley - 57xx 0-6-0 PT No 9793 at Carrog station. Ian P. Travers (phot.). 597
BackTrack Portfolio (large colour illustration): all stations Wrexham to Bala train
Along Glasgow and Sou'west lines. 598-9.
Colour photo-feature: Ballochmyle viaduct with class 5 No. 45427 crossing in April 1962 (Derek Cross); Clan No. 72006 Clan Mackenzie near Polquhap with up Mail train in June 1963 (DC); Station Hotel Ayr in 1970s (S.C. Dent); 8F No. 48536 passing Alloway Junction on freight including tank wagons in May 1961 (DC); B1 No. 61278 at Kilmarnock on railtour on 3 December 1966 (DC); Dumfries station with class 5 No. 45117 on the through line on up parcels train on 26 July 1963 (G.S. Robinson).
Panniers on the 'Met'. Chris Gammell (phot.). 600
Colour photo-feature: 9 April 1969: L89 at Croxley tip; at Harrow-on-the-Hill and at Croxley.
Rates and Fares - part 1. Bob Essery, 601-3.
This part is mainly concerned with freight rates, and mainly post-grouping when competition lessened, but the LMS continued to route its banana traffic from Avonmouth to London over the SMJR. Pooling is also considered. illus.: Canal boats being loaded with coal at Conduit Colliert Basin near Brownhills, c1905; LNWR No 1292 at Tamworth with mixed freight including tank wagons; LNWR 2-4-0 No 919 Nasmyth on express freight near Preston; heavy duty three-axle Karrier lorry LMS 18958.
A Welsh narrow gauge miscellany. 604-8.
illus.: Blaenau Ffestiniog panorama in mid-1880s; Blaenau Ffestiniog Junction; Double Fairlie Little Wonder at Duffws with Charles Easton Spooner on footplate; Talyllyn Railway No 1 at Dolgoch in August 1923 on passenger train with tourists; Corris Railway No. 4 as Talyllyn Railway Edward Thomas at Abergynolwyn in early 1950s; Welsh Highland Railway Russell at Beddgelert pre-1923 page 606; Vale of Rheidol Railway No 2 Rheidol approaching Devil's Bridge in July 1922; Former Vale of Rheidol Railway No. 3 Prince of Wales as GWR 1213 in 1930s with GWR monogram and assorted rolling stock (posed picture).
A year in the Highlands. David Stirling. 609-16.
Traffic in 1905: 63% passenger/parcels and mail; revenue; freight imbalances (e.g. sheep movements); through services and excursions; military traffic; rolling stock hire; local holidays.
illus.: HR No 124 Loch Laggan at Wick, c1906; HR no 2 Ben Alder at Aviemore with mixed train; HR no 2 Ben Alder shunting at Elgin with six-wheel saloon and ancient rib-sided third; Map of the Highland Railway; Diagrams of traffic on the Highland; Double Header with No. 6 Ben Armin and No 91 Strathspey at Dingwall on morning Inverness to Wick morning Mail with great collection of assorted rolling stock early 1900s; Interior of Inverness station; No 131 Loch Shin at Inverness Ness Viaduct starting signal with Directors' special for Brora; HR Blair Castle awiting departure from Perth.
Signalling focus. 617
illus.: Blair Atholl level crossing (see letter by Roake in volume 10 page 109); Shanklin signal box (see letter by Edwards in volume 10 page 109)
Colour files - Southern railway posters. Beverley Cole. 618-19.
Colour feature: To your concerts, musical societies, music lessons by Helen Ray Marshall, 1937 (one of series: others went to Whist Drives, etc, Hobbies, etc and to Libraries, Lectures, Museums); For your shopping by Eileen Seyd, 1947 (depicts ladies and their acquistions possibly in a first class compartment), Bude by H. Alker Tripp, 1947 (artist was retired Scotland Yard detective), Bexhill-on-Sea by Ronald Lampitt, 1947 (shows De-La-Warr Pavillion); Winchester by Griffin, 1935 (Cathedral interior), and Whitstable and Tankerton by Cecil King, 1936 (sunset golds).
Readers' Forum. 620-1.
Highland TPOs. Donald Massey.
See page 450: complicated workings by these vehicles between Perth and Helmsdale with mail exchange apparatus on down side only at several places between Dunkeld and Kincraig.
SR corridor coaches. David Gould.
This mainly concerns the SECR Continental stock and its liveries and numbering and stems from a feature by David Jenkinson (page 236) and from what Gould (who is usually considered to be an authority on Southern Railway passenger stock believes to have been an erroneous letter on page 451 by Bob Ratcliffe.
Castleford Central. John Glover.
See illustrations on page 506: writer was Assistant Area Manager at Castleford (Central had been dropped by then) at time of photographs. Freight traffic consisted of soda ash in COVHOP wagons to United Glass siding, and outgoing tanks of chemicals from Hickson and Welch for Europe via the Harwich train ferry. Trip workings were made with a class 03, later 08, locomotive.
The CLC's North Liverpool lines. Jim Peden
See feature beginning page 356 and especially page 359 on locomotives working at Hartley's jam factory: these were supplied by Hudswell Clarke and not by Hunslet.
The Railways Act — 1921. Keith Horne.
See feature by Helm on page 494 and 550: writer analyses the Act especially its provisions for periods following any period of railways functioning under the Regulation of the Forces Act of 1871 whichnleads writer to state "in effect the Government had assumed a parasitic role, devouring the railways on a huge scale to feed the war effort". This was reflected in the decline in value of railway shares. Writer guestimates that LNWR alone should have been due over £40 million. The cost of Nationalization in the post-WW1 period would have been prohibitive.
British Railways freight publicity. Simon Lee
See page 314: cheap trips for railway staff were available on train ferries operating betwee Dover and Dunkerque (except on Night Ferry sailings).
Railways and war in the 20th century — Part 2. B. Rumary.
See feature page 363: the German Empire founded at Versailles in 1871 was the Second Reich, not the First (this had been the Holy Roman Empire).
Manchester bridges. D.K. Horne.
Refers to Stephen Dent's feature on page 452. MSJ&A Deansgate Bridge was manufactured from cast iron arches in between 1845 and 1849; girder bridge in Chapel Street was installed by LNWR and had girders of type developed by Squire Whipple to cross the Ohio River; a Pratt truss carried the CLC into Manchester Central; the near bridge at Bailey Street is probably wrought iron..
Book reviews. 621-2.
Railways in Britain - an historical geographical perspective. Roy E.H. Mellor. University of Aberdeen. MR *
Dismisses book as worthless and suggests instead David Turnock: Railways in the Britsh Isles (1982).
A Gresley anthology; edited Geoffrey Hughes. Wild Swan. MR ***
"range of subject matter covered in this selection [taken from Gresley Observer] is rather limited"
Midland Record; edited Bob Essery. Wild Swan. TJE *****
"Highly recommended"
Small mines of South Wales. Adrian Booth. IRS AE ****
Reviewer condemns it as a "minor interest book" yet commends it to a wider audience.
A series of four: Number 1: Merlin. Charles P. Friel; Number 2: The Derry road. J.D. Fitzgerald. No. 3 Douglas Horse Trams. Norman Johnston. No. 4 Slieve Gullion. Charles P. Friel. Colourpoint. SDW ****
Debut of Colourpoint with four 32 page booklets which reviewer states are "most highly recommended"
Narrow gauge in Northamptonshire. Roy Hobbs. rear cover
Kettering Iron & Coal Co's 3ft gauge 0-4-0ST Kettering Furnaces No. 2 built Black, Hawthorn in 1879
BR class 9F 2-10-0 No 92234 at Birkenhead Woodside station. J, Corkill. front cover
illus.:
Green diesel units. Michael Mensing (phot.). 628-9.
illus.: Two-car Birmingham RCW at Foleshill on 24 June 1961; Two-car Derby lightwieght DMU near Chelmsford on 8 June 1962; Four-car Derby outer suburban set with Rolls Royce engines near Sharnbrook summit on 18 September 1961; Three-car Derby suburban set with an extra car leaving Worcester on 27 August 1961.
Capital rail scene. Charles Meacher. 630-3.
Notes about the North British routes around Edinburgh of the "this, that and the other" category in the Pre-1939 Period, and after it: Pullman services, including one lady conductor (pre-1939); Waverley Station; Jo Grimmond's preference for LNER sleeping cars (post-1945); St Margarets ramshackle depot; nicknames therein, and freight branches in East Lothian. illus.: A4 No. 60011 Empire of India ready to leave Edinburgh; An assortment of locos from the Haymarket coaling plant inc. A2 No. 60534; J83 No. 68477 shunting at Waverley East; The full range of LNER pacifics at St Margaret's shed A4 No. 60034, A3 No. 60099 Call Boy and No. 60094 Colorado; NBR No. 62483.
The Great Central in East Anglia. Steve W. Banks. 634-9.
Confusing title: GC locomotives in East Anglia: O4s at March (as far as they were permitted to penetrate); S1 at Whitemoor Yard; D9 and J11 on many lines, but especially M&GN; A5 at Norwich post-War (where worked heavy trains to Cromer), and smaller tank engines (notably 4-4-2T, but also 2-4-2T). Letter Volume 10 page 166 from John C. Baker concerning L1 class which were specifically precluded from working onto bridge at Peterborough Middle Bank whilst working from there to March. Also notes use of Q1 0-8-0Ts on trip working from Temple Mills to Goodmayes, and makes comment son specific illus as incorporated below. Illus.: B4 No. 6095 near Thetford; J10 no 5805 at Yarmouth (Beccles according to Baker); D9 no 5112 at March; J11 no 5309 with J17 no 8166; O5 no 5421 at March; C13 (C14 according to Baker) nearing Westerfield; S1 No. 6173 at March; N5 no 5930 with ex GE N7 no 2654 and ex GN No. 4573 at Hornsey; F2 no 7112 at Beccles in company with B12 No. 61561;
The South Eastern & Chatham summer timetable—1913. M.W.G. Skinner. 640-3.
Express trains, especially boat train services, steam railcar services, slip coaches, trains from coast which split at Orpington for Victoria and Charing Cross, refreshments. Illus.: E class no 163 at Charing Cross; SECR steamer The Queen; Trains with their non stop portions; SECR Time table cover; SECR steamer The Queen at Dover as the mail is loaded from D class No 730;
Were the Standard classes really necessary? L.A. Summers. 644-8.
Argues that steam should have been used for longer on British Railways and critical of both the alleged economies of diesel operation and of Riddles' policy, especially the packing of his department with former LMS yes men and the virtual exclusion of anybody from the other railways. Most of the standard types were unnecessary and merely increased diversity: the system favoured by Ivatt (and earlier by Gresley) of perpetuating best former practice would have been.cheaper. He is extremely anatgonistic towards "rattle trap DMU", although this was developed from the only significant advance in motive power developed in the late period on the Great Western. He is uncertain about the 9F 2-10-0 and fails to note its lack of standardisation with Britannia. illus.: BR standard class 5 No 73085; Britannia No 70018 Flying Dutchman at Crewe; BR standard class 2 No 78054 a crib of the LMS version; BR standard class 3 No 77012; BR standard class 4 arriving at Southampton; former North British Railway J36 No. 65288 which kept right on until the end of steam; Standard class 9F No 92220 Evening Star;
Steam in opencasts, sewage works and distant collieries. Barrie Williamson (phot.). 649-51.
Colour photo-feature.: Austerity 0-6-0ST No 7164 (painted orange and black) at Bowers Row Opencast mine; former LMS No. 47445 at the British Oak mine south of Wakefield; 0-6-0ST (Bagnall 3059/1953) (dark blue) and Robert Stephenson & Hawthorn 0-6-0ST (7298/1945) (red) at Cadley Hill, Church Gresley Derbyshire on 24 April 1976; 0-4-0ST (Hudswell Clarke 1855/1958) shunter at Esholt Sewage works near Apperley Bridge; A 0-4-0ST Hornet (Peckett 1935/1937) at Bersham Colliery on 26 June 1979; double headed coal train at Bickershaw Colliery with Austerity 0-6-0STs RSH 7135 (Gwyneth) and HE 3696 Respite on 4 August 1977.
Diesels in the Highlands. Eric Treacy (phot.). 652-3.
Colour photo-feature.: pair of BR type 2's at Dalnaspidal; Kyle of Lochalsh station with a class 24 ready to leave; class 27 heading toward County March summit (West Highland line); A pair of class 24s (5113 leading) at Inverness;
2-6-0s of the LNER. 654-6.
Colour feature: K2 No. 61784 at Fort William in the 1950s (J.G. Click); K3 No. 61966 on express fish train in late 1950s (J.G. Click); K4 No. 61995 Cameron of Lochiel at Crianlarich Upper on 18 June 1960 (J.F. Henton); K4 No. 3442 The Great Marquess at Goathland; K1 No. 62005 near Walkerville on 20 May 1967 (J.S. Gilks); K1 No. 62044 on the Darlington turntable on 25 September 1963. (Geoff Rixon).
Failure? - Part 2 - the Kitson-Still locomotive. (Provocations/Railway Reflections No. 12) Michael Rutherford. 657-65.
Kitson-Still locomotive and its origins: Rutherford considered that with hindsight the Kitson-Still must be regarded as one of the most successful unconventional locomotives: Rutherford is aware that the adventure was a major contributary factor in the collapse of the Kitson Company. In 1878 a Brayton gas engine was exhibited at the Royal Agricultural Shown in Bristol. The heat from the cooling water jacket was mixed with exhaust and used in steam raising and the steam was mixed with the input gas. E. Field and F.S. Morris took out several patents in association with the New Century Engine Co. for combined steam and air engines. This was taken up by William Beardmore & Co. of the Parkhead Forge, Glasgow and was fitted to a Holmes 0-6-0 No. 686 in 1905. Pressure from Beardmore on W.F. Jackson, GM of the NBR led to new Atlantic No. 874 Dunedin being fitted with the equipment. Interesting precursors include the James Dunlop hot air/steam system. Others involved included Severino Christiani and Secondo Sacerdole and W.P. Durtnall. Author notes that the development of the Kitson-Still locomotive was hindered by the Luddites who run trade unions. Readers who might consider that this was an impossible concept should remember that a substantial amount of electricity is produced via combined cycle systems burning natural gas. Very interesting note that Percy Rosewarne, a non-union driver and Quaker at York drove the Kitson Still locomotive between York and Hull via Market Weighton, returning via Gascoigne Wood and Church Fenton on freight trains in the first half of 1933 with no mechanical faiures and with minimal specialist training. Illus.: Drawing of the New Century Engine Cos combined air and steam superheater; Diagram of Dunlop's Aero-steam engine; Diagram of Dunlop's Aero-steam engine as proposed to be fitted to a; Schematic arrangement of Cristiani compressed steam system; Diagram of compressed steam locomotive built in Austria; Schematic diagram of the Still principle; The main features of the Kitson-Still locomotive; The Still system as applied to Locomotives; The general arrangement of the K-S 1;
Victorian Great Eastern. 666-8.
Collection of b&w illustrations from Jack Braithwaite with captions by members of the Great Eastern Society.: A special (possibly a Royal train for Sandringham) at Liverpool Street headed by P43 (4-2-2) No 11; P43 No. 10 south of Ipswich on Halifax Junction water troughs; Two views of P43 No 10 at Liverpool Street; No 115 crossing Trowse swing bridge Norwich; T19 (2-4-0) No. 761 arriving at Liverpool Street;
Rates and Fares - Part 2. (Railway Topics No. 8). Bob Essery. 669-72.
Road competition, small parcels, dangerous goods, traffic to and from Ireland and the Continent, containers, private owners' wagons, cattle, private sidings, coal and coke. illus.: car being loaded onto the ferry at Holyhead; coal trucks at Birkenhead Docks; bales loaded onto a lorry (see letter by Hawley in next volume page 165 concerning last illustration);
Rolling stock focus - 'Windows at the end'. 673
Colour photo-feature: District Engineers Saloon no M45021M at Tyseley; Push-Pull driving trailer No M24331M;
Colour files - Southern channel steamers. T.J. Edgington (phot.). 674-5.
illus.: SS Canterbury out of service and ready to be sold for scrap; SS Invicta at Dover in May 1966; MV Hengist; MV Horsa leaving Folkestone Harbour in July 1976; SS Shepperton Ferry: leaving Dover in July 1967; this last picture produced a response from Scowcroft in Volume 10 page 109 who had travelled on one of the train ferries in 1950/1 with a car, but without railway vehicles. All in Sealink livery except first (still with buff funnel).
Readers' Forum. 676
Railways and war. Jack Burrell.
Small signs were restored by September 1940. See page 556.
Barmouth Junction. B.L. Wilson.
Questions when the line from Barmouth Junction North to East opened for passenger traffic: see article on page 460.
Early narrow gauge railway tunnels in North Wales. Colin Pealling.
Further notes on the Penrhyn tramway tunnel under what was then the A5 road in state it was in on 31 August 1970. See page 535.
Condensed account. Bernt Forsberg.
Highly informative letter from Sweden on the Ljungström condensing turbine locomotives and the non-condensing version developed from it - three of which survive in preservation. See feature by Barnes (page 406).
Carrying the freight. R.J. Essery.
A response to criticism received in Readers' Forum, notably that from Tatlow (failure to mention his source on LNER rolling stock), Roberts (classification of steel sheet or was it plate) and Bambitt (on-shore sources of crude oil).
Book reviews. 677.
Giants of steam, the full story of the North British Locomotive Co.Ltd. Rodger P. Bradley. Oxford Publishing Co., CPA ****
Phil Atkins found some mistakes and records that Bradley failed to note that the 4-6-4s supplied to the Victorian State Railways were the product of poor workmanship and bad stowage; but the book was well produced and good value.
Signalling in the age of steam. Michael A. Vanns. Ian Allan. MB ****
well-written well illustrated
The directory of railway stations. R.V.J. Butt. Patrick Stephens. MB ****
alphabetical listing
At Snaefell Summit [Snaefell Mountain Railway car No. 5]. T.J. Edgington. rear cover
July 1990
Updated 2015-03-30