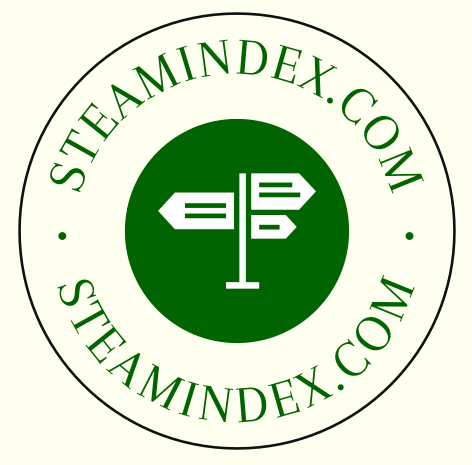 Number 1
No 5010 Restormel Castle approaching Thingley Junction. P.M. Alexander. front cover
Wheel cycles: an analysis, by wheel arrangement, of British steam locomotive evolution. [C.P.] Philip Atkins. 4-16
Includes table of dominant wheel arrangements (both tender and tank engines) for years 1912, 1922, 1927, 1937, 1947 and 1957: e.g. 159 4-2-2 in first and 915 2-6-4T in last. Illus. (col.): E4 No 62785: the last 2-4-0 then in service at Haverhill, April 1958. (R.C. Riley);WD 90674 passing Helmdon in March 1963. (Paul Riley). Illus.(b&w): Great Central 4-2-2 no 971 on the turntable at then rural Neasden; NSR No. 15 ( last British 2-4-0 to be built); ex-LNW 'George V' Coronation 4-4-0 No 5348 at Marsden; GW 4-6-0 2925 'Saint Martin at Exeter St David's; Johnson Midland 0-6-0 No 2268 as built in 1897; Southern class U 2-6-0 No 1805 after overhaul at Ashford works in 1938; LBSCR 4-4-2 express tank No 22 new at Newhaven in 1908; MR 0-6-4 T No 2024 at Nottingham Midland station; 4-6-4 T No 11101 ex-Furness railway; LSWR 4-8-0T 492 built for heavy shunting at Feltham yard; GER 0-10-0 WT 'Decapod' which never entered regular service;
The Banbury - Kingham branch. Bill Simpson. [Branch Line Notebooks]. 11-16.
Originated as branch line to Chipping Norton promoted by William Bliss, owner of a tweed mill, with assistance from Sir Moreton Peto from junction with OW&WR at Kingham. Opened 10 August 1855. Plans had been by John Fowler. Local company acquired by OW&WR in 1859. There were several proposals for extension to Banbury, but the successful one was surveyed by Edward Wilson. Construction started in 1872, but the line was not opened until 6 April 1887. Notes on train services including Newcastle to Cardiff express, extraction and carrying of ironstone, opening of stations and halts, accidents during construction, retrenchment and closure. Further information by Burrell (date of first photo and Paul Lefevre (closure dates) 2 page 92. illus. (b&w): 'Bulldog' class locomotive running through Hook Norton c. 1920; Banbury station in 1956; King's Sutton station c. 1900; Track diagram of the Banbury-Kingham branch; Adderbury station c. 1920; Bloxham station c. 1920; Hook Norton station; Mechanical digger digging ironstone at Brymbo Works Hook Norton c. 1920; Rollright Halt; The Gasworks at Chipping Norton; A very early photograph of Chipping Norton station; A view from the lower mill at Chipping Norton; Evacuees at Chipping Norton in 1939; Chipping Norton Junction [Kingham] pre 1909; Sarsden Halt soon after its 1906 opening;
A survey of railway tickets. Cyril Bracegirdle. 17-20.
Short history: includes brass tokens issued by Leicester & Swanington Railway; Thomas Edmondon's invention of his ticketing system which included cardboard tickets, tubes for holding the tickets and the date stamping press; the involvement of the Railway Clearing House; the many special tckets devised for excursions, with discounts, for entrance to club cars, season tickets and ticket collecting. Cites Maurice Brays's Railway tickets... Further information by author and M. Lawson Finch 2-92. illus.: Catalogue pages, a machine to print tickets and another to destroy them; Catalogue pages, ticket issuing cases; A selection of tickets from the NRM collection; 2d workmen's ticket machine;
Transition on the London Midland Region. 21-3.
Col. illus.: Princess Arthur of Connaught 46207 (red) in winter storage at Willesden shed (R.C. Riley); 45505 The Royal Army Ordnance Corps - leaving Wennington on stopping train on 24 April 1962 (Peter Fitton*); Fowler 2-6-4T 42343 sharing a platform face with a 2-car Derby DMU at Stalybridge (*); ; No 10001 (green) in Willesden shed (B.J. Harding); Park Royal DMU leaving Barnt Green (m. Mensing); Coronation 46237 City of Bristol, a [type 47 in original livery] 4 and an AEI AL5 (electric blue) at Crewe on 19 September 1964 (M. Mensing).
An Englishman's Castle - Swindon's finest in colour. 24-5.
Col. illus.: ex - GW 'Castle' 5066 Sir Felix Pole at Swindon Junction (R.C. Riley*); 7014 Caerhays Castle at Whitlocks End Halt (M. Mensing); 4082 Windsor Castle near Thingley Junction in 1958 (P.M. Alexander); 5090 Neath Abbey at Laira Junction(*);
Southern EMU's. 26-7.
Col. illus.: 2-HAL at Barnes (*); deicing set 95(*); 4501 at Queens Rd, Battersea (*); Pullman set 3053 at Merstham on 7 October 1962 (Roy Hobbs).
LNER Class Q6. 28.
Col. illus.: 63395 at Seaton Crossing; 63455 on climb via Annfield Plain to Consett, and 63344 on West Hartlepool shed
Disused tunnels in Sussex. Peter Hay. 29-31.
Offham under Lewes; Kemp Town; near Brighton Station; West Dean; Singleton; Cocking; Midhurst; Rudgwick; Lywood; Sharpthorne; Cinder Hill and Argos Hill (both last were skew bridges: generated several letters: Largely on the dangers of entering disused tunnels (2.92). illus.: The overgrown and sinister Brighton end of Kemp Town tunnel; Kemp Town station with the goods coming out of the tunnel behind class E3; The ex-Kemp Town station with the tunnel now a cold store; The south portal of Heathfield tunnel BR 2-6-4 T coming out in 1957; The south portal of Heathfield tunnel in 1985. The last train ran in 1968;
Seaham to Sunderland: the Londonderry Railway. Ken Hoole. 32-8.
Lord Londonderry built a harbour at Seaham in 1831 to handle coal. The first sod of the Seaham & Sunderland Railway was cut on 8 February 1853 and the line was partially opened in early 1854. The line originally had its own terminus in Sunderland, but in 1868 passenger trains were routed into the NER Station at Hendon, and into Sunderland Central from 4 August 1879. A new station was opened in Seaham in 1886. Some of the locomotives were graced with a coronet to signify their aristocratic origins. The NER purchased the railway on 21 May 1900 and a new company, Seaham Harbour Dock Company took over the harbour which continued to operate locomotives. The gradual decline of some of the railway is described, but some still forms part of the coastal route from Sunderland to Hartlepool which used to convey express trains. This line was opened in 1905. Extensive article; maps, plans, diagrams of rolling stock, tables of rolling stock. illus.(b&w): LR. No 17 a vertical boilered engine constructed by Head, Wrightson of Stockton-on-Tees in 1873; No 2 purchased from the Lancashire and Yorkshire Railway (139).view from the north end of the station platform at Seaham; Hesledon bank; Track diagram - Londonderry railway; separate views of LR locos, Nos. 3 (not acquired by NER), 5 an 0-6-0 built by LR which became NER 2268, 20 another Seaham-built 0-6-0 (NER 1335) and 21 (an 0-4-4T built at Seaham which went to the Isle of Wight Central Railway in 1909; Two views of LR locos, nos,5 and 9; Seaham station c. 1900; LR Track diagram Seaham station, locomotive works and carriage shed c.; Two views of LR. rolling stock; LR. brake van 2 with birdcage 'look-out'; LR Diagram of brake 3rd no 2941 and Ord. 3rd No 2942;
Steam Locomotive brakes. John Hilton. 39-40.
Predominantly vacuum brake, but Westinghouse air brake is also described. Includes description of operation of communication cord. Diagram of Vacuum brake cylinder
Some Midland bridges. V.R. Anderson and G.K. Fox. 41-3.
Armley No. 21 (1910); Church footbridge near Bentham station No. 89 (1917); Church Lane Bridge, Luffenham, No. 54 (1912); Donisthorpe No. 8 (affected by subsidence in 1915); steel replacement of wrought iron, near Seaton Tunnel (1915); bridge over Oxford Canal near Rugby (five views: 1920-1).
Yesterday's Observer Aug 1966. 44.
Colour files. 45.
Barcombe station in 1958 (R.C. Riley); Caledonian 'Standard Goods' 0-6-0 57375 (Roy Hobbs)
Letters. 46.
Social flavour. B.R. Longbone
Plea to follow "Leicester school" of railway history as developed by Jack Simmons: i.e. railways within social context: see article Volume 1 page 149.
Too many locos. Jamie Field.
Cries out for greater depth citing Jack Simmons' contribution on history of railways in Cornwall.
Too many locos. G. Eades.
Criticism of criticism by Rodney Marshall.
Brighton Atlantics. D. Paulton.
Note on indifferent ex-works state of 32424 (carrying boiler from 32039) as depicted in Railway Observer 1951 May. Refers back to illustration by C.C.B. Herbert 1-165).
Camden shed. L.D. Taylor.
Comment on operation of shed by former Assistant District Locomotive Superintendent. Original article by Tom Middlemass (1-162).
Hawkhurst branch. Peter Erwood.
Pre-war footplate journey on branch with H class tank engine. Original contribution 1 p. 158.
Reviews. 46
Locomotive engineers of the GWR. Denis Griffiths. Patrick Stephens. NT **
Highly critical of the author's choice of illustrations and excessive concern with "preservation".
The Lincolnshire potato railways. Stewart E. Squires. Oakwood. NT *****
"text is a model of clarity"
Double headed on the S & D at Wellow. Roy Hobbs. rear cover
75009 plus 9F 2-10-0
Part 2 (Volume 2: 1988)
Royal Scot' 46148 The Manchester Regiment at Birmingham New Street on 11 April 1962. (Peter Fitton). front cover
Swindon Castle No 7037. P.M. Alexander. 52.
col.illus of nameplate
Britain's most popular railways. Nigel Trevena. 53-5.
Readership survey: correspondence page 140. Next survey initiated in Volume 24 page 707.
Bannister, G.F. Memories of the S[hropshire] & M[ontgomeryshire]. . 56-61.
History includes map. Unlike most of Col. Stephens' lines, the Shropshire had a long history, originating as the West Midland, Shrewsbury & Coast of Wales Railway in 1860 which aimed to reach Portmadoc (for Ireland), via Kinnerley, Porthywaen and the Tannat Valley and involved a long tunnel under ther Berwyn Mountains. This proposal died, but was followed by the West Shropshire Mineral Railway which obtained an Act in 1863 to connect Llanymynech with Shrewsbury with a station at Abber Foregate. This was renamed the Shrewsbury and North Wales Railway. This opened in 1866 to the Llanyblodwell limestone quarries. There was a 6 mile branch from Kinnerley to Criggion where green basalt was quarried in the Breidden Hills. This line amalgamated with the Potteries and Shrewsbury Junction Railway which aimed to connect Stoke with Shrewsbury via Market Drayton. The grandly named Potteries, Shrewsbury and North Wales Junction Railway had gone bust by 1880 and muany of the lines were allowed to decay, but the Blodwell extension to Nantmawr was leased and worked by the Cambrian Railways. Colonel Stephens eventually took control of the remainedr and on 13 April 1911 the Shropshire and Montgomeryshire Light Railway opened from Shrewsbury to Llanymynech and in 1912 to Criggion. Eventually bus competition killed the passenger services, but freight including sugar beet and other agricultural produce and roadstone from Criggion kept the line going. The line came under military control during WW2: includes personal reminiscences of line in 1934 (newspaper report reprinted) and in 1949. Cites books by Tonks and Turner. Illus. (b&w): Llanymynech station with GW 0-4-2 T and 0-6-0 T ex GER no 388; S & M 0-6-0 Hesperus running 'wrong line' into Kinnerley Junction; Track diagram of the Shropshire and Montgomeryshire; S&M 0-6-0 Hesperus shunting the up siding at Kinnerley Junction; S&M handbills and labels for wagons; Standard War Dept 0-6-0 ST 71531 approaching Shrewsbury West; War Dept Austerity 0-6-0 ST 75187 at Nesscliff; WD 0-6-0 ST 75171 at Llanymynech; remains of Meole Brace Junction exchange sidings in 1949; still unlifted line in 1986;
Slip Coaches and similar workings. D.L. Franks and B. White. 62-5.
Passenger slip coaches were initiated by the LBSCR at Haywards Heath in February 1858 when a Brighton express dropped a portion for Hastings. The GWR followed soon after, but the Hayle Railway slipped its freight wagons from mixed trains before reaching Hayle passenger station from 1834, and it was normal practice for incoming trains to be slipped before entering Watreloo. Slips are classified as: town slips, residential slips, connecting slips, market day slips and VIP slips, such as those at Finmere GCR to accommodate the wishes of Col. Trotter who helped to finance the railway. Notes on the brake sealin systems, couplings, slipping at Accrington (on a very sharp curve), the multiple slip coaches of the Cornish Riviera and the "last slip" at Bicester on 9 September 1960. Very (too) extensive correspondence on alternative dates, including London & Blackwall Railway. (2-188), and on R&ER (3-92). Includes diagrams of slip coach working from the GW rule book appendix 1936; Illus: GCR slipped coach at Leicester in 1904; pair of coaches left behind at Rochdale in 1913; single coach slipped at Lougnborough Midland Railway in 1911; two views of a pair of coaches being slipped at Reading 1953;
Simmons, Jack. An engineman's diary 1855-62. 66-8
Thomas Baron, fireman and later driver on LNWR: covers a wide area from Westmoreland to LNWR lines in South Wales: extremely illuminating of working conditions, state of literacy, etc at that time. Further information in Letters page 140 by Peter Erwood and by C.R. Lester. illus.: facsimile page from diary; Crewe Goods' originally no 310 Cerberus renumbered 3074 in 1887 at Buxton; 2-2-2 Columbine preserved at York; Crumlin viaduct sketched in 1862;
Deltics at Waverley. James D. Cameron (phot.)/ Lewis Reade (captions). 69
Col.illus. D9001 (green) in 1965. 9006 (blue) in 1970. David Jackson objected to Reade's "cold" blue on page 140.
By Southern waters. 70
Col. illus.: Ryde Pier Head: W14 Fishbourne in 1965 with paddle steamer Sandown (R.H. Leslie) and 34032 at Hamworthy in 1966 (P. Tatlow).
Under the ER wires. R.C. Riley. 71
Col. illus. Class 306 and B1 61284 on Bethnal Green bank in 1959 and very clean B17/6 61666 Nottingham Forest at Liverpool Street in 1958.
Lined Black. 72-3.
Colour photo-feature:. 4969 Shrugborough Hall at Corsham in 1953 (P.M. Alexander); 41975 at Uppingham in 1958 (R.C. Riley) and B1 61156 at Stratford in 1962 (Roy Hobbs).
Semaphores. S.C. Dent. 74-5.
Colour photo-feature:. Melton Ross lower quadrant down distant (ex GCR) in 1975; lower quadrant British Steel Corporation private railway near Appleby Frodingham in 1976; BR standard upper quadrant at Treeton Junction. in 1980; somersault signals ex Belfast & Northern Counties at Londonderry Waterside in 1979; GWR standard lower quadrant at Westbury in 1978.
Maunsell 4-6-0s. 76.
Colour photo-feature:. 30793 Sir Ontzlake at Eastleigh shed on 25 August 1957 (R.C. Riley); 30857 Lord Howe on boat train at Southampton Ocean Terminal in 1954? (P.M. Alexander).
Annan and the Solway Viaduct. A.J. Mullay. 77-9.
The Solway viaduct was constructed by the Solway Junction Railway which amalgamated with the CR in 1895, but was not wound up until the grouping. The engineer was James Brunless (1816-1882). The viaduct had 193 piers and was intended to convey iron ore from Cumberland to Lanarkshire. At the Scottish end the trains traversed the Annan to Kirtlebridge branch, but in Cumberland use had to be made of the NBR Port Carlisle branch. The viaduct suffered from damage by ice and scouring; the former was so severe in 1881 that the viaduct was out of use for three years. The viaduct was demolished in 1934/5. The "present state" is described as are the GSWR station and services. Both the railways of Annan (CR and GSWR) are described together with the history of the Solway Viaduct and the difficulties faced by the LMS with a failing structure. Letters adding further information (page 140). illus.: remains of the Solway Viaduct after 45 of its supports had been demolished in 1881; stubs of piers of the Solway Viaduct still visible on the English shore in 1985; map of the railways around Solway Firth; ex-Caledonian 4-4-0T 15027 at Annan [Shawhill ]c. 1930; Solway Junction c. 1930, a Midland 0-4-4 piloting an ex GSWR 0-6-0;
Two LNWR termini. V.R. Anderson and G.K. Fox. [Branch Line Notebook]. 80-1.
The Watford & Rickmansworth Railway was authorized in July 1860. Lord Ebury of Moor Park was a leading promotor and the line opened on 1 October 1862. An Act was obtained in 1861 to extend to Uxbridge, but was not built. The LNWR worked the line and purchased it in 1881. The Croxley Green branch opened on 10 February 1913 as part of the new lines into Euston. The Rickmansworth branch was electrified in 1927n and closed to passengers on 3 March 1952 and to freight in 1967. Croxley Green lost its freight service in 1966 and the line slumbers in limbo. illus.: Croxley Green station from the road track side; Croxley Green station track side; Track diagram Croxley Green; Rickmansworth station Church Street entrance; Rickmansworth station the main building from the track; Rickmansworth station the opposite ? platform; Track diagram Rickmansworth. . Date of electrification to Croxley (Letter page 140)
Working the Severn tunnel. 82-5.
Extracts from the Great Western Railway's General Appendix to the Rule Book. illus.: Severn tunnel Junction to Pilning car carrier with 2-6-2 T 6119; 2-6-2 T 4137 and 2-8-0 2860 on a freight meet 2-6-2T 4127 and 2-6-0; 2-6-2T 6114 and 2-8-0 2894 getting to grips with an up freight; 4084 Aberystwyth Castle on a passenger train; 4289 halting at signals on the descent to the tunnel.
Hoole, Ken. 'Hush-hush'. [Photofile]. 86-90.
Black & white photo-feature: LNER No 10000 mainly as with Yarrow water-tube boiler: water tube boiler at Yarrow's works in Scotstoun; boiler fitted on frames at Yarrow's in May 1929 with cylindrical smokebox; with sloping top firebox at Yarrow's cJuly 1929. view of 10000 at Newcastle Central station; in its final form at Doncaster works; boiler in use for testing at Darlington works;
Yesterday's Observer - July 1946. 91.
Letters. 92.
Disused tunnels in Sussex. A.D.M. Henderson
Discusses Health & Safety issues of entering old tunnels, especially danger of methane. (original article on disused tunnels in Sussex on page 2 page 29).,
Disused tunnels in Sussex. Melvin Lovell.
West Dean tunnel had been used for growing mushrooms. Cocking tunnel was on a steep gradient and was a danger to drivers of steam trains.(original article on disused tunnels in Sussex on page 2 page 29).
Disused tunnels in Sussex. John Ambler
Danger to roosting bats (original article on disused tunnels in Sussex on page 2 page 29).
Disused tunnels in Sussex. Peter Hay.
Reply to above letters
Lickey banker. C.P. Atkins
Further information, especially on costs and boilers. Original article (1 page 64).
Banbury-Kingham branch. J.F. Burrell.
Original article 2-11: Date of photograph of Ports to Ports express.
Banbury-Kingham branch. Paul Lefevre.
Original 2-11: closure dates
Hawkhurst branch. R.C. Riley.
Corrections on locomotive used prior to 1939 (original 1 158)..
Serious boobs. M. Lawson Finch.
TWILFIT corset manufacturer, also statistics of tickets cleared (reply by Cyril Bracegirdle): original article
Colour files. 93.
Charlbury Station in 1969 (Roy Hobbs) and E3038 in original electric blue with raised numbers and insignia at Crewe in 1960 (Martin Welch)
Reviews. 94.
The power of the B17s and B2s. Peter Swinger. Oxford Publishing Co. NT *
"too many of his chosen pictures are of questionable quality"
Private owner wagons. Vol. 4. Bill Hudson. Headstock. JC ****
"smartly produced and good value"
An illustrated history of LMS locomotives. Vol. 4. Bob Essery and David Jenkinson. Silver Link. LR *****
"only comprehensive reference work on the subject"
The North Eastern electrics: the history of the Tyneside electric passenger services. Oakwood. Ken Hoole. NT *****
"it is difficult to see how the subject of the Tyneside electrics could have been better handled"
Pullman cars on the Southern 1875-1972. R.W. Kidner. Oakwood. JC ***
Reason for shortage of stars is not stated.
Manchester railway termini. E.M. Johnson. Foxline. LR ****
"historical range is well balanced"
The history of the Southern Railway. Michael R. Bonavia. Unwin Hyman. LR ***
"useful and readable introduction"
Great Northern locomotive history. Vol. 2. 1867-95 the Stirling era. K. Groves. RCTS. JC ****
"worthy record" especially as records had been destroyed by instruction of Thompson in 1942
Machynlleth station (viewed from above). J. Spencer. rear cover
Part 3 (Volume 2: Autumn 1988)
Adam's Class O2 0-4-4 T No 22 Brading taking on water at Ryde shed in 1964. Roy Hobbs. front cover.
W19W AEC railcar (in carmine & cream) in 1959. Dave Soggee. inset front cover
Empty stock. 100.
40053 on Camden Bank in 1953 (R.C. Riley); 43968 at Aintree Central on Pullman set which included Devon Belle observation car. (Peter Fitton).
Onwards from the stagecoach - part 1. David Jenkinson. 101-9.
Evolution of the railway carriage in trems of underframe; wheels; bogies, including suspension; buffers and couplings; brakes; carriage bodies, including the exctensive use of wood. illus. b&w): classic three compartment four wheeler; early 20th. century six-wheeled brake van of Midland origin in LMS days; former Midland clerestory lavatory brake third about to be united with; Typical angle trussed bogie underframe of LMS pattern; An early four wheeler functioning as a locomotive breakdown carriage c.; An LNER first class sleeper with LNER standard fittings; ex NER third class saloon with British standard fittings; ex-LNWR arc roof non-corridor with traditional headstock detail and buffing and pipe connections in mid-1930s; old view of Holborn Viaduct c. 1880 showing how little the basic design developed; 'Buckeye' coupling on an almost finished Gresley LNER carriage; Four views illustrating facets of carriage construction; elegant Edwardian style of the LNW dining car in use as a messroom in 1942 (with 6-wheel bogies); weakness of the clerestory roof is only too apparent in this early post-grouping of MR/GSWR Joint Stock accident damaged vehicle; Traditional GW clerestory carriages on a South Devon local behind Dean Duke class 3279 Tor Bay;
Penmaenpool. Martin Williams, Bill Rear and G.K. Fox. [Branch Line Notebook]. 110-13.
Opened by GWR on 3 July 1865 (between Dolgellau and Barmouth). Engine shed opened in 1869 and closed in 1965: it could accommodate two locomotives. Station was point where public toll road bridge enabled vehicles and pedestrians to cross Afon Mawddach and avoid long detour. An improved layout was introduced in 1927 and improved signalling in 1936. Closed to all traffic in January 1965. illus. (b&w): Penmaenpool station c1925 prior to remodelling looking east; Penmaenpool station c1925 prior to remodelling looking west (see letter by Ted Bucley page 190 for direction of illus.); Penmaenpool station in 1964 looking east; signalman prepares to exchange the single line tokens with crew of BR Std 4-6-0; View from down side of signal box c. 1924; Penmaenpool locomotive shed in 1961 with Mogul 6357; Track diagram of Penmaenpool; Penmaenpool locomotive shed in 1964 with Ivatt 2-6-0 46521 and BR Std; Penmaenpool locomotive shed showing its cramped site with BR Std 2-6-4 T .
Disaster at Barnes. Lewis Reade. 114-16.
Accident on 1955-12-02 when irregular use of Sykes lock and block equipment (see latter page 188 concerning this apparatus) by the signalman (name witheld) led to a collison between an old EMU (wooden body) and a freight train: a serious fire followed which led to loss of life. Motorman Peters showed considerable bravery in cutting off electric current. Accident report by Lt Col Wilson. illus.: track diagram around Barnes; two views of the accident.
Western locals. 117.
Col. illus.: Brixham with 1452 at terminus in 1959 (W. Potter) and W19W at Dymock in 1959 (Dave Soggee)
Two days at Doncaster. W. Potter. 118-19.
Col. illus. 1958-04: J6 64208 in Crimpsall Erecting Shop; K3 61826 "ex-works"; D5906 in new condition and DY11 11702.
True Brits - standard Britannia pacifics in action on London Midland Region. 120-1.
Col. illus.: 70021 at Willesden in 1963 (Geoff Rixon); 70015 outside Sough Tunnel in 1967 (Peter Fitton), and 70013 near Shap on Boxing Day 1967 (Paul Riley).
Southern selection. 122-3.
Col. illus.: Three Bridges shed in 1963 with K class 32353 and other in storage and 80141 in steam; West Meon station in 1975 (Jeffery Grayer); cab-side scene of 35019 (J.D. Gomersall)(caption upset one barrack room lawyer: latter 2-188); semaphores at Brockenhurst; and M7 30044 at Sidmouth. (Roy Hobbs, Jeffery Grayer; J.D. Gomersall (2) and R.C. Riley)
Scottish scenes. 124.
Col. illus.: Inverurie signal box in 1974 (S.C. Dent): K2 61794 Loch Oich and K1/1 MacCaillin Mor on Fort William Shed in 1959 (K.R. Pirt).
Rail in the Durham fells. Alan Earnshaw. 125-31.
History of railways in Weardale; including Stanhope & Tyne and its ownership by the Stockton & Darlington; and the Rookhope Railway. Complex history: Stanhope & Tyne Railway was conceived in 1831 to link Crawleyside with Waskersley. The men behind the railway included William Wallis and William Harrison (and other members of the Harrison family, including T.E. Harrison who was assistant engineer to Robert Stephenson). The railway lacked Parliamentary powers and was constructed via way-leaves. Work commenced at Stanhope in 1832, reached Carr House on 15 May 1834 and was completet on 10 September 1834. The Crawleyside incline was mostly at 1 in 8; the Weatherhill incline at 1 in 12 to 1 in 32 (the beam engine from this is preserved at the NRM; the long Meeting Slacks incline at 1 in 41 to 1 in 47. Waskersley became the centre of operations. Beyond were the self-acting Nanny Mayers incline (1222 yds at 1 in 12) and the extremely steep (up to 1 in 3) inclines to cross Hownes Gill. This caused a serious bottleneck and the line ran into financial difficulties. The company had to be wound up at a general meeting on 29 December 1840. A new company was formed, with Parliamentary powers (23 May 1842) - the Pontop and South Shields Railway and the Stanhope & Tyne ceased to exist on 5 February 1841. The debts were to plague Robert Stephenson. The closure of the western section was a disaster to the Derwent Iron Company which bought and worked the Stanhope line from 1842. New lines were known as the Weardale and Derwent Junction Railway. These lacked Parliamentary powers and ownership passed to the S&DR. Lines included the 1 in 13 Sunniside incline down to Crook. Deviations were constructed at Meeting Slacks in 1846/7, the Hownes Gill viaduct on 4 July 1858; from Burnhill to Whitehall Junction on 4 July 1859. The Sunniside incline was found capable of being operated by locomotives, but the long Crook to Tow Law deviation opened in 1867. Engines were replaced at Crawleyside in 1866/7, but the Weatherhill engine was not replaced until 1919 when a marine compound engine was linked to locomotive boilers. The Rookhope Railway was built from 1846 by the Weardale Iron Company via way leaves. From a junction with the Stanhope & Tyne at Parkhead it reached 1670 feet (the highest point on a standard gauge line in Britain. It included very steep gradients to reach the lead mines at Rookhope. The Rookhope Railway was the subject of a more detailed account by Berry starting on 10-399. illus. (b&w): Hownes Gill viaduct with LNER class D20 4-4-0 1042; Snowbound at Rowley; Ex-NER 0-6-2T 1105 at Waskerley; Track diagram of lines in the Durham Fells; Hog Hill tunnel pre 1914; Parkhead depot; remains of a water crane; Hownes Gill Viaduct c. 1900; Waldridge incline a view in 1954 and another in 1955; Rowley station pre 1914; German POWs at Rose Hill c. 1917; Weardale Lead No 2 known affectionately as 'The little nut' 1' 10" gauge.; Q6 0-8-0 63453 marshalling vehicles on the quarry siding at Weatherhill;
Stationmaster Noel Ford. [Backtrack Interview]. 132-4.
Work at Royal Oak and West Ealing: had started as lad porter at Perranwell in 1941. illus. (b&w): Hawksworth 0-6-0 PT passing under Westbourne bridge; West Ealing station; Castle Bar Halt with the Ealing Broadway to Greenford push-pull; Churchward 2-8-0 4700 just past West Ealing station; .
Working of Goods brake vans. 135.
Extracts from the Great Western Railway's General Appendix to the Rule Book. illus.: Guard's eye view from the brake van.
Yesterday's Observer - Jan 1937. 136
The Gresley beat. 137.
B&w illus: A3 2743 Felstead at Stoke Tunnel in 1932; 2746 Fairway at Kings Cross MPD in 1934; A1 2561 Minoru near Doncaster in 1932.
Freight handling. 138-9.
NRM b&w photos; captions by T.J. Edgington. Derby St Mary's goods depot in 1911; unloading portable steam engine at Derby in 1921; Cambridge Street coal depot near St Pancras in 1905; St Pancras station in 1912, and farm removal from Great Harwood in 1932.
Letters. 140/142.
An engineman's diary. C.R. Lester.
Additional information concerning the death of Driver George Scott, and his stoker, Thomas Barron or Baron. Original feature by Jack Simmons (page 66).
An engineman's diary. Peter Erwood.
Engine driving by contract at time of incident Original feature by Jack Simmons (page 66)
Croxley Green and Rickmansworth. R.A. Taylor
Electric traction on Watford services: date of introduction (original article page 80).
Solway Junction Railway. H.M. Liddell.
Provision for double track and personal memories of walking over bridge (original article page 77)
Solway Junction Railway. A. Earnshaw.
BoT reservations about introducing passenger services due to state of ground; location of crossing point; damage by ice in 1881. (original article page 77).
Readership survey
Letters from Roger Golder, David Jackson (including obersvations made by Lewis Reade on colour blue), David Hamilton and P. McQuin) concerning Readership Survey on page 53.
Colour files. 141.
GWR 6028 King George VI taking on water at Old Oak Common shed in 1956 ; Stamford Town in 1958 (R.C. Riley)
Raven Q7 0-8-0 No 63460 on a RCTS/SLS railtour south of Brancepeth in 1963 (Roy Hobbs). rear cover
Part 4 (Volume 2: Autumn 1988)
A3 60056 Centenary on Grantham shed in 1961. K.R. Pirt. front cover
Livery line up at Eastleigh shed in July 1948. S.C. Townroe. inset front cover
34022 (malachite); 34064 (apple green); Z 30956 in early BR black; T9 30119 in BR malachite, and preserved T3 563 in pea green.
On shed: S.C. Townroe. 148-51.
Shed opened in 1902: an open-ended 16-road shed lacking mechanical coaling and many other facilities. Handled freight from Southampton Docks (about 50% of SR freight originated there). Bombed in July 1940. The shed suffered from excessive number of locomotives being serviced in WW2 and this led to delays. Eastleigh was a location for oil-firing in 1947 and for 21C-5 fitted with a mechanical stoker (which caused excessive smoke). Nationalization brought few improvements. Townroe notes that testing the Leader class had to be restricted to volunteers as the unions had not been consulted. illus.: A2 Pacific 60530 Sayajirao on the ash pit at St Margarets on 18 September 1960 (J.D. Gomersall); Eastleigh shed with idle locomotives due to the ASLEF strike (S.C. Townroe)(both col. remainder b&w); Spare buffers and brake blocks at Eastleigh 1948; Coal conveyer filling 34041 Wilton; Coaling and watering an N15 Urie King Arthur; Ex PDSWJ 0-6-2T Earl of Mount Edgecombe shunting Eastleigh yard; Another view of the enforced inactivity due to the ASLEF strike; Driver Doug Andrews - 40 years service and never once late - with his fireman; Inside the shed on boiler washout day.
On shed: St. Margarets. Charles Meacher. 152-5.
An antiquated shed with facilities on both sides of the NBR eastern exit from Edinburgh. 221 locomotives were allocated there in 1950. It was closed in 1965. It was established with the Edinburgh & Berwick in 1846 and started to build locomotives in 1956, but was reduced to repairs after amalgamation with the E&GR in 1869. For a time it manufactured oil lamps and warming pans. Until 1904 the shed had serviced NER locomotives, but these transferred to Haymarket. the opening of which in 1904 reduced pressure on the St Margarets. There were still 190 fitters in BR days. Illus.: Line up of 'Gaffers' in 1936; cleaners in 1936 posed on D49 309 Roxburghshire; St Margarets breakdown crane; St Margarets roundhouse after the fire in 1920; St Margarets trip pilot - N15 0-6-2T 69152 in 1949; general view of the shed in the 1960s; D34 62483 Glen Garry in July 1954; St Margaret's freight engines stored for the weekend in Craigentinny loop; house full of Pacifics, A4 Lord Farringdon, A3 Prince Palatine, A2; Two views taken after closure;
Some notes on tank wagons. D.P. Rowland. 156-8.
Wagons illustrated: Power Petroleum pre-1939 (12 ton); Admiralty 14 ton; Esso 1006 for diesel fuel; United Molasses 20 ton (Stablefords, 1927); tar wagon (rectangular body), New Northern Quarries No 115; Mexphalte (Shell Mex BP) 8091 for bitumen (Charles Roberts 1942); sodium hypochlorie 22 ton (ICI blue), Pickering 1951; Fisons No. 18; six-wheel 20 ton Charles Roberts 1949 (E.G. Steele No. 65; Scottish & Newcastle (LMS 707106 of 1939). Peter Erwood offers further information on 3-46. Further letters on this topic (partly in response to that by Erwood) by George Davis and by R. Tourret in Volume 3 page 94..
The Meltham branch. Alan Earnshaw. [Branch Line Notebook]. 159-64.
Constructed under an L&YR Act of 7 June 1861. The first sod was cut on 4 April 1864. Opening was hindered by a rock fall in Netgerton Tunnel on 19 August 1865 and by landslips at several places, notably in 1868 when opening was further delayed: large retaining walls had to be constructed. Col. Yolland inspected the line in May/June 1869 and it was opened on 5 July 1869. A key customer of the line was Meltham Mills (cotton) which had been taken over by Coates before its closure in 1934, but David Brown took the mills over and started gearbox production which was vital for aircraft production during WW2. Passenger services were withdrawn on 21 May 1949, but freight remained heavy to David Brown's and to the Meltham Silica Brick Co. Despite protests fro David Brown the line closed on 5 April 1965.
LNER Tanks. 165.
Col. illus.: 68846 (lined black) at Kings Cross shed (W.Potter); V3 67619 at Helensburgh (K.R. Pirt): caption information corrected by Aylard 3-46)
Signs of the times. 166.
North Eastern Railway map at Beverley (Roy Hobbs); Thames Clyde Express roof board in field (Robert Leslie); LMS notice board at Halton in 1963 (D. Codling); D1733 with BR logo on red background (T.B. Owen). Further information from R. Beamer on sign at Halton and map at Beverley 3-46.
WR round Oxford. 167.
Col. illus.: 6974 Bryngwyn Hall at Oxford with W12W in background on 19 April 1956(R.C. Riley); 1444 at Wallingford on auto-train on on 15 June 1959 (last day) (Dave Soggee)
Before the Preservationists came. 168-9.
Col. illus.: 4178 at Kingswear in 1958 (R.C. Riley); LMS cl 5 at Ropley in 1966 (diverted train) (Roy Hobbs); D6319 at Parkend in 1968 (W. Potter); 45543 Home Guard at Carnforth shed in 1963 (G. Rixon)
Diesels in the 60s. 170.
Col. illus.: D8056 at Crewe South in 1964 (W. Potter); D8229 at Abbey Mills in 1962 (R.C. Riley)
Midland memories. 171.
Col. illus.: Giggleswick station in 1968 (Roy Hobbs); 41835 at Staveley (P.B. Whitehouse), semaphore at Stretton (T.T. Sutcliffe)
Yesterday at Yeovil. G.F. Bannister. 172.
5563 at Pen Mill; 31798 at Town and 34076 41 Squadron and 6435 at Junction stations in 1964
The battles of Saxby. Tim Warner. 173-74.
70% of the country was owned by large estates when the railways were constructed. Stapleford Park was owned by the 6th Earl of Harborough and he was determined to keep railways off his land. Thus he declared war on railway surveyors selecting a route for the MR. He used estate workers and the railway replied with their staff. Further articles on this, or related, topics by same author see 9-559 and 13 page 605. Maps show how the railways were forced to avoid Stapleford Park, thus creating Lord Harborough's curve. Letter from Peter Smith (Volume 3 page 46) noting miniature railway built at Stapleford Park
Onwards from the stagecoach - Part 2. David Jenkinson. 175-82.
External steel panelling had been adopted by the GWR and LSWR (Ironclads) before the grouping, and this became the norm on the grouped railways, except on the LNER where teak construction largely prevailed. Teak is extremely strong and this was coupled with excellent bogies, and the strong Buckeye couplings and Pullman gangways. Letter from Peter Cooper Vol. 3 page 46 notes Buckeye couplers on corridor tenders. The BS gangway continued to be used by the LMS and GWR, but the SR gradually optred for Buckeye couplings and Pullman gangways on its steam-hauled stock. Pullmans opted for a timber box-girder type of construction. The LMS purchased some all-steel integral construction vehicles from private builders and shortly before Nationalization adopted this form of construction in its own works. The LMS and LNER provided three-aside seating in their third class corridor coaches wheras the GWR and SR had four-aside (and this was very austere on the GWR). The LMS eliminated doors to compartments and the LNER followed, but the other two companies were reluctant to follow. The LMS provided many open saloons. Brief attention is made to the historical development of the interiors, and the gradual adoption of simpler liveries, although the LNER is castigated for its ersatz teak and the pseudo panelling on many coaches. Illus.LMS 'all steel' open third coach of 1926; Maunsell 59ft composite coach of 1932; Stanier pattern 1st class corridor M1098, Wolverton 1948; Bulleid semi-open first 7687; BR Mk I E21231; LNWR four-wheel brake third LNWR 101 of 1910; Midland drawing room car No. 8 (Pullman); LMS open first 15913 with side-corridor first 3499; LNER corridor brake third 41393; L&Y stock in LMS livery showing plain exteriors; Gresley vehicle converted into cafeteria car M9212E; nondescript GWR saloon 9055 on SVR; interior od HM Dowager Queen Alexandia's carriage now in NRM, interior of MR sleeping car, interior of LMS open dining carriage of 1925 and Art Deco first diner of 1939, superior third class interior of the East Anglian open stock; less than successful Bulleid Buffet Car (actually Trianon Bar of Pullman Golden Arrow see Charles Long 3-46) had nothing to do with Bulleid; Joe's Café' Festival of Britain' plastic and Formica in a Cafeteria M9212E (ibid);
Vintage Great Western. [Photofile].183-5.
B&w illus.: 4000 passing Old Oak Common post 1912 with crimson rolling stock; 3270 at Penzance c.1900; interior of Old Oak Common in 1910; 3415 at Newton Abbot workshop in 1903; 4-4-2T (stated as 2-4-2T on caption noted Aylard 3-46) 2228 at Ickenham on 1912-07-08; Dean Goods 0-6-0s at Old Oak Common, with Saint on fitted freight (probably later than the stated Edwardian days); 2-4-0 3229 (3226 cl) at Wolverhampton in 1912.
Passing the token. 186.
Extracts from the Great Western Railway's General Appendix to the Rule Book.
Yesterday's Observer - the KESR in the 1940s. 187.
Locomotives in service in January 1943 included ex-LSWR No. 4, Terrier 2678 and O1 0-6-0 1426. The trains were still well filled in August 1945 and concrete sleeps were in use by February 1946.
Yesterday's Observer - reappraisal of British Railways modernisation plan. 188.
Reprinted from Railway Observer, 1959, September, and based on British Transport Commission statement (which accelerated progress on LMR electrification and deferred electrification on East Coast mainline).
Letters. 188/190.
Disaster at Barnes. Mick Nicholson
Sykes lock & block: installation on H&BR in 1885. (original page 114)
Slip coaches. J.E. Connor
As used on the London & Blackwall Railway (original page 62)
Slip coaches. Harry Jack.
"First" use: not on LBSCR, but on LNWR (Watford in 1855?). (original 2-62).
Slip coaches. V.R. Webster.
Additional notes on London & Blackwall; slip coaches with corridors and gangway connections on MR and LNWR (some muddle in letter); Ocean Mail vans slipped at Bristol; Irish practice; Ravenglass & Eskdale (further information by Eric Sharman in Volume 3 page 92); statistics for 1922. (original 2-62).
Rails in the Fells. K. Hoole.
Location of illustration: D20 1042: not Hownes Gill, but at Whitehall J. Original article 2-page 102.
Responsibility for trains. N.C. Buck.
Spurred by photographic caption, author notes that "guards were responsible for trains" and not drivers (see page 122).
Penmaenpool. Ted Bucley.
Personal memories plus error in caption concerning direction (original page 110)
Colour files. 189.
Ashwell and Morden in 1971 (J.C. Gilks); D5579 in dark yellow (bronze gold): a safety experiment (T.B. Owen)
Austerity 0-6-0 ST (RSH 7291/45) and Hudswell Clarke 1883/55 at Fryston Colliery on 25 Feb 1970. (Barrie Williamson). rear cover.
Updated 2010-11-19