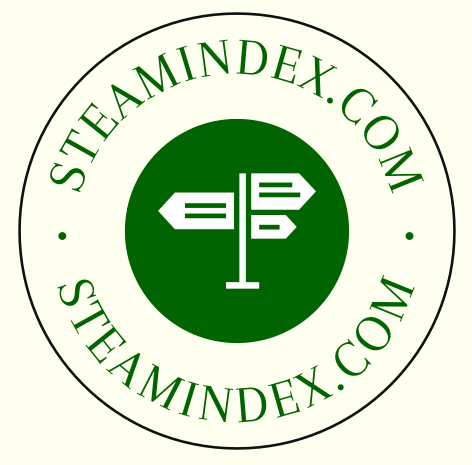 GW 61xx 2-6-2T No 6163 at Old Oak Common with empty stock in 1961. front cover
"I like work; it fascinates me. I can sit and look at it for hours". Michael Blakemore. 3.
Editorial on various aspects of railway work written in a Paul Jennings sort of a way.
A new start for the brain trains? Oxford to Cambridge Line. Geoffrey Skelsey. 4-9.
Oxford-Cambridge line: broad history and services, especially the closure of the line, including the response of Cambridge University to closure proposals. See 13-164 for letter by Liddell. See letter from Michael Mensing (page 221) concerning DMU types used on line. illus.: A Derby DMU 79008 at Cambridge; A Derby DMU at Bedford; A Derby DMU in plain blue; A Derby DMU which we saw at Bedford now at Bletchley; Map; The Oxford to Cambridge line; Sandy station on the LNWR platform; Cambridge with a DMU arriving; Table; Trains on the Oxford to Cambridge line for various years; Bedford St Johns in 1977 with a Craven's DMU no 50390; Table 1; Passengers boarding at each station in the week ending 14th March; Table 2; Passengers boarding and alighting at Cambridge Friday 3rd July;
Nationalisation and British Transport Films 1946 to 1977. Charles Potter, 10-15.
Charles Potter's earlier work is described in Vol. 12 page 454 and in British Railway Journal Number 69 page 173. Film making and showings. Immediately prior to nationalization the LMS had commissioned Gaumont British to produce six 16mm Kodachrome films with sound. In 1949 the British Transport Commission established a Film Unit with the assistance of Jock Brebner and Christian Barman with Edgar Anstey as the Films Officer. Three types of film were made: informational, travel incentive and instructional aimed at staff improvement. Much is made of the production of the Blue Pullman, but information about The Elizabethan is portrayed in two illustrations with extended captions. John Schlesinger's Terminus (1961) is given the same treatment. illus. (b&w): stills from Terminus; Train Time; Link Span; Elizabethan Express; This is York; film and train crews for Elizabethan Express (see letter page 164 by Morris); two stills from Midland Pullman; filming The Signal Engineer;
From cleaner to fireman. Jack Hewett as told to Paul Joyce. 16-20.
Jack Hewett, fireman at Reading (SR) and Bricklayers Arms, 1923-30: including working on O class with its steam reverser,theatre trains (i.e. scenery, etc), F1 with SECR crews Reading to Waterloo, H class to Caterham, River class (at Reading), the eccentric behaviour of some drivers (such as the one who was so eager to obtain excellent coal at Waterloo that he failed to fill up his tender. Part 1 was on page 312 of volume 12, and next part is on page 562. illus. (b&w): R class 704 at Reading shed; Blackwater station in 1932, panorama of Reading shed in period covered' Wellington College station now Crowthorne; River class 2-6-4Ts stored out of service at Reading shed being moved headed by 804 River Tamar; GWR 43XX 2-6-0 with through working east of Earley (possibly in connection with rac meeting at Ascot).
The Great Exhibitions and the railways. Part 2. Jeffrey Wells. 21-4.
Excursionists: Joseph Paxton had to push the railway companies, notably the LNWR and MR, to convey excursionists to the Exhibition at low cost. The Thomas Cook organization greatly helped to promote traffic and clubs had a significant influence. The primary source appears to have been A.B. Rae's MPhil Thesis for the Open University entitled Visitors by railway to the Great Exhibition (1987). Snippits were gleaned from the Railway Times and Herepath's Journal.. illus.: Illustrated London News; SER section of London Bridge station; Southern entrance to the Great Exhibition; The Dent's great clock purchased by the GNR for installation at King's Cross; Poster; Excursion trains; Table; Killed, injured and passengers carried 1850-1852; Poster; York to London for a crown [5/- or 25p];
The Alnwick Branch. J.S. Gilks. (phot.). 25-7.
Colour feature: 12 March 1966: K1 No 62011 leaving with the 16.32 branch train; K1 No 62011 running round its train, the 12.45 to Alnmouth; Exterior of Alnwich station from the Old Great North Road; V2 No 60836 arriving later in the day with a very mixed train; V2 no 60836 on a branch train; Two views of V2 No 60836 leaving tender first with its lightweight train; V2 No 60836 performing shunting duties;
Shunting the Western. 28-9.
Colour photo-feature: 16xx no 1650 at Tiverton Junction in July 1961 (Paul Strong); 2251 class no 2268 at Melksham in September 1962 (PS); 57xx no 8700 at Tysley on 30 August 1958 (Michael Mensing); 57xx no 3760 at Faringdon in May 1960 (PS); 57xx no 9790 at Warinster on 14 July 1965 with Fyffes bananas vans behind (Keith R. Chester); 9670 at Chard Junction on 12 August 1961 with pre-WW2 lorry in front (PS).
Ivatt Class 4 2-6-0s. 30-1.
Colour photo-feature: 43039 crossing flyover at Kirkstall power station with Bradford TC for Devonian in January 1965 (J.S. Gilks); 43117 passing Beeston probably with Bradford TC dropped at Wakefield (Joe Richardson); 43129 at Randolph Colliery, County Durham on 23 May 1964; 43046 at Halesowen Junction with train for Ashchurch on 25 June 1956 (T.J. Edgington); 43121 taking water at Haltwhistle on 27 March 1967 (TJE).
H15 variations. Dick Riley (phot.). 32
Colour photo-feature: : 30331 on Redhill shed on 23 Feb 1960 (where was held due to being outwith restrictions on Redaing to Redhill line; 30491 calling at Hinton Admiral on slow train to Waterloo on 28 June 1957 (train in carmine & cream). See letter from Hughes on page 221.
Rails to Uxbridge. Michael J. Smith. 33-7.
Both GWR branch lines: to Vine Street (opened 8 September 1856) and to High Street (opened 1 May 1907) and by Metropolitan Railway (on 4 July 1904). This last had the involvement of the District Railway. The various proposals to link the two GWR stations, to connect Uxbridge to Watford and to extend westward are considered. Metropolitan Railwaqy electric trains began on 1 January 1905. Piccadilly line trains reached Uxbridge on 23 October 1933 and a new station was opened by the LPTB on 4 December 1938. There is a rich literature on the railways of Uxbridge, but considering the importance of the town it is a tedious journey from Central London, and it is difficult to travel north from it except via the unceratin M25. illus.: Autotrain with GWR no 1446 with a class 61xx in the other platform; Vine street station; Denham station under construction; Map; Railways to Uxbridge; Uxbridge High Street GWR station when new; Piccadilly train at Uxbridge on the first day of operation; Uxbridge High Street GWR station when derelict in 1954; Piccadilly train at Uxbridge [Belmont Road]; Uxbridge High Street LT station when new from the inside; Uxbridge High Street LT station when new from the outside. Same author returns to same lines in Volume 25 page 366.;
A brief introduction to the East Coast express locomotive design on the North Eastern Railway. [Railway Reflections No. 49]. Michael Rutherford. 38-47.
Development of East Coast route: Influence of Edward Fletcher; McDonnell; Henry Tennant; the Worsdells; W.M. Smith; Raven, and their locomotives. illus.: GNER No 75; YNBR No 207; Fletcher 901 class No 153; NER No 26; Map; Changing routes on the ECML; F1 class No 779; NER No 1619 a test engine to evaluate compound working against the class M; NER class V no 742 on up express at Burnmouth; Wordsell's class R; Graph and Table; Performance data on NER engines; An attractive R1 No 1242 but the class was not known as 'user friendly'; Diagram; A proposed three cylinder version of the R1; Class Z No 2163 leaving York for the north; Table; Development of NER four coupled express locos, selected types; A superheated class Z was the class Z1 here at York; The final class Z No 2212 regarded as the strongest in its class;
All change for Slough. Sheila Neal. 48-9.
A relatively shallow account of the impact of the Great Western Railway upon Slough. Eton was extremely reluctant to allow the railway anywhere near its precincts yet it rapidly sought to arrange a special to convey the inmates to the Coronation of Queen Victoria. Prince Albert first used the railway in November 1838 and Queen Victoria was first conveyed in 1842. The development of the Royal Hotel is described. Cites Adrian Vaughan's Isambard Kingdom Brunel rather than Rolt. illus.: Slough station in early days.
Colour Files - Harrogate and Knaresborough. David Sutcliffe (phot.). 50-1.
Colour photo-feature: Harrogate station concourse; Harrogate station exterior in the early 1960s showing porte cochère; Knaresbrough station looking in the Harrogate direction; Knaresbrough station looking in the York direction; Knaresbrough viaduct from the Castle described by Pevsner as "one of the most notable railway crimes in England".
Rolling Stock Focus: experimental BR Mk 1. David Jenkinson (captions)/Les Elsey (phot.). 52.
Colour photo-feature: Griddle car Sc. 1102 at Pitlochry in September 1978; Lounge First Sc.14901 at Pitlochry in September 1976 (letter re latter see 13-164).
Readers' Forum. 53.
Motive power problems in the first decade of the LMS. Bob Mills.
Garratt coal consumption was not quite so problematic as stated, but was 118 lb/mile
Charles Frederick Bayer. Walter Rothschild.
Notes on Saxonia, an early German locomotive, and on Johann Andreas Schubert, who was involved in the design of the locomotive and who taught Beyer and accompanied him on his second visit to England. Also contemplates the origins of the name Bayer.
Pullman services of the LMS. Keith Fenwick.
Rather than buy Pullman stock, the LMS sought to increase comfort on the Royal Scot by introducing four-seats per compartment firsts and brake first lounge cars (cites Essery and Jenkinson: An illustrated history of LMS coaches)
Backtrack Special Issue No. 1. Peter J.B. How.
Suggests captions reversed on page 55, and on p64 6148 is on the down fast.
Fifty years on. C. Oxley.
See feature on potential for oil-fuel for steam (12-445). Government debt to US made any form of dollar payment for fuel utterly unacceptable: therefore, Riddles had no option other than to develop coal-burning steam power.
Book reviews. 54.
Isle of Man Steam Railway in colour. Peter Johnson. Ian Allan. BCL. ****
Only one pre-1950 image, notably No. 8 Fenella (1949) in deep green. Most images recent but excellently reproduced.
Isle of Man classic steam. Robert Robotham. Colourpoint. BCL ****
Colour-Rail material: "some of the illustrations are absolute gems".
LMS diesel locomotives and railcars. E.V. Richards. RCTS MR ***
Castigates work for its lack of summary tables and the difficulty in accessing specific items and in particular its failure to include development on the NCC. Nevertheless, still regards it as "essential item on the railway historian's bookshelf".
The East Kent Light Railway. Matthew Beddell. Author. SDW ****
"most worthy little volume"
Signalman's memories (railway life in rural Ireland). Albert Maher. Thurles Rail 150 Committee. DWM ****
"This is a lovely book". Began as contributions to the Tipperary Star.
Manifold Valley Railway - an anthology. Eric Leslie. SDW *****
"most charming railway book this reviewer has seen for many years."
Irish railways in pictures. No. 3. The railways of Cork. Irish Railway Record Society. SDW ****
Excellently reviewed.
Crossing Penistone arches. Cliff Woodhead. rear cover
DMU from Huddersfield halted at signal on Penistone viaduct on 18 April 1964.
LNER L1 2-6-4 heads out of Whitby. Michael Mensing. front cover
67766 heads towards Ruswarp on 24 July 1958.
Size isn't everything. Michael Blakemore. 59.
Comment on narrow gauge railways including the enduring popularity of some of those closed many years ago: notably the Lynton & Barnstaple. Also notes the enigmatic quality of the Welsh Highland Railway and observes the origin of the two coloured illustrations of the Festiniog Railway (the roll of Dufaycolour film had been purchased to record the Coronation in 1937) and the two railway shots finished off the Rev. Stuart Marsh's film.
The Austerity years. 60-1.
Colour photo-feature: WD class no 90012 at Clay Cross on up freight on 9 June 1961 (Cliff Woodhead); 90178 at Sutton Oak MPD in pristine condition; 90076 at Wakefield Kirkgate in clean condition (Joe Richardson); 90322 leaving Bury (Lancs) passing Gas Works Sidings signal box on 9 May 1963 (Eric Bentley); 90385 with coal train south of Wickwar Tunnel on 17 October 1965 (Michael Mensing).
The Fairlie Locomotives of the Festiniog Railway. Andrew Wilson. 62-70.
Table 1; Half year mileages 1886-89 for the FR Fairlies. Table 2; Comparative locomotive dimensions 1869-1992. Illus. (b&w): James Spooner in 1874; James Spooner in 1908 after rebuilding; Little Wonder c 1875; Taliesin c 1884 at Boston Lodge; Taliesin c 1910 in final form at Boston Lodge; page 64 Station Mistress Bessie Jones in Welsh costume completing formalities at Tan-y-Bwlch and watching the train leave behind double Fairlie Taleisin in 1937: two views in colour (1937) by Rev. Stuart Marsh; Merddin Emrys c 1880 at Duffws; Merddin Emrys c 1910 at LNWR Exchange station; erstwhile Livingston Thompson running as Taliesin in the 1930s; Austerity Fairlie Mk I Merddin Emrys at Tan-y-Bwlch on 15 August 1979; Austerity Fairlie Mk II Iarll Meirionnydd at Tan-y-Bwlch on 15 August 1979; engine shed at Boston Lodge with the remains of two engines in 1950: single Fairlie Moel Tryfan and double Fairlie Merddin Emrys; 1879 built Merddin Emrys and 1992 built David Lloyd George at Porthmadog on 6 May 1995; 1992 built David Lloyd George as previous.
The Electric Telegraph. Arthur R. Nicholls. 71-5.
Correspondents show several serious errors of fact and of implication: therfore would advocate use of entry in the Oxford Companion by Richard D. Foster (Rutherford supports this authority), with the references therein as a starting pont. See page 277 Stirling who indicated several serious errors: Ronald Francis should be (Sir) Francis Ronalds; Wheatstone's partner was not Fothergill-Cooke, but Cooke; Charles Vincent should have been C.V. Walker; Ronald's telegraph used frictional electricity and was not suitable for practical application. By 1832 several forms had been demonstrated in Germany. Cooke developed a system for Clay Cross tunnel, but it was not the first which was Paddington to West Drayton in 1839. A key reference is the Preece paper to the ICE in 1863. The Euston to Camden link was an experiment as the cable was much longer that that required for the test. Telephoney was much slower to come into widespread use on the railways than suggested in article. It was not until 1920s that trunk lines established.and Emmerson who is mainly concerned with the long lasting nature of telegraphy on Britsih railways. The original article amkes extensive reference of the John Tawell murder case which took place at Slough, and the use of the electric telegraph which enabled Tawell to be apprehended in London, tried for murder and to be executed. illus.: Illustrated London News - electric telegraph on the LSWR 12 April 1845; Camden Town fixed engine station 1838; Illustrated London News; GWR telegraph apparatus at Slough; Illustrated London News; GWR telegraph station at Slough; SER; Instructions for use of the Electric Telegraph; Alexander Bain's Printing Telegraph as demonstrated on the LSWR in 1844.
The unfortunate case of Henry O'Brien. R.M. Tufnell. 76-80.
The LMS appears to have been inordinately autocratic in its early days and punished several of its senior staff for daring to publish technical papers: O'Brien was one of those dispatched in this way for daring to suggest that electric traction might be more efficient at shifting its traffic over Shap. This feature appears to give an accurate picture of the Liverpool to Southport and Manchester to Bury electrifications and their highly innovative features due mainly to O'Brien. T. Wray (page 277) indicates several serious errors in this article, notably O'Brien was not CME of Central Argentine Railway, nor was assistant CME under Aspinall, but servesd in this capacity under Hughes.. See letter from Searle (page 221) concerning mercury arc rectifiers. illus.: A train of L&Y stock at Aintree; Formby power station 1909; A five car LYR Manchester - Bury multiple unit in 1916; Dick, Kerr and Co's trial electrification at 3500V on the Bury - Holcombe Brook branch; Clifton Junction power station; The cables from Clifton Junction power station to the Manchester Bury line; Test runs on the WCML in 1923 in connection with possible electrification; A Bury bound train at Radcliffe Central in 1959; Steam v Electric, Passenger v Freight train comparisons;
Midland revival: the LMS 2P 0-4-4 Tanks. 81.
Col. illus.: 41900 brings local goods into Tewksbury in October 1957 and 41900 at Ripple station on Upton-on-Severn branch in July 1958 on single passenger coach (W. Potter).
The BR Sulzer type 2s. 82-3.
Colour photo-feature: : D5081 on display at Stoke-on-Trent on 15 May 1960 (C.J. Gammell); D5062 on down East Coast freight north of Potters Bar on evening of 6 June 1962 (Cliff Woodhead);pair of class 24 with twin headlights and tablet catchers on Glasgow to Inverness train at Aviemore in 1960 (Les Elsey); D5145 approaching Market Harborough with Harwich Town to Rugby train on 4 July 1966 (just prior to closure) (Michael Mensing); D5068 approaching Harrow on down fitted freight in July 1962 (Cliff Woodhead).
Steam in the [Welsh] valleys. David Sutcliffe (phot.). 84-5.
Colour photo-feature: : September 1962: 6433 at Merthyr with auto-train to Hirwaun; 56xx leaving Treherbert branch at Pontypool with coal train; approach to Crumlin Viaduct; Crumlin High Level station; Crumlin Viaduct viewed from valley.
The Urie S15 4-6-0s. 86-8.
Colour photo-feature: original LSWR S15 No 30496 shunting at Otterbourne on 6 March 1961 (Les Elsey); original LSWR S15 no 30498 at Battledown on down freight on 18 March 1963 (R.C. Riley*); 30501 on down Basingstoke train near Clapham Junction on 20 June 1959 (*); 30823 on Salisbury to Exeter train leaving Seaton Junction on 13 July 1963 (*); 30845 on Salisbury to Eastleigh freight near Halterworth on 31 July 1961 (Les Elsey), 30824 shunting at Whimple on 6 July 1961 (*) and at Eastleigh with stopping train to Fratton on 18 May 1965 (Les Elsey).
Snow Hill Station, Birmingham (Railway Reflections No. 50). Michael Rutherford. 89-97.
The first Railway Reflections to be actually numbered. Describes the development of railways in the West Midlands, and in particular those based on Snow Hill station. Also notes his own personal affection for the station. illus.: GWR class 517 no 566; Looking in the same direction after rebuilding; Snow Hill at the turn of the century; Plan; the old and new track layouts; The northern extension of the station; The booking office at the end of Platform 1; The new concourse; Platform 11 looking north; The traverser at the head of bay platforms 3 & 4; A post war view looking north and including North signal box and No 1017; An ACV set in 1953; No 5086 Viscount Horne; No 6518 Frilford Grange; The outside of the station in 1966; The 1867 hotel building; Plans for a new hotel to be built in 1939 (an isometric view) and as front elevation.
Newark Brake Trials and after. Part 1. Jeffrey Wells. 98-103.
Royal Commission on Railway Accidents of 1875 ordered Trials on 9/10 June 1875 at Thurgarton, on Nottingham to Lincoln line. These are reported in The Engineer for 18 June 1875 and were conducted with the assistance of the Royal Engineers. The following types were submitted: LNWR Clark & Webb chain brake; LBSCR Westinghouse vacuum brake; MR Clark's hydraulic brake; MR Westinghouse automatic air brake; MR Barker's hydraulic brake; CR Steel & McInnes pneumatic reaction brake; GNR Smith's vacuum brake; LYR Fay's hand brake; NER Smith's vacuum brake. On 25 June 1875 The Engineer published a table of resukts which showed a clear superiority for the Westinghouse system. The NBR conducted its own trials between Cowlairs and Edinburghon 12 and 22 December 1876 and these showed a clear superiority of the Westinghouse air brake over the Smith vacuum brake and this was reported in The Engineer on 29 December 1876. The Institution of Mechanical Engineers conducted further trials in 1878 under Douglas Strutt Galton who worked in association with Stroudley and established that skidding did not assist in arresting movement. These trials were reported in The Engineer of 31 May 1878. Subsequently further trials were conducted on the NER, the primary aim of which was to establish the time lag from the driver applying the brake until the effect was measurable in the rear vehicle: this was 3.25 seconds on the lengthy train tested. The Engineer reported the results on 18 July 1879. Galton published his own results in the Min. Proc. Instn Mech. Engrs in 1878 and 1879. Part 2 on page 155. See letter by Harry Jack concerning location of LNWR train (page 221). illus.: Grosvenor class no 347 Dallington; LNWR no 2187 stands at the head of five carriages and a brake van; GNR no 55 took part in the trials but photographs are rare so this is GN; 890 class no 120; Midland no 134 took part in the trials, no 126 is representative of the; Diagram; Make up of the trains participating in the trials; Table; Details of the locos and carriages used in the trials.
4-4-0s of the Highland Railway. Highland Railway Society. 104-5.
Photo-feature with extended captions: No. 91 Strathspey (Jones 4-4-0); No, 10 Ben Slioch (Peter Drummond 4-4-0); LMS no 14418 Ben Mheadhoin (Big Ben); No. 61 Ben na Caillich and No. 70 Loch Ashie (delivered March 1917 to cope with WW1 traffic.
Signalling Focus: signal boxes. Richard D. Foster. 106
illus.: Ledbury signal box (S.C. Dent); Paignton North signal box (Ian Beckey*); Moreton-in-Marsh signal box (*); Temple Meads Goods Yard signal box (Alan Tyson).
Colour Files - diesel shunters. 108
Colour photo-feature: BR class 04 No D2258 at Dover on 6 Sept. 1963 (Dennis Ovenden); Class O3 passing through streets to Weymouth Quay with Channels Islands boat train (P. Poulter).
Readers' Forum. 109.
English Electric type 4s. editor.
Illustration of 40065 (page 615) should have been credited to Scott Cunningham.
Railway salesmanship. Don Rowland.
Notes importance LMS management placed upon knowledge of railway geography: see article by Bob Essery in LMS Special Issue (page 48)
Edward Watkin. R.W. Kidner
See feature by Griffin on page 659 of Volume 12 and response to these letters on page 221. Two errors: Illus on page 661 is of Metropolitan District Railway not as stated and SER did not run Pullman cars - they owned American-type cars purchase in 1891.
Edward Watkin. Peter M. Braine.
See feature by Griffin on page 659 of Volume 12 and response to these letters on page 221. Relationship between Moon and Watkin (plus attributions of statements challenged), and especially of sale of Trent Valley Railway.
Edward Watkin. David Hodgkins.
See feature by Griffin on page 659 of Volume 12 and response to these letters on page 221. Forbes and Channel Tunnel, sale of Trent Valley Railway, and lines to Blackpool. (Writer is working on biography of Watkin).
The 'classic' Claughtons in LMS days. Peter Davis.
Ross pop safety valves were fitted from 1920 (No. 1914 Patriot was the first), also notes on smokebox number plates. (See Volume 12 page 538)
Crumlin Panorama. David Sutcliffe. rear cover.
View of Crumlin Low Level Station taken from train crossing Crumlin Viaduct in September 1962.
SR West Country 4-6-2 No. 34021 Dartmoor departs from Southampton Central on 24 July 1965. B.R. Oliver. front cover.
Heading west.
Backtrack Portfolio: Midland Railway 4F No 43888 near Sharnbrook Summit. Michael Mensing. 114.
18 Septmber 1961 with coal train.
A question of too much history. L.A. Summers. 115.
Guest editorial: the question whether it is possible to divorce inanimate objects, such as railways, from the environment in which they worked; for instance the way in which rail transport conveyed Jews to Auschwitz: KPJ: see Steve Reich's Changing Trains (music). See letter by Stewart on page 333, and letters by Burgess, Day and Newman on page 277. Also letters, in part driven by the correspondence on page 453 by Evans and Mellor.
Collett's six-coupled radial tanks. Michael Rutherford. 116-17.
Colour photo-feature: Ex-GWR 56XX: 5671 on Walnut Tree Viaduct in August 1959 (T.B. Owen); 6629 in Merthyr shed in 1962 (David Sutcliffe); 6661 at Pontypool Road with train for Neath on 23 April 1962 (Michael Mensing); 5644 ex-works at Abercynon in September 1958 (P.J. Hughes); 5690 on coal empties at Gileston on Barry line in June 1962 (A.A. Jarvis).
In praise of the ordinary 0-6-2 Tank Engine. (Railway Reflections No. 51). Michael Rutherford. 118-25.
Includes the development of the spring-loaded radial axlebox by Edmond Roy, a Frenchman, William Bridges Adams, and F.W. Webb. Ahrons noted that over 1300 0-6-2Ts had been fitted with radial axles by 1914. The design was built for many railways and after the Grouping Gresley continued to construct both his own N2 class and the Great Eastern design (with smaller driving wheels but without the Belpaire fireboxes), and the GWR introduced the 56xx class mainly for working in South Wales. Coleman sketched a design during WW2. Table 1; Total stocks of 0-6-2Ts at 31st Dec in selected years; Table 2; Preserved 0-6-2Ts; illus.: LYR no 38; Outline diagram of Alexandra docks no 7 Pontypridd; Diagram of Webb's radial truck; Webb 'Coal Tank' Nos. 435 and 1338 at Abergavenny Junction with passenger special c1920; Brecon and Merthyr no 23; Barton Wright L&Y No 229 (supplied Kitson & Co.and also supplied TVR and Rhondda & Swansea Bay Railway and may be regarded as protype for South Wales 0-6-2T) at Haxey Junction on Axholme Joint Railway after 1903; LBSCR Stroudley/Billinton No 158 West Brighton; North Staffordshire Railway No 96; Andrew Barclay 5' 3" gauge locomotive No. 5 for the Cork and Macroom Direct Railway built in 1904 (GSR No. 490); LMS no 16911 ex G&SW No. 141; Cardiff Railway No. 22 supplied Kitson; LTSR 89 class no 73 Cranham; LNER N2 9576 on down semi-fast at New Southgate in 1947; Diagram: Tommy Coleman proposal of 1942; LNER class N7 No 2644 at Holloway South with quad-arts
Hastings line dieselisation. D.W. Winkworth. 126-31.
The Southern Railway had intended to electrify the Hastings line in the late 1930s, and might have progressed to it following WW2, but British Railways did nothing, until the age of exisiting stock bcame a acuse celebre, and something had to be done. Initially approval was given for new locomotive-hauled stock, but during the design process it was decided to use this stock as the basis for a DEMU. There were teething problems with the diesel engines, but not with the electrical equipment. Extremely bad riding was caused by modifications to the not very good Mk I British Railways pattern being used. The design survived in service until the line was electrified.See letter by Brian Orrell on page 333 concerning demonstration run. Southern; No 30932 Blundells on a diverted service climbing to Bickley on 13 April 1957; Schools no 30903 Charterhouse on down Hastings train with 3-coach birdcage set leading on 6 July 1956; Diesel-electric multiple unit set 1005 at Robertsbridge on 25 May 1957; Map; Tonbridge to Hastings; A 6L unit no 1015 at Frant on 12 April 1958; A Hastings DEMU set 1002 on Deal to Charing Cross service during electrification period; DEMU set 1031 at High Brooms on 24 July 1985.
The Electric Trains of Newcastle. R.L. Vickers. 132-6.
Charles Hesterman Merz and his Newcastle Electrical Supply Company, was the driving force behind George Stegman Gibb's (GM of the NER) decision to electrify the Tyneside lines to the north of Newcastle. Observations are also made on the Shildon electrification (1500V DC) and the proposed mainline electrification from York to Newcastle. The electrification of the South Tyneside line to South Shields was implemented in 1938 and employed some of the earlier stock whilst new articulated units were introduced on the northern lines. See letters by Logan on first class and Davis on Quakers on page 333. illus.: LNER MPV no E29486E at Newcastle Central on 23 February 1967; NER Motor parcels van No 3523 with train of 6-wheeled stock probably on Riverside line workmen's service; Electric locomotive BR No 26500 in NER styled livery at Trafalgar Yard with pantograph raised on 29 February 1964; former NER No 2, BR No 26501 (preserved at the NRM) in action at Heaton on 11 April 1961; NER electric train formed of 1904 cars; interior of 1904 car; articulated set in BR livery at Monkseaton station in 1967; Metro-Cammell articulated twins when new in red & cream livery replacement for the 1904 stock; interior of articulated car showing bucket seats; line of NER electric locos in store headed by 26504 in store at South Gosforth, NER express locomotive No. 13 as BR 26600 in store; BR stock supplied for the Newcastle lines leaving Pelaw in December 1962.
Essex Electrics. John D. Mann (collector). 137.
Colour photo-feature: 4 car EMU set no 212 (312 in caption) arriving Frinton on 13 April 1959 (R. Cooper*); wiring train at Frinton on Sea headed by B1 61360 (*); crowd witnessing history in the making as an EMU arrives at Frinton on 13 April 1959 (S. Chaplin) in 1959;
Across the Menai to Anglesey. J.S. Gilks (phot.). 138-9.
Colour photo-feature: All taken 24 May 1962: Class 5 no 45144 arriving on the mainland from Britannia Bridge with freight; Robert Stephenson's Britannia Bridge - two views - panorama looking towards Snowdonia and mainland end of the bridge; Holyhead station showing closed hotel and sleeping car from Irish Mail; Llanfair PG with local train arriving headed by 46150 The Life Guardsman. See letter by Horne (page 389) on whose bridge design it was.
Atlantics on the LNER. 140-1.
Colour photo-feature: Ex GN Atlantic, LNER C1 No 4430 in King's Cross loco yard in 1939 (C.S. Perrier); Ex NE Atlantic, LNER C6 No 1680 at York shed in 1937 (H.M. Lane*); Ex GCR Jersey Lily C4 No 5262 at Leicester GC shed in April 1938 in lined black (all remainder apple green) (J.P. Mullett); Ex NER Z class Atlantic, LNER C7 No 2169 at York shed in 1937 (*); Ex NER Atlantics, LNER C7 Nos. 717 and 732 with Lentz valve gear at York shed in 1937(*);
North British Steam. 142-3.
Colour feature: NBR class C, J36 no 65306 at Grangemouth shed on 20 July 1961 (Jim Oatway*); NBR class F, J88 no 68336 at Dawsholm shed in September 1962 (Geoff Rixon); NBR class K, D34 No. 62471 Glen Falloch passing Pan bridge with Dunbar freight on day with heavy snow in February 1960 (C.J.B. Sanderson); NB class A, N15/1 no 69155 at Carlisle Canal in Sept. 1962 (Geoff Rixon); NBR 0-6-0 J37 no 64615 at Dundee Tay bridge depot on 19 July 1961 (*);
Banking Tank Engines. 144
Colour photo-feature: BR No 80001 banking freight away from Beattock station in June 1962 (Geoff Rixon); Fairburn No 42210 banking freight from Tebay towards Shap in mid-1960s (J.R. Carter).
The Larne line's troubled times. Peter R. Myers. 145-7.
Decline in traffic on the Larne line due to lack of investment in rolling stock, the "troubles", and the cessation of ferry services from Larne to Stranraer. illus.: MED railcar set of cars 32, 519 and 29; MPD railcar no 59 meeting diesel-electric railcar no 78 River Bann; A five car MED unit crossing Lagan viaduct; Interior of Greenisland signal box; Map; Belfast to Larne; MPD railcar no 52;
Waterloo and Riverside. John C. Hughes. 148-54.
The Liverpool & Manchester Railway obtained an Act in 1845 for a line from Edge Hill to Waterloo. The LNWR, who had absorbed the LMR, appointed their Engineer, Edward Woods for the line which mainly consisted of the steeply graded Victoria Tunnel. It was opened on 1 August 1849 and was then expanded. An accident on 24 August 1872 showed that fly shunting was routinely used. Hydraulic capstans replaced steam capstans. Special Tanks were used to shunt at the foot of the rope-worked incline. The LNWR leased a warehouse to J. Bibby & Sons and this was used for flour milling, seed crushing and soap making. The port of Liverpool was being threatened by Southampton for its passenger traffic and effort was made to strengthen the landing stage and to convert the Victoria tunnel for passenger traffic. Rope working was abandoned in 1894, but for a time Euston and Liverpool were modified for oil-firing to meet the Dock Board's fears over fire. Riverside was opened for passenger traffic on 12 June 1895 with the arrival of the White Star liner Germanic. T.H. Ismay was present as founder of the White Star Line and as a Director of the LNWR. The CLC had shown some interest in extending to Riverside but lack of finance precluded this, although some experiments were made. A broken coupling on a freigh train on 4 July 1899 led to two fatalities. In 1907 the White Star Line moved its business to Southampton, but Cunard remained and the LNWR organized its American Specials in an attempt to retain this traffic. During WW1 troop specials for Ireland were run via Riverside to avoid political trouble in the City. In 1941 the LMS took over the station. The line suffered from bombing in WW2, but investment took place in 1949/50 and this enabled the Royal Scot class to reach Riverside. On 31 May 1951 two Royal Trains arrived in connection with a Royal visit to Ireland. Some of the type 4 diesel electric locomotives were named at Riverside, notably D210 Empress of Britain, D221 Mauretania and D212 Aureol. The last troop train ran on 25 February 1971. The Victoria Tunnel was considered to have a role in the suburban train service in 1975 and spur works were constructed at Central Station to enable a tunnel to be cut towards the Victoria Tunnel to provide access to Edge Hill. illus.: Riverside station; The entrance to Victoria tunnel; Illustrated London News; A panorama of Liverpool docks; Map; Lines round Riverside station; pair of Special Tanks waiting to take a train out of Riverside; Bibby's works at Liverpool in the 1920s; Map; Riverside station and the surrounding docks; Up train from Riverside hauled by Nos. 47404 and 49437; No 1785 a G1 0-8-0; Riverside as rebuilt after WW II; very run down Waterloo warehouse seen from a railtour;
Newark Brake Trials. Part 2. Jeffrey Wells. 155-60.
Part 1 began on page 98. An Act of Parliament in June 1978, the Railway Returns (Continuous Brakes) Act enabled the Board of Trade to demand data, and penalties had to be imposed for non-returns, but much of the information provided was inaccurate. At the beginning of 1880 only 28% of carriages were brake fitted. At this time Moon, General Manager of the LNWR could claim that the Clark & Webb brake was "the best brake in the world". Watkin was able to write in The Engineer (8 February 1884) that his Company was very satisfied with the non-automatic vacuum brake and there was much invective against Westinghouse. The Penistone Accident of 16 July 1884 was exacerbated by the lack of an automatic brake and this was noted by Col. Marindin. Following a similar, but less serious, accident on the GNR at Nottingham Low Level the Board of Trade condemned simple brake systems. The Engineer is cited for these developments. The Armagh Accident of 12 June 1989 involved a Sunday School excursion and led to 80 deaths including 22 children. It was investigated by Maj. Gen. Hutchinson and rapidly led to The Railway Regulation Act (No. 2) 1889 and gave the railway companies eighteen months to get their house in order. Table: Railway Regulation Bill - companies and continuous brakes as percentage of vehicles fitted and miles run up to December 1888. Part 1 on page 98. See letters by Derek Genzel and Lyn Brooks on page 278. illus.: Sacré 4-4-0 (MSLR) No. 434 (locomotive involved in Penistone accident); O2 W19 Osborne at Ryde in June 1931 (caption notees the Westinhouse brake arrangements (H.C. Casserley); ex-CR 0-4-2ST No. 263 (designed for Killin branch) at Inverness as LMS No 15001; Ex-CR 60 class No 54651 at St Margaret's on 20 June 1949; LNER class D30 No. 9425 Kettledrummie in mid-1920s; page 158: Ex NER class S3, LNER B16 no 1372 at Leyburn on 29 June 1927 see page 414 for feature on total eclipse traffic on that day; LMS class 1 4-4-2T No 2078 at Plaistow on 20 May 1931; LMS class 4P ex-CR 4-6-2T No 15357 at Polmadie on 20 June 1938; Billinton K class No 2341 at Brighton on 24 July 1948.
Colour Files: Midland Viaducts. S.C. Dent (phot.). 161
Colour photo-feature: Chapel Milton Viaduct (see also 12-401); Dandry Mire Viaduct;
Rolling stock focus: a touch of luxury. John Edgington (phot.); David Jenkinson (captions). 162-3.
Colour photo-feature: Ex Pullman composite restaurant car no Sc218M at Perth on 16 June 1960; LNER Beaver tail no E1729E in carmine & cream at Bournville on Ian Allan special on 16 April 1955; Great Western Brake first saloon No W9005W on exhibition at Marlebone in 1961; Great Western Super saloon No W9114W at Birmingham Snow Hill in 1963 (both WR vehicles in chocolate and cream).
Readers' Forum. 164.
Experimental BR Mk1. M.N. Bland.
Refers back to David Jenkinson's mention of Mk 1 lounge cars (13-52). Personal experience of travel in Mark 1 lounge car as part of XP64 set on 1 July 1967 from Paddington to Reading - very comfortable, but the air conditioning was not working on a very hot day.
Fifty years on. Brian Orrell.
Refers back to feature by Rutherford (12-445) on English Electric's diesel engine manufacturing facilities. Until 1965 these were located at Brownsover Hall near Rugby when a phased transfer to the Vulcan Works of the Diesel Engine Design and Commercial Departments was initiated. At the same time, the Diesel Engine interests of the Preston Works of English Electric began to be transferred to Vulcan. English Electric absorbed Ruston & Homsby and Paxman Diesels in 1966 to form EECo Diesels Ltd. This transfer of expertise into the Vulcan Design offices was not completed until 1968 when the English Electric Group of companies became a part of the GEC group. Vulcan Foundry built its first diesel engine in 1936 in collaboration with the 'Frichs' company of Denmark but the war intervened and the only Vulcan-Frichs work after the war was the supply of spare parts (1950) for the engines of the nine surviving railcars supplied in 1940 to New Zealand Railways.
In June 1955 work commenced on assembly and test facilities to enable the Vulcan manufacture of English Electric-designed diesel engines. Manufacture of Vulcan-built engines was restricted to the four, six and eight-cylinder in-line 'RK' range and the first delivery of an engine built at Vulcan was made in August 1956. This was a 6SRK for Mentakab power station in Malaysia followed by the first of the 4SRKT 400hp/500hp in-line engines to power the 'London/Hastings Diesel Trains'. The manufacture of the English Electric 'K' and 'SV' range of engines was retained at Strand Road, Preston, and it was not until 1964 that the first 'V' series engine was assembled at Vulcan from parts supplied by the Preston works. The commonality of line parts between the 'RK' series and the 'V' series helped keep the period until all parts were manufactured in-house to a minimum and full production of the 'V' range at Vulcan commenced early in 1965 when a Vulcan-built 12 CSVT engine became the 2,000th English Electric-designed diesel engine to be delivered to a British railway.
The Great Exhibition. C.J. Panther.
Refers to 12-676 where it was indicated that a number of locomotive builders sent examples to the Great Exhibition, but gave no details for a number of those locomotives. R.W. Hawthorn of Newcastle sent one of their 6ft 6in diameter 2-2-2s which is recorded as having l6in x 24in cylinders. The works number was 771, according to their works order book, and the locomotive subsequently was purchased by the Great Northern Railway, together with eleven others, becoming GNR Nos.203-214. In fact, only the GWR's Lord of the Isles was built in a 'railway-owned' workshop and in this period all the major railway companies were buying-in locomotives. See letter page 333 by John Rowley which disputes that 771 was acquired by GNR..
The Great Exhibition. M. Bamlett.
Refers to 12-676 which omits a little-known connection. Oxford station (former LNWR/LMSR) had most of its surviving buildings made from the prefabricated panels which were used by Paxton to construct the Crystal Palace. The building in 1985 was a tyre depot, but the panels were still there.
The LSWR '700' Class 0-6-0s. Roy Jensen
See 12-666: distinctive shape in the middle background to the photograph of No.30346 is not Battersea but the Fulham Power Station with, unlike Battersea, its four chimneys all in line. A little to the right, and also on the north bank of the Thames, can be seen the four much smaller chimneys of the still extant Lots Road Power Station. Between Fulham and Lots Road but on the south bank of the Thames and just about in line, from the photograph's position, with the square chimney of Casein Ltd. was yet a third and even smaller power station, this being the Lombard Road station of the CEGB and easily visible from passing trains in the 1960s.
The 'Brain Trains'. H. Liddell
See feature (13-4): The 1938 Oxford to Cambridge diesel ralicar sets were withdrawn (surely in 1939, not 1940?) due to alleged lack of patronage; hardly surprising, as they did not figure in the regular timetable and were advertised only by handbill. The lack of commercial acumen shown in this respect by the LMS was odd, for there was much need of a better service between the two cities; the normal steam schedules were, with the odd exception, generally dire and frequent targets of academic wit and complaint as was the drear and dismal Rewley Road station itself - why anyone should now want to preserve such a depressing object is quite outside my comprehension.
British Transport Films. G. Morris
See feature on BTC films by Potter (13-10), especially illus. of train crew with camera crew for The Elizabethen: driver Bob Mannables' fireman was Roland (Roly) Ruffell; he was his regular fireman at Top Shed. 'Roly' is still alive and well, living in retirement in North Yorkshire. To bring back a few memories I recently arranged for him to do a tum either side on No.60007. This was their spare engine when No.60017 was out of traffic.
Modernisation on the Western. Greg Heachcliffe
The caption on page 646 (feature beginning 12-644) correctly described the D600s as A-1-A A-1-A but the text then called them Co-Co. Since the suffix '0' refers to an axle-hung traction motor, hydraulics can never be thus. In any case the only C-C hydraulics (all axle powered in a six-wheel bogie) were the 'Westems'. This problem occurs whenever the hydraulics are discussed due, writer thinks, to the comparatively large numbers of diesel-electric locomotives on the system. Again on page 646 is a report of 'Warship' cabs "filling with diesel fumes". Quite true but only, as writer remembers it, with a North British (Class 43)-built locomotive. Both cab windows open and a short spell at high speed soon solved this problem. Not too nice in winter but better than suffocating! The Swindon-built Class 42 seldom had this problem and, in writer's opinion, was much the better machine in many ways. On page 647 Summers states the 'Westerns' were "bad riders" but his father does not mention it. In fact, they only rode badly at between 58 and 62mph when crews could be (and were) thrown from their seats. Above and below that speed they were as smooth as any carriage. Writer was not sure exactly what caused it, but believed it had much to do with the meshing of gears in the transmission. 'Warships' had similar problems although did not remember it affecting the 'Hymeks'. The caption on page 649 says the "train description panels fell into disuse and were blocked off". Quite true but not until the mid-1970s. It was actually the nose doors, used by locomotive crews to pass between engines when running 'double headed', that were blocked off. Seldom used, they were a constant cause of draughts and noise. The description panels lasted on the Westem Region well into the 1970s and, when no longer used for their official purpose, displayed the loco number, much to the delight of enthusiasts. It is the question of livery that raises the biggest point about the article. Whilst many 'Warships' ran in green, maroon and blue, as many again did not, going directly from green to blue as did most 'Hymeks'. By contrast the 'Westerns' received at least a dozen distinct liveries including experimental and front-end changes (i.e. full yellow, half yellow etc). But never black. Your picture of No.D1035 Western Yeoman (which sadly did not survive the cutters, her name being carried for a long time by NoDl0l0 Western Campaigner) shows how easily such a mistake could occur The only report of a black 'Western' was of an unnamed machine running light through Swindon; either a very experimental livery of which no more was seen or; more likely, a green locomotive witnessed in less than ideal lighting conditions during a trial trip from the works, hence no name/number plates. Fascinating look at seldom-considered subject (driver training and wonderful locomotives that, but for managerial short sightedness decades ago, might still be with us. After all, 'Hymeks' run to and from Paddington every day - disguised as 'Thames Turbos'. Mechanically they are virtually identical in all major respects.
Never On a Sunday. John Macnab
The above article (Backtrack, December 1998 12-662) was most interesting. Writer's late father was a participant in the excursion of 18th August 1929 and a form of divine retribution fell upon his party on this date also. An uncle accompanying the family outing dropped a bottle of 'Highland Dew' whisky over the side of the pier at Kyleakin - an incident some would regard as just punishment! Although he does not link the dates, he mentions travelling on a Dundee West-Inverness and Dingwall (via Dava) excursion in August 1929. Perhaps this was a connecting excursion service.
Book reviews. 165.
Ferry Services of the LBSCR. S. Jordan. Oakwoad Press. MB ****
The book is plentifully illustrated, including many posters, and is completed by an appendix of technical details of the Brighton fleet. Little is currently in print about this important aspect of railway history and the book is thus especially welcome.
British Railway Camping Coach Holidays — the 1930s and British Railways (London Midland Region).
British Railways Camping Coach Holidays - a tour of Britain in the 1950s and 1960s. Andrew McRae. Foxline (both). MB ****
The general story from their introduction in the 1930s to their final demise in 1971 has been told by this author in Backtrack previously and these two volumes look at this interesting subject in greater detail. There is plenty of historical information and tables of locations etc, but both books are lavishly illustrated with photographs which give the flavour of camping coach holidays far better than words can do.
Rails to the Kyle of Lochalsh. David McConnell. Oakwood Press. SDW *****
the author and publisher have excelled themselves in producing a really stylish classic of railway history in the Highlands of Scotland....the book is an entirely detailed and comprehensive account of the development and operation of the line from its planning up to the present day. Maps, diagrams and a selection of splendid photographs complement a text which is written with obvious authority and enthusiasm.
Seven centuries at Conwy. J.S. Gilks. rear cover
Panoramic view of Conwy Castle with blue class 25 hauling freight from tubular bridge in November (?) 1980.
This issue was accompanied by a loose-leaf Supplement: By GWR to the West: the contents are listed in the "Specials file".
'Princess Royal' No. 46204 Princess Louise leaving Rugby on up express. front cover
Red with BR style lining (1958). Caption claims lining was unique: letter by Keith Moore on page 389 un-uniques this.
Change at Manchester Central. 171
Circa 1950: view from exterior.
The Horsham & Guildford Direct Railway 1860 to 1965. M.S. Elton. 172-80.
The railway was promoted in 1859 and the Wey & Arun Canal responded by attempting to convert itself into a railway. Difficulty was experienced due to the animosity of the LSWR with the LBSCR and progress had to await gaining the assistance of the latter. An Act was obtained on 6 August 1860, but negotiations with the LSWR for access to Guildord forced a further Act obtained on 29 June 1864. Col. Yolland inspected the line for the BoT, but Rudgwick reamined closesd unti extensive modifications had been made. There were difficulties in operating through Baynards Tunnel. Cranleigh was the busiest station and the LBSCR considered a direct link from there to Dorking. In 1897 Christ's Hospital school relocated to a site near Stammerham Junction and the station was rebuilt and renamed Christ's Hospital. On 16 December 1942 a push & pull set was strafed by a German aircraft near Bramley which led to seven fatalities including the driver and guard. Writer was a pupil at the School between mid-1942 and 1949. The line was used as a filming location and closed on 12 June 1965. illus. colour: Ivatt class 2 no 41300 at Run Common in severe cold with snow in winter of 1963 (J.S. Gilks); E4 No 32566 entering Christ's Hospital with low arc ex-LBSCR p&p set in 1955 (S.C. Townroe); C2X no 32541 on freight at Baynards in 1956; E5X No. 32570 at Cranleigh exchanging single line staffs in August 1954 (SCT); b&w: M7 No 30050 at Baynards on 20 June 1959 (J.S. Gilks); Map; Ivatt 2-6-2T no 41294 at Slinfold on 13 May 1965 (JSG); Three car push - pull train pushed by M7 leaving Baynards (JSG); Colour: No 41299 pulling out of Christ's Hospital with five-coach train on 13 May 1965 (JSG); Q1 No 33009 with three coach train passing U class no 31639 at Guildford. b&w: No 41299 at Rudgwick on 13 May 1965 JSG); M7 No 30050 crossing Run Common in late 1950s (JSG); Horsham to Guildford train joining Portsmouth mainline at Peasmarsh Junction on 5 Frebruary 1955 (JSG); E4 No 32463 crossing Run Common on 20 June 1959 (JSG). See also another contribution on this line in Volume 22 page 41..
Irchester: Wellingborough's last ironstone quarry. Brian Syddall. 181-5.
Text and illustrations not fully related as latter relate solely to very late period, whereas text skteches overall history of quarries and railways at Irchester. Ironstone quarrying began in 1875 under Butlin Bevan & Co. with a narrow gauge (3ft 8½) worked by horses and possibly by Hudswell Clarke 0-4-0STs. This venture closed in 1903, but James Pain reopened the quarry between 1905 and 1906. James Pain Ltd obtained new leases in 1912 and standard guage lines were constructed from Wellingborough goods yard and were extended during WW1. Following WW1 the quarries were sold to Irchester Ironstone Co. controlled by the Cargo Fleet Iron Works. Wembley Pit was worked from 1924 to 1941; Lodge Pit from 1940 to 1969 and Wollaston Pit from 1953 to 1968. A description is given of most of the locomotives, the fisrt of which was Huswell Clarke 0-4-0ST (535/1900) Daisy which was supplied to Corby. See letter by Harding on page 389. illus.: End of shift as Barclay Nos. 7 and 9 and Hawthorn Leslie No 17 return to shed on 5 May 1967; Manning Wardle no 14 visitin water tower on 31 October 1966; Holwell No 30 takes water at Irchester on 4 April 1966; Map; Irchester Ironstone Quarries No 9 with iron ore tipplers on 5 May 1967; outside cylinder 0-6-0ST No. 6 on 31 October 1966; Kitson built no 2 Carmarthen on 7 October 1968; Barclay 0-4-0ST No 7 on 31 October 1966; Maud, the Sentinel Diesel on last day 27 June 1969.
Annesley to East Leake. Part 3. Caveat Emptor. Robert Emblin. 186-92
Previous parts Volume 12 page 424 (1) and 617 (2). Examination of records of MSLR/GCR, GNR and Logan & Hemingway using research notes from Guy Yeoman Hemingway, and their relationships with sub-contractors, notably Henry Lovatt on the complex Nottingham "Central" station project with its approach tunnels and the bridge crossing above MR station (illustrated). Edward Parry and William Pollitt receives several mentions. Illus. (photographs by S.W.A. Newton): Carrington cutting including steam navvy therein starting with centre line; Carrington station; York street workings for the Union Road bridge with MR wagons delivering the bricks; Victoria Street tunnel north portal; Narrow Marsh, Garner's Hill and Sussex Street; Bridge over Midland station; Building the bridge over Midland station with steam crane and workmen; Work on Nottingham Goods yard site with Manning Wardle 0-6-0ST and end-tipping hutch.
The Midland Route to Bristol; Part 1. Birmingham to Gloucester. Michael Mensing (phot.). 193-5.
Col.our feature: 4F no 44185 on freight near Dunhampstead on 3 May 1963; Jubilee no 45712 Victory on up fitted freight on same date & location as previous; Class 5 No 44753 heading south through Wadborough on slow train on 24 August 1963; 92152 on short fitted freight heading south through Bredon on 22 August 1964; BR/Sulzer type 4 No D26 (two tone green) on up Cornishman passing Dunhampstead on 3 May 1963; Royal Scot No 46157 The Royal Artilleryman passing Aschurch with modern signal box on Exmouth to Cleethorpes train formed of Southern Region green stock; 46 029 (blue) approaching King's Norton with Manchester to Paignton service on 21 May 1977; 45 020 passing site of Aschurch station on Silver Jubilee Bank Holiday 7 June 1977 with rainbow alongside. Part 2 on page 418.
Ranelagh Bridge Yard. Dick Riley (phot.). 196-7.
Colour feature: A group of locomotives by the turntable at Ranelagh Bridge yard; No 5094 Tretower Castle; 61xx no 6169; Castle no 5071 Spitfire on down express on 3 October 1959 with red LT train in background and carmine & cream stock on train for Worcester; Locomotive headboards (Cathedrals Express, Cheltenham Spa Express and The Red Dragon).
A look at Lincolnshire. 198-9.
Colour feature: B1 no 61073 next to an Ivatt no 43109 at Skegness on 12 August 1961 (Cliff Woodhed); K3 No 61807 crossing Pelham Street level crossing in mid-1950s see bridge replacement and its rubber bearings; The Grand Sluice Bridge over the Witham at Boston with a DMU (green) on 12 August 1961 (Cliff Woodhead); B1 no 61092 at Boston with train for Leicester Belgrave Road in 1962; Stamford Town station on 26 June 1964 (J.S. Gilks).
Drawings, designs and who did what. Part 1. Railway Reflections No. 52. Michael Rutherford. 200-7.
Historical development of railway drawings and the career of draughtsmen. Boulton & Watt and the Soho Manufactury were key elements. Considers the status of engineers in class-ridden English society. Quotes from an extraordinary correspondence in Engineering in 1890 between Edward Snowball of Neilson and the highly unreliable Charles E. Stretton. Part 2 begins page 236. See page 277 for apology from graphic designer concerning cross hatch effect visible in illustration on page 200. Table: example of evolution in locomotive design from Bury 2-2-2 for LNWR to CR 123 (4-2-2). illus.: Diagram; An early French locomotive; Drawing: a multi-sectioned general arrangement drawing with colour wash of Bury Curtis & Kennedy 2-2-2 built for Southern Division of LNWR in 1848; Diagram; Aoelus works no 52 delivered in 1837 and hauled the first GWR public train on 4 June 1838; Diagram; Richard Robert's Experiment of 1833; Diagram; Drawing sheet no 3 for 2-2-2 Firefly; Two pages from Daniel Gooch's sketch book; Daniel Gooch with a model of Firefly; Drawing; A Dalkeith Coal engine built in 1846 and supplied to NBR by R&W Hawthorn; Dynamometer card for Firefly Ixion; Caledonian Railway No. 123 as completed for exhibition; Layout (outline drawing by Neilson for CR); 123 as running in CR livery; NBR 2-2-2 no 474, built at Neilson but derived from Stroudley's Grosvenor; Bloomer no 1007; Stroudley's no 151 Grosvenor;
Bridge Deck renewal at Vauxhall. Peter Tatlow. 208-12.
Advanced corrosion in wrough iron girders led to a major replacement operation with steel girders, supplied by Butterley Engineering, in the summer of 1965.Includes notes on the cranes used and their methods of working. illus.: A 10 ton diesel-electric crane DB 965154 packed up after being used to; The 75 ton Nine Elms crane no DB 965186 and the 30 ton Feltham crane no DB 965183; Sunday morning 12.20 and the abutment tops are prepared to receive new girder; The two cranes with a big hole between them; Damage seen from below; The old girders which suffered from excess stress and severe corrosion; Corrosion seen from above; Work on the bridge 6 years later to renew the deck with crane DB 965183.
Horwich Works remembered. Oliver Carter. 213-17.
Boyhood memories began with move of family from south Manchester to grandfather's house at Bottom o'th'Moor in Horwich during WW2, but returned to south Manchester in 1942. Father worked for Mond Nickel Co: nickel steels were used in the Turbomotive and later in the Bulleid Pacific, especially in the thermic syphons. Following WW2 the writer toured Horwich Works several times at intervals, and the text includes the evntual rundown and closue of the Works. Mentions his father's fried Harry Fowler Jr, trained at RMI and Whitworth Scholar, who became Works Manager at St Rollox. See letter by Hitchen on page 333 concerning final activity at works. illus.: Erecting shop c 1900 with Barton Wright 0-4-4T; Paint shop with class 8 4-6-0 and two Aspinall 0-6-0s in c1919; Erecting shop c 1919 with class 30 0-8-0 No. 392; Map of Horwich Works 1911; 18" gauge works shunter Fly; Hughes railmotor No 10612 at Horwich teminus c1925; LYR 2-4-0 No 731 c1920; BR no 76098 the penultimate steam loco to be built at Horwich in 1957; No 42928 awaiting shops in July 1948; Building a 350hp diesel 0-6-0 in August 1958; last locomotive, 8F No 48756, to receive a heavy overhaul on 6 May 1964.
'Terrier' for sale. Celyn Leigh-Jones (phot.)
32636 was steamed at Eastleigh for inspection by a team from the Bluebell Railway on 13 March 1964. On 13 May 1964 it headed for its new home with preserved LBSCR fruit van along the closed line from Haywards Heath to Horstead Keynes.
Rolling stock focus - outpost in the Pennines. Richard D. Foster (notes) and David Sutcliffe (phots.). 220
illus.: Stainmore Summit signal box interior; Stainmore Summit the second highest point reached by a passenger railway;
Readers' Forum. 221.
Oxford-Cambridge line. Michael Mensing
Refers to feature on page 4 noting the considerable number of photographs of original Derby Lightweight DMUs, as late as 1967. Whilst not a regular observer on this route, he did visit parts of it in 1961, 1964 and 1966. Only in that last year did he ever see a couple of examples of this type of unit, near Claydon. in 1961 and 1964, whilst seeing nothing but the later style Derby Lightweight units (Class 108).
Fury. W.T. Stubbs.
The photograph at the foot of page 17 in Special Issue No.1 was taken on 8th November 1931. W. L. Good photographed. the new Class 2 No.662 which is at the side of No.6399 and was taken into stock in December 1931. He saw No.6399 in Derby Works on 25th July 1932, 27th May 1934 and 27th January 1935 and it was always grey as far as remembered.
Fifty years on. Geoffrey Hughes
Refers to letter in Volume 12 page 688 from Tayler refering to diesel-electric locomotives for which tenders were invited by the LNER in 1947. This appears to have been a late thought by the LNER Board to bring the company into the diesel era, as the 25 (not 23) 1,600hp locos did not appear in any of the earlier building programmes. Six manufacturers responded to the invitation and one of the last acts of the Chairman, Sir Ronald Matthews, was to open the tenders (on which no action was taken). The specification was couched in general terms and the CME's department did not appear to have had any prominent part in the design. It would be interesting if Mr. Tayler could tell us a little more about Eric Trask's reaction to the diesels, although he would not have learned much from a single trip on No.10203, which he presumably took out of personal interest. There is no evidence that the LNER plan, in itself, was resuscitated, although in all probability Trask would have been aware of it. In any case, faced with the firm policy laid down by the RE at that time, he would not have been too popular had he made representations in favour of replacing the East Coast Pacifics by diesels.
H15 4-6-0s. Geoffrey Hughes
Short feature on the Southern Railway H15 class (page 32), might well have been expanded, as these little-known locomotives could be regarded as forerunners of two widely-multiplied classes, the Stanier 'Black Five' and the Thompson B1. The H15 was an early [British] example of the use of outside Walschaerts valve gear and a high running plate, exposing the driving wheels, in contrast to contemporary 4-6-0 designs which persisted with inside valve gear and splashers. Also, the leading dimensions and the tractive effort of the H15 were remarkably similar to those of the later classes. True, the boiler pressure was lower and the cylinders larger, and there were conspicuous differences in external details, but these were characteristic of the period. Of more importance would be improvements in front end design and valve movements. He has always been surprised that Robert Urie did not receive more commendation for introducing this class, twenty odd years before the 'Black Fives' and 30 before the B1.
Sir Edward Watkin. S.A. Griffin.
Response by author of feature on Watkin (Volume 12 page 659) to letters from Kidner, Braine and Hodgkins on page 109. The information about the SER passenger coaches, including the Pullman cars, is in E.L. Ahrons Locomotive & Train Working in the latter part of the Nineteenth Century Volume five of the Heffer Cambridge edition 1953, p. 23. The description of Captain Huish as "an intriguing web-weaving protocoler" is as described in correspondence between Moon and the Marquis of Chandos during 1858 (see The London & North Western Railway by O.S. Nock (Ian Allen Ltd. 1960) p.34) and the same publication credits Watkin with the sale of the Trent Valley Railway on p.11 and C. Hamilton Ellis does so in Four Main Lines (George Allen and Unwin Ltd. 1950) p.26. Neither author mentions Edward Tootal [KPJ: presumably Broadhurst]. [KPJ: It should be noted that neither of these works would be regarded as premier sources, especially since the publication of the major history by Reed which does not appear to mention such a sale].
The plotting surrounding the Channel Tunnel project is covered in some detail in Hamilton Ellis' book British Railway History Volume two 1877 to 1947 (George Allen and Unwin Ltd. 1959). Chapter III contains a fairly lengthy account of the rise and fall of the Watkin Empire. I would suspect from Mr. Hodgkins references to "there is a story that ." and "the anti-Tunnel party in Whitehall needed no prompting" that he is also using this book as a reference. Page 72 contains the relevant information and almost any conclusion can be drawn; my own view is that the military were the real victors. Forbes' involvement, if any, makes a good story and I was careful to give it heavy qualification. As to whether the London Extension or the Blackpool project formed Watkin's last battle, the various projects which he undertook ran into one another. The death throes of the Channel Tunnel were going on alongside the formation of the London Extension and the Blackpool project. Writer's own view is that the London Extension was a remnant of the Manchester/Paris plan whereas the Blackpool project was a product of the 1880s. So many men, so many opinions. One lesson can safely be drawn from this correspondence and that is the need for independent corroboration of a set of (alleged) historical facts. This is not as easy as it sounds; a situation described by A is, apparently, confirmed by B and C. Only when source D is consulted does it emerge that B and C have re-written A to suit their own style.
The Newark Brake Trials and after. Harry Jack
Broadside photograph (page 98) of part of the LNWR Newark Brake Trials train was not taken "somewhere along the test track" in Nottinghamshire, but on the four-track LNWR main line, right on the Cheshire and Staffordshire border.
Henry O'Brien. Matthew Searle
See page 76. According to the contemporary technical press, the first British railway installation of a mercury arc rectifier was at the Hendon sub-station of the then London Electric Railway Company in late December 1930.
Book reviews. 222.
Portrait of the Isle of Wight Railways. Handel Kardas. Ian Allan. MB ***
A useful introduction to a distinctive part of the railway map.
Chesham Branch Album. Clive Foxell. Author. TJE ****
A modestly priced and well-produced book which can be recommended for both its local and railway interest.
Britain's Railways from the Air, then & now. Chris Leigh. Aerofilms/Ian Allan. CPA ****
'Now' is either 1997 or 1998, but somewhat soberingly 'Then' is very often sometime in the 1960s, and the changes that have taken place during such a seemingly relatively short time interval can still be remarkable.
Railways of the High Peak — Buxton to Ashbourne. I.M. Bentley and U.K. Fox. Foxline Publishing. MB ****
A well-produced local study.
The Hawkhurst Branch line. Peter A. Harding. author. TJE ****
real bargain
Springtime in Miller's Dale. Ian P. Travers. rear cover.
Gloucester RC&W two-car DMU (in green) on Miller's Dale to Buxton shuttle service in April 1965.
This issue contained Portfolio Supplement No.2 By Southern to the South Coast
BR Warship No D801 Vanguard with 15xx 0-6-0 PT near Paddington. R.C. Riley. front cover
13 August 1960
Administrative matters. Michael Blakemore. 227.
Observations on Privatization, including an anecdote noting that the Board of the London & Blackwall Railway continued to meet twice a year until 1923 (and dine therefater) although the railway had been absorbed into the GER long before.
Paddington to Penzance in the Diesel Age. Gary Lemon. 228-35.
Mainly the diesel hydraulics, notably the D600 and D800 Warship, D1000 Western, D6300 NBL, the Hymeks which rarely entered Devon or Cornwall, class 47, 50 and 37 diesel electrics, and the HST. Particular attention is paid to the prestige trains, such as the Cornish Riviera and Golden Hind. Col. illus.: A maroon Western passing Dawlish Warren in May 1964 (Cliff Woodhead); NBL type 2 D6305 piloting No 5042 Winchester Castle on 15 July 1961 (R.C. Riley); A pair of Warships in multiple and colour contrast no D869 Zest (red) leading, other in green, rolling stock blue & grey in August 1968 (J. Davies); Hymek type 3 (green) at Teignmouth in June 1964 (CW); B&w: D 800 Sir Brian Robertson on 16 July 1958 with VIP train including Sir Brian on board; D1010 Western Campaigner; D1055 Western Advocate; In the cab of a Warship; Locomotives; No 50 006 Neptune; No 50 031 Hood; Hymek no D7018; No 45 025; No D6315; Nos. 33 002 and 33 047;
Drawings Designs and who did what. Part 2. [Railway Reflections 53]. Michael Rutherford. 236-43.
Part 1 began on page 200. Standardization: Ramsbottom and Webb at Crewe, Churchward at Swindon. Notes development of 43XX from standard components with involvement of Harold Holcroft. Evolution of British Standards Institution from the Engineering Standards Committee. Influence of F. Wolley Dod on Indian standard locomotives. See also Bulleid. illus.: Horwich drawing office; Staff at Ashford drawing office; Derby drawing office; Drawing; Demonstrating boiler interchangeability; Drawing; Churchward's preliminary ideas on a standard range; GWR no 100; A proposed mini 'County ' tank. A prototype was built, no 4600, but not; Weight diagram; GWR no 3173 as built and later rebuilt as a prototype of a new 31xx class; GWR no 4310; GWR no 5292; A card with a view on the front of A1 class no 60114 W.P.Allen; And on the back technical information;
The Long Road to 1948. The Nationalisation of British Railways. Part 1. John W.E. Helm. 244-8.
Gladstone's Act of 1844 would have enabled the state to acquire any railway after 21 years, but all pre-1845 lines were excluded. In 1865 a Royal Commission was appointed to investigate the working of the Act and reported against nationalization as mergers had created some large railways, such as the LNWR and MR. The Railway Nationalisation Society came up with strong proposals in 1913 indicating that competion was rare and that there was excessive duplication. The Inter-War period saw many corporate mergers and the emergence of large corporations like the Central Electricity Board, and in transport the LPTB might have been regarded as a model for a larger state venture. Part 2 on page 313. illus.: Southern; LNER A4 Silver Link; Coronation Scot No 6221 on Camden bank with No 5563 in the foreground;
Pacifics through Newark. Tony Wakefield (phot.). 249
Colour photo-feature: : A1 No 60157 Great Eastern; A4 No 60007 Sir Nigel Gresley;
Caley Steam. 250-1.
Colour photo-feature: Caledonian 439 class No 55173 on Perth shed on 19 July 1961 (Jim Oatway); Caledonian 812 class no 57572 at Hurlford shed in September 1962 (Geoff Rixon); Caledonian 431 class no 55238 at Oban station with Ballchulish train in May 1961 also Swindon Cross Country DMU (see John Macnab letter page 389)(Michael Mensing not J.S. Gilks as stated see page 389); Caledonian 439 class but LMS built no 55260 at Ballachulish in 1959 (Geoff Rixon); Caledonian 72 class no 54500 otside Forfar shed on 19 July 1961 (Jim Oatway).
Rebuilt Bulleids. 252-3.
illus.: A sparkling West Country no 34001 Exeter at Eastleigh on 3 April 1960 (Les Elsey); Merchant Navy no 35017 Belgian Marine takes water at Exeter Central on 23 May 1965 (Alan Tyson); Merchant Navy no 35030 Elder Dempster Line awaiting departure at Southampton Central in early 1960s (Tony Wakefield); Merchant Navy no 35008 Orient Line passing Shawford on 12 August 1966 (Les Elsey); West Country no 34004 Yeovil at Southampton Central in 1967 (Jeffery Grayer).
NCB Steam at Maesteg. Chris Gammell (phot.). 254-5.
Col. illus.: Bagnell built Austerity loco no 2766; Maureen a Hunslet engine built for the WD; Pamela Hunslet Engine Co no 3840; Bagnell built Austerity loco no 2766; Pamela Hunslet Engine Co no 3840;
The Launceston Branch. Bruce R. Oliver (phot.). 256.
Col. illus.: all on 23 June 1962: all 45xx no 5541 at Yelverton, Lydford and Launceston.
The Tayport Line - Part 1. Alistair F. Nisbet. 257-63.
Early developments: ferry services from Newport (formerly Craighead) where steam boats had been introduced by 1821. In 1848 a railway reached Tayport via Tentsmuir from the south and the main ferry service now ran to Broughty Ferry for Dundee. Train ferries were available for freight until the Tay Bridge opened. Part 2 page 378. Correspondence: page 680. illus.: A NBR tender locomotive at Tayport shed in the 1890s; Tayport c 1918; Map; Railways in North Fife; Tayport station in Victorian days with all the staff on the down platform; The ferry Royal Norman leaves Tayport harbour in the 1930s; Map; Tayport station; East Newport in 1895; East Newport station with the staff; Wormit station and the Tay bridge; The Diver! No 224 on the turntable at Tayport after its recovery from the Tay;
LNER North Scottish Area Coaches. Clive S. Carter. 264-70.
Much of the stock acquired from the GNoSR by the LNER was old, and only 10% of it was bogie vehicles. The LNER brought modernization with stock from other areas, notably the North Eastern, and with new stock. Some services (Aberdeen to Inverness) and lines (Ballater, Peterhead/Fraserburgh, Macduff, Alford, Boat of Garten, Lossiemouth, Banff and St Combs receive specific attention. Table 1; Examples of GNoS coaches; Table 2; Non standard stock transferred to the North Scottish area (see letter from McNab concerning this table); Table 3; LNER standard stock transferred to the North Scottish area; Table 4; Aberdeen - Inverness down train formations May 1938; Table 5; Aberdeen - Inverness down train formations June 1955; illus.: GNoS Brake third no 7567; Six wheeled composite luggage no 7767; GNoS BCK no E7931; Lavatory third no E7874; Brake third no Sc793E; Ex NER no 7349; Class B12 No 1536 in LNER green; Ex ECJS no Sc7819E; B1 no 61348 at Craigellachie; LNER class F4 no 7164;
The Southern Heights Light Railway - the railway that never was. Arthur R. Nicholls. 271-3.
Involvement of SR. To link Sanderstead to Orpington via Chelsham and Biggin Hill. Ruling grdients of 1:50. Generated much opposition. Powers lapsed 1931. See also letter by Paul O'Callaghan on page 389. illus.: Form of notice to Landowners; Map; The Southern Heights light railway; First Schedule; Estimate of expense;
Rolling Stock Focus - rail mounted cranes. Peter Tatlow (phot.). 274-5.
illus.: GWR no 2 a Ramsome and Rapier 36 ton crane built in 1908; LNER Cowan Sheldon steam breakdown 45 ton crane no DE330107; Southern no DS80 a Ramsome and Rapier 36 ton breakdown crane built in 1927; Cowans Sheldon 75 ton diesel hydraulic breakdown crane no DB965186; Marshall Fleming 6 ton steam travelling crane no RS1061/7«; No 330136 a Ramsome and Rapier 30 ton steam breakdown crane.
Colour files: Cheshire Lines miscellany. 276.
Hunts Cross station exterior on 14 September 1977 (Philip J. Kelley, and next); Hough Green station buildings; Stockport Tiviot Dale tunnel (S.C. Dent).
Readers' Forum. 277-8.
Problems in repro... Barney Trevivian
Page 200: alleged cross hatch effect
The electric telegraph. David Stirling.
See page 71. Indicates several serious errors: Ronald Francis should be (Sir) Francis Ronalds; Wheatstone's partner was not Fothergill-Cooke, but Cooke; Charles Vincent should have been C.V. Walker; Ronald's telegraph used frictional electricity and was not suitable for practical application. By 1832 several forms had been demonstrated in Germany. Cooke developed a system for Clay Cross tunnel, but it was not the first which was Paddington to West Drayton in 1839. A key reference is the Preece paper to the ICE in 1863. The Euston to Camden link was an experiment as the cable was much longer that that required for the test. Telephoney was much slower to come into widespread use on the railways than suggested in article. It was not until 1920s that trunk lines established.
The electric telegraph. Andrew Emmerson
See page 71. Long lasting nature of telegraphy, and its slow replacement by telephony by British Railways. See also letter by McNab on page 389.
Editorial Vol. 13 No. 3. Neil Burgess.
See page 115. Critical of enthusiasts for taking pro-capital rather than pro-labour stance. On other hand writer appears to fail to appreciate dead hand of Marxist philosophy.
Editorial Vol. 13 No. 3. Robert Day.
See page 115. Quotes the Introduction to Robin Barnes' book Broader than broad: Hitler's great dream - three metre gauge across Europe. "reader should not confuse fascination with admiration".
Editorial Vol. 13 No. 3. Bob Newman.
See page 115. Summers' hypothetical shifter of deportees (8F 8233) was actually working on Iranian State Railways during WW2.
The unfortunate case of Henry O'Brien. T. Wray.
See page 76: serious errors: O'Brien was not CME of Central Argentine Railway, nor was assistant CME under Aspinall, but servesd in this capacity under Hughes.
The Newark brake trials and after. Derek Genzel.
See page 155: Quotes extensively from a report by Lt. Col. Addison on a very light buffer stop collision at Liverpool Street Station on 24 February 1896, where the train was being brought to stand by the hand-brake, and the Westinghouse brake was only used after the driver/fireman realized that a collision was going to take place. Writer asks for how long was the hand-brake used after the installation of automatic continuous braking.
The Newark brake trials and after. Lyn D. Brooks.
See page 155: Application of the Westinghouse brake on the Great Eastern Railway. Although the railway was prompt in its adoption of modern braking, it economized by using older equipment to save money on patent royalties. Also note on N7/2 and N7/3 built new with long travel valves: older locomotives were not converted. Also argues that N7 and N2 were each particularly suited to their intended spheres of operation, notably very frequent stops on Great Eastern..
Freight over the Mendips [S & D 7F 2-8-0 approaching Masbury Summit]. R.C. Riley. rear cover
53809 on freight on 6 October 1962.
GW 'King' 4-6-0 No 6029 King Edward VIII passing Teignmouth. R.C. Riley. front cover
1 July 1957 on up train.
Preservation of historical railway documents. Geoffrey Hughes. 283.
Guest editorial: still risk of disposal in spite of national collections at Public Records Office, NRM and Scottish Records Office. Letter from Rod Garner page 453. Letter from David Kelso of HMRS on page 509. Important letter on topic by Grahame Boyes of Railway & Canal Historical Society by 625.
Steam days in Kent. Michael H.C. Baker. 284-92.
Reminiscences of train services just prior to electrification in late1950s. Colour illus.: Class C No. 31256 at Faversham on freight on 30 September 1958 (R.C. Riley); D1 No. 31743 at coaling plant at Ramsgate shed on 28 March 1959 (RCR); Schools No. 30930 Radley at Tonbridge in June 1961 (MHCB); N class No 31861 departs Margate on 28 March 1959 (RCR); b&w: Newly overhauled C class No 31692 at Tonbridge shed on 18 October 1956 (MHCB); last day of steam at Ramsgate, Schools No. 30919 Harrow leaves with ecs (MHCB); Class L no 31780 passing Bickley on 23 August 1958 (MHCB); D1 no 31739 leaving Tonbridge on 3 June 1961 (MHCB); Battle of Britain No 34070 Manston approaching Tonbridge with up express on 28 March 1959 (MHCB); L1 No 31759 leaving Tonbridge for Redhill on 30 May 1959 (MHCB); H No 31278 arrives Tumbridge Wells on 9 June 1961; 75070 entering Riddlesdown tunnel on 7 July 1961 (MHCB); newly overhauled N No 31410 leaving Tonbridge with freight for Dover on 3 June 1961 (MHCB); E1 No 31507 approaching Tonbridge on 9 June 1961 (MHCB).
Slaithwaite. J.M. Fryer. 293-5.
Brief history plus personal recollections of early post-WW2 period. See letter page 625 by Forsyth on motive power seen during WW2. illus.: Capriotti Black Five No 44748 with Leeds to Blackpool excursion in July 1953; unrebuilt Royal Scot No 46137 The Prince of Wales Volunteers (South Lancashire) with Liverpool to Newcastle express ; Map of Slaithwaite station; Rebuilds: Royal Scot No 46122 Royal Ulster Rifleman with Patriot No 45525 Colwyn Bay on Newcastle to Liverpool express pass Class 5 45377 on pick-up freight; Fowler No 42352 on Leeds to Manchester local (all Kenneth Field).
Iron Girders - Getting better at it. D.K. Horne. 296-300.
J.M. Rendel; G.W. Rendel; J.H. Latham. William Thomas Doyne and Abraham Coates Fitgibbon. Original articles in Volume 11: Part 1 on page 185 and Part 3 on page 441. The influence of these five engineers, especially Latham who produced a book. Steel was first used in bridges at Llanduls on the Holyhead line in a bridge replacement for one destroyed by flood. illus.: Bridge no 278 on the GNR main line across the Newark Dyke branch of the; Development of open web girder types; Latham compound bridge across the Jumna; Holgate bridge; Belah Viaduct; Great Western overbridge outside Paddington;
A Cornish Railway. [Liskeard & Caradon Railway]. Tony Butler. 301-4.
Includes the development of Moorswater village to serve the railway and its subsequent destruction to enable the Liskeard by-pass to be constructed. Includes the remains some of which can be walked over. A spectacular runway took place on 15 June 1906 when the empty carriages were shunted onto the steep incline from Liskeard down to Moorswater and managed to keep to the rails but destoyed themselves in the workshops at Moorswater where new Hurst Nelson carriages were stored. This precipitated the line being worked by the GWR from 1909. See letters on page 453 by Pearce and Messenger, second of which is sharply critical. illus.: 0-6-0ST Kilmar leaving Looe station on the Liskeard and Looe railway; Moorswater depot 1900; Map; Mooreswater village 1900 now gone to make room for the Liskeard by-pass; Where the track left the Gonamena dressing floor; A Liskeard and Caradon property boundary stone guarding some abandoned; Twelveman's Moor and the end of the line;
Cambrian Summers. 305-7.
Colour photo-feature.: Class 4 No 75047 passing Trewern on 3 September 1966 (J.S. Gilks); Class 4 No 76040 leaving Harlech on 20 August 1966 (J.S. Gilks); No 7803 Barcote Manor ready to leave Aberystwyth on Cambrian Coast Express (Tony Wakefield); A Manor at Abermule on Cambrian Coast Express on 26 July 1963; Class 4 No 80099 at Talybont Halt in August 1963 (P. Poulter); Class 3 No 82032 at Penhelig Halt on 27 July 1963 (J.S . Gilks); Class 4 leaving Towyn (David Sutcliffe); Class 4 No 75009 climbs towards Friog with express on 20 August 1966 (J.S. Gilks)
Coronation Green. 308-9.
Colour feature.: No 46235 City of Birmingham at Willesden on 11 May 1963 (Cup Final special) (Geoff Rixon); No 46238 City of Carlisle at Carlisle in mid-1950s (Gavin Wilson); No 46220 Coronation at Euston (departure) on 2 March 1963 (Geoff Rixon); No 46239 City of Chester at Carlisle on southbound Mid-day Scot in 1962 (Gavin Wilson).
On the GC Line at Tibshelf. Michael Mensing (phot.). 310-11.
Colour feature.: taken on 29 September 1959: GC class J11 No 64444 on short coal train; LNER B1 No 61380 on up South Yorkshireman; WD no 90521 on up freight; B1 No 61157 on York to Bournemouth service (stock mainly in Southern Region green); B1 No 61376 on Manchester to Marylebone express.
Blue Pullmans...and grey. 312.
Colour feature: DEMU Pullmans: in grey and blue livery at Newport (Mon.); South Wales Pullman at Cardiff General in June 1968 (T.J. Edgington); The Midland Pullman at St Pancras in 1962 in Nanking blue (T.J. Edgington).
The long road to 1948: the nationalisation of British railways. Part 2. John W.E. Helm. 313-17.
Part 1 on page 244. Part 3 on page 352. Comparison with other systems: distinguishes between state ownership, operation and control: as departments of government, as public corporations; survey in 1939; examination of European state systems; WW2 control; Railway Companies' Association (chaired by Lemon); condition of railways in 1945.: illus.: KPEV P8 class; A4 Sir Ralph Wedgwood after the Luftwaffe Baedeker raid on 29th April 1942; Stanier Pacific No 6230 Duchess of Buccleuch climbing to Shap; Sunderland station after an air-raid 6th June 1940;
Market Bosworth Station. Martin Bloxsom (notes). 318-19.
illus.: Market Bosworth station said to date from 1883 with MR Class 30 2-2-2 No. 35 with LNWR DX class 0-60; Market Bosworth station in 1906 several views includin one with MR 0-4-4T No 2021 and another with track relaying;
Masterpiece of mediocrity: the 4F saga. (Railway Reflections 54). Michael Rutherford. 320-9.
4F 0-6-0: "it was not a shining example of innovation when it first appeared, yet 772 built by MR and LMS". Two 2-6-0 replecements of 1920 and 1937, and two 0-6-0 are shown. The former 1941 is an LMS 2251 whilst the latter is an LMS Q1. "perhaps the most remarkable thing about the 4F saga is the almost total lack of attempts to improve the design." The Midland power system as modified by the LMS. Horne attempts to show that the state of bridges on the MR lines may have precluded any locomotives which could run (page 453). illus.: 2736 class No 2736 in photographic grey; CR 2-6-0 34 class No. 37; LMS no 4457 with MR chimney and tail-rod covers; 43962 with right-hand drive, built Armstrong Witworth st Derby on 6 May 1962 (T.J. Edgington); Diagram: NCC Mogul; LMS Horwich Mogul No. 2932; LMS Fowler 2-6-4T No 42327 passing Ashby Junction on 25 September 1948 (TJE); A selection of still born 4F schemes; Stanier Mogul 42975; Ivatt's 4F as built No M3005 (with double chimney) at Bedford St John's on 15 April 1949 (TJE); Ivatt's 4F as originally conceived; user friendly cab of the Ivatt 4F; The Ivatt Moguls had a tender designed for tender first working; 4F draughting arrangements a modified smokebox enabled maximum steaming; 4F no 4222 on freight near Keighley (Eric Treacy). Photographic portrait see page 548;
Signalling Focus; Great Western Signal Box Safari II. Richard D. Foster (notes). 330-1.
Colour photo-feature: Abergavenny station signal box (S.C. Dent); Maiden Newton signal box in June 1969 (R.C. Riley); Moreton on Lugg (S.C. Dent); Silk Mill crossing, Taunton (Ian Beckey).
Colour Files - Tunbridge Wells West Station. Paul Joyce (phot.). 332
illus.: May 1983: panorama of Tunbridge Wells West station; and viewed from other direction; tunnel leading to Tunbridge Wells Central.
Readers' Forum. 333.
The electric trains of Newcastle. A.M. Logan.
See article on page 132. First class accommodation was provided, but without any extra space in the compartments: only deeper seats and carpets.
The electric trains of Newcastle. Peter Davis.
Vickery stated (page132) that the reason why Quakers played a dominant role in commercial affairs remains unknown: letter writer explains this reason for umpteenth time! and this is amplified by Pearce on page 453.
Editorial 13/3. Dave Stewart.
Editorial was by Summers (page 115): this letter supports Summers and objected to "railway servants" being called that, etc. Sharply critical letter by Evans (page 453) who had been involved in liberation of Belsen
Hastings Line Dieselisation. Brian Orrell.
See feature by Winkworth on page126. On 8th February 1957 a demonstration run was made from Basingstoke to Bournemouth. The party consisted of officials from Vulcan and English Electric and Officers from Southern Region. On the return journey the plebian DEMU was left at Southampton in favour of travel on the Bournemouth Belle.
Railways and the Great Exhibition. John B. Rowley.
See letter by Panther on page 164 in response to feature by Wells on page 676 (Volume 12) concerning exhibit of 771 from R&W Hawthorn and its alleged acquisition by GNR.
Backtrack Portfolio Special No. 1. John Whittington.
See Portfolio Special No. 1: Queries date for picture of Cardigan Castle at Dawlish, given as 1925, but probably much later.
Backtrack Portfolio Special No. 1. Paul Joyce.
See Portfolio Special No. 1: 5007 Rougemount Castle is approaching Reading General from west, 9303 is at western end of down platform (details of driver), Royal Albert Bridge details.
Horwich Works remembered. John P. Hitchen.
See feature on page 213. Late activity at the works: servicing EMUs.
Book reviews. 334.
On Southern lines. Roy Hobbs. Ian Allan. TJE ****
"quality of reproductiion is excellent"
The Eastern & North Eastern then and now. Gavin Morrison. Ian Allan. TJE ****
Serious error noted on page 126: not Derby Friargate, but Collingham Bridge with Wetherby race specials stabled there.
Historic carriage drawings. Volume two: LMS and constituents. David Jenkinson. Pendragon. JW ****
LNER wagons: an illustrated overview. Peter Tatlow. Pendragon. JW ****
Barmouth Bridge. S.C. Dent. rear cover
Viewed from Barmouth
NER 0-6-0 No 65894 on the Silkworth Colliery Branch. Roy Hobbs. front cover
J27 on coal empties in September 1967.
On the Lyme Regis Branch. Dick Riley (phot.). 340-1.
illus.: LSWR 415 class: No 30583 at Lyme Regis with Lyme Bay in background on 14 July 1960; 30584 departs frtom Combpyne on 8 July 1959; 30584 alleged to be at Compyne with family leaving train, but Axminster (see 569; 30583 at Axminster and from footplate.
The 'Coronation Scot' in America. Michael Blakemore. 342-6.
6220 Coronation (originally 6229 Duchess of Hamilton) was painted in crimson lake and gold, fitted with headlamp, bell and Buckeye couplers and sent to the World's Fair in New York in 1939 together with similarly embellished rolling stock formed of articulated twins. R.A. Riddles was responsible for the locomotive and the crew and Col. K.R.N. Speit was the Tour Manager. The train was exhibited at Euston prior to departure on 9 January 1939 and there was a farewell lunch at the Euston Hotel presided over by Lord Stamp. Driver Fred Bishop and Fireman John Carswell of Camden were selected to drive the train on the tour. The locomotive and train were carried on the Belpamela, Riddles travelled on the Queen Mary and the footplate crew travelled on the Aquitania. The tour was over 3000 miles and reached Chicago. Research was conducted to ensure a supply of suitable coal. There was a press run between Baltimore and Washington on 18 March, when the foam rubber seating and air conditioning were promoted. Driver Bishop contacted pneumonia and had to miss some of the tour on which Riddles had to both drive and to fire the locomotive. WW2 caught up with the event and the locomotive eventually returned to the UK in 1942, but the vehicles had to follow after the War ended.. See letter by Richard Chown on page 509 concerning the loss of the Belpamela (the vessel upon which the train travelled). illus.: Duchess of Hamilton arrives in the U.S.A.; The Coronation Scot on a press run from Baltimore; at the World's Fair in New York (rare colour view of locomotive looking superb; on display at Chicago Grand Central station on 2 April; the coaches on display at Toledo; What a difference a loading gauge makes! Duchess of Hamilton alongside the;.
'Claughton' comments. Bob Mills. 347-9.
Very critical of design, although does establish a few good points, notably the use of Walschaerts valve gear, the undivided drive, the high degree of superheat and the use of Trick ports. Mills considers that the locomotives were badly constructed and lacked the long travel valve gear fitted to the Stars,: Makes reference to the exchange of the Star class (4005 Polar Star) with an Experiment (1471 Worcestershire), the latter having a disastrous time on the GWR, much to Churchward's relief as Board members had considered his locomotives to be excessively expensive. Refers back to a photographic feature compiled by David Jenkinson (Volume 12 page 538) which had been laudatory: Letter by Johnson on page 508 gives reason for rapid withdrawal from service. Letter by Peter Davis refutes much of Mills' contribution (page 569). Letter by Bob Mills (14 pp. 65-6) attempts to refute much of the contribution from Peter Davis. illus.: Claughton No 154 Captain Fryatt; GWR No 4005 Polar Star on LNWR; Claughton No 6021 Bevere in original condition and No 5927 Sir Francis Dent; No 6017 Breadalbane soon after returning to service in rebuilt condition.
Running Powers. David Stirling. 350-1.
Mainly Scotland where most prevailed. Specific workings mentioned included the North Staffordshire Railway's trains between Derby and Llandudno and the enforced running powers by the North Eastern Railway between Berwick and Edinburgh over the North British Railway. : Tortorella (letter page 508) cites case heard by Railway |Commissioners in 1877. illus.: GSWR No 78 at Gretna Junction; A North British locomotive heading for Aberdeen on Caledonian tracks (probably D29 No. 340 see letter by John A. Smith on page 508);
The long road to 1948. Part 3. The Nationalisation of British railways. John W.E. Helm. 352-60.
Part 1 on page 244. Part 2 page 313. Activities of Railway Companies' Association; alternative strategies; an examination of the main provisions in the 1947 Transport Act; the composition of the British Transport Commission and the Railway Executive with the observation that the latter was dominated by the LMS; and the Regional structure implemented. The prrivately-owned wagons were also taken over with the exception of some specialised vehicles, such as tank wagons. The amount paid for wagons ranged from £16 for one from 1908 to £430 for a 1944-built hopper. £42 million was spent in this way and many wagons were scrapped shortly after acquistion. Shareholder compensation is considered. Statistics of concerns nationalized. illus.: Southern Merchant Navy Belgian Marine with an LMS tender leaving King's Cross during locomotive exchanges in 1948; Southern docks at Sothampton (aerial view with many liners in view: these are identified in letters on page 508 by E.G. Luke, R. Carvell, and on page 509 by Jim Hatfield; Private Wagons at Goole Docks; Table; Goods vehicles and trailers; Table; Number of Goods vehicles; Prototypes 10000 and 10001 at Grayrigg; Table; BTC commencing debt; Table; Dividends on Ordinary stock; Table; Standard revenues; The GWR Metro-Vickers prototype gas turbine at Goring; Ancillary operations acquired by BTC; Railways acquired by the BTC; An electric loco at Sheffield Victoria; British Railways possessions on formation. Same author returns to this theme in 2012. .
0-6-0s of the North Eastern Railway. 361-3.
Colour feature: J21 No. 65033 on local freight in Newcastle Central in 1960; J24 No. 1931 at York shed in 1937 (H.M. Lane); LNER J25 No 5656 (lettered "NE" at Coxwold on Ryedale branch in 1948 (E. Sanderson); J26 no 65773 at Eaglescliffe in October 1957 (R.K. Greenhalgh); J27 no 65876 at South Blythe on 20 September 1963 (K. Fairey); J27 no 65819 at Bellingham in November 1963 on short freight (Roy Hobbs); J27 no 65882 at Ryehope Grange Junction with coal train in September 1967 (Roy Hobbs); J27 no 65885 crossing River Wear at Sunderland on coal train on 27 July 1966 (B.R. Oliver);
Night Shift. 364-5.
Colour feature: A shiny Jubilee no 45562 Alberta with a more typically begrimed Class 5 no 44902 on 28 October 1967 at Normanton (Derek Huntriss); No. 4988 Bulwell Hall at Evesham in November 1963 (D.F. Witts); A4 no 60019 Bittern at St. Rollox shed on 3 September 1966; Deltic no D9005 The Prince of Wales's Own Regiment of Yorkshire at Edinburgh Waverley in May 1967 claimed to be "unloading passengers" was probably loading them according to Starkey (letter page 508). (K.M. Falconer)
Home Counties North. 366-7.
Colour feature: Class 5 No 45111 on fitted freight approaching Harrow & Wealdstone in 1962 (Richard Jelves*); Stanier 4MT no 42430 near Berhampstead on local in May 1964 (*); Britannia no 70043 Lord Kitchener on express fereight at Bletchley in February 1965 (*); Ivatt class 2 no 41222 at Newport Pagnell in summer of 1963 with branch passenger train (*); No 46200 The Princess Royal (red) at Hunton Bridge with train of green (mainly Maunsell stock) on 1 August 1960 (Geoff Rixon);
Chocolate locomotives. 368.
Colour feature: Visit on 4 March 1961 by R.C. Riley and T.J. Edgington produced three chocolate coloured photographs of Cadbury locomotives at Bournville: No. 1 (Avonside 0-4-0T 1977 of 1925); No 10 (Peckett 0-4-0ST 2156 of 1955) and No. 6 (Avonside 1921 0-4-0T of 1921): all burned coke to avoid pollution.
The eternal question: blastpipes and chimneys. Michael Rutherford. [Railway Reflections 55]. 369-77.
Includes notes on development of the US Master Mechanics layout by Churchward, the Lemaitre, Kylala/Kylchap and Giesl arrangements. Draughting was the weakest link in LMS design procedure. This Reflections is highly critical of Tuplin's obervations. See letters by Hugh Phillips on page 569, Ian Macdonald on page 625 and D.H. Landau on page 626. illus.: Hackworth's Royal George; Model; A Murray / Blenkinsop rack engine; Rastrick's Agenoria; Cartoon; The battle of the Blast Pipe; Replica; The NRM Rocket; Diagram; R. Stephenson's Planet; GWR no 111 Viscount Churchill; A 222 class; A U.S. Master Mechanic's standard smoke box and front end; Graph; The basic relationship of the Stephenson Cycle; G.J.Churchward's version of the Master Mechanics blast pipe; Chaperlon P-O pacific no 4521 rebuilt as the 4-8-0 shown here; Drawing; The Kylchap blast pipe; Drawing; The Lemaître blast pipe; Drawing; A Syrian version of the Chapelon blast pipe; No 524.1117 a 2-10-2T built by Skoda; A Giesl fitted 9F no 92250;
The Tayport line. Part 2. Alistair Nisbet. 378-84.
Part 1 page 257. Part 3 page 468. Description of route from Leuchars to Tay Bridge, including remains extant then, train services, introduction of DMUs. illus.: B1 no 61340; BR 2-6-4T no 80090; BR 2-6-4T no 80090; BR no 80124; BR no 80124; plan of Tayport Harbour in October 1938; BR no 80124; Two BR std tanks meet at East Newport; West Newport station; Wormit station; BR no 80123;
An awful catastrophe - a direful event. J. Ludlam. 385.
Explosion in 1848 in William Armitage's worshop in Louth which supplied signalling detonators: illus. from Illustrated London News of 15 April 1848 The New Holland Ferry.
Rolling Stock Focus - BR air braked vans. Paul W. Bartlett (phot.). 386-7.
Colour photo-feature: Railfreight vans VAB No. 200074 on 26 May 1985; VCA No 200446 on 11 April 1982; No 210632 on 29 May 1965; No 210219 at Swindon Works on 19 May 1979.
Colour files - Crossing gates cameo. J.S. Gilks (phot.). 388
Colour photo-feature: Abbotsford Ferry level crossing on 29 May 1964; Rowfant level crossing on 15 May 1960;
Readers' Forum. 389.
Caley Steam. Editor
Illustration on page 251 should have been credited to Michael Mensing
Irchester-Wellingborough's last ironstone quarry. I.E. Harding
Fuller list of locomotives working or present on the line in 1961, and earlier, than stated in feature on page 181: when visiting this location during February 1961, the eight locomotives mentioned that would have been present at that date (6, 1918, Major, Rothwell, Progress, 14, 15 and 17) were indeed seen. But also on site were: 16 0-4-0ST (CF 1195/1900) - frame, 9 0-4-0ST AE (1498/1916) - frame, Enterprise 0-4-0ST (WB 1739/1907 )- workable? Three more locos that were said to have been here until c1949 are: 11 (AB 1047/1905), 1 (HL 2412/1899), Cockspur (P1289/1912). Together with HC 535 (scrapped) and the five that subsequently arrived, that accounts for twenty of the "mixed bag of 21 saddle tanks" mentioned on p.l83.
Kenneth Alfred Frost. D.J. Carson.
Obituary: died 23 March 1999.
Cover photograph Vol. 13 No. 4. Keith Moore.
Shows that 46208 also had BR type lining with red livery: No.46208 is pictured with orange and black lining in February 1959 at Camden on page 33 of Locomotives Illustrated No.76. The Stanier 'Princess Royal' Pacifies.
LNER Scottish Area coaches. John McNab[sic] Macnab.
Letter covers more than stated: the GNoS stock list (Table 2) page 270 requires modification; Swindon Cross Country DMU shown in photograph of Oban station (page 250) further details; needle telegraph (see letter by Andrew Emmerson on page 277);
Across the Menai to Anglesey. Keith Horne.
See caption on page 138 . This bridge, in particular, has been according much more credit in the history of engineering than it actually deserves. "The design was conceived by Robert Stephenson ... "Not in its reliance only on its girders! It seems fairly clear that this concept, along with the detailed design for the girders, came from Fairbairn. Also, having studied some of Hodgkinson's sums for the Conway Bridge, I think it likely that he was the first man ever to calculate the stiffness of a plate girder in this fashion; they incorporate an error which is almost exactly consistent with an understandable crudity in the theoretical approach he must have adopted. (For the benefit of the cognoscenti - the second moment of the flange members about themselves in the calculation of I). "The two tracks were carried in four separate tubes ... "? This is nearly true, though it is not consistent with most of the surviving history. In an attempt to make the thing stronger the twin tubes were said, by Stephenson's sycophant Edwin Clark, to have been made mathematically continuous to a calculated extent by making measured junctions over the piers. But the procedure described by Clark would not have produced the specified result. So it seems Tom Charlton — one-time professor of engineering at Aberdeen — was probably right when he suggested that the sums Clark published in 1850 (William Pole's) may have been done after the bridge was erected. Neither had they very much to do with the bridge as it was actually built — and an accurate analysis is fairly laborious. Hence, the thing was not quite so scientific as has been suggested since; nor — apart from its size — such a tremendous leap in the history of engineering. William Fairbairn resigned as consultant to the Chester & Holyhead in the May of 1848, shortly after he had got a train through the first tube in the Conway Bridge. And the best construction we can put on all this is that Clark then gathered together what was left of Fairbairn's papers and did a public relations job for Stephenson. It seems high time we put the record straight.
Southern Heights Light Railway. Paul O'Callaghan.
Additional information concerning an 1898 LCDR proposal to link Bromley South to Farnborough and for an electric tramway from Herne Hill to Farnborough: the London Southern Light Railway. Leetter writer was writing a book about the Mid-Kent line to Addiscombe, covering the preservation attempt of Addiscombe station as well as the Hayes branch. As part of this book he wrote a couple of paragraphs about the Southern Heights LR. In writing book, he not only discovered the Orpington, Cudham and Tatsfield Light Railway (which Nicholls included in the SHLR article) but, also discovered two other proposals for the Farnborough area: in 1898 the London, Chatham & Dover Railway proposed a three-mile branch from Bromley South station to a point t of a mile short of Farnborough village. The reason for this was to regain custom its Bromley South station had lost to the SER's Hayes branch. There was insufficient financial support for it as was the case for the electric tramway which would have been built from Herne Hill to Farnborough in 1901 and known as the London Southern Light Railway. Had any of these railways around Farnborough been built then the fields of High Elms would have been ruined.
The long road to 1948. Harry M. Liddell.
Refers to Dr Lionysius Lardner: In his otherwise highly estimable article on railway nationalisation, John Helm quotes the appalling Dr. Dionysius Lardner as an authority on state intervention in railway management. Since this was presumably the same charlatan who was such a thorn in Brunel's side during the GWR's early days and who made such a fool of himself with his predictions of sundry inevitable disasters (Box Tunnel etc), one hopes his political views were more soundly based than his scientific ones! The good doctor's nefarious activities have been fairly well chronicled (see McDermot's History of the G WR Vol. 1, or L. T. C. Rolts biography of Brunel), but I have never seen a satisfactory explanation of how he came to be taken so seriously; indeed, he was allowed to roam the GWR in his own private train, no doubt much to Brunei's rage.
Book reviews. 390.
Glory days: Metropolitan Railway. John Glover. Ian Allan. MJS ****
"...attractive and engrossing book"
The railways of Stourbridge. Clive Butcher. Oakwood. JW ***
Reviewer criticises relative lack of maps, especially of Kinver Light Railway, but overall consideres book to be useful: very different review by MB in Volume 14 page 494.
Summer in the Lune Gorge. C.J. Gammell. rear cover
D1851 (class 47) on northbound exopress on 22 August 1965.
SR.Brighton 4-4-2 No 2421 South Foreland at Newhaven in 1947. front cover.
Painted in Southern Railway malachite green.
Our 100th issue. David Joy. 395.
Editorial commemorating the "hundredth issue", but it should be noted that unlike many railway periodicals, notably the Railway Magazine, that Backtrack did not number its issues sequentially.
Locomotives at Longmoor. Dick Riley. 396-7.
0-6-0ST Woolmer (Avonside 1872/1910) on 4 October 1958, Austerity 0-6-0STs Nos. 195 and 196 (Hunslet 3795/6) on 30 April 1966, Gazelle (Dodman 2-2-2WT rebuilt Bagnall as 0-4-2T), 600 Gordon Austerity 2-10-0. See letter on page 626 by former officer trainee on railway in 1945, and Sapper Shuttleworth (memorial locomotive to British soldier shot by Jewist terrorist in 1947).
Have we really moved on? A review of 100 years of Express Trains. David Jenkinson. 398-406.
Jenkinson is rather like a latter Hamilton Ellis in looking back to a halcyon era which appears to no longer exists: an era which could still be experienced during early nationalization days on the Great Central line's 10 a.m.departure from Marylebone to Manchester where afternoon tea was served on the final leg up to Woodhead. But many services were far worse and were both infrequent and slow. See letter by Green on page 680. illus.: A late Victorian dining car; Inverness at the turn of the century; Interior of a four seats only first class compartment; Interior of a GW toplight dining car; A corridor third no 3277; Southern; First class diner of 1930; Corridor brake composite no 9318; Third class compartment interior Stanier style; GWR Riviera stock no 9673; Silver Jubilee interior in 1935; Coach M24500 LMS designed but BR built; Mk I restaurant car no W1945; Southern; A preliminary to the Mk II; Mk I restaurant car interior in 1951; The Mk III sleeper; A page from Bradshaw; Southern Eastern section via Chatham to Dover and Ramsgate; Lord Nelson 856 Lord St Vincent on up boat train in Folkestone Warren (Ian C. Allen)
The Southern Railway Timetable of 1939. Denis Callender. 406-10.
A nostalgic examination of the summer timetable when it was possible to travel to the Isle of Wight by train and plane from Victoria and arrive one hour ahead of the service from Waterloo. There is a facsimile reproduction of part of Bradshaw for the Eastern Section's service to Dover and Ramsgate. Refreshment sevices were provided on a prodigeous scale. Oh for those sunny Southern days! (when Gillingham in Kent had few inside toilets...). B&w illus.: King Arthur 800 Sir Meleaus de Lile and Schools 900 Eton at Cannon Street, N15X 2330 Cudworth passing Worting Junction (Ian C. Allen), pair of LSWR T9s with no 717 leading near Plymouth Friary, J class 4-6-2T 2326 at Eastbourne, U1 no 1909 at Ascot , Lord Nelson no 856 Lord St. Vincent in Folkestone Warren on up boat train, former SER B1 No 1013 near Lewes with Tonbridge to Brighton train (latter two Ian C. Allen)
G.W.J. Potter's Whitby & Pickering Railway. John Minnis. 411-13.
"Some famous and historic photographs, recently rediscovered" circa 1906: Grosmont station; Sleights station photo taken along the line of the tracks; Sleights station taken from much the same spot but more to the left; Deviation Junction signal box; Deviation Junction with Grosmont box visible through the tunnel.; Goathland station; Mill Lane crossing; Kirby station; The first class G1 no 557; William Wardell who served the railway for a total of 55 years;
Eclipsed! How the railways responded to the total solar eclipse in 1927. Michael Blakemore. 414-17.
The Editorial policy in which things past are supposed to dominate did not inhibit an article written to "reflect" the impending solar eclipse in 1999. The one on 29 June 1927 suited the LMS and LNER rather than Last Great Western and the latter's activities receive greatest attention as is shown by the interesting photographs:: D20 no 711 and B16 no 1372 ready to leave Leyburn after the eclipse; catering set positioned in the goods siding with gas tanks, crowded platform at Leyburn as passengers wait for their return train; Gas and water service train utilising a couple of old NE tenders (all H.C. Casserley); Handbill; Excursion details; Map; Excursion train stabling details on the Wensleydale branch; LMS Poster: A total eclipse of the sun (colour). Plan of Wensleydale branch showing stabling positions (contemporary Railway Gazette) . See also p. 158 for B16 1372 at Leyburn on that day.
The Midland Route to Bristol. Part 2. Gloucester to Bristol. Michael Mensing (phot.). 418-21.
Colour feature: Part 1 was on page 193. BR 9F no 92108 on coal train between Charfield and Wickwar on 17 October 1965, class 5 45050 passing Charfield station on Newquay to Wolverhampton train on 31 July 1965, 6855 Saighton Grange on Penzance to Wolverhampton near Charfield on same day as previous, 45685 Barfleur on Devonian passing Coaley on 7 July 1962, 7915 Mere Hall approaching Coaley on same day as previous with train for Minehead, 6871 Bourton Grange on freight near Wickwar Tunnel on 31 July 1965, 44919 on freight south of Charfield on 10 October 1965 and D150 on Bradford to Bristol train passing Coaley on 7 July 1962. See letter on page 569 concerning Charfield memorial.
The Bridlington Line. Alan Ferguson and John Spencer Gilks (phots.). 422-5.
Colour feature:: Bridlington station frontage on 16 July 1963, Jubilee 45565 Victoria on return excursion to Sowerby Bridge on 22 May 1965, view from the station footbridge with B16/3 no 61472 shunting in July 1963, Level crossing and signal box at Nafferton on 20 May 1988, B16/3 no 61454 leaving with train for Halifax in June 1963, branch terminus at Butlin's Filey Holiday Camp with No 45 028 running around its train on 9 July 1977, B16/3 61463 accelerates towards Hull with Filey Holiday Camp to King's Cross train on 14 September 1963, Buckton Lane Crossing with reverse livery (blue stripe) DMU on 9 July 1977, 45562 Alberta with evening departure for Leeds on 8 August 1963, 45428 in unlined, but clean black taking water on 17 June 1967, preserved 4472 Flying Scotsman at Reighton Field at summit of climb from Bridlington towards Scarborough on 6 April 1968.
The High Level Bridge. 426-7.
B&w illus.: Nos. 40 083 and 40 091 with van train on 9 November 1975 (I.S. Carr); High Level Bridge seen from Gateshead on 26 May 1985 looking towards castle with swing bridge (road) just visble (T.J. Edgington); in 1990 following track layout simplification in readiness for ECML with Pacer instrument of torture crossing. (ISC)
The Railway Writers: GWR creative identity. Alan Bennett. 428-34.
The image of the Great Western Railway wished to portray through its posters (see letter by Kelley on collection held by Great Western Trust), its literature (notably Holiday Haunts) and other activities tended to cultivate an image of Olde England and a warm West Country as in Sunny Cornwall - England's Mediterannean Region is analysed seriously. The illusrations are reproduced courtesy of the Great Western Trust: Holiday Haunts (cover of 1928 edition - col.); Royal Windsor (col. poster), Droitwich (col. poster), The Cambrian Coast (col. poster); Lucky Dogs (col. poster), Somerset (col. poster). Remainder b&w reproductions: Camping and Rambling holidays, Shakespeare Land, Golf Courses, The Glorious Thames, Cornwall.
The Tunnel collapse at Penmansheil. Jim Summers. 435-40.
On 17 March 1979 Penmanshiel on the ECML collapsed whilst work was taking place to lower the trackbed to enable 8ft 6in to be conveyed through it. Sadly two workers had to be entombed as removal of the bodies would have been too dangerous. A deviation was constructed to avoid the abandoned line in less time than it now takes to install a crossover on the WCML. In the interim a bus service was instituted for some services between Berwick and Dunbar, other services were diverted via Newcastle and Carlisle, and some Edinburgh services were diveretd to the WCML and Euston. The whole illustrated British Railway sat its best before it became a notwork. Table of main up services and journey times. illus.(only some of which relate directly to crisis and its magnificent management): A2 no 60534 Irish Elegance leaving Penmanshiel tunnel on 1 September 1956 (J. Robertson); tunnel mouth at the north end following accident; departures board at Edinburgh Waverley on 19 July 1979 with Flying Scotsman for Euston!. The hill is cut back and the first of two berms is being formed on 28th June 1979; The new line on 15th Aug 1979 a week before opening. The A1 is still on old alignment; The two deviations under construction; Bus transfer at Berwick station on 25th March 1979; Deltic no 55 022 Royal Scots Greys on the new line;
100 years on: some locomotives and events of 1899. (Railway reflections No. 56). Michael Rutherford. 441-8.
A ramble to celebrate the hundredth issue of the jounal measured by both the great (the rise of the USA and its railroads) and in minutae, such as the high rating of Bury as a football team [far simpler to support Arsenal]. Far more lasting in value is Rutherford's listing of key references to locomotive development relating to this time [although Ahrons is not included tut tut]..See letter by Low on page 569. illus.: Lake Shore and Michigan railroad no 602; The prototype S class no 2001; Illinois Central railroad no 640; Locomotives; Table 1; World railways in 1899; A Highflyer no 1397; Philadelphia & Reading Atlantic; A later Highflyer no 1419; Diagram; Aspinal's low degree smokebox superheater; ; R class no 2011; Greyhound no 702; Jubilee class no 1903 Iron Duke; Dean single no 3078 Shooting Star; No 2601 Princess of Wales; Table 2; Dimensions of selected locomotive types;
Signalling Focus: Signals at Shrewsbury. Richard D. Foster. 449
illus.: A GW bracket signal with Severn Bridge junction signal box; Crewe junction home signals; Signal gantry at the North end of Shrewsbury station (col. illus. A.B. Jeffery and S.C. Dent);
Colour files - Ferry across the Solent. John Edgington. 450
Col. illus.: MV Camber Queen leaving Fishbourne on 4 June 1968; MV Southsea and PS Ryde on 18 August 1968; Diesel electric paddle vessel Farringford leaving Yarmouth (IOW) on 19 August 1968; MV Centred at Yarmouth in September 1974; MV Lymington leaving Yarmouth on 19 August 1968.
Where do we go from here? 452.
Andrew Scott, Head NRM; Colin Divall, Institute of Railway Studies, York; David Jenkinson; Geoffrey Hughes and Michael Rutherford present their not too divergent views on the way in which Backtrack and the study of railway history should develop. Jenkinson is critical of the wallpaper approach and uses that phrase of the age "dumbing down". To an extent Backtrack is part of this trend with its sometimes vague titles, and the sometimes excessive quest for the featureless photographic feature of the "flower bed of WDs" variety. On the other hand the journal has to survive in the harsh commercial world. In Sheringham, the ecntre of KPJ's universe, Backtrack seems to do less well than some of its competitors in the rather excessive number of newsagents and other potential outlets. Only Narrow Gauge of the other Atlantic products makes any appearance.
Readers' Forum. 453-4.
Preservation of historical railway documents. Rod Garner
Refers back to Guest Edirorial by Geoffrey Hughes (page 283) praises work of HMRS, and makes specific mention of probels rerlated to research on3 ft gauge Torrington & Marland Railway.
A Cornish Railway. T.R. Pearce.
See page 301. Further information about locomotives Caradon and Kilmar. Also on a different subject (see page 333 for letter by Peter Davis) on Quaker contribution to railway development.
A Cornish railway. Michael Messenger.
See page 301. Points to several errors in text, and the failure to note the separate Liskeard & Looe Railway, built by the Liskeard & Looe Union Canal. The accident to the coaches was not the primary reason for the line being worked by the GWR.
The 4F saga. Keith Horne.
See page 320. "Worthington's unpopularity [presumably William Barton Worthington, Chief Engineer, MR, 1905-1915] in Midland circles is just a case of shooting the messenger: one assumes that Worthington was probably Chairaman of the Bridge Stress Committre which Horne believes may have led to the Smith debacle on the HR, and may have led to the resignation of Deeley on the MR (the 999 class was not permitted to run south of Leeds). Several MR bridges were in chronic condition, and this may be an ameliorating factor in the further construction of such ineffectual locomotives.
Editorial 13/3. J.A. Evans.
See page 115, and sharply critical of Marxist contribution by Stewart (page 333).
Editorial 13/3. Roy E.H. Mellor.
See page 115. Railways within their socio-political context. Critical of the insular attitudes of British enthusiasts. Facinated by the visible contrasts within the Polish system due to its origins in Polish, German and Russian systems. Cites several works without sufficient bibliographical information. Anticipates Hennessey's interest article in Volume 16 page 678
Book reviews. 454.
Lost lines - London. Nigel Welbourn. Ian Allan. TJE ***
Lists several serious errors
The last years of 'The Wee Donegal' - the County Donegal Railways in colour 1950-1959. Robert Robotham. Colourpoint. SDW *****
"outstanding contribution"
The Colonal Stephens Railways - a view from the past. John Scott Morgan. Ian Allan. SDW **
"excellent 'primer' to the subject": how does the star system work? KPJ
Racing from Chester: Class 5 4-6-0 leaving Chester. B.R. Oliver. rear cover.
Birkenhead to Paddington express crossing Dee with Roodee (Chester racecourse behind) on 4 August 1966.
Class 5 4-6-0 No 45447 nearing Droitwich Spa. Michael Mensing. front cover
2 June 1963: Gloucest-Birmingham local
West Country wayside. 459.
Lustleigh Station with 2-6-2T No 2178 (45xx Class) in about 1910.
The Moretonhampstead Branch. 460-1.
Colour feature: 1427 with auto-train entering Heathfield in 1958 (L.F. Folkard); 1466 with auto-trailer in Devon landscape on 21 February 1959 (Peter W. Gray*); Heathfield station with 45xx no 5536 on the last day of the Teign Valley train service to Exeter (7 June 1958) and 5164 in charge of Moretonhampstead to Newton Abbot train (*); country scene near Pullabrook Halt (*); 1466 climbs towards Moretonhampstead on final day (28 February 1959) (*); 5196 runs round its train at branch terminus on the last day of traffic (*);
Addison Road electrics. Michael J. Smith. 462-7.
The West London Railway (WLR) opened on 27 May 1844 and on 1 July 1854 it was jointly vested in the GWR and LNWR. The West London Extension Railway reached Clapham Junction onn 2 March 1863 and was owned by the WLR with the LBSCR and LSWR. The station at Kensington was rebuilt between 1862 and 1869. On 1 July 1864 a link was established between the WLR and the Hammersmith & City Railway and this was owned by the GWR and Metropolitan Railway. This last was electrified on 5 November 1906 and a shuttle ran between Kensington and Latimer Road. On 1 May 1914 a service was started by the LNWR between Willesden Junction and Edgware Road on which District Railway stock was used until the Siemens stock was available. This stock was not compatible with the later Oerlikon stock and was very luxurious. A further shortage of stock in 1926/7 led to the use of push & pull sets (steam). WW2 led to the discontinuance of both of these services partly due to bomb damage, but also due to the demands for freight paths: both services ended in 1940. On 19 December 1946 a District Line shuttle was started to what was now known as [Kensington] Olympia, but electric trains ran from Clapham Junction on 26 July 1993 and reached Willesden Junction again on 31 May 1994. illus.: A six car Hammersmith and city train at Addison Road; A three car Hammersmith and city train leaves Addison Road; Map; Addison Road Electrics; Map; Addison Road station; An LMS working at Addison Road; An LT train of mixed C, D and E stock; An LT train of mixed C, D and E stock; A six car LT District line train of O stock;
The Tayport Line. Part 3. Alistair E. Nisbet. 468-75.
Motive power: ten 0-4--2s were supplied from Hawthorn at Newcastle as well as 0-6-0s for freight and 2-2-2s: it is believed that these were sent by sea to Burntisland. In 1874 six light 0-6-0STs were supplied for loading the Forth and Tay ferries. In 1909 the line was being worked by Reid 0-4-4Ts. The LNER attempted to use the N2 class, but these damaged the track. From 1930 the Dundee to Tayport service was worked by the C16 class. The through trains to Leuchars were worked by Glens, Scotts, D11s and B1s. The rolling stock and evntual DMUs are also mentioned. Freight traffic is described. Accidents are surveyed beginning with the collision at Tayport on 17 December 1864 between a passenger train and a freight train due to negligence by a pointsman, a further accident at Tayport on 15 December where wagons on the ferry ramp collided with the ferry and fell into the Firth. On 25 November 1881 there was a serious accident at Tayport when passenger and freight trains collided leading to six deaths. This was due to an error by the signalman, Thomas Dippie who was tried for culpable homicide, but the jury rapidly found him not guilty, probably due to the excessive hours he had been forced to work. A J36 running tender-first was derailed at Wormit on 28 May 1955. On 28 May 1955 a Sunday school special hauled by 45458 was also derailed at Wormit due to excessive speed. This led to three deaths (two were unauthorized footplate travellers) and the driver was drunk. Paraffin oil lamps were used from 1868. An unusual feature on the line had been the high level of first class travel from Newport and Wormit. The line from Tayport to Leuchars closed on 9 January 1956. The construction of the Tay Road Bridge led to the "temporary closue" of the line from Tayport to East Newport and the whole line closed on 3 May 1969. Includes bibliography. Part 1 page 257. Part 2 page 378. illus.: BR class 4 no 80124 nearing Tayport; C16 No 7484 at Dundee Tay Bridge on 18 June 1949 (H.C. Casserley); D30 No 2439 Father Ambrose entering Wormit on 3 October 1946 (HCC); East Newport with a BR 2-6-4T leaving and a B1 No 61340 on 28 August 1963; view from train leaving Forth Bridge entering Wormit; DMU and steam train crossing the Tay Bridge; Wormit station probably pre-WW2; D30 No 62418 The Pirate at Leuchars on 8 September 1955 (HCC); 80123 leaving West Newport and at Tayport.
The leaving of Liverpool. Eric Treacy (phot.) and David Jenkinson (captions). 476-80.
The Rev. Eric Treacy was an Anglican clergyman whose living was in close proximity to Edge Hill and he took photographs of Liverpool Lime Street and its exit towards Wavertree both before WW2 and after it. His captions were brief and Jenkinson attempted to enlarge upon them. See letter on page 680. See also letter by Stan Roberts in Volume 15 page 58. illus.: Stanier class 5 no 44773 at Lime Street; Royal Scot No. 46124 London Scottish; 46257 City of Salford leaving Lime Street; Patriot No 45531 Sir Fredrick Harrison; Stanier No 6223 Princess Alice; Royal Scot No 6126 Royal Army Service Corps; Stanier No 6232 Duchess of Montrose; Patriot No. 5520 Llandudno.
34088 on the 'Regency Belle'. Andrew Smith (phot.). 481
Colour feature: 11 April 1964: Pullman train for night-out in Brighton: Battle of Britain No 34088 213 Squadron being prepared at Nine Elms and on the turntable.
The Ivatt Class 2-6-0s. 482-3.
Colour feature: No 46432 leaving Penrith with Workington portion of Lakes Express on 29 June 1965 (Robert Leslie); No 46446 at Barmouth c1965 (Tony Wakefield); 46517 (green) at Willesden shed in May 1963; 46431 at Watford shed in June 1962 (Geoff Rixon); 46517 (lined green) at Northwich in early 1960s.
Along the Whitby & Pickering Railway. David Sutcliffe (phot.). 484-7.
Colour feature: Ealy 1960s unless more specific: Grosmont station & village viewed from above; Level crossing at Ruswarp; Whitby Town station from the harbour; B1 in the same place as no 61337; B1 No 61337 climbing at 1 in 48 crossing Eller Beck between Beckhole and Goathland; another B1 climbing towards Goathland with Whitby to Leeds train in 1963; B1 No 61319 with train including TC from King's Cross rounding curves with check-rails through glacial gorge in 1964; Goathland station in 1961 (looking north); Levisham station in 1961; B1 no 61276 heading away from Pickering with TC from King's Cross in 1964; Pickering station on 6 March 1965; The track at Newton Dale. The End of Line Follies of Whitby starring Harold Wilson, a "Yorkshireman" and Beeching the alchemist.
The Brush type 4 diesel-electrics. 488.
Colour feature: D1552 at Wolvercot Junction, Oxford with Poole to Sheffield train on 24 July 1965 (C.J. Gammell) and No D1580 in ex-works condition at Gateshead mpd in May 1964 (Joe Richardson): both in green livery.
Railways around Ystrad Mynach and Hengoed. Part 1. Edward A. Evans. 489-94.
Railway development at the intersection of the Rhymney Railway (opened to freight on 25 February 1858) with the Newport Abergavenny & Hereford Railway's Taff Vale Extension Railway to the TVR at Quaker's Yard also opened in 1858. Two other lines in the area are also mentioned the Rumney Tramroad (4ft 2in gauge opened in 1826) and the Brecon & Merthyr Railway. More relevant to the Author's main theme are the Penallta branch opened 1 April 1871 and the Cylla branch opened on 1 August 1906 to access the new Powell Duffryn Steam Coal Co. colliery. Part 2 see page 591. Text missing from end of article see page 569. illus.: Map; railways round Ystrad Mynach; The station house Ystrad Mynach; Locomotives; No 5633 on Hengoed Viaduct; No 9712 at Maesycwmmer Junction; Hengoed High level station; Penallta Colliery; Tredomen signal box; Ystrad Mynach station with a 56xx passing by; No 4671 at Maesycwmmer; Ystrad Mynach south signal box;
Société Alsacienne, Alfred De Glehn and his compounds. (Railway Reflections No. 57). Michael Rutherford. 495-501.
Considers the influenec of Alfred George de Glehn, an Englishman, who spent most of his life in Mulhouse working for Société Alsacienne des Constructions Mécaniques (SACM) in Belfort. The article places SACM within its historical context, that is the loss of Alsace to Prussia following the Franco-Prussian War, and of compounding during this periodNext issue contains a feature entitled Further thoughts on compounding (page 553). Reference to 18M class should have been eighteen M class (page 569). illus.: Alfred George de Glehn (portrait); Gaston du Bousquet (portrait); The factory complex of André Koechlin et Cie at Mulhouse c 1850; Drawing; de Glehn compound CF du Nord no 701; Drawing; one of the next two no 2.122; The first de Glehn compound CF du Nord no 701; A 4-6-0 specially made for the Baden state railway; The de Glehn / du Bousquet Atlantic no 120 La France; Drawing; The de Glehn system; The de Glehn 4-4-0s built for the CF de l'Est; A CF de l'Ouest 4-6-0 no 2702; GWR no 103; The Alsace Lorraine 4-6-2; A North British Loco Co '18M' class built for the Bengal Nagpur railway; A North British Loco Co 'de Glehn' built for the Bengal Nagpur railway;
Aspects of Railway Refreshment rooms 1840-1850. Jeffrey Wells. 502-4.
Sources quoted include Charles Dickens' The uncommercial traveller (Ottley 7537); The Railway Times of 16 October 1841 (letter) complained about the brevity of refreshment stops (far too short for ladies), the high cost of refreshments and the very "indifferent, lukewarm coffee" (sounds just like Motorway service stations). The Railway Times of 29 January 1842 described the splendour of the facilities at Slough when Royals were treated royally. illus.: Cartoon from Punch 4 August 1849 - Travellers refreshing themselves!; Swindon station from Illustrated London News; Manchester Victoria station and Normanton station, A.F. Tait lithographs.
Rolling Stock Focus - LMS articulated. John Edgington (phots.) and David Jenkinson (captions). 505.
Colour feature: articulated unit semi-restaurant/open third and corridor third Nos. M56302M+M56303M designed for new Coronation Scot on which work started in 1939 but was not completed until after WW2 at Northampton in July 1961; LMS articulated unit Twin open brake third and open third Nos. M52515M + M52514 built in 1937 for excursion work shown in service on Lickey Incline being banked by two 94xx 0-6-0PTs in June 1962. Letter concerning latter from Macnab on page 625 (also refers to LMS non-corridor articulated vehicles).
Colour files - signs of the times. 506-7.
Colour feature: highly verbose LMS notice "as to trespassing" on post over a Midland "Beware of trains" (Cliff Woodhead); BR Scottish Region blue totem at Spean Bridge on 24 May 1971 (Alan Tyson); Bridge restriction notice of the Cheshire Lines Committee relating to road locomotives on 20 July 1968 (J.S. Gilks); LNER water trough zig zag sign at Scrooby on 1 May 1968 (CW); Yeoveney Halt closure notice on 31 March 1962 (JSG); Great Eastern Railway "Trespassers will be prosecuted" at Ely on 12 May 1989 (Paul Joyce); LYR "Pin down brakes" at Copy Pit Summit (Joe Richardson).
Readers' forum. 508-9.
'Running powers'. John A. Smith.
Illus. on page 351 of 'unidentified 4-4-0' was probably D29 No. 340.
'Running powers'. A. Totorella.
See page 350: cites case heard by Railway Commissioners in 1877, when CR challenged NBR right to convey Pullman cars (from Midland Railway via Borders route) between Larbert and Perth for onward transit to HR. Commissioners agreed NBR did have right, but had to recompense CR
'Claughton' comments. M. Johnson.
Claims that class demise under Stanier was due to breakage of drive axle - the left hand inside cylinder contributed little power and led to uneven rotational forces and fracture (see page347). This letter also led to further correspondence on page 680 from van Reimsdijk and Peter Davis.
Night shift. C. Starkey.
D 9005 at Edinburgh Waverley was on 22.30 for King's Cross (see page 364)
The long road to 1948. E.G. Luke
This, and the next two letters focus on an aerial photograph of Southampton Docks (page 353) and all attempt to identify the liners present. Most doubt centres on CPR liner. Appears to show Aquitania, not Olympic, Mauritania, Berengaria, Magestic and Empress of Britain.
The long road to 1948. R. Carvell.
See page 353: adds to information about Aquitania
The long road to 1948. Jim Hatfield.
See page 353: Agrees with Luke (above) and suggests Empress of Australia (ex-Tirpitz) and also notes reparation nature of Berengaria and Magestic. Also identifies other vessels and states date as 1932 or 1933.
Editorial Vol. 13 No. 6. David Kelso.
See page 283. HMRS: preservation of documemts: problems of digital formats: need for central registry.
Joseph Williamson: the mole of Edge Hill. Alisdair McNicol.
Plea for information on early railway tunnels in Edge Hill area of Liverpool where they may have encountered tunnels constructed by Joseph Williamson
'Coronation Scot' in America. Richard Chown.
See page 342: The Belpamela, the vessel used to take locomotive and train to USA was subsequently lost on 11 April 1947 when carrying 141 R locomotives to France. Original article states all of crew was lost: this is not true as 18 survived. The cargo shifted and the ship developed a list and eventually sank.
Book reviews. 510.
An illustrated history of Leicester's railways. J. Stretton. Irwell. JW ****
Portrait of the 'Pines Express'. Stephen Austin. Ian Allan. MB ****
BR coaching fleet Mk2, Mk3 and Mk4. Ashley Butlin. Irwell. JW ****
Same review on page 626
Industrial locomotives of Gwent. Geoffrey Hill and Gordon Green. Industrial Railway Society. MB *****
"essential reference work"
The Bridport Railway. B.L. Jackson and M.J. Tattershall. Oakwood CD ****
Recommended by reviewer who notes some slight failings, but also many excellent features.
Scottish branch lines. C.J. Gammell. Oxford Publishing. MB ****
organized into nine geographical areas. Same review on page 626
Prospect of Whitby: The terminus and harbour at Whitby. J.S. Gilks. rear cover.
4 May 1964 looking towards Whitby Abbey across River Esk.
BR Class 4 2-6-4 T No 80100 south of Marshbrook with Shrewsbury to Ludlow local. Michael Mensing. front cover
27 July 1963.:
Backtrack Portfolio BR Warship No D821 Greyhound. Cliff Woodhead (phot.). 514
Red Warship departing St Austell in May 1966 with Western National buses in background: therefore an up train.
Where do we go from here? Jack Simmons. 515.
Guest editorial: the type of history required: was not in favour of company histories; prefered the Regional History approach, and cites as a model: J.R. Kellett's The impact of railways on Victorian cities.
Around Preston and the Fylde. 516
illus.: Ivatt class 4 no 43033 at Preston and at Lytham on 28 July 1967(M.H. Yardley*); Class 5 no 44948 passing Preston 2A box (John Corkill); Jubilee no 45710 Irresistible on New line to Blackpool Central in October 1962 with train of non-corridor stock for Illuminations (P.J. Fitton); class 5 no 44658 with TC from Glasgow Central for Manchester Victoria on 1 September 1967 (*); Black Five no 45408 on commuter express for Manchester Victoria leaving Blackpool Central in summer of 1964 (Joe Richardson); Jubilee no 45597 Barbados at St Annes in May 1963 with train for Bingley (P.J. Fitton); Jubilees no 45581 Bihar and Orissa and no 45565 Victoria at Blackpool North with return specials on 29 May 1966 (J.S. Gilks).
The development of Glasgow's railway terminals. J. Graeme Bruce. 519-24.
The historical development of passenger termini in Glasgow, including Buchanan Street, Queens Street, Bridge Street, St Enoch and Central. Townhead and South Side also exisited for a time.illus.: Bridge Street station c 1885 from the track; The Doric entrance to Glasgow Bridge St station c 1860; Map; Glasgow's terminals; NBR N15 no 69181 acting as banker at Glasgow Queen Street (see letter by Roderick Low Vol. 14 page 65 on banking arrangements); St Enoch's roof in 1965; The facade of St Enoch station and the St Enoch hotel c 1900; Buchanan Street station frontage; Central station railway bridge; The 'Scotsman's Umbrella' on Argyle Street under Central station;
Wandering on a foreign strand! John Lloyd. 525-8.
An account of experiences on one US Army ambulance train during WW2 (Ambulance Train No. 14) formed of LMS stock (vehicles identified). The composition of trains 11 to 13, 15, 27, 33, 36 and 37 (formed of stock from each of the Big Four) is also listed. The trains were hauled by B12/3 class 4-6-0s. Casualties were received at several, points, including Southampton, Netley and Gosport and were taken were dispersed to a variety of destinations, frequently via the Midland & South Western Junction route. Eventually the train was taken across the Channel to operate in France. See letter (14 p.65) on Welsh destination. and letter by Tony Sedgwick (14 page 254) who recorded departures from Netley during WW2 noting haulage by B12/3 assisted by SR 2112 and SR E1 2609. Illus.: Lts. Tierney and Sacco making up bunks; Major General screws a plaque to a ward car to show it was equipped from; The US Army 3rd Hospital Train Unit in Nov 1943; Ambulance train 14; Table; Ambulance train details; Ambulance train 15, probably.; Miscellaneous; Ambulance train 14; Log of movements;
A short history of Irish steam railmotors and railcars. Michael Collins. 529-35.
Development was very similar to that in Great Brtain: small locomotives (with either vertical or traditional boilers) forming part of passenger vehicle were developed for GS&WR, B&CDR, GNR(I), NCC and Dublin Wickford & Wexford Railway. Sentinel railcars were tried on the GSR and NCC and the Clogher Valley Railway considered their acquisition. illus.: Great Southern and Western railway railmotor no 1; Sketch; Londonderry and Enniskillen railway steam perambulator; Belfast and County Down (BCDR) railcar No 1; Diagram; railmotor cars; GNR (I) railmotor no 2; MR(NCC) railmotor No 90; Dublin, Wicklow & Wexford railway railmotor no 1; LMS (NCC) Sentinel railcar no 401; GSR Sentinel railcar no 356;
Steam at Heap Bridge: Yates Duxbury Paper Mills and its locomotives. Brian Syddall. 536-8.
Paper mills near Bury (long closed): photo feature illus. (b&w): Barclay 0-4-0ST (WN 945/1904); Peckett 0-4-0ST (WN 1370/1915) May; Peckett 0-4-0ST (WN 1159/1908) Annie and (col.) Barclay working on 28 May 1971 with internal wagon. Blakemore sets this branch within its broader railway perspective in Volume 17 page 252.
Legacy of the 'Clauds'. G.W. Powell (phot.). 539
Colour photo-feature: D16/3 No 62614 still in LNER green with BR totem at Kings Lynn in about 1950; D16/3 No 62618 at Sudbury on Cambridge to Colchester train in about 1952 with horsebox plus ex-LNER non-gangway lavatory coach & Gresley brake third?;
From Salisbury to the West. Bruce R. Oliver (phot.). 540-1.
Colour photo-feature: ex-LSWR M7 No 30025 at Exeter Central in March 1963; Merchant Navy No 35026 Lamport & Holt line storms through St James Park Halt in March 1963; Schools No 30935 Sevenoaks as station pilot at Basingstoke on 14 June 1962; M7 No 30048 shunting milk tank wagons at Seaton Junction in March 1963; N class No 31843 stopping at Morthoe Station (W Reg station name sign) on 22 June 1962;
North Eastern Railway 0-8-0s. 542-3.
Colour photo-feature:: T2 class as LNER Q6 No 2220 in York shed yard in 1937 (H.M. Lane); T2 class Nos. 63377 and 63363 pass at Tyne Dock; T3 class as LNER No 633; T2 class No 63458; T2 class Nos. 63377 and 63363 at Tyne Dock shed;
East of Castleford Colliery. Barrie Williamson (phot.). 544-5.
Colour photo-feature:: A pair of Hunslet 0-6-0STs No 1441 Diana passing No 1810 Coronation; Robert Stephenson and Hawthorn 0-6-0ST Austerity No 7291; Robert Stephenson and Hawthorn 0-6-0ST Austerity No 7291; Hunslet 0-6-0ST 'Austerity' No 3180; Hunslet 0-6-0ST no 1692 Bawtry;
Peak Practice. 546
Colour photo-feature:: Peak D23 on up Palatine passing Ambergate on 27 May 1961 (Cliff Woodhead); Peak D27 near Dunhampstead with Leeds to Cardiff train on 3 May 1963 (Michael Mensing); Peak 45 028 at Cheltenham on Plymouth to Liverpool train on 14 September 1978 (Alistair F. Nisbet); Peak 46 005 at St. Pancras on 23 April 1977 (Joe Richardson); Peak D165 at Matlock Bath on 16 June 1962 on stopping train (Cliff Woodhead);
4Fs in profile. Dick Riley (phot.). 548
See also page 320 for description of this Derby masterpiece: Col. illus.: LMS 4F no 44214 outside Derby works (see letter and illustration on page 680); LMS 4F no 44417 at Templecombe.
Loading Freight in the 1880s. John C. Hughes. 549-52.
Based on E.B. Ivatt's Railway management: subsequent account concerning passengers (v. 14 page 303). Critical of block end warehouses, and considered that several warehouses were needed to cover specific products. Warns staff not to overload and to take care in loading timber as shifted loads could cause injury and death.illus.: A load of wool; Demonstration of the loading and roping of wine casks (this illustration led to further information from Bowen in vol. 14 page 66 and response from author in vol. 14 page 314); Loading cotton; The goods yard at Daisyfield;
More thoughts on Compounding. (Railway Reflections No. 58). Michael Rutherford. 553-61.
Previous thoughts extended to the French compound Atlantics and their influence upon the GWR under Churchward (page 495). Sixteen British designs (including proposals) are considered. The proposals include a McIntosh compound Atlantic, the Deeley 4-6-0, the Fowler 4-6-0 and 4-6-2 designs, a compound version of the Lord Nelson class, a compound version of the D49 class 4-4-0 of 1926, a compound version of the Castle class, and a large Chapelon-inspired Pacific on the LMS in the late 1930s. The designs from the mid to late 1920s probably all foundered on the acute shortage of finance available at that time. There is a list of papers relating to compounding, although the citations vary in the amount of information presented. See letter by J,C. Butler on compound freight locomotives in East Germany (Vol. 14 page 65). Illus.: Bengal Nagpur B class; Diagram; A large tank engine built in 1862 for the CF du Nord; No 566 of the Scinde, Punjab and Delhi railway; Midland no 2634; NER no 731; 1400 class no 1729; Lancs and Yorks no 1478; GWR de Glehn compound no 102 La France in final form; LMS no 10456; Three proposals for compound 4-6-0s; No 1 Derby scheme of 1924; Three proposals for compound 4-6-0s; No 2 Castle scheme of 1926; Three proposals for compound 4-6-0s; No 3 Lord Nelson scheme of 1931; A Smith compound made for the GNR(I) no 83; Diagram; LMS project for a more powerful loco than the Princess; Table 1; Some 20th Century British compounds and proposals; Table 2; Papers on compounding presented to major British engineering;
Fireman to driver. Part 3. Jack Hewett as told to Paul Joyce. 562-5.
The other Parts (with different titles) were on page 212 (vol. 12); page 16; and Part 4 (Volume 14 page 391). Experiences, some of which now seem difficult to believe, such as the well-dressed, self-important Driver Bradley who expected his fireman to walk behind him. The days spent in London (unpaid) when they operated the Reading to Charing Cross excursion with a late departure to allow passengers to attend an evening show. One of the Chatham drivers had to be shown how to link up a LSWR 700 class Black Motor by Jack. The T9 class varied in performance according to driving wheel diameter. States that Bulldogs replaced the River class. One driver had an obsession with oiling. Some drivers were masters, others were very poor. One job was exhibiting Schools class Wellington at Crowthorne on 30/31 May 1930. See Corriegendum by Joyce on page 680. Illus. A private wagon; Reading South station; Dorking Town station;
Signalling focus London and South Western Signal Boxes in the rural west. Richard D. Foster (captions). 566-7.
illus.: Broad Clyst signal box; Nanstallon signal box; Crediton signal box; Dunbridge signal box frame;
Colour files - South Wales crossings. 568
illus.: Crossing the Afan valley; The two railway bridges crossing the Wye east of Monmouth;
Readers' Forum. 569-70.
Alfred de Glehn and his compounds. Editor
Erratum see page 495 eighteen M class not 18M class
Railways and Ystrad Mynach and Hengoed. Editor
Last lines omitted: reproduced here: see page 489.
The Lyme Regis branch. Editor.
Page 341: not Combpyne but Axminster
Blastpipes and chimneys. Hugh Phillips.
See page 369: Kylchap blastpipes were due to be marketed by Associated Locomotive Equipment in Britain and an agreement with Chauffage Integral SA had been signed on 1 June 1939. The UK Patent 276,368 (unconfirmed) is cited. In 1939 F.J. Kuretschka returned to Austria from France. The main British contact was Tom Daniels, innovator of later versions of the Caprotti valve gear.
The Midland route to Bristol. [Charfield]. Nick Booker.
See page 418: The Charfield Memorial: the two unknown were not children, but the idindentifiable reamins of two victims packed into two small boxes (the fire had burned for twelve hours). Did not cite earlier feature Volume 3 page 155 and subsequent correspondence in Volume 4 page 46 by Janet Cutler & W. Taylor.
100 years on. Roderick Low.
Appreciation - see page 441 remembered discourse in Trains Illustrated between Tuplin, 45671 and Toram Beg. Also cites The locomotive up to date by Charles McShane, Chicago, 1900 who notes the significance of the electric locomotive.
'Claughton' comments. Peter Davis.
When comparing the Star and Claughton (see page 347) designs it tends to be forgotten that former received replacement frames and cylinders whereas on the LMS locomotives were repalced once new cylinders were required. Writer regards Claughtons as near miss and emphasises the very high power outputs achieved. Notes the close personal relationship between Cooke and Churchward. Also further comment from writer on page 681. And long response from Bob Mills (14 page 65).
Book reviews. 570.
Garsdale. W.R. Mitchell. Castleberg. MB *****
social history
The wreck of the Stella - the Titanic of the Channels Islands. John Ovenden and David Shayer. Guernsey Museums and Galleries. SDW *****
Maunday Thursday 1899: 80 perished on Casquets reef
A Lancashire passing an LMS Horwich 5 MT 2-6-0. Eric Bentley. rear cover
Passing Bury Gas Works Siding signal box: with freight on 9 May 1963.
GW 57xx 0-6-0 PT 4638 passing Taplow. Celyn Leigh-Jones. front cover
On lightwiight freight on 25 November 1961.
Brymbo. Bruce R. Oliver. 576-8.
Colour photo-feature:: 4 August 1966 working of GWR 57xx No 9641 approaching Brymbo station; passing remains of Brymbo station; leaving Brymbo towards Pentresaeson; approaching Pentresaeson; nearing Minera; and on return to Croes Newydd. Map (railways to Brymbo showing prenationalization ownership
The evolution of train communication in the 19th century. Part 1. Early days 1840-1860. Jeffrey Wells. 579-85.
Begins with reports of two incidents involving passengers as reported in The Times: lady in distress on LNWR on 22 July 1845, and derailment on ELR (26 January 1850). In The Railway Times of 4 July 1840 Captain G. Smith, RN had suggested that locomotives should be fitted with wing mirrors. On 21 Novemebr 1840 The Railway Times had proposed communication between the rear and the front of trains by trumpet or bugle. The same same journal on 20 February 1841reported a patent (UKP 8525 30 May 1840) by William Pettitt for a rope worked device. The railway companies made much of the ability for the train crew being able to traverse the train along the footboards as this was performed for ticket inspection. Between 1846 and 1851 Circulars were sent out to railway companies by the Board of Trade/ Railway Commissioners. The responses from the LNWR and Gwr were broadly similar: the front guard looked back and could communicate with the rear guard, and if necessary with the footplate crew. The GWR adopted the travelling carriage porter concept. Eleven patents were published between 1845 and 1850. The Railway Record of 25 September 1847 noted a device invented by Owen Rowland, another by Fitzmaurice on 18 March 1848 and on 9 December 1848 patent 12,076 (28 February 1848) by John Craft Roberts for an electrical device. There were 93 patents between 1850 and 1859, and in 1851 the Railway Commissioners studied developments in France, Belgium and Germany and recommended a system of front and rear guards and placed a great reliance upon footboards. The Times (3 April 1854) reported on an electric beel system developed by Prof. Gluckmann and this was tried on the LNWR between Euston and Birmingham and on the GNR between King's Cross and Hitchin, It soon became clear that these early systems lacked uniformity when an accident occurred at Cramlington on trarin of mixed NER and GNR stock. Henry Wickens (UK patent 1659 of 27 July 1854) developed a pneumatic system which exploited rubber in its connections) and this was adopted by the Blackwall Railway and by the LSWR. illus.: Broad gauge Iron Duke class Hirondelle with shelter for front guard on tender, as well as bell apparatus; Drawing; an impression of a Manchester and Leeds first class carriage; Diagram; Electric communication; Diagram; Passenger signals; Diagram; Communication apparatus invented Pettitt. Part 2 page 641. Topic also covered by Arthur Nicholls in Vol. 18 page 16.
The 10th Earl of Dundonald, his rotary engine and his locomotive. Part 1. Robin Barnes. 586-90.
Brief biographical details: Became interested in the use of steam for ship propulsion and assisted with the development of high pressure water-tube boilers and rotating engines, the latter using vanes on a drive shaft (or axle). Others pursuing this approach included Ezekiel Child who, in 1831, produced a vertical boiler locomotive with a rotary engine for the B&O, and William Avery who in 1835 produced a rotary engine for the New Jersey Railroad which actually hauled a train. In the UK Alexander Gordon gave evidence to the Select Committee of the House of Commons upon Steam Carriages in 1831 and communicated with Dundonald, but at this time Dundonald concentrated on marine applications. The Canal Ironworks at Limehouse under John Seaward managed on 27 February 1831 to use rotary steam power combined with a pump acting engine to propell a boat on the Thames. Part 2 Volume 14 page 84 et seq. illus.: Diagram; The steam engine simplified; Plan; Unsigned plan of steamer Medea; Redrawn plan; Lord Dundonald's steam road carriage; Thomas Cochrane 10th Earl of Dundonald; Diagram; Murdoch & Aitken Killingworth loco; Diagram; Stephenson Planet; Crewe drawing; Rocket; Lord Dundonald's rotary engine;
Railways around Ystrad Mynach and Hengoed. Part 2. Edward A. Evans. 591-6.
Part 1 begins page 489. Sub-heading states "Description of lines in late 1950s" which should have been late 1930s as it includes a description of an accident involving a passenger train hauled by 4533 which failed to stop at a signal and collided with 2828 shunting at Maesycwmmer Junction in July 1938. The connection between the Vale of Neath line and the Rhymney Railway was used for freight and for excursion traffic. The sharp curves between Hengoed and Penallta Junction required a slewing gang to maintain the alignment. The Cylla branch is briefly sketched. Traffic is described in general terms and highlighted in tabular form. Bibliography. Tables: Passenger traffic through Ystrad Mynach Summer 1924; Passenger traffic through Maesycwmmer Summer 1928 and Summer 1948 and Summer 1962; Passenger traffic through Hengoed (High Level) Summer 1962; illus.: A three car DMU at Ystrad Mynach on 27 July 1965; Class 37 hauling a train of empties at same location and on same date as previous; DMU at Hengoed Low Level on 13 April 1963; DMU at Hengoed Low Level viewed from the High level station; 0-6-0T [sic] 0-6-2T No. 38 descends Cylla branch about to pass under the VoN line on 7 September 1957; 0-6-2T no 5633 at Hengoed (High Level) on 13 April 1963; Maescwmmer station 4 months after passenger service withdrawal;
A Furness Survivor. 597
Colour photo-feature:: Pettigrew Furness Railway locomotive former No 33 as LMS No 12510 in 1941 in snow at Moor Row shed; and in 1947at Moor Row, but with replacement Belpaire boiler (H.N. James)(both Colour Rail)
Drifting on the local goods. 598-9.
Colour photo-feature: 28xx with an illegible painted number at Trowbridge with pick-up goods in July 1964 (Paul Strong); 6169 on short freight being overtaken by maroon Western-haled express at Bicester on 17 February 1963 (J.S. Gilks); M7 No, 30377 shunting container flat with container at Eastleigh on 28 April 1962 (Les Elsey); BR class 4 4-6-0 propels brake van into Wennington on 29 September 1962 (clear view of signal box) (JSG); Ivatt class 2 2-6-2T 41314 on freight on Bishop's Waltham branch on 25 July 1961 (LE); B1 No. 61132 passing Kilconquhar with freight on East of Fife line in September 1965 (Roy Hobbs).
Trans Pennine. 600-3.
Colour photo-feature: class 47 crossing the River Calder at Lindwell on approach to Halifax between Greetland and Dryclough Junctions in July 1980 (J.S. Gilks); Black Five about to enter Standedge tunnel at Marsden end with westbound holiday extra on 22 July 1967 (train includes a green Southern Region vehicle) (single track tunnels out of use) (JSG); Black Five No. 44854 near Scout Tunnel on Scarborough to Manchester train in August 1967 (JSG); K3 No 61856 on Smithy Bridge troughs with Bradford to Blackpool excursion about to soak the photographer (R.S. Greenwood); Rebuilt patriot No 45526 Morecambe & Heysham leaving Stalybridge on Micklehurst loop at head of coal train in October 1964 (B. Magilton); Class 5 crossing Slaithwaite Viaduct with Newcastle to Llandudno summer service in July 1967 (JSG); Jubilee No 45647 Sturdee passing Slaithwaite station on Leeds to Llandudno summer service in about 1966 (Joe Richardson); BR class 5 on Saddleworth Viaduct (viewed from above near Saddleworth Golf Course) in August 1967 (JSG); LMS class 5 passing Diggle signal box on approach to Standedge tunnel in July 1966 with train for Newcastle (JSG); LYR 2-4-2T No 50865 leaving Horbury & Ossett with local train in September 1957 (two pink coaches and one maroon/brown) (D.A. Kelso).
Brighton Six-coupled Goods. Jim Oatway (phot.). 604
Colour photo-feature:: LBSC E6 class No. 32408 at Feltham MPD on 16 April 1961 and K class No. 32341 at Three Bridges shed on 1 April 1962.
Landscape with railway [projected railways in Nottinghamshire]. Tim Warner. 605-10.
Refers back to similar feature on landowner/railway conflict in Volume 2 page 173, and could have cited Volume 9 page 539. Relates to the Dukeries area and to the 5th Duke of Portland at Welbeck Abbey and to his reaction (in writing) to railway proposals by the MSLR and MR to link Mansfield with Worksop mainly within the period 1860-4. The Duke was especially concerned about Creswell Crags and was an early exponent of landscape preservation. illus.: Map; Mansfield-Worksop and Mansfield-Retford railway schemes 1864-5; Welbeck Abbey; Cresswell Crags; Map; valued landscapes in the Dukeries; Picture; The Major Oak Birkland from 'The Scenery of Sherwood Forest; Plan; Cresswell Crags; LMS no 40079; Mansfield Town station; Mansfield Woodhouse station in 1996;
The World of the Timetable. (Railway Reflections No. 59). Michael Rutherford. 611-19.
The historical evolaution of timetables, including Bradshaw's and those produced by the railway companies for their own use (Working Timetables) and for the public. Letter by Arnold Tortorella (14 p. 66) written in response to this showing station clock at Barrhill station which had been stolen in 1999. illus.: Great Western timetable of May 1st 1839; London and Birmingham in tabular format June 1st 1841; Early paper making machine; Bristol Bath Rd. depot with County class no 1002 County of Berks; Unloading rolls of paper; Wakefield Kirkgate; The graphical timetable was the first step in producing a new timetable; Time / Distance graphic timetable for the Erewash Valley line; Cover to General appendix to working timetables and book of rules and; Table 1; paper production 1850 / 1899; Working timetable of the CIE; Cover of the 10.30 Limited; Marshalling of carriage stock for a particular train; A King with the 10.30 Limited at Dawlish; Famous names on scraps of timetables; No 46243 City of Lancaster passing Crawford; LNER A4 no 60022 Mallard on the Flying Scotsman in 1961
Great Central Centenary. M. Mitchell. 620-1.
Photo-feature: Class 5 No 45215 at Charwelton station on 27 May 1961 with Marylebone to Nottingham Victoria train; Director No 62661 Gerald Powys Dewhurst on stopping train at Barnston summit on 18 July 1959; 9F No 92073 on up freight south of East Leake on 8 June 1963; Class 5 No. 44936 arrives Ashby Magna on 9 May 1966; V2 No 60921 on Stanford viaduct with Newcastle to Bournemouth express on 8 September 1962.
Colour files - West Highland Gatherings. David Sutcliffe (phot.). 622-4.
Colour photo-feature mainly of Jacobite railtour on 1 June 1963 headed by preserved NBR 4-4-0 Glen Douglas and J37 64632 which failed and was replaced by NBL type 2 diesel locomotive: NBR restored Glen Douglas and J37 on Glen Falloch Viaduct; Rannoch station showing single locomotive and passengers wandering around; Fort William station with arrival of Glen with class 2 diesel; in Monessie Gorge with single (more reliable type 2 diesel); Glenfinnan station with the SECR former royal saloon in use as a camping coach; Glenfinnan Viaduct with two reliable type 2 diesels; J37 No 64636 being turned at Mallaig.
Readers' forum. 625-6.
Slaithwaite. F.S. Forsyth.
Refers to feature by Fryer on page 293. Locomotives passing through during WW2: excluded 8F (in the main) and Royal Scots, but included both US and WD austerities. Most expresses were double-headed. Notes working of Palethorpe's Sausages van.
Editorial Vol. 13 No. 6. Grahame Boyes.
Geoffrey Hughes wrote (page 283) about importance of preserving documents: this letter shows what is being done to improve access to archives via Internet.
Rolling stock focus — LMS articulated. John Macnab.
Vehicles shown in illustration on page 505 were in a Saltburn to Queen Street service of 24 July 1961. At this time eight out of eleven of remaining non-corridor LMS articulated sets were in Scotland at that time.
GWR creative identity. Philip J. Kelley.
Great Western Trust has large poster collection at Didcot: see feature page 428.
Blastpipes and chimneys. Ian Macdonald.
See page 369: notes the arbitrary nature of Gresley's approach to draughting, although Cock o' the North had been tested thoroughly at Vitry, but Gresley had been reluctant to modify ashpan and dampers for improved performance. The Kylchap chimney dimensions owed more to good fortune than science. Also notes that locomotives worked to near limit tended to cost more inm maintenance. Quotes his sources (mainly published).
Blastpipes and chimneys. D.H. Landau.
See page 369. Comment on 4F drawing without a petticoat. Quotes cost of new steam and new diesel in 1952 and comments that although much was known by then on improvements in draughting little was done. Notes that both types of double chimney fitted to a few members of V2 class appeared to improve performance, although Kylchap appeared to have edge.
Longmoor Military Railway. C.R. Elliott.
See page 396. Locomotives on line in 1945: Austerity 2-10-0; LMS 8F, ROD (Robinson) and Dean Goods. Jewish terrorist shooting in 1947 at Azzib, north of Haifa in Palestine, led to 8F being named Sapper Shuttleworth (requests information if nameplates preserved)
Book reviews. 626.
Scottish branch lines. C.J. Gammell. Oxford Publishing. MB ****
"very useful historical guide". Same review on page 510.
Newcastle's railways: a view from the past. Ken Groundwater. Ian Allan. MB ***
"Usefule as an introduction to the area"
BR coaching fleet Mk 2, Mk3 and Mk 4. Ashly Butlin. Irwell. JW ****
States that resembles RCTS Coaching Stock lists: praise indeed! Same review on page 510.
Lost lines in London — London. Nigel Welbourne. Ian Allan. TJE ***
Reviewer notes several significant errors: the City & South London line was not the "Twopenny Tube" (Central line); Euston House and Eversholt House are confused; and much about the Millwall Extension Railway is incorrect.
Railbus to Cirencester. W.A. Breedon-John. rear cover
AC cars vehicle in June 1961 at Cirencester Town
LNER A4 No 4496 'Golden Shuttle' at Wakefield Westgate. H.M. Lane. front cover
View taken in 1937: shows chromium-plated numerals and valance clearly together with red wheels and backing to nameplate. Erratum see page 65 (Vol. 14).
The French have a word for it. Michael Rutherford. 631
The station name "Waterloo" and the story that Churchill wished his remains to be conveyed from there so that President de Gaulle would be forced to stand to attention there whilst God save the Queen was played.
Swindon's Eight-coupled Tank Engines. Michael Rutherford (captions). 632-3.
Colour photo-feature: GWR no 4272 ex-works at Swindon in Nov. 1960 (W. Potter*); GWR no 5252 with coal train in Ebbw Valley at Crumlin Low Level in 1962 (David Sutcliffe); GWR no 7209 on train of tank wagons at Salisbury on 199 June 1962; 7205 on mixed freight (cattle & coal) at Westbury in 1963, and 7240 ex-works at Swindon on 17 June 1962 (*).
The Pelaw Main Railway. Part 1. Colin E. Mountford. 634-40.
Extensive colliery railway with inclined planes, and locomotive working down to Staithes on Tyne at Pelaw. Very extensive history. Maps of the system in 1913 and of the Teams & Ouston waggonways c.1865. Illus.: Drawing; Pelaw; Ex LNER Y7 No 1308; foot of Birtley Church Incline c 1900; remains of a gantry at Whitehill Bank foot; view from the footbridge looking toward Whitehill Bank foot after closure but before lifting on 17 May 1959; Looking away from Whitehill Bank foot on the same day from the same footbridge; Hawthorn Leslie works photo of Charles Perkins (HL 2968/1913); Pelaw Main Staiths; former Metropolitan railway A class No 26; ex GNR J6 class Moseley;
The Evolution of train communication in the 19th century. Part 2. Success and failure 1861-1875. Jeffrery Wells. 641-5.
Part 1 began on page 579: Ths part includes the murder of Thomas Briggs, a bank clerk, on the NLR, and the execution of Franz Muller on 15 November 1864 who may have committed the crime: this case is also considered by Nicholls in BackTrack Volume 18 page 16. To reduce the risk of further such events windows were fitted in the partitions between compartments and these were known as Muller's lights. In 1863 a maniac on a Liverpool to London train inflicted injuries upon his fellow travellers. Many patents were sought including those involving electricity. Those involved included H. Fletcher and F.N. Gisborne, C.V. Walker, electrician of the SER who devised a system for the Dover mails, and C.E. Spagnoletti, Telegraph Engineer of the GWR. On 30 July 1864 a BoT circular noted the increasing length of non-stop journeys. On 6 February 1865 Captain H.W. Tyler communicated with the Railway Clearing House and on 21 February 1868 Col. Yolland reported on experiments with existing appartus. The Regulation of Railways Bill received the Royal Assent on 31 July 1868. This led to a cord dystem devised by T.E. Harrison of the NER being adopted more widely, but this was prone to failure as observed in the case of danger by a Board Of Trade inspector whilst travelling and by the Duke of Sutherland (who many would have regarded as expendable). illus.: Patrick Stirling's 4-2-2 no 3; Cartoon; Novelty in glass; A row of eyelets supporting the communication cord; Diagram; Preece's Electrical Alarm. Topic also covered by Arthur Nicholls in Vol. 18 page 16.
Last Post. Letter boxes on non-sorting trains in Scotland in the 1930s. John Roake. 646-52.
Article based mainly on material in Post Office Archives. Post boxes were placed on specific trains on Kyle of Lochalsh, Ballachulish, Mallaig to Glasgow and Perth to Aberdeen trains to improve Postal services during period stated. Service ended with WW2. Letter from Eric Stuart (Volume 16 page 114) suggests that letter posting service may have been in opeartion in 1960. illus.: Ex-Highland Railway no 17953 failed near Garve; Posting a letter into the train's post box; Close up of a letter being posted; Connel Ferry station; Free-standing letter box seen at the Kyle of Lochalsh station in 1959; Ex HR Castle class no 14686 Urquhart Castle; The afternoon train to Inverness; Table 1; The full list of services provided by letter boxes on trains in; Table 2; List of possible services as reviewed by GPO/LMS in Aug 1929;
Changes at Stockport. Peter Clowes (phot.). 653
Colour photo-feature: Austerity 2-8-0 at Heaton Norris junction; Britannia No 70033 Charles Dickens in June 1959 on express for Euston; Stanier 8F No 48275, Black Five No 45495 and between AL2 electric;
The Mid Wales line. 654-5.
Colour photo-feature: Ivatt class 2 No 46520 at Moat Lane Junction in April 1957 (train for Brecon in carmine & cream) (J. Harrison); LMS class 2 no 46401 at Rhayader in August 1962 (A. Wild); No 46516 at Builth Road (Low level) on 8 October 1962 (Paul Strong); No 46506 near Llanidloes in April 1954 (T.B. Owen); No 46507 crossing the Severn near Llandinam in September 1962 (J.G. Dewing); No 46524 at Three Cocks Junction on 13 October 1962 (Paul Strong);
The LNER's 4-6-0s. 656-9.
Colour photo-feature: (all black unless stated otherwise): NER class S LNER class B13 No 761 fitted for counter pressure testing with dynamometer car at York in 1937 (H.M. Lane); NER class S2 LNER class B15 No 813 at York in 1937 (H.M. Lane); NER class S3 LNER class B16 and after rebuilding B16/3 No 61467 shunting at Bridlington in April 1963 (Alan Ferguson); NER class S3 LNER class B16 No 61447 arriving Scarborough with holiday express on 27 June 1959 (Ken Fairey); GE class S69 LNER class B12 and after rebuilding B12/3 No 61516 (fully-lined) at Cambridge mpd on 22 June 1958 (R.C. Riley*); GE class S69 LNER class B12 No 1543 in apple green (still lettered LNER) at Kittybrewster in Sept. 1949 (J.M. Jarvis); GNoS lines used a smaller round-topped boiler becoming B12/4 No 61508 still in apple green but lettered "British Railways" in September 1969 at Kittybrewster (J.M. Jarvis); LNER B1 No 61049 at Whitby on 4 May 1964 (J.S. Gilks); LNER B17 rebuilt as class B2 No 61632 Belvoir Castle at Colchester shed on 6 October 1956 (*)
Steam at Preston Docks. 660
Colour photo-feature: Bagnall (2682/1941) 0-6-0ST Princess on 23 July 1968 (Keith R. Chester) and Bagnall (2838/1946) Energy 17 Febrauary 1968 (Alan Tyson).
The first trains to Eastbourne. Christopher Awdrey. 661-3.
Authorized by a London & Brighton Railway Act of 18 June 1846 and opened on 14 May 1849: this article is restricted to the very early development of this short line which had a major bearing on the development of the resort. illus.: Contemporary illustration of the inaugural train at Eastbourne; The old station building moved to Wharf Road; The old station building moved to Wharf Road photographed about 1935;
Railway Crisis Management 1911, the anatomy of a strike. N.P. Fleetwood. 664-7.
The response by the Hull & Barnsley Railway's management, led by Mr Edward Watkin, General Management, to a General Railway Strike called by the unions against the company, and other railway companies, on 17 August 1911 and ended by 24 August. The article describes the establishment of an Emergency Committee and some of its activities, such as liaison with police forcesand attempts to maintain railway operations. This activity was not recorded in the Company's Minutes. illus.: Hull and Barnsley H1 no 37; Hull and Barnsley railway Hull (Cannon Street) station; Hull and Barnsley railway Hull Neptune Street goods station; Map; Hull and Barnsley Railway 1911; Strike provision notice; Pay rates 1908-1911; The Police gatehouse opened at Alexandra Dock in 1909;
Timetables and Traction. Part 1. (Railway Reflections No. 60). Michael Rutherford. 668-76.
The power required, and to some extent the fuel/water inputs, to operate both trains in general, and some specific services, notably the LNER streamlined services. illus.: Midland Railway 0-10-0 BR 58100 on the Lickey Incline; Stanier class 5 no 5393 on Shap; An LMS Fowler 2-6-4T returning to the foot of Shap; Fig.1. Graph; Economical working; Fig.2. Simplified graphical timetable; Fig.3. Graphical timetable of train movements; Fig.4. Extra coal required to accelerate a 425 ton train; Table 1. Headway requirements; Problem class no 229 Watt; The Corridor in 1911 hauled by Queen Mary class no 2271; Fig.5. Prof. Dalby's derivation of locomotive characteristics; Test bed for 3500v electrification on the Bury to Holcombe Brook line; Fig.6. Graph of the readings of a five coach train of bogie eight wheelers; No 4024 King James; Tractive effort characteristics; A4 no 2509 Silver link;
Colour files - Far North. 677.
Colour photo-feature: Helmsdale station on 24 May 1960 seen from north, showing engine shed, with class 5, and restaurant car waiting attachment to south bound train (Philip J. Kelley) and Thurso station (exterior) (Cliff Woodhead).
Signalling Focus: North Wales safari. Richard D. Foster (notes). 678-9.
Colour photo-feature: Rhyl No 1 signal box; Rhyl no 2 signal box; Aber signal box; Abergele signal box.
Readers' forum. 680-1.
Fireman to driver. Paul Joyce.
Erratum see page 562: rates of pay figure quoted is per day
The leaving of Liverpool. David Smith
See feature on page 476. 46257 on Red Rose and 45531 was probably in experimental light green livery
The Taypost [sic] line. C.J. Panther.
See feature on page 257. Motive power for Edinburgh & Northern Railway was supplied by R & W Hawthorn from their Leith factory. There were 0-4-2, 0-6-0 and 2-2-2.
Have we really moved on? George W.F. Green
See page 398: BFK porthole stock was refurbished for Caledonian. Notes also the high quality of LMS restaurant cars.
Claughton comments. J.T. van Riemsdijk
Kenneth Cantlie, a Bowen Cooke pupil, told writer about an incident observed on the footplate when boiler pressure was falling, but superheater pyrometer reading was high, and the driver closed the damper to the superheater and boiler pressure rose. Agrees with Johnson (original feature pages 347 and letters page 508 ) that the left hand inside cylinder was probably unable to produce full power.
Claughton comments. Peter Davis.
Questions the left hand inside cylinder theory [above and pages 347 (original feature) and 508] suggests may be confusion with L&YR 4-cylinder 4-6-0s.
4Fs in profile. David Mitchell.
See page 548 for caption refering to "curious fitting": illustration shows 4F No 44214 with tarpaulin fitted to the curious fitting to protect footplate crew when running with snowplough.
Book reviews. 681.
Welsh narrow gauge: a view from the past. Peter Johnson. Ian Allan. DHS ****
"thoroughly readable and enjoyable"
Great Central Railway's London Extension. Robert Robotham. Ian Allan. CPA ****
"Thoroughly recommended"
On Scottish lines. Derek Penney. Ian Allan. MB *****
contains "new colour material"
Cold day at Carnforth 'Royal Scot' 4-6-0 No 46140 The King's Royal Rifle Corps. Joe Richardson. rear cover
Northbound parcels train in January 1965 during a hard frost
Updated 2012-10-03