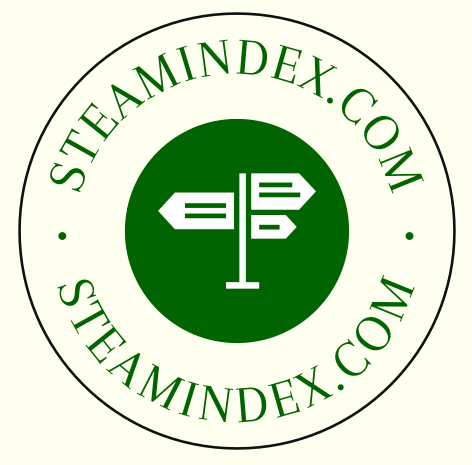 Former LSWR O2 0-4-4T nearing Ryde. Derek Penney. front cover.
April 1962
Gresleys through Grantham. Derek Penney. 4-5.
Colour photo-feature: 60065 Knight of Thistle on 9 September 1962; 60066 Merry Hampton as prev.; 60015 Quicksilver in early 1960s; 60032 Gannet in June 1962
Observations from a hospital bed. [of GNR (I) trains]. Norman Johnston. 6-11.
Author was a child polio victim in 1957 and had to spend nineteen weeks in bed at the Musgrave Park Hospital in Belfast, from which he could see the GNR (I) trains to Dublin and a variety of lesser services. In May he was taken by his father to Scotland where he encountered the A4 class and was even given the treat of a journey to Newcastle and back (on the return journey the train engine was an A4 Silver King). illus.: GNR(I) no 72 Daffodil as working in 1900, Musgrave Park Hospital; GNR(I) T2 class no 148 on Lisburn local train on 1 June 1934 (William Robb): Col.: GNR(I) 202 as UTA No 67 Louth, but still in blue livery passing Adelaide on Lisburn local train on 22 June 1962 (Irwin Pryce); NCC WT class no 51 passing Finaghy halt on 28 August 1965 with empty stock (Derek Young*), WT class no 51 meets no 55 on same day as prev. with "marching" special (*); GNR(I) no 207 Boyne at Adelaide on 10 April 1965 (*); QG class no 152 on local near Adelaide in July 1956 (Keith Pirt), VS class no 210 Erne leaving Great Victoria Street whilst V class no 86 Peregrine waits at an adjoining platform in July 1956 (Keith Pirt). B&w: Balmoral station in 1962; GNR(I) no 72 on 25 May 1956 returning from Royal Ulster Agriculture Show for Enniskillen.
The Railways of Ipswich. K.A. Frost. 12-17.
Historical article (sources are quoted, but not linked to text). Article was printed following the death of this contributor. illus.: GER. D56 no 1823 on the Ipswich water troughs; Ipswich station c 1910; Bentley station, Ipswich; Map; Early railways to Ipswich; GER. T19 no 763 (an oil burner) takes water from the Ipswich water troughs; GER. Y56 no 1303 at Ipswich on Felixstowe train; Bury St Edmunds station (pre-grouping view); Stowmarket station frontage c 1900; GER. J17 no 65513 at Ipswich; LNER B12 no 8508 with ACFI feed water heater near Ipswich in 1938 with parcels train; B12/3 no 61571 leaving Ipswich Tunnel with express for Liverpool Street on 22 May 1957 (R.C. Riley).
Vintage Caledonian [Railway locomotives]. 18-20.
Photo-feature with notes provided by Caledonian Railway Association: illus.: CR No. 1029 at Perth; Ex Solway Junction railway No 1323 at Carstairs, Glasgow; A Dundee bogie No 127; CR No. 544A (Conner 2-4-0); CR No 679 (Brittain 670 class 0-4-2) at Arbroath; CR No 123; CR No. 1454 (Conner 2-4-0) at Perth
The Paget Locomotive. Bob Mills. 21-23.
Cites the Rly Gaz., 1945 article by James Clayton [Mills observes Clayton's major input into the Paget locomotive, but fails to observe Clayton's expertise in automobile design]. See letters from Essery (14-614).and very important letter from Philip Atkins on page 186. illus.: Diagram; front and rear profile; Diagram; principal dimensions and weights; Diagram; General arrangement drawing and plan; The Paget locomotive No 2299
The evolution of train communication in the 19th Century. Part 3. Towards an acceptable system 1876-1899. Jeffrey Wells. 24-28.
illus.: Jones no 94 at Dingwall; LCDR M3 no 25 at Victoria, London; Diagram; Normal and emergency whistles; Ramsbottom Newton no 460; MSLR Sacr' class no 128; MSLR Parker class 6DB no 400Sacr' class no 128 at Manchester
Electric Blues. Michael Mensing (phot.). 29.
Colour photo-feature: AL1 class electric locomotive No E3019 at Runcorn on 20 July 1963; AL5 class E3082 at Berkeswell, near Coventry on 10 June 1967: both locomtives in electric blue with raised lion and wheel device and raised numbers (former with LMR marron stock; latter with blue/grey stock)
Focus on Carlisle. 30-33.
Colour photo-feature: Coronation no 46225 Duchess of Gloucester in maroon at Upperby mpd in September 1963 (Geoff Rixon*); Jubilee no 45697 Achilles at station on 6 August 1966 (Les Elsey); LMS class 5 Nos. 45274 and 45168 at Carlisle Upperby on Halewood to Bathgate car train on 18 September 1965 (Robert Leslie); BR class 5 no 73151 heading north with express freight in Septemeber 1962 (*); Princess Royal No 46203 Princess Margaret Rose (green) at Kingsmoor on 8 October 1962 (*); 72008 Clan Macleod at Kingsmoor in September 1962 (Richard Jelves); A3 No 60100 Spearmint at Carlisle Canal shed in September 1962 (*); A4 No 60024 Kingfisher on Kingsmoor to Millerhill express freight on 21 March 1965 (Robert Leslie).
Liverpool Street Station. Dick Riley (phot.). 34-35.
Colour photo-feature: LNER B17 no 61618 Wynyard Park at the next platform to N7 No 69704 on 4 October 1958; N7 No 69704 on suburban train leaving Liverpool Street on same day as prev.; Britannia no 70012 John o' Gaunt at Liverpool St on Broadsman for Cromer West Runton & Sheringham on 2 May 1958 (locomotive is immaculate)., J69 no 68619 in GER dark blue livery as station pilot on 2 October 1959.
Ten Coupled Variety. 36-38.
illus.: BR 9F no 92019 at Tyldesley (J.R. Carter); BR 9F no 92114 at Dent in early spring 1997 (Mike Kinder); BR 9F no 92110 at Ais Gill (Mike Kinder); BR 9F no 92136 at Dunhampstead, on 3 May 1963 (Michael Mensing); BR 9F no 92233 at Shepton Montague on express passenger train on 1 September 1962. Erratum p. 126 (R.C. Riley); BR 9F no 92250 with Giesl ejector at Bristol St Philips Marsh on 9 October 1963 (R.C. Riley)
On the track with Sherlock Holmes. Peter Clowes. 39.
Brief examination of railways as portrayed in Sir Arthur Conan Doyle's literary output, also notes how his interest arose through childhood travels, and his later interest in model railway. illus.: Drawing; Dr Watson and Sherlock Holmes. Letter from Rob Adamson (p. 254) comments on the illustrations produced by Sidney Paget both of carriage interiors (as shown) and of exteriors which are of doubtful authenticity. Also notes Conan Doyle's interest in gyroscopically controlled model railways, adding that Louis Brennan was installing an experimental gyroscope-controlled monorail near Gillingham in Kent in around 1912.
The Hawkshaw Arch. Stan Roberts. 40-1.
Four reproductions of lithographs of the the Hawkshaw Arch at Liverpool. Letter concerning locomotives within picture by Rob Adamson on page 186 and page 314.
The Pelaw Main Railway. Part 2. Colin E. Mountford. 42-7.
The later development of colliery railways, including their modernization to accommodate the development of street tramways in Gateshead, the Team Valley Trading Estate and its Railway in 1937 and its incorporation into the National Coal Board's system from 1947. The system finaly closed in 1973. illus.: Ex NER 1350 class loco Victory at Pelaw, Ex NER H class no 1310 at Pelaw, Peckett (1748/1928) Charles Nelson at Ravensworth Park Drift; Map of system in 1937: Bowes and Pelaw Main railways; chocks at Allerdene Bank Foot; set of full wagons crossing the road at Allerdene Bank Head; sidings at Pelaw Main reorganised in 1937 to allow a new bridge on the A1; first full set to travel under the road bridge at Pelaw new Allerdene Bank Head in 1967; Allerdene Bank Head from the roadbridge; Starrs Bank Head; Planet diesel-mechanical 134 BHP loco no 101.
Lancanshire & Yorkshire Railway signal boxes in the Manchester area. Jeffrey Wells. 48-9.
B&w illus.: Miles Platting Junction on 28 July 1991; Monsall Lane signal box on 6 June 1971; Newton Heath signal box on 12 April 1957 (H.C. Casserley); Philip's Park no 2 signal box in May 1995.
Timetables and traction. Part 2. Railway Reflections No. 61. Michael Rutherford. 50-8.
The German high speed test vehicles which reached speeds in excess of 200km/h in 1904, the development of high speed, articulated diesel-elecric railcars of the Flying Hamburger type during the 1930s, the Gresley steam high speed trains of the 1930s, and the possible involvement of R.P. Wagner in their introduction rather than diesel railcars, the intensive Great Eastern suburban service operated by steam and the introduction of the Britannia class on the Norwich expresses. Part 3 on page 113 et seq. illus.: A three cyl compound 'Furniture Van' no 561, Germany; Diagrams; German railcars that beat the 200 kph barrier, Germany; Cartoon; What steam men thought of railcars!, Germany; Class O5 200 kph streamliner, Germany; The Flying Hamburger prototype, Germany; No 2512 Silver Fox at Northallerton on Silver Jubilee in 1939; The Jazz at Bethnal Green, London; J69 no 7267 at Chingford, London; Train running chart morning up service to Liverpool Street; The Brighton Belle on 30 June 1935; The Brighton lines departure board at Victoria, London; Diagram; The Direct admission valve used by the GWR; No 6000 King George V on the Bristolian at Bathford in late 1930s; Coronation Scot no 6223 Princess Alice at Thrimby Grange on the Coronation Scot in 1937 (Eric Treacy), Shap; Table 1; Typical braking distances; Britannia no 70040 Clive of India at Bethnal Green on 16 February 1957 (R.C. Riley), London; Table 2; Britannia diagramming on the GE section 1952; Provocations / Reflections index
Postcards from the past. Andrew Swift. 59-66.
The origins of railway postcards, and the collection of them, including some indication of prices. Further reading. illus.(all from postcards): Aftermath of the floods at Holmersfield on Wavwnwy Valley line in 1912 (Cann - local photographer); Derailment at Highbridge on 20 June 1909 (Montague Cooper, local photographer), Signal box interior at Harrow (LNWR). Prev. b&w: next group col.: Bratton Fleming station, Lynton & Barnstaple Railway (Pictorial Stationery Co. official); The new sea route to Northern Ireland (Midland Railway 1905); Lynmouth (GWR, 1905); Leek and Manifold train in NSR livery (LPC); Midland Hotel at Manchester (MR); Midland Rly 2-4-0 no 1400 in green livery (Alfred Stiebel & Co); B&w: SECR push & pull with P class 0-6-0T in middle at Greenwich Park (LPC); Deepcut station opened in 1917 and built by Canadian troops; Radstock station (GWR) c 1910; Askham station (FR); Fishguard Harbour (LPC); LYR saddle tank no 155 (Ernest Pouteau: see Railway Archive for further information); Col: GN large Atlantic near Hadley Wood LPC); Midland nos. 672 and 559 leave St Pancras on double-headed express (LPC) ; GNR Third class dining car interior (LPC).
Readers' Forum. 65-6
Dwight D. Eisenhower.
Error in caption to illustration on front cover of 1999 Number 12: was not war time President!
The development of Glasgow's railway terminals. Roderick Low.
Crossovers were installed at Queen Street in 1844 to permit experiments with locomotive haulage. The banking engines used on Cowlairs Incline were coupled to the trains and a slipping mechanism was fitted which enabled the banker to uncouple whilst moving at the top of the bank. See feature on Glasgow stations (13 p. 519).
Wandering on a foreign strand. Terry McCarthy.
Location of Creigiau - not as stated, but NW outskirts of Cardiff near US Military hospital. The reason for public houses near to B&M stations in Monmouthshire was the difference in Licensing hours from neighbouring Glamorgan (where pubs closed on Sundays). See feature on ambulance trains (13 page 525).
Some thoughts on compounding. J.C. Butler.
See feature by Rutherford: Vol. 13 page 553: compound locomotives lasted on steam-hauled freight in East Germany until reunification: the locomotives were 750mm gauge Sachsen Meyers. Keith Chester (p. 186) wrote to explain reason for longevity of Sachsen Meyers. .
'Claughton' comments. Bob Mills.
Long letter which covers several aspects of the Claughton class, notably the high fuel consumption and low mileages between repairs, mainly due to lack of mechanical lubrication and inadequate ashpans due to the pitch of the boilers which was too low. Written mainly in response to long, critical letter by Peter Davis (13 p. 569) to author's own assessment of Claughton class (13 page 347).
Loading freight in the 1880s. K.J. Bowen.
Illus. (13-549) shows work of HM Customs & Excise Gauger and response from author page 314.
The world of the timetable. Arnold Tortorella.
Former Caledonian Railway clock at Barrhill station with double face which was vandalized in 1999: illus show clock and platform face of clock. Feature on timetables by Rutherford Vol. 13 p. 611.
'Deltic' in the Snow [at Harrogate]. C.P. Atkins. rear cover.
January 1979: Deltic hauls empty stock to Leeds, having worked to Harrogate on 10.45 from King's Cross: excellently captures extreme cold of that time.
LMS Patriot 4-6-0 45502 Royal Naval Division in Carlisle Citadel Station. Gavin Wilson. front cover.
Unrebuilt Patriot alongside class 5 44701 in 1959.
A Midland & Great Northern landmark: Cross Keys Swing Bridge. 71.
43105 coming off swing bridge at Sutton Bridge on 23 June 1958: note tablet being dropped onto catcher and GNR-type somersault signals. The bridge is still in service (when not under repair) and handles a vast road traffic. (R.C. Riley)
Oxfordshire Ironstone. Dick Riley (phot.) Industrial Railway Society (captions). 72-3.
Colour photo-feature: Oxfordshire Ironstone Company photographed 13 April 1957: 0-4-0ST Barabel (Hudswell Clarke 1868/1953) (black); 0-6-0T Sir Thomas (Hudswell, Clarke 1334/1918) (red), 0-6-0ST The Bursar (Hunslet 1645/1930 (had worked in Palestine during construction of Haifa harbour); 200HP Sentinel Phyllis (9615/1956) (red) and Hunslet The Dean (1496/1926)(black). Several include American-style dumpcars.
The LNER in Scotland. Peter Tatlow. 74-83.
General description of the main LNER routes in Scotland, and the main topographical features with which they had to contend The Area structure. Motive power: that which was inherited and that specially constructed (e.g. class J38), or transferred to Scotland (B12), passenger services, freight, signalling (limited modernization at Waverley), tourism, docks, steamer services (including attempts to off-load onto LMS), bus services and impact of WW2. Tables: Assets contributed to the LNER by GNoS and NBR; Scottish subsidiary companies absorbed by the LNER; Joint companies in Scotland in which the LNER had a share; Pre-grouping locomotives GNoS and NBR. Named trains in Scotland. illus.: Class D49/1 no 310 Kinross-shire passing through Princes Street Gardens in June 1929; B12 no 8500 with ACFI feed water heater at Keith; K2 no 4691 Loch Morar alongside an ex NB J36 at Mallaig; D34 no 9496 Glen Moidart at Crainlarich in March 1930 with small snowplough and snow on mountains. Early col.: D34 No 9035 Glen Gloy at Eastfield in August 1939, Y9 class No 10095 alongside an ex GER J69 at St Margarets shed, Edinburgh in August 1938 (L. Hanson); LNER-built Director class D11/2 No 6394 Lord James of Douglas as prev.; K2 No 4691 Loch Morar at Mallaig in 1936 (H.N. James). Remainder b&w:; K4 No 3441 Loch Long on West Highland line; LNER Map ( Scottish area); Two ex GNoSR locos, D41 No 6908 and D40 No 6848 Sir Andrew Bain at Aberdeen; Two D11/2s 6392 Malcolm Graeme and 6391 Wizard of the Moor at Helensburgh with Northern Belle in June 1935, D34 No 9278 Glen Lyon on Forth Bridge with fish train in June 1929; J37 no 9517 with freight near Burntisland, (G.H. Soole*); O4/2 No 6544 on Glen Farg bank in April 1934 (*); new K3 No 195 at Dalmeny in June 1925 on freight (W.D. Stephen); D41 renumbered 2252 at Elgin in May 1947.
The 10th Earl of Dundonald, his rotary engine and his locomotive. Part 2. Robin Barnes. 84-90.
Part 1 is in Vol. 13 page 586 et seq. The locomotive had the interesting 0-2-0 wheel arrangement and was accompanied by a supporting wagon. It was patented (6923 of 1835). He was also interested in carriages with an ultra-low ecntre of gravity and in elevated railways (as of London & Greenwich type). Barnes' sources (both primary - the Dundonald Muniments held by the Scottish Record Office) and secondary are carefully identified and assistance received from specific librarians is recorded: those who have been bred in Edinburgh have courtesy beaten into them). illus.: Lithograph; L&GR viaduct over what is now Abbey St. Bermondsey, London; Lithograph; The new church behind the viaduct at Bermondsey, London; Artist's Impression; Westminster to Greenwich viaduct; Lord Dundonald boiler designs; Drawing from patent 6923 of 1835; Variations on Lord Dundonald's rotary engine project; Artist's Impression of the rotary engine; Sketch; Lord Dundonald's low centre of gravity coaches; Engraving; The London and Greenwich railway at Deptford; Drawing from Lord Dundonald's patent
The Mid-Sussex Railway. Adrian Gray. 91-4.
Historical sketch. illus.: LBSCR D1 no 2254 at Horsham; Map; the mid Sussex line and branches; LBSCR B4X no 2073 at Amberley, Arundel; Petworth station; The auto-train to Midhurst at Pulborough; 4-VEP four car set near Amberley tunnel, Arundel; Class 421 set at Amberley station, Arundel
DMU through Ebbw Vale. Paul Strong (phot.). 95.
Colour feature:. taken on 23 April 1962: Class 116 three car Derby DMU at Aberbeeg; and at Ebbw Vale [Low level] station and view of Crumlin viaduct through front window.
The Midland & Great Northern remembered. 96-7.
Colour photo-feature: class 2 No 43160 at Caister-on-Sea with carmine & cream Gresley corridor stock in April 1957 (E. Alger*) , D16/3 No 62517 at Caister-on-Sea in July 1957 with ex-LMS stock on train for Derby in July 1957 (*); J6 No 64171 at Sutton Bridge on 24 June 1958 (R.C. Riley), B1 No 61113 at Cromer Beach on Ian Allan Special in September 1954 (engine shed where supermarket parking now is) (J.B.McCann) see also letter page 314; Spalding GN station with J6 No 64172 on Saxby to Kings Lynn train (LMS stock) on 28 February 1959 (T.J. Edgington).
A Winter's Tale. 98-9.
Colour photo-feature: BR class 5 No 73093 at Farnborough (Hants) in January 1963 (T.B. Owen); Class 5 No 44869 at Dent on freight passing ploughed snow drifts in January 1963 (K.J. MacDonald); V2 No 60825 and BR No 80055 at Craigentinny, Edinburgh in February 1963 (George M. Staddon); A4 No 60026 Miles Beevor at Hadley Wood on down express in February 1963 (J.F. Aylard); 6814 Enbourne Grange at Grampound Road in March 1962 (Peter W. Gray): see also rear cover Number 3
Birmingham New Street. John Edgington (phot.). 100-02.
Colour photo-feature: Derby lightweight DMU leaving platform 5 on 30 April 1956; Jubilee No 45742 Connaught c1956 with express from Euston; LNWR 0-8-0 No. 48930 with SLS special on 2 June 1962; Class 5 No 44963 shunting one van in June 1963; Jubilee No. 45742 Munster with express for Euston in September 1956; No 46246 City of Manchester (red) with train from Euston in February 1962; New Street from the signal box during reconstruction on 10 September 1966.
Folly at Farringdon. Michael J. Smith. 103-5.
Accident on 3 February 1878: collision between two MR coal trains near foot of Snow Hill incline due to haphazard working according to Co. W. Yolland. illus.: Lithograph; View from Farringdon Street station (Illustrated London News 27 January 1866), Midland no 695 of the same type as the engine involved in the accident at Farringdon, London; Map; Farringdon Street and surroundings in 1878, London; Midland no 1925 at Clapham Jn., London; LNER No 9484 seen through the station bridge at Farringdon, London
Wilson, Andrew. The Festiniog Railway's acquired locomotives. 106-12.
The leading dimensions of acquired locomotives are tabulated on page 112: these are Moel Tryfan from the NWNGR; the Harrogate Gasworks Peckett; Linda & Blanche; Mountaineer (the last three having operated in general service: a Beyer Garratt (K1) came from Tasmania but now rests at the NRM. See letter (page 370) from David Powes concerning the derailment of Linda when piloting Prince on 5 September 1962: Linda was being driven by Bill Hoole and the cause of the derailment was Linda being out-of-gauge (it also lacked continuous brakes at the time). illus.: Moel Tryfan at Festiniog: reader requests further illus. of this locomotive (page 314), Russell in 1935 at Festiniog, ; Russell in the 1920s at Festiniog,; Harrogate Gas Works Peckett in 1949 at Harrogate; Russell and the Baldwin No. 590 at Festiniog,; Penrhyn quarry Blanche at Festiniog, ; Penrhyn railway Linda at Festiniog; Beyer-Garratt no K1, Australia; Beyer-Garratt no K1 in Tasmania; Alco-Cooke no 3.23, France; Alco-Cooke on the Boston Lodge headshunt at Festiniog, Blaenau Ffestiniog; Ex Penrhyn Blanche at Festiniog.
Timetables and Traction. Part 3. Railway Reflections No. 62. Michael Rutherford. 113-19.
Part 2 was on page 50 et seq. See letter from Adrian Tester on page 254 comparing effort of stoker on a ship with that of a fireman on a locomotive (including observations made by one who had filled both roles). illus.: AEI 3,300 HP no 3004 at Liverpool, Merseyside; Graph; Hand firing steam locomotives according to BR; Graph; Minimum coal consumption per drawbar horsepower; Deltic no D9002 at Doncaster; Intercity railcars at Birmingham; Intercity railcars at Birmingham; Western Pullman at Leamington Spa, Warwick; E3162 piloting another of the same class at Rugby; Page 117: pair of EE type 3s with XP64 set: see letter page 254 by Alan de Burton noting that train was heading east not west; Prototype Hawker-Siddeley 4000hp prototype Kestrel; A pair of EE type 4s at Carnforth; Timetable compilers guide from Swindon
Colour files: Nameplate miscellany. 120-1.
Colour photo-feature: nameplates of Battle of Britain Nos 34089 602 Squadron (Les Elsey*) and 34090 Sir Eustace Missenden, Southern Railway (T.J. Edgington); Castles Nos. 5070 Sir Daniel Gooch (Rodney Lissenden) and 7008 Swansea Castle; Jubilee no 45721 Impregnable (Joe Richardson); 1021 County of Montgomery (B.J. Harding); 35006 Peninsular and Orient S.N.Co(*); 46256 Sir William Stanier FRS (Gavin Wilson) and 46200 Princess Royal (Geoff Rixon) (both latter maroon)
Chappel Viaduct. G.R. Mortimer (phot.). 122-3.
B&w illus.: Chappel Viaduct on the Sudbury branch: panoramic view with DMU crossing on 1 June 1969, with D16/3 no 62571 crossing with Cambridge to Colchester stopping train on Easter Monday 1952, side view with DMU crossing on 2 May 1971; view facing DMU crossing on 27 July 1969 and view looking through the arches.
Rolling Stock Focus - LNER 21-ton hopper wagons: BR rebuilds. Paul W. Bartlett. 124.
Colour photo-feature:: LNER 21 ton hopper wagons: E306716, probably rebodied at Newport [Mon], on 27 May 1978; E306981, certainly rebodied at Slough at Staines Central on 9 April 1972.
Book reviews. 125.
Leicestershire's stations: an historical perspective. Andrew Moore. Laurel House. GJB ****
impressive list of primary sources and extensive bibliography
Early bus services in Ulster. M.L. Kennedy and D.B. McNeill. Institute of Irish Studies. SDW *****
book is researched in depth and is magnificently illustrated
Life on the Somerset & Dorest Railway. Alan Hammond. Millstream. CD ***
The origins of the LMS in South Wales. Briwant Jones and D. Dunstan. Gomer. RJE ****
"splendid book" but with some buts
Steam on West of England main lines. Peter W. Gray. Ian Allan. MB ****
Readers' Forum. 126.
Ten-coupled variety.
Erratum to caption concerning 92233 14-38
Irish steam railmotors and railcars. R.A. Hunter.
NCC Sentinel No. 401
The Tayport line. John B. Rowley.
Cites letter by C.J. Panther (13-680) and quotes two sources to suggest that locomotives listed in table are the correct stock for the Edinburgh & Northern Railway.
'Merchant Navy' 4-6-2 No 35010 Blue Star leaving Waterloo. Jim Oatway. rear cover.
July 1964
BR 9F 2-10-0 No 92108 between Charfield and Bristol. front cover.
illus.:
The Inverbervie branch goods. Michael Mensing (phot.). 132-3.
Colour photo-feature: photos. taken on 8 and 16 July 1964 of J37 Nos. 64608 and 64624 respectivley, at Lauriston, at Inverbervie, at St Cyrus, and on the North Esk viaduct
Horwich to Longmoor: an apprenticeship followed by National Service. Brian Syddall. 134-41.
Experience gained as a fitter at Horwich in the 1950s included valve setting with Stephenson link, Joy and Walscaerts gear. Writer considered that the Joy gear had many advantages for inside-cylinder locomotives, especially wider axlebox journals and stronger crank webs, also economy of construction and good steam distribution. When called up for National Service he became a Sapper and was sent to Longmoor for training as a Brakeman/Shunter, but broke his ankle in a typical silly accident and ended up as a fitter working on steam and diesel locomotives. Includes an extensive description of the military railway and its rolling stock. Whilst "working" there The Inn of the Sixth Happiness was being made with railway scenes set in "China". Also like KPJ (who got his service in earlier) he visited the Isle of Wight lines and the Hayling Island branch whilst there. Further information provided on locomotive stock in 1943 (letter page 314). and letter by George Huxley (p. 370) which refutes that railway had no distant signals: one at Woolmer in 1951. illus.: Hughes / Fowler no 42730 at Horwich; Ivatt no 43031 at Horwich; A siding laid down 'for the duration' packed with new Austerity 0-6-0s at Longmoor; No 47402 assisting No 11305 to shunt locomotives for repair at Horwich; LMR No 400 Sir Guy Williams at Bordon, Alton; LMR No 400 Sir Guy Williams at Longmoor; Map; The Longmoor Military Railway; Longmoor Downs station; The last Austerity No 196 Errol Lonsdale at Longmoor; Austerity No 601 Lord Kitchener at Longmoor; No 600 Gordon at Longmoor; USA built Frank. S. Ross at Longmoor; WD locomotives at Longmoor c 1956-8
The Micklehurst loop line. Jeffrey Wells. 142-7.
The Tame Valley was unusual in having railways on either side of it constructed by the same company (LNWR): the original line from Stalybridge to Huddesfield is still open, or in the case of the original tunnel extant, but unused. On 3 July 1879 the LNWR obtained powers for new lines in the Stalybridge area and for the Micklehurst Loop which opened in 1886, lost its local passenger services during WW1 and closed in 1966. It was unusual during the 1950s, and probably for far longer, for handling the bulk of the express traffic and slow freight (stopping services, some express passenger trains, and some freight used the original line). Vernon Heron (page 370) makes observations about map and about the course of the railway/tramway built in connection with the construction of a reservoir in Chew Valley. illus.: p. 142 Fowler 0-8-0 7F [Vernon Heron (p. 370) states this is Micklehurst!] at Millbrook; Bridge No 1 at Stalybridge; Micklehurst station c 1911, Mossley Gas Works c 1951, (aerial view); Austerity 8F No 90671 at Freizland, Map; derailed LNWR 0-6-2T no 1608 (9 August 1909); Maps of Micklehurst Loop and L&NWR western approaches to Stalybridge; Stanier No 42553 passing Uppermill signal box; east end of brick-built Friezland viaduct in Greenfield, Yorks c1910; Ex (?) LNWR No. 5509 Chillington leaving Standedge Tunnel at Diggle; Micklehurst Loop Line timetable Sept / Oct 1890; Uppermill sidings and goods shed c 1905 looking across to Ladcastle Quarries and Saddleworth viaduct
Llanfyllin recorded: a guards account about a Welsh branch line. Geoffrey Skelsey. 148-53.
illus.: Ivatt class 2 no 46505 at Llanfyllin at Llanfechain, Welshpool; Ivatt class 2 no 46505 at Llanfyllin, Welshpool; Ivatt class 2 no 46505 at Llanfyllin, Welshpool; Table 1; Guard's diagram; Map; Lines round Oswestry; Timetable for the branch winter 1954 / 5; Pages from the guard's journal; Average passenger loadings; Table 2; Llanfyllin branch train punctuality; Table 3; Gobowen to Oswestry punctuality; BR class 2 no 78005 at Llanfyllin, Welshpool
Alexander Paterson, Scottish Victorian railwayman. W.M. Tollan. 154.
Two pages from the diary of Mr Paterson. Further information in letters by Gathercole and Brown.
Two sturdy little survivors: pair of ex GWR 0-4-0 tanks. R.C. Riley (phot.)/Michael Rutherford (captions). 155.
illus.: A Cardiff railway survivor GW no 1338 now at Didcot at Bridgwater; A locomotive from the Newport docks, named Trojan, GWR No. 1340 and now also at Didcot at Tamworth, Birmingham
2-6-2 Tanks of the LMS. 156-157.
illus.: LMS Fowler 2-6-2T no 40022 at Moorgate; LMS Stanier 2-6-2T no 40080 at Birmingham; LMS Stanier 2-6-2T no 40208 at Bolton; LMS Ivatt 2-6-2T no 41224 at Birmingham; LMS Ivatt 2-6-2T no 41315 at Callington, Plymouth
Hatton Bank. Derek Penney. (phot.). 158-159.
Col. illus.: Castle no 5066 Sir Felix Pole with football special on 31 March 1962; 6020 King Henry IV on Paddington to Birkenhead express on 17 March 1962; BR 9F no 92167 starting off to descend Bank (more information about specific locomotive & working see letter page 314), 5912 Queen's Hall on Bournemouth to Birkenhead train on 4 August 1962.
South West Suburban: the M7 Tanks. 160-1.
Colour photo-feature:Southern Railway 51 at Bournemouth shed (dark green with Greek style lettering) in 1948 (Jenkinson states 1939) (S.C. Townroe). Remainder Les Elsey: 30053 at Eastleigh on Southampton train on 10 September 1963; 30051 at Waterloo on 1 August 1962, 30112 at Stoneham between Eastleigh and Southampton on breakdown train on 20 August 1960; 30133 at Eastleigh mpd on 27 February 1961.
'Milko!' Milk trains to London. 162.
Colour photo-feature: BR 9F no 92234 at Gerrards Cross on up train of road tanker trailers on flat wagons from Shropshire (C. Hogg); Castle 5084 Reading Abbey at Southall with train including empty milk tank wagons in 1960 (Cliff Woodhead); Warship no D858 Valorous at Southcote Junction, Reading on train of empty tank wagons on 27 July 1963 (C.J. Gammell)
Yarm. Ian J. Crow. 163-7.
Author began working at Yarm station in July 1952: records the former extensive freight (wool and cattle and inwards perishables) and passenger traffic until closure in 1960. illus.: Yarm from the air showing the full length of the railway viaduct; Yarm station c 1912 looking south, Map of railways in the Yarm area, plan of station layout; Yarm station c 1912 looking north, Stockton; Waiting for an excursion to Redcar in 1919 at Yarm; A1 no 60145 St. Mungo passing Yarm on express in about 1950; A3 no 60071 Tranquil passing Yarm in about 1955 on express; G5 no 67349 at Yarm with train for Northallerton; V2 no 60808 at Yarm with train of old corridor stock.
Sussex in the 1930s. 168-9.
B&w illus.: SR "Brighton Atlantic" No 2425 Trevose Head crossing Ford Bridge in SR period prior to electrification and renewal of sliding bridge (I.C. Allen*), SR 2422 North Foreland passing Angmering on 22 August 1936 (H.C. Casserley), SR T9 No 300 at Dorking North in early 1930s: see letter by P.O. Barker (p. 370) that notes that Dorking is in Surrey, not in Sussex and that the locomotive is blocking "our view" of the shunting box (sorry virtual reality does not yet extend that far (*); T9 E311 at Dorking North (*): I3 2026 on excursion near Billinghurst in 1936 (*), and at Horsham on local train on 16 July 1938 (HCC).
The Eye of the beholder: the beauty of steam. Railway Reflections No.63. Michael Rutherford. 170-7.
Other than a concluding note on Eric Gill's fascination with railways and the adoption of Gill Sans typefaces by the LNER, most of this article discusses the exterior proportions of locomotives produced by the major private firms, such as R.&W. Hawthorn and by the railway companies, and the architects (draughtsmen) of such designs. These people were well aware of the need to produce objects of distinctive beauty. See letter by Rod Garner on insurance against boiler explosions on page 491. illus.: Reconstruction of Novelty; Reproduction of Locomotion; Diagram of external styling features peculiar to particular firms; LNWR 'sternwheeler' Liverpool; GNoS class 19 No. 29; Midland railway no 42; GER No. 43; North Staffordshire 0-6-0; CR 66 class no 91; Stroudley 2-2-2 no 151 Grosvenor; CR no 50 Sir James Thompson; Midland Railway No 1757 Beatrice; Midland railway no 1852; Bulleid's Q1 class C18 (caption suggests as candidate for Turner Prize); GW Achilles class no 3031 Achilles
4-4-0s of the Glasgow and South Western. Ian Middleditch and Stuart Rankin (captions). 178-9.
Caption writers are members of the Glasgow & South Western Railway Association. illus.: Whitelegg Big Bogie rebuild no 452 at Annan, Dumfries; Hugh Smellie Big Bogie no 56 in Dumfries locomotive yard; Big Bogie no 57 with a removable smokebox extension on test at Dumfries; Whitelegg rebuilt Manson 8 class; GSW no 11; GSW no 11 nominally rebuilt as no 394 Lord Glenarthur
Rolling Stock Focus: tube trains on the Isle of Wight. Ian Beckey (phot.) David Jenkinson (captions) 180-1.
Colour photo-feature: of class 485 and 486 (ex-London Transport in British Rail blue/grey and Network South East liveries: 4VEC no 485 042 leading a 3TIS set; 4VEC no 485 043; 3TIS set no 486 031; 5VEC train no 485 043; 5VEC no 485 041.
The Big Bang! Arthur R. Nicholls. 182-5.
William Cubitt's approach to Dover by SER required demolition of Round Down: illus.: Illustrated London News; Three diagrams relating to blowing up a cliff at Dover; SECR E1 no 506 leaving Shakespeare's Tunnel at Dover; SECR no 488 derailed by a landslip at Dover; Cartoon; Schools no 30930 Radley leaving Abbotscliff Tunnel in June 1959 (G.H. Hunt - col.); Battle of Britain no 34086 219 Squadron in Folkestone Warren in August 1958 (P.J. Hughes - col); Drawing.
Readers' Forum. 186.
Timetables and Traction. Pat McCarthy.
Earlier efforts at interval timetables, or standardised departures, include those on the London & Greenwich and London & Blackwall lines (the latter virtually compelled to interval working by its traction equipment). Perhaps the most startling interval service is that shown in the Manchester, Sheffield & Lincoinshire Railway timetable for 1st November 1881. At a time when Liverpool and Manchester were arguably the two most important non-capital cities in the world and connected by three competing main lines, it is to be expected that exceptional service be provided. To achieve this the Cheshire Lines Committee ran an express service hourly in 45 minutes calling Warrington only: from both ends between 08.30 and 21.30 with additional trains at peak times.
Timetables and traction. Keith Chester.
Writer states that J.C. Butler's letter More Thought on Compounding (page 65) rather misses the point. The reason that the Sachsen Meyers survived on commercial operations into the 1990s had little to do with compounding, but a great deal to do with their low axle loadings. Many of the narrow gauge lines in Saxony were lightly built and for over half a century these engines were the biggest which could be used. On p.51 Michael Rutherford refers to the removal of the Silesian electrification by the Red Army at the end of WW2 and its "re-erection in Siberia". Again, writer doubts this as he saw some of these formerly electrified lines in 1980 where in many cases the catenary mast had been simply cut off a few centimetres above its concrete base and clearly could never have been used again. The same could be observed around Saalfeld in the former GDR.
The Paget Locomotive. Philip Atkins.
Refers to Bob Mills' article on MR No.2299 in Backtrack for January 2000 p. 21, Writer in the company of Michael Rutherford had the surprising experience, as recently as Spring 1982, of speaking to two people who personally recalled this engine, the late Kenneth Leech, and Edgar Larkin. The latter stated that not only did he remember seeing it, but he actually helped to dismantle it! For good measure he confirmed it was painted plain black. No.2299 actually survived until early 1920. Its inclusion in the statistical retums by locomotive wheel arrangement in The Railway Yearbook between 1914 and 1920 inclusive must have puzzled contemporary observers, as this was the only overt confirmation of its existence. No reference to the engine, even under 'Paragraphs', was ever made in the Locomotive Magazine.
The paucity of photographic evidence was equally remarkable. Derby Works negative DY 2080 shows the engine in steam with the front end of the last remaining MR Met-type 4-4-0T coupled immediately behind. DY 2081 is the same image with the background 'blacked' out. The negative register entry for both is simply "2299 Mr Paget's Engine"; no date is given. It is surprising that its construction was not recorded in detail photographically, in view of the unorthodox nature of both the boiler and cylinders. For some reason only the roughly forged crank axles were photographed at the construction stage. (DY 8818-9, 14th March 1908).
Similarly when the engine was dismantled, no fewer than eleven negatives of the engine's valves (DY 11476-86) were taken (18th May 1920) but no other feature. The respective drawing schedules for No.2299 and 0-10-0 No.2290 both identify the chimney drawing as S-1208, So it is reasonable to assume that the former's chimney was appropriated for the 'Banker', construction of which had actually commenced in mid-1914.
But for James Clayton's classic dénoument of the engine in The Railway Gazette in late 1945 one could otherwise have seriously doubted that the Paget locomotive had indeed ever existed. Not mentioned in Mr. Mills' article is the interesting correspondence subsequently generated in the columns of the Railway Gazette. It prompted personal recollections from several engineers who had been at Derby at the time (i.e.35 years earlier) including a very swift and (uncharacteristically?) warm response from no less than Edward Thompson, current CME of the LNER, who had been employed at Derby Shed at the time. See Thompson.
Finally it seems probable that No.2299's tender was (LMS) 3180, whose partially obliterated record card shows it to have been built at Derby in January 1909 (which would be about right) and rebuilt in April 1924. It was taken out of traffic in July 1951 and broken up in January 1952.
The Hawkshaw Arch. Rob Adamson
Stan Roberts (The Hawkshaw Arch, January issue, page 40) asked if the drawing was that of an early LNWR engine. The answer suggested is nearly! Up to 1841 the Grand Junction Railway had a stock of some seventy 2-2-2 locomotives with inside cylinders, outside frames and crank axles. Twenty-five of these were of Stephenson's 'Patent Engine' design of 1837, the first being named Patentee. The repeated failure of 'Patentee'-class crank axles resulted in the 'glorious scheme' of retaining outer frames for leading and trailing axles, while driving directly on to the driving wheels from outside cylinders fixed to both inner and outer frames. This type of construction was developed at Edge Hill, Liverpool, by William Barber Buddicom but for many years has been referred to, erroneously, as 'Crewe' or 'Allan' framing. Trevithick took over from Buddicom, developing the design further and building large numbers of both 2-2-2s and 2-4-0s up to 1858.
The engine shown in the lithograph is something of a hybrid. It has the straight frames of the 'Patentee'-class but without outside bearings for the driving axle and there are no visible springs for either the driving or trailing axles. The 'Patentees' and most other inside cylinder 2-2-2s of the period had prominent springs for all three axles, while those on Trevithick's engines were mounted between the frames or, in the case of the driving wheels, below the axle-box. The boiler mountings, with one safety valve on a plinth above the boiler with the other on the dome above the round-top firebox, are typical of Crewe-practice introduced under Trevithick.
It is churlish to criticise the original artist who had set out to depict no more than a 'generic' locomotive of the day, supplementing his original ideas with sketches made from Trevithick's engines to provide a measure of local authenticity.
Snowfall over Cornwall. Peter W. Gray. rear cover
3 March 1962: photo. from westbound train approaching Burngullow hauled by 6814 Enborne Grange. See also 14 page 99.
GW 'Manor' 4-6-0s Nos. 7827 Lydham Manor and 7828 Odney Manor. Derek Penney. front cover
10 August 1963 at Machynlleth polidhed to perfection for Royal train duty.
Backtrack Portfolio: Southern 'West Country' 34013 Okehampton at Waterloo on Bouremeouth Belle in September 1966. John Corkill (phot.). 190.
Triumph of the printed word. David Joy. 191.
Editorial to mark Silver Jubilee of Atlantic Press: more extended coverage in same issue.
Colour files - a 'Lanky' miscellany: scenes around the lines of the former Lancashire & Yorkshire Railway. 192-3.
Col. illus.:LMS Black Five No 44926 on 7 September 1967 passing Town Green & Aughton with excursion for Blackpool (M.H. Yardley), Lydgate viaduct in September 1973 (S.C. Dent), Gauxholme viaduct in October 1969 (S.C. Dent): this was the subject of a letter on page 370 by D.K. Horne who stated that structure was not cast iron, was probably steel but might have been wrought iron, Irwell viaduct at Radcliffe, with class 504 in orange & black livery in October 1991 (John Edgington), portal of Gisburn tunnel in February 1974 (S.C. Dent),
The LNER's Easter arrangements 1925. Alistair F. Nisbet. 194-200.
Mainly those based on Dundee Tay Bridge during the weekend of 10-13 April. Some of the excursions were of a long distance nature and included ones two and from England. The main source of information was an internal document Advice of Special Passenger Trains and Special Arrangements for week ending 17 April 1925 and reports in the Dundee Courier. KPJ: strange to think his father was probably involved in handling this traffic. See letter from Irving Nicol on page 370 with detailed corrections to captions. illus.:Ex NBR D34 no 9291 Glen Quoich on Forth Bridge in June 1929, NBR class R no 1406 at Dundee in June 1923 (T.G. Hepburn), Ex NB class H no 9872 Auld Reekie at Edinburgh Waverley (actually in Perth General according to Nicol), LNER C16 no 9445 at Tayport(T.G. Hepburn) , Ex NBR D34 no 9291 Glen Quoich on train for Crail , Ex NBR Scott no 9412 Laird o' Monkbarns in Edinburgh Princes Street Gardens in June 1929, D11/2 no 6388 Captain Craigengelt at Dundee Esplanade in June 1935 with express from Glasgow Queen Street to either Dundee or Aberdeen according to Nicol (T.G. Hepburn), D11/2 no 6386 Lord Glenallen on Tay Bridge, Dundee on 8 July 1932 (Ken Nunn) , Ex NBR D29 no 9359 Dirk Hatteraick in Edinburgh Princes Street Gardens on 8 July 1938 with train from Queen Street according to Nicol.
The Unfortunate downfall of 'Black Harry' tunnel. Michael Blakemeore. 201-4.
Tunnel collapse on Clifton branch which ran from Patricroft to Molyneux Junction on 28 April 1953 which led to the collapse of houses above and loss of life. Brigadier C.A. Langley conducted the Inquiry. Bibliog. D.K. Horne (letter page 370): adds some more information about how the civil engineers on the LMR recated to the problem. More about the crumbling railways of Central Lancashire Vol. 17 252. illus.:Black Harry [Clifton Hall] tunnel portal, Manchester on 8 July 1950 (D. Ibbotson) , LNW G2 no 49400 at Clifton Hallon 26 January 1952 (George Shuttleworth), Map: the LNWR Clifton branch , Clifton Hall sidings on 26 January 1957 (C.H.A. Townley), Plan of what lay above the tunnel at Clifton Hall, Infilling Black Harry in 1959 (C.A. Appleton).
Off to the Races: LNER specials to Aintree for the Grand National in the 1930s. S.P. Rawstron (phot.) and Martin Bloxson (captions). 205-07.
B&w photo-feature: the classic Liverpool horse race attracted a rich following: the LNER worked Pullman specials hauled by Gresley Pacifics throughout::B7 No 5470 piloting a D9 approaching Aintree, Ready for the off 1934; B9 No 6113, LMS No 1060, A1 No 2546 Donovan with Pullman special for King's Cross at end of 1934 meeting , Ready for the off (return excursions on 29 March 1935): D9 No 6034, B7 No 5482, B7 No 5483, LMS 4P compound No 1024, with excursions and A1 No 2547 Doncaster on Pullman special for King's Cross, close up of B1 No 5196, Handbill for 1935 Meeting, Ready for the off 1935; B9 Nos. 6105 and 6108 and B1 No 5196 at Aintree, Merseyside on 30 March 1935 on 1935, B7 No 5483 going to fetch its train? at Aintree, Merseyside on 29 March 1935, B7 No 5483 with its train on 29 March 1935, LMS Compounds Nos. 1132 and 919 on 29 March 1935. See LNER (Issue 10 page 15) for earlier through Pullman specials from Kings Cross worked by A1 Pacifics..
Pavo Christatus Vectis:- The Peacocks of another island. (Railway Reflections No. 64) Michael Rutherford. 208-15.
Map; The railways of the Isle of Wight and their motive power, especially those 2-4-0T engines supplied by Beyer Peacock to the Isle of Wight Railway and Isle of Wight Central Railway. Ryde should have been preseved but was cut-up during WW2. Table gives dimensions, mileages and withdrawal dates of all Isle of Wight Beyer Peacock locomotives. Letter concerning similar locomotives supplied to Australian railways (Darryl Grant page 430). Sketch; Prototype for the Isle of Wight Peacocks, 486 class Isle of Wight Railway Sandown on 29 March 1910, Ventnor being serviced at Ventnor on 29 March 1892, 486 class (WN 2408) for Seacombe Hoylake & Deeside Railway [Wirral Railway] no 3, 2017 class Ryde & Newport Railway Osborne at Freshwater in August 1891, 486 class (WN 1239) LYR no 518 , M & SWJ no 7 of the 3450 class (supplied originally to IWR) at Andover Junction , No 43 of the Dublin, Wicklow and Wexford railway , Osborne now unnamed and in the Isle of Wight Central railway livery on Ventnor Town train, IWR Bonchurch (engine was recovered from the bed of the Solent) at Ventnor on 11 June 1894 , No 5003 of the Dutch National railway, in June 1935, IWCR 2017 class as Southern Railway No 8 at Ryde , Ryde as W13 in Southern days , Wroxall as W16 before its rebuild.
Southern Colour on the Isle of Wight. Michael Rutherford. 216-17.
Col. illus.: O2 W32 Bonchurch (malachite green) in May 1952 (T.B. Owen), W34 Newport (malachite green) with train in BR red livery at St John's Road in May 1952 (SC Townroe), E1 No W4 Wroxall (dark green or malachite?) at Neport in May 1949 (W.H.G. Boot), O2 No. W20 Shanklin crossing the Medina in August 1963 (John Spencer Gilks) .
A railway interlude: a youthful association with the Kent & East Sussex Railway. Tom Standen. 218-19.
Schoolboy memories of the line during the 1930s near Biddenden. illus.:A KESR Ford engined petrol railbus at Rolvenden, August 1928, KESR no 3 at Rolvenden in malachite green (or similar light green) livery in September 1947 (J.M. Jarvis), Biddenden station on 16 May 1937, KESR no 3 at Wittersham Rd., c1938,
Great Eastern branches in the 1960s. M.H. Yardley. 220-1.
Col. illus.:A Craven's two-car DMU at Maldon on 27 August 1964, Derby built DMU at Buntingford on 26 July 1963, Waggon und Maschinbau Railbus at Braintree on 27 August 1964, A Birmingham two-car DMU at Sudbury on 15 April 1969, Waggon und Maschinbau Railbus at Maldon on 27 August 1964, Handing over the token at Middle Drove on Wisbech to King's Lynn line on 21 June 1967.
The Locomotive Exchanges in colour. . 222-3.
Col. illus. of 1948 locomotive exchanges: A4 Mallard no 22 (garter blue) with chocolate & cream GWR dynamometer car at Waterloo on 21 June (C.C.B. Herbert)t, Coronation Pacific no 46236 City of Bradford (LMS black lined marron) at Wakefield in May (H.M. Lane), Merchant Navy no 35017 Belgian Marine (malachite green with black ex-LMS tender and teak rolling stock) at Wakefield (H.M. Lane) , King no 6018 King Henry VI (GWR livery with LNER dynamometer car at Wakefield (H.M. Lane), LNER O1 class no 63773 at Acton with LNER dynamometer car (NRM collection).
Beyond the Tamar. Peter W. Gray. 224-5.
Colour photo-feature::43xx no 7335 at Par witgh local for Penzance on 2 July 1960, County no 1001 County of Bucks at Penzance on 14 July 1962, 1001 County of Bucks near Moorswater viaduct on Plymouth local on 2 September 1961 (sometimes photographs mean more to some than to others: KPJ was getting married to Eileen on this day and arriving in Cornwall on the following day for their honeymoon), 6814 Enborne Grange at Gwinear Road on Penzance train on 3 March 1962 (with lingering snow), 4992 Crosby Hall at Truro on 24 July 1957 on down Cornishman.
West Riding round up: steam in the West Riding of Yorshire during the 1960s. 226-9.
Colour photo-feature:.:8F no 48721 passing Skipton on southbound freight (Joe Richardson) , Crab no 42851 and Class 2 no 46453 at Leeds City on 29 September 1961 (Cliff Woodhead), 9F no 92016 at Whitehall Junction, Leeds with train of tank wagons (Joe Richardson), BR class 5 no 73055 at Leeds City in July 1967 (S.C. Dent), Jubilee no 45593 Kolhapur at Bradford Forster Square in September 1967 (Derek Penney), Black Five no 45395 at Huddersfield with blue/grey rolling stock in July 1967 (S.C. Dent), A1 no 60114 W.P.Allen in October 1964 on late afternoon local for Doncaster (Joe Richardson), 4F no 44263 at Kirkstall Junction., (see letter from M.N. Bland on page 371 which attempts to sort out whether this train was on the fast or slow lines at this point) Leeds with mineral empties in October 1964 (Joe Richardson), Class 5 no 44828 at Keighley with northbound express freight in March 1967 (Joe Richardson), Jubilee no 45679 Achilles at Bradford with parcels train in July 1967 (Derek Penney).
Return to Nottingham Victoria. John Spencer Gilks. 230.
Colour photo-feature::Brush type 4 on 7 August 1965 on cross-country passenger train, J11/3 no 64353 on 14 October 1962 on 1962, station frontage on 7 August 1965.
Recollections of Gillingham, Dorset, 1958. Edward A. Evans. 231-4.
Childhood holiday spent with great-uncle Charles William Cobley, station master at Gillingham, who had started at Exeter Queen Street as a messenger boy in 1910. See also further feature on Gillingham on page 521. illus.:LSWR no 560 at Gillingham, Plan of station layout, Battle of Britain No 34080 74 Squadron at Gillingham on 29 August 1964 (R.H. Marrows all by same phot. on same date), Merchant Navy No 35013 Blue Funnel, Merchant Navy No. 35026 Lamport & Holt Line (74 Squadron in several photographs)
Through the lens at Diggle. Jeffrey Wells. 235-7.
See letter (page 370) from feature writer noting that there are four tunnels under Standedge (the canal, and three railway, two of the latter being out of use) illus.:Ex LYR no 52240 in the snow in January 1959, Ex LYR no 52248 (Jim Roberts) , view from the top of Nelson tunnel on 30 October 1966, unidentified Jubilee with express on 1 September 1962 (Don Cash), Jubilee no 45645 Collingwood with westbound express on 1 September 1962 (Don Cash), Jubilee no 45670 Howard of Effingham with stopping train (Jim Roberts) , D6866 (later class 37) with a brake tender heading west , Diggle station facing west in 1968 on 27 July 1968 (J.P. Alsop), Diggle station sign in October 1964.
Fact, speculation and fiction in the case of Mr. Hawksworth's Pacific. L.A. Summers. 238-44.
Contains some biographical material about Hawksworth, plus a fairly strong case against any real work being directed towards a Hawksworth Pacific. Very long letter from E. Davies (p. 371) which compares the speculations of Nock, Rutherford and RCTS. Refers to collection of drawings at NRM for Pacific type of boiler based on that of Merchant Navy class. illus.:Speculative drawings of GW locomotives, Drawing of F.W.Hawksworth by C.L.Seymour , King no 6000 King George V in its final form , Castle no 4079 Pendennis Castle , Castle no 5054 Earl of Ducie on 9 June 1964, 7029 Clun Castle , County class no 1000 County of Middlesex at Swindon in March 1953 , County class no 1004 County of Somerset after rebuilding, Patriot no 45535 Sir Herbert Walker KCB at Leeds (Eric Treacy), conjectural diagram of a proposed 1946 GW Pacific.
Refrigeration on the railways. Rodney G. Wasey. 245-7.
Maintenance engineer for refrigerated units on railway premises in the Manchester area. illus.:Jubilee no 45689 Ajax at Manchester London Road in March 1957 (Gordon Coltas) , Royal Scot no 46115 Scots Guardsman at Manchester London Road on 28 April 1960 (Gordon Coltas), Gorton shed yard at Manchester on 27 September 1953 (C.A. Appleton) , Midland 1F no 41702 with L1 no 67719 at Gorton on 27 September 1961 (Gordon Coltas).
Signalling spotlight: Signals on the Robin Hood's Bay line. Richard D. Foster and David Sutcliffe (phot.). 248-9.
Colour photo-feature::Prospect Hill Junction, Prospect Hill junction's down outer home signal coming from Scarborough , Robin Hood's Bay station in July 1964, Robin Hood's Bay's up distant in January 1964.
Book reviews. 250-1.
Great Western Branch Line Termini— combined edition. Paul Karau. Oxford Publishing Co. MB ****
Reprint of two-volume work published 1977/8. Covers ten termini: Fairford, Lambourn, Tetbury, Wallingford, Watlington, Abbotsbury, Ashburton, Hemyock, Moretonhampstead and Princetown. Each given a brief historical resume, train services and operations, and motive power. Main features: extensive track plans and architectural drawings complemented by lavish selection of photographs sbowing the station buildings in great detail.
The Great Western at Swindon Works. Alan S. Peck. Ox ford Publishing. MB *****
Reprint of valuable work first published in 1983 with second edition in 1993. "It is a classic study of the development of a great railway town and the author looks in detail at its origins and the growth of Swindon Works to their position of pre-eminence, with a host of outstanding illustrations. See also books
The Kemp Town Branch Line. Peter A. Harding. Author. TJE. ****
"excellent value"
Dropping the Fire: the decline and fall of the steam locomotive. Philip Atkins. Irwell Press. MR *****
Reviewer, Rutherford, knew of this book during its long gestation, was eager to see it, and was not disappointed. This is not another sadly nostalgic memorial to the summer of 1968 but a work that covers the final designs and manufacture of the ultimate steam locomotive classes and series in all countries and how and when each nation ended the use of such head-end power. Photographic coverage of this wide brief is lavish and reproduction, on art paper, excellent. Each chapter and the appendices at the end contain a large quantity of statistical data, much of it in tabular form. The importance of costs and global energy considerations feature more than sterile arguments about superior technologies; the rugged US design philosophy becoming the dominating one worldwide, by the end . There is much food for thought in this book and plenty of references to sources mean that interested readers can follow up various implications with their own further researches.
The Southern Railway's withered Arm. A view from the past. Stephen Austin. Ian Allan. TJE ****
150 photographs of the Southern Railway lines west of Exeter: chapter on each line summarising its history and topography with selection of photographs, many new to reviewer. In addition to the usual locomotive and train pictures there are many showing stations, construction and railways in the environment. Of particular interest are unfamiliar photographs of the Bodmin & Wadebridge and an aerial view of Wadebridge. A must for all SR enthusiasts and residents of Devon and Cornwall.
Sou'West Profile: No.2: Smellie 22 Class 0-6-0. Andrew Munro, Ian Middleditch and Stuart Rankin. Glasgow & South Western Railway Association. MR ****
Useful and modestly-priced publication. Mainly aimed at modeller and includes seven b&w photographs and drawings in two scales. Engine history is fully tabulated, as are shed allocations. The '22' class, very much of the Stirling design school, was the largest locomotive class owned by the G&SWR and operated a complicated system of goods trains between Glasgow and England (at Carlisle) and intermediate stations. Excellent value.
British Railways brake vans and ballast ploughs. Eric Gent, Historical Model Railway Society. RJE ****
Very detailed reference work with many drawings and photographs, many in colour, together with a variety of tables. HMRS is to be congratulated for publishing what many commercial publishers would not consider viable.
Shakespeare Express: the heyday of the Birmingham-Stratford line. Ian Hogarth and Michael Whitehouse. Ian Allan. MR ***
Landscape format full-colour album which unfortunately tries to be two books at once. The first is that of the sub-title; namely the former through route from Birmingham (by GWR to the west country and south Wales via the North Warwicks line and Cheltenham). About 47 of the 67 illustrations are of the late 1950s and 1960s, covering both steam and diesel, are by Michael Mensing. The rest belong to the 'second' book, 'Shakespeare Express'; a concept of the Birmingham Railway Museum at Tyseley which aims at regular service steam operations from Moor Street station to Stratford.
A Pictorial Record of Great Western Coaches (1903-1948). J. H. Russell. Oxford Publishing, MB ****
Reprint of OPC classic first published 1973 well known to many as an invaluable source of reference. Over 600 photographs and drawings of GWR vehicles. Includes steam and diesel railcars and the 'Brown' vehicles, the non-passenger carrying stock such as 'Siphons', fruit vans, mail vans, the splendid Palethorpes sausage vans.
Life on the Somerset & Dorset Railway. Alan Hammond. Millstream. CD ***
Over half of the photographs capture staff (mainly manual grades) in formal and informal poses, at work and occasionally play, while a few pictures include passengers. Many seem to be private snapshots and inevitably some are not technically of the highest standard. But almost without exception they contain something of interest for the social historian. Reviewer would have welcomed more information, where available, on the people who appear in the photographs, and who took them and why, although the author has done his best to date the pictures (some go back to the turn of the century). But all in all, an enjoyable fresh perspective on an overly familiar railway and a book not without value to students of social history.
Triumph and beyond — the East Coast Main Line 1939-1959— Part One B.W.L. Brooksbank. Challenger Publications. MB *****
An intensive look at how the ECML functioned in WW2 and in post-war years including the first decade of nationalisation. There are some fascinating studies presented in table or appendix form: Royal Train journeys, list of wartime military installations, excursion traffic and the routes taken, the effects of weather, accidents and enemy action. The text is complemented by an extensive selection of illustrations with detailed captions. Any student of the LNER or the East Coast route will find this book packed with information and it will be a valuable source of reference.
London's Local Railways. Alan A. Jackson. Capital Transport. MB *****
Second edition of well-known, valuable work first published twenty years before and fully revised and up-dated. The railways are arranged geographically which enables individual ones to be easily found and each is given a historical background, a description and a review of its status today. The book is well, though not lavishly, illustrated and reproduction quality is particularly good. KPJ: a model of how books should be organized. Michael forgot the maps, but although the index is useful some of the entries are absurd: for instance, Architecture & station design with its far too numerous references!
The Wenlock Branch — Wellington to Craven Arms. Ken Jones. Oakwood Press. JW *****
Recalls the lines, the engineering and the people who worked them in great detail. Plenty of illustrations of all sorts (maps, photographs, diagrams and track layouts). The sheer volume of information makes this book excellent value.
Return from Blackpool Central via the Coast Line. Stuart Taylor. Foxline. MB ****
Reviewer uses review to show that he is a Lancashire lad and that book may be great for those that come from those parts.
21 years of Atlantic Books. David Joy. 252-3.
An excusable, well-written account of the Atlantic Press from its beginning in Nigel Trevena's home in Penryn (KPJ.: I had not noticed before, but my personal close ties with Cornwall began in the same year as the foundation of this publisher).
Readers' forum. 254.
Wandering on a foreign strand. Tony Sedgwick.
See feature on US ambulance trains during WW2 (13 page 525 et seq): noted motive power on trains departing from Netley: B12/3 plus SR assisting locomotives: 8519 with SR 2112 and on 18 December 8557 with E1 2609, and later same day N 1408 with same E1. For assisting with wounded American soldiers he was rewarded with candy.
Traction and timetables. Part three. Adrian Tester.
See feature by Rutherford on page 113: states that Rutherford overplays the effort involved by ships' stokers and reinforces this by noting the comments of someone who had fired on ships and on Gresley Pacifics.
Traction and timetables. Part three. Alan de Burton.
Refers to illustration on page 117 of XP64 set being hauled by two class 3 diesel electric locomotives: train heading east not west.
The LNER in Scotland. Keith Horne.
Cites LNWR data to show that costs trebled over the WW1 period and the "railways were being expected to subsidise the nation's economy". Furthermore: "For me [Horne], one of the most amazing things about Britain's railway history is the way in which the 'Big Four' managed to carry on with such magnificent pretentions for so long."
On the track with Sherlock Holmes. Rob Adamson.
See page 39: comments on the illustrations produced by Sidney Paget for the Sherlock Holmes books: both of carriage interiors (as shown) and of exteriors which are of doubtful authenticity. Also notes Conan Doyle's interest in gyroscopically controlled model railways, adding that Louis Brennan was installing an experimental gyroscope-controlled monorail near Gillingham in Kent in around 1912.
Crossing Forder Viaduct: 0-6-0PT No 6419 on auto-train for St. Germans. Peter W. Gray. rear cover.
31 July 1959: one coach in front with two units behind. Shows the drought conditions of that memorable summer and the warships anchored in the Tamar in the distance.
LNER K4 2-6-0 No 61995 Cameron of Lochiel at Crianlarich. Derek Penney. front cover.
Taking water on 18 June 1960.
Through Basingstoke. Bruce Oliver (phot.) 260-1.
Colour photo-feeature:: 34066 Spitfire with inter-region train on 11 July 1964 , BR class 5 No 73088 with boat train on 16 August 1966, 6291 [sic] 6921 Borwick Hall with train from Reading on 11 July 1964, LMS class 5 No 45132 with Bournemouth to York train on 19 August 1966, N class No 31408 on engineering train on 23 March 1966.
Louth Shed's Class C12 4-4-2Ts. A.J. Ludlam 262-7.
Table; Louth shed allocation of locomotives of various classes on several dates. illus.:GNR C2 no 1504 in original condition at Enfield pre-grouping, LNER no 4015 at Louth on 3 July 1936 (H.C. Casserley), LNER no 4548 at Louth with train for Bardney on 9 May 1946 (H.C. Casserley), Map: railways round Louth, C12 no 67394 at Stamford Town on 31 May 1958 (col. R.C. Riley), C12 No 67398 near Sutton-on-Sea on 3 Juky 1953 (P.H. Wells), Nos. 67367 and 67352 at Grantham (both col. R.C. Riley) on 25 June 1958, C12 no 4013 at Louth with Driver Jack Ingoldmells awarded the LNER Medal for bravery, C12 no 67379 at Bardney on 3 November 1951 (M. Black), C12 no 67384 and a J11 at Louth shed in c. 1954 (B. Yale).
Take more notice. Denis Callender 268-9.
B&w illus of public notices seen in early 1950s: very verbose no trespassing sign at Ballachulish, ; Boundary marker at Wimborne (S&DJR/Central Division); no obscene or offensive words in the Gent's toilet at Wigan (L&YR), Ilfracombe for the Continent (Southern Railway notice extatnt 1951), What not to do with wagon doors (propping up) at Chichester (LB&SCR notice), You may book to Seaview on Isle of Wight (see letter by Holden on page 490),
District Railway Extensions to the West and electrification. J. Graeme Bruce. 270-4.
illus.:A four wheeled coach of the Metropolitan District railway, District railway No 4 at Earl's Court, London, Map; Ealing and South Harrow railways, Map; The Hounslow branch, An A class motor car, District railway No 42, A B class motor car, The trailing end of an A class motor car, The South Acton shuttle, Error to caption on page 270 (car length incorrect see page 430 (Ridge)
Deluge on the Cambrian Line. P. Essery. 275.
Incident occurred on 20/21 June 1936. illus.:The rebuilt bridge at Scafell [Wales], Llanidloes, The result of the deluge at Scafell [Wales], Llanidloes,
Euston to Kilburn and beyond: 1937-59. Eric Treacy (phot.) David Jenkinson (captions). 276-9.
See letter by Harding (page 551) which argues that date suggested for first caption listed is incorrect. Also letters by Yardley, Massey and Davis on page 430 et seq. illus.:Class 5 no 44713 piloting Royal Scot no 6153 at Euston, London, Coronation class no 46238 City of Carlisle alongside Royal Scot no 46136 The Border Regiment at Euston, London, No 45256 alongside no 46247 City of Liverpool at Camden, London, Royal Scot no 46141 The North Staffordshire Regiment at Camden, London, Princess Royal no 6203 Princess Margaret Rose at Kilburn, London, Royal Scot no 6144 Honourable Artillery Company at Kilburn, London, Royal Scot no 6147 The Duke of Wellington's Regiment [West Riding] at Kilburn, London, Royal Scot no 6162 Queen's Westminster Rifleman at Preston, The Coronation Scot behind no 6224 Princess Alice at Preston,
Early one morning at Carlisle. M.H. Cobb .280-2.
Record of night passenger traffic at Carlisle on 8 September 1934. illus.:Carlisle Citadel station in 1937, MR 2P no 463 pilots LNWR no 5932 Sir Thomas Williams at Carlisle, Caly 113 class no 14462 at Carlisle, Carlisle Citadel station in 1934 from the old south footbridge, Royal Scot no 6103 Royal Scots Fusilier at Carlisle, Traffic at Carlisle Citadel 0100 to 0540 8.9.1934,
The Great Western's route to Cheltenham. Michael Mensing. 283-5.
Colour photo-feeature: Castle No 5070 Sir Daniel Gooch with nortbound Cornishman at Stratford-on-Avon on 23 May 1959, 7019 Fowey Castle leaving Greet Tunnel near Winchcombe with train for Wolverhampton on 22 August 1964, Hall no 6953 near Hunting Butts Tunnel on Newquay to Wolverhampton train on 14 August 1965 (two views), Three car Western Region DMU at Long Marston on train for Worcester on 14 August 1965, Britannia 70053 without nameplates at Winchcombe with Kingswear to Wolverhampton train on 31 July 1965, Brush type 4 no D1589 at Honeybourne on 14 August 1965, 7815 Fritwell Manor at Winchcombe on 22 August 1964 wiith Leamington Spa to Gloucester Central service. See letter by Alan York on page 430.
Focus on Perth. Derek Penney. 286-9.
Colour photo-feeature: May 1964: LMS class 5 No 44794 departs with stopping train for Aberdeen, B1 No 61347 on freight, 44999 passing Hilton Junction with Glasgow express, A4 60034 Lord Faringdon heading for Glasgow in May 1965, V2 No 60973 shunting at Perth station in September 1965, WD No 90020 heading towards Stanley Junction with freight, Black Five No 44705 on breakdown train, LNER A4 No 60026 Miles Beevor passing Hilton Junction northbound
Stanier's 2-6-0s. 290.
Colour photo-feeature::Stanier No 42946 leaving Wellinborough (London Road) for Northampton on passenger train on 1 May 1964 (Ken Fairey), 42967 at Willesden shed on 26 April 1963 (Geoff Rixon),
Sex, spies and luxury trains: the railway adventures of James Bond. Amba Kumar. 291-3.
Ian Fleming's novels and the films based upon them included Thunderbird, From Russia with love, Diamonds are forever, The man with the golden gun, Goldfinger, Goldeneye, Live and let die, Her Majesty's secret service, and The spy who loved me. Illus.:Scene from 'From Russia with love',
The Ghost in the Machine. George Armstrong and the Wolverhampton heritage. (Railway Reflections No. 65). Michael Rutherford. 294-302.
The Great Western way of using old designs for new manufacture (as in the case of the 54XX and 48XX classes for auto-train work). illus.:850 class No 987, the first 0-4-2T No 517, 2021 class No 2104 at Stourbridge, Birmingham, Diagram; Steam railcars, Rebuilt 517 class No 1425 at Wood End, Birmingham, No 1426, No 2062 was rebuilt to make a prototype No 5400 for a new class, No 1925, No 5415 at Kensall Green, London, 58xx No 5813 at Bearley, Stratford on Avon, No 6422 on an autotrain at Windmill End, Birmingham, 74xx class No 7409 at Blaenau Ffestiniog, Railcar No 21 at Monmouth (see letter by York (page 430) and illustration of Winchcombe station (page 283), 16xx class No 1646. Extra information of 4-wheel passenger with electric lighting and (page 298) of auto-trailer No. 1 which was never a steam railmotor. (John Lewis page 430),
Handling Passengers in the 1880s. John C. Hughes. 303-07.
Based on E.B. Ivatt's Railway management: An earlier feature on freight by same author v. 13 page 549. First class carriages should be placed in the middle of the train as it is safer, and will lead to lower claims in the event of an accident, sponges for cleaning carriages should be rinsed in urine, mentions methods of communication between passengers and driver or guard (cites Adrian Gray's Maidens in distress article Backtrack), smoking compartments (and keeping ladies out of them), good skeletal account of Edmondon and his tickets, booking offices were originally opened to serve specific trains, only information available was through staff, cab control, and the (mis)handling of luggage. illustrated by cartoons.
Portsmouth to Southampton: the long way round by rail. Denis Callender. 308-11.
Via Netley: personal recollections, including journey in darkness during WW2 in a packed, cigarette smoke laden train. (KPJ can offer personal memories of line between Netley and Portsmouth in 1956) illus.:Battle of Britain No 34088 213 Squadron at Portsmouth & Southsea in November 1963 (col. A. Wild), Rebuilt West Country No 34005 Barnstaple at Fareham on Bristol to Portsmouth train in July 1957 (col. Pursey C. Short), Southampton terminus 1949, West Country No 34019 Bideford approaches Portsmouth & Southsea in 1952 with football special ,from Doncaster, D15 No 465 at Cosham in 1949, Drummond S11 at Fareham in 1949, twelve-wheeled inspection saloon propelled through Fratton by D15 (?) in 1951.
Rolling stock focus - Double Deck Suburban. Southern Region 4DD electric multiple units. David Jenkinson (captions) and John Edgington (phot.). 312-13.
See also more extended feature by Winkworth in next volume 15 (page 198). illus.:Two views of the 4DD units at Eltham Well Hall and at Charing Cross; also plan and diagram.
Readers' Forum. 314.
The Festiniog Railway's acquired locomotives. D.J. Mitchell.
Feature on page 106: Moel Tryfan worked through between Dinas and Blaenau Festiniog. Writer sought photograph of locomotive working on upper part of Festiniog working.
The Midland & Great Norther remembered. David F. Rae.
Refers to feature on page 96: States that B1 locomotives were not common at Cromer Beach [surely this only related to before closure of High station KPJ]. The J6 illustrated was from the 521 series of 1911. The Spalding picture shows the station before the back platform was abandoned in 1984. The avoiding line was closed in about 1955.
The Hawkshaw arch/handling freight in the 1880s. John C. Hughes.
Locomotives shown (page 40) may have belonged to L&MR Bird class. The wine shown at North Mersey (illustration to article in vol. 13 p. 549 and subsequent letter by Bowen on page 66 (Vol. 14) was destined for Newcastle.
Congratulations from the USA. William J. Underwood.
Appreciative letter
Horwich to Longmoor. George Sykes.
Reminiscences: in February1943 there were no WD locomotives at Longmoor: only a Terrier, a LNWR Coal Tank, a LBSCR 4-4-2T, and a SECR O class 0-6-0. Original feature page 134.
Alexander Paterson - Scottish Victorian railwayman. Bill Gathercole.
See page 154. 1881 Census shows that Paterson lived at North British Railway Company House, High Station, FALKIRK. He was aged 37, had been born in Kirkcudbright, his wife was Matilda, and they had 2s 1d.
Alexander Paterson - Scottish Victorian railwayman. David W. Brown.
See page 154. Bear sheds at Glasgow Queen Street: Bear (bere) was a form of barley.
Hatton Bank. David Johnson.
See photo-feature page 158. Ron Gardner was one of twelve firemen at Saltley who worked the stoker fitted 9F 2-10-0s, mainly on the Carlisle run. Train illustrated was 11.40 Saltley to Eastleigh, worked as far as Oxford by 9F.
Wiltshire wayside [Hall crossing lane near South Marston on freight]. Paul Strong. rear cover.
Terrier 0-6-0T No. 377S on special train at Kemp Town on 23rd June 1956. R.C. Riley. front cover
Tasks for the Millennium. Peter Erwood. 319.
Guest Editorial: Considers that enthusiast journals fail to examine political attitudes towards railways citing labour relations and stating that Beeching was the oil-rag and not the engineer and examining his own background (parental attitudes and his own introduction to railway work in 1937). See letter by Roger Holden (page 490), and Horne on same page, and Erwood's response to these (page 675).
Southern Standards. 320-1.
Col. illus.: 73065 passing Esher; 80095 on a freight passing Esher, both in 1962 by Geoff Rixon; 92153 near Eastleigh, by Jim Carter; 75071 on Bath Shed (S&D) in 1962, by Richard Jelves; 76017 at Templecombe in 1962; 73016 at Southampton Central, both by Paul Strong
The Didcot Railway - its formative years. M.S. Elton. 322-9.
Relationship between railway, the Great Western Railway, the LSWR, and the Southampton Docks Company. People mentioned include: Archibald Scott, Charles Scotter, Sir Robert Loyd-Lindsay (Chairman of the Didcot, Newbury & Southampton Railway), James Staats Forbes (Managing Director), John Fowler (Consulting Engineer) and John Walter, the Hon.Rev. John Horatio Nelson, Major J.E. Le Feuvre and Hume Williams. Illus. (b&w): 3440 passing Churn in 1957, by Hugh Davies; 76015 passing Compton station, by David Lawrence; Enborne Junction in 1960; Shawford Viaduct in 1956 see letter by Edwin Course (p. 490) on attempts made to save this viaduct known by him as Hockley Viaduct; Worthy Down halt in 1960, and single unit DMU at Hermitage in 1962, all by J.S. Gilks: col. illus.: 3256 (Duke) at Newbury in 1939 with W18 in background; 3206 at Winchester Chesil in 1955, by B.J. Swain; Winchester Chesil station in 1960, by R.C. Riley; 76015 with train of oil tanks at Winchester Chesil in 1957, by S.C. Townroe)
Two early Scottish viaducts. Niall Ferguson. 330-4.
Early wooden (timber) viaducts across the River Forth at Stirling and River Tay at Perth on the Scottish Central Railway and Dundee & Perth Railway; constituents of the Caledonian Railway. The viaducts were the cause of comments by several Board of Trade Inspectors, including: Captains Laffan, Coddington, Simmons, Symes and George Wynne. D.K. Horne (letter p. 491) notes the early use of wrought iron in swing bridge, which in itself was an early example of a movable bridge. Tim Edmonds (p. 491) makes observations on Inchture branch and on the Inchmichael branch which was partially completed and its very early conversion into a road in the 1850s: illus include the viaducts and Perth Prince's Street station
Henry Alfred Ivatt: nearly, but not quite. Geoffrey Williams. 335-41.
An appreciation of Ivatt's contribution in the author's usual somewhat convoluted style: it is not helpful to compare Ivatt with Harold Wilson or James Callaghan, anymore than to compare Ivatt's locomotive designs with yoghurt pots: See strong refutation by van Riemsdijk on stance taken by Williams. See letter by Geoffrey Hughes concerning compounding (page 490). See letter concerning Ivatt's birthplace and number of children (page 614). Letter by former engine cleaner (page 550 et seq). illus. include Ivatt and Archibald Sturrock in front of GNR 0-8-0 Number 405; 1064 2-4-0 near Potters Bar; C2 4-4-2T 1515; 4-4-2 Number 990 at Ganwick; D1 1373 passing Hornsey; K1 0-8-0 at Hadley Wood; N1 116; large Atlantic 1420; and LNER 4461 on Pullman train (last by P. McGuire))
Ladies in red. David Jenkinson. 342-5.
Notes on the nature of Midland Lake, LMS red and BR red: locomotives illustrated include National Railway Museum 4-2-2 673 and 46229; and BR red 46240 in 1958, by W.H. Ashcroft; 46247 at Carlisle station in 1958, by Gavin Wilson; 46204 in 1958; 46208 at Camden in 1959 and 46256, by Gavin Wilson. See long and informative letter for the paint specifications for red used on locomotives on Midland Railway, and locomotives and rolling stock on LMS by Bob Essery and also by John Massey (both on page 614). See also earlier correspondence from Massey, John Wright and response by David Jenkinson. (page 550-1)
0-6-2 tanks of the LNER. 346-7.
Colour feature: 69477 at Copley Hill, Leeds in 1958, by P.J. Hughes; 69290 at Burton Point on passenger train in 1954, by J.B. McCann; N8 210 at York shed in 1938, by H.M. Lane; 69101 at Bowes Bridge in 1960, by J.P. Mullett, and 69129 at Aberdeen in 1954, by J.B. McCann
Along the Yorkshire Coast. 348.
Colour feature: Scarborough-Whitby line: stations at Hayburn Wyke in 1964; Stainton Dale in 1965 and Ravenscar in 1964, DMUs within coastal panorama above Robin Hood's Bay, from within cab, and at Robin Hood's Bay station in 1964, by David Sutcliffe: steam train crossing East Row Viaduct at Sandsend and 80116 at Brotton on Whitby-Middlesbrough line, by Ian L. Wright
When Britain was a contender. Some pioneer Diesel-Electrics before La Grange. Part 1.. (Railway Reflections No. 66) Michael Rutherford. 351-8.
Illus.:Diagram; An early if not the first main line oil engined proposal, The first main line diesel locomotive, The first oil engined locomotive, GC petrol-electric railcar, GWR petrol-electric railcar, A proposal for the trans Australian railway, The first diesel railcar, A CNR railcar, Diagram; A metre gauge railcar, A 375hp Bo-Bo locomotive, The first multiple unit diesel electric train, A 350hp Bo-Bo delivered to the NW railway of India, CNR 2-Do-1+Do-2 twin unit, Advertisement; Beardmore high speed diesel engines, Advertisement; Armstrong -Whitworth main line diesel electric locomotives. See correspondence by Allsopp (on nature of multiple units) and Michael J. Smith on GC petrol-electric railcar and on Metropolitan Railway electric locomotives. Part 2 page 416.
A visit to Dover 70 years ago.. George Behrend. 359-61.
Illus.:SER F1 no A78 at Dover Marine (I.C. Allen), Schools no 919 Harrow in 1930s (Ian C. Allen), at Dover,
A funny way to run a railway British Military railway operations in the Middle East. C.R. Elliott. 362-3.
Derailment of a military freight headed by an ROD (O4 type) 2-8-0 at a crossing outside Beirut between the military railway which formed an extension of the Palestine Railway and the Damascus, Homs and Beirut lineIllus.: Another view of an accident during British military railway operations, Plan of the accident,
Aspects of the Manchester & Birmingham Railway part 1. Jeffrey Wells. 364-9.
Illus.:Alderley Edge station c 1905 in c1905, Part of the Castle Street contract, The Holmes Chapel viaduct, Map; The Manchester and Birmingham railway; Manchester to Crewe, The Stockport viaducts in c1920, Manchester London Road with Jubilee no 45723 Fearless in 1952, Sandwich station, at Manchester in 1966 (G. Devine), at Manchester in 1957,
Readers' forum. 370-1.
The Festiniog Railway's acquired locomotives. David Powes.
Derailment of Linda when piloting Prince on 5 September 1962: Linda was being driven by Bill Hoole and the cause of the derailment was Linda being out-of-gauge (it also lacked continuous brakes): writer was a volunteer guard: feature page 106.
The Micklehurst Loop. Vernon Heron.
Feature by Wells on p. 142: writer corrects some of locations and adds notes on reservoir tramway which was constructed to link Loop to Chew Valley where reservoir dam was being constructed.
Horwich to Longmoor. George Huxley.
See feature by Brian Syddall on page 134 which stated that "no distants" used on LMR: writer states one at Woolmer in 1951.
A 'Lanky' miscellany. D.K. Horne.
See page 192: Gauxholme Viaduct was not made of cast iron at time of photograph, might have been wrought iron, but was probably steel. Notes that same viaduct also illustrated on page 188 in Volume 11.
The unfortunate downfall of 'Black Harry' tunnel. D.K. Horne.
See page 201: reaction of the Euston headquarters to the problem.
Through the lens at Diggle. Jeffrey Wells.
See photo-feature on p. 235: four tunnels including canal tunnel.
The LNER's Easter arrangements 1925. Irving Nicol.
See page 194: notes richness of special holiday arrangements which lasted until late 1950s and specific modifications to captions (added to info relating to)
Sussex (or not!) in the 1930s. Peter O. Barker.
See photograph of T9 on p.168 (which is in Surrey) and also blocks "our view" of the shunting signal box which was situated on the platform at Dorking North
West Riding round-up. M.N. Bland
See feature on page 226 which notes that expresses for Skipton and beyond ran under the flyover at Kirkstall Junction to approach the junction at Shipley on the appropriate tracks
Mr Hawksworth's Pacific. E. Davies.
See Feature by Summers (page 238) and compares what is outlines there with what was written by Nock The GWR Stars, Castles and Kings and by Rutherford in Great Western 4-6-0s at work and by RCTS This letter was followed by a response from Summers (page 490) who stresses that RCTS diagram was from a very secondary source and also notes Tuplin's advocacy of 4-8-0..
More on the Paget locomotive. Philip Atkins.
See writer's own letter on page 186: notes article by F.W. Smith and W. Leslie Good entitled 'Two hours at Bromsgrove' in The Locomotive News and Railway Notes for 25 April 1920 which observe that 0-10-0 2290 was fitted with chimney from 2299. The following issue (10 May 1920) contains a letter by F.G. Carrier (then working in Derby Drawing Office) observing that 2299 was being dismantled. Atkins notes that Carrier was an enthusiastic photographer, but failed to capture either the Paget locomotive or Fury and was responsible for the extrenal apearance of the BR Standard classes.
Colour files - A Hertfordshire Scrapbook. John Lovell (contributor) and Herbert Evans (phot.). 372-3.
Col. illus.: station gardens at Radlett in 1966, 1960s New look; the entrance to Hemel Hempstead station on 16 August 1964, 1960s New look; the station master outside his office in August 1964, Final inspection of the overhead cantenary prior to energisation on 23 August 1964,
Book Reviews. 374.
An illustrated history of Midland wagons. Volume 1. R.J. Essery. Ian Allan JW. *****
A 'must have' work.
The siganl box – a pictorial history and guide to designs. Signalling Study Group. JW. ****
"if you want information on signal boxes then this is well-nigh an essential for your reference shelves."
A pictorial record of Southern signals. G. Pryer. Ian Allan. JW ****
"very useful addition to the reference works available on the subject of signalling"
An historical survey of the Somerset & Dorest Railway — track layouts and illustrations. C.W. Judge and C.R. Potts. Ian Allan. JW ****
"if your interest is in this area - this is a book you must buy"
GWR goods wagons: a historical survey. A.G. Atkins, W. Beard and W. Tourret. Tourret Publishing JW ****
"the definitive work on GWR wagons": see letter from Tourret page 490
Railways in and around London, then and now. John Glover. Ian Allan. TJE *****
"Highly recommended" Quibble with date of Metropolitan electric locomotive on p.147: 1948 not 1958.
Passing at Battersby: an A8 4-6-2 T No 69877. Ian L. Wright. 376.

LMS 'Coronation' 4-6-2 No 46239 City of Chester at Euston. Geoff Rixon. front cover.
27 July 1962 (green)
No more working for a week or two. Michael Blakemore. 379.
Editorial: Holiday Haunts for Eastern and North East England led to a family holidays at Scarborough. Sheringham had (still has) "bracing air". But would Butlin's still recomment "people who want gay company"?
NCB Steam at Rawnsley. Dick Riley with notes by Industrial Railway Socity. 380-381.
Col. illus.: B class Fox Walker no 266 at Cannock ; Ex LBSC E class no. 110 Burgundy as Cannock and Rugeley [CRC] No 9 Cannock Wood; No 3 Progress on a miner's paddy train from Hendesford to CRC ; Q class Peckett (786/1899) at the CRC as no 3 Progress. Further information on Cannock collieries from D. Woodman (14-614) and page 674 (same letter?)
Celebrations in the 'Crewe' of Norfolk [Melton Constable]. Ken Nash. 382-384.
See letter by Adrian Vaughan (p. 614) concerning errors in this feature [author lives in Barney, near Melton Constable]. illus.: Ivatt 4MT no 43095 at Melton Constable (page 382); LNER B17 no 61654 at Melton Constable (page 382); MR no 96 in the fitting shop at Melton Constable (page 382); M & GN architecture at Melton Constable (page 383); The railway institute at Melton Constable (page 383); The school a joint venture between the M & GN and Lord Hastings at Melton Constable (page 383); inside of the locomotive workshop at Melton Constable (page 384); The water tower at Melton Constable (page 384)
[Nuclear fuel] Flasks to Ffestiniog. John Spencer Gilks (phot.). 385.
illus.: track near Teiliau, Blaenau Festiniog; Two views of no. 31.312 with its train on the way to Ffestiniog
Locomotive might-have-beens. Bob Mills. 386-390.
Proposed Deeley 4-cylinder compound 4-6-0. Also reasons for Deeley leaving Midland Railway. illus.: de Glehn compound no 104 (page 386); Diagram; A 4-6-0 (page 386); No 104 now called Alliance (page 386); North Star no 40 (page 387); Smith Johnson compound no 1031 (page 388); Smith Johnson compound no 2635 (page 388); LMS no 15500 (page 389); Midland no 999 (page 389); Sketch; A 4cylinder compound as it might have been (page 390)
The Footplate Career of Jack Hewett. Part 4. - Driving days on the Southern, 1937-1941. Paul Joyce (racconteur). 391-395.
Part 3 was on page 562 of previous volume. Part 1 was in Volume 12 page 312. Part 4 is on page 134 of volume 15. illus.: Q class no 534 at Reading (page 391); Bletchworth station, Dorking (page 392); Bulleid's stark Q1 compares unfavourably with the elegance of SEC D class at Reading (page 393); Reading 'Southern' station (page 394); SEC E class No 31514 (page 395)
Tadcaster and the virgin viaduct. David Gilks. 396-397.
Remains of a direct line from Leeds to York via Tadcaster, on which work was started, but not completed at the time of Hudson. illus.: Map; railways through Tadcaster (page 396); Tadcaster station in the early 1900s (page 397); The Tadcaster viaduct in 1982, York (page 397); The Tadcaster viaduct river arches in 1989, York (page 397)
Underground Main line. Michael J. Smith. 398-401.
Great Western Railway through trains to the City hauled by Metropolitan Railway (LPTB) locomotives until WW2 and Matropolitan District Ealing to Southend trains. illus.: An unidentified British Westinghouse 'Camel-back' locomotive at Paddington, London (page 398); Metropolitan Vickers electric loco no 1 John Lyon at Neasden, London (page 398); GWR Metro class no 3588 at Paddington, London (page 399); GWR no 9617 with a three coach train of City stock at Rhondda, Pontypridd (page 399); A pair of District line locomotives at Ealing Broadway, London (page 400); GWR no 9617 with a three coach train of City stock at South Pit Halt, Rhondda (page 400); A pair of District line locomotives at Ealing Broadway, London (page 401); An Ealing train at Hammersmith, London (page 401). Letter from David Green (page 550) questions use of narrow gauge lines in picture of City stock on page 399). See further information on film sequences shown in Rob Foxon's Railways Remembered shows of Metropolitan electrtic locomotives at Paddington: letter from Author Volume 20 page 637. Further relevant article by same author in Issue 21 page 142: the Whitechapel & Bow joint railway.
Death of a Russian Revolutionary. Keith Scholey. 402.
Death (killed by a train) of Stepniak (Sergei Mikhailovich Kravchinskii) on 23 December 1895. (must there be a Michael connexion for all Backtrack contributions?): illus.: Woodstock Road halt with a steam railcar c 1910 at Bedford Park
Postal Special. 403.
Col. illus.: A4 no 60006 Sir Ralph Wedgwood near Gleneagles; Britannia no 70022 Tornado at Dillicar in May 1965, Hall no 5934 Kneller Hall at Newton Abbot on 29 August 1959 with postal from Liverpool and W799W.
Remembrance of things past. Southern N15X class. Dick Riley (phot.). 404-405.
illus.: 32323 Stroudley at Basingstoke on 22 May 1954; 32329 Stephenson at Brighton on 23 June 1956; 32329 Stephenson at Basingstoke on 22 April 1956; 32331 Beattie at Tulse Hill, on 23 June 1957
Steaming through the Thames valley. Derek Penney (phot.). 406-407.
Col. illus.:7003 Elmley Castle at Purley (near Pangbourne) on 5 September 1962; 7009 Athelney Castle at Reading on down Cathedrals Express on 7 September 1962); 5017 The Gloucestershire Regiment at Sonning, on 18 August 1962; unrebuilt West Country no 34099 Lynmouth at Purley working towards Oxford on 8 September 1962.
Manchester neighbours. 408-10.
Manchester Exchange and Victoria - colour feature: DMU at Victoria East Junction; Class 5 no 44756 at Victoria (Jim Carter); Jubilee 45590 Travancore at Exchange on 27 July 1963; Black Five no 44778 passing through Salford on fast from Southport on 27 July 1964; LMS 8F no 48159 at Exchange with coal train from Yorkshire on 7 December 1963; Stanier no 42560 passing Deal Street box on 27 July 1963; Black Five no 45311 at Exchange with Llandudno train on 27 July 1963; B1 no 61369 at Victoria (date as previous); preserved A3 4472 Flying Scotsman at Victoria (Jim Carter: remainder Brian Magilton)
The Carrbridge Disaster of 1914. David McConnell. 411-14.
The venue was the location for further severe devastation by a thunderstorm on 8 July 1923, the effects of which are described by same author on (14-570). illus.: From the Illustrated London News; A coach halfway down the south embankment at Carrbridge, Highlands (page 411); From the Inverness Courier; A coach halfway down the south embankment at Carrbridge, Highlands (page 411); Map; Washout at Carr Bridge at Carrbridge, Highlands (page 412); What the papers said (page 413); A view from below the south embankment at Carrbridge, Highlands (page 414)
When Britain was a contender. Some pioneer Diesel-Electrics before La Grange . Part 2. Railway Reflections No. 67. Michael Rutherford. 416-21.
Part 1 page 351 et seq. Part 3 page 479. Rutherford is highly critical of C.J. Allen's misunderstandings concerning the burning of oil fuel, citing a feature in Railway World. Also considers British developments at Beardmore and at Armstrong Whiworth and especially that in Argentina. illus.: 2,660 hp twin-unit locomotive, Canada (page 416); A 400hp twin railcar, Canada (page 416); Beardmore engined 300hp railcar (page 416); proposal for a 150 hp railcar (page 417); Advertisement; Beardmore 1330 / 1500 BHP engine (page 417); A proposal for an eight wheeled goods engine (page 418); Diagram of the ex Bury to Holcombe Brook four car set as converted to diesel / electric operation (page 418); Danish 2-Do-2 locomotive, (page 419); freight locomotive of 1924, Russia (page 419); proposed lightweight three car articulated unit of 1933 (page 419); Sulzer 420 hp engine of the LV series (page 420); BAGSR Weight diagram, Argentina (page 420); Diagram; BAGSR built locomotive, Argentina (page 421); Railcar Tyneside Venturer at Middlesborough (page 421)
Eastern and North Eastern Region branded carriage sets. Clive S. Carter. 422-5.
Practice dated back to LNER days, at least in North Eastern Area, and was common on Great Eastern section. illus.: G5 No 67320 at Bishop Auckland (page 422); Articulated twins E44161/2E (page 423); GE push-pull set at Saffron Walden (page 423); C13 No 67427 at Manchester Mayfield (page 424); rear marking of a GE branch set (page 424); extract from NE operating area carriage working June 1954 (page 425); Observed brands - Local and Branch sets (page 425)
Steam finale at Norwich. Bruce Oliver (phot.). 426-7.
B&w illus.: Britannia no 70009 Alfred the Great at Norwich in August 1961; J17 No 65586 passing Thorpe Junction box in April 1; Ex GER J19 No 64643 at at Carrow Road bridge; B12/3 No 61572 with L1 No 67715 on shed; K3 No 61957 with holiday train formed mainly of SR Maunsell stock.
Colour files - lost in Lincolnshire. Peter Wombwell. 428-429.
illus.: Little Steeping signal box between Boston and Burgh-le-Marsh, Burgh-le-Marsh station after closure; former GN engine shed at Lincoln after closure; Havenhouse station in 1980s; Alford station after closure; GNR signal box at Heckington with windmill behind in 1995; portal of the Withcall tunnel around 1980.
Readers' Forum. 430-1.
Midland route to Scotland. Reg Davis and Malcolm Grant.
Request for information
District Railway extensions to the West. N. Ridge.
Caption page 270: length over body frame 26' 6"" not 29' 6"
The ghost in the machine. John Lewis.
Notes re captions on Rutherford feature page 294 et seq
The GWR's route to Cheltenham. Alan T. York.
Two views of Winchcombe station in same issue: one where was in situ (page 283) and one when buildings were at Monmouth Troy (page 294).
Euston to Kilburn... and beyond. M.H. Yardley.
P. 278 (lower): Southport through coaches detached at Edge Hill - on return attached at Lime Street.
Euston to Kilburn... and beyond. John Massey.
See feature on page 276. Very long letter which notes that Treacy's own captions were inconsistant.
Euston to Kilburn... and beyond. Reg Davis.
See feature on page 276. Ulster Express departure times: disputed by John Cooke see page 614.
The Peacocks of another Island. Darryl Grant.
Beyer Peacock locomotives supplied to the railways in New South Wales Government Railways, Victorian Railways and South Australian Railways: 2-4-0T as on Isle of Wight (page 208) and 4-4-0T, some of which converted to 4-4-0.
Signalling spotlight - London and North Western Railway crossing boxes. 432-433.
Col. illus.: Ty Croes signal box exterior and interior, Anglesey in 1989 (J.S. Gilks); Heatley and Warburton signal box in July 1966 (S.C. Dent); Lymm Lane (as prev.)
Book reviews. 434.
Somerset & Dorset Joint Railway. a view from the past. Stephen Austin. Ian Allan. TJE ****
To Western Scottish waters by rail and steamer to the Isles. Robert N. Forsythe. Tempus. DWM *****
"comprehensive bibliography", built around the pamphlet collection which has provided the source material for several Backtrack contributions and Guest Editorial by author's wife
Glory days - steam in East Anglia. Peter Swinger. Ian Allan. TJE 88 (text) **** (illus.)
"dubious and erroneous statements occur throughout the text"
The Scottish Central Railway: Perth to Stirling. Peter Marshall. Oakwood. MR *****
"work is packed with information"
Richard Maunsell: an engineering biography. J.E. Chacksfield,.Oakwood. MR *****
A glowing review: "excellent biography".
A Border branch terminus: Ivatt Class 4 2-6-0 No 43023 at Langholm, Dumfriesshire. F.W. Shuttleworth. rear cover.
26 March 1964 with two coach train of former LMS stock.
73165, with Caprotti valve gear, leaving Dundee with express for Glasgow in September 1965. front cover.
Colour illus. by Derek Penney
Diamond days at Newcastle. 439.
67636 hauling empty stock northwards out of station across the diamond crossing: b&w illus. by Ron White
State occasions. 440-1.
Colour feature: The Royal Train, or parts of it: The full set passing Kingsknowe on the Caledonian line on the outskirts of Edinburgh, returning from Princes Street to Euston on 30th June 1964 hauled by BR Type 4 diesel-electric No.D263 in green livery: first vehicle is the twelve-wheel power brake No.31209, followed by dining car No.77, an LNWR twelve-wheeler from 1900, and semi-Royal saloon No.806, another LNWR carriage dating from 1903 (both these with the characteristic clerestory roofs), then LMS-built sleeping saloon No.495. [George M. Staddon]. Short formation with Class 5 No.44918 waiting to return empty stock from Derby to Wolverton on 14th May 1964. The Duke of Edinburgh had been conveyed overnight from St. Pancras with the Royal vehicles being attached to the rear of the 12.05am to Leeds as far as Trent, where they were detached and spent the rest of the night on Trent curve, where the party breakfasted before being taken forward to Derby. Much of the return empty movement was made attached to service trains. The vehicles are a BR full brake (added at Trent), LMS Royal Saloon No.798, LMS saloon No.45006 and LNWR brake first No.5154. [T.J. Edgington]. The Royal Train on 30th May 1967 was the last steam-hauled working. The Duke of Edinburgh travelled overnight from Windsor & Eton Central to York where Jubilee' 4-6-0 No.45562 was attached early in the morning to take the train to Nidd Bridge, on the Ripon line, reached at 06.02. HRH was reportedly rather taken aback to find steam on his train at this late date! After the Duke had alighted, No.45562 was photographed taking the stock forward to Ripon to run round before returning to York. LNWR brake No.5154 leads the formation. [Peter J. Fitton]. On 29th June 1981 tne Prince of Wales married Lady Diana Spencer and the couple travelled by train from Waterloo to Romsey to begin their honeymoon. The Southern Region provided the General Manager's saloon accompanied by a BR MkII first and a MkI brake composite, headed by Class 73 electro-diesel No.73 142 Broadlands. Well-wishers crowded the lineside to cheer the couple on their way, as here at Winchfield. [David Cable] A Royal Train working ot a particularly poignant nature was on 6th September 1997 following the death of Diana, Princess of Wales. After the funeral service at Westminster Abbey the Prince of Wales, Princes William and Harry and members of the Spencer family travelled from Euston to Long Buckby for the interment at Althorp House. By this time two Class 47s had been designated for Royal Train duties and painted in claret livery Nos.47 798 Prince William and 47 799 Prince Harry. Train passing Hatch End. [Brian Morrison].
Rambles by rail. C.J. Gammell. 442-6.
Special trains for ramblers. Some were very special: the Southern ran overnight excursions to the South Downs in the 1930s to see them under a harvest moon and to combine dancing in the new year. These activities invoved the presence of S.P.B. Mais. Activities under British Railways included destinations to lines closed to passenger traffic, such as Grassington and to Kirkbymoorside and the use of unusual routes, such as Waterloo to Great Missenden. Letter from P.M. Jones on page 674 criticises author for ignoring market for individual ramblers. Illus.:LMS 4F no 44041 at Grassington in April 1950, O1 no 31064 at Westerham on 10 November 1957 (C.J. Gammell), LMS 4F no 44220 at Grassington on 29 July 1962 (C.J. Gammell), N15X no 32331 Beattie at Windsor on 23 June 1957 (John Spencer Gilks), A DMU at Kirbymoorside on 3 May 1964 (col. John Spencer Gilks), SECR class D no 31577 at Hendon on 23 September 1956, A DMU at Hovingham on 3 May 1964 (col. John Spencer Gilks), Handbill; Welcome to 1933, Literature; Conducted Rambles from Grassington, Literature; Conducted Rambles in Southern counties.
Ticket to the past. Keith Hill. 447-9.
Booking clerk at Retford; also a clerk in the parcels concentration depot (under British Railways). See letter on page 674 concerning "last" Edmondson tickets. Illus.:Derby booking office in 1927, LNER V2 no 60881 at Retford in July 1960, Deltic No D9019 at Doncaster on 29 April 1962 (Gavin Morrison), .
The ordeal on the railway at York: the night of 28th/29th April 1942. Part One. B.W.L. Brooksbank. 450-7.
WW2 Baedeker raid (bombing) led to severe damage to York Station and other railway fascilities, notably the locomotive depot, where locomotives had to be written off. Disruption to, and restoration of, both freight and passenger services. Ilustrations (LNER Official) show the damage. Part 2 page 534.
Preston to Penrith over Shap - 1937-57. Eric Treacy (photographer) and David Jenkinson (captions). 458-63.
Attempt to rectify the relative lack of information with Eric Treacy pictures. 6254 southbound from Preston on 29 April 1947; 46121 on Dillicar troughs in 1957/8; class 5 in the Lune valley; 46242 on Shap in 1948; 6220 with Coronation Scot descending Shap in 1937; 6230 (unstreamlined) climbing Shap in 1939; 6234 in experimental blue-grey livery climbing Shap; 46135 in Thrimby Woods in 1950s; 46254 on Royal Scot in Thrimby Woods in 1960; 46104 at Penrith in 1950s, E4 7416 on stopping train leaving Penrith in 1937/8; 45597 on freight in early 1950s (remainder express passenger). See letter by David Smith (page 734) concerning 6254, 46212 and 45597. See letters by John Massey and E.M. Johnson on page 674.
Crossing the Forth [Bridge]. Robert Leslie (phot.). 463.
DMU approaching from Edinburgh viewed from the South Queensferry pier, and view of HST in original, livery heading north from inside cantilever on 23 October 1984. (col. illus.)
Hard labour - the 7F 0-8-0s. 464-5.
Col. illus of ex LMS (mainly LNWR) 0-8-0s.: 49158, 48917 and 49108 on Walsall shed on 13 June 1957 (F.W. Shuttleworth); 49323 wheezing through Manchester Exchange with freight in early 1960s (Jim Carter); 49275 at Wednesbury on 28 March 1960 (R.C. Riley); 49398 on freight at Chinley in October 1957 (W. Oliver); 49508 (Fowler type) at Horwich Works in June 1957 (P.J. Hughes)
Along the sea wall [between Dawlish and Teignmouth]. Peter W. Gray. 466-7.
Col. illus.:51xx no 5183 on 5 August 1959, GW Hall no 4975 Umberslade Hall at Dawlish on 2 August 1960, GW King no 6009 King Charles II at Dawlish on 13 July 1957, Castle no 4037 The South Wales Borderers at Dawlish with stormy sea on 17 September 1960, Castle no 5008 Raglan Castle piloted by a Type 2 diesel hydraulic no D6312 at Dawlish on 29 July 1961.
150 years at Newcastle Central. 468-70.
Col. illus.: exterior in April 1963 (T.G. Edgington); A4 number 11 Empire of India (garter blue) on down Flying Scotsman in August 1947 (H.N. James); J72 68736 (NE green) as station pilot on 23 March 1963 (George M. Staddon); A2/3 60517 Ocean Swell in November 1948 (apple green); 60155 in August 1964; V3 67636 as station pilot on 14 August 1964 (Bruce Oliver); 60129 Guy Mannering on 14 August 1964 (Bruce Oliver); A1 no 60155 Borderer in August 1964 (T.E.K. Chambers), D9011 The Royal Northumbrian Fusiliers on 19 September 1965 (C.A. Davies),
Other battles of Waterloo. D.W. Winkworth. 471-4.
LSWR attempts to achieve terminus nearer City of London: obtained an Act (26 August 1846) to extend to near London Bridge, but powers expired on 29 November 1849. A connection was made with the SER in July 1865 and this enabled through services from Euston to London Bridge (timetable included) and from February 1867 services from Willesden Junction and Kensington into Cannon Street, but these were curtailed by the SER. Plans were made for a new junction in the 1880s, but the Waterloo & City tube was the final LSWR solution. Physical remains of the above ground link are mentioned. Map. See letter by Pattenden (p 614) and by Wright (page 734) concerning illus of "race special from Esher" (p. 473)
Aspects of the Manchester & Birmingham Railway. Part 2. Jeffrey Wells. 475-8.
Work on a viaduct at Congleton was started but not completed. Contracts for the Stockport to Crewe section are listed. Notes on Manchester Store Street Station; the Macclesfield branch and on Edgeley and Heaton Norris stations in Stockport and on the viaduct in between. Illus.:Adlington station c 1900, Chelford station on 31 October 1913, Wilmslow station c 1905, The full width of Stockport Viaduct in 1950s, LMS no 44444 at Stockport, .
When Britain was a contender: some pioneer diesel-electrics before La Grange. Part 3. Railway Reflections No.68. Michael Rutherford. 479-86.
Part 2 page 416, part 1 page 351. Hugh Macdonald MacIntyre had been apprenticed at the North British Locomotive Company, but moved to the Buenos Aires Great Southern Railway in Argentina in 1922, then under the command of P.C. Saccaggio, its CME: became involved in diesel traction in 1929, initially with an unsuccessful diesel hydraulic locomotive, and subsequently with the mobile power houses (like the Eurostar sets, the adjacent passenger vehicles had power bogies to assist traction) manufactured by Armstrong Whitworth in Newcastle with Sulzer engines built under license. The power houses (CM 210) ran on bogies and were far more successful than the rigid frame type of locomotives tested on the LNER and exported to Egypt and Ceylon. Article is constructed around papers written for Institution of Locomotive Engineers which had a thriving Argentine branch. The diesel electric and diesel railcars evaluated and bought by the LNER are also mentioned. Unfortunately, development by Armstrong Whitworth was brought to a close in 1935 when the Scotswood works were switched back to armament manufacture. Development at General Motors is sketched in, as is development in Denmark and the USSR. Eventually MacIntyre returned to the UK and joined English Electric. H.S. Smythe had also encountered the powerb houses and was responsible for the Southern Region's Hastings units (DMUs) which led to the similar 70 and 80 classes on Northern Ireland Railways. Illus.:Diagram; A larger capacity power station, Diesel-electric twin sets as delivered, Main line diesel-electric locomotive, BASGR official weight diagram for CM210, Tractive effort graph for CM210, Graph; Investment in the railways in Argentina, Sulzer advertising, Diagram; Lightweight Diesel-electric train, Lightweight Diesel-electric train, Diagram; Universal 1'Co1' of Armstrong Whitworth & Co, Northumbrian railcar, Diesel-electric railcar at Lahore, Diagram; (1A)'Co2' machine, A 1800hp box cab Bo-Bo unit.
Conway milestone. D.K. Horne. 487-8.
The Conway Bridge on the Chester & Holyhead Railway was constructed whilst Robert Stephenson was involved in the failure of the bridge across the Dee at Chester and William Fairbairn became involved in the design and testing of the tubular girders for the bridge at Conway which was to act as a prototype for the Britannia Bridge at Menai. The experiments took place at Fairbairn's works in Millwall: Eaton Hodgkinson assisted with the mathematical calculations involved in the design. Fairbairn subsequently resigned due to competition from Edwin Clark who was working for Stephenson.
Rolling Stock Focus: Southern Railway special wagons. Paul W. Bartlett. 489.
Well wagons used by civil engineers: DS 61151 of SECR design at Reading West on 11 January 1986 and DS 61107 at Woking on 30 June 1984.
Readers' Forum. 490-1
H.A. Ivatt. Geoffrey Hughes.
See feature by Williams (page 335). Experiments with compounding in Ireland and on GNR, and Ivatt's antagonism towards it.
The Hawksworth Pacific. L.A. Summers.
Written in reply to a letter by Davies (page 371)
GWR goods wagons. R. Tourret.
Corrigendum: Tourret is publisher: electronic version page 374 corrected.
The Didcot Railway. Edwin Course.
Hockley (Shawford) viaduct: See feature p. 322 attempts at preservation: early use of mass concrete
Two early Scottish viaducts. D.K. Horne.
See page 330: Early use of wrought iron in swing bridge at Perth.
Two early Scottish viaducts. Tim Edmonds.
See feature page 330: Inchmichael branch, between Perth and Dundee: argues that it was constructed and opened, but converted into a road in 1850.
Take more notice/Editorial June issue. Roger N. Holden.
Caption to picture on p. 269: Southern Vectis was partly owned by the SR. Argues that Beeching assessed real financial value of railways (page 319) and Erwood's response (675)
Editorial in June issue: politics and skulduggery. D.K. Horne.
Refers to attempts by BoT to fail to sanction the opening of a MS&LR bridge across Trent which was intended to be used by GNR (page 319) and Erwood's response (675)
The eye of the beholder. Rod Garner.
See page 170 (Railway Reflections 63): Boiler explosions: difference between factories, where insurance was required from 1868 and railways where reportage was not required until 1895.
Railway hotels. 492-3.
Col. illus. Caledonian Hotel, Edinburgh in August 1979 (all T.J. Edgington, unless otherwise noted); Royal Victoria Hotel, Sheffield in November 1986; Midland Hotel, Bradford (see letter from Rabbi Walter Rothschild on page 675); Crewe Arms Hotel in April 1992; Midland Hotel Morecambe in November 1996 (Arnold Tortorella); Midland Hotel Manchester in 1992.
Book reviews. 494.
The railways of Stourbridge. Clive Butcher. Oakwood. MR ****
Area rather greater than title suggests: mainly about train services and motive power: a quite different perspective is given on this same book by JW in Volume 13 on page 390
Oil on the rails: the story of an industry and its influence on Britain's railways and its rail tank wagons. Alan Coppin. HMRS. MR ****
Criticies for lack of information about fuelling facilities: otherwise "book is an excellent one.
The industrial canal. Volume 2: The interchange trade. Tom Foxon. Heartland. MR *****
"superb book": Hawne (Halesowen) lasted until 1969
Industrial locomotives of Nottinghamshire. Ian R. Bendall. IRS. MB *****
"recommended reference work"
Quiet interlude at Perth. David Sutcliffe. rear cover.
Looking north along platform 7 past the Menzies bookstall in June 1962.
Great Western 'King' 4-6-0 No 6021 King Richard II on Hatton Bank. Derek Penney. front cover.
Spring 1962: Paddington to Wolverhampton express.
Food, glorious food. Michael Blakemore. 499.
Comment upon Molly Hughes' A London child of the 1870s in which she describes how the family ate on the long journey from Paddington to Camborne. See letter from Michael Vincent (page 675) describing on-train catering in the 1960s and 1970s.
Changes at Selby. . 500-1.
Col. illus.:A3 no 60106 Flying Fox on freight on 10 August 1964 (B ruce Oliver), O4/8 no 63741 on 10 August 1964 (Bruce Oliver), Class 47.416 crossing the swing bridge over the Ouse with express on 25 May 1974 (Chris Gammell), Two DMUs meet on 25 May 1974 (Chris Gammell),
Career Moves George Heppell and Robert McColl. Philip Atkins. 502-4.
Much of the biographical material in this interesting article is included within the biographical section on engineers. See Heppell and McColl. Illus.:Extract from the R&W Harrison drawing register indicating George Heppell's arrival, Metre gauge 2-6-2T locomotive for South America, Picture of George Heppell?, Extract from the Robert Stephenson drawing register recording a Robert McColl contribution, George Heppell and staff in the Darlington Work's Office c 1914, Builders scale diagram for Cavan & Antrim Rly. 3' gauge, NER class Z no 2163 in June 1923, NER no 2253,
The development of Wembley Park. J. Graeme Bruce. 505-8.
Illus.:Electric locomotive no 14 in June c1925, Metropolitan train in June 1932 (see letter from Michael J. Smith on page 675), The tower for Wembley Park only actually built to the first stage, How the track layout changed 1893-1938, The view from Wembley Park bridge on 25 May 1962, Map; The Met north of Baker Street, Wembley Park station in 1933, Passage at Wembley Park built for the 1948 Olympic Games, The flyover taking the Met over the Bakerloo. Electric loco No 1 John Lyon and a train of pre 1938 stock, Wembley Park c 1955 after rearrangement of the tracks,
Twelve wheeled carriages in Ireland. D.B. McNeill. 509.
Illus.:GNR(I) dining car 457 prior to 1915, GSWR first/third/brake no 862, MGWR dining car no 1 in its CIE days,
The Great Western's 'bonniest' engines. L.A. Summers. 510-15.
Table 1; Trains on the M&SWJR Cheltenham to Andover 1910-1937, Table 2; Trains on the M&SWJR Andover to Cheltenham 1910-1937, See letter on page 675 from John Bushby. Illus.:Ex M&SW as GW no 1336 (H.C. Casserley), Midland & South Western Junction no 9, Midland & South Western Junction no 2, Midland & South Western Junction no 2 as GWR no 1120, Gradient Profile; Midland & South Western Junction railway, Map; Midland & South Western Junction railway, Ex M&SW as GW No 1125 on 25 July 1926, Midland & South Western Junction No. 1 as GWR No. 1119, preserved City of Truro on 25 July 1957 (L.A. Summers), Midland & South Western Junction No. 2 as GWR no 1120, One of the class intruding at Southampton,
The Auld Enemies? Relations between the Caledonian and North British Railways. David Stirling. 516-20.
Illus.:A CR 179 class no 181, at Cove Bay c1922, Map; North British and Caledonian railways 1914, NB/Caly joint publicity for Dundee, Notice to NB staff following the peace agreement of 1899, at Cove Bay on 25 July c1922,
Gillingham [Dorset] revisited. David Maidment. 521-2.
Original feature on page 231. Illus.:, Gillingham Dorset on 29 August 1964 (R.H. Marrows), West Country no 34002 Salisbury on 29 August 1964 (R.H. Marrows),
East Coast bound. Holiday trains from the East Midlands. John Specer Gilks. 523.
Col. illus.:A BR class 4 on 1 September 1962, at Radcliffe-on-Trent on 31 August 1963,
Temple Meads [Bristol]. 524-5.
Col. illus.:GW Castle no 7035 Ogmore Castle with 57xx no 9729 on 31 August 1959 (P.M. Alexander), The frontage of Brunel's original station building (S.C. Dent), Jubilee no 45590 Travancore on 2 September 1961 (Cliffe Woodhead), Jubilee no 45690 Leander on 28 September 1959 (Michael Mensing), No 4087 Cardigan Castle on 25 March 1962 (Peter W. Gray),
Light and Shade. . 526-7.
Col. illus. of the "artistic sort": LMS no 44793 on 13 April 1963 (David Sutcliffe), LNER B1 no 61394, LMS Jubilee no 45675 Hardy and 8F no 48157 (Joe Richardson), A train of Q stock at Earls Court in March 1961 (David Sutcliffe), 6000 King George V at Swindon in April 1962 (David C. Piddington),
Southern six-coupled. Dick Riley. 528-9.
Illus.:Q class 30549 with stovepipe chimney at Norwood Junction shed, Southern class Q No. 30531 at Brockenhurst on 28 June 1957, Austerity Q1 No 33038 at Stewarts Lane on 10 May 1959, No 30536 at Tulse Hill on freight on 10 May 1959.
Irish Great Northern Trams. F.W. Shuttleworth (phot.) and Michael Rutherford (captions). 530.
Col. illus.: Fintona tram with horse power on 31 May 1957, Hill of Howth trams Nos 1 and 7 at summit
Tatlow, Peter. Traffic at Carlisle Citadel 1.00 a.m. to 5.40 a.m. Saturday 8th September 1934. 531-3.
Further analysis of the data presented by Cobb. Illus.:Carlisle Citadel Platform 1, Royal Scot meets Royal Scot, CR 113 class No 14462 on 31 May 1931 (Gordon Coltas), G&SW 16 class No 17824 on 16 September 1934 (Gordon Coltas), Midland 2P No 458 on 16 September 1927 (Gordon Coltas), Table; Down trains to Northern division, Table; Up trains from Northern division,
The ordeal on the railway at York, the night of 28th/29th April 1942. Part 2. B.W.L. Brooksbank. 534-8.
Part 1 page 450. Illus.:York station on the morning of 29th April 1942 looking south (LNER Official), York station on the morning of 29th April 1942 looking north (LNER Official), A few days later when the loose debris had been cleared looking out to the City Walls (LNER Official), A few days later when the loose debris had been cleared looking in from the City Walls, The mess room? In platform 2 while clearing up goes on,
The Railway: Britain's gift to the world. (Railway Reflections No. 69) .Michael Rutherford. 541-8.
Re-examination of 1975 Shildon S&DR 150 Anniversary celebrations, notably the type of railway which grew out of the introduction of the HST (prototype was exhibited at Shildon). The HST led to a reinvigouration of train services, yet this was only 7 years after the end of steam. Also considers the position of George Stephenson, George Hudson, and Samuel Smiles' biography of Stephenson and his son Robert. Edward Pearse was far more important to the success of the S&DR than George Stephenson as Pearse organized the capital and land acquisition. Nevertheless, the S&DR and L&MR did influence railway building overseas, much of it involving British capital and skill. Notes the significance of Robertson's The Origins of the Scottish Railway system. . See letter on page 675 by Pearce critical of Rutherford's stance on Hackworth, and on current research. Illus.:Barentin viaduct, Ebbw vale viaduct, Foord viaduct, William Jessop, A horse drawn Stockton and Darlington from the share certificate, A restored 'Locomotion' at Darlington [The name is a later addition], Diagram of main railway lines suggested by Thomas Gray in 1820, Edward Pease, Brassey's French railways, George Carr Glyn, George Hudson, Joseph Locke, Thomas Brassey, Locomotion at the S&D centenary celebrations, moved by a petrol engine in the tender!, Restoration of Hackworth 0-6-0 Derwent, GWR no 4700, LNER P1 no 2393, LNER prototype electric locomotive no 13, Prototype HST in August 1975 (John Edgington), Table; Development of the World's railways 1840-1910, The reproduction Locomotion in two views at its home of Beamish Museum,
Signalling spotlight - Western Signals. Richard D. Foster. 549.
Col. illus.:Signals at Dowlais (Alan Jarvis), Bracket signals with centre balance arms at Frome on 23 August 1980 (Paul Joyce), Signals at Worcester Shrub Hill including route indicator on 23 August 1994 (John Spencer Gilks).
Readers' Forum. 550-1.
Underground main line. David W. Green
Illustration of the ex-GWR former City stock working in South Wales (page 399) writer questions what the narrow gauge tracks within views were for.
When Britain was a contender. Michael J. Smith.
Refers to illustration of Great Central Railway's petrol-electric railcar (Railway Reflections 66 page 351) and states that the "adjacent" Metropolitan electric was not "in pursuit" as stated but was heading away from. The Metropolitan Railway locomotives (of the type in service until post-WW2) were not rebuilds, but were new locomotives: see K.R. Benest: Metropolitan electric locomotives. 1963.
When Britain was a contender. S.G. Allsopp.
Refers to Railway Reflections No. 66 (p. 351): LMS 4-car diesel-electric train. This was not a multiple unit, but should be classified as either a railcar or fixed formation train (HST-type). Contenders for first diesel-powered multiple units: Armstrong Whitworth cars which ran on LNER, later GWR cars and AEC units for GNR(I).
Ladies in red. John Massey.
Refers to David Jenkinson feature (page 342) and notes that some former LMS Pacifics received both LMS and BR styles of lining. 46247 received LMS, then BR and LMS styles in turn. Quotes his sources.
Ladies in red. John Wright.
Refers back to feature on page 342. Notes that the film type and date, as well as lighting conditions, greatly affect colour images. Paint also varies in composition and the effect of varnish had a major influence on tone. Notes that Radford made reference to red used by Midland Railway and LMS.
Ladies in red. David Jenkinson.
Refers back to feature on page 342. States that there was no change in nomenclature within official specification between 1883 and 1938.
H.A. Ivatt. J. T. van Riemsdijk.
Considers that Williams (page 335 et seq) under-estimated the significance of Ivatt's work, especially that of the large Atlantics which represented a "quantum leap in locomotive power" which in Britain was only achieved by Ivatt and Churchward. Notes how D. Drummond failed to achieve this change. Also notes how Ivatt progressed from 4–2-2 to 4-4-0 to small 4-4-2 to large 4-4-2 providing footplate crews with a progression. On the Continent Ivatt and his large Atlantics were regarded as trend setters.
H.A. Ivatt. W.H. Friend.
Reminiscences of cleaner at Borough Gardens during WW2 when he had to clean out the firebox of a clinker-filled C1 Atlantic. Considered that NER (C7 class) Atlantics were better. See feature by Williams (page 335 et seq)
Euston to Kilburn – and beyond. B.J. Harding.
See page 276: 44713 piloting 6153: former not built until November 1948, latter not renumbered until August 1949 (and may still have been in LMS red).
Colour files - Travels to the Far North. David Sutcliffe. 552-3.
Col. illus.:June 1962: railway line near County March summit looking towards Forsinard, Bonar Bridge station, Helmsdale station, Altnabreac station, Georgemas Junction station, Thurso station with BR type 2 No. D5122.
Book reviews. 554
A pictorial record of British Railways standard steam locomotives. Edward Talbot. Oxford Publishing. CPA. *****
"excellent book... reprint of 1982 publication"
The Cambrian Railways: portrait of a Welsh railway network. Ian Allan. Rex Christiansen. DHS *****
More than a pictorial history: "excellent value"
Summer evening at Watford; 'Royal Scot' 4-6-0 No 46170 British Legion. Cliff Woodhead. rear cover.
3 July 1961: heading towards Euston in evening light.
B17 4-6-0 No 61666 Nottingham Forest calls at Long Melford. G.W. Powell. front cover.
with Cambridge to Colchester train in 1959: shows coloured background to nameplate.
The Backtrack portfolio - Autumn in the Lake District. David Sutcliffe. 558.
View from rear of Penrith to Cockermouth DMU near Bassenthwaite Lake in Autumn 1966.
In search of the next generation. David Gilks. 559.
Guest editorial: next generation of railway enthusiasts.
God's wonderful branch lines. (Railway Reflections No. 70) Michael Rutherford. 560-9.
Mainly an examination of a GWR Report into the economics of 59 of their branch lines: data tabulated includes total and passenger receipts, expenditure, length of line and ruling gradient. Text examines some of the potential savings identified in the Report. Col. illus.: An unidentified pannier at Fairford in September 1961 on local passenger (Paul Strong), No 7404 in August 1959 on local passenger (T.B. Owen), No 1450 on an auto trailer in March 1963 on auto-train on Exe Valley line (T.B. Owen), No 7404 in July 1959 on local passenger train at Whitney (J.J. Davies). B&w: 517 class no 202 in July 1901 on Abbotsbury branch freight, Small prarie no 5571 in July 1956 on passenger train at Blue Anchor with author sitt6ing of the fence (a characteristic pose?), 517 class on auto-train at St Agnes station soon after opening, Hannington station in c1908 on local passenger. More col.: No 2538 in April 1954 on freight at Kerry (P.B. Whitehouse), Nos. 1421 and 1450 in February 1963 on auto-trains at Tiverton (Peter W. Gray), 14xx no 1471 in February 1961 near Brampton Speke on Exe Valley auto-train (L.F. Folkard), No 1421 in November 1962 on single LNER coach at Culmstock on Culm Valley line (Peter W. Gray), Small prarie no 4574 in October 1962 on local passenger crossing Bickleigh Viaduct (Peter W. Gray). B&w: Goonhavern Halt, Mitchell & Newlyn Halt, Star runs into Savernake [Low level] with a Small Prarie on the Marlborough branch train, Sentinel locomotive on the Derwent Valley Light Railway on freight at York Layerthorpe, Blue Anchor station in July 1957 with author climbing slope onto platform.
The Carrbridge Disaster of 1923. David McConnell. 570-3.
Severe thunderstorm on 8 July 1923 led to destruction of road and railway bridges in the Carrbridge area which had been the site of a major disaster in 1914 (feature by same author page 411). Illus.:The remains of the railway where it crossed the Bogbairn Burn (Alexander Ledingham), The remains of the railway where it crossed the Carr Bridge - Inverness road (as prev.), Map; The remains of the Carr Bridge - Inverness road where it crossed the Baddengorm Burn (as previous), Reports (facsimiles) from The Inverness Courier, The Northern Chronicle, and The Strathspey Herald. Photographs reproduced from British Rainfall (Meteeorological Office).
The Hampstead Junction Railway. Keith Scholey. 574-7.
Map of Hampstead Junction Railway c 1914 with Willesden Junction enlargement. Table of stations with opening dates, renamings and major building works. Illus.:Finchley Road & Frognall station c 1904, Illustrated London News view of Finchley Road Station in 1860, Finchley Road & Frognall station platforms c 1904, Illustrated London News engraving of accident at Kentish Town station 2 September 1861, Illustrated London News engraving of aftermath of Fire at Kentish Town station 26 August 1872, Kensal Rise station c 1905,
The best location: the GWR Industrial Identity. Alan Bennett. 578-81.
The image promoted by the GWR of its services available to freight customers as see through its publicity material. The illustrations (all black & white) are from publicity materials: Factory Sites, A Sound Proposition (more factory sites); Road - Rail containers, The Trader's latest ally: Register Your Goods under the sign of the Green Arrow: Publicity material in Spanish and Russian, The best location,
Cranford Ironstone. Brian Syddall. 582-5.
Illus.:Cranford no 2 (Bagnall 2668/1942), Loddington no 2 (Bagnall 2655/1941) at several locations between 1967 and 1969.
The BR Class 3 2-6-2 Tanks. . 586-7.
Col. illus. 82000 at Ordall carriage sidings, Salford, c1965 (Jim Carter), 82007 at Bristol Temple Meads in 1963 on local passenger train (Geoff Rixon), 82021 (unlined green) on Machynlleth turntable in June 1963 (Geoff Rixon), 82021 on 10 June 1963 on local passenger approaching Towyn (Geoff Rixon), 82040 at Yatton on 4 August 1962 on local passenger (Paul Strong),
Shap!. . 588-9.
Col illus.:Britannia no 70011 Hotspur on 16 July 1966 on express at Greenholme (Robert Leslie), Class 5 no 44902 on the final approach to the summit in October 1966 on express freight (David Joy), LMS Coronation no 46223 Princess Alice with safety valve lifting in September 1960 on express (N. Thexton), Black Five no 44834 on the easier southbound ascent on 27 July 1963 on f reight (Rodney Lissenden), BR 9F no 92208 on 27 July 1963 on express freight, LMS no 42194 runs light engine for home on 16 July 1966 (Robert Leslie),
On shed at Holbeck. Gavin Morrison. 590-1.
Col. illus.: LMS Royal Scot no 46109 Royal Engineer on 9 March 1961, Stanier no 40181 on 15 June 1961, Britannia no 70044 Earl Haig with Thames-Clyde Express headboard on 13 September 1960, Class 5 no 45428 bought for preservation and Jubilee no 45562 Alberta withdrawn on 8 November 1967, Jubilee no 45562 Alberta and Britannia no 70005 on 6 June 1967,
Last call for steam in Hampshire and Dorset. Jeffrey Grayer (phot.). 592-3.
Col. illus.:BR 2-6-4T no 80152 at Brockenhurst with Lymington train on 25 March 1967, Class 5 no 73029 in March 1967 on express at Brockenhurst, Rebuilt West Country no 34004 Yeovil in April 6 on express at Southampton Central, Class 5 no 73117 at coaling stage, Weymouth in March 1967, 35013 Blue Funnel at Southampton in June 1967.
East Coast Freight. Michael Mensing (phot.). 594.
Col. illus.:V2 no 60822 near Boddin Point, south of Montrose (with blue sea in background) on 15 July 1964 and 60913 between Reston and Grantshouse on 24 May 1962.
Problems! Problems! and how they were addressed in the early days of railways. Arthuur R. Nicholls. 595-9.
Mainly patented inventions for which the numbers and dates are not quoted. See letter by Pearse p. 734. Letter concerning Fay and Newall brakes by Tom Wray (Volume 15 page 58). Illus.:Blenkinsop's cog and rack locomotive 1812, Hedley's adhesion experiment 1812, Single wagon brake, William Brunton's Walking Engine 1813, Stephenson's self acting brake, The brakesman sat on top of the carriage, Sketch; Safety carriage of 1836, Prosser's guide wheels, Prosser's wooden safety railway,
The Gildersome branch 'Push and Pull'. A.J. Haigh. 600-1.
Authorized by Acts of 1853 and 1854 to link the Leeds to Bradford line at Laisterdyke to Ardsley. Line used by Bradford to King's Cross through trains and through coaches attached at Wakefield Westgate. The push & pull service ran between Drighlington and Ardsley, but was sometimes extended to Wakefield and/or Bradford. The local service was withdrawn in 1955. Illus.:Ex GN C12 no 67386, Map; Gildersome branch, Morley Top station c 1908, N1 no 69474 on 24 May 1955 on express, Table 1; BR NE region timetable Autumn 1949 Wakefield to Bradford, Table 2; Opening and closure of passenger stations,
Stalybridge in the 1950s. Jeffrey Wells. 602-4.
Illus.:Black Five no 45222 on 25 April 1951 (H.C. Casserley), Jubilees nos. 45708 Resolution and 45681 Aboukir on 25 April 1951 on express (H.C. Casserley), A view from the down platform on 19 April 1954 (H.C. Casserley), Stalybridge station No 3 signal box, Fowler no 43279 on 21 April 1951 (H.C. Casserley), Frontage of the joint station on 4 August 1960, LNER class C13 no 67417 on 10 March 1956 on local passenger for Guide Briudge(H.C. Casserley),
Tramway to Oblivion? The Three Counties Tramway. Malcolm Bates. 605-8.
Tramway constructed to serve the Three Counties Lunatic Asylum, Illus.:A4 no 60033 Seagull rushes through Arlesey, The Lamb Inn Arlesey and the tramway?, Map; OS map showing the route of the tramway, The entrance to the Three Counties Lunatic Asylum in 1910, A more recent photograph of the same scene, End of the line,
Birdsong at Adlestrop. Andrew Swift. 609.
Adlestrop has become famous through the poet Edward Thomas who was killed in WW1 at the Battle of Arras and who had written a poem entitled Adlestrop which encapsulates the atmosphere of a country station in the warmth of summer at peace. Rather tedious letter by Summers page 734. Very studious letter on page 182 (Vol. 15) by David Jeacock, which argues that Edward Thomas did know what train he was on.. Acknowledgement by Anne Harvey (15- 118), author of Adlestrop revisited: the poet and the place, of assiatnce received from this feature and letter by Summers.
Railway Dining Car attendant call systems. David Cox. 610-11.
Based on experience of reconditioning such systems following WW2 neglect at Lancing Carriage Works, SR. Illus.:Stewards' Corridor Semaphore, Battle of Britain no 34085 on up Golden Arrow at Ashford on 4 May 1949 (T.J. Edgington), Coach signalling wiring diagram,
Colour files - Platform Cameos. . 612-13.
Col. Illus.: Taff Vale oil lamp at Swanbridge Halt, M&GN Fire buckets at Gayton Road with an M&GN notice in 1959, Racing pigeon baskets at Droitwich on 27 April 1964 (all Ian L. Wright), Brecon & Merthyr gas lamp at Dowlais Central (Alan Jarvis), Somerset & Dorset oil lamp at Cole for Bruton (A.B. Jeffery), The water tank at Sleaford (Alan Turner).
Readers' Forum. 614-15.
The Paget locomotive. Bob Essery.
Feature by Bob Mills (14-21). Very long letter which merely states that the tender No. 2299 was modified to standard arrangement suitable for fitting to a 4P compound. Otherwise notes state of MR locomotive records at PRO/NRM.
H.A. Ivatt. Derek and Jean Biggs.
Written in response to feature about Ivatt (page 335). Carefully constructed notes on the birthplace and status of H.A. Ivatt's father, plus notes on his own children (information incorporated into Ivatt biography).
The Carrbridge disaster of 1914. Nick Holliday.
See page 411: Locomotive involved was Small Ben No. 47 (R.H. Cormack and J.L. Stevenson: Highland Railway locomotives).
Euston to Kilburn... and beyond. John C. Cooke.
Suggestion by Reg Davies that Ulster Express always left at 18.10 is not correct as left earlier in some years (as early as 17.40 M-F in 1960 summer timetable).
Ladies in red. Bob Essery.
See page 342: long, informative letter on composition of paint used for Midland and LMS locomotives, and in the case of the latter rolling stock. Also notes specification did appear to change as there were separate specifications for locomotives more and less than twenty years old after 1923. Includes notes on paint suppliers to MR. Paint standard of 1935 for LMS red (many of terms used, such as Midland lake, were post-grouping terms).
Ladies in red. John Massey.
See page 342: 46245 initially painted with "carriage paint": subsequently a more suitable "locomotive brand" was used (Trains Illustrated, 1958, 11 (July), 388).
NCB steam at Rawnsley. D. Woodman
Further notes on motive power (original feature p. 380): 2-4-0T Birch built at CRC Workshops; 0-6-0ST Marquis built at Lilleshall Iron Works. Alao notes on Marquis of Anglesey and Beaudesert Hall, and rolling stock for paddy trains.
Other battles of Waterloo. N.H. Pattenden.
P. 473: "race special from Esher": unlikely based on the passenger composition (more likely a Saturday morning arrival with mixture of business and leisure dress. Train having arrived from Wimbledon via East Putney. Date 1897-1900. Date fixed by Wright as 1900 (page 734).
Celebrations at the Crewe of Norfolk. Adrian Vaughan.
Refers to errors in contribution by Ken Nash (page 382): Melton Constable pre-dated M&GNJR (started by E&MR in 1883 (both Melton Street and Astley Terrace date from this period. Coleville Road and Grove Road are M&GN streets. Lord Hastings still owns land in this area, but Melton Hall was sold to Duke of Westminster in 1950. 10 acres was not a "considerable amount of land" to Lord Hastings. 5 acres was granted for the station in return for private station. Marriot was very anti-drink. The Hastings Arms was an inn (for salesmen, etc) as well as a public house.

Rolling stock focus: a Longmoor Miscellany. Dick Riley. 616-17.
Col. illus.:Views taken on 30 April 1966 (all in RE dark blue livery in a variety of shades) AD 3005 (former LNWR 6-wheel Northampton District Engineer's saloon), AD 5312 (ex-SECR birdcage third brake of 1910 and AD 5308, WD 3007 (former first class family saloon from SECR 1900): see letter by Gunner page 734. , AD 3019 (ex LSWR Ironclad ex ambulance train) see letter by Pattenden page 734, AD 3322 (ex LMS open third of 1929 and ex ambulance train),
Book reviews. 618
Portrait of the 'Terriers'. Handel Kardas. Ian Allan. CPA ***
"solid and well-produced publication"
Irish Narrow Gauge Railways — a view from the past. Michael H. C. Baker, Ian Allan. DWM ****
Crewe: station, traffic and footplate workings in the 1950s. Bill Rear. Ian Allan. DWM ****
splendid book of railway lists
Mountain Railways and Locomotives from Old Picture Postcards. Keith Taylorson. Plateway Press. DWM ****
An attractively-produced book on a slightly esoteric subject by a respected author. The pictures in the book are all postcards from the author's collection. The book has a very useful introduction to mountain railways under the chapter heading 'Conquest of the Clouds'
Across The Tamar, a North British 2 diesel hydraulic No D6335 crossing into Devon. A.B. Jeffrey. rear cover.
Freight arriving on Plymouth shore off Royal Albert Bridge with ugly new suspension bridge behind on 31 July 1968.
Caledonian '439' Class on the Killin branch line. Dererk Penney. front cover
Illus.:
Elton, Michael S. Killin village railway. 624-32.
The Killin Railway Company, independent until the Grouping, was financed largely by the Marquis of Breadalbane & Holland and was constructed to connect the steamer service on Loch Tay with the Callander & Oban Railway. The main engineering feature was Dochart viaduct which was built of concrete. The line was built with a Board of Trade Certificate and was eventually inspected by Major Marindin. The line opened on 13 March 1886. The contractors, who hopelessly underestimated the cost were A. & K. MacDonald of Skye. Special Drummond 0-4-2ST locomotives (262 and 263) were sent to work the line but were not suitable. The line closed on 27 September 1965. Letter from John Macnab concerning landowner and line (Vol. 15 page 58). Illus.:Col. Caledonian '439' class no 55222 leaving Killin with the branch train on 4 September 1958 (Derek Penney), Caledonian '439' class no 55222 shunting at Killin (Derek Penney), BR class 4 no 80028 on 25 June 1965 (John Spencer Gilks), Caledonian '439' class no 55222 taking a breather, Loch Tay on 4 September 1958 on shed (Derek Penney), B&w: Caledonian '439' class no 55173 at Killin on local passenger train (David Lawrence), Caledonian no 57324, on shed (Hugh Davies), Caledonian '439' class no 55173 at Killin (David Lawrence), Caledonian no 57324, on shed (Hugh Davies), Col: BR class 4 no 80028 on Dochart Viaduct in June 1965 BR no 80126 in August 1962, Map; The Killin branch, B&w: BR no 80093 (David Lawrence), A mixed traffic train in August 1964 (David Lawrence), Caledonian '439' class no 55222 waiting for the train to pass at Killin on 14 June 1956 (gravity shunting was employed) (John Edgington), and then couples on to the front (John Edgington),
Peterborough to King's Cross 150. Keith Hill. 633-6.
On the initial journey on 5 August 1850, the first stop was made at Southgate to view the large and handsome lunatic asylum. Following this a stop was made at Welwyn to view the viaduct. See letter by Keith Horne concerning transit of Hatfield station at 115 mile/h. Illus.:GN no 1408 ready to leave Peterborough on c1906, Stirling Single no 774 passes a G2 no 695 on a local on 1890 on express, GN class D1 no 3050 at between Woolmer Green and Hitchin on 1925 on local passenger train, GN no 4459 piloted by GN no 4340 at New Southgate on c1925 on express, GN no 3251 pilots GN no 4321 at Langley water troughs on express, Gresley A1 no 4477 Gay Crusader at King's Cross in mid-1920s on express,
Who lived there? A delve into the 1881 census in search of eminent locomotive engineers. John Tyldsley. 637.
Illus.:Portraits of Dugald Drummond of the North British, Patrick Stirling of the Great Northern, Samuel Waite Johnson of the Midland. Use of information from 1881 Census to establish the nature of households mainatined by Locomotive Superintendents of the time: portraits of Patrick Stirling; S.W. Johnson and Dugald Drummond. In addition, information about Stroudley, James Stirlling, Webb, Whale, Ramsbottom, Smellie and Barton Wright.
Northward Bound - a railway adventure in 1946. Part 1.. Stanford Jacobs. 638-42.
Posthumus contribution: describes a "railway tour holiday" which began on 28 May 1946 and took him from Birmingham via Sheffield, York, Whitby and Middlebrough and the Coast route to Newcastle. Progress was relaively leisurely and he had time to travel on Sheffield's trams and observe a Sentinel railcar at Malton,.and the workings performed by the D20 class (same locomotive seen in both Leeds and York). He obviously liked what he saw. Part 2 of this delightful adventure on page 142 of Volume 15. Illus.:GC C13 no 7406 on Woodhead route on local passenger train, LNER V2 no 4818 St Peter's School, York, A.D.627 at Newcastle Central in April 1939 on express (Clifford McFall), A8 no 2161 on train with express headlamps, NER J21 no 1812 on shed (Clifford McFall), J73 no 545 on shed (Clifford McFall), NER Q6 no 2300 at Borough Gardens, Hull on shed (Clifford McFall), Ex - GN as LNER class C1 no 4447 at York Station on express, Stanier designed 8F as LNER no 3566 which became LMS no 8771 at Thornton Junction on 1 July 1947 on shed (John Edgington), A1 no 2564 Knight of Thistle at Newcastle heading north on express,
Memories of the Royal Engineers Railway Operating Corps 1939-1946 part 1.. Vic Cripps as told to Paul Joyce. 643-5.
Vic Cripps was a former GWR man from Wolverhampton who had moved to Reading and was a volunteer Sapper on the Longmoor Military Railway where he encountered the air brake on a GER J69. Following the outbreak of WW2 he was sent to Inverness as part of the 153rd ROC and was based at Culloden House. He worked on the Thurso and Kyle lines, then took ship for Malaya, but was diverted to Ceylon following the fall of Singapore, and from thence to Persia. The Persian system has a 7000 ft summit. He was based at Qum. Beyer-Garrett 4-8-2+2-8-4 were used on the mountain section and oil-burning 8Fs on other sections. His driver was Aron Harrison from Immingham. His CO was Colonel Brash. They suffered from Kurdish sabotage. He was moved to Lebanon once the Americans took over. Illus.:Culloden House, Tehran station, 153rd Railway operating company football team at Culloden House, Arak billets in 1942, Two trains crossing on the Treans-Persian railway each headed by a Stanier 8F. See letter concerning troopship Westpoint (15 118),
Evesham Road Crossing Halt. Andrew Swift. 646.
Halt was opened on 17 October 1904 and closed on 14 July 1916: it was near Stratford-upon-Avon
Wanderings in West Wales. John Spencer Gilks. 647-9.
Col. illus.:Cardigan branch on 31 May 1962: 45xx with a single coach at Login, GW no 4557 meets 16xx no 1648 at Crymmych Arms, 2-6-2T and a 0-6-0PT at Llanglydwen, No 1648 at Boncath, No 4588 at Llanfyrnach, A 0-6-0PT at Rhydowen, No 1648 at Glogue.
LMS Tank Engine Legacy. . 650-1.
Colour feature: Ex LNW no 2278 which survived to become BR no 58092 here as no 6428 in 1943 at Steeple Grange on Cromford & High Peak line in September 1943 on freight train with wagons in pre-WW2 colours, ex-LNWR 2-4-2T no 6601 in September 1948 on passenger train leaving Coalport for Madeley (P.B. Whitehouse), LT&S design LMS built no 2154 in August 1937 on Plaistow shed (L. Hanson) (Letter by David Burton Vol. 15 page 118 notes that engine is still in red), Ex FR no 11553 in February 1941 on shed at Moor Row in snow, Ex L&Y no 10897 on shed at Uttoxeter (T.B. Owen), Ex NLR no 27527 in February 1943 on Cromford & High Peak line running light engine near Middleton,
The LNER A2 Pacifics. Derek Penney (phot.). 652-4.
Colour feature.: A2 No. 60501 Cock o' the North in February 1958 on express south of Retford, A2/3 No 60520 Owen Tudor in February 1962 on express leaving Grantham , A2 No 60530 Sayajirao in August 1966 on Dundee shed, A2/3 No 60500 Edward Thompson in August 1961 on express on Gamston bank, A2/3 No. 60511 Airborne at Haymarket mpd in August 1958, A2 no 60532 Blue Peter in September 1965 on express freight at Dundee, A2 No 60535 Hornet's Beauty in December 1957 on express leaving Retford northbound.
The Talyllyn Railway and Bryn Eglwys Quarry. Graham J. Jennings. 655-60.
Concentrates on the quarry (the cause of the line), and activity prior to preservation. Illus.:No 1 Talyllyn in December 1941 (W.A. Camwell), No 2 Dolgoch in December c1900, Abergynolwyn village c 1900, Map; The Talyllyn Railway, Bryn Eglwys quarry, Dolgoch taking water in 1948 on 25 August 1948 (H.C. Casserley), No 1 Talyllyn on 25 August 1941 (W.A. Camwell), No 1 Talyllyn on 25 August 1938, No 2 then called Pretoria in the early 1900s, Towyn Wharf on 25 August 1940 (J.W. Sparrowe), Dolgoch standing by the water tank in 1941 on 25 August 1941 (W.A. Camwell), The village incline winding house (D.J. Mitchell),
Royton Junction. Jeffrey Wells. 661-4.
The Oldham to Rochdale branch opened on 2 November 1863 and on 21 March 1864 a branch opened from Royton Junction to Royton. By 1908 the Junction had acquired the status of an important railway centre with many sidings. Most of the illustrations date from its final decline. Illus.:Col. illus.: A Fairburn 2-6-4T on 11 May 1955 on local passenger train (Graham Whitehead), A Fairburn 2-6-4T no 42283 with a Stanier 8F waiting to leave the yard on local passenger train (Jim Davenport), Austerity 8F no 90388 on 18 June 1955 on freight train (Peter Hutchinson), Plan; Royton Junction, Bridge 30, the footbridge at the Oldham end of the station on 25 September 1965 (Eric Blakey), Ex LYR no 51371 on 30 April 1960 shunting (Peter Hutchinson), LMS 7F no 49662 on 30 April 1955 on freight train (Graham Whitehead), A guard's view of the junction on 19 April 1954 (H.C. Casserley), Black Five no 45499 on excursion on 30 June 1956 (Peter Hutchinson),
Crisis? What Crisis? Coal, Oil and Austerity. Part 1.. (Railway Reflections No. 71) Michael Rutherford. 665-74.
Following a very brief analysis of the development of coal burning (from coke burning) and the problems of coal supply, especially during strikes and in the immediate Post WW2 period the author introduces oil-consuming traction on the GWR (i.e. the pre-WW2 railcars and post-WW2 steam locomotives) and the influence of Sir James Milne (a thumbnail biography is given). Letter by John Pearse (Vol. 15 page 242) states that only two sets of troughs between Liverpool Street and North Walsham (not three) also amplifies information on relationship between Fisher and Churchill. Illus.:Drawing; Robert Stephenson Planet, Timothy Hackworth's Derwent, Diagram; Early coal burning fireboxes, Diagram; An early coal burning firebox, The Holden oil burning system, An oil fired 2-10-0 built for the Great India Peninsular railway, An oil fired 4-8-2 / 2-8-4 Garratt, No 3813 renumbered 4855 when converted to oil firing, Diagram of the GWR installed equipment in the engine, Diagram of the GWR installed equipment in the tender, Diagram of the firebox showing the extra brickwork and air inlets, The cab of 3904 aka 4972 showing the fireman's padded seat ? It also had electric light!, Col.: GWR no 3711 at one time oil fired in May 1963 (W. Potter), Oil-burning Castle no 100A1 Lloyds in April 1947 on express at Reading (H.N. James), 9F no 92167 also fitted with a mechanical stoker in July 1961 on freight train leaving Appleby (D. Cross), BR blue livery Merchant Navy no 35005 Canadian Pacific fitted with a mechanical stoker in May 1950 on LMS Mobile Test Plant (SC Townroe),
Readers' Forum. 674-5.
Preston to Penrith over Shap. John Massey.
Long, carefully researched (sources are cited) letter on some of Eric Treacy's photographs (page 458): notes problem related to out-of-gauge view over boiler (and suggests probable reason for not publishing until 1969) and gives date (March 1942) and details of wonderful photograph of 6230 climbing Shap (he was on leave from army chaplain, on holiday with wife, in Lake District).
NCB steam at Rawnsley. D. Woodman.
Further information about CRC system (see page 380), its locomotives, and Beaudesert Hall, and its demolition in the 1930s.
Ticket to the past. Roger Macdonald.
Last Edmondson-type tickets issued by WightLink at Fishbourne on 8 January 1993. (see page 447)
Rambles by rail. P.M. Jones
Refers to feature by Gammell on page 442 induced further letter by Sellars in Volume 15 page 58: writer criticises Gammell for concentrating on mass rambler market: railways also sought, and still seek (WAGN, for instance) individual ramblers.
Eric Treacy. E.M. Johnson.
Refutes Jenkinson's assertion (page 458) that Treacy was first to feature railway in broader landscape: writer argues that H. Gordon Tidey preceded him by many years: illus.: B3 class no 6165 Valour on express near Crowden (H. Gordon Tidey).
Guest editorial - Vol. 14 No. 8. Peter Erwood.
Comment on comment concerning "unsavoury aspect" of Marple's Beeching: letters by Holden and Horne on page 490 in response to author's Guest Editorial on page 319. [KPJ: suspects that Beeching was not "up to the job": too many outsiders fear the scientific PhD who fail to realise that many of them have been proven to be good at only one task (obviously there are exceptions), but many of Beeching's models for transport were wildly incorrect, notably the need to scrap the ECML north of Newcastle, and his failure to appreciate that seaside resorts had a huge potential from an ageing population increasingly incapable of driving (such resorts were a primary target for his myopia).
The development of Wembley Park. Michael J. Smith.
Caption (article page 505) states down train for Stanmore in 1932: cannot be such a date - must be 1933 (reasons given), and probably an up train.
The railway - Britain's gift to the world. T.R. Pearce.
See page 541: Timothy Hackworth given too little credit. Also failure by Rutherford to note research going on.
Railway hotels. Walter Rothschild.
Midland Hotel Bradford (page 492): more information, and quote by Churchill against hotel (when shown chair in which Henry Irving died): "And I'm not surprised!".
The Great Western's bonniest engines. John Bushby.
Location of pictures of MSWJR 4-4-0 No. 2 and GWR 1120 in Cheltenham. (see page 510).
Food, glorious food. Michael Vincent.
Reflections, good and bad, on railway catering in 1960s and 1970s. See Editorial (September page 499).
Colour files - Decline and fall at Edgeley. Geoff Tweddle. 676-7.
Colour feature: 5MT no 42819, Britannia no 70015 Apollo, LMS 4F no 44394,
Book Reviews. 678.
Locomotives of the Great Northern Railway (Ireland). Norman Johnston. Colourpoint. DWM *****
"This is a magnificent book"
Glasgow & South Western Railway signalling. A.F. Swan. G&SWR Association. RDF ****
"text is a little hard to follow"..."it does contain a lot of information" (only 32pp, however)
Carmarthenshire branch train: 57xx No 3963 at Nantgaredig. John Spencer Gilks. rear cover
1 June 1962: Carmarthen to LLandilo branch (former LNWR, but part of Western Region).
Southern 'Merchant Navy' 4-6-2 No 35022 'Holland-America Line' at Seaton Junction. G.W. Powell. front cover
4 September 1962: down Atlantic Coast Express.
Yesterday once more. Michael Blakemore. 683.
Comment based upon British Transport Commission's glossy Transport Age of 1957: use of computers by Littlewoods to assist mail order business, increase in wine consumpion, holiday destination of the Hebrides reached by sleeper from King's Cross with cover showing the Condor (presumably conveying wine for Scotland) as painted by Cuneo.
Memories of Glasshoughton steam. Barrie Williamson. 684-5.
Colour feature: Hudswell Clarke no 5103 (red) on 28 April 1969, Hunslet No 3883 Coal Products no 6 (sky blue) on 14 April 1970, Hudswell Clarke no 5118 (maroon with super grime) on 14 May 1971, Hunslet no 3883 Coal Products no 6 on 13 July 1971, Thomas Hill no 199V Coal Products no 1 and Hawthorn Leslie no 3575 Coal Products no 3 on 4 October 1974.
The LYR's Shipping Fleet. Lancashire & Yorkshire Railway Society. 686-92.
Illus.:Duke of Argyll, SS Berlin later diplomatically renamed River Ribble, Advert from the Railway Weekly, LYR new train for the Manchester - Fleetwood service on 4 October 1901 headed by 2-4-2T. Col:, Duke of Clarence, SS Hebble, SS Irwell, SS Mellifont, Post grouping advertising of the Goole services (post c1927), flag flown by LYR owned vessels out of Goole, flag flown by LYR owned vessels out of Liverpool and Fleetwood, flag flown by the LY and LNW joint fleet. B&w.: Advert from the Railway Weekly, Sectioned diagram from Railway on the Water of the Tom Pudding (container barges) operation at Goole, Advert from the Railway Review, Copy of the monthly return showing whereabouts of the fleet (original of facsimile initialed by J.A.F. Aspinall), Details of the Fleets, Sailings from Goole 1913,
An Enterprising Irish Engineer. Peter R. Myers. 693-5.
Berkeley Dean Wise of the BNCR. Illus.:Carrickfergus station on 21 July 1977, Whitehead station during the Edwardian period, The frontage of Carrickfergus station, The Gobbins cliff path, Whitehead station in 1903,
A century and a half of trains at 'Bracing Skegness' part 1.. Peter Wombwell. 696-701.
Part 2 in Volume 15 page 82. Illus.:Postcard; Sent from Skegness in 1930 with a picture of a GWR loco at Teignmouth!, Skegness station c1880, Map; railways to Skegness, Skegness station staff 1921, GC J11 no 5223 in August 1939 (C.E. Bayes), The station master's bungalow just outside the station, GN C1 no 4409 in August 1945, GN J6 no 3629 on the turntable on 10 June 1935, LMS class 5 with a children's outing from Blidworth Colliery in September 1964, Excursion trains to Skegness June 14-19 1884, Fares from Skegness 1884, LNER K3 no 61826 with B1 no 61056 with an unidentified sister in September early 1950s (N.E. Stead), Persons arriving by railway 1883 1884,
Irony on the Iron Way - railway humour for historians. R.A.S. Hennessey. 702-6.
Illus.:Cartoons:; An officer and a gentleman; Railway responsibility; Railway announcement 'Mr Jones let go of my hand; Rowland Emmett 'Electrification' ; Rowland Emmett 'Squatters in no 3'; Patience in adversity; All line information; Demob returns from carrying a kitbag to being a railway porter, Engineers rest home; The station master. See letter by W.M. Tollan (15, 118) which describes how Grand Master of Orange Lodge was thrown from his horse at Larkhall by an engine blowing off, and how the hapless crew faced a bunch of Celtic supporters at adjacent platform on return to Glasgow Central.
Summer on the Launceston Branch. Les Elsey. 707.
Col. illus.:GW 45xx no 4555 at Lydford on 23 June 1962, GW no 4559 at Cotyton, GW no 5544 at Liddaton,
The English Electric Type 3s. . 708-9.
Col. illus.:Diesel-electric type 3 no D6750 on 8 June 1962 (Cliff Woodhead), Type 37 no 37 418 The East Lancashire railway at Manchester in June 1994 (John Edgington), Type 37 no 37 293 at York in October 1997 (John Edgington), Type 37 no 37 682 at Peak Forest in April 1992 (John Edgington), Type 37 no 37 707 at Exeter in June 1997 (John Edgington),
Scoop! Locomotives picking up water.. . 710-11.
Col. illus.:9F no 92207 on the troughs at Aldermaston in August 1959 (G.H. Hunt), Coronation no 46243 awash on the Whitmore troughs in August 1959 (M.G. Paine), Jubilee no 45554 Ontario on Castlethorpe troughs in August 1962 (T.B. Owen), No 6004 King George III even more awash on the Goring troughs. Not customer friendly! in September 1957 (B.J. Swain), No 6026 King John about to drench the photographer at Fairwood troughs in November 1961 (T.B. Owen),
London Transport Steam. Dick Riley (phot.). 712-13.
Col. illus.:E class 0-4-4T no L44 at Neasden (all on 1 June 1957), Peckett 0-6-0ST no L53, Class F 0-6-2T no L50, Ex GW 57xx no L91,
Blue remembered trains. John Macnab. 714-17.
Introduction of the "blue trains" on Glasgow's northside electric services in November 1960. The units were manufactured by Pressed Steel Fisher at Linwood. There were serious transformer/rectifier faults which led to the almost immediate withdrawal of the elctric service and replacement by steam in what today would be considered to have been a miracle in terms of time (even by the most devout Presbyterians) and the gradual modification of the units until eventual resumption of electric services. The trains had to be taken to Manchester for modification and were out-of-gauge. See earlier letter by Macnab on this subject in Volume 10. The primary source (Ministry of Transport investigation is not cited in full). A somewhat muddled letter by M. Johnson (15 page 182) contains a serious gaff and adds less than tracing the Ministry report. See also letter by W.M. Tollan (15 page 118) (mainly on loss of forward view and fleas, or lack thereof, on older rolling stock). Illus.:First two are in colour; remainder b&w. AM3 later class 303 at Craigendoran in August 1962 (G.C. Bett), EMU set 065 at Balloch in April 1965 (George M. Staddon), A train of electric motor brakes on route for modification at AEI Manchester at Whiteinch on 2 February 1961 (W.A.C. Smith), BR class 4 no 76103 at Partickhill on 17 June 1961 (Douglas Hume), Fairburn LMS no 46047 at Garscadden on 27 March 1961 (Douglas Hume), NBR J37 no 64623 at Hyndland on 20 September 1961 (Douglas Hume), DMU at Balloch Pier on 7 July 1968 (John Edgington), J37 no 64581 takes EMU stock to Hyndland depot on 1 April 1961 (W.A.C. Smith), LMS class 4 no 43135 at Bowling on 30 September 1961 (Douglas Hume),
Railway accidents and the Courts. Adrian Gray. 718-20.
Mainly cases of manslaughter brought against negligent railway staff. Covers the Railway Regulation Act of 1842 which introduced the concept of recklessness and penalties. The Offences Against the Person Act of 1861 defined negligence. But before 1842 there were individual cases brought for negligence, often due to drinking - and there were far more recent cases brought for this - in 1957 a driver of a Carlisle to Neewcastle DMU had to be removed from his cabin and in 1967 a Leeds to Heysham service was disrupted from this cause. There have been few successful cases brought for manslaughter: the perpetrators of the Quintishill disaster were sent to prison, but in general the trade unions have been prevented such actions. Illus.: Illustrated London News: Accident at Thorpe at Norwich on 10 September 1874. See lengthy letter by Mike Goodall (15, 182) which condemns the English legal system for its lack of discernment.
Aspinal 2-4-2Ts at work. Gordon Coltas (phot.) and Noel Coates (notes). 722-3.
Illus.:LMS No 10892 at Luddendenfoot on 10 September 1937, 10903 at Luddendenfoot, Ex LYR no 1162 as no 50651 at Holcombe Brook on 10 September 1952, 10804 at Lightcliffe on 10 September 1937, 10945 at Luddendenfoot on 10 September 1937. Letter from F.P Groves (15 183) suggests that coaches behind 10804 at Lightcliffe were MR Bain low-roof stock,
Crisis? What Crisis? Coal, Oil and Austerity part 2.. (Railway Reflections No. 72) Michael Rutherford. 724-31.
Further consideration of replacement of coal by oil: including the Great Western/National Programme instigated in 1947. Illus.:GWR proposal for a wide firebox 2-8-0, GWR no 2839 as oil burner no 4808 in May 1948, Fig 1 Increased use of mechanisation in the coal industry, Hall class no 3904 [previously 4972] Saint Bride's Hall, Hall class no 3952 [ previously 6957] Norcliffe Hall at Birmingham on 16 April 1948 (John Edgington), Table 1 Steam locomotive Maintenance and running costs, 1938 (John Edgington), Fig 2. Increasing coal consumption and cost per mile, L11 no 437 at Southampton on 16 April 1947, T9 no 722 at Eastleigh on 26 June 1948, Table 2 Renewals of locomotive stock 1922-47, ex-WD no 3152, Oil burning pacific of the Argentine railways, Diagram; A firebox designed for oil burning, Diagram; The Swirlflo oil burner, The future as seen in 1947, Diagram; A mechanical stoker, Diagram of an underfeed stoker developed for the Pennsylvania Railroad. See letter from L.A . Summers (15, 183) on "Hawksworth Pacific".
A Salute to 'The Few'. Jim Woods (notes). 732-3.
Col. illus.:Battle of Britain Nos 34052 Lord Dowding at Eastleigh in April 1960 (P.J. Hughes), 34066 Spitfire at Exeter in June 1964 (Geoff Rixon), 34071 601 Squadron at Eastleigh in April 1962 (P.J. Hughes), 34053 (malachite green, no lettering on tender) at Eastleigh in April 1949 (J. Robertson), 34057 Biggin Hill passing Esher in October 1965 (Geoff Rixon), 34086 219 Squadron at Nine Elms on 16 April 1965 (Geoff Rixon), nameplate of 34109 Sir Trafford Leigh Mallory (Les Elsey). D.J. Walters (Vol. 15 page 242) gives further information: Sir Trafford Leigh Mallory and his wife were killed in a plane crash in mountains, near Le Riviere, en route to Ceylon in November 1944. Sir Keith Park returned to New Zealand following WW2.
Readers' Forum. 734
Problems! problems! T.R. Pearse.
See page 595: Blenkinsop rack system was due to weakness of cast iron rails and the need for light wieght locomotives, hence low adhesion, hence rack. Nevertheless, the teeth broke. William Bouch was the inventor of the convoy brake and also invented steam operated wedge brakes.
A Longmoor miscellany. Keith Gunner.
See page 616: WD3007: LSWR Invalid saloon No. 11, built Eastleigh, became SR 7803 and sold to LMR in 1938.
A Longmoor miscellany. N.H. Pattenden.
See page 616: AD3019 built by LSWR in 1908 as dining saloon No. 76 - converted to ambulance coach in 1943 - not an "Ironclad" but fitted with Ironclad bogies.
Preston to Penrith. David Smith.
See page 458 (Treacy photographs): The train being hauled by 6254 was unusual in that it was formed entirely of Stanier Period III stock. 46212 was probably hauling a Birmingham to Glasgow train in the spring/summer of 1949; 45597 was fitted with a BR standard chimney.
Birdsong at Adlestrop. L.A. Summers.
Adds little to birdsong, poetry or our knowledge of Adlestrop: original feature page 609.
Other battles of Waterloo. P.C. Wright.
See previous correspondence by Pattenden (page 614) concerning feature by Winkworth (page 471): year was 1900.
Book reviews. 735.
Scenes from the past: 33. East Lancashire lines - Bury to Heywood and Rawtenstall. J. Wells and E.B. Bentley. Foxline. MB *****
Liked the book because it would show visitors, who hopefully come by tram to visit the preserved ELR "what a busy network it was when it was a real railway": when there was freight and holiday trains to Devon during Wakes Week.
Scenes from the past: 35. Stockport Edgeley Motive Power Depot. Michael S. Stokes. Foxline. MB ****
"The selection of photographs is excellent...Highly commended"
British Rail Mark 2 coaches - the design that launched InterCity. Michael Harris. Mallard. JW *****
"an excellent book and well worth buying": full bibliographical details
Images of England - Immingham and the Great Central legacy. Brian Mummery and Ian Butler. Tempus. JW ****
"Well worth a look"
Rolling Stock Focus - Rexine in train carriages. David Jenkinson. 736-7.
Col. illus.:Advertisements for Rexine; LMS first class sleeping car 1935 (Railway Gazette 18 October), LMS third class compartment 1933, LNER first class sleeping car c1934, LNER third class tourist stock c1936 Rexine was a textured plastic material, described as synthetic leather by ICI - the manufacturer. Letter by Gerald Jacobs (15, 118) notes that Southern Railway did use Rexine.
Winding through Ebbw Vale: BR Class 37 diesel-electric No 6891 on a freight train.. Cliff Woodhead. rear cover
18 July 1970: train of empty minerals wagons passing closed station at Aberbeeg.
Updated 2006-12-12