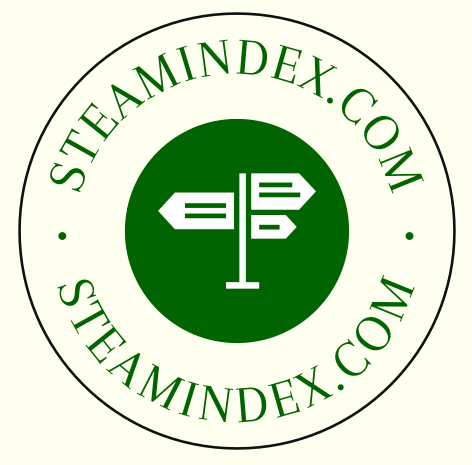 Class 5 4-6-0 No 44874 climbs past Carnforth East Junction with express to Leeds in mid-1960s. Joe Richardson. front cover
Snowbound at Dent - An 8F buried up to its smokebox. 3
B&w illus. 48149 in January 1963.
Crossing the Irish Sea by the 'Short Sea route'. J. Graeme Bruce. 4-10.
One of the shortest crossings between Mainland Britain and Ireland is that between Portpatrick and Donaghadee. This is about 22 miles and the settlement of Scots in Ulster created traffic. The Post Office Act of 1711 united the Scottish and English Post Offices and the Post Office took over the vessels on the Portpatrick crossing in 1750, but returned the Mail service to a Donaghadee company in 1791. The main traffic was not mail, but cattle on the hoof. John Smeaton improved the harbour at Portpatrick. The Act of Union with Ireland transferred decision making from Dublin to London. At that time there were crossings at Holyhead to Dublin, Milford Haven to Dunmore and the Portpatrick passage. In 1819 John Rennie (senior) was commissioned to examine improvements to the last-named. G. & J. Burns introduced steam vessels on the Glasgow to Belfast run and captured most of the traffic. In 1849 Burns stopped at Greenock to provide the Mail service and the mail stations at Portpatrick and Donaghadee were closed. On 11 March 1861 the Portpatrick Railway opened from Castle Douglas to Stranraer Town and the Glasgow & Stranraer Steam Packet Co linked Stranraer to Belfast. The LNWR provided a train which left London in the evening and reached Belfast late in the following afternoon, but the service only ran on two days per week. When the B&NCCR reached Larne a Stranraer & Larne Steamboat Co was formed in October 1862, but this service was short-lived. The B&CDR reached Donaghadee but this did not revive this route. The Larne & Stranraer Steamboat Co. was supported by the Portpatrick Railway. The introductuiion of the Tod & MacGregor-constructed Princess Louise on 1 July 1872 cut the sailing time to 2 h 40 min. The Portpatrick Railway was co-owned by the CR/GSWR/LNWR and MR which formed the Portpatrick & Wigtownshire JC. Between 1890 and 1963 Wm Denny & Bros built all the vessels used on the crossing. The first Princess Victoria perfoprmed the crossding in 2 h 15 min. The Princess Maud was the first turbine-driven ship. The MR opened a new harbour at Heysham and provided competition, but all of the northern ferry routes became part of the LMS. The administrration in Northern Ireland favoured the Stranraer route and the Post Office permitted a first class sleeping car to be attached to the down Wset Coast Postal. The Princess Margaret was introduced in 1931. In 1939 the Princess Victoria, with Sulzer engines was introduced as a stern-loading road vehicle carrier, but this was sunk in 1940. A similar vessel was introduced in 1947, but this sank in the ferocious storm of 31 January 1953. See Backtrack . During WW2 the SR train ferries were used on this strategic route to convey vehicles. The Caledonian Priness introduced in 1961 reverted to turbine propulsion. The Dumfries to Stranraer railway route closed on 15 June 1965 and the sleeper service was diverted via Ayr. The Stena Nordica added extra capacity in 1966. The Antrim Princess was a drive-throgh vessel built by Hawthorn Leslie and the Ailsa Princess was launched in France. The railway element in the service has disappeared. illus.: MV Antrim Princess (col. T.J. Edgington*); SS Caledonian Princess at Larne (*); SS Hampton Ferry (*) on 11 July 1955; Detail from the rear cover of the 1910 guide book Princess Maud; MV Galloway Princess (col. J.S. Gilks); Timetable from a 1910 guidebook; Princess Maud; Princess May; Railways through Galloway to Stranraer; The cover of the 1965 timetable; The second Princess Maud; Black five no 44707 at Newton Stewart (col. R. Tibbitts); Class 5 no 44996 at Castle Douglas (col. P.A. Fry); The fourth Princess Victoria; Stranraer harbour station (TJE);
Irish Terrorism on Victorian railways. Adrian Gray. 11-13
In February 1867 a group of Fenians led by two Irish Americans plotted to attack Chester Castle, seize weapons and hi-jack a Holyhead train. The organization was riddlesd with informers, especially John Corydon, and a special train was despatched from Euston with 500 Scots Fusiliers. They disrupted the Irish sympathisers, but some escaped and 67 armed Irishmen were arrested at Holyhead. In 1883 a coal shed at Glasgow Buchanan Street was attacked (there were other non-railway targets) and this led to five being sentenced. Room 313 in the Charing Cross Hotel in London was a key rendezvous for bombers. There were several bombs dropped from Underground trains in 1883 and 1885, as well as in Primrose Hill Tunnel and there was a major incident at Victoria Station on 26 February 1884. Addendum by Francis Voisey on page 172. illus.: The scene outside Edgware Road station after the explosion on 30.10.1885; Conducting the first train from Charing Cross to Westminster after the; Plan of the damage at Victoria; Exterior view showing the Brighton Line station; The wrecked cloakroom;
Coaches of the Great North of Scotland Railway in the 1880's and 1890's. Keith Fenwick. 14-20.
Carriage design under James Manson and James Johnson (Locomotive Engineers of the GNoSR) following those of William Cowan who had been Locomotive Engineer since 1857. Both Manson and Johnson produced 6-wheel stock. illus.: GNoS carriage to diagram 44; GNoS carriage to diagram 53; GNoS carriage to diagram 41; GNoS carriage to diagram 9; GNoS carriage to diagram 14; Diagram 45; Diagram 54; Diagram 7; Diagram 9; GNoS carriage to diagram 45;
Beware - rail travel may damage your health.. Helen A.L. Lewis. 21
Notes on how Victorians viewed the dangers of rail travel from "catching a chill" to much worse. illus.: Seat for five persons (with many more upon it)!;
British braking systems and the American connection. - Part 1. Jeffrey Wells. 22-6.
Although the title is indicative of Westinghouse (this part only briefly describes the straight air brake) and most is considered with its precursors, such as Charles Fay's brake (mentioned rather than described), the Wilkin and Clark brake of 1862 which used chains and was jerky in operation, and the Chapman electric brake which was tried for four months on the NLR. The effectiveness of skidding was discussed at that time. Part 2 on page 80. illus.: LBSCR Stroudley class B1 no 181 Croydon; NER Fletcher class 686 no 703; Beyer Peacock locomotive Wroxall; LNER class D20 no 1672 at York; LBSCR Billington class D3 no 376 Folkington;
Edinburgh Waverley. David Sutcliffe (phot.). 27
Colour feature.: B1 no 61324 at Platform 10; The classic view of Waverley from the Mound with Metro-Cammell DMU in original green with yellow stripes and Inter City DMU; both 14 April 1963.
Rambling through Rydale. David Sutcliffe (phot.). 28-9.
Colour feature.: A V2 passing Ampleforth with Scarborough train; Coxwold station ten years after closure; Arriving at Scarborough Road Junction, Malton, with a DMU from Leeds; Leaving Scarborough Road Junction with a DMU from Leeds heading towards Kirbymoorside; Slingsby station with B1 no 61216;
More Yorkshire coalfield steam. Barrie Williamson (phot.). 30-1.
Colour feature.: 0-6-0ST no S112; 0-6-0ST no S121 Primrose and S102 Catheryn; 0-6-0ST John Shaw; 0-6-0T no S100 and Austerity 0-6-0ST no 3891/65; Black Austerity 0-6-0ST No. VF 5276/45 and 0-6-0T no HC 1844/51 Whit no 4;
Snow on the line. 32-3.
Colour feature: BR Clan no 72006 at Gleneagles in February 1964 (K.M. Falconer); ex-GWR 1421 at Tiverton on auto-train on 2 February 1963 (B.R. Oliver); GWR no 7827 Lydham Manor on Talerddig bank with up Cambrian Coast Express in December 1964 (T.B. Owen); Class 5 no 44939 with parcels train in January 1963 at Duston sidings Northampton (Tommy Tomalin); NBR no 65224 Mons and a pair of BRCW type 2s in February 1963 George M. Staddon).
Unrebuilt Bulleid. 34-5.
Colour feature: Battle of Britain no 34086 219 Squadron at Eastleigh post overhaul on 13 March 1964 (Celyn Leigh-Jones); West Country no 34103 Calstock leaving Basingstoke for Bournemouth on 18 June 1962 (Rodney Lissenden); Battle of Britain no 34078 222 Squadron at Exeter Central; No 34023 Blackmore Vale on Bournemouth shed in July 1967 (John Corkill); West Country no 34102 Lapford passing Beaulieu Road on 24 July 1965 (Robert Leslie).
Festive 47's - with the 'Stratford' treatment. John D. Mann (phot.). 36
Colour feature: Specially decorated for the Queen's Silver Jubilee; Festive 47 164 at Ipswich on 29 June 1977; The first officially named class 47 No 47169 Great Eastern at Colchester on 7 March 1979 immediately after naming ceremony. This pair of photographs is almost enough to make one like the class.
A tale of red 0-6-4Ts. Philip Atkins. 37-8.
A somewhat selective examination of the 0-6-4T type which it is generally agreed was not a very succesful type. The MR "flatirons" and SECR types are largely ignored, and the types designed by, or built for the Barrry Railway, NSR and Metropolitan Railway received greatest attention. The Barry L class was manufactured by Hawthorn Leslie and introduced in 1913, but inspite of new GWR boilers they were withdrawn in 1926. John H. Adams, son of William Adams, designed two classes of 0-6-4T for the NSR (classes C and F), but these were withdrawn by the LMS in the 1930s. The Metropolitan G class were built by the Yorkshire Engine Co., and suffered from cracked frames: some entered LNER stock in 1937. illus.: A Barry railway 0-6-4T as rebuilt as GWR no 1351; A Barry railway 0-6-4T in original condition as GWR no 1354; Metropolitan no 94 Lord Aberconway; North Stafford class C no 31; North Stafford class F no 119; Summary of building and scrapping of 0-6-4Ts.
Locomotive sheds - Part 2. S.G. Allsopp. 40-6.
Author divides shed activity into servicing, maintenance and repair. The first covers cleaning out the firebox (too few locomotives were fitted with rocker or drop gates) and removing char from the smokebox. Maintenance can be divided into that involving the boiler and mechanical. Ther boiler needed washing out unless TIA was fitted as on the Southern Pacifics. Hot water wash-outs were used on the former LNER lines. Most maintenance was performed at predetermined intervals following the LMS methods. Repairs happened: two V2 class locomotives arrived at Derby with bent connecting rods within a couple of months. Routine revolved around a process of disposal, stabling and preparation. Some consideration is given to diesel motive power. Considers the very primitive working conditions: lack of lighting, heating, and wahing facilities, also lack of tools. Much based on Derby mpd. illus.: The less glamorous side of steam working included cleaning out the ash; Coming out for air; A bar boy squeezes out of the firehole doorway; Engine cleaning was the first step on the ladder; Lighting the fire; LMS no 46248 having its smokebox cleaned; NER Q6 no 63440 coaling up; A class 2 minus driving wheels at Leeds Holbeck shed in 1920; Copley Hill shed c 1960; Sheer legs used to remove the wheels of Midland class 2; Jubilee no 45675 Hardy, B1 no 61051 and 4MT no 43043 in Leeds Holbeck;
The further adventures of a locomotive engineer manqué. Alistair Wright. 47-9.
Earlier experiences 10-670. Sometime student at the Royal Technical College in Glasgow worked in the drawing office atthe Hyde Park Works of the North British Locomotive Company as an "improver" in 1952. He worked on the Indian railways YP pacifics for the metre gauge - a design which had been initiated by Baldwins. He also worked on the very advanced SAR 3ft 6in gauge 4-8-4 class 25 where Henschel worked as a sub-contractor - mainly on the condensing tenders. He designed the motion for this class, including the slide bars. The locomotives had very advanced valve events. As a result of this activity he was promoted to assistant draughtsman. He became very interested in the Company's archives which included those from Sharp Stewart, Dubs and Neison Reid. The company was a family firm which was not capable of adapting to the new order. Its diesel locomotives suffered from severe defects and the company was not directly involved in the high value side (engine manufacture). illus.: SAR class 25; YP pacific built for the Indian State railways in 1952; A very clean and somewhat embellished class 25; How the YP looked in service;
Churchward's classification scheme. Railway reflections [No. 37]. Michael Rutherford. 50-6.
In Rutherford's usual wayward way, the feature discusses both things in general (such as lcomotive numbering systems) and the more specific: notably the topic of the title. Some railways were systematic in their numbering (the GWR attempted such in 1912), but others (notably the LNWR and NER, and Southern Railway were midly chaotic). The Whyte notation was invented by Frederick Methuen Whyte and was quickly adopted by Churchward to organize the drawings of the locomotive stock. Table gives summary of GWR classifications for locomotives, boilers (both initial and as modified by mid-1950s), wagons (1905) and carriages (1910). illus.: Churchward's second 4-6-0 no 98; G.H.Burrows Churchward's Chief Draughtsman; Badmington No 3304 Oxford at Acton; O.E.F.Deverell Churchward's leading locomotive draughtsman; The diagram for the Badminton class; Star no 4005 Polar Star; The diagram for the Star class; A County tank being serviced; County class no 3480 [later 3837] County of Stafford; The diagram for the County class; Crane engine No 1299; Steam railmotor type 7; Table 1; Summary table of all lettered diagrams; Dining car No 9544; Table 2; Initial codings of boilers in use c 1910; Table 3; Codings of boilers in use c 1950; Print of diagram H 15; Table 4; Carriage diagram letters; Table 5; Wagon diagram classification;
Rolling stock focus - London Transport surface stock. David Jenkinson. 57
See letters by Michael J. Smith and Martin Bird on page 172. illus.: A train of Metadyne stock or more correctly O and P stock at Royal Oak on 10 September 1960 (R.C. Riley); A train of very mixed Q stock with G car leading at Edgware Road in July 1963 (B.R. Oliver);
Colour files - Taff Vale railway architecture - Part 2. Bob Sankey. 58-9.
Col. illus.: Detail at Taff's Well station; Taff's Well station showing Egyptian style; Penarth signal box; Shelter at Sully; Ynyshir station;
Readers' Forum. 60
Erratum - Steam in the West Riding
Eagle-eyed readers will have spotted that the 'Jubilee' in the bottom picture on p.610 of the November issue is No.45697 Achilles, and not as stated.
The 'Hawkshaw Singles' of the LYR. J. S. Gibson
Correspondence (Brian Orrell page 688) and Allsopp (page 517 Volume 11) [original article page 368 (11)] and further contribution from Allsopp (page 173) indicates interest in details of the conversion of the 'Hawkshaw Singles' to the 2-4-0 wheel arrangement. As built, power was transmitted in the normal way by connecting rods to big ends fitting over the driving wheel crank-pins. On conversion, it was transmitted directly to the coupling rods, eliminating the need for big ends. These were substantial assemblies consisting of brasses fitting over the crank-pin to form a journal enclosed in steel straps and secured to the ends of the connecting rods by butt cotters. Removal of the big ends shortened the connecting rods which were then fitted with forked end and pin joints to the forward extensions of the coupling rods, thus restoring the original geometry, so that the existing slide bars, connecting rods and crank pins could be re-used.
A second point raised was the link between coal burning in locomotive fireboxes and the adoption of cabs to protect engine crews. On early locomotives toxic fumes, mainly carbon monoxide, were a problem, particularly with a thick firebed and an inadequate air supply. Experiments with bituminous coal were made early on the Lancashire & Yorkshire and on the Midland Railway. Charles Markham, who was mainly responsible for the successful experiments at Derby, presented his findings in a presentation to the Institution of Mechanical Engineers in 1860. In the discussions which followed, Mr. B. Fothergill stated (Inst. Proc. Mech. Eng. 1860 page 172): "the results in this paper were thoroughly confirmed by those obtained in a series of experiments.. made on the Lancashire and East Lancashire Railways, which were so strongly in favour of coal that there are now no coke burning engines on those lines." For all that, cabs did not appear on the LYR for another eleven years when William Hurst introduced his 2-4-0 express engines and converted 'Hawkshaw Singles' such as No.93 (page 369) which needed new boilers. The 'Singles' converted between 1868 and 1872 which retained their original boilers and Salter safety valves did not receive cabs. Locomotive No.93 and her re boilered sisters were fitted with Naylor safety valves of the column type, replacing the Salter type with long balance arms extending over the footplate which had effectively prevented the fitting of a cab. This is true also of the '286 Class' express engines, shown on page 189 of Volume 11/4, introduced by William Jenkins in 1861. The photograph of Marshall, built as a coal burner, shows the balance arms of the Salter-type safety valves projecting over the footplate and preventing the fitting of an effective cab. The lower photograph of No.302 shows how the safety valve arms still prevented the use of a cab after a later rebuilding with a scanty weatherboard. In fact, No.302 had to wait 25 years until reboilered with Ramsbottom safety valves before receiving a true cab.
Western Region Camping Coaches. Andrew McRae
An alternative explanation can now be offered for the pristine condition of Western Region camping coach No.W9929W as pictured on page 337 (11) , and in earlier letter (page 460 11). The date and location of the photograph appear to have been mis-identified. Having compared it with other views writer suggests that photograph was taken not, as stated, but at Falmouth. Moreover, as the camping coach berth at Falmouth is known to have been occupied in 1962 by No.W9905W, a clerestory vehicle, it seems probable that photograph was taken in either 1963 or 1964, the only other years in which the facility was available at this site.
SECR Railmotors. Richard Allen
Reference to Moon's letter (12 page 576) regarding the sets formed from ex-SECR railmotors: upper photograph (of set 481) is at Allhallows-on-Sea, a regular haunt of the push-pull sets 481 and 482 after the closure of the Gravesend West branch in 1953: they also regularly appeared on the Westerham branch. Photographs of them appear in the Oakwood books The Gravesend West Branch (LPl5l) by N. Pallant and Westerham Valley Railway (LP72) by D. Gould, as well as the Middleton Press book Southern Main.Lines - Orpington to Tonbridge and OPC's Around the Branch Lines - No.1: Southern by T. Gough. In Westerham Valley Railway, author mentions the unusual feature of these sets that the doors opened inwards, which was apparently a source of considerable bafflement to occasional travellers!
O.V.S. Bulleid and his Work. A. Gomersall
The article by Michael Rutherford on Bulleid and his work in 11 page 445 was an interesting review. However, it was a pity that the article did not make reference to Bulleid's patents, four of which are relevant to the development of his 'Merchant Navy', 'West Country' and 'Battle of Britain' locomotives. In particular, patent numbers GB 547156 and GB 546180, both on valve gear arrangements, are definitive documents in Bulleid's development of his designs for Pacific locomotives.
Michael Rutherford also mentions the locations of primary material and in this context I would like to draw attention to the availability of many of the references in the article in the British Library. (collections relocated to St Pancras since publication). The Library holds complete runs of the Institution of Locomotive Engineers' Journals, the Institution of Mechanical Engineers Proceedings and many more railway-related titles. We also hold amongst our 40 million patents, copies of journals and books, specifications of all the major locomotive engineers of the last two centuries, including of course Bulleid, Gresley and many others.
'Hymeks' in the West. John Pearse.
Location of lowest picture on p606 (11) is Westbury (not Curry Rivel Junction) and the train's Reporting Number 1061 implies a Southern Region destination (not Taunton). Similarly, lower photograph on p607 is probably a Cardiff-Portsmouth train (not West of England), as 1059 is the Reporting Number of these trains in the upper photographs in the spread. There were 101 'Hymeks' (not 110).
GWR Small Cranes. P. Tatlow
Refers to Paul Bartlett's photo feature on GWR small cranes on page 630 (Volume 11). Writer suspects the railway authorities had difficulty in classifying rail-mounted cranes, and was writer's experience in trying to research them. The larger breakdown cranes were closely associated with the Locomotive Department, but were not locomotives as such. There were many more small hand, steam and later diesel travelling cranes for for use by the Engineer's and Goods departments. The GWR, along with some other railways, produced a crane diagram book. Writer was aware of one issued on 2nd September 1932 and kept up to date by additional, or revised, pages, which included some fixed yard cranes. This appears to be the source of the crane diagrams reproduced in Great Western Wagons Appendix by Jim Russell, OPC, 1974. The Western Region produced a fresh version of the diagram book in November 1966.
Of the other railway companies, the NBR produced a diagram book for hand and steam breakdown cranes, which was perpetuated by the LNER. This was revised and extended by the Scottish Region to include ex-LMS cranes north of the border, whilst the LNER North Eastern Area prepared a comprehensive set of crane diagrams from 1935 onwards. From an early date the Southern Railway too had a series of diagrams for cranes of all types and the Southern Region kept a version devoted to the breakdown cranes up to date during the 1950s and 1960s. Only plan diagrams and rather poorer quality diagrams, the latter probably unofficial, however, for London Midland cranes have so far come to my notice.
Football Supporters' Trains. C. H. Ashton
Refers to article by Andrew Wilson on football specials (11 page 468). Wilson did not mention a route seeing very heavy use on 'Wembley days' for football finals or womens' hockey finals, namely the line between Market Harborough and Northampton. For instance, on 27th April 1963 (mentioned by Wilson) there were ten specials over this route; therefore most of the locomotives serviced at Willesden would have travelled over that route and it was rare for such specials to travel to St. Pancras. The junction between the Midland main line and the LNW section at Market Harborough was originally put in for the Great Exhibition at Wembley in 1924. It was a major coal route from Toton to Willesden, and was in use as a route to the Stadium almost until the branch closed in August 1981.
Electric Lighting — Glasgow St. Enoch. Tom Wray
Further to J.A. Pearson's comment (11-577) on the electric lighting at Glasgow St. Enoch station in 1879 writer cites Manchester Guardian for l3th January 1881 on introduction of electric lighting by the LYR at Victoria Station, Manchester, by the British Electric Light Co. of London. The report includes the sentence: "The electric lighting of railway premises has been tried with signal success in Glasgow, and thus it was which induced the LYR directors to adopt the system". It was not a success at Victoria station and was removed just over a year later.
The Queen goes to Preston. B. Fare
Refers to colour feature 11-574: writer was second man on Class 25 locomotive hauling inspection saloon with Royal party travelling short distance to power signal box, his driver was Jack Hitchcock. The driver of No.87 018 on the first electric-hauled Royal Train was Mr. Bemard Kibble of Preston. Writer received an extra £1 in his wages and a new hat.

Book reviews, 61.
The Locomotives of the Stockton and Darlington Railway. T.R. Pearce, Historical Model Railway Society. DJ *****+
Every so often, a railway book arrives on the scene which immediately prompts the thought that it ought to have been written years ago, such is its importance in terms of our knowledge of railway history. When it is combined with very high production values and immaculate scholarship, the pleasure is simply enhanced. The S&D was of seminal importance in the evolution of British steam power and though its more developed philosophy tended to be confined mainly to its own bailiwick, there can be no doubt that those many engineers who came later would have had a harder task had not the S&D done so much pioneering work. The author does not make this point in so many words, but that is what it amounts to. The book is beautifully structured in terms of the order of presentation of topics, the first two chapters (dealing with S&D history and the complexities of early technological evolution) being particularly valuable to those who neither have a detailed background to events in the North East of England nor adequate knowledge of the arcane early principles of steam, which were, it must be said, a little different from those of which we are more commonly aware today. The book then goes on to cover all the S&D locomotive types in the sort of detail (and with the same kind of tabulated back-up data) as can only be compared with the RCTS History of LNER locomotives - than which no higher praise can be given. Production values are superb and even the most difficult of the (mostly very old) photographic images have come out well. Drawings and detail diagrams are there in profusion and the author clearly knows his subject. Not only that but he has a fine command of beautifully modulated English, a rare thing to find in these days of tabloid joumalism. It is not an 'easy' read (the subject matter is arguably too complex) but it is a 'good' read which will repay both time and effort. I enjoyed it enormously.
The Strome Ferry, Skye Railway, Riot of 1883. David McConnell, author. MB ****
In 1883 Strome Feny was the terminus of what is now the Kyle of Lochalsh line and it was there that fish were landed for onward conveyance by train. The landing and loading of fish on Sundays incurred the displeasure of the Presbyterian Free Church of Scotland which held strong views about work undertaken on the Sabbath. Representations to the Dingwall & Skye Railway over previous years having been ignored, in the summer of 1883 members of the church decided to physically prevent what they regarded as desecration of the Sabbath. On 3rd June, they occupied the pier and with the railway workers unable to load their wagons, the station master had to send for a force of police - who set off in a train from Dingwall. By the time they arrived, the protesters were in no mood for persuasion. In a hardly Christian approach, they were armed with sticks and after a series of skirmishes managed to repel the small force of police officers who were obliged to withdraw, while a Free Church minister who tried to reason with them was threatened with being thrown off the pier! A second demonstration was staged the following Sunday but this time a substantial police force was assembled, with the military standing by, and violence was largely prevented. The upshot was that ten leaders of the 'riot' were arrested and subsequently jailed....readable account which deserves to succeed.
Industrial Locomotives of North Staffordshire. Allan C. Baker. Industrial Railway Society. MB *****
Another of the excellent IRS handbooks, this volume covers an area centred on the Potteries and bordered by Shropshire, Cheshire and Derbyshire. The format is familiar, with each site listed separately with the locomotives known to have worked there. An interesting chapter also records the operators of private owner wagons in the area. There are indexes of locomotives, locomotive names, owners and locations, while the work is complemented by a series of well- drawn coloured maps. 144 b/w photographs accompany the wealth of detail. As usual, a highly- recommended source of reference.
Great British Locomotives. Michael Blakemore & David Mosley. Ian Allan.
Sub-titled 'The National Railway Museum Locomotives in Action', this offering is that rare thing these days - a picture book with both a recognisable theme and an actual story line . . .
The Shropshire and Montgomeryshire Light Railway Under Military Control 1941-1960. Mike Christensen. World War II Railway Study Group. SDW ****
This moribund line became an arsenal and a self-contained system which saw war service and on into peacetime. The book details locomotive stock workings, stations and signalling and is thoroughly illustrated with photographs, maps and diagrams. For those interested in the effect of military circumstances on railway operations, this is a fascinating book.
The Grand Crimean Central Railway. Brian Cooke. Cavalier House. SDW *****
This is a marvellous book modestly portrayed by its author as "an engineer's version of the Crimean War".
Pannier tanks in Pembrokeshire. Paul Strong. rear cover
ex-GWR 0-6-0PT 9677at Fishguard & Goodwick on 13 May 1963.
An ex GWR 57xx class in London Transport livery. Chris Gammell. front cover
L90 with brake van, near Croxley Green on 6 March 1969
Railways and education. Alan Earnshaw. 67.
Guest editorial on courses about railway history
Banking duties. 68-9.
Col. illus.: 4F no 44580 banking on Camp Hill bank on 14 April 1962 (Cliff Woodhead); BR class 4 4-6-0 banking on Shap on 27 June 1967 (Peter Tatlow); 8F no 48936 banking past Jackson's sidings (J.R. Carter); 94xx No 8452 left behind near Wednesbury on 23 May 1960 (R.C. Riley) - all were on freight, or should have been.
Railways of Wells. K.A. Frost. 70-5.
The first railway to reach approach Wells was the Somerset Central Railway which connected Glastonbury to Highbridge: it was broad gauge and opened on 28 August 1854. The Quaker shoemaker, James Clark, was closely involved. The line was extended to Wells on 3 March 1859. The East Somerset Railway was authorized on 5 June 1856 to link Witam with Shepton Mallet, and on 27 July 1857 an extension to Wells was authorized. It reached Shepton Mallet on 9 November 1858 and Wells on 28 February 1862. The third railway to reach Wells was the Cheddar Valley & Yatton, with an Act of 14 July 1864, and opened to Wells on 5 April 1870. The Somerset Central became a part of the Somerset & Dorset and eventually part of the MR/LSWR Joint Railway. The other lines became part of the GWR. All eventually closed. illus.: Axbridge station with a BR class 2 no 82035; Railways around Wells; An Ivatt class 2 no 41304 leaving Wookey; Shepton Mallett [GWR] station in the early 1900s; No 4595 calls at Cheddar; 45xx class no 5535 leaving Wells [Tucker St]; No 5539 waiting to leave Wells; Shepton Mallett [GWR] station in the 1930s; Ivatt class 3 no 41248 leaving Wookey; No 41249 crossing the Somerset and Dorset joint;
Rushden to Vienna. Tom Marsh. 76-9.
Biography of railway career which began in the Goods Office at Rushden on 21 March 1955, as a relief clerk in the Leicester District. John Macnab (letter p. 232) confirms archaic working methods for freight under BR. illus.: Midland no 58080 arriving at Higham Ferrers; The London and Birmingham station at Northampton Bridge Street; D1572 ready to leave from Leicester Central; St Pancras in the early 1960s; Marylebone station; The Euston Hotel being demolished;
British braking systems and the American connection. Part 2. Jeffrey Wells. 80-3.
Part 1 is on page 22. This part describes the firts visit of George Westinghouse to Britain in July 1871; the automatic air brake of 1872 and its application up to 1875, the Newark brake trials in 1875; its adoption by the NER; the ability to introduce passnger to train crew communication, and the setting up of the Westinghouse Air Brake Company Ltd in London. Letter by Nick Holliday (page 233) notes that Clayton Tunnel accident was not due to absence of a braking system. illus.: Ex Highland railway no 14396 Loch Ruthven (letter by Donald Massey page 233 notes that not air-braked); Freshwater, Newport and Yarmouth No 1; Wainwright class C no 719; Gresley N2 class no 1742; LNER class D34 no 9153 Glen Fruin; Southern;
Liverpool Electric trains, 1935-85. R.L. Vickers. 84-8.
Earlier article in volume 11. Electrification of the former Wirral Railway to New Brighton and Hoylake in the late 1930s, new rolling stock for it and the Southport line, a brief sketch of the major developments in Central Liverpool in the 1970s, the high voltage electrification from Lime Street to Crewe and its services provided with AM4 stock. See letters by Orrell (status of AEI, GEC and Vulcan page 233), Ken Swallow (page 233) on the then ownership of Liverpool electric lines, and Stan Roberts on Tommy Dicks. Response from Vickers see page 344. illus.: LMS no M28338 arrives at Crossens on 19 September 1956 (T.J. Edgington*); LMS Wirral and Mersey sets nos. M28674M and M28685M at New Brighton on 8 October 1966 (*); The terminus at West Kirby with M28392 at the head of the train on 12 April 1969 (*); AEI 25kV Bo-Bo loter class 81 ready to leave Lime Street on 3 February 1962 (Michael Mensing); M28375M standing at Rock Ferry the then electric terminus in 1984 (author); Four-car AM4 later class 304 EMU near Runcorn in 1963 (MM); No 507.025 at St Michaels on 2 June 1984 (*).
On and off the Port road. 89-91.
Colour feature using Colour-Rail material.: BR No. 80061 on local passenger train near Newton Stewart (C.J. Gammell*); LMS class 5 No. 44883 near Castle Douglas on short freight (*); CR 294 class No. 57375 at Newton Stewart on 15 April 1963; 57340 at Whauphill on Isle of Whithorn branch on 1 August 1960 (*); Standard 2-6-4T crossing Tarff Water (Kircudbright branch)(J.B. Snell); BR class 2 No. 78016 at Garlieston in May 1964; Snow plough fitted class 5 No. 45162 at Stranraer Town with snow-covered platforms.
Birmingham Snow Hill. John Edgington. 92-3.
Colour feature.: Frontage of Birmingham Snow Hill on 11 December 1965; preserved 45xx no 4555 on real freight on 1 May 1965; Hall class no 6942 Eshton Hall on up express in 1963; 6007 King William III on Paddington express in 1961; Railcar W22W in October 1956.
Steam among the slates. Part 1. Dinorwic. David Sutcliffe (phot.). 94-6.
Colour feature: general views of the quarry on 12 July 1961 with Hunslet built 0-4-0ST George B dwarfed by surroundings and clear illustrations of quarry track and points; George B being coaled by hand; 0-6-0T Amalthaea a locomotive of the Padarn railway; and Cackler a 'main line' engine from the Dinorwic.
What's in a name? Kitson's of Leeds (Railway reflections [No. 38]). Michael Rutherford. 97-103.
The firm produced 5,400 locomotives over 101 years, and could trace its origins back to James Kitson and Charles Todd to supply locomotive components in 1836. illus.: An early Kirtly Midland Railway 0-6-0 No 421; LYR No. 865 Prince of Wales; demonstrator Tasmania which was purchased by the Victoria State Railway, Australia; 0-4-0 shunter no 196 purchased by the Buenos Ayres Great Southern Railway; A steam tram on the Port Stewart tramway; Kitson railcar on the Belfast and County Down railway (BCDR); small light locomotive on the Cork and Muskerry light railway; Kitson loco designed for the Barsi Light railway; Kitson-Meyer as modified by the CME, P.C. Dewhurst, of the Jamaican Government Railway; one of three Kitson specials made to work the Pwllyrhebog Incline; Lambton Railway 0-6-2T No 29 now working on the North Yorkshire Moors; Airedale Foundry made Atlantic for the LBSCR. See also letter from Daryl Grant in Australia on p. 345
Southern Ramblings. Part 3. The Southern goods traffic. Peter Erwood. 104-9.
Not very profound, although some statistics are presented. Little information is presented about traffic to Southampton Docks, some thought is given to traffic generated by suburbia (coal and bricks inwards), and on the minimal rail traffic eminating from the heavy industry in North Kent (cement and paper) where goods arrived by sea and departed by road even before WW2 (the yellow lorries of the Blue Circle Cement Co and the special trucks for conveying newsprint to Fleet Street are both mentioned). See letters by Mike Goodall (page 232) and by John Pearse (page 232). Illus (b&w): U class no 1796 on fast freight near Fleet in 1935; Bricklayers Arms depot in SECR days; plan of Southampton Docks (lacks clarity); 0-4-0ST Toronto (Hudswell Clarke 571/1900) in July 1937 working at the Kent Cement Works; O1 shunts Rochester shed which seems to be no 1064 in 1933; 25 ton brake van at Bromley South on 26 August 1939. (last three by author).
Glasgow & South Western carriages on camera. Stuart Rankin and Ian Middledich (captions). 110-12.
Glasgow & South Western Railway Association collection: b&w illus.: Manson's seven compartment third no Sc15701M at Muirend carriage sidings on 9 September 1955; No 354871 a GSW coach (Smellie six-wheeled) in departmental service at Forfar on 3 June 1950; Peter Drummond eight compartment composite No 130 built in 1913; Manson's corridor third no 699 for the Glasgow-Stranraer boat trains built in 1907; Manson's passenger brake van of 1902 as BR no M297267 at Blair Atholl on 31 August 1958; BR Sc298M, built by MR as MR/GSWR Joint Stock No. 6 restaurant car. Following a fire rebuilt as a breakfast & tea car in 1915/16 for services to Girvan via Turnberry and after Grouping worked on Highland lines: seen at Stepps in May 1956; Whiteleggs Diner no 3 as BR Sc299M shortly before the end at Stepps on 7 July 1957; Whiteleggs Diner no 3 as new in 1921;
Signalling focus - Great Western signal boxes. Richard D. Foster. 113
Col. illus.: Newton Abbot West signal box in July 1969 and Towyn signal box in 1974 (S.C. Dent);
Colour files - Eastern estuarial ferries. R.N. Forsythe. 114-15.
Col. illus.: Handbill of river cruises from Grimsby (1961); Handbill for Tilbury-Gravesend Ferry charges (1956); Humber ferry Tattershall Castle as moored on Thames Embankment as floating restaurant in 1985; Catherine used on the Tilbury-Gravesend at Gravesend on 21 August 1982; Handbill for Harwich, Felixstowe and Shotley Ferry (1956); The LNER built Brightlingsea at Harwich on 27 July 1989.
Readers' Forum. 116-17.
2-6-2 locomotives. Keith R. Chester.
See page 622 and 677 of Volume 11. Contrasts design refinement under Karl Gölsdorf with that in Britain based on its cheap labour, high grade coal, minimal gradients and light loads. Attempts to establish authorship of Russian, Polish and Serbian 2-6-2 designs. Russian was probably due to Bronislav Malachovski. Polish was based on Russian. The 'British' lines of Serbian designs may have come from Charles King, an Englishman, employed at Borsig's Berlin-Tegel factory.
In the heart of the Highlands. T.J. Edgington.
See page 666 (Volume 11): train is from Wick and Thurso arriving at Inverness.
In the heart of the Highlands. Jack Kernahan.
See page 668 (Volume 11): on 3 July 1962 Loch Earn was deputising for Loch Mor which had run aground. Gives the complex itineraries of Outer Islands services at this time, subsequently replaced by car ferry from Uig in Skye. Also notes retention of tablet working between Elgin and Nairn.
William Stroudley. Sydney Diggles.
See page 595 (Volume 11). Use of pumps as feedwater was preheated, but Stroudley may have fitted inspirators to some later designs (source quoted). The inspirator, an injector type of device, was invented by John S. Hancock of Boston (US) and patented in 1877. It could operate at 150F.
The Bury influence and builders' records. John B. Rowley.
See page 205 (Volume 11). Claims to have assembled lost records from Bury, E.B. Wilson and Avonside from periodical, especially The Locomotive Magazine, possibly with a view to publication.
The Llanelly accident - errata.
Serious errors in feature by Earnshaw (page 601 Volume 11)
0-6-0 locomotives. Arthur R. Nicholls. (page 117)
See page 652 Volume 11 (and therein for earlier parts): suggests errors in classification of LBSCR 0-6-0s and SECR classes C and O1.
Clapham Junction signal box. Keith Horne (page 117)
Claims that structure was badly designed in first place. See Volume 11 page 649
Frost over the Fells - LMS 8F approaching Carnforth. J.R. Carter. rear cover
48081 in mid-1960s: vehicles behind locomotive see letter by John Pearce page 232:
LNER A1 No 60121 Silurian waiting to leave King's Cross. Geoff Rixon. front cover
18 August 1962.:
To arrive is better than to travel hopefully. Michael Blakemore.
Editorial: prompted by being tortured by a Pacer at vast cost from Skipton to Carlisle and the fact that the only "service" between Manchester and Cornwall would be on a Sprinter whereeas the LMS offered a restraunt car service all the way to Penzance; not to mention personal memories of a journey from Manchester Central to St. Pancras with afternoon tea in the first-class dining car.
Steam at Waterside. Brian Syddall. 124-9.
Waterside, near Dalmellington, Ayrshire, was an extensive colliery system which had originally served an ironworks. illus.: Andrew Barclay 0-6-0T no 17; Railways around Waterside 1960-1980; 0-6-0T no 24 was the largest locomotive; Andrew Barclay 0-4-0ST no 19; No 24 waits for no 10 to pass with a train of empties; Tucking up the locos for the night; Andrew Barclay 0-4-0ST no 21; Pennyvenie colliery at the end of the line; The Dalmellington Ironworks remains; No 17 brings a load of spoil to Culter tip; No 21 taking on water and holding up BRCW type 2 which has come to collect; Nos. 21 and 24 shunting on the ironworks site;
Memories of the Midland - Part 1. Don Rowland. 130-1.
Author's father, worked for Midland Railway, which he joined on 26 April 1914 at Wirksworth and then moved to Denby. illus.: Mr Rowland Snr.; Wirksworth station; BR class 2 no 84008 on a Stephenson Society railtour; Holbrook Crossing cabin;
The rise and decline of the British twelve-wheeled carriage - Part 1. David Jenkinson. 132-40.
Part 2 on page 212/Part 3 on page 253. Part 1 begins with comfort afforded by six-wheel bogie and the contributions from the Midland and East Coast Route companies. See letter concerning primary patent (letter by Weddell on page 344) . See letter from Geoffrey Hughes (page 289) concerning William Whitelaw's interest in whiskey: perhaps 12-wheelers were required to cope with its effects. Letters (p. 465) from J.M. Chamney (ride); J,C. George (GWR special saloons) and Stephen Duffell (on origin of bogies). illus.: An ex-Pullman taken over by the Midland in 1882; Non corridor composite no 632; Wolverton coaches nos. 483 a third? Kitchen diner and 486 open first; A c 1900 interior view of a twelve wheeled Pullman first class parlour car; Dining car no 24 from the inside; Dining car no 24 from the outside; ECJS no 243 in 1906; ECJS no 333 brand new in 1902; ECJS running as LNER no 41747; Not a lot of detail but a good impression of a train of clerestoriy; Composite diner no 164 built for the North British Railway (see letter on page 521 by Cattell; North Eastern ECJS no 142; The Midland Royal Train c 1910; Interior of a Midland and South Western Joint stock dining car.; Midland and Pullman together for the last time; a twelve wheeled sleeping; Table 1 Summary of ECJS twelve wheeled coaches 1896-1905; Exterior of a high roof Midland clerestory first class dining car no 2593; Exterior of a Midland clerestory first class sleeping car no 2767 in LMS; Interior of a high roof Midland clerestory first class dining car no 2593; Interior of a Midland clerestory first class sleeping car; Outline drawing of a pure NE Kitchen / Diner; Outline drawing of a third class Kitchen / Diner GN & NE joint stock; Outline drawing of ECJS Royal Saloon no 395; Outline drawing of the 'maverick' ECJS NER matchboard style; G&SW dining car in its BR days; M&GSW dining car no 216; Table 2 Midland built twelve wheeled sleeping and dining cars. See correspondence page 289.
Hawthorn, Leslie and the Highland Railway. Philip Atkins. 141-4.
Involvement by Hawthorn. Leslie in the design and manufacture of the final HR 4-6-0s and 4-4-0s, especially the ill-conceived River class and Clan class. Article includes notes on the staff at Hawthorn Leslie who actually produced the designs and interesting biographical material on Brian Reed; also J.E. (Jack) Armstrong and Robert Sutton of Hawthorn Leslie. See letters by Donald Massey and C.J. Panther on page 289: these add to the account of the Clan class (especially their restriction to working north of Perth in LMS days, but not after being drafted to the Oban line), and to the status of the Hawthorn Leslie "group". illus.: The final HR/CR in LMS livery no 14761; Ex HR no 73 Snaigow as LMS no 14522; Highland; Ex HR as LMS 17951 at Achnasheen; HR No 80 about to climb the 1 in 13 incline to the NER above; Interior of Forth Banks erecting shop; Extract from the Hawthorn, Leslie drawing register; Still in HR livery no 53 Clan Stewart pauses at Aviemore. Memories of Forth Bank Works see Ian Smith letter p. 345;
Pannier tanks on the Western. 145
Colour feature: 57xx pannier tank no 9678 at Tondu shed on 23 March 1963 (Celyn Leigh-Jones); 57xx pannier tank 9704 fitted with condensing apparatus on empty stock at Subway Junction, near Paddington on 19 October 1963 (R.C. Riley*); 16xx class 1600 outside Swindon Works on 26 April 1959 following sale to NCB (*); 2021 class no 2070 outside Swindon Works in September 1955 after withdrawal and still lettered "GWR" (*); 850 class no 2008 at Birkenhead on 13 March 1958 (*); 15xx class no 1504 on empty stock at Royal Oak on 30 March 1957 (*); 64xx class no 6422 on Dudley to Old Hill auto train on 28 May 1956 (T.J. Edgington); 94xx no 9479 on Paddington empty stock working on 13 August 1960 (*).
Pacifics at King's Cross. Geoff Rixon. 148-9.
Colour photo-feature: A3 No 60106 Flying Fox departing in August 1962; A4 No 60017 Silver Fox arriving on 5 July 1962; A1 No 60135 Madge Wildfire on 1 September 1962; A4 no 60003 Andrew K. McCosh departing in July 1962.
On the Midland line through Rotherham. Tony Wakefield. 150-1.
Colour photo-feature: 8F no 48527; Midland 3F no 43660; Ivatt class 2 no 46494; Midland 1F no 41835; Royal Scot no 46109 Royal Engineer;
0-6-0 from Warrenpoint. Paul Strong (phot.). 152
Colour photo-feature: The view through the cab window; Two views of Ulster Transport Authority no 47;
GWR double-framed 4-4-0s. (Railway reflections [No. 39]). Michael Rutherford. 153-61.
Problems with former Brunel baulk road as had very little resilience. Gooch-style ssandwich frames helped as tended to flex. Dean had to face the problem of gauge change. Had relied upon 2-4-0 for express work, but not easy to convert to 4-4-0 or 4-2-2 as slide valves were under cylinder block. The 0-4-4Ts used for express work were criticised in the wake of the Doublebois derailment on 16 April 1895 were converted to 4-4-0s (3521 class). Boiler evolution is described, as is the contribution of F. G. Wright, Chief Draughtsman from 1892 to 1896. Illus.: 2-4-0 No 3237; No 7 Charles Saunders; No 3274 Cornishman; No 3303 Marlborough; No 3312 Bulldog; No 3310 Waterford; No 3352 Camel; No 3374 which at various times was Baden Powell, Pretoria, Britannia or; Ex Badminton No 3294 rebuilt and renumbered as no 4102 Blenheim; Bulldog No. 3446 Goldfinch; Locomotives; No 3208 Earl of Plymouth; No 3440 City of Truro;
Victorian LYR. J.S. Gibson. 162-3.
illus.: Hurst goods loco no 703; Hurst No 622; Jenkins standard goods No 82; A variation of the standard Hurst express engine no 609 Vesta; Hurst goods no 709 Ganymede; Jenkins standard no 37 of the 303 class;
Electrification battle. D.W. Winkworth. 164-7.
Electrification from Sevenoaks to Hastings and Bexhill West. Sir Herbert Walker failed to convince the Southern Railway Board that this proposal, which required special stock, would have been viable in 1937.illus.; (b&w):Schools no 30900 Eton about to enter Somerhill tunnel on 16 April 1955; No 30935 Sevenoaks entering Robertsbridge on 25 May 1957; L class no 1766 on stopping train south of Grove Junction on 2 June 1947; No 31162 at Crowhurst with Bexhill p&p set on 12 April 1958; Q1 no 33028 on a freight at Wadhurst on 12 April 1958; and The Conqueror EMU train stops at Orpington on 26 May 1987 (all author)
The Newmarket & [Great] Chesterford railway. James Faircliffe. 168
Notes on a railway which closed in 1851, and substantial remnants of which still survive. illus.: Map of the Newmarket at Chesterford railway; Newmarket old station;
Rolling stock focus - Maunsell Southern steam stock. David Jenkinson. 169
Colour feature.: Corridor second no S1236S (B.R. Oliver); Push-Pull set no 618;
Colour files - Scarborough Central. 170-1
Colour feature.: Metro Cammel DMU; Scarborough station with signal gantries on approach both on 4 March 1965 (J.S. Gilks); A collection of NE barrows huddled round a post box; Is this the longest platform seat? Platform !; Tiled map of the North Eastern Railway on 26 May 1974 (seat was year later) (C.J. Gammell);
Readers' forum. 172-3.
London Transport surface stock. Michael J. Smith.
See page 57. Eight car trains were restricted to the District mainline and could not operate to Edgware Road. O and P stock was mainstay of Metropolitan Uxbridge services, until stock was transferred to District Line.
London Transport surface stock. Martin Bird.
See page 57. Putney Bridge to Edgware Road service used four cars, and Wimbledon to Upminster six cars, at time of photograph of set at Edgware Road. Sets were augmented for both services in rush hours by two cars at Parsons Green or Putney Bridge.
Iron girders. J. Heath.
Contributes to feature by Keith Horne (Volume 11 pages 185, 308, and 446 and letter on page 576) which refers to the three cast iron arches each spanning l00ft which took the Midland Counties line over the River Trent (at Red Hill) to Leicester (1839/40). Another letter on this topic by R. Keight (page 288). These were supplied by The Butterley Company at a cost of £9,744 12s 4d (Butterley Folio Derbyshire Record Office dated 26th March 1840). Butterley also supplied a 36ft cast-iron bridge for the Derby Curve (north side of Derby Station) and three other bearer bridges on the line. Horne ascribes this rightly to Joseph Glynn who had joined Butterley by 1820, but it should be remembered that the Butterley Company under William Jessop (the younger) had already produced two very large cast iron bridges Vauxhall Bridge, London, designed by Sir Samuel Bentham who chose cast iron because it was cheaper than masonry, opened in 1816, with nine arches of a 78ft span and the John Rennie designed bridge to cross the river Gomptee at Lucknow. The 2,560 pieces for this bridge arrived in 1816 although the bridge was not erected until the 1840s. Josias Jessop (son of William) used a shorter cast iron beam on the Cromford & High Peak Railway (1825-30), which still exists. Also further information on the the Howe iron truss in Russia, and the long-span double-intersection Howe trusses pioneered on the Western Railroad in America (see J.G. James: The application of iron to bridges and other structures in Russia to about 1840). These were described as wooden laminated arches and Howe trusses when in 1871 the seventeen were replaced by Warren-truss bridges manufactured and erected by Andrew Handyside of Derby. The names of bridge manufacturers are not easily available.
Irish Terrorism on Victorian Railways. Francis Voisey
See page 11: Addenda: at about 7.00pm on Monday 26th April 1897 an explosion occurred on Metropolitan Railway Inner Circle line train as it was coming to a stand at Aldersgate Street station. Much glass was broken and part of the station roof was blown off. Two passengers waiting on the platforms subsequently died. Inspection of the coach showed that an explosive devise had been planted, but nobody was caught.
The Mersey Railway. Roger Jermy.
See Volume 11 page 586: comment on proposed connection' between the Great Central Railway (south of Upton station) and the Mersey Railway at Birkenhead Central station: some work on this line took place and writer speculates on usefulness of such a line on reducing road congestion today.
Beneath King's Cross. Norman Pattenden.
See Volume 11 page 563: in the early 1970s writer was Assistant Station Master at King's Cross (BR ER) and several of the tunnels described by Mr. Smith were familiar to him, having, at various times in the course of his duties, he had to walk them. What is, perhaps, surprising, is that the commencement of the Westem Up Curve formation was still plainly visible as it veered away on a right-hand curve from the Eastern Up Curve a short way into the tunnel from York Road station. The tunnel formation ran for several yards until it became blocked by rubble and a brick wall. Cites further sources of information and gives details of problems of working Hotel Curve. Further letter H. Rees on p. 344 from who noted that he could heear escalators from shaft down to King's Cross subterannean signal box.
West Clare Railway. Brian Syddall
See page 658 (Volume 11). Reminiscences of visit in 1954 when steam-hauled passenger services had ceased, but writer managed to ride on the footplate of a steam-hauled freight which failed and he had to complete journey back to mainline station on foot..
Edward Thompson. N. Hill.
See page 556 (Volume 11). Comment upon the P2 and V4 classes (the former carved up as the A2/2 which writer thought looked rakish): KPJ: he should have seen the P2 locomotives, which even in WW2 black looked absolutely magnificent, and by far the grandest locomotives ever seen by him, and must serve for all the comparable US and European giants which he failed to see: if more had seen them there would be fewer enthusiasts resurecting GWR Saints and steam railcars and doing something really worthwhile! See further important letter by van Riemsdijk on page 288.
The Hawkshaw singles of the LYR. S.G. Allsopp.
Discourse between writer of original feature (page 368 of Volume 11) and Brian Orrell (Volume 11 page 688) (Allsopp also contributed on page 517 of Volume 11) concerning renewal of crankpins, the difficulties which such an action might cause, especially in nineteenth century, and the limitations that this imposed on modification.
Book reviews 174.
Going off the rails: the country railway in West Sussex. Bill Gage, Michael Harris and Tony Sullivan. West Sussex Record Office. RCR *****
"...this is a very interesting account of the branch lines radiating from Midhurst to Chichester, Petersfield and Pulborough. Not to be forgotten equally is the remarkable Selsey Tramway, affectionately remembered in the Foreword by Dr. Patrick Moore. This book deals in a very readable way with the birth, life and death of these lines partly culled from historical records, partly from personal interviews with those involved. Good value for money."
Dumfries Station Hotel, a Centenary. Andrew F Swan. Glasgow and South Western Railway Association. OC ****
This well-researched and informative booklet tells the story of two buildings which have provided for the needs of travellers and holidaymakers in the pleasant county town of Dumfries. The G&SWR opened its station in 1859 and new lines to Portpatrick and Lockerbie further enhanced traffic in 1861 and 1864 respectively. With travellers' comfort in mind, residential accommodation was provided in the station at first floor level. Soon afterwards, fire in the ground floor refreshment room intenupted use of the hotel. Dumfries was proving so popular for fishing, shooting, otter hunting, golfing and boating and for those in search of Robert Burns' immortal memory, that the lessee of the Station Hotel requested more accommodation.
At first, this was resisted by the G&SWR but with experience gained, following the opening of its palatial St. Enoch Station Hotel in July 1879 and Its seaside resort hotel at Ayr in June 1886, the board resolved to consider plans for a new hotel at Dumfries. Instead of employing an architect, the civil engineers department prepared drawings. These have survived and some are included in Andrew Swan's booklet. Opened on 16th June 1897, the new hotel was both attractive In its siting opposite the station, and in the colourful choice of the materials used. Famous Locharbriggs red sandstone was used for the walls, Westmorland green slate for the roof, and the windows and external joinery were painted white. The accommodation was arranged on three floor levels, plus basement kitchens and attics, and was up to date in its services; a lift, electric light and induced warm arr heating and ventilation. The final cost totalled £11,031 4s 6d.
The Station Hotel has had several changes of ownership, first passing to the LMS in 1923, then the Hotels Executive of British Railways in 1948, until it was sold to its present owner in 1972. Recently restored and modernised, the hotel faces the future with confidence. Its story, recounted by Andrew Swan, is well worth reading and value for money.
The Building of the Plymouth, Devonport and South Western Junction Railway. Stephen Fryer. author. TJE **
"text is turbid" "reproduction is muddy"
Early Bus Services in Ulster. M.L Kennedy and D.B. McNeill. Institute of Irish Studies, Queen's University of Belfast. SDW *****
"...in the reviewer's opinion a superb addition to the history of transport in Northern Ireland. There is a distinct railway connection in the subject matter of the work; the LMS Northern Counties Committee, the Belfast & County Down and the Great Northern of Ireland all being pioneers in the provision of road motor transport in Ulster." extensive bibliography and index.
A detailed history of British Railways Standard Steam Locomotives, Vol. three: The Tank Engine Classes. RCTS. 164pp. 183 photographs. AT *****
With the privatisation measures of recent years we are now back with the railway as a private operator, so now is as good a time as any to survey the locomotives of the 'BR' era. This book, part three in a four-volume project, although Vol.2 apparently has not been published as yet, surveys the standard tank locomotives designed by BR in the 1950s. How adequately it does so, and the relevance of this work to both modellers and enthusiasts alike, will form the basis of this review. From the outset the book surveys the construction methods used in the building of the 230 locomotives which these three classes of tank locomotive numbered in total. The background of the design features from the Grouping era, along with the differing loading gauges and 'ease of maintenance constraints inherited from the 'Big Four' are mentioned, along with the varying engineering practices within the BR set-up. All these factors served to create problems on the operating side of the post-1948 railway. The book commences its survey with a finely detailed look at the work and duties of the class 4 2-6-4T, numbered 80000-80154, providing remarkable insight into the construction costs of these locomotives, and then their operations and diagramming. Likewise, highly-detailed notes of either transfers from shed to shed, or subtle alterations to locomotives, the removal of AWS as an example, are included. The Class 3 2-6-2T, numbered 82000-82044, and then the Class 2 2-6-2T numbered 84000-84029, are likewis'e surveyed in a finely-detailed fashion, with all respective chapters finishing off with a 'Disposal List'. Each Region's experiences of operating all three types of tank locomotives are dealt with under their respective headings, along with highly-illuminating data upon runrung and maintenance costs. For the lay reader, all of this makes for fascinating reading. In terms of illustrations used to embellish and highlight the written text althoush no scale drawings of the three loco;otives have been included, there are over 180 photographs spread liberally throughout the book, of which 16 in colour form an elegant centrepiece. What is even more impressive is that the bulk of these photographs are 'genuine' from the steam railway era, and not preserved locomotives operating on contemporary enthusiasts' specials. Similarly, given that most photographs feature revenue-earning locomotives plus rolling stock, a close study of the composition and make-up of these trains, bearing in mind we are talking about the post-1948 scene, will pay a handsome dividend in the years to come. Modellers and enthusiasts alike should take note here! Equally fascinating are two 'train logs' dealing with the Class 4 locomotives in operation; one has been written by the late Ken Hoole, and deals with the final working from Scarborough to Middlesborough and back, with five bogie carriages on. The other, somewhat wonderfully from your reviewer's partisan point of view, records a working over the former G&SWR main line from SI. Enoch, Glasgow, to Girvan via Ayr, with eight non-gangwayed coaches on. Both logs record impressive performances from this class of engine in its heyday. In short, the RCTS has already achieved high standards of publishing with its previous books upon railway and locomotive history. This latest work follows quite admirably in its predecessors' footsteps and is a worthy addition to any modeller's or enthusiast s bookshelf. Miss it at your peril!
A Derby Panorama [of works yard on 16 August 1966] K. Fairey. rear cover
New D7619-22 viewed from top of coaling tower on 16 August 1966.
The 'Brighton Belle' Pullman at Victoria. T.J. Edgington. front cover
June 1968: umber & cream.
The Backtrack Portfolio: through limestone hills. 178.
Full page colour. illustration. 4F 44243 (tender fitted with cover for snowplough duties) piloting 8F on freight near Peak Forest Summit in 1964, by Ian P. Travers.
Shades of old Euston. 179.
B&w illus of Platform 13 on 21 October 1947
Class 27s on Tayside. 180.
Colour feature by George Gall and Scott Cunningham: 27030 at south end of Tay Bridge; 27014 at Dundee Tay Bridge Station in 1984; 27029 with the breakdown train at Broughty Ferry in 1981; Tay Bridge South signalbox; 27043 passing Magdalen Green, Dundee in 1979).
The Railway and the environment in the Britain of the 1880s. M.S. Elton. 182-7.
Didcot, Newbury & Southampton Railway proposed lines from Burghclere to Aldermaston; and from Winchester to Southampton and Bournemouth across the New Forest. Reactions from LSWR, residents of Bournemouth, The Times, and Commissioners for Woods and Forests. Personalities involved included Joseph Cutler, John Walter and Edward Waugh. Also mentions Chingford & High Beech, Braithwaite & Buttermere Railway Bill and other potential threats to woodlands and commons. Illus. (b&w): Hall class on water troughs at Aldermaston in 1957, by Hugh Davies; 31052 on North Hampshire Downsman (special) at Burghclere, by David Lawrence; 2240 at Litchfield, by last-named; 76019 at Winchester Chesil, by last-named; Ringwood station, by Hugh Davies, and 2240 at Eastleigh in 1960. illus.: A Hall in charge of a train at Aldermaston troughs; A railtour at Burghclere; Map of railways in and around Hampshire West; GWR 2251 class no 2240 at Litchfield; BR no 76019 at Winchester Chesil; Ringwood station; A service train at Eastleigh;
The Manchester, Sheffield and Wath Electrification. Part One. Roy G. Chapman. 188-92.
Mentions proposed Robinson 2-10-2 and Bayer Garratt designs to alleviate problem of climb to Woodhead, Gresley Garratt No. 2395; proposed electrification in 1926, and actual electrification started in 1936 and completed in 1954. Proposed electric extensions over Cheshire Lines and to the East to Annesley, Nottingham, and even to Banbury and Whitemoor. Lines actually electrified included Manchester-Sheffield/Wath and Glossop branch. Part 2 page 272. illus.: A GC loco with an inspection saloon leaving Thurgoland tunnel; A pair of Great Central 4-4-0s about to plunge into the Woodhead tunnel; A B1 no 61182 waits to pass the workings at the new tunnel; Dunford Bridge contractors town; The new bore; 4F No 44309; The new tunnel ready to go; Electric loco No 26036 passing class EM1 locomotive..
Western Region lampman. L.M. Whiteman; edited Edward A. Evans. 193-6.
Oil lamps for signals: personal experiences within period 1955-65 at Nelson & Llancaiach; Quaker's Yard; in the tunnel near the latter; and on the Dowlais branch. Illus.: 5673 at Nelson & Llancaiach; 5679 at Nelson and Llancaiach; 56xx class no 5679 about to pass Taff Bargoed; D6820; 5618 works hard as it tackles the 1 in 50 gradient between Bedlinog, and Quaker's Yard East Junction, all in 1964, by R.H. Marrows
The Highland Railway Directors' Saloon. Alistair Wright. 197.
(drawing: side el. Number 59). See also letters and illustrations on p. 344 from F.W. Shuttleworth and John Macnab
Memories of the Midland-Part Two. Donald Rowland (senior). 198.
Work, mainly freight handling at Denby on the MR and LMS from 1914: illus. (b&w): Denby Station in 1956, by H.C. Casserley; NCB Denby Colliery No. 2, 0-4-0ST, Andrew Barclay 1080 in 1956, by T.J. Edgington; Denby Coal & Iron Co. No. 1, 0-4-0ST, Yorkshire Engine Co., 1895, in 1919, by H.C. Casserley, 44546 at Ripley on special for Skegness in 1950, and 44533 at Marehay Junction, Ripley on another special in 2950, by T.J. Edgington
New electrics and new Euston. R.N. Forsythe. 201-3.
Original guest editorial on Forsythe collection of "ephemera" (7-115). Publicity material in the period 1958-68 concerning electrification on the London Midland Region and the new station at Euston: includes a newsletter; pocket timetables; pamphlets and films).
Pick-up Goods. 204.
Colour photo-feature.: No. 31721 on Hawkhurst branch in 1959, by P. Ransome-Wallis; 58XX on Malmesbury branch in 1960, by Paul Strong; 30193 at St. Budeaux Victoria Road in 1962, by R.C. Riley; 3804 at Hawkeridge Junction, Westbury in 1964, by Paul Strong; Ivatt cl 4 at Kirkby Stephen East in 1967, by J.S. Gilks.
Shadowlands. 206-7.
Colour photo-feature: studies in light and shade: 6942 Eshton Hall at Birmingham Snow Hill in 1963, by T.J. Edgington; King's Cross station in 1961, and Liverpool Central by David Sutcliffe; and 44887 with an English Electric type 4 [class 40] at Carlisle Citadel in 1967, by Derek Cross.
Steam among the slates. Part 2: Penrhyn. David Sutcliffe (phot.). 208.
Colour photo-feature: 1961: narrow gauge slate quarry railways: locomotives: Blanche Hunslet 0-4-0ST works number 589; stub-end pointwork at Port Penrhyn; Linda, Hunslet 0-4-0ST works number 590; 0-4-0WT Cegin, Andrew Barclay 1891, also panoramas of quarries).
Railcar to Bridport. Dick Riley. 211.
Colour photo-feature. Class 121 55033 at Bridport station in 1969, Toller station in 1973, and West Bay in 1961).
The rise and decline of the twelve-wheel carriage -Part Two. David Jenkinson. 212-221.
Part 1 began p. 132. LNWR/WCJS and Pullman vehicles. Table of Wolverton built twelve wheelers 1895-1952; . Part 3 begins page 253: illus.: set of five twelve wheel dining cars plus three eight-wheeld semi-royal saloons at Wolverton; Wolverton twelve wheeler as first coach of a train on Tamworth wauter troughs; First class sleeping car No 151; Staff diner No 77 of the Royal train; Exterior of coach no 10421; Three views of the interior of no 10421; A 1907 sleeping car no 112; A WCJS composite no 381; Glasgow portion of the 2pm leaving Glasgow Central behind Cardean' Royal Scot No 46146 The Rifle Brigade; Diagrams of the Wolverton Twelve-wheelers; Diagrams of the Caledonian Grampian stock; Caledonian Grampian brake composite; Exterior view of L&Y first twelve wheeler diner No. 212; Interior view of L&Y first twelve wheeler diner no 212; GWR high capacity baggage van made for the Fishguard boat train; bogie of preserved Pullman coach in Colorado; Pullman parlour brake first Arcadia;
Railway Reflections: the Signalling Revolution. Part One. [Railway Reflections No. 40]. Michael Rutherford. 222-8..
Development of power signalling from 1882, although much had been anticipated in Rapier's paper to the Institution of Civil Engineers in 1873. From 1882 George Westinghouse introduced combined hydraulic compreesed air systems, whilst Bianchi & Servettaz introduced fully hydraulic systems which were widely adopted in Italy and France. This syetm was licensed to Saxby and Farmer who developed an electro-pneumatic system. In 1894 Siemens & Halske developed an all-electric system in Germany. In 1899 a Webb and Thompson all electric power frame was installed at Crewe, and in the same year an electro-pneumatic frame was installed at Granary Junction Whitechapel on the GER using Union Switch & Signal Co. equipment. Track circuits were developed by W.R. Sykes and introduced at Brixton in 1864, but this was premature. Development took place in the USA under Robinson & Pope. On the LSWR, after a successful experiment at Graveley, 24 miles of four track mainline were controlled by electro-pneumatic signalling which lasted for sixty years. The NER used automatic signals powered by carbonic acid gas. The GWR used all-electric signalling following the reconstruction of Snow Hill, Birmingham whilst the CR introduced the huse electro-pneumatic system at Glasgow Central. Bernard Peter, the innovative and young signal engineer to the District Railway introduced illuminated panels at Mill Hill Park (Acton Town).. Article is informative about Nock. illus.: Stobcross East Junction signal box; The inside of Stobscross East Junction signal box; Crewe Gresty Lane signal box with its all electric frame; Granary Junction power frame; The first UK designed Westinghouse power frame at Bolton West; Ashmere Cutting signals gantry with low pressure pneumatic operation; Ex LSWR pneumatically operated signals at Basingstoke; A pneumatically operated set of points at Manchester London Road; Electro-pneumatic signals at Pilmoor; Electrically operated signals at Snow Hill; Glasgow Central; the signal box from the inside showing some of the 374; The largest power box ever built was at Glasgow Central; the signal box;
Signalling focus - Semaphores in West Yorkshire. Barrie Williamson. 229
Colour photo-feature: Castleford Central station; Methley Sidings;
Colour Files. Chris Fautley. 230-1.
Colour photo-feature "Southern Railway" raised lettering at Victoria Station eastern side; Battle 'SER mile post'; Brighton 'LBSCR' clock; Brighton 'LBSCR' crest; Ryde St John's Road ' Isle of Wight railway' logo; Dover Lord Warden Hotel built for the South Eastern railway; Dover 'SE&CR' carved into the stone above Dover Marine train shed as it;
Readers' Forum. 232-3.
Beneath King's Cross. Ed
Map Vol. 11 page 565 should have been credited to Alan A. Jackson
Camping coach holidays. Andrew McRae.
Using extra information incorporated in writer's Camping Coach Holidays. Part 2 (Foxline), some corrections are made to statements made in earlier Backtrack material in Volume 8 on page 62 and page 172. The dates stated as being 1955 should have been 1954: the notes referring to Aberlour and Cromdale apply to both 1954 and 1955. The evhicle at Limpley Stoke was there in 1956 and 1957. The vehicles at Kerne Bridge and at Wells were in situ in 1952 as well as stated. Mundesley-on-Sea hosted ten coaches in1959 and none of these were transferred to the NER. There is confusion between vehicle numbers used on ER and NER! Several extra locations are noted, including Overstrand in 1952.
Manchester South Junction & Altringham Railway — 150th Anniversary. J.R. Rowse.
Altringham Electric Railway Preservation Society's plans for celebration.
Whitehaven memories. Philip J. Ashforth.
Extensive letter, related to one by Martin Smith in previous volume (page 688) and original feature by Sydall on page 510 on ownership of Whitehaven collieries, their locomotives, and on Fletcher Jennings and their predecessors Tulk & Ley. Locomotives built by this firm are preserved in Mauritius as well as in the UK.
The Southern's goods traffic. Mike Goodall
Challenges statistics relating to the mileages quoted in feature by Erwood (page 104) for shunting locomotives:
The Southern's goods traffic. John Pearce.
Refers to rear cover of February issue where the vans within the illustration were constructed at Wolverton in 1957 to convey empty cans from them Metal Box Co in Carlisle to Libby creamery at Milnthorpe. Also refers to cartage by/for Southern Railway (Erwood page 104), and makes barbed comments concerning the 1968 Transport Act which strangled the carriage of containers by rail at birth.
Rushden to Vienna. John Macnab.
Archaic working methods for freight traffic after nationalization: sawn timber was still handled according to tree type and ultimate use; traffic still routed on pre-grouping basis. See page 76.
British railway braking systems. Nick Holliday.
See page 80: Clayton Tunnel accident had nothing to do with braking systems.
British railway braking systems. Donald Massey.
See page 80: Highland Railway was not a Westinghouse-braked line: only fitted locomotives with this brake to be able vehicles from neighbouring lines.
William Stroudley. Nick Holliday.
See Volume 11 page 595. Several errors, especially relating to the 0-6-0T Barcelona, noted in the somewhat contentious contribution by Williams, and disputes some of the dubious arguments, especially that relating to annual mileage achieved by Gladstone. The monograph by Reed (Profile Publications No. 32) states that Gladstone achieved nearly 40,000 miles per annum (not the "only just over 30,000" cited by Williams, and was comparable with the Stirling Singles - LNWR 2-4-0 Charles Dickens was a very special case
Liverpool electric trains, 1935-85. Brian Orrell.
See feature page 84: AEI did not take over EECo, but was saved by GEC of England - also observations on Vulcan group
Liverpool electric trains, 1935-85. Ken Swallow.
See feature page 84: Merseyside PTE did not become Mersey Transport Ltd, but operated under the banner of Merseytravel
Liverpool electric trains, 1935-85. Stan Roberts.
See feature page 84: Tommy Dicks vs Dicky Sams.
Book Reviews. 234
Reminiscences of the Somerset and Dorset. Alan Hammond .Millstream Books. CD ***
Third in Alan Hammond's series of recollections by former workers on the Somerset and Dorset line. "Just a couple of points, though, which might make any future volumes even more interesting and, indeed, valuable for other researchers. First, could we please have some biographical notes on the interviewees to supplement the sometimes rather slight information included within the recollections themselves? The dates of the interviews would also be useful. And finally, the memories of those who used this — or indeed any other — railway, as passengers or as dispatchers and receivers of merchandise, really would fill a yawning gap in the existing literature".
Southern Branch Lines C.J. Gammell, Oxford Publishing Co. MB ****
New edition of a work which originally appeared in 1986 and is well worth re-issuing, with the opportunity having been taken to update matters where necessary. The book is much more than a photographic survey, however, for each branch line is accompanied by a brief history, making it a useful source of quick reference as well. The contents are divided by counties, each beginning with a map, and there is also a handy alphabetical index of branches.
Model Railway Review. bi-monthly by Vancouver Print Ltd. MB ****
It is a brave move to bring out a new magazine in a crowded marketplace but this is worth a second look. It has arisen from the ashes of Modelling Railways Illustrated which, following its sale by Irwell Press, went into a spectacular decline and now apparent oblivion. The team which saw Morrill rise to a prestigious position in the modelling magazine world is behind the new publication and in fact those familiar with the former in its later Irwell days will find themselves very much at home in Model Railway Review.
The Last Years of the Great Central Main Line. Robert Robotham.
The Great Central from the Footplate. Robert Robotham and Frank Stratford. Ian Allan. SDW ****
Originally published in 1986 and 1988 respectively. The reprints are timely and intended to celebrate the centenary, in 1999, of the former Great Central's London Extension. Both books are produced in the quality style which is Ian Allan's hallmark; pages are clearly laid-out, maps and diagrams uncomplicated and sharp and photographs superb. In both volumes the historical background is dealt with in a manner which is authoritative and affectionate; Frank Stratford's tales from the footplate bring the social history of the railway to the fore and strike a fine balance between information and adventure. "They are splendid books but your reviewer is left with two questions to ask. Why did the publishers not take the opportunity to bring the story of the present-day Great Central up to date and what on earth is the Notts. Forest cricket ground?"
Steaming into Birmingham and the West Midlands. Richard Coleman and Joe Rajczonek. W D. Wharton (Wellingborough). MR *****
Large format (10km by 9km landscape) hardback book containing 213 photographs which are, with very few exceptions printed one per page. The photographs are numbered and indexed, the pages are un-numbered. This album retains high quality of printing and production. The photographs begin with some from the lens of L. Hanson, featuring LMS views, notably ex-LNWR types in and around Birmingham New Street. The major contribution to the album, however, is from that very under-rated doyen of West Midlands photographers, Michael Mensing.
From the Footplate: Comish Riviera Express. Stephen Austin. Ian Allan. MR ***
This is a splendid idea from Stephen Austin. The old Through the Window- type of guide (first produced by the GWR for this route in 1911) has been married to a spoof footplate trip (once a favourite form of the late Dr. W. A. Tuplin) in 1957. There are also potted histories of the line, the train and the locomotives and this tendency to cram a quart into a pint pot is perhaps the book's main weakness. The book is a good read and its shortcomings are editorial rather than the fault of the author. It is not a cheap buy and potential purchasers should inspect a copy first.
The Plynlimon & Hafan Tramway. E.A. Wade. Twelveheads Press. D Joy ****
First published privately in 1976, this enlarged edition marks the centenary of the line's opening. There are some excellent scale drawings which will add to its appeal to the modeller.
On Bushey troughs. Cliff Woodhead. rear cover.
WD 2-8-0 coasts towards London on a mineral train. See letter page 409.
LMS 'Jubilee' 4-6-0 No 45595 Southern Rhodesia at Carlisle Upperby depot. Geoff Rixon. front cover.
8 September 1962
What price rarity? Michael J. Smith. 239
Guest editorial: comment following visit to a Transport Enthusiasts' Bazaar at London's Camden Centre: what should we keep, what should be thrown away?
Narrow gauge steam in Kent. Chris Gammell (phot.). 240-1.
Colour photo-feature of Bowaters system at Sittingbourne shortly before closure (14 June 1969): all W.G. Bagnall: 0-6-2T 2472 Alpha (1932); 2192 Conqueror (1922), 2624 Superb (1940) and fireless 2-4-0 2216 Unique (1924).
Taking a break by the sea. Arthur R. Nicholls. 242-5.
Historical sketch of excursions: at Easter in 1844 four locomotives with 45 four-wheel carriages set out from London Bridge; at New Cross (Gate) another lcomotive and a further 6 carriages were added, and at Croydon yet another locomotive and 6 carriages were added. This caravan eventually reached Brighton. The first excursions took place on the L&MR (to Sankey Viaduct) in 1830, over the Canterbury & Whitstable inMarch 1832, over the Garnkirk & Glasgow in 1834, and between Wadebridge and Wenford Bridge in 1836. The Bodmin & Wadebridge carried many to a public hanging at Bodmin on 13 August 1840. The Newcastle & Carlisle Railway ran a work's excursion on a Sunday for R.W. Hawthorne & Co. The involvement of Thomas Cook in the excursion business is noted, but particular attention is paid to excursions to Paris for exhibitions in 1855 and in 1861 for working class people (this latter is covered at length). The first day trip to France took place on 14 June 1843 and was organized by the SER. illus.: Illustrated London News; Ramsgate beach; Punch; A day at the races; Handbill; Excursion to Ashford; Illustrated London News; Thomas Cook's excursion to Paris; Illustrated London News; SER daytrip to France;
Alexander Henderson and the Great Central. Martin Bloxsom. 246-52.
Henderson was born on 28 September 1850. When 17 he entered Deloittes, Accountants to the GWR. He moved to a stockbroker firm and became a member of the Stock Exchange when 22. He developed business interests in Latin America, especially successful of which were those in the Buenos Aires & Great Southern Railway where the Government guaranteed a 7% dividend. In 1888 he became a director of the Manchester Ship Canal, and subsequently helped to bail out Barings Bank. He was invited to join the MSLR Board on behalf of which he formed a syndicate underwrite the London extension. Amongst his achievements with the GCR was the brilliant acquisition of Sam Fay from the LSWR, probably Robinson as Locomotive Superintendent, and Dixon Davies as Solicitor. He entered politics as an MP until raised to the peerage, as Lord Faringdon, in 1916 - he had been knighted in 1902. He was involved in acquiring the LD&ECR and in developing Immingham Docks. He was involved in merger proposals with the GNR, and later GER, but these were thrown out by Parliament. He resisted negotiating with the trade unions. He died in 1934 whilst still Deputy Chairman of the LNER. illus.: 11E Director no 429 Sir Alexander Henderson; Dividend account for 1906; Sir Alexander Henderson; Catalogue extract from Bassett-Lowe showing a clockwork Gauge 1 Locomotive; Class 9P Lord Faringdon No 1169; Sir Sam Fay; The opening of Immingham docks with the King and Queen in 1912. Fuller account.
The rise and decline of the British twelve-wheeled carriage - Part 3. David Jenkinson 253-60.
Part 1 page 132. Part 2 page 212. This part covers the post-grouping period and is mainly concerned with the LMS, although the GWR fitted a few odd vehicles, including two Hawksworth sleeping cars, with six-wheel bogies. On the LMS the design tended to be dominated by LNWR Wolverton standards, especially for sleeping cars, including two late M&NB Joint vehicles of 1927. Stanier retained twelve-wheel stock for 1st class, and some composite, sleeping cars and for both first and third class dining cars: the total output of stock of this type was 250 vehicles. See letter from J. Armstrong concerning ECJS. illus.: LNER Kitchen car no E2334E converted from a GNR composite dining car; No 4097 Kenilworth Castle at Somerton with a GWR sleeper at the head of; Kitchen car W9670W; Royal train staff sleeping car no 495; WCJS no 445 sleeping car as new in 1917 (see letter by John Lloyd on page 521 concerning this vehicle); LMS composite dining car no 10580; LMS first class sleeping car no 10389; M&NB joint stock no 2; A sleeping berth in the LMS sleeping car; LMS composite sleeping car no 10548; The exterior of first class dining coach no 3129; First class diner no 14; First class diner no 27; The interior of first class dining coach no 3129; Diagram of final LNWR sleeping car design; First class diner no 43 reworked to have loose seating; Inside diner no 43; The interior of buffet car no M105M; Third class diner no M105M rebuilt as a buffet car; A typical LMS first class sleeping car compartment of 1939; Composite sleeping car no 713; Royal train brake and power car no 31209 (broken up accoding to Knowlden on page 521); Table 4 Twelve wheeled carriages built to LMS design 1924-51. See letters p.289.
Via the Central Wales line. 261-3.
Colour photo-feature: Class 5 No 73095 (green) at Swansea Victoria in April 1963 (A.A. Jarvis); LNWR G2A No 48895 at on local freight at Penybont on 16 August 1962; Fowler class 4 tank no 42307 at Llanbister Road with "express" in August 1959 (G.H. Hunt); LNWR G2A no 48895 at Builth Road on pick-up freight (ibid); BR class 5 no 73097 hurries past Bucknell signal box on express; Knucklas Halt with 45298 on stopping train in August 1959 (G.H. Hunt); Knucklas Viaduct stone built with crenelated ends.
Interlude at York. David Sutcliffe (phot.). 264-5.
Colour photo-feature: A3 No 60046 Diamond Jubilee waits to depart with down Northumbrian on 22 May 1961; A3 No 60051 Blink Bonny waiting to take over from 4472 Flying Scotsman on special on 2 May 1964; York shed yard with K1 no 62028 nearest the camera; A1 No 60121 Silurian face to face with A4 No 60023 Golden Eagle; B1 No 61319 on the Scarborough line; NER J27 No 65874 at Waterworks Junction;
BR Standard 2-6-0s. 266-8.
Colour photo-feature: BR standard class 4 No 76039 near Nine Elms with freight in April 1965 (Geoff Rixon); BR standard class 4 no 76055 crossing Canute Road, Southampton, light engine with flagman in 1961 (Cliff Woodhead); BR standard class 4 no 76081 on stopping train at Hellifield in c1959 (Tony Wakefield); BR standard class 3 No 77009 at Polmadie on 10 June 1960 (John H. Hills); BR standard class 3 no 77015 at Hurlford in September 1962 (Geoff Rixon*); BR standard class 2 No 78013 at Chilwell in Sept. 1963 (*); BR standard class 2 no 78049 at Kelso station with single carriage on 20 July 1963 (J.S. Gilks); BR standard class 3 No 77014 with permanent way train at Allbrook (Southern Reg) on pw train in July 1967 (Les Elsey);
Limerick in 1950. Denis Callender. 269-71.
An extended photo (b&w) feature with brief history of railways in area and anote that Richard Osborne introduced the bogie carriage there in 1847/8. illus.: D11 no 302 arriving at Limerick; Limerick station; Back and forth at Limerick Junction; map of railways in Limerick area; ticket platform outside Limerick station; Dublin train backs into main line platform; Limerick junction; Limerick station booking office; The arrival of No 407;
The Manchester, Sheffield and Wath Electrification - part 2. Roy G. Chapman. 272-7.
Part 1 page 188. Originally it had been intended to use some of the stored NER Shildon locomotives, mainly as bankers, and number 11 was rebuilt for this duty, but became the Ilford depot shunter (26498 later 26510). Some mention is made of the NER express locomotive No. 13, but the article concentrates on 6701 (later to become Tommy), and the EM1 and EM2 classes. 6701 was tested in Holland. It had originally been intended to construct 88 locomotives, but his was limited to 64. The 57 EM1 (Bo-Bo) were constructed at Gorton Works using Metropolitan Vickers electrical equipment. The bogies were extremely heavy and rough riding and had the buffing gear on them. Some of the locomotives were equipped with train heating boilers and received names. The EM2 (Co-Co) had the buffing gear on the main frames. Silentbloc bearings were used to accommodate movement between the motors and the axles, and the class was noted for its smooth running. The whole class was sold to the Netherlands Railways. Regenerativer braking was employed and notes are given on how drivers were supposed to employ this device. See letters by Hughes and Jones (page 409). and by S.W. Davies on page 637 ( following further feature by Earnshaw on route on page 352). illus.: EM1 no 26023 new at Gorton Works; NER 2-Co-2 electric locomotive no 13; EM2 no 27004 leaves Manchester London Road; D5907 and D6971 on a delivery run to Doncaster; EMU on a local service; EM1 [now class 76] no E26040 leaving Woodhead tunnel; 76.007 and 76.016 double head a coal train; Woodhead station;
The signalling revolution - Part 2. (Railway reflections [No. 41]). Michael Rutherford. 278-84.
The article covers a number of topics including the development of the engineering institutions (including the formation of the Institution of Railway Signal Engineers in 1910. It also describes the position of the railway signal engineer to other senior engineers. Several senior signal engineers are discussed. Arthur F. Bound started with the British Power Railway Signal Co. where he was associated with the low pressure pneumatic system used on the LSWR. He went with Sam Fay to the GCR where he became Signal Superintendent in 1906 at the age of 28. In a paper to the IRSE he castigated lock and block and advocated speed signalling, cab signalling, track circuits and upper quadrants, He was responsible for installing three-position signals at Keadby (the other three-position signals were at Victoria, SECR, using General Railway Signalling Co equipment from Rochester (NY).The LOR was the first to use colour light signals, but the GCR was the first mainline company to exploit them (between Marylebone and Neasden). W.J. Thorrowgood, the Signal Engineer to the SR, would have opted for single colour lights with route indicators, but his contemporaries were against this. R.G. Berry of the L&YR introduced the idea of a single lever performing more than one function at Southport and Blackpool Central. Route setting was introduced at Winchester Chesil by R.J. Insell, Sinal Engineer of the GWR and L.M.G. Ferreira of Seimens. A fuller implementation of this type was installed at Newport (Mon) but the GWR took no further interest in modern signalling. Arthur Ewart Tattersall came to be the Signal & Telegraph Engineer of the North Eastern Area of the LNER under John Miller, having worked under Bound in the Southern Area/GNR since 1921, prior to that he had worked for the Metropolitan Railway. Bound left the LNER in 1919 to become the firts Signal & Telegraph Engineer on the LMS where he introduced speed signalling at Mirfield, developed the Hudd system of ATC/AWS, and the tubular signal post with upper quadrant signalling. Elsewhere Tattersall developed electric interlocking at Goole (to control the swing bridge) and then at Thirsk, Hull Paragon and Northallerton using searchlight signals and route indicators. The most advanced installation of this type, the one at York, cost nearly £500,.000 and was delayed by WW2. The modern signal concept was born and fifty years later Bound's upper quadrants still remain in far too many places. illus.: Lancashire and Yorkshire gantry at Blackpool; The same gantry one year later with new signals; Moore and Berry's electro-pneumatic route indicator; Paddington arrival and suburban power frame; Southern; Route indicator board at Thirsk box; Croft signals and box; Signals at the entrance to Copenhagen tunnel; The approach to Hull Paragon; The view from Hull Paragon station; The relay room at Hull Paragon box Inside York signal box;
Colour files - Moorswater Viaduct. Philip J. Kelley. 285
Colour photo-feature: Moorswater viaduct crossing the East Looe river; View from the Moorswater viaduct overlooking the Moorswater engine shed for Looe branch (both 20 April 1962).
Rolling stock focus - Ferry open wagons. Paul W. Bartlett. 286
Colour photo-feature.: An SNCF ferry wagon (21 87 619 0 045-3) at Gloucester on 4 July 1977; BR ferry open wagon built Lancing 1957/8 and seen as departmental vehicle ADB715030 at Guildford on 9 October 1980; German ferry open wagon with stanchions (21 80 414 2 029-8) loaded with petroleum additives at Ellesmre Port on 3 January 1987; Societé Belgo-Anglaise des Ferry Boats wagon: 21 88 619 001-5 at Warrington on 20 Sept 1981. See letter from Knowlden on page 521.
Readers' forum. 288.
Edward Thompson. J.T. van Riemsdijk
Refers back to Mr. N. Hill's letter (page 173) which in turn refers to feature in Vol. 11 page 556. J.F Harrison is often quoted as stating that the Peppercom Al was the engine Gresley would have built had he lived longer. Fine engines though the Peppercorn Pacifics undoubtedly were, writer could not believe that Gresley would have designed them like that, because they went against several of his main design principles. He tried to avoid putting a cranked axle in the leading coupled position, because of the increased risk of flexure due to flange pressure on curves or when track conditions induced hunting. He also did not believe in placing large masses well forward in the locomotive because this could aggravate the swaying of the front end, and with a Pacific the heavy firebox at the rear could make things worse by producing a "dumb-bell" effect. His Pacifics had the inside cylinder somewhat to the rear of the outside ones. The riding of the Peppercorn Pacifics showed the superiority of the Gresley scheme, which doubtless owed something to the similar layout, but with four cylinders, of the Maffei Pacifics which first appeared in 1908.
Peppercorn's 50sq ft grate was difficult to justify, in the absence of a mechanical stoker and given reasonable coal. Gresley used this grate on his 2-8-2s, of course, because it was advisable where really hard slogging was required over a relatively short period, to keep the fire in good shape. By the same token, a 50sq ft grate was advisable for the LMS 'Duchess' because of the gradients at Shap and Beattock, but the LMS engines had a tube bank better matched to the grate than the LNER ones because, unlike the P2s, the 'Duchesses' were intended for long-distance work. Gresley's smaller Pacific grate proved more than adequate for the East Coast Main Line and was excellently matched to the tube bank.
Thompson's B1 could hardly have failed to give a good account of itself when new, as it had a boiler with identical heating surfaces and gas areas to that of the B17 (only slightly strengthened to allow for 251b extra pressure, and lengthened at the grate by one majestic inch, it was in fact the same boiler). The cylinders were the improved K2 type first used before the war in the rebuilding of Atlantic No.3279, with long travel outside Walschaerts gear. Thompson's own contribution produced the failings of the class, namely rapid deterioration and rough riding. No doubt to keep the weight down, undersized axleboxes were fitted (smaller than those of the K2 with only 1801b pressure) and the balancing was adjusted to keep down hammer blow and make possible a greater route availability. The result could be heard over the greater part of the Eastem Region, though the route availability was not as great as that of the V4s, which were slightly lighter and, more importantly, enjoyed the superior balance provided by three cylinders, which would also have allowed the V4 to run quite as fast as a B1 should ever have been allowed to run. But Gresley would not have built 400 of them. He preferred smaller numbers of more specialised machines, like Churchward who produced ten standard types for the Great Westem, a much more compact and homogeneous system than the old LNER.
Iron Girders. R. G. Keight.
Refers to letters by K.J. Bowen (October 1997) and J. Heath (page 172). Attempts to clarify, albeit in a non-railway context, that which is questionable, namely 'casting' lengths of wrought iron, which is not possible, as opposed to casting molten iron into beam lengths which can be done but will fail, due to its low strength when used as such.
Cast iron derives from an ironstone/limestone/coke/melt and is poured in every case into moulds formed generally by pattems. The term 'wrought iron' is derived from a process of heating iron 'pigs' of cast iron, hammered and then reduced by rolling. The term 'wrought iron' also gets confused with steel, which can be produced as RSJ (Rolled Steel Joists), currently known as BRB (British Rolled Beams). Naturally the composition of the iron/steel mixture can be varied, depending on its application.
Turning now to the cast iron part of the correspondence—its use in bridge construction and its practical cast length—if ever there was such a (modern) animal, due to its weak intrinsic properties, it was discarded in that form 200 years ago.
During the years 1776 to 1820, everybody it seemed was building bridges in cast iron, and although the years 1776-9 marked the building of the first iron bridge, at Coalbrookdale, Shropshire, iron founding did not become a growth business in Great Britain until well after 1750 when the results of Abraham Darby's work at Coalbrookdale became disseminated. (Charcoal iron production has been disregarded specifically in this context).
Even by the early nineteenth century substantial iron foundries were not common—a small list would show Coalbrookdale, Butterley, Hazeldine, Horseley Piggot and Walkers, &c.
A few small cast bridges still exist from c1796 particularly in Shropshire, but it was not until we arrive at Telford's work in Scotland did we see a marked movement, ie: Bonar Bridge over the Dornoch Firth; 150ft single span 1812, Craigellachie over the River Spey—l50ft single span 1814, in Wales the Waterloo Bridge over the River Dee at Bettws — 105ft single span 1815, in England over the River Esk at Carlisle —three 150:105:105ft spans 1820. All these castings were produced at Hazeldine's foundry at Plas Kynaston near the world-famous iron aqueduct in North Wales.
A one piece cast iron arch, like a plain beam was not viable due to the limitation of its physical properties (see above). But in all the bridges Telford designed, he used a cast curved segmental rib, as a voussoir would act in a stone arch bridge. Each rib measured up to about 30ft long and each curved rib was connected end to end to produce a circular arch for spans over l00ft. Each completed arch rib was then used in conjunction with four or five others in parallel when tied across to form eventually the basis of a load-canying structure; the thickness of rib depending upon the distance to be spanned.
The largest iron span designed by Telford was in fact of 170ft and was erected in 1826 over the River Severn at Tewkesbury. The man who developed Telford's design into a practical proposition was the Shrewsbury ironmaster William Hazledine, (1763- 1840) and fixing of all iron structures was done by his own workmen.
Retuming to Mr. Heath's question "how much does a bridge cost?", the answer depends, of course, but the Tewkesbury bridge cost £35,000 of which the iron contract amounted to £4,539.
Generally, we all know that Thomas Telford designed the Menai Strait Suspension Bridge and the Conway Suspension Bridge, (chain bridges). These chains comprised five linked wrought iron bars 9ft eye to eye, and spaced side by side and linked into a giant catenary from which the roadway was suspended. These bridges were constructed between the years 1819 to 1826. The manufacturing of the wrought iron chain bars was undertaken by ironmaster Hazledine, at his Upton Forge in Shropshire. For the statistical mind, the total number of bar links produced was 10,476 of which about 4% were discarded for various reasons. The cost of the Menai Bridge was estimated by Telford at £127,331 but this figure finally came out at £231,500. Things never change! The present suspension bridge was reconditioned during1940, using high tensile steel plate from which the new links were flame-cut.
Readers' forum. 289.
The rise and decline of the twelve-wheel carriage. J. Armstrong
Refers back to 12-253 to statement by Jenkinson that ECJS carriages followed GNR styling, but this is not wholly true. As photographs on page 134 show, the of ECJS stock was certainly square cornered, but whereas Doncaster's windows and body panels were taken right up to the to the cantrail, York (and Cowlairs) design in the clerestory era continued to include the eaves panel of earlier years, and this helps to distinguish Doncaster-built coaches in photographs of conremporasy East Coast trains.
To writer's eye the York-built coach, with its shallower windows and more widely spaced bogies, looks both more handsome and more modern. Indeed, the Doncaster products illustrated have something of a Bassett-Lowke look about them, not least because of the curiously short wheelbase. The reason for this is not clear; it is unlikely to have had anything to do with locking bars because both York-built and Doncaster-built carriages ran in the same trains. Perhaps Howlden's clerestory underframes were not strong enough to span more than about 40ft between bogie centres and the resultant overhang on a 65ft coach was deemed acceptable. After all, the platforms and end-vestibules of Pullmans overhung their bogies similarly and at least Doncaster's overhangs were symmetrical, unlike those on the strange- looking Wolverton offering pictured on page 133. As David Jenkinson says, GNER eat your heart out!
The rise and decline of the twelve-wheel carriage. Geoffrey Hughes
Refers back to 12-133 to statement by Jenkinson about the GER version of Scotch Whisky. The LNER Chairman, William Whitelaw, had a connoisseur's appreciation of his native ripple and has been reported as not pleased when he leamed that the North Eastern offered an inferior quality of whisky in its restaurant cars. Probably he didn't care much for the GER variety either! Anyway, he took a personal interest in the quality of Scotch to be offered to LNER passengers; there is a note in the minutes of an early meeting of the Hotels Committee to the effect that the Chairman had enquired about the stocks of Scotch whisky held.
Hawthorn, Leslie and The Highland Railway. Donald Massey
See page 141: Writer (Hon. Secretary, Highland Railway Society) refers to caption for photograph of Clan Slewart. The 'Clans' were unique in Highland passenger tender locomotives working south of Inverness in not having one or more examples dual-fitted; all the Highland's neighbours (GNoS, NBR, CR) were Westinghouse lines and in addition to through services, stock was sometimes borrowed for special occasions. The LMS fitted the 'Clans' for through locomotive working from Inverness to Glasgow, but while they were excellent locomotives for their native gradients, they were not so happy on the flatter, faster sections south of Perth; no doubt the 6ft driving wheels were a factor. The practice was therefore abandoned, and surprisingly was never re-introduced when in turn the 'Rivers', 'Crabs' and Black 5s came to be the standard motive power, even in BR days. The 'Clans' did have moments of glory when they were drafted to the (ex CR) Oban line after 1933, when they seemed to cope with the Stirling-Glasgow section.
Hawthorn, Leslie and the Highland Railway. C.J. Panther.
See page 141: Atkins described Hawthorn, Leslie's as a "small" locomotive builder. The combined production of R&W Hawthorn's and Hawthorn, Leslie's totalled 2,771 locomotives, definitely putting them into "medium" size. It is true that from the demise of Black Hawthorn's/Chapman & Furneaux in 1902 when Hawthorn, Leslie took over the goodwill and the amalgamation with Robert Stephenson's in 1937, the majority of production was "small" as in the industrial locomotive sense. Secondly, the extract from HL's drawing register is wrongly captioned. Hawthorn, Leslie's Works numbers 3286-9 are for the first, not second, batch of 4-6-0 'Clan' goods locomotives. The complete list is given. (Registers are held in Tyne & Wear Archives).
Book reviews. 290.
Handbook for Railway Steam Locomotive Enginemen. Originally published by British Transport Commission in 1957, reprinted Ian Allan. MB. *****
[From] the introduction by R.W. Harvey, Chief Operating and Motive Power Officer. "The object of this book is to help enginemen to become proficient in their duties. . . It is written with the object of giving a general description of locomotives and the principles involved in their construction and operation No better summary of its aim can be given and no better general explanation of the working of all aspects of the steam locomotive will be found.
LNER Pacifics in colour. Derek Penney. Ian Allan. MB *****
his photographs are outstanding...the colour tone and reproduction quality are excellent... accompanied by well-written and informative captions
Bagnall: a narrow gauge legacy. Narrow Gauge Railway Society. MR ****
Really issue number 156 of The Narrow Gauge, the Society's journal and includes details of six preserved locomotives, including Sea Lion of Groudle Glen and a longer piece by Allan C. Baker entitled 'Elusive Little Bagnalls" and covers the history of 35 examples originally ordered by various Govemment departments.
The Oxford Companion to British Railway History: from 1603 to the 1990s; edited by Jack Simmons and Gordon Biddle, Oxford University Press. MR *
This extremely damning review, relieved only by its record of the excellence of some of the unfindable content is reproduced in full elsewhere.
Cambrian Railways, 1859-1947. C.C. Green, Ian Allan. MR *****
This work consists of two earlier volumes re-issued, on good quality paper, as one. It is truly "railway history in pictures": a lifetime's collection of illustrations combined with knowledgeable captions by the expert on this railway. A must in any half-decent railway library.
Slogging through the Hope Valley. Michael Mensing. rear cover.
4F 0-6-0 No 44134 just west of Hope station.
BR Class 4 4-6-0 No 75077 at Basingstoke. P. Ransome-Wallis. front cover.
According to caption Waterloo to Southampton train, but according to Les Elsey (page 520) was a Reading to Portsmouth & Southsea working.
"What is the use of a book" thought Alice, "without pictures or conversation. Michael Blakemore. 295.
Editorial (Editor was former photo curator at NRM): difference between photography of today with ability to take multiple shots at very high speed with those photographers who took six plates out for a day's work to record trains at speed around 1910: partly a "plug" for Railways in Focus (NRM).
Class 50's on the Western Region. 296-7.
Colour photo-feature.: No 50 017 Royal Oak at Reading in blue but with yellow cab and large logo on 1 June 1985 (Paul Joyce); No 50.015 in blue livery at Exeter St Davids on 20 August 1976 (T.J. Edgington*); No 50 007 Sir Edward Elgar in dark green with NSE train at Great Malvern (*); No 50 024 Vanguard at Exeter St Davids in NSE livery (both latter in July 1988)(*).
The George England 0-4-0Ts of the Festiniog Railway. Andrew Wilson. 298-305.
In October 1862 the Festiniog Raiway advertised in The Engineer for firms to tender to construct locomotives designed by C.M. Holland (Table 1 lists selected tenders, including Manning Wardle, Vulcan Foundry, Hawthorn's and Avonside). George England was engineered to win the contract and Holland ignored the builder's advice concerning steam collection and the locomotives primed badly and the fault had to be corrected. The writer notes that the locomotives were twice as powerful as those used on the L&MR when opened. In 1867 two enlarged 0-4-0STs were obtained. From 1888 new boilers were fitted, and subsequently new cylinders were also fitted. Palmerston was lent to the V of RR in 1913/13/14/15 and 1921 - the driver was also hired. In 1919 the locomotive could not be hired to the V of RR as it was on loan to McAlpine in constructing the WHR. The form is still extant and Prince returned to service in 1955. for Festiniog railway steam locomotives. See letter by Low on page 520 concerning date of The Princess photograph cited as 1875, but probably earlier, and fitting domes to domeless boilers. Table 2;: Dimensions of locomotives; Table 3; Chronology of England 0-4-0Ts. Illus. (b&w with one notable exception): Small England no 1 Princess as in 1870 at Blaenau Ffestiniog; No 1 Princess as in 1875 at Duffws; Large England No 5 Welsh Pony c 1870 at Duffws; Large England no 6 Little Giant at Tan-y-Bwlch c1880 on down passenger train; No 1 Princess in 1940 at Glanypwll crossing, Blaenau (colour); Small England no 4 Palmerston on the Vale of Rheidol Railway with train in 1913; Large England no 6 Little Giant on the Welsh Highland Railway at Dinas in 1923; Small England no 4 Palmerston on the Welsh Highland Railway at Tryfan Junction in 1924, Large England no 5 Welsh Pony in light blue about 1930, Small England no 1 Princess as in rather neglected late 30s condition.
Metroland Joint [Metropolitan and Great Central Joint]. Michael J. Smith. 306-11.
Metropolitan Railway reached Harrow in 1880; Pinner in 1885; Rickmansworth in 1887; Chesham in 1889. The Chalfont Road to Aylesbury section opened in 1893, and the Aylebury & Buckingham Railway (opened in 1868) was taken over to assist with this extension. Verney Junction was reached in 1894. The MSLR/GCR obtained running power from Quainto Road to Finchley Road. Sir Edward Watkin was Chairman of both GCR and Metropolitan Railway, and he probably envisaged a merger of the two railways, but this did not happen. In 1901 the Metropolitan opened new tracks between Harrow South Junction and Canfield Place. In 1899 the GW & GC Joint Committee was formed and this led to the forcing the GCR being forced to guarantee the Metropolitan a certain amount of traffic. An Act of 2 April 1906 led to the formation of the Metropolitan & Great Central Joint Committee, but it was not until 11 June 1913 that full working arrangements were agreed. Restriction were placed on the GCR on traffic within the suburba area and the Metropolian complained about the Wembley Loop which provided the LNER with access to the Wembley Exhibition. Similarly, the GCR complained about the Metropolitan's West Harrow station opened in 1913. The Watford Joint Railway Committee was formed on 12 August 1912 and the line opened on 2 November 1925. The LNER used the General Strike to withdraw its services: the line has still to reach Watford. The formation of the LPTB brought many changes. It had no interest in Verney Junction, or Brill, or freight, or maintaining a large fleet of steam locomotives. These functions were either abandoned or passed to the LNER. See letter from Woolacott concerning joint joint ownership of Aylesbury station (page 520). illus.: Ex GC C4 no 5358; Metropolitan H class no 107; Map of the Metropolitan and GC joint; Metropolitan Electric locomotive no 18 Michael Faraday and LNER B17 no; Ex GC C4 no 6091 and a Metropolitan H class at Aylesbury; Ex GC A5 class no 5024; Ex Met H class no 109 now LNER H2 class no 6421; Ex GC A5 class no 5807; Croxley Depot sign; Lineside notices at Chalfont and Latimer.
1917 to Grouping - a cleaner's story. Jack Hewett as told to Paul Joyce. 312-16.
Includes memories of his father, John Hewett, who was a driver at Reading SECR. One of these occurred whilst working a Huntley & Palmers' excursion from Reading to Margate when a driving wheel broke on an F1 4-4-0 causing the coupling rod to buckle and penetrate the firebox. Fortunately, the train did not derail. Jack began as a cleaner on 18 April 1917 and experienced long hours ans strict discipline. Knocking up and fire lighting (using the sand furnace) are recountered. He was rapidly promoted to fireman, working on the C class 0-6-0s on freight. Accidents involving horses appear to have been fairly common. Part 2 is on page 16 of Volume 13.
Concluding part is in Volume 16 page 261. Additional articles describing Jack Hewett's father's railway life begin in Vol. 17 on page 104 and give some indication of how he was brought up in cottages on either side of the tracks near Shalford. Looking east from Reading General to the original SER inclined connection to the GWR; SER class F rebuilt by the SECR as an F1 no 187; SECR C class no 38; SEC F1 no 88 at Redhill; LSWR 700 class no 30697 on the turntable at Reading SER shed; Earley station;
Watford DC electric. John Edgington (phot.). 317.
Colour photo-feature.: Class 501 at Croxley Green and class 501 leaving Euston;
9F haulage in Cheshire. Bruce R. Oliver (phot.). 318-19.
Colour photo-feature: 92020 (former Crosti-boiler) leaving Sutton Tunnel with tank wagons; 92048 on bogie iron ore hoppers near Heswell; 92014 and 92082 double-head train of tank wagons through Norton; 9F crossing Weaver bridge at Frodsham with tank wagons and 92026 (former Crosti) with tank wagons (all July 1967).
Western tank engines in Cornwall. 320-1.
Colour photo-feature: all by P.W. Gray except Saltash (T.B. Owen): 45xx class no 4564 arriving at Carbis Bay in Sept 1964; 64xx class no 6420 propelling auto-train onto Royal Albert bridge from Saltash down platform; Collett 8750 class no 9755 and 16xx class 1624 on china clay train from Drinnick Mill in July 1961; 45xx class no 4570 near St Ives; No 4565 on the Liskeard to Looe branch in August 1959.
East Lancashire Crossroads. Eric Bentley (phot.). 322-4.
Colour photo-feature: Bury Knowsley Street station on 29 June 1964; Jubilee No. 45661 Vernon on freight with a panorama of Bury on 9 August 1963; Class 5 No 44735 at Summerseat on 16 June 1962 with excursion for Southport; Class 5 no 44803 on freight on 17 June 1960; Jubilee no 45642 Boscawen on freight on 1 July 1964; Black Five on a Wakes Week special via Prestwich on 6 July 1963; train nearing Knowsley Street on 14 May 1964..
The Holmfirth branch. Alan Earnshaw. 325-32.
This very short (1m 28ch) branch was opened on 1 July 1850 and was worked by the MSLR (from Penistone), and by the L&YR (which owned it). In the early days many connections were missed. The MSLR organized an excursion from Manchester to view the devastation caused in the Holme Valley by the failure of the Bilberry Reservoir in 1852. Consideration had been given to extending the line to Holmbridge, but this did not happen. The passenger service lasted until 31 October 1959, which was a long time as the LMS had entered into an agreement with Huddersfield Corporation to run bus services in the 1930s. Freight lingered on until 1965. illus.: A Low Moor 2-6-2T at Holmfirth; Holmfirth station layout; The station at Thongsbridge before 1898; An LYR class A engine; Railways around Holmfirth; The goods yard at Thongsbridge 1959; The station at Thongsbridge 1959; An LYR Peerless 4-ton lorry; Holmfirth station in the 1930s; No 41258 leaving Holmfirth; The outside of Holmfirth station; No 42377 arriving in 1959;
Bogie steam locomotives - Part 1. [Railway Reflections No. 42]. Michael Rutherford. 333-40.
This article covered a lot of ground: Chapman obtained a patent for a bogie locomotive on 30 December 1912, and in 1814 a double bogie locomotive was built by Phineas Crowther at the Ouseburn Foundry on Tyneside to work on the Lambton Colliery Waggonway. The construction of a railway over the Semmering Pass was undertaken under Matthias von Schönerer. It had 1 in 40 gradients and severe curvature. The Chief Engineer was Karl Ritter von Ghega. John Haswell was Works Manager and constructed Norris engines for the line, initially 2-4-0 and subsequently 4-4-0. The Semmering locomotive trials of 1851 included bogie locomotives being entered: Wiener Neustadt by Günther (an 0-4-4-0) and Seraing a double bogie with double boiler by John Cockerill of Belgium. Baron Wilhelm Engerth developed bogie locomotives for the Semmering route. Back-to-back locomotives were one alternative, but the Fairlie was another. John Cross & Co. built Fairlie locomotives for the Neath & Brecon Railway (Progress December 1865) and Mountaineer for the Anglesey Central Railway, and a highly unsuccessful locomotive for a railway in Queensland. The Hatcham Ironworks became the Fairlie Engine & Steam Carriage Co. and the Festiniog Railway obtained an 0-4-4-0 Little Wonder from there in 1868.The French Péchot-Bourdon locomotives were very similar to the Fairlies and were intended for 60cm gauge military lines. Oil-fired Fairlies were highly successful in Russia (constructed by Sharp Stewart and later at Kolomna) and in Mexico (Vulcan). The latter weighed 138 tons. J.J. & A. Meyer of Mulhouse developed the 0-4-4-0T type and L'Avenir (a demonstartor) was built at the Compaigne de Fives in Lille. Further Meyers were built in France and Belgium, but steam leakage was a problem and campound Mallets tended to capture this market. Nevertheless, 98 of the Meyer had been built by Richard Hartmann of Chemnitz for the Royal Saxon State. Meyers were built by Bagnall, including Monarch (WN 3024) for Bowaters. Gaston du Bousquet was responsible for 0-6-2+2-6-0T freight locomotives for the Nord and Est lines. Jean Jacques Heilmann produced a Do-Do steam electric locomotive Fusée which was originally intended as a source of power for multiple unit trains and was equipped with a Lentz boiler. Two further steam electric locomotives (8000 and 8001) were acquired by the CF de l'Ouest. They had conventional boilers coupled to Willans & Robinson steeple compound engines. .illus.: Detail from a Chapman's patent of 1812; Engraving of bogie locomotive from Wood's Treatise on Railroads; Neath Abbey Ironworks design for a bogie design locomotive; Design for an articulated engine; Festiniog Little Wonder with C.E. Spooner on footplate; Seraing built for the Semmering contest; A broad gauge double Fairlie locomotive leaving Baku with an oil train; A Fairlie woodburner; Meyer-type 99.535 in Saxony in 1967 (P. Ransome-Wallis*); Design for the Weiner Neustadt; Kitson Meyer for Nitrate Railways of Chile constructed by Yorkshire Engine Co; French du Bousquet 0-6-2+2-6-0 articulated engine seen at Bobigny in 1951 (*); Monarch in 1954 (G. Alliez); Heilmann Do-Do steam electric locomotive.
Signalling focus - little and large signal boxes on the London & North Western Railway. Richard D. Foster (captions)/S.C. Dent (phot.). 341
illus.: Disley signal box; Llandudno Junction No 2 box;
Colour files - last rites on the S & D. [Somerset & Dorset]. Jeffery Grayer (phot). 342-3.
Colour photo-feature.: Destruction of the line in 1967: Evercreech Junction; Stalbridge station as the track gets removed; Blandford Forum station; Evercreech Junction; View from Midford signal box. See also letter from T.J. Beacon (p. 465) on Wickham gangers' trolley.;
Readers' Forum. 344.
Highland Railway Directors' saloon. F.W. Shuttleworth.
Two illus: on train at Lybster on 1 July 1903 and with gauging vehicle at Symington or Carstairs as LMS 45042.
Highland Railway Directors' saloon. John Macnab.
45042 not shown as part of coaching stock in 1953. In 1960 the vehicle was the Scottish Region's General Manager's saloon.
Liverpool electric trains. R.L. Vickers.
Largely written to acknowledge many addenda and corriegenda received and to question Sammy Dicks and other Liverpool slang.
British twelve-wheeled carriages. G.R. Weddell.
Feature begins on page 132. British Patent 10,173 of 7 May 1844 due to Joseph Wright appears to cover four, six and eight wheel bogies. Letter from Stephen Duffell (p. 465) which argues that Wright Patent had little influence.
Beneath King's Cross. H. Rees.
Refers to letter by Norman Pattenden in March issue (p.172): walked from spiral staircase down to Tunnel Box to Moorgate in 1982 and could hear the rumble from the escalators: staff called this "down the hole" as they did for Great Norhtern electrics from Drayton Park into Moorgate. Amongst the chimney pots on St. Pancras there's an air shaft that goes down to the tunnel.
Readers' Forum. 345.
Kitson's of Leeds. Darryl Grant
Re Kitson No. 3088, the 2-4-2T illustrated on page 98. In 1884 Richard Speight, formerly the Assistant General Manager of the (English) Midland Railway, was appointed to the post of Chief Commissioner of the Victorian Railways. He soon concluded that the VR was in dire need of new locomotives and that a new range of standardised locomotives, capable of covering all duties, was the answer. These were to be a main line 4-4-0, a light 4-4-0, heavy and light 0-6-0s and a 2-4-2T for suburban services, with as many parts as possible interchangeable.
Kitson's won the contract to produce the designs, for which they were paid £750. Orders were also placed for two locomotives to be built from these drawings: 2-4-2T No. 3088 (E426 on the VR roster) and a heavy 0-6-0 No. 3089, which became the VR's Y445. Both locomotives were exhibited at the Melbourne Centennial Exhibition of 1888 before going into service, but I am very doubtful about the claim that No. 3088 (and No. 3089?) were initially built to standard gauge and later converted to 5ft 3in gauge. For many years in the nineteenth century it was normal VR practice to purchase a single 'pattern' locomotive from a British builder, trial it for a period and then have copies built in Victoria (at that time, the Colony of Victoria had a policy of protectionism, to encourage local manufacturing). As 'pattern' locomotives built for the VR, there would not have been any point in Kitson's building them to standard gauge.
When built, the Kitson origin of the new VR standards was obvious in various details. The 4-4-0s, for example, had outside-framed bogies that appear to have been identical to those of some 4-4-0s that Kitson's built for the Great Indian Peninsula Railway. Like Mr. Rutherford, I suspect that an analysis of Kitson's designs, would reveal quite a bit of standardisation, not only between their British designs but also with those for the VR, and probably some of their locomotives for India as well.
Many of the VR's 'E' class 2-4-2 tanks were later converted to 0-6-2 tanks for shunting, in which guise they would have looked completely at home on railways such as the Taff Vale and the Cardiff.
For any British enthusiast wanting more information on the VR locomotives, the most readily-available source would probably be the August 1944 issue of the Locomotive Magazine, in an article entitled 'An Episode of Locomotive History' by J. C. M. Rolland.
Hawthorn, Leslie and the Highland Railway. Ian P. Smith
Re article was on Hawthorn, Leslie and the Highland Railway in the March issue of BACKTRACK, by Philip Atkins. I spent five years at these works from 1946 to 1951 as an engineering apprentice, the works then re-named to Robert Stephenson & Hawthorns Ltd. I personally experienced some of the often harsh and humourous life there, the working conditions not having changed much during the war years. With reference to the photograph on page 143 showing the inside of the Forth Banks erecting shop, this was a large framed photograph that hung on the wall of the Works Managers office, Mr. Tweddle. His office was directly above the roller test bed situated in the front of the floor area shown in the picture, but on a lower level. I first saw this photograph the day I went for my interview there in October 1946. The same photograph was also printed in the apprentices' Handbook. On my first morning at Forth Banks the old-style works foreman Mr. Tiplady, wearing his bowler hat, waistcoat and a gold watchchain with a whistle on it, gave me a 6- inch nail and a 2-pound hammer and told me to find somewhere to hang my coat. Then I was introduced to the senior apprentice; I was told his word was law to all under him and all the apprentices had to obey him. He told me the rules of conduct. Never touch another man's tools. Always take a pride in your work and no fighting, unless to settle a dispute or for wager, the later being a tradition from the olden days, when apprentices were not paid and had to earn money fighting for wagers. I remember as a junior apprentice one of my jobs was to sneak out of the works to the old pie shop on Forth Banks for any journeyman requiring a hot pie for his lunch.
There were many colourful characters at the works in those days. Most apprentices feared going into the blacksmith's shop; there was a short stocky blacksmith there nicknamed 'Woolly' who wore a battered old top hat and did not like apprentices, usually answering them with his fist. This was because one of them had put gunpowder into his clay pipe and another had cut one inch off the end of his worn brass ruler.
Many of the older men there remembered the engines they built for the Highland Railway and would tell you with pride what parts of the engines they had made. During my own time at the works no tender engines were built.
The most significant engines built between 1946-1951 were the 3ft 6in gauge 0-6-6-0 electric locomotives for the South African Railways, the metre gauge 2-6-4 class S.T. Tank locomotives for the Burma Railways and the 0-6-0 pannier tank engines for the Western Region of British Railways, Class '94xx'. The 1 in 13 gradient shown in your article is still there less the track and can be seen on Forth Street, behind Newcastle Central station. It certainly restricted the size of locomotives built at Forth Banks.
I remember one occasion when the first Burma engine to be transported by rail on a large low- loader bogie well wagon was pushed up the 1 in 13 gradient by the works crane engine and two new but unpainted 0-4-0 saddle tank engines.
There is not much left today of the old works but the oldest erecting shop in South Street. Containing the original Robert Stephenson drawing office, it is at present awaiting restoration by English Heritage and the Stephenson Hawthorn Trust. Another interesting point is the Tyne & Wear Metro Railway line which now runs through the old works yard at Forth Banks; this is the same spot as the works railway line and test track.
Reviews. 346
Steam Railway Guide for the British Isles on CD-ROM. KB **
quite well received
Cumbrian railways past & present - a photographic archive Vol. 1. Carlisle Library. AE **
not well received: "painfully slow"
Double heading through Rossendale - [pair of LMS Class 5s]. Eric Bentley. rear cover.
Yarmouth to Manchester extended to Colne during Wakes Week Holiday on 9 July 1966
2-4-0T No 11 Maitland leaving Castletown. R.C. Lane. front cover.
Isle of Man
What kind of railway history do we want? Grahame Boyes. 351.
One of the compilers of the second supplement to Ottley questions the kind of history which is required and answers this rhetorical question by reference to Michael Robbins: accurate, comprehensive and readable and adds that in his opinion quality of writing is rising. See letter on page 576 which refers to this Guest Editorial and to next feature. See letter by David Powell on page 520.
Woodhead - the abandoned railway. Alan Earnshaw. 352-61.
See letter on page 576 . See letter from Davies on page 637 and earlier feature by Chapman (Part 2 on page 272) and later feature on current state of tunnels (page 490). Colour illus.: A trio of black-liveried Bo-Bos Nos. 26022, 26015 and the third is unidentified at Dinting in 1954 (W. Oliver); Co-Co No 27000 in green livery at Sheffield Victoria in September 1958 (G. Warnes); Class 77 No 27003 Diana at Sheffield Victoria at night in April 1966 (G. Warnes); No 26030 in early green livery passing Torside level crosing on coal empties. Black & white: EM2 Co-Co locomotive No 27006 at Penistone on express; unidentified EMU at Glossop station (note pigeon baskets); EM1 No 26028 leaving Woodhead Tunnel on coal train on 2 February 1964; Colour: Class 76 No E26055 Prometheus on up express at Deepcar in November 1969 (P.J. Hughes); blue class 76 on coal train crossing Dinting viaduct in April 1981 (T.J. Edgington): Black & white: EM2 no 76 015 piloting a similar engine on a freight train on 24 July 1974 (P.D. Hawkins); A train of Swindon built Trans Pennine stock on diversion on 9 March 1980 (W.J. Skillern); Woodhead tunnel; western portal in 1980 (Les Bertram); remains of overhead near Torside in 1984; The truncated Glossop station with No 305.516; Penistone station; the gap where the GC station once stood;
The Great Eastern's locomotive legacy to the LNER: a motley collection? - Part 1. Lyn D. Brooks. 362-8.
Article demonstrates that the GER followed a strong policy of standardization, especially under James Holden. Having discussed the non-standardd types, notably the tram engines and 0-4-0ST designs, the author concentrates on the 2-4-2T, 0-6-0T and the "first generation large locomotives". Part 2 on page 474. illus.: A Holden N31 prototype no 999; Ex GE J15 no 645 now BR no 65445; Ex-GE T26 now LNER E4 no 7505; GE class S44 which became LNER class G4 the example here is no 8123; An M15 rebuild no 679; Similar to the M15s were the G69 class here is no 7238 on pilot duty; A GE tram engine; Table 1; Locomotive stock of the principal railways 1923; Table 2; Locomotive classes of the principal parts of the LNER 1923; The GEs L77 class became an LNER standard design N7 this is no 987 an LNER;
150 years at Waterloo - part 1. David Thrower. 369-75.
Part 2: page 416. This part covers the period from its origins, to its highly assorted extensions through to its gigantic reconstruction ending just before the Grouping. illus.: Sketch of Waterloo 1848; The infamous Crow's Nest signal box; Plan of Waterloo in the late Victorian era; Waterloo in 1895 or so from the end of platform 4; Plan of Waterloo in 1922 condition; A 1910 view of the level crossing; approach road c1900; The concourse of the North and North extension; The roofed area between the South and Central stations; Demolition work in the former Lancelot and Aubyn Street areas; Construction of the new roof in 1905 or so;
Manx 125. 376-9.
Colour feature reccording the Isle of Man Railwy's 125th aniversary. No 5 Mona at Douglas; No 5 Mona at Peel; No 8 Fenella at Sulby Glen; No 8 Fenella at Kirk Michael; No 8 Fenella running round its train and No 4 Loch at St Johns; No 11 Maitland at Port St Mary; No 16 Mannin is the largest and most powerful loco; No 5 Mona at Peel; No 5 Mona at Peel Harbour;
V2 Haulage. 380-1.
Colour feature V2 No 60813 (with stovepipe chimney and small wing deflector plates) climbing through Tynehead on freight in April 1965 (T.B. Owen); V2 No. 60820 in Brunswick Green; V2 No. 60817 (Royal Scot type double chimney) at Kings Cross on 18 August 1962 (Geoff Rixon); V2 No 60841 at Holme on freight in September 1962 (Tommy Tomalin); V2 No 60891 (this and previous had new cylinders) at Berwick-upon-Tweed with northbound freight in May 1963 (F.G. Cockman);
Steam on the last [Great Central] main line. 382-3.
Colour feature: B1 No 61232 near Lutterworth on Nottingham to Marylebone train inAugust 1965; BR 9F No 92067 near Ashby Town on freight in April 1965 (Mike Kinder); Class 5 No 44835 near Ashby Town on Marlebone to Nottingham train in June 1965; V2 No 60831 (separate cylinders) near Shawell on freight in December 1964.
Class 31s at work. 384-5.
Colour feature: No D5549 in original green arriving Sheffield Victoria on Hull to Liverpool boat train in 1967 (Cliff Woodhead); No D5827 in green with a yellow front at Chapeltown on coal train in 1967 (CW); No 31 201 Fina Energy in freight livery with the petroleum symbol at Skipton in July 1990 (T.J. Edgington); No 31 404 in blue with a yellow front at York in June 1982 (TJE); No 31 455 Our Eli in Regional Railways livery at Manchester Victoria on 4 September 1995 (TJE);
North Yorkshire branch terminus. David Sutcliffe (phot.). 386
Colour photo-feature: Richmond [Yorks] station inside and from outside (country end) in 1965: illustrates the extremely low staff productivity (remarkable to compare with that on the Bittern line forty years later).
Bogie Steam Locomotives — Part 2. Railway Reflections [No. 43]. Michael Rutherford. 387-93.
Covers much ground: including the statement about Churchward: "Churchward's purchasing of the French compound 'Atlantics' and the almost complete copying of Brooks Locomotive Works (USA) in his 4-6-0 No. 98 that makes him so unique". Bogie designs considered include: the Reid-Ramsay Elctro-Turbo locomotive (NBL 19266/1910) and as rebuilt with direct drive to design of James MacLeod and exhibited at Wembley Exhibition in 1924, and the enorrmous Norfolk & Western Railway No. 2300 Jawn Henry Co-Co+Co-Co built by Baldwin-Lima-Hamilton in 1954 with a Babcock & Wilcox water tube boiler and a Westinghouse turbine and electrical equipment: a mobile coal-fired electricity generating station. The Shay type was invented by Ephraim Shay in 1873, and its competitors were developed by George Gilbert known as the Climax type, and by Charles Heisler with a Vee-type engine and built by Stearns Manufacturing: similar locomotives were constructed by A.&G. Price of Thames in New Zealand: all of these were intended for logging.Avonside developed a twin-bogie design for the plantation market: seven were built plus a further three by Hunslet following the collapse of Avon. Others were developed by L. Schwartzkopff of Berlin.. The Garratt type and its devlopment by Beyer Peacock, including the involvement of Samuel Jackson and W. Cyril Williams is described at some length, most is presumably based upon the studies by R.L. Hills.the feature notes that Garratt had written to F.G. Wright at Swindon on 21 March 1910. , the Sentinel bogie locomotive developed by Stephen Alley for use in Colombia and subjected to trials in Belgium in 1934 (see illus. for illustrious British party) and letter from Geoff Hughes. There is slso consideration of Bulleid's Leader design and its peat-burning Irish successor and a very brief mention of the Velox boiler developed by Brown Boveri, but Rutherford cites a key paper, but not the Trans. Newcomen Soc. paper by Duffy. ; illus.: William Francis Beyer Garratt 0-4-4-0T at Baddesley Colliery (Beyer Peacock 6841/1937) on 1 March 1959 (T.J. Edgington); An express Garrett made for the Central of Aragon railway by Euskalduna a; An express Garrett made for the Central of Aragon railway now on the; No 4019. A GEA class Garratt; Columbia; Columbia; metre gauge Bo-Bo bogie of Sentinel design for Colombia with Gresley, Bulleid, James Clayton, Stanier and Hawksworth in Belgium; Leader cab; Bulleid locomotive specially made to use peat as a fuel; John Click's impression of a turf burner; A German design of 1952 featuring total adhesion power bogies; See letter (page 520) by Geoffrey Hughes concerning Sentinel locomotive and LNER
Low Fell. Clifford McFall. 394-5.
B&w photographs taken during late 1930s:LNER A1 No. 2559 The Tetrach on up express; NER class Z LNER C7 No 2208 on express freight after ARP precuations introduced; GNR C1 Atlantic No. 4447 on express freight; NER class Z No 2198 with freight; NER D20 No 2023;
Early deployment of the BR Mk 1 restaurant car fleet. C.S. Carter. 396-400.
Well over 400 catering vehicles were delivered between 1957 and 1962 and their overall allocations are tabulated for 1962. Services on all Regions are analysed for 1963 on a working by working basis. The workings of the griddle cars, mainly on the Scottish Region and miniature buffets, mainly on cross-country services, is also outlined. See letter by Macnab (520) on vehicles manufactured at Pressed Steel and exchange of vehicles between Scottish and Western Regions. illus.: First class restaurant car no M306; First class restaurant car no M310 on Commonwealth bogies; Kitchen buffet no 1503; Griddle car no M1100; Restaurant Buffet car no M1712; Miniature Buffet car no SC1840; Kitchen car no M80010; Table 1; Allocation of BR standard catering cars;
Red signals at Grandad's box. Peter Clowes. 401-3.
illus.: Chinley North signal box around 1895; Building the new Period III box in 1902; The new box and work in hand to quadruple the track in 1902; Looking from Chinley South box c 1895; Snowdrifts blocking the cutting outside North box in 1963; See further illustration (Chapel Milton viaduct 13-161)
A provincial newspaper and the railways. Tim Hodgkins. 404-5.
Westmoreland Gazette in 1847 soon after the opening of the Kendal to Windermere line. illus.: Advertisement; The opening of the Lancaster and Carlisle railway; Bridge on the line from the churchyard Lancaster; Penrith station;
Rolling stock focus - Pullmans of the 1920s. David Jenkinson. 406-7.
Colour photo-feature.: Pullman First class Kitchen Parlour car Joan in Bournemouth Belle in May 1966 (T.J. Edgington); Pullman Second class Brake Parlour car No. 65 as previous (but March); Pullman First class Brake Parlour car Niobe on 12 February 1962 (Les Elsey), and Pullman Second class Kitchen Parlour car No. 166 on Lingfield race special on 24 August 1962 at Upper Warlingham (J.S. Gilks). See long and informative letter from Charles Long on page 576.
Colour files - London's secondary termini. 408
Col. illus.: Fenchurch Street station in 1986 with class 302 units (from country end)(Paul Joyce); Marylebone station inside in 1983 (from buffer stops)(Paul Joyce); Marylebone station from entrance cab road (Philip J. Kelley).
Readers' Forum. 409.
Back cover - April issue. W. Scott
Caption states Austerity locomotive not taking opportunity to pick up water (from troughs) such locomitves not fitted with pick up apparatus.
The MSW electrification. Geoffrey Hughes.
Original article begins page 188/Part 2 p. 272. Notes the parlous state of the LNER finances and states that the design of the EM1 class was developed from that built by Metropolitan Vickers for service in Souh Africa and records the major design fault of placing the buffing gear on the bogies rather than the mainframes: EM1 suffered from bad riding and kingpin failures.
The MSW electrification. Kevin P. Jones
Original article stated that the MSW scheme received a bad press: writer considered that this was an unfair statement as writer's father (PR man in Manchester) had sought to give the works extensive publicicity. Also notes the general working conditions of a PR man working for British Railways.
Day trip to Ravenglass - A six car DMU in the sidings at Ravenglass. Alan Tyson. rear cover
19 July 1959
GWR 'Castle' class 4-6-0 No.5013 Abergavenny Castle speeds through the recently-closed station at Brinkworth with a South Wales-Paddington express in September 1961. (Paul Strong). front cover
When all good things come to an end. Michael Blakemore. 415
Ediorial thoughts on Oliver Cromwell's departure fom Manchester Victoria on 11 August 1968; and what has happened (is happening) since the "last steam hauled train" left.
150 Years at Waterloo. Part Two. David Thrower. 416-23.
Part 1 page 369. Waterloo & City line; Bulleid rolling stock of 1940; LT class 482 introduced in 1993; Bakerloo line reached Waterloo in 1906, but Northern line was not extended under Thames until 1926; Jubilee line extension; the Necropolis station (see letter page 520 by John Clarke), arches under station, 'Long Valley' parcels tunnel, the "Beach"', the "Bench", the News Cinema, beehives, former milk, parcels, mail and even agricultural traffic, change in refreshment fascilities, signalling, until 1867 the "Crow's Nest"; in 1867 first A box with Stevens & Son 47 lever frame; in 1878 Saxby & Farmer 109 lever A box, later extended (229 levers by 1885); new A box in 1892 with 250 levers. to the west a B box with 100 levers, all replaced by electric box with colour light signalling in 1935/6; new box in 1991 to accommodate Eurostar. Locomotive fascilities: turntable saw little use after electrification to Reading in 1939, but was used to turn Devon Belle observation car from 1947 to 1954.. Problems with empty stock movements with steam. Christmas parcels traffic. Changes for Waterloo International and Eurostar. colour illustartions: rebuilt Merchant Navy No 35017 Belgian Marine in July 1964 (Jim Oatway); interior of the 1936 signal box in 1963 (Jim Oatway); West Country No. 34099 Lynmouth in July 1964 (Jim Oatway); BRCW class 33 No 33 024; Network South East era on 21 April 1989 (Gavin Mist); black & white: view from A box about 1916; Waterloo A signal box; Station's history exhibition in July 1948 with Adams T3 4-4-0 No. 563, Terrie Boxhill and West Country Pacific (H.C.B. Herbert); Waterloo Necropolis station; cab road being used as an assembly area for holidaymakers; concourse in 1948; panorama of platforms 2 to 15 taken from the cinema; concourse in 1948 from the station announcers cabin; The station approaches taken from the roof walkway; Merchant Navy No 35022 Holland-America line with down Bournemouth Belle in 1957 (Ransome-Wallis);
Annesley to East Leake - Part 1: the start of the Manchester, Sheffield & Lincolnshire Railway's extension to London. Robert Emblin. 424-9.
Contemporary photographs by S.W.A. Newton showing line under construction, manuscripts by Charles Hemingway and Edward Dale stored in Nottingham Local Studies Library. Contractors were Logan & Hemingway (their yard at Bulwell is illustrated). Pictures include bridge over GNR Leen Valley line; Bulwell Viaduct; constructing Basford tunnel under GNR Derby line; temporary timber viaduct across Trent (shown in frozen state in 1895), gang of platelayers. Next part page 617. Final part Volume 13 page 186.
Diesel Multiple Units in East Anglia. John D. Mann. 430-2.
B&w illus.: BRCW three-car Class 104 at Cressing on Braintree branch on 5 May 1975; two-car Craven's class 105 picks up the token at Westerfield Junction on Felixstowe service on 9 April 1974; hybrid at Sudbury on 18 May 1977; class 101 at Beccles on 20 May 1975; class 100 at Broadland Junction, Reedham on 22 September 1975.
Railways around Abercynon -Part One. Edward A. Evans. 433-6.
History of transport in immediate area of Abercynon, formerly Navigation, which grew up on Glamorganshire Canal where it made a junction with Aberdare Canal. For a time there was a tramway (the Merthyr or Penydarren) Tramroad from here to Merthyr. The Taff Vale Railway opened from Cardiff to Abercynon on 8 October 1840, but the steep incline to Penlocks was not ready until 21 April 1841: this took the line via a tunnel and viaduct through a gorge. This 1 in 20 incline was worked by a stationary engine, but was replaced by a less steep route (1 in 40) in 1867. The original tunnel had to be opened out and the viaduct had to be widened. Author mentions Llancaiach Branch, Pontcynon and Stormstown Junction and yard, and the traffic passing through Abercynon in 1924. Part 2 page 485. illus.: A postcard shot of the Dowlais-Cardiff colliery Abercynon; Map; Railways round Abercynon c 1950; Strangers at Abercynon; two ex LNWR Webb coal tanks hired to help at Lady; Abercynon station in 1963; GWR no 282 [ex TVR no 9] at Abercynon; A railtour arriving behind an ex-GWR 56xx passing a sister engine on a; Map; Abercynon station; Ex GWR 56xx no 5691 passing the distinctive Taff Vale box at Pontcynon; Table; traffic passing, terminating or starting from Abercynon Summer 1924;
Stopping Train from St. Boswells. David Sutcliffe. 437.
Colour feature. illus.: 78049 with two coach train at St Boswells and Kelso in June 1964.
The GWR 'Dukedogs'. 438-9.
Colour feature.: 9018 at Machynlleth shed on 31 July 1959; 9024 on local train leaving Fairbourne in 1954 (carmine & cream rolling stock) (P.B. Whitehouse); 9012 on stopping train (carmine & cream rolling stock) at Oswestry on 6 April 1955 (T.J. Edgingtom); 9017 at Oxford on 20 April 1958 (R.C. Riley).
Southern malachite. 440-1.
Colour feature: N15 30736 (with Southern on tender in sunshine yellow) on turntable at Bournemouth shed in 1949 (S.C. Townroe); O2 W31 outside Newport (IOW) shed in May 1949 (lettered British Railways (W.H.G. Boot) M7 30241 (lettered in sunshine yellow) at Nine Elms (T.B. Owen); WC 34090 Sir Eustace Missenden, Southern Railway in special, livery with painted wheels in green with yellow rims, but with BR crest on tender; T9 30119 at Dorchester South shed in April 1952 with British Railways on tender (paint appears dark, but may have darkened). (T.B. Owen)
30 Years Ago. 442-4.
Colour feature: 70016 on freight at Dent in August 1967 (Mike Kinder*); 44672 on freight at Carnforth on 30 December 1967 (Joe Richardson); 73035 on freight at Patricroft in June 1964(*); 73025 at Patricroft coaling tower (*); 48292 on coal train at Northenden J. in January 1968 (S.C. Dent); 70013 on 15 guinea special at Carnforth on 17 March 1968 (John Corkill).
Fifty years on: the 'glorious years' or heads-in-the-sand; the railways and steam after nationalisation. (Railway Reflections No. 44). Michael Rutherford. 445-53.
The man "responsible" for the railway nationaization may have been Wilf Cannon who worked at Scours Lane Yard near Reading - his proposal to his local NUR branch put to the Labour Party Conference in December 1944 was the one which led to Nationalization [Peter Hennessy: Never again: Britain 1945-51. London, 1992]. Rutherford is highly critical of the Bond, Cox, Riddles (and Rudgard) team, both for its LMS cant, and the attitudes of Cox and Riddles. "There is nothing in the Riddles, Bond, Cox triumvirate to confirm the general thesis of Alfred Chandler of the modern rational decision-making manager. He is critical of the failure to build Beyer Garratt locomotives to ease the problem of poor fuel and to obviate double-heading [some of which was routinely scheduled on the paradigm LMR - even at a time of shortages of both labour and materials, including fuel KPJ]. The neglect of modern traction is also castigated: the DMU was not developed until after the demise of the Railway Executive; GWR and NCC experience was ignored; no extensions to the Manchester-Sheffield-Wath electrification were sought in spite of calls for this from the operating side. Rutherford considers the EM2 class to be "one of the best designs to come out of the nationalises railways' drawing offices": the bogie design was based on Ivatt's 10000/10001 DE locomotives. Rutherford's Utopia would have been modern traction on the Great Central mainline due to its link with the electrified railway at Sheffield, and proxmity to AEC/BTH at Rugby. Notes success of Britannia class on Great Eastern, but considers that this could not have been sustained. Nevertheless, three locomotives exceeded 100,000 miles per annum. Very interesting communication by Tayler page 688. . Letter by Oxley (13-53) states political impossiblity of burning fuel oil in any way at the time of a serious financial crisis created by the USA. Letter by Tufnell refers to frustrations of electrification work on LMS (page 637).
Illus.: Britannia no 70002 Geoffrey Chaucer; R A Riddles about to ride on the footplate of class 8 No. 71000; triumvirate of Robert Riddles, Stewart Cox and Roland Bond; railcar of the Northern Counties Committee; South African class GF Garratt locomotive; SR No 34004 Yeovil pilots LMS no 6159 The Royal Air Force out of Euston; A prototype streamlined railcar; GWR railcar units 35, 36 and a trailer car between; LMS No 10000 diesel electric prototype; LMS Nos. 10000 and 10001 on the up Royal Scot; Diesel locomotive no 10800 on test near Kilburn; A pair of EM1 class Bo-Bos; EM 2 No 27000; EM 2 bogie frame; bogies for 10000 and 10001 under construction; Table 1; locomotive stock 1937 and 1950; Table 2; Locomotive utilisation LMR 1937 and 1950. See letter from Orrell concerning English Electric (13-164). .
Charles Potter. In the Offices of the LMS. 454-7.
Author joined Company in 1930 at Maiden Lane Goods Station as a junior clerk, but was exposed to conditions at several goods stations in the London area (including the office of the District Goods Manager at Broad Street and the Claims Department at St Pancras) before jointing the Press Office where he started by preparing cuttings. He observed publicity stunts including one involving Timex watches. He encountered Derek Barrie and Eric Treacey. He had an uncle who was Assistant Secretary to the LMS Board, and describes the aura surrounding the Company's central offices. Potter's work with British Transport Films is descibed in Volume 13 page 10. A very similar account of Potter's work appeared in British Railway Journal No. 69 page 173. illus.: A century of locomotive progress; 0-4-0 Lion built in 1838 beside Pacific; Broad Street goods station; Coronation Scot enquiry desk; Duchess of Hamilton now renamed and renumbered for its visit to the USA; Coronation Scot north of Watford tunnel with a superimposed aircraft (see letter page 576 about aircarft); naming Royal Scot No 6112 Sherwood Forester; club saloon which was to go to the USA;
British-built steam locomotives in Western Australia - Part One. L.A. Summers. 458-61.
Very light locomotives were required for the lightly constructed narrow gauge railways of Western Australia where most services were slow and infrequent, and consisted of mixed trains. Part 2 page 544..
Colour Files: take notice. 462-3.
Train departure indicator, Manchester Victoria, 6 October 1966 (J.S. Gilks*); Corrour Summit West Highland line on 20 May 1971 (Alan Tyson); L&YR trespass notice, Parbold in June 1984 (*); notice for catch points, Church Stretton, September 1987 (S.C. Dent); safety notice, Gargrave in September 1981 (*) see letter from photographer on page 576; GW/GC Joint Committee trspass notice, Haddenham on 11 June 1965 (*); road sign pointing to Burton & Holme Station in 1997 (Joe Richardson); Arthington Station signs (NE Region orange) (David Sutcliffe).
Signalling focus: overhead signal boxes. Richard D. Foster. 464.
Barton Street J., Gloucester, 24 August 1964 (A.B. Jeffery); Leominster Station on 19 June 1960 (Philip J. Kelley).
Readers' Forum. 465.
Last rites on the Somerset & Dorset. T.J. Beacon.
See colour feature page 342. Dismantling line after closure: gangers' trolley. Writer is author of The Somerset & Dorset - aftermath of the Beeching axe..
The rise and decline of the British twelve-wheeled carriage. J.M. Chamney.
See feature which began on p.132Comparison of 4 and 6 wheel bogies on: Cornish Riviera restaurant cars; sleeping cars (both LMS and GWR); the steady ride given by 6-wheel bogies was clearly visible from trains running on parallel tracks.
The rise and decline of the British twelve-wheeled carriage. J.C. George.
See feature which began on p.132: GWR special saloons of 1938 (Lot 1626) numbers 9001 and 9002 had six-wheel bogies: interior arrangements; workings; refurbishment; Royal Train function; preservation.
The rise and decline of the British twelve-wheeled carriage. Stephen Duffell.
See feature which began on p.132 and letter by Gordon Weddel on p. 344. Invention of bogie carriage: Ross Winans B&O in 1834? Argues that Wright Patenet had little influence.
Steam shed valediction. Mike Kinder. rear cover
Interior of Bolton shed, Autumn 1966: 73014 (green) plus two 8F 2-8-0s including 48540.
LNER V2 2-6-2 No 60843 leaving Leeds Central. Joe Richardson. front cover
May 1964: 4.49pm local for Doncaster at Wortley South Junction.
Interlude at Dairycoates level crossing. 471
June 1944. Very detailed "caption" by Mick Nicolson as letter on page 688 reproduced here. The reference to trolleybuses in the original caption is an unfortunate error; these did not appear on Hessle Road until 1st July 1945, the day after the demise of the electric trams. When trolleybuses appeared on Hessle Road, the "Trolleys" (as they were always referred to locally) terminated some distance from the level crossing and never crossed the railway.
The Hessle Road tram service which originally terminated on the city side of the level crossing commenced on 5th July 1899. From 16th February 1914 the route was extended westwards across the railway towards Pickering Park gates and remained in use until 29th July 1934. This became the fifth tram/railway crossing in the city and at all of these, except the Anlaby Road crossing, both tramway trap points and signals were provided. These were worked by the signalman as required and were interlocked with the level crossing gates. Although the photograph was taken almost ten years after the abandonment of the 1914 extension both the 'In and Out' tram lines over the level crossing are still in situ and also remain connected to the surviving part of the system. Unfortunately it's impossible to say with any certainty if the trap points remain in place; if they do I should hazard a guess they are lost beneath the group of cyclists gathered over the tram lines. The tram signals which to ordinary road users had no meaning would undoubtedly have been removed when the trains ceased to cross the railway. As a point of interest the penalty to a tram driver for passing such a signal at danger was instant dismissal. In practice I doubt if this rule was strictly observed; the occurrence books from Stepney signal box still exist and record numerous examples of trams running off the trap points. Such was the frequency in the early days of the electric trams that the Corporation would not have been able to train its drivers quickly enough. A reasonably detailed account of the Hull tramway/railway crossings can be found in Yeadon's More Illustrated History of the Railways of Hull.
The engine which is lamped Class 7, "Freight train class B average speed 25 mph", is in all probability York-bound via Market Weighton. This is most likely as at that time all 69 members of Class B16 were shedded there.
The view is looking almost due east and is taken at about noon from the ex Hull & Barnsley Railway bridge which until 1962 spanned Hessle Road. An almost identical photograph by the late Harry Cartlidge appeared a few years ago in one of the local papers. Short of a huge coincidence, the picture reproduced on page 471 is without doubt the next frame. Apart from the abandonment of the trams and the addition of road traffic lights at the level crossing, this area of Hessle Road remained almost timeless until the early 1960s when work commenced on the present flyover. Today apart from the railway, practically nothing of the 1944 picture remains, and without the use of a l7ft tripod it would be impossible to take an equivalent photograph. Hessle Road signal box, with its 110 levers and two gate wheels, was probably the busiest mechanical box within the city and is just visible through the engine smoke. This complete with its partly flattened roof to accommodate the 1914-built footbridge lasted until the coming of the present power box in October 1962. Should anyone be interested, the Harry Cartlidge collection is now the property of the Hull museums dept. and can be viewed by appointment. Harry's hobby was photography and not railways, but nevertheless he recorded many railway-related views.
Playing away - Football specials. Joe Richardson (phot.). 472-3.
Colour feature: BR std class 5 No 73157 at Leeds City in April 1965; Jubilee No 45647 Sturdee at Farnley Junction in January 1965; An unidentified class 5 at Howley Hall in February 1965 with snow on ground; Black Five No 45437 at Farnley Junction;
The Great Eastern's locomotive legacy to the LNER - part 2. Lyn D. Brooks. 474-9.
.Includes use of Great Eastern types elsewhere on LNER, such as E4 class on the Stainmore route, the B12 closs on the Northern Division (GNoSR). Emphasises the high degree of standardization achieved at Stratford. Part 1: see page 362. See letter from Hughes on page 637. illus.: Class D13 No. 7719 in early LNER green; class D14 No. 8873 in early LNER green departing Beccles with up express c1930; class B12/3 No. 8575 in LNER green; GER class S69 (D16) No. 1805 c1923; LNER class D 81 No. 64698; Table of boiler diagrams of the LNER; LNER class D15/2 No 8868 in black in 1929; Table of cylinder / motion diagrams of the LNER; Ex GE F48 (J17) class No 65535 at Burnt Mill on engineering train in December 1955; LNER class B12 No 8552 on Southend train in LNER green in early 1930s;
Wellingborough and a trio of Pecketts. Brian Syddall. 480-4.
3' 3" gauge at Wellingborough Iron Works, subsequently Stanton Ironworks. llus.: Engine shed at Wellingborough; Peckett No. 86 (WN 1871/1934) leaving the quarry; Map of Stewart and Lloyds 1965; Peckett No 87 (WN 2029/1942) shunting empty wagons near the Midland main line; Peckett No. 86 being loaded up in no 6 quarry; Peckett no 87 shunting empty wagons by the exchange sidings; Peckett No 87 crossing the A510 with flagman in attendance; Table of locomotive statistics as in 1965; Loading the iron ore into BR wagons using Ruston Bucyrus diesel shovel.
Railways around Abercynon - Part 2. Edward A. Evans. 485-9.
Part 1 page 433. Flood damage led to a new signal box at Abercynon in 1932. Electric train staff replaced by trace circuit interlocked single line. Notes on improvements to engine shed, the changes brought in with the 1950s and memories from former members of staff: Ron Yeo (knocker-up, cleaner, fireman); Hugh Williams (cleaner/fireman); Norman Kingston (lamp boy/signalman). illus.: 56xx no 5691 on freight on 23 September 1964 (B.J. Ashworth); Panorama of Abercynon with the station in the centre and Navigation Hotel (B.J. Ashworth); 56xx no 6643 coming off the Aberdare branch with coal train in December 1964 (R.H. Morrows); A 56xx and a 57xx on shed (as prev.); A mid 80s view of the signal box; Carn Parc signal box with 56xx no 5601 doing some shunting on 12 January 1960 (S. Rickard).; Stormstown signal box in 1977 (D.K. Jones).
Woodhead tunnels today. Geoff Brown. 490-2.
The old Woodhead Tunnels are used to carry 400kV power line cables under the Pennines, and thses are served by a two-foot gauge railway. Feature describes the then current state of the tunnels. See feature by Earnshaw on page 352. illus.: The entrance to the original down line tunnel at Dunford Bridge; A view of the up line tunnel showing the 400kV cables; remains of Woodhead distant signal in the down line tunnel;
Great Western 4-6-0s in the Royal Duchy. Michael Rutherford (captionist). 493-5.
Short text on steam motive power in Cornwall to support Colour-Rail feature: No 6860 Aberporth Grange on up Royal Duchy at Penzance in August 1959 (G.J. Jefferson); No 7813 Freshford Manor pilots 6832 Brockton Grange across Largin Viaduct on 16-coach train from Newquay consisting of carmine & cream vehicles in September 1958 (T.B. Owen); No 1003 County of Wilts with D832 Onslaught in the background at Long Roack in October 1961 (A. Sainty); No 6863 leaving Truro on down parcels (P.W. Gray); No 7806 Cockington Manor pilots no 7006 Lydford Castle on up Cornish Riviera on Forder Viaduct in July 1959 (P.W. Gray); Largin viaduct with no 1006 County of Cornwall on up train; No 1007 County of Brecknock with down Cornish Riviera in August 1959 (T.B. Owen). John Lloyd argues (Readers' Forum p. 688) that those described as being Largin Viaduct are St Pinnock Viaduct.
Travels on the Great North of Scotland. David Sutcliffe (phot.). 496-8.
Colour feature: Taken in April 1964: EE type 1 class 20 with short freight about to cross the Spey; Elgin station concourse; Findochty station; The bridge over the River Spey (see letter by Tolman page 637 for anecdote concerning bridge); Tillynaught station; No 78045 on the way out of Banff; No 78045 waiting to leave.
A Précis of 'Pugs'. 499-500.
illus.: A Caley 0-4-0ST and from its condition the works pet no 56025 at St Rollox Works in June 1957 (P.W. Gray); A Midland 0-4-0ST no 41535 at Gloucester docks in June 1962 (W. Potter); A rebuilt C14 no 77S at Eastleigh MPD in February 1958; A GE built no33 at Stratford Woks (F. Hornby); No 1105 at Danycraig in April 1955 (T.B. Owen); No 47001 at Salford coaling stage in August 1961 (R.S. Greenwood).
Prologue to 'Pugs'. Railway Reflections [No. 45.] Michael Rutherford. 501-9.
The 0-4-0 type, predominanty saddle tanks, used by the mainline companies, but usually purchased from outside builders (even by the GWR and LMS), and used much more widely on industrial railways. Cites Bennett's Chronicles of Boulton's Sidings. illus.: A 0-4-0 box saddle tank Smelter on the Redruth and Chasewater 4' gauge railway; Sketch; 0-4-0; Sketch; 0-4-0; Cambrian railways no 36 Plasynnon on mixed train at Kerry; GNoS No 13 or 14 (J.F. Ruthven) (see letter by Dick Jackson on page 637 showing origin of this locomotive); GWR No 92 about 1905; Southampton Docks no 10 Ritzebuttel (build Alexander Shanks & Co, Arbroath); Lancs. and Yorks No 916 (Vulcan Foundary); GWR No 1359 (Fletcher & Jenkins for Severn & Wye); NER no 1781 (Manning Wardle 1874); Taff Vale no 107 (Hudswell Clark 1876); GWR no 1391 Fox (Avonside 913/1872 for WCR); ex-CR Pug as LMS 16001; GER 0-4-0ST No. 230 and B74 0-4-0T 227; MR Nos. 1505 and 1520; LSWR B4 95 Hornfleur, 102 Grenville and 85 Alderney in August 1903 (G.F. Burtt); Maryport and Carlisle No R3 at Maryport on 26 September 1923.
Maidens in distress - two Victorian stories of assaults on young women. Adrian Gray. 510-11.
Two specific Victorian cases of assaults, or alleged assaults, upon female passengers. Alexander Moseley, a surgeon, was accused of indecent assault Mrs Ellen Allen on train between Watford and Euston. It was shown that she was aprostitute and she was sentenced to 5 years penal servitude. Colonel Valentine Baker made improper advances to Miss Kate Dickinson on a Woking to Waterloo train. She had to escape along the footboards. He was tried at Croydon Assizes on 2 August 1875. He was sent to prison for 12 months and fined £500. He subsequently served the Sultan of Turkey. illus.: Cartoons: "For Ladies only" and "The Branch Station".
Source material for the history of early railways: The Great Western. A.R. Gren. 512-13.
illus.: Box tunnel west front; Engraving; Construction of the GWR at Bath; Front page of the Act of Parliament that gave birth to the GWR;
London's smallest tube reaches 100 - 'The Drain'. Gerry Sweet. 514-16.
illus.: Map; The Waterloo and City line; Motor car 15 after 42 years service on the 'Drain'; Arrival of the new stock with an ex LSWR 0-4-4T removing the old stock; Waterloo and City train after transfer to the Underground system. Fuller account available Railways South East Album page 78, but see review on page 475 of book by Gillham;
Rolling stock focus - GW Bullion Vans. 517
illus.: GWR Gold bullion van No. 878 still in GWR colours in 1956; GWR Gold bullion van No. W820W at Exeter St David's;
Colour files - Mr Peglar's Pacific. 518-19.
All fortunately in apple green: preserved 4472 Flying Scotsman: at Ely on 1 October 1964; entering Sheffield Victoria on 18 April 1964 (both Tony Wakefield); climbing Ditton Marsh bank leaving Westbury on 16 August 1964 (Paul Strong); at Penrith on 2 April 1966 (Peter Tatlow), and passing through York station on non-stop run to Edinburgh on 1 May 1968 (David Sutcliffe).
Readers' Forum. 520-1
John Coiley. Allan Patmore
Appeal for Memorial Fund.
Festiniog Railway George England 0-4-0s. Roderick Craig Low.
See page 298: The Princess at Duffws: earlier than suggests 1868 or 1869. Questions fitment of domes to domeless boilers.
Metropolitan Joint. R. Wollacott.
At Aylesbury there was the GW/GC Joint and Met/GC Joint Joint (see feature on page 306) which in 1923 became LNER instead of GC and in 1933 LPTB replaced Met and not as stated in letter where the Met moiety has been increased.
Colour photograph - June issue. Les Elsey.
Front cover: caption corrected
Early deployment of the BR Mk 1 restaurant car fleet. John Macnab.
See page 396: many of the RBs were constructed at Pressed Steel, Linwood, Paisley and were worked to Southern and Western Regions via Glasgow Queen Street and Edinburgh: in some cases Souther Region green vehicles were involved. In 1966 four Scottish RSOs exchanged for Western Region TSOs.
150 years at Waterloo. John Clarke.
See page 416: corriegenda: Necropolis Station at Waterloo - number of platforms and correct name of London Necropolis & National Mausoleum Company.
What kind of railway history do we want? David Powell.
See page 351. Some enthusiasts seek any form of pictorial information where such information is extremely limited and are less concerned with artistic or technical quality. Gives as an example S&MR goods brake vans.
Bogie steam locomotives. Geoffrey Hughes.
The Sentinel bogie steam locomotive mentioned by Rutherford (page 387): Gresley had informed Locomotive Committee about what appeared to be a promising project on 20 July 1934, but after a long delay Stephen Alley, Chairman of Sentinel informed on letter received 30 March 1936 that the firm could not achieve intended specification.
The rise and decline of the British twelve-wheel carriage. David Cattell.
See page 132: for further information about NBR 12-wheel dining cars writer cites C.H. Ellis's North British Railway (1959) and notes that they were intended for Edinburgh to Aberdeen services.
Twelve-wheel carriages/open ferry wagons. John Lloyd.
See page 254: WCJS sleeping saloon No. 445 became LMS No. 10323 and not No. 496 as stated.
Twelve-wheel carriages/open ferry wagons. Neil Knowlden.
See feature beginning page 253. LMS Royal Train brake and power car was broken up at Vic Berry's Leicester yard. Open ferry wagons (see page 286): the BR vehicles were exact copies of Southern Railway designs.
A three-pipe problem?. Robin Barnes. 521.
Drawing depicting Sherlock Holmes and Dr Watson in railway compartment contemplating a problem.
Along Weymouth Quay: No 33 119 eases a boat train along quayside. Brian Davis. rear cover
29 July 1976: Sarnia in background, flagmen in front.
South Eastern & Chatham Railway. 'H' Class 0-4-4 T No 31177 at Goudhurst station. P. Ransome-Wallis. front cover
c. 1959: push & pull set in BR red.
Summer in Wiltshire: class 47 diesel-electric in the Avon valley near Dundas. J.S. Gilks (phot.). 526
Col. illus.: on 9 August 1975 with brief Cardiff to Portsmouth train
Memories are made of this... David Joy. 527.
Editorial Memories of steam on Shap and the memorial to Derek Cross in Shap graveyard. KPJ: Whilst flicking through some of my father's papers I found a Christmas card from Derek Cross to thank my father for assistance in obtaining lineside passes. My father had a very high opinion of the well-mannered photographer/farmer.
Royal Scot' 4-6-0 No 46112 Sherwood Forester toiling past Shap Wells. Derek Cross (phot.). 527.
On shed at Dundee. Scott Cunningham (phot.). 528-9.
Colour photo-feature. illus. taken in twelve months before closure in May 1967: A2 No 60530 Sayajiaro in August 1966; V2 No. 60813 (stovepipe chimney, shovel-type smoke deflectors) in August 1966; Ex NB J37 No. 64547; V2 No 60813 and A2 No 60530 Sayajiaro; V2 No 60836 with B1 No. 61102 at end of 1966;
The Huddersfield Midland branch. Neil Fraser. 530-4.
The MR's approach to Huddersfield had grown out of its grand plans to build either a Leeds and Bradford avoiding line, or a line through Bradford, to increase the competitiveness of its route to Scotland. In the end the Huddersfield branch was detached from the rest of the Midland's system and merely improved its goods facilities in the town. illus.: Construction of the bridge over Canker Lane; WD no 90680 leaving Red Doles Junction; Map; Midland Railway Huddersfield branch; Bradley Viaduct; Industri; Karrier Ro-railer on trial in 1934; Only the third and last passenger train over the branch; A RCTS railtour; EE type 4 no D351 with the last train from Newton yard; WD no 90362 in Newton Yard;
D.K. Clark and the Great North of Scotland Railway. Richard Jackson. 535-7.
Tells the extraordinary story of the relationship between Clark and the Board of the GNoSR. Clark refused to work at Aberdeen, and even appears to have been reluctant to travel to Manchester to inspect locomotives under construction. The 0-6-0s, intended for freight were altered to 2-4-0s without the Board's consent. illus.: Drawing; Clark's 2-4-0 passenger engine built by Fairbains; 2-4-0 passenger engine No. 7 as rebuilt in the 1880s with a small Stirling; One of two 0-4-0 tanks working the Aberdeen docks branch;
The classic 'Claughtons' in LMS days. David Jenkinson. 538-43.
illus.: Ex LNW No. 5944; No. 5971 Croxteth; Ex LNW No. 5979 Frobisher; Ex LNW No. 5900 using oil fuel; Ex LNW Claughton; Ex LNW no 5923 Sir Guy Calthrop; Ex LNW No. 5994; Ex LNW No. 5905 Lord Rathmore; Ex LNW No. 5955 paired with an ex ROD [GC type] tender; Ex LNW No. 5986 with a new and larger LMS boiler; Ex LNW No. 5999 Vindictive with Walschaerts valve gear; Ex LNW No. 6023 Sir Charles Cust with Caprotti valve gear; Ex LNW No. 5962; Ex LNW No. 6004 in company with No. 8532. See letter from Peter Davis in Volume 13 page 109.
British-built steam locomotives in Western Australia - part 2. L.A. Summers. 544-8.
Part 1 page 458. Notes that in 1917 the trans-continental Commonweath Railway reached Kalgoorlie and that the E class Pacifics were used to haul passenger trains between Perth and Kalgoorlie to connect, .illus.:F 4-8-0 F422 shunting at Bunbury; P class 4-6-2 P446 at Kalgoorlie in 1930s; 4-6-4T Dm584 at Perth (Australia) station in February 1968; Pmr 724 on freight empties on samme date;
Kentish steam. 549-51.
Colour photo-feature..: SE&CR D1 rebuild No. 31735 at Shortlands Junction on newspaper empties on 7 June 1959 (Rodney Lissenden*); H class no 31512 on Hawkhurst branch in 1950s (P. Ransome-Wallis); H class No. 31533 at Tunbridge Wells West shunting empty stock on 25 June 1962 (Celyn Leigh-Jones); N1 class No. 31876 on up train at Shortlands on 7 June 1959 (*); H class no 31530 at Westerham on 8 October 1961 (*); Schools class No. 30919 Harrow in Elmstead Woods in about 1954 (J.G. Click) and 30925 Cheltenham at Ramsgate on 14 June 1959 (*).
Paddington observations. 552-3.
Colour photo-feature..: Castle No. 5094 leaving Paddington; Paddington station interior; 61xx No. 6163; 94xx No. 8420; No. 7003 Elmley Castle;
Locos of the Premier Line. 554-5.
Colour photo-feature.: LNWR locomotives in pre-1939 LMS liveries: No 6926 ("Watford" 0-6-2T) in 1936; No. 8337(Cauliflower) at Crewe in 1937; Super D or G1 class No. 9162 at Bletchley in 1938 (L. Hanson); No. 25673 Lusitania; at Birmingham New Street in 1938 (P.B. Whitehouse), and No 25683 Falaba at Bletchley in 1938 (L. Hanson) with Midland clerestory vehicle leading on Oxford slow. (L. Hanson). Colour-Rail where named.;
The BR Standard class 4 4-6-0s. 556-7.
Colour photo-feature.: 75006 at Barmouth excursion platform (Tony Wakefield); 75023 at Shrewsbury mpd in August 1962 (Geoff Rixon*); 75013 on electrification train at Bopxmoor in February 1965 (*); 75048 brings what the caption describes as an express (3 non-corridor coaches, one of which is a push & pull car) into Blackpool Northy from Liverpool (Joe Richardson); 75077 leaves Basingstoke for Portsmouth in about 1957 (P. Ransome-Wallis).
London's electric locos. R.L. Vickers. 558-63.
Correspondence from J. Graeme Bruce and Michael Smith (page 688). illus.: first three in colour Metropolitan Railway No. 18 Michael Faraday at Baker Street in 1961; Sleet locomotive at Rickmansworth in April 1975 (both T.J. Edgington); Metropolitan Railway No. 5 John Hamden alongside no 42082 at Rickmansworth on 9 September 1961 (T.E. Linfoot); Metropolitan Railway No. 17; A pair of Bo-Bo District box cab locomotives; Central London Bo-Bo locomotive No. 12; Central London EMUs No. 212 and trailer; Waterloo and City shunter of 1898; Metropolitan '1904' locomotive No. 4; Metropolitan Railway No. 3 Sir Ralph Verney;
Northern Counties Committee - the LMS in Ireland. Railway Reflections [No. 46]. Michael Rutherford. 564-72.
Surveys development of railways in Ireland, and the eventual involvement of the Midland Railway. Also notes the involvement of the LNWR in the Dublin & South Eastern Railway and how the LMS came to be represented on the Great Southern Railways of Ireland, and how the LNWR had nearly obtained a stake in the MGWR. The LNWR had its own facilities at North Wall in Dublin. Locomotive development on the NCC tended to be an improvement upon Derby practice: notably the magnificent 2-6-0s. Includes biographical information about Malcolm Speir taken from Volume 2 of Currie's Northern Counties Railway. GNR(I) between Strabane & Londonderry is stated as being on incorrect side of Foyle (see Readers' Forum page 688). illus.: Map; Northern Counties Committee lines; NCC headquarters at York Road Belfast; NCC engine shed at York Road Belfast; NCC engines Nos. 51 and 56; Ballymena station; NCC engine No. 101; A narrow auge 8 ton hopper wagon; NCC engine No. 70 in dismantled condition for transport purposes; NCC loco No 74 Dunluce Castle; The Greenisland loop viaducts; NCC loco No. 90; NCC petrol driven railcar No. 1 and trailer; NCC headquarters at York Road Belfast following clean up after a WW2 bombing; The wooden roof of York Road caught fire and fell on top of rolling stock in 1942,; As a result, the NCC was very short of rolling stock so the old goods; NCC No. 7;
The Gravesend & Rochester Railway. Adrian Gray. 573-5.
Based on a canal constructed mainly in the Highham tunnel/s and completed on 14 October 1822. Converted to a railway and opened as such on Christmas Day 1844. Board of Trade inspection followed on 4 January 1845. illus.: Etching; Gravesend station of the Gravesend and Rochester railway; Strood station in 1854; Map; Gravesend and Rochester railway; Strood dock; entrance to Higham tunnel; Gravesend station frontage; The entrance to Strood tunnel in the 1950s: A proper portal was added in the 1980s;
Readers' forum. 576.
Red Signals at Grandad's Box. Derek Evans
See feature page 401. The chord line between Chinley East and South Junction was still in operation towards the end of steam and was not lifted until 1966. Writer was a signalman at Chinley East Junction in 1953 and the chord line had a regular freight working of four trains a day, plus a regular Class 2P loco from Buxton shed which was timetabled to turn via the Chinley triangle and go tender first to Chinley station to work the 7.09am stopping train to Sheffield. There was a period of three consecutive Sundays when London to Manchester expresses were diverted to Chinley East Junction; they stopped clear of the junction to enable another engine to back on to the rear and work forward to Manchester.
Pullmans of the 1920s. Charles Long
See feature by David Jenkinson on page 406. None of the fleet lists in the various existing studies of the Pullman Car Company is wholly trustworthy. K type cars — it is true that 'type' designations (not 'class' in Pullman terminology) were generally shown on official car diagrams, as the lone clerical assistant to the company's Traffic Superintendent for five years prior to 1963, he never heard anybody categorize cars in this way. Both in the company's own internal stock lists and in contemporary British Railways operating documents, the letter 'K' simply denoted a Pullman kitchen car of any 'type'. Car No 65: An early photograph of this vehicle suggests that it was originally constructed as a conventional third-class parlour car with 42 fixed seats. Writer not aware that it was allocated to the group of services on the LMS in Scotland, although between the wars, it may have worked on LNER internal Scottish services. These non-supplementary-fare dining-car workings went largely unremarked in contemporary railway journals and have been barely noticed in subsequent Pullman literature. An internal Pullman register dating from c1935 shows Car No. 6 as a restaurant car then officially allocated to the LNER's Great Eastern lines, by which time the fixed seating would have been replaced by loose chairs as shown on a later, wartime LNER carriage diagram. It was not remodelled as a brake-end car (with fixed seating restored) until 1947, specifically for working in the 'Devon Belle'. Car Niobe: The unusual position of Pullman brake car in the middle of train formation, the unlaid tables, and the unbuttoned gangway curtains suggest that this depicts an empty stock movement. The unbalanced nature of Waterloo-Southampton 'Ocean Liner' workings might require several successive Pullman trains in one direction only. The exterior finish is unusual: the upper body panels between passenger saloon and the van doors are painted cream rather than umber.
The Woodhead Route. James B. McAndrew
Response to editorial regarding what kind of railway history wanted (page 351 and next feature page 352) on Woodhead writer discusses the economic thinking behind the concept. The original plans were over twenty years old and already out of date in post-war Britain. Nationalisation did not bring new thinking. Management lacked commercial imagination and failed to press for new working methods. This produced an electrified infrastructure with steam-day operating methods exacerbated by changes of motive power. Little wonder it was claimed that only 14 diesel locomotives could carry the traffic.
In the Offices of the LMS. R. Carvell
Regarding the 'faked' LMS publicity photograph extolling high-speed travel (page 454) further information about aircraft. The airliner was a wooden-built de Havilland DH 91 Albatross or 'F' class of Imperial Airways, first flown on 20th May 1937. A total of seven was built with five fitted out for 22 passengers and four crew. The first two were designed to an Air Ministry requirement for a long-range mailplane capable of transatlantic operation and both were capable of flying an impressive 3,300 miles at a cruising speed of 204mph.
Take Notice. J.S. Gilks.
The reproduction of writer's photograph of Gargrave station on page 463 reminded him that the footbridge to which reference was made in the pompous notice did not exist. Passengers had to use the bridge carrying the road to Broughton.
Book reviews. 577.
The Jazzer and the last Manning Wardle. Michael Shaw. Warwickshire Industrial Locomotive Trust. MR *****
covers two locomotives owned by the Warwickshire Industrial Locomotive Trust, The Lady Armaghdale, a Hunslet 'Chest' class 0-6-0T, originally St. John of the Manchester Ship Canal Railway and Warwickshire, the very last Manning Wardle to be built at the Boyne Engine Works, Leeds.
An illustrated history of signalling. Michael A. Vanns. Ian Allan. MR *****
excellent collection of photographs that cover the history of signalling from the beginning to date. Reviewer counted 222 illustrations
Brunel's Royal Albert Bridge: a study of the design and construction of his 'Gateway to Cornwall' at Saltash. John Binding. Twelveheads Press. MR *****
This is a superb book... quality of illustrations and printing is very high and there are many photographs and original drawings. A bonus is full details of Brunel's bridge over the Wye at Chepstow.
American locomotives of the Midland Railway: Midland Record, No.1 Supplement. David Hunt. Wild Swan. MR *****
This is a 'special' edition of the Midland Record and has all that journal's characteristics, high quality paper and photographic reproduction, clear print and fine layout.
T.G. Hepburn — railway photographer. Ian Brown & Brian Stephenson, Nottinghamshire County Council/RAS Publishing. CPA. ****
Nottingham's railways from the Bill Reed Collection; compiled Peter Tuffrey. Chalford Publishing . CPA **
These titles represent the extremes of contemporary railway publishing. Gordon Hepburn, by profession a coal merchant in Nottingham, who briefly owned private owner wagons which bore his name (one of which is illustrated), was a railway photographer of the first rank ... His personal skill is fully done justice to by the superb reproduction of some of his finest work..Hepburn, having 'been there' in the 1920s and 1930s with the awesome array of locomotive types which these decades presented, certainly had the edge on Bill Reed, who had to rest content with the, by comparison, drab 1950s and 1960s. On the credit side the book reveals the perennial mystery of the origin of the 'Annesley Dido' (Day In, Day Out), an untimetabled passenger working which ferried footplate staff out from Nottingham to the remote shed at Annesley.
Square Deal denied. E.A. Gibbins. Leisure Products. MR *****
This is not an easy read. It is a collection of quotes from official and Government records and contemporary published sources linked by Ted Gibbins' own views and is concemed with the attempts from 1921 to 1939 for the public railway companies to gain a square deal from Govemments of the day. It covers the period before that of his previous book Blueprints for Bankruptcy — Government policy towards British Rail.
Tramways and Railways of John Knowles (Wooden Box) Ltd. Roy Etherington & Roger West, Industrial Railway Society. MR *****
Railway history would be very much poorer had not the Industrial Railway Society been able to publish so many excellent, if specialist, works over the years. This volume is no exception.
The Wemyss Private Railway. A.W Brotchie. Oakwood Press. MR *****
This book is not just a narrow history of a line and a list of its all-time locomotive stock. It contains much industrial and social history of this region. The photographic coverage is superb and includes collieries (even to the coalface), docks and shipping,, brickmaking (women's work, apparently) cranes and electric tramways as well as comprehensive coverage of locomotives, rolling stock and signalling matters. There are many maps. One for the 'how it should be done shelf'. A must.
Colour files - Irish railway publicity. Victor Corrie. 578-9.
Colour photo-feature: Belfast and Northern Counties Railway— Tourist and Picnic pleasure parties programme 1894; Clogher Valley Tramway —poster for Excursion to Belfast 1888; Great Northern Railway— Railway Handbook 1939; West Clare Railway— Ideal holiday resorts early 1900s; County Donegal Railways— Timetable 1955; Great Northern Railway—Poster Excursion Belfast to Llandudno 1934; London & North Western Railway— Greenore and the Ulster Gof Links via Holyhead (brochure cover early 1900s).
Signalling focus - Saxby and Farmer signal boxes on the Southern. Richard D. Foster (notes). 580-1.
Colour photo-feature:: Edenbridge Town signal box; Shortlands Junction signal box (R.C. Riley).
Stirling No 1. rear cover
Probably taken by Kenneth Leech during Norwich Civic Week in week beginning 26 October 1938 (Readers' Forum page 688).
Midland 2P 4-4-0 toils up the Lickey Incline. T.J. Edgington. front cover
No.. 40489 on 11 July 1956.
Horwich mogul on shed - LMS 'Crab' 2-6-0 No 42817 at Stockport Edgeley. Gavin Wilson (phot.). 587
On shed early 1960s
Steam on the misery line - the London, Tilbury and Southend. John E. Specht. 588-93.
Steam working on the LTSR section with particular attention being made to the Stanier three-cylinder 2-6-4Ts. As built the locomotives had jumper blastpipes and low superheat, but three locomotives (Nos. 2505, 2513 and 2523) were modified to accept high superheat boilers from the two-cylinder type. Nos. 2500 to 2524 were originally fitted with limousine cabs (which were popular with the crews, but seven had the doors and windows removed. The last twelve were fitted with half doors. Gravity sanding was replaced by steam sanding. The three-cylinder locomotives were sent to the Midlands during WW2. 42530 and 42535 were sent to Ardrossan, then to Corkerhill and eventually to Greenock and were used as bankers to Beattock, but were eventually returnded to the LTSR. Two Fowler 2-6-4Ts were sent to the line, but were very uncomfortable for bunker-first running. The Standard 2-6-4Ts were prone to slipping when running bunker-first and the cabs were very cold. They also lacked the acceleration provided by the three-cylinder locomotives. The author considered that the Stanier tank engines were capable of very fast running with heavy loads. The Hudd automatic train control system was highly successful. Due to the hardness of the water boiler maintenance was very heavy on the line and large quantities of scale had to be removed. Afloc was eventually used from the 1950s and this led to continuous blowdown being replaced by a more rigorous system. Colour illus: 0-6-2T No 41987 at Plaistow in 1958 (E.V. Fryer); 4-4-2T No 41978 at Shoeburness shed in March 1956 (T.B. Owen); three-cylinder 2-6-4T No 42532 at Chalkwell in September 1959 (Allan Morris); 2-6-4T No 80133 at Plaistow on train in May 1959 (T.B. Owen) (all colour: remainder b&w); Stanier 2-6-4T No 2519 with Fenchurch destination board at Shoeburyness in 1939 (P. Ransome-Wallis); Stanier 2-6-4T No 2522 with Southend headboard; 2-6-4T No 42505 passing Ripple Lane marshalling yard bunker-first on 29 June 1959 (F. Church); 2-6-4T No 2517 (rear view showing Hudd ATC gear); Fairburn 2-6-4T No 42226 departing Laindon for Fenchurch Street (F. Church); Fowler 2-6-4T No 42329 at Westcliff on 5 August 1958 (F. Church); No 42502 at Bromley-by-Bow heading towards coast on 18 May 1959; Stanier 2-6-4T No 42523 leaving Barking for Fenchurch Street on 12 November 1958.
Earl's Court and the District Railway. J. Graeme Bruce. 594-9.
Metropolitan District Railway extension from Gloucester Road to West Brompton opened in 1869, although Earl's Court station was not opened until 31 October 1871. Initial service operated by a Metropolitan Railway shuttle. Through trains between Blackfriars and West Brompton commenced 1 August 1870 using the District tracks between South Kensington and Gloucester Road. A conection to the West London Extension Railway had been intended at West West Brompton (opened on WLER in 1866), but this did not happen. The CRomwell currve was a source of dispute between the Metropolitan and MDR. Between 1 May 1878 and 30 September 1880 the Midland Railway operated a service to Earls Court.. Electric services began on 1 July 1905. LNWR services continued beyond Earls Court to Mansion House hauled by electric locomotives from 4 December 1905 from Earls Court. . illus.: 4-4-0T supplied to the District Metropolitan railway; Gloucester Road station exterior; High Street Kensington station interior; South Kensington station interior; Map; Inner Circle and connections; South Kensington station exterior; Earl's Court station interior; Map; Connections to Addison Road; Map; Earl's Court station track layout 1880 and after 1914; A motor car of 1910/13 vintage the E class; Interior of motor car of B stock; Map; Mansion House track layout 1888 and 1910;
The Durham - Sunderland branch of the North Eastern Railway - how it came and how it went. George Wood. 600-06.
The Washington to Rainton Meadows section of the Durham Junction Railway opened on 24 August 1848 for mineral traffic and on 9 March 1840 for passengers. It connected with the Stanhope & Tyne Railway and the Brandling Junction Railway at Brockley Whins. The section from Rainton Juntion to Belmont Junction opened on 18 April 1844. The line linked several well-known railway locations: Penshaw, Fencehouses and Leamside and the Earl of Durham's Colliery railways, notably those of the Lambton, Hetton & Joicey Collieries. The line was used for the weekend diversion of mainline trains. Motive power, passenger workings, FReight: mainly coal and coke, also steel, timber and livestock, and esparto grass to Ford Paper Works at Hylton. Decline and possible partial recovery. illus.: Extract; Bradshaw 1845; NER class G5 No 67259 at Sunderland on 14 August 1957 with train for Durham (Ian S. Carr who took most of photos.); BR type 2 No D5149 leaving Sunderland with excursion to Middleton-in-Teesdale on 3 June 1963; NER class Q6 No 63405 passing Fawcett Street Junction on 9 June 1965; Map; Railways in the Sunderland and Durham area; Map; Track layout Durham station; Cox Green station; Hylton station; Q6 No 63431 passing Penshaw North on 31 August 1964; A1/1 60113 Great Northern passing Fencehouses on 12 July 1959 with diverted express; J39 No 64915 at Durham Elvet Stetion for miners' gala day in c1950; No 64851 in front of a pair of J39s and a Q6 in the background, Sunderland shed 25 April 1963;
Life in an early 20th century railway office. C.J. Gammell. 607-8.
Experience of work in the office of the Permanent Way Engineer at Waterloo starting in 1956. Preceded by brief history of Waterloo station, including notes on its staff canteens (one for wages and another for salaried staff). Note on 'fluffing' by porters on the arrival of boat trains. illus.: Southern; Station pilot No 30123 at the end of Platform 9;
Great Central freight heritage. 609
Colour photo-feature: O1 class No. 63630 at Chesterfield on freight on 9 June 1961 (Cliff Woodhead); Ex GC class O4 /7 No 63775 at Northwich; J11/3 No 64354 at Retford shed (both latter Tony Wakefield).
The Horwich 'moguls'. 610-11.
Colour photo-feature: No 42884 at Carlisle Kingmoor on 8 September 1962 (Geoff Rixon); No 42920 on fast freight passing Bletchley (P. Ransome-Wallis); No 42748 near Ais Gill Summit on southbound freight 1in 1959 (Paul Strong); No 42815 at Willesden mpd on 1 August 1964 (Geoff Rixon); No. 42880 in loop at Beattock on southbound freight in September 1961 (Derek Cross).
Pony trucks to the fore: the Churchward Moguls. captions by Michael Rutherford. 612-13.
Colour photo-feature: No 4377 leaving Berwyn towards coast in September 1955 (E.S. Russell); No 6301 leaving Llangollen with Ruabon local in September 1962 (J.G. Dewing); No 7307 passing Neath Riverside on freight in October 1964 (Paul Strong); No 7308 passing Reading with at least twelve carmine & cream corridors in tow (Colour-Rail); No7332 (fully-lined green) at Eastleigh on 9 May 1962 (Les Elsey).
The English Electric type 4s. 614-15.
Colour photo-feature: D311 in original green livery passing Lichfield Trent Valley in 1960s (David C. Piddington); D316 now in blue with a complete yellow front end (KPJ: is it really blue with lion & wheel emblem?) crossing Ribblehead Viaduct on 21 June 1969 with freight (Cliff Woodhead); D374 with yellow front panels (green) climbing Shap in October 1964 (T.B. Owen); Class 40, 40.065 at Arbroath on Aberdeen to Edinburgh express on 3 March 1980 (Scott Cunningham see Vol. 13 page 109 - not as stated); 40.146 in blue with yellow ends at Edinburgh Haymarket on 24 May 1980 (Brian Davis);
Power station steam. 616
Colour photo-feature: all outside cylinder 0-4-0ST: CEGB Castle Donington No. 1 (RSH 7817/1954) on 31 May 1968 (Alan Tyson); CEGB Stourport Sir Thomas Royden (Andrew Barclay 2088/1940) on 27 October 1973 (Keith R. Chester); CEGB Acton Lane Little Barford (Andrew Barclay 2069/1939) on 16 November 1974 (KRC).
Annesley to East Leake - The start of the MSLR's extension to London. Part 2. An ultra-modern, beautifully-engineered main line. Robert Emblin from the research notes of Guy Yeoman Hemingway. 617-22.
Previous part page 424. Next Part: Vol. 13 page 186. Contemporary photographs by S.W.A. Newton held in Nottingham Local Studies Library.: Daybrook culvert and footpath; Nottingham Central station sire; Looking north from the north end of Sherwood Rise tunnel; North end of Sherwood Rise tunnel; Basford to Bagthorpe bridle path; A steam navvy on the Central station site; Map; Nottingham viaduct and Trent bridge; Early construction work on the River Trent bridge; Trent viaduct near Widford;
Charles Fredrick Beyer and his influence. [Railway Reflections No. 47]. Michael Rutherford. 623-31.
Rutherford considers that Beyer made a seminal contribution to British steam locomotive design. D. Luiz, a mixed frame 2-2-2 exhibited at the London Exhibition of 1862 represented the crowning achievement: it was built for the 5ft 6in gauge Portuguese South Eastern Railway.. See also letter from Walter Rothschild in Vol. 13 page 53. illus.: East Lancs railway No 36 Milo; Locomotive No 19 for the Great Southern and Western railway; Photograph; Charles Fredrick Beyer; Dublin and Drogheda railway 2-2-2; Edinburgh and Glasgow railway as North British No 227; Shrewsbury and Chester No 14; GWR No 105 ex Birkenhead railway; GWR No 211 ex West Midland railway; Cambrian railways No 59 Seaham; MSL class 15; A standard Gorton Foundry design; a 0-4-2ST; Ballemena and Larne railway No 4; Ballemena and Larne railway No 5; Cambrian Small bogie [class 16] No 21; Isle of Wight Central railway No 8; Isle of Wight railway Ventnor; Dutch State Railway No. 993 of the P/2 class; Dutch State Railway No. 1383 of the P32 class (photographed in 1932).
Moving the station at Frodsham. Jeffrey Wells. 632
illus.: Frodsham station main building; O/S detail; Frodsham station in the 1890s; Frodsham station former goods shed; O/S detail; Frodsham station on a later map;
Rolling stock focus - bogie tank wagons of the 1960s. Paul W. Bartlett. 634-5.
Colour phot-feature: Esso 78040 capable of carrying over 61 tons with aluminium alloy tank; Esso No. 78000 for carriage of liquified petroleum gas; BPCM 77042 for carriage of liquid chlorine: Standarrd Wagon, 1970, ex-BP Chemicals, out-of-use at Allied Steel & Wire, 10 March 1991, Cardiff; BRT 84205 prototype frameless Class A aluminium tank, Powell Duffryn 1971, payload 82 tons, Schlieren bogies at Hexham on 21 August 1985 when carrying Araldite for Ciba Geigy.
Colour files - Herefordshire Arches. S.C. Dent. 636
Colour phot-feature: Dinmore twin bridges on approach to tunnel also in Vol 19 page 315 lower; Ledbury Viaduct: 31 arch viaduct built by Worcester & Hereford Railway..
Readers' Forum. 637.
The Woodhead route. S.W. Davies.
Writer's father had worked for British Insulated Callender Cables and had tested the dielectric strength of insulators in the old tunnels and found that the corrosive atmosphere was extremely damaging. Also highly critical of the closure of the route. See page 352 and therein for further references to Woodhead.
Travels on the Great North of Scotland. William Michael Tolan.
Brief memoir of train being stopped to enable a school party to be conveyed across the Spey (see picture of Spey Bidge on page 496).
Fifty years on. R.M. Tufnell.
See page 445. Frustrations of electrification on the LMS, especially the O'Brien episode. Argues that its was Ivatt's design of the bogie for the class 31 which made it so successful. Location of engine manufacture by English Electric (not Rugby) and personal involvement in U engine design intended for HST but not developed.
The Great Eastern's locomotive legacy. Geoffrey Hughes.
Mainly concerned with matters relating to the LNER, including Gresley's appointment (it was not immediate in 1923), and the involvement of Robinson is mentioned, and the design of the B17 class which involved the North British Locomotive Co.See also B17 class. Refers back to article by Brooks (page 474 for Part 2) .
Prologue to 'Pugs'. Dick Jackson. .
GNSR shunting locomotives (see page 502) credited to John Ruthven
Loco change at Chester: 'Royal Scot' 4-6-0 No 46145 The Duke of Wellington's Regt. (West Riding). David Sutcliffe. rear cover
RCTS special on 22 July 1962.
BR Class 3 2-6-2T at Bath Green Park shed. Geoff Rixon. front cover
82004 "sporting the green livery" invisble on KPJ's copy (unlined black?) in June 1962.
The generation game. Michael Blakemore. 643.
Editorial: age profile of Backtrack's readership, much of which was brought up on Railway Magazine and Trains Illustrated; effect of heritage industry and attracting youinger readers..
Modernisation on the Western. A.W. Summers with additional notes by L.A, Summers. 644-9.
Posthumus material by A.W. Summers (father of L.A. Summers) who had started as a cleaner in 1921 and was involved in the transfer to diesel hydraulic traction, illus.: Warship No D826 Jupiter in green; Western No D1035 Western Yeoman in green; D 1049 Western Monarch in red; Hymek No 7020 in green; North British Loco; Warship No D602 Bulldog; Swindon built Warship No D823 Hermes; D 1035 Western Yeoman in dark green; D 1071 Western Renown; Hymek No 7036; North British Loco; 1100hp No D6326. Qualifications concerning captions to illus. see letter by Heathcliffe (13-164);
The Ramsgate tunnel. Deric Fuller. 650-5.
Originally the terminus of the LCDR line via Margate: Ramsgate Harbour (sometimes known as Ramsgate Sands) was reached in 1863 by way of a long tunnel on a steep gradient. The SER also had a terminus in the town reached from Ashford, in which trains reversed for Margate. This route to Margate, together with Ramsgate tunnel, were abandoned when the Southern Railway built a new line to connect the two routes, together with a new station. For a time the tunnel was used for an electric railway between Dumpton Park and the amusement arcade which had taken over from the Harbour Station. illus.: A view from the East pier; Ramsgate Harbour station; Hereson Road terminus; Map; tunnels under Ramsgate; The existing barn door south portal; The north portal; Map; Harbour Tunnel north portal; Map; Harbour Tunnel south portal; A curious war time structure in the tunnel; The entrance to the narrow gauge tunnel; The station at the top of Chatham Street c 1910;
On the Bristol - Gloucester line in the 1930s. Neil Burgess. 656-8.
B&w illus. from the L&GRPC collection in the NRM: An ex Midland loco class 2P No 528; 4P Compound No 1028 between Standish and Tuffley Junctions c1935; Ex Midland compound No 1015 on the Bristol side of Wickwar Tunnel; Jubilee class 5XP No 5609 (un-named) near Standish Junction; LMS std 2P No 600 (with Whitaker tablet exchanger) at Redland on Clifton Extension Railway with LSWR corridor coaches; Yate station in 1932;
Edward Watkin - an appreciation. S.A. Griffin. 659-61.
The author states that two of Watkins "unqualified successes" were the sale of the Trent Valley Railway and the formation of the Cheshire Lines Committee. The former was incorporated in 1845 to by-pass Birmingham and a consortium was organized to purchase the railway which in turn led to the formation of the LNWR in 1846. The latter was created by the MSLR and the GNR in 1862 and the Midland joined in 1866. The usual tale of Watkin's dream of a Manchester to Paris railway aided by his Chairmanship of the MSLR, SER and Metropolitan Railway is told, as is its progress being thwarted by Forbes of the LCDR and MDR. Watkin's last great venture was in West Lancashire where he attempted to reach Blackpool, partly by extending the Cheshire Lines Extension Railway (to Southport) over the West Lancashire Railway and partly by the North West Central Railway from the GNR Keighley branch to Penwortham Junction outside Preston via Colne. See letters in volume 13 (page 109) by Kidner, (illus on page 661 is of Metropolitan District Railway not as stated and SER did not run Pullman cars - they owned American-type cars purchase in 1891).Braine (Relationship between Moon and Watkin (plus attributions of statements challenged), and especially of sale of Trent Valley Railway), and Hodgins [Forbes and Channel Tunnel, sale of Trent Valley Railway, and lines to Blackpool. (Writer is working on biography of Watkin)].and reply to these by author on page 221. illus.: Photograph; Sir Edward Watkin; Map; Railways in the Southport / Preston area; SER James Stirling No 204; Metropolitan Railway No 10; MSLR Sacre No 501; West Lancs railway No 6 Horsham;
Never on a Sunday. David McDonnell. 662-4.
In 1929 the LMS ran three Sunday excursions to Kyle of Lochalsh, the first running on 14 July. This caused a storm of protest from the local members of the Free Church of Scotland and Free Presbyterian Church of Scotland. An especially unfortunate part of this episode was the vitriolic correspondence in the Inverness Courier and Ross-shire Journal which followed the death of the stationmaster, Mr Riach, at Kyle of Lochalsh during this period. See notes on Sunday excursion to Skye on 18 August 1929 by Macnab (13-164). illus.: Arrival of the first ever Sunday Excursion to the Kyle of Lochalsh; Highland News; advert for the excursion;
Dumfries photographed on 15 April 1963. David Sutcliffe. (phot.). 665. (12)
Colour feature: Dumfries station looking north; Jubilee no 45588 Kashmir on railtour which had arrived from Lockerbie and was heading for Stranraer and train from Stranraer with two class 5s nos. 44957 and 45470.
The LSWR '700' class 0-6-0s. Jim Oatway (phot.). 666-7.
Colour photo-feature.: 30355 at Eastleigh shed on 15 March 1961; 30700 at Feltham shed on 13 May 1961; 30325 at Guildford depot on 24 March 1962; LSWR 700 class no 30346 passing West London Junction on 5 May 1960 with "Battersea" power station in background - see letter by Roy Jensen concerning power stations visible in this clear image (13-164)
Seen at Crewe. 668-9.
Colour photo-feature: 9F No 92020 alongside a pair of Peak diesels, No D105 newly outshopped (J.R. Carter); Patriot No 45547 (J.R. Carter); Britannia No 70045 Lord Rowallan (Joe Richardson); Stanier Coronation No 46254 City of Stoke (red) (JRC).
Pacific Tanks on the LNER. 670-2.
Colour feature: Ex GC 4-6-2T no 69812 at Grantham in July 1958 (C.J.B. Sanderson); Ex GC 4-6-2T no 69821 at Derby Midland in May 1959 with battery van at front of local passenger train (J.B. McCann); Ex NER A7 as LNER No 1174 at York in 1937 (H.M. Lane); Ex NER A7 No 69874 at Hull Springhead in May 1955 (T.B. Owen); Ex NER class A6 No 69791 (in fully-lined black) at Starbeck in June 1950 (T.B. Owen); LNER class A8 69860 at Whitby West Cliff in Nov. 1957 and 69889 ex-works Darlington on 25 May 1957 (J. Davidson)
Highland Railway tank locomotives. Highland Railway Society. 673-5.
4-4-0T No 50 Aberfeldy at Perth c1900; 4-4-0T No 54 at Fort Augustus in August 1906; 2-4-0T No 118 Gordon Castle at Burghead around 1900; 0-6-0T 22 built from bits and pieces at Lochgorm at Inverness in 1905; 0-6-2T No 66 for banking from Blair Atholl to Dalnaspidal.
The Great Exhibitions and the railways. Part 1. Jeffrey Wells. 676-9.
Following an extended description of the Great Exhibition of 1851, and its buildings designed by Paxton, details of some of the railway exhibits have been gleaned from contemporary sources: these include the GWR Lord of the Isles; two Cramptons (Folkestone of the SER and Liverpool of the LNWR. Cornwall of the latter railway is also mentioned. See letters 13-164. and 13 333. illus.: Great Western broad gauge Lord of the Isles; LNWR Liverpool; Trevithick's locomotive; SER no 136 Folkstone;
Electric Light Railways - A lost opportunity? (Railway reflections [No. 48]). Michael Rutherford. 680-9.
Interesting analysis of the problems of classification which leads to some things being left out. For instance, when the Museum of Transport at Clapham was closed most of the exhibits were sent to York and those relating to London eventually formed the Covent Garden collection, but some exhibits fell into a sort of limbo. Furthermore, the NRM excluses certain forms of related transport, such as urban tramways. Rutherford notes that "demarkation is somewaht arbitrary". The history of lighter railways in Britain began with The Railway Construction Fascilities Act of 1864, The Regulation of Railways Act of 1868 which recognized the light railway concept, the 1870 Tramways Act (for street tramways), and the Light Railways Act of 1896 which was used for many urban tramways. Refers to a study by Peter Bosley (details not given but see books). Electrification was manifested on the Volks Electric Railway, Portrush and Bushmills, Bessbrook & Newry, Manx Electric Railway, Blackpool & Fleetwood Tramroad, Liverpool Overhead Railway, Llandudno & Colwyn Bay and Kinver Light railways, and on the Tyneside electrics. The Electroliners on the North Shore line took the concept to its limits. illus.: Bessbrook and Newry with motor car no 7 and trailer no 6; The Manx electric railway; Wantage tramway c 1892; Car 171 of the Blackpool and Fleetwood tramway; Liverpool overhead railway; Pier Head station; Llandudno and Colwyn bay toast rack car no 20; Mail transfer at Derby Castle; Mail van on the Manx Electric railway; A trolley pole locomotive at Terenure; Burton and Ashby light railway car no 4; Burton and Ashby light railway car no 6; Swansea and Mumbles railway's cars nos. 11 and 42; PCC street car design in use in Holland; Diagram; Electroliner 4 car set
Readers' Forum. 688.
Back cover - picture - October issue. [John Edgington].
See 12-10-rc. Location of Stirling Single No. 1 was probably Norwich during week commencing 226 October (Civic Week): ran excursions to Yarmouth and Ipswich. Ron White considers that the picture was taken by Kenneth Leech.
The LMS in Ireland. Michael Rutherford.
Erratum in feature on page 564: GNR line from Strabane to Londonderry [Derry] was on west bank of Foyle; the NCC narrow gauge was on east bank.
GWR 4-6-0s in the Royal Duchy. John Lloyd.
Col. illus on pages 493 and 494: Viaduct is not Largin, but St. Pinnock.
Fifty years on. A.T.H. Tayler.
Refers to feature by Rutherford on early British Railways motive power policy and some of the apparent reasons behind the decisions that were taken (page 445 et seq). At the time of nationalisation writer had just completed a one-year exchange of 'Junior Technical Staff' between the former Southern Railway and the former English Electric Company - he had been with the former Southern Railway's Chief Electrical Engineer's Department since June 1942, obtaining his theoretical experience at week-ends and in evening classes.
As the exchange course included some five months on diesel engines, he found himself on his return in charge of contract work on diesel-electric shunters (Nos.15211-36) and three l,750hp main line diesel-electric locomotives (Nos.10201-3) as well as the third of the Southern Railway Co-Co electric locomotives. For the next sixteen years the 'New Works' aspects of all electric locomotives, diesel-electric locomotives and multiple-units of 'Southern' origin were his direct responsibility. Between 1950 and 1954 he had direct responsibility for all six of the 'prototype' diesel-electrics.
He agrees with most of Rutherford's statements, but Rutherford does not mention that in addition to the 999 so-called Standard locomotives there were another 1,538 locomotives built to existing pre-nationalisation designs largely to meet Rudgard's needs, or in other words of the total of 2,537 new steam locomotives built after nationalisation, only 999 were the so-called Standards, which makes their design and production even more unforgivable.
Tayler would not call the two gas-turbines and six main line diesel electrics a "great deal of varied hardware" initiated by the former private companies, only one of which actually turned a wheel before 1st January 1948, but he does agree that there "appeared to be no plans to even collect any information together". In fact, by 1953 he was required to make a weekly return to Headquarters of miles run, ton-miles hauled and the reasons for any failures. The only use, as far as he could see, made of this information was to instruct English Electric, when they received the order for their ten type 'C' locomotives, to depart as little as possible from the 10203 equipment.
The former LNER proposals for the introduction of 23 main line diesels was resuscitated in 1953 (Geoffrey Hughes takes issue with this statemen: see letter on page 221 of Vol. 13) and he recalled accompanying the Eastern Region Motive Power Officer, E.D. Trask together with his Southern Region opposite number, G.A. Weeden, both pretty well dyed-in-the-wool steam men, on No.10203 from Waterloo one day in the summer of 1954 on the down 'Atlantic Coast Express'. The plans were immediately sat on once more!
Incidentally, another trip Riddles made on a diesel-electric was when No.10202 was engaged in dynamometer car tests (another waste of time and money serving only to show the steam men that diesel and electric performance could be accurately predicted) between Waterloo and Exeter as far as Salisbury. He made little comment about its performance which, in fact, was excellent with an overall fuel efficiency of around 23% compared to around 7% with steam!
It is true to say that so many of these "eminent" steam engineers engaged to a very great extent in childlike romanticism as did the "recorders" of locomotive performance and wonders, too, how many of them ever really knew the real cost of their steam locomotives compared with electric and diesel which had a large 'outside' content (the true costs of British Railways workshops were not revealed until the time of privatisation). Also, of course, the triumvirate had a vested interest in building and repairing its own locomotives and claimed that contractors' products, like Vulcan Foundry and North British, were always more expensive like-for-like (even if the workmanship was 'superior).
He would agree with the caption to the photograph on page 449. No.10800 was ill-conceived and underpowered. It was supposed to be the equivalent of a Class 4 steam locomotive but in writer's experience this was never the case. The Paxman RPH engine was the only quick-running engine with even a vestige of traction experience and this was previously only on shunting-type work. The later engines on the BR locomotives of Clayton and North British origin were not much better while the twin horizontal engines on the Clayton Class 17 were a disaster as originally built.
With railcars again a fundamental mistake was perpetrated in using bus engines and mechanical transmissions on a railway duty. The earlier GWR cars had been a reasonable success, with AEC always in the background, and the diesel-mechanical cars in Ireland where anything had to be better than what was originally there! But the fact that AEC stated in their brochure the design "was based on experience gained since 1934" tells one enough. By Continental standards they were years out of date. It was with railcars in mind that Paxman developed their horizontal engine and in fact two of them were given a trial by the London Midland Region but by then the die was cast and Cox and Pugson insisted the diesel-mechanical cars must be perpetuated.
Incidentally, it was never intended that the 10000-type bogies should be used on the Southern 'E5000' series locomotives but on the 2,500hp Co Co proposal which Headquarters were trying to foist on the Southern Region. The Region stood firm and insisted such a heavy and expensive monster was not required and the smaller, lighter Bo-Bo design, with bogies based on the Swiss SLM principles, was eventually produced. Also it is a little misleading to say that the MSW Co-Cos' output and performance were as good as many of the early ac classes - the latter were all 80-ton Bo-Bos and built to a BR specification.
The remark concerning English Electric diesels in the fourth paragraph on page 453 is not understood. From the end of World War II, except for the handful of slow speed marine and power generating engines, English Electric H, K and RK diesel engines were manufactured in Preston until around 1956 when production was transferred to the Vulcan Works at Newton-le-Willows. Willans works at Rugby was the old Headquarters of the Diesel Engine Department and was where the Research and Development shop was originally situated, but when the RK engines became the dominant sector design it was transferred to Vulcan.
London's Electric Locomotives. Michael J. Smith
Refers to article by R.L. Vickers on London Transport's electric locomotives (page 558 et seq). Writer was surprised to find no mention of the electric shunter bought in 1905 by the Great Northern & City Railway. Built by the Metropolitan Amalgamated Railway Carriage & Wagon Co., it was a 'camelback' similar in appearance to the Metropolitan Railway's first ten electric machines. In fact, it became No.21 in the 'Met' fleet when that company purchased the GN&C in 1913. The locomotive was used to shunt rolling stock at Drayton Park depot, as well as the main line wagons bringing in heavy spares and equipment over the GNR (later LNER) link, as there was no road access. No.21, renumbered in 1936 as London Transport's L33, survived until 1948.
As for the Metropolitan District Railway's ten locomotives, Mr. Vickers might have misunderstood a detail in J. C. Gilham's statement about where these machines originally operated. From 1905 to 1908 they certainly hauled LNWR Outer Circle trains between Earl's Court and Mansion House, but this was not "over LNWR metals" but over the District itself. (See writer's article "Going Round in Circles" in 10 page 412, where one of these locomotives is also illustrated). Finally, the Metropolitan Railway locomotives running from Baker Street did not normally operate to Uxbridge, as stated, but hauled only those trains which required a locomotive change en route to steam haulage.
London's Electric Locomotives. J. Graeme Bruce.
Refers to article by R.L. Vickers on London Transport's electric locomotives (page 558 et seq). The second C&SL locomotive preserved was No.26 which was one of the later batch of Crompton locomotives but this was preserved by London Transport and not by the Science Museum. It was subsequently placed on a plinth at Moorgate station. It was, however, damaged in an air raid in 1940 and it was not repaired, although parts were salvaged by Crompton Parkinson for their technical museum.
Three of the Central London locomotives were retained for shunting at Wood Lane depot. This was originally an onerous duty after the introduction of the multiple unit trains as the car sheds were not provided with traction supplies the locomotives shunted the train rakes in and out of the pit roads for maintenance. For a time overhead trolley wires were installed and the locomotives were provided with trolley poles. After this two of the locomotives were acquired by the Metropolitan Railway for experiments with regeneration conducted on behalf of Raworth, the engineer who developed a 'regen' system for trains.
The remaining locomotive, No.12, was retained at Wood Lane to shunt coal wagons at the power station. When the Central London third rail system was replaced by the Underground four-rail system and the power station was replaced by supplies from Lots Road, this locomotive was no longer required. Efforts to preserve it fell on stony ground because of the economic situation after the Second World War.
The seven retained District Railway locomotives were fitted with GE260 motors (not GE269) and appropriate control equipments which had been obtained by reducing fourteen double-equipped 1920 Stock (F Stock) to single-equipped cars. The Ealing Broadway to Southend service lasted until the outbreak of the Second World War. The last day of operation was 30th September 1939. The London Transport still has a fleet of battery locomotives which can be operated from the traction supply but these, of course, are not used in passenger service.
Dairycoates Level Crossing. Mick Nicholson
Refers to illustration on page 471 where letter is reproduced.
Woodhead and Standedge Tunnels. Dora Blakemore
The feature on the Woodhead Tunnel and mention of the Standedge Tunnels reminds me of two families who met in 1912 and regularly visited one another, travelling by train between Huddersfield and Bury — a journey with which I am familiar. The mother from Huddersfield was born in the second half of the nineteenth century, and was no doubt aware of dangers and hardships experienced by those involved in the construction and maintenance of the Standedge Tunnel into which the steam locomotives disappeared to emerge more than three miles distant, or so it was hoped! When others were confident that the train would reach any destination, even at Christmas and New Year, Mother Wood put her trust in a higher authority. As soon as the train entered the tunnel with a shriek of the whistle, she prayed aloud "that her family, fellow passengers and the train crew would be safely delivered from this dreadful place". I happily report that her journeys had safe endings.
Her fears were understandable; the atmosphere was foul, smoke permeated the carriages and the noises were frightening, aggravated by the splashing of water as the engine scooped up supplies from the troughs installed in the only level site available.No-one travelling by train under or over ground, or indeed over water, can fail to admire the daring, skill, foresight and ingenuity of the engineers who constructed railways. Nor can anyone fail to be thankful that modern traction makes travelling more pleasant for crews and passengers alike when they have to go underground
Railway Ancestors Family History Society. J. F Engert
Writer with George Yalden and Alan Long, run the Railway Ancestors Family History Society, which aims to help members with their researches and endeavours to show what life was like working on the railway.
Colour files - Foreign travel. Beverley Cole. 690
Colour photo-feature: NRM posters: British Railways Southern Region Ferry de Nuit 1959; Southern Railway: The New Train Ferry Boats by Walter Thomas, c1938; LNER; Holidays in Denmark by Frank Mason, c1935; LNER; Frankfort by Fred Taylor c1935.
Signalling focus - North British boxes at Dundee. 692
Colour photo-feature.: Camperdown Junction box; Dundee West signal box;
Christmas Eve at Carlisle - LMS Class 5 4-6-0 No 45177. Robert Leslie. rear cover
On train of limestone from Hardendale quarry at Shap for Ravenscraig passing Etterby Junction on 24 December 1964.
Updated 2016-09-13