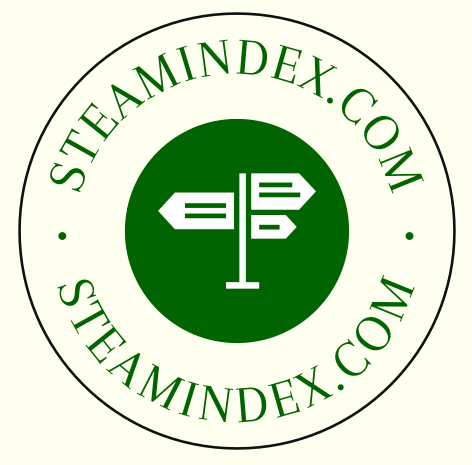 Part 6 of this Volume contains a substantial index by Peter Erwood
'Pride of the shed' 'Coronation' class 4-6-2 No. 46245 City of London (red) at Willesden shed on 14 September 1963. (Geoff Rixon). front cover.
Additional note by Coster page 160.
East Coast racing ground: the ECML from Sandy to Hitchin. Malcolm Thomson (phot.). 4-5.
Colour photo-feature which also recorded the photographer's death. A2/3 60513 Dante leaving Hitchin on King's Cross train 29 Sept 1962; 60902 on down fast freight near Three Counties on 13 Sept 1962; A4 60022 Mallard near Arlesey on down epress on 7 June 1962; 60102 Sir Frederick Banbury on 1.45 pm King's Cross to Peterborough near Sandy on 28 October 1961. Further information about most of these trains: see David Percival on page 160 and P.J. Coster on same page.
100 years of a Cotswold railway line [M&SWJR] - Part 2. Paul Strong. 6-11.
Part 1: 6-297. WW1 military traffic. Milk traffic. Midland Railway loans totalling £250,000 (which makes absorption by GWR inexplicable); GWR diesel railcar service; Tidworth tattoo. Mainly retrenchment under GWR and British Railways: WW2 period is not well covered, although heavy traffic is noted. Col. illus (painting of Chedworth Station with MSWJR 4-4-4T on southbound passenger train (G. Broome)). Citations lack dates. Further information about train services in 1921: by Mike Barnsley on page 160 and collapse of Chedworth Tunnel and freight in WW2: see by H.M. Liddell on page 162, and by David Holmes of personal reminiscences of the line.
Locomotive manufacturing. Michael Rutherford. 12-18.
Historical overview of British locomotive exports to India, Africa, Latin America and Australia set against general socio-political background within these countries, such as British-owned nitrate mines and railways in Chile. Illus include NBL 4-cylinder 2-10-0 for GIP; NBL 4-cylinder compound 4-6-2 for Bengal-Nagpur Railway; Kerr Stuart brake locomotive for Sao Paulo Railway; Kitson-Meyer 4670 on Chilean Transandine Railway; Sao Paulo NBL 4-cylinder 4-6-0 of 1913; PS-11 3-cylinder Pacific, with British Caprotti valve gear, being shipped from Gladstone Dock, Liverpool, on 10 September 1950 to Central Argentine Railway;;.
Leith Central: the station nobody wanted. A.J. Mullay. 19-24
Came into being because of threat of eastward extension of CR from Princes Street to Leithin tunnel. Very expensive: £466,000 in 1902. Pressurteb for station came from Leith Town Council. Plan of station. Used as DMU servicing depot for 17 years. B&w illus.: NBR 4-4-0T class R Bellgrove.on 1 July 1903 (opening day); South Leith station remains with V3 67688 on enthusiast special on 25 August 1962 (W.S. Sellar*); J36 65334 on rail crossing in Warriston area; 55210 at Craigleith on passenger train in May 1955 (*); Gloucester RCW 2-car DMU at Leith North in 1960 (*); J37 64569 at South Leith terminus; Seafield mpd; V1 67659 leaving Leith Central on final day; D34 9502 leaving Central in 1930s. Three letters on page 163: by Ian Scrimgeour on use for used tickets from Paul Rees on use for emigrant traffic and from Norman Irvine on travel via Leith Central en route to Greenock and Queen Mar for voyage to Suez.
The Pines Express. John Gilks and Michael Mensing (phots.) John Edgington (captions). 25-7.
Colour photo-feature: 45426 and another class 5 double-heading northbound train through Stafford in 1961; 73054 and 73047 double head souhbound train at Midford on 30 March 1962; 45583 on northbound train passing Cool Pilate Haly between Audlem and Nantwich on 6 March 1963; D1072 Western Glory (very smart red) passing Acocks Green on southbound train in spring 1964; class 47 passing Upton Magna on St George's Day 1966 with The Wrekin in the background (where was a westbound Pines heading for?); BR class 5 at Basingstoke on 18 Feb 1967 heading south.
Pacifics at Carlisle. Geoff Rixon (phot.). 28-9.
Colour photo-feature: 60041 Salmon Trout on turntable at Kingmoor in September 1962; 60100 Spearmint at Canal shed in 1963 (both A3s in extremely dirty condition); 46203 Princess Margaret Rose on turntable at Kingmoor and on express for Glasgow on 8 Sept 1962 (green livery shining in sunshine): see letter by Brell Ewart page 160.
Midland tank engines at Staveley. Dick Riley. 30-1.
Colour photo-feature: Note explains how Charles Markham, Assistant Locomotive Superintendent of the Midland Railway made an agreement in 1866 to provide motive power to the Staveley Ironworks (Devonshire Ironworks) for one hundred years. 0-6-0Ts Nos. 41734; 41708; 41739 and 0-4-0T 41533.
'Falcon' and 'Lion'. Cliff Woodhead (phot.). 32.
Colour photo-feature: D0820 Falcon (Brush 2800hp locomotive with two Bristol-Siddeley Maybach engines) near Potters Bar on down Master Cutler Pullman train on 4th June 1962 and D0260 Lion (BRCW with Sulzer engine) on up Master Cutler at Sheffield Victoria in 1962. Further information on Lion 7-160..
The LMS in Scotland. Peter Tatlow. 33-41.
Tabulated list of assets of three major constituents; subsidiary companies absorbed; motive power; survival of Caledonian types; passenger and freight operations; line control; signalling; tourism; marine activities, including Caledonian Steam Packet Co, which absorbed William Buchanan in 1935; buses (the Largs to Gourock service was operated directly by the LMS); named trains; World War II; personal recollections. See John Edgington Readers' Forum concerning location of photograph on page 36 - Fort George (page 331) and question from Ian G. Morris ( page 162); and on light railways (page 274) and on title for holiday guides not Holiday Haunts ( page 162). Most westerly point on mainline railway not Kyle of Lochalsh ( page 163 by G. Henfrey).
Tavern car furore. D.W. Winkworth. 42-8.
The Bulleid tavern cars introduced onto the new Southern Region caused considerable controversy due to their plastic public house interiors, and especially to the lack of windows in the dining area, and the pseudo brickwork and mock tudor beams on the exteriors. There was even critricism from the Director of the Victoria & Albert Museum and from the temperance lobby. The row increased once some of the cars were transferred to the Eastern Region, especially when they worked on The Master Cutler. The article includes a full list of names, a cartoon from Trains Illustrated, b&w illus. of interiors and exteriors and plans. The cars were converetd to more conventional form in 1955. Correspondence: Coster 7-160 and 7-163 N. Wooler (name for windows). Jenkinson also describes tavern cars within the overall excellence of Bulleid's carriage design (9-326)
Rolling stock focus. Max Birchenough. 49.
Colour photo-feature: Ex GWR inspection saloon W80976W on 19 August 1978 in faded chocolate & cream livery at Guide Bridge: see letter from D.J. Brooks page 106; ex LMS insulated cream van at Shrewsbury in April 1969.
Readers' Forum. 50-1
Steam on shed. J. Richard Morton.
Refers to 6-608: Britannia Solway Firth could not have been at Neasden on date stated; 82041 could not have been at Aberyswyth - probably Bath Green Park (caption corrected).
'Sir Galleron' at Ramsgate. R.L. Ratcliffe.
Sir Galleron (front cover No. 5 of Volume 6, and correspondence from C.J. Meredith page 330 (V. 6) is shunting stock into carriage sidings having arrived from Victoria via Chatham on winter working of Kentish Belle.
Royal Clauds. R.F. Aylard.
See colour feature of page 332-3 (Vol. 6) which included one of the green 'Royal Clauds' 8783 and 8787 wore green livery as served as sole Royal locomotives: B2 Royal Sovereign took over this role post WW2.
'Peak' headcode panels. John Smart.
Class 44 had none; D11-15 had split panels and central doors.: see 6 310.
Railways of Colne. Jeff Wells.
Corriegenda: see Volume 6 page 286.
Shrewsbury. Leslie Phillips.
See feature on page 257 (Volume 6): Personal experience of working at: corriegenda
Shrewsbury. B.C. Price.
See feature on page 257 (Volume 6): personal experience at Shrewsbury signal boxes; also GWR operating practice.
SR Maunsell coach set No. 200. R.C. Wright.
Cites David Gould Maunsell's SR steam carriage stock (Oakwood) for stock on Padstow-Waterloo working. This relates to a photograph by Michael Mensing on 6-285 and led to a reply by him on page 160 where it is atated that the illustration is one of five taken on 18 May 1959.
Bootle branch. K. Longbottom.
Reminiscences of locomotive types seen in 1920s/30s; the coughing of LNWR locomotives; missed connections; Royal Train workings on several occasions. A noteable one was 19th July 1927 when it left Bootle Oriel Road at about 4.30pm after the King had opened the Gladstone Dock.
An appeal. Steve Daly.
Information on badges and insignia of Railway Police.
T.E. Harrison. Bill Fawcett.
Letter is quoted verbatim in entry on T.E. Harrison. Original feature was on page 270 of Volume 6.

Colour files - The Rhymney Railway - Part 1. Bob Sankey. 52-3.
Colour photo-feature: stations at Pengam, Tirphil and Llanishen: for last named see corrections from E.A. Evans on page 107.
Book reviews. 54.
From the footplate: Cambrian Coast Express. Stephen Austin. (Ian Allan). JBW. *****
Imaginary footplate journey in about 1957
Portrait of the Festiniog. Peter Johnson. (Ian Allan). WM
"enjoyable, unusual and scholarly approach."
Western steam in colour—branch lines. Chris Leigh. Ian Allan. MB ****
"quality of the photographs is generally excellent... view of Gara Bridge station on Kingsbridge branch nice enough to eat" [vandals from Lancashire descend upon Devon stations to devour them, what next?]
From our archives - a 'Large bloomer' 2-2-2 No. 8 and DX 0-6-0 at Coventry circa 1865. 54.
See letter (page 107) from Harry Jack suggesting date post 1874 and Birmingham to Euston express. Philip A. Millard (same page) suggests 1880 and London to Birmingham semi-fast.
A seasonal view [residual snow] at Horton-in-Ribblesdale with B1 4-6-0 no 61319 on northbound freight on 4 April 1966. (Alan Tyson). rear cover.
Number 2 (Volume 7 1993 March-April)
Change at King's Cross - A4 No 60028 Walter K. Whigham and 'Deltic' D9008 at bufferstops in 1963. Tom Marsh. front cover.
The Camp Hill bank pilots - Part 1. R.J. Essery. 60-6.
Part 2: 7-145: Freight form the Washwood Heath yards and Saltley required banking up the steep gradients (approximately 1 in 60) up past St Andrews Junction, Birmingham, either towards Bordesley or towards Camp Hill. The author for a time worked on the banking locomotives, but the article extends beyond reminiscence to the general working of freight in this complex area. Map. There is an intetresting personal reminiscence of the night when the railways were nationalized, largely without any fuss or celebration.
The 'Scott' syndrome: [locomotive names]. Tom Middlemass. 67-71.
A table lists the many steam locomotives which were named either after Sir Walter Scott, or characters in his Waverley novels. Some mention is also made of Sentinel railcars, Pullman cars and railway shipping which had "Scott" names. R. Murmann (letter page 218) states that LSWR Scott was named after General Manager Archibald Scott. The b&w illus. are indicative of some of the rich variety: GWR Waverley class broad gauge 4-4-0 Antiquary; LNWR 2-2-2 Lady of the Lake (531); LNWR 2-2-2 Redguantlet (802); 2-2-2-0 Jeannie Deans (3105); 2-4-0T Fenella (Isle of Man Railway); Lady of Avenel (Scott class) as LNER 2411 in green at Polmont on 9 June 1948; GWR 4-6-0 2972 The Abbot; NB J class 62418 Guy Mannering; LNER D11/2 6378 Bailie MacWheeble in May 1935; 60115 Meg Merrilies in June 1950 with Flying Scotsman headboard.
Living with the Merchant Navies. Bernard Wright. 72-80.
Difficult to know how much is new, but much is useful, although neither sources nor the author's provinence is stated. Notes on the difficulty of getting behind the casing, of fires within the casing, of failures on early publicity and test runs; of the magnificent boiler; of slipping causing rail burns and bent coupling rods; of driftng smoke and the many attempts to ameliorate this (most not illustrated); of oilskins for entering the oil bath: see letter on page 218 from Michael Kilpin who asked how oil bath was entered; of lubricants; of the smoothness of the valve gear and of the running prior to rebuilding (cost of £9000 per locomotive) which led to rough riding. The 34 improvements incorporated in the rebuilt locomotives. Names originally considered had included naval battles and The Plate was considered. It is stated that a third plate was usually cast and converted into a coffee table for the wife of the dignitary from the relevant company performing the naming ceremony. The b&w illus: 21C1 in March 1941 with a lady holding a small dog on the footplate (is this Mrs Bulleid or OVS's daughter?) letter from C.J. Meredith page 218 states that location was Alresford; 21C4 (malachite); 21C19 black on West of England express; under construction at Eastleigh; naming ceremony 35021 New Zealand Line with Sir John Eliot and O.V.S. Bulleid in picture; 35017 deaparting King's Cross during locomotive exchanges in 1948 (C.C.B. Herbert); 35022 on Rugby Test Plant (J.G. Click); 35028 on up Night Ferry in c1958; rebuilt locomotives: 35022 on down Bournemouth Belle in 1957; 35015 leaving Victoria on Golden Arrow; 35026 at Nine Elms and 35024 with self-weighing tender (Click).
Around the Scottish sheds. Geoff Rixon. 81-3.
Colour photo-feature: J36 65267 and 65282 in at Bathgate; 65311 Haig (unofficial name which became official) at Polmont; J38 65922 at St Margarets (all September 1963); McIntosh 812 57572 at Hurlford in Sept. 1962; 44255 at Fort William in summer 1962 (tender with cover for snowplough duty); Polmadie in 1962 with line-up of class 5;, 80130, 42056/7; 46257, 46231.
Class 5 at Conway. Alan Tyson (phot.). 84-5.
Colour photo-feature: 45136; 45237 (both passenger) see letter on page 218 by Bill Rear concerning reporting numbers; 44712 (freight): very scenic views.
'Heathens in the heart of a Christian people', aspects of life among the railway 'Navvies'. Alan Bennett. 86-96.
Begins with an extensive quotation for John Francis' History of the English railway [Ottley 4774] and makes extensive use of evidence to Report on the Select Committee on Railway Labourers. July 1846 [Ottley 4003], especially evidence from Rev John Thompson of Totnes, Alexander Ramsay manager & enigineer of Edinburgh Waterworks, Mr Fountain, a contractor on Stirling to Perth line and a Wesleyan, the Rev. William St George Sargent, Chaplain to the Lancaster & Carlisle who stated that they are "the most neglected and spiritually destitute people I ever met". The chaplain of Appleby gaol noted the increase in the number of prisoners. The construction of the Woodhead Tunnel was the source of much comment. John Robertson preseneted papers before the Statistical Society of Manchester on the demoralisation and injuries in 1845. Henry Lacey Pomfret (a surgeon) informed the Select Committee of the injuries and working conditions.. Thomas Beggs of the Scottish Temperance Society noted extortionate food prices and Samuel Morton Peto observed that a sovereign was only worth 15 shillings at the tommy shop and that drunkenness is the parent of all accidents. Illustrations: S.C. Bourne wash drawing of Linslade cutting, lithograph of barrow runs at Tring cutting and wash drawings of Granby Street/Hampstead Road cutting in London, an over bridge in Tring cutting, a shaft at Kilsby tunnel. S.C. Brees lithograph of Northchurch tunnel. (all colour, remainder b&w): St Pancras station under construction (photograph from 1867); Dove Holes tunnel under construction (photograph from 1866); work in St Pancras graveyard (lithograph from Illustrated London News); A.F. Tait lithograph of Olive Mount cutting; Metropolitan Railway under construction at Gloucester Road (phot.)
'Just as soon as possible'. [utilization of LNER streamlined trains rolling stock Postwar]. Michael Harris. 97-100.
The conditions were unsuitable for high speed trains of limited capacity. There were shortages of both staff and materials. The stock was eventually used on The Fife Coast Express, The West Riding, and towards the end, The Talisman when the stock was modified with roller bearings. Due to the flammability of Rexine an extra door was provided. B&w illus.: 60006 with West Riding stock on Postwar West Riding at Ganwick in 1949 (M.W. Earley); SC1582E ex Silver Jubilee at Newcastle in July 1962 (David Lowther); Fife Coast Express (Silver Jubilee set) hauled by 62684 at Dysart in 1954 (W.J.V. Anderson); Coronation vehicles on Newcastle to Scarborough train on 10 August 1963; E1724 and E1723 on Talisman (David Lowther). See letter with illus. of streamlined articulated twin at Norwich Thorpe on 16 August 1948 with letter by G.R. Mortimer on page 328 and letters on page 218 from John Watling stating that stock was used on York to Yarmouth workings from March 1948 and from J. Fleming that stock was seen in service at Hatfield (Herts) prior to nationalization.
Brunel's timber viaducts in South Devon. John Binding. 101-4.
Trailer for book on Brunel's timber viaducts in Cornwall. The viaducts on the South Devon Railway at Glaze, Bittaford, Erme (Ivybridge), Blatchford and Slade were constructed to a common design. Some illustrations show replacement masonry viaducts under construction. The viaducts at Cann, Magpie and Walkham on the Tavistock branch and Waterhead or Hoodown on the Kingswear branch are also included (all are illustrated).
Rolling stock focus. Dick Riley (phot) with assistance of M.S. King. 105.
Col. illus.: Southern standard 25-ton goods brake vans at Shepherds Well on 23 May 1959 (S55724) and mess and tool van (LBSCR 53 of 1922 as 62840 at New Cross Gate in October 1961.
Readers' Forum. 106-7.
Sheepbridge and Brimington. J.F. Morton.
Reason for "unexpected" V2 60882 on Chesterfield loop.
GWR saloon [at Guide Bridge]. D.J. Brooks.
Refers back to 7 page 49: illustration (b&w) same vehicle and location.
Locomotive manufacturing. O.R. Wilson.
Refers to 6-204: lower the shearlegs shown in photograph were at Newhaven, not Folkestone as stated: they were erected "by" Stroudley. See also page 218 (letter by T.R. Pearce).
Chesterfield. Margaret Girdwood.
See photo-feature on page 252 (Volume 6): Tapton House was the home of George Stephenson, and for a time was a grammar school (closed in 1991) attended by the writer.
Queries. I. B.L. Bassett.
Why were smokebox doors always hung on right? See page 218 from B. Rowland - because most people are right-handed.
Queries. II. L.W. Knott.
Track of old railway shown on Sheet 69 [old series] which left Symington to Peebles branch near Broughton and went towards Talla Reservoir near Tweedsmuir (crossing A701). See response from Roy Bond on page 218.
Rolling stock focus - train ferry vans Vol. 6. No. 6. A.M.L. Smith.
See Volume 6 page 329: incorrect reference to diagram 815.
'Sir Sam Fays' and 'Directors'. J.H. Quick.
See Volume 6 page 318: argues that if not a successful design why was oil-firing applied to Sir Sams [could because of high fuel consumption KPJ]. Contradicts Owen's statement about designed for goods work - "express, excursion, fish traffic". Notes workings across Pennines. Queries livery of locomotives at Neasden.
9Fs at Willesden and Cricklewood. Ian R. Canavan.
See caption to front cover of Number 6 of Volume 6 (actually caption was on rear cover!) which requested details of Toton to Willesden workings: these were supplied: Toton to Sudbury Junction and Stonebridge Park power station workings. Old Oak Common 9F at Cricklewood.
Llanishen. E.A. Evans.
See page 52: shelter on down, not up, platform. Notes similar stations at Tirphil, Bedlinog and Aberfan.
Railway buses. J.M. Cummings.
See feature on page 207 (Volume 6) Errata: mainly numbers, routes and dates: quotes own books on subject (but no citation: e.e. Ottley 10953)
Coventry station. Harry Jack.
See page 54: date too early in original caption: reasoned argument for 1874 and suggests a Birmingham to London train.
Coventry station. Philip A. Millard.
See page 54: suggests a London to Birmingam train in 1880.
Colour files - the Rhymney railway - Part 2. Bob Sankey. 108-9.
Station & footbridge at Brithdir; goods shed at Pengam; water tank & goods shed at Bargoed; signal box at Llanbradach, and at Tirphil (with goods yard crane);
Book reviews. 110.
Britain's rail super centres - Birmingham. Paul Collins (Ian Allan). RJE. **
Errors in captions. Failure to appreciate significance of freight traffic.
On Midland lines. Derek Huntriss. Ian Allan. RJE ***
Good pictures; poor captions.
The heyday of Nine Elms and its locomotives. Colin Boocock. (Ian Allan). KN. **
Poor quality of photographs (colour): covers late period of steam.
Branch lines of Wiltshire. Colin G. Maggs. (Alan Sutton). TJE. **
Poor maps; poor reproduction of illus. Overall mediocre quality.
Donegal station with two railcars (including No. 12) in view on 30 May 1957. F.W. Shuttleworth. rear cover.
Ex GWR 'Manor' class 4-6-0 Barcote Manor leaving Dovey Junction on up Cambrian Coast Express in August 1963. P. Poulter. front cover.
History through publicity. Fiona Forsythe. 115.
Guest editorial: publicity material: little known about the artists. She and her husband Robert had a collection of over 15,000 items. Specific type of item are discussed in 8-116 (DMUs); 9-314 (freight); 10-417 (Pullman publicity under BR and 12-201 (the new electrics and Euston Station).
Diesel power in Donegal. Tim Shuttleworth (phot.) and John Edgington (captions). 116-17.
Col. illus.: diesel tractor 11 Phoenix at Strabane; railcar 16 and 2-6-4T Columbkille on freight at Letterkenny; railcar 16 at Killybegs; railcar 12 at Strabane (30 or 31 May 1957).
Marazion station 1852-1965. Robert Burliston. 118-25.
Opened 11 March 1852 by standard gauge West Cornwall Railway (from Redruth). Following West Cornwall Act of 1865 was worked by GWR, SDR and B&ER. Third rail for broad gauge added 1 March 1867. Absorbed into GWR from 1 January 1877. Timber viaduct onto Penzance subject to storm damage on 26/27 Dec 1852 and 24 Jan 1869. Stronger timber structure completed in 1871 and replaced by granite embankment in 1921. Map, plans. Bibliography. Station buildings. Agricultural traffic: broccoli and new potatoes. Station rebuilt in 1880s. Early bus service provided from Marazion village to Penzance. Closed to passengers 5 Oct 1964 and to freight 6 Dec 1965. See letter from John Binding on page 218 which records several inaccurate dates and see Readers' Forum (page 274) for letters by Luxton and Rothschild concerning derivation of name Marazion - no connexion with Zion or with Jews. B&w illus, unless stated otherwise, by Dick Riley unless stated otherwise, or too early: broccoli traffic; staff; 4083 on train of cattle trucks (always wash your vegetables) (all 9 April 1960); colour: 9433 on 4 April 1960 and 4563 on freight on 29 April 1963; b&w: oil-fired 3955 Haberfield Hall passing Marazion station on 25 Aug 1947 (A.C. Cawston); 4010 on up Cornish Riviera (P. Ransome-Wallis); 9433 with shunters' truck on 6 April 1960; camping coaches in July 1991 (R.J. Burliston); TPO train at Long Rock on 9 April 1960; original timber viaduct; storm damage in 1852 (Illustrated London News); rebuilding viaduct in 1921; GWR bus in 1903 (see J. Cummings Readers' Forum p.330); remains in 1991.
F.W. Webb and his compound locomotives. E.P. Essery. 126-9.
"To this writer's mind,, the way Crewe Works - and, indeed, the LNWR - demonstrably went to pieces after Webb retired demonstrates beyond all shadow of a doubt that he was a far better man than the obituaries said...As for the tale that Webb was an unapproachable autocrat, the evidence up to the 1890s at least - is precisely the opposite." As well as attempting to rescue Webb's reputatiion the author casts a deep shadow over Webb's successor, George Whale. See page 274 (Readers' Forum) for letters by John C. Hughes (locomotive No. 507) and H.L. Holland (use of pinch bars). Illus. (b&w): Dreadnought 2-2-2-0 No. 507 Marchioness of Stafford at Edge Hill; Teutonic 2-2-2-0 No. 1305 Doric at Bayston Hill, south of Shrewsbury; Greater Britain 2-2-2-2 No. 526 Scottish Chief at Whitmore; John Hick 2-2-2-2 No. 1548 John Penn at Shrewsbury; Alfred the Great 4-4-0 No. 1949 King Arthur at Camden; Teutonic 2-2-2-0 No. 1304 Jeanie Deans at Shrewsbury; Class B 0-8-0 No. 2024 goods loco at Buxton
Waterloo to the West of England in the thirties. Dick Kirkby. 130-5.
Author's inntroduction: Travelling today on a Network Express from Waterloo to Exeter, over stretches of single line west of Salisbury, it is difficult to realise that this was once an important main line. Not only this section but also the lines of the former Southern Railway (and London and South Western Railway) radiating west of Exeter, once conveyed considerable numbers of passengers and quantities of freight, milk, newspapers &c and although they became known, post-war (known by this epithet long before then KPJ), as 'The Withered Arm' of the Southern, in the 1930s they certainly made their contribution to the total of SR revenue. It is not proposed in this article to relate the history of the lines; or to recount the wars with the neighbouring Great Western, but to describe how it was when I knew it in the 1930s. Passenger and freight traffic; inlcuding the overnight (01.30) newspaper train, which only carried passengers from Waterloo on summer Saturday mornings. Additional information/questions (Davies): 7-274. Also letters in Volume 8 page 50 from David Wroe and response from J.R.W. Kirkby to Davies letter..
M7 No. 322 piloting N class 832 with another M7 No. 45 banking on Mortehoe Bank; T9 No. 283 passing Yeoford; K10 No. 387 at Instow; King Arthur No. 450 Sir Kay near Honiton; Lord Nelson No. 860 Lord Hawke speeding through Winchfield; Lord Nelson No. 864 Sir Martin Frobisher at Waterloo; Adams T1 No. 5 arriving at Tavistock; Barnstaple Junction with a Southern and a GWR train; T9 No. 703 arriving at Wadebridge; U1 No. 1890 at Bere Alston; U1 No. 1892 entering Tavistock; N15 No. 779 Sir Colgrevance about to leave Waterloo; U class No. 1793 about to leave Exeter Central
Hunslet industrials at work. Barrie Williamson 136-9.
HE 3180 returning to Primrose Hill Colliery from barge loading staithes on 25 April 1969; HE 3891 (originally HC 1763/44) at Parkfield Colliery on 29 October 1969 (both b&w, remainder col.); HE 2705/45 Beatrice at Ackton Hall Colliery on 17 Nov. 1969; HE 1726/35 Jubilee returning to Newmarket Colliery from Bottomboat on 10 Feb 1970; HE 1870/52 (red) and HE 3855/56 (green) at Glasshoughton Colliery on 13 Feb 1970; HE 2879/43 (red) at Wheldale screens on 19 Feb 1971; HE 3788/53 Monckton No. 1 at North Gawber Colliery on 22 Feb 1971; HE 2375/42 John Shaw (green) at South Kirkby Colliery on 26 Apr 1971.
Twilight of the Peppercorn A1's. Joe Richardson. (phot.). 140-1.
60114 at Dringhouses (York) on fitted freight in 1964; 60129 at Newcastle Central on Berwick train in September 1964; 60151 at Gateshead mpd in May 1964; and 60134 leaving Leeds with Liverpool to Newcastle via Harrogate in 1965.
Along the Euston Road. Cliff Woodhead (phot.). 142-3.
Colour illus. from 1960/1 of Euston arch; King's Cross station with much of George Dow's African village still in place, and Underground station, RT bus, green telephone van, and St Pancras station with interesting traffic islands (viewed from hideous modern building across road )
Scenes at Birmingham New St. Dick Riley (phot.). 144.
Col. illus.: 45569 and 43049 on 4 March 1961.
The Camp Hill bank pilots. Part 2. R.J. Essery. 145-52.
Part 1 (page 60) Memories of actual working, including opportunities for earning overtime. Signed on at Saltley. Cabin at Washwood Heath sidings for banking crews. Tables of trains worked over section. Additional information: 7-274. Illus.: Hall class No. 6965 climbing past St Andrews banked by class 4F No. 44605; 2-6-6-2T Garratt No. 47967 passing the signal box at Bordesley Junction; Class 3F No. 43246 banking Class 4F No. 43949 on a class J mineral train; road west from Camp Hill; Brighton Road station in 1928; ex LTSR No. 2095 with a Nottingham shed plate; 4F No. 44411 leaving Moseley tunnel; view of Moseley station
Backward glimpses through a booking office window. G. Latney.
Began in 1938 at Morley LNER; then to Ardsley; Ossett during World War 2 (including Home Guard activity), prior to service in HM Forces. Illus. (b&W): colliery surface shunting locomotive East Ardsley No. 2 (Manning Wardle); Morley 'Top' station c 1913; Sandringham class No. 2839 Rendelsham Hall at Ardsley shed with author's father on footplate; Signal box interior [lacks caption]; A4 No. 4495 Golden Fleece waiting to leave Leeds Central on demonstration run for West Riding Limited on 23 Sept 1937; Gresley's experimental No. 10000 with Yarrow watertube boiler at Leeds City; Ardsley LNER Home Guard c 1942; Naming ceremony of V2 No. 4843 Kings Own Yorkshire Light Infantry in May 1939; A1 approaching Ardsley station with express; Stanier Black Five passing Ardsley; where Ardsley station once was (with HST).
Rolling stock focus: Great Western rarities. John Lloyd (phot.)
Ex GWR postal sorting van W802W (50ft of 1934 to diagram L22) at Crewe in 1962 and engineer's saloon W8097W in chocolate & cream livery at Barnstaple in Spring 1963. Further information supplied by John Lewis (page 274)
Readers' Forum. 160.
Volume 7 No. 1. David Percival.
Original colour feature: 7-4: V2-hauled freight Three Counties. This was the 4.20 p.m. King's Cross to Dringhouses; A4 60022 Mallard with six coach outer-suburban set was on 4.21 p.m. to Peterborough; picture of 60041 was later than September 1962 as smoke deflectors not fitted unti January 1963. D0260 Lion was photographed in autumn of 1963.
Volume 7 No. 1. P.J. Coster.
Original colour feature: 7-4: V2-hauled (60902) freight Three Counties. This was the 714 down: 16.05 King's Cross to Dringhouses: the locomitive was fitted with a Kylchap double chimney. 46245 (front cover) was maintained in bright condition due to efforts of Frank Bennett, shedmaster at Willesden. The tavern cars (7-42) were used as an instrument for railway bashing by the Tories.
Lion. W.L. Wilson.
Photograph (7-32): Correspondent accompanied the locomotive on its Sheffield to London intensive rosters.
Pacifics at Carlisle. Brell Ewart.
46203 had been cleaned by enthusiasts for its final run (7-28).
SR coaching set No. 200. Michael Mensing.
Sequence of events queried by R.C. Wright (on page 51) which took place at Wadebridge as photographed in part by letter writer on 6-285
100 years of a Cotswold railway line. Mike Barnsley.
M&SWJR greatly curtailed services in 1921 due to government regulations and miners' strike. Original article 7-6.
100 years of a Cotswold railway line. H.M. Liddell.
Collapse of Chedworth Tunnel: domestic swimming pool constructed in hollow. Original article 7-6.
100 years of a Cotswold railway line. David Holmes.
Steeply graded approaches to Swindon Town caused problems for WW2 freight. Heavy traffiic in the summer of 1956. Personal experience of denotators being used as part of send off for writer and his wife for their honeymoon. Original article 7-6. .
LMS in Scotland. Ian G. Morris.
Location of 0-4-4T page 36 (see 7-33)
LMS in Scotland. Philip Jones
Not Holiday Haunts as stated but LMS Guide to Scottish Holiday Resorts (see 7-33)
LMS in Scotland. G. Henfrey.
Kyle of Lochalsh was not the most westerly point on a railway in Scotland: Arisaig to Mallaig is further west. Original article 7-33.
Tavern cars. Neil Wooler.
Notes the use of discretionary windows (as per bar area of HSTs); problems with draught beer; and the gulf between railway and catering management. Original 7-42.
Help Wanted. Iris Henson.
Believed that Manchester Theatre Royal organized special trains to Stockport after performances, shortly after railway opened.
Leith Central. Ian Scrimgeour.
Visit with late Gavin Wilson to collect used tickets. Original feature on page 19. These were published again on page 219.
Leith Central. Paul Rees.
Queries the large size was for expected emigrant traffic. Original feature on page 19. These were published again on page 219.
Leith Central. Norman Irvine.
WW2 journey in troop train with Royal Artillery from Alford to Greenock stopped during night at Leith Central in December 1942 before embarkation onto Queen Mary at Greenock. Original feature 7-19..
Colour files - vintage southern electric. Dick Riley. 164-5.
Set 4551 formed from ex-LBSCR overhead electric stock augmented with Bulleid steel trailer at Tulse Hill on 3 June 1958; 2-EPB 5712 at Mitcham on Wimbledon-West Croydon line on 20 March 1955; 4-SUB 4387 at St Mary Cray on 9 May 1959; EMU trailer DS 70087 for de-icing painted red and motor third brakes ADS 70096/7 (1925 stock) at Peckham Rye electric train maintenance depot on 26 December 1960.
Book reviews. 166.
The Joint Station - Aberdeen Station, 1867-1992. Great North of Scotland Railway Association. DPR ****
railway is dealt with as part of the life of the town
Industrial locomotives of North Wales. V.J. Bradley. (Industrial Railway Society). TJE *****
glowing review
The light railway king of the north. A.L. Barnett. (R&CHS). AE *****
excellent review of biography of Sebastian William Meyer.
Princess Margaret Rose - the first production Stanier Pacific. Brell Ewart and Brian Radford. Platform 5. DJ ****
thoroughly enjoyable book
Saffron Walden station with railcar 79961 on its last journey to Audley End on 5 September 1964. Tom Marsh. rear cover.
Southern class V [Schools] 4-4-0 No. 30923 Bradfield at Reading C.R. Leigh-Jones. front cover
Hughes, John C. The Liverpool Overhead Railway: an alternative history. 172-80.
Col illus: Motor coach 7 at Seaford and Litherland station on 29 August 1955 (T.J. Edgington);A wide train entering James Street station in October 1956 (T.J. Edgington); Car no 18 at Seaford Sands station in Sept 1956 (E.S. Russell); Sandon lift bridge on 4 April 1958; View from Nelson Dock station on 29 Dec 1956 (both J.A. Peden); Map of the Liverpool Overhead Railway in the1930s; Huskisson Dock station in 1956; Pier Head station from the tracks; The overhead railway from the newly opened Liver building in c1913; Canning station in 1957; Pier Head station in colour in 1955 with Corporation buses, but no trams (T.J. Edginton); early photograph of Dingle station; Herculaneum in 1956; Gladstone Dock station; under Pier Head station in 1910; Wapping station; Brunswick Dock station; Pier Head station when new with centre third rail; bow string girders at Chapel Street. See letters on page 328 by David Grainger suggests reasons for not being nationalized (although does note through running from LOR to Aintree until the 1950s and from R. Trevitt on very early automatic signalling and train control.
Smithers, Mark. The Avonside engine Company of Bristol. 181-7.
Originated in 1837 by Henry Stothert; joined by Edward Slaughter in 1841 to become Stothert & Slaughter. Supplied locomotives to broad gauge GWR: Fire Fly 2-2-2 in July 1841 and Sun class. Completed standard gauge orders from LBSCR and Monmouthshire Railway & Canal Co. Works became Avonside Ironworks in 1844 and continued supply to GWR, B&ER and SDR. Stothert left in 1856 to develop interests in shipbuilding. Grunning joined and firm became Slaughter Grunning & Co. Significant locomotives constructed included 4-4-0Ts for NLR, 2-2-2WT for Cowes & Newport Railway; and an 0-8-0T for the Vale of Neath Railway (in 1864). Became Avonside Engine Co. in 1865/6. Firm involved with Fairlie patent locomotives: 0-4-4-0T James Spooner for Festiniog Railway (WN 929/930) in 1872 and a single Fairlie (WN 1244) shown at Paris Exhibition in 1878 and acquired by Swindon, Marlborough & Andover Railway. See letter by Neil Burgess which begins on page 328 for further information about these Fairlies. Supplied 0-4-4Ts and 0-6-0STs to Monmouthshire Railway & Canal Co, Fell locomotives for Rimutaka incline in New Zealand. The firm experienced difficulties in 1880 when Fox, Walker also ran into trouble and its Atlas Works were acquired by Charles Peckett (the cause of its problems had been the development of Henry Handyside's steep gradient apparatus whereby the locomotive was clamped to the rails and used a winch to haul up its train (the system could cope with 1 in 10 gradients)). Edwin Walker joined Avonside and this led to strong affinities with Fox, Walker designs in the Avonside output, notably WN 1347 supplied to the Ilkeston (Oakwell) Colliery in 1891. Avonside supplied locomotives which would eventually be absorbed into GWR stock: WN 1386 Trojan supplied to Alexandra (Newport & South Wales) Docks & Railway Co.; WN 1421 to Burry Port & Gwendraeth Valley as thier No. 2 Pontyberen and further locomotives. In 1905 works were moved to a new site at Fishponds. The Heisler locomotive was developed for sugar estates. Internal combustion locomotives were supplied to the War Department in 1915 - these had Parsons 4-cylinedr engines. An 0-4-0T was supplied to Cadbury's of Bournville in 1926 and 0-4-0Ts were supplied to the GWR (1101-6). In 1934 the firm went into liquidation and the goodwill was acquired by Hunslet. B&w illus.: 0-6-0ST Kettering Furnaces No 11 (WN 1849); 0-6-0ST Trecelyn (WN 1633) at Celynen North Colliery (both R.T. Russell); Festiniog Railway 0-4-4-0 No 8 James Spooner (WN 929/930); 0-6-0ST Blythe (WN 1894) at Pateley Bridge on Nidd Valley Railway in 1928; drawing from The Engineer of 6.11.1930 of an Avonside-Heisler V-cylinder locomotive for use in Natal; 0-6-6-0T Escalador de Montes - one of three 3' gauge locos used on the Venezuelan State Railway; one of Avonside's last locos works No 2072: 2ft gauge 0-4-0T for Durham County Water Board; former Burry Port and Gwendraeth Valley Cwm Mawr (WN 1491) engine shunting at Weymouth Quay; as GW No 2195; Swindon, Marlborough and Andover Railway 0-4-4T single Fairlie (WN 1244) No 4; North London Railway 4-4-0T No 34 (WN 442).
The Railway Clearing House - 150 years on. John W.E. Helm. 188-94.
Modelled on the Bankers' Clearing House established in 1773. RCH came into existence on 2nd January 1842. Carr Glyn (Chairman of the L&B) played a leading role and was the first RCH Chairman. It began with a part-time secretary and six clerks, by 1913 there were 2500 clerks. The original members were: L&B, MCR, B&DJR, NMR, M&L, GNER, H&S, L&S and Y&NMR: all were northern companies as there was no cross-Thames link until 1853, but the LSWR joined in 1851. GWR joined in 1857. The Edmondson ticket assisted with through bookings. Lost luggage was administered from 1848. Co-ordination of passenger timetables started at same time. The apportionment of freight receipts was a very important activity. Certain key stretches, such as the Severn Tunnel and Runcorn Bridge, were allocated extra mileage. Pooling of traffic fell within the RCH remit. Wagon standardization became an important activity: there were standard positions for vacuum and Westinghouse brake pipes. There was an external labour force of number takers who worked in dangerous conditions in yards. Bibliography. Illus.: drawing of the 'Long Office' in Seymour Street [now Eversholt Street] in 1864; exterior of the former Railway Clearing House office in Eversholt St.; map of Leeds' railways 1911; map of London's railways 1867; map of Carlisle's railways 1911; map of Clapham Junction 1911 (maps in colour from NRM collection)
North Eastern 0-8-0s. 195.
Colour photo feature:: Q6 of 1913 No 63439 shunting at Consett on 28 Sept 1963 (Roy Hobbs); Q7 of 1919 No 63460 idle at Darlington on 25 Sept 1963 (Geoff Rixon)
Carlisle - summer of '67. Derek Cross. 196-7
Colour photo feature: a rather scruffy Class 5 No 44775 on Glasgow to Morecambe train ; an immaculate Class 5 No 45349 in company with an equally well groomed 45562 Alberta; 45279 on down relief to Thames Clyde Express (see also page 330 for letter by Robin Lomer); preserved Castle No 7029 Clun Castle passing Durran Hill junction.
The classic 'Halls'. 198-9.
Colour photo feature: No 4917 Crosswood Hall at Beaconsfield in early 1962 (all by C.R. Leigh-Jones*); No 4977 Watcombe Hall outside Swindon works in June 1937 (Sydney Perrier); No 5942 Doldowlod Hall at Gerrards Cross on 13 Aug 1963 on local freight (*); No 6909 Frewin Hall near Chalfont St Peter on Paddington to Beaconsfield commuter "express" in May 1964 (*);
Southern tanks - bunker first. 200.
Colour photo feature:: class A1X No 32678 at Eastleigh shed in 1961 (Cliff Woodhead); Class H No 31263 in Tunbridge Wells shed on 16 March 1963 (Geoff Rixon).
Early North Eastern Railway steam lorries. Derek Rayner. 201-7.
Tables of fleet operating mileages and steam lorry purchases. The acquistion of the Londonderry vehicles may owe something to the appointment of the Marquis of London to the Board in 1905. The article is highly detailed and was originall published in Steaming, 1979, 22 (4) - the journal of the National Traction Engine Trust. Lists registrations. Bibliography. See page 274 for corrected photographic illustration. Illus (b&w): steam Lorry No 8 (a Coulthard) in the York Locomotives work's yard; the St Pancras lorry possibly No 11 in York Carriage Works yard; No 1, a Straker, at Tollerton, (tree in the picture is still quite recognizable); No 12, a Londonderry in York Carriage Works yard; No 6, a Londonderry outside the Railway Offices in York; No 3, a Thorneycroft adjacent Railway Headquarters (see also page 274); St Pancras lorry possibly No 11 outside NER No 1 Fire Station; No 45 (BT 217) at Easingwold; No 2, a Straker outside the NER Fire Station; No 3, a Thorneycroft, and no 4, one of the second pair of Strakers; No 54, a Londonderry (BT 216); interior of repair workshop.
The Lambourn Valley Railway. Josephine Carter. 209-16.
The article is somewhat lacking in precision, especially in terms of Parliamentary Acts, yet gives an account of transport and rural life in the Newbury area including the Kennet & Avon Canal and the Berks & Hants line, and proposed tramways. For a time Lambourn used Hungerford as its railhead. Notes how a railway was sought to bring in building materials, take out agricultural produce, and serve the horse breeding interests. The Lambourn Valley Railway was opened on 2 April 1898 and was taken over by the GWR in 1905. Newbury Station was rebuilt in 1906. The line was used for military traffic in WWI when the race meeting traffic ceased. The GWR attempted to retain the traffic in the 1920s and 1930s by building improved horseboxes with steam heating and gas lighting, and introduced diesel railcars (numbers 18 and 19) to reduce costs. WW2 also led to a loss of horse traffic and total closure of the line came in 1960. Map, bibliography. Comment on incorrect derivation of word tram (Nicholls Readers' Forum p.330). Illus (b&w): idyllic view of East Garston village with pond, paddlers and horse-drawn farm vehicle (1900s); GWR No. 18 railcar making its first journey on line in 1937; arrival of the first train in 1898; diagram of GWR horse box Lot 1132 (1907); former GW railcar No W15W at Welford Park station; ex GWR Dean Goods No 2573 leaving Great Shefford in 1952; No 2573 near Welford Park in 1952; signalman closing the crossing gates at Speen for the very last time in 1973 (M.W. Early for 1952 photos.). Further attempt to document this line in Volume 21 page 235 et seq.
Rolling stock focus. John Lloyd. 217.
Col illus.: BR. breakdown train van DS 70008 at Ryde (ex LBSCR invalid saloon No. 57): see letter from Frank Goudie & further illus. page 330 and BR (Southern Region) steam heating van for use in Southampton Docks.
Readers' Forum. 218.
Locomotive manufacturing. T.R. Pearce.
Refers back to page 106 letter by O.R. Wilson: Day Summers bought Northam Iron Works on Itchen and began shipbuilding in 1840. At least three locomotives were built at Millbrook: Jefferson in 1837 for the Richmond, Fredericksburg & Potomac Railway; London & Greenwich 2-2-2 No. 7 in 1839 and Southampton for L&SR (cited as LSWR) also in 1839.
The Scott syndrome. R. Murmann.
LSWR Scott was not named after novelist, but after the GM Archibald Scott! Feature page 67.
LNER streamlined stock. John Watling.
West Riding stock used on York - Yarmouth trains from 31 March 1948: see page 97.
LNER streamlined stock. J. Fleming.
West Riding stock seen at Hatfield prior to nationalization: see page 97
Marazion. John Binding.
See feature on page 118: The Hayle Tramway was not the earlist Cornish railway: Scorrier - Portreath; Redruth & Chasewater and Bodmin & Wadebridge were all earlier. The WCR took over the Hayle Tramway on 11 March 1852; the Saltash Bridge dates are incorrect; the demolition of a viaduct (p. 124) is the Penwithers Viaduct on the Falmouth branch.
Answers to queries. Vol. 7 No. 2. Roy Bond.
See enquiry from L.W. Knott on page 106: Broughton to Talla Reservoir see J. Stephenson Loco. Soc.
Answers to queries. Vol. 7 No. 2. B. Rowland.
See enquiry from B.G. Bassett on page 106 asking smokebox door hinges arranged in way that they are: designed to assist use by right-handed staff.
Living with the 'Merchant Navies'. C.J. Meredith.
See page 72: 21C1 was at Alresford not at Swanley on 11 March 1941; reduction of boiler pressure to 250 psi took place before rebuilding; some tenders were modified prior to rebuilding.
Living with the 'Merchant Navies'. Michael Kilpin.
See page 72: queries how entry to oil bath if need arose without a pit available.
Conway. Bill Rear.
See page 84: Reporting number of 45237 was for a Saturday-only working, but number may not have been removed.
Leith Central. Ian Scrimgeour.
Visit with late Gavin Wilson to collect used tickets. These repeat publication on page 163.
Leith Central. Paul Rees.
Queries the large size: for expected emigrant traffic. These repeat publication on page 163.
Video Review. 219.
Leek and Manifold Light Railway; Glasgow Subway. DJ
Colour files. 220-1.
Col. illus.: Patriot class 4-6-0s: No 45502 Royal Naval Division at Carlisle in 1959 and 45547 at Patricroft (Jim Carter): NW Fell country: BR class 4, 4-6-0 banking on Shap; BR class 9F no 92017 re-starting from Tebay banked by class 4 2-6-4T (Alan Tyson).
Book reviews. 222.
Epsom's hospital railways. R.J. Essen. Author.
Lindisfarne's limestone past: quarries, tramways & kilns. Roger C. Jermy. (Northumberland County Library). AE
Eyewitness guides: trains. John Coiley. (Dorling Kindersley). DJ*****
Very well received.
Steam in Glamorgan and Gwent. Railway Club of Wales. ILW ****
"very interesting collection of black & white photographs"
Irish railways in colour. Tom Ferris. (Midland Pub). JS ****
"excellent book"
Laira Junction ex GWR 4575 class 2-6-2T No 5572 with a railmotor trailer. R.C. Riley. rear cover.
On 30 August 1961
Number 5 (1993 September/October 1993)
Isle of Man railway 2-4-0T No. 8 Fenella at Douglas station in August 1964. Peter Clark. front cover
To whom should go the credit? [Guest Editorial]. Keith Horne. 227.
The extent to which the bridge across the Menai Straits is due to Robert Stephenson, or the extent to which Stanier locomotives were due to Stanier. See letter by Edgington 8-50.
The modern 2-6-0. 228-9.
Colour photo-feature: K3/3 No 61884 at Cadwell (Malcolm Thomson); N class No 31840 at Exeter St Davids in May 1964 (Cliff Woodhead); Class 4 No 43094 at Leeds City (Joe Richardson); 42700 at Farnley (Joe Richardson)
The Weardale branch. Alan Earnshaw. 230-6.
Mineral deposits in Weardale, especially lead: interest by Stockton & Darlington Railway and by Stanhope & Tyne and South Durham railways, and by the Derwent Iron Company. The area of upper Weardale was the subject of many alternative proposals. On 8 November 1843 the Bishop Auckland & Weardale was opened as far as Crook to further the Pease family's coal & coke interests. The Wear Valley Railway Act of 31 July 1845, the Contractors for which were Anderson & Dowson was opened to Frosterley on 3 August 1847. J. Dyson surveyed a route into South Tynedale via a 2.25 mile tunnel with a branch into Allendale, but nothing came of this. The Derwent Iron Co. built its Weardale Extension Raiway without Parliamentary sanction using wayleaves: this opened 16 May 1845. It reached a summit over 1000ft above sea level and was acquired by the S&DR by the Wear Valley Act of 1845. The Frosterley & Stanhope Railway obtained an Act on 28 June 1861 with the aim of exploiting limestone. It included the Newlandside incline. It was amalgamated with the S&DR on 30 June 1862, which in turn was absorbed into the NER on 13 July 1863. There was a boom in exploiting the mineral deposits of lead and iron in 1870 and this led to proposals for a St John's Railway via Killhope & Alston, but the Wear Valley Extension Railway (Act of 20 June 1892) opened on 21 October 1895 was too late as a decline had set-in in mining. Poor map see 8-50 - Geoff Hall. Illus. (b&w): J21 65078 passing Frosterley (J.E. Shelbourne) driver was Morgan Lynch; Byers Green (third station built in 1885); Crook second station; NER loco class C No 1564 arriving at Rowley; Viaduct at Bitchburn Ford with B or C class locomotive c1905 (Vol 8 page 163 letter by J.F. Mallon); gardens at Tow Law with staff; engine shed at Stanhope; incline from the quarry at Rogerley (for detailed commentary see 8 page 50) probably Parson Byers (Vol 8 page 163 letter by J.F. Mallon); crossing keeper's cottage at Unthank; J21 65061 arriving Wearhead (Vol 8 page 163 letter by J.F. Mallon); Eastgate station..
The decline of freight. Clem Huzzey. 237-41.
The 21.5m net ton miles of 1948 had declined to 11m by 1988. This included a massive decline in coal traffic. The carriage of freight in 1948 had not changed since 1914: 0-6-0s hauled unbraked wagons: the 10 ton or 12 ton wagons were gradually being replaced by steel 16 ton wagons. Road competition had grown. Freight handling on the railways was labour intensive, especially for sundries. Beeching introduced Merry-Go-Round trains for coal and stone and Freightliners for the conveyance of containers, but the problem of wagonload traffic was not tackled. Illus. (b&w): "sea of" private coal wagons at Aintree; unfitted mixed freight at Rowington behind 28xx No 2820; Dean Goods No 2538 on a pick up goods near Rhayader; GWR goods depot at Hockley; 9F 92028 plodding up Lickey Incline; Freightliner train, pair of class 37s on a train of oil tankers at Bromsgrove. Additional comments by D.K. Horne (Readers' Forum 8-51) and incorrect motorway distances (Edgington)
Sudden death at Arlesley. Adrian Gray. 242-3.
Accident took place on 23 December 1876: a collision between a fast running express and a derailed freight train: the express was unable to stop due to lack of continuous brakes. Both the coroner and Captain Tyler blemed Driver Pepper, but Tyler also criticised the short block sections in relation to the speeds expected by the Company. Scene of accident as portrayed by Illustrated London News.
Railways and the State - Part 1. John Smart. 244-8.
The success of passenger traffic on the Liverpool & Manchester Railway encouraged Parliament in 1832 to impose 1/8p per mile passenger duty. By 1836 Parliament was noting the lack of coordination (James Morrison MP for Ipswich) and scrutiny (the Duke of Wellington) in railway legislation. A Select Committee of 1839 reported on railway communication. Acts of 1840 and 1842 related to safety. Parliament was willing to accept monopolies as it regarded the operation of rival concerns on the same track to be both impractical and dangerous. The Regulation of Railways Act of 1840 enabled a Railway Department to be established at the Board of Trade. This demanded returns on rates and fares and on accidents. The Railway Inspectorate was established, and from 1842 this inspected new lines. Select Committee of 1844 chaired by President Board of Trade, William Gladstone, proposed a board to review railway bills in the light of national interest: this was chaired by Lord Dalhousie. The 1844 Act gave Parliament the purchase any new line aerning more than 10% in profits after a period of 21 years: the powers were not excercised. Illus. (b&w): gauge conversion at Plymouth in 1892; Ais Gill summit viewed from an LMS Jubilee; workmen boarding a train to Enfield at Liverpool Street in 1884; Glenfinnan viaduct (Mallaig extension built with Government financial assistance).
Isle of Man steam. Peter Clark and Alan Tyson (phots.). 249-51.
Colour photo-feature. No 5 Mona at Douglas; No 5 Mona at Douglas this time in company with no 12 Hutchinson and a couple of ex-County Donegal railcars; No 10 G.H. Wood at Colby; No 11 Maitland at Port St Mary; No 8 Fenella leaving St Johns; No 12 at Douglas, No 13 Kissack at Douglas; No 13 at Douglas piloting No 16 Mannin about to leave Douglas;
Cambrian Coast express. John Edgington and John S. Gilks (phots). 252-3.
Colour photo-feature: Manor assisted by BR class 3 No 82020 near Llanbrynmair; Cambrian Coast Express entering Snow Hill behind an unidentified Castle (but see 8, page 50); train leaving Aberystwyth hauled by 7819 Hinton Manor, Pwllheli portion leaving Harlech behind 76040.
King's Cross arrivals - 1961. Cliff Woodhead (phot.). 254-5.
Colour photo-feature: A3 60039 Sandwich arriving from Leeds; A3 60047 Donovan coming in from Newcastle; A3 60099 Call Boy after a running in turn from Doncaster, A4 60030 Golden Fleece backing past Kings Cross box.
Jubilees to the rescue. Alan Tyson (phot.). 256
Colour photo-feature: Jubilee 45658 Keyes on Thames-Clyde express replacing Type 4; another Jubilee 45597 Barbados with culprit in tow being sent
The Pig and Whistle railway: a Lancashire backwater. Jeffrey Wells. 257-65.
The Garstang & Knot(t) End Railway had a long and difficult development, enjoyed a brief prosperity, and a rapid decline. There were several speculative schemes including the development of St Bernard's on Sea (on a sandbank), and a venture to link Hull with Knot(t) End. On 30 June 1864 an Act was obtained for a Garstang and Knot End Railway. Progress was slow and at one point consideration was given to a narrow gauge line, but in December 1870 the seven miles from Garstang to Pilling were ready: these were inspected by Captain Tyler on 30 Nov 1870 and opended on 14 December. An 0-4-2ST Hebe was acquired from Black, Hawthorn & Stephenson in June 1870, but the boiler failed in 1872 and the owner repossesse his locomotive, following which the line became defunct until 1874, except for a little horse-drawn traffic. Union, a Manning Wardle 0-4-0St, built in 1865, was acquired on behalf of the railway in October 1874 but was sold back to the builders in 1875 as it was unsuitable. In September 1875 a new Engine Company was formed which purchased a Hudswell Clarke 0-6-0ST Farmer's Friend which was leased to the GKER. Another HC 0-6-0ST Hope was hired between November 1883 until 1897. Operation of the railway was far from orthodox and the line was in receivership from 1878 to 1908. In 1898 the Knott End Railway Company was formed with the aim of reaching the intended destination, but shortage of funds left the works derelict, but on 29 July 1908 Knott End was reached. Two HC 0-6-0STs (Jubilee Queen and New Century) were acquired at this time, and a Manning Wardle 0-6-0T Knott End was acquired in 1908. At Preesall a salt mine was reached over a long siding and provided a significant traffic in rock salt (over 30,000 tons in 1918). Peat traffic and increasing passenger traffic helped to provide a brief prosperity. In 1909 a Manning Wardle 2-6-0T Blackpool was obtained (see 10-40 for full account by Philip Atkins). The railway was absorbed by the LMS, but passenger serives were withdrawn on 30 March 1930, the section between Pilling and Knott End closed on 13 November 1950, and the line was closed completely on 31 July 1963. There are few remains. No citations. Information about asrrival of special troop trains in 1909 from Brian Turner (8 page 51) and incorrect distances (Edgington 8-50)
Illus. (b&w): KER Pilling station c1906; KER Preesall station c 1908; KER Map of the branch, KER Map showing location of branch; KER Preesall station c 1908; Nateby station c 1908, Newspaper advertisement of the opening of the line.,Plan of Garstang station 1890; Plan of Knott End station 1912; KER The 1910 and 1871 timetables, KER Garstang station being rebuilt after the fire of 1910; KER Jubilee Queen at Garstang station c 1906, KER Pilling station c 1908, Knott End yard with their largest loco Blackpool, Knott End locomotive at Knott End station,
Blue 4-6-0s. Philip Atkins. 266-7.
Two photos of Holden prototype No 1500 at Liverpool Street (see Readers' Forum - Bowdidge and P. Howard Baker p. 331) and one of Cardean at Glasgow Central .
Hops, hoppers [hop-pickers] and special trains. H.P. White. 268-72.
Hop harvesting was labour intensive and took place during the first three weeks of September. The labour for the Kent harvest, other than that in the Canterbury area attracted family groups from the more squalid parts of South East London and they travelled in special trains from London Bridge (Low Level), Bricklayres' Arms until 1939, New Cross, New Cross Gate, Deptford and Woolwich Arsenal to stations between Paddock Wood and Pluckley, stations towards Maidstone West and the Hawkhurst branch. The labourers were visited by friends during the intervening weekends and these travelled on special trains. The oldest stock was used and GUVs were used to convey domestic articles as the hoppers' huts on the farms were spartan. If ordinary trains had to be used then normal third class passengers were seated in the firsts. Guiness owned hop fields near Bodiam and specials were worked over the K&ESR after closure to passernger traffic with hop specials. Edgington castigates author (8-50) for incorrect definition of shoddy on last page of article.
Illus. (b&w): L class 31781 at Crowhurst South Junction; E class no 31491 near Oxted; L class no 31778 near Oxted; E class no 31273 near Crowhurst South Junction; two class Ds unrebuilt 31741 and rebuilt 31734 on an empties train near...class D1 at Hawkhurst station in 1953; Terrier at each end of a train at Bodiam; A two coach train at Goudhurst; 32636 on a special at Bodiam; 32636 on a special at Junction Road Halt.
Rolling stock focus: LMS main line survivers. John Lloyd (phot.). 273
LMS restaurant car no M140M (with six-wheel bogies) at Poole; LMS full brake no M30539M (location Bailey Gate Deacon 8-50),
Readers' forum. 274-5.
The LMS in Scotland. John Frater/ Simon de Souza.
See article (page 33) by Peter Tatlow. Light railways: Lybster and Dornoch were; Strathpeffer and Fochabers were not. Illus supposedly Strathpeffer was Fort George. Locomotive workings on Strathpeffer and Fort George branches.
Camp Hill pilots. Stanford Jacobs.
3-cylinder (LTS Section) 2-6-4Ts were transferred to Saltley during WW2. Frame in Kings Heath signal box renewed with standard Reading frame whilst within Western Region See articles which began on p 60.
Rolling stock focus Vol. 7 No. 3. John Lewis.
Composition of Penzance-Crewe and Crewe-Cardiff workings which included TPO vans. The inspection coach (page 161) was numbered in the GWR goods stock series, although diagram was as coaching stock (5 vehicles of this type were constructed).
Waterloo to the West of England in the thirties. A.G.S. Davies.
Original article on page 130: questions whether T9s required double-heading with loads in excess of seven coaches.
F.W. Webb and his compound locomotives. John C. Hughes.
The illustration (see Vol. 7 page 126) of No. 507 Marchioness of Stafford: this locomotive was used to haul the Royal Train carrying Queen Victoria on 11 May 1886 to open the Shipperies Exhibition in Liverpool (the locomotive was driven by Webb).
F.W. Webb and his compound locomotives. H.L. Holland.
Force capable of being transmitted through pinch bars (see page 126) .
Marazion Station. John Luxton.
Marazion Station. Walter Rothschild.
Both these letters refer to article about Marzion Station (page 118) and its statement on the connexion between the name and either Zion or Jews: both writers refute this link)
North Eastern steam lorries. Derek Rayner.
Corriegendum in shape of correct photograph being reproduced (see page 201).
Saffron Walden station in 1910. 275.
Great Eastern Railway glass negative held by NRM: notes by S. Daly.
Colour files - Bempton station - North Eastern Railway. John Bateman (phot.) 276-7.
Seven illustrations taken on 30 August 1968.
Book reviews. 278.
The Sheppey Light Railway. Brian Hart. Wild Swan. RCR *****
"Brian Hart has researched his subject well... publisher's usual meticulous attention to detail and high quality production"
Life in a railway factory. Alfred Williams. Alan Sutton. AH-P ***
Hammerman at Swindon Works: social history
Small coal and smoke rings — a fireman on the Great Western. Derek Brock Isis. MB **
Large print: reminiscences of work at Barry depot.
Steam days. Gerald T. Robinson. Ian Allan. MB ***
Colour photo-album
The railways of Bristol and Somerset, Martin Smith. Ian Allan. JW ***
"an index would have been more than useful".
Return to Bawtry: a busy country station in the golden age of steam. Jack Smith. Waterdale Press. TJE ****
Author's father was Station Master at Bawtry between 1930 and 1943. See also article on page 313,
The two parts of the 'Cambrian Coast Express' about to amalgamate at Dovey Jcn. station. T.B. Owen. rear cover
Letter (8-50) suggests that locomotive was a class 4 4-6-0 not Manor class: date 18 March 1966 (distant view)
Number 6 (November/December 1993)
Royal Scot' No 46130 The West Yorkshire Regiment passing Rugby box No. 4. front cover.
c1953 LMS stock in carmine & cream
A tender view. 284-5.
Colour feature: Castle 5054 Earl of Ducie at Southall MPD on 26 August 1964 (M.H. Yardley*); Class S15 30843 at Nine Elms on same date (*); Class 8F 48773 (S. Carter); O4/8 63781 at Doncaster MPD on 12 March 1966 (*).
The London Transport Northern Heights extension. Adam Sharr. 286-92.
The 1935-40 LPTB New Works Programme included some work which came to fruition, notably extension of the Northern Line services from Archway to High Barnet and Mill Hill East over former GNR lines, and the conversion of the Great Northern & City line from Finsbury Park to Moorgate to normal tube standards. The latter was intended to be linked to the Northern line at Highgate using the GNR Alexandra Palace branch from Finsbury Park. The GNR Edgware branch was intended to be linked to the Northern line terminus at Edgware and this was to be extended to Bushey Heath with a new rolling stock depot at Aldenham. Much work on tunnels and viaducts was abandoned in 1940 and was never restarted following WW2. Some of the works south of Finsbury Park were later incorporated into the Great Northern electrification of the 1970s. This story has been told several times, but the lack of citations and of illustrations of the many "new works" makes this a secondary source. For many years following WW2 rolling stock cars on the Northern Line showed the new network under development on the route diagrams. Further information Roger Carvell (8-50) notes lack of "Alexandra Palace" on map; Lawrence and A.J. Robertson 8-50.
Illus. (b&w): Finchley Central; Highgate [High Level] station; Crouch End station, Highgate South tunnels; Crouch End station, Alexandra Palace station as it was, Alexandra Palace station now; Alexandra Palace platforms.
Disaster at Dinwoodie. Alan Earnshaw 293-7.
Basic cause was signalman error which led to a double-headed express ploughing into the rear of a freight train which had failed in the section. The Inspecting Officer, Colonel Mount, commended the use of all-steel stock which greatly reduced passenger casualties, but criticised the slow progress by the crew of the freight to protect their train which was partially due to the regulations then inforce. B&w illus: overall view of the accident site; the all steel brake van on top of the wreckage, leading end of the front van, second brake van with a stack of neatly piled wicker hampers, wreckage of the freight trains rear vehicles; recovery of the wreckage
Come to the Carnival - the Belle View Carnival and Britain's Railway Queens. Helen Ashby. 298-9.
Idea originated on the LMS (by a Liverpool shunter) and the first carnival took place as part of the Railway Centenaery Celebrations of 1925, and became annual in 1927: table lists all carnival queens during period up to 1975.Further information (Peter Treloar 8-50) also A.J. Roberston in same Readers' Forum. B&w illus: Railway Queen Lynette Storr in 1970; Railway Queen Therese Faulds visits the Slazenger factory in 1968.
Early footplate days on the Great Western. L.A. Summers. 300-4.
High speeds were obtained on the braod gauge in spite of primitive footplate conditions and rough ride. The names of several early engine drivers rea mentioned and there is a short biography of Jim Hurst who was born at Atley in 1811 and died in August 1892. Further information (John Bolton) 8-50. B&w illus.: 2-2-2T Vulcan; Jim Hurst, a pioneer GWR driver; Gooch 4-2-2 Great Britain, Victoria class 2-4-0 Napoleon; 0-6-0 Liffey; the Iron Duke renewal, much the same as the original, but now with a modest cab.
Isle of Man electric. 305-7.
Col. illus: Manx Electric Railway: car no 21 in red and brown livery at Laxey on 4 June 1960 (Chris Gammell*); car no 22 (green livery) leaving Laxey with a toast rack and goods van in tow in August 1959 (Alan Tyson); toast rack car and trailer Nos. 33 and 61 near Derby Castle on 4 June 1960 (*); Car 2 with passengers in period dress; Car 7 with toast rack trailer at Douglas; Front end contrasts between car 9 and car 20 at Ramsey; Loading mail into a goods van; Snaefell Mountain Railway car no 5 descending toward Laxey; Toast rack car no 25 connecting at Laxey with Snaefell Mountain Railway.
Nine Elms shed. R.C. Riley. 308-9.
Colour photo-feature: Drummond M7 30132 at Nine Elms; King Arthur class 30453 King Arthur; Lord Nelson class 30861 Sir Francis Drake; Rebuilt Merchant Navy 35027 Port Line
Great Western country. Celyn Leigh-Jones. 310-11.
Colour photo-feature: 28xx class 3841 at Woodley near Reading; Castle 5038 Morlais Castle leaving Gerrards Cross in July 1963; Castle No 5026 Criccieth Castle leaving Gerrards Cross the same view as Hall class no 5933 waiting to leave Gerrards Cross: all except first were working the 16.15 Paddington to Bicester: see letter from Robert Barker in Volume 8 page 166 concerning this working.
Whistlers on the Pullmans. Cliff Woodhead. 312-13.
Colour photo-feature: D 209 on the Master Cutler; D 348 on the Queen of Scots Pullman: both at Hatfield station on 27 June 1961, with signal box and semaphore gantry (down lines) and repeaters.
Scrooby and Bawtry. Jack Smith. 313-21.
Detailed history of a wayside station and its immediate environs, notably Bawtry viaduct. Feature could not have been unrelated to review of author's book by TJE on page 278. Located between Retford and Doncaster, the station was opended on 4 September 1849. The buildings were designed by H. Goddard of Lincoln and constructed by Peto & Betts. The station served a convalescent home during WW1. It enjoyed fairly regular visits by the Royal family in the Royal Trainj, mainly for race meetings at Doncaster, when they stayed with Lord Scarborough at Sandbeck Hall (often en route to Balmoral). Illus (b&w): Bawtry station c 1905; GNR 4-4-2 No 948 in posed picture near Bawtry on "wrong" track in June 1900, map of Bawtry brick viaduct and water courses from 25" OS map of 1893; map of position of Bawtry on the ECML, original proposed timetable (via Gainsborough), GNR No 284 picking up water on Scrooby troughs Scrooby station in 1904 with GN no 284 in immaculate condition; ambulance party at Bawtry in 1915; LNER No 1476 [later 4476 ] at Scrooby with station-master R.H. Tarver;early plan of Bawtry station, King George and Queen Elizabeth at Bawtry in 1949; A4 60009 Union of South Africa nearing Bawtry station, Plan of Bawtry station between 1939 and 1943; Class O4/8 no 63785 on the Harworth Branch, ,Map of Scrooby station between 1930 and 1943; Bawtry box in 1974; Bawtry station site in 1984 with the down waiting room in use as permanent way men's mess room.
The evacuation of East Kent: 1941. W.S. Becket. 322-8.
Unlike the northern lines which used its control system to organize special traffic, the Southern Railway tended to rely upon detailed timetabling with out-and-back workings from pre-established berthing points. The proposed evacuation schedule was organized on this basis: The destinations, mainly to the West of London, included Surbiton, Richmond, Guildford and Hounslow. As it could have been depicting schoolchildren being evacuated from Surbiton (see letter in Volume 8 p. 107 from Nigel Ings who was in this picture); an evacuated family at Victoria; Southern Railway pamphlet about the evacuation scheme, service trains originating at Ramsgate; detailed tables of evacuation services from Ramsgate; supply and disposal of empty stock; line occupation of the three routes; stock workings
Readers' forum. 328.
Streamline coaches. G.R. Mortimer.
Illus: twin at Norwich on 16 August 1948. See feature page 97.
Liverpool Overhead Railway. David Grainger.
Not RCH Member so did not fall with Grouping. See feature page 172. The only atlas to include it is Jowett's Railway Atlas. (Gould). Inter-running with the L&YR was short-lived but the LOR used its running powers to run to Aintree until the 1950s for race meetings. The ownership was unusual in that the Liverpool Dock's Board held the lease.
Liverpool Overhead Railway. R. Trevitt.
Mentions the early use of automatic colour-light signalling with trip cocks: see feature page 172.
Avonside Engine Co. Neil Burgess.
See feature page 181: Fairlie 0-4-4T (SM&AR No. 4) was not constructed at Avonside, but by R.&W. Hawthorn as WN 1699 of 1877. It was refurnished by Avonside when it acquired their work's number 1244.
Rolling stock focus: non-standard blue and grey sleeping cars: . 329
Col. illus.: both sides of LNER (Thompson) examples at Stratford and late LMS-design coaches M378M (first class with six-wheel bogies) and M603M (second-class with 4-wheel) at Willesden.
Readers' forum. 330-1.
LBSCR breakdown van. Frank Goudie.
At Ventnor (illustration) before modification: see also page 217.
Carlisle - summer of '67. Robin Lomer.
See page 196: 45279 worked from Carlisle into Scotland where steam had been banned: no water was available at Dumfries, but Sanquhar troughs were full (for train heating boilers? KPJ)
Marazion. J.J. Cummings.
6hp Daimler bus illustrated (page 118 et seq) was not GWR owned, but belonged to West Penwith Motor Co.
Lambourne Valley Railway. A.R. Nicholls.
Corrects false derivation of word "tram" used in original article (p. 209): tram derives from German word for beam of wood (traam): dram used in Welsh, sometimes. See 8-51 (Pearce) for a very full account of derivation.
Blue 4-6-0s. N. Bowdidge.
S69 illustrated (page 266) was not No. 1500, but No. 1504.
Blue 4-6-0s. P. Howard Baker.
The design of the S69 (page 266) owed much to Fred Russell (Chief Draughtsman). Notes on rebuilding class with larger boilers (B12/3).
The LMS in Scotland. John Edgington.
Location of photograph supposedly Strathpeffer (page 33 et seq) was Fort George: also addenda to list of Joint Lines.
Colour files: the 'Big Four' in colour. 332-3.
Colour photo-feature: LMS Standard compound class 4P 1048 at Scarborough in 1938; trio of LNE locos at Scarborough in 1938: J39 1537 (black); C7 706 and D49 258 The Cattistock (both latter in green) with trains in teak and other liveries); GWR 4-6-0 6832 Brockton Grange at Birmingham on 20 February 1939; Southern Railway power at Ashford shed in 1939: U 1613 (dark green); J 1598 (dark green); H 1305 (black) and N 1825 (black).
St Pancras Goods depot from GN House on 1 May 1962. Cliff Woodhead. rear cover
Should have been captioned Somers Town Goods Depot (8 page 50): arrival of Blue Pullman in passenger station in distance is noted in original caption, however.
Updated 2006-12-12