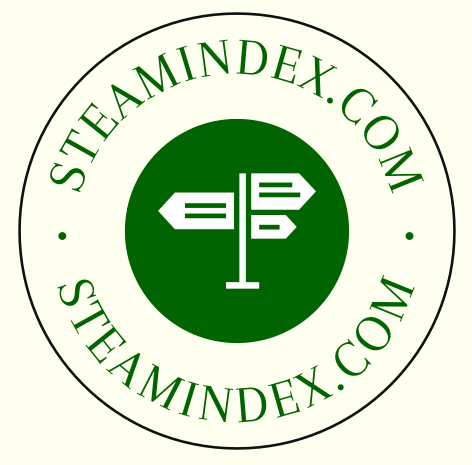 BackTrack Vol. 18 (2004)
Publshed by Pendragon, Easingwold, YO61 3YS
Issue 12 page 766 contains a reasonably good index to this volume
LMS 'Coronation' Pacific No.46256 Sir William A. Stanier FRS. K. Cooper/Colour-Rail. front cover.
Fresh out of works, gleams in its new paintwork at Crewe in April 1962.
From the Department of Administrative Affairs. Michael Blakemore. 3.
The title shows the Assistant Keeper seeking Civil Service mind of our Editor. Mercifully, readers are not compelled to fill in form ZR20/743/a to continue receiving their favourite pick-us up, but merely shows that the mag has a new publisher and a new distributor at Bourne where the Midland & Great Northern began, or did it end, on its way to serve West Runton and other locations in the Far East.
LNER in transition. 4-5
Colour photo-feature: 60007 Sir Nigel Gresley in garter blue at the opening of the Rugby Test Plant (J.M. Jarvis); B17/4 61661 Sheffield Wednesday in light green and lettered "BRITISH RAILWAYS" with green cylinder covers in front of crimson or maroon vehicles, with caption states chocolate & cream vehicles behind (or were they plum & spilt milk) at Marylebone station on 6 April 1948 (Andrew Dow Collection); A1 60131 without name in apple green and lettered "BRITISH RAILWAYS" with Thompson ersatz teak coach on up train at Doncaster in June 1948 (H.M. Lane); A1/1 60113 Great Northern (in BR blue) at York shed on 16 July 1950 with headboard portraying Edmund Denison glowering over the GNR Centenary (H.M. Lane); D20 62343 in plain black with tender lettered "LNER" at Neville Hill shed, Leeds in 1949 (E. Sanderson) and 60127 (A1) in BR blue with train in LNER livery leaving York in early 1949 (E. Sanderson). All Colour-Rail.
From Forest to Ferry — the last steam branch. Keith Hill. 6-13.
Stems from Act of Parliament of 2 July 1847, but the powers for this lapsed and a further Act was obtained on 7 July 1856. The line opened on 12 July 1858, although trains had been run on 8 May. A stopping point was opened at Shirley Holmes, but this closed when Sway was opened on the mainline. On 21 March 1879 the LSWR acquired the Lymington Railway. On 1 May 1884 the railway was extended to Lymington Pier and thus eased passenger travel to the Isle of Wight. Includes details of a proposed tunnel scheme promulgated by Frank Aman of Totland Bay in 1901. The C14 class 2-2-0Ts and S14 0-4-0Ts were tried on services, but push & pull operation really got going with the T and O2 classes of 0-4-4Ts which were displaced by the M7 class from the early 1930s. Air operated push & pull gear replaced the LSWR mechanical system. The route is described as is operation in 1956 which included special school trains. For a brief period the line was operated by BR Standard steam locomotives, very briefly by DEMUs, and for nearly forty years by EMUs. The line enjoys a half-hourly train service. The ferry vessels are also described. Illus.: colour: 30053 approaching Lymington Town on 16 May 1964 (Roy Hobbs); 41303 leaves Lymington Town on same day as previous; 41301 near site of Shirley Holms Halt in April 1965 (D.M.C. Hepburne-Scott) and 80019 leaving Lymington Pier near end of steam, but before third rail laid (A.C. Sterndale). B&w: nineteenth century view of freight train crossing river bridge; exterior of Lymingtown station with steam buses, c1905/6; Pier station and half of paddle steamer, 1900s; M7 No. 481 at extreme end of line looking over salt marsh on 7 July 1928 (H.C. Casserley); Pier station and ferries on 3 September 1952 (HCC); ferry and level crossing in 1960s; Town station on 18 July 1960 (HCC); 30480 and ferry at Pier on 14 July 1960 (HCC); locomotive shed with M7 in early BR days; 41312 arriving Lymington Pier see letter from John Webb (page 188): departing not arriving; 41316 entering headshunt at far end of line. Feature on proposed tunnel see Volume 26 page 688.
Great Central Classics. 14-15.
Photo-feature: Class 9N 4-6-2T No. 372 (later LNER class A5) outside Neasden shed; I3 4-2-2 No. 971 at Manchester Central in 1900; 8K 2-8-0 near Dunford Bridge with long freight; 11A 4-4-0 No. 872 near Knutsford with Manchester Central to Aberystwyth train (with Cambrian Railways' through coach); Sacré; 2-4-0 Class 12A No. 167 at Trafford Park shed; Class 8E 4-4-2 No. 365 Sir William Pollitt.
Have a safe journey? Arthur R. Nicholls. 16-22.
"Get as far from the engine as possible" stated Francis Coughlan's Guide to the London & Birmingham Railway in 1838. The terror of passing through tunnels, the use of luminous paint on the ceilings to alleviate the terror, the action of maniacs, the carriage of revolvers by Americans visiting England, attacks on women, robbery and murder, Franz Müller who was hanged for murder (Nicholls considers to be on fairly slender grounds) and gave his name to holes cut in the partitions of compartments on the NLR where the murder took place and the murder of Frederick Isaac Gold whose body was found in Balcombe Tunnel and the judicial murder of Arthur Lefroy [Mapleton] at Lewes. Topic is covered by Jeffrey Wells in Volume 13 on pages 579 and 641 in considerably greater depth. Author cites Illustrated London News and Westmorland Gazette, the latter seems an odd choice.
An introduction to the Highland Lines in LMS Days. David Jenkinson. 23-7.
A photo-feature with generous captions. Unfortunately, the author did not see the Highland lines until after Diesel traction (KPJ was more fortunate travelling over the mainline behind steam, and watching the morning mail crossing the bridge below Carbisdale Castle Youth Hostel. Illus.: 45098 on freight at Achnasheen c1950 with WCJS sleeping car in siding (Eric Treacy); 8F 8322 with small snowplough on ash-pit at Inverness mpd in April 1946 (H.C. Casserley); 2-6-4T 2214 on turntable at Inverness mpd (as previous for date & phot.) (Kyle turntable was out of use); CR 0-4-4T 15103 at Lybster in August 1935, with HR 6-wheel third & LNWR brake compo; Halkirk station platform in July 1931 (HCC); Cumming "Clan goods" 4-6-0 17954 on up Hebridean at Dingwall in July 1939 (with GSWR dining car: see letter by Arnold Tortorella on page 188); HR 0-4-4T 15053 at Dornoch on mixed train in July 1945 (Ian L. Wright)..
The glory that was Euston. 28-9.
Colour photo-feature: 46252 City of Leicester (green) at buffer stops of Platform 1 with Lakes Express in August 1962 (Geoff Rixon); 46205 Princess Victoria (green and shows special bracket for valve gear very close to platform) at buffer stops of Platform 2 with up The Shamrock on 11 October 1962 (leading coach - was it ex-GWR (GR); Euston Arch (T.J. Edgington); 46234 City of Bradford (red) on arrival from Glasgow at Platform 6 c1962 (TJE).
AC electric blues. 30-1.
Colour photo-feature: most in original electric blue livery with raised numbers and cycling lions: AL5 E3074 at Manchester London Road in September 1963 with train of maroon coaches (C.R. Gordon Stuart); AL1 E3013 in corporate blue livery? with corporate blue/grey livery rolling stock in the depths of Euston in May 1966 (F. Hornby); AL1 E3020 south of Nuneaton on 1 August 1965 on what may have been the Ulster Express (Michael Mensing - all remainder); AL3 E3099 on up fitted freight south of Runcorn on20 July 1963; and AL3 E3035 on Glasgow to Euston express passing Easenhall on 24 August 1968: locomotive was still in rail blue livery and train was assorted new corporate livery with some maroon.
On the Worcester line again. Michael Mensing and Derek Penney (phots.). 34-7.
Colour photo-feature (former took diesel, latter took steam): 5066 Sir Felix Pole and 7002 Devizes Castle leaving Camden Tunnel on up Worcester to Paddington express on 23 June 1962; 6927 Lilford Hall at Chipping Camden on stopping train (2 coaches & 2 vans) on 23 June 1962; 7900 St Peter's Hall and unidentified Castle leaving Camden Tunnel on up express; D6505 passing Norton Halt on Washwood Heath to Fawley train of empty oil tank wagons on 24 August 1963; 7005 Sir Edward Elgar approaching Evesham with express for Paddington in spring 1963; 7007 Great Western on up Cathedrals Express near Ashton-under-Wychwood; D117 (blue) approaching Pershore on single tracked stretch on Worcester to Oxford on 7 June 1977; and D116 (billious green) at Evesham on Kingham to Worcester service on 15 August 1964.
The LMS in later days. Part 1. Double chimneys. Michael Rutherfod. (Railway Reflections No.97). 38-47.
Attempts to show that in the late 1930s the LMS was acquiring a new corporate identity and cites the Coronation Scot, articulated rolling stock including the streamlined DMU, the electric multiple units for the Wirral and Southport lines and Leeds City station concourse. Rutherford then considers as the cutting edge of late 1930s steam technology and the LMS approach to their use then and following WW2. Inevitably Frank Webb had been there somewhat earlier with Patent 29240 which was accepted on 6 November 1897. This arrangement was applied to Princess Royal 6201 in 1934, but was soon replaced by a single chimney. The turbine locomotive 6202 was fitted with a double chimney with a complex system of cowls to minimize back pressure. The Kylchap type of double chimney was introduced to Britain by Maunsell on Lord Nelson 862 Lord Collingwood and by Gresley with the P2 class (and eventualy on some A4 class), and on the LMS on Jubilee 5684 Jutland where high power outputs were obtained during dynamometer car tests during November 1937, but the results appear to have been somewhat like the battle which the locomotive commemorated, that is far from decisive. 6245 City of London was built with the Kylchap arrangement, but it was alleged to interfere with servicing and was removed. The SR adopted the Lemaitre multiple blastpipe and sold the Kylchap arrangements to the LNER. The LMS had meanwhile demonstrated that high outputs could only be achieved with double chimneys during tests with 6234 Duchess of Abercorn on 26 February 1939. Subsequently, all the Duchess class, and the rebuilt Royal Scot, Patriot and Jubilees were fitted with double chimneys as were an assortment of the experimental non-standard standard class 5s following WW2. Rutherford is surprised that all the Jubilee class were not so equipped. See letter by D.H. Landau on double chimneys (page 188). Illus.: (colour): 44765 (double chimney/Timken roller bearings) on Willesden mpd in August 1963 (Geoff Rixon all colour); 45735 Comet on Camden mpd in August 1962; 45530 Sir Frank Ree on Willesden mpd on 4 May 1963; 46235 City of Birmingham (green) at Willesden mpd on 5 May 1963 (something odd about date or caption); 46170 British Legion at buffer stops of Euston Platform 1 on 9 June 1962. B&w: Webb 2-4-0 large Jumbo with double chimney: 1532 Hampden; Webb four-cylinder compound 4-4-0 1501 Iron Duke with double chimney; 6201 Princess Elizabeth with stovepipe double chimney; turbine locomotive 6202 with double chimney at Camden on 30 July 1935 (KPJ was not very far away & 9 days old); diagram of cowls and double chimney fitted to 6202 (see paper in J. Institution Locomotive Engineers Paper 458); 5684 Jutland with Kychap double chimney taking water at Crewe in 1937; 6234 Duchess of Abercorn at Cewe awaiting departure on 26 February 1939 with 600 ton train (George Nicholson, designer of rebuilt Scot boiler is clearly visible); 5742 Connaught with plain double chimney) arriving at Euston Platform 1 in 1953 (GR); 6121 HLI with nameplate clearly visible (Eric Treacy); 44687 (high running plate & Caprotti valve gear) and 44756 (low running plate & Caprotti valve gear) - both at Patricroft mpd (Alan Tyson) and 43038 with double chimney climbing to Ravenscar with express from Middlebrough to Scarborough consisting of non-corridor stock on 4 August 1956 (K. Hoole).
Polkemmet [Colliery]. Brian Syddall. 48-53.
In West Lothian without question and situated on the boundaries of Whitburn, the collieries were orginally linked to both the NBR and CR lines in the area, but by the 1960s only the former CR Benhar branch remained. The historical development of Polkemmet colliery is described beginning with the sinking of the No. 1 shaft in 1913 and No. 2 shaft in 1916, but work ceased in 1917 due to WW1 and the coal was not reached until 1921 and production began in 1923. The mine was owned by William Dixon & Co. until the National Coal Board was formed in 1947. The pit was built with its own power supplies and the whole was modernized in 1952 to greatly increase its output of coking coal. The output had to be conveyed up a long 1 in 49 incline and trains had to be double-headed. The author made several unofficial visist to the line using the train service to Fauldhouse and then the bus to Whitburn. The motive power tended to be subjected to fairly drastic local rebuilding but Andrew Barclay products predominated, mainly 0-6-0STs, but one 0-4-0ST No. 9 remained and is illustrated and No. 8 was an 0-6-0T. There is a table of locomotives working at the pit between 1970 and 1980 and an illustration of the preserved No. 8. A burning pit bing (waste tip) had to removed during the 1980s, there had been planned to exploit opencast mining, but now the area is being landscaped into golf courses and housing land.
British Government and the Railways, 1948-2002. Part One. G.L. Huxley. 54-8.
Examines the relationship between politicians (who are shown to be absurdly inept unless the matter relates to marginal majorities). At the close of WW2 the financial state of the railways was extremely poor due to the action of the Treasury and it is amazing that the ineptly structured Nationalized railways remained profitable until 1953. The total failure of the Executive to cooperate with the Commission over such vital issues as the modernization of motive power is cited as a notable example of a malaise in management. The excessive but ineffectual centralism of the Labour government was followed by a spell of anarchy under the Conservatives when the Western Region went its own expensive way with non-standard motive power. The feature brings up many imfamous names starting with the Beeching report, where the writer destroys Beeching's central closure paradigm in a few excellent lines of text., and ends this part with Serpell, which even The Economist (at that time no supporter of railways) to be ill-informed and of questionable value. The writer is especially sharp on the closure of the Waverley route which he considers assisted the rise of Scottish Nationalism, and the effect of the closure of the Derry line of the GNR(I) in the rise of militant Republicanism, and of the Woodhead electric route when the management was attemting to extend electrification. Part 2 on page 115. Illus.: ex-LNWR 0-8-0 9311 on loose-coupled freight near Hest Bank, c1948 (Alan Tyson); 92080 in Patricroft shed; Alan Lennox-Boyd, Minister of Transport joining Driver Robert Hulley and William Pickering (Second man) to travel through new Woodhead Tunnel on 3 June 1954; DMU near Robin Hoods Bay on 2 May 1964; V2 60878 on The South Yorkshireman just north of Rugby on 26 May 1958 (Michael Mensing); A3 60057 Ormonde on Waverley to Carlisle stopping train near Newcastleton on 8 July 1961 (Gavin Morrison); 45573 Newfoundland near Ais Gill (Eric Treacy) and Fowler 2-6-4T 42390 at Builth Road on7 June 1960 (Hugh Ballantyne).
Readers' Forum. 59.
The Metropolitan's South Harrow branch. D.L. Lovely.
See Volume 17 page 515: describes operation of freight trains to Roxeth Gas Works and mentions the steam lorries which used to deliver coke in the area.
Loyal railwaymen in 1911. Martin Connop Price.
See Volume 17 page 588: notes severe reaction in South Wales which led to soldiers firing upon innocent looters. Cites John Edwards' Remembrance of a riot published by Llanelli Borough Council in 1988.
Signalling spotlight. S.C. Dent (phot.). and Richard D. Foster. 60
Colour photo-feature: former L&YR signal boxes at Horrocksford Junction (near Clitheroe), Lostock Hall Junction (very tall to be able to see over adjacent bridge), Copy Pit, Smithy Bridge with level crossing and Lostock Hall Engine Shed.
Ice cold in Ribbledale. Alan Tyson. rear cover.
B1 61319 on northbound freight at Horton-in-Ribblesdale on 4 April 1966, with snow.
BR Standard Class 5 4-6-0 No.73150 with Caprotti valve gear, awaits departure from Perth station with the 5.30pm to Glasgow Buchanan Street. Derek Penney. Front cover.
The 'Standard 5s' appear on Pages 99-101.
Via Copy Pit. 68-9.
Colour photo-feature: 45647 Sturdee with Leeds to Blacpool excusion in May 1966 (Roy Hobbs); 45593 Kolhapur climbing through Portsmouth on 1 in 80 incline on 3 December 1966 (Gavin Morrison); 48622 on coal train near Portsmouth on 8 October 1966 (RH); 48410 taking triangular junction at Todmorden approaching Stansfield Hall Junction with coal train on 18 May 1968 (GM); banking engine No 48519 dropping off previous train at Copy Pit summit.
The Atlantic enigma. R.A.S. Hennessey. 70-8.
An interesting survey of the 4-4-2 type, but excluding the tank engine versions whilst including the rare inside-cylinder type, and a short section on miniature locomotives. To an extent based on the Author's Atlantic: the well-beloved engine. 2002 reviewed CPA in Vol. 16 page 654. See letter from Keith R. Chester (page 252) concerning the lack of Atlantics in Russia. Profound comments from J.T. van Riemsdijk on page 380. Col. illus.: LNER C1 No. 3286 (apple green) on Hitchin shed; NBR [LNER C11] No. 869 Aberdonian in dark gambodge livery with train of Hurst Nelson carriages ("F. Moore" plate); NER Z class as LNER C7 No. 2164 (apple green) at York in August 1937; LBSCR Atlantic No. 37 (burnt umber) (coloured plate); GWR No. 171 Albion hauling Plymouth express (from Tuck 'Oilette' postcard) L&YR No. 1400 (coloured plate): B&w: C4 No. 3266 on Manchester to Cleethorpes express near Dunford Bridge in early LNER livery; diagram of proposed Gresley streamlined C1 Atlantic (from Model Railway News, 1947);
Welch, Martin. Britannia — bridging the Menai Straits. 79-83.
Bridge is credited to Robert Stephenson, but poor writing/editing fails to connect this gloss to considerable input by key Backtrack contributor Keith Horne, notably Editorial 7-227; letter in Vol. 13 page 389 and on Conway tubular bridge (14-487). Forunately, the writer does mention the contributions from William Fairburn and Prof. Eaton Hodgkinson on applying techniques learned in shipbuilding to the construction of wrought iron tubular girders, although one hopes that this was not sufficient to sheath Horne's mighty pen. The article is mainly of interest for the disastrous fire on 23 May 1970 which led to the failure of Stephenson's monumental tubes and a bodge to restore the bridge for railway use and a further bodge to enable the bridge to be also used for road traffic. The bodgers are credited: Bill Beatty, Chief Civil Engineer of the LMR, Husband & Co., Geoff Woodhead and Cleveland Bridge & Engineering. Perhaps in retrospect it is strange that Tring Cutting has not been used as a landfill site. Harry Liddell (letter page 252) queries why such a combustable mixture was used to waterproof a bridge which had just ceased to be used by steam and observes that passengers now get a magnificent view. Answer from John Ropley page 317. Illus.: Britannia Bridge 19 April 1965; 45603 Solomon Islands leaving bridge on Carnarvonshire bank in mid-1950s, one of the stone lions dwarfing 41234 on 19 April 1955; damaged bridge exteriors 28 May 1970; interior of tubes about same time; fracture of girder, bridge during reconstruction with inappropraite steel arch and as "restored".
The LMS in later days. Part Two. Modern traction and rolling stock developments. (Railway reflections No.98). Michael Rutherford. 84-91.
Includes a table of electric traction systems instaled by LMS and its constituents. Note on Tommy Hornbuckle who had a considerable influence on electric motors employed within Derby Works to replace belting systems, and on diesel traction.
Heavy haulage on the North Eastern. 92-5.
Colour photo-feature: Q6 class: 63395 outside Sunderland shed in clean condition in September 1967 (Roy Hobbs); 63397 near Hartlepool on coal empties on 14 March 1967 (J.M. Bairstow); 63446 with small containers and hoppers of limstone passing Darlington station in January 1966 (J.S. Gilks); 63884 at Tyne Dck on 28 September 1963; 63405 passing signal box tender first on coal train on 27 July 1966 (Bruce Oliver); 63395 on coal train near Cambois Colliery in September 1967 (RH); 63426 passing Wakefield Kirkgate with freight, mainly coal in 1965 (P.L. Such); 63395 and 63405 passing Ryhope Grange Junction on 29 July 1966 (BO).
The Oban Line. Michael Mensing (phot.). 96-8.
Colour photo-feature: 45396 passing along Loch Awe with Edinburgh/Glasgow to Oban train on 15 May 1961; 45400 and 45443 leaving Oban for Glasgow & Edinburgh on 19 May 1960 with MacBrayne's steamer Claymore visible beyond; 45356 viwed from train as it clims to Tyndrum Summit with 09.30 to Glasgow Buchanan Street on 19 May 1960; 45049 and B1 61278 on 12.05 Oban to Glasgow & Edinburgh on 19 May 1960; 45396 on evening freight to Oban climing to Glencruitten Crossing on 18 May 1961; 45443 on 17.15 for Glasgow/Edinburgh and 55224 on 16.55 to Ballachulish, and Scammel Scarab mechanical horse in carmine & cream and lots of Oban scenery on superb afternoon of 19 May 1960; D6103 and D6134 on 15 May 1961 at Taynuilt with Edinburgh/Glasgow to Oban train and 45125 starting from Connell Ferry with 09.30 Oban to Glasgow on 24 May 1960. More by same photographer in same wonderful scenery see p. 540..
The British Railways Class 5s. 99-101.
Colour photo-feature: see also front cover: 73019 leaving Worcester with local for Midland line (Derek Penney); 73078 at Glen Douglas with up "express" (some of train still in carmine & cream) (DP); 73087 leaving Eastleigh on short passenger train (S. Reg green) (Alan Tyson); 73065 passing Woking up parcels train in May 1966 (Geoff Rixon); 73051 at Evercreech Junction on 3 May 1965 (AT), and Caprotti 73137 on freight passing Eccles Junction on 3 April 1967 (AT).
Southern gone West: the Exmouth Branch. David Thrower. 102-9.
First proposals dated from 1825. Serious proposals started in 1845 when there were several proposals for lines starting from on either side of the Exe from Exeter to Exmouth. In 1855 the Exeter & Exmouth Railway obtained an Actand in 1856 work started at Exmouth with a line was intended to link to the South Devon Railway, but in 1858 the LSWR obtained powers for a line to Topsham to meet the E&ER. This opened in May 1861 and the E&ER was absorbed by the LSWR in 1866. The teminus was rebuilt by the Southern Railway but has since been repalced by a basic platform. The line was operated very intensively by the Southern Railway/Southern Region. New stations/halts were opened . Stations described include Topsham,Woodbury Road, now renamed Exton, and Lympstone. The branches to Topsham Quay and Exmouth Docks are described. Motive power included LSWR 0-4-4Ts (O2, T1 and M7) and BR standard tank engines. The branch line still thrives> See letter by W. Taylor (page 317) concerning camping coaches at Woodbury Road and 84XXX motive power.
The twilight year of the Big Four. Part One. Jeffrey Wells. 110-14.
The year of 1947 as perceived through the pages of The Railway Gazette. Overall this was a period of extreme austerity for the British economy and the year began with a period of very heavy snowfalls. Attempts were made to keep tracks open by the use of jet engines and by applying oil to electric conductor rails. Describes rebuilding of Patriot class, LMS coal-weighing tenders, Filey Holiday Camp station opening for Butlin's by the LNER, new EMUs for Sothern Railway and small containers for powders, such as cement, by GWR used to transport it to new Rhayader Dam. Part 2 on page 236 et seq. Illus. 4959 (Patriot class) at Camden in July 1932; snow clearance at Dowlais Top with jet engine; rebuilt Patriot 45527 Southport at Patricroft (neither view of Patriot class relates to period); Filey Holiday Camp Station in 1947; interior of saloon portion of Bulleid EMU; coal weighing tender (illus. & diagram); snow drift at Barras on Stainmore line.
British Government and the Railways, 1948-2002. Part Two. G.L. Huxley. 115-19.
Part 1 began page 54. By BackTrack terms this is very recent history: downhill from Thatcher, Major, Hatfield, Blair, Gordon Brown and who did what, if anything, at Potters Bar, and how vast sums are still being squandered by politicians who do not appear to know how railways should be run. The finance wasted could have been employed to construct an LGV. This began as a lecture presented to the Irish Railway Record Society in 2002. Letters from Nigel Probert (supporting private enterprise per se, but minus the fearful government entanglements imposed by wee McGregor et al) and from D.K. Horne who concentrates on the safety aspects including that of going round the Salisbury bend at Hatfield at 115 mile/h and the failure to build-in safety at Colwich when it was resignalled. In brief the world should still fear Civil Engineers and their edicts. All on page 252.
Old soldiers never die: a puzzling piece of Turkish delight investigated. Robert Emblin. 120-1.
British railway activities in neutral Turkey during WW2. Somewhat florid in the style of Railway Magazine Volumes 1 and 2. More prosaic reasons for presence of Allied motive power in neutral Turkey given by Keith R Chester and by R.A.S. Hennessey (with no hint of spin but with helpful citation of Rowledge) on page 252. Quite a list of other reader/letter writers also intervened. Illus. (colour): NBL Austerity 2-8-0 and 8F in museum at Camlik near Izmir in Turkey
Railways on cigarette cards. Alan Robinson. 122-4.
Colour feature with extended captions but no "health warning"! Cards illustrated (colour where relevant as per original): W.D. & H.O. Wills Card No. 33 GWR broad gauge engine (card issued 1901); Lambert & Butlers Card No. 25 Stirling Single No. 94 (card issued 1912); W.D. & H.O. Wills Card No. 20 Metropolitan Railway 4-4-4T No. 106 (card issued 1924); W.C.& C.A. Churchman No. 23 Simplon-Orient Expree (card issued 1929); R.& J. Hill Card No. 62 Birmingham & Gloucester Railway (tombstones of Driver Scaife and Fireman Rutherford who lost their lives in boiler explosion at Bromsgrove on 10 November 1840) (card issued 1925); J.A. Pattreiouex Ltd. Card No. 30 The firelighter (photographically-based) lighting up Castle class (card issued 1938); W.C.& C.A. Churchman Card No. 38 The race to Aberdeen, 1895 (LNWR Jumbo 2-4-0 on 22 August 1895) (card issued 1931); Gallaher Ltd. card No. 7 (The Torbay Express) (card issued 1937); W.D. & H.O. Wills Card No. 26 How the vacuum brake works (diagram) (card issued 1938) and John Player & Sons Card No. 22 LMS 2-6-4T (issued with cigars in 1987).
Readers' Forum. 125.
Observations between Wimbledon and Waterloo. K.S. Farr.
See feature Vol. 17 page 604: H16 not an H15 and electric train is on up, not down fast.
Consolidation – an engine of history. Darryl Grant.
See Volume 17 page 544. Information about William Thow of NSWGR and Ernest E. Lucy. Agrees that 2-8-0 type was probably almost the typical Australian steam locomotive.
Testimonials of Wm. Burrows. Keith Horne.
See Volume 17 page 700 and feature by writer in Volume 11 page 308 for page 310.
1937 – Coronation Year. John Massey.
See feature in Volume 17 and letter by KPJ on page: (information added to original caption)
Thanks. Michael Blakemore.

Book Reviews. 125.
The Coronation Scot: the streamline era on the LMS. Edward Talbot. Author. MB. *****
The Sheppey Light Railway. Peter A. Harding. Author. TJE. *****
Note that the reviewer records that Col. Stephens was named after Holman Hunt – his father was a founder member of the pre-Raphaelite Brotherhood.
Crossing at Evercreech. Paul Strong. Rear cover.
2251 No. 3240 (lined green) with 14.20 Highbridge to Templecombe on 31 March 1962. Vauxhall Victor FB and Austin A40 Cambridge waiting to cross.
Castle 4-6-0 No.7031 Cromwell's Castle on up Cathedrals Express passing Aldington, between Evesham and Littleton & Badsey, on a spring morning in 1962. Derek Penney. front cover.
Multiple choice questions. Michael Blakemore. 131
Editorial: did not like the "ambience" of the Virgin Vogageurs, especially the close proximity to the engines and the lack of space: considered the HST to be vastly superior: York to Birminham was far too far and might have been more comfortable by car.
Diesels at Manchester [Exchange & Victoria Staions]. Brain Magilton (phot.). 132-4.
Colour photo-feature: first at Victoria, remainder at Exchange, all on 20 July 1968 unless specified otherwise: D1755 (two-tone green) on Newcastle to Liverpool service; D324, Class 124 Trans-Pennine DMU in blue & grey and D5036 on Llandudno train; D188 leaving for Liverpool on 24 September 1966; D324 and D355 at west end of station. D1542 (two-tone green with train in new corporate livery) on Newcastle to Liverpool train passing along Platform 11 Victoria en route to Exchange on 27 June 1968, and D5036 in close up. trainPictures vividly capture the atmosphere of this tawdry dump.
The 'Tutbury Jenny': the story of a Staffordshire branch line. Michael J. Smith. 135-41.
This shuttle service linked Burton-on-Trent with the Stoke-on-Trent to Derby services operated by the North Staffordshire Railway (NSR), although the NSR regarded the line to Burton as the mainline in terms of freight services. The line was authorised on 26 June 1846 and opened on 11 September 1848, and on 13 July 1849 to Willington Junction (for Derby). A further freight line opened on 13 July 1863 to give access to further breweries: this was the Horninglow or Hawkins Lane branch. Intermediate stations were opened at Horninglow on 1 August 1883, Rolleston-on-Dove on 1 November 1894 and Clay Mills on 1 August 1901. The article mentions the famous Bass specials run for the brewery workers and their families. The GNR opened its own Egglinton West Junction curve on 1 July 1878 and ran passenger services to Derby Friargate. Bus competition forced the closure of the intermediate stations and the LNER withdrew its passenger services on 4 December 1939 as a WW2 economy measure. Passenger services ended on 11 June 1960, and freight services on 2 April 1966. The Author encountered the line and its train services during the latter part of WW2. Part of the line is now a walkway. There is a composite NSR/GNR timetable for 1922. Motive power. Push & pull services and trend to call the services the Tutbury Jinny. Illus.: colour: two views of 41277 with push & pull train in vicinity of Stretton & Clay Mills on 4 June 1960 (Michael Mensing). B&w: NSR class 9 2-4-0TNo. 11 at Burton in early 1900s; J3 4094 at Tutbury station with Stafford to Derby Friargate train (with milk tank wagon at front) on 3 May 1934; 58077 on pull & push at Burton in August 1953; 4F 43951 passing Rolleston-on-Dove with Skegness to King's Norton excursion in 1950s; 41328 at Buron on 26 March 1959, and several views of 41277,
Milk to Morden. Alistair F. Nisbet. 142-7.
Story not listed in Contents, nor on cover. Personal experience (from 1954) of the Wimbledon to Sutton branch opened by the Southern Railway on 5 January 1930 with electric trains. The line had originally been conceived as an extension of the District Railway. The Express Dairy had a depot at Morden South and this was served by trainloads of milk tank wagons: according to Alan A. Jackson (London's local railways) this had opened in 1954, the same year that Nisbet passed his eleven-plus. Nisbet describes the line as it was known to him, but Jackson remains essential reading and should have been cited.
The road bus servlces of the Irish railway companies. Part 1. Michael Collins. 148-52.
The author makes it clear that the main thrust of his article is to document the bus services operated by railway companies, rather than the integrated transport operated by the state in the Irish Republic and in Northern Ireland. This part includes buses operated by the Belfast & Northern Counties Railway; the Northern Counties Committee of the LMS and the Belfast & County Down Railway,
Travels over the Central Wales Line. Hugh Ballantyne (phot.). 153-5.
Black & white photo-feature: 73097 on Craven Arms to Swansea service leaving Sugar Loaf tunnel descending 1 in 60 on 20 May 1964; 45422 at Bulth Road High Level with Swansea to Shrewsbury express on 7 June 1960 (signal with arms for two directions); 45283 on express for Shrewsbury with 57xx 4650 in background at Swansea Victoria on 11 June 1960; 45283 approaching Sugar Loaf tunnel with train from Swansea on 10 June 1960 (taken from train window); 48444 on freight at Builth Wells (HL) viewed from closed Low Level on 20 May 1964; 57xx 3671 lleaving Swansea Bay station with Swansea Victoria to Pontardulais local on 19 May 1964, shortly before complete closure.

Through Eastleigh. Bruce Oliver (phot.). 156-9.
Colour photo-feature: rebuilt WC 34026 Yes Tor on Waterloo to Weymouth express near Shawford on 15 August 1966; S15 30835 on freight near Cosham with freight for Chichester on 11 September 1963; unrebuilt WC 34019 Bideford on Waterloo to Bournemouth express on 11 September 1965; Giesl ejector-fiited unrebuilt BB 34064 Fighter Command on Cunarder boat train (both headboard and Giesl ejector clearly visible) on 2 July 1964; unrebuilt WC 34015 Exmouth on Waterloo to Weymouth express on 30 August 1965; 34019 on empty cement wagons for Westbury on 14 August 1965; S15 30839 at Shawford with down freight on 27 August 1965; unrebuilt WC 34002 Salisbury on Waterloo to Weymouth express near Shawford, and rebuilt BB 34060 25 Squadron on Waterloo to Weymouth express overtaking 76018 on Reading to Southampton Terminus train.

On a winter's day. 160-1.
Colour photo-feature: A4 60012 Commonwealth of Australia on Cockburnspath bank with Waverley to King's Cross express in February 1960 (C.J.B. Sanderson) (deep snow, superb exhaust and "washed out look"); preserved 4472 Flying Scotsman near Wreay on WCML on 2 April 1966; ex-works 30919 Harrow (lined black) at Eastleigh in January 1957 (Colour-Rail); 9F 92162 on freight at Chinley North Junction in March 1965 (Brian Magilton); two class 5s pass near Gleneagles in February 1964 (lots of snow) (K.M. Falconer)
Great Northern Suburban. Dick Riley (phot.). 162-3.
Colour photo-feature: N2 69576 backing onto quad-art at Moorgate, with London Transport Metropolitan locomotive-hauled stock (scarlet end), T stock and F (?) stock for Uxbridge on 30 July 1958; N2 69538 and L1 67793 on King's Cross Shed on 26 September 1961; 69526 leaving Hornsey with local train on 20 September 1958; 69531 on empty stock at Wood Green on 23 September 1958 and 69536 leaving Wood Green with up rain from Hertford also on 23 September 1958.
Rhapsody in blue [Blue Pullman DEMUs]. Keith Hill. 164-71.
A fairly superficial examination of the luxury Pullman trains operated by the London Midland and Western Regions from 1960. It is stated that the design concept owed something to the Trans-Europe Express (TEE) then being introduced in Continental Europe. Extensive use was made of plastics in the interiors. The power (two 1000 hp NBL/MAN engines) was limited especially on the eight-car units used on the WR. Nock enthused over the performance of the six-car sets used on the St Pancras to Manchester services and on fill-in turns to Nottingham. The Swiss Schlieren bogies eventually caused poor ride. Industrial action spoiled the initial introduction of the units. The writer only had extremely limited personal experience of the sets. See letter from S.G. Allsopp (page 317) concerning (1) maintenance of units and (2) power available. Further letter on page 380 by Ken Baynes who had received the contents of the breakfast tray onto his lap due to the bad ride, and his observations on Jack Howe and his contribution to the interior design (and to that of the XP64 stock). On page 443 there is a major contribution from Charles Long who notes that the design did not stem from that of the TEE, but rather from the Brighton Belle, that airline catering was originally envisaged (that would have spared Ken Baynes) and that the Western Region had sought wider units and hydraulic transmission (KPJ this may account for the NBL power units): Long cites PRO sources.
The LMS in later days. Part Three: modern traction and motive power developments. (Railway Reflections No. 99). Michael Rutherford. 172-9
Stamp wished to stamp-out the wastage associated with steam shunting and replace this either by an internal combustion engine or by an advanced steam locomotive with a Doble boiler. Gravity marshalling had begun at Tyne Dock in 1859, and was adopted by the LNWR at Edge Hill in 1875. The GCR introduced power-signalling at Wath in 1907, and the LMS eventually introduced power at Toton marshalling yard in 1939, using Frölich rail brakes. A prototype disel shunter is described in LMS Journal Number 2, but Rutherford castigates the lack of detail about the engine. The LMS ordered protypes with both hydraulic and electric transmission, but following the appointment of Fairburn there was a loss of interest in anything other than electric transmissions, and the work of Tommy Hornbuckle failed to be acknowledged. Illus.: posed line up of Hunslet and Hudswell Clarke diesel shunters in Hunslet goods yard in Leeds; diesel shunter on hump at Toton; control room at Toton; rail brakes at Toton; arrangement drawings of two diesel shunters; Bo-Bo diesel electric 10800 with 06.35 from Yarmouth at Birmingham New Street on 21 February 1955 (T.J. Edgington) page 175; side elevation of No. 10000; See letter from S.G. Allsopp (page 317) which virtually re-writes captions to locomotives 10800 and 1831 and adds information on hydrostatic transmissions. Jigs for welding frames of coaching stock; LMR 60ft first class corridor coach with porthole window page 176; articulated twin built in 1937 at Northampton on 7 August 1961 (TJE) page 177 see letter on page 252 from David Jenkinson which corrects and amplifies captions to these vehicles; coaling tower at Sheffield Grimesthorpe in November 1936; concourse at Leeds City station in 1938; Lea Hall Station opened 1 May 1939, and flat-bottom rail laid in 1936 near Cricklewood..
Belmont Junction. Arthur Chadwick. 180-4.
Between Leamside and Durham Gilesgate and Elvet. Mainly reminiscences of unofficial visits to the signal box when writer was a child. Illus.: signal cabin; Z class Atlantic No. 720 derailed at Junction on 20 December 1921 when hauling Aberdeen to Penzance express; J27 running tender first on freight; J39 64910 hauling steel coal hoppers on 9 August 1952; K1 62003 on freight and B16 61451 shunting at Gilesgate goods station (mea culpa from Editor on page 252 not at Gilesgate but near mainline station).
The Highland Railway 'Blower Fence'and its inventor. Paul Simonite. 185.
H.A. Vallance The Highland Railway (1963) credits the invention of the snow (or sand) blower to Howie. Other candidates for the invention include William Smith Assistant Engineer to the HR under Paterson, Engineer from 1875 to 1897 (quotes Smith's diaries, manuscript)
On the Menu. Ray Farrell. 186-7.
Edwardian menu cards.
Readers' Forum. 188.
Later days of the LMS double chimneys. D.H. Landau.
See Rutherford page 38: suggests reason for divergent chimneys on Ivatt double-chimney 2-6-0s as Doncaster had prepared drawing for double-chimney for 2-6-4T (BR Standard) and this showed that there was insufficient space for any other arrangement (nozzles would have been too close). Doncaster also schemed a double chimney system for the BR class 5 (two for LMR and two for WR), this would have been similar to the type fitted to the Castle class. Enginemen considered that the 9F class fitted with double chimneys were in a different class from the remainder.
Coalbrookdale and Penydarren revisited. Robin Barnes.
See Part 2 of feature (Volume 17 page 554): Author now has further mainly neg-information from Mr John Liffen, Curator of Communications at the Science Musuem concerning the 'Llewellyn' drawing wherein there was the implication that there may have been two drawings: there was only one: that given by William Menelaus to Pettit Smith.
Wartime memories of Plymouth. Michael Dunn.
See Vol. 17 page 701: 4911 Bowden Hall at west end of Bristol Temple Meads, not Exeter St Davids.
The Highland in LMS days. Arnold Tortorella.
Notes illustration on page 27 which writer claims was "Whitelegg" GSWR dining car. Tortorella quotes sources for further information on GSWR catering vehicles.
From Forest to Ferry. John Webb.
Illustration page 13: train departing, not arriving
H.M. Lane. J.T. van Riemsdijk.
Notes on Lane's model railways: a 2½ garden railway with a steam-driven 2-2-4 in possession of writer, and a guage 1 model railway (mainly clockwork) in his cellar. See entry for ColourRail book.
Preservation of the NBR Atlantic Midlothian. Robert Barker.
See Vol. 17 page 710 tender for feature by Geoff Hughes: tender still painted apple green, survived as sludge tender at Langley water troughs until early 1960s.
Book reviews. 189
Yeovil—150 years of railways. B.L. Jackson. Oakwood. DAT ****
Very well received, but critices the limitations of the A5 format in respect of the reproduction of illstrations
Cliff railways of the British Isles. Keith Turner. Oakwood. DHS *****
"thoroughly good read and guide"
Midland Railway Record No. 19. Bob Essery. Wild Swan. MS *****
Rave review: includes Adelphi Hotel in Liverpool (KPJ must read)
Into Rhondda Tunnel. David Sutcliffe. rear cover.
Viewed through cab window of DMU on Neath to Treherbert working on 13 September 1962.
D1 31749 leaving Newington with Victoria to Ramsgate train on 13 June 1959. R.C. Riley. front cover.
Pilgrim's Progress. Michael Rutherford. 195.
Guest Editorial: contrast between stagnation at NRM with progress in preservation by the Great Western Society at Didcot and on the Keighley & Worth Valley Railway. Bob Essery contributed on page 380 to stake the claims of the Baltimore & Ohio Railroad Musuem in Baltimore, and its Executive Director, Courtney B. Wilson.
Last Post. 196-8.
Colour photo-feature to celebrate the Post Office's contribution to road chaos by abandoning the Travelling Post Offices which used to contribute to a wonderful service, but has now been replaced by eco-friendly e-mail. A2 60525 A.H. Peppercorn with up West Coast Postal passing Cove Bay in 1961 (D.R. Bissett); Class 2 type 26 D5322 and D5323 (original livery) leaving Inverness with ordinary express with Royal Mail red sorting van at front in 1961; 46 044 heading TPO from Bristol to Newcastle at Bristol Temple Meads on 16 March 1983 (TPO vehicles in blue/grey livery) (Ian Thomas); 47 785 (in EWS livery) with Royal Mail vehicles in red./black livery passing Cam & Dursley eith Preston to Bristol mail on 15 July 1997 (Ian Thomas); 67 018 near Coaley with Warrington to Plymouth TPO on 6 June 2000 (Ian Thomas); EMU 325 004 at York on Low Fell to Willesden working in October 1998 (T.J. Edgington).
By the shores of Loch Fleet. Keith Farr. 199-205.
Incredibly this abstracter visited Dornoch station in 1954 to see one of the Highland 0-4-4Ts yet failed to travel on the line with its service of two trains per day in each direction. The railway was a product of the Light Railways Act of 1896 and was greatly assisted by financial assistance from the Duke of Sutherland. The line was officially opened on 2 June 1902. The line closed on 11 June 1960. Some mention is given to the proposal made in 1985 to divert the Far North Line over the road bridge across the Dornoch Firth, but this failed to materialize. The motive power was originally a Stroudley 0-6-0T No. 56 Dornoch, but this was eventually replaced by the Peter Drummond 25 class of very light 0-4-4Ts introduced in 1905. 15051 and 15053 were closely associated with the branch following WW2, but two 16xx class 0-6-0PTs replaced the HR design for the final few years: 1649 hauled the final train. Illus.: colour: 55053 (in full lined black livery) at Dornoch with mixed train for The Mound in July 1955 (T.J. Edgington) and shunting a former-LMS restaurant car at The Mound (gas tank wagon in background) in May 1956 (J.M. Jarvis) (passenger vehicles in carmine & cream livery in both illus.); 1646 with older passenger vehicle than Stanier shown in TJE illus and two vans waiting at Dornoch to leave for The Mound in May 1957: b&w: 55053 crossing Telford's causeway on approach to The Mound in October 1956 (W.J.V. Anderson); The Mound station shortly after branch opened; 15052 in LMS red livery at Dornoch with Cathedral behind on 19 May 1928 (H.C. Casserley); The Mound in HR days; 55051 lettered "BRITISH RAILWAYS" at The Mound c1954 with gas tank wagon (Rolt observed smell of gas when eating in dining car as recorded in Lines of Character) and tablet exchange apparatus also visible.
Politics and motors. R.A.S. Hennessey. 206-11.
The interaction between politics in Britain and the former Soviet Union on the introduction of internal combustion powered locomotives and railcars. The GWR is praised for the success of its railcars which were introduced without any serious political influence. Following an examination of the influence of politics in the USSR on diesel traction with the accompanying liquidation of some of those involved, one might have thought that dieselisation in Britain might have been more gentlemanly, but Hennessey shows how political intrigue led to some disastrous decisions, notably the Western Region's diesel hydraulics and the Clayton class 1s. The DMUs were more successful, however. The Author suggests that steam might have lasted longer if the British Transport Commission's report on modern traction had been prepared before the Standard Locomotive programme had started as the BTC had envisaged a protracted rundown of steam traction, not the hectic rush which eventually occurred. KPJ: why has nobody linked the absurd rush to haul coal by diesel power when the coal industry itself was about to be rationalized and cut back. Illus.: McKeen petrol railcar c1910 Los Angeles & San Diego Beach RR; Class O-el 1-D-1 built fby Kolomna in 1931 (USSR); Stalin, Voroshilov and Lazar Kaganovish, Transport Commissar in grim group photo; prserved GWR diesel railcar No. 4 (T.J. Edgington); Nos 10001 and 10000 leaving Euston for Glasgow on 5 October 1948 (TJE); General Sir Brian Robertson, Chairman BTC; D5300 at Wood Green in September 1958 (on display to public); W32 at Birmingham Snow Hill on 29 July 1950 (TJE).
Foleshill – the land of lost content: Railway Reflections No. 100. Michael Rutherford. 212-19.
Like all great Authors Rutherford seeks to place himself within the context of his birth place which happened to be Foleshill, an industrial settlement near Coventry on the Coventry to Nuneaton line where his father was a permanent way ganger. For other great authors within the area he does not turn to the Bard, but to George Eliot, alias Mary Ann Evans. Rutherford considers that the London & Birmingham Railway treated the City with contempt in placing its station to the south of the City, thus forcing Foleshill to be on a branch line.A lot of this article is devoted to the development of the bicycle and the automotive industry and might more aptly have been published in Archive, but he does observe that the LMS had considered quadrupling the Rugby to Birmingham line with Government money, but were too slow off the mark. Includes some notes on industrial railways in the area. Illus.: Foleshill Station: modest station entrance and platforms (dominated by Courtaulds' chimney; station with Park Royal DMU on 24 June 1961 (Michael Mensing); Super D 0-8-0 49439 on freight on same day as previous (MM); Metro-Cammell DMU on 16 April 1961 passing Rutherford's school playing field on 16 April 1964; Hawthorne Leslie 0-4-0ST Daimler (3182/1916) with motor car vans?; Metro-Cammell DMU on Nuneaton Trent Valley to Leamington Spa Avenue working on 16 April 1961 passing Three Spires Junction on 16 April 1961 (MM); Foleshill Gasworks 0-4-0ST No. 1 (W. Bagnall 1738); Foleshill Railway at crossing with Stoney Stanton Road with large naval gun from Coventry Ordnance Works with evidence of electric tramway; Foleshill Railway yard; Ordnance Sidings signal box; Andrew Barclay 0-4-0ST (2053/1938) Nellie at Ordnance Factory on 6 March 1955 (T.J. Edgington); Peckett 0-4-0ST (1722/1926) Rocket owned by Courtaulds Ltd in March 1969; Coventry Colliery No. 4 Peckett 0-6-0ST (OX1 class) on 1 March 1959 (TJE). Colour: 8F h48686 shunting empty tank wagons at Coutaulds on 24 June 1961 (MM); Foleshill Railway Peckett 0-4-0ST (2085/1948)OY1 class: locomotive still extant (R.A. Fox); D255 hauling diverted Euston to Birmingham passing Three Spires Junction on 4 September 1966 (MM).
4-4-0s of the South Eastern & Chatham. 220-3.
Colour photo-feature: D class 31728 lettered "BRITISH RAILWAYS" with Q1 behind in May 1948 (G.W. Powell); D class 31577 at Ashford on 27 March 1953 (R.C. Riley); D class 31737 at Rainham on RCTS railtour on 12 September 1934 (J.B. McCann); D1 31489 on Ramsgate shed (RCR) see letter by Terry McCarthy on page 443 criticing caption for stating that E1 and D1 classes were fitted with larger boilers: this is not true, they were fitted with larger fireboxes; E1 31019 on up relief express at Shortlands (rolling stock looks interesting)(RCR); D1 31505 at Kearnsey on 12 September 1954 with RCTS tour (JBM); D1 31749 and E1 31067 passing Bat and Ball, Sevenoaks on 4 November 1961 on final journey to Ashford; D1 31739 arrives Dunton Green with stock for last trains on Westerham branch on 28 October 1961 (David Idle); 31545 arriving off Catford Loop at Shortlands en route for Ramsgate on 2 August 1958 (includes carmine & cream three-coach set. (all non-RCR Colour-Rail).
Between Swindon and Gloucester. 224-7.
Colour photo-feature: 5951 Clyffe Hall climbing to Sapperton near Chalford in 1963 (J.L. Champion); Grange thundering past St Mary's Crossing box on 17 October 1964 (J.S. Gilks); 1472 with auto trailer near Brimscombe Bridge Halt in June 1964 (Roy Hobbs); 1004 County of Somerset on stopping train formed of carmine & cream ex-GWR stock near Sapperton Tunnel in 1956 (late P.M. Alexander); 1424 with autocars and banker 4123 resting at Chalford in 1960 (JLC); 2873 on freight descending bank near Chalford on 2 June 1962 (R.C. Riley); 6412 with two auto trailers at Ebley Crossing Halt on 17 October 1964 (JSG); Hymek D7008 passing 6862 Derwent Grange on ballast train looped at Brimscombe on 26 September 1964 (Hugh Ballantyne); banker at rear of same ballast train blasting up 1 in 60 towards Sapperton tunnel (JSG): all highly evocative of summers when sun always shone and the Cotswolds glowed in its warmth (but grass was growing on tracks at Chalford). Part 2 with different title page 388..

Farming's line of vision. Keith Hill. 228-35.
Rather shallow examination of the former wealth of agricultural produce which used to be conveyed by rail (the godowns at North Walsham and at Hoveton & Wroxham are reminders of what has flown from the Bittern line). The most worthy element of this account is a personal reminiscence of how the writer let his sheep wander in front of a Britannia-hauled fish train from Grimsby and was saved by the prompt action of the footplate crew. Produce mentioned includes milk, sugar beet (now taken through the home of the Cubitts on roads which they would still recognize: see also letter from J.R.Kirkby on page 380); grain; fruit (note the fruit vans being built by the LMS below); bananas; potatoes; flowers; livestock and meat. Writer also notes how agriculture profited by selling land to railways at exhorbitant prices. Each of these once vital traffics deserves an article to itself (see for instance how LNWR used to handle meat on the hoof at Birkenhead Rly Mag. 5, 358). Illus.: colour: 7909 Heveningham Hall at East Acton on down milk tank wagon empties in March 1964 (S.M. Watkins); J35 64478 with vans of seed potatoes at Montrave on Lochty branch in 1960; 1462 with mixed train including milk tank wagons at Hemyock on 24 February 1962 (Peter W. Gray); 45481 on banana train from Garston Dock to Carlisle at Dillicar in May 1963 (M. Chapman); 41222 shunting Express Dairy tank wagons at Carlisle Station on 13 February 1965 (Alan Tyson). B&w illus: 5011 Tintagel Castle at Steventon with empty milk tank wagons on 6 November 1948 (J. Russell-Smith); milk churns being unloaded at St Pancras (Midland Railway) milk & fish depot; dairymen propelling railway trolley loaded with milk churns and cream cans on Wensleydale branch on 26 April 1927 (not clear whether human propulsion went through to Hawes); barrels of Jersey potatoes being taken from SS Dearne at Holyhead in 1909; sugar beet being loaded at Kingscliffe (LMS Northampton to Peterborough line) in 1934; 45xx at Penryn surrounded by very heavy agricultural traffic; unloading cattle from TSS Slieve Gallion (LNWR) in 1908; loading cattle at Wilmslow on 24 March 1937 during farm removal to Much Wenlock.
The twilight years of the Big Four. Part 2. Jeffrey Wells. 236-9.
Part 1 see page 110. Jottings from the Railway Gazette for 1947: LMS placing order for fruit vans (more info on these vehicles from Bob Essery in letter on page 443); Pullman observation cars for Devon Belle; 94xx pannier tank engines for GWR; Manchester/Sheffield/Wath electrification (not difficult to see why it failed through the company that it kept); remodelling the trackwork at St Pancras Station; oil-burning locomotives on the SR and exhibition of wagon covers (tarpaulins including lightweight Neoprene-coated nylon) at Guidea Park on the LNER. Illus. Devon Belle Pullman observation car; 9437 at Port Talbot on 10 May 1953 (T.J. Edgington); St David at Heysham in August 1970 (TJE); interior of first class lounge on St David; )4 on Woodhead route; St Pancras throat on 16 September 1947 viewed from station roof.
Early Midland goods engines — an amendment. David Hunt. 240-1.
A complex mea culpa concerning the drawing of an E.B. Wilson "2-4-0" (BackTrack, 17, 641). The original sketch came from the late Laurie Ward with notes from P.C. Dewhurst. Brian Lacey objected to the drawing and that the locomotive shown in Volume 17 was a Couthard 2-4-0 for the York, Newcastle & Berwick Railway and is similar to one of No. 156 in J.S. Maclean. A new drawing is included of what a Midland Railway 2-4-0 as supplied by E.B. Wilson might have looked like.
Weird and wonderful creatures – and their fabulous offspring. L.A. Summers. 242-7.
The Bristol & Exeter Railway's broad gauge 4-2-4Ts, possible later GWR 4-2-4Ts and the transmogrifications of one of these (No. 9) into a 2-2-2. The Author bases his quest for a later 4-2-4T on Joy's Diaries and makes some very useful observations on the microfilm copy held by the Science Museum Library. Inspection of this copy of the orginal manuscript convinced Summers that the Diaries are similar to those of Gooch, namely a manicured work intended for posterity, rather than a diary of the daily sort. In fairness to Gooch and Joy this is akin to many other "famous diaries". Illus: 2-2-2 No. 9, most of remainder computer images. Sadly Pearson 4-2-4T based on painting rather than photograph. See also letters on page 380 from Mick Hutson (which claims that the Rothwell locomotives were intended for the Yeovil branch) and from KPJ (which notes that the Pearson 4-2-4Ts were originally equipped with rubber primary suspension). Follow up feature by Author in Vol. 19 Number 4 page 239.
On the Brighton Line: photographs of the London Brighton & South Coast Railway. 248-9.
From the Paul Chancellor Collection with captions by John Edginton: interiors of Pullman cars Alberta and Belgravia supplied for Southern Belle in 1908; 2-4-0T No. 378 sometime between 1878 and 1889; Victoria Station with E5 0-6-2T No. 583 and overhead wiring in place looking towards Eccleston Bridge exit; B4 4-4-0 No. 61 on through train from LNWR (formed of LNWR stock) crossing River Ouse Viaduct, c1905; B4 No. 61 exiting from Balcombe Tunnel probably on Newhaven Boat Train
Memories of the Ilfracombe branch. Jeffrey Grayer. 250-1
Colour photo-feature: Barnstaple Bridge, possibly after closure; singles track on 1 in 36 incline into Ilfracombe as viewed from DMU; Branstaple Town station and signal box; Ilfracombe station with DMU near to time of total closure; Braunton station after closure but with tracks still in situ.
Readers' forum. 252.
Belmont Junction. Editor.
Illustration on page 184 incorrectly captioned: editor should be forced to go on pilgrimage to tomb of St Cuthbert
"Old soldiers never die". Keith R. Chester.
See feature by Emblin on page 120: neutral Turkey legitimately acquired locomotives from overseas during WW2 including the 8F illustrated
"Old soldiers never die". R.A.S Hennessey.
See feature by Emblin on page 120: neutral Turkey legitimately acquired locomotives from overseas including 8F and the services of R.G. Jarvis from the LMS to assemble them. Cites Rowledge's Heavy goods locomotives of the War Department.
The Atlantic enigma. Keith R. Chester.
Note on reason for lack of Atlantics in Russia: see Hennessey feature on page 70
British Government and the railways. Nigel Probert.
See feature on pages 54 and concluded on page 115: mainly a case in favour of private enterprise, but left without the absurd mishapen form imposed upon it by wee McGregor and the absurd Major who had the right idea at first. Keith R. Chester (page 508) suggests that private eneterprise led to absurd over-provision of railways in Britain which should have been reduced in the 1920s and 1930s and that the State railways in France, Germany and Austria offer a better, cheaper service than the British muddle..
British Government and the railways. D.K. Horne.
See feature on pages 54 and concluded on page 115: concentrates on the safety aspects including that of going round the Salisbury bend at Hatfield at 115 mile/h and the failure to build-in safety at Colwich when it was resignalled. In brief the world should still fear Civil Engineers and their edicts.
Britannia – bridging the Menai Straits. Harry Liddell.
See feature on page 79: queries why such a combustable mixture was used to waterproof a bridge which had just ceased to be used by steam and observes that passengers now get a magnificent view. Answer from John Ropley page 317.
LMS in later days. David Jenkinson.
See pictures on page 176/7 in feature by Michael Rutherford on page 172: notes that the coach on page 176 actually entered service on the LMR, and that the articulated twin (page 177) had been construced following WW2 as part of the order for Coronation Scot stock and used the form of articulation adopted for the DMU built in 1939, and not that of the Gresley type.
Book reviews. 253.
A history of the Metropolitan Railway Volume 1. Bill Simpson. Lamplight. MJS ***
Highly critical of the inaccurate captions for the wealth of illustrations and for the poor literary effort. The captions appear to be so inaccurate that purchasers of the book should fix this review as a book plate.
The story of the Hampton and Kempton Park Waterworks Railway. Ron Howes. Kempton Great Engines Trust. TJE *****
"Highly recommended"
British Railways standard steam locomotives. Volume 2: The 4-6-0 and 2-6-0 classes. RCTS. MB *****
The RCTS locomotive histories have been benchmarks of the genre for many years and are in regular use by this reviewer. It is therefore good to welcome a further addition to the series on BR Standard engines, this one dealing with the Class 4 and 5 4-6-0s and the Class 2, 3 and 4 2-6-0s. As expected, there is a wealth of detail on constructional matters, costs, modifications, allocations, maintenance and performance in service, all supported by a good display of photographs. All those with a library of books on locomotive history will want to have this valuable work on their shelves.
The Mid-Wales Railway. 2nd edition. R.W. Kidner. Oakwood. MB ****
This is the second edition of a book first published in 1990 and follows the familiar closely-packed Oakwood style. That part of the Principality known as Mid Wales would seem to have lacked prospects for money-making railway schemes, so it is surprising to see how many schemes, both realised and unfulfilled, were proposed. This is the story of the Mid-Wales Railway which ran from Moat Lane Junction (on the Cambrian line to Aberystwyth) to Lianidloes, Rhayader, Builth Wells and Brecon. Early visions were of a through route linking North and South Wales and North West England, but such a rural railway through the mountains was hardly fitted for such a role. The Mid-Wales clung to a tenuous independence, though it agreed to be worked by the Cambrian from 1888, until absorbed by the latter in 1904. This book examines its existence as an obviously delightful rural railway until the end of 1962 when it was axed as a pre-Beeching closure. The author points out that the 9.55am from Moat Lane to Brecon took 2hr 40min to call at all 25 stations and halts, and that BR had little interest in doing anything about it – like introducing diesel
City of Truro – main line centenarian. Michael Rutherford. Friends NRM. MB *****
The return to steam of this iconic GWR locomotive this year to mark the centenary of its epic running gives the opportunity for this well- known Backtrack author not only to pay it a deserved tribute but also to put its origins and its legendary performance into proper historical context. To that end the author reviews the broad gauge legacy and the development of GWR locomotives under the celebrated G.J. Churchward, leading to the company's modernisation plans at the turn of the nineteenth century: the Severn Tunnel, the Badminton line and the long-distance non-stop runs made possible after the abolition of the obligatory Swindon refreshment stop and the laying of water troughs. City of Truro's exploits are bound up with the story of ocean liners and the mail traffic; a valuable chapter is therefore given over to examining the history of this traffic, the competition with the LSWR which ensued and misconceptions which have long endured. One of the myths persistently surrounding the engine's record run of 9th May 1904 was that the Ocean Mails Special was carrying gold bullion from the US government destined for the French government but the author reveals that this was one of a number of errors made by the train timer Charles Rous-Marten; the gold quite logically stayed on the ship to Cherbourg. Rous-Marten's timekeeping methods were certainly suspect. The record for which Truro should justly be credited was for the overall time between Plymouth and Bristol; there is no evidence to support various claims for a speed of 100mph having been attained for the first time and the author maintains that the locomotive would not have been capable of it on the day. Fortunately, those claims, however spurious, ensured that City of Truro survived to be preserved in 1931 and then to make three returns to the stage in steaming order to delight new generations. This is a well- compiled book (a companion to previous works on NRM locos Duchess of Hamilton, Mallard and Green Arrow) with plenty of information and pictures and, most importantly, it sets a number of records straight. And as a bonus(!), readers get a glimpse of both the author and BT's editor — if they should so want!
Through the Vale of Edale. J.S. Gilks. Rear cover
Former Crosti 9F passing Barber Booth on 16 May 1966: colour washed out by cover colour.
A famous name on the front cover, now saved for the nation — LNER A3 Pacific No. 60103 Flying Scotsman heads south of Grantham with a down express in June 1962. Derek Penney. front cover.
Celebrates acquisition of this national treasure by the NRM.
Letters for the rich,
Letter for the poor... Michael Blakemore. 259.
Editorial on the tragic "decision" by the Post Office to withdraw from the carriage of mail by rail and to destroy the Travelling Post Offices. Mail to Scotland now takes several days from Norfolk and is supposedly "first class".
Summer on the Isle of Wight. John Spencer Gilks (phot.). 260-1.
Colour photo feature: 31 Chale at Ashey on 14 October 1961; 17 Seaview at Smallbrook Junction on 11 August 1963; 31 north of Shanklin on 10 August 1963; 30 Shorwel at Cowes on 9 August 1963; 28 Ashey at Smallbrook Junction on 11 August 1963; Ryde Pier (viewed from esplanade) on 9 August 1963. Note how both Ashey station & Ashey locomotive are featured.
Holidays by LMS. Alan Bennett. 262-4.
Publicity material, mainly brochures (covers illustrated in colour unless original is black & white): concentrates on specific items: The Charm of England, 1933 (brochure aimed at North American market); The English Lakes, c1934; Cathedrals, Abbeys and Shrines written by W.H. Walton, FLA (184pp hard-cover book aimed at overseas visitors; Northern Ireland, 1938 (produced by NCC); North Wales, c1934 (similar in format to The English Lakes; Through the Trossachs, 1932 ("pilgrimage": Glasgow-Stirling by rail; motor coach to Loch Katrine; steamer to Stronalochar; motor coach to Inversnaid; steamer on Loch Lomond to Balloch and train back to Glasgow: presumably a survival handbook); Holidays by LMS, 1929 (annual handbook: b&w cover); Historic Bath, GWR-LMS joint, 1932 (poster); The Peak District of England, 1930 (aimed at North American market, two-colour cover).
Railway damage and disruption in World War II: Bristol and the surrounding area — Part One. B.W.L. Brooksbank. 265-71.
Part 3 (with bibliography page 534. Part 2 page 429. Much of this part surveys the railways extant at the time of WW2: the majority belonged to the GWR, wih the notable exception of the mainline from Bristol and Bath to Birmingham which was owned by the LMS. The nature of the infrastructure (steep northbound exits from Bristol), extent of quadruple and single track, and the Severn Tunnel are recorded. A start is then made on the nature of the raids and associated bombing. It had been noted that the Government had failed to provide adequate cover against aerial attack on the City
'Received at Isleham': goods traffic at a country station in 1893-4. Geoffrey Skelsey. 272-9.
On Cambridge to Mildenhall branch. Nature of the freight traffic handled. Even at thet period there was competition from road hauliers and from barges up to Bury St Edmunds and down to King's Lynn. The town was situated on chalk at the edge of the Fens had a population of 2000, 14 public houses, 5 grocers, a post office and the usual rural services, including miller, millwright and wheelwright: in this respect it is like "Akenfield" at the same period. At that time, prior to the introduction of sugar beet, the Fens were considered to be inferior agricultural land. The station at Isleham was opended in 1885 and was closed in July 1964. The bulk of the information contained in the article comes from the Goods Delivery Book covering the period 1 September 1893 to 9 March 1894. The ninety pages were difficult to decypher, but over 2000 consignments were analysed. The main points for despatch to Isleham were: London Bishopsgate, Norwich, Cambridge, Ely and Bury St Edmunds. A considerable amount of traffic was conveyed over short distances from Ely, Soham and Whittlesford (ale). Marked quantities of ale, bacon, clothing, sugar and metal products (especially from Birmingham) were received. Christmas traffic included oranges. Cites two websites: www.gersociety.org.uk and www.isleham-village.co.uk. There is also an extensive bibliography. Fascinating *****.
The last Atlantic [ex-LBSCR H2 class]. Peter Hay. 280-3.
Mainly photographs (author is photographer of most illus.). Last of the Marsh H2 class. Notes that the failure of the bogie on the W1 locomotive caused several of the H2 class to be withdrawn as they shared a similar bogie. Hay even suggests that Marsh have been partly responsible for the later Ivatt Atlantic design. 32424 Beachy Head was the last to survive and Hay records in both words and as a photograph how he recorded the final working on 24 April 1958 when it was used on a Lancing to Micheldever train of empty stock. Other illus.: 32422, 32426, 32421, and 32424 on Brighton shed in May 1956; 32425 Trevose Head on excursion leaving Brighton with D1 4-4-0 31487 alongside in March 1956; 32426 St Albans Head climbing towards Clayton Tunnel on express; 32424 (colour) at Brighton on 5 October 1952 on RCTS Pullman special (W.W. Powell); 32424 (colour) on Norwood Junction mpd on 13 April 1958 (R.C. Riley).
Lost in the Highlands. Tom Heavyside (phot.). 284-7.
Colour photo feature: former Highland Railway lines to Kyle of Lochalsh and to Far North with Class 37 motive power: 37 232 The Institution of Railway Signal Engineers (Railfreight livery) at Kyle of Lochalsh on 29 August 1991; same locomotive on shore of Loch Carron on 28 August 1991 with train of Mark II rolling stock in special green & cream livery with former DMU acting as observation car; 37 428 David Lloyd George at Dingwall on 6 September 1991 with same train; 37 418 An Comunn Gaidhealach at Inverness on 24 July 1987 all in corporate blue livery with coaches marked Scotrail; 37 232 alongside Loch Carron on 27 August 1991 with special green & cream rolling stock; 37 421 in blue at Georgemas Junction on 22 July 1987 (with mailbags on platform); 37 414 (blue) on old bridge across Ness at Inverness on 11 July 1986 and 37 428 (Railfreight livery) on new bridge on 6 September 1991.
Portraits of the A3s. Derek Penney. 288-9.
Colour photo feature: 60047 Donovan (single chimney, round-top dome) on Grantham shed in 1959; 60082 Neil Gow (double chimney) at York in September 1959 (Jean Massey in letter on page 443 notes that Neil Gow, the racehorse, was named after a famous Scottish fiddler); 60077 The White Knight (double chimney) near Grantham on express in 1959; 60048 Doncaster (double chimney and smoke deflectors) on Grantham shed.
The BMU [battery multiple unit].. R.N. Forsythe. 290-1.
Battery multiple unit which operated on the Aberdeen to Ballater line: joint venture with North of Scotland Hydro Board. Vehicles still extant due to preservation at West Yorkshire Transport Museum. Colour illus: Aberdeen in May 1964 (R. Hill) and in Inverurie Works with J37 64579 on 21 April 1962 (Colour-Rail).
At Willesden and Camden [motive power depots]. Geoff Rixon (phot.). 292
Colour photo feature: 46248 City of Leeds (red) at Camden mpd on 1 June 1962; 44766 (double chimney & roller bearings) at Willesden mpd on 26 April 1963; 46125 3rd Carabinier at Willesden in April 1960; 70018 Flying Dutchman at Willesden in May 1962; 45531 Sir Frederick Harrison at Willesden on 3 May 1963; 45660 Rooke at Camden shed on 31 March 1962.
Nuneaton and railways in the Warwickshire Coalfield. Railway Reflections No. 101. Michael Rutherford. 295-303
Considers the development of the Warwickshire Coalfield and its associated road, canal and rail transport links. Includes a clear coloured map which shows such back tracks as Watling Street and Foss Way, the Coventry and Oxford Canals, and specific colliery railways, as well as the focus of the Author's attention the railway which links Nuneaton with Coventry and associated lines, such as the WCML. See further references to the railways of this area in letter by Author on page 380. Illus. colour: Duchess (red) on down Caledonian in late 1950s (T.J. Edgington); Newdigate Colliery Peckett X2 No. 4 c1967 (M. Kinder); stored class 2 2-6-0s, Christmas Day 1965 (MK); remainder b&w: G1 0-8- 9351 hump shunting on 25 June 1931; 25648 Queen of the Belgians on Nuneaton to Stratford local on 25 August 1948; Bedworth station early BR?; Coventry Colliery No. 5 (Sharp Stewart 3449/1888 0-6-0T with inside cylinders: former Barry Railway No. 1 (A Class), became GWR 699, sold in 1932 to Coltness Iron Co. who passed it to the Warwickshire Coal Co. in 1933. Scrapped in 1962; 0-4-0ST Florence outside-cylinder, Manning Wardle 593/1877 (supplied to Premier Cement at Irthlingborough and then passed to Stockingford Brick Tile and Pipe Works and to the Nuneaton Colliery at Whittleford, both owned by Stanley Bros.); narrow gauge (3 ft) 0-4-0ST Kitty (Bagnall 2085/1918) supplied to Ministry of Munitions. Purchased Charles Abell and used at Hartshill Granite Quarries (T.J. Edgington); 0-4-0ST Westwood (Jas Tait & partners 69/1920) on 6 June 1955 (TJE); 0-6-0 (former LYR) 12141 at Abbey Junction Nuneaton on 28 August 1948 (TJE); John Robert outside-cylinder 0-6-0ST (Manning Wardle WN 1891/1916 of Baddesley Colliery crossing A5 in 1957 (R. Fox); Newdigate No. 4 (Peckett X2 0-6-0ST acquired in 1933) at Newdigate Colliery Basin on Coventry Canal (A. Fox); G2A 49350 on class F freight consiting mainly of tank wagons at Ashby Junction signal box (Barry O. Hilton); 45505 Royal Army Ordnance Corps on D class express freight at Ashby Junction on 7 May 1960 (BOH); 46250 City of Lichfield departing Nuneaton (Alec Ford),
West from Lockerbie. A.J. Mullay. 304-9.
In 1847 the Caledonian was considering re-routing its mainline due to the construction of the North British Railway. Later the Dumfries, Lochmaben & Lockerby [sic] was promoted to give the CR access to Dumfries. This nominally independent railway received its Act on 14 June 1860 and was opened on 1 September 1863. It apperas that no records remain of this railway, nor of the contemporaneous line to Moffat (sources explored are listed). The CR took over in July 1865. The junction at Locherby was north facing and it is assumed that the CR wished to divert North of England to Stranraer traffic over its own route. The traffic included milk. Latterly push & pull services were operated over the line using former LNWR 1P 2-4-2Ts. Passenger traffic ceased on 19 May 1952 and freight on 18 April 1966. See letter by David Stirling on page 508 on limits of competition between CR and GSWR. See letter from Christopher V. Awdry (p. 636) on Dumfries & Annandale Railway concerning total lack of information theron. Map. Illus.: Lochmaben station late 1930s; preserved Jones Goods No. 103 leaving Dumfries on 17 October 1965 and climbing Shieldhill bank (Derek Cross); preserved GNSR No. 49 Gordon Highlander at Shieldhill (W.S. Sellar); 45588 Kashmir at Lochanbriggs on 15 April 1963 (WSS); 70037 Hereward the Wake (tender first) on milk train on 6 September 1964 (DC); preserved 4472 Flying Scotsman near Shieldill on 15 May 1965 on Gainsborough Model Railway Society outing (DC).
The road bus services of the Irish Railway Companies. Part Two. Michael Collins. 310-13.
Great Southern Railways; Great Northern Railway (Ireland); Great Northern Railway (Board); Northern Ireland Railways (that is bus services provided post June 1967 to ameliorate the problems associated with the isolated Belfast Central station); County Donegal Railway and Londonderry & Lough Swilly Railway (which still operates buses) and Sligo, Leitrim and North Counties Railway. Bibliography (17 references).
Push-pull on the Southern Region. Mike King. 314-15.
Colour photo feature: Mike King wrote the notes: an unusual feature of these images is that with one exception all the rolling stock is painted BR red: Ironclad set No. 384 (three car) at Setley Plain on Lymington branch with M7 c1960 (J.S. Gilks); LSWR set No. 2 (three car one intermediate vehicle in green) being pushed past Worgret Junction (driver catching token from driving trailer) c.1960 (Colour-Rail); LSWR corridor set No. 738 at Dorchester West on Railway Enthusiasts' Club tour on 7 June 1958 (Colour-Rail); ex-SECR ex railmotor set No. 481 at Grain with workmen's service to Allhallows on 29 August 1959 (Colour-Rail); Ironclad set No. 385 (two car plus ex-SECR van (painted green) fitted with through push & pull pipework (known as air-control vans) hauled by M7 on Brockenhurst-Wimborne-Bournemouth West working btween Burley and Bransgore on 2 July 1960 (JSG).
Book Reviews. 316
Lost railways of Middlesex. Mike Hall. Countryside Books. MJS. ****
Notes several errors and is critical of some vague statements. Nevertheless book is still enjoyable.
LMS locomotive profiles. No. 4. The Princess Royal Pacifics. David Hunt, Bob Essery and Fred James.
LMS locomotive profiles. No. 5. The class 5s. Part 1. Nos. 5000-5224. David Hunt, Bob Essery and Fred James with David Jennison and David Clarke.Wild Swan.
Pictorial Supplement to LMS locomotive profile. No. 5. David Jennison and David Clarke with David Hunt, Bob Essery and Fred James.
Wild Swan. TJE *****
"One minor criticism, please use serif typeface for the main text": otherwise its all in the stars.
The Great Northern Railway (Ireland). Edward M. Patterson. Oakwood. MJC. *****
This is largely a reprint of the 1962 book (Ottley 1854), but locomotive information is enhanced with material from Norman Johnston's Locomotives of the GNR(I) 1999 reviewed in BackTrack 14 page 678 ("magnificent book")
Locomotive boiler explosions. C.H. Hewison. David & Charles. RHG *****
"Should be compulsory reading for anyone is associated in any way with... the many locomotive steam boilers being operated in the UK. Notes errors: material for fusible plugs was bronze or gunmetal not brass.
Readers' Forum. 317.
1937 – Coronation year. Peter J. Rodgers.
Kevin Jones set up this particular hare: (17 page 655 and original picture 17 page 527): cites Harold Booth's From messenger to manager
Rhapsody in blue. S.G. Allsopp.
Blue Pullman: see feature on page 164: maintenance was originally performed at Etches Park, Derby, but due to problems with diesel locomotives maintenance was transferred to Reddish electric locomotive depot. The 2000bhp available to power the 299 tons was far greater than that available to a Class 40 with six Pullman cars (370 tons).
The Britannia Bridge. John Ropley.
See letter from Harry Liddell (page 252) concerning feature on page 79: Liddell had queried how combustible materials had withstood steam traffic: Edwin Clark had suggested timber and tar paper, but this was remote from steam sparks.
The Exmouth branch. W. Taylor.
See feature by David Thrower (page 102) for camping coaches at Woodbury Road (Exton) see Andrew McRae's Scenes from the past No. 30) Part 2.. 84020-23 were transferred from Bricklayer's Arms to Exmouth Junction in May 1961 but had left by October.
The LMS in later days. S.G. Allsopp.
See captions to feature page 172: adds information especially on locomotive 10800 and its power units, on hydrostatic transmission and on Halsham & Newton, later Newton Derby Ltd, where writer worked. Notes the problems of leaks with hydrstatic transmission due to high pressures and other applications of system such as to movement of tank turrets.
Sunset over the Forth Bridge. Bruce Oliver. rear cover.
Southbound fish train from Aberdeen hauled by V2 60836 on 30 July 1965 approaching Dalmeny. Remarkable picture as shows ligt from one headlamp and sparks emerging from chimney.
LMS 8F 2-8-0 No. 48003 erupts from Dove Holes Tunnel on the climb to Peak Forest Summit with a southbound freight over the Midland main line. Alan Tyson. front cover.
See Editorial mea culpa on page 443: not Dove Holes Tunnel but Chapel LNW Tunnel
David Jenkinson, 1934-2004. Michael Blakemore. 323.
Sad, sad editorial noting the death of David Jenkinson, a man who had contributed a great deal to railway & model railway authorship & publishing. He was an authority on railway carriages and a great lover of the Midland Railway and the LMS: he will be greatly missed. See also appreciation by David Joy on page 443.
Yorkshire Moors Rail Rover. David Sutcliffe (phot.). 324-6.
Colour photo-feature: B1 on 16.08 Malton to Whitby local entering Northdale in spring 1963; Whitby Town station (panorama) with St Hilda's Abbey and St Mary's Church and DMU arriving; Leeds to Whitby service headed by class 5 in Derwent Valley (taken from train); Robin Hood's Bay station in summer 1964 with DMU arriving; Stainton Dale station on last day (6 March 1965); B1 61337 on 1 in 49 gradient between Beck Hole and Goathland in summer of 1963; Newton Dale with B1 on through carriages from King's Cross to Whitby in 1963; Hayburn Wyke with DMU in July 1964; and Levisham station with DMU arriving in 1964.
Somerset & Dorset Sentinels: a consideration of their place in LMS locomotive history. Neil Burgess. 327-331.
S&DJR 0-4-0T Nos, 101 and 102 (BR 47190 and 47191). In some respects the purchase was rather surprising: Radstock in which the locomotives spent most of their time was an economic backwater at that time and the LMS was disposing many of its L&YR 0-4-0STs, some of which saw further service in industry. The Author suggests that the purchase may have reflected a more general evalution, especially as 7191 spent the three years, 1932-5, at Kettering and was at Highbridge from 1942-4 (KPJ but this may have reflected a shortage of . spare parts during WW2. The locomotives were 200hp with double engines and could be single-manned. For contemporary description see Sentinel page. Also consideres S&DJR 2-8-0 type. John Edgington provided corrections to table (see page 443). Many references. Col. illus: 47190 and 47191, and former on its own, at Radstock on 22 July 1958 (R.C. Riley); 47191 in July 1953 (S.C. Townroe). B&w illus. 7190 at Bath on 20 July 1938 (T.J. Edgington); Marble Arch (low bridge at Radstock); 101 lettered SDJR in 1929?; 47190 (lettered BRITISH RAILWAYS at Bristol Barrow Road, and 58307 (large boiler) on 18 May 1952
The Victorian Railway in retrospect. Jack Simmons. 332-6.
A re-examination of themes which he covered at considerable length in his books: The railway in town and country and The Victorian Railway. Considers what French, German and American observers made of the railways in Britain (in other European countries there was vastly greater involvement by the State in railway development than in Britain where they were a product of private endeavour (and this was sometimes excessive). Also considers the great British commentators notably Foxwell and Farrer and Acworth, Sadly only Backtrack readers in Scotland will be able to follow up the references at minimal cost unless they live in London (all will be easy to identify in Ottley). Illus.: DX 0-6-0 1565 at Heaton Chapel station on passenger train in 1880s; Lustleigh Station shortly after conversion from broad gauge; MR 4-2-2 No. 620 passing Buxworth on express.
Beware of children! Michael Blakemore. 337-9.
Accident on 15 October 1959 invloving a collision between a light engine, class 5 45101, and a Cravens DMU at Smedley Viaduct junction. The cause was vandalism by children who prevented a mechanically-operated colour-light signal from functioning correctly. Nevertheless, Col. W.P. Reed, the Ministry of Transport's accident inspector found the signalman. Gillson, wanting in his actions prior to the accident.
Paraffin lamps to floppy discs. Part 1. John Macnab. 340-5.
Macnab began his railway career in the booking office at Dundee Tay Bridge on 2 February 1953. He then served at Dundee West and in the Tay Bridge Goods offices. Dundee East was encountered as he arrived ther from Arbroath. Following this he worked at Falkirk Grahamstown and at Grangemouth goods. The latter was very busy at that time. Bonnybridge Canal Goods was notable for its rats and mice. Falkirk Grahamstown passenger was followed by National Service. Having got his service in he was directed to Glasgow Buchanan Street in 1956 where he noted the complexities of labelling freight. A return to Grangemouth showed that freight was in decline. At Denny he was involved in traffic for papermills, demurrage and the despatch of machinery for the Northern Ireland. He also encountered a vehicle which arrived before, and departed after, the Royal Train had spent a night, and was rumoured to be connected with Royal pennies being spent. Perhaps because of getting near to discovering State secrets he was sent to Bo'ness where he observed the WD 2-10-0s taking coal from Kinneil Colliery to Ravenscraig. Part 2 page 471. See also corriegenda/addenda from author (page 636) Illus.: Town Office, Dundee, inside booking office and exterior; Dundee West 1 May 1965; C16 67454 at Falkirk Grahamstown on 2 November 1957 (W.A.C. Smith); 55238 at Fouldubs Junction on Grangemouth to Polmont local on 10 September 1955; 55204 departing Grahamstown on 2 November 1957; exterior of Dundee East; Denny station on 7 May 1960 with 54465 running round a special.
On Midland lines around Bristol after Nationalisation. Neil Burgess. 346-7.
Black & white photo-feature with long captions: 41084 (4P compound) at eastern end of Platform 7 at Bristol Temple Meads in 1948; 43012 on freight at western end of Platform 4 at Bristol Temple Meads (both locomotives with tenders lettered "BRITISH RAILWAYS", 43012 had large double chimney); class 5 44809 standing at Mangotsfield on northbound stopping train (leading vehicle L&YR 56ft corridor third); West Country 34043 Combe Martin at Bath mpd in July 1951.
The Ballachulish Branch. Michael Mensing (phot.). 348-51.
Colour photo-feature. 55263 (CR 439 class 0-4-4T) on two-coach (late LNER: brake 3rd/lavatory composite corridor non-vestibuled) on 15 May 1961; and on 18 May 1961; and on 16 May; Ballachulish termunus with BRCW Type 2 diesel electric on two coach train; 55238 at Oban station on 16 May 1960; 55124 with return school train from Oban High School climbing up incline out of Oban on 18 May 1961 (KPJ's fiancee's birthday celebrated further south on Scottish West Coast); 55238 in Glencruitten cutting on 21 May 1960; D5363 leaving Ballachullish with entrance to Glencoe behind on 15 July 1965..
Western suburban: the GWR '61XX' class. Dick Riley (phot.). 352-3.
Colour photo-feature: 6120 (black) on Old Oak Common mpd on 21 September 1958; and leaving on down suburban working on 1 June 1957; 6165 (green) on empty stock at Royal Oah on 19 October 1963; 6132 (lined green) on down local passing Old Oak Common on 29 August 1959, and 6149 at Thame on 25 June 1963.
LMS eight-coupled. 354-7.
Colour photo-feature: 48000 at Derby on train of containers (old-fashioned type) on 22 May 1965; 48189 on train of empties near Chinley on 27 March 1962; 48697 (with Fowler tender) on mixed freight at Chinley on 24 March 1962; 48033 at Chinley station on coal train (all Alan Tyson); LNER 7659(lettered "NE" on tender) at March shed in October 1945 (H.N. James). 48412 at Shrivenham in June 1960 (Paul Strong); 48200 at Clay Cross on coal train in 1968 (Cliff Woodhead); 48756 on anhydrite train near Ais Gill summit on 1 July 1964, and 48120 light engine at Harrow & Wealdstone station on 1 February 1964 (David Idle).
Radyr neé Penarth Junction. Paul Strong. 358-61.
A very brief history of railway activity at a key point on what had been one of the busiest locations on the highly successful Taff Vale Railway which connected the South Wales coalfield , and its associated industry, around Merthyr Tydfil to docks at Cardiff. Congestion at the docks led to the development of docks at Penarth by a nominally independent Penarth Harbour Dock and Railway which opened to Penarth Junction north of Llandaff in July 1859. This Company remained independent, but in the pocket of the TVR until the 1922 Grouping. A passenger station was opened at Penarth Junction at a location known as Radyr in 1881 to serve the marshalling yard , engine shed and the assocated community. See also letter from R.F. Hill (page 636) concerning locomotives 6116 and 6815 Frilford Grange. Col. illus.: 7228 (light engine) being passed by 56XX hauled coal train in April 1963 (A.A. Jarvis); DMUs near station in 1989; interior of signal box in July 1989; black & white: mpd on 16 October 1960 (Ken Fairey) and postcard view posted in 1920 but photograph was probably taken prior to WW1.
The railway at Boxhill. Alistair F. Nisbet. 362-5.
The Guildford to Reigate section of the Reading to Redhill line was a favourite with the author for photographing steam trains (some of which are published herein). The history of the line is covered more thoroughly elsewhere, although the author does describe its current state and its function to link Gatwick Airport with Reading. See letter by Chris Heaps (page 571) on great variety of motive power and rolling stock which compensated for leisurely journey times in 1950s and writer's involvement in improvements at Deepdene. See also letter by J.R.W. Kirkby (page 700) on regular use of 43XX 2-6-0s on Reading to Redhill services (KPJ knows that Manor class was also used). Illus. (b&w): N class 31863 awaiting departure from Reigate for Reading on Sunday service, BIL for Redhill alongside on 4 August 1963; 7817 Garsington Manor at Redhill on Brighton to Birminham train on 17 August 1963; N 31817 arriving Guildford on Reading-bound train on 10 August 1963; N 31408 stopping at Betchworth on train for Redhill on 27 June 1964; Deepdene station asleep on 8 March 1964; U 31639 arriving Dorking Town with train for Redhill, N 31870 departing Gomshall & Shere for Redhill on 4 August 1963 and 31866 arriving Betchworth with train for Reading. Someone on the Southern Railway had a sense of humour for the headlamp code for the line was what other railways used for expresses.
Standard gauge American steam locomotives in Britain. Rob Adamson. 366-73.
Norris 2-2-0 for Birmingham & Gloucester Railway: sometimes it is considered that these were used solely as bankers on the Lickey incline, this is incorrect they were used to haul trains over the mainline; it is also thought that one of thse locomotives blew up on the Lickey incline: this is also incorrect. The locomotive concerned was either Eclipse or Surprise and had been built by John Inshaw in 1837. In 1882 4-2-2 Lovett Eames, manufactured by Baldwin, was brought to Britain to demonstrate a braking system developed by Frederick W Eames., mainly on the GNR. In 1899 the Midland Railway purchased 2-6-0 freight locomotives from Baldwin and the Schenectady Locomotive Works. Johnson was critical of the higher fuel consumption (20-25% greater), oil consumption (50% greater) and repair cost (60% greater). The GNR ordered 2-6-0s, the H1 class from Baldwin and Douglas Earle Marsh was sent to Philadelphia to liaise with Baldwin. The GCR under Pollitt also ordered Baldwin 2-6-0s and they became Class 25. The Cooke Locomotive Co. supplied tank engines to South Wales Companies: the class K 0-6-2T design for the Barry Railway, and in 1900 0-8-2Ts for the Port Talbot Railway: Summers in Vol. 19 page 239 suggests that this design influenced Churchward.. During WW2 the S160 class of 2-8-0s were supplied from Baldwin, Alco and Lima. No mention is made of the problem with estimating water levels in the boilers. Finally the Southern Railway obtained ex-War Department 0-6-0Ts which had been supplied by Vulcan and by Porter.
The other Junction [Willesden Junction]. Keith Scholey. 374-6.
Willesden Junction had several precursors: Willesden old station opened in 1841 with the London & Birmingham Railway. It was situated on Acton Lane and was used by Capt. Mark Huish. West London Junction station opened on 27 May 1844 and closed on 1 December 1844. Kensal Green & Harlesden, on the Hapstead Junction line opened on 1 November 1861. Willesden Junction station was planned from 1860 as part of reopening the West London Railway and opened in stages: mainline and Hampstead Junction on 1 September 1866. West London platforms 2 September 1867. Old Willesden closed at same time. Kensal Green survived until 1 July 1873. William Morris wrote to his daughter May advising her not to change trains there and Trollope calls the place Tenways in The Prime Minister. It was widely known as Wilderness Junction. The Loop Line was opened on 20 July 1885. New station buildings were completed in the 1890s. The High Level buildings were rebuilt in 1957. WW2 led to the loss of services to Earls Court and Kew Bridge, but there is now a service to Clapham Junction and a new booking office has been opened. There was a severe collision on 5 December 1910 (illustrated). The engine shed was opened in 1873 and there are carriage sidings and marshalling yards. Notes unusual activities developed by the LNWR at this location, including pig farming, using food waste from the Euston Hotel, the Horse Sanatorium. About 1500 were employed here at its peak just before WW1.
At Edge Hill in 1962. David Pinniger (phot.). 377.
Colour photo-feature of mpd: 44710 with 8F alongside with smokebox door open; 42982 and G2 49415 pushing coal wagons up to coal loader (with cantilevered electrification masts in background)
Signalling spotlight: Midland signal boxes. Richard D. Foster. 378-9.
Colour photo-feature: Settle Junction exterior and interior (J.S. Gilks); Attenborough with level crossing and D45-type passing on Nottingham to Manchester train in August 1967; Harringworth in March 1988 (Paul Joyce) and Manton Juncttion presumably at about same date (PJ).
Readers' forum. 380-1.
Farming;s line of vision. J.R.W. Kirkby.
See article by Keith Hill (page 228). Notes that sugar beet traffic flowed from Chichester area in Sussex to sugar factory at Kidderminster and claims that this was the "only one outside the E/NE Regions. (KPJ: twaddle there was a beet factory at Cupar in Fife which closed with much wailing from the local farmers, and whilst the Kidderminster plant has now closed (it used to belch nearly as much steam as the SVR) there is still one alongside the railway line between Wellington and Shrewsbury (with lorry signs in Telford during the last campaign - if they call it that in the West Midlands).
Backtrack Editorial. Bob Essery.
Quality of museums: see page 195 claims that wooden replicas built over a century ago for the Chicago Exposition and now housed at the Baltimore & Ohio Railroad Museum in Baltimore are highly impressive.
Weird and wonderful creatures. Mick Hutson.
See feature by Summers on page 242: 4-2-4Ts of the Bristol & Exeter Railway: according to the Bristol & Exeter Railway Minute Books the Rothwell tanks were designed and ordered for the Yeovil branch.. Reply from Author in short feature Vol. 19 page 239..
Weird and wonderful creatures. Kevin P. Jones.
See feature by Summers on page 242: Notes that the Pearson 4-2-4Ts incorporated rubber as the primary suspension material, and that this represented a very early engineering application of rubber. Although rubber was frequently as an auxiliary suspension medium on steam locomotives, the only comparable use of rubber was on Bulleid's Leader class. Reply from Author in short feature Vol. 19 page 239.
Blue Pullmans. Ken Baynes.
See original feature on page 164: notes that the units rode badly: writer received contents of full breakfast tray onto his lap whilst travelling on South Wales Pullman. The interiors were designed by Jack Howe. Also notes the XP64 train and its influence on future trains, such as the HST.
Nuneaton and railways of the Warwickshire coalfield. Michael Rutherford.
See original feature on page 295: lists further information available in the Journal of the Historical Model Railway Society (cited in impeccable style).
The Atlantic enigma. J.T. van Riemsdijk.
See feature on page 70: writer notes the significance of the American, British and French, and Belgian, "schools" of locomotive design. In America the 4-4-2 emerged from the 4-4-0 to enable more coal to be burned; the Stirling 4-2-2 expanded in the middle to provide more adhesion and in France the 2-4-2 was extended at the front to incorporate compounding. The pioneer locomotives used narrow fireboxes, but in Belgium 2-4-2s featured wide fireboxes.
Book reviews. 381.
The Farranfore to Valencia Harbour Railway. Volume two. Patrick O' Sullivan. Oakwood. MJC. ***
Same reviewer who reviewed Volume 1 in Backtrack 17 page 654 is critical of the waywardness of the Author in incorporating an excessive amount of extraneous material.
Lost railway of Kent. Leslie Oppitz. Countryside Books. TJE **
Critical of errors in text, misleading title and poor reproduction of illustrations.
Along artistic lines: two centuries of railway art. Beverley Cole & Guild of Railway Artists. Atlantic. MB *****
Reviewer firmly declares that he is not a post-modernist, but neither is the Guild of Railway Artists. He declares what he likes and notes that Beverley Cole provides an essay on railway art and biographical information about those whose work is portrayed.
Parallel lines: journeys on the railway of dreams. Ian Marchant. Bloomsbury. RH ****
Not really a "railway book", but an exploration of "self" as expressed in journeys made on a number of lines. Author is credited with noting changing attitude of children towards railways and that he warms to Rolt and Betjeman, fellow self-explorers, what-ho.
Blue seas at Dawlish. Cliff Woodhead. rear cover.
Green Warship contra-jour on express to Paddington in June 1964
Class 4 75071 "approaches" Templecombe with 15.20 Bath to Bournemouth on 3 July 1961. R.C. Riley. front cover
Stephen Bragg (page 571) claims that it was departing.
What the Victorians did for us. Michael Blakemore. 387.
The great contribution made by the Victorians to railway engineering and a note on the late Professor Simmons who recorded this.
Steaming through the Stroud Valley. 388-9.
Part 2 of colour photo-feature (Part 1 Page 224): 7035 Ogmore Castle descending Sapperton bank with express: 1424 climbing past St. Mary's Crossing with auto-train; 4100 and 4124 at Brimscombe waiting to bank trains to Sapperton, all on 25 June 1962 (R.C. Riley); 1451 on Chalford auto-train taking water at Stroud on 26 March 1964 (Hugh Ballantyne); 94XX with two auto-trailers leaving St Mary's Crossing Halt on 17 October 1964 (J.S. Gilks). See also rear cover.
Southern gone West -the Ilfracombe Branch. Part One. David Thrower. 390-8.
Brief history of the difficulties faced in building a railway to Ilfracombe. The broad gauge reached Barnstaple (from Exeter) in August 1854, but agreement on an extension to Ilfracombe was delayed until an Act was obtained on 4 July 1870. The problem was the competing route to Barnstaple from Taunton and conflicting proposals for routes. The eventual line constructed was a very steeply graded line via Bittadon: this route opened on 20 July 1874. The route is described in detail. Article is completed on page 517 et seq. See letter on page 571 from Michael Bishop on turntable replacement at Ilfracombe. Illus (colour): 41298 and 7337 near Heddon Mill Crossing with four coaches on 27 July 1963 (Peter W. Gray); 34066 Spitfire crossing Taw at Barnstaple on 26 June 1962 (R.C. Riley); N class 2-6-0 31849 at Ilfracombe on 13 July 1963 (Trevor Owen); N class 31838 near Heddon Mill Crossing with TC from Waterloo on 27 July 1963 (PWG); 34072 257 Squadron on Ilfracombe turntable in July 1963 (TBO); Atlantic Coast Express being banked up Mortehoe bank by N class 31818 (PWG); M7 30253 on down local freight near Mortehoe on 21 June 1958 (TBO); M7 30667 pilots 7337 near Ilfracombe on 1 September 1962 (PWG). B&w: Branstaple Junction c1855 with broad gauge track, locomotive with D-shape firebox and horse shunting (picture should have been larger), and same station in about 1904; Adams 406 class as SR 0462 at Barnstaple Junction on 27 July 1925 (with LMS three-plank wagon No. 6988); Barnstaple Junction on 21 July 1925 with N class A861 and Adams Jubilee 0-4-2 E628; bridge across River Taw in about 1904; Barnstaple Town in about 1906 with Lynton & Barnstaple Railway train in bay platform.; Braunton station in 1906; and level crossing thereat in 1910; Mortehoe & Woolacombe on 28 September 1956 and view up hill out of Ilfracombe on same day (H.C. Casserley)
Life on the length, 1948-1952. Part One. Reg Robertson. 399-403.
Formerly a railway fireman, the author became a lengthman at Shenfield. He describes working conditions, the fact that a gang consisted of eight men including the ganger. No protective clothing was issued, but normal work ceased in rain or snow. Their major task was to ensure that trains passed through their length safely and smoothly. Particular problems at Shenfield were maintenance of the crossovers for the Southend line junctions and maintaining the cant and curvature on the reverse curves which handled fast trains. At that time chaired track with bullhead rail was used and the ballast was slag [KPJ: this use of slag by the LNER has evaded documentary proof for many years]. Each lengthman had his own shovel, but other tools were kept in the permanent way hut, These included a primitive jack. Maintaining track levels was very important and whilst at Shenfield a new system of packing with small granite chips was introduced together with devices for sighting track height (measured shovel packing: see LMS Journal (13) 60). Originally published in the Great Eastern Railway Society Journal. Peter Tatlow (letter page 509) critical of eight inches of cant quoted and of the term "frog". Part 2 begins page 588.
Heritage or horror?: British railway architecture in changing times. Geoffrey Skelsey. 404-11.
An extremely thoughtful contribution distilled from several presentations which briefly shows how the concept of the "station" developed and how the railways, the travelling public and those involved in civic affairs changed their attitudes towards stations including those of "historical importance". He records the significance of Paxton on railway stations in the concept of the great train sheds. It is noted that the early railways were guilty of destruction of ancient monuments, such as Berwick Castle and the City Walls at York. The crass destruction of the Euston portico was monumental not only as an act in itself but for removing the original conception of the railway presenting itself as the "gateway" to the city. The author notes that roads in general lack such monuments. The writer considers that some twenty British railway stations can be considered as being on a par with certain civic buildings in having achieved permanent architectual eminence (that is comparable with the museums in South Kensington and the Law Courts in Chester and the town halls in places like Liverpool). The station at Huddersfield and St Pancras receive particular attention. The reader is reminded that A.W. Pugin, surely a great Victorian, observed that the Euston portico was a "piece of Brobdingnangan absurdity" The author considers that the sympathetic treatment of Liverpool Street station, especially the extension to the trainsheds, marked a turning point. There is an extensive bibliography and the illustrations (mainly by the Author) record some of the best remaining: Audley End [Francis Thompson]; Bodorgas [Francis Thompson]; Brighton train shed (described as a tour-de-force); Canterbury West; Etchingham [William Tress]; Euston portico c1925; Huddersfield; this & remainder colour: Carlisle Citadel [Sir William Tite]; King's Cross in 1979; Liverpool Lime Street former LNWR hotel opposite St George's Hall; Great Eastern Hotel and Broad Street Station in 1979 [Charles & C.E. Barry for hotel]; Nottingham Midland and Sibsey ("comforting feature of traditional signal cabin"). Obviously St Pancras receives much attention, but King's Cross is described as a "powerful building".
The BR Class 4 4-6-0s.. 412-15.
Colour photo-feature: 75061 leaving Stamford for Leicester in September 1963 (P.H. Wells); 75075 with double chimney and large tender at Riddlesdown on London Bridge to Brighton train on 24 May 1963 (David Idle); 75071 with large tender leaving Midford with three-coach Maunsell set in September 1960 (B.J. Swain); 75016 Painted lined green) on fast freight west of Basingstoke (Derek Penney); 75004 (double chimney & painted in lined green) at Pontypool Road on 14 October 1962 (W. Potter); 75006 (supposedly green) at Berwyn in August 1964 (J.B. Snell); 75053 and 75063 on up Cambrian Coast Express climbing to Talerddig in December 1965 (Trevor Owen); 75005 (green with double chimney) at Old Oak Common with King and Castle in November 1962 (A.C. Sterndale); 75060 passing Caergrwle Castle & Wells station on minerals empties on 29 April 1967 (David Idle).
Glasgow Central. 416-19.
Colour photo-feature: 46201 Princess Elizabeth probably waiting to work Birmingham express in 1959 (B.J. Swain); 42275 on Gourock train leaving on 2 June 1963 (David Idle); 80001 arriving from Gourock in April 1965; class 5 44700 with express headlamps on Wemyss Bay train, Sunday, 2 June 1963; 80002 departing for Wemyss Bay on 29 July 1965 (Bruce Oliver); class 303 blue-train extering Central with train from Cathcart Circle on 2 June 1963 (David Idle); 46156 The South Wales Borderer on relief express for Euston on 3 June 1963; 80059 arriving under old signal gantry in April 1957 (J.M. Chamney) (several held by Colour-Rail).
Into the melting pot – Great Western absorbed engines (Railway Reflections No.102). Michael Rutherford. 420-8.
For once Rutherford returns to well-trodden ground as the absorbed into Great Western stock are covered in the RCTS Locomotive History (Volume 3 and Part 10), and in Jim Russell's Pictorial record of Great Western absorbed engines. Nevertheless, this writer did not disappoint and both clearly covers the Great Western's policy of standardizing boilers for this relatively motley collection and considers how these locomotives could form an interesting collection for a model railway layout. He also has some cogent remarks about Tracy Emin's so-called art, and implies that some model railways are more worthy of preservation than that (KPJ: it could be argued that the best model railways are comparable with the Boyle Family's exploits). Illustations.: colour: 892 (former Cambrian Railways 0-6-0 leaving Harlech in February 1941; 1335 (former MSWJR 2-4-0) still in GWR livery in May 1952 when working SLS excursion (K. Cooper); 2168 (ex-BPGVR 0-6-0T) at Burry Port in September 1955 (T.B. Owen); 303 (TVR A class 0-6-2T) at Barry shed in June 1955 (TBO); 1152 (Powesland & Mason 0-4-0ST) at Swansea East Dock in October 1959; b&w: ADR Trojan at Oswestry (this 0-4-0St was sent for trials on the Porthywaen branch of the Tanat Valley Light Railway in about 1923; ADR 0-6-0T No. 32 (sometime Will Scarlet, Fletcher Jennings 1873); Lambourne Valley Light Railway Eadwearde (Hunslet 0-6-0T WN 811/1903) as Cambrian Railways No. 22, but lettered "GWR"; Cambrian Railways Sharp Stewart 2-4-0T as GWR 1196 (worked Tanat Valley line); former RR class M 0-6-2T as GWR No. 49; B&MR 0-6-2T No. 43 on turntable at Brecon, and as GWR 1113; TVR class M1 0-6-2T as GWR No. 573 with GWR auto-gear; Sharp Stewart 0-6-0 supplied to Mid-Wales Railway in 1873 as No. 9 as Camrian Railways No. 48, and as rebuilt with 2021 boiler as GWR No. 908; MSWJR 4-4-0 as Swindonized No. 1124; ex-Swansea Harbour Trust Andrew Barclay 0-4-0ST as GWR No. 701; PTR Sharp Stewar 0-8-2T as GWR No. 1358.
Railway damage and disruption in World War Two: Part 2. Bristol and surrounding area: the period of major raids. B.W.L. Brooksbank. 429-36.
Part 3 (with bibliography page 534. Part 1 page 265. The first severe raid took place on 24 November 1940. The hilly nature of the city made it vulnerable to loss of water supplies and this made fire a considerable hazard. Gas and electricity ssupplies were also disrupted and roads were impassable. Both the LMS and GWR were severely disrupted. On 6 December 1940 a train for Salisbury was bombed killing the driver and 14 passengers (this incident is illustrated). Major factories were damaged and the destruction of warehouses led to the loss of food. On 12 April 1941 Winston Churchill visited the city to inspect damage and to take part in an honourary degree ceremony at the University where the US Ambassador was one of the recipients.
By rail and sea to Fleetwood. Part 1. Brian Wesley. 437-42.
Peter Hesketh-Fleetwood was responsible for developing what was intended to be a resort at the mouth of the Wyre, but became better known as a port. The Preston & Wyre Railway, opened on 15 July 1840, and authorized by an Act of 3 July 1835 was a key element in this development. Gas lighting, including that for lighthouses. was another factor. The North Euston Hotel was perceived as vital and it included salt water baths. It ws managed by Zenon Vantini, a Corsican. For atime Fleetwood became a vital link in Ango-Scottish communications when steamers operated from there to Ardrossan. Excursionists, mainly working class came to Fleetwood for a time but mainly travelled on the branch to Blackpool. On 27 July 1846 an Act was obtained for a Fleetwood, Preston and West Riding Junction Railway, but this failed. The Preston & Wyre merged with the Manchester & leeds Railway on 3 August 1846, but was not wound up until August 1888. Hesketh-Fleetwood retired to St Leonards-on-Sea and was very short of capital. He died on 5 April 1866. He suffered from depression due to the loss of wife and children. A small dock had been opened by Hesketh-Pearon, but the L&YR made a large investment in the Wyre Dock and trade included live cattle from Ireland, china clay and bulk grain. The fishing industry, using steam trawlers, grew hugely and has now vanished. Part 2 page 498 et seq. Illus.: North Euston Hotel, station on 26 June 1965, cutting first sod for FP&WRJR, Poulton accident of 1893, station interior in Edwardian era. Wyre Dock 1877, grain warehouse 1883, and Aspinal 0-6-0 with train of fish vans on 26 June 1913.
Readers' forum. 443.
Cover picture – June issue. Editor.
Not Dove Holes Tunnel as stated, but Chapel LNWR Tunnel.
David Jenkinson. David Joy.
See page 323: this is a highly informative in that it (1) shows how the two Davids showed a common love for the Settle & Carlisle line; (2) shows how the Atlantic (Backtrack) business was transferred from Jenkinson to Joy; (3) Jenkinson's nose for good food and drink, and (4) that Jenkinson had been an RAF Education Officer with a vast model railway layout in his married quarters. (KPJ: I had a brief e-mail correspondence with David Jenkinson - he had been looking for GNER trains from Thirsk and found steamindex - and this eventually led to him contrasting his love for the Midland and the LMS whilst being condemned to life near the ECML, whilst I had spent my teens condemned to life on the dregs of what had been the LMS: his articulate correspondence in this format showed what could be achieved, but is far, far too rare).
Portraits of the A3s. Jean C. Massey.
See feature on page 288: Neil Gow was a Scottish fiddler, of sufficient status to justify a painting of him by Henry Raeburn.
Somerset & Dorest Sentinels. John Edgington.
See page 327: corriegenda to tabulated data.
The 'Blue Pullmans'. Charles Long.
See feature page 164: highly informative letter, citing PRO documents, from major authority on Pullman history. Notes (1) thet the Blue Pullmans were not based on TEE, but may have stemmed from Brighton Belle (Manchester Belle, etc). Initially airline catering was envisaged and Pullman did not become involved until this was rejected; (2) the Western Region had hoped for hydraulic transmission and wider stock for their services, but this was vetoed by the BTC.
The twilight years of the Big Four. Bob Essery.
See page 236: LMS fruit vans
4-4-0s of the SECR. Terry McCarthy.
See page 220: D1 and E1 classes were fitted with larger fireboxes, not boilers as stated in caption.
A day out by LNER. 444-5.
Six highly interesting publicity handbills from the David Beeken Collection, tastefully reproduced in colour with excellent captions: "Early holiday period excursions, Eastern Counties, 3rd May - 5th July" (1930s); combined rail and bus tickets (West Yorkshire Road Car) from a variety of starting points in Yorkshire to Pateley Bridge and thence by road (1937); Scarborough Cricket Festival, September 1931; Northern Command Tattoo at Ravensworth Castle, Castle, July, 1934; Ripon races, 7 August 1928 (excursions to, from Tyneside and County Durham); extra services by rail coach (Clayton railcar painted red) from Bishop Aukland to Wolsingham in 1928 (both of latter pair use LNER "logo" from 1920s).
Auto train to Chalford. Roy Hobbs. rear cover
Leaving Chalford propelling towards Gloucester with compartment auto-car leading in September 1964: see also feature page 388.
GWR '56XX' 0-6-T No. 6644 jogs past Madeley Junction. Michael Mensing. front cover.
With a mixed freight load (including an agricultural machine?/military trailer?on the first wagon) heading from Wellington towards Wolverhampton on 27th August 1962. See letter from Murray Angus (page 636) suggesting that vehicle was a RAF 1 ton 200 gallon water trailer.
Time to remember. [Editorial]. Michael Blakemeore. 451.
The Railfest at the National Railway Museum (NRM) is the subject for some caustic comment on the inaccuarate labels appended to the exhibits (but see Hurst Nelson herein, neither manufacturer of locomotives, nor located in Glasgow).
To Lancaster again. Ray Helm (phot.). 452-3.
Colour photo-feature: 46225 Duchess of Gloucester (dark maroon) on up express; 46245 City of London (bright crimson) on down Lakes Express; 45512 Bunsen on up parcels train; 46233 Duchess of Sutherland on class 8 freight; 46251 City of Nottingham (maroon) on express freight; 45654 Hood on up express freight (all early 1960s).
Gunboats and Pagodas: the curious history of the 0-4-4T. R.A.S. Hennessey. 454-62.
A strange meander, one suspects this is a trailer for a larger work, through the byways of 0-4-4T design which fails to include the Fletcher BTPs (back tanks passenger) and might have made more of the design's relationship to the 0-4-2T (via Stroudley). The Cudworth (back tank) design for SER suburban working (a back tank type) is described and illustrated with a drawing from Jahn's Die Dampflokomotive (1924). This evolved via Richard Mansell who introduced the M class (gunboats) and James Stirling (who had designed an 0-4-4T before leaving the GSWR) and via Sturrock's input into the successful H class for the SECR (known by enginemen as pagodas). Some consideration is given to the Drummond development of the type for the CR and the LSWR, although the Adams' input for the latter (classes T1 and O2) is largely ignored, although there is room to consider the Forney type developed in the USA, and the twin locomotives used on the Transcaucasian Railway. Extensive reliance has been placed on the work of D.L. Bradley. See also letters from Arthur R. Nicholls (page 636) and in Volume 19 page 188 with note on Urie's superheating of LSWR classes including a single M7 0-4-4T No. 126. Locomotive was withdrawn in 1937, but parts used in other locomotives and letter from Peter Swift (also page 636) concerning a variety of items concerning 0-4-4Ts: D3 was not struck by wing of enemy aircraft which Swift claims was a myth, but damage to locomotive led to destruction of aircraft; withdrawn M7 30106 was renumbered 30667, and the Lemon 0-4-4Ts were probably not the "last new" British 0-4-4Ts as Festiniog Railway Taleisin turned out in 1999 was a "new" locomotive. Further letters (page 764) by Darryl Grant on Forney-type 0-4-4Ts supplied by Beyer Peacock to South Australian Railways and by Keith Chester on Orenstein & Koppel 750mm gauge 0-4-4Ts used in Yugoslavia (serbia) and Hohenzollern 1067mm 0-4-4Ts supplied to Deli Railway in North Sumatra and still working at Tanjong Balai in 1983. R.A.S. Hennessey considered the difficulties of classifying the 0-6-4T as well as its somewhat notorious nature (for rolling) in Volume 19 page 124. Col. illus.: G5 67343 at Sleights on Whitby to Pickering train with extended caption (J.M. Jarvis); O2 30225 shunting carriages at Plymouth Laira on 20 June 1961 (R.C. Riley); M7 30241 on empty stock at Vauxhall on 20 June 1959 (RCR); London Transport (for Metropolitan Railway) L46 shunting at Neasden on 1 June 1957 (RCR); Lemon 41900 at Upon-on-Severn on 19 July 1958 (T.J. Edgington); Fairlie with outside Walschaerts valve gear at Swindon Town station on Swindon, Marlborough & Andover Railway; 0-4-4BT constructed Nasmyth Wilson in 1873 for metre gauge lines of Bombay Baroda & Central India Railway (Class B No. 29) (H. Hughes); Forney Boston & Maine Number 596 (Rhode Island 1891) at Lowell (Mass) in 1895; GTR (Canada) No. 92 Gilson Homan; pair built Yorkshire Engine Co. for Poti to Tiflis Railway (oil burning); GSWR No. 731 (Stirling/Smellie Class I) Works photograph (caption notes used on idyllic Maidens & Dunure line).
Tank wagon trains. Niall Ferguson. 463-70.
Not tank wagons in the traditional sense but railway wagons for military tanks (fighting vehicles). Covers both WW1 and WW2, but former in slightly greater detail. The inititial batch of tanks were built by Foster's of Lincoln and transported to the Elveden Estate in Suffolk (on the former Thetford to Bury St Edmunds line of the GER): a special siding was laid at Culford Lodge. Problems were experienced with out-of-gauge nature of tanks and they had to be partially dismantled. From Barnham the tanks were conveyed to Portsmouth for shipment to Le Havre. With some success achieved at the Somme Douglas Haig requested more tanks and manufacture was extended to Metropolitan Carriage & Wagon, Beardmore's of Coventry, Armstrong-Whitworth of Newcastle and Mirless Watson of Glasgow who subcontracted work to Hurst Nelson of Motherwell, not Glasgow (and who manufactured tramcars and rolling stock not locomotives as stated). A training area was established at Bovington near Wool in Dorset and from there tanks were shipped via Southampton and Le Havre. For railway carriage the commonest vehicles appear to have been GWR MACAW B bogie bolster wagons and these were improved for their new role during WW1. In 1917 a sub-committee of the Railway Executive was established to consider tank transport and this evolved the Warflat (initially known as the PARROT) and Rectank vehicles. Leeds Forge appears to have been involved in the design. The Rectanks had a shallow well which assisted with the vertical constraints. Within France tanks had to be moved by rail, and the Battle of Cambrai required many movements from Erin (the tank base in France). Trains were worked by Dean Goods coupled to Belgian Type 32 0-6-0s which provided the brake power. The inauguration of train ferries between Richborough and Dunkirk or Calais eased the shipment of tanks. Following WW1 the bulk of the tank-carrying vehicles were sold off, but the Rectanks and Warflats were still the standard vehiales on the outbreak of WW2, although most British tanks were lost at Dunkirk.. To convey the larger American tanks recourse had to be made to a new vehicle the WARWELL. The raailways were told to create Armoured Fighting Vehicle trains (AFV) and did so. Eventually the Warwell B (capable of conveying 80 tons) was introduced.
Paraffin lamps to floppy disks. Part Two. John Macnab. 471-7.
Part 1 page 340 et seq. Autobiographical observations on the Carriage Plant (passenger rolling stock control) in Glasgow, originally limited to activity in the North Side, but latterly extended to South Side. Notes that the ECML demanded far greater control of set formation than on the WCML on its major express trains. Writer was latterly involved in passenger timetable compilation before being forced into early retirement. Includes some of the offices used by Scottish Region in Glasgow: 45 Hope Street (Glasgow Control South) - a former shipping office; 87 Union Street (Glasgow North) and the General Manager's Office at 302 Buchanan Street later in Blythswood Square, the expression "go to the kirk" (former kirk near Queen Street station). The new marshalling yards at Thornton, Perth and Alloa were a sheer waste of money. Corriegenda/addenda page 636.
Working for a living: the GWR '56XX' 0-6-2 tanks. 478-9.
Colour photo-feature: 5660 arriving Dowlais (Cae Harris) in September 1963; 6658 (green livery) shunting at Barry Dock in August 1962 (both A.A. Jarvis/Colour-Rail); 6608 (green) at Duffryn Yard (HMRS); 5658 (green) on cement presflos and coal wagons approaching Tyseley on 16 May 1962 (Michael Mensing); 6614 crossing Walnut Tree Viaduct with freight on 12 May 1965 (Hugh Ballantyne).
"Do not go gentle into that good night...". 480-1
Colour photo-feature (trains at night): 60026 Miles Beevor at Buchanan Street, Glasgow, having arrived from Aberdeen in 1965 (yellow light from platform reflected on locomotive) (Colour-Rail); 1361 class No. 1365 inside St Philips Marsh shed, Bristol, in October 1962 (Paul Riley); 35026 Lamport & Holt Line at Southampton Central on up express (J.F. Folkard); Class 5 44816 at Preston awaiting departure for Liverpool Exchange in 1967 (M.A. Kirby),
King's Cross 'Top Shed'. 482-5.
Colour photo-feature: A3 60055 Woolwinder (double chimney/small deflector plates) and A4 60018 Sparrow Hawk on 18 March 1961 (R.C. Riley) (latter unfortunately captioned "the rarest-to-find of the class" (one hopes that this absurd statement which is all too abundant elsewhere is not about to invade BackTrack); 60033 Seagull on 7 August 1961 (RCR) (KPJ my favourite A4); J52 68846 (fully-lined black) in 1958 (W. Potter); 60060 The Tetrarch on 26 March 1961; V2 60875, 60033, 60017 Silver Fox (with smokebox door open), 60108 Gay Crusader and 60005 Sir Charles Newton on 7 August 1961 (RCR); A1 60122 Curlew with headboard for The White Rose in highly polished state alongside 60139 Sea Eagle in March 1958 (Bruce Chapman); 60015 Quicksilver in October 1962 (C.R. Gordon Stuart); 60008 Dwight D. Eisenhower under coaling tower but in shining condition in October 1961 (J.P. Mullett); A2/3 60500 Edward Thompson also showing turntable being dismantled on 16 September 1961 (RCR).
The historian and the footplate. Part One. (Railway reflections No. 103). Michael Rutherford. 486-93.
In part the article is used as a vehicle to attack the Jack Simmons' "school" of railway history which tended to ignore the skill required to drive the steam locomotive, and the poor working conditions imposed upon such "railway servants". Rutherford especially objects to a statement made in the Foreword (not Forward) to Frank McKenna's The railway workers, 1840-1970. (Ottley 11050) wherein the late Professor was guilty of writing "That nobody should have tried to do this before is not to be attributed solely to blindness or indifference. Real difficulties lie in the way of anyone who attempts the task. Very few ordinary railwaymen have ever been articulate, able to record their experience and to pass any useful judgement upon it. The great majority of them have lived and died unknown, and it is no easy matter to recover their histories, as individuals, now." The italics were applied by Rutherford. Incidentally Simmons (The railways of Britain) did cite McKillop's The lighted flame (history of Aslef). Rutherford also introduces some of the richness contained in the Transactions of the Newcomen Society. Part 2 page 550. Illus: colour: A3 60062 Minoru, A4 60025 Falcon, V2 60906, 60028 Walter K. Whigham and 60039 Sandwich lined up outside Top Shed in September 1961 (J.P. Mullett); interior of Holbeck shed (roundhouse) on 1 May 1966 with WD and 8F 2-8-0s and Fairburn and Stainie 2-6-4Ts and Fowler diesel shunter (Keith R. Chester); WC 34022 Exmoor (malachite), 34064 Fighter Command (BR acid apple green), Z class 0-8-0T 30956 (black); T9 30119 (malachite for Royal engine), all lettered BRITISH RAILWAYS in 1948 (S.C. Townroe).
Frenzied but fun [low cost railway excursions during 1970s and early 1980s]. Keith Hill. 494-7.
Long distance excursions from Doncaster Division. One trip to Mallaig was delayed by snow on the Settle & Carlisle line and there was problem on return when a passenger attempted to carry a wounded seagull home. Another trip to Aberystwyth was delayed due to vandalism and the visit was limited to 90 minutes. Mystery excursions were popular (but writer noted that some return journeys were not made). Excursions were made to Mull and to Shetland, but in this case the P&O ferry was the major gainer. There was a brief programme of excursions by HST, including from Boston to Edinburgh and Cleethorpes to Dundee.
By rail and sea to Fleetwood. Part Two. Brian Wesley. 498-503.
Part 1 page 437. Describes steamer services to Isle of Man and to Belfast. The latter had connecting through services from Euston and from Leeds. The LMS decided to divert all such services via Heysham with greatly inferior rail journey times. At the time of transfer to the L&YR and LNWR the Preston & Wyre Railway owned fifteen locomotives, mainly Bury 2-2-0s and 0-4-0s. The exceptions were a 2-2-0 purchased secondhand in 1846 possibly from John Hargreaves, a carrier, and built by the Haigh; and a Tayleur 2-2-0 built in 1840 and rebuilt in 1847. Locomotive allocations to Fleetwood mpd are listed. Details of a traffic survey conducted in 1959 are mentioned. Fleetwood station closed on 18 April 1966, and Wyre Dock which had been renamed Fleetwood closed on 1 June 1970. Freight continued to Fleetwood power station (demolished 1983) and to an ICI chemical plant at Burn Naze (originally United Alkali Company). Kerr Stuart Priestley class 0-4-0WTs Graham (4200/1920), Bunsen (4417/1928), Patricia (4413/1928) and Faith (4414/1928) were employed there until 1958 when replaced by Ruston & Hornsby diesel mechanical locomotives. There is a relatively extended account of the Blackpool and Fleetwood Tramroad authorized in 1896, coompetition to it from L&YR steam railcars, the takeover of the tramway system by Blackpool Corporation in 1920, following a rumour of takeover by the L&YR. Extensive bibliography. Letter from David Woods (page 636) augments information on final freight traffic. Illus.: four members of Ducal fleet tied up for winter with steam trawlers behind; Aspinall 2-4-2T No. 740 with restaurant car train set (posed photograph); dock offices (John Marshall); 84010 with train for Fleetwood leaving Wyre Dock (JM); 84016 departing residue of Fleetwood station on 19 May 1964 (JM); LYR steam railcar at Thornton for Cleveleys; North Euston Hotel in July 2003.
North by North West. 504-5.
Black & white photo-feature of LNWR trains: Prince of Wales 4-6-0 2249 Thomas Campbell heading north at Dillicar troughs (train includes twelve wheel clerestory) (H. Gordon Tidey as is next illus); 19 inch goods 4-6-0 1512 climbing from Oxenholme (in background) towards Grayrigg on freight (on cover of his My best railway photographs, Ian Allan; 4-4-2T 6782 on Windermere branch leaving Staveley for Oxenholme (HGT again?); Claughton 2420 Ingestre at Crewe; Webb 4-4-0 1930 Ramilles; Precedent 2-4-0 1527 Raleigh piloting Claughton 1527 on Whitmore troughs on Liverpool to Euston express
Treasures of Old Euston. John Edgington (phot.). 506-7.
Colour photo-feature: the Euston Arch (propylaeum) shortly before demolition in 1961; cast iron gates designed by J.J. Bramah newly painted in situ in 1960; Euston Hotel in 1961; key pates recently painted in situ; Great Hall in 1962 (Edgington considers that its loss, unlike the "Arch" was inevitable; messy exterior with Royal Mail parcels vans (shows former fine roof line, however):
Readers' Forum. 508-9.
David Jenkinson. John van Riemsdijk.
Long and highly informative letter reproduced in full on David Jenkinson page.
British Government and the railways. Keith R. Chester.
See letter by Nigel Probert (p. 252) relating to feature by G.L. Huxley (pages 54 and 115): writer suggests that many of the problems associated with railways in Britain were due to the failure of the railways in the 1920s and 1930s to eliminate the excessive provision bequeathed to them. He adds cautiously that the partially privatized railways in Britain offer a poorer service at higher cost than the state run railways in Austria, France and Germany. See further letter by Roy E.H. Mellor (page 637) which notes the strategic nature of railway construction within the Hapsburg Empire, Russia, Prussia (especially the last). Elesewhere in Gemany (prior to Unification) railways were developed on a haphazard basis..
West from Lockerbie. David Stirling.
See article by Mullay (page 304): notes on the limits to competition between the CR and the GSWR.
Life on the length, 1948-1952. Peter Tatlow.
See article by Reg Robertson (page 399 et seq): writer is critical of excessive cant quoted and of use of the word "frog" (stated to be model railway usage).
Book reviews. 509.
LMS Journal No. 6. MJS ****
Glowing review.
GWR engineering work, 1928-1938. R. Tourret. Author. DHS ***
Criticises poor quality of photographic reproduction.
Along Artistic Lines: two centuries of railway art. [Stanhope Forbes' painting of Penzance Station]. inside rear cover.
Atlantic Publishers' advertisement.
Summer's day at Llanfyllin. Bruce Oliver. rear cover.
Class 2 46515 awaiting departure for Llanymynech in July 1963.
Going to Scarborough Fair. Michael Blakemore. 515.
Editorial: memories of holidays in Scarborough between 1962 and 1970. A recent visit showed that facilities had shrunk from nine platforms to five and that the carriage sidings, buffet and booking facilities had also largely disappeared,
Prairie tanks to Pembroke. Martin Welch. (phot.). 516.
Colour photo-feature: 5180 (fully lined green) with express headlamps arriving at Tenby with TC from Birmingham Snow Hill to Pembroke Dock on 22 August 1959; 5520 (fully-lined green with express headlamps) at Penally with TC for Paddington in August 1959, and 51XX 4132 on TC from Paddington on 22 August 1959 (all with perfect blue sky in that perfect summer).
Southern gone West: the Ilfracombe branch — Part Two. David Thrower. 517-28.
Part 1 page 390. The Devon Belle Pullman train. Post WW2 services. Decline and eventual closure. Motive power including diesel hydraulic locomotives and DMUs. Problems of handling freight on steep gradients at Ilfracombe and at Morthoe. See letters by Norman Pattenden on brake vans for freight working into and out of Ilfracombe and from Author on Q1 class in Devon. Col. illus.: N 31856 and 6327 on Ilfracombe to Taunton train on 27 July 1963 (Peter W. Gray); Unrebuilt West Country 34107 Blandford Forum near Morthoe on Waterloo to Ilfracombe train on 27 July 1963 (PWG); 2251 3205 (green) waiting departure from Ilfracombe on 27 March 1965 (PWG); 6346 banked by 41298 climbing to Morthoe with Wolverhampton to Ilfracombe train on 27 July 1963 (PWG); 6346 departing from Morthoe on same day; D6327 departing Ilfracombe on 22 July 1964 (R.C. Riley); 6363 on shed at Barnstaple Junction on 20 July 1964 (RCR); N class 31853 pilot to 6372 departing Ilfracombe for Taunton on 13 July 1963 (Trevor Owen); 6372 near Morthoe travelling towards Ilfracombe (same day & phot.). Black & white: Barnstaple Junction shed on 21 July 1925 with M7 30 and 48 (H.C. Casserley); and on 24 May 1935 with M7 34 and E1R 0-6-2T (HCC), and on 28 September 1956 with 30255 being coaled (HCC); 34067 Tangmere climbing to Morthoe banked by N class 31856 on 7 July 1962 (PWG); 34075 264 Squadron with 34069 Hawkinge climbing to Morthoe from Ilfracombe on 27 July 1963 (PWG); 41290 at Ilfracombe on 10 July 1964 (T.J. Edgington); 6372 at Ilfracombe on 22 August 1953 (TJE); 34072 257 Squadron bankeb by 31818 (two photographs) on climb to Morthoe on 1 September 1962 (PWG).
Downhill to disaster: the story of a fatal collission on the East London Line. Michael J. Smith. 528-33.
Accident on 8 July 1921 when a Great Eastern freight train from New Cross became divided and the rear portion ran back and collided with a Metropolitan Railway electric multiple unit killing the motorman. The Inquiry was conducted by Col. J.W. Pringle.
Railway Damage and Destruction in World War II: Bristol and the surrounding area. — Part Three. B.W.L. Brooksbank. 534-9.
Part 1 page 265 and Part 2 page 429. This Part concentrates on the Bath Blitz of April 1942 which did considerable damage to historic buildings, disrupted railway services and led to many casualties. It also includes raids on Weston-super-Mare, the use of disused railway tunnels as shelters (the BBC had to use the Clifton Downs Tunnel on the Clifton Rocks "cliff" railway, and the destruction of a train at Castle Cary on 3 September 1942 during a daylight raid. The section on Cheltenham (p. 537) is accused of confusion by John Emerson (letter 764). Extensive bibliography. Illus.: 1729 0-6-0PT wrecked on 3 September 1942 at Castle Cary.
Once more to Oban. Michael Mensing (phot.). 540-3.
First installment p. 96. Colour photo-feature of station and its environs before Tesco sucked the commercial life from this beautiful city: 44881 forming train for next departure to Glasgow Buchanan Street on 13 May 1961; 439 class 0-4-4T 55224 shunting with St Columba's Roman Catholic Cathedral in background; D6108 and D6135 detaching front three coaches at Callander on 13 May 1961; 73108 and 73072 on television train excursion on 24 May 1960; 45159 at Taynuilt with Oban to Glasgow train on 17 May 1960; D6135 and D6108 departing for Glasgow/Edinburgh on 13 May 1962 (MacBrayne ferry and McCaig's Folly in background); 45396 on short freight at Glencruitten on 16 May 1961; 3F 57635 shunting adjacent to playing fields now smothered by Tesco; 55263 shunting on 18 May 1961. See also rear cover for further view. Views with diesel electric locomotives: see Volume 20 page 358..
'Hayling Billy'. 544-7.
Colour photo-feature of Hayling Island branch which opened in 1867 and was leased by LBSCR in 1872: all Terrier class 0-6-0Ts: 32650 at Hayling Island on 2 November 1963 (weeken when line closed) (R.C. Riley); 32670 approaching Langstone Halt on 27 July 1963 (Roy Hobbs); 32670 at North Hayling in September 1963 (S.M. Watkins); 32646 at Hayling Island on 27 July 1963 (RH); 32661 crossing Langstone Bridge on 8 July 1962 (Hugh Ballantyne); 32670 departing Havant with packed train on 27 July 1963 (RH); 32650 on 2 November 1963 (RH); sunset behing Langstone bridge on 2 Novemebr 1963 (RH)
0-6-0s of the Great Eastern. 548-9.
Colour photo-feature: J15 No. 65447 at Laxfield on passenger train in 1952 or earlier (line closed in 1952) (G.W. Powell); J17 No. 65560 at Stratford mpd on 11 August 1958 (R.C. Riley); J19 64658 at Bishops Stortford taking water on 12 September 1959 (RCR); J20 64677 at Stratford mpd on 28 February 1959 (RCR). Only J17 retained Belpaire boiler.
The historian and the footplate — Part Two (Railway Reflections No. 104). Michael Rutherford. 550-8.
Part 1 began on page 486. Mentions a wee bit more on Driver Norman McKillop, something about J.M. Dunn, and a considerable amount about some Camden drivers: Driver Button who began as a cleaner in 1864 and had become a driver by 1872 at the age of 26. He was especially associated with Webb Teutonic three cylinder compound No. 1304 Jeannie Deans. Two later stars were Fred Bishop (with Fireman Carswell) who travelled to the USA with a Duchess Pacific No. 6220 Coronation, and Driver Laurie Earl. Illus.: colour: 46247 City of Liverpool (red) at Carlisle Kingsmoor on 8 Septmber 1962 (Geoff Rixon); 48775 and 45212 on Lostock Hall mpd on 1 August 1962 (A.F. Nisbet); 92093 near Carnforth coaling tower on 1 April 1967 (Alan Tyson); 48952 (Super D) at Rugby on freight in February 1953 (NRM); 42968 (Stanier 2-6-0) at Willesden coaling plant in September 1962 (S.M. Watkins). Black & white: Driver Fred Bishop and Fireman Carswell being wished well by Sir Josiah Stamp on 9 January 1939 at Euston prior to departure for USA; A3 No. 100 Spearmint in apple green; LCDR Kirtley 2-4-0 AsiaX at Dover Prior in 1891 (view ahead with cab); CR 4-2-2 No. 123 in LMS days showing cab; L&YR 0-6-0 No. 895 in November 1909 showing cab; L&YR large boiler 0-8-0 detached from tender showing cab; Aspinall 11 class 0-6-0 No. 73 being cleaned at Bolton shed in May 1914; Joy motion on G2a 0-8-0 49335 at Patricroft (W.D. Cooper); Bricklayers Arms shed SECR; Mutual improvement class vehicle provided by George Hughes (L&YR).
The Grand Junction Railway. R.L. Vickers. 559-67.
A brief history, gazetteer and bibliography which fails to include M.C. Reed's magisterial study of the LNWR published by Atlantic (to which Backtrack was associated until a few months ago). Reference might also have been made to Gordon Biddle's Britain's historic railway buildings (although the index to this work fails to mention "Grand Junction Railway", which would be comparable to a work on railways in France failing to mention LGV). Some references to websites are included. It is at least questionable whether this article is a "gazetteer". See also letter from P. Justin McCarthy (page 700) which sharply differentiates the engineers of 1825 and 1826 schemes and argues that Locke did not shun towns (they just did not happen to be on line of route which obeyed geography). Richard Dean provides an alternative study with excellent maps and citing original sources: J. Rly Canal Hist. Soc. 2004, 34, 666. Illus.: Penkridge station 1900s?; Stafford station exterior, c1900; Problem 2-2-2 Number 618 Princess Alexandra at Whitmore picking up water; Crewe station in early LMS period; Betley station; Winsford station on 21 December 1904 with track still fitted with stone block sleepers; Acton Bridge c1900; Queen Aethelfreda Viaduct at Runcorn with Mersey flats (vessels) below (same illus in Biddle but with no mention of Aethelfreda), Manchester Liverpool Road in 1880; Earlestown station in early twentieth century; Liverpool Lime Street in 1880s with Experiment 2-2-2-2 compound..
From Loughborough to the Crystal Palace. J.D. Bennett. 568-70.
Thomas Cook and his business of excursion trains as portrayed by himself in a series of articles in a weekly magazine entitled The Leisure Hour, 1878 15, 22 and 29 June. See letter from Tom Wray (page 701) on excursion from Midlands to Liverpool in August 1845. Illus.: Leicester Campbell Street station exterior; Thomas Cook (sculpture by James Butler at Leicester station and sculpted panels on Thomas Cook offices in Leicester.
Readers' Forum 571
Cover picture — July Issue. Stephen Bragg.
The caption to the front cover picture of the July issue describes the subject train as approaching Templecombe, whereas it must in fact already have left the station. It will have arrived on the down line of the double track section from Wincanton, ie the two left-hand tracks in the picture, and it will have run in to the S&D platform at Templecombe. It will then have backed out on the up line to Templecombe No.2 Junction, the signal box for which is just behind the first coach. The train could then run forward over the crossover and take the left-hand fork on to the single line section to Blandford as shown in the picture.
The railway at Boxhill. Chris Heaps.
As a regular traveller on the Redhill-Guildford line in the 1970s and again since 1997, and as an observer of traffic on the line during the late 1950s and early 1960s, I have read with great interest the article by Alistair Nisbet published in your June issue.
I hope that the following additional information may be of interest to your readers. In the decade before Mr. Nisbet discovered the line, the majority of services were made up of ex-SECR 'Birdcage' sets hauled by pre-Grouping locomotives, some of which were the sole survivors of their classes and many of which were 4-4-0s. From the SECR came Classes E, El, D, D1, N (and its derivatives) and (more rarely) L. The LSWR was represented by 4-4-0 locomotives from Classes T9, S11 and Ll2 and the 0-6-0 Class 700, and SR-built examples of the 4-6-0 Class S 15 were used on (the then regular) freight trains. Southern Railway 0-6-0 Class Q and Q1 also appeared from time to time. To the astonishment of all, these antiques were joined in 1955 by ten brand-new BR Class 4 2-6-0s Nos.76053-62.
Many of the stations buildings on the line, including those at Deepdene and Dorking Town photographed by Mr. Nisbet, were demolished after the introduction of the 'Tadpole' units on which tickets were sold by the guard. Their substitutes were very basic bus shelters, but recently that at Dorking (Deepdene) has itself been replaced by a more robust and attractive, if not necessarily more weatherproof, shelter.
I admit to a particular interest in Deepdene station because, on 11 May 1987, as Deputy Chairman of the London Regional Passengers Committee (LRPC) and President of Dorking Deepdene Rotary Club, I took part in the ceremony at which the station was renamed Dorking (Deepdene).
I should make a small correction to Mr. Nisbet's description of the current services on the line. The basic service is now an hourly limited-stop service between Reading and Gatwick Airport augmented by a few all-stations trains terminating at Redhill, rather than the other way round as he suggests, and most of these are made up of air-conditioned Class 166 rather than the more basic Class 165 units. Since 1 April 2004 these services have been provided by First Great Western Link, following the re-allocation of the franchise from Thames Trains by the Strategic Rail Authority.
Deepdene was known as Box Hill until July 1923 when it was renamed by the Southern Railway to avoid confusion with the Box Hill station on the nearby ex-LBSCR line between Leatherhead and Dorking.
The Ilfracombe branch. Michael Bishop
I think anyone reading this article would assume that the turntable replacement was part of the alterations the author says were made in 1929.
The turntable was replaced in 1925 and this was done so that the SECR tender engines could be used without changing at Barnstaple Junction. This was because "Drurnrnond tank engines have hardly proved capable of hauling the huge passenger saloons used in the holiday months". These improvements were announced in The Southern Railway Magazine March 1925 and in North Devon Journal 19 March 1925 quoting from "this week's" Modern Transport.
Book Reviews. 571.

On the rails: two centuries of railways. Anthony Burton. Aurum Press Ltd, 208pp. Reviewed by RH [Roger Hennessey?] ***
This general history of railways, from Merthyr Tydfil to Maglev, grows out of a Discovery TV series and it bears the marks of its origins: visually arresting, but congested and over-dramatised in presentation, reading more like a commentary than a narrative or analysis. The author has refreshing enthusiasm for his chosen subject, but passing a draft by a well-meaning expert might have resulted in a more informative balance and fewer gaffes.
The survey is fairly sound on the early history of the railways and has benefited from recent scholarship, upgrading Richard Trevithick, resisting excessive G. Stephenson hero-worship, and giving credit to contractors and their workforces. Once the story complicates and goes global, however, the problems of selection set in. Some of these difficulties will be familiar to railway historians. Trains de luxe are over-represented and little is said about the life-blood of railway systems: trundling freight, minerals, and sundries about the world. Commuters and holiday-makers, both railway-created social phenomena of vast importance, get barely a nod — nor do the many railway towns, and the legions of railway workers. These serious gaps are offset to some extent by more concentrated histories of signalling and traction. In short, the text fails to convey the idea of railways as a world-historical force for social and economic change.
Railway history is well mined with traps for generalists; any broad- sweep history risks offending experts with their encyclopaedic knowledge of this or that cabbage-patch. One has no wish to snipe at detailed errors, but when they multiply the doubts must surely start to grow: 'Drive wheels'; Orders 'of' Council; a 'vertical boiler' Shay (cylinders, not boiler vertical); the Westinghouse air brake taking 'steam to each of the carriages'; Eugene Walschaerts (Egide); and Hardwicke, the splendid LNWR 'Precedent', a source of pride to 'Edward Fletcher; the designer'. If F.W. Webb heard such a remark, all present should take cover.
The mention of massive 4-14-4 locomotives (sic, in the plural; there was only one) constructed in the USSR is one of the exceedingly brief references to Russia in what purports to be a world history. Latin America, Germany and Scandinavia are, amongst others, out in the cold. The imbalances continue: the Ffestiniog and Tal-y-Llyn railways get about three times the space allocated to Australia. The large and crucial subject of railways and war is reduced to a few lines about the Crimea and the development of Richborough in WWI.
The illustrations are generally good and excellently reproduced. A few are old familiars, and there is some reliance on replica locomotives and preserved railways, but since these are part of the railway chronicle themselves, why not? More seriously, there are no maps.
This well-produced and attractively illustrated book might, with caveats, provide a useful introduction for younger or lay readers; it might also be a candidate for school libraries or coffee tables. It has a helpful index and outline chronology, although no bibliography or recommended further reading. Not without its uses, but flawed.
Notice is given [permanent public notices]. 572-3.
Colour photo-feature: painted notice at Finsbury Park intended to be read by literate locomotives on 7 December 1973 (C.J. Gammell); British Railways Brentford Lock lifebuoy on 8 March 1958 (R.C. Riley); milepost in Newton Dale, north of Levisham (David Sutcliffe); Great Western Railway cast iron trespass notice at Abbotsbury on 24 July 1958 (RCR); London & North Eastern Railway cast iron notice claiming ownership of footpath from near Witham on 10 May 1958 (RCR); direction to booking office at Verney Junction mentioning Metropolitan Railway (presumably LNWR) on 14 September 1963 (J.S. Gilks); platform direction sign at Christ's Hospital to line to Guildford on 13 May 1965 (painted metal)(JSG).
Oban Centenary [Oban station on 1 July 1980]. Jonathan M. Allen. rear cover
27037 on 17.18 for Glasgow Queen Street and another class 27 on shuttle train to Taynuilt. See also photo-feature by Michael Mensing on page 540 et seq
10 years since British Rail. Keith Merritt. 579.
Guest editorial based on the problems of the fractionated railway system, largely as perceptable in the routes out of Waterloo.
Lost on the Highland main line. Tom Heavyside (phot.). 580-2.
Colour photo-feature: class 47 in a variety of liveries on Perth to Inverness mainline:
Western steam, Western signals. Bruce Oliver (phot.). 583.
Colour photo-feature: 5992 Horton Hall departring Exeter St Davids with Torbay portion of Cornish Riviera on a bright November day in 1962; 4096 Highclere Castle outside Exeter St Davids in October 1962; 6136 on station pilot duty at east end of Reading General on 14 April 1964.
West Cornwall in the Post-War period. Alan Bennett. 584-7.
Illustrations (colour) include covers of Holiday Haunts 1947 and Holiday Guide 1949 with lots of latex thread in glamorous two-piece bathing costumes. Black & white illus: Penzance station in rain c1936 and on 14 July 1962 with 1001 County of Bucks waiting departure on 16.50 for Manchester; Marazion station in snow and 4566 piloting Class 22 D6320 on St Ives to Paddington service on 9 September 1961 (dated pix Peter W. Gray).
Life on the length : 1948-1952. Part Two. Reg Robertson. 588-91.
Part 1 began on page 399: further experience of repacking ballast (basic slag) on Great Eastern section; unhappy experience of being nearly struck by up Norfolkman through failure of lookout man to perform his task; heavy work of aligning crossovers; replacing crossing bolts; slewing crossovers; grottoing (producing a clearly defined edge to the ballast); lubrication of metal plates on which points blades slid and ensuring that they remained clean; maintaining points and crossovers in snow and freezing conditions; annual task of maintaining fishplates; joining rail of different weights; reaction to heat distortion by cutting out a section of rail. Originally published in Great Eastern Railway Society Journal. Final Part in Volume 19 page 42 et seq.
Freight operating in the days of steam. Clem Huzzey. 592-3.
A vignette of freight working, mainly coal traffic, in the days of unfitted trains, lack of organization and great inefficiency. Includes account of descent of Lickey Incline by unfitted freight which failed to stop prior to descent and ran through Bromsgrove to Dunhampstead. John Edgington (page 764) disputes that Midland men ever got lost (presumably they travelled too slowly for that) and then cites how Great Western men wandered up Midland line from Gloucester looking for Stourbridge having missed Abbots Wood..
The historian and the footplate. Part three. (Railway Reflections No.105). Michael Rutherford. 594-601.
Failure to train British footplate staff; lack of official watches and speedometers; poor motive power depots; badly designed grates; correct firing methods for specific designs (such as Lord Nelson class); failure to fit electric lighting on British Railways standard classes; variable blastpipes; back pressure gauges; Ashcroft Cut-Off Control Gauge (indicated steam chest pressure and blastpipe back-pressure) fitted by GWR to 6015 King Richard III in May 1929; more sophisticated version linked to mechanical stoker by Polish engineer, Juljan Madeyski (Rly Gaz., 1939, 28 July, pp. 316-18); a Loco Valve Pilot was fitted to Jubilee 5654 Hood in January 1939, but this had been preceded by work on the blast nozzle as an indicator of footplate work by the LMS Research Department on Patriot 5533 (between Crewe and Carlisle) and Royal Scot 6158 The Loyal Regiment. Difficulties caused by variation in firing techniques led to the development of 'Controlled Firing' using a back-pressure gauge: the LMS coal-weighing tenders were developed in association with this work. Illus.: Kings Cross top shed in 1956 from the coaling plant; Camden shed in 1938 - posed shot of cleaners at work on streamlined Duchess Pacifics, loading a Hall with coal using small tubs; tidying up tender after a visit to the coaling plant at Nine Elms mpd; inside Didcot shed; cab of GWR Dean Goods; cab of Hall No 4972 [3904] St Brides Hall when converted to oil firing with electric lighting; cab of LNER 4-6-2 A2/1 No. 3698 (later 509 Waverley); valve pilot cab instrument and a diagram showing the layout; Colour illus.: LMS controlled firing (diagram); 45081 with coal-weighing tender near Winwick Junction Warrington (Jim Carter); Eastleigh shed in May 1955 during ASLEF strike (S.C. Townroe); old Midland Railway depot at Bristol Barrow Road (T.B. Owen); Bournmouth Belle hurries past a group of locomotives at Eastleigh with MN No 35019 French Line CGT in January 1954 (W.S. Sellar); Halwill Junction in 1962 with 41294 and 82010 and N class (P.W. Gray).
Black Magic [LMS class 5 4-6-0s]. 604-7.
Colour photo-feature: 45011 (domeless boiler) alongside Perth station (Derek Penney); 45013 (domeless boiler but with dome-like top-feed cover) near Llandudno Junction on excursion train (DP); 45324 (with larger domed boiler, after overhaul at Crewe) at Whitchurch (DP); 44976 on up freight at Glen Douglas (DP); 44727 on express near Perth (DP); 45156 Ayrshire Yeomanry at Lancaster Castle in 1963 (M. Chapman); 45391 on express freight near Morecambe South Junction (DP); 44994 on two coach local on Larbert Viaduct on 11 April 1963 (David Idle); 44997 on express near Dunblane in September 1965 (DP).
This is York. 608-11.
Colour photo-feature: 60014 Silver Link on up express approaching crossing with Scarborough line in late 1950s (W. Smith); WD 90698 heading north on freight with York Minster in background and Miller manicured trackside in foreground still highly visible in October 1959 (Derek Penney); 60138 Boswell, WD 2-8-0, V2 60963 and B1 61049 in roundhouse (Gavin Morrison); A2/2 60502 Earl Marischal in typical woebegone condition alongside A4 60020 Guillemot in March 1957 (W. Oliver); A2/3 60521 Watling Street on down express near Skelton in June 1961 (W. Smith); J72 68724 with Royal Mail van M30289M in March 1957 in Queen Street carriage sidings (Colour-Rail as are majority)
Early years of the Great North of Scotland Railway. Keith Fenwick. 612-19.
A brief commercial history which notes the problems of the area (the conflicting demands of towns such as Banff on the coast with Keith and Elgin inland), the failure to reach Inverness and strife with the Highland Railway. The railway also suffered from severe financial problems and for a time traffic was forced to change stations in Aberdeen. See corriegendum relating to table on page 617.
Welch, Martin The death of the Minotaur [45695 in collision at Altringham]. . 620-3.
45695 was involved in a collision whilst working 22.37 Liverpool to York mail on the evening of 17 January 1964. The collision took place at Broadhurst with a freight train and the damage was so great that the locomotive was withdrawn. There was no official report, although the driver of 45695 was kept in hospital. Notes on the origin of the specific locomotive (Crewe in 1936), its former tender (had one from 6399 Fury) and the name. Illus. 45695 passing through Manchester Victoria on train for Hull in 1957 (presumably a successor to "4.47" of KPJ's teenage years); pictures of accident taken on 18 January and of severely damaged locomotive on 18 February 1964.
The tragedy of May [22 1915 at Quintinshill]. Keith Gregson. 624-5.
The main thrust of the brief feature was the accidental discovery of ballads concerning the Quintinshill disaster plus some consideration of its primary cause (neglect of duty through conversations in the signalbox coupled with slack working which led to the imprisonment of the signalmen for manslaughter). The writer's grandmother, Janet Dawson, had been a young nurse in Carlisle and was shocked by the dreadful burns suffered by the soldiers in the raging fire (due to gas lighting and timber rolling stock).
East of Eastbourne, West of Waterloo. Brian Groome (edited Anthony P. Vent). 626-31.
Career started in early 1950s at Pevensey & Westham in booking office, then as halt-keeper at Pevensey Bay (noting Sunday work and work on Christmas Day and Boxing Day) ; the relatively hectic nature of some of the work (notably leave traffic from RAF Wartling), summer holiday traffic incling passengers' luggage in advance (PLA); difficulties caused by winter gales; auditors and auditing; blank tickets; passenger fraud; work in Hampden Park signal box (including anecdote of train nearly sent onto wrong line); transfer to Waterloo (reached by commuting from Eastbourne); working of Atlantic Coast Express; through bookings to places like Tintagel (the final part being completed by bus); queueing arrangements. Mick Nicholson (Vol. 19 page 60) considers that description on page 630 for time taken to correct a mis-routing through a junction. Illus. (mainly by Groome): E5 0-6-2T 32583 at Eastbourne c1949 (lettered "BRITISH RAILWAYS"); B4X 4-4-0 32043 (lettered as previous) on Eastbourne shed c1949; Pevensey Bay halt in 1964; Pevensey & Westham station in 1964; K class 2-6-0 32344 (lettered "BRITISH RAILWAYS") in Eastbourne station; W class 31922 in Waterloo station (A.F. Nisbet) at a date long after that described in text; Normans Bay halt in 1964. Further installment of Groome's memoirs in Volume 20 page 7 et seq..
J.C.T. Oates: a career railwayman on the Great Central Railway. Peter Rose. 632-3
John Charles Tomlinson Oates was born on 2 February 1880 in South Killingholme, Lincolnshire. Oates began his railway career at Hull Corporation Pier station in 1894; in 1895 he moved to Woodhouse station. He was then sent to Worsop and on to the new station at Leicester and onto the recently opened Hyde Road station. In 1900 he began two years in the Accounts Department in Manchester. Following this he spent some time at the Districvt Superintendent's Office in Doncaster. He was station master at Northope, following which he was a passenger canvasser at Leicester. During part of WW1 he was a Railway Transport Officer in France. In 1920 he became District Inspector at Frodingham and became yardmaster at Frodingham Yard. He died on 23 April 1937 following surgery. Shows the terrible number of moves expected from a career railwayman (and his family). Writer quotes personal observations by granddaughter and supports historical background with George Dow's Great Central. Illus.: exterior of Hull Corporation Pier station: see letter by J. Whiteing (page 764) which gives much additional information on this unusual trainless station; LNER view of New Yard at Frodingham with caption notes by Bryan Longbone; portrait of subject taken in 1917; Northope station; Northope station with pick-up goods hauled by Class 18 0-6-0 No. 700 (Bryan Longbone) - Dow stated 4-4-0 No. 300.
Rolling Stock Focus: how to treat them like Royalty. Ray Farrell. 634-5.
Colour photo-feature based on LNWR coloured postcards: LNWR Royal Train interiors: King's sleeping compartment; Queen's sleeping compartment; King's dressing room; Queen's day compartment; Attendant's compartment with electrical switchgear; day compartment in the Royal Saloon.
Readers' Forum. 636-7.

Lack of information about Dumfries & Annandale Railway (see page 304).

Notes failure by British Railways to retain double track on line to Fleetwood Docks which led to a vast amount of road building when a container terminal was developed thereat. Notes on the residual freight traffic on the line. See last part of feature on the rise and decline of Fleetood.

Corriegenda to feature on pp 340 and 471: covers date when 350hp diesel shunters arrived at Grangemouth Depot (1954 not 1953); disposal of Silver Jubilee and Coronation rolling stock and reincarnation of Eastfield mpd. Letter repeated page 701.

See August issue frront cover: vehicle loaded on first wagon was probably RAF 1 ton 200 gallon trailer for water.

See feature page 454: note on Urie's superheating of LSWR classes including a single M7 0-4-4T No. 126. Locomotive was withdrawn in 1937, but parts used in other locomotives.

See feature page 454: D3 No. 365 was not struck by wing of enemy aircraft (Swift claims this was a myth), but damage to locomotive by cannon fire led to destruction of aircraft.; withdrawn M7 30106 was renumbered 30667, and the Lemon 0-4-4Ts were probably not the "last new" British 0-4-4Ts as Festiniog Railway Taleisin turned out in 1999 was a "new" locomotive.
Radyr. R.F. Hill.
See feature by Paul Strong (page 358) which mentions that 6116 appeared at depot in July 1965. Writer also saw it stored at Cardiff East Dock at about same time. Writer believed had been used to heat Royal Train. This locomotive was fitted with 5ft 3in driving wheels. Also mentions how 6815 Frilford Grange was nearly preserved.
British Government and the railways. Roy E.H. Mellor.
See letter by Keith Chester (page 508). Notes the strategic nature of railway construction within the Hapsburg Empire, Russia, Prussia (especially the last). Elesewhere in Gemany (prior to Unification) railways were developed on a haphazard basis..

West from Lockerbie. Christopher W. Awdry. 636
Re A.J. Mullay's article about the Lockerbie branch: can confirm his supposition about the Dumfries & Annandale Railway. There appears to be no trace of even a Prospectus in either my notes or those of the National Record Archive, so it would seem that this project never got farther than being a twinkle in the eye of a prospective proprietor. As Mullay suggests, it would not be entirely out of character for the G&SWR to have put obstacles in the way of its deadly rivals, the Caledonian.
By rail and sea to Fleetwood. David Woods. 636
Re Wesley's article (page 498 et seq, especially page 502) he mentions that "Freight lingered on along a single line from Poulton to Fleetwood ... " This does not tell the whole story. When I got married, in 1971, our first home was a bungalow which backed on to the old Fleetwood line at Thornton. At that time it was still double track throughout with both lines being in daily use. Traffic was limited to mineral wagons for the Power Station at Fleetwood (the old Wyre Dock, renamed, as stated by Wesley) and l00-tonne botanks for the ICI. plant at Burn Naze. Motive power was usually Class 40s with occasional visits by Class 50s displaced from express passenger duties on the WCML because of their inability to keep time with any more than six carriages hanging on the drawbar! Trains consisting of seven or more carriages required to be double headed if the timetable was to be anything more than a dream. Around 1973/4 (I think) it was decided that the costs involved in continual dredging of the Ribble estuary could no longer be justified and Preston docks were to be closed. Traffic was to be transferred to Fleetwood where a new container and roll-on/roll-off facility would be built. We local railway enthusiasts rubbed our hands in glee — extra traffic for the line! Its future must be secure! How wrong can anyone be? The powers that be obviously heard of these plans, decided that British Rail didn't want the business (presumably because this would preclude closure?) and singled the whole line from Poulton by removing the old up line. When the plans for Fleetwood docks were finalised, an approach was made to BR with a view to running container and 'ro-ro' trains. The response was predictable: "Sorry — it's only a single line and hasn't got the capacity for any more trains". Result? A new road scheme costing goodness knows how many hundreds of thousands and increased movements of heavy lorries through an already congested area! Another example of the "shaky" methods referred to by Macnab? (Same issue, page 475)
Paraffin lamps to floppy disks. John Macnab.
Since I penned by narratives (Backtrack June/August 2004) a trawl through my papers has revealed one or two comments that require correction.
Firstly, r was one year too soon to state that Grangemouth Depot (65F) had acquired its first 350hp diesel shunters in October 1953 — this should have been October 1954. I have also noted that the triple part of the Silver Jubilee set, 1586/7/8, was actually broken up by Ardmore and not at Faslane as stated. To put the record straight, the twin part, 158112, met its end at Ardmore on 5th December 1963, followed by 1586/7/8 on 14th January 1964. Of possible further interest, twin firsts 1723/4 (Set 103 of the Coronation), which were Eastern Region vehicles and latterly used on the Talisman workings, went to Arnott Young at Old Kilpatrick on 9 October 1964. I also mentioned the demise of Eastfield depot. I see that it is to arise, phoenix-like, from the ashes literally and metaphorically, as a DMU depot!
Front cover — August issue. Murray Angus.
Re front cover colour picture a GWR '56XX' passing Madeley Junction with a mixed freight: caption states that the first wagon contained an agricultural machine — 1 don't think it is. The vehicle appears to be in the distinctive RAF blue and I think it is actually a 1-ton 200-gallon water trailer used by the armed forces at that time.
Gunboats and pagodas. Arthur R. Nicholls.
The LSWR (Southern) M7 No.126 was mentioned in passing in a caption but merits special attention, being the only locomotive of that wheelbase in this country to be superheated. Robert Urie of the LSWR seems to have been bitten by the bug of superheating during the Great War and proceeded to superheat a number of Drummond locomotives between 1915 and 1923, mainly 4-4-0s but also the '700' Class 0-6-0s, noticeably improving their economic performance. He went so far as to design the Class G16 4-8-0 shunting tanks with superheating which turned out to be rather a waste. His Class H16 4-6-2Ts were more successful but proved unsuitable for semi-fast passenger work and were reduced to menial tasks, another waste of superheating.
In July 1921 he turned out the only Class M7 0-4-4T to be fitted with superheating, No.126. It used an existing boiler suitably modified and pitched nine inches higher. The cylinder diameter was increased by half an inch, the boiler pressure by 25psi and an extended smokebox with a shorter capuchoned stovepipe chimney were fitted, making it look more imposing and powerful. The alterations proved satisfactory, economising well on coal and water. Like the other locomotives in the class, it was used on suburban services and was no less stable at speed but its increased weight prevented its use on certain lines, thus reducing its availability. It ended its days ferrying empty stock between Waterloo and Clapham Junction yard until its withdrawal in 1937. Its work was not yet done as parts were used as spares on other members of the class. Its wheels went to No, 328, its cylinders to No.112, its side tanks to No. 481 and its frames to No.254, soldiering on until 1964.
Gunboats and pagodas. Peter Swift
Re Hennessey's survey of the 0-4-4T type in Backtrack No.160; being brought up in Hampshire in the 1950s, 0-4-4Ts were part of the scenery. The Canadian and Russian ones were certainly new to me. m your editorial you comment on the dangers of perpetuating myths. I fear that Hennessey has done just that in his caption to the photograph of LBSCR D3 0-4-4T No.365 Victoria when he states that a wing of the aircraft which attacked it in 1942 touched the locomotive. Photo 356 of Picture History of Railways by C.H. Ellis, Hulton Press 1956, shows No.2365 after the incident. The boiler is well and truly exploded, with outer plating gone and tubes exposed. The chimney, dome and side tank have gone somewhere but the cab, which the aircraft's wing is reputed to have touched, is undamaged. Surely it is more likely that the escape of steam from the boiler, ruptured by cannon fire from the aircraft, caused the aircraft to lose stability as it passed over the locomotive. At the height he was flying, the pilot did not have time to regain control, before he hit the ground.
When discussing Drummond's M7 locomotives, Hennessey notes that No.667 lasted from 1897 to 1964. In the summer of 1963 I visited the Swanage branch, where the push- pull train was being worked by No.30667. Something was not right! Basically, the M7s came in two varieties, those built from 1897 to 1900 having short frames and those built from 1903 to 1912 having long frames. When the Southern Railway started to fit the LBSCR's air-controlled push-pull gear to M7s, the air reservoir was put under the front framing, which could only be done on 'long frame' M7s. However, I knew that No.667 was an 1897-built 'short frame' loco. The answer to this enigma came when Don Bradley's RCTS LSWR locomotive history came out in 1967. Withdrawal of M7s was well under way in 1960 and the operating authorities became concerned that the number of push-pull fitted locomotives was reducing rapidly. Accordingly, Eastleigh gave withdrawn locomotive No.30106 (a 1905-built long frame loco) the number of 30667, which had not officially been withdrawn, for a further four years of life.
Finally, were Derby's 'Lemons' of 1932 the last British 0-4-4Ts? In 1999 Boston Lodge Works turned out a brand-new Fairlie 0-4-4T Taliesin for the Ffestiniog Railway, or was it just a resurrection of the original Vulcan Foundry locomotive (1876-1930) as it includes the original reversing lever?
Radyr. R.F Hill
Paul Strong's article about Radyr in the June 2004 issue refers to the surprise presence on the depot of GWR large Prairie tank No.6116 in July 1965.
I saw this same loco in store at Cardiff East Dock shed at around the same time. Though withdrawn from service and suffering from broken cab glass windows and smashed lubricator glasses, it was in surprisingly clean condition. I was told at the time that it had been transferred to South Wales specifically to perform train heating and stand-by duty in connection with a Royal Train working for the Queen Mother.
Even at this late stage BR apparently preferred to use steam rather than diesel for critically-timed workings where reliability was paramount.
The train was actually worked by 4-6-0 No.6815 Frilford Grange which, like No.6116, was withdrawn immediately afterwards as surplus to
requirements. The 'Grange' lay in store at Severn Tunnel Junction for some time and I saw it there on the same day that I noted No.6116 at Cardiff.
Ironically, No.6815 might well have been saved from scrap had a certain Devon businessman followed the advice of the Great Western Society. This gentleman approached the GWS, initially through me, to ask if he could buy 'Modified Hall' 4-6-0 0.6998 Burton Agnes Hall from the Society to put in a museum he was planning to open.
Obviously this was out of the question but the GWS did its best to encourage this person to write a cheque for £2,700 to secure the best 'Grange' still available, No.68l5. By then a private buyer had put up the money to preserve a 'Manor', No.7808.
Sadly the would-be buyer from Devon did not act, so a unique chance to save an example of all three Great Western two-cylinder 4-6-0s was lost. And remember this was long before the opportunities of Barry scrapyard had opened up. Incidentally, No.6116 was unique in the '61 XX' Class in having 5ft 3in driving wheels, akin to the '81XX' Class.
British Government and the Railways . Roy E. H. Mellor
While in general agreement with Keith Chester's letter in the August Backtrack, I feel his remarks on Central Europe need some qualification.
In Continental Europe railways came to be seen as a vital part of national strategic defence, especially in Centra! Europe. Notably in the Hapsburg Empire, difficulties in recruiting capital for railway construction made the State take a key role in building vital strategic lines and even those to open up economic development. Xenophobic Tsarist Russia even selected a broader gauge primarily in a strategic light. In the German states (of which there were 39!) early railway building was a mixture of private, state and even mixed finance. Railway builders faced the challenge of finding a trajectory acceptable to all the petty states through which the line was to run (the Berlin-Hamburg Railway was a prime example, but there were several cases of Prussian lines carefully avoiding Saxony at some inconvenience, and the same was true among the South German states).
Prussia was acutely aware of the strategic dimension - there was the long vulnerable eastern frontier menaced by Russia and on the west a fear of French intentions, known to covet much of the Rhineland. (Prussian military influence on railway bridges across the Rhine was considerable). A major Prussian project was the Ostbahn, to protect the eastern border and to open up poor and backward lands to economic development, while late in the century Prussia also sought to strengthen its strategic and tactical mobility by building the Kanonenbahn from Berlin to the Rhine-Mosel confluence (which never lived up to expectations). Studies of railways in the American Civil War strengthened the strategic view, reinforced by their key role in the Prussian victory over Austria in 1866 (the so-called Eisenbanhkrieg). Shortcomings of private railways in the war and the later Franco-Prussian war of 1870 accelerated State control (virtual 'nationalisation') of major companies. The issue was given added impetus when von Moltke, Chief of the Prussian General Staff, wanted money spent on railways, on which he based his strategy, rather than armaments.
It is worth noting that even after the major states had taken over their main railways, numerous private 'short lines' remained - some of considerable length, many 'light railways' (Kleinbahnen), often narrow gauge.

Book Reviews. 637.

The Rhymney Railway. Vol. 1. The main line from Cardiff. Vol. 2 Branch lines in the Valleys. John Hutton. Silver Link. each: 96pp. Reviewed by JS. ***
These are not the first books on the Rhymney Railway. I have been familiar with R.W. Kidner's Oakwood Press book since its publication in 1995, which itself was a re-working of D.S.M. Barrie's work originally published in 1952, but whereas that was in the more standard format of textual history accompanied by illustrations, this latest is a reversal of the balance. Within the total of 192 pages of these two volumes, we have a prodigious quantity of delightful, fascinating and instructive photographs, spanning roughly a century of the railway's life. Accompanying is an equally copious collection of large-scale maps that in themselves give an intriguing insight into the geography and the 'metal tentacles' reaching into almost every part of the life of the area between Cardiff and the valleys.
As the sub-titles declare, book one is devoted to the 'main line', between Cardiff Parade station (opened as Crockherbtown in 1871 and closed in 1928) and Rhyrnney. The story is told largely by full and detailed captions to the bewildering array of photographs and maps and for the more casual reader, this approach is highly successful. Having reached the northern terminus, the book then contemplates some of the railwaymen of the company; structures such as tunnels, bridges and viaducts; locomotives and rolling stock; and the strategically placed Caerphilly Works.Locomotives are not forgotten and are given their due space and attention, with relevant details appended, but perhaps the true delight of these book is the look back into the area's past railway history. With many of the photographs from the early years of the 20th century, there are glimpses into a world long gone but, thankfully, recorded and not forgotten. The reproduction throughout is exemplary - indeed, comparing the occasional photograph common to these new books and that from Oakwood, the latest versions are infinitely superior, even allowing us to read stations advertisements with some ease!
Giving relevant historical detail without being 'heavy'; supplying a wonderful array of illustrations; and attractively laid out and reproduced, these two books deserve to be winners.
Riccarton Junction. Christopher "Kit" Milligan. Whitrope: Waverley Route Heritage Association. 72pp. DAWJ **
"text is disjointed, the layout leaves much to be desired" and the illustrations are poorly reproduced: Nonetheless, this masochistic reviewer still gives the publication a welcome.**This small booklet is a triumph of subject matter over presentation. The text is disjointed, the layout leaves much to be desired and the poor reproduction of the uncaptioned photographs is a lost opportunity. Yet the unique nature of the station portrayed in these pages means that all such failings are ultimately forgivable.
There was nowhere quite like Riccarton Junction. Railway companies were adept at building junction stations in the middle of nowhere, consigning becalmed passengers to while away the hours with few facilities as they waited for desultory connections. Yet in any league table of sheer remoteness, the North British undoubtedly excelled itself when it created Riccarton. Situated in a wilderness a thousand feet above sea level, it was surrounded by a vast expanse of moorland and until as late as 1963 was two miles from the nearest road. Its prime reason for existence was to exchange passengers and goods between the Waverley Route and the Border Counties line, which from here headed down the North Tyne Valley to Hexham and gave the North British a slow and circuitous alternative route to Newcastle. A secondary purpose was the provision of banking engines to assist heavy freight up to nearby Whitrope Summit.
Christopher "Kit" Milligan was born at Riccarton in 1934 and entered railway service as a length man at the age of twenty. He was one of the last to leave this Border outpost in April 1967, less than two years before closure of the Waverley Route. Few railway enthusiasts ever got to Riccarton to portray the life and times of this most isolated of railway communities - and the social record preserved in this account is therefore invaluable.
"Kit" Milligan writes of life in the 34 houses that once existed here, the pub and post office on the station platform, and the shop run as a co- operative. The railway was the lifeline with all sorts of people and products travelling the thirteen miles from Hawick. The doctor came if anyone was ill and invariably arrived on the footplate. Riccarton Village Hall was famous for its dances and a special train would be laid on, returning north in the early hours of the moming. Bread and milk came in daily and there was a huge demand for paraffin until the advent of "mains" electricity ended dependence on oil lamps. Life could be hard but railwaymen found the time to tend their vegetable gardens and keep livestock. Riccarton had sheep, pigs, hens, ducks and a donkey, as well as a horse that kept the home fires burning by delivering coal from incoming wagons.
The most vivid part of the text covers the last "proper winter" of the twentieth century in 1962-63. Snowploughs with two or three engines in the middle battled for weeks on end against drifts up to twenty feet deep. In their determination to keep the line open at all costs, the men of Riccarton dug snow for what in theory were twelve- hour shifts but on occasions extended to an exhausting seventeen hours. Only four decades later it all seems to belong to a different age, and the question of how today's so-called railway system would cope with such conditions is perhaps better left unanswered. ** DAWJ
Westmorland wayfarer. Robert Leslie. rear cover.
Class 5 45455 descends Shap passing Greenholme with a summer Saturday Dundee to Blackpool train on 16 July 1966.
LMS 'Jubilee' 4-6-0 No.45562 Alberta stands at Carlisle Kingmoor shed after working a Saturday seasonal express from Leeds during the summer of 1967. front cover

Down to the sea in ships. Michael Blakemore. 643.
Editorial: broad survey of former railway involvement in docks and shipping.
The Great Northern and Great Central Atlantic tanks. 644-5.
Colour photo-feature: C12 67394 with two coach train to Essendine at Stamford Town in April 1957 (P.H. Wells); C13 67418 at Chesham with London Transport push & pull set formed from old Metropolitan Railway stock in 1955 (K. Bannister) ; and on same working and at same place in June 1956 (J.W. Reason); C12 67376 at Stamford East in February 1957, and C13 67438 propelling GCR push & pull set at Hyde Junction in 1952 (W. Oliver).
Hill, Keith. A stylish folly: the story of the 'Devon Belle'. 646-53.
This article is not one of personal reminiscence, but the train is perceived from a contemporary perspective which finds the concept of a seasonal, non-daily Pullman train with observation cars aimed at the British holiday market eccentric in the extreme, but in 1947? The train stopped at Wilton, to the west of Salisbury, to change engines (Merchant Navy class Pacifics were used) and at Exeter the train split with the front going on to Plymouth and the rear going to Ilfracombe. Very hard locomotive work was demanded on the London to Exeter and return stretches as the train was very heavy. John Hunter (page 764) disputes statement (p. 649) that LNER introduced observation cars as CR introduced Pullman Maid of Morven in 1914. Readers seeking a retrospective view, but with more empathy for the immediate post-WW2 atmosphere should seek D.W. Winkworth's account of the train (Br. Rlys Ill., 1994, 3, 646). See letters by Charles Long and Bryan Gibson in Volume 19 page 60. Illus. (colour): 21C11 General Steam Navigation (malchite green) passing Clapham Junction in August 1947 (H.N. James); 34011 Tavistock (BR green but tender lettered "BRITISH RAILWAYS" at Exmouth Junction mpd in June 1949 (W.H.G. Boot) and 21C13 Blue Funnel passing Basingstoke on down train in September 1947 (H.N. James) (all three colour illus carry red head board and "wings" on smoke deflectors). B&w illus.: 21C7 Aberdeen Commonwealth climbing to Honiton on westbound train in 1947; 21C4 Cunard White Star near Templecombe on up train on 13 July 1947; 35012 United States Line heading west out of London on 4 July 1949 (J.P. Wilson); interior of Pullman observation car in 1953; 35013 Blue Funnel heading west through Winchfield on 2 September 1949 and 21C101 Exeter on up train near Morchard Road in August 1947 (A.C. Cawston)
Digby. Nigel. Norwich City: portrait of a provincial terminus. 654-9.
Excellent account of the Midland & Great Northern Joint terminus in Norwich which provided a line to Melton Constable and enabled through services from Cromer, West Runton and Sheringham to the city (which in the case of the latter pair were in "the opposite direction"). Illus. Norwich City station; 'back' of the station when the station was new; Ladies' waiting room at Norwich City station with attendant Mrs Betts; plan of Norwich City station taken fron the M & GN 1:500 drawing of 1920; platforms in 1914; Class C 4-4-0 No 12 at Norwich shed; elevation and plan of station buildings; signalling diagram c 1942; some of the horses c1949 before the transfer of collection and delivery to Thorpe; station pilot No 97 in 1933 still in M & GN livery; LNER class D16/3 No. 62620 leaving City with service to West Runton (it would have been as slow as the bus) & Cromer Beach with TC for Birmingham in 1952.
New, John. 400 years of English railways: Huntingdon Beaumont and the early years. 660-5
The Wollaton Waggonway became operational no later than October 1604 (an anniversary was claimed) to convey coal from pits near Nottingham to the Trent. The Wollaton Waggonway is considered in depth, including the involvement of Huntingdon Beaumont, especially in his innovation of rails: mentioned in a lease of 1 October 1604 from Sir Percival Willoughby to Beaumont which includes the telling words: "alonge the passage now laide with railes". The same document also mentions "carriages": i.e. wagons. In 1605 Beaumont took his innovative mining techniques and waggonway technology to Northumberland. Other early wooden tramways are also considered, including ones at Broseley in Shropshire.. Reference is made to the Middleton Manuscript Collection [held by Nottingham University] and to the work of Waggonway Research Circle.. The illustrations include a modern one of Woolaton Road, which runs along the postulated alignment of the waggonway, and of a surviving roller-type wheel from Shropshire.
Caledonian Mail train crash. Alistair F. Nisbet. 666-9.
Three accidents occurred at Guthrie Junction: a derailment on 22 August 1861, a collision on 28 April 1875 and another on 27 November 1908 when the down Postal ran into the rear of a Class A freight from Edinburgh to Aberdeen. See Editorial Apologia on incorrectly labelled map (page 764). See also ramble from John Macnab (Vol. 19 page 60) concerning use of Colliston branch (from Guthrie Junction) for rolling stock storage.
'Dean Goods'. 670-1.
Colour photo-feature: 2460 (GWR green?) at Severn Tunnel Junction in April 1947 (H.N. James); 2516 at Oswestry mpd still with GWR faintly visible in 1952 (P.B. Whitehouse); 2538 (with lion on a unicycle) at Welshpool in May 1956 (Trevor Owen) and 2579 in BR lined black livery at Didcot in April 1950 (S.C. Townroe): see letter by John Daniels (Vol 19 page 60) for probable reason why this locomotive was painted thus: for tests against LMS Class 2 2-6-0 (which 2579 won with flying colours). Relatively long letter from John Bushby (Volume 19 page 124) which lists some of the improbable locations reached by the class during WW2 (included Russia).
'Jubilee' Territory. 672-6
Colour photo-feature: 5594 Bhopal in LMS red at York in 1949 (E. Sanderson); 45681 Aboukir at Crewe in May 1961 (A. Sainty); 45584 North West Frontier at Valley Road goods depot, Bradford in April 1963 (D.J. Mitchell); 45593 Kolhapur on express parcels train at Carnforth (Ray Helm); 45715 Invincible near Shap Summit on Manchester to Glasgow express; 45629 Straits Settlements at Lancaster Castle in 1963 (M. Chapman); 45647 Sturdee passing Silkstone on Bradford Exchange to Poole train on 2 July 1966 (Gavin Morrison); 45675 Hardy shunting express freight at Bradford Valley Road on 19 June 1967; 45602 British Honduras passing Abergele & Pensarn on excursion in June 1963 (Geoff Rixon); 45643 Rodney climbing Beattock in July 1963 (M. Smith); 45593 arriving on express from Leeds in 1967; 45562 Alberta on parcels train at Carnforth on 3 August 1967.
Standards at Barmouth. Brian Magilton (phot.). 677
Colour photo-feature: 75027 (green); 80101 arriving on Cambrian Coast Express; 75027 and 75004 (lined green) on tender first passenger train (all June 1963)
Paddleboxes and Double Arrows. Stephen Nash. 676-80.
Paddle steamers, plus one diesel electric paddle vessel (Farringford) in service after the British Railways corporate livery came into being. Col. illus.: PS Sandown steaming into Ryde in September 1965 (T.J. Edgington); PS Wingfield Castle at Hull Corporation Pier on 10 October 1964 (TJE). B&w: PS Ryde steams under Tower Bridge (opened) in 1968; PS Lincoln Castle leaving New Holland Pier in 1971; DEPV Farringford at Yarmouth on 19 August 1968 (TJE) and same vessel at Lymington Pier on 2 May 1970 (TJE)
North British. 681-3.
Black & white photo-feature: NBR locomotives: NBR J class No. 340 Lady of Avenel at Edinburgh Waverley; LNER D30 9400 The Dougal Cratur; NBR Atlantic No. 510 The Lord Provost at Perth with ECJS?; J36 6524 at Seafield shed on 5 June 1960; D34 9405 Glen Spean accelerates west or north past Haymarket in April 1936, and oft-reproduced Atlantic 9877 Liddledale passing through Princes Street Gardens on up Queen of Scots
Reddish revisited. Andy Sparks. 684-7.
Black & white photo-feature: service depot built for Manchester/Sheffield/Wath electrification. This opened in 1954 with a blaze of publicity (not on website yet) and Sparks states that the workforce was highly skilled. The photographs were taken in 1979/80, by which time the shine had gone from the establishment.
The Drummond Age. Part One. (Railway Reflections No. 106). Michael Rutherford. 688-94.
This part begins by setting the scene having dismissed some of the myths associated with the Scots and especially those which may attach themselves to Drummond and his associates including the Canonized William Stroudley. In his broad stroke manner Rutherford argues that locomotive construction was influenced by Hawthorns and Stephenson on Tyneside, Beyer Peacock in Manchester and by the development of a locomotive works at Cowlairs on the magnificently engineered Edinburgh & Glasgow Railway. Rutherford detects clusters of engineers and names the Drummonds (father and brother as well as the Dugald cratur), Stroudley, the Stirlings and Sturrock as well as Neilson and the draughtsmen.
Climbing out of Manchester. Jeffrey Wells. 695-7.
Based on wonderful black & white photographs taken mainly by Arthur Bendell of expresses ascending Miles Platting Bank. As written the feature is liable to misinterpretation as it includes a photograph of one of the former L&YR bankers based at Victoria whereas the trains, if banked, were propelled by 40635 (or another Patricroft 2P or class 5 if 40635 not available) from Exchange station. Illus.: 52455 waiting to bank eastbound freights at Victoria; 46111 Royal Fusilier at top of Miles Platting Bank on Sunday 5 August 1951 which may explain the scratch nature of the rolling stock on what was normally the premier trans-Pennine express; 45695 Minotaur crossing Smedley Viaduct en route to York not via Leeds (see letter from Keith Mabbott Volume 19 page 124); 45708 Resolution heading towards Hull and banked on 14 September 1953 and unrebuilt Royal Scot 46156 The South Wales Borderer on Saturday Newcastle train on 11 October 1952 (banked - had extra stock at front). See latter from KPJ on page 124 of Volume 19..
Reluctant termini in the West Country. Steve Burdett (phot.). 698-9.
Colour photo-feature: a different sort of cut-off: Barnsaple Junction on 4 March 1978 with class 118 DMU (line formerly terminated at Ilfracombe); Paignton on 24 August 1980 with class 45 45 025 on level crossing (line formerly through to Kingswear); Bridport on 18 January 1975 with class 121 single unit DMU (until 1930 line had gone on to West Bay, but whole line was about to close); Gunnislake station on 19 October 1974: two views: Southern Region station sign and DMU (line had gone on to Callington: subsequently station moved to other side of road).
Readers' Forum. 700.
Early years on the Great North of Scotland Railway. Editor
Corriegendum: the table on page 617 (article page 612) appeared without the first colnum which listed the railway companies to which the figures refer. Going down, the missing left-hand column is as follows:
all the figures are in £000. The figures for each row show respectively GNSR, Formartine & Buchan, Alford Valley, Aberdeen & Turriff Banff, Macduff & Turriff Extension, Banffshire, Keith & Dufftown, Strathspey. The final line, on its own, gives the figures for the GNSR for 31st January 1867.
By Rail & Sea to Fleetwood. Brian Orrell
Writer served his apprenticeship at the Vulcan Foundry Co. and has been trying to construct a complete listing of all of the locomotives built on the site. In 1972 the English Electric Co. released a list of the Steam Locomotives (Ottley 15712) which were claimed to have been built at Vulcan up to the time the building of steam locomotives ended. The list seems to have been extracted from the Vulcan drawing office register used prior to the introduction of the EE Co. system of numbering. Brian Wesley mentions a Tayleur 2-2-0 with driving wheels of 5ft diameter and cylinders l4in by 20in built 1840, rebuilt 1847 and possibly named Fleetwood. Orrell's listing does not show any Tayleur-built locomotive of the Preston & Wyre as such a 2-2-0. Fleetwood is listed as 2-4-0, l4in x 20in cylinders, 5ft wheels. These figures agree with Baxter which Mr. Wesley has named in his bibliography.
Ilfracombe branch. Norman Pattenden.
See feature on page 517: arrangements for brake vans on freight trains between Morthoe and Ilfracombe
Ilfracombe branch. David Thrower.
See original feature by writer on page 517 in contradiction to this D.L. Bradley's Locomotives of the Southern Railway states (page 63) that Q1 class did reach as far west as Exmouth Junction and Okehampton.
The railway at Boxhill. J.R.W. Kirkby.
See feature on page 362. Regular workings of 43XX 2-6-0s between Reading and Redhill. KPJ Manor class also used see Railways South East front cover of Issue 1 Volume 3.
The Grand Junction Railway. P. Justin McCarthy
See feature on page 559: this contribution sharply differentiates the engineers of 1825 and 1826 schemes and argues that Locke did not shun towns (they just did not happen to be on line of route which obeyed the dictates of geography).
From Loughborough to Crystal Palace. Tom Wray. 701
See feature on Thomas Cook (page 568) on excursion from Midlands to Liverpool in August 1845. Writer quotes "Herepath" that 13,000 were conveyed in 60 carriages on return journey through Manchester Victoria (see feature on Miles Platting Incline in this Issue page 695!!!)
Paraffin lamps to floppy discs. John Macnab.
Not for the first time this appears to be a duplicate letter from Mr Macnab: see also page 636.
Book Reviews 701
Railway blunders. Adrian Vaughan. Ian Allan. DJ *****
"highly readable book"..."There are one or two (insignificant in context) factual errors". "The book is beautifully written" by a deceased reviewer who also wrote beautifully, and was being extremely generous: alternative view.
The Irish narrow gauge in colour. Norman Johnston. Colourpoint DWM *****
A rave review, and although not yet seen, richly deserved.
Railways of Herford: a study of the historical development and operation of railways in the city. Gordon Wood. Kidderminster Railway Museum. RH. *****
How can a book of 224pp without an index and significant gaps in its bibliography rate five stars?
Northbound at York. A.F Nisbet. rear cover
Deltic 55 022 Argyll & Sutherland Highlander on 11 November 1978.
Protype English Electric Deltic inside Stratford Works in October 1959. A. Morris. front cover
In the season of the year. Michael Blakemore. 707
Editorial, mainly on the vital bottom line: increased sales in USA; need for subscribers due to voracity cum poverty of highstreet retailers and (not-stated) malign influence of supermarkets.
Dublin City in the rare auld* [old] times. Michael Rutherford (captions). 708-9.
Colour photo-feature: Class V (actually VS class: see letter Vol. 19 page 124 from Andrew Kleissner) No. 209 Foyle (azure blue) in Amiens Street station in August 1958(J.C. Dewing); T1 class 4-4-2T No. 186 (GNR black) at Amiens Street shed in June 1957 (K. Cooper); GNR SG Class 0-6-0 No. 179 at Amiens Street in June 1959 (A.G. Cramp); CIE 101 class 0-6-0 No. 183 in June 1964 (T.J. Edgington), and GNR Q class No. 131 (actually owned by CIE) at Amiens Street shed in May 1959 (JGD).*auld in contents listing/ould on article and in response thereto
Mr. Beyer and Mr. Peacock: the 150th anniversary of a great railway partnership. Joe Lloyd. 710-16.
The biographical notes were prepared by Richard L. Hills whose magisterial publication is recorded in the acknowledgements. Thus the text is presumably highly accurate, but is also extremely "dense" in that a vast amount of information has been distilled down to produce what is in effect an abstract of a vast amount of material on Beyer Peacock.. This includes an extremely brief account of the great Beyer Garratt saga and should be a warning to those authors who imagine that fortunes are made from Patents: Garratt received £583 from this source prior to his early death. Lloyd lists the firm's best customers: New South Wales Government Railways (622), Dutch State Railways (567), Buenos Aires Great Southern Railway (416), South African Railways (303), MSLR/GCR (282), Buenos Aires & Rosario Railway (239)... Furthermore, the author "trails" his highly specialized A complete — and fully illustrated — list of locomotives built by Beyer, Peacock & Co., 1855-1966. 2nd ed. which is an on-demand publication which lists and illustrates (over 1500 illus.) the entire output from the firm.
Wartime in the West. Part 1. Colin G. Maggs. 717-21
A review on the effect of WW2 on railway activity in the West of England (roughly to the West of Bristol, but activities on the SDJR are mentioned). This includes a description of the GWR element of the London evacuation programme which was based on Ealing Broadway beacause of its excellent access to London Transport. The mainline trains ran non-stop to their destinations at express speed. The programme was completed within four days. West of England services were concentrated on the Bristol route and cross country services via Stratford-upon-Avon were suspended, as were through trains to the Southern Railway. Includes notes on travelling conditions during WW2 including several anectdotes of difficulties encountered., air raid precuations (including problem of glow from firebox), fire-watching, the Home Guard (further anecdotes of Dad's Army kind), the vast preparations for D-Day. Illus.: GWR Emergency proceedures notice dated 11 September 1939; evacuees arriving at Williton station on 1 September 1939 (Minehead branch); evacuees arriving at Chipping Norton also on 1 September 1939 (very long corridor train); GWR staff from Paddington working in excursion stock stabled at Newbury Racecourse; water filled crater at Newton Abbot with badly damaged 2785 on 20 August 1940; Notice; Is your journey really necessary? (Railway Executive Committee); the "Smith family train" 0-6-0PT No 5403 Dad Tom drove it, son Ken fired it, daughter Joan was the guard (Calne branch); Troops from Dunkirk being fed 'somewhere in England'; Southern Railway female boking clerk at Sidmouth Junction in 1941; Notice; Give your seat to a shell (British Railways poster)
From Bloomers to TOPS: locomotive classification through the ages: a brief survey. R.A.S. Hennessey. 722-9.
Two primary classification techniques are identified: by characteristic (essentially wheel base, as used by LNER), or by power (as used by LMS, e.g. 2P). Hennessey attempts to establish when the concept of locomotive class was established and suggests Hardman Earle, a director of the Liverpool & Manchester Railway who cited the Planet class in 1832. The list of classes, types, categories mentioned is long and some follow: Met Tanks, Large Bloomers, from Crewe in official use: Large Bloomers, slaughters, Eolverton Bury, Old Crewe Passenger: William Martley had Echo, Scotchman, Tiger, Brigand and Rose classes which the austere Kirtley replaced by K,D,E and Q etc. The NER opted for an alphabetical chronological system; P. Drummond on the HR and Reid on the NBR opted for alphabetical power systems. Head engine classes were typified by Jenny Lind, Gladstone, etc. There were the Bury and Hackworth types. Generics were common: Castles on more than one railway, Scotchmen, Schools, etc.Edward Windle is credited with the LNER system. The limitations of the LMS power-based system are noted. The German mind imposed far more rigorous systems: Göldorf invented a complex numerical system and the Umzeichnungsplan for the Reichsbahn was both flexible and all-embracing. Illus.: LCDR M3 class No. 188 at Bromley South see letter from Tony Mortock (Vol. 19 page 124) which argues that was Faversham not Bromley South); LSWR Harold No 130 of the Canute class; LMS Black Five No 5123 at Crewe; LBSCR B4 No 54 in early SR days at Drayton (Hants); LNER NER 4-6-2 class later A2 No 2400 on a trial run to Doncaster at Kings Cross in 1923; ex-LNER V2 No 60960 piloting a freight train at Monkton Moor; NER class Z as LNER class C7 No 2206 with ACFI feed water heater; German class 52 or Kreigslok. Austrian 0-8-0 here as Reichsbahn class 55 No 55 7116; EWS type 66 No 66021, NCB No. 42 (RSH/1953) crossing A1 road in 1967.
Another time, another place. 730-1
Black & white photo-feature: photographs from Paul Strong/Pendragon Collection: Holt Junction with Bulldog on stopping train heading towards Trowbridge, 1900s?; Trawsfynedd with Royal Artillery and their guns and horse arriving on train for training possibly in 1912 (but see letter from Bill Crobie-Hill in V. 19 page 124 suggesting that it was the arrival of a cavalry regiment maybe even the Rough Riders in 1915); Box with 517 class No. 1157 with auto trailer possibly in 1905; Eskdale Green on 3ft gauge Ravenglass & Eskdale Railway, probably not long before closure for gauge conversion
Call of the South. Derek Young (phot.). 732-4.
Colour photo-feature: rebuilt WC 34001 Exeter (called Exmouth in caption: see Editorial grovel Vol. 19 page 124), but without nameplates at Poole level crossing on 12 May 1966 with Weymouth to Waterloo boat-train; 34093 Saunton at buffers at Waterloo on 19 September 1965; MN 35013 Blue Funnel being coaled by grab-crane at Bournemouth on 7 May 1966; LMS Class 2 41319 arriving Southampton Terminus on passenger train from Eastleigh on 29 September 1965; down Bournemouth Belle headed by 35029 Ellerman Lines on Sunday 19 September 1965 passing Wimbledon, class 5 45493 on train of Southern Region green stock departing Bournemouth for York on 11 May 1966; 73155 entering Southampton Central en route for York on 29 September 1965; 80085 passing 80146 passing at Corfe Castle station with passnger trains on Swanage branch on 7 May 1966.
Blue power: the prototype 'Deltic'. 735.
Colour photo-feature: in both cases hauling up expresses with Gresley corridor stock adjacent to locomotive: leaving Askham Tunnel in June 1959 (P.J. Hughes) and passing Hadley Wood in August 1960 (J.F. Aylard). See also front cover.
Dirty old town [Manchester Exchange and Eccles]. Alan Tyson (phot.). 736-9.
Colour? photo-feature: 45321 belching its way through Exchange on a Southport express on 29 April 1966; 8F 48714 at Eccles Junction on freight on 22 July 1965; a very dirty and unidentifiable 8F waits to back its train into Patricroft sidings 3 April 1965; WD 2-8-0 No 90722 held at Patricroft station on 4 June 1966; 8F on the branch from Salford docks on 27 April 1966; BR class 3 No 82009 approches Eccles station with a local on 29 April 1966; Class 5 No 44916 on the Manchester - Liverpool parcels at Monton Green on 10 May 1966; Class Five No 44949 waits for its next banking duty at Victoria on 23 April 1966; 45281 with "express" at the the longest platform in Britain, Exchange's platform 3 continues as Victoria's platform 11
Philadelphia: a notable coal railway. Brian Syddall. 740-8.
Those Americans expecting Philadelphia in USA are suffering in same way to those who want the real Norfolk, not that one in Virginia! Philadelphia was near Sunderland in County Durham. The railway was the largest colliery line in the County and unusually the industrial railway's locomotives and trains routinely ran over those of the mainline (NER/LNER/BR). Lists of Lambton and Hetton Collieries Railway 0-6-2Ts supplied new by Robert Stephenson, Kitsons, and Hawthorn Leslie and GWR 0-6-2Ts (ex-TVR and Cardiff Railway): (see letter from Terry McCarthy (vol. 19 p. 444) which notes that driving wheel diameter was 4ft 6½in and not as stated); sold to the Lambton and Hetton Collieries Railway. On page 746 it is stated that Lackenby was near Sunderland: it was near Middlesbrough (see letter in Vol. 19 page 188 by T.J. Edgington). Colour illus.: Kitson 0-6-2T (WN 4533/1907) NCB No. 31 in plain green on 20 May 1965 (Alan Tyson); Robert Stephenson & Hawthorn (WN 7756/1953) 0-4-0ST NCB No 38 (AT); Robert Stephenson & Hawthorn (WN 7759/1949) 0-6-0ST NCB No 2 (black) (S.C. Dent); Robert Stephenson WN 3801/1920 0-6-2T NCB No 42 (SCD); B&w: map; Lambton Railway c1960; plan: Philadelphia 1958; The Earl of Durham's No. 15 (Hudswell Clarke & Rogers 0-4-0ST WN 169/1875); The Earl of Durham's No 4 (Black Hawthorn 0-6-0 WN 17/1866); Lambton and Hetton Collieries Railway No 6 (John Coulthard 0-6-0 of 1853); Manning Wardle 0-6-0T (WN 1934/1917) NCB No. 44; NCB Nos 8 (RSH 0-6-0ST) and 60 (Hunslet 0-6-0ST); NCB No 29 (0-6-2T) under repair on 16 September 1968; NCB No 7 (Hunslet 0-6-0ST (WN 3820/1954) on 25 January 1969; NCB No 8 (RSH 7691/1952 for Dorman Long); NCB No 5 Robert Stephenson 0-6-2T WN 3377/1909; NCB No 58 (Vulcan 0-6-0ST (WN 5299/1945).
Fortrose and the Black Isle branch. Peter Tatlow. 749-53.
Originally published in the HMRS Journal, 1973, 8 (4), 53-7. Extensive bibliography The line was authorised on 4 July 1890 and opened from Muir of Ord to Fortrose on 1 February 1894 (Rosemarkie had been the original intended destination). Passenger traffic ceased on 1 October 1951 and freight traffic ended on 13 Jone 1960. Both WW1 and WW2 had a considerable effect upon the branch. Following WW1 the line was worked by NER tank engines; LSWR 0415 4-4-2T No. 9487 and by GWR railmotor (steam railcar) No. 45. The HR named 4-4-0T No. 52 Fortrose in 1901. Illus.: 4-4-0T No. 102 Munlochy at Fortrose in 1913; Fortrose station in 1913; Skye bogie 4-4-0 No. 87 on turntable at Muir of Ord in early 1920s; Skye bogie 14277 at Muir of Ord on 21 May 1928: two views second with Big Ben 14420 Ben a' Chait and Small Ben 14404 Ben Clabrig arriving from Inverness on an ordinary passenger train; (H.C. Casseley); Small Ben 14409 Ben Alisky at Fortrose in May 1928; Fortose station on 25 August 1959; 812 class 0-6-0 No. 57594 on freight at Munlochy on 21 October 1951. .
The Drummond Age. Part Two. (Railway Reflections No. 107). Michael Rutherford. 754-60.
This part, which is still to be followed by a further part contains an extensive bibliography and notes includes an assessment not only of Dugald Drummond's early work, but assessments of those with whom he can be associated, notably Stroudley. It begins with noting the influence of Robert Hawthorn, who Rutherford considers has received too little attention, and who was willing to accept shares in lieu of cash. The CR and NBR considered merging to save costs. He also notes the significance of William Symington with his steam powered Charlotte Dundas on the Forth & Clyde Canal in March 1803, and of Henry Bell with his Comet on routine sailings on the Clyde. Coastal shipping was a potent source of competition. William John MacQueen Rankine, Professor of Engineering at Glasgow University, was a major stimulus to scientific research in Scotland. Illus.: Drummond NBR 2-2-2 No, 475 Berwick as built in 1876; 2-2-2 No. 474 as modified by Holmes; Drummond NBR 0-6-0 No. 513; CR 294 class 0-6-0 No. 686 (Neilson 1884), subsequently 57265;
Cross the line by the bridge. Stephen Dent (phot.). 761.
Colour photo-feature: footbridges at Hooton, Warminster and Appleby West (detail only).
The LNER V1 and V3 tanks. 762-3
Colour photo-feature: V1 67664 at Eastfield shed on 14 June 1959 (Derek Penney); V3 67636 shunting in Sunderland in May 1964; V3 67611 at Balloch on 14 June 1959 (DP); V3 67691 at Tyne Commission Quay on up Norseman. (C.R. Gordon Stuart); V3 67607 arriving Balloch with Gresley brake third at front, followed by LMS Stanier third (not as caption: see also letter from John Macnab page 124) and mixture of suburban stock, but mainly Gresley (DP).
Readers' forum. 764.
Gremlinia. Edfitor.
See map (page 666) in feature on Caledonian Mail Train crash: corrections therto.
A stylish folly. John Hunter.
See feature on Devon Belle (page 646): the LNER did not pioneer observation cars: Pullman Maid of Morven used on Oban line by CR just prior to WW1 (KPJ suspects that LNWR may have been earlier still in North Wales: see letter from T.J. Edgington in Vol. 19 page 188 which states that LNWR was in the vanguard with three observation cars)
Railway damage and disruption in World War II. John Emerson.
See feature by Brooksbank (page 537) on air raids on Cheltenham: notes that Pilley bridge remained in its war-damaged state until 1955 (line was closed seven years later). Reason (who should pay) suggested for delay by John Bushby (letter Vol. 19 page 124)..
Gunboats and pagodas. Darryl Grant.
Beyer Peacock outside cylinder 0-4-4Ts of the Forney pattern supplied to South Australian Railways. Questions whether 0-6-4T was "successor" to 0-4-4T as stated by R.A.S. Hennessey in feature beginning page 454. See further contribution from R.A.S. Hennessey on the hermeneutics of the 0-6-4T type in Volume 19 page 124.
Gunboats and pagodas. Keith Chester.
See feature by R.A.S. Hennessey (page 454): mentions a 760mm gauge 0-4-4T ordered from Orenstein & Koppel by Macleods for use on one of its lines in India, but diverted to Serbia during WW1 and remained there (as Yugoslavia) for nearly forty years. Six outside-cylinder 0-4-4Ts were supplied by Hohenzollern to the 1067mm gauge Deli Railway in Northern Sumatra in 1903: writer saw one working at Tanjong Balai in 1983.
Freight operating in the days of steam. John Edgington.
See feature by Huzzey (page 592) which mentioned high speed exploits down Lickey Incline: Edgington claims that Midland men did not get lost, although cites how GWR men wandered up Midland line looking for Stourbridge!
Hull Corporation Pier Station. J. Whiteing.
Disputes the date of the photograph given on page 632: suggests not earlier than August 1973; also further information on this "trainless station" (another being Dartmouth, GWR) including its being within the Southern Area of the LNER (as it originated as belonging to the GCR), and originally in the Eastern Region rather than the North Eastern Region. The pontoon was owned by Hull Corporation to which passengers had to pay a toll of one penny.
East of Waverley. James Arthur. rear cover
80007 arriving with empty stock from Craigentinny sidings on 19 September 1963.

2008-01-31