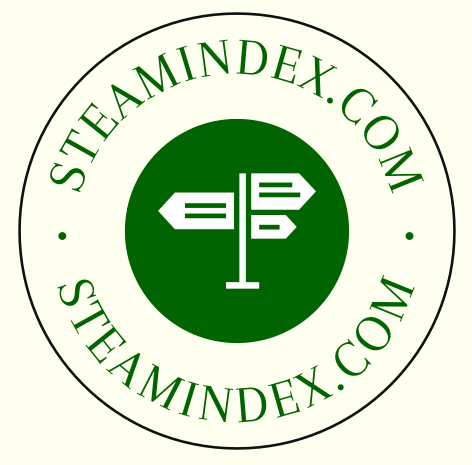 The Contents of the LMS Journal are/were available on the relevant website, but a more indicative version of the contents appears herein. As the search engine on the steamindex website does not cover other websites this is the only way in which this new journal can be retrieved within part of a wider context and with linkages between the Parts. Like many Wild Swan publications the Parts are not dated which deserves to cause the Company copyright problems in some countries. There is a strange mixture of excessive detail (as in the official diagrams reproduced) and lack of detail in the captions (which often fail to note dates and may sometimes be British Railways rather than LMS). The cover design is very attractive. Inevitably, there is much of interest relating to the LNER (there were few places where the companies failed to meet north of The Wash) and the GWR (ditto, but south thereof)..
Number 10 (probably Spring 2005)
Hunt, David. No. 6202: a notable LMS experiment. 2-17; 80.
Remarkable in that it fails to mention Bond's seminal paper on the turbine locomotive (J. Instn Loco. Engrs, 1946, 36, 182 (Paper 458)). Advantages perceived for the turbine design were: high degree superheat, reduction of heat losses, even drawbar pull, elimination of hammer blow, enhanced mechanical efficiency, and reduction in wear. Illus. page 2 turbomotive (original caption) on up Manxman on Bushey troughs on 11 September 1935; page 3 No. 6202 in July 1936; page 5 during erection showing bracket for vacuum pump (removed before leaving Crewe Works (W.L. Good); page 6 drawings (s. & f. els. drawn by David Hunt); page 8 smokebox drawings derived from official drawings; page 9 drawings of transmission gearing; page 10 steam valves, turbines, transmission & lubrication (simplified); page 11 during erection showing no bracket for vacuum pump (W.L. Good); page 12 frame arrangements from D33-13040; page 13 Turbomotive being turned at Camden c1938; pages 14-15: D38-15263 cab fittings; page 16 original sketch prepared at Euston in 1932-3 showing single chimney, markedly different transmission arrangements and tender from Fowler proposed 2-8-2; No. 6202 at Crewe on Shrewsbury running in turn in June 1935 (Eric Treacy),
Essery, Bob. Carlisle. 18-35.
Cites Earnshaw's Lines to the Citadel (Backtrack, 1997, 11, 524) Photo-feature: Patriot class 5535 possibly pre-1939; Claughton 5971 Croxteth departing for Euston with up express from Scotland in early LMS red livery (with number plate on smokebox door), some carriages still in pre-group livery; class 2P 4-4-0 No. 470 with three former Midland clestory coaches on ordinary train; south end of station in 1913; MR 2-4-0 No. 817A in about 1904; GSWR 4-4-0 No. 327, LNWR Claughton and large crowd on Platform 5 with their luggage c1920 (H. Gordon Tidey); Royal Scot 6154 The Hussar aarriving Carlisle on up Midday Scot on 16 May 1932 (A. Blake); streamlined 6227 Duchess of Devonshire in red livery on down Royal Scot; station exterior in early 1950s; ex-NBR 0-6-0 with small snowplough arriving on stopping train, 56235 (ex-CR 0-6-0T) on pilot duties? and most rolling stock in carmine & cream, looking north, c1954 (A.W.V. Mace); B1 presumably on arrival from Newcastle and class 5 on arrival from south on secondary passenger working with scissors crossovers between platform lines and through lines; grubby 45707 Valiant waiting to take over up Waverley from clean 60035 Windsor Lad in May 1958 (DMU in background); compound 41167 assisting unrebuilt Patriot in their joint (and inefficient) assault upon Shap in 1957; class 5 44675 on up six-coach special on 2 June 1962 (D.F. Tee); Dentonholme goods station on 23 April 1960; 4F 44375in Upperby Yard with diesel shunter and 3F 0-6-0T; 45284 departing Upperby Yard with Class D freight consisting entirely? of sheeted wagons on 2 June 1962. Most of the photographs are typical British Railways views rather than those of the LMS. Some of the pictures are of insufficient quality to justify the double page treatment.
The North Staffordshire Railway Study Group: line societies. No. 10. 36.
http://www.nsrg.org.uk
current activities include:
recording of surviving buildings & structures
carriage list
cataloguing of NSR material at NRM
cataloguing published photographic illus. relating to NSR
Essery, Bob. Station gardens. 37-9.
Notes that Rail 418/4 at NA, Kew contains a reference in the Board Minutes dated 27 October 1922 to the forthcoming station garden competition. Unfortunately, the illus were taken far later: West End Lane on 24 August 1955 (showing Leading Porter David Davies, who (surely which) had won the first prize in the previous year) with 3F 0-6-0T 47564 in background (annd building to house rotary converter for electrified lines still further in background); Radlett gardens on 20 August 1959 with Miss Betty Cann, porter, Edward South, Foreman Checker and Station Master P.E. Jackson: a title for the three pictures might have been gas lamps and gardens. More profound historical account of railway gardens: Backtrack, 1991, 5, 133 which shows that station gardens were known on the Scottish Central Railway in 1861. Arnold Tortorella adds some information taken from Northern Division Minutes about Scottish activity under the LMS (see letter No. 12 page 77)..
Warburton, L.G. LMS signals. No. 10 – mechanical route indicators. 40-51.
Each of the major constituents added its own patented device: Patent 8009 due to W.C. Ackfield and B.W. Cooke of 5 April 1913 was the Midland Railway contribution; Patent 26,943 of 6 December 1902 by J.P. Annett
Rawlinson, R.J.F. Shared wagon construction. 51-3.
Further illus. of Gayton Loops (see Number 4 page 55): picture taken in 1946 shows train of semi-complete brake vans, that had been assembled at Wolverton and being forwarded to Derby for completion.
Essery, Terry. How it was done. Part 2. Disposal. 54-68.
Careful management of the fire at the end of a turn eased the task of locomotive disposal. A well-handled locomotive should have been disposed with a low fire, but. Coaling was performed first and if a mechanical hopper was used care had to be taken to ensure that the chute was at the correct angle. Ovoids were difficult to handle. Whilst the rotating bunkers on the Beyer-Garratts were a great help to firemen, they were difficult to coal, and the covers were very difficult to open and close. Locomotives with self-cleaning smokeboxes, hopper ashpans and rocking grates were simpler to dispose, but these got held up by queues of older locomotives. Clinker could be very difficult to clear. Larger locomotives required the removal of some of the firebars. Work in the ash pits was very dirty and liberal use of water was needed to reduce dust. The 4F class were difficult to dispose, but most of the class 5 required the removal of some of the firebars unless equipped with rocking grates and hopper ashpans. Most of the preserved railways fit such refinements to their locomotive stock.
Harrison, Ted. Once a Midland man, always a Midland man. Part 2. Settle-Carlisle and all that. 69-79.
Returned from military service in Cochin to Skipton as Grade 5 clerk in Parcels Office. Notees some of the problems of being a common carrier and need to charge travelling salesmen for carriage of their samples: notes arrival of carpet saleman from Ulverston, and billing him for cariage of sample. Records cut back in services on 9 December 1946 and 6 January 1947. The very severe winter of 1946/7 caused severe disruption, especially on Settle to Carlisle line: soldiers and POWs were employed to clear tracks which rapidly were blocked again with snow. Food had to be conveyed by train to Horton in Ribblesdale. In the summer of 1947 Blackpool was surved by a Sunderland to Blackpool through service which called at Skipton. He became a Temporary Relief Clerk (Grade 5) and worked at Horton in Ribblesdale, Heysham Harbour (where the arrival of Irish agricultural workers off the boat caused a surge in bookings), Morecambe Promenade (where the lack of ladies' public conveniences in the town caused an influx of pennies at the station), Lancaster Green Aye (where duties included the payment of locomotive department wages), Halton (where the ticket stock required total inspection due to the extrenal illicit actiovities of a member of staff there), Gragrave (where the Gargrave Show involved extra work and animals shown travelled on special return tickets), Keighley (where he worked at the Great Northern window for bookings via Queensbury); Saltaire with a clerk called Johnny Balls. In 1949 his work extended to cover that od being a relief station master or work in close proximity to the station master. Experiences gained at Bradford Forster Square, Leeds City (sorting out PAYE deductions), Hunslet Sidings (inluding arranging hostel accommodation) and in the Leeds District Manager's Office (paybill work and working of out-of-gauge loads on Sundays; Garsdale (formerly Hawes Junction) includes notes on the 'Bonnyface. (12.46 ex-Bradford/return from Hawes 16,25) and note on horsebox traffic to Leyburn, Dent (problem of return of sacks from remote farms), Ribblehead (where station master had to be trained in meteorology), Arkholme which also served Melling, Wennington, Bentham, Clapham, Giggleswick, Long Preston and Bell Busk.
LMS times (correspondence). 79-80.
LMS Journal No. 9. Peter Tatlow.
See feature of renewing bridges page 3: Cowans Sheldon overturned near Bath on 27 August 1933: suggests which crane it might have been.
LMS Journal No. 9. R. Tourret
See feature beginning p. 21: closure date of Belmont station: not 1934 but 5 October 1964.
LMS Journal No. 9. Kevin Prince.
See British Railway Journal No. 5 and correspondence on fish vans
LMS Journal No. 9. Philip Griffiths
fish
LMS Journal No. 9. Don Rowland. 80.
See feature beginning p. 21: House o' Hill and East Piltn locations incorrect in Table 2, also faiure to record Millway on Alsager to Radwell Green ROF line. Also refers to Memo reproduced on page 31 which demonstrates micro-management on LMS concerning locations for new motive power.
LMS Journal No. 9. John Edgington.
Number 11 (probably Summer 2005)
Note: other than the excellent second installment on the turbine locomotive this is a somewhat thin issue which includes material published elsewhere, probably justifiable in the case of the Tatlow contribution, but not so in the case of the flashing light signals. Put bluntly not very good value for ten quid.
Editorial. 1
Charles Smith, a Londoner, introduced Bob Essery to the expression "hopping the twig" when things seemed to be running well. See also letter in Issue 19 page 77.
Gavin, John. Coach painting at Derby Carriage & Wagon Works, 1955-63. 2-12.
The works in Litchurch Lane opened in 1876 and a Training School opened in 1949. The layout of the and the location of the paintshop on a general plan of all the works is shown. Traversers were used to move the rolling stock. Apprentice training, wages and holidays are described within the period designated. The equipment used id described and illustrated with simple diagrams. Costing, primers, stopping, filling and rubbing down are all described. Transfers, signwriting, train destination and name boards. Short bibliography. Illus.: Carmine & cream liveried corridor composite (porthole type) with tartan-backed The Royal Scot nameboards; corridor brake third with Glasgow Buchanan Street - Aberdeen nameboards and common bogie of articulated corridor coach (LMS D1966).
LMS Times. 13.
LMS Journal – No. 9. M.J. Holland
See photograph p. 33 (middle): notes that wrought iron spans visible in picture were replaced by steel spans shortly after photograph taken and that leading coach was MR 2972 (LMS 25936) a former clerestory lavatory composite rebuilt with an elliptical roof in 1920/21.
LMS Journal – No. 9. Stephen Summerson.
See page 19: brackets to show driver's name fitted to MR Order 3577 to most passenger classes from 10 May 1909. Page 24: Roundwood Halt opened 8 August 1927; page 26 the two pictures of Brownhills were taken on different dates: upper was pre-September 1918.
LYR 2-4-2T No. 10712 on stopping train arriving Blackpool North in May 1938. 14.
The Lancashire & Yorkshire Railway Society. (Line Societies No. 11). 15.
Illus.: 0-6-0 No. 12341
Hunt, David. No. 6202 - a notable LMS Experiment Part 2. David Hunt. 16-31, also p. 13.
Includes reproduction of operating instructions for drivers. Notes of performance in service including official list of when out of service: the most serious failures are described in detail. Liveries carried. Rebuild as Princess Anne. Also notes consideration given to fitting all Princess Royal Pacifics with derived motion. Illus. p. 13: triple reduction mechanism for turbine..
Essery, Bob. Uttoxeter. 32-6.
Photo-feature:
Warburton, L.G. LMS Signals No. 11. Flashing light signals. 37-43.
Originally published in Backtrack, 1996, 10, 291-3. The flashing light system invited by Gustof Dalen and manufactued by the Gas Accumulator Co in Stockholm used acetylene as illuminant to provide flashing home and/to distant signals in darkness (the periodicity of flashing could be varied to give separate warnings. The Swedish State Railways rapidly equipped all distant signals. The system was taken up in the USA and in 1913 the system was demonstrated on Alexandra Palace racecourse. The Furness Railway adopted the system in 1914 and applied it to a number of signals north of Barrow-in-Furness. (one near Park is illustrated) The LMS organized a more extended trail beginning in 1935, but the trial installations were ended in 1939 and not restarted after WW2. Locations of flashing signals on the LMS: this version includes two extra diagrams and the Park view is better reproduced.
Essery, Bob. Carlisle Petteril Bridge. 43-5.
Illustrations taken in 1949: includes LNER track plans.
In the Highlands: captions by T.J. Edgington. 46-7.
Two views taken from train near Strome Ferry: locomotive was a "Clan goods": age of stock would seem to indicate c1930; also Kyle of Lochalsh station on 19 June 1937.
Tatlow, Peter. How serious were F. G. Smith's misdemeanours? 48-55.
Concentrates on significant failure in plans drawn up for turntable at heart of Inverness mpd. These were basic failures in engineering skill: Smith failed to appreciate to link turntable width with the angles made with the converging roads. Tatlow shows this with great clarity via a simple sketch. Previously published in Highland Rly Soc. J. Bibliography. Excellent drawings of turntable.Illus.: River class No. 942 at Perth (still in CR blue) in April 1925; River class No. 14756 in LMS red; 2-2-2 Belladrum in roundhouse at Inverness; roundhouse with two Castle class; 3 Big goods 4-6-0s, Small Ben and 0-6-0T No. 24; 14769 Clan Cameron in lined black on 26 May 1930.;
Cox, E.S. Memorandums to S. J. Symes from E.S. Cox - Horwich Class 8 Engines. 56-60.
Very poor record of hot boxes due to poor axlebox lubrication; Wakefield mechanical lubricator showed no improvement, trouble was experienced with big ends on the Western Division where coasting in full gear was a problem; blast pipes; the ball type compression relief valves used with the piston valves led to leakage; the compound locomotive caused less trouble, horn wedges, but noted excellence of steaming. Illus.: 10451 on express at Oxenholme (F. Moore); L&YR No. 1523 in rebuilt form; 10418 at Manchester Victoria; compound 10456 (two views); 10452 on express at Middleton Junction c1930 (G.W. Smith)
Tewkesbury shed. 60.
Illustration: no date.
Harrison, Ted. Once a Midland man, always a Midland man Part 3. 61-73.
For a time dwelt in Grassington; sefrved at Embsay, Bolton Abbey, Addigham, Ben Rydding, Menston and Guisley. Attended station masters' course at School of Transport in Derby in 1949. In 1951 appointed Station Master at Milnrow where he was involved in a number of minor adventures.
Essery, Bob. St. Albans Abbey and the Watford Branch. 74-80 (also inside rear cover).
Mainly the signalling arrangements on this much discussed branch line (see also features in Br. Rly J.). Used as pretext for yet further pictures of LMS 19XX 0-4-4T: 1908 at St. Albans on 27 November 1937; LNER non-corridor lavatory articulated pair No. 80157 on 22 May 1948 waiting for its long awaited next trip back to Hatfield; LNWR 2-4-2T No. 6725 at Watford Junction with LNWR push & pull set on 17 May 1947; Class 3 2-6-2T No. 10 at St Albans on 28 May 1946; 41908 rushing into Abbey Station on 30 April 1955. Station exterior. signal box. Ordnance Survey plans for 1939 showing gasworks in great detail. Working timetable for September 1925 showing both LNER and LMS trains
Number 12 (probably Autumn 2005).
Stanier 2-6-4T No. 42624 at Clitheroe on 16.45 slow passenger train from Hellifield to Blackburn taking water from parachute tank on 8 September 1962. J. Benson. front cover
No. 6123 Royal Irish Fusilier with original tender and flat smoke deflectors. front cover lower
No. 6128 The Lovat Scouts on down express probably passing Weaver Junction in 1930s. 1
Editorial. Bob Essery. 1
Main item of substance was threat to demolish LMS School of Transport building in Derby.
Miles, Keith. LMS engineering apprentice. 2-11
At St. Rollox Works: mentions interview with Edgar Larkin at Derby and contacts with William Hunter, Superintendent of Apprentices at St. Rollox, His five year programme at the Caley, his pay and working hours, and enrollmment at the Strathbungo Technical Institute near his digs in the South side of Glasgow. Communication in the boiler shop. Crewe belt system as implemented within St Rollox. The works were under the command of G.S. Bellamy. The author lists the previous incumbents at St Rollow, following William Pickersgill: D.C. Urie, H.G. Ivatt, R.A. Riddles and R.C. Bond. In the summer of 1947 Miles was sent to Corkerhill MPD where he encountered K.R.M. Cameron, District Locomotive Superintendent who persuaded him to join the Institutuon of Locomotive Engineers and through this body met R.F. Harvey, Northern Division Motive Power Superintendent and Harold Rudgard when he presented his Presidential Address: The user of locomotives for revenue earning. See also second part.
Tattershall, Phil. LMS standard coaches fitted for motor operation. 12-20.
This article is limited to new build or rebuilds of LMS standard (mainly non-corridor) vehicles as driving trailers (ordinary trailers were simple conversions comparable to piped wagons). The mainly visual modifications are incorporated into an extensive list, but one is tempted to wonder whether any modifications were made to the buffers and drawgear. Little mention is made of the LNWR activity upon which most of the LMS vehicles/conversions were based. D1735 type driving trailer clearly labelled "pull & push" leading a push & pull train propelled by ex-MR 1P 0-4-4T with through coach from St Pancras at rear in June 1953 passing Buxton East Junction and on D2122 type trailing trailer with Lemon 0-4-4T on similar train (with through coach) on 27 July 1955: sanding apparatus on leading bogie clearly visible (was this specific to steeply graded branches or to Midland section?).
Twells, Nelson. Replacement of horse cartage by road vehicles on the M&GN. 21-2.
At Norwich City during early 1920s using two Karrier lorries.
Dunn, William. Allocation of engines. Part 2. Western 'A' Division 1926. Tank engines. 23-30.
Refers back to LMS Journal Number 1 p. 44 for LMS internal document on which this article is based. Incidentally, these articles demonstrate the chaotic state of locomotive classification on the LMS and its constituents. Allocations of LNWR classes: 5ft 6in superheater tanks (4-6-2T); Precursor tanks (4-4-2T); 0-8-4Ts; 0-8-2Ts; 5ft 0in (18in cylinder) side tanks (0-6-2T); 4ft 6in coupled motor tanks (2-4-2T) (this gives an excellent indication of where push/pull services operated); and non-motor-fitted; 2-4-2 Wirral (see illus. for some illumination); 2-4-0 4ft 6in four-coupled tank (Chopper 2-4-0T); 5ft 6in passenger tank (2-4-2T); side tank coal engines (0-6-2T); special tank (0-6-0ST). The illustrations shed some further light, although the captions lack clarity: 4-6-2T No. 6956 at Birmingham New Street; 4-4-2T No. 6809 at Rugby station on 26 March 1933; 0-8-4T No. 7943; 0-8-2T No. 7880 at Springs Branch (W.L. Good); 0-6-2T 6878 at Monument Lane on 20 September 1936; push & pull fitted 2-4-2T 6554; Wirral Railway 2-4-2T No. 11 and No. 6 (former LNWR locomotive which became LMS 6762); 2-4-0T 6428 on Crmford & High Peak line; 2-4-2T No. 6674 at Northampton Castle with stopping train for Peterborough; 0-6-2T 7803 on stopping train near Llandudno (J.A.G.H Coltas); Special 0-6-0ST 7303 at Shrewsbury; 0-6-0ST Liverpool at Edge Hill in 1932 (J.A.G.H Coltas); 0-6-0ST 7466 (described as a "Bissel tank coal engine"); 0-4-2ST 6402 (this did have a Bissel truck!) in Birkenhead Docks; 0-4-0ST 7218; 0-4-0ST 3014 (Crewe Works shunter); remainder ex-NLR: 0-6-0T No. 7520 (J.A.G.H Coltas); 0-4-2CT 7217 at Devons Road and 4-4-0T No. 6444. See also letter from Geoffrey M. Kerr in Issue 20 page 66 (concerning former LNWR eight-coupled tank engines)..
Warburton, L.G. LMS signals No. 12 — Automatic train control (ATC) on the LMS. 31-45.
Concentrates on the system developed by Alfred Ernest Hudd (portrait) with Arthur Frank Bound, but also includes brief descriptions of many of the systems developed on other railways including the patents developed to cover the inventions: these are the Great Western Railway system with patents under the names of C.M. Jacobs; R.J. Insell, E.A.B. Bowden and E.F. Newton. The GWR system was tested by the Midland Railway on the Wirksworth Branch from 3 January 1908. The Great Central's Reliostop system was patented by A.F. Bound with Rowland. Sir Vincent Raven took out several patents for a system installed between York and Alnmouth. The A.R. Argus system was the invented by an Australian who took out many patents. He leased the West Somerset Mineral Railway in 1911 to demonstrate his system using two former GWR 2-4-0s Nos. 212 and 213 which were stopped by the system when set off towards each other on a single track. H.E. Morgan of the Midland Railway attended these trials. R.G. Berry and H.W. Moore of the LYR took out patents in 1914 and 1915 but the system did not appear to heve been implemented. The Railophone system was invented by H. Von Kramer and was appraised by the Midland Railway in 1914. Westinghouse Coded Continuous Cab Signalling was tested on the LNER between Greenwood and Potters Bar in 1945/6 with C1 No. 3293.Warburton notes that there were Government reports on Automatic Train Control in 1922, 1927, 1930 and a report by the railway companies to the Minisry of Transport on 5 November 1931. This advocated a non-contact system. An experimental installation of the Strowger/Hudd system was made at Wraysbury on the electrified Windsor branch of the Southern Railway where M7 No. 672 demonstrated the system and at Byfleet where King Arthur No. 774 Sir Gaheris showed that the system could cope with high speeds. Hudd became an employee of the LMS and with the assistance of Percy Lomas on the signalling side and Andrew Rankin on the locomotive side set out to develop a system for the LTS section using the vacuum brake (previously this section had employed the Westinghouse brake). The order for the Stanier 3-cylinder 2-6-4Ts was modified to avoid the dual fitting of the two types of brake. A.F. Bound was obviously an advocate of the system but J.E. Anderson objected to the system interacting with the braking system. The LNER became involved in the system following the Castlecary accident on 10 December 1937 and planned to equip the Edinburgh to Glasgow system. In 1956 British Railways adopted the system calling it AWS (Automatic Warning System). The Ministry of Transport conducted tests on British Railways of the GWR, Hudd and AWS systems and found the GWR less reliable than had been claimed...
Hulme, John. Macclesfield memories. 46-51.
Life at Macclesfield mpd from 1947 onwards: surprisingly this depot had turns which took them to Huddersfield over both lines (Micklefield or "New line" and via Greenfield). When made redundant in July 1963 moved to Heaton Mersey (Issue 22 p. 68).
Hunt, David. Further information on LMS Locomotive Profiles. 52-3.
See LMS Locomotive Profile No. 1: rebuilt Scot locomotives fitted with smoke deflectors whilst still pianted black and locomotives fitted with self-cleaning smokeboxes. LMS Locomotive Profile No. 6: changes to positions of smokebox lamp holders to bring lamps into line for Class H freight trains; picture of No. 44844 (p. 66) shows engine with BR-type mechanical lubricator; picture on p. 72 of No. 4783 with an X on cab side denoted manual blowdown and/or experimental fittings of equipment instigated at Crewe. LMS Locomotive Profile No. 6 (Photographics Supplement): .Keith Miles supplied further information on modification to design of Manson-type tablet catcher made at St Rollox to enable the whole apparatus to be brought into cab; illus. on page 55 probably shows a milk rather than a gas tank; locations of photos. on pp. 56 and 64.
Hunt, David. Locomotive details. Part 2 — Rotary cam poppet valves. 56-
Caprotti valve gear as exploited by Beames at Crewe; Lentz rotary cam valve gear (as relatively widely applied by the LNER) as fitted to five "Horwich" moguls and later applications of Caprotti valve gear to the class 5 4-6-0s under Ivatt.
Harrison, Ted. Once a Midland man, always a Midland man. Part 4 – Hasland. 61-76.
Station Master and sometimes Yard Master at Hasland. Like the last item there is interesting detail on life in a company house with a loo at the end of the garden and problems with death watch beetle which threatened their furniture. Had the problem of a fatality to a member of the permanent way gang and the subsequent enquiry.
LMS times. 77.
LMS Journal No. 10. Arnold Tortorella.
See feature on page 37: adds information about Northern Division Station Gardens Competitions in 1925 and 1933 taken from the Local Committee's Minutes.
Smith, David. Recollections of an LMS station master's daughter. 78-80.
Joe Dennis was Station Master at Benfleet between 1942 and 1948: memories of this time by his daughter Jane. As they lived in the house at the station there was no clear demarcation between Jane's father's place of work and homelife. The family swam in the creek, sheltered from bombing in the station subway, mother and daughter issued tickets when Joe was called away to operate the signal box. She commuted to school in Southend. After WW2 there was far more traffic and the approach road over the level crossing was very busy. One very high tide threatened their home. She remembers one of the coal merchants being killed by a shire horse and her father being a Freemason at a Lodge in Southend. Illus. of family in station house.
Splasher with painted name Ben Dearg of No. 14410 on 14 June 1949. H.C. Casserley. rear cover
Number 13 (probably Winter 2005).
Miles, Keith. Motive power improver. 3-18.
Part 1: St Rollox apprentice see 12 p. 2. At Willesden Junction where he encountered both minor and major rerailing operations; filming of Train of Events when the star Jack Warner slipped on oil and fell into the turntable pit; the very cramped cabs on the Super D 0-8-0s (the cab of 9277 is illustrated); llearning to fire a Super D; experience of the Hudd ATC apparatus; firing on express freights worked by Jubilee class 45734 Meteor and 45684 Jutland; express passenger working; suburban trains and push & pull operation on Stanmore and St Albans branches; experience of the single bore Linslade tunnels (where Fireman Frank McKenna had been severly burned in a blow back due to negligent action by the driver; work in the diesel shop and in the office; and inspection of the coaling tower (from the top).
Jenkinson, David. LMS dining cars in Scotland. 19-45.
Cites Essery and Jenkinson articles: Dinner is served. Rly Wld, 1968, January/February andDinner is served: second sitting. Rly Wld, 1969, February/June. The two main Scottish companies (CR and GSWR) had relied upon Joint Stock (LNWR and MR) restaurant cars for the Anglo-Scottish services. The Caledonian had arranged an agreement with the Pullman Co. for its internal services, some of which ran onto the Highland Railway and the GSWR had a few cars of its own. A table shows how the LMS extended the range of the Pullman cars to Aviemore and Girvan and started to cascade earlier cars from England. The LMS terminated the agreement with the Pullman Co. and added the cars to its stock and gradually replaced the Pullman livery with its own. The illustrations are a mixture of views of trains containing dining cars and "official views" of both car exteriors and interiors: class 5 4-6-0 near Slochd in 1935 with two leading vehicles LNER (one sleeping car) followed by MR clersetory dining car, etc (H.C. Casserley); MSWJS No. 1 first class dining carriage exteriors and interior; Lancashire & Yorkshire Railway Dining Car: exterior of No. 213 and interiors of No. 214; M&GSW RF No. 208 as built in 1904; RF 2593 + RTO No. 2139 (MR clerestory 12-wheel pair); 8-wheel 18-seat RF type No. 2793 (when new) which later operated on Highland section under 'common' status; LYR ding car No. 215 (RF) which became LMS 10801 and lasted until 1951; Pullman car Lady Beaton (LMS 210 from 1933); MR elliptical roof 12-wheel RF (two for M&GSWR Joint stock were the most modern vehicles acquired by the LMS and were transferred to the WCML (exterior and interior views); 8-wheel M&SGSWR Joint stocks RTO No. 394; WCJS dining saloon No. 561 with 6-wheel bogies, centre kitchen separating first and third class accommodation (exterior and interior); similar but later WCJS No. 531; Pullman car lettered Lady Nairne before entry into service as Lady Nairn; HR No. 57 Clan Cameron (still in HR livery) with former WCJS dining car in LMS livery (probably No. 10446) leaving Perth; dining car No. 10580 built Wolverton in 1925 (RU); WCJS No. 566 (still in LNWR livery) at Annan c1925 probably on Stranraer to Carlisle working; LMS centre kitchen RC No. 10421 (ex-WCJS) exteriors and interiors of first and third class saloons; two Pickersgill 4-4-0s with Pullman car leaving Aberdeen in 1927 probably for Glasgow; Edinburgh portion of up Royal Scot entering Symington in 1929 behind Dunalastair IV No. 14455 (leading vehicle ex-WCJS RC; 14395 Loch with former GSWR dining car (LMS 18586 behind) at Inverness; 14681 Skibo Castle with same vehicle in formation at Lentran probably on train for Wick; Clan Goods 17651 with former LYR car RF 10801 with train from Kyle of Lochalsh; compound No. 905 with ex-LNWR RC climbing to Beattock c1930. Concluded in Number 14 page 40 et seq
Holt, Geoff. The locomotives named after holders of the Victoria Cross. 46-51.
L/Corp J.A. Christie V.C.; Private E. Sykes V.C. and Private W. Wood, V.C. were the names applied to members of the Claughton, and subsequently the latter two to the Patriot classes. LNWR 2055 Private E. Sykes V.C. is shown at Stalybridge with Mr Sykes on the footplate; Claughton as LMS 5967 L./Corp. J.A. Christie is shown with bandsmen at Rugby on 11 November 1935; Driver Wilf Wood is shown with oil can adjacent to the nameplate of 5536 Private W. Wood V.C.. There are also ordinary photographs of 45537 Private E. Sykes V.C. entering Stoke-on-Trent station on 1 May 1961 and 5536 Private W. Wood, V.C. at Longsight in about 1936. The notes include the acts of extreme bravery which led to the awards.
Warburton, L.G. LMS signals No. 13 . Automatic train control on the LMS. 52-9.
Describes the Lomas/Rankin inductive train stop with compulsory speed control spurred by a series of accidents in 1932 which involved splitting distants where high speed trains diverged off the fast lines onto slow lines or loops with fatal consequences. A.F. Bound cited Dicot (GWR) on 6 January, Leighton Buzzard on 22 March and Great Bridgeford on 17 June in a report which instigated the work. This was intended for electric trains and one motor car was fitted for trials on the Watford to Rickmansworth branch. There was a problem with steam locomotives in that the Ministry of Transport deprecated the use of batteries and this led to a vacuum engine to drive twin Raleigh bicycle Dynohubs: this led to Patent 564,429 of 22 March 1943 under the names of Bound and Rankin.
Welch, Martin Stuart. LMS progress on the permanent way. 60-8.
The introduction of high speed trains on the LNER acted as a spur to track improvements on the WCML, especially the introduction of transition curves iinvolving slews marked out by pegs (a system introduced on the GNR) and Hallade track recorders (includes brief biographical details of Hallade). Ian Strachan had been travelling with the Hallade recorder on the inaugural run of the Coronation Scot and noted how he and the instrument were catapulted across the coach on arrival at Crewe. High speed junctions were also introduced (with two-level chairs) and these were pre-fabricated by Messrs Taylor Bros at Sandiacre. An LMS film Junction Renewal recorded these developments. Trent Valley Junction, south of Stafford, was renewed in this way. William Kelly Wallace was an advocate of British Standard track and flat-bottom rails. Extensive trials of flat bottom track with teo types of baseplate were made on the Midland and Caledonian mainlines. The first flat bottom turnout was installed at Kegworth in 1944. Long welded rail was also evaluated. Measured shovel packing (see also Backtrack, 2004, 18, 399 for closer view of shovel), arc welding of worn noses and wings on crossings. Track laying, training, WW2 and Nationalsization. Illustration of Kegworth turnout in 1944 with Wallace astride the crossing with C.J. Chaplin, N.W. Swinnerton, R.A. Riddles, a "foreign visitor (could be American) and Leonard Taylor of Taylor Bros.
Coates, Noel and Des Melia. Des's engines. 69-80.
Des Melia started at Burnley Rose Grove in March 1941 and performed the usual tasks of knocking up. acting as guard for the stores van before progressing to be a firemen. This includes his obervations on LYR locomotives: the 0-6-0ST shunters: difficult to clean out fire and to lubricate motion, but strong; 2-4-2Ts cabale of hauling 10-coach trains between Colne and Blackpool, but some were poor steamers; also their work on motor (push & pull) trains; anecdotes of banking to Copy Pit where only the fireman had to work; Considered LYR 0-6-0s, especially those fitted with Belpaire boilers to be good locomotives and capable of hauling heavy excursions to Blackpool. The 0-8-0s plodded happily up to Copy Pit, but the 4-6-0s were difficult to fire, although were powerful and fast (but he was used to 0-6-0s and 0-8-0s!)
Motor train (push & pull) set (sandwich formation) at Towcester on S&MJ section on 17 May 1937. rear cover
Number 14 (probably Spring 2006).
Prince of Wales class with external valve gear No. 25672 at Shrewsbury on 9 May 1935. 1
Caption rather ingenuously argues that "there is no 'LMS-built' item in sight": the Tishies arrived with the LMS.
Unrebuilt Royal Scot 46165 The Ranger (12th London Regiment) in early British Railways livery on four track mainline. 2-3.
Essery, Terry. How it was done. Part 3. Primary training on bank pilots. 4-17.
The training of young firemen at Saltley and in particular on the banking engines employed between Washwood Heath and Kings Heath on the steeply graded Camp Hill line. Class 3F 0-6-0 locomotives were used for this work. 4F locomotives were sometimes used, but their superheated boilers were less suitable for banking work. Most of the drivers rmployed on banking work were older men who were ideal for training young firemen, and most of them insisted upon a high standard of footplate cleanliness. Firemen were introduced to the Hydrostatic Displacement Lubricators fitted to the 3F class. Careful management of the fire was essential to ensure that the locomotives did not blow off at the top of the bank, but sufficient fire was needed if banking was required beyond Kings Heath. Care had to be taken to avoid priming. It is noted that the draughting of the 3F class was excellent and firemen rapidly learned the correct technique for firing into a very hot fire. Illus.: 3F No. 3673 passing Saltley mpd on 10 September 1934 with short freight (M.F. Yarwood); No. 3435 on Saltley shed on 28 September 1947; cab interior of No. 43669 on 28 September 1963; sight feed lubricator; Saltley station with westbound freight; Austerity 2-8-0 No. 90699 climbing bank on 25 October 1964; banker No. 76086 at rear of GWR brake van on train as per previous picture, probably on Bordesley trip working; Brickyard signal box; Landor Street signal box; Midland type of firedoor; Kings Heath station and signal box; 3F 43680.
Twells, Nelson. The Stamp Medal: an LMS Railway gallantry medal. 18-23.
Instituted by the LMS Board on 22 February 1940. The silver medal had a dark blue ribbon. The main side of the medal displayed two locomotive chimneys (one of the Rocket type and the other of an older LNWR locomotive superimposed upon the front end of a streamlines Pacific and the sun: the reverse showed the driving wheel of a locomotive overlain by a frond with "FOR COURAGE" around the edge. The year of award was added. The information on awards came from Carry On (an LMS tabloid) and from Board Minutes. Recipients included Van boy Wilfred Schofield of Manchester Victoria; Dockgateman W.J. Mansell of Garston Docks (he subsequently received a 'bar' for further bravery); Driver C.H. Peberdy of Toton; Chief Foreman H.J. Taylor of Poplar Docks (for rescuing horses during the blitz); posthumous award to Fireman M. Brear of Manningham; Stableman-in-Charge William Graham Day of Haydon Square London for saving horses during bombing raids (he subsequently received a 'bar' for further bravery); Chief Officer of Duke of York for his bravery during the evacuation of St. Valery; Goods Porter John William Booth at Wicker (Sheffield) for work rescuing horses and for rescuing a railwayman with Special Constable Herbert George Thomas also of Wicker who also received the Medal; Ganger C.W. Skelcher of Lancaster for rescuing two boys from the River Lune (a non-war related action). Skelcher was the last to receive his award from Lord Stamp as he together with his wife and son were hilled during an air raaid on 16 April 1941. ; .
Peascod, Michael. Cumbrian engines in LMS ownership. 24-37.
Furness Railway; Maryport & Carlisle Railway and Cleator & Workington Junction Railway.
Book reviews. 37.
Cumbrian Railways Association: line societies. No. 13. 38-9.
www.cumbrianrailwaysassociation.org.uk
Cumbrian Railways: quarterly journal; three major archival collections: Walker Collection (mainly internal Furness Railway documentation); Kerr Collection (from estate of Alfred Aslett died at Ulverston on 28 April 1928) and Pattinson Collection (negatives taken in 1930s of infrastructure); publications, e-mail group (address not listed), and membership. Illus.: FR 4-4-0 No. 36 awaiting departure from Barrow Central with train for Carnforth in 1900s; Signals at Plumpton Junction (from Pattinson Collection)..
Jenkinson, David. LMS dining cars in Scotland. Part 2. 40-52.
Previous part in Number 13 page 19: Tabulates dining car workings for July 1934 and July 1939, and dining cars allocated to Northern Division in 1939. Bibliography. Illus.:
Sprenger, Cyril H. (deceased). Railway work at Bemrose & Sons, Ltd. 53-6.
Very interesting, but suffers from lack of editorial intervention which in semantic terms means lack of intermediate constituents. Bemrose was a major supplier of printed documentation to the Midland Railway and to the LMS at Derby. This is a historical study of the company, an autobiography of the writer, and the comment on the complex relationship (for example the railway provided the paper for many of the print runs) between the railway companies and a contractor which includes the special requirements for printing timetables.
King, Graham. Caledonian locomotive valve gear. 57-60.
The LMS modified the valve gear on some locomotives by replacing the Drummond marine-type big ends by cottered ones. This is shown in a series of photographs of locomotives and valve gear which appear to have been taken at different times and places, with the possible exception of the first: former CR Dunalastair IV 4-4-0 No. 148 as LMS 14357 and view of steam reverser at Biggar in August 1935 (caption notes unsafe nature of device as cylinder lacked O rings and relied upon cup seals; Jumbo 0-6-0 No. 57373 lettered BRITISH RAILWAYS (c. 1948) and c;ose up of valve gear showing marine big ends in 1958; valve gear of 57370 with cottered big ends; 57434 with Westinghouse pump; motion only: earlier type (Ardrossan October 1961 on 57252) and later type on 57356 also at Ardrossan in April 1959. Sadly the seeker of Ardrossan mpd will have to glance elsewhere
Holland, Michael. A Buxton motor train. 61-4.
LMS times. 64-5.
Harrison, Ted. Once a Midland man, always a Midland man. Part 5 – Doctor on the horizon. 66-75.
Previous (Part 4) in Number 12 page 61: Kirkby in Ashfield
Rowland, Don. By the book No. 3—The appendix to the working timetable. Don . 76-80.
It has taken a very long time to reach the Appendix (previous part in Issue 4 page 75). Includes reproductions of pages from.
Number 15 (probably Autumn 2006)
5XP Jubilee No. 45648 Wemyss departing St Pancras with 16.30 for Nottingham. Eric Bruton. front cover
On 25 August 1948: still lettered "LMS" on tender and with a "rather strange single line around cab and tender", presumed to be black livery
Fowler Class 3 2-6-2T No. 19 in Birmingham Area (Western Division) (photograph). 1
Stephen Summerson (Issue 19 page 77) complained about the caption which stated that these superb locomotives did not work on the Midland Division: they dominated the inner suburban service from St Albans into Moorgate
Hasland motive power depot with stored LTSR 4-4-2Ts. 2
Four stored LTSR 4-4-2Ts, including Nos. 2095 and 2102. Two Beyer Garratts in background. c1946.
Train acceleration policy. 3-12.
Reproduced in semi-facsimile format (semi in that original is presumably now yellowed), rather than scanned and converted to text: thus accurate, but moderately difficult to read. This document dates from 1940 (at a time when the railway offices appeared to lack something to do: see Frank Jones' diaries). The Editor notes that the document introduced the term "semi-fast" trains to the LMS and wonders where it had come from (KPJ would suggest from unified control of British Railways thence from Southern and LNER, both of which used the term). The document has a "political tone" and reflects A.J. Mullay's somewhat distorted views of the impact of the streamlined trains: thus the Royal Scot times of 1929 are compared with those of the Coronation Scot in 1937. Nevertheless, the tabulated does compare the "best times" achieved on the WCML in 1929 with those of 1939, and the reduction in journey times achieved: up to two hours in some cases. In some instances, notably Manchester and Liverpool, several services are listed. In the case of the Midland mainline a more general overall acceleration was sought, notably on the Southern section, south of Leicester and Nottingham, but the service to Mancester (Central) received specific attention: at that time 5XP were not allowed on this route and Class 5 4-6-0s had to be used. Other measures intended to improve performance were the equipment of locomotives with speedometers and civil engineering works at Stafford, Norton Bridge, Euxton Junction and Polesworth, as well as bridge replacements between Derby and Manchester. Speed limits were also raised, although subsidence was causing problems north of Sheffield. Illus. Royal Scot No. 6104 Scottish Borderer on Liverpool to Euston express at Tring c1931; page 4 6229 Duchess of Hamilton on down Coronation Scot (see also letter from John Hulme Issue 16 page 77 and from Editor Issue 21 p. 28 who states that location was Oxheys two miles north of Preston); 4P compound No. 1150 on 16.30 Euston to Manchester express with many coaches still in LNWR livery, c1925; Jubilee No. 5570 New Zeraland departing St Pancras. See also Issue 19 page 77 for letter from Arnold Tortorella with extracts from the Glasgow Herald of 28 May 1931...: .
Warburton, L.G. and Instone, Reg. LMS signals No. 14 – The organization of the signal and telegraph departments on the LMS Railway. 13-27.
As well as providing an illuminating view of the management of signalling operations on the LMS, the article provides glimpses of signalling management on the pre-grouping railways, notably that on the Midland Railway, and to some extent activities on both other grouped railways and their constituents. There is a considerable amount of information about the Institution of Railway Signal Engineers. There is a wealth of biographical material, most of which has been added to the relevant web page: Arthur Frank Bound; Percy Douglas Michod; William Wood; Alfred Smith Hampton; Herbert Hedley Dyer; John Troughton Roberts; Richard Golding Berry; Herbert Edward Morgan; Alfred Oldham; Henry William Moore; and William Richard Jones. Following Bound's appointment there was a considerable reorganization of the management structure. During WW2 the LMS transferred its main offices to The Grove at Watford (illustrated). There is an illustration of the Crewe District Signal and Telegraph Engineer's coach: No. 45010 hauled by GWR 2021 0-6-0PT at Bicslade Wharf. There is a portrait of Wilfred Cozens Acfield with W.R. Sykes.
Sheffield City Road Goods Station (ex-L&NWR). 28-32.
Rather ineptly the Midland Railway Distance Diagram is used to show the location of this former LNWR freight depot which was reached off a branch from the GCR (one of the two major railways which served the City): thus only part of the very extensive GCR freight fascilities in the City are shown. The LNWR depot was reached via running powers over the GCR from Stalybridge. There is an illustration of the Goods Station which is stated to have been taken post-1923 and part of an Ordnance Survey plan of 1905 which shows the layout within the station, but not the linking railway.
Miles, Keith. Relaying prefabricated track. 33-5.
Four H.C. Casserley photographs form the basis for this feature about relaying with flat-bottom rail in May 1948 just north of Berkhamsted: interpretted by author and his friend, Ken Botwright, former Permanent Way Assistant to LMR Civil Engineer. Most of the permament way gang appear to be wearing ex-Army trousers, shirts and pullovers and were quite oblivious to health or safety. Page 32: HCC photograph of Stanier 2-6-4T No. 2449 on 13.35SO Bletchley to Euston passenger train passing Berkamsted gas works on 27 March 1948..
Turton, Keith. The Mansfield to Rolleston Junction Line. 36-52.
The section from Rolleston Junction to Southwell opened by the Midland Railway with the Nottingham to Lincoln line in 1846 and was extended to Mansfield in 1871. Logan & Hremingway were the contractors for this line (p. 45). This was a rural branch line until the Nottinghamshire coalfield was developed in the early twentieth century. Railway access was provided via the Great Central Railway and by the Lancashire Derbyshire & East Coast Railway which was acquired by the GCR. Early in the history of the LMS it was appreciated that its Mansfield to Rolleston Junction neeeded to be up-graded to cope with the industrialisattion of the area it served with doubling, new loops and connections to the new collieries at Mansfield, Clipstone, Rufford, Blidworth, and Ollerton. Illus. 4F No. 44394 with express headlamps on race special formed of decrepid non-corridor stock leaving Blidworth & Rainworth station with Mansfield to Lincoln special on 18 September 1948 (rather different from Paddington or Waterloo race specials). Additional information from author see Issue 19 page 77, mainly concerning the Mansfield Railway..
Turton, Keith. The Mid-Notts Joint Railway. 53-8
Originally conceived as a joint LNER and LMS Joint Railway from Hucknall North of Nottinham to colliery at Calverton and on to junctiona with the LMS Mansfield to Rolleston Junction line at Farnsfield and the former LDECR at Ollerton Colliery Junction: only the northern part was actually constructed and it is probable that the LNER did not contribute financially to it which is not surprising as the line penetrated to Ollerton and Bilsthorpe Collieries, already served by the LNER. At Eakring the line served one of the very few on-shore oilfields in Britain.
Four-cylinder Experiment No. 1361 Prospero. 58
Rebuilt with four cylinders and superheater in 1915. On freight train which included LNWR cattle wagons. c1926, but locomotive retains LNWR number plate.
King, Graham. LMS Standard class 2P locomotive valve gear. 59-60.
2P 40618 illustrated at Glasgow St Enoch Staion and valve gear illustrated at Eastfield in May 1955: caption states note oil reservoirs on the slidebars; mechanical lubricator; lifting links, balance weights and weight-shaft of Stephenson motion; another view shows crosshead and connecting rod; fourth picture shows 40669 at Ardrossan in October 1961 showing exhaust steam pipe to exhaust steam injector.
Hunt, David. Further information on LMS Locomotive Profiles. 61-2.
See Number 4 The "Princess Royal" Pacifics. mainly information on tenders fitted to Nos. 6200 and 6201 or possible renumbering of 6201 as 6200 for photographic purposes and on regulator type; Number 6 The mixed traffic class 5s. Part 2. Walschaerts and Stephenson valve gear engines from the 5225-5499 and 4658-4999 series: p. 17 illustrates staggering of left- and right-hand washout doors and "M" prefix indicated former LMS not LMR. Photographic Supplement to Number 6 Pictorial Supplement to LMS locomotive profile. No. 5. see page 4: caption fails to note that mounting bracket for vacuum pump still in situ; LMS Profile No. 8 The class 8F 2-8-0s.simple errata; LMS Profile No. 9 Main line diesel electrics 10000 and 10001: additional information from Adrian Ford who fitted No. 10001 with AWS.
LMS Times. 62-3.
Burgess, Neil. In the shadow of Ben More: operations at Crianlarich Junction Signal Box, 1949-1950. 64-77.
This is an all too-typical example of an item which relates to more than one railway; namely the West Highland line which at the time of creating the junction had formed part of the NBR, and later the LNER: obviously at the time of the article the box was in the common ownershiip of British Railways Scottish Region.
Water Orton Station Junction. 78-80.
Short express hauled by 2P No. 501 passing through Junction, c1947.(double page spread), and 4P compound No. 1064 working a Birmingham to Leicester slow passenger passing through Junction (dereliict cattle market behind). Map.
Winwick Junction. W.S. Garth (phot.). rear cover
Splitting distants and distants for opposite direction sharing same tall LNWR posts: September 1949. Further information from R.J. Longworth in Issue 19 page 77: lines left to right were down slow, down fast, up fast, up slow. Letter gives full information on long lost services such as the St. Helens push & pull..
Number 16 (probably Winter 2006)
Precursor 4-4-0 No. 25310 at Wavertree on Liverpool to Holyhead express in March 1937. Eric Treacy. front cover.
4-4-0 No. 14126. front cover lower
8F No. 8654 on down freight north of Ayres Rnd Lane Bridge, Harpenden on 6 April 1946. E.D. Bruton. 1
LMS diesel shunter No. 7120. 2.
Plea for assistance with photographs from David Hunt
Beers, B.T. Toton Marshalling Yard. 3-10.
Undated plan of up and down yards presumbaly in BR days as the cypher BR 35115/5 is marked upon it. The down yard was modernized in 1939 and the up yard in 1949/50. A handful of photographs of the down yard, presumably taken in 1939. Cites earlier material on the Midland Railway's yards in Midland Record No. 1 and No. 21. Also photograph (pp. 8-9) of 7F 0-8-0 No. 9531 to the south of Toton South with train almost entirely of coal (but also one tank wagon) and on page 10 water column at Trent. Further pictures in Issue 21 page 2 et seq...
Bartlett, Geoff. I was the last firebox lad at Canklow. 11-17.
Had always wanted to be an engine driver, but lack of physical stature postponed his entry into the LMS until 18 June 1945, when this lack of size made him ideal for working inside fireboxes and inside the tanks of tank engines. He lost his job as the firebox lad when its former occupant returned from wartime serice in the Navy and he became a cleaner. Switched his union membership from the NUR to ASLEF due to the petty action of one foreman cleaner. Gradually moved to firing, initially on shunting and then onto main line work on a wide variety of freight locomotives, but this included a through working to London on a compound when the driver insisted upon an unusual firing technique where a few rounds had to be fed to the front of the firebox.
Query corner: No. 6113 Cameronian with tender with extended coal rails between Watford Junction and Euston. 17
Fitted with coal rails for non-stop Euston to Glasgow run in 1928: caption questions when & where. The when, where and why are answered in Issue 19 by M.A. Elston, Martin Higginson, Nelson Twells, and by Stephen Summerson and this is augmented by a repeated printing of the picture, plus a facsimile letter which had requested the work and a picture of Compound No. 1053 running with a modified tender. The letters explain (1) that the modified tender had been fitted to enable the LMS to operate a stunted version of the Royal Scot non-stop from Euston to Glasgow on Friday 27 April 1928 in an attempt to upstage the start of the LNER non-stop Flying Scotsman on 30 April. The stunt Royal Scot also included a separate non-stop Edinburgh "portion": this was hauled by a 4P compound No. 1054. The picture does not show the "non-stop", but a normal up express south of the Metropolitan & LNER overbridge near Kenton.. .
Essery, Bob. L&YR wagons. 18-21.
"Plug" for the second volume of Noel Coates' second volume of book on Lancashire & Yorkshire Railway wagons. This feature lloks back to the first volume which covered low-sided (single-plank) wagons. Three of the illus. show wagons fitted with flatbottoms and loaded with Accrington bricks (tow were taken at Accrington on 14 September 1932). Diagram (elevations and plan) p. 18.
Instone, Reg, Warburton, L.G. and 'Dunbar'. LMS signals No. 15 – LMSR lever frames. 22-35.
The Railway Executive Committee, Sectional Committee 'A', chaired by W.C. Acfield of the MR, attempted to standardize equipment on the grouped railways and advanced a lever frame with an economical facing point lock. This was adopted as a standard on the LMS and was also installed at Mexborough West Junction on the LNER under the direction of A.F. Bound. Mick Nicholson (letter Issue 19 page 80) added further information on the Economical Facing Point Lock. Peter Tatlow (19 page 80) notes that Bound was an ex-GCR, not GNR, man. Initially, the LNWR and MR elements on the LMS continued to do their own things. For a brief period the Derby works produced frames for other Divisions, but the works closed in 1932 and from then Crewe became the frame manufacturing works for the Comapany. In many cases the floors of existing boxes had to be strengthened to take the REC frames.The Railway Signal Company also produced REC frames, especially during WW2 for locations like munitions factories.The REC frame suffered some disadvantages, notably rapid wear, and it was unsuitable for outdoor use. Brief mention is made of frame designs of 1938 (with LNWR catch handles) and of 1943 as for the Wigan re-signalling. Lever colours are noted. Levers working motorized signals were briefly fitted with a plate with an embossed "E", but shorter levers were eventually fitted
Outside Euston. H.C. Casserley. 36-7.
Up side carriage roads in 1946 with two 2F 0-6-0s including No. 3691 and 2-6-4T No. 2449 (photograph lacks definition)
Jackson, Jim. [GN & LNW] Joint Line engineman. 38-51.
Workings to Doncaster where the LNWR had established an engine shed and dormitory (there were through workings from Camden). It is easy to see that the LNWR gained a great deal, especially its link to Nottingham, but it is more difficult to establish what the Great Northern obtained. As early as 1892 the opening of the MSLR to Annesley changed the competitive pattern and the LNWR had a greatly reduced interest in Doncaster and leased its shed there to the GER. Prior to WW1 there were complex through carriage workings from Scarborough on the NER to destinations in the Midlands: Northampton, Leamington, Warwick as well as Derby and Nottingham. Most of the poor personal reminiscences relate to tthe British Railways period of decline and the greatest interest stems from the footplate cres reactions to a wide variety of motive power. An encounter in the early 1950s by Newark driver Dickie Bird and fireman Len Clark with a B16/2 or B16/3 showed that the engine steamed well on a special from Hull to Market Harborough carrying Polish refugees. The crews experienced a wide variety of motive power including J11 and J6 0-6-0s, 8F, O2 and Austerity 2-8-0s, and more rarely 9F 2-10-0s. The Austerities were strong and free steaming, but very rough at speeds above 25 mile/h. The O2s "waffled along", but were hard work for the fireman having a long firebox with a low set brick arch. On the other hand if ired correctly (little and ofen) the J6 locomotives were free-steaming, strong little engines with a good turn of speed. The 8F locomotives were universally liked, being strong, free-steaming and with comfortable cabs which gave the firemen room to move not only the shovel, but also the heavy iron firing tools. The exhaust steam injector tended to knock off when the engine was in motion. The climb out of the Vale of Belvoir to the summit beyond Hose Tunnel was 1 in 120 for six miles. The overall impression of the line was its loneliness: in the 47 miles from Newark to Market Harborough there was only Melton Mowbray. Inevitably there were incidents: poor steaming, leaking tubes and runaways. The final decline of the railway is noted. See also Issue 21 page 21. See also letter from James Baxendale in Issue 19 page 80 on how the infrastructure at Northampton Castle could not accommodate the huge LNER O2 class of 2-8-0s and why WD 2-8-0s were normally used.
Cox, E.S. Memorandums to S.J. Symes: Caprotti engine No. 5908. 52-4.
Dated 28 April 1931: an examination of all components of the gear showed it to be in generally good condition (it had been fitted in 1927). Illus. show 5908 under overhaul in Crewe Works in 1932 and as No. 1327 Alfred Fletcher in original condition on a down boat train for Holyhead (with two bogie container wagons for passenger's luggage).
Rowland, Don. By the book: fitted freight stock working. Part 1. 55-60.
ERO 46443 Instructions relating to Fitted Freight Stock and Express Freight Train Traffic circulated in June 1934 by the Chief Operating Officer and the Chief Officer for Scotland. Details are given of arrangements for fitted traffic from the Abergavenny and Barrow Districts: in the case of the latter arrangements were sometimes made for the conveyance of such traffic on passenger trains..
Tatlow, Peter. Achnasheen – busy times. 61-76.
Crossing place on the Kyle of Lochalsh line with one signalman and two signal cabins (he had to cycle between the two). One of the high points of his day was to assist in the transfer of the dining car from a down train and add it to an up train (if the down was delayed this process might be undertaken further east (at Garve for insstance). When observed in 1958 the operation was further complicated by the prsence of a west-bound ballast train hauled by a Pickersgill 4-4-0 No. 54487 (illustrated)..
LMS times [correspondence: all relating tto Issue No. 15]. 77
[Picture of 6229 Duchess of Hamilton]. John Hulme
See page 4: writer notes that unusual to see locomotive with original name: later renamed "Coronation"
Book reviews. 77; 79.
Iron roads to Burns country. Michael Pearson. Wayzgoose, Arnold Tortorella
Similar review appeared in Backtrack, 2007, 21, 576 which included same phrase: "very fine introduction to the G&SWR"
Railways around Saltney: a pictorial record. John Dixon and Geoff Pickard. Geoff Pickard. Bob Essery.

Walsall's engine shed: railwaymen's memories 1877-1968. Jack Haddock. Tempus. Bob Essery.
Midland Railway trespass notice at Worcester Shrub Hill photogrraphed in 1955. rear cover.
8F No. 8626 with down freight at Berkhamsted during severe winter weather on 7 March 1947. H.C. Casserley. front cover.
Class 5 No. 44663 on up 07.10 express ex-Leicester south of Radlett on Saturday 14 July 1951. E.D. Bruton. 1
Miles, Keith. Improver assistant in control. 2-10.
Experience in the Waiting Materials Section at Crewe, a brief mention of the Divisional Motive Power Superintendants, notably C.R. Campbell (Ross Pop), and his Assistants N.R. Peach, A.E. Fairhead and W.J. Legg (none of whom used their military titles, although of high rank, unlike The Colonel: wee Rudgard. He was then seconded to the District Operating Superintendent, London (Western). The article lists all the District Control Offices of the LMS in England & Wales at the end of the Company's existence. Includes portrait of author..
Hunt, David. The LMS system of locomotive power classification. 11-14.
System had its origin on the Midland Railway in 1889, but the LMS system was developed in the Horwich Drawing Office in early 1923 and was based on the mean effective pressure in the cylinders at 50 mile/h for passenger locomotives and 25 mile/h for freight lcomotives. Illus.: Ivatt 2-6-0 No. 3001 when new with double chimney and cabside of Prince of Wales No. 25673 Lusitania.
Tortorella, Arnold. A curious incident at Dalwhinnie. 15-16.
Fire caused deliberately by the stationmaster, William MacLaren, who had shot himself and then set the station alight (he had been defrauding the Comapny). Report based on one in Glasgow Herald of 5 July 1927. The incident happened on 3 July (official report included).
Miles, Keith. MOSELLE – 'give matter special attention'. 16
Telegraphic code: includes several examples: Mick Nicholson (letter Issue 19 page 80) notes that telegraphese still used, notable Cape for cancelled trains: Last telegraph circuit was from Newark South to Doncaster telegraph office which lasted until 18 October 1976..
Tattershall, Phil. Buxton to Millers Dale – a motor train service, 1933–1956. 17-23.
Based mainly on an examination of photographs taken by E.R. Morten (several of which are reproduced) a table has been constructed of the locomotives (mainly MR or LMS 0-4-4Ts) and the motor (push & pull) units used including former MR arc-roof vehicles Nos. D551/D552
Beers, B.T. 41 Years with British Railways London Midland Region. 24-7.
Control Reporter at Sheet Stores Junction and at Trent and what he observed. Part 2 in Issue 29 page 30 et seq.
Essery, Terry. How it was done. Part 4. 28-34.
Experience of being a fireman on banking pilots based at Saltley and used to bank freight trains between Washwood Heath and King's Heath on the Camp Hill line in Birmingham.
The Highland Railway Society: LMS Societies No. 13. 35-6.
The Society was formed in 1987 and has about 300 members. Quarterly journal. Email circle. Library with substantial photographic collection. Photograph of No. 14412 Ben Avon published with wildly incorrect caption: see Editorial amends in Issue 19 page 80 where the apparently odd behaviour of banking on level track is explained. Train was for Kyle of Lochalsh in about 1928 and trains were banked from Dingwall past Fodderty Junction (where Strathpeffer branch diverged) and up the steep incline to Raven's Rock. Between Dingwall and Achterneed the banking locomotive was coupled to the train, beyond there it was uncoupled and a banking key was provided
Hunt, David. The Scientific Research Department of the LMS. 37-56.
This is an extremely interesting article. The establishment of Crewe Works and the associated town demonstrated the need for chemical research into water and effluent (sewage) quality and the LNWR initally used analytical fascilities at Chester College. When Crewe acquired a Bessemer converter to manufacture steel under John Ramsbottom the need for analytical fascilities, epsecially to establish phosphorus and sulphur contents grew and a laboratory was established initially with chemists from Chester College: Swann then Dodds. By 1876 there was a staff of nine. S.W. Johnson appointed Leonard Archbutt as Chief Chemist and he became a significant contributor to the literature on lubrication (with R.M. Deeley) and on the vacuum brake. The Caledonian Railway followed in 1882 and the L&YR in 1887, and in 1889 the LNWR established a further laboratory at Wolverton. In the early 20th century the Stores Department acquired testing instruments to examine ropes and brushes as it was feared that some supplies were below standard, and this grew to cover many textile products. Sir Henry Fowler was interested in boiler stay leakage and established a joint programme with the other major railway companies with the involvement of the British Non-ferrous Metals Research Association and the secondment of their young metallurgist T. Martin Herbert who was eventually to become Research Manager of the LMS, and then of British Railways. See also article by J. Crosse in Backtrack, 2008, 22, 236.. ..
H.E. Morgan to W.R. Jones: submitted by Graham Warburton. 56-9.
Rather heavy humour which imagines the bureaucratic LMS form-filling systems transferred to a domestic environment (where the failure to replace a sash cord may be contrasted with the forest of wires and rods which incredibly still operate on some stretches of Network Rail. Morgan was i/c Eastern Division and Jones was going to the Central Division. Includes portrait of Morgan at London Victoria in 1906.
Gantry signal with two combined home and distant signals, but where? 59.
See Issue 19 page 80 for Editorial letter which notes that John Edgington had informed him that location was view from LNWR bridge at Washwood Heath looking north with line to Metro Cammel works on the right
Jackson, Jim. The Fiskerton Curve and its Junctions. 62-71.
The curve was opened by the LMS in 1929 and provided an alternative, and easier graded, route from Mansfield southwards. The line carried heavy passenger traffic during the Nottingham Goose Fair. Illus.: Page 63: Fiskerton Junction with 8F standing on curve with double-headed Lincoln to Birmingham express (caption stated "London" to Birmingham: see Issue 19 page 80 letter from Jim Jackson; Rolleston West Junction signal box (2 views) page 64; 3F 0-6-0 looking towards Mansfield: view from Rolleston West Junction signal box page 65; same train viewed from rear as it proceeds towards Fiskerton Junction pp. 66-7.
Yeardley, Ted. My railway experiences. 72-80.
Began railway clerical work via an examination and interview at Hunt's Bank, Manchester. His initial posting was to Chinley where he worked in the booking office from 1941. Later he worked at Manchester London Road where he took the place of a booking clerk who had been defrauding the company (blank tickets) and was arrested by three railway detectives. See letter from John Hulme in Issue 19 page 80: on page 73 the reference to Hibel Road should have been to Macclesfield Central (joint station with LNER)..
Midland Railway L.T.& S. Section trespass notice dated June 1906. A. Dunbar. rear cover.
Class 5 No. 4918 on 12 coach up express at St Albans on 12 July 1947. Eric Bruton. front cover
CR 0-6-0T No. 16153. inset front cover
Class 5 No. 44851 departing Gloucester Eastgate station with northbound Pines Express on 9th May 1953. Eric Bruton, phot. 1.
Train formed from of Stanier Period 3 stock painted in carmine and cream livery. Also BR Class 5 No. 73014 at head of slow passenger train..
Lane, Barry C. The inaugural 'Royal Scot'. 2-5.
The 10.00 departure from Euston for Scotland was named the Royal Scot from 11 July 1927. It was timetabled as 'non-stop', but stopped at Carnforth to change locomotives and footplate crews. This mainly pictorial feature illustrates the activity at Carnforth on the initial day when the down train arrived from Euston behind Claughton No. 5934 driven by Driver G. Stone and fired by Firerman A. Young assisted by Precursor No. 5299 Vesuvius crewed by P.H. Hudson and J.W. Porter. There were nine carriages for Glasgow and eight for Edinburgh. The whole departed for Symington behind compounds Nos. 907 and 908 which worked through to Glasgow, leaving the Edinburgh portion at Syminton which was worked forward by Dunalstair No. 14530 which arrived 18 minutes early. Also depicts the up train at Carnforth arriving behind compounds Nos. 904 and 901 with sixteen coaches and departing behind George V No. 5384 S.R. Graves and Claughton No. 5956. The article also includes briefer details of the stunt staged on 27 April 1928 when the down Royal Scot was worked non-stop in two portions in a somewhat feeble attempt to upstage the true non-stop working of the LNER Flying Scotsman in the summer timetable of 1928. The locomotives involved were No. 6113 Cameronian fitted with an ex-MR tender with extended coal rails and 4P compound on the Edinburgh portion. Cameronian is illustrated as fitted with the odd tender on an up working passing Preston.
Tatlow, Peter. LMS 36/50 ton steam break down cranes. 7-27.
Six cranes were ordered in 1930 from three suppliers under the supervision of E.H. Lemon of the Outdoor Machionery Department. All were delivered in 1931. Three were supplied by Cowans Sheldon of Carlisle, two from Craven Brothers of Manchester, and one of slightly lower capacity from Ransomes & Rapier of Ipswich. All were constructed with relieving bogies as patented by Sir Frederick William Stokes of Ransomes & Rapier in 1904. The Craven cranes had articulated jibs which enabled them to negotiate sharp curves (illustrated). Match wagons were constructed at Derby Carriage & Wagon Works as Lot 600. These had small disc wheels. The five stronger cranes had their capacity increased to 50 tons in 1937/8 and the Ransomes & Rapier cranes (there was a similar ex-MR crane) to 40 tons. There are tables of locomotive types which exceeded 60 tons weight at the end of 1930, and in excess of 72 tons supplied between 1931 and 1938. The allocation of these cranes is also recorded. A serious crane runaway which occurred at Griseburn on 28 November 1948 is mentioned. Liveries are discussed. All are extant on preserved railways. All are illustrated. Excellent Tatlow bibliography. Specific illus.:
Motherwell crane re-railing CR Dunalastair II 4-4-0 No. 14330 during poison gas attack exercise on Strathaven to Darvel line during WW2 p10.
RS1054/50 at St. Margaret's on 30 May 1966
Hughes 2-6-0 No. 13153 following collision near Tring attended by Craven crane on 31 November 1931: see letter from John Edgington in Issue 21 page 30 concerning date p. 16
Essery, Bob. Further information on the Claughtons. 28-34.
Addenda to George Toms and R.J. Essery's The Claughton & Patriot 4-6-0s. in the form of letters presented as facsimile reproductions from (1) C.J.B. Cooke to Sir Gilbert Claughton on (a) written 8 February 1913 on the running of No. 2222 "incognito" (the CME's own word), and photographs of it in this state taken at Stockport and Manchester, and the intention to run the locomotive to Rugby and back on the next day, and then run the locomotive with its name Sir Gilbert Claughton; and (b) another letter to Sir Gilbert written on 7 October 1913 enclosing a comparative data on the Claughton and the Great Central Railway's Sir Sam Fay. In both cases the letters are signed C.J.B. Cooke; whilst (a) is headed C.J.B. Cooke whilst (b) is headed C.J. Bowen Cooke. (2) a letter signed Geo. Huighes at Horwich to R.C. Irwin at Euston concerning Performance of L.M.S.R. locomotives dated 16 March 1923. The editor fails to note that Irwin was the Company Secretary and that Hughes addressed him as "Dear Sir". The letter itself concerned a communication from a "Mr Crebbin" who compared coal consumption by the Claughton class with that of the Paris, Lyons and Mediterranean 4-6-2 locomotives. By skilled manipulation of the data Hughes was able to claim (i) that the PLM data as quoted by Crebbin were incorrect and (ii) that more recent fuel consumption data for the Claughtons was far more acceptable. On the other hand Hughes did consider the smokebox ash ejector to be potentally useful. (3) is an unsigned copy of circular letter to the Locomotive and Electrical Committee from Hy. Fowler dated 2 October 1929 and entitled "Chaughton" locomotives requesting the Directors' sanction to rebuild two of the "Claughton" engines as three cylinder enngines on similar lines to the "Royal Scot" and the improved 5X boiler at an estimated total cost of £4,300. The interesting letters were provided by Mr Pritchett. Illus.: No. 2204 Sir Herbert Walker KCB without its cabside number plate c1926; No. 5915 Robert Guiness in LMS red livery p31 upper letter in Issue 21 page 28 from Huw Edwards states caption incorrect in suggesting cut-down boiler mountings: see this feature page 33; No. 6004 Princess Louise with large boiler 31 lower: see letter from Stuart Rankin in Issue 20 page 66 who states location was Strathbungo Albert Wilkinson suggests Brinklow as does Julian Phillips in 21 page 29; No. 5900 Sir Gilbert Claughton at Leicester at head of down Thames Clyde Express on 4 August 1934 (see in Issue 21 page 28 from Huw Edwards and Patriot No. 5959 on down Welshman at Rugeley on 7 August 1932 (W.L. Good).
Warburton, L.G. LMS signals No. 16 LMS Signal and Telegraph staff in World War II. 35-51.
Begins with a table of Signal & Telegraph Department's staff divided by year from 1938 to 1943 and further divided into male and female; wages (Conciliation and artizan); salaried (clerical, technical aand supervisory). Then noted the number of linemen? who were casulaties, commissioned and decorated in the armed services. Also notes that military assistance was provided by the Royal Engineers to assist in restoring services after bombing and to provide telephone circuits on the former Highland Railway lines, from Perth to Oban and with work at Dunragit near Stranraer. Air Raid Precautions applied to standard ARP signal boxes designed to be capable of withstanding bomb blasts; the illumination of signal boxes; the fitting of hoods to colour light signals; the provision of steel shelters for signalmen. Major bomb damage occurred at Shoeburyness on 18 August 1940; in the London Area on 7/8 September 1940; St Pancras Station on 16 October 1940; Birmingham New Street on 16 October 1940; Coventry on 14/15 November 1940; Manchester on 22/23 December 1940 (which included destruction of Manchester Exchange Station); 12 and 15 December 1940 Sheffield; 20 to 23 December 1940 Liverpool Area; 15/16 January 1941 Derby Station; 16/17 January 1941 Avonmouth. There were further damaging raids during 1941 including the devastation in the Greenock area on 5 to 7 May. Notes on the provision of road transport; emergency measures and major new works listed but not described in detail where colour light signalling was introduced at Rugby, Crewe, Wigan and from Camden to Sudbury. Reproduces rather dreadful letter from the Board to their Majesties the King and Queen. Illus.: LMS Drawing No. 43037 (plan and elevation of ARP signal box); Carlisle No, 12 ARP signal box; steel shelter in Watford No. 1 signal box; LMS Drawing MD39489 extended hood for colour light signal; reconstructed New Street No. 5; damage to and reconstruction of Sheffield South signal boxes; Fordson van; mobile workshop; mobile canteen; use of former locomotive boiler tube as tubular post at Kentish Town on 17 May 1940; damage at Vauxhall and Duddeston station on 1 November 1940 and at Highbury and Islington station. See also letter from Keith Miles in Issue 21 page 29 with additional information on protection of signal boxes,.
Turton, Keith. Coal traffic in the Birmingham Area. Part 1 – introduction. 52-63.
Cites R.E. Shill's Industrial railways of the West Midlands (1992) and Midland Record No. 5 and No. 20 for Midland Railway coal traffic. During the 1930s the LMS conveyed around three million tons of gas coal per annum, and also conveyed some of the output output of coke, tar, pitch, sulphuric acid, creosote and other chemicals. Canal barges were still involved, but most of the gas coal required to be carried long distances off the canal network: South Yorkshire, Nottinghamshire, Derbyshire and North Wales. Other gasworks in the Area included those at Bilston, the Cannock, Hednesford & District Gas Co., Chasetown, Coventry, Dudley and Brierly Hill, Kidderminster, Leamington Priors Gas Co. (some incoming coal for which was routed via the LNER to Banbury), Lichfield, Nuneaton (owned Butterly Co.), Redditch, Rowley Regis, Smethwick, Stourport, Stourbridge, Tamworth, Tipton, Walsall, Warwick, West Bromwich, Willenhall, and Wolverhampton. The Wath Main Colliery records have given details of some of the shipments. Mond Industrial Gas was produced at Tipton and Nechells, but these plants could use any form of coal. The City of Birmingham's sources for its vast coal consumption in 1933 are listed: these include collieries, factors and contractors. The production of electricity was simpler in terms of coal consumption as any coal could be used and there was a preference for local sources: Hamstead Colliery being the major source. Much coal was conveyed by canal to Hamms Hall and Nechells generating stations At this time Birmingham consumed about 600,000 tons of coal in electricity generation. Other electricity generators also tended to be located on canals: these included the West Midlands Joint Electricity Authority, Wolverhampton and Coventry Waterworks were also significant coal consumers. In 1934 Birmingham Corporation began to centralise its coal purchases. The quality of coal supplied was a frequent source for dispute. Illus.: Wilsoon, Carter & Pearson Ltd coke sale contract of 1939; LNWR 0-8-0 on coal train at Dudley Junction p. 54-5: location was Blowers Green (line to left was Bumble Hole to Old Hill: see letters from L. Brownhill and John Edgington in Issue 21 page 30; Mond Industrial Gas plant at Tipton with outside-cylinder 0-4-0ST Lance and two T.L. Hale of Tipton coke wagons; LNWR 0-8-2T No. 7865 in Bescot Yard; Butterley Co. bottom-emptying 12 ton wagon of 1937 p.60 Don Rowland (letter 21 page 29) argues that wagon belonged to Fox of Derby; and steel 20 ton CEGB wagon intended for supplies to Ironbridge power station..
Jackson, Jim. Experiences of an engineman on the LT&SR during the last years of steam. 64-71.
Very young driver on Eastern Region who started his footplate career at Newark and then moved to Doncaster and from thence to Tilbury as a driver aged 26 just before electrification. He worked passenger trains with the BR Standard 80XXX, Fairburn and Stanier three-cylinder 2-6-4Ts, as well as works trains for the elctrification works His anecdotes include allowing the boiler to become overfull at Fenchurch Street, and the deaths of permanent way workers through being rundown. Illus.: mostly by H.B. Priestley: 80073 departing Fenchurch Street on 19 April 1959; 3-cylinder 2-6-4T No. 42512 departing Fenchurch Street on 21 June 1958; Fairburn 2-6-4T No. 42220 stopping at Barking on Saturdays Only 14.10 Fenchurch Street to Thorpe Bay on 7 March 1959; 4F 0-6-0 No. 44228 rushing past Tilbury Town on Swedish Lloyd boat train on 21 June 1958; 80101 entering Tilbury Riverside; Tilbury shed yard on 21 June 1958 with 80080 and LTSR 0-6-2T No. 41981; stored 4-4-2Ts Nos. 41945, 41941, 41928, 41946 and 41939 at Tilbury engine shed on 15 March 1958; and Driver Jim Jackson photographed in cab by his fireman Maurice Edmunds.
LMS Territory [ex-NLR 0-6-0T passing Bow Road]. 72.
Illustration and old former MR map which shows the various spurs (and several Bow Road stations) which enabled freight to be worked off the LTSR section through to Chalk Farm. See letters from Peter J. Wilde and Reg Davies in Issue 21 page 28 which indicates that train is going towards Chalk Farm, not coming from it and further information about local whistle codes, local headlamp codes and observations on fogman's hut and miniature signals. John Edgington (Issue 21 page 30) notes combination of LNWR lining and LMS number and Trip number 49.
Twells, Nelson. Wartime ambulances: a donation from two American railway companies. 73-4.
Three Chevrolet ambulances were handed over at a ceremony at Euston station on 24 July 1941. Mrs Somerville-Smith, representative in Britain of the British-American Ambulance Corps handed the ambulances over to Sir Thomas Royden, Chairman of the LMS. It is argued that the gifts stemmed from the LMS involvement in locomotive tours by the Royal Scot locomotive and by the Coronation Scot train. The American companies were the Central Railroad of New Jersey, the Reading Railroad and the Baltimore & Ohio Railroad. Two of the illustrations are from plates or negatives, but two (including one of the presentation) are from poor quality publications.
Burgess, Neil. A tour of inspection over the Somerset & Dorset Line. 75-80.
The only facts unearthed are: (1) the date of 15 July 1936; (2) the itinerary and its approximate timing, and (3) the composition of the party. All the remainder: saloon and motive power are surmise, and may be incorrect as the senior member was the Chairman of the Southern Railway (Robert Holland-Martin) and he was accompanied by another Director, Lord Clinton, and the Company Civil Engineer G. Ellson. In comparison the LMS party was rather lower key, albeit it did include two directors: Sir Alan G. Anderson and Major Sir Ralph Glyn. Thus, it is at least probable that a Southern Region saloon was used especially as its arrival at Bournemouth was in time for a fast return to Waterloo. The other railway officers in the party were H.V. Mosley, Chief Executive Officer New Works and S.B. Carter, Outdoor Superintendent of the LMS and W.H. Short, Divisional Engineer of the Southern Railway. Amongst locations inspected were connections to dairies at Bason Bridge and Bailey Gate, and the new station buildings at Templecombe. Burgess has also written in LMS Journal No. 6 on LMS attempts to rationalize activities on the SDJR Illus.: 2P No. 418 hauling saloon No. 45016 near Churchdown in late LMS period; M45016M at St. Pancras on 12 May 1959; 2P on Bath-bound lopcal passenger train formed of LSWR stock passing SDJR freight where SDJR crossed GWR near Cole; large-boiler 7F 2-8-0 No. 53807 on down freight at Shepton Mallet (1950-4 period); 2P No. 629 with LSWR corridor set and two milk tanks south of Templecombe..
Notice: Castle Bromwich: British Industries Fair, 10 May 1950. Eric Bruton. rear cover.
Sign in French, German and Italian: see 21 page 30 letter from John Edgington:concerning colours.
Fowler 2-6-4T No. 2372 leaving Chee Tor No. 1 Tunnel between Millers Dale and Buxton with passenger train. front cover
LYR 0-6-0 rebuilt with Belpaire boiler No. 12110. rear cover lower.
Hunt, David and Essery, Bob. The Lickey Incline, its locomotives and operation. Part 1 – The incline. 2-19.
The 1 in 37.7 incline was located on the otherwise easily graded Birmingham & Gloucester Railway and owed much to Captain William Scarth Moorsom who both influenced the nature of the line (its avoidance of several major centres near to its route), the incline itself, and the selection of the early motive power. The line opened in stages with the incline coming into use on 17 September 1840. The Bristol & Gloucester Railway opened in 1844, but this was a broad gauge line and the exchange of traffic at Gloucester was impeded by the break of gauge. In 1845 both companies were amalgamated to form part of the Midland Railway. The authors quote altitudes from the Midland Railway 1902 Gradient Sections book which as usual with that railway's misuse statistics: "the overall climb therefore being 307.31 feet": such precision must have demanded ballast packing every few seconds to allow for rail wear. The incline itself is described almost on an inch by inch basis. To increase capacity on this hill the LMS an intermediate block signalling using a colour light signals in July 1930: these were semi-automatic under the control of the signalman at Blackwell to ensure that freight trains were not halted whilst ascending.
Essery, Terry. How it was done Part 5. Widening experience in the Control Link. 20-9.
Young firemen at Saltley tended to be introduced to firing on the saturated 3F 0-6-0s which were simple to fire. The superheated 4F class were more demanding. The difficulties which might be experience are illustrated by a description of working from Duddeston Road up to King's Heath and thence on to Barnt Green. Working in the Control Link meant that the state of the firebox depended upon an earlier crew and there was relatively little time available to bring the fire up to condition. One complication was that blowing off was discouraged at Duddestone Road. Includes the difficulty of working down the Lickey Incline: the number of wagons with brakes pinned down had to be balanced against the effete power available on a 4F 0-6-0. The braking ability was dependent to a great extent on the steam brakes on the locomotive and these in turn depended on the boiler pressure. Sandiing had to be applied if rail conditions were poor. Halting at the water column at Bromsgrove was diifficult as the gradient eased and the load became greater.
Essery, Bob. LMS head, side and tail lamps. 20-40.
At the Grouping, and following from Midland Railway practice, all trains were required to display tail and side lights. The only exceptions appear to have been electric trains, rail motors and motor trains which did not require side lights. At some not defined date herein, passenger trains and the fully fitted freight trains were exempted from the side lights. The most interesting photographs show LMS vestibule brake third No. 638 with a built in side light which may have been illuminated by electricity (but this is not certain) and MR brake third No. D503 which was gas-lit and also had a built-in side light, but this was presumably lit by paraffin. There are diagrams for standard tail and side lamps and engine head lamps. See also letters from Donald Rowland in Issue 20 page 66 concerning the paining of tail lamps white; the confusion where pilot engines frequently failed to carry a white tail lamp alongside a black healamp; and the LNER dispensed with side lamps on passenger trains in 1932. Mick Nicholson notes the LNER dispensed with side lamps on passenger trains from 6 May 1924 (LNER circular 0.7945) and on fully-fitted freight trains circa 1932,. .
Hunt, David. Further information on LMS Locomotive Profiles. 40-1.
LMS Locomotive Profile No. 1: further information from Tony Gillett on locomotives fitted with roller bearings on inside big end: these were 46120; 46125; 46128; 46129; 46134; 46136; 46163 and 46169. LMS Locomotive Profile No. 4: further information from E. Padfield who worked at Camden mpd stated that fire hole flap is not shown on drawing on page 67 (Hunt response that drawings show Nos. 6203-6212 in as built condition). LMS Profile No. 6. Part 2 notes that tenders fitted with roller bearings could be either Timken or SKF bearings.. Also suggestion of "blue liveried class 5 (KPJ: must have been the one in malachite green"). Pictorial Supplement to LMS Profile No. 6: lever described in captions on paages 10, 39, 52 and 60 as actuating rocking firegrate were in fact scale cock levers and operated the blowdown valve (contributed by E. Padfield). LMS Profile No. 7:front cover features an 8F! Picture on p. 25 taken at Birmingham New Street (John Edgington) .
Miles, Keith. In a foreign field [Glasgow & South Western Railway 0-6-2Ts on Midland and Western Divisions]. 42-6.
Peter Drummond design intended for work in the Ayrshire coalfield. R.H. Whitelegg slightly modified the design for a further batch in 1919. Several were allocated to Toton in the 1930s alongside the Delley 0-6-4Ts. Nos. 16913 and 16920 were at Wellingborogh in 1937. George Bushell noted them in his LMS footplate memories and LMS locomotives from the footplate and noted their commodious cabs, their seat boxes and steam reversers (which were mainly poorly maintained). They worked at Henlow Sidings. No. 16904 with 16908 from Ayr were sold to Ashington Colliery in 1937 to become their Numbers 1 and 2. Novel features (which were also evident in the Austrian Goods 2-6-0s were fusible plugs in the fireboxes and slacking pipes. No. 16920 was at Kettering (information from Bryan Benford) . SDJR Sentinel No. 7191 was also sent to Kettering where it was disliked by the men as it could be single-manned off the mainline. The drivers on the Sentinels were paid at a lower rate. Thorley's Breath of steam noted that he was frequently fitting replacement firehole doors due to probable sabotage by the footplatemen. Illus.: 16911 at Barrow in 1935; 16904 at Toton c1936 (A.G. Ellis); 16926 at Stourton c1936; 16902 at Blair Atholl in 1937; 16913 at Wellingborough c1937; 16920 at unknown location; 47191 at Gloucester in June 1962, and SDJR No. 191 and 0-6-0ST No. 7 at Radstock on 21 May 1929 (H.C. Casserley).
Warburton, I.G. LMS signals. No. 17 – An introduction to colour light and power signalling. 47-61.
Succinct listing of colour light signalling: "The case for colour light signalling is very strong". Track circuiting was simple to link to colour light signals, and both were applied on tube railways and then on the Liverpool Overhead Railway in April 1921. There were problems in signalling innovation in that there was a division of responsibilities between the civil and electrical engineers. The first three aspect colour light installation was between the approach to Marylebone and Neasden: this was implemented in April 1923. Four aspect signals were introduced on the Southern Railway between Holborn Viaduct and Elephant & Castle in 1926. The first LMS installation was at Manchester Exchange and Victoria in 1929. Some semaphore signals were illuminated by electricity using Corning Lebby Lens to give intensified lighting. The Southern made extensive use of four aspect signalling and Bound introduced five aspect signals in the Mirfield area. Position lights were used for ground signals, initially in Cape Town in 1928 then between York and Northalleron in 1932, but Col. Mount did not like them. Illus. page 30 upper: interior of Whitechapel signal box Great Eastern Railway: see letter from Mick Nicholson in Issue 20 page 66 who corrects caption to note that interlocking was not of tappet type, but was Hamby's Cross Locking invented by James T. Hamby; Nicholson also corrects date listed in table (page 60) for Hull Paragon installation: should have been 24 April 1938.See letter from John Francis in Issue 21 page 30 concerning Plates 6 and 7 (page 51) which states that upper was N style frame as used on London Transport and lower is L type frame only used by London Transport at Wembley Park. ; .
LMS territory; [Barnt Green station in 1949]. J.H. Moss (phot.). 62.
Looking towards Blackwell.
Miles, Keith. Through the carriage window. 63-5.
The Ovaltine factory at King's Langley, the new station at Apsley built to serve John Dickinson's paper mills, and Uncle Joe's Mint Balls at Wigan which leads to an anecdote from Michael Burke in Signalman (Bradford Barton) concerning Freddy Bordell, a signal lineman who consumed these mint confections when repairing the mechanical signalling in the Miles Platting area of Manchester.
Jenkins, Stanley C. The Portpatrick & Wigtownshire Joint Line. 66-73.
Railway development began with the Castle Douglas & Dumfries Railway which was sanctioned on 21 July 1856 and opened on 7 November 1859. On 1 August 1861 the Kirkcudbright Railway was sanctioned and opened to freight traffic on 17 February 1864. These railways werre amalgamated into the GSWR in 1865. Donaghadee is clearly visible from Portpatrick and was the route selected for some early Admiralty mail services: in 1857 the Portpatrick Railway Company was incorporated to connect Castle Douglas with Portpatrick. Financial contributors included the Lancaster & Carlisle, Glasgow & South Western, and (on a smaller scale) Belfast & County Down Railways. The line opened to Stranraer on 11 March 1861 and to Portpatrick on 28 August 1862. The Portpatrick sailings were not successful and an a short branch to Stranraer Harbour enabled ferries to operate from there. In 1864 the Portpatrick Railway directors struck a deal with the Caledonian Railway to operate the line. The Wigtownshire Railway was incorporated on 18 July 1872 and opened between Newton Srewart and Wigtown on 5 April 1875 being worked by Thomas Wheatley. The line was extended to Garlieston and Whithornin 1876/7. Very brief details are given of the locomotive stock. The Portpatrick & Wigtownshire Railways Joint Committe was formed in 1885 and the linnes were jointly owned by the Midland, Caledonian, LNWR and GSWR: the Kirkcudbright line remained outwith this joint operation. During the 1890s there was talk of an Irish Tunnel, but the only source noted by the author was the Oxfordshire Weekly News.This part concludes with a description of the not very generous train services provided (very few trains other than those connecting with boats) and the motive power employed. There was a serious accident on the Ken Viaduct on 30 December 1935. .
Tatlow, Peter. Passengers travelling by freight train. 74-6.
Letter from District Traffic Superintendent Inverness dated 21 Mrch 1971 concerning travel in freight brake vans. Also assorted LMS and British Transport Commission tickets for travel, including priinted tickets for Plockton to Kyle of Lochalsh journeys. Illus. of Highland Railway brake van LMS vehicle No. 294071.
LMS times [correspondence]. 77-80.
LMS Journal No. 11. Editor.
Expression "hopping the twig": Peter Kibble stated that in London it implies everything is alright.
LMS Journal No. 15. Keith Turton
The MR had running powere over the LDECR as far as Ollerton and these were used for workmen's trains. The Mansfiled Railway was the protegy of the Bolsover Colliery Co. and was intended in assisting the despatch of its coal to Immingham via the Great Central Railway.
LMS Journal No. 15. R.J. Longworth
Letter gives key to the splitting distants formerly at Winwick Quay as displayed on rear cover
LMS Journal No. 15. Stephen Summerson
The superb Class 3 2-6-2Ts did not work on the Midland Division: they dominated the inner suburban service from St Albans into Moorgate, for which they were fitted with condensing apparatus.
LMS Journal No. 15. Arnold Tortorella
The Glasgow Herald for 28 May 1931 announced accelerated and additional summer services from 20 July: these included improvements to The Royal Highlander and the inclusion of a stop at Sheffield on the up morning train from Glasgow St Enoch to St Pancras.
LMS Journal No. 16. M.A. Elston
See page 17 photograph of No. 6113 Cameronian fitted with modified tender: the modified tender had been fitted to enable the LMS to operate a stunt version of the Royal Scot non-stop from Euston to Glasgow on Friday 27 April 1928 in an attempt to upstage the start of the LNER non-stop Flying Scotsman on 30 April. The stunt Royal Scot also included a separate non-stop Edinburgh "portion": this was hauled by a 4P compound No. 1054. The picture does not show the "non-stop", but a normal up express south of the Metropolitan & LNER overbridge near Kenton.. .
LMS Journal No. 16. Martin Higginson.
See page 17 photograph of No. 6113 Cameronian fitted with modified tender: The picture does not show the "non-stop", but a normal up express south of the Metropolitan & LNER overbridge near Kenton.. .
LMS Journal No. 16. Nelson Twells. 77-9
See page 17 photograph of No. 6113 Cameronian fitted with modified tender: the modified tender had been fitted to enable the LMS to operate a stunt version of the Royal Scot non-stop from Euston to Glasgow on Friday 27 April 1928 in an attempt to upstage the start of the LNER non-stop Flying Scotsman on 30 April. The stunt Royal Scot also included a separate non-stop Edinburgh "portion": this was hauled by a 4P compound No. 1054. The picture does not show the "non-stop", but a normal up express south of the Metropolitan & LNER overbridge near Kenton. This information is augmented by a repeated printing of the picture, plus a facsimile letter which had requested the work (Order No. 7050 dated 5 January 1928 signed Lynes, Works Superintendent, Derby to modify three redundant tenders from the 990 class) and a picture of Compound No. 1053 running with a modified tender.... .
LMS Journal No. 16. Stephen Summerson. 79
See page 17 photograph of No. 6113 Cameronian fitted with modified tender: sets date for photograph to between April 1928 and August 1929. Sadly this letter also marked the death of the Author and historian of Midland Railway locomotives. The letter summarises the subsequent history of the modified tenders and notes that they wre designed to accommodate 9 tons of coal when modified.
LMS Journal No. 16. James Baxendale. 80
See page 38 et seq: the infrastructure at Northampton Castle could not accommodate the huge LNER O2 class of 2-8-0s and WD 2-8-0s were normally used as these were intended for use on roughly constructed railways. See also further letter in Issue 20 page 66 from Barry Taylor on the operating difficulties caused by the massive Gresley O2 class locomotives.
LMS Journal No. 16. Mick Nicholson.
See page 22: further information on the Economical Facing Point Lock: which Nicholson assumed applied to the Prince and Langley lock adopted by the Midland Railway. EFPL were also used to a lesser extent by other companies, notably by signalling contractors: The Hull & Barnsley Railway EFPLs worked by Saxby & Farmer frames and the North Eastern Railway worked EFPLs from McKenzie & Holland locking frames.
LMS Journal No. 16. Peter Tatlow
See page 23: A.F. Bound was a GCR man, not GNR, prior to the Grouping: cites A.A. MacLean's A pictorial record of LNER constituent signalling (OPC, 1983).
LMS Journal No. 16. Jim Jackson
Photograph of Fiskerton Junction (page 63) with 8F standing on curve with double-headed Lincoln to Birmingham express (caption stated "London" to Birmingham:
LMS Journal No. 17. Richard White
See photograph of No. 14412 Ben Avon published with incorrect caption: actual location was between Dingwall and Fodderty Junction: considers that photograph may have been taken by E.D. Stephen or his brother W.D.M. Stephen
LMS Journal No. 17. Editor
See photograph of No. 14412 Ben Avon published with wildly incorrect caption within feature on Highland Railway Society: The apparently odd behaviour of banking on level track is explained. Train was for Kyle of Lochalsh in about 1928 and trains were banked from Dingwall past Fodderty Junction (where Strathpeffer branch diverged) and up the steep incline to Raven's Rock. Between Dingwall and Achterneed the banking locomotive was coupled to the train, beyond there it was uncoupled and a banking key was provided and the train descended to Garve. Cites feature in Backtrack, 1992, 10, 692 by Peter Tatlow.
See also picture on page 59: notes that John Edgington had informed him that location was view from LNWR bridge at Washwood Heath looking north with line to Metro Cammel works on the right.
LMS Journal No. 17. Jim Jackson
Photograph of Fiskerton Junction (page 63) with 8F standing on curve with double-headed Lincoln to Birmingham express (caption stated "London" to Birmingham:
LMS Journal No. 17. John Hulme.
See article beginning page 72: on page 73 the reference to Hibel Road should have been to Macclesfield Central (joint station with LNER)..
LMS Journal No. 17. Mick Nicholson.
See page 16: notes that telegraphese still used, notable Cape for cancelled trains: Last telegraph circuit was from Newark South to Doncaster telegraph office which lasted until 18 October 1976
PASSENGERS MUST CROSS THE LINE BY THE SUBWAY. Malcolm Cross. rear cover
Not known where, not known when.
Unrebuilt Royal Scot class No. 6125 3rd Carbineer with Stanier tender. front cover
Former GSWR 0-6-2T No. 16902. front cover lower
The LMS in Wartime 1939-1942. 2-19.
Based upon an LMS internal document, but as is all too frequent with this mag the original document is not fully identified, nor is it dated. Topics covered include locomotive requistions by the War Department and the Company's response: Sir William Wood chided the Government for "treating locomotives as things on the shelf for sale and delivery at two day's notice". The military was especially eager to obtain diesel locomotives and some of thse were constructed for government service in the Middle East. In September 1941 there was an urgent need for 8F class locomotives to work on the Iranian Railways: these had to be modified for oil-burning prior to shipment..The illustrations only relate obliquely to the text, and the picture research is poor. The LMS borrowed locomotives from the Southern Railway: there is an illustration of F1 4-4-0 No. 1060 at Buxton Midland possibly with an inspection saloon. One of the D1 0-4-2Ts reached Wick. Many condemned locomotives were returned to service. Increased locomotive utilisation was achieved by extending the periods between examinations, improvements at motive power depots, and using locomotives of reduced power capacity. Passenger services were reduced and decelerated. On the LT&S section the 2-6-4Ts were displaced for freight work elsewhere and the remaining services were operated by 4-4-2Ts. Agreements between the LMS and the GWR and LNER enabled the locomotives of all companies to be used more fully. There were attempts to reduce locomotive repairs and fuel consumption, although the poor quality of coal was a serious problem. Arrangements were made for breakdown cranes to be used on a strategic basis.
Cox, E.S. Memorandum to S.J. Symes. 20-3.
This is a facsimile reproduction of a typewritten document entitled Standard 2-6-4 tank engines and "Precursor" tank engines on Watford and Tring residential services dated 9 November 1932 from the Chief Mechanical Engineer's Office at Euston. The document is indicative that typewriter maintenance was less than perfect, although its cleanliness cannot be faulted. The 2-6-4Ts consumed nearly 43 lbs of coal per mile as against 54 lbs for the LNWR locomotives: a 20% saving. Maintenance costs were lower for the newer engines by about 15%. Timekeeping was greatly improved with the new engines. Footplate observations indicated that the 2-6-4Ts were smooth running, achieved rapid acceleration, but were draughty when running bunker-first. The 4-4-2Ts were rough, sluggish and difficult to fire. The 2-6-4Ts were not immune from faults: the leading side rod crank pin bush was of the split brass and cotter type and the white metal was squeezed out, the bearings on the pony trucks and bogies tended to run warm through the neglect of enginemen to lubricate them and water tended to enter the latter; springs break and shift in the buckle; exhaust injectors were difficult to switch to live steam; and there were loose buffers. Caption to illus. of No. 2307 notes that enginemen tended to favour the parallel boiler over the taper boiler versions of the 2-6-4Ts..
Warburton, I.G. LMS signals No. 18 – Bow Road to Barking: two-aspect colour light LMS 1928 resignalling scheme. 24-34.
This signalling applied only to the electrified lines operated by District (Metropolitan District Railway) line trains on what were essentially their own tracks. The services from Fenchurch Street retained their mechanical signalling. One of the difficulties in the new system is that some steam, mainly freight, services had to be accommodated on the electric tracks and the signalling had to be adjustable to accept this type of working, otherwise it was essentially automatic.Includes short biographies of George Holt and W. John Sadler. Most of the illus. are from either contemporary Railway Gazette or Modern Transport publications (the latter suffer from low resolution).
Twells, Nelson. LMS Air Raid Precaution Unit Mobile Gas Decontamination Unit. 35.
Two former LNWR vehicles were modified at Wolverton to act as a "mobile classroom" and as a gas decontamination unit. The former could sit 30 and was intended to demonstrate how safety equipment should be donned. The latter was intended to decontaminate those who had been involved in a gas attack. Both were painted yellow. They were described in LMS Magazine, 1938 January. The illus. show a guard wearing a gas mask and cheerfully waiving his flag for departure and the interior of the decontamination unit (KPJ remembers seeing this view many times: perhaps it is in Rly Mag.).
Wilde, Peter J. Schooldays at Upminster in the 1930s. 36-40.
Travel between Upminster and Brentwood via Romford. In the beginning all services on the LT&S Section were still powered by 4-4-2Ts as the three-cylinder 2-6-4Ts were not introduced until 1935. The Romford branch was operated by Johnson 0-4-4Ts with three-coach push & pull sets. Services to Grays were operated by the older and smaller LTSR 4-4-2Ts. Following WW2 the writer was a regular traveller bewteen Upminster and Bedford and records of some of these journeys are included. Specific illustartions:
4-4-2T No. 2111 on through train from District Line at Westcliff p. 38
0-6-2T No. 2224 on freight at Plaistow on 6 April 1934 p. 39u
Compound No. 1091 arriving St Pancras on 20 June 1947 (not departing see letter 21 page 30 from Arthur B. Turner p.39 lower.
Tatlow, Peter. LMS non-passenger coaching stock. 41-51.
Returns to T.W. (Smokey) Bourne's LMS Society grey literature and updates it. There is a table of NPCS stock taken over from the constituent companies and this is broken down into: Post Office vehicles (not considered herein), luggage/parcels/brake vans, carriage trucks, horse boxes and miscellaneous. The LNWR was the dominant contributor in all categories. Furthermore, the LNWR had organized services of horse and carriage trains over all its mainline routes, whereas the Midland tended to add such vehicles to passenger trains. Along with the other members of the Big Four the LMS developed the transport of milk in insulated tanks from the late 1920s onwards. Initially some four-wheel tanks were constructed, but these were unstable and were replaced by six-wheel vehicles. Brief mention is made of LMS fish vans, but most attentiuon is paid to what have come to be considered as parcels vans, some of which were fitted with stoves so that they could be used as brake vans. Special traffics included turing theatrical companies. The text notes a night flower train from Norwich to Birmingham (presumably this was from Norwich City and over the MGNJR)
Hunt, David and Essery, Bob. The Lickey Incline, its locomotives and operation. Part 2 – the early bankers. 52-65.
This overlaps with Midland Record.Supplement No. 1: American locomotives of the Midland Railway. This includes the Norris 4-2-0s and the involvement of Moorsom in their purchase. It is noted that there is no evidence for Moorsom actually visiting America: negotiations were probably with William Gwynne, Norris's agent in England. The Norris locomotives were inadequate even the 'A Extras': 13 Philadelphia, 14 Boston and 21 William Gwynne. Their adhsive weight was only 9 tons. The copper tubes were designed to burn wood and suffered severe wear when burning coke. Two further Norris locomotives were acquired: 31 Niagara and 32 New York. They had rudimentary wash-out plugs and the Locomotive Superintendent, William Crewze was fatally scalded when one failed. The previous Locomotive Superintendent, Joseph Rutherford, had been killed in a boiler explosion. G.D. Bischopp, the Chief Draughtsman at Bromsgrove took over until McConnell took charge. McConnell rebuilt Philadelphia as a saddle tank and in this form it was capable of hauling 90 tons up the Incline. Boston and William Gwynne were similarly rebuilt in 1848. McConnell also devised a slip-coupling. Two Jones & Potts long boiler 0-6-0s 36 Bristol and 37 Hercules were used as bankers. McConnell's Great Britain was a powerful 0-6-0ST constructed at Bromsgrove in 1845. This had outside 18 x 26in cylinders and probably operated at 100 psi. It could haul 135 tons up the Incline at 10 mile/h or 148 tons at 8 mile/h. Robert Stephenson WN 601 and 602 of 1847 were modified for banking, but were troublesome: these became MR Nos. 200 and 201 (215 and 216 from 1851). Kitson, Thompson & Hewitson 0-6-0s of 1848 were reconstructed as well tanks in 1857 and received the numbers 224 and 225.Specific illustrations:
two 7ft 6in singles (No. 648 leading) near Blackwell c1910 (descending incline: see letter from John S. Dales, Issue 21 page 30) not ascending p. 61..
LMS Times [correspondence]. 66
LMS Journal Nos. 1 & 12. Geoffrey M. Kerr.
See articles on locomotive allocations by William Dunn in Issues 1 page 44 and 12 page 23, and in particular the activities of the former LNWR eight-coupled tank engines. Notes that No. 7953 (0-8-4T) was evaluated as a banking engine on the Lickey Incline, but may have failed due to lack of cooperation from Bromsgrove enginemen (argues that same fate befell GWR 2-8-0T No. 5226 which appeared to be successful as a banker). Refers to a banking accident on the Abergavenny to Merthyr section mentioned in J.M. Dunn's Reflections on a railway career Notes that 0-8-2T No. 7885 was tried on banking duties at Copy Pit.
LMS Journal No. 18. Stuart Rankin.
See Issue 18 page 31 lower: location was Strathbungo: writer was rightly chuffed at Claughton No. 6004 worked through to Glasgow [KPJ would like to see it passing through Saddleworth].
LMS Journal No. 19. Donald Rowland.
See feature on lamps on page 20: concerning the painting of tail lamps white; the confusion where pilot engines frequently failed to carry a white tail lamp alongside a black headlamp; and the LNER dispensed with side lamps on passenger trains in 1932. .
LMS Journal No. 19. Mick Nicholson.
See feature on lamps on page 20: the LNER dispensed with side lamps on passenger trains from 6 May 1924 (LNER circular 0.7945) and on fully-fitted freight trains circa 1932. See also feature on colour light signalling (where LMS hardly shone) on page 47: Whitechapel signal box Great Eastern Railway:corrects caption inforemation to note that interlocking was not of tappet type, but was Hamby's Cross Locking invented by James T. Hamby (US Patent No.406,212 of 2 July 1889); Nicholson also corrects date listed in table (page 60) for Hull Paragon installation: should have been 24 April 1938 See further letter from Don Rowland on page 30 of Issue 21..
LMS Journal No. 19. Barry Taylor.
See letter from James Baxendale in Issue 19 page 80 on the massive operating difficulties caused by the massive Gresley O2 class locomotives at Northampton Castle's narrow slits which served as platform roads. Also lists WD 2-8-0s which were allocated to Northampton...
Jenkins, Stanley C. The Portpatrick & Wigtownshire Joint Line. Part 2. 67-80.
Stations illustrated: Castle Douglas, Crossmichael, New Galloway, Loch Skerrow (signal box), Gatehouse of Fleet, Palnue, Newton Stewart, Kirkcowan, Glenluce, Dunragit, Stranraer Town, Stranraer Harbour and Portpatrick.
Coal engine No. 8290 running tender-first near Garstang with a stopping freight. rear cover
See also letter from Don Rowland in Issue 21 page 30: comment on brake pipe on tender
No. 6112 Sherwood Forester on down Mid Day Scot near Lichfield on 14 July 1928. Front cover
Rather more of remarkably similar picture also reproduced on page 73 upper.
No. 17018 (former CR 0-4-2 No. 275/1275 built Dubs in 1881) at Dundee on 29 May 1930. Front cover lower
Map. inside front cover
Undated, but some cartographic liberties taken to show Swansea, Southampton and Bournemouth as part of the system.
Coal engine No. 8234 at Wolverhampton High Level. 1
Editorial. Bob Essery. 1
Explanation of 85th Anniversary and involvement of LMS Society members.
Robertson, Steven. The London Midland & Scottish Railway. 2-5.
A list of the constituent and subsidiary companies and joint railways accompanied by Ian Allan ABC type photographs of inherited motive power.
Norton, D.J. (phot.) and Essery, Bob. Wolverhampton High Level. 6-19.
Photographs taken long after LMS period. Page 7: appreciation by son of D.J. Norton.
Turton, Keith. Wartime wagon pooling and one dissident. 20-31.
During WW2 pooling was instituted for the transport of coal, but one coal factor, Frederick Fox, sought to exempt his business from pooling and this eventually led to court case against him at the Royal Courts of Justice wherein the plaintiffs were the LMS, the GWR and the Railway Executive as represented by Sir Ralph Wedgwood, Sir James Milne, O.V.S. Bulleid, Charles Henry Newton, Sir William Valentine Wood, Lord Ashfield and Eustace James Missenden. Needless to say Fox was out-foxed by such a galaxy, but much interesting informatiion emerged. The basis for Fox's claim was that he had ordered a fleet of 20-ton hopper wagons to convey coal from a limited number of collieries to specific electricity generating stations. By 1942 Fox's business had reached 1.5 tons. Included amongst Fox's customers were the Derbyshire & Nottinghamshire Electric Light and Power Company. He also sold the idea to the British Celanese Corporation which consumed 600 tons per day. See also letter from author in Issue 21 page 31: reference to Mapperly should be to Manners Colliery. Graham Warburton (letter Issue 21 page 31) notes Minute 4500 of 24 September 1942 refering to report by Chief Legal Adviser in favour of GWR and members of Railway Executive Committee in action against Fox.
'Lest we forget' [LMS War Memorial at Euston]. 32
Tatlow, Peter. 4-6-0 locomotives on the LMS Northern Division. 33-61.
The 4-6-0s of the Highland, Caledonian and Glasgow & South Western Railways were examined in turn. Table 2 lists performance in 1934 of extant Scottish 4-6-0 locomotives and the Royal Scot class in terms of mileage, coal consumption and repair costs. Table 3 lists LMS including Scottish loading gauges, and Table 4 lists turntables enlarged.
Illus.: p.33 Cumming goods 4-6-0 No.17956 and No. 14399 Ben Wyvis near Clachnaharry on 08.50 ex-Wick in August 1939 with TPO vehicle at front: see letter from Richard White (27 page 55) concerning the operation of the HR TPOs;
Jones goods No. 17928 (red) at Inverness mpd on 26 May 1930 (H.C. Casserley);
No. 14678 Gordon Castle and No. 14387 Loch Garry at Perth on 29 May 1930 (H.C. Casserley);
No. 14682 Beaufort Castle on 17.20 Inverness to Blair Atholl in August 1939 p. 35 (S.H. Freese) see letter Issue 25 page 46 from Richard White confirming Direct Line and commenting on similar train formation photographed at Forres on page 54;
903 class No. 14754 departing Aberdeen with express including Pullman car;
49 class No. 14750 at Perth ticket platform;
No. 14769 Clan Mackenzie at Strathyre with express for Oban (O.S. Nock); p. 37u
14769 Clan Cameron at Perth in 1929; p. 37m
918 class No. 17900 at Perth on 29 May 1930 (H.C. Casserley); p. 37l
908 class No. 14612 and River class No. 14657;
179 class No. 17912 (black livery) with oil tank and brake van;;
179 class No. 184 (still in CR livery on Perth turntable; p39u
55 class No. 14602 on passenger train at Ballachulish on 18 June 1925; p. 39m
55 class No. 14604 on freight train at Kentallan on 12 July 1929 (A.W. Croughton) p. 39l
Drummond 0-6-4T No. 15307 piloting Smith River class on ten coach train (included four NBR vehicles) 40u
River Class No. 14756 on Perth HR shed on 18 June 1937 (H.C. Casserley) 40l
Superheated goods No. 17951 at Luncarty (F. Moore) 41u
Superheated goods No 57954 at Inverness mpd (J.L. Stevenson) 41l
60 Class No. 14630 at Polmadie mpd on 27 October 1945 (H.C. Casserley) 42u
60 Class No. 14641 entering Ayr station with express formed of non-corridor stock in 1937 (E.R. Morten) 42l
956 class No. 14800 in lined black livery 43u
956 class probably No. 14802 out-of-service 43l'
191 class No. 14624 drifting down to Oban from Glencruitten in April 1925 (Ken Nunn) 44
191 class (unidentified) with express headlamps and four Stanier period coaches including 12-wheel dining car 45u
191 class No. 14621 and 14686 Urquhart Castle departing Oban on 4 May 1937 (R.J. Buckley) 45l
Manson 381/495 class No. 125 with train of Midland & G&SW Joint stock near Carlisle 46u
Manson superheated 512/128 leaving Glasgow St Enoch with Ardrossan express in 1928 (P. Ransome-Wallis) 45l
Claughton with reduced boiler mountings and ROD tender No. 5968 John o' Groat at Nottingham Midland 49u
Claughton with reduced boiler mountings and LNWR tender No. 5917 Charles J. Cropper at Camden mpd 49l
Large boiler Claughton No. 6017 Breadalbane arriving Glasgow St. Enoch on 1 September 1933 (E.R. Morten) 50
Superheated goods No. 17954 north of Inverness with G&SWR dining car in August 1939 (S.H. Freese) 52u
Superheated goods No. 17952 between Dingwall and Inverness on freight in August 1939 (S.H. Freese) 52l
No. 14695 Dunvegan Castle on two coach train (similar to one on page 35), but at Forres in 1939 (S.H. Freese) 54
No. 6113 Cameronian at Kingmoor mpd in period 1935-7 55
No. 6156 The South Wales Borderer with straight smoke deflectors at Kilmarnock on up Thames Clyde Express on 2 August 1932 (L. Hanson) 56u
Patriot No. 5926 E.C. Trench at Polamdie mpd 56m
No. 6155 at Stirling with up fish train on 27 May 1936 (R.J. Buckley) 56l
Class 5 No. 5362 at Balquidder taking water (O.S. Nock) 57
Class 5 No. 5047 on freight at Dumfries (J.J. Cunningham) 58u
Class 5 No. 4784 at Helmsdale on Inverness to Wick mail train (O.S. Nock) 58l
Jubilee No. 5566 Queensland leaving Perth 59u
Jubilee No. 5730 Ocean at Polmadie coaling plant (old-type) on 27 October 1945 (H.C. Casserley) 59l
No. 6159 The Royal Air Force in Tring cutting on nine-coach express. 62.
Coates, Noel. Instructions for the equipment of passenger trains on the LMS. 63-7.
Based on an eight page booklet sent out from Derby in January (ERO 48810) entitled Instructions for the equipment of passenger trains: antinmacassars, towelling arrangements, labelling of trains, cleanliness of lavatories. Antimacassars were supplied to dining cars and to first class compartments on defined services (listed). Towels were supplied to sleeping cars and train lavatories. Lavatory soap and toilet paper. There was a census of carriage label boards twice per year. Hire rugs and pillows. Cleanliness of lavatories..
Dunn, William. The LMS Royal Scot locomotives: a pictorial review of their early days. 68-76.
Illustrations of unrebuilt locomotives in their original condition, mainly without smoke deflectors and with original names. No. 6112 Sherwood Forester on down Mid Day Scot near Lichfield on 14 July 1928 (W.L. Good); No. 6100 Royal Scot near Nuneaton c1928; No. 6115 Scots Guardsman; No. 6146 Jenny Lind at Chester with down Holyhead express (CLC engine shed visible); No. 6102 Black Watch (number on cab side) acending Camden bank; p. 73 upper: No. 6144 Ostrich with down Sunny South Express? at Basford Hall c1928; No. 6154 The Hussar (tender with coal rails); No. 6123 Royal Irish Fusilier (this and following fitted with smoke deflectors) at Birmingham New Street in mid-1930s; No. 6109 Royal Engineer (this and following fitted Stanier tenders) on up Scottish express (leading vehicle: six-wheeled with road/rail tank for edible oil); No. 6100 Royal Scot in post North American tour condition; No. 6111 Royal Fusilier at Bushey heading north; nameplate of No. 6125 Lancashire Witch with oval plate showing Liverpool & Manchester Railway locomotive.
Warburton, Graham. Lineside Estates Limited (including WWII Air-Raid Precaution Government Financing arrangements). 77-85.
Formed in the 1930s to take advantage of residential dvelopment near Radlett station and originally called Radlett Estates. The original Board consisted of Sir John F. Beale, Edward Brockenhurst Fielden, Charles Ker, Viscount Knutsford, Lt. Col. Sr H. Arthur Rose, and Sir Thomas Williams. Graham Royde Smith was the Company Secretary. Brief biographies and portraits (poor quality reproduction) of Fielden, Ker, Williams and Rose. Subsequent business included the non-purchase of Lake Windermere (offered by the Lowther Estates); Prestatyn Holiday Camp (loan to Thomas Cook); Royal Portrush Golf Club (loan for new clubhouse); The Grove, Watford (WW2 acquisition as strategic headquarters), also further purchases for offices in Watford: Grove Mill House, Willow Grange and The Grey House. The Thorntonhall Estate, near Glasgow was also acquired to assist with maintaining services in the event of enemy bombing. Finally the cash raised from selling the former Midland and LNWR offfices in Westminster was used to develop Fielden House in Westminster in 1937. This was requisitioned by the Government during WW2. Lineside Estates Limited survived Nationalisation, but probably ceased to exist by the end of 1964. See Issue 21 page 30 for further information about The Grove during WW2 including purchases of huts and on Willow Grange.
Twells, Nelson. Walker/Pagefield 6-ton Cruiser type mobile cranes for LMS goods yards. 86-96.
Walker Brothers of Wigan collaborated with the LMS to develop a range of mobile cranes for use in goods yards. Some could switch tyres from the pneumatic type to solid for heavy lifting. Some were fitted with petrol electric drives. Some were built with custom-built trailers, and some had cabs large enough to accommodate a crew of four. Many illustrations and diagrams. Liveries were grey or crimson lake
Updated 2015-04-13