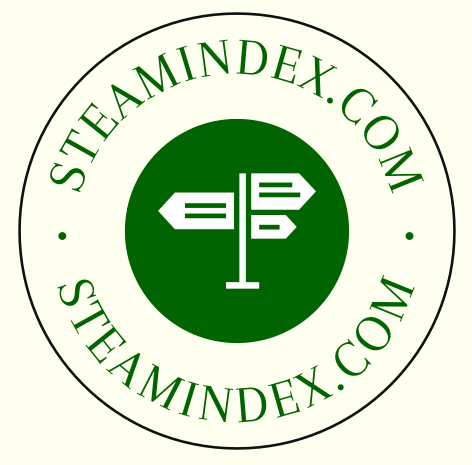 The Contents of the LMS Journal are available on the relevant website, but a more indicative version of the contents appears herein. As the search engine on the steamindex website does not cover other websites this is the only way in which this new journal can be retrieved within part of a wider context and with linkages between the Parts. The page size was selected by Brunel, being absurdly non-standard. Like many Wild Swan publications the Parts are not always dated which should cause the Company copyright problems in some countries. There is a strange mixture of excessive detail (as in the official diagrams repoduced) and lack of detail in the captions (which often fail to note dates and may sometimes be British Railways rather than LMS). The cover design is very attractive.
Issue Numbers
Whether further Issues are indexed will be dependent upon a supply of further copies at discounted rate or secondhand (any offers?)
Special Preview Issue.
Published October 2001.
4F 0-6-0 No. 44211 passing Saltley station on climb to Camp Hill in March 1963. front cover
Royal Scot (unrebuilt with Stanier tender) No. 6163 in post-war livery. inset front cover
4212 at Colney Street footbridge north of Radlett with southbound semi-fitted freight on 15 May 1948. E.D. Bruton (phot.). 2-3/
The LMS 0-4-4T Engines. Fred James and Bob Essery. 4-26.
Detailed account of small class of Fowler/Lemon "design" which introduced to the LMS certain features that were to be used in future LMS Stanier designs, notably built-up balance weights, spring balanced reversing shaft and side bolster bogies. They had stove pipe chimneys, later replaced, and second-hand boilers. Illus.: . detailed works drawings; 6409 at Watford on push & pull and pre- 16 May 1934 at Manchester London Road (MSJ&A platforms); 6400 ex-works Deby; 6405 Derby October 1933; 6407 brand new, but location not known; 6406 with 1936 block style lettering; 6404 at Sheffield (Leeds Wellington see Editor Issue 3 p. 15); 6402 at Nottingham in 1935; 6408 with replacement chimney at Watford; 6408 at Stanmore on 8 September 1934; 1901 at Lancaster in August 1944; 41909 (lined & lettered British Railways) at Watford on 10 September 1949; 41908 (unlined lettered British Railways) at Watford on 23 July 1949; 41906 at Millers Dale on Buxton p&p (Stanier period 3 comparment motor unit); 41903 at Lancaster mpd out of service. See also letter by Don Rowland (1) page 30 on sole Scottish appearance by 6408.
Southwell Engineman. Jim Jackson. 27-41.
Motor train (push & pull) working between Rolleston Junction and Southwell as told by former by former fireman with additional notes from the late Clarence (Charlie) Royston Marriott who also worked at Southwell. He had started work as a number taker at Newark and then became a road motor vehicle driver employed at Southwell from 1932. He participated in the activities of the Midland Railway Sports Club and noted that a mechanical permanent way trolley was employed prior to WW2. An extra coach was used on race days. An LMS bus was employed on the Mansfield to Newark route when passenger train services were withdrawn in 1929. Illus.: 1344 Southwell 17 December 1941; 58056 with Fireman Jim Jackson, Driver Phil Timms and Passed firemen Charlie Blagg (portraits); map; Southwell with 1324 on 12 April 1952 and engine shed on same day; 58056 at Southwell on 19 April 1952 with motor train; 58065 at Southwell; Southwell signal box in 1963; Rolleston Junction c1922 and on 3 September 1955 with 58085 (Stanier p&p unit); 1324 with clear view of ex-LNWR push & pull unit (so marked in official lettering: see letter by Don Rowland (1) page 30) 5 compartment brake composite with very unusual driving position on 12 April 1952; Rolleston Junction with 58065 and later p&p unit on 29 May 1959; 3511 on 28 May 1949 at Newark Midland with Driver Booton; 58065 with coal rails at Southwell c1956 (6 compartment p&p unit); 58065 and J11 on Newark former GNR shed; 58201 (tender still LMS) and no smokebox number at Southwell on 18 April 1949.
Diagram 1667 open goods wagon. Bob Essery. 43-6.
A description accompanied by works drawings and photographs of early LMS Standard wagon design: 5 plank side-door (described as high-sided, but this would not be case on other railways): 13 ton with steel underframe drawing #5719A November 1923, Derby. Table shows where type was built. Illustrated #141354 of 1923 supplied by metropolitan Carriage Wagon & Finance; #85698 built 1930 at Newton Heath; DM103838 at York in 1970 and DM295015 at Hitchen (sic) (Hitchin) on 17 July 1965. See letter by Chris Crofts (3) page 15: notes on other external builders, including Gloucester and Hurst Nelson.
The Station Master. Cyril Breeze. 47-57.
Cyril Breeze was stationmaster at Garsdale on the Settle and Carlisle line for several years during the 1950s. This is a personal account supported by numerous maps and pictures. Illus. G5 67278 at Garsdale; 41206 on 'Bonnie Face'; 42132 on same train on 9 March 1959; 44878 on southbound freight 29 July 1966. Part 2 (1) page 53.
LMS Timetable and poster boards. 58-60.
Dimensioned drawing and description of the various boards used by the LMS, which appear to have been based upon MR practice.
LMS Carriage Diagram 1701 non-corridor composite. Bob Essery. 61-6.
Description of this early LMS Standard design with photographs and works drawings for both body and underframe for stock being capable of being constructed at either Wolverton (illustrated M17952M as push & pull non-driving trailer) or Derby.
Midland Migration. Keith Miles. 67-71.
Photographs and a graph illustrate the work of ex Midland Railway Class 2F engines on the Western Division of the LMS, mainly on empty stock movements into Euston from Willesden, during the late 1940s. Illus.: Nos. 3014 and 3536 approach to Euston: No. 3739 on Camden bank with empty stock for Willesden in June 1946; No. 3689 at Willesden in June 1946; Nos. 3516 and 3564 at Willesden mpd in July 1947; No. 3539 approaching Euston in April 1948.
Saltley Station. Bob Essery. 72-84.
Maps, drawings of the station buildings and photographs describe this Birmingham station. Authors notes on working from Saltley were described in several books and in Backtrack articles.
Engine pits. Adrian Tester (drawings) and Bob Essery (notes). 85-8.
Fire irons and ashpit tools. Bob Essery and Terry Essery. 89-96.
Clinker shovels, firebox and ashpan rakes, bent tongs, bent darts, clinker pusher bars, smokebox rakes, smokebox shovels, lifting bars, replacing bars, prising bars and serrated rakes.
Class 2 2-6-0 No. 6416 on Bank Hall shed on 10 August 1947. W. Potter, rear cover
LMS Journal No 1
Published April 2002.
No. 6223 Princess Alice on Coronation Scot. front cover
On southern part of WCML
Class 5 No. 5135. inset front cover
No. 10000 at head of up 07.15 from Manchester Central near Sandridge on 3 July 1948. E.D. Bruton. 1
An introduction to the LMS. 2-7.
Ultra-concise: it lists the original Board members and some of the chief officers, but fails to mention Lord Stamp: little further comment is required. The first Chairman was C.N. Lawrence of the LNWR and the deputy chairmen Sir William Guy Granet (MR) and E.B. Fielden (LYR). The General Manager was Arthur Watson (LYR). The management structure of the LNWR and MR were very differnt: the former was borganized on a district basis. The Midland tended to be highly centralized at Derby. Right from the start it needed to rationalise as in several locations there was at least duplication of fascilities.
Edgington, John. LMS and LMR Train Reporting Numbers. 8-14.
Two famous trains, the (day) Irish Mail and the Royal Scot, retained their reporting numbers for many years. The up Royal Scot was W96. From 1937 the English Divisions added prefixes. The Liverpool Overhead Railway used this system for its through trains to Aintree, but the Northern Division did not use them for internal trains. Illustrations:.
Class 3F 0-6-0T on excursion train and push & pull at Coniston terminus in 1937
No. 6224 Princess Alexandra on Mid-day Scot in 1947.
No. 5511 Isle of Man on up train via Northampton in late 1940s
No. 6204 Princess Louise at Symington
No. 45543 Home Guard at Windermere
4F 0-6-0 No. 44028 at Laindon with Hendon to Southend excurion on 26 May 1951
Detail Corner: former LNWR 2-4-2T 6635. G.H. Platt (phot.). 15.
Close up of cab & bunker at Chester c1934 on motor train. See letter from D. Mutton in Issue 34 on many aspects of this photograph
Warburton, L.G. LMS signals Part 1. Bracket signals. 17-29.
First part of series intended to cover most aspects of LMS signalling practice. W.C. Acfield produced preliminary upper quadrant signals at the Derby Signal Works. H. Birchenough and J. Wright recruited c1932: both apprenticed Railway Signal Co. in Liverpool and graduates of Liverpool University. Part 2 of this segment Number 2 page 28.
LMS Times [correspondence] .30-2.
Preview Issue. Don Rowland.
Refers to article beginning page 4 on 2P 0-4-4Ts and notes that only one appeared to visit Scotland (6408 to Edinburgh in1935/6). Also notes that motor trains seldom used in Scotland due to difficulty of CR 0-4-4Ts being equipped with Westinghouse brake; Webb 2-4-2Ts used briefly at end of WW2; nomenclature of push/pull/push or motor trains: see illus on page 36.
Atkins, Philip Alpha and Omega. 33-7.
Story of the two 4-6-0s which were "first" and "last" LMS steam locomotives to be built: Hughes 1662/10433 and 4767 (class 5 equipped with external Stephenson link motion and double chimney. Illus. No. 44767 with double chimney, showing Stephenson link motion with admirable clarity. Both show electric lighting originally fitted, including generator on side of smokebox, and one photograph shows white discs carried in daylight. Original engine diagram ED283.
55 foot turntables. Bob Essery. 38-41.
Works drawing and notes on one of the standard LMS turntables. The reader requiring a broader history of turntables than presented here might do worse than the entry in the Oxford Companion on turntables (by Fred Clements), surprisingly placed within the alpahbetical sequence on page 545 or Rutherford's thoughts about turntables as presented in BackTrack 9, p. 67.
Branch line portfolio. Meltham. 42-3.
First of occasional series featuring branch lines on the LMS, this being an ex L&YR station. See also Backtrack feature by Earnshaw
Dunn, William. Allocation of Engines. Part 1. 44-7.
This was intended to be the first of several articles describing the allocation of locomotives to the LMS Western 'A' Division in 1926. This is based on an LMS internal document EP/73/26 issued by the Office of the Superintendent Motive Power (Western 'A' Division) on 8 February 1926 and was signed F.W. Dingley..A further circular was sent to District Locomotive Superintendents and Running Shed Foreman on 17 March. This part lists the intended ultimate allocations by depot for the Claughton, L&YR Class 8, Prince of Wales, standard compounds, George the Fifth, Experiment, saturated Precursors, Renouns and Alfred the Greats and 6ft 0in and 6ft 6in Straight Links. See corriegenda (3) 15 on allocations of Prince of Wales to Springs Branch and George V to Bangor. Also Patrick Haworth (5-75) on Prince of Wales allocated to Holyhead.. Part 2 eventually appeared in Number 12 p. 23 et seq. Illus.: Experiment 5509 Chillington in early LMS livery with LNWR six-wheel carriages (still in LNWR livery) on stopping train (G.W. Shott); George the Fifth 5361 Challenger on Chester to Mold train made up of LNWR stock; Claughton 5979 Frobisher in early LMS livery with up express from Llandudno with some stock still in LNWR livery passing Tamworth; Class 8 (LYR) 4-6-0 No. 10454 on excursion train to Blackpool; Prince of Wales 4-6-0 No. 5804 on shed at Huddersfield; Compompound No. 1134 on up express at Trentham; Precursor 5252 Hyperion at Crewe; No. 5179 Alfred the Great;.Straight link 2-4-0 (Jumbo) 5005 Pitt in black livery at Manchester London Road; Prince of Wales 5769 and 10454 on down express at Burton & Holme. Part 2 see Issue 12 page 23 et seq. See also letter from Geoffrey M. Kerr in Issue 20 page 66 (concerning former LNWR eight-coupled tank engines).
The LNWR 0-8-4T Engines. R.Hadley. 48-52.
Using text, table, weight diagram and photographs, the author describes this LNWR design that did not enter service until after the Grouping. Informative letter from Philip Atkins (3) 15 of cancellation of order for further 0-8-2Ts and announcement in Locomotive of 0-8-4Ts, also diagrams of Fowler version of 0-8-4T with condensing gear (presumably for Liverpool Riverside KPJ) and boosetr-fitted 0-8-2T. See letter (5-75) from Philip Griffiths on nature of track, especially colliery sidings in Sirhowy Valley off RR.
The Station Master. Part 2. Cyril Breeze. 53-62.
Part 1 was in Preview issue. Part 3: Number 2 page 52. Very human aspects of life in the small community based at Garsdale: how meat and medicines were brought up from Hawes free from cost, and distributed by the platelayers (also free from cost) to widespread local community. On arrival received visit from local GP (Irishman Dr Higgins) within a week: mentions how platelayers sometimes had to dig his car out from drifts.
G&SWR Association. 63.
Meetings, archives, special events. No Internet activity at that time.
Scottish locomotives : their role in the LMS story. David Jenkinson. 64-79.
An illustrated overview of locomotive developments in the Northern Division post 1923.
Historical Model Railway Society. 80.
Notes are not specific to LMS.
LMS Journal No 2
Published September 2002.
Manchester Victoria and Exchange. R.F. Roberts (phot.). 2-4.
Manchester Victoria: west? end with colour light signals and Stanier 2-6-4T in July 1939; east end of Victoria looking towards junction with Collyhurst Loop with Miles Platting bank showing signal box and gantry; small illustartion of west end of Manchester Exchange showing station pilot/passenger banker (LNWR 4-4-0 in July 1939 - which by 1948 had become 2P 635). Further information Number 5 page 5 by Michael Holland.
Prototype Diesel Shunter No. 1831. Phil Chopping. 5-24.
An in depth study of the first diesel shunter to be used by the LMS, No. 1831. The article contains many drawings and photographs and contains much hitherto unpublished information.
54466 probably somewhere north of the Highland Boundary Fault (illus.). 24.
Further Information on LMS Locomotive Profiles [series]. David Hunt. 25/ 64.
Corrections and additional information on the first three books in the series: Number 1 The rebuilt 'Royal Scots': livery, No. 46115 was purchased by R.A. Bill not Sir William McAlpine, eleven locomotives fitted with roller bearings to inside connecting rod big ends; modifications to tenders; smaller front footsteps fitted when smoke deflectors added. Number 2 The Horwich moguls.origin of the term Mogul, power classification, use of terms emblem and crest in relation to devices applied under BR; exhaust steam injectors; number of G9HS boilers manufactured; firedoors, snifting valves and replacement cylinders. Number 3 photo. of 2-6-2T included as a "2-6-4T"..
Eric Bruton. 26-7.
A short obituary and tribute to this fine photographer who died on 15 May 2002: cites his British steam, 1948-55 (Ian Allan), 1957, and notes tat he was an excellent railway modeller and lived in London Colney. Illus. 44847 arriving at Buxton from Derby on class B train on Sunday 26 April 1953 (records the full original caption).
LMS Signals. Part 2— Bracket signals continued. L.G.Warburton. 28-38.
See Number 1 page 17 for First part of bracket signals .Next part of series . Corriegendum p. 16 (3). Illus.: lattice post Newton Heath 9 July 1964 (with single man landings); detail at Carstairs (Scottish Region) with chain & pulleys; Eastriggs 8 May 1972; Carnforth 29 April 1965; cantilever Water Orton 25 November 1964; three doll left hand cantilever at Carnforth; two-doll balanced bracket signal at Carlisle No. 4 signal box (double colour light alongside box); two-doll at Prestatyn; with tubular stem and with twin fixed distants at Bog Junction, Carlisle; first broad flanged beam signal erected Abergele 1936-7.
LMS Society. 39-40.
Founded 1963: networking organization. Notes on special issues of Model Railway Journal; British Railway Journal (No. 26) and BackTrack
Hadley, R. The motor fitted LNWR coal tanks. . 41-51.
Push & pull fitted locomotives (see Oxford Companion (page 407) for excellent introductory article by the late Michael Harris).. Article states that such equipment on the LMS could be worked by rodding, as on GWR, by compressed air (as illustrated?) or by vacuum. Coal tanks may have been selected because of their relative lack of brake power. Writer was unaware of article by Roger Carpenter in British Railway Jourrnal Number 1 page 2 which noted that push & pull working on LNWR began on Red Wharf Bay branch on 1 July 1908 with mechanical gear fitted to Chopper 2-4-0Ts. Keith Miles (5-75) noted the use of coal tanks on Delph Donkey until 1939 as related by Charlie 'Wag' Harrison who was a fireman on what he called the 'bashers' at Lees. Philip Griffiths (5-77) argues that LNWR South Wales lines did not use p&p working under LMS except Ebbw Vale to Brymawr. Illus.: 7586 pre-December 1935 not as stated in caption; 7710 sandwiched between two two-car sets at Kensington on 26 March 1933; 7763 at Luton (LNER) on Leighton Buzzard service on 6 July 1938; 27645 at Plodder Lane on wet day in April 1939 (W. Potter), also 27605 on same day; 7830 probably at Bletchley on 27 June 1939 (A.E. West); 7710 and 27654 double-head two coach train at Nantybwch on 26 April 1948 (W.A. Camwell); 7740 at Birmingham New Street c1947; 7802 at Roe Green on 26 June 1947.
The Station Master Part 3. Cyril Breeze. 52-64.
Part 2 Number 1 page 53. The third and concluding part of the late Cyril Breeze's experiences when he was stationmaster at Garsdale on the Settle and Carlisle line during the 1950s. Note at end of feature by his widow Sheila.
Goldthorpe & Thurscoe. W.A. Camwell (phot.). 65.
50650 hauling former railcar (?) on Dearne Valley Line at remains of rail-level halt in 1951: note Camwell's photographs normally fully dated. Archive 5 (page 11) has picture of Conisbrough viaduct under construction
By the book. Don Rowland. 66-70.
An introduction, using extracts from the publications of various LMS Rules and Regulations: see letter from Mick Nicholson (No. 3 page 16) which considered that rules quoted for single line working may have been at variance with national practice.
Lancashire & Yorkshire Railway carriage stock after the Grouping. Barry C. Lane. 71-80
Overview of ex L&Y carriage stock during the post 1923 era. The L&YR built much of their passenger stock in conformity with the restricted CR loading gauge and this enabled it to work over many other lines to which it was transferred after the Grouping. To work over the NER much was dual brake fitted (i.e. with Westinghouse). Much of the stock, especially the corridor open stock, was highly distinctive as were the tapered ends to brake ends. See also extensive letter in No. 5 p. 75 from Philip Griffiths on use of former L&YR corridor stock in South Wales and noting that under Western Region it was not painted in carmine and cream but in plain crimson. Illus.: 12260 (0-6-0) on westbound excursion passing Luddenfoot troughs c1933 (Patrick Haworth (5-75 second letter) argues for date of 1938); 4F 3853 with Attock stock near Gargrave on return excursion from Morecambe; non-corridor coaches 11358 (part) and 3438; 10903 (large numerals on tank side) assisting 2P 681 on eastbound express out of Manchester consisting of LYR stock including third class dining car of 1909 and 12-wheel kitchen/first dining car of 1908; 4P compound 1192 with L&YR pattern set, but only leading brake composite an L&YR vehicle (mid-1920s); 'fireproof' brake third converted as push/pull vehicle with Coal tank in South Wales (F.W. Shuttleworth); also arc-roof open saloon trailer; open saloon (with panelled sides) No. 960 at Leamington Spa in 1937 (Gordon Coltas); non-corridor first built Metropolitan CW&F Co in 1921 (manufacturer's official); tapered brake end (corridor brake third) of 6543 at Crewe in late LMS period; Newton Heath carriage works following adoption of "progressive system"; L&YR 12-wheel dining car flanked by LNWR and MR vehicles in Liverpool to York express photographed near Middleton; reconstructed ambulance vehicle (1924) as open first; p. 78 upper 6161 The King's Own on heavy WCML southbound excursion (see letter in Number 5 p. 75 from Ian Canavan noting that this was regular 10.05 Glasgow to Birmingham between Crewe and Whitmore) (leading vehicle former LYR first saloon downgraded as third); 12856 (former LYR 1441) brake third open saloon in Newton Heath works (gas lit vehicle); former ambulance vehicle as corridor composite at York in late 1930s; 24057 brake third non-corridor at Coventry in March 1954; M23914 (brake third non-corridor).
Published December 2002
17956 with 14399 Ben Wyvis on northern Mail in 1939. S.H. Freese. front cover
Repeated on page 80: see long letter from Richard White (5-77) which gives extensive details of the train being worked, namely the morning train from Inverness for Kyle of Lochalsh on the section of its journey to Dingwall when in conveyed a mail van at the head of the train thus far and from which it was taken forward by a subsequent train for Helmsdale. It all makes the train services from Norwich to Sheringham look like those on the Victoria line.
Ivatt Class 4 No. 3000. front cover lower
In original and especially ugly condition with double chimney and emphasising North American nature of tender cab.
6164 The Artists' Rifleman with Stanier tender. R.K. Blencowe (phot.). 1
Line Societies No. 3. The North London Railway Historical Society..4.
Activities of a very small society. Illus.: NLR 0-6-0T 27512 on 4 May 1936.
An introduction to LMS traffic. Part 1. Organisation and freight trains. Bob Essery. 5-15.
A somewhat complicated organization with a separate structure for Scotland. Includes diagram of locomotive headcodes for freight and passenger (p. 12); index of freight carried (1929 to 1938). Illus.: G2a 9270 at head of "mineral" classified train (mixed freight) on up slow at Tring in September 1937 (H.E. Simmonds); Prince of Wales 5641 Czar of Russia and 19-inch goods 8827 on fitted freight at Stafford in July 1933 (W.L. Good); Bristol St Philips in 1932 (includes cattle pends); Harlesden December 1926 (with coal in LMS and private owner (Monckton, Newdigate, Birchgrove and John J. Tims), also GWR and SR wagons).
50648 with push & pull gear. Cyril Golding (phot). 15.
Front view showing motor gear: vacuum pump, additional hose and electrical cable. View taken Bolton May 1952.
LMS times (correspondence). 15-16.
Preview Issue. Editor.
See Introductory Issue page 22 (begins page 4) of 6404 at "Sheffield", actually Leeds Wellington
Diagram 1667 open goods wagon. Chris Crofts.
See Introductory Issue page 43: Builders other than Matropolitan, Carriage..., notably Gloucester and Hurst Nelson; also queries lot numbers for Metropolitan order.
LMS Journal No. 1. Editor
Corriegenda & addenda: See letter by Don Rowland (1) p. 31 on nomenclature of pull/push/pull trains or motor trains. Also errors in numbers attributed to Prince of Wales class allocated to Springs Branch and George V to Bangor.
Origin of the Beames 0-8-4Ts. Philip Atkins.
See article on page 48. In February 1921 forty further 0-8-2Ts were ordered, but this was later cancelled and thirty 0-8-4Ts were ordered in September 1922 with G2 boilers. The NRM holds diagrams for an 0-8-4T version of the Fowler 0-8-0 with condensing apparatus and a booster-fitted 0-8-2T.
Bracket signals. L.G. Warburton.
See page 28: W.C. Acfield retired in 1927, not 1926 as stated.
Meltham. Barry C. Lane.
See drawing on page 43
LMS Journal No. 2. Mick Nicholson.
Wrong line orders for single-line working: see Issue 2 page 68 (article in question begins p. 66): also notes the use by North Eastern Railway of two pilotmen when single-line working was instigated through a junction.
LMS photographic days. Reg Batten. 19-23.
Began taking photographs in 1930 when aged 16, initially on ECML between Potters Bar and Brookmans Park, then at major London mpds (having joined SLS), especially Camden and Willesden, then near Bourne End where he befriended Ronald Biggerstaff until the outbreak of WW2. Following WW2 most of his pictures were taken near Elstree. Illus.: No. 4853 on up express near Elstree; Nos. 99 and 39 double heading on local; 6206 and Patriot on shed at Camden; No. 2916 on freight at Elstree; Patriot 5544 at Bourne End on heavy express; 5629 Straights Settlements (1946 livery) on express near Elstree; 2325 on slow passenger and No. 5535 on milk train; 4P compound 1026? overtaking 2326 on local train (all Elstree); 46122 Royal Ulster Rifleman (Bourne End)
Excursion to York. Barry Lane. 24-5.
Return excursion from York hauled by 2-6-0 13004 on train of L&YR stock in 1926. Train includes a former six-wheel bogie special saloon (also illustrated in six-wheel bogie state); also "at least eight" bogie coaches with a multitude of lavatories for use by theatrical parties, but train probably a race-goers special.
Diagram 2116 22-ton tube wagon. Bob Essery. 27 (also p.26)
in "unpainted livery" (492464 illustrated - only sole bars painted and area for "return to" etc. Constructed to drawing D13/3809 (reproduced) Lot 1454 and intended to enter traffic in 1947,
Mirfield MPD. 28.
Panoramic view with two L&YR 0-6-0s, one of which was 52581, c 1950. One of the eccentric speed signalling colour light signals is just visible.
LMS Signals. No. 3. The development of the upper quadrant signal and single post signals. L.G. Warburton. 29-34.
This part extends its coverage to a much broader canvas than the LMS; namely the standardization of signalling, originally under the auspices of the Railway Executive Committee on 1 July 1919, but continued thereafter by representatives from most of the major pre-grouping companies and thence by the Big Four, mainly chaired by a representative from the GWR. This advocated the adoption of upper quadrant signals on all of the mainlines, other than the GWR. A.F. Bound was appointed the Signal & Telegraph Engineer for the LMS from 1 April 1929. Illus. of early upper quadrant signal in Derby Signal Works on page 29 is repeated on rear cover.
LMS post-1937 4-6-2 projects. Philip Atkins. 35-6.
Some consideration was given to a three-cyclinder Pacific design, probably for the Midland Division. Another project was (side elevation) for a 4-6-4 with a 70 ft2 grate. The Duchess type was also the subject of a 300 psi boiler with Houlet superheaters, but this project was interupted by WW2. Atkins also notes a compound version of the Duchess type with Kylchap chimney and poppet valves, although Atkins queries whether this outline was feasible or acceptable to the CME.
Caledonian Railway locomotive valve gear. Graham King. 37-8.
Three illustrations of the valve gear fitted to 54465 as seen at Motherwell mpd in 1955: at this time the locomotive was fitted with cottered big ends rather than the original marine type which were still fitted to the small Jumbos at that time. 57600 is also illustrated (but not the valve gear) see "caption" by Arnold Tortorella 5-78 which states at Dumfries shed and notes steel hoists outside workshops as authorised by GSWR Board on 3 September 1912).
Working in an LMS Control Office. John Edgington. 39-43.
Author was employed in the Control Office of the Birmingham Western Division between 1941 and 1958 where each shift was staffed by eight (controllers and their assistants). The GPO telephone was still refered to as the National [Telephone Company] which had ceased to exist in 1912.
Locomotive details. Part 1 — injectors. David Hunt. 45-51.
Injectors were propietary items, and certainly not limited to the LMS. Terry Essery shows how footplate crews reacted to them Number 4 page 61. Being propietary items there is a vast literature in J. Instn Loco. Engrs.
The Harborne Branch. Steven Robertson. 53-74.
This was an independent railway until the Grouping, although operated by the LNWR. Constructed under an 1866 Act it opened on 10 August 1874. Its passenger service was an early casualty to motor bus competition, from 1912, as the line was only 3 miles 59 chains long and services were hampered by the junction onto the Stour Valley line. Freight survived for longer. Further sources of information: see letter by Patrick Haworth 5-78. Historians of the Chad Valley Company may be interested in the rather excessive number of illustrations of Harborne station acting as a timber yard for the toy factory. More normal illus.: Harborne with freight hauled by LNWR 0-6-2T (private owner wagons include West Cannock Colliery #124) (W.A. Camwell); coal tank on passenger train in November 1934; Harborne station exterior; Ordnance Survey plan of 1913, passenger timetable 26 Seeptember 1927; Rotton Park Road in Novemeber 1934 (WAC), and on 7 May 1929, and on 22 November 1934 with 2-4-2T 6742; Mitchell & Butler sidings; Hagley Road 22 Novemeber 1934, with LNWR 0-6-2Ts 6924 and 7742; Harborne Junction signal box; train crossing Birmingham Canal Navigation; SLS railtour of 3 June 1950 hauled by 46757; Icknield Port Road after closure; MR 2F 0-6-0 23006 on freight; 6927 on freight on 12 April 1940 (WAC); entry to Mitchell & Butler sidings in 1949 (P.B. Whitehouse); 11221 (L&YR 0-4-0ST) in Mitchell & Butler sidings; also 23006 at this location (PBW); LNWR 0-6-0 28616 on freight on 1 July 1949; turntable at end of line (out of use). See also Number 7 page page 70 for illustration and further information.
Glossary of railway terms. Bob Essery. 75-6.
Some of the terms are very general, such as "juice" for electricity.
LMS statistical returns. 77.
Rather vague notes relating solely to the Handbook for 1937. See Wood and Stamp (1928).
Beauchief Station. 78-9.
40503 on stopping train consisting of five corridor coaches c1950. Precise date (14 April 1952) and train (12.17 Sheffield Midland to Clay Cross) given in letter by Richard Morton (5-78).
Highland Railway locomotives. S.H. Freese (phot.). 80.
Clan goods 17953 on shed Dingwall in 1939, and 17956 with 14399 Ben Wyvis on northern Mail in 1939 (repeated as front cover).
Early upper quadrant signal in Derby Signal Works. rear cover
Repeated in text on page 29.
Beyer Garratt 7981 between Sileby and Syston on 7 May 1943. V.R. Webster. front cover.
2-6-4T 2432 (Lot 128) at Derby on 15 March 1936. W.L. Good. front cover bottom.
47972 at Toton on 8 July 1948. H.C. Casserley (phot.). 1
2P 436 piloting 5900 Sir Gilbert Claughton (with ROD tender) leaving Carlisle in 1928. 2-3.
With LNER (ex-NER) 2028 light engine alongside. Ex-L&Y 4-6-0 in background.
The Midland Railway Society. 4.
www.derby.org/midland
LMS Northern Division passenger train formations & operations. Niall Ferguson, Peter Tatlow and Arnold Tortorella. 5-25.
John Edgington questions the data relating to four and six wheel stock taken over (Issue 6 page 77) .also specific points on most of illustrations. Illus.: 14610 (CR 908 class) painted black at Germiston Junction on express including former CR coaches, c1930, 5 (upper) ; CR six-wheel five compartment composite (Brittain era), 5 (l) ; 13390 (Pickersgill 4-4-0) departing Aberdeen with local for Perth consisting of 4 CR non-corridor coaches, sheeted fish wagon and clerestory vehicle at rear, 6 (u) John Edgington (6-77) noted that locomotive was 14490 and rear vehicle was LNWR full brake to Diagram 381A; 14452 (crimson lake) departing Aberdeen for Glasgow with long express including 5 non-corridor vehicles plus six corridors (Gordon Tidey), 6 (l) ; CR 50ft low arc corridor composite at Leamington Spa numbered 4953 (post 1933) (L.A.G.H. Coltas), 7; M3359 (CR 65ft 12-wheel corridor) at Birmingham New Street c1951 (S. Cartwright), 8 (u); M25973 (CR 50ft brake lavatory composite) with 0-4-4T at Killin Junction, early BR (R.S. Carpenter), 8(l); 14450 at Aberdeen with stock including Pullman car, 12-wheel third corridor and possible ambulance car conversion, 9 (u), see also letter from John Edgington (6-77) who gives furthr evidence for ambulance train origins; 14437 Dunalastair III in black livery with bogie tender with two coach express at Haymarket West Junction, 9(m); Balerno branch third 26085 on rail tour, 9(l); 17457 (Jumbo 0-6-0) with northbound passenger from Perth including ex-CR composite stock and horsebox in 1938 (C.L. Turner), 10; brake third 24364 (GSWR, 1913), 11 (u); 6-wheel third LMS 17909 (GSWR 1896), ll (m); brake third 24380 (GSWR 1916) at Leeds City on 26 March 1949, 11 (l); compound 1066 with heavy train for Glasgow leaving Dumfries formed of LNWR/WCJS stock including 12-wheel dining car, 12(u); 57 ft brake corridor composite 7396 (built 1918 for GSWR and formerly 18556) at Carlisle in 1936, 12(m); 50 ft 6 in non-corridor Sc24394M (built Hurst Nelson 1913 for GSWR) at Hawick on 18 July 1953, 12 (l); Reboilered Loch 14383 Loch an Dorb (black) at Bunchrew on local passenger train formed of GSWR 6-wheel third, HR bogie lavatory composite; HR 6-wheel third; 2 bogie brake vans, 13 (u); M4997 (52 ft HR corridor composite), 13 (l); M4990 (LMS 18620) (Pickering 1916) locker corridor composite at Carlisle 1 June 1951 (H.C. Casserley), 14 (u); former HR sleeping car (Pickering 1907) running as 3rd composite corridor M6598 at Tyseley in 1948/9 (formerly LMS 18863) (P.J. Garland); 2-6-0 13105 with River 14757 on Perth to Inverness express on Killiecrankie viaduct, train includes MR clerestory corridor, WCJS, Period 1 LMS and Pullman car on 29 July 1931 (H.C. Casserley) 16; Westinghouse-equipped CR 4-4-0 with bogie tender on 4-coach express (including LMS period 1 corridor brake composite (James R. Clark), 15; 14691 Brodie Castle (crimson lake) on long assorted train including MR clerestory (F. Moore), 16 (u); Compound 1066 ascending Beattock for Birmingham (includes GWR TC for Plymouth) [forms basis for Nock painting fp18 Scottish Railways]
Working the Garratts: recollections of William Webb as related by Roderick H. Fowkes. 26-30.
Based at Toton Driver Webb had a great admiration for the Garratts, preferably bunker leading when visibility was better. He noted that he had been "put-back" to Derby in the 1930s (see letter in 6-76 from Keith Miles on demotions and redundancies at that time) and in omnibus letter from John Edgington (6-77) which also covers pilot locomotives as herein and on GWR (and KPJ NBR). Some drivers insisted upon turning their locomotives. Some doubt about loads permitted (RJE cites official document of 1 October 1945). Notes greasing of coal wagons at Brentingley Junction and fatal scalding near Radcliffe Junction on 7967 in winter of 1940 due to burst steam pipe of Driver W. Hurley and Fireman Punch Wooley. Illus.: unidentified Garratt at Elstree (G.H. Soole); compound 1042 and unidentified 2-6-6-2 (fixed bunker) at Elstree; 7994 on down empties near Ayres Lane, Harpenden on 29 June 1946 (Eric Bruton) .
Liverpool Central. Bob Essery. 31-6.
Cheshire Lines Committee (GNR/MSLR (GCR)/MR later LNER/LMS Joint) formed in 1865 by first two, but Midland joined 1 July 1866. Post-grouping six LNE and three LMS Directors. Managed from Liverpool and mainly worked by LNER. Through boat train to Harwich, and through services to Hull. Fast regular service to Manchester. Fish traffic from Grimsby & Hull. Also fruit and vegetables. Note on signalling. Map (MR). Exterior c1932. Interior with N5 class 0-6-2T at buffer stops. Harwich boat train with former GER dining car in BR days; 41186 on stopping train; aerial view 1971.
LMS signals No. 4. — The development of the upper quadrant signal and single post signals. Part 2. L.G. Warburton. 37-53.
Part 1 see Number 1 page vv: Illus. Olney single timber post; lattice at Glendon Junction; 46111 Royal Fusilier (without smoke deflectors) passing Cheddington with pair of tall lattice posts with lower repeater arms; ultra-tall lattice posts with repeaters at Willesden c1953; 45148 at Uttoxeter on slow train with pair of tall lattice posts with home & distants and repeaters; single post tubular at Ais Gill; home & distant single post tubular at Salwick; similar at Broom Junction (but with track-circuited rationalized single line); pp 46/7 superb posed picture from The LMS at War with class 5 5240 leaving yard with tubular yard signal watched by "attentive" men in military uniform (if they had been Americans they would have been carrying flags: Nelson Twells suggested Perth location: Don Rowland 6-76 suggests Badnall Wharf south of Crewe which served ROF Swynnerton where shunting horns could be used when smoke screen was laid down to protect ordnance factory); on page 53 text mentions rail built posts (designed but probably not built) and spun concrete post at Askham-in-Furness (illustrated): see also 6-77 for letter from John Edgington on these last items
Gayton Loop. Bob Essery. 55[54]-60; 80.
Blisworth: includes notes on permissive block working and illustrations of it: illus.: Patriot (unrebuilt) on express passing signal box & loop in 1946, unrebuilt Royal Scot with drifting smoke on express passing loop in 1947, 4913 on express passing Blisworth in 1947 (all W. Mallard): 5591 Udaipur on freight and Royal Scot class on express in 1939 (pp 58-9) rear of train viewed from signal box (R.J.F. Rawlinson) p. 80. Further photograph No. 10 page 51.
Use and operation of injectors in service. Terry Essery. 61-3.
The injector from the standpoint of the footplate crew. Strangely, he noted: "I cannot recall any really bad injectors": a view not shared by users of LMS on other railways which enjoyed better injectors, notably the LNER and GWR. . See Number 3 page 45 for how injector operated.
Lancashire & Yorkshire '1400' 4-4-2 tender engines. James Matthews. 65-7.
Mainly pictorial survey: relies upon references to other sources (some of which are vague, e.g. The Engineer 1899) and include Eric Mason's The Lancashire & Yorkshire Railway in the twentieth century. Illus.: L&YR No. 700; L&YR No. 1402 at York on 31 July 1914 (excellent detail of NER coach behind); 10307 (LMS red); cab view; 10335 presumably entering York with train of L&YR stock (C1 large Atlantic in background - caption fails to note this interesting juxtaposition); 10300 (two views). See also letter from John Edgington 6-77..
The Wick & Lybster Light Railway. Nelson Twells. 68-73.
Opened 1 July 1903; closed 1 April 1944. Ordnance Survey map (Lybster), 1906. Illus.: Wick station 25 September 1912; Lybster station c1927; Thrumster station; Lybster station in 1912; 1051 with LYR brake third and HR goods brake van; 15053 taking water at Lybster shed in July 1931 and another view possibly of same locomotive. See also Rly Mag., 86 page 46 and Rly Mag., 1903, 13, 101 for description of line at time of opening: this includes posed photograph of 0-4-4T No. 53 Lybster and four-wheel coaches. See also letter from John Edgington 6-77....
By the book No. 2—The working timetable. Don Rowland. 75-9.
Includes reproductions of pages from. See also letter from John Edgington 6-77.. The Appendix follows in Issue 14 (page 76) (some sort of Burton Book of Records?).
Rear of train viewed from Gayton Loop signal box. R.J.F. Rawlinson. 80.
Closure notice: Wick and Lybster barnch. rear cover
Notice announcing closure from 1 April 1944 printed McCorquodale
6201 with 10 ton tender leaving Euston? front cover.
Coaling plant (LNWR), Crewe North mpd. G. Platt. 2-3.
View taken c1938: LNWR 0-6-0PT (were these square-sided saddles or panniers? KPJ) amongst murk: coal wagons mainly LMS, but some NE (i.e. LNER) and two GWR — presumably all loco coal.
Princess Royal Pacifics — the cosmetic dimension. David Jenkinson. 5-17.
Jenkinson considers that BR blue suited the magnificent locomotives better than Brunswick green, but that red was the perfect colour. Class had almost as many boiler types as entire LNER Pacifics! Tables note which colours , tenders and boilers were fitted and when. Illus.: 6200 workshop grey June 1933; 6201 crimson lake, double stovepipe chimney; 6201 curved top tender (1936 condition); 6207 - modified motion bracket and rversing rod, high superheat boiler; 6200 at Camden in 1934; 6203 at Camden in 1936; 6204 with 1936 style insignia and 10 ton tender; 6210 with 1936 sans serif insignia on down Mid-Day Scot at Crewe in 1937; 6201 climbing Camden Bank with heavy express (1937 scroll/serif insignia); 6212 with dog ring fixings to smokebox door and red shaded insignia on turntable at Camden in 1938; 6210 in 1946 lined black; p. 12: 6205 with derived motion at Chester in 1947 (still red): see letter from J.A. Smith (6-80) which argues that was Shrewsbury not Chester and that locomotivve was being run-in from Crewe; 6201 with domed boiler in "1946" livery; M6206 in 1946 livery at Trimby Grange (Eric Treacy); 46212 (still red); 46207 in LNWR livery, tender lettered "BRITISH RAILWAYS"; 46201 in LNWR livery with lion on monocycle and domeless boiler on up Liverpool express at Bushey; 46210 in BR blue livery at Crewe in 1949/50; p. 16 46204 in BR green with first BR emblem c1952 (caption states domeless boiler which as David Jenkinson in letter in 6-80 confesses was not the case); 46204 in either red or green at Euston with later emblem; 46207 in "LMS" red on turntable at Camden mpd.
Carriage cleaning plant, Longsight, Manchester. 18.
29 February 1932.
Northampton St. John's Street. Bob Essery. 19-23.
Terminus of MR branch line from Bedford, opened 10 May 1872. St John's Street added by LMS on 2 June 1924 to differentiate it from other stations in town. On 3 July 1939 station was closed and trains were diverted to Castle Station, with most trains also calling at Bridge Street. Illus.: view of platforms; Ordnance Survey map 1901; exterior (rather grand) on 15 April 1949; ex-MR 2-4-0 256 with MR three-coach train c1930 at station; ex-LNWR 2-4-0 5031 on train for Wellingborough c1930 (leading coach MR clerestory); ex-MR 0-4-4T 1273 near Stevington on train for Bedford on 22 July 1939 (H.C. Casserley). See additional material in Issue 9 page 79.. See also letter from D. Mutton in Issue 34 page 80.

LMS Signals No. 5 — Gantry signals. L.G. Warburton. 24-38.
Illus.: LNWR gantry at Preston (also shows Clayton fog machines and LNWR three-arm ground signal; diagram Pratt truss girder signal gantry; LMS girder at Derby Junction on 30 May 1932 (with single man landings); Pratt truss girder, Tring cutting 1938 (Nicholls type arms); Bedford Midland Road Pratt truss type (BR period); Llandudno 1 July 1973; Bedford with 48107 on freight; Trent Junction (also MR groung siganl 1910 pattern); cantilever at Bath Green Park in 1966; Warren girder with tubular posts at Chester; timber girder constructed Crewe, erected Bromsgrove c1930 with 9F 92079 and 8405 (WR) banking on 31 May 1957. See Editorial confession (No. 6 p. 80) on picture credits which should have included V.R. Anderson.
M&GN Circle. 39.
Joint with GNR/LNER. Illus.: LNER D52 No. 01 at Melton Constable in May 1937..
LMS photographic days. Part 2. Reg Batten. 40-4.
Experiment with 'Robot' camera in 1937, but unable to enlarge output at time and had to wait eleven years until succeeding. Illus/: 6220 Coronation on Coronation Scot; pair of Patriot 4-6-0s double heading express on up WCML; 9036 (Super D), Willesden mpd 1937; 6154 The Hussar, Camden mpd, 1938; Cauliflower near Claydon with two coach period 3 non-corridor set in July 1937; 4P compound 1009 on stopping train formed of corridor stock near Radlett c1947 and M2767 running tender-first with engineering train near Elstree.
LMS carriage and wagon renewals. Bob Essery. 45-7.
Traffic Committee of 27 June 1934 reviewed passenger and freight rolling stock, aided by statistics in the change of stocks since 1923. Data on increase in number of sleeping cars, and on number of berths; number of passenger vehicles still with oil or gas lighting. Similar data for freight vehicles, with decline in number of open wagons and increase in number of vans, and marked increase in number of containers. Planned new construction.
Diagram 1661 cattle wagon. 47-50.
Drawing of long cattle wagon, Derby, 1 April 1927. Wagons built at Newton Heath and at Derby (1888 in total). Illus.: 243606 at Liskeard, probably constructed Newton Heath in 1928 (vacuum brake fitted).
Query corner. LMS ventilated van. 50.
Stated to be at Swansea (there was a lot of it owned by LMS) on 5 May 1931. No. 272093 with black lettering, Lot 107, Diagram 1664. The topic of the livery, notably the "black lettering" led to a considerable correspondence in Issue 6, notably from A.S. May (p. 77) and from Don Rowland, P.E. Whiteside, Michael Dunn and John Brown on page 79..
LMS territory. F.W. Shuttleworth (phot.). 51
North Staffordshire Railway: Congleton Lower Junction water tank. Additional information in feature by John Hulme (Number 7 page 44)
L & Y locomotive details. Barry C. Lane. 53-4.
Coal bars for rear spectacles were fitted to some L&YR locomotives. Illus.: 11479 near Sowerby Bridge climbing to Halifax on transfer freight (without); 10788 at Huddersfield in 1946; 10777 at Wakefield shed in July 1938; 10869 at Horwich Works on 30 April 1938 (clearly visible); 50653 at Rose Grove on push & pull for Colne, and another view of same locomotive (which had extra coal rails, but it is not known whether it had coal bars.-
LMS engine history cards. Bob Essery. 55-65.
Tells how the records were salvaged from Derby Works and eventually reached the NRM. They include edge notched cards and 80 column (Hollerith cards) as well as plain cards, time cards and repair slips as filled in by drivers. Unfortunately, feature does not state how punched cards were used, although the chapter on statistics in Wood and Stamp's Railways does give some indication as to why the Hollerith cards were maintained. Phil Atkins (letter Issue 6 page 79) states how data was used to establish locomotive building costs and Don Rowland shows how the data enables estimates to be made of earnings received for those in the Conciliation Grades. Specific attention is paid to the reproduced clocking-in card for Mr Wright..
The L&NWR 0-6-0s inherited by the LMS. R. Hadley. 67-73
DX (Ramsbottom); 17 inch Coal engines and Cauliflowers (none entered service after 1902 when 0-8-0 became standard freight locomotive). Diagrams (s/f els.). Illus.: 8155 (Coal) at Northampton in 1933; 8000 (DX) at Carlisle?; 8177 at Crewe, 11 March 1933; 8238 at Crewe in early 1930s; 8187 at Rugby on 11 August 1935; 28116 at Grange-over-Sands in April 1947; 28091 as Crewe Works shunter on 1 May 1938; 8337 at Llandudno on empty stock c 1937; Cauliflower: 8614 at Berkswell on 5 coach express (with 6-wheel brake van still in LNWR livery and leading coach with roof boards), April 1927 (W.L. Good); 8451 at Bletchley on stopping train in 1936 (J.A.G. Coltas); 8367 at Verney Junction on stopping train with Metropolitan Railway coaches behind, c1935; 58382 on class J freight at Tunstall on 29 June 1953 (F.W. Shuttleworth); 28548 at Stechford in 1947; 58396 in West Cumberland,
2761 on Toton shed on 16 June 1928. H.C. Casserley (phot.). 74.
Kirtley 700 class (rather fuzzy) and class 3 Belpaire goods.
LMS Times (Correspondence). 75
LMS Journal No. 1. Philip Griffiths.
Further information (see page 48) on LNWR-type 0-8-4Ts and their tendency to derail, especially due to lightness of colliery sidings in Sirhowy Valley, especially those off ex-Rhymney Railway.
LMS Journal No. 1. Patrick H.S. Haworth.
See 1-44 for allocations (corrections to table on p.47) Prince of Wales allocated to Holyhead.
LMS Journal No. 2. Ian Canavan.
Train illustrated on p. 78 upper was not an excursion but regular 10.05 Glasgow to Birmingham
LMS Journal No. 2. Philip Griffiths.
See feature page 71: Use of former L&YR corridor stock in South Wales and noting that under Western Region it was not painted in carmine and cream but in plain crimson.
LMS Journal No. 2. Keith Miles.
See feature page 41: noted the use of coal tanks on Delph Donkey until 1939 as related by Charlie 'Wag' Harrison who was a fireman on what he called the 'bashers' at Lees.
LMS Journal No. 2. Patrick H.S. Haworth.
See feature page 71: date of 1938 argued for illus of 12260 (0-6-0) on westbound excursion:
LMS Journal No. 2. Michael Holland.
See feature in Number 2 page 2 on Manchester Victoria and Exchange: interesting that Master Holland had spent time on these stations at same time as Master Jones noting that LNWR 4-4-0 was probably acting as a banker (same role as 635 in 1948) and apparent unusualness of class 5 in terminal platforms in Victoria (but it was 1939: the GWR still worked into Exchange then).:
LMS Journal No. 2. John Edgington.
Minor addenda
LMS Journal No. 2. Philip Griffiths.
Auto-train (push & pull) working on LNWR lines inn South Wales: agues that LNWR South Wales lines did not use p&p working under LMS except Ebbw Vale to Brymawr..
LMS Journal No. 3. Richard White.
See train on front cover and on page 80: gives extensive details of the train being worked, namely the morning train from Ineverness for Kyle of Lochalsh on the section of its journey to Dingwall when in conveyed a mail van at the head of the train thus far and from which it was taken forward by a subsequent train for Helmsdale.
LMS Journal No. 3. Don Rowland.
Wrong lines about Wrong line working: refers to letter by Mark Nicholson (Number 3 page nn) which corrected Don Rowland's feature (Number bb page xx) which incorrectly refered to "single-line working" rather than "wrong line working.
LMS Journal No. 3. Richard Morton.
View of train at Beauchief (3-78): adds details of date and train
LMS Journal No. 3. Arnold Tortorella.
See illustration 3-37 of 57600 at Dumfries shed which shows hoist authorized GSWR Board 3 September 1912.
LMS Journal No. 3. John Edgington.

LMS Journal No. 3. Patrick H.S. Haworth.
Harborne branch (page 53): further illustrations in Old Harborne, compiled R. Clarke (Chalfont Publishing, 1994), in SLS Journal and in Local Collection in Harborne Library.
LMS Class 2P 4-4-0 No. 697. John Edgington. 79-80.
Modification to exhaust arrangements which involved fitting a LNWR chimney at Crewe in June 1934 (illustrated in this condition), and prior to modification with Fowler chimney and bogie brakes (Nottingham c1933), and with standard chimney at Bath minus bogie brakes, but with S&D tablet apparatus on 24 July 1938 and as 40697 (with cut down chimney) at Bath on 30 July 1961.
LMS "trespass notice" dated February 1925. D.F. Tee (phot.) rear cover.
No. 25319 at Bletchley on 25 June 1938 with Driver Bert Goodman. L. Hanson. Front cover.
See Editiorial grovel in Issue 7 page 72.
Royal Scot (unrebuilt) on up express near electrified lines in winter. 1
Rather murky photograph (even snow looks mushy), dirty locomotive and train: John Edgington (7-72) suggests Hatch End, but wonders how photographer did not fry.
Royal Scot 6143 Mail arrival at Platform 1, Euston on 7 July 1930. 2-3.
Tests of engines on the Midland Division between Carlisle and Leeds in November and December 1924. William Dunn. 4-10.
Three compound locomotives (No. 1023 with 7ft driving wheels) and Nos. 1056 and 1066 were tested "against" CR 4-4-0 No. 124 and LNWR Claughton 5927 on non-stop trains southbound and with a stop at Hellifield northbound. The test trains weighed 300 and 350 tons. The CR 4-4-0 performed at an unsatifactory level. The other locomotives performed well. The Claughton produced the hihest power output but at the cost of coal consumption. The compounds in the main kept time and burned less fuel (which is presumably what the tests were engineered to show). The Claughton sometimes steamed badly.
Shrewsbury Locomotive Shed. 11-15.
Black & photo-feature, but also notes allocation as at 21 September 1932 (mainly LNWR, but also four ex-L&YR, two Sentinels and 5 4F 0-6-0s and six 2-6-4Ts: total 73) Both Patrick Haworth and John Edgington (7-72) make comments on allocation list, especially locations of two Sentinels and LNWR and LYR 0-4-0STs (namely Trench and Clee Hill sub sheds (latter was surely a supra shed?): 29658 Charles James Lever (see letter from Patrick Haworth, 7-72, formerly named Atlas, not as stated) and Coal engine 8204 on 4 August 1935 (H.F. Wheeler); pp. 12-13 Prince of Wales 5201 (two views) on 20 August 1933 (M.P. Yarwood) see also letter from Patrick Haworth, 7-72, who states that must have been 5701 formerly Egeria; 8204 and 0-4-0ST 7208 (391/1870) both as first.
Well, I'll go to Trent. Rod Fowkes. 16-30.
Steam World sort of material: reminiscences of railways (more of same in Steam World Issue 213 page 38) which had not changed enough since LMS days, but which were firmly within the orbit of British Railways. Author started as a junior porter at Trent on 14 January 1957. He was a control reporter at Sheet Stores Junction signal box. Mentions the annual outing from Toton. Part 2 Number 7 page 73 et seq. Illus.: (picture credits due to Joe Wade, not as stated see Editorial grovel (7), 72) 58125for Chaddesden Sidings, Derby at Sawley Crossing; 46103 Royal Scots Fusilier at Draycott on 25 September 1953; author aged 14 at Tamworth; Sawley stationin November 1957 and in 1952; Draycott station in Nover 1958; DMU on Castle Donnington line on 25 September 1959; 43235 passing Trent with mineral train; 45735 Comet on ballast train at Trent on 8 February 1964; Trent Junction North in 1950s; Trent Station North signal box interior; Trent Station South signal box; 47969 on class F freight at Meadow Lane Junction in May 1957; remainder at Sheet Stores Junction: 48698 taking Castle Donnington branch; 48646 on 15 July 1964; 45597 Barbados and 45101 on St Pancras to Manchester express in July 1958; 48644 in July 1958 and 92021 in August 1960. See also letter from David Smith in Issue 9 page 66 with contribution from Jane Pretty née Dennis, daughter of Arthur Joe Dennis, station master until 1956.
LMS territory: [illus. of canal depot at Kidderminster]. 30.
Entitled 'boatage depot'. See also letter (Issue 7 page 72) from John Cox who quotes J. Ian Langford's Staffordshire and Worcestershire towpath guide, Goose, 1974 foor further information about this outpost..
Making economies on the Somerset & Dorset Joint Line 1929-31. Neil Burgess. 31-9.
The LMS took over full operation of the line from 1 June 1930. The line was of little value to the Southern Railway and it would have been difficult to divide the line between the two Companies as the northern part was expensive to operate. In spite of pooling agreements there was still some residual competition with the GWR. A report conducted by the LMS management was pessimistic about the traffic prospects. Illus.: Bath Green Park, Radstock, Midsomer Norton, Evercreech Junction, Blandford, Bridgwater, Burnham-on-Sea, Wells (with push & pull unit). See Editorial grovel with the shovel Issue 7 page 72: Green Park and Queen Square are identical station. John Edgington (7-72) pointed out that J.F. Bradford (page 34) functioned as District Passenger Manager, Birmingham, and not as stated, his eagle eye also caught a Sir Josuah Stamp! in same text. More by Burgess in Issue 18 page 75...
LMS carriage liveries revisited. David Jenkinson. 40-56.
Crimson lake or Midland lake were used interchangeably and always denoted the same colour. The three periods of carriage design were gradually reflected in simpler/more modern styles of lining. Lettering was atndardized but some pregrouping vehicles (notably from the LNWR or LYR) demanded smaller lettering. Further illustrations with excellent captions in Number Eight.(page 35)..
Rowsley: a rural railway centre. Glynn Waite and Laurence Knighton. Midland Railway Society. ISBN 0 9537486 2 6. 56.
A gentle promotion.
The Lancashire & Yorkshire Railway Trust (LMS Socities No. 6). 57.
Preservation of locomotives, notably 51218 (0-4-0ST) and 0-6-0ST 11456 (L&YR 752) formerly owned by NCB, also some rolling stock. Publishes magazines and newsletters. Very small membership.
LMS Signals No. 6. — Banner repeaters. L.G. Warburton. 58-65.
A.F. Bound decreed that the use of tall signal posts (common on LNWR) should cease and this caused the use of banner repeaters to rise. These could be lit by oil lamps or by electricity. Illus.: Dumfries station on 7 May 1972; Longton (oil-lit) and Glasgow St Enoch in about 1933.
Gayton Loops Signal Box. Patrick Rawlinson. 65-74. Includes notes on permissive block working. Illus.: 6122 Royal Ulster Irishmen on up express passing signal box in 1930s; interior showing author working lever (KPJ performed similar activity at Delph Junction when slighly older), block instruments, 6170 British Legion on down express in 1946 and 4F No. 3934 shuntiing train of LMS and MoS iron ore hoppers.

Blisworth S.M.J.. 75.
W.A. Camwell photograph of passenger train hauled by tender-first ex-MR 3F with Stanier stock and electric platform lighting, plus extracts from the 6 October 1946 Working Timetable. John Edgington (7-72) considered that three coaches may have been excessive for anyone train and suggests two for Stratford and one for Banbury..

LMS Times. 76.
LMS Journal Nos. 1-3. Frank Lodge.
See Issue 1 pp 56/7 up train
LMS Journal No. 4. Don Rowland.
See picture pp. 46/7 not Perth suggests Badnall Wharf south of Crewe which served ROF Swynnerton where shunting horns could be used when smoke screen was laid down to protect ordnance factory
LMS Journal No. 4. Keith Miller.
See page 26: term "put back": demotion to a lower grade or made redundant.
LMS Journal No. 4. Phil Chopping.
See feature on page: cites (and makes extracts from) several published works on coastal route between Helmsdale and Wick and Thurso involving a traverse of the Ord of Caithness.
LMS Journal No. 4. John Edgington. 77.
Micro-comments on a multitude of points! See feature beginning page 5 data relating to Caledonian four and six-wheel stock figure are suspect as 29 were the 1920/1 build for the Balerno branch. There must have been more than 11 others; page 6, top caption: engine number should be 14490; rear vehicle looks like LNWR 45ft full brake to Diagram 381A; page 9, top caption: leading vehicle looks like an LNWR 57ft full brake conversion from ambulance train vehicle (see page 99, LNW Coaches by David Jenkinson, OPC 1978), similar but not identical; page 14, columns 1 & 2 - were the Manchester Victoria-Glasgow Central coaches also WCJS?; page 15, renumbering - it would appear from photographs that the Northern Division did not stick rigidly to the 'block figures for renumbered vehicles' rule in 1933; page 19, column 2 - Caledonian Westinghouse stock to LTS, possible of course but none appeared in pictures to writer's knowledge; page 19, column 3, para 1 - should be Dumbarton & Balloch Joint; page 23, middle caption - Leading van looks longer than 42ft (50ft?) page 26, column 1, para 2 - presumably he was reduced to 'Passed Fireman' and transferred to Derby. A lot of this went on in the 1930s. Refusal usually resulted in dismissal. Also observations on pilot engines: GWR (different as always as did former NBR and through to BR Sc Reg) coupled the pilot inside the train engine to ensure the senior train driver was in charge; page 33 (feature begins 33), caption - this is the 12.50 Harwich; Roof boards are readable; see feature beginning page 37: did not know of any rail built signals on LMS and on spun-concrete post; see page 60 et seq; page 66, caption - Train is entering York from south (GN 4-4-2 in left background). Date is no earlier than 1928, number on cab, but the three leading coaches appear to be in L&Y livery and page 66, para 2 - the L&Y had more water troughs per route mile than any other railway. Another valid reason for small tenders. L& Y turntables were also relatively small diameter. Apart from Blackpool and Wakefield none was larger than 55ft and the majority were only 50ft diameter; feature on Wick & Lybster line (p. 68-): page 72, lower caption - Coach looks like LMS period I or late Midland. date c.1935 or later. Loco appears to have a shed plate; page 73, bottom caption - Loco probably 15051. Safety valves are similar to those on 15051 in picture on page 72. No. 15053 (top picture on page 73) appears to have shorter valves; page 72 top picture appears to be LNW and bottom picture LMS period I or late Midland; page 75, col. 3 - Yes, Don is quite right, the South & Central Wales WTT (working timetables) was a combined passenger and freight book in LNW format which lasted into BR days. I think there were other combined books, e.g. the Highland, but I am open to correction on this. The various sections were always issued separately and only distributed to staff directly involved, e.g. a signalman at Blackpool would only need Section 8 of the Central Division book and would have no interest in, for example, sections 1,2,3, etc. A number of complete sections were bound up in a manilla cover for use in district and divisional offices. The separate passenger and freight WTTs were based on the Midland books and were of different sizes to avoid confusion no doubt, the freight book being the smaller of the two.
LMS Journal No. 5. A.S. May.
See Issue 5 page 50: questions black lettering and suggests extreme weathering.
LMS Journal No. 5. Don Rowland. 79.
See Issue 5 page 50: questions black lettering and suggests extreme weathering.
LMS Journal No. 5. P.E. Whiteside.
See Issue 5 page 50: questions black lettering and suggests extreme weathering.
LMS Journal No. 5. Michael V.E. Dunn.
See Issue 5 page 50: questions black lettering and suggests extreme weathering.
LMS Journal No. 5. John Brown.
See Issue 5 page 50: questions black lettering and suggests extreme weathering.
LMS Journal No. 5. C.P. Atkins.
LMS Engine History Cards:
LMS Engine History Cards: LMS History cards. Don Rowland.
Use of the data to establish wage rates established both prior to WW1, during WW1 and following it and before and after WW2. This included a complex system of bonuses which were not consolidated into wage rates. Also notes on Addressograph system metal plates which were used in assocation with clock-in systems.
LMS Journal No. 5. Keith Miles. 80.
Note on "M" prefix to LMS numbers
LMS Journal No. 5 David Jenkinson.
Caption on page 16: 46204 was not domeless
LMS Journal No. 5. J.A. Smith.
See page 12: argues that 6205 was at Shrewsbury not at Chester and that locomotivve was being run-in from Crewe
LMS Journal No. 5. John Edgington.
identification of blue livery in photographs:
LMS Journal. Editor.
Mea maxima culpa:
45638 Zanzibar passing Dudley Port High Level.78.
In July 1949: motor train with LNWR locomotive partly visible in bay? platform with motor (push & pull) train for Dudley.
Number 7 (probably Summer 2004)
Highland Railway River class/Caledonian Railway 938 class as LMS No. 14756 at Aviemore in August 1939. S.H. Freese. front cover
Fowler 2-6-4T No. 2306. front cover lower
On Time. Keith Miles. 2-5
On Time was the title of a newspaper format periodical produced by the LMS Operating Department during the 1930s: author bases his feature on inspection of Number 21 produced in August 1936. There was competition between depots and Divisions to achieve punctuality. The article cites Bill Thorley's "Life of steam" [Breath of steam, Ian Allan, 1975 Ottley 12297]. The issue of On Time examined includes commendation of how Driver W.R. Knapp of Camden regained 19 minutes of lost time on the 08.30 Manchester London Road to Euston with 5XP 5518. The campaign was devised by C.R. Byrom, the Chief Operating Manager. This issue also included an article by D.C. Urie on saving water. Illus. (diagram) of deflector designed to reduce wastage whilst picking up water at troughs.
Query corner. J.A. Smith. 6.
Fish traffic on 21.21 passing Craven Arms having left Carmarthen at 17.19: where did it originate and terminate? See Issue 9 page 67 replies from L.R. Agutter (Milford Haven) and Peter Pay (Crewe). Also locomotive coal in South Wales: see Moulang report below.
Reeves, John. LMS locomotive operating costs 1933-1935. Part 1 — Freight tender engines. 7-21.
Statistics gleaned from an official LMS typescript document covering the period 1933-1935 for repair costs (light, heavy and boiler costs), mileage, coal consumption, availability: for the following classes of locomotive: 8F 2-8-0; S&DJR 2-8-0; 7F 0-8-0s (standard, LNWR G2; LYR Class 31); 6F 0-8-0s (LNWR G1 and LYR Class 30); 5F 0-8-0 (LNWR D and G); class 4 4-6-0s (LNWR Class 19, Highland Clan superheated goods and Jones goods); class 4 2-6-0s (story gets even more convolulted here as best known are usually considered as Class 5 by anyone still living): Stanier and Hughes/Fowler types aand Lentz valve equipped latter (which appeared to use less coal than standard type, but also travelled less miles!) and the standard 4F 0-6-0; GSWR 2-6-0s. Categorized as class 3: Caledonian 4-6-0 (Oban bogies? of 1913) and 2-6-0 designs and the following 0-6-0s: Midland, S&DJR, LYR Class 28 and Class 27, Furness, CR superheated and non-superheated. Categorized as class 2 0-6-0s: LNWR Coal and 18 inch (Cauliflower) types, Midland, LTSR, LYR Class 25, NSR Class 159, Furness, and Caledonian Jumbos, and 0-10-0 Lickey banker. Illus. most types were illustrated: G2 0-8-0 No. 9327 on freight post-1937; LYR 0-8-0 No. 112911 at Horwich on 25 July 1937; SDJR 2-8-0 No. 13806 at Bath on 28 Apriil 1935; standard 0-8-0 No. 9508 at Willesden; G1 No. 8895 at Saltney on 14 August 1937; LYR 0-8-0 12710 (still with Hoy-type safety valve); LNWR 19-inch 4-6-0 No. 8792; Jones Goods 4-6-0 17926 on freight; Clan goods No. 17956 on passnger train (D.S.M. Barrie); GSWR 2-6-0 No. 17825; Hughes Fowler 2-6-0 No. 13030 on freight on Bushey troughs; Stanier 2-6-0 No. 13264 at Crewe; Lentz valve gear equipped No. 2822; 4F 0-6-0 No. 4029; CR 4-6-0 No. 17914; CR 2-6-0 No. 17801 at Kingmoor on 2 August 1931 (H.C. Casserley); MR Class 3F No. 3502 climbing Lickey Incline with empties; LYR No. 12166 on freight; former SDJR 0-6-0 (No. 65) as No. 3204; LYR No. 12554 banker at Manchester Victoria in June 1936; ex-FR No. 28 as No. 12499 at Moor Row in August 1939; former CR 0-6-0s No. 17551 (saturated with Westinghouse brake) and 17650 (superheated); GSWR 0-6-0 No. 17486 at Corkerhill on 5 June 1933; HR 0-6-0 No. 17693 at Tain on 7 August 1939; 18-inch goods (Cauliflower) No. 8528 on stopping train; Coal engine No. 8117 at Crewe in 1930; Belpaire boiler class 2 No. 22981 at Plaistow in June 1935; Barton Wright 0-6-0 No. 12026; LTSR 0-6-0 No. 22899; CR 0-6-0 No. 17241; ex NSR No. 163 as No. 8677 and Lickey Banker as numbered 22910.
Book reviews. 21.
The Kendal & Windermere Railway. Dick Smith. Cumbrian Railways Association. Bob Essery.
Recommended: see also double spread illus.
Private owner wagons of the Forest of Dean. Ian Pope. Lightmoor. Keith Turton.
Also includes histories of collieries served. Selection of photographs is "outstanding". Includes ones from archives of Gloucester Railway Carriage and Wagon Company. Includes contracts of Crawshay company. "outstanding book" "highly recommended".
Roadside tramway from Cropper family paper mills to Burneside station. 22-3.
Illustration of train hauled by Simplex i/c locomotive on roadside tramway which linked paper mills at Bowston and Cowan Head with Windermere branch (from book reviewed above).
The Midland Line to Bath. Part 1. Stanley C. Jenkins and Elaine Amos. 24-8.
Act was obtained 14 July 1864 for line from Mangotsfield to Bath. The contractors were Eckersley & Bayliss. The line was inspected by Col. Yolland on 28 July 1869 and the line opened on 4 August, although the terminus was probably incomplete. The Somerset & Dorset Railway opened to Bath Junction on 20 July 1874 and in the following year the railway was acquired jointly by the MR and LSWR. The Pines Express started in 1910. Brief details of train services and motive power. MR map of line and enlargement of Bath area.
The Steward Service of the Historical Model Railway Society. 29-30.
There are stewards (with considerable personal expertise) for each of the major pre-grouping companies, including some of the smaller ones, such as the Maryport & Carlisle Railway.
Setting the new standards in 1923. Barry C. Lane. 31-2.
Notes on how a choice was made between a relatively modern style of lining and imitation panelling for the former L&YR passenger stock most of which had been constructed without panels since 1876. Not surprisingly, the more complex Derby style won, although the bulk of rolling stock remained un-repainted. There is also an extensive extract from an uncited piece written by T. Lovatt Williams in 1949 on how the LMS selected a standard whistle at Horwich in January 1923 [also described by E.S. Cox in Locomotive panorama. Volume 1]. See also editorial corriegenda Number 8 page 80: captions to illus. on pp 31/32 are reveresed.
LMS Signals No. 7 — Miniature arm and ground signals. by L.G. Warburton 33-43.
Includes tunnel gongs.
Congleton Lower Junction: a postscript. John Hulme. 44-6.
Supplements pictures in Number 5 page 51. Describes working to Brunswick Wharf which was normally worked by a Fowler 2-6-4T (known at Macclefield shed as a 'Riverside'. Also notes that there was a working for a Fowler 2-6-4T for milk traffic from the CWS creamery at Congleton to Bradford. The Stoke footplatemen called 4F 0-6-0s 'Stoke Scots'.
Memorandums to S.J. Sykes from E.S. Cox: 8-wheeled coupled freight engines. 47-51.
Assessment of the S&DJR 2-8-0 type versus the LNWR classes G1 and G2, versus the standard class 7 0-8-0s. Notes the high number of hot boxes with the last-named. The very severe working conditions imposed on the 2-8-0s were noted: the worst flaw appeared to be poor steaming. Problems were also experienced with the crossheads. The Joy valve gear, smokeboxes and frame fractures were criticised in the former LNWR 0-8-0s. Interestingly, Cox mispelt "Bissel" [Bissell].
The Highland Railway 'River' Class 4-6-0 Affair, September 1915. P. Atkins. 52-69.
Author cites his considerable previous literature on this sad affair: namely the rejection of the locomotives due to "excessive weight" and their sale to the Caledonian Railway. The affair of an incorrectly dimensioned turntable for Inverness mpd supplied by Cowans Sheldon may have been a contributory factor in the failure of Frederick G. Smith. Locomotive Superintendent, and Alex Newlands, Chief Engineer, to communicate fully over the locomotives. This is a very full account and includes the involvement of William Whitelaw, Chairman of the HR and Deputy Chairman of the NBR; the involvement of the NBR in the design of the River class, including a justification for his acceptance of his cautious Civil Engineer's approach to the problem. The life of Smith is covered at length, but Newlands receives briefer treatment.
The Harborne Branch: a postscript. Steven Robertson. 70-1.
See Number 3 page 53 for original feature. Adds further illustration of junction (showing 2-6-0 2825 on freight) and official document concerning proposed withdrawal of passenger service (24 October 1934).
LMS times (errata & other correspondence). 72.
LMS Journal No. 6. Editor
Failure to caption cover photograph. See also page 16 et seq: photographs should have been credited to Joe Wade and in feature on Bath (page 31 et seq) it was not made clear that Green Park and Queen Square are same station.
LMS Journal No. 6. John Cox
See Issue 6 page 30 (not as stated) for LMS canal warehouse at Kidderminster: quotes J. Ian Langford's Staffordshire and Worcestershire towpath guide, Goose, 1974 foor further information about this outpost..
LMS Journal No. 6. Patrick A.S. Haworth
See illustration on page 11 former name of 25658 had been Atlas not as stated; on two page spread (12-13) must have been 5701 formerly Egeria; plus general notes on locomotives allocated to Shrewsbury in 1930s.
LMS Journal No. 6. John Edgington
See photograph page 1 suggests Hatch End; working locations of 0-4-0STs and Sentinels at Trench and on Clee Hill (page 11); page 31 Josuah Stamp and incorrect post for J.F. Bradford (District Passenger Manager, Birmingham); page 75: three coach trains at Blisworth seemed excessive possible two trains.
Midland compound No. 1004 on ordinary passenger train (illus). 72.
On up fast lines at Elstree in afternoon summer sunshine: long train consisting of three former LNWR bogie passenger brakes and high quality corridor stock
Well, I'll go to Trent Part 2. Rod Fowkes. 73-80
Part 1 Number 6 page 16 et seq. Due to the short block sections between Sheet Stores signalbox and Sawley Junction, and Trent Junction, special working methods were in force. The box handled heavy traffic: coal from Toton for the power stations at Castle Donington, Repton & Willington and Drakelow. Nevertheless, there was time to listen to the portable radio until caught by Stationmaster [Tony] A.W. Smith of Trent.
Query corner. 80.
Jubilee 5565 fitted with casing between cab and middle splasher (2 illus.: one pre- and one post-naming). See letter from D. Mutton in Issue 34 page 80
LMS 2-disc ground signal outside St Alabans MPD. E.D. Bruton. rear cover
Number 8 (probably Autumn 2004)
Beyer Garratt No. 47970 in Crewe Works. (H.C. Casserley). front cover.
David Jenkinson - a personal appreciation. Bob Essery. 2-3.
A very personal tribute which concentrates on Jenkinson's skill as a modeller of railway carriages. Illus.: 6170 British Legion a model of which performed on his branch line layout, but why not?
Locomotive repairs on the LMS. David Hunt. 4-24.
Locomotive repairs were greatly reorganized on the LMS, partly by the concentration of facilities (the article notes which works were closed and when) and improved methods were introduced to reduce the length of time in which locomotives were out-of-service. In 1903 16%of the locomotive stock was either awaiting or was under repair at Crewe. By 1919 this had grown to18% and locomotives had to be sent to Armstrong Whitworth for overhaul. On the MR and LYR the number of locomotives out of service was between 12 and 15%. The cost of locomotive rerpairs was estimated at £3 million by the LMS. Heavy repairs were concentrated at Crewe, Derby, Horwich and St Rollox, but Bow Works continued to overhaul former NLR locomotives, and from 1925 when Plaistow Works were closed, those from the LTSR section. When the works at Kentish Town closed these duties were taken over at Bow. The works at Maryport closed in 1923, at Barrow in 1926 and at Stoke in 1926. Lochgorm and Kilmarnock closed at about the same time and Highbridge closed in 1930 and Melton Constable in 1936. Light repairs continued at major depots, especially on the former Midland. The LMS reorganized locomotive repairs adopting the L&YR pre-inspection system as implemented by Riddles and the belt system imported from the automotive industry at Crewe. In Jones' opinion the author overplays Riddles' contribution and underplays that of Beames (who was Riddles' superior). Pools of boilers were built up (previously Crewe had repaired boilers at the same time as the mechanical components). A modified form of the belt system was implemented at Derby. Reorganization methods were also introduced at Horwich under G.N. Shawcross and at St Rollox under D.C. Urie (whom the author hints may have been more influential than Stanier in terms of LMS motive power). These measures reduced the number of locomotives under or awaiting repair to 5%. Other contributing factors included water softening and the provision of spare frames for the 4F, class 5 and G2a classes..
The London & North Western Railway Society. 25-6.
Claims extensive bibliography listing over 9000 books and periodical articles. Collection of over 3000 photographs. Excellent publishing programme and superb website: http://www.lnwrs.org.uk.
Essery, Bob. Rugby. 27-32
Highly inappropriate map (Midland Railway: presumably GNR map would be used for Derby). Illustrations intended to show station approaches:
2P No. 543 possibly on Birmingham ordinary passenger train;
Jubilee on up express in late carmine & cream period overhauling freight with eight soda ash wagons: see letter from Don Rowland in Issue 9 page 67;
plan of passenger station c1910;
8F 48200 on up mineral train on 23 July 1956;
6230 Duchess of Buccleuch on down relief to Royal Scot in August 1938;
6145 The Duke of Wellington's Regiment (West Riding) on down express (J.A.G.H. Coltas);
42577 on slow train for Leicester line;
exterior (entrance canopy) c1960;
46239 City of Chester on down express on 23 July 1956;
signal gantry with GCR bridge behind during conversion to colour light signals in 1939 (V. Forster).
Memorandums to S.J. Symes from E. S. Cox - Prince of Wales class engines. 33-4.
13 May 1931: survey at major former LNWR sheds. Frame failures were common and attemt was made to cost this fault. Hot boxes were common on the leading coupled axle especially on the left hand side. Other problems included the dieblocks on the Joy valve gear, brakes, sanding, knocking, the smokebox door and piston valve rings.
LMS carriage liveries revisited. Part 2. David Jenkinson. 35- 45.
Although the beautiful official photographs have, as might be expected from this deceased Author excellent captions the article needs to be read in association with an earlier article by the same author in Number Six (page 40 et seq).
LMS Times. 46; 80.
LMS Journal No. 5. Cyril Golding.
LYR 2-4-2Ts fitted with extended coal rails.
LMS Journal No. 6. Niall Ferguson, Peter Tatlow and Arnold Tortorella
Detailed corriegenda and addenda to their feature
LMS Journal No. 6. Cyril Golding.
Writer's photo. of 44050 taken 20 February 1954.
LMS Journal No. 7. Edittor.
Grovel see illus. pp. 31/32: captions reversed.
LMS Journal No. 7. Don Rowland. 80.
See letter from J.A. Smith concerning fish train
A new Broom. Keith Miles. 47-8.
Remains of Broom West Junction signal box (ARP type). Also notes on some other LMS ARP signal boxes, especially Crewe North and South. Illus. of Broom West Junction signal box whilst in use and as derelict, also ARP protection for Manchester London Road No. 1 in February 1953 with LNWR 0-8-0 49439? passing.
The Midland Line to Bath. Part 2. The route described. Stanley C. Jenkins & Elaine Amos. 49-57.
Illus.: St Philips Station in Bristol in 1948; Fishponds in 1932; Staple Hill station and tunnel entrance; Mangotsfield looking at its worst on a very wet day; Warmley with 45557 on "express" heading for Bath; Oldland Common (halt) in 1948; Bitton station in 1948; Kelston station; Weston station in 1932; Bath mpd in all its glorious squalour in August 1950; 40174 entering Bath with local passenger train; 1949 view of Bath mpd with 4F 4096 and 3875 possibly plucking up courage to face the Mendips; 44826 heading an "express" at Bath and 41904 basking in sunshine of roofless Green Park station.
LMS Signals No. 8. L.G. Warburton. 58-67.
Stop shunt signals (crossbar type derived from MR); blasting signals (crossbar type); "D" and "T" signs which relate/d to Rule 55 (author cites 1915 IEE paper giving minimal information: "I know but you don't" on this topic); black and white stripes on remote distant signal posts, including one non-tubular post example.
How it was done. Part 1. Locomotive preparation. Terry Essery. 68-79.
Includes note on how Churnet Valley Railway organizes its relatively infrequent steamings. The methods employed were very dissimilar to how it was done on BR, presumably alias LMS. On BR the time allocated to preparation was dependent upon boiler capacity: 1500 gallons was the dividing line. Thus a 4F was allowed 45 minutes yet a more accessble class 5 was allocated an hour. Tools were in short supply during the 1940s/50s and might not be available from the stores. Filling sand boxes was heavy work. Cleaning water gauge glasses was a worthwhile task but care had to be taken to ensure safety. The oiling of a 4F is described indetail and required one gallon of axle box oil, 4 pints of 'superheater' cylinder oil and one oil feeder. Access to a pit simplified the task. Drivers of great girth found the task difficult. Mechanical lubricators are descibed with diagram (Fig. 56) from Handbook for railway steam locomotive enginemen.Lubricating the steam brake reservoir is not forgotten.
Hughes 2-6-0 No. 2798 on down empty milk tanks at Napsbury on 10 July 1948. E.D. Bruton. rear cover
Former Highland Railway No.4, by now LMS 14400 Ben More, at Forres on 27th May 1930. (G. Platt). Front cover.
On a passenger train. The locomotive had been rebuilt with an N34 boiler in 1927.
No. 2325 at Cricklewood engine shed on 2 June 1945. (R. F. Roberts). 1.
Booking clerk issuing Edmondson type ticket in 1920s. 2.
In Derby photographic registers: booking office had been converted from gas to electric lighting using gas piping as basis for electric lights.
Burgess, Neil. Renewing bridges on the Mangotsfield-Bath Line. 3-16.
This article includes some material which has been around for a very long time, such as the findings of the Bridge Stress Committee although it fails to cite this key document, but cites many others based upon it. Furthermore, the article shows that the writer has both read Keith Horne's accessible work and spoken with him. The article does contain a considerable amount of data relating to the interaction between locomotives and structures which is difficult to disinter and is being added to the specific locomotive types. There is a wealth of citations to other material, both published and in the National Archives. Referes to an incident involving a steam breakdown crane which partially overturned near on 27 August 1933: Peter Tatlow (letter No. 10 page 79) gives more information about origins of Cowans Sheldon crane involved.
Twells, Nelson. LMS 'Royal Scot' Class No. 6140 Hector. 17-19.
On what was probably 18 July 1932 No. 6140 hauling the 17.25 Liverpool to Euston averaged more than 67 mile/h between Crewe and Willesden. There is a photograph (very well reproduced) of Driver J.E. Farrell and Fireman Pritchard being congratulated by Sir Josiah Stamp on arrival at Euston. Ernest Lemon is credited with being present. An interesting point is that Driver Farrell's name is on the cab-side. There is also an excellent illustration of the locomotive's nameplate and its badge of the earlier Hector. page 19: brackets for driver's names are shown on 6123 Royal Irish Fusilier at Crewe North on 17 July 1932 (W.L. Good) (see letter from Stephen Summerson in Issue 11 page 13 concerning MR origins of brackets).and 6113 Cameronian on Rugby shed. (J.A.G. Coltas).
Edgington, John and Essery, Bob. LMS stations, new openings and closures. 21-9.
A somewhat muddled piece: Fairly clear section on new passenger stations (a surprisingly large number of which are still open) and a vaguer section on closures. The openings include "William Wood" (whom KPJ thought was a senior official): surely it was always Williamwood (on the old Lanarkshire & Ayrshire Railway and on the Glasgow Electrics). Measurements Halt on the Delph branch was at the time seen by KPJ only served by trains for the workers (and these were 99% of the passengers travelling beyond Greenfield). KPJ hazards that this section will generate correspondence. New stations illustrated include Southend East with 4-4-2T No. 2134 heading towards Fenchurch Street on 21 August 1936; Squires Gate station (exterior and platforms); Belmont with three coach set hauled (?) or pushed by No. 20 (halt looks as if it came secondhand from Southwold Railway), also document relating to Belmont opening. And documents relating to closure of Walsall Wood branch and Ripley branch. Illus. page 26: Brownhills (Watling Street) taken on 29 March 1930 showing ex-MR 0-6-0 3277 with two coaches (one of which had clerestory) and Ripley station, and stations at Denby, Coxbench and Little Eaton, including 2F 0-6-0 at Coxbench with freight on 7 May 1946 (H.C. Casserley). The pictures on page 29 could justify the title: the essence of the branch line. Correspondence: R. Tourret (10-79) corrects date of close of Belmont not 1934 but 5 October 1964, Don Rowland (10-80) concerning House o' Hill and East Pilton, Millway on ROF line between Alsager and Radway Greeen and John Edgington (10-80) date of picture on p. 22. Stephen Summerson (11-13) corrects opening date for Roundwood Halt opening (8 August 1927).
Dunn, William. LMS locomotive allocations: new passenger tank engines 2325-2352. 31-4.
New 2-6-4Ts allocated to Leicester, Cricklewood, Nottingham, Buxton and Manningham Districts which led to the movement of 0-6-4T and 0-4-4T types. Document relating to these movements dated 8 April 1929 from Chief General Superintendent's Department (Motive Power) at Derby reproduced. Illus: p. 33 (upper): former MR 0-4-4T No. 1391 at Bristol in July 1932; (middle): former MR 0-4-4T No. 1366 at Topley Pike near Buxton on 27 August 1932 (E.R. Morten, phot.)(letter from M.J. Holland (Issue 11 p. 13) notes that wrought iron spans visible in picture were replaced by steel spans shortly after photograph taken and that leading coach was MR 2972 (LMS 25936) a former clerestory lavatory composite rebuilt with an elliptical roof in 1920/21; 33 (bottom) 0-6-4T No. 2000 at Northampton on 29 March 1930 (W.L. Good); 34 upper: 0-6-4T No. 2030 with express headcode between King's Norton and Northfield in July 1930 (W.L. Good) and lower: Nos. 2024, 2037 and 2038 at Saltley in 1933 (J.A.G.H. Coltas);.. See letter from Don Rowland (10-80) on micro-management as demonstrated by Memo reproduced.
Hunt, David. Further information on LMS Locomotive Profiles. 35-40.
Additional comment on Profiles No. 2 The Horwich Moguls, No. 3 The parallel boiler 2-6-4 tank engines, No. 4 The' Princess Royal' Pacifics and No. 5 The mixed traffic class 5s Nos. 5000-5224.
Caledonian Railway Association (LMS Societies No. 9). 41.
www.crassoc.org.uk
Warburton, L.G. LMS Signals No.9 — Signal arms, standard fittings and non-operating signals. 43-65.
Corrugated signal arms, 'Nichols' type arms; ladders & hoops, signal lamps, Adlake lamps; A.E. Tattersall introduced Corning-Lebby electric lamps for normal upper quadrant signals; contact boxes, slotting, electric signal machines, shunt limit and stop signals, temporary warning signals.
LMS Times. 66-7.
LMS Journal No. 6. David Smith.
See page 16 et seq: Jane Pretty, née Dennis was the daughter of Arthur Joe Dennis and lived at Trent whilst her father was station master until he was taken ill in 1956. The family had to move out of the station house before he died in 1957. She remembered the unmade up road and the dark approach to the house from the station. The Royal Train was sometimes stabled overnight on the North Curve.
LMS Journal No. 7. L.R. Agutter. 67.
See J.A. Smith Query Corner (Issue 7 page 6): The GWR Working Timetable showed fish traffic departed Milford Haven at 15.20 arriving Carmarthen at 16.47. It was taken forward at 17.19 to Llandilo and from there by the 16.40 from Swansea Victoria.
LMS Journal No. 7. Peter Pay.
See J.A. Smith Query Corner (Issue 7 page 6): Carmarthen fish traffic the LMS Working Timetable showed 17.19 ex-Carmarthen arriving Crewe 23.05
LMS Journal No. 8. Don Rowland.
See page 28: illus. of soda ash wagons in use: eight soda ash 16 ton Diagram 2022 wagons on Fleetwood to Silvertown working.
Essery, Bob. Diagram 1986 one-plank unfitted wagon. 67-9.
No. 460923 illustrated in bauxite livery. Elevations and plans: official drawings.
Harrison, Ted. Once a Midland man, always a Midland man. 71-8.
Writer was born in Earby, then in the West Riding of Yorkshire.. Began work on the LMS at Skipton station in 1941.
Essery, Bob with material by David Hanson. Northampton St. John Street — a postscript. 79-80.
See Issue 5 page 19: Minute 5730 26 October 1938. Includes a note on Leslie Hanson, David Hanson's father and photograph of 2-4-0 No. 5023 Dagmar at St Johns on 19 September 1931.
LNWR tender. G. Platt. rear cover.
Unlike Midland or LMS standard practice, the LNWR did not attach a water capacity plate to the rear of the tender. The location and date of this picture are unknown, but it appears to have been taken post-World War 2. The tender number is 1806 but the class of locomotive to which it was coupled was not recorded on the print.
Updated 2010-04-16