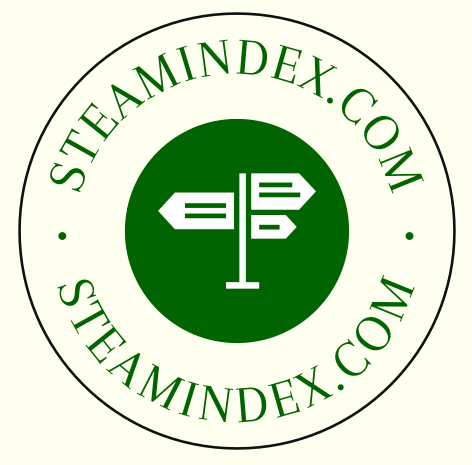 Railway Magazine Volumes 10 to 19
Volume 11 (July-December)
North Eastern Railway goods locomotive, No. 2116. facing page 1.
Wilson Worsdell 0-8-0 with outside cylinders
Illustrated Interviews: No. 47, Mr. H. Cecil Newton, Secretary, Whitechapel and Bow Railway. 1-10.
Rather more than a chat with Mr Newton as it covered the very extensive underground works necessary to connect the LTSR with the District Railway at Whitechapel including the delicate work beneath the Mile End Road where it bridges the Regents Canal (here the railway is in circular iron segments. Illus. include the dejeuner at Liverpool Street Station Hotel and 4-4-2T No. 23 Laindon with condensing apparatus and decorations for working inaugural train from Whitechapel to Upminster.
The latest development of the South-Eastern and Chatham Railway: the new line to Bexhill. 11-15.
Opening of the Crowhurst, Sidley and Bexhill Railway by the SECR on 1 June 1902. Everything was on a very grand scale including Crowhurst Viaduct. Gradient profile. Illus. opening train,, viaduct, stations..
Rous-Marten, Charles. British locomotive practice and performance. No. 11. 16-20.
Included in Fryer compilation: performance by L&YR 4-4-2s and 4-4-0s.
Summer Services. "Brunel Redivivus". 21-32.
Survey
Gatesehead Locomotive Works and some locomotives of the North Eastern Railway. James Russell. 31-46.
Portraits of Wilson Worsdell, Vincent Raven and Norman J. Lockyer (the last being the Works Manager). Description of works and their equipment; the other major workshops were at Darlington and at York, and in the case of carriage and wagons at Walker Gate, Shildon and York. Plan. Illus. of boiler shop, locomotive repair shop, smithy, wheel lathe shop, locomotive shed and erecting shop. Official photographs of M1 4-4-0 No. 1623; Q1 4-4-0 No. 1870; P 0-6-0 No. 1894; R 4-4-0 No. 1899 and T 0-8-0 No. 2116. Main dimensions quoted.
Roberts, C. Lambourne Valley Railway. 47-50.
Opened 2 April 1898. It had its own locomotives, supplied by Chapman & Furneaux: Ealhswith (illustrated) and Aelfred: both were 0-6-0T.
Chisholm, A.J. A run with an Irish excursion train: an account of how the Cork, Bandon and South Coast Railway conducts its excursion traffic. 55-60.
Written in the condescending "Colonial" style adopted by some at that time: uses the expression "priest-ridden" without any justification. Purely descriptive. Illus of Argadeen at Ballinascarthy Junction and at Courtmacsherry and US 0-6-0ST No. 19
Squaring the frames and setting the slide bars of a locomotive under construction. H.W.Hanbury. 61-5. 8 diagrams.
Curious railway stations. No. III.— Moreton-on-Lugg. 66-7.
Situated within the trunk of a hollow oak
Presentation to Sir William Pollitt. 67-8.
Loving cup and flagons
The World's progress in electric traction. D.N. Dunlop 69-75.
Progress on constructing tubes in London and Behr monorails proposed for London to Brighton and Edinburgh to Glasgow.
Amesbury and Military Camp Light Railway. 76-8.
Light Railway Act of 1896: built by LSWR at behest of War Office. Although a light railway it included substantial works. It opened on 2 June 1902. Intermediate station at Newton Tony.
Dornoch Light Railway: an addition to the Highland Railway. 82-6.
Opened 2 June 1902. Speaches by William Whitelaw and by Andrew Carnegie. Peter Drummond provided an 0-6-0T Dornoch to work the line. It had 3ft 8in diameter wheels.
August 1902
North London Railway locomotive, No. 88. facing page 97.
Colour plate of 4-4-0T signed H.H. Dawson and caption credits Henry J. Pryce Locomotive Superintendent.
The origin of the Great Central Railway. G.A. Sekon. 97-109.
Act dated to 1831. Includes notes on early locomotives, includes gradient profile, notes on Dinting Viaduct and Woodhead Tunnel. use of Bodmer patent balanced piston locomotive..
Railways v. Railroads. The United Kingdom versus the USA. Harold Macfarlane. 110-18.
Silly diagrams of gigantic John Bull and tiny Uncle Sam, etc.
The railway system of Egypt. A. Vale. 119-28.
Railways used an unusual mixture of British and French designed motive power.
A gasoline motor-car for railways. 129-30.
No indication as to provenance.
The locomotives and carriages of the Wirral Railway. 131-7.
Includes a portrait of Eric G. Barker, Locomotive Superintendent. Dimensions of most locomotives, supplied Beyer Peacock, are tabulated
Railway literature.137.
Bradshaw's Railway Manual for 1902. Blacklock.
The law relating to tramways and light tramways. S. Brice and B.J. Leverson. Stevens and Haynes
What British manufacturers are doing for Railways. No. 1. – Messrs. Joseph Booth and Brothers, Union Foundry and Ironworks, Rodley, Leeds Gilbert J. Stoker.141-9.
Manufacturer of cranes.
The World's progress in electric traction. D.N. Dunlop. 154-9.
Includes tube lines which were never constructed, such as King's Road Railway and extension of Piccadilly line to Parson's Green.
The Railway Service and Coronation Honours. 160.
How the London and South-Western Railway would have worked the Naval Review traffic. "Brunel Redivivus". 161-3.
King Edward VII was taken ill and the Coronation and Naval Review had to be postponed.
Rous-Marten, Charles. British locomotive practice and performance. No. 12. 164-71.
Notes on McIntosh 5ft 4-6-0 for Oban line; performance included boat trains from Dover; LNWR four-cylinder compounds and Cauliflower 0-6-0s. and with McIntosh 900 class.
Some defects of automatic couplers. 172-4.
Statistics, in USA, of damage to automatic couplers.
Clyde rail and steamboat traffic. Arthur H. Tatlow. 175-80.
Extremeley keen competition for the business traffic with very fast trains from Greenock Princes Pier, Gourock and Craigendoran.
September 1902
London and South-Western express passenger engine, No.370. Facing page 193.
Drummond 4-2-2-0
The Nine Elms Locomotive Works of the London and South-Western Railway. D. Drummond. 193-203.
Numbers employed in various workshops, machinery, etc. Also brief biography of D. Drummond. Plan of works.
The Yorkshire Dales Railway. 204-10.
History of attempts to build railways over Pennines from Skipton towards Wensleydale. Eventually a line reached Grassington from Skipton: this was written in anticipation of its completion. Gradient profile. Map. Illus. of line under construction.
What workmen's tickets mean to railways. George A. Wade. 21l-17.
Piles of sovereigns alongside St Paul's Cathedral, etc.
How the railways deal with special classes of traffic. No. 9. Grimsby fish traffic. A.E. Johnson. 218-24.
Illus. of 0-6-0ST No. 408 shunting fish vans and special boxes for conveying live fish..
The South Devon Railway. (a railway by the sea). Herbert Rake. 225-35.
Illus. include broad gauge at milepost 206¼ with signal and view thhrough tunnel; timber viaduct and 0-6-0ST Argo and 4-4-0T Gorgon. Text includes note of how bowsprit of wrecked vessel fouled coastal section during construction,
A signalman's efforts on behalf of a hospital. 235.
Mr Pawlett, signalman at Midsomer Norton (S&DJR) trained a rose bush up his box and sold the petals in aid of Bath Hospital Fund.
The Railway System of Egypt. A. Vale. 236-44.
Railway literature. 245-7.
Memoirs of Sir Edwin Blount. Longmans.
Investment and speculation in British railways. W.J. Stevens. Effingham Wilson.
New routes and old acres
Issued by CLC for tourists.
The recent accelerations on the London and North-Western Railway. 252-6.
To Birmingham and to Crewe.
The new North British Railway Hotel at Edinburgh. R.B. Mathieson. 257-8.
Transit problem of London. D.N. Dunlop. 259-64.
Shows some of the overhead solutions adopted in Elberfeld, New York and Boston and writes about Underground system and rapid developmentrs thereon.
Twixt Great Britain and Ireland: an analysis of the through services. D.T. Timins. 265-71
Illus. include on of SS. Ulster (City of Dublin Steam Packet Co.) and Mail train at Kingstown Pier
Rous-Marten, Charles. British locomotive practice and performance. No. 13. 272-8.
Performance: 1 August 1902: Birmingham to Euston in 114min. 24 sec. behind No. 1960 Francis Stevenson (4-cylinder compound); Euston to Crewe in 2hr 54min 40 sec behind 1957 Orion piloted by 1187 Chandos; log of Cauliflower No. 476: Crewe to Manchester; SECR: Herne Hill to Dover behind No. 737 in 91min 42sec.. Practice: drevelopment of singles on GER from J.V. Gooch to Holden..
October 1902
Midland Great Western Railway of Ireland express engine "Celtic" No.129. Facing page 289.
Colour plate: locomotive in blue livery: dimensions quoted at foot of plate. See also page 318.
Bywell, E.M. A cradle of the locomotive. (The works of Messrs. Robert Stephenson & Co.). 289-301.
Views of the Forth Street Works, specially taken for the article by the North Eastern Railway's photographer in Newcastle, include one of George Stephenson's office and the house where he lived. Includes drawings of some of the early locomotives manufactured at the works.
The Railways of Warwickshire. T.R. Perkins. 302-10.
Branch line from Shipton-on-Stour to Moreton-in-the-Marsh via Stretton-on-Fosse was originally intended to form part of William James' mainline to London as it was when passenger services were operated by GWR; then describes the LNWR mainline between Rugby and Tamworth and from former to Coventry and Birmingham, also LNWR lines to Leamington vai Kenilworth and lines to Hampton-in-Arden and the former importance of Hampton Junction.
Twixt Great Britain and Ireland: an anlysis of the through services.. D.T. Timins. 311-17.
LNWR services from Euston via Holyhead and Greenore and on to Londonderry (Derry) and Belfast; the Euston to Fleetwood and Belfast service; the many options for railway travel via Liverpool to Belfast, and also via Stranraer; the Midland Railway's service via Barrow-in-Furness; Paddington services via New Milford for Waterford and for Cork and the GSWR and Caledonian Railway services via Ardrossan to Belfast (Donegal Quay). Notes also proposed developments at Fishguard and Rosslare and for a tunnel from Scotland to Ulster Illus. of boats.: Hibernia alongside pier at Holyhead; Duke of Cornwall (L&YR/LNWR);Duchess of Devonshire..
Midland. Great-Western Railway, new locomotives and corridor trains. Basil Hope. 318-21.
The dimensions of the new 4-4-0 locomotives are given at the foot of the colour plate facing page 289. The electrically-lit 58ft corridor stock ran on four wheel bogies with the exception of the dining car which ran on 6-wheel bogies. The train performed the 254 mile round-trip between Dublin and Galway and was intended to encourage tourist traffic.
The Glyn Valley Tramway. H. Fayle 322-6.
The line was incorporated in 1870 and was worked by horse-power, but in 1885 an Act was obtained to enable steam working, and the line reopened in this form in 1888. The line ran from Chirk (on the GWR) to Glynceiriog along the valley of the River Ceiriog. Illustrated: No. 3 Glyn and No. 1 Dennis. Nos. 1 and 2 Sir Theodore were supplied by Beyer Peacock in 1888/9. The slightly longer No 3 was supplied by the same firm in 1892. The feature notes that the condensing apparatus was "never used". The locomotives always worked bunker-first on passenger trains.
Philosophy of the railway. George Skipton Eylot. 327-31.
Appears to wish to make the simple complex: one of functions is to note how railway travel reduced travelling time and thus brought some places "nearer". A map illustrates this process.
Fulneck and Lowestoft (Very) Light Railway. A.F. Mordaunt Smith. 332-5.
3in gauge garden model railway carried on timber tressles.
The railway platelayer. 336-42.
Anonymous (written under pseudonym of One Who Knows Him) in that curious style used to describe the activities of the "labouring classes" is interesting as it probably does give a fairly accurate description of working life in a platelayer's gang at that period. All permamnent way workers were tested for colour vision and a note is made of how difdficulties were encounted with the illiterate. The ganger was expected to read and write as he had to consult the working timetables, read special notices and write short reports. The ganger had to walk his length (of about two miles) each day and was responsible with the assistance of his gang for maintaining the track alignment. The ganger was expected to communicate with adjacent gangs.
Portrush luncheon car express (Belfast and Northern Counties Railway). W.H.F. Patterson. 343-8.
Description of fast a journey, some of it over single track.
Rous-Marten, Charles. British locomotive practice and performance. No. 14. 349-55.
Included in Fryer compilation: MR three-cylinder compounds.
The Coronation "Blast" at the North Staffordshire Railway's Limestone Quarries. 362-4.
Described ride on a tramway wagon through tunnels and under bridges to the quarry face where over 30,000 tons of rock was brought to "celebrate" the Coronation with a big bang which would have probably terrified modern H&S officials. Illus. includes 0-4-0ST Frog.
What British manufacturers are doing for railways. II—Messrs. Charles Clifford & Son, Limited, Farley Street, Birmingham. Gilbert J. Stoker. 365-74.
Manufacturer of metal tubes, including those made from copper and zinc, using rolling mills. The company was proud of the antiquity of some of its equipment including a very old beam engine.
The technical education of railway servants. A.H. Hoyle and F. Bushrod. 375-7.
Both authors from LSWR.
November 1902
Great Western Railway express locomotive No. 100. Facing page 385.
As "designed by Mr W. Dean": the genesis of the modern 4-6-0 (but without coned boiler. Colour plate.
Oldest railway station in the world: Liverpool Road Station, Manchester. G. Stoker. 385-92.
Illus: as opened as extant in 1902
The Railways of Warwickshire. T.R. Perkins. 393-401.
Midland Railway Whitacre to Hampton branch via Coleshill ("the least used station in England"); GWR Henley-in-Arden branch, and East & West Junction Railway. Also mainline services of MR, GWR and GCR as affecting Warwickshire.
The new railway connecting Bergen with Kristiania. Howard Priestman. 402-10.
New signalling apparatus at the Waverley Station Edinburgh, R.B. Mathieson. 411-12.
Train arrival indicator operated remotely from signal box: invented by Mr Wells, Assistant Telegraph Engineer,
Some roundabout railway services. J.F. Gairns. 413-23.
Includes maps: LNWR and MR circular services in Birmingham; NBR suburban line in Edinburgh; Cathcart Circle in Glasgow (Caledonian Railway); NBR circular services based on Queen Street (Low Level), Springburn and Maryhill; GNR services based on Leeds via Dewsbury and Batley; Circle and Outer Circle Lines in London, also Kingston round-about; NER Coast lines at Newcastle via Tynemouth and Whitley Bay; also to Durham via Low Fell and Rowlands Gill; GNR services in Nottingham.
How railwaymen render "First Aid". A. Wallis Myers. 424-9.
Based on LSWR practice, which included competitions.
London to the Riviera. 430-6.
Via PLM: includes illus of windcutter 4-4-0s
Casualties to life and limb on the United States railroads. Brunel Redivivus. 437-9.

Filling a river by railway. 440.
River Dee in Queensland at gold mine.
Cornwall Railway. Herbert Rake. 441-7.
Gradient profile. Illus. of timber viaduct to south of Truro station; Perranwell with baulk road; replacement of timber viaduct at St Germans by steel structure; first class broad gauge coach (6-wheel).
British locomotive practice and performance. No. 15. Charles Rous-Marten. 452-8.
Precedent 2-4-0 275 Vulcan piloted by 2-2-2 111 Russell recorded between Crewe and London (average speed scheduled in excess 54 mile/h), also 824 Victoria and 1219 Lightning on same service. On MR between Leicester and Manchester 1662, also 1331, also 206; Manchester and Leicester 1659
How railways fight the fog. Frank Goodman. 459-64.
Notes that it was a dangerous occupation as fogmen had to cross the running lines to place detonators on tracks. A fogging pit is illustrated.
Broad gauge vehicles on narrow gauge railways. 465-6.
French wagon
December 1902
Map of Great Western Railway. Facing page 481.
Absent from copy indexed
British locomotive practice and performance. No. 16. Charles Rous-Marten. 481-9.
Included in Fryer compilation: performance on LBSCR and with Webb compounds.
What British manufacturers are doing for Railways. No. 3. — The Bristol Wagon and Carriage Co., Ltd. Gilbert J. Stoker. 490-8.
Description of the works on 12 acre site.
How should railways be rated? W.F. Nokes. 499-504.
The "iniquitous" imposition of rates upon railways to cover the cost of local government services.
Do railways and canals compare. Harold Macfarlane. 505-11.
Statistical comparison by freight carried and by ownership.
Steam reversing gear on Caledonian Railway locomotives. 512.
Presumably from Patent Specification of J.F. McIntosh.
Curious railway stations:- No. 4. — Holbeck Junction. J.T. Lawrence. 513-17.
Description of the Low Level station used by the Midland Railway and NER trains, but does not ignore the High Level station used by GNR and L&YR trains. Map.
A railway in German South-West Africa. A. Vale. 518-23.
Connected Swapkopmund to Windhoek with a 60cm gauge railway. Back-to-back locomotives were used (one of which is illustrated). Would make a fantastic garden rail model: ideal for anyone with a sand-dune in their back garden. Map.
Practical methods of developing conical surfaces of slight taper as used in locomotive shops. H.W. Hanbury. 524-8.
As used by GER at Stratford to design and construct locomotive chimneys.
How railways deal with snow. George A. Wade. 529-35.
Mainly on NER, Highland Railway and NBR (West Highland line). Illustration of NER snow-plough No. 1 and 3 HR 2-4-0s (front one of which fitted snowplough).
The Cornwall Railway. Herbert Rake. 536-41.
Illus. of 4-4-0T Leopard derailed in snow drift; Saltash station in broad gauge days; timber viaduct; narrowing gauge on Falmouth branch.
Friction draught gear for railway vehicles. Ernest D. Phillips. 542-8.
Westinghouse equipment for US bogie freight vehicles.
Are British railways solvent? R.B. Mathieson.. 549-53.
Written by officer of NBR
The manufacture of buffers for railway rolling stock. A.L. Stones. 552-9.
Manufactured by Westinghouse fo American freight vehicles
100 mile runs in 1902. 560-1.
Non-stop runs by LNWR, GNR, GWR, MR, NER, CR, GER, GCR and LSWR.
"Coronation" railway station. 561.
Floral display at Ashley Hill station, Bristol, GWR.
---
Volume 13 (1903 July-December)
Midland Railway Scotch Express [folding coloured plate]. facing page 1.
Rather crude (both in terms of original oil painting and its execution as a plate depiction of MR compound No. 2632 on down luncheon car express near Lazonby (at foot of plate) dimensions are quoted. More accurate portrayal of same locomotive facing page 345.
Bywell, E.M. Notable railway stations No. 21.— Darlington (Bank Top). 1-9.
Portrait of Mr G.W. Laidler on page 1. Notes that Queen Victoria was highhly critical of the shabby appearance of the earlier station when she called there on 28 September 1849. Also notes the clock tower. Illumination was by pressurized gas. Preserved locomotives: Locomotion and Derwent both illustrated and described. Noted the extensive provision for horse traffic.
Macfarlane, Harold. Manchester Ship Canal Railways. 10-16.
Continued from 1903, 12, 470. Records extensive nature of railway system and its connections with the mainline railways in Manchester. Statistics of freight passing through the Manchester Docks. Illus. 0-6-0T supplied by Hunslet and by Hudswell Clarke (latter shows Philadelphia). The specification for the 33 loocomotives supplied required the centre coupled wheels to be flangeless, the coupling rods to be fitted with knuckles to assist the passage through sharp curves, and the front axles to be fitted with Cortazzi (Cartazzi) sliding axle boxes.
Ratcliffe, A.G. A railway traffic problem and its solutions. 17-19.
Solutions to the "railway crossing problem" whereby two trains of excessive length have to pass on a single track railway using a siding which is too short to accommodate either train: 4 diagrams.
Schooling, John Holt. Lessons from railway statistics. 20-8.
Continued from 1903, 12, 457: examination of statistics relating to accidents, rates of dividend, working expenditure, train mileage, classes of passenger, delays to trains, and comparison of major railways in terms of receipts per train mile (passenger plus freight) in 1901: TVR at top, Irish railways and GNSR at botom (Highland Railway not listedf).
Budleigh Salterton and Exmouth Railway. 29-30.
Date that line opened is not stated (but this was July issue): mentions the gradients and the improved access to the East Devon Golf Links (history of which was written by Kathleen Harland, one century later).
Scott, W.J. Gradients of our chief railways. No. III — The Great Western Railway — Continued. Northern Line— (a) Didcot to Birmingham and Birkenhead. 31-6.
Page 34 et seq: South Wales Section (Bristol to New Milford via Severn Tunnel)
The late Sir Joseph Loftus Wilkinson, Kt.: General Manager, Great Western Railway, 1896-1903. 37
Portrait as Lt. Col. Engineer and Railway Volunteer Staff Corps. Had begun as a boy-clerk and ended as General Manager of a huge undertaking.
To Perranporth by railway, (the Truro and Newquay Railway). 38-42
"Will be opened" from Chacewater to Perranporth on 1 July 1903. The illustration show the line under construction or recenly completed as in the case of St Agnes station with its single platform. Goonbell Viaduct is shown with contractor's locomotive thereon, junctions at Blackwater (remains preumably destroyed under A30 "motorway" built later in same century) and nearly complete Perranporth. Notes problems of slips at Goonhaven on extension to Newquay and value of explosives traffic from Nobel's. Timetable of five trains (one of which went to/from Camborne). Earliest up train was not until 09.25.
Railway art and literature in 1903. 43-8.
Posters to entice the holiday-maker to the Isle of Man via the Cheshire Lines; to Blackpool and the Lakes via the Furness Railway, to golf via the G&SWR (to both the obvious, Troon, and to the obscure: Millport and Machrihanish, but not to Arran); to the Norfolk Broads from Liverpool Street and St Pancras (which safdly lacked the original sunset colours of the sailing vessel); by the GNR (where it seemed better to travel than to arrive); by the LSWR to Paris (how briefly Waterloo features as the departure point); Cheltenham "the garden town" by the MSWJR; Rock, wood, water and dale via the NSR (Alton Towers was different then) and the castles of Northumberland via the NER.
Rous-Marten, Charles. British locomotive practice and performance. 49-56.
Describes run from Exeter to Bristol in 1893 behind 2-2-2 No. 585 with six bogies in 86 min 17 seconds.; c1901 run from Birmingham to Oxford behind 2-2-2 No. 1121 with 7 corridors: 25 min 31 sec to Leamington and 46 min 10 sec from thence. No. 1116 took 7 bogies non-stop from Paddington to Worcester in 2 hr 11 min 54 sec at 57.2 mile/h. Comment on LSWR 6ft 1in 4-4-0 for use in Devon and on steam railcar No. 2 which had a coal consumption of 4½lb per mile. Ends with survey of performance by Drummond 4-4-0s on CR: includes run to Edinburgh from Carlisle behind No. 79 Carbrook, but piloted to Beattock Summit and stopped at Strawfrank to drop Glasgow portion. High downhill speeds. In the 1895 races Nos. 78 and 91 on the Carlisle to Stirling leg reached Beattock Summit in 55 min 56 sec witha minimum of 33 mile/h on the bank. No. 87 is also noted as having run from Symington to Carlisle in 72 min 57 sec (67 miles). A record Waterloo to Exeter run behind No. 311 reached Salisbury in 88 min 8 sec and Exeter in 97 min.
Dunlop, D.N. The progress of electric traction. 57-63.
This begins with what the author considers to be outstanding developments in steam motive power: these include the McIntosh 4-6-0s the de Glehn 4-4-2s on the GWR and the last of the Webb compounds and high-speed locomotives in Germany.
Welshpool and Llanfair Light Railway. 64-8.
Light Railway Order obtained on 4 September 1897; first sod cut on 30 May 1901; Major Druitt inspected line in February 1903 and line opened on 4 April 1903. Two foot 6 inch gauge. Used Vignoles rails. Rolling stock supplied to meet requirements of Herbert Jones, Locomotive Superintendent. Locomotives supplied by Beyer Peacock: The Countess illustrated.
Brunel Redivivus. Summer services of 1903. 69-82.
Survey on a railway by railway basis.
New type of locomotive designed for hauling the express trains of the North British Railway. 81.
4-4-0 No. 317: caption does not state that this was a Holmes design although RCTS Locomotives of the LNER Part 4 makes this clear that this was so and calls it Holmes's magnus opus and the 317 or K class.
August 1903
Caledonian Railway locomotive, No. 50. [coloured plate]. facing page 89.
Russell, J. Darlington North Road Works (North-Eastern Railway). 89-100.
At that time Darlington was still just one of NER's locomotive works. Also includes description of the former locomotive works at Shildon. Notes that company tended to buy in components for locomotive construction. Mainly a description of the Works on a shop-by-shop basis. Plan. Illustrations of some of locomotives built at Works.
Brunel Redivivus. The Wick and Lybster Light Railway: the latest addition to the Highland Railway. 101-6.
Light Railway Order obtained 27 November 1899. Line opened 1 July 1903. Duke of Portland contributed to cost of construction as well as to improvements at Lybster harbour. Contractor was William Kennedy of Glasgow. Gradient profile. Illus. presumably No. 53 Lybster (0-4-4T) in posed shot with train of specially painted four-wheel carriages, Lybster station and Lybster harbour.
Tripp, G.W. How the Midland Railway reached London. 107-12
The Leicester to Bedford and Hitchin section opened on 8 May 1858. Notes (and illustrates) Sharnbrook Viaduct and level crossing with LNWR outide Bedford: calls LNWR Bedford branch "old lady of Bletchley".
King, C.R. Heavy Mountain locomotives on Italian Railways. 113-19.
4-8-0 compounds: these were two-cylinder compounds with a wide firebox incorporating what van Riemsdijk called a Gaines wall (described but not entitled herein) as the firebox was above the coupled wheels. The description is much more comprehensive than of then contemporary British developments. Italiian Mediterranean Railway, or that in van Riemsdijk.
Letterkenny and Burtonport Railway. 120-3.
Long (49 miles) extension to Londonderry & Lough Swilly Railway opened in 1903. The 4-6-0Ts constructed for the Extension by Andrew Barclay are described and illustrated: these were lettered L&BER (two illustrated). Owencarrow Viaduct also illustrated (viaduct to be site of very serious accident due to train being blown off it). Illus of Creeslough station.
Rous-Marten, Charles British locomotive practice and performance. 124-31.
Describes new GSWR Manson 4-6-0 No. 384 (with illustration) and then gives an account of journeys made between Carlisle and Glasgow and back behind McIntosh 4-6-0s Nos. 59 and 60. Neither of the northbound journeys was noteworthy: a problem with dampers was the explanation of the slow progress on the first and on the second a banker was provided from Beattock. The southbound journeys were better and ended with excellennt performance behind Webb compound 1961 Albemarle between Crewe and Willesden.
Dunlop, D.N. The world's progress of steam and electric traction. 132-8.
Electrification of Newcastle suburban services; Central London Railway replacement of locomotives by multiple units cured vibration problem and speeded up turnround at terminals
The Exeter Railway. 139-43.
Opened for traffic on 1 July 1903: line ran from west of Exeter St David's to Christow on the Teign Valley line and as this article noted formed the potential for a route to Plymouth which avoided the storm-prone coastal section.
The London and South Western Railway's latest locomotive giant. 144.
Drummond mixed traffic 4-4-0 (S11 class): works official photograph, dimesnions, and note that locomotive used to haul French President to and from Aldershot on 8 July 1903.
Scott, W.J. Gradients of our chief railways. No. III — The Great Western Railway — Continued. Weymouth (via Newbury and Westbury) Section. 145-50.
Page 148 et seq: The Great Central Railway: Marylebone to Annesley.
Great Western Railway's new route to South Wales. 151-5.
Opened 1 July 1903: the Badminton cut-off: ten miles shorter than via Bristol. Includes 2½ mile long tunnel at Chipping Sodbury. S. Pearson was the contractor. Badminton station and House illustrated
Railway portrait gallery, Mr. James Charles Inglis, General Manager, Great Western Railway. 156-7.
Incorporated into entry in railway managers
What the railways are doing. 165-8.
Major Druitt of the Board of Trade inspected the Yarmouth and Lowestoft Railway on 8 July 1903.
The light railway from Fraserburgh to St. Combs opened on 1 July 1903.
The Leith Central line and terminus opened on 1 July 1903.
Whitelegg introduced 0-6-2Ts to LTSR constructed by NBL: 69 Corringham; 70 Bauldon; 71 Wakering; 72 Hadleigh; 73 Cranham and 74 Orsett.
Chocolate and ivory livery for GWR rolling stock. 168.
September 1903
London and South-western Railway locomotive, No. 343. [coloured plate]. facing page 169.
5ft 7in mixed traffic 4-4-0. Drummond class K10.
Lawrence, J.T. Notable Railway Stations No. 22.— Wellington Station, Leeds. 169-77.
Portrait of Mr William Brown, Station Master on page 169, also description of his progess from boy at Settle, via being station master at Hay, Stoke Works, Bingley and Kettering. Very full description of the fascilities available to passengers both in terms of train services (many of which ran in competition with the GNR and GCR) and in services provided within the station.
Tripp, G.W. How the Midland Railway reached London. 178-81
Feature began on page 107. This part covers the Bedford to St Pancras section and was written only thirty five years after the extension was constructed through Luton, St Albans and Hendon. Thus the writer, but especially the illustrations taken at the time of construction capture the line as built. Illustrations include the portal to the very new Ampthill Tunnel, the skew bridge in Harpenden, a viaduct over the Lea, a bridge crossing the GNR line to St Albans with early signal on GNR.
Railway permanent way and its maintenance. 182-8.
Illustrations show rail sections (including bull-head, flat bottom and bridge) of varying weights, a deep cutting through rock with steep sides; relaying, pile driving, culvert construction, and the replacement of bridge deck timbers.
Scott, W.J. Gradients of our chief railways. No. IV — Great Central Railway — Continued. (c) Annesley to Woodhouse Junction; and Woodhouse to Manchester. 189-91.
Scott, W.J. Gradients of our chief railways. No.V. Great Northern Railway. (a) King's Cross to Retford. 191-4.
Macfarlane, Harold. Vale of Rheidol Light Railway. 195-202.
Opened 22 December 1902: thus written from the perspective of being a "new railway": a typical journey is described on thie narrow gauge (1ft 11½) railway. Gradient profile. Illus. Locomotives: Edward VII at Devil's Bridge and No. 2 Prince of Wales.
Rous-Marten, Charles British locomotive practice and performance. 204-10.
Detailed log (times, but not speeds) of Royal special on 14 July 1903: record non-stop run from Paddington to Plymouth via Bath hauled by 3433 City of Bath. Also another record pair of runs between London Victoria and Brighton on Sunday 26 July 1903 when Billinton 4-4-0 No. 70 Holyrood ran both journeys in record times with light trains.
Axminster and Lyme Regis Light Railway. 211-14.
Notes the involvement of Arthur C. Pain and the prtoblems with slippage in the greensand earthworks which had precluded opening the line. The mass concrete Cannington Viaduct is shown with shuttering still in place under the weak span. Gradient profile.
Why and the wherefore. 215-16.
Illustrations and parragraphs on South Devon Railway 0-4-0STs which were converted from broad gauge to standard gauge: Raven shown as broad gauge and Jay as "narrow gauge".
Dunlop, D.N. The world's progress of steam and electric traction. 218-23.
Includes a note on tests of the GER Decapod 0-10-0T which hadb not been completely satisfactory.
Royal Trains of the Irish Railways. 224-30.
King Edward VII and Queen Alexandra made a Royal tour through Ireland in the summer of 1903 and this involved the assembly of Royal Trains. The Great Northern Railway (Ireland) appeared to have made the greatest effort and provided five specially constructed and richly decorated saloon cars built from Honduras mahogany for the journey from Dublin to Newtonards via Belfast on 25 July 1903. The journey from Cork to Queenstown which concluded the tour on 1 August involved a apsecillay constructed saloon provided by the |Great Southern & Western Railway. A special train was provided by the Midland Great Western Railway to convey their Majesties from Dublin to Maynooth and then on to Connemara. Due to storms at sea this train was also used to convey the King from Galway to Kenmare on 31 July. Presumably the Royal Yacht was used between Kenmare and Queenstown
Some lessons from the Great Western Railway's record run. 231-7.
14 July 1903: record non-stop run from Paddington to Plymouth via Bath in light train conveying Prince and Princess of Wales to Falmouth. Train was hauled by 3433 City of Bath.
Great Western Railway's record breaker: "City of Bath" No. 3433. 233.
Official photograph in photographic grey and leading dimensions.
Forth Bridge's biggest British rival. 238-43.
Connel Bridge, a cantilever bridge across Loch Etive on line to Ballachulish opened 21 August 1903: Creran bridge also illustrated.
Brunel Redivivus. Invergarry and Fort Augustus Railway. 245-9.
The "long deferred" opening took place on 22 July 1903 when the line was operated by the Highland Railway. Note is made of the opening luncheon presided over by Mr Whitelaw, Chairman of the Highland Railway and of the toasts made to MacBrayne and to the North British Railway! 4-4-0T No. 52 is illustrated both in splendid isolation, and at Fort Augustus.
October 1903
Great Northern Railway locomotive, No. 271. [coloured plate]. facing page 257.
Rous-Marten, Charles British locomotive practice and performance. 257-64.
Comment on GWR boiler design; especially its domeless nature. Suggests that County 4-4-2T was intended for semi-fast services stopping at places like Reading, Didcot, Swindon and Chippenham. Records a run over Badminton route from Bristol to Paddington behind City of Bath where loss of time on new route through lack of consolidation were recovered on old route.
No. 97, Great Western Railway. 259
2-8-0: in original condition: Works photograph and leading dimensions.
Railway Portrait Gallery Mr. John R. Kerr. General Manager, Cork, Bandon and South Coast Railway. 265
Graduated as a Civil Engineer from the Queen's University of Ireland in 1880. He was apprenticed to Kennett Bayley, Engineer of the GS&WR and was appointed Resident Engineer of the CBSCR in 1885, Chief Engineer in 1887 and General Manager in 1903 in succession to O.B. Croker..
Scott, W.J. Gradients of our chief railways. No.V. Great Northern Railway — Continued. (b) Retford to Shafttholme Nox, and (over NER) to York. 266-8.
(c) Leeds and Bradford.
Scott, W.J. Gradients of our chief railways. No.VI. North-Eastern Railway. (1) Main line (York to Edinburgh) (a) York and Newcastle. 268-71.
Page 271: (b) Newcastle to Berwick.
The gauge crisis in India. 272-5.
Refers to report by Thomas Robertson, Special Commissioner for Indian Railways: REport on the administration and working of Indian railways. Advocated adoption of standard gauge in place of 5ft 6in (broad gauge) and metre gauges.
Dunlop, D.N. The world's progress of steam and electric traction. 276-82.
This was a strange series: this article commented on (1) bus service provided by GWR to The Lizard; (2) high capacity wagons on NER, GNR and LNWR and (3) the main thrust various new electric lines (including observations on safety).
Mr. W.H. Hilditch, (Late Station Superintendent, Waterloo Terminus, L&SWR). 283.
Includes a portrait: his father had been first station master of Esher and he joined LSWR at Kingston (now Surbiton) in 1861 as a clerk.
Railway literature. 284-5.
History of the Great Northern Railway. C.H. Grinling. Methuen.
New edition: reviewer emphasises that this mainly describes the Company's policy.
Edwards, W.E. The broad gauge working of the Wilts and Somerset Railway (G.W.R.). 289-96.
Mainly concerned with signals and signalling, notably the fish-tail signals, but also mentions original Gooch locomotives: Fire-King and Sun of 1840 and a later Homer (a saddle tank of 1854). Plan of original Westbury station. Illus. (page 294) of train with blast furnaces behind at Westbury station; also mentions joint railway serving Portland.
Mathieson, R.B. Rating valuation of Scottish railways. 297-302.
Writer was an officer of the NBR: relevant Acts were those of 17 and 18 Victoria cap 91 of 1854: reproduces parts of Sections 21 and 22. Notes County of Lanark's action caused by the decline in the value of railways in spite of increased traffic and extent as exemplified by the Caledonia Railway's decline in value from £227,633 in 1883 to £120,251 in 1903. Over the same period the valuation of the Highland Railway had declined almost to zero, but the West Highland Railway was fighting an absurdly high valuation placed upon the Mallaig Extension.
Concrete viaduct under construction. 304.
Illus. (photograph): location not stated, but Cannington
Cambrian Railway's modern rolling stock. 303-9.
Five 0-6-0 freight locomotives (Nos. 89-93) had been supplied from Robert Stephenson & Co. These had Belpaire fireboxes and larger boilers than the previous series. the grate area was increased from 16.5ft2 to 20.5ft2 and the total heating surface from 1084.5 ft2 to 1241.7ft2. Also described a special meat van for conveying Welsh mutton (God bless the Prince of Wales) from Llanidloes to Euston; a brake van and a Travelling Post Office tender.
Observation coach on the Canadian Pacific Railway. 310-12.
Early vistadome car complete with brass handrails, cane-covered revolving chairs and oil lamps.
Kirkwood, S. Peeps into old railway books: curious and amusing. 313-17.
Begins by noting the rarity of much of the material described, but does not note where the items were inspected, but articles do include facsimile reproductions (perhaps items were kept in GNR's Board Room). Cites but does not develop J. Anderson's Recreations in agriculture (1799-1802) which had 6 volumes (see Ottley 235); Thomas Young's [A course of lectures on] natural philosophy and the mechanical arts (1807) (Ottley 185); [A.] Rees Cyclopaedic universal dictionary of arts, sciences and literature (under-quoted as "Enclopaedia") of 1819 in 39 volumes. Volume 29 related to railways (Ottley 245);; Richard Phillips (mis-cited as Philips) Morning's walk from Kew to London. 1813 (ottley 7390); Thomas Gray. Observations on a general iron rail-way. 1822 (Ottley 296) – a facsimile of Gray's network is included; H.R. Palmer. Description of a railway on a new principle (Ottley 250) – this was an early form of monorail – an illustration on page 316 shows a fanciful form of the system employing sail power, and notes that Luke Hebert described a Palmer system operating at Cheshunt in a brickworks; Nicholas Wood. Practical treatise on railroads (facsimile title page on page 317 (Ottley 294) and Thomas Tredgold. Practical treatise on railroads (facsimile title page on page 317 (Ottley 293); James Hardaker. The Aeropteron or steam carriage. 1830. This last is listed in the Ottley first supplement (12697): Hardaker was a poet from Haworth. Kirkwood also lists T.T. Bury's famous coloured views of the Liverpool & Manchester Railway as reproduced by Ackermann (Ottley 6420). Continued page 387.
Stock, C.S. About footplates. 318-23.
Three locomotives are illustrated: cab views of Metropolitan District Railway 4-4-0T (text noted that this type was not fitted with a brick arch); a Northern Railway of France tender locomotive and (three different views) of Stroudley B class 0-4-2 Gladstone type. Text reflects the illustrations.
New regulations for private owners' wagons. 324-30.
Railway Clearing House: position for plates, type of underframe, ide doors and end oors.
What the Railway Staff Officer did during the War. 331-6.
RSO duties during the Boer War in South Africa: illus. of Coldstream Guards, sick horses, and Boer refugees all travelling in open trucks. Presumably the Guards' officers were travelling in one of the few coaches visible..
November 1903
Midland Railway Locomotive express locomotive, No. 2632. [coloured plate]. facing page 345
More accurate representation than that forming plate facing page 1, but technical details less complete (no hint on this page that the locomotive is a compound!)
The new railway from Yarmouth and Lowestoft Railway. 345-50.
Norfolk & Suffolk Joint Railways Committee (Midland & Great Northern Joint Committee and Great Eastern Railway) line from Yarmouth Beach and Southtown stations to Lowestoft via Gorleston North, Gorleston-on-Sea, Hopton, Corton and Lowestoft North which crossed Breydon Water on a magnificent swing viaduct designed by A. Ross of the GNR and W. Marriott of the MGNJR. The swing bridge was powered by a gas engine installed on the swinging portion. There are two superb illustrations of the bridge, plus pictures of the Gorleston-on-Sea station which was clearly intended to be capable of handling vast crowds and the more genteel Lowestoft North Station. The opening date is not cited, but now KPJ's grandson cycles from his school south of Gorleston through the site of the once grand station to his home, not far from where the horse trams used to be assisted up the hill from the beach and were later usurped by electric cars at about the time the railway opened. Now one could travel from Lowestoft to Peterborough by bus (but it is doubtful if anyone is daft enough to do so, the journey bay car is awful enough).
Hensman, Howard. The Railways of Rhodesia. 351-7.
Continued page 460.
Scott, W.J. Gradients of our chief railways. No.VI. North-Eastern Railway. — Continued. (c) Berwick to Edinburgh. 358-62.
Page 360: (2) Leeds, York and Scarborough: (a) Leeds, Church Fenton and York; (b) York, Malton and Scarborough; (c) Whitby branch — from Pickering: page 362: Leeds and Newcastle by Wertherby, Harrogate, Stockton and Sunderland.
Rous-Marten, Charles. British locomotive practice and performance. 363-71.
Performance on GNR: 4-2-2 No. 261 King's Cross to Doncaster in 2hr 47 min; 400 class 4-4-0 No. 1309 with 170 tons from Doncaster to Holbeck in 34 min 53 sec. No. 253 (small Atlantic) ran from Wakefield to King's Cross with three twelve-wheeled coaches in 3hr 1 min. Also notes very fast climb to Stoke summit behind large Atlantic No. 251 with 250 tons achieving 65 at Tallington, 64.2 at Essendine and 56 at the summit.
No. 98, Great Western Railway. 366.
Official photograph and leading dimensions
Great Northern Railway eight-wheel coupled tank engine. 369.
Official photograph (photographic grey), leading dimensions and intended use for suburban traffic over heavy gradients.
Great Western Railway's motor car service. 372-3.
Steam railcar designed for service between Chalford and Stonehouse: introduced 12 October 1903.
The Westinghouse new combined automatic coupler. 377-8.
Automatic couplerwhich also joins compressed air lines.
Rake, Herbert. The conception of the Midland Railway. 379-86.
Leicester & Swannington Railway opened on 5 May 1832 and provided Leicester with coal. The Midland Counties Railway was originally conceived to bring coal to Leicester from the Nottingham coalfield and provide a southward link to London by connecting with the L&BR south of Rugby. But the Act of 21 June 1836 sought to link Nottingham with Derby and these with Ruby via Leicester. The main works were viaducts over the Avon and Soar and a bridge over the Trent. Nottingham to Derby opened on 30 May 1839. An alliance was established with the North Midland Railway. Continued on page 447
Kirkwood, S. Peeps into old railway books: curious and amusing. 387-90.
Series began on page 313: most of the material has been confirmed in Ottley, but sometimes corrections have been required: these may have originated either as errors made by Kirkwood, or in typography, but in may case it is merely in the form of citation: Alex Gordon: Treatise upon elemental locomotion, 1832 (Ottley 305), this in turn cited Goldsworthy Gurney's evidence to House of Commons in 1831; R. Cort: Rail-road impositions detected, 1834 (Ottley 5218, 5219, 5220); George Godwin: An appeal to the public on the subject of railways (pamphlet) (Ottley 4296); James Walker: Report on the proposed lines for a Northern Railway. 1835 (Ottley 11735) note this is the Ottley Supplement and covered the Grand Northern Railway which was to go from London to York via Bishops Stortford, Saffron Walden, Cambridge, Huntigdon, Peterborough, Market Deeping, Bourn, Lincoln, Gainsborough, and Selby, Luke Hebert: Treatise on railway 1836 (Ottley 311); Henry Fairbairn (Mis-cited as Fairburn): [Treatise on] Political economy of railroads. (Ottley 406) Kirkwood suggests that this work contains a reference to the conversion of roads into railways (but this may be covered in Ottley 304); W. Bridges Adams: English pleasure carriages 1837 (Ottley 307); Linney Gilbert is credited with two books: Beauties and wonders of nature and science 1839 (Ottley 7248) and Railways of England. 1838 (Ottley 4) where it would seem that James Gilbert was the publisher; P. Lecount: [Practical] treatise on railways. 1839 (Ottley 2934); Parker's Roads and railroads is probably Ottley 412 and "Rees" is .C. Brees: Railway practice (Ottley 2554).
Whitechurch, Victor L. Southern Mahratta Railway. 391-7.
Metre gauge railway which served Bangalore and Mysore. Portrait of W.B. Wright, Traffic Manager (KPJ: was this the son of William Barton Wright who had strong Indian financial links?)
Wade, George A. Private railway stations. 398-403.
Dovenby, near Cockermouth on the Maryport & Carlisle Railway (owned by Mrs Ballantyne Dykes) (illus.); the Duke of Sutherland's Dunrobin (accompanied by Stalinist era "illustration"); Lowther Station on the LNWR was not a "private" station, but was fully exploited by Lord Lonsdale to entertain his pal, the German Emperor; Watchingwell station (illustrated) on the Isle of Wight Central Railway Freshwater, Yarmouth & Newport Railway (owned by Sir John Stephen Barrington Simeon as a few quids pro quo for the passage of the railway through his estate; Crofton Station (illustrated) onn the Maryport & Carlisle Railway near Wigton; Whippingham Station was originally constructed for her late Majesty Queen Victoria to serve Osborne, but she graciously allowed her station to be used by her loyal subjects; notes the construction of a "private station" by the North Staffordshire Railway near Cheddleton Junction to serve the Staffordshire County Lunatic Asylum; and "Avon Lodge" (illustrated) station between Christchurch and Ringwood, built by the late Turner Turner and then owned by Colonel Ralph Peacock (who presumably strutted along to board the train).
Scott , W.J. Fast trains in the summer of 1903. 404-9.
Survey.
Midland Railway composite coach with first class sleeping berths and first and third class compartments. 409.
Plan: notes that eight (Nos. 3792 to 3799 were constructed).
Soft water for locomotives. 410-17.
Kennicott water softening system as installed on several railroads in USA
Dunlop, D.N. The world's progress of steam and electric traction. 418-24.
Notes on steam railcars
December 1903
Midland Hotel, Manchester. [coloured plate]. facing page 433.
Midland Railway's new Manchester Hotel. 433-8.
William Towle, his wife and sons, Frank and Arthur, were responsible for running the Midland Railway's opulent hotel at St Pancras, Liverpool (the Adelphi), Leeds and Bradford as well as the Midland Hotel in Manchester which included a form of air conditioning whereby the incoming air was cleaned via linen and coke filters.
Whitechurch, Victor L. Southern Mahratta Railway. 439-43
Continued from feature beginning page 391:
Wroth, A.E. Nickels's Atmospheric Railway. 444-5.
System exhibited in 1845 by Keene and Nickels: used compressed air and the ducts were sealed with gutta percha. Refers to pastent by Christopher Nickells of 1839: description herein refers to "pneumatic tyre"
Rake, Herbert. The conception of the Midland Railway. 447-54.
The origins of the North Midland Railway with its difficult route from Derby to Leeds with its major works at Clay Cross Tunnel and Oakenshaw Viaduct, and the difficult decision to leave Sheffield to be served by a branch from Masborough. It opened on 11 May 1840 and at Normanton connected with a railway to York. The Birmingham & Derby Junction received its Act on 19 May 1836, and the Midland Railway was formed by Amalgaation on 7 April 1844.
New Zealand Railways. 456-9.
Largely their financial status.
Hensman, Howard. The Railways of Rhodesia. 460-5.
Began page 351. Description of luxury train. Map.
Phillip, S.M. Gradients of our chief railways — No.VII. London and North-Western Railway. 466-71.
Mainlline: Euston to Carlisle via Shap.
Retirement of Mr. T.I. Allen: Superintendent of Line, G.W.R. 472-5.
Portrait: Recruited by GWR in London in 1856 as a clerk. Sent to South Wales in 1870 where he was involved in gauge conversion and in absorption of Monmouthshire Railway. Detailed description of work of gauge conversion. Noted the acceleration of train services and encouragement of suburban traffic. Involved in running Royal trains.
Elliott, T.C. The Rhaetian Railway. 476-82.
The metre gauge line is described when it was very new. Illustrations of Landwasser Viaduct under construction of Swiss Locomotive Company's 0-4-4-0T Mallet compounds; one of which is shown fitted with huge snowplough.
Dunlop, D.N. The world's progress of steam and electric traction. 483-90.
GER's bus service from Lowestoft to Southwold; electro-pneumatic signalling on L&YR and results from electrified Mersey Railway.
Scott, W.J. Fast trains in the summer of 1903. 491-500.
Includes those provided by the GWR, GCR (light weight expresses to Leeds (non-stop to Sheffield)) and on GNR.
Rous-Marten, Charles. British locomotive practice and performance. 501-8.
Notes on the purchase of the de Glehn compound 4-4-2 La France by the GWR including a record of the performance of the du Bousquet/de Glehn type in France. Also notes that the Great Eastern Railway had locomotives built by the Schneider Co. at its Creusot Works to a Sinclair design.
What our railways are doing. 517-19.
La France (de Glehn compound Atlantic) arrived at Poplar Docks on 19 October 1903 and required thirteen trucks for its journey to Swindon to be assembled.
2009-10-02