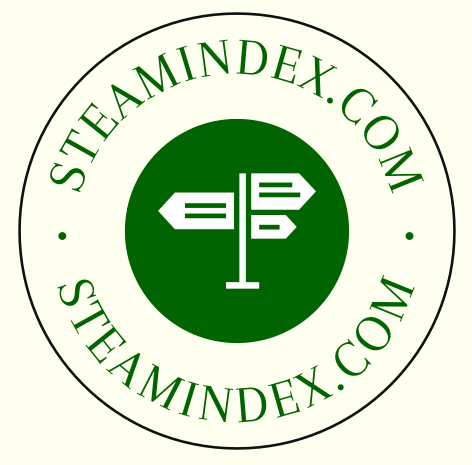 Whether further Issues are indexed will be dependent upon a supply of further copies at discounted rate or secondhand (any offers?)
Number 21 (2008?)
18-inch goods (Cauliflower) 0-6-0 No. 8458 on ordinary passenger train at Birmingham New Street. front cover
See letter in Issue 23 page 80 from John Edgington stating date as post 1928 and pre 1935
Kitson 0-4-0ST No. 1540 (7000 from 1934). inset front cover
Fairburn 2-6-4T No. 42674 at Birmingham New Street on 28 June 1953. Cyril Golding. 1.
See letter in Issue 23 page 80 from John Edgington stating that was North Pilot
Editorial. Bob Essery. 1
Statement on stand-alone nature of Issues and anomalous nature of Anniversary Issue.
Toton Marshalling Yard further information. 2-7.
See also LMS Journal No. 16 page 3. Toton Central: modern looking, even had central heating, but antiquated manual lever frame: compare Byles.. Illus.: exterior; manual lever frame (radiators visible p. 3); locking room: view from Stapleford & Sandiacre signal box looking north and New Bank sidings; West Yard with coal trains sorted by coal type (slack for power stations; good quality for domestic use?) and carriage & wagon works; superior LNER brake van (shades for side lights could be changed from within van, and there was no need to go onto verandah); signal box coal fire with kettle and mugs.
Jackson, Jim..The Fowler 2-6-4 tank engine: a phenomenal machine. 8-11.
Reports of high speeds being attained on the Watford to Euston outer-suburban services in the Railway Magazine eventually led to the imposition of a 70 mile/h speed limit on the class. Author considers that the Fowler type had the edge over the later 2-6-4Ts in terms of performance. Also evidence of very fast running by member of the class when one took over working The Yorkshireman from a failed Jubilee near Luton in 1939 and ran very rapidly with the express inot St Pancras. Illus No. 42314 assisting Class 5 No. 44708 on climb to Shap on combined 14.00 Manchester/14.15 Liverpool to Glasgow/Edinburgh on 9 June 1950 (both locomotives lettered BRITISH RAILWAYS) See letter in Issue 23 page 80 from John Edgington commenting on target number not reporting number .
Atkins, Philip. The Tilbury 'Baltics' and their consequences, 1910-1970. 12-21.
The Whitelegg 4-6-4Ts were ordered before the Midland Railway took over the LTSR and were banned from entering Fenchurch Street by the Great Eastern Railway which owned the terminus and its approaches: the 4-6-4Ts were enormous by GER standards. Kenneth Leach attended the acceptance trials when 94 mile/h was attained. The Midland Railway sought to sell the locomotives and The Locomotive Magazine for 1914, January reported that No. 2107 ran from Bristol to Reading on 6 December 1913 and thence to London Bridge over the SECR via Redhill. Thus the MR was faced with designing an acceptable replacement and Derby schemed a 2-6-2T and subsequently a 2-6-4T with 6ft 3in coupled wheels, the G8AS boiler (schemed by Jock Henderson) and 21 x 28in cylinders akin to those adopted on the Somerset & Dorset 2-8-0s. When James Clayton left Derby for Ashford he probably took the 2-6-4T drawings with him. At Ashford the 2-6-4T (K class) and a corresponding 2-6-0 design (N class) were worked out by W. Hooley and these incorporated taper boilers with high degree superheating and long-lap/long-travel Walschaerts valve gear. One 2-6-0 (N1) and one 2-6-4T (K1) were built with Holcroft's form of derived motion and three cylinders. Five of the production 2-6-0s had their frames slotted at Derby Works The accident at Sevenoaks led to the K (River) class being withdrawn and converted to 2-6-0s.Some of the material from the withdrawn 2-6-4Ts was incorporated into a powerful three-cylinder freight 2-6-4T locomotive (W Class) introduced in 1932: these were frequently seen in Willesden Yards. Further 2-6-0s with 6ft diameter driving wheels (including a three-cylinder version) followed. Includes locomotoves constructed at Woolwich Arsenal: some were purchased by the Southern Railway, but others went to the Midland & Great Western Railway/Great Southern Railways in Ireland, and some were assembled by Armstrong Whitworg as two-cylinder 2-6-4Ts for the Metropolitan Railway. One might have become part of LMS stock as the Maryport & Carlisle Railway considered acquiring a single locomotive from Woolwich.
On 12 July 1926 Jock Campbell produced a preliminary diagram (RS-629) for a 2-6-4T at Derby: This design shared the G8AS boiler of the earlier design, but the cylinders were smaller (19 x 26in) and the coupled wheels were 5ft 9in rather than 6ft 3in. They were banned from the Tilbury section, and it was only the three-cylinder Stanier 2-6-4Ts which were allowed into Fenchurch Street (presumably due to the reduced hammer blow, although Atkins does not mention this). This was followed by a Stanier two-cylinder version and by what is known as the "Fairburn" version with a shorter coupled wheelbase. A proposed version of 1940 would have incorporated more radical changes, but was not constructed due to WW2. The Fairburn version was built after Nationalisation for the Southern Region at Brighton Works. The British Railways Standard Class 2-6-4T was similar in many respects to the proposed version of 1940. There were suggestions for 2-6-0 versions of the LMS tank engines, but only the W class 2-6-0 constructed for the NCC could trace its ancestry to the LMS 2-6-4T. This was followed by the WT 2-6-4T schemed at Derby by F.G. Carrier. These retained parallel boilers, but anticipated some features of the Standard 2-6-4Ts. Some were delivered after the Ulster Transport Authority had been foremd and there was some fear that their supply might be contrary to the restrictions placed on British railway workshops supplying locomotives to other railways....
The Great Northern and London and North Western Joint Committee [notice]. 21.
"Trespass notice" (presumably cast iron) held at Kidderminster Railway Museum. Picture submitted Michael Dunn: see also Issue 16 page 38.
Warburton, L.G. LMS Signals No. 19 – Barking to Upminster widening. 22-7.
Opened on 12 September 1932 this was, and now has been for many years, a separate railway, although as built is was capable of carrying diverted steam services, and had to be capable of accommodating the movement of steam hauled trains at several points. Even as constructed it was essentially an extension of London Transport District Line services over lines signalled in a unique manner with colour light signalling (for the electrified tracks only) with marker lights. The equipment was supplied by the British Railway Signal Company with which A.F. Bound had been associated. Also includes brief details of signalling over the LNER entrance to Fenchurch Street station from Gas Factory Junction. This used four aspect colour light signalling: this came into service on 14 April 1935. Notes on payments by the LMS to the LNER for the use of Fenchurch Street, and by the LNER to the LMS for access to Broad Street, and how the latter would have increased in the event of electrification.
LMS times. 28-31.
LMS Journal No. 15. Editor
Page 4: No. 6229 was at Oxheys, two miles north of Preston.
LMS Journal No. 18. Huw Edwards.
Page 31: No. 5915 had original cab: cut down version shown on page 33.
LMS Journal No. 18. Reg Davies.
Page 72: Train going to Chalk Farm, not as stated. See J.E. Connor All stations to Poplar , 1980. The signal was on opposite platform because of sharpness of curve
Robert Holland-Martin, the SR Chairman was born in 1872 and edcated at Eton and Trinity College, Oxford. Became a Director of Martin's Bank in 1897 and was Chairman from from 1925 to 1939. He was a director of the Agricultural Mortgage Corporation and the Gas Light & Coke Co. He became a Director of the London & South Western Railway in 1910, and continued to serve on the Board of the Southern Railway, becoming Deputy Chairman in 1932 and Chairman from 1935 until his death in 1944.
LMS Journal No. 18. Peter J. Wilde
Page 72: local whistle codes and headlamp codes (but not discs)
LMS Journal No. 18. Don Rowland. 29.
Page 60:argues that wagon illustrated belonged to Fox of Derby; who specialised in delivery of coal to power stations prior to WW2 and sued the Railway Executive Committee for appropriating his wagons during WW2.
LMS Journal No. 18. Albert Wilkinson.
Page 31 lower: suggest Brinklow on WCML and gives details of it (modelled by Blackburn & East Lancashire MRS in 7mm scale)
LMS Journal No. 18. Julian Phillips.
Page 31 lower: suggest Brinklow on WCML: cites Hendry, R. Preston and Hendry, R. Powell An historical survey of selected LMS stations: layouts and illustrations. V. 2 (1982)
LMS Journal No. 18. Keith Miles.
See page 35 et seq: air raid protection during WW2 was also afforded to signalmen by covering the signal boxes with an overall reinforced concrete umbrella as shown in illus of No. 42368 passing underneath No. 2 box at Manchester London Road with 12.10 to Buxton on 9 May 1952: London Road No. 1 box, similarly protected see article by Keith Miles in Issue 8 page 47..
LMS Journal No. 18. L. Brownhill. 30.
See pp. 54-5: location was Blowers Green (line to left was Bumble Hole to Old Hill, not Dudley
LMS Journal No. 18. John Edgington.
See page 16: 31 November 1931!
Page 31 lower: Brinklow on WCML
See pp. 54-5: location was Blowers Green (line to left was Bumble Hole to Old Hill, not Dudley
Page 72:notes combination of LNWR lining and LMS number on NLR 0-6-0T and Trip number 49.
See rear cover: colours were: Italian not Spanish.
LMS Journal No. 19. John Francis.
See page 47 et seq: concerning Plates 6 and 7 (page 51) which states that upper was N style frame as used on London Transport and lower is L type frame only used by London Transport at Wembley Park.
LMS Journal No. 20. Don Rowland.
See letter from Mick Nicholson on page 66: Rowland claims well known historian of NBR/LNER claimed side lamps still in use until 1932. See letter from Keith Fenwick Issue 23 page 50 which cites official LNER document for abolition from 5 May 1924. See also rear cover where coal engine is running with vacuum brake pipe on tender, but locomotive was fitted solely with steam brake and tender was secondhand. See also letter from David Mylchreest (33: page 80) which connects removal with Alne accident in 1933...
LMS Journal No. 20. John S. Dales.
See page 61: train descending, not ascending Lickey Incline
LMS Journal No. 20. Arthur B. Turner.
See page 39 lower: Compound No. 1091 arriving St Pancras on 20 June 1947 (not departing)
LMS 85th Anniversary Issue. L.G. Warburton.
See page 77 et seq. Further information about The Grove during WW2. Works Committee Minute 4924 approved purchase of sixteen huts from Holliday & Greenway for £5616. Works Committee Minute 5008 approved purchase of further sixteen. In 2008 Willow Grange was sold by the British Waterways Board to Barratt Homes for £12.3m. The land was originally owned by Merton College, Oxford but was sold to the Earl of Essex (family name Capel) and Willow Grange was built in the 1890s. On 8 September 1941 it was bought by the British Transport Commission and on 29 September 1941 planning permission was granted for it to be used as offices for the duration of WW2. On 29 April 1949 it became the property of the Docks & Inland Waterways Executive.
LMS 85th Anniversary Issue. Keith Turton. 31
See page 20 et seq on page 26 reference to Mapperly should be to Manners Colliery
LMS 85th Anniversary Issue. Graham Warburton.
See page 20 et seq Minute 4500 of 24 September 1942 refers to report by Chief Legal Adviser in favour of GWR and members of Railway Executive Committee in action against Fox
Book reviews. 31.
The Midland Hotel — Morecambe's white hotel. Barry Guise and Pam Brook. Palatine. 2007. Bob Essery.
High recommended.
Railways in retrospect 2 — Highland in LMS days. David Jenkinson. Pendragon. John Edgington.
Photographs largely from Henry Casserley collection. Errors in caption relating to Aviemore: not "early LMS", but 1897. See also letter from L.G. Warburton in Issue 23 page 80. See also letter from Arnold Tortorella in Issue 27 page 55.
Midland Railway locomotive valve gear. 32-3
No. 58086 0-4-4T originally built in 1900 by Dubs. Three photographs taken in April 1960 by D. Luscombe at Bath Green Park mpd show: weight shaft bearing, lifting link, balance weights, eccentric rods, connecting rod big end, inner crank web, slide bars, oil pipes. motion plate, and lubricators. Also 58086 on Highbridge branch c1950 (J.A.G.H. Coltas)
Miles, Keith. Let there be light. 34-40.
Lighting in locomotive depots remained primitive: even examining fitters had to perform their work with flare lamps. Gas re,ained the general illuminant, sometimes due to long contracts. Illustration of Rowsley shed shortly after it opened in November 1924 wirh gas lighting. The LNER introduced light tunnels at March, Peterborough and Doncaster in 1944 and at Thornton Junction in 1950. The LMS at Willesden designated certain pits and kept them light proof during WW2 and provided illumination within the pits and from mobile lighting trolleys with fluorescent lamps. Illustrations of 8F No. 8490 probably at Toton in May 1944 and of BR mobile light trolley at Willeden with fitter working on rebuilt Patriot Planet in 1040.
Twells, Nelson. The 1939 LMS Programme for Run-About Tickets in Scotland & the Borders with a brief summary of special ticketing arrangements in the pre-LMS era. 42-51.
Includes illustrations of brochure material including designated areas and maps of specific zones (e.g. one extended from Kircudbright to Northern Lake District. In general travel was permitted on LNER services where these were available, presumably reciprocal arrangements. Includes Clyde Coast season tickets (steamer only) with complex exclusions and inclusions,. Specific illus.:LMS motor coach at Ford connecting with Countess of Breadalbane (Loch Awe steamer), multi-part first class ticket for tour by train from Oban and motor launch on Loch Etive and motor coach. (See letter in Issue 23 page 80 from John Edgington querying whether used or unused); also brochure for Loch Awe tour (dated 1935), Paddle steamer Caledonia II at Dunoon in July 1951.
Hunt, David and Essery, Bob. The Lickey Incline, its locomotives and operation. Part 3 – The later bankers. 52-62.
The 0-10-0, sometimes known as Big Bertha (the origins of the nickname are fully examined in a footnote), is fully examined, but before it was constructed a wide range of alternatives were examined. These included DS1653, a 2-10-0T (not illustrated); DS1677, a 2-6-6-2T Garratt (side elevation); DS1703, a 2-6-6-2T Garratt (side elevation); DS1737, a 0-6-6-0BT (side elevation). An 0-10-0T (DS1543) was also considered. Some of the proposed designs included taper boilers. The eventual banker was a tender locomotive aand the reason for the move away from a tank engine design is explored. See also letter from John S. Dales (Issue 23 pp. 50 and 80) for further information. Specific illus.: p. 62: four bankers assisting 08.35 Cardiff to Newcastle up bank (T.J. Edgington): See letter in Issue 23 page 80 from John Edgington giving reason: ailing train engine.
Miles, Keith. Time on! 63-4.
In 1840 Captain Basil Hall RN proposed that all Post Office clocks should maintain London time by means of chronometers carried by mail coaches. In the same year the Great Western Railway also adopted London time.From its inception in 1848 the Irish Mail conveyed a chronometer to Holyhead and the time was given to mail boat for Kingstown. Notes that the history of the Irish Mail was featured in ERO 53587, a Railway Executive publication. Corriegendum Issue 23 page 50..
Rowland, Don. By the book: fitted freight stock working. Part 2. 65-70.

The Midland Railway Society. 70-1

Miles, Keith. Trial by diesel. 72-6.
The survival of steam working on the Glasgow Central Railway enabled some still living to sample travel conditions into the early 1960s which had ended in London early in the 20th century. It was not uncommon for the entrances to the Low Level platforms at Glasgow Central to be enveloped in billowing smoke into which the paying customers were expected to descend. Miles quotes Hamilton Ellis in a 1938 Railway Magazine article (82, 29) as being a 'sombre, sulphurous and Plutonian'. Two H.C. Casserley photographs taken at Glasgow Central Low Level on 21 April 1952 and 10 May 1955 give a fair indication of what conditions were like when visibility was good. Surprisingly, the LMS appeared to be aware of the hazards and in January 1935 evaluated the Hawthorn Leslie/English Electric demonstrator diesel electric shunting locomotive for service on the line and during tests on Sundays 13 and 20 the diesel fumes were analysed by the Companny's Medical Officer, Chemist and by the Glasgow Corporation Analyst and compared with those on a normal steam day (the intervening Tuesday). Plans were drawn up for diesel electric locomotives to be based at Dawsholm mpd, but were not implemented. The line was closed, but reopened as the Argyle Line in 1979 with electric traction. The demonstrator locomotive was highly influential and led to the adoption of the type for shunting on the LMS. Illus.: No. 7079 the demonstrator as taken into LMS stock at Crewe South in August 1936.
LMS Northern Division [CR 0-4-4T No.15103]. 76.
Illus. of Drummond locomotive: see also letter in Issue 23 page 50 from Keith Miles: 171 Class originally consisted of 24 built between 1884 and 1891 for light branch line work. Only fifteen enetered LMS and were numbered 15100-114. Last survivor withdrawn in November 1944 but remained on Dump in St Rollox until August 1946 before being taken to Kilmarnock for breaking up Photographed in May 1946. Also raised question of braking and how Westinghouse brake continued in use on former CR lines..
Gilmour, Edwyn. A problem at Leigh Station House in the summer of 1931. 78-80.
Reproduction of letter rubber-stamped C.R. Byrom to Station Master at Middlewood for High Lane recording his promotion to Class 4 at Leigh (NS) dated 10 April 1931. Also pictures of Leigh (north Staffordshire) station and of Edwyn Wilfred Gilmour much later in his career when promoted to stationmaster at Plymouth Friary from Stranraer. The problem at Leigh was that the incumbent stationmaster at Leigh called Warren who was scheduled to move to Blythe Bridge, but was unable to do so. This led to memoranda, not reproduced, but the move was eventually accomplished and the Author was born at Leigh on 6 June 1932.
4-2-2 No. 14010 [ex-CR No. 123]. rear cover
Fairburn Class 4 2-6-4T No. 2239 at Glasgow Central in 1947. front cover
See also letter from T. Robertson (24 p. 80) which records that semaphore indicator for Kirkhill and Burnside.
Former North London Railway (NLR) 0-6-0T No. 7512 at Bow on 19 September 1931. A.G. Ellis. front cover lower
Miles, Keith. Aspects of freight. Part 1. 2-11.
Coal traffic worked over the ferocious gradients of the Merthyr, Tredegar & Abergavenny Railway including Jellicoe Specials during WW1. Also problems of congestion on the LNWR and Midland Railway's routes to London. In 1880 8 million tons were brought to London by rail: 34% by MR, 22.5% by LNWR and 17.5% by GNR. This was taxed on its entry into London under the London coal and Wine Duties Act of 1861 and the railways had obelisks on the lineside: the one known to the Author was between Hatch End and Carpenders Park. Loops were installed to keep the main lines clear: the first was between Denbigh Hall and Bletchley in 1899. Permissive block enabled traffic to inch forward. Problems of private owner wagons. Influence of Railway Clearing House. Loading grease into axleboxes. Sorting wagons at exchange sidings. Illus.: 3F No. 3342 leaving Matlock with empty wagons in August 1934; gradient profile Merthyr, Tredegar & Abergavenny Railway; 4F No. 4230 with coal train in Roade cutting on 6 September 1947 (L. Hanson); Patriot No. 5511 Isle of Man on Sunday 18.42 Euston to Bletchley passing Berkhamsted on 20 May 1940 passing coal wagons far off usual routes (did H.C. Casserley know risk of photographing train full of code breakers?); Super D 0-8-0 No. 49450 passing Barrow-on-Soar with coal train in October 1950; 8F No. 48338 leaving Sharnbrook Tunnel in August 1953 on up freight carrying express freight headlamps, but with coal wagons at front of train; Rowsley Down Sidings in April 1964. Part 2 see Number 23 page 2..
Golding, Cyril (phot.). Readers' collections. 13-15.
Due to sloppy editing it is not immediately clear where this photo-feature ends. The photographs are of Sentinel No. 47183 at Crewe on 2 September 1952; 8F No. 48426 with Fowler tender; Fowler 7F 0-8-0s at Bolton mpd (both ex-Works): No. 49509 on 2 May 1953 and No. 49508 on 16 March 1958.
Unrebuilt Royal Scot No. 46134 The Cheshire Regiment at Colwyn Bay in June 1952. 16 upper.
Blurred snapshot with "BRITISH RAILWAYS" on the tender.
Ex-Midland Railway 0-4-4T No. 58075 at Hellifield shed on 8 September 1953. 16 lower.
Still lettered "LMS"
Twells, Nelson. LMS road motor cartage organisation & maintenance workshops. 17-42.
This excessively long feature is accompanies by some very poor photographs, diagrams gleaned from the Railway Gazette and forms which strangled the life out of the Company. J. Shearman was the Road Motor Engineer. His duties were:
1. providing the type of machine best suited to the requirements of the using department
2. registration and licensing of vehicles
3. supplying the costs of vehicles to the using department (for internal accounting purposes)
4. maintaining vehicles in every respect
5. keeping the vehicles on the road for the maximum number of days in the year
6. supervising the provision and use of consumable stores for the vehicles
7. provision and control of workshop accommodation, equipment and staff
8. provision and control of fuel storage accommodation
9. training and technical supervision of drivers, and
10. advising when machines should be withdrawn for renewal.
There were driving schools at Watford, Sutton Park (Birmingham), Oldham and Cleckheaton. The training road layouts used Dinky Toys including the elusive Dinky Toys tram.
Illus.: 4-ton Straker steam lorry owned MR 1904; Mossay battery electric MR parcels van; Foster steam traction engine for joint MR and LNWR use at Tamworth; Foden steam lorry supplied to LNWR; Sentinel steam lorry purchased by LYR in 1919; Sentinel steam lorry probably purchased by LMS; Lacre parcels van owned LYR and used at Manchester Victoria; ANK 666 Fordson chassis with Wolvertonbuilt parcels van body built in August 1935; Karrier cab under repair at Wolverton in 1936; Kentish Town vehicle storage and workshops; Saltley Road motor vehicle workshops showing mechanical horses
Tattershall, Phil. D1692 coaches for motor train use. 43-5.
Cites L. Goddard and J. Wells Delph, Saddleworth and Greenfield to Oldham... Foxline. Included therein on page 101 there is D1692 conversion to a driving trailer of a Period 1 corridor coach. Two further pictures of D1692 push & pull conversions are included: both at work on the Burnley to Colne service. One is coupled to a D1851 corridor brake conversion and photograph was taken c1956 with No. 50651 being the locomotive. The other is same locomotive hauling (not propelling as in caption) a standard non-corridor third and the D1692 conversion which may be same vehicle.
Ex-LNWR 0-6-0 No. 8588 taking water from parachute tank at Bettws-y-Coed in 1938. H.N. James (phot.). 45.
Caption indicates a posed picture with kink in the bag.
No. 6200 Princess Elizabeth with original (and relatively full) tender on express. 46.
See letter from John Edgington (Issue 24 p. 80) suggests Royal Scot express. T. Robertson (Issue 24 p. 80) notes CR-type indicator on buffer beam a long way south of Carlisle..
Byles, C.B. British Railways after 25 years: an extract from The Railway Gazette 11th January 1935. 47-9
Former Signal Engineer Lancashire & Yorkshire Railway and thence that of New South Wales Government Railways: impressions of British railways. Not impressed by poor standard of road safety and road accidents; cheap ticket anomalies (some cheap day returns were cheaper than single tickets); lack of provision for non-smokers; and then signalling. Greatly impressed by London Underground: standard of signalling, safety and stations. Considered that too many types of colour light signalling and criticied railways for removing forms of automatic train control. Impressed by progress on GWR and with LNER resignalling at Thirsk: considered that Thirsk provided a paradigm for future development: hence remarks about post-WW2 signalling at totty Toton.
Essery, Bob. LMS train classification. 50-67.
Engine headlamp codes (LMS 1937 General Appendix) facsimile reproduction. Text mentions that prior to 1931 pre-grouping practice reigned, although only Midland practice is briefly mentioned. The regulations for mixed trains were governed to extent by the Ministry of Transport which set limits, including that of maximum distances and speed. The 1937 General Appendix (reproduced verbatum) was particularly concerned with the operation of circus trains (which were defined). John Edgington (Issue 24 p. 80) observed that through freights were permitted to convey grease box wagons. Illus.:
Class 5 No. 5093 near Standish Junction with express train including GWR portion at rear. p. 51. See letter from John Edgington (Issue 24 p. 80) Devonian (GWR vehicles confirmed)
Patriot No. 5538 Giggleswick on 09.40 ex-St Pancras to Glasgow St Enoch near Sandridge on 15 May 1948. (E.D. Bruton). p. 52 upper
Ex-LYR 0-6-0 No. 12260 on Blackpool excursion (with express headcode). p. 52 lower. See Issue 24 p. 80 letter from Robin Higgins: LYR brake third c1910 leading vehicle
Ex-LYR 0-6-0 No. 12151 on LYR breakdown train (with express headcode). p. 53 top
Stanier Class 2-6-4T No. 2444 at Sutton Park with very ordinary passenger train. p. 53 middle: See Issue 24 p. 80 letter from Robin Higgins: LYR brake third c1910 leading vehicle
Ex-LYR 4-4-2 No. 10320 with ordinary passenger train formed from LYR stock. p. 53 bottom
Ex-LNWR 2-4-2T No. 6601 at Mentmore Crossing on Aylesbury branch with ordinary passenger train (first vehicle push & pull control trailer). p. 54 top. John Edgington (Issue 24 p. 80) notes not push & pull working
LNER N1 0-6-2T No. 9449 with ex-Midland Railway 0-4-4T No. 1275 on ordinary passenger train for Worth Valley line at Keighley on 17 October 1946. (H.C. Casserley). p. 54 bottom
Ex-Highland Railway 4-4-0T No. 15013 on mixed train. (A.G. Ellis). p. 55: see letters in Issue 24 from Pater Tatlow who notes that location was Wick with train from Lybster; also that leading vehicle was ex-LYR six-wheel 33ft third; See also Issue 24 p. 80 letter from Robin Higgins: LYR vehicle still in LYR livery. John Edgington (Issue 24 p. 80) queries whether was true mixed train as there was a lack of a goods brake van. Darwin Smith (25 page 46) notes date was 1928 as 15013 had only brief stay on Lybster service.
2P 4-4-0 No. 695 picking up water on Tebay troughs with up milk train (Class 3) in 1934. page 56 upper
Jubilee 5XP No. 5605 Cyprus with parcels train at King's Langley in 1938 (Laurie Ward). page 56 lower
4P compound No. 1090 with parcels train on water troughs. p. 57 upper
3F 0-6-0 No. 43263 with parcels train running between Birmingham New Street and Central goods station. p. 57 lower: John Edgington (Issue 24 p. 80) notes that Central was parcels depot for Birmingham and queries whether trains from and to Central propelled from Church Road
4P compound No. 936 at Birmingham New Street with empty stock (Class 4 headcode) in August 1932 (W.L. Good). p. 58 upper
Prince of Wales No. 5676 Petrel on express freight train at Carpenters Park in February 1928. p. 58 lower
Stanier Class 5 2-6-0 No. 2983 on fitted freight at Rugeley in 1935. (W.L. Good). p. 59 upper
Fowler 2P 4-4-0 No. M603 lettered BRITISH RAILWAYS at Kittybrewster with cattle train on 30 June 1948. (J.L. Stevenson). p. 59 lower. . See also letter from Peter Tatlow in Issue 24 p. 80 who notes that LNER headlamp codes applied and quotes relevant part of Sectional Appendix for Scottish Area. John Edgington (Issue 24 p. 80) notes that M603 was nominally based at Corkerhill (KPJ remembers photos of 2Ps at Maud at about that time). .
Former HR/CR River class No. 14761 on Class 5 partially fitted freight (Maltese Cross) (A.G. Ellis). p. 60 upper: John Edgington (Issue 24 p. 80) notes that cab side sheet still carried a CR-type lamp.
Stanier Class 5 2-6-0 No. 2949 (domeless boiler/Swindon type safey valves) ascending Shap with partially fitted freight in 1937. p. 60 lower
8F No. 8002 on Class 6 "through freight" (F.M. Gates). p. 61 upper
Class 3F No.3261 on Class 6 freight passing Cricklewood in 1937 (H.F. Wheeller). p. 61 lower
Coal tank 0-6-2T No. 7836 with Class 7 light engine headcode. p. 62
Class 2F 0-6-0 No. 3206 on Class 8 freight (mainly coal train) between Hathern and Loughborough (W.L. Good). p. 63 top
8F No. 8001 with Class 8 freight (leading vehicles were cattle trucks). p. 63 middle
Former CR 0-6-0 No. 17443 with Class 8 freight. (A.G. Ellis). p. 63 lower
Former LYR 0-6-0 No. 12172 with Class 9 freight (pick-up freight) at Golbourne in 1946. p. 64 upper
Former Furness Railway 0-6-0 No. 12478 with trip board No. 64 and Class 9 headlamps, shunting. p. 64 lower
Shunting engines working exclusively in station yards and sidings: Class 10
Former LYR 0-6-2T No. 11617. p. 65 upper left: John Edgington (Issue 24 p. 80) notes that location was south end of Preston station
3F 0-6-0T No. 7524 on station pilot duties at Crewe in July 1949. p. 65 upper right
3F 0-6-0T No.16498 on station pilot duties with only one headlamp at Carlisle on 14 May 1936. (H.C. Casserley). p. 65 middle
Former LNWR 0-6-0ST No. 7298 with only one headlamp shunting at Chester on 2 June 1932 (H.C. Casserley). p. 65 bottom
Local exceptional arragements
3F 0-6-0T No. 7141 on freight at Hackney with three headlamps (one on side of smokebox) on 16 January 1927. p. 66 upper: John Edgington (Issue 24 p. 80) notes was carrying a cross-London destination code (Midland Division locomotives worked to South London: Southern Railway/Region to Western Division).
2P 4-4-0 No. 592 on express with CR route indicator. p. 66 lower. See also letter from T. Robertson in Issue 24 p. 80: notes semaphore indicator which detoted train via Barrhead and Kilmarnock for Carlisle. Confirmed Darwin Smith (25 page 46).
3F 0-6-0 No. 3593 with SDR freight code. p. 67 upper: Editor notes that caption omitted: location was south of Midford and gunpowder van (must have been empty) behind locomotive.
2P 4-4-0s Nos. 631 and 635 at Templecombe on 23 July 1937. (H.C. Casserley). p. 67 lower: John Edgington (Issue 24 p. 80) notes may have been down Pines Express
Hulme, John. Reminiscences of Heaton Mersey. 68-72.
Formerly at Macclesfield (see Issue 12 page 46 et seq): this former CLC/MR (LMS) shed used to have separate roads and rosters for each former railway, but these had been combined and the shed had a wide range of workings, but mainly limited in extent, including to Peak Forest for Rowsley, and over the Hope Valley line to Sheffield or Chesterfield. There were differences in preparation: at Heaton Mersey a fitter filled the cylinder lubricators, whereas at Macclesfield the footplate crew had performed this task. One working was from Godley to Partington where traffic passed onto the Manchester Ship Canal Railway. There ws one very alarming trip on a Class 5 which ran away on the descent from Peak Forest, through Dove Hole Tunnel, ran through Chinley, and came to rest in Cheadle Junction siding. This was due to a fault in the steam piston and combination valve in the steam brake. The train was kept under partial control by runnning the locomotive in reverse and by the action of the guard. Another engine failure involved a broken piston head on a WD 2-8-0. The working to Victoria Dock, Birkenhead involved a knowledge of the Mersey Docks & Harbour Rule Book: entry to the dock was shared with road traffic, and both road and rail traffic was controlled by a policeman. At the rush hour the train might be delayed for 45 minutes and the crew had to avoid blowing off. There were also workings to Garston. Some locations were dominated by odours (smells): chemicals at Widnes, petrol at Stanlow. Stray sheep at the entrance to Cowburn Tunnel caused delay on one trip See also letter from Michael Holland (Issue 24 p. 80) who refers to traffic for Partington "gas works" and argues that this may have been for Carrington Power Station and was routed through a Shell refinery and had to be diesel-hauled by an internal locomotive. Carrington used coal from Hem Heath colliery near Stoke on Trent. Illus. p. 70 lower: Horwich Class 5 2-6-0 No. 42797 with train of iron ore hoppers (see John Edgington (Issue 24 p. 80)) from Irlam at Chinley and heading towards Sheffield on 19 June 1957.
Handling merchandise traffic. 73.
LMS official photograph lettered on reverse "Overloading of barrows with traffic of damageable nature": open top container subjected to excessive load above consisting of crates of paint, above which drum in rolling position.
Warburton, Graham. Coleraine re-signalling on the NCC section of the LMS. 74-80.
Implemented on 27 November 1938, and like many operations in Ulster featured ingenuity and economy. Coleraine was the junction for Portush from the main line from Belfast to Derry (Londonderry) which was single track from Ballymena, but engineered for fast running. The new installation retained the mechanical operation of points, but featured colour light signalling and the centralisation of signallin in one signal box (formerly there had been two). Tokenless working was introduced to Macfin (the station to the south): as Macfin signal box lacked mains electricity the instruments had to be battery-powered). The main cabin also controlled the signalling and interlocking for a bascule bridge on the line to Londonderry and powered level crossing gates. Portait and biography of Major Malcolm S. Speir, NCC Manager (from LMS Magazine).
B.& N.C.R. label for Leicester. 80.
The Belfast & Northern Counties Railway had become the Northern Counties Committee long before the LMS came into existence: perhaps it was intended for Midland Record?
Twin tubular post home & distant signal at St Albans City on 17 May 1948. E.D. Bruton. rear cover
No. 14412 Ben Avon in early LMS crimson lake livery with number on tender. front cover
Five pointed star under smokebox handle and thistles on wing plates: see letter ftrom Richard White in Issue 25 who identifies location as near Achterneed station on climb to Raven's Rock, ballast was river gravel,
0-6-0 No. 2331 in early black livery [ex-North Staffordshire Railway No. 113]. inset front cover
Miles, Keith. Aspects of freight. Part 2. 2-11.
Part 1 see Issue 22 page 2. Based mainly on the methods of working practiced at Rowsley exchange sidings where trains were divided to enable them to ascend the steeper gradients towards Peak Forest and to enable traffic to be sent onto the Western and Central Divisions via Buxton. Includes details of the guard's responsibilities: he was officially in charge of the train, was required to maintain a log and was provided with an official watch. Diagram of the sidings giving capacities and allocations. Some mention is made of colloquial names used
Illus. Gowhole Down Sidings with Class 3F No. 43612 shunting in April 1951 (E.R. Morten). pp. 8-9: see letter from Don Rowland in Issue 25 who identifies some of wagons being shunted. and from John Edgington noting that 26G was Belle Vue (subject to Newton Heath) not Bolton
Essery, Bob. LMS policy: new and displaced works orders. 12-13.
RAIL 418/181 signed A. Bentley and B.C. Oliver on accounting procedure and its impact upon the Chief Mechanical Engineer's Department in respect of New Works Orders (NWO) and Displaced Works Orders (DWO) presented at the Chief Mechanical Engineer's Conference in January 1934. See letter from Don Rowland in Issue 25 page 46 (bottom right) who notes that no mention of depreciation.
Batten, Reg. LMS photographic days. Part 3. 13-19.
Reasons for selection of locations used and locomotives and trains photographed: Beyer-Garratts rejected as being ugly. Illus.: 4P compound No. 1013 on stopping train near Elstree; Jubilee No. 5569 Tasmania passing Elstree; page 14 lower unrebuilt Royal Scot No. 46142 The York & Lancaster Regiment passing Elstree: see letter from Chris Crofts in 25 page 47 (not Elstree); 4P compound No. 1050 on stopping train near Elstree; Class 5 No. 4856 on train of milk tank wagons passing Elstree; Stanier Class 4 2-6-4T No. 2539 alongside coaling tower at Willesden mpd in 1937 (during Stephenson Locomotive Society visit); rebuilt Royal Scot No. 6145 The Duke of Wellington's Regt. (West Riding) without smoke deflectors at Bourne End; unrebuilt Royal Scot No. 6125 3rd Carabinier at Bourne End; Jubilee No. 45673 Keppel with tender lettered BRITISH RAILWAYS at Bourne End; rebuilt Royal Scot No. 46139 The Welch Regiment with tender lettered BRITISH RAILWAYS, but without smoke deflectors at Bourne End, and 8F No. 8032 on coal train at Bourne End..
Warburton, L.G. LMS signals No. 20 – Manchester Victoria and Exchange multiple-aspect colour light and power re-signalling scheme. 20-41.
Very advanced all-electric installation of Westinghouse L-type as installed at North Kent East Junction on the Southern Railway. Considerable economies in the number of working levers by the adoption of push-pull levers. Each signal had an electrical repeater. When trains were due to depart the platform staff caused a light on the relevant part of the illuminated diagram to be lit. Similarly, platform inspectors could protect vehicles left on a plaform by indicating this on the signaller's diagram. The topographies adopted for the colour light signals were sometimes unusual: clusters; tall posts with repeater lights at a lower level. See also letter from Keith Miles (25 page 47) with anecdote concerning Deal Street signal box
Illus. p. 39 very tall four aspect colour light signal with repeater. See John Edgington letter in Issue 25 page 47
Essery, Bob. LMS hotel services. 42.
Letter to Miss G. Mann of Bradford offering her employment as atemporary junior housekeeper at the Midland Grand Hotel dated 21 May 1925 and rubber-stamped Arthur Towle. John Edgington dates photograph (25 p. 47) as shortly after its opening.
Miles, Keith. Of engines and enginemen. 43-9.
Between 1950 and 1955 Author was Running Foreman at Rowsley.. Sections of Harold Rudgard's Motive Power Organization and Practice (ERO 53984) are reproduced (also reproduced in full in Rudgard's J. Instn Loco. Engrs paper No. 464). Also cites Harry Webster's Locomotive running shed practice (OUP, 1947). Includes reproduction of three day cyclic diagram for a Rowsley-based 4F 0-6-0 which began with banking up to Buxton and then proceeded to Walton, Liverpool. Charlie Harrison moved to Rowsley in 1940 from Lees: had start3d at Buxton (LNWR): he championed Super Ds: "No bad 'uns among Ds".
LMS times. 50; 80.
LMS Journal No. 21. Keith Fenwick
See page 30 letter by Don Rowland. LNER abolished carriage side lights from Monday 5 May 1924 (Northern Scottish Area Weekly Circular No. 71, 1 May 1924.
LMS Journal No. 21. Keith Miles
See page 76: Drummond CR 0-4-4T No. 15103. Question of braking systems — Lemon 0-4-4T No. 6408 sent to Edinburgh Dalry Road in October 1935 where its use would have been limited to empty stock workings as it was not fitted with Westinghouse pump and was back in Willesden by April 1936. Also scanning error (do they really have such a cutting edge devise at the Swanery?) in article by writer on page 63.
LMS Journal No. 21. John S. Dales. 50/80
Mainly additional information on locomotives based at Bromsgrove for banking on the Lickey Incline: Jinty 3F 0-6-0Ts especially Nos. 47313 (built for Somerset & Dorset by Bagnalls), 94XX, 3F 0-6-0 tender engines were sometimes used. Also mentions Pugs (0-4-0STs) CR 56020 and LYR 51217. And ascent of incline by last two Saint class Nos. 2920 Saint David and 2937 Clevedon Court banked by 0-10-0 in September 1950. See also letter from Keith Miles in Issue 25 page 47: Pugs were at Bromsgrove to heat and pump fuel oil for U1 Beyer Garrett No. 69999 when on Lickey banking.
LMS Journal No. 21. L.G. Warburton. 80
Hooks letter to review of David Jenkinson book on the Highland in LMS days: verbatim copy of letter from Provost of Wick to President of Board of Trade appreciating improvement wrought in services by LMS over its predecessor and included as LMSR Minute 1093.See also letter from Arnold Tortorella in Issue 27 page 55 which paints a bleaker picture.
LMS Journal No. 21. John Edgington.
See front cover (main illus.): date (1928-35); illustration page 1 North pilot; illustration page 8: target number not reporting number carried by locomotive; illustration page 48 of multi-part ticket: argues unused; illustration page 62: four bankers needed as train engine ailing.
Further Information. Bob Essery.
Asked for further information on letter below.
Further Information. Bob Dearnning.
Beyer Garratts worked to Bristol in 1951 and 1952 and LNWR 0-8-0 (Super D or G2a) were seen in Bristol in same period and as late as 1959. Bob Essery mystified letter above. Cites Essery and Toms. See letter from John S. Dales in Issue 32 page 16 which comments on Garratts, Super D 0-8-0, Fowler 7F 0-8-0 and WD 2-8-0 workings over Bristol to Birmingham line.
Jenkins, Stanley C. The Kettering to Huntingdon Line. 51-64.
Eastern Counties Railway constructed a line from Cambridge to Huntingdon. At St. Ives it formed a junction with the East Anglian Railway line to Ely. These lines opened in 1847, but an extension to connect with the Midland Railway had to await the formation of the Kettering & Thrapstone Railway in 1861, by which time the Great Eastern Railway had been formed and the Great Northern Railway had been completed. The Kettering & Thrapstone Railway Act received the Royal Assent on 29 July 1862, but the railway wisely sought an extension to an end-on junction with the GER at Huntingdon in the next Session and the Assent was received for this on 28 July 1863 which gave running powers to Cambridge. The main thrust of the railway was a crossing of the Nene Valley and the only major works were the bridges over the Ouse and the Nene. The main contractor was Warring Brothers. Captain F.H. Rich demanded a second inspection (which was acceptable) in February 1866. The line opened to passenger traffic on 1 March 1866. Iron ore traffic was generated at Cranfoord, Twywell, Thrapston and Raunds. In the 1880s a new station opened at Huntindon East to give the lesser railways access to the Great Northern Railway. In 1897 the railway was absorbed by the Midland Railway. During WW2 the line carried heavy traffic: demand for ironstone greatly increased and several airfields were located near the line, including those where the US Eighth Army Air Force were based. Details of train services and fascilities, including motive power depot at Kettering. Illus.: 2-4-0 No. 20225 near Thrapston on stopping train on 14 April 1936 (H.F. Wheeller); 2-4-0 No. 20012 at Cranford with train for Kettering in 1937 (T.G. Hepburn); Class 2 0-6-0 No. 3127 at Kettering with passenger train on 27 March 1937 (H.F. Wheeller); Kettering station on 28 April 1954; Cranford station; Twywell station; Islip Iron Ore Co. Peckett 0-6-0ST (WN 1456/1918) near Thrapston on 14 April 1936 (H.F. Wheeller); Thrapston station; Thrapston signal box. Raunds station with Class 2 p. 60 2-6-0 No. 46403 on down passenger on 7 November 1953 (T.J. Edgington: see 25 page 47 denies taking it); Kimbolton station c1930; Buckden station in 1935 and on 4 August 1959; Class 2 2-6-0 No. 78031 at Huntingdon East on 14 August 1954 (J.A.G.H. Coltas), and Raunds in May 1960.;
Miles, Keith. An insight into early traffic control. 65-73.
The Midland Railway introduced traffic control in January 1909 with an office at Masborough in an endeavour to keep coal traffic moving between Cudworth and Toton. This relied upon exploiting communication by telephone and keeping records of individual trains on display boards. The technique was instigated under J.H. Follows and Cecil Paget. It was assisted by giving prominence to locomotive numbers; hence their transfer to tenders and to smokeboxes. Associated activities were the preparation of schematic maps and train diagrams. The LNWR introduced traffic control at Springs Branch in September 1912 (cites the excellent Reed). The LYR introduced traffic control at Wakefield, Wigan and Liverpool in 1912 and a central control office within a circular room at its heafquarters at Hunts Bank, Manchester. This mapped the system from Liverpool and Blackpool to Goole: see Roger Mellor. Central freight traffic control systems on the L&Y. Platform, 2000 (Spring).
Warburton, L.G. The Scottish Local Committee. 74-7.
Local management committee formed with rerpresentatives from the Caledonian, Glasgow & South Western and Highland Railways which met in the week prior to the LMS Board Meeting in London. It had very limited financial powers; work up to £500, and staff appointments at or below £350 per annum. Members could either be Directors of the Company or hold at least £2500 of stock. The Committee met over two days and generous fees were paid to the members. From January 1924 the Board elected two members to be members of the Scottish Local Committee.
Holbeck mpd on 11 August 1967. rear cover
With Jubilee and class 5 4-6-0s.
Streamlined Coronation class No. 6222 Queen Mary hauling Coronation Scot near Rugby in 1938. front cover
Duchess No. 46251 City of Nottingham at Annesley on 9 May 1964. front cover lower
Presumably working an enthusiast special on the Great Central main line: see also 33 page 80 photographs by B.T. Beers
Miles, Keith. Half a century at Watford. 2-14.
This includes an occluded description of the original Watford station which was north of the road bridge on the Watford to St Albans road: a far more lucid description is given by Mary Forsyth in the London & Birmingham Railway special issue of Br. Rly J. page 33 et seq: this paradigm also includes a plan and a sketch of the original station and of its original succsessor.
Essery, Bob. LMS goods stations. 15-19.
Photographs from Graham Warburton Collection of mechanical handling methods introduced for freight at some depots. Portable rubber belt and roller conveyor at Liverpool Great Howard Street Goods Station; improved barrow; improved dray with pneumetic tyres and lighter weight; roller conveyor for wagon loading at Derby St Mary's
Miles, Keith. Leighton Buzzard 1931 [accident]. 20-3.
Sunday 22 March No. 6114 Coldstream Guardsman became derailed when hauling 11.30 Euston to Glasgow/Edinburgh express due to excessive speed on a crossover from fast to slow lines. Also mentions two other derailments: one on 14 October 1940 when 11.50 Liverpool to London express hauled by Patriot No. 5529 hit a barrow on a crossing at Wembley when both footplate crew were killed and a similar accident at Wellingborough in September 1898 when 4-4-0 No. 1743 was desriald whilst working the 18.40 St. Pancras to Manchester. In all these instances the enginemen were killed.
Illus.: Super D No. 49094 shunting at Leighton Buzzard. 21
No. 6114 wth first type of smoke deflectors on up relief Royal Scot at Basford Hall on 25 June 1932. 22
No. 6114 with final form of smoke deflectors and Stanier tender on up express at South Kenton in 1934. 23: date challenged by Chris Crofts (29) 75: 1936 or later.
Norton, D.J. (phot.) and Essery, Bob. Leicester and Loughborough. 24-34.
Stanier Class 3 2-6-2T No. 40146 shunting at north end of Leicester London Road on 7 April 1953 (all pictures taken on that day); wasteful double heading (1) Class 5 No. 44944 piloting No. 45694 Bellerophon passing North signal box and goods warehouse; 2P 4-4-0 No. 40485 shunting in sidings alongside Platform 4 (coaling tower shrouded in scaffolding behind); Jubilee No. 45627 Sierra Leone arriving Platform 2 with express from south; Loghborough on same day: Fairburn 2-6-4T No. 42137 arriving with train of cooridor stock with stopping train headlamps (Brush Works alongside); snowplough-fitted Horwich 2-6-0 No. 42877 with Class K freight (two views); Class 3F No. 43629 leaving goods sidings with Class K freight (another photographer visible on platform); 8F No. 48362 with Class J mineral train with railway entrance to Brush Works behind; wasteful double heading (2) two 4Fs hauling Class J empty mineral wagons.
Tortorella, Arnold. Economies on the LMS Northern Division. 36-40.
Feature based around a Northern Division Minute of 18 April 1933 on surplus cranes in stock (DWO 3023). This listed fixed cranes with their capacities; their date of purchase (if known), condition, and original and replacement costs, scrap value and cost of removal. Illus. derrick crane at Stanley on 3 October 1946 (H.C. Casserley); derrick crane at Crief (all Stuart W. Rankin unless identified otherwise); timber goods shed at Gourock; whip hoist at Garve on 9 July 1958 (Peter Tatlow).
Miles, Keith. Willesden revisited. 41-5.
Photographs acquired by Author when woeking at motive power depot: "new shed (semi-roundhouse) nearing completion in 1929 (interior view); District Locomotive Superintendent's office; ashpit under construction (Acton Lane power station behind); and coaling tower under construction. Two later views: panorama with completed ferro-concrete coaling tower in January 1948 and Coal Tank No. 27666 alongside ashpit in March 1945 (H.C. Casserley). Text includes notes on Bowen-Cooke's LNWR coaling plants installed at Crewe North in 1909; Liverpool Edge Hill (which required bottom door wagons); Carlisle Upperby in 1919 and Willesden in 1920. Selbie described some of these plants and the one at Crewe South in response to a paper by L.P. Parker: see J. Instn Loco. Engrs., 1923, 13, 623. Author had personal experience of CR coaling plant at Polmadie of 1925 and the simpler system at Rowsley installed in 1926. Also cites and quotes from Bushell's LMS locoman.
Warburton, L.G. Bernard William Cooke 1872-1939. 46-56.
Cooke was born on 8 August 1872; son of a Derby solicitor. Joined Midland Railway's Signal Department on 10 May 1889 as a learner in the Signal Department Drawing Office under Thomas Woodward the Signal Superintendent. Just prior to the Grouping he was appointed Works Manager, a post he retained under the LMS. The Signal Works closed in 1932, but he was retained until his retirement on 1 July 1934. He died on 29 December 1939. He was responsible for several Patents.
Norton, D.J. (phot.) and Essery, Bob. Track relaying in the Birmingham Area. 57-9.
St. Andrew's Junction on 21 February 1954 with 3F 0-6-0 No. 43523 with points being renewed; Duddleston Road on 1 August 1954 with points being relaid with assistance of Civil Engineer's crane No. R.D. 1423/10 (No. 44828 passing on express with reportin number); class 5 No. 44919 passing work on points at King's Norton on 10 June 1956 (another photographer in picture).
Miles, Keith. A recollection of railcars. 60-5.
The LMS absorbed steam railcars from the LNWR, LYR and Midland, and later acquired two types of Sentinel railcar: illus.: MR steam motor carriage No. 2233; former MR No. 2234 as converted into Signal & Telegraph inspection saloon No.M45010M at Lichfield Trent Valley; LNWR steam rail motor; LYR No. 10600 at Bolton engine shed in May 1936; No. 10617 at Horwich on 22 April 1947 (H.C. Casserley); Sentinel steam railcar No. 4149 at Strathpeffer in May 1928 (H.C. Casserley); Sentinel No. 29913 at Leadhills in Jone 1936; LNWR No. 10697 (later 29988) at Moffat on 1 August 19311 (H.C. Casserley) and as 29988 in paint shop at St Rollox in July 1947..
Caprotti Class 5 No. 44686 arriving Platform 2 at Crewe with northbound Pines Express on 29 May 1952. 66-7.
Unfortunately this double page spread is ruined as the front end of the locomotive is caught within the page fold: thus detail is restricted to the pressing of soldier's uniforms and shoe heels of passengers.
Miles, Keith. More of enginemen. 68-75.
"When locomen met each other, whether in the pub or club or, more probably, in the allotments, the sole topic was usually work, for a locoman was more interested in his work than any other person I ever knew." So said George Potts who entered service as a cleaner at the Great Central shed at Mexborough in 1922, eventually retiring as a Motive Power Inspector in 1971 (Bankers and pilots, Bradford Barton). Whilst George was a 'foreigner', I must I concur with his sentiments in that, with enginemen, perhaps because of the nature of their work and the varied and sometimes uncertain hours of duty, their job 1 was their life. There were exceptions, of course, but as succinctly summed up by Alec Watts of Edgeley, "Engine driving's got to be in your blood. If it's not ih your blood to stand the erratic hours you'll never stand the pace. Y'see as a young lad of fifteen years of age you're prepared for all this. The railway life, to my mind, to the proper railwayman, it always comes first, it's in his blood." (The Ballad of John Axon, Argo DA139, 1965).
Most of the 'young lads' started at the shed as callers-up, bar lads or perhaps straight into the footplate grades as cleaners. From there the progression was to passed cleaner, that is passed as being available for firing duties as and when the opportunity arose through the absenc;e of a regular fireman due to holidays or sickness, or for special trains, ete. The progression, however, was dependent upon passing an examination before the Footplate Inspector. First, a series of questions on the intricacies of the Rule Book (Rules for Observation by Employees, ERO 6498) as it applied to firemen, such as the notorious Rule 55, starting 'When a train has been brought to a stand owing to a stop signal being at danger...'
Also cites Terry Essery's Firing days at Saltley and Bill Alcock's, A locoman's log, 1937-85, 1996.
Memories of Syd Curzon of Rowsley including difficulties of working No. 8282 when taken over and found that it was without sand. Frustrations of junior footplatemen encapsulated in The Knotty (Argo ZTR 125). Some men were addicted to overtime (L.C. Jacks Drawn by steam). Use of labourers at former LNWR sheds (M.F. Higson London Midalnd fireman). Concludes with extract from song: Dave Gould's Footplate song in Requiem for steam (Big Ben Records BB0004, 1971)
Hunt, David. LMS Locomotive Profiles where we are. 79.
Considers that Midland Engines series is closed as demand is insufficient. Work has started on LMS Compounds which will include their Midland precursors, the Ivatt 2-6-0s and the LMS Class 3 tanks (Jinties).
LMS times. 80
LMS Journal No. 22. Peter Tatlow
See Issue 22 page 55: notes that location was Wick with train from Lybster; also that leading vehicle was ex-LYR six-wheel 33ft third. See Issue 22 p. 59 lower 2P 4-4-0 No. M603 at Kittybrewster with cattle train on 30 June 1948: notes that LNER headlamp codes applied and quotes relevant part of Sectional Appendic for Scottish Area.
LMS Journal No. 22. Robin Higgins.
Lancashire & Yorkshire Railway rolling stock depicted: see p. 52 lower brake third c1910; p. 53 middle brake third c1910 leading vehicle; page 55 location was Wick with train from Lybster; also that leading vehicle was ex-LYR six-wheel 33ft third from 1880s still in LYR livery. Also request for photographs of 1912 LYR Blackpool to Manchester club carriage.
LMS Journal No. 22. Michael Holland.
See feature p. 68: refers to traffic for Partington "gas works" and argues that this may have been for Carrington Power Station and was routed through a Shell refinery and had to be diesel-hauled by an internal locomotive. Carrington used coal from Hem Heath colliery near Stoke on Trent. Also notes remains of Manchester Corporation narrow gauge night soil railway in Carrington area..
LMS Journal No. 22. John Edgington.
Page 46: suggests Royal Scot express Page 51 Devonian (GWR vehicles confirmed).Page 54 top:Aylesbury branch with ordinary passenger train (first vehicle push & pull control trailer), but locomotive not motor fitted .Page 55 location was Wick with train from Lybster, but queries whether was true mixed train as there was a lack of a goods brake van. Page 57 lower: notes that Central was parcels depot for Birmingham and queries whether trains from and to Central propelled from Church Road p. 59 lower (2P 4-4-0 No. M603 at Kittybrewster with cattle train on 30 June 1948) notes that 2P was nominally based at Corkerhill at that time Page 60 upper: notes that cab side sheet of former HR/CR River class No. 14761 still carried a CR-type lamp. Page 65 top left: former LYR 0-6-2T No. 11617 location was south end of Preston station: See p.66 top: 3F 0-6-0T No. 7141 on freight at Hackney with three headlamps (one on side of smokebox) was carrying a cross-London destination code (Midland Division locomotives worked to South London: Southern Railway/Region to Western Division. Page 67 bottom: may have been down Pines Express. Also made general observation that through freights were permitted to convey grease box wagons. See also 70 lower: train of iron ore hoppers from Irlam at Chinley: . .
LMS Journal No. 22. Editor
See p. 67 upper (caption omitted): notes that location was south of Midford and gunpowder van (must have been empty) behind locomotive.
LMS Journal No. 22. T. Robertson
Refers to several pictures whidch show locomotives with Caledonian-type semaphore indicators: page 66 lower detoted train via Barrhead and Kilmarnock for Carlisle; front cover (Fairburn 2-6-4T) for Kirkhill and Burnside; page 46 (printed as "47") showed via Beattock for Cralisle, but was clearly south of Carlisle.Lists Caledonian Railway Appendix to Working Timetable dated 1 May 1915 and Sectional Appendix for Northern Division of LMS dated March 1937. Extension to GSWR lines liisted in Rly Mag., 1927, 61, 243...:
Programme of half-day excursions from Birmingham... during August 1935. [handbill]. rear cover
Printed Bemrose requesting recipient to write for regular mailing of Birmingham and District Half-Day Excursion Programme.
Hughes Mogul 2-6-0 No. 2847 at Heaton Mersey in April 1937. front cover
Caledonian Railway 4-4-0 No. 14476. front cover inset
Notes on rear cover ascribe manufature to North British Railway rather than to North British Loco (see letter from Jim Smellie)
Warburton, L G. LMS signals No. 21: Mirfield 'speed' multiple-aspect colour light re-signalling scheme. 3-26.
A.F. Bound, Signal and Telegraph Engineer visited the USA with Sir Harold Hartley to study signalling and this led to a paper presented to Institution of Railway Signal Engineers in 1932. This was a joint meeting with the Institute of Transport. This led to the Mirfield speed signalling which incorporated marker lights and "first use" of searchlight signals outside London. Signals supplied by British Power Railway Co. It involved an extension of quadruple track and a new viaduct over the River Calder (contracted to Furness Shipbuilding Co.). Boundaries: Heaton Lodge Junction to Thornhill LNWR Junction. Inspected on 14 February 1932 and 8/9 October by Lt Col. E.P. Anderson and E. Woodhouse.. See also letter from Don Rowland (Issue 26 page 52) which notes an error in text on page 7 (Northorpe line to Heckmondwike not to Huddersfield), and is critical of the large number of block posts.
Miles, Keith. King's Langley, March 1935. 27-9.
Collision on the up fast line during the night of 13 March 1935 when the up fast freight "meat train" was hit in the rear by a milk train from Stafford to Euston. The "meat train" was hauled by a rebuilt Claughton No. 5946 Duke of Connaught which was working the fitted Liverpool Alexandra Dock to Broad Street had to stop due to a vacuum brake fault on the locomotive. The milk train was hauled by 4P compound No. 1163. The wreckage was hit by Patriot No. 5511 hauling athe down Camden to Holyhead express freight killing Driver Buckley. 7F No. 9598 on a Toton to Willesden mineral train ploughed into the wreckage. The accident was caused by a combination of an inadequate signalman and the lack of track circuiting which caused the man to forget whether trains had passed. .
Essery, Bob. LMS steel rolling stock policy. 32-7.
Rail 422/36: National Archive Kew.
Steel Rolling Stock, Minute 2292. 26 June 1930
Coaching stock: steel bodies not recommended due to cost; if unavoidable then should raise funds for in-house manufacture
Open wagons: 2500 copper heavy steel: monitor costs
12 ton: wooden underframes and wooden bodies
but 1000 all-steel built for comparsion
Covered wagons: steel underframes and timber bodies
Research into corrosion associated with carrying coal.
American practice: 53 ton average capacity, some 100 ton capacity, all steel
German: 20 ton steel underframe and wooden bodies; also 60 ton all-steel for specific duties
France: 20 ton all-steel
Britain: 12 ton umderframe wood, iron or steel. 20 ton steel frame with bodies of wood or steel
Minute 3088: Wooden underframes for standard 20 ton mineral wagons
Wm Rigby & Sons Ltd., Nottingham: letter of 11 November 1929:
had removed 3 cwt of rust from 20 ton all-steel wagons
Other British companies
GWR: iron underframes: life 40 years
LNER: open: mainly timber underframes: covered use of steel underframes increasing
SR: open Armco iron or copper bearing steel underframes: covered steel underframes
LMS: Open wagons sinve inception of LMS ro 31 December 1919
| | | |
| --- | --- | --- |
| | Wood | Steel |
| Mineral | 23336 | 830 |
| Merchandise | 52198 | 7690 |
Cumberland iron ore traffic employed 20 ton and 40 ton steel hopper wagons
Illustrations: Bogie, gangwayed full passenger brake/parcels van built Metropolitan Carriage Wagon & Finance Co., 1926: LOT 292: Page 30 See also letter from Chris Crofts in Issue 27 page 55
open wagon No. 163889 with wooden solebar (MR drawing 5612) page 32
GWR No. 52571 4-plank 10-ton open wagon with sheet bar with iron underframe loaded with coal 33 upper
GWR No. 38182 short cattle wagon with iron underframe 33 lower
LMS No. 501498 covered goods van with pressed steel ends and steel sheet sides built Wolverton LOT 792 in 1934 (Diagram D1889) p. 34 upper
LMS No, 49982 end door 7-plank 122-ton mineral wagon (all-timber) built Metropolitan Carriage Wagon & Finance Co., 1926. page 34 lower
LMS No. 197891 covered goods van with pressed steel ends and timber sides built Wolverton to D1832A in 16 April 1940 page 36 upper
LMS No. 214875 cattle wagon probably on 6 June 1936 36 lower

Christensen, Mike. Control of remote points by double-wire levers on the LMS. 38-42.
Midland Railway used single wire to operate points and was the source for shunters' jargon to "knob-up". When the LMS installed heavier rail there were problems and some installations were converted to double wire. Double-wire to extend beyond the range of rod operation and there were possibilities for savings to be made. Installations included: Thames Haven Junction (branch facing point lock put on to double wire January 1923); Spetchley (Down Refuge Siding converted to Down Goods Loop, 9 December 1930); Blackwell (conversion of Down Refuge siding to Down Goods Loop, new facing points 21 June 1931); Berkeley Road (new single line to double line junction when line to Sharpness singled, 26 July 1931); Eardisley (abolition of West box 17 October 1934); Evesham (abolition of North box, 20 January 1935); Brandon Ballast Pit (control of points at the remote end of the Down Goods Loop when signal box re-sited 27 August 1939); Lindal Ore Sidings (new box with 50 levers to replace Lindal East and Lindal West 29 November 1939); Aldridge (new single line to double-line junction when line to Aldridge Colliery Sidings singled from 3 June 1940); Otters Pool Junc (Lydney) (provision of additional goods line 25 May 1941) The Great Western used double-wire apparatus in the concentration of operations at Johnston in to one sigrnal box (with the closure of West box) as from 27 May 1935. The GWR also used double wire control to reduce the number of boxes at crossing loops: Builth Wells and Builth Road.
Hunt, David. Further information on LMS Locomotive Profiles. 43-6.
LMS Locomotive Profile No. 1: Tony Gillett: rebuilt Royal Scots fitted with roller bearings for inside big ends: Nos. 46101, 46114, 46120, 46125, 46128, 46129, 46134, 46136, 46152, 46163 and 46169.LMS Locomotive Profile No. 4: Dennis Monk stated that the derived motion fitted to No. 6205 in 1938 caused a lot of trouble through breakage of the rocking levers. Also noted that assisted Laurie Barraclough to redesign levers for 46202 Princess Anne. Nos. 6208-12 were fitted with Hoffman roller bearings on pony trucks.
LMS times. 46-7.
LMS Journal No. 22. Darwin Smith.
See page 66 lower: notes semaphore indicator which denoted train via Barrhead and Kilmarnock for Carlisle Illus on page 55 date was 1928 as 15013 had only brief stay on Lybster service. Wanted information on speed limits for Coronation Scot on Western and Northern Divisions.
LMS 85th Anniversary Issue. Richard White
See illus. on page 35 of Highland Castle leaving Inverness on Direct Line and similar formation at Forres on page 54 (KPJ: therefore could not be "same train" on different days)
LMS Journal No. 23. Richard White.
See front cover: location near Achterneed station on climb to Raven's Rock, ballast was river gravel,
LMS Journal No. 23. Don Rowland. 46-7
See page 12: Notes that paper by A. Bentley and B.C. Oliver did not mention depreciation. See illustration of Gowhole Sidings (pp. 8-9): notes 16-ton steel-bodied mineral wagon and all-steel BY container built by Metro Cammell for LMS and loaded into a GWR 5-plank wagon and other containers loaded into open wagons and the failure by the LMS to construct container carrying wagons.
LMS Journal No. 23. Keith Miles. 47
See letter from John Dale: CR 0-4-0ST No. 56020 was at Bromsgrove to service U1 Beyer Garratt No. 69999 when equipped for oil firing to provide heating for the oil and provide power for pumping. No. 51217 was provided as a replecement for 56020.
See Deal Street signal box (pp. 20 et seq) : anecdote concerning unconventional transportation of replacement central heating boiler
LMS Journal No. 23. John Edgington
Pp 8-9: Belle Vue Midland shed supervised from Newton Heath
p.39 very tall colour light signal
p. 42: date slightly after opening
p. 60 photograph not taken by TJE
LMS Journal No. 23. Chris Crofts
p. 14 not Elstree (unrebuilt Royal Scots not seen there; furthermore (KPJ) looks like Bourne End as displayed in other photographs!)
Burgess, Neil. Planning the 1936 summer passenger services on the Somerset & Dorset. 48-57.
Based on minutes of meetings held to plan summer timetable. The Southern Railway wished to maximize traffic over this route, but care had to be taken not to offend the GWR as the Southern only had running powers to Weymouth. Thus there was a through service to Swanage, but not Weymouth.. Illus. p. 49: H boiler 4-4-0 see Alan Hireson in Issue 26 page 52: states location to be Corfe Mullen Junction. Further information from Steve Duckworth in Issue 27 page 55 including suggestion that locomotive may have been one of Nos. 69-71.
Tatlow, Peter. Pullman cars on the LMS in Scotland. 58-77.
The LMS inherited an agreement which had reached between Donald Matheson, General Manager of he Caledonian Railway and Davison Dalziel, Chairman of the Pullman Car Co. in 1913 and which had looked forward to the use of Pullman vehicles on the Anglo-Scottish services, but the LNWR would countenance this.
Illus: Pickersgill Oban bogie No. 14620 descending from Glencruitten summit towards Oban with 09.45 from Buchanan Street with Maid of Morven at rear. p. 58
Maid of Morven exterior (two views) p. 62
Maid of Morven interiors (two views lower with Kathleen Casserley on honeymoon) p. 63
Atkins, Philip. Some thoughts on the proposed LMS 4-6-4. 78-80.
Two boiler designs were considered: one was similar to the Princess Coronation, the other would have sought to improve the A/S ratios and would have adopted 5½in flues (only used in Britain in LBSCR superheated locomotives and the GSR 800 class). It would not have been possible to incorporate a combustion chamber, nor would it have been possible to adopt a Belpaire firebox for the 70ft2 grate. The round-top grate was to be fed via a mechanical stoker. Some consideration (a weight diagram is included) is given to a four-cylinder compound Duchess with Kylchap double-chimney and mechanical stoker. Also notes that No. 6257 weighed 112.5 tons.
Cheshire Lines wagon label. rear cover
Caption notes that traffic on CLC was worked by owning companies, but Don Rowland (Issue 26 page 52) considers that was worked by LNER (formerly GCR) and that other owning companies used running powers
Class 5 4-6-0 No. 5184 climbing Shap with through freight. Eric Treacy. front cover
No. 6202 turbine locomotive broadside view Turbomotive, inset front cover
Class 2 2-6-0 No. 6410 shunting coaching stock at Blackpool South on 1 August 1950. W. Potter. 1
Still with LMS on tender and original number
Miles, Keith. Where four roads meet. 2-13.
Ambergate: first reached via North Midland Railway in June 1840. A tunnel had to be cut under Toad Moor (Toadmoor) to ease the curve into the Amber Valley and then the railway had to pass under the Cromford Canal which at this point was on a high embankment to preserve its long summit pound. The next railway to reach Ambergate was the Manchester, Buxton, Matlock & Midland Junction Railway which formed a trailing junction with the NMR, but this was unsatisfactory. The Ambergate & Pye Bridge led to the Ambergate Middle Curve and in 1876 the triangular station was constructed mainly of timber as most of the structure was on embankments. The Lord of the Manor was the Hurt family of Alderwasley Hall: they constructed the Hurt Arms within the triangle and had been responsible for the Crich Stand Observatory, and its replacement and the extant structure a memorial to the Sherwood Foresters lost during WW1 which was dedicated on 6 August 1923. Cliff Quarry was connected to the railway and the Canal by a metre gauge line which was locomotive worked except for 'The Steep' a 1 in 4 incline (illustrated on p. 5).(See also Rly Arch. 2010 (26) 47. Ambergate station is mentioned in D.H. Lawrence's Sons and Lovers (1918) where characters wait for an hour for a return train following a hike. Bill Glossop, a porter had amusing memories of attempting to attend to trains on different platforms including racing pigeons and mail. Coal traffic was generated by Wingfield Manor, also known as South Wingfield Colliery and Oakathorpe. All that remains is the original North Midland route and a single line to Matlock where the County Council offices are located...
Jackson, Jim. Bells and their usage on the Nottingham-Lincoln Branch. 14-21.
At Rolleston Junction there was a bell situated at the level crossing to call the stationmaster to open the gates for road traffic. There was also a bell and a level crossing and gates at Fiskerton. Another type of bell was used on the Rolleston push & pull to communicate between the driver and fireman (and the list of signals is given). This led to confusion at Lincoln when the fireman mistook the signal from the station and started away against the signal and only prompt action by the driver prevented a collision with the crossing gates. At Collingham the level crossing was accompanied by a bell to call the stationmaster when the signal box was closed at night. Coulson Road level crossing was the scene of a tragedy on 11 May 1922 when four youths were struck by a train: this led to a warning bell being installed. The booking office at Lincoln was connected to the platform by a bell system to ensure that passengers booking tickets were not left behind. Newark is the location of the flat junction with the East Coast Main Line and the author tells of two events: one on the Lincoln line and on the ECML where trains passed signals at danger on the approach to the crossing. On the latter a Pacific locomotive was being tested ex-Plant at Doncaster when hauling a coal train. After picking up water at Muskham troughs the Pacific was unable to stop at a signal at Trent signal box.
Welch, Martin. Switch diamonds. 22-4.
Switch diamond crossings are used to ensure that derailments do not occur, especially when such crossings are traversed at high speed. The author witnessed a low speed derailment at a plain diamond crossing when a long wheelbase brake van derailed due to a combination of there being a slight curve through the junction and the brakes being applied during transit. Illus. switch diamond installed at Wilmslow in 1958 for transit at 45 mile/h.
Essery, Terry. How it was done. Part 6. Working experience in the Control Link. Part 2. 25-32.
Taking over a semi-fitted freight hauled by a Hughes (Crab) 2-6-0 at Bromsgrove to work through to Water Orton and returning to Saltley light engine. The hard work was involved on firing on the Lickey Incline when the firebox became exceedingly hot. Compared with this the downhill part of the journey required little effort, especially where permissive block working was in place.
Warburton, L G. LMS signals No. 21 continued: Mirfield 'speed' multiple-aspect colour light re-signalling scheme. 33-41.
The scheme was brought into use on 17 July 1932. Board Minute 3028. Financial results obtained from new works. May 1934. Total cost was £143,292. Estimated savings £7,500 per annum. Works included widening, extra sidings and colour light signalling. Illustrations included interiors and exteriors of signal boxes at Heaton Lodge Junction, Mirfield No. 1 and No. 2 and the ground frame Sutcliffe's Siding. Included relay rooms and operating floors. The Ministry of Transport had serious reservations and it was costly. A.F. Bound considered that five aspect signals were required for high speed trains such as the Coronation Scot. The system was modified in 1937 and again in 1959 when the fifth aspect was abolished. Short biographies of Thomas Guest and Vincent H. Openshaw.

Miles, Keith. Fifties freight on the Butterley branch. 42-8.
From Crich Junction the line climbed out of the Amber Valley and descended into the Erewash Valley with junctions at Riddings Junction and Condor Park Junction. It served the North Derbyshire Coalfield and coal was routed north via Rowsley Sidings where it was remarshalled. Much of the traffic nwas worked by men from Toton, westhouses and Kirkby and was known as turnbacks at Rowsley. Some traffic was worked by Rowsley crews and an example is given nof a Rowsley to Brands Sidings at Swanwick. Crews had to ensure that an adequate supply of sand was available as gradients were steep. On the return a banker was provided from Kirkby or Ironville Junction. These notes were based on Syd Curzon's memories of this working. Roy Stephenson, a locomotive spotter, remembered Beyer Garratts working iron ore trains towards Ambergate. Subsidence was a problem when operating loose-coupled trains as noted by Dennis Hobson in Hobson's choice (OPC, 1988). The Butterley Works are mentioned by D.H. Lawrence in a letter of 1918: "flames of the ironworks at night"
Illus.: Class 3 No. 43650 and 4F No. 44202 pass on the Ambergate North Curve with return empties and loaded coal in April 1957 (F. Ashley) see Terry Essery (29) 75 who castigates caption writer for seeing express headlamps on 44202; Swanwick Sidings signal box in February 1968 (G. Goslin), No. 45268 on diverted 12.15 York to Bristol passing Butterley on 28 June 1959. Butterley station (postcard view probably in Midland Railway ownership), 44945 passing Ambergate North Junction with Class H Normanton to Washwood Heath freight; passed fireman Billy Hodkin and Driver Walter Else on 8F No. 48214 on 1 October 1966 (last freight Buxton to Derby at Rowsley; Syd Curzon on 19 August 1996 at Midland Railway Centre at Swanwick.
Essery, Bob and Walker, A.J. Patricroft and the GWR connection. 49-51.
Based on notes compiled by A.J. Walker in 1987. Three sets of Great Western Railway enginemen were based at Patricroft. They worked the 07.50 to Chester local passenger service, returning with a freight at 11.50 and the 10.20 Manchester Exchange to Holyhead as far as Chester, returning on a freight at 14.40. [KPJ: the manager at Wyman's bookstall at Exchange station c1950 stated that Great Western locomotives worked into Manchester Exchange prior to WW2]. Walker claimed that GWR goods guards lodged in their brake vans.Illus.: Patricroft shed with coaling tower in foreground with Jubilee No. 45668 Madden next to it and unrebuilt Scot outside shed, See also letter from Don Rowland in Issue 29 page 76 who states that passenger workings ceased at start of WW2, but that freight workings lingered on. See also letter from Dave Cousins in LMSJ 30 page 13 who notes where pictorial evidence to be found and that GWR Moguls ceased to visit Patricroft shed on 12 September 1941..
LMS times. 52
LMS Journal No. 25. Alan Hireson.
See p. 49: H boiler 4-4-0 at Corfe Mullen Junction
LMS Journal No. 25. Don Rowland.
See feature on Mirfield speed colour light signalling on page 3 et seq: notes an error in text on page 7 (Northorpe line to Heckmondwike not to Huddersfield), and is critical of the large number of block posts. See also rear cover caption: which states that CLC was worked by owning companies, but considers that was worked by LNER (formerly GCR) and other owning companies used running powers. See also letter from Adrian Steel in (29) 75 which confirms that LNER was main operating company, but with the LMS enjoying full running powers. See also letter from David Mylchreest who states that early agreement established that MS&LR worked all internal services on CLC..
LMS Journal No. 25. Jim Smellie
Also refers to caption for front cover insert: which ascribes manufacture of No. 14476 to North British Railway rather than to North British Loco
Standard Class 6 Clan. Barrie Geens
Photographic evidence that Clan class were seen at Birmingham New Street: 72007 Clan Mackintosh and Britannia 70007 Coeur-de-Lion with Clan No. 72005?
Twells, Nelson. What's in an LMS map? 53-5.
Information advertising LMS fascilities on reverse of route map: Continental shipping services via Goole, Irish services (over seven route, including to Greenore and from Fleetwood), hotels icluding at Greenore and Larne, London offices, provincial offices, cheap tickets, sites for industrial units, luggage
Essery, Bob. and Lane, Barry C. Closure of lines: the ex L&Y lines Sowerby Bridge and Rishworth branch and the Greetland and Stainland branch. 56-67.
The Rishworth branch had been conceived as a main line to tunnel under Blackstone Edge: it reached Ripponden in 1878 and Rishworth in 1881. Steam railcars (railmotors) were introduced from 1 March 1907. In 1926 there were 112 carriages stored on the line. The Stainland branch opened on 1 January 1875. It had a 1 in 50 ruling gradient and suffered severe competition from Halifax trams. The trams of Halifax Corporation and the buses operated by the Halifax Joint Omnibus Committee (Corporation with the LMS and LNER) had captured the passenger traffic on these two short branch lines and receipts had fallen to very low levels. Therefore closure was proposed and implemented on 8 July for the Rishworth and 21 September 1929 for the Stainland branches. Reproduces Minutes of LMS Traffic Committee. Illustrations: stored six-wheel LYR carriages in Ryburn Valley near Ripponden; LYR railmotor (steam railcar) No. 1 leaving Sowerby Bridge tunnel; 2-4-2T and coaches at Triangle station; 0-6-0ST No. 541 on ballast train in August 1911; railmotor No. 3 at Rishworth; railmotor No. 10614 at West Vale, and at Stainland (Holywell Green); 0-6-0 No. 52411 with short freight on 28 August 1958...
Warburton, L G. Railway brakes. 74-80.
Includes a general survey of braking systems, beginning with the Stephenson system employed on the Liverpool & Manchester Railway. This was followed by systems developed by Nasmyth and by Rolling Guerin in 1839; the Nasmyth & May pneumatic brake of 1844; an air brake which incorporated an axle-driven compressor developed in 1848 by S.C. Lister (later Lord Masham); Gooch's sledge brake of 1849 (as fitted to broad gauge 4-4-0Ts); the patented mechanical systems devised by James Newall and Charles Fay; the Clark & Wilkins chain brake; the system devised in 1862 by Caledonian Railway driver John McInnes using compressed air and counter pressure braking. The last was developed by Holt on the South Stafford Railway in about 1856 and experimental applications were made by the LNWR and Midland railways. A similar system was developed on the NER by Bouch. The Newark brake trials of June 1875 are described at length: they were conducted between Newark and Thurgaton on the Midland Railway Nottingham to Lincoln line under the supervision of Captain Douglas Galton. The entrants are listed: LNWR Clark & Webb chain brake, GNR Smith's vacuum, MR Westinghouse automatic, Clarke hydraulic and Barker hydraulic; CR Steel McInnes air, LYR Fay mechanical, LBSCR Westinghouse vacuum and NER Smith vacuum. Further trials were conducted by the NBR in December 1876, by the NER in May and June 1877 and in 1878 and 1879 and by the LYR in July 1880. The Railways (Continuous Barke) Act of 1882 followed which required all passenger trains to be fitted with continuous brakes by 28 October 1886. Clement E. Stretton reported on the uptake of continuous brakes. Illus. to show bogie clasp brakes. Crab 2-6-0 No. 13029 and Fowler 2-6-4T No. 2313 The Prince
No. 6400: front elevation. rear cover
Ivatt 2-6-0
Claughton No. 6004 without name on West Coast main line. front cover
John Edgington states (29) 75 that location was Bourne End and photographer was probably Henry Casserley and train 17.06 from Euston
3F 0-6-0T No. 7463. inset front cover
No. 6883 at Birmingham New Street. L. Hanson. 1.
Watford tank 0-6-2T
Miles, Keith. Charlie Harrison: engineman extraordinary. Part 1. Buxton and Lees. 2-14.
Charles James Harrison was born on 8 March 1902. Joined the LNWR as an engine cleaner at Buxton in 1917. Memories of calling up at Buxton and was on duty at time of the Buxton boiler explosion on 11 November 1921 when B class compound 0-8-0 No. 134 blew up killing Driver Billy Holmwood and Fireman Walter Fletcher: this was due to faulty work on the safety valve when it was repaired by Beadmore (illustration of No. 134 remains and plan of accident from official report). Charlie Harrison moved to Lees and worked as a fireman on the Delph Donkey push & pull when it was powered by Coal Tank 0-6-2T engines known as Bashers. They did not bother to couple up the motor gear unless Inspector Townsend was present in which case a porter at Greenfield (Billy Fielding) informed the signal box at Delph Jundtion to warn the crew and they coupled up the motor gear at Moorgate Halt. In 1910 the Oldham - Delph service was operated by a steam railcar and trailer, but this was unsatisfactory and was replacced by motor train (push & pull) working using Coal Tanks Nos. 7550-6. These were eventually replaced by Fowler Class 3 2-6-2Ts. There are illustrations of Charlie with George Smith at the Rowsley Railwaymen's Reunion in 1992, Chopper 2-4-0T No. 2240 at Buxton c1920; Super D 0-8-0 No. 9288 near Chapel-en-le Frith on 23 May 1929 on freight; Class G1 0-8-0 No. 2224 with footplate staff, including young Charlie, at Buxton shorly after explosion, Coal tank No. 158 with Fairfield church in background. Fowler Class 3 2-6-2Ts on Delph Donkey: 40060 still lettered LMS with driver picking up single line staff from Bill Hobson at Delph Junction (J. Davenport); 40012 at Delph on 19 April 1954 (H.C. Casserley); 40059 at Greenfield with 116.44 Delph to Oldham on 19 April 1954 (H.C. Casserley); 40012 at Meaurements Halt (J. Davenport); 40063 coming round curve alongside Saddleworth Viaduct in snow in February 1950 (J. Davenport); 40057 near Measurements (J. Davenport); and Lees shed with 40056, 42551 and 49662 in summer of 1952 (J. Davenport).
Miles, Keith. Emergency passenger braking. 15-17.
On 3 February 1954 the up Royal Scot hauled by No. 46250 City of Lichfield, driven by Driver J. Hetherington became partially derailed in Watford Tunnel due to a broken rail. The eighth coach was the vehicle involved and this and the following two coaches became detached and derailed at the points south of the tunnel and collided with the station platforms at Watford Junction. At least two passengers pulled the communication cord in coach eight, but the train did not stop until nearly one mile from the incident. Lt Col. G.R.S. Wilson was the Inspecting Officer and he conducted tests with a similar train hauled by a similar locomotive and these confirmed the protracted stopping times for events following the pulling of the communication cord. Illus. include coach body of eighth coach on platform.
Lane, Barry C. Push & pull: the Lancashire & Yorkshire Railway's contribution. 18-31.
The push & pull trailers were built originally to operate with the steam railcars (railmotors) introduced in 1906. The later lots had a new type of wide bearing bogie and probably reflected H.N. Gresley's involvement. The trailers had driving positions at both ends and were fitted with gangways. They were fitted with horns (termed whistles) and windscreen wipers (LMS term squeegee). Illus.: diagram (side elevation and plan) as introduced in 1907; No. 10614 steam railmotor and trailer at West Vale on Stainland branch; trailer on push & pull train; trailer as M3461; cover of E.R.O 46483 Instructions respecting the working of rail motors and motor trains (Euston 1946); LYR Drawing No. 6257 with Coligny gas lamps; front elevation general arrangement drawing of railcar of 1907 with marine type screen wiper; front of trailer (photograph); LYR drawing No. 7588 (s/f elevations) showing lighting and seating in sections; diagram of folding steps; H.C. Casserley photograph of trailers for Burnley-Colne working taken in 1938; push & pull trailers (gas lit) on Burney-Colne services worked by 2-4-2Ts Nos. 10655; 10651; 50647 and 50656 and following withdrawal at Bankhall in 1957.
Warburton, L.G. LMS signals No. 22 – Euston/Watford LMS colour light re-signalling scheme.32-54.
New Lines opened to Watford on 10 February 1915, but full electrification was not implemented until 10 July 1922. Automatic colour light signalling was advocated in LMS Traffic Minute 2093 of 28 October 1929 at an estimated cost of £145,000. Additional rolling stock was to employ 23 out of 33 motor bogies held by the Metropolitan Cammell Carriage & Finance Co. originally intended for electric services to Oldham (scheme held in abeyance). Signals supplied by General Railway Signal Co. The system adopted had several unusual features: marker lights, an aim to keep trains moving in the event of partial signal failure (this led to some accidents); track dead indicators, and during WW2 dimmers. Includes information on Stonebridge Power Station and on train describers. Portraits of Alfred Oldham and Percy Douglas Michod. See also additional information in No. 29 page 75 provided by David Simpson via Graham Warburton mainly relating to "recent developments in signalling
Illus.: Stonebridge Park power station 48 upper
4F 0-6-0 with LMS lettered hoppers when new 48 lower
8F No. 8029 with hoppers near Adbury in 1939 49 upper see letter from Don Rowland in No. 29
LNWR EMU on Croxley Green service at Watford Junction c1950 49 lower. .
LMS times. 55
LMS 85th Anniversary Issue. Richard White
See illus. on page 33: additional information. Highland Railway TPOs always worked with their net apparatus and traductor arms on western side and were not turned. Highland Railway Society electronic discussion group has considered the movement of these vehicles: which worked to Dingwall on 10.00 Inverness to Kyle, then worked forward to Helmsdale on the following 10.15 ex-Inverness. Notes colour illus. of TPOs in Big Four in colour
LMS Journal No. 21. Arnold Tortorella
See The Highland in LMS days (review of) on page 31 and letter from L.G. Warburton in Issue 23 page 80: LMS Northern Division Minute: Traffic Sub-committee 9 April 1935 Item 2810. Plea from northern counties and town councils for 16.10 ex-Inverness to be extended beyond Helmsdale in spring and winter was firmly not approved.
LMS Journal No. 25. Chris Crafts.
See page 32: 50ft passenger brake queries the number of ventilators and location of battery boxes. Open wagon No. 163889 was subject of article in Modellers' Backtrack, 4, 178. Mineral wagon No. 49982 was one of Metropolitan Lot 52 of 31 May 1924 and lacked a diagonal stripe to indicate door end. Gloucester records include wagons rebuilt with timber frames from steel: steel frames were rebuilt after 30 years.
LMS Journal No. 25. Steve Duckworth.
See Issue 25 especially page 49 illustration: including suggestion that locomotive may have been one of Nos. 69-71.
Essery, Bob. LMS goods stations. Part 2. 56-75.
Photographs from the Graham Warburton Collection: mechanical handling equipment including overhead electric hoist, light weight trolleys, capstans. electric drays, wagon hauling mules, conveyors, traversers and cranes for use inside goods sheds. Includes interiors of Birmingham Lawley Steet and Goliath gantry crane..
Warburton, L.G. Railway telegraphs and their protection from power lines Part 1 . Railway constructed cradle guards. 76-80.
On 25 Janaury 1935 the 11.44 Manchester Central to Sheffield express ran into a Central Electricty Generating Board 33,000 volt power line at Cheadle Heath. Photographs show Great Western Railway protective measures as installed to protect railway on Minehead branch from Minehead Power Company transmission lines as extant on North Somerset Railway and LMS constructed line guard between Chapel-en-le-Frith and Buxton (showing G2a Nos. 49392 and 49280); also LMS drawing.
Class 5 No. 5037 with fireman connecting vacuum hose on locomotive to turntable hose at Huddersfield MPD. rear cover

Compound No. 1154 with tender off No. 1181 on LNWR with express passenger stock (most still in LNWR livery). front cover
Former NSR 0-6-0ST No. 1601 lettered LMS, but not renumbered. front cover insert
Ellis, Peter. L&NWR goods wagons in LMS days – and beyond. 2-19.
The Earlestown wagon shop records have not survived. Attempt to extract LNWR records from Derby Rolling Stock Library Registers which were based on Hollerith cards (or were they edge notched cards?). Diagram 84 – open goods wagon – 36in sides – side door – 18ft. to carry 10 tons. Diagram 88 – 18ft, 10 ton covered goods van; Diagram 17B, 4-wheel, 20 ton goods brake van, with ogee. Illus.: Earlestown official photograph D84 No. 70138 when new in May 1921; D84 wagon No. 45107 still lettered LNWR May 1933 or later; D84 No. 278832 probably in 1937; No. 226127 at Renfrew on 17 February 1946; van No. 43454 at Earlestown in June 1921 (official photograph); No. 235457 at Sighthill on 4 August 1947; No. 276164 at Renfrew on 24 March 1946; Earlestown official photograph of goods brake van No. 626B when new in 1917; No. 1122Bn c1923; No. 280361; DM280936 at Kingmoor on 20 August 1964.
Swindell, Maurice. Beal Street fireman: a short but satisfying career on the railway. 21-35.
Based as a cleaner, then fireman at Leicester from January 1947 with a break for National Service. Experience of a wide variety of routes and a large number of locomotive types, although 4F 0-6-0s, Stanier Class 5s, 8Fs and Hughes 2-6-0s predominated. The 4Fs emerge as extremely rough riding, especially when used to double head trains on the route via Bourne to South Lynn. The Stanier Class 5s were appreciated as being easy to fire. The footplates on the Standard class 5s were found to be draughty and cold. Sometimes non-traditional methods were required as at Knighton Sidings on a Monday morning where adhesion was so poor and the axleboxes on the coal wagons were so stiff after standing that the fireman had to spread ash on the rails ahead of the train to enable in to start. The writer had a single trip on a Beyer Garratt (which was found simple to fire, although the driver found the rotary bunker difficult to operate). Compounds, 2P 4-4-0s and 2-6-4Ts are biefly mentioned. There were many trips south as far as St. Pancras, west to Birmingham, but few northbound. Drivers mentioned include Wal Aucott, a former LNWR man which enabled them to work excursions to Blackpool, Frank Dolman and Vic Green..
Illus.: Beyer Garratt No. 47973 at Trent (caption states Brent) Junction in August 1956 page 30; see letter Issue 29 page 75 from B.T. Beers
Jennison, John. 30-36000 miles examination of a Coronation Pacific at Crewe North. 36-46.
No. 46236 City of Bradford: record cards of its service in September 1962.
Rankin, Stuart. Caledonian Railway and G&SWR locomotive semaphore indicators. 47-61.
Route indicators in use at Glasgow Central, including the Low Level line, Glasgow St. Enoch, and Edinburgh Princes Street. Diagrams taken from 1937 Sectional Appendix to the Working Timetable.Also special instructions for Cathcart Circle. It is not clear when the Caledonian Railway introduced these indicators. Illus.: Victor Welch painting (black & white reproduction) of southbound express headed by Conner 7ft 2-4-0 piloting No. 40 Dunalastair 721 class 4-4-0 passing Eglington Street Junction (indicator for Carlisle): Dunalastair 721 class 4-4-0 No. 735 at Carlisle (horizontal indicator); CR 4-6-0 No. 50 James Thompson on West Coast express at Etterby Junction (horizontal indicator); CR condensing 0-4-4T No. 19 displaying vertical indicator for Balloch; McIntosh 139 class 4-4-0 No. 14449 approaching Carlisle (train still in pre-grouping livery contrary to what caption states and was from Glasgow) page 49; Dunalastair IV 4-4-0 No. 14361 with six coaches and main line indicator; 4-6-2T No. 15350 leaving Paisley for Glasgow on former Joint Line (vertical indicator); 19 class 0-4-4T No. 15119 at Maryhill or Possil with Low Level train for Coatbridge, 104 class 0-4-4T No. 15156 (not clear where it was going); Dunalastair III No. 14344 leaving Carlisle with northbound express; 139 class 4-4-0 No. 14443 on Polmadie shed; Manson 4-4-0 No. 14182 at Corkerhill shed showin Dalry indicator (The Blocks behind - terraced housing for railwaymen); Dunalastair III No. 14339 at Edinburh Princes Street with train for Carstairs; rebuilt Dunalastair III No. 14434 on Glasgow via Holytown express;
Warburton, L.G. LMS signals No. 22: Glasgow – St. Enoch LMS colour light re-signalling. 62-80.
Includes a portrait of Alfred Smith Hampton, who was associated with the project and retired shortly after its implementation. A.F. Bound introduced several innovations, including some noted from a visit made with H. Hartley to Cleveland Terminal in the USA. The scheme introduced in May 1933 replaced a Sykes Electric Mechanical system of 1902.
Cauliflower 0-6-0 No. 58347 on 10 August 1951 propelling freight. rear cover
Not a Cauliflower, but a Coal Engine: see John Edgington letter in 29 page 75
3P 4-4-0 No. 762 on 09.07 ex-Bedford up semifast leaving St. Albans on 24 April 1948. E.D. Bruton. front cover
LNWR 2-4-0T No. 6432 at Crewe Works in 1928/9. front cover inset
Miles, Keith. London suburban freight. Part 1– Western Division. 2-12
Based mainly on his working experience as an improver on the footplate based at Willesden mpd and as an assistant yardmaster in the large marshalling yards, a feature of which was the considerable amount of transfer traffic onto and off the other railways/regions in the London area. Includes samples of special headcodes employed
Illustrations:
Willesden Marshalling Yard in 1949: plan. 2
8F No. 48490 passing Watford engine shed with Class J mineral train in 1958. 3 upper
Willesden Marshalling Yard shunting with jachshaft diesel shunters. 3 lower
Willesden Marshalling Yard: plan as in September 1954. 4 upper
Willesden: map of local railway lines including High Level. 5 upper
Routes taken from Willesden Marshalling Yard to other railways/regions including Ferme Park,, Temple Mills, Norwood Junction, Feltham and Hither Green. 5 lower
Fowler Class 3 2-6-2T passing Warwick Road Goods Depot with two vans for East Croydon on 5 March 1958. R.C. Riley. 6.
LNWR Coal Engine No. 3432 passing Battersea Station on Wetst London Extension Railway in October 1921. H.C. Casserley. 7.
Southern Region W Class 2-6-4T No. 31923 passing Kensington Olympia with freight en route for Willesden Brent Sidings. 8.
G2a 0-8-0 No. 49277 leaving Kensington Olympia with empties from Norwood Junction on 22 August 1959. 9 upper
Ex-GNR/LNER Class J6 0-6-0 passing through Willesden High Level with Ferme Park to Feltam coal train. B.W.L. Brooksbank. 9 lower
3F 0-6-0T No. 47307 passing North Pole Junction signal box with milk tank wagons on 31 August 1957. 10 upper
8F 2-8-0 No. 48479 with Fowler tender light engine on City Lines approaching Willeden Junction in early spring 1960. 10 lower
4F No. 44440 fitted with Hudd automatic control apparatus for working onto LTS section. 11
English Electriv Type 2 Diesel No. D8007 leaving Willesden on 3 May 1958. 12.

Burgess, Neil. Pursuing further economies on the Somerset & Dorset 1930-1947. 13-27.
Mainly consideration of savings on the Burnham-Highbridge-Wells-Evercreech Junction and on the Corfe Mullen to Wimborne lines. In the case of the former milk traffic was growing and was considered to be important. Mentions experimental use of LSWR steam railcar No. 1 on Burnham to Highbridge line in August 1906 and it is possible that the Sentinel railcars were tested in 1926/7. Table lists motive powere in 1936, 1937, 1938 and 1939 when Class 5 4-6-0s became available and there was a slight increase in 4F class available. Statistics of wagon miles and passenger train miles.Cites Robin Atthill's The Somerset & Dorset Railway (1985) and D. Bradley (incorrectly cited as "David" and David Milton Somerset & Dorset locomotive history (1973) and National Archive RAIL files. Illus.: Johnson 1282 class 2-4-0 No. 157 piloting 2P 4-4-0 No. 651 at Wellow prior to 1934: Barry Lane comments on origin of leading vehicle: 56ft LYR brake composite intended for through workings; Burnham on Sea station; Scottie 0-6-0 possibly No. 36 approaching Wimborne on branch from Corfe Mullen; 0-4-4T No. 53 on push & pull train at Wells c1927; Scottie 0-6-0 at Highbridge with freight; 3F 0-6-0 No. 3079 with down passenger train formed of LSWR set on 31 July 1937; 2P No. 698 and Class 5 on passnger train on 2 July 1949
Readers' recollections. 28-9.
Peter Tatlow submitted black & white photographs of frozen Garsdale water troughs with 4F No. 4184 passing over and icicles on ruck cutting with 3F passing,
Beers, B.T. 41 years with British Railways London Midland Region. Part 2. 30-41.
Previous Part in Number 17. On return from National Service the writer sought employment as a signalman. Describes how permissive block working had to be suspended if lines were to be uded for passenger traffic as during engineering work. Method of seeking a position in the vacancy list. Began work at Attleborough Junction signal box which lacked gas, electricity and a water supply. Lighting was provided by paraffin lamps and water was brought in white enamel cans. He moved from there to Trent Junction to enhance pay by regular Sunday working. Unofficial signals were employed to signal to train crews that relief was provided at Trent. Includes reference to diverted Manchester to London expresses diverted because of electrification works to St Pancras via Stoke and the freight only Castle Donnington line. Fog working was relatively common at Trent and created extra work. Decribes how express failed to stop during fog as the fogman had wandered off. The left hand turret of Redhill Tunnel showed signs of having been lived in or used as a permanent way cabin. Moved from there to Long Eaton Junction and finally back to Trent to complete his career in mechanical signalling. Illustrations taken by the Author at all of the locations and corrections in letter in LMSJ 30 page 13
Hunt, David. Further information on LMS Locomotive Profiles. 41-3
Reg Bond corrected reference to "Skefco": it should have been Skefko Ball Bearing Company of Luton. References made to College of Heralds should have been to College of Arms. Roller bearing axlebox covers were latterly colour coded by type of lubricant (grease). LMS Locomotive Profile No. 10: Harvey Smith pointed out that LMS inherited 192 engines with tall chimneys, but by 1939 322 were running in this condition in spite of these being unsuitable for use in Scotland, but wondered if the varyiable reports on steaming were conditioned by the chimney height.
Stanier 2-cylinder 2-6-4T approaching Buxton with 10.20 ex-Manchester London Road on Sunday 26 April 1953. E.D. Bruton. 44
See letter LMSJ 30 page 13 from Martin Nield: caption incorrect fails to note start of Ashbourne branch
Warburton, L.G. LMS Signals No. 24. Rugby LMS colour light re-signalling scheme. 45-63.
Scheme developed by Syndey Williams under A.F. Bound in 1937 and financed through Government Loan Guarantee Arrangement was unusual in that it was only a partial arrangement and did not involve the purely freight lines which continued to be controlled by semaphore signals. One feature which changed with the scheme was the replacement of the huge semaphore gantry whicch had been constructed at the expence of the Great Central Railway on the southern approach to Rugby station and was known as the Rugby Bedstead. (illustrated during replacement).
Diesel electric No. 10000 on four track main line. Reg Batten. 63
Very poor caption which merely plugs the LMS Locomotive Profile: miles more information in letter from Keith Miles (30 p.13)
Miles, Keith. Charlie Harrison: engineman extraordinary. Part 2 – Rowsley and retirement. 64-74.
LNWR man worked at former Midland shed and enjoyed working Super D 0-8-0s which were disliked by the Midland men, but had a low regard for 2F type and mixed feelings for 4F. The author outlines the difficulties encountered with the Super Ds notably the uninsulated boiler faceplate, the lack of brake power available through the steam brake and the location of the controls. Duties included banking trains up to Peak Forest where the extra power and adhesion of the eight-coupled locomotives were useful, in contrast with the "spewings 2s". Also involved in working fast freights to London working on Crab Horwich 2-6-0s and Caprotti Class 5s. Illus.: Super D No. 9217 at Buxton on freight in 1934; 2F 0-6-0 No. 58254 (Belpaire boiler) at Buxton East Junction; 3F No. 43296 in snow at Buxton in January 1951;8f No. 48654 climbing through Great Longstone on 21 April 1956; 4F No. 44565 descending through Rowsley station with empty mineral wagons; George Holland, Charlie Harrison and Bob Lingard in 1995; 4F No. 44046; Horwich 2-6-0 No. 42874 south of Silkstream Junction, Hendon on up fast freight on 8 November 1952 and Charlie in Harrison Way on 24 May 1995.
LMS times. 75.
LMS Journal No. 20. Reg Instone.
Dates new signalling introduced between Bow Road and Barking (July 1927 to January 1929).
LMS Journal No. 24. Chris Crofts.
See illus. page 23: date was 1936 or later: type of shed plate; livery style and Stanier tender.
LMS Journal No. 26. Adrian Steel.
See letter by Don Rowland: cites R. Prys Griffiths The Cheshire Lines Railway which states that arbitration under John Ramsbottom led to a decision that the MS&LR should provide the motive power for internal CLC services. This decision was dated 30 May 1882 and was inherited by the GCR and LNER. Writer's father used a through service from Nottingham from Warrington Central to Liverpool in the 1920s and this was hauled by a Midland single.
LMS Journal No. 26. Terry Essery.
See (26) page 43: castigates caption writer for seeing express headlamps on 44202 which were not there
LMS Journal No. 27. Graham Warburton.
Information provided by David Simpson most of which concerns more recent developments in the signalling of the DC lines and mainly relates to the captions.
LMS Journal No. 27. John Edgington.
See Issue 27 front cover: location was Bourne End and photographer was probably Henry Casserley and train 17.06 from Euston;
LMS Journal No. 27. Don Rowland.
Stresses significance of prototype merry-go-round coal working and schedule for up working
LMS Journal No. 28. B.T. Beers.
Beyer Garratt No. 47973 at Trent (caption states Brent) Junction in August 1956
LMS Journal No. 28. Tom Robertson.
Location was Etterby Junction, Carlisle: subsequenly renamed as Kingmoor to avoid confusion with Upperby? Structure at Etterby rebuilt in brick during WW1 due to strategic significance.
LMS Journal No. 28. John Edgington.
See 28 page 49 (caption): train was from not for Glasgow and rear cover of 28: Coal Engine not a Cauliflower
Great Western in Manchester. Don Rowland. 76
See Issue 26 page 49: passenger working ceased in 1941 due to WW2, but freight working lasted longer. On the Birkenhead line passenger trains tended to be hauled by the company which did not supply the rolling stock.
8F 2-8-0 and WD 2-8-0 clearing snow at Diggle coming off Micklefield Loop (canal frozen and very heavy snow): 1963? J.R. Carter. 76.
Possible interference with railway communication by paratroops or other enemy action. Stamp. 13 May 1940. 77.
Official alert worthy of Dad's Army
Lane, Barry C. The Wardleworth Accident, Sunday 12th June 1933. 78-80.
L&YR 2-4-2T No. 10859 experienced a fracture in the leading axle which led to the locomotive derailing and the fatal crushing of the driver. The axle was found to contain fatigue flaws and was analysed (report by G.N. Shawcross), but had run 784,473 miles. Illustrations show locomotive on its side, damage to push & pull trailer No. 13763 and recovery operations involving the Newton Heath breakdown crane. Accident report by Col. E.P. Anderson.
No. 58916 (Webb 0-6-2T Gadget) with push & pull coach at Ebbw Vale on 19 August 1950. P.B. Whitehouse. rear cover
Former Furness railway 4-6-4T No.11101 with express headlamps. H. Gordon Tidey. front cover
Whitelegg 4-6-4T No. 15404. inset front cover
Caledonian Railway 0-4-4T No. 15228 in LMS red livery. 1
See also letter from Don Rowland in 32 p. 16
Editorial. 1
Deaths of Fred James and Dennis Monk:
Miles, Keith. St. Pancras Tunnel and the Widened Lines. 2-12.
Brief general history of the Midland Railway's junction with the Metropolitan Railway to provide access to the City of London and the railways south of the Thames. This part deals with the passenger services; the special signalling arrangements instaalled in St. Pancras Tunnel to protect Midland Junction (with the Great Northern Railway), and the motive power. The latter included the Kirtley and Johnson 0-4-4Ts and the Fowler 2-6-2Ts (known at Willesden as Surface Raiders). On freight working they were liable to slide with wheels locked on the steep gradients and the crews took great care to ensure that sand was available in the cab. Many services, especially those off the Tilbury line, terminated at Kentish Town. Illus.: Kirtley 0-4-4T No. 1225 fitted with trip cock and condensing apparatus at Kentish Town shed; Johnson 0-4-4T No. 1371 fitted with condensing apparatus at Kentish Town coaling stage; Johnson 0-4-4T No. 1374 arriving King's Cross (Metropolitan) with 17.27 to Barking on 28 August 1938; Johnson 0-4-4T No. 1375 fitted with condensing apparatus on 14.23 Moorgate to St. Albans leaving Elstreee on 9 May 1931; Johnson 0-4-4T No. 1377 fitted with condensing apparatus running round its train at St. Albans on 9 May 1931 having arrived on 15.55 from St. Pancras; Fowler 2-6-2T No. 37 at King's Cross (Metropolitan) with 17.02 to Kentish Town on 24 August 1938; Fowler 2-6-2T No. 38 at coaling tower/ash disposal plant Kentish Town on 30 April 1945; Fowler 2-6-2T No. 35 at Farringdon & Holborn on 12.50 Moorgate to Harpenden on 23 August 1947; Mo. 40037 on 17.11 Moorgate to St. Albans at Aldersgate & Barbican on 30 March 1954; No. 40022 and N2 No. 69529 at Moorgate on 27 July 1956; No. 40037 on 17.11 to St Albans at Moorgate; No. 40029 on 12.25 St Pancras to Barking at Kentish Town on 4 July 1954; (all H.C. Casserley); No. 40031 (with larger annular blastpipe and outside steampipes) at Clapham Junction on partially fitted freight on 28 April 1962 (L.R. Freeman).
LMS Times. 13.
LMS Journal No. 26. Dave Cousins.
See page 49 et seq: notes pictorial evidence for GWR locomotives at Manchester Exchange allegedly found in Paul Shoekluth's Stafford in the days of steam (not in BLPC or in ABEBOOKS: probably incorrect information) and that GWR Moguls ceased to visit Patricroft shed on 12 September 1941..
LMS Journal No. 29. Martin Nield.
See LMSJ 29 page 44: caption incorrect fails to note start of Ashbourne branch.
LMS Journal No. 29. Brian Beers.
See LMSJ 29 page 30: captions incorrect on page 38 (Long Eaton station had closed: signal box was at Junction)
LMS Journal No. 29. Barry C. Lane.
Leading vehicle in photograph on page 13 was an L&YR brake composite intended for through workings. The low arc roof made them look old fashioned, but they had electric light and two even had Pullman gangways for working with GNR stock. They were 56ft long and built between 1904 and 1906.
LMS Journal No. 29. Keith Miles.
Does not help with location of Reg Batten photograph, but writer records early workings by Nos. 10000 and 10001, bot on the Midland Division (12.05 Derby to St Pancras and 16.15 return) and on Western Division including 23.40 sleeper as far as Carlisle, the Royal Scot and the "Doodlebug" 14.55 Camden fast freight to Crewe. Whilst allocated at Willesden they were maintained at Stonebridge Park with the diesel electric shunters with Harry Frankham looking after them.
Essery, Bob. LMS locomotives. 14-20.
Photo-feature which shows rich diversity of motive power mainly in "LMS livery of the time". Keith Miles passes some general observations on the retention of many pre-group locomotives well into LMS days and even into nationalisation (citing the Cockermouth, Keswick & Prenrith line and his experience of Super D 0-8-0s at Rowsley in 1950.: River class No. 14758 arriving at Perth from Blair Atholl with three coach non-corridor set (probably ex-CR), corridor vehicle and horsebox; former NLR 4-4-0T No. 6472 with antique NLR four-wheeled coaches on Poplar train; Webb 2-4-2T No. 6636 at Birmingham New Street probably on push & pull train in 1938: see leters from Brian Hayes in Issues 32 and 33; ex-L&YR Aspinall 4-4-0 No. 10159 in crimson lake livery; ex-NSR 0-6-0T No.1554 on long freight passing Stoke engine shed; former HR No. 14398 Ben Alder with extraordinary mixture of passenger stock including two horseboxes; former CR or LNWR vehicle in pregrouping livery; MR 0-4-4T No. 1327 at Derby (actually Nottingham Midland) with quaint mixture of clerestory and non-clerestory stock (T.G. Hepburn); Cauliflower 0-6-0s at Keswick (Nos. 58412 and 58396); LTSR 4-4-2T No. 2135 with train of four-wheel stock. See also letter from J. Richard Morton in Issue 36 page 80.
Moseley, Trevor. A brief history of the signal box construction and organisation of the L.M.S, British Railways London Midland Region Chief S&T Engineer. 21-31.
Under A.F. Bound and H.E. Morgan the LMS designed and constructed standard signal boxes which incorporated features from both the MR and LNWR and employed standard timber components. During WW2 ARP signal boxes were introduced to cope with new military related installations and following nationalisation architects became involved but rising costs forced a transition to partial prefabrication using standard components. It is this stage with which the Author was closely associated. This concluded with the commissioning of Llandudno Junction box in 1985. Dimensions for signal box on page 22 shown in letter in 33 page 79..
Essery, Bob. LMS goods stations. 32-8.
Photographs from Graham Warburton Collection of mechanical handling methods introduced for freight at
Byrom, C.R. Manipulation of passenger carrying stock. Part 1. (based on an article in the LMS Magazine). 39-44.
The way that the Chief Operating Manager hoped to ensure that maximum use was made of resources to maximize earnings and passenger satisfaction. Both diagramming of passenger carrying stock and its distribution are considered. The main categories of passenger-carrying sets were: main-line; standard three coach corridor (termed inter-corridor sets) ; standard three coach non-corridor (termed inter-district sets) and district sets. There are extracts from the LM&SR (Midland Section) Passenger Train Marshalling Arrangements relating to Birmingham suburban services and to Anglo-Scottish services for 26 September 1927. It is amusing to note that the LMS used "Edinboro" as an abbreviation long before the Economist thought of it! The King's Norton sets were subject to quite complex circuit workings. Illus.: page 43 three photogarphs of Deeley 0-6-4Ts rolling along: upper No. 2018 near Loughborough on 18 May 1929 working an ordinary passenger train between Nottingham and Leicester (W.L. Good); middle (very similar to previous in train formation) No. 2023? near Sutton Park on Sunday Walsall to Birmingham service in 1931, and unrecognizable locomotive hauling very mixed collection of passenger vehicles into Derby on 20 June 1925 (W.L. Good); p. 45 Standard Compound No. 916 leaving Dumfries on Castle Douglas line with three six-wheel coaches at head of train (ex-Glasgow & South Western and LNWR (still in pre-group livery) at head of slow passenger train; handbill for excursion to Windermere (Lake Side) from Birmingham area on 9 September 1934; 0-4-4T No. 1353 at Ripple with two carriages and 2P No. 528 approaching Standish Junction with two corridoe coaches on express in 1936.
Rowland, Don. LMS parcels traffic. 45-55.
Passengers' luggage in advance; passenger train parcels; stamped parcels; Woolworths traffic; Government traffic; livestock; milk; pigeon traffic; Pullars of Perth; newspapers; and Royal Mail. Illus. push & pull unit being handled at "St. Helens", but see letter from Bob Lee in 33 page 79 who states that was Warrington Bank Quay.; Passengers' Luggage in Advance form (facsimile); Railway Air Services Passengers' Luggage in Advance (facsimile); Pigeon traffic label (facsimile); Patriot No. 5535 Sir Herbert Walker K.C.B. hauling train of milk tank wagons (P. Ransome-Wallis); form (101 1/28) for consignments of milk in cans, churns or butts; diagram of TPO workings (all routes in days of GPO). See also Issue 36 page 80 Editorial niote
Instone, Reg and Warburton, L.G. LMS signals No. 25. The LMS Crewe and Preston re-signalling schemes. 56-79.
Includes biographies of J.R. Glisbey. L.B. Shoppee and Sydney Williams who were associated with the colour light resignalling schemes. The scheme at Preston remained unfulfilled and would have been obsolete (as compared with what the LNER intended at York) as it envisaged new signal boxes at Preston North and Preston South, but with retention of some of the existing boxes. The power frames were ordered from Westinghouse, and one was subsequently installed at Euston in 1952. The fate of the other frame remains unknown. The work on Crewe North and Crewe South continued for strategic reasons: the height of the LNWR Crewe North Junction signal box and the unique character of the Webb all-electric equipment made it vulnerable in a time of war and its replacement was an ARP Air Raid Precautions bunker. Illus.: p. 72 Crewe South Junction signal gantry during changeover from solonoid-operated semaphore signals to colour light: J.A. Smith (33) p. 79 questions the use of term "Salop Independent Line in caption. p. 76: Don Rowland (Issue 32 page 16) notes that Platform 6 at Preston handled Perth trains and a Pullars of Perth wicker hamper is visible.
Fred James [obituary]. 80; 81.
Born 6 June 1926. Apprenticed in the Power House within Derby Works from 1941 to 1947. He worked on the LMS diesel elctric locomotives Nos. 10000 and 10001 as na electrical engineer. He moved to Brush Electrical and then in 1960 to Rolls Royce in Derby. He was an excellent railway modeller and contributed to the LMS Profile series. He died in summer 2010. Includes Apprenticeship certificate and a portrait.
Denis Monk. [obituary]. 80.
Apprenticed Derby Locomotive Works. Worked for a time worked in Development Section and then worked with John Powell as a mechanical inspector contributed to the LMS Profile series. He died in summer
Former Caledonian Railway 4-6-0 No. 14620 shunting at Oban on 12 June 1927. H.C. Casserley. rear cover
See also letter from Arnold Tortorella in Issue 37 pp. 78-9 on improvements to Oban motive power depot including transfer of redundant terminal from Dumfries.
Compound No. 934 at Derby. front cover
Ex-GSWR 0-4-2 No. 17047. front cover (lower)
Ex-Furness Railway 4-4-2T No. 11080 in crimson lake livery at Lakeside station in July 1926. 1
Miles, Keith. London suburban freight Part 2 – Midland Division. 2-19.
Workings from Brent Marshall Yard (plan on page 2) to the Southern Railway, later Southern Region via the North & South Western Junction Line, and via the Metropolitan Widened Lines, and over the Tottenham & Hampstead line. Illus.: loaded coal wagons photographed in February 1940; J.K. Harrison wagon on coal drops at Cambridge Street Depot; West Country Pacific No. 34086 219 Squadron on Ramsgate express passing derelict Brixton Coal Depot on 11 October 1953 (R.C. Riley); joint LNWR/MR coal depot at Peckham Rye in October 1953; 4F No. 44297 with returning empties from Battersea passing under Clapham Junction signal box on 1 May 1952; Q1 No. 33012 at Brent with working for Brentford; H16 4-6-2T leaving Brent for Southern in July 1958; 8F No. 48306 passing Putney on way to Hither Green on 17 July 1959; Horwich 2-6-0 No.42902 on 22 June 1959 at same location as previous (both Peter Tatlow; Johnson condensing 0-6-0T No. 47223 on Poplar freight passing Temple Mills on 2 April 1960; No. 47611 passing through Temple Mills on 25 November 1961; Farringdon on 23 August 1947 showing N1 0-6-2T No. 9484 as Snow Hill banker (H.C. Casserley); No. 47435 passing through London Bridge with train ex Bricklayers Arms on 13 March 1957; No. 47251 at Walworth Road Coal Drops in March 1957; condensing No. 47211 at Walworth on 1 March 1957 with return empties; J50 No. 68928 on Snow Hill bank with Holborn Viaduct terminus above (conductor rail still in place on bank).
Essery, Bob. Bogie brakes. 20-1.
Official documents refer to their removal: dates given are 7 March 1933 and 8 November 1934. Illus.: 2-6-4T No. 2301 with brakes on bogie under bunker; Royal Scot No. 6104 Scottish Borderer with brakes on bogie in 1932; Horwich No, 13035 (in crimson lake livery) with brakes on pony truck. Also MR 2-4-0 No. 1347A showing locomotive without any barakes on locomotive – only on tender and Coal emgine No. 8019 with LMS number on smokebox door and wooden brake blocks on tender (driver's walrush moustache matched locomotive).
An early LMS Period passenger train. 22.
Former GSWR James Stirling Class 6 4-4-0 No. 14241 in crimson lake livery with stopping train headlamps: train formed of six-wheeled vehicles near Troon on probably Sunday School or Boys Brigade excursion.
Essery, Bob and Hunt, David. The Lickey incline, its locomotives and operation. Part 4 — Operation and personal experiences. 21-40.
Begins with quoting the rules adopted by the Birmingham & Gloucester Railway for working the incline in 1840; and modified subsequently in response to experience and accidents; Midland Railway instructions of 1851 and 1904 and LMS rules of 1937. It would seem that once the incline became part of the Western Region the rules were relaxed as a Western diesel hydraulic was permitted to take 595 tons up without assistance (after all it was only slightly steeper than Hemerdon). In comparison tests made during 1955 showed that both the Chass 5 4-6-0 and Jubilee classes were unable to cope with loads of 220 and 250 tons respectively. As a former footplateman Essery makes it abundantly clear that going down required far greater skill, especially on unfitted freights than going up (with several locomotives pushing at the rear). Illus.: 3F No. 43339 drifting through centre road on mineral train at Bromsgrove on 5 June 1950 (H.C. Casserley); Blackwell station on 14 January 1907 and crossover used by bankers to return (on same day as previous); 3F 0-6-0Ts Nos. 1930 and 1959 at rear of freight near Blackwell on 20 April 1920; Belpaire 4-4-0 No. 779 and 2-4-0 at head of express approaching Blackwell on 27 July 1907; 4-4-0 No. 525 at Bromsgrove on express waiting attachment of banker/s; pinning down the brakes at Blackwell in the six-foot; 3F No. 3247 with brakesman standing in six-foot on 3 September 1938; 4P compound No. 1001 at Blackwell with odd train running under ordinary passenger headlamps with leading vehicle being well-type implement truck, followed by ventilated van (for batteries?) and assorted vestibuled stock 0n 12 July 1939 (H.C. Casserley), and two banking engines (including No. 7425) crossing over tracks at Blackwell on same day as previous; Signalman Ted Higgins at Blackwell signal box; 47276 and another banker returning down bank behind descending freight on 11 July 1956 (T.J. Edgington); Patriot No. 45506 The Royal Pioneeer Corps waiting bankers at Bromsgrove on 6 August 1960; Nos. 37313 and 47425 approachin rear of 14.15 Bristol to York on 11 May 1956; No. 73066 with Southern Region stock at Bromsgrove on 11 May 1956 (shows trainmen's relief cabin); 4F No. 44026 at Bromsgrove on 30 April 1956; enginemen at Bromsgrove in their cabin: H. Green, B. Halfpenny, T. Gwynne, H. Marsh, B. Pidgeon, A. Janson, G. Barnes, R. Wardle and G. Metcalfe; foot of incline showing abrupt change at Bromsgrove; and to end four 3F class at rear of train formed of GWR stock at Burcott Crossing. See also letter from Huw Edwards on page 80 of Issue 36.
Warburton, L.G. LMS experimental work undertaken in 1937. 41-2.
Extracts from Company minute books relating to expenditure on research and devlopment in 1937 and whether success or failure: Toton Sidinds wind screens, cast steel locomotive cylinders, Derby automatic tyre welding machine, roll off containers, boreholes at Manningham and Huddersfield, unloading machine for goods stations, locomotive continuous blowdown, two stall motor horseboxes, Sandhills wheel counting apparatus, trays for conveyance of soft fruit. Illus. open wagon No. 450000 shock absorbing built Derby Lot 1060.
Horwich mogul "Crab" 2-6-0 No. 13035 in crimson lake livery on northbound express fitted freight near Headstone Lane. 42.
Miles, Keith. Watford Tunnels in Wartime. 43-6.
Includes a poem written by Alf Reeve, the father of the author's civil engineering colleagues which describes the tedium of Home Guard duties at Watford during WW2. Makes reference to George Nash's The LMS at War for details of the Company's contribution to Defence. Workd in connection with the construction of Leavesden Airfield led to a sudden collapse of the cutting on the approach to Watford Tunnel on 4 February 1940. Although the railway was aware of the risk the 09.14 from Northampton ran into the debris and this led to the loocomotive being derailed and some of the stock telescoping. Some passengers were injured and service personnel helped with the rescue work. There was one fatality. Illus.: southern portal of original Watford tunnel; Class 5 No. 44837 leaving southern portal with fast stopping at Watford Junction on 26 March 1953; southern portal of slow line tunnelStanier 2-6-4T heading northbound stopping train (view from Gipsy Lane bridge in 1938)
Essery, Bob. Palethorpes sausage and experimental insulated milk vans. 47-59.
The Palethorpes vans were produced for a firm in Dudley in the West Midlands and were constructed in four-wheel, six-wheel and bogie forms. The milk six-wheel vans were constructed to convey milk in churns from Dunchurch to London, but the traffic was lost to road haulage and the vans were used to convey from Stranraer (ex-Ireland) to London and this traffic grew and justified the construction of two further bogie vehicles for this traffic. Article quotes LMS Minutes and refers to Essery and Jenkinson: The LMS coach and to An illustrated history of LMS coaching stock. Part 1. Reproduction of detailed working drawings: D13/2362, 2361 (ice tanks), 2365, 2219.
Instone, Reg and Warburton, L.G. LMS Signals No. 26. LMS Wigan re-signalling scheme. 60-79.
Concluded Number 32 page 60 et seq.
Book reviews. Bob Essery. 80
Lancashire & Yorkshire Railway locomotives. Barry C. Lane. Pendragon
Criticises for being directed towards railway modellers and therefore lacking in technical deatils. Concludes by noting that it is "an interesting book that fills a gap, but one that does leave room for more information to be published.
The London, Tilbury & Southend Railway: a history of the company and line. Volume 3. 1912-1939. Peter Kay. Author.
"highly recommended". Includes several electrification schemes, but review does not state to what extent steam motive power is covered in that period (sadly book not available in Norfolk Country Library)
The North Staffordshire Railway in LMS days. Basil Jeuda. Lightmoor.
"Highly recommended"
Ben Hope and Lochgorm Works plate on No. 14408 no date in spite of H.C. Casserley acknowledgement. rear cover
8F No. 8437 at Northenden Junction with 26A (Newton Heath) shed plate on freight. E. Kearns. front cover.
Streamlined Pacific No. 6244 King George VI (broadside). front cover (lower)
Hughes 2-6-0 No. 2922 with express headlamps at Plaatform 6 in Birmingham Street on 10 August 1935. 1
Miles, Keith. See amid the winter's snow [snowploughs]. 2-15.
Based on personal encounters with snowploughs at St. Rollox Works and at Rowsley. Diagram of the types employed on the Caledonian Railway. Text mentions flame guns which Miles did not encounter and steam lances which were used to clear points mechanisms. Locations of snowploughs on London Midland Region. Illustrations of ploughs and modifications to locomotives, especially tenders to cope with snow. Caledonian Railway 812 Class No. 297 with Number 1 size snowplough; Jumbo 0-6-0 No. 57254 with tender protection provided by timber planks; Cauliflower 0-6-0 No. 58409 with tender and rear of cab protection; 4F 0-6-0 No. 4254 with No. 2 all-steel snowplough in St. Rollow Waorks in December 1948 (also illustrations of cab protection); Rowsley shed with snowploughs and 4F 0-6-0s Nos. 44172 and 44046 showing modifications required; LNWR 0-8-4T No. 7954 at Buxton covered with snow in 1947; 4F No. 4339 also at Buxton; 4F No. 44339 and Super D in snow at Hindlow.
LMS times [correspondence]. 16.
LMS Journal No. 30. Don Rowland.
See page 76: notes that Platform 6 at Preston handled Perth trains and a Pullars of Perth wicker hamper is visible. Also page 1 photograph of CR 0-4-4T with Westinghouse brake and vacuum ejector. Locomotive not fitted with vacuum. ,
LMS Journal No. 30. Brian Hayes.
See page 15 lower: notes on complexities of Birmingham New Street station and the Sutton Coldfield set of six-wheelers and how they reached Platform 1
LMS Journal No. 26. J.A. Smith.
Citations to photographs of GWR locomotives at Manchester Exchange, or at stations en route: No. 2943 Hampton Court near Frodsham in July 1939 on Class B passenger train; Aberdare 2-6-0 No, 2662 on Class F at same location as previous on Class F freight; 4-4-0 No. 3212 on Class A passenger train at Manchester Exchange in May 1937 and No. 6332 as previous in The Great Western north of Wolverhampton by Keith Beck (Ian Allan). Paul Shackcloth Salford in the days of steam (Steam Image) includes details of workings from WTT and photographs of Nos. 3213, 6332 (as previous), 4959 Purley Hall and 2950 Taplow Court. Also references in Railway Mag. (contemporary issues) and Great Western Rly J. Issues 39 pp. 398 and 40 page 445
LMS Journal No. 23. John S. Dales.
Comments on Garratts (one seen on Redditch branch in 1956), Super D 0-8-0 (two seen on Birmingham to Bristol line in 1959), Fowler 7F 0-8-0 (No. 49624 seen at Cofton in January 1960) and WD 2-8-0 (rare) workings over Bristol to Birmingham line.
Jackson, Jim. Statistical information in the 1938 LMS Magazine Diary. 17-25 (with gaps)
Mainly facsimile images of pages from diary. Statistics relate to 1936 and include capital expenditure; revenue, the number of shareholders; number of staff, locomotives and horses; the quantity of locomotive coal consumed; the largest station; longest tunnels; highest altitude reached and larest signalboxes. Rates for passengers and for parcels. Number of locomotives allocated to major depots. Champions in sports and in ambulance work
D.J. Norton's Scottish trip August 1951. 26-39.
Photographs: page 26 Kyle of Lochalsh station on 14 August 1951 with Clan goods? on up parcels; p. 27 steam ship Loch Seaforth on same day; p. 28 Kyle loco (lettering on bank); Class 5 No. 45461 being turned at Kyle; p. 29 same locomotive arriving with train from Inverness; page 30 Class 5 Nos. 44699 and 45124 crossing viaduct at head of Beauly Firth on passenger train on 15 August 1951 (train included ex-GWR coach); page 31 Class 5 No. 45136 on freight passing Lovat private siding near Beauly on 10 August; Pickersgill 4-4-0 No. 54480 on Tain local at same location on 16 August; p. 32 No. 45162 approaching Dingwall from west with passenger train on 15 August 1951; p. 33 No. 45138 arriving from north? at Dingwall on 10 August, and No. 45360 arriving off Kyle line on same day (both with passenger trains); p.34 McIntosh 139 class 4-4-0 No. 54458 alongside cattle sidings at Dingwall on same day as previous; p. 35 3F 0-6-0T No. 47541 outside Lochgorm Works on 16 August; 4F No. 44328 inside Lochgorm Works on 21 August; 0-4-0ST No. 56038 shunting outside Inverness passenger station; p. 37 3F 0-6-0T No. 47541 shunting at Millburn sidings on 13 August; snowploughs outside Inverness mpd on 13 August; p. 38 Clan goods 4-6-0 No. 57954 shunting at Clachnaharry on 21 August, and p. 39 Pickersgill 4-4-0 No. 54482 approaching Clachnaharry with freight from north. See letter from Richard White in Issue 36 page 80 which comments on several of the pictures and the captions to them..
Readers' recollections: Driver Jack Foster. 40.
Photographed alongside No. 1172. Born in Alsager in 1907 and died in 1979. Came from a railway family and started work on the North Staffordshire section, but moved to Saltley in 1930,
Rowland, Don. The booking office. 41-7.
The duties of the booking clerk in the days of cash transactions, preprinted tickets, the Edmondson dating system and the rapid transactions. Every station on the LMS had its own number. There were special tickets for workmen, staff privilege tickets (only staff above a certain level were allowed to travel first class) and pink zonal tickets for dogs, prams and cycles. Few destinations had child tickets and either special tickets were issued in which a segment was cut off and stored or ordinary tickets were cut in half. Blanks had to be used for odd destinations, but a further problem arose if a fair was not available (and on the LMS it took three days to estzablish a fair). Each clerk maintained a Trains Book which contained a record of all the transactions made by him on each shift and had to balance at the end of his shift. The Train Book provided the raw data for completing the Month Ebd forms.
Essery, Terry. How it was done. Part 7. Control link Part 3. First experience of passenger work. 48-59.
Often the introduction to passenger work took place on holiday relief expresses and excursions which used second rate locomotives and fuel, yet such trains tended to run with few stopping points and high speed, much faster than the novice fireman had previously experienced. Many such trains ran in hot summer weather. A return working (but with different locomotives) between Saltley (with train ex Sheffield) and Bath via Mangotsfield is described. On the outward journey the Class 5 4-6-0 was very run down and lurched and knocked making firing difficult, The return run was made on a well-maintained engine.
Instone, Reg and Warburton, L.G. LMS Signals No. 26. LMS Wigan re-signalling scheme. 60-72.
Previous part in Number 31 page 60 et seq
Warburton, L.G. The chief draughtsman of the LMS Railway and BR London Midland Region. 73-5.
Signal & Telegraph Drawing Offices: names introduced: Herbert Meacher, Owen Finch; A.J. Golding, Tilden Theodore Elridge, F. Bell, P.A. Langley, H.E.F. Taylor, F.F. Meakin, E.J. Dudley, John Rathbone Downes, George Holt, William Barnes, J. Douglass, Cecil Mahon Hitchcock, Harry Abell, Harry Birchenough, Charles F.W. Chessell and Edward Charles Hills.
Readers' collections: Brian Beers. 76-7.
Page 76: Toton shed viewed from coaling tower with several Beyer Garratts and one 7F 0-8-0 visible (all lettered LMS); and p. 77 8F No. 48436 at entrance to roundhouse with Midland Railway STOP notice.
Warburton, Graham. Shunting at New Street. 79-80.
2P 4-4-0 No. 511 acting as West Pilot attaching or detaching van in Platform 9; ex-LNWR 0-6-2T No. 58900, and shunter blowing his horn (from LMS Magazine May 1935)
Ex-L&YR 0-4-0ST No. 11217 at Burton on Trent on 22 August 1948. F.W. Shuttleworth. rear cover
4P compound No. 41077 on down empty cattle wagon train near Sandridge on 24 August 1948 (E.D. Bruton). front cover
2-4-0T No. 1442 (ex-NSR). inset front cover
See letter from John S. Dales in Issue 35 p. 58 for note on hand-painted numerals on smokebox door of No. 41077
Miles, Keith. Of booking-off turns and barracks. 2-9.
Lodging turns were based on the use of private lodgings and barracks (known as hostels on some railways) and varied greatly in their comfort or lack of it. Many were located too near to the noisier parts of motive power depots and this included proximity to coaling towers. It was claaimed that the first opened in 1897, but Williams The Midland Railway states that this was 1876 at Wellingborough. A list and map were published in Rly Mag., 1947 (March/April) entitled LMSR hostels for trainmen.and an internal circular letter List of Company's lodging houses was issued on 7 November 1933 entitles List of Company's Lodging houses; signed C.R. Byrom; dated 7 November 1933 and numbered ERO 48030. See also letters from Jim Jackson on distaste of Doncaster footplate crews for lodging at Kentish Town in Issue 35 p. 58); how the barracks at Carlisle became the Swallow Hilltop Hotel (Peter Tatlow) and that the Strathspey Railway uses the former hostel at Avbiemore (Don Rowlaand).
Miles, Keith. Knotty tales. 10-21.
Brief history of the North Staffordshire Railway (NSR); its character, and its motive power where tank engines predominated. There were two premium passenger workings: the haulage of Manchester London Road to London expresses to Stoke where LNWR motive power took over, and the Derby to Llandudno summers expresses which demanded tender engines: latterly the former used 0-6-4Ts and the latter 4-4-0s. The Loop was a special feature of the NSR and BR Mk 1 stock fouled the platform at Hanley. Cites interview with general manager W.D. Phillips in Rly Mag., 1899 (Feb) and Allan C. Baker's An illustrated history of Stoke and North Staffordshire's railways. Irwell and Transacord ZTR125, 2000. Illus.: map, Adams Class C 0-6-4T No. 2044 at Stoke with southbound local in 1930 (J.A.G.H. Coltas); Class G 4-4-0 NSR No. 170 at Stoke-on-Trent; Class G 4-4-0 LMS No. 598 (formerly NSR 171) at Stockport Edgeley; Class M 0-4-4T NSR No. 15; Class M 0-4-4T No. 1433; Longbottom 2-4-0T Class B No. 2 and as No. 2A on local train at Tutbury; Longbottom 0-6-0T Class D No. 1554 at Stoke in 1930; Longbottom 0-6-0T Class D No. 1583 at Crewe when withdrawn in 1936; Class KS Argentina outside cylinder 0-6-0T built Kerr Stuart in 1919 at Stoke No. 1602; Class F 0-6-4T No. 2049 at Stoke in May 1932 (H.C. Casserley); Class K 4-4-2T No. 55 at Manchester London Road; Class K 4-4-2T No. 14 with train of LNWR six-wheel stock at Crewe; DX 0-6-2T No. 27 on freight at Tutbury?; L class 0-6-2T No. 2244 at Stoke; L class 0-6-2T No. 2270 at Crewe South; E class 0-6-0 No. 119A on freight; 100 class 0-6-0 No. 8666 at Stoke in 1930; four-cylinder 0-6-0 No. 2367 and as four-cylinder 0-6-0T No. 23 (latter W.D. & H.O. Wills cigarette card); Stoke shed in July 1936 (W.L. Good) with L class 0-6-2Ts and Stanier 2-6-4Ts [KPJ remembers surprise at use of Stanier tanks on freight trains in Stoke area]; Milton Junction on Biddulph Valley Line in 1959; NSR Trespass Board.
Essery, Bob. Etruria. 22-3.
Map, station viewed from road briidge entrance, the platforms and a double-sided wooden seat and notes on industries nearby.
Jennison, John. Locomotive purchases from the 'trade'. 24-40.
The LMS purchased 1500 locomotives from private builders between 1923 and 1942. The Locomotive Manufacturers' Association (LMA) considered that they had been treated unfairly by the Company and according to internal memorandum (which is not identified) Lord Dudley in the House of Lords had called upon the Minister of Transport to do something. In September 1933 the Daily Express claimed that the railway companies did not incorporate their full costs in locomotive construction and this was followed by Dabell, the LMA Secretary writing to the Press. This led to a special article in the Daily Telegraph. In the memorandum it was noted that the LNWR had encountered similar criticism in 1867. It pointed out that there was overlap between new construction and major repairs, that LMA prices and greatly inflated and that the LMS had ceased to manufacture locomotives at many of its works and had concentrated locomotive building at Crewe and Derby. This is follwed by a Memorandum from W.V. Wood to the Chairman on 15 January 1936 which lists the 825 locomotive purchases made since the formation of the Company including 33 Beyer Garratts from Beyer Peacock; 5 0-4-0STs from Kitson; 5 2-8-0 type for Somerset & Dorset from Robert Stephenson and 51 Royal Scot class from North British Locomotive Co. The remainder were standard 4F 0-6-0, 4P compounds and 3F 0-6-0Ts. Illustrations: 4P compound No. 1138 (built NBL in July 1925) in Scotland; 4F No. 4352 built Kerr Stuart in May 1927; 3F 0-6-0T No. 16624 built Beardmore in May 1928; No. 6153 The Royal Dragoon built NBL; Jubilee class No. 5560 built NBL at Crewe when new; Class 5 No. 5053 built Vulcan Foundry in September 1934; lass 4 2-6-4Ts Nos. 2602 and 2601 on delivery at Crewe North without coupling rods from NBL in November 1936; Armstrong Whitworth Class 5 No. 5398 at Crewe in September 1937 and 8F No. 8080 (NBL) at Elstree on freight in May 1948.
Hunt, David. Further information on LMS Locomotive Profiles. 41-2.
Noted that Vulcan Foundry used Rogation Numbers in place of Works Numbers. LMS Locomotive Profile No. 5 Photographic Supplement: error in caption to that describing No. 45084: had a vertical throat plate boiler in May 1954. LMS Locomotive Profile No. 9: working in tandem or multiple, "air brakes" and water pick-up gear (much of information supplied by Adrian Ford. LMS Locomotive Profile No. 11: Tom Robertson stated that No. 46227 was not at Polmadie, but at Camden. Ian Robertson: No. 6231 probably did not receive 1946 style livery until May 1947; No. 6236 had its front cab windows enlarged prior to mid-1952, probably during general repair ending 30 November 1951; No. 6247 received cylindrical smokebox before summer of 1956 probably during repair ending 21 May 1955 and further nameplates with red backgrounds (BR green livery): No. 6228 (July 1957), No. 6236 (21 August 1957); No. 6247 (1954 or 55) and No. 6248 (June 1955). No. 6243 had incorrect right-facing crest on tender. LMS Locomotive Profile No. 11 Pictorial Supplement:. caption to No. 6233 (p. 49) incorrectly states last to wear LMS red livery: it was No. 6232. Date of photograph on rear cover was 25 July 1959 at head of 10.05 Birmingham Scotsman taken by Douglas Docherty. LMS Locomotive Profile No. 12: Graham Smith noticed that survey failed to include the seven similar locomotives built for ICI at the Dick, Kerr Works: three in 1948 and four in 1951, two of which survive. Also No. 15107 built for the Western Region in 1949. was omitted as were many built for the CIE and overseas. George Toms. Brush diesel locomotives 1940-1978. Sheffield: Turntable, 1978. suggested reference. LMS Locomotive Profile No. 13: Stephen Lea doubts whether No. 1004 (page 48) was on Scotch express at Leicester as rolling stock was not appropriate and locomotive was waiting to takeover an express forward to Leeds. Also printer's errors in Appendix C. LMS Locomotive Profile No. 14: Jim Perkins adds information on No. 7109 (page ii) and its location namely Nottingham shed. John Miles that the push & pull fitted locomotives shown on page 61 was Clydach-on-Tawe and that the suggestions which followed in the caption are incorrect.
The Shaftsbury Collection. 43-5.
Photographs by Geoff Lumb with captions by John Edgington: ex-LNWR Special Tank 0-6-0ST No. 7276 on empty stock working at Euston (date between 1926 and 1930); 44 upper Jubilee No. 5554 backing out from platform (see letter from Keith Miles in Issue 36 p. 80); Precursor Tank 4-4-2T No. 6793 on empty stock from Platform 3 at Euston (1927-1931); Royal Scot No. 6131 Planet departing Platform 12 in summer of 1934; Fowler 2-6-4T No. 2375 banking train out of Platform 12 (probably train in previous)
Essery, Bob. Enginemen's record cards. 46-53.
Cards owned by Robin Cullup measure 150mm x 120mm and were issued by LMS in 1925. They were used at Carlisle Kingmoor and presumably were an extension of a system employed by the Caledonian Railway. Three cards (6 illustrations) are shown in facsimile form with the records transcribed: (i) 11 July 1929 Driver J. Cookson: shed work on 4P compounds Nos. 1137, 1144 and 1147; 3F 0-6-0T No. 16368 and CR types 4-4-0 No. 14462 and 0-6-0 No. 17688; (ii) 4 July 1929 Driver G. Haddow and Fireman S. Wigham on 4-6-0 No. 14615 (part shift trip); (iii) 3 July 1929 Driver Hutcheson and Fireman W. Pasker on 0-6-0 No. 17570 on 07.15 from Kingmoor to Glasgow College (arrive 16.45), thence to St. Enoch shed arrive 17.05. Other illustrations: 4P compounds No. 11447 when newly built; No. 1144 at Kingmoor in 1928; Pickersgill 0-6-0 No. 17688 (A.G. Ellis); McIntosh 0-6-0T No. 16368 (A.G. Ellis); Pickersgill 4-4-0 No. 14462 at Carlisle Citadel in 1931 (J.A.G.H. Coltas); Peter Drummond 4-6-0 No. 14615 at Kingmoor on 16 September 1929 (J.T. Rutherford); McIntosh 0-6-0 No. 17570 with LMS Sentinel shunter adjacent (A.G. Ellis). See also letters from Max Burgess (Issue 35 page 58) on "Peter Drummond" 4-6-0; and Tom Robertson on the locations of the movements and from Roy Burrows (who states that they originated on Midland Railway) and from Brian Hayes on locations of local yards in Carlisle and from Keith Miles (Issue 36 p. 80).
Burgess, Neil. Road cartage on the Somerset & Dotset Line. 54-8..
Handling the passenger. 59-63.
Based on a section of Passenger Station Working (Ottley 3883: seen British Transport Commission Historical Records and endorsed "not for publication") produced by the School of Transport in 1938 and based on what was regarded as "best practice at that time", although some of content shows how backward the LMS was compared with London Transport at that time especially in terms of signage and corporate image. Begins with section entitled "Reception": includes notes on facilities for buses, car parking and bicycle storage; obstacles to passenger flow, seating, pillar boxes, telephone call-boxes, bookstalls and ticket barriers. "Direction boards situated at right angles to passenger flow", Train departure indicators and worse train arrival indicators with clips for affixing chalk on slate messgaes concerning delays (time at Rugby). At least the theory was there that such information should be easily seen and understood and use large clear type. Reserved sets, compartments and sleeping berths. Loud speakers (loudspeakers) were a novelty then and messgaes should begin "This is Euston station" (Transcaord record of York station begins "This is York"). The LMS assumed that such announcers should be male and "well spoken with no marked peculiarity of accent". "No refeerence should be made to late running". On the other hand the term "crowd psychology" is used and notes are given on the formation of queues and the benefits of Enquiry offices. There are no illustrations but KPJ remembered immediate postwar Euston with its sewer like exit from the Underground, the utter muddle and the expectation that trains ran late. It was not better down the road at King's Cros, but at Waterloo!
Addison, Michael, Coates, Noel, Graham,Tony, Instone, Reg and Warburton, L.G. LMS signals No. 28 Liverpool Exchange colour light re-signalling. 64-77.
A small-scale scheme instigated in 1937 and implemented on 26 May 1946. Pictures of the actual signals are in very short supply.
Essery, Bob. A review of wagon books. 78.
The arrival of the latest Wild Swan wagon book, LNWR wagons Volume 2, prompted 'editorial thoughts'. On many local trip workings, a lot of time was spent in the Shunters Cabin where, between spells of work, the men were playing cards or dominoes, reading the newspaper or talking about sport, in particular horse racing. He found a better way of spending time; namely wagon spotting. At that time his first attempt at building a model railway was underway and his prime interest was goods wagons. In 1953 he spent time wandering about the sidings looking at the various plates on wagon solebars. To his surprise, dates between 1900 and 1914 were not uncommon, whilst some were registered pre-1900. They were wooden-bodied ex-private owner wagons that were rapidly being replaced by 16-ton steel mineral wagons. [Somewhat later in the decade KPJ was attempting to index the Hurst Nelson collection of photographs in Motherwell & Wishaw Public Library]
Later Bob began to study the subject of wagons more carefully, and the first examples of his work appeared in the Railway Modeller during 1963. Although LMS Journal and Midland Record are not modelling magazines, he tries (and succeeds) to publish information that will help produce accurate models. Whilst the preserved railways provide the feel of the steam railway, the mix of locomotives and rolling stock is not truly representative of the country branch line passenger services and certainly not as far as freight traffic was concerned. Looking back, Bob could see a link between this latest book and his early efforts that appeared in Railway Modeller. It all began when he received a letter from the late Cyril Freezer, asking if he was interested in writing a book about British Goods Wagons; he had been asked by David & Charles if he could recommend an author. Bob's answer was yes but he was not qualified to cover the subject, but knew two men who could. The result was British Goods Wagons and whilst the author names were in alphabetical order, Essery, Rowland and Steel, he was the junior partner. Published in 1970, it was to be the first of the modern wagon books and led to many others being published, including some by Essery.
Looking at the array of titles on my bookshelf, it would appear that the LMS group is well covered but the big omission is the Scottish constituents of the LMS company. However, a modeller does need to know what all the British railways companies built if he is to get a balanced mix of stock. It is also, all too easy to be left with the impression that the stock found on the railways was of relatively modern construction whereas pregroup rolling stock remained in service on British Railways well into the 1950s.
Turning now to LNWR Wagons Volume 2, Bob can clearly recall the start of the research that saw the first volume published in 2001. During the 1980s, Bob and his wife lived in Knowle and a close neighbour was David Clark who invited me to help him with a project designed to record the history of LNWR wagons. Whilst interested in the project, he felt that his workload would prevent him from playing a proper role, so he declined but offered the use of his collection of wagon drawings and photographs. It is not Wild Swan policy to review its own books, so apart from the details given below I will now await Volume 3, and hope it will be less than ten years before it appears.
LMS times (Correspondence). 79-80.
LMS Journal No. 30. Bob Lee.
States that was Warrington Bank Quay not St Helens as per caption. Also notes that it was there he was invited onto footplate of No. 25350 Coronation (writer aged 83).
LMS Journal No. 30. Brian Hayes
Queries captiion noting that coaching stock was LNWR 11-coach set of six-wheeled stock introduced in 1911 for Birmingham to Sutton Coldfield service, but was probably empty stock working, but presence in Platform 1 at New Street poses logistic problems
LMS Journal No. 30. Keith Miles.
General observations on the retention of many pre-group locomotives well into LMS days and even into nationalisation (citing the Cockermouth, Keswick & Prenrith line and his experience of Super D 0-8-0s at Rowsley in 1950).
LMS Journal No. 30. J.A. Smith
Crewe South Junction signal gantry during changeover from solonoid-operated semaphore signals to colour light: questions the use of tterm "Salop Independent Line in caption.
LMS Journal No. 30. Steve Banks.
Queries the form suggesting that it may have been for odd consignments as routine consignments, at least on the former Great Central line, the carriage charges were met by the dairies in both directions. Also queries Imperial gallons as the usual unit was barn gallons (equal 17 pints)
LMS Journal No. 30. Trevor Moseley
Dimensions for signal box shown in 30 page 22
LMS Journal No. 30. J. Richard Morton. 80
See pp. 19/20: Nottingham Midland with train for Mansfield in March 1933. See also picture page 52u: probably milk tank empties from Express Dairies at Cricklewood probably to Appleby
Various Issues. David Mylchreest
See Issue 21 page 30 letter from Don Rowland: side lamps removed as result of multipe crash at Alne in 1933. See also Don Rowland letter in 26 page 52: early agreement established that MS&LR worked all internal services on CLC.; also origin of word freight...
LMS Journal No. 24. B.T. Beers
Photographs of No. 46251 City of Nottingham at Swindon and at Nottingham Victoria on 9 May 1964 when working The East Midlander railtour.
"Carry On" Music Hall cover. rear cover
Programme cover foir ASLEF and NUR sponsored event for their Joint Orphan Fund to be held in the New Co-operative Hall in Nuneaton on 15 April 1949.