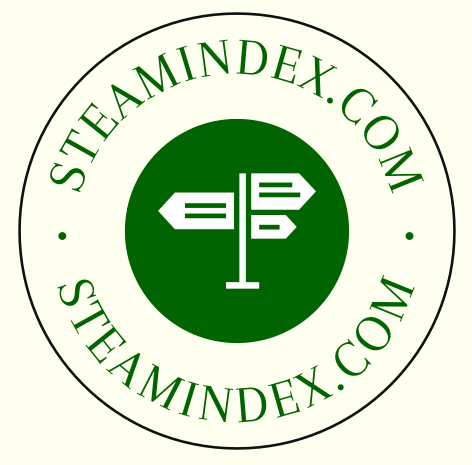 Volume 82 (1938)
Volume 100 on
Down Coronation express, L.N.E.R, near Oakleigh Park. Colour plate fp. 1
From a painting by E. Moore based on a photograph bt Grace E. Eddles.
Brown, Kenneth. The first railway in Scotland: the Tranent-Cockenzie wagon-way. 1-3.
Early and then contemporary maps.
Langmuir, Graham E. Closed stations in the Glasgow district. 7-11; 28.
Maps.
Chimney or funnel? 11.
Term as applied to locomotives.
Allen, C.J. British locomotive practice and performance. 12-26.
Class 5 and Jubilee class on Glasgow to Perth, and Perth to Aberdeen trains. K4 (timed by O.S. Nock) from Dumbrton to Fort William; 4P compounds on 17.14 Glasgow St Enoch to Largs commuter express, and No.2796 Spearmint producing very high speeds between Aberdeen and Dundee on 09.00 ex-Aberdeen.
Ellis, C. Hamilton. The Glasgow Underground Lines I — The Glasgow Central Railway, L.M.S.R. 29-35.
The other day, when I asked after a friend, I was told that he had taken his son on a trip to Glasgow, there to show him what London's Underground used to be like in stearn traction times. It might be thought that there was really no need to go further than the :Metropolitan" widened lines" at King's Cross, during the rush hour on a foggy night in November. As a matter of fact, however, the widened lines provide no comparison. King's Cross, Farringdon, Aldersgate, and Moorgate are all open, or semi-open stations. If the atmosphere of such places as Gower Street (Euston Square) in the grip of an intensive steam service is to be recaptured, I can recommend any reader to sample Glasgow Central Low Level round about one o'clock on a Saturday afternoon
Sombre, sulphurous and Plutonian the line may be, but to a good railwayist, to anyone, in fact, who can appreciate fine engineering, it is a most fascinating place. The locomotives working on it do not condense, a fact which increases the Miltonesque effect of their exits and entrances. There is somethiIlg very stimulating, even, in the sensation of climbing into one of a long row of lighted compartments in the midst of a dim haze, and moving off, with the steamy windows tightly shut, into a darkness more profound, to the accompaniment of a deep, thudding exhaust.
Heroics apart, the Glasgow Central is a notable line. It is the newer of Glasgow's two stearn underground lines, and is practically the same age as the famous Subway, which it crosses in two places. The line actually begins at Rutherglen, whence it crosses the Clyde on a viaduct, but the underground section begins at Dalmarnock. Thence it runs from east to west under the streets and under a corner of Glasgow Green to Stobcross, with stations at Bridgeton Cross, Glasgow Green, Glasgow Cross, Glasgow Central, and Anderston Cross. * Only a few feet overhead are the busiest thoroughfares in the city. A branch comes in through Tollcross, under the London Road, joining the main line at Bridgeton Cross, and the middle section follows the line of Trongate and Argyll Street. Here it might be compared to an imaginary railway in London laid beneath, successively, Fleet Street and the Strand.. Illus.: CR condensing 0-4-4T No. 97; line under construction, Glasgow Central Low Level partially complete; Botanic Gardens station.
Allen, C.J. The rebuilt No. 10000, L.N.E.R. 36-40. 3 illus., diagr (s. & f. els.).
Nock, O.S. The Callander and Oban Section of the L.M.S.R. 41-52.
Schofield, John H. (phot.). Stone blocks on Hay Tor railway. 52.
Notes that specimen of rail placed in Science Museum.
Pertinent Paragraphs
Silver Jubilee success:. 62-3.
Locomotive performance; coal consumption (average 37.6 lb/mile), timekeeping and patronage.
Ghost trains of the West Highlands. 63.
02.15 Glasgow Sighthill to Fort William newspaper and freight train, first stop Crianlarich, then non-stop to Fort William. Usually worked by a J35 or J39. Mixed overnight train on Callander & Oban which leaves Callander at 00.32 which reached Oban at 04.31
The L.N.W.R. "Claughtons". 63-4.
Contributions from K. Cantlie (ex-Crewe correspondent from China) and from D.H. Stuart (in Burma)
Railway excursions. R.N. Dixon.
Photograph of diesel railcar No. 2 alongside Castle class No. 5083 Bath Abbey at Swindon Works.
Railway byways in Kent. R. Dyson. 65-6.
Journeys on East Kent Railway hauled by ex-SECR C Class 0-6-0 No. 6; Kent & Eaast Sussex Railway hauled by 0-6-0T No. 8 (Manning Wardle 1876) and on twin railcar No. 2 (a ricketty contraption), Rye & Camber tramway (petrol tractor); prosperous Romney, Hythe & Dymchurch Railway.
Another last survivor. H.N. James. 66-7.
Tishie Prince of Wales 4-6-0 with outside Walschaerts valve gear No. 25845 near Kenton with down Northampton express.
The Padarn Railway. G.E. Hughes. 67; 35.
Lists of 2 foot gaauge and 4 foot gauge locomotives: majority supplied by Hunslet Engine Co. There was also one Bagnall 0-4-0ST WN 1760 named Sybil.
L.M.S.R. Scottish locomotives. E.C.B. Ashford. 67-8; 27.
Illus.: ex-Castle 4-6-0 No. 14686 Urquhart Castle at Stirling; ex-River class 4-6-0 No. 14757 at Blair Atholl; Clan class No. 14765 Clan Stewart at Oban.
"Spare the paint". A.F. Webber and J.D. Blyth. 68.
Dirty LMS locomotive, including red Jubilee class. Blyth contrasted the grime on the locomotives used on the Coronation Scot with shine achieved by the LNER on its streamlined trains.
Dismantling of the Keith and Portessie branch, L.M.S.R. Ronald W.G. Bryant. 68-9.
Railway "facts". 69.
Everybody's Enquire Within: a serial npublication. Errors included River class 2-6-4T described as 4-6-2T which "do useful work all over the system"
New stock for Vale of Rheidol Railway. 69.
Bogie coaches.
What the railways are doing. 70-4.
New L.N.E.R. passenger rolling stock. 70.
Extra coach for Silver Jubilee service. New trains for the Flying Scotsman and Hook Continental, and new rolling stock for Liverpool Street to Cromer and Yarmouth services (vide Notional Express)
Nine coaches — two passengers. John L. Brown..
New train provided at 09.10 to relieve Middlebrough to Scarborough via Whitby service and routed via Thornaby (the only public stop), Raglescliffe, Nortallerton, Pilmoor, Gilling, and Malton attracted only two passengers (due to lack of publicity). Motive power was J39 No. 1479.
Improvements at King's Lynn station, L.N.E.R.
New booking office and refreshment room, electric lighting including illuminated station signs.
Improvement scheme at Portcawl, G.W.R.
Planned improvements included doubling the approach and the provision of seven platforms (try looking for Portcawl on Notwork Rail).
Coupled freight trains. H.C. Hoskin.
Two freight trains worked as one from Staveley South junction and Tapton junction where divided where leading train worked to Totton; and rear train to Gowhole sidings.
A new Thames Tunnel branch. J.K.S. Clarke.
From Southern Railway between Dartford and Stone Crossing to service the construction of the road tunnel under the Thames. Worked by former LMS (ex LYR) 0-4-0ST No. 11257.
First class cheap evening travel.
Provided by LPTB after 18.00
L.N.E.R. streamlined Pacifics.
No. 2512 Silver Fox, formerly painted in grey, repainted in garter blue.
The L.N.E.R. takes charge of L.M.S.R. coaching stock.
Acquistion of former LNWR coaches from M&GNJR: some repainted in teak, others revarnished at Doncaster in Midland red.
G.C. & Metropolitan services. N.R. Harvey
Observations of LNER A5 4-6-2T No. 5451 working 16.18 Aylesbury to Baker Street as far as Rickmansworth on 1 November 1937, followed by working to Chesham. 17.04 Aylesbury to Rickmansworth worked by A5 No. 5166, and N5 No. 592 in service on Chesham branch
Locomotives on the Weston, Clevedon & Portishead Light Railway. G. Crump.
Terrier (once LBSCR No. 53) numbered No. 4 and repainted in bright green colour.
Rebuilding Wirral stations, L.M.S.R.
Hoylake, Meols and West Kirby: concrete structures erected in association with electrification.
Bridge strengthening between Penrith and Workington.
Volume 83 (1938 July-December)
Southern Railway train in new light green livery. O.J. Morris (phot.). facing page 391
Schools class No. 927 Clifton on 12.30 Waterloo to Bournemouth waiting to leave Waterloo. Dufaycolor.
Our colour plate innovation. 391-3.
Mainly a description of the Dufaycolor process and its limitations, plus brief account of the colour plate in the Railway Magazine.
No. 498
Nunn, K.A.C.R. A famous locomotive class: Holden's "T19" express engines of the Great Eastern Railway. 417-22.
Tabulates building, rebuilding with Belpaire boilers and as 4-4-0s, and withdrawal dates. Notes major exploits, including through workings between Windsor and Lynn and the reverse.
Richens, F.G. The Cleobury Mortimer & Ditton Priors Light Railway. 427-31.
Light Railway Order granted 23 March 1901, but two extensions were required. Main traffic was envisaged to be stone from Brown Clee Hill. Two locomotives, Msanning Wardle 0-6-0Ts, were acquired and named Cleobury and Burwarton. Secondhand passenger coaches were obtained from the North London Railway. The line opened for freight on 1 July 1908, and for passenger traffic on 19 November 1908, and closed to passenger traffic on 24 September 1938.
Hewitt, John D. The Golden Valley Railway. 439.
Description of a journey from Pontrilas to Hay on a mixed train behind 5818.
The last passenger train from Ditton Priors. 453-4.
"signed" F.S.W.
Volume 84 (1939)
Fellows, Reginald B. The G.W.R. speed 'record' of 1848. 157.
Based on earlier notes which had appeared in Pertinent Paragraphs in Volume 69 pp 65; 221 and 375, this sought to refute the claim made by Daniel Gooch of a very fast run from Paddington to Didcot in 1848. This article was subjected to a very thorough responce by Turner and Grehan in 1940, 86, 65-8.
Volume 85 (1939)
Barrie, D.S. The Sirhowy Valley and its railways—I. 203.
Barrie, D.S. The Sirhowy Valley and its railways—II. 261.
Volume 86 (1940)
The Scottish train. C. Hamilton Ellis. 1-6
To Hamilton by L.N.E.R. Graham E. Langmuir. 7-9.
More G.&S.W.R. nights' entertainments. David L. Smith. 28-35.
Adventures with Manson and Drummond 0-6-0s on the line from Ayr to Stranraer with inadequately braked freight trains. One trip involved a locomotive with a faulty smokebox door which kept on opening and the crew's lash ups to keep the train moving.
Bakerloo trains to Stanmore. 37-43.
Highland notes. 44-5; 46.
Observations made in August 1939: Dunrobin (illus. of inside of locomotive shed at Golspie with Sharp Stewart 0-4-4T (4085/1895). Signatures listed inside cab: Alexandra 7 October 1870 (Queen), Alice 23 October 1873; George 7 October 1895, Wilhelm 28 July 1901, Albert 9 September 1921 (King George VI), Alfonso 1928 (King of Spain), Neville Chamberlain 23 April 1938.
Dornoch branch. J.K.C. Henderson. 45; 46.
15054 trundling along.
[Lybster branch]. R.A. Morrison. 46.
15053 outside Lybster engine shed and 15103 (ex-CR) and 15051 double head a single coach on Lybster train and Wick (the second locomotive was to provide power for a return excursion)
Number 512
Turner, J.T. Howard and Grehan, M. The G.W.R. record run of 1848. 65-8.
This sought to thoroughly refute an article by Reginald B. Fellows The G.W.R. speed 'record' of 1848 (Rly Mag., 1939, 84, 157), citing Gooch's paper Observations on the resistances of railway trains at different speeds (Min. Proc. Civ. Engrs, 1848, 7, 292). A paper by Wyndham Harding On the resistances of railway trains at different velocities (Min. Proc. Civ. Engrs, 1846, 5, 417). The authors conclude by postulating that very fast running may have been commonplace by the late 1840s on the GWR.
Barrie, D.S. The Sirhowy Valley and its railways—III. 75-81. 4 illus.
Allen, Cecil J. British locomotive practice and performance. 82-92.
This article is of particular interest in that it noted the application of D.R. Hartree's differential analyser (an analogue computer) to the calculation of ideal running times for steam-hauled expresses. Includes a diagram which compares an actual run of the up Mancunian between Rugby and London when double-headed wiith a Patriot and a Royal Scot and Hartree's data based on four runs recorded in a paper by Stanier in 1936. Article aslo included details of 100 mile/h achieved when descending from the Cotswolds on 1 in 100 bank between Camden and Honeybourne with Castyle class on light trains, notably 5063 Earl Baldwin, 5049 Earl of Plymouth and 4086 Builth Castle.
"Voyageur". Engine headcodes: familiar features of operation—XV. 83-100.
Describes with diagram the uniform system employed by the LMS, LNER and GWR which denoted the class of train; and the convoluted routing systems employed by the LSWR, LBSCR and SECR (with diagrams showing discs) and a description of the Southern system, the system followed on the SDJR and on the former Caledonian Railway lines in Scotland
Number 514 (April 1940)
Nock, O.S. Automatic train control. 193-200.
London Transport train stop system (including its use on the Widened Lines between King's CRoss and Moorgate), the Great Western Railway system, and the Hudd system then at an advanced stage of installation on the Tilbury Section of the LMS, and some mention of systems used in France, Switzerland and Germany.
Arctic weather on the railways. 225-7.
Photo-feature: T9 hauling 4-COR EMU probably on approach to Waterloo; snow plough on Woodhead line (showing masts for electrification; Higham station on Medway electrification; small snow plough on Beattock incline; Midland (LMS) 0-6-0 snod in between Skipton and Colne; large snow plough on Cheshire Lines, snowed in train on Beattock.
Volume 88 (1942)
Number 539 (May-June)
Brown, Asley. Classifying locomotives by symbols. 131-5.
Complex system which involved superscripts, etc to combine wheel arrangement with power.
Weston, W.P. The Midland 2-4-0s, L.M.S.R. 135.
Small residual stock: illus. on p. 169 of No. 20008 at Watford.
Cameron, T.F. An outline of railway traffic operation. 136-8.
Start of a long series. Author was Assistant District General Mannager of the LNER North Eastern Area.
Lee, Charles E. The Brampton Railway. 139-43.
General history of railway which was constructed to serve the Earl of Carlisle's collieries which emerged from an early wagonway of about 1775.
Dow, George. Locomotive running in Wartime. 144-5.
Nock, O.S. The locomotives of Sir Nigel Gresley. Part VIII — the streamline era begins. 146-9.
The Mid-Zealand Railway, Denmark. 150-4.
Allen, C.J. British locomotive practice and performance. 155-8.
Lake, Chas. S. Some C.M.E.s I have known. 1 — F.W. Webb. 159-64.
An important source as Author's father Henry handled Webb's patenting activity. It also shows how Webb moulded Lake's career in technical journalism. Charles Lake was well aware of the problems with Webb's compounds, but the personality of Webb in nurturing younger engineering talent comes over very well. Illustrated with LNWR Official photographs.
Cable operation at Liverpool and London. 174-7.
Inclines at Edge Hill, Wapping (Liverpool) and at Camden were all originally worked by stationary steam engines and ropes.
Sekon, G.A. The Kent Coast Railway. 178-80.
The War Office was anxious to connect Dover with Deal and encouraged the construction of the joint (SER/LCDR) under a Bill of 30 June 1874 and which opened on 15 June 1881. Maps.
MR. Bulleid's new 0-6-0 engine. 181-2. + plate fp. 181. table.
Notes and news. 183-
Changing the gauge of rolling stock. 186.
Notes submitted by E. Williams record that six 4ft 6in 2-4-2Ts were converted to 5ft 3in gauge at Crewe Works for delivery to the Dublin, Wicklow & Wexford Railway. In 1917 three of these were acquired by the Government and reconverted to standard gauge and used at the train ferry terminal at Richborough. Two of thse were eventually sold to Cramlington Colliery.
Sludge from water softening plants. 186.
Sluge from LNER water treatment plant near Peterborogh sold to market gardeners.
Sir Nigel Gresley. 241-2 + plate. illus. (port.).
Obituary notice.
Volume 89 (1943)
No. 547 (September & October)
Cameron,. T. F. Cameron. Train and traffic control. (Outline of Railway Traffic Operation — IX). 264-7.
Williams, T. Lovatt. Some reminiscences of the footplate — II. 269-73.
Old Fred T—, of Crewe, was one of the surly brand of drivers and always rather aggressive in his outlook. One morning his engine, a "George the Fifth," was standing at the head of a train on No. 15 platform, Euston, and Fred was leaning over the side of the cab, surveying the scene on the platform with a cynical eye. A few minutes before starting time a rather pompous Midland official walked up Platform 15 and counted the coaches as he went along. Thirteen coaches, two "diners," —loading equal to "23½." A bit staggered by this he walked up to Fred and said, "Good morning, driver, where's your pilot engine?" Fred looked him up and' down, removed the dreadful old pipe from under his straggling moustache and remarked, "In the shed, where she ought to be. Who do you think we are, the b— Midland?" "No, but I am," replied the official, and walked off huffilv.
There was no doubt, however, that the constant heavy loading and overloading of trains was a source of grievance to the train crews. We young men were fed with ideas that the locomotive rnnning department was under the tyranny of the traffic department, who just did exactly as they pleased. Drivers frequently cited with envy the position of the G.W.R., whose locomotive department was in such a strong strategical position that the drivers just would not accept anything above the agreed loading. Whether this was actually the case I do not know, but the general opinion was that our department lacked "guts." Under the heavy duties imposed on them (as has been previously mentioned) locomotives became extremely rough, and sometimes drivers made vigorous protests about their "riding" qualities. One of the most succinct. of these reports was made by a very temperamental driver belonging to Crewe North Shed who made the statement that "riding. on this engine I can only .compare to sitting on a galvanic battery with the noise of a boiler shop thrown in." It speaks well, however, for the sturdiness of the design and the steaming capacity of the boilers that tile four-coupled types, the " Precursors" and the" George the Fifths," stood up to their duties as well as they did.
Another factor of :the utmost importance was the excellent workmanship which I learned to associate with Crewe Works. There is no doubt that the whole training and traditions of the place could not fail to produce a fine body of craftsmen, and with scarcely any exceptions they were genuinely interested in their work It is regrettable that with mass production methods, " belt" or "progressive" systems of repairs, the same interest is not engendered as in those days when a fitter and an apprentice were given an engine to strip, repair, assemble, and ultimately to go out on trial with it. From start to finish it was "their" engine, and any sins of omission or commission would surelv be visited on them. W'hen working in the erecting shops, we would always make a point of endeavouring to travel in anv engine which had been turned out by our pit and return with an eagerly awaited report on her behaviour. Further extracts from this article under injectors and braks of LNWR locomotives....
Allister, C.R. Train speed estimation. 273.
Waterhouse, E.S. A footplate ride on L.M.S.R. turbine engine No. 6202. . 303-4.
"no sharp beat of the exhaust, just a hum to break the silence as we gilded out". Describes trip from Euston to Liverpool and a return on streamliner 6243 City of Lancaster: thought return journey much dirtier.
---
Locomotive control. T. F. Cameron. (Outline of Railway Traffic Operation - X). 328-30.
Author was Assistant General Manager (Works & General), LNER The LNER had adopted the LMS system introduced in 1938 with the aim of increasing productivity. Notes danger of maintaining boiler washing out, and the need for training.
The first tube railway. Charles E. Lee. 331-6.
Peter William Barlow greatly improved the tunnelling shield and combined it with the use of cast iron segments to line the tunnels. He obtained powers to build two tunnels. One ran from The Monument to St George's Church in the Borough, but it had to be abandoned due to lack of funds (it became part of the C&SLR: see May 1941 page 221: Jubilee of the City Tube). The Tower Subway Act was passed in 1868 and James Henry Greathead was the Contactor. It was constructed from Tower Hill and took 15 weeks to tunnel under the Thames. The shield was manufactured by Balls, Goodman & Co. of Newcastle. The tunnel was 1340ft long. A 2ft 6in gauge railway was laid with cable haulage of a vehicle known as an omibus. Very strong spings made of vulcanized india-rubber were fitted at both ends. The line opended in February 1870, but after a time the tunnel was converted for foot passengers, of whom about 20,000 used it per week. The venture was killed by the opening of Tower Bridge on 30 June 1894. The tunnel was then used by the London Hydraulic Power Co. illus.
Derailments of S.E. & C.R. "River" tanks. 337.
Refers back to the series of articles by W.J. Reynolds on the Maunsell 2-6-0s.
Beauty in locomotive lines. 338.
Some reminiscences of the footplate—III. T. Lovatt Williams. 341-4.
Experiences of LNWR locomotives, including Webb Compounds, encounters with Sackfield. Also experiences of GWR types: 0-6-0 and 4-6-0: these rode much better.
British locomotive practice and performance. Cecil J. Allen. 345-9.
Observations of Merchant Navy performance mainly between Exeter and Salisbury during WW2. Noted some problems with slipping, but also high acceleration.
Some Continental Travel experiences—V. Charles Lake. 350

L.M.S.R. Coronation Scot as living quarters for U.S. Army officers. 358.
See also page 307: Coronation Scot train at Jeffersonville, Indiana: two illustrations one of complete train in use as living quarters for !Quartermaster Corps and other showing cocktail bar looking rather crowded.
L.M.S.R. streamline Pacific No. 6245 City of London. 359.
Naming ceremony at Euston on 20 July 1943 by Lord Mayor of London, Sir Samuel G. Joseph, Lady Mayoress and Chairman of LMS, Sir Thomas Royden. Locomotive, also shown at mpd in unrelieved black.
Midland Hotel, Manchester, forty years old. 368
Opened on 4 September 1903. Illus.
Notes and News. 369

The Why and the Wherefore. 380

Railway Literature. 384.
Volume 94
Coe, Reginald H. The Holden 2-4-0 locomotives of the L.N.E.R. 365-6; 374-5. 3 illus.
George Stephenson Centenary exhibits. 391. 2 illus.
Robert Stephenson & Hawthorns Ltd 0-6-0ST for NCB exhbited at Newcastle and 45229 Stephenson exhibited at Chesterfield
Illustration of No. 6115 Scots Guardsman still with "LMS" on tender with "experimental smoke deflectors leaving Crewe (photo: W.H. Whitworth). 414..

Volume 96
Dobson, K.S. Poppet valve development on the L.N.E.R. Rly Mag., 1950, 96,197-200; 176-7. 8 illus.