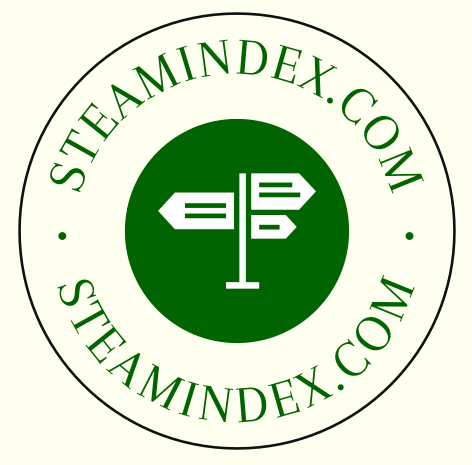 Jack Simmons
Steamindex home page
Simmons generally perceived stature as a historian (including that of railways) is acknowledged by a biography written (relatively soon after Simmons' death) by G.H. Martin in the Oxford Dictionary of National Biography. But is Simmons' contribution greater than that of Robert Riddles who lacks an entry in this extraordinary biographical valhalla? The ODNB biography underplays the unique role of Simmons as a railway historian and one suspects that the biographer is unsympathetic to railways and the history of railways. Very surprisingly, Jack Simmons was only responsible for one ODNB entry and that is for Joseph Thomas Treffry..
To an extent KPJ's views about Simmons have tended to become coloured by the highly flawed Oxford Companion to British railway history and in general what follows will assess Simmons and his contribution to the study of railway history as if the wretched Companion did not exist..
Biography
Born in Isleworth on 30 August 1915. Father killed during WW1 at the Somme. Educated Rushmore School Bedford and Westminster School. He went up to Christ Church, Oxford as a King's Scholar. Due to physical disability he was restricted to civilian military activity during WW2. In 1947 he was appointed to the History Chair at was then University College, Leicester. He died at Wigston on 3 September 2000. Bare details from ODNB..
Full bibliography in J. Transport Hist, 1976, 3: article by H.J. Dyos. Robbins notes that "For a time it looked as though Jack's interests were too wide and various for any of them to prevail.". Established Journal of Transport History in 1952. In around 1965: "pressure on Jack at Leicester was very intense..." "Out of this lively background of interests, which might have led to specialisation in one of several different spheres of study, Jack finally, and not surprisingly, chose the history of railways in Britain – really the "high railway age from 1825 to 1914". Robbins, Michael. Jack Simmons, 1915-2000. J. Transport Hist., 2001, 22, 1-5..
Simmons considered his best work to be that on St Pancras station written during its threatened destruction following the wanton acts of vandalism performed under the "Conservatives" at Euston. A highly significant facet of Simmons' considerable abilities was that of being a major influence on George Ottley..
Literary output relevant to railways
The express train and other railway studies. Nairn: David St. John Thomas Publisher, 1994. 240pp.
I. The Horse and the Locomotive I I
9. The Origins and Early Development of the Express Train 23
10. Railways and Hotels in Britain, 1839-1914 37
11. The Railway in Victorian Cornwall 56
12. Rugby Junction 79
13. Suburban Traffic at King's Cross, 1852-1914 99
14. Engineer, Contractor, and Writer 107
15. The Diary of a London & North Western Engineman, 1855-62. 117
16. The Removal of a North Eastern General Manager, 1871 123
17. A Powerful Critic of Railways: John Tenniel in Punch 133
18. Railway Prospectuses 158
19. Bradshaw 173
20. Working Timetables 194
21. Accident Reports 1840-90 213
Index 234
TABLES
Passenger Bookings at Penzance, 1890-1910
Traffic at Ten Cornish Stations, 1903 and 1913
The Cornwall Railway: Passengers Carried, Receipts, and Expenditure, 1859--88
The London & North Western Railway's Rugby Station, 1848
Traffic at King's Cross, 1857-1909
Express Services between London and Sheffield, 1914
Express Services between London and Birmingham, 1910 and 1914
Express Services, Paris-Lille and Berlin-Hamburg, 1914
The Speed of some Goods Trains: London & South Western Railway, 1909

The Railways of Britain
First published in 1961 by Routledge & Kegan Paul, it had reached a 3rd edition in 1986 (published by Macmillan), and this was issued as a Papermac with colour illustrations. In the later manifestation some of the text was re-ordered, but much of it remained (as excellently thought out) as in the original edition. The first edition was dedicated to John Betjeman "who has done more than anyone living to quicken our response to the Victorian past".
The chapters in the original edition are as follows:
The making of the British railways. This opens with a very questionable assertion: "The history of railways, as we know them todays, begins in the year 1830". Sadly, this is no long longer true since Macgregorization deliberately tore them apart, and even two highly serious accidents (Hatfield annd Paddington) which were a direct consequence of this "policy" did not persuade the Blair Thatcheresque administration to restore order. In a couple of pages Simmons dismisses railway development over a couple of centuries and turns to the Liverpool & Manchester Railway, and all that followed from it. In spite of a central lack of direction which characterised railway construction in most countries, "market forces" (avarice) created a railway network which was well on the way to completion by 1850. There is space within this chapter to give the reader some indication of the significance of Hudson in bringing together disparate concerns. Such is the author's skill that there is sufficient room to accommodate the role of government and the general finance of the railway companies.
Works and permanent way. Mainly the former: many of the skills in building embankments, cuttings, ttunnels and viaducts had been acquired through canal construction, and these were extended to meet the increased demands of railway operation. Less is written about permament way and signalling is considered later under "operation".
Buildings. There is a poignant section about Euston station (Conservative does not derive from conserve), and at the time the book was written both St. Pancras and King's Cross might have joined the rubble (St Pancras Goods Station, now the location of the British Library, also received an accolade). Remarkably, Cambridge station still exists with its primordial quirky layout to impede progress between the Fens and the Capital and Simmons shows the original justification: it avoided passengers having to cross the tracks.
Locomotives. Steam received the greatest attention in 1961: by the 1986 edition steam had greatly diminished and electric and diesel traction had increased. In the original edition Simmons managed to find space for some astute observations: such as the comment that the Beyer Peacock 4-4-0Ts built for the London Underground were "extraordinarily strong and well-built engines."
Carriages and wagons. A brief examination, but does direct the reader towards Hamilton Ellis's Nineteenth century railway carriages in the opening paragraph.
Equipment and operation. Signalling, safety and accidents.
Railways on the ground. Railway history examined via four short, but excellent, studies:
Fenchurch Street–Rochester (via Tilbury to Gravesend ferry)
The railways of Suffolk (mainly far away and long ago)
Derby–Manchester (gone completely)
Glasgow (Queen Street )–Edinburgh (Waverley)
The 1986 edition retained the first and last but substituted Reading to Souhampton and Manchester to Bradford for the other pair: the latter now seems a perverse choice
Literature and maps. Authorative in the truest sense.
The appendices: Railways Act, 1921 and Historic locomotives preserved in Britain had gone by 1986 and been replaced by a Chapter entitled Results and comparisons which showed a marked improvement in passenger times (some of which have since further improved unless operated by the Last Group).
The railway in England and Wales 1830-1914. Leicester University Press 1978 (later re-issued by David & Charles).
The railway in town and country1830-1914. David & Charles, 1986.
Review by John Marshall from Br. Rly J. , 1988 (20), 35-6.
Readers may wonder, with good reason, why BRJ is reviewing a book published ten years ago. If they pause to think about it, the answer will become clear; it is a book that very few of them will have heard of, let alone examined in a bookshop. Yet it is a book of the greatest importance, forming the first volume of the most ambitious project in railway history to be undertaken in our lifetime. This is a tall claim to make but it is based on impeccable evidence.
Jack Simmons, Professor of History at the University of Leicester from 1947 to 1975, is one of the handful of professional historians to have an interest in railways (another was C. L. Mowat, who wrote a fine history of the Golden Valley Railway in addition to the standard textbook Britain between the Wars for which he is probably better remembered). Professor Simmons's interests extend beyond the confines of economic and business history to the social and technological aspects of the subject. His writings on railways, commencing with a short monograph, The Maryport and Carlisle Railway (Oakwood 1947), have always commanded great respect among both his professional colleagues and the enthusiast fraternity, his best known book to date being The Railways of Britain, An Historical Introduction, originally published in 1961 and recently reissued in revised form (reviewed in BRJ No. 14). The Railway in England and Wales 1830-1914 represents the culmination of his life's work; a general history of railways paying due attention to the various factors involved in their development and their effects on the nation. The first volume provides something that has hitherto been one of the lacunae of British railway literature,. a sound introduction to the growth of the system and the way in which it was worked prior to 1914, which serves as a synthesis of our knowledge to date. Working from primary and published sources, Professor Simmons provides perceptive commentary on the parliamentary background, the financing and construction of railways, developments in civil and mechanical engineering and looks at the opposing forces of competition and monopoly. The coverage is balanced with questions of management and safety receiving as much attention as motive power. The book is unashamedly academic in tone, with statements being supported by footnotes and an absence of illustrations. Do not allow yourself to be frightened off by this; the book is beautifully written, Professor Simmons's style being infinitely more readable than that of many writers on railways. The footnotes, too, besides their intended purpose, are a fascinating quarry of sometimes obscure material for those who wish to extend their reading. In short, this is the one indispensable background work on railways prior to 1914.
The publishing history of the book, however, has been little short of disastrous. When it was published in 1978, like most books produced for the academic market, it was not widely available in bookshops and, in addition, no attempt was made to promote it in the enthusiast sector. This may well have been due to its price which at £12 in 1978 was geared to the level of academic books and would not have helped sales to a wider audience. From here, the story becomes more complicated. Professor Simmons's original intention was that The Railway in England and Wales 1830-1914 should consist of four volumes, the remaining three being Town and Country, Mind and Eye and The Community. The theme of these volumes was the impact of the railway; firstly, on individual communities and districts; secondly, on the thought and imagination of the English and Welsh peoples 'expressed in literature and the drama, the visual arts, music, folklore, recreation', together with its effects on architecture and the landscape and, lastly, on the life of the country as a whole, on politics, trade and industry, employment and an appraisal of the railway's place in Victorian society. Since this important project was announced, Leicester University Press have found themselves unable to continue with its publication and Volume One virtually disappeared from view. David & Charles have acquired the remaining stock and are offering it at £15 post free (only available direct from them) which is very reasonable in terms of today's prices.
The concept of publishing the work under an umbrella title in four volumes has now been abandoned although David & Charles brought out the second volume in 1986 as The Railway in Town and Country 1830-1914 in a format closely matching the earlier volume. It has already received much praise from reviewers, Alan A. Jackson providing one of the best short notices in Railway World for September 1986. I do not therefore intend to deal with it in great detail other than to outline the nature of its subject. Two thoughts were uppermost in the minds of those who promoted railways; the desire to make money and the wish to secure better transport for goods and people between one place and another. In other words, railways were there to do something. Most railway enthusiasts seem only to be concerned with what railways were, with what we might call the hardware, the engines, rolling stock, stations and so on rather than what the railway actually did, in terms of provision of services to its customers and profits to its shareholders. It is what railways did that interests Professor Simmons. What effect did railways have on the places they served? How much traffic did they create? Questions such as these are posed in respect of a variety of places; cities, large and small towns, resorts, ports and rural areas. Professor Simmons's target is the simplistic statement along the lines of 'The railway came to Little Snoring and enabled the population to grow from 1,000 to 5,000 in forty years'. Such a statement, on its own, is largely meaningless. We need to know how much and by what means the railway contributed to this growth. Such assessments form the theme of this stimulating book, which clraws our attention to the tremendous diversity of local experience and the difficulty of making generalisations or devising rules.
Some very interesting suggestions for further research are made and the book should above all help us to see railways in an appropriate context, as perhaps the most important single agent of change in the nineteenth century, as opposed to something set up to provide nostalgic entertainment for the railway enthusiast of today.
The above was written by John Marshall: a few further observations follow: The railway in England and Wales, 1830-1914 was clearly intended to be an academic work and this may be put some readers off, but this would be a grave mistake as academic does not imply the work was written from some rarified perspective. It simply implies that all sources are carefully cited, and that Simmons is cautious about making statements, unless they can be verified. If there is doubt, then such doubt is stated.
The London, Chatham & Dover Railway suffered universal approbation. Simmons is no exception: "The Chatham's was disgraceful beyond redemption. It had been a rickety concern from the start, and the competition it embarked on with the South Eastern was ruinous. But the company rushed on its fate by recklessly over-issuing debentures, in a manner that left even hardened observers gasping. In financial terms it never made more than a feeble recovery from the disaster of 1866...". Such a succinct observation is far-removed from what some might mistakenly accredit to some "stuffy academic": in this respect Simmons is akin to the academics who flaunt themselves on television, especially in the history and archaeology "zones".
Simmons is often excellent at explaining in a precise way why railways are still sometimes the way that they are: thus the Midland's southward extension from Leicester is both hilly and sinuous due to the shortage of finance during the Crimean War. Referring to the curves at Wellingborough and Market Harborough he wrote: "Much more than the equivalent of what was then saved must have been expended since in the heavy locomotive costs that this plan of construction involved." One could now add the cost of post-Hatfield rail replacement at these locations.
The same financial crisis caused the Oxford Worcester & Wolverhampton, the Cornwall and the Wilts, Somerset & Weymouth to take eight, thirteen and eleven years, respectively, to complete. When referring to the East Suffolk he likened its gradient profile to "the temperature chart of a patient tossing in fever", and it should be noted that the region traversed is no more than gently rolling. Financial matters need not be tedious: "The Salisbury & Yeovil proprietors shrewdly held out, until at length in 1878 they secured £260 of South Western stock (which then stood at 133) for every pound of their own."
The first four chapters present a general history with some accent on commerce and its sometimes questionable business methods which were ridiculed by Dickens and Trollope. Chapter 5 is devoted to Greater London. The subsequent chapters consider civil engineering; motive power; rolling stock; accidents, precautions and controls; the companies; and a conclusion. Appendices note train services and give a statistical summary. A folding, coloured map: demonstrates the historical development of railways categorizing lines into those opened before 1845; between 1845 and 54; between 1855 and 76, and from 1877 to 1914. It excludes lines like the Redruth & Chacewater which fell outside the main stream of development
Ome piece indicates that Simmons appreciated the significance of engineering. "The diary of Charles Pasley, inspector-general of railways at the Board of Trade from 1814 to 1846, has been well analysed. He had seen long service with the Royal Engineers before he was drawn into railway work. Though he was already past the age of sixty, he entered on his new task with energy and enthusiasm. " Clearly, Simmons was unable to know Pasley in person, yet he had the ability to bring breath life into him through his writing skills. "Each large railway company employed a chief engineer – a civil engineer – with a substantial department of his own. He was usually one of its most powerful officers."
St Pancras Station. London: Allen & Unwin, 1968. 120pp. + plates.
This grew out of a lecture presented at Leicester University in 1965, and Simmons considered it to be his best contribution. It was written in the shadow of the wanton destruction of the Euston Arch and when the buildings at St Pancras were expected to follow. Thus there was a pressing need for the glories of the station to be presented and this is manifestly achieved in both words and pictures (the latter were mainly by Geoffrey Drury). A third edition with additional chapters by Robert Thorne on how the station and hotel have bieen transformed into a grand entrance for the United Kingdom's premier transport route to Paris and London uis reviewed by Michael Blakemore in Backtrack, 2015, 29, 446.
The Victorian railway. Thames and Hudson, 1991. 416pp. including plates.
Unique is a dangerous word. Nevertheless, it was tempting to categorize The Victorian railway in this way (this was written before the arrival of Freeman's strange (its coffee table format) but seminal Railways and the Victorian imagination. Simmons' publisher, Thames and Hudson, is not normally associated with railway literature, but is identified with books about the arts, especially with painting and sculpture (this factor may also have influenced Freeman). Although Simmons did not use the term, the book is on the semiotics of railways: semiotics is the study of the interpretation of either natural or man-made phenomena. It is related to semantics, which examines the meaning of speech and texts. The Introduction, tellingly entitled Images, gives some hint of this: "This book is concerned largely with the impression made by the railway on habits of seeing, thinking, and feeling. To understand them, we have to rid ourselves of much preconception. The railway does certain things today, and we assume it will continue to do them. It is only when it fails, through an accident perhaps or a strike, that we think of it specially, or on those uncommon occasions when it offers some new service or proposes to withdraw a well-established one. As for seeing the railway, that is a faculty almost forgotten now, except when it is treated in some television programme; forgotten most of all through the disappearance of the steam locomotive, with the noises and the clouds of smoke it emitted, drawing attention insistently to its presence. There is little to distinguish a railway, at first glance, from a motorway, beyond the rails and the large size of the units conveyed on it. Most people think of the railway as something achieved and finite. They are almost unaware of it." [more recent phenomena, notably the public response to railway accidents, which is quite at variance with that on motorways, where "respect for the victims", etc is disregarded and the victims are taken to the nearest rubbish tip has altered this greatly]. It should be noted that Freeman is "sniffy" about Simmons' work, although it is tempting to wonder if this is not due to Freeman also working within an academic environment where such sniping is to be expected.
The work of artists, notably the engraver John Cooke Bourne, whose views of the London & Birmingham Railway under construction and of the Great Western provide us with a vision of the world before photography had been invented. Turner's 'Rain, Steam, and Speed' also receives attention, but not as an accurate portrayal of an early express, but as an impression of the train upon one of the world's greatest landscape painters. Simmons makes it abundantly clear that Turner found railways ugly, and that the painter's aim was to incorporate something ugly into his scene. More obvious artists, like Salomon and Frith are also considered, as the work of lesser earlier portrayers of the railway scene.
The railway in literature is one of Simmons' recurrent themes. "Dickens never loved railways. He often came near to hating them. Travelling by them alarmed him;..." especially in the United States where he loathed the habit of spitting which was highly prevalent.
Chapter 6 is entitled "The railways' vandalism" and cites some of the destruction wrought, such as the destruction of Berwick Castle, and the separation of Newcastle's keep from the city centre, although Simmons is more sympathetic to the latter. Early in the Chapter he notes that "Opposition had to be fought, or bribed or persuaded into acquiescence; obstacles of every kind in the railways path to be removed. In the process a good many amenities were impaired, and much was destroyed that was of beauty, of historical interest or antiquarian value."; although it is noted that Berkhamsted Castle where the London & Birmingham was expressly forbidden from transgressing its site.
The next chapter notes the development of new terminology where "'Rail' and 'railway' are the most important of all in this language for they describe what is completely distinctive in the thing itself. Locomotives ran on roads, as traction engines or steam rollers; we speak today of 'bus stations'; but without rails a railway does not exist." The effect of terminology on that of other major languages is not ignored, and there is a concluding section on the Welsh language where there are significant differences between the practice found in North and South Wales.
The book incorporates sections on the mobility of labour; the railway Sunday; tourism; the liberation of women; the materials and design of buildings; standard time; class distinctions; food and drink; and ends with "Loss and gain": the concluding words of which are: "Having formed their connections they came to penetrate into every corner of the Victorian world." The notes and references are excellently compiled, but the index, although better than many, could have been improved (there are insufficient sub-headings). The illustrations are useful, but would have gained from colour.
Railways: an anthology. London: Collins, 1991.
The Introduction claims some 320 comments (285 have numbered entries). Poetry is well represented and includes the obvious Night Mail by Auden, Edward Thomas's Adlestrop, and a fair sprinkling of Betjeman. In the main the prose items are brief, and some border on being "quotations". Hamilton Ellis is conspicuous by a complete absence: was this due to copyright problems? There is a brief quotation from the Beeching Report. Some of the extracts are very brief and are akin to Andrew Dow's Dictionary of quotations. The railway-lover's companion; edited by Bryan Morgan (Eyre & Spottiswoode, 1963) contains several items by Ellis as well as material by Nock, Tuplin and by C.J. Allen. (all ignored by Simmons). On the other hand, Simmons included Cox and Ahrons, but not Bulleid (neither father nor son). Simmons does include Dow (father) and D.S.M. Barrie
Summary
Like all really good authors Simmon's work grew in stature and matured. He had the ability to be able to observe his chosen topic from a multitude of standpoints, and both be able to understand the technicalities of railway engineering and to appreciate the role which literature, by authors such as Trollope and Dickens, could play in giving the present day reader some concept of how railway travel and business methods were perceived at the time. Nevertheless, Simmons appeared to find it difficult to complete his works. Two of the works discussed above were never completed. Although Simmons was aware of the great need for an in-depth historical study of railways he failed to provide it. Interestingly, Rowse is critical of Simmons' failure to write quickly enough and at one point states that he had written to Jack to inform him of this failing. As stated in the extensive commentary on the Oxford Companion Simmons also appeared to be unable to generate a suitable canvas upon which such a Companion could be based in spite of his long term friendship and collaboration with George Ottley whose classification was based upon bibliographical warrant. Finally, it must be noted that Simmons thought that his best book was St. Pancras Station (Ottley 8750).
2016-08-08