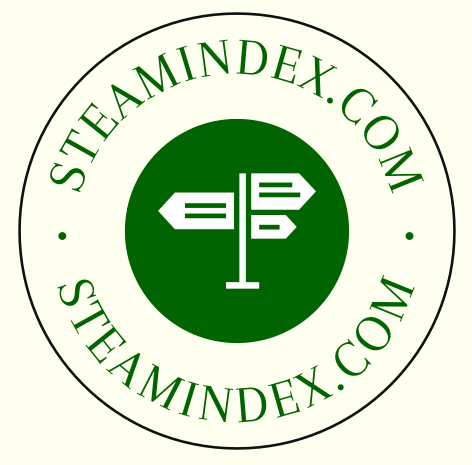 British Railway Journal Volume 3
Previous Volume Volume 1
Steamindex home page
Issue Numbers
Carpenter, Roger. The Wingham Extension of the East Kent Railway. 2-14.
A Colonel Stephens railway. Opened from Shepherdswell to Wingham Colliery in November 1912 was extended from there to Canterbury Road in November 1925, but never reached Canterbury and life gradually ebbed out of the extension. Illus. include 0-6-0ST No. 7 (ex-LSWR No. 127) at Canterbury Road c1926; Wingham Town Halt c1935 and on 2 September 1938; 0-6-0 No. 3 (ex-LSWR 0394) c1927; o-6-0 No. 6 alongside Canterbury road; 0-6-0ST No. 7 at Canterbury Road in summer of 1935; Hudswell Clarke 0-6-0ST No. 2 at Canterbury Road in June 1939 (built for Weston, Clevedon & Portishead Railway in 1908); 0-6-0 No. 2 (ex-SECR O1 class) at Canterbury Road on 1 June 1948; 0-6-0 No. 6 (ex-SECR O class No. 372) on 25 April 1947.
Arman, B. No. 36, the GWR's first 4-6-0. 15-16.
Introduced by Dean in 1896. Fitted with a wide firebox with a 35 ft2 grate and a heating surface of 115.8 ft2 and 150 ribbed Serve tubes. The bogie was fitted with Mansell wheels. The outside frame housed 4ft 6in coupled wheels. The locomotive received the nickname 'crocodile'. It was broken up in February 1906. It received a major service at Newport High Street. Haulage tests were conducted through the Severn Tunnel whre it haul 30 loaded 10 ton coal wagons plus two brake vans in 11 minutes, against two 0-6-0s which could haul 35 similar wagons and brake vans, but required a transit time of 18 to 20 minutes. Arman considered that the design led to the Krugers, Aberdares and 28XX. It worked a circular diagram: Swindon to Gloucester stopping passenger train; Gloucester to Newport stopping passenger train, was turned at went to Tydu (Rogerstone) to work a coal train to Swindon via Gloucester. In 1903 it was employed on a regular Bassaled to Slough ballast train via Gloucester and returned with the empties. The boiler was origimally fed by a feedpump via a clackbox (later removed and the boiler was plated). Illus. shows locomotive without clackbox.
Kite, J.E. Carlisle in 1926. 17-21.
Mainly a quest for photographs (several of which are reproduced). Also used as base for short excursion to Dumfries and long excursion to Dublin via Silloth, the LNER steamer Yarrow via Douglas which allowed time to see something of the Isle of Man Railway and in Dublin to see a few of the locomotives of the DSER, MGWR, GSWR and GNR (I) locomotives, but none of these are illustrated. Kite appeared to find the NER 4-4-0s especially attractive in their LNER apple green livery (No. 1921 illustrated). He also saw something of the former GSWR locomotives (mainly at Dumfries), the NBR (including 4-4-2 No. 9906 Terebus), Maryport & Carlisle Railway 0-4-2 No. 10013, and the very obvious MR, CR and LNWR locomotives. Illus.: CR 4-4-0 No. 14507; MR No. 803 (990 class); LNWR Prince of Wales 4-6-0 No. 1620 equipped for burning oil fuel; CR 0-4-4T No. 439 (still in blue livery) at Dumfries on Lockerbie branch train.
Mystery photograph. 19.
See No. 21 page 84 letter from Iain Rice which states that scene shown was at Westerfield on East Suffolk line on 25 September 1900 when there was a severe boiler explosion on GER Y14 0-6-0 due to the use of experimental bronze firebox stays. This letter is accompaied by two further photographs of the accident as such..
Essery, R.J. The changing face of No. 777. 20-1.
MR 4-4-0 No. 777 (originally No. 867 not illustrated, renumbered 1907) built at Derby in September 1905: as prior to being superheated; as fitted for oil-firing; as LMS and superheated c1925; c1932 painted black and c1938 with Ross pop safety valves and "Stanier" chimney..
Newton Abbot Station. 22-3.
Centre spread: c1920. See also letter from John Lewis in No. 21 p. 84 which mainly concerns the wealth of rolling stock visible.
Christensen, Mike. Liverpool conveyor. 24.
Rubber conveyor belt (not actually visible) supplied in 1932 by Spencer (Melksham) Ltd to link Tate & Lyle Ltd sugar refinery to Great Howard Street freight terminal in Liverpool. The conveyor was installed for conveying bags of refined sugar. Illus. shows structure erected to carry the conveyor over the approach lines to Liverpool Exchange Station.
Hooper, John. Ordsall Lane, Salford. 25-33.
Original Liverpool & Manchester Railway locomotive depot which became LNWR engine shed which also housed visiting GWR locomotives, and very briefly, NER locomotives on working from Hull. The Liverpool & Manchester period is covered in detail and mentions the first locomotive foreman, Alexander Fyfe appointed in 1832 and dismissed in 1839, when Thomas Forsyth was put in charge. For early history John Galloway is cited: see Chaloner. From 1847 it was put under the control of Longsight. Ramsbottom modernized the locomotive depot in 1863 on a new site. In the 1880s when the LNWR built Exchange Station and widened the approaches from the west additional motive power fascilities were constructed at Patricroft and these led to the closure of Ordsall Lane in 1904. Illus.: Lady of the Lake 2-2-2 No. 1434 Eunomia c1890; Precursor 2-4-0 No. 1144 Druid c1885; GWR 111 class 2-4-0 No. 3230; NER G1 class 2-4-0 No. 676 having arrived from Hull on Cotton Buyers express (Thursdays only); LNWR 2-4-2T No. 338 on train of six-wheel coaches at Manchester Exchane (West end) with GWR 3232 2-4-0 being turned on turntable for return to Chester c1901; 2-2-2 Engineer Manchester. See also letter from R.C. Ormiston-Chant on page 219 which gives details of locotive whistles and further sources of information.
5932 Haydon Hall at Clevedon with six suburban coaches. 34.
See also letter from W. Harvor page 87 who suggests that train was 19.30 through train for Bristol and thence Avonmouth or Filton run on an August Bank Holiday in period 1946-9.
Book Reviews. 35-7.
East Sussex railways in old postcards. Kevin Robertson. Meresborough. JM
Presumably JM is John Marshall who uses this book and that by Leslie Oppitz: Sussex railways remembered (daubed as "superfluous") as a platform to criticise the excessively large number of picture books being marketed. In this case the grammar is attacked as well as several specific errors which are noted, plus some additional information especially that relating to the signal boxes at Wivelsfield and Henfield, the stations at Upper Warlingham and Hove, the locomotive Bessemer and in the case of the book by Oppitz the locomotive dump at Horstead Keynes.
The railway in England and Wales, 1830-1914. Jack Simmons. Leicester University Press.
The railway in town and country, 1830-1914. Jack Simmons. David & Charles. JM.
The first-named was reissued by David & Charles at a very generous price and John Marshall used this opportunity to reappraise the significance of these two books. KPJ was unaware of these reviews when he prepared his Simmons' page: they do not really conflict with it in any way, except in failing to note that the danger of the Simmons' paradigm is one that can lead to a failure to sufficiently appreciate that the safe operation of railways must be engineering-led.
Steam around Bath. Mike Arlett and Ivo Peters. Millstream. GB.
album of photographs, some published previously
LMS miscellany Vol. 3. H.N. Twells. Oxford Publishing. RDF.
"a series of discordant and usually unrelated images"
Eric Treacy's LMS. David Jenkinson and Partrick Whitehouse. Oxford Publishing. PK
"real Boy's Own stuff"
Gordon England's Great Western Railway album. R.J. Blenkinsop. Oxford Publishing. PK
Similar to same compiler's Shadows of the Great Western, but pictures less interesting and reproduction is rather flat.
The Stratford & Moreton Tramway. John Norris. RCHS. SCJ
Stanley C. Jenkins compiled a scholarly review of a scholarly work and needless to say managed to find some minor imperfections to quibble about and to place the work firmly within its bibliographical context which includes an N gauge blast against the decline of David & Charles for the early demise of Waterways to Stratford (by Charles Hadfield & John Norris). The quibbles are an understatement concerning the gauge of the Tramway which was probably an early manifestation of the standard gauge and a failure to note that 'a description of a journey' was not an anonymous one but was written by Robert Hudson, an OW&WR employee (it appeared sometime in the GWR Magazine: people who live in glasshouses!)
Fired by steam. Geoffrey Wheeler. John Murray. GB
A collection of the author's paintings with notes. KPJ owns a Promotional Reprint Co. reprint and suspects that the colour accuracy does not match that of the original as generously reviewed here: "the paintings have been extensively researched to provide accuracy in both liveries and mechanical details". Fairly sharp letter from C. Bertram Mullinger (page 87) who observed that cost-cutting in 1928 forced cheaper painting techniques and a loss of finish. He also noted that Collett was forced by College of Heralds to discontinue using garter emblem, and by accountant to discontinue using gilt in favour of yellow. Also commends certain models in Didcot Railway Centre..
The R&CHS bibliography project. 42
Supplements to Ottley taking advantage of micro-computer discs.
Correspondence. 38-44.
National Railway Museum comments. Stanley C. Jenkins.
Criticism of inadequate public access to library and poor conservation of some small items, like railway tickets.This led to accidental? response from M. Nash and "Anon" on page 83 to which Jenkins responded on page 85..
Coalport branch. J.H. Smout.
See Issue 19 page 398 et seq: Writer had started work as an engine cleaner at Wellington (Salop) in 1945. Noted cessation of engine coaling at Coalport and closure of shed at Trench with transfer of CR 0-4-0ST No. 16027 to Wellington. The redundant enginemen from Coalport were offered posts at Worcester as the Shrewsbury shed was transferred to the Western Region from 1 January 1949. The Fowler 2-6-2Ts had been allocated to Shrewsbury, not to Wellington and were intended for workings to Welshpool and Craven Arms. Note on cessation of railway activity at the Lilleshall Company.
LMS Standard 4Fs. R.J. Essery. 39
See Issue 19 page 428: noted that National Treasure No. 4027 had been painted in British Railways livery at Butterley.
LMS Standard 4Fs. J.W. Sparrowe.
Similar bad engine design inherent in the 4Fs also extended to the Standard 7F class 0-8-0s and to the Beyer Garratts where the boiler rested upon two 4F chasses..
Naming of 'Britannia'. David Jenkinson.
Suggests that choice of Britannia name for Class 7 Pacific was a further tribute by Riddles to the Premier Line.
Names of Peak class locomotives. Andrew Dow.
See letter by Roy Bell: Dow refutes suggestion that the Peak names were selected by Eric Treacy and notes correspondence between Edward Arkle, Director of Traffic Services (who was a mountaineer) and David Blee, General Manager of the London Midland Region on selection of Peak names: J.F. Harrison ws also involved (he supported Arkle's choice)..
The little men of Smeeth. R.A. Gillam.
See Issue 19 page 416: working model watermill which used to be on station, also anecdote of ticket sold at Ashford for travel to Smeeth after station had closed.
LNWR locomotive costs. J. Armstrong.
See feature on Argus by E. Talbot in Issue 17 and correspondence by P.W.J. Bishop in Issue 18. Yet further comment from M. Barradell (pp. 87-8) who:
'Argus... and statistics'. Mr.R. Romans. 40.
See feature on Argus by E. Talbot in Issue 17 and correspondence by P.W.J. Bishop in Issue 18:Yet further comment from M. Barradell (pp. 87-8) who:
Higham Ferrers. P. Butler.
See feature in Issue 17 page 310: cites own history in Rly Wld, 1982 (Nov.) and his subsequent research: partial opening for freight (ironstone) from 3 July 1893; also exchange of running line with siding from 28 January 1899. Rushden station briefly had its own signal box.
Higham Ferrers. Derek Chaplin. 41
See feature in Issue 17 page 310: questions whether Midland Railway wished to extend beyond Higham Ferrers. LYR 2-4-2T used on services in mid-1950s.
1F 0-4-4T No. 1246 on one-coach push & pull train for Higham Ferrers at Wellingborough c1947. W.A. Camwell (phot.). 41.
The LNER railcars in Scotland. C.S. Carter and A.A. MacLean.
See letter by K. Hoole in Issue 17 on p. 351: this refutes most of the points made therin.
Banbury. W.D. Gee. 42
See feature Issue 18 page 355: motive power (B7 and B17) for Hull to Banbury fish trains. See also letter from John Lewis (page 84) which noted that six-wheeled passenger brake van No. 642 was lettered: "To work Marshgate LNE and Cardiff (fish traffic via Banbury)", and from Bill Bedford (page 86) who claimed that GCR fish vans loked like GWR fish vans; and from John Copsey on fishy goings on at Banbury, and on brake vans fitted with gas heaters to prevent guards becoming frozen fish..
More specific date? C. Bertram Mullinger
See illustration in Issue 18 page 365 (date is challenged) and illustration herein by letter writer of King George II at Paddington in 1938 which notes that Stafford Road burnished the unseen buffers! and nothing else (KPJ examine safety valve bonnet and chimney cap)
The Alston branch. M.R. Grocock.
See Issue 13 page 134: illus. on page 137 appears to show two hybrid wagons to a design midway between chaldron type and NER hopper type. Notes other sources of information. Diagram with letter and reference to The Aberford Railway..
S & M 'Colliers'. Brian Davis.
See Issue 18 page 382 et seq describes how writer saw Nos. 8108, 8182 and 8236 being hauled dead through Oxford in August 1950 and on 20 August at Swindon waiting to be cut up
Comberrow Incline — West Somerset Mineral Railway. Roger Carpenter. 44.
See Issue 18 page 348 for illustration of incline: herein two further illustrations: one of incline showing former Metropolitan Railway 4-4-0T No. 37 ttaking water at the foot, post 1907, and one of Sharp Stewart 0-6-0ST Rowcliffe with two four-wheel coaches at Comberow station c1869.

Appeals
The St. Albans (Abbey) branch. Stanley C. Jenkins. 46-58.
Parliamentary powers granted to LNWR on 4 August 1853 for 6½ mile branch line from Watford Junction but construction took four years, partly due to the antics of local landowners, notably Lord Verulam. The line was opened on 5 May 1858. The station buildings at St. Albans were similar to those at Buckingham and were Italianate and stylish. Author notes that Great Northern Railway shared same station from ????, but had a separate platform. The original intermediate stations were: Park Street and Bricket Wood. Later a connection was put in near Napsbury for a line to supply materials to the Midland Railway mainline when it was under construction. The branch line has usually enjoyed an intensive service giving fast journey times to Euston. Beeching had intended that the branch should close, but a good train service continues. A new calling point was opened at Garston in 1966, but most of the infrastructure was removed during the 1960s and the line is operated as a "basic railway". Table of steam motive power (1900-1960). Cites early published sources and articles in Railway Modeller (Robert Barlow 1984, July, pp. 268-72 on motive power and letter from B.G. Pearce 1983, November p. 467 on motive power on GNR/LNER branch to Hatfield) and Railway Magazine (1967, March, p. 168 on bridge replacement at Park Street). Correspondence (Issue 24 p. 218) from Alan A. Jackson, A.J. Roberston and Harry Jack and long (partial) refutation from Author on p. 219.Illus.: poster announcing opening of line on 5 May 1858; Ordnance Survey 25 inch map of 1904 showing St Albans terminus and gas works; staff including warrant officer, horses and soldiers outside Royal Army Veterinary Corps Hospital; Coal Tank 0-6-2T No. 7709 (LMS) at Willesden; Park Street & Frogmore in 1926; LNER train (N1 plus two articulated twins with lavatories (W.A. Camwell); 41909 lettered BRITISH RAILWAYS with "LNWR lining on two coach push & pull set (WAC) at St Albans; station exterior of St Albans station; gas works (gasworks): aerial views of 1930 and of 1947, and view of station exterior taken on 7 April 1958 showing how it was dwarfed by gasworks; St Albans Abbey signal cabin.
Stanier tenders. G. Toms and R.J. Essery. 59-75.
Very brief survey of tender development on LNWR and MR, and development of latter by LMS under Fowler. The initial Stanier locomotives (class 5 2-6-0) used Fowler tenders, but the Princess Royal Pacifics used a new type which appeared to be an enlarged version of the Fowler tender, but represented prototypes for a new order; these were Nos. 9000, 9001 and 9002: the first two were fitted to the two initial Princess Royal Pacifics and the last to Royal Scot for its American tour. These tenders carried nine tons of coal and 4000 gallons of water and Nos. 9000 and 9002 were fitted with Timken roller bearings. "Fowler tender" No. 3677 was rebuilt in May 1933 with higher sheets which curved inwards at the top and fitted to 4P compound No. 936 (illustrated) and this formed the basis for No. 9003. Tender No. 9003 was to the same internal design, but extrenally conformed to what has come to be known as the Stanier-style. This was used on the turbine locomotive and survived the accident at Harrow. There were a few Stanier 3500 gallon tenders: Nos. 4600-4649 and these were fitted to Jubilee class Nos. 5617-5666. In 1935 twelve new tenders were built for the Princess Royals: this carried 10 tons of coal and one (9359) was fitted with a steam coal pusher. The displaced tenders went mainly to the Jubilee class. The NCC W class were also fitted with Stanier-type tenders.See also letter from C.P. Atkins on page 262 which suggests that design may have come from North America, notably from Alco locomotives supplied to New York Central Railroad, and probably seen by Stanier on his visit with King George V; and letters from George Toms (error in the dimensions shown in table) and Peter Tatlow on page 132.who suggested that "Fowler" tender illustrated on page 59 had been one of ten constructed for allocation to the Highland line and therefore fitted with fixing bolts to accept Manson's tablet exchange apparatus (as illustrated by No. 13105) and long informative letter from J.W.P. Rowledge on page 175..
Lee, Peter and Lee, Michael J. Haunchwood Collieries, Stockingford, Nuneaton. 76-82.
The Haunchwood Colliery had a very early hhorse-worked tramway, certainly in existence in 1801, and perhaps as early as 1770. The Nowell family was closely associated with mining in this part of North Warwickshire. In 1891 work began on a new Haunchwood Tunnel Colliery under the ownership of Sir Alfred Hickman. This new pit caused further problems for the adjacent Midland Railway Arley Tunnel. By-products from this colliery operation included high quality blue bricks, some of which were used in the cuttin walls on the approach to Euston. Some of the locomotives which worked at the collieries are listed, and some are illustrated (as well as aerial views of collieries).
Book reviews. 83.
Great Northern locomotive history. Vol. 2. 1867-1895. The Stirling era. N. Groves. RCTS. JH
"Could rightly be described as the definitive work", but critical of line drawings being directly copied from G.F. Bird rather than being redrawn.
The Bordon Light Railway. Peter A. Harding. Author. GB
Main function was to connect LSWR with the Woolmer Instructional Military Railway (later Longmoor Military Railway).
Power of the B17s and |B2s. Peter Swinger. OPC. JH
"disappointing book"
The power of the black fives. J.S. Whiteley and G.W. Morrison. OPC. JH
"surely one of the best 'Power' series books to date"
Correspondence. 83-8.
National Railway Museum. M. Nash.
Complaint about limited access to library.
National Railway Museum. Anon.
Response to letter from Stanley C. Jenkins (page 38): writer symapthetic with library staff, but critical of lunch times and prolonged (a mere six months) closure for refurbishment.
Response to anonymous letter, Stanley C. Jenkins. 84
Extensive criticism of NRM as it is not a National collection (lack of material on Scotland, Ireland and Wales), inadequate display fascilities and lack of staff and funding and blames the parent body: the Science Museum.
Mystery photograph. Iain Rice.
See No. 20 page 19: scene shown was at Westerfield on East Suffolk line on 25 September 1900 when there was a severe boiler explosion on GER Y14 0-6-0 due to the use of experimental bronze firebox stays. This letter is accompaied by three further photographs, including grave headstone for Driver John Barnard (H.N. James) and two which show in greater detail the effects of the explosion . See also letter from H.N. James (Issue 22 page 132) which notes that photograph clearly shows Macallan ring. .
Newton Abbot centrespread. John Lewis. 84/6
See Issue 20 page 22 and letter from W.D. Gee on page 42 on workings of fish from GCR/LNER through Banbury: noted that six-wheeled passenger brake van No. 642 was lettered: "To work Marshgate LNE and Cardiff (fish traffic via Banbury)":
Banbury fish trains. Bill Bedford.
See letter from W.D. Gee on page 42 on workings of fish from GCR/LNER through Banburyclaimed that GCR fish vans loked like GWR fish vans
Banbury fish trains. John Copsey.
See letter from W.D. Gee on page 42 on workings of fish from GCR/LNER through Banbury: includes brake vans fitted with gas heaters to prevent guards becoming frozen fish on Swindon to Banbury workings, and on motive power (29XX and 49XX) and their permitted loadings and permission to run partially fitted if in excess of 35 four-wheeled vehicles.
Clevedon through train. W. Harvor. 87
See page 34: suggests that train of six coaches hauled by Hall class was 19.30 through train for Bristol and thence Avonmouth or Filton run on an August Bank Holiday in period 1946-9.
'Middle chrome green'. C. Bertram Mullinger.
Book review of Fired by steam on page 37 inspired observations. Cost-cutting in 1928 forced cheaper painting techniques and a loss of finish. He also noted that Collett was forced by College of Heralds to discontinue using garter emblem, and by accountant to discontinue using gilt in favour of yellow. Also commends certain models in Didcot Railway Centre.
An accountant looks at Argus. M. Barradell
See letters by J. Armstrong (p. 39) and M.R. Romans (p. 40) and original feature in Issue 17 page 344 by E. Talbot Letter is highly important as it suggests that a single hard-worked locomotive should provide a better financial return for its owners than two worked more gently. Requotes deficiencies of Midland Railway design as expressed in A.J. Powell's Living with London Midland locomotives, and then uses statistics taken from Rly Mag., 1908 Feb to show that the LNWR had very low locomotive costs as a percentage of total expenses: 26.8% as against 28.1% for the GNR; 28.5% for the MR; 29% for the NER and 29.6% for the GWR. Also highly critical of way in which LMS did not compare like with like: the compounds were far newer than the Prince of Wales with which they were compared.
Postscript to 'A Hebridean Railway' V.R. Webster. 88
See Issue 15 page 251 for article by letter writer: herein he included a picture of Skylark which had appeared J. Stephenson Loco. Soc., 1963 Nov in article by Iain D.O. Frew.
LMS and MR wagons. J.F.C. Johnson
Addenda to R.J. Essery's LMSR wagons Volume 2 in which a photogarph of an LMS twin bolster wagon could not be found: writer shows ex-LNER E231955 and E231489 known as HY-TWIN at Rugby c1953; and same source queried reason for small (2ft 8in) wheels on LTSR six-wheel milk van: the Locomotive Mag. for 1903 illustrated a similar vehicle for GER wherein it was stated that the small wheels made the van nearer to the platform height, thus making it easier to handle churns.


Jackson, Brian L. Dorchester — a unique station. 90-106.
See also letter from Duncan Harper (Issue 24 p. 219)
Swift, P.H. The LSWR Ilfracombe Goods 0-6-0s. 107-19.
Nominally a W.G. Beattie design, but essentially designed by Beyer Peacock (drawing 20207 dated 24 December 1872. Inside cylinder 16 x 20in), inside frame locomotives with 4ft 6in coupled wheels and with firebox designed to burn coal (Swift suggests probably first-time for LSWR). Locomotives were constructed for severely graded and curved Barnstaple & Ilfracombe Railway (Act 4 July 1870), and they worked line until it was reconstructed and doubled in late 1880s. Most of the locomotives were then rebuilt with Adams boilers with higher boiler pressure and smaller grate areas. Eventually locomotives were too small to be useful to LSWR and some found work on Colonel Stephens' lines, notably Rother Valley Railway.
Snowdon, James R. Metropolitan Railway loco-hauled coaching stock. 120-31.
Notes that original stock was provided by GWR: the 'Long Charlies', but most of article is aboou stock built for Metropolitan Railway. Notes that Robert Burnett had infringed W. Bridges Adams patents for radial axles and that the litigation may have led to his dismissal. Notes on illumination: initially by gas stored in collapsible rubber bags, but as gas was not compressed it provided light for only about three hours; experiments with Silber's petroleum lamps; and from 1876 Pintsch's high pressure gas lighting. Stock for the extension into Middlesex; disposal of stock following electrification. The article includes several drawings, including one for the twin-carriage type (close-coupled four-wheelers), and drawings published in The Engineer for 9 July 1896 showing ways in which Burnett attempted to improve curving performance, also cites articles by Burnett in The Engineer (but without specific references)..
Correspondence. 132.
Stanier tenders. George Toms.
See page 59 error in dimensions shown in table
LMS tenders. Peter Tatlow
See page 59: suggested that "Fowler" tender illustrated on page 59 had been one of ten constructed for allocation to the Highland line and therefore fitted with fixing bolts to accept Manson's tablet exchange apparatus (as illustrated herein by No. 13105): the cabs were too wide to accept the apparatus
Westerfield accident. H.N. James.
See letter p. 84 by Iain Rice

Number 23 (Autumn 1988)
Editorial. Paul Karau and Gerry Beale.133.
Shortage of information about liveries actually applied during WW2: to what extent were GWR passenger classes painted plain black or unlined green
Abbey Station of the Shropshire & Montgomeryshire Railway. R.S. Carpenter. 134-42.
Cites works by Eric Tonks (possibly Ottley 7196) and articles in Rly Mag. by T.R. Perkins (1903) and C.F. Klapper (1934) (don't expect volume numbers in a Colonel Stephen's magazine). The author states that the station was conceived in 1866 as part of the Potteries Shrewsbury & North Wales Railway and was constructed on the site of the Abbey refrectory. Between 1890 and 1910 the station was raised by about four feet to reduce the probability of flooding under the auspices of the Shropshire Railways Company. The facilities and traffic, mainly freight, are described. Illus.: ex LNWR Bury 0-4-2 on PS&NWR train (own known view of such train at Abbey station); passenger train in early 1920s (looking towards Abbey Church); views taken in 1931, 1938, 1911, and in 1933 with Coal Engine awaiting departure. Coal engine 8236, ex-LSWR Royal Saloon on 5 August 1935; views taken 3 September 1937 and on 3 October 1937. Letter from John Rogers (p. 262) on Rly Mag. articles by T.R. Perkins and development of coal yard between plaforms at Abbey station. Letter and illus. from Geoff Bannister in Issue 30 page 44: 0-6-0 Hesperus at Abbey station on daily goods in late 1930s and traffic return for 20 February 1939..
Lee Moor Tramway Crossing . Mike Christensen. 143-9.
Crossing of 4ft 6in, horse-worked (at that point) of tramway with standard gauge (formerly broad gauge) Tavistock branch of South Devon Railway/GWR. Includes notes on the crossing box where crossing keeper ran a boot and shoe repair business. See also letters on p. 261 from R.C. Riley who had examined signal box register which recorded number of crossings made and J.F. Burrell which argued that opening of Plym Bridge Platform had nothing to do with electric tramway competition.
Early Wallingford. Paul Karau. 150-2.
Plans for goods (freight) shed at Wallingford: in effect addendum to history (uncited) of line by Karau.
The Mowat Collection of railway photographs. 153-7.
Prof. Charles Mowat was born in Oxfod in 1911 and his first photographs were taken in 1924. He was edcated at Marlborough (reflected in photographs of the M&SWJR) and appeared to have had holidays in North Wales (narrow gauge railways) and in North Devon and Somerset. In 1934 he left to teach in North America but returned in 1958 as Professor of History at Bangor where he started photographing British railways again. He died in 1970. His photographs are held in Bristol University Library
Model LNWR locomotive (two views). 158.
See Number 25 page 259 (letter from editors): owned and built by G.R.S. Darroch, an Assistant Engineer at Crewe Works. Two inch scale, 9¾ gauge Alfred the Great class 4-4-0 capable of working compound. Model bequeathed to the Stephenson Locomotive Society and housed at Penrhyn Castle (National Trust). Described in Rly Mag., 1931,
LNER camping coaches. C.S. Carter and A.A. Maclean. 159-66.
Brief introduction into how the scheme began in 1934 and was expanded in the following year. Locations in Southern Area; North Eastern Area and in Scottish Area.Travel arrangements to locations with closed stations: by bus in Scotland, but by parcels train in North Eastern Area. Post-nationalization revival of system. Vehicles illustrated: No. 11 (ex-MSLR six-wheel third) with posed? "campers" (in 1934 livery); No. 17 (ex-GNR six-wheel third in original livery) at Forge Valley with family (seven total) group plus dog sitting outside (possibly taken by professional photographer): remainder are official photographs in green and cream livery: CC 15 (ex-MSLR six-wheel third); cc117 (ex MSLR bogie carriage; CC118 (ex-MSLR clerestory corridor brake first); CC119 (ex-ECJS six-wheel bogie semi-open composite; CC120 (ex-GER non-corridor brake third); CC121 (ex-GER bogie third); also cover of brochure, and list of Scottish locations. See letter on p. 261 from J.F. Burrell which states how campers got to Whittingham by parcels train. Additional information supplied by authors in Issue 30 page 43..
The clerk and his carriage. David Tipper. 167-9.
Notes from Francis Kilvert's Diaries (not cited) on how the railway had revolutionized cross country travel. See also letter from R.J Purnell on page 261 on Major General Sir George Bell on his diary response to a railway accident on 24 February 1853. D.M. Newband (letter p. 308) showed how journey got slower and slower from 1920 on, when presunably the reverent gentleman had he been alive might have been considering a motor-cyle or a little car...
Book Reviews. 171-2.
Narrow gauge railways — two feet and under. Leslie S. Robertson. Plateway. A.G.

Festiniog Railway locomotives. Taleisin. AB Publishing. A.G.

Slate from Blaenau Ffestiniog. J.G. Isherwood. AB Publishing. A.G.

The Midland Railway — a new history. Roy Williams. David & Charles. R.J.E.
Not well received.
Dorking's railways. Alan Jackson. Local History Group of Dorking and Leith Hill. B.H.
Reviewer critices the maps, but how fortunate for a local history group to be able to enjoy the services of Alan Jackson.
Correspondence. 173
Ilfracombe goods. Leslie Darbyshire.
See Number 22: LSWR 349 formerly No. 282 was purchased by Kent & East Sussex Railway on 1 July 1910 and became No. 7 Rother. It was sent to Ashford for new cyclinders in March 1919 and received them in 1922. LSWR No. 284 was delivered to the KESR on 3 December 1914 and became No. 9 Juno.
Ilfracombe goods. Leslie Darbyshire.
See Number 20 for feature on Wingham "Extension" which wass really an attempt to complete Line No. 2. The branch to Wingham Colliery was completed as part of the Colliery's plans and not by EKR. The East Kent Railway's plans to reach the Colliery had been thwarted by "local" landowners. See Number 22: Number 349 was acquired from LSWR on 1 July 1910 according to Tenterden Railway Company archives. The cylinders received attention in 1913 and 1915 and new cylinders were fitted in 1922 at Ashford. Meanwhile Terrier No. 3 was overhauled at Eastliegh
Metropolitan Railway carriages. R.J. Maycock.
See feature in Number 22 by James Snowden. On 25 May 1914 the Isle of Wight Railway purchased six Metropolitan Railway coaches at £50 each. A further twelve were purchased in Agust 1914. Brake carriages were not acquired as these lacked sufficient luggage space.
Dorchester. John Minnis.
Quotes conclusive evidence in form of letter (held by writer) from R.J. Ward on 26 October 1856 that a third rail had been laid for 8 miles east of Dorchester.
Midland turntables. Peter Truman. 175 (diagram previous page)
See rticle by Richard Foster in BRJ 11: wagon turntable at Leicester West Bridge.
Stanier tenders. J.W.P. Rowledge
See BRJ 21 page 59 (article on LMS 4000 gallon tenders): notes that they became the LMS Standard type and the 4,500 gallon tenders became 'old standard' in documents. Tenders Nos. 9000-2 were very similar to the design developed for the Horwich Pacific in 1925/6. Suggests reasons for the development and application of the 4000 gallon table on the Jubilee class. Also mentions tenders of the Stanier type fitted to NCC Moguls (argues that six actually fitted) and to Beyer Peacock locomotives supplied to GNR (I). classes UG 0-6-0, U 4-4-0 and VS 4-4-0.
Stanier tenders. D.G. Coakham.
See BRJ 21: information on the 2500 gallon "Stanier-type" tenders fitted to the GNR (I) U and UG classes and the 4000 gallon tenders fitted to the VS class. Cites Modern Transport.
Paint variations. J. Downing.
See R. Romans in BRJ 16: Notes H. Holcroft Locomotive adventure v. 2 where he refers to the Great Western Royal Train in the old broad gauge colours and the new articulated train following it at the Stockton & Darlington Railway Centenary celebrations and notes that the varnish used for the former was water white wheras the varnish used on the latter had a yellow tinge.
The Coalburn branch. J.F. Burrell.
See original feature in Vol. 2 Issue 14 page 211 et seq letter D.F. Rowland (BRJ 16) page 307: note on passenger census taken in 1939 at the outbreak of WW2 and in 1945.
LNER railcars in Scotland. Robert D. Campbell. 176
See BRJ 16 page 275: writer's father's reminiscences of firing the Sentinel railcars on the Balloch to Stirling and Aberfoyle branches and their use on late evening Dumbarton Central to Balloch run when it was grossly overloaded and "fell apart". Firing was very simple and light under normal condistions.
LMSR 0-4-4 tanks at Buxton. R.C. Ormiston-Chant.
Modification to cab floor, express headlamps used on through carriage workings, no appreciable advantage over MR 0-4-4T type.
Tewkesbury again. J.F. Burrell.
See letter from Charles Bayes (BRJ 13)
Editorial. Paul Karau and Gerry Beale. 177.
Mainly a commentary on the content of the Issue. In addition notes rare use of lower quadrant signals on Southern Railway standard posts: Woody Bay and Barnstaple Town on Lynton & Barnstaple; Otterham on North Cornwall line, and Lymington Pier
Festiniog gravity train at Moelwyn tunnel. Adrian Gray. 179-80.
Two illustrations taken in mid-1920s at Moelwyn Tunnel. Notes on gravity working of loaded slate trains; the speeds attained and methods of braking. The photographs show the sidings at Tunnel North. These were put in for Messrs Hall & Co. later the Elterwater Powder Co., Mr W.H. Wakefield, the Synenite Setts Quarry Co. and to give access to the Moelwyn Mine. The final final alterations were made in 1918 when the Moel Ystradau sett quarries were acquired by Messrs Brookes of Halifax. In April 1919 Colonel Pringle inspected these final alterations. Tunnel North was one of the few locations where the Festiniog Railway permitted explosives to be handled.
The Ivatt 4-4-0s of the GNR: worthy members of the second XI. Charles Bayes. 181-5.
Memories of the classes in the mid to late 1930s and following WW2 when it was usual to see them with scorched smokeboxes. Illus.: D2 1391 assisting C1 278 near New Southgate c1924 F.E. Mackay); D3 62000 at Grantham in 1950; D2 4320 at Colwick c1939; D2 2199 at Nottinham Victoria c1948; D3 62135 at Gelding on 18 June 1949 on Nottingham Victoria to Basford train; D2 2161 and B1 61074 at Nottingham Victoria on 13 May 1950; D2 62172 at Derby in March 1950; D3 2148 at Pinxton in September 1949.
The Spithead Naval Review of 1902. F.N. Faulkner. 186-7.
Arrangements made by the LBSCR and LSWR for special trains to convey the distinguished visitors to the review celebrating the Coronation of King Edward VII on Saturday, 16 August 1902. These included extensive modifications to the services which were normally provided for the lower orders, and special services to convey others involved either to Portsmouth or to Waterloo. The Royal Train was conveyed over the LBSCR route from Victoria and there was full co-operation bewteen the LBSCR and LSWR (including inter-availability of tickets for return journeys). Spectators were also carried and even the MSWJR provided special trains. The timing of many of the return specials was dependent upon the arrival of the vessels (liners, suc as the SS Clyde, the SS Arcadia and the SS Nigeria) carrying the guests.
Brecon & Merthyr Railway goods brake van. John F.C. Johnson. 187.
Drawing in 4mm scale of ex-Alexandra Docks Railway vehicles: purchased by B&MR in 1911 and numbered 408 and 506. See letter from Rodney Hall in Issue 25 page 260 on liveries.
Stockton & Darlington Railway photographs. 188-9.
Photographs of 4-4-0 No. 161 Lowther with 5 ton capacity crane built by Cowans Sheldon probably in Darlington North Road works yard. Notes by Ken Hoole. See letter by J.W. Sparrowe in Number 25 page 260 which notes that the double buffers were for hauling chaldron wagons and that the locomotive history was described in Locomotive Magazine.
Book Reviews. 190.
The Bembridge branch line. Peter A. Harding. Author. GB.
Very well reviewed.
War Department light railways — locomotive works list. Andrew Neale.
Pertinent paragraphs — an occaisional newslatter
Plateway Press. AG.
Former lists, but does not illustrate, narrow gauge motive power used in France and elsewhere: compiled from Manufacturers' lists.
The Birmingham and Gloucester Railway. P.J. Long and W.V. Awdrey. Alan Sutton Publishing. PJT
"must rate as one of the very best railway books taht I have ever had the pleasure of reading. The text is very well written, lucid and very well researched.". John Marshall prepared index for this work (letter p. 262)
Pontrilas. William H. Smith. 191-206.
The Newport, Abergavenny & Hereford Railway obtained an Act of Parliament in 1846 and it is the station constructed on this line which is the focus for this article, although some earlier attempts to reach Abergavenny are also described: the proposed Abergavenny and Hereford Tramway of 1811 which emerged as the Hereford Railway on 21 September 1829. The LNWR was interested in developing coal traffic along the line and in 1853 the Cunard shipping company was wishing to receive 100,000 tons of Ebbw Vale coal via the line. The first station master at Pontrilas was appointed on 6 December 1853: William Ball. The line opened on 2 January 1854. On 1 July 1860 the line was absorbed by the West Midland Railway, but in 1862 the LNWR obtained running powers over the line via its joint ownership of the Shrewsbury & Hereford Railway. The GWR took over the WMR in 1863.The Golden Valley Railway required a junction too be installed at Pontrilas: these works were completed on 1 September 1881.The Golden Valley Railway failed on 20 April 1898 and was not reopened (by the GWR) until 1 May 1901.The motive power used on the Golden Valley line during its independent existence and on the mainline are considered including the GWR County class 4-4-0s, the 28XX and 42XX on mineral trains, and the rarer LNWR and LMS locomotives..
The GWR ninety-six years ago. A.F. Smith. 207-9.
Photographs incorporated in a presentation album prepared for Alfred Higgins, Superintendent of the London Division of the Great Western Railway when he returned to work after serious illness in May 1892. The album was bound in leather with silver mountings, including an "AH" monogram (reproduced). The illustrations are all formal, or semi-formal, groups taken on railway platforms at: Royal Oak, Hayes, West Drayton, Aylesbury (relatively informal), young man from Bledlow station at foot of steps at Thame station; and well-dressed booking clerks (Messrs Pooter?) at Royal Oak.
Dorking Town in the 1960s . L. Cox. 210-17.
Mainly a collection of photographs of the station as it was in the 1960s when the motive power was mainly N class 2-6-0s (the Schools having left by then) with Manors used on the Wolverhampton to Ramsgate/Margate through trains. Locomotives illustrated include 31411 and 31405 on three or four coaches. The signal box, goods shed, station exterior and the platforms plus an ex-LSWR grounded coach body are excellently recorded.See also letter from J.W. Sparrowe (25-260) concerning non-stop workings.
Correspondence. 218-20.
The St. Albans (Abbey) branch. Alan A. Jackson.
See feature in Issue No. 21 p. 46 et seq: critical of lack of socio-economic information: development of industry in North Watford, middle class housing at Garston, Bricket Wood and How Wood. Amusements aimed especially at school children's 'treats' were developed at Bricket Wood and these included Gray's & Joyland funfares and in 1904 Bassett Lowke's 10¼in. gauge railway. To handle this traffic the platform was extended and a loop and second platform were installed in 1913. A railway had been proposed as early as 1816 as a substitute for the branch canal from the Grand Junction Canal authorised in 1795, but this also failed to materialise. GNR freight reached St Albans on 16 October 1865 and passenger traffic followed on 1 Novemeber 1866. The Abbey suffix was not added until 2 June 1924. Park Royal diesel ralcars operated from 25 July 1955, but shared service with steam push & pull (the two trains passed at Bricket Wood). One train on line began in January 1969 after which the coal train for the gas works had to run at night (until 1972). Changes were mde at Watford Junction from 25 November 1973 when the car park was extended.
The St. Albans (Abbey) branch. A.J. Robertson
See feature in Issue No. 21 p. 46 et seq: according to this writer the openings and closures (as staffed stations) took place as follows: St Albans: 5 May 1858/ 5 October 1964; Park Street and Bricket Wood: 5 May 1858/3 May 1965; Garston: 7 February 1966, and Watford North: October 1910/1 April 1970. Cites P.J. Norris Rly Mag., 1957 April p. 273 and D. Ogilvie Rly Wld, 1975, August, p. 372. The line was electrified from 11 July 1988.
The St. Albans (Abbey) branch. Harry Jack.
See feature in Issue No. 21 p. 46 et seq: suggests that original stations at Park Street and at Bricket Wood must have been very basic. On 2 June 1858 the Southern Division directors requested William Baker, the Southern Division engineer, to prepare an estimate for a crossking keeper's cottage and booking office at Bricket Wood. The Park Street station was requested frfom local residants to be at Sloman's Farm crossing.. The station at Bricket Wood retained a single platform until at least 1906. Sidings were provided for Hibbert near Watfort in November 1858.
A reply from Stanley Jenkins... S.C. Jenkins. 219.
See feature in Issue No. 21 p. 46 et seq and above correspondence: argues that reduced to basic railway before 1969: cites Rly Mag., 1967, March issue and tabulates information concerning dates for Brricket Wood and for Park Street openings and modifications.
Melcombe Regis station. J.F. Burrell.
See Issue No. 17 pp: 330/1 argues that platform awning was similar to those used by GWR in South Wales in 1880s and 1890s.
Dorchester. Duncan Harper.
See article in Issue 22 (p. 90) by Brian Jackson: earlier proposed railways included the Bath & Weymouth Great Western Union Railway, surveyed by Hopkins & Sons in 1836 and the Radstock, Shaftesbury & Poole Railway of 1825/6 which aimed to connect the Somerset collieries with the English Channel. Dorchester featured in Hamilton Ellis's Rapidly round the bend. (1959).
The Eldritch shriek. R.C. Ormiston-Chant.
See Issue No. 20 feature by John Hooper page 25 et seq. Cites R.H. Thomas's History of the Liverpool & Manchester Railway and work connected with preservation of Manchester Liverpool Road station: adoption of steam whistle by the Liverpool & Manchester Railway following a visit by a member of Sharp Roberts staff to Dowlais Iron Works in 1835 where Adrian Stevens' device (not patented) in use. In the following year Fyfe of the LMR adapted the device to act as a low water level detector in steam boilers. See letter from A.T. Miller on page 260 which began long thread of correspondence..
Shropshire & Montgomeryshire Railway. C.R. Lester.
See Issue 17 page 382: writer actually used the passenger service prior to its cessation in November 1933. He quotes from the Railway News (full citation lacking, but in 1860s) on what happened to one of the bailiffs sent in after the firm became bankrupt for the first time. Bailiffs were required to travel on the limited number of trains and one found that his coach had been detached at Kinnerley and he had to make the return journey to Shresbury on foot.
Filey Station. John Farline. 222
Seamer to Filey opened on 5 October 1846 and this was extended to Bridlington on 18 October 1847. An Act was obtained on 30 June 1845, but work had started before the Act was passed. The opening cremony is described. The staff and wages paid in 1884 are listed. Extra staff were taken on in the 1940s to cope with holiday traffic. The station was designed by G.T. Andrews. Passenger traffic receipts fell during WW1. The main freight was fish. For many years the premier train was the Hull express which featured a club car (NER saloon No 1240/LNER 21240). The opening of the holiday camp at Filey increased passenger traffic and in the summer there was a through train to Glasgow known locally as the Gorbals Express. Track diagrams. Plan and elevation of station and signal box buildings. Illus.: F class 4-4-0 No. 1532 on Hull to Scarborough express at Filey in 1894; platforms c1890; G1 2-4-0 No. 679 on Scarborough to Hull express in 1894; G 4-4-0 No. 675 arriving with special from Scarborough on Whit Sunday 1905; arrival of aeroplane as freight; staff group; signal box and level crossing in NER days; train shed; petrol electric railcar c1904; retirement in July 1927 of J. Taylor, station master with L.W. Binnings assistant station master; D49/2 The Albrighton on stopping train to Hull in May 1949; 62760 The Cotswold arrioving from Hull in May 1949; rotating board signal 28 October 1962; level crossing & station forecourt March 1980.
Webber, Peter R.H. Midland Railway 0-4-4 Tanks and the Tewkesbury Branch. 240
Three illustrations of M1365 and description of footplate trips on 58071 with Driver Jim Workman. Also notes use of 41900 on branch. Refers to article in BRJ 6 page 190 by J.E. Kite and letter from V.R. Webster in (8) 304. R.J. Essery (letter p. 349) refers No. 1377: this had been 2224 and appears as Plate 20 in An illustrated review of Midland locomotives, Volume 3. Other pictures of 1377 and of 1365 were also mentioned..
Manchester Ancoats. R.J. Essery 241
Photograph taken 15 May 1922: freight depot: view includes variety of vehicles including distinctive ones from LBSCR. Caption notes MR refrigerated meat vans.
Falmer LB&SCR. John Minnis. 244
Falmer has been served by three station buildings: the original of 1846; the second of 1865 and the third of 1890. Very extensive notes show the influence of the Earl of Chichester who lived at Stanmer Park. Joseph Thomas Atherfold worked at Falmer between 1888 and 1893: he had joined LBSCR in 1878 and retired in April 1924. Illus. show the second station (c1889); the signal box c1910; D3 No. 385 at station in 1926; the station on 16 August 1970, and the Old Station Cottage in 1988.
Welshpool and Llanfair Light Railway in the [19]30s and '40s. Mike Christensen. 247.
Illus. by R.K. Cope, H.C. Casserley and W.A. Camwell: at Welshpool on 8 October 1931; engine shed with both locomotives on 9 July 1949; cattl train in Church Street in 1941; Raven Square, Llanfair in 1931, 1941 and 24 August 1948. See also Stalinist postcard reproduced on p. 345..
Last GWR Painting Specification. 255-7.
Reproduction of GWR (from CME's Dept, Swindon) Official document submitted by G.W. Goslin. Document dated 1 July 1947. See also letter in Number 31 page 79 by Robert Evans. Another letter from C. Bertram Mullinger (page 308) states that paint specification on page 256 was correct for pre-1939 painting, but not for post-1945 when amount of lining was reduced: argued that Modified Hall preserved at Didcot had incorrect lining at that time.
Save the Great Western Railway Campaign. Trevor Curtis. 257.
Reproduction of handbill under the signature of Driver Trevor Curtis of Gendros, Swansea, seeking to return Western Region to private ownership. Submitted by Peter Simpson. F.D. Bond (letter page 348): Trevor Curtis was aged 73 when this letter was written: at that time he had a manuscript autobiography. His first campaign had been in 1951, but leaflet reproduced on this page dated from 1962. He was sacked in 1969 by failing to work single-manned..
Book Reviews. 258.
The Somerset and Dorset Railway in public archives. J.D. Harrison. Somerset and Dorset Trust. GB.
Records in Science Museum, PRO. NRM, County Record Offices in Somerset and Dorset.
Steam nostalgia around Northampton. Richard Coleman and Joe Rajczonek. Northampton Library Service. PW.
Well received.
Camerton. (illus. of station). 258.
Submitted by Alan A. Jackson: view after to closure to passenger traffic.
Correspondence. 259-64.
Garden railway. Editors. 259.
See Number 23 page 158: owned and built by G.R.S. Darroch, an Assistant Engineer at Crewe Works. Two inch scale, 9¾ gauge Alfred the Great class 4-4-0 capable of working compound. Model bequeathed to the Stephenson Locomotive Society and house at Penrhyn Castle (National Trust). Described in Rly Mag., 1931, 18, 91-4. (refernce must be incorrect). See also letter on page 308 from M. Lawson Finch who stated that reference to Messrs Goodham should have been to Tom Goodhand.
Garden railway. G.F. Chadwick.
With two illus. "More accurate model" (9½ gauge) of Alfred the Great compound built by Harry Powell of Crewe. It was stripped, refitted and painted by Louis Raper and is now in W.H. McAlpine collection.
Pontrilas. J.F. Burrell.
See Number 24: 517 class worked trains chimney-first, whereas 58XX worked bunker-first to Hay. In 1941 signalling operations took place before passenger service was withdrawn (which preculded connections being made).
Dorking Town. P.D. Swift.
See Number 24: corriegenda mainly of the east should be west variety. Also notes that the LSWR must have been aware of the future use of their lines in the Guildford area by the Reading, Guildford and Reigate Railway.
Dorking Town. G.A. Hookham.
Further notes on errors in original text by J.L. Cox (Number 24). A residual service from London Bridge to Reading survived until 1962. Some trains terminated at Dorking Town. The cross-country (Newcastle rather than Birkenhead) to the South Coast through train continued through WW2 to accommodate Forces on Leave.
B&MR/ADR goods brake van. Rodney Hall. 260
See Issue 24 page 187: ADR liveries: see Locomotive Magazine 23 May 1903 for ADR box van. Illus.: 0-6-0ST No. 19 (Peckett 1886) with dropside wagon No. 349, and 0-6-0ST No. 21 (Stephens 2818/1894) with outside frames with ex-Barnum & Bailey wagons conveying timber on 10 May 1919. Further letter from Rodney Hall on page 348 who had been informed by Harold Morgan that some of wagons were painted red-brown,.
The Watford-St. Albans (Abbey) branch. A.J. Robertson.
Corrections to letter by in Number 24: How Wood was opened on 22 October 1988.
Stockton & Darlington Railway. J.W. Sparrowe.
See article in Number 24 page 189 wherein information is added. Also comments on article on Dorking Town (24-210) and notes that 17.25 from London Bridge to Reading ran non-stop from Coulsdon South to Dorking Town and was hauled by a U1 or Schools class locomotive.
The Edritch Shriek. A.T. Miller.
See letter by R.C. Ormiston-Chant in Number 24 page 219 concerning Adrian Stevens' (Stephens') 'steam trumpet' which was intended to warn that a boiler had a low water level, and follow up letter from R.C. Ormiston-Chant on page 348. See also letter from D.B. Lewis (issue 42) p. 132 which cites paper in Trans. Newcomen Soc.
Lee Moor Tramway Crossing. R.C. Riley.
See Number 23 p. 143: ECLP made concrete blocks and used the tramway more than on an annual basis in later years (Riley had examined a book maintained in Laira Junction which recorded crossings. The last crossing was made on 26 August 1960.
Lee Moor Tramway Crossing. J.F. Burrell.
See Number 23 p. 143 for article by Mike Chistensen. The Plym Bridge Platform opening had nothing to do with competition from Plymouth trams. The LNER Camping Coach at Whittingham (23 page 159 et seq) was reached via the daily parcels train..
Kilvert's Diary. R.J. Purnell.
See article by David Tipper in BRJ 23 p. 167: description of a railway accident in extract gave writer opportunity to cite Soldiers Glory: extracts from a diary by Major General Sir George Bell which described an accident (derailment) on 24 February 1853 to an up Bristol train between Ealing and Paddington.
BRJ No. 23. John Steel.
See J.F. Burrell on evacuation traffic at beginning of WW2. Notes drastic reduction in service from Ilkley to Leeds. Describes one Leeds to Ilkley train with five full carriages hauled by LMS 0-4-4T in expert fashion.
Abbey Station (S & MR). John Rogers. 262.
See Issue 23 p. 134: notes the articles by T.R. Perkins in Rly Mag on railway and how a coal merchant had used space between platforms for coal yard.
Stanier tenders. C.P. Atkins.
See BRJ 21 p. 59: suggests that design stemmed from New York Central designs in the 1920s and supplied by Alco and which were probably seen by Stanier during his visit to the USA in 1927.
LMS 0-4-4 tanks. M.F. Yarwood.
Two illustrations taken on 20 June 1936 showing 6408 and 6409 on push & pull workings from Watford Junction to St Albans.. See Issue 42 page 132 letter from R.A. Fox on this design
GWR passenger train identification. R. Maund.
See BRJ Special GWR edition No. 2 page 155 and BRJ No. 13 page 172 concerning statement that "it was a common belief" in 1939 that Highbridge to Burnham-on-Sea was closed. Seasonal services lasted until 1962. In 1939 there were through trains off the S&DJR onto the GWR mainline. Comment also on through train from St Erth to Glasgow Queen Street via Banbury and Edinburgh (not to Aberdeen).
The Turnberry Road. R. Maund. 263
See BRJ 8 and letter in BRJ 11 (page 88). In summer of 1932 there were trains from Turnberry to Kilmarnock via Dunure, but not stopping: see Rly Mag., 1932 September.
Can anyone help? John Wagner.
Question relating to Gobowen to Oswestry service in 1941/42: believed to be 14XX and auto-train. Letters in response from Charles Bayes and from V.R. Webster on page 308 and from R.C. Riley on page 351 (with photographs).
Index available. John Marshall.
See review p. 190 of The Birmingham & Gloucester Railway (No. 24): Marshall prepared an index for this work.
Sentinel Waggon Works. Sentinel Trust. Quainton Road Station.
Acquired on permanent loan the archives, notably the drawings.
Stanier 8F 2-8-0s built by SR. R.C. Riley.
See Special LMS Edition page 3 et seq: breaks in sequence were due to bombing of Ashford Works.
The Broom connection. R.E. Wilson.
See Special LMS Edition p. 33 et seq: wagon loads for Bristol were labelled BRISTOL ST. PHILLIPS VIA BLISWORTH & BROOM. If full loads could not be made up they were sent via SOMERS TOWN.
The Broom connection. Don Rowland.
See Special LMS Edition illus. page 39: lower locomotive was running round a train of banana vans probably en route from Avonmouth to London.
LMS Ivatt 4F Moguls 1948-52. C.B. Golding.
Some of those constructed at Horwich received BR totem whilst still fitted with double chimneys. No. 43002 is illustrated at Bolton shed in 1952. Also queries extra pipework near smokebox on 8F 48424 at Horwich.
Obituary [Ken Hoole]. C.B. Foster. 264.
Meetings 264
Appeals 264
Churchward Mogul No. 6386 approaching Wood End tunnel on the Birmingham & North Warwickshire Railway in 1924. front cover
Essery, Bob. Johnson goods engines and a closer look at the '1357' class. 266-75.
All 0-6-0 type. Noted the difficulties experienced in the Johnson cabs in poor weather, especially if working tender-first. Expertise required for firing and the observations on how the locomotives in their original state were employed on Birmingham to London fast freight workings via Wigston, and that these must have demanded very skilled firing. Illus. typical double-headed MR freight crossing a girder bridge with long coal train. p. 267 class A fast freight consisting of refrigerated meat vans: see also letter from J.F. Henton in Number 27 (location: Kettering North Junction); M class No. 3536 on excursion train with three clerestory coaches at front plus a string of four-wheelers (works outing with management at front?);; 1698 class No. 3138; J class No. 3324; LMS No. 3202 as fitted with LMS-type of Johnson cab, c1933;
Bayes, Charles. A trip on the Great Western in 1942. 276.
Trip made on 30 July 1942 from Paddington to Reading, thence on Ashford to Newcastle leave train (U1 2-6-0 No. 1899 hauling five Southern plus eleven LNER corridor bogies) as far as Didcot, thence to Newbury over railway being widened to cope with WW2 traffic; a trip on the Lambourn branch on diesel railcar No. 27 hauling trailer No. 58; and fast return to Paddington on six coach train from Weymouth hauled by a Castle. At Reading five GWR saloons went through at high speed behind a Castle: perhaps it was Churchill on way to Russia.
Stirling, David S.G. Challoch Junction. 277-82.
Junction between the Portpatrick Railway, leased at that time to the Caledonian Railway and the Girvan & Portpatrick Junction Railway intended to be opened in 1876, and operated by the G&SWR. Major-General Hutchinson inspected the fascilities which included a Yardley designed signal box. The Caledonian Railway used the provision of signalling at the Junction as a delaying tactic for admitting trains from Girvan
Carpenter, Roger. Danzey for Tanworth and the GWR North Warwickshire Line. 283-98.
Line opened to freight on 9 December 1907 and to passenger traffic on 1 July 1908. The line was part of a new main line from Birmingham to South Wales and the West of England built to compete with the Midland Railway. Local traffic was initially worked by railmotors (steam railcars) and later by 517 and Metro tanks with autocars. Illus.: 517 class No. 544 leaving Wood End tunnel with two autocars with train fro Brearley in 1924; pp. 286-7 39XX 2-6-2T No. 3903 leaving Wood End tunnel with local passenger train in 1924. See also letter from Phil Hopkins on p. 346 with photograph of Saint No. 2908 Lady of Quality near Danzey in mid-1930s.
Holland, H.L. The Lancaster Extension of the Knott End Railway. 299-306.
Act of 18 June 1908 authorised the reconstituted, but far from financially secure, Knott End Railway to build a line from Pilling to Scotforth on the outskirts of Lancaster via Galgate. It appears that work actually began on this line, but was abandoned. Illus. Garstang & Knott End Rly 0-6-0T Knott End (Manning Wardle 1732/1908); one of the eight Birmingham Railway Carriage & Wagon open coaches on Wanlockhead branch (as LMS No. 17899) in 1937 (most appeared to end up at Slateford, Edinburgh); Jubilee Queen (Hudswell Clark 484/1897) waiting at Garstang Town on 30 June 1912 and leaving Knott End in 1922; Cauliflower 0-6-0 No. 8525 on freight at Knott End in1931; 0-6-0ST New Century (Hudswell Clark 559/1900) outside shed at Garstang Town in July 1923.
Beale, Gerry. A remarkable photograph. 307.
Broag gauge 2-4-0 Brindley at Bridport: cited W.E. Edwards Rly Mag., 1920 (October) who claimed that branch had always been worked by tank engines. Postcard had caption which noted that William Albert Hart was on engine: Hart was born in Bradpole in 1846 and rose to become Superintendent of the London Division of the GWR. He died in 1910: Hart's career is recorded in Gret Western Rly Mag., 1910.
Correspondence. 308
Gobowen-Oswestry branch train. Charles Bayes.
See plea for information by John Wagner (p. 263): solitary observation of 14XX No. 4812 in middle of four auto-trailers on 10 October 1942: see also letter & photographs R.C. Riley on page 351..
Gobowen-Oswestry branch train. V.R. Webster
See plea for information by John Wagner (p. 263): illus. of No. 5422 with two trailers on 26 August 1959.see also letter & photographs R.C. Riley on page 351..
Misprint and the Franklin Expedition. M. Lawson Finch.
See edirorial letter on page 259 stated that reference to Messrs Goodham should have been to Tom Goodhand. Also introduces Owen Beattie and John Geiger's book Frozen in time which mentioned that the ships Erebus and Terror used in the Franklin Expedition were powered by former locomotives from the London & Greenwich Railway. .See further information from A.J. Johnson on page 345 and from Harry Jack.
Kilvert's journey. D.M. Newband
See page 167 on how Kilvert travelled from Chippenham to Hay. Letter showed how the train service remained stable until 1908, then declined after WW1 before becoming impossible in 1961: information was based on Bradshaw. Presumably the journey is now posssible in a couple of hours by private car, or is this wild optimism?
GWR paint specification. C. Bertram Mullinger.
See page 255: states that paint specification on page 256 was correct for pre-1939 painting, but not for post-1945 when amount of lining was reduced: argued that Modified Hall preserved at Didcot had incorrect lining at that time
Out like a lion. B.J. Harding.
See Special LMS Issue illus. on page 57: confirms that was Ivatt and notes presence of Sir William Stanier.
Toms, George. 10000 & 10001: the LMS diesel twins. 310-21.
Claims that Fairburn "was not interested" in the project and that it was entirely due to H.G. Ivatt aided by R.C. Bond, E.S. Cox and R.A. Riddles. Sir William Wood was also responsive. Sir George Nelson of English Electric ensured effective co-operation on the supply of the diesel engines based on ones in production for export on locomotives to Egypt and of the elctrical equipment. The sometimes not very happy use of the locomotives in service is explored in depth. See also letter from R.L. Dean (Issue No. 30 page 43) concerning model of No. 10000 built by Bonds of Euston Road and used on British Railways model railway layout..
Kite, J.E. Furness recollections. 322-4.
The period 1923-1930 is examined when the LMS brought in LNWR designs (Precursors, Prince of Wales and Experiments) to assist in running the major passenger services alongside the FR 4-4-0s and 4-6-4Ts. On the branch lines L&YR locomotives: 2-4-2Ts and Barton Wright 0-6-0s were introduced. Illus.: 0-6-2Ts 11644 (93) and 11630 (103) with LYR boiler outside Barrow shed; 4-4-0 No. 10186 (131) on Carnforth to Whitehaven train near Silverdale c1925; Moor Row shed on 30 August 1939 with 0-6-2Ts Nos. 11628 and 11636 and unidentified LNWR Coal engine; FR 4-4-0 No. 10146 assisting LNWR 4-6-0 No. 5776 on express at St Bees; FR 4-4-0 No. 10188 at Carnforth.
Jenkins, Stanley C. The Falmouth branch: a GWR holiday line. 325-39.
Illus.: pp. 330-1 panorama of Penryn showing Metro tank? hauling three coach set (two bogies plus intermediate four-wheel? vehicle) crossing Penryn timber viaduct with ship yard below and much detail of new houses on opposite shore and near to railway; 334 Penryn station in 1922 with work on re-alignment to enable timber viaduct to be replaced by embankment; Penryn station in Edwardian period. See also letters in Issue 28 from Mike Romans on tunnel nomenclature: Higher Town Tunnel was official name for "Penwithers Tunnel", and Sparnick Tunnel is correct spelling; steam operation lasted in Falmouth Docks until 1980s (steam was used for cleaning ship's tanks.
Webster, V.R. Railway byways in East London. 340-2.
Excursions into East London as perceived from leafy St Johns Wood. Notes that some of Great Eastern Section carriages were still six-wheelers; journey to North Woolwich; Port of London Authority Gallions Reach branch had light flat-bottomed track; PLA locomotives; Looe, an 0-6-0ST ex-Liskeard & Looe Railway; made mistake of claiming that Georgic was largest ship to enter London Docks; note on then current electric service between North Woolwich and Richmond; and before that Joe Lyons in Beresford Square, Woolwich. Some of his observations were not accurate and led to correspondence from R. Tourret (p. 396) concerning WD 0-6-0STs and from J.E. Kite who found a larger ship: the Mauretania. Illus.: F4 No. 7244 at North Woolwich on 22 April 1939; G4 No. 8134 at Palace Gates on 5 June 1936; F5 No. 7590 at Custom House: F5 No. 7104 at Custom House on 28 March 1936; K2 No. 4669 leaving Beckton Gasworks line at Custom House on 28 March 1936 and Will Crooks, Woolwich Free Ferry in April 1948
Book reviews. 343-4.
The Hellingly Hospital Railway. Peter A. Harding. Author. GB
In East Sussex: opened in 1900 to connect Hospital with LBSCR (included a photograph of wagon being hauled by electric locomotive across Park Road).
Welshpool and Llanfair Light Railway train. Ian Baker. 345.
This postcard view, purporting to show a Welshpool and Llanfair Light Railway train crossing Union Street in Welshpool, is a fake in which a photograph of the train and church tower has been superimposed over a photograph of the street. Comparison with the view of Union Street, published in BRJ No. 25 (p. 247 et seq), shows that the crossing was further along the street than suggested here and at an entirely different angle.
Correspondence. 345-52.
Johnson Goods Engines. J.F. Henton
See Number 26 p.267: location of Johnson goods on a meat train: Kettering North Junction. Further support for location provided in photograph taken on 22 August 1953 (of 45597 Barbados leaving Kettering for Bradford) with letter on page 395..
Two questions. . .John Lewis
Two points that arise from the latest issue of BRJ(No.26): Can Bob Essery or someone explain why the LMS ran overnight goods trains between Birmingham and London St. Pancras/Somers Town via Wigston please? Not being an expert on the LMS, but being aware of their reputation for economical practices, I would have thought that the much shorter LNWR route would have been preferred. Surely at those times of night it was not a question of line capacity? I know that in some quarters the LMS was thought of as the GMR (Greater Midland Railway), but was it just tradition?
The other one concerns Roger Carpenter's interesting article on the North Warwickshire line. Contrary to what Roger says, 70ft GWR coaches were permitted over this line, and the autotrain on page 285 rather proves this! Nevertheless, I am not aware of any scheduled working of 70ft stock on trains other than local ones over the North Warwick line. According to the 1936 General Appendix to the Rule Book, there do not seem to have been any restrictions on coaching stock over the GWR element of this route but for expresses the LMS would not allow the widest coaches ('Dreadnoughts', the Super Saloons and the wide-bodied Riviera stock etc.) over their lines which rather spoiled things. The LMS did, however, allow 70ft x 9ft wide coaches (73ft long over buffers) between Standish Junction and Yate. It would be interesting to know if the main line through Lapworth was ever blocked and London trains used the North Warwickshire line instead.
. . . and a reply from Bob Essery. R. J. Essery
The LMS was really pre-group companies still operating in their original form. Their infrastructure and services did not permit the rationalization suggested nor was it warranted. Some services were simplified, e.g. Huddersfield LNWR to London LNWR ran over both NSR and MR metals during the LMS period to improve 'line occupation'. To explain the total story would require a book. I know most of the story in outline but life is too short.
Locomotives in the North West Passage. A.J. Johnson
See. M. Lawson Finch's correspondence in BRJ No. 26 page 308 regarding the locomotives used in the ships Erebus and Terror for the expedition to the North West Passage in 1845 can be at least partly answered by Ronald Thomas's thoroughly researched history of the London & Greenwich, London's first railway. In both cases the locomotives were intended as supplementary engines, sail being the normal mode of propulsion. The engine used in Erebus was the London & Greenwich Railway No.4, Twells, one of a batch of four 2-2-0 locomotives built by William Marshall and Sons of Tipton, Staffs in 1835-6. Thomas quotes a letter from Lieutenant John Irving RN to his sister about the trials of the vessels which indicates that the other ship, Terror, used a 'Birmingham' engine, but is no more specific than that. A simplified sketch of Erebus shows that Twells sat athwart ship in the hold with its funnel poking out through the deck and a simple extension to the driving axle to turn the propeller shaft.
Both ships were abandoned to the ice in April 1848: there is a reference to this earlier expedition in The Search for the Breadalbane written by Dr. Joe MacInnis in connection with a Canadian television programme. It seems that flotsam, possibly from one of the 1845 ships, was discovered by Rick Mason diving with Dr. MacInnis north-west of King William Island on the last day of a general arctic expedition. As a result of this chance find, a serious search was made for the Breadalbane, which sank on a similar voyage in 1853 at a better documented location.The finds which may have been from these two ships were not pursued further, presumably because the divers were not interested in 1830s railway engines! Now there's a thought - aren't arctic waters supposed to be slow to corrode steel? Maybe there is enough metal down there to be restored in time for the 200th anniversary of either the London & Greenwich or the London & Birmingham?
Franklin Exhibition (sic) locomotives. Harry Jack.
M. Lawson Finch (BRJ No. 26, p. 308) asked about the locomotives adapted to propel the ships of Sir John Franklin's last Arctic expedition. There seems no doubt that the locomotive installed in HMS Erebus in May 1845 was London & Greenwich Railway No.4 Twells, a 'Planet' type 2-2-0 of 1836 which had been rebuilt with a trailing axle. It had 5ft driving wheels and 11in x 18in cylinders. Further details can be found in London's First Railway - the London & Greenwich by R.H.G. Thomas (Batsford, 1972) and in the RCTS Locomotive history of the South Eastern Railway by D. L. Bradley (1963, new edn. 1985).
HMS Terror's engine is more obscure. It came from the London & Birmingham Railway and it has been suggested on circumstantial evidence that it was their No. 27. This was a Bury-type 2-2-0 built by Rothwell of Bolton (March 1838) with 5ft 6in driving wheels and 12in x 18in cylinders, and, although its precise fate is a mystery, it seemed to Jack unlikely that it was the engine which disappeared with the Franklin expedition.
HMS Terror was the smaller of the two vessels, and is said to have had the smaller engine; L & B 27 was bigger than L & G Twells.

At the time of purchase of the (unidentified) locomotive from the L & B, that company was very short of passenger engines - so short that in April 1845 they tried to buy five or six small Bury types (like No. 27) from the Midland Railway, and asked the Manchester & Birmingham to lend them four of theirs.

The L & B had been trying to dispose of several old 'ballast' engines - small engines kept apart from the main locomotive stock which were used for permanent way maintenance and had originally been used in the line's construction. Five of them, all 0-4-0 with 4ft 6in wheels and 12in cylinders by Stephenson, Vulcan Foundry and other makers from 1835, seem to disappear from the ballast engine stock between February 1844 and March 1845.

There are monthly totals of passenger and goods engines around this period which give no indication that one of them was taken out of stock for sale.
For these reasons it seems most probable that Terror's engine was an old L & B ballast engine of Stephenson design like the engine in Erebus. Like Lawson Finch I was fascinated by the book Frozen in Time (and the related television documentary); it made me wonder if one day the two engines could be brought up from the sea bed. Arctic conditions and the vagueness of the last known position of the icebound ships (somewhere around 69° 50' N and 98° 12' W) would make recovery extremely difficult. Jack returned to this topic again in Issue 30 page 43.
Danzey for Tanworth. Phil Hopkins. 346
See feature page 283:photograph of Saint No. 2908 Lady of Quality near Danzey in mid-1930s.
Kilvert's journeys. J.F. Burrell.
See page 167 on how Kilvert travelled from Chippenham to Hay and D.M. Newband's factionous addition to it on page 308: Burrell noted that his introduction to Kilvert's railway journeys had been via a Rly Mag. article of 1940 which also noted the decline in Chippenham to Hay journey times, but this had failed to observe that the Severn Tunnel provided an alternative route and faster journey times.
SDJ Highbridge-Burnham branch. Charles Bayes.

Metropolitan coaches. Mike King.

ADR wagon liveries. Rodney Hall. 348
See earlier letter from same writer on page 260: had been informed by Harold Morgan that some of wagons were painted red-brown,.
Save the Great Western Railway Campaign. F.D. Bond.
See page 257: Trevor Curtis was aged 73 when this letter was written: at that time he had a manuscript autobiography. His first campaign had been in 1951, but leaflet reproduced on this page dated from 1962. He was sacked in 1969 by failing to work single-manned..
The Eldritch shriek. R.C. Ormiston-Chant.
See letter from A.T. Miller on page 260: attempting to establish whistle priority for Fyfe of Liverpool & Manchester Railway. Question eventually resolved in letter from D.B. Lewis (issue 42) p. 132 which cites paper in Trans. Newcomen Soc.
More about Johnson 0-4-4Ts. R.J. Essery. 349
See feature on page 240: refers No. 1377: this had been 2224 and appears as Plate 20 in An illustrated review of Midland locomotives, Volume 3. Other pictures of 1377 (including finally as 58071) and of 1365 were also mentioned
LMS 2P 0-4-4Ts. R. Tourret.
See Issue Number 13 page 156: claiming ownership of photgraphs on pages 158 (1900) and 159 (41904)
Chimneys and funnels. Andrew Dow.
Noting article in Number 25 on Swindon painting specification and its use of term chimey: questions why funnel not used as this was favoured by enthusiasts: see responses from Mike Romans on page 394 (chimneys correct); R.C. Ormiston-Chant (chimooks at Swin'on, chimneys elsewhere), and Geoff Goslin who had found a note in 1937 Working Timetable that King class were not to be coupled funnel to funnel with most other locomotives
Vehicles for export. Walter Rothschild.
Was researching export of rolling stock from British suppliers to the Palestine Railways during the 1930s and wondered if any pictures existed of them in transit from the manufacturers to the docks: remembered photograph of Manchester Ship Canal locomotive with possibly two such vehicles.
GWR timber framed goods brake vans. David L.F. Gilbert.
Refers to artcle by John Lewis in Number 17 page 337 et seq:writer mentioned two such vans located at Wolverhampton end of Birmingham Snow Hill Station during 1927-1930. One was located on the sector plate. Writer asked for further information: it came in shovel loads from Peter Jordan (p. 394), and from J. Hancock and S.C. Bromhall on page 395...
Gobowen-Oswestry branch train. R.C. Riley. 351.
This branch was mentioned on page 308 by Charles Bayes and by V.R. Webster, although Dick Riley did not mention earlier correspondence: His visit (illustrated with No. 1459 sandwiched between railmotor trailer W210 in chocolate and cream, BR red compartment trailer W6820 and BR built autocar of GWR design in carmine & cream all on 21 July 1951; and with No. 1412 on a short working to Tinkers Green at Oswestry on 23 July 1951). Writer notes and shows the "ALL CHANGE" sign at Gobowen. Also notes on listed Gobowen station. See also letter from J.F. Burrelll on page 395 noting similar notice at Colbren Junction..
London & Birmingham Special Issue. M. Barradell.
See captions on page 63: not a Renown, but was a Precursor, and reverse on page 70 lower also comments on photographs on pp 52 and on 55 to note that quite common for engines to carry an additional lamp facing sideways: in both cases the usual stopping train lamp was also being displayed.
William Stanier's Class 8F 2-8-0. B.J. Harding.

[2-4-0T: illustrated: request for information]. Roger Carvell].
See response from Harry Jack in Issue 42 page 132

Railway Librarians Association

Appeals. 352
Ivo Peters B.E.M. [Obituary] R.C. Riley. 352
Died on 7 June 1989. Photographer of Somerset & Dorset Railway, and of other lines in vicinity of Bath to which he drove his Bentley. Dick Riley showed the generosity which this photographer displayed to fellow photographers.
Smith, William H. The Crystal Palace (High Level) Branch. 354-68; 376-81.
Author begins: "The magnificent train shed built as the terminus": this had been designed by Edward Barry to reflect its location next to the relocated Crystal Palace, although the LBSCR already had its own station and had been instrumental in the Palace's relocation. The new line opened on 1 August 1865 and was worked by the LCDR. The line attracted large numbers on days on which big events took place, such as the Cup Final and the Festival of Empire and Imperial Exhibition in 1911, but from 1917 the train service was withdrawn. Perhaps surprisingly the branch was electrified early from 1925. The service was suspended again during WW2, and public services ceased on 18 September 1954. Illus. include p. 359 (lower) Kirtley A1 class No. 166 at Crystal Palace c1895; unidentifiable 0-4-4Ts on branch trains; A1 class No. 174 at Lordship Lane c1899 and C class Nos. 31719 and 31576 being turned on 19 September 1954 whilst working Palace Centenarian. Additional information in Issue 30 from J.W. Sparrowe (small coal depot at Honor Oak station; unusual signalling; storage of SECR railmotors i.e. steam railcars; electrification and original A class 0-4-4Ts) and that first illustration attributed to R.C. Riley was of a contemporary watercolour held by the Wodehouse Library at Dulwich College..
Potter, Charles. Reels on rails: fifty years of railway films. 369-73.
In September 1936 the LMS adapted a former LNWR compo brake (No. 280000) to act as sleeping accommodation and location for mobile projection unit so that the Company's films, such as Sentinels of Safety on signals could be shown to railway staff and local dignitaries across the country. The tour began at Abergavenny on 25 September 1936 and ended at Wick in April 1937. The tour was an enormous success with audiences of 1000 in many town halls. The tour was repeated over the next two summers. Following WW2 Potter was involved in the activities of the British Transport Commission's Film Unit under the direction of Edgar Anstey.
Old Oak Common. 374-5
Centre spread: coal stacks at Old Oak Common depot with line of locomotives: pre-WW1
Webster, V.R. Going Great Western in the 1940s. 382-9.
Personal observations of railway travel during WW2. The illustrations (presumably taken with some risk of being apprehended) give some indication of what wass seeen: Railcars Nos. 37 and 38 with intermediate corridor trailer leaving Stratford-on-Avon for Cardiff on 15 May 1942; 90XX No. 3210 on freight near Stratford-on-Avon on 26 June 1943; Worcester shed on 18 February 1943 with LMS 4F 0-6-0 No. 4265; SR 4-4-2Ts Nos. 2089 and 2091 and LNER (former NER) 0-6-0s Class J25 Nos. 2095 and 2058 (notes state that staff called them 'Spitfires'); also some GWR motive power not identified; 0-4-2T No. 4845 (14XX unlined and lettered "GWR" at Worcester on 14 August 1943: S260 No. 2318 on iron ore train in Harbury cutting on 24 July 1943; S260 No. 2138 at Hatton Junction; Hatton banking engine No. 5163 (in smart black and lettered "GWR" liverry) at Warwick on 25 July 1943; 6018 King Henry VI entering Grantham on down Leeds express with dynamometer car on 18 May 1948; 0-6-0PT No. 2132 at Lydney Town (crowded with potential passengers) on 10 April 1945; 0-6-0PT (ex-CMDP) No. 29 with spark arrester chimney near Hatton on 21 May 1945.
The James Vickery Collection. 390.
Sample photograph from it of Stirling single with long train of six-wheelers on four track section of GNR mainline: James Vickery (1872-1961) was an amateur enthusiast whose main interest was Great Northern mainline: his collection was exhibited at the Pendon Museum in 1989.
Correspondence. 391-6.
Falmouth and funnels. M. Romans. 394
See feature by Jenkins on p. 325 et seq: tunnel nomenclature: Higher Town Tunnel was official name for "Penwithers Tunnel", and Sparnick Tunnel is correct spelling; steam operation lasted in Falmouth Docks until 1980s (steam was used for cleaning ship's tanks). See also Andrew Dow's letter in Number 27 page 349: considered that funnel was misuse of term for locomotive chimney.
Chimeys and funnels. R.C. Ormiston-Chant.
See also Andrew Dow's letter in Number 27 page 349: As a Great Western enthusiast since 7 July 1935, and a Company servant for its final fourteen months he never heard the term funnel: "chimook" and "doom" (dome) were used at Swindon, and that figures, don't it
Funnel v. chimney. Geoff Goslin.
See also Andrew Dow's letter in Number 27 page 349: Shows that the 1937 Working Timetable including reference not to couple King class funnel to funnel to most other classes. Also submitted copy of a document issues in 1938 showing that the GWR would not agree to common designations for signals which had been agreed by the more progessive LNER and LMs.
GWR timber-framed goods brake vans. Peter Jordan
See letter from David L.F. Gilbert on page 349 which refered back to a John Lewis item in Issue 17 page 337: noted that an inspecctor who had worked at Snow Hill stated that function of vehicles was to anchor other vehicles with defective brakes or without handbrakes. Writer mentions the spectacular end of one its successors when an attempt was made to shunt it and it fell apart. The sector plate was taken out of use in the 1930s when it was found difficult to obtain spare parts from Ransomes & Rapier: cited Derek Harrison Birmingham Snow Hill - a first class return..
GWR timber-framed goods brake vans. J. Hancock. 395.
See letter from David L.F. Gilbert on page 349 which refered back to a John Lewis item in Issue 17 page 337: the brake vans were used to anchor passenger composite vehicles to strengthen local trains as these lacked a handbrake. The livery of the brake vans was maroon, with buff lettering: the replacements were grey. The sector plate was removed in 1932 to increase the platform area for parcel sorting.
GWR timber-framed goods brake vans. S.C. Bromhall.
See letter from David L.F. Gilbert on page 349 which refered back to a John Lewis item in Issue 17 page 337. The sector plate was out of use by 1929 and removed in 1938 accoring to R.A. Cooke's Track layout diagrams of the GWR. Also gives further information on this type of brake van as well as their employment at Snow Hill to secure coaches without brakes. Cites P.B. Whitehouse The Great Western in the West Midlands for illus.
All change. J.F. Burrell.
See R.C. Riley photographs & letter on page 351 (and adjacent): "ALL CHANGE" notice may have been unique on GWR, but writer noted one at Colbren Junction on Neath & Brecon platform.
Johnson goods engines. J.F. Henton.
See Number 26 p.267: location of Johnson goods on a meat train: Kettering North Junction. Further support for location provided in photograph taken on 22 August 1953 (of 45597 Barbados leaving Kettering for Bradford) see also letter on 345..
PLA 'Austerity' saddle tanks. R. Tourret. 396.
See V.R. Websters observations (p. 340) on Port of London Authority's locomotives: WD 70066/70/1 may have looked like WD Standard 0-6-0STs, but were not so: they went on loan to the PLA in 1943. The WD Standard 0-6-0STs went to the PLA bewteen March 1944 and 1945, plus No. 5116 in May 1946. Also WD 5079 should be 5029.
[East End byways]. J.E. Kite.
See V.R. Websters observations (p. 340) Mauretania was much larger than Georgic
Painting of Great Western locos. J. Hancock.
Criticism of preserved and model tank locomotives for painting bunker side green: it was always black. Writer joined GWR in 1927.
Book Reviews. 396
Along LMS routes. Bill Hudson. Headstock. RJE.
A few reservations, but not sufficient to turn to review.
Southern sheds in camera. Roger Griffiths. Haynes. JM.
Illustrations commended: fairly extensive list of errors, and criticism of author's literary style.
The S&DJR Wells branch. Roger Carpenter. 398-411; 416.
Authorized 30 July 1855: Somerset Central Railway opened between Glastonbury and Wells on 7 January 1859 with an intermediate station at Polsham. The same Act also permitted the extension to Burnham. Illus: (all locomotives MR-type 0-4-4T) SDJR Number 54 with five six-wheelers on 11 April 1914 approaching Wells; diamond crossing at Wells Tucker Street c1890 and in 1914; SDJR No. 55 on Wells engine shed on 11 April 1914; Ordnance Survey map 1908; 58047 at Polsham with former LNWR bogie brake converted to push & pull No 24477; No. 1346 with what looks like former LSWR vehicle; SDJR 0-6-0 No. 36; SDJR 0-4-4T No. 53; (page 410 bottom) 12140 (ex L&Y 0-6-0) on shed at Wells on 21 April 1934 (H.C. Casserley); 0-4-4T No. 1303 with P&P coach. old SDJR tenders in use as water train at Highbridge Works c1929. See also letter from G.J.L. Osmont on page 42 (Issue 30) who is critical of caption to train leaving Wells on 11 April 1914 (it was probably shunting its stock) and comment on the signal box and track layout. J.F. Burrell (Issue 30 page 42) refers to LYR 0-6-0 No. 12140 on Wells shed (it was allocated to Highbridge at that time) and questions why the branch did not close earlier..
LMS Engine Headlamp Codes. R.J. Essery. 412-15.
Essery was surprised at the common miscaptioning of illustrations of freight trains: class J freights did not have to include mineral wagons! Facsimile reproductions from official LMS documents. Illus.: 8F No. 8001 on mineral train; 4F No. 4268 (number on tender) on another mineral-less mineral train
Moreton-in-Marsh. Mark Turner. 417-19.
Two page spread of station which dates from "1860s" and view of High Street (Fosse Way) dating from 1864 with hint of railway in distance. The station should be in OWWR condition.
Nottingham Victoria. F.H. Gillford. (phot.) and John Marhall (caption). 420.
GNR 4-2-2 No. 1006 on 13 July 1914; GNR large Atlantic No. 1404 c1921.
A journey through South Wales in 1931. V.R. Webster. 421-31.
Earlier part of journey described in Number 18 page 376. Describes journey from Aberystwyth to Carmarthen behind a Dean Goods, visit to Carmarthen shed. Then on to Swansea where he travelled on the recently electrified Swansea & Mumbles Railway; a visit to Danygraig shed, a trip from Swansea High Street to Port Talbot. One of his most interesting trips was over the Pwllyrhebog Incline on the footplate (the mechanism of the cable assistance is given in some detail). Notes the volume of traffic conveyed over the incline. Notes the state of the former Barry Railway stock at Barry shed, this includes the Cooke locomotives, including 0-6-2Ts with bar frames. Webster travelled on a Barry to Llandrindod Wells through train (only as far as Cardiff), it then went on via Merthyr.. He visited the new Cardiff East Dock engine shed and the sheds at Cathays and Canton, as well as those in Newport. See Errata No. 30 page 42 Illus.; Bridge over Manchester & Milford Railway at Llangurig; Swansea & Mumbles Railway electric tramscars in Swansea Depot on 8 April 1958; 0-6-0PT 2042 at Llanelly on 30 July 1931 (all remainder 1931 unless stated otherwise); BP&GVR 0-6-0ST Gwendraeth at Danygraig on 30 July; PTR 0-8-2T 1359 at Duffryn yard on 30 July; ex-RR 0-6-2PT No. 136 at Treherbert on 31 July; Pwllyrhebog Incline and ex-TVR 0-6-0T No. 792 at top of incline; Pontypridd with railmotor for Caerphilly, also RR 0-6-2T on loaded coal train; ex-BR 0-6-2T No. 196 at Barry on 1 August; TVR A class 0-6-2T No. 376 at Barry; TVR A class No. 394 with corridor train with roof boards for Llandrindod Wells; 5903 Keele Hall at Cardiff with race special for Chepstow consisting of four-wheel stock on 1 August; ex-Lambourn Valley Railway 0-6-0T Aelfred as GWR No. 821 at Cardiff Canton on 1 August (had been sold to Cambrian Railways in 1905); TVR M class 0-6-2T No. 577 at Cardiff Cathays; Barry Railway 0-6-0T No. 781 also at Cathays; Cardiff Railway 0-6-0T No. 685 at Cardiff East Dock and Cardiff Railway 0-4-0ST No. 1339 in Cardiff Docks, all on 1 August; 2021 0-6-0ST 2073 at Ebbw Junction, Newport on 2 August (all remainder on this date); B&MR 0-6-0ST No. 2183 at Newport; ADR 2-6-2T No. 1207 (ex-Mersey Railway) at Newport Pill. Produced a considerable amount of correspondence in Issue 30 page 42: including two errata (Oystermouth Railway opened 1807 not 1897 and corrected information about railmotor for Caerphilly powered by M class and alongside train for Cardiff powered by A class); Cyril Golding wrote about Cardiff Railway No. 154 (mentioned in text) which became No. 27 at Seaton Delaval Colliery (and is illustrated in this form). J.D. Rhodes gave personal memories of Pwllyrhebog Incline and on the slightly easier route provided by former GWR route via Penygraig to Cambrian Colliery at Clydach Vale (where he had heard the rare sounds of slipping locomotives climbing the incline).
All in a day's work. John Copsey. 432-3.
Castle class working in summer of 1932: 06.30 Paddington to Wolverhampton via Oxford (with exception of Paddington to Maidenhead, and Didcot to Knowle and Dorridge, where the train ran as class A, all of the remainder was categorized as class B); then 12.20 Wolverhampton to Oxford with Birkenhead to Bournemouth train (consisting of GWR and SR stock on alternate days); 14.38 Oxford to Paddington via Thame all stations to Ruislip. Illus. 5001 Llandovery Castle (with eight-wheel tender) on Birkenhead to Bournemouth train near Kings Sutton in summer of 1932.
More on East London. V.R. Webster. 433
Photo-feature: LNER (ex-GER) 0-4-4T No. 2093 at Severn Sisters on Palace Gates train on 22 April 1939; 2-4-2T 8300 and 8305 at Palace Gates on 5 June 1936; PLA engine shed at Custom House; PLA locomotives: 0-6-0T No. 51 (Hudswell Clarke 1915); 0-6-0T No. 42 (Hudswell Clarke 1912); 0-6-0ST No. 10 and No. 11 (Robert Stephenson 1901) and No. 5 (Robert Stephenson, 1896); White Star line MV Georgic entering London Docks on 30 July 1938.
Alexandra Docks & Railway. D.G. Coakham. 436.
0-6-0ST No. 29 in Newport Docks and steam railcar No. 2 in Pill loco. See letter
Correspondence. 437-40.
Ivatt 2-6-2T No. 41298. R.N. Thornton.
See Editorial in BRJ No. 26: has evidence of locomotive at Longmoor on 9 June 1968 showing evidence of partial repainting.
Alexandra Docks & Railway. D.G. Coakham.
Two illus. (page 436): 0-6-0ST No. 29 which appears to show locomotive in coloured livery (possibly Barclay's green) and the other illus. is of steam railcar No. 2 in Pill loco. yard: writer's uncle (who worked in Dock offices) described railcar livery as 'light oak'. Also describes lettering of freight rolling stock. See also letter from Russell Wear in Issue 30 page 43 who states that locomotive was painted in "North Eastern green".
Whitehaven, Cleator & Egremont Railway No. 12. M. Peascod.
See Number 27 page 351
Furness recollections. D.J.W. Brough.
See article in Number 27 wherein J.E. Kite requested information about slip coach to Grange off a fast train to Barrow: writer confirms service existed in May 1913.
North Warwicks line. Roger Carpenter.
See letter by John Lewis in Number 27: confirms that 70ft vehicles were not permitted on line possibly due to tight curves at Winchcombe station and possible risk of diversion over LMS lines.
Knott End Railway. H.L. Holland.
Article by writer in Number 26: illus page 306 (bottom) is at Nateby, not Knott End.
Railways in the 1940s. G.R. Weddell.
See Editorial BRJ 25: Weddell remembered "gleaming" locomtives at Hitchin in 1940: KPJ only saw one gleaming locomotive at Potters Bar in 1941 and this must have been a Royal Claude as the sight was greated in amazement. Weddell also remembered Sentinel railcar at Hitchin at that time. G.A. Hookham (42 page 132) also remembered Hitchin in 1940s, being stationed at RAF Henlow: never saw Sentinel in action (although still there), outer suburban workings were Atlantic-hauled, Bedford service worked by push&pull with MR 0-4-4T, Saturday Henlow to Kings Cross formed of artic sets hauled by GNR J3 0-6-0 to Hitchin thence by Atlantic. Failure of GNR 4-4-0 to cope with sixteen coach train..
A garden railway mystery. D.J.W. Brough.
Illus. of passenger-carrying garden railway with "Ivatt"-style 4-4-2: see letters in Issue No. 30 from R.W. Woodman (railway of 10¼ gauge was owned by J.A. Holder of Broome near Stourbridge. Mr Grimshaw, his engineer, is at rear. The boy in the tender was Terry Holder who became Managing Director of the Dart Valley Railway in the 1970s. Further information History of Model & Miniature Railways page 486 (not in Ottley: is it a part-work)) and on page 43 from J.R. Bradley who adds that locomotive from late 1960s onwards ran at Queen Mary's Hospital for Children in Carshalton until late 1981 when moved to sem-private line in Surrey..
Erebus and Terror. Grahame Boyes.
See letter from M. Lawson Finch in Number 26 (page 308) and Journal of the Railway Canal & Historical Society 1971 (October) for article by M.J. Lewis wherein it was stated that the ships for the North West Passage Expedition of 1845 were equipped with auxiliary power from a former London & Greenwich Railway 2-2-2 No. 4 (Erebus) and possibly from a L&BR 2-2-0 in the case of Terror. See letter from Harry Jack in Issue 30 page 43 who questions involvement of Terror
LSWR signal lamps. Peter Squibb.
See Editorial in ?
Lee Moor Tramway crossing. Mike Christensen. 439
See letter from J.F. Burrell in Number 25:
Stanier's class 8F 2-8-0. G.A. Hookham.
Quotes H.C.H. Burgess Working with LMS steam to show that three locomotives were equipped with steam heating for working the Royal Train between Llandovery and Milford Haven in 1952.
Watford Junction. Stanley C. Jenkins.
See London & Birmingham Railway special issue
BRJ 25 Editorial. Charles Bayes.
Reminiscences of type which will become increasingly difficult to obtain: writer had name & address taken for watching trains near Brookman's Park during WW2 and of the immediate post-war period when trains were delayed due to shortage of staff (example cited) and cross-country journeys (cited Durham to Bury St Edmunds) could be tedious (still are: try West Runton to Telford in bus on rails).
Matters arising. R.C. Ormiston-Chant.
See Number 25: vacuum brake ejectors on 8F class at Buxton (presumably for Northwich ICI limestone hoppers); boilers for Welshpool & Llanfair locomotives, and "Brunwick"? green used by British Railways and by GWR.
GNR 0-4-4T No. 624: illustration from James Vickery Collection. 440.
Shares ISSN with "regular Issues", but is larger.
The L.M.S. Society. David Jenkinson. 1-2.
Editorial about Group of some forty individuals.
Toms, George and Essery, R.J.. William Stanier's Class 8F 2-8-0. 3-17.
Notes that Nos. 8000-8011 received non-standard domeless boilers and asserts that this type retained their non-standard boilers. Prior to 1939 the class worked on Toton to Brent coal trains and were associated with hauling the bogie hopper wagons to Stonebridge Park power station. During WW2 they were employed on working fifteen coach passenger trains from Glasgow Buchanan Street to Inverness. Some of the locomotives received improved balancing and this was marked by a star on the cabside. Tabulates locomotives built to LMS orders (from Crewe, Horwich, NBL and Vulcan) and built by the other main line companies during WW2: from Swindon, Darlington, Doncaster, Eastleigh, Ashford and Brighton. Claims that eleven locomotives were equipped for oil firing in Britain in 1948. The fate of those which served overseas, including some which returned is briefly discussed. See also page 263 letter from R.C. Riley:breaks in sequence were due to bombing of Ashford Works. Bibliography lists several works which were formerly not listed on steamindex website. See also 8F class..
Essery, R.J.. My first firing trip. 18.
On 8F No. 8010 from Saltley mpd to Washwood Heath.
Coltas, Gordon. A few thoughts and photographs. 19-24.
Followed an unusual method of working, namely leaving many exposed films unprocessed until time or finances enabled the task to be completed. Began photography at a very early age. Prefered lineside photography, but also took pictures in engine sheds, especially on Sundays. Illus.: No. 6141 The North Staffordshire Regiment with up express at Brinklow in 1938; No. 5638 Zanzibar on up milk and parcels train at Town Thorns, near Rugby in May 1939; 2P 4-4-0 No. 591 at Glasgow St Enoch station on Easter Monday 1931; Horwich class 5 2-6-0 No. 13158 at Rugby mpd in 1933; former LNWR 0-6-2T No. 7763 inside Bletchley mpd in 1938 (presumably long exposure); Fowler 2-6-4T No. 2387 new ex-Derby Works on 28 April 1933; former NLR 0-4-2CT No. 7217 at Bow (NLR) shed in 1931; former MR 0-6-0T No. 1789 at Kentish Town mpd in 1930, and former NSR 0-6-0T No. 1602 at Stoke-on-Trent in 1931.
Foster, Richard D. Rhyl No.2 up home signals. 25-32.
An illustration of a Webb Experiment with up day Irish Mail in winter of 1897/8 shows original No. 2 West signal cabin, before the layout was reconstructed with four tracks and large new signal cabins (illustrated in as final extant condition). The widening required signal gantries and these were constructed in timber, and this had to be replaced (in timber) in 1931 (diagram shows this arrangement with upper quadrant signals), and again in steel in 1961 (again with diagram).
Essery, R.J. The Broom Connection. 33-42.
Station originated as an exchange platform on the Evesham & Redditch Railway to serve the Evesham, Redditch and Stratford-upon-Avon and Midland Junction Railway which opened in 1879 (the main railway had opened on 16 June 1866). See also letters in Volume 3 page 263 (Issue No. 25) from R.E. Wilson: wagon loads for Bristol were labelled BRISTOL ST. PHILLIPS VIA BLISWORTH & BROOM. If full loads could not be made up they were sent via SOMERS TOWN and from Don Rowland refering to illus. of train on page 39 lower: locomotive was running round a train of banana vans probably en route from Avonmouth to London.
Tatlow, Peter. LMS breakdown arrangements. 43-8.
Table lists steam and hand cranes, and their maximum capacities for all the pregrouping companies, with the LNWR owning far more large cranes than any of the other constituents, although the Midland Railway had recently acquired one large crane and had eight 15 ton steam cranes. Illus.: former L&YR Cowans Sheldon 20-ton steam breakdown crane built 1902 at Plaistow in June 1935; two Craven 20 ton cranes of 1907 stationed at Motherwell; L&YR breakdown train with six-wheeled hand crane; diagram of LMS 4F 0-6-0 with 30-ton breakdown crane, tool van and travelling & brake van; Newton Heath breakdown train in 1931 hauled by 0-6-0 No. 12459 and including Craven Bros. 36 ton crane; Cowans Sheldon 36-ton breakdown crane supplied to LMS in 1931 at Haymarket mpd; Ransomes & Rapier 30 ton crane at Ripple Lane in December 1960; breakdown riding van constructed on former LNWR 30ft 2in six-wheel carriage underframe; British Railways tool van built on Caledonian Railway underframe exterior and interior showing Kelbus rerailing equipment.
Forster, Vic. Steam days at Tamworth (Low Level). 49-56.
Tamworth has produced an extensive literature on train spotting as it offered the chance to observe traffic on the WCML as well as on the Midland cross-country route. The writer spent nearly twelve hours there on Saturday 7 August 1934, having travelled from Nottingham and changed at Derby. The express trains were mainly hauled by Royal Scot or Patriot (listed as Baby Scot) classes, although four members of the Jubilee class were seen. There were still Claughtons (both rebuilt and unrebuilt) and Prince of Wales class in service. A rebuilt Claughton was on the down Mancunian. The illus. do not relate to the day's obervations, and "merely" illustrate LMS activity at that time: Princes of Wales No. 1089 Sidney Smith at Tamworth Low Level in LNWR period; Prince of Wales No. 5838 with tender off 5290 (both painted red) passing Tamworth Low Level on down Scottish express; Claughton No. 1335 and Prince of Wales No. 2198 (both oil burning) on down Liverpool express near Tamworth; Precursor No. 5297 Sirocco at Stafford shed in 1932; rebuilt Claughton No. 5903 Alfred Fletcher at Crewe South shed in 1933; George V No. 5331 J.P. Bickersteth at Northampton Castle on 11.40 Liverpool to Euston sem-fast in 1934; No. 6200 The Princess Royal at Symington on down Royal Scot detaching Edinburgh portion to be worked forward by 4P compound No. 919; Claughton No. 6021 Bevere and rebuilt Claughton No. 5927 Sir Francis Dent at Crewe North in 1933; Royal Scot No. 6144 Honourable Artillery Company at Camden in 1933; No. 6144 Ostrich in original condition at Camden in 1929; Patriot No. 6011 Illustrious on Heysham Boat Express ar Edwalton in 1934 (three milk tanks at front); No. 6125 (without name) on down Royal Scot near Tamworth in September 1927; and same locomotive at Camden in same month;.
Rowland, Don. Out like a lion. 57-60.
Diesel electric locomotives Nos. 10000 and 10001. First illustration (Official British Railways) shows H.G. Ivatt stepping down from Footplate of 10000 at St Pancras on 15 January 1948. Sir William Stanier is striding across tracks. Ladies visible were presumably part of dynamometer car crew. B.J. Harding (p. 308) confirmed presence of Ivatt and Stanier.
Horton, John A. LMS Ivatt 4F Moguls, 1948-52. 61-4.
The 'Doodlebugs' were probably the ugliest locomotives to run on the home railways (Horton's words, although KPJ is in complete agreement). The design was a replacement for the traditional 4F 0-6-0. It incorporated a self-cleaning smokebox and rocking grate, and for not very clear reasons was dominated by a highly inefficient double chimney. The first fify locomotives were constructed at Horwich and all suffered from the double chimney. Later batches were constructed at Darlington and Doncaster, presumably in preference to further K1 class. The author rightly concentrates on the first fifty locomotives: the LMS ones, and includrs a "biography" of 43012..
Essery, R.J. The Midland Railway's luxury hotel in Manchester. 65-8.
Opened 5 September 1903, the Midland Hotel was designed by Charles Trubshaw and William Trowle,
Manchester Central station with Midland Railway compound No. 1011 departing, c1911. 66.
GCR locomotives in background.
Updated 2011-03-09