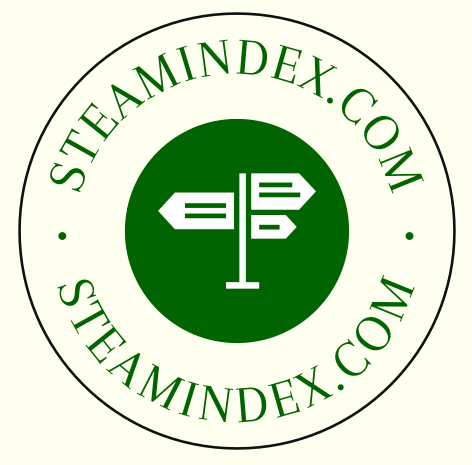 British Railway Journal Volume 5
Issue Numbers
Holywell Town, an unusual terminus. Mike Christensen. 2-7.
Approached by a 1 in 27 incline: all traffic (passenger and freight) had to be pushed up and shunting arrangements for freight were designed to avoid the risk of run aways. All traffic down the incline was severely limited in speed.
Accident at Bassaleg. R.J. Caston. 8-10.
Derailment of Alexandra Docks & Railway 0-6-0ST No. 28 (ex- GWR No. 1683) on 4 January 1907 at 14.12 on approach to Basserleg station (Brecon & Merthyr Railway) due to signalman (G. Jones) error: switched points in front of train. Locomotive ended in a field upside down and had to be dismantled on site. Lt. Col. E. Druitt reported on 2 February 1907. Cites Rly Mag., 1907, page 157 and RCTS GWR loco. history, but part/s not cited. Also 1962 view of Basserleg station with 0-6-0PT (H.B. Priestley).
H.C. Casserley. R.C. Riley. 11-16.
Casserley's first publication was in Locomotive News & Railway Notes and was a series of articles starting in October 1919 on Midland Railway locomotives. He obtained a Leica in 1937 and moved from Bromley to Berkhamsted to avoid seeing electric trains. Illus.: MR 2200 (0-10-0) taken at Derby on 1 January 1920; ex-South Devon Railway 2-4-0T No. 1300 at Hemyock on 25 May 1929; two-page view of K&ESR No. 4 (Beattie 0-6-0ST) with single coach crossing level crossing at Rolvenden on 19 August 1933; ex-MR 0-4-4T No. 1378 inside Kentish Town shed on 30 June 1945; Coxbench and Little Eaton (both) on Ripley branch on 7 May 1946; 3F 0-6-0 No. 3698 at Kineton with two clerestory coaches on ex-SMJR on 8 June 1939.
The Tewkesbury Quay branch. Roger Carpenter. 17-24.
The Tewkesbury branch was opened by the Birmingham & Gloucester Railway on 21 July 1840. It was two miles long and in 1844 it was extended to the Quay on the River Avon. On 16 May 1864 the Tewkesbury & Malvern Railway opened. This was absorbed on 1 July 1877. A new passenger station was opened on the edge of town, but the engine shed and freight depot remained on the old line. Illus.: engine shed: 0-4-4T No. 1427 on 28 June 1934 (V.R. Webster); Stanier 2-6-2T outside on 12 August 1949; 0-4-4T M1365 on 10 September 1950 (W.A. Camwell); view from Station Street c1964 (R.J. Essery); two page view (WAC): 12 June 1937 with 2F 3062, 2P 527; 2-6-4T 2372; 2F 3078 and 0-4-4T 1348.See also letters in BRJ 41 (p. 88) from Kelvin White on construction of line and book citation. BRJ 42 from Kelvin White (PRO material and book citation) and from David Rouse (vans marooned on line when bulk of line was lifted).
Walter Easterbrook, signalling contractor. John Dixon and Peter Kay. 25
Material abstracted from this article has been used for a biographical entry for Easterbrook. See letter in BRJ 42 from Mike Jolly concerning need for caution re. dates and revisions of first edition of Ordnance Survey.
Correspondence. 43.
Back on the road at Over. Peter Tatlow.
See Issue 39 page 416: notes that the cranes being used were both products of Ransomes & Rapier: the one at the Gloucester end was probably No. 2 (36 ton) supplied in 1908 and based at Swindon: at the other (Newport) end the crane was probably No. 18 from Canton which was preserved by Flying Scotsman Enterprises at Carnforth..
Back on the road at Over. R.C. Ormiston-Chant.
See Issue 39 page 416 claimed that breakdown crew did not use proper hooked chain slings to lift locomotive.
Sold for further service. R. Childs.
See Issue 39 page 423: writer is critical of the "tonnages" quoted for vessels and states how such measurements of gross tonnage should be stated.
Bishop's Castle Station. P.J.A. Taylor. 44.
See feature in Number 38 page 355: notes on dimensions of turntables; the Railway's cattle wagons and on page 362: the locomotive visible ws Carlisle and the coache was not ex-Hull & Barnsley Railway, but a former LNWR five-compartment third.
Anglesey Central Railway. J.F. Burrell.
See feature in Number 38 page 367: writer notes services at Holland Arms and at Red Wharf Bay.
Tottenham & Forest Gate. Ray Caston.
See Number 37: photograph on page 315 of Walthamstow: date was post 1960.
'Lode Star'. Roy Carss.
See feature in Number 37: illus. on page 324: writer claimed "shirt-button" logo but Copsey (below) considered coat of arms
'Lode Star'. John Copsey.
See feature in Number 37: illus. on page 324: claimed was coat of arms not shirt button logo

Appeals. 44
McIntosh standard 0-4-4 tank awaiting departure at Blairgowrie. front cover.
Blairgowrie. Tony Brenchley. 46-65; 68.
The railway through Strathmore was opened bythe Scottish Midland Junction Railway (SMJ) in 1844 and connected Perth with Forfar using small sections of existing railways linking Newtyle with Coupar Angus and Newtyle with Glammiss. The original SMJ Act included provision for branches to Kirriemuir and to Blairgowrie, but the powers had to be renewed in 1853. The line to Blairgowrie opened on 1 August 1855 following a Board of Trade Inspection on 28 July on which the locomotive derailed leading to a ban on six-coupled locomotives. Freight traffic did not begin until October. The line was 4 miles 51 chains long. There was an intermediate station at Rosemount which was staffed by station mistresses: Mrs Rough, her daugher, and from 1927 by Mrs Allan. The Blairgowrie Estate encouraged the growth of commuter traffic by issuing free season tickets (the last of these did not cease until the 1930s). Dundee was an early destination for commuters. The River Ericht provided power for textile mills. Traffic to Dundee was hampered by the inadequate Dundee & Newtyle Railway with its cable-worked inclines, but the Caledonian Railway constructed deviations, the final one joined the Perth to Dundee line at Ninewells. The CR provided the Blair Express which departed Blairgowrie at 09.00 and returned from Dundee at 16.00. This did the journey in 60 minutes. Some travellers changed to the trams at Lochee for a more convenient entry to the City. Raspberries were an important seasonal crop: 2,600 tons were despatched in 1909. The Fruit Growers' Association chartered trains for fruit pickers. Blairgowrie was judged to be of sufficient importance for the Grampian Corridor Express to slip a portion at Alyth. King George VII was interested in motoring and arrived at Blairgowrie by car from Braemar in September 1908. Here the Royal Train was waiting hauled by McIntoosh 812 class No. 842 to haul the train to Alyth where the train was hauled by 4-4-0 No. 144 to Dunblane for the opening of the Royal Military School. The NBR had running powers and exercised them during WW1 when a military special left Blairgowrie for Carlisle via the Tay & Forth Bridges and the Waverley route. It was hauled by NBR No. 891. The motive power included Connor 2-4-0s; the 179 class Oban bogies from 1906, and the McIntosh 439 class 0-4-4Ts. Nos. 15219 and 15220 worked the line until 1941. The signalling, rolling stock and station architecture are described in detail. Extensions to Kirkmichael and to Braemar and Pitlochry were considered. Passenger services were withdrawn on 10 January 1955 and all services ceased on 6 December 1965. Illus.: 15232 awaiting departure from Blairgowrie; sketch map; James Dick open wagon ordered from R.Y. Pickering on 6 October 1904, and Stewart & Bisset wagon No. 202 (with dumb-buffers) supplied Hurst Nelson in 1898.
Blackpool shed and carriage sidings. Caption: Noel Coates. 66-7.
Two page centre-spread: probably late 1920s: Hughes 4-6-0 visible in background..
The North Eastern Railway BTPs and their derivatives. Steve Barnfield. 69-78.
Introduced by Edward Fletcher in 1874: bogie passenger tanks. Initial batches constructed by Neilson and Hawthorn. Subsequent batches built at Gateshead, Darlington and York (last two in 1884) with a variety of coupled wheel sizes from 5ft to 5ft 8in but the author stated that theree is some confusion about which locomotive numbers were related to which wheel size. The bogie wheels also varied in size. There was great variety in boilers (as these were gradually replaced by more modern versions) and of boiler mountings. From 1899 sixty were rebuilt as Class 290 0-6-0Ts with 4ft 1¼in driving wheels. The final ten were not rebuilt until 1921 and unlike the remainder these were fitted with new Worsdell-type cabs, but the remainder retained the Fletcher type. In 1903 No. 957 (a Neilson's locomotive of 1874) was rebuilt as a 2-2-4T with 6ft 1¼in driving wheels. Many of the BTPs were converted for autotrain (push & pull) working. Some of the surplus bogies liberated from the conversion of the type to 0-6-0Ts were used to construct bogie wagons including trolley wagons with a capacity of 40 tons. Bibliography. Illus.: No. 954 official Neilson & Co. photograph with both Naylor (on firebox) and Salter safety valves, August 1874; No. 954 with Westinghouse brakes and McDonnell chimney and livery, c1884; No. 1431 (Hawthorn-built) in September 1875; No. 1000 (built Gateshead Works) in as built condition without train brakes, 1880: No. 263 (Gateshead built) in original condition c1881; No. 256 (Gateshead built in 1882) still in original condtion; No. 321 with McDonnell number plate and Worsdell chimney at Middlesbrough shed post 1885; No. 321 as rebuilt with Worsdell boiler c1901; No. 466 as rebuilt with Worsdell boiler at Whitby; No. 207 with boiler from withdrawn 0-6-0 at Darlington following fire at Hawes Junction shed in 1917; 290 class No. 998 pre-1904; 2-2-4T No. 957 with low side tanks in 1903 and as with high side tanks in LNER livery; BTP No. 341 with two auto coaches c1923 at Gallows Close close to Scarborough; No. 247 at Selby; LNER No. 672 on Scarborough autotrain; No. 108 at Starbeck on 6 September 1925; 290 class (LNER) No. 1000, No. 1439 probably in 1939; 68392 with Worsdell cab and 68409.
Crossing the narrow gauge. Adrian Gray. 79-82
Portmadoc: crossings between the Cambrian Railways and the Great Western Railway with the Croesor Tramway and the Welsh Highland Railway. Track work, signalling and gate arrangements (the WHR tended to be closed for long periods. Russell hauling a WHR train across crossing in 1936 and view of crossing from WHR coach.
On the South Eastern in the 1890s: some views in the Bromley area. John Minnis. 83-7.
From an album of photographs: permanent way gang at work near Grove Park with station master; platelayers posing with trolley behind down platform at Grove Park; group of permanent way "labourers" beneath occupation bridge; the ganger under same bridge; Sundridge Park station; O class 0-6-0 viewed from tender waiting to leave Bromley for Grove Park; Ramsbottom Ironclad 2-4-0 No. 268 (built in 1876) on turntable at Bromley p. 86 upper; Q class 0-4-4T No. 324 at same location p. 86 lower; Q class No. 399 p. 87;
Book review. 88.
Highland Railway locomotives. Book 2 - the Drummond, Smith & Cumming classes. J.R.H. Cormack and J.L. Stevenson. RCTS. PT.
"unreservedly recommending this volume"
Correspondence. 88.
The Tewkesbury Quay branch. Kelvin White.
See BRJ No. 40 p. 17: gives information on actual construction of the line. Refers to The Birmingham & Gloucester Railway by P.J. Long and W.V. Awdry.
Colne Valey & Halstead Railway. Paul Lemon.
See BRJ No. 39 p. 398. Remains at White Colne, Earls Colne, Halstead, Sible & Castle Hedingham; Great Yeldham, Birdbrook and Haverhill.
North Eastern Railway push & pull coaches. Henry Gunston.
See letter in BRJ No. 35 p. 264: now cites Skinley catalogue for model drawings including one converted from Tyneside electric stock.
Metropolitan Class 4-4-0T No. 321 leaving Lymington Pier with an up boat train on 30th August 1897. Cover photo
Editorial. Paul Karau and Gerry Beale. 89.
Proposing longer and more authorative articles. See letters by Alan Gettings and by M. Fenton on p. 307 (46)
The Lymington Branch. Stanley C. Jenkins. 90-102.
The Lymington Railway Act received the Royal Assent on 7 July 1856. The LSWR was not really sympathetic and there was trouble from the Amiralty. Privately promoted: lists local promoters and directors. Railway was inspected by Col. Yolland on 11 May 1858. Passenger station not completed until 19 September 1859. Halt opened at Shirley Holmes but fell into disuse with opening of Sway on mainline and comples completely in 1900. The Solent Sea Steam Packet Company provided service to Yarmouth (Isle of Wight): vessels used included the Glasgow, the Solent, the PS Red Lion, Solent (II) and the Mayflower. On 21 March 1879 the railway was vested in the LSWR which extended the railway by 40 chains to Lymington Pier on 1 May 1884. From 20 July 1889 the Freshwater Newport & Yarmouth Railway provided a link with much of the Isle of Wight. Slips were provided at Lymington and Yarmouth to enable motor cars (automobiles) to be carried using the Solent (III) or the Lymington. A Solent Tunnel was promoted by the South Western & Isle of Wight Junction Railway which appears to have had financial ties with the Great Central Railway, but this displeased the LSWR. Part 2 page 159.
The Oakhill Brewery Railway . M.E.J. Deane. 103-7.
Brewers of Invalid Stout. In 1903 constructed a narrow gauge (2ft 6in) railway to connect with SDJR at Binegar. Two 0-4-0T locomotives: Bagnalls 1077/1903 Mendip and Peckett 1021/1904 Oakhill. Livery was olive green. Rolling stock: low-sided bogie wagons. Railway closed in 1921. Oakhill went to the Penarth Cement Works. The brewery closed due to a fire in 1925. Map, plan. See letter from W.A. Briggs (page 351) concerning the Garrett steam wagon owned by the brewery: the damage to the local roads was probably caused by a Wallis & Stevens road locomotive No. 2452. See also Archive, 2011 (69), 40-4...
Near Lea Wood. R.J. Essery. 108-9.
Two page spread of former MR 4-4-0 No. 748 on down Manchester express between Ambergate and Rowley c1936.
O4 on coal train being overtaken by sailing barge at point where railway and canal/river navigation run parallel. A.R. Croall. 110-111.
Centre spread: location requested anbd supplied by W.D. Gee (46 pgae 307) and by Richard Foster: between Allthorpe station and Crowle station which Foster argues must have been 1930s due to upper quadrant signals with coal train either for Scunthorpe or Immingham with River Humber keel on Stainforth & Keadby Canal.
From a family album. Adrian Gray. 112
Illustration of Edwardian party probably at Cambrian Railways' location (Afon Wen?) with LNWR picnic saloons (party is clearly affluent and in a jolly mood). Michael Lloyd (Number 46) page 308 argued that the location was Pwllheli station (opened 19 July 1907) with its distinction Cambrian Railways' gas lamps and a water tank supplied by Isca Foundry and erected in June 1909. John Steel (Number 46) page 308 commented on the usefulness of the brass rail in the corridor to act as a support for servicemen returning from leave in packed trains during WW2..
The Filey Holiday Camp branch. John Farline. 113-24.
The camp had been planned prior to WW2 and was used as RAF Filey/RAF Hunmanby Moor during WW2. Following the War the camp was changed into a Butlin's Holiday Camp and a special branch line was opened to it . This was used by a Pullman special to promote the camp on 21 October 1946 using the Yorkshire Pullman rolling stock. Guests were conveyed from King's Cross for a performance of La Boheme by the La Scale Opera Company. The official opening of the line took place on 10 May 1947 and was performed by Lord Middleton, Lord Lietenant of the East Riding of Yorkshire. A special train was headed by green B1 1018 Gnu. There is information about signalling, loudspeakers and the signal boxes at Royal Oak and Hunmanby. There was an accident at the station on 2 October 1956 due to the failure to connect and test the brakes of an ECS train. The Camp had its own through restaurant car express to King's Cross, and from 1957 there was a through Pacific-hauled express to Glasgow: see letter from R. Maund page 308 (Number 46) concerning route taken by this train. Illus.: K3 61813; D49/1 62703 Hertfordshire; K3 61893; B1 61024 Addax on empty stock; 62767 The Grove passing junction on stopping train.
Book Reviews. 125.
BR Mk 1 coaches. Keith Parkin. HMRS/Atlantic, CP
"great thoroughness": book considers the design principles and construction techniques and extends beyond requirements of railway modelling. Notes problems with bogies. The prototypes of the late 1950s included unrealistic features. The XP64 stock included the Mark 1 chassis, however. Book excludes EMUs.
Stratford Works — memoranda connected with the Locomotive and Carriage Works at Stratford, and Wagon Works at Temple Mills, June 1921. Reprinted Great Eastern Railway Society. GB.
Facsimile of GER booklet published in 1921.
Lesser railways of the Yorkshire Dales. Harold D. Bowtell. Plateway. AG
Railways associated with construction of waterworks. "Valuable record". "thoroughly recommended".
Locomotives of the Ministry of Defence. R.K. Hateley. IRS. MC
Begins with the renumbering of 1952. "scholarly work"; "highly recommended.
Britain's railways at War 1914-1918. Alan Earnshaw. Atlantic. AG
Reviewer left with his appetite whetted for a study of greater depth.
Correspondence. 127
NER push-pull coaches. Stephen Barnfield.
See letters by Henry Gunstone (BRJ 41 and BRJ 35) and original feature (BRJ 32) relating to Skinley drawing of push & pull unit (auto-train) formed from Tyneside electric stock (car No. 3243) with electrical equipment removed: illus.: BTP No. 343 with coach 3243.
Last single driver. Cyril Golding.
See BRJ 41 page 74: rebuilt BTP 957 was not the last single-driver locomotive: Andrew Barclay 2-2-0WT lasted until 1948 at the Bradford Road Gas Works in Manchester, a vertical-boiler 2-2-0 geared locomotive lasted until the early 1960s at the Craig Foundry in Paisley, and there was the Aveling & Porter 2-2-0 Snodland. A 3F "2-2-2" No. 43999 was seen on shed on 8 September 1953.
Narrow gauge crossing. Adrian Gray.
See BRJ 41 pp 80 and 82: directions incorrect in captions. The crossing at the Cambrian Railways station at Portmadoc was with the Tremadoc Tramway extension of the Gorsedau Tramway. This was converted from 3Ft to 2ft gauge between 1872 and 1875. The tramway was a thorn in the side of the CR: see J.I.C. Boyd. Narrow gauge railways in South Caernarvonshire.
Commuters. H.J. Vincent.
Objection to use of word "commuter" in historical items, notable BRJ 41 Blairgowrie and on page 83 (SER photograph). This letter began a long correspondence which tended to wander all over the place (appropriately perhaps). Next item letter from John Horne (page 440).
Ordnance Survey confusion. Mike Jolly.
See BRJ 40 page 25 concerning Easterbrooks. Confusion over dates and extent of revisions of first edition maps.
The Tewkesbury Quay branch. Kelvin White.
See BRJ 40 page 17: information from PRO files, also cites P.J. Long and W. V.Awdry: The Bristol & Gloucester Railway, Alan Sutton, 1987.
The Tewkesbury Quay branch. David Rouse. 128.
See BR 40 page 17: vans marooned on branch were taken by road in July 1970 to a farm site and restored in GWR livery as 16295 and 95750: owned Worcester Locomotive Society.
Dean and Churchward. B.J. Harding.
See letter from J.H. Quick (BRJ 38) referring to picture in BRJ 36 page 272 (feature page 267): photograph was taken near to the present day site of Kilburn station on the Jubilee Line.
Dean and Churchward. B. Hardy.
See BRJ 36 page 275: 3352 Camel: numberplate on smokebox was not "bizarre": was common on State railways in Prussia, Bavaria and France, and may have been discontinued on GWR due to decline in favour of Germany.
Dean and Churchward. Adrian Vaughan.
See feature page 267 (BRJ 36): Comments on Dean's alleged state of mental health: seems normal in contemporary correspondence from him in 1902. Also queries information given in BRJ 35 page 248 (245 et seq).
Corringham Light Railway. Charles Phillips.
Addenda: incorporated in precis (BRJ 31 page 47)
Corringham Light Railway. P.J. Walton.
See BRJ 31 page 47. On Cordite the outside cylinder was mounted above the running plate. The well tank held 200 gallons. See I. Gotheridge: The Corringham Light Railway. (Oakwood Locomotion Paper No. 155) and W.H. Scott's Coryton - the history of a village. Mobil Oil, 1950. Concurs over segregation of sexes after dark.
Corringham Light Railway. Charles Donovan.
See BRJ 31 page 47. Diagram (s, f & r els.). Originally as supplied to Liverpool Overhead Railway (Locomotive Magazine, 1905, June). Cordite had belonged to Barry Dock Co. (although Barry Railway did not own), but probably Price-Willis, contractors to No. 2 Dock or to deep sea entrance lock (Jackson). Had originally been part of a trio built by Kitsons for West Lancashire Railway in 1883 as Kitson's T109-111 and worked Hesketh-Crossens-Churchtown until 1893/4 when returned to makers and given new numbers T260-2. Cites J.E. Cotterall's West Lancashire Railway. T260 was the Corringham locomotive. T261 was the Liverpool Overhead Railway locomotive, on closure it was sold to REA Ltd at Monks Ferry coaling wharf, Birkenhead, and was scrapped in 1961; T262 worked at Buchanan's (later Rank's) Mills at Seacombe and was probably Silver Queen.
Corringham Light Railway. Cyril Golding. 129.
Two illus. of former Liverpool Overhead Railway locomotive at Rock Ferry.
Corringham Light Railway. Ted Thoday.
Refers to letter by R.C. Riley in Issue 32 p. 132: T260 entered service on the Great Southern Railway (Western Australia) in 1892. According to Adrian Gunzburg A history of WAGR steam locomotives T260 was built by Kitson & Co in 1888 and was named Princess and was used as a shunter at Albany. A sister locomotive Duchess entered service in 1892. They became the WAGR S class and were given the numbers 162/3. In 1915/16 they were sold to the Commonwealth Government for use at the Henderson Naval Base; after that they were used during 1923 on the temporary railways used to construct the Parliament Buildings in Canberra before their final location at the New South Wales Associated Blue Metal Quarries Ltd. They were scrapped in the 1930s.
Corringham Light Railway. J.F. Burrell.
Cites "comprehensive article" in Rly Mag. 1936, 78, (March) .
Corringham Light Railway. John Dirring.
Cites Meccano Magazine (1961 March) for brief contribution by C. Betts giving a brief history, the then state of the line and note about paper tickets sold by driver.
Corringham Light Railway. J.C. Batchelor.
Travelled c1947 as schoolboy: illus. of paper ticket used for trip to Kynochtown.
Corringham Light Railway. K. Allwright. 131
Three illus. 1947/8.
St. Albans branch. B.L. Wilson.
See Volume 4 (Issue 31) p. 81: With reference to the St. Albans (Abbey) Branch article in BRJ No. 31, page 86, Jack Bates, former Traffic Manager at Luton, advises me that the 'Emergency Control Unit' was never brought into operational use. During his stewardship of the station (1960-65) it was one of his duties to oversee its condition in the event of it being required. The equipment was removed in the 1970s, and the building abandoned. It was purchased by Garston Builders Merchants early in 1980 and is currently is use as a warehouse. The goods yard was purchased simultaneously, and the station buildings are rented by them.
As to the connection to the Midland Railway, it was only ever used by contractors. Parts of the embankment remain in situ today and the bridge abutments by the A5 are still in evidence. Radlet Aerodrome (subsequently Handley Page), and now redundant, obliterated most of the connection.
St. Albans branch. Paul G. Gilson.
See Volume 4 (Issue 31) p. 81:In the recent articles and correspondence regarding the St. Albans (Abbey) branch, it was stated that Bricket Wood station was not manned until 1888. This appears to be contradicted by a letter, written by an ex-LNWR guard, published in the 1916 LNWR Gazette — reprinted in the Journal of the LNWR Society and from which I quote:
'My first experience as Porter-Guard was on the trains between Euston and St. Albans, which were timed to stop at Willesden Old Station, situated on the north side of Acton Lane, and consisted of two short platforms made of gravel with a stone kerb, along the front, and post and rails along the back. Mr. Spinks was at that time in charge of it. Mr. Morgan was Station Master at Kilburn , my brother at Sudbury , Mr. Whitehouse at Pinner, Mr. Arnold at Bushy, and Mr. Francis, the first man in charge of Bricket Wood, was still there and always wore Porter's uniform. The trains between Euston and St. Albans, except the 10.00 p.m., were worked by two guards, one, W. Butler, stationed at St. AJbans, and the other, 1. Judd, stationed at Euston. Capt. Creed (of Bucknals), the son of the first Secretary of the L & NWR, was an occasional traveller by the 10.00 p.m., and there was a standing order that whenever he was in that train it was to stop at Bucknals Lane Bridge (about two miles from Watford) to set him down.'
The letter was written by E. Jelliff, who started on the LNWR in 1865 as a porter at Euston. By the early 1870s he was a guard on the Euston-Crystal Palace service, and worked on the railway for 46Y2 years. Although no dates are given for his working the St. Albans trains, it would appear to be sometime between the late 1860s and early 1870s. As this was his first experience, perhaps this points to the late 1860s. This would be after Bricket Wood re-appeared in the timetable of 1861 — was it therefore possible that Mr. Francis was appointed then, and what was remarkable about his always wearing a porter's uniform?
Hitchin in the 1940s. G.A. Hookham.
See No. 29 letter by G. Weddell: Hitchin in 1940/2. Hookham was stationed at RAF Henlow during 1942-4 and well remember Hitchin station at that time, but do not recollect any bay platform there. A Sentinel railcar was still there but I never saw it in action. The outer suburban service was mainly worked by Ivatt Atlantics with most trains composed of quad-artic sets.
The service on the Bedford branch of four trains each way was normally a Push-Pull set with a Midland 0-4-4 T, apart from the evening service which boasted a Stanier 2-6-2T. There was a daily late evening special to Henlow composed of a quad-artic set with a GNR 0-6-0. On Saturdays in the early afternoon there was a leave train to King's Cross. The stock for this, two quad-artic sets, was propelled from Hitchen, usually by a GNR 0-6-0 13 class which took the train to Hitchin where an Ivatt large Atlantic took over for the run to King's Cross.
At that time there were three northbound expresses due to pass Hitchen and, if things went to plan, the RAF train crossed the main line between trains Nos. 2 and 3. One Saturday Hitchin shed sent its last GNR 4-4-0 to work the train along the branch. However, 16 tightly packed coaches was a tough job for the 4-4-0 and it took several attempts to start the train. Nearing Hitchin on the rising gradient, the driver slowed down, hoping to keep going until the Signal cleared. This was not to be, and attempts to restart were fruitless. Eventually, an LMS 2-6-2T came to our assistance and we limped into Hitchin. Having lost our path, a very late arrival at King's Cross ensued. On Sunday evenings no less than three return trains ran, and, apart from the first, there was always a long wait outside Hitchin while the previous train was propelled from Henlow and cleared the line. The last train reached Henlow long after the magic hour of 23.59 beloved by the Military. A similar train also ran from Bedford on Sunday night.
Mystery photographs. Harry Jack . 132
Roger Carvell's photograph in BRJ 27 (page 351) shows one of the first engines built for the North London Railway. This is according to notes by W. McGowan Gradon and S. H. P. Higgins in the Journal of the Stephenson Locomotive Society, where a heavily retouched version of the same photograph was printed in 1950 (Vo!. 26 p. 268 and Vo!. 27 p. 306).
The engine was one of NLR Nos. 1-10, built by Stothert, Slaughter & Co. in 1853/4: 2-4-0 well tanks with 5ft 3in driving wheels and 15in outside cylinders. Either NLR No. 3 or No. 10, it was sold in 1870 to the Whitehaven, Cleat or & Egremont Railway, becoming their No. 12 Marron. When the WC & E engines were taken over by the Furness Railway in 1878, it lost its name and became FR No. 108. It was put on the duplicate list as 108A in 1898 and scrapped in 1904. According to an anonymous corres- pondent in the March 1943 Locomotive, the Furness used the engine mainly on passenger trains over the Cleator & Workington Junction line between Moor Row and Siddick Junction. The photograph was evidently taken late in the engine's career after radical alterations including a new boiler, side tanks and a cab; the print used in the SLS Journal came via the grandson of Edwin Rose, who was Locomotive Superintendent at Whitehaven and Moor Row from 1866 to 1914.
Another photograph about which there seems to be some doubt is in BRJ 14 on page 214 ('location unknown'); it shows LNWR 2-4-0 tank No. 2250 on a train of four-wheeled carriages circa 1878. The location can be precisely identified because the background buildings were mostly still in existence in the early 1960s. This is the Stour Valley line between Birmingham New Street and Monument Lane stations. The camera is looking north-west from the south side of the tracks just beside Sheepcote Lane signal cabin - about 150 yards west of the St. Vincent Street overbridge.
LMS 0-4-4 tanks. R.A. Fox.
Re the photographs of the LMS 0-4-4 tank engines in BRJ No. 25. These were allegedly 'designed' by W. A. Stanier when he first went to the LMS. I would point out that they had obviously been built from parts in stock, as they con- tained many 'old fashioned' items. To my eyes the most ancient of these were the 'blind-ended' cylinders, there being no back cylinder covers, only a stuffing box, fitted into the rear wall of the cylinders from inside! This was very ancient practice dating from the earliest days of loco- motives.
Failure of the studs and nuts securing one of these led to the spectacular failure of No. 1909 in Foleshill station, Coventry, one evening in the 'rush-hour' during the late 1950s. The engine I refer to is perhaps the one in the photograph before it was renumbered. I had the job of repairing this engine in the shop at Rugby, when the new parts came from Derby Works. At this time No. 1909 was stationed at Warwick
Invention of the steam whistle. D.B. Lewis.
See No. 25 letter by A.T. Miller p. 260: cites paper by Charles E. Lee in Trans. Newcomen Soc., Vol. 27 p. 163 Lee researched Adrian Stephens' life in some detail and he refers to an undated newspaper account which was sent by Stephens to the Institution of Civil Engineers in 1842 attached to an 'Account of the Explosion of a Steam Boiler, at the Penydarren Works, South Wales', which was read to the Institution on 10th May 1842. This may well be the same newspaper cutting referred to by Mr. Miller. I would recommend anyone interested in this subject to read Lee's paper, a copy of which can easily be obtained from the Science Museum Library <since moved to Swindon!> it is entitled 'Adrian Stephens: Inventor of the Steam Whistle'.
Manchester & Milford Railway No. 2. M. Lawson Finch.
On 19 August 1890, Manchester & Milford Railway No. 2 exploded at Maes-y-Crugiau, in Carmarthen. A large part of the boiler flew into a salmon pool about a ¼-mile from the station. The point is, it was stilI to be easily seen there in 1939. Can someone say if it is still to be seen there today? I believe that I am correct in saying that the dome, which fell into the River Teify , had not (at least until the end of the last war) been found. Is this still the case today?
'Austerity ' 2-8-0 No. 7168 on the Army Railway to the Military Port No. 1 at Faslane Bay. Imperial War Museum. Cover Photo.
The Railway to Faslane, Military Port No. 1. Mike Christensen. 134-51.
Decision to built military ports was formulated by Major-General Riddel-Webster of the War Office on 1 July 1940 following the Fall of France. There was a meeting at the War Office on 12 July where Major-General G.S. Szlumper, Director General Transport and Movements established a reconnaissance party which included I.D. Campbell of the Ministry of Shipping, G.E. Staves of the LMS and Majors B.G. White and T. Grimble. Ernest Bevin, Minister of Labour in the Wartime Coaltion Cabinet was not happy with the concept of a port not staffed by civilian dockers. Many West Coast locations were explored. Oban was considered but there were problems both in port and railway capcity. Loch Ryan was an option and was subsequently to fill this role, but Gareloch was considered best, and within it Faslane was better than Mambeg. Illustrations:. WD 2-8-0 7168 with SR bogie brake van (known as "Queen Marys" on level crossing with A814 road, Faslane Junction, class 5 44979 and K2 61791 at Helensburgh Upper in December 1952, 45214 and D11/2 62681 Captain Craigengelt leaving Craigendoran Junction on Fort William train in July 1953, warning notice for right hand running used on line to introduce personnel to Continental conditions, WD 2-8-0 7223 with J68 No. 85 (LNER 7041) and J69 No. 79 (LNER 7272), S160 2-8-0 and WD 2-8-0s, Belmore House, gradient profile.
Consignment of locomotives. 152-3.
Two illustrations of new locomotives in transit. G1 class 0-8-0 No. 8930 with train of new class 5 4-6-0s from the Armstrong Whiworth factory on Tyneside en route to Crewe in 1936. LNWR G1 0-8-0 No. 2246 with train of disassembled locomotives packed for export to Uganda Railways in transit from Nasmyth, Wilson passing Stockport in 1914. See also letters from Henry Gunston in Number 46 page 307 (concerning locomotives for Uganda Railway) andd from Paul Edwards (same page) on signalling arrangements at Stockport.
Shiplake Goods Yard. 153-5.
Main illustration is centre spread and shows goods yard, sometime after 1897 (Henley branch).
Crossing the narrow gauge — 2. Adrian Gray. 156-7+.
Intersections of Festiniog Railway with GWR at Blaenau Festiniog. Plan and 5 illus. of trackwork.
The Lymington Branch, Part 2. Stanley Jenkins. 159-75.
Part 1 page 90 et seq. Route described. Motive power. Now run as a highly productive electrified basic railway. More recent ferries which employ Voith-Schneider propulsion system for manoeuvrability amongst mud flats. Illus.: M7 Brockenhurst 1 August 1953 (R.C. Riley) and at Lymington Junction on 6 September 1953, and on 2 November 1952; 30028 leaving Lymington Town during 1960 (C.L. Caddy), engine shed on 25 March 1967 and with 30052 (W.A. Camwell) and in 1936; Lymington Town exterior on 26 August 1954 (RCR); M7 30105 at Lymington Town on 27 August 1954 (RCR); remains of original temporary terminus on 5 December 1953; PS Freshwater at Lymington Pier on 26 August 1954; Lymington at Lymington Pier on 26 August 1954; Farringford at Lymington Pier on 10 April 1955; M7 No. 51 at Lymington Pier on 1 August 1937; 30104 at Lymington Pier C1957 and 10 September 1953; p. 175: 700 class 30695 eight coaches and M7 30058 at other end on 7 September 1953: see letter from R.C. Riley train illustrated was school train from Brockenhurst carrying pupils from County School worked by locomotive on frieght duty with the push & pull and locomotive set at other end: also notes that through trains to Lyminton not mentioned, nor their motive power: D15 or U latterly, also T1 and 0520 used to be employed on branch workings; LSWR road van No. 54946. See also letter from A.J. Robertson (Issue 46 p. 307) on similarity of station architecture at Lymington Town with that at Queensborough on Isle of Sheppey..
Arbroath in similar weather conditions to those at the time of the Elliott [sic] (Elliot) Junction accident recounted in this issue. Cover photo:
The Elliot Junction Accident. Niall Ferguson. 178-86.
The article is listed as Elliott Junction in the contents listing, but correctly as Elliot on the article title, maps and text! Occurred on 28 December 1906 on the Dundee & Arbroath Joint Railway which was mismanaged by the Caledonian and North British Railways. A fatal collision was caused by excessive speed during special working caused by a heavy snowfall which had blocked the telegraph system and many of the points. Driver Gourlay was blamed (for being drunk on duty). The article notes the delay in bringing assistance to the crash due to the lack of effective management on the line.See letters in (47), page 350 by Mike Romans who considered the accident to be due to Gourlay's excessive speed and the efects of the snow and Michael Dunn (page 351) who stated that the Tay Bridge disaster was the worst Scottish railway accident prior to Quintishill. See also feature by Alistair Nisbet in Backtrack, 2005, 19, 455 which failed to cite this article: those who write must read. Same author also penned an article on the Dundee & Arbroath Joint Railway in Backtrack, 2007, 21, 486..
The Old 'Ratty'. Gerry .Beale. 187-8.
Two illustrations of 3ft gauge Ravenglass & Eskdale Railway probably taken in period 1908-1913: one includes Manning Wardle 0-6-0T, probably at Eskdale Green station with third class coach.
A Chalford miscellany. Mike Fenton. 189-206.
Black & white photo-feature of Chalford station during its period of acting as a terminus by steam railmotors (railcars) and auto-trains (push & pull) from Gloucester on the Stroud Valley services. The feature begins with two pre-station views (from 1860 and 1885). Includes (page 191) of railmotor No. 2 in 1904; and of interior of this or similar vehicle; page 192: station master W.A. Pritchard, staff and later railmotor in about 1908; pages 193-4 GWR bus service (two vehilces Milnes-Daimler single-deck A 6048 and double-deck CO 84). See also letter from J.F. Burrell (46-307) on Gloucester motive power available for auto-trains, namely 517 class No. 222: the auto-fitted 2021 class allocated to Gloucester were used on Forest of Dean services.
Book Reviews. 207.
The Bulford branch line. Peter A. Harding. Author. GB.
The Railway to Faslane, Military Port No. 1. Part 2 — Post-war civilian operation. Mike Christensen. 208-16.
The Clyde Navigation Trust was aginst any post-War commercial development of Faslane as a port and ship breaking became the major activity and this passed to Metal Industries Ltd. The J69 class locomotives were assessed as being worn out. WD 2-8-0 No. 77369 was hired, and then sold, to the LNER. MIL brought in further locomotives including Sentinel steam shunter (WN 9593/1954) and second-hand Andrew Barclay 0-6-0ST (WN 1663/1920) from Rosyth and various diesel locomotives. Illus. of Z class 0-8-0T No. 956 at Hither Green on 27 July 1946 four years after retuirn from Faslane (R.C. Riley). Most of the illus. are from Imperial War Museum and include WED 2-8-0s Nos. 7369 and 7168 (latter with SR bogie break van), also unidentified J69 class locomotives.
A New Bridge for the Wantage Tramway. N. De Courtais. 217-19.
Bridge over the Wantage arm of the Wilts and Berks Canal required replacement when steam traction replaced horse reaction. New bridge was supplied by Alfredd Anderton & Sons of Accrington and after installation was inspected by Maj. Gen. Hutchinson. who considered that it barely passed muster in terms of deflection under load.
Correspondence. 220.
Knights Hill Sidings. Mike Gaskin.
See Issue No. 37 page 342 for illus. by R.C. Riley: writer was signalman at Knights Hill: writer was amazed at how heavy suburan traffic could be handled by Sykes lock and block system.
High Wycombe. David W. Gardner.
See feature in Issue 36 starting page 297: concerns freight handled in the yards, including that for the furniture and papermaking industries..
High Wycombe. B. Cripps.
See letter from J.S. Burrell in Issue 37 page 350 concerning the Wolverhampton train taking the incorrect route at Ashendon Junction on 6 February 1959 and delaying both it and the Master Cutler
Torre Station. C. Bertram Mullinger.
See Issue 35 page 241: observations on the scale (that is height and breadth) of broade gauge locomotives.
Torre Station. Stanley C. Jenkins.
See Issue 35 page 241: observations on "Mortimer" design and Brunel chalet style stations. Refuted by Peter Kay see No. 46 page 308.
No. 43337 at Upton-on-Severn on 8th August 1953. Norman Glover. front cover
Editorial. Paul Karau. 221
Prelude to Ray Webster's diaries noting that our Edenesque train-spotter had seen A1 No. 4474 had seen 4474 return from Swindon on the 13.50 Swindon to Paddington which included a "vast tail of milk vans". The Pendon Museum wished to feature this event.
Carpenter, Roger. Upton-on-Severn. 222-32.
Opened on 16 May 1864 as part of the Tewkesbury & Malvern Railway: illus. clearly show the economics: Class 2F 0-6-0 No. 3078 with single ex-MR clerestory brake third in 1930s; No. 43337 with single brake third on 8 August 1953; No. 3078 with two coaches on 18 April 1936; 0-4-4T No. 1324 with single brake third in late 1930s; No. 1365 overloaded with two coaches plus a van in September 1946; 58071 with brake third on 27 August 1955; 43645 shunting its single coach on 30 July 1955
The South Yorkshireman. Alan Earnshaw. 233-41.
Introduced by British Railways on 31 May 1948 the South Yorkshireman departed from Bradford Exchange and ran via Cleckheaton, Huddersfield, Penistone, Sheffield and Leicester to London Marylebone. The inaugural train was greatly delayed before it reached Leicester, but was given a clear run from there and arrived on time. The return service left London at 16.50, and Bradford was not reached until 22.20 (the comparable pre-WW2 service had left at 18.20. The service ended in 1960 being replaced by a muddle of "connecting" services. Earlier services including a 1902 LYR/GCR/GWR/LSWR/LBSCR from Bradford Exchange for Marylebone, Brighton and Bournemouth are also mentioned. Illus.: Class 5 44912 with South Yorkshireman headbord crossing viaduct; Hughes 4-6-0 hauling LNER stock with Marylebone to Bradford train; official send-off from Huddersfield on 31 May 1948 with mayors of Huddersfield and Bradford present; 44912 crossing Lockwood Viaduct with up train in June 1956; B1 No. 61319 with headboard leaving Halifax with up train in June 1958; B1 No. 61311 on relief train at Huddersfield on 10 July 1954; 60103 Flying Scotsman with headboard at Leicester; B1 61061 ariving from Marylebone with down South Yorkshireman in January 1954 (which it clearly wasn't); class 5 44914 hauling up train making request stop between Huddersfield and Penistone to pick up single passemger on 16 September 1959; 2-6-4T No. 42109 meandering across Yorkshire with replacement service in May 1960.
The first [Exeter] St. Thomas. Peter Kay. 244-54.
South Devon Railway opened on 30 May 1846: the original station is shown in contemporary drawings, complete with the atmospheric haulage system. In 1861 a new station was constructed in association with doubling the line as farr as Starcross. This structure is shown both in ts prime (one photograph dated 1921) and during its decline inn the 1960s. The overall roof was highly distinctive.
The Lower Yard. Nicholas De Courtais. 255-61.
Wantage Tramway: very few illustrations exist of the Lower Yard at Wantage. Includes photograph of 0-4-0ST No. 7
The Diaries of V.R. Webster. [Part 1]. 262-4.
Begins with a brief autobiographical introduction which includes the presumption that the author was writing a book ["when writing this book"]. Includes diagram of SECR station at Reading and illus. of 2-4-0T Shanklin at Ryde Esplanade on 29 May 1922. Part 2 page 293.
LMS Number 10136, ex-Furness Railway 4-4-0 No. 37 at Barrow in 1931. H. J. Stretton-Ward. front cover.
Goods traffic at St. Pancras. Ivor Gotheridge. 266-83.
Ther MIdland Railway built its St Pancras (or Agar Town) freight depot on the site of what is now the British Library. There is a brief history of the activities at this depot plus many photohraphs, mainly from the NRM.
Barrow Central. Mike Christensen (text) and H.J. Stretton-Ward (phot.). 284-5.
Two views of ex-Furness Railway 4-4-0 No. 37 as LMS No. 10136 (early LMS livery) at Barrow Central in 1931 and view looking north-west towards Whitehaven from Platform 1 showing bracket-arm signal and [obscured] view of signal box.
New Radnor. 286-7.
Uncredited two-page panoramic view on 19 August 1925 showing simple terminus and four goods wagons in yard with town and hills behind.
On the South Eastern in the 1890s. John Minnis. 288-92.
Some of the pictures are reproduced slightly better in Railway Archive
The Diaries of V.R. Webster. Part 2.. 293-6.
Part 1 beagn on page 262. Refers to Leicester Midland Railway station before Grouping (inludes arrival at just after 13.00 of mustard-coloured M&GNR locomotive from South Lynn with through coaches from West Runton and lesser places in Norfolk; the codes for MR sheds; Leicester Great Central, the Reading area including journeys on Trowbridge/Westbury combined with Oxford portion into Paddington, and visit to Wembley Exhibition in 1924 including 4472 Flying Scotsman fitted with a six-wheel tender. : see letter Great Western Railway Journal Number 14 page 616 (letter by Bill Crosbie-Hall).
M & GN coaching stock from 1925. C.S. Carter and R.M Casserley. 297-306.
All illus. were by H.C. Casseley. In 1925 the line had over 170 six-wheel carriages, but this was halved by 1937. Stock sent to the line after 1923 included many ex-LNWR arc-roof corridor coaches with gangways, some NER corridor coaches without gangways. Deliveries from the LNER in 1940 included thirty eight GER gangwayed bogie vehicles. Mention is made of ex-M&NBR Joint Stock clerestory vehicles which passed to the LNER in 1928 working on the line as well as similar stock (ex-Midland) coming to the line from the LMS. See also letter in Issue 54 p. 220 from Nigel Digby which casts doubt on ECJS retaining lettering until the 1920s and on livery employed by M&GN..
Correspondence. 307.
Stroud Valley autos. J.F. Burrell.
See BRJ 44 p. 189: Gloucester motive power available for auto-trains, namely 517 class No. 222: the auto-fitted 2021 class allocated to Gloucester were used on Forest of Dean services. See also letter from Adrian Vaughan (42-128) concerning photograph in Issue 35 p. 248 of Challow station: Burrell lists stations masters at Challow as W. Gardner (switched with G.B. Taylor of Witham according to GWR Magazine for June 1925)
The Lymington branch. R.C. Riley.
See BRJ No. 43 p. 175: info about motive power and through workings added to caption details.
The Lymington branch. A.J. Robertson.
See article on pp. 90 et seq and 159 et seq: similarity of station architecture of Lymington Town with that at Queensborough (Sittingbourne & Sheerness Rly)
Consignment of locomotives. Henry Gunston.
See No. 43 page 152: consignemt of Nasmyth, Wilson 4-8-0s for Uganda Railway: cites two publications relevant to this design: G.S. Moore's Nasmyth Wilson's works list and Hugh Hughes' Indian locomotives, Part 1. (Ottley 14823)
Consignment of locomotives. Paul Edwards.
See No. 43 page 152: signalling arrangements at Stockport in 1914 (very poor sighting) and replaced with new bracket upper quadrant during 1930s.
Long articles. Alan Gettings.
See Editorial in No. 42: writer in favour.
Long articles. M. Fenton.
See Editorial in No. 42: writer in favour.
Mystery photo. W.D. Gee.
See page 110 (Number 42): approaching Allthorpe station with east-bound coal train with River Humber keel .
Mystery photo. Richard Foster.
See page 110 (Number 42): west of Crowle station: Foster argues must have been 1930s due to upper quadrant signals with coal train either for Scunthorpe or Immingham : Stainforth & Keadby Canal in background.
Mystery photo. Michael Lloyd. 308
See Number 42 page 112: argued
Mystery photo. John Steel.
See Number 42 page 112: commented on the usefulness of the brass rail in the corridor to act as a support for servicemen returning from leave in packed trains during WW2.
Torre and Dorchester stations. Peter Kay.
Details from both stations are illustrated and writer argues strongly for great similarity of two structures of Brunelian Italianate Chalet style but refutes Jenkins (letter in Number 44 p. 220): see also Great Western Rly J., (4), 137-9 for description of Dorchester station. This letter was too much for Stanley C. Jenkins who wrote a sharp response in No. 51 page 88 and asks when and who invented the term Brunel chalets.
The Filey Holiday Camp branch. R. Maund.
See feature in Number 42 page 113 et seq concerning route taken by Filey to Glasgow holiday train (via Malton - double reverse and Pilmoor).
19th century British railway accidents: index of Board of Trade Railway Dept. reports. by J.G. Dixon of Chester.
Failed to trace this in either BLPC, Hampshire OPAC or ABEBOOKS. Furter details would be interesting.
Yorkshire Engine Co. 0-4-0ST standing on the level crossing over the road from Priors Marston to Charwelton. H. J. Stretton-Ward. Cover Photo.
Whilst timbers were unloaded from the buffer beam.
The Weymouth & Portland Railway. Gerry Beale. 310-29.
An Act for the line actually built received the Royal Assent on 30 June 1862 with the proviso that it was built to mixed gauge. The contractor was John Aird & Sons. The major work was the timber viaduct across the Backwater. The line was thrice inspected and difficulties between the LSWR and GWR delayed the opening for twelve months. There is a long extract from the first official report by Col. Yolland dated 20 May 1864. Another report followed in August 1864: the problem was the backing of trains out of Weymouth terminus. The line eventually opened to passengers on 16 October 1865 and Beattie 2-4-0WT Nile hauled the first train. The section across Chesil Beach was soon damaged in a storm and this was a recurrent problem. Rodwell station opened in 1870 and the broad gauge was removed from 1874 (working ceased in June). In 1883 the GWR considered developing a harbour at The Mere for its services to Cherbourg and the Channel Islands. The original powers having expired in 1872, new powers were obtained on 14 August 1884 for an Easton & Church Hope Railway. Mention is made of the 4ft 6in Portland Railway, sometimes known as the 'Merchants Railway' which was used to bring limestone (Portland stone) from the quarries to Castletown Pier via a self-acting incline. Convict labour was used in the quarries and a major task was the construction of a breakwater for the Admiralty. A new station was opened at Portland in 1905 with the opening of the Easton & Church Hope Railway on 1 August 1902. Until then the passenger services were worked by the LSWR, but from then the GWR also operated passenger services. Beattie 2-4-0WTs Nile, Nelson, Hood and Howe were associated with the line. Later locomotives (introduced in 1862) included Nos. 246 and 248. From the mid-1890s they were replaced by the O2 class. B.L. Jackson's massive Isle of Portland Railways has probably diminished the need for further reference to this article, although Jenkins should have cited Beale..
Denholm, Michael J. North Eastern Railway '398' Class 0-6-0s. 330-2.
A large and diverse class, a member of which (Hawthorn WN 1632/1874, running No. 991) had been intended for preservation, but which was usurped by Stirling Single. Lists outside suppliers (Stephenson, Hawthorn, Neilson, Sharp Stewart and Dubs) as well as output from Gateshead, Darlington and York. Illus.: No. 789; No. 200 and No. 1454.
Book Review. 332.
The locomotives of the Great Western Railway. Part 14. Names and their origins, railmotor services, War service, the complete preservation story. RCTS. GB
It is inevitable that Gerry Beale did not like the computer typesetting used for this Part.
Broome (LNWR). 332-3.
Broome station on Central Wales Line: passengers leaving station in 1920s: people were soberly dressed. Also reproduced in Railway Archive, 2005 (11), page 91 upper.
Charwelton Ironstone. Mike Christensen. 334-42.
The opening of the Great Central London Extension enabled ironstone to be worked near Catesby Tunnel: in 1917 the Park Gate Iron Co. opened a quarry about a mile west of Charwelton and constructed a standard gauge line to connect the quarries with the mainline railway. Production ceased in June 1933 but the Ministry of Supply reactivated extraction in May 1941, but ceased again in October 1945, but was reactivated yet again in May 1951 and ended in 1961/63. Locomotives mentioned include: Manning Wardle 0-6-0ST 1955/1917 Charwelton delivered new in 1917: this was transferred to Sproxton Quarries in Lincolnshire in March 1942. Hunslet 2415/1941 Hellidon was supplied to Charwelton in 1942 but was transferred to the Oxfordshire Ironstone system at Banbury. Bagnall 2654/1942 Cherwell was delivered to Charwelton and was moved to Byfield in October 1945. In 1952 Hudswell Clarke 0-6-0ST 347/1892 was transferred from Byfield to Charwelton (there are several illus. of this locomotive) which had a light brown livery. No. 8, a Yorkshire Engine Co. (784/1905) 0-4-0ST was moved from Park Gate Ironworks: its liveery was black, lined yellow (there are several illus. of this locomotive with iron ore tipplers. There are also illus. of J11 64327 on short up freight; B1 61083 on down passenger; A3 60059 Tracery on up express and WD 2-8-0 on down coal empties.
The Diaries of V. R. Webster. 343-6.
A major difficulty with Webster (which is common to most diarists) is distinguishing between personal observations and the diarist's observations upon what has been read about. The personal included a journey from King's Cross to Letchworth in April 1924 when GNR Atlantics and 4-4-0s were seen and Pacific 1476N was seen at Hitchin arriving on aup slow from Peterborough. In the summer of 1924 he travelled via Swindon and Bristol to Taunton for Barnstaple and on to Bideford describing what was of interest to him: the Torrington service was worked by Adams' 4-4-0s on the duplicate list; Adams' 0-4-2s on the Exeter trains and Drummond 0-4-4Ts on the Ilfracombe line. Bulldogs worked the trains on the line to Taunton. At Exeter he caught a North of England ten-coach express non-stop to Weston-super-Mare hauled by 3824 County of Chester. On 8 October 1924 he was shocked to see 111 Viscount Churchill having expected to see something Greater. He had several personal observations of the A1/Castle locomotive contest. In August 1925 he watched activity at Southend on the LTSR section. In DEcember 1925, when the Oxfod to Basingstoke trains sometimes ran non-stoip he observed several King Arthur class and GWR 2-6-2T No. 3131. E779 Sir Colgrevance seen at Fleet in April 1926 with smoke deflectors (uses term unsightly wind shields) and in June 1926 he oberved the reconstruction of the track and signalling at Cannon Street whilst the station was closed for two weeks.
M & GN 4-4-0s. R.J. Essery and H.J. Stretton-Ward (phot.). 347-9.
Twelve illustrations of Beyer Peacock locomotives Nos. 24 and 34 and their tenders: the last is an especially good view of the tender fitted to No. 34 which gives a good impression of the light texture of the paint used and of the weatherboard fitted for running tender-first.
Correspondence. 350-3.
The railway at No. 1 Military Port, Faslane. Bruce Henderson.
Material additional to the two articles by Mike Christensen in BRJ Nos. 43 and 44 which described the Military Port at Faslane in the Gairloch. Includes reference to paper by Charles William Knight and Sidney George Sork on Nos. 1 and 2 Military Ports in The Civil Engineer at War: this describes the construction techniques used for the jetties. The work of construction was performed by the Royal Engineers and Pioneer workforces. Locomotives used at, or passing through Faslane included six GWR Dean Goods en route to North Africa; S160 class 2-8-0s from the USA. On page 140 WD 80 (LNER 7081) is listed as being at Faslane, but Henderson questions this and suggests WD 78 (LNER 7274) instead. In 1946, 70079 and 70085 remained at Faslane. RSH 7017 and 7018 were ordered by the Chinese Engineering & Mining Co. and became Kowloon Canton Railway Nos. S15 and S16. Henderson also notes WD 2-8-0s which were observed by him at Faslane, the Sentinel shunter 9593/1955 owned by Shipbreaking Industries, and a list of the former British Railways steam locomotives scrapped by Shipbreaking Industries..
The Elliott Junction Collision. Mike Romans.
See feature (Issue 44 page 178) by Niall Ferguson: who disagrees with Ferguson's criticism of the staff's actions over the divided freight train; concurs with Ferguson that the main responsibility for the accident lay in Driver Gourlay's excessive speed and observes the difficulties of working during faling snow.
The Elliott Junction Collision. Michael V.E. Dunn.
See feature (Issue 44 page 178) by Niall Ferguson: who had stated that the Elliott Junction accident was worst Scottish railway accident prior to Quintishill: this is incorrect it was the Tay Bridge disaster.
Oakhill Brewery Railway. W.A. Briggs.
See feature beginning page 103: letter concerns the Garrett steam wagon bought by the brewery in 1920: the damage to the local roads was probably caused by a Wallis & Stevens road locomotive No. 2452 which the Brewery had owned.
Kitson tram loco. Cyril Golding.

The Tewkesbury branch. Harry Paar.

George Jackson Churchward. D.O. Coakham. 352
See Brian Arman's article on the Dean/Churchward partnership (BRJ 36) there seems to have been nothing but the odd anecdote to reveal the Churchward personality. G.J.C. is mentioned both as a religious man and a considerable mathematician. Does this dispose of one legend?
On page 111 (!) of his Pictorial Record of GW Architecture (OPC 1977), Adrian Vaughan illustrates The Great Bear at Paddington. The caption relates a yarn about Churchward's interest in astrology [sic] leading him to give the 'Bear' a number which 'ancient peoples believed was associated with the Evil Eye'. This was supposed to be a means of getting his own back on the GWR directorate who allegedly insisted on him building a 4-6-2.
It looks as if Churchward's mild relaxation was the study of numerology or gematria. From what one can gather, the significance of the number 111 is in being a multiple of the 'powerful' Solar number 37, along with 666 which, in spite of its unfortunate association with the beast of Revelations, had great potency among the Gnostic Christians. A jocular remark by 'the Chief' might have been seized on and misinterpreted as it passed down the ranks.
Whitemoor Yard. David Palmer.

Wells branch. Richard Strange.

1951 Fuel Crisis. Jack Burrell.
Writer classifies the 1951 closures into six categories: passenger services never restored; services restored, but traffic had been lost and lines soone closed; Bulford which re-opened due to pressure from War Office; Chard and Brixham which lasted until Beeching; Quakers Yard to Merthyr which provided opportunity to close line where civil engineering structure was failing and Tidworth where service restored with hopeless train service.
Camp coach. Mike Fenton.
Requested location: Axbridge suggested by B. Hillier in Number 54 page 220.
A c1943 view at Cold Meece station. Cover photo
Soon after the arrival of an early afternoon midwinter workers train
The Yarnfield Spur Railway. Mike Christensen. 355
Part 2 on page 421 (No. 49)
A spot of bother at Earswick. C R. Irwin. 362.
Correspondence generated between William Abel Wood of Haxby Hall and Mr Lamb, station master at Earswick (with his superiors) concerning Wood's trespass upon the railway, notably in times of flood, to reach his property. Earswick was near York on the line to Hull and the correspondence was in 1892.
Crew change at Bedford, 1 August 1936. H.F. Wheelar (phot.). 362 (bottom)
Double-headed train: inner locomotive 4P compound 1038.
Railway clocks. Ian P. Lyman. 363-72+.
How time was standardized by the railways: precise time conveyed by the gauard on specific trains (Midland Railway trains are listed). Greenwich time adopted. Provision of watches to staff. LNER began existence with 12,000 clocks. Varieties of clocks in use. Ownership records. Includes 36 illustrations.
Victoria in 1867. Peter Kay. 373

Balquidder. David S.G. Stirling. 377-89.
Formerly Lochearnhead, but renamed Balquidder from 1 July 1904 when the Comrie, St Fillans & Lochearnhead Railway opened. Had originated as "Killin" when Callander & Oban Railway reached that area on 1 June 1870
Brighton cameo. John Cox. 390-3.
Photo-feature: engine shed (probably pre-1930): K class 2-6-0 No. 338; D1 0-4-2T 227; L class 4-6-4T; E3 0-6-2T 391; N15 804 Sir Cador (tender only visible); B class 0-4-2 No. 619 entering station with leading coach ex-SECR tri-composite corridor barke; 0-6-0T Terrier B650 and B619 (again).
The Diaries of V.R. Webster. 395-6.
Visit to King's Cross on 30 June 1926 saw 2546 Donovan and 2554 Woolwinder and on to Euston where 13.30 to Glasgow headed by Claughton No. 12 Talisman assisted by 4P compound. On 28 August 1926 travelled to Cardiff (plan of Cardiff General station): hauled by 111 Viscount Churchill from Reading. On 8 January 1927 visited Leicester & Swannington line travelling from West Bridge to Desford hauled by an 0-6-0 through Glenfield Tunnel (coaches lit by electricity). Details taken from Rly Mag., 1928, (Dec.) pp 494-5. Tunnel dated to 1832. Doors locked for traversing tunnel. .
0-4-0WT built by Hawthorns, Leith at Howe Bridge Colliery, Atherton. 396.
At canal basin, Leigh. Locomotive constructed in 1866. 24 April 1954.
Snow in the Highlands. Niall Ferguson. 398-407.
Design of snowploughs: severe winters on the Highland Railway. Stroudley designed three sizes of snowplough to be fitted to the front of locomotives. The largesr sizes required a special bracket on the chimney to assist holding the plough in place. The largest plough was normally out-of-gauge. Conditions were especially severe at Dava on the original route between Inverness and Aviemore and at the Fairy Hillocks between Forsinard and Wick. Sometims trains were traped for days. The winter of 1880/81 was especially severe. The mid-1890s also produced very severe weather. Illus. four locomotives with leading locomotive fitted with Stroudley large snowplough; engraving of large snowplough; Jones goods? fitted to modified form of large snowplough; action picture of flying snow and smoke and steam at Fairy Hillocks (no direct evidence of railway activity), second size of snowploughs fitted to Small Ben trapped at Ardullie, and as fitted to Jones goods and to a Peter Drummond 0-6-0 (Barney), and small snowplough on Smith superheated Loch 4-4-0. See also interesting letter by Keith Fenwick in Issue 51 p. 87 on early snowplough on Morayshire Railway in 1854, and a minor quibble from Paul Strong in same issue..
Cab of Midland Railway 4-4-0 showing plate giving driver's name (probably C. Wood) (Paul Strong). 408.
See feature by V.R. Webster in Number 46. Jack Burrell (No. 51 p. 87) noted that the driver's name was visible on the cab of the up Bristolian and down Cheltenham Spa Express.
Signal sighting. Paul Edwards. 409-13.
Replacement of LNWR signals in Heaton Norris area, installed in 1889 and modified in 1913, by colour-light signals operated from an electro-mechanical signal box in 1955. Author had worked in signal engineers department of LMR and was involved in siting the new signals. Letter from B. Hillier (No. 51 p. 87) suggests that the replacement colour light signalling (which was removed during electrification works) was a non-standard arrangement)..
Metropolitan H and K class tanks. James R. Snowdon. 414-20.
More comprehensive treatment is given elsewhere, but the photographs are excellent: pp 418-19 (two-page spread) show Neasden shed on 1 July 1934 with F class 0-6-2T No. 93; A class 4-4-0T No. 49 and H class 4-4-4T No. 104 (H.F. Wheeller). All still in Metropolitan livery.
The Yarnfield spur railway. Part 2. Mike Christensen. 421-32.
Part 1 begins p. 355 (No. 48). Railway built to serve a munitions factory in the Stoke area. This part is concerned with the terminus at Cold Meece. It was equipped with platform canopies in case the act of lighting post-shift cigarettes could be perceived from the air. The canopies were supposedly based upon those at North Harrow. The buildings were erected by Mowlem. The first station master was Trevor Tasker of the LMS who took up his position on 10 January 1943. Problems were experienced in handling the large number of passengers, especially during the hours of blackout. About 8500 were being conveyed to Cold Meece daily and special ticket arrangements were made. From 6 October 1941 trains were running between Cold Meece and Longton, Silverdale and Blythe Bridge at each shift change. Coincidentally, the article includes closure dates for most of the ROFs. Sources included RAIL 957, RAIL 421/9 and CAB/102/626, Hugh B. Oliver's A Wartime Midlands branch, Rly Wld, 1960 (Dec) plus as a general source: William Hornby Factories and plant. HMSO/Longmans, 1958.. Letters from Jan Chojnacki, Alan A. Jackson and Allan Brackenbury on p. 88 of Issue 51 (Vol. 6).
The City Basin branch in broad gauge days. Peter Kay. 433-7.
The Exeter Ship Canal was owned by the City Corporation. The Bristol & Exeter Railway had caused the Canal to lose traffic and this caused the Corporation to be hostile to railways. Nevertheless, the Corporation encouraged the construction of what it termed tramways to connect the SDR to the Canal Basin. This opened on 17 June 1867 and was only 750 yards long. The original agreement had envisaged a mixed gauge line, but the SDR was extremely reluctant to lay a third rail and managed to frustrate this process for nine years. The main traffic on the branch was coal traffic to the gas works, which had previously been conveyed on the Canal.
Prestatyn. David Tomlinson (photograph) and Mike Christensen (notes). 438/9.
In foreground there is a bay platform ("something of an afterthought" with LNWR push & pull unit with foldaway steps on Dyserth train. There is also a long distance train in main platform. Gives notes on Dyserth service and construction of bay platform. See also letter from Philip A. Millard (No. 51 page 87) on details of rolling stock visible.
Correspondence. 439-40.
Mineral wagons at Faslane. John Horne.
Refers to Number 43 page 139 wherein are illustrated wagons from Taren Colliery (post 1928); Burnett (either T. Burnett & Co. Ltd, Hexthorpe Wagon Waorks or Burnett Bros & Co. Ltd., Sheffield); Maltby [Main Colliery]; SCWS (Scottish Wholesale Co-operativce Society); Pennington [Wagon Co. Ltd] Cardiff.
Faslane shed in August 1952. Roger Carpenter (phot.). 439.
Ex WD locomotives then owned by Metal Industries Ltd: former LNER Nos. 7274, 7058 and 7054.
Commutation. John Horne. 440.
Commuted charges: Railway Clearing House agreement: in 1926 there were 4,500 traders: correspondence started by H. Vincent (p. 127). This letter led to a long correspondence: see No. 51 p.88 from Paul Rouet which cites PRO documents and another from Alan A. Jackson which shunts around the dictionary definitions.
Manning Wardle 0-6-0ST (816/1881) at Shutt End Colliery. M.F. Yarwood.
No. 237 David on 22 August 1933. The late R.C. Ormiston-Chant (letter Issue 51 p. 88) noted that the boiler being used as a water tank to supply David was probably over a hundred years old and had been fitted to an atmospheric engine...
2005-07-28
Partially revised 2018-02-20