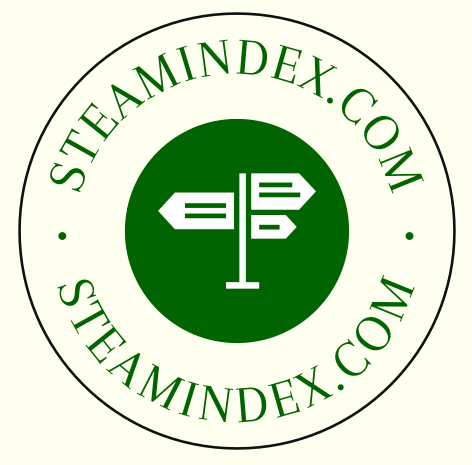 British Railway Journal Volume 6
Issues
'Q' class 4-4-0 No. 1904 and an unidentified 'J' class single with a heavy East Coast Joint train, near York c.1897. Cover photo
Barnfield, Stephen. The 'M' and 'Q' Class 4-4-0s of the North Eastern Railway. 3-16.
The M1 class was Wilson Worsdell's first 4-4-0 design for the NER,
GWR slate tram transporter wagons. Adrian Gray. 17-24.
The Festiniog & Blaenau Railway was designed for mixed gauge, although constructed to two foot gauge. Thus when the Bala to Blaenau line was constructed it was easy to convert the former narrow gauge section, but there was a problem with handling traffic which had been conveyed over the F&B from Tan-y-Manod to Dolgarref-ddu for transfer to the Festiniog Railway for shipment via Portmadoc. The GWR solved the problem by constructing transporter wagons to convey narrow gauge trams. Three were constructed/converted (one of which was a former broad gauge vehicle. There were two wagons with four wheels and the former broad gauge one which had six. There are three diagrams and vehicle No. 25020 is illustrated.
The train services on the Anglesey Central Line. Richard D. Foster. 25-37.
See also feature on Anglesey Central Railway in No. 38 page 367: Based on working timetables for 1883 and 1905, and then the effect of the Red Wharf Bay branch opening in 1909 and closure to passenger traffic in 1930 and its replacement bus service. Prior to the closure of the Red Wharf Bay branch traffic on the Gaerwen to Holland Arms section was "surprisingly" intensive. Illus.: Gaerwen No. 1 signal cabin, Gaerwen station; two 0-6-2Ts at Amlwch on special? in July 1934; LNWR 2-4-2T at Amlwch; Amlwch station and goods yard; 2-4-2T No. 6710 shunting freight at Menai Bridge in 1948; 2-4-2T No. 6643 at Holland Arms in May 1946 (W.A. Camwell)
Snow in the Highlands. Part 2. Niall Ferguson. 38-44. (also 22/3 centre pp)
The LMS imposed the Caledonian Railway's designs upon the Highland section, and in general these were inferior to those extant there. The LMS did not experience probelms with snow until 1941 when serious incidents occurred on the Far North line at Forsinard and Kinbrace. This led to the diversion of aircraft to assist in provisioning stranded trains at Altnabreac. Tells how the "Standard" class 5 required a special Number 6 snowplough to be developed for it. Also describes development of snowploughs for operation with diesel locomotives. These began with one based upon an LMS standard 3,500 gallon tender but later LNER standard 4,200 gallon tenders were used to construct over forty snowploughs. Subsequently a self-propelled rotary snow blower was acquired. Illus. fixed snowblower at Forsinard; class 5 5083 fitted with welded version of class 5 snowplough.
Coventry Station. Mike Christensen . 46-75.
The London & Birmingham Railway opened between Rugby and Birmingham on 9 April 1838: Coventry was a first class station and was built with Bramley Fell stone from Yorkshire. The Beechwood Tunnel marked the watershed between the Trent and Severn basins. The strategic value of railways was tested on 23 July 1839 when riflemen were sent from Birmingham in 19½ minutes by train. The station was enlarged to four tracks in 1840. The branch line to Leamington opened on 9 December 1844. A branch Nuneaton was sanctioned on 3 August 1846 and this was partly to counter potential threats from the GWR. On 5 July 1865 the Royal Assent was given to the Coventry & Great Western Junction Railway, originally the Coventry Central Station & Southam Junction Railway. On 14 June 1860 the Nuneaton & Hinkley Railway provided access to Leicester and there were running powers for both the MR and LNWR. A line from Berkswell to Kenilworth enabled trains to by-pass Coventry. Another line to by-pass and provide additional links to industry was opened on 10 August 1914: this linked Three Spires Junction with Humber Road Junction. In 1932 and again in 1938 considereation was given to quadrupling between Rugby and Birmingham and to the provision of colour light signalling. Coventry station was rebuilt for electrification in the 1960s, but the layout was too inflexible and further work was required in the 1980s. Improvements were required at Kenilworth to accommodate the diversion off the Western Region into Coventry and the restoration of services to Nuneaton. Illus.: DX goods on freight with gun limber and Large Bloomer No. 851 Apollo on up express; drawing of station made in January 1840; engraving from Illustrated London News (19 June 1858); 1950s views of original L&BR buildings and cottages; station view, c1869; engine shed 1911; c1905 three open carriage trucks and passenger coaches; 4-4-0 c1912; 2-4-2T No. 1823 with one LNWR coach and three MR clerestories; electric tram No. 29? outside station; 4-4-2T on empty stock; coal engine and brake van; aerial photograph 1920/2; engine shed with compound No. 1172; engine shed with 40405; 2-4-2T No. 46654? with push & pull train for Leamington; 44152 on H class freight; 40208 taking water; Claughton 6004 on 8 August 1937; 45742 on up express on 5 October 1957; 46683 on push & pull working; 2-6-0 46683 and 44716 on SR stock, both on 3 September 1960. See also letter in No. 53 page 175 from G.R. Thompson concerning No. 6004..
On the South Eastern in the 1890s. John Minnis. 76-7.
Inner harbour at Dover with campanile of LCDR Dover station in background; LCDR paddle steamer Empress at Admiralty Pier (see also Rly Archive (6) 83), Dover; Cudworth 118 class 2-4-0 No. 113 in dark green livery.
Destination Brymbo. Cyril Golding. 78-81.
Travelled by scooter from Bolton on 2 September 1958 to Wrexham area to study industrial locomotives (he was really a year too late). Largely a list of locomotives seen. Gresford Colliery: Kinross (Andrew Barclay 0-4-0ST), Beryl (ex-WD 78052 0-6-0ST), Leigh (Hunslet 1439/1923) 0-6-0ST, ex West Leigh Collliery (illustrated). Cudworth & Johnson: Bootle (Hudswell Clarke 812/1907) ex-Birkenhead Docks derelict; ex-MD&HB No. 18 from Andrew Barclay. At that time Cudworth & Johnson supplied motive power on contract to Birkenhead Docks. Minera Limeworks: Olwen 0-4-0ST Beyer Peacock 5408/1910). Brymbo Steel Works: three Yorkshire Engine Co. diesels on most internal duties, although Berwyn (Peckett 1950) was under repair; Anzac Hawthorn Leslie 0-6-0ST (3214/1916) with yellow livery, Sir Henry from Robert Stephenson. Bersham Colliery: 47006 on loan whilst Shakespeare away for repair at Llay Main Colliery. Hafod Colliery: Frances Valerie NCB Austerity 0-6-0ST, Hunslet 3700/1950. Ex-LMS 16379 (NBL for GSWR) in shed. Llay Main Colliery: The Welshman, Manning Wardle 1207/1890. See also extra illus. in Issue 54 page 220 of BR 0-6-0PT No. 16630-4-0ST The Welshman at Hafod Colliery in September 1964..
The Diaries of V.R. Webster. Part 5. 82; 86.
On 10 January 1927 Webster experienced his first journey on the LNWR: from Leicester to Rugby behind 2-4-0 Puck and then on to Euston on the Irish Mail behind Claughton 6028; also noting 60ft rails for first time and Kilsby Tunnel. On 17 March 1927 he noted 4-6-4T No. 2106 and 0-6-4Ts Nos 2000 and 2011 at St Pancras. At Euston there were still four 0-6-0STs and six 4-4-2Ts. In 1927 a visit was made to Manchester London Road where Claughton 1327 Alfred Fletcher with Caprotti valve gear was seen, and a GWR Bulldog was seen at Exchange station. He tried to visit the engine sheds at Crewe without a permit or success and was offered a guided visit to the Works which he declined! On 2 July 1927 he saw 6000 King George V fitted with Westinghouse brake on up slow to Paddington and on 4 July he was able to see its hollow axles when it was on display in a bay platform. From 25 July until some time in August he was at OTC at Strensall Camp in York: during this time he photographed 2-2-4T No. 1679 on 27 August (reproduced). Illus. 2-4-0 No. 3250 at Reading shed with foreman, Mr Brown on footplate, wearing a trilby..
More M&GN 4-4-0s. R.J. Essery. 83-5.
Front view of 4-4-0 No. 57. Side view of C class No. 48 and rear view of No. 55, also close-up of Whittaker tablet exchange apparatus.
Correspondence. 87-8.
Snow in the Highlands. Keith Fenwick.
The Elgin & Morayshire Courant of 10 March 1854 reported the great snowstorm of January 1854. It noted that the locomotives of the Morayshire Railway were fitted with wedge-type snowploughs (6ft long and 2ft deep) and that brushes were fitted to the guard rails of the locomotives. The letter writer questions the efficacy of the very small locomotives (2-2-0s with 5ft driving wheels and vertical cylinders) to perform snow clearing between Elgin and Lossiemouth. Joseph Taylor was the Locomotive Superintendent. See original text beginning page 398 of Issue No. 49...
Snow in the Highlands. Paul Strong.
Either this is a poorly written letter or it was edited badly, but it is difficult to trace what the letter writer was objecting to in the original text (49 beginning page 398), but it was a relaively trivial statement at the bottom of the third column on page 403: namely "With night falling". Strong noted that it should have fallen already as the train had left Inverness at 15.35.
Coaching stock at Prestatyn. Philip A. Millard.
See No. 49 page 438: the push & pull driving trailer composite No. 3723. The 57ft x 9ft vehicle had been built in September 1910 for the Watford to Rickmansworth as a third, numbered 2489. It was converted to a composite (16 first/44 third) and renumbered, and was run with No. 3722 on the Watford to St Albans branch. By the time of the photograph (probably summer 1922) it had become Extra Motor Set No. 11 and had been transferred to Prestatyn on 31 January 1920. It was renumbered as 9519 and painted in LMS livery from January 1924 and remained on Dyserth service until January 1930 whence it was moved to the Oldham to Delph service. It was downgraded to third in January 1931, renumbered 15947 in 1933 and withdrawn in May 1951. The mainline stock visible was mainly a six-coach set used on the Liverpool-Leeds-Newcastle service: the vehicles had recessed doors and commode handles.
Drivers' names. Jack Burrell.
See photograph of MR 4-4-0 in Volume 5 p. 408: driver's name was visible much later on the cab of the up Bristolian and down Cheltenham Spa Express.
Signal sighting. B. Hillier.
See feature on resignalling at Heaton Norris in mid-1950s (49-409).
Commutation. Paul L. Rouet. 88.
See letter from John Horne on p. 440 of Number 49: Cites PRO RAIL 1085/15: RCH List of Private Owners Party to the Commuted Annual Payment Arrangement.
Commutation. Alan A. Jackson.
See letter from John Horne on p. 440 of Number 49: Notes dictionary definitions in Shorter Oxford English Dictionary.
The Yarnfield Spur Railway. Jan Chojnacki.
See Issues 48 p. 355 and 49 p. 421: present (1994) state of ROF site: Cold Meece station removed. Notes on accommodation hostels: Beatty Hall, Howard Hall, Duncan Hall, Nelson Hall, Frobisher Hall, Raleigh Hall and Drake Hall (then a ladies' open prison)
The Yarnfield Spur Railway. Alan A. Jackson.
See Issues 48 p. 355 and 49 p. 421: amazed that Haigh alighted at North Harrow as this was a London Transport station.
The Yarnfield Spur Railway. Allan Brackenbury.
See Issues 48 p. 355 and 49 p. 421: Swynnerton junction still intact in February 1964 when wagons stored on branch. Track removed later that year or early 1965.
Chalet stations. Stanley C. Jenkins.
See letter by Peter Kay (Vol. 5 page 308): appears to be a very minor dispute on Brunel's Italianate chalet-style of which that at Torre is the paradigm. Plymstock, Mortimer, Dorchester and Charlbury are also mentioned (and the extent to which they meet the paradigm).
Shutt End Colliery. R.C. Ormiston-Chant.
Editor notes decease of writer. Letter relates to phototograph on p. 440 (Vo. 5) by M.F. Yarwood of locomotive David being watered from an old atmospheric boiler.

A loaded coal train ascending the Llanerch Incline on 19th August 1953. Desmond Coakham. Cover Photo
Branches Fork and its mineral railway. Desmond Coakham. 90-109.
Includes notes and illus of special brake vans used on severe inclines. Further illus. of Hudswell Clarke 0-6-0ST 697/1904 propelling wagons into washer at Tirpentwys (53) page 175.
Pouteau — a legend remembered. J.E. Kite, 110-14.
Kite, whose own contribution was soon to be examined (p. 196) visited Pouteau in his Grays Inn premises which suffered from a "fearful stench". He got to know him quite well through several visits as did W.J. Reynolds. He recountered how Colling Turner found a stall selling postcards from Pouteau's collection in the Caledonian Market, and being informed that the glass plates had been sold to be used as cucumber frames. Illus.: 2813 in original condition at Old Oak Common possibly photographed by Pouteau; LCDR Kirtley 4-4-0 No. 28 in the late 1890s; LBSCR Billinton B2 4-4-0 No. 202 Trevithick with 1895 Pullman set passing Balham Intermediate signal box (1906-10); Waterford & Tramore 2-2-2WT pre-1895 at Waterford; Dean Goods 2563 in Weymouth area in early 1900s; LSWR L12 No. 426 in old Waterloo North Station with Crow's Nest visible. See letter from R.M. Casserley on nature of Pouteau Collection and source of the stench. (page 175). On going series on Pouteau and his work in Railway Archive from Number 1 on.
Dalwhinnie. David Stirling (notes) and H.J. Stretton-Ward (phot.), 115.
Signalman standing alongside tablet catcher; timber stacked for transport.
Fronfraith. Roger Carpenter, 116-20.
Kerry branch: illustrations 1902 with passenger train headed by No. 36 Planfynnon; bridge taken in 1948; and a view taken on 8 October 1931 after cessation of passenger services. Ordnance Survey 25 inch plan.
On the South Eastern in the 1890s. John Minnis, 121.
Number 213 leaving southern portal of Polhill Tunnel.
LNER streamline coaches in the Postwar era. C.S. Carter and A.A. Maclean. 1994, 122-8.
Includes working on West Riding and Fife Coast express.
The Diaries of V.R. Webster. Part 6. 129-30.
On 17 August 1927 Webster visited and travelled on RHDR, having travelled from Reading on a Dover excursion hauled by a River class 2-6-4T which provided a fast run between Tonbridge and Ashford. He described the RHDR as being bumpy, but appeared to be fast. Illus.: Southern Maid on turntable at Hythe, A804 (2-6-4T) at Reading in July 1927.
Correspondence. 131-2.
The Weymouth & Portland Railway. R.J. Harvey.
Writer owned document showing temporary working arrangements for working from Easton to Portland. Argues that line was mostly worked by LSWR/SR, although GWR B sets were used in 1927/8 and 1937/8.
Similarity in architecture. Peter Kay.
Station buildings at Queensborough and Lymington Town
Mystery photograph. G. Beale.
William Thompson photograph, probably in Dorset
L&YR 0-6-0s on the S&DJR. Jack Burrell.
Refers to letter by R. Strange in Number 47 which claimed that no L&YR locomotive was ever based at Wells.
L&YR 0-6-0s on the S&DJR. R.M. Casserley.
H.C. Casserley photographed L&YR 0-6-0 12140 at Wells on 21 April 1934.
L&YR 0-6-0s on the S&DJR. J.C. Edwards.
Quotes Railway Observer which shows that 12140 was allocated to Templecombe
Ex-L & Y 0-6-0 No. 12551 entering Eardisley with a Hereford-bound freight on 9th September 1949. H.C. Casserley. front cover
Editorial. Paul Karau. 134
Philosophy adopted by Magazine. Loss of people like Eric Tonks, H.N. James, W.A. Camwell and John Kite.
Marple: a one-time traffic centre of the Midland Railway. Warwick Burton. 134-41.
Marple was a signification junction during Midland Railway times: trains were divided for Liverpool, Manchester, Blackburn, Nottingham and Sheffield and trains ran into Manchester Central, London Road and Victoria. The station was operated jointly with the MSLR/GCR and there was a Midland & Sheffield Joint Committee, which with the constitution of the CLC in 1875 opened cut off lines: Romiley to Ashburys; the Marple curve gave access to the CLC at Bredbury; the station was enlarged to meet this traffic; the South District line gave access to Manchester Central; the line to Ashburys linked to the L&YR network. The writer considers that Marple reached its zenith in 1890 before the opening of the Hope Valley route to Dore & Chinley in 1894. The GCR operated at intensive service to London Road via Hayfield. In 1902 a new route opened from New Mills to Heaton Mersey via Disley Tunnel. The importance of Marple declined after the Grouping and the main activity became local services operated by the LNER and LMS. The fine station has now been destroyed and in May 1986 the Hazel Grove chord opened
Book Reviews. all, ecxcept one, reviewed by Gerry Beale. 142.
Compound locomotives. J.T. van Riemsdijk. Atlantic GB.
"will probably come to be regarded as the definitive work on the subject". "Lavishly illustrated"
The Longparish branch line. Peter A. Harding. Author.
"almost forgotten Hampshire railway byway"
The Wensleydale branch – a new history. Stanley Jenkins. Oakwood. RP.
"well researched and well rounded history"
The Colonel Stephens railways in Kent. Peter A. Harding. Author.
Reviewer especially liked the concise biography of Stephens.
Continent, coalfield and conservation. A.P. Lambert and J.C. Woods. Industrisl Raiilway Society
Austerity 0-6-0ST including those which became J94 snd those which became NCB
Memories of the Jersey Railways. M.E.J. Deane. 143-54.
Jerrsey Railways & Tramways opened from St Helier to St Aubin (3¾ miles) in 1870. It was originally standard gauge but was converted to 3ft 6in in 1899 when extended to Corbiere. Four Sentinel railcars were used. Includes memories of several attempts made by Sentinel railcar to climb gradient on way to Corbiere. Illus.: Bagnall 2-4-0T No. 3 St Brelades at Weighbridge station in St Helier; Manning Wardle 2-4-0T No. 1 St Helier passing locomotive shed and on shed; No. 3 on shed; Andrew Barclay (1907) 2-4-0T No. 5 La Moye on shed; trains at West Park and First Tower (from comercial postcards by Louis Levy of Paris); Millbrook station; No. 4 Corbiere; St Aubyn terminus with all-over roof; Corbiere terminus - trains with Sentinel and with locomotive. Also includes notes on the Jersey Eastern Railway, a standard gauge line opened in 1873 which linked St Helier with Gorey Village until it closed on 26 June 1929. It had four Kitson's 0-4-2Ts: Caesarea, Calvados, Mount Orgueil and Carteret. It also owned two Sentinel railcars: one car, Normandy, was regauged for the JR&T and the other, Brittany, was used as a holiday bungalow. Illus.: Calvados; Carteret at Gorey Pier; La Roque station; Gorey Village station.
Eardisley. Roger Carpenter. 155-60.
On the Hereford, Hay & Brecon Railway which opened to Moorhampton in 1863, to Eardisley in 1863 and to Hay on 4 July, and Three Cocks Junction in September 1863. In 1874 the Kington & Eardisley Railway opened which the GWR purchased in 1897. The HHBR was taken over by the MR in the 1880s. Illus.: 517 class on Kington train at Eardisley in 1880s; 1076 0-6-0ST No. 1137 on Kington train in 1910.
Kingsbury branch trip workings. Bob Essery. 161-72.
Some articles contain a major subsidiary theme which may be at least as valuable as the main topic. In this case the subsidiary topic is railway freight traffic, especially coal. Essery argues that freight traffic was in decline before Beeching. Using data from the LMS Handbook of statistics ahows the vast coal traffic which was conveyed in 1938: a total of nearly 230 million tons. At that time both Scotland and Durham were each still producing over 30 million tons and Yorkshire was producing 42.5 million tons. On the LMS receipts from coal (and allied solid fuels) were in excess of £12m and on the LNER and SR they were £12.5m and £5.5m respectively. This very worthy prelde was followed by a description of one specific mineral branch line: that of the Kingsbury branch of the Midland Railway which served Baddesley Colliery, sometimes known as Baxterley Park Colliery. The line was authorised in 1873 and opened on 28 January 1878. Birch Coppice Colliery was also served. The line was steeply graded and this demanded specific regulations.
The Diaries of V.R. Webster. Part 7. 173-4.
First impressions of the Royal Scot class (6145 seen at Leicester on 28 Decemeber 1927). Whitlegg 4-6-4T No. 2106 was seen on a semi-fast for Leicester at St Pancras in September 1927. Illus.: L class A772 at Cannon Street and L1 A757 at Charing Cross in September 1927; N7 No. 829 at Liverpool Street in September 1927..
Correspondence. 175-6.
Branches Fork Junction. Steven Oakden.
Illus. of Hudswell Clarke 0-6-0ST 697/1904 propelling wagons into washer at Tirpentwys. See feature No. 52 page 90
Pouteau. R.M. Casserley.
See feature on page 110: stench came from warm urine considered to be an antidote to arthritis. Considers the question of lists of photographs and who actually took them.
The last Claughton No. 6004. G.R. Thomson.
See article on page 46: Latterly mainly freight but on Sunday in 1948 writer travelled behind it from Edge Hill to Birmingham.
Commutation. Keith Fenwick.
Notes mention of Howford Commutation road in minutes of GNSR of 8 February 1856.
Station building at Torre. Peter Kay.
Reproduces Brunel's sketch for plan and elevation: original feature see Vol. 4 page 241
'Barnum 'Class 2-4-0 No. 3208 at Wilton in 1921. J. E. Kite. Front cover
Kidderminster Museum. David Postle. 177+
In editorial slow: note on the activities, including bibliographical, at the Kidderminster Railway Museum.
Christensen, Mike. Cairnryan Military Railway. 178-92.
Given less priority than the port at Faslane. The LMS was further advance in improving the line between Cralisle and Stranraer than the military did in constructing the new port and its associated railway. A new locomotive shed was constructed at Leffnol. As usual with this type of venture the motive power acquired to run the railway was diverse to the point of being perverse: types included former GWR Dean Goods and LNER 0-6-0Ts belonging to classes J69, J67 and J50. Contractors engines on hire to the military included Manning Wardle 1237/1891 which was locomotive No. 416 Walter Scott in the Sir Lindsay Parkinson fleet.
Tender plates on 'Queen Empress'. Edward Talbot. 192-3.
Painted "creamy white" to celebrate Queen Victoria's Diamond Jubilee. Tender had plates showing 1837 locomotive & Webb compound. Diagrams showing the tender plates fitted. Two illustrations: one at Crewe station with three railwayacs (two in knickerbockers) and one at Euston..
The Diaries of V. R. Webster. Part 8. 194-5.
Skeletal account of commuting from Reading into Paddington from Easter 1928 for two years. Initially travel was on the 07.33 (mainly hauled by 43XX), but later onn the lighter 07.50 which was powered by a Bulldog: no journey was ever more than 7 minutes late. Return was normally on the 18.05 Worcester train and was mainly worked by a Star. Visits to sheds at Old Oak Common and Nine Elms. Footplate trips on King and on SR $442 (Reading to Basingstoke). Illus.: H15 No. E491 and Beattie 0-6-0ST E0328 at Nine Elms, and Paddlebox T14 No. E460 also at Nine Elms.
Minnis, John. John E. Kite, 1906-1995. 196-7.
Born Westcliffe-on-Sea, where he remembered the transition from green to red on LTSR line. Educated at Hurstpierpoint, where he hated the physicality of the regime. Collected and took photographs. Entered wool trade in Bradford, and after two yesrs operated as a representative selling bolts of cloth to gentlemen's tailors. Travelled widely in Britain and Europe. Active member of Stephenson Locomotive Society: friend of J.N. Maskelyne. Commissioned 7mm models from Bernard Miller. Active service in Navy during WW2. Post-war he worked for YMCA where he enjoyed the travel and collecting rare books. Considered acquiring Cotterell & Co. (specialist railway bookseller), but decided against and collection was acquired by Norman Kerr. Instead he became a partner in Holleyman & Treacher between 1947 and 1963 where he specialized in music. He was a friend of C. Hamilton Ellis and read some of his manuscripts. He continued to collect rare books and latterly lived in Seaford. He especially liked the GNR, the GER and LBSCR and Irish railways. He compiled Vintage album 1850-1925 (Roundhouse, 1966), and the less successful Vintage steam. (Ian Allan, 1969).
Wilton in the summer of 1921. John E. Kite (phot.). 197-202.
Text accompanying these photographs is by John Minnis. The two Great Western images each spread over two pages. Barnum 2-4-0 No. 3208 on train of LSWR stock on Cardiff to Portsmouth through service at Wilton station; Armstrong standard goods No. 1186 on "short and very mixed goods train", and a much smaller picture of unidentified T9 on down Waterloo to Plymouth express at pooint where GWR and LSWR routes from Salisbury diverged.
Denholm, Michael J. A North Eastern well tank. 203.
Fletcher 124 class of 0-6-0WT or 0-6-0BT: they were similar to the BTP 0-4-4BT. No. 610 is illustrated.
Henstridge S&DJR. Roger Carpenter. 204-12.
Opened with the S&DR on 31 August 1863. Plan in 1905 to build a loop into Templecombe station to reconnect with old route north of Henstride, but cost of £100,000 was considered to be too high. Closed 5 April 1965. Station in 1903, 1905 and in 1930s. Staff in 1938. Illus.: 13805 with freight on 23 July 1932 (H.C. Casserley); 629 on same date on passenger train with milk tanks (HCC); 698 on similar train as last on 12 June 1948; 92214 on Bournemouth to Bath passenger service in summer 1961 (Ivo Peters).
Book Review. 213.
Steam for scrap: the complete story. Atlantic. GB
"a most fascinating, if melancholy, book to read."
Dulcote - a tale of two quarries. Ian Harrison, 214-19.
Further contribution Number 64 page 295.
LNWR Southern Division 0-4-2 No. 601. 213.
McConnell September 1862: at Monument Lane.
Correspondence. 220.
Drivers' names. John Pearce.
See letter by Burrell in Issue 51 page 87: illustration of 5054 Earl of Ducie: name-card visible: Driver Perfect.
Camp coach. B. Hillier.
See Issue 47 page 352: Axbridge location.
M&GN coaching stock from 1925. Nigel Digby.
See Issue 46 page 297: writer had measured dimensions of grounded bodies of various vehicles, including brake vans and horse boxes.
1663 at Haford Colliery. Cyril Golding.
See Issue 51 page 80: 1663 and The Welshman outside shed in September 1964
Buscot, Andrew Barclay 818/99, at Shelton Iron & Steel on 15th March 1958. Cyril Golding. Cover Photo
Editorial. Paul Karau. 221.
Strong criticism of NRM policy on providing access to its collections of photographic negatives and suggesting more helpful Grerat Western Trust and Kidderminster Railway Museum. Response from Andrew Scott of NRM
Eastleigh Works. John Minnis. 223-32.
Decision taken to move locomotive department from Nine Elms to Eastleigh was taken in December 1902 and the move was accomplished in January 1910. The photographs are LSWR Official taken mainly in 1910, but some are somewaht later. The captions were compiled from the following: The most modern locomotive works. Railway & Travel Monthly, 1910, 1, 40-9; The new works of the London & South Western Railway at Eastleigh. Rly Mag., 1911, 28, 17-25; Eastleigh Locomotive Works, L&SWR. Locomotive Mag., 1911, 17, 53-5; 100-1; 139-40; 200-1. Illus.: offices (exteriors); exterior of main building; plan; paint shop; H15 335 in paint shop in December 1914; coppersmiths shops; smiths shops with forges and steam hammers; wheel shop with lathes (supplied by G & A Harvey of Govan) and area for tyre fitting; boiler shop with drillers; 12ft bending rolls supplied by Thomas Shanks & Co of Johnstone, Renfrewshire (not Glasgow as stated in caption).
Destination Shelton. Cyril Golding. 233-7.
Visit to Stoke-on-Trent made on 15 March 1958 to inspect industrial locomotives in the area. Journey was made from Bolton Trinity Street station on TC from Colne to Euston. En route he saw Stuart Street power station No. 2 which he photographed on 16 March 1958 (reproduced): Robert Sephenson & Hawthorn 0-4-0ST 7541/1949. Photographed on 15 March 1958: Yorkshire Engine Co. 0-6-0ST 283/1876 at Whitfield Colliery; Alexandra Hudswell Clarke 800/1908 0-6-0T; Edward VII Hawthorn Leslie 0-6-0ST (2539/1902); No. 7 (Robert Heath Works Number 16) 0-4-0ST at Victoria Colliery; Holmbury (Andrew Barclay 860/1899) 0-4-0ST at Shelton Iron & Steel; Buscot (Andrew Barclay 818/1899) 0-4-0ST at Shelton; Glenalmond (Shelton 3/1912) 0-4-0ST and Myreside Hudswell Clarke 1332/1918 0-6-0T also at Shelton.
Book Reviews. 237.
Bulleid locomotives in colour, Rex Kennedy; On Cambrian Lines. Derek Huntriss; Steam in Cornwall, Peter W. Gray. Ian Allan. GB
All based on colour photographs.
The Diaries of V. R. Webster. Part 9. 239-40.
Describes motive power on his regular Reading to Paddington journeys; a visit to Camden mpd arranged through the LMS Public Relations Office where Murray Secretan met him at Euston, walked to the end of the platform, crossed the electric lines and walked through the tunnels to Camden; also visits to Old Oak Common, and a visit to Swindon on 3 August 1928. The sound of the French compounds on the GWR is described (very soft exhaust). Illus.: (all taken on 21 June 1928 at Camden): Prince of Wales 5702 (still in red); Claughtons 6010 and 5925 E.C. Trench; Coal engine 8176; and Royal Scot 6146 Jenny Lind without smoke deflectors.
The Cairnryan Military Railway Part 2. Mike Christensen. 241-61.
Describes the signalling; the working methods; including motive power; the relative lack of use: 645,000 tons were handled from its opening until end of WW2. Illus.: J50 3219 with six LNWR six-wheel coaches and four L&YR bogies and at Leffnol coaling stage; Austerity 2-8-0 7241; WD 89 (ex-LNER 7362) at Leffnol loco.; Claddyburn Sidings; Lighterage Wharf; Lighthouse; J50 3157 with LNWR s-wheel stock. Some of the illustrations were supplied by the Imperial War Museum.
Motor trains to Wickwar. Neil Burgess. 262-4.
Material additional to The Mangotsfield to Bath branch by Colin Maggs (1992) describing push & pull workings during WW2 which ran daily rather than on Sundays only as suggested by Maggs.
Worcester Shed c.1894. Miller Collection. Cty. Swindon Museum. Cover Photo:
NRM reply. Andrew Scott. 265.
Response by NRM to Editorial (Number 55 page 221) relating to Museum's policy concerning the acquisition of photographic collections and the essentail requirement that such collections should be fully documented.
Locomotive liveries of the GWR Northern Division. Part 2. Brian Armin. 267-73.
This part covers the period 1854-66 and the locomotives acquired from the WMR. Illustrations: overall views of Wolverhampton Works (exterior) in 1883 and Worcester shed in about 1894. Broad gauge 4-2-2s Lord of the Isles in late 1850s and in late 1860s, and Great Britain. Byer Peacock 0-6-0 388 and ex-WMR 2-4-0 No. 199 (separate illus.) on Hereford shed in about 1865. WMR 0-6-0 27 class built E.B. Wilson in 1854; GWR No. 5 (ex-Shrewsbury & Chester Railway 2-4-0 No. 5); Beyer Peacock 0-6-0 (of 1861) within 167-170 in about 1868; 111 class 2-4-0 1009 c1870.. See also GWRJ, 2015 (96) 477 letter by Roger Davis.
Glenfield. Peter Lee. 275-
Bibliography. Views of station/tunnel portal. Station in 1910; 58148 emerging from tunnel on 14 December 1963; station on 8 June 1932 and in 1950s.
More M&GN detail. R.J. Essery. 282.
No. 67 (MR class M/MGNR Class D), and Class D 4-4-0 No. 47.
Crossing the Narrow Gauge — 3. Adrian Gray. 283-4.
Arrangements at Port Penryn to enable narrow gauge lines to cross standard gauge lines (and be swung out of way to enable standard gauge traffic to pass (additional material to that published in Numbers 41 and 43): illustration of Eigiau (caption incorrect according to photo) with 4F 4504 and Blanche with 41200 on 27 June 1956.
Tanat Valley. Mike E. M Lloyd. 285-7.
Pedairfford on 10 May 1947 (caption states 1957 which is absurd) with 2-4-0T No. 1197, and same locomotive at Llanrhalndr Mochnant on same day with pipes being unloaded from LNER bogie wagons (W.A. Camwell).
Talyllyn Railway in September 1932. H. Comber (phot.). 288.
Views of Nant Gwernol and Pendre
Eastleigh Works. Part 2. John Minnis. 289-304.
Photographs supplied by M.E. Westcott: power station; machine shop (showing overhead belt drives); turret lathe; cylinder block suspended alongside drilling machine; marking out tables; planing machines; small machine shop; planing machine with axleboxes; fitting shop; millwrights bench; cupolas for case hardening furnaces; iron foundry; pattern shop; brass foundry; and forge.
The Diaries of V. R. Webster Part 10. 305-8.
11 November 1928 to New Cross Gate and Neasden (LNER) sheds; survey of railway accidents in 1928; observations at Croydon North in November 1928 with third rail and AV overhead; 23 February 1929 end of AC system; station layouts at Cambridge, Shrewsbury, Leicester (LMS), Preston (a magnus opus) and Birmingham Snow Hill.
LNER Atlantics Nos. 4419 and 3297 leaving Platform 13 at King's Cross in 1937. S.H. Freese. Cover photo.
Locomotive & General Railway photographs. John Minnis. 1995, 310-21.
L&GRP was the brainchild of Charles Clinker (includes note on Clinker). and on his archive held by Brunel University Library.
Correspondence. 321/352.
Eastleigh Works. M.A. Johns.
Steam hammer (56 page 305) was largest at works and less used during 1950s when writer was apprentice in Works. Machine on page 304 was a stamp, punch or nibbler.
Eastleigh Works. D.A. Reynolds.
What is in effect a complete detailed list of captions for the Eastleigh feature.
LNER camping coaches. J.H.P. Lloyd.
See Issue Number 23: and refers to colour illustration in Backtrack, 8, page 172
Diaries of V.R. Webster. Part 11. 325.
5 January 1929 saw 2805 Burnham Thorpe at Liverpool Street; 6 January 1929 locomotives on shed at Hornsey; 8/9 April 1929 fast runs down to Reading behind County class 4-4-0s (manuscripts of logs reproduced); 29 April 1929 visit to King's Cross where booster fitted 4419 arrived; 19 May 1929 Armstrong goods 509 at Old Oak Common (illustrated); 17 July 1929 6670 working empty stock at Paddington; 22 July 1929 suffered late running on down to Reading behind 6366; 3 August 1929 visit to Swindon Works; 3 August 1929 trip on up Cheltenham Flyer (68 min. 50 sec behind 4090 Dorchester Castle); 17 August 1929 saw 3711 City of Birmingham at Southcote Junction; 18 August 1929 day visit to Cardiff and Barry (à la Steam World ugh). Illustrations: 0-4-0T No. 96 at Wolverhampton in May 1929; 0-6-0s Nos 354 and 22; 0-6-2ST No. 143 at Cardiff Docks; 0-6-2T No. 278 at Cardiff; 4-4-0 4169 Brunel at Cardiff, and ex-Barry Railway 0-8-0 No. 1390 at Barry (all Welsh pictures taken on 18 August 1929)
LNER 4419 at King's Cross. Bob How. 329-32.
Illustration of booster equipped 4419 at Platform 13 of King's Cross coupled behind another locomotive (two-page spread by S.H. Freese); also illustration of other side of locomotive; and notes on the problems encountered with booster operation.
Locomotive liveries of the GWR Division. Part 2. Brian Armin. 333-52.
"George Armstrong was a forceful and independently-minded man". Notes the blue-green livery associated with him. Illus.: 2-4-0 No. 155 in early 1870s (probably photographed by R.E. Bleasdale); and No. 152 (also photographed Bleasdale); 517 0-4-2T Nos 1164 (when nearly new) and 1421 (fitted with condensing gear); 517 0-4-2ST Nos 567 and 522 (at Marlow c1878); standard goods 0-6-0 No, 22; 2-2-2 55 Queen (post repair at Wolverhampton c1875); 2-2-2 No 73 bewteen 1875 and 1880; broad gauge 4-2-2 Saturn c1880; 157 class 2-2-2 Nos. 164 (post March 1887) and 378 Sir Daniel post April 1883; ex-WMR 2-4-0 No. 199 post Nov. 1884; 111 class 2-4-0 No. 113 c1890; Chancellor class 2-4-0 No. 153 c1890; 717 class 2-4-0 No. 725 in Wolverhampton Works yard; standard goods 0-6-0 Nos. 701 c1890, 408 (February 1882) and 507; 1016 0-6-0STs Nos. 1040 c1888; 1057 and 1054; 645 class No. 772; 654 class No. 1516; 322 class No. 326; 1076 class No. 1280; 517 class 0-4-2T No. 550 at Swindon Junction c1895; ex Birkenhead Railway No. 95 0-4-0ST with low boiler mountings for work in Croes Newydd area; 517 0-4-2Ts No. 517 at Birmingham Snow Hill on 12 August 1892 and No. 558. See also GWRJ, 2015 (96) 477 letter by Roger Davis.
2016-01-10