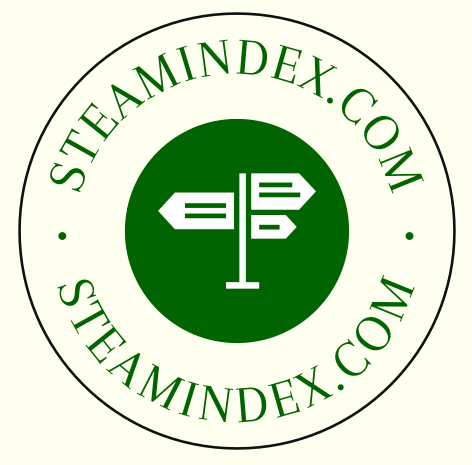 Backtrack 2015 Volume 29

Published by Pendragon, Easingwold, YO61 3YS
Belatedly it has been noted that the covers (including their inside pages) are included within pagination, but the terms front and rear cover will continue to be used
Number 1 (January 2015) Issue Number 285
GER J69 0-6-0T No.68619 gleams in Great Eastern blue livery at Liverpool Street on station pilot duty on 2 October 1959. R.C. Riley. front cover
See also further photographs on pp. 32-3
Yorkshire coal. David Idle and John Scholes. 4-5.
Colour photo-feature with extended text: Hunslet 0-6-0ST Coal Products No. 6 fitted with underfeed stoker/gas producer on hopper staithes at Glasshoughton Colliery. See also Editor's correction on p. 189
Rowan Patel. Early railway artefacts in the North Midlands. 6-13.
This is an in-depth examination of the archaeological remains of the "permanent way" of early plateways and tramways mainly in Derbyshire and adjoining areas. Very extensive and excellent bibliography. Initially the guided tracks were built from timber and these were later protected by iron plates, but these were succeeded by cast iron plates resting on stone blocks. The stone blocks tend to survive, sometimes in situ and sometimes incorporated into adjacent walls, etc . Surprisingly, the metal components are still capable of being found. The first rails were cast by John Curr in 1787. Benjamin Outram was a key influence both through his association with the Butterley Company which manufacture plates and through his involvement in canal promotion and engineering and the plateways associated with them. An early canal railway connected the Trent & Mersey Canal at Froghall to the limestone quarries at Caldron Low. These were served by successive plateways, the last being engineered by Rennie, but this in turn was replaced by a railway in 1847. The Ashby de la Zouch Canal was engineered by Outram and led to 12½ miles of 4ft 2in gauge plateway. Some was converted to a railway by the Midland, but the Ticknall tramway survived until 1915. Incredibly the National Trust has metalled a section of the tramway where it passed through the grounds of Calke Abbey obscuring the stone blocks. The Peak Forest Tramway extended from Bugsworth Basin on the Peak Forest Canal to limestone quarries. Much has been preserved. Describes the fish-belly rail. The Congleton Railway connected the Stonetrough Colliery over Mow Cop with Congleton. Another line linked the colliery with the Macclesfield Canal and used oval rail.
Alan Bailey. The Calverley & Rodley area — an unrecognised railway equipment building centre and its main line railways. 14-20.
Previous article on Leeds area by this author Volume 10 page 125. This article contains personal obsevations on the railway which runs from Leeds to the tunnel preceding Shipley and its triangular junction; the history of these lines and the drastic reduction in their capacity which will limit their future usefulness; and on crane manufacture in Rodley where author worked in costing and accountancy at Clyde-Booth Rodley Crane Works. Illustrations: (all by author unless stated otherwise): Rebuilt Scot No. 46113 Cameronian on up Thames-Clyde Express on 14 April 1961 at Calverley & Rodley (colour: Gavin Morrison); map; Jubilee No. 45697 Bellerophon on down parcels on 10 September 1966 (see Editorial correction on p. 126); Fairburn Class 4 2-6-4T passing Kirkstall power station with Bradford portion of train for St. Pancras on 10 September 1966; Class 3 2-6-0 No. 77010 on coal empties passing Calverley & Rodley in June 1965 (Sandoz factory visible in background); Class 5 4-6-0 No. 45394 passing closed Newlay & Horsforth station on 3 April 1965 with Bradford portion of up express; 8F 2-8-0 No. 48470 approaching Newlay & Horsforth station on 3 April 1965; 17 lower Jubilee No. 45626 Seychelles heads CTAC City of Leicester heading towards Scotland past Calverley & Rodley in June 1965 see letter from Leonard Roger on p. 126 and another from David Kelso; Class 5 No. 44896 passing disused platforms of Kirkstall station on up freight on 10 June 1967; Peak Type 4 No. 30 approaching Calverley & Rodley on down Thames-Clyde Express on 10 June 1967; No. 47 578 The Royal Society of Edinburgh on 08.25 Leeds to Carlisle passing site of Armley Canal Road station on 6 September 1988; No, 47 417 hauling No. 91 002 on 19.32 Bradford Forster Square to King's Cross; Clyde-Booth steam rail crane unloading coal from barge on Aire & Calder Navigation next to Leeds City station in January 1969; 4F 0-6-0 No. 44579 working tender-first on up freight beyond Calverley & Rodley staion on 27 February 1960. (colour: Gavin Morrison). Further installment see Backtrack, 2016, 30, 502.
Alan Bennett. On holiday for history. 21-4.
Brochures (all covers described depicted in colour) issued by the North Eastern, Eastern and Western Regions of British Railways released in 1949 and 1950. The text and pictures are not quite synchronised: hence we begin with the Roman Wall and after a couple of quotations the author claims that this brochure was "informed and closely structured" and "marked a significant contribution to railway promotional work in tourist development". Northumbrian Coast & Cheviots appears to make no mention of the latter, but concentrates upon Lindisfarne and Bamburgh. KPJ does not like the verticality of the cover for what he associates as a horizontal landscape which he greatly respects, especially as Blessed Aidan has enriched the lives of two librarians. Nevertheless, Bennett is rich in his praise. Essex has a very different cover depicting the Thaxted Morris and reminding Norfolk residents of the tedious crawl along Britain's slowest main line and that Ingatestone and Kelvedon should have been removed from the timetable along with Thaxted. A journey to Thaxted with its station remote from its destination would heve been a tedious adventure in 1949. Maxwell Fraser's prose harks back to Great Western publicity and Clovelly was always remote from a railway station. North Wales: land of history and legend is quite different both in its cover showing a naked Prince of Wales clutched in his father's arm with a sword clasped in his other arm (all very Elstree set) and accompanied by sharp text selling the Cambrian Radio Cruise and North Wales Land Cruise promoted by the London Midland Region in 1958. Bennett compares the cover to the Ladybird series. The Cambrian Coast depicts a very dull suburban-looking castle. The text by Maxwell Fraser was more related to beach holidays and less to history and her description of Welsh language and culture could be rated as coy.
Chester — the General scene. 25-7
Black & white photo-feature (the General distinguished the station from Northgate and its former CLC services): Rebuilt Scot No. 46165 The Manchester Regiment and Britannia No. 70046 Anzac double-heading the 08.10 Holyhead to Manchester Exchange in early 1960s (J.R. Carter); No. 4098 Kidwelly Castle on shed with Hughes 2-6-0 No. 42811 on 5 August 1962 (Alan Tyson); Class 5 No. 44834 enters platform with 11.20 Birmingham to Holyhead on 22 July 1961 (T.J. Edgington); No. 46243 City of Lancaster with 10.05 to Holyhead on 23 August 1961 (Alan Tyson); 9F 2-10-0 No. 92151 on a Sheffield to Llandudno train on 26 July 1958 (T.J. Edgington); Saint class No. 4044 Prince George leaving on express towards Shrewsbury (Eric Treacy) see Editor's correction p. 189 Star class not Saint; Castle class No. 5076 Gladiator on parcels train with rebuilt Scot No. 46163 Civil Service Rifleman on same centre road (Alan Tyson)
Malcolm Timperley. 'For meritorious conduct ...' . 28-31.
Instigatred by Sir Edward Watkin during the transitionsal period between the Manchester Sheffield & Lincolnshire Railway becoming the Great Central Railway for staff performing acts beyond the call of their normal duty. The initial trustees of the Sir Edward Watkin Meritorious Conduct Fund were William Pollitt, General Manager, and Edward Ross, Secretary. Later these were Sir Sam Fay and Oliver Holt. Most of the awards were small. Fireman Thomas Buckle saved the life of a toddler who had wandered onto the track on 6 November 1905. The crew of the Great Central ship SS Wrexham were all rewarded for their rescue of the crew from the burning petrol tanker Edward Dawson. Driver Sandall of Gorton and Foreman Shunter Owen of Manchester London Road prevented Shunter Boyd who had been hit by an incoming train from further injury by their prompt and selfless actions on 21 March 1914. Illustrations: Sir Edward Watkin portrait painted by A.H. Fox; first aid team from Newton near Hyde) with GCR Challenge Shield which they won in 1905; Fireman Thomas Buckle; O.S. Holt portrait; drawing showing Driver Sandall protecting injured shunter; accident at Grimsby Town on 15 July 1930 at which Guard Proudlove assisted passengers in spite of his own serious injuries; burning SS Edward Dawson.
The Liverpool Street Station pilots. Dick Riley. 32-3.
Colour photo-feature (see also front cover): the station pilots were kept in superb condition and the East Side Pilot was J69 No. 68619 and the West Side N7 No. 69614: both together on 11 May 1957 with B17/6 No. 61622 Alnwick Castle on down express and the carmine & cream stock of The Broadsman having arrived from Cromer; No. 68619 on its own; both locomotives in brighter light adjacent turntable; and No. 68619 in dark blue Great Eastern livery with Company crest on bunker on 2 October 1959 with D 0226 in background. See letter from Michaerl Perrins on page 254. See also letter from David Rollins on p. 189 and from Leonard Rogers on page 254
Michael J. Smith. Stations to Stanmore: the Metropolitan's last branch line. 34-41
The London & North Western Railway worked the Harrow & Stanmore Railway which had opened in 1890, but did not provide a through service to London. Although the Metropolitan Railway suffered from a congested approach to London the provision of cheap capital through the Government's 1929 Development (Loan Guarantees and Growth) Act and the calls by speculative builders to build houses on undeveloped land led to the Metropolitan Railway obtaining powers to build its branch line on 4 June 1930. An associated proposed tube from Finchley Road to Edgware Road to relieve congestion had to be abandoned as the Railway had envisaged using its comportment stock through the tube and this was rejected by the Ministry of Transport. The contractor was Walter, Scott & Middleton and difficulties were experienced with a combination of heavy rain and heavy clay and slippages in the works. There were stations at Kingsbury, Queensbury, Canons Park and Stanmore and that at the terminus would have permitted an extension to the north. The architect was C.W. Clark. Centralised Traffic Control was used for the first time in Britain. The line was inspected Colonel A.H.L. Mount and was officially opened on 9 December 1932 and to the public on the following day. Passenger returns were disappointing due to the much higher fares than those available on the Underground Group's tube and bus services. Illustrations: Manning Wardle 0-6-0ST Ashendon used by contractor; K class 2-6-4T No. 114 at Neasden; up-market EMU formed of latest stock with Rothschild directors' saloon and Pullman car Mayflower on official opening run on 9 December 1932 (2 views); double-ended motor car on Stanmore shuttle at Wembley Park on 16 October 1937; MW EMU at Stanmore on 10 October 1937; Metropolitan Railway early saloon stock passing over new underpass near Wembley Park; timetable summer 1937; electri locomotive No. 1 John Lyon passing Kingsbury station with Railway World Special on 22 May 1955; Class E 0-4-4T No. L44 on 1 October 1961 (three views).
Return of the pannier tanks. 42-5
Colour photo-feature: 0-6-0PT 57XX No. 4654 with shunter's truck shunting express coaches at Neyland on 25 May 1963 (Roy Patterson); No. 9639 on coal train at Madeley Junction on 27 August 1962 (Michael Mensing); No. 7760 at Hinksey South approaching Oxford with a local freight on 25 August 1962; No. 1505 in lined black at Old Oak Common on 20 August 1956; 57XX Nos. 8750 and 7751 at Brentford goods depot on 8 April 1958; 57XX No. 9635 outside Swindon Works in May 1963; 57XX No. 3751 on freight between Purley and Tilehurst (Derek Penney); 1366 class No. 1368 at Wadebridge on 25 June 1962 (R.C. Riley); 94XX No. 8426 leaving Brettel Lane with 17.27 Stourbridge Junction to Wolverhampton Low Level on 26 August 1961 (Michael Mensing); 57XX No. 9605 at Swindon station on pilot duty on 26 April 1959 (R.C. Riley).
Peter Robinson. 100 years on — the Ais Gill accident revisited. Part Two. 46-51.
Part 1 in previous Volume. This part is mainly concerned with the show trial of Driver Samuel Caudle at Carlisle Assizes on 19 October 1913 and the response of the guilty verdict by the trade unions which led to King George V granting him a pardon. It also considers Pringle's major recommendations; lists all the fatalities. There are concise biographies of Pringle, J.T. Thomas and Samuel Caudle. Illustrations: Class 2 4-4-0 No. 446 fire-damaged after accident; grave headstones and memorial in Kirkby Stephen cemetry; funeral procession in Kirkby Stephen on 5 September 1913; Britannia class No. 70051 Firth of Forth on 08.45 Glasgow to Leeds express near accident site on 25 August 1962; Class 45 No. D45 on up Waverley on 25 July 1964; Freightliner Class 66 No. 66 616 with coal train on 8 August 2013. See also letter from Peter Tatlow on p. 189 on tardinessw to improve safety..
Sign language. 52
Colour photo-feature: Southport Chapel Street looking towards street c1963 (Paul Joyce); Somerset & Dorset Joint Raiway "BEWARE OF TRAINS" sign photographed 5 March 1966 (Roy Hobbs); British Transport Commission sign relating to road access to Lydney docks photographed on 10 June 1999 (Paul Joyce); Lancashire & Yorkshire Railway "trespass notice" and Victorian postbox at Hensall station in 1991 (Paul Joyce); Newbury Racecourse station notice in 1989 (Paul Joyce); High Wycombe junction for Maidenhead revealed during maintenance on 26 June 2014 (Steve Burdett): for the last see also leteer from Robert Barker on p. 189.
Jeffrey Wells. Aspects of GWR improvements 1929-1933. 54-60.
Mainly concerned with the Westbury and Frome cut-offs (oh how one is needed for Chelmsford) and the flyover junction at Cogload and four tracking through Taunton to Norton Fitzwarren. Funded by the Labour Party's inspired capital loans to fund engineering works: J.T. Thomas (who is getting a good airing in this Issue and Ramsey MacDonald were the key drivers).
Readers' Forum. 61
London Transport above ground. Michael J. Smith
Incorrect reference to Metadyne stock in caption: should be former Metadyne (converted to Pneumatic Camshaft Mechanism or PCM)
Robert Billinton. Charles Long
PULLMAN LIMITED EXPRESS used in official publicity in 1881
Robert Billinton. Michael Field
D3 shot up on Romney Marsh was No. 2365, formerly Victoria, clearly shown in Branch lines of the Southern Railway Vol. 2 p. 92. The date was probably 28 November 1942, but may have been day before!.
War memorial engines. Alan J. Syng
Prince of Wales class named after torpedoed passenger vessels: No. 1324 Falaba (Elder Dempster Lines); No. 2092 Arabic (White Star Line); No. 2276 Persia of P&O. Cites John Goodman's L&NWR locomotive names (RCTS). Nos. 2295 Anglia and 2340 Tara commemorated ships on the Holyhead to Dublin run, but were taken into Government service: the former struck a mine near Folkestone whilst serving as a hospital ship. The Tara was the name bestowed on the Hibernia: it was lost in the Eastern Mediterranean. Cites Mullay's Railway ships.
The cream of Devon and Cornwall. Stephen Abbott.
Journey made to Hemyock on 20 October 1962 when he was sole passenger beyond Coldharbour Halt in gas lit carriage W268W: One month later short frame Thompson brake seconds replaced the former Barry Railway vehicles and they were worked either to Exeter or Paignton for battery recharging.
The Castle Cary to Dorchester line. John Roake.
Experiences of meeting passenger at Grimstone station during severe winter weather on 27 December 1964; and of flagging down DMU at Cattistock which driver overshot, but reversed back to pick him and his wife up, but jammed DMU in reverse gear. Also replacement bus service for Cattistock was little used, but operator found subsidy useful in operating an existing service.
Book Reviews. 62
Branch Lines in Kent and The Hellingly Hospital Railway both by Peter A. Harding. Author. 32pp. MB ****
Reprints of titles first published in 1996 and 1989 respectively, with amendments and updates. The former covers the Canterbury & Whitstable line and branches to Hythe & Sandgate, Westerham, New Romney, Allhallows, Gravesend West, Elham Valley and Chatham Central. The latter book deals with the overhead electrified line from the LBSCR at Hellingly to the East Sussex County Asylum. (as the mental hospital was at first known), opened in 1903. The tramway was for carrying coal for the hospital's own power station and until 1931 a passenger service was provided for visitors. It was closed in 1959 when the hospital went over to oil fuel.
Branch Lines of Strathearn. John Young. Lightmoor Press. 296pp. 280+ black & white photographs. AT ****
The history of the Caledonian Railway in Perthshire, with its network of lines and routes which ran due westwards to Crieff, the second largest town in the shire, and then subsequently on to Comrie, St. Fillans and Balquidder/Lochearnhead, is a fascinating one. Indeed, it is possible to trace out four separate routes/projects contained within essentially a rural area. How well this work, which has just been published and written by John Young, a long-standing member of the Caledonian Railway Association, deals with the history of these lines will form the basis of this review.
Within his introduction the author does state that rather than over-rely upon the more academic and 'dry' sources of information, such as the company minute books, he has based his work on first-hand material drawn from local sources, including his own father's former legal business. Indeed, in his foreword the author does explain that the book is the product of more than 50 years' worth of work, encompassing a wide range of information, photographs, sources, illustrations and drawings. The end result is a text which has been very well written, but is also highly readable and easy to understand and assimilate.
Chapter One deals with how the original line to Crieff was planned, leaving the main line between Stirling and Perth, this then being operated and managed by the Scottish Central Railway. The first line to Crieff opened in 1856 and soon proved to be a success, with the result that local businessmen within Perth contemplated a route from their own town to Methven, a village some six miles due west. Again, this second line is surveyed, with its opening and route explained in a highly satisfactory manner. A few years later, a subsequent expansion due westwards from Methven Junction, and passing through. Balgowan, Madderty, Abercairney and then Innerpeffray stations, meant that Crieff had been reached for the second time by rail.
Having reached Crieff twice by rail, and having previously mooted the idea of a route due westwards to Comrie, this was the next line to be constructed. Once again, details and information relevant to this line's construction are explained in a clear and straightforward manner, along with photographs showing the ceremony of the cutting of the first turf for the new route to Comrie and the related spade.
Finally, the last of the lines within Strathearn to be built, the Lochearnhead, St. Fillans and Comrie Railway, which posed the most serious engineering challenges and, at some fifteen miles in length, was the longest of the four routes, passing through only two villages of any significance at St. Fillans and Lochearnhead. However, its main significance lay in that it allowed direct running from Perth and Crieff on to the Callander & Oban line at Balquidder, a long-stated aim of the Caley. Once again the author surveys the work carried out, including the extensive use of mass concrete for viaducts, bridges and bridge abutments, along with the carefully-staged official photographs when the line was inspected. The author has used a great many fascinating photographs, all of which suitably highlight and embellish his highly descriptive text and help bring the latter to life, as it were, in an extremely satisfactory manner.
Once the line through Comrie was to be opened then, somewhat obviously, Crieff itself was altered from its original status as a terminus station to a much-enlarged through station, with extensive wooden station building being constructed. The new station track layout was extremely generous, with two long platforms for up and down workings, and an additional 'mid road', which could be used for shunting, locomotive release purposes and/ or to store rolling stock. Goods facilities were likewise extensive to cater for the wide range and volume of traffic handled thereat. Similarly, the author explains how Crieff came to have had four engine sheds during its working life.
Gleneagles Hotel, as is well known, was the result of the vision and foresight of Donald A. Matheson, who had been appointed General Manager of the Caley in 1910 in succession to Guy Calthrop. However, although the entire project had been agreed upon and launched, work on the Hotel was suspended in autumn 1914, owing to the outbreak of the First World War. Although work on the golf courses had been well advanced, only the main walls of the Hotel had been completed, and this was how they remained until work recommenced in 1922. Once the Caley fell under the remit of the Railways Act 1921 to become part of the LMS, it fell to the latter company to complete the Hotel and formally open it on 5th June 1924. As such, the author devotes a complete chapter to the Hotel and, once again, explains the entire situation and project in an extremely satisfactory and informative manner. The text is also embellished with a wide assortment of photographs and relevant illustrations in a most impressive manner.
Finally, from the point of view of this review, there is a fascinating chapter on 'Safety and Signalling', along with a review of the basic nature of early signalling systems. The text not only contains a wide variety of signalling/track layout diagrams, but also suitable photographs of the signals and signalling equipment, signal cabins and level crossings. Also recorded are details of various accidents and derailments, along with details concerning a runaway train on the Hotel railway branch itself in May 1932. Such events and incidents help bring life to the railway and its workings and go to illustrate what problems could easily arise. It is perhaps appropriate, although not directly related to this review, that some 30 years after the sad and untimely death of that great authority on the railways of Crieff and the entire Gleneagles Hotel project, George B. McArthur, we now have an authoritative and highly detailed account of this subject matter. Knowing George as I did, I am sure that he would have been highly impressed with this book. It should be noted, of course, that George was a member of both the HMRS and LMS Society.
In summary, in your reviewer's opinion this is a very fine book, which is certain to be the 'standard' reference work on this subject for many years to come. If you are interested in the history of the Caledonian Railway in Perthshire and/or the Gleneagles Hotel project, then even if you are only allowed one new railway book this Christmas, make sure that your nearest and dearest obtain a copy for you. You will not be disappointed!! See also letter from Dave Ferguson on page 189
Celebrating 50 years of the Railway Preservation Society of Ireland. DVD -RPSI 50. DWM*****
The DVD can be obtained via the RPSI website: www.steamtrainsireland.com/shop It is rare for a DVD to reach the reviews section of Backtrack — but for such a body as the Railway Preservation Society of Ireland (RPSI) your Editor felt an exception had to be made.
Having kept the spirit of steam alive across the whole island of Ireland for the last half-century the RPSI is justifiably proud of its achievements and is already hard at work to secure its next 50 years. The RPSI knows how to do things in style, in safety and with a large dash of good humour. Its trains appeal to all, its engineering and educational activities at its base at Whitehead, Co. Antrim, are only to be admired.
The main part of this DVD is a stylish 30-minute documentary — made 'in-house' —which chronicles the birth of the Society and its achievements down the years. The present situation of the RPSI is reviewed through a series of pertinent interviews and there is a nod towards to the future, a future which may see three Great Northern (Ireland) 4-4-0s in operation on the main lines ere long?
In addition to the documentary the DVD has archive film and photographs as well as further contemporary footage of events such as the return to traffic of the compound 4-4-0 Merlin and extended interviews. In total the DVD runs for 100 minutes.
Whether Backtrack readers have experienced the unique atmosphere of an RPSI train or not, your reviewer feels that this DVD will draw them in. It is a worthy cause, an excellent production and the closing sequence of the documentary — steam, dusk and Belfast Lough — is worth the cost alone.
The Eden Valley Railway. Robert Western. Oakwood Press, 128pp. DJ ****
It says much for the commitment of the Oakwood Press that a history of a line little more than twenty miles long should be accorded a second edition seventeen years after first publication. It is after all more than four times longer than the existence of the Eden Valley Railway as an independent company, incorporated in 1858 and absorbed by the Stockton & Darlington in 1862.
This is as detailed an account as any reader would surely want of a line that originally combined the role of a branch from Kirkby Stephen to Penrith via Appleby with that of a through route for mineral traffic between County Durham and West Cumberland. It comes complete with 100 photographs and 25in Ordnance Survey maps of every station.
The new edition brings the story up to date with details of two preservation schemes that true to form caused enmity and rivalry in their early days. Happily, peace seams to have come to pass and has seen the restoration of Kirkby Stephen East station by the Stainmore Railway Company and progress at Warcop by the Eden Valley Railway Society & Trust.
There is also a reminder that research rarely comes to an end. The book is dedicated to Admiral Russell Elliot, driving force in the formative years of the line, but the first edition regretted that extensive searches had failed to find a photograph of him. In the intervening years the quest extended to distant Roxburgh, where the Admiral was born at Stobs Castle in 1802. Contact with the Chieftain of the Clan Elliot Society resulted in discovery of the photograph that now features in the new edition. The moral has to be: Never give up!
A history of the Hull and Scarborough Railway; Ed. John F. Addyman and Bill Fawcett for the North Eastern Railway Association. Kestrel Books, 152pp. MB*****
Presented with a book of this length on a line of some 54 miles you know you're going to get an intimate study, though not quite as much so as for some GWR branch lines a fraction as long! The Hull—Scarborough line in recent times has lived precariously: threatened with closure, 'rationalised' with track singling, station closures and general cuts in services and facilities, reduced track maintenance and so on. Only more recently has it been on the `up' so this book is timely.
We have the expected line history, of course, but of much greater interest (to this reviewer) are the closer studies of its life and times. There are chapters devoted specifically to its major stations, specifically Beverley, Driffield, Bridlington and Filey. The latter two prospered with the development of the holiday trade from Victorian times through to the 1960s. Mr. Shipman, station master at Bridlington 1885-1913, saw the number of trains there increase from ten a day to a maximum of 60 during his tenure; on one Saturday in July 1956 it had 75 departures from its then eight platforms. A chapter on smaller stations reveals a less rosy situation as regards passenger numbers and receipts. Some suffered from being distant from the places they were supposed to serve. Flamborough, for instance, was two miles from that station and then another two-mile walk to the famous cliffs and lighthouse. Supporting data includes figures on quantities of traffic handled and lists of station masters over the years, while there is no shortage of track diagrams and buildings drawings.
Train services, signalling and level crossings get chapters of their own. An interesting sideshow was the short branch to Filey Holiday Camp, opened in 1945 within weeks of the war ending. It was used mostly only on summer Saturdays but through trains came in from as far away as London and Glasgow. Its closure in 1977 coincided with the rise in car travel and the falling popularity of camp holidays.
This book is the result of exceptional research and its committee of writers is to be commended. Yet another example of the splendid publications from the specialist railway societies — well done the NERA!
Which way from Blackburn? Roy Patterson. rear cover
Manual train indicator which appears to show 12.48 departure for Manchester on Sunday 3 January 1965, but no activity at 11.14 (if clock was working)
Number 2 (February 2015) Issue Number 286
4F 0-6-0 No. 44571 descending Lickey Incline with a freight train in 1961. Paul Riley. front cover
See also feature page 96
Roses are red... and so are some locomotives. Michael Blakemore. 67
Editorial on merits, or otherwise, of computer generated colour images as producedd by David P. Williams (sample of LNER Scottish Director No. 6397 The Lady of the Lake); also refers back to D49 Inverness-shire in previous volume and to the Locomotive Publishing Company's adventures (see Moore page for more). See responsers from Tony Huckin, Neil Knowlden and Alec Batchelor on page 317 and the Editor's response on page 259. KPJ just wishes he had the skill to do it: even most of his colour transparencies fail (although the best are on the index page of steamindex.com)
On the Blackpool line. Tom Heavyside. 68-9.
Colour photo-feature: No. 31 448 on 18.58 from Blackpool North to Manchester Victoria at starting point with Tower behind on 18 June 1988; No. 37 228 on 13.59 Blackpool North to Sheffield at Poulton on 2 July 1983; Manchester Victoria to Blackpool North pair of three-car Derby DMUs with differences in blue livery depart from Kirkham station on 16 August 1980; No. 25 186 on 15.05 Blackpool North to Glasgow Central passing Kirkham North Junction on 16 August 1980; No.47 214 passes Poultton-le-Fylde with train from Blackpool on 2 July 1983.
Darryl Grant. The Dugald Drummond 'Down Under' myth. 70-3.
Dugald Drummond resigned from the Caledonian Railway and became involved with a syndicate which hoped to manufacture locomotives in New South Wales, Australia where E.M.G. Eddy was the Chief Commissioner of the NSWGR and had formerly been Assistant General Manager on the Caledonian Railway. The syndicate consisted of Drummond, Arthur Greenwood (of Greenwood & Batley), Henry Hudson and J.E. Pepper who formed the Australian Locomotive Engine Works. The latter two had no knowledge of locomotive engineering, but Hudson's financial faiure in 1898 sunk the project. Drummond never actually went to Australia. In 1907 Clyde Engineering started locomotive construction. Illustrations: Eddy portrait; NSWGR 0-6-0T built by Vale and Lacy in Sydney (showed influence of Stroudley in design); Drummond portrait; CR class 66 4-4-0 No. 90 at Glasgow Central; CR 294 class 0-6-0 No. 361.
Alistair F. Nisbet. Collisions in fog. 74-9.
Late in the history of the Southern Railway, all involved electric multiple units and serious loss of life. They were at Purley Oaks on 26 October 1947 caused by a signalman using the release key and forgetting about the presence of a stationary train; at Motspur Park on 6 November 1947 (caused by a fogman failing to check the position of a signal) and at Herne Hill on the same day when a steam-hauled train was also involved (which ran into a multiple unit). Lt. Col. G.R.S Wilson blamed Driver Shelvey of Ramsgate shed, driver of the steam locomotive, for passing signals at danger, but stated that the right-hand drive of U1 locomotive No. 1901 was a contributory factor. Illustrations: (none of actual accidents): Purley Oaks station on 19 September 1989; Motspur Park station on 7 August 1992; Hastings DEMU passing South Croydon station with diverted up train from Hastings on 22 June 1979; Motspur Park level crossing and signal box on 19 May 1974; Herne Hill station c 1900; Lord Nelson No. 853 Sir Richard Grenville hauling down Continental Express through Herne Hill in 1930s; Herne Hill station on 21 September 1990; junction at Herne Hill on 13 April 1982; Class 5 No. 73082 Camelot passing Herne Hill with train for Ramsgate. See also letter on p. 254 from Walter Rothschild on unpleasant working conditions for fogmen.
Stephen Roberts. The railways of Bournemouth. 80-6.
How the railways became singular, albeit with an excellent service. A map shows the lines which have been lost; one of which provided the initial meandering approach to a place which has grown to be a city-sized. A considerable number of words are expended on the Somerset & Dorset Railway, but it is not questioned whether this route, if it had survived, would currently improve travel opportunities for the geriatrics of Bournemouth. Illustrations: Adams 460 class 4-4-0 No. 462 at Bournemouth West, Bournemouth West station exterior; 9F No. 92006 at Bournemouth West in summer 1961; No. 34086 279 Squadron (unrebuilt) passing locomotive depot with train from Weymouth (colour) see letter from Peter J. Townsend on p. 190 and another from Alan Wild on p. 317; T9 No. 30706 at Bournemouth West in July 1957 (J. Davidson: colour); M7 0-4-4Ts Nos. 30040, 30112 and 30060 alongside locomotive depot on 6 November 1960 (Alan Tyson); Lord Nelson No. 30462 Lord Collingwood on up special leaving Bournemouth West in April 1960 (A. Trickett: colour); No. 34055 Fighter Pilot on turntable oin April 1962 (A. Sainty: colour); No. 41214 at Bournemouth West with S&D local (colour); No. 73052 at Poole with Pines Express for Bournemouth West on 13 April 1961 (Alan Tyson); unrebuilt No. 34042 Dorchester at Bournemouth Central with Weymouth train with LNER vehicles at front in 1958 (P.J. Hughes: colour); Cross Country 220 class DEMU at Bournemouth Central on 4 November 1913 (colour: hideous prune colour)
Jeffrey Wells. The first railways to Selby. Part 2. The Hull & Selby Railway. 87-91.
G.G. MacTurk A history of the Hull railways is the prime authority where it is noted that much difficulty was experienced for raising the capital notable for the ease of the territory to be crossed other than the river crossings of the Derwent and Ouse and that of the Market Weighton Navigation. Illustrations: J77 0-6-0T No. 68406 at Selby on 1 June 1957 with passenger train at Selby; map; Wressle station; Howsen station; Eastrington station; Staddlethorpe station; Brough station... presumably Hull will be reached in Part 3. Part 1 see Vol. 28 p. 590. See also letters from Leonard Rogers on pp. 189-90 and John Pearse on p. 254.
Water, water, everywhere. [water troughs]. 92-5
Black & white photo-feature: No. 46249 City of Sheffield on down Mid-Day Scot on Dillicar troughs on 23 May 1952 (Eric Bruton); Class 5 No. 45105 on Walkden troughs on L&Y route towards Liverpool with tender over-flowing (W.D. Cooper); No. 6211 Queen Maud on Bushey troughs with down train for Glasgow c1936; two Claughton 4-6-0s on Christleton troughs near Chester with train for North Wales on 5 August 1022; L&YR 4-4-0 on Luddendenfoot troughs with train for Harrogate (G.W. Smith); Midland & South Western Junction 2-4-0 with 16.38 Reading to Newbury passing over Aldermaston troughs in 1938; Garsdale troughs; Royal Scot No. 46156 The South Wales Borderer light engine approaching troughs at Eccles en route to Patricroft shed in 1962 (J.R. Carter); A3 No. 60106 Flying Fox on up train on Langley troughs on 12 May 1951 (Eric Bruton); and Class 5 No. 45291 with tender over-flowing on 13.10 Workington to Manchester to Victoria express on Hest Bank troughs on 24 May 1952 (Eric Bruton). See also letter from John Macnab on p. 190 re water troughs and water softening in Scotland.
Midland goods heritage. 96-9.
Colour photo-feature: Class 3F No. 43194 on Bristol Barrow Road shed on 5 July 1959 with coaling tower in background (R.C. Riley); 4F No. 43931 passing Whitehall Junction in Leeds with coal train in which some of the mineral wagons had timber frames and bodies on 16 March 1961 (Gavin Morrison); 4F No. 44009 on Long Drag to Blea Moor with heavy freight on 23 May 1959 (Gavin Morrison); 3F No. 43584 at Burton-on-Trent on 13 April 1958 (R.C. Riley); 4F No. 4F No. 44571 with left-hand drive at Elford on 16 July 1962 (Geoff Rixon); 4F No. 44081 with tender cab on shed at Carnforth in September 1963 (Geoff Rixon); 4F No. 44123 arriving Bromsgrove with three carmine & cream LMS coaches on 17.06 Birmingham New Street to Gloucester Eastgate on 11 August 1952 with Lickey Incline in background (T.J. Edgington); 4F Nos. 44276 and 44149 with snowploughs and protected cabs and tenders on Skipton shed on 21 December 1963 (Gavin Morrison); 4F No. 44558 on Bath Green Park shed in July 1964 (Geoff Rixon); 4F No. 44250 with train of empty mineral wagons (some still timber construction) and three brake vans at Chinley North Junction on 4 March 1961 (Gavin Morrison). See also front cover
Ann Stewart. Building the 'Top rail journey in the World'. 100-1.
Harsh working conditions experienced by navvies constructing the West Highland Railway recorded by a plaque mounted on a wall of cemetery at Tarbet in Southern Argyll which contains 37 unmarked graves. The plaque, cemetery and Arrochar & Tarbet station are all illustrated.
John Roake. Stations for the lairds. 102-7.
Begins by contrasting the action of the Duke of Sutherland who sank a considerable sum in financing parts of the Highland Railway with Sir William MacKenzie of Coul who forced the Skye line away from Strathpeffer and forced it to climb to Raven's Rock. Other landowners were more pragmatic and merely sought platforms to be installed to enable themselves and their guests to reach their policies and hunting lodges. The Inverness & Nairn Railway opened on 5 November 1855. An intermediate station at Cawdor was later renamed Kildrummie, but closed in 1858, although remained open for the Earl of Cawdor until about 1880. Castle Stuart platform was opened to serve the Earl of Moray, and an additional platform was added when the line was doubled in 1864 (illustrated). Rohallion station on the Perth & Dunkeld Railway opened on 1 February 1860 to serve the estate of that ilk belonging to Sir William Stewart. The station was short lived, but had been the cause of dispute between the railway and the estate owner over which trains could stop. The Inverness & Perth Junction Railway was built from Forres to Dunkeld and the Earl of Seafield was rewarded by a private platform at Castle Grant near Grantown-on-Spey (illustrated in colour, although railway service has ceased long since). Mid Fearn, near Bonar Bridge surved Fearn Lodge and was open between 1865 and the 1950s and was still extant at the time the article was written. The Sutherland Railway brought Dunrobin (photographed from the train on 15 June 1947 and visited my Michael Portillo more recently) and the author reminds us of its glory days when royalty were entertained and His Grace had the freedom of the LMS for his private saloon. Salzcraggie and Borrobol platforms were north of Helmsdale (the latter is illustrated): both served shooting lodges. The Kyle line featured several request stops with semaphore signals: the one at Glencarrown is illustrated. Achnashellach originated as a private platform, but became a passing loop photographed by H.C. Casserley on 20 June 1927 when one of the trains was hauled by Skye bogie No. 14283). See also letter from Tim Edmonds on p. 189 and from John Roake and Iain Frew on p. 254
George May. Sleeping cars — aspects of their history and development. 108-12.
Sleeping cars have disappeared from the East Coast and Midland main lines and no longer venture across the Channel, but it is still possible to board a train in Euston and sleep one's way to Pitlochry. Sadly this is far from a full account of what used to be available, but merely skims its way through some examples and to an extent there is a lack of coherence between text and illustrations. Rather unexpectedly for this subject the Great Western is treated first, although it is stated that sleeping carriages were not operated on the broad gauge (in bookless Norfolk this is impossible to check). Between 1892 and 1897 the GWR introduced carriages with four berths for first class plus four compartments for third class passengers: were these intended families with their servants? Later 56ft long coaches with 8 first class berths and an attendant were introduced and these lasted until the 1930s. In 1904/7 the 70ft long Dreadnoughts were introduced for the Paddington to Penzance and Truro services and these lasted until 1935/6. Some joint LSWR/GWR cars were run in connection with Transatlantic liners calling at Plymouth: these became the sole property of the GWR until withdrawn in 1929/31. One compartment contained a brass double bedstead. The Highland Railway had sleeping carriages (No. 8 is illustrated) which combined first class berths with third class class compartments: the latter presumably for the staff of the former. The Midland Railway had brought Pullman cars from America to improve overnight travel: Bedside Backtrack had an account by Charles Long (that web page dates to 2003!). The London & North Western Railway constructed some magnificent vehicles and the article is headed by a reproduction of publicity material which shows the interior of a berth; the exterior and the smoking compartment with the sort of alfresco seating associated with contemporary smoking areas in pubs. A West Coast Joint Stock sleedping saloon is also illustrated and shows its six-wheel bogies. The moves towards third class sleepers with their rugs and pillows began in 1924 on the LNER and by the GWR in the late 1920s. The LNER introduced pressure ventilation and on one vehicle a shower. Special vehicles were produced for the Northern Belle and for services to Lossiemouth (probably at the behest of the Prime Minister Ramsay MacDonald). See also letter from Stewart Clarke on p. 254 on Hawksworth type cars built in 1951 and on second class cars from Arnold Tortorella on pp. 317-18.
Helsby — a Cheshire country junction. Alan Tyson. 113
Colour photo-feature: based on three photographs taken on 18 March 1967: in spite of large power station visible in one, and signs of electricity distribution in two photographs the station was gas lit with a wishing well on one platform. The maroon signage is noteworthy..
David Evans. Life at Orpington Running Shed. 114-15.
Originally published in Live Rail in April 2009: writer was employee of English Electric Company responsible for maintaining EE507 traction motors initially at Stewarts Lane and then at Orpington where flashovers were being encountered.
Michael B. Binks. Do you need a crossing to make a point? 116-21.
Points and crossings demand high quality steel to minimize wear with high strength, resistance to bending. The aim of design is to minimize gaps and provide continuity for the wheels to pass through without undue flange contact. Timber supports tend to be employed. Chairs and baseplates may have to be cast to match the geometries demanded.
More men at work. Paul Aitken. 122-3
Colour photo-feature: manually closing level crossing gates at Rauceby on 10 August 1993; baskets of balllast being moved on rollers to where it was needed near Crofton level crossing near Savernake in June 1992; replacing signal oil lamps at Barnetby on 10 August 1993; refilling oil lamps on centre-pivoted signals at Droitwich Spa on 13 July 1995; S&T men at Banretby replacing wire in signal runs on 10 August 1993; clearing snowedrift at Ribblehead station on 30 January 1996 and No. 37 240 propelling ballast hoppers at Crossmyloof, Glasgow on 4 July 1993.
A.J. Ludlam. Working the fish. 124
Fish traffic from Grimsby to London worked by footplate crews from Boston. Illustrations: shunter Bill Ibott, Driver Bert Hart and Algy Epton at Boston; K3 No. 61905 passing Grimsby Docks station with up fish train on 8 April 1961; 9F No. 92144 approaching Burgh-le-Marsh station with fish train in March 1963..
Readers' forum. 125-6
Michael Mensing
Great regret to report the death of distinguished railway photographer Michael Mensing on 6 December 2014 after a short illness. Michael had been a frequent contributor to Backtrack from the very beginning, unfailingly helpful in responding to requests and often coming up with his own suggestions for new picture features. His colour and black/white collections were extensive, while his detailed note-keeping was an example to anyone. Backtrack will miss him; hopefully his excellent photographs will continue to be available for us all to appreciate. Ed.
'A Sideshow of a Sideshow'. Keith Chester
Re Geoffrey Skelsey's article on the Hejaz Railway writer was fortunate to ride short northern section from Damascus to Deraa in 1975. Trundling through the desert behind a 2-8-2 in stock that probably dated from the line's opening, it was an unforgettable experience. The author rightly points out that there was considerably more to WW1 than the Western Front (that it was indeed a world war), but curiously omits mention of the many other, and equally bloody, fronts in Europe, above all the Eastern Front, but also those in Italy and the Balkans, where British forces and British railway equipment were involved. Like Bogart's 'Play it again, Sam', the famous phrase 'the Sick Man of Europe' is a misquotation. What Tsar Nicolas I actually said of the Ottoman Empire is that "We have a sick man on our hands, a man gravely ill."
What did you do in the War, Mr. Porter? John Bushby
Battalion raised from North Eastern Railway employees (p. 681 of November issue) was 17 (Service) Battalion (NER Pioneers), Northumberland Fusiliers. It was a new army, not a Territorial battalion, ie raised for the duration of the war. It performed both railway and general construction tasks whilst also being, in common with similar battalions, able to fight as infantry.
War Memorial engines. Malcolm MacLeod
Re top photograph on p693 (V. 28) 'somewhere in Scotland' is Craigentinny, Edinburgh. Petain was heading west approaching Craigentinny Junction signal box on the slow lines from Portobello, possibly heading for Granton. The main East Coast Main Line is in front of the train with the tracks into Craigentinny carriage sidings in the right foreground. Writer went trainspotting there during the 1950s and early '60s and recall 336s doing just what No.9627 Petain was doing. Also recall visiting on a Sunday when the nearby St. Margaret's shed was full to overflowing and locomotives were stabled down past the bracket signal in the background. Turning to the photograph at the top of p694 No.9661 Ole Bill is posed by that bracket signal. The wonderfully named lane 'Fishwives Causeway' lies behind the stone wall in the background.
Tickets, Please! Stephen Abbott
Serial number 005 on the faded ticket indicates that five, not four, tickets in the series had been sold previously. One clever feature of Edmondson's system was that the first ticket was numbered 000 or 0000, so that the number of the next ticket to hand indicated the number issued. In other words, if the next ticket was 1234 then 1234 had been sold, not 1233. At the end of the day the next ticket to be issued was placed in a clip in front of the ticket tube, as can just be seen in the photograph of the Paddington office, Its number was recorded, as part of the onerous task of making up the 'traffic book' with the day's takings. Any ticket tube with such a ticket already displayed had seen no issues and would not be disturbed, hence the fading of rarely issued tickets. See also letter from Brian Pask.
Tickets, Please! Andrew Kleissner
The problems of maintaining a large stock of card tickets in a confined space was not confined to station booking offices. Duncan Graham, in his book Sunset on the Clyde, tells of the difficulties faced by pursers on Scottish steamers in the 1950s. Even on Loch Lomond, "you could literally buy a printed ticket from any pier... to hundreds of destinations in Scotland and England"; the range available on the Clyde was even greater. Available tickets included those for ordinary first and third class travel together with three-monthly, excursion, half-day, privilege and dog tickets; even the hire of a deckchair merited the purchase of a ticket! The pursers also sold tickets for lunch and tea sittings in the dining saloon; confusingly the 'adult' age for travel was fourteen years, but only ten years for meals. Of course, all these tickets had to be collected at the gangways, cancelled, carefully tied in bundles and despatched to 'head office' at Gourock. Again this was not done without difficulty as tickets had to be sequenced in numerical order and correctly 'faced; it was all too easy to drop the unwieldy piles! The worst were 'tour' tickets which had three, rather than two, 'halves' — not only were these fiddly, but the hapless collector had to ensure that he retained the correct portion. Incidentally, I must have been one of the last people to use a 'tour' ticket when I embarked on what remained of the famous 'Tour No.1' in June 1977. In those days this was by 'Blue Train' from Glasgow Queen Street to Balloch Pier and Maid of the Loch to Inversnaid. After lunch, a coach continued to Stronachlachar; this was followed by a cruise on Sir Walter Scott to Trossachs Pier and a further coach ride through Callander to Stirling, whence final return to Glasgow was by train! As Wallace and Gromit would have said, it was 'a grand day out'. Happily, the Sir Walter Scott is still with us (now fired by bio-fuel) and hopes remain of a revival for the Maid of the Loch. See also letter from Brian Pask..
Tickets, Please! John Macnab
The article awakened memories of my fledgling BR days in a booking office that sorely tested my rather inadequate skills in mental arithmetic! However, mention of 'Workmen's Returns' and the dismal slate grey of dawn had me recall the occasion when an associate on the early shift at Falkirk Grahamston booking office, obviously still only half awake, issued around a dozen 'Dog' vs Letters intended for publication should ideally add extra detail to our articles (or offer corrections of course!) and not be too long, consistent with the detail they offer. As always, we are sorry that space and time prevent us from printing them all or sending personal replies. ED. tickets instead of Workmen's tickets to such passengers departing for Glasgow Buchanan Street. In the later cold light of day, the chief clerk, fortunately, was an amiable sort of character and simply asked if there was a Dog Show in town! Come evening the workers returned home and their return halves were duly handed over and the rather astonishing part of it all was that no-one had noticed whatsoever in either direction en route or in Glasgow. Booking office windows at such as Birmingham Snow Hill seem adequate in size but I knew of many stations having such that only suited passengers and booking clerks not to exceed in stature something like 5ft 4in! In any case, passengers were always wont to bend down and speak through the open part at the bottom of a window — with stooped responses from within.
November editorial. Christopher Hilton
It's an unpopular viewpoint, I know, but could I be allowed to make some comments about your editorial in the November 2014 Backtrack and (whisper it) defend some 1960s architecture?
You describe the horror of Birmingham New Street station — and I agree wholeheartedly with you — but then use the word Brutalism, which needs some clarification.
It's a word often used loosely to describe all post-war modern architecture, but in fact it has a precise and limited meaning: it was a fairly short-lived movement in the immediate post-war years, centring on a few architects such as Peter and Alison Smithson or Denys Lasdun, characterised by the use of untreated concrete (typically with the shutter-marks still showing) and stark, sculptural forms. The nickname derives from the French beton brut, untreated concrete, although of course it carried a note of provocation, flaunting the architects' use of controversial modern material. It's proved, of course, an extremely unfortunate label, as it means that every brutal, ugly concrete building from the 1960s (and God knows there are plenty) is routinely tagged as Brutalist. However, although some Brutalist buildings certainly are brutal, they don't have to be: for instance, Denys Lasdun's Keeling House in Bethnal Green stacks flats in irregular geometries to ensure all get maximum light and to create spaces for circulation and meeting, and generally presents a humane face of high-rise living. Likewise, not every brutal building is Brutalist: New Street station and its shopping centre aren't, they're just cheap and unimaginative. The one genuinely Brutalist bit of the ensemble is the signal box, the Grade II listing of which puzzles the editor, but which I have to say I like: it has a bold sculptural impact that reminds me of some of Robert Stephenson's or Brunel's Egyptian-influenced work, nineteenth-century works that were, of course, once raw and modern themselves.
Undoubtedly the post-war years saw a lot of truly horrible buildings put up, some of them Brutalist, and undoubtedly the feeling you identify of "two fingers to the past" was a factor. However, we shouldn't fall into the same trap of sweeping dismissal and see all post-war concrete as intrinsically evil and to be swept away, in the way some planners of that era seem to have regarded Victorian brick. Much architecture of that era was cheap, shoddy and derivative, as in any era, but there are good things too and we ought to discriminate. Wire up New Street station and its shopping centre for demolition and I'd press the plunger tomorrow: but I would argue to save the signal box.
UTA's finest train. W.H. Laird
Writer's memories of 70' Class when he lived in Castlerock and took trains whenever possible. He recently came upon a Northern Ireland Railways timetable of 1967 (which included details of the services of the Londonderry & Lough Swilly Railway —by bus!). Trains from Londonderry/Derry to Belfast were commonly timed at two hours, with at least six stops and about ten minutes waiting time at main stations. One Saturday train did the journey in lhr 40min, with no scheduled stops. Given the condition of the track, according to my late signalman uncle, it was a miracle that the trains didn't have more mishaps. I was too young to appreciate the Heath Robinson make-up of many of the trains with BUT vehicles mixed up with ex-LMS (NCC) stock for specials etc. It shows the mean-minded attitude to investment in those days, but partly redressed in recent times. Thankfully the NI Executive saw sense in retaining the ex-NCC Londonderry line. Its predecessors 50 years ago failed to realise that the southern route from Belfast which served Omagh and Dungannon etc did not function as a Derry to Belfast route: the NCC line was much quicker and arguably had better rolling stock. Rather, it provided vital links to Belfast and Londonderry from a very wide area of Ulster. Its closure was a bad mistake that would possibly not be made now, given the factors of road accidents and carbon emissions saved by journeys on rail rather than road. Northern Ireland Railways Archive Vol. 2 shows the old railcars being dumped in the flooded quarry, as you refer to. You wouldn't get away with that now! I have fond memories of the '70' Class and their engine sounds and am pleased that the CAF trains now on the route are doing well. Will they ever beat 1hr 24min from Londonderry to Belfast, though?
North British whereabouts. Editor
The Standard Class 5 on p735 of the December issue is apparently at Castlecary on the Caledonian route rather than on the North British: so that's both factions put out!
Bob Farmer's Index Mr. Farmer advises that the new website address for his index is at http:// s548745873.websitehome.co.uk/ bobfarmerv2/index.html
Arthurian legends. David Cable
Caption to centre picture p739 (KPJ actually p. 737) of the December issue states that the six-wheel tenders were used on the Eastern and Central Sections since shorter distances needed less water. Some 'Nelsons' also had this type when first operating on the Eastern Section. It is writer's understanding that the six-wheel tenders for the 'Arthurs' were built because turntables on the Central Section were too small to accommodate the full-size Urie eight-wheel versions. But although services to Brighton were relatively short, the distances from Victoria and Charing Cross to Dover are very similar to those from Waterloo to Salisbury and Southampton. It would seem that on the Eastern Section,locomotives with the six-wheel tender would, of necessity, have to be rostered to services with intermediate stops so that water could be taken mid-journey, whereas the eight-wheel tender capacity would suffice for the whole trip to the Channel ports in East Kent.
The rise and fall of the 'Compressed Air' locomotive. Nick Kelly 126
Re Adrian Gray's article on Arthur Parsey's air locomotive: the 1852 locomotive tested on the Eastern Counties Railway in June-July 1852 was a 2-2-2, weight 1½ tons, wheel diameter 4ft (note the centre driving wheels were flangeless), cylinders 2½in x 9in, length 16ft. The air reservoir that was made up from ribbed gas tanks was about 12ft long, having egg-shaped ends. It had a capacity of 39 cubic feet, being designed to withstand 200psi. However, this was not achieved and on the first test only 165psi was reached. On the later tests 175psi was achieved. The first run in early June was between Stratford and Lea Bridge; some four miles were covered in 30 minutes with the locomotive hauling a coach seating eight, the working pressure being 20psi. The locomotive attracted a great deal of interest not least from the staff at Stratford Works, so much so that it was felt that the trials should be transferred to the Cambridge area. The second trial was on 2nd July 1852, commencing at the 60th milepost near Waterbeach Junction. It was here that the pressure of 175psi was achieved and the locomotive ran as described.
Whilst it was the first air locomotive to run in England, it was not the first in the world as the very first compressed air vehicle to run was a small railcar, which was almost certainly the world's first powered railcar. It was built by Antoine Andraud and Tessie du Motay at the Chaillot Coach Works in 1839. Seating eight passengers, it was first tested on Thursday 9th July 1840. It had two cylinders and an air re-heater. The car was 3m in length, 2m high and 1.60m wide. Then in 1844 Antoine Andraud built a more impressive machine. This was a 2-2-2 5-ton locomotive which had a riveted air reservoir with a capacity of 106cu ft of air charged to 300psi with a working pressure of 45psi. On its first test run on the Versaille Left Bank track it achieved a two-mile return journey at a speed of between 17 and 20mph. France was to lead the world in air-powered railways and tramways later in the century with air-worked tramways in several cities. In Nantes air trams ran from 1879 until 1917. One of the Nantes 'Mekarski cars is preserved and when the new Nantes tram system opened it returned to lead the opening parade. Many French collieries used air locomotives from both French and German builders, the last being withdrawn during 2001 at Puits Vouters at Merlebach. Even Renault built some high pressure air locomotives in the early 1920s. In fact, air locomotives became the norm in most European coalfields during the twentieth century. The last air locomotives built were for Poland, Jung building seven 50hp 'Pz 45 locomotives in 1987 They were the last locomotives that Jung built. Then between 1988 and 1992 Konstal built eight very similar locomotives, Type 'Ldp 45'. These machines were charged up to some 3,000psi with a working pressure of 600psi!.
Since then probably the only air-powered locomotives built have been monorail shunting tractors (which mainly run from a tethered low pressure supply) and the curious Gyro-Pneumatic ('Gyrovoz') locomotives that have been built at Druzhkova in Ukraine since the late 1950s There have been a number of models from the 'GR 1' up to the 'GR 6' which is still in production. In this type of machine an air motor on the locomotive runs a flywheel up to 3,000rpm from a static supply, then the flywheel powers the locomotive via a two-speed transmission. Today only one standard gauge air locomotive survives. This is an H. K. Porter 0-4-0, Works No.5731/1915. Ordered for a Cuban sugar mill, along with its 1,200psi compressor it only got as far as New Orleans docks. Eventually it went to the New Orleans Sewage & Water Board which used it until c1959, then around 1977 it was donated for preservation. Following a period of uncertainty it is now at LASTA which plans to restore it to full working order. [this appears to have been garnered from an excellent website].
Berkshire's least known branch line. D.W. Hadley
The provision at a very considerable cost" of Reading Central goods depot is the subject of an illustrated article in GWR Magazine. Although traffic continued for 75 years it fell far short of the predictions made in the article. It was a case of (CWS) jam tomorrow, but very little jam afterwards. "Situated on either side of the new line... well adapted for siding accommodation, there is an extent of new building land of moderate purchase price [and] the supply of gas, water and electric light is good and cheap, and because of the good local supply of brick and tiles the cost of erecting buildings should prove extremely moderate." "Within a decade or two... new or transplanted home industries" together with "foreign manufactories" will "prove a source of additional revenue and profit to the Great Western Company". During the past 50 years Reading's traditional industries have disappeared. Their replacements bring no goods traffic to First Great Western but an ever-increasing number of passengers. Response from Paul Joyce on p. 189
Berkshire's least known branch line. K. Cockell
A lesser-known branch line in Berkshire could be the short-lived one from Burghfield Junction (on the Reading—Basingstoke line). It was constructed during WW2 to serve the Royal Ordanance Factory at Burghfield (now part of the Atomic Weapons Establishment). The path of the line can be made out on Google Earth. It left the main line about half a mile south of the third overbridge after Southcote Junction and crossed Burnthouse Lane on the eastern perimeter of the factory. Part of the embankment is visible from the main line, particularly if viewed from a cab. A small concrete hut marks the spot. The track and signals at Burghfield Junction was in situ through to the late fifties although it seems trains did not use the branch once the war had finished. By the early sixties the signal arms had been removed, and the box was demolished probably in the mid-sixties when Basingstoke power sihmal box. took over the signalling from Southcote to Basingstoke. The crossing of Burnthouse Lane into the factory did not appear to have 'proper gates'. During the late fifties a small light green saddle tank was stationed near the crossing just inside the fence but was never in steam. I have never seen pictures of any part of this branch, even the signal box on the main line. (I should have taken a camera to work and taken pictures from the footplate. I hope this letter invokes some memories of this branch. Refutation by Paul Joyce on p. 189
On the subject of the Reading Central Branch, apart from the Berkeley Avenue Bridge still being in situ there is a stretch of track from the yard to the erstwhile Simmonds Brewery still in place in cobblestones by New Bright Street, about 20ft in all. Regarding the use of tank engines on the branch, I did have a '94XX' on the turn once with strict instructions from the driver to be careful with the water!
Dudley Freightliner Terminal. Alan Jeavons
Re photographs in October issue: this letter has been cut & pasted onto original article.
Calverley & Rodley. Editor
'Jubilee' No.45697 (p15, January) was, of course Achilles, not Bellerophon. (had lost nameplates when photographed!, KPJ).
Calverley & Rodley. Leonard Rogers
The 'CTAC Scottish Tours Express' illustrated on p17 appears to have run regularly on Saturdays during the summer season. According to John Edgington (Steam World May 2001), it first ran in the 1957 season. There were both northbound and southbound trains each Saturday and, so far as can be ascertained, there were two of each. Their destination was Gourock for Rothesay. One ran from Manchester via Shap, with a two-coach Birmingham portion attached at Preston (depicted in K. Langston's Scottish steam: a celebration seen via Google), and the other from Leicester (as shown) via the S&C. The latest years for which illustrations have been seen of these trains are 1963 for the Manchester train and 1966 for the Leicester train. Rogers wonders whether they ceased to function after 1966 in the face of increased competition from the roads and cheap foreign holidays.
Calverley & Rodley. David Kelso
Caption for picture of No.45626 Seychelles heading a CTAC excursion is not quite right. According to the Dictionary of Travel & Tourism Terminology the letters CTAC stood for 'Creative Tourist Agents Conference' not Travel Agents.
Robert Billinton. Rory Wilson
Re D3 tank destroying an aircraft: No.2365 was working a two-coach train on the Appledore—New Romney line in November 1942; dates between 26th and 29th have been quoted, but 28th seems the most likely. Two Focke-Wulf 190 had made a low-level attack on Ashford running shed, killing a fireman, and were making their way back to France when they spotted the train between Lydd-on-Sea and Greatstone-on-Sea. The first aircraft's attack caused little or no damage, but the second's ripped the steam dome off and the explosion of steam caused the aircraft to crash (one wing may have clipped the locomotive). The driver was shocked and the fireman suffered some scalding, but the passengers were uninjured; the body of the pilot, Oberfeldwebel Heinrich Bierwith of 5/JG26, was found in a drainage ditch. The locomotive sustained a pierced boiler, displaced left-hand side tank and a battered chimney, but was back at work early in the next year following repairs and the fitting of a spare boiler at Ashford. This raid was the first of the Luftwaffe's Storangriff or Tiefangriff nuisance raids using gun and cannon instead of bombs. (Much of this comes from Luftwaffe Fighter-Bombers over Britain: the Tip and Run Campaign 1942-43 by Goss with Cornwell and Rauchbach (Stackpole, 2010).
Trans-Pennine. Brian Magilton. rear cover
Class 124 diesel multiple unit (with wrap round windscreen) emerging at Diggle from Standedge Tunnel in April 1974: remains of water tank, etc formerly used to feed water troughs in "New Tunnel". See also letter from Richard Barrow on p. 189..
Number 3 (March 2015) Issue Number 287
BR 9F 2-10-0 No.92249 reaches the end of the long southbound drag to Ais Gill Summit with a freight from Carlisle. J.H.W. Harrold. front cover
London Midland miscellany. A.F. Hudson. 132-3
Colour photo-feature: Class 5 No. 45374 climbing to Shap with express freight on 6 August 1965; 8F No. 48197 passing Ashchurch with southbound freight on 12 April 1962; 8F No. 48671, class 5 on local train and other trains at Market Harborough in April 1963; Class 9F No. 92085 on freight passing Preston station on 9 August 1965
Arnold Tortorella. The return and exhibition of the 'Royal Scot'. 134-9.
The Royal Scot tour lasted for seven months and ended in December 1933. The locomotive was under the care of C.O.D. Anderson, Locomotve Superintendent, and Fitter William C. Woods from Crewe. The footplatemen were from Carlisle: Driver William Gilbertson, Fireman John Jackson, and an extra fireman Tom Blackett. T.C. Byrom acted as Liaison Officer. The tour visited Chicago twice; crossed the Canadian Rockies en route to Vancouver; went on to San Francisco to Los Angeles, Salt Lake City and Denver. The article is based on a report in the Glasgow Herald for 6 December 1933 and The Times for 16 December which recorded the King's message of appreciation to the LMS for the diplomatic success of the tour. The subsequent tour of Scotland is noted, but that of England and Wales is not although there is an interesting photograph of the train leaving Llandudno with both the headlamp and the bell still in place. Another illustration reproduces the brochure cover which appears to be a montage of flag-bedecked locomotive, fitted with headlamp and bell, LNWR signals and Highland pipers. Byrom was presumably related to C.R. Byrom, the senior railway. officer. See also letter from Bill Gathercole on page 317.
John L. Flann. The Victorian station master and his staff c1885. 138-41
Text is a paraphrase of F.S. Williams Our Iron Roads with an excessive use of Victorian florid pomposity. Concentrates mainly on station master's duties. The illustrations are either group photographs or staff arrayed along a platform: stationmaster in middle with staff at Clapham Junction (LBSCR); Rodwell station on Portland branch; Brixham station; Malvern Wells station; Derby Midland station and Masham station (NER)
Ian Travers. Lancashire & Yorkshire Railway steam railmotors. 142-51
The steam railmotor (railcar) was developed by Dugald Drummond for services on the joint branch line to Southsea and this led to the testing of one of these cars by the GWR on Stroud Valley services. The initial L&YR railmotors had locomotive portions supplied by Kerr Stuart and were based on a Hurry Riches design for the Taff Vale Railway. Hughes introduced a version in which the locomotive could be driven to Horwich Works for repair (a somewhat hazardous process as the footplate crew were only protected by a bar at the rear of the cab (No. 10606 is shown in this state at Horwich on page 145 lower). One of the locations for steam railmotor services was the Barton branch which ran from Southport to Altcar & Hillhouse on the CLC Southport Extension: in LMS days Barton became Downholland from 1924. Illustrations: L&YR locomotive No. 8 coupled to carriage No. 12 at Sowerby Bridge (from coloured lantern slide taken by George W. Smith using the Paget process); Kerr Stuart powered steam railmotor at Moss Lane; Hughes steam railmotor No. 5 at Ormskirk on Rainford Junction service; No. 16 at Ormskirk in Skelmersdale platform; steam railmotor leaving Southport for Downholland c1929; No. 50648 (2-4-2T) with push & pull unit formed in part of former steam railmotor trailer at Rainford Junction in June 1951. See also letter from Barry C. Lane on p. 254 and from Robin Higgins on p. 317.
Great Eastern Class 90s. John D. Mann. 152-3.
Colour photo-feature all the trains are formed of Anglia teal-liveried Mark III stock: Class 90 048 (Freightliner livery) crossing River Stour at Manningtree on 30 March 2003; No. 90 029 The Institution of Civil Engineers (EWS red livery) approaching Manningtree from Norwich on 22 April 2004; unidentified Class 90 in Virgin red & black livery crossing River Stour with an up express on 22 April 2004; GNER liveried No. 90 024 at Manningtree on 22 April 2004; ONE liveried No. 90 004 propelling a train towards Harwich through Manningtree.
Alistair F. Nisbet. Mail robberies on the railways. 154-9.
In 1847 Henry Poole, who had worked for the Great Western as a guard, and Edward Nightingale robbed the up Night Mail between Bridgwater and Bristol by creeping along the footboards. They might have got away with their crime, but they repeated the action on the Down Mail, but were caught with registered letters in their possession and were tried at the Nisi Prius Court at Exeter and sentenced to transportation to Bermuda (there is an illustration of a prison hulk at Deptford - the former HMS Discovery). In 1871 Robert Butter stole registered mail from bags arriving at Denny station in Stirlingshire from Glasgow. He was caught and pleaded guilty before the Shariff Substitute at Stirling. In 1886 Henry Andrews alias Robert King, was apprehended for a mail robbery in which Russian 100 rouble notes went missin in transit from Cannon Street station via the South Eastern Railway to Dover and thence to Berlin where the bags were found to have been tampered with. Andrews had attempted to cash the notes at Blydenstein's Bank where the notes were recognized. He was tried at the Central Criminal Court by the Attorney-General and sentenced to eight years penal servitude. An unsuccessful robbery on 28 September 1891 took place on the line from Maidenhead to High Wycombe when an intruder entered th brake van, but was detected by the guard. On 15 December 1891 mail was stolen at Sowerby Bridge station. John Whitfield pleaded guilty to the theft of mail at Cardenen in Fife on 23 November 1895. Adam Thomson, a telegraph linesman on the NBR at Hawick was sentenced to three years in prison at the Edinburgh High Court for the theft of mail at Melrose in December 1896. Other mail went missing en route from Bolton to Liverpool in 1905; on the Senghenydd branch at about the same time; between St. Andrews and Glasgow in 1922; and between Sittingbourne and London in 1924.
Ten-wheelers — the BR Class 9Fs at work. 160-3.
Colour photo-feature: No. 92088 in ex-works condition at Weedon with load of chalk for Daventry branch in October 1961 (Tommy Tomalin): see also letter from Leonard Rogers on p. 254; No. 92036 with southbound freight near Plumpton (J,M. Cramp); No. 92233 climbing through Langho between Hellifield and Blackburn in 1965 (Michael Chapman); No. 92230 with express passenger train at White Waltham between Maidenhead and Twyford in August 1959 (T.B. Owen); No. 92178 with express freight (mainly insulated fish vans) climbing Holloway bank with 09.55 King's Cross Goods to New England on 15 June 1963 (David Idle); double chimney fitted No. 92223 looped at Tebay with northbound freight on 17 June 1967 (Roy Patterson); double chimney fitted No. 92203 on enthusiast railtour to mark end of through service to Paddington passing Bromsgrove heading towards Chester (Derek Penney); No. 92137 on freight with Class 45 No. D108 on express at Rotherham Masborough in October 1963 (G. Warnes); double chimney fitted No. 92178 on up freight at Red Hall south of Hatfield in December 1962 (Alan Chandler).
Jeffrey Wells. Aspects of the Severn Bridge Railway. 164-71.
Despite oppositiion from a local landowner the Railway was authorised on 18 July 1872. The Great Western Railway did not subscribe, but the Midland Railway and Gloucester & Berkeley Canal did as it would assist the development of a dock at Sharpness. The contractor for the bridge was the Hamilton & Windsor Iron Co. and for the railway works Vickers & Cooke. G.W. Keeling and G.W. Owen were the engineers and T.E. Harrison was Consulting Engineer. The formal opening took place on 18 October 1879 following an inspection by Rich. From 17 August 1894 the GWR and Midland took over the company. Two barges loaded with petroleum struck the bridge on 25 October 1960 and led to its collapse and non-replacement. Illustrations: View of Severn Bridge from near Purton c1950; swing bridge section; GWR diesel railcar No. 7 and 0-6-0PT No. 2080 possibly on service to Berkeley Road on 23 September 1950 (H.C. Casserley); 2301 class (Dean Goods) No. 2314 at Sharpness on 08.25 Cardiff to Bristol on Sunday 12 March 1950; also view of Severn Bridge station from diverted 14.40 Cardiff to Bristol; and 09.15 Bristol to Cardiff headed by No. 2322 passing Sharpness obn same day (T.J. Edgington); auto train at Lydney Town on 5 July 1947; No. 1431 at Lydney Town in June 1964; Lydney locomotive shed with Nos. 1426 and 6394; the fallen bridge on 13 May 1961 and Severn Bridge station after closure
Diesel days in Ireland. Roy Cole (photographer); David Mosley (captions).172-3.
Black & white photo-feature: theee car diesel multiple unit (two power cars plus trailer) leaving Ballybrophy on Dublin to Cork service on 6 June 1961; four car diesel multiple unit at Westland Row station in April 1959; diesel multiple unit departing for Dublin from Limerick Junction on 22 June 1957; A class No. A57 (with Crossley engine an aluminium-silver livery) at Athenry on Galway express on 21 June 1957; C class No. C234 in green livery at Limerick with train for Galway; General Motors 950 hp Bo.-Bo No. B130 passing Poyntzpass with Enterprise Dublin to Belfast service on 1 September 1964.
Highland revsited. J.S. Gilks unless stated otherwise. 174-7.
Colour photo-feature: Jones Goods 4-6-0 No. 103 in yellow livery with two preserved Caledonian Railway coaches at Brodie on 25 August 1965 on excursion from Inverness to Forres to celebrate centenary of Highland Railway (David Idle); Birmingham RCW Type 2 diesel No. D5336 leaving Broomhill on climb through Spey valley on 27 August 1965 (David Idle); Class 26 and its train of four coaches and two vans mostly in Rail Blue livery at Kyle of Lochalsh in April 1971; Pickersgill CR 0-4-4T No. 55236 at Inverness on 14 July 1959 (C.J. Gammell); two Class 5 4-6-0 Nos. 45132 and 45496 leaving Inverness with 08.30 for Edinburgh formed of carmine & cream livery stock on 22 August 1959 (Colour-Rail); No. 26 041 calling at The Mound (closed) with special train (note inspection saloon at front) in April 1982 see letter from Stephen Berry who corrects closure date for this former junction; Class 26 arriving at Kyle of Lochalsh with train from Inverness in April 1971; Georgemas Junction in August 1996; Class 26 on same special as at The Mound at Dunrobin.
Malcolm Timperley. Light at the end of the tunnel. 178-83.
The original Woodhead Tunnels were a great problem in terms of traffic congestion and the difficulty of all work, whether on the footplate or in maintaining the track in a squalid, dark, polluted environment. Even "modern" first class compartments were penetrated by the stench. The Great Central Railway attempted to improve matters initially by installing a signal box in one of the passages which connected the two tunnels, but this had to be abandoned whether through problems of staffing such a hell hole, or whether by the failure of the footplate crews to see the signals is not clear. The main ameliorative measure was the enlargement of one shaft to increase ventilation. This had to be achieved whilst trains continued to run and special protective measures had to be taken. The author's father was employed as a labourer on some of these works when he worked for the Great Central, but the company was forced to employ outside contractors to complete the work. Illustrations: two 4-4-0s head an up train into the tunnel whilst Atlantic No. 264 demerges in spotless condition for Manchester (F. Moore LPC coloured postcard); longitudinal section showing location of shafts; diagram showing how shafts were connected to up tunnel; headgear and pulley system for improvement works; diagram of system for firing explosives; chamber at foot of shaft (diagram); headgear for workers dressed in sou'westers and waterproofs about to descend in hoppit; water garland; Woodhead station in May 1903. See also letter from John Peacock on p.317.
Integrated public transport. D. Hawkings. 184-5.
Colour photo-feature: Reading General station forecourt in September 1967 with Thames Valley Bristol FLF/ECW bus departing for Windsor; Callington station with DMU in platform and Western National Bristol FLF on service 119 on 1 January 1966; Dartmouth station with Western National FLF on 28 December 1967; Reading Corporation trolleybus (Sunbeam S7) passing under Great Western main line with sign pointing towards Reading West station in September 1967. See also letter from Roger Carvell on p. 254 on Bristol Eastern Coachworks designations.
Through St. Neots. Alan Tyson.186 -8
Black & white photo-feature: A3 No. 60046 Diamond Jubilee on up semi-fast on 1 June 1962; A2/3 No. 60514 Chamoissaire with rimless double chimney with up express on slow line on 1 June 1962; 9F 2-10-0 No. 92188 on up freight on 31 May 1962; WD No. 90050 on up freight on 1 June 1962; V2 No. 60845 on up freight on 28 May 1962; A3 No. 60061 Pretty Polly calls at up slow platform with semi-fast for King's Cross on 1 June 1962; A4 No. 60017 Silver Fox passes on down express on 31 May 1962; A1 No. 60134 Foxhunter on down express on 28 May 1962s
Readers' Forum. 189
The Amadeus Press The turn of the year marked the retirement from The Amadeus Press of Richard Cook after 55 years in the printing trade. Richard was one of the founders of Amadeus in 1988 and the company has become particularly associated with the printing of quality railway books, including for Pendragon and Atlantic before us. Thanks, Richard, and enjoy a long and happy retirement!
Yorkshire Coal. Editor
In the caption accompanying the opening photograph on p4 of the January issue, the Glasshoughton Colliery locomotive Coal Products No.6 was built in 1943 (not 1953 as stated).
Chester - the General scene. Editor
GWR 4-6-0 Prince George was a 'Star' not a 'Saint'.
The Ais Gill Accident 1913. Peter Tatlow
Re second part of the late Peter Robinson's article on the Ais Gill accident and in particular his comments on public concern (p47) and the railway industry's response to the Inspector's recommendation calling for a form of train control or warning system (p48). I think in fairness to the LMS and LNER, it should be pointed out that, in difficult economic circumstances, efforts were being made in the 1930s to develop an automatic warning system. This took the form of the non-contact Hudd system with trials undertaken on the London, Tilbury & Southend section and between Edinburgh and Glasgow. Of course World War II soon intervened and in again strained financial times work did not resume quickly thereafter, but it was the basis of the eventual AWS in the advanced stages of development at the time of the Harrow & Wealdstone accident on 8th October 1952. The Southern Railway on the other hand, following a brief look at the Hudd system, put its trust in continuous track circuiting and multi-aspect colour tight signalling schemes. The matter is explored in greater detail in my Harrow & Wealdstone, 50 years on, The Oakwood Press, 2002 (pp105-108) or 2008 (pp110-113).
The Liverpool Street station pilots. David Rollins
When he worked on them as a fireman we always carried pilot headlamps ie a white over one buffer, a red over the other. Also the locomotives were usually facing chimney to the country, so he wonders what is going on there! We never got paid any allowance to start with; I think the Dick Hardy introduced this, then all shifts were offered it. You could refuse to clean the locomotive, then no extra! They were, perhaps, pilots in the strictest of terms, as besides regular shunting duties, mostly at night, they were available to step in at short notice to cover a failure. I fired No.69614 on the 18.07 Liverpool Street to Bishops Stortford and return on the 20.21 on 11 October 1956 (Driver R. Burge) and previously No.68619 to New Gross Gate and return one night 27 February 1956 (Driver A. Poole). You might notice the absence of smoke. Both locos were allocated a supply of Welsh steam coal. See also letter from Leonard Rogers on p. 254.
Branch Lines of Strathearn. Dave Ferguson
Further to Arnold Tortorella's review of the Branch Lines of Strathearn book, I would like to convey congratulations to John Young on the book being awarded the Ian Allan Railway Book of the Year Award. Having worked closely with John on compiling information for the book, he has completed a first class job on producing this book and the award is well deserved. The late Lindsay Home, Alan Simpson and myself have been researching the lines in the Strathearn area for many years — including reading through nearly 5,500 weekly newspapers, contacting many individuals for their memories and stories of the lines and studying various resources in the Scottish Records Office —resulting in a substantial archive of material which we have been able to share with John and we are very happy to see the interesting history of the Strathearn lines being brought together into print at long last. It is a real shame that Lindsay passed away before seeing his dream come to fruition. Personally I am still researching the lines and I am very grateful to have been gifted Lindsay's collection of railway ephemera, including his Strathearn items — Lindsay worked in Crieff in the mid 1950s and kept diaries and made cine films etc. As well as compiling a detailed historical record and having a good collection of photographs and maps etc I am also building a large database on the members of staff who worked on the lines — at present I have notes on over 600 signalmen, porters, station masters, crossing keepers. permanent way staff etc, Thanks mainly to Lindsay, Sandy Smeaton and Stuart Armit I am also now creating a reasonable list on the engines and dates noted at Crieff from the opening of the line in 1856 to the Class 26 diesel No. (D5346) noted at the end on 12 September 1967, I would be very grateful if anyone who feels they could help me in my research could please get in touch and likewise if anyone feels I could help with any information they are seeking, I would be more than happy to try and help them if I can. In his review Arnold mentions the late George B. McArthur as being an authority on the Crieff lines. Having never met George nor being aware of his work in the Crieff area, I would be most interested and grateful if someone could let me know if George's work is still in existence and if so if it would be possible to view it with the intention of obtaining copies to add to my own work so as to make my own research as complete as possible? I can be contacted at Fergie.4@aol.com or on 01764 654060.
Stations for the Lairds. Tim Edmonds
Re stations for the landed gentry which shows a high concentration on the Kyle line. In addition to the ones described writer adds another unusual stopping place to the list. In March1970 a friend and he made a railway trip round Scotland using a 'Freedom of Scotland Silver Rover' — seven days' unlimited travel for £8. On 20 March we took the mid-morning train from Kyle of Lochalsh to Invemess.This was loco-hauled in those days, with Class 26 No.D5342 on the front, and the Mkl stock meant I could open a window and take photographs on the way. A few miles after leaving Achnashellach the train began to slow down and I stuck my head out to see someone at the lineside flagging down the train. When it had stopped he was close to the doorway that I was occupying, so he climbed up and joined us in our compartment. It turned out that he ran an independent hostel for ramblers and climbers at Craig and that he regularly made use of the train here when making shopping trips to Inverness. I assumed at the time that this was unofficial but, years later, consulting the very useful 1982 Oakwood Press book Private and Untimetabled Railway Stations, Halts and Stopping Places by Godfrey Croughton, Roger Kidner and Alan Young showed that there was an unadvertised stopping place there. Halfway between Achnashellach and Glencarron, the stop was intended for the wives of railwaymen — it was called Craig Houses, which were presumably railway-owned properties. There appears to have been no platform. This facility was available from 3 December 1951 and the last recorded use was in May1972. Presumably the Working Timetables would confirm this chronology.
Trans-Pennine. Richard Barrow
The picture of the 'Trans-Pennine' DMU at Diggle evokes past memories for me. As a child in the 1970s, I remember travelling in the front passenger compartment of one of these units, directly behind the driver, and being invited into the cab to ride with him between Huddersfield and Stalybridge. The twin bore at Standedge is dead straight, except for the sharp curves at both ends, which meant that trains could reach 70mph in the tunnel before slowing for the 40mph PSR at the exit. Much later, in the late 1980s, I was involved with testing of the trackside SSI equipment associated with Huddersfield resignalling. Part of this work involved testing new equipment located within the disused single bore adjacent to the running tunnel and checking the connections to the associated trackside equipment located in the twin bore. The connecting cables were routed via cross passages which pass over the Huddersfield Narrow Canal bore via subterranean footbridges. The water beneath looked very cold and black — it is the closest experience I have had to potholing! There was a rule requiring us to inform Marsden signal box before entering the disused bores, presumably so that the signalman could send in the rescue services if we failed to re-emerge. A fascinating and sometimes eerie work experience — on one occasion, we were using the lights of the car headlamp to supplement our handlamps, a mile from the eastern bore, when suddenly the car engine stopped running and all went dark. We ended up having to push-start the car to re-start it. Thankfully it did start, otherwise we would have had to walk to Marsden signal box to call out 'road motors' and explain to them where the vehicle needed recovery from! Halfway through the single bores there is a large chamber known as the 'cathedral' due, no doubt, to the vaulted stonework roof. We had to drive to that point in order to turn the car around before returning to Marsden box. What was very apparent then were the pagan symbols (pentagrams etc) painted onto the walls — not somewhere to stop for our lunch break!
Sign Language. Robert Barker
On the opposite side of the Western Region brown enamel sign, which survived beneath advertisements at High Wycombe (January, p53) was bare wood with the impressions left where GWR cast iron letters were once fixed. The whole board was subsequently removed, restored and replaced by December 2014. The side facing the down through line now reads 'HIGH WYCOMBE/ FORMERLEY THE JUNCTION FOR THE/ MAIDENHEAD AND MARLOW LINES in replica lettering. High Wycombe has appreciated its railway heritage. The original 1854 Wycombe Railway terminus building, for most of its life a goods shed, was listed a few years ago and now hosts a splendid mural of a broad gauge era scene.
Berkshire's least-known branch line. Paul Joyce
K. Cockell claims that Berkshire's least-known branch line was that to the Royal Ordnance Factory at Burghfield. How can this be classed as such? It was constructed on behalf of the War Department, a mere two fields in length. It never carried a single public timetabled passenger train— merely workers' trains at the commencement and finish of shifts, between the establishment and Reading. Furthermore it was never used for the 'common carriage' of goods, only its own supplies and finished products. Therefore it must surely be classed as a private siding, be it one operated by the GWR. By Cockell's definition I can think of three long sidings', two SER and one LSWR, in east Berkshire, that would have to be reclassified as such. Continuing the debate Hadley, when discussing the Central Goods Yard, states "it fell short of the predictions made in the article..." These were not my predictions, but those of the Goods Superintendant at Reading, as published in the local press in a lavish two-page spread at the time of opening.
The Hull & Selby Railway. Leonard Rogers
Re Hull and Selby Railway particularly the quadruple-track section from Hessle to Staddlethorpe, from one who spent too many hours of his primary and secondary school years in the 1960s frequenting Brough station. (I was brought up in the neighbouring village of Elloughton.) The four-track section extended from Hessle Haven, on the boundary of Hull at the western extremity of the marshalling yards, to Staddlethorpe. Its inauguration in the opening years of the twentieth century was at a time of burgeoning trade through Hull docks — see Mike Fell's excellent article on the 'Centenary of Hull's King George Dock' in the December 2014 issue — and followed the building of the parallel Hull & Barnsley Railway some twenty or so years previously. Widening generally involved the provision of 'slow' lines outside the existing tracks, on either side of them. The existing tracks became the 'fast' lines and the track arrangement from Hessle to Staddlethorpe was then up slow, up fast, down fast, down slow. Following the rebuilding there were only platforms on the outsides of the slow lines at most of the stations, viz Staddlethorpe (see illustration on p90), Broomfleet, Ferriby and Hessle. Only at Brough were there island platforms between the slow and fast lines, giving platform faces on all four tracks.
The ending of quadruple track on this section took place piecemeal during the 1970s. This followed the closure of the local goods yards at the stations, accessed from the up slow line in each case, and the withering away of wagonload traffic through the port of Hull. The only portion of the old slow lines to survive is the up slow from Ferriby to Melton (between Ferriby and Brough). This was retained to serve industrial premises, which functioned until fairly recently, on the up side at Melton. Concurrently with the removal of the slow lines, the platforms at Staddlethorpe (now Gilberdyke), Broomfleet, Ferriby (down side only) and Hessle were extended out to provide platform faces on the fast lines. Ferriby retains its up platform face on the slow line and up trains needing to stop there have to be turned slow line from Ferriby to Melton. The retained slow line also functions as a passing loop, if need be, for the again-increased number of freight trains from the rejuvenated docks in Hull.
As regards the photograph of Brough on p91, "a similar structure" did indeed "exist on the up side". All the platform buildings shown have now been swept away, though, replaced in a 1990s modernisation. The platforms shown had replaced the originals, which had stood some 50 yards or so behind the photographer, at the time of the widening. The central portion of the footbridge, between the platforms, immediately in front of the photographer, remains in use to this day but the northern and southern ends were removed in the 1990s and replaced with disabled-accessible ramps and new steps. The "signal cabin" which "occupied the west end of the up platform" was Brough West and it disappeared when the slow lines were removed. There was, and still is, another signal box (Brough East) controlling the level crossing at the east end of the station — a real headache to operate when the aircraft factory workers (see below) were streaming across nose-to-tail on their way home! It is visible in the distance in Henry Casserley's photograph. The "second steel truss bridge", which was of rather later date than the other and is now gone, provided more than inter-platform communication. At its southern end it extended over the up slow and the up goods loop to the northern end of a path from the adjacent aircraft factory. In its heyday, and before the days of mass private car ownership, hundreds of homegoing factory workers would descend on the station shortly after 17.00. At these times both footbridges were necessary. To serve these passengers, two Brough to Hull short workings, one non-stop, departed from the station within minutes of each other around 17.15. Brough was the largest, and one of the most important, intermediate stations on the line. It was the only one with fast line platforms and at which expresses to Leeds stopped, eg the Trans-Pennines, and to London, eg Yorkshire Pullman, serving as a railhead for dormitory villages to the west of Hull.
The Railways of Bournemouth. Peter J. Townsend. 190
Re error in caption of No. 34086: until the 1966 resignalling the up main line was the line to the right of the train in the foreground of the shot; the line on which the train stands is the former up siding. The main use of the siding was to allow the formation of trains to London: the portion from Bournemouth West would arrive first and, after arrival in Platform 2, would be drawn back into the up siding by the station pilot (usually an M7 0-4-4T). The Weymouth portion of the train would then arrive and, while the locomotive was taking water, the Bournemouth West portion would emerge from the siding and be attached to the rear of the Weymouth portion; following this attachment the complete train would depart for Waterloo. This manoeuvre was performed generally hourly throughout the day; the only train that ran from Bournemouth West to London without a Weymouth portion was the Bournemouth Belle and the only Weymouth to London services without a Bournemouth West portion were boat trains from Weymouth Quay.
So, what is the depicted train? It is clearly in the middle of a movement either into or out of the siding; this is evident from the position of the train with respect to the shunt signal adjacent to the fireman's side of the cab.This signal is the exit signal from the siding and the fact that it is 'on' suggests that the train is in fact in the process of setting back into the siding. Why is a little more problematical. The make-up of the train, a Maunsell set and two vans, suggests it is either a relief working, an inter-Divisional working or an inter-Regional train; I would suggest it is being recessed to allow a following train to pass, an infrequent occurrence but one that did happen at odd times, particularly on summer Saturdays. The duty number on the disc on the smokebox door may give a clue — I read it as 383. The headcode displayed, Waterloo-Bournemouth, may or may not be correct but my guess is it's a summer Saturday (shadows suggest high summer and a time in the middle of the day) and the train is the Bournemouth West portion of a Waterloo service but the Weymouth portion, yet to arrive, has been strengthened and will run complete to Waterloo with the Bournemouth West portion, shown here, to follow it complete as a relief service instead of being attached in the usual way. That's my theory; if anyone else can shed any other light on the photograph I'd be delighted! See further letter from Alan Wild on p. 317
Water, water, everywhere. John Macnab
Re above illustrated feature mention is made of the number of water troughs over both the Anglo-Scottish West Coast and East Coast Main Lines. In pre-grouping days there were no such installations on either route, or any other whatsoever, within Scotland and the LMSR only brought them into being c1927 at Strawfrank (Carstairs) on the erstwhile Caledonian route and at New Cumnock on the former G&SW. Floriston troughs, just south of Gretna Junction towards Carlisle, were put in place around the same time. The Caledonian had eschewed the need as it regarded the bogied tenders on their express locomotives having adequate water provision and. if necessary, a water call be made at Beattock whilst awaiting banking assistance. The LMS obviously put them in place with an eye on such as through locomotive workings to Perth and the ones at New Cumnock would have been a probable necessity for diverted services such as the overnight sleepers. On the East Coast side the nearest troughs to Scotland were at Lucker between Alnmouth and Berwick-on-Tweed and remained so in both pre-grouping and company days although it has been averred that in the immediate post-World War II days the LNER had plans to install troughs near Drem but this never came to fruition. Comment can also be made regarding 'water softening', a feature that required works of a kind to deal with this and which was evident throughout England, something that Scotland would never have found necessary.
Tickets, Please. Brian Pask
Re correspondence relating to Skelsey feature on ticketing in Volume 28 page 744: the system described by Abbott of clipping tickets to the front of the tube when booking up was not used universally. In many areas the ticket was left in the tube, bent slightly downward and a red (usually) or blue crayon mark made across the end. This served the same function as indicating that nothing from that series had been issued since the last booking up. I am not sure what official company policy was on which method to use, but it may have varied from company to company. Kleissner might well not have been the last passenger to use a three coupon tour ticket. I suspect these would have remained in use until the tour ceased, presumably on withdrawal of the Loch Lomond steamer, or until Edmondson tickets were replaced by APTIS in the late 1980s. Many of these three coupon ticket were LNER and LMS prints which remained in use for many years, so it is very difficult to judge from surviving tickets when their use ceased. Probably the latest ticket to be printed in that format was one for a three-leg car ferry trip on the Clyde. This has the Caledonian MacBrayne title, so must date from after amalgamation of the two operator's services in 1973.
The Isle of Wight closures. Edward Gibbins
Re two part article by letter writer and Richard Vote's response which says "little thought is given to commercial potential when industries are nationalised. Railways were nationalised because their finances were decimated by six years of wartime sequestration in which Government played no management role. It directed that its traffic and military personnel be carried at huge discounts, that the 'Big Four' should subsidise ailing London Transport and owners of 544,000 coal and other wagons which were past their best before the war, and deteriorated having to run longer distances to carry coal normally moved by sea because of U-boat action. In addition, Government froze rail prices soon after war began despite having decided in 1939 that it would not do so having seen the dire financial consequences of doing so in World War I. Civil Servants warned Government against doing so and said that after the war, options were to allow huge rail price increases to compensate for massive wartime inflation, or to take the industry into State ownership to avoid unpopular increases. Road transport was not taken over in the war, nor its prices frozen.
Taxpayers did not take on a problem. The Transport Act required the British Transport Commission (owners of railways) to "pay their way". That was prevented because fares and freight charges were controlled by a court of law — The Transport Tribunal, whose last President admitted it had "cost the railways money" by holding prices below inflation. By the time the Tribunal was abolished — on the advice of Dr. Beeching (before he joined BR) — the revenue loss to BR was £10.3 billion in fares and £290 million in freight (see Britain's Railways — the Reality). The 'losses' were 'covered' by interest-bearing Treasury loans. The owners were given British Transport Stock — Government IOUs to be repaid over 30 years — by which time their 'compensation' had declined to one sixth of its post-war value. By 1963 Stock interest and redemption had cost BR £690 million. In the meantime, Government benefited by lower employment costs for civil servants and others by holding commuter fares below average. Taxpayers began to subsidise uneconomic lines in 1969.
Shareholders were not "glad to be relieved" of ownership. Their directors campaigned to remain free and be compensated for their wartime performance — praised by Churchill and American experts. They repeated their pre-war demand for 'A Square Deal' — freedom to match road haulage (subsidised by BR having to strengthen bridges etc) and other industry. Government was criticised by the London Stock Exchange, the Financial Times and Tory politicians for under-valuing compensation. The LNER chairman said that "the terms would bring a blush of shame to the leathery cheeks of a Barbary pirate". To no avail. When Tories returned to power in 1951, they de-nationalised road transport but rejected a campaign for de-nationalising railways. They realised that railway pricing freedom would lose UK industry the low freight rates and low fares which held down employees' wages, enabling them to compete with foreign industry. Papers revealing Government iniquity were not released for 50 years.
Book reviews. 190
Death, dynamite and disaster: a grisly British railway history. Rosa Matheson. History Press, 224pp. AG ****
An attractive and reasonably priced book by 'Swindon's best-known railway author', this is an interesting collection of parts that do not really add up to a whole. It is well written, clearly referenced and illustrated with some interesting pictures although reproduction is a little murky for some of them. The book has some very interesting sections which provide for some absorbing reading, perhaps as articles for Backtrack. However, as a book it comes across as rather odd. There are three sections of which the first is called 'Death' and covers Huskisson, Sonning Cutting, the Necropolis Railway and a final section on how railway construction involved digging up old cemeteries. This last is the most interesting, covering a topic often mentioned but rarely written about. The final section is called 'Disaster' and covers the 1887 disaster at Hexthorpe and the Tay Bridge. It is not clear why Sonning features in the first section rather than the last, creating the impression that the chapters cover random topics rather than serving any unifying theme. The central section is on 'Dynamite', covering the various Irish-American outrages up to 1897. This topic has been extensively written about in the last few years but it is surely time that the events of the late Victorian era were covered in the context of the impact of terrorism on railways in the next century as well. This is a pleasant and interesting book to pick up but it might have better been subtitled as 'episodes from British railway history.' Nonetheless the author tells a good story supported by plenty of real evidence.
Blighty's railways — Britain's railways in the First World War. Alexander J. Mullay. Amberley, 160 pp. DWM ****
In these times of commemoration of the events of the Great War the publication of this book, written by a regular contributor to Backtrack, is timely. The author has delved deeply into the archives of the Railway Executive Committee and has produced a book which is wide in scope and dense in facts. All aspects of railways on the home front are considered from the conflicting calls on manpower — the Avonmouth Light Railway's entire staff (both of them!) enlisted — and the turn-over of railway works to military production to the fate of railway company steamers and the part, insignificant as it was, played by the inland waterways controlled by the railways. The attempts by the railway companies to continue with 'business as usual' are contrasted with the difficulties of supplying the Grand Fleet over the single track of the Highland Railway and the burgeoning role of women is given its due place. In a final extensive chapter entitled 'Letters from the Somme' the author examines a fine miscellany of topics and credits the much-maligned Sir Douglas Haig with at least appreciating the great role the railways played in achieving final victory. He also contends that the railway's efforts cost them dear and that their financial situation at the end of the Great War contributed to their comparative decline in the 1920s. Although at times not an easy read and with some military and naval references that your reviewer could not recognise — the commander of the Grand Fleet at the end of hostilities was never 'Beattie' — this book is nonetheless a very valuable addition to railway literature concerning the period 1914-1918.
Crossing Loch Awe. Keith Dungate. rear cover
BRCW Class 104 diesel multiple unit No. 104325 in Mexican bean livery with West Highland terrier logo near Kilchurn Castle forming 14.30 Oban to Crianlarich service on 22 July 1986.
Number 4 (April 2015) Issue Number 288
GWR streamlined railcar No.W16W departs from Reading General station on a run to Newbury in August 1955. D.A. Kelso. front cover
Go compare. David Andrews. 195
Guest Editorial which proposes that locomotives should be compared on the basis of:
safety for staff, passengers and public
reliability
speed and weight necessary for "competitive service"
operating costs to be low
initial cost should be low
It is argued that the high capital and operating costs of the Deltics was outweighed by their performance on fast and reliable East Coast Main Line Services. It is also argued that Churchward and Collett provided steam locomotives which met these criteria and cites Rudgard's ILocoE address on the incidence of hot boxes [KPJ Rugard in a remarkable Presidential Address did not directly relate his data to the BR Regions, but it is obvious which are those related to Swindon. See also letters from Alec Batchelor on page 318 and from Robert Darlaston on page 381.
Andrew James. Class 40s — overweight and underpowered? A case study on the West Coast Main Line. 196-202.
Comparison of the English Electric diesel electric locomotives with LMS Pacifics of Princess Royal and Duchess classes over both the southern and northern parts of the West Coast Main Line. Consideration is also given to the limits which firemen might be expected to achieve and the intended motive power category into which the Type 40 fell whether Class 7 (Royal Scot and Britannia) or Class 8 (Pacifics). Observations made by C.J. Allen, O.S. Nock, A. Flowers, Frank Collins, P. Rutter and J.N.C. Law and D.N. Clough are considered. The inherent limitations and strengths of both forms of traction are considered and it is observed that prior to full electrification the expensive policy of employing two Type 50 locomotives was adopted in an attempt to reduce times to those achievable by a single electric locomotive. Bibliography. Illustrations: D335 on 09.00 Perth to London passing Morecambe South Junction on 20 August 1964 (colour: Gavin Morrison); D233 in Lune Gorge with Birmingham to Edinburgh train on 18 August 1962 (colour: Gavin Morrison); D231 at Harthope on climb to Beattock with steam banker at rear of express on 14 July 1962 (Gavin Morrison); D335 on up The Caledonian near Roade on 13 July 1961; front of Type 40 hauling up Mid-Day Scot on 17 May 1961(colour: Gavin Morrison); D300 on up Royal Scot at Newton on 20 April 1965 (colour: David Idle); D336 passing Low Gill with a Perth to Euston express on 18 August 1962 (Gavin Morrison). See also letters on page 381 from Eric Short and from David Carter. .
George May. The railways and class. 203-9.
A rather thin article on first, second and third class travel. The rigours of the last receive considerable attention; basically it was travel in open wagons either without seating or only the most basic. Gradually this was subject to legislation which led to improvements in safety and comfort and minimum service standards. Second class was abolished by the Midland Railway, but was a feature of suburban travel into the twentieth century. Workmen's trains and tickets are noted. Illustrations: Illustrated London News 1944 depiction of third class passengers huddled against the wind; broad gauge 2-2-2-2 passing Flax Bourton station on mixed guage track; LBSCR 2-2-2 No. 349 Albany at Hove with train for Brighton; North London Railway four-wheel carriages (first/second composite and third); workmen at Liverpool Street boarding 12.55 to Enfield on Saturday 25 October 1884; compartment interior of West Coast Joint Stock first class compartment; 1910 Bass Brewery of Burton-on-Trent with crowd assembled for trip to Scarborough; LSWR tri-composite brake bogie vehicle with limited lavatory provision and Mansell wheels; interior of American-built Pullman car Princess Patricia for LBSCR services.
Going by Western railcar. 210-13.
Colour photo-feature all railcars were in carmine & cream (like front cover unless noted otherwise): W30W (green) and W21 at Bewdley in 1961; W19W at Greenway Halt between Ledbury and Dymock on 21 March 1959; W12W in Sonning Cutting on 17 September 1955 (R.C. Riley); W33/W38 with intermediate trailer departing Paddington on 13 April 1958 (R.C. Riley); W22W (green) at Tenbury Wells on 18 March 1961 (Roy Patterson); W34W (all-over crimson parcels car) with added van departing Paddington on 30 May 1957 (R.C. Riley); W21W at Uxbridge Vine Street in May 1960 (K. Bannister); W22W (green) at Tenbury Wells in August 1959 (F. Hornby); W27W (green) at Cleobury Mortimer (David Lawrence); W20W at Newnham Bridge in July 1961 (Michael Covey-Crump); another later style unit at Newent on 4 July 1959 (C.J. Gammell)
North Wales branch lines. 214-17
Black & white photo-feature: Jubilee class No. 45599 Bechuanaland at Llandudno with Greley sock at front of train on 6 August 1962 (Alan Tyson); Caernarvon station on 24 June 1957; Stanier 2-6-4T No. 42585 at Penygroes on Bangor to Afon Wen train in August 1961 (T.J. Edgington); Stanier class 3 2-6-2T at Ffestiniog Central on 1 October 1955 (T.J. Edgington); Dinas Junction with Welsh Highland Railway coach in 1934; Class 2 2-6-2T No. 41323 at Amlwch on 1 October 1955 (T.J. Edgington); Denbigh station (LNWR period); LNWR steam rail motor (railcar) with steps lowered at Rhuddlan Road on Dyserth branch; Nantle station long after closure in August 1961 (T.J. Edgington); Ruthin station (LMS period); Class 2 2-6-2T No. 41276 at Holywell Town on 28 August 1954 (T.J. Edgington); Red Wharf Bay & Benllech in 1909 or slightly later.
Peter Tatlow. The development of railways to the North West of Scotland — giving access to the Western Isles. Part One. Initial construction. 218-23.
Dingwall & Skye Railway which was forced to adopt a steeply-graded climb to Raven's Rock to avoid Strathpeffer en route between Dingwall and Strome Ferry (Stromeferry): this opened in 1870. The ferry crossing to the Isle of Skye was lengthy. The Callander & Oban Railway authorised in 1865 struggled to raise capital and did not fully open until 1880 and required financial assistance from the Caledonian Railway and LNWR. The Glasgow & North Western Railway hoped to reach Inverness via the eastern shore of Loch Lomond, Glen Coe and the Great Glen, but was thwarted by opposition from the Highland Railway. The Clyde, Ardrishaig & Crinan Railway received Parliamentary approval but had to be abandoned in 1892 as it was impossible to raise the capital. The West Highland Railway Act was passed on 12 August 1889 and the line to Fort William opened on 3 August 1894. Bibliography. Illustrations: Skye Bogie 4-4-0 No. 48 passes Raven's Rock; Strathcarron station; two Class 5 4-6-0s haul 10-45 Kyle of Lochalsh to Inverness away from Stromeferry on 25 July 1959; two Pickersgill 4-6-0s haul passenger train through Glen Dochart in early 1930s; map; McIntosh Oban Bogie with long train being banked? up Glen Dochart: vehicle at front of train and the road vehicle loaded onto it is cause of letter from Peter Bunce on page 382 [KPJ would like to know if trains were banked up Glen Dochart]; Class 5 No. 45153 climbing through Glen Lochy heading for Oban on 24 July 1961; Pickersgill 4-6-0 No. 14622 and 44767 Clan MacKinnon departing Oban in 1934 on climb to Glencritten; D34 No. 9405 Glen Spean at Crianlarich; C16 No. 9441 near Garelochead with two coach train.
Steam supreme at King's Cross. 224-7.
Colour photo-feature: A4 No. 60030 Golden Fleece backing out after arrival with non-stop The Elizabethan in August 1961 (Douglas Tritton); N2 No. 69593 hauling empty stock out of platform with much other activity on 20 June 1959; A3 No. 60067 Ladas on turntable on 20 June 1959 (both T.B. Owen); A1 No. 60130 Kestrel on northbound departure in 1961 (B.J. Swain); another T.B. Owen panorama of the throat area with L1 No. 67783; J50 No. 68987 and the York Road platform in the evening of 20 June 1959; A2 No. 60532 Blue Peter backing out in August 1958 ()J.T. Bassingdale); No. 60120 Kittiwake on arrival from Leeds at buffer stops in November 1957 (T.B. Owen); Pegler's preserved No. 4472 Flying Scotsman on The Norfolkman for Norwich via Cambridge on 20 May 1967 (David Idle). The photographs and the captions led to an extensive correspondence, partly reflecting the views of the York Road platform which is clearly visible, and partly what went on once trains entered The Hole, and the variety of locomtives which could be seen (especially those from Scotland): see letters by George Moon on page 381; David Pulley (pp. 381-2) and Michael J. Smith (p. 382) and again from Michael J. Smith on p. 445. and one from a Top shed man (David Rollins now in Australia see p. 637) on locomotive workings at Moorgate and how Midland line trains arrived in King's Cross.
R.A.S. Hennessey. The woes of Westinghouse: testing problems at Trafford Park. 228-35
George Westinghouse (portrait included) lived from 1846 to 1914. He was an American inventor and established a large works at Trafford Park near the Manchester Ship Canal. Westinghouse in competition with other companies supplied generating and traction equipment for electric trains. Some companies generated their own electricity; others bought it, notably the North Eastern and London Brighton & South Coast Railways. An early success was the electrification of the Mersey Railway where steam traction had caused great problems in the steeply graded tunnel, but the generating station at Birkenhead was causing problems with pollution and burning 10% more coal than had been estimated. The Metropolitan Railway generated its own electricity at Neasden and sold its surplus through the Northwood Electric Light & Power Co. It had problems with Westinghouse control gear on its locomotives and rolling stock. The Underground Group generated its power at Lots Road and experienced problems with its Westinghouse supplied turbines. Brief mention is made of British Westinghouse supplied equipment used on the Norwegian Thamshavn Railway which was an early application of alternating current locomotives. Bibliography. Illustrations: turbo-alternator installed at Neasden, Neasden Power Station in 1960 (colour); Lotts Road power station c1905; Metropolitan Vickers advertisement for electric locomotives suppied to Paulista Railway in Brazil; Mersey Railway cars being assembled at Trafford Park; British Westinghouse works at Trafford Park; Metropolitan Railway electric locomotive No. 1 with steeple cab; Midland Railway generating station at Heysham Harbour; Westinghouse power car for Lancaster-Morecambe-Heysham service; Thamshavn Railway electric locomotive No,. 2 (colour).
Geoffrey Skelsey. "From Lake Geneva to the Finland Station ...": Lenin crosses Europe by rail. 236-9.
During the Russian Revolution of 1917 it was arranged with German connivance that the ruthless Lenin should be conveyed from Zurich in Switzerland across Germany and Sweden to the frontier with Finland. There was a pause in Berlin and a complicated route had to be followed around Berlin to enable it to progress north to Sassnitz on the Baltic where a train ferry ran to Trelleborg in Sweden. There was a further pause in Stockholm before progressing to Haparanda. Finland was crossed and an orchestrated arrival at the Finland Station was engineered.
David Joy. Rails through Ilkley. 240-8.
Ilkley developed as a spa and thus attracted railway promotion. At first this was unsuccessful, but by the joint effort of the Midland and North Eastern Railways lines were opened in 1866 which connected with the Midland at Shipley and Apperley Junction and with the North Eastern at Arthington (on the line to Harrogate): thus both Leeds and Bradford could be served. An Act of 16 July 1883 enabled the Midland to extend from Ilkley via Bolton Abbey to Skipton which opened in stages in 1888. Brief mention is made of branch lines to Yeadon and to a an asylum at Menston and to a 3ft 6in gauge line from Pool to a quarry on the hiitop above. Remarkably, the lines from Ilkley to Leeds and Bradford by the Midland routes were electrified in 1995, but the service to Otley ceased in 1965. Bolton Abbey is "served" by a heritage railway. Illustrations: K4 No. 3442 The Great Marquess at Pool-in-Wharfedale on RCTS Dalesman tour on 4 May 1963 (colour: Gavin Morrison); map; Guiseley station with MR 2-4-0 arriving with train from Ilkley; former NER G5 0-4-4T approaching Ben Rhydding with service for Leeds via Otley bin early BR period; engraving of Airedale viaduct under construction; D49 No. 62738 The Zetland at Arthington North Junction with train from Harrogate to Bradford via Otley; Ilkley line platforms at Skipton station; Patriot No. 45505 The Royal Army Ordnance Corps leaving Ilkley with return excursion to Whaley Bridge; track of Pauper Lunatic Asylum branch at Menston; DMU on Arthington triangle with train for Otley; interior of Ilkley engine shed with Stanier Class 3 2-6-2Ts Nos. 40147 and 40114; Hunslet 0-6-0ST at Embsay station in May 1979; Baildon station; Class 308 EMUs at Ilkley on 5 October 1995 (see letter from Mick Horton on date Class 308 introduced) and Class 333 at Ben Rhydding (both colour: Gavin Morrison); Otley station
Keith Dungate. Fire and Rescue. 249
Colour photographs of exercise staged in Crowborough Tunnel on the Oxted to Uckfield line on 5 November 1989 with freight train hauled by No. 33 102 with train of tank wagons. The East Sussex Fire Brigade was involved with poilice and ambulance
Glen Kilday. The climb to Consett: a look at the 1961 working timetable. 250-3.
Steel production at Consett depended upon imported ore shipped into Tyne Dock and transported up to the furnaces over a steeply graded railway which also conveyed coal to the works. The trains were banked out of the Dock and then from Birtley to various points on the line. At the time the motive power was 9F class 2-10-0 locomotives fitted with air pumps to operate the wagon doors. These had displaced the Q7 three-cylinder 0-8-0s and O1 2-8-0s also fitted with air pumps on this service, but some continued to serve as bankers. Illustrations; sections of working timetables; No. 92099 banked by WD No. 90434 climbing through Stanley on 18 March 1964; loading bunker at Tyne Dock dwarfing 9F No. 92066 and its train on 18 March 1964; 92066 arriving at Consett viewed from brake van, and No. 92063 climbing towards Consett viewed from brake van (all colour except first by Gavin Morrison). See also letter on page 318 from David Cook and from Frank Routledge and from Geoff Mileham on page 381; and from Brian Ringer and from Jim Harper on page 445 (mainly on superior? diesel haulage).
Readers' Forum. 254
Stations for the Lairds. John Roake
On p103 of the February issue the colour photograph should have been credited to 'Anne-Mary Wharton', not 'Author.
Stations for the Lairds. lain Frew
Writer was probably one of the last users of Castle Stuart Halt in 1952, a time when he spent much of each summer in Nairn. In latter years the lands around the castle ruins became part of the Atholl Estates and the halt was used infrequently by Estate staff travelling to/ from the Estate headquarters at Blair Athol!. Probably a phone call to Inverness station would arrange for a particular southbound train to stop but I found as a boy a less formal way worked. I simply walked down the steps from the road and when the train appeared held out my arm, the driver gave a toot, and the train came to a halt. Usually the guard did not charge me for my trip back to Nairn. I am sure that there was no official closure date. The halt simply fell into disuse as the estate staff made their journeys in their motor cars.
The Hull & Selby Railway. John Pearse
On p87 of the February issue I am much less familiar with the old signalling at Selby, but I have doubts as to whether No.68406 was about to depart on a southbound local; the headlamp suggests otherwise. If we refer back to the October edition pp590/1, we can see the same engine on the same date in June 1957 stabled in the bay on the left with the same lamp. Over on the right, there is an up local in the up bay, where one would expect it. I rather wonder if No.68406 on p79 has emerged for attaching or detaching vehicles in the down platform, or to remove the empty stock, but I would not be dogmatic.
Integrated Public Transport . Roger Carvell
The Western National single deck omnibus featured in the station yard at Callington is a Bristol 'LS' with Eastern Coachworks bodywork, not a double-decker with the 'FLF' conotation. Dating from 1954, the 'LS' stood for 'light saloon' and under the Tilling Group of bus companies, to which Western National belonged, similar vehicles could be found throughout provincial Great Britain. Its informative rear destination display would be considered 'extravagant" by other rural bus operators, constantly engaged in a war to bring down operating and maintenance costs as patronage dwindled. Bristol Lodekka 'FLF' stood for 'Flat Floor Forward', the 'forward' indicating a front entrance double-deck vehicle of Bristol manufacture, correctly identified in the views of Reading and Dartmouth. A number of these popular provincial buses were exported to the USA and Canada after reaching obsolescence, to masquerade in tourist cities as a typical red 'London bus'. Some still remain there in use. To round off, Western National owed its foundation, in part, to the Great Western Railway, being launched in 1929.
Collisions in Fog. Walter Rothschild
The article referred frequently to fogmen. Clearly these were normally permanent way workers who, being unable to do any trackwork in such conditions (when would they catch up on this?) would be paid (Extra?) to stand by the track and shiver and huddle in a little open shelter for hours at a time with nothing much to do except keep alert in these dank conditions. I would be interested to learn more about this work. How were the men called out, often in the middle of the night, often at short notice? They would have had to collect flags and lamps and detonators (how many?) from some central point, bring them back afterwards, walk lengthy distances along dangerous tracks in poor visibility... who arranged a relief and how? This must also have meant some poor chap stumbling along the cess to find the man he was meant to be relieving for a 'lunch break' — but it is unlikely there was a friendly local cafe open next to some obscure distant signal in the countryside. (Or a suitable toilet). Were they issued with a watch and a timetable? (Not that the timetable would have been much good if all trains were so heavily delayed.) Reference is made to special 'Fog Timetables'. Would they then at least get the day off to sleep if the fog lifted? It strikes me this is one of those 'unsung hero' tales of the railways and I would appreciate it if someone who knows more could write an article to describe the tasks.
Liverpool Street station pilots. Leonard Rogers
Your correspondent David Rollins remarks "The locomotives were usually facing chimney to the country, so I wonder what is going on here?", referring to the photographs on p33 of the January issue.The following remarks from the photographer himself may help to clarify the situation. These two photographs were published in the late Dick Riley's book The Colour of Steam, Vol. 9 - The Great Eastern Line (Atlantic Publishers, 1990). Concerning the upper photograph he remarks "In their shaded position under the station roof it was not possible to do photographic justice to the... pilots, so, one relatively slack Saturday afternoon, 11 May 1957, I asked Ted Carron, local Running Foreman, if he would be kind enough to arrange for them to be turned to face into the sun. Rather to my surprise he agreed to do so, providing a unique photograph."
Liverpool Street station pilots. Michael Perrins
Re Riley's photographs of the Liverpool Street pilots in the January issue. Lurking in the background of the lower photograph on p33 is No.D0226, one of the one-off diesel locomotives, now preserved on the Keighley & Worth Valley Railway.
Ten-wheelers. Leonard Rogers
The magnificent upper picture on p160 (March) has been published before and, when it was published in Steam World in 2003, a correspondent in its November issue made the following points. This photograph, in the correspondent's opinion, depicts a very rare, possibly unique, occasion. He claimed to have lived close to the Weedon—Leamington line and to have never, in his experience, seen a 9F on one of these chalk trains. The trains ran from the Leighton Buzzard area to Southam cement works and were usually worked by either 8F's or 'Super Ds'. The Weedon—Leamington line closed to passengers in 1958 but stayed open for freight until 1962; up until then these chalk trains continued to run via this line. After that they ran via the Rugby—Leamington line, reversing at Marton Junction. This slide is one of a pair (BRM1365/1366). The other also shows a 9F at Weedon on chalk wagons, this time southbound empties. The two, which are both dated 10/61, may well have been taken on the same occasion. The correspondent mentioned above points out that No.92088 has a chalked headcode on its smokebox door (notice also that it has no headlamp code visible): the headcode appears to be 8282, indicating an inter-Regional special working. I wonder whether these slides record a one-off trial of 9F's on this service. The correspondent also points out that No.92088 bears an Annesley shedplate, while the other locomotive (No.92103) was from Leicester Midland. Were they borrowed specially for a trial? The Western Lines south of Crewe had no 9Fs of their own ever, apart from two very brief interlude : two at Willesden, 9/64-12/64, then two at Northampton, 7/65-9/65. The lower photograph on p160, of No.92076, is undated in the caption (and in the Colour-Rail catalogue). However, it is nearly identical to one by Roy Hobbs published on p79 of Michael S. Welch's London Midland Region Steam Finale (Runpast Publishing, 2000). That photograph is dated 3rd July 1965. The photographer, J. M. Cramp, appears to have been standing immediately to Roy Hobbs's right.
Lancashire & Yorkshire Railway Steam Railmotors. Barry C. Lane
Re final caption of Ian Travers comprehensive article on the Lancashire & Yorkshire Railway steam railmotors. Unless corrected, misinformation quickly becomes fact as has happened in the past. For instance, the 8ft wheelbase bogies of the carriage section were replaced with the LYR standard 8ft 'wide bearing' bogie and not a 9ft one as quoted. They only had four-wheeled bogies of 6ft 6in, 8ft and 10ft wheelbase before the grouping.
The final caption of the article relates to the "intermediate carriage as being one of twelve 54ft former railmotor bogie trailers" which is wrong. The actual railmotor trailers (which were not illustrated at all) were built to Diag.83 (numbered 3200-3211) and had end doors only. The carriage behind No.50648 on p151 is another type of vehicle altogether!
The carriage illustrated was one of the thirteen 'Open Side Corridor' coaches built to Diag.97 in 1909 and 1910. They were unique (to the LYR) in having two 'open' sections with a dividing bulkhead midway and no interior wall and doors to what would be the compartments. They were third class and had a vestibule connection to other vehicles in a corridor train. I have never found an official reason for this interior arrangement but have located examples in contemporary old photographs, usually coupled next to the twelve-wheeled dining car of an express. From that evidence I can only guess that such a coach was being used as a smoking saloon as designated in the diagram book. On the other hand, such a coach could be used for a reserved 'party' booking, both halves of the vehicle seating 32 or more passengers. The aging six-wheelers which fulfilled that purpose were rather outdated by 1910. The double doors in the centre of the side allowed access to either sections of the coach. They were built with smooth sides, as was all LYR elliptical roof corridor stock, therefore not "sheeted over with steel" as happened to much of the old open saloon 'panelled' stock in its later years. Moreover, only the first two built in 1909 had conventional bogies. The eleven that followed in 1910 had the standard 10ft wheelbase 'wide bearing' bogies.
Of course, the LMS found them very suitable in later years for running in push & pull trains as the four doors per side allowed swifter access of passengers and the open nature with vestibule connections allowed a conductor (previously guard) to move up the train selling tickets to those who boarded at an unstaffed halt. They never had the 'collapsible' steps as fitted to the actual railmotors and their dedicated trailer carriages. After the last war, six were equipped with piping for use in a push/pull set and all except two existed into the 1950s.
Writer had a fourteen-page article with official drawings of the railmotor trailer cars published in LMS Journal No.27. The 'open-side corridor coaches' were also featured. Lastly the bibliography to Ian's article does not include my name with David Jenkinson for the 1996 book British Railcars 1900-50; it was a joint authorship.
Sleeping cars. Stewart Clark
The final Great Western development was a Hawksworth design built in the BR era: namely four cars put into service in 1951 turned out in carmine and cream and with updated post-war interiors. By the mid 1960s they were overhauled and I believe then ran to and from West Wales. Surprisingly perhaps, all four survived into the era of 'heritage' and certainly three still exist, No.9084 to the SVR from Old Oak Common in 1970 with Nos.9082/5 from Didcot a year later, where I believe No.9083 remains. The three SVR examples were used as volunteer sleeping accommodation - 82 at Bridgnorth and the other pair at Bewdley where both were turned out in an unauthentic full GWR livery. All three deteriorated over time. Losing its purpose and still in faded maroon, No.9082 was displaced from Bridgnorth and in time moved to Crewe, perhaps not for further use. The other pair also began to look rather sad with No.9085 by now at Arley, but it was the creation of the then SVR Rolling Stock Trust Company Limited that gave the opportunity for the almost original No.9084 to be overhauled and repainted again to represent the GWR, these days in a bay at Kidderminster Town. It is complete with the pantry and a compartment available for inspection and is now cared for by the Severn Valley Railway Association on behalf of what has become the Severn Valley Railway Charitable Trust Limited (Charity No.1092728). An external refresh is in prospect. Meanwhile No.9085, in the care of Arley station staff, is much improved, also in the colours of the GWR and still in use as sleeping accommodation. Somewhere in all this there must be the record that an entire class of vehicle survived the end of commercial service, with three of the four still around 45 years later.
A Cardiff Railway veteran. rear cover
Dufay color image of No. 1338 (ex-Cardiff Railay No. 5) Kitson 0-4-0ST ex-Swindon Works in 1948
Number 5 (May 2015) Issue Number 289
SR U1 2-6-0 No.31892 passes Ravensbourne station with a Victoria-Ramsgate train in May 1959. (Ken Wightman/David Clark Collection). front cover
Policies, politics and public opinion. Michael Blakemore. 259
Editorial. Young Michael's take on the Modernisation Plan of 1955. Kevin was probably a National Serviceman in Cyprus at the time of its publication (somewhere there must be a copy of the Plan in the depths of a lifetime's literary chaos). It certainly impinged on those Glasgow years spent at home prior to marriage: the Blue trains; the Inter-City DMUs to Edinburgh; and those absurd marshalling yards. But this Issue contains an article on the Devon Valley line, which Kevin forever regrets he never travelled on, but which a son-in-law uses for recreational cycling.
Michael also comments on the contemporary equivalent on the F. Moore paintings: the computer generated coloured image. See letters
Geoffrey Skelsey. 'Putting New Heart into the Industry': the origins and outcomes of the 1955 Modernisation Plan. 260-70
Remembered by most for its changes to motive power: replacement of steam by electric and diesel traction. Less remembered are signalling modernisation, the trimminng of excess capacity and the programme of new marshalling yards at such now seemingly unlikely locations like Alloa (see ) and Swanbourne. The murky political background is examined in which Winston Churchill hoped to divert a National railway strike through the promise of railway investment. The Author notes that it did not avert the catastrophic Aslef strike which ruined railway holiday traffic forever and led to the transfer of freight off the railways. Two specific modernisations are examined: the Bacup branch and the line to Lichfield. Only the latter prospered. Illustrations (with highly informative captions): Cambridge to Oxford DMU at Bletchley on 7 October 1967 (colour); Class 109 Wickham DMU at Mildenhall on 18 June 1962 (colour); two English Electric Type 1 (Class 20) on freight traain in Nottingham Midland station in June 1976 (colour); Park Royal diesel railbus at Dalmellington inn April 1963; Western diesel hydraulic on Birkenhead train at Birmingham Snow Hill on Birkenhead train; six-car Class 116 DMU on Vale of Glamorgan line at Aberthaw on 8 August 1959; diesel hydraulic No. D830 Majestic at Bristol Temple Meads with down Cornishman on 13 May 1961 (Robert Darlaston); Class 122 Gloucester Carriage & Wagon single unit railcar at Bromyard in November 1963 (colour); Class 81 No. E3005 at Crewe with 09.05 Liverpoll to Penzance on 8 November 1962; No. D1010 Western Campaigner at Wellington on 07.40 Birkenhead to Paddington on 9 November 1962 (leaks from steam heating highly visible); battery electric railcar at Aberdeen with Ballater service (colour); AM10 Class 310 EMU and Class 47 on freight at Northampton Castle in March 1975 (colour); Class 123 Trans-Pennine dmu and Class 105 DMU in Hull station on 6 July 1972 (colour); Trans-Pennine publicity material; ex-LYR 2-4-2T and push & pull unit at Summerseat on Bacup branch on 4 August 1953; Metr9o-Cammell DMU at Bury Bol;ton Street with Bacup service on 31 January 1956; and publicity material for railbus services from Kemble.See also letters from Grahame Boyes and from Rory Wilson on p. 445
Peter Butler. The Stonebridge Branch. 271-3
From Hampton-in-Arden to Coleshill and Whitacre Junction: the line had a brief period of glory as part of a path from the East Midlands to London, then gradually fell into decrepitude, although there are still some substantial remains and it may form part of a better route to Birmingham International Airport. George Hudson was pulling the initial strings. In 1997 the writer explored what then remained with John Downing, a fellow railway historian.
Mr. Maunsell's Moguls. Ken Whiteman (unless stated otherwise). 274-7
Colour photo-feature: N class No. 31411 climbing Sole Street bank with train from Ramsgate in August 1958; U class No. 31631 leaving Gomshall for Tonbridge with passenger train which included two vans on 25 August 1962; U1 passing Bromley South with train of narrow Maunsell stock painted in carmine & cream livery passing D1 4-4-0 No. 31749 about to propell its train into the down platform on 23 June 1957 see also letter from Peter Tatlow on page 381; Woolworth N class No. 31867 at Bough Beach between Penshurst and Edenbridge with a Reading train in late 1950s; N class No. 31871 passing St. Mary Cray Junction with freight train on 26 March 1959; U1 No. 31905 hauls freight off connecting line from South Croydon at Selsdon on 5 June 1962 (Roy Patterson) see also letter from Phil Evans on p. 573; U No. 31630 leaving Chilworth on 15 August 1959; U class No. 31806 leaving Basingstoke for Portsmouth with Schools class No. 30821 Shrewsbury alongside; and N1 class No. 31877 departing Redhill for Tonbridge on 15 August 1959
Stephen Roberts. Quintinshill. 278-81.
The Author notes that Quintishill is difficult to locate on maps yet the name resonates to all British railway enthusists as the site of the worst British railway disaster when over 200 soldiers of the Royal Scots based in Leith were travelling to Liverpool for embarkation for Gallipoli on 22 May 1915. The cause of the accident was negligence on the part of two signalmen George Meakin and James Tinsley and the footplate crew of at least one of the trains involved who failed to remind the signalmen of the presence of their train. The use of gas as an illuminant led to a major fire. The Inspecting Officer was Col. Edward Druitt. The Caledonian Railway tended to escape criticism . The trial of the signalmen at the High Court in Ediburgh is not mentioned but was mentioned in a Backtrack article in V. 14 page 718 and in Jack Richard and Adrian Searle's The Quintishill conspiracy which is remarkable for having at least five copies in the Norfolk County Library (a Library which refused to buy a major historical work on the Caledonian Railway but could be borrowed from another library for £6.50): presumably "conspiracy" was the magic keyword. Illustrations: burning carriages and remains of burned out carriage of the express; Leith Tenement Mural depiicting funeral, service at Leith memorial on 22 May 2010; and loops on electrified WCML viewed from Blacksike Bridge looking south. See also letter from Peter Holmes on p. 382 and long letter from Rolph Walker on p. 445. Further shjrt article by David Wilson on page 468.
A.J. Mullay. Inherit the Peace: the 1918 Armistice and its effects on Britain's Railways. Part One. The Railway Executive Committee 1918-21. 282-7
The Armistice of November 1918 was followed by a relatively extended period of uncertainty when the Government was unwilling to release troops to their prewar occupations. The Railway Executive Committee remained in command. This was headed by the President of the Board of Trade, but in practice this was led by Sir Herbert Walker. Circulars were used to implement Government decisions: sometimes these appeared to be difficult to justfy in a period when military conflict had ceased. Thus passenger trains were precluded from carriyng a range of items such as bicycles and flowers (latter except for hospitals. Some restrictions, notably those on Special Military Areas were relaxed or lifted. The Government began to sell of some of its surplus locomotive stock, and the railway companies' works were permitted to switch away from the manufacture of munitions to railway worrk. Nevertheless, the Government continued to control the supply of raw materials, especially copper. Demurrage of wagons was a major problem and special measures were taken to try the rectify the problem. Shortage of labour led to wage inflation and this was further aggravated by the itroduction of the eight-hour working day which Mullay argues killed off canal transport. Illustrations: Midland Railway at Somers Town [not as stated, but Agars Town see letter from Michel J. Smith on p. 445] and Regent Canal; staff posed at Bury Knowsley Street station; Kyle of Lochalsh, Fortose and Thurso stations (with captions noting their inaccessability during WW1); munitions (shell cases) at Horwich Works with female workers. See also letter from Rory Wilson on p. 445 on shortage of motive power on the Highland Railway.
Branches in all parts of the country. Roy Patterson. 288-90
Colour photo-feature: 14XX No. 1450 passing through closed Culmstock staation with two brake vans on 23 August 1964; Rebuilt West Country No. 34045 Ottery St. Mary running tender-first with two-coach push & pull set and van crossing River Stour at Wimbourne on 12 October 1963; Ivatt Class 2 2-6-2T No. 41325 on 19.13 Brighton to Horsham leaving West Grinstead on 30 April 1964; Clan class No. 72008 minus nameplate and Class 5 No. 45463 passing Creetown with heavy freight from Stranraer; 45XX No. 4569 at Llanfyrnach with Whitland to Cardigan train; Ivatt Class 2 2-6-0 No. 46471 at Coldstream shunting the pick up freight on 17 February 1962;
Alistair F. Nisbet. The Devon Valley Railway. 291-9.
Opened in stages from May 1851 from Alloa to Sauchie, then Tillicoultry, and Dollar in Clackmannanshire. Another line linked Kinross to Rumbling Bridge via Balado and Crook of Devon. In 1870 the two railways were joined by a steeply graded and sharply curved line. Jllustrations: J38 0-6-0 climbing away from Tillicoultry towards Alloa with cosl train crossing River Dollar on 7 May 1966 (colour: Roy Hobbs); Alloa station with D34 4-4-0 No. 62470 Glen Roy on Perth to Glasgow train on 2 September 1955 (W.A.C. Smith); Alloa station on 20 June 1937 (H.C. Casserley); Tillicoultry station; Dollar station; preserved No. 256 Glen Douglas arriving Rumbling Bridge on Scottish Rambler No. 2 railtour on 13 April 1963 (W.A.C. Smith); Crook of Devon station; Balado station; Class 5 No. 44973 waits departure from Kinross Junctiion on 11 April 1959 (W.A.C. Smith); NBR J36 No. 9710 on shed at Alloa (caption clearly incorrect) on 20 June 1937 (H.C. Casserley); No. 256 Glen Douglas crossing Devon Viaduct near Dollar on RCTS/SLS railtour on 18 June 1962 (W.A.C. Smith); Faiirburn Class 4 2-6-4T No. 42693 at Dollar station with 14.28 from Stirling on 11 April 1959 (W.A.C. Smith); LNER Sentinel railcar at Alloa; C15 4-4-2T No. 67466 at Kinross Junction; No. 256 Glen Douglas entering Kinross Junction off Devon Valley line on 18 June 1962 (W.A.C. Smith); Park Royal railbus enters Dollar station on 30 May 1964 (J.S. Gilks); Andrew Barclay saddle tank WN 2043/19337 NCB No. 6 at Dollar Mine on 18 May 1968 (W.A.C. Smith). See also letter from David Wilson on p. 445; and KPJ notes that he first travelled through Alloa in 1946 and then, after at least fifty years, again in 2014.
On the Great Western Route North. Alan Tyson. 300-3.
Black & white photo-feature: 43XX No. 6301 (in lined green livery) on freight leaving Wellington towards Shrewsbury on 28 April 1962; 43XX No. 7339 passing through Ruabon station with down freight on 16 September 1961; No. 6026 King John on up Cambrian Coast Express at Leamington station on 4 June 1962; No. 4937 Lanelay Hall passing Wrexham General with freight which included several tank wagons on 25 August 1961; Class 5 No. 44666 passing Hatton Junction with up freight on 4 June 1962; Castle class No. 5072 Hurricane backing onto 09.25 Chester General to Paddington on 14 June 1962; 0-6-0PT 57XX No. 4645 with freight from Bala passing Ruabon on 3 March 1962; No. 6015 King Richard III departing Leamington Spa towards Birmingham on 4 June 1962; 56XX No. 6645 passing Wellington with local freight on 28 April 1962
Out and about on the Ribble Valley Line. Tommy Tomalin. 304-5
Colour photo-feature: 8F 2-8-0 climbs through disused Wilpshire station with tain of Presflow wagons on 16 May 1967; Type 4 No. D293 on diverted 09.56 Carlisle to Euston passes Clitheroe station on Sunday 17 September 1967; Pacer in yellow livery crossing Whalley Viaduct on 09.58 Clitheroe to Manchester on 9 April 1996; Hellifield station on 7 May 1967; Class 5 4-6-0 Nos. 44871 and 44781 on BR's Last Steam Train south of Whalley on 11 August 1968.
Michael B. Binks. Newcastle District: the railway civil engineers' fulfilment. 306-11
Protracted introduction to the nature of Northumberland back to the time of Aidan and Cuthbert whom appear to have had little influence upon the creation of the main railway routes across the area: the East Coast Main Line, the Leeds Northern Line (that via Sunderland to Stockton and Leeds) and the Newcastle & Carlisle line which shows its antiquity in that diverted HST units appear to have to genuflect before traversing certain sections. The Newcastle District Engineer's Office was located in the District Goods Office in Forth Banks. Illustrations: A4 No/ 60019 Bittern at Newcastle Central with stopping train for Berwick in 1963; Newcastle No. 3 signal box and gantry signal in December 1941; Coquet Viaduct with repairs in progress in May 1953; A1 No. 60146 Peregrine arriving Newcastle Central on Christmas Eve 1964; Greensfield signal box, Gateshead; A3 No. 60082 Neil Gow at Alnmouth with Leeds to Glasgow North Briton in January 1962; DMU at Alnmouth station with Alnwick to Newcastle service on 12 January 1963; 9F No. 92007 backing onto iron ore wagons at Tyne Diock; three A4 Pacifics on Gateshead shed (incluning Nos. 60005 Sir Charles Newton and 60018 Sparrow Hawk.
Miles Macnair. It seemed like a good idea at the time. Part One. Atmospheric railways. 312-16
Returns to a subject covered by Arthur Nicholls in Backtrack in Volume 15 pp. 403 et seq and 463 et seq and notably adds some contemporary developments by Oscar Coester, a Brazilian engineer and his AEROMOVEL system.
Readers' Forum. 317-18
The Railways of Bournemouth. Alan Wild
Re photograph of No.34086 in Stephen Roberts's article and letter from Peter Townsend on p. 190. The photograph appears to have been taken late in the morning, so it is most unlikely to have been on a summer Saturday because at that time of day the shed would have been devoid of express locomotives. The locomotive's headcode indicates a Bournemouth to Waterloo working but it was very unusual for the two-hourly semi-fast trains to have two vans in the formation; and the train appears to have only six coaches, fewer than normal on the regular trains. Thus it may have been the 12.51 to Waterloo on a Saturday in the autumn of 1965. After the closure of Bournemouth West the semi-fasts generally started from Central.
Computer-coloured photographs. Tony Huckin
Regarding the colour accuracy of these images, writer feels that they are likely to be at least as true to 'real' as many of the modern images taken with sophisticated camera equipment and reproduced with up to date printing technology. When trying to decide which red to use in painting an 0 gauge Coronation Pacific many back numbers of Backtrack were consulted. The variations of red found ranged from dull brown to fluorescent and that was neglecting all locomotives not in ex-works condition. Obviously these images had been taken at different times of day in all kinds of weather, sun and shade, so it would only be natural to expect this. People like Mr. Williams with the skill to achieve such evocative results will no doubt be able to 'adjust' their palette to create perfect lighting and weather conditions. The point about passing off 'tinted' as 'real' would be at best misleading.
Computer-coloured photographs. Neil Knowlden
Re David William's 'electronically tinted' photographs of Morayshire and The Lady of the Lake. Writer does not agree that this technique is equivalent to the contemporary tinting of monochrome photographs. The crucial word is 'contemporary': those postcard artists could literally pop down to their local station and see exactly what colours trains were. He was shocked at seeing Lord Nelson and Cheltenham in the Cavalcade at Rainhill: the 'malachite green' was far too blue compared with the tinlets of model paint he had at home! Umpteen years have passed since then and the same old colours are available from the trade still based on a wrongly-identified published colour sample - and absolutely nothing like the sample he has of the very paint the National Railway Museum use (and which has an impeccable provenance, he understands). Fortunately the Livery Register in question is being updated, but how long will it take for the model paint trade to catch up? Moreover, how many other incorrect shades are there out there, perceived to be 'right' because there are so few reliable contemporary colour photographs available? To hark back to malachite green, page viii of The Big Four in Colour makes some pertinent remarks about photographic emulsions but little is said about printed reproduction from contemporary colour photographs: compare the lower photograph on p142 of that volume with the same picture on the cover and p. 29 of Railway Liveries - Southern Railway (1982).
Computer-coloured photographs. Alec Batchelor
Colourising black and white photographs is fine as long as the fact is published alongside the photograph. Unfortunately this is unlikely to happen if (when) the image is reposted on the internet. All too frequently images reposted with no details as to photographer, copyright holder, subject or anything. I know you would never do this but others do. A colleague recently saw one of his images used to advertise a product. No credit had been given, nor had permission been requested. The original b/w image may have shown the locomotive in a work-stained condition: this ought to be apparent in the colourised version rather than seeming to show in ex-works condition. Finally all the hand-coloured postcards he has seen have the background coloured. Should photographs also do this? On the one hand it may look more 'realistic' but on the other it would serve as a sign that the image had been colourised.
LYR steam railmotors. Robin Higgins
Additional reference for bibliography Lancashire & Yorkshire Steam Railmotors by R. Supwards Railway Bylines, 2004, 9, (issue 8 July), a six-page article which states "...it has been suggested elsewhere that, after the grouping, the railmotors worked through beyond Colne... to Earby and also on the Barnoldswick branch". As a resident of Barnoldswick writer wishes to know where this reference came from: he has seen a LMS WW2 timetable which gave a through Rose Grove to Barnoldswick working, which would probably have been a push-pull if not a railmotor.
Stations for the Lairds. Stephen Berry
Caption error on p 176 showing a train at The Mound station: caption states that it and the branch to Dornoch were closed in December 1962. In fact, both were casualties of the 1960 programme of closures and schedule improvements, closing to passenger traffic from 13 June of that year. Although the branch was closed to all traffic from that date, The Mound was retained as an unstaffed public siding until 27January 1964.
The return and exhibition of the 'Royal Scot'. Bill Gathercole
Recently my brother was recalling being taken at the age of four to Sheffield Midland Platform One to see the locomotive and to be carried through the train by our father who, as a member of the Staff Office at Wicker Goods Station, would have had good notice of the event. The next article on stationmasters reminded me that we have a notebook from evening classes that his father attended to gain the wide knowledge of railway operation necessary for someone who might progress to the post of station master. Sadly he died in June that year. The LMS Magazine for August recorded that he "spent the whole of his railway career at Sheffield except for a short period at St Pancras" — to which he was sent during the General Strike! It noted that he "had always been athletic, being captain of his teams both at cricket and football".' I do not share my brother's memories of the 'Royal Scot' and my father, or the gift for sport, but for over twenty years I travelled on privilege tickets, a token of the railway's continuing care for the family of one of its servants [or of keeping pay low KPJ]. See letter from Arnold Tortorella on p. 510
Light at the end of the tunnel. John Peacock.
The excellent article by Dr. Malcolm Timperley on the horrific conditions inside the Woodhead Tunnels brought to mind my own recent efforts to have erected a memorial to the many navvies killed during the tunnel's construction during the period 1839/1847. Of all the UK railway construction sites at the time Woodhead had by far the grimmest toll in deaths and injuries, caused principally by the callous indifference of their employer the Sheffield & Manchester Railway Co. and the consequential cholera outbreak of 1849. This made it all the more surprising that unlike so many other construction sites around the country nothing existed in their memory at either the tunnels or at Woodhead Chapel where most of them are buried. Over the near three years that I was pursuing my objective my efforts were being constantly thwarted and frustrated for reasons which were not immediately apparent. Undeterred I have not given up on my quest and I would appreciate any help through your columns from your knowledgeable readers, the local Train Operating Company or Network Rail. In conclusion I cannot share the optimism shared at the opening of the 1954 tunnel that "Woodhead could finally shake off its notoriety and transform from a dark, satanic Victorian hell hole..." One only has to arrive by train in nearby Glossop and read the inscription on the running-in board which reads Glossop 'Gateway to the Dark Peak'! I can be contacted by email at livingstreetsnch@aol.com
Ten-wheelers. David Grainger
Re photograph at Rotherham Masborough on p163 of the March issue, note that the 'Old Road' to Chesterfield via Barrow Hill and avoiding Sheffield was then (and I understand still is) signalled as the main line with Sheffield being on the secondary route. A similar, apparently anomalous arrangement occurs at Gainsborough South Junction (which is actually slightly north of North Junction) on the east bank of the River Trent where the MS&L line to Barnetby (now largely singled) is signalled as the main with the GN & GE Joint line to Lincoln being the secondary route.
Sleeping cars. Arnold Tortorella. 317-18
Commencement of third class sleeping car services in late September 1928: the LMS, along with the LNER and Great Western companies, launched such services. At two stations within Scotland — Glasgow Central and Edinburgh Waverley — and three stations in London — Euston, King's Cross and Paddington — static examples of the new types of carriages and their services were placed on display for prospective travellers to view and inspect. Likewise, a Press Release was issued through the offices of the Press Association, providing details of the new planned services and specifying which routes would be served. However, somewhat curiously, The Times of London, on Thursday 20 September 1928 reported at length on the displays of the new third class sleeping cars at Euston, King's Cross and Paddington stations, but failed to record the displays in Scotland. Likewise the Scottish press, viz. The Glasgow Herald, The Scotsman, The Evening Citizen and The Daily Record and Mail, all around the same date, similarly recorded the two carriages on display in Scotland but did not mention the promotional work in London. Both the Railway Gazette and the Railway Magazine mentioned the planned introduction of the new sleeping cars, along with information on their prospective services. Indeed, the former publication in its issue dated 21 September 1928 contained a highly comprehensive survey, suitably illustrated, of examples of these new types carriages, along with highly-detailed information on their projected routes/ diagrams. For a person brought up to work with traditional 'mainframe' computers, and bearing in mind how contemporary worldwide news is now being regularly updated and brought into one's living room through the medium of television and lap-top computers and other devices, this is a most curious situation. It should be noted, of course, that all newspapers, as specified above, did record a reasonable amount of information and detail relevant to the furnishings and layout of these new carriages. Finally, within the 'standard text' on LMS carriages, Coaches: an illustrated history (OPC, 1977) pp.67-74, Essery and Jenkinson mention that under D1709 there was an initial batch of 25 third class sleeping carriages built by the LMS and numbered in the sequence 500-524 inclusive. However, whoever wrote the news item for The Glasgow Herald noted that the LMS would operate a preliminary batch of twelve carriages on Monday 24 September 1928, yet no other newspaper/railway journal published this information. Could any reader provide confirmation/amendment/negation of this latter point, or did the journalist simply pick up his/her information incorrectly? [KPJ: 24 September would have been the Glasgow September Holiday and the news item was presumably aimed at Glaswegians returning to London: Hamilton Ellis London Midland & Scottish pp. 90-1 adds quite a lot about removal of corsets, the limitation of bedding to rugs and pillows and the LMS composite sleepers]
The climb to Consett. David Cook
Author is mistaken in stating that they were hauled by pairs of Class 24 diesels right up to the end of ore traffic to Consett works. Nos.24 102/106 hauled the last Tyne Dock to Consett train of the original bogie hoppers, supposedly 13.10 from under the Tyne Dock bunker, on 26 March 1974. I watched them pass Pelaw South Junction. Consett steelworks was still in full production, so in the meantime iron ore trains had started to operate from the new ore import terminal at Redcar at the mouth of the Tees. Pairs of Cllass 37s hauled eight 102t on rotary-coupling ore cars and British Steel invested in a new rotary tippler to unload the ore trains at Consett without the trains being split. However, the 37s had to run round the trains at both Washington (in both directions) and at Consett. I witnessed the by-then two daily ore trains from Consett as they climbed through the reverse curves on the 1 in 35 below Stanley on 22 August 1980. Steel production at Consett finished some months after that. Gavin Morrison's photograph, taken from a brake van of a Class 9F-hauled ore train, is on the 1 in 35 at Stanley, actually some distance, and hard climbing, from Consett works! Was there any more awe-inspiring steam action on BR than 9Fs fore-and-aft of a Consett train on the climb from South Pelaw Junction (except perhaps the Ebbw Vale ore trains climbing from Aberbeeg to Ebbw Vale similarly with 9Fs)? In diesel days the performances on the Consett ore trains may have been the noisiest on BR (perhaps with the exception of the Class 37 triplets banking on the Lickey).
April editorial. Alec Batchelor
The guest editorial in Vol.29 No.4 on comparing locomotives was all very well but it still failed to address the issue of comparing the locomotives of different companies from the perspective of a non-engineering, non-accountant passenger. How am I (someone who was born in 1964 on the Southern) expected to be able to compare, say, a steam locomotive designed for short 50-mile non-stop trips from London to Brighton taking an hour at best and one designed for the 400 miles from London to Edinburgh taking 7hr 30min? I feel that there can be few really meaningful comparisons as I can't think of any two closely comparable main lines on which to compare running. I don't see that the comparatively easily graded East Coast Main Line can be regarded as similar to the West Coast Main Line with Beattock and Shap. I was thinking that possibly the GWR from Paddington to Exeter and the LSWR from Waterloo to Exeter might be comparable until I remembered that the LWSR (and SR) both regarded the line west of Salisbury as being sufficiently harder to work and needing a completely different type of locomotive to work it whereas the GWR worked locomotives right through to Exeter. I suppose one of the few bits of line on which the locomotives of one company could be compared with those of a rival would be where running powers existed such as between Kinnaber Junction and Aberdeen. That line at 38 miles is, I feel, too short to allow of a meaningful comparison. The only way to really compare and contrast has to be to run the locomotives of one railway on the rails of another under strictly controlled conditions. This was attempted in 1948, I believe, although from what I have read the results are largely seen as fairly meaningless as the conditions were not controlled. I understand that each driver was allowed to drive his locomotive how he liked; some drove for economy of coal and water, others drove to stick absolutely to sectional times etc. Before anyone mentions the Swindon or Rugby Test Plants I will ask the simple question - if they were so good why were not they used to provide the comparisons felt necessary in 1948?
Book Reviews. 318.
The steam workshops of the Great Western Railway. Ken Gibbs. History Press, 207pp, CPA. ****
The author of this book acknowledges that the major British railway workshops have already received extensive coverage in the literature, not least Swindon, which he is obviously nevertheless obliged to make some reference to for completeness. However, very much with an insider's view, he analyses how several works evolved piecemeal on restricted sites and even lists their equipment. He has much to say concerning Swindon's long-time poor relation, Stafford Road Works, Wolverhampton, which received a major upgrade during 1930-31, although it had completed its last new locomotive back in 1908. In fact, all such works were primarily intended to routinely repair rather than build locomotives and the GWR ultimately took responsibility for a myriad of them, some of them extremely obscure and which are illustrated here for the first time. Diagrammatic layouts of several, sometimes showing their development over time, are included, together with numerous quite remarkable contemporary photographs showing their exteriors and interiors. The latter often show appallingly cramped and generally dire working conditions which would never pass present-day health and safety requirements! Nevertheless, some from time to time, although no longer by the twentieth century, managed to build locomotives, although it is frequently pointed out, 'assemble' would be a more apt word, as major castings and boilers were often bought in from contractors. Some of the works described operated until the early 1960s, but the reviewer was surprised to read that after the closure of Oswestry Works in December 1966 the three Vale of Rheidol 2-6- 2T s were then sent for repair at Derby Works (which had already ceased steam repairs three years earlier). The reviewer understands that for long these were sent to Swindon, even after 1968.
Although coverage of the workshops is extremely thorough, containing much new information, additional reference to the private locomotive builders which supplied locomotives to the GWR and its constituents is distinctly patchy. Surprisingly no reference is made to the fact that the very first locomotives to be built by Beyer, Peacock & Co., in 1855, were standard gauge 2-2-2s for the GWR, nor is the exceptionally long association between Robert 5tephenson & Co. and the GWR, from the supply of the 2-2-2 North Star in 1837 to the ordering of 50 Hawksworth '94XX' 0-6-0PTs exactly 110 years later. As with R. & W. Hawthorn the writer strangely appears to imply that the Stephenson enterprise is still active today via the English Electric Co. which itself ceased to exist as such in 1968. (EE had indeed taken over Robert Stephenson & Hawthorn's Ltd. in 1955.) These quibbles apart, this is a most useful book which fills a definite niche. The other three members of the 'Big Four' companies, even collectively, did not inherit such a large number of minor locomotive works, but sometime it would be nice to see a companion volume unveiling the reality of Stoke, Maryport, Springhead, Plaistow and Longhedge Works.
Bradshaw's Guide, West Coast Main Line, Manchester to Glasgow. Campbell McCutcheon and John Christopher. 96pp, Amberley Publishing, .Also available in Kindle, Kobo and iBook formats. RH ***.
The term 'West Coast Main Line' is open to two interpretations; the narrow one, Euston — Glasgow, tout court, and the broader, quite common these days that embraces Crewe-Manchester and Liverpool, in short the electrified WCML. This book takes advantage of the broader view, although its topography is slightly odd at times — the final section takes us to Iona, the claim that it runs from Carstairs to Edinburgh runs out at Midcalder. Manchester and Liverpool are well covered, however. A text-related map would have been of inestimable assistance to the reader; the colourful facsimile maps of parts of the route are decorative, but of little assistance. The text repeats the guide, word for word, offered by Bradshaw in mid-Victorian times. It is a good deal more legible, well laid out in the Celeste font — easier on the reader's eye than those rather congested 'Modern' faces beloved of our ancestors. For all the geographical darting about, the text has the singular advantage of being used with imaginative sensitivity by the authors as a kind of gallery upon which to hang a splendid gallery of illustrations, mainly photographs set in period sepia, but a few coloured posters and postcard reproductions also. These illustrations break free of nineteenth century constrains of the text, running from those times even unto the APT that failed, via LMS Pacifies, numerous shots of the now-lost urban, industrial North: trams, factories, docks, canals, ships, neat and well-staffed stations.
Because the format is restricted by a 235 x 165mm book, and because so many photographs are on offer, some of them are rather cramped for the subjects that they record. A pity that the fine shot of steam-operated Tebay is so tiny, like Carstairs with its interesting signal gantry. That said, all illustrations are well worthy of study, usefully keyed in to the text.
Being essentially a Victorian work, got out in the post-Portillo TV enthusiasm for traversing and commenting upon the coal-burning Britain of old, the text is a useful. but unavoidably dated source of information on large tracts of the land which were to be radically transformed even by 1900. And who, for decades now, would pass patronising comments on Glasgow's living conditions in the vein of: "Cowcaddens is well worth a visit if it were only to see how quaint, and even picturesque, in misery are the haunts of the poor population of one of the richest cities in the world"? In its ebullient confidence, its record of buzzing industrial activity and simple acceptance of inequalities and hierarchy, this is an echo of a lost world. For that, as well as its abundance of clear illustrations, it is good value; the absence of an index or bibliography dent any claims for this to be a work of reference — a kind of hybrid primary source, perhaps.
The West Highland Railway — 120 years. John McGregor. Amberley Publishing, 128pp, DWM **
2014 saw the 120th anniversary of the opening of the West Highland Railway between Craigendoran and Fort William. This striking book, landscape format and lavishly provided with (small) pictures, attempts to celebrate that one hundred and twenty years of service to the Highlands. Your reviewer found much to interest him in this book. Short chapters on the Glasgow & North Western, the Banavie branch, the Invergarry and Fort Augustus line, other 'rnight-have-beens' and the influence of the highland chieftains on a 'landowner's line' sit well alongside the more tradition descriptions of motive power, route and traffic. But, in your reviewer's opinion, this book cries out for some structure! It would be really nice to understand the history, follow the route and then have a coherent narrative of the working of the line, past and present. Or perhaps your reviewer is missing the point; this book is, after all, a stylish production - but far too 'bitty' for traditional tastes!
Llynfi Valley train. G.S. Gilks. rear cover
51XX No. 4144 calls at Caerau with 13,35 Bridgend to Treherbert on 1 June 1962
Number 6 (June 2015) Isse Number 290
LNER A2 Pacific No.60527 Sun Chariot speeds the 'West Coast Postal' from Aberdeen through Larbert on the first stage of its journey to London Euston on 11 April 1963. David Idle. front cover
See also letter from Irving Nicol on p. 445 and colour photo-feature on p. 352
More of Birmingham New Street — as it used to be. Michael Mensing. 324-6.
Colour photo-feature: Jubilee No. 45668 Madden on 09.20 Bradford Forster Square to Paignton on 4 August 1962; Class 101 Metro-Cammell DMU on 16.20 from Four Oaks thence to Lichfield on 22 June 1963; Class 5 No. 44915 arriving with 07.00 ex-Lowestoft on 4 August 1962; Jubileee No. 45579 Punjab on 16.15 local passenger to Gloucester Eastgate on 1 July 1961; Sulzer Type 2 No. D5209 on overhead wiring train on 18 October 1966 with Rotunda behind; 9F 2-10-0 No. 92157 on arrival with 12.15 ex-Scarborough on 6 September 1958; Class 46 No. D148 on 12.52 York to Bristol Temple Meads on 16 June 1962.
Mike Fenton. The unique Malmesbury Branch. 327-35.
Author is the author of The Malmesbury Branch. published by Wild Swan. His wife's uncle E.K. Lockstone photographed the branch and was a keen modeller. This is an unusual and important article in that it demonstrates the author's relationship with his subject, and how he extended his knowledge of it through interviews as suggested by Paul Karau. Furthermore, the line is unusual in that it was intersected by the new line to South Wales (Badminton line), but Dauntsey served as the junction until 1933 when a spur was constructed to Little Somerford and the section to Dautsey was closed. Unlike most branches which stooped short of the town. the Malmesbury branch went beyond it towards Tutbury. The earthworks, and their remains, were substantial bridge over the Avon and a tunnel. Perhaps the Wiltshire & Gloucestershire Railway of 1864 had possibly started work on some of these and they had become part of the branch. Illustrations: map, Malmesbury station c1908 with 517 clas No. 573 and station master Edgar Dodswell; Kingsmead level crossing; Bill Archard with his daughters? at Kingsmead level crossing; Dauntsey station in early 1900s; 517 class No. 844 at Malmesbury station on 2 January 1911 with Driver Ted Jones on footplate; grave of Ted Jones in Malmesbury cemetery; Great Somerford station; Sentinel staem locomotive tested on branch on 2 October 1927; Somerford Viaduct on South Wales Direct route; plan of Malmesbury station showing double loops; Little Somerford station viewed from branch train on 17 July 1933; Driver Joe Halliday on No. 5802 at time of his retirement in February 1947; No. 5805 with B set at Little Somerford on 7 August 1850; Bishop's Cross in canopy at Malmesbury station in 1948; Driver Dick Cooper and Alderman Jimmy Jones on last dayof passenger service 8 September 1951; RCTS tour on 18 August 1957 with No. 5802 and the Abbey behind.
Michael Peascod. The Furness Railway 'Cleator' tanks: the six-coupled radial tanks of 1898. 336-41.
Very full description of the origins of class of three 0-6-2T locomotives supplied by Sharp, Stewart in 1898. Shortage of photographs of locomotives in service, but includes a coloured elevation of No. 112. Other illustrations: map; Works photograph of No. 113; No. 112 at Moor Row shed; No. 114 (three photographs); Andrew Barclay 0-6-0ST No. 17 of Whitehaven, Cleator & Egremont Railway as running in duplicate list on FR; Moor Row shed with 0-6-0T No. 57.
John Jarvis. Around 50 years ago on the 'Met' and Great Central. 342-5.
Photographs, by the author with extended captions and linking text, on the changes introduced by the four track section to the junction for Watford just south of Rickmansworth, the introduction of the A60 stock on the Metropolitan Line; the elimination of steam on the Great Central route and the elimination of that route by those who lacked foresight. Also the trip to the tip. Colour illustrations: Class 5 No. 45434 with 08.15 semi-fast Nottingham Victoria to Marlebone in November 1965; Sulzer Class 2 passing Amersham with northbound coal empties in July 1964; Class A60 EMU departing Northwood on service for Baker Street in July 1964; Class 115 DMU departing Moor Park for Marylebone in July 1964; Type 3 (Type 4 see letter)) between Moor Park and Northwood on Wembley FA Cup Final special on 2 May 1964; Britannia class No. 70050 on semi-fast Nottingham Victoria to Marlebone in October 1965; vintage Q class District Line train at Chesham on 24 August 1969 and 57XX 0-6-0PT No. L90 (ex-No. 7760) with return trip from Croxley tip in September 1969 . See also letter from Leonard Rogers on page 510 and from Christopher Horne on p. 573
Michael B. Binks. Newcastle District: the railway civil engineers' fulfilment. Part Two. 346-51.
The inspector on the Alnwick to Cornhill branch took rabbit snares, a terrier and a shotgun when inspecting the state of the permanent way. The line served Wooler and at Coldstream connected with the Kelso branch. Edlingham Tunnel suffered from water ingress on a sufficient level to damage the track. The line from Hexham to Riccarton Junction was eventually submerged by Kielder Water. Rope haulage remained on some of the mineral lines. Third rail electrification on the Tyneside lines introduced additional hazards and a requirement that the conductor rail should remain in its correct position. Track alignment on tight curves created problems as it tended to move endangering adjacent structures. RAFT, the rail force transponder, used in association with continuous welded rail assists this monitoring. Mobile gangs have replaced static gangs. Kango tools have eased the work. The Queen of Scots provided a baptism to working near Lucker troughs and insult was added to injury by the receipt of the vegetable waste from its kitchen. A more serious hazard was the failure to hear the warning horn of the lookout man when working in a smokey Sunderland South Tunnel and the hazard was increased by a wagon side door opening. Illustrations: J27 No. 65882 on Morpeth curve with Wansbeck signal box behind (see letter from Charles Allenby on p. 574;); Class 2 2-6-0 No. 780048 at Coldstream; station bridge renewal at Corbridge in June 1951; North Tyneside electric multiple unit at Benton East; Backworth signal box in March 1963; coal hoppers at Dunston staithes in April 1977; A3 No. 60107 Royal Lancer at Newcastle Central (Roger J. Kell); B1 No. 61199 at Durham station on unfitted freight; Dunston staithes.
The LNER A2 Class: the Peppercorn productions. 352-5.
Colour photo-feature: No. 60530 Sayajirao on Dundee Tay Bridge shed in 1965 (Derek Penney); No. 60537 Sun Chariot departs Aberdeen with a southbound express in snow on 18 February 1963; No. 60532 Blue Peter climbing towards Tay Bridge with 12.10 to Millerhill yard express freight in September 1965 (Derek Penney); No. 605228 Tudor Minstrel ready to depart on express freight from Dundee on 29 August 1965; No. 60530 Sayajirao on 18.15 Glasgow Buchanan Street to Dundee climbing from Dunblane to Kinbuck on 31 August 1965 (Derek Penney); No. 60535 Hornet's Beauty climbing Cockburnspath bank with The Talisman in July 1959; No. 60534 Irish Elegance on Perth not Haymarket shed in 1961 aee letter from Irving Nicol on p. 445; No. 60530 Sayajirao on Dundee shed in September 1965 and No. 60532 Blue Peter also on Dundee shed (Derek Penney).
Peter Tatlow. The development of railways to the North West of Scotland — giving access to the Western Isles. Part Two. The Government becomes involved. 356-60.
There were riots at Strome Ferry pier due to the landing of fish from Stornaway and its transfer to railay wagons on a Sunday. This was regarded as sacrilege of the Sabbath by the Free Church of Scotalnd and police reinforcements and troops were brought in to quell the unrest and ten unfortunate men were taken to the High Court in Edinburgh on 23 July 1883, found guilty and sentence to four months in prison. An appeal to the Home Secretary led to the sentence being halved. The unrest led to the Napier Commission and the Crofters' Holding Act of 1886. A special committee on railways on the West Coast of Scotland was formed from Major General C.S. Hutchinson, Rear Admiral Sir George Strong Nares and Henry Tennant. They visited Lairg, Kinlochbervie, Lochinver, Ullapool, Poolewe, Kyle of Lochalsh and Arisaig. A common feature was the steep descents to the West Coast. The country between Ullapool and Lochinver was particularly difficult and the route to Lochinver from Culrain was examined, but judged too expensive (£420,000). The Garve to Ullapool was selected in spite of a summit of 900 feet above Ullapool and a steep and difficult descent with gradients of 1 in 40. An Act was passed on 14 August 1890: the Great North of Scotland Railway attempted to finance it, but was greatly opposed by the Highland Railway and it was abandoned on 24 August 1893. Road improvements have led to becoming the main ferry terminal for Stornoway and a port for off-loading fish. The proposed Loch Maree & Aultbea Railway would heve been useful during WW1 for the transport of mines received from North America to the East Coast. Illustrations: Stromeferry station; bridge from Culrain to Invershin on 23 August 1979; Class 5 No. 45360 at Lairg station on Sunday newspaper train in June 1949 (E.V. Fry); HR 0-6-0 No. 17703 and Class 5 No. 5009 on northbound freight passing Invershin station on 10 August 1939 (L. Hanson); Ullapool pre-ferry terminal; Class 5 No. 44798 on 09.10 Inverness to Kyle at Garve on 10 July 1056 (E.R. Morton); No. 45479 at Achnasheen on down freight on 10 July 1958; MV Lochinver arriving Mallaig from Portree on 4 September 1959.
Stephen Roberts. William James: 'Man of Vision'. 361-5.
The Tramway Bridge in Stratford-upon-Avon which served the Stratford & Moreton Tramway remains a key memorial to James who is sometimes termed the Father of Railways and his concept of the General Railroad Company of 1808 anticipated Network Rail. He was born in Henley-in-Arden on 13 June 1771. He was a solicitor and surveyor, proprietor of the Stratford Canal, and promoter of the Stratford & Moreton Tramway which was intended to extend to Oxford and London (a terminus at Paddington was proposed). He surveyed a route for a Liverpool to Manchester Tramway; possibly was present at the trial of the Trevithick locomotive at Penydarren, definitely visited George Stephenson at Killingworth. In 1812 he had an annual income of £10,000 through his interests in canals and collieries. The Stratford Tramway received its Act in May 1821: Thomas Telford was Consulting Engineer and John Urpeth Rastrick the Engineer. James died at Bodmmin on 10 March 1837 when working for the Lanhydrock Estate. Shakespeare's railways: lines around Stratford-on-Avon, then and now by John Boynton is cited, but not Miles Macnair's William James (1771-1837): the man who discovered George Stephenson. Oxford: Railway & Canal Historical Society, 2007.. Illustrations are of contemporary remains including the bridge, a tramway wagon and the plaque on the house in Henley-in-Arden and a pub sign. See also letter on page 510 from author of important study of James .
Jeffrey Wells. The Blackburn Railway 1845-1858. Part One. 366-73
Transport by road involved a climb to a summit at 945ft above sea level and chains of horses were needed on the Bolton Road. On 27 September 1844 the first meeting was held to promote the Blackburn, Darwen & Bolton Railway; an Act for which was obtained on 30 June 1845. The first sod was cut on 27 September 1845. William Henry Hornby was the chairman and Charles Vignoles the engineer. Other engineers associated with the railway were Arthur Watson, John Listsrer (resident) and Henry O'Hagan (assistant engineer). Sough Tunnel was the major engineering work and was bored from 11 shafts. The Bolton, Blackburn, Clitheroe & West Yorkshire Railway received the Royal Assent on 27 July 1846. Following inspection by Captain Coddington partial opening took place as far as Sough on 3 August 1847, but road access to the stations remained difficult. The Tonge Viaduct collapsed shortly after this partial opening. Sough Tunnel took 2½ years and five lives to complete and was inspected by Captain Wynne on 9 June 1848. The line was opened on 12 June 1848. Terence Flanagan was company secretary. Illustrations:southern approach to Sough Tunnel on 4 August 1968 (colour: J.S. Gilks); Darwen Street station (engraviung from Blackburn Standard 14 June 1848); Class 5 Nos. 44871 and 44894 leave Sough Tunnel on 4 August 1968 (colour: David Idle); Lower Darwen station c1910; map; Lower Darwen Viaduct; Over Darwen station in September 1967 (Eric Blakey); Bolton station c1880; ornamental bridge on approach to Turton Tower; Sough station c1860; Entwhistle Viaduct with L&YR 2-4-2T working hard; Entwhistle station c1910. Part 2 (and letters associated with this part see p. 432)
A Horwich success story. 374-7.
Black & white photo-feature: Hughes or Horwich 2-6-0 class (Crabs: Hughes did retire to Cromer): No. 2462 leaving Standedge Tunnel (down single bore) with a stopping train in 1936; No. 2767 approaching York with excursion for Scarborough (Worsdell 6ft 4-6-0 on freight in background); No. 13097 in crimson lake livery at Sheffield Midland on up express passenger train on 4 May 1929; No. 2724 on an excursion waiting departure from Manchester Victoria; Nos. 13101 and 13103 north of Dunkeld with an up express which included a Highland Railway mail sorting van and a Pullman car; No. 2822 with Lentz (Lenz) rotary cam poppet valve gear passing light engine through Manchester Victoria in May 1936; No. 42780 emerging from Carlton Tunnel to pass through Edinburgh Waverley with a coal train on 28 June 1954 (Eric Bruton); No. 42763 with Beyer Garrett No. 47987 on coal empties north of St. Albans in 1949; Reidinger rotary cam poppet valve gear passing Wellingborough with a Burton to St. Pancras express freight in 1959; No. 42768 at Dunford Bridge with an excursion from Sheffield to Hyde Road for Belle Vue in April 1954.
Tony Robinson. A Shropshire tragedy. 378-9
11 January 1965 the 03.56 Saltley to Pontypool Road driven by George Pike of Shrewsbury on Class 47 No. D1734 descended Hencote Bank with inadequate braking and ran into Coton Hill sgnal box killing the signalman Tom Farrington. Col. J.R.H. Robertson investigated
The Llanwern iron ore trains. David Cable. 380
Colour photo-feature: Class 59 No. 59 102 Village of Chantry in ARC yellow livery passing Duffryn with empties heading towards Newport in April 1997; three English Electric Class 37 triple head empties to Port Talbot at Stormy Down in March 1976; Class 60 No. 60 006 Scunthorpe Ironmaster in British Steel light blue livery ag Coedkerknew with loaded ore train for Llanwern in November 1999
Readers' Forum . 381
Class 40s. Eric Stuart.
Two antecedents: Bulleid 10203 and locomootives for East african Railways & Harbour Board. Also comments on the relatively rare vehicles in some of the trains: Mark I BFK (brake firsts and even rarer in Mark II) and the rare Mark IIa corridor first at the front of the Royal Scot. Some of these first class vehicle were incorporated in the Newbury Race Course specials and others in the Southampton boat trains.
Class 40s. David Carter
The Bulleid bogies were the "Achilles heel" of the design. The English Electric bogie as fitted tothe Deltics, DP2, Type 3 (Class 37) and Class 50 was far better. The plate frames of the bogies fitted to the Class 40 tended to band and crack. The buffers pn the bogies made it impossible to fit snowploughs and to negotiate the humps in hump marshalling yards. The brake slack adjusters frequently failed and led to runaways on unfiitted freights and the use of brake tenders,. The English Electric 16 SVT engine was sound except for the cooling fans driven off the crankshaft which led to excessive cooling. The electrical equipment was straightforward and reliable. Fast runs were experienced when a Type 40 deputised for a Type 47 on a King's Cross to Leeds train and arrived on time in Leeds. A failed Type 47 was hauled with its train from Llandudno Junction to Manchester Victoria and managed to keep time.The Type 3 was a brilliant locomotive. The development of cylinder power output from 100 bhp in LMS 10000 to 275 bhp in the Class 58 was a great achievement. Suggests that Roger Ford should produce a thotough historical study. Author was a fitter at Healey Mills.
The climb to Consett. Frank Routledge
The Class 24 had been superseded by Class 37 working in pairs when iron ore traffic to Consett was redirected from Redcar via Ferryhill, the Leamside line, Washington (run round) and South Pelaw Junction. Air-braked 100 ton bogie tipplers when a rotary wagon tipplers rerplaced gantry unloading at Consett. No. 40 075 was seen at Consett delivering coal to a merchant's siding in Consett after the closure of the Steel Works
The climb to Consett. Geoff Mileham
Writer enjoyed a footplate ride on No. 92063 and noted that colliery subsidence on the bank from Penshaw had made one stretch 1 in 25. The banker was a Class 40 and the train and locomotives were pelted with iron ore pellets and the footplate crew retaliated with the steam hose.
Mr. Maunsell's Moguls. Peter Tatlow.
Width over the cylinders of three cylinder types (U1 and N1 and W) was narrower (8ft 5½in) as compared with two cylinder types (8ft 10in): hence the three cylinder 2-6-0s could work over the Tonbridge to Hastings line.
April Editorial. Robert Darlaston.
Points out that locomotive development needed to be set against the state of railway company finances. Railway dividends were cut and the GWR sought to protect these rather than develop more powerful locomotves, although the LNER which paid no dividends did improve locomotive performance aqnd speed with the Gresley A4 class
Steam supreme at King's Cross. George Moon
York Road closed after traffic on 5 November 1976.. Trains to and from Moorgate also stopped at the former Metropolitan station. Class 31 replaced the N2 class. In the 1970s the writer had a season ticket from Caledonian Road to Liverpool Street via King's Cross and Liverpool Street and would sometimes join a Moorgate bound Eastern Region train by entering the old Met station via Pentonville Road. Return journeys usually involved the purchase of an ER single from Moorgate to King's Cross. The boarded over tracks at Moorgate mentioned in final paragraph were surely due to enhanced Thameslink service which led to the withdrawal of services from Bedford to Moorgate. See also letter from Andrew Kleissner on page 510 who corr4ects information on termination of Luton line services to Moorgate.
Steam supreme at King's Cross. David Pulley. 382
Refers to 60532 Blue Peter backing out and confirms was running-in after overhual (but was borrowed by King's Cross in August 1958 for about a week. Scottish A4s arrived on the non-stop Elizabethan during the summer but other Scottish Pacifics were very rare visitors. Only No. 60098 Spion Kop and 60161 Auld Reekie are remeembered as visiting King's Cross. A3s of Carlisle Canal shed were never seen and the Leeds Neville Hill A3s were only seen if ex-works from Doncaster. That was the case for Shotover, Trigo and Gainsbarough. Newcastle's Gateshead and Heaton Pacifics proved a little easier. We were rationed to two a day, the first the Newcastle-bound 10.l0 sandwiched between the 10.00 Flying Scotsman and the 10.10 summer season Elizabethan. The second was the 17.35 King's Cross to Newcastle. This was problematic during the dark winter nights. The Newcastle Pacifies were notoriously dirty and their cab numbers were not easily observable trackside in the dark. The nearby footbridge proved a useful vantage point and with a knot-hole in the wooden panelling, or peering over the panelling whilst standing on the crossbar of someone's bike, carefully positioned above the northbound main line, we made out the smokebox number. Emerging soot-ridden we gradually accumulated most of the 52A and 52B Pacifics. Of course with every northbound Newcastle Pacific there had to be a southbound one. The Night Scotsman was such, arriving with its Newcastle Pacific at King's Cross at around 06.30 and left heading the evening 17.35pm. As for the morning 10.10, I never did know which train brought the locomotive in but thought possibly the previous evening's Aberdonian.
Steam supreme at King's Cross. Michael J. Smith
Re the Metropolitan Widened Lines in two of the captionsis slightly misleading. In the background to the shot of No.60130 Kestrel in the erstwhile Platform 10 we certainly glimpse the suburban station but the platform with the inclined canopy serves trains from the Widened Lines rather than to them. The caption to the image of 'King's Cross in all its greyness' correctly identifies the York Road platform on the opposite side of the station as that for "up suburban trains to the Metropolitan Widened Lines". These trains terminated at Moorgate so to say that the York Road platform closed "after the diversion of inner suburban traffic to Moorgate" is misleading. The traffic had been diverted from Finsbury Park through the tunnels of the former Northern City Line of London Underground but still arrived at Moorgate: see also p. 445.
Rails through IIkley. Mick Horton.
The caption aged the Class 308 by four years, although some vehicles started life as Class 305 a year earlier in 1960.
The development of railways to North West Scotland. Peter Bunce
Re photograph on p221 (upper) vehicle behind tender of the Oban Bogie was not a removal van but either a circus van or possibly a travelling show (like Bostock & Wombwell) animal van. Look at the top of the vehicle, which has a fancy curved top to it and the sides could be canvas, while there does not seem to be any lettering on the front or sides of the vehicle. The open carriage truck, was possibly a North British Railway one.
Quintinshill. Peter Holmes
Writer visited site in the 1960s, when the signal box was still in operation, and spent some time with the signalman then on duty. One factor which could have had a significant influence towards the failure of those present in not remembering the presence of the local train sitting on the up main, in the path of the fast approaching southbound troop train, was that the signal frame (instruments and levers) faced away from the tracks. Stephen Roberts also mentions the lack of track circuiting at the time of the accident. Track circuiting was installed as the result of the calamity, but only on the up main line, which was still the case when he visited the box,
Book reviews 382
Bradshaw's Guide, Volume 12 East Coast Main Line: York to Edinburgh. John Christopher and Campbell McCutcheon. Amberley Publishing, 96pp, DWM *
The metamorphosis of a former Tory politician into a TV travel presenter with a penchant for rail travel and natty sports jackets has given a new lease of life to the dusty Victorian travel guide Bradshaw's. In this volume, presumably one of a growing series, the authors "present Bradshaw's original text accompanied by contemporary images to bring the ECML journey to life for the modern reader".Reviewer enjoyed the introductory 'pen picture' of George Bradshaw and was intrigued to find out that the eponymous author had died as early as 1853 whilst his Guides outlived him for over a century — a distant forbear of the TV detective 'Taggart' no doubt! After that little was found to get excited about. If the text is 'original' then surely the discerning reader will consult an original? — and whilst the pictures are diverting the captioning leaves something to be desired. Thus on p8 the two NER 4-4-0s are at Carlisle not York, the 'Hush-Hush' pictured on pl0 may well be at Newcastle rather than York and on p14 'York Minster photographed in 1913' is in fact Selby Abbey! Nicely produced as it is, reviewer would not be adding book to his collection. Reviewers Cromwellian treatment on companion volume on Ireland.
The Davington Light Railway. M. Minter Taylor. Oakwood Press, 48pp. First edition, 1968. Second revised edition, 2014. DJ *****
A railway so secret that it was given the wrong name in the only book devoted to its short life might seem to belong to the realms of fantasy. Yet this is exactly what happened with a 3ft 3in gauge line some five miles long, hastily built in 1916 to take workers to existing explosives factories beside the Swale at Uplees in Kent. Any mention in print of its existence was prohibited, but the 1,300 passengers who used the line daily always referred to the Davington Railway after the name of its southern terminus. Hence the publication in 1968 of The Davington Light Railway, one of the Oakwood Press series of Locomotion Papers that have never been afraid to tackle subjects of minority appeal. It was a slim volume with but a brief story to tell, as the life of the line effectively ended on Armistice Day. Yet many intriguing questions remained unanswered and down the years there have gradually been chinks in the cloak of secrecy. It must have been a difficult moment for the author when it emerged that the line was officially known as the Faversham Light Railway, taking its name from the nearby large town. The decision was made to retain the book's original title for a long overdue second edition, which in bibliographic terms is sensible. Its appearance in the run-up to the centenary of the line's conception is timely and no doubt will benefit from the phenomenal interest in almost anything associated with the First World War. Several theoretically prohibited photographs have come to light since the original publication and these now greatly add to the visual interest. Especially welcome are details of the 1983 discovery in Brazil of two of the line's three Manning Ward le 0-6-0STs and their subsequent restoration. The illustrations are well reproduced. This is a highly recommended book for devotees of the obscure.
Post-War Southern Steam in East Sussex and Kent featuring the photographs of Geoffrey Bloxam. Holne Publishing. 96pp. JC ****
In his Foreword Peter Bloxam tells us that his brother, who died young in 1976, had been a lifelong railway enthusiast and, for most of his adult life, a member of both the RCTS and SLS. This book of Geoffrey's photographs is Peter's tribute to the memory of his brother and a very fitting one too. As might be expected from the title the majority of the 180 monochrome pictures here, almost none of which have been published before, feature that web of secondary routes east of the Brighton main line. As most of these have long been closed the photographs may themselves be classed as historical documents. Moreover, possessing a lineside pass gave Geoffrey the opportunity to find some unusual and attractive spots to capture the passing trains. Oxted —actually in Surrey of course — naturally forms the northern boundary of the area concerned and the Sussex Coast the southern one. The period covered is limited to the years 1946-1955 when the railways were recovering from the effects of war and looking forward to better things promised at and after nationalisation. The book, fronted by a very clear map of this Sussex segment, is divided into sections, each introduced by a brief but informative summary written by Ian Drummond. The first covers five routes between Oxted, Tunbridge Wells West, Eastbourne, Lewes and Newhaven: it also includes the short section of electrified line between Keymer Junction and Lewes. This is followed by a selection of photographs taken at Brighton, Newhaven and Tunbridge Wells West loco depots. With the exception of the Kemp Town branch the remaining sections move into Kent. The closed length of the Kent & East Sussex Railway between Headcorn and Tenterdon and the line at the Robertsbridge end get quite extensive coverage. A 'cut- down' Class RI 0-6-0 shunts at Whitstable Harbour and the New Romney and Hythe branches appear as does the Sheppey Light Railway. The Westerham branch also features but in this case rather out of phase, in 1960. The really pleasing aspect of the photographs from this reviewer's point of view is the variety of stock that appears, much of it pre-grouping, a nostalgic reminder of the everyday scene of his youth. By contrast, the Keymer Junction-Lewes selection includes a Bulleid 'Battle of Britain' and two of the three Bulleid/Raworth electric locomotives on Newhaven boat trains. The selection also shows how important local freight traffic was to the rural community. An E4 heads a substantial load towards Three Bridge, for example, while a C2X trundles a few wagons forming a daily Kingscote-Lewes working on that section of the Bluebell Line south of Sheffield Park. Informative captions notate each photograph and here the occasional inaccuracy appears, which is a pity. But that does not spoil this look back at a railway scene we shall never see again as affectionately recorded by an enthusiastic and competent photographer. The publisher states that the pictures have been digitally adjusted to enhance their clarity but the substance is unchanged. The result is pin-sharp reproduction. Although in paperback the book is printed on quality paper and is fully up to this publisher's usual high standard of production. Any Southern enthusiast, particularly one with an interest in the area or the era concerned, will find it a delight.
The County Donegal Railways. E.M. Patterson. Revised edition with additional material by Joe Begley and Steve Flanders. Colourpoint, 192 pp, DWM *****
Regular readers of the Backtrack book review column will be saddened to learn of the passing of Norman Johnston. As the publisher of Colourpoint books Norman had done a great deal to spread the word about railways in Ireland with his stylish and authoritative books - and this volume is one such. This isn't a 'new book' of course; Dr. Patterson's original first appeared in 1961 as part of the David and Charles 'standard railway histories' books,which, over the years, have taken some beating as good honest reference works. What Messrs. Begley and Flanders have done — most sensibly and effectively — is to take the template of the original and expand it in a most attractive and informative fashion. Thus the original chapters on line history, operating, motive power etc. are now joined by chapters on the Railway 'by those who knew it' and what remains of the line at the present time. Chapters are enhanced by copious illustrations — original and new — whilst the maps, plans and posters of the original edition have been happily retained. All the facts and figures a Donegal enthusiast could wish for are included in extended appendices and Dr. Patterson's bibliography has been doubled in size with the addition of a great deal of more contemporary material. The Co. Donegal was a remarkable railway, proving just what could be achieved on the narrow gauge with foresight and application. It has been deservedly well-recorded but this book is an excellent addition to the store of information. Backtrack readers might well have a D&C edition on their bookshelves, but don't delay, add this one too, it comes highly recommended!
Good afternoon Guildford. R. Tibbits. rear cover
Guildford locomotive depot and station in 1964 with No. 41301 with parcels van in station and U class No. 31806 and Q class 0-6-0 on shed
Number 7 (July 2015) Issue Number 291
LYR 0-4-0ST No.51237 shunts wagons at Irwell Street goods yard, Salford, in the early 1960s. A. Gray. front cover
See also colour feature on Lancashire & Yorkshire locomotives pp. 416-19
All through the night. Michael Blakemore. 387
Editorial comment on sleeping cars (sleepers) which still flourish on the West Coast Main Line between Euston and Glasgow, Edinburgh, Aberdeen and Inverness and survive between Paddington and Penzance.
Cannon Street — the 'City Terminus'. Dick Riley. 388-91.
Colour photo-feature: Rebuilt West Country Pacific No. 34013 Camelford backing onto train on 31 May 1958 (date queried by Leonard Rogers p. 637) with station roof still in place (caption not quite correct); Hastings diesel electric multiple unit No. 1017 with No. 34025 Whimple behind on 30 May 1958; overall view across the Thames with unrebuilt Battle of Britain class No. 34082 615 Squadron hauling empty stock out of staion with lighters upon river and St Paul's Cathedral in March 1957; view into station from south of Thames with No. 34082 blowing off and EMU arriving in 1955; Schools class No. 30920 Rugby in green livery departing with 17.05 to Hastings on 5 June 1958; No. 30806 Sir Galleron departing with 17.47 to Ashford on 5 June 1958; burnt-out signal box on 6 April 1957; new signal box complerted in December 1957 and station without overall roof in June 1959.
Vernon Howard as related to Paul Joyce. Memories of a Nine Elms Fireman. Part one.: Grime, danger and unsociable hours.392-7.
Vernon Howard came from a railway family with great unckles serving as drivers at Sunderland and Gateshead and his father (with shared name) was a shunter who incorrectly shunted wagons into goods shed doors twice. Once when returning from duty in the dark on a wet night he made contact with the live rail creating a huge flash and ruining his shoes and stockings, but surviving. Vernon jr joined the railway as a porter but became an engine cleaner in 1955 and a passed cleaner in 1956. He progressed through the turntable gang, where an E4 tank acted as the 'Donkey' driven by Don Pheby, and the coal road, worked by an O2 class 0-4-4T where he encountered Jack Roberts and football pools to the dirty and hard work of engine disposal and on to shunting and its dangerous working conditions. Alcohol was consumed whilst at work at the local Cider House and at the Brooklands Arms, He found the Urie 4-6-0s to be very rough riding. Ken Lewis was a young driver wwho taught Vernon howe to drive. On one empty carriage stock run they both got prepared to jump off the cab when anmultiple unit appeared on the same road, but both trains switched lines at close proximity. Illustrations (all Merchant Navy class portrayed are in unrebuilt form): Nine Elms shed with Class 4 2-6-4T No. 80143 and other BR standard locomotives on 4 May 1965; No. 35008 Orient Line on 24 Septrember 1955; Merchant Navy passing under flyover at Worting Junction; H15 No. 30482 at Nine Elms on 16 May 1956; Schools class No. 30903 Charterhouse passing Worting Junction on 3 August 1957; Schools class No. 30932 Cranleigh at Nine Elms in 1962; No. 35005 Candian Pacific at Nine Elms on 15 June 1957; E4 0-6-2T No. 32518 at Eastbourne on 23 March 1952' Part 2: see page 587. . See also letter from Christopher Tanous on danger of third rail electrics. Part 2 see page 587.
Alan Taylor. 'Deltic' dawn and A4 sunset. 398-402.
The 1962 timetable changes brought greatly accelerated services onto the ECML Anglo-Scottish services. The 22 Deltic locomotives were intensively scheduled. A six-hour timing was achieved by the Flying Scotsman, Elizabethan and Talisman. The Tees-Tyne Pullman demanded a 75 mile/h timing from Darlington to York. The non-stop Elizabethan ended with the phasing out of the A4 class in September 1961. The Deltics also worked the overnight sleeping car services, most of which were accelerated. Non-stop working with the Deltics was not considered practicable. The A4 class had been used to work the Anglo-Scottish Car Carrier. Some of the A4s were transferred to the Scottish Region to displace the unreliable North British Class 21 diesel electric locomotives from the Aberdeen to Glasgow services and accelerate them to a three hour journey time. The service lasted for four years. The Deltics were withdtrawn in 1982. Illustrations: D9018 Ballymoss on up Flying Scotsman at Little Ponton on 7 July 1962 (Colour: Gavin Morrison); D9000 Royal Scots Grey arriving at King's Cross on 1 September 1962 (Brian Stephenson); No. 60031 Golden Plover on down Elizabethan at Belle Isle on 29 June 1961 (D.M.C. Hepburn-Scott); Class 40 No. D251 on Anglo-Scottish Car Carrier at Barkston Junction in 1961; No. D9010 at York on down Heart of Midlothian in 1962 (Kenneth Field); No. 60027 Merlin departing Aberdeen for Glasgow Buchanan Street in 1964 (W.J.V. Anderson); No. 60024 Kingfisher at Stirling on Aberdeen to Glasgow trainn on 2 July 1966 (T.J. Edgington), and No. 60007 Sir Nigel Gresley at Perth with 17.30 ex-Glasgow Buchanan Street The Saint Mungo. See also letters from David Percival, John Maxnab and David Rollins on page 573.
Malcolm Timperley. Britain's Railways and the Great War Food Crisis. Part One — a hard row to hoe. 403-7.
A poor harvest in 1916 coupled with submarine warfare on ships arriving from America caused food shortages in 1917 and price inflation. This was partrly eased by agricultural improvements: sugar beet cultivation was encouraged and this created new traffic especially in East Anglia. Pooling wagons assisted the transport of food, but lack of refrigerated wagons led to the loss of meat and fish. Hay for forage for the many railway horses led to the harvesting of grass on railway cuttings and embankments. Staff were encouraged to create allotments on railway land. The Great Westedrn Railway had an agreement with Sutton & Sons of Reading for the subsidised transport of seeds to their staff. Publications on horticulture were provided by several railways and rabbit, goat and poutry husbandry was aslo encouraged. Mainly cultivation on railway-owned land, notably the Metropolitan Railway. Illustrations: publicity material aimed mainly at their staff produced by the Great Western, London & North Wester, Furness and North Eastern Railways and Sutton & Sons. Photographs of cultivation on Metropolitan Railway and the arrival of seed potatoes at Epsom station (LSWR). See also letter from Michael J. Smith on p. 573 on transporting harvest from Hillingdon by electric train
Alistair F. Nisbet. Working Aberdeen's Harbour Railway. 408-14.
The extremely slow decision making by Aberdeen's senior management and their political masters. The Great North of Scotland Railway provided accesss to the Harbour via its Waterloo branch, but haulage on the quays wsa provided by a contractor: Wordie & Co. Two Beyer Peacock 0-4-0WT locomotives were used on the Waterloo branch, but were not permitted on the quays. Eventually locomotives were tolerated, at a price! and were supplied by Manning Wardle: these are illustrated (but required two versions: the first was too heavy, but later both types were used). Illustrations: Z4 0-4-2T No. 68191 in May 1955 propelling tank wagons without barrier wagon, perhaps they contained bitumen (colour); signal in docks area; GNSR 0-4-2T No. 44 on Quayside in 1922; map; Z5 No. 8193; Z4 No. 68190 (David Lawrence); signal at Regent Bridge; Z4 No. 68190 on Waterloo Quay (David Lawrence); Z4 No. 68191 on quayside; Z5 No. 68192 at Kittybrewster shed in February 1960, and North British Locomotive diesel shunter No. D2420 at Regent Bridge on 4 November 1967 (Raymond Hutcheson). See letter p. 574 from John White on hazardous shunting of tank wagons.
Miles Macnair. The phantom Crampton. 415.
Diagram originally published in the Railway Engineer, 1886, November and repeated in Mike Sharman's "clasasic book" The Crampton locomotive. Also quotes Mark Smithers' 18 inch gauge steam locomotives. and Robin Barnes Locomotives that never were. It is proposed that the Crampton worked at Woolwich Arsenal in about 1886.
Long live the 'Lanky'. 416-19.
Colour photo-feature of Lancashire &Yorkshire Railway locomotives in Colour-Rail Collection: Aspinall 2-4-2T No. 50850 on Newton Heath shed in 1961; 0-4-0ST No. 51204 crossing Irwell Street, Salford in 1960; 0-6-0 No. 52345 on freight passing through Bolton Trinity Street station; 0-6-0ST No. 11368 at Horwich Works in 1963 (David Fielding); 0-4-0ST No. 51232 in Irwell Street Yard, Salford on 2 April 1963; Hughes Belpaire boiler 0-6-0 No. 52400 on Sowerby Bridge shed in May 1956 (T.B. Owen); 4-cylinder 4-6-0 No. 50455 at Blackpool Central with excursion for York on 1 July 1951 (E. Hunt): caption not quite correct see p. 510; 0-6-0 No. 52093 at Crewe Works on 8 April 1962; 0-6-0ST No. 51371 on Newton Heath shed in 1960. See also front cover and letter from Leonard Rogers on page 637.
Colm Flanagan. The 'North Atlantic' coaches of the LMS Northern Counties Committee. 420-2.
Designed by Harold Houston for a prestige service between Portrush and Belfast which exploited the new infrastructure at Greenisland and served Nortern Irish politicians and business with homes on the coast: these included Sir Dawson Bates. The coaches which included provision for second class as well as third and first classes also included a buffet car. The windows were larger than normal for LMS derived rolling stock Illustrations include Ulster Transport Authorityn official photograph of W class 2-6-0 No. 102 with "UT" on its tender and train of North Atlantic coaches; tri-composite No. 92 in 1936; buffet car after conversion to run with diesel railcars on 26 July 1963; tri-composite in 1963 and colour photograph of preserved coach at Carrickfergus in 1983..
Western Railtouring . David Idle. 423
Colour photo-feature: No. 4079 Pendennis Castle at Westbury on 2 October 1965 with Paddington to Exeter special oragnised by Ian Allan; Grange class No. 6859 painted in lined green, but without its nameplates at Swansea High Street on 26 September 1965; No. 6106 (2-6-2T) at Hanwell on Thames Valley Rail Tour on 25 July 1965.
In and out of Waverley. Tom Heavyside. 424-5.
Colour photo-feature: Deltic No. 55 018 Ballymoss on 20 April 1981; No. 47 272 on parcels train on 20 April 1981; DMU passing between Castle and Princes Street Gardens with Caledonian Hotel above on 20 April 1981; No. 27 040 departing with a train for Dundee on 27 April 1985; DBSO SC 9710 at front of push & pull train departing for Glasgow Queen Street on 17 April 1981.
A.J. Mullay. Inherit the Peace. Part Two: Transport under the law, 1919-23. 426-31.
The railways were hampered by high inflation, especially by having to pay higher wages which had been tempered during WW1 by the temporary employment of women. The public perceived railways as being slow and dirty. At the same time the railways were short of staff and materials. 184 000 had left for military service and this was exacerbated by the lack of reserved occupations for most railway staff: see Mullay previous volume p. 680. In the period considered the railways had to deal briefly with an excess of staff, and attempt to receive adequate financial compensation from the Government for their contribution to the war effort. The financial loss to the North British Railway was particulaly severe and William Whitelaw fought for greater compensation aand suggests that a knighthood was withheld. The release of military road vehicles for civilian use togerther with trained drivers and mechanics introduced a potent form of competition to which the railways failed to respond, and were more interested in stifling competition between themselves in an endeavour to reduce costs rather than increase traffic Illustrations (which do not capture period described, but rather period following the Grouping): Royal Scot No. 6127 Cameronian climbing Beattock Bank with non-stop Royal Scot train in May 1928; train of LMS insulated meat containers; A1 Pacific No. 4476 Royal Lancer passing Croft Spa with up non-stopn Flyinng Scotsman on 16 May 1932; LMS containers at Bury in 1934 and LMS sheep being loaded into wagons in about 1925; North Eastern Railway charabanc; Lancashire & Yorkshire Railway motor bus in 1907.
Jeffrey Wells. The Blackburn Railway 1845-1858. Part Two. 432-7
Part 1 see p. 366. Main features of line described and most illustrated with exceptions of tubular bridge; Bradshaw Brook Viaduct; Croal Viaduct and Bradshawgate Tunnel. The early operation of the line is also desribed. Illustrations: Class 5 Nos. 45073 and 45156 on end-of-steam train crossing Entwhistle Viaduct with Wayoh Reservoir behind on 28 July 1968 (David Idle: colour); Blackburn station c1908; 8F 2-8-0 and Standard class 5 No. 73069 approach Sough Tunnel from Bolton on 7 August 1968 (David Idle: colour); Hughes Belpaire boiler 0-6-0, 0-8-0 and 2-4-2T on Blackburn shed in 1935; Sough Tunnel southern portal; Sough Tunnel northern portal; Entwhistle station eraly 1960s; Tonge Viaduct; Turton & Edgworth station on 13 October 1909; Bromley Cross station during L&YR period, and The Oaks station. Leetters (some of which relaate mainly to Part 1: on pp. 573-4 from Simon John Pearce (notably on Bromley Cross station) and from Frank Ball on kink in Sough Tunnel.
In Great Eastern Territory. 438-41
Black & white photo-feature: Liverpool Street station pilot No. E8619 painted in apple green and lettered BRITISH RAILWAYS with train of rubbish from Great Eastern Hotel on 24 August 1948 (Eric Bruton); B12/3 No. 61557 descending Brentwood Bank with LNER tourist stock painted in carmine & cream at front on 24 March 1951 (Eric Bruton); J15 No. 65458 at Cambridge on 6 September 1953 (Eric Bruton); N7 No. 9644 at Liverpool Street on 16 May 1948 (T.J. Edgington); F7 Nos. 8300 and 8305 at Palace Gates c1934; G4 0-4-4T with condensing apparatus No. 8105 at Saffron Walden on 27 March 1937; E4 2-4-0 No. 62790 at Bartlow wth Stour Valley train on 4 August 1950 (T.J. Edgington); J70 tram engine 0-6-0T at Wisbech on 15 August 1948 (T.J. Edgington); F4 No. 67192 at Witham on 17 April 1949 (T.J. Edgington); D15 No. 62502 approaching King's Lynn with train from Hunstanton on 6 June 1950 (T.J. Edgington); and D16/3 No. 26906 at Bury St Edmunds on 2 August 1949 (T.J. Edgington)
Signalling spotlight: Taff Vale Railway signal boxes. Richard Foster (notes) and Paul Joyce. 442-3.
Colour photo-feature: Radyr Quarry on 12 May 1998; Llandaff Loop Junction in June 1987; Walnut Tree Junction and (closed) Mountain Ash.
Mairead Mahon. Railway Passengers Assurance Company. 444
The Universal Railway Casualty Compensation Company was formed in December 1848 by H.F. Holt and his clerk E. Hudson and quickly changed to the Railway Passengers Assurance Company. The railway companies cooperated and sales were made with the purchase of railway tickets. It traded until the middle of the twentieth century. Illustrations: advertisement, cartoon and office in Long Melford..
Readers' Forum. 445
Inherit the Peaee. Michael J. Smith,
Photograph on p282 does not depict Somers Town but Agar Town goods depot. This was opened in stages by the Midland Railway between 1862 and 1865, freight nitially reaching it via the Great Northern main line from Hitchin, the Midland's London access at the time. Following the construction of the Midland's London extension, Agar Town depot received its first freight via this new route in 1867. This development was soon followed by the first Midland passenger train to Moorgate Street via the Metropolitan Widened Lines in July 1868 and into the company's new St. Pancras terminus in the October of the same year. Agar Town goods depot, also known as St. Pancras goods and on the down (west) side of the main line, was reached from St. Paul's Road Junction opposite where today's Thameslink trains enter the tunnel on the west side. Somers Town goods depot, opened in 1867, was situated further south, on the opposite side of Midland Road from the passenger station with the goods shed frontage also on the Euston Road where the British Library now stands.
Inherit the Peaee. Rory Wilson
Shortage of motive power for the trains of mine components from Kyle to Dalmore distillery at Alness led to four Adams RadiaI 4-4-2Ts being borrowed from the London & South Western Railway. No SECR locomotives were used, although the wagons did come from the SECR.
The Devon Valley Railway. David Wilson.
On p296 locomotive No.9710 is at the east end of Alloa shed not the west. The east end retained the arched openings whereas the west end was rebuilt with a rather utilitarian rectangular opening the top of which can be seen next to the locomotive cab. In the photo on p299 the railbus is signalled into the loop. The doll at the top of the subsidiary post controlled access to the colliery. The signalling diagram for Dollar can be seen at www.signalbox.org. Look in track layouts and the North British list. The loop could enable goods trains to cross but in the 1950s two passenger trains were also scheduled to cross.
Putting new heart into the industry. Grahame Boyes
Noted that Geoffrey Skelsey provided a long-overdue balanced critique of the 1955 Modernisation Plan. When the Plan was published in January 1955, the most recent traffic statistics available were those in the 1953 Annual Report, when freight tonnage reached a post-war peak and the consolidated revenue account was in surplus. At that date the effects of road competition were not very obvious and yet the failure to predict them is now routinely criticised.
Putting new heart into the industry. Rory Wilson.
An additional reason for operating the Class 20s in multiple was that from 1968 brake vans could be dispensed with on fully-fitted goods trains: the guard rode on the locomotive. However, they were not supposed to ride with the driver, which led to operating difficulties if a van had to be provided when there was only a single Class 20 hauling a train. When two were provided the guard rode in the cab of the rear locomotive. Over 30 years ago I was told that one of the reasons for the deluge of orders for new diesel-locos before the protypes had been evaluated was lobbying by the builders on the lines of 'How can we win export orders if our own national operator does not display confidence in our products?"
Quintinshill. Rolph Walker
The author is to be commended for bringing to attention this very remarkable accident in the railway history of Britain. Having worked in the railways for nearly 30 years and with safety technical issues among others, I feel that sometimes other facets of railway accidents are neglected. So I think some comments have to be added to the commemoration of the lives of railwaymen and especially the two signal men in Quintinshill signal box. Firstly, addition to the bibliography the excellent book Britain's Greatest Rail Disaster: the Quintinshill Blaze of 1915 by J.A.B. Hamilton published in 1969. Secondly, one of the references in the article, The Quintinshill Conspiracy, which writer considers outstanding. Sometimes the real background to an accident is difficult to discern, especially in the old investigation, which at best only concerns itself with the immediate causes and if any breaches against the rule book are evident. Very rarely the accident is put into a larger context covering organisational factors like company procedures and management involvement. The Quintinshill Conspiracy tries to extricate the hidden information that obviously was there and which J.A.B. Hamilton admits mystified him. The authors J. Richards and A. Searle have tried put the events into a better perspective and with almost forensic accuracy cover the actions and preceding actions by all involved; not least the medical aspects which may have been causal to the events in the signal box.The lack of leadership displayed by the Caledonian Railway managers is scathingly revealed in the book and this must serve as a reminder to accident investigators of today. Today the act of corporate manslaughter is in place, but not used very often despite obvious indications that failings are evident higher up in the organisation. Yesterday and today the real culprits are often hidden by company red tape or accepted behaviour, so the possibility that the Caledonian Railway would have been deemed in breach of this law, if the accident had happened today, is very slight.
In all safety work the whole process within a company must be scrutinised and not only the staff at the controls When doing assessment work it is often 'forgotten' that economical decisions in a company can very adversely affect the safety work 'a couple of floors down'. This combined with the alienation of the upper echelons from the very work is the biggest contributor to accidents and safety breaches. Safety work, like safety cases and other project safety activities, is victim of economical dependency and external or internal pressure on either external consultants or individuals in the organisation concerned. Most employees have economic obligations outside work and are dependent on their remuneration. The average consultant acting as ISA ete. is not economically independent and cannot act independently from either his/her organisation or the customer. So real independent audits and revisions are rare and far between! Anyone interested in the area of railway operation and safety should read this book and consider how the very spectacular accidents we have had in recent times have been dealt with. Various aspects of this accident (Quintinshill) were not uncovered or were suppressed (unwittingly?) by the investigator at the time. How pressure from various quarters was exerted in the process is very well presented. It should be a mandated read for anyone concerned with railway safety. KPJ considers that this letter fails to take into account the general carnage of WW1: if the signalmen had been serving in the military they would probably been shot.
The climb to Consett. Brian Ringer
Glen Kilday stated that BR/Sulzer Class 24s were used in the diesel era "until closure of the works". This is not quite correct. Gateshead depot had an allocation of Class 24s that were fitted with air pump equipment so that they could operate the Consett iron ore wagons' side door mechanism. From the end of steam operation in 1967 the Consett ore trains were operated by pairs of Class 24s and this continued until 1974 when the iron ore imports were transferred to British Steel's Redcar ore terminal on Teesside. From that date until the closure of Consett in 1983 the iron ore trains were formed of rakes of PTA 102-tonne rotary tippler wagons hauled by pairs of Class 37s. The Class 24s and the Consett side discharge wagons bowed out at the same time.
The climb to Consett. Jim Harper
Writer knew line in the 1970s as was Signal Engineer with the branch on his patch. The signal box controlling the connections from the main line into the steelworks was 'Carr House West' (there being another signal box 'Carr House East' at the other end of the station yard). The route used by the ore trains within the steelworks was controlled by Fell signal box which was owned by BSC but manned and maintained by BR. The takeover of the workings by the Class 24s was a definite step back performance-wise as illustrated by an instance which was witnessed. in the Stanley area when he spotted one of the loaded trains with two Class 24 stationary on the 1 in 35 section. He climbed up the high embankment to see if he could offer assistance. The train had suffered momentary loss of power on one of the locomotives which brought the train to a stand. The driver informed him that in good conditions the train would be doing about 5mph, illustrating how little there was to spare. Unfortunately the train had come to a stand astride a set of catch points, which the crew were unable to close manually. Because of this they dare not attempt a restart for fear of setting back and derailing (compounded by the height of the embankment at that point). Writer told them he would drive to Beamish signal box to advise the signalman of the situation and was informed that the guard was already walking back. On arrival at Beamish (before the guard) he told the signalman what the situation was. The signalman's response was that he had spoken to the signalman at Annfield East who had confirmed that the train was not in sight. As a result, since the train was already more than twenty minutes over time in section he had advised Control that assistance was required and a locomotive had been requested from Tyne Yard. Apparently this was just the normal daily routine! Regarding the catch points situation on the branch, there were fourteen of them between South Pelaw at the foot of the bank and Carr House East, with an additional set between South Pelaw and Ouston junction on the ECML When the import of ore transferred to Redcar, the line between Washington and South Pelaw, which had been mothballed, was reopened with Biddick signal box downgraded to a gate box released from Washington. This section of line was a remnant of the original direct line from Tyne Dock, with the section between Boldon Colliery and Washington Chemical Works having been closed completely. The train formation changed to that given by David Cook except that the normal load was nine wagons (not eight). The load limit with these trains required two Class 37s on the branch, whilst the load could be handled by a single Class 37 between Redcar and Washington, although he never saw a single Class 37 used. Unlike the situation with the Class 24s, the Class 37s were masters of the workings.
Steam supreme at King's Cross. Michael J. Smith
Re Metropolitan Widened Lines in two of the captions in the colour feature are slightly misleading. In the background to the shot of No.60130 Kestrel in the erstwhile Platform 10 we certainly glimpse the suburban station but the platform with the inclined canopy serves trains from the Widened Lines rather than to them. The caption to the image of 'King's Cross in all its greyness' correctly identifies the York Road platform on the opposite side of the station as that for "up suburban trains to the Metropolitan Widened Lines". These trains terminated at Moorgate so to say that the York Road platform closed "after the diversion of inner suburban traffic to Moorgate" is misleading. The traffic had been diverted from Finsbury Park through the tunnels of the former Northern City Line of London Underground but still arrived at Moorgate.
A2 Pacifics. Irving Nicol
Re front cover of June issue: No..60527 Sun Chariot just south of Larbert station on the 15.30 Aberdeen to Carstairs Postal, this train from Aberdeen was a combined Postal and passenger train to Perth where it split, the Pacific running through to Carstairs and a Class 5 coming on at Perth to take the passenger portion to Glasgow Buchanan Street. The Aberdeen Ferryhill Pacific remained overnight at Carstairs and returned the next day on the northbound Postal. At Stirling it picked a passenger portion from Glasgow Central and travelled on to Aberdeen. Also on p.3S4 No.60534 Irish Elegance was at Perth loco shed not Haymarket: the coaling plant is the clue.
Reader query. Alan Crowther
Hazy memory of seeing A4 No..60028 on Bradford Hammerton Street depot somtime around 1960. Perhaps it had travelled from Leeds to use the wheeldrop there. As a young spotter this was an exciting find, would be interested to know if any reader has any further information and could comment on whether this was a unique event
Book reviews. 446
St. Pancras Station. Jack Simmons with additional chapters by Robert Thorne. Historical Publications, 180pp. MB *****
Belatedly coming to my attention, this is the third edition of a classic work originally from Professor Simmons in 1968 on the Midland Railway's great London terminus which at that time was facing an uncertain future; Simmons concluded by opining "... we must find a way to keep it", while wondering what use might be found for an empty train shed if it was made redundant and whether the long-closed hotel might be returned to its original purpose. Fast forward to this new edition from 2012 and Thorne's addition chapters describe how St. Pancras was not only saved but became the international terminus for the Eurostars, how the Midland Grand Hotel was resuscitated in spectacular form, and how St. Pancras's architecture at last came to be properly appreciated and lauded. A worthy re·issuing of a landmark title with some fine colour photographs of the St. Pancras of the modern era.
The Redditch & Evesham Line. Bob Yate. Oakwood Press, 224pp. Reviewed by GBS [Skelsey] ****
If there ever was a typical British branch line it would have run from a main line junction to a country town, and would have closed at least 40 years ago. The subject of Bob Yate's interesting new book, the Redditch & Evesham line, describes something quite different, although the route has actually reverted to its original state, a five-mile spur between Barnt Green and Redditch. (The book covers the whole of the 'Evesham Loop', together with connecting lines.) Over 150 years of history shows this to be an uncharacteristic route of some complexity and although the line is far from unique its last-minute, if partial, escape from the death-blows of the 1960s, and its recent further improvement, end an absorbing story. From a neglected and seemingly-doomed rural line the surviving section has been transformed into what amounts to a part of a metro-style network, important to the economy and well-being of greatly-expanded Redditch. The whole 33-mile loop, avoiding the formidable Lickey Incline and thus forming a useful diversionary route, is a cobbling together of three quite distinct ventures, the Redditch Railway (1859), the Evesham & Ashchurch (1864) and the Evesham & Redditch (1866·69), together with inter-company connections at Alcester (1876) and Broom 0879), the whole ensemble taking twenty years to complete. Even in later years new connections at Broom and Evesham added to the potential of the route. The detailed descriptions here show this piecemeal development to be reflected in station architecture and in the initially surprising fact that, although most of the route was single track with loops, the least busy section south of Evesham was built as double track. In the admirable Oakwood Press style the book is lavishly illustrated with period and modern views and there are useful extracts from large- scale ordnance maps to clarify station and other layouts, as well as representative timetables. There are surprises too, not least that as late as 1923 the redoubtable Colonel H. F. Stephens was planning a light railway westward from Broom to Worcester. But it was too late even then and the final part of the book describes an inexorable decline, with the Alcester and Bearley branch and the Stratford line east of Broom succumbing remarkably early, whilst several intermediate stations were closed well before the carnage of the post-Beeching years. Final closure as a through route in 1962-3 was precipitated by engineering problems, but it is clear that the London Midland Region had written off the southern part of the line from April 1960 when a much-enhanced DMU service was introduced between Redditch and Birmingham only, with the remainder still served by a few steam trains, carrying negligible traffic. It is certain that a commuter service at least as far as Alcester would eventually have prospered (Mr. Tate points out that this was proposed at the time), but that is hindsight and probably inconceivable in the political circumstances of the time. And the final act in the exceptionalist story of the line came when permission to close the Redditch section was refused and the 1968 legislation, and the determination of the West Midlands PTE and county authorities, at first launched a hugely-improved DMU service and ultimately electrification and partial doubling of the line: there can't be many branches which have moved from a handful of trains a day to three trains an hour. Sadness that so much was lost is tempered for once by this latter-day turnaround and this thorough and painstaking account of an unusual branch makes excellent reading.
British Railways steam 1948-1970. L.A. Summers, Amberley Publishing, 224pp, Reviewed by CPA [Phil Atkins]. ****
Why this book is subtitled 1948-1970 is unclear, given that the 20,000 steam locomotives inherited by British Railways on 1st January 1948, plus the 2,500 more it put into traffic over the next twelve years, had all been retired before 1969. It examines BR's changing traction policy, the remarkably rapid demise of its large steam locomotive fleet and the underlying reasons for it, together with the question as to whether, and how, steam working might have been sustained for longer in the UK. All these questions are competently tackled, although one cannot always agree with the author's views. For instance, while the justification for designing and building certain of the BR Standard classes was indeed questionable, the suggestion that more Peppercorn A2 4-6-2s (with 22-ton axle load putting them in the top Route Availability 9 category) should have been built for the ever weight-restricted Great Eastern Section, instead of the BR 'Britannias' (at only 20¼ tons and RA7), is surely not realistic. If there had been any potential mileage in it, how was it that no Gresley 4-6-2s or V2 2-6-2s (which were dimensionally the closest equivalent to the 'Britannias') were ever tried thereon, even experimentally, before 1951? Particularly interesting is his analysis of the unique Duke of Gloucester and the ensuing chapter which discusses locomotive availability and utilisation. He deplores the flagrant wastefulness of resources in the early 1960s, citing as an example 'Castle' No.5082 receiving a double chimney in late 1961, only to be withdrawn nine months later. It was actually far worse than that: the recipients of nine out of ten new 'Castle' boilers built as late as 1961 were all retired in 1963, by which time there was no prospect of these seeing any further use. (Much the same happened on the Eastern/North Eastern Regions regarding brand new-boilers for the A4 and V2 Classes.) A virtue of this book is that it also looks at contemporary issues on overseas railway administrations and is particularly well illustrated in this respect — the author is clearly very well travelled! On certain points of detail, the ambitious but ultimately abortive North British Loco. Co. coal burning gas turbine locomotive was ordered (in 1952) by the then Ministry of Fuel & Power and not by the Ministry of Transport. The last two 'LMS' Caprotti Class 5 4-6-0s, Nos.44686/7 built in 1951, retained their double chimneys to the end (the reviewer recalls seeing them both in simultaneous ex-works condition at Llandudno Junction in 1961). Also, the double chimney type fitted by Swindon to BR Class 4 4-6-0 No.75029 in May 1957 was fitted to that engine alone and furthermore was changed for the later 'Brighton' double chimney pattern less than three years later (at Swindon, in February 1960), not post-1968 as suggested. In lieu of Britannia, BR still officially preserved No.70013 Oliver Cromwell, now in the National Collection, in view of its superior condition. The author has trawled interesting relevant material at the National Archives at Kew, but one suspects that, also notwithstanding the writings of the late E. S. Cox, already 50 years ago now, the full story has yet to emerge, if indeed it ever will.
The Glasgow and South Western Railway — a history. David Ross, Stenlake Publishing, 252 pp. Reviewed by DWM *****
Not quite 'the first published history' of the GSWR as claimed in the 'blurb', Oakwood was already there in 1965 with a slimmer volume written by Campbell Highet, but nonetheless this formidable production is a timely addition to railway literature. It is that increasingly rare item these days — a thoroughly researched and referenced company history — one which has benefitted from the highest standards of production. The author presents his story in detail, from the earliest days of railways in the south west of Scotland through to the Great War and the Grouping. His comprehensive text is backed an equally comprehensive chronology of the South Western and associated lines. The text itself, densely packed with facts and figures - and this book is not a particularly easy read - is well supported with appropriate illustrations although, again a slight quibble, the splendidly clear maps and plans are located altogether at the front of the book. As well as the detail of boardroom polities, line openings, finances and shareholders, the author includes all manner of supporting detail. Thus putative amalgamations (North British and Midland companies only need apply) are considered as are workers' conditions, the splendid ships of the South Western and the proto-company's reaction to the remarkable Eglinton tournament — in the latter case triple the ticket price! A chapter on how the G&SWR perceived itself and how others saw it is an interesting conclusion to the main text as is an appendix entitled 'the least inefficient railway', out of which — but with reservations — the Glasgow & South Western comes very well! This is a very welcome book. It isn't exactly bedtime reading but it will hopefully stand as a basic reference work on the G&SWR in the future, it comes highly recommended.
The railway British track since 1804. Andrew Dow, Pen & Sword, 2015, 476 pp,. Reviewed by PT *****
There are two inseparable components to a railway — the locomotive with its train, and the track. One is no use without the other! When one thinks of the vast volume of literature devoted to locomotives and even carriage and wagons, it is surprising that, until now, almost nothing has appeared dealing with the equally important aspect of the track. Andrew Dow has done railway enthusiasts a magnificent service, therefore, by addressing this topic in what will surely turn out to be the book of reference for decades to come. This 'Magnum Opus' relates the story of the development of permanent way from the development of the flanged wheel on cast iron rails, initially for horse-drawn vehicles; double-head and bullhead rail on timber sleepers, as engineers struggled to find solutions to the ideal rail section, suitable chairs, sleepers, ballast and drainage. The importance of the flexibility of the track to respond to the dynamic loads imposed and the interaction between the flange and the rail was finally appreciated. As materials, tools and methods have improved, this has culminated in the continuously-welded rolled-steel flat- bottom rail on pre-stressed concrete sleepers suitable for the modern high-speed trains we know today. He shows too how turnouts developed from cast iron components without switches, through those with sliding stock rails, 'loose-heal' and fixed switches to fine-entry transitional high-speed switches. These in turn were matched successively with: cast iron 'frogs' without check rails, built-up crossings from rail. to swing nose and manganese steel crossings. Attention is given to the effect of curves, their impact on the safe speed, the need for super-elevation and transition curves. Broad and narrow gauges, trams, tubes and electrification by conductor rail, and the mechanisation of track relaying and maintenance are also considered. I have to confess being at odds with some of the terms used, perhaps due to regional differences or change over time and this suggests that a glossary would have been a useful addition. Likewise, while there are references at the foot of the page throughout the book, a comprehensive bibliography would, nonetheless, not come amiss in a work of such stature. Readers will, nonetheless, find much of interest and afford a greater understanding of how permanent way has reached its present form and perhaps encourage us all to take a greater interest in the infrastructure upon which trains operate. [KPJ sadly the author of this magnificent book died shortly before this review appeared]
Railway snowploughs in the North East. David & Claire Williamson. 88pp. North Eastern Railway Association. Reviewed by BCL. ****
As the years go by, the subjects of publications get more esoteric. That is not a bad thing but the toplcs left for covering must become more rarified by the year. This publication will satisfy even the most exacting of tastes, for snowploughs were never a subject with a great following. Lists of them never seemed to exist... until now. This is another of the most excellent products to come from the North Eastern Railway Association. Attractive, easy to read and well illustrated with lots of unpublished old photographs, diagrams and general arrangement drawings. Not only are the NER and LNER snowploughs covered but reference is also made to similar products made by the Midland (for Settle-Carlisle), Great Northern and the Highland Railways, all of which had routes where winter snow was a problem. There is little more that could be said about the subject and this publication makes fascinating reading for anyone with a wider interest than the norm. I wonder how many modellers will be tempted to make examples for their layouts?
Express parcels at Bangor. Roy Patterson. rear cover
No. 45282 arriving with an up parcels traiun to collect? a great assortment of parcels from the platform presumably from a mail order business
Number 8 (August 2015) Issue Number 292
English Electric Type 4 (Class 40) No.D208, fresh out of the box, at King's Cross on a test run in August 1958. (J. T. Bassingdale/by courtesy of L. Brownhill). front cover
No ordinary return to North Wales. Michael Blakemore. 451
Editorial: the pleasures of riding on the Welsh Highland Railway, the Festiniog Railway and the Great Orme Tramway in Llandudno.
Peter Tatlow. The development of railways to the North West of Scotland – Giving access to the Western Isles. Part Three: Final schemes. 452-7.
The extension from Stromeferry to Kyle of Lochalsh; the West Highland Extension to Mallaig; the Ballachulish branch (and its further ambitions); the failure to construct a railway to Ullapool; and the post 1918 light railway mania for railways towards and on the Outer Hebrides. Campbeltown, Melvich and Lochinver were potential destinations for War surplus-based railway lines. Illustrations: Type 24 diesel electric on passenger train from Kyle of Lochalsh at Erbusaig Bay on 22 August 1974; Kyle of Lochalsh staation with Skye bogie on a freight train in early twentieth century; North British D33 class 4-4-0 with 0-6-0 pilot (pilots placed inside on West Highland) at Glenfinn an with up train (coloured: NBR brown livery); K1/1 No. 61997 MacCailin Mor on up train near Arisaig on 31 August 1959 (colour: Author); D34 No. 9405 Glen Spean at Mallaig with passenger train on 19 June 1937 (H.C. Casserley); Caledonian Oban 4-6-0 No. 14602 at Ballachulish on 18 June 1925; Alexander MacConnacher's buses at Ballachulish on 9 September 1958, and Forsinard station which might have become the junction for Melvich
Kentish ramblings. 458-60
Black & white photo-feature: Cudworth 118 class 2-4-0 No. 37 at Sandling Junction; No. 334088 413 Squadron starting from Folkestone with boat train in 1950s; E class No. 1159 on hop-pickers special formed of six-wheel stock at Tonbridge on 15 September 1934; D class No. 31591 at Ashford on 07.40 Birkenhead to Margate on 4 May 1949 (No. 31549 also in picture); O1 class 0-6-0 No. 372 (ex-East Kent Railway No. 6) on East Kent Light Railway near Eastry in 1947; R class 0-4-4T No. 31675 at Cranbrook on 22 September 1951; H class No. 31677 at Maidstone West on 15.08 to Tonbridge on 10 April 1061 (Alan Tyson); West Country No. 21C119 approaching Dover Marine with down Golden Arrow in early 1946.
Behind the scenes at Crewe Works. R. Tibbits. 461
Colour photo-feature: Class 5 No. 45373, Class 5 in pink primer and 8F No. 48732; G2a No. 49430 and unrebuilt Patriot; tractor hauling Class 5 No. 45024 and Royal Scot No. 46119 Lancashire Fusilier onto traverser
Neil T. Sinclair. With the 'Jones Goods' in Inverness. 462-7.
Celebration of Centenary of Highland Railway was celebrated in August 1965. Author was the Aberdeen Area Secretary of the Scottish Railway Preservation Society. Excellent anecdotes of his encouters with Hamilton Ellis and his ghost work as "F. Moore" on a painting of Clan Mackinnon. The colour of No. 103 comes in for a great deal of comment and notes observations made by H.A. Vallance in his History of the Highland Railway and by Hamilton Ellis and O.S. Nock. Miss Mary Beale Jones, daughter of the engineer David Jones also made her observations. The exhibition was staged in Margaret Street Drill Hall. Portraits of Eneas Mackintosh of Raigmore, chairman of the Inverness & Nairn Railway and Joseph Mitchell, engineer were loaned from the Town House. Locomotive Inspector Sandy McBey travelled on the engine on most of its outings. Illustrations: No. 103 arriving from Perth on 21 August 1965 (Norris Forrest: colour); No. 103 at Nairn on 23 August 1965 (colour); Highland Railway six-wheel coupé DM 297247 at Inverness station on 25 August 1965; centenary return ticket Inverness to Nairn; No. 103 passing Forres South signal cabin on 26 August 1965 (colour); No. 54398 Ben Alder at Lochgorm Works in September 1963; HR brake vsan No. 5 being unloaded at Hanlay Swan, Worcester on 2 September 1975; No. 103 at Kincraig station on 30 August 1965;
David Wilson. Quintinshill revisited. 468-9.
See article on page 278: suggestion that James Tinsley may have suffered from epilepsy and this may have led him to forget the train he had travelled on from Gretna. George Meakin received the lesser prison sentence: both signalmen were re-employed by the Caledonian Railway. Alexander Thorburn, the station master and neighbour of Tinsley must have been aware of the irregular working and the Assistant District Superintendent, W.H. Blackstock may have detected irregularities, but Tinsley and Meakin carried all the blame which led to Jimmy Thomas, of the National Union of Railwaymen fought to get the two men released from prison: both of whom were acutely aware of their involvement in the tragedy. Lord Strathclyde, the trial judge in Edinburgh was regarded as especially severe and the jury came to a very rapid decision. Illustration: 903 class No. 907 on long express. See also letter from George Moon on effects of Petit Mal on page 637; and from Richard Williams on p. 702.
Miles MacNair. It seemed like a good idea at the time. Part two. Direct pneumatic propulsion. 470-3.
Propulsion by sail as practiced on the 2 foot gauge Francis Works Tramway at Cliffe in Kent; a standard gauge tramway at South Gare on Tyneside (incorrect: at mouth of River Tees: see Archive, 2015 (87), 55 upper) and the Spurn Head tramway, Jioseph Taylor, a devout Quaker used sail to propel a coach conveying his family over four mmiles of the Stockton & Darlington Railway to the Friends Meeting House in South Stockton (colour reproduction of painting by Robin Barnes). Illustration of Sir Henry Oxendon's baggage car which saikled along Herne Bay pier between 1833 and 1862. Experimental use wsa made of this form of traction on the pier at Southend-on-Sea and on the Thameshaven branch. Timetabled services powered by sail on the Newtyle & Coupar Angus Railway.
George Medhurst proposed blowing passenger carriages through a tube; and this concept was taken up by John Vallance at Brighton in 1842. Sir William Couling examined the system on behalf of the Russian Embassy and recommended it for a linde from St. Petersburg to the Black Sea. William Henry James took out a patent in 1842 which proposed a system of pneumatic tubes for the transit of mail. Sir Rowland Hill invited Charles Gregory and Edward Cowper to examine this system, but the cost appeared to be excessive and had to await Thomas Webster Rammell whose ideas led to the formation of the Pneumatic Despatch Co. and its relatively brief use by the Post Office, but for much longer periods by postal authorities in other countries: table gives examples, for instance in Paris between 1866 and 1984. A passenger carrrying line (illustrated) was built at Crystal Palace Park in Sydenham in 1864 and Alfred Ely Beach built a trial system in New York under Broadway. Rufus Gilbert envisaged an elevated passenger carrying pneumatic tube for New York in 1872 and there are currently schemes for supersonic surface transport in tubes.
Alan Bennett. London & North Eastern Railway publicity. 474-8.
Illustrations (all colour) form a key feature if this article. Begins with On Either Side (cover of 1939 edition reproduced which included an A4 between paradigm buildings for London and Edinburgh) writer notes that routes covered extended beyond Edinburgh, but fails to note that a reprint was published in 20**. See alao lettter from Nick Daunt on p. 637. Scotland for the Holidays (cover reproduced) was a joint LMS and LNER 63 page booklet written by J.J. Bell. The traditional seasid e holoiday was covered by Holidays: London & North Eastern Railway and by the Holiday Handbook 1939 (covers for both are reproduced and both were 1939 editions). Many booklets were produced for ramblers (the cover of Rambles around Caergwrle is reproduced): these adopted various literary styles: Bernard Reeves Rambles in Norfolk adopted an appropriately arid style whereas John Hornby's Rambles on the Yorkshire Coast.and Moors is considered by Bennett to be "thematically outstanding". The American market was encouraged via H.J. Ketcham, the LNER's agent in New York and an abundance of literature. The covers of Looking at Scotland (with a vastly overdressed shepherd) Looking at Britain (with prancing knights) and Monuments of British history has rather a doom laden cover. Looking at Britain also featured Harwich: the Euuropean Gateway, Scarborough: Queen of Watering Places represented the destination of one of the Company's main expresses and was made to sound as exotic as Bournemouth or Torquay. Week-end Cruises: 1934 via Harwich to Antwep and the Belgian coast on the SS Vienna: text by Dell Leigh.
Oxford Union. Robert Tibbits. 479
Castle class No. 5091 Cleeve Abbey at up platform with train for Reading, and No. 7025 Sudeley Castle on down platrform (with No. 6831 Bearley Grange approaching with an up freight: both on 14 April 1964. Colour photo-feature:
Class 40s on the East Coast Route. Gavin Morrison. 480-1
Colour photo-feature: No. D261 (green no yellow warning panel) passing closed Cocksburnspath station with down Saturday extra on 15 July 1961; No. D254 on southbound freight at Beningbrough in Vale of York on 5 June 1960; No. 40 151 (blue livery) on empty stock of ex-Liverpool train passing beneath Castle keep at Newcastle Central on 14 May 1977; No. 40 069 with three coach (all corporate livery) 17.10 Edinburgh to Barwick on cliffs above Burnmouth on 2 June 1978.
Goods train to Leicester West Bridge. Tommy Tomalin. 482-3.
Colour photo-feature: ex-Midland Railway 2F 0-6-0 No. 58148 at Ratby level crossing on 1 December 1962; No. 58148 approaching Glenfield Tunnel with freight for Coalville on 17 March 1962; No. 58148 leaving Ratby for Desford on 1 December 1962; No. 58148 at Glenfield station in snow of 19 January 1963; BR Class 2 2-6-0 No. 78028 with cut-down cab shunting at West Bridge on 11 April 1964.
Jim Greaves. The Club Train 1889-1893 – Part One. 484-90.
William d'Alton Mann instigated the Boudoir Car and George Nagelmackers started Compagnie Internationale de Wagons-Lits (registered in February 1873) for Trans-European railway services which crossed frontiers and the boundaries between railway systems. The Club Train was the first luxury service to Europe and was used by the rich and famous. The first service was between Ostend and Berlin and this was followed by a Paris to Vienna service which coincided with the Austrian Exhibition. Mann's use of compartments rather than the Pullman open saloons appealed to British Victorian sensitivies. The Orient Express started in June 1883 and made use of bogie coaches. Improvements were introduced at Calais Gare Maritime and reversal at Calais Ville ceased. The Paris Exhibition in 1889 increased passenger demand. Although new ships were introduced notably the Calais-Douvres, the small aged Petrel was sometimes used leading to complaints. Illustrations: French poster advertising Club Train (colour); Mann (portrait); Nagelmackers (portrait); Mann and Nagelmackers alongside Mann Boudoir Sleeping Carriage; Gare Maritime at Calais; aerial view (engraving) of Clab Train arriving at Calais; South Eastern Railway F class No. 240 Onward prepared for Paris Exhibition of 1899; Calais-Douvres (engraving from Engineering); LCDR advertisement for Club Train in August 1890; Empress leaving Admiralty Pier, Dover; Maid of Kent at Admiralty Pier; Empress at Admiralty Pier; London, Chatham and Dover Railway advertisement for Paris Exhibition.
Malcolm Timperley. Britain's Railways and the Great War Food Crisis. Part Two. Going to work on an egg. 491-6.
Edward Brown. 1851-1939, was a leading poultry expert who encouraged poultry husbandry in Britain. In 1897 Britain was importing 1.7 billion eggs, mainly from Russia, Germany and France. The National Poultry Organisation Society was started in 1898 and showed American influence in its methodology. Trains were organized to tour rural areas with exhibits of incubators, egg testing machines, literature and advisers. The first set out from Paddington on 15 April 1910 to tour West Wales and was seen off by the Secretary of the Board of Agriculture. In 1913, starting from Euston, there was a similar tour to North Wales over LNWR and Cambrian Railways lines. In 1914 the area served by the LSWR and Somerset & Dorset Joint was toured. In 1916, and again in 1920, the Great Eastern Railway;s routes were explored; and the same train explored the North East starting from Scarborough on 15 March over North Eastern and, to a limited extent, North British tracks. Earlier tours had exploited passenger stations, but this tour used goods stations. Backed by Lord Claud Hamilton the Great Easter purchased Dodnash Priory Farm near Bentley to further encourage agriculture, especially poultry keeping. The poultry sheds were built at Stratford Works and J.N. Leigh, Secretary of the Nationalm Poultry Society was appointed manager. Illustrations: GWR Egg & Poultry Demonstration Car at Llandyssul on 21 April 1910; LNWR/Cambrian Egg Train at Corwen on 24 April 1913 with Edward Brown.addressing the crowd; map showing route of LNWR/Cambrian Egg Train; GER Egg and Poultry Demonstration Train on 1 October 1916; interior of previous vehicles; with Edward Brown.addressing schoolchildren from GER Egg and Poultry Demonstration Train; plan of GER train; GER postcard of its Poultry and Snall Stock Demonstration Train (Company postcards)/
Geoffrey Skelsey. 'Supertrams come to Britain' : the origins and development of the Tyne & Wear Metro. 497-507.
The North Eastern Railway had electrified the suburban service from Newcastle to the Coast in 1904, the LNER had invested in new rolling stock in 1937, but Beeching economies led to diesel railcar substituion and a decline in service standard. The 1968 Transport Act established Passenger Transport Authorities for the larger urban areas, including the Tyne & Wear PTA. Options for the local railways included buses on ordinary roads, improving the traditional railway and converting it to a light rapid transit system with a new crossing of the Tyne and underground sections under the centres of Newcastle and Gateshead. The trains operaate at 1500V dc and initially operated entirely independently from British Railways tracks. They have magnetic track brakes and speed restrictions are indicated in km/h. From 2002 Metro trains have operated between Pelaw and Sunderland over Network Rail tracks. Originally the system was a model of integrated public transport, but bus deregulation made the system less viable although extensions have reached the Airport and Sunderland. Illustrations: A4 No. 11 Empire of India in garter blue on down Flying Scotsman with NER multiple unit in blue and grey livery behind in 1947; official plan for Tyne & Wear Metro in 1978; NER steeple cab locomotives Nos. 26500 and 26501 in NER livery at Heaton carriage sheds with Gresley articulated electric multiple units behind (colour); Metro Camm Gresley articulated electric multiple unit at Manors in 1962 (colour); pioneer Metro cars at Middle Engine Lane; Metro car at Tynemouth on 24 August 1980 (colour); refurbished Metro-Camm DMU at South Shields on 24 April 1981; Metro car at Whitley Bay on 26 August 1980 (colour); Class 142 in skipper livery in Newcastle Central on Sunderland service in September 1991 (colour); two Metro units on Bankfoot branch at Fawdon (Coxlodge); Pacer at Sunderland station in April 2000; Metro car at University (Sunderland) (colour); Tyne & Wear Metro map (2015); red livery Metro car at South Gosforth in April 2000 (colour: all colour images taken by author). See also letters from John Macnab on p. 573 on DMUs dumped on Newcastle to replace electric stock and from Chris Mills on p. 637 on errors made in planning the underground sections.
Lincolnshire signalling. Dafydd Whyles. 508-9.
Black & white photo-feature: Wainfleet signal box interior; Barnetby East interior showing jug handles on McKenzie & Holland levers and Tony Powell signalman; Goxhill exterior (on Barton-on-Humber branch); Immingham Reception interior NX panel, switch panel and pneumatic slide levers (also close up of last) with Tony Bradley, signaller: see letter on pp. 637-8 which notes not pneumatic, but all electric; Gainsborough Trent Junction signal box in fog and snow; Northorpe inteerior with Simon Doyle operating gate wheel.
Readers' Forum 510
Caption gremlinia. Editor
In the Cannon Street colour feature in the July issue, the first photograph on p388 shows No.34013 backing into the station rather than leaving it. (That was for a different picture but I omitted to amend the caption.) Due to a typing finger malfunction the introduction date of the LYR 4-6-0s was given on p418 as 1906 instead of 1908.
Steam supreme at King's Cross. Andrew Kleissner
George Moon is incorrect when stating that electric services over the City Widened Lines to Moorgate "never happened". The electrified Midland line "opened for business" on 15 July 1983 and initially featured a half-hourly all-day service between Moorgate and Luton: this was the first time that an off-peak service had been offered for many years. Although this service ceased with the opening of 'Thameslink' through the reopened Snow Hill Tunnels on 16 May 1988, capacity problems meant that many peak-hour trains still terminated at Moorgate. (I believe that many trains coming from the south equally terminated at Blackfriars; I have never seen photographs of Thameslink' EMUs at Holborn Viaduct, which was still clinging to life at this time. The Moorgate services finally ceased on 20 March 2009, with the last scheduled departure at 19.06. According to the 'Disused Stations' web site, First Capital Connect agreed that very morning to run the later 19.54 ECS to Cricklewood as an enthusiasts' special- travel was free but commemorative tickets were issued seeking donations to the Railway Children's charity. But even this was not quite the end, as empty stock from trains terminating at Farringdon continued to use Moorgate for a little while longer. I used Moorgate (Widened Lines) a few times during the summer of 1970 (when it was still open to the elements) and regularly during the autumn of 1974 (by which time it had been covered over). My recollection is that the Midland line DMUs used the southernmost platform while the more frequent Great Northern services used the two adjacent ones — but this detail may be incorrect. Although diesel-hauled, these latter trains with their non-corridor stock seemed to be a relic from another age. Working was slick, with each arriving locomotive taking out the following departure: presumably the sequence of operations must have begun and concluded with a light engine movement.
One evening my train was just leaving King's Cross (Met.) when the driver slammed on the brakes and hooted furiously. A look out of the window established that the signal was green but that the road had been set for the GN route. Passengers on the train would certainly have been surprised to emerge into the King's Cross Suburban station, even assuming that it had successfully negotiated the Hotel Curve! Fortunately the points were reset and our journey continued uneventfully.
The return and exhibition of the 'Royal Scot'. Arnold Tortorella
Positive feedback and supplementary information from someone whose brother and father actually saw and visited the locomotive and its eight carriages on their return from the USA and Canada, stimulates us all to produce more articles and material relevant to the 'classic' steam railway era. However, it is only when one's own work appears in print and it is fully laid out, that one can appreciate that everything is not quite so clear cut and factual as it seems, as the following will relay:
On Tuesday 5 December Royal Scot and its eight carriages returned from their tour of North America and arrived at Tilbury dock. The very next day The Times of London ran a 'block advert' on behalf of The Vacuum Oil Company Ltd.' which contained most interesting 'factual information' relevant to the tour, including the statement that the 'Royal Scot' had travelled 11,194 miles over US and Canadian railroad metals. The full range of this information appeared within the caption to the map of the tour on p 134.
However, some ten days later on Friday 16 December 1933, when the King's Message to the train crew and the LMS was read out at Euston, the distance travelled during the tour had increased to over 11,700 miles. This was recorded on p. 137, top left — first line. Possibly when the 'copy' for the 'block advert; was being prepared, the initial figure of 11,194 miles was correct/was the available data to hand, but it does illustrate the variation in 'factual data' which was recorded for p~sterity and appeared in print.
As is well known, a large tender with a wheelbase of 7ft 6in plus 7ft 6in, along with an \increased capacity for coal and water, was attached to Royal Scot for its North American tour. Readers interested in the history of the 'standard' LMS tenders will find a wealth of information, along with suitable drawings, photographs and illustration, within a two-part article written by John Jennison and published within LMS Review, Nos. l and 2 (Wild Swan Publications, 2013-14).
Mention was also made that Royal Scot and its eight carriages toured LMS metals within Britain after the return from North America. Indeed, a breakdown of the eight coaches may be found within LMS Reflections, p23. Readers are referred to this work for reference.
Similarly, mention was made of the tour of the train of both English and Welsh and also Scottish cities and towns. The following short extract from the LMS Northern Division Minute Book will provide further information on this subject:
"Traffic Sub-committee' held at 302 Buchanan Street, Glasgow. Date Item No. 17th April 1934 1556 Exhibition of 'Royal Scot' Train With reference to Minute No.1333 of the 'Traffic Sub-committee' of 13th February 1934, the Chief Officer for Scotland reported that on account of the interest aroused by the first visit of the 'Royal Scot' train, a second tour had been arranged and that the following places had been visited, viz:- Aberdeen Kilmarnock Stirling Ayr
He further reported that the train had been visited by 82,720 persons; that no charge had been made for viewing the train, but that a collection had been taken in aid of the Railway Benevolent Institution; that souvenir badges had been sold and that the total amount received was £482 7s 5d."
Interested readers will find supplementary information, along with excellent photographs and illustrations, relevant to the North American tour of 'Royal Scot' No.6100 and its eights coaches within: Canadian Rail', No.l70, October 1965, which can be located at website:
http://www. exporail.org/can _rail/Canadian%20Rai1_no170_1965.pdf.
Reference: LMS Reflections by Bob Essery and Nigel Harris (Silver Link Publishing, 1986)
William James. Miles Macnair
Writer spent four years researching his biography of James, the first since 1861, published by the Railway & Canal Historical Society in 2007 [William James (1771-1837) - The man who discovered George Stephenson], so he hopes the following may correct a few misapprehensions.
a) William James never "determined on a career in engineering from an early age". He devoted himself to the legal and financial aspects of his vision for a new transport system based on steam locomotive- hauled railways, though he did become a skilled surveyor and geologist. He left the 'engineering' to others, hence his crucial partnership with George Stephenson in 1821, a partnership that broke down because of George Stephenson's lack of vision over the potential power and speed of the locomotive. Luckily his brilliant son Robert Stephenson, William James's protege and one-time assistant surveyor, had no such inhibitions.
b) William James knew canals were 'yesterday's technology' and only reluctantly agreed to take on the completion of the Stratford Canal to help out a friend, while he waited for some inventor - John Birkenshaw 1820 - to come up with the malleable, wrought iron rails which would make faster, heavier locomotives a practical proposition.
c) Thomas Telford was invited to be a consultant on the Stratford-Moreton railway purely to add gravitas to William James's ambitious scheme to drive a railway to London. His only contributions, entirely negative, were to delay the start of construction and encourage the directors to dismiss locomotives and embrace the retrograde alternative of horse power. Without his intervention and the 'health and safety' obsessions of the Board of Trade inspectors, William James's railway should have beaten the Stockton & Darlington to be the first locomotive railway in the world. And that would really have changed the history books.
William James was a skilled business professional, in no way an 'amateur', a flawed genius who took on too much and suffered for being too far ahead of his time.
50 years ago on the Met/ GC route. Leonard Rogers
The colour photograph at the top of p344 shows an English Electric Type 4 rather than a Type 3. It was one of the 'namers' but so filthy that the number cannot be made out.
To expand a little on the last few years of steam operation on the BR side of things, the 'ords' (stopping services) which were said (top of p343) to have been withdrawn 'by 1964', actually last ran north of Aylesbury and south of Rugby (as well as between Nottingham and Sheffield) on 2nd March 1963.
The allocation of Britannias to GC London Extension sheds (as opposed to visits on services diverted from the Western Lines during the rebuilding of Euston and the WCML electrification, which were quite regular), referred to in the text and lower picture caption on p344, was actually quite short-lived. It occurred twice, as follows:
• In September 1961, five locomotives (Nos.70014/15/45/48/49) were transferred from Newton Heath to Neasden. Only the last three of these had the high capacity tenders, though.
• When Neasden closed in June 1962, No.70045 left for the Western Lines but the other four were transferred to Annesley. Their stay there was short-lived, however, and they too left for the Western Lines in October 1962.
• In October 1965 eight of the locomotives with high coal capacity tenders (Nos.70045-47/50-54) were transferred to Banbury — by now responsible for GC line steam power (see below), ostensibly for use on the Marylebone-Nottingham semi-fasts and the remnant mail and newspaper trains from Marylebone. However, contemporary reports indicated that their use on these duties was only sporadic, with Class 5s continuing to appear on these turns quite often, and in January 1966 the Britannias' were all transferred to Carlisle, leaving the 'Black Fives' to hold the fort until the end in September.
Reference to Banbury above leads me to mention finally how the servicing of the steam locomotives used on the Met & GC Joint was the responsibility of no fewer than four different sheds in the space of three-and-a-half years. After the closure of Neasden, visitors to Marylebone then had to run to Cricklewood for servicing, the Met & GC line being part of the LMR's London (Midland) Division. When that shed closed in December 1964, responsibility for the southern end of the GC was transferred to the Western Lines and Willesden became the London servicing point. That shed too closed in September 1965, leaving no LMR steam sheds in London. Responsibility for steam visitors to Marylebone, now the LMR's last steam outpost in the capital, was passed to Banbury, an ex-Great Western depot which, since 1963, had been in the LMR's Birmingham Division. Any steam locomotives failing at the London end of the GC now had some way to go to receive attention. I suspect that this was not attention that could always quickly be given. Thus, during the last week of steam at Marylebone in the first week of September 1966, there were reportedly no fewer than three failed steam locomotives dumped at the terminus, awaiting a tow to Banbury. Two were Black 5s and the third was the now-preserved and main line-active Bl No.61306. This was reputedly the last LNER-design locomotive to work into the capital in ordinary BR service. It had worked up to London on the 08.15 ex-Nottingham on 23rd August and was failed with hot bearings after arrival. This was a life-long Hull locomotive (apart from its last three months at Low Moor) and had presumably been appropriated by Colwick, by now responsible for GC motive power since the closure of Annesley at the end of 1965, after working into Nottingham.
By Loch Luichart I wuill go M.H. Yardley. rear cover
Class 37 No. 37 021 in yellow and grey livery on 18.42 Inverness to Kyle of Lochalsh service on 4 July 1991.
Number 9 September 2015 Issue Number 293
GWR 'Castle' 4-6-0 No.5015 Kingswear Castle and '45XX' 2-6-2T No.5555 (one for the magic number collectors!) ready for duty at Shrewsbury shed in 1961. front cover
When the railway hotel was the best you could do. Michael Blakemore. 515
EditorialI munch throuugh the remnants of the railway hotels, many of which like the St. Enoch's in Glasgow have gone, but some soldier on like the Midland Hotel in Morecambe in restored splendour.
West Riding 516-18
Colour photo-feature: Class 5 No. 45428 at Huddersfield on 10 June 1967 waiting to take over a railtour to York (David Idle) see letter from Leonard Rogers; WD 2-8-0 No. 90631 on Wakefield shed on 8 July 1964 (Bob Essery); 8F 2-8-0 No. 48542 on southbound mineral empties pasasing Calverley & Rodley station on 30 October 1965; (David Idle); Jubilee 4-6-0 No. 45562 Alberta on Saturday 06.40 Birmingham to Glasgow express leaving Skipton on 12 August 1967 (M.H. Yardley): see letter from Peter Swift on page 701; BR Sulzer Type 4 No. D30 on Bradford Forster Square to St. Pancras express pasasing Calverley & Rodley station on 30 October 1965; (David Idle) see letter from Leonard Rogers; 9F 2-10-0 No. 92114 on a Long Meg to Widnes anhydrite train restarting from Hellifield in April 1966 (Brian Magilton); Britannia No. 70006 Robert Burns on Hellifield to Carlisle stopping service in Dentdale in April 1966 with some snow on hills (Brian Magilton).
R.A.S. Hennessey. Autocars and Doodlebugs — some Edwardian transfers of technology. 519-25
The article is centred on the two North Eastern Railway autocars: one of which is extant and being restored. They were constructed at York under Wilson Worsdell following George Gibb's visit to the USA, notaably to the General Electric works in Schenectady. The NER vehicles were petrol electric railcars. Jenkinson and Lane's British railcars and J. Parker Lamb's Evolution of the American diesel locomotive are both cited: the latter is called magisterial. Perhaps the RCTS Locomotives of the LNER. Part 10B should have been mentioned. Problems wiith clutches and the control of early internal combustion engines caused electric transmission to be used, and this was the case with the NER cars where the quest for a suitable petrol engine was elusive: Napier and Wolesley engines were used, but a post WW1 tank engine and a J.H. Holmes dynamo proved much more successful and enabled a trailer to be hauled andv to be worked over routes with gradients: for a time it worked in the Harrogate area. At first the cars were equipped with electro-magnetic track brakes. The main area of work was the Selby to Cawood branch, but in summer they were employed on Scarborough to Filey services, and were assessed on the Hartlepool to West Hartlepool shuttle service in competition with the intensive tram service. The livery was crimson and cream. They were withdrawn in 1930 and 1931. As early as 1889 William H. Paton had patented a design for a petrol/battery/electric car in association with Pullman. According to D.L. Bradley in The locomotive history of the South Eastern and Chatham Railway Diick Kerr supplied a petrol electric railcar for use on the Isle of Sheppey Light Railway by Hennessey questions whether this was a straight petrol railcar. Wiilliam R. McKeen developed advanced looking streamlined petrol (gasoline) railcars with direct drive through a clutch for the Union Pacific Railroad and with the assistance of Edward Harriman set up in business on his own. Asa F. Batchelder of General Electric in the USA who designed the electric locomotives for the New York Central RR to enable passenger trains to be worked into Grand Central Station imported a Wolseley petrol engine for experiments with petrol electric railcars, but switched to large V8 petriol engines manufactured by Wason Manufacturing Co. at Springfield. Richard Dilworth and Hermann Lemp worked on petrol engines for General Electric at Schenectady and this eventually led to the formation of the Electro Motive Division of General Motors and the ubiquitous diesel electric locomotive.
Illustrations: NER Autocar at Scarborough c1906; Weitzer petrol electric railcar on Alfold Narrow Gauge Railway in Hungary c1910; Great Central Railway Westinghouse petrol electric railcar with trailer with Metropolitan Railwaay electric multiple unit behind presumably between Wembley and Harrow; Sulzer/Brown Boveri diesel electric railcar in Saxony; Westinghouse petrol electric railcar for New Zealand c1912; McKeen petrol mechanicaal railcar built for Victorian Railways in Australia; General Electric petrol electric railcar on St. Louis Southwestern Railway; General Electric petrol electric locomotive for the Dan Patch Lines in 1912; NER Autocar as LNER No. 3170Y with trailer; British Thomson-Houstonpetrol electric railcar as acquired by GWR; McKeen petrol electric railcar at Texas City Junction. See also letter from Rory Wilson on p. 637 concerning Danish and Swedish vehicles. See also letter from Walter Rothschild on origin of word "coach".
E.A. Gibbins. The case of the Brightlingsea branch closure. 526-32
The Wivenhoe & Brightlingsea Railway opened in 1866 and was worked by, and eventually taken over, by the Great Eastern Railway. It served the oyster industry on the River Colne. It was damaged by the East Coast floods on 31 January 1053 and consideration was given to its permanent closure, but reopened on 7 December 1953. Diesel multiple units were introduced from 4 March 1957. The line closed on 15 June 1964. Illustrations: Wivenhoe station ; map; J15 No. 45432 at Brighlingsea taking water and at swing bridge over Alresford Creek all on 7 July 1956 (H.C. Cassereley); 4-4-2T No. 41949 leaving Wivenhoe for Clacton on 7 July 1956; Craven's DMU at Brightlingsea on 3 May 1959 (J.S. Gilks); EMU passing branch junction. See long letter from Walter Rothschild on p. 763.and response to that in Volume 30 page 126 from Chris Mills.
In Lincolnshire. 533-5.
Black & white photo-feature: B1 4-6-0 No. 61408 leaving Lincoln Central on York to Colchester service on 23 February 1952; O2 2-8-0 No. 63955 approaching Pelham Street level crossing with southbound coal train on 23 February 1952 (crossing replaced by iconic Pelham Bridge in 1958); C12 4-4-2T No. 67384 on Louth shed on 24 July 1952; GNR steam railmotor (railcar) No. 6 at Sutton-on-Sea; B17 No. 61633 Kimbolton Castle at Spalding on Liverpool to Harwich boat train on 24 July 1952; J6 00-6-0 No. 3634 taking water at Boston in LNER period; No. 64229 leaves Mablethorpe with a train for Nottingham on 31 July 1953; 9F 2-10-0 No. 92039 and 4F 0-6-0 No. 44472 at Lincoln.
John Chapman. By train to Somerset in the 1960s. 536-8
Journey with Boy Scout troop from Dorking to Dunster to camp at Timberscombe. Outward journey from Paddington to Taunton on 27 July 1962 behind Warship diesel hydraulic No. D870 Zulu; thence behind 57XX No. 4663 to Dunster. Retuirn on 9 August was behind 2-6-2T No. 5563 to Taunton thence D830 Majestic to Paddington. Illustrations (not directly related to text): D817 Foxhound at Paddington; on 22 September 1962; No. 5525 calling at Crowcombe on 26 February 1960 (J.S. Gilks); No, 5543 at Bishop Lydeard on 26 February 1960 (J.S. Gilks); DMU near Doniford leaving Watchet on low cliffs above Bridgwater Bay on 13 June 1970 (colour J.S. Gilks); Hymek leaving Williton with through service for Paddingtony on 13 June 1970 (colour J.S. Gilks).
George Smith. A catalogue of errors — the Stockton & Darlington Railway Journal of George Graham. 539-43
Huskisson is often considered to be the first British railway fatality, but there were several earlier ones: at least fifteen had died in accidents on the Stockton & Darlington Railway prior to Huskisson's demise. John Graham was appointed Traffic Manager on the Stockton & Darlington Railway in an attempt to bring order into the way that the railway was run. Although locomotives were used a great many trains were worked by horses; and although dandy carts eased the lot of the horses the method of working tended to be lax and where there was single line there were arguments between the drivers on who had the priority. Much of the traffic was in the hands of agents, including individual collieries and this made discipline difficult, although the Company fined offenders for inappropriate working methods . These misdemeanours were recorded in notes kept by John Graham and these were brought together by his son John with the assistance of Harold Oxtoby after John had retired at the behest of the North Eastern Railway management. The handwritten manuscript is kept in the National Archive at Kew in RAIL 667/427. The Journal notes that sea water got into the boilers and caused the locomotives to primec and sand blown from the Tees estuary caused further problems. Extraordinary demand were placed upon the railway employees: George Graham was sent to Derby to collect. four locomotives. A conductor was provided as far as Clay Cross and then George was expected to find his way home. The journey took eighteen hours and at one point they were directed onto the wrong road and had to rverese back to the junction. Primitive lubrication made the task even more difficult. On Good Friday 1861 observed an ill-organized experiment to establish the friction of coal wagons on the incline down from Barnard Castle to Darlington: the train ran downhill out of control until slowing on level track..Illustrations: horse-drawn coal train; chaldron wagons; dandy cartl Hackworth business card showing locomotive Globe; John Graham portrait; Locomotion No. 1; Hackworth 0-6-0 Middlesbrough; $&DR 21-2-2 No. 50 Meteor.
Focus on Shrewsbury. 544-7.
Colour photo-feature: No. 6024 King Edward I arriving from South West in September 1961 (G. Parry); No. 7011 Banbury Castle on turntable in August 1964; Jubilee class No. 45699 Galatea in station in 1963; No. 7802 Bradley Manor on down Cambrian Coast Express in July 1959; No. 6017 King Edward IV on express in statiion in April 1962 (G. Parry); Castle class No. 5085 Evesham Abbey and No. 7820 Dinmore Manor on sstopping service in 1963 (David Fielding); 57XX No. 3788 picking up single line token at Sutton Bridge Junctiion for Severn Valley service (G. Parry); No. 5095 Barbary Castle leving with up Cambrian Coast Express in September 1961 (G. Parry); No. 1008 County of Cardigan on shed in August 1957; B1 No. 61105 on stopping service in October 1964.
Class 56 freight. Rodney Lissenden. 548-9
Colour photo-feature: No. 56 102 (blue livery) on coal train to Fiddlers Ferry at Buxworth in Hope Valley on 22 July 1983; No. 56 060 (Railfreight grey livery) hauling empty mineral wagons from Bat & Ball near Sevenoaks on 09.52 to Whatley Quarry on 5 March 1988; No. 56 094 Eggborough Power Station (Railfreight Coal Sector livery) on Coadbach to Immingham train passing Miskin on 17 January 1998; No. 56 303 (Fastline blue livery) at Water Orton on 11.01 Doncaster to Thamesport (Isle of Grain) container trainon 20 April 2007: No. 56 085 (Loadhaul black & orange livery) at Rainford with Knowsley Freight Terminal to Immingham container train on 1 March 2002.
Jeffrey Wells. The Bristol & South Wales Union Railway and the New Passage Ferry 1857-1868. 550-6.
The South Wales Railway opened from Chepstow to Swansea on 18 June 1850. Coaches from Chepstow to Beachley enabled passengers to use the Old Passage Ferry to Aust (an article in Archive No. 71 (2011 described the working of this ferry prior to its displacement by the first Severn Road Bridge). There was another ferry at New Passage, in the hands of the Lewis family and which had won the Mail caontract, near to where the Severn Tunnel would be excavated and this attracted the construction of linking railways. I.K. Brunel backed the first: the Bristol & South Wales Junction Railway in 1846, but this failed. On 27 July 1857 the Bristol, South Wales & Southampton Union Railway received its Royal Assent. This dropped the "Southampton" from its title and also dropped plans to build a new Central station at Queen's Square. Nevertheless, construction started with purpose by tackling the difficult Almondsbury Tunnel under the direction of Charles Richardson and C.P. Brereton. Piers were constructed at New Passasge and at Portskewett. Landslips delayed construction and there were trials to assess ferry performnace. Captain Tyler inspected the works on 18 August 1863, but refused to sanction opening due to inadequate signals. This was freported in the Bristol Gazette and Bristol Mercury. A second inspection followed on 4 September 1863 allowing the line to open. See also letter from Michael J. Smith on p. 763 on transfer of rolling stock away from Metropolitan Railway to be used on Bristol & South Wales Union Railway..
Illustrations: New Passage Pier and Hotel (lithograph from Illustrated London News of 1863); map which only shows railways as in 1863; New Passage Halt on 28 August 1956 (H.C. Casserley); Cross Hands Halt on 28 August 1956 (H.C. Casserley); Jubilee No. 45651 Shovell climbing towards Lawrence Hill station on up Devonian 2 August 1958 (T.J. Edington); Pilning Low Level station; Patchway station; No. 4082 Windsor Castle on running in turn with two coach train at Stapleton Road c1935; diesel multiple unit at Stapleton Road; Filton station c1960; No. 2810 climbing towards Patchway Tunnel.
Jim Greaves. The Club Train 1889-1893 - Part Two. 557-63.
Mainly a description of the rolling stock and its allocation to the London, Chatham & Dover and South Eastern Railways. The cars were painted olive green, had electric light provided by accumulsators; an independednt heating system and at least one WC. Illustrations: colour view of Anniversary Brochure of 1898 showing interior of Wagon-Lits used in France; 26-seat voiture salon plan; stored stock at Mottingham; 32-seat voiture salon plan; fourgon-fumoir [plan; fourgon in storage at Mottingham; interior of eighteen seat saloon (engraving from French magazine); Voiture-Salon No. 261 built for service in England with British buffers and steps which would have been impractical in Mainland Europe; SER Club Train passing Dunton Green in 1893 (T.F. Budden); 2-4-0 Asia at Dover Priory c1891; Kirtley M3 class 4-4-0 No. 188 at Battersea in 1890s (DriverWalter Stark may be visible in both previous illustrations); F class 4-4-0 at Dover Harbour; Cars Nos/255 and 258 at Cherbourg on New York Express for Paris
Things you don't see now. Paul Aitken. 564-5.
Colour photo-feature: Noo. 27 029 dragging rail at Shawlands on Cathcart Circvle in Glasgow on 10 June 1979 (Practice subsequently forbidden as dangerous); Stirling three semaphore arms on small gantry on 19 April 1980 (since replaced by colour lights); Caledonian Railway flapjack shunting signals at Stirling 19 April 1980; revolving disc shunting signal at Rose Street, Inverness on 1 August 1980; LNER shunting signal at Cambridge with reinforced rubber arm (installed in 1926) on 22 August 1982; hydraulic buffers at Glasgow Central station on 13 September 1987 (since hidden behind other structure); lower quadrant signals in Radyr Yard on 10 August 1989 (site since built over.
Michael J. Smith. Metropolitan memories. 566-72.
Author saddened by the loss of variety which used to be visible on London Transport's Metropolitan Line in the 1940s/early 50s.: most, but not all (where are the F class sets with their oval cab windows which used to inhabit the Uxbridge Line?), are both illustrated and described. The illustrations say it almost: all: five car Inner Circle train at war damaged |Moorgate station on 8 August 1948 (J.H. Aston); ex-Metropolitan Railway driving trailer with clerestory roof from 1905 at Moorgate on 17 June 1950 with its manually operated sliding doors open (John H. Meredith); five car Inner Circle train entering Mooorgate; up locomotive hauled (No. 2 Oliver Cromwell between Harrow-on-the-Hill and Northwick Park in August 1955; down locomotive hauled (No. 5 John Hampden probably still in wartime grey livery) overtaking P stock train at Northwick Park; Metropolitan Line brake third and first class coaches at Aylesbury on 2 May 1936 (H.C. Casserley); T stock set at Watford in January 1959 (Chris Gammell: colour); O class set passing Paddington goods depot; P class stock calling at Ruislip in May 1960 (J.S,. Laker: colour); S class sstock approaching New Cross Gate on 25 January 1949 (John H. Meredith); S8 stock at Bombardier factory in Derby on 8 October 2014 (colour: Author); commercial advertisement from Birmingham Carriage & Wagon Co. showing O class motor car (and interior of 1938 tube stock and J3 trolleybus. See also letters from Gerald Goodall on page 637.and on page 701 from John Fadelle (on replacement of Metadyne), L.F.E. Coombs (manual sliding doors) and Andrew Kleissner (mainly on destination indicators)
Readers' Forum. 573-4
Britain's railways and the Great War Food Crisis. Michael J, Smith
References to and photographs of the Metropolitan Railway's vegetable production alongside the Harrow to Uxbridge branch raise the question of how the produce was collected after harvesting. The obvious answer, of course, was by train. A photograph exists* of a small and very basic wooden platform alongside the track near where Hillingdon station was to open in 1923. An electric passenger train is drawn up by the platform and two men, in 'civvies' and flat caps, are about to lift some sacks of produce through the open door of the luggage compartment of the leading carriage. Possibly other such ad hoc platforms existed along the line. One wonders whether such consignments were charged and paid for!
*Reproduced in The romance of Metroland by Dennis Edwards and Ron Pigram (Midas Books 1979) p68.
'Deltic' dawn and A4 sunset. David Percival
In survey of the A4s' finale, Alan Taylor has unfortrunately perpetuated an error which appeared in a RCTS publication more than 40 years ago and has since been repeated in many books and articles. The last steam-hauled Elizabethan trains in fact ran on Friday 8 September 1961 and it was on that date that No.60022 Mallard worked from King's Cross to Edinburgh and No.60009 Union of South Africa came south. Next day, the two locomotives ran in the opposite directions, on the Saturday equivalent workings. From 1954 onwards these Saturday trains called at Newcastle and were formed of the Elizabethan locomotives and stock but were untitled — although the name was sometimes incorrectly displayed on the locomotive headboard, subsequently confusing many unwary caption writers.
'Deltic' dawn and A4 sunset. John Macnab
Mention within the above article Uuly) of the Anglo-Scottish Car Sleeper/Carrier services of the period and the general purpose CCT vans used in 1960 to convey cars requires some clarification.These were redundant ex-GER and LNER loco-hauled passenger coaches off the Liverpool Street-IIford services which had been electrified c1949 and had lain at Stratford for several years. A number of these coaches were stripped to their underframes at Stratford in the mid-1950s to become motor car vans. The LNER stock dating from 1935/6 became E 71000-34 E and the older GER ones E 71035-99 E. They were classified CCT (E), the E suffix in this instance in LNER language apparently denoting they were bogied stock. As mentioned, for the 1961 season those individual vans used were emblazoned by the bold lettering described and illustrated as such on p, 400. The covered double-decker car carriers that took their place were the unique batch built, body-wise, in GRP by Newton Chambers in 1961/2 which, strange to relate, were given erroneous LNER parentage in that they were suffixed 'E', viz E 96286-99 E. In addition, they complied with international rail ferry arrangements complete with RIV anchor symbol and mooring rings on the solebar — a purpose, as far as I am aware, they never worked on, being confined to the Anglo-Scottish workings.
One aspect of these workings I did not know about and found intriguing was the rostering and working arrangements of the two Car Carrier/Sleeper sets. Even if involved in carriage working in my BR employment at that time, I was in ignorance of this and the passage of 50-odd years has only brought revelations to the fore!
'Deltic' dawn and A4 sunset. David Rollins
I get frustrated whenever I see in print that the 6½hr run was too long for one set of enginemen. This is not true. At Top Shed we worked far longer out and home turns shovelling far more coal on longer hours that on the Elizabethan. The reason was drivers' route knowledge. Top Shed drivers worked 276 miles to Newcastle 365 days, Haymarket drivers 123 miles south for the same period. To equalise matters it was agreed that Haymarket drivers would have route learning time allowed from Newcastle to York during the winter months to allow the changeover. If King's Cross drivers had to learn Newcastle to Edinburgh this would have involved extra time and expense. On the Elizabethan two fireman would shovel around 6 to 7 tons of coal, on the Anglo Scottish Car Carrier one fireman working to York and back would shovel from 10 to 15 tons of coal, and this turn was for three days!
Mr. Maunsell's Moguls, Phil Evans
Believes that the caption to U1 No.31905 on p276 is not entirely correct. The fact that the locomotive is straddling the catch point in close proximity to the signal indicates that it is not on a running line but at the exit from a yard or siding. This may well be Selsdon sidings with the locomotive facing Elmers End, with the electrified lines in the foreground leading to Selsdon Junction and Sanderstead. Also, since neither the main nor shunt signal is cleared, it seems likely that the train was setting back into the sidings.
Memories of a Nine Elms fireman. Christopher Tanous
Vernon Howard's stories of injuries and near misses stirred some memories. One vivid one is of meeting a Southern Region guard in 1962; he was quite an old hand and had a permanent memento of contact between his issue mackintosh and the conductor rail. He too had experienced a mercifully brief flashover when his long wet mac brushed the 'juice rail' — he ended up with a brand on the back of his neck, with an imprint of the metal links of his coat's hanging loop! Writer will also never forget looking back from the second man's window of a BRCW Type 3 Bo-Bo diesel at Factory Junction, where we were to stop and reverse our train into sidings. The same guard was just in the act of jumping down from his van to phone the signal box when we had cleared the points. We were still doing a good 15mph as we slowed down and his chosen place to drop off on to the ballast was into a frighteningly small gap between two adjacent conductor rails, for our line and for the one beside it. All in the day's work, he would no doubt have said!
50 years ago on the Met and GC. Christopher Horne
Stock arrangements on the Uxbridge and Watford lines were interchangeable: for instance the 4.16 (16.16?) Watford-Baker Street was always worked by Uxbridge branch stock – to ensure that all drivers on both lines had route and stock knowledge up to date. The T Stock worked a number of Rickmansworth trains for the same reason. There was also a weekly working to Watford by one of the electric engines and 'Dreadnought' stock .
The down Master Cutler ran non stop to Rugby, but did not work down the Met; it followed the 18.10 Paddington- Birkenhead from Northolt Junction to Ashendon Junction because of a lack of available paths. (To enable the down South Yorkshireman to use the Met a Met train, complete with passengers, was shunted into a siding at Great Missenden to enable it to pass!)
The BR Standards Nos.73155-59 arrived at Neasden in January 1957, but did not last long, being heavy on coal and not equal to the former ER locomotives. I have no record of any K2 on the line after 1956; however, Woodford did periodically appropriate B16s from the overnight fish trains. As well as the locomotives mentioned by John Jarvis I have also records of regular Woodford V2s (Nos.6083l/863/890), both Hughes-Fowler and Stanier 2-6-0s, and in 1957 two A5 Class 4-6-2 tanks on the morning commuter trains from Brackley and Woodford. Several Fowler 2-6-4 tanks had short stays at Neasden, which also had eight Class 3 2-6-0 s (Nos.76035-44) which were normally used on the High Wycombe branch but one of which every school day in 1956-1958 without exception worked the Watford branch freight which worked to Watford first thing and then worked back after the morning rush hour. As well as the Watford freight and the Aylesbury pick-up, there was one daily (weekdays) through steam-hauled freight in the up direction — bringing coal for Neasden power station and the GC locomotive shed: this was worked by a Woodford WD or, very occasionally, a K3. The down pick-up not only took coal empties north but, curiously, loaded coal wagons for Chorleywood, which yard was only accessible from the down line after 1953 when the semaphore signalling was replaced and the crossovers removed. (The empties from the coal for the Neasden depots were worked back via High Wycombe, Ashendon and Calvert Junctions.)
The track alterations north of Harrow included the link from the fast lines at Harrow to the Uxbridge branch, which led to the abolition of the Uxbridge trains which ran fast from Finchley Road to Rayners Lane.
Between 1959 and 1966 the Nottingham semi-fasts were also hauled by Standard Class 5s and one rebuilt Jubilee No. 45735 which had some time at Annesley. Run-down condition is charitable: some of them were in most appalling condition; one day No.46143 became a complete failure on the bank up to Amersham on the 16.38 - which led to (unofficial) regular scrutiny of the locomotive on the 16.38 at Harrow, particularly if it was running late, to ensure it could get up the bank! On one occasion a Cricklewood BRCW Class 2 (D53XX) was used. Only the north platform at Watford had run-round facilities. (This did not stop the Saturday morning locomotive-hauled train occasionally being routed into the wrong platform!) For the record the Chesham branch was worked after the war by GC tanks Nos.67416/18/20 and 69257 until the Ivatt 2-6-2 tanks (Nos.41270-72, 41284 and 41329) arrived in 1958. See also letter from Gerald Goodall on page 637.
KPJ also has memories: notably of the 10.00 departure from Marylebone to Manchester; normally hauled by an A3 (green Sir Frederick Banbury on first trip) first stop at Harrow-on-the-Hill with its London Transport roundels; then fast to Aylesbury syncoptaing up the bank to Amersham then on to Rugby (surrounded by green fields) and across the West Coast Main Line and smartly on to Leicester where the A3 was replaced by a B1 (or once by a K3). Travel was always in a blue moquette furnished first compartment.
Supertrams come to Britain . John Macnab
Regarding electric traction being ended in June 1967 and services dieselised with DMUs cascaded from other Regions: some of those sent from the Western Region were of inferior quality. In addition to whatever was sent direct from the Western Region, the Scottish Region sent seven Gloucester twin units (later Class 100) of its original allocation and also around five Derby three-car units (later Class 116) which a few months previously, late 1966/early 1967, had been received from the Western Region to alleviate a shortage of DMUs and were in the poor condition described, generating not a few complaints from the travelling public
The Blackburn Railway. Simon John Pearce
Writer discovered that published books could have drawbacks: two of these give the date the L&YR took over the Blackburn Railway as 1849 and I imagine one of these texts from the 1950s had this incorrect date simply re-quoted in the other book from Foxline from the early 1990s. However, the legendary John Marshall late 1960s book series on the LYR supplies the chronology to the takeover in 1858. One date yet to be corroborated in the newspaper or other archives is the date supplied by Tattersall in his1973 book about the line, specifically of when the more substantial stone station building was erected at Bromley Cross (1859). This was most important recently during an application to English Heritage to secure grade listing for the station. Perhaps a visit to the abundant LYR archives held at Kew might provide more information about exact dates of events along the branch? If readers are interested in seeing the official report for the Grade 2 listing of Bromley Cross station building and 1875 Yardley/Smith Type 1 signal box and 1848 original low level platform, then they can access it via the newly named Historic England website or via the single page for the station on Wikipedia.
The Blackburn Railway. Frank Ball.
Construction of Sough Tunnel: there is a distinct 'kink' in the middle of the tunnel. As a permanent way engineer writer had often passed through the tunnel in an inspection saloon when the misalignment can clearly be seen. The up and down lines from the opposite ends of the tunnel would have lined up almost perfectly. To meet their correct partners a reverse curve had to be introduced, an error of about 11ft which must have involved a substantial amount of extra tunnelling.
Newcastle District. Charles Allenby
By the time the photograph of J27 No..65882 heading south round Morpeth curve was taken in August 1964 Wansbeck signal box, shown in the background, had been closed almost eleven months: to be precise at 10.50 on Friday 27 September 1963, as shown in the Scotsgap train register book. At the time of closure Wansbeck signal box had no control over the East Coast Main line; it merely acted as a block post between Morpeth signal box 464 yards distance, method of operation (as described in the 1960 Sectional Appendix) Single line No Token, and Scotsgap signal box 11 miles 120 yards, Electric Token. With the closure of Wansbeck signal box Electric Token working was transferred to Morpeth signal box. The site of Wansbeck signal box was the scene of two major accidents. The first was on the 7 May 1969 when the 19.40 King's Cross to Aberdeen, The Aberdonian, which included sleeping cars, travelling at 80mph instead of the maximum permitted 40mph owing to the driver's inattention, was derailed leading to six deaths and 121 passengers injured. The Railway Accident Report states that the front end of the second vehicle's underframe came to rest "on the brick foundations of the old (disused) Morpeth (sic - meant to be Wansbeck) signal box". The second accident occurred on 24 June 1984. This involved the 19.50 Aberdeen to King's Cross sleeping car train travelling between 85mph and 90mph instead of the permitted 50 mph. Fortunately on this occasion there were no fatalities, but 35 were injured. The cause in all probability was that the driver fell asleep. The first accident led to the introduction of Advance Warning Boards and associated AWS magnets for significant speed restrictions; the second accident exploited a loophole in the system which was subsequently rectified.
Working Aberdeen's Harbour Railway. John White
Photograph p408 shows a ,steam engine coupled at the chimney end to two petrol tanks which it is shunting. Writer always understood that this was an offence punished by at the very least instant dismissal, even if the tanks were empty (which is said to be a greater risk of explosion).
Book Reviews 574
What the railways did for us: the making of modern Britain. Stuart Hylton. Amberley Publishing, also published as an e-book. GBS ***
When John R. Kellett's pioneering and important book The impact of railways on Victorian Cities was published nearly 50 years ago it came to your reviewer rather as Chapman's translation of Homer did to John Keats, a life-changing surprise. He showed not how railways worked but how they had changed permanently the whole nature of British life and the British scene. Kellett's was not the first book to cover the social and economic history of our railways, but it marked a step change from the blend of technological analysis, sentimental nostalgia and vituperative comment on Richard Beeching which characterised some railway literature at that time. Many other such books have followed, with the late David St. John Thomas's monumental posthumous work the latest contribution. Stuart Hylton's engaging new book does not claim to be on the Kellett scale, but for those who seek a different perspective on our railways it is an ideal and highly readable primer. Hylton writes with the important qualification of being part of the out reach team at the Didcot Railway Centre, which gives him a clear understanding of topics which are important to the lay student. In eighteen entertaining chapters he covers a wide range of matters including the impact of railways on crime, class distinction, the growth of towns and suburbs, war, literacy, women's opportunities and politics. Less frequented subjects are the standardisation of time, the improvement of diet and rural genetics, sabbatarianism and temperance. There is an instructive chapter on the share-owning public and the impoverishment unwise investment brought to many. A sea-change in national economic regulation was one consequence, a subject which resonates today.
Hylton's technique is generously to quote from contemporary accounts, imaginative literature, other historians and illustrative anecdote and there are several novelties amongst his rich sources. The neglected novelist Michael Sadleir and his trenchant observations on the destructive effect of railway termini on their environs, in Forlorn Sunset (1947), and the observations of the forgotten historian John Thackeray Bunce on the dramatic change brought to Birmingham by its railways are just two. A useful chapter on railway closures gives a balanced and thoughtful account of a controversial topic and disabuses us of some of our lazy assumptions that economic and social ruin inevitably followed the cuts. Overall Hylton fully substantiates his sub-title: the railways did indeed 'make modern Britain' in all sorts of ways which are not immediately obvious today. There is a photographic section and a useful bibliography. The publishers Amberley have built up a wide-ranging transport list and this is an attractively-produced and helpful addition.
The North British Railway: a history. David Ross. Stenlake Publishing. 288pp, AJM ****
The North British was one of the twelve largest railways in the UK and has twice had its story told in two entertaining histories, by Hamilton Ellis and John Thomas, the latter in two volumes. Now the company is commemorated in a new volume by David Ross which the author is careful not to call 'the definitive history', although he could surely be acknowledged as having achieved such an accomplishment. The book's approach is chronological, showing detailed quarrying of the company records, and reproducing the results almost in precis. This makes necessary a summary chapter and what results, 'The North British Railway in context', is very good indeed and could perhaps have been longer. There is also a final chapter on motive power, a time-line and appendices on staff and ships. Reports of boardroom and stockholders' meetings make up much of the text and there is more emphasis on company business than on operational matters. In passing, it is good to see that Mr. Ross has not joined John Thomas in his vituperation of Thomas Wheatley.
While the author's work is highly praiseworthy, he has perhaps not been well-served by his publisher. The book is both heavy and large in format, its size no doubt designed to show off the illustrations. But these are surely of secondary interest in a work of this nature and should really belong to a separate book. The page grids are rather forbidding in appearance and the index is poor for a work of this importance, with a need for more sub-headings to aid subject searches. This reviewer is puzzled by one of the maps — East Edinburgh (page 13) where all the junctions shown have a 'scrambled' appearance and Portobello West has had a flyover added at ground level. Perhaps this could be redrawn for a subsequent edition. David Ross is a thorough, painstaking, historian whose command of detail has not deprived him of the vision needed to take an overall view. This suits the subject matter here very well — he describes the company as 'stretched beyond its natural capacity'. The NBR had a poor, almost down at heel image — yet it built such monuments as the Tay Bridge and had a major share in the Forth Bridge, along with what became the LNER's largest station. Its trains were compared by Ellis to a faded tiger, yet its locomotives were still working while mankind prepared for a trip to the Moon. This book provides a worthy epitaph.
Southern style Part One: London & South Western Railway. John Harvey. Historical Model Railway Society. 124pp. BCL *****
The HMRS has a long tradition of publishing livery registers of railway companies and this publication takes them to a new even higher level. I remember many decades ago referring to a small edition covering the Caledonian Railway which at the time was invaluable as I was building a model of an 'Oban Bogie' in 7mm. Everything I wanted to know at that time was there except a true colour reference of the actual shade of blue to use. So, I headed off north with about twenty variable shades to match up to .... (there were at that time two restored CR locomotives in the Glasgow museum) only to find that they were distinctly different shades of the famous pale blue! Down the years I have rubbed down a selection of pre-grouping relics to determine the true colours of Midland, LMS, LNWR, Manx and L YR vehicles because the model trade proved unreliable as some different suppliers sold distinctly different shades for the same railway livery. There were four shades of red for LMS at my last count. This publication from the HMRS (which will be followed by others in the Southern grouping) is a fascinating and exacting reference to the livery styles of the LSWR and it is accompanied by a folder of specimen colours for the LSWR. Sixteen shades are provided covering the locomotives, rolling stock and structures. While these are wonderful for the modeller and the preservation societies, I can't help wondering about accuracy. For instance, numbers 15 and 16 are for structures 'stone' (early) and 'pinkish buff'. They are almost the same which takes me back to my CR expedition to Glasgow where one exhibit was freshly painted and the other had seen some years of service, making such a difference. The folder has the three shades of locomotive green (Adams, Drummond and Urie) and from my lifetime of experience with colours, I am aware that green is the almost the worst shade to rely on as time goes by. Having said all that, there is no doubt that this scholarly publication takes the subject of railway colours to the highest level and will be invaluable to all who obtain it, whether as a modeller or part of the preservation movement.
Bradshaw's Guide Volume 8 - The railways of Ireland. John Christopher and Campbell McCutcheon. Amberley Publishing, 96pp, DWM *
Regular readers of this column will be aware that your reviewer, having had the pleasure of giving the 'once-over' to a companion volume on the East Coast Main line between York and Edinburgh and is not desperately enthused by this series of books. As with the previously-reviewed volume, The Railways of Ireland uses Bradshaw's Victorian text with a catholic selection of pictures illustrating the Irish scene of the time - and indeed much later. It would be interesting to speculate what George Bradshaw would have made of the Titanic, 'C' Class flying boats or the Luas, although being a good transport man he would have probably taken them all in his stride! Well produced as this book is, your reviewer struggled to see where it added anything new to the canon of railway literature. Although perhaps not deserving of being condemned to Room 101 it may well not be a volume which readily appeals to Backtrack readers.
Hampshire electric. Paul Strong. rear cover
2-BIL ex-Southern Railway electric multiple unit arriving at Alton in March 1961: scene dominated by up starting signals
Number 10 (October 2015) Issue Number 294
London, Brighton & South Coast Railway K Class 2-6-0 No.32342, clean and ready for action at Norwood Junction locomotive depot on 11 May 1958. R.C. Riley. front cover
See also pages 608-9
Away of life, beyond the call of duty. Jeffrey Wells
Guest editorial. On a recent journey to York the train made a scheduled stop at Micklefield, sixteen miles from the city, to set down and pick up a handful of travellers. he stop turned out to be one of 35 minutes. During this time a minor drama unfolded at the station. When the doors of the train opened, a young boy leapt aboard and sat down. Both the female driver and the conductor tried in vain to remove the boy from the train. Eventually the Transport Police was contacted and in due course one of his parents arrived. Only then was the boy was coaxed off the train. Puzzled passengers were apprised of the drama and that the boy was autistic.
Throughout railway history, railway employees have dealt with exceptional circumstances. On 29th December 1884 William Wallwork,an engine driver in the employ of the Lancashire & Yorkshire Railway, faced possible death as his express train careered off the main line and into a siding upon which stood a goods train at Hindley, Wigan. His fireman jumped clear, leaving Wallwork to apply the brakes and minimise the inevitable impact. He was severely injured. Almost a year later Wallwork's courage was recognised by several Bolton gentlemen who were passengers on the express. In gratitude they had raised £35 by subscription and Captain Brewer (HM Inspector of Factories) presented Wallwork with the reward for his bravery.
Women also showed acts of courage. In her book Railwaywomen, Helena Wojtczak describes how, in 1912, a gatewoman lost her life attempting to protect the gates under her charge from certain demolition as detached runaway wagons bore down on the gated crossing at Limeston Hall, Millom, Cumberland. Wrongly assuming that a complete goods train had passed and having opened the gates to allow a horse and cart to cross the railway, she tried to re-close them against the road and was struck by the wagons and killed. In spotting the wagons running towards the gates, she could have stood aside and allowed them to dash into the horse and cart.
On 26th April 1930 Mr. R. Liggins, a platelayer, plunged into the River Anker, near Nuneaton, to rescue a six-year-old boy who had fallen into the river. Liggins applied artificial respiration and ndoubtedly saved the boy's life. The platelayer was honoured for his bravery at Coventry station in the presence of colleagues and railway officials. A Royal Humane Society testimonial on vellum was presented to Liggins by the District Engineer, Watford. The LMSR gave a monetary gift to show its appreciation.
There are bound to be many more examples of extraordinary actions beyond the normal duty expected of railway employees. Their individual stories remain to be told. Even railway employees who have
never been involved in such selfless and courageous acts will endorse my friend's view that working for the railways is a way of life.
Up and down the Folkestone Harbour Branch. Keith Dungate. 580-1
Colour photo-feature of activity on the branch after regular services had ceased and prior to final closur: rebuilt West Country Pacific No. 34027 Taw Valley departing Harbour with shuttle service to Folkestone East on 12 September 1991; Railfreight livery No. 47 224 descending to Harbour with railtour from Derby with another class 47 at rear; No. 33 204 with VSOE Pullman empty stock on 12 September 1991; 34027 Taw Valley arriving Harbour with shuttle service: No. 80080 banking shuttle away from Harbour on 12 September 1991.
Beverley Cole. Golf and the railways – the links. Part One. 582-6
The rise of competituive golf and increasing suburban development led to the generation of railway traffic. In 1896 George Gibb, the General Manaager of the North Eastern Railway promoted cheap excursions from York to Ganton near Scarborough to view a challenge match between Harry Vardon and H.J. Taylor. A golf course was established in 1893 at Raynes Park in theLondon suburban area near the railway station, but in 1923 the land was redeveloped for housing with roads named Greenway, Linkway and Fairway. The new breed of golfb professionals had humble origins: John Henry Taylor came from rural Devon and started as a greenkeeper at Westward Ho! Harry Vardon, born in 1870, came from Jersey. James Baird was a Scot born at the same time. They all competed in the Open Championship which from the railways standpoint generated new traffic to places, like Sandwich in Kent, tended to be short of custom. Railways offered tourist tickets to attract golfers to attract their custom fpr optional travel. Bernard Darwin in A round of golf publisshed by LNER extols the virtues of Silloth for golf. Illustrations: North Berwick (LNER golf poster by Andrew Johson, c1935: colour); Alexander (Sandy) Herd born in St. Andrews as depicted on WD & HO Wills cigarette card (colour); St. Andrews (LNER golf poster by Michael 1933 black & white: Arthur C. Michael: see Internet for colour images); LMS poster promoting first class restaurant car travel by Campbell Taylor c1930); C.O. Hezlet as depicted on WD & HO Wills cigarette card (colour); Derham Golf Club Halt in March 1943 and Silloth station with J39 No. 64932 on 14.40 passenger train for Carlisle on 16 June 1956 (T.J. Edgington). Part 2 see page 719. See also earlier article on same topic in Volume 19 p. 634.. See letters in response in Volume 30 page 126 from Bill Tollan and from Stuart Malthouse — the latter suggesting that golf rather than railway enthusiasm is good for career advancement!
Vernon Howard as related to Paul Joyce. Memories of a Nine Elms Fireman. Part two: A fond farewell to shed duties. 587-91
Part 1: see page 392. Work in the Dual LinkHaving ton cope with an M7 0-4-4T with a firebox which had been neglected by the previous crew and which led to the near fauilure of the locomotive on the tracks shared with London Transport and a very late arrival at Waterloo and being compelled to clean out the mess on his own back at Nine Elms. Being hit on the head by the regulator on a Q1 assigned to the Morden milk duty. Skipping a shift to attend a friend's wedding and the response to this demeanour by his boss: Gilchrist (who's position is not recorded, but one capable of dismissing him). Later he was driving an unrebuilt light Pacific pushing a wagon full of ash when it derailed and this happened in the presence of Gilchrist, but he got off with that. He acted as second man on deicing units consisting of old LSWR multiple units at the Wimbledon depot and somtimes he was permitted to drive. A shaggy dog story involved crewing Schools class locomotive No. 30907 Dulwich for a filming session at Waterlloo involving the Holywood actress Cyd Charisse and an ill-natured British actress who in attempting to upstage the American by leaning out of the locomotive from the cab seat thus leaving a large grease mark on her white dress and adding to her ill-temper! Another Schools class duty was acting as a reserve at Surbiton for the Royal Train. Illustrations: M7 No. 30341 at Nine Elms shed on 24 April 1959 (T.J. Edgington); East Putney station (where M7 ran short of steam); Lord Nelson 4-6-0 No, 30851 Howard of Effingham at Nine Elms on 21 May 1957 (J.F. Davies); S15 4-6-0 No. 30498 not 30842 as per caption at Nine Elms on 15 June 1957 (J.F. Davies); No. 34094 Morthoe at Nine Elms on 15 June 1957 (J.F. Davies);
David Joy. The railways of Keighley. 592-600,
In 1777 the Leeds & Liverpool Canal reached Skipton and the Canal was completed in 1819. By 1800 there were thirty cotton mills within the tight confines of the Aire valley at Keighley, but manufacture was switched to worstead later. An extension of the Leeds & Bradford Railway from Shipley to Keeighley was opened on 16 March 1847 and this was extended to Skipton on 7 September 1847 and Colne on 2 October 1848 and it was possible to travel through to Preston over the East Lancashire Railway by 2 April 1849. For a brief period this became a route for express trains between Leeds and Liverpool, but this not survive through railway politics and the opening of the shorter route via Standedge, but the Little North Western provided a northern outlet at Lancaster. To the south of Keighley Titus Salt provided a different form of competition via the moral high ground by constructing the Palace of Industry with associated high quality housing for its workers. The town is knon as Saltaire. The Keighley & Worth Valley Railway was incorporated on 30 June 1862 and opened on 15 April 1867. John Foster owned the Black Dyke Mills at Queensbury and was instrumental in establishing the Bradford & Thornbury Railways incorporated on 24 July 1871. The projrct was taken over by the Great Northern Railway and enabled it to reach Halifax on 14 October 1878 and Keighley on 1 November 1884 where a new station was constructed to serve all lines. The line from Queensbury was steeply graded and include the Lees Moor Tunnel which was a "blind tunnel" without ventilation. After closure this was used for tests with an A3 Pacific No, 60081 Shotover and diesel electric locomotives Nos, D8010/11 to study their fumes in association with cancer: the tests were conducted in secret during the winter of 1957/8. Illlustrations: Keighley station c1903; former MR 0-4-4T No. 1276 with Worth Valley train and N1 0-6-2T No. 9449 arrived from Queensbury in Keighley station on 17 October 1946 (H.C. Casserley); Saltaire station c1865; Saltaire station with Pacer No. 141 006 in Regional Railways livery arriving on reopening day 9 April 1984 (colour: Gavin Morrison); No. 37 411 at the rear The Scottish Railway Preservation Society of a four coach set with another Class 37 at the other end (both locomotives inb Englan, Wales & Scottish livery; coaches in some conflicting livery: colour; Gavin Morrison);; map of area, Holiday excursion notice to Eshtonhall on 28 May 1849; Damems station in March 1906; Haworth station; Ivatt Class 2 No. 41325 at Oxenhope on 15 August 1959 (colour: Gavin Morrison); Ivatt Class 2 No. 41241 at Oxenhope on 29 June 1968 (in red livery: colour: Gavin Morrison); 4F No. 3924 at Ingrow on 24 July 1974 (colour: Gavin Morrison); GNR M3 0-6-0ST No. 903 on Hewenden Viaduct; N1 at Wilsden on 14.31 Bradford to Keighley on 21 May 1955 (Edgar W. Morrell) and DMU at closed Queensbury station with railtour on 6 September 1964. NB the Internet has pictures of interior of Lees Moor Tunnel.. See also letter from Ted Buckley on p. 701 (on line to Queenssbury and its protracted demise) and author's response to it0.
L.A. Summers. In the days of Daniel Gooch. 601-7.
An assessment of Gooch's mechanical engineering achievements and of the team (Crampton and Sturrock) who worked with him to produce broad gauge locomotives which were faster than any standard gauge locomotives at the time. The article is mainly based on Gooch's Diaries and works by Vaughan, Westwood and Rolt. Phillipson is also cited. The author asks some questions which do not appear to be simple to answer: for instance were tne broad gauge locomotives converted from coke burning to coal burning and why was the Gooch form of valve gear adopted on several foreign railways yet was abandoned by the Great Western in favour of the Stephenson gear and to what extent did Charles Babbage influence the design of the dynamometer car. Inevitably the question of railway speed is also raised. Illustrations: Daniel Gooch (portrait); 2-2-2 Centaur; 2-2-2-2 Great Western; 2-2-2 North Star; North Star and Lord of the Isles inside Swindon Works in 1890s (photograph owned by David Castle); 2-2-2-2 Lord of the Isles; 2-2-4-0 Rob Roy; 0-6-0 Dido; card conveyed on Great Britain; Norte Railway of Spain 0-6-0 No. 030 2210 Perruca (colour) and replica broad gauge locomotives Fire Fly and Iron Duke at Didcot in 2013 (colour). See also letter on p. 701 which corrects text (mainly on exhibits at Didcot) and on caption relating to broad gauge locomotives broken up in 1906. See also letters on page 763 from Simon Bowditch on inventor of Gooch valve gear (John Viret for LSWR) and from David Burton on limitations of Whyte system for describing four axle locomotives.
Brighton Moguls, 608-9
Colour photo-feature of K class ex-LBSCR 3-6-0s: all by R.C. Riley except last, and all in fully lined kivery: Nos. 32342 and 32348 on Norwood Junction shed on 11 May 1958; No. 32353 at Brighton on 7 October 1962; No. 32353 on Brighton shed on 7 October 1962; and No. 32341 on turntable at Brighton in October 1962. See also front cover.
North Staffordshire steam. 610-13.
Black & white photo-feature: Adams M class 0-4-4T No. 9; 2-4-0 No. 15 at Llandudno; F class 0-6-4T No. 118 at Manchester London Road with express for Euston via Styoke; 0-6-0 No. 67 piloting an ex-LNWR 2-4-0 at Nottingham Midland with through train from Yarmouth to Liverpool Lime Street (caption states c1928, but North Stafford still on tender); Class B 2-4-0T No. 26 at Kingsley & Froghall; Class D 0-6-0T No. 63 at Stoke in 1922; Class K 4-4-2T No. 55 at Manchester London Road; 2-4-0 No. 14 on turntable at Macclesfield Hibel Road; Beyer Peacock & Co. steam railmotor (railcar) No. 2 at Oakamoor on Churnet Valley line; and KT class 4-4-0 No. 38.
How green was my valley: South Wales colliery steram described by John Scholes; all photographs by Roy Hobbs except where noted otherwise. 614-15.
Colour photo-feature: Craig Merthyr with 0-4-0ST Glan Dulais (Andrew Barclay WN 1119/1907) with vans to convey miners from Pontardulais depot in Ocober 1969; Talywain with 0-6-0ST Islwyn (Andrew Barclay WN 2331-2/1952) one of a former pair canabalised to leave one working with van to convey miners (in Yorkshire such trains were known as paddy trains); Maesteg with 0-6-0ST Patricia (Hunslet WN 2867/1943) on 25 April 1968 (Alan Tyson); Wern Tawr with 0-6-0ST Ton Phillip (Avonside WN 1842/1920) in April 1970; and Duffryn Rhondda with 0-6-0ST Olga (Andrew Barclay WN 1199/1909) with three wagons in August 1965.
Robert Darlaston. Afternoons out of school: four West Midlands branch lines in the 1950s. 616-22
Author went to a posh school where afternoons on Tuesdays and Thursdays were free (unless required for sport) and attendance was demanded on Saturday mornings. These afternoons provided opportunity for branch line travel. The first required taking a train to Worcester from Birmingham New Street via the Lickey Incline and a long wait in Worcester. Tickets for the branch could either be obtained at Shrub Hill or at Foregate Street (Great Western tickets were still available at the former). Time was available to inspect the Vinegar Works branch with a semaphore signal to control the road traffic in Shrub Hill Road. The Bromyard branch had ceased to extend to Leominster by the time these explorations began: the first on streamlined diesel railcar No. 6 and the second behind pannieer tank No. 3607. The next line was that from Kidderminster to Tenbury Wells, and sometimes on to Woofferton. Most of the other passengers were for Bewdley in the Wyre Forest and many had travelled from Snow Hill on the connecting train.A great Western diesel railcar was the norm, but a 14XX and auto train was the usual means between Tenbury Wells and Wooofferton. The Wellington to Much Wenlock line afforded great scenic opportunities, but was difficult to fit into an afternoon as the normal approach was by way of a tedious all-stations DMU to Wellington. The branch itself passed through Coalbrookdale, over the Albert Edward Bridge across the Severn at Buildwas and up the hill to Much Wenlock. Lastly the unadvertised service forAustin Motor Car workers between Longbridge and Old Hill was also sampled, and this included the last working on 29 August 1958. The most spectacular part of the trip was traversing the Dowery Dell Viaduct. Illustrations: Shrub Hill Road Worcester with semaphore signal to control road traffic interupted by trains on the Vinegar Works branch in September 1956; Great Western Railway map as in October 1912; GWR diesel railcar (carmine & cream livery) No. 20 at Bromyard with 13.56 to Worcesteron 31 August 1961; GWR diesel railcar No. 26 at Bewdley heading for Bridgnorth on 3 July 1958; 0-4-2T No. 1456 propelling 16.56 out of Tenbury Wells for Woofferton on 3 July 1958; 0-6-0PT No. 2144 with balloon spark arrester on Ditton Priors branch with SLS Specia on 23 May 1955 (G.W. Marshall);57XX No. 3601 at Bewdley on way to Tenbury Wells with 16.10 ex-Kidderminster on 31 August 1961; No. 3732 at Much Wenlock with 16.40 to Wellington on 27 August 1960; GWR railcar No. 6 at Buildwas on 16.20 Shrewsbury to Hartlebury on 29 June 1957; Longville station with railtour on 12 September 1959; No. 7448 leaving Longbridge with penultimate final departure for Old Hill on 29 August 1958;crossing Dowery Dell Viaduct viewed from last train; tickets (colour) from some of these jourrneys.
Milk train. 623
Colour photo-feature: Star class 4-6-0 No. 4062 Malmesbury Abbey with five milk tank wagons and two carmine and cream corridor coaches at Tingley Junction in 1956 (P. Alexander); Warship diesel hydraulic No. D827 Foxhound with up milk train coming off Royal Albert Bridge in July 1965 (Scott Cunningham); unrebuilt light Pacific No. 34079 147 Squadron passing Wandsworth Town with empty milk tank wagons on 15.54 from Clapham Junction on 23 July 1964 (David Idle)
David J. Hayes. West London Line freight at Kensington Olympia..624-33
As seen during the1970s when diesel haulage had taken over with a variety of types, but most of the wagons belonged to the previous era. Kenny-O was a point of transition both in place and in time: wagon-load traffic still remained, but block trains which had formerly consisted mainly for milk were increasing, but there are no examples of automotive, bulk cement, nor Freighliner illustrated, let alone the short-lived service from Stratford to Paris which probably was routed this way. In many respects the text is richer than the illustratiions as it notes the variety of traffics handled: paraffin wax, for instance. The Motorail traffic is also recorded. One susspects that the article will form a challenge for some of the regular letter writers: exports of bagpipes to Bulgaria? Illustrations supplied by Rail-Online: 0-6-0PT No. LT 95 (ex-No. 5794) passing Kensington South Main signal box with a short works train on 4 August 1970; Class 22 diesel hydraulic No,. D6332 with southbound train of 16-ton mineral wagons on 3 June 1069; Class 20 No. D8008 with southbound van train, with milk tank wagons in platform on 18 August 1968; Class 25 No. D7531 with brake tender on coal train foprmed of 16-ton and 21-ton mineral wagons in summer of 1970; Class 33/1 No. 6550 with southbound train of sand from Fen Drayton for Southern Region in summer of 1970; Hymek Class 35 No. D7065 with milk tank wagons in Platform 3 on 1 August 1970;; Warship Class 42 No. 821 Greyhound with milk tanks in Platform 3; Warship Class 43 No. D860 Victorious with 19.00 empty milk tanks for Plymouth; Class 47 Nos. 1813 and 1857 on Merry-Go.Round coal train in air-braked wagons from Welbeck Colliery to Associated Portland Cement works at Northfleet; Class 47 No. 1676 Vulcan on train of empty bogie tank wagons from Thame to Hoo Junction on 1 August 1970 (clear view of Motorail terminal); Class 52 diesel hydraulic No. D1000 Western Enterprise on mixed wagonload freight from Acton Yard to Norwood Yard; elactro-diesel Class 73/2 No. E6039 with mixed southbound freight on 18 June 1970. See also letters on p. 701 from Rory Wilson (on handling milk traffic) and from Nick Ridge on London Transport movement of coal for boiler at Acton Works; and in Volume 30 page 61 from John Lunn (a second man at Norwood Junction on working Class 33 over route). and further details of workings from David J. Hayes.
Rolling stock focus. Captions by Mike King, photographs by Roy Hobbs. 634
Colour photo-feature: former South Eastern & Chatham Railway saloon built in 1900 No. 177, modified in 1907 for conveyance of invalids in which form it became Southern Railway No. 7913, sold to the Army in 1936, becoming ARMY 3006 on the Longmoor Military Railway (in which it is illustrated at Lonmoor Downs station on 8 June 1968) – it has since joined the Kent & East Sussex Railway; former London & South Western Railway saloon No. 11 builtb in 1910 which became Southern Railway No. 7803, sold to the Army in 1938 becoming WD No. 3007 (photographed as previous) but in uncared fior state on Kent & East Sussex Railway; London Brighton & South Coast Railway directors' saloon of 1914 No. 60, ran on six wheel bogies and became Southern Railway No. 291s, withdrawn in 1965 and acquired by Bluebell Railway (photographed at Horsted Keynes in April 1966 with MLR 0-6-0T), stored unused since 1978. See also letter ffrom Nick Stanbury on page 764..
Two Caledonian branch trains. David Idle. 636
Colour photo-feature: Killin Junction with branch train hauled by No. 80126 and Callander & Oban line train in other platform on 7 August 1962; and Ballachulish terminus with Biringhan RCW Type 2 diesel Ni, D5363 waiting departure on 13 August 1962.
Readers' Forum. 637-8
Supertrams come to Britain. Chris Mills
Geoffrey Skelsey comments that the cars were designed to be coupled into trains of up to three units (true) and there is provision in the tunnel sections for extension of platforms if ever required (not what it seems). The original station box designs in the tunnel sections were for six-car trains, but the designers overlooked the effect of cant on the transition curves which started before the platform ends. As a result there was insufficient allowance for end and centre throw along the outer lengths of the curved platforms. This led to some heated exchanges between the consultants and the contractor engineering staff but consultants, being in charge, won. It was only once the track started to be laid that the enevitable truth became apparent. Once the platform nosings were laid to gauged clearance there was insufficient distance back to the platform wall panel finishes, consequently the platform finishes were truncated close to the end of the straight section and a screen wall erected, leaving an expensive, but unusable section of station box beyond. The same design genius also tried to align the tile, coping and panel joints across both platforms, not realising that the widths of the joints would change as the curve tightened. The story of "future" provision was dearly a face-saver to explain away the problem.
Steam supreme at King's Cross. David Rollins
Ex-Top Shed man on workings to Moorgate confirms that on the GN side a light locomotive did proceed into the station before the start of services and ran light back after the last train had departed. This was the same with both steam and diesel-hauled services. There were occasions where the first working, usually ECS, was delayed waiting for this movement. Also confirms that the Midland did manage to get one of its trains into King's Cross on more than one occasion! having witnessed this at first hand. Strangely he never heard of the opposite happening: one of the reasons for this may have been that the GN services were not booked to stop at King's Cross met and therefore stopped at the Moorgate end of the platform, just clear of the tunnel, until the correct signal aspect was shown. See also letter from Michael J. Smith on p. 702
Long live the 'Lanky' and Cannon Street. Leonard Rogers
Re colour photos of LYR locomotives in the July issue: suggested date for that at the top of p. 416 is 17 September 1960: locomotive looks cleaned up, including having the front coupling hook painted white, suggesting use on a special duty, probably a railtour. No.50850 did work such a railtour on the date given. (see sixbellsjunction.co.uk website) On that day it hauled the Roch Valley Railway Enthusiasts' Society 'Central Lancashire Railtour' round Central and East Lancashire, covering Manchester, Chorley, Blackburn, Todmorden and Oldham. Photograph of No.11368 at foot of p. 417 was probably 13 October 1963. In the background can be seen a 'Crab' bearing the fairly distinctive RCTS 'East Midlander' headboard when No.42896 hauled that year's tour (No.6) from Nottingham to visit Crewe and Horwich Works.
Re Dick Riley's colour photographs of Cannon Street comparison with captions to the pictures on p388 in previous publications suggests that both will have been taken on the same day - Friday 30 May 1958. As the text box on p388 says, the station was closed on Saturday afternoons, which is what 31 May 1958 would have been. These same captions indicate that the DEMU formed the 17.14 to Hastings and No.34025 was on the 17.14 to Ramsgate via Chatham.
London & North Eastern Railway publicity. Nick Daunt
Re article on LNER publicity Newbould's superb artwork for On Either Side shows the west front of York Minster and not Westminster Abbey. This would make more sense, since the Minster is visible from the East Coast Main Line whereas Westminster Abbey is not! What superb works some of these publicity brochures are! The joint LMs and LNER Scotland for the Holidays shows clear oriental influence. Why can't our present-day companies produce such high quality publications?
Quintinshill Revisited. George Moon
This is a most interesting article (August issue) and I have also visited the Caledonian Railway Association and Signal Box website posts under 'Qunitinshill Epilepsy'. At the age of 62 in 2009 I had the misfortune to begin suffering from temporal lobe epilepsy, a form of the 'Petit Mal' variety discussed by Niall Ferguson in his CRA post of 2nd February 2014. At the time, my GP explained that it is like a short- circuit occurring in the brain; it can happen to anyone at any time and without warning and nobody quite knows why though stress may be a factor. Visual disturbances are a common feature. These days any epilepsy carries a statutory twelve-months from last attack surrender of one's driving licence. In my last major episode on Christmas morning of 2013 I was on the phone to my daughter when I suddenly felt a little dizzy for what seemed like a few seconds before recovering to normality and continuing the conversation. She and my wife, who was in the room with me, both said that I blanked out for the best part of a minute. I found it difficult to believe but, as I had no recollection, could not contradict them. From these personal experiences I find it quite possible (though no more) that if lames Tinsley suffered from this sort of PM he might have cleared his signals for the troop train whilst experiencing an episode, having had blanked from his memory the local from which he had recently alighted. It is easy to say that when he recovered normality he should have checked the signals, but why should he do that if he were sure he had not pulled them off in the first place? We shall never know now and all those staff concerned have long since departed this life, though no doubt speculation will run and run. See also letter from Richard Williams (p. 702).
50 years ago on the Met and GC and Metropolitan memories. Gerald Goodall
Horne is not quite right about the link (only in the down direction) from the fast lines at Harrow-on-the-Hill to the Uxbridge branch. This wasn't directly affected by the track alterations, but it appeared that there was a subsequent problem of subsidence along the side of the flyunder, where the link ran. Uxbridge trains continued to run fast from Finchley Road to Rayners Lane in the evening peak for several years, running through Platform 3 or 4 at Harrow, just like the up morning ones ran through Platform 5 or 6. Later the fast running was sensibly cut back to Harrow (also for the fast Watford trains); some trains still do this.
The duties of Neasden's Standard Class 4 (not Class 3) 2-6-0s (Nos.76035-76044) also included the coal train on the Uxbridge branch, which commonly spent many hours in the middle of the day sitting in the small yard at Ruislip doing nothing. These locomotives were brand-new when allocated to Neasden and this hardly seems a good way to use new assets. This situation got worse in the 1960s when the new Class 27s (Nos.D5386-5415) allocated to Cricklewood took over and likewise idled their time away with a handful of wagons in coal yards. Previously for many years N5 No. 69341 had been the regular locomotive at Ruislip, which at least gave a sort of Great Central presence. Less well known is that, for a while in the 1950s before the Standard Class 4s arrived, Neasden had a few Ivatt Class 4 2-6-0s in a continuing process of trying to find something better than old L3 2-6-4 tanks on what was then a more extensive freight service.
I would be very interested if Mr. Horne has details of the occasion on which a Cricklewood 'D53XX' was used on a Marylebone-Nottingham semi-fast, as diesel locomotive haulage on these trains was extremely rare. There is a published photograph of Class 24 No.D5086 at Woodford Halse on what is captioned as the 16.38 down on 3 April 1965, while on the very last day the 14.38 down was hauled by No.D5000, deputising for yet another steam locomotive failure.
Michael Smith valuably gives a typically scholarly and readable explanation of the alphabetical stock codes. Throughout the 1950s I never saw a T stock train at Uxbridge, though they may of course have run sometimes. When the 'A' stock started to appear in the early 1960s, this was likewise concentrated on the Watford and (then) Rickmansworth service, but began to include a few workings to Uxbridge presumably for familiarisation, and these were sometimes backfilled by T stock if an 'A' stock train was unavailable. See also letter from, Robin Purnell on p. 701. As a reverse of this, the Uxbridge line 'CP' stock was then used for a few peak-hour services on the Watford line as far as Northwood Hills which ran for some months during the quadrupling works.
I wonder if I may finally be permitted a modern gripe that the new'S' stock is not as marvellous, at least for the Metropolitan line, as perceived wisdom is increasingly telling us. An 'A' stock train seated 464 passengers; many years ago, its estimated crush load with standees was given as 1,100. An eight-car Metropolitan 'S' stock train seats 306 and I have been told by an LT officer that its estimated crush load is likewise 1,100 (this seems to have morphed to 1.200 in more recent publicity). All trains are heavily loaded in the peak hours (and often off-peak, too), so the result is that 1S0-odd passengers per train who would previously have had a seat now have to stand, commonly for journeys of up to 50 minutes or so. Ask the commuters who get on at places like Eastcote or Pinner! Nor is it necessarily easy to stand – there are not enough vertical grab poles and most of the horizontal ones up in the ceiling are far too high. OK, the air conditioning is nice, but a seat would be better.
Autocars and doodlebugs. Rory Wilson
Writer not aware of any petrol-electric vehicles appearing in Denmark before the 1920s (September issue, p523), but three vehicles did go to the 891mm gauge Nordmark-Klaralvens Jarnvag in Sweden in 1911 (Mv 1) and 1913 (Mv 2 and 3). The electrical parts of Mv 1 came from Westinghouse (Paris), while those of Mv 2 and 3 came from Westinghouse (London); all three had bodywork from the Swedish AB Arlofs Mekaniska Verkstad och Waggonfabrik. Writer can find no reference to trials with ASEA-built petrol-electric vehicles in Sweden in 1912 (p.524), but two AsEA-built diesel-electric railcars with Atlas diesel motors were tried out by Swedish State Railways from 1912. Main source: Svenska Elmotorvagnar, Nordin, SJK; 2003
Lincolnshire signalling. Jim Harper
Regarding Immingham Reception in the August issue, you erroneously mention 'pneumatic'. The Manchester, Sheffield & Lincolnshire Railway followed the example of the London & South Western Railway and installed pneumatic powered slide frames in the Manchester area in about 1905. These frames were manufactured by the British Pneumatic Railway Signalling company. However, by 1912 when the MSLR's successor the Great Central Railway came to install a further series of slide frames in east Lincolnshire, a change had been made to 'all electric' operation and the manufacturer had renamed itself the British Power Railway Signalling company. The last remaining frame of the type, which was also the largest (originally 92 slides), is still in service at Immingham Reception, but the operation is purely electric. The working of the frame involves initial movement of a slide part-way, causing the operation of the point or signal (all electrically operated). When the point or signal completes its movement, this is detected by the equipment which causes the slide to automatically complete its travel.
In addition to the slide frame and NX panel which you mention, it can be seen in the centre of the general view that there is also a 'box of switches' which controls another remote interlocking. Thus Immingham Reception signal box has three types of operation for the signalman to master!
Two slide frames of this type have been recovered for preservation: Keadby Canal, ten slides which originally controlled a level crossing, a moveable bridge and three-position semaphore signals (by the National Railway Museum, and Immingham East Junction, originally 72 slides (by the South Tynedale Railway – for demonstration in a reduced form).
Book reviews, 638
How railways changed Britain: a new social and economic history Various authors, edited by David St. John Thomas. Railway & Canal Historical Society. 232pp hardback. MB *****
Various TV series in recent years have looked at 'What the Romans, Victorians etc' did for us' in easily-digested half-hour doses but this book should not be confused with superficial 'froth' like those. It embraves nine chapters each by a different writer and brought together under the editorship of that eminent author and publisher David St. John Thomas. Sadly he died before the book saw publication and it fell to David Joy, formerly of this Backtrack parish, to bring it to fruition.
And so we have: 'Before the Main Line', The Generation that changed the World', The Finance of Railways', 'Railways and the Leisure Revolution', 'Railways and Towns', 'Railway Regulation', 'Railways as Employers', 'Railways in the Country' and 'Railways as a Business Enterprise'. All are authoritatively presented by a cast of authors, a good number of whom have graced the pages of this magazine.
The first chapter sets the scene before the 'modern' railway as we know it, the second the huge changes (and their consequencies) in industry, population and scientific developments of the 'Victorian age'. 'Economics' is not an easy subject (for me) to warm to, so Chapter 3 on finances is palatably enlightening. The observation that 'Probably the UK Government's greatest contribution to the development of the railways and their financial dominance on the Stock Exchange came from its doing nothing" introduces us to Parliament's laissez faire approach and the unplanned national network which resulted: proposals, counter-proposals, territorial protection, expansion and obstruction schemes, wild plans of unrealistic aims in the 'Mania', "with lawyers representing the various parties often being the only winners".
We are shown how railways brought leisure activities to almost the entire working population – to the seaside resorts which grew in response, sporting events, great exhibitions and of course not forgetting that public execution at Bodmin in 1840.
Well ... space realistically precludes synopsizing each chapter in turn, but mention might well be made of the Government role in all this history: action, inaction, interference, political dogma and opportunism. The chapter on 'Railway Regulation' ends with a quote from the great Jack Simmons: "Politicians have always been cynical about railways ... They have treated railways as a 'passing opportunity' in politics rather than as a long term public service." And so we have moved from when railways 'began' to where (heaven help us) we are now. What happened along the way – because or or in spite of – is indeed remarkable.
Extolling this book is hardly surprising since by taking in the 'whole picture' of railway social, economic and political history it is doing on a bigger stage what BT has aimed to do since its inception - explain how there's more to it than locomotive designs, carriage types, opening and closing dates. Moreover, it tackles some serious subject areas of history in a thoroughly readable (I suppose the buzzword 'accessible' applies) way, unlike some works originating from more 'academic' backgrounds. I doubt a better railway history book will come out this year and it is, as David Joy hopes, a worthy memorial to David St.J.T.
Parting shot – the railway photographs of Norman Johnston. Norman Johnston. Colourpoint, 160 pages, softback, DWM *****
This is a remarkable book. In the simplest terms it is a collection of the author's photographs chronicling the changing railway scene in Northern Ireland in the period 1964-73. Thus its illustrations are a fascinating mixture of the decline of steam, the establishment of diesel, both locomotives and multiple units, rolling stock, 'stone trains and Sunday School specials', the ever-changing infrastructure of the railway and the establishment of preservation - all supported by extended captions filled with detail, personal reflection and humour.
But this is much more than a – very good – photographic album and your reviewer can do no better than quote the Railway Preservation Society of Ireland's May Newsletter which said "Norman began writing the book during the last two months of his life, completing the manuscript just seven days before his death on 31st August 2014. This book is both a fascinating record of Irish railways during this formative period and a fitting tribute to a man who has contributed much to ... the transport heritage scene. The book is published by Colourpoint Books, the company which Norman founded in conjunction with his wife, Sheila, and which contributed so much to our knowledge of Irish railways in terms of books published." So, in addition to an excellent photographic volume Parting Shot is a tribute to a man who, through his interest and business acumen, did much to add to our knowledge of the railways of Ireland.
The book contains a poignant tribute by Norman's widow, Sheila, and also a promise that any royalties which accrue will be donated to the RPSI to assist with the on- going restoration of GNR (I) 4-4-0 No.m Perhaps if Backtrack readers only purchase one railway pictorial volume this year it should be this one? It would be hard to think, from many perspectives, of a worthier cause.
Memories of Isle of Wight Railways. Mike Jacobs. Noodle Books, Softback, 96pp., JC ****
Your reviewer has to declare an interest here because for ten successive years the annual fortnight's holiday was spent on the Isle of Wight. Our spartan holiday chalet overlooked The Solent in such a position that we could see the car ferries approaching the landing ramp in Wootton Creek and, further east, the long finger of Ryde Pier stretching out from the shore. More pertinently, those ten years and more are covered in this book. First published as recently as 2010 its popularity has evidently demanded the production of a second edition, though this is essentially a reprint with some updating of captions.
The book is divided into several sections, generally to do with a specific line or area and each introduced as part of a continuous commentary by the author. This makes it, as indicated by the title, a very personal reminiscence but one with which most readers will be able to empathise from their own memories of places or times for which they feel a particular affection. We begin in the era immediately post- Second World War when malachite livery was reappearing, lined out in true Ryde Works style, and clean. But it is not all glamour, for the seedy, the unkempt and the neglected all feature to create a true picture of the Island railways in decline. The livery changes are noted in the photographs as time passes into the early 1960s - though little comment is made on the deteriorating state of cleanliness. We see too the once important but now unused facilities at St. Helen's and withdrawn stock being broken up on the Quay. We are shown too the neglect, decay and demolition of the Newport-Sandown line.
Though the trains and infrastructure naturally form the principal features, PS Merstone appears in one of the opening photographs. This has particular resonance for the reviewer since it was the vessel that first carried him across The Solent. The caution shown leaving Portsmouth proved necessary, for out of the bank of thick grey fog beyond the Harbour a darker and very solid grey shadow suddenly loomed, the hull of one of the several 'moth balled' warships moored in Spithead at the time. Now sure of his bearings the ferry skipper shoved the telegraph into 'Full Ahead' for an exhilarating dash to Ryde. Another favourite, The Tourist, gets a page though the photographs here are rather grainy, rather more so than almost all the others. This shows, in this instance at any rate, digital enhancement can only do so much for very poor originals though the subject matter itself is well worth reproducing. It's a nice touch also to see the well-known Island signalman Vic Hailes working the box at Pierhead as well as handing out the token at Small brook.
The Ventnor West branch has six pages to itself and here some really interesting and contrasting illustrations appear. A view towards Merstone from the platform, for example, shows the ex-IWCR lower quadrant starting signal on its tapered wooden post, and on the next page, looking pack to give a panoramic view of the station, it's an SR upper quadrant on a rail-built post. However, the one is dated August 1950, the other High Summer 1950. I wonder. Attention is given to some of the more unusual wagons in use (or not!), happenings at Ryde Works and Newport loco shed, and freight traffic to/from Medina Wharf. Several pictures show an acute eye for detail and assuming particularly unusual vantage points, looking almost straight down the chimney of an 'O2' taking water at Newport for example, or a close-up ot the Freshwater bay there with the engine playing second fiddle to a swarm of milk churns, or a gaggle of passengers off a Ventnor train in which the photographer rides, climbing the footbridge steps at Wroxall. It is only in the last few pages that monochrome gives way to colour, which seems fitting. The last of these shows end-on a newly-arrived Underground coach beside an O2 on Ryde shed, the first evidence of major change.
I admit I find it difficult to make a really objective assessment of this book. Not only does it mirror my own affection for the Island and its railways but the world is already well served by literature on this subject. That means little of what is shown here has not been produced elsewhere, if not in precisely the same way. After all, the Island is only so big and the extent of its railways necessarily limited even at their peak. So, for the many who might take only a passing interest I suggest you look to your local library. However, for the devoted few who cursed themselves missing out first time round or failed to notice that publication at all, this will be a 'must'. I make no excuse for my assessment on that basis.
Crossing the Grand Union. David Idle. rear cover
English Electric Type 4 No. D321 with 11.45 from Euston to Crewe (formed mainly of LMS stock) crossing Grand Union Canal with Capella (a British Waterways freight barge) being towed under WCML near Hemel Hempstead on 5 May 1962: bridge then recently rebuilt?
Number 11 (November 2015) Issue Number 295
LMS Jubilee Class 4-6-0 No. 45557 New Brunswick at Carlisle station with the 8.05am Birmingham express on 27th July 1963. Roy Patterson, front cover
When words are not enough (or perhaps too much). Michael Blakemore.
Editorial: viewed from North Norfolk a journey from York to Chesterfield would seem to be too short to arouse any comment, BUT Michael was irked by the almost continuous announcements including "arriving into" town with a crooked spire. Like KPJ he hates "train station", but KPJ has since seen/heard a locomotive described as a train
Smarties from the Tube. David Cable (photographs), with notes by Paul Ross, Brian Hardy, Chris Holmes and Ted Robinson. 644-5.
Gaudy colour photo-feature of London Transport trains in distinctive liveries: twelve car train formed of 1986 Prototype Tube Stock (formed from blue BREL unit; and red and green Metro-Cammell units) near Finchley Road whilst on a trial run from Charing Cross to Wembley Park passing a Jubilee line train formed of 1983 stock en route to Charing Cross: green Metro-Cammell unit at Neasden on test run from Charing Cross to Stanmore; C stock unit painted to advertise Yellow Pages at High Street Kensington in February 1998; blue BREL unit inside Ruislip Depot with 1992 Tube stock and preserved 1938 tube stock durin Open Day in May 1993; 1973 tube stpck in United Airlines livery passing Chiswick Park en route to Heathrow Airport in July 1995.
Jeffrey Wells. The formative years of the Lancaster & Carlisle Railway. Part One. 646-54.
Conforms to this author's distinctive style: namely one based on reports in contemporary newspapers on the projection, constructiion and operation of the line which was a key link in the West Coast Main Line. Having examined briefly two alternative proposals (the route across Morecambe Bay and around the Cumbrian coast favoured by Stephenson and a tunnel under Shap favoured by Locke) the Railway Commission study of 1839 (the Commission consisted of Sir Frederic Smith (not Frederick) and Professor Peter Barlow). The route selected was essentially that of Locke, but avoided Kendal and the tunnel under Shap.Cornelius Nicholson hoped that the line would go through Kendal, but avoiding it avoided the summit tunnel and was cheaper. McKenzie, Brassey and [John] Stephenson were the mainb contractors and Errington was the resident engineer. There were problems with navvies, especially at Shap: drunkeness and theft prevailed and the English navvies wished to exclude the hard working Irish. Notes that George Larner was one of the Resiident Engineers. Press reports of the many fatal accidents which occurred during construction. Illustrations: Class 5 No. 44680 on 11,55 Euston to Carlisle throough coaches at Scout Green on climb to Shap on 15 July 1967 (colour: David Idle) note Macnab's comments on composition of this train; map of line as set out in 1846; ten coach Blackpool North to Glasgow Central holiday express hauled by Class 5 No. 44658 crossing Dockray Viaduct on climb to Grayrigg on 31 July 1965 (colour: David Idle); Britannia Pacific No. 70005 at Oxenholme with 08.15 Preston to Windermere ordinary passenger tain on 30 July 1965 (colour: David Idle); Lancaster Castle station opening on 22 November 1846 (lithograph from Illustrated London News); parcels train (not passenger as stated in caption) hauled by Jubilee class No. 45647 Sturdee approaching Hest Bank station on 7 June 1962; Carnforth station (LNWR coloured postcard?); Lune Viaduct c1846 (Illustrated London News);; Oxenholme station during enlargement c1912; Grayrigg station c1900; Tebay station and engine shed on 16 July 1961; Shap station with Keswick portion of Lakes Express passing hauled by bunker-first 2-6-4T on 12 August 1961 (Alan Tyson); Carlisle Citadel station in 1930s; Coronation Pacvific No. 46254 City of Stoke-on-Trernt on up express passing Carnforth station on 29 July 1961 (Alan Tyson); Classs 5 No. 45414 heading north and Coronation Pacvific No. 46254 heading south on Dillicar water troughs on 10 May 1956; Class 5 No. 44907 on Class E freight in Lune Valley with up freight on 5 June 1952,
Eric Bruton's A4 Pacifies. 655-7.
Black & white photo-feature: No. 60021 Wild Swan (still in garter blue livery but with BRITISH RAILWAYS on tender) on up 10.00 ex-Newcastle leaving Hadley Wood South Tunnel at Greenwood on 23 April 1949 see also letter from P.J. Coster in next volume page 189; No. 60013 Quicksilver (BR blue livery) on down Norseman passing golf course just north of Potters Bar on 10 September 1950; No. 60013 Dominion of New Zealand (BR blue livery) approaching Potters Bar on 16.20 down express from King's Cross to Bradford on 10 September 1950; No. 60025 Falcon (BR blue livery) on down The Capitals Limited non-stop leaving Hadley Wood North Tunnel on 8 September 1951; No. 60014 Silver Link (BR green livery) entering Hadley Wood South Tunnel with 10.18 King's Cross to Leeds and Bradford on 14 April 1952 (formed basis for H.M. Le Fleming painting used as coloured frontispiece in P. Ransome Wallis's Men of the footplate); No. 60010 Dominion of Canada (BR green livery) passing Marshmoor on down Tees-Tyne Pullman on 14 September 1953.
Michael H.C. Baker. Up the Junction. 658-63.
The extraordinary manoeuvres which used to afflict trains calling at Limerick Junction are recalled, with amusing anecdotes of passengers being put onto the wrong trains are related. This semi-autobiographical feature also includes Liffey Junction ajacent to the Royal Canal in suburban Dublin and two Welsh junctions: Carmarthen and Dovey Junction. Several English junctions are mentioned in passing, but mentioning them might mislead searchers, but there is one exception: Shrewsbury which although outwith Wales has a pivotal role in Welsh train services. Notes that he travelled on 15.20 ex-Carmarthen to Aberystwyth, but failed to notice Lampeter (one of the few British universities not served by a train service). Concludes with a Brief Encounter with Carnforth and a mention of Steamtown and the Hertage Centre. Illustrations (all by author unless noted otherwise):: A class No. A35R near Liffey Junction with up Day Mail from Galway in August 1971 (colour); Limerick Junction with A class No. A33R and engine shed in foreground in 1974; Limerick Junction with J15 0-6-0 and former GSWR 4-4-0 facing each other c1952; Liffey Junction with up passenger train hauled by two B class locomotives (B158 leading) from Galway with Royal Canal in background in 1970; 4-6-0 No. 801 Macha at Limerick Junction with Dublin to Cork express in May 1940 (J. Macartney Robbins); DMU and Mail coach?about to be hauled by a GM diesel electric in a bay platform at Limerick Junction; tri-composite corridor coach on six-wheel bogies in use as a service vechicle a Inchicore in 1969; 51XX 2-6-2T No. 4132 leaving Carmarthen with Pembroke portion of Pembroke Coast Express with 57XX and coaches to form 15.20 to Aberystwyth on 20 May 1959; Dukedog 4-4-0 No. 9004 at Dovey Junction with train for Pwllheli in August 1954; Dovey Junction with BR Class 4 4-6-0 approaching and DMU at other platform (colour: Hedley Sparkes) see letter p. 61 in Vol. 30 which states not Dovey Junction, but Morfa Mawddach (Barmouth Junction); Britannia Pacific No. 70013 Oliver Cromwell inside Carnforth shed; Pacer No. 142 035 about to depart for Heysham from Carnforth in December 2014.
Alistair F. Nisbet. Long-distance commuter travel over the years. 664-71.
Basingstoke did not enjoy a frequent commuter service until after the electrificatuion of the Bournemouth line just prior to the elimination of steam on British Railways; nevertheless Basingstoke grew. The steam services prior to electrification are the prime focus for this feature; and form the bulk of the illustrations: unrebuilt West Country No. 34102 Lapford on 17.54 Waterloo to Basingstoke near Fleet on 27 June 1964 (colour: David Idle); rebuilt West Country No. 34008 Padstow at Waterloo on arrival at Waterloo with a slow from Basingstoke on 27 September 1963; rebuilt West Country No. 34100 Appledore leaving Woking with 17.41 Waterloo to Salisbury on 5 August 1966 (colour: David Idle); BR Class 5 No.73088 Joyous Guard passing Raynes Park en route to Basingstoke on 29 June 1964; unrebuilt West Country No. 34092 City of Wells at Woking on 14.54 Waterloo to Basingstoke on 12 October 1963; BR Class 5 No.73119 Elaine departing Farnborough with 13.12 from Basingstoke to Waterloo on 6 September 1966; rebuilt West Country No. 34004 minus nameplate at Waterloo on 17.09 for Basingstoke on 21 October 1966; BR Class 4 2-6-0 No. 76022 on up service from Basingstoke near Wandsworth in 1964; rebuilt West Country No. 34100 at Woking on 17.09 ex-Waterloo on 7 April 1967; Network SouthEast livery class 309 at Clacton-on-Sea on 8 August 1990; Class 321 in Network SouthEast and Silverlink County liveries at Milton Keynes Central on 13 March 1998. See also letter from David Cable, a commouter from Winchfield on p. 763..
The Huddersfield to Penistone branch. Gavin Morrison. 672-3.
Colour photo-feature: Jubilee class No. 45647 Sturdee with Bradford/Leeds to Poole summer only train at Penistone on 2 July 1966; Britannia class No. 70013 Oliver Cromwell leaving Yew Tree Tunnel on railtour on 28 October 1967; Jubilee class No. 45562 Alberta crossing Lockwood Viaduct with through train to Poode on 18 June 1966; GCR 4-4-2T C14 class No. 67445 entering Penistoner station coaches for service to Doncaster via Barnsley on 9 May 1959; Jubilee class No. 45647 Sturdee with return Bradford/Leeds service from Poole on Penistone Viaduct on 2 July 1966
Mike G. Fell. Hull's Alexandria Dock. 674-81.
Hull, Barnsley & West Riding Junction Railway and Dock Act received Royal Assent on 26 August 1880. The leading player was Lieutenant Colonel Sir Gerard Smith who was a scion of a leading Hull banking family, James Abernethy designed the dock system. The official opening took place on 16 July 1885, but the event was upset by the failure of the dock gates to close due to a lack of fresh water (due to a fire in a saw mill). The Wilson Line used it for services to Scandinavia and it formed part of a route to America for impoverished Norwegians and Swedes and for Jews escaping Rubrrian pogroms. Coal from the South Yorkshire Coalfield was basic. Not all traffic was handled by rail as the Dock was used to tranship cargo to Humber keels and sloops. An Extension to the east of the original dock was opened on 25 July 1899 by May Poston, the daughter of a director who resided in Stevenage and a pier in the river opened on 25 January 1911 to expedite coal exports by employing conveyor belts. See also Rly Archive No. 48 page 31 et seq. Oldham & Bohr, a local Hull firm assisted Abernethy in the implementing the works and Arthur Cameron Hurtzig was the Resident Engineer. Lucas and Aird were the contractors. Illustrations: coloured postcard of Hull & Barnsley Railway 0-6-0 leaving Alexandra Dock; map of railway in 1921; Lt. Col. Gerard Smith cutting first sod (Illustrated London News 22 January 1881); cover of programme for sod cutting ceremony on 15 January 1881 (colour); bust of Gerard |Smith sculpted by William Day Keyworth Junior; portrait of James Abernethy; plan of Alexandra Dock published by HBR in 1912 (colour); Hull & Barnsley Railway 0-4-0T with cab; Alexandra Dock in 1900; Wilson Line liner SS Tokio; LNER advertisement (colour): artist George Gawthorn; 100 ton steam crane unloading S160 2-8-0 from MV Naleczow in November 1977; Russian ship Pioner Yakutil entering dock assisted by tug Lady Joan on 16 July 1991 (colour)..
Mid-Wales memories. Tommy Tomalin... 682-3.
Colour photo-feature (all tphotographs takenn on 23 April 1962): 57XX No. 3761 on 12.20 Brecon to Newport and Class 2 2-6-0 No. 46515 on 09.55 Moat Lane Junction to Brecon pass aat Talyllyn Junction; Class 2 2-6-0 No. 46509 hauling coaches into Brecon tation to form 10.25 to Three Cocks Junction and Hereford; same train at Three Coacks Junction; Talybont on Usk station viewed from 12.10 Brecon to Newport train at foot of seven mile climb to Torpantau; Brecon shed with Class 2, 57XX and 2251 visible
Bill Taylor. The railway in court: carrying the goods. 684-7.
The liability of the railway companies as common carriers for damage or loss of goods in transit. The losses considered were mainly associated with perishables, such as poultry from Lincolnshire, meat from Settle to London, cattle sent to the incorrect destination, fish delayed in transit, andv tomatoes which were well past their sell-by date on arrival at Weymouth on board a Great Western steamer. In all cases it was appeals by the railway companies against decisions given against them. Illustrations: 1366 class 0-6-0PT No. 1368 passing along Weymouth street with passenger train in May 1960 (colour: S.C. Townroe); Great Norrth of Scotland Railway 4-4-0 No. 62225 at Maud Junction with cattle wagon; LMS Class 3F 0-6-0T No. 7491 on East Coast Main Line with train from Broad Street c1930; MR 4-4-0 No. 749 on fast freight near Mill Hill (H. Gordon Tidey) see letter from Andrew Kleissner who states location was near Elstree New Tunnel; Lawley Street goods yard in 1907; No. 1367 on Weymouth Quay with ship behind.
Eric Stuart. The ACV lightweight diesel trains. 688-90
Four wheel sets formed of two power cars which were capable of operating singly and a trailer car built with Park Royal Vehicles bodies and AEC underframes and power units. Their main hunting ground was the Belmont branch, but they also saw service on the Watford to St. Albans branch and were tried elsewhere including on the Chesham, Ongar, Amlwch, Allhallows,Westerham, Southminster and Sudbury branches. Dates are given, but possible use on the Higham Ferrers branch is queried. They were unreliable and had a brief life.. Illustrations: Sets Nos. 1 and 2 on trial at St Albans Abbey station on 24 July 1952; unit at Chalfont & Latimer on demonstration run in 1952; unit at Ongar in June 1952; unit at Solihull on 31 August 1953 (T.J. Edgington), single car in green livery at St. Albans Abbey on 18 November 1956 (T.J. Edgington). See also letter from Author on p. 763 on failure to acknowledge Basil Hancock Collection, and letter from Richard Allen on lines and dates on which ACV cars were tested..
Alistair F. Nisbet. Charles Nash and the railway theft gangs. 691-5.
Charles Nash was a solicitor who had been Chief Manager at Messres. Maples, Pearse & Stevens, solicitors to the Great Western Railway, but had left the firm to become a private agent who specialised in the recovery of stolen property. One pair of thieves not only stole from passenger's luggage whilst they were in transit, but then sought through intermediaries to return these items to their owners via a form of extortion. This describes the activities of Daniel Garratt and Charles George Maynard who stole a valuable writing desk from Vaughan Prance, a solicitor, whilst it was in transit on the Great Western. Earlier the same pair of thieves had stolen a box of scrip valued at £40,000 owned by Hartley from the London & Birmingham Railway's Curzon Street station. At the instigation of Lord Wharncliffe the Chief Detective of the Metropolitan Police Inspector Joseph Shackell investigated, but it was Nash who managed to arrest Garratt and this led to Garratt and Maynard appearing at the Guildhall Magistrates Court and this led to a trial at the Central Criminal Court on 30 October 1845. They were found guilty and sentenced to transportation to Australia.
Ian Murray. Displays of power: the Edinburgh South Suburban Railway and its 'sideshows' in the Victorian era. 696-8.
The Edinburgh Suburban and South Side Railway was authorised by Acts of 1880 and 1882. Passenger services began on 1 Decemeber 1884 and the line was absorbed by the North British Railway in May 1885. During construction the Union Canal was breached near Meggetland and the waters flooded part of Gorgie including a school (which KPJ attended during WW2). The line was associated with two major international exhibitions; the first on the Meadows in 1886 was too remote from the railway to be greatly involved, but the railway exhibits were horsedrawn from Newington station..The second held on Meggetland iinvolved both the Caledonian Railway from its adjacent Slateford station and the Suburban Railway which ran through the centre of the International Exhibition grounds. Illustrations: Plan of International Exibition of Electrical Engineering and General Inventions and Industries, 1890 (colour from Official Catalogue); map of Edinburgh Suburban Line showing stations, sidings and junctions; Craigmillar Steam Laundrywith dumb buffer wagons behind, 1890; Duddingston & Craigmillar station on 18 September 1905 when review was taking place in Holyrood Park; Newington station looking west.
Paul Joyce. Tilbury Riverside — the final day. 699.
Closed on 29 November 1992: colour photographs: covered way leading to landing stage for ferry; booking office and concourse; EMU No, 312 787 in Network SouthEast livery on service to Upminster..
Sussex country stations. Roy Patterson. 700
Colour photo-feature: Rotherfield and Marks Cross on 18 November 1961 and Brsamber on 25 September 1960.
Readers' Forum. 701-2.

Nine Elms fireman. Editor
Having changed the photograph of the S15 4-6-0 on p588 of the October issue for a slightly better one, I carelessly neglected to alter the engine number at the end of the author's caption. The locomotive is clearly No.30498, one of the earlier LSWR ones as stated. Ed.
In the days of Daniel Gooch. L.A.. Summers
Re wrriter's article about Daniel Gooch. In Note 1 it states that models of the monster locomotives Thunderer and Hurricane may be seen in the GWT Museum at Didcot Railway Centre. This is not currently the case but they shouldl be on show from the start of next season, about February 2016. Note 11 refers to the cheetah's speed in the chase, the last word of this note should be 'acceleration', not as stated. The caption to the photograph of the withdrawn North Star in Swindon Works, p602 top, refers to Iron Duke having been one of the two broad gauge engines broken up in 1906. The reference should be to Lord of the Isles, as stated on the opposite page.
50 years ago on the Met and GC. Robin Purnell
It was interesting to read the official reason for the use of Uxbridge branch stock on the 16.16 Watford-Baker Street. As pupils at Merchant Taylors School at Moor Park, this was our usual train for getting home to Harrow. We always thought that the reason for using saloon stock rather than the usual compartment stock was to prevent any hanky-panky between us and the girls of St. Helen's School getting on at Northwood!
Metropolitan memories. John Fadelle
The author mentions the replacement of the troublesome Metadynes on the O and P Stock by PCM control equipment, and J. Graeme Bruce in Tube trains under London sheds more light on this improvement. The American PCM system had performed well on one of the experimental Streamlined Stock trains of 1935 and was subsequently chosen for the 1938 Tube Stock. The version employed by London Transport had been developed for the New York Subway where 'PCM' stood for 'Pneumatic Camshaft Modified'. As the device had not required modification during LT use the title came to signify 'Pneumatic Camshaft Motor'. This made sense as the heart of the controller was the air-powered motor that turned the camshaft which switched the accelerating resistances in the traction circuit.
Metropolitan memories. L.F.E. Coombs
Michael Smith mentions the practice of not shutting the manually-operated sliding door in warm weather. In 1937 and '38 writer used the Inner Circle nearly every day and recall that even during the rush hour the doors would not be closed completely. I cannot recall any incidents or fatalities. Perhaps there were some. It would be interesting to know of any. Today's health and safety people would have the vapours. In those days, compared with now, were we more responsible for our own safety? See also letter N.C. Friswell on 30, 126
Metropolitan memories. Andrew Kleissner
Re Metropolitan Line 'surface' stock — it appears that the situation at times was even more complex than described. For not only does Christopher Horne's letter in the same issue suggest that the necessity of route learning enforced some variations in stock allocation, possibly at a later period than that covered by Mr. Smith, but Piers Connor's book Going Green states that District Line trains were seen at Metropolitan stations as part of an ultimately unsuccessful attempt by London Transport to integrate all surface operations. In particular, some Hammersmith (Met)- Barking services were operated by District stock from 1935 and a Barking-Rayner's Lane service was introduced in 1938. These seem to have ceased around 1942. Later, in the early 1950s 18 x 5-car trains of 'P' stock were transferred from the Uxbridge line to replace ageing Circle Line sets; the resultant gap was covered by (older) 'F' stock removed from the District.
The current 'S' stock is not the first to carry carriage-side destination indicators, as some District Line carriages had them in the 1930s. These were not, of course, electronic, but consisted of a number of slats bearing the names of stations at which trains did not stop. (I think these may have revolved, like the slats on the erstwhile Waterloo departures board). A small box was certainly provided inside one of the doors of 1938 'Q' stock cars to contain the destination plates which were hung above the list of non-stopping stations. It is perhaps salutary to note that LT for many years operated trains without such aids over the Bakerloo Line with its two northern branches and over the Northern Line with three branches and two cross-city routes. Even the complexities of the unfulfilled Northern Heights services would have been described merely by platform indicators and train destination plates!
Living in West London in the 1990s, I found stock recognition useful when returning home from stations on the south side of the Circle Line. A train formed a 'D' Stock would be for Ealing Broadway or Richmond and therefore stop at my home station of Stamford Brook, while a 'C 'Stock train was either on a Wimbledon or Circle Line service and could be ignored. But there were still traps for the unwary. My son arrived at Stamford Brook on his second day of secondary school. At that time the station had no platform indicators for westbound services. Boarding a train, he enquired if it was going to Ealing and a fellow-passenger assured him that it was. She was mistaken — and my distraught son ended up at Kew Gardens! A phone call to Dad ensured that he still got to school on time.
As a further point of interest, insulators can be seen hanging over the platform of Moorgate in the first photograph. These had nothing to do with traction current, but were part of an aid to train despatching. The handle of the guard's flag had a projecting metal ferrule which would be placed on the two bare wires suspended from these insulators; this would complete the circuit and ring a bell at the driver's end of the platform. According to Connor, this system was introduced in the 1920s and lasted until the end of hand-worked doors in 1959, but I don't know how widely it was implemented. See also letter from John Aldridge on p. 61 of Volume 30.
West Riding. Peter Swift
The photograph of No.45562 Alberta leaving Skipton on p517 of Backtrack (September) made me refer to my own photographs, confirming that that was the day (12 August 1967) when I rode on the 06.40 Birmingham-Glasgow from Derby. When No.45562 oozed away from Leeds, my initial thought was "why have I bothered?", but its start from Keighley was much more promising and things got progressively better after that. A friend from Derby had been hoping to cadge a footplate ride but the driver told him "Sorry mate, we've got yer Lord Garnett on today". (Remember Alf) The white coat is therefore Viscount Garnock. No.45562 Alberta had a good boiler but a worn chassis, so stormed up to Aisgill and idled down the other side, whilst if we had had No.45593 Kolhapur, with a poor boiler but a good chassis, we would have woofled up to Ais Gill and raced down the other side, with gravity doing the work.
West Riding.. Leonard Rogers
No.D30 (at the bottom of p517) bears a head code — 2N71 — indicating that it is on a Morecambe to Leeds working. At this time the Bradford to St. Pancras working left Bradford at 11.52, arriving in Leeds some ten minutes after the 09.33 from Morecambe. I suggest that the photograph shows the latter, rather than the former. There had formerly been an 11.35 departure from Forster Square to Leeds — it was an all-stations 'stopper' — but I very much expect that it had ceased when all stopping services between the two cities via the Aire Valley were withdrawn in March 1965. Further support for the suggestion of this being the Morecambe service comes from the fact that the train appears to be composed (entirely?) of Stanier-pattern coaching stock, rather than the BR Mkls which might have been expected on a St. Pancras service by then. Moreover, St. Pancras workings were generally short portion-workings, attached at Leeds City to the main train and powered typically by a 2-6-4T or similar, as indicated by the article in the January issue. Re description of No.45428 (at the top of p516) as "well-cleaned" is an understatement. This locomotive was not only thoroughly cleaned but also repainted by the depot staff at Holbeck, in preparation for its use as stand-by locomotive for a Royal Train on 30 May 1967. The train engine was Jubilee No.45562 Alberta. In the event No.45428 was not needed to haul this, one of the very last steam-hauled Royal Trains (before the preservation era). However, what did appear to happen was that No. 45428 retained its impressive finish — notice the burnished cylinder and valve covers — throughout that last summer of steam in the West Riding. Photographs of it at work on the last day,lst October, show it still looking extraordinarily clean for a BR locomotive in 1967 and in that condition it was stored at Holbeck over the following winter and spring, until its departure for preservation at Tyseley in August 1968.
West London Line freight . Rory Wilson. 701
The method of working the milk traffic to Vauxhall was for an 09 (or 08) shunter to haul the train from Clapham Junction to Waterloo, pausing at Vauxhall to discharge the milk. At Waterloo the 09 that had been the station pilot for the last 24 hours attached to the rear of the train and hauled the van and empties back to Clapham. The 09 which had brought the train in then took over as Waterloo station pilot. The bottling plant was not under the station, but on the opposite side of South Lambeth Road.
West London Line freight . Nick Ridge. 701
The link to Lillie Bridge Depot at Kensington Olympia was not used by London Transport solely for permanent Way materials. Picture of No.L95 reminded writer of service run to LT's Acton Works, to which there was a regular run using steam traction, to provide coal for the Works boiler house there (since replaced by oil-fired installation). The boiler at Acton used a chain grate, fed from a bunker below track level. This was fine, until during one severe winter in the 1970s, the coal froze solid in the wagons, which then had to be manouvred into the Paint Shop (this being the best heated area) to thaw. It was touch and go as to whether the heat from the residual coal would be sufficient to thaw the new supply before it ran out. The wagons themselves were charged demurrage of half-a-crown [12½,p] a day that they were away from the Chelsea Basin — it might not sound much, but with several wagons it soon became a tidy sum.
The railways of Keighley. Ted Buckley
There is one aspect of the' Keighley article which may need some clarification. The final section tells us that freight beyond Thornton had ceased by November 1963 and "the remainder of the GN lines . ..Iingered on until June 1965". This presumably encapsulates the section through Queensbury and yet the caption to the photograph of the RCTS special at Queensbury tells us that freight finished here too in November 1963 and the September 1964 special was the last passenger train to call at the "sad remains" of the station. So what did in fact linger until June 1965? Certainly in the photograph, it doesn't appear that the tracks were seeing any other use by May 1964. My interest is aroused, and I must look for further reading.
David Joy replies:
The closure of the GN Queensbury-Keighley line was an erratic process and I may have been guilty of over-simplification. In chronological order, the closure dates are: 23rd May 1955: All passenger services withdrawn. ~28th May 1956: Complete closure between Cullingworth and Ingrow owing to condition of Lees Moor Tunnel; stations at either end of this section remained open for goods traffic.
17th July 1961: Closure of short branch to Keighley GN goods depot. 11th November 1963: Goods trains from Bradford ceased to run beyond Thornton with Queensbury station closed to goods on same date. 28th June 1965: Sole remaining traffic from Bradford to coal depot at Thornton and from Keighley to coal yard at Ingrow East ceased.
I hope this clarifies what 'lingered on' until June 1965, namely short stretches of line from Queensbury to Thornton and from the junction with the Worth Valley . branch at Keighley to Ingrow East. The tracks through Queensbury station do indeed look totally disused at the time of the September 1964 photograph on page 600 of the September Backtrack, but they still carried the occasional coal train to Thornton for another nine months.
Steam supreme at King's Cross. Michael J. Smith
David Rollins is quite right in stating that trains from the Metropolitan Widened Lines bound for the Midland main line might have found themselves taking the Hotel Curve by mistake and ending up in King's Cross Suburban. The problem then, of course, was to decide what to do with the errant train and how to return it to its home territory. Thanks to the Railway Magazine of August 1937 we have an answer to the conundrum. On 1st June that year a train of empty LMS passenger stock hauled by 2-6-2T No. 30 was given the right-hand track at King's Cross (Underground). Whether this was the result of a signal or point failure or a signalman's error is not known. Also not recorded is why the train came to a halt on the 1 in 30 incline. Did it stall or did the driver bring his train to a halt when he realised he was on the wrong road? "In any event" pointed out the RM "he would not be able to back down again into the Metropolitan station on account of the catch points on which the train was standing." (It is possible that these points had been installed following a collision on 8th July 1932 when an LNER passenger train ran back over the junction: see Backtrack, December 1997.) The 1937 rescue operation involved LNER 0-6-2T No.4765 which was sent "down into the tunnel in search of the stranger", coupled up and hauled it into King's Cross Suburban". From here the train was worked to Belle Isle and thence into King's Cross goods yard where a connecting spur took it down on to the Midland. The RM ended its brief report by suggesting this was "one of the most remarkable circular tours that we can recall in the heart of London, which ended by leaving the down train facing in the up direction". See also further letter on page 61 of Volume 30..
Quintinshill revisited (again?) . Richard Williams
The incident was so catastrophic that writer uses the story whilst lecturing MBA students on risk management and catastrophic failure, particularly related to how human failure is often at the root of such events. Writer doubtful about proposal forwarded by George Moon. Clearly the Caledonian management was seriously embarrassed by not only providing outdated rolling stock, failing to provide basic electrical track circuits and locking, but also with 'Spanish practices' as we used to call them in writer's railway career days, seemingly condoning such practices, and in any case providing very little effective supervision — ineffective supervision often being a significant feature contributing to catastrophic failure. Whilst we all like to speculate on possible conspiracies, drawing on writer's research into other major disasters, he suggests a simpler answer as to what brought about this tragedy. Just how did Tinsley forget about the very train he had earlier alighted from, the train from which the fireman carrying out Rule 55 appeared later in the Signal box, and indeed the train that was still standing on one of the four tracks in front of him, by the signal box at the point he made his fatal move to pull off signals for the southbound troop train. First I believe we have to ask what part Meakin played in the events leading up to accident. Meakin appeared to be prepared to participate in the practice of relieving Tinsley later than he should have done, clearly not a one-off event given the practice of copying train register entries. And it seems strange to me that rather than carrying out a handover and dashing off home as soon as Tinsley had arrived, as most of us would surely do, he remained in the box, it is said reading the paper, hence the lack of formal handover to the shift. Was Meakin, however, simply reading the paper? I would speculate that the two of them were engaged in deep conversation, the nature of which is probably not particularly relevant, other than to say it was an all-consuming conversation. Evidence at the inquiry apparently suggests that when Fireman Hutchinson of the slow from train Carlisle entered the box in performance of Rule 55, he was simply passed a pen 'over the shoulder' of signalman Tinsley,without any regard to what Hutchinson was doing. No collar was discussed or placed on the signal lever —l; the use of technology rather than solely humans in any process will greatly reduce the risk of serious failure (the wooden collar can be considered to be an early form of technology that despite its simplicity would have prevented this terrible accident). It has to be a strong possibility that Tinsley was deep in conversation with Meakin. This would also explain why Tinsley was able to pull off the Signals for the troop train with Meakin sitting only feet away — why didn't Meakin tell Tinsley to stop his action? Clearly he too was distracted in this conversation. So my conclusion is simple, given the level of traffic that morning, Tinsley needed to have been concentrating very carefully on his duties, but he was not; he was in conversation with Meakin and, no doubt thinking about the subject of that conversation, operating in 'auto-pilot.' Ask yourself how many times you have driven a stretch of road and on arriving at your destination have no recollection of the journey, your mind distracted either by a radio programme or some troubling event preying on you at that time. So to my mind this was simply a case of distraction when a high level of concentration was needed. In presenting on the subject of catastrophic failure, I find this one of the very best stories to illustrate the fragility of exclusively using humans in vital processes. The application of simple technology, and well-structured supervision, greatly reduces the possibility of failure.
Book reviews. 702
Thomas Hackworth — locomotive engineer. George Turner Smith. Fonthill, softback, 144pp, MM ****
The author, who has a number of previous books and articles on early railways to his credit, including Backtrack, explains in his introduction that researching the life of his present subject has been particularly challenging. This is partly because of Thomas Hackwortth's modest character, partly because of a shortage of relevant documents (the only portrait of him is itself speculative), but largely because his own achievements have been completely eclipsed and submerged by those of his elder brother Timothy. For example, Robert Young's classic biography Timothy Hackworth and the locomotive only mentions Thomas on three pages. Born in 1797, Thomas's first 43 years were spent under Timothy's shadow, first as an apprentice at Wylam Colliery, then at Walbottle Colliery before moving on to Shildon, when Timothy was appointed Superintendent of the Stockton & Darlington Railway in 1825. After Timothy bought out part of the Soho works at Shildon to construct his own locomotives in 1834, he put Thomas in charge and the two brothers and their families lived in adjacent cottages. In 1840 there was a family rift, with Thomas moving to Stockton-on-Tees where he somehow managed to raise the funds to set up his own locomotive building works in partnership with George Fossick to form Fossick & Hackworth. Between 1840 and 1864, when Thomas turned his attention — successfully — to marine steam engines, this company turned out 47 locomotives for a number of railway companies, including the West Hartlepool, the Llanelly and several in Ireland. Very brief details of these locomotives, and those earlier examples in which Thomas was probably involved, are tabulated in a chronological appendix, though the author points out that this list is certainly not authoritative because of missing and conflicting data (eg were Bradyll and Buddle the same locomotive?) The main distinguishing features of the F&H 0-6-0 mineral engines were their outside cylinders attached to the smoke box and exceptionally long connecting rods: an evolutionary dead-end, of course.
This admirable, slim biography contains 55 clearly reproduced black-and-white illustrations, a comprehensive bibliography and a good index. It also has the great merit of being extremely readable. I personally empathise greatly with the author's desire to give Thomas Hackworth his due recognition — as I have tried to do with the forgotten pioneer William James — and this book certainly helps to fill a gap in the story of early-Victorian steam engineers.
Preston planes, trains, tramcars and ships. David John Hindle. Amberley Publishing 2015. 125pp softback. JW ****
The rear cover of this interesting book outlines the range of subjects the reader will find inside. "The book takes a retrospective look at the progress of transport in and around Preston demonstrating how different forms of public transport and the local transport industry have made an immense contribution to the social and economic prosperity of the city." This publication is not purely a railway enthusiast's book. It is an amalgam of transport aspects created in order to enlighten the reader about Preston's transport history. First, we are treated to Bradshaw's description of Preston in 1863, then the evolution of transport in the town, its canal traffic and tramways, Bond Minicars and the Leyland bus fleet, the heyday of railways, Preston Docks, shipping and the town's aviation industry. The author has lavishly illustrated the book: each image has a short caption in the form of a single sentence, or a couple of sentences. One feels that more could be written in the captions of certain images. In the railway section, most of the images stem from the 1950s and 1960s: there are no nineteenth century images. The inclusion of a freight train at Lower Darwen is the only photograph that fails to meet the criterion 'in and around Preston'. On the other hand, the author has included a rare photograph of a Daimler solid-wheeled Ribble omnibus on the Preston to Longridge service: a charming image. Preston's shipping and shipbuilding chapter includes images of paddle steamers, tugs, container vessels, either in dock or being launched into the Ribble Estuary. A section is devoted the rise and fall of Preston's docks. The penultimate chapter looks at the inveterate Dick Kerr Works, whilst the last chapter delves into the aviation history of Preston. There is a useful Bibliography at the end of the book. David Hindle's book is informative and an entertaining one to read. Having read the text from cover to cover, I know a little more about aspects of Preston that were hitherto unknown. Satisfyingly, the author has resisted the ubiquitous propensity to start a sentence with the conjunction 'and', an irritating style of writing that seems to be currently in vogue.
Summertime – and the living is easy. J.S. Gilks. rear cover
Ashurst station with Class 4 2-6-4T No. 80046 on 16.48 Victoria to Tunbridge Wells West on 7 June 1962 with Q class 0-6-0 No. 30549 in siding. See also letter on page 764 from Audrey Wheeler whose father was a leading railwayman at Withyham and sometimes assisted with dividing the train at Ashurst where the front portion went forward to Brighton and the rear portion was hauled (in this case the Q class) to Tunbridge Wells West. Eric Stuart Volume 30 p. 61 notes the uniqueness of the working: the sole train to divide at Ashhurst and the sole Q class passenger working into Tunbridge Wells..
Number 12 (December 2015) Issue Number 296
LNER A4 Pacific No.60005 Sir Charles Newton at York locomotive shed in June 1950, wearing the short-lived early British Railways blue livery. Trevor Owen. fron cover
More LNER Pacifics in BR blue
Living in interesting times. Michael Blakemore. 707
Editorial on the political whims of the EWNI government: such as the unpausing of the Trans-Pennine electionification. See also letter in Volume 30 page 126 from Tony Huckin on the advanced state of Indian Railways as compared with decrepitude in Britain (especially as viewed friom Nowhere alias Norwich or Norfolk)
Alan Taylor. 25 Years of the Windsor link. 708-11
In Manchester: a line which connects the former Altringham line platforms at Piccadilly station to the main line from Victoria towards Bolton and Preston with a new station at Salford Crescent. Some of the services which have briefly used it. Illustration (all colour by Gavin Morrison)s: No. 47 501 Craftsman in InterCity livery with train in Network South East on diverted Carlisle to Paddington service on 23 July 1989; No. 47 750 Atlas and train (all in Virgin colours) on diverted 09.10 Paddington to Carlisle train on 10 August 2000; No. 47 703 Waverley on diverted Preston to Euston train with DVT at front; No. 47 358 in Railfreight livery with train of Mk II stock in CrossCountry livery passing Salford Crescent with Manchester Victoria to Black North commuter service on 25 June 1992. See also letter in Volume 30 page 126 from John P.Hitchen on utility of cross Manchester services who states that final picture shows shows a train from Blackpool North to Manchester train
Stephen Roberts. Wiltshire's railways. 712-18.
Wiltshire is a county to be crossed whether by train or by road. The map is unhelpful as it does not indicate what is no longer in existenace, such as the line to Devizes (an English Hawick). Rather like St. John Thomas's Regional history series (not cited) the article suffers in that only the branch lines existed mainly to serve Wiltshire local interests and in consequence places like Swindon, and even Salisbury, can only be treated like railway service stations. Illustrations: Swindon Works in 1908 (saddle tank and turntable in foreground); Savernake Low Level station in 1957; Melksham station c1950s; Highworth station with 0-4-2T arriving with passenger train; Calne station in 1950s; Class 52 No. D1033 Western Trooper passing remains of Badminnton station on train for Cardiff on 13 May 1976; Devizes station viewed from approach road c1900; No. 4918 Dartington Hall at Trowbridge on 17 August 1960 (Alen Tyson); Salisbury station frontage in 2005 (Alan Ford); gawpers at remains of Salisbury accident of 1 July 1906; Semley station c1910; Tisbury station c1905; Cricklade station in September 1935; Marlborough (MSWR) sttation in 1950s; Ludgeshall station with troops and their horses unloading in 1924. See also letter from John Pearse in Volume 30 page 126 on current state of railways thereat;
Beverley Cole. Golf and the railways – the links. Part Two. 719-23.
Part 1 began on p. 582. This part covers the ladies game (one suspects that the author is a golfer). Omce again the Scottish courses: the Royal & Ancient at St. Andrews, Gleneagles and Turnberry receive most attention, but the failure of Cruden Bay is also considered, as well as the somewhat troubled early years of the Railway Institute golf course in York which was encouraged into existence by the North Eastern Railway. The loss of railway services, most notably to St. Andrews, is noted [KPJ it is still possible to arrive by train and play at West Runton, however] and it is suggested that golfers would not be welcome on modern train services. Quotation from Bernard Darwin's A golfing holiday and from Dell Leigh's Golf at its best onn the LMS. Illustrations: Betjemesque golfer at Bournemouth & Boscombe (poster: colour: LSWR c1920); Caledonian Railway Golfing Girl (colour poster); Cruden Bay (Tom Purvis poster 1930s); Luffness Golf Club Platform (Gullane branch); Gleneagles Hotel (Norman Wilkinson LMS poster, 1926); Miss Joyce Wethered (W.D. & H.O. Wills cigarette card: colour); St. Andrews (H.G. Gawthorne LNER poster c1928); Turnberry Hotel (Claude Buckle LMS poster 1930 colour); Caledonian Railway poster advertising Scottish Professional Golf Championship at Gleneagles in May 1921; Golf Club House Halt with BR class 4 2-6-4T No. 80005 on final part of run from Tillynaught to Banff in June 1957 (colour: Trevor Owen); See also earlier article on same topic in Volume 19 p. 634.. See letters in response in Volume 30 page 126 from Bill Tollan and from Stuart Malthouse — the latter suggesting that golf rather than railway enthusiasm is good for career advancement! and from Robert Leleux (page 189) on how Gleneagles station in spite of now having the status of an unstaffed halt was upgraded with lifts to handle the crowds involved in viewing the Ryder Cup and in consequence won a Taylor Woodrow Heritage Award.
Visiting Willesden Shed. Geoff Rixon. 724-7.
Colour photio-feature: rebuilt Patriot No. 45530 Sir Frank Ree in April 1963; Hughes Horwich 2-6-0 No. 42815 on 1 August 1964; 8F 2-8-0 No. 48649 with Fowler tender in October 1963 (1A shed code clearly visible amongst clart); Class 5 No. 45434 in April 1963; Stanier Class 5 2-6-0 No. 42967 in clean fully lined-out black livery in May 1963; Pacific No. 46238 City of Carlisle in red livery and Jubilee No. 45556 Nova Scotia with coaling tower behind on 14 September 1965; Class 2 2-6-0 No. 46424 with 0-6-0T No. 47307 in background on 23 March 1963; Class 5 No. 44574 in ex-Works condition looking very smart on 9 September 1963; re built Scot No. 46117 Welsh Guardsman in April 1962; Class 5 No. 45000 and Jubilee class No. 45598 Basutoland in September 1965. See also letter from Ray Fisher on p. 61 (Vol. 30) and from Les Greer in Volume 30 page 381.
Return to the Waverley Route. 728-30.
Black & white photio-feature: B1 4-6-0 No. 61336 passing Portobello on 14.35 Edinburgh WaverlEY To Carlisle on 23 June 1954 (E. Bruton); D34 4-4-0 No. 62490 Glenn Fintaig on 16.06 Galashields to Edinburgh via Peebles at Galashields on 22 August 1952 (T.J. Edgington); Fountainhall Junction c1900; D49 4-4-0 No. 62733 Northumberland at Riccarton Junction with 12.35 Hawick to Carlisle on 1 April 1961 (Alan Tyson); St. Boswells station looking north c1850 with cab view of 2-4-0; St. Boswells with A3 No. 60093 Coronach on up Waverley and class 2 2-6-0 in bay platforem with connection for Berwick on 1 April 1961 (Alan Tyson); V2 2-6-2 No. 60846 climbing past Steele Road on climb to Whitrope Summit with freight train (T.J. Edgington); B1 No. 61221 arriving at Riddings with 08.05 Edinburgh to Carlisle on 16 June 1952 (T.J. Edgington).
Darryl Grant. R. Herbert Lapage a forgotten engineer and his locomotives. 731-3.
See also Lapage entry in steamindex. Unfortunately, the author uses "Institute" rather than Institution when refering to the two premier engineering institutions and does not inform reader of patents held in an identifiable form. Lapage presented a paper on compounding to the IMechE in 1886 and contributed to the discussion on Worthington's paper on compounding to the Institution of Civil Engineersin 1889. Co-inventor with Von Borries and T.W. Worsdell of two-cylinder compound arrangement. Includes division of Royalty payments. Lists patents on articulation, hydraulic traain brake, brake hose coupling, and system for surmounting steep gradients. He patented with Worthington patented form of three-cylinder compounding: this was applied to New South Wales Government Railways 4-6-0s. He held land interests in Argentina and in Australia. Illustrations: Webb 3-cylinder compound built by Dübs for Buenos Aires Western Railway 4-2-2-0 No. 92 Mariano Haedo and two-cylinder compound 2-4-0 No. 93 Manuel J de Guerrico; narrow gauge Kerr Stuart articulated locomotive 0-4-4-0 named Fairlie (engraving from Railway Engineer); hollow ball and socket joint diagram; three-cylinder compound section through cylinders diagram; NSWGR 4-6-0 No. 521.
A.J. Ludham. A cleaner at Hadleigh. 734-5
Dick Dunnett began work in October 1930 and had to cycle to the engine shed from his home in Ipswich. The mall shed closed on 29 February 1932 when the driver-in-charge and the two firemen were moved to Ipswich and Dunnett became a fitter's mate.
Eastern blue. 736-8.
Colour photo-feature of LNER/Eastern Region Pacifics in assorted blue liveries (the colour reproduction borders on the unsatisfactory in copy received by subscription): A4 N. 4489 Dominion of Canada in garter blue livery with red wheels at front of up West Riding Limited at Leeds Central in 1939 (H.M. Lane): see also Ron White and Norman Johnston LNER locomotives in colour p. 69 for a lighter (better?) image; A1 No. 60127 in BR blue livery leaving York with an uo express in 1949 (Ernest Sanderson); A4 No. 60033 Seagull in garter blue livery with BRITISH RAILWAYS on tender on 09.30 Capitals Limited at King's Cross in 1948 (J.F. Aylard); A3 No. 60084 Trigo in purple/dark blue livery with BRITISH RAILWAYS on corridor? tender and leading vehicle in plum & spilt milk livery at Newcastle Central (Peter Hughes); No. 60075 St. Frusquin in purple/dark blue livery with BRITISH RAILWAYS on tender with coal rails at Edinburgh Haymarket shed in 1949 (J. Robertson) ; A4 No. 60028 Walter K. Whigham in purple/dark blue livery with BRITISH RAILWAYS on tender at Grantham shed in June 1948 (J. Jarvis); A3 No. 60072 Sunstar in BR standard blue livery at York shed in September 1949 (Ernest Sanderson); No. 60065 Knight of Thistle in standard blue livery (tender with coal rails) at Edinburgh Haymarket shed in 1949 (J. Robertson). See also front cover
Jonathan Edwards. The Somerset & Dorset's Exmouth-Cleethorpes holiday train. 739-42.
Summer holiday over the steeply graded line had seen the use of the 7F 2-8-0 class originally introduced to handle coal traffic from the Somerset Coalfield. During the Post war period they had been used to assist with holiday traffic and were rostered for the brief Exmouth and Sidmouth to Cleethorpes service which ran between 1960 and 1962. Illustrations (all Ivo Peters unless noted otherwise): 7F No. 53807 climbing towards Windsor Hill Tunnel with northbound train on 26 August 1961; 2P 4-4-0 No. No. 40634 and 7F No. 53801with southbound service on 30 July 1960; Class 2 2-6-2Ts Nos. 82018, 82010 and 41318 on train leaving Sidmouth Junction on 30 July 1960 (Stephen Derek); 7F No. 53807 leaving Templecombe with northbound train on 25 June 1960; light Pacific No. 34063 229 Squadron at Axminser with northbound train on 13 August 1960 (Stephen Derek); 7F No. 53806 with northbound train at Wellow on 30 July 1960. See also letter from Bob Yate in March 2016 Issue commenting on alleged pause at New Street mentioned on page 741.
Passing Bredbury Junction. Alan Tyson. 743
Colour photo-feature: 8F No. 48476 with mineral wagon empties on 25 March 1966 from front; same train from rear. See also letter in Volume 30 page 126 from John P.Hitchen which notes that train not being frmed of MGR wagons could not have been serving Fiddlers Ferry power station .
Alistair F. Nisbet. Greasy Johnny and the Great Tay Whale. 744-9.
John Woods was an oilman from Dundee who supplied fish oils from a business in the dock area. In December 1883 a humpback whale was seen in the Firth of Tay and the local whalers gave chase and harpooned it, but failed to capture it. The fishermen of Gourdon attempted to capture the dead whale, and managed to bring it ashore at Stonehaven where Woods bought it and arranged for it to be towed by the steam tug Excelsior to Camperdown Dock and eventually after much effort to Woods' premises where it was exhibited and viewed by many taking advantage of excursion tickets offered by the Dundee & Arbroath Joint Railway and by the Caledonian Railway. Whilst it was in Dundee it was studied by Professor Sir John Struthers of Aberdeen University and embalmed. It was then taken to Aberdeen where it was the subject of further study and exhibition. It was then taken to Glasgow, then Liverpool, Manchester, Newcastle, Edinburgh, Dundee and Aberdeen. Woods died on 27 November 1895. Illustrations (none of special wagon provided by North British Railway, nor of Victorian exhibitions/scientific expositions!): Stonehaven harbour; whale (Victorian engraving); J38 No. 65932 passing Lochgelly with freight in 1950s (W.A.C. Smith); remnant of College Goods station in Glasgow; Newtongrange station on Waverley route; Stanier 2-6-0 No. 42960 on fast freight at Hindley North on 4 May 1964; Rainford Junction; D49 4-4-0 No, 246 Morayshire passing Cockburnspath with express in July 1936; skeleton of whale in Dundee Museum NB no evidence is presented of whale passing most of places illustrated.
Jeffrey Wells. The formative years of the Lancaster & Carlisle Railway. Part Two. 750-7.
Navvies rioted in Penrith (wished to rid the labour force of Irish) and the yeoman cavalry had to be called out; those apprehended for the murder of two Irish labourers got remarkably light sentences imposed by Justice Coleridge, This as reported by the Caledonian Mercury and by the Morning Post. The Blackburn Standard reported that S.E. Holden, the Secretary and J.E. Worthington, the engineer had travelled to Penrith by train. General Pasley inspected part of the line on 20 September and an official opening as far as Kendal took place oin 21 September as reported in the Lancaster Gazette. Captain Coddington inspected the remainder of the line on 5 November 1846 and the formal opening took place on 15 December with a train hauled by Dalemain and a dinner consumed in Carlisle. Illustrations: Class 5 No. 45038 passing Shap Wells on down express parcels train on 25 August 1967 (colour: David Idle); Milnthorpe station in LNWR period; Class 5 No. 45426 on southbound freight passing through Lancaster station; rebuilt Patriot class No. 45545 Planet entering Oxenholme station with train of vans on 17 February 1962 (Alan Tyson); Lancaster & Carlisle Railway workers' cottages at Low Gill on 15 September 1986 (T.J. Edgington); Britannia No. 70039 passing Shap Quarry with 14.00 Glasgow Cenntral to Manchester Victoria on 15 July 1967 (colour: David Idle); Jubilee No. 45719 Glorious picking up water at Dillicar troughs on approach to Shap with Creative Tourist Agents' Conference special on 7 June 1952 (Eric Bruton); Lowther Viaduct (Illustrated London News engraving); parallel boiler 2-6-4Ts Nos. 42404 and 42424 at Tebay on banking duty on 28 May 1952 (Eric Bruton); 9F 2-10-0 No. 92001 descending towards Tebay with express freight whilst class 5 on another freight waits to leave for climb (colour: Roy Patterson); Eamont Viaduct (Illustrated London News engraving); Penrith station c1930; 9F No. 92025 (and No, 75026 at rear) on freight climbing towards Shap Green on 15 July 1967 (colour: David Idle); Carlisle Citadel station c1900; Carlisle with Coronation Pacifics Nos. 46224 Princess Alexandra having arrived on 10.10 Glasgow to Euston with No. 46250 City of Lichfield ready to take it forward and No. 46243 City of Lancaster on 10.05 Glasgow to Birmingham on 16 June 1956 (T.J. Edgington).
Peter Butler. Napsbury. 758-9
Opened in 1905 to serve Asylum built by Middlesex County Council and closed on 13 September 1959: the signal box lasted until December 1979. See also letter in Volume 30 page 126 from Neil Woodland.
Miles Macnair. It seemed like a good idea at the time – Part Three. Compressed air locomotives: 19th/early 20th century. 760-2.
Arthur Parsey [not Parsley as herein] was the first to apply compressed air to locomotion in Britain see Adrian Gray in Backtrack, 2014, 28, 658. and Backtrack, 2001, 15, 403, A Royal Engineers officer Frederick Beaumont was involved with compressed air torpedo motors and applied this technology to locomotives at the Royal Arsenal when he came to be in charge of railways thereat . An experimental locomotive ran on the South Eastern Railway to Dartford and back and also ran onn the Metropolitan Railway. A tramway locomotive ran on the North Metropolitan Tramway band was later used on the Bootle Corporation system. Robert Hardie invented a form of regenerative braking and this was used on five locomotives built by the Pneumatic Tramway Engine Co. for the New York Elevated Railway. Charles Hodge developed a triple expansion system and sold the pstents rights to the Porter locomotive building company who successfully marketed locomotives to the American coal mining industry,Illustrations: Beaumont's compressed air locomotive (diagram from patent specification); Mekarski compressed air tramcar design (diagram from patent specification); Beaumont's exxperimental locomotive built on Manning Wardle chassis WN 761 andv tested on mixed gauge track at Woolwich Arsenal (engraving); Mekarski based locomotve built in 1887 for Paul Decauville by S.A. Couillet WN 38; Mekarski tramcar sans trailer in Paris in 1910; Bion J. Arnold electro-pneumatic motor for railcar..
Readers' Forum. 763
The ACV lightweight diesel trains. Eric Stuart
Two photographs acknowledged as 'Author's Collection' should have been credited 'Basil Hancock Collection'.
The ACV lightweight diesel trains. Richard Allen
Author suggests that the railcar was used on the Allhallows and Westerham branches in 1953; reference to the Middleton Press book Branch Line to Allhallows by Vic Mitchell and Keith Smith confirms that it was used on the line between 13 October and 16 November 1953 and includes photographs at Gravesend Central and Cliffe. S.C. Nash's book Southern Region steam album also includes a photograph of the railcar at Gravesend with the comment that the Southern "was not impressed ... and soon got rid of it". Writer not been able to find any evidence that the railcar ever worked the Westerham branch; the Middleton Press book Southern Main Lines – Orpington to Tonbridge (which also covers the branch) does not mention it, nor does David Gould's very detailed history of the line Westerham Valley Railway, reprinted by the Oakwood Press in 1999, mention it. This is not to say that it never appeared; the push-pull sets (which used the bodies of the ex-SECR steam railmotors and had the unusual feature of inward-opening doors) used on both branches at that time were 'common user', so in theory the railcar could have appeared.
The Bristol & South Wales Union Railway. Michael J. Smith
Jeffrey Wells quotes a newspaper report dated 11 September 1863: "The carriages placed on the line are those recently released from the Metropolitan Railway." That line had opened on 10 January 1863 operated by Great Western locomotives and rolling stock, as the Metropolitan had none of its own at that time. The relationship between the two companies soon began to sour, the principal bones of contention being the service interval and the Metropolitan's link with the Great Northern at King's Cross. The GWR threatened to withdraw its stock from 10 September and, when the Metropolitan refused to cave in, advanced the date to 10 August. These moves on the part of the GWR have previously been put down to petulance and perhaps a modicum of bluff but in the light of Jeffrey Wells's article it would seem that shortage of rolling stock was also a factor. The Metropolitan had entered into an agreement with the GN to provide locomotives and rolling stock (with a few carriages on loan from the LNWR) from 11 August and the Great Western rolling stock had by the following month found its way on to the Bristol & South Wales Union.
In the days of Daniel Gooch. Simon Bowditch
On p. 606 Summers makes the commonly made mistake of attribating the invention of the 'Gooch' Valve Gear to Daniel when it was the intellectual property of his brother John Viret Gooch who first applied it to a LSWR 2-2-2 Snake in 1843. Daniel Gooch actually confirmed this during the course of a legal hearing during October 1851 where he was summoned as an expert witness by the LNWR when John Gray attempted to defend his right to royalties of £20 per engine under his patent on the principle of expansive working in a steam engine.
In the days of Daniel Gooch. David Burton
Allthough Summers is in good company in his assertion that the Whyte system of wheel notation should give some indication of the tracking and suspension characteristics of unpowered axles (official correspondence from Doncaster Plant referred to Gresley's W1 as a 4-6-2-2), if we describe Gooch's Lord of the Isles as a 2-2-2-2, writer wondered how to classify the wheel arrangement of the Webb LNWR 'Greater Britain' compounds, which really were 2-2-2-2s however the Whyte system of notation is interpreted [KPJ: it has been suggested that Whyte should be moduified to indicate powered axles in bold type: 2-2-2-2 for Gooch and 2-2-2-2 for Webb!].
The Brightlingsea branch closure. Walter Rothschild
Over long letter in response to Gibbins' analysis of the closure of the branch line. Paul Brown's Wivenhoe & Brightlinsea branch. (Hornchurch: Ian Henry Publications, 1985) fills in most of the gaps and most importantly considers that closure was the correct decision and that maintenance of the embankments was taken over by the River Authority. Neither the letter writer nor the original author noter that the LNER had considered coverting the railway into a road: see Nisbet 2008, 22, 610. A track plan in Brown shows the terminal arrangements, but the LNER had closed the engine shed and shifted the locomotive to Colchester prior to WW2. Not enough passengers used the DMU once it was provided. The swing bridge must have been an inescapable cost. Rosthchild's calln for Fiennes' measures would probably have been futile. See also letter from Chris Mills in next Volume on page 126.
Carrying the goods. Andrew Kleissner
Re photograph on page 685 lower: it was not "near Mill Hill" but a few miles to the north on the down slow line having just left Elstree New Tunnel. The beginnings of Elstree station's goods yard can be seen behind the locomotive. The bridge in the background, which probably carried a water pipe, was very distinctive. The area is etched on writer's memory as he travelled to school between Mill Hill and Elstree every day for seven years in the late 1960s. Although the service was dieselised much else was virtually unchangd since Midland Railway days.
The formative years of the Lancaster & Carlisle Railway. John Macnab
The caption to photograph on p. 646 comments on the Southern Region green carriage fronting the formation. The date given, mid-1967, was a period when many passenger-carrying coaches were being transferred between Regions. This included several BR Mk 1 BSKs of the SR finding new ownership on the LMR and this was probably one of them. Not only was BR-built stock being moved around but larger numbers of company stock were also involved. Many of these movements were either never recorded by the Rolling Stock Library as not a few found themselves transferred again, on occasion back to their original Regional ownership, or withdrawal and condemnation claimed them. In this context, it is also interesting to note the remainder of the train formation is three LMS-type coaches, somewhat unusual in a timetabled service by the date shown, that in all probability would only have around a year or eighteen months left in revenue- earning service.
Autocars and Doodlebugs. Walter Rothschild
Re early railcar projects especially his footnote 5 regarding the origin of the word 'coach' as I thought it was linked to the German 'Kutsche' for a horse-drawn carriage , but now I discover that 'Kutsche' is itself derived from 'Kosci szeker' - 'a wagon from Kocs'!! I suppose 'car' and 'carriage' are derived from 'chariot' or imply something in which people are carried.
Long-distance commuter travel. David Cable
Re Nisbet's article, where it states that in 2015, the off-peak frequency of trains from Basingstoke to Waterloo is twice hourly: there are seven trains per hour, two of which are the services stopping at all stations to Woking. Furthermore, none combine with Alton trains at Woking, which practice ceased about twenty years ago. As a long-time user of Winchfield reminisces about a couple of unusual situations. One train on which he commuted was an example of Southern flexibility. It comprised a Class 33/4TC set from Salisbury, which arrived at Basingstoke and on to which was coupled a pair of 4-VEPs, which had started at Eastleigh. But if the Salisbury train was late, the 4-VEPs were in the lead, with the Class 33 forming the ninth vehicle. In those days Winchfield had a number of very senior persons from the City and Civil Service, who would group at the appropriate position for their first class seats. However, some of them became totally confused when confonted by a oily, throbbing 'coach' with no doors or windows! Of course, someone like the writer would have looked down the track towards Hook to see what front end was in view and if a 4-VEP corridor end, would position himself to get into the door by the four-seat area rather than the 2+3.
The other occasion was when Clapham Junction caught fire in the early 1980s. My train home was the nearest to the station when all trains were halted. After a long wait (and the guard kept us informed), we returned wrong line to Waterloo, following all the other trains that had formed up behind us, and were eventually interjected into the Windsor line services. Of course, at Waterloo the already full train had to take on a multitude of other delayed passengers — train full was an understatement. We arrived back at Winchfield six hours late, but Southern Region had done a magnificent job. It was interesting that other commuters with whom one would travel every day, but ignore, became close friends afterwards However, the plus side was that for the next few days my train was headed by a Class 50, which then travelled via East Putney, and the sound of the locomotive climbing from Wandsworth Town up the bank to East Putney was superb.
The LBSCR directors' saloon. Nick Stanbury. 764
Re LBSCR directors' saloon No.60 featured in the October issue and the more recent history of this unique and attractive vehicle in Bluebell Railway ownership merits some further comment. I write with personal knowledge as a Bluebell guard with 50 years of service, which commenced, coincidentally, just a few weeks before I saw the saloon delivered by road to Sheffield Park in 1965. The saloon went into traffic almost immediately, afternoon teas being served in it for several years. It usually ran as part of a longer train, with the gangways connected to allow access from at least one adjacent vehicle, such as the Maunsell brake No.6575 shown in the photograph. As the saloon did not have end doors or gangways when built, the gangways were later removed with the intention that the ends will be also be restored to their original 'solid' condition in due course, although this task (and others, such as reinstatement of the original side windows) will be daunting both physically and financially. As would be expected with a vehicle regularly used by the railway's directors and officers for inspection purposes, the saloon could be used alone and propelled if necessary. It therefore had a handbrake (externally operated by means of the wheel clearly visible below the solebar) and the vacuum brake could be applied by means of a valve located inside the vestibule at either end. However, neither feature was particularly conducive to slick operation (as I well recall), particularly when the saloon constituted the entire train, as was quite common on winter 'tea' workings in the first couple of seasons. Descending to track level to apply the handbrake when the locomotive was detached was an infernal nuisance (and impossible at Horsted Keynes if standing with a platform on both sides!) and we usually didn't bother, relying on the vacuum to hold the saloon for the short run-round time. And the brake valves, although adequate for testing the brake, were quite unable to destroy the vacuum sufficiently quickly to effect an emergency stop. The latter defect became very evident to me one day whilst riding in the saloon as the leading vehicle during a propelling movement and a passenger walked in front of the train. My full brake application, although noticed by the driver, was overcome by his unwise use of the ejector and we failed to stop — fortunately without any resultant tragedy. Rather fittingly, the saloon was the usual venue for the Bluebell's monthly management committee meetings in the early 1970s. It was in that historic environment that the first steps were taken to consider and subsequently implement the 'Northern Extension' project that, 40 years later, took Bluebell on to East Grinstead.Alas, the saloon has not yet been there.
Summertime and the living is easy. Audrey Wheeler
Re photograph on back page of the November Issue: I grew up in the village of Ashurst. My father was a leading railwayman at Withyham and we lived just along the road from the station. I believe the train in the photograph arrived at Ashurst at around 6.00pm. This train was divided at Ashurst. When they were short-staffed, my father was summoned to do the dividing. On one such occasion, he took myself and my brother with him. I can still see him now, between the carriages disconnecting the pipes and hoses. It was winter because the station was lit with oil lamps and my father had a lamp too (there was no gas supply in Ashurst). The front half continued on to Brighton and the engine in the siding took the rear half off to Tunbridge Wells West. My brother was lucky enough to go on the footplate of one of the engines.
Book reviews. 764
History of the North London Railway Volume 1, London's North Western Electrics. F.G.B. Atkinson, B.W. Adams and H.L. Clarke. North London Railway Society; 152pp. RH [Roger Hennessey] *****
Back in 1962 the Electric Railway Society published a 'Jubilee History' of London's North Western Electric, a concise and authoritative monograph, albeit supplied with rather small grey-on-grey illustrations. During the years in which it became a collector's piece a great silence descended on the history of the extensive LNWR-NLR- later LMS London electrics, although various initiatives tried, unsuccessfully, to fill the gap. Now at last this remarkable system has another history worthy of its significance and importance.
Thanks to the efforts of the late Dr. Hedley Clarke, the text of the original ERS work has been respected, considerably augmented and fully updated, bringing the story into our era in which the 'Overground' of Transport for London has taken up the reins.
This abundantly illustrated text recounts an unusual tale of long-term survival, a rich variety of electrical motive power and no end of unusual details: the unique control systems of the Oerlikon stock (as described by the leading expert in this field, B. J. Prigmore), the unusual mixture of full-size main line stock and early Tube trains that shared the Watford services, the peculiar, long-lived conductor rails rolled out by Cargo Fleet, Middlesbrough and so on.
The main title of the book is slightly askew, although corrected by the sub-title since this is a full-blown history of the entire LNWR London electrical network, including its latter-day extension towards the East London line, not electrified in the days of the 'Premier line' but doing busy work in our times, served by the comfortable 378s. This rolling stock is a worthy successor to the LNWR's Siemens and Oerlikon trains, described fully here, which set high standards of passenger comfort a century ago. Between then and now the picture was not so rosy; the inter-war GEC stock and the BR Class 501 cheapskates were not much to write home about — hard riders with clanging slam doors and barred windows. About half of the many rolling stock illustrations cover the LNWR-LMS stock in various guises. Other photographs make clear, for example, the massive civil engineering work involved when the LNWR constructed its 'New lines' for suburban traffic out to Watford. Some of the photographs are highly evocative: war-damaged and bleak Caledonian Road station on a wet November day, 1966, the very antithesis of a palm-fringed beach. Although most illustrations are of excellent quality, a few are on the rough side, apparently included because of their historical rarity, such as a District line train operating the LNWR's West London service in the very early days.
Hedley Clarke and the original authors have made a thorough job of chronicling the ways, works, operations and technology of this unusual system, part inner-urban, part outer, even marginally rural at its extremes, like the defunct Rickmansworth branch. Strange to contemplate that part of this this massive suburb-creator, the classic NLR section, nearly got the chop in the Beeching epoch. In addition to the numerous illustrations there is a generous and informative map, appendices and recent references. Although the work lacks an index, its logical structure guides the reader helpfully. Unusually good value for its price, it gives us at long last an authoritative and cogent history of this curiously under-recorded network. [KPJ: a model review]
Index to Volume 29.. . 766
Up for the Rugby Cup. Geoff Rixon. rear cover
Class 5 with number obscured, but with a headboard indicating that it had arrived at Willesden mpd with an excursion sponsored by the Oldham Chronicle on 11 May 1963 for the Rugby League Cup Final at Wembley between Wigan and Wakefield Trinity. See also letter in next volume on page 126 from David Carter on (good) behaviour of rugby league supporters.