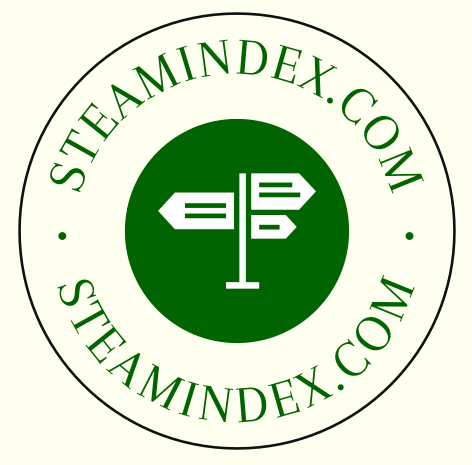 Overseas Managers
Home page
Anthony, P.G.
General manager Malay States Railway in 1921 (see Locomotive Mag., 1921, 27, 5.)
Buhagiar, N.
General Manager Maltese Government Railways. See Locomotive Mag., 1903, 8, 201
Colvin, George Lethbridge
Born 27 March 1878; died 2 March 1962. Son of Clement Sneyd Colvin, Secretary for Public Works, India Office. Educated at Westminster Career School. Served in the Army in France and Italy during WW1, and from 1918 to termination of war was Director-General Transportation, BEF, Italy. Director of Development, Ministry of Transport, 1919–21; General Manager, East Indian Railway, 1921–33; ADC to HM King George V, 1929–35. Consultant to firm of Long, Till & Colvin.
Eddy, Edward Miller Gard
Born 24 July 1851 in England, son of Edward Miller Eddy, marine engineer. After elementary schooling, he became a junior clerk in 1865 with the London and North Western Railway. Promoted in 1866 to the general superintendent's office, Eddy worked under G. P. Neele, a pioneer of the scientific construction of railway timetables. On 29 October 1874 at the parish of St Mary, Chester, he married a widow, Gwen Ellen Lowndes, née Roberts (d.1882); they had a daughter and three sons. In 1875 Eddy became district superintendent of the Chester and Holyhead section of the railway. His success in improving the running of trains over this difficult area led to his promotion as Southern division superintendent in 1878. Assistant superintendent from 1885, he became involved in the famous 'railway races' to Scotland, valuing their publicity aspect and using them to gain money from his board to improve safety. Eddy introduced reforms designed to reduce costs and increase traffic. In 1887 he was seconded to the ailing Caledonian Railway as assistant general manager. Next year he accepted the position of chief commissioner of the New South Wales Railways at a salary of £3000 with a future increase left to the 'justice of the Government and Parliament'. He wrote: 'I take so much delight in my work, and I can see how, in a country which will owe much to the judicious management and extension of its railways, I could be of great service to the Colony, and also obtain credit for myself'. Described by the acting agent-general Sir Daniel Cooper as of an 'open, clear countenance; six feet high; nice firm manner', he arrived in Sydney in October.
The Government Railways Act of 1888, which established a board of three commissioners, was an attempt by the Parkes ministry to create an efficient management structure for a system which had been bedevilled by political interference at every level. That political aspects, ostensibly re-moved by the Act, still lingered, become evident when the appointment of W. M. Fehon as second commissioner precipitated the fall of the Parkes government in January 1889. Although Eddy was not affected directly by the change of government or by the subsequent royal commission, the imbroglio made him wary of parliament. In this political and economic context the commis-sioners were expected to 'make the railways pay'.
One of Eddy's first acts was to arrange for a complete examination of locomotive and rolling stock by R.P. Williams and William Thow of the South Australian Railways. Major changes were recommended and Thow was appointed in May 1889 as locomotive engineer. An abortive attempt was made with Henry Hudson and a consortium of British manufacturers to set up a local locomotive building plant. Eddy's administrative reforms were immediate and numerous, but his proposed staff changes and reductions were resisted. Parkes protected Eddy but by 1890 industrial relations were worsening. A series of disastrous accidents brought Eddy into conflict with William Schey, general secretary of the Amalgamated Railway and Tramway Services Association. In 1891 Eddy had H. C. Hoyle, the association's president, dismissed for making an off-duty political speech. When Schey and, later, Hoyle entered parliament they subjected the chief commissioner to remorseless criticism. Schey launched a major attack in 1892, alleging nepotism and financial mismanagement. Completely exonerated by the subsequent royal commission, Eddy found that he was separated from the union movement.
But he was benevolent employer, providing many educational and welfare programmes for railway workers and their dependents. Eddy was the driving force behind the establishment of the Railway Institute. The sense of identity which he encouraged among his employees may have contributed to the very spirit of the unionism that he opposed; it certainly led to the development of a mystique about him that railwaymen have nurtured to the present day.
Despite political obstruction and criticism and economic depression Eddy extended the railway system. He introduced more powerful locomotives, better rolling stock, improved facilities at stations, better public relations and an active advertising campaign which encouraged new traffic. While unsuccessful in bringing the railway to the centre of Sydney, he enlarged the tramway network, and permitted the first experiments in electric traction.
Before Eddy's term of office expired in 1895 he returned to England. At the International Railway Congress in London he read an important paper based on his Australia experience. His several offers to remain in England included the general managership of the South Eastern Railway, but the urging of the colonial government and demonstrations of public support determined him to 'sink all personal considerations' and accept re-engagement, even though his promised salary rise was not forthcoming.
The effects of the 1890s depression and the beginning of the long drought eroded finances and the volume of traffic and Eddy found himself with less parliamentary support. His health, indifferent for some years, began to deteriorate. Formerly a keen sportsman with an especial interest in cycling, he now had to abandon much physical activity. A painful condition diagnosed as a kidney complaint made even standing difficult for any long period. He collapsed on 21 June 1897 on Wallangarra station while journeying to Brisbane, where he died later that evening. His body was sent back to Sydney for burial in the Anglican section of Waverley cemetery. He was survived by his four children and by his second wife Ellen, née Wilkinson, whom he had married on 15 April 1886 at Walsall, Staffordshire, England.
Like Richard Speight in Victoria, Eddy was essentially a railway manager rather than an engineer. A man of careful penmanship, and with an accountant's eye for figures, he was able to leave the mechanical side of the railways to those whom he recognized as technically competent. He nevertheless retained firm overall control and enlisted the complete loyalty of a wide range of subordinates, giving shape and form to a system which had grown irregularly in its first forty years. Between 1888 and 1897 a profit of nearly £3 million had been earned and the percentage of working expenses to gross earnings had declined from 66.69 to 54.47; the New South Wales railway were well prepared to face the challenges of the new century. The Eddy Memorial Railway, and Tramway Orphan fund was established in 1904. R. M. Audley and K. J. Cable Australian Dictionary of Biography, Volume 8,
Fitzpatrick, William Francis Joseph
Born in Galway, Ireland in 1834. died 7 May 1940 in Melbourne. Educated at St Patrick's College in Melbourne. Retired on 8 April 1915. Awarded CMG. Chairman of Railway Commisssioners Victorian Railways: 1901-3 and 1910-15.
Francis, Richard Hodge
Chairman of Railway Commisssioners Victorian Railways: 1892-4.
Girouard, Sir (Édouard) Percy Cranwill
Born on 26 January 1867 in Montreal, Canada; died in London (UK), on 26 September 1932. Educated at the seminary at Trois-Rivières, and at Montreal College before entering, aged fifteen, the Royal Military College at Kingston, Ontario, from which he graduated in 1886 with a diploma in engineering. He then worked for two years on the engineering staff of the Canadian Pacific Railway. In 1888 Girouard accepted a commission in the British Royal Engineers, and from 1890 to 1895 served as railway traffic manager at the Royal Arsenal in Woolwich (see Locomotive Mag., 1921, 27, 257). Girouard's African career began with his secondment to the Egyptian army in 1896, as part of the preparations for Kitchener's invasion of the Sudan to forestall the French expedition to Fashoda. As director of the Sudan railways from 1896 to 1898, his construction of the railway bypassing the Nile cataracts made possible Kitchener's victory over the Mahdists at Omdurman. Girouard's reward was appointment as president of the Egyptian railway and telegraph board in 1898. His railway skills were so highly regarded that with the outbreak of the South African War in 1899 he became director of South African Railways, charged with making maximum use of the railways in waging war against the Boers. He wrote an account of this in his History of the Railways during the War in South Africa, 1899–1902, published in 1903. He was appointed KCMG in 1900, and at the end of the war took charge of reconstructing the railways of Transvaal and Orange River Colony, a position he resigned in 1904 after prompting from Lord Milner, who was responding to Afrikaner hostility against Girouard.
Returning to England to serve in regular army posts, first as a staff officer at Chatham, and then in 1906 as assistant quartermaster-general, western command, in Chester, Girouard soon found his railway skills again placed him in demand in Africa. In 1907 he accepted an offer from the Colonial Office to become the high commissioner (governor from 1908) of Northern Nigeria, succeeding Sir Frederick Lugard. His task was to carry construction of the railway, already built from Lagos to the Niger, into the north and up to Kano. This he planned and began, though the line reached Kano only in 1911 under his successor.
In 1909 Girouard accepted the governorship of the British East Africa Protectorate. The Colonial Office was much concerned at the military costs and violence of 'pacification', an inevitable consequence of policies favouring white settlers in the protectorate. Girouard's Nigerian experience was thought to be a reassuring check on such activities. But even more it was his reputation as a railway administrator that once again won him the job, for east Africa was burdened by the large capital costs of the railway from the coast at Mombasa, completed in 1901. This was constructed largely for military motives to bind landlocked Uganda to the British empire. The railway's costs far exceeded receipts, however, and the search to solve this problem had already led to the somewhat desperate remedy of settling white men with capital in the Kenya highlands in the hope that they would develop agricultural crops for export and import goods from Europe, which might make the railway solvent. In 1912 he was forced to resign. He joined the board of directors of the armaments firm Armstrong-Vickers. In 1915 he took a government post as director-general of munitions supply, with a brief period in Belgium on munitions procurement and railway organization, but he resigned in 1917 to return to Armstrong-Vickers, resigning from that, too, into retirement from public life in 1919. Long biographies by John Flint in ODNB and Susan Hots in BDCE3: lattter notes that Conan Doyle called him "The Great Girouard".
Hanna, David Blyth
Born in Thornliebank, Glasgow on 20 December 1858; died on 1 December 1938. He emigrated to Canada in 1882 where he was employed by the Grand Trunk Railway. In 1896 he joined William Mackenzie and Donald Mann who organized the Canadian Northern Railway in Western Canada. He was third vice-president of the CNoR, president of the Canadian Northern Quebec Railway Company and of the Quebec and Lake St. John Railway Company. After the federal government took control of the bankrupt CNoR in 1918, Hanna was named president of the reorganized company in September 1918. He was appointed the first president of the Board of Directors of the Canadian National Railways in 1919. He retired in 1922 The town of Hanna, Alberta is named after him. Wikipedia; routine announcement of rolling stock deliveries Locomotive Mag., 1917, 23, 62.
Hartigan, Thomas Joseph
Born on 8 December 1877 at Woolloomooloo, Sydney, eighth child of Irish-born parents Michael Hartigan, letter carrier, and his wife Ellen, née Cusack. Educated at the Christian Brothers' High School, Lewisham. In January 1893 Tom joined the New South Wales Government Railways and Tramways as an apprentice clerk. 3. He was promoted chief accountant in 1921 and comptroller of accounts and audit in 1928. In 1924 Hartigan had appeared before the royal commission into railway and tramway services and pointed out that the major source of the railways' deficit was interest paid on loans. The commission recommended sweeping reforms of the railways' managerial structure. Although it was widely expected that Hartigan would become assistant-commissioner for finance in 1925, the post went to an engineer A.D.J. Forster, provoking suggestions that sectarianism had played a part in the appointment. In 1929 Hartigan toured Britain, Europe and the United States of America to investigate railway operations. On his return, he clashed with the chief commissioner W.J. Cleary over accounting procedures. Having avoided involvement in Cleary's conflict (1930-32) with Premier J.T. Lang and his protégé C.J. Goode, Hartigan was promoted assistant-commissioner in March 1932. Lang's government was dismissed in May and the new minister for transport (Sir) Michael Bruxner appointed Hartigan commissioner for railways on 29 December. The selection of F.C. Garside as assistant-commissioner appeased the largely Protestant senior ranks of the service, but Hartigan's religion was to remain an issue during his commissionership. The financial position of the railways improved marginally in the mid-1930s and Hartigan was able to keep critics at bay by pointing to improvements in revenue. In 1936 he was appointed C.M.G. The drought and the 1938 coalminers' strike had adverse effects on the service. Despite the introduction of major economies, and higher charges for fares and freights in March 1939, earnings fell, staff were retrenched and Hartigan was publicly criticized. None the less, he was appointed for a second term on 29 December. He moved quickly to place the railways on a war footing and was largely responsible for preparing for the immense increase in traffic that occurred in 1942-44. From December 1941 he chaired the (Commonwealth) War Railway Committee which co-ordinated services nationally. After 1945 the substantial surpluses from wartime revenue dwindled. Strikes created chronic shortages of coal; a backlog of maintenance—deferred during the war—began to affect the reliability of equipment; and competition from road and air transport heightened. Workers demanded improvements in pay and conditions. Hartigan's 'gift of the gab' and personal charm, which had helped him achieve generally good relations with the unions, could not prevent a dramatic rise in the number of industrial disputes. His retirement on 1 October 1948 may have saved him from being made a scapegoat for the railways' problems. Yet his management had been competent and the decline of the service had resulted from circumstances over which he had little or no control. A man of robust health, Hartigan enjoyed an active retirement and continued a long involvement with the Gordon Cricket Club. He died on 2 May 1963 at Mosman. Australian Dictiojnary of National Biography. Retirement Locomotive Mag., 1948, 54, 149.
Holt, Follett
Born 1865; died 20 March 1944. Educated Merchant Taylors School, London, and City and Guilds of London Technical. Institute. Articled to William Adams, locomotive superintendent, London & South-Western Railway. Two years. Assistant in the office of Sir Alexander Rendel, consulting engineer to the Indian State Railways. Then six years District and acting Locomotive Superintendent, Buenos Aires and Rosario Railway (now Central Argentine Railway). Appointed 1898 Chief Engineer and General Manager, Great Western & Brazil Railway Co.; proposed and commenced the linking up of the railways in the North of Brazil now forming the mileage of the Company of which he became Chairman. Appointed 1900 Chief Engineer and General Manager, Entre Rios Railways. Proposed and constructed the train-ferry system across the Parana River, uniting the provinces of Entre Rios and Buenos Aires and giving direct train communication between the Republics of Paraguay and Argentina. Retired in 1910 to join London Board, then Chairman. Director of the London and River Plate Bank, and Chairman and Director of other railways and public companies. Hennessey notes his signiificacnce in the development of train ferries during the later period of WW1: Backtrack, 2016, 30, 661). Grace's Guide. See also Locomotive Mag., 1936, 42, 311
Huddleston, George
Born 14 February 1862; died 12 May 1944. One son see below. Director of Assam-Bengal Railway, formerly General Traffic Manager, East Indian Railway. Educated Bedford School. Was Lieut-Colonel (VD) East Indian Railway Volunteer Corps; retired, 1911; employed as Railway Transport Officer, holding a temporary commission in the army, 1914–17. Publications: History of the East Indian Railway Part I, 1906, Part II, 1939; Tales for the Train; The White Fakir; Kissed by the Sun; Daughter of India Who Was Who
Huddleston, George Reginald Graham
Son of above? Appointed Locomotive Superintendent Nizams G. State Railway in 1923. See Locomotive Mag., 1923, 29, 188.
Hungerford, Samuel James
Born near Bedford, Quebec on 16 July 1872;; died at Farnham, Quebec on 7 October 1955). After beginning as an apprentice machinist for the Southeastern Ry in 1886 and holding various positions in the operating departments of the CPR, Hungerford joined the Canadian Northern Ry as superintendent of rolling stock in 1910. During the 1920s, as a Vice Presiudent of operation, maintenance and construction, he played an important role in the integration and expansion of the CNR. Appointed president of the CNR in 1934, Hungerford reduced operating expenditures and defended the company's autonomy amid demands for amalgamation with the CPR. He retired from the presidency in 1941. Online information. Locomotive Mag., 1941, 47, 183 (retirement)
Hunter, David
Born in Broxburn in 1841. He joined the North British Railway as an apprentice in the accountants department when aged 13. Later he was moved to the General Mangare's Department under R.K. Rowbotham, and then to the Traffic Superintendent's office. In 1879 he was appointed General Manager of the Natal Government Railways. He was Chairman of the General Conference of South African Railway Officers. See Rly Mag., 1901, 8, 385: includes portrait.
Hunter, James McAlpine
Assistant General Manager, Natal Government Railways (see Rly Mag., 1901, 8, 385: includes portrait). Had entered career as an apprentice clerk on the Edinburgh & Glasgow Railway in 1858. Joined North British Railway's Audit Department in 1863; was assistant accouintant and auditor on the Vale of Clwyd Railway from 1865 to 1867. From June 1867 to February 1877 he was passenger agent at Edinburgh for the East Coast Railways, becoming District Superintendent for the East Coast Railways in February 1877, In February 1890 he was appointed to his then popsition by the Crown Agents for the Colonies on 7 March 1890.
Lawrence, B.
Manager, Gwaliior Railways. In group photograph (p. 153) see Locomotive Mag., 1923, 29, 150-1.
List, Friedrick
Born in Reutlingen, Württemberg on 6 August 1789. List was the leading promoter of railways in Germany. His proposals on how to start up a system were widely adopted. He summarised the advantages to be derived from the development of the railway system in 1841:
Means of national defence: it facilitates the concentration, distribution and direction of the army.
Means towards improvement of the culture of the nation.... It brings talent, knowledge and skill of every kind readily to market.
Secures the community against dearth and famine, and against excessive fluctuation in the prices of the necessaries of life.
Promotes the spirit of the nation, as it has a tendency to destroy the Philistine spirit arising from isolation and provincial prejudice and vanity. It binds nations by ligaments, and promotes an interchange of food and of commodities, thus making it feel to be a unit. The iron rails become a nerve system, which, on the one hand, strengthens public opinion, and, on the other hand, strengthens the power of the state for police and governmental purpose
His economic theories were to lead towards German unification and subsequently thed European Union. He committed suicide on 30 November 1846. Wikipedia 19-08-2013
Lushington, Charles Hugh
Born 1813; died November 1874. Educated Haileybury. Railway Commissioner East Indian Railway. See Mukherjee Early main line railways p. 102
Mackley, G.H.
Appointment as General Manager of the New Zealand Railways in 1933 as successor to P.G. Roussell, was announced by the Prime Minister, G.W. Forbes. Since the death of Roussell, Mackley had been Acting-General Manager, and prior to that, from December, 1931, he occupied the position of Assistant General Manager. Born at Port Chalmers in 1883, and educated at Invercargill Grammar School, Mackley joined the Railways as a cadet in the traffic branch at Otautau, Southland, in 1900. He worked at various stations in the Southland and Otago districts until 1907, when he was appointed as a clerk in the Chrischurch goods department. After being transferred on promotion to Petone station, and later to Invercargill goods department, he was appointed Assistant Relieving Officer and later (1913) stationmaster at Heriot. Subsequent to this he had five years as stationmaster at Kaikohe and Onerahi, and served as Assistant Relieving Officer in the Wellington district, being later promoted to the position of Divisional Clerk in the District Traffic Manager's Office at Wellington, where he then qualified as a Train-running Officer (1920–24), being later transferred to Ohakune. During part of this period he represented the Department before the Railway Appeal Board. He was Chief Clerk at Ohakune from 1925 to 1928, and was selected in September, 1928, to be Chief Clerk in the Head Office, Wellington. Service in Most Districts. Mackley had a remarkably wide range of experience in his thirty-three years with the Department. He had worked in practically every position in the traffic branch, and has had actual service in the majority of the larger districts, from Invercargill to Whangarei. The types of work have included goods, parcels and passenger traffic, shipping work of all types associated with the railways, train-running and transport experience (for he is a certified train-running officer), and executive responsibility as a District Chief Clerk and relieving District Manager. As Chief Clerk at Head Office, Mr. Mackley had very comprehensive responsibilities. His office was the medium through which correspondence between the General Manager and the branch heads, as well as the public, was conducted. It was the central clearing-house of the service, and gave opportunities for knowledge of the inter-relation of the various branches of the Department not otherwise obtainable. Mackley was a keen student and collector of railway literature Internet
MacRae, Donald MacNaughtcn
Born on 27 June 1879. Died 19 September 1943. He commenced his railway career in 1895 when he joined the Traffic Dept. of the Caledonian Railway in Scotland. In 1900 he went out to Spain to an appointment in the Traffic Dept. of the Algeciras-Bobadilla Railway, later becoming Traffic Manager, which post he relinquished in 1912 in order to become Asst. Traffic Manager on the Central Argentine Railway. In December, 1914, he was released for war services and joined the H.A.C. In 1915, however, he was given a commission in the Railway Transport Division, R.E., becoming an A.D.R.T. in 1917 and Lt.-Col. in 1918. He was awarded the O.B.E. (Military).
After being demobilised he was appointed Assistant to the General Manager of the Central Argentine Railway, but left that company in 1923 to become General Manager of Leach's Argentine Estates. After three years, however, he returned to railway work and was appointed General Manager of the United Railways of Havana, Cuba, in 1926. Two years later he had 'to resign on grounds of health, but in the following year was appointed Assistant General Manager of the B.A. & G.S. Railway. From there he went to the Cordoba Central Railway and Rafada Steam Tramway as General Manager in 1931, returning to Buenos Ayres in 1936 as General Manager of the Central Argentine Railway, which appointment he held up to the time of his decease. As recorded in Journal 173, p. 159, he figured in the King's Birthday Honours (1943), being given the C.B.E. A memorial service was held in St. Andrew's Scots Presbyterian Church, Buenos Ayres, on 20 September 1943 which was attended by the British Ambassador, Sir David Kelly, members of the Embassy staff, etc., and the leading officers of the British-owned railways.
Magniac, Charles Lane
Agent Madras & Southern Mahrata Railway, Brigadier General, CMG, CBE. President IRCA in 1923. Locomotive Mag., 1923, 29, 6
Mitchell, John W.
The wheels of Ind. (Thornton Butterworth. 1934) relates how fortunate Indians were to have British men to run their railways! Mitchell was a District Traffic Superintendent on the Bengal Nagpur Railway and relates the cunning of the natives, Review: Locomotive Mag., 1934, 40, 131.
Murkerjee, P.M.
General Manager Indian Railway Locomotive Building Works at Chitteranjan. Locomotive Mag., 1949, 55, 165
Scharrer, Johannes
Born 1785; died 1844: Bavarian merchant and Director of the Nuremberg Technical Schools helped to establish the Ludwigsbahn, the first German railway. Rly Wld, 1960, 21, 264.
Speight, Richard
Born on 2 December 1838 in Selby, Yorkshire, England, son of Richard Speight (d.1851), railway officer, and his wife Ann, née Bray. Richard rapidly made a name for himself as an employee of the Midland Railway Co. and on 1 May 1860 at Derby he married Sarah Knight. After only nine years experience he was attached to the general manager's office and in 1877 became assistant general manager. With his salary at £1500, in November 1883 he accepted an offer of £3000 to head the new three-man Board of Commissioners established under the Victorian Railways Act of 1883, which aimed to remove the railways from political influence. He arrived in Melbourne in the Lusitania on 10 February 1884 with his mother, five sons and five daughters. He overshadowed his fellow commissioners, A. J. Agg and R. Ford, who were both unskilled in railway affairs.
Speight faced daily interference by politicians, problems with fledgling railway unions, public clamour for better service and government attempts to make the railways pay. Genial and gifted, he handled these pressures firmly, establishing cordial relations with his ministers, the unions and the press, but inevitably he had critics. Successful in his initial aim of managing the state-owned monopoly both as a 'business speculation' and as a public service, he showed an average profit of £6548 in 1883-88. In 1889 his salary was increased and he visited England and the United States of America; but his profit balance was wiped out by the large deficit of 1889-90, partly because of the opening of many new lines that were not initially well patronized.
Speight had implemented the Railway Construction Act of 1884 which authorized fifty-nine new lines and additional works. Optimistic of future traffic growth, he favoured solidly made, durable railways built to conservative standards that avoided the high maintenance and operating costs of the cheap light lines being advocated by ex-ministers of railways (Sir) Thomas Bent and J. Woods. This policy resulted in some monumental white elephants and excessive costs. In March 1891 the Age attacked his administration. Duncan Gillies, who had defended him, lost office in October 1890 and relations rapidly deteriorated between the new minister William Shiels and the commissioners. Under the influence of David Syme and the financial depression, Shiels demanded cost reductions, but Speight, fearing an implied censure, made only token economies. The minister's Railways Act of 1892 relieved the commissioners of railway construction and reduced much of their power. Becoming premier, Shiels suspended the commissioners on 17 March. They later resigned when the government offered liberal compensation.
Speight issued a writ for £25,000 against Syme and two libel actions ensued between June 1893 and September 1894. The Argus and conservative forces rallied to Speight hoping to damage Syme, who pleaded 'fair comment'; the final verdict was for Syme on nine counts and Speight on one, for which he received one farthing in damages. In the action J.L. Purves had accused Speight of causing the depression, and he seemed a perfect scapegoat: a stocky little Englishman heading the colony's largest public enterprise, having no personal financial power or family influence. Table Talk, 2 October 1891, observed that 'on railway matters he is a walking encyclopaedia, but outside his profession he is nothing more than an average citizen in the matter of shrewdness or literary and artistic tastes'.
After the litigation Speight entered business in Melbourne. He liked club life and was a member of the Athenaeum. Refused a new trial in November 1895, he rejected a Privy Council appeal as too expensive. He moved to Perth in 1898 where he became involved in arbitration cases and railway inquiry boards, and was managing director of the Jarrahdale Jarrah Forests and Railways Co. In April 1901 he was elected M.L.A. for North Perth; but he died on 19 September of cirrhosis of the liver and ascites, survived by four sons and four daughters. He was buried in the Karrakatta cemetery after a service at St Alban's Anglican Church. He left Victoria a notable legacy: most of his works, seemingly extravagant in the 1890s, became the basis for thirty years of railway expansion. Australian Dictionar of Biography entry by Michael Venn.
Syder, James
Chairman Railway Commissioner Victorian Railways 1894-6.
Tait, Thomas James
Born on 24 July 1864 at Melbourne, Quebec, Canada, son of (Sir) Melbourne McTaggart Tait, advocate and later chief justice of the Superior Court, Montreal. Educated at Montreal High School and McGill University, Thomas entered the service of the Grand Trunk Railway in 1880. Between 1882 and 1886 he was private secretary to Sir William Van Horne and subsequently filled a variety of administrative positions with the Grand Trunk and Canadian Pacific railway companies. On 10 December 1890 Tait married Emily St Aubert Cockburn. His railway career continued to prosper and by 1903 he was manager of transportation with Canadian Pacific.
In March 1903 the premier of Victoria, (Sir) William Irvine, announced that Tait had been appointed chairman of commissioners of the Victorian Railways with a salary of £3000 per annum. W.F. Fitzpatrick and C. Hudson were appointed additional commissioners on £1500 per annum. Tait's appointment occurred against the background of continued efforts by the State government to reduce public expenditure following the 1890s depression and was followed by an engine drivers' strike in May 1903. A major feature of the Tait years was the investigation by C.H. Merz into the electrification of Melbourne's suburban railways. In 1908 Merz submitted a plan for the electrification of 124 miles (200 km) of track, a scheme which was estimated to cost £2,227,000 and to take four years to complete. Believing that Merz's proposal was premature, Tait opposed electrification, arguing that money would be better spent on the further development of the State's resources.
Heavily built and frequently flourishing a thick cigar, Tait was a strong man who spoke his mind and brooked no interference. He looked upon the railways 'as a great public trust which he was commissioned to administer on sound lines'. His resignation in 1910 caused 'surprise and regret' among those who appreciated his work. During seven years in Victoria he had turned a 'ruinous' annual deficit into a profit, improved and increased the railways' rolling stock, and—as an economy measure—reduced the frequency of trains. Knighted in 1911, he left Victoria with his wife and daughter amid expressions of appreciation and goodwill. Electrification work began in 1913, but was interrupted by WW1: the red carriages of Melbourne's new electric trains were known as 'Tait cars'.
Appointed director-general of national service for Canada in 1916, Tait resigned from this post within a few weeks of accepting it and retired to private life. He died at his summer home at St Andrews, New Brunswick, on 25 July 1940.
Tatlow, A.H.
Arrived in Natal in 1903 to work on Government Railways as Publicity Manager. On merger in 1910 became Publicity Manager South African Railways & Harbours. Opened an office in New York in 1926. Retired in 1930.
Vaughan, Robert Charles
Born in Toronto on 1 December 1883; died Montreal on 5 January 1966. President Canadian National Railways. Locomotive Mag., 1941, 47, 183 (appointment)
Watermeyer, Theodore Heinrich
Born: 13 February 1879 at Graaff-Reinet, South Africa. Died: 3 December 1948, Johannesburg. Son of Christiaan Johannes Watermeyer and his wife Carolina Agnita Magrita de Graaff. He was educated at Graaff-Reinet College and the Stellenbosch Gymnasium and from 1893 continued his studies in England, qualifying in civil and electrical engineering at Mason College, Birmingham. After practical training with a consulting engineer specialising in railway work he returned to South Africa and in 1903 was appointed as an assistant engineer in the Cape Government Railways.
He was initially stationed in Port Elizabeth and Humansdorp, working on the Port Elizabeth-Avontuur railway (1905-1906). During 1910-1913 he supervised the difficult construction of the railway from George to Oudtshoorn, through the Montagu Pass, probably the most important engineering achievement of his career. By 1914 he was a resident engineer in the South African Railways and Harbours and around 1916 designed a track-laying machine. From 1918 to 1920 he was assistant superintendent in Pietermaritzburg, but in 1921 was transferred to Johannesburg as assistant chief civil engineer. The next year he represented South Africa at the International Railway Conference in Rome. From 1925 to 1928 he was an assistant general manager, first at Bloemfontein and then in Cape Town, where he supervised the electrification of the suburban railway system. Returning to Johannesburg he acted as general manager from 30 May to 12 September 1931, in the absence of J.R. More. He succeeded More as general manager of the South African Railways and Harbours in February 1933 and held this position until his retirement in 1941. He was an able administrator and during his career was responsible for many expansions and improvements in the South African railway system, including electrification, the expansion of road motor transport, and the establishment of South African Airways.
Watermeyer was a Fellow of the Geological Society of London (FGS) and an associate member of both the (British) Institution of Civil Engineers and the Institution of Electrical Engineers. He was an early member of the Cape Society of Civil Engineers (from 1903) and of its successor, the South African Institution of Civil Engineers (from 1910), serving as its president in 1926. Responsible for conducting overturning tests on locomotives and rolling stock: Locomotive Mag., 1939, 45, 199..
Webb, William Alfred
Born 16 May 1878 at Eaton, Ohio, USA.Educated locally, when 12 he left home and began work as a messenger-boy on the Colorado Midland Railway. He rose from traffic clerk to telegraphist, studied shorthand at night-school and became stenographer to the general manager. Appointed secretary to the president of the Colorado and Southern Railway in 1900, by 1911 Webb was assistant to its vice-president. He became general manager of the Texas Central Railroad and in 1914 general manager, operations, of the Missouri, Kansas and Texas Railroad Co. His rapid promotion on American railroads had given him a practical grounding in every aspect of rail management. When the USA entered WW1 the government assumed control of all railroads and in 1918 Webb was made general manager, under Federal control, of a large regrouped system of south-west lines. Tensions between North and South railway managements, personal and parochial conflict, and Federal obstinacy placed Webb in an untenable position and he resigned in 1919. He was appointed a member of Railroad Board of Adjustment No. 1, Washington, DC, which was principally concerned with the settlement of industrial disputes. Eleven months later, amid post-war national railroad discord and uncertainty, he again resigned to become vice-president and general manager of the St Louis south-west system. In 1922 he was elected president of the prosperous Cambria and Indiana Railroad. Once more he resigned, having accepted the position of chief commissioner of the South Australian Railways. His salary of £5000 per annum was to be a source of much future criticism.
With his wife Alice, née Van Stone (whom he had married on 4 December 1907 at Denver, Colorado), and their two sons, Webb arrived in Adelaide on 16 November 1923. A tall, well-built, clean-shaven man, he had a striking personality and force of character. Inheriting an outdated and uneconomic system, characterized by fragmented authority, ponderous decision-making and a complex, pyramidal administrative structure, he revolutionized railway management by rationalizing the basis of operations. He recognized the need to reduce gross and to augment net ton miles by increasing full carload lots, and introduced large trucks and locomotives, heavy track, stronger bridges and efficient practices. His most important changes to working methods occurred in 1924-26: the train control organization was introduced in 1924, high capacity bogie freight cars in 1925 and large power locomotives in 1926: see Locomotive Mag.,1925, 31, 70. . Webb's dramatic railway rehabilitation left few aspects untouched by forced technological change and innovation, and even included the complete reconstruction of the Islington workshops.
Remembering the catastrophic attempts of the US government to institute central control of railroads in WW1, Webb decentralized the SAR administration, giving his carefully chosen divisional superintendents almost complete autonomy over the lines within their jurisdiction, while he concentrated on high managerial policy. He created a public management system which was less interventionist and tried to deliver services efficiently. Despite his advanced ideas, he had no time for trade unions, or for those who did not embrace the virtues of hard work for a fair wage. He was merciless, though not vindictive, to subordinates who did not measure up to his exacting standards. His programme was costly and sometimes extravagant. It occasioned continuous political and public controversy, interspersed with vitriolic personal attacks from numerous and influential enemies. Webb pushed ahead with his plans, regardless of the source of criticism, and did not disguise his contempt for the parliamentary process or its representatives. His expenditure became an issue in South Australian elections. The effects of significant railway deficits on the State's shaky financial situation partly accounted for the defeat of both the Hill Labor government in 1927 and the Butler Liberal administration in 1930. Having declined the offer of a further term, Webb returned to America in May 1930, unhappy but wealthy.
The strain of the previous seven years had not been helped by his refusal to take any holidays, and the former teetotaller had been driven to whisky by the pressure of endless criticism. His public image was not enhanced by a final argument over his allowances and by the revelation that he did not have to pay any income tax. Following his departure the re-elected Hill government sought to tackle the financial problems of the Depression. Webb's administrative reforms were dismantled and the old hierarchy was reinstated to preside over forty years of technological stagnation and traditionalism. For all that, his rehabilitation of the SAR did enable it to undertake an enormous transport task in WW2 and laid the footing for the reforms of Australian National Railways when it later took over the country lines of the S.A.R. In 1935 Webb was appointed general manager of the Texas Centennial Exposition; credited with its success, he was approached to become manager of the projected World's Fair, New York (1939). Since 1933 he had been troubled by hypertensive cardiac disease. The long hours and the strain of organizing the centennial worsened his condition. Webb died of an intercranial haemorrhage on 9 August 1936 at Dallas, Texas. After a state funeral, he was buried in the Hillcrest memorial cemetery. Reece Jennings in Australian Dictionary of Biography.
Wheelwright, William
Born 18 March 1798 in Merrimac, Massachusetts; died 26 September 1873 in London. Businessman who played an essential role in the development of steamboat and train transportation in Chile and other parts of South America. In 1838, with help from the Chilean government, he founded the Pacific Steam Navigation Company which commenced operations on 15 October 1840 and provided commercial sea access to cities such as Valparaíso and El Callao. Wheelwright also built the railway between Port Caldera and Copiapo in Chile which opened in 1852 and claims to be the oldest in South America. He owned the Central Argentine Railway, a company established in 1863 that built and operated railway lines in the east-central region of Argentina. Damus in Early main line railways. Locomotive Mag., 1923, 29, 326
Wibberley, Charles
Manager of the Beira & Mashonaland Railway in 1903: had come from an Argentine railway. Headquarters at Umtali see Locomotive Mag., 1903, 9, 252
Wishart, Robert George
Died 10 November 1955 aged 65. Started railway career as junior clerk in 1906, promoted to Secretary's Office and became a Commissioner in 1940. Chairman of Railway Commisssioners Victorian Railways from April 1949 until his death.