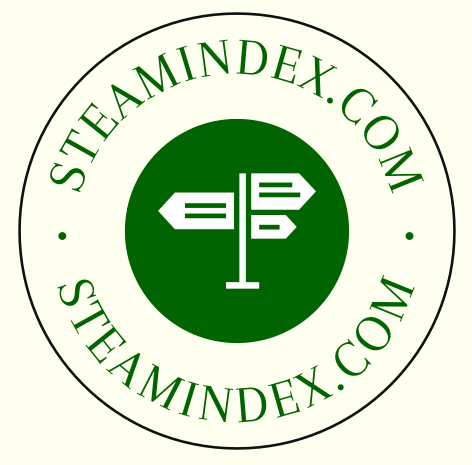 Railway World
A journal which went through many forms until it expired. In some of its many manifestations it included some excellent material.
Volume 17 (1956)
The lastest "Britannias'. W.J. Reynolds. 79. illus.
Volume 19 (1958)
Tuplin, W.A. Cock o' the North. 2l7-19. 2diagrs. (s.els.)
A critical assessment, plus details of the author's own proposed 4-8-0 design.
Volume 20 (1959)
Hoole, K. Odd N.E.R. locomotives. 382-9. 7 illus., 2 tables.
Includes L.N.E.R. modifications.
Volume 21 (1960)
No. 242 (July)
The down" Torbay Express," hauled by " Castle" Class 4-6-0 locomotive No.7020 Gloucester Castle leaving Greenway Tunnel on the descent from Churston to Kingswear. front cover.
From a painting by V. Welch
Editorial
Harvey, Norman. Locomotive causerie: single drivers of the Midland and the Great Northern. 194-8.
Keys, Robert. The Jubilee of the Trentham Park Line. 199-201.
Reed, Charles W. Memories of Newcastle 50 years ago. 202-5.
Bett, W.H. Ticket spotlight. 206.
Gillingham-Exeter 1860-1960. 207-9.
Photo-feature
Smith, D.R. The Hull & Barnsley Railway — 2. 210-15.
Davies, W.J.K. The Chiemseebahn: a Bavarian tram-train. 216-18.
Jackson, Alan A. and Wilson, B.G. Rails on Wimbledon Common. 219-23.
Book reviews
Letters. 224
Volume 22 (1961)
January (Number 248)
Norman Harvey. Locomotive causerie. Some thoughts of a Southern enthusiast. 3-6.
Appreciation of LBSCR 0-6-2T classes, especially E5 class; the SECR C class noted for substituting for EMU services when line flooded at Clock House linking New Beckenham with Elmers End. "It is possible to see in Maunsell's noble "Lord Nelson" Class of four-cylinder 4-6-0s the apoyjeosis of Drummond's experiments with his own luckless big engines... It is known that a set of "Lord Nelson" drawings was loaned to Derby Works when the original "Scots" were being hastly schemed out".
G. Lack. Destination boards. 7-11.
A Midlands infustrial emigrant. 11.
Victoria Station centenary. 12-13.
B.G. Wilson. The railway development of Wimbledon — 1. 14-41+.
Alan A.S. Paterson. Dugald Drummond at St. Rolloz, 1882-85. 15-25.
J. Spencer Gilks. The Hertford, Luton & Dunstable Railway. 26-30+
L.G. Marshall. The steam metre-gauge railways of Asturia. 31-4.
J.B. Snell. A forest journey. 35-40.

Monmouthshire memories. D.H. Whitcombe, 144-6. 3 illus.
Difficulties experienced in operating the class of Beames' 0-8-4Ts.
Development of the miniature railway locomotive. G. Woodcock. 300-8.
Volume 24 (1963)
Tuplin, W.A. Was there any progress in steam locomotive design? 109-10.
Author's answer: there was not any.
The "big green yins". G.C. Holyhead, 218-19.
The class ended its service on light, high-speed trains between Glasgow and Aberdeen. The enginemen's impressions of this design are recorded in this article, hence the Glaswegian expression "big green yins".
Volume 25 (1964)
Mayes, F. Firing the A4 Pacifics. F. Mayes. 3-6+ 4. illus., table.
Experiences in the King's Cross "top link".
Tuplin, W.A. Double chimneys. 161-3.
Argues that only effective at high power in relation to loading gauge height, high speed and at high combustion rates.
No. 287 (April)
World record-holder for speed with steam. C.J. Allen. Mallard Supplement. viii p. 9 illus. (incl. 1 col.),diagr., 3 tables.
An appreciation of the class published to mark Mallard's installation at the Museum of Transport, Clapham.
Powell, A.J.: "45671", pseud. Slogging over the Peak, 410-14.
Volume 30 (1969)
Number 348 (May)
The Robinson 2-8-0s. Part 2. J.W.P. Rowledge, 196-205.
Covers the post Grouping period when the LNER made substantial purchases of ex-ROD locomotives between 1923 and 1927 and the GWR made its purchase. In 1925 Armstrong Whiworth acquired 25 ROD locomotives and reconditioned them for export to China: twelve went to the Shanghai - Nanking Railway and six went to the Kailan Mining Co. In 1927 the LMS acquired 75 engines and reconditioned twenty. The tenders were re-used on other classes. Armstrong Whiworth acquired some of the LMS tranche and reconditioned them for export to China. Between 1941 and 1942 the War Department requisitioned 61 locomotives from the LNER. Six ex-ROD locomotives were acquired by the Iraqi State Railways in 1947. In 1952 British Railways supplied five for sevice in the Suez Canal Zone. The last transfer was to the South Maitland Railway. E.S. Cox had informed the author that the design was out-of gauge on the LMS (which perhaps says more about the curious LMS gauge, rather than about the locomotives).
No. 355 (December)
Mr J.W. Fowler. 521
Died 15 October 1969, Chairman of Railway World Ltd from its inception in 1940 when took over Railways founded at the end of 1939. Son of W.J. Fowler & Son Ltd who owned a printing works at Cricklewood Broadway. Chairman of the Light Railway Transport League, also connnected with Model Railway Constructor.
Boocock, C.P. The paper railway. 526-31.
Bowater at Sittingbourne
Fryer, W.J. An Investiture special. 532-3.
Run in association with Investiture of the Prince of Wales on 1 July 1969 at Caernarvon Castle. The train descrbed carried the main guests including the Duke of Norfolk, the Prime Minister (Harold Wilson), Sir John Betjeman and many Ambassadors. Fryer travelled in the cab of E3112 from Euston to Crewe hauling a train formed of first class carriages and three kitchen cars. Brush No. 1713 hauled the train from Crewe to Caernarvon. The Royal Train was hauled by English Electric Nos/ 233 and 216.
Foster, C.B. Snow on the North Eastern. 540-2
Blizzard which struck Northumberland on 1 March 1886. An up express was stuck at Forest Hill, north of Newcastle and was not rescued until 08.00. The up Pullman was snowbound at Acklington for 17 hours, Soon afterwards the NER constructed large snowploughs based on the frames from six-wheel tenders. On 15 March 1888 Wilson Worsdell was travelling with a friend in a snowplough propelled by four locomotives to rescue the Flying Scotsman stuck at Longhurst when it struck a relief express at Annitsford. Worsdell was severely hurt in the colission and his friend subsequently died from his injuries.
Poulton, Kenneth. Another snowy day. 542-3.
B1 on 18.06 Marylebone to Woodford Halse became stuck without coal or water and the fire had to be dropped. Train was eventually rescued by a tank engine from woodford.
Stewart-David, David. Christmas working. 543.
V2 No. 855 working King's Cross to Leeds with nineteen coaches reached Peterborough 25 minutes late, but as line was blocked at Corby Glen the train was diverted via Lincoln where the V2 failed; the train had to be reduced in length and was worked forward by a K2. Leeds was reached 2½ hours late.
Letters. 557
Addison Road photograph. John Edgington
See No. 342: date was 1865-7: rolling stock was LNWR, not LSWR (identical stock in photograph taken at Sutton Coldfield in 1862). Train was working to Waterloo/Cannon Street or London Bridge.
Volume 35 (1974)
Facts and fables of Fowler's Ghost. 18-22; 60-5.
See also comment from M. Seymour in October Issue pp. 416-20.
Volume 36 (1975)
John F. Clay and J.N.C. Law. The supremacy of the Premier Line. 182-7.
Primary aim was to summarise the excellent performance which the superheated George the Fifth class achieved on the LNWR.
Volume 37 (1976)
Some Newquay branch reminiscences. Mark B. Warburton. 460-3
Volume 38 (1977)
January
Atkins, C.P. F.G. Smith: a biography. 14-18
449 (September)
Carling, D.R. Foreign locomotives on British rails. 358-62.
The Norris 4-2-0 locomotives acquired by the Birmingham & Gloucester Railway and used on the Lickey Incline were also tried on the Grand Junction Railway and on the steeply graded Bolton & Leigh Railway. Sinclair on the Great Eastern Railway obtained locomotives from Schneider of Le Creusot including five 2-2-2 WN 949-53/1866; RN 87-90 and 299. Also 2-4-0 WN 928-37 RN 407-16 plus a slightly larger 2-4-0 exhibited at the Paris Exhibition No. 300 (WN 1079/1867).
Stewart, I.R. Woodham Ferrers to Maldon. 365-8. (British branch lines, No. 13).
Map. Illus. of substantial bridge over River Blackwater. Cold Norton was main inermediate station.
Foster, Robert H. Saturdays only. 369-73.
Newcastle to Largs via Mauchline
Lines, John A. GWR No. 162 Cobham. 383 (Locomotive portraits No. 20).
Dean 2-2-2

Volume 39 (1978)
454 (February)
British railways and civil aviation 1929-48. J.N. Faulkner. 70-4.

Atkins, C.P.. More light on the Highland 'Rivers' - the mystery solved? 75-7.
See HR River class
100 A1 Lloyd's. 110-111.
Castle class: formation of Lloyd's Ralway Society.

Volume 40 (1979)
A Glasgow & South Western innocent abroad. David L. Smith. 70-8.
Set out from Dalmellington on 5 August 1919 for Ayr (where he purchased The Railway Magazine); then for Dunragit (on a Stranraer train which had changed engines at Ayr, and then again at Girvan) where he changed onto the Portpatrick & Wigtownshire Joint Railways to travel to Newton Stewart where he changed for Whithorn (where he stayed overnight), thence back to Newton Stewart, changed for Castle Douglas where he changed for Kirkcudbright, returned to Dumfries (where he stayed the night) and returned home via Kilmarnock and Ayr. He was amazed at the double-headed train from Dunragit to Newton Stewart as it consisted of a CR Drummond 4-4-0 No. 69 with a GSWR 0-4-2 No. 268. The stock of the train was a similar mixture and the brake was the Westinghouse. The train on the Whithorn branch was mixed, and was extremely busy as the following day was the Whithorn Cattle Show. Illus.: GSWR Peter Drummond 4-4-0 No. 327 on stopping train; CR 13 class No. 1069; Smellie Wee Bogie No. 700 as LMS 14116; Stirling 0-4-2 No. 269 as LMS 17029; map; Smellie Big Bogie 14153; Garlieston station in 1937.
Naming the first LMS Pacifics. Mike Brooks. 79-82.
Proposed names for Princess Royal (including names suggested by Public Relations Dept from Longfellow's Hiawatha, such as Minnehaha), and royal alternates to the ones actually used. Stanier's involvement in livery (correspondence with H.G. Ivatt at St Rollox concerning Caledonian blue) and with style of nameplate for 6220 Coronation. Also names proposed, but not used for Claughton and Prince of Wales classes: Liver and Cook were suggested for latter.
Volume 41 (1980)
No. 477 (January)
Weaver, Rodney. Double Fairlie celebration. 6-15.
Centenary of first locomotive to be built by the Festiniog Railway in its own workshops at Boston Lodge: Mereddin Emrys and the entry into traffic of a new double Fairlie Earl of Merioneth. The dimensions of all Festiniog Fairlies are listted: Little Wonder, James Spooner, Taliesin, Mereddin Emrys, Livingston Thompson and Earl of Merioneth. One of the most interesting aspects of this account is that records of coal consumption recored in the 1880s are included, plus some of the few remaining records of the earliest pair of locomotives recorded in the 1870s..
Glenn, D. Fereday. Southern cross-country. 16-20.
Services from Brighton and Portsmouth to Bournemouth, Cardiff and Plymouth and the varied motive power employed to work them.
Jarvis, A.E. Untwisting the Lion's tale. 21-4.
Work on the preparation of a booklet on the locomotive Lion to mark the 150th anniversary of the Liverpool & Manchester Railway showed that an account of the "rescue" of the locomotive in 1927 as told in J. Stephenson Loco. Soc., 1957 (October) contains several errors, the most notable of which is that C.W. Reed is given an utterly disproportionate role in the preservation story. Reed was clearly a Strettonesque figure. Lion was one of two (the other being Tiger) locomotives constructed by Todd Kitson & Laird in 1838. In 1859 Lion was sold to the Mersey Docks & Harbour Board and used to power a pump. Jarvis both shows the true moving forces in the preservation of the locomotive and dismisses any suggestion that Lion was about to be scrapped. The real moving force to preserve Lion came from the Liverpool Engineering Society and notably from Sterry B. Freeman and Richard Holt, both of whom were involved in Liverpool shipping (Holt was also chairman of the Mersey Docks & Harbour Board). The role of William M. Fletcher was especially energetic in the activities of the Old Locomotive Committee..
Number 487 (November)
Brookman, James. Gresley's mainline diesel. 587-9.
Proposal to convert the Shildon-Newport Bo-Bo electric locomotives into diesel electric locomotives developed by Gresley in association with English Electric, suppliers of the original electric locomotives and William Beardmore proposed manufacturers of the diesel engines. This is a thorough examination, including Gresley's detailed reports to the Locomotive Committee and the LNER Board in the late 1920s: includes assessment as motive power on Peterborough (New England) to Ferme Park coal trains..
Volume 42 (1981)
Number 491 (March)
Ward, D.H. The restoration of Duchess of Hamilton. 1 – Rescue from Minehead to Swindon Works. 118-22.
Use was made of the Minehead branch as Somerset County Council considered the load to be heavy for its roads. Initially British Railways was unable to accept the locomotive onto the abandoned line, but a rapid inspection ensured that it could be used.
Bellwood, F.J.. The restoration of Duchess of Hamilton. 2 – Restoration to main line running condition. 122-6..
The display beside the sea at Butlin's Minehead had led to considerable corossion and many parts failing completely or seizing up.

Number 497 (September)
Fell, Mike. The Wisbech & Upwell diesel tram engines. 475-8.
Drewry six-coupled diesel mechanical with Gardner engines and Wilson five-speed gearboxes with Vulcan Sinclair fluid couplings introduced in 1952 and delivered to Wisbech, Yarmouth and Ipswich. Table compares type with steam tramway locomotives of classes J70 and Y6.
Dunbar, A.G. The 'Hielanmen' at work. 481-4.
Experience of the F.G. Smith 4-6-0 River class on the LMS mainly on freight workings between Balornock and Perth and Carlisle. Main problem was the steam reverser. Dunbar was critical of the decision to remove the drop gates. The feed water heaters were also removed, although No. 136 was fitted with an improved feedwater heater in 1921, and this remained in use for several years. The Perth allocated locmotives were used on passenger work, but this was deprecated by CR management, probably because they were better than CR designs. One of the illus. shows No. 14756 at Aviemre on a Pullman express in 1928..
Number 498
Marx, Klaus. Harry S. Wainwright – a reappraisal – 1. 526-33.
Material used to create Wainwright web page
Carling, D.R. Testing with the counter pressure locomotive. 540-2.
Le Chatelier system fitted to B13 No. 761 under Tom Robson the Chief Test Inspector and with the assistance of Percy Dobson on the footplate.. The driving axleboxes were replaced with ones made from solid bronze and adequate lubrication, and large drain cocks and relief valves were fitted. Carling had personal experience on tests on B17 and K3 classes, but not of the earlier D49 tests. Noted that Percy Dobson was expert in controlling slipping. The locomotive was rough and dirty..
Number 500
Not a fair trial? some reflections on the GWR/LNER Locomotive Exchange of 1925. G.J. Hughes. 638-42.
The story of the Locomotive Exchange between the GWR and the LNER following the Wembley British Empire Exhibition in 1924 where Caerphilly Castle was exhibited alongside Flying Scotsman is well-known and is well-covered in C.J. Allen's The locomotive exchanges (as is stated by the Author), but Hughes brings out certain deatils which are less well-known, especially the looseness of the management structure on the LNER where Alex Wilson, Divisional Manager of the Southern Area appears to have been closely involved with Sir Felix Pole in aranging the trial and without ensuring that Gresley was able to supply the best motive power, especially for the runs on the ECML. On the GWR Driver Pibworth and Premium Apprentice Eric Trask (who broke up the coal) ensured that the Pacific's magnificent boiler was exploited in extremely fast uphill running to compensate for the slow downhill running dictated by the poorly laid Great Western track. On the LNER very fast running by the GWR crew (both uphill and at inappropriate points, such as the approach to Peterborough observed by J.F. Harrison) and Pacifics in run-down condition driven badly ensured that the GWR had a terrific victory.
Number 502
Rutherford, M. Mechanical engineering drawings held by the National Railway Museum. 79-83.
Over 250,000 drawings are held by the NRM, and this collection excludes those relating to Scottish-built locomotives which are held by the Scottish Record Office.
Number 505
A Great Eastern locomotive emergency. G.J. Hughes. 259-61.
Gresley was faced with a difficult situation on the Great Eastern Section. A 2-6-4T was being developed for the Southend services, but work ceased on this partly due to the Sevenoaks accident and partly through the need for mainline motive power. The immediate need was met by ordering ten (rather than the twenty initially envisaged) of the B12 class from outsde builders. Robert Stephenson submitted the lowest tender at £5943 per locomotive, but Beyer Peacock was successful at £5975 as faster delivery was promised. Meanwhile negotiations were taking place with North British Locomotive Co for the development of a three-cylnder 4-6-0 costing £7280 each with a maximum axle load of 18 tons per axle. The boiler became one of the major standard designs (being used for the B1) but Hughes argues that it stemmed from that used on the J39 and D49. NBL was aggrieved that further orders went to Darlington, and there was a further major confrontation with Beyer Peacock concerning the B12 order which had been modified to incorporate Lentz valve gear. At that time Beyer Peacock was run by Sir Sam Fay and R.H. Whitelegg, and legal action was nearly taken against the LNER (Hughes failed to stress the dire economic climate at that time which prompted cost-cutting by the suppliers and financial caution by the railway companies). Relationships between the two suppliers ultimately improved and led to orders for J39s from Beyer Peacock in 1936 and NBL for K3s delivered in 1935. The Lentz B12 were unsuccessful and had to be rebuilt with piston valves. Bridge restrictions on the GE Section were gradually eased.
No. 510
The Wisbech & Upwell Sentinels. G. Fell. 521-3.
Ordered by the LNER in November 1929 the two Y10 class locomotives were intended for use on the Wisbech & Upwell Tramway where the former GER tram locomotives of LNER classes Y6 and J70 were the normal motive power. The 200hp locomotives were similar to two locomptives deleivered to the Somerset & Dorset Railway at about the same time but the LNER locomotives were fitted with skirts and cowcatchers for tramway operation (A works photograph shows one un-numbered locomotive with "Wisbech & Upwell Tramways" applied to the side skirts. One, or both locomotives were tested on the line between 11 June 1930 and 30 May 1931. Thereafter, the locomotives spent most of their time on the quays at Yarmouth, although 8404 was sent to Scotland in February 1934 and was tested on the lines in Aberdeen docks and briefly at St Leonard's Yard in Edinburgh, but was back at Yarmouth in May. Reasons for the failure of the locomotives on the Wisbech & Upwell Tramway are discussed with reference to the appropriate volume of the RCTS History of locomotives of the LNER Part 9B and The Wisbech and Upwell Tramway by Gadsden, Whetmath and Stafford-Baker. There appear to be no photographs of the locomotives working at Wisbech, but are relatively common of working on the street lines in Yarmouth, although this article only includes view of them on shed at Vauxhall.
The Lough Swilly's eight-coupled engines. W.T. Scott. 626-8.
The Londonderry & Lough Swilly Railway when the Burtonport Extension was opened had a long mainline and this required large locomotives: 4-8-4Ts and 4-8-0 tender locomotives. According to the writer these very large locomotives rode well and were liked by their crews.
No. 511
Farmer, John. I helped to build Mons Meg. 593-8.
Winner of LNER Railway Scholarship in 1935. He was a Stratford apprentice and was awarded the scholarship at Queen Mary College with the vacations spent at Doncaster Works where he encountered Eggleshaw and was involved in the construction of the P2 which used an experimental boiler lagging made from metal foil.
No. 512
Scott, W.T. The Lough Swilly's eight coupled engines. 626-8.
Hudswell Clarke 4-8-0s (WN 746-7/1905) and 4-8-4Ts (WN 985-6/1912) were supplied for the Letterkenny & Burtonport Extension Railway (and 4-8-4T No. 5 is shown with this lettering). The 4-8-4Ts were very powerful locomotives and tended to work to Buncrana, handling heavy traffic during WW1.
'43 old engines to be withdrawn'. G.J. Hughes. 6-10.
The Railway Finance Corporation was established in 1935 to fund the New Works Programme with £27 million of 2½% guaranteed stock to be repaid in 1951/2. The LNER share was £5.8m and nearly half (£2.8m) was dedicated to the Manchester-Sheffield/Wath electrification (where a 10% return was predicted); £¾m to improvements to the fish docks at Hull an Grimsby; improvements to the ECML, the conversion of rolling stock from gas lighting, 162 new coaches and the replacement of 43 locomotives. The locomotives to be replaced were D43 (ex-GNoSR 1); C2 20, C11 12, Q4 10 to be replaced by A3 17, B17 11, K3 10 and V2 5. A4s were substituted for the A3s. The K3 and B17 types were constructed at outside builders. The V2s were constructed at Darligton and the A4s at Doncaster.
No. 519
Forge, Eric E. Eastleigh and locomotive design – 1. 342-7.
Assessment of the late Drummond designs, especially the brilliant D15 4-4-0s and sluggish 4-6-0s, and the Urie designs.
Franks, D.L. Victorian railwayman: Joshua Slowen. 350-1.
Photograph of South Yorkshire Railway 0-4-2 Fitzwilliam with Joshua Slowen on footplate taken at Barnsley in 1854. Article relates the colourful history of Slowen which began in Leeds in 1830 and ended in 1912 shortly after he appeared in a group photograph of old Great Central Railway staff at Marylebone in front of an Atlantic locomotive. He contributed to several (cited) newspaper accounts of his railway career which included driving a SYR train to Doncaster Races.
No. 523 (November)
Forge, Eric E. Eastleigh and locomotive design – Drummond and Urie as managers. 580-2.
The pen vignettes about Drummond are well known: how he could be very kind if one of "his" drivers was in personal difficulties, and of the operation of the "Bug". Less well known is the story of his workmen refusing to lift a locomotive as it was beyond the capacity of the cranes (at Nine Elms), and then Drummond and his entourage walking right under the lifted locomotive. The material about Urie is incorporated with this biographical material. Illus.Drummond alongside one of his 4-6-0s (No. 448) at Eastleigh, erecting shop at Eastleigh in October 1910, the "Bug" (4-2-4T No. 733), Urie (portrait), Drummond 4-6-0 No. 335 as rebuilt by Urie. Urie is portrayed as severe in both his human relationships and in locomotive design (as typified by his stovepipe chimneys). .
Volume 45 (1984)
Number 525
Kitsons of Leeds. E.F. Clark. 6-9. 12 illus.
Unusual lineage — the Cornwall Minerals engines and their Great Western descendants. V.R. Webster. 17-20.
May
Atkins, C.P. No.71000 Duke of Gloucester 30 years on: a new appraisal of its design and performance, 230-5.

Number 531
Tyler, E.J. Massey Bromley. 346-9.
Most of the material used to create Bromley biography ot to augment material on Bromley locomotives..
Carling, E.R. What was wrong? – three studies in design failings –. 350-3.
Considered two Garratt designs: the huge three-cylinder type for the New Zealand Government Railways which were far too big and ended up being rebuilt as six 4-6-2s and the highly unsatisfactory locomotives ordered by the LMS (Carling was involved with the second batch at the delivery stage). The final design to be considered was the Highland River class.
Number 535 November 1984)
Webster, V.R.. 'F. Moore': the story of a notable railway artist. 582-91.
The text forms the basis for a Moore page. The illus. are as follows: Walter Bell, who died on 18 September 1938 aged 64, was the third of the Bell brothers involved with LPC, and was probably instrumental in establishing Thomas Rudd's association with the Company. W. J. Bell is seen in front of 'A4' Pacific No 2512 Silver Fox at the LNER's Romford Exhibition on 6 June 1936. (E.R. Wethersett); remainder from F. Moore material (some reproduced in black & white): LNWR 2-2-2 No. 3020 Cornwall (b&w); LYR 4-4-2 on Walkden troughs (b&w); GWR Bulldg on sea wall at Dawlish (b&w); GWR broad gauge Great Western (colour); SECR D class 4-4-0 No. 730 emerging from Shakespeare Cliff Tunnel (colour); GNR 0-8-2T on suburban set of four-wheel stock between Gasworks and Copenhagen Tunnels (colour); Denver & Rio Grande Railroad express climbing 1 in 25 grade powered by four locomotives plus a banker (b&w); Drummond Paddlebox 4-6-0 and early aircraft (b&w); GER rebuilt class T19 crossing swing bridge at Carlton Colville (b&w); Precursor leaving Watford Tunnel (b&w); decorated TVR 4-4-2T No. 175 (colour); Pickerdsgill and McIntosh Dunalastair III No. 890 stated to be leaving Carlisle (colour);
Volume 46 (1985)
Number 537
Brock, Peter. Hazards on the footplate.6-10
Apperaed to suffer more than his fair share of incidents and accidents which began with the failure of fire tube which caused a blow back on Class 2 No. 46458 on 12 February 1952 whilst approaching Wreay on a Carlisle to Penrith passenger train.. Another involved excessive speed on arrival at Glasgow Buchanan Street on a diverted sleeping car express (this was due to the folly of the Motherwell pilotman who had no experience of working on large locomotives) and a runaway on a freight down from Craigenhill and ran into the rear of another freight.
Rose, R.E. LMS days at Manchester Victoria. 11-14.
Memories of the 1920s and 1930s when traffic was still in the hands of LYR Dreadnoughts, 4-6-4Ts, 2-4-2Ts and the Fowler 2-6-4Ts used on the Oldham services. Also runaways on Miles Platting bank on 1 January 1936 and on 11 December 1947: the latter involved a train of petrol tankers.
Number 539
Rowland, Don. Black '4'. (Essence of LMS 4). 130-2.
Projected Stanier design for an outside-cylinder 4-4-0: drawing for which signed A.E. Owen
Number 542
David L. Smith – an appreciation. Michael Harris. 299.
Died at Ayr on 25 February 1985, aged 86. See Authorship
The Highland Railway 'Rivers' – who or what was really to blame? C.P. Atkins. 300-2.
This feature considers the affinity of the HR River class to the Urie H15 class of the LSWR, especially the length of the piston stroke (28 inches) and the external Walschaers valve gear. Thomas Finlayson, Chief Draughtsman at Eastleigh, had been recruited from NBL in 1913. This was written subsequently to the same author's monograph (The Scottish 4-6-0 classes) and questions the extent to which Smith was responsible for the River design and cites further evidence for animosity between Smith and Newlands, including the former's criticism of the HR permanent way. Coincidentally, Atkins would seem to reinforce the unsuitability of Newlands to eventually become the Chief Engineer of the LMS.
Number 546
Webster, V.R. Further light on 'F. Moore'. 516-18.
47 (1986)
Cardiff to Lowestoft: a little known cross country train service. V.R. Webster. 23-4.
Through carriages/train from Cardiff to Yarmouth and Lowestoft began as attached to rear of Newcastle express as far as Gloucester, and then ran independently to Leamington Spa via Stratford, where it was handed over to the LNWR from whence it ran non-stop to Wansford and then onto to the GER from whence they were attached to various trains at Ely and at Norwich. A similar route was followed on the return. Illus of the independent portion at Gloucester behind 5'2" 4-4-0 rushing off for Stratford at an average of 45 mile/h
Number 556 (August).
Scott, W.T. Narrow gauge compounds. 454-8.
Bowman Malcolm designed Worsdell/von Borries compounds to operate on the Belfast and Northern Counties Railway's narrow gauge lines. The locomotives were 2-4-2Ts and belonged to classes: S. Two were constructed by Beyer Peacock, but the remainder were manufactured at York Road, Belfast. In 1931 No. 110 was rebuilt as a 2-4-4T with a larger boiler and was reclassifid as S2. The compounds were fitted with Ross 'Pop' safety valves: the Ross came from Coleraine. There are logs of runs on the Ballmoney to Ballcastle line where the rapid acceleration achieved by the S class is noted.
Number 558 (October 1986)
Winding, P.F. Historic locomotive depots: Battersea Park. 595-601.
London Brighton & South Coast Railway Battersea shed: the Park was added by the Southern Railway to avoid confusion with the SECR shed at Stewarts Lane, which was also in Battersea.
Barnes, Robin. Locomotives that never were. 602-5..
Mainly comment from comments received about Robin Barnes remarkable book. The new illustrations include a Poultney 2-8-2+0-8-0 reproducced from The Locomotive (for 15 March 1926); the patented James Toleman 4-4-0 or 4-2-2-0; the Reid MacLeod turbine locomotive; a Peter Drummond 4-6-0 of 1914; the ARLE designs and a new Barnes painting a 2-4-2T for the Leek & Manifold Railway. Locomotives discussed include a patented Hurd & Simpson 0-6-0T for underground use in which the products of combustion were returned to the firebox via an injector activated by compressed air (Engineer, 1874, August). Other designs which he would like to have included were the LBSCR 2-6-2T; a Cambrian Railways MCDonald 2-6-0 of 1921; Whitelegg's proposed rebuild of a Manson 381 class with a large boiler and the Pickersgill 2-10-2. .
Weaver, Rodney. Francis William Webb – a reappraisal. 2. 606-7; 610-11.
Number 559
Harris, Michael. No. 4468, Mallard: fastest of them all. 646-50.
Short account of the record breaking run, including the reaction by Inspector Sam Jenkins to the detection of the odour from the stink bomb to indicate that a bearing was overheating and to inform Driver Duddington to slow down, plus an account of the further life of the locomotive until withdrawn for preservation. Harris had the assistance of John Bellwood in writing this feature and Bellwood argued that the Kylchap chimney gave the locomotive considerable edge both in terms of power and Peter Townend argued that locomotives so-fitted were easier to maintain as the greater draught kept the tubes cleaner.
48 (1987)
Number 565 (May)
Townsley, D. End of an era: Hunslet's locomotive production, 1949-71. Part 1. 277-80.
Jackson, David. Robinson's elegant Atlantics. 288-91.
Considered the three-cylinder compounds to be the cream of the type. Considers the influence of J.M. Smith of the NER and his son, J.W. Smith of Derby on the design. Considers that William Thorneley, Chief Draughtsman and Works Manager, was a major infuence. Illustrations include a reproduction of a V. Welch painting of No. 364 Lady Henderson as decorated for a Royal working.
Issue Number. 566 (June)
Rowland, Don. Dragonfly days: the 50th anniversary of the 'Coronation Scot' (the essence of LMS). 326-9.
Calls the A4 opne of the ugliest locomotives ever to run in the British Isles: thus the approach is canted, but does suggest that the economics of the Coronation Scot were unsound (that is in teerms ofr receipts), but that publicity value (presumably to counter LNER) was jusifiable. Makes much of Railway Air Services.
Holden, Bryan. Dobbin's Yard, Halifax - tribute to the railway horse. 338-9.
Nationaql Museum of the Working Horse.
Bennett, Alan. The Falmouth branch. 340-4.
Main line to Falmouth opened by the Cornwall Railway on 24 August 1863. The engineer was R.P. Brereton. The line was originally broad gauge.
Horton, Philip. The Banbury link: a short history of some Great Central cross-country services. 1. 345-50.
Dunbar, Alan G. The Caledonian '300' 0-6-0s. 358-61.
Built in 1917 to replace 25 locomotives on loan. It was stipulated that these must be fitted with steel fireboxes, and 12 locomotives were constructed in accordance with the instruction, but the remainder had copper fireboxes and all the steel fireboxes had been replaced by the end of 1922. Cold water washing out was the cause of the failure ofr the steel fireboxes.Although supplied with piston valves the locomotives were supplied with saturated boilers, but later superheated. With order No. Y123 the piston valves were replaced by overhead slide valves, similar to those used by Pickersgill on the GNoSR. Up to 1936 all locomotives were fitted with wide Schmidt-type rings, but between 1936 and 1940 these were replaced by four rings.
Number 568 (June)?
Powell, A.J. The Armstrong Whitworth 'black fives'. 475-9.
1462 steam locomotives were built at Scotswood from 1919, One hundred locomotives (Works numbers 1166-1265) 5125-5224 cost £5375 each. A further 227 with sloping throat plates (WN 1280-1506) 5225-5451 cost £6244 each. 4500 tons of castings were manufactured in Letchworth. Frame cracking was a problem..
Number ? (July)
Townsley, D. End of an era: Hunslet's locomotive production, 1949-71. Part 2. 413-16.
Number 569 (September 1987)
Rose, R.E. The Midland 0-6-4Ts: sinners or sinned against? 518-21.
Partly personal memories of this class of locomotive, sometimes known as "Flat-irons". The class had a major propensity for derailing: the most notorious was the fatal accident to the Lincoln to Tamworth mail train on 6 June 1928. The locomotive spread the track at Swinderby and derailed at 55/60 mile/h. On 25 February and 20 March 1935 at Ashton-under-Hill and Moira respectively there were further derailments due to poor track and excessive speed. As a consquence of the Ashton derailment Colonel Mount rode on No, 2011 with Colonel Rudgard on good track, but oscillations developed. At the Moira derailment it was obvious that the track was being damaged by the locomotives.
Number 570
How not to close a railway. A.J. Mullay. 596-7.
In 1925 the LNER decided to withdraw its passenger service to Granton. This also involved the closure of the station at Trinity used by fishwives and their wares. It involved negotiations with the LMS as fish traffic at Granton was shared between the two railways. Closure was instigated by J. Calder, the General Manager (Scotland) who checked the legal position with the Scottish Solicitor, T.B. Maitland. Ten days notice of closure was given to the public and this caused an outcry in the press and reached the ears of Captain Wedgwood Benn, the Liberal MP for Leith, and the LNER through its Passenger Manager Stemp and Strang, the Superintendent were required to provide statistical evidence to the Ministry of Transport to justify closure, which they did.
Neve, Eric. The last LNER luxury expresses – the 'West Riding Limited' and the 'East Anglian'. 614-17.
Includes logs of runs
The 'whitewash' coach - a unique vehicle. 658-63.
Originated as "70ft" brake clerestory GWR 2400 (lot 1005 D39) became test vehicle for both bogies and track before World War I. Whitewash first deposited 12 December 1927. Toplight 2360 took over task on 1930-01-20 and became automated whitewash coach: vehicle adapted for new role. During British Railways vehicle ran on GC and Southern routes as well as Western Region. Renumbered 139. B4 bogies fitted in 1980.

Volume 49 (1988)
Numbber 573 (January
Long, Charles. Pullman postscript. Part 1. 6-11.
Material aditional to that contained in Brian Haresnape's Pullman: travelling in style: the origins of the Pullman sleeping car; the differences between US Pullman company drawings of vehicles allegedly for Britain and the cars as supplied and running in Britain
Number 574
Atkins, C.P. Minutiae from the Minutes: changing Standards. 89-91.
Minor changes sought but not implemented in Class 3 2-6-0: Cox had hoped for an improvement in appearance and Civil Engineer in Scotland had originally requested a shorter chimney for working through Glasgow Central Low Level, Reiterates the story of the 2-8-2 in preference to 2-10-0 before history was rewritten and that rear coupling rods for 9F were redesigned at Swindon along County class lines to avoid fracture. Originally a multiple valve had been intended, but this was dropped due to cost and lack of need. A special tender with increased coal and water capacity was designed for the 9F type to be operated on the Eastern and Southern Regions.
Number 575 (March)
Huntley, Ian. Impressions of a ghost. 134-8.
Fowler's Ghost as perceived by Jesse Wicks (1863-1933) an early railway enthusiast who kept notes of the motive power on the Metropolitan Railway. John Fowler had advocated a 2-2-2 type locomotive with a boiler raising steam from hot bricks to obviate ths smoke problem. Both Brunel and Gooch were also involved and it seems that "Fowler's Ghost" was a condensing 2-4-0 locomotive and this was manufactured by Robert Stephenson. This is illustrated by a photograph of it working on a special train prior to the line opening on 24 May 1862, and by a line drawing. The livery may have been dark green,.
Number 576
Christiansen, Rex. 50 years of Wirral electrification. 198-202.
Very brief appreciation of how the original LMS electrification to Hoylake and its integration with the Mersey Railway's under the Mersey had grown through the Loop and Link lines to be a major transport system for Liverpool and its environs.
New books. 205
Historic railway sites in Britain. Michael Bonavia. Robert Hale.
An up-market coffee-table book
Echoes of the Great Centra. John Healey. OPC
Predominantly on the London Extension
The Aerofilms book of Britain's railways from the air. Chris Leigh. Ian Allan.

The BR Standard 2-8-0s. C.P. Atkins. 222-3.
The Western Region was far from happy with the decision to have 2-10-0 locomotives supplied to it instead of the 2-8-0s which it wished, preferably of the 28xx design. K.W.C. Grand, the CRO argued that such 2-8-0s could be supplied for £14,150 as against £23,500 for the 2-10-0s, and would be cheaper to run. The Railway Executive was prompted to design a 2-8-0 version of the class 5 4-6-0 but with the boiler pressure raised to 250 psi and Derby designed a 2-8-0 version of the 2-10-0 with a wide firebox and various cylinder dimensions and boiler pressures. Neither design was built as the policy decision to phase out steam traction had by then been taken..
Number 577
Bryan, Tim. The locomotives that launched the GWR. 262-4.
The locomotives ordered by Brunel before the appointment of Gooch. Notes that the RCTS History Part gives further information.
Number 579 (July 1988)
Rowland, Don. Two off the road: Essence of LMS. 390-3.
Two mishaps are described: one occurred at Millway which served a Royal Ordnance Factory and was adjacent to Radway Green and involved an unbraked vehicle being shunted and "escaping" onto the main line towards Crewe where resourceful railwaymen slowed the vehicle with cinders placed on the line and caught the coach with a 4F 0-6-0 driven with care. The second incident involved a signalman on the Central Division making a mistake which led to the demolition of his own box, immediately prior to his leaving the LMS; it also involved inter-union rivalry between the Union of Railway Signalmen of which the unfortunate man was an official, and the NUR.
New books. 396-7.
LNER 4-6-0s at work. Geoffrey Hughes. Ian Allan.
"Geoffrey Hughes's text is as lucid and enjoyable as ever"
The power of the B17s and B2s. Peter Swinger. OPC
"The book is a valuable photographic record, but this does not make it interesting or attractive"
Letters. 397
Fowler's Ghost. David L.F. Gilbert
See article by Ian Huntley: cites A.R. Bennett's Chronicles of Boulton's Siding Chapter 18 (pp. 190-5), Chapter 19 (pp. 199-201) and Figures 59 and 59a, all of which relate to Fowler's Ghost.
Mullay, A.J. The 1928 air rail race to Edinburgh. 423-6.
Event appeared to have been staged by Imperial Airways for its own objectives. The "race" started with breakfast at the Savoy and then the air passengers being taken to Croydon Airport and a select party for the non-stop Flying Scotsman from King's Cross. The Hawker Syddeley biplane was called City of Glasgow and the non-stop is believed to have been hauled by 2563 William Whitelaw. Both left at 10.00 on 15 June 1928. The day was perfect for flying, but the journey required stops to refuel: at Bircham Newton, near Kings Lynn and at Cramlington. It had been hoped for the two modes to keep in rado contact, but the pilot mistook the late Junior Scotsman for the non-stop and this enabled the Flying Scotsman to get to Waverley before the air passengers could make their way from Turnhouse
Number 583 (November 1988)
Rowland, Don. The Crewe sound: Essence of LMS. 670-1.
The extrordinary exhausr sound from LNWR locomotives, but especially the Super D 0-8-0s.
New books. 669.
The Lartigue. Michael Guerin. Lartigue Centenary Committee.
Listowel & Ballybunion
Festiniog Railway locomotives. Taliesin. AB Publishing.
"Well worth reading"
Number 584 (December 1988)
Phillips, Hugh. The Caprotti Claughtons ~ and others. 710-14.
Attempts to improve the performance of the Claughton class by modifying them with Caprottoi poppet valve gear, modified piston valves, larger boilers and by rebuilding them as three-cylinder locomotives. Only the last was fully effective, although the other modifications produced substantial improvements. Also notes that four locomotives were fitted with Kylala blast pipes and that four Caprotti-fitted locomotives had their crankshaft settings altered to 135o.
Sir John Elliot; John Bellwood [obituaries]. 729.
Chapman, R.G. An Irish double anniversary. Part 1. 744-7.
Railways were nationalised in Northern Ireland in 1948 when the Ulster Transport Authority was formed, and ten years later the Great Northern Railway (Ireland) ceased to exist, being divided between the railway administrations in the Republic of Ireland and in the Six Counties. During WW1 the railways of all-Ireland had been administered by the State, but Ireland was partitionned from 15 January 1922 when the railways were returned to company ownership. The partitioning of a relatively small country caused the railways great problems, especially for the Great Northern Railway, and emnity between the two countries was reflected in absurd bureaucracy which led to grave inconvenience for cross-Border traffic.
1990 (Volume 51)
Number 597 (January)
Tim Shaw. Choosing the right coal. 50-3.
Closure of Oakdale Colliery in South Wales led to this article. Author was a British Coal consultant and had worked at the Coal Research Establishment. Classification of coals suitable for locomotive boilers. Notes tests conducted by Holcroft to compare Yorkshire with South Wales coals fed to a King Arthur class locomotive, both via the mechanical coaling plant and from wagons at Nin Elms on express trains to Salisbury.
Atkins, Philip. British Railways Standard steam locomotive boilers, 290-1; 501-503.
Issue Number 602
Jackson, David. The 'Wath Daisies'. 344-5.
Robinson design for 0-8-4T designed for hump marshalling yard at Wath: classified as 8H, and by LNER as S1. Constructed by Beyer Peacock in 1907/8. Excludes LNER additions and modifications...
Number 605
Webster, V.R. The 'Ports to Ports Express'. 534-7.
Via Banbury and the Great Central line: the extremeties were Swansea and Newcastle.
1992 (Volume 53)
No. 629 (September)
John Sagar. Just what the doctor ordered; experience with the Giesl Ejector on City of Wells. 46-9.
Includes photograph taken on 14 September 1986 at Haworth of No. 34092 with John Click and Adolph Giesl-Gieslingen and an account of how the locomotive steamed better with less cinder throwing
Updated 2012-10-11