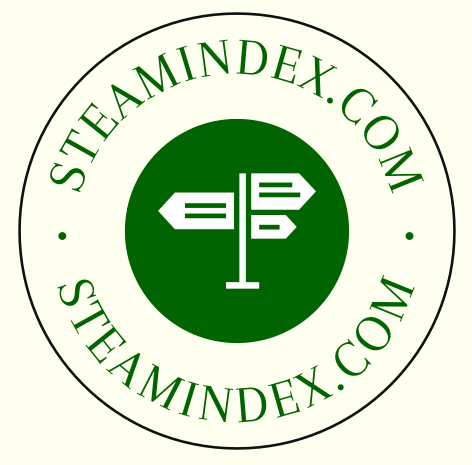 North British Railway Study Group Journal Number 80-99
Key to all Journal Issue Numbers
Kelso station circa 1910. front cover
Editorial. Barry Nicholson. 3
Plea for iterms on sigbnalling and trackwork. Mehod of working with text on computer external discs being passed to a printer
Tom Moffat. Railway ports - Burntisland. 4-7
Reprinted from Railway Magazine 1912 January
Robert D.Campbel1. A short history of the railways of North Clydeside. 1850 - 1900. Part 1. 1850-1896. 7-25
Part 2 see Issue 81 page 4
Portrait of the Glens. 16-17.
Photo Feature
G.W.M.Sewell. Two early coaches. 18-22
Plans and diagrams (side & end elevations) based on information published in the Locomotive Mag. in 1910: fourth class vehicles built for the Edinburgh & Glasgow Railway in about 1845 and a further vehicle built at St. Mrgarets in 1864.
Fourth class in Great Britain. 22
From Railway Magazine 1936, March
High Street Goods Station, Glasgow. 23-5
From Railway Magazine 1921, January
David Wilson. The Alva section. 26-7.
Wrriter was brought up in Alva where his father was a relief signalman in the 1950s. In 1960 he moved to Menstrie and was involved in the traffic from the DCL sidings. In 1960 two Class 5 4-6-0s hauled an excursion to Alva for an illuminations excursion in the Glen. Traffic from the Glenochil Colliery is also mentioned
Alan Simpson. Rail traffic to Guard Bridge Paper Mills. 28-31.
The mill had its own electricity generating station fed by coal brought in by rail. Notes that the internal wagons were ex-Great Western Railway steel-bodied 20-ton wagons.
Rapid Transit - 1847 style! 32
Handbill advertising train and coach (horse-drawn between Newcastle and Berwick) journeys between London and Edinburgh in 22 hours
No. 866, K class 4-4-0, leaving Drem with passenger train for Berwick c1923. front cover
Robert D. Campbel1. A short history of the railways of North Clydeside. 1850 - 1900. Part 2. 1897-2000. 4-10
Part 1 see Journal No. 80 (4)The North British and the Caledonian: 1896-1923
The Glasgow Central Railway
There existed widespread dissatisfaction with the North British Railway's monopolistic services north of the Clyde by the late 1880s. Paper manufacturers at Maryhill; flour-millers and saw-millers at Partick, and ship-builders and engineers all along the north bank of the Clyde from Partick to Dumbarton, along with textile-dyers in the Vale of Leven, were complaining bitterly that the N.B.'s monopolistic services did not adequately meet their requirements, whether for goods, minerals or passengers. The eventual outcome was the promotion by local merchant, industrial and landowning interests of two closely allied lines, the Glasgow Central Railway and the Lanarkshire & Durnbartonshire Railway. The G.C.R., authorised in 1888 as a nominally independent concern (although with a strong Caledonian flavour), extended from' Strathclyde Junction on the C.R's Rutherglen-Dalmarnock branch, through a low-level station at Glasgow Central (where the high-level station had opened on 1 August 1879) and on to Maryhill and Dawsholm via Kelvinbridge. There was also a branch into Stobcross yards, where C.R. and N.B. mineral stations already existed. Extremely heavy civil engineering works were necessary, since the line ran mainly in tunnels under the very heart of the city. Stations were provided at Dalmarnock, Bridgeton Cross, Glasgow Green, Glasgow Cross, Glasgow Central (Low Level), Anderston Cross, Stobcross, Kelvinbridge, Botanic Gardens, Kirklee, Maryhill, and at the termination of the Dawsholm branch, near Glasgow Corporation's Dawsholm Gas Works. The G.C.R., which was predominantly a passenger line, was merged with the Caledonian on 31 May 1890, prior to its opening (mentioned subsequently).
The Lanarkshire & Dumbartonshire Railway
When the Lanarkshire & Durnbartonshire Railway (sic) was authorised in 1891, celebrating crowds led by pipe and brass bands paraded through the streets of Dumbarton and the villages in the Vale of Leven upon hearing the news. Commencing at Stobcross on the G.C.R., the L.&D. closely followed the River Clyde all the way to Dumbarton, where junction was made with the North British Railway at Dumbarton East Junction. Stations on this main line were at Partick Central, Partick West, Whiteinch, Victoria Park (later Scotstoun East), Scotstoun (later Scotstoun West), Yoker, Clydebank, Kilbowie Road, Dalmuir, Old Kilpatrick, Bowling and Dumbarton East. At Whiteinch, the L.&D. decided to build its own tramway to serve industry, in opposition to the existing N.B. tramway. An important branch from Partick West, steeply-graded and mainly in tunnel, linked with the G.C.R.'s Dawsholm branch at Bellshaugh Junction (Kelvinside); a spur led on to meet the G.C.R.'s Kirklee line at Maryhill, and a further section through Possil connected with the C.R.'s Hamiltonhill branch, which had been authorised in 1871, but not completed. On the Possil branch, stations were located at Crow Road, Kelvinside, Maryhill (G.C.R.) and Possil. The L.&D.was subsequently absorbed by the Caledonian, on 1 August 1909.
The Dumbarton & Balloch Joint Line
Yet another line, the Dumbarton, Jamestown & Loch Lomond Railway, had been promoted during 1890-2 by local interests. This would have continued the L.&D. on from Dumbarton and up the east side of the Vale of Leven to a station and pier at Aber, near Gartocharn, on Loch Lomond - from which point Caledonian steamers would have plied on the loch in direct competition with those of the N.B.! Fortunately common-sense prevailed and, following lengthy negotiations with the N.B., the Vale of Leven section was abandoned and the L.&D., C.R. and N.B. were authorised by an Act of 1892 to form the Dumbarton & Balloch Joint Line Committee, in order to operate the existing line between Dumbarton East Junction and Balloch Pier, together with the N.B. 's Loch Lomond steamers. The Joint Line was duly formed with effect from 1 October 1896.
The Caledonian had undertaken to rebuild Dumbarton station and this was completed during 1897-8 to an attractive, distinctively Caledonian design that befitted an ancient Royal Burgh. The extensive provision of branches and sidings serving industry included Denny's shipyard and engine works at Dumbarton, while at Renton the Dalquhurn branch (completed in 1881) was extended along the River Leven towpath in 1895 to serve Cordale Works. The Caledonian also secured running powers over the Dalmonach branch at Jamestown, together with the intervening portion of the Forth & Clyde Railway.
The article then describes the huge demands placed upon the lines during WW1; the severe economic depression of the 1930s; the further severe demands and disruption caused by bombing during WW2; the marked groth in competition from tramways in Glasgow and Dumbarton and very severe competition from motor buses, notably Central SMT. Eventually electrification and the reopening the Argyle Line brought a rejuvenated railway into being.
David Stirling. Full circle at Bo'ness Junction. 11-16
Junctions on the Edinburgh & Glasgow Railway near what was to become Manuel station with the Slamannan Railway and the Monkland Railway; thus providing access to Bo'ness. Maps show the changes..
Bill Lynn. The second Intermediates. 18-23
K class mixed traffic 4-4-0, LNER D33: allocations, duties
Donald Cattanach. Fast train to Crail. Part 1. 25-9
Campaign to improve train service and develop village into a resort
Matters arising from previous Journals. 29-31
Photograph captions errors and omissions, Peter M. Westwater. 29-30
No. 74 front cover: Larrgoward not Lochty
74/5: location was Burntisland
74/21 No. 10469 was in old roundhouse at St. Margarets
73/17: not a Wheatley 0-6-0: note lack of wooden bufferbeam and valve chest cover. More probably a rebuilt Hurst locomotive No. 207 of Dubs batch; renumbered 1080 in 1910
71/2: No. 1060, formerly No. 319 (E.&G.R. 0-4-2), photogrraphed at old shed in Thornton.
68/2: No. 247 is in Drummond livery
67/FC: LNER classification J31 not J34 as stated
62/17: locomotive facing camera is not Glen Gau as stated, but an Intermediate very proably No. 892: location is Haymarket
61/27: location Haymarket
60/19 (and 73/35): No. 1464 was allocated to Kipps
48/3: No. 237 at Perth
46/28: No. 1427 was an Eastfield loco in 1923: bottom photograph shows a Holmes 17-inch Goods
40/FC: No. 40 The Dougal Cratur
No.39/16: 4-4-0T No. 10461 on shed at Kittybrewster. The cowcatchers were for working the St. Combs branch. 1046 I was transferred to Kittybrewster in 1927 and scrapped in 1932.
No.39/9: Photo of six wheel passenger brakevan No. DE 320032. This vehicle is in fact a Great North of Scotland Railway one built about 1890. The body of one of this type survives in the collection of the Kingdom of Fife Railway Preservation Society which had been in use as a store since the 1930s at Kirkcaldy Harbour Goods Depot. See also letter from Keith Fenwick (83 p. 30).
No.29/20 Photo no.14. Only the first two Reid Dock Tanks had wooden dumb buffers, and they were replaced with sheet metal ones like those fitted to all the rest. Westwater had a photo of No. 68341 being hoisted upside down out of Kirkcaldy Harbour which shows very clearly the construction with a centre gusset and no bottom plates. The buffers on the Y9s were of the same type of construction.
No.25/9 Photo of No.146A is taken at Ladybank, west of the locomotive shed next to the line to Perth.
No.25/31: Middle photo, din't think it is in Drurnrnond Livery. Note the continuous handrail at the smokebox. This feature did not appear till sometime during the Holrnes period. Note also the Holrnes pattern bulbous tallow cups on the side of the smokebox. The Drurnrnond ones were square and fitted to the front.
No.24/26: N.1401 B. is at Hayrnarket and the photo was taken on 12/9/24, the loco leaving for Cowlairs for withdrawal.
No.18/13: This photo has intrigued me for some time as r have a very old copy of it from the Photornauc Series. Its of Holmes T 4-4-0 No.594 (L.N.E.R. D25) With a Crown in place of the crest on the leading splasher. I'm pretty certain that the livery is NON STANDARD. Note the lining all appears 10 be ex actly the same shade and there is no evidence of the usual lines either side of the boiler bands. Could the lining be RED - BLACK - RED on the Holmes Brownish Olive? I have come across one or two other photos of Holmes 4-4-0's which seem to have the same style of lining. Any comments?
Finally, anyone see the article on the Eyemouth Branch in the February 1999 issue of Steam Days? The caption to the upper photo on page 73 suggests that there is a six wheel coach in the platform. Close inspection reveals three four wheel coaches. Probably the same three car set as appears in the lower photo. The date of the photo cannot be before April 1910 as the loco is shown as rebuilt - i.e. with combination injectors and a continuous handrail on the srnokebox. The caption to the photo at the bottom of page 74 gives the loco as a North Eastern Railway 'J21' 0-6-0! The loco is either a Holmes or a Drummond 17-in' goods. Note the Drummond type cab. The J21s had two cabside windows each side.
N.B.R. steamers at Craigendoran. Robert D. Campbell. 31
Queryies Douglas Yuill's statement in his article re the N.B.R.'s Craigendoran fleet (Issue 77), as regards the opening of the Glasgow, Dunbarton (sic) & Helensburgh Railway on 31 May 1858, that for the first few months its trains ran into the then relatively new Caledonian terminus at Buchanan Street, because 'the G.D.&H. couldn't agree the E.&G.'s terms of the use of Queen Street'. I suspect that this information probably came from John Thomas' Regional History of the Railways of Great Britain, vol. 6, Scotland (p175 in the original 1971 edition).
Despite an exhaustive trawl through the E.&G. Minute Books and the G.D.& H. Reports by Directors and Accounts, I could find no reference to this situation having existed. Indeed, it is most unlikely that it could have arisen, since the GD.& H. Co.'s Act of 1855, which provided that the E.& G. was to work and maintain the line, also stated that the E.& G. had, by agreement dated 29 December 1854, subscribed for 8,000 of the 24,000 £10 shares in the company - a third of the capital raised.
Furthermore, prior to the opening, the E.&G. had in 1857 agreed to provide (jointly with the Caledonian & Dumbartonshire Junction Railway) five locomotives and an extensive fleet of carriages and wagons. An inventory of plant, dated 31 July 1862 (at the E.&G. absorption), reveals that three new locomotives had been built specifically for the opening of the Helensburgh line, with the E.& G. presumably supplying the others from its own stock. The E.& G. is certainly recorded as having supplied some carriages from its own fleet.
In November 1854 the E.&G. had agreed to run a minimum of six passenger trains daily each way and to provide through rates from Queen Street station to all points on the Dunbartonshire railways. That company also extended its Queen Street terminus to accommodate the new services; laid down sidings at Cowlairs for coal empties corning off the G.D.&H.; built new accommodation at Cowlairs station for G.D.&H. passengers changing to the Edinburgh line, and contributed to the cost of erecting the telegraph on the G.D.&H. between Cowlairs and Dumbarton.
Not only that, but the E.&G. Directors clearly made all the key decisions, for Colin Campbell Jnr. of Colgrain, the G.D. &H's Chairman (on whose Camis Eskan Estate Craigendoran Pier was later built), reported to his Directors in May 1856 that, 'the E.&G. Railway have stipulated that the line should not be opened till the whole was completed, without their sanction ... '.It may be noted that back in 1854 the Helensburgh company had actually proposed establishing its terminus and steamer pier on Campbell's estate at Drumfork (now Craigendoran), but the influential landowner Sir James Colquhoun and other subscribers objected to this and demanded that it be at Helensburgh.
Perhaps most significantly, the G.D.&H. Company's notice in the Dumbarton Herald of 27 May 1858 as to the line's opening on 31 May 1858 (not 28 May as stated in Douglas' article and John Thomas' Regional History), clearly state that trains left from Dundas Street Station, as Queen Street was then often referred to. Also, an article in the Glasgow Herald of 2 June 1858, when describing the opening, stated, 'After getting quit of the miserable tunnel at Queen Street Station .. .', whilst an advertisement for a forthcoming 'Grand Pleasure Excursion to Helensburgh' by the Glasgow Abstainer's Union, advised that the train would leave from the 'Dundas Street Station' on Saturday 5 June.
Douglas also quotes, with reference to the commencement of the North British Steam Packet Co.'s. sailings from Helensburgh pier in 1866, a contemporary writer's description of Helensburgh pier as being 'a shabby and incommodious affair. .. '. This quotation is actually from Hugh MacDonald's Days at the Coast, published in 1860. However, as Mac- Donald's dedication page indicates, his book was actually completed in October 1857, which was a couple of years be- fore 1859, when Helensburgh Burgh Council erected a fine new pier to replace the broken-down dyke that had served as the town's landing-place since 1816. Therefore, MacDonald's quotation refers to this ancient structure, rather than the new pier, which the N.B.S.P. Co. used.
Finally, Douglas mentions the closure date for Craigendoran Pier as being 10 May 1973, which was the date of the Secretary of State for Scotland's approval of the closure. However, the actual withdrawal of steamer services was from the end of the summer season, on 25 September 1972. I hope these comments are of some use in supplementing Douglas' interesting and informative article.
Guard Bridge Paper Company open wagon. front cover
Supplied in 1896 by Hurst Nelson
Circular 1448 – Carluke traffic. 3
Printed circular issued by General Goods Manager's Office in Glasgow on 4 February 1889 noting that Carluke Castlehill on the branch from Morningside would open
Donald Cattanach. Fast train to Crail. Part 2. 4-11.
Contact with Gilbert of The Scotsman and given a trip which led to a feature on 8 April 1898
Circular P2772 – Demurrage & siding rent, February 1909. 11
Printed circular issued by General Goods Manager's Office in Glasgow on 12 March 1910; signed W. Andrews, Chief Goods Manager (submitted by Ian Currie)
John McGregor. The politics of railway promotion in the Scottish Highlands. Items from the construction of the West Highland. The West Highland Mallaig Extension. 12-
D. Yuill. Carrying coals to Leith and Granton. 21-5.
John B. Rowley. Locomotives by Hawthorn's of Leith. 26-7.
On 6 February 1846 there was a severe fire at the Forth Bank Works of R. & W. Hawthorn and the firm purchased and equipped Maxton of Leith. The first locomotive left there in March 1847 for the Edinburgh, Leith & Granton Railway. The first locomotives were4-0 with 4-ft couped wheels and 13 x 16-in cylinders. Some outstanding orders were transferred from Newcastle to Leith: for instnace WN 614-616 0-4-2 for the Edinburgh & Northern Railway.
Alan Simpson. Leven Dock Siding. 27-30.
Alan Simpson. Two snippets on the Lauder Light Railway. 30
Bradshaw's Railway Manual, Shareholders Guide & Directory (1912) - Lauder Light Railway: listed Directors (Harry G. Young and Robert Dickson), Secretary (C.F. Umphersston); Auditors; Solicitors; Office; capital, length of line and opening date (2 July 10-1).
The Railway Magazine - February 1951. branch from Fountainhall to Lauder re-opened for freight traffic on 2 November 1950: closed since bridge over Gala Water damaged by floods on 12 August 1948.
Matters arising from previous Journals. 30-1
Seven bells from Silloth (Newsletter, 1999 January). Charles Meacher
Reminiscence of Bill, a cleaner at Silloth shed who swung off engine boiler by tarzan swing on electric lighting duct which plunged engine shed and harbour lights into darkness. Also threw paraffin into firebox which led to severe burns, but after period in Cumberland Infirmary he was able to join Royal Marines.
The Devon Valley line. David Lindsay.
Kinross to Rumbling Bridge opened 1 May 1863; Dollar to Rumbling Bridge opened 1 May 1871: latter included a section of line west of Crook of Devon which was rebuilt to ease gradient before the extension
Fish workings. John McGregor
During 1912-13 tentative negotiations began on pooling the west coast fish traffic between the North British, Caledonian and Highland Railways. Jackson was cautious because of Treasury antagonism
D. Yuill. Carrying coals to Leith and Granton. Part 2. 10-15.
Coal exports through Leith from 15th century mainly to Low Countries and Scandinavia. Eraly nineteenth century shortage of coal in Edinburgh led to imports from Fife and Newcastle. Leith Dock Commissioners concerned that coming of railway might adversely affect their income.
David Stirling. Early signalling on the NBR. 16-21.
Complicated as NBR formed from four main parts. Vane signals had differing meanings on the constituent companies and on the Caledonian Railway on which NBR staff worked. Semaphore signals were slow to appear. Cites the Monklands Railways Rule book of 1856; W.E. Edwards. Early railway signals. Rly Mag., 1904, 14. 202-8; 297-303; 393-400; 457-8 and A.A. Maclean's A pictorial history of LNER constituent signalling. 1983.
G.W.M. Sewell. N.B.R. No. 38. 22-4.
2-2-2 built by R. & W. Hawthorn of Gateshead in 1847: one of six express engines. Holmes rebuilt No. 38 with 17 x 24in cylinders and a standard 356 class type boiler. It was withdrawn in 1912..
Donald Cattenach. The NBR's best kept stations. 25-8.
Instigated in 1892 premiums paid to "best kept stations"
Roger Pedrick. History of the local railways - Part 9. Goods traffic increase. 29.
Rewritten material from the Dunfermline Press.
Matters arising. 30-1
GNSR coach body. Keith Fenwick.
Vehicle built March 1892: GNSR van No. 5. LNER van No. 76. Withdrawn 1939 and body sent to Kirkcaldy harbour
Railways of North Clydeside. M.E. Lindsay
And now for something completely different! Tony Dean. 31
North British Rowing Club. Salaried staff formed a rowing club on the Union Canal in 1876. This survived WW1, but folded during WW2, but was revived in 1983. See also Issue 78 page 18 for more general account of Union Canal
Y9 No. 68101 en route to Netherton goods station. front cover
R. Thompson. The Centenary of the Mallaig Extension of the West Highland Railway constructed 1897-1901. 4-10
Text, but not the illustrations, from a commemorative booklet publishred by Sir Robert McAlpine and written by Jim Shipway.
Roger Pedrick. The North British Railway's new steel dining cars. 11-15
Originally published in Railway & Travel Monthly Magazine, 1919, (116 November)
Paul Smith. The North British Railway in Newcastle upon Tyne. 16-25.
Not much if anything is known about the North British Railway in the City of Newcastle upon Tyne, especially in the earlier years 1862 until 1900. The only person to try and answer these questions is no longer a member of the Study Group, that person being the Study Group's original secretary Richie Heard, who in the 1981 Newsletter posed the same questions that I have set out to try and an- swer below.
I do not think that it has been realised the importance the North British Railway placed in its Southern-most terminus. I am confident however that as the story of the North British Railway in Newcastle emerges it will give you some idea as to the importance that was placed by the North Brit- ish Railway. It will also it is hoped give you some idea as to the day to day running of the company's business on Tyneside in the early period of the company's existence there.
Many questions have arisen in the past and I have set out the answers to some, if not, all of these questions. Typically the most commonly asked is 'Did the orth British have it's own offices?' also "Did it have Engine Shed facilities on Tyneside?' and lastly 'How did it deliver to its custom- ers the goods which it brought to Tyneside on a daily basis from North of the Border?' To answer these questions we will start with the Amalgamation Act of 17th of July 1862, whereby the Newcastle and Carlisle Railway and the orth Eastern Railway permitted the North British Railway to work its own trains through to Newcastle from Border Counties Junction. Schedule B of this Act states.
"For the purposes of traffic of all kinds to and from and be- tween all or any of the following places: to, from and be- tween Newcastle, Gateshead, Redheugh, stations of the Newcastle and Carlisle Railway, eastward of the junction at Hexham of the Border Counties Railway .... The Company (The North Eastern Railway) shall at all times hereafter permit the North British Company with their Engines, Carriages, Wagons and Trucks, to run over, and use the Newcastle and Carlisle Railway sidings, junctions, stations and wharves ... and other conveniences upon that railway between Hexham; Border Counties Junction and the Central Station at Newcastle and the station at Redheugh. The Company shall provide for the North British Company at the Company's Central Station at Newcastle upon Tyne, and at the Hexham station proper, sufficient station accommodation, including the service of their booking clerks, porters and other servants for the passenger traffic of the North British Company. The North British Company shall pay reasonable rent for the use of the station accommodation so provided. ".
It can be seen by the above Act that it was quite a good agreement for the North British as it meant that it could get its goods to the very lucrative Newcastle market place. It can also be seen that it allowed use of "other conveniences" and of course it was this part of the act which permitted the North British the use of the ex Newcastle and Carlisle engine shed inside Newcastle Central station. I would suggest that the Legal Eagles of the day seized upon the wording in the above 1862 Act and that is how the North British were able to use the ex N&C Engine shed in the Central Station. It has also been put forward in earlier issues of the Journal that another Engine Shed to the West of the Central Station was used by the North British, however I can find no truth in this. Another outcome of the Act was the North British company conceded running powers to the North Eastern Railway between Berwick and Edinburgh. This meant trains between Newcastle and Edinburgh could be operated by different routes and it is quite easy to see by a look at the timetables for the two routes who had the best deal from the Act as far as passenger receipts go. It also has to be pointed out that it meant the North British managed to get into Newcastle and became a major player on Tyneside for very nearly 100 years.
North British Railway company premises and personalities
As can be seen, by the 1862 Act, the North Eastern had to allow the use of its booking clerks, porters, etc. This lasted for only a short period as the North British company, in 1863, asked the North Eastern company to provide it with accommodation in the Central Station for a booking clerk, who, however, could only sell tickets to passengers by the Waverley route. In 1863-1864, the North British Railway decided to spread its influence on Tyneside. This took the form of employing a General Manager, who would be responsible for the day to day running of the North British Railway company's busi- ness on Tyneside, and would also be responsible for the staff under him. I would suggest that this decision was made before the North British found out that its route to Edinburgh was going to be somewhat of a white elephant as far as passenger traffic was concerned.
Before starting the North British story on Tyneside, I would like to say a thank you to the staff at the Local Studies section in the Newcastle Central Library, as it was through them I was told about "Wards Listings". These books date back to the mid 1830s and it was from them that I was able to piece together this story. The listings give a concise year-by-year history of all firms on Tyneside and, although brief in nature, give all relevant details. Through its conveyancing section, I was able to find details of the places rented by the North British on Tyneside, and also all the names of the General Manazers. the first of whom was G. Barry.
The first offices rented were at 6 Grey Street, but in 1871 a move was made to 42 Westgate Street where other companies with interests in Newcastle maintained offices. In 1915/16 the Greatt Western Railway had an office in the street due to the Admiralty's demand for Welsh coal. Wood & Co. werer the Company's bankers. Part 2 see Number 88 page 25
David Stirling. Early signalling on the NBR - Part 2. 26-7
Diagrams
Arnold R Tortorella. Wagon sheets for the NBR 28-9
Costs, losses, life expectancy
Alan Simpson. The Netherton branch. 29-31; rear cover
Served goods station at Netherton in Dunfermline: branch was off sharply curved Charlestown branch and was limited to Y9 0-4-0ST.
J88 No. 8325 shunting coal wagons at Leith Walk Goods. front cover
Edinburgh tram No. 276 alongside
D. Yuill. Carrying coals to Leith and Granton. Part 3. 4-9.
John Robertson. Silloth as a holiday resort. 10-13.
From Railway & Travel Monthly, 1912 August: submitted by Alan Simpson
Donald Cattenach. Just an ordinary train. 14-20.
Legal action against North British Railway as successor to East of Fife Railway for non-stopping Lundin Links station and by association Pittenweem by express trains. The action was brought in 1893 by the William Gillmour, as the Gillmour family had owned the estate in succession to the Standard Life Assurance Company which had negotiated that all non-express trains should stop. Judge Lord Stormonnth Darling found against the railway and his decision was upheld upon appeal;
Paul Smith. Modelling the NBR cask wagons. 21-3.
Rear cover: photographs of actual vehicles in NBR and LNER liveries
Alan Simpson. The Kincardine - Dunfermline Railway. 23-6.
Authorised in 1898: line runs near shore via Culross
Allan Rodgers. NBR Jubilee mineral wagon. 27
Drawing: 8 and 10 ton with end door
Grahame Hood. The Camps branch. 28-31
Near East Calder and the Edinburgh to Kilmarnock Road
Gallery:: G5 0-4-4T No. 67295 in bay platform at Morpeth on Wansbeck Valley train in 1950. (photograph). 3
G.W.M. Sewell. Commercial activity at Meldon, N.B.R. 4-13..
On the Wansbeck Valley line in Northumberland leading to Morpet. A collection of waybills and invoices for the period 1917 to 1925 had been found and examined. Traffic was mainly agricultural and the decline in agriculture was beginning and the transfer of traffic to road was evident. The carriage of livestock required considerable paperwork. Illustrations of station, plan of its layout and facsimiles of some of the documents.
Alan Sirnpson. The Fife Coal Company. 14-20
Statiistics of production and markets of individual collieries; the Central Power Station; East of Fife collieries; the Glencraig, Bowhill and Dundonald branches, maps, locomotives and signalling. Illustrations:
| | |
| --- | --- |
| Dumb buffer 10 ton wagon No. 1790 built Pickerings in 1896 for Mossbeath Colliery | 16 |
| 10 ton wagon No. 4033 built Pickerings in 1901 for Lochore Colliery | 16 |
| 12 ton No. 7233 for Bowhill in 1930s | 17 |
| 8 ton wagon No. 443 for Leven in late 1930s | 18 |
G.W.M. Sewell. Further reflections on No. 38. 21-2.
2-4-0: see also below
Euan Cameron. Some notes to a drawing of NBR No. 38. 22-6.
Notes significance of A.E. Lockyer, photographer at Cowlairs. Argues that No. 38 was assembled ("rebuilt") at Cowlairs rathr than at St. Margarets in 1869 and was further rebuilt in 1893 when it acquired Holmes features. Notes detailed working drawings Nos. 19948 (pre-) and 19949 (post-rebuilding) and Euan Cameron corresponding side elevations
Douglas Yuill. Carrying coals to Leith and Granton - Part 4. 26-31
The Coalmasters' Railway Scheme.
Douglas Yuill. Notes on the Cover Picture in Journal 85. 31
NBR Number 239 seen at Thornton Shed after rebuilding in 1901. front cover
2-4-0: Personnel are Driver Alexander Bowman, Fireman Andrew Scott (On footplate), Foreman C. Cumming on left, Robt. Forbes centre, and D. Lee extreme right.
Alan Simpson. Wagon fleets of the Fife coalmasters 1933/4. 3
Douglas Yuill. Proposed Lothian railways - 1912 schemes. 4-5
Map (split into two) showing coalmasters' and North British proposed railways
Douglas Yuill. Carrying coals to Leith and Granton - Part 5. 6-12
The North British Railway Lothian Railway Bill 1913: The Bill sought powers in the next Parliamentary session "to construct certain new Railways and other Works, to confirm and give effect to Agreements between the North British Rail- way Company and the Caledonian Railway Company and the Edinburgh Corporation respectively; to authorise abandon- ment of a portion of the Union Canal in Edinburgh (north of Fountainbridge lifting bridge) and to empower the North British Railway Company and Bumtisland Harbour Commission to raise further moneys" et alia'.
The following were the fourteen proposed new railways in Edinburgh and the Lothians:-
Railway No. 1 was 1 furlong 6.5 chains long and was a juncnon spur between the BR Leith Central Branch. 180 yards south of the bridge where the Caledon ian, Newhaven and Leith Lines crossed over the North British to the said Caledonian line 150 yards north east of the bridge carrying Lochend Road over the CR branch.
Railway No. 2 was 4 furlongs 8.0 chains long and ran from a junction with the NBR Leith Docks Sidings some 330 yards west of the bridge carrying the Caledonian, Newhaven and Leith Docks line across Sea field Road to connect with the NBR South Leith Branch some 490 yards south east of the Seafield Level Crossing at Fillyside.
Railway No. 3 was 5 furlongs 4 chains long and ran from a junction with the Caledonian Newhaven and Leith line some 20 yards from the south abutment of the CR bridge over Seafield Road to join the new lines 5 and 6 at their junction at Fillyside some 490 yards south east of Seafield Level Crossing.
Railway No. 4 was 2 furlongs 8.41 chains long and ran from the NBR South Leith Branch at Seafield to a junction with Railway No 5 some 360 yards south east of Seafield Level Crossing.
Railway No. 5 was 1 furlong 0 15 chains long and connected Railways Nos. 2 and 4 to Railway No. 6 in the vicinity of Seafield Level Crossing.
Railway No. 6 was 5 furlongs 6.40 chains long and ran from the end of Railways Nos. 3 and 4 to the South Leith Branch some 60 yards north west of the bridge carrying the Edinburgh Portobello road across the South Leith Branch. (The Railways Nos. 4, 5 and 6 were all in connection with the new marshalling yard at Craigentinny Meadows).
Railway 0.7 was 3 miles, 3 furlongs, 5.36 chains long and ran as a single line from the South Leith Branch some 80 yards north west of the bridge across Brighton Place, Portobello around the north side of the Portobello Yard to cross the main line west of Joppa Station, then running almost parallel with the Carlisle main line and Suburban Circle line at Brunstane but at a higher level. Before it crossed above the main line at Niddrie North Junction (Railway No. 9 diverged to Niddrie West Junction. Having crossed the Carlisle main line, another single line spur Railway No. 10 diverged to join the Carlisle line at Niddrie South Junction). The main route, still single, continued to join the double track (1884) railway from Niddrie West Junction in a trailing connection at Wanton Walls Junction. From here the line continued as double track until it crossed the River Esk and linked into the Ormiston and Macmerry Branch some 153 yards south east of Monktonhall Junction. It did not connect directly into the main Berwick line at Monktonhall.
Railway No. 8 was 1 furlong 0.76 chains long and was short connecting line from the NBR through Goods Line at Portobello Station some 80 yards north west of the bridge over Brighton Place to Railway No. 7 at a point 130 yards south east of the junction of West Brighton Crescent and Brighton Place.
Railway No. 9 was 3 furlongs 2.60 chains long and ran, as mentioned above, from a junction with Railway No. 7 at a point 200 yards North of Niddrie North Junction box to a junction with the Suburban line between Niddrie North and West Junctions some 360 yards east of the latter signal box. This was a single line spur which connected with the north side of the suburban line on a gradient.
Railway No. 10 was 3 furlongs long and linked Railway No. 7 some 50 yards north of Niddrie North Junction signal cabin to the main Carlisle line some 260 yards north west of Niddrie South Junction signal cabin, as mentioned above.
Railway No. 11 was only 9.5 chains long, notwithstanding the summary detail in the Bill indicating that it stretched from Niddrie West to Monktonhall Junction. It started from the east end of the 1882 Act line from Niddrie West to the main Edinburgh and Berwick main line near Newhailes and con- nected into Railway No. 7 at Wanton Walls Junction. Clause 18 of the Bill authorised the NBR to discontinue the use of and close for public traffic so much of the then existing line between the start of Railway No. 11 and Niddrie East Junction, which was on the main line between Newhailes and Monktonhall Junction, as would be rendered unnecessary by the new double track section of Railway No. 7.
Railway No. 12 was 5.04 chains long and linked Railway No. 7 at Monktonhall some 210 yards west of the junction with the Ormiston and Macrnerry Branch, with the Edinburgh and Berwick main line at Monktonhall thus enabling trains to pass from the main line to Niddrie West and the suburban Circle Line and to the Lothian Lines or vice versa.
Railway No. 13 was 3 furlongs 2.77 chains long and ran from ajunction with the NBR sidings at Lady Victoria Pit, Newtongrange, some 70 yards north of Brewers Bush Bridge which carries the Bonnyrigg to Gorebridge road over the main Edinburgh and Carlisle line, near Newtonloan, to a point some 650 yards south of the bridge.
Railway No. 14 was 3.18 chains long and linked the Edinburgh & Carlisle railway main line, some 90 yards south of Brewers Bush Bridge to a junction with Railway No. 13 about 160 yards south of the bridge.
The other works referred to in the preamble were mainly the road and bridge works necessary for constructing the fourteen railways but, in particular, those necessary to do away with the notorious Seafield Level Crossing. This would involve diverting roads, building a new bridge. substantial earth works including the reconstructing of the pitched sea wall to carry the heightened main road from Leith to Portobello. With details of both schemes having been made public, bartle commenced'
The Respective Petitions
Petitions were duly lodged in Parliament by both parties, the Lothian Railway Company against the North British Railway's Bill and the NBR against the Coalmasters' scheme. In their Petition, the Lothian Railway Company declared that the NBR promotion was not a bona fide one but merely an attempt to block and defeat their scheme. The Petitioners went on to state "that the North British Railway cannot be trusted either to construct one or even if constructed, to work effectively railways which they themselves have alleged to be unnecessary". Fighting talk indeed' They considered that the Railways proposed in their own Order would not be controlled by the Company but would be in the hands of an independent Company and would be more advantageous to the Traders of the District in that it would break the monopoly of the North British and would provide for the oonveyance of traffic much more cheaply. They went on to condemn the policy of the North British, in common with the other Scottish Railway Companies, of excluding from their railways, as far as possible, trucks belong- ing to traders and insisting on traffic being canied in their own trucks resulting in heavy demurrage and other charges. This would not happen on their line. Other objectors who submitted Petitions were:- The Corporation of the City of Edinburgh who considered that the railways and roads of the NBR scheme would inflict serious injury on the amenity of the city by sterilising lands ripe for feuing for both residential and industrial development. They also pointed out the serious injury that Railway No. 7 would cause to the valuable residential properties in East Brighton Crescent, Argyle Place (Off St Marks Place) and Argyle Crescent in the Portobello district of the City by being on an embankment some 27 feet (8.23 metres) high in close proximity. The Provost and Magistrates and Councillors of Leith were a linle more reticent this time after being lambasted by the local press after the 1912 Inquiry and merely insisted that a footbridge be constructed across the railway at Seafield to give access to their beloved Esplanade. This bridge was duly built and exists to this day. However, they also considered that the construction of the Lochend spur (between the NBR and CR lines) would impede traffic on Lochend Road and interfere with sewers and pipes; and the width of the bridge to replace the level crossing. Illustrations:
p. 7: Class E (J88) 0-6-0T propelling wagons from Seafield Yard to the coal hoists
I.P. Evans. Accidents on the North British Railway: North Belton Farm occupation level crossing, 14th May 1929. 13-
Ford lorry driven by Robert Russell was hit by down Flying Scotsman hauled by A3 Pacific No. 2746 Fairway. The lorry driver was killed and the nlorry burst into flames, but the train was not derailed. Lieut Colonel Mount made reference to other crossing accidents. In 1916 at the nearby Hedd erwick crossing a Ford van had been hit by a Leeds to Edinburgh express and the whole train was derailed (but an acciodent report does not appear to exist) and an accident at Shepreth level crossing on 17 August 1928 when both the lorry driver and the locomotive fireman lost their lives: th accident investigation was conducted by Colonel A.C. Trench.
J.T. Rutherford. The surviving Class D51 4-4-0Ts of the LNER (NBR cl R)
Stephenson Locomotive Society Journal 1930 submitted by Stuart Rankin
Alan Simpson. Scottish brewery and maltings private sidings. 18-19.
List of most such sidings linked to all Scottish companies including Highland (Inverness), Glasgow & South Western (at Kilbirnie) and Caledonian Railways, but mainly the North British especially in Edinburgh (map of Duddingston sidings and breweries.
Charlie Meacher. The Waverley Route - a weed by the Tweed. 20-3.
Walked the remains of the line which brought back memories of working steam locomotives over it on the long climbs to Falahill and Whitrope and the still to be railway-served Hawick
AlIan Rodgers. NBR van drawings. 24-5
J.F. McEwan. Scottish Canal Railways. 26-9
Roger Pedrick. History of the local railways - Part 6. Fife lines were the haunt of old locomotives. 29-31
Rewritten material from the Dunfermline Press. Locomotive No. 239 was working Dunfermline to Stirling and regarded as an antique by railway enthusiasts of the 1890s.
Book review: "It's quicker by rail - the history of L.N.E.R. advertising. Alan Middleton. Tempest 2002. 31
Well received by P.N. Hall.
Tulloch statiion. front cover
Gallery. 3
J36 0-6-0 No. 5330 painted in LNER green livery and fully lined at St. Andrews on 14 April 1947
Alan Simpson. Scottish railway wagon builders - 1908. 4.
Glasgow: P. & W. MacLellan Ltd
Wishaw: R.Y. Pickering & Co. Ltd.
Motherwell: Hurst Nelson & Co. Ltd.
Motherwell Wagon & Rolling Stock & Co. Ltd., Flemington
Allan Rodgers. The North British Railway and the industries of Kinghorn. 5-16
Pettycur harbour wass an important transport link prior to the railway with ferries to Leith which were liable to disruption by wind until steamboats came into service around 1820: early ferries included the Sir William, Wallace wrecked in 1825, the Earl of Kellie and the Thane of Fife which survived until about 1840. Stage coaches operated on improved roads. The Duke of Buccleugh improved the harbour at Burtisland and it and an improved road desplaced Pettycur. The Edinburgh & Northern Railway was incorporated on 31 July 1845 to build a railway from Burntisland to Perth via Kirkcaldy. The tunnel at Kinghorn is notable for the S curve at its centre where the two headings. R. & W. Hawthorn of Newcastle supplied sixteen locomotives, delivered to Pettycur from1847: four 2-2-2 passenger engines, ten 0-4-2 passenger engines and ten 0-6-0 goods engines. The main industries at Kinghorn were the Bottle Works at Pettycur, the Abden Ship Yard, and the Burntisland Oil Works (and Candle Works).
Douglas Yuill. Carrying coals to Leith and Granton - Part 6. 17-24.
Parliamentary Inquiry for 1913 Bills started on 3 June 1913 under chaimanship of the Earl of Kintore. G.T. Ialbot, KC acted on behalf of the Company
Paul Smith. The North British Railway and the City of Newcastle upon Tyne. Part 2. 25-8.
Part 1 see Number 84 page 16: this part covers locomotives allocated to Newcastle; the storage of carriages at Delaval and WW1 traffic; also the running of special trains from Rothbury (for Cragside) to convey Sir William Armstrong and his guests to Silloth to demonstrate his naval guns.
John McGregor. Tulloch. 29-30 and front cover
Westinghouse fitted rebuilt Hurst 0-6-0 373, location unknown. front cover
Built by Dubs, it was renumbered 1113 in 1909 and withdrawn in 1911. Paul Smith describes these engines in this issue.
W. Rhind Brown. Joys of the Unexpected.. 3
R.S. McNaught (Railway Mag., post 1948) "discovered" the brass number plate off No. 224, the locomotive recovered from the Tay Bridge Disaster in the unlikely location of the Museum in Selkirk.
Douglas Yuill. Carrying Coals to Leith and Granton - Part 7. 4-13
The Construction of the Lothian Lines began. No time was lost after the House of Lords decision was given. On 18 June, the General Manager was instructed to authorise Blyth & Westland, the Consulting Engineers, to proceed immediately with the preparation of working plans, specifications and schedules. The Directors were advised at their meeting on 4 September 1913 that tenders for the construction of the Lothian Lines and Works had been invited and it was remitted to the Chairman's Committee with powers to deal with these when received.
A fortnight later the Tenders were in and Messrs Blyth & Blyth's report (the Engineers had changed their title in June of 1913) recommended that Messrs Hugh Symington & Son of Glasgow's offer of £164,418 12s be accepted. This was authorised by the Chairman's Committee and the formal contract was signed on 30 October 1913. The estimated cost of the works at Granton, authorised under the 1913 Act, viz. the reclamation of ground at the Western Harbour and laying down of railway sidings thereon, was duly considered by the Works Committee during the progress of the main contract and approved, costing the NB Company another £21,300.
The cost of signalling, permanent way and other works in connection with the various new junctions etc. on the Lothian Lines was, according to the Engineer-in-Chiefs estimate, likely to add a further £30,744 to the above figures. These figures, of course, didn't allow for land compensation costs incurred by the Company.
In November 1912, confident that their Bill would win favour in Parliament, the N B Board began negotiations with Mr Sidney Chrisrie-Miller, proprietor of the Craigcntinny Estate to purchase up to 35 acres of land required for the new gridiron marshalling yard planned to hold 1,100 wagons and the other new railway lines in the area at £ 1,000 per acre. The proprietor must have thought he was getting a bargain because the deal was signed and sealed just over two months later on 9 January 1913.
Subsequently the acquisition of additional land at Craigentinny was found to the necessary and the matter was remitted to the NB's Solicitor, James Watson, who was also authorised to negotiate for the purchase of the whole land necessary for the construction of the Lothian New Lines serving Notices to Treat where considered advisable.
Most of the land acquisitions were settled amicably and quickly but the most vexations and difficult claims were where dwellings had to be demolished. In Brighton Place, Portobello, two substantial houses had to be acquired for demolition to allow Railways Nos. 7 & 8 to be built. However, the NB got off lightly paying only £2,400 in compensation compared to their original estimated value of £10,3101 On 15 May 1915, some four and a half months before the lines opened, the NB Secretary, John Cathles, reported to the Finance Committee that land acquisition costs, including expenses and interest amounted to £50,970. The total cost of the project excluding Consultants fees, therefore, added up to approximately £267,500.
Engineering and Signalling Features. No great engineering difficulties were encountered in the formation of the new lines although Railway No. 7 required a considerable amount of earthwork and a 160 feet (50 metres) long plate girder bridge across the east throat of Portobello yard and the main line with another bridge, of lattice girder design, some 123 feet (37.5 metres) in span across the River Esk at Monktonhall Junction. Substantial earthworks were also required to construct the new roads and bridges in the Fillyside and Seafield areas to dispense with the notorious bottleneck of the Seafield level crossing.
The new railways incorporated some innovative signalling features, designed and installed by the North British Company's Engineer in Chief, Mr W A Fraser, which are of special note.
The double line between Monktonhall Junction and Wanton Wall Junction (Railway No. 7) also its continuation on the 1884 opened line to Niddrie West, was to be used for goods, mineral and other trains, passenger trains were excluded, and was to be worked in accordance with the ordinary regulations for trains signalling by block telegraph on double line of rail- way. The old double lines between Niddrie East Junction and Wanton Walls were closed and all traffic between Monkton- hall and Niddrie West was routed via the new double lines. In the case of the new single lines between Wanton Walls Junction, Brunstane Park Junction and South Leith Branch Junction, all forming part of Railway No. 7 and the Branches from Brunstane Park Junction to Niddrie West (Railway No. 9) and from Railway No. 7, near to Niddrie North Junction signal cabin to the main Carlisle Line (Railway No. 10), the working was to be regulated by means of Syke's single line lock and block apparatus or non token system. In this system the signals are controlled by means of electric treadles placed at suitable positions on the permanent way and these are operated by the wheels passing over them. The signals controlling the section cannot be lowered until the train quitting the section gives the necessary reliefby passing over the relief treadle applicable to the sections. The signals accordingly are locked in such a way that is impossible for the signalman to lower the starting signals for either direction when a train is in the section: time was saved by the footplate crews not having to exchange tablets or staffs,
Three new signal boxes were built to control the new lines: Kings Road controlling the south east entrance to the new Meadows Yard opened on 7 April 1915 and Wanton Walls on 9 August 1915. Meadows (Fillyside) was replaced in 1912 and again on 8 March 1916. The main section of the Lothian Lines opened on 26 September 1916, but the Directors Report states 30 September, but the new goods lines between Kings Road and Meadows Junction opened on 6 March 1916 and the connection to the Caledonain Railway at Seafield Road signal box opened on 13 March 1916.
The Lothian Lines were the location of the initial North British introduction of the Control System which to an extent was shaped by Midland Railway practice. Initially this was based at Portobello. One of the most obvious changes was the painting of large and conspicuous numbers on the motive power,
Illustrations:
P. 5 N15 No. 69222 shunting coal wagons in Portobello yard on 26 April 1954
P. 7: J38 passing Wanton Walls signal box on 7 May 1960 (W. Stuart Sellar)
P. 8: looking south along Line No. 7 towards Niddrie North signal box with Newcraighall Colliery in distance (M.B. Smith)
H. Knox. North Belton Occupation Level Crossing: a Postscript. 14-15
1 November 1960 fatal accident to motor car which was hit by two freight trains during night
Alan Simpson. The Fife Coal Company Ltd. 15-17
From A descriptive account of the Kingdom of Fife published by W.T. Piker & Co. in 1894
Paul Smith. The Hurst 0-6-0 Locomotives of the N.B.R. 18-22.
Smith purchased some photographs which at the time he thought were of the Wheatley class E locomotives (LNER class J31) in original condition. It came as at a surprise when he found out that they were the locomotives of William Hurst, in rebuilt condition. and was immediately struck by the good looks of this class of locomotives in their rebuilt condition and the tremendous diversity of the class as it appeared that no two engines looked the same. These locomotives were known to have worked into Newcastle when they were new and one is reported to have been shedded there to work the goods trains on the long road to Glasgow.
William Hurst came to the North British Railway from the Lancashire and Yorkshire Railway where he had worked as their outdoor superintendent. When he came to the North British Railway he would be the first superintendent to design and build engines for the Company, which broke the tradition of going to England for engines that his predecessors had followed. William Hurst did excellent work for the NBR whist in their employment. On the 31 August 1866 after an acrimonious dispute with the board of the North British, Hurst was given his dismissal notice, he went on for a further six months but he must surely have not had his heart in his work. Most of the allegations were found to be untrue and Hurst's dismissal had more to do with the incompetence of the Board than any of his failings, as he had in his time of employment designed and built some fine engines, and also found himself at the forefront of the amalgamation with the Edinburgh and Glasgow. William Hurst had joined the North British Railway after the debacle of 1854, indeed, it was Hurst who had reported on the locomotive department when matters got out of hand under the disastrous Smith regime.
One of the things Hurst had to do, owing to the huge increases in goods traffic on the NBR by 1859, was to design and build a more powerful 0-6-0. This was under the authorisation of the North British board. St Margaret's was ill equipped, to take on the building of new locomotives as it was already overburdened with repairs to the troublesome Hawthorns, and it took Hurst a year to turn out the first two members of the class, the next two did not follow until six months later. The rest of the class was built by private contractors; six came from Hawthorns of Leith, sixteen from Robert Stephenson & Co., and thirty-six from Dubs & Co. There was a delay in the order for locomotives of this class from Robert Stephenson & Co. in Newcastle; this was caused by a lockout at the firm who made the iron tyres for the locomotive wheels. It also brought a letter of disapproval from the North British Board! There were several variations among the class as follows Numbers 78 and 79 had 15½ by 24-in cylinders; the wheelbase of number 78 was 7-ft 3-in plus 7-ft 5-in but number 79 had a wheelbase of 7-ft 1-in plus 6-ft 8-in. The engines constructed by the outside contractors were similar to No. 79. The Stephenson engines had Stephenson link motion and lever actuated reversing gear. In original condition these engines were far above the Hawthorn's both in performance and in looks - they had raised fireboxes with an attractive brass trim and a tall copper capped chimney and a large brass dome placed centrally on the boiler. There was no proper cab, only a section of bent over plate on the Dubs batch. The Stephenson engines fared no better as they only had a flat fronted front spectacle plate, this being the only protection for the crew, but enginemen were a hardy lot in the mid 1860s. It appears that all the outside builders were allowed a certain amount of latitude when building this class, as a look at the accompanying photographs will show, The engines were originally coupled to small four wheeled tenders and presented a very aesthetic looking machine. After rebuilding there were, as far as I can ascertain, several different types of tender. It looks as though tenders from different classes were hooked up to various engines on their way through the rebuilding process over the years, some even at an early stage receiving six wheeled tenders. It could be however there is another explanation for this and that is these few locomotives with the larger tenders were used on the long road goods one of them being stationed in Newcastle? lf you know different please contact me direct or through the editor
Various locomotive superintendents rebuilt this class. Thomas Wheatley took off most of the Hurst brass decorations and replaced the attractive chimney with one of his stovepipes a very retrograde step methinks. However when Matthew Holmes rebuilt them, they received his type of cab, boiler, chimney and boiler fittings and became a much better looking locomotive. Another detail that has come to light is that some of the rebuilt engines were fitted with the Westinghouse brake and used on passenger trains, once again proving the versatility of this locomotive type. Engines that are known to have been fitted with Westinghouse equipment are Nos. 76, 77, 185, 186, 188, 190, 194, 196, 202, 207, 369, 370, 372, 373,375. 857, (originally 83), from the Hawthorn of Leith batch. The North British timetable describes these engines as Third Class Six coupled, however one of the class, number 201, appears in the 1872 timetable as second class six coupled the reason for this is that it had four foot wheels and therefore a greater tractive effort. The following list gives numbers and building dates for this very pleasant tender engine
Building dates
| | | |
| --- | --- | --- |
| 76-79 | St Margaret's | 1860-61 |
| 80-85 | Hawthorns of Leith | 1861-62 |
| 168-183 | R Stephenson & Co | 1862-64 |
| 185-208, 364-375 | Dubs & Co | 1865-67 |
Illustrations
| | |
| --- | --- |
| No. 77A at Waverley on 20 September 1893 (first batch) | 18 |
| No. 857 (originally No. 83) from Hawthorns of Leith | 19 |
| No. 185 in original condition (Dubs product) | 19 |
| No. 172A (Stephenson engine with 6-wheel tender) | 20 |
| Weight diagram | 21 |
| No, 203 as rebuilt | 22 |
Andrew Hemming. North British Railway Steamers - Lucy Ashton. 22
Donald Cattenach. Oops!
Roger Pedrick. The Bangour (Private) Railway and its public traffic. 23-9
Alan Simpson. Nominally independent. 30-1
Hurst 0-6-0 No. 196 at Hawick. rear cover
Alloa Coal Co. 8 ton wagon. front cover
No. 297: built by R.Y. Pickering & Co. in 1896 with dumb buffers
Messrs. R.Y. Pickering & Co. Ltd. - Railway Carriage & Waggon Builders. 3
From Mechanical Engineeering; submitted by Allan Simpson. Notes Tannett Wallker 1000 ton hydraulic press for manufacturing wagon wheels and use of electricity. Statistis of output, but no date
Gallery. 3
Alloa Coal Co. 10 ton wagon allocatied to Bannockburn pit; built R.Y. Pickering; registered Caledonian Railway (official photograph)
Douglas Yuill. Carrying coals to Leith and Granton - Part 8. 4-13
Locomotives employed, both for main haulage and as pilots in docks and collieries
W. Rhind Brown. The Nor' Loch. 14-20.
Obviously, there wasn't always a railway at the foot of the Edinburgh Castle, but then, astonishingly enough, neither was there always a loch. This will come as no surprise to those who are versed in the local history, but to others, like myself, it is an unexpected discovery.
The rock on which the Castle stands was created as a volcanic plug of basalt which was later shaped by glacier movement to form a 'Crag' and a 'Tail'. It has probably been a fort smce pre-historic times. Such hill forts were scattered about Caledonian tribal territories and this summit made for a commanding stronghold. The word 'din' or 'dun' is Gaelic for 'slope' or 'hill' and from this the burgh's name probably originated. Running eastward is the diminishing elevation on which the old town was built. From the lands to the west of the Castle Rock water drained into the Craig bum passing along the Valley and onwards beyond the Calton Hill.
When Agricola marched his centurions north from the Tees to the Forth about 80 A.D., the Roman road system gave the area its key and lasting importance. Some evidence of a causeway was found on draining the Nor' Loch. No settlement was established in the immediate vicinity although evidence of such exists at Crammond and, more importantly at Inveresk, the main Roman town and port at the time.
This story now leaps to the 12th. Century when Holyrood Abbey was founded. The old church of St. Cuthbert's was new and the town had become a Royal Burgh and residence of the King and his court. The valley was cultivated and known a the King's Garden where, in the late 14th. Century, tournament and other chivalrous pursuits were followed. The ruins of a fountain which was a feature of the gardens - the well house tower - can still be seen almost immediately to the right of the train on emerging from the Haymarket tunnel. Adjacent is all that remains of an early town wall, known as the King's Wall, built about 1450 to give protection from "our enemies of England" (Fig. 1 and photographs)
The defeat at Flodden (1513) caused consternation in Edinburgh. The town had expanded beyond it's old walls and was vulnerable to siege. A new wall was started. From the well house tower it curved round the western aspect of the rock and encompassed the town to the south, then, turning north along the side of St. Mary's Wynd, continued towards, but short of Calton Hill, finally encircling the Trinity College Church (Fig. II). The Craig bum was dammed up (about where the North Bridge crosses the Waverley Station) thus creating the Nor' Loch and the town's defences, which were to last for the next 200 years, were complete. A sluice controlled the water level which extended to about 1,700 feet by 400 feet, making a substantial moat to the north of the town and castle.
Leaving aside the turbulence and battles of the period, the loch presented a pleasant vista (Fig. III). Water could be drawn for domestic purposes - but this was forbidden during the pestilence of 1450 -60. Eels thrived in the loch and the town authorities even provided oats for the swans (1589). Eventually the time sadly came when this idyllic expanse of water became the receptacle of rubbish, sewage, offal and dead animals. Those who broke the 7th Commandment were subjected to a "dookin' " and after immersion on the stool, those accused of witchcraft were taken to the castle to be burned. Despite the disgusting state of the loch, smugglers used it as a means of surreptitiously running their contraband goods into the guarded city at night.
Following the Union (1707) and the failure of the 1745 rebellion, the old defences were no longer required. The population had increased and the town building was overflowing beyond the Flodden Wall. "The Proposals" of 1752 were a visionary concept and led to Craig's plan of 1767 for the new town and the making of classical Edinburgh. The age of Elegance and Enlightenment had dawned. In the meanwhile, in 1759, the Nor' Loch was partly drained. Before doing so however, consideration was given to the possibility of converting it into a canal by diverting a branch of the Water of Leith. The notion was abandoned and the old Craig burn was channelled underground. The North Bridge, first mooted by Bruce, architect to Charles Il, was built between the High Street, the east end of the Lang Dyke (later to become Princes Street) and the junction with the road running down to Leith. The bridge was finished for use in 1772 (Fig. IV). The Bank of Scotland, as depicted on the right of the etching, was completed in 1806.
The Mound, between the old and the new towns, was on the line of "Geordie Boyd's Mud Brig" – a means of crossing the semi-drained loch. It amounted to little more than stepping stones and quagmire. While the new town developed, the debris and spoil excavated (2 million cart loads of it) replaced Geordie's handiwork, (Fig. V). Construction of the Art Gal- leries now on the Mound was not commenced until 1825. The residual loch was finally drained in 1820. West Princes Street Gardens were planned and laid out between 1816 and 1820, the east section in 1830. The place where slaughterhouse offal and waste from tanneries were once discharged into the existing filth of the loch eventually became, near enough, the south side of the Waverley Station!
The far reaching "Proposals" of 1752 were being fulfilled during the next 100 years and, although the coming of the railway in 1845 was not envisaged when the loch was drained, Edinburgh was ready to receive its garden railway. In parenthesis, there was also a South or Burgh Loch. It lay some distance from the old town. Unlike its northern counter- part it had formed naturally. Before being drained to develop the park land, now known as the Meadows, its wholesome water was put to very good use in a nearby brewery. So the railway came and, as railways so often do, blended naturally into the scene. Some complained of smoke, noise and dirt. On the other hand, generations of railway enthusiasts who haunted the bridges would embrace the favourable, although rather romantic conclusion of a distinguished, discriminating, much travelled author who opined that, "It is almost a pleasure to be able, without reservation, to admire a railway line, especially one quite so well behaved ... for [it] is to Edinburgh what the Grand Canal is to Venice. Venice [may] keep its canal and Edinburgh its railway, it is better thus, and none should regret it".
Donald Cattanach. Pupil power. 21-2.
In 1908 the NBR was forced to make economies in train working and amalgamated or cancelled ttrains including the withdrawal of the 16.00 Anstruther to Edinburgh which carried many homewaard pupils from the Waid Academy in Anstruther. The train was reinstated and lasted until the closure of the line when Stagecoaches took over.
David Lindsay. The North British Railway floods of October 1846. From The Newcastle Journal 24 October 1846. Part 1. 24-5
Collapse of embankments and bridges between Dunbar and Berwick: Lindsay indicates that poor workmanship on the part of contractors was the cause. The first part is reportage by the Journal: the second part if the NBR response. See also Issue 91 page 22
Allan Simpson. Some railway ports of the N.B.R. - Alloa Docks. 28
Allan Simpson. Some notes on the Alloa Coal Company. Ltd. 29-31
History of the company publishe in 1944: John L. Carvel. One hundred years in coal: the history of the Alloa Coal Company. Edinburgh University Press. Company formed in 1898 to take over assets of Alloa Coal Co. formed by William Mitchell and John Mowbray in 1835, company originall concentrated on pits in Clackmannanshire, but in the 1890s spread its activities into East Stirlingshire at Bannockburn. Bee hive coke ovens were built at Carnock and at Bannockburn. In the 1920s it obtained a controlling interest in the Alloa Glass Works. Latterly the Devon Colliery was the source of the major coal output. The company owned over 1000 coal wagons
The Northern Belle. rear cover
LNER advertisement: See the beauties iof Scotland by train: seven day itinerary cost £20
J83 0-6-0T No. 68448 on pilot duties at South Leith on 3 August 1955. front cover
Douglas Yuill. Carrying coals to Leith and Granton - Part 9. 3-8
Engine sheds involved in coal traansport and transport of coal to gasworks and electricity generating power stations.
Bill Rear. Edinburgh to Aberdeen by the Coast line. 9-10
From Railway Magazine 1922: describes Atlantic hauuled journeys to Aberdeen and back.
Paul Smith. The Drummond Class C locomotives of the North British Railway. 10-13.
0-6-0 built at Cowlairs (and by Neilson) from 1876.
NBR wagon stock... 8 ton medium cattle wagon. 14
Drawing
Roger Pedrick. World famous bridges saved the N.B.R. 15-16
From the Dunfermline Journal in which Provost Allan remebered the tests on the Forth Bridge conducted with three Gresley Pacifics (William Whitelaw, Sir Visto and Hyperion) two of which were stationary and the third ran at speed and the deflection was measured in the presence of W.A. Fraser, Chief Engineer, LNER, Scotland and William Russell, Bridge Engineer
S.R. Yates. Notes on Scottish locomotives & railway working. The North British Railway. Part 1. 16-19.
From Railway Magazine 1935
Allan Simpson. The Carmyllie branch. 19-20
Extracts from the Scottish North Eastern Railway Rule Book of 1861,
Hamish Stevenson. "Birdwood". 20-1
Four illustrations: one in original condition: three in rebuilt form with NBR number and three in rebuilt form with name: No. 9662 Birdwood
David Lindsay. The North British Railway floods of October 1846. From The Newcastle Journal 24 October 1846. Part 2. 22-31
Collapse of embankment at Cockburn's Path; collapse of Linton Bridge.
The Railway Tavern & Chop House. rear cover
Advertisement of establishment in Princes Street with reference to Edinburgh & Glasgow Railway.
Y9 No. 68092 at Victoria Dock Leith. front cover
Douglas Yuill. Carrying coals to Leith and Granton - Part 10. 3-12.
Decline of coal trade through Leith and Granton (with statistics); lack of connectivity between Cledonian and North British lines until the period of rationalisation during British Railways period . Bibliography and refernces to archives. Illustations of coal hoists at the Edinburgh Dock with MV Singularity; of coal hoists at Imperial Dock with MV Marna; and with Icelandic Steamship Company's Fjallfoss; 1937 aerial view of Leith Docks.
Walter Chalmers. NBR locomotive maintenance and repair. Part 1. Running repairs. 13-16.
Submmitted by Allan Rodgers: Reproduction of section from Macaulay Modern railway working: a practical treatise by engineering and administrative experts... London: Gresham, 1912-14.
Donald Cattanach. Grave matters. 16-18
Photograph of John Conacher's grave in Highgate Cemetery in London: also how Conacher was eased out from post of General Manager by Wieland
Alan Simpson. Y9s on hire. 18
David Stirling. The block system on the North British. 19-26
Having adopted the block system at about the same time as other railways the North British lapsed in making further installations: by 1875 only 21% of double track was block worked, whereas the Caledonian had it installed on 58%; and even by 1880 only 34% of its double lines were protected. Subsequently the Company was tardy in the introduction of interlocking and this led to castigation by the Board of Trade.
Wheatley 2-4-0s. rear cover
upper: No. 427 in original condition
lower: No. 1256 (former No. 429) at St. Boswells with train from Berwick
Donald Cattanach. The Great Scotch Railway Strike 1890-91. Part 1. 3-13
Walter Chalmers. NBR locomotive maintenance and repair. Part 2. Shop repairs to frames, cylinders & valves. 13-17.
Submmitted by Allan Rodgers: Reproduction of section from Macaulay Modern railway working: a practical treatise by engineering and administrative experts... London: Gresham, 1912-14.
A.G. Dunbar. Engines for Kitty. 19
Short article originally published in GNSR Association Mag., 1986, 23 (91). Unresolved puzzle as to why NBR and LNER were not serviced at Kittybrewster, but at CR/LMS Ferryhill where friction emerged over supplies of coal and water for NBR Atlantics especially when Charles Davidson was shed foreman
Grant Cullen. An NBR War Memorial - last relic of Kipps. 19-21.
Originally located at Kipps engine shed, but removed to Coatbridge Sunnyside station: the names of those who fell during WW1 are listed
S.R. Yates. Notes on Scottish locomotives and railway working, 1895-1910. The North British Railway. Part 3. 22-6.
Presumably as Rly Mag., 1935, 76, 45
David Stirling. The railways of Thomas Bouch. 27
Edinburgh & Northern; Peebles, Levem, St. andrews, Leadburn, Linton & Dolphinton, Edinburgh, Loanhead & Roslin amd North British Arbroath & Montrose Railways were all engineered by him.
Roger Pedrick. History of the local railways - Part 8. Rail junction placed Thornton on the map. 27-9.
Originally published in Dunfermline Press: Thornton engine shed served the Fife coalfield: it was rebuilt in 1894 and 1933.
Alan Simpson. Methil Power Station and its railway traffic. 29-30.
Work on construction began in 1962 and electriicity generation began in 1965. Fuel was coal slurry from local mines and was moved by train. The electricity was probabl;y used in local electric furnaces.
Roger Pedrick. Mr. James Calder, General Manager, North British Railway. 30-1.
From The Railway & Travel Monthly Magazine May 1918: Calder was born at Blackhill station on 15 June 1869 (son of station master). Joined North British Railway on 10 April 1883 at Peacock Cross station in Hamilton. He then was moved to Lennoxtown and Craigendoran stations before being transferred to the District Superintendent's office in Glasgow in August 1887 and then to General Manager's office on 22 June 1892 (copy states 1882). Appointed Assistant to General Manager on 1 November 1903, and Assistant General Manager on 1 Januqary 1913 and General Manager from April 1918
Mallaig on 23 June 1951. front cover
Two K2 class visible No, 61783 Loch Shiel and No, 61786
Walter Chalmers. NBR locomotive maintenance and repair. Part 3. Wheelss, axles & motion. 3-8.
Submmitted by Allan Rodgers: Reproduction of section from Macaulay Modern railway working: a practical treatise by engineering and administrative experts... London: Gresham, 1912-14.
Alan Simpson. Collieries in Fife and Kinross - 1920. 8-10
Basic statistics of workforce from Home Office List of Mines
Donald Cattanach. The Great Scotch Railway Strike 1890-91. Part 2. 11-22
Primary cause was excessive working hours due to trffic increase due to opening of Forth Bridge and the "woeful Waverley"
Alan Macfarlane. Callum MacRaild. 23-5.
Fort William engine driver who started railway work in August 1948. Came from a railway family and drove for British Railways and the steam summer service on the Mallaig line. Gives his opinions on preserved locomotives working service and on other locomotives and on hanfling them on climbs from Ardlui and up to Bleasdale. Drove the Jacobite. Portait.
S.R.Yates. Notes on Scottish locomotives & railway working. The N.B.R. Part 4. 26-31.
Reproduced from Railway Magazine 1935
Pannier tanks!!!!. 31
See Editorial in following Issue
0-4-0ST No. 1036 at St. Leonards goods yard in Edinburgh c1904. front cover
See also Journal 96 letter from Allan Rodgers on p. 47
Donald Cattanach. The Great Scotch Railway Strike 1890-91. Part 3. 3-11
Data on excessive hours especially by footplatemen: standard 144 hours per fortnight. Quotes from letter to Engineer (30 January 1891) from Clement Stretton showing iniquities imposed upon footplate staff, but also attitudes expressed in Railway News and Railway Times reflected company attitudes.
David Wilson. Life with father. 12-15
Home was in Alva: author's father was a relief signalman and son would visit him on his bicycle if the location was remote from authority: thus he never visited those in Alloa.. Longcarse was a new signalbox at the west end of Alloa: it had linoleum on the floor and plastc caps on the levers. The signal boxes at Throsk and Airth were south of the Forth across the swing bridge, only swung once a month for a ship to the Royal Navy ammunition depot at Bandreath. He used a James motorcycle to reach them. Illustrations: Alva station and signalbox; Bogside station and signalbox in 1953; Causewayhead station in 1957; Cambus station with J35 No. 65401 on Alloa to Alva passenger train on 16 June 1951.
Harry Knox. One handed firing or adventures on aa ex-NBR N15/1. 15-18
On the North British it was normal to fire with one hand on the shovel, using the other hand to operate the firedoor. The technique was learned on the tough climb from Duddingston to Morningside Road. A further hinderamce was that the poker was missing
Waltcr Chalmers. NBR locomotive maintenance and repair. Part four - boiler repairs. 19-21
Submmitted by Allan Rodgers: Reproduction of section from Macaulay Modern railway working: a practical treatise by engineering and administrative experts... London: Gresham, 1912-14.
Frederic Stoton. Bo'ness Harbour and Dock. 22-5.
Published in Railway Magazine 1910. At that time Boness was a major exporter of coal, statistics included, and importer of timber from Russia, Sweden and Norway mainly for use in the mining industries. Submitted via Alan Simpson.
Alan Simpson. Trader's wagons on the East of Fife Line and their liveries. 25-6.
The Guard Bridge Paper Co.'s large wagon fleet is illustrated with No. 65 constructed by R.Y. Pickering in 1904 with full length drop down sides. Livery described as slate with white lettering. Robert Given of Elie four plank with side door coal wagon painted in brown oxide also supplied by Pickering
Twentieth century railway development, The North British Railway, Part 1. 27-31
From Railway & Travel Monthly Magazine April 1918 submitted by Roger Pedrick: new lines; passenger traffic; freight traffic including introduction of traffic control.
Editorial. 31
See Issue 94 page 31. Pannier tanks had been on Dornoch branch and were on their way to scrap with Y9 No. 68104. Editor had hoped photographs would engender a response, but it failed
Officers of the NBR. rear cover
Four portraits: William Whitelaw, Chairman; William Fulton Jackson General Manager: G.H. Stemp, Operating Superintendent; William Strang, Commercial Superintendent. See also page 27
North Eastern Railway T.W. Worsdell compound 4-4-0 No. 115. front cover
At Waverley station
Barry Nicholson. Editorial. 3
Allan Rodgers. North Britsih Railway locomotive liveries 1846-1922. 4-46.
Assesses two books: Ernest F. Carter's Britain's railway liveries ("the over-all picture this presents is a confusing one, with a number of inaccuracies", but still found it useful to an extent") and Hamilton Ellis The North Britsh Railway (which contains a number of good references and is recommended). The main approach is historical. The early period from 1846 to 1855 is the one in which the motive power was supplied by Hawthorn's and this is depicted by an 0-6-0 freight locomotive photographed by Thomas Begbie in avbout 1859 and the 0-4-2 passenger type depicted in Dow's First railway across the Border and 2-2-2 The Queen. There is also the difficult issue of the tartan Crampton locomotive envisaged in Hamilton Ellis's Four main lines. The Hurst period 1855-67 was probably characterised by dark green and some attempt is made to detect photographic evidence for the lining. During the Wheatley period (1867-1875) it is argued that the dark green livery continued to be used for most passenger engines, but for a time the Wheatly 4-4-0 locomotives were painted brown and that towards the end of Wheatley's term dark bronze was used for goods engines. The Drummond period (1875-82) is characterizerd by the adoption of a modified form of Stroudley's "improved engine grenn" (yellow ochre) for passenger locomotives and dark bronze green for goods engines. The Holmes period (1882-1903) saw the removal of names from 1884 and switch to umber or brown. It is argued that during the 1890s the goods engine livery which had remained a form of olive green was added to the passenger livery to make it more bronze green and less umber in tone. Under Reid (1903-1919) names were restored to the main express passenger types, control numbers were applied to freight locomotives from 1913 and during WW1 unlined black was applied tio goods locomotives. Painting specifications are given for each period and there are many black and white illustrations used to support the suggested liveries, especially the lining patterns adopted.
Appendix 4
Letter written by Mr W.E. Boyd, 11 October 1956 to Mr Ward. [there is a W.E. Boyd Colllection in the Scottish National Archives: GD257]
I have delayed replying to your letter until I could get an evening to devote to the matter. Now. you refer to me as an expert on the N.B .. & so perhaps I should be if time spent studying them. be any standard. but in this matter of painting schemes I doubt if that is much help. For the painting styles of the pre-Wheatley era. that is before 1867. we have only the evidence of photographs. & these. while they give the details ofthe lining out & fittings like number plates. leave us to guess the colours. For the Hurst & Wheatley period we have more to go on. but it has all appeared in magazine articles over the years. Hurst engines. for example. were probably dark green. lined black & white. Frames seem to have been claret & may have been lined in white. From photographs it would appear that express locos. Had panelled tenders thus:-
Goods engines apparently were unlined. Chimneys had a copper bell-mouthed top.
With Wheatley we are on surer ground. although all my informa- tion has come either from articles in old journals or from people like Ahrons & C.E.S. Littlejohn of Dundee.
Passenger locos had their boiler, cab, tender & rear splashers dark green. lined out in black bands edged with vermilion. Domes were black & chimneys plain stovepipe. Underfrarnes were Indian red. & so were the leading splashers, Wheels were dark green.
The solid bogie-wheels of the 4-4-0 had vermilion lines round the rims. Buffer-beams were vermilion. Number-plates & date plates had raised polished brass figures on a black ground. later changed by Drummond to pale blue. Side rods were unpainted & polished. Goods locos. Were dark bronze green with red lining, but repaint- ing was infrequent & they became worn & dilapidated. Under Drurnmond. 1874-82. passenger engines were light olive green, almost yellow, known as "Stroudleys Improved Engine Grcen. The "style-colour" was slightly darker. picked out with black & lined with white. Boiler bands were arranged thus:
Names were done in serifed characters until 1876 & afterwards in block letters shaded in pale blue. Frames were claret. lined in white. I need not mention number plates, You know the Drummond-Holrnes-Reid pattern.
Goods locos. Were dark bronze green with red lines panelled in darker green picked out in black.
Buffer beams of passenger locos had a scarlet panel surrounded by the olive-yellow-green.
Holmes continued the Drurnmond paint scheme unti I 1890. when the standard brown-olive was evolved from the bronze green of the goods locos. All Holmes passenger & many goods locos. Were now brown-olive-green lined out in red, black & yellow resp. from outside inwards. They were edged in dark olive & the frames were dark olive lined in yellow edged with black. Tenders or tanks were lettered "N.B.R." in gold, shaded in red & white. narnes were removed.
About 1892 all passenger tender locos. Had the company's circular crest placed on the splashers. From 1903-23. under Reid & Chalmers, this crest was slightly altered: the coat-of-arms being surrounded by a belt.
Under Holmes, period 1892-1902 tank engines often had the crest above "N.B.R." on the tank sides. Holmes altered this about 1899 to "N. & B." crest (belted) e.g. on the 795-834 class.
The goods engines retained Drummond livery until 1893, often running for many years without repainting. Thereafter. they became similar to the passenger stock.
Reid kept this livery & the "N. & B." for tank engines, but about 1914 goods engines became glossy black lined out in two yellow lines, rounded at the corners:
An exceedingly fine livery, as the yellow stood out so clearly. (cf. the N.E.R. where the single red line was not apparent at a distance). Front buffer-beams were crimson with yellow numerals. Rear beams were black. Tenders/tanks now bore large numerals, e.g. "N. 814 B." Most 1913 0-6-2T remained olive (very oily and peeling or rubbed away to reveal the shop pink undercoating) in 1922. These, being goods. were lettered "N.B.R.", but during World War I. the large numerals were applied over the "B" and "B" superimposed upon the "R" e.g. "N. 246 B." Latterly traces of tile old letters could be clearly seen. In 1919 passenger engines began to carry large numbers on tank/tender sides. On the back of the bunker. but not on tenders, lettering was used thus:-
Tender engines had no indication of identity on the rear of the tender.
In 1920. just as "Caley" blue varied according to the formula used in different paint shops. so did the N.B. colour. Thus, 883 & 891 were pea-green (almost G&SW shade) whilst I (painted Hayrnarket shed (!!!) 1921), 266 & 900 were brown. I give these engines to mark the two extremes.
Chalmers turned goods engines out 1921-23 unlined glossy black. This was to save expense in view of the Grouping. He used black date-plates & reverted to Wheatley type number plates for his last superheater goods class . I very much fear the above summary may not be much use to you. But I fear few people kept records as to livery. & it is now too late to do much about it. I find my own memory fails to function over details which in N.B. days were so commonplace that no one troubled to record them. With apologies for delay. Yours sincerely. W. E. Boyd. See also Issue 100 page 26
Illustrations
| | | |
| --- | --- | --- |
| | page | plate |
| Hawthorn 0-6-0 goods engine at east end Waverley station c1859 | 7 | 1 |
| Hawthorn 0-4-2 passenger engine (Dow First railway across the Border) | 7 | 2 |
| Hawthorn 2-2-2 passenger engine The Queen | 8 | 3 |
| Hurst 0-6-0 No. 173 on ballast train in 1860s | 9 | 4 |
| Hurst 2-4-0 passenger engine at Markinch c1867 | 9 | 5 |
| Hurst 0-6-0 No. 374 at Kinrossshire Junction c1867 | 1o | 6 |
| Dubs 0-6-0ST | 10 | 7 |
| 4-4-0 No. 224 in brown livery (Twining: plate 6: looks green to KPJ) | 11 | 8 |
| Wheatley 2-4-0 No. 141 at North Berwick | 12 | 9 |
| Wheatley 2-4-0 No. 418 at Haymarket c1873 | 13 | 10 |
| Wheatley 0-6-0 No. 376 | 13 | 11 |
| Neilson Works photograph 0-6-0 No. 379 | 14 | 12 |
| Dubs Works photograph Wheatley 0-6-0 No. 363 | 14 | 13 |
| Hawthorn 0-6-0 No. 70 post Wheatley rebuild at Bathgate jn 1870-71 | 15 | 14 |
| Wheatley 0-6-0 No. 415 in dark green livery at Sinclairtown c1872 | 15 | 15 |
| Wheatley 0-6-0 No. 70 in dark bronze green livery at Camps c1874 | 16 | 16 |
| Drummond 4-4-0 No 493 Netherby at Stt Margarets | 17 | 17 |
| Drummond 4-4-0 No 474 Abbotsford (Works photograph) | 18 | 18 |
| Drummond 0-6-0T No. 274 Dalkeith | 18 | 19 |
| E&GR 2-2-2 No. 218 Winchburgh post rebuilding | 19 | 20 |
| Drummond 0-4-4T No. 88 Kirkcaldy as rebuilt | 20 | 21 |
| Drummond 0-6-0 engrqaving from The Engineer January 1877 | 20 | 22 |
| Drummond 0-6-0 No. 463 (Works photograph) | 21 | 23 |
| Drummond 0-6-0 No. 500 (Works photograph) | 21 | 24 |
| Tender of 2-2-2 No. 36 | 22 | 25 |
| Ex E&GR 0-4-2 No. 247 in Drummond livery c1885 | 25 | 26 |
| Holmes 4-4-0 592 class No. 593 | 25 | 27 |
| Drummond 4-4-0 No 486 at Carlisle c 1890 | 26 | 28 |
| Ex-E&GR 2-2-2 No. 216 at Newcastle | 26 | 29 |
| West Highland bogie 4-4-0 No. 695 at Cowlairs works photograph | 26 | 30 |
| Holmes 4-4-0 No. 218 showing brown livery | 27 | 31 |
| Holmes 4-4-0T No. 98 | 27 | 32 |
| Holmes 0-4-4T No. 90 at St. Margarets | 28 | 33 |
| Holmes 0-4-4T No. 92 at Milngavie | 28 | 34 |
| Holmes 0-4-4T No. 91 at Leith Central | 29 | 35 |
| Holmes 0-6-0 No. 667 at Gateshead in 1895 | 29 | 36 |
| Drummond 0-6-0 No. 303 at Haymarket c1904 | 30 | 37 |
| Holmes 0-6-0T No. 832 works photograph 1901 | 30 | 38 |
| Reid 4-4-2 No. 873 St. Mungo | 33 | 39 |
| Reid 4-4-0 Intermediate No. 892 at Easfield c1907 | 33 | 40 |
| Reid 4-4-0 Scott class No. 896 Dandie Dinmont at Eastfield in 1909 | 34 | 41 |
| Reid rebuilt West Highland bogie 4-4-0 No. 895 at Eastfield in 1919 | 34 | 42 |
| Reid 0-4-4T No. 353 at St. Margarets c1910 | 35 | 43 |
| Reid 0-6-0T No. 840 works photograph 1905 | 35 | 44 |
| Holmes 0-6-0T No. 814 at Parkhead | 35 | 45 |
| Reid 0-6-0 No. 330 at Carlisle | 36 | 46 |
| Holmes 0-6-0 No. 775 with control numbar on tender | 36 | 47 |
| Preserved Holmes 0-6-0 No. 673 Maude with control numbar on tender | 37 | 48 |
| Reid S class 0-6-0 No. 272 with control numbar on tender at Eastfield in 1921 | 37 | 49 |
| Holmes 4-4-0 No. 769 post rebuilding with control numbar on tender | 39 | 50 |
| Holmes 0-6-0T No. 82 in unlined black livery with control numbar on tank | 39 | 51 |
| Reid 0-6-0T No. 66 in unlined oilive green in 1925 | 40 | 52 |
Matters arising from Journal Number 95. 47
Allan Rodgers. Cover of Journal with 0-4-0ST.
Demonstrates with photograph that location is St Leonards yard in Edinburgh
Alva. 47; rear cover
Two photographs: on on opening day (3 June 1863) with outside cylinder 0-4-2 and other on closing day (30 October 1954)

Duddingston & Craigmillar station 25 April 1954. front cover
Tony Dean. Some notes on the transportation of beer on the N.B.R. Part 1. 3-14
Edinburgh as a brewing centre. Diagrams show the capacities of pins, kilderskins, barrels, hogsheads, firkins and butts. Maps show the locations of breweries. Water quality for brewing was especially suitable in much of Edinburgh and in Alloa. Notes on individual breweries (in some cases noting the excellence of their beer), contribution to railway traffic and in the case of William McEwan note onthe railway shares owned in Caledonian, Great Western, North Eastern, London & North Western and Midland Railways.
Donald Cattanach. The Great Scotch Railway Strike 1890-91. Part 4. 15-24
Strike began on 21 December 1890: the main grievance being excessive working hours, especially on the North British Railway. Support from the Glasgow & South Western ended on 31 December 1890, and on the Caledonian there was less coherernce except in Lanarkshire, notably Motherwell where the company evicted the families from their dwellings and troops and police had to be brought from England in an attempt to maintain "order". The Caledonian moved "loyal" staff to Carstairs and provided accommodation for them there. Queenb Victoria was concerned and requested Lord Lothian to keep her informed,. .
Walter Chalmers. NBR locomotive maintenance and repair. Part 5. Brakes, tender and re-erection. 24-6..
Concluding Part: Submmitted by Allan Rodgers: Reproduction of section from Macaulay Modern railway working: a practical treatise by engineering and administrative experts... London: Gresham, 1912-14.
Roger Pedrick. History of the local railways - Part 9 [12?]. Only one disaster on Fife railways. 27-9.
Originally published in Dunfermline Press: Burntisland disaster on 14 April 1914
Twentieth century railway development, The North British Railway, Part 2. 29-30
From Railway & Travel Monthly Magazine April 1918 submitted by Roger Pedrick: locomotives and rolling stock
Traffic for Liverpool via Silloth. rear cover
Circular R 2676 from Chief Goods Manager's Office, Glasgow, May 1907? (copy reproduced was in poor physical condition)
No. 47: NBR 0-6-2T at St. Leonard's Yard, Edinburgh. front cover
Rodger Pedrick – an appreciation. Allan Goodwillie. 3.
Born in Plymouth in 1937; died 2006. Trained as a marine engineer and for a time served at Rosyth where he met his wife Etta – they married in 1960. He worked for the Vulcan Engineering Insurance Company inspecting power station boilers and had to retire in 1995 due to ill-health. He restored old cars and was associated with Austin 7 restoration and with modelling: Scalefour Society and HMRS.
Donald Cattanach. The Great Scotch Railway Strike 1890-91. Part 5. 4-13
Coal trae suffered badly as coal could not be exported, but pits dear cities were able to sell their coal at higher prices by carting it to them. The iron industry in Lanarkshire was at a standstill. Steel works, engineering works, shipbuilding, sugar refineries, jute mills, paper mills and tweed mills ran out of raw materials. Abouit 100,000 were laid off. Major factories and pits closed early for the New Year holiday. Canals briefly regained some of their former traffic. Royal Mail was hindered altough some was conveyed by Glasgow tramcar and by gigs. The Scottish workers received financial help from their English brethren and some support from Scottish worhis in academia and the kirk, but most of the reaction was hostile especially as recorded in the press. There was violent picketing and intimidation of the few who were able to work.
Adam Carss. Five-Fifty-Six - NBR goods engine. 13-14.
Poem from Berwickshire Echoes published by James Lewis of Selkirk in 1901 submitted by Rae Montgomery.
Twentieth century railway development, The North British Railway, Part 3. 15-17
From Railway & Travel Monthly 1918 April: Freight traffic: docks and harbours at Methil, Burntisland, Bo'ness and Alloa. Includes an appreciation of William Fulton Jackson (with portrait)
Tony Dean. Some notes on the transportation of beer on the N.B.R. Part 2. 18-29.
Diagrams of vans which handled beer, photographs of grain wagon and six-wheel yeast van. Breweries served outwith Edinburgh in Alloa, the Lothians, Dundee, Glasgow, Sttirling and Perth.
Alan Simpson. Ladybank to Leuchars - a description of the route. 30.
Includes illustration of Cupar station platforms in 1955
Donald Cattanach. Undercover work. 31
Pilfering of freight in transit investigated by railway detectives in 1874 who hid in an open wagon containing alcoholic drink for North Berwick under a tarpaulin. Train crew were aware of something amiss when they attempted to pilfer at Longniddry and agaain at Drem, where wagon was detached. Photograph of Drem on 13 July 1950.
J36 No. 9605 St. Quentin at Duns with a goods train to St. Boswells in 1926 (C.J.L. Romanes). front cover
Bruce McCartney. The events of 5th January 1969 at Newcastleton. 3-
Protest against unjust closure of railway between Hawick and Caralisle made by Rev. Maben at Newcastleton level crossing in an attempt to impede the passage of the overnight up train hauled by a type 45: official report made to Area Manager at Hawick
Alan Simpson. Montrose and Bervie. 4.
Incorporated 3 July 1860. Directors and officers
Donald Cattanach. The Great Scotch Railway Strike 1890-91. Part 6. 5-15
In the official tables of Strikes and Lockouts for 1890 (British Parliamentary Papers), the outcome of the strike is recorded as 'Unsuccessful', and the Mode of Settlement as 'Submission', and so it must have seemed to the men. Speaking to them immediately after the settlement, Edward Harford outlined the terms:
Well, now, let me say that perhaps a good many of you may think that there is not much in all that. At all events, there is nothing there about the ten hours day or the sixty hours week; but you may depend upon it that although that is not expressed in so many words, the time of long stretches on the North British, Caledonian, or any other system will shortly become a thing of the past. If this strike has done nothing else than call public attention to a great and crying evil, it has accomplished a great job. And so it was to prove.
With hindsight, the tactics had probably been wrong. The men had little experience of concerted industrial action and lacked confidence in their own strength, and so had not been sufficiently united before taking action; the effects of the breach of contract had not been properly considered and was a serious mistake. There had been relatively little cause for complaint on the Caledonian and G&SWR; the villain was the NBR, and an all-out strike on that system only — after due notice — might have had quite different, and much speedier, results. There would have been more public sympathy for the men, much less for the Company, and the competition from the Caledonian would have done the rest. The Times, which had little sympathy for the strikers, had even less for the NBR:
There is, however, all the difference in the world between a railway, which is well manned, although men are called upon for extra work on an emergency, and a railway, which is undermanned so that excessive work is required habitually; and this is precisely the difference between the average railway and North British Railway. It is a difference, which will have to be removed. 3
The strike had cost the men, the companies, and the country dear. The men had lost wages and overtime. The Earl of Wemyss, in a House of Lords debate in March 1891, stated that the strike had resulted in a loss to Scotland of a million sterling, and was between £200,000 and £300,000 to the railway companies. Not only had the companies lost the traffic receipts, they had incurred extra costs in giving increments and bonuses to 'loyal' employees, top rates to 'blackleg' drivers from other companies, and had had to provide bed and board. at engine sheds and stations to prevent staff running the gauntlet of pickets, and — if Union and press reports were accurate — had a hefty bill for repairs to locomotives and rolling stock caused by inexperienced replacement crews. The cost to the many thousands of men laid off in other trades and industries was never calculated: some miners had had only a few days work since the strike started. The export coal trade in Scotland was very badly affected, and some orders were lost forever. Many individual undertakings both great and small had had to close or suspend business or pay exorbitant prices: For example, the Edinburgh & Leith Gas Commissioners spent more than £5,000 in increased prices for coal and its carriage.
Initially, some 2,000 men were not re-employed by the two companies. Of 20 NBR signalmen applying for reinstatement at Edinburgh on 30 January, only 3 found places, and only 35 of 150 goods guards. Over the next few weeks a number of the drivers recruited from England returned home and the companies required to employ more men in order to reduce hours. By 8 May 1891 there were still 265 men in receipt of benefit from the Union. 773 Caledonian men had not been re-engaged by July, and many had presumably found employment elsewhere. Some of the younger men applied for work on the railways of South America and India and were assisted by union funds to emigrate. At the end of the day, only a few hundred were refused re-employment.' One of those not re-employed was Willie Graham, a Springbum NBR locomotive driver of 25 years standing. A keen photographer, he took up photography full time thereafter, and is best remembered as one of the earliest photographers to record the daily lives of the city's inhabitants. His photo- graphic archive, deposited in the Mitchell Library after his death in 1914, is a unique social record of Glasgow." Willie Graham's ASRSS membership medallion and his commemo- rative strike medal (see illustration) are preserved in Glasgow Museums.
II: The Select Committee on Hours of Duty
The Scottish strike with its extensive Press coverage had brought to public notice the long hours which railway serv- ants were routinely expected to work. As we saw in Part Three, the Board of Trade returns of hours of labour for September 1889 and March 1890 had been published on 13 January 1891; they were widely reported and made shocking reading so far as certain companies were concerned. The number of accidents attributable to long hours had become a cause for serious concern, with the Railway Inspectorate increasingly critical of the companies in their reports on accidents: in 65 investigations between 1884 and 1891 they had found that one or more of the railway employees had been on duty for an unduly long time.? No fewer than six of these accidents happened on the NBRIO which had lots of previous 'form"." A particularly critical report had been issued by Major Marindin into a collision at Eastleigh on the L&SWR on 12 July 1890 in which a goods guard had been killed in a rear-end collision when a light engine ran through a signal at danger.
It is not difficult to account for the conduct of these men, who, I feel convinced, must have been asleep, or nearly so, upon the engine, for they had at the time been on duty for nearly 16 ~ hours, and the driver had, he states, been suffering from neuralgia for some days. It hardly needed this accident to show the enormous risk which attaches to the employment of drivers for these inordinately long hours, for it has often been pointed out in previous similar cases and, apart from this, it should be patent to all that there is a limit to human endurance, and that a driv- er cannot be considered to be in afit and proper state to perform his very responsible duties after working such a length of time even when in the best of health. The employment of drivers for more than a reasonable number of consecutive hours should be absolutely prohibited ...
The accident is commemorated in a poem Death and his Brother Sleep ('The Clattering Train') published in Punch on 4 October 1890. It made a strong impact on the teenage Winston Churchill and he quoted from it in The Gathering Storm (see attached extract opposite). The Board of Trade, anxious to head off a call for further legislation (the Regulation of Railways Act had been passed in 1889) had written to the Railway Companies Association on 26 December 1890 expressing its serious concern at the number of accidents involving excessive hours and stressing that it was 'essential that the railway companies should consider and adopt such regulations' as were necessary to prevent excessive hours. The reply of 22 January from the Secretary of the RCA - Great Northern General Manager, Henry Oakley - was disingenuous:
the Board of Trade must be under a misapprehension ... that the working of long continuous hours of duty is sanctioned by the regulations of any of the companies parties to the association.
It was clear that the obstructionist attitude of the companies through the RCA could no longer be tolerated. On Friday 23 January 1891, in the context of the returns of hours and the report on the Eastleigh accident, Francis Channing 'the Railwaymen's MP' moved a resolution in the House of Commons calling for State regulation of the working hours of railway servants.
The excessive hours of labour imposed on railway servants ... constitute a grave social injustice, and are a constant source of danger both to the men themselves and to the travelling public; and ... the Board of Trade should obtain powers by legislation to issue orders, where necessary. directing railway companies to limit the hours of work of their servants.
Tony Dean. Some notes on the transportation of beer on the N.B.R. Part 3. 16-25
Breweries in the Borders
A new railway danger. 25
From Railway News 1874 May (submitted by W. Rhind Brown). ;On 17 January a drunken butcher finding a locomotive and train with a deserted footplate started the train and got as far as St. Margrets before being apprerhended.
Ed McKenna. The "L" wagons. 26-7
Blown-up photograph of four plank wagon with dumb buffers and prominent "L" on side: was this indicative of locomotive coal?
Paul Smith. The North British Railway Class C (J36) names. 27-31
Names of generals, both British and French, and names of battles, plus Ole Bill (illustrated in NBR livery).
Circulasr No. 2687. rear cover
Wagons with short wheel base and solid buffers: Highland Railway would not accept such vehicles at Perth. Signed W. Andrews Chief Goods Manager, Glasgow. 21 December 1907.