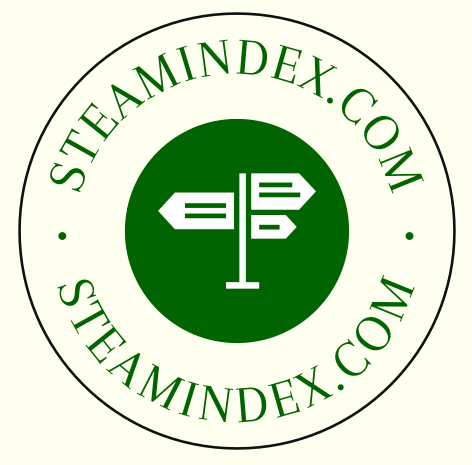 Railway World
key file
Volume 39 (1978)
Number 453 (January)
Marcus Binney. All change? BR's policy on architecture. 6-9.
Beginning of change in attitude towartds historical railway buidings with Peter Parker and Bernard Kaukas. Illustrations show some buildings under threat of demolition.
Hadyn E. Edwards. The Afon Wen - Bangor Line (British branch lines). 10-13.
Eager to note Welsh spellings of place names, but no mention of Acts of Parliament and rather vague about the line's closure which was protractd due to the Britannia Bridge fire. Royal Investitures in Carnarvon Castle are mntioned, Illustrations include one of a Cauliflower 0-6-0 on a train for Afon Wen at Dinas Junction and a Fairburn 2-6-4T No. 42077 on a corridor train from Liverpool to Pwllheli. Map shows branch lines off
B.K. Cooper. Railway journalism in the thirties. 17-19.
Working for John Aiton Kay, editor of the Railway Gazette and the Railway Magazine; also some of the other involved: Charles E. Lee, W.A. Willox (Assistant Editor), F.S. Bond (another Assistant Editor), Charles S. Lake and C.J. Allen. The work then was very different: female staff were secretaries not technical journalists (Cooper using his folding Kodak camera includes a photograph of the formidable bunch on an outing to Cambridge (Miss Lucy Myers was responsible for the editorial make up of the Railway Magazine: Charles E. Lee with his wife is in same picture). Other photographs: No. 3279 — the former four-cylinder Ivatt Atlantic rebuiilt with two K2 cylinders at Kink's Cross ib 1938; William Whitelaw opening exhibition at Barnet in aid of Victoria Cottage Hospital on 5 June 1937 and A4 4469 Sir Ralph Wedgwood being driven by him in platform at Marylebone Station on 3 March 1939.
Richard Clarke. Manx revival: fresh hope for the Isle of Man Railway, 20-3.
Michael Harris. National Railway Museum — the first two years. 24-33.
Photographs by Jonathan Bingham
A. Irwin. The Post Office Railway. 34-6.
Work began in 1913, but WW1 delayed progress and the automated underground railway did not open until 1927. The article shows the celebrartions of 4 October 1977. Loop lines to serve King's Cross and Euston and South of the Thames were considered as late as the 1960s.
New books. 37
Locomotives of the LN E R Part 9B. Railway Correspondence and Travel Society. 118pp plus 138 illus. Reviewed by Michael Harris
This is an appropriate occasion to praise the efforts of the RCTS in producing a quite unique study of the locomotives of the Big Four railways (LMS to come ?). These studies cannot be recommended too highly, particularly at a time when there is so much reworked material on steam locomotives, their design and operation. This Part is something of a 'dustpan' in that a variety of eight-coupled, 2-6-2T, 2-2-4T, 0-4-0T and 0-4-2T classes are described in its pages. As always, the illustrations are of value and well-chosen. The study is by no means a recital of dimensions and what have often been described as 'logarithm tables' of locomotive numbers and building dates. The point is that the careful recording of facts inevitably fills out a more vivid picture of the locomotives than 'purple prose'. This reviewer was intrigued by a number of points in the book, not least the reproduction of a 1946 diagram of a V3, altered to carry an L1 boiler, cylinders and with new tanks.
Ivatt & Riddles locomotives. Brian Haresnape. lan Allan Ltd. 112pp. Reviewed by JB
Hither to the work of the two designers covered by this pictorial history has been dealt with separately, under LMS and BR histories. But Mr Haresnape's book shows that there was more similarity between the Ministry of Supply, late LMS and BR standard locomotives than with anything else.· What is especially striking is in the matter of aesthetics: all the locomotives in this volume must evoke a definite response. Certainly, their practical and matter of fact lines show that an essentially nineteenth century machine could be made relevant to the late 1940s and 1950s. To this reviewer, the locomotives in this book were mostly handsome, some particularly so, and a good selection of photographs makes the most of them. As a slight quibble, there are a few errors of fact including one or two slips relating to preserved locomotives. But, all in all, a fine book.
'Western' Diesels in Camera J.A.M. Vaughan. Ian Allan Ltd. 96pp. Reviewed by Michael Harris
The Westerns were impressive. Even a disappointed steam man had to admire two very early examples in the summer of 1962 as they backed on to 'SO' holiday trains which he had confidently expected to be steam hauled. This splendid album shows what presence these locomotives had, even in their last days of peeling paintwork, oil slicks and tell-tale signs of deteriorating engines. It also, hopefully, will not be lost on senior BR motive power engineers conditioned for so long to the idea of a standard cab front. This policy stopped the Class 50s from being real 'stunners' into becoming 'camels' — locomotives designed by a committee. The retrospective view by Mike Sawyer of BR (WR) says all that needs to be said about the Westerns, happily pointing out that the Class 52s have 'paved the way ahead' as a result of hard won experience with quick running engines. This is what engineering is all about.
The British 4-6-0 John F Clay. New English Library. 96pp. Reviewed by JTG
The most characteristic of British locomotive types is presented mainly pictorially but with accompanying text commenting on the various phases of development. Mr Clay carefully selects the significant landmarks of his complex subject and gives a balanced presentation from which there is much to be learned, particularly by the legion of railway chauvinists who tend to be obsessed by one company or one chief mechanical engineer. The black and white illustrations are well reproduced and chosen, with some unusual subjects among them, such as Pendennis Castle leaving Kings Cross with a slow train headcode and Royal Scot No 6109 with conical smokebox door. A 16-page colour section is spoiled by some rather erratic reproduction. A 'Black Five' looks less black than we remember them and casts a strong blue shadow, and the same colour intrudes elsewhere to produce some curious effects. In an appendix the 4-6-0 classes are listed with their designers, dates of introduction, number of cylinders and type of service. Classes of which examples have been preserved are indicated. The author acknowledges the assistance of Group Captain J. N. C. Law in the derivation of horsepower figures quoted in the text. He concludes after a careful examination of evidence that No 6015 King Richard III did attain a maximum speed of 107mph near Lavington, the highest speed recorded by any British 4-6-0 hauling a train.
A history of the great trains. Chris Cook. Weidenfeld & Nicolson. 144pp. Reviewed by Basil K. Cooper
Mr Cook's account of famous trains at home and abroad rattles along at a good pace but shakes the reader about a bit here and there. In his haste he seems to have confused the sloping firebox of Royal Scot before rebuilding with the boiler barrel, which he declares to be tapered. To say that the driver of the Royal Scot express derailed at Leighton Buzzard on 22 March 1931 'chose to ignore' speed restriction boards may simply be slipshod writing but creates an unfortunate impression. The '11.50 Torquay Diner' is an unfamiliar name for the Exeter slip portion of the 'Cornish Riviera Limited' one vehicle of which proceeded to Kingsbridge, not Kingswear. Despite a picture showing the Southern Belle receiving its new Brighton Belle nameboards in 1934, the text refers to the train as having been called the Brighton Belle before 1931. The penchant of King Boris of Bulgaria for driving trains may have been odd, but it is a little startling to see him referred to first as 'deranged' and then as the 'besotted king'. However, the jacket informs us that Mr Cook has taught modern history at Oxford and London universities and may be better informed in this area than on roughly contemporary events on the railways of this and other countries. 'Rationing by price' on the Cheltenham Flyer to restrict the numbers travelling is not among this reviewer's recollections although he does remember buying a cheap day return to Swindon from Paddington which enabled him to travel on this famous express. The illustrations are attractive and include some interesting 'period' subjects. It is a pity that the text shows evidence of haste and lack of revision.
In brief. 37
The Withered Arm. T.W.E. Roche Forge Books.
A welcome re-issue of an excellently nostalgic look at the Southern beyond Exeter.
The Corris Railway. Lewis Cozens Corris Railway Society.
A worthwhile reprint of a good piece of railway history research, published originally by the compiler in 1949.
Robert Tyrrell. Narrow gauge preservation in Europe. 1 — Vivarais. 39-40
D. Farquharson Shorter. Narrow gauge preservation in Europe. 2 — Blonay- Cahamby. 40-1
Number 454 (February)
J.N. Faulkner. British railways and civil aviation 1929-48. 70-4.

C.P. Atkins.. More light on the Highland 'Rivers' - the mystery solved? 75-7.
See HR River class
J.M. Cooper. The East Suffolk line. 78-80.
Alan Whitehead. Steam behind the Propylaeum [Euston Arch]. 81-2.
H.L. Holland. Two months under steam. 83-5.
University holiday job at Bolton mpd with the fitting staff working on Class 5 and 8F
M.D. Beckett. The North Norfolk Railway. 88-91.
New books. 98
Britain's Railways under steam. J.B. Snell. Ian Allan. 224pp illus. throughout. Reviewed by JB.
This nicely ordered book is a revised edition of the title which was first published in 1965. Divided, principally, into two parts, a clear summary of the development of the main line network, and, a concise description of railway equipment and operation (locomotive design and practice, train services, administration and a look at steam in 1977) it offers an informative and readable study of Britain's railways in the steam age. There are s~veral interesting features, not least of which is a summary of service schedules between a number of cities over the one hundred years to 1958; the comparisons reveal disappointing progress between 1900 and fifty years later. Perhaps it was rather unfair, though, to have included the 14.45 departure from Paddington via Devizes in the Bristol service calculations! Some clear maps, intended to give a general impression only, provide good supporting material while the black and white illustrations show a determined effort to choose carefully, and incidentally, give a particularly good impression of the last days of steam. The colour reproduction could be better.
The British railway station (Railway History in Pictures series) Gordon Biddle and Jeffrey Spence. David & Charles. 96pp illus. throughtou. Reviewed by MLH (Michael Harris)
Fortunately, interest in the worth of railway architecture has grown in the last few years and the silly period of decrying Victorian railway stations has passed. This album is an excellent survey of British railway stations including the well-known and the lesser favoured and features some interesting material, notably, station interiors and goods stations, as well as some nice shots of stations in the 1950s and 1960s. In all, the work shows great care and skilful choice of material. Messrs Biddle and Spence certainly offer us the variety of styles which has been inherited. Pictures such as Southwell in 1895 which depict a station covered in enamelled signs and more generally defaced provide an interesting comment on the deterioration in architectural 'good manners' from the 1860s onwards.
The Scarborough & Whitby Railway J. Robin Lidster. Hendon Publishing Co Ltd, Hendon Mill, Nelson, Lancs. 88pp illus. throughout. Reviewed by Basil K. Cooper.
Travellers from Scarborough to Whitby by the original North Eastern Railway route had to make a journey of 56 miles. There were various schemes to build a direct line along the coast but none came to fruition until 1885 when the Scar borough & Whitby Railway was opened. The 21-mile line was worked by the NER and in 1898 was bought by that company. The author's interesting and copiously annotated collection of 57 photographs includes one of the Scarborough & Whitby Railway's official guide of 1894 with Robin Hood's Bay prominent on the cover, foreshadowing its rise under the influence of the railway from fishing village to holiday spot and 'site for residences of gentlemen engaged in business'. Included among the illustrations are a map and gradient profile, track layout of Robin Hood's Bay station, and drawings of Scalby station, which was representative of buildings on the line. Pictorially and in the text, the book fulfils the author's aim of presenting a photographic and historical survey of a line which has received comparatively little attention in the literature.
North Yorkshire Moors Railway. Peter Williams and David Joy. Dalesman Publishing. 80pp. Reviewed by Basil K. Cooper.
Opening with glimpses of links between the NYMR today and the original Whitby & Pickering Railway, this publication recalls the years of NER and LNER operation up to 1965, followed by the revival of the line between Pickering and Grosmont by the North Yorkshire Moors Railway. It is a much photographed route, but the compilers of this collection have resisted the temptation to over-emphasise well-known scenic features. The result is a well-balanced pictorial survey which reflects the many-sided interest of the NYMR and its preserved motive power, rolling stock and other railwayana.
On behalf of Ian Allan Ltd we should like to take the opportunity to correct a statement made in Ivatt and Riddles Locomotives by Brian Haresnape. Reference to locomotive No 71000 Duke oJ Gloucester in that publication suggests that the cylinders and valve gear are being reinstated by The Main Line Steam Trust. This is incorrect. The 71000 (Duke of Gloucester) Steam Locomotive Trust Ltd own the locomotive and are entirely responsible for the restoration of it, including the re-manufacture of the missing cylinders and valve gear. Letters. 98
To the defence of the 'Duchesses' John F. Clay and J. Cliffe
Mr C. R. Berridge (December) has destroyed his own case by overstatement. The 1948 Exchanges never suggested high coal consumption by the Duchess. The overall average was 3.12lb/dbhp/hr which was only marginally higher than 3.06lb for the A4 and was significantly lower than 3.60 for the original Merchant Navy. Assumptions based on photographs are a somewhat hazardous form of comparison unless all the relevant facts are known. More significantly the test report on No 46225 at Rugby does not support any idea that its overall thermal efficiency was at all inferior to other British Pacifies. Disappointingly low superheat at moderate power outputs was also a feature of the rebuilt Merchant Navy and Peppercorn A1. A high clearance volume had only a marginal effect on steam consumption. In the case of the Duchess there were compensatory advantages which restored the overall position. There was an inevitable gap between test maxima and everyday running of all large hand-fired Pacifies; nevertheless, a time of 73 minutes from Euston to Rugby with 460 tons would be within Duchess capacity as No 46224 made the run in a net time of 76½,min with 560 tons. This performance required sustained dbhps of much the same order. Slipping was a characteristic of all British Pacifies and some were worse than the Duchesses. It can still be a problem in misty weather over the northern banks even with todays sophisticated electrics. The notion that design faults contributed to the Polesworth and Harrow accidents is a very dubious proposition but it is an established fact that on two occasions, the approach to Crewe on the Coronation Scot trial run in 1937 and the Peterborough incident during the 1948 Exchanges, the stability of the engine prevented operational risks from becoming disasters. The Duchesses may legitimately be criticised for their repair costs which were higher than those of the Peppercorn A1s and the rebuilt Merchant Navies but lower than those of the original Bulleid Pacifies. On the basis of authentic sustained and maximum hps, on test and in service, the Duchesses were Britain's most powerful steam express locomotives and as such they deserve active rather than passive preservation.
To the defence of the 'Duchesses'. Derek Cross
I really cannot allow Mr Berridge's letter (December) on the subject of the 'Duchess' Pacifies to go unchallenged, especially his inference drawn from the Claughtons that they were a mediocre design whose only claim to fame is the high outputs from Duchess of Abercorn recorded in 1939. He might as well say that the A4s only claim to fame was Mallard's 126 mile/h the previous year. The original concept for the A4s was that of essentially a high speed locomotive for relatively light trains - their weight- pulling attributes during the war and after were a bonus. The Duchesses on the other hand, although first put on to high speed lightweight service on the Coronation Scot in 1937, were designed for long and heavy trains to work great mileages over a heavy road, a task which in my experience they performed with outstanding success. There was also a considerable difference in the routes each design had to work over. The old LNW had very dense traffic which inevitably led to signal checks and all too frequent checks for subsidence and other PW troubles, all of which increased coal and water consumpton.
The LMS Pacifies were not perfect but there is no such thing as a perfect locomotive. With their excellent boilers and considerable reserve of power the LMS Pacifies were well suited for the tasks they were intended for. Added to which their reliability in 'running was consider- ably better than that of the A4s with their temperamental valve gear and troublesome middle big-ends. To suggest that the Duchesses were accident prone on account of design faults is a fallacy, especially as Mr Berridge does not mention the two accidents at Craigenhill and Lamington where a design fault did contribute to boiler explosions. This same fault of too little space between the crown of the firebox and the base of the 'pop' safety valves also caused uncontrolled blowing-off, which was wasteful of steam and so costly in coal, unless the engines were handled very carefully. The drifting steam that was a factor in the Harrow accident was common to all big boilered engines with the honourable exception of the A4s, but it was a fault that drivers were aware of in both the Duchesses and Bulleids.
I am not going to get drawn into a controversy on LMS and LNER Pacific practice as such exercises are sterile since the conditions each type had to work under were very different and, in my opinion, on that premise, both were highly successful designs. Far from bemoanng the fact that 'another' 'Duchess' may be put into working order we should be very glad that we have any preserved working locomotives at all — especially such outstanding designs as the Duchesses and A4s. Heaven help us if the great designers of the 1930s had gone for an all-purpose, all-line concept such as was followed at the Nationalisation and flooded the country with 'woolly mammoths' such as the Britannias, The Duchesses were withdrawn in 1964, not by any shortcomings in their design or work, but by some muddle-headed accounting practice; leaving the field wide open for the A4 to take up work of the sort for which they were originally designed: short, light but fast trains between Glasgow and Aberdeen.
To the defence of the 'Duchesses'. A.C. Baker
Although I only had personal experience with these engines — and the men who ran and maintained them — in their twilight years they were universally regarded with an almost heaven-like reverence. Mention by Mr Berridge of seeing apparently coal-less tenders on locomotives climbing Shap reminds me of the Crewe North practice with locomotives working in the Perth link: surely one of the most arduous passenger locomotive jobs ever assigned in this country. No eight coach trains for these lads! Crewe North shed was always fortunate, due to its geographical position, in getting some supplies of South Wales coal and it was normal procedure to ensure engines in the Perth link were supplied with it: tenders would be topped up to capacity (and often more) before leaving the shed despite something in the region of two tons already being on the fire. Yes, I have seen two tons shovelled into those enormous fireboxes and they would be well past Wigan before any more was needed. But there was reason in this apparent madness and it was the awful state of the coal habitually supplied at Perth. Consequently, by the time Shap was approached on the return journey Welsh coal was again visible in the tender. Of course, the result was that locomotives might have almost empty tenders on arrival at Crewe and occasions are known of men cutting things a little too fine and, with adverse weather or unexpected delays, taking pilots at Preston, Wigan or Warrington! To understand this interesting practice one must remember that these "double-home" jobs by Crewe North engines and men were their sole preserve. Perth men never came to Crewe and this, I think, speaks volumes.
(These letters are a selection of the many received in answer to Mr Berridge. Like most other enthusiasts we were saddened by their premature withdrawal. At this distance in time, does anyone have the 'inside' story (documentary evidence required, please) on this episode? Ed).
The Great Northern Route to Cambridge
With regard to the early train services operated by the Eastern Counties Rly, I am grateful to Mr H. V. Borley for pointing out that the initial service in 1852, was three trains daily on weekdays, and two on Sundays. The weekday service was increased to four in 1859 and the final (GER) service in 1866 (March) was five down and four up, with two each way Sundays. It should also ~e made clear that, in 1932, the improved Sunday service began on 1 May, when there were five trains each way to and from Cambridge, plus others to and from Royston. The caption to the photograph of 4-4-2 No 3252 on p447 of the November issue is rather misleading. Although one daily diagram in 1934 did provide for a Cambridge engine to work from Hitchin on a freight after taking a stopping passenger train in the opposite direction, the 'Klondykes' were still used on the 'Beer Trains' occasionally. Both 3252 and 3257 were in use until the autumn of 1935. ERIC NEVE
We apologise for points which marred the presentation of the article 'A decade of Vale of Rheidol progress' in our December 1977 issue. The upper photograph on page 514 shows No 7 near Aberfrwdd and should have been credited to P. Foster. It was taken on 1 September 1970. The lower photograph on the same page was located at Erwtomau. Finally (and with a very red face) we must admit to a production error which resulted in the picture of Devils Bridge being reversed on page 516.
100 A1 Lloyd's. 110-111.
Castle class: formation of Lloyd's Ralway Society.
Number 458 (June)
Class 5 4-6-0 No. 45282 climbs to Grayrigg with 08.33 Walton Old to Carlisle freight. J. Davenport. front cover (colour)
Eric Neve. Pullman cars on East Coa st lines 1976-1978. Part 1. 302-7.
David N. Clough, An appreciation of the Class 40s.. 308-11
Lawrence Popplewell. Purbeck narrow gauge. 312-16
Robert Foster. Away from the Inter-City image. 317-21.
Off vto a good start. 322-3.
Stations in prospect. 324-5
C.N.M. Van den Arend. The West Somerset Railway. 326-30.
Number 460 (August)
Derek Cross. Couple the Bargany. 422-7.
Horwich 2-6-0s and other types in eruption when working coal trains against the grade in the Ayrshire coalfield: the best pyrotecnics happened when the caol trains neede to be double-headed.
Alan Whitehead. The North London in the 1930s. 428-30.
Very brief notes on period when North London steam trains tended to be worked by 3F 0-6-0Ts, whilst still hauling close-coupled four-wheeled stock. The electric trains were mainly worked by the smooth riding Oerlikon stock, some of which retained LNWR livery and were well upholstered in both classes and had inter-coach gangways.
H.C.B Rogers. The riding of steam locomotives. 431-7.
Mainly opinion of others received in correspondence or in conversation: correspondents included B.C. Symes, K.H. Keech, C. Read, R.A. Riddles, R.C. Bond, J.T. Van Riemsdijk, T.C.B. Miller, J.F. Harrison, K.J. Cook, H. Holcroft and R.F. Hanks. A wide range of locomotives is discussed including the LTSR 4-4-2Ts (by Leech), the Gresley Pacifics (Leech, Miller and Harrison), LNWR locomotives (Riddles), most 4-6-0s (notably Royal Scots in terms of bad riding, but the GWR types were better), the 47XX 2-8-0s (very bad), most 2-6-0s (but 43XX seemed exempt from bad riding). See also letter from A.Ll. Lambert on p. 570 who critices Holcroft's alleged comments and cosiders difference beteen D1 and E1 classes
Michael Harris. Little Wonder or much enterprise. 438-43.
Growth of the Festiuog Railway
D.G. Genzel. Permanent way practice, 446-7.
Reviews. 451
The Grantham rail crash of 1906. Harold Bonnett. Bygone Grantham. 40pp. Reviewed by DEW
Baed mainly on contemporary newspaper accounts.
Number 461 (September 1978)
J.N.C. Law and P.A. Rutter. West Coast main line traction survey. Part 1: the diesel period. 478-83.
LMS Nos. 10000 and 10001, Southern Region No. 10203, type 40, type 47, and type 50; mainly in multiple.
David Jackson and Owen Russell. 'North Country Continental' 1927-39. 483-7.
Through working with lodging turns was instigated between Ipswich and Manchester using B12 class and then B17 class locomotives. Includes photographs on No. 2806 Audley End at Deepcar, B12 No. 8577 at Worksop, No. 2806 at Worksop, Driver Pinkney in cab of No. 8535 and No. 2807 Blickling at Sheffield.
Andre Chapelon. H.C.B. Rogers. 488
Born in St Paul en Cornillon on 26 October 1892. Died 29 June 1978. As well as outlining his enginneering achievements notes that André Chapelon was modest, kindly, humourous and very religious.
Charles Long. Mitropa's Pullman. 489-93.
Pullman cars used on the Rheingold service from 1928 until 1939 and a celebratory run in 1978.
Chris Leigh. All cahnge at Market Harborough. 494-5.
Renovation of Queen Anne style station building attributed to Bernard Kaukas. Illustrations: staton frontage; Sir Hugh Casson plants tree; No. 45 007 non-stopping with Nottingham express; Class 45 stops at new up platform
C.P. Boocock. Banking with Barclays. 496-9.
Includes a table of all steam locomotives at work for the National Coal Board (NCB) in Scotland in September 1977. Illustrations: No. 24 (WN AB 2335/1953) near Dalmellington; No. 1 (WN AB 2368/1955) at Waterside (colour); No. 21 (WN AB 2284/1949) at Dunaskin (colour); Nos. 17 and 24 at Minnivey; banking a load of coal above Dunaskin and Hudswell Clarke WN 895/1909 at Bedlay.
Andy Carey. One railway, but three continents. 502-5.
Mixed origins of locomotives and rolling stock in use on preserved Welshpool & Llanfair Railway including locomotives from Sierra Leone and Yugoslavia.
New Books. 506
Last steam locomotives of Spain & Portugal. M.J. Fox. Ian Allan Ltd 144pp Reviewed by HLBM
The English narrow gauge railway J.D.C.A. Prideaux David & Charles, 96pp, Reviewed by JB
Some interesting photographs in this album chronicling the rise, heyday and, usually, the demise of the narrow and minimum gauge railways in England. Indeed, the coverage of the minimum gauge lines — Duffield Bank, Eaton Hall, Sand Hutton, Ravenglass and Romney — is particularly good. The author also has planned the book around comparisons between the different systems — way and works, opening, transhipment etc. That said, the biggest weakness is with the design of the album in which double page spreads are wasted on photographs not suited to the space and the purchaser also may well feel that he is paying for a lot of white space which could easily have been avoided. Despite references to the revival of the narrow gauge for pleasure, the coverage of recent developments is thin, and there are relatively few shots of latter-day R&ER and RHDR developments.
The Post Office Railway London Derek A. Bayliss Turntable Publications. 96pp. Reviewed by MLH
Unjustly neglected railway and its significance as a deep-level automatic (well, remote controlled) railway tends to be overlooked. Mr Bayliss's study rights this neglect and within the 96pp gives an excellent account of the system, its civil engineering and equipment. The lengthy gestation of the Post Office Railway is one of its interesting aspects, as too is its Achilles' heel — the failure to connect with the northern railway termini. Readers will no doubt be interested to learn of the post-war extensions proposed, although by the time these were being seriously discussed moves were afoot which would cut back traffic levels. Indeed, the fall in parcels and letter traffic, together with the advanced age of much of the equipment, would suggest that awkward decisions as to the railway's future must soon tax the Post Office administrators. A splendid history which, one hopes, will meet with some success.
LNER Footplate Memories. Charles Meacher. D. Bradford Barton Ltd. 150pp. Reviewed by MLH
A very high percentage of the material published on railways is the work of non-railwaymen, and, indeed, the railwayman-enthusiast is probably in the minority. Many for whom the railway is their career attempt to conceal their private interest, perhaps not surprisingly when the attitude on the railway is often that enthusiasts are too busy being such to do their job ... Mr Meacher is certainly not in that category and he tells an interesting story. Joining the LNER at Haymarket shed as a storeboy in 1935, he then moved to St Margarets, was made redundant, rejoined the railway to progress through motive power jobs over his 27 years at the one shed, and finally (but not the subject of this book) became running foreman at Thornton Junction in the 1960s. Many of his experiences are similar to those recounted in other railway autobiographies but Mr Meacher has a good eye for detail and for the idiosyncrasies of his workmates. Often the picture painted by other writers is rose- coloured but this author draws attention to much of the drudgery, and also to the arrogance, or meanness, of many of the old breed of drivers, and the carelessness of others. An increase in the number of illustrations and some more judicious editing would, one feels, have produced a more punchy book.
New light on the gauge conversion. C.R. Clinker. Avon-Anglia Publications and Services, 28pp. Reviewed by CJ L
One of the most remarkable feats of organisation in the history of railway operation was the final alteration, from broad to standard gauge, of GWR track in Devon and Cornwall carried out in May 1892. This small book gives an insight into the planning and execution of the change over which involved 4,700 men working on 400 miles of line. Illustrations include some fascinating copies of original paperwork as well as the timetables of the last 'up' and 'down' broad gauge trains, and a number of black and white photographs showing broad gauge trains and conversion work.
Number 462 (October 1978)
Chris Leigh. Western country stations. Part 1. 534-40.
Brunel wayside stations illustrated: Wootton Bassett in mixed gauge days; Brimscombe; Ashton Keynes post-closure; Charlbury; Bradford on Avon; Mortimer;; Moretonhampstead; Chard Central; Aynho; Stonehouse (Burdett Road), and engine house at Starcross.
D. Jenkinson. Passenger vehicle preservation. 1. Carriage preservation at the National Railway Museum. 543-50
Bluebell Railway.Passenger vehicle preservation. 2. Project 820. 551-4.
Restoration of a Bulleid train in malachite green livery by Bluebell Railway.
J.M. Hodgetts. Passenger vehicle preservation. 3. Restoring GWR coaches. 535-7.
J.A. Cassells. A farewell tribute to the Pacifics of the Deutsche Reichsbahn. 558-64.
Letters. 570
The riding of steam locomotives. A.Ll. Lambert
Original article implied that LSWR main line was electrified out to Woking in 1926 when riding tests performed on River and King Arthur classes and reason for E1 riding better than D1 was a longer wheelbase
Sulzer diesel locomotives of British Rail. Brian Webb. David & Charles. 96pp. Reviewed by PNRL
Book partners Brian Webb's previous publication English Electric Locomotives oJ British Rail (also David & Charles). His latest presentation is very similar with two chapters tracing the evolution of Sulzer engines and their application to BR locomotives. In the confines of four chapters the author then surveys the technical aspects of nine individual classes discussing their development, progress, problems and solutions, and the premature fate of individual locomotives. Also included is an additional chapter on the prototypes Lion and Kestrel. These aspects have been well researched but the cold sobriety of text construction and flow project an impression of being extracted from manufacturers' handbooks. The author clearly had access to official documents but it is unfortunate that salient details of both static and running test results have not been included. Impartial analysis of each class would command great respect for this publication but clear favouritism for the Class 45 emerges. The eighth, and final chapter effectively debars this book from being a serious analysis of the design and performance of Sulzer-engined motive power. Nine logs are reproduced in an unusual form and among other runs not actually reproduced are discussed in a muddled and highly prejudiced text. Claims for locomotive power outputs up to 25% in excess of rated power are totally unfounded in the experience of the reviewer, and no evidence is presented in this book to substantiate such claims. What emerges is a clear misunderstanding of the mechanics of train resistance which in its presented form will convince only the gullible. A very disappointing conclusion to such a promising work.
London's local railways. Alan A. Jackson. David & Charles. 384pp. Reviewed by MLH [Michael Harris]
Reviewer was lucky (or unlucky) enough to have to travel from Barnet to Shepperton each day (over two 'local railways'). The writer's approach to the relationship between London and its railways has truly added a new dimension to transport history.The pictures painted of the Northern Line beyond East Finchley and the Shepperton branch, for example, are exact and appropriate and the detail recorded of their histories no more, and no less, than what is required. In his Preface the author describes his work obliquely as dealing with 'an often disparate collection of local lines on a regional basis' noting that to date those lines built primarily for London's own traffics have received little attention. Some full, and excellent, treatment is provided of interesting stretches of railway: in the docklands (a particularly good section, this), those lines that tapped the traffic to Alexandra Palace and Crystal Palace (and were disappointments), to Uxbridge (Met and GWR) and railways that never were, such as the Southern Heights line. The photographs are a worthwhile collection and for once a study of this kind includes thoroughly satisfactory maps. All of which adds up to a book to be highly recommended - except that a price of £ 12.50 will put it well beyond the interested commuter, beset by rising fares. What a pity.

Number 463 (November 1978)
GW. Recollections of Bow Works and the North London Railway. 598-605.
Author was a premium apprentice at Plaistiow Works and was moved to Bow Works when the LMS rationalized repair facilities in East London: he later moved to Stratford Works. Stanley Herbert Whitelegg was in charge of Plaistow Works after trhe Midland Railway takenover and moved to Bow Works. Fanny Cox, who had been in charge of Bow Works (a very amiable gentleman) was moved to Crewe. The LMS tried other motive power in a bid to retire the NLR 4-4-0Ts: the LTSR 4-4-2Ts were too wide; and the NSR 2-4-0Ts were lacking in power. Piece work was a feature of Bow Works. The NLR classes lacked depth in the upper portiion of the main frames above the cylinders and experienced cracking both in the frames and in the cylinders. Knocking in the big ends was also common. The 0-4-2CT is alo mentuioned.
V.R. Webster. The Midland Railway and the Lake District. 606-9.
Including services whih were diverted over the LNWR to serve Penrith.
A.B. MacLeod. Some memories of a fireman on the LB&SCR. 610-13.
Brighton pupil's experiences in 1922 on shunting; local freight trains; local passenger servicces and semi-fast passenger trains.