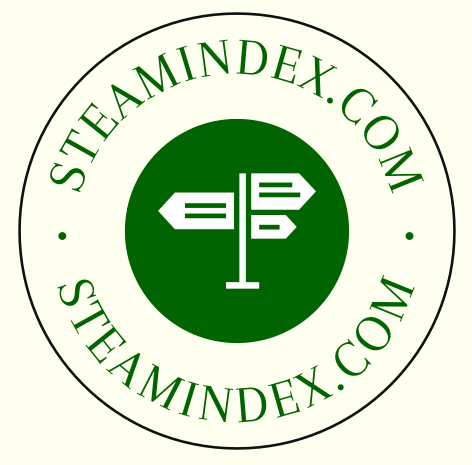 Number 237
Dorian Gerhold. Stage coaches re-examined. 2-11
2019 Clinker Lecture presented at Swedenborg Hall, London on 6 October 2019. Provender (66% of total) was the largest item in coaching economics,
P J Geraghty. Constructing the Great Southern &Western Railway from Dublin to Cork (1844-55): 'a magnificent undertaking'. 12-30
Within a few years following their introduction, railways throughout the British Isles became a national obsession and by the end of 1843, the length of railways in England and Ireland sanctioned by parliament was 2,285 miles of which 1,952 had been opened. The Great Southern &Western Railway of Ireland (GS&WR) accounted for a significant proportion of mileage constructed in Ireland. It was the most prominent single railway project of the period and at the time, it was by far the longest railway envisaged in the British Isles. At 165 miles in length, it was longer than Brunel's Great Western from London to Bristol (118 miles) and Stephenson's London to Birmingham Railway (113 miles). The Irish Times described it in 1867, as a 'magnificent undertaking of which Ireland should be proud ... Everything about it is as solid as granite ... 'One of the contractors, William Dargan, said that by June 1847, £1.2 million had been spent building it, and 13,407 men employed on its construction (12,006 labourers, 1,001 tradesmen and 400 foremen). These figures are all the more remarkable when one considers that, it was constructed at a time of severe famine, pestilence and great civil unrest in Ireland. The company established to achieve this was originally incorporated on 6 August 1844 as a railway between Dublin and Cashel with a branch to Athy
Pat Jones. Roman tidal levels and the Lincolnshire Car Dike. 31-7
It seems safe to conclude the Ninth Legion's site beside the river Nene was chosen because that river could be entered by Rome's sea-going supply ships, and that the need to provide access to Lincoln by canal implies the Witham estuary was not navigable from the sea at that time. The original canal would have been cut in the last years of the first half of the first century; cutting the western channel of its northern section was undertaken later, possibly in the last years of the first quarter of the second century, as one of the infrastructure improvement projects initiated by the Emperor Hadrian (117–138 AD). Most of it probably remained 'in water' for a time after regular navigation ceased. But eventually land reclamation, and the embankment of its coastline and the lowest reaches of its rivers, would have cut off the supply of seawater, and salt recovery too would have ceased
Timothy Peters, Glyn Phillips and Samuel Harris. The life and times of the World War I Birmingham Canal Navigations Company reinforced concrete boats. 38-46
Reviews history of concrete boats up to 1925 and illustrates the apparent 'progress' with the design, building and possible roles for the two canal boats built for the Birmingham Canal Navigations Company (BCN) in 1917–18. A scoring system introduced by National Historic Ships UK to assess the historical significance and importance of historic boats and ships assesses the age of the boat, its historical association, originality, condition and rarity. The maximum score is 30. The average score of BCN-2 (21.5) compares with the Bristol-based SS Great Britain (24.0) and indicates the importance of preserving, researching and displaying this reinforced concrete canal boat.
Anthony Dawson. Three early tourist carriages. 47-52.
In the background of A F Tait's lithograph of the interior of the newly-opened Manchester Hunt's Bank (latterly Victoria) Station are three peculiar looking railway carriages
Reviews. 54-68.
Sunderland's Railways. — Neil T. Sinclair, Catrine: Oakwood Press, 2019. 124pp 185 illustrations. (Oakwood Library of Railway History No. 163). Reviewed by John Kirby. page 55
The Yorkshire Lines of the LNWR.— Neil Fraser. Catrine: Oakwood Press, 2019. 208pp. 121 illustrations, 16 maps. Reviewed by Gerald Leach.
Notes lack of bibliography
Number 238 (July 2020)
Ian Martin. On the outside looking in: a short history of the Worcester Engine Works Co. Ltd., 1864-1872. 70-80
Very little information has been published with regard to the Worcester Engine Works company. This account attempts to detail the issues and provide an explanation as to why things turned out the way they did. The data used to compile this article has come mainly from contemporary reports of shareholders' meetings in local newspapers. All company documentation was lost in a fire. From this distance in time it is difficult to fully understand the logic of the Board's decisions. The formal nature and modes of address further hinder understanding. Why the company failed has never been clearly explained, most conclusions being based on a very rudimentary understanding of the available evidence. Due to the lack of data in a number of areas certain assumptions have been made; they are the author's alone, as are the conclusions that have been drawn. Alexander James Sheriff, a man local to Worcester, was very much the leader in the creation of the company.
After a long delay in constructing the building, locomotive production began in 1865. The first batch of locomotives, works numbers 1–6, are thought to have been contractors' engines, all 0–6–0, although whether tank or saddle tank, is unclear. Most of the work in constructing them must have been carried out in the open.
The first specific order was for ten 0–6–0 goods engines for the North Staffordshire Railway which were built in 1866–67 (Fig 5). Forty similar engines were ordered by the Great Eastern Railway, these being delivered from 1867 to 1869. The Great Eastern locomotives were followed by six 0–6–0 goods engines and two 2–4–2T passenger engines supplied to the Bristol & Exeter Railway's standard gauge section.
The best known locomotives were those built for the Metropolitan Railway. They were 0–6–0Ts designed by R.H. Burnett, the Chief Mechanical Engineer of the railway. They were delivered in 1868. The final order (April 1870) was for fifteen 4–4–0 locomotives for the Nicholas Railway in Russia and these were all despatched during 1870. They were based on the then standard American 4–4–0.
In the space of five years the company constructed 84 locomotives of various types and on two different gauges. The majority can be traced and illustrated; the problem has always been with the first and last types constructed.
Which, if any, of the above actually made a profit is hard to say. Certainly the Great Eastern contract seems to have been problematic both regarding margins and payments. There is mention in the minutes of quality problems but it is unclear as to which locomotives this refers. Both the Metropolitan and North Staffordshire locomotives had relatively long lives. The Russian locomotives were further produced by local manufacturers, so were presumably a successful design.
The first locomotive is thought to have been an 0–6–0ST named Salford which later worked on the Manchester Ship Canal contract of T.A. Walker. It had 3ft 2in wheels and 11½in by 18in cylinders. Further information comes from an auction announcement in June 1874 of the plant used by T.A. Walker in building the Somerset & Dorset Railway extension to Bath. This included four 6-coupled standard-gauge inside-cylinder saddle tanks, of which two were by Manning Wardle, one by Fox Walker and one by the Worcester Engine Company Salford appears again in an auction announcement relating to equipment to be sold by the contractor John MacKay at Gloucester in July 1894. The locomotive had been working on the GWR Maidenhead–Twyford (Waltham) widening contract in 1891–94. It was described as having 12in by 18in cylinders.
In 1895 this locomotive was rebuilt by Kerr Stuart, using parts of California from Kerr Stuart, Stoke on Trent, and named Godshill. The rebuilt locomotive was used on a contract of C.J. Westwood between 1895 and 1897 for the Newport, Godshill & St Lawrence Railway, which later became the Ventnor branch on the Isle of Wight. It was then hired to the Isle of Wight Central Railway in November 1897. The final record is of it going to a contractor, J. Firbank, c1900, and being used on the Great Central Railway Marylebone–St John's Wood contract which finished in the same year.
Works numbers 2, 3 and 4
Salford was followed by three contactors' locomotives whose wheel arrangement and destinations are unknown. There is, however, a possible link to these locomotives, and that is a bad debt of the contractors, Peto & Betts. The minutes state that this debt had been written down to 7s 6d in the pound, or £1,993, in 1868. If this is grossed back up, it gives an order value of £5,300, sufficient for three locomotives. The problem is that it is not known whether the debt was for locomotives or bridge/girder work, since Peto & Betts were the principal contractors for the Great Eastern Metropolitan Extensions.
An Industrial Railway Society handbook gives details of a further locomotive. A Worcester Engine Works 0–6–0ST, no works number, was used on a contract for the Somerset & Dorset extension from Evercreech Junction to Bath, by T.A. & C. Walker in 1872–74. It was offered at auction by Fuller, Horsey, Son & Co on 11 August 1874. It was next reported as being used by contractor Charles E .Daniel for the Kings Sutton–Chipping Norton section of the Banbury to Cheltenham Railway in 1885. It was sold for scrap by F. Homan at Hook Norton/Chipping Norton on 9 April 1885.
The final record is from a Manning Wardle memobook that quotes the order of a boiler for a Worcester Engine Locomotive with cylinders of 11½ inches by 18 inches. The order is from the Fryston Coal Company Limited (Yorkshire) and is dated 27 July 1893.
Works numbers 5 and 6
These two locomotives were built in 1865 and eventually found their way to the Lemberg–Jassy Railway in Austria-Hungary. They were 0–6–0Ts and in service they formed class IIIa and were numbered 101 and 103. 101 was named Mihuczeni; it was sold in 1874 to the Erzherzog Albrecht Bahn and scrapped in 1889. Number 103 was named Brzezany; it was sold to the Imperial State Railways in 1889 and scrapped in 1895.
Two similar locomotives were built by Manning Wardle. Interestingly, a website giving details of all locomotives that ran on the Lemberg–Jassy Railway gives exactly the same dimensional data for Manning Wardle and Worcester Engine Company locomotives.
A description of the works in Berrow's Worcester Journal, 16 March 1867, states that 'the company possesses an engine of its own construction. 'This engine has a funnel of such a peculiar fashion that we should recognise it amongst a thousand others'. It would appear that two years after manufacture, the company still had at least one of the first six locomotives in its possession.
The Nicholas Railway, Russia
These were the last locomotives manufactured by the Engine Works (Fig 6). They were built in 1870 for passenger services between St Petersburg and Moscow and were ordered after a trip to Russia by the Works Manager, W.T. Rudd. The Company hoped for further orders but these did not materialise. The order gave rise to a number of problems with regards to additional costs and disputed payments, withheld presumably due to defective workmanship.
However, despite popular opinion at the time, it would appear that these difficulties were overcome and all outstanding payments received. How the engines were transported from Worcester to St Petersburg would be interesting to know. Possibly canal to Gloucester, then to Bristol and finally by sea to St Petersburg. The wheel arrangement was 4–4–0, works numbers 70 to 84, and numbers on the Nicholas Railway were 249–263.
After these locomotives proved successful Russian and German builders provided additional locomotives. Eleven were manufactured between 1871 and 1873 by Alexandrovskii Zavod in St Petersburg, and these were eventually followed by eleven more from Emile Kessler of Karlsruhe in 1879.
Iron work
As with the locomotive orders, a number of these were probably influenced by other directorships, such as those for the Metropolitan and the Great Eastern Railways. At the start work was concentrated on a contract with Lucas Bros to supply girders for the Metropolitan Extensions of the Great Eastern Railway. Other orders were for a bridge over the Clyde for the City of Glasgow Union Railway. It carried the line into St Enoch station. The girders for the roof of the vinegar works of Hill & Evans in Worcester also came from the Engine Works in 1866
The one positive outcome from the all of the above, is that the magnificent building still exists. Seeing it can take anyone with a little imagination back to the time of Victorian ambition, optimism and confidence in the future. Illustrations include cover of this Journal; map/plan, interior of works and so the railway company'sme of the locomotive output.
Mike G. Fell. Steam tugs on the Trent & Mersey Canal. 82-92
The North Staffordshire Railway had acquired the Trent & Mersey Canal as part of the railway company's formation in 1846. There are three tunnels at the northern end of the Canal at Preston Brook (1,239 yards), Saltersford and Barnton: none have towpaths. The two much longer tunnels at Harecastle are not discussed here. The NSR first experimented with steam tugs in 1864 with one hired from the Grand Junction Canal Company. At the NSR Board meeting held on 9 March 1864, it was reported that the steam tug had been working through the tunnels (note the plural) for a period of five days which was deemed highly satisfactory. The Company obtained statutory authority to use steam power in the tunnels and ordered three steam tugs from Edward Hayes of Wolverton in August 1864. On 20 May 1865 an employee was asphyxiated/drowned in the tunnel and this led to the consideration of ventilation shafts and alternative fuels, including wood. In 1870 a further tug, Barnton, was constructed in the Company Works under tyhe direction of William Hartley. In 1905 the Lytham Shipbuilding & Engineering Co. Ltd. supplied a two-cylinder compound tug. The working of the tugs ceased during WW2. Edward Paget-Tomlinson article in Waterways World, 1976 January is cited. See additional information in letter page 182
M.R. Connop Price. The narrow gauge in Pembrokeshire. 93-108
An examination of many, but perhaps not all, narrow gauge railways in Pembrokeshire. Some were well-known with a literature about them; others were obscure or never came to fruition, like a railway to St. Davids. Originally they served the low grade slate and coal (culm) industries, but these were forced to extend their horizons into roadstone, refractory bricks, etc. The survey covers the railways at Saundersfoot (gauge of 4 feet 0¾ inches) which connected several coal pits to the harbour and employed locomotives latterly. In 1838 slate quarrying began at Abereiddi and it had been hoped that it could be shipped off the beach, but that was too exposed and a tramway to Portgain where works were required to protect the inlet. In 1889 work began on a new quarry on the cliffs at Penclegyr, half a mile to the west of Porthgain: the rock was dolerite, and required dynamite which had been invented recently. To emphasize the toughness of the product, the company marketed it as granite, for use either for road stone or for setts. The slate business was terminated in 1910 and brick-making ended in 1912. Thereafter everything depended upon the success of the Penclegyr quarry, and in 1909 it was decided that the railway should be operated by a steam locomotive. The track was refurbished, and in 1909 a new Andrew Barclay 0–6–0 side tank (WN 1185/1909), named Porthgain arrived. A brick-built shed was provided for its accommodation. Two more engines arrived before WW1, namely Charger, a Bagnall 0–4–0T (WN 1381/1891) and Singapore, a Kerr Stuart 0–4–2T (WN 659/1899) which had previously been employed on contracts in Ireland and Scotland. In 1929 another engine, Hudswell Clarke Newport (WN 311/1889) was brought in. All activity at Porthgain ceased in 1931.
In 1916 the Pencelli Forest 2ft-gauge tramway was built eastwards from Pont Baldwyn towards Pencelli, about 2½ miles. The felling of timber, particularly oak, especially in the Pant Teg Wood area of the forest was a key aim. Two locomotives are known to have been used at this period, the first of which was an 0–4–0ST built by Kerr Stuart & Co (WN 2421/1915) which had been previously employed on new works at Catterick Camp. The second was a new small 10hp petrol powered locomotive, built by the Baguley Car Co (WN 609/1918) which did not reach the Tramway until October 1918, but clearance work in the Pencelli Forest possibly continued for as good quality oak was still required for both military and domestic purposes. It is not known when the tramway closed, but it was resuscitated in WW2, again to assist in the extraction of timber when only one 2ft-gauge locomotive was employed, a small 4-wheel 14hp diesel built by F C Hibberd (WN 1823/1933). Very little is known about the second of these forestry tramways, which was located at the village of Maenclochog .
The Royal Naval Mines Depot at Pembroke Dock was served by the standard gauge Milford Haven Estate Railway, but there were tunnels into the hillside above the Haven, primarily to create secure working areas and munitions magazines and these used metre-gauge track. The entire site closed down in 1991. The Royal Naval Armament Depot at Trecwn was developed just prior to WW2. Higgs & Hill and a consortium formed by Paulings and Edward Nuttall & Co. began work on a vast 1,000 acre site extending for almost three miles up the narrow valley. Standard-gauge rail access to the depot gates was achieved by building a 2½ miles branch line from Letterston Junction, some four miles south of Fishguard.
Peter Brown. Travel in the novels of Jane Austen. 109-14
'Virgin Rail' – a new meaning?: extracted by Andy Guy from the Western Times 4 May 1844, on the opening of the Bristol & Exeter Railway (1 May 1844). 115-17
Martyn Taylor-Cockayne. Josias Jessop, civil engineer to railway engineer. 117-21.
Based on a paper presented at the East Midlands Industrial Archaeology Conference May 2019, Kirkby-in-Ashfield. In 2012 the author chanced upon two letters written by Josias Jessop in the National Library of Scotland in response to two letters from Robert Stevenson. From these it is shown that Josias Jessop might have become a major figure in the ebolution of railways. Josias Jessop was the second son of William Jessop (engineer) and was christened on 24 October 1781 at Birkin St Mary's Church, Pontefract in Yorkshire. In 1799, aged 17 years, he carried out several experiments on a railway at Brinsley, Nottinghamshire owned by Joseph Wilkes and accompanied the Committee of the Grand Junction Canal Co to see some railways before they began theirs at Blisworth. The same year he also assisted Benjamin Outram to survey a line of railway from Merthyr Tydfil to Newport (for the Pen-y-Darren ironworks) and on 9 December 1799 accompanied his father William to survey a proposed line of canal from Croydon to the Thames at Wandsworth, which resulted in the Surrey Iron Railway. In his report William Jessop states: Railways of wood or Iron have many years been in use in the northern parts of England, chiefly among the coal mines; it is but lately that they have been brought to the degree of perfection, which now recommends them as substitute for canals; and in many cases they are much more eligible and useful. Josias Jessop continues in his letters by saying: In 1802 I took the levels & made an Estimate for one [railway] from the Wandsworth Railway [Surrey Iron Railway] to Portsmouth and had previously set out the Merstham Railway to the Chalk quarries at Merstham. In the early nineteenth century he was involved in works for the Bristol Floating Harbour, Subsequent ly the Jessops became involved in the Butterley Company and with Edward Banks. In 1817 Jessop was appointed as engineer for the Mansfield & Pinxton Railway, discussions for which had begun as early as 1809 during his father's lifetime. In 1824 Jessop had landed his biggest railway contract to date, that for the Cromford & High Peak Railway. The railway was some 33 miles in length and was intended to connect the Cromford Canal to Manchester by the most direct route over mountainous terrain rising over 1,000 feet. A prospectus for the Grand Junction Rail Road Company, was headed by Sir Edward Banks and Josias Jessop and William Brunton. The Liverpool & Manchester Railway Act of Parliament was obtained in May 1826, due to the evidence presented by George Rennie and Josias Jessop. The Rennie brothers were asked to become the Consulting Engineers, but stated that ' … while they were prepared to work with Telford or Jessop, they were not prepared to work with Stephenson'. The Railway Company refused the Rennies offer and instead appointed Josias Jessop as consulting engineer on 21 June 1826, retaining Stephenson as principal engineer. Then, at this critical and potentially pivotal moment in history, Josias Jessop died on 30 September 1826, his death being attributed to 'exhaustion'. Martyn Taylor-Cockayne. Josias Jessop, civil engineer to railway engineer.
Correspondence. 122
Reviews. 123-
The Corris Railway: the story of a Mid-Wales slate railway. Peter Johnson. Barnsley: Pen and Sword Transport, 2019. 208pp, 200 photographs (80 colour), 20 maps & diagrams, 12 tables. Reviewed by John Howat
The author's latest in a prolific output of books on Welsh narrow-gauge railways is another outstanding, comprehensive opus. The slate quarries at Corris and Aberllefenni were located in the Dulas Valley in Merionethshire, approximately six miles north of Machynlleth. Slate, initially delivered by road to a wharf on the Afon Dyfi, west of the town and ten miles from the sea, was transhipped to small vessels for onward passage to the coast at Aberdyfi. From here larger boats were used for onward export. Unsurprisingly, transport developments at quarries elsewhere in north Wales encouraged investors in the local concerns to abandon this cumbersome process in 1850 in favour of a railway line. This well-researched volume describes the birth pangs of the scheme with details of alternative routes, extensions and branches. The 2ft 3in gauge line was materially complete and open in April 1859. Use of locomotives attracted a monetary fine, so originally it was worked by gravity, horses returning the empty wagons uphill. In 1874 public pressure resulted the establishment of a semi-official passenger service in open wagons but soon using purpose-built carriages. The line was re-laid in 1878 to regularise this amenity and permit the use of locomotives.
There are abundant details of the personalities, accidents and operational matters under various ownerships, up to a time of eventual decline and closure in 1948. The remaining locomotives and some rolling stock were transferred to the nearby Talyllyn Railway. The final chapter is concerned with fifty years of effort by the Corris Railway Society to preserve memories of the line by opening a museum and, from 2002, running steam trains again on a gradually lengthening track. The multiple illustrations are initially evocative monochrome shots which, as the narrative proceeds and approaches preservation, morph into first-rate colour photographs. As in his Ffestiniog volumes the author has sought the final resting places of key personalities in the story and includes several pictures of tombstones. Minutiae such as this add to the appeal. Appendices encompass the relevant Acts of Parliament, locomotives, Board of Trade returns and mileage, and there are both bibliography and index. The endpaper maps are confusing. The whole line is illustrated using an early edition of a large scale OS map, split into four, although continuity between sections is not easy to confirm and the presence of non-railway topographic detail makes it difficult to place unfamiliar locations in context.
Modern locomotives of the UK. Pip Dunn. Manchester: Crécy Publishing, 2019. 256pp, 274 colour photographs. Reviewed by Matthew Searle
'Modern' in the context of this book means post-privatisation. The first locomotives of the new era having arrived in 1998, there has already been quite a lot of change affecting the use of the new assets, some leading to unfulfilled potential. The five wholly new classes are examined in turn, followed by reviews of major rebuilds of sometimes quite elderly vehicles, including the High Speed Train power cars. The latter are the only units dealt with here built new for regular conventional passenger work, although any uses of the classes here on passenger workings are fully covered. The book is clearly aimed at the modern traction enthusiast, but gives an overview of changes in the (chiefly) non-passenger market over the last two decades. Appendices list the changing ownerships and identities of the locomotives and the photographs are of excellent pictorial quality.
British railway infrastructure since 1970: an historical overview. Paul D. Shannon. Barnsley: Pen and Sword Transport, 2019. 176pp, 200 photographs (chiefly colour), 20 maps & diagrams, 12 tables. Reviewed by Ray Shill. page 124
Uses colour and monochrome images to follow the changing face of railways in England, Scotland and Wales after the end of steam traction, when there was a considerable heritage of railway infrastructure in existence. He has provided many images from his own collection that reflect the change from nineteenth-century technology to the present. It is a comprehensive photographic study of stations, signal boxes, freight terminals, depots and yards for the last fifty years, which is supported by text that discusses the developments up to 2018. There is a diverse collection of station images with diesel and electric locomotives and units in most views and there are many snippets of information for those interested in modern transport from someone who visited these places to record the moment. There are summaries of principal passenger line closures and openings and also a table of main line electrification schemes since 1970. The discussion regarding freight services is of particular use. Such is the scope of this book that author has been concise with his facts, but key information has been provided. There is a brief bibliography and index, but reading this book and seeking out information is aided by the way it is laid out.
The Railway Revolution: a study of the early railways of the Great Northern coalfield 1605–1830. Les Turnbull . Newcastle upon Tyne: North of England. Institute of Mining and Mechanical Engineers, 2019. 172pp, 165 colour figures (maps, drawings, photographs) 6 tables, softback, Reviewed by Kevin Jones. . page 124
In part this is a memorial to Alan Clothier who had encouraged and participated in research into the transport of coal from the pits developed in Northumberland and Durham down to the River Tyne for loading onto sailing vessels for transport to London and elsewhere. The transport was closely linked to local agriculture and the availability of its vehicles and animals (horses and oxen) to convey the coal to the staithes. Wooden tramways evolved to assist the process and it had been considered that these had rotted away or been replaced by iron, but a significant find was made at Willington in 2013 and further discoveries are still in progress to the west of Newcastle. As is usual in works of this type, the reader has to appreciate the topography of the area and that the main rivers discharge into the North Sea via channels with steep banks and that even minor streams may have to be crossed by considerable structures, only some of which have survived. To a great extent local measures were used to assess the output of the pits: fothers for mass and Michaelmas for time. Climatic patterns dictated much activity.
There are four chapters: 'The first railway revolution' (that is the development of timber railways); 'The first great western railways' (that is those wooden railways linked to coal pits to the south west of the Tyne); 'Pages from an engineer's notebook' (Richard Peck who lived and worked in what is now the City of Newcastle) and 'Towards the second railway revolution' (the introduction of iron rails and steam locomotives). Part Two is a directory of the early (1605–1830) railways which extends north to the Wansbeck and Blyth and south to the Wear. This is followed by a concise bibliography and indexes of railways and people (both of which follow a slightly eccentric two-column arrangement).
This is a book of tantalizing glimpses. For instance passengers were admitted to an early railway tunnel and were conveyed in horse-drawn wagons and reference to this was made in Akenhead's Guide to Newcastle published in 1807 (see page 87 in book under review). On page 63, when discussing the massive embankment 'which still impresses today' on Wrightson's Waggonway, the reader is directed to a plan for it rather than to an image of what still exists and a quote from a returning grand tour grandee comparing it to the Via Appia adds nothing. The directory lacks references to current locations, but is still a potentially highly valuable guide to what may still be observable on the ground and should be invaluable for those seeking to establish a home in the area. The author's assertion of a 'railway revolution' is largely justified.
The Grand Crimean Central Railway. Anthony Dawson. Stroud: Amberley Publishing, 2019. 96pp, 75 illustrations, softback, Reviewed by Philip Scowcroft. page 125
The Crimean War is often said to be the first 'modern war'. One of its firsts is that it was the occasion for the first railway directly serving the front line. This well-researched book traces its development in considerable detail, illustrated mostly by contemporary engravings. The railway came about when the Allied army, having won its first battle at the river Alma, failed to seize Sevastopol by coup de main, thus condemning it to a siege, more than a year long in the event, putting pressure on its weak supply system, especially for the British forces. The idea of a railway linking the trenches besieging Sevastopol with the port of Balaclava came from the railway contractors Samuel Morton Peto and his partner Thomas Brassey through the Secretary of State for War, the Duke of Newcastle. Peto was to be responsible for building the railway at cost and making arrangements for the rails, sleepers and other materials, plus the necessary construction personnel (350 navvies and platelayers, 230 other workmen and 26 salaried staff). Building the line was a task for civilians; operating it when complete was a matter for the military, namely the specially formed Land Transport Corps, a precursor of the present Royal Logistic Corps.
Work began in February 1855 and was completed within two months, despite the scepticism of elements within the Army and of some newspaper correspondents. It proved to be a boon, conveying guns, ammunition and other supplies to the fighting troops and, in the opposite direction, wounded soldiers. Motive power at first was by horses, but before the end of 1855 five steam locomotives were sent out, while stationary engines were necessary to work two steeper inclines. The railway was the direct ancestor of the narrow-gauge rail links on the Western Front in the Great War.
The story of this groundbreaking railway is well told and in fair detail, drawing on newspaper and Parliamentary reports and various military archives; there is a bibliography of these and of secondary sources. This volume can happily be recommended to railway and military enthusiasts alike.
The early pioneers of steam; the inspiration behind George Stephenson. Stuart Hylton. Cheltenham: History Press. 224pp, 67 illustrations, softback, Reviewed by Miles Macnair. page 125
When this reviewer was at school many years ago, the subject of 'history' started in 1066 with William the Conqueror and the Battle of Hastings. The time before then were the 'Dark Ages', uninteresting, supposedly poorly documented and frankly boring. Very much the same thing happened in the history of railways, which for a long time seemed to have begun with George Stephenson and the Stockton & Darlington Railway, to be quickly followed by the Rainhill trials, Rocket and then Isambard Kingdom Brunel. More recently, however, many books about this period have been published, by forensic engineers like Michael Bailey, reports of meetings typified by the Early Railway Conferences sponsored by the RCHS and popular booklets such as Early Railways by Andy Guy and Jim Rees in the Shire series. This current book by a well-published historian is an easily readable and wide-ranging text-book that covers early steam engines, railways and locomotives, as well as brief biographies on other important railway pioneers – promoters and financiers as well as engineers. A later chapter discusses the role of early railways, both in the UK and abroad, and on the spread of the industrial revolution in general. Particularly relevant and interesting to this reviewer are chapters on 'The role of Parliament' and 'Lessons learnt from the canal mania' in which the author covers topics ranging from financing to labour relations and safety precautions. The extensive illustrations are well chosen, though the reproduction is only of newsprint quality. There is a good index and ample bibliography. This book reveals nothing new, but tells an excellent story of the 'Dark Ages' in a modestly priced package.
An Atlas of the Railways in South West and Central Southern England including the Channel Islands from 1731 to the present day — Stuart Malthouse 432pp, 59 sectional maps, 146 illustrations, hardback, Manchester: Crécy Publishing, 2019. Reviewed by Tim Edmonds.
This regional atlas aims to provide railway maps that extend the range and detail of information normally provided on British railway atlases, showing all railways and covering changes through time. In a preamble of 130 pages the author explains the rationale behind his approach, defines terms, gives a list of secondary sources and sets out a chronology which defines 44 groups of railways used in the map keys.
The maps comprise 59 sections at a scale of 1:125,000, some with larger scale insets of complex areas, and cover an area south and west of a line from the Bristol Channel and Severn Tunnel to Wallingford and the Isle of Wight, including the Channel Islands. Three types of railway are shown. 'Public Railways' are marked using colour coding and different styles of line to distinguish the original owning companies. Passenger and goods stations and topographical features such as junctions, tunnels and viaducts are also marked. 'Private Railways', mainly industrial, are shown in red and identified by a red letter. The locations of 'Small Public Systems', mainly short pleasure lines, are shown with a green square symbol and identified by a green letter. Each map is accompanied by a key identifying all the railways marked, with separate chronologies for each railway type covering ownership changes and gauge conversions. Station names and dates of opening, closing and renaming are shown only where there is room on the map, as are topographical features. Where there is no room, they are identified on the maps by numbers, with the names and other details appearing separately in the key. The illustrations are mainly black-and-white photographs and relate in subject or location to the adjacent text or map. At the back are four indexes, one for each type of railway and one for stations and topographical features. This book is the product of considerable work in collecting, organising and presenting material from secondary sources and, as the author recognises, there will be errors and omissions. However, it is not easy to use. Most users will skip the lengthy introductory text and look for the maps, but the key map is on pages 132–3 and the conventional signs and abbreviations are on pages 80–3; neither are easy to locate. The maps do not themselves show change through time, since this information is largely contained in the lengthy keys that surround them. This is a work of detail and as such will be a useful reference source for those interested in the railways of the region. The inclusion of industrial railways and the numerous small public systems is particularly welcome.
Midland Railway outpost: Lancaster–Morecambe–Heysham — Martin Bairstow 112pp, 132 colour photographs, 2 maps, hardback, Manchester: Willowherb Publishing, 2019, Reviewed by William Featherstone. page 127
The author dedicates this book to the photographer Peter Sunderland, and the many fine images in this book emanating from the latter's camera, especially of marine subjects, make this dedication fully justified. The quality of all the images, mostly full page studies, presented here is exceptionally good, and they are notable for capturing not just a train in a landscape but also a wealth of contemporary social life. The title of the book, as the author acknowledges, is misleading since the Midland Railway via these lines and its port at Heysham accessed a significant part of its empire in Ireland. This and the subsequent history of the routes portrayed, including the lost opportunities and decline of later years, is succinctly described in the well written captions. We travel initially on the original route from Wennington via Lancaster and Morecambe to Heysham; then view the full panoply of shipping that used that port, and finally follow the present illogical route via Carnforth, including the Glasson Dock branch. This is a delightful book – a map showing all the routes described would have been helpful but the only real niggle is the odd spacing of steam engine wheel classifications.
The Diary of William Southern Clark, 1854: Cardiff steals a march — edited by Richard Watson 172pp, Swnsea: South Wales Record Society, 2019. Reviewed by Stephen Rowson. page 127.
W.S. Clark was one of several individuals who brought the engineering experience of the Northumberland and Durham coalfield to Glamorgan. As mineral agent to the land-owning Marquess of Bute, Clark was joint engineer with Edward Highton on building the Rhymney Railway, the Bute estate's device for transferring Rhymney valley coal exports away from the Newport route of the Rumney tramroad to the Bute estate's own new (East) dock at Cardiff. Clarke's 1854 diary records his meetings with representatives of other railways which would connect with the several possible routes of his railway. Negotiations with landowners, surveyors, share purchasers and iron company representatives are also recorded. At the new dock and tidal harbour he oversaw installation of coal tips to his own design. Alongside this wide-ranging brief, the Ely Harbour and Railway scheme and later Ely Dock (which was to culminate later still in the Penarth Dock) were given equal effort. And throughout the same year Clark was overseeing the sinking of what was to become the Bute Colliery at Treorchy. Richard Watson has annotated Clark's diary extensively and provides an introduction drawn from his 1997 thesis that sets the whole in a wider context. Biographical notes of selected personalities, a bibliography and an index (disappointing when you come to use it) complete this 32nd publication of the South Wales Record Society.
South Wales Valleys. railways and industry in the Tondu Valleys: Bridgend to Treherbert — John Hodge and Stuart Davies, Barnsley: Pen & Sword Transport, 2019, 260pp
South Wales Valleys. railways and industry in the Tondu Valleys: Ogmore, Garw & Porthcawl branches — John Hodge and Stuart Davies. Barnsley: Pen & Sword Transport, 2019, Reviewed by Stephen Rowson. page 127
For these two volumes John Hodge has found a knowledgeable local collaborator in Stuart Davies. They cover the mid-Glamorgan valleys whose coal output was carried initially on broad-gauge metals to Porthcawl docks. At the end of the nineteenth century docks were opening at Barry and Port Talbot, meaning Porthcawl could no longer compete in the inevitable GWR rationalisation; the considerable coal production was diverted to these other ports and to supply power stations. A chapter puts the coal movement from these valleys into context with the rest of the coalfield through the subsequent years. Detailed procedures for preparation of coal trains are described. Gradient profiles, point to point times, freight targets and a 1957 shed movement for Tondu are all in appendices. Passenger services are separately described with detailed coverage of each class of steam locomotive and carriage stock that worked them over the years (diesel traction is omitted). Tondu depot is given its own chapter that includes decennial steam locomotive locations from 1901 to 1961. It was one of the first south Wales depots to be dieselised yet even at the end in 1964 it had no diesel locomotive allocated.
Thus the six opening chapters of volume 1 set the scene in 80 pages and then we are away, travelling each of the routes. The vast majority of the photographs are from the 1950s and '60s and the focus is overwhelmingly on describing train workings. Alongside the captions, historic details of collieries are included but their domains are rarely visited in the images. The number of photographs is staggering yet one is left with the feeling there has been little discernment in their selection and that is underlined by the captions (sometimes repeated for consecutive images) that rarely mention what else a photograph might show outside the railway's boundary, for example the massive coal washery at Tondu. Many images are of railway enthusiasts' excursions. As usual, there are no text references and no source bibliography.
No 239 (November 2020)
Anthony Dawson. The Lake Lock Rail Road: the first public railway? 134-43
Constructed to convey coal from pits near Outwood, south of Wakefield, to the River Calder and is a claimant of being the first public railway..
Neil Clarke. Thomas Telford and the Holyhead Road in east Shropshire. 144-52.
Tony Sheward. The financial impact of the Great Central Railway's London extension [summary] 152
Michael Quick. Ticket platforms. 154-63.
Based on searches in the British Newspaper Archive, Ticket platforms tended to be located just outside terminus stations where railway staff collected or inspected tickets. Quick mentions one at Helensburgh which was the subject of an article by Stewart Noble in the North British Study Group Journal No. 140 page 53
R.F. Hartley. A newly discovered oil painting: Melton Mowbray town and railway station, c1848. 163
Grant Elliott. The return of the Great Western Railway Hotel, Taunton. 166-9.
Tim Edmonds. Outlandish and undeveloped: the landing place at Bradley Gate, west Somerset. 170-81.
Illustrations: Murdoch Mackenzie's map 1771 showing Bradly Gate; photograph of 1865 showing shore at Blue Anchor before sea wall constructed; Blue Anchor in 2020; Watchet Harbour in 1875
Correspondence 182
Steam tugs on the Trent & Mersey Canal. Mike Fell,.
Reviews 184
Early mainline Railways 2; edited by Mike Chrimes. York: NRM with Institution of Civil Engineers, Newcomen Society,Railway and Canal Historical Society. 412pp, 76 b/w plus 53 coloured images, 46 graphs, tables and maps, hardback, Reviewed by Miles Macnair.
This substantial volume contains the nineteen academic papers presented at the three-day Second Early Mainline Railways Conference held at the National Railway Museum, York, in June 2018. The RCHS was one of five sponsors. Each paper deserves a lengthy review of its own, which makes the present compilation a particularly difficult task, little more than a briefsynopsis. The papers follow seven broad categories; sixteen concerned with railways in the British Isles and four from abroad.
Dealing with the latter first, one covers the unfortunate story of trying to build a railway on the cheap (Swiss South Eastern Railway), one about the early Australian railways (concentrating on those in New South Wales), one discussing a search for architectural relics from the pioneering Semmering railway in Austria with its steep gradients, whilst another concerns the human problems of pushing railways through jungles (the East Bengal Railway). Personal ambitions and achievements are the subject of another group, including biographic studies of Joseph Locke ('a safe pair of hands'), the railway artist Samuel Russell and the contentious 'denigrated sage of early railways', Dr Dionysius Lardner who, to his credit, foresaw the mad folly of the 'railway mania' of 1845-6. Other papers discuss the successful endeavours of the businessmen of Wellington, Shropshire, in bringing the railways to their county, and the changing roles and composition of directors on railway management boards. Two papers describe the impact of scientific developments; measuring devices such as steam-cylinder indicators and their diagrams together with dynamometer cars, and the importance of the UK Patent Office for railway inventors. Four individual railways are considered — the arguments and travails of establishing a direct railway between Portsmouth and London; the Dublin to Belfast main line; the North Wales Mineral Railway and the momentous opening of the Liverpool and Manchester Railway. Civil engineering and architecture are the subjects of papers ranging from the promise and failure of railway suspension bridges under locomotives to the present-day role ofthe Railway Heritage Trust, via a reappraisal of certain aspects of Victorian station architecture.
As to be expected from such well researched papers, each is followed by a concise conclusion paragraph and a long list of source references, in one case as many as 121. A comprehensive index is a further bonus. If this reviewer is allowed two minor criticisms, they concern firstly, the low-resolution quality of some ofthe illustrations, particularly for one or two maps, and secondly, no paper devoted to any aspect of motive power. This volume may not be to everyone's taste, but it will be invaluable to future historians.
Railways, ports and resorts of Morecambe Bay, including the Ulverston Canal. Gordon Biddle. Stamford: Railway & Canal Historical Societ, 2020. 64pp, 59 illustrations (19 in colour), 4 maps, paperback.. Reviewed by John Howat
Wharves at Milnthorpe, Ulverston, Greenodd and Penny Bridge on the north side of the second largest bay in England and Hest Bank and Morecambe to the south were amongst the earliest destinations for small sloops plying the shallow waters, delivering corn and coal to scattered rural communities whose access hitherto often included a treacherous crossing of the extensive sands exposed at low tide. In the eighteenth century, increasing demand for iron ore, slate, limestone, potassium nitrate (gor gunpowser and fertiliser), graphite and timber, all foubd in abundance in the South Lakes and Furness area, led initially to an expansion of shipping, both in volume and destinations served. Ulverston was augmented by a commodious canal linking town with sea. The construction of railways triggered the development of major ports at Barrow-in-Furness to the west and Heysham in the south, Tourism, likewise stimulated, resulted in the creation of major tourist centres at Morecambe and the more urbane Grange-over-Sands. With the coming of the railways the small ports declined.
A brief account is given of each minor port, whereas those which expanded with the coming of the railways and Ulverston and its canal are covered in more detail. After considering the resorts, the final chapter features the three major viaducts built for the railways to cross the estuaries of the rivers draining into the north side ofthe bay.
Those unfamiliar with the area would perhaps benefit from comprehensive maps showing the route, branches and connections ofthe Furness Railway and its precursors, extending towards Barrow, similarly for the LNWR and MR as they approached Morecambe and Heysham. However, this is a minor quibble. This interesting, slim volume is packed with a gratifying mix of period black and white and contemporary colour photographs. There is both bibliography and index.
Yorkshire's first main line: the Leeds & Selby Railway. Anthony Dawson. Stamford: Railway & Canal Historical Society, 2020. 112pp, 70 illustrations, Reviewed by Tony Kirby. page 185
The Leeds & Selby has always been overshadowed by the Liverpool & Manchester, and there has been no serious historical treatment of the line since W.W. Tomlinson's 1915 North Eastern Railway. Using a wide variety of primary sources, Dawson has admirably filled this gap in railway literature. In five chapters the history of the line is covered from its origins in the 1820s to absorption in George Hudson's York & North Midland in 1844. Promoted, like the L&M, by a mercantile community resentful of a canal company's monopoly oftheir export trade, it was authorised by Parliament in 1830. James Walker was appointed engineer, adapting earlier plans by George Stephenson to permit locomotive haulage throughout and far-sightedly with provision for quadrupling at a future date. There were problems from the outset and Chapters 2 to 4 record these in detail: unexpected geological difficulties and extortionate land prices in the construction phase; and poor quality rails, late delivery of locomotives, mechanical failure and staff incompetence (drivers forgetting to couple their engine to the train!) once the railway opened in September 1834. Matters were not helped by the Board of Directors , inexperience in railway matters, but by 1839/40 matters were improving, with better track and locomotives and even hopes of paying off the Company's debts by 1842. The railway had also meant a boost (albeit temporary) in the fortunes of Selby, with coach services running to neighbouring towns and packet boats and tugs hauling lighters to Hull.
The first section of Hudson's York & North Midland (1839) initially benefited the L&S, allowing through trains from Leeds to York, presumably with a reversal in the Gascoigne Wood area, but its extension to Normanton in 1840 and the introduction of an alternative Leeds-York service via Methley sealed the L&S's fate. It is suggested that the inexperience of the directors was a major factor in the line's fate, but it is difficult to see what other options were open to them: unable to compete effectively and with shareholders enticed by Hudson's promise of a 5 percent guaranteed dividend, they had little choice but to lease the line to Y &NM in 1840 (illegally: it was eventually purchased outright in 1844). Passenger services were withdrawn from the Leeds-Milford section the same year, although it is unclear whether by the L&S itself (p 92) or by Hudson (p 94). A further puzzle surrounds the engraving of the wharves at Selby (p 4) depicting what is evidently a Blenkinsop locomotive, which never worked on the line, and warehouses seemingly bearing little relationship to what was actually built.
The book is a credit to the author and the Society: beautifully produced and well-illustrated, with end- notes, bibliography and index. A valuable feature is a series of boxed potted biographies of some of leading players in the drama. Prospective readers should note that the story effectively stops in 1844, although some later details are included in the captions to photographs of intermediate stations
The consulting engineers: the British consulting engineers who created the world's infrastructure. Hugh Ferguson and Mike Chrimes. London: ICE Publishing, 2020. xi, 340pp, 709 illustrations (chiefly coloured), Reviewed by Grahame Boyes. Page 186
This is the third volume of the authors' trilogy of large-scale histories of the British engineering profession. It began in 2011 with the publication of The Civil Engineers, the story of the Institution of Civil Engineers from its formation in 1818 to the 21st century, followed by The Contractors in 2014 and now The Consulting Engineers. This is a colossal achievement, both literally — individually each volume is a challenge to handle and together they weigh 12 lb — and also in its breadth and depth of study. Its scale makes it difficult to do justice here even to this one volume.
The distinguishing feature of consulting engineers is that they should have no conflicting interests that might influence their independent professional advice to their client, for which they are paid a fee. They do not accept shares in the clients' projects and can have no financial interest in any manufacturing or contracting organisation that might offer their products or services to the client. In 1768 John Smeaton was the first to call himself a civil engineer (as opposed to a military engineer) and did more than anyone to turn civil engineering from a trade into a profession. He consistently worked as a consulting engineer, but it was his pupil, WiIJiam Jessop, who was the first to be described in 1804 as a consulting engineer.
Few nineteenth century engineers, including, from the 1840s, electrical and other specialist engineers, were as punctilious as Smeaton and often they worked in multiple capacities. This was resolved in 1910 with the formation of the Association of Consulting Engineers, which, as well as requiring its members to avoid any conflicts of interests, was based on three principles: no fee competition, no limited liability and no advertising. These principles became contentious in the 1980s and one by one were abandoned when they fell foul of the Thatcher government's legislation outlawing restrictive practices in the professions. The organisation is now the Association for Consultancy & Engineering.
Smeaton had just two assistants, including his daughter. Thereafter the size of large consulting engineering offices increased steadily to about 50 in 1900, 200 in 1939, 1,000 in 1990 and over 10,000 in this century. It was almost exclusively a male profession until at least the 1970s, but the earlier women consulting engineers are duly recorded.
Over half the pages are devoted to historical accounts of 41 'Great Consultants' and their firms, and to notable specialist and regional consultants —very useful for reference. But, for the reviewer, what gives the series a particular importance is its analysis of the political, legal, scientific, administrative, social and cultural background ofthe profession and, above all, the unparalleled international contribution of British consulting engineers — putting the existing extensive literature of civil engineers and their works into context.
Civilian specialists at war: Britain's transport experts and the First World War. Christopher Phillips. London: University of London Press, 2020. 444pp, 15 maps, 17 charts and tables, hardback and softback (also available as e-book). Reviewed by William Featherstone. Pages 185-6
Purchasing this book by its title and looking for a straightforward account of the role that British civilian transport experts played in the Great War, the reader might feel somewhat cheated. This is a much more partial, in both senses of the word, study. It is partial in that the whole of the volume is a refutation of Lloyd George's assertion 'that it was only through his "forcing" of"unwanted civilians", notably Sir Eric Geddes, upon the Army in the summer of 1916 that the military reluctantly agreed to engage with ... Britain's sophisticated industrial economy', and it is partial in the sense that it is an entirely Anglocentric account. Although it is clear that the major logistical bottleneck facing the Allies on the Western Front throughout the War was the French railway system, its companies, and state administration, yet despite 26 pages ofbibliography only three French published sources are named, and in 1,149 footnotes they are referenced less than a dozen times.
Following a useful introduction the book is divided into three parts. The first called 'Preparation' looks at the ever growing cooperation between the British Army and the railway industry. Chapter I traces the story from 1825 to the outbreak of World War I; it oddly makes no mention of the Grand Crimea Central Railway but it makes a sound case for an increasing exchange of information and growing co-operation between railways and Army. The culmination of this process is described in Chapter 2 the highly efficient logistical exercise of moving the British Expeditionary Force (BEF) to France in August 1914.
Part II is 'Expansion' and its opening chapter describes the expansion in size and role of the British Army, largely matched by commensurate increases in logistical capacity. That this was to some extent achieved at the expense of our domestic railway infrastructure and manufacturing capacity is given due acknowledgement. The difficulties arising from the differing priorities, lack of capacity and competitive companies in France are touched on too lightly. The next chapter recounts an instance where civilian expertise did not produce the anticipated benefits — the project to expand port facilities and alter working practices at Boulogne was not a success. One interesting footnote is the committee formed to identify and employ refugee Belgian railwaymen — over 1,000 worked on the British network. Chapter 5 diverts from railways to the use of the inland waterways system of France to supply the front line and evacuate casualties. Despite an efficient operation and expanding capacity it is hard to disagree with the author's conclusion that the Inland Water Transport corps could only ever play a subsidiary role.
In the following chapter we at last meet a character who could never be labelled subsidiary and indeed is pivotal to the whole of this volume - Sir Eric Geddes. Although the whole tenet of this book is to reduce Geddes's importance to the war effort, the author is careful to acknowledge his achievements.
It is a remarkable story well told here, and all the more so because Geddes was only in post from September 1916 to May 1917. This resulted from his unique position as both Director of Military Railways at the War Office and Director-General of Transportation in France, and, despite Lloyd George's claim to the contrary, the welcome he largely received from the Army, from Haig downwards.
The last part, 'Armageddon', continues the story to the end of the War. In Chapter 7 the author discusses the improvements in the volume and regularity of supply that followed the changes introduced by Geddes but acknowledges that it is hard to say whether these resulted from the changes or simply that men got better at doing their jobs. Certainly the British control of the ever extending light-railway network behind the front and the new and increasing importance of the Railways Operating Department had a significant impact, but roads, new and repaired, were the key throughout (out of a BEF total daily supply estimate of 40,000 tons in 1917, 10,425 were supplies, 8,600 ammunition and 12,000 road stone). The penultimate chapter examines the demands of coalition warfare and the calls for resources from Russia, Italy, Salonika, Romania and the Middle East. From the logistical nightmare of the mud of Passchendaele to the mobile warfare of eventual victory, the ninth and final chapter demonstrates that a system built to supply a static front was totally unfit to supply a mobile force — at the Battle of Ami ens, Fourth Army's half million men were well supplied; three months later only a single battalion could be provisioned.
Sufficient doubt has been thrown on the reliability of the self-aggrandizing memoirs of the 'Welsh Wizard' to temper his hagiography of Sir Eric Geddes. The author may, therefore, be pushing at an already part open door in this volume but serious studies of military logistics are rare, and this is a well-presented, informative, and useful study that is recommended.
British Railways stinks: the life and work of Britain's last railways chemists. David Smith and others. Homcastle: Gresley Books, 2019. 208pp, 32 plates (68 illustrations plus further cartoons & portraits in text), hardback, Reviewed by Kevin Jones
The other authors of this work are John Sheldon, Ian McEwen, Vince Morris (deceased), Ian Cotter and Geoff Hunt. In 2012 Early Railway Chemists by Colin Russell and John Hudson gave a sober assessment of the origins of railway chemistry, but this is a livelier account of the profession. Following a brief historical Introduction Chapter 2 describes the work of the Area Laboratory and some of the hazards of the job, both in the laboratory and out on the working railway where scientific effort could conflict with personal safety.
Fire technology (Chapter 7) is one of the most interesting as in the period covered there were several fires including that in a sleeping car near Taunton wh ich led to the creation of a specialised unit. That of the tanker train in Summit Tunnel reminds us that communication could be very difficult. The Edinburgh to Glasgow push & pull service suffered a major fire near Cadder and an old electric multiple unit burst into flames at West Kirby. The unit had its own structure named Dante: scientists can be highly literate! This section was written by Vince Morris.
Ian McEwen shows how advanced instrumental analysis was able to prolong the life of the High Speed Train diesel engines by determining wear. There are sections on adhesion problems through leaf fall and on the wrong sort of snow which led to the motors being fitted with masks, more like the coronavirus problem. In the early chapters there seem to have been an excessive number of explosions and other laboratory mishaps including one involving cyanide.
Helping the police with their inquiries (Chapter 4) covers the problems of being an expert witness and it is illustrated how the team were able to show how cheese in a discarded coffee cup could lead to the detection of a major fraud by on-train refreshment car staff.
There is a final chapter where there are brief biographies of the chemists and excellent drawings of each of them. There are few references and no index. There is some repetition, but the book is highly entertaining.
Goods trains. Tim Bryan. Oxford: Shire Publications. 64pp, 63 illustrations including 3 facsimile plans, softback,
'Have you ever watched wagon after wagon of a good train thunder past and wondered where it is heading, what it is carrying and how it works its way between passenger services?' asks this book's cover-blurb. While they are fair questions the breezy tone does not, perhaps, do justice to what, for a compact volume, is a remarkably informative work of reference.
Until the 1920s, when proliferating road haulage firms began to encroach upon their business, railway companies viewed goods traffic as a solid source of income. Classed as common carriers, the law required them to transport whatever items they were offered, large or small, for an agreed rate. Having sketched the history of rail goods operations, Tim Bryan outlines the different types of service that railways provided, detailing their rolling stock and locomotives, and describing the lonely, often perilous work of the goods guard. A chapter on in frastructure examines the facilities '— from depots and sheds to warehouses and cattle pens — required for organising the immense volume of movables in transit and discusses the workings of gravitation and 'hump' marshalling yards. The book concludes with an overview ofthe sheer variety of goods - 'freight' as it is now termed - which the railways have carried in the past and transport at the present day. The advertising posters, historical photographs and facsimile plans among the illustrations, deftly enhance Tim Bryan 's survey. There are enterprising suggestions for 'Further Reading', a list ofheritage railways featuring demonstration goods trains and a comprehensive index.
A London & North Western Railway engineman at work: the diary of Thomas Baron, 1855-1862, Edward Talbot. Gnosall: LNWR Society, 2019, 136pp. 109 illustrations,4 maps. Reviewed by Tim Edmonds.
The basis of this book is a transcript of a document in The National Archives titled ' Diary of Driver T Baron' . This is a rare item — Baron's daily record of his work from when he began as an engine cleaner on the LNWR at Preston in 1855 through the early part of his footplate career as fireman and driver. He moved to Crewe in 1861 and then to Abergavenny, where the diary entries end in 1862. Surrounding the transcript is an authoritative commentary with much explanatory material, including technical, operational and biographical information. Illustrations are nume rous, particularly photographs of locomotives and crews, but the lack of photographs contemporary with the diary means that many are later images. However, judicious use of modern paintings and photographs of model locos and rolling stock has helped to plug the gap. The standard of reproduction is high and the captions informative. The book ends with biographical and locomotive notes by Harry Jack, thoughts from an engineman , Michael Bentley, three extracts from nineteenth century publications, and a list of further reading. There is no index or list of illustrations and the source of many of the historic photographs is not given.
Making a primary document available in this way is valuable on several levels. It gives an insight into working hours and practices, and locomotive use and availability at a time of rapid technical change — such as the transition from axle pump to steam injector. Baron identifies all the locomotives he worked on, including preserved 2-2-2 Columbine and No. 14, a ballast engine which evidence suggests was the former Liverpool & Manchester Railway 0-4-2 Lion. Incidental details are fascinating, including a fatal accident to his driver at Stafford and being on the standby pilot locomotive for the royal train. His work took him as far afield as Carlisle, Newport, Rugby and Holyhead before he settled at Abergavenny, driving trains to Brynmawr during the construction, opening and operation of that section.
This fascinating book should be read by anyone interested in early main line railways, particularly operating and working conditions. It contains a wealth of information in a well-presented form and is excellent value for money
Western Region non-passenger trains: images from the Dick Riley and Peter Gray collections. Jeremy Clements. High Wycombe: Transport Treasury, 2020. 112pp, 166 photos, paperback
Devon & Cornwall Railfreight. David Mitchell. Homcastle: Silver Link Publishing. 2019. 208pp, 311 photos (200 coloured), Reviewed by Matthew Searle.
The cover photograph of the book compiled by Jeremy Clements shows a 'Castle' carrying a Torbay Express headboard, but there the comparison with numerous other albums of ex-Great Western steam ends as the train behind the locomotive is actually of empty vans. Using photographs from the publisher's collection and well-researched extended captions, the book illustrates in turn the various categories of freight and other non-passenger operations; it is sobering to think that virtually none o fthese still exist in anything like the forms illustrated here. The choice of photographers dictates a certain West Country bias to the coverage, but this work could serve as a pictorial supplement to Tim Bryan's Goods Trains also reviewed in this issue.
David Mitchell's book can be seen as a continuation — it even includes some more Peter Gray photographs — bringing coverage of the narrower geographical area forward from the end of steam into the diesel era. It again treats each traffic flow separately with extended chapter introductions to the pictorial coverage; and again many of even the near- recent traffics are a matter of history.
London's Underground: the story of the Tube - Oliver Green 270pp, 280x250, 370 illustrations, hardback, White Lion Publishing, The Old Brewery, 6 Blundell Street, London N7 9BH, 20 I 9, ISBN 978 0 7 112 4013 I, £3 5 (also available as e-book) CHRIS HEAPS
This is a detailed history of the underground system lavishly illustrated not only with monochrome historical illustrations but also with modern, stunning and often specially commissioned photography by Benjamin Graharn, UK Landscape Photographer of the Year 2017. There can be few authors better qualified to produce this detailed history not only the trials and tribulations but also of the enormous successes of the London Underground system from 1863 to the present.
This is not a book just about trains; it also deals with the engineering, social, financial and political obstacles encountered along the way, in peace and in war. Even before the formation of London Transport in 1933, some of its constituent parts had , recognised the importance of good design and London Transport led the world in the creation ofa brand image. Great care was taken in the design of station buildings in the 1920s by Underground Electric Railways of London, and London Transport enthusiastically adopted modern European-inspired architecture for the Piccadilly line extensions in the 1930s. As the author states, 'all the stations were instantly recognizably on the Tube and instantly made of any nearby main-line suburban stations look old- fashioned and shabby'. He adds that the underground trains of the same period were 'The World's Best mTrains with a warm and inviting appearance, highly This book is a joy to the eye and to read. It may look like a coffee table book, but it is in fact a scholarly tome that should be on the bookshelf of anyone interested in transport in London or, indeedin London itself.
Croydon Tramlink: a definitive history - Gareth David 200pp, 285x225 mm, 192 colour photographs, including 8 maps or diagrams, hardback, Pen and Sword Transport, 47 Church Street, Barnsley S70 2AS, 2020, ISBN 978 J 5267 1953 9, £30 ANGELA and BRIAN JONES
The author is a transport and financial journalist and the style of the book reflects that background, with a succinct and clear presentation offacts. There is no doubt also that the content largely matches the title's definitive promise. Some readers might feel, however, that the main ly chronological progression from the concept of the suburban light rail project through to an examination of possible future expansion of the system is too clinical, making it a challenging general read.
The provided contents, glossary, dramatis personae, bibliography and index may ease accessibility to study of particular topics. Political, business and social aspects ofthe developing scheme, as it translated into a working system, partially absorbing and replacing existing railway services, is clearly covered. It would perhaps have been useful to have added tabular evidence ofTramlink passenger usage in comparison with that of parallel road journeys since the May 2000 opening. An Ordnance Survey type map of the areas served and described would also have aided understanding some route locations and features.
Whilst aspects of problems related to the develop- ment and operation of the system are well covered, including a comprehensive review of many accidents, particularly the 2016 Sandi lands disaster, passengers (or customers) receive little attention. Out of the 139 photos featuring trams, not one shows a vehicle interior and many show cropped en route or empty platform images, with the tram unduly highlighted. Similarly, there are no cab or crew-related photos, nor tram manufacturers' factory pictures.
The above suggestions and criticisms reflect personal expectations, which may not be shared by all readers. The book provides an important distilled record of most aspects of an important and successful project, with a very high standard of presentation and quality production.
Cover images:
Front: An extract from a painting of a train arriving at Melton Mowbray soon after the opening of the railway to the town in 1846. (By permission of Leicestershire County Council Museums) (see pp 163-5).
Back: Derelict buildings in Lake Lock yard, perhaps associated with traders on the Aire & Calder Navigation and believed to be contemporary with the Lake Lock Rail Road. Photographed c1960. (John Goodchild collection) (see pp 134-143).