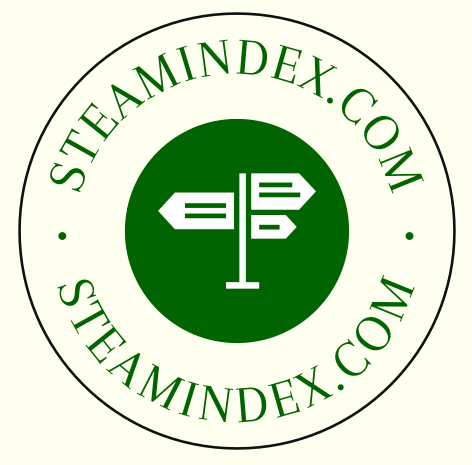 British Railway Journal Volume 8 and following "Irregulars"
North Eastern Railway Special Issue
"Key" file index to all Issues
Coal tank No. 7821 at Risca in 1948 with train for Tedegar. W.A. Camwell. cover photo.
Alcester. Roger Carpenter. 3-17.
On the Evesham & Redditch Railway reached Alcester on 16 June 1866 and through to Redditch on 4 May 1868. The line became part of the Midland Railway on 1 July 1882. In 6 August 1872 The Alcester Railway received its Act for a line from the Stratford-on-Avon direction which became a part of the GWR. Page 5 Additional information on train portrayed on page 5 (tricomposite) in letter from John Lewis in 68-132..
W.A. Camwell - a tribute. John Minnis. 19-26.
This is not an obituary, but an appreciation of the methods which he employed to obtain his photographs which are known for their "record quality" although Minnis argues that they need to be considered for their artistry. It notes whom he worked with, and that he frequently travelled by car to obtain his shots. The feature is illustrated by well-produced examples of his work, including one of two locomotives (1T and 2T) on a Tralee & Dingle cattle train in 1938; Coal tank 7821 at Risca in 1948; GSR No. 279 0-4-4T at Bagenalstown on Kildare to Kilkenny line; Templecombe gas works and rear of former Dorset Central station; Castle 4089 at Chacewater with branch autocar alongside minus locomotive c1949;4381 at Swindon Town in 1947/8 with Cheltenham train; A5 69820 at Immingham Dock with very assorted passenger stock in early 1950s; L11 No. 157 at Branksome shed in late 1930s. and Frongoch with Blaenau Festiniog to Bala train on 27 June 1956.
Thorp Arch and the circular railway, Part 2. Mike Christensen. 27-37.
Part 1 Number 65 page 311. Includes a list of the Public Record Sources used, a map, and examples of tickets including one of the great many issued at the Ordnance factory. Letter Issue 66 page 44 by Stanley Tyson give names of those involved in civil engineering and signalling design, and subesquent use of buildings by British Library and as an industrial estate..
Destination Scotland. Cyril Golding. 38-43.
During the last quarter of 1959 the author took part in acceptance trails at the then new Barony Power Station in Ayrshire and used his free at weekends to inspect some of the industrial locomotives remaining in Lowland Scotland at that time, including narrow gauge locomotive at Granton Gas Works and Provan Gas Works. Illustrated: NBL 27549/1956 (diesel hydraulic at Barony power station on 28 October 1959); Barony Colliery No. 7 (AB 1345/1913) same date as previous; Granton Gas Works No. 9 (AB 1871/1925) and No. 5 (AB 988/1903) on 29 October, Provan Gas Works No. 5 (AB 2075/1939) on 30 October, No. 2 (AB 1986/1930), and No. 3 (NBL 19049/1911); standard gauge The Paisley Buddy (AB 1778/1922) at Paisley Gas Works, geared 2-2-0 (2ft gauge) at Craig Foundry, also in Paisley, J35 64472 on turnatble at Kilmarnock station on 31 )ctober; AB 0-4-0CT (AB 955/1902) at North British Atlas Works on 1 November; Glasgow standard tram (either 106 or 196) outside Queen Street station on 1 November; AB 0-4-0CT (AB 880/1902) at Glenfield & Kennedy in Kilmarnock on 2 November. See letter (John Lewis 68-132) on GWR open wagon visible in picture of Andrew Barclay crane tank.
Correspondence. 44.
R.O.F. Thorp Arch. Stanley Tyson.
See No. 65 page 311: the civil engineering was performed by the LNER (North East area); names staff involved and those involved in signalling work. Now most of the area is used by British Library and as an industrial estate.
George Hughes at Horwich. Bob Essery.
See previous correspondence by John B. Hamilton and Alf Powick concerning 3F 0-6-0Ts Nos. 7260-7681 which he had fired and sometimes driven. They did they were designed to do; the diesel-electric shunters did the job better. Agrees that the regulators on Midland locomotives may have upset footplate crews elesewhere. Notes Powick's comments on the 57xx class (but the design for that class had also "stagnated". Yet another letter on the advanced 57xx design by J. Brandrick (68-132)
Steam crane at Dulcoate Quarries. Peter Tatlow.
See Number 64 page 303: possibly an illustration of the unique No. 13: John Lewis (68-132) states date of crane No. 13 should have been 1895.
Tablet catchers on the Stranraer lines. Mike Christensen.
See letter by Don Rowland in Number 62 page 203: includes official sketch of Bryson's apparatus which could operate successfully with locomotives which had been equipped with tablet catching apparatus: Christensen promised more.
J72 0-6-0T No. 68698 beside the Shed at Easingwold in December 1957. R. F. Roberts. Cover Photo.
John L. Smith and Lens of Sutton. John Minnis. 47-52.
Business opened by T. Lens in Carshalton Road, Sutton, in about 1927 by T. Lens. Taken over by John L. Smith in 1948, and had by the time that National Serviceman KPJ visited the shop in 1956, had become as described by Minnis, who did not visit the wonderful den until 1964. Minnis saw it as a source for photographs and old model railway journals; KPJ as a source for old issues of the Railway Magazine, which he still possesses. The article includes an excellent photograph of the proprietor climbing up to his packed shelves, another of him at Merton Abbey station during a railtour, and pictures of both premises (the older one with Rolls Royce YH 4707 parked outside).
The Easingwold Railway. Stanley C. Jenkins and Chris Turner, 53-82.
Easingwold Railway Bill passed on 23 August 1887 and opened on 27 July 1891. It remained independent in 1923, closed to passeneger traffic on 29 November 1948 and to freight on 27 December 1957. Copious illustrations, including Hudswell Clarke 0-6-0ST Easingwold and No. 2 (also Hudswell Clarke) and of the many NER/LNER light 0-6-0Ts which were hired to work traffic.
EKR Fencing, etc. Roger Carpenter,. 83-5.
East Kent Railway drawing dated 12 April 1916 for gate (5-bar) and for cattle guards. Illustrations show specific features at Staple & Ash station c1937; Beattie 0-6-0ST at Wingham Canterbury Road in late 1920s; S&MR cattle guard at Maesbrook station on 6 October 1937; K&ESR cattle gaurd at Biddenden station on 30 August 1931; EKR cattle guard at Winham Colliery on 2 September 1938 and S&MR cattle guard at Wern on 1 September 1937.
Those were the days. P. J. Garland,. 86-8.
Formation of the GW 4mm Circle in 1947 to record Great Western Railway branch lines to assist with model-making. Illustrations include 1426 with auto-trailer No. 81 at Princes Risborough sky-arm distant at Bledlow on Thame branch; Watlington with Pat Garland at end of platform; 1450 at Abingdon; Metro tank 3585 at Abingdon; 4651 with mixed train at Faringdon; 5800 at Highworth and 3588 at Fairford.
LNER Camping Coach No. 13 at Snettisham in 1935. Bob Weekes. cover photo.
The Ken Nunn Collection. R. Tourret, 91-6.
Ken Nunn (see authorship) worked for the GER and LNER, and for a time for George Dow: he was a notable photographer. Illus.: HR No. 74 Durn on turnatble at Wick on 28 March 1924; GER tram 0-6-0 on mainline between Ipswich and Stratford on 31 May 1908; MR 0-6-0 2733 (ROD) at St Omer on 3 October 1918; Cardiff Railway steam railcar No. 3 with trailer being pushed at Taff's Well on 20 May 1919; Lynton & Barnstaple Railway 2-4-2T Lynn at Pilton shed on 28 August 1920; Jersey Eastern Railway 0-4-2T Mont Orgueil at Gorey Pier on 27 March 1921; RHDR No. 8 at Dungeness on 5 September 1931; ex-LNWR 0-8-0 9352 with 8F 8006 with train of bogie hoppers from Stonebridge Park power station at Hatch End on 21 March 1936; ex-LMS No. 10000 at Weymouth on 20 June 1954; ex-LTSR 0-6-2T 41985 at Thames Haven on 3 August 1954; West Clare Railway 0-6-2T at Ennis on 15 September 1898.
Destination Burnley. Cyril Golding, 97
Trip by bus to collieries in Burnley area on 10 July 1956 (he should have cycled or gone by train). At Bank Hall Colliery he photographed Peckett 0-6-0ST (527/1895) Wasp and Hudswell Clarke 0-6-0ST (1610/1927) Bee. At Huncoat Colliery he captured a wide variety of 0-4-0STs: Manning Wardle Robin; Hudswell Clarke (1287/1917) George; Hawthorn Leslie 3875/1936 Kestrel; Manning Wardle 1543/1902 Linnet; Grant Ritchie 408/1901 John; 50652 at Rose Grove shed. He subsequently returned to the area and recorded Hawthorn Leslie 3800/1935 on 14 September 1957; NBL diesel hydraulic 27729 on 16 April 1958. He captured Andrew Barclay 1704/1920 Carbon at Walkden on 18 February 1962. He saw James Dixon Ltd locomotives on 30 June 1962: Hudswell Clarke 1733/1913 and Andrew Barclay 2149/1942. On 3 March 1963 he saw Bee rebuilt from Bee and George at Bank Hall, and Andrew Barclay 748/1894 Nori at Huncoat (this locomotive was ex. Accrington Brick & Tile).
Garratts — a postscript. Bob Essery, 103-5.
Refers to book by Essery and Toms. Notes recieved from Peter Wright who had worked at Donacster Works on some of the detail on the LNER Garratt. It was extremely difficult to relocate the boiler upon its frames. Difficulties were encountered on rejoining the steam pipes which were fed from the cab front, and trial and error had to be employed. There was a special tank to hold water treatment chemicals. The feature also confirms that LMS Garratts worked to Bristol Westerleigh.
Overbridge No. 31 on GNR Pinxton branch. 105.
Looking south with GNR somersaults (home and distant) with separate arsm and spectacles and lamps.
The Oil Depot At Wantage. Jack Meatcher. 106-9.
Information (plans) obtained from Berkshire Record Office, and lease agreements between Wantage Tramway and Anglo-American Oil Co.Ltd. in 1924 and 1925. Reproduction of photograph from Modern Transport (January 1943) showing tank wagon in crane siding of Upper Yard. Letter from Matthew Searle (70-220) noted that Hamilton Ellis visited line in 1929 and reported this in Modern Transport in 1940s. Same author produced still more information in BRJ 73 page 345 et seq.
L1 (bunker first) No. 67761 at Beaconsfield in August 1958. F. Saunders (phot.). 110-11.
An outing to Mullingar. John Minnis. 113
Photographs by J.E. Kite taken in 1926: market square with dealers in horses and cattle; Walsh's Hotel; cattle trucks and engine shed; Class A 4-4-0 Titanic on Galway express passing 0-6-0 Titan; closer view of Titan; 0-6-0s No. 85 Bulldog and 66 Elephant; 2-4-0 No. 23 Sylph; 0-6-0 No. 141 Limerick; 2-4-0 No. 34 Aurora leaving Mullingar on Cavan train; L class 0-6-0 No. 70 Ballinasloe also on Cavan mixed train.
More tales from LNER Camping Coach Days. Mike Fenton, 117
Description of Weekes family (from Shoreditch) holiday at Snettisham in CC No. 13 (see cover photo.); illustrations of the Dowsett family at Brightlingsea in 1936 and 1937 (family travelled from Slough (illustration oof children on footplate of No. 8081), and of the Collin family (grandmother and matriarch) at Lealholm on the Esk Valley line (CC No. 83?). Illustrations include cover of LNER brochure on camping coaches, youth hostels and sites for camps complete with camping coach, the sort of chap who orders bathing before breakfast and bell tents in background.
Service in Metroland. Frank W Goudie. 127-30.
Parcels traffic, including the road vehicles associated with it, handled by the Metropolitan Railway, and its eventual transfer to the LNER in November 1937.
North Woolwich G.W. Symons (phot.), 131-2.
Three pictures taken in September 1962 of station facade; the approach lines and looking towards Silvertown.
Correspondence. 132.
BRJ No. 66. John Lewis.
GWR Alcester branch (see Number 66 page 5) additional info on tricomposite coach and crane at Dulcote Quarry (Number 64 page 303) and letter from Peter Tatlow Number 66 page 44) (may have been No. 13 built 1895).
GWR 57XX locomotives. J. Brandrick.
A great list of innovations incorporated within 57xx class as compared with 27xx predecessors, and the relative failure of their 94xx successors, except on Lickey Incline. Further correspondence engendered by Essery's defence (66-44) of LMS 57xx equivalents. Also letter from Alf Powick (Number 70 page 220) which states that the 84xx were prefered to Jinties at Bromsgrove in terms of performance, but the cab width and brake handle were criticised. David Rouse (Issue 72 p. 296) claims that the 94XX were excellent locomotives citing experience at Newton Abbot where their superior ability to stop was appreciated. They also dominated the heavy empty cariage workings into and out of Paddington..
A 3-car Metro-Cammell DMU arriving at Hampton-in-Arden on the 2.50 p.m. Birmingham to Leamington Service on Sunday, 15th June 1958. Michael Mensing. Cover Photo
Branch line chronicler – Maurice Deane. Mike Fenton. 135-44.
Born in Cambridge on 25 October 1911, but family moved to Reading two years later and Deane was educated at Reading School. After brief spell in journalism joined Westminster Bank and was moved to Bristol. Photographer of railways from 1930s and builder of indoor and outdoor model railways (sadly latter stolen). Especially fond of Malmesbury branch line. Illus.: portrait; O2 at Ventnor in LSWR livery (taken by subject's father); Malmesbury terminus with 58xx on passenger train; St Ives terminus in spring 1954 with 45xx [stated to be 44xx] on B set; Culmstock in 1952; p. 139 (middle) "Cadeleigh" in 1952: letter from Phil Saywood emphatic that not as stated but Cove Halt; 4407 at Princetown in 1955; with his wife Joyce in front of Lion at Monkton Combe during filming of Titfield Thunderbolt in 1955; Culham station in 1956; W29 Alverstoke at Cowes; T9 30712 at Wadebridge; 30254 at Torrington c1958; 41298 at Petrockstow looking towards Hatherleigh with short freight; p. 144 M7 30046 with push & pull set at Seaton in"1962": letter from Phil Saywood (70 p. 220) suggests 1952 as loco withdrawn by 1962.. See Great Western Railway Journal, (41), 54 et seq for colour illustrations of Fairford, Launceston, Chard and Abingdon branches.
Melcombe Regis - Weymouth's other station. Gerry Beale. 145-57.
The Weymouth & Portland Railway was opened on 16 October 1865 and was operated jointly by the LSWR and GWR. It was difficult to operate as trains had to leave Weymouth station and then they had to run-round before leaving for Portand as the Board of Trade did not permit trains to be propelled. There were complaints from senior Naval officers, one of which is reproduced, about delays to their crews, and these delays were magnified when the breakwater was completed and fleets couild be stationed there. In 1904 the two railways agreed to renew the viaduct and this was completed on 1 February 1909. Melcombe Regis station was opened on 30 May 1909 to obviate reversal in the station approaches. The Borough Council developed Radipole Park Drive on reclaimed land and some of this land was used for Jubilee sidings. Passernger services ceased on 3 March 1952, but Melcomble Regis continued to be used to terminate trains on holiday Saturdays. Total closure came in 1965. Bibliography. Illus: GWR 0-6-0ST at station in 1909; viaduct in 1909; Wyke Regis Halt in 1910; O2 229 in 1909; O2 229 and 177 double-heading train in 1930s; O2 with GWR stock in 1930s; views of railway in 1947 and 1950; 30197 on 10 July 1951; 5781 on freight in 1950; Weymouth Miniature Railway (10¼ inch gauge) in 1956 (R.S. Carpenter).
Hampton-in-Arden. Roger Carpenter. 159-63.
Opened with the L&BR in 1838 and became a junction when the B&DJR (see Number 5 page xx) opened on 12 August 1839. The junction decline during the 1840s and 1850s and on 1 September 1884 a new station was opened ¼ mile south of the junction. Ordnance Survey (25 inch) map for 1937. Illus.: original station in 1875; the new station in 1935, and series of views taken in 1950s (platforms, exterior, footbridge) (Maurice Billinton); 8F 48411 on freight on 13 September 1959 (Michael Mensing); Claughton 6013 on up express in 1935 (P.A. Hopkins); series of pictures taken by MM showing Sunday single line working on 2 June 1957: 45735 Comet on Birmingham to Euston express with 44302 on pilot duty, 44780 "passing" 45738 Samson (both on expresses); signal box in 1962. See letter from Richard Maund (Number 70 p. 220) mainly on effects of electrification and opening of Birmingham International..
Brighton Lower Yard Part 3. Chris Turner, 165-7.
Feature began in (60) page 91. Coal traffic handled by Corrall, Shelley and Harris (p. 167 first column refers to Wallsop should have been Warsop, see letter W. Hudson Number 70 p. 220); banana shed.
Supplementary observations. Will Jackson. 167/170.
No. 689 was an E1 class which had been rebuilt as an E1X in 1911, but had been reconverted to an E1 in 1930. Motive power used on the main freight to Lovers Walk was the K class 2-6-0, and later S15 and light Pacifics.
Some background history. John Minnis. 170-2.
Marked on L&B survey of 1843; Additional goods shed authorized in November 1846. A new warehouse was opened on 6 October 1851; a large extension was authorized on 15 October 1863 and the site was reconstructed in 1896.
Cranley Gardens station with freight passing through. 172.
Photograph taken in late 1930s (evidence of electrification in progress) with freight hauled by GNR 0-6-0.
Early days of a railway career on the LMS. Charles Potter. 173-6.
A very similar account was published in Backtrack Vol. 12 page 454. Joined Goods Department on 20 January 1930 at Maiden Lane Goods Station in York Road. Eventually he moved onto to work in public relations and publicity and describe the work which the LMS did with Royal Academicians on poster design, and on some of the publicity stunts set up in the 1930s. See also letter in Issue 72 p. 296 from S.D. Wainwright..
Former LNWR 0-8-0 at Springs Branch. Cyril Golding (phot.). 176.
Banbury Merton Street. Chris Turner. 178-207.
Buckinghamshire Railway; construction commenced in April 1847, opened to Banbury on 1 May 1850 [and to Oxford, initial primary objective, in May 1851]. Illus.: station frontage 25 July 1949; platforms looking towards buffers 27 May 1933; engine shed and station "throat" c1930; .8367 (Cauliflower) on passenger train c1930; 8336 (Cauliflower) waiting in stationmid-1930s; exterior approach; "concourse"; 42566 on turntable 22 May 1950; water tank 18 March 1961; 44352n on turntable 23 August 1955; MR 0-6-0 on 10.40 to Blisworth in October 1950; 42348 on Bletchley train on 13 May 1950; 80042 looking south on departing train in 1950s; 44593 and 80083 flanking signal box on 26 May 1956; signal box on 4 May 1959; M3003 on 28 March 1948; interior on 28 May 1952; 44525 at Blisworth departure in 1950; 43873 on Blisworth train on 29 June 1951 with driver Harry Matthews; fireman Sid Whitmore and guard Ron Allen; goods yard 18 Mrach 1961; 44072 on Bletchley train; cattle pens 18 March 1961; cattle train hauled by Cauliflower 8367 in 1938; 41222 on late steam working; 45114 on freight in 1958/9. See also letters from Simon Dunkley on motive power and from Chris Heaps in Issue72 page 288 on LMS first class blank ttickets with advertisement inserts being used by BR...
The Oil Depot at Wantage - a sequel. Jack Meatcher. 208-12.
See 68 page bb: depot used for tractor vaporizing oil (TVO) see letter in Issue 72 page 296 from E.J. Price on reason for TVO depot, and response to it from Jack Meatcher and Royal Daylight paraffin. Lease (part of which reproduced was renewed on 29 September 1944 for six years. Illustration of Anglo-American horse-drawn delivery vehicle. Information provided by Geoff Crosthwaite via Ken Garner at Esso Library in Leatherhead. Correction to caption of aerial photograph see page 345.
The Hayle Wharves Branch. Gerry Beale 213-19.
Opened 1852. Illus.: horse shunting in 1959; 4505 with Esso oil tank wagons; 4571 crossing A30. See also letter from Graham Thorne (Issue 72 page 288) with map on branch from Hayle Wharves branch to National Explosives in Hayle Towans..
Correspondence. 220.
Seaton and Cove Halt. Phil Saywood.
Date of photograph Number 69 page 144: could not have been 1962 as locomotive had been withdrawn by then: 1952?. Location of middle photo. page 139 not Cadleigh, but Cove halt:
Brighton Lower Yard. W. Hudson.
See Number 69 page 167: error in first column should have been Warsop (not Wallsop)
Hampton in Arden. Richard Maund
See Number 69 page 159: electrification greatly increased travel to Euston, but this eas cut back once Birmingham International opened on 26 January 1976. Other effects of electrification on structures, and the eventual loss of freight fascilities are described.
GWR 57XX and 84XX locos. Alf Powick.
See letter from J. Brandrick (Number 68 page 132) concerning performance of 84xx: Powick considers that Bromsgrove crews prefered 84xx to LMS Jinties.
Wantage Tramway. Matthew Searle.
See Number 68 page 106: notes that Hamilton Ellis visited Tramway in 1929 and reported this in Modern Transport. in the 1940s.
Forest Hill. John Minnis. 222-40.
Note by same Author in BRJ (9). There have been five stations on more or less the same site. Dartmouth Arms opened on 5 June 1839 with the London & Croydon Railway and was adjacent to a swing bridge which had existed on the former canal. The level crossing had been replaced by 1844 and the station was renamed Forest Hill on 3 July 1845. The atmospheric railway was opened to West Croydon on 19 January 1846, and this involved an extra line, but this venture closed in 1847 but had led to the construction of railway cottages, the architect for which was Henry Roberts. The removal of the Crystal Palace from Hyde Park to Sydenham was promoted by the Board of the LBSCR and this brought widening to the line through Forest Hill and a new station (illustrated in an early photograph of 1862 (reproduced). Locke & Nessham were the builders and the design reflected that of London Bridge built in 1853/4. A feature of this station was the extremely narrow central platform. In 1879 there were calls for improvements through public meetings (24 February and 27 March) and the involvement of the local newspaper, the Sydenham, Forest Hill and Penge Gazette. The new station was eventually opened on 5 March 1883, but prior to that a subway had been constructed and the approach steps to this were a source for criticism from the users. The Board of Trade, Major General Hutchinson, was still unhappy about the narrowness of the centre platform, and of the signalling arrangements. Passenger services are described. Third rail electrification reached Forest Hill in 1928 and a sub-station was built on the site of the engine house for the atmospheric railway. On 22 June 1944 the station was demolished by a flying bomb, but some remains lingered on until a CLASP building was erected in 1972. Sources fully listed. Plans: 1839, 1851, 1852, 1863 (OS), 1875 (OS) ans 1882. Illus: Dartmouth Arms 1839 (engraving?); atmospheric engine house (engraving); sketch of 1846 cottages made in 1881 prior to demolition; exterior of station in 1883; 1854 station building as in about 1910; bomb damage (several views - also show Southern Railway signage) as at time and as on 26 October 1949 and 13 August 1970; electric trains and gas lights in 1950s.
Interlude at Staithes. T. Shackleton. 241-4.
Illus. of station and adjacent viaduct across Roxby Beck to north on 30 April 1958: 80116 with Gresley 3 compartment non-corridor brake and another (Thompson?) 67754 coming off viaduct with two non-corridor brake composites (caption unjustly describes L1 as "ungainly" and not liked by crews as much as Standard class 4; 80116 heading onto viaduct with Bias Scar in background; also northward view with train dwarfed by landscape and station exterior.
Steam around Tonbridge. Reg Batten. 245-51.
Short biography of this photographer in LMS Journal Number 3 page 19. Attracted to Hildenborough bank (most of illus. were taken there unless specified otherwise): WC 34080 lettered BRITISH RAILWAYS; L1 31786 (malachite green and lettered as previous); D 1587 (with number on tender and with SECR stock with brake composites with/without birdcages); H 31320 (lettered SOUTHERN) with three coach birdcage set leaving Tonbridge for Redhill; 30904 lettered as WC; C class 31291 on hop-pickers special consisting of 6 coaches and four 4-wheel GUVs. Author/photographer also tells of lighting conditions and of how he visited location in late 1930s (when presumably D photographed) and in 1949-1951 period, and brings story right up todate (in words) with Eurostar (soon to be diverted away from classic Continental route).
The Diaries of V.R. Webster. Part 16. 251-64.
1931: 6 April Wolverhampton; 26 April Swindon; 2 May Romford>Upminster>Tilbury; 9 May Three Bridges & Horsham; Stroudley 0-4-2s seen at Brighton and Ashford; D1 0-4-2Ts working Clapham Junction to Addison Road shuttle; 16 May Stratford; 17 May Derby; (May) Hatfield>St Albans>Watford; 22 May Leicester (two runs Nottingham Vic to Leicester - one behind C1 4434 (fast) and another behind Director 5502) then 23 May to Bourne (M&GNJR)>Spalding>Sleaford and 24 May >Nottingham with log of run from Leicester to Bedford; 7 June Nottingham; also visits at that time to PLA engine sheds at Custom House and to North Woolwich branch and to Woolwich Free Ferry. Illus.: Duke 3266 Amyas at Oxley 6 April; double-frrame 0-6-0 363 at Oxley; Swindon dump 26 April (general view included two 4-6-0s and large standard tank engine) and detail (of mainly complete): TVR 437; ADR 2-6-2T 1199; TVR 589; Cardiff Railway 153. Romford station with crowds pouring off train from Upminster and small 4-4-2T 2076 2 May; Tilbury sheds; 4-4-2T 2142; 4-4-2T 2076 and 0-6-0 (LTSR) 3899 at Tilbury; unrebuilt Claud 8857 at Stratford on 16 May; MR 4-2-2 118 at Derby on 17 May; MR 0-6-0 421 at Derby; NLR 4-4-0T 6445 (LMS number); MR 2-4-0 Number 8; 0-6-4T 2020; St Albans Abbey with three former GNR six-wheel coaches; M&GN 4-4-0 No. 44 at Bourne on 22 May; M&GN 0-6-0 No. 69 at Bourne; Bourne station; C12 4509 at Bourne; Beyer (M&GN) No. 28 at Spalding; Glenalmond class 5441 at Leicester; ex-GCR 4-4-0 5122 at Nottingham Victoria 7 June; C14 6131 ; B8 5279 Earl Kitchener of Khartoum; R1 3117; C12 4511; O4 6600;GNR Q class 0-8-0 3410 and 3440; J3 4031; J6 3550; J3 4033 all at Colwick on 7 June; Johnson class 1 2-4-0 311; ex-MR 0-6-0 3590; Kirtley 0-6-0s 2806 and 2821 all at Nottingham; Metropolitan Railway 4-4-0T 41 at Neasden; PLA 0-6-0ST No.s 11 and 5 at Custom House and 0-6-0T No. 67 also at Custom House (all in July 1931)
Oxford Rewley Road into the twenties. John Copsey and Bob Essery. 267-85.
Mainly pictorial: late LNWR/early LMS. Part 2 page 310 (BRJ 73).
Waterloo Station in the late 1930s. W.A. Camwell (phot.) and Gerry Beale (notes). 285-7.
M7 No. 112, T9 731, N15 740 Merlin and 4 COR EMU for Portsmouth: centre spread.
Correspondence. 288/296
Hayle Wharves branch. Graham Thorne.
See Issue 70 page 213: the National Explosives Co. built a large plant in Hayle Towans which opened in 1889 and was connected to the old Hayle Railway route north of Copperhouse Pool by a branch line over a mile long. The plant had its own Peckett 0-4-0ST 1448/1917. A map is taken from The industrial archaeology of Cornwall (1972) by Todd and Laws which shows location of extant bridge from 1835 at Copperhouse.
Banbury Merton Street. Simon Dunkley.
See Issue 70 page 178 et seq: motive power on the Banbury & Northampton Junction Railway: Sharp 2-2-2 converted to saddle tanks as shown in J.M. Dunn's book Stratford-upon-Avon & Midland Junction Railway. This letter refers to use of former CR locomotives in early days and S.C. Jenkins in his Oakwood study calls them Neilson products. Dunkley notes that under LMS management L&YR and MR 0-6-0s were used.
Banbury Merton Street. Chris Heaps.
See Issue 70 page 178 et seq: continued use of LMS blanks into BR days (some included pull-out advertisements (see illus.)
Oil depot at Banbury. E.J. Prince. 296
See Issue 70 article page 208:mainly about tractor vaporising oil and its use in agricultural tractors.
Oil depot at Banbury. Jack Meatcher.
See Issue 70 article page 208:mainly about tractor vaporising oil and its use in agricultural tractors in place of petrol.
Southall engineman. Emma Tate.
Request for information about Jim Daniels (1901-1985) who was a firemen then freight driver at Southall until retirement in 1963; and Harry Merrett (1868-1938) who worked as a platelayer (1891) and porter (1892-1896) at Paddington, then a chainman at Southall (1901-1919).
Driver Laurie Earle. S.D. Wainwright.
Refers back Issue 69 p. 173 et seq to Charles Potter's description of his early LMS career and refers to Driver Laurie Earl's Speeding North with the Royal Scot, also notes that Earl had a reputation as a speed merchant.
GWR 57XX and 84XX locos. David Rouse.
See letter in Issue 68 from J. Brandrick (p. 132) wherein ability of 84XX was questionned: claims that the 94XX were excellent locomotives citing experience at Newton Abbot where their superior ability to stop was appreciated. They also dominated the heavy empty cariage workings into and out of Paddington..
Narrow gauge holidays in Wales. Mike Christensen. 289-90.
Illustrations from the C.C. Green Collection showing: Welsh Highland Railway train hauled by FR 0-4-0 crossing level crossing with GWR on Beddgelert to Potmadoc New; WHR Baldwin 4-6-0T with King Kong painted on smokebox door at Portmadoc c1934 (notes bar below buffer beam to minimise extent of derailments); unidentified double Fairlies crossing Cob with a train, and crossing Cob as light engine; and a Wrelsh Highland Railway train at Portmadoc Harbour station.
Edmondson twilight. Don Rowland. 291-3.
Observations based upon a ticket requistion book from Whitchurch Shropshire in 1962, At that time popular destinations were Crewe, Nantwich, Shrewsbury and Oswestry. Author gives reason for popularity of Edmondson tickets: accounting and auditing. Blank tickets could lead to fraud. See also letters from Pat McCarthy and W. Woolhouse in Issue No. 74..
4074 Caldicot Castle being photographed by someone with a large quarter-plate camera and aided by an assistant. 293.
The Diaries of V.R. Webster. Part 17. 297-308.
Subtitled the Chronicles of a Welsh tour beginning on 25 July 1931 using a GWR Circular Tour Ticket. Illus.: 25 July: 2-4-0 3201 and partly dismantled 0-4-0ST No. 342 at Wolverhampton Works; former LNWR Precedent 5031 at Shrewsbury; GWR 0-4-0ST No. 92 and No. 45 at Wrexham; GWR 0-6-0ST 1556 and 2021 No. 2129 (domeless) at Wrexham (two views); LNER (ex-GCR) 0-6-2T No. 5409 at Wrexham. 26 July: Oswestry: double-frame 0-6-0PT No. 120; ex Cambrian Railways 2-4-0T No. 1197; ex-Lambourn Valley Railway 0-6-0T No. 819; 2-4-0T Lady Margaret; ex Cambrian Railways 0-6-0 No. 849; 885; 887 and 896; 898; 910. On 27 July he visited the Shropshire & Montgomeryshire Railway travelling from Llanymyneck to Kinnerley Junction behind coal engine No. 8108. Illus of 27 July: S&M Ford railcar at Llanymynech; Duke class 4-4-0 3256 Guinevere at Welshpool, also at Welshpool shed 3273; Barnum 2-4-0 3213; narow gauge 0-6-0T 822 The Earl; at Moat Lane Junction on 27 July: Duke class 3262 and 3279 (trains passing); ex-Mawddy Railway 0-6-0ST 824; Cambrian 4-4-0 No. 1043 on freight; Machynlleth shed; Aberystwyth on 28 July: Barnum 2-4-0 3213 and on 29 July visit to Vale of Rheidol shed and journey on line: locomotives Nos 7 and 8 captured. Concludes this part with description of journey forward to Carmarthen behind a Dean goods taking nearly three hours. Part 18 page 335.

Ivatt 4MT 2-6-0 No. 3000 at Oxford Rewley Road in 1948. Geoff Wright. front cover.
with double chimney
Oxford Rewley Road: operation in the 1940s. Chris Turner. 310-30.
Memories of two former members of staff: Harry Mears (born 1921) who moved to Oxford from Loandon as a passed cleaner in 1942, and Eric Wilson who was a shunter at Rewley Road from 1946. Train operations as viewed from this grade. Illus.: exterior on 6 December 1935; view from above roof on 1 May 1940; interior on same date; booking office; looking towards buffer stops in September 1938; aerial view in 1935; swing bridge over Oxford Canal; 0-6-2T Coal Tank No. 7733 on 29 November 1930; Fowler 7F 0-8-0 no. 9596 on shed on 24 October 1937; Prince of Wales 4-6-0 No. 25673 Lusitania; Prince of Wales No. 25802 on turntable; Experiment 4-6-0 No. 5454 at Oxford shed in 1930; 0-6-0ST Special Tank No. 3610 (LNWR number); Ivatt class 4 2-6-0s Nos M3005 and probably 3001 double head ordinary passenger train; Super D 0-8-0 No. 49339 approaching Oxford on freight. See also letter from Robert Pryer in Issue 74 page 80
Destination Millom. Cyril Golding. 331-4.
Visit made on 7 July 1959 using Manchester to Barrow train to visit Hodmarrow Ironstone Mines and Millom Ironworks. Neilson 0-4-0CT 4004/1890 at Hodbarrow; Peckett 0-4-0ST 1647/1933 (in-shed view) at Hodbarrow; Andrew Barclay 0-4-0ST Nos. 12 (929/1902); No. 8 (1867/1925); No. 1 (2333/1953); Millom Ironworks No. 1 Ullbank (Avonside 1728/1916); No. 10 (Kerr Stuart 4009/1919); Sentinel locomotives No. 6 (9609/1956) No. 5 (9586), and Lever Bros. Andrew Barclay 1612/1918 Prince John at Port Sunlight on 1 September 1958.
The Diaries of V.R. Webster. 335-44.
Part 17 page 297: the South Wales part of this travel saga: the photographs are of great interest but are of Ian Allan ABC quality. Mentions journey on Swansea & Mumbles electric tram. Illus. 0-4-0Ts Nos. 1103 and 1102 at Danygraig on 29 July 1931. Duffryn Yard on 30 July. Disappointing visit to Neath shed on 30 July as Neath & Brecon locomotives had departed. Saw Barry Railway Cook 0-6-2T No 196 (not illustrated) at Barry on 1 August and illlus of 0-6-0PT No. 718 and 0-6-0ST 742 (both ex-Barry Railway) at Barry shed. At Cardiff Canton on 1 August photographs of prototype 5400 on trolleys minus its wheels; Aberdare No. 2671, ex-TVR 0-6-0T No. 506; ex-RR 0-6-2Ts Nos. 33 (original boiler with modern safety valves) and partly anachronized No. 73; ADR 0-4-0ST 1340 Trojan. On 1 August the Diary and photographs show his "discovery" of the Pwllyrhebog Incline at Tonypandy. TVR 0-6-0Ts Nos 793 and 794 are illustrated. He enjoyed a trip up the incline and visited the winding chamber. Illus. of B&MR 0-6-2T Nos. 1113, 1372 and 1373 at Ebbw Junction on 2 August and No. 698 at Pill. ADR "0-6-2STs" Nos 190-2. On 15 August 1931 travelled from Addison Road to Clapham Junction behind Stroudley 0-4-2T B629, and on 23 August travelled to Chesham behind Metropolitan Railway 0-4-4T No. 80 (illustrated). Photographs at Paddington in August 1931 show departing County 4-4-0 No. 3828 and the magnificent 4-4-2Ts Nos. 2222, 2246 and 2250, and the absurd large Metro tanks Nos. 3592, 3564 and 3570 (only 3654 had any form of cab). On 26 September a trip was made to Brighton behind an unrecorded N15, as was the "return" journey as far as Redhill behind E803. B333 Remembrance is illsutrated.
The Wantage Tramway: oil and gas. Jack Meatcher. 345-51.
See also BRJ 68 page 106 et seq. Also correction to caption of aerial photograph in BRJ 70 page 208 et seq. Extra information via the Minutes of Wantage Urban District Council concerning the gas works owned by them and in plans for oil storgage. Illus. of locomotive No. 7 in service. See also letter from Reg Instone in Number 74 page 80
John Copsey and Chris Turner. Postwar operations at Reading South. 2-60.
Brief history which began with the incorporation of the Reading, Guildford and Reigate Railway in 1846. This became part of the South Eastern Railway. In 1856 this also provided a route for the LSWR to gain access to Reading via a junctionn at Wokingham. Initially, these services operated independently from the broad gauge Great Western, but once mixed guage had reached Reading a junction was established between the two railways in 1861. These junctions were improved in 1898 and again during WW2 when traffic became very heavy. Through carriages and trains operated over the junctions to destinations in Kent and included traffic off the Great Central Railway. Illustrations: F1 class No. 1195 leaving Reading for Waterloo; U class climbing bank to GWR with through train from Kent formed of GWR coaches; K10 class No. 343 on shed previous three on 9 April 1938 (Henry Casserley); signalling diagrams for junctions; publicity material for Southern Electric services intoduced on 1 January 1939
Robin Whittle . The Bristol pugs. 61-7.
L&YR 0-4-0STs based at Bristol Barrow Road MPD: illustrations of Nos. 51202, 51212 and 11212 and 51218 between 1947 and 1961; several by Ivo Peters)..
Colin G. Maggs. Railway bookstalls and their influence on reading in Great Britain. 68-71.
R. Tourret. Mr. T.R. Perkins: track-basher extraordinary. 74-9.
By 1932 Perkins, a "chemist" (presumably pharmacist) from Henley-in-Arden had managed to travel over all passenger carrying lines in the British Isles. He was married, but he and his wife took separate holidays (as she stayed behind to look after the shop)..
Correspondence. 80.
Rewley Road. Robert Pryer.

Wantage Tramway – oil and gas. Reg Instone.

Edmondson tickets. Pat McCarthy.

Edmondson tickets. W. Woolhouse.
Karau, Paul. Editorial. 1
Fascination with branch lines.
Jenkins, Stanley C. and Turner, Chris. The Aldeburgh branch. 2-45.
Branches to Leiston (also to Snape and Framlingham) opened with the Eastern Counties Railway on 1 June 1859. Line from Leiston extended to Aldeburgh on 12 April 1860. The line had minimal civil engineering works. Train services are described and there were through carriages for London Liverpool Street, sometimes on trains non-stop from Saxmundham. Thorpeness opened on 29 July 1914: this was a staffed halt. Accommodation was in grounded coach bodies. Pictures of Bill Noy, Porter in Charge, on duty. The branch was on the itinerary of the Eastern Belle. An important source of freight was the works of Richard Garrett in Leiston. The works were a subsidiary of Beyer Peacock, but the motive power for the internal railway was an Aveling & Porter geared locomotive, Sirapite, which is extant. Other freight included coal (notes merchants), sugar beet and during WW2 construction material for airfields near Leiston. Illus. J15 No. 5459 at Aldeburgh in Seprember 1947; No. 65459 at Aldeburgh on 26 July 1953; No. 67220 at Saxmundham on 2 June 1952 Part 2 in No, 76 page 50..
Letters. 46.
Mr. T.. Perkins – track-basher extraordinary. Brian Lacey.
Christian names: Thomas Richard: obituary SLS Journal, 1953 (January)
Reading Sourh. Alan Blackburn.
Difficulties in handling LBSCR locomotives on former LSWR lines: K class 2-6-0 on arrival at Reading. Peculiar nature of Reading Junction signal box with SECR signal boxes on either sie.
Christensen, Mike. The Tylwch Accident and the 'signalling of trains at crossing places'. 47-52.
Collision involving an excursion train involving Driver Hopkins on Saturday 16 September 1899. Board of Trade inspector, H.A. Yorke, attributed part of the blame to station master James Davies to method of working.
Golding, Cyril. Destination Shelton, again. 53-7.
Rewley Road. 58.
Mutton, Derek. An 'uplifting' incident. 59-61.
Derailment during heavy snow on SMJ section.
Karau, Paul. Forgotten journey: Quainton Road to Wotton. 62-80.
Part 2 No, 76 part 28
Kendall, Bill and Turner, Chris. Towcester in the late 1930s. 2-27.
Bill Kendall (portrait) actually worked at Towcester station as a lad/porter from 1937: he had beeen born at Abthorpe. At that time the station master was Frederic William Alton. Passenger-rated traffic included fish, plants, ice cream, bee hives, goats, pigeons, GPO Mail, livestock and horses both for the race meetings and the Grafton Hunt. This was conveyed in horse boxes. In a text "box" there are details of Fred Williams & Sons, coal merchants who had their own coal wagons and delivered coal by horse and cart and later by lorry (illus. of road and railway vehicles). Another "box" notes the work of Owen 'Titch' Carvell with Suffolk Punch on LMS collect & delivery service. Other illus.: 3F 0-6-0 No. 3627 on 5 October 1946; 4F No. 44076 on pick-up freight on 27 June 1957.
Karau, Paul. Forgotten journey Part 2 - Wotton to Brill. 28-49.
Part 1 in No. 75 page 62 et seq. Includes photographs of No. 23, 41 and 49 (Metropolitam Railway 4-4-0Ts) in sylvan surroundings. Includes photographs by Ken Nunn, H.C. Casserley and R.W. Kidner (with motor car in foreground).
Jenkins, Stanley C. and Turner, Chris. The Aldeburgh Branch Part 2. 50-66..
Part 1 in No. 75 page 2. Saxmundham: includes both its role as junction for the branch and as an intermediate station on the Yarmouth South Town to Liverpool Street secondary main line and the transfer of traffic off the branch to Aldeburgh. Freight handled icoal, petrol, timber, agricultural feedstuffs, sugar beet and fruit. Illus.: aerial photograph c1920; B17/6 No. 61665 Leicester City on up parcels from Yarmouth South Town; J15 Nos. 65447, 65433 (at Leiston) and 65467 (on 5 May 1956); J17 No. 65313; F6 No. 67230 and fireman Maurice Holman.
Mutton, Derek. The Super 'D's. 67-71.
The ergonomics of working on the footplate of the LNWR G2 0-8-0s with reference to their use in Northamptonshire. Illus.: No. 49198 at Nuneaton; No. 9432 passing Berhamsted, No. 9446 on 26 July 1940 and No. 9448 in 1945 (both from H.C. Casserley's garden), and No. 49410 at Verney Junctionin June 1952.
Hart, Brian. Elmers End. 72-80.
Mid Kent Railway opened 1 April 1864. Elmers End to Hayes was electrified in September 1925 and Hayes station was rebuilt in 1935. the operation of ten-car trains required modifications at Elmers End. The lines between Elmers End and Sanderstead (in May 1983) and to Addiscombe were eventually closed, but parts were later incorporated into Croydon's Tramlink
Chris Turner and Mike Christensen. Leamington Spa Avenue Station. 2-17
Mike Fenton. Researching GWR camp coaches of the 1930s. 18-42.
Stanley C. Jenkins and S.C. Nash. The Crumbles Branch: a little-known LBSCR line. 43-75.
Edgware Road. R. Griffenhagen. 76-7.
Photograph taken c1925 of Metroplotian & Great Western Railways's electric stock constructed iu 1906 for Hammersmith & City Line in siding at Edgware Road Station as remodelled in 1910.
Stourton G.C.. 78-9.
Radstock West. 80
North Eastern Railway Special Issue
Addyman, John. The North Eastern Railway 1854-1923. 4-7.
A rather spartan introduction
Atkins, Philip. Some reflections on locomotive engineers of the North Eastern Railway. 8-21.
Biographies/assessments of Edward Fletcher; Alexander McDonnell; the Tennant Committee; Thomas Worsdell; Wilson Worsdell and Vincent Raven, as well as brief sketches of George Heppell, W.M. Smith, R.H. Innes and Ralph Robson.
Williamson, Claire. Fish traffic on the NER. 24-32.
The main fishing ports within the NER area were Hull, North Shields, Scarborough, Hartlepool, Blythe, Berwick, Sunderland and Seahouses. Like the other railways at the time the NER originally conveyed fish in special open wagons (Diagrams show C2 8 ton goods wagon and C1 open fish wagon withh slatted sides) before moving to 8 ton covered fruit and fish wagons (diagram F1) and finally Diagram F8 10 ton covered fish vans. Express fish trains are listed, some of which only ran during the herring season. Some fish vans wdere out-stationed on the NBR at Anstruther in Fife.

Howat, Patrick. The North Eastern Railway and automatic signalling. 33-43.
As a result of a study tour to the USA by George Gibb and some of his fellow officers (including Henry Watson, Vincent Raven and William Cudworth) in October 1901 an experiment was made with the installation of Hall Switch & Siognal Co. automatic signals between Alner and Thirsk. Col. von Donop required several modifications before the system was acceptable. The signals were operated by liquified carbonic acid gas. They operated without failure for 28 years. The system was described by Charles Ellison in Proc. Instn Elec. Engrs., 1917.
Williamson, David. NER 49ft low-roof stock and the Gould coupling. 52-66.
This includes an extensive account of the Gould, Knuckle, Janney (after its inventor Eli Janney) or Buckeye automatic coupling and its introduction not only on the rolling stock described herein, but also on the Graet Northern Railway (for the East Coast Joint stock), on the Great Central Railway, and on the South Eastern Railway for its 'American style' cars. The coupler used on the North Eastern Railway was supplied by W.S. Laycock of Sheffield, who together with Wainwright modified the system to enable retractable buffers to be used with it. The stock was originally constructed under David Bain for the intensive Tyneside services, but after electrication they moved to other services. The gauard's compartment had a bircage or raised 'cot' lookout.
Fawcett, Bill. The Lanchester Valley Branch. 70-96.
Consett was developed by the Derwent Iron Co. and was originally served by the Stanhope & Tyne Railway, but the NER developed the Lanchester Valley line initially to compete with the Stockton & Darlington Railway and then to provide a more suitable route for iron ore traffic to the furnaces.
Teasdale, John G. Oscillations over the Ouse: a briefing on the Ouse Bridge, Goole. 97-104.
This considers not only the swing bridge at Goole, sometimes known as the Skelton bridge, but also the railway swing bridge at Selby, and the extant, but no longer used for railway swing bridges at Naburn (near York) and at Wilmington over the River Hull. The bridges were operated by hydraulic machinery suppled by W.G. Armstrong.
Updated: 2011-04-21