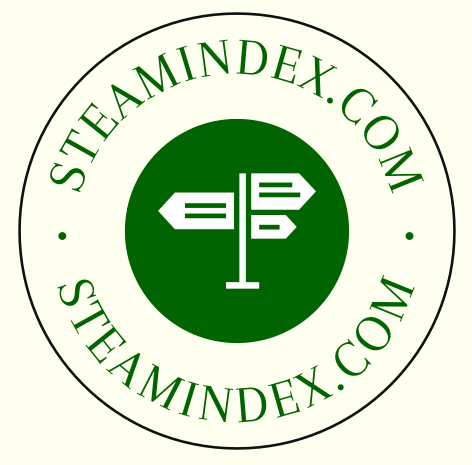 Locomotive Publishing Co.
Main products were the Locomotive Magazine and a substantial quantity of books, pamphlets and illustrated material, notably the F. Moore colour plates and postcards. The firm also acted as agents for American and European publishing houses and their products were reviewed in The Locomotive Magazine. The firm was founded by the Bell brothers and A.C.W. Lowe (all of whom had been trained at Stratford Works. "F. Moore" [Thomas Rudd] produced coloured plates, etc. for the firm. The firm was eventually taken over by Ian Allan.
Dunn: On the 17th November 1953 I had an interesting chat with Mr. C. R. H. Simpson at 88 Horseferry Road.' He told me, as I had long suspected, that the Locomotive Publishing Company was run more or less as a hobby and not as an ordinary commercial concern. There was not and never had been any such person as "F. MOORE" and it was merely a trade name so far as the firm was concerned. The paintings bearing F. Moore's signature were the work of several different persons. Sooner or later all the leading locomotive people called at "The Loco. Pub." and even the redoubtable F. W. Webb did not neglect to do so. Railway administrations and locomotive builders from all over the world applied by letter and telephone for particulars of their own early practice which the "firm" rarely failed to supply from its own records.
On opening my copy of The Locomotive Carriage and Wagon Review for October 1956 I was greatly surprised to find that both it and the Locomotive Publishing Company had removed their offices to Craven House, Hampton Court, Surrey. A few weeks later I had a letter from Mr. Simpson telling me what had happened. It appeared that Mr. Tilling, who with himself and Mr. Bell were the three partners in the firm, had died a few months previously and as the death duties were heavy the executors decided to sell Tilling's interest in "The Loco. Pub." This included the premises at Horseferry Road and as the going had been pretty hard for some time past—Simpson had been working between 70 and 80 hours a week for the last ten years—they decided to sell out and Mr. Ian Allan and his friends took over the concern "lock, stock and barrel". The Locomotive Publishing Company and its premises displayed a refreshingly courtly old-world atmosphere which was all its own and could not be' expected to survive in modern surroundings. Another institution had passed.
Bell, Arthur Robert
Bell of the Locomotive Publishing Company Ltd., and editor of the Locomotive Magazine. The office was situated at the west end of Paternoster Row where it intersected with Santa Maria Lane, directly to the north of Ludgate Hill and immediately under the shadow of St Paul's Cathedral. Indeed, the visitor had but to walk down Ludgate Hill. cross the Circus under which the Fleet River flows and enter Fleet Street. The office was located in a building that had been at one time a city residence dating from the late seventeenth century, and built following the first Great Fire of London in 1666. They were vacated only after the blitz of 1940, when the whole area was completely razed.. According to Steel's The miniature world of Henry Greenly Bell was "a man of huge girth with a mass of white hair".
Bell, Arthur Morton
Died 10 February 1936 at home in Hampstead when aged 72 years. Obituary J. Instn Loco. Engrs, 1936, 26, 123. He was Chairman of the Finance and General Purposes Committee, and had served his time at GER Stratford Works under Bromley. He took a leading part in the installation and working of Holden's oil-burning locomotives, and, as a result, was granted leave to carry out trials with oil-burning locomotives on the Koursk, Kharkoff and Sebastopol Railway, the Austrian State Railways, the railways of Sicily, and, in the United States, on the Pennsylvania RR, the Southern California RR, and the Los Angeles Terminal Line. In 1897 he was appointed Manager of the then new wagon shops at Temple Mills. In 1900 he joined the Shell Transport Company, for whom he visited Russia, Turkey, Egypt and Italy in connection with oil storage and burning. In 1903 he was appointed Carriage and Wagon Superintendent of the Great Indian Peninsula Railway at Matunga, near Bombay, which post he held up to the time of his resignation in 1924. For his services during WW1, when his works were employed on munitions, he was awarded the O.B.E. He was elected a Member of the ILocoE Council in 1924, and, later, made a Vice-president. He had the interests of the Institution very much at heart and was a regular attendant at meetings. He was a frequent contributor to the Locomotive Magazine, and was author of Locomotives: their construction, maintenance and operation, published by Virtue and Co., Ltd., only a few months before his death. See also V.R. Webster Rly Wld., 1984, 45, 582.. See letter from Michael Hardy in Rly Arch., 2010 (27) 56 wherein it is noted that Holden 'watercart' tenders were sometimes known as 'Bell tenders' and cites Patent 1851/1891 in which Bell is one of inventors of Holden oil firing. Porttrait: Group photograph at Swiss Locomotive Works, Winterthur on 2 June 1930. J. Instn Loco. Engrs., 1930, 20, Plate (between pp 466-7)
Bell, Francis Moore
V.R. Webster (Railway World, 1985, 46, 516) credits him with him being founder of Moore's Monthly Magazine and providing the basis for "F. Moore": his daughter was the wife of Ken Nunn.
Bell, Walter John
Died 18 September 1938 at Malden. Partner in Locomotive Publishing Company with his brothers A.R. Bell and A. Morton Bell and with A.C.W. Lowe. For fifty years he was associated with the engineering firm of Taike and Carlton, Ltd., of Victoria Street London, and was Author of several books on locomotive engineering, besides being Consulting Editor of The Locomotive. He wrote, in conjunction with A.C.W. Lowe, several histories of railways and locomotives which appeared in 'The Locomotive.including the Bristol and Excter, Highland, West Lancashire, Malines-Terneuzen and many lesser-known lines. He was one of the Foundation Members of the Institution of Locomotive Engineers: see obituary in Journal, Volume 28, page 608 and See V.R. Webster Rly Wld., 1984, 45, 582. Portrait in latter. Books see.
F. Moore
Webster, V.R.. 'F. Moore': the story of a notable railway artist. Rly Wld, 1984, 45, 582-91.
The text forms the basis for a Moore page. The illus. are as follows: Walter Bell, who died on 18 September 1938 aged 64, was the third of the Bell brothers involved with LPC, and was probably instrumental in establishing Thomas Rudd's association with the Company. W. J. Bell is seen in front of 'A4' Pacific No 2512 Silver Fox at the LNER's Romford Exhibition on 6 June 1936. (E.R. Wethersett); remainder from F. Moore material (some reproduced in black & white): LNWR 2-2-2 No. 3020 Cornwall (b&w); LYR 4-4-2 on Walkden troughs (b&w); GWR Bulldog on sea wall at Dawlish (b&w); GWR broad gauge Great Western (colour); SECR D class 4-4-0 No. 730 emerging from Shakespeare Cliff Tunnel (colour); GNR 0-8-2T on suburban set of four-wheel stock between Gasworks and Copenhagen Tunnels (colour); Denver & Rio Grande Railroad express climbing 1 in 25 grade powered by four locomotives plus a banker (b&w); Drummond Paddlebox 4-6-0 and early aircraft (b&w); GER rebuilt class T19 crossing swing bridge at Carlton Colville (b&w); Precursor leaving Watford Tunnel (b&w); decorated TVR 4-4-2T No. 175 (colour); Pickerdsgill and McIntosh Dunalastair III No. 890 stated to be leaving Carlisle (colour);
Simpson, C.R.H.
For many years editor of the Locomotive Magazine. Exceptionally wide knowledge of locomotive construction and practice. Author of over 1500 articles on locomotive design and construction. Author of Locomotive Engineer's Pocket Book and Locomotives and their working. Ransome Wallis
Tilling, William George
Died 25 July 1956. Early member of the Institution of Locomotive Engineers. Master Printer, Director of the Locomotive Publishing Co., who took a keen interest in railways, especially locomotives. Author of The locomotives of the London, Brighton & South Coast Railway. 1920 (Ottley 6759) and Locomotives of the Southern Railway (3 parts: Ottley 7346, 7356 and 7366)
Grey literature
Train lighting and heating. London: Locomotive Publishing Co. Ltd. 1933.
In spite of its substantial size and price it was treated by the British Museum as a supplement to the Locomotive Magazine and is not in Ottley, but is in new unsatisfactory replacement for BLPC..
See also end pages of Dunn's Reflections on a railway career
2014-04-09