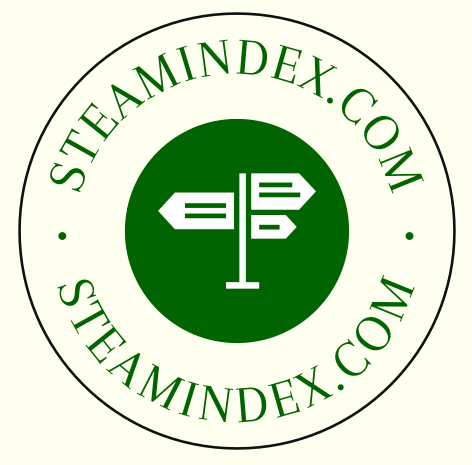 David Maidment
David Maidment was involved in safety management as a BR Western Region stationmaster, Area Manager and London Midland Region Chief Operating Manager between the 1960s and 1980s, when the Clapham Junction train accident occurred. He was asked by the BR Board to examine BR's safety management systems with those of other industries and as a consequence led the changes to adopt more proactive systems, becoming BR's Head of Safety Policy and an international railway safety consultant in the 1990s.
On Saturday 10th November 2018 he gave a talk entitled "Railway Safety and a Culture Change in the Briar Rose Hotel Conference Room, Bennett's Hill, Birmingham to the Railway & Canal Historical Society. David Maidment, a retired career railwayman is the Founder Ambassador of The Railway Children charity and he and his co-author Paul Carpenter have generously agreed that all royalties from this book will be donated to that charity.
Autobiographical not seen by KPJ due to lack of libraries in Norfolk
Lives on the Line. Max Books, 2012.
The toss of a coin : an autobiography of a railway career . Nation 2014
A privileged journey : from enthusiast to professional railwayman. Barnsley: Pen & Sword, 2015
Other books
Great Western eight coupled heavy freight locomotives. Barnsley: Pen and Sword Transport, 2015. 192pp.
Contents: Overview From Dean To Hawksworth The Great Western heavy freight 2-8-0s The Great Western heavy freight tank locomotives The Churchward 4700 class 2-8-0s; The GWR ROD 2-8-0s The Swindon-built Stanier 8F 2-8-0s The American S160 2-8-0s on loan to the GWR; The WD Austerity 2-8-0s; The Port Talbot Railway 0-8-2 tanks and the Barry Railway 0-8-0s and 0-8-2 tanks; Locomotives proposed for GWR heavy freight but not built
An Indian summer of steam : railway travel in the United Kingdom and abroad 1962-2013. Barnsley : Pen & Sword, 2015
Great Western large wheeled outside framed 4-4-0 tender locomotives 'Atbara', 'Badminton', 'City' and 'Flower' Classes. Barnsley: Pen and Sword Transport, 212 pp.
Reviewed by SDW in Backtrack, 2018, 32, 637: "To match the splendid pictorial aspect of the book the author tells a comprehensive story. The legacy of Joseph Armstrong is considered, Dean's magnificent 'singles' take their place and then the majority of the book is devoted to the influence and work of G.J. Churchward. For each of the four principal classes the author backs up the superb illustrations with consideration of the design, construction and operation of the locomotives...The book boasts a splendid appendix of dimensions, weight diagrams and miscellaneous statistics, a pertinent bibliography and a comprehensive index."
Southern Urie & Maunsell 2-cylinder 4-6-0s. Barnsley : Pen & Sword 2016
Southern Railway Maunsell moguls & tank locomotive classes. Barnsley: Pen & Sword Books Ltd., 2019. 235pp
Reviewed in Backtrack, 2019, 33 , 638 by JWC
Great Western, 0-6-2 Tank Classes: absorbed and Swindon designed classes
The German Pacific locomotive: its design and development, Barnsley: Pen & Sword Transport 2017
Great Western, County classes : the Churchward 4-4-0s, 4-4-2 tanks and Hawksworth 4-6-0s. Barnsley: Pen & Sword Transport 2018
Great Western Grange class locomotives : their design and development. (Locomotive Portfolios). Barnsley: Pen & Sword Transport 2019. 200pp.
Great Western pannier tank classes: an overview of their design and development. (Locomotive Portfolios). Barnsley: Pen & Sword Transport 2019. 336pp, about 400 photographs (some colour), 50 drawings.
Reviewed by Peter Brown in J. Rly Canal Hist. Soc., 2021 page 260: pannier tanks gave better access to the inside motion than did side tanks, and a lower centre of gravity (hence greater stability) and better forward visibility than saddle tanks. The Great Western (and British Railways) built 1,274 pannier tank locomotives, and fitted pannier tanks to 940 older GWR locomotives and a further 37 to those of absorbed companies. They were superbly versatile locomotives: in addition to shunting and freight trip work, they hauled branch line passenger trains, acted as bankers, and occasionally substituted for ailing locomotives on express passenger trains. The pannier tank book, in the 'Locomotive Portfolios' series, details the development and activities of the various classes. The illustrations are well captioned, and many show the locomotives at work. The final quarter of the book contains the dimensions and weight diagrams of all the classes, together with a complete listing of building/rebuilding/withdrawal dates and the places of first and last allocation.
Great Western King Class 4-6-0s: from construction to withdrawal. Pen & Sword Transport, 2021, 260pp. 272pp about 300 photographs (some colour), 4 drawings,
Reviewed briefly and rather sharply by Peter Brown in J. Rly Canal Hist. Soc., 2021, page 260
Midland Railway and LMS 4-4-0 locomotives: their design, operation and performance. Barnsley: Pen & Sword Transport 2021
Reviewed by APT in Backtrack, 2022, 36, 702.
Cambrian Railways gallery with Paul Carpenter. Barnsley: Pen and Sword Transport, 2019. 186pp, 278 photographs (73 colour), 5 maps & plans.
Reviewed by Gerald Leach in J. Rly Canal Hist. Soc., 2020, page 168. Formed by an Act of 1864, the Cambrian Railways was an amalgamation of a number of local railway companies that had been established in north and central Wales, across the border within England and the coastal area around Cardigan Bay. Its routes were mainly rural linking a number of small market towns, villages and coastal resorts. Wrexham was the only large industrial town served by the Cambrian. The Shropshire market town of Oswestry was chosen as the location for the Company's headquarters and locomotive works. At the 1923 grouping, the Cambrian was merged in to the GWR and then, upon nationalisation in 1946, the GWR's former Cambrian routes became part of the Western Region of British Railways. Although this book is predominantly a collection of photographs it also includes a reasonable amount of text. The first chapter provides a brief history of the Cambrian up to 1922. A later chapter contains a collection of photographs illustrating the environment within the Oswestry locomotive works around 1910. Also included are the reminiscences of former railway employees who worked on former Cambrian Railways routes and the Oswestry works between the years 1938 and 1975. In conclusion there is a modern history describing past attempts at preservation and the more recent heritage museum activities and preserved railway operation at Oswestry.
The majority of photographs are displayed in large format. Each is accompanied by a caption describing the subject and location. The photographs have been selected from a number of sources, the majority coming from the collection of the late R W (Bob) Mille, who with co-author the late Rex Christiansen, wrote the two-volume history of the Cambrian Railways published in the 1960s. An interesting innovation is the inclusion of twelve photographs that have been enhanced by Andrew Dyke from his own collection using the modern technique of colourisation. This converts a monochrome photograph to colour by digitally building up layers of colour shades resulting in a naturally coloured image. A bibliography is included, but there is no index.
This graphic content of this book is produced to a very high standard and the combination of a large number of good quality photographs, complemented by informative text provide a useful addition to the history of the Cambrian Railways.
2022-11-05