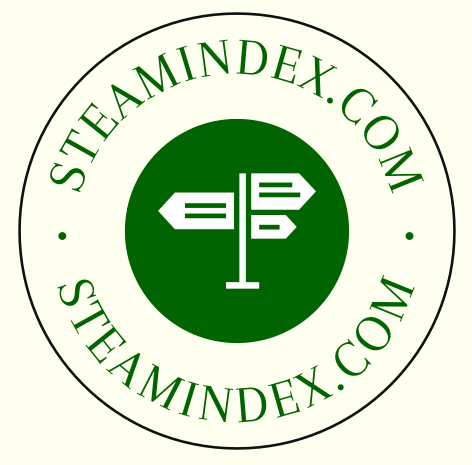 Bristol locomotive manufacturers
Lowe listed the two major companies (Avonside and Peckett) under their original names. This style is not adoped herein, although the earlier names are recorded.
Founded by Henry Stothert in 1837 in Bristol. In 1841 joined by Edward Slaughter and firm became Stothert Slaughter & Co. From 1851 Stothert left to involve his family in shipbuilding at Hotwells. By this time the locomotive works were known as Avonside. Slaughter appears to have invented with Caillet control springs to provide side play on the leading and trailing axles of an 0-8-0T. See letter from Robin Barnes (Backtrack, 1997, 11, 576) on loss of records to USA. See also J.C. Wilson, Works Manager..
Smither, Mark. The Avonside engine Company of Bristol. Backtrack, 1993, 7, 181-7.
Originated in 1837 by Henry Stothert; joined by Edward Slaughter in 1841 to become Stothert & Slaughter. Supplied locomotives to broad gauge GWR: Fire Fly 2-2-2 in July 1841 and Sun class. Completed standard gauge orders from LBSCR and Monmouthshire Railway & Canal Co. Works became Avonside Ironworks in 1844 and continued supply to GWR, B&ER and SDR. Stothert left in 1856 to develop interests in shipbuilding. Grunning joined and firm became Slaughter Grunning & Co. Significant locomotives constructed included 4-4-0Ts for NLR, 2-2-2WT for Cowes & Newport Railway; and an 0-8-0T for the Vale of Neath Railway (in 1864). Became Avonside Engine Co. in 1865/6. Firm involved with Fairlie patent locomotives: 0-4-4-0T James Spooner for Festiniog Railway (WN 929/930) in 1872 and a single Fairlie (WN 1244) shown at Paris Exhibition in 1878 and acquired by Swindon, Marlborough & Andover Railway. See letter by Neil Burgess which begins on page 328 for further information about these Fairlies. Supplied 0-4-4Ts and 0-6-0STs to Monmouthshire Railway & Canal Co, Fell locomotives for Rimutaka incline in New Zealand. The firm experienced difficulties in 1880 when Fox, Walker also ran into trouble and its Atlas Works were acquired by Charles Peckett (the cause of its problems had been the development of Henry Handyside's steep gradient apparatus whereby the locomotive was clamped to the rails and used a winch to haul up its train (the system could cope with 1 in 10 gradients)). Edwin Walker joined Avonside and this led to strong affinities with Fox, Walker designs in the Avonside output, notably WN 1347 supplied to the Ilkeston (Oakwell) Colliery in 1891. Avonside supplied locomotives which would eventually be absorbed into GWR stock: WN 1386 Trojan supplied to Alexandra (Newport & South Wales) Docks & Railway Co.; WN 1421 to Burry Port & Gwendraeth Valley as thier No. 2 Pontyberen and further locomotives. In 1905 works were moved to a new site at Fishponds. The Heisler locomotive was developed for sugar estates. Internal combustion locomotives were supplied to the War Department in 1915 - these had Parsons 4-cylinedr engines. An 0-4-0T was supplied to Cadbury's of Bournville in 1926 and 0-4-0Ts were supplied to the GWR (1101-6). In 1934 the firm went into liquidation and the goodwill was acquired by Hunslet.
Avonside Engine Co. Peter Davies. [letter]. Backtrack, 1994, 8, 274.
The very extensive corriegenda and addenda greatly modify the information contained in above: some are due to E. Haigh in 1934. The first Stothert, Slaughter locomotives were delivered in time for the opening of the Bristol to Bath section on 31 August 1840. Edward Slaughter beacme a partner at beginning of year. The Bristol & Gloucester became part of the Midland Railway in 1845, not 1854. The Bury locomotives were supplied in kit form by Bury, Curtis & Kennedy. Henry Stothert retired on 6 May 1859, but his son, John Lum Stothert, took his place. Henry Grüning was an additional partner from 1852. Under the Compasnies Act the firm became the Avonside Engine Co Ltd and was registered 11 April 1864. Sharp Stewart was earlier. Escalador del Montes (a Fairlie) was fitted with a wagon-top boiler. The Monmouthshire Railway & Canal Company purchased 22 engines between 1849 and 1854. Edward Slaughter did not die in 1880 but lived until 13 May 1891. There is an Instn of Civil Engineers obituary and a Will is held in the Bristol City Archives. Edwin Walker liquidated the firm on 8 July 1881. John Mardon and Edwin Walker became the new owners and began to trade illegally. Ronald Murray provided the capital for the new factory at Fishponds, where the output was about 16 locomotives per annum. The records of the first company were destroyed.
Rutherford, M. Bogie steam locomotives. Backtrack, 1998, 12, 387 (389)
In a feature on bogie locomotives mentions a late development: a bogie locomotive for use on plantations: seven were built and a further three by Hunslet following the collapse of Avonside.
Dewhurst, P.C. and Holcroft, Harold. The Fairlie locomotive - Part 2. Later designs and productions. Trans. Newcomen Soc., 1966, 39, 1-34.
Fox Walker commenced building steam locomotives at the Atlas Engine Works in St George, Bristol in 1864. The firm supplied industrial four-coupled and six-coupled tank engines, mainly saddle tanks. The early records are very incomplete and Lowe stated that little is known about the first ten years trading. They also built a number of stationary engines and were amongst the pioneers of steam tramway propulsion. The first steam tram was tried out on the Bristol tramway in December 1877 and it is probable that the tram engine patented by James Matthews was built Fox Walker & Co. In 1878 0-4-0 tram engines were sent to Rouen to the order of P. Harding, and classed TE and in the same year 0-4-2 tram engines were built for the same customer, type SWTE. Six TE type and twelve type SWTEs were built between 1877 and 1879.

Substantial numbers of saddle tank locomotives were sent abroad to Tasmania, Sweden, Holland and the Sudan. Ten outside cylinder 2-4-0Ts were built for the East Argentina Railway in 1873/4, and four similar were suppliedf to the Berlin-Stettin railway. Four 2-4-0s, six 0-4-2s and ten 0-6-0s were built for the Cordoba and Tucuman railway in 1874. Their main output at this time were 0-6-0STs with inside cylinders, but many with outside cylinders. In 1876 five 0-6-0Ts and seven 2-4-0Ts ere built for the Java Government railway.
An interesting order was from the Admiralty, Chatham for six 1ft 6in gauge 2-4-2Ts. They were designed for trench engines with Handyside's steep gradient apparatus.
A number of home railways were supplied ith six coupled tank locomotives for shunting and goods train duties including the Eastern & Midlands, Whitland & Cardigan, Gwendraeth Valley, and Midland Railways. Nine powerful inside cylinder 0-6-0STs were supplied to the Somerset and Dorset Railway.

The last building that took place by Fox Walker was the Class SWTE tram engines in 1879 followed by four semi-portable horizontal high pressure engines. The last works number was 424 and from 1862 to 1880 approximately 410 steam locomotives were built.
Fox Walker was taken over by Thomas Peckett in 1880 as Peckett & Sons. Peckett & Sons followed on with the well-established industrial saddle tank locomotives, the designs at first being changed but little. The characteristic chimney with copper top, the brass dome and safety valve cover and spring balance safety valves and the shapely cab.
In 1897 a 2-4-2T was built for the West Sussex Railway. It was named Selsey.
Many industrial saddle tank locomotives both four and six coupled, inside and outside cylinder varieties were built and these continued to be the bulk of Peckett's production.
The Schull and Skibbereen Tramway ordered a 4-4-0T which was built in 1905 and named Gabriel On page 177 of Boyd's Schull & Skibbereen Railway there is a footnote which records that Gabriel was the precursor for similar engines for the narrow gauge for New Zealand and the Sarawak Railway. An engine built for New Zealand closely resembling GABRIEL still exists: built in 1923 for the Pukemiro Mine near Huntly it moved to the near-by Rotomaro Mine. Another slightly smaller 4-4-0T was delivered to the Schull and Skibbereen in 1914 named Cocilliation which, for political reasons was afterwards re-named Kent. In the same year two virtually identical locomotives af the same wheel arrangement and gauge were built for the Sarawak Railway named Bulan and Bintang. On all this type outside frames were used for the coupled wheels. Some small 0-4-0Ts were built from time to time known as the Aluminium class with outside cylinders and weighing only 7 tons. They were designed for gauge 2' 6" to 3' 6".
Lowe quoted the specification for the 1094 class. In 1931 an 0-8-0 tender locomotive was supplied to the Christmas Island Phosphate Co.and was the largest ever constructed by the firm. The last steam locomotive was WN 2165/1958 and was a 3ft gauge 0-6-0T for the Sena Sugar Estates in Mozambique. Lowe estimated the total output of steam locomotives by the firm was 1900, but considered that this might be too conservative.
Murray, R.W.
Chairman of Avonside Engine Company at time of his death on 2 January 1917 in Falmouth: see Loco. Mag., 1917, 23, 1.
2013-05-28