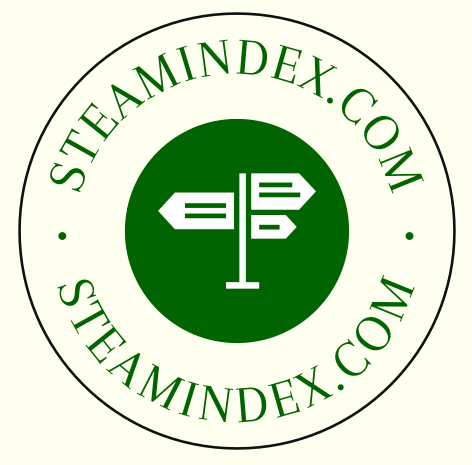 The Stirling family
Engineering ran through the veins of the Stirling family, although the Kirk also drew the most famous member: Robert Stirling, father of Patrick, and famous for his eponymous heat engine: the Stirling engine. James Stirling, brother of Robert, was also a very early locomitve builder
Patrick Stirling was born at Kilmarnock on 29 June 1820 (Marshall) where his father, Robert, is normally cited as being a Minister [of religion] with a strong interest in mechanical things. This is a typical understatement: Robert Stirling was the inventor of the eponymous Stirling engine. Patrick Stirling served his apprenticeship at his uncle's Stirling Foundry, Dundee. This was Stirling's introduction to locomotive engineering, for the Dundee concern built locomotives for some of the earliest Scottish lines, including some 2-2-2s with steeply inclined outside cylinders for the Arbroath & Forfar Railway, later a constituent of the Caledonian. It has been suggested that Stirling's thinking may have been affected by that design, but this seems unlikely. On completing his apprenticeship, Patrick Stirling became a journeyman at the Vulcan Foundry, not mentioned by Marshall, before returning to Scotland initially to R. Napier & Co. (marine engineers Grove), thence he joined Neilson's and became erecting shop foreman there. In 1851 he became locomotive superintendent of the small Bowling & Balloch Railway followed, but this appointment evidently provided small scope for an ambitious young locomotive engineer, for he soon returned to England, to R. & W. Hawthorn in Newcastle. His experience also included periods of marine engine work: for Robert Napier and for Lawrence Hill, the latter of Port Glasgow.
He was then appointed Locomotive Superintendent to the Glasgow & South Western Railway taking up his duties on 3 May 1853, at the age of 33. His salary was £300 per annum. The Company's workshops at Cook Street in Glasgow and Stirling selected the site for new workshops in Kilmarnock which were complete by the end of 1856. At first Stirling had either elected to, or more probably been forced, to accept the designs submitted by locomotive manufacturers, but once the Kilmarnock works were opened Stirling developed 2-2-2, 0-4-2 and 0-6-0 designs and his characteristic domeless boilers.
Brown Great Northern locomotive engineers. Vol. 1 states that Stirling was 6ft 4in tall.
In 1865 Stirling was approached by the GNR, where Stirling's cousin Archie Sturrock was Chief Locomotive Engineer, but the Board attempted to retain him by making a substantial financial offer, but this was declined and this led to (1) the somewaht "ungracious" (D.L. Smith) departure of Patrick Stirling and (2) the appointment of his brother James in his place, initially only for one year.
The departure of Sturrock from the GNR is a complex issue. Some suggest that this took place "under a cloud", but there is ample evidence to thwart this idea, including his involvement in the selection of his successor, his continued residence near Doncaster, and more questionably his retention in the "Doncaster pantheon".
Stirling designed a large fleet of extremely compact and good-looking engines for the Great Northern, but he will be remembered most for his magnificent eight-foot single express locomotives, the first of which, No. 1, appeared in 1870 and is now preserved in the Railway Museum at York. The Stirling singles created intense public interest by their speed capabilities, which were amply demonstrated on the London-Manchester and London-York expresses.
Stirling had strong likes and dislikes. He preferred to see a single wheeler rather than a coupled engine at the head of his expresses, once remarking that a coupled engine at high speed reminded him of 'a laddie runnin' wi' his breeks doun'. It seems that this remark came direct from Stirling to C.F. Dendy-Marshall..
Some commentators state that Stirling's chief difficulty was the very poor Great Northern track, and there are indications that this was not improved until Ivatt demanded changes. This necessitated low axle loads and in consequence his engines had too small boilers and it was only their good design and free steaming that enabled them to accomplish their fine performances.
He also did not favour the domed boiler and all his Great Northern engines were domeless. But the Stirling family seemed to be allergic to domes; his brother James, one-time Locomotive Superintendent of the South Eastern, eschewed them and so did his son Matthew, who occupied a similar position on Hull & Barnsley. Stirling sometimes visited Brighton, where would call upon his friend Stroudley, Locomotive Superintendent of the London, Brighton & South Coast. On one occasion Stroudley asked Stirling why he did not go in for domed boilers. His reply was to the effect that he would not tolerate having something resembling a chamber-pot on his engines!
Brown: Through the, summer of 1889 Stirling suffered from indifferent health, finding himself unable to finish a full day's work. He spent some weeks recuperating at his favourite seaside resort, conducting much of his business by correspondence from the Grand Hotel, Scarborough. Stirling was then aged sixty-nine.
Westwood adds that Stirling's care for their appearance went as far (according to Joy) as refusing to use Joy's valve gear outside because it spoiled the look of them. During the 1895 'Races' one of these engines covered 106 miles at a 60 mph. average with a 100-ton load. Although Stirling himself was the son of a minister, his was an engineering family. His brother James Stirling was locomotive superintendent of the South Eastern Railway and his son Matthew Stirling of the Hull & Barnsley.
Hamilton Ellis observed about Stirling: "It is characteristic of Patrick Stirling that he thoroughly enjoyed himself over the races [to Aberdeen in 1895]. His professional reserve, his Scotch-elder face with the beaky nose and the deadpan expression gave the lie to the love he had for his work. A delightful character in private life, he was well liked by his directorate on the one side and his men on the other, to whom he was a fine, fair leader and a sympathetic boss. On his seventieth birthday the drivers and firemen of Doncaster presented a fountain to their town in his honour. Outside office, Patrick Stirling could be a lively, rough-jocular man who sometimes liked to shock people for fun. He once assailed the solemn Stroudley with an inquiry and a singularly cloacal definition of 'improved engine green'. Willie was not amused. On the other hand the Institution of Civil Engineers obituary notice notes his "retiring disposition".
He was an early member of the Institute of Engineers & Shipbuilders in Scotland, he became a Member of the Institution of Mecnaical Engineers in 1867 and was elected a member of the Institution of Civil Engineers in 1878. He died of pneumonia whilst still in in office on 11 November 1895. Brown Great Northern locomotive engineers V. 1 (p. 115) includes information from Patrick Stirling's grandson Matthew about other memebers of the family who worked as railway engineers..
Nature of Stirling household from 1881 Census: Backtrack 14, 637: son James was at that time an engine fitter living at home. (includes a portrait of father.
Rogers (Chapelon biography) Patrick Stirling of the Great Northern Railway provides, perhaps, the nearest British parallel to Forquenot. Stirling became Locomotive Superintendent in 1866 and remained in office until he died in 1896. Like Forquenot he created a stud of locomotives which had many parts in common and a great similarity of appearance. Again like Forquenot, he was noted for the uniform excellence of his work. Unlike Forquenot his engines (with a notable exception) had inside cylinders. Also unlike Forquenot his engines had a remarkably austere, though handsome, appearance; whilst Forquenot's, with everything on the outside and a polished brass boiler covering, were certainly not austere and were attractive but not handsome. But perhaps Patrick Stirling's chief claim to fame was that he was the first locomotive engineer to fit an express engine with a leading bogie, and his bogie singles with their eight-foot driving wheels, built from 1870 onwards, were probably the most beautiful and most famous engines of their day. In spite of their single driving wheels they hauled trains in their early days of greater weights at faster speeds than locomotives of any other railway, and never, until the end of the century, were they double-headed on a train.
Most importantly his magnificent 4-2-2 No.1 is preserved at the NRM.
See: L.T.C. Rolt, Patrick Stirling's Locomotives (1964).
David L. Smith. Locomotives of the Glasgow & South Western Railway.
Obituary Min. Proc. Instn civ. Engrs., 1895/6, 124, 421-5
Nock, O.S. Railway enthusuast's encyclopedia
Gibbon, Richard and Richard Lamb: 'Running wi'. your breeks down': an investigation of coupling rod resistance in a four-coupled locomotive Early Rlys 2, 232-40.
An attempt to establish moderately scientifically Patrick Stirling's claims for the reduced friction of single locomotives.
Biography by Philip S. Bagwell in Oxford Dictionary of National Biography, 52, pp. 812-13.
Brother of Patrick, and successor to him on the GSWR. Born in Galston, Ayrshire on 2 October 1835. Spent two years with village millwright then apprenticed to his brother, following which he spent a year at Sharp Stewart in Manchester before returning to Kilmarnock where he had become Works Manager before his brother left for Doncaster. In 1866 when Patrick Stirling left for Doncaster James was appointed as Locomotive Superintendent. Whilst retaining his brother's domeless boilers he did adopt the 4-4-0 type..
He eventually (in 1878) left the GSWR for the South Eastern Railway at Ashford. At Ashford he retained the family liking for domeless boilers but introduced the A class 4-4-0, and later the F class 4-4-0. He also introduced the class O 0-6-0 and the Q class of 0-4-4Ts which dominated the suburban traffic of the SER. The R class of 0-6-0Ts survived well into Nationalization being responsible for the traffic on the steeply graded Folkestone Harbour branch: some even managed to retain the characteristic Stirling cab. But Stirling's successors fitted domed boilers. He retired in 1898 and died in Ashford on 12 January 1917. An attempt was made on his life on 29 June 1885: see article by Nisbet in Backtrack, 2010, 24, 670..
Nature of James Stirling household in Ashford, Kent from 1881 Census: Backtrack 14, 637.
David L. Smith. Locomotives of the Glasgow & South Western Railway.
Middlemass, T; The Scottish 4-4-0. 1994.
Ben Webb. Locomotive engineers of the Southern Railway. 1946.
Second child of Patrick and born in Kilmarnock on 27 November 1856. Apprenticed under his father at Doncaster. Employed in Nottingham and Peterborough districts of GNR and appointed Locomotive Superintendent of the Hulll & Barnsley Railway in May 1885 and remained with that railway until it was absorbed by the NER in 1922 when he retired. He died in Hull on 5 October 1931.
His designs followed in the footsteps of his father with the characteristics domeless boilers, but larger locomotives were produced including 0-8-0 and 4-4-0 tender locomotives and 0-6-2T engines which survived into BR days.
Son of Patrick Stirling: at time of 1881 Census was living in Gelding, Nottingham as District Locomotive Superintendent. Backtrack 14, 637.
Robert Sirling , inventor of the Stirling engine and father of Patrick Stirling, presented papers on air engines: Min. Proc. Instn civ. Engrs., 4, 348-61 and 6, 599, yet was also known as the Father of the Church of Scotland. He also patented his inventions. Robert Stirling was born in Methven in Perthshire on 25 October 1790. He studied at Edinburgh University in 1805-6 and was licensed to preach on 4 July 1815, and ordained to the Second Charge at Kilmarnock on 19 September 1816, being translated to Galston, Ayrshire, on 12 February 1824 He died on 6 June 1878 in Galston...
According to D.W. Loveridge Robert Stirling—preacher and inventor. Trans Newcomen Soc., 1979/80, 50, 1-10. he took out patents for his hot/air engine: 4081 Improvements for diminishing the consumption of fuel, and in particular an engine capable of being applied to the moving of machinery on a principle entirely new. This was filed on 16 November 1816. There were furthers patent 5456 dated 1827 and 8652 Air engines of 1840. His brother James was apprenticed to Girdwood & Co. William Thomson, later Lord Kelvin, presented a paper (Notice of Stirling's air engine) to the Glasgow Philosophical Society (Proc., 2, 169-70) on Stirling's improved air engine. It is quite clear tat he did not neglect his ministry for during a cholera epidemic in 1848/9 he cared for his parishioners: "When I was thirsty you gave me drink"..
Description of Stirlings improved air engine. Proc. Instn Civ. Engrs., 1845, 4, 348-61.
Robert Stirling junior
Son of Patrick Stirling: Chief Mechanical Engineer of Anglo-Chilean Nitrate & Railway Co. See Rutherford Backtrack, 2007, 21, 358..
James Stirling (born 1800)
Brother of Robert Stirling (senior: that is the inventor of the Stirling heat engine). Born Methven on 20 July 1800. Died Edinburgh 10 January 1876. (John Marshall) Originally studied for the Kirk, but aprenticed to claude Girdwood as mechanical engineer. Later became manager of the Dundee Foundry which built several locomotives for the Dundee & Newtyle, Coupar Angus and Arbroath & Forfar railways. He left Dundee in 1846 and practiced as an engineer in Edinburgh. See also James Stirling & Co.
Updated: 2011-01-05