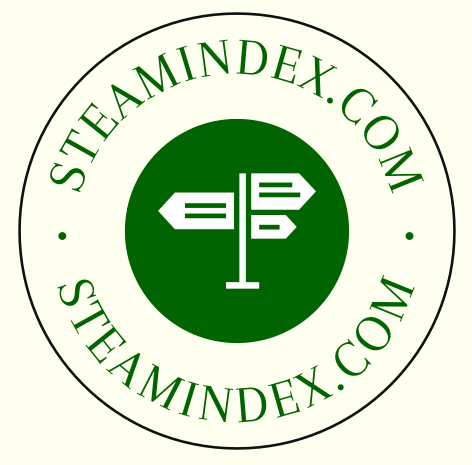 Ralph Wedgwood and William Whitelaw
Wedgwood, Ralph Lewis
Allen states that Ralph Lewis Wedgwood was born at Barlaston Lea, Stoke-on-Trent, on 2nd March, 1874, the third son of Clement Francis Wedgwood and great-great-grandson of Josiah Wedgwood, founder of the far-famed pottery firm bearing his name. He was thus inheritor of the great radical and intellectual traditions associated with Wedgwood and Darwin; his great-uncle by marriage was, indeed, Charles Darwin himself. Ralph was educated at Clifton College and Trinity College, Cambridge, where at the age of 22 he took a first in the Moral Philosophy Tripos. Forthwith he was invited by Sir George Gibb to join the staff of the North Eastern Railway, and accepted without hesitation. That this young intellectual, scion of a distinguished family, should have opted for what might well have seemed to him anything so mundane as railway service is explicable because from his early days, like so many "spotters" of later years, he had developed a deep interest in, and affection for, railways and trains. His brother Frank had been bitten in the same way, and it is not without interest that the latter became a director, first of the North Staffordshire and later of the London, Midland & Scottish Railway.
Ralph Wedgwood was recruited by G.S. Gibb of the NER and started his railway career on Tees-side (on a salary of £120 p.a.), there gaining familiarity with traffic and dock working, and becoming District Superintendent at Middlesbrough in 1902. Then, in 1904, at the early age of 30, he was appointed Secretary to the North Eastern Railway. His interest, however, was in the Traffic Department and a year later, at his own request, he returned to that department as Divisional Goods Manager at Newcastle. In 1911 he became Assistant Goods Manager at York, and succeeded Eric Geddes as Chief Goods Manager on the latter being appointed Deputy General Manager in the same year. When Philip Burtt, the NER Passenger Manager, retired in 1914, Wedgwood added the duties of this office to his own, and in all these appointments thus gained an exceptionally wide experience of the traffic side of railway business.
Then came the First World War, in which Wedgwood volunteered for service, being transferred, after a spell in the Transport Establishment in France, to the Ministry of Munitions. From 1916 to 1919 he was Director of Docks, under the Director-General of Transportation in France, with the rank of Brigadier-General. Much of his life during this period was spent in a sleeping car, and he often used to look back with nostalgia on this existence in such typically railway surroundings. His war service was rewarded by the bestowal of the C.B. and the C.M.G. He then returned to the North Eastern Railway in 1919 as Deputy General Manager, and succeeded Sir Alexander Butterworth as General Manager from the beginning of 1922, finally becoming Chief General Manager of the London & North Eastern Railway from the formation of the Company in 1923.
In 1924 he was knighted, and in 1942, on his retirement from the Railway Executive Committee, a baronetcy was conferred on him. Among many other activities of a busy life, Wedgwood was President of the Confederation of Employers' Organisations for the year 1929-1930, a member of the Weir Committee on Main Line Electrification in 1930-1931, and a member of the Central Electricity Board from 1931 to 1946; he was also Chairman of the Committee of Enquiry into Indian Railways in 1936 and 1937.
As Chief General Manager of the LNER, Sir Ralph was the embodiment of the classical quality gravitas, and, certainly to the younger elements, a somewhat awe-inspiring figure. To some extent this austerity of demeanour and outlook was accentuated by the form of organisation adopted by the company, with the Chief General Manager at the summit of a pyramid, supported by the Area General Managers, who coped with much of the hurly-burly of daily work. But the awe owed much more to the intellectual power which Wedgwood brought to bear on every item reaching his desk, and the lucidity with which his views and judgments were expressed. His letters on major subjects, and his policy directives, were couched in language which had all the force and authority of Papal encycicals. The recipients therefore were under some compulsion to put forth their best into any action that was necessary, or any reply that they were required to make.
But with all this, it must not be thought that Wedgwood ever ceased to be a railwayman to the core. The railway lore acquired in his earliest days, and the practical first-hand experience of railway working that he had gained on Tees-side in the tough first years of his railway life, never left him. Thus he was always able to appreciate every detail of the proposals and plans put before him by his officers, and to master, not only their intrinsic merits, but also their significance in the general scheme of things. The officers sponsoring major schemes, as in discussion he sat opposite them in isolation at his desk, realised that he was just as familiar with what was being proposed as they were.
His great gifts showed at their best when he was in the witness-box. It was no small satisfaction to the railway lawyers when, in any major case, they were to have him as witness. He was always a complete master of his brief, for as a preliminary he would go to the greatest lengths in order to marshal all the relevant facts, foreseeing any possible line of attack that opposing counsel might take. Moreover, his alert mind was proof against any surprise question shaking him in cross- examination, and not infrequently he caused counsel on the other side to retire frustrated. One outstanding tribute to Wedgwood's competence in this field was paid by a former Chief Officer of the London Midland & Scottish Railway, A.J. Pearson, in his book, The Railways and the Nation, in which he wrote: "Sir Ralph Wedgwood's name was a household word on British railways between the wars. One of the beacons of his career was the evidence he gave to the Railway Rates Tribunal in the great revision of railway charges of 1920-1927 when he was in the witness-box day after day under cross-examination. It was a wonderful performance, and his patience and endurance were remarkable", A tribute to his powers also was made by Lord Brabazon when the latter was Minister of Transport during the early part of the Second World War. After sitting-in at a session of the Railway Executive Committee, the Minister remarked that it all seemed very complicated to him, but added that nowhere, even among the top echelons of the Civil Service, had he heard such quick and incisive arguments as those of Sir Ralph.
If, at these Olympian heights, Wedgwood was sometimes felt to be a little aloof from the rhythm of the railway, it was because smoking concerts and similar "get-togethers" were not altogether in his line of country, and it was not his way to assume any unnatural semblance of heartiness. On the other hand the Chairman, William Whitelaw, had a natural gift for presiding acceptably on such occasions, and Wedgwood was therefore wise enough to leave the representation of the higher command as far as possible to Whitelaw at such social events. Nevertheless, behind a somewhat formidable exterior the former concealed a very human personality. His pithy and pertinent comments of any item of news, or his witty sallies provoked by quite ordinary incidents in daily life, were a joy to hear. And when once, in the quiet hours of the day at Liverpool Street Station, he was seen to try walking up a descending escalator, remarking "I've always wondered how difficult it was", one felt that the eternal boy was not far below the surface.
This being so, it is not surprising that the policy of introducing Britain's first high speed streamline train, the "Silver Jubilee", was one for which he was personally responsible. In this he was fortunate in having the collaboration, as Chief Mechanical Engineer, of Sir Nigel Gresley, who produced the fine locomotives and rolling stock needed to make this express and its successors, the "Coronation" and "West Riding Limited", the outstanding success that they were. His admiration for Sir Nigel was great, and the two men, so unlike in many ways, were close friends. On being told of Gresley's untimely death in 1941, Sir Ralph was deeply moved. His comment, so typical of the speaker, might well have been used as Sir Nigel's epitaph: "A great Englishman whose ancestors fought at Agincourt".
Such, in a few words, is a portrait of the man selected to be the Chief Officer of the London & North Eastern Railway for the 16 years from the company's inauguration in 1923. Some have held the view that he was too much of an intellectual and too remote in consequence; others may have felt that by comparison, say, with Sir Josiah Stamp of the London, Midland & Scottish his leadership was too much in the background; nevertheless the general opinion has been that no better appointment could have been made.
Under his guidance a number of large corporations, each with its own traditions and loyalties, were moulded in a comparatively few years into a loyalty to the London & North Eastern Railway without experiencing any of the troubles that beset the LMSR in its early years, which finally made it necessary for the latter company to bring in a personality from outside to accomplish this by no means easy task. Wedgwood saw the L.N.E.R. through the difficult peace years, with the financial anxieties and labour troubles described in later chapters, and when in 1939 the nation had once again to resort to arms because of German aggression it was Sir Ralph, by then retired from railway service, who was selected by the Government to be Chairman of the Railway Executive Committee, charged with managing all the railways of the country. Through his railway life it was a long, rather lonely, and very hard furrow that Sir Ralph Wedgwood was destined to plough, but plough it he did, and looking. back we can see that the furrow was straight.
Some indication of the unusual stature of Wedgwood comes from a comment made in The Diaries of A.L. Rowse where the following extract is indicative: "Dear old Sir Ralph Wedgwood was waiting in the background: I made my way across and we reminisced about my early teaching of Veronica. He was very proud: the bond between her and her father has always been close." According to R.J. Irving (Dictionary of Business Biography) he was a close friend of Ralph Vaughan Williams.
He was a member of the Weir Committee on railway electrification which reported in 1931.
Duffy notes that: Sir Ralph Wedgewood denied one 1928 newspaper report that the LNER intended to electrify part of its route out of Liverpool Street and he claimed that well organised steam-worked rapid-transit services on surface lines had a carrying capacity in excess of any electric railway then working in Britain. Sir Ralph Wedgewood's attitude is typical of senior managers and engineers on the British home railways between the wars.
He was the father of Dame Veronica Wedgwood who was born on 20 July 1910. Wedgwood died at his home, Leith Hill Place, Wotton, near Dorking, Surrey, on 5 September 1956, and was buried at Barlaston (ODNB).
Period piece: a Cambridge childhood by Gwen Raverat (Faber, 1952) includes the undermentioned:
"When I was about seven or eight [c 1892]... our cousins, Ralph and Felix Wedgwood... came up as undergraduates to Trinity, first Ralph and, soon after, Felix. Divine Beings, glorious in their condescension, one or both of them used often to spend whole afternoons playing with us... Sometimes the pirate ship was captained by Ralph, while a land-party, headed by Felix, made great detours, carrying a plank with them, which they threw across the ditches for a bridge, and so turned up in unexpected places and boarded the vessel with incredible valour." "We used to explore the huge cellars under the [Newnham] Grange... and there Ralph taught us how to write our names on the ceiling in candle smoke." "Ralph's innovation lay in playing hide-and-seek out of doors at night." "The climax of all earthly pleasures came when we received a letter from Ralph, written in invisible ink, inviting us to tea in is rooms in Trinity...."
Oxford Dictionary of National Biography entry by Geoffrey Hughes
Whitelaw, William
Born 15 March 1868. Educated Harow and Trinity College, Cambridge. MP for Perth City 1892-95. Director of Bank of Scotland. Chairman of Highland and North British Railways, then of LNER.
Dow in his History of the West Highland quotes a letter from Mr. William Whitelaw to the author where he summed up his unique connection with the Invergarry & Fort Augustus in the following words: "As Chairman of the Highland I was responsihle for opening it and then of closing it; then of opening it again on behalf of the N.B. and finally of practically closing it— I suppose for ever—again; but for the war perhaps the rails would have been lifted." He added: "I shall never forget my meeting with the Chairman and Secretary of the Invergarry Company when I settled the purchase price, including the Fort Augustus Hotel, at £27,000 for an undertaking which had cost nearly £350,000. Some day I may have the pleasure of seeing you when I can tell you the details of that meeting ...!" To the lasting regret of the author, Mr. Whitelaw died before those undoubtedly entertaining details were divulged.
Atkins (Scottish locomotive classes) notes that following the departure of F.G. Smith due to his "excessively heavy" River class Whitelaw temporarily took charge of locomotive affairs and contracted with NBL to build three Loch class 4-4-0s plus three more Castles.
An account of a journey made by Malcolm Blane from Stone House School in Broadstairs to Nairn noted that fog delayed the overnight train from Euston, but the Highland Railway provided a locomotive for the three through coaches which ran as a special only stopping at Pitlochrie, Kingussie and Aviemore. The train regained about 45 minutes and ran through snow-covered mountains in sunshine. The provision of a special train probably reflected the Christmas/New Year festivities including a party shared with the Whitelaw family at their house Monkland. The account was based on Volume 7 of the Diaries of Malcolm Gilbert Stewart Blane held in the Highland Council Archives. Sinclair, Neil T. A Christmas journey in 1904. Backtrack, 2009, 23, 717-19.
Whitelaw must have seemed a strange choice to be Chairman of the new LNER, but his background of serving two impoverished railways was probably an appropriate one in the event. He remained Chairman until 30 September 1938. In 1938 he inherited the main Whitelaw estate, Gartshore (near Glasgow), on the death of his childless eldest brother, Alexander (the claim of his second brother, Graeme, having been bought out after a family dispute). The value of the extensive property was enhanced by mining royalties. (ODNB entry on his grandson). He died on 19 January 1946.
Only the LNER invested in large wagons and introduced over 25,000 with a capacity greater than 20 tons – more than the remainer combined. Whiterlaw would not consider a reduction in freight services on branch lines or in passenger services as he considered that this would enable competitors to gain an advantage. One pearl of wisdom from Whitelaw might be emblazoned on the walls of contemporary franchise holders: "our passengers must be accommodated in an ever-increasing scale of comfort" [Helm Backtrack 11 216..
The LNER Chairman, William Whitelaw, had a connoisseur's appreciation of his native tipple and has been reported as not pleased when he learned that the North Eastern offered an inferior quality of whisky in its restaurant cars. Probably he didn't care much for the GER variety either! Anyway, he took a personal interest in the quality of Scotch to be offered to LNER passengers; there is a note in the minutes of an early meeting of the Hotels Committee to the effect that the Chairman had enquired about the stocks of Scotch whisky held. Geoffrey Hughes Backtrack 12 289.
William Whitelaw was the grandfather of the rather better known, Sir William Whitelaw/Lord Whitelaw, anchor-man for Margaret Thatcher's regime: "every Prime Minister needs a Willie". Locomotives were named after him, and he appeared to deserve that honour. He would seem to be an excellent candidate for a proper biography. Michael Bonavia contributed a short one in the Oxford Companion..
William Whitelaw alongside No. 2573 William Whitelaw at Dunfermline in 1929. With Earl of Elgin and Major Stemp.in R.D. Stephen Steam supreme page 115 upper
Nock, O.S. Railway enthusuast's encyclopedia
2011-01-05