Review of British Transport Treasures

Latest releases:
LNWR ROLL OF HONOUR
Further information
90TH ANNIVERSARY GENERAL STRIKE £2.95 Further information
Dendy Marshall's Early locomotive history
Further information
Evolution of the locomotive engine by Theodore West
Further information
Round the works of our great railways
  Further information
British Railways standard locomotive diagrams
 Further information
History of the Canterbury-Whitstable Railway
Further information
Stratford Carriage Works
Further information


Railways Archive
very useful site for source documents especially official accident reports


Magazine back issues
online service for single issues

Robert Humm of Stamford:
excellent secondhand specialist
Mike Field's index to Southern Railway articles

Latest update: 20 June 2016

Locomotive class index
A1X to Z1, also 0F to 9F and 68XX
Individual locomotives
Shannon and St Martin, so far
Corporate name index
Includes names like Sharp Stewart

Locomotive design

Stanier locomotives

Still puzzled??"
Not found? Improvements?:
steamindex@steamindex.com
Bookshops
publishers?


Frank Jones's diaries (born 12 May 1901)

Greaves index of private owner wagons


Picture in May Backtrack:
Who was the artist?
of this joint LMS & LNER brochure


Smith 4cc compound: fresh insight from Jim Armstrong
Journals (magazines) indexed

Latest Backtrack: May 2016
Fireman at Reading shed and halts

>
Last Railway Archive (No. 50)


Three cylinder Hick locomotive
Sentinel locos at Tottenham

Latest Great Western Railway J.


45XX 2-6-2T


Locomotive Magazine project


Institution of Locomotive Engineers papers

North British Railway Study Group Journal



Transport "connexions" in and to Norfolk?

Links to other websites
Preservation organizations
National Railway Museum
Railway Preservation Society of Ireland
Heritage railways



LOCOMOTIVE ENGINEERS' LIVES
Trevithick
Stephensons
Ramsbottom
   locomotives
Webb
   locomotves
Beyer
Worsdell
   NER locomotives
Matthew Kirtley
   Kirtley locomotives
Johnson
   Johnson locomotives
Churchward
   GWR locomotives
Holden
   —GER locomotives
McIntosh
   — Caledonian locomotives
Aspinall
   L&YR locomotives
Henry Ivatt
   Ivatt locomotives
Sir Nigel Gresley
— P2, V2 etc Pacifics
Sir Williiam Stanier FRS
— Duchess, Class 5, 8F...
Richard Maunsell
—Lord Nelson, Schools, etc
Oliver Bulleid
—Merchant Navy, Leader, etcs
Robin Riddles
—Britannia etc


---

American engineers
Continentsl engineers







better Bowen Cooke page

Ahrons
Knocking Nock
Michael Rutherford
Joy Diaries
Joynt's Inchicore
James Boyd
Glancey's Giants of steam
Peter Townend


Chronology of locomotive history
Reed's 150 years
John Wilson
ARLE designs
Irish locomotives
British locomotive builders

Reference books
BIOGRAPHICAL STUDIES

John Marshall Biographical Dictionary

Oxford Dictionary of National Biography
MISSING PERSONS:
Samuel Waite Johnson;
Robin Riddles
Cuthbert Hamilton Ellis

John Knowles: Steam locomotive resistance


Donations & comments very gratefully received


Joy Diaries
Brian Reed
P.C. Dewhurst (PCD)
Trevithick: update
Beeching, Marples and Serpell
and Harold Wilson (the real villain?)

Locomotive Performance & Efficiency Bulletins (BTC)

Tuplin: eccentric index entries

Sean O'Brien's Train Songs published Faber: acquired Holt Book Shop in Easter Week

Sean O'Brien's view from the train:
we travel through time as well as space on a train



Problems with website please contact:
Webmaster: kevinjones35 at btconnect dot com who unlike Amazon, British Telecom, etc he responds to his e-mails
>

Visual materials

Other images including Bloomer

Kevin Jones (KPJ)

---

Verena Holmes
Publishers
Railway enthusiasts: are they an endangered species?

MORE

Biographies: British locomotive designers
Sir Nigel Gresley
George & Robert Stephenson
David Wardale
Inspecting Officers
Engine drivers

More information please!
Sir David Salomon: electrical genius

Six Bells Junction [rail tours]

Carscapes: very good book: further info

Train times (UK)

Cheap train tickets

Alternative service at Seat 61


SAGE: the poisonous Pergamon of the online age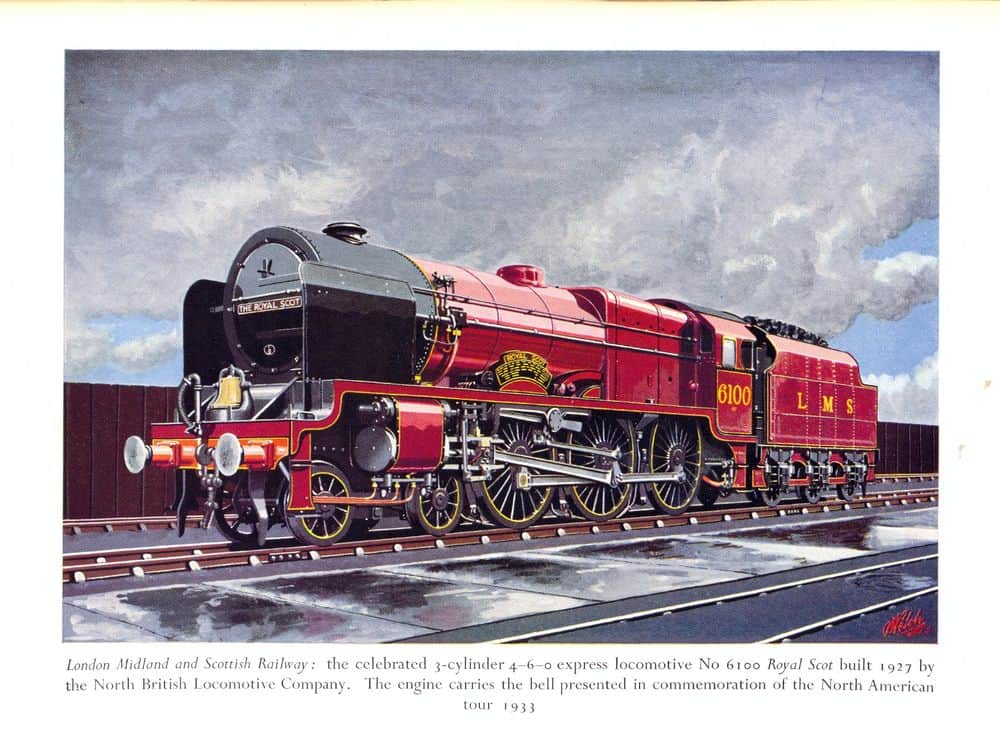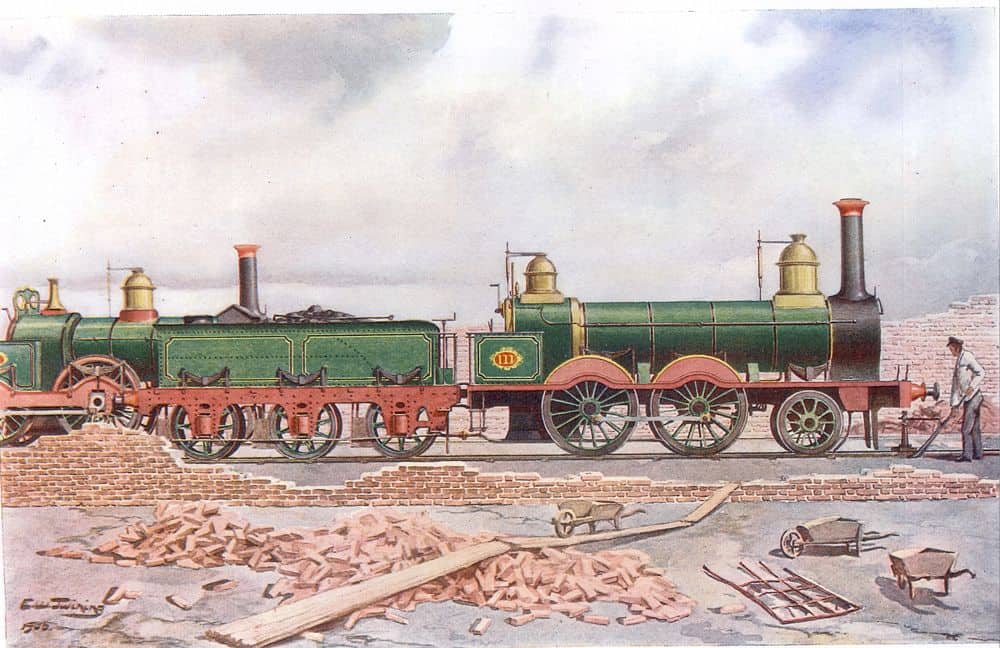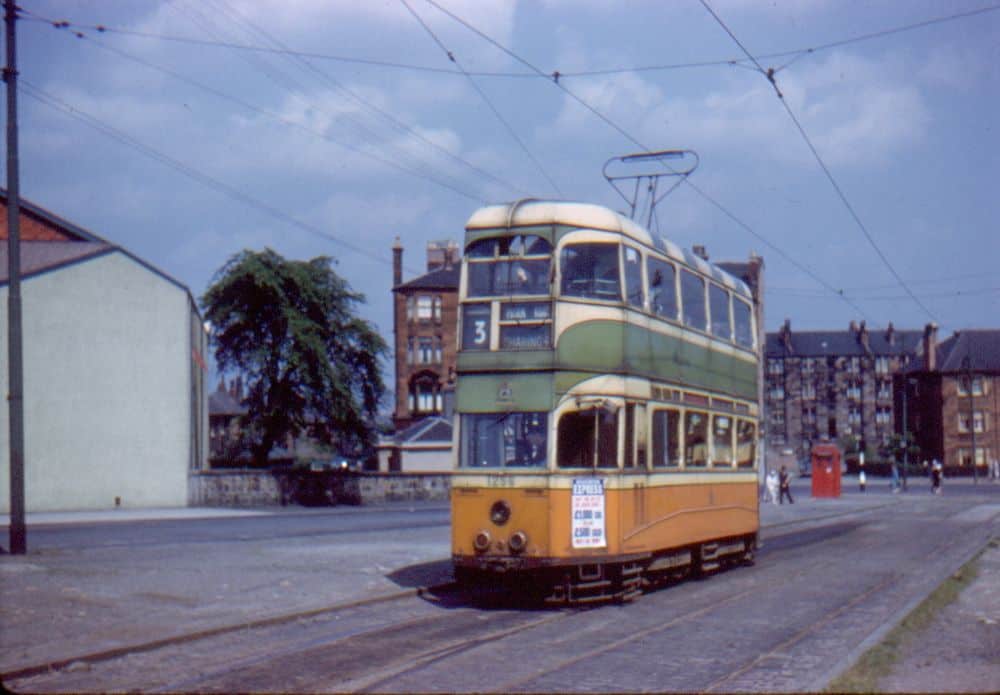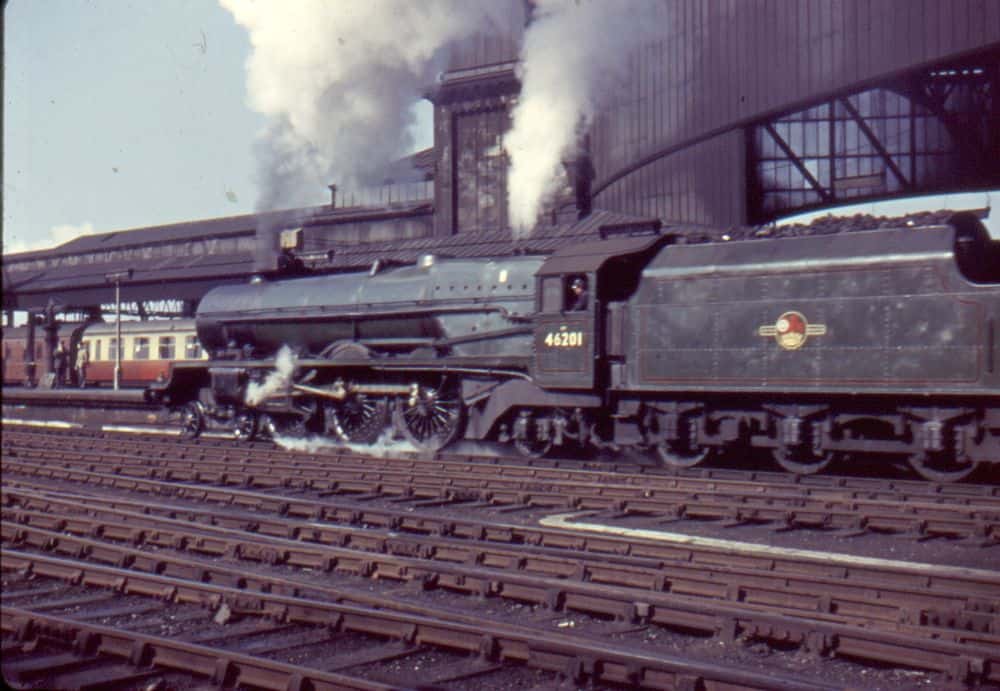 ---
NEWS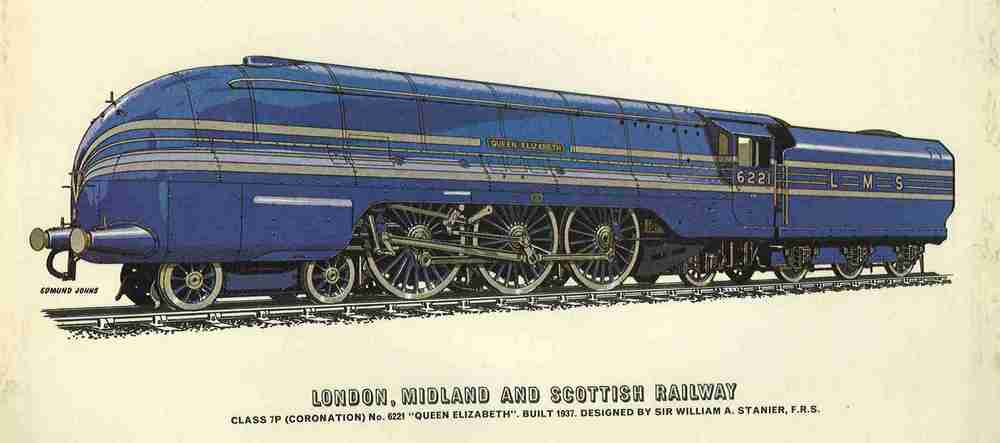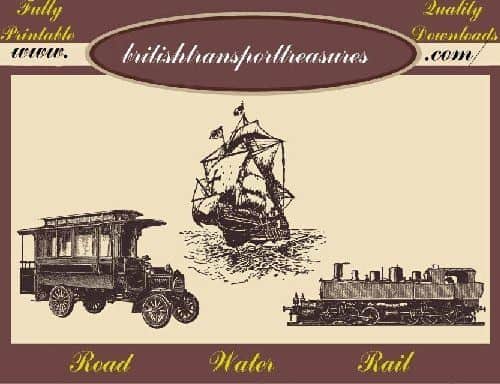 AVAILABLE LAST MONTH FROM BRITISH TRANSPORT TREASURES

Manual of locomotive engineering by William Francis Pettigrew. Charles Griffin Co Ltd. 1899, first edition ebook £4-95p

Available this month from British Transport Treasures
Drummond lectures to enginemen
It  is an arresting image, the volcanic Dugald Drummond standing at a lectern, sober-suited and grave as any Elder of the Kirk, delivering a veritable sermon on the importance of economy in the working of the steam locomotive, before a subdued "congregation" of footplate staff. £3-25
Evolution of the locomotive engine by Theodore West
Drawings of early locomotives originally 1/8 inch to foot scale, but reproduced at 1/20 " to foot when published William Dresser & Sons of Darlington. Each plate has been scanned to  include a ruler so that zooming and or printing can be carried out to the original size if desired. Theodore West was born at Leeds in 1826 of a Quaker family and during his boyhood had watched the Blenkinsop/Murray rack locomotives working on the Middleton railway.  He died at Darlington in March 1898, and had been Chief Draughtsman  at the  NER North Road Works from 1865 until retirement in 1892.  After West's death the Darlington printer and bookseller, Dressers, managed to assemble a set of the broadsheets in good condition to produce this "miniature" edition. The result was this, one of the most delightful railway books published at the turn of the century.    £3.75
Round the works of our great railways
This rather a strange book, the chapters being of very uneven quality, possibly because the material originated as magazine articles, and was then edited into book form by "Anon ".
The status of the nominal contributors is varied too. I do not believe for one moment that the "Arch-Delegator", Wilson Worsdell wrote, dictated or even read the article attributed to him. It refers to "Mr. Worsdell " in the third person,  fails to distinguish  in the photo captions which works is depicted (Gateshead, Darlington and York locomotive works are mentioned in the text, so is York Carriage Works).  A large portion of the text is taken up with irrelevant if mildly interesting detail for example the port if Hartlepool was a major exporter of eggs, and the total number of passenger tickets issued by the NER in a year weighed 39 tons. What? Who in earth asked for such a statistic to be compiled? Why? How was it done?
Those chapters written by more junior loco dept. officials with reputations to make or maintain are much better. (Crewe, Derby and  Stratford).  Quite why a member of the Surveyor's Dept. of the GNR should have been tasked with the chapter on Doncaster is not clear but apart for a digression into the traffic arrangements for Doncaster Race Week, and the town's reputation for butterscotch, it is a good description of The Plant towards the end of the Stirling regime.
Rev. Alfred H. Malan (1852–1928), was another of those late Victorian/Edwardian ecclesiastical "Railwayacs" who cultivated the friendship of senior railway officials belonged to the same clubs, and moved in the same social circles. Malan was certainlypersona grata at Paddington and Swindon, and was granted unprecedented access to record the twilight of the broad gauge in his superb photographs. Few better choices could have been made for a writer to describe Swindon at the start of a new era.   £3.95
British Railways standard locomotive diagrams
Booklet card covers 11"x 6", pp. 42, five of diesel shunters, three of loco numbers by class, 34 of the so–called 12 classes of   British Railways "Standard" steam locomotives. Originally bound by three rivets (there's confidence!)  replaced by "star" paper fasteners as the amendments  were issued. For the full story of the weak management, political infighting and personal arrogance, which led to the disgraceful expenditure of tens of millions on these largely unnecessary locomotives, see Gourvish, Terry British Railways, 1948-73: a business history. 1986. This is an account untainted by the rose tinted spectacles of a steam locomotive enthusiast… The very week that the Commission ordered the first of the "Derby Lightweight" DMUs, Riddles was demanding additional funding to develop a "modern" system of steam push-pull operation….
" As Riddles has observed, 'fortunately for me those other boys were so engaged on their own jobs that I could simply say to the Executive, "I'm going to do this" and I did it . . . I think we were left a lot to our own devices'"  -Gourvish  p.54   £3.25
History of the Canterbury-Whitstable Railway
The Rev. Reginald Bruce Fellows (1871-1948) being a Roman Catholic priest did not qualify in the latter category, so far as is known, but he was an active writer on railway subjects in the 1930s and 1940s, in magazines and newspapers. This is one of a handful of delightful histories of individual early railways published in the first four decades of the 20th century, before the formula of large slabs of text interspersed with two or three signatures of small, often badly cropped half tone blocks became the norm in the 50s and 60s "Canterbury and Whitstable" is a typical example of quality railway publishing, well designed and printed on good quality paper throughout. £3.95
LNWR ROLL OF HONOUR £5.00>
To mark the centenary of the greatest sea battle (Jutland) May 1916 and the start of the greatest land battle (The Somme) June 1916, we are offering a download of the London & North Western Railway "Roll of Honour". In August 1914 the LNWR employed around 95,000 men of whom 31,742 either volunteered or were called up for military or naval service in the Great War, representing about 34% of the total. Of these 3,719 were killed or died on active service. This beautifully designed and printed book lists the names of the fallen, their grade, station employed at, and naval or military rank. Victoria Cross awards have a special page. There is colour page of British and foreign honours awarded and the names of recipients. A further page records war work done by the LNWR, with an illustration in colour of an LNWR railway ambulance train.  

90TH ANNIVERSARY GENERAL STRIKE
The LNER and the 1926 Strike – a Collection of Facsimile Documents, With Notes by Stuart Rankin, Marking the 50th Anniversary. Published by the Public Relations Department, British Rail Eastern Region, 1975 Until the National Railway Museum Education Department got into its stride, British Rail received thousands of letters every year from schoolchildren , teachers and students ("Dear Sir, I am doing a project on railways, please send me as much free material as you can") the majority of which were handled by the Regional Public Relations Departments. In each was a small section dealing with public enquiries, applications for photographic permits, visits to loco depots and to loco works, (before they became the responsibility of Workshops Division), sale of used tickets, photographs and drawings, and loan of films. The section also organised special events, promotional competitions and arranged facilities for film and broadcasting companies. Money was scarce in the 60s and 70s so using the resources of the excellent off-set reprographic department at York HQ, a range of free leaflets and booklets was written and published. 1975 was a particularly busy year – ("Rail 150") – there were dozens of publications on sale by commercial firms, but they were priced beyond the pocket of most schoolchildren, so we filled the gap with two or three attractive off-set booklets made available free of charge. At the beginning of 1976 we started to get lots of letters from older children and students seeking information about the General Strike in 1926 – a particularly hot topic in NE England because of sabotage by striking miners resulting in the derailment of "The Flying Scotsman" train. However it was a sensitive topic on the railway even after 50 years. I attended a retirement presentation, by George Potter, York District Traffic Supt. to an elderly clerk in the late 60s, and in his speech, Potter said "I am sure Arnold would like me to tell you that he remained loyal to the Company in the General Strike". There was an audible gasp from the audience and the retiree blushed bright red.  Two of his "workmates" both several years younger, cut him dead and refused to speak to him before he left at the end of the week. Dealing with the topic obviously required some sensitivity. As it happened the LNER itself provided the answer.

Stratford Carriage Works
Rather pretentiously named this in fact an illustrated description of the Works at Stratford and Temple Mills, suitable for distribution to visitors. The rather precise dating suggests a specific occasion was in mind perhaps a visit by a group of engineers but if so I have not been able to establish any thing further. (Similar booklets were produced by the L&Y for Horwich – July 1907 and the LNWR for Crewe – July 1903. Again I have not been able to establish anything further).  There are a couple of features of particular interest in the Stratford publication. An illustration shows suburban carriages being sawn in half lengthways, to widen the bodies so that extra seats could be crammed in. This was the reverse of a technique which Mr.Holden had picked up earlier in his career when employed by the Great Western Railway and broad gauge carriage bodies were being cut in half to be remounted on standard gauge running gear. Also the Great Eastern was in the midst of a flirtation with the oil-firing of steam locomotives and a fueling point is shown. £3.95
Mugby Junction
The classic collection of short stories with a railway theme set in and around "Mugby Juncton" – a thinly disguised Rugby. The subject matter ranges from a gently blossoming romance between a middle aged bachelor   and a young disabled school mistress, through the supernatural "The Signalman", then the savagely comic satire of the Refreshment Room whose Manageress travels to the Continent researching new methods of being rude and disobliging to her customers. The spy story concerning the theft of the Prime Minister's Dispatch Box would have made a good plot for a Sherlock Holmes story three decades later. During the course of the tales there are insights into the way the railways were worked in the years of their youth from the Lampman walking the carriage roofs dropping freshly lit oil lamps into a hole above each compartment, to the working of the first Travelling Post Office in the days before mail was picked up and dropped off at speed. £2-05
Dendy Marshall's Early locomotive history
These two essays are an essential starting point for anyone studying or beginning to research the early history of the steam locomotive. The run-up to the Railway Centenary Celebrations in 1825 saw a flurry of research and publications relating to the early history of railways. One of the features to emerge was that the "pre-history" of the railway and the locomotive was much more complicated and extensive than had previously been thought. As Dendy Marshall shows, by early 1830, just prior to the opening of the Liverpool and Manchester Railway, over 50 steam locomotives of varying sophistication and utility had been built. £4-05


Review of British Transport Treasures
Dad's briefcase formed my introduction to railway literature. The two most regular items were the orange-covered and rather dull Railway Gazette and the slightly less dull Modern Transport. Both contained occasional items of interest. Hidden in odd cases of the case there might be more exciting items like the publicity material prepared for the LNER streamlined trains and one especially memorable item from the LMS a frontal view of a streamlined Pacific with doors which opened to reveal the smokebox, or was it text? It was the opening doors which impressed.
Remarkably some of these items still form part of a chaotic personal collection: these include all of George Dow's histories, On Either Side and the Nock booklets to "celebrate" Thompson's standard classes. On Either Side contains a remarkable map of the LNER's main lines to Scotland, Manchester and East Anglia: the last terminating in Yarmouth with Norwich being served by a network of branch lines.
On Either Side has recently been reprinted, but many of these items are now available to download from the British Transport Treasures website for modest cost. They range from single page publicity items to quite substantial books: and prices range from about 50 pence to £5. The latter include most of Dow's histories published by the LNER: these must have been a difficult task to scan as extensive use was made of flimsy folded pages for diagrams and tabulations. A few quite substantial books with hard covers are also available notably Bird's Locomotives of the Great Northern Railway, Chapman's Twixt rail and sea (a Great Western publication) and Burtt's classic The Locomotives of the London Brighton and South Coast Railway of 1903.
Limited sampling is provided; and there are the usual basket and check-out facilities. A percentage of the takings is given to Help for Heroes. It appears to be an excellent method of building up a collection of railway literature without the problems of physical storage. The collection is always growing; and its creator, Stuart Rankine, a retired railway officer, is a frequent contributor of e-mails, most recently about bloomers committed by Hamilton Ellis on his carriage panel painting of a Bloomer. He has now scanned Pettigrew's Manual of locomotive engineering. 3rd edition. London: Griffin. 1909. 356pp with many illustrations and it deserves to be added to many collections.

The Transport Ticket Society.
The Transport Ticket Society marks its creation 50 years ago by offering 2014 membership at a discounted rate of £12.50 (UK), £22.50 (overseas), representing a cut of about 50% on its previous rates. The Society, formed in 1964 through the amalgamation of two similar societies, has a long history of researching and studying tickets and fare collection systems. Today the development of electronic forms of ticket issue for many forms of transport presents different challenges and opportunities to operators and enthusiasts alike. The Society provides members with an extensively illustrated, monthly Journal, which includes wide-ranging news of ticket matters for all modes of transport in the UK and abroad, along with historical articles relating to tickets and issuing systems from times past. Monthly distributions of road, rail and other tickets are offered to members and twice-yearly postal auctions of historic tickets are held. Meetings take place regularly in Manchester and Brighton together with other venues from time to time. For further information and an application form, visit the Society's website www.transport-ticket.org.uk or contact the Membership Secretary at 6 Breckbank, Forest Town, Mansfield NG19 OPZ (stephenskeavington@msn.com).
---
Preserved railways/Heritage railways
Bluebell Railway
Bo'ness & Kinneall Railway
Didcot Railway Centre
Festiniog & Welsh Highland Railways
Gloucestershire Warwickshire Railway
Keighley & Worth Valley Railway
Llangollen Steam Railway
Middleton Railway Trust
Nene Valley Railway
North Norfolk Railway
North Yorkshire Moors Railway
Scottish Railway Preservation Society
Scottish Tramway & Transport Society
Strathspey Railway
Severn Valley Raiway
More informative site abut SVR
Talyllyn Railway
Towcester SMJ
West Somerset Railway Company
Watercress Line
---
Breakdown Crane Association
Cumbrian Railways Association
Caledonian Railway Association
Glasgow & South Western Railway Association
Highland Railway Society
North British Railway Study Group checked 30 January 2015: still excellent site
Lancashire & Yorkshire Railway Association
Great Eastern Railway Society
Gresley Trust
Historical Model Railway Society (HMRS)
Contains many further references to sources of information: checked 1 February 2015.
Industrial Railway Society
Well conceived site: in bibliographical terms this is a paradigm for what a properly organized historical organization should do as all its out-of-print journal material is available online together with sufficient details to order in-print material.
Irish Railway Preservation Society
Kidderminster Railway Museum
LMS Society: checked 30 January 2015: still excellent site
The Locomotive Club of Great Britain is self-evident in its aims
London & North Western Railway Society
London & South Western Railway
Midland Railway Association
Midland Railway Centre [Buutterley] website
Norfolk Railway Society
North Eastern Railway Association
Contains a considerable amount of bibliographical information, which may be accessed in EXCEL or HTML.
Railway & Canal Historical Society: DOES NOT RECIPROCATE LINK
Railway Correspondence & Travel Society (RCTS) is one of the main enthusiast bodies in Great Britain
Signalling Record Society
Stephenson Locomotive Society is the oldest (established 1909) enthusiast society
Vintage Carriages Trust & Museum
Warwickshire railways
---
Steam railways/locomotive projects
Societies
A1 Steam Locomotive Society
Advanced Steam Traction Group
Clan Line preservation group
Cock o' the North recreation group
Old permanent way group