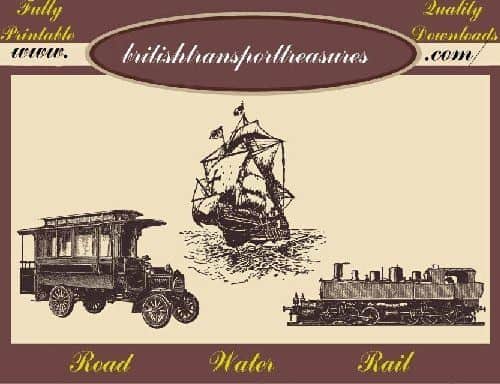 Review of British Transport Treasures
Latest releases:
Man behind the Treasures (Stuart Rankin)
Young's Timothy Hackworth
See also existing steamindex entry
THIS:- Aspects of railway architecture
Architects page
PER RAIL (Great Central presentation to customers)
Further information

Stockton & Darlington Miscellany£3.95
Further information
Centenary in retrospect by Randall
Further information
Programme of ceremonies £2.95
Further information
The Construction of the Modern Locomotive, by George Hughes. Assistant in the Chief Mechanical Engineers Dept., Lancashire and Yorkshire Railway. E. & F. N. Spon, 1894 Further information

The Story of the Royal Scot, London Midland and Scottish Railway, 1933. [ebook]
Further information

The Evolution of the Steam Locomotive, by G. A. Sekon, Railway Publishing Co. 1899 [ebook] £3.25p
Further information

The Manufacture of Locomotives and Other Munitions of War, 1914-1919 – The North British Locomotive Co. Ltd., n.d. but ca. 1920. [ebook]

GREAT WESTERN RAILWAY Special Centenary Number, Railway Gazette, 30 August 1935 [ebook]
Further information

Railways Archive
very useful site for source documents especially official accident reports


Magazine back issues
online service for single issues

Magazine Exchange
online service for single issues

Robert Humm of Stamford:
excellent secondhand specialist

Mike Field's index to Southern Railway articles

Transport non-connexions in Norfolk?

Donations & comments very gratefully received


Preservation organizations
National Railway Museum
Railway Preservation Society of Ireland
Newcomen Society
Heritage railways: MANY ERRORS!

Transport Ticket Society

Recent Barnby Moor bridge replacement: digital images taken by Matt Murray: new bridge emerging but wiull Scunthorpe survive

Recent Transport Treasure
A History of the Great North of Scotland Railway. By Sir Malcolm Barclay-Harvey.
The Railways of England, by W.M. Acworth, John Murray 1889 [ebook]
Authorship
Ahrons
C.J. Allen: stop watch No. 1
Phil Atkins
James Boyd
George & Andrew Dow
Ossie Nock: the Annie S. Swan of railway lit?
Brian Reed
Michael Rutherford
Glancey's Giants of steam
Wm Pett Ridge
NEWCOMEN SCAM
Graces Guide
See brief review
Oxford Dictionary of National Biography
Joy Diaries
Joynt's Inchicore
Chronology of locomotive history
Reed's 150 years
John Wilson
ARLE designs
WANTED Information about W. Wells: who was he?
And qualifications of contributors to Backtrack on locomotive design

Irish locomotives

Midland Record
Any hope of borrowing some of later Issues?

St. Andrews
---
Biographies: British locomotive designers
Sir Nigel Gresley
George & Robert Stephenson
David Wardale
Inspecting Officers
Engine drivers
Verena Holmes: lady loco engineer
Publishers
Railway enthusiasts: are they an endangered species?
Six Bells Junction [rail tours]
Carscapes: very good book: further info
Train times (UK)

Cheap train tickets

Alternative service at Seat 61
Train Songs
Other images including Bloomer

Kevin Jones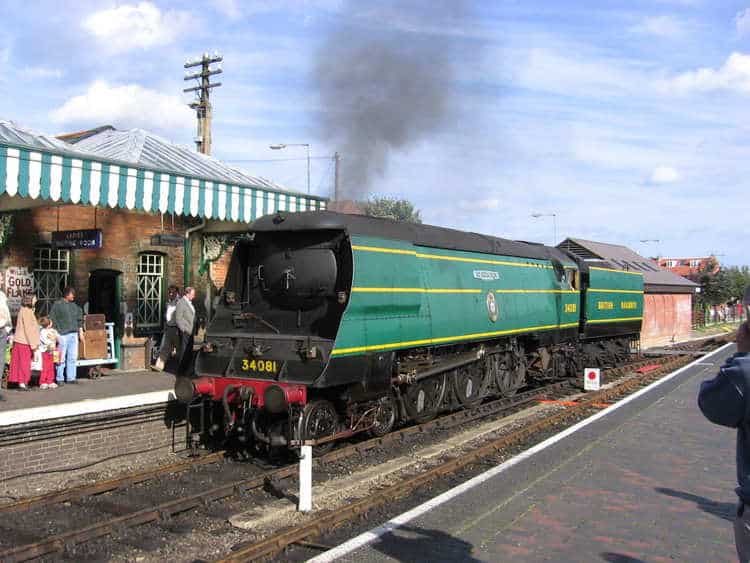 Sean O'Brien's Train Songs published Faber:

Sean O'Brien's view from the train:
we travel through time as well as space on a train Whitaker: father & son: error
PROFESSIONAL MEMOIRS
Counter pressure tests on B17 (Robson paper)
Tuplin: eccentric

Roland Bond
Cox of LMS/British Rail
Holcroft of GWR and Southern

Trevithick
George Stephenson & eminent son: Robert
Ramsbottom
   locomotives
Webb
   locomotves
Charles Beyer
T.W. Worsdell
   NER locomotives
Matthew Kirtley
   Kirtley locomotives
S.W. Johnson
   Johnson locomotives
Churchward updated
   GWR locomotives
James Holden
   GER locomotives
McIntosh
   Caledonian locomotives
Sir John Aspinall
   L&YR locomotives
Henry Ivatt
   Ivatt locomotives
Nigel Gresley
   Gresley Pacifics
   Ivatt locomotives
Stanier locomotives
Maunsell locomotives
Bulleid locomotives
Riddles locomotives
Counter pressure tests on B17 (Robson paper)
Brian Reed
P.C. Dewhurst (PCD)
Cloud anthology Hugh Le Fleming: artist
Jonathan Clay's Locomotive portraits
John Knowles: Steam locomotive resistance
Adrian Tester & the 4F & more Oxford Dictionary of National Biography
Trevithick: update
Beeching, Marples and Serpell
and Harold Wilson (the real villain?)

Locomotive Performance & Efficiency Bulletins (BTC)