Welcome
Visitor Number


Steamindex is now more than ten years old!

STEAMINDEX
Mission statement revised Easter 2015


9 September Her Majesty Queen Elizabeth reopens Border Railway powered by No. 60009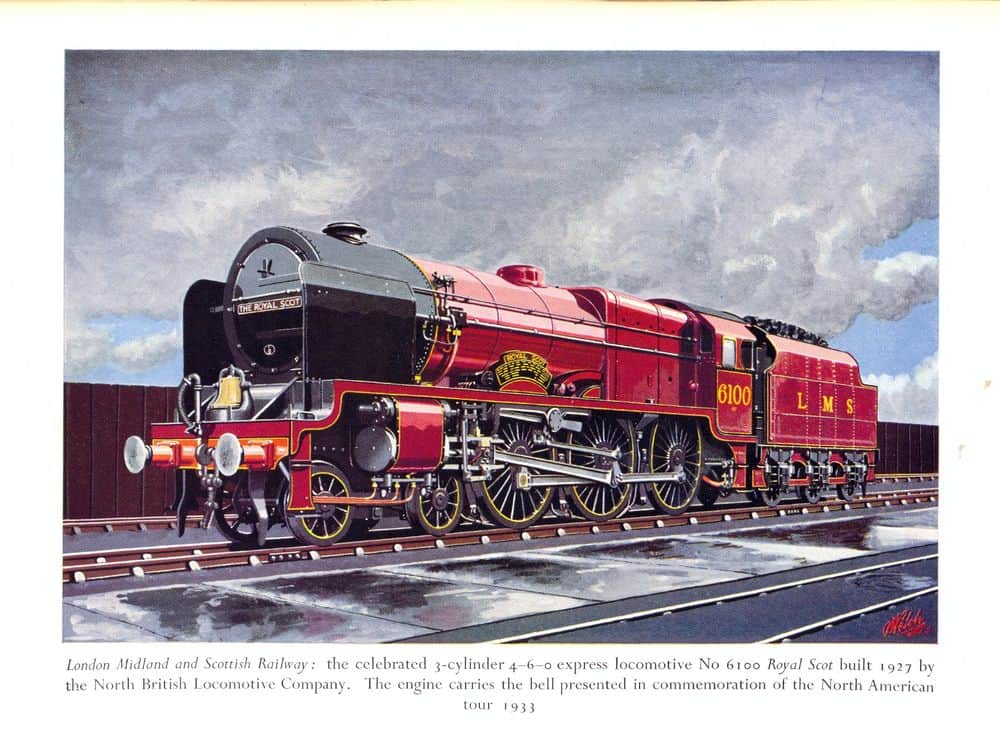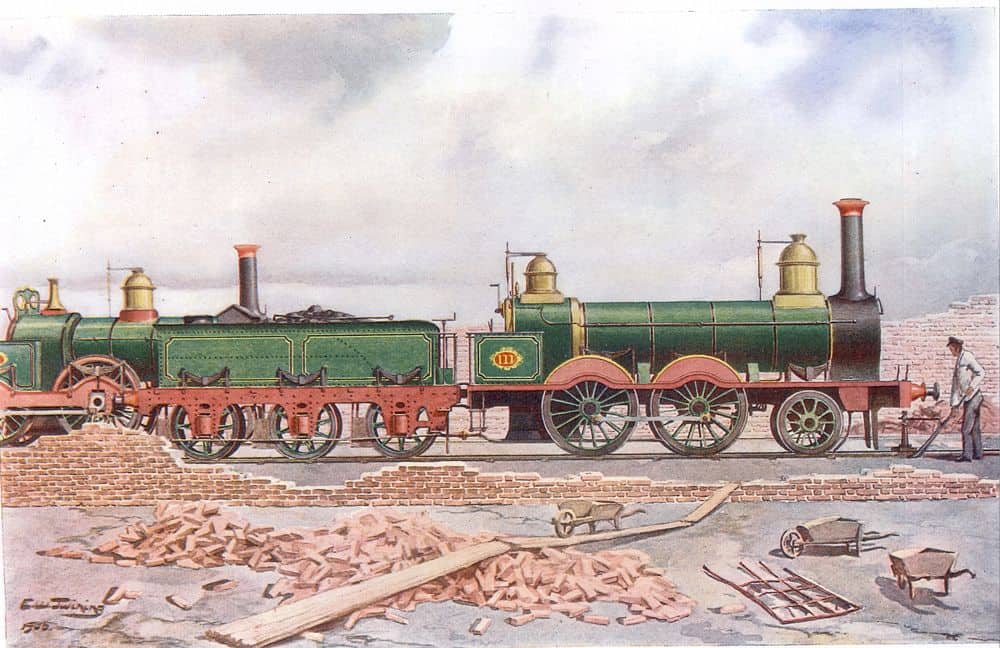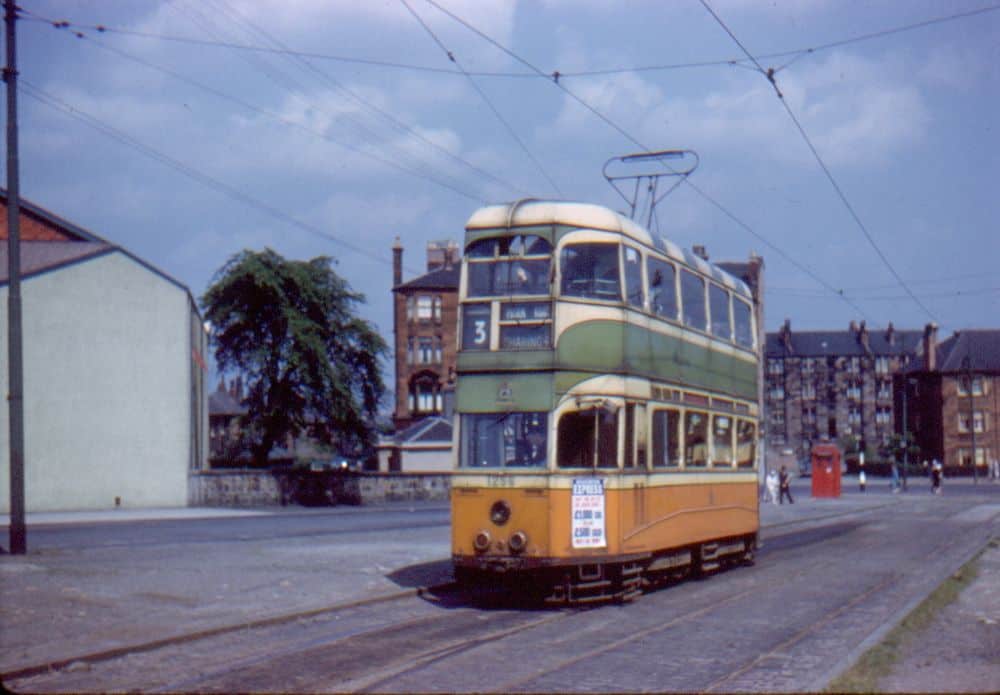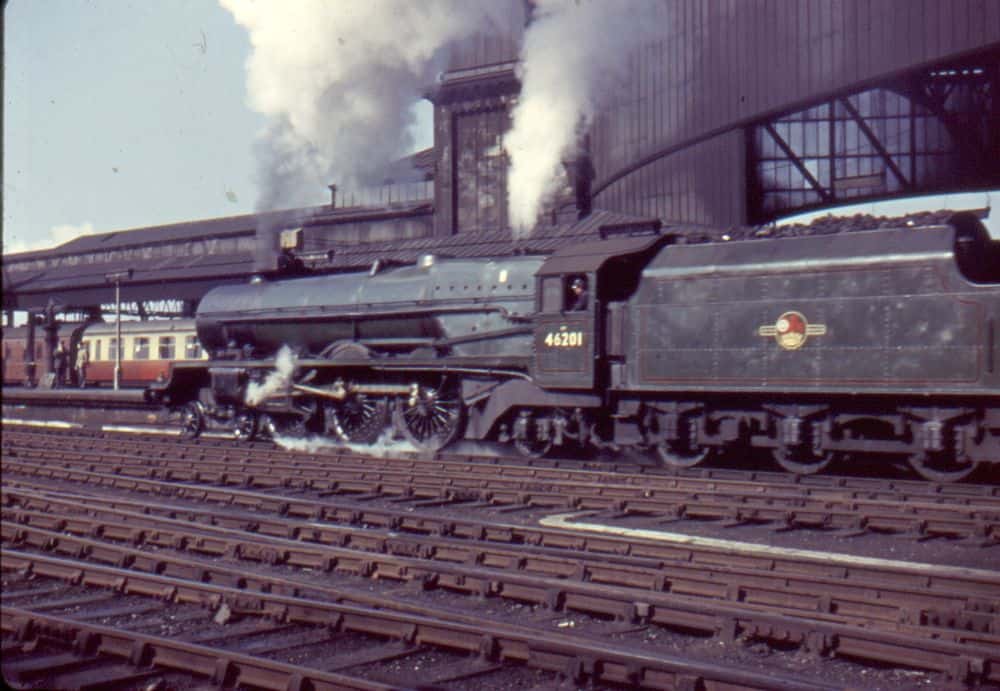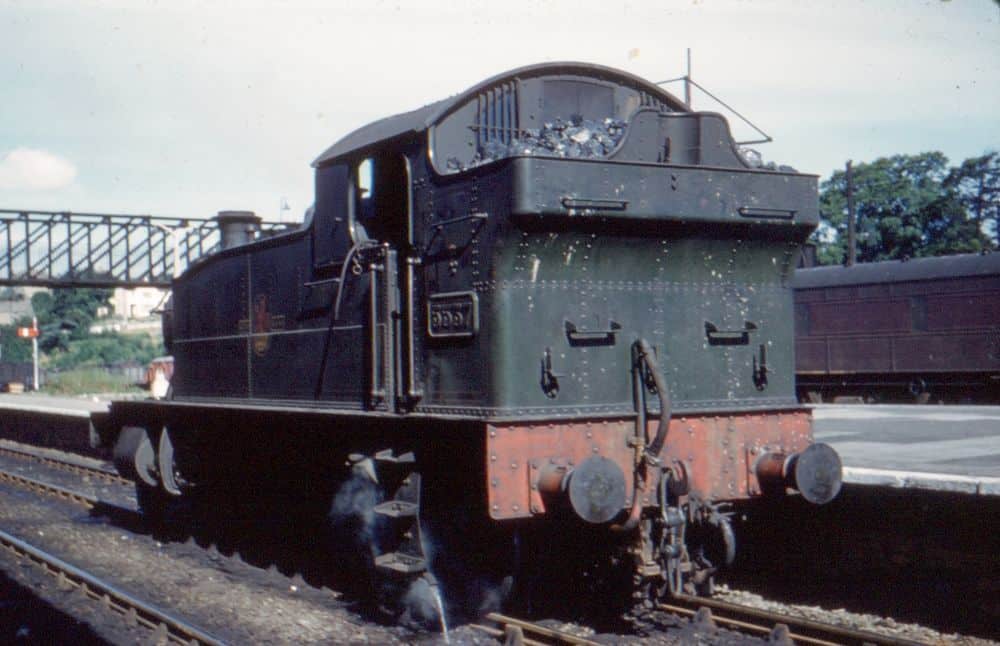 ---
NEWS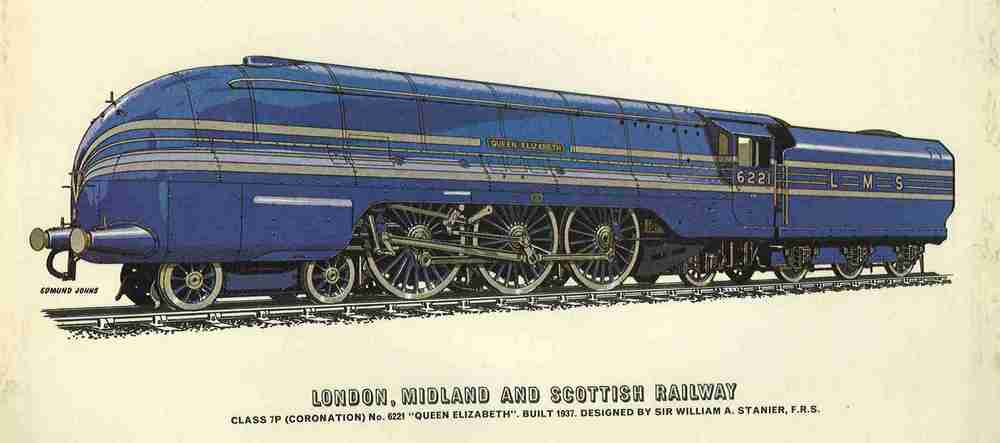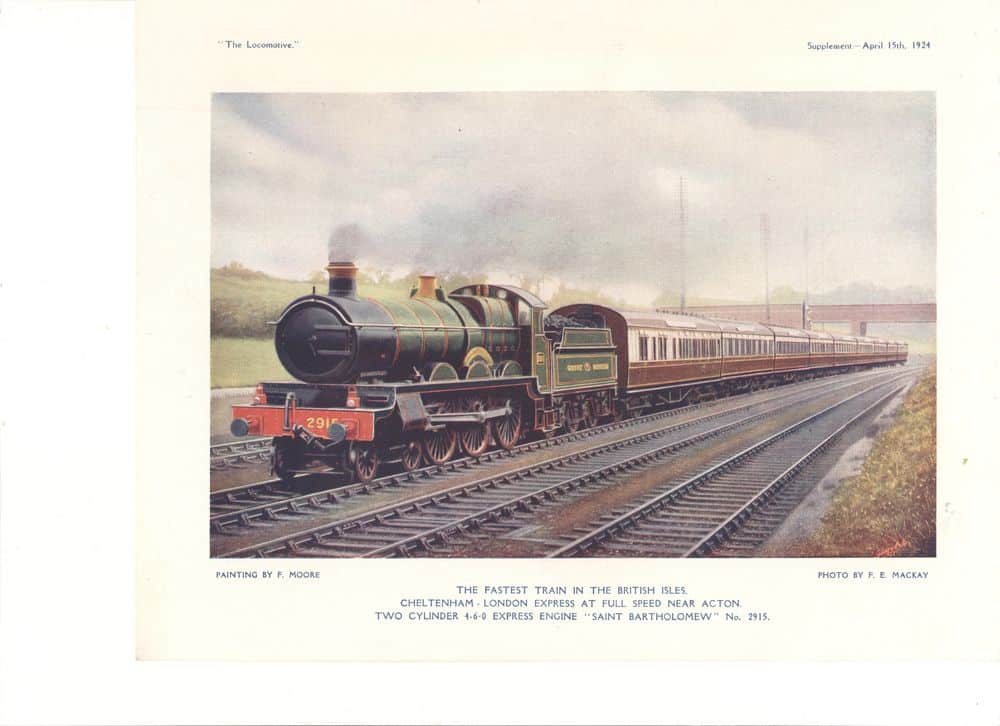 Clare Pope
Several readers have commented on the editorial in the last issue [of Archive]. The words were written whilst I was going through the last few weeks of my wife's terminal illness. Sadly we only had four months after diagnosis and in those months both my life, and the workings of BDL, were turned upside down. Clare had been behind the business wholeheartedly since day one back in March 1994. For many years she posted out all of the subscription issues and gradually took on the role of Company Secretary and accountant, as well as proof-reading the majority of our publications. For those of you who had the need to telephone the office it would undoubtedly have been Clare that you spoke to.
I am thankful that early in our relationship Clare learnt to share my interest in railways, both full size and model, and in industrial history. This was aided by the fact that she was introduced gradually to both subjects on our many walks through the Forest of Dean when, on what was supposed to be a nice wander through the trees, I would suddenly disappear into the undergrowth to explore some stonework, a waste heap or the site of a siding or tramroad.
Clare was immensely proud of what BDL has achieved and was delighted when we picked up the Ian Allan 'Railway Book of the Year' award in November, we just wish she had been able to be with us.
For the last ten years Clare & I worked harmoniously side-by-side in the BDL office — time for which I am extremely thankful — but it is now a very quiet place. Ian Pope

Review of British Transport Treasures
Dad's briefcase formed my introduction to railway literature. The two most regular items were the orange-covered and rather dull Railway Gazette and the slightly less dull Modern Transport. Both contained occasional items of interest. Hidden in odd cases of the case there might be more exciting items like the publicity material prepared for the LNER streamlined trains and one especially memorable item from the LMS a frontal view of a streamlined Pacific with doors which opened to reveal the smokebox, or was it text? It was the opening doors which impressed.
Remarkably some of these items still form part of a chaotic personal collection: these include all of George Dow's histories, On Either Side and the Nock booklets to "celebrate" Thompson's standard classes. On Either Side contains a remarkable map of the LNER's main lines to Scotland, Manchester and East Anglia: the last terminating in Yarmouth with Norwich being served by a network of branch lines.
On Either Side has recently been reprinted, but many of these items are now available to download from the British Transport Treasures website for modest cost. They range from single page publicity items to quite substantial books: and prices range from about 50 pence to £5. The latter include most of Dow's histories published by the LNER: these must have been a difficult task to scan as extensive use was made of flimsy folded pages for diagrams and tabulations. A few quite substantial books with hard covers are also available notably Bird's Locomotives of the Great Northern Railway, Chapman's Twixt rail and sea (a Great Western publication) and Burtt's classic The Locomotives of the London Brighton and South Coast Railway of 1903.
Limited sampling is provided; and there are the usual basket and check-out facilities. A percentage of the takings is given to Help for Heroes. It appears to be an excellent method of building up a collection of railway literature without the problems of physical storage. The collection is always growing; and its creator, Stuart Rankine, a retired railway officer, is a frequent contributor of e-mails, most recently about bloomers committed by Hamilton Ellis on his carriage panel painting of a Bloomer.

The Transport Ticket Society.
The Transport Ticket Society marks its creation 50 years ago by offering 2014 membership at a discounted rate of £12.50 (UK), £22.50 (overseas), representing a cut of about 50% on its previous rates. The Society, formed in 1964 through the amalgamation of two similar societies, has a long history of researching and studying tickets and fare collection systems. Today the development of electronic forms of ticket issue for many forms of transport presents different challenges and opportunities to operators and enthusiasts alike. The Society provides members with an extensively illustrated, monthly Journal, which includes wide-ranging news of ticket matters for all modes of transport in the UK and abroad, along with historical articles relating to tickets and issuing systems from times past. Monthly distributions of road, rail and other tickets are offered to members and twice-yearly postal auctions of historic tickets are held. Meetings take place regularly in Manchester and Brighton together with other venues from time to time. For further information and an application form, visit the Society's website www.transport-ticket.org.uk or contact the Membership Secretary at 6 Breckbank, Forest Town, Mansfield NG19 OPZ (stephenskeavington@msn.com).
---
Preserved railways/Heritage railways
Bluebell Railway
Bo'ness & Kinneall Railway
Didcot Railway Centre
Festiniog & Welsh Highland Railways
Gloucestershire Warwickshire Railway
Keighley & Worth Valley Railway
Llangollen Steam Railway
Middleton Railway Trust
Nene Valley Railway
North Norfolk Railway
North Yorkshire Moors Railway
Scottish Railway Preservation Society
Scottish Tramway & Transport Society
Strathspey Railway
Severn Valley Raiway
More informative site abut SVR
Talyllyn Railway
Towcester SMJ
West Somerset Railway Company
Watercress Line
---
Cumbrian Railways Association
Caledonian Railway Association
Glasgow & South Western Railway Association
Highland Railway Society
North British Railway Study Group checked 30 January 2015: still excellent site
Lancashire & Yorkshire Railway Association
Great Eastern Railway Society
Gresley Trust
Historical Model Railway Society (HMRS)
Contains many further references to sources of information: checked 1 February 2015.
Industrial Railway Society
Well conceived site: in bibliographical terms this is a paradigm for what a properly organized historical organization should do as all its out-of-print journal material is available online together with sufficient details to order in-print material.
Irish Railway Preservation Society
Kidderminster Railway Museum
LMS Society: checked 30 January 2015: still excellent site
The Locomotive Club of Great Britain is self-evident in its aims
London & North Western Railway Society
London & South Western Railway
Midland Railway Association
Midland Railway Centre website
Norfolk Railway Society
North Eastern Railway Association
Contains a considerable amount of bibliographical information, which may be accessed in EXCEL or HTML.
Railway & Canal Historical Society: DOES NOT RECIPROCATE LINK
Railway Correspondence & Travel Society (RCTS) is one of the main enthusiast bodies in Great Britain
Signalling Record Society
Stephenson Locomotive Society is the oldest (established 1909) enthusiast society
Vintage Carriages Trust & Museum
Warwickshire railways
---
Steam railways/locomotive projects
Societies
A1 Steam Locomotive Society
Advanced Steam Traction Group
Clan Line preservation group
Cock o' the North recreation group