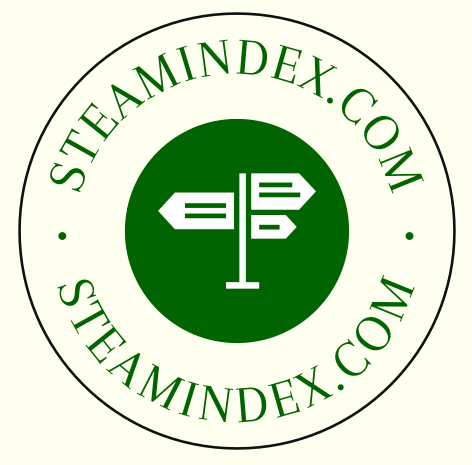 Archive Issues 10 to 19
Back issues (where available): www.lightmoor.co.uk
Ironmaking in Wellingborough. Andrew Swift. 2-17.
Ironmaking in Wellingborough lasted from 1853 to 1962, but iron-working in Northamptonshire goes back to Roman times and is probably noted in Domesday - ferraria at Gretton and Corby, and iron was worked in Rockingham Forest in the twelth century. The lack of local coal was a problem until railways arrived. Thomas Butlin established the modern industry by an experimental furnace in Northampton in 1852, followed by theEast End Works in Wellingborough in 1853. This achieved low fuel consumption and low cost pig iron. New works followed: Irthlingborough Works, the Glendon Iron Co., and Rixon's Iron and Brick Co. at Finedon. By 1909 underground mining was being used. The depression and Coal Strike of the 1920s caused problems, but the works were reconstructed in the 1930s and output rose during WW2 and reached a peak of 200,000 tons in 1955. Stanton Ironworks, which in turn were acquired by Stewarts & Lloyds, had taken over the works by 1939. There are no remains. Illus.: MR express headed by 2-4-0 and 4-4-0 pass ironworks c1905; boiler explosion; groups of workers (identified) several; metre gauge ironstone conveying wagons; portrait of Horace Wallis taken on 23 October 1962 - a foreman carpenter and collector of source illustrations.
The A - Z of Sailing Craft: C is for Coble. Edward Paget-Tomlinson. 18
Used between Tweed and Humber: formerly sail, now motorized. Literature cited.
J. Harris - sole owner: Part Two. Anne and Bill Thomas. 19-31.
Part 1 see Issue 9 page 53. Part 3 see Issue 11 page 10. Brayton Domain Co. No. 4 Pit (Wellington). Had exchange sidings with Solway Junction Railway and some of about may have been shipped from Silloth. Illus. chaldron wagons; NBR 'Jubilee' wagon and NER 8 ton hopper wagon (with enlargement); M&CR wagon No 1517 with extended backboards to enable coupling to chaldron wagons; Andrew Barclay 0-4-0ST Master Hugh; Clydesdale horse with chaldron wagons; female coal pickers; underground: mechanized hewing, endless rope haulage and pit ponies.
The Weaver Packets. Edward Paget-Tomlinson. 32-49.
Naturally navigable to Pickerings from Mersey. An Act of 1721 empowered the construction of eleven weirs and locks above Frodsham Bridge to Winsford, 18 miles 6 furlongs. A Royal Commission of 1906/11 suggested continuing to Wolverhampton as did a report of 1943. Main purpose was to serve Cheshire salt industry. The Anderton boat lift provided accessd to the Trent & Mersey Canal. It was dredged to a depth of 12 ft. The packets were steam barges which hauled flats (dumb barges). Joseph Verdin was the large producer of packets. There were few compounds and no condensers. Stephenson link motion was employed. The Salt Union was the main operator. Brunner Mond carried soda ash from Winnington. Brunner Mond became ICI from 1937. All traffic is now easing congestion on the motorway notwork. Illus.: J. & R. Stubbs wooden packet Priscilla at Hunt's Locks c1900; Vale Royal at Hunt's Locks c1900; Salt Union packet National, Two Sisters (dumb barge) and Salt Union's lauch Pacific at Hunt's Locks, c1910; West Point with W.H. Stott's Nova being loaded with bagged salt and with Salt Union's Burmah alongside; salt loading at Anderton into Vale Royal, 1914; panorama Newbridge salt works, Winsford - Pacific in picture; Winsford: Burmah and Pacific in posed shot; Frances Poole in Brunner colours in Yarwood's yard in 1923; engine room of Herald of Peace (Watt Bros engine); loading salt from chutes (shoots? in caption) into Constance at Anderton; Brunner Thistle at Vale Royal Locks in 1938; ICI Anderton (1945); Osmium at Hayhurst bridge, Northwich, early 1950s; Herald of Peace towing Florence (wooden flat) out of Hunt's Locks, 1950s; Brunner Madge below Northwich, 1950s; Hunt's Lock on 25 March 1957 with Caledonia, Scotia and Opus; Crescent (Brunner Commodore vessel); Gwalia at Hunt's Lock in September 1956; Weaver Belle and Gowanburn in Anderton Basin on 4 July 1956.
Puzzle Page. 50.
0-4-4ST and signalbox. (PC posted September 1904). top.
Ogmore Vale South signal box: see Michael Dunn Issue 11 page 45.
Boat with crane. middle.

Blast furnace demolition. bottom.

Follow Up. The Rattlebrook Peat Railway, Dartmoor. R.W. Kidner. 51,
See Issue 9 page 30 top: horse-worked connected Bridestow (LSWR) station with peat workings. Map.
Inbye: Archive's Letters Page. 52.
Blast furnaces. Philip Riden.
See review in Issue 8 page 47: takes issue with reviewer's comments concerning data for Seend.
Reaching the parts that 4x doen't. Derek Gillingham
Appreciative comment from Australia
Puddings and bridges...V. Darnell.
Criticism of lack of maps, also date cited for Scherzer Rolling Lift Bridge in Issue 9 page 42.
What's in a name? Gordon Rhodes.
See illus. in Issue 9 page 39 of Marfleet: letter writer's grandfather was skipper of Marfleet and father crewed for him. See Issue 11 page 46 for informative letter from Edward Paget-Tomlinson..
Puzzle page replies. J.K. Almond.
See Issue 8 page 40 top: suggests not Farnham gasworks but Cleveland kiln for calcining iron ore!
Puzzle page replies. Bill Bleasdale.
See Issue 9 page 30 middle: Barrowford Top Lock near Colne on Leeds & Liverpool Canal.
Reviews. 53.
Historic Mellingriffith[: an account of Pentyrch Iron Works and Mellingriffith Tinplate Works]. Edgar L. Chappell. Merton Priory.
Reprint of book first published in 1940. The tinplate works was still operating when written. "Essential and enjoyable reading".
The industrial development of South Wales, 1750-1850. A.H. John. Merton Priory.
Reprint of research report written whilst author was a Rhondda Research Student at Cambridge in 1930s. "Very much a reference work and classic of its type."
'...Bogs and inundations.' Iain Miles. Somerset Industrial Archaeology Society and Westonzoy-land Engine Trust.
Drainage of Somerset Levels: "excellent value".
The people of Essington. Jim Evans & Michael Albutt. First Author.
Social history of village near Woverhampton. Includes a postmill and Holly Bank Colliery: "text is entertaining"
Steam in South Wales. Volume 5. East & Mid Glamorgan. Michael Hale. Welsh Railways Research Circle.
Last decade of steam: "Lightweight historically but it's cracking stuff nevertheless!"
Gatwick Airport: Part Two. Post war development. John King. 54-64.
Gatwick Airport railway station with beehive behind in 1948; and with 2-BIL and aircraft; view from terminal roof with de Havilland Dove and Airspeed Oxford and 6-Pan behind (last highly retouched); restaurant in 1948; redevelopment of Gatwick Racecourse station with signalbox in foreground, 1950; Station and new terminal under construction 5 July 1957; 27 September 1957; 14 November 1957; 17 January 1958 (with 2-NOL); 5 March 1958; and as completed; 1976 aerial view; August 1980 aerial view with Cocorde below; and further work; November 1981 with new satellite under construction. 11 June 1986 Croydon Airport Society with model of beehive, Alan Marlow, the Architect and Sir Peter Masefield, former Chairman of BAA, also relatives of some of pioneers.
Archive Issue 11 (September 1996)
Bugsworth Basin. Alan J. Findlow 2-9.
The Peak Forest Canal & Tramway was authorized by an Act of 28 March 1794. The aim was to convey lime and limestone from Dove Holes quarries to Manchester. Bugsworth was the furthest point taht could be reached by canal. The writer recognizes three stages in the development at Bugsworth: 1795-1815; 1815-1846 and 1846 to 1870. In 1846 the canal was leased to the Sheffield, Ashton-under-Lyne and Manchester Railway, subsequently MSLR/GCR and in 1925 the LNER obtained an Act of Abandonment., following which the buildings were mined for stone and the rails were lifted, metals were removed during WW2. Subsequently there has been restoration. Illus.: Lower Basin with canal boat (1880-1900); Wharfinger's office and entrance c1890; Annie (boat 498) Lower Basin, c1890; Lime kilns 1880; Lower Basin and arm c1928; Limestone pens c1890; Bugsworth Village with narrow boat labelled Great Central Railway.
J. Harris - sole owner: Part Three. Anne and Bill Thomas. 10-24.
Part 1 Issue 9 page 53. Part 2 Issue 10 page 19. Brayton Domain No. 5 Colliery. Protracted negotiations with Leconfield Estates. Deepest of the Harris pits, developedb on the Maryport side of Aspatria station on the Maryport & Carlisle Railway. Production began in 1912 and ended on11 April 1942. Illus.: pit under construction; sinking crew; shaft bottom; driving main roadway; setting timbers with Jack Braithwaite, timberman, and William Hillary, overman, hewers; deep pumping; brick stopping; shot drilling; endless rope haulage; pit bottom; winding engine house; tipplers; picking belts
The Quaker's Yard & Merthyr Joint Railway. Edward A. Evans. 25-43.
Personal record, rather than detailed history. Act of 18 August 1882. Opened 1 April 1886. Ran up the western flank of the Taff valley through Aberfan. Table of signal boxes. Illustrations.:
Quaker's Yard (High Level) station pre WW1 page 25
Quaker's Yard (High Level) in 1930s;
Quaker's Yard (High Level) looking east in late 1940s,
Quaker's Yard (High Level) looking west with No. 6115 on Vale of Neath train 28 September 1963 page 27 lower
Vale of Neath and Joint line viaducts at Quaker's Yard in 1910 (Penydarren Tramroad and Cefn Glas Siding signal box both visible) page 28
plan and elevation of Joint line viaduct (originally published Railway Engineer); same viaducts with timber supports post 1918. page 29;
Joint Line viaduct post abandonment on 10 August 1955 (Glamorgan Canal in foreground) and from Cefn Glas page 30
Mount Pleasant or Nixon's viaduct c1905 page 31
Merthyr Vale Colliery c1910 (2 views) page 32
Merthyr to Quaker's Yard auto-train at Ynysygored being propelled supposedly by 57xx; page 33
Aberfan station c1905 and c1910; page 34
Troedyrhiw station c1905 with Glamorgan Canal, QYMJ and TVR visible page 35
Castle Colliery 1913 page 36;
Abercanaid station 1905 page 38 upper;
RR 0-6-2T departing Abercanaid c1922 page 38 lower
K class 0-6-2ST No. 76 North of Abercanaid c1922 page 39 upper;
Cyfartha Crossing Junction c1925 page 39 lower;
GWR 0-6-0ST with auto-trailer passing Cyfartha Crossing Junction signal box, c1925 page 40 upper;
Mardy Junction on approach to Merthyr on route of Vale of Neath; Brecon & Merthyr and QYMY trains over TVR line on 2 May 1964 page 40 lower;
Cyfartha steelworks in 1894 (part of Crawshay empire) page 41;
Merthyr High Street station in 1900s with LNWR carriages and GWR wagons page 42 upper; ;
Merthyr High Street with GWR 2069 (2021 class) and TVR carriages, 1909; page 42 lower;
Rear of Merthyr station signal box (demolished 1912) page 43 upper
entrance to station with tramline and overhead visible, 1920s page 43 lower
See "follow ups" in Issue 12 page 47 from R.A. Cooke opened earlier than stated herein: Rhymney Railway opened 31 Deecember 1884 to Cyfartha works. Northern part built on Crawshay's Gethin Railway which ran as far south as Castle Pits. On opening GWR ceased to exercise its running powers between Quaker's Yard and Merthyr. LNWR ran over northern part of Joint Line until 14 September 1920.and from Stephen Rowson: Crawshay sold out interest in Glamorgan Canal in 1884, thwarted by Marquess of Bute's dock activities in Cardiff..
The A - Z of Sailing Craft: D is for Doble. Edward Paget-Tomlinson. 44.
Medway boat (doble rhymes with coble), similar to Thames Peter boat intended for fishing with seine net to catch whitebait and eels. Bibliography.
Puzzle Page. 45.
Ogmore Vale. Michael Dunn.
See Issue 10 page 50 top. Ogmore Vale South signal box.. Confirmation of location (Robin Simmonds: Issue 12 page 21)
"Wye Valley" railway bridge. top

SS John Miles. middle
Location: Portslade in Shoreham Harbour: vessel owned Stephenson Clarke & Co for carrying coal: see Roy Fenton (12-21)
Goods yard with barrels. bottom.

Inbye: Archive's Letters Page. 46
More on Wilkinson locos at Plymouth. John Fletcher.
Plymouth Devonport & District Tramway: notice of sale by tender, Contract Journal 7 September 1887. Writer asks where were the four locomotives between 1887 and 1900/01 when arrived at Swanscombe.
Llantrisant. Tim Edwards.
See Issue 8: 0-6-0PT passing junction with Cowbridge line
Barge matters. Edward Paget-Tomlinson.
See letter in 10 page 52 from Gordon Rhodes about Herbert Rhodes and Humber keels: Archivist of Humber Keel and Sloop Preservation Society and its journal Slabline.
Follow Up. The S.S. Hayle aground. 47.
On Hayle Bar in 1913
Follow Up. The Cornwall. Pat O'Driscoll. 48.
Further views of ship, its inmates on deck and in the band.
Reviews. 51
Ships in Focus Record. Issue No. 1. twice pa. John Clarkson and Roy Fenton.
Includes article on Lowestoft's railway tugs.
Collieries of the Sirhowy Valley. Rayner Rosser. Old Bakehouse.
Social history & conditions.
Memoirs of a Victorian master mariner. Captain Hilary Marquand. Merton Priory.
Guernsey seaman, who later became a ship-broker in Cardiff and died of smallpox in 1872.
A locoman's log. Bill Alcock. Silverlink.
Well written book, it forms an excellent read. Started work at Ryecroft shed Walsall in 1937; moved to Alsager depot, then to Saltley in 1941 where he became fireman (what was in the air there that made them write?) and worked on DMUs through New Street.
The Hay & Kington Railways. Gordon Rattenbury & Ray Cook. RCHS.
exhaustive study of the tramroads which ran through Breconshire & Herefordshire to serve the town of Hay-on-Wye. "excellent book".
The Auchenharvie Colliery - an early history. Three Towns Local History Group. Richard Stenlake.
Robert Cunninghame constructed Saltcoats harbour in the 1680s and attempted to link it to the colliery by canal. "Strongly recommended".
Cunard's Shellworks, Liverpool. Wayne D. Cocroft and Ian Leith. 53-64.
WW1 factory employing mainly female labour. Photographs held by Royal Commission on the Historical Monuments of England and taken by Bedford Lemere and Co. Photographs show working conditions, including use of duckboards (p. 57): see letter from John L. Wells (12-21) and further letter in Issue 13 page 36 from John Day who noted that wooden boards were to protect operatives from swarf, Foden steam lorry run by Ministry of Munitions and manned by soldiers loading shell cases (page 59); ropes round bases of shells (grummets) (page 61) and badges ON WAR SERVICE (page 63) (see letter by Brian Edwards (12-21) protective clothing (insisted upon by Ministry of Munitions), and canteen. See also letter from Ken Sheale in Issue 13 page 37 which mentions rope grommets for packing shells ('grummets').
Archive Issue 12 (December 1996)
John Tatchell [obituary]. Neil Parkhouse and Ian Pope. 1.
Fellow postcard collector and railway enthusiast John Tatchell, or 'Tatch' as we knew him died as the result of a brain tumour on the evening of 29 September 1996, at the tragically early age of 45.
The Severn Trow. Colin Green. 2-20.
Author shows that the Severn saw water-borne trade in the Bronze Age. There was considerable Norse influence. More recently the Thames & Severn Canal influenced design. Difficulties were experienced in entering port in flat-bottomed boats and there tended to be two types of boat: one for sea-going andf the other for rivers and canals. Coal was main cargo, but salt was carried from Droitwich and limestone was also carried. Spry is preserved. The Ironbridge Gorge Musuem is interested as William was constructed at the Brown Yard in Ironbridge in 1809Illus.: Chepstow Castle in 1880s (Francis Bedford , phot.); Alice; Cardiff Docks c1910 showing Caroline with steamer Portia leaving; map; Bathurst Basin, Lydney Harbour c1895 with Jane (built Bridgnorth); Cumberland Basin, Bristol c1890 with Superb (built Broseley); Sharpness in 1912 with two unidentified trows also shows grain elevator vessel Leitrim; Cardiff 1936 Iron Duke (steam collier) towing trow into harbour; Jonadab (Newport 1848) at Welsh Back Bristol in 1936, in full sail off Portishead in 1890; as motorized in Lydney Harbour in early 1950s and as beached outside in 1973; Industry (Chepstow 1873,as rebuilt 1893) in full sail; Spry in full sail off Potishead and as now preserved at Gloucester; Avon Gorge c1850 showing several quarries and trows; several trows at Purton; trow with Gloucester Cathedral in background; Gloucester Docks c1935 with Harriet and Industry (dumb barges); Bullo Dock (with MR wagon unloading coal through end door loading into trow Finis (Brimscombe 1881); Finis also at Newnham with ferry jetty and boats; Sharpness Docks, c1914; Buffer Wharf Chepstow in 1953 with Victory and motorized ketch; See also (16) page 26 for further photographs taken on Wye near Symonds Yat.
Inbye: Archive's Letters Page. 21.
Ogmore Vale South. Robin Simmonds.
See Issue 11 page 45 (Michael Dunn): cites Michael Hale's Steam in South Wales (vols. 1 and 5): date 1902–1904. Postcard view at bottom of page claims to be "another view" of Ogmore Vale signal box, but was Caedu signal box: see Michael Dunn letter Issue 13 page 37..
Puzzle page. Roy Fenton.
See Issue 11 page 45 (middle): location of John Miles is Portslade, River Arun, Shoreham Harbour: ship was collier built for Stephenson Clarke & Co.
The Cunard Shellworks, Liverpool. John L. Wells.
Duckboards (page 57, Issue 11) prevented damage to feet by swarf and slipping on cutting fluid.
The Cunard Shellworks, Liverpool. Brian Edwards.
Ropes tied round bases of completed shells were known as grummets (11-61) (to protect them in transit). Badges worn by workers (11-63) were form of distinction and had to be returned after leaving employment, but were permitted to be retained from December 1918.
The widening of Taff Vale Viaduct at Quakers Yard. Edward A. Evans. 22-4.
1862: work in progress: view looking towards Naviagtion House.
Wildmans of Willow Mill, Caton. Phil Hudson & James Price. 25-31.
General article on mills of Caton area Issue 7 page 48. Manufacturers of bobbins and brush heads.
The A - Z of Sailing Craft: E is for Emsworth Smack. Edward Paget-Tomhinson. 32
Nonpareil of 1896: built James Duncan Foster: 97 feet long: oyster smack with steam capstans. Echo of 1901: 110 ft long: auxiliary screw - steam powered for scallop dredging.
Graving Docks; their history, design & operation: including a detailed look at the construction of the King George V Graving Dock at Southampton. L.A.S. Cooper. 33-44.
Author's father was a consulting civil engineer for the Southern Railway graving dock. Based on Thesis for University of Southampton. Includes reproductions of pencil drawings by Sydney R. Jones which were included in a commemorative brochure for the opening by King George V and Queen Mary on 26 July 1933. Notes include the preference for stone blocks to mass concrete and on the design of keel blocks. The contractors were Edmund Nuttall and John Mowlem. This replaced the floating dry dock described in Issue 4 page 21. Illus. include the large pumps, Queen Elizabeth in dock. See also letters in Issue 13 page 37 from Victor C. Darnell on the use of shores, and from Ken Sheale on two serious accidents.. Aerial photographs taken prior to Royal opening on 26 July 1933.
Reviews. 45-6.
Newport Transporter Bridge. Falcon D. Hildred. Newport County Borough Council.
"The text is concise and informative, and the picture reproduction is good but most of all the drawings make this book a must. Delightfully cvoloured..."
Trawling with the lid off. John Nicklin. Aurora Enterprises. Pat O'Driscoll.
Author was former Distant Water skippers. First went to sea in a coal burner from Fleetwood. Great power of trawler owners. Lack of security, danger and discomfort for crews.
The New Regard. No. 12: the journal of the Forset of Dean Local History Society.
Annual
Yorkshire Historical Quarterly. Vol. 2 No. 1.
Exploring Cornwall's Tramway Trails. Vol. 1. The Great Flat Load Trail. Bob Acton. Landfall. Dennis Parkhouse.
Another cracking 'walks' book
Waterways in the making. Edward Paget Tomlinson. Landscape.
For those who like E P-T's drawings this book is a delight.
Railways in camera, 1860-1913. Robert Linsley. Alan Sutton. Neil Parkhouse.
"A high proportion of the pictures are of accidents and sit uncomfortably with views of newly opened stations and gleaming engines. The reproduction is often poor... this book is just not good enough". See also letter from Ted Gray in Issue 13 pp. 37-8
Follow Up. 47-8.
The Quaker's Yard & Merthyr Junction Line. R.A. Cooke.
See Issue 11 page 25 et seq: opened earlier than stated therein: Rhymney Railway opened 31 Deecember 1884 to Cyfartha works. Northern part built on Crawshay's Gethin Railway which ran as far south as Castle Pits. On opening GWR ceased to exercise its running powers between Quaker's Yard and Merthyr. LNWR ran over northern part of Joint Line until 14 September 1920. See also letters from Stephen Done and R.W. Kidner in Issue 13 page 36.name of Castle Pit reflected proximity of Cyrarthfa Castle.
The Quaker's Yard & Merthyr Junction Line. Stephen Rowson. Illustration on page 48
See Issue 11 page 25 et seq: Crawshay sold out interest in Glamorgan Canal in 1884, thwarted by Marquess of Bute's dock activities in Cardiff. See also letters from Stephen Done who lived in dwelling in foregound of illus..
'Temples of Steam': The art of the pumping station. Kew Bridge Steam Museum. 49-64.
Kew Bridge filter beds being cleaned 1950; Crossness Works nearing completion in 1864 (engraving); Crossness interior; Streatham Well Pumping Station interiors (9 October 1943); Bratch Pumping Station, Wolverhampton, c1910; Ryhope Pumping Station, near Sunderland, 1963; Abbey Mills Pumping Station, 1865 (engraving), also interior views and front elevation; pp 55-56 exterior and interior of unknown pumping station: see letters in Issue 13 page 36 from Nigel Facer and Michael Perrins which identify location as Headingl;y Pumping Station, Leeds; Bestwood Pumping Station, near Nottingham (several views): see letter in Issue 13 page 36 from Frank D. Woodall believed that engines were supplied by Joseph Whitham & Sons of Leeds in 1873. Cites The Engineer for June 1883, but wondered whether should have been 1873.; Shortlands Pumping Station, Bromley; Thames Street, Hampton in 1890 showing three engine houses; Lambeth Water Works, Brixton Hill, c1890; p62 another unknown location (original labelled "Richmond"); Wraysbury & Datchett Pumping Station constructed in 1970s; Coppermills Pumping Station, built 1970s; Kew Bridge Pumping Station, 18 September 1957.
Editorial. 1.
Following our review of Railways in Camera 1860-1913 in the last issue, we received a letter (see Inbye) which endorses the stance we have taken and also mentions another matter of concern to us book-purchasing enthusiasts. As we state after the letter, we do not wish to fall out with other publishers of transport and industrial history material but we do feel that our position should be one of looking at things on behalf of the prospective purchaser and not serving the interests of the publishing world without question. We note, with interest, that The Railway Magazine has taken a similar stance.
Moving on a little from that, we do seriously question some of these publishers who are so obviously in it for the profit only. Don't get us wrong, a profit has to be made but there are those whose interest in transport and industrial history goes no deeper than that. Unfortunately, their bull-dozing around in fields they know little about has two highly detrimental effects; firstly, they produce material of inferior quality and an inaccurate nature which, because it is the 'printed word', many take to be correct; secondly, they tend to use up a lot of valuable material but without doing it justice and often spoiling the pitch for many years for others who may wish to do a proper job.
When it comes to getting new pictorial material out in front of a wider audience as quickly as possible, there is a fine balance between doing it properly and informatively, or wasting it. It strikes us that if publishers such as Sutton's want to put social history albums out to a general audience, then their format and approach is reasonable. However, if they intend to specialise, such as their forthcoming title on the Manchester Ship Canal mentioned in the letter, then restricting the author to forty-word captions misses the point by a country mile. Quite frankly we were appalled on reading that.
If we think the enthusiast is being badly served we shall say so. Loudly. As for the matter of the tram books mentioned in the letter, if those concerned with them are happy with what they have produced so be it but stretching material out like that and then not making the fact clear is no way to build a reputation for honourable and worthwhile publications. Clearly, not the work of enthusiasts.
Neil Parkhouse and Ian Pope
Working lives at Deep Navigation Colliery, Treharris. Edward A. Evans. 2-23.
Illustrations of railway interest: Deep Navigation Junction c 1924; Locomotive Number 2 (probable identification: 0-6-0ST: R&W Hawthorn 2038/1895) and photographs taken of Taff Merthyr branch in 1991 by Bob Marrows: Great Western Society air-braked open wagon for coal for attachment to mgr trains to Didcot at Colliery on 21 March and 37696 with mgr hoppers on 25 March.
The chameleon barque Success. Donald Hall. 24-34.
Former convict ship (to Australia) as displayed as tourist attraction. See also Issue 17 page 59. Letter Issue 21 page 37 by Peter Ricketts which notes visits by vessel to Swansea and Briton Ferry around 1906. Letter from Patricia O'Driscoll (23 p. 48) notes that the Success suffered a shipwreck..
Puzzle Page. 35.
Stonemasons' yard at Elan Valley Dam. Upper picture
See Editor Issue 14 page 29, although letter from Melvin Lovell refutes this location (Issue 15 page 27)
Baggeridge Colliery near Dudley. middle
See Beaver: Issue 14 page 29.
National Gas Engine Co., Ashton under Lyne. lower.
See John Ambler Issue 14 page 29
Inbye: Archive's Letter's Page. 36-8.
Castle pit and Troedyrhiw. Stephen Done.
Writer, who was curator of Cyfarthfa Castle Musuem lived in area covered in illustration in Issue 12 page 48 by which time the railway had become a cycleway. Castle Pit reflected the presence of Cyfarthfa Castle built by the Crawshay family in 1824. Diana Rose Harriette Crawshay maintained a diary, but was forbidden to venture down the mine. One of streets was known as Harriette Town..
Castle pit and Troedyrhiw. R.W. Kidner.
See Issue 12 page 48 Castle Pit name reflected proximity of Cyrarthfa Castle
Mystery pumping station. Nigel Facer.
See Issue 12 pp. 55-6: Headingly Pumping Station, Leeds.
Mystery pumping station. Michael Perrins.
See Issue 12 pp. 55-6: Headingly Pumping Station, Leeds: also comment on the misuse of the word "crest" rather than "arms" for the device associated with the City of Leeds.
Waterworks engines. Frank D. Woodall.
See illus. of Bestwood Waterworks in Issue 12: believed that engines were supplied by Joseph Whitham & Sons of Leeds in 1873. Cites The Engineer for June 1883, but wondered whether should have been 1873.
Cunard Shellworks. John Day
See Issue 11 page 57: wooden boards were to protect operatives from swarf
Ogmore Vale. Michael Dunn, 37
See Issue 12 page 21: caption to photograph states Ogmore Vale signal box: not so: Caedu signal box opened in 1911 and closed in 1987.
Dry docks. Victor C. Darnell.
See Issue 12 page 33: shores were used for stability, not to relieve load on blocks
SS Dewsbury in dry dock with shores, Grimsby c1910. 37
Dry docks. Ken Sheale.
See Issue 12 page 33 where los of the Fulda was mentioned. There were two serious accidents at Chatham during the 1950s: when the minsweeper Pincher was being refloated a warp fell onto the water and snagged on the bottom. The warp whiplashed back hitting a stanchion, but one seaman received severe lacerations. When a submarine was being serviced the caisson gave way and this led to fatalities. Also: see Issue 11 page 57 for rope 'grummets' (grommets) used to protect shells in transit..
Book matters... Ted Gray.
Follows from review in Issue 12 of Railways in camera writer criticises Milepost 92 for its books: The golden years of British trams, Trams of northern Britain and Trams of southern Britain for failing to indicate that the second and third are merely half of the first named. Furthermore, H.B. Priestley who took the photographs gets less prominance than Colin Garrat who compiled the albums.
A GWR Bus at Saltash. 38
c 1906: 20 hp Milnes-Daimler
The A - Z of Sailing Craft: F is for 'Flat'. Edward Paget-Tomlinson. 39.
Although the term "flat" was used for many types of vessel: this feature with its wonderful sketches is restricted to the sailing Mersey flats whilst including those used on the Weaver Navigation. Cites (inside back cover): Michael Stammers Mersey flats and flatmen. 1993.
Follow Ups. 40
Rhydyfelin Viaduct. 40-2.
Refers to illustration on Puzzle Page in #11: 3 illustrations show viaduct (including when nearing completion) of viaduct constructed for Cardiff Railway in 1909 which never saw traffic due to opposition of TVR.
Aspatria. 42.
Colliery
Calstock. 43.
Viaduct under construction in 1905: with paddle steamer Alexandra. see #2.

Reviews. 44-6.
The industrial canal. Vol. 1. The coal trade. Ray Shill. Heartland. Dennis Parkhouse.
Birmingham Canal Navigations: "fascinating"; "look out for future volumes".
The Newport Docks & Railway Company. John Hutton. Silver Link. Ray Caston.
"If ever a book cried out for informed proof reading this is it." Lack of a map. "lack of knowledge of the subject".
The Vale of Neath line: Neath to Pontypool Road. Gwyn Briwnant Jones and David Dunston. Gomer. NP.
Includes interviews with those who used to work on line. "tremendous value for money"
Victorian Pontypridd. Don Powell. Merton Priory. NP
Includes the Glamorgan Canal and TVR and other railways within area. In spite of pictures being rather small: "yet another gem"
White Funnels, the story of Campbell's steamers 1946-68. Chris Collard. Baron. IP
"Warmly recommended" (but some reservations are listed)
The railways of Dundee. Peter Marshall. Oakwood. Arnold Tortorella.
illustrations are excellent. "Highly recommended"
The Calder & Hebble Navigation. Mike Taylor. 47-64.
On page 54 it includes two illustrations of Huddersfield Narrow Canal: narrow boat at Marsden (1910) and junction with Sir John Ramsden's Canal in Huddersfield. See letter with four illus by Frank D. Woodall in Issue 15 pages 27-8 on engine which drove pumps for Halifax dead end branch
Pembroke Dockyard, Phil Carradice. 2-16.
French forces had landed at Fishguard in 1797 and in 1802 Milford was selected for the site of a Naval Dockyard, but this was relocated to a more secure site in Milford Havan in what became to known as Pembroke Dock. Illus.: launch of 90 gun warship James Watt on 23 April 1853 (engraving from Illustrated London News); primitive painting 1815 of dockyard; and later painting 1819; map; dockyard workers at Hobbs Point; page 7: dockyard police; Cruiser Essex being fitted out; dockyard in late 1880s; Edwardian view of building sheds; launch of Duke of Edinburgh in 1904; visit of King Edward VII; Bush Street, 1920, Centenary Memorial and postcard; luanching in 1905; page 13 lower view of Hobbs Point with Pattrol or Pathfinder (see Issue 15 page 27 letter by Mike Hutson); Defensible Barracks; page 14 lower Dockyard Fire Brigade, c1904 see letter by Les Burberry Issue 15 page 27 stating that was Shand Mason steam fire engine; lauch of HMS Defence 27 April 1907.
Harnessing the Falls of Clyde: the constructuion of a hydro-electric scheme, 1924-7, David C. Eve. 17-27.
Photographs from Royal Commission for the Historical Monuments of Scotland: showing the generating stations at Stonebyres and at Bonnington: construction of tunnels, dams and power stations. Page 18: intake screens being installed by steam crane; also small diesel locomotive (latter see letter by Andrew Neale in Issue 18 page 44). Page 26 Foden steam lorry
The A - Z of Sailing Craft: G is for Gabbart by Edward Paget-Tomlinson 28
Worked from Forth & Clyde Canal to West Coast of Scotland via Crinan Canal
Inbye: Archive's Letters 29
Tram books. Geoff Kent
Refers back to letter by T. Gray (13-p. 37) and the comment upon The Golden Years of British Trams: letter writer commends book for well-reproduced photographs of adequate size and good captions. Also editorial comment.
Success at last. Bob Aspinall.
Librarian PLA Museum in Docklands Project. Notes that evidence for convict ship being in St Katherine's Dock on 26 Decemeber 1895 (handbill) and at Easter weekend of 1896.
Back to Quaker's Yard. R.A. Cooke.
Refers back to earlier letter by self: in that letter claimed that the Merthyr Tunnel Loop was opened on 13 December 1884: this is not so. Between 1 November 1902 and 30 September 1903 trains were diverted over Merthyr Junction line between Qauaker's Yard Junction and Cyfartha Junction and notes toles paid by GWR for using Joint line.
Information wanted. R.A. Fox.
Possible use of De Winton type of locomotive at Ely Sewage Works (Cardiff) or on other industruial railways in that area.
Puzzle page. Paul Beaver.
Refers back to middle picture in Issue 13 page 35: probably Baggeridge Colliery near Dudley.
Puzzle page. Editor.
Top picture Issue 13 page 35: probably stonemasons' yard at Elan Valley Dam: letter from Melvin Lovell refutes this (Issue 15 page 27)
Puzzle page. John Ambler.
Lower picture: National Gas Engine Co., Ashton under Lyne (Issue 13 page 35 bottom)
Deepcar Station circa 1880. 30
Cites George Dow's Great Central Vol. 3.
Puzzle Page: station [Oughtibridge]. 31.
See Issue 15 page 27 letter by Andrew Hurrall for location: Sacré 0-6-0 class 18A with sheeted wagon (with dumb buffers) alongside platform
Reviews. 32-3.
The locomotives of the Stockton and Darlington Railway. T.R. Pearce. HMRS. Alan Cliff.
Covers period 1825 to 1875. Reviewer commends author for quoting sources even if they are contradictory. "worth every penny".
Exploring Cornwall's tramway trails. Vol. 2. The Coast to Coast Trail - Portreath to Devoran and beyond. Bob Acton. Landfall. Dennis Parkhouse.
highly readable, immensely instructive.
Portraits of the past - the industrial heritage of Monmouthshire. Chris Barber and Michael Blackmore. Blorenge Books. DP
Over 100 drawings by Blackmore: "pretty comprehensive study"
Mining - Ayrshire's lost industry. Guthrie Hutton. Richard Stenlake Publishing. NP
Photographs are well produced and captions extensive and informative. Lack of map, however.
Worcestershire salt - a history of Stoke Prior Salt Works. Alan White. Halfshire. NP
Complicated history is told in informative and readable style, but poor reproduction of must of pictures
Great Western small prairie tanks. D.R. Stiff and M. Dart. Bodmin & Wenford Railway Preservation Society.
Book is a suitable memorium to some of the prettiest locomotives built by the Great Western: illus. of 5559 at Frome shed on 18 September 1938
Bygone days in the Cornish village of Bugle. Vols. 1 and 2. Una Poad. Author. NP
"these are little gems": china clay works and associated railways.
London's Industrial Archaeology. No. 6. Greater London Industrial Archaeology Society. NP
Contents: Railway coke ovens; Sivertown By pass and Silvertown Way (Tim Smith); Industrial arcaeology and the historical imagination - a personal perspective (Kenneth Hudson); Women gas workers of the First World War - illustrations of South Metropolitan Gas Co at Vauxhall. Reviewer is critical of slow production rate of excellent journal.
Industrial Railways and Tramways of Flintshire. Part 1. The Mold Railway. by J.R. Thomas and M. Griffiths. 34-45.
Part 2 Iswue 15 page 58.
Illus.: page 38: Brougham station with mourners awaiting special train for Gladstone's funeral: see letter Issue 17 page 47 by Vernon Hughes.
Muir. Ian. James MacLeod's turbines. 46-53.
As fitted to Reid-MacLeod condensing turbine locomotive exhibited at Wembley Exhibition. Notes on unsuccessful trial running are included. Also application of a more highly developed turbine to Marianne Clunies (shown on trials on Clyde). See also another photograph of turbine locomotive in Issue 57 page 31..
Jeuda, Basil. Rudyard Lake: the North Staffordshire Railway's tourist resort. 54-64.
Feature lacks a map: feeder reservoir for canal was converted into tourist destination: illustrations include one of Rudyard Lake Station.
A visit to Longhedge Works, S.E. & C.R., in 1903. John and Robert Tatchell. 2-15.
Plan of works based upon Ordnance Survey, 1894 .
Avon Ferries and Fords. Josephine Jeremiah.16
Warwickshire Avon from Alveston to Twyning.
Inbye: Archive's Letters Page. 27.
Mystery station. Andrew Hurrall.
See (14) page 31: Oughtibridge.
Index! Index! My kingdom for an index! K.P. Seaward.
KP provides KP with: hope the kingdom will follow!
Stone cold! Melvin S. Lovell.
Not Elan Valley dam: see letter from Editor (Issue 14 page 29) and picture Issue 13 page 35 upper
Waste of space. Robert Maltster.
See (13) page xx: letter by Ted Gray and Editor: balance of illustrations and captions
More on Pembroke Dockyard. M. Hutson.
See Issue 14 page 13 lower: Scout Cruiser, 2900 tons, Patrol or Pathfinder, Cammell Laird 1905, 3-funnel
More on Pembroke Dockyard. Les Burberry.
See Issue 14 page 14 lower: Shand, Mason & Co steam fire engines.
Pumping engine at Siddal. Frank D. Woodall.
See Issue 13 page 47: for engine which drove pumps to feed Halifax branch of Calder & Hebble Navigation: four illustrations of pumping engine taken before being scrapped during WW2

Reviews. 29-30.
Video: the Shap story of Shap. Ray Johnson Productions. Dennis Parkhouse.
The A6 road over Shap.
A Liverpool Album. Stewart Bale Archive. Bluecoat Press. NP.
Photographs from 1911 to 1950s: shipping, docks, railways and industry
John Barraclough Fell CE (1815-1902). A.N. Rigg. Author. NP.
Warmly recommended. Includes account of centre rail system on Mount Cenis and Rimutake. Notes that E.A. Wade's The patent narrow gauge railways of John Barraclough Fell was not included in the "extensive list of sources".
Lanarkshire's lost railways. Gordon Stansfield. Stenlake. NP.
"a very poor offering": including criticism of the "then & now" approach.
Isle of Wight: here we come. Hugh J. Compton. Oakwood. NP
Southern Railway's ferry boats: "highly readable account".
Isle of Wight steam passenger rolling stock. R.J. Maycock and M.J.E. Reed. Oakwood. NP.
Excellently received.
The Amman Valley and district. Brian Lewis. Gomer. NP
Includes pictures of stations of Brynamman and at Garnant. Text in Welsh & English.
White Funnel memories. George Gunn. Gomer. NP.
Captain Gunn worked on P.&A. Campbell's White Funnel paddle steamers.
The A - Z of Sailing Craft: H is for Hooker. Edward Paget-Tomlinson. 31.
Mainly description with illus. of Galway Hooker which traded with Aran Islands, and Plymouth Hooker originally use for fishing. Also mentions Gleotog and Pucan.
Watsons of Gainsborough. Mike Taylor. 32-44.
Founded in Fulham by Joseph Watson in 1869, but moved to Beckingham in Nottinghamshire (on the River Trent) in 1888. Pioneered use of steel for barges and lighters for the Trent, Thames and for export. See also Issue 88 pages 50 lower and 51 upper
'Down Below': the development of London's sewage system. Ann Grant. 45-57.
History of sewage and disease, notably cholera, in London followed by the mid-Victorian sewer building programme, mainly with brick sewers. Map of London's interceptory sewer system as designed by Joseph Bazalgette, Metropolitan Board of Works. Illus. include those from London Illustrated News showing sewers under construction; the Southern High-Level Sewer under construction between Catford and Crossness on 19 April 1905; Northern Outfall under construction c1905; tunnelling probably near Camberwell using cast iron segments for lining and tunnelling machine in 1920s; weir chamber, Counters Creek Sewer; S.S. John Perring one of six sludge boats used by Metropolitan Water Board (illus. and diagram (cross section)); flushers at work in 1950s; toshers and toshing - illegal scavenging for valuable waste. See also letter from Patricia O'Driscoll (17 p. 46) on Canvey Island as original location for Northern Outfall..
Industrial Railways & Tramways of Flintshire: Part 2. The Ffrith Branch, 1847-1935: Padeswood Junction to Coed-Talon East Junction. I.R. Thomas and M. Griffiths. 58-63.
Part 1 See Issue 14 page 34. Part 3: see (17) page 35. Sidings to oil works (based on Cannel Coal) at Padeswood, North Wales Oil Works, Leeswood Hill, Coppa Colliery and oil works and Pontblddyn. Illus. of Flintshire Wagon Company's works with dumb-buffer wagons being constructed for J. Oldfield & Co. of Rhyl.
Holyhead Station. 64.
1897 view of station and hotel with 0-4-0ST, six-wheeled coaching stock, and coal wagons with dumb buffers from Padeswood Colliery.
Point of Ayr Colliery. The Mostyn History Preservation Society. 2-25.
Page 10: connections to Holyhead mainline. Installed in 1907. An extensive internal narrow gauge railway survived until 1953. Horse were used for haulage as well as a Bagnall Batters (not illustrated). There was a Ruston & Hornsby diesel (326068/1953?) and a secondhand Simplex (4623/1932). Includes a drawing by David Goodwin of an end-door 7-plank wagon. Thre are many views of the colliery, both above and below ground, and of the plant which used methane to generate electricity, and to power a Morris commercial lorry (shown being fuelled).
An up-river trow at Symonds Yat. Ian L. Wright. 26-9.
Contributions also from Colin Green (author of original feature Issue 12 page 2). Possibly in use for residual freight (most having gone to the railway), or for rather spartan tourist traffic, also from Neil Parkhouse and Ian Pope.
A visit to Longhedge Works, S.E. & C.R., in 1903. Part 2. John and Robert Tatchell. 30-41.
Running shed in December 1904 showing No. 573 (designed Martley); foundry; boiler shop (probably in 1903); sawmill & carpenters shop; battery shop; carriage & wagon shed; gas-engine powered electricity generator (p. 38: see letter from John Ambler Issue 17 p. 47 concerning gas engines); traverser; inside running shed with R1, D class 731 and A class 561; D class 737 outside with G. Spencer (Works Manager)
Inbye: Archive's Letters Page 42
Appeal. Adrian Norman.
For information about brick & tile works owned by Norman family in Wells Road, Glastonbury. John Norman started business in about 1830.
More on Deepcar and Oughtibridge. J.R. Morton & John Quick.
Refers back to Issue 14: inside-keyed track is visible in both illustrations. Deepcar is looking east with Stockbridge bay (branch opened in 1871). Oughty Bridge was original name: with class 18A 0-6-0 designed by Sacré; Oughty Bridge East signal box is visible.
Bibliography additions. Chris Yates.
See (15) Down under; The lost rivers of London. Nicholas Barton. Phoenix, 1962 and London under London: a subterranean guide. Richard Trench and Ellis Hillman. John Murray, 1993.
Hello, hello, hello! Dilwyn Chambers.
See Issue 14: Cites Howard Ripley's Police buttons (Henley: R. Hazell, 1983). Notes on police fire brigade: these were made illegal by the 1947 Fire Services Act.
It's not the size... P.F. Cory.
See Issue 15 page 14: Sun Dryers: paint additives.
Return to Hayle. Robin Craig. 43.
See Issue 8 page 23 for further information on Llanelly
Reviews. 44-5.
Mersey rovers. R.S. Fenton. World Ship Society. NP.
Exhaustive account of tramp ships based in Liverpool.
A history of the Sandwell Park Collieries. Nigel A. Chapman. Heartland. NP.
"well researched and readable" account of former collieries near to M5/M6 junction.
The golden age of Brymbo steam. Geoff Charles and Hugh Charles. Gwasg Carreg Gwalch, Alan Cliff.
Boyhood memories (and photographs) from the early twentieth century of the GCR, GWR and LNWR railway lines and their trains and locomotives serving Brymbo and village life thereat.
O.J. Morris's Southern Railways 1919-1959. Lawrence Marshall, Middleton. NP.
Includes a six page introduction to this photographer's work, mainly in recording locomotives.
Man of iron — man of steel. Ralph Anstis. Albion. NP.
History of David and Robert Mushet, metallurists and iron makers of the Forest of Dean.
Exploring Cornwall's mines. Vol. 3. Kenneth Brown and Bob Acton. Landfall. DP &NP.
Wheal Jenkin, Marke Valley, East Wheal Rose, Cargol, Wet Kitty, Polberro (not as stated in review), Trevaunance, Wendron Parish, Geevor and Levant. Reviewers revile absurd waste of money by organizations like the National Trust in prettification of remains (and damage to scenery and to what remains).
The New Regard, No. 13. ed. Ian Pope. Forest of Dean History Society. NP.
Reproduces image from this journal of horse-drawn train on Bicslade Tramroad.
Ships in Focus. Issue 4. NP.
Articles on Yarmouth shipbuilder: Pitchers; Liverpool sailing ship owners: R.W. Leyland; the Redcliffe Shiipping Co. of Hull and a photo-feature of Liverpool south docks.
The A-Z of Sailing Craft: I is for Isle of Man Fishing Craft. Edward Paget-Tomlinson. 46-7.
Luggers (dandies), nickies and nobbies (drifters) and Ramsey cod boats.
Skimpings. 48.
Bromyard engine shed. 48.
Shows the extension to Leominster under construction. When the extension was completed in 1895 the engine shed was closed.
Northampton's trams. 49.
Shows horse drawn car (horse traction ended on 21 July 1904) and electric tramcar and shows opening day (21 July 1904) procession.
A Sentinel in the Forest [of Dean]. 50.
c1930: Sentinel DG/6, registration AW 0007. (see letter by Mike Tozer Issue 19 page 38 which notes that this registration was a Sentinel trade plate). Owned James Nash of Lydney. See letter from Les Burberry (Issue 17 p. 46) which gives full details of this vehicle
Barry [Dock] joinery works. 51.
c1910: also two Barry Co. open wagons: 3-plank No. 604 (end-door) and 4-plank (side-door)
The River Welland at Spalding. 52-3.
Caption on page 51: photograph was work of Beales & Son of Spalding and location was Spalding Gas Works. Vessels visible include a Humber keel, a Billy Boy and Fenland barges.
Tenby Lifeboat 1896. 54.
The Annie Collin: 34 feet long, ten-oar, water-ballasted: 13-man crew dressed in sou'westers and cork buoyancy jackets.
GWR tank engines in trouble. 55 upper.
1854 class No. 1752 and another 0-6-0ST off the road near Ross-on-Wye, c1910.
A mystery explosion. 55 lower.
Canal pumping station after explosion of 1870.
A GWR steam roller. 56 upper.
According to Russell the GWR had two special wagons for the movement of steam rollers: they were painted chocolate brown and were mainly Aveling & Porter products. Les Burberry (letter 17 p. 46) gives Aveling & Porter Works Number (7369) and further information about this vehicle..
'Look Ma, what I've got' What a machine'. 56 lower.
A weird contraption probably powered by steam.was a steam tractor designed and built by Amos Richardson (1841-1911) who was born in Norfolk Virginia and manufactured arc lamps in Manchester in association with Charles Lever. See letters in Issue 17 by R.A. Fox; Nick Kelly and R.W. Kidner on page 46.See letter from Les Burberry (Issue 17 p. 46) which gives Patricroft address.
Cornwall — the Closed Files. Patricia O'Driscoll. 57-9.
See Issue 5 page 46 for original feature: Ms O'Driscoll subsequently inspected formerly Closed Files at PRO in the MH 102 class.
Ancestors of the 'TEMPSC'. Ian Muir. 60-4.
The development of fireproof lifeboats for the crews of oil tankers during WW2 at Mechans Ltd of Scotstoun Ironworks, Glasgow under John Lamb, Marine Superintendent of the Anglo-Saxon Petroleum Co. Ltd.
Editorial 1.
Argues that contemporary railways still provide interest: this led to a sharp response from Michael Dunn (18-44) that railways are now superfluous and was followed by a letter from Allan Sibley (19-38) which took a more measured view
Hampton Waterworks and its Railway System. Ron Howes, Ann Grant and Kew Bridge Steam Museum. 2-18.
During the nineteenth century the water companies which supplied London with "fresh" water had to move their intakes westwards until there were several companies operating above the tidal limit around Hampton. These companies required pumping engines and very extensive filter beds and reservoirs. The fascilities described were constructed by the West Middlesex Water Company from 1855 and eventually two other companies were also located at Hampton. In 1902 the Metropolitan Water Board was formed and took-over all the companies. The works were orginally supplied with coal from barges on the Thames, but in 1915 an extensive, steam-worked narrow gauge railway was opened with locomotives supplied by Kerr Stuart. These were 0-4-2T (Works Numbers 2366-2368) named Hampton, Kempton and Sunbury. The line closed in 1947. All three locomotives are illustrated. There is a works photograph of Sunbury. The illus. of Sunbury page 13 (top) lacked its caption and this is reproduced in 19 as an inset on page 54 and the illus. on 15 (upper) is repeated more clearly in Issue 19 on page 53. There are illustrations of the railway system, including one of an official visit, of the coal wharf in 1954 after the railway had been dismantled, and aerial views of the site. See also Issue 58 page 53 lower for a further illustration of Kempton.
The A-Z of Sailing Craft J is for Jigger. Edward Paget-Tomlinson. 19.
Worked from Parkgate on the Dee to fish for flat fish and shrimps.: a type of yawl. See feature by Ina Bushell which corrects errors concerning Capella (19 page 35).
John Harker Limited, Shipbuilders. Mike Taylor 20-34.
Grew from being a transporter of coal tar by barge into a transporter of petroleum products on the Aire & Calder Navigation (based at Knottingley) and on the Severn, with a jointly owned yard at Gloucester. The firm constructed its own vessels. Illus.: Bernard, a wooden billyboy at Garlick's yard, Knottingley c1904, William Kipping (launched November 1929) - coastal tanker for Humber to Thames traffic; Constance H on Nene at Peterborough with load of creosote, Vinny H discharging petrol at Colwick on Trent, Darleydale H on Severn between Gloucester and Worcester, Gwen D (unpowered) on Sheffield & South Yorkshire Navigation at Sprotborough. Severn Side (dry cargo barge launched Sharpness 1952) between Gloucester and Tewksbury); Empire Rancher (launched January 1943) taking coal to Castle Meads power station above Gloucester lock; Tynedale H (launched October 1951) off Hartlepool carrying heavy fuel oil to bumker ships; launch of Waterdale H in July 1953 at Sharpness; Waterdale H passing through swing section of Severn Bridge on Gloucester - Sharpness ship canal in early 1960s; Kingsdale H bunkering Royal Yacht Britannia at Barry in August 1960; Burdale H at new lock, Newark; John Harker yard at Knnottingley in early 1960s; Regent Wren at Gloucester being lengthened; Kerrydale H at Swansea; Grovedale H passing Newcastle bridges (including swing bridge on way to Newburn with graphite in 1988; launch of Revillo, cod liver oil barge in October 1966; Battle Stone built for Cory Tank Craft in Southampton 1991 owned John H. Whittaker for bunkering; Invitation to lauch of Farndale H, 11 April 1987. Spurn Light (launched August 1968) arriving at Frodsham on River Weaver; Wade Stone (launched in July 1969) on acceptance trials in River Humber; Thealby unloading pallets at Gainsborough on River Trent in mid-1970s (Freda Carless in same picture); Conveyor (lauched October 1979) on River Thames.. Part 2 Issue 20 page 55 et seq
Industrial Railways & Tramways of Flintshire: Part 3 . J.R. Thomas & M. Griffiths. 35-45.
Part 2: see (15) page 58: Part 4 see Number 18 p.30 et seq
Inbye: Archives Letters Page. 46-8.
Amos's steam tractor. R.A. Fox.
Biographical information on Amos Richardson, designer of vehicle shown in Issue 16 p. 56 (lower): vehicle was "well engineered and built".
Amos's steam tractor. Nick Kelly.
See Issue 16 page 56 (lower). Confirms that person in picture was Amos Richardson and that waggonette was constructed in 1896: also activities on arc lights.
Amos's steam tractor. R.W. Kidner.
See Issue 16 page 56 (lower). Affinities of vehicle with Grenville steam car which had Mansell wheels.
Road runners. Les Burberry.
See Issue 16 page 56 (lower): address of Skew Bridge Works, Patricroft ; see Issue 16 page 60: full details of Sentinel tipping waggon depicted; and page 56 upper fuller details of Aveling & Porter roller.
Notes on Point of Ayr. Andrew Neale.
See Issue 16 page 2: notes on the internal combustion locomotives used at the colliery
Notes on Point of Ayr. David Allen.
See Issue 16 page 2
Further down below. Patricia O'Driscoll.
See Issue 15 page 45: Suggestion that the original outfalls for London sewage may have been near Canvey Island rather than at Crossness and Barking. Also sewer workers used to wear leather seaboots which they kept waterproof with a mixture of dubbin and Stockholm tar. Questions availability of rubber knee boots with leather soles and heels.
Brougham Hall station & Mr Gladstone. Vernon Hughes.
See Issue 14 page 38: on 25 May 1898 a funeral train was organized to take the body of Sir William Gladstone from Hawarden via Brougham station to Westminster (Metropolitan District Railway) via Willesden and Earls Court. Train was hauled by Hardwicke class No. 136 Gladstone painted completely in black. On 27 May the main party of mourners was taken from Brougham to Euston for the actual funeral: it is probable that it is this train which is illustrated.
Gassing on. John Ambler.
See illus. in Issue 16 page 38: gas engine. Writer notes how such engines could be identified: they normally ran on town gas.
Drying up. A.G. West.
Long letter on driers for paints: see sign paint shop at Longhedge Works with Sun Dryers cannister: Issue 15 page 14
The weather here is terrible... Ieuan Lewis.
Plea for inclusion of less finished material: Editor offered Skimpings.
Blank balance. Mike Barnsley.
Criticism of some very high reproduction fees demanded by some copyright holders of illustrations.
Skimpings.
The Boston steam tug Privateer. 49.
Photograph taken in 1905 with St. Botolph's Church in background.
Calstock Viaduct. 50.
See main feature Issue 2 page 33. Under construction in Spring 1905.
Steam roller at Northleach. 51.
Aveling & Porter with compound engine owned Gloucestershire Council: see letter by Les Burberry (Issue 19 page 38) which notes that this was a single cylinder machines. Provides notes on Gloucester County Council steam roller fleet and on costs of operation.
Caernarfon circa 1890. 52.
Shows wagon repair shop and engine shed with Menai Straits behind.
[Slate quay at Caernarfon]. 53.
Includes Castle and Union Works of de Winton Company (locomotive manufacturer). Signal box just visible,
Building the South Lighthouse on Lundy. 54 upper.
1896 or 1897.
First train to Pentraeth. 54 lower.
Red Wharf Bay branch on Isle of Anglesey. Shows train arriving behind Webb2-4-0T No. 1441 on 1 July 1908.
Barmouth Bridge c1880. 55.
Two views which show the draw span.
Special train at Soudley. 56.
Remarkable train consisting of two steam railcars (railmotors) and two auto-trailers on special working taking peope from Cinderford to Temperance fete in Lydney in 1908.
Reviews. 57-8.
The Chatham Directory of Inshore Craft: Traditional Working Vessels of the British Isles. Consulant editor Basil Greenhill. Chatham Publishing/Duckworth. Patricia O'Driscoll
Book has a generous page size, which enables the many illustrations and plans to be used large enough to show detail. The contributors are all well versed in their particular sections of coast: the survey begins in Scotland and works its way around the British Isles clockwise. Many of the photographs were taken in the 1930s, when the Society for Nautical Research sent Philip Oke and Oliver Hill to record Britain's indigenous craft. At this time there were still plenty to be seen.
Machinations in Coal Mining. Charles Round. Pentland Press. Tony Oldham/NP.
Fascinating autobiography of a man who left secondary school without any qualifications and started work at the age of 14 as an underground pony driver. By sheer hard work at night school and later technical college, he qualified at an early age as a mining engineer and a manager. He soon progressed through general and area management posts, to the highest area production and planning managerial positions.
The steam engine of Thomas Newcomen. L.T.C. Rolt and J.S. Allen. Landmark Publishing Ltd. Dennis Parkhouse.
First published in 1963 to celebrate the 300th anniversary of Newcomen's birth, the engineer/author L.T.C. Rolt had written a string of books about the great engineers - Watt, Telford, BruneI and the Stephen sons - widely considered to be engineering biography at its best.This book was revised with new material contributed by J. S. Allen as a memorial to Rolt, suggested by the N ewcomen Society, and published by Moorland in 1977. Landmark issued this new limited edition, with new material and is a welcome return to a classic account of the early development of the steam engine, and the life and work of the inventor Thomas Newcomen. It is the definitive history of Newcomen's atmospheric steam engine and the inclusion of historic drawings, photographs and a list of the engines built and where they were located (1812-33), makes this work a well-rounded account no serious student of steam can ignore. Bibliography and index. At least one edition of this important work should be on every industrial historian's bookshelf.
Rails to Kyle of Lochalsh: the story of the Dingwall and Skye Railway including the Strathpeffer Branch. David McConnell. Oakwood Press. NP
Account is both entertaining and exhaustive, on all aspects of the line's history, building and operation. The book is copiously illustrated, with many of the more historic pictures being presented here for the first time, and plenty of maps for the reader to more ably find their way. An important work .
150 Years of the Lancashire & Yorkshire Railway. Noel Coates. Hawkshill. IP.
Produced in association with the Lancashire & Yorkshire Railway Society. Covers all aspects of the railway locomotives, carriage and wagon, train working and control, signalling, electrification, through to platform trucks and road vehicles. The sheer volume of text material seems in places overwhelming with photographs being reproduced in small formats as a consequence, one or two views also suffer from dark reproduction.details on this fascinating line.
North Staffordshire Railway — 'The Knotty' — The Churnet Valley Line. Vols. 1&2. Robert Cartwright Productions, [Video]. Dennis Parkhouse
The Llangollen Canal, from the Cheshire Plains to the Welsh Hills.
The Oxford Canal, From the Midlands through the Cotswolds to the historic university city.
Waterways World. [Video]. IP
More Success. Donald Hall. 59-64.
Convict ship used as tourist attaction: see also Issue 13 page 24. Letter from Patricia O'Driscoll (23 p. 48) notes that the Success suffered a shipwreck..
Mike Christensen. John Saxby. . 2-18.
See Saxby which lists patents listed in this feature (it is quite clear that Christensen had inspected these documents, but full ciatations are not quoted) and mentions his partnership with John Stinson Farmer. The illustrations, based on photographs, are from contemporary sources, and some involve considerable retouching: Note there are several pictures of the "Thames Bridge" at Charing Cross: this is known officially as Charing Cross Bridge, but commonly as Hungerford Bridge
| | |
| --- | --- |
| Brighton Yard signal box captioned Brighton North (Saxby & Farmer 1901 catalogue) | 2 |
| Brighton Yard signal box interior (Saxby & Farmer 1901 catalogue) | 4 |
| Beckenham Junction signal box c1880 | 5 |
| Saxby Kilburn works in 1863 | 6u |
| Saxby Kilburn works in c1866; | 6l |
| Saxby Kilburn works in c1866 with gantry signal under construction & dumb buffer flat wagons; | 7 |
| London Victoria "Hole in the Wall" signal box showing mixed gauge (GWR broad & LBSC & LCDR standard); | 8 |
| London Victoria "Hole in the Wall" signal box; looking directly into signalmen and mechanism | 9 |
| Charing Cross terminus signal box in 1865 or 1864: pointwork showing signs of wear | 10 |
| Charing Cross terminus viewed from Thames bridge with three-way point and two locomotives | 11 |
| Charing Cross bridge from terminus with signal box and locomotives 2-2-2WT Swallowtail class No. 90 or 93 and Cudworth 118 class 2-4-0 No. 17 | 12 |
| Charing Cross station: looking towards buffers: timber platforms, glazed train shed; 2 locomotives | 13 |
| Interior of signal box (probably Charing Cross) post 1864 | 14 |
| Cannon Street bridge over Thames; signal box with signals (Saxby & Farmer catalogue) | 15u |
| Cannon Street bridge interior of signal box | 15l |
| Cannon Street engine shed with Cudworth 2-4-0 (possibly Hastings class) and 0-4-2WT or 0-4-4WT) | 16 |
| Waterloo LSWR signal box on girder bridge with mixture of Saxby & Farmer and Stevens & Sons euipment mid 1870s | 17 |
| Waterloo LSWR signal box on girder bridge with mixture of Saxby & Farmer and Stevens & Sons euipment mid 1870s, but slightly later | 18 |
T.B. Maund. C. F. Rymer – a remarkable entrepreneur. 19-27.
Clarence Frederick Rymer: accountant, coal merchant and motor coach entrepreneur. Formed Quality Coal Co. Ltd with William Henry Fry in Wallasey, and on 27 December 1917 formed a garage and motor engineering business. On 26 March 1919 the coal company was renamed C.F. Rymer Ltd. The company started to build vehicle bodies, both for freight and for passngers and rapidly attempted to enter into operating buses and motor coaches. To assist with the latter the company acquired hotels in Llangollen, Betws-y-Coed and Grasmere. It attempted to interest the local authority in trolleybuses but without success. Under the name Ryman Holme Motors it operated long distance coaches from Liverpool to London and Newcastle and to attract American tourists through the provision of luxury vehicles. The company , which had been in competition with Pearson's and Crosville, ceased to trade within the period 1931/3. Illustrations include Gilford vehicles and reproductions of timetables and promotional literature. See extensive letters from writer himself and from Chris Taylor in Issue 19 (page 37).
Edward Paget-Tomlinson. The A-Z of Sailing Craft: K is for Keel. 28
The keel is a vessel of great antiquity and developed on the Tyne, Wear and Blyth, in Norfolk in the sixteenth century (before the wherry), in Yorkshire and the Humber and on the Teign.
I.R. Thomas and M. Griffiths. Industrial Railways & Tramways of Flintshire: Part 4. The Ffrith branch Part 3. Coed Talon. . 30-43.
Part 5: see (20) page 19.: Part 5: Issue 20 page 19 et seq. The collieries in the area produced coal, cannel, distilled ino-to oil and iron. There were the Lockwood & Erith Oil Works, Leeswood Main and North Leeswood Collieries, Leeswood Ironworks, Leeswood Vale and Till & Glovers Oil Works. In 1869 there was a brutal response from the mangement of Leeswood Mian & North Leeswood when four men were killed by soldiers outside Mold court houseMany maps
| | |
| --- | --- |
| Trackbed of old Tryddyn Lodge incline | 35 |
| Winding house for old Tryddyn Lodge incline | 35 |
| Mari or Gwaith Mari lpocal name of Tryddyn Lodge colliery | 38 |
| Tan-llan old shaft | 40 |
| Tan-llan main adit entrance c1920 | 40 |
| Winding engine remains: rope-worked tramway on Hope Mountain | 41 |
| Western portal Waun-y-Llyn Quarry winding house 3ft guage tramway | 41 |
| LNWR Coal Tank at Llanfynydd | 42 |
| Coed Talon station c1910 | 43 |
Inbye: Archive's Letters Page. 44-5
Bonnington Power Station loco. Andrew Neale.
See (14) page 18: 2 ft gauge Motor Rail Simplex for WW1 trench railways. See also (9) page 9 lower for use in constructing Gatwick Airport: KPJ note these are extremely poor quality illus of the locomotives as such
More on Longhedge paint shop. S.J. Naylor.
See (15) page 14: hand-operated mill to grind dry ingredients.
A contrary view. Michael Dunn.
See Editorial Archive 17 page 1: writer argues that railways are now superfluous: it is not the age of the train and modern railways are of no interest to writer: see rebuff by Allan Sibley (19-38).
Kew corrections. Ron Howes.
See (17) page 5: map: standard gauge lines marked contain errors: not Sunbury but Kempton Park.
Holme Wharf. John James.
See (17) page xx: additional illustrations which show former GNR dock being cleaned sometime between 1925 and 1930.
An LMS 4F. Peter Witts.
See (17) page xx: not an MR locomotive but LMS one, manufactured NBL: 473474 according to page 39. LNWR 7374 probably scrapped after accident.
Help wanted... Dowlthwaite Lime Kiln. C.G. Down.
Writer acquired painting by Samuel Henry Baker entitled, but location not traced. See letter in Issue 21 page 38 from Paul Sowan suggesting Dowlthwaitehead Near Threkeld.
Irish labour required. Ultan Cowley.
...which worked on English canals prior to the Manchester Ship Canal.
Where is this mine? M. Corke.
Mine with aerial ropeway.

Broad Gauge bonus 46
Truro and Penzance stations: former looks like broad gauge; latter was mixed gauge in 1880-1. See letters by Michael Dunn and Ian Griffiths (19 page 42) which argue that Truro station was wholly broad gauge at time of photograph. Latter also adds information about Penzance photograph and its mixed gauge track, noting that the standard gauge was used more than broad at time of photograph. Also letter from Tony Cooke giving further information mainly about Penzance station.
Skimpings.
Blackmoor & Parracombe L&BR, 1898. 48.
Important photograph as shows name before Parracombe Halt opened in 1899: see letter by S.D. Roberston Issue 20 page 34.
An unusual mining scene. 49 (top)
Bilston in 1906: coal found when digging up road for sewer.
Cider making in West Sussex. 49 (bottom)
A.P. Baker of Tillington, near Petworth in 1912.
A new viaduct at Conisbrough. 50 (top)
Built for Dearne Valley Railway: viaduct with girder central span across Sheffield & South Yorkshire Navigation: see Number 5 page 2 et seq for viaduct under construction (not 6 as stated in caption).
An early trolleybus at Maltby. 50 (bottom)
Operated by Rotherham Corporation Tramways.
Gipsy basketmakers. 51 (top)
Caravans covered with baskets: probably late 19th century: see letter by P.F. Cory in Issue 19 page 38 which notes that the Brush or Fen waggon disappeared after WW1 and cites a source: The early gypsy caravan. C.H. Ward-Jackson and Denis E. Harvey (illustrator), 1986. (verified BL OPAC)
Unloading osiers at Ely. 51 (bottom)
Ely Cathedral in background; osier boat; remarkable performance by unloader in remaining still whilst holding heavy bundle!
Plowden Station. 52.
Bishop's Castle Railway in 1907 with wagons from B. Bowen & Son of Bishop's Castle; Highley Mining Company (#390); S.E. & A. Ridley of Bridgnorth; and Clee Hill Granite
John Russell. 'Sparks' on an Oil Tanker. 53-64.
Radio officer on oil tanker: pictures taken therefrom in early 1958: Esso Avonmouth (writer provides more about history of Esso Avonmouth in letter in Issue 19 page 38):
| | |
| --- | --- |
| Map showing voyages from Fawley to Hull, Bristol, Liverpool, Glasgow, Belfast & Dublin | 54 |
| Certificate of Competence in radiotelegraphy | 55 |
| Certificate for maintenance of radar equipment on merchant ships | 56 |
| Esso Avonmouth berthed at Husband's Yard, Marchwood on Solent | 57 |
| Husband's Yard with Esso Avonmouth, Britmex No. 2 and Britmex V | 58 |
| Marchwood power station; at Fawley jetty | 58 |
| Esso Avonmouth loading at Fawley | 59 |
| Radio Officer John Russell on board Esso Avonmouth | 59 |
| Thames spritsail sailing barge at Purfleet | 60 |
| Queen Mary on Solen | 60 |
| Esso Avonmouth berthing at Fawley | 61t |
| Orient Line Orsova on Solent | 61m |
| Leaving Fawley with Esso Glasgow in odd position | 61l |
| Manchester Ship Canal near Stanlow; see letters from Roy Fenton and Jim McKern (Issue 19 p.37) which state that Bowater's paper mill at Ellesmere Port | 62u |
| River Clyde near Bowling: petrtol storage tanks; Clyde puffer | 62l |
| Needles Isle of Wight | 63u |
| America, the United States Line vessel in Solent | 63l |
| River Liffey and quay in Dublin | 64u |
| Hercules Roadster bicycle on hills above Belfast (incident there showed how un-British Ulster has always been) | 64l |
The Explosive Boats of Irvine Harbour. Alastair Weir. 2-16.
Alfred Nobel with John Downie established his eponymous explosives factory on the Ardeer Peninsular in Ayrshire. The Chief Chemist was Alarik Liedbech. It was formed as the British Dynamite Company in 1871 and on 13 January 1873 the first nitroglycerine was manufactured. It later became the Nobel Explosives Co. Transporting the output was a major problem as the railways were not willing to handle it and Ardrossan Harbour would not permit loading whilst the Arran ferries were berthed. Thus much of the output was loaded from the beach into rowing boats (and this procedure is illustrated). Whilst these were experienced a floating magazine was maintained in Lamlash Bay. In 1926 the factory became a part of Imperial Chemical Industries (ICI). The early fleet is described. A separate port was established at Garnock Wharf in 1905 and this served the factory until production ended in the 1980s. See letter from Author (Issue 23 page 48) apologising for "death attributed to P.N. Thomas. Illus.: ships Alfred Nobel with Marmion and Lizzie c1900; Lady Gertrude Cochrane at Garnock Wharf in 1906/7; map 1908; pages 6-7: Garnock Wharf with Lady Dorothy (6 lower shows "electric crane" see letter from John Porter Issue 21 page 36 which argues that was a steam crane; page 7 shows NBR gunpowder van; Lady Tennant at Oban post-1913; Lady Anstruther; Lady Dorothy arriving Bristol in 1930; Lady Anstruther entering Irvine Harbour with tug George Brown; page 10 lower Lady Dorothy at Irvine at end of WW2 with Automatic Tidal Marker in background (see 7 page 29) See letter in Issue 22 page 55 from Victor C. Darnell which corrects caption: Carley floats not Carey; Lady Anstruther with machine guns (old lifeboat station at Irvine in background); Lady Dorothy on Weaver Navigation at Northwich during WW2 ; 12 upper: Lady Gertrude Cochrane transshipping explosives to Greek vessel (see letter by Roy Fenton (Issue 21 p. 36: Kypros was British-owned by Moss Hutchinson: picture taken by George Osborn on 26 June 1952); 12 middle Lady Anstruther with Garonne in Loch Ridden on 7 June 1953 see letter by John Porter (21-36) Loch Riddon and Garrone may have been laid up, Lady McGowan; Lady Dorothy and paddle tug George Brown leave Irvine Harbour for last time towed by Garnock in January 1957 (to Troon for breaking up); motor vessel Lady Anstruther off Irvine on 18 August 1962; Lady Roslin (built Ardrossan Dockyard) at Irvine on 15 April 1963; Lady McGowan negotiating Garnock hole in early 1970s; Lady Roslin aground on Ardeer bank; Lady Helen at Ardeer Wharf with nylon plant in background
The Limestone Quarries of Caldon Low: Part 1. From canal to railway, 1766 — 1864. Basil Jeuda. 17-34.
Part 2 see (20) p. 2: concentrates on quarrying, but there is also much of inmterest on canals, tramroads and railways. Caldon Low was originally worked by six landowners, of whom the Earl of Shrewsbury and the Gilbert brothers (John & Thomas) were notable. Agreements were reached with the Trent & Mersey Canal to convey the limestone and there were several rail-ways to link Froghall Wharf to the quarries. There was competition from Clay Cross and the Midland Railway. Welsh miners from Amlwch (Pensarn) in Anglesey were recruited and they continued to speak Welsh and have their own Presbyterian Chapel. Illus.: quarrymen's cottages built by NSR at Hoften's Cross, September 1954; Caldon Low workshop 1900; blacksmiths, strikers, carpenters and mason from workshops; the quarries; 3ft 6in gauge water tank wagons and limestone trucks; 1798 canal basin in 1904; Froghall Wharf c1900; winding drum Froghall 1904 (also quarrymen's coach); remains photographed 14 September 1935; train of limestone on incline at Harston Wood; 1 October 1936 view of where 3ft 6in railway crossed Stoke to Ashbourne road. See letter by Anthony Burton Issue 20 page 34 on canal extension to quarries (MS in Ironbridge Gorge Museum by Trubshaw).
The Story of a Dee Estuary Fishing Boat. Ina Bushell. 35-6.
See 17 page 19: written by a relation of the owner of Capella to correct errors in feature on jiggers.
Inbye: Archive's Letters Page. 37-9.
That rogue Rymer again... T.B. Maund.
See Issue 18 page 19: The internal correspondence of a Lancashire vehicle manufacturer in 1929 noted in its dealings with Rymer that "we are either dealing with a rogue, a man with plenty of money behind him or a madman, From subsequent information which has come to hand I am rather inclined to favour the latter".
That rogue Rymer again... Chris Taylor.
See Issue 18 page 19: The British Commercial Lorry & Engineering Co. was formed on 6 December 1915. In January 1919 it became the AEC agency for North Wales and Liverpool and this was transferred to C.F. Ryman in June 1921. Letter notes the involvement of Oswald Huntly of Chester-le-Street in Quality Garages. The hotels were offered for sale in 1924. The attempted trolleybus venture was not Tilling Stevens, but was probably on behalf of AEC.
Skimping on the facts. Mike Tozer.
See Issue 16 page 50: registration number AW0007 was a Sentinel trade plate
Steamrollering over the facts. Les Burberry.
See Issue 17 page 51: Aveling & Porter steam roller not a compound (single cyclinder machine; also notes Gloucester County Council fleet and on operating costs.
Not yet Stanlow Refinery. Roy Fenton.
See 18-62 upper: looking towards Bowaters paper mill at Ellesmere Port.
Not yet Stanlow Refinery. Jim McKern.
See 18-62 upper: as above but adds Mainsty Wharf.
More on the Esso Avonmouth. Jim Russell.
See 18 page 53 et seq. Built Sun Shipbuilding at Chester, Pennsylvania. Launched August 1945 as Fort Massiac. In 1949 bought Standard Oil and became Esso Valparaiso. In 1955 transferred from Panama to British Register and became Esso Avomouth. Laid up in Falmouth in 1960. Jumbo-ised in 1962. Broken up 1972. Cites Sailing ship to supertanker by W.H. Mitchell and L.A. Sawyer. Terence Dalton, 1987
Gypsy basket makers. P.F. Cory.
See Issue 18 page 51 top: notes that type of caravan disapperaed after WW1 and quotes source (added to caption).
In the eye of the beholder... Alan Sibley.
Refers to Editorial in Issue 17 and Michael Dunn's response to it in Issue 18 page 44.
Reviews . 39-41.
Chronicles of a Lancastrian boilermaker. Alan McEwen. Sledgehammer Engineering Press. NP.
"Not recommended"
Tramways and railways of John Knowles (Wooden Box) Ltd. Roy Etherington and Roger Wood. IRS. NP
"comprehensive coverage". "This is deserving of a far wider audience than it will probably get". A rave review.
New Mills — a look back at its industrial heritage.
Turnpike roads and riots. R.M. Bryant.
The coal mines of New Mills. Derek Brumhead.
New Mills Local History Society. DP.
All are well recieved: form part of a series of over twenty local history studies.
The Strome Ferry, Skye Railway, riot of 1883. David McConnell. Author NP
"little known but most interestin story": also reviewed in BackTrack 12 p.61.
Ouseburn heritage. Newcastle City Council Development Department. DP & NP.
Describes two heritage trails; catigates low resolution illus.
Bude Canal past & present. Bill Young and Bryan Dudley Stamp. First author. DP
"The full history is here, albeit in a very concise form" - also acts as a guide to what remains. Illus. sea lock c1890.
Videos.
Humber Energy. Compilation No. 38.
CH 106. Compilation No. 39. IA Recordings. DP.
Tanker J.H. Whitaker: Immingham onto A&CN to Castleford/push/pull tug with compartment boats to Ferrybridge power station.
Broad Gauge Bonus. 42/3.
[Truro Station]. Michael Dunn.
See 18 page 46: argues that tracks shown are broad gauge.
[Truro station]. Ian Griffiths.
See 18 page 46: argues that is broad gauge and must be post 1867 when broad gauge trains began to run to Penzance. See also further letter from Ian Griffiths in Issue 20 page 34.
[Penzance]. Tony Cooke.
See 18 page 46: More information about goods shed and track plan.
Plympton Station. 43. (upper)
Looking towards Hemerdon bank: c1865.
Saltash station. 43. (lower)
with Royal Albert Bridge in background, c1870.
The A-Z of Sailing Craft: L is for Lighter. Edward Paget-Tomlinson. 44
Lighters were used in 'gangs' on the Fens, in pairs on the Stour. Swim headed lighters were used on the Thames and worked up the Lee, but both the Lee and the Stort had their own specialist designs.
Skimpings. 46
Redlake Tramway. 46.
Ran from Cantrell, near Ivybridge onto Dartmoor. 2 ft gauge. Owned by China Clay Corporation. Locomotive C.A. Hansen (Kerr Stuart Waterloo class 0-6-2T) and carriage, c1911.
Stamford Goods Yard c1890. 47 (upper).
Midland Railway
Cwmbargoed Colliery Junction box. 47 (lower).
Rhymney Railway style signal box on GWR/RR Joint Railway
An unusual dredger at Port Talbot dock. 48 (upper)
Land-based bucket dredger
A Kentish Fowler [road locomotive]. 48 (lower)
9 ton Fowler road locomotive owned Messrs E. & J. Bennett & Co., Tenterden with three trailers: possibly ex-War Department.
Making hay whilst the sun shines...! 49 (upper)
On Hampstead Heath in 1891: bathing pond below?
The old port of Barmouth. 49 (lower).
c1880 with sailing ketches: M.R. Hambly (Issue 23 page 48) suggests published sources of information, notably Lewis Lloyd's Sails on the Mawddach.
Speech House Road station. 50-1.
Three views: station with level crossing and (GWR) passenger train (4-wheel brake thirds) c1914; 4-wheel horse-drawn waggon owned G. Davis of Broadwell Lane End; Howlerslade tramroad in 1920.
On the Gripping near Ipswich. 52
Ed. Packard steam barge Tyne with two hauled barges, one of which was Clyde, c1900.
Follow up: Hampton Waterworks. John Alsop. 53-4.
See Issue 17 page 2 et seq: photograph on page 13 (upper) lacked its caption which is reproduced as insert on p. 54 and on page 53 there is a clearer reproduction of an illustration which also appears on 17-15 upper. On page 54 there is an addition picture of Sunbury alsongside the chimney at the Southwark & Vauxhall New Works.
The London B Type Omnibus: Part 1. Neil Parkhouse. 55-64.
Based on a collection of AEC official photographs. This introductory part includes a history of the omnibus from horse-drawn vehicles which developed during the late 1820s through to the B-type, and in particular the rise of the London General Omnibus Company which reached a zenith in its horse-drawn activities in 1905 when it had over 1400 buses on the road and 7000 horses. By then it had twenty motor buses on the road. There were still nearly 1500 horse-drawn vehicles in 1910, but this activity ended in 1914. The LGOC took over many of its competitors, but it in turn was taken over by Underground Electric Railways in 1911/12. The Metropolitan Police had a marked influence on bus design in London. The B-type was developed by the LGOC Chief Motor Engineer, Col. Frank Searle, who had been trained at Swindon on the GWR, and by his Assistant, Walter Iden, who had been trained on the LBSCR. The B-type was introduced on 18 October 1910: it combined a 30 hp engine which ran at 2000 rpm, a silent chain for transmission, a constant mesh gear box, which was foolproof and sliding dog clutches. "It was a joy both to drive and to ride in". Includes a description of the formation of the Associated Equipment Company (AEC), the use of the B-type by volunteer drivers during the General Strike. All were withdrawn by 1927.
2018-12-15